1969 |

Plymouth Road Runner 383
One of One - Certified Galen Govier Registry Car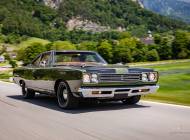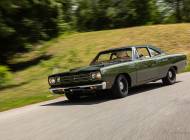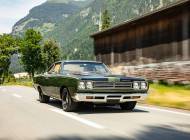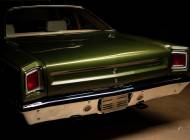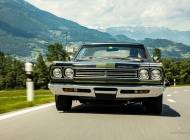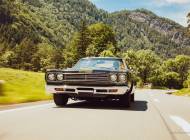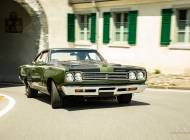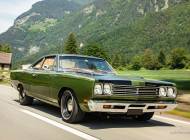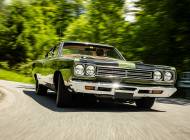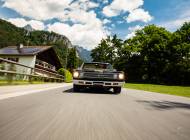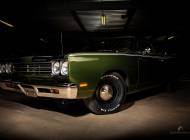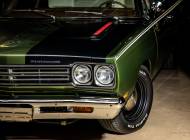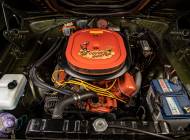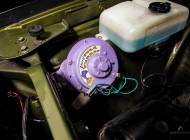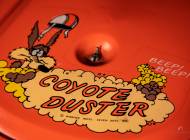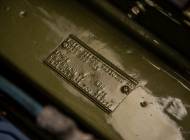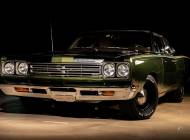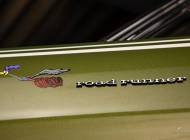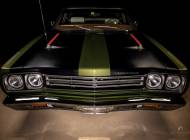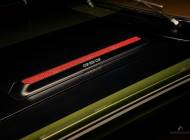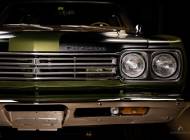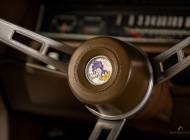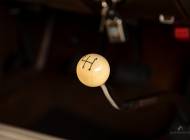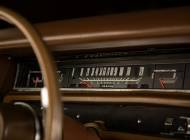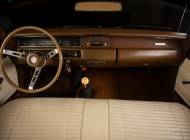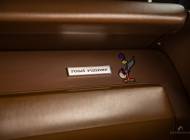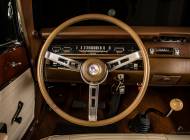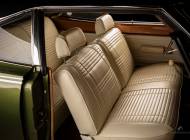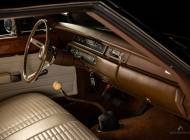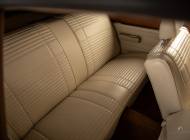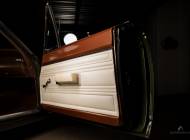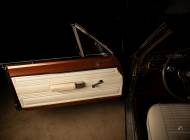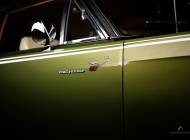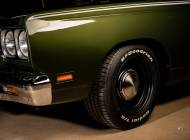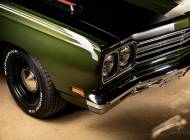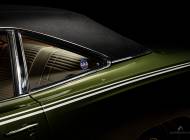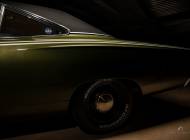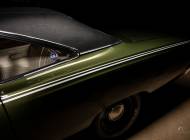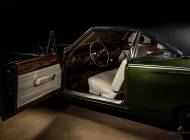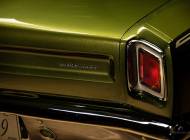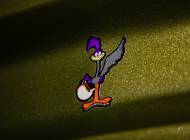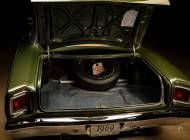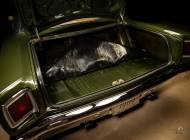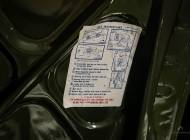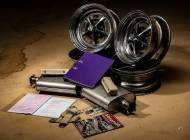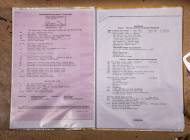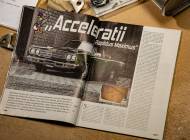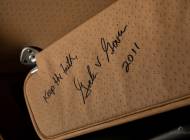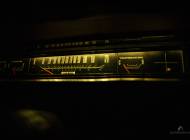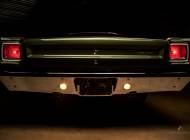 1969 |
Plymouth Road Runner 383
One of One - Certified Galen Govier Registry Car

Datos del vehículo

Datos del vehículo

| | |
| --- | --- |
| Marca | Plymouth |
| Modelo | Road Runner |
| Nombre del modelo | Road Runner 383 |
| Serie | 383-4BBL |
| Año de construcción | 1969 |
| Número de chasis | RM21H9A310286 |
| Número de transmisión | 9A310286 |
| Condición | Restaurado |
| Kilometraje | 80.700 km |
| Primera matriculación | 06/1969 |
| Número del motor | 9A310286 |
| Coincidencia de números | Si |

Detalles técnicos

| | |
| --- | --- |
| Carrocería | Coupe |
| Carrocería detalle | Coupe |
| Potencia (kW/CV) | 250/340 |
| Cubic capacity (ccm) | 6.286 |
| Cilindro | 8 |
| Puertas | 2 |
| Manejo | Izquierda |
| Engranaje | Manual |
| Marchas | 4 |
| Propulsión | Trasero |
| Freno delantero | Tambor |
| Freno trasero | Tambor |
| Combustible | Gasolina |

Configuración individual

| | |
| --- | --- |
| Color exterior | Verde |
| Color según fabricante | Limelight Metallic |
| Color interior | Blanco |
| Material interior | Cuero artificial |

Equipamiento opcional

| | |
| --- | --- |
| Exhaust Mufflers | |
| 2nd Set of Magnum Wheels | |
Descripción
Cartoon Car
I used to watch cartoons when I was a kid. And that was a challenge, at least logistically, because we had only three stations at that time, of which only one was broadcasting in the language I spoke at the time. Paradoxically, however, the best cartoons always came on the Italian station, the "Ticino", as it was called. And there, every Saturday at 6:15 p.m., "Scacciapensieri" ran, a fixed weekly highlight! There were all kinds of cartoons, for half an hour there were Tom & Jerry, LaLinea, Dangermouse, Mr. Hickup, Bugs Bunny and also Roadrunner and Coyote. It was pure violence in cartoons, hilarious, but at least since Roger Rabbit, we know that you can't kill toons. That I can now build a bridge from my beloved cartoons to the equally beloved cars, I find super. Here something like a circle closes for me. And the circle is colorful, funny, and above all, loud.
(Note: It took me over an hour to write this paragraph. Mainly because I had to watch all the stuff on Youtube that I already found hilarious as a child. And yes, I had a great time, the toons are still fun to watch).
Muscle Car
Back to today's topic: This colorful and funny 69 Plymouth Road Runner. Named after the very Toon that permanently screwed up the Coyote's tour. The car is one of those iconic muscle cars that you simply have to have on your radar if you have even a glimmer of fascination for loud, funny, and colorful fellows with an appropriately large V8. And this car, in particular, is very colorful, inside and out. This is based on the actual order of the car from 1969 because the Plymouth is standing there exactly as it rolled off the assembly line back then. Someone customized his Road Runner back then to such an extent that the almost impossible is the case: this car is One of One, the only one. No other car was built in this equipment and color combination and this makes it a real, true one-of-a-kind. We have this in black and white in the form of a detailed documentary by Galen Govier.
Comedy Car
Aside from the fact that this is an absolute one-of-a-kind, there are one or two common things to say about the car. It is actually the perfect muscle car. It's got power, and after having the engine completely rebuilt a few years ago, not a little. In keeping with the V8's temperament, they opted for the manual four-speed transmission at the time. So, even more, propulsion, which is not converted into heat in a torque converter automatic. And now comes the funny part; the car has drum brakes all around and power steering that even a flu infected hamster could operate with his little finger. So the steering has the lightness of a bird, but the car is as agile as a Komodo dragon. The engine has the punch of a gorilla on coke. In combination? Well, really, but anyone who doesn't feel happy in this car at some point in the form of grins, giggles, or guffaws should have their happiness hormone pump checked. This car is pure comedy on wheels, in an absolutely positive sense. Not to forget the party trick: the horn developed especially for the Road Runner.
The interior
"White & Tan", that is, white and a healthy beach brown. And if you would have described this color combo to me a few years ago (before I saw this car for the first time), I would have thought to myself ("The main thing is something different than the others"). But in real life, it just looks bomb. And especially in combination with the mostly green exterior, it pops as a colorful cartoon can only pop. I find this interior to be fantastic, and not just visually. And maybe, or even pretty sure, this color combo was very unpopular around 1969. Just because it was the only car that was ordered that way. But today, as I said, it just looks bomb. Btw; the condition of the interior, apart from a crack in the then optional sports steering wheel, is equivalent to a new car. No cabbage, you can see that a lot of love, care, and also understandably some coins went into this Road Runner.
Dynamics
Hahahaha! Yes, he can do dynamics. Especially forward. And even outback, the '69 makes no bones about what converts money into noise in the front end of the car. That's just it, the 383cc V8 with the Coyote Duster Package, which is a carburetor/air cleaner setup that also lacks factory sound deadening. The engine feels more than just healthy, no idea how fast the car may be in stopwatch terms, but at least from a felt impression, this is a pretty fast machine that then requires a somewhat knowledgeable hand. Please don't misunderstand, but this is already a car that goes beyond the usual driving skills of a Polo with an upgraded turbo, this is not "just fast". Oh, and tight calves aren't wrong either. The clutch needs a certain amount of determination and the same goes for the brakes. The drum brakes need a bit more pressure than the consumption-optimized everyday diesel, and you have to be aware that this rudimentary brake technology has virtually no thermal reserves. So, it's better to take your foot off the gas a bit earlier, shift down (there are worse things, the sound compensates double and triple), and let the engine slow down the car. So, you could say that the car might have one or two deficits in terms of driving dynamics, at least measured by modern standards. But where the Road Runner pretty much beats everything with parking assistance and Bluetooth radio is in the avalanche of emotions with which it showers its driver. Really, the car is so much fun that it should probably be banned by society's standards. But no way. This bird is and will remain a protected species, legally, and that's a good thing.
Maybe some people think that the "small" 383 was inferior to the 440 from the same corporate shelf. That may indeed be true on paper, but even then the trade press agreed that this car with this engine was the best of 1969. So, Motortrend named the Roadrunner "car of the year." Just imagine, a muscle car with a 6.3 liter V8 and the fuel consumption of a medium-sized container ship is considered the best car money can buy. The time in the 60s must have been actually a lot funnier than today. I'm not surprised at all. Today it's more Passats and stuff like that. Snore.
Condition
Well, the car was completely restored in the USA, and spent some time there as a trailer queen to make people's jaws hit the floor at car shows. Around 2010/11 the Road Runner found its way to Switzerland and to its current owner. First of all the engine was completely rebuilt, the gearbox and clutch were overhauled, and then followed 10 years of almost overflowing love and care. In the course of this, the Plymouth was also completely cavity sealed, regularly serviced and all defects immediately repaired. Every now and then the bird was also refurbished, professionally polished, and not only cosmetically kept more than in good shape. Also, the exhaust system was renewed by a top company and helps the Plymouth now to an appropriate, but not antisocial sound. And it is obvious, such a car has to be driven and it was. Accordingly, there are a few, really few, signs of use on the long Mopar here and there, but nothing that would give cause for criticism. Rust? Absolutely zero, nada, Niente. Paint damage? A few small stone chips on the front and an irregularity on the reflective trim strip on the driver's door. The electrical system has been completely redone, so all the wiring harnesses, the headlights, and the dash lights have been replaced or brought back to life. Currently, the car has absolutely no investment backlog and its well-deserved veteran entry until 2025. Get in, turn the key, have a lot of fun. Guaranteed.
Original
Complete! The car is, except for the black instead of the green vinyl roof exactly as it rolled out of the factory in Lynch Road Michigan. This is also evidenced by the report from the Galen Govier Registry who personally inspected, documented, and verified the car. Of course, this documentation is original, as is Mr. Govier's signature on the driver's side sun visor. There is a little something to go along with the car. This includes a complete set of Magnum 500 rims (three times original, one replica), two mufflers for those who may find the car too loud, after all, the "safety" belts, a set of key blanks (with RR emblem), all receipts and invoices of the last 10 years and an issue of Street Magazine from 06/2016. There, this truly unique Road Runner was extensively and appropriately dressed in words and illustrated by the (I take my hat off!) incredibly awesome photographer Dejan Marinkovic. Not self-evident but still; the car is verified and documented matching #s, so the body, chassis, engine transmission. The original jack and spare wheel are of course stowed in the lush luggage compartment.
The paint is a few years old now after all and still absolutely eye-catching. This also speaks for the restoration, we also prefer those cars whose restoration was some time ago, but still good. Freshly restored cars still offer a lot of room for nasty surprises. And the Plymouth passes the magnet test with flying colors anyway, all sheet metal, no putty to be found.
The interior is nearly perfect. Seats, carpet, dash, gauges, the lever for the cold air supply for the engine; everything works and is in excellent condition. The headliner fits tight. All switches and lights go, but the original radio is dead. The windows, seals, and door panels are free of criticism.
Modifications, tinkering, or gum are nowhere to be found on the car. This is how a Plymouth Roadrunner came off the line in 1969. So, in this particular case, just once. Bomb car.
You can find even more pictures of the colorful bird in our gallery on our website.
For test drives and viewings we ask for a reservation 48h in advance, the Road Runner is stored externally.
Mostrar más
Mostrar menos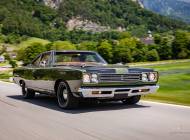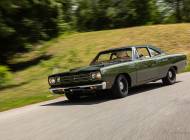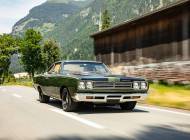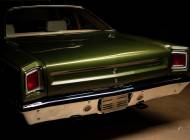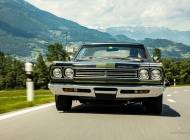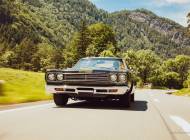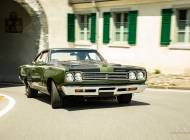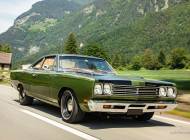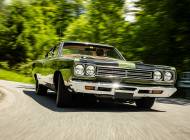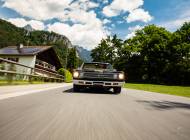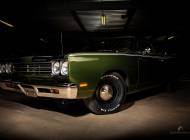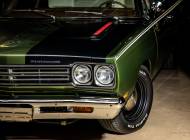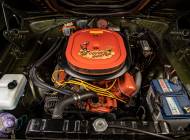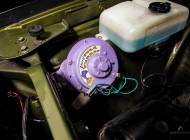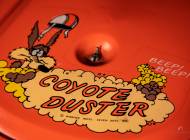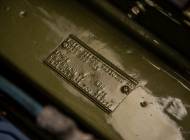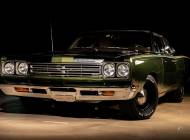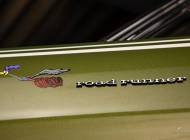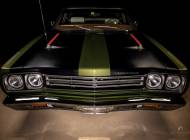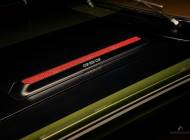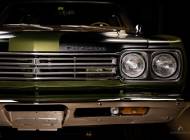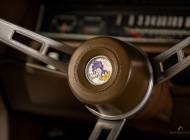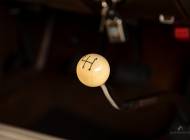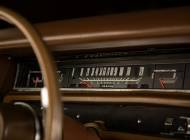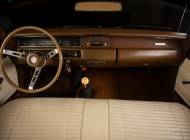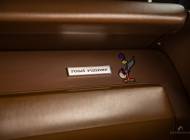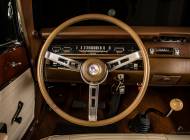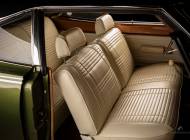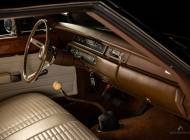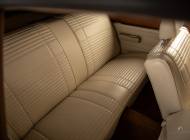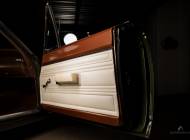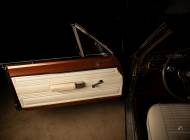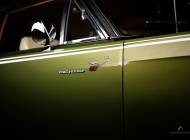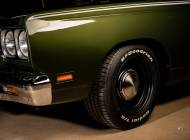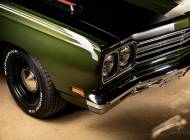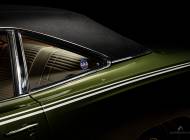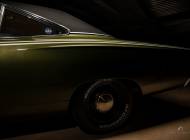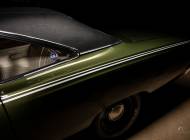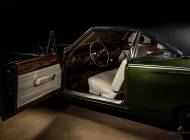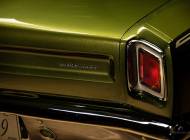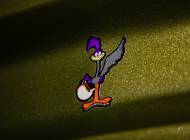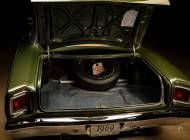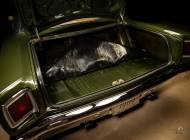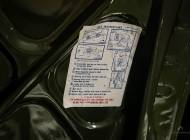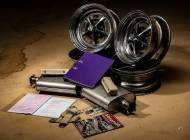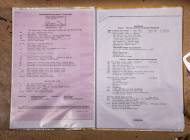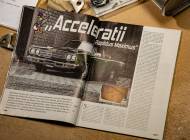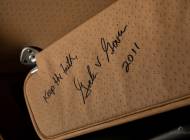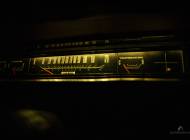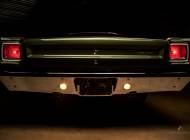 Condición & permiso

| | |
| --- | --- |
| Evaluación del vendedor: motor | 4 de 5 |
| Evaluación del vendedor: técnica | 4 de 5 |
| Evaluación del vendedor: laca | 4 de 5 |
| Evaluación del vendedor: interior | 4 de 5 |
| Matriculado | |
| Listo para conducir | |

| | |
| --- | --- |
| Identificación del vehículo: | 244533 |
Pie de imprenta del comerciante
Gasoline Kitchen GmbH
Bergstrasse 31C
8890 Flums
+41 79 488 47 66
Markus Kunz
Vendedor
Route
Untergasse 66

8888 Heiligkreuz
Untergasse 66

8888 Heiligkreuz
Cargando...
Cargando...