Triumph Stag Classic Cars for Sale
12 Offers for Triumph Stag found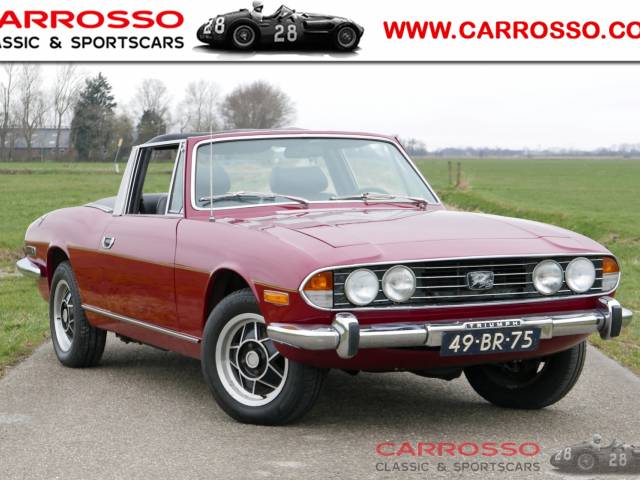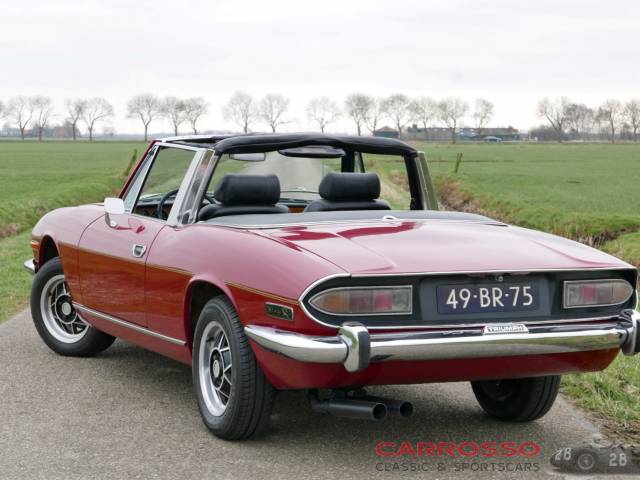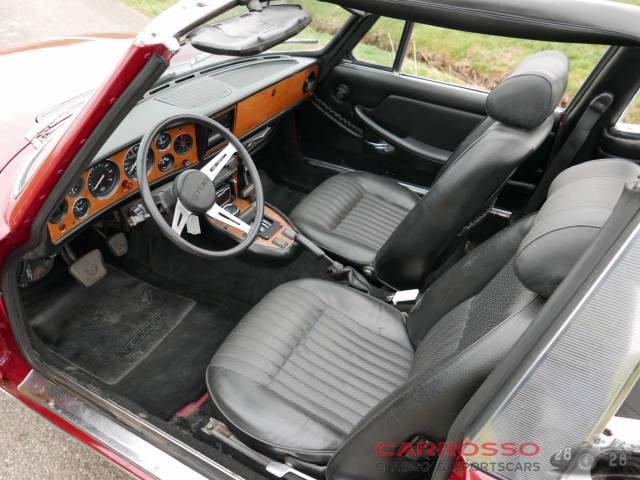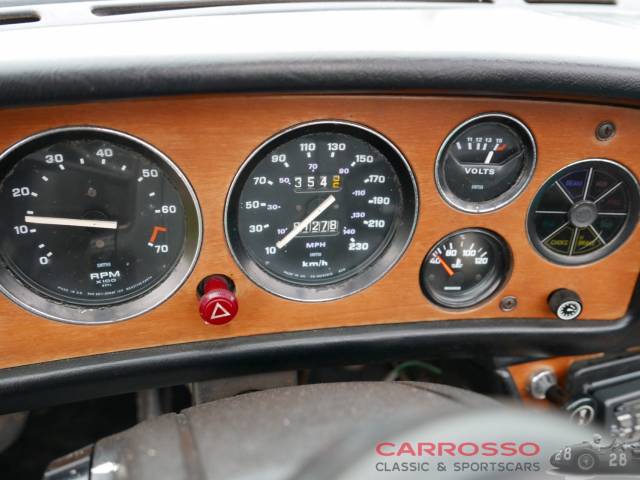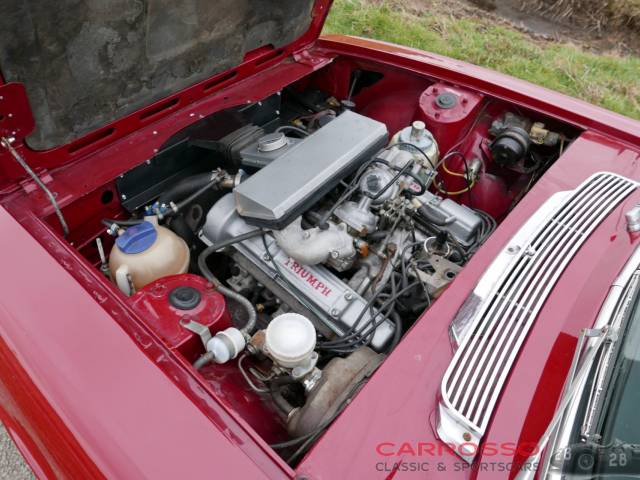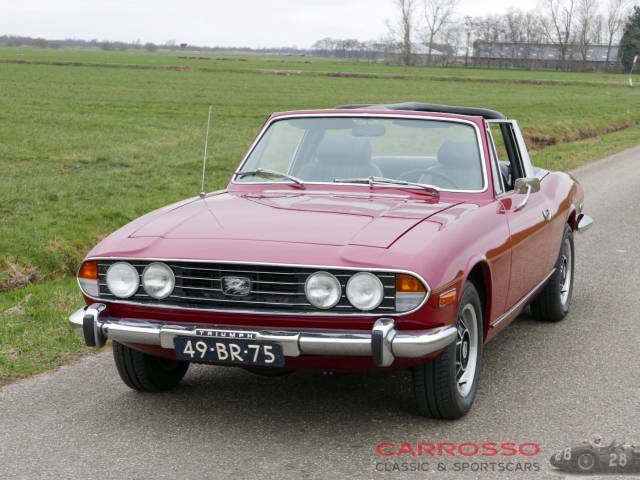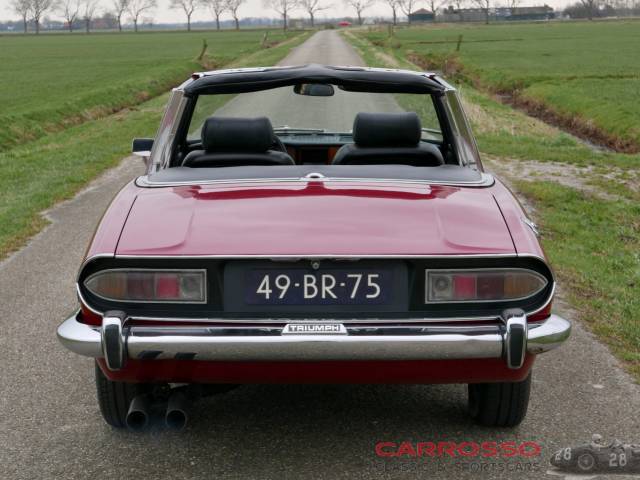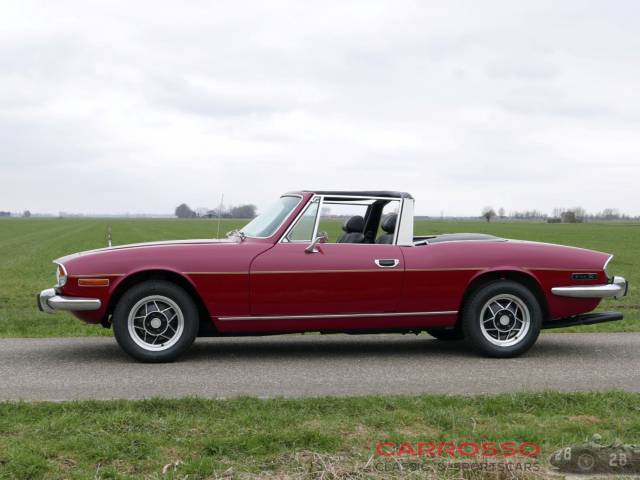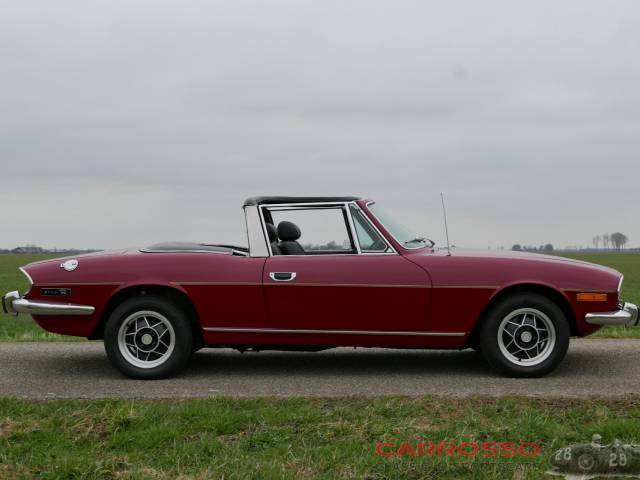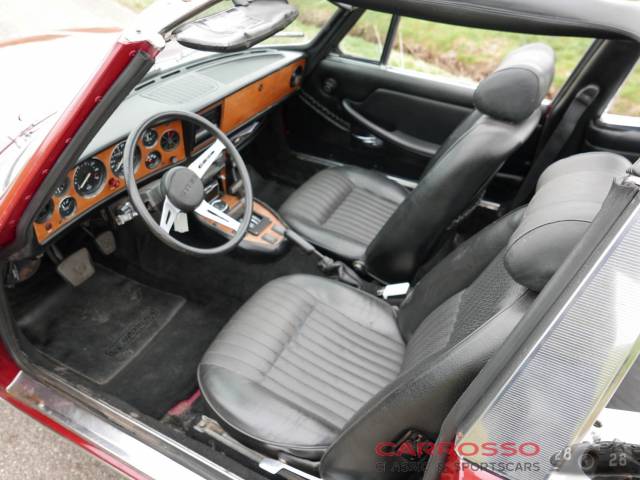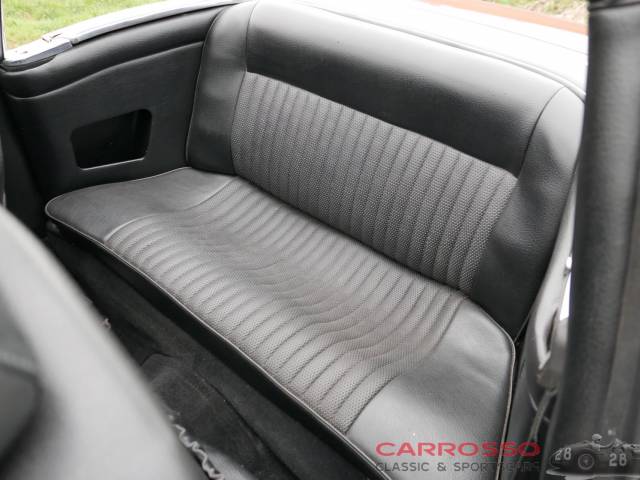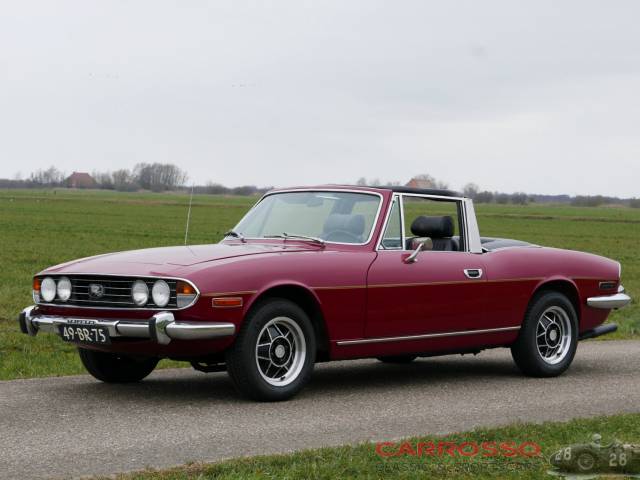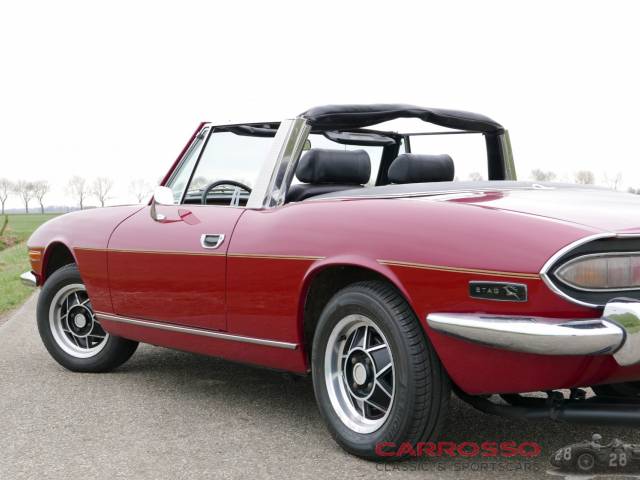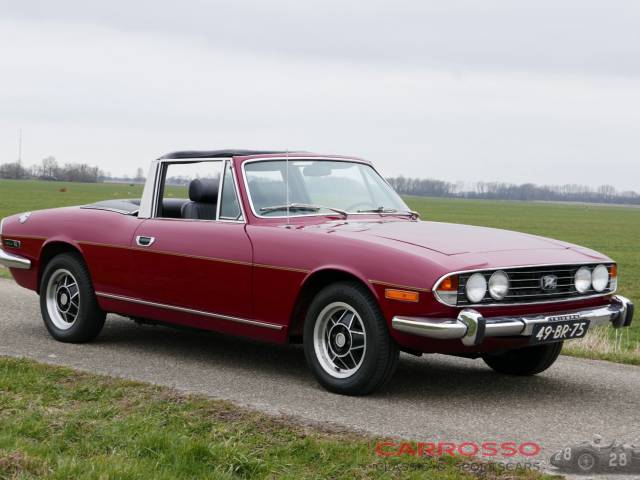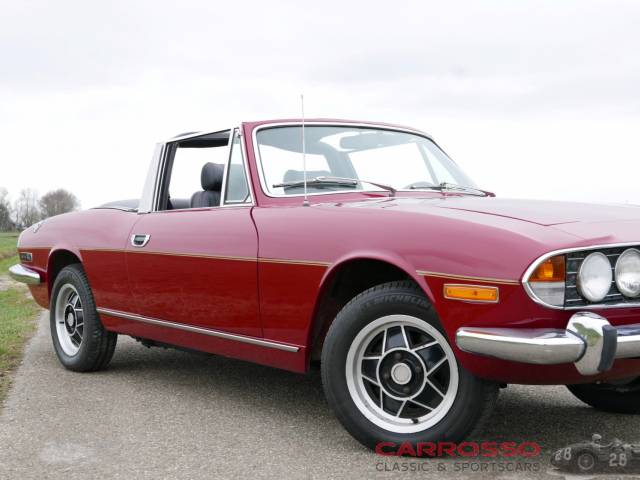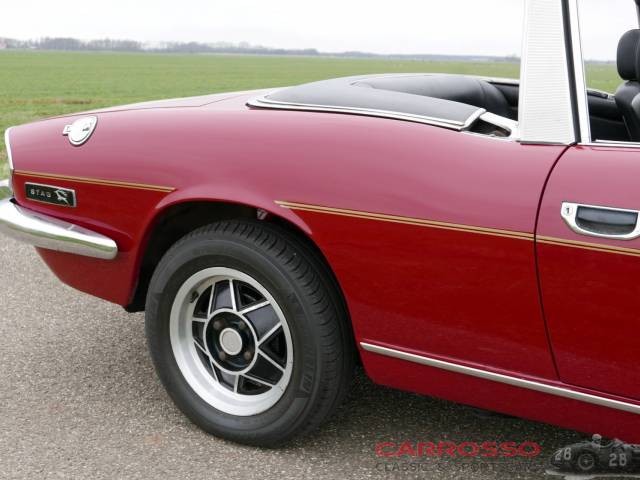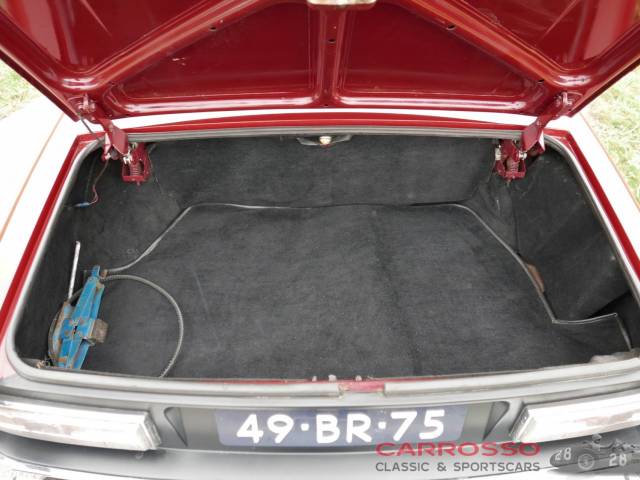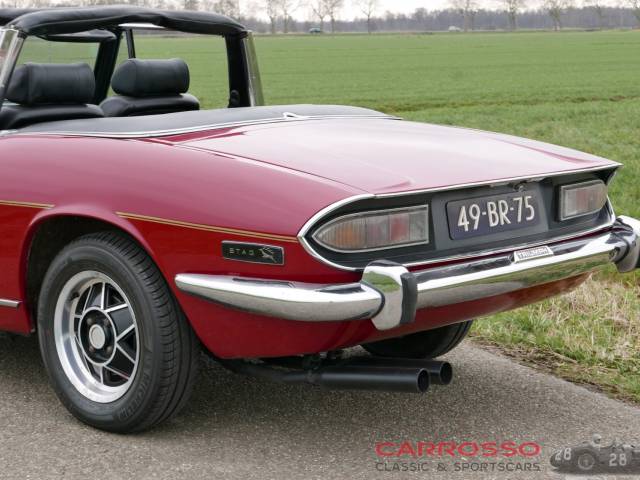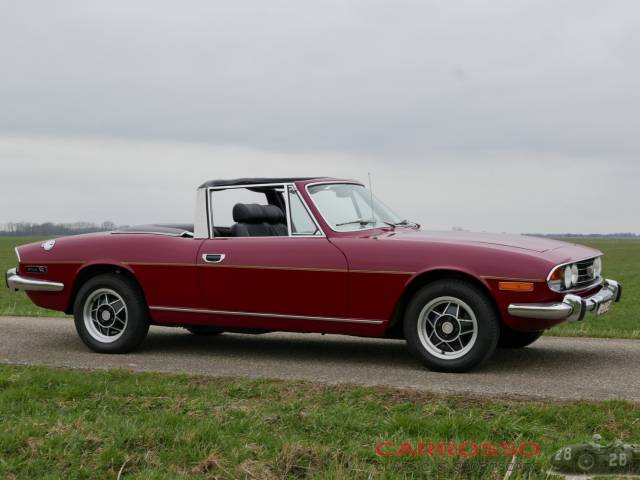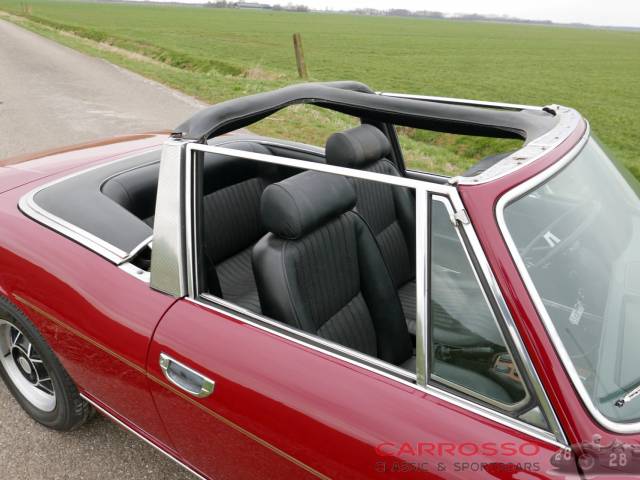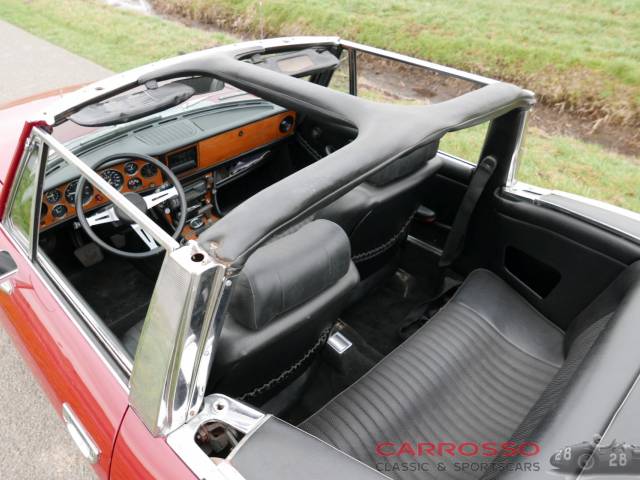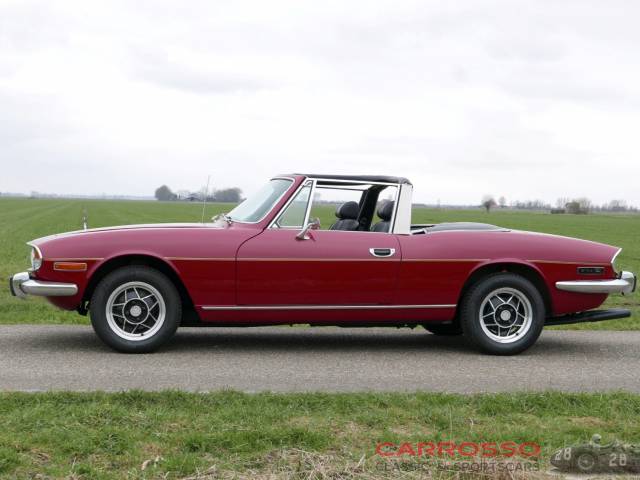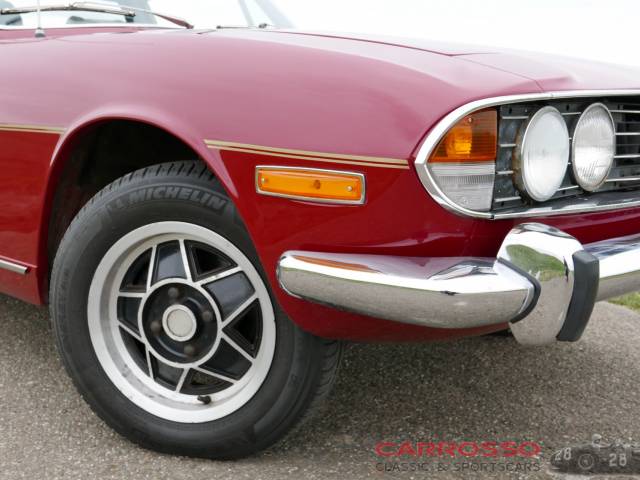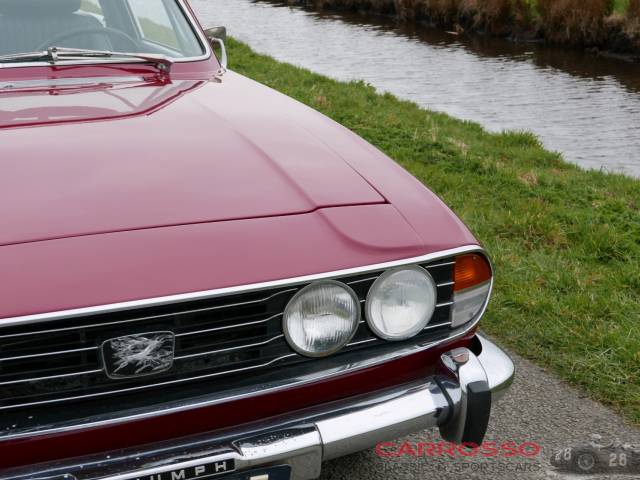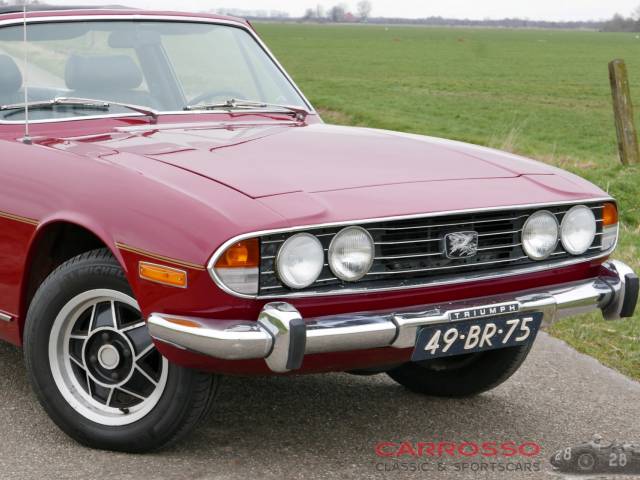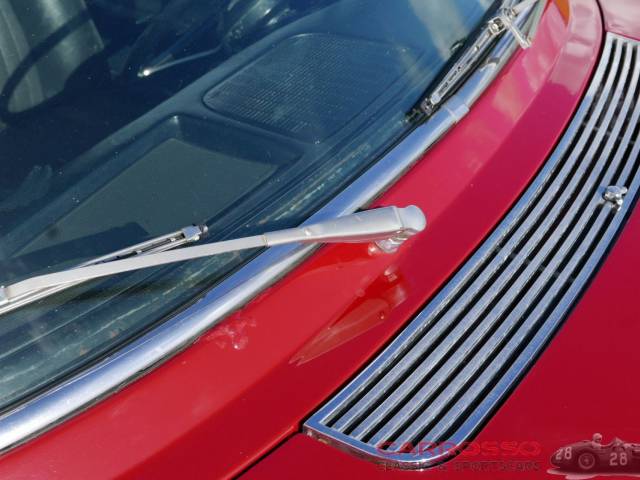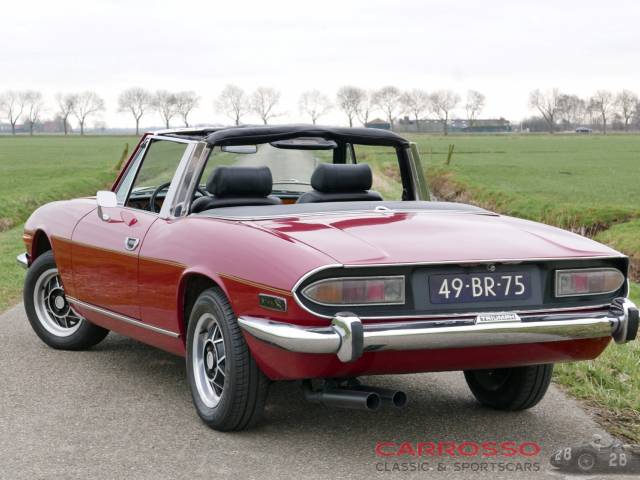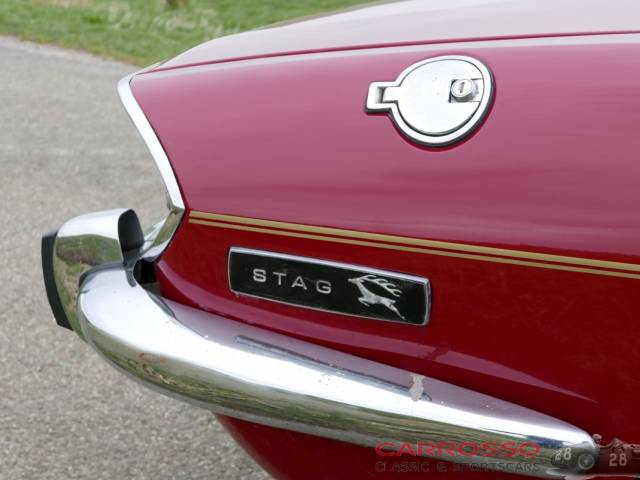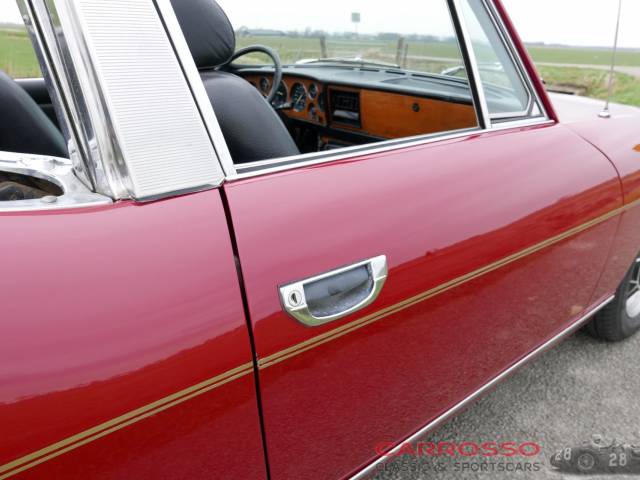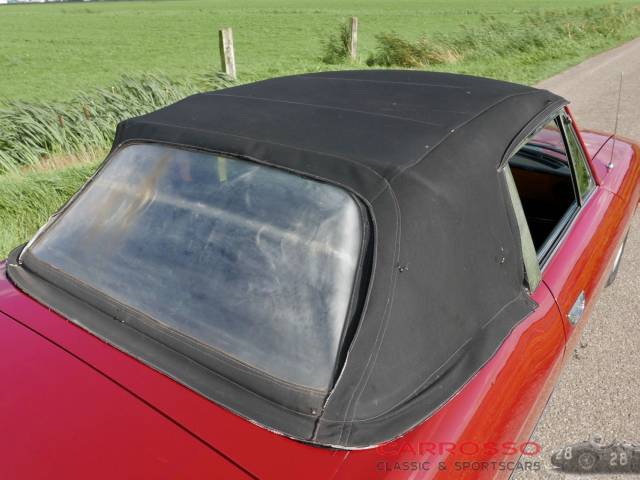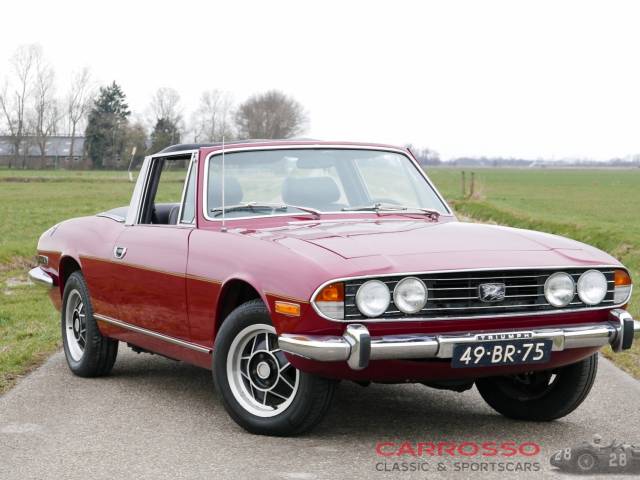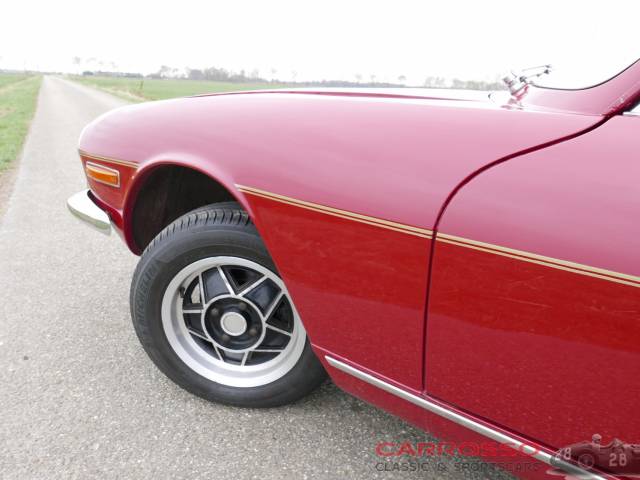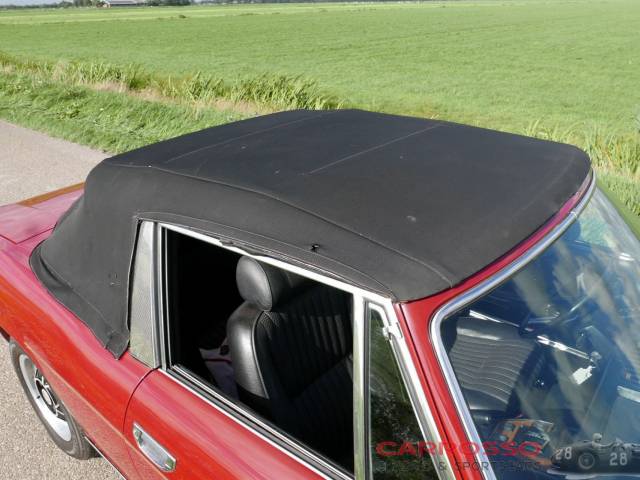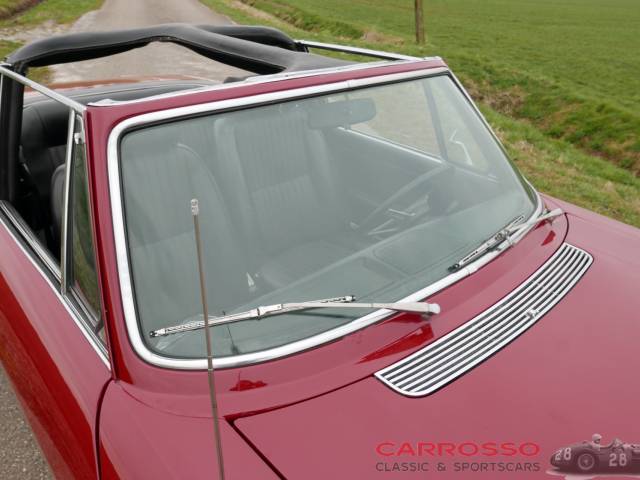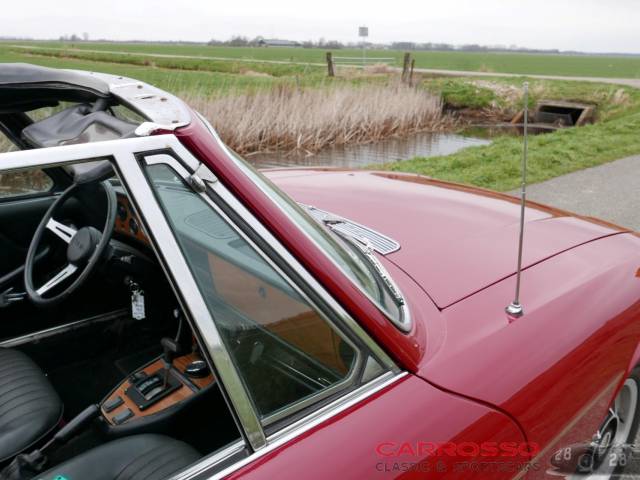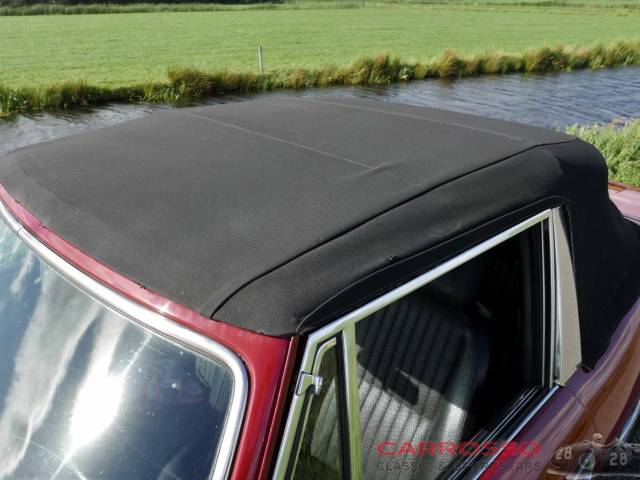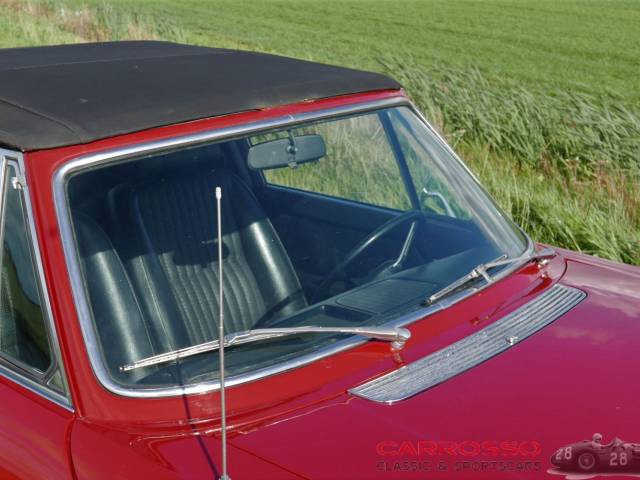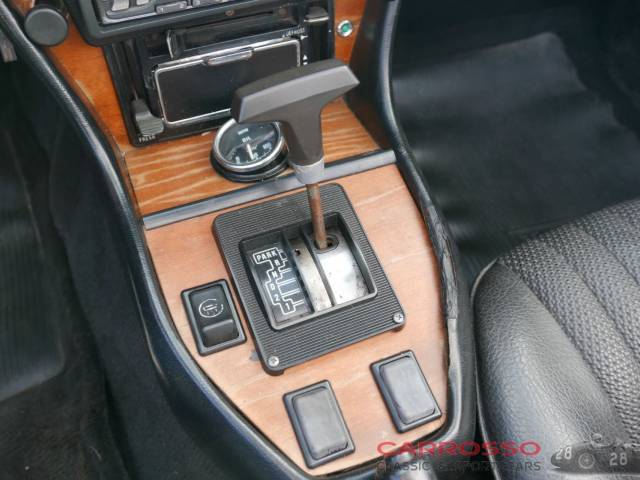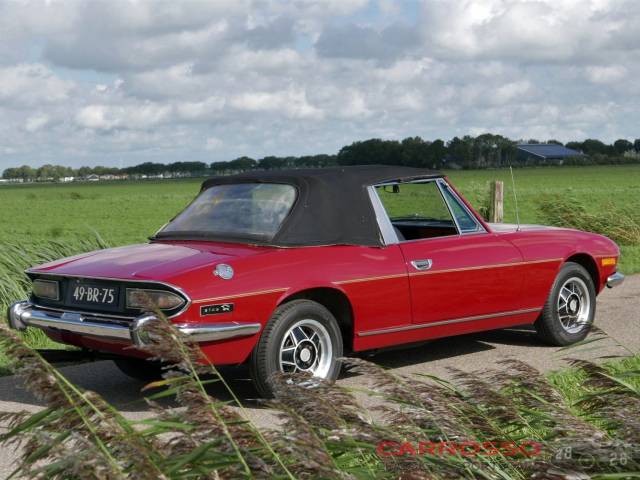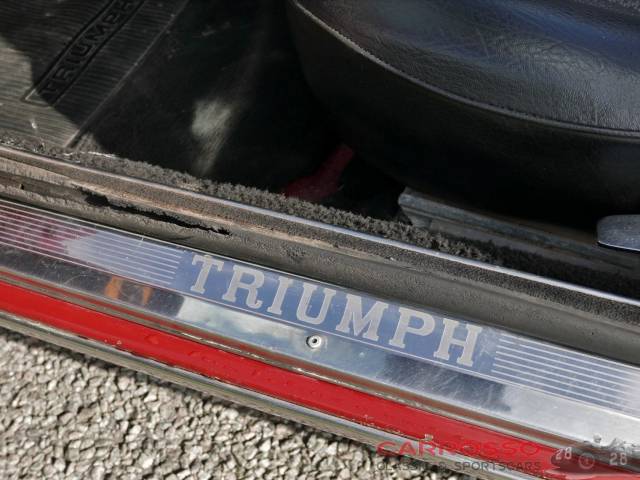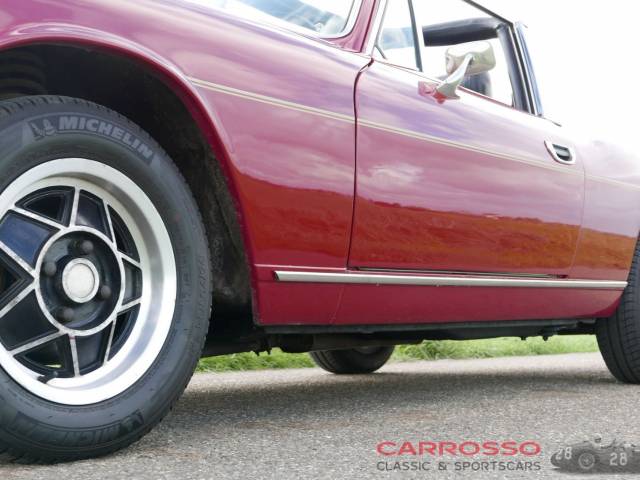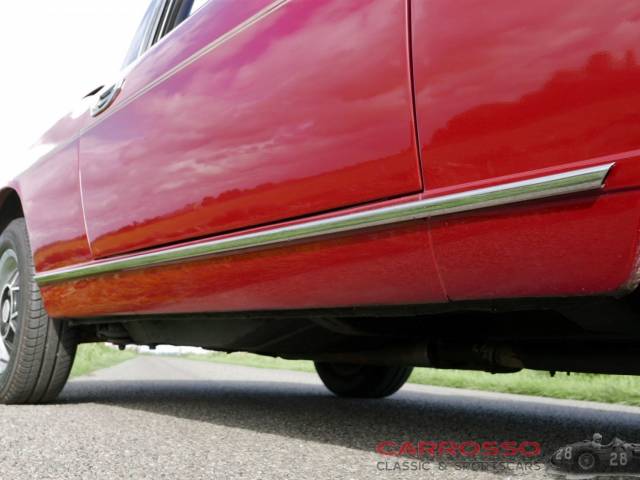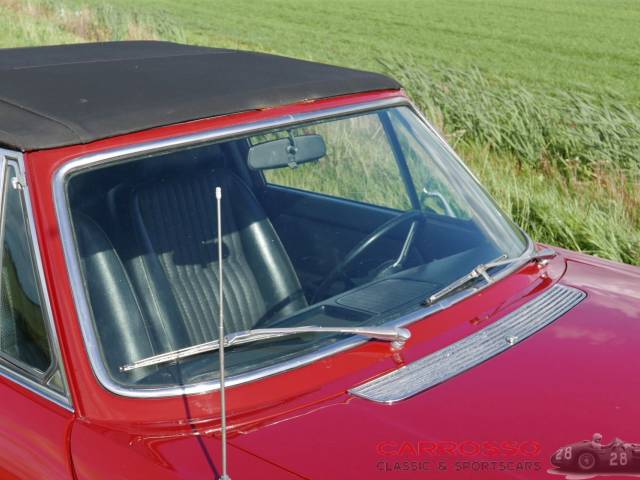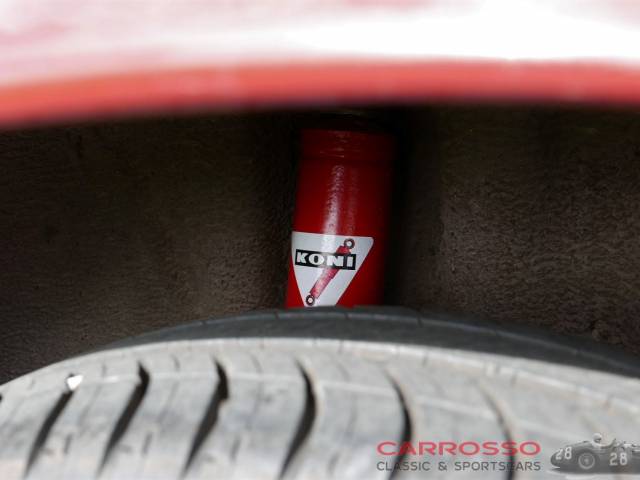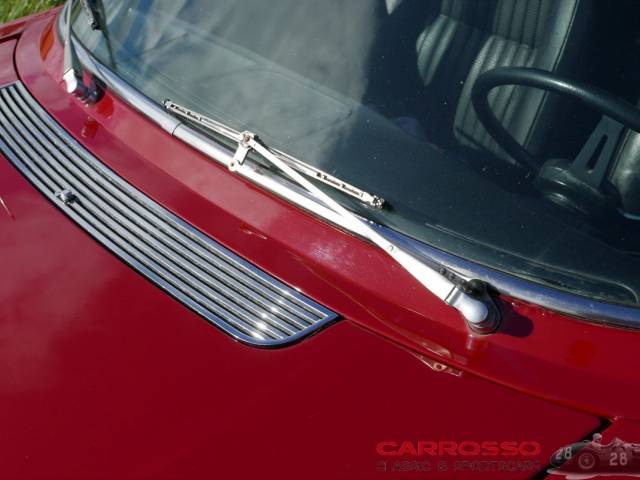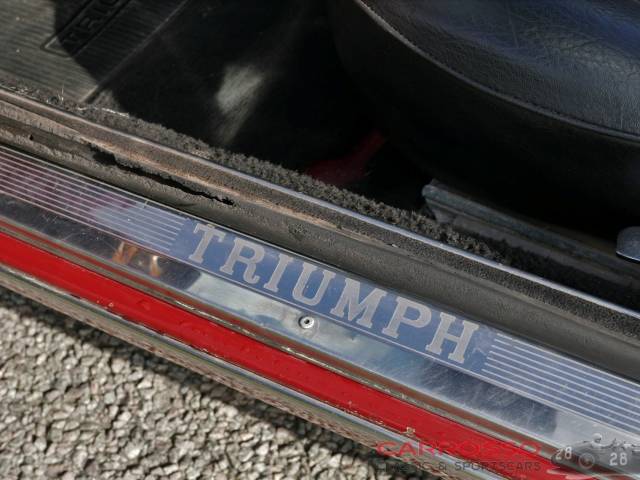 Triumph Stag MK II Convertible 3.0 V8 Automaat / NL-Auto
Dealer

away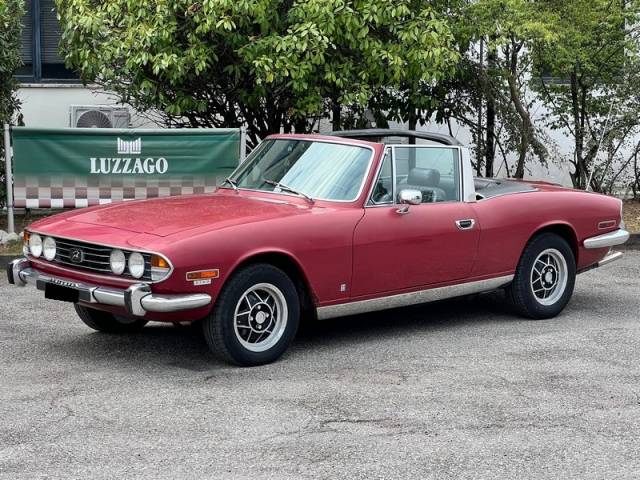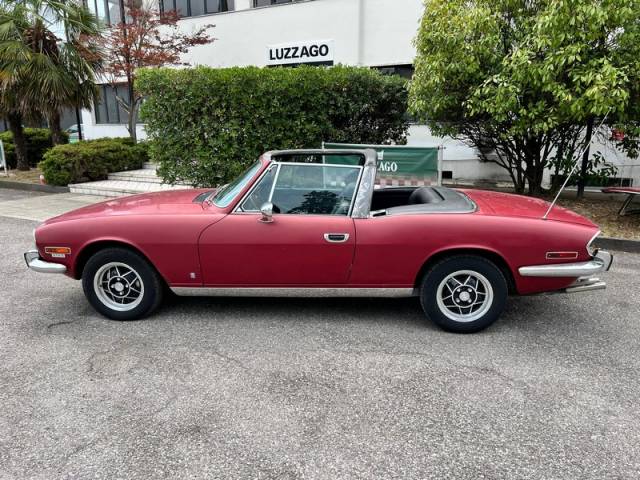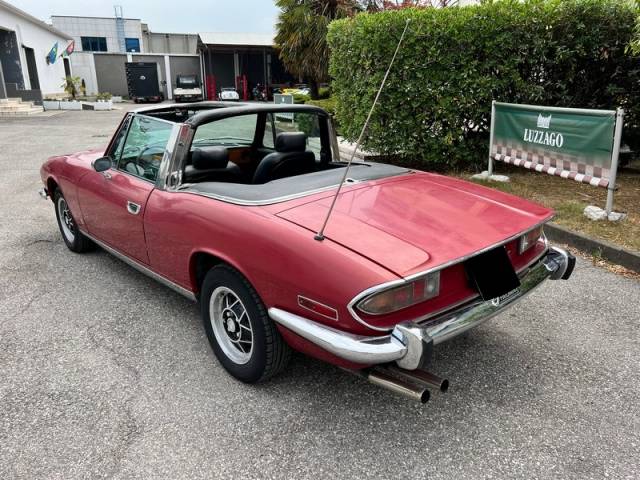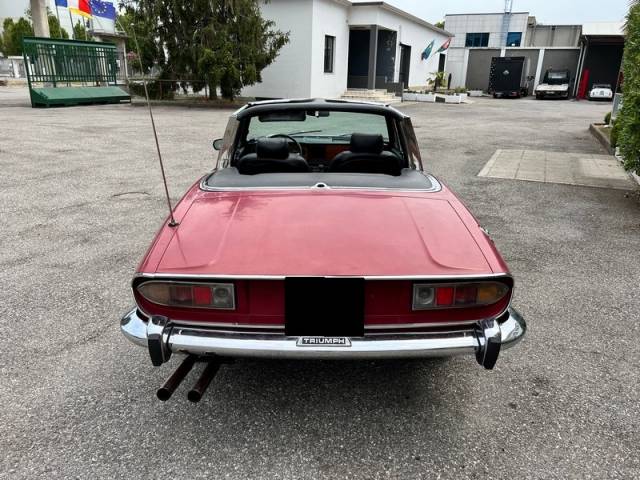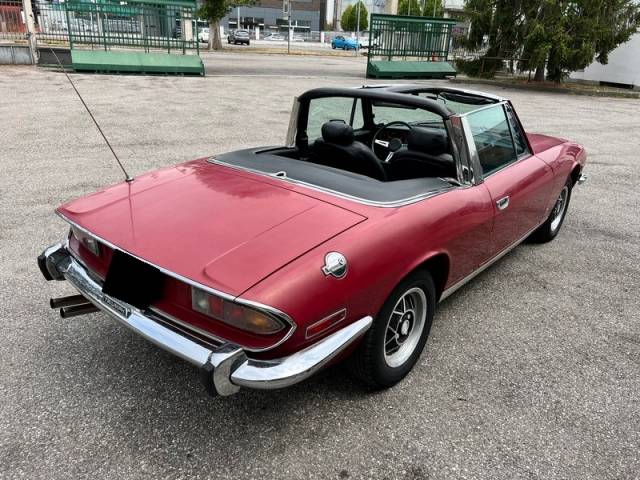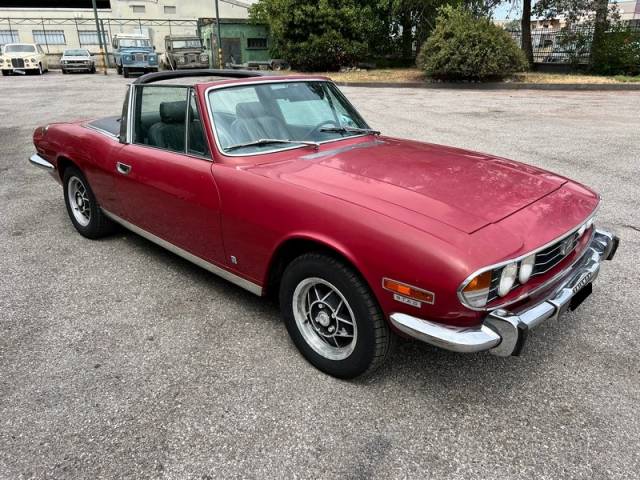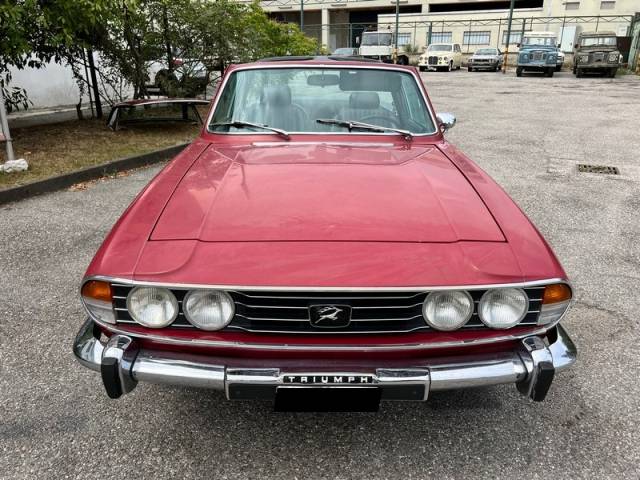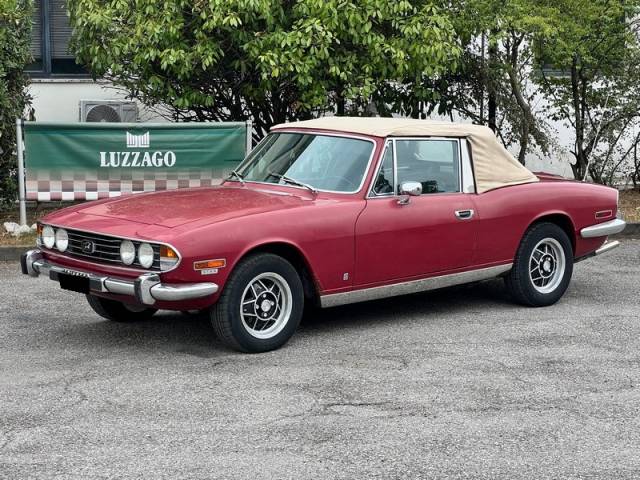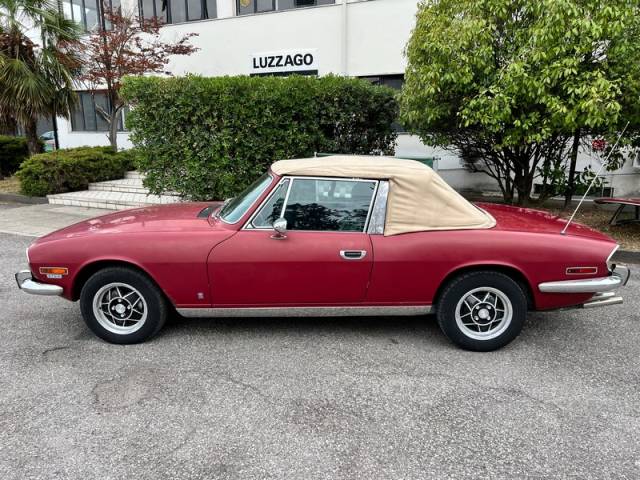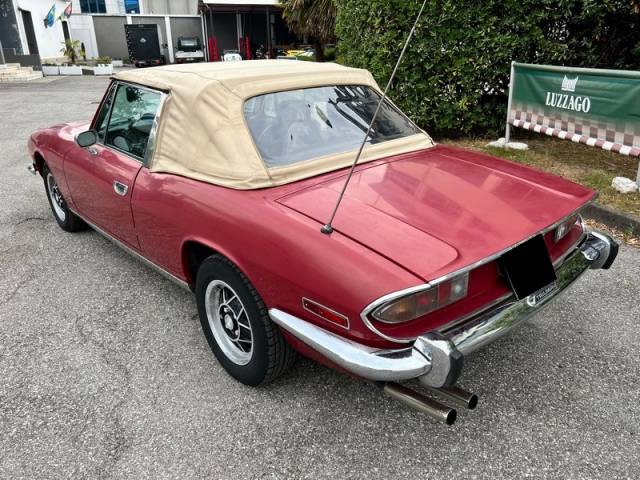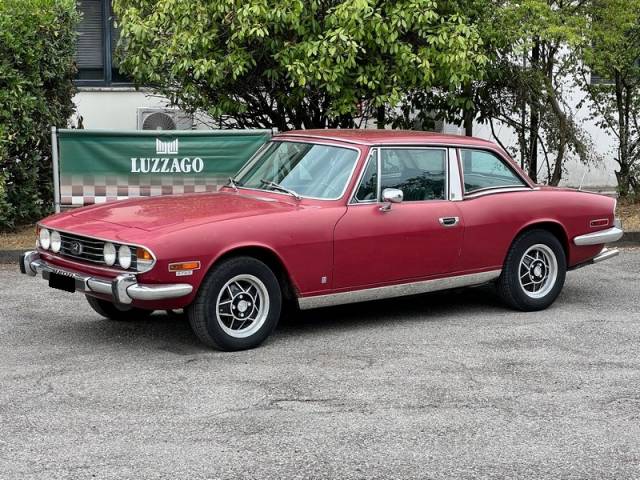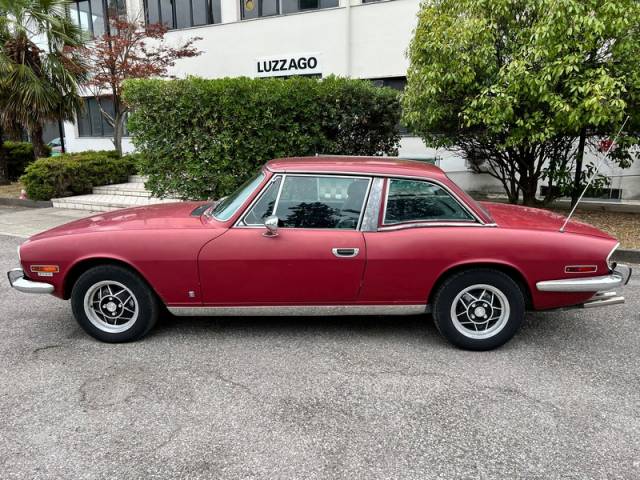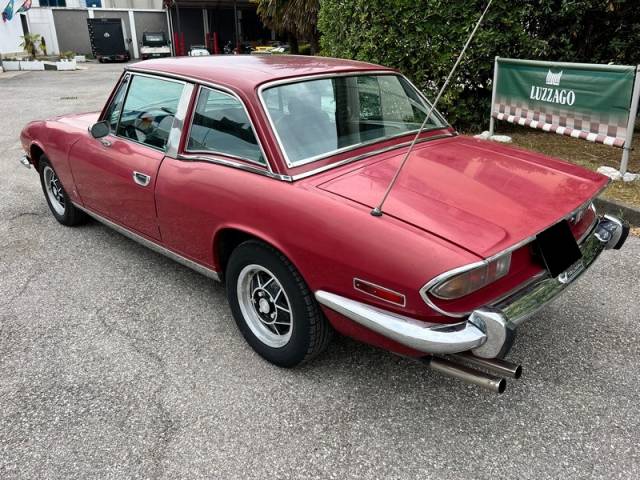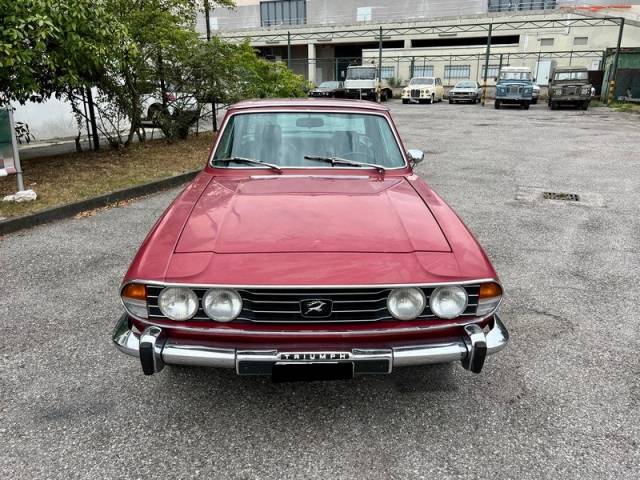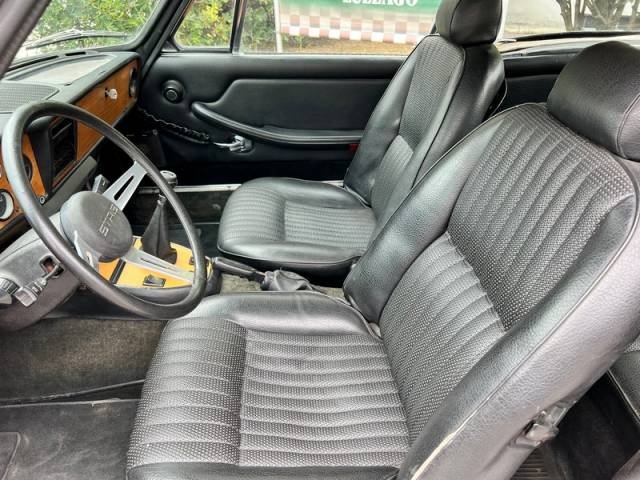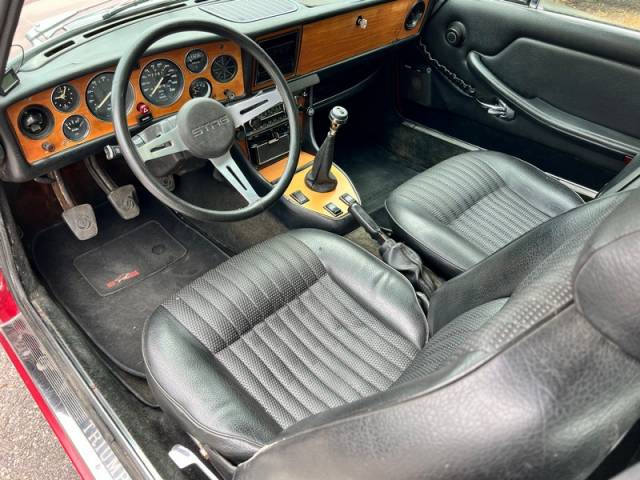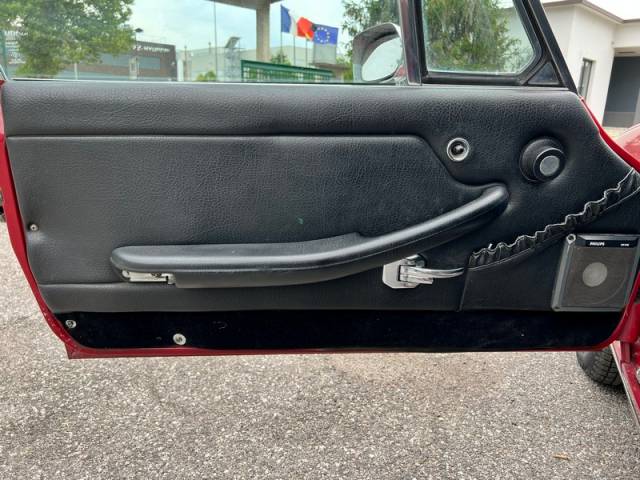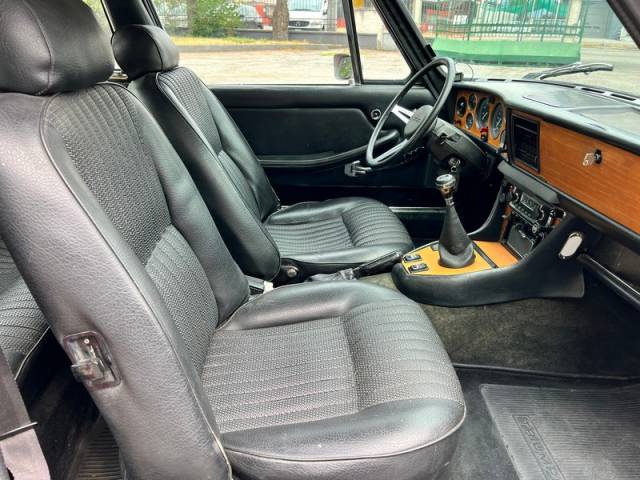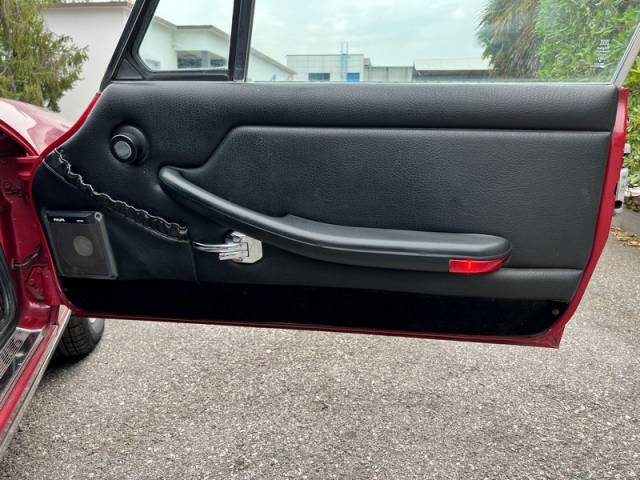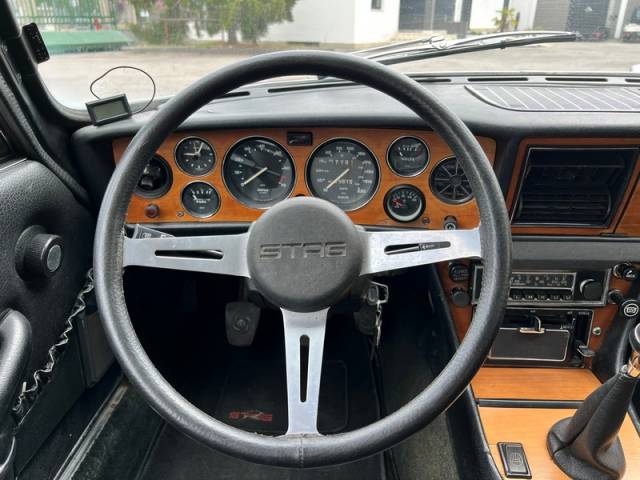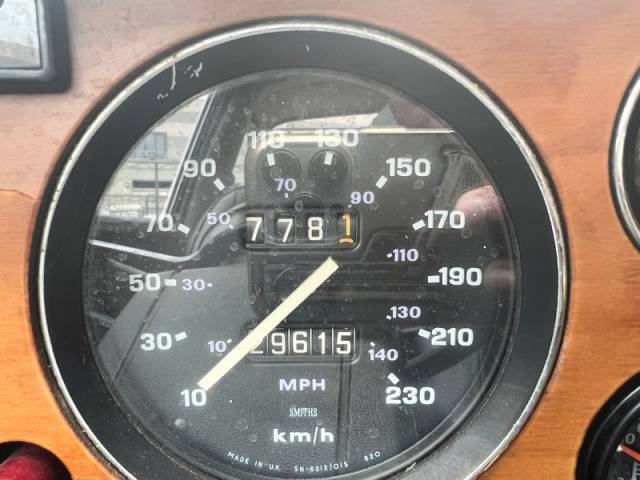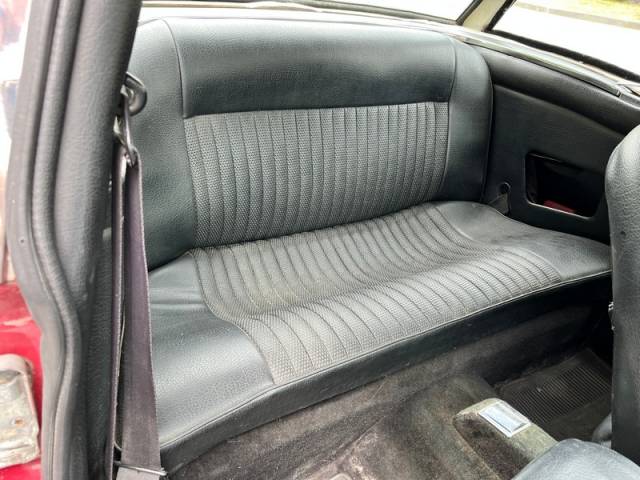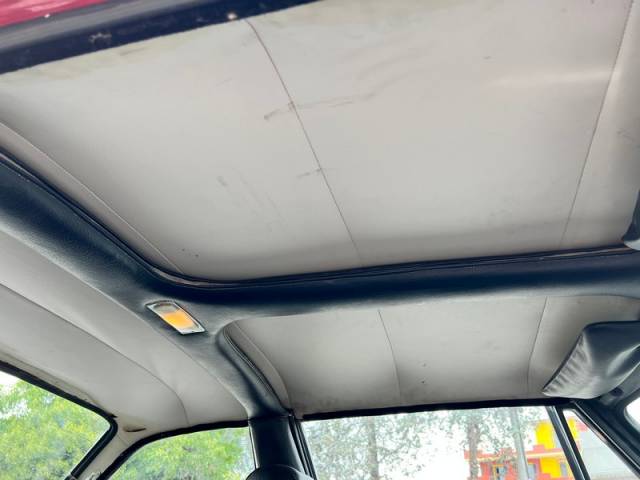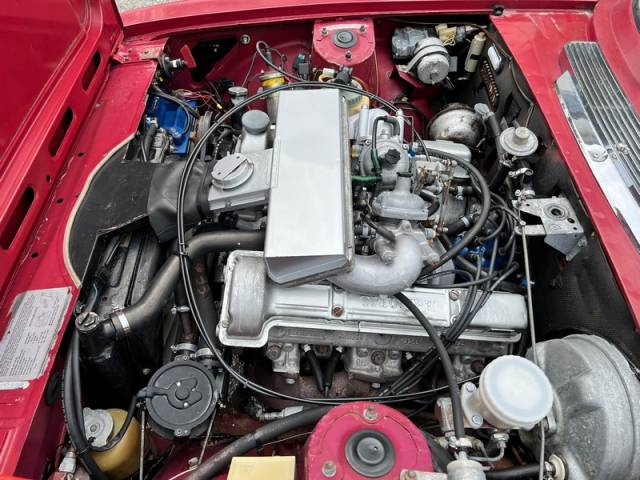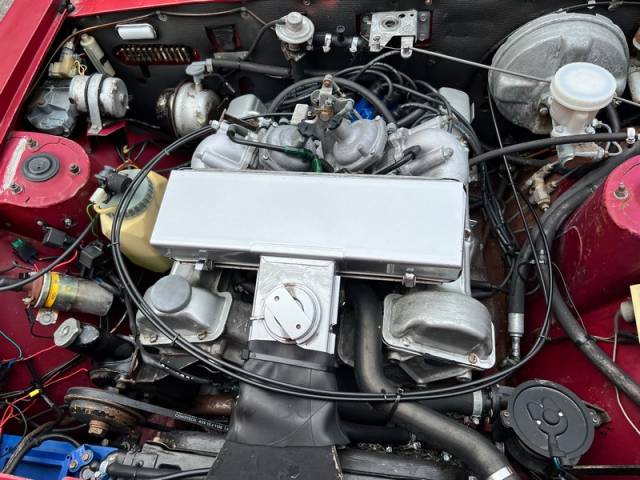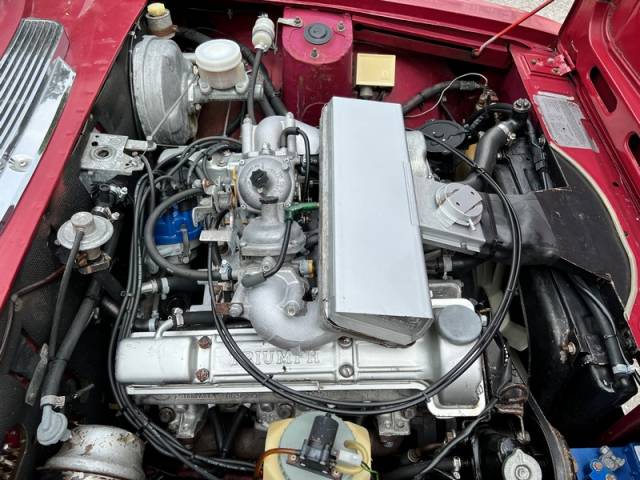 Dealer

away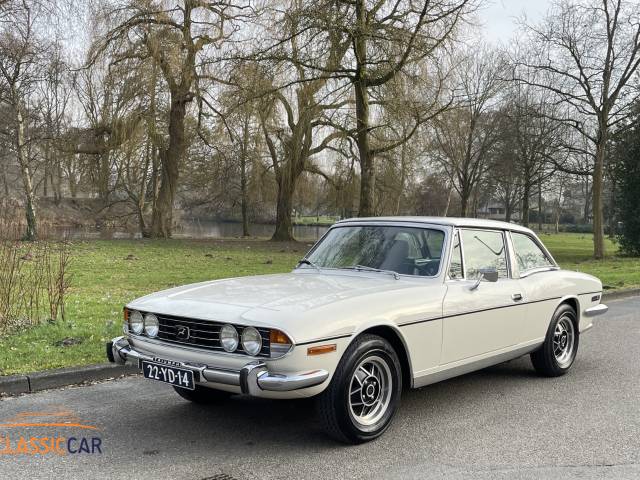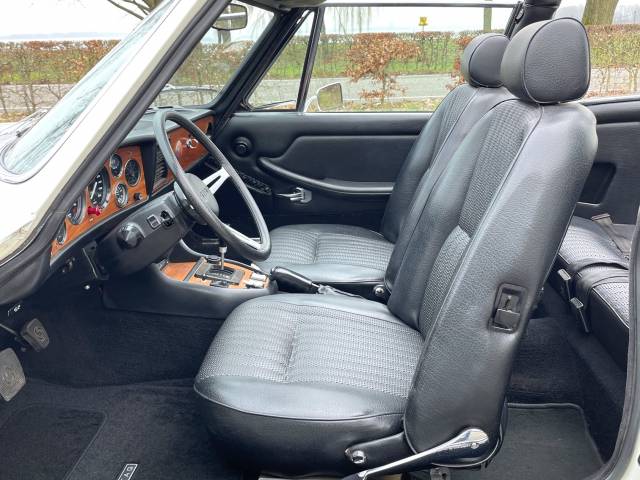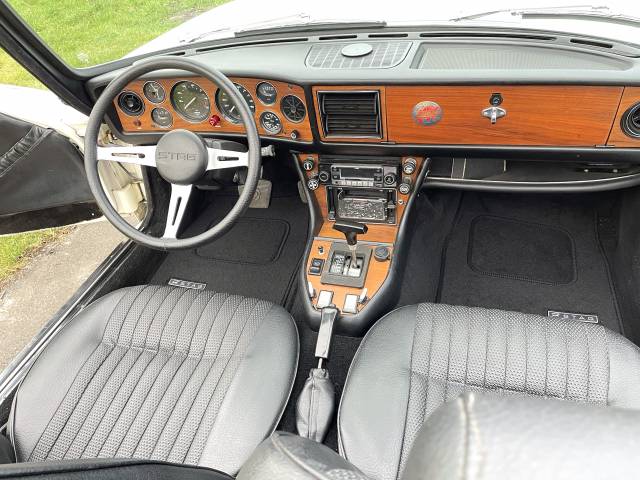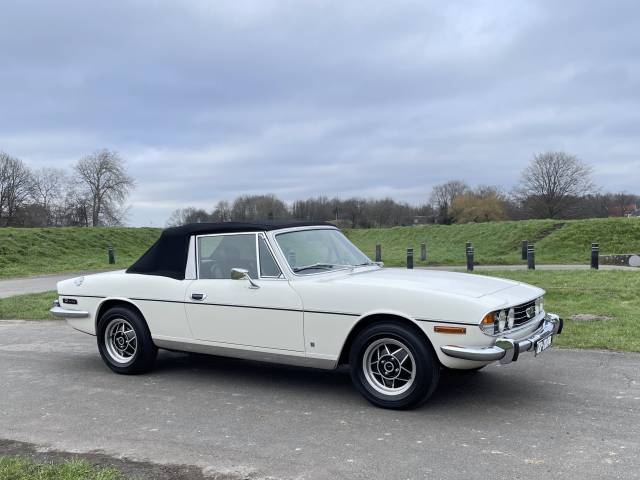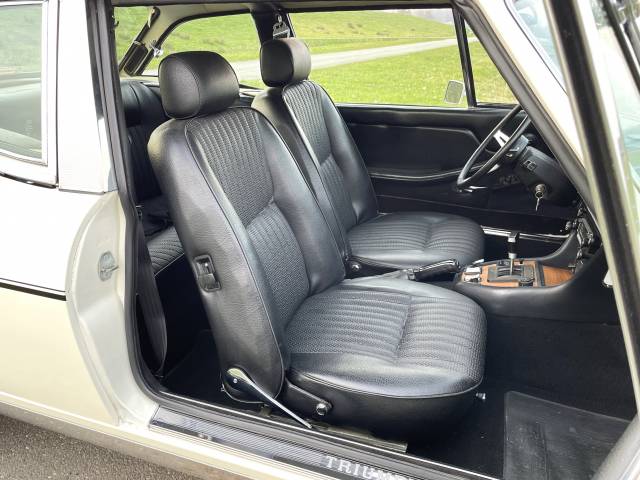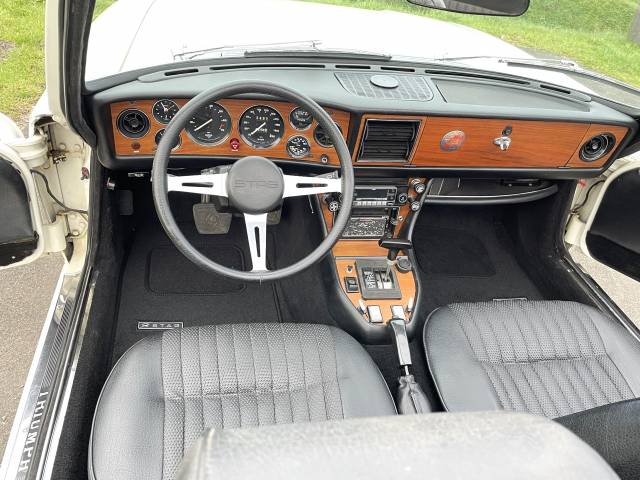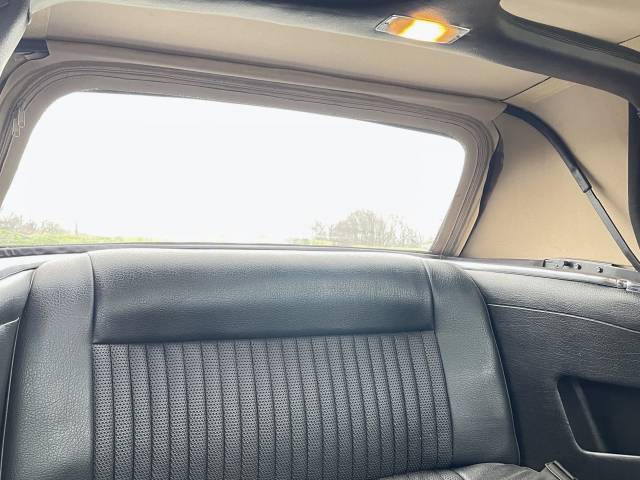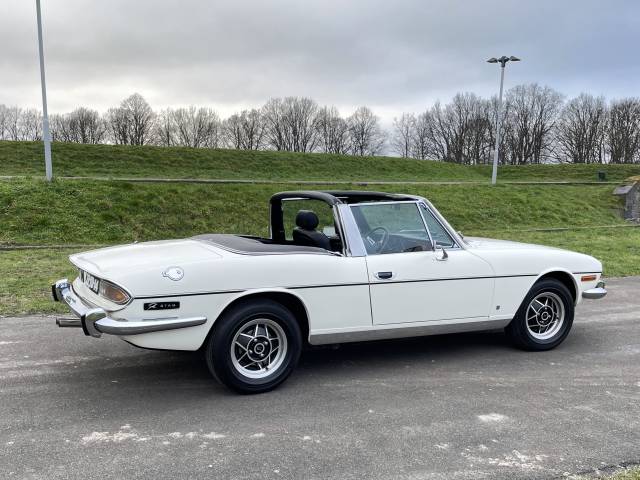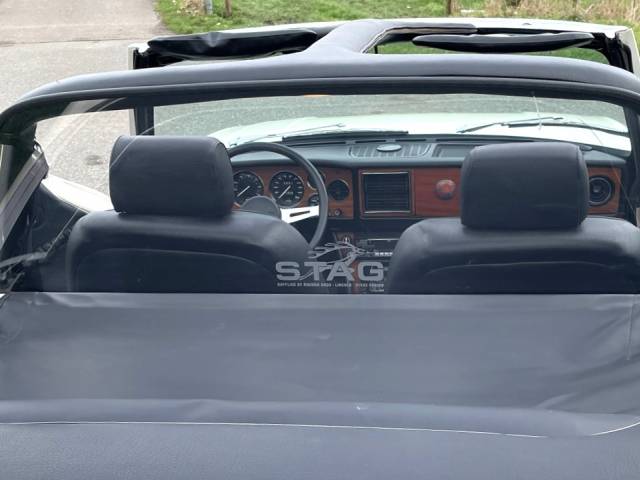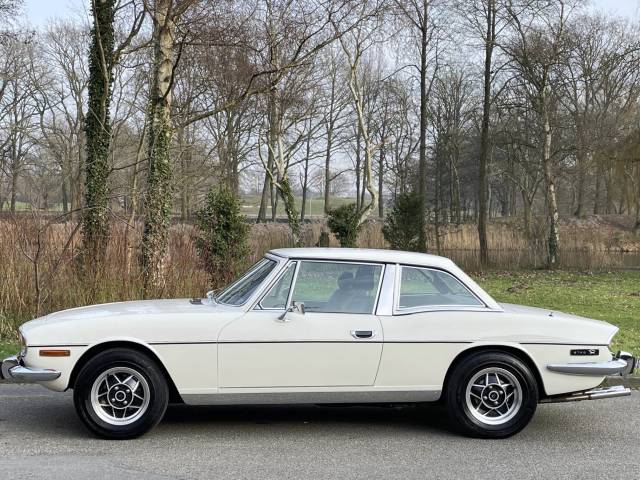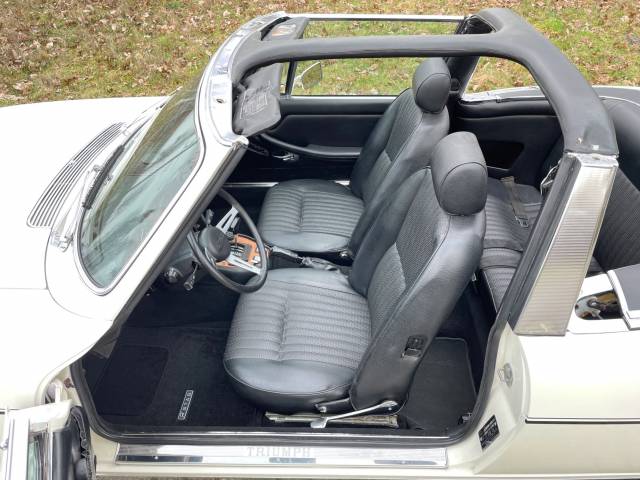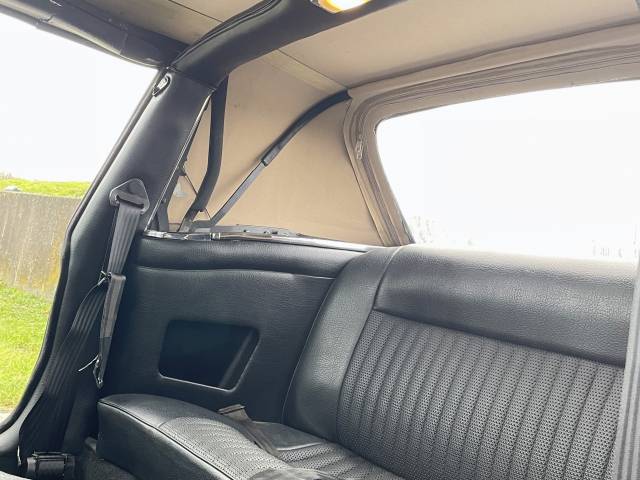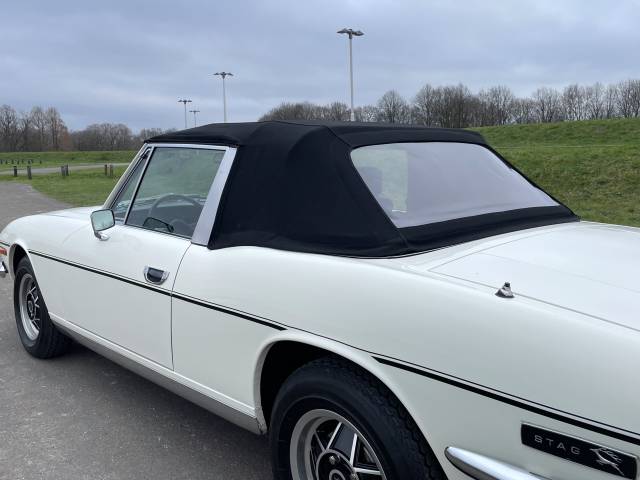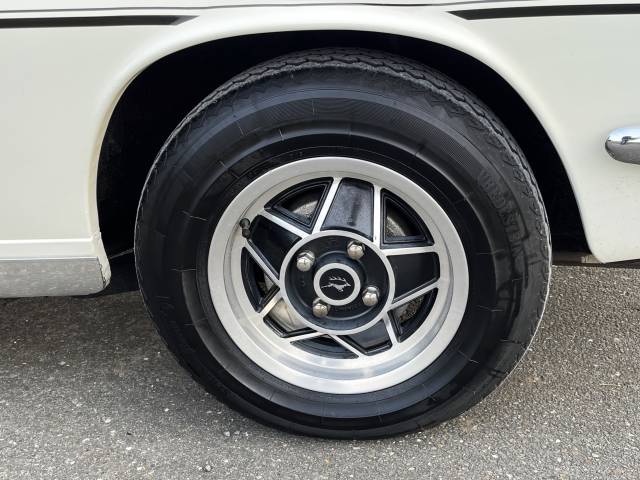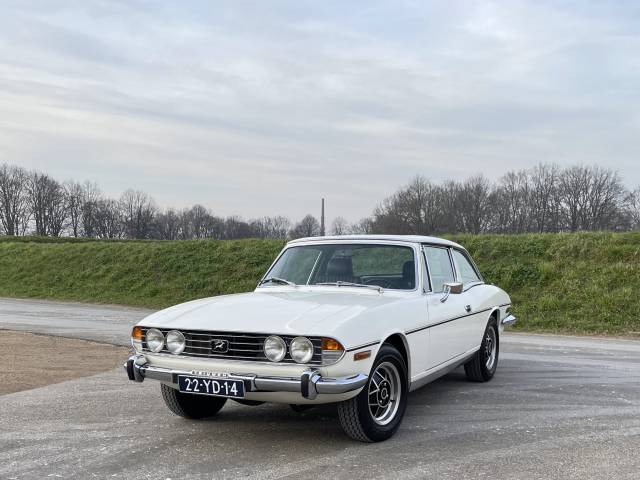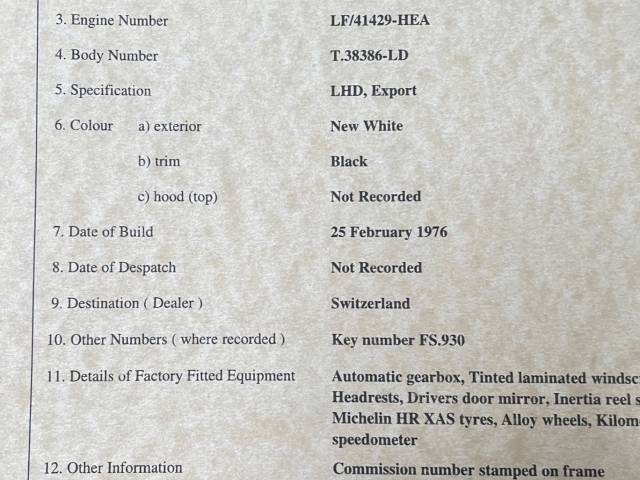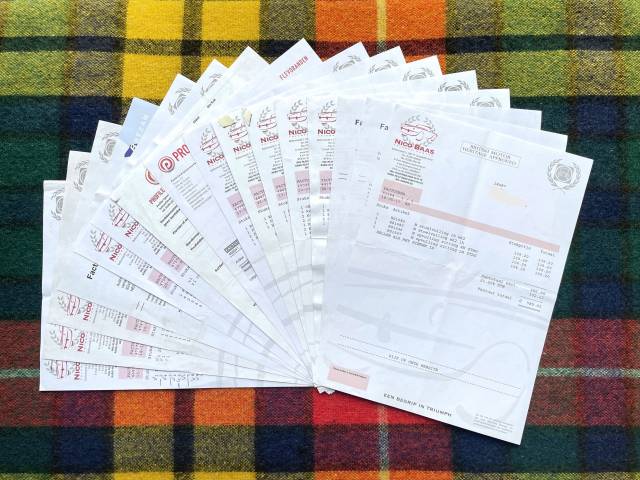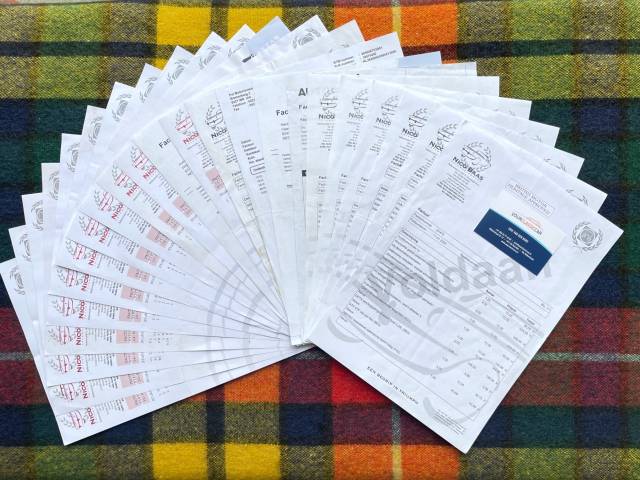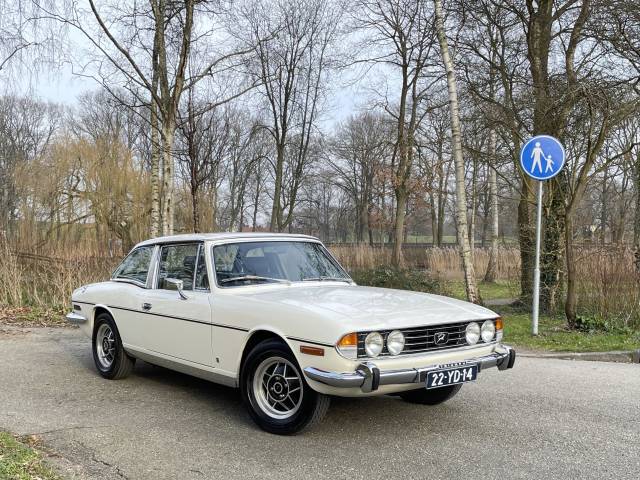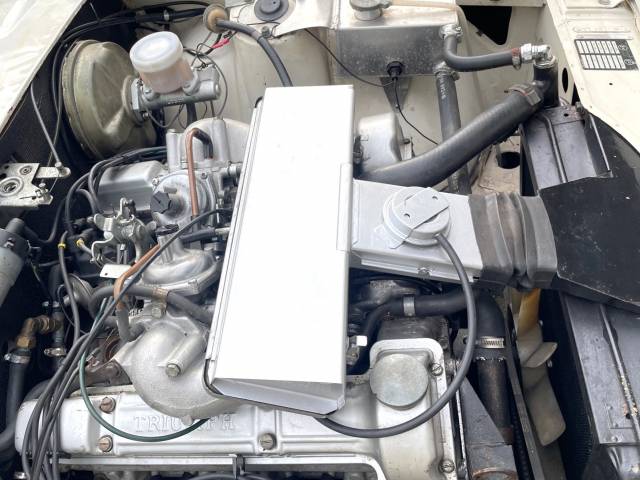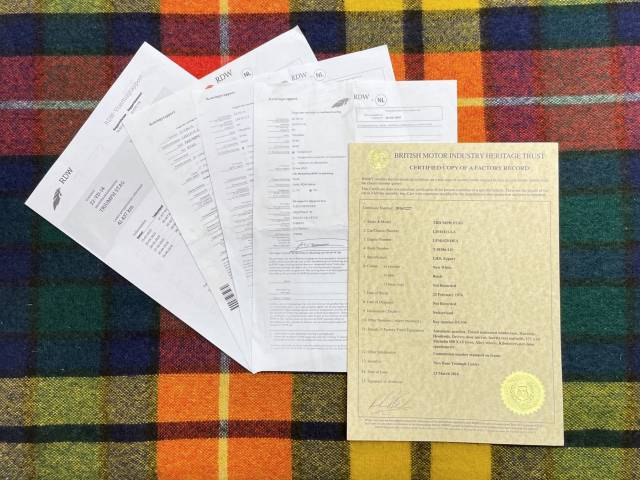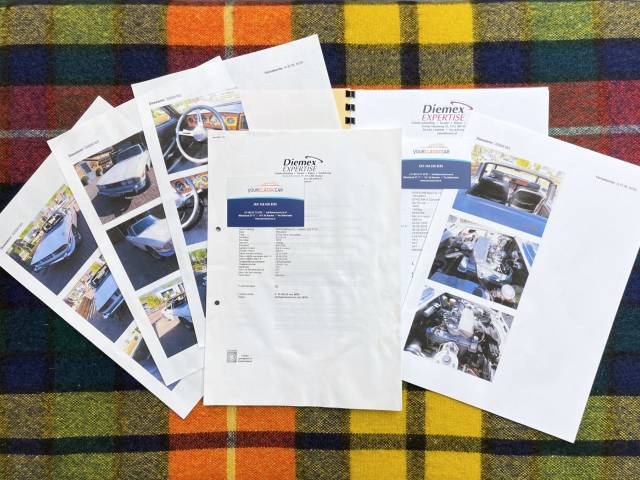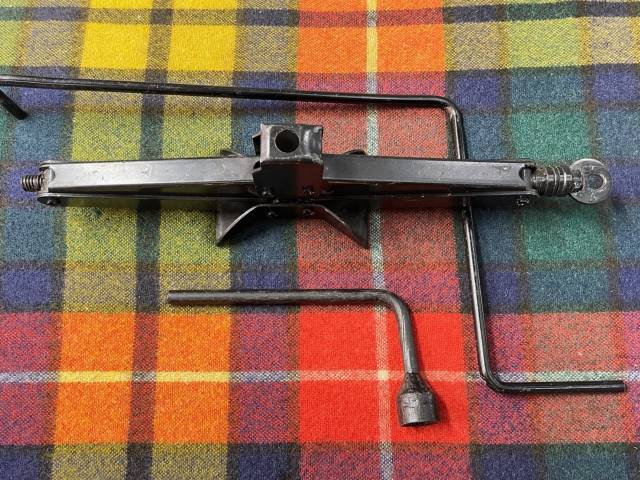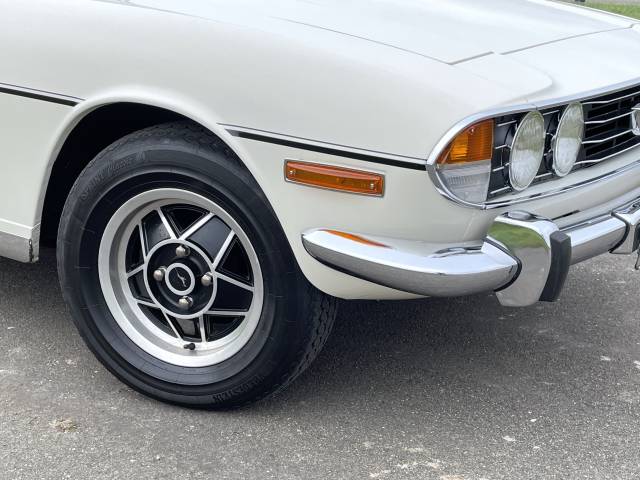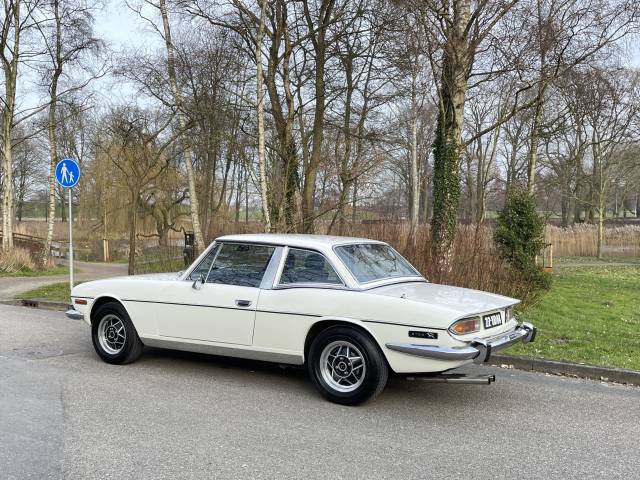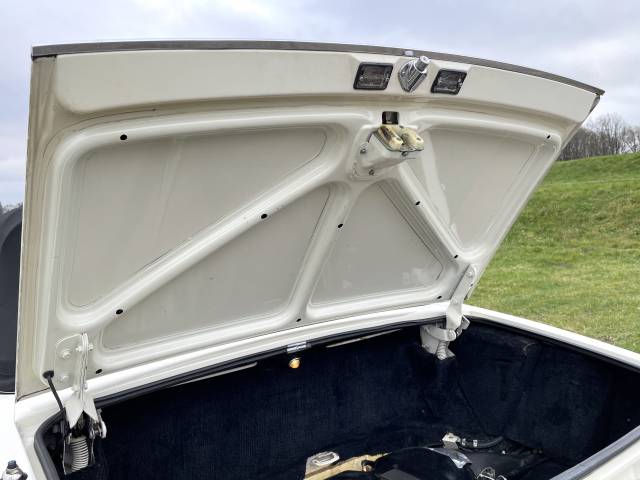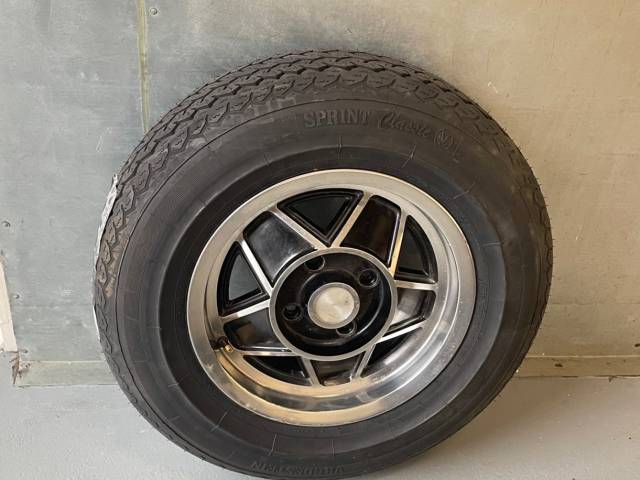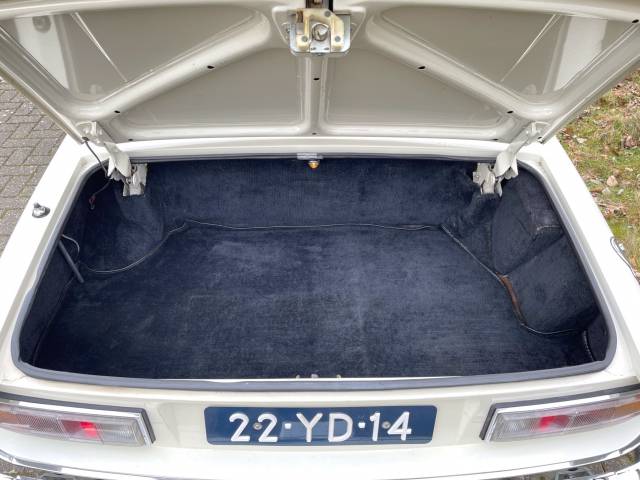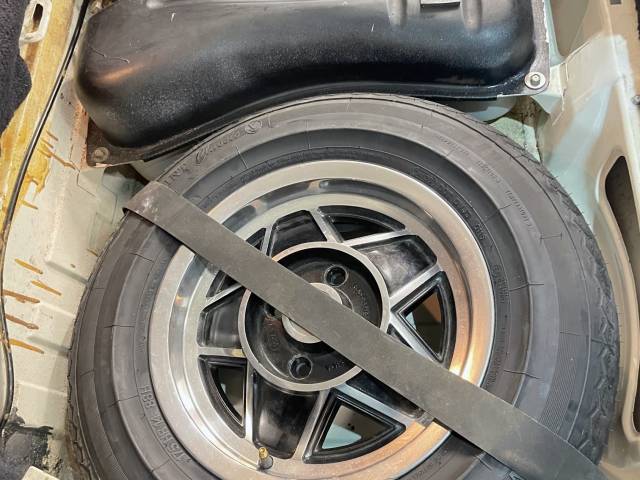 Excellent Stag from 2nd owner with 41.436 km. Fantastic original!
Dealer

away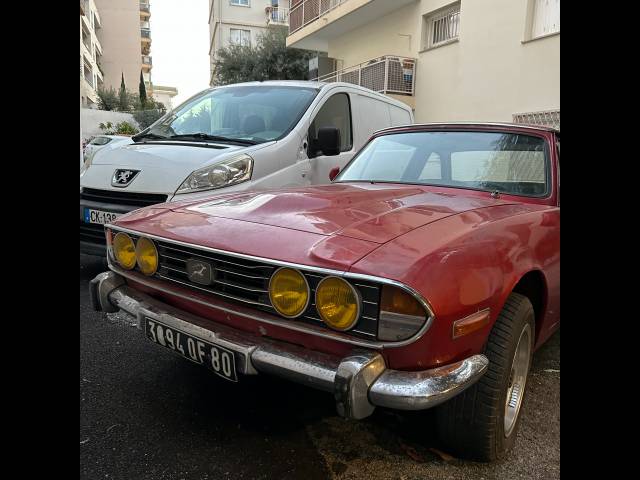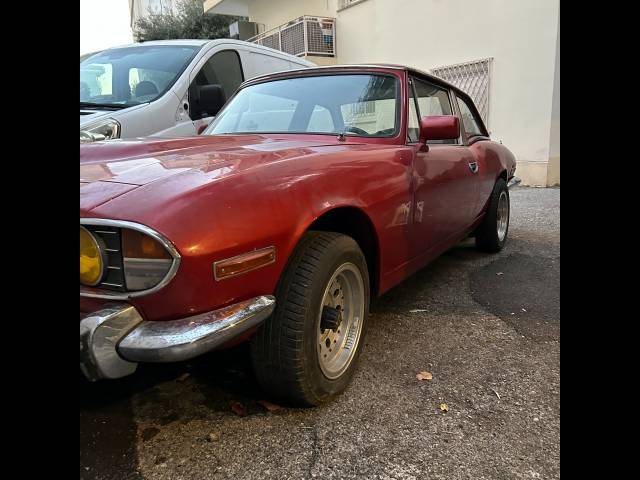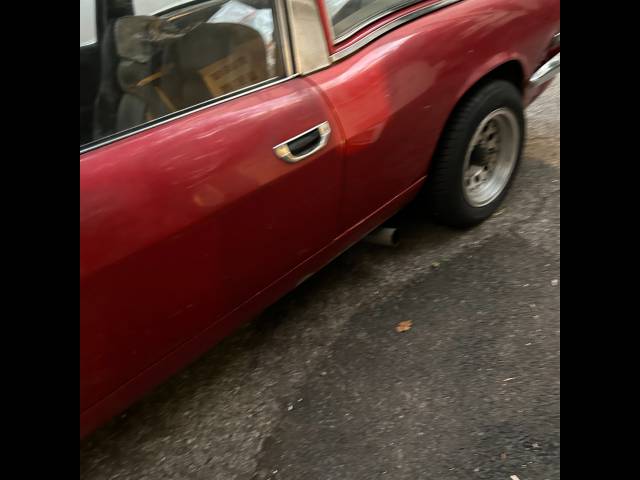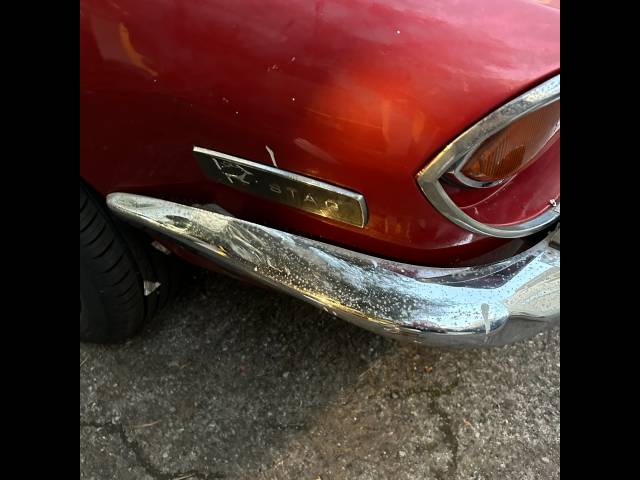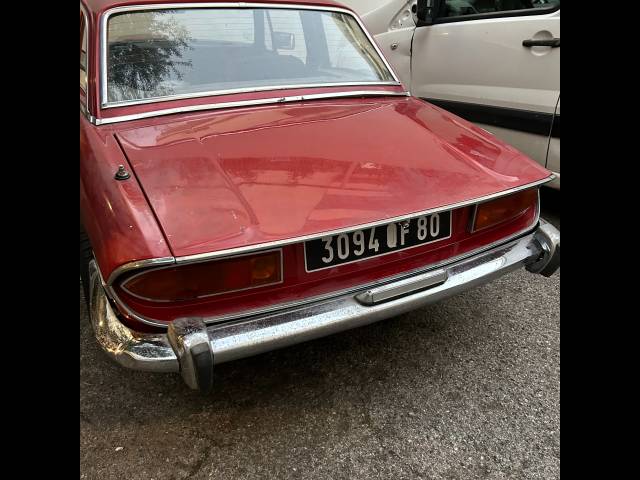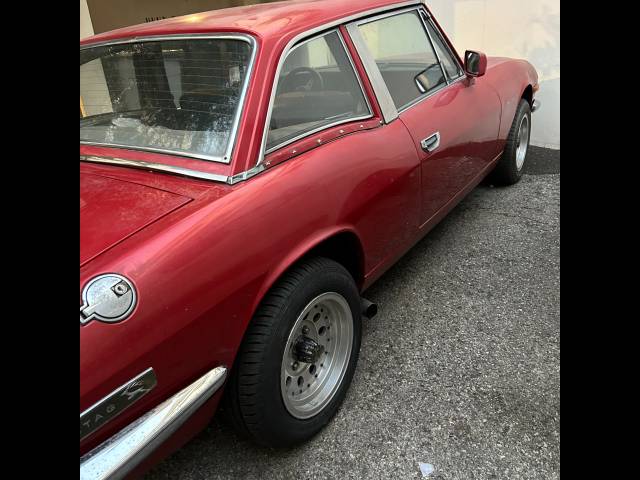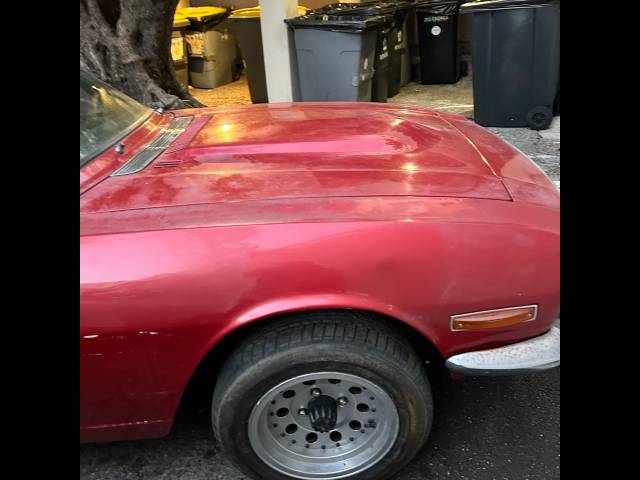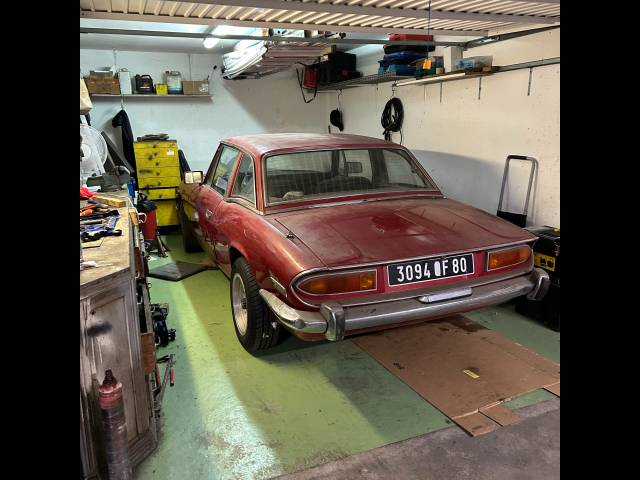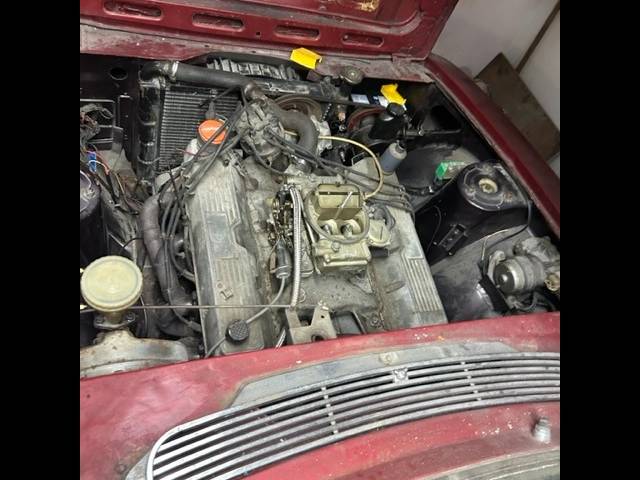 Triumph stag 1973 à restaurer
Private

away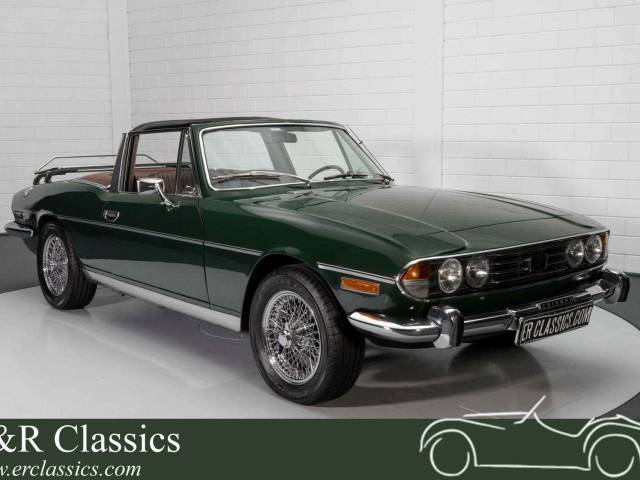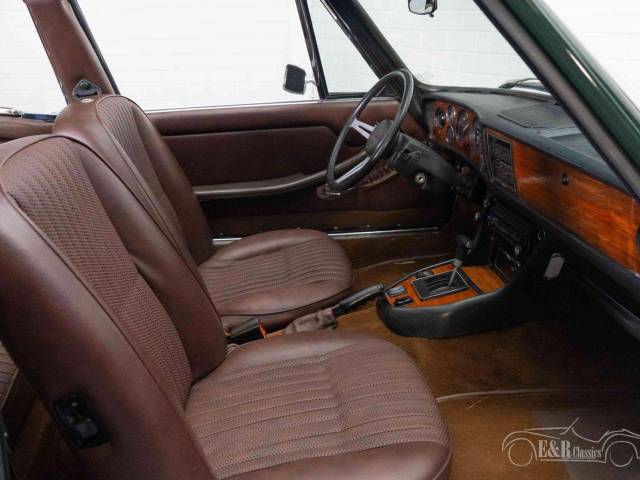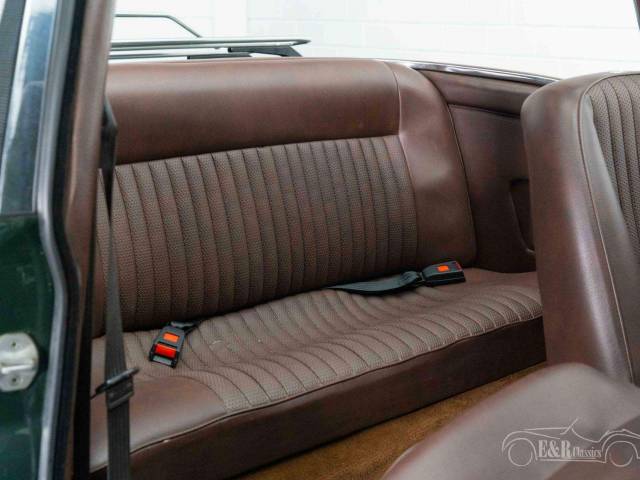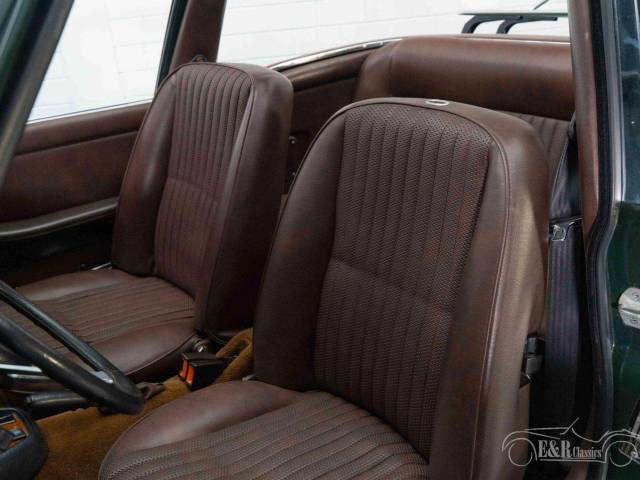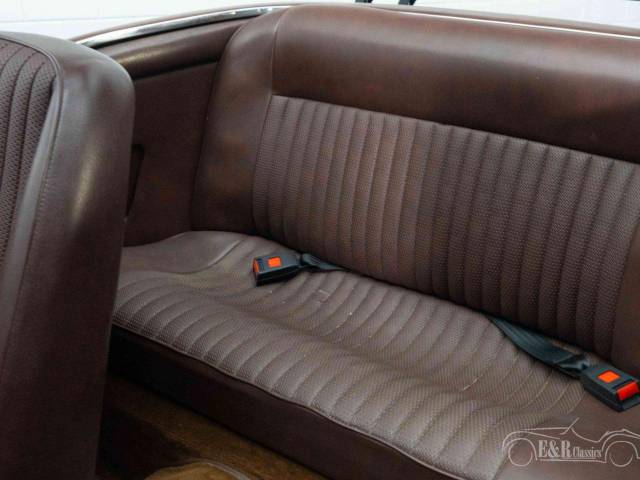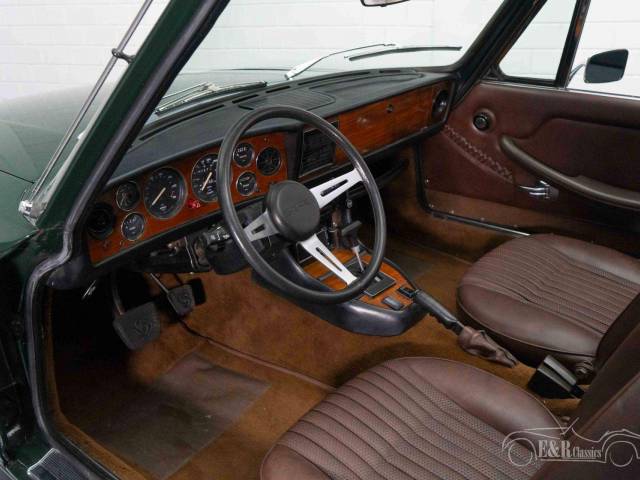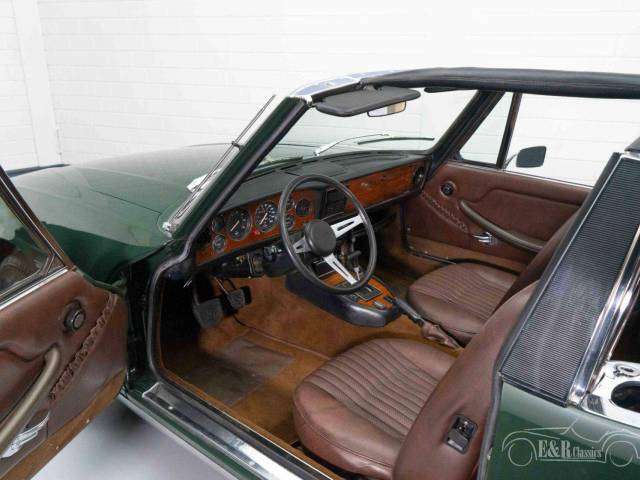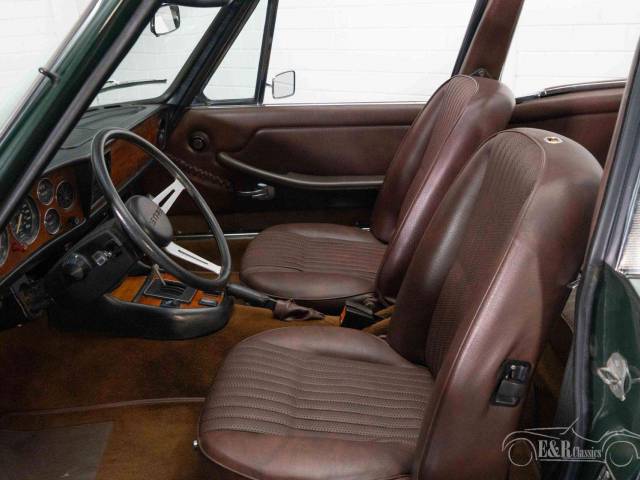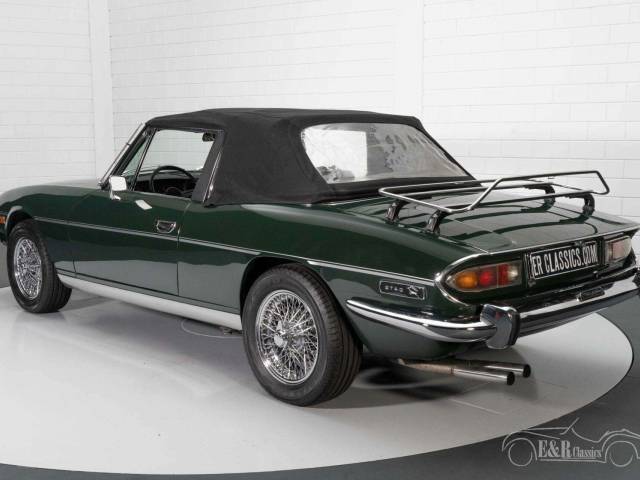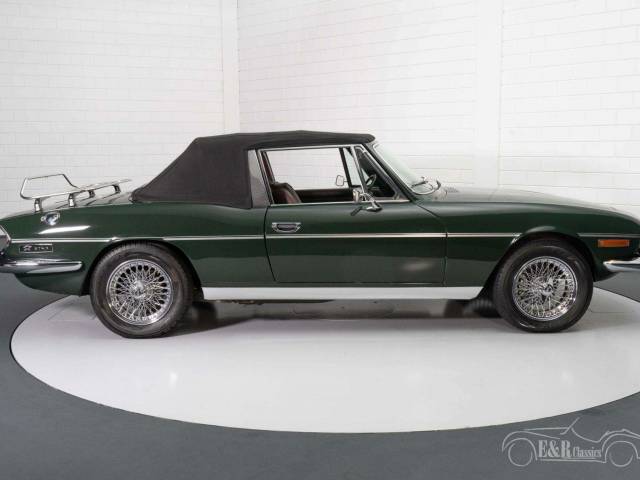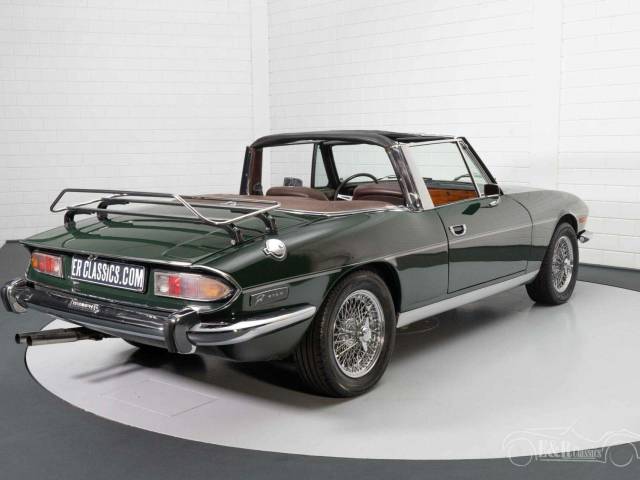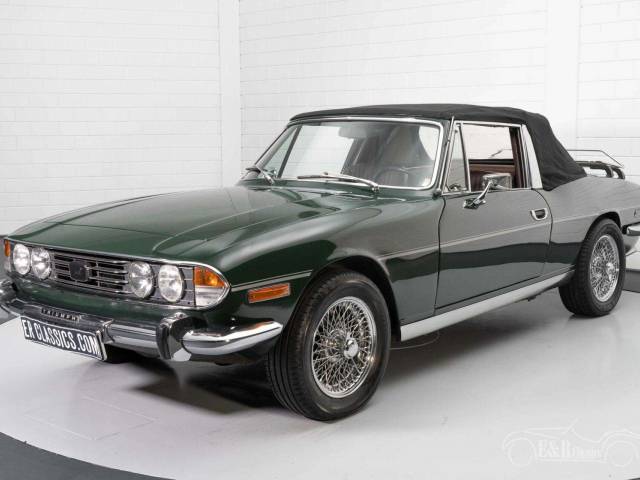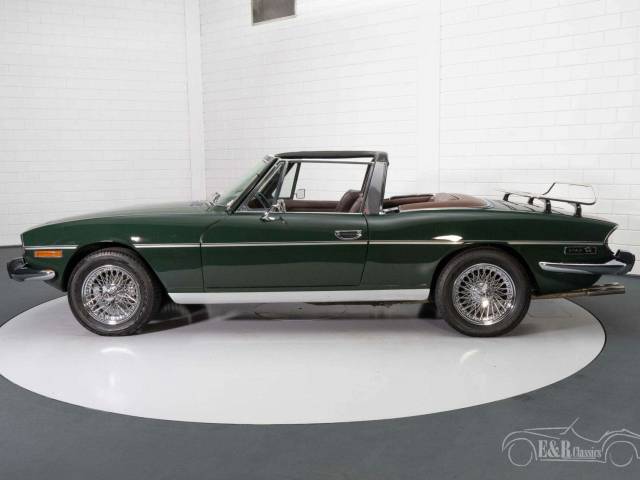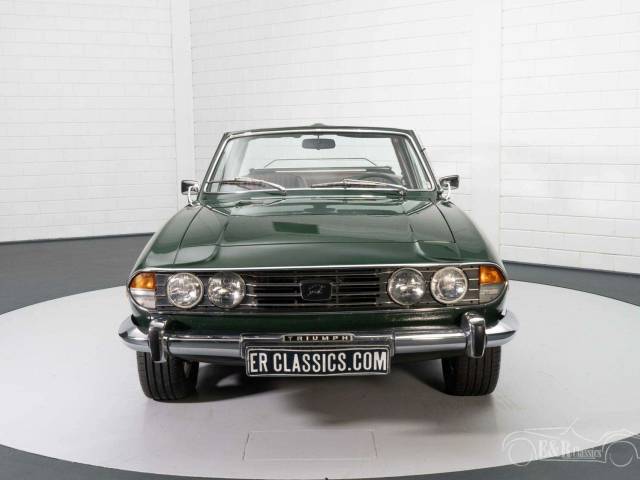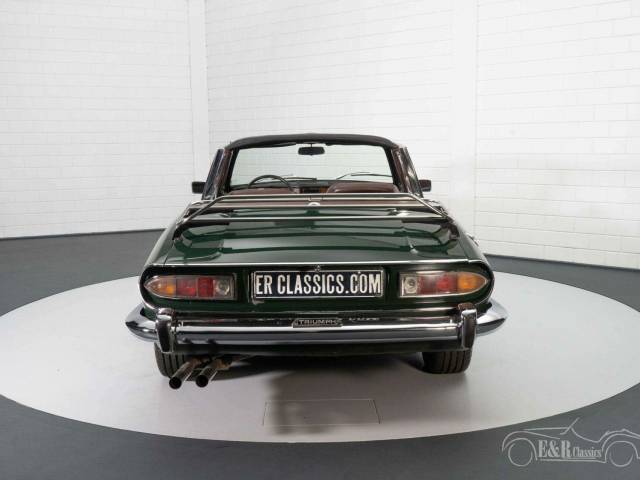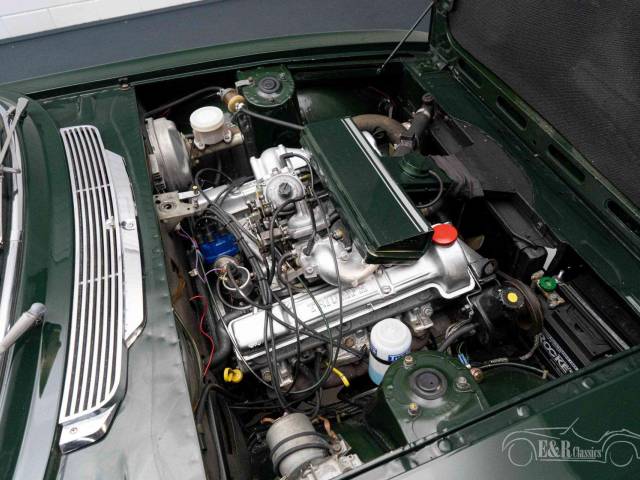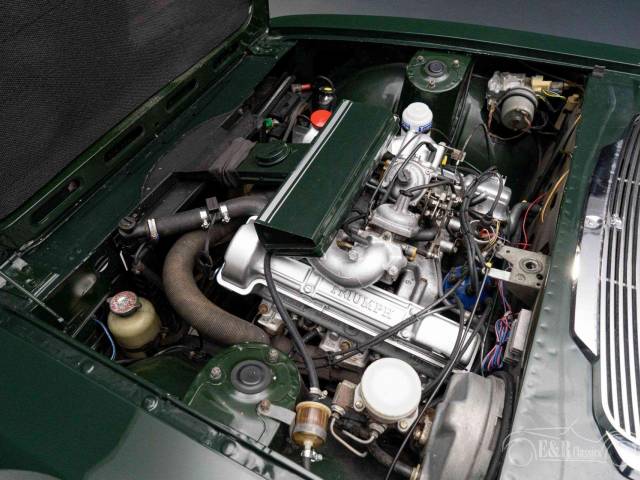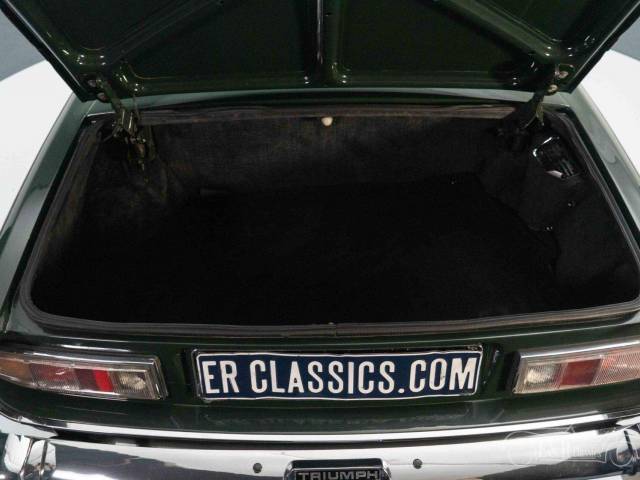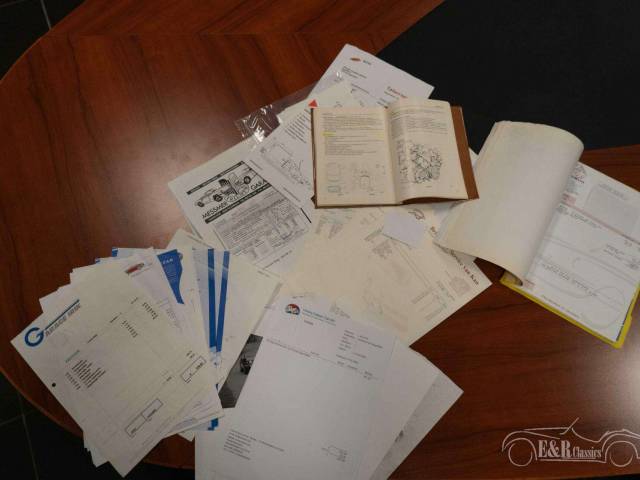 Triumph Stag  | Gerestaureerd | Europese auto | 1976
Dealer

away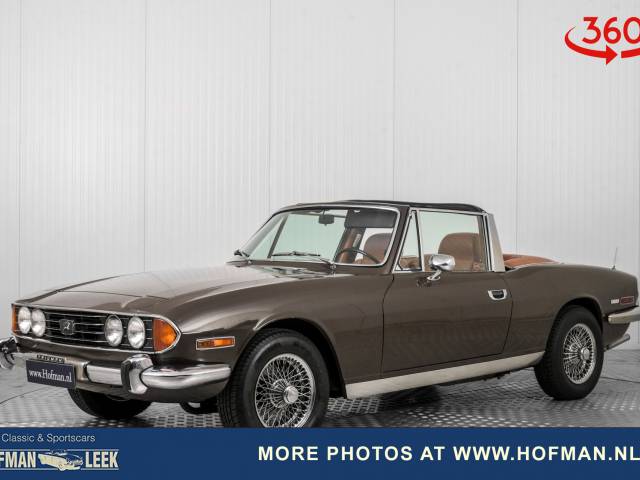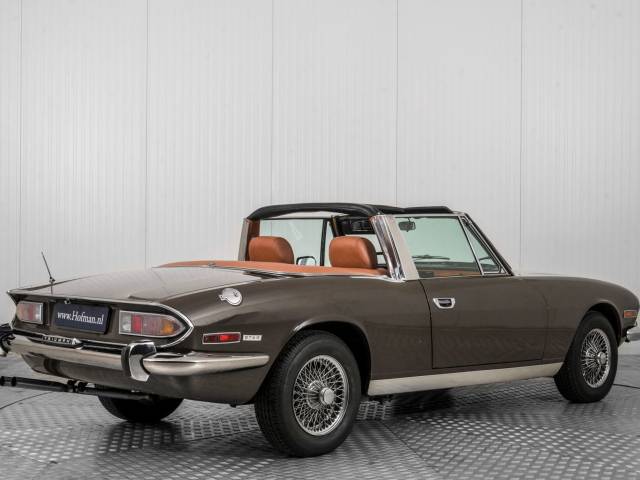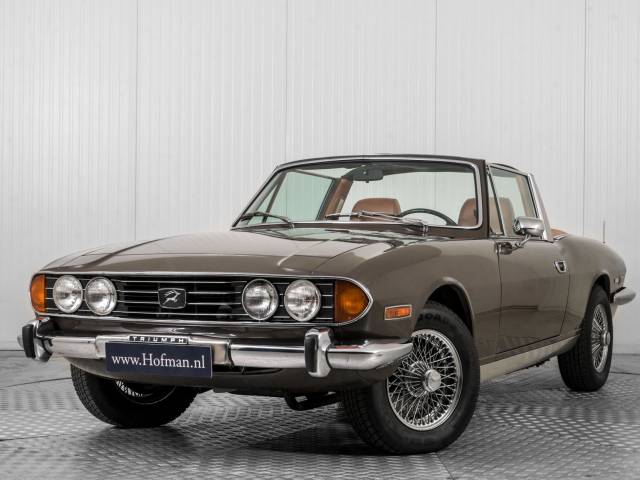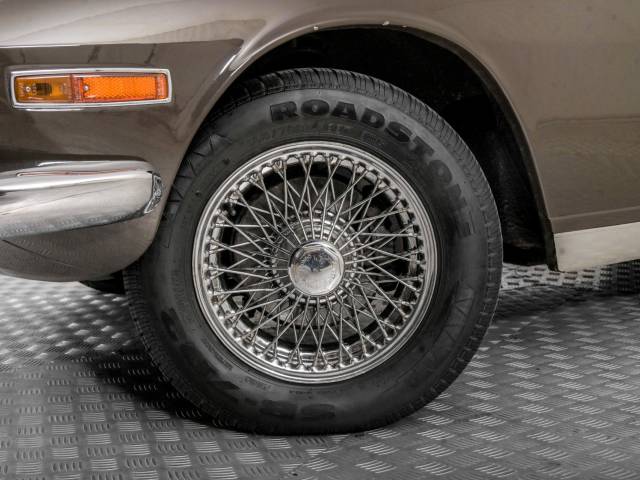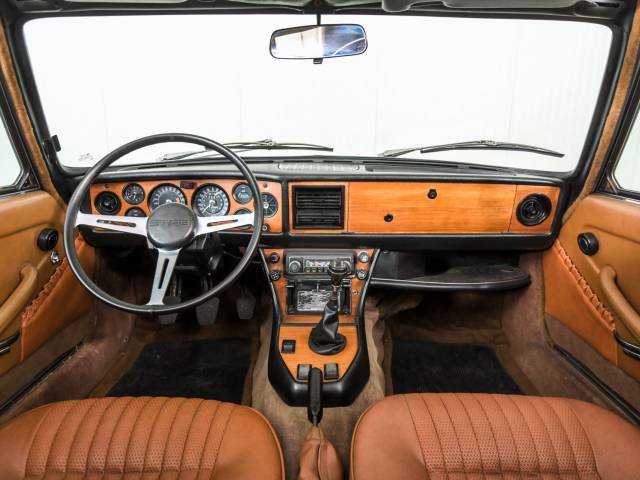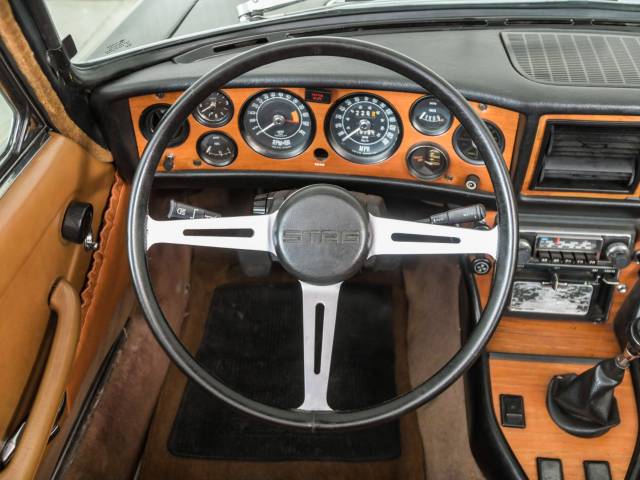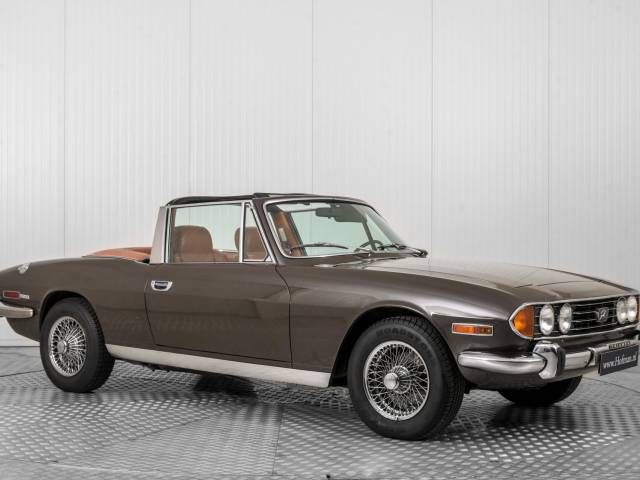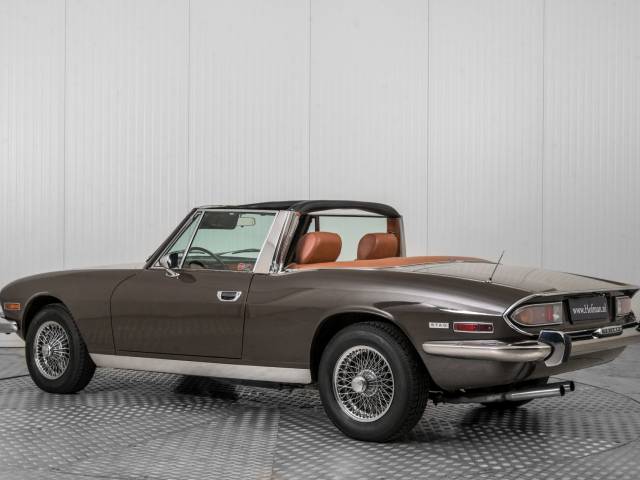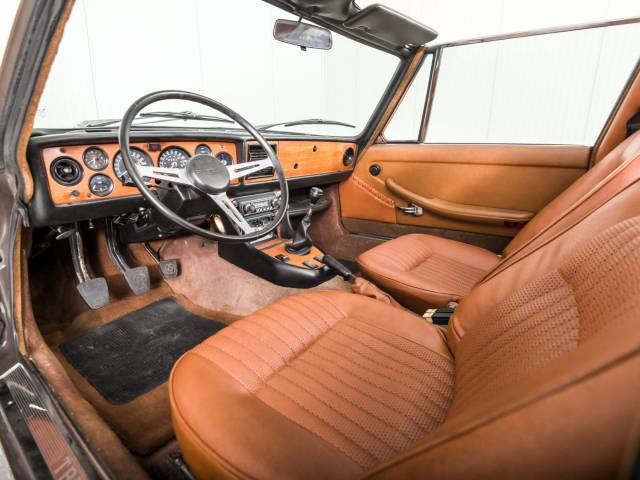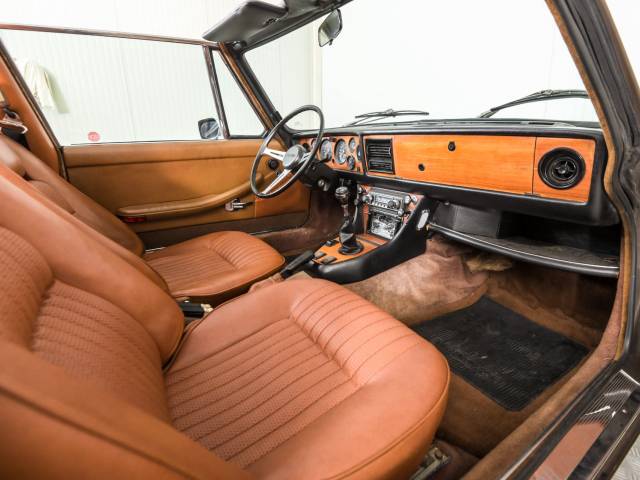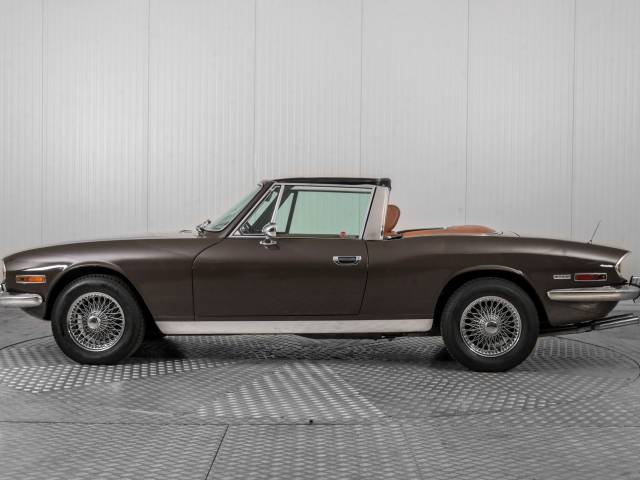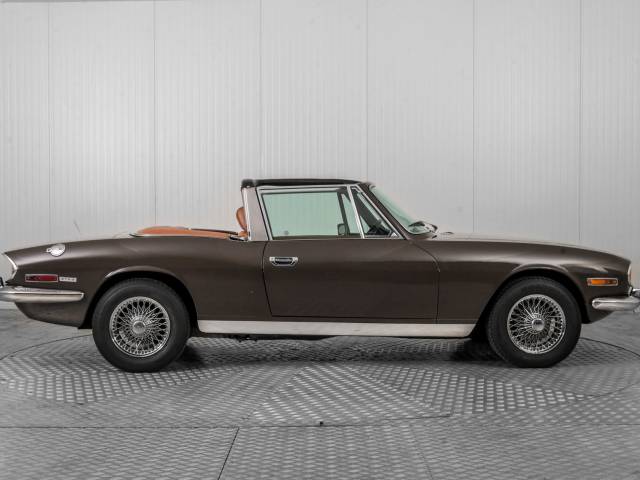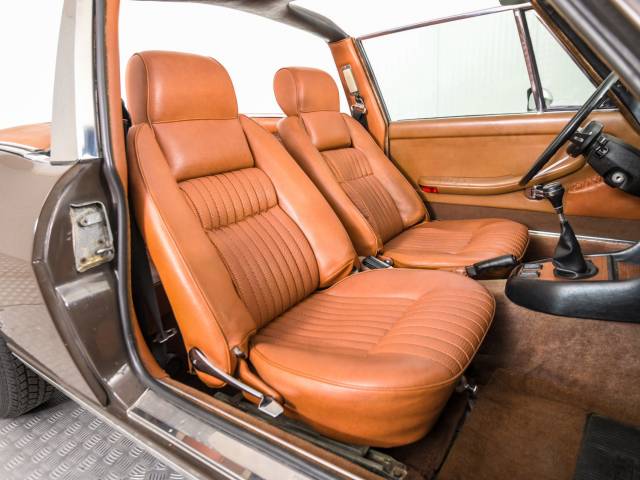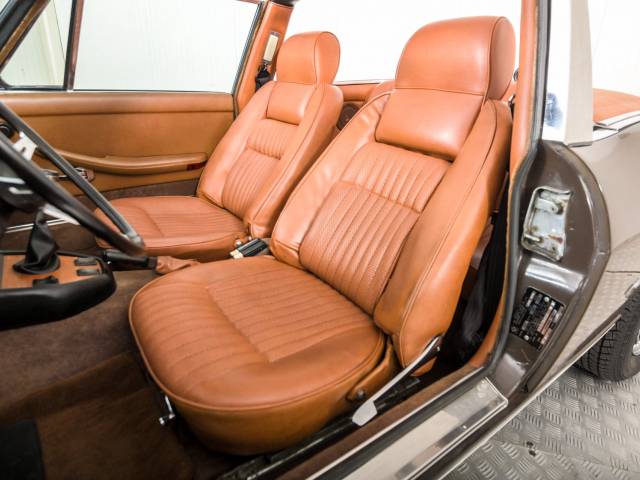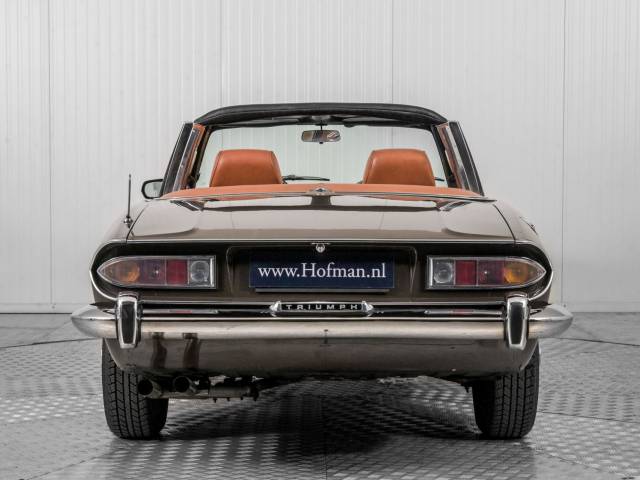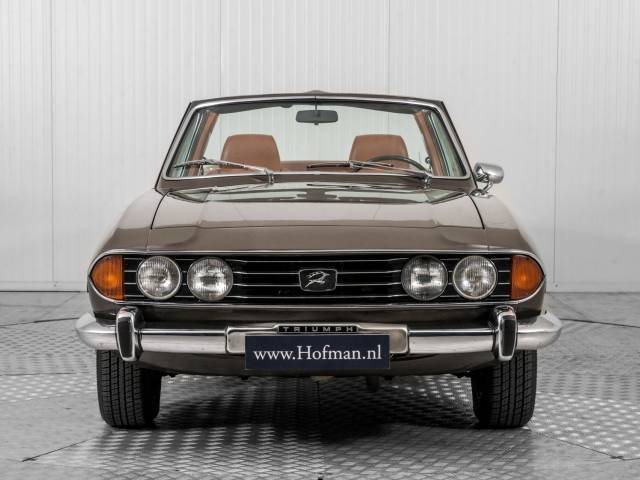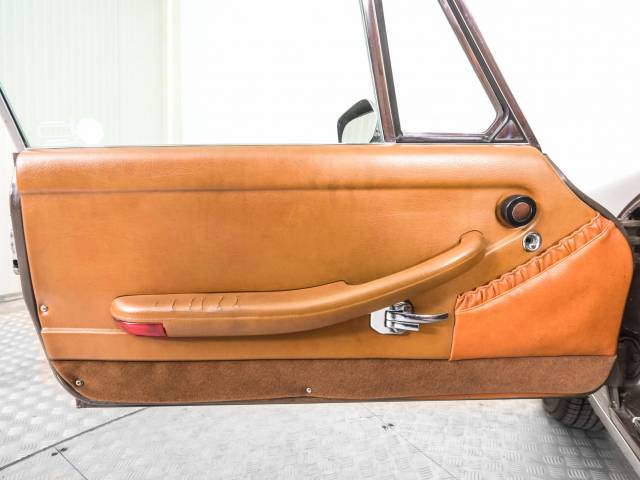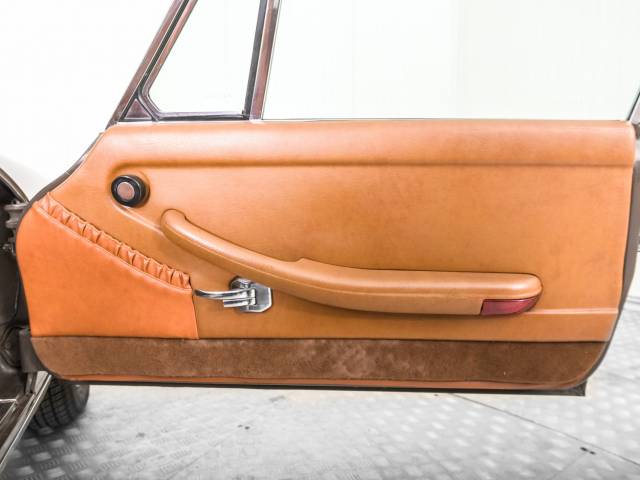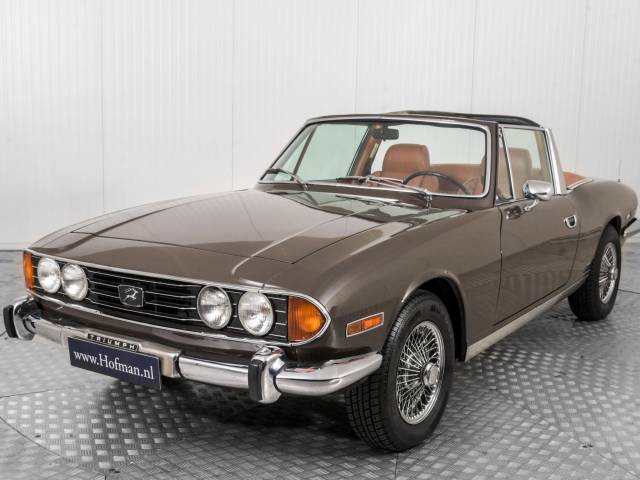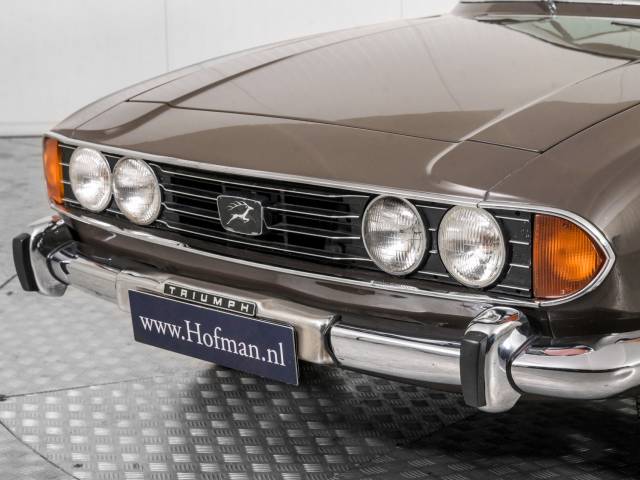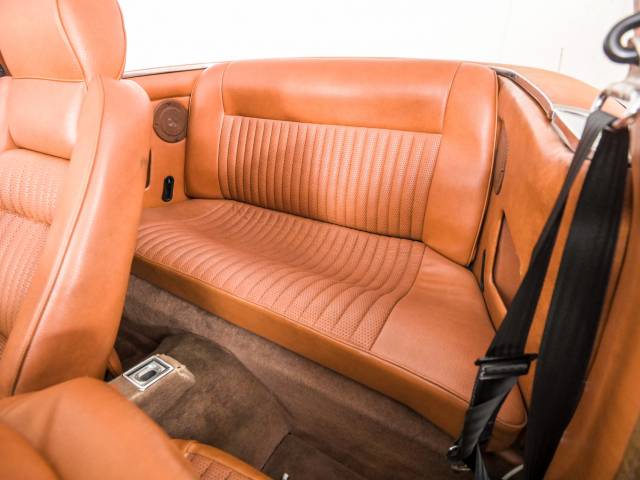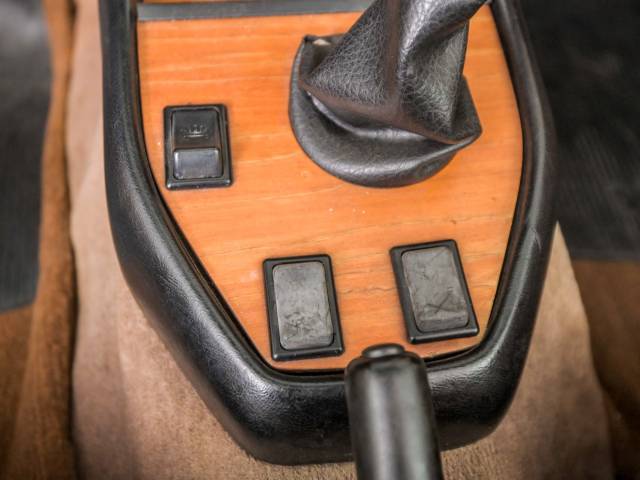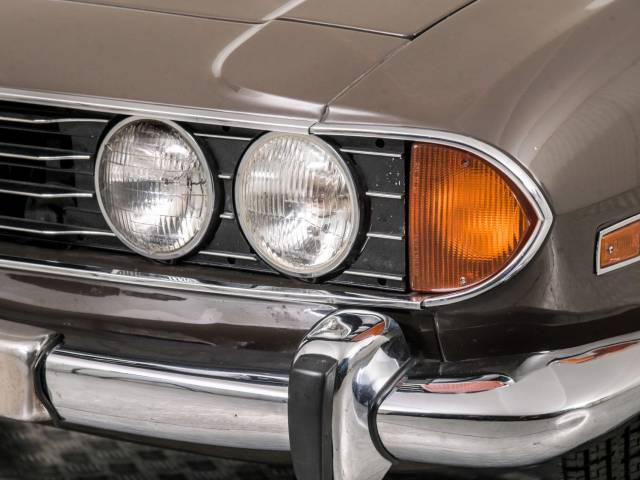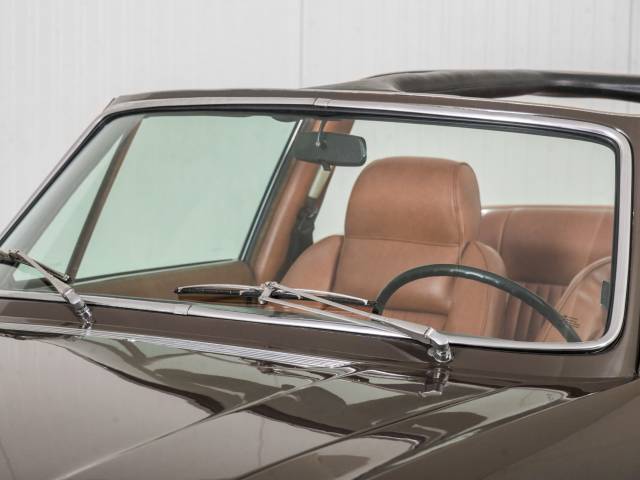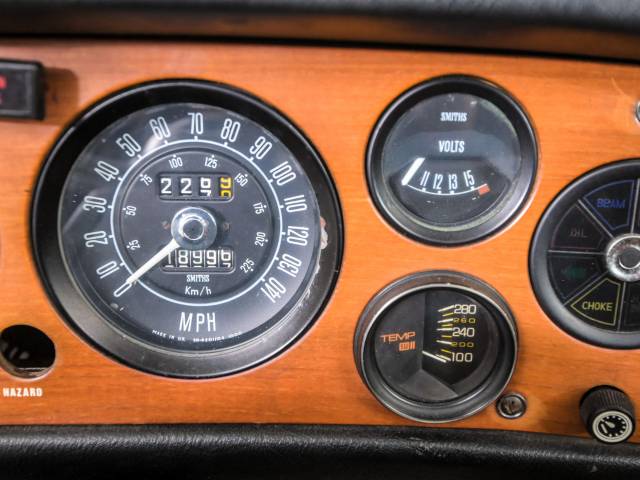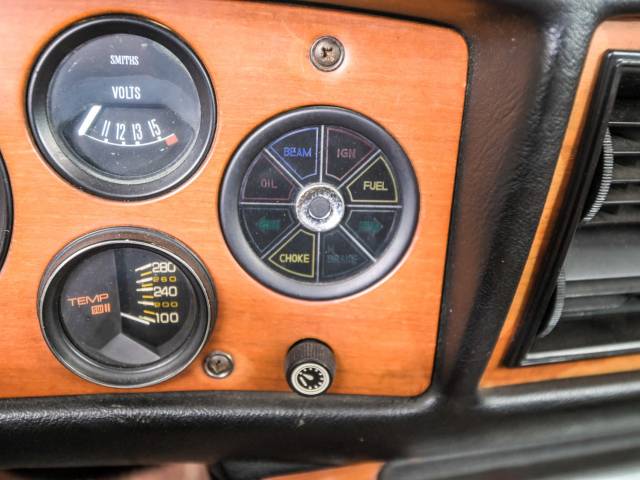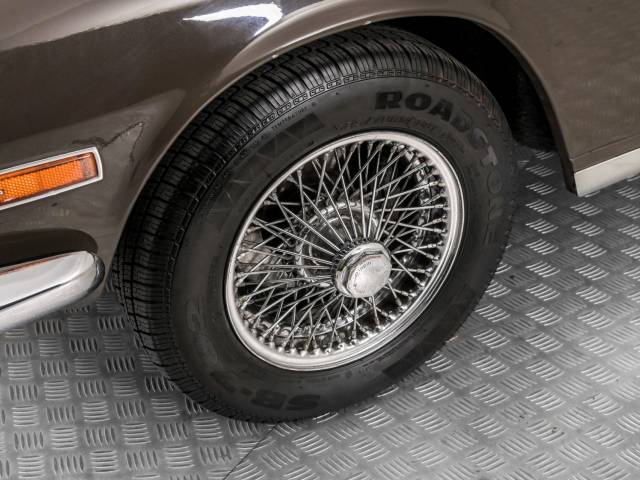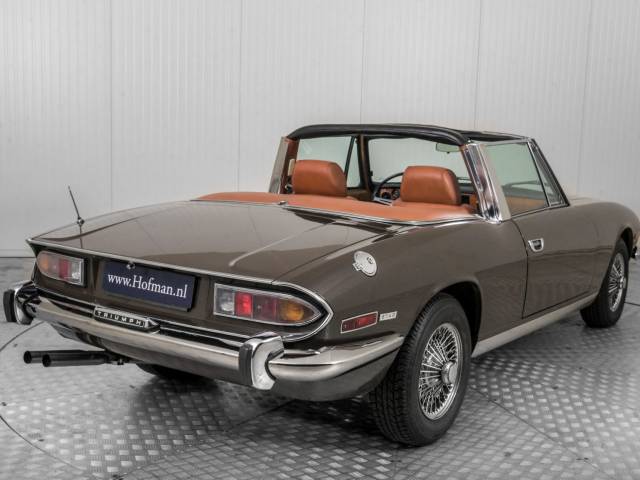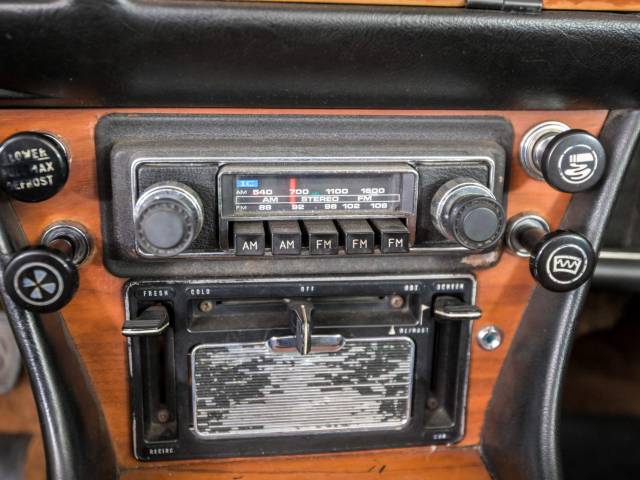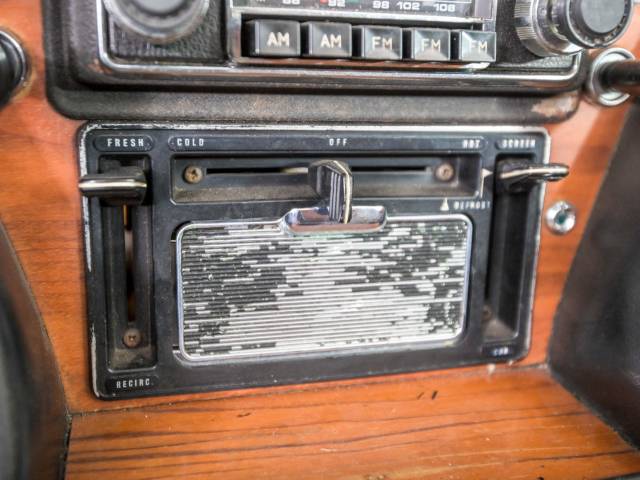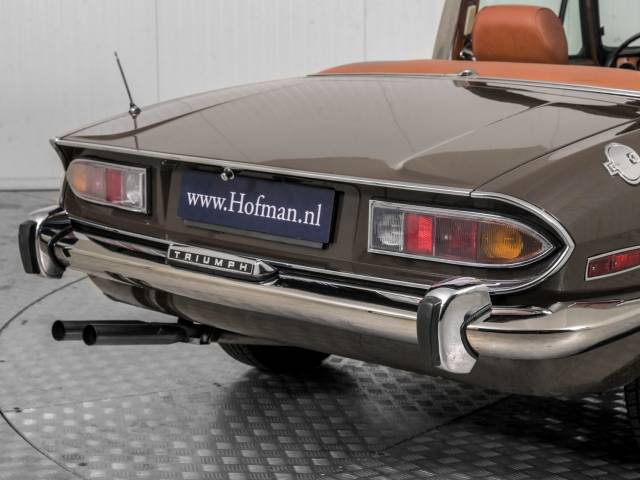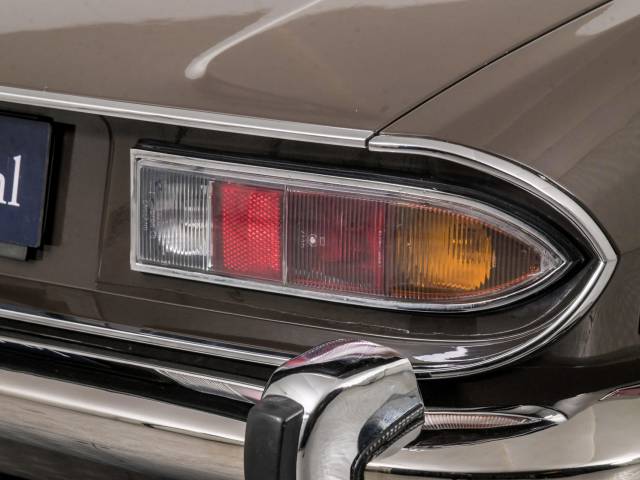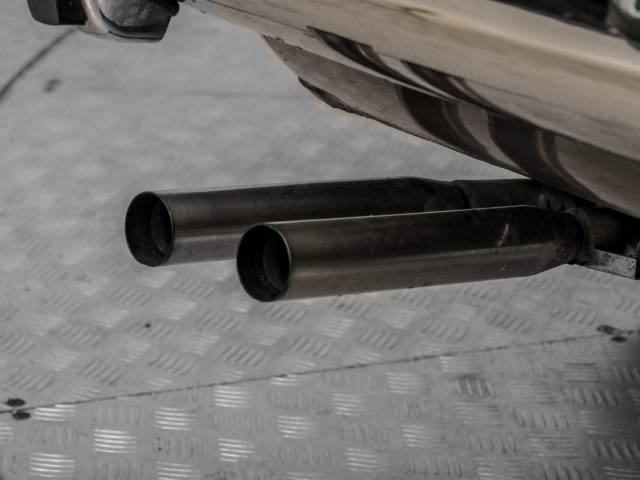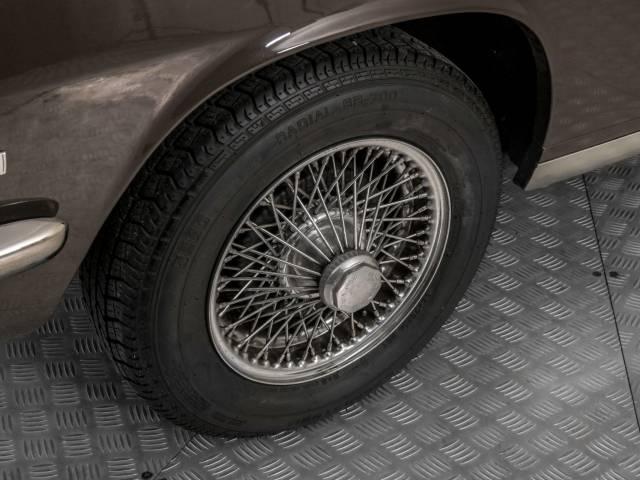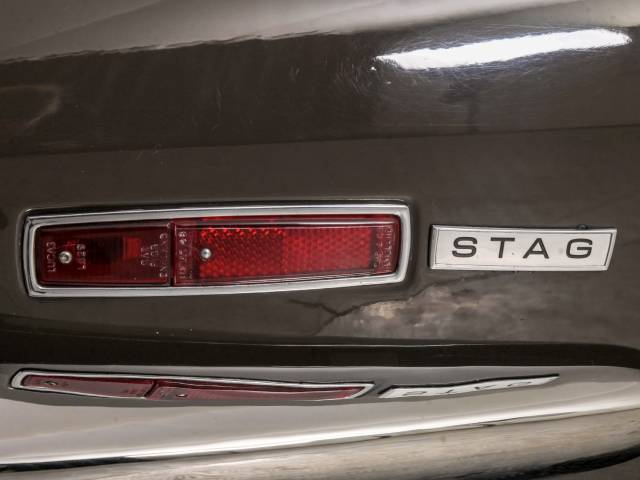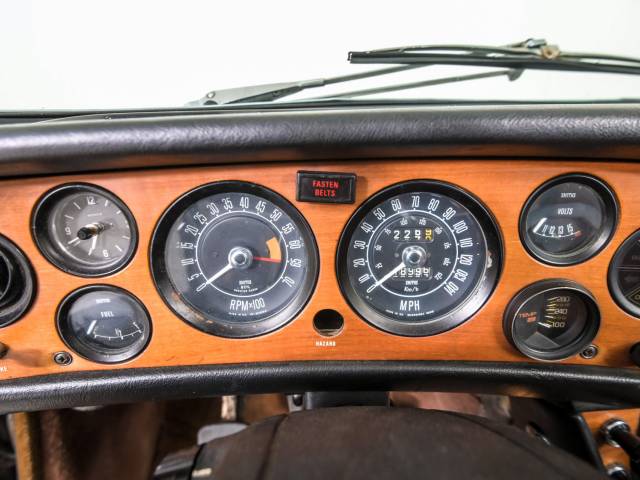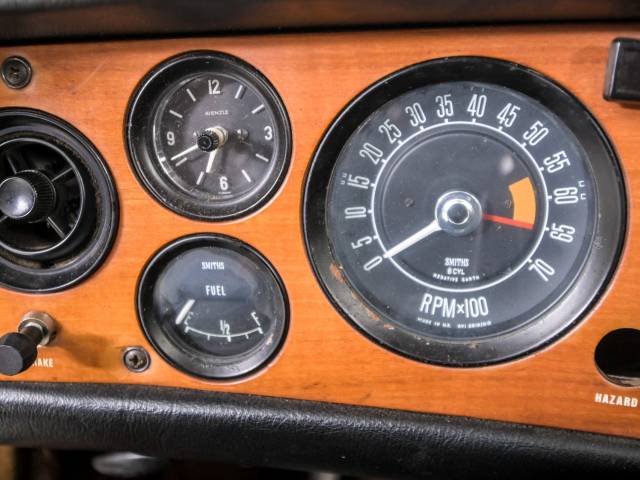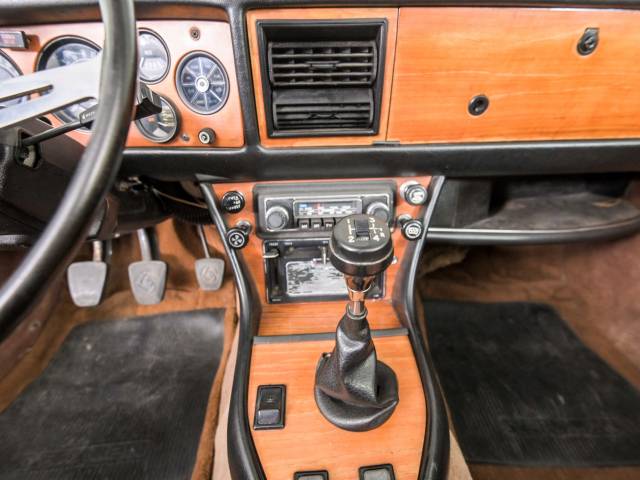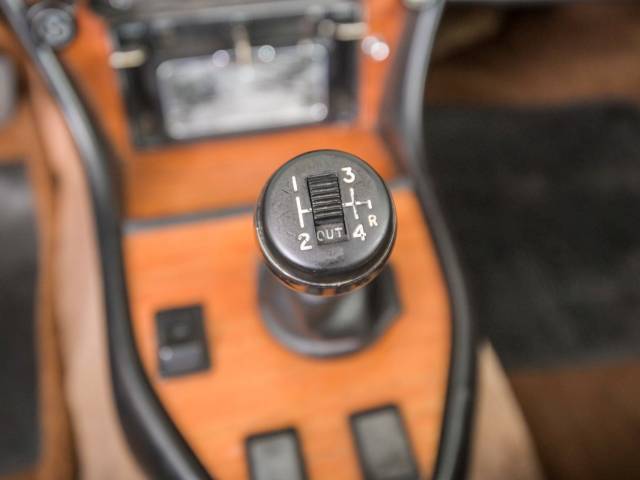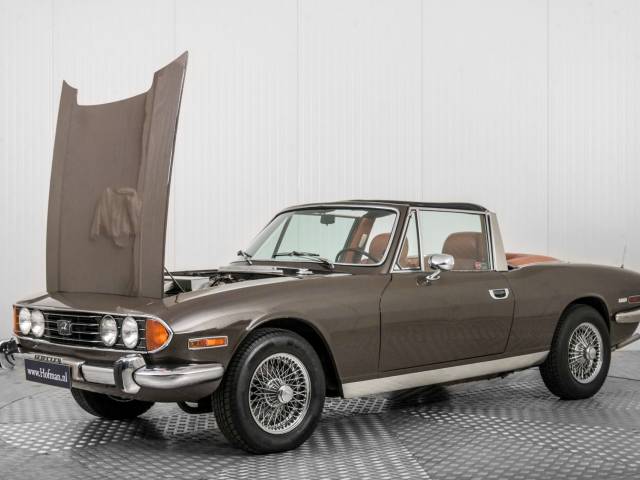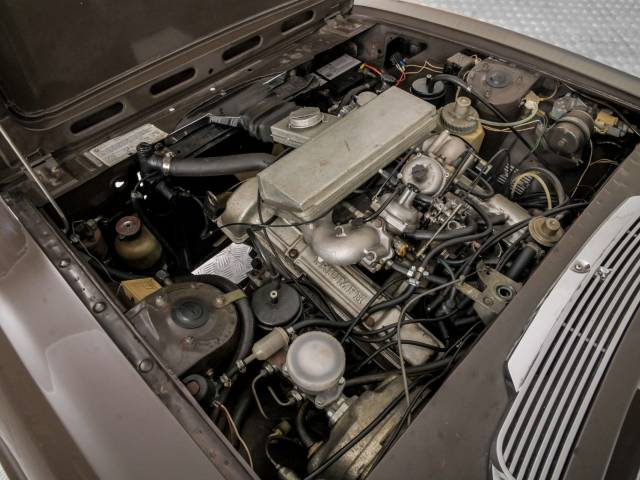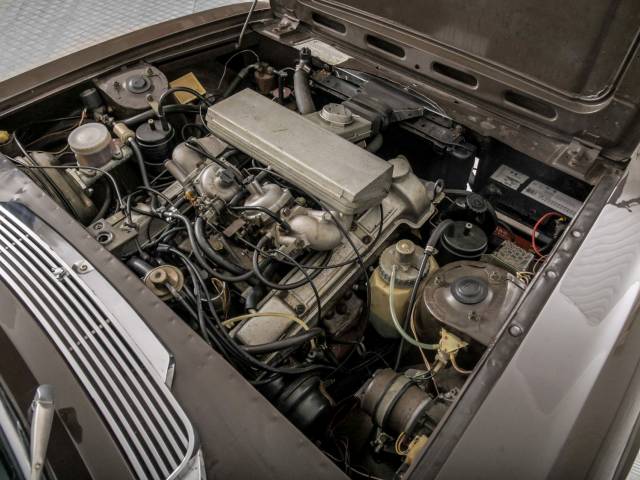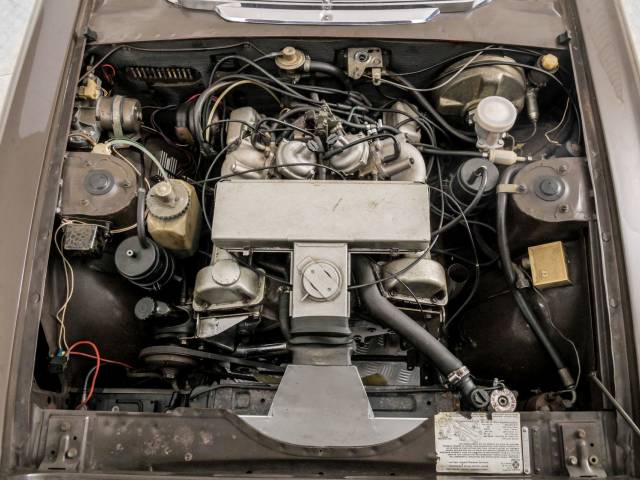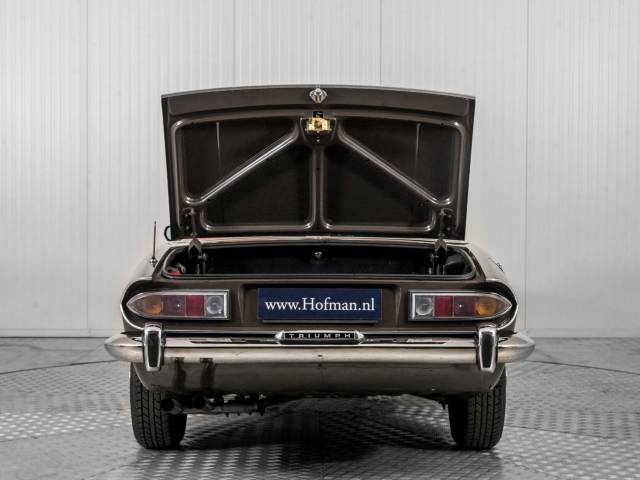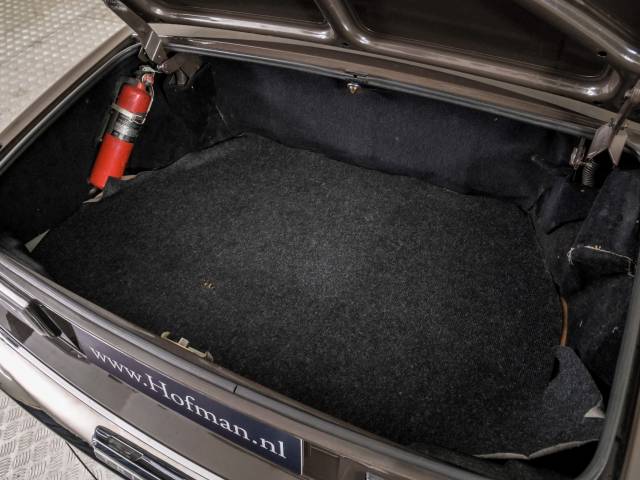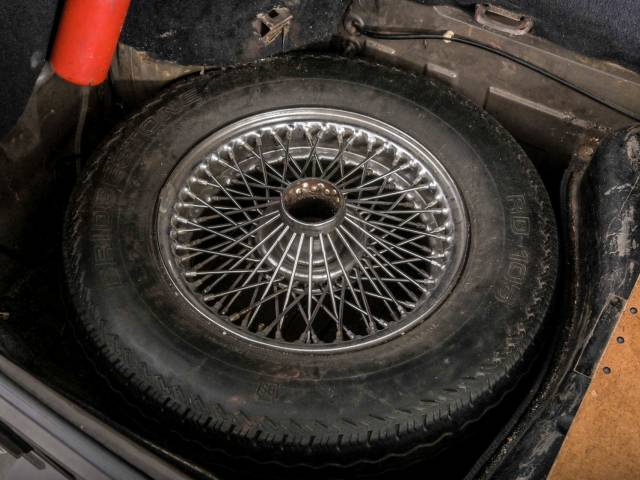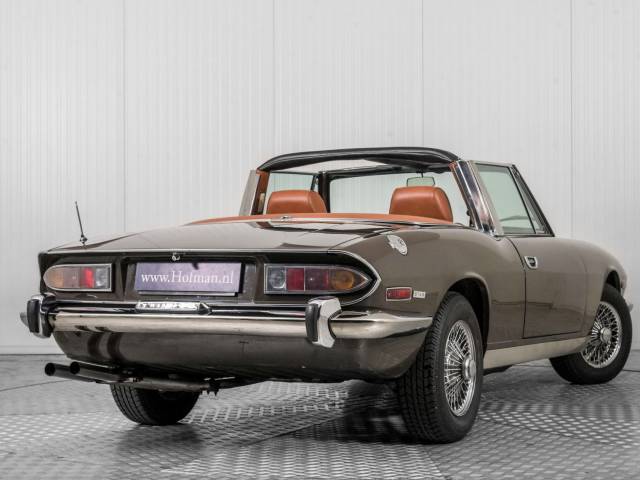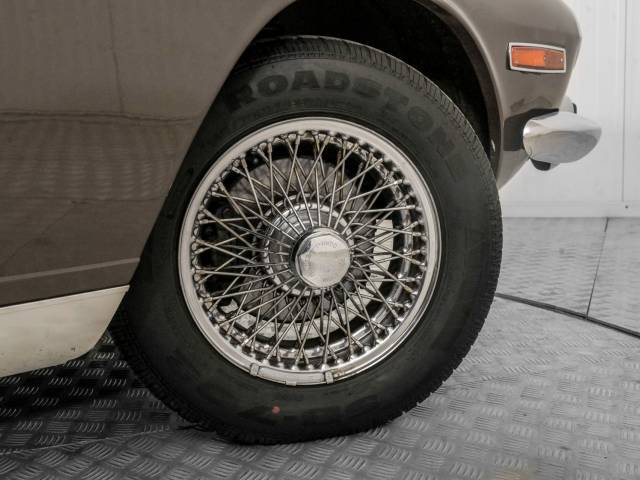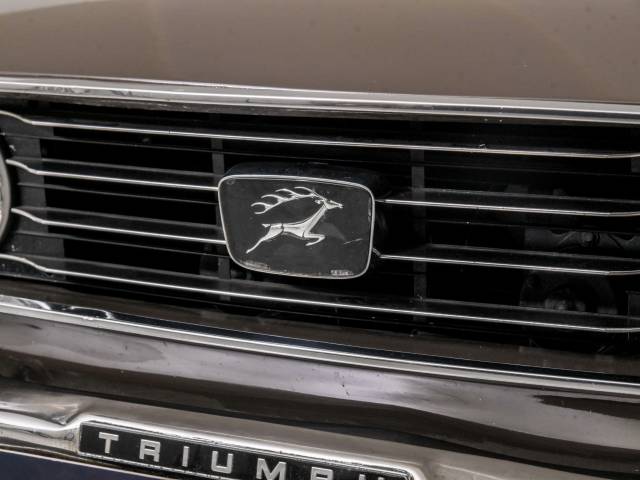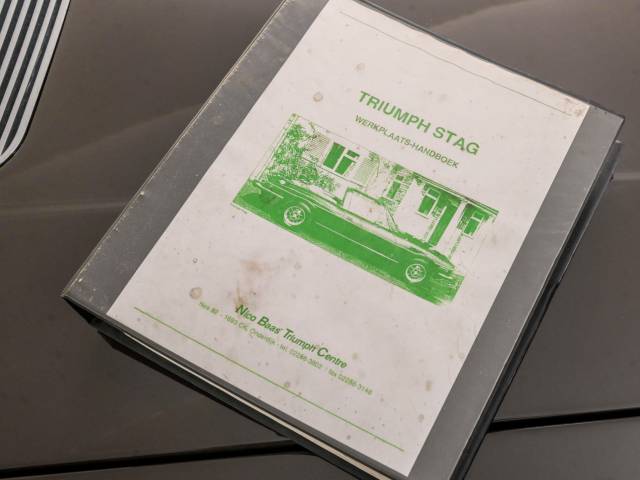 Triumph Stag MK II Convertible Overdrive spaakwielen
Dealer

away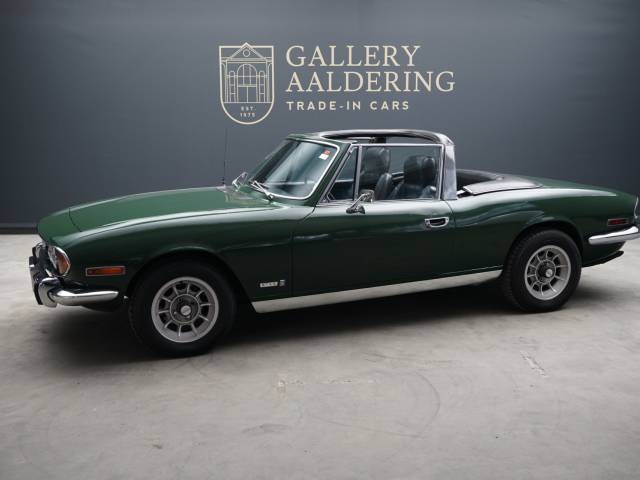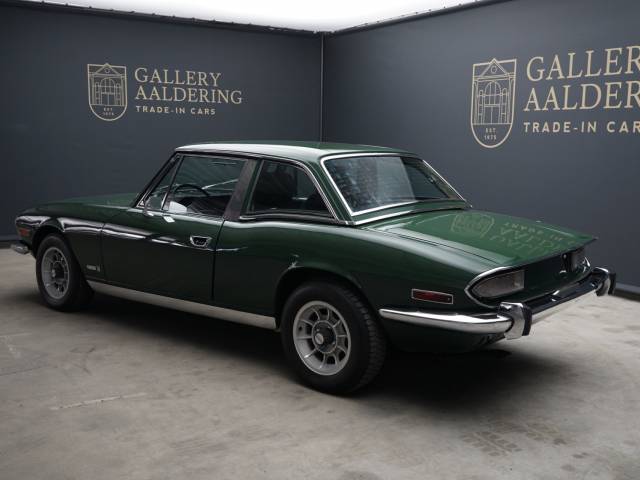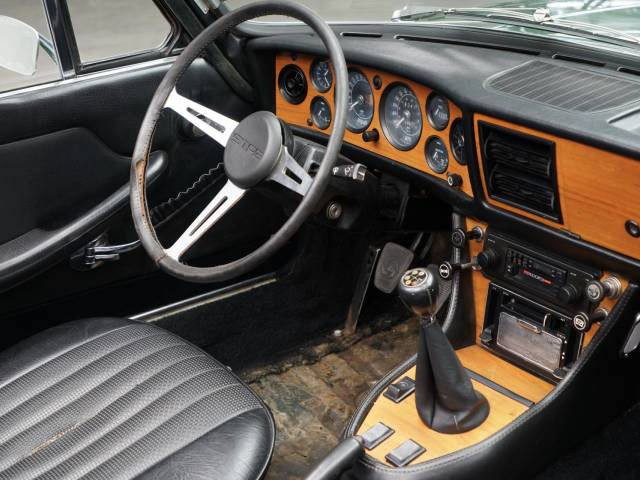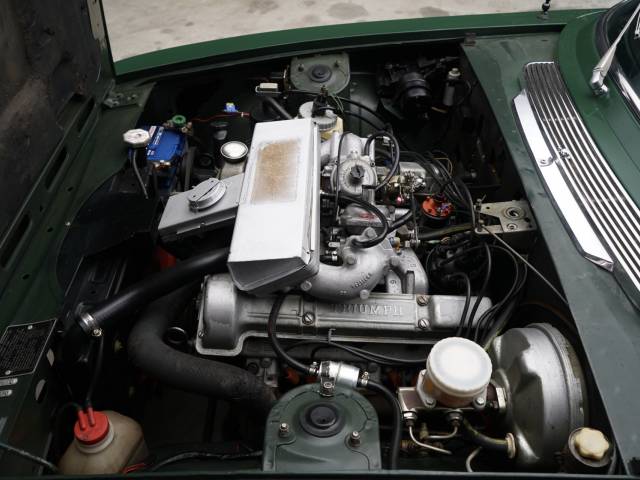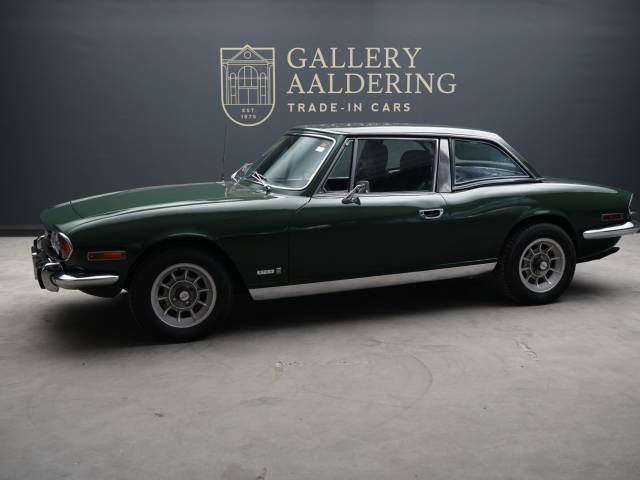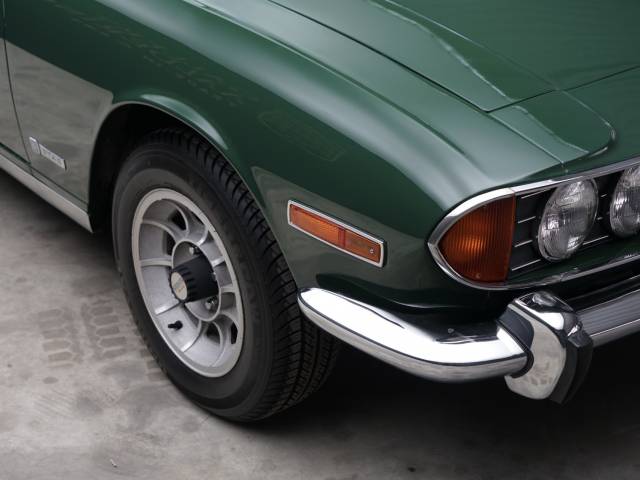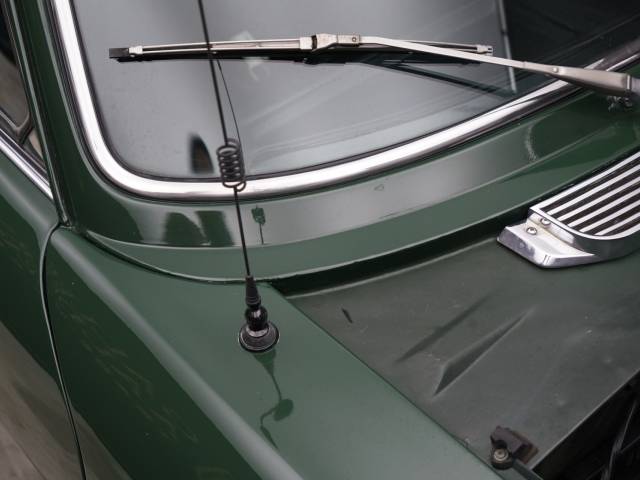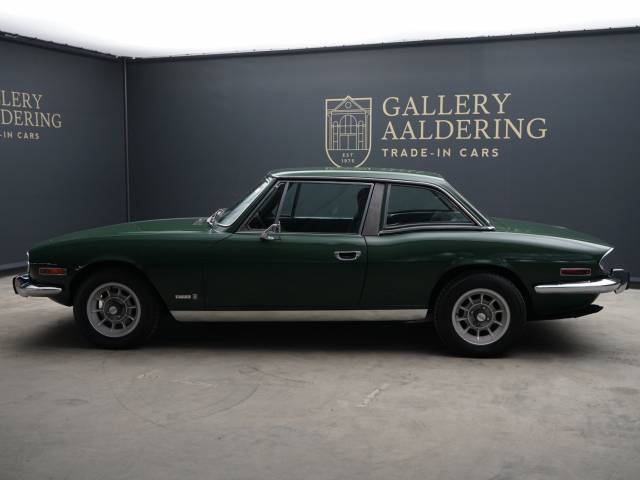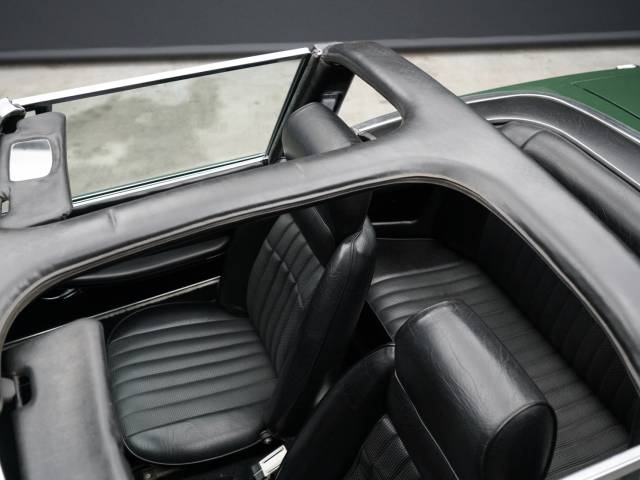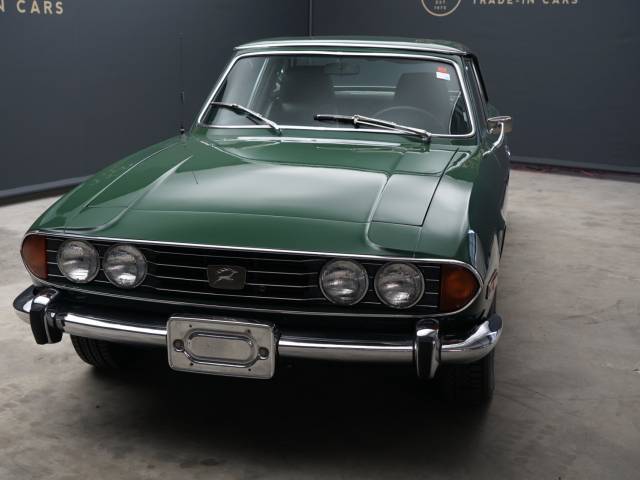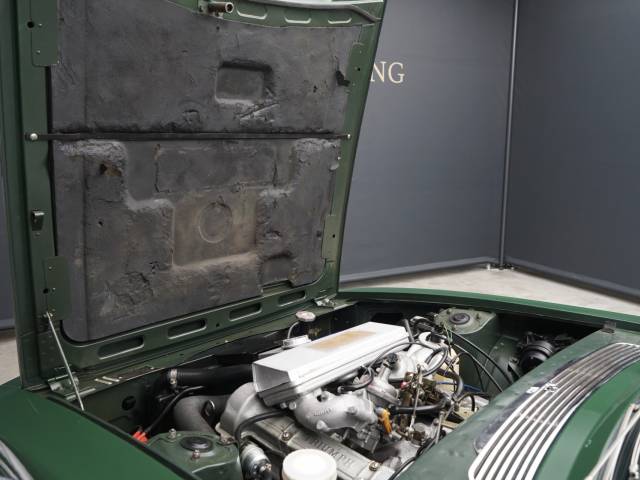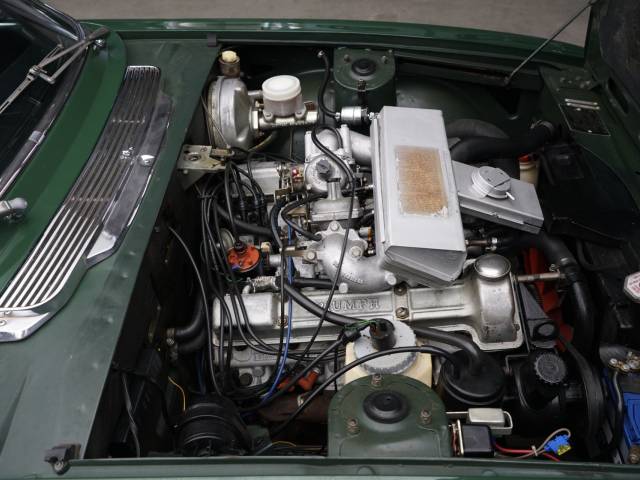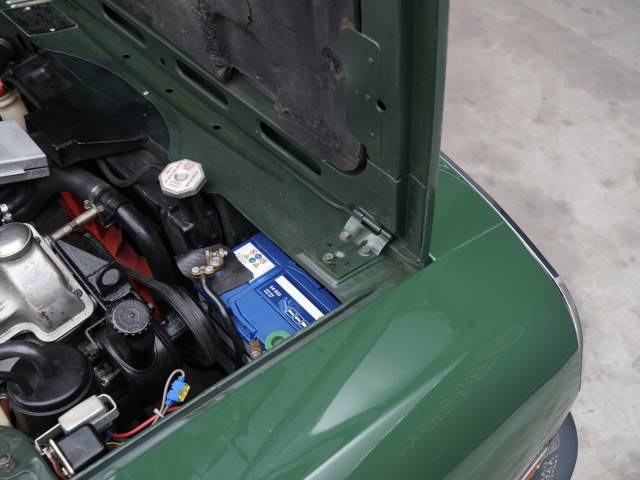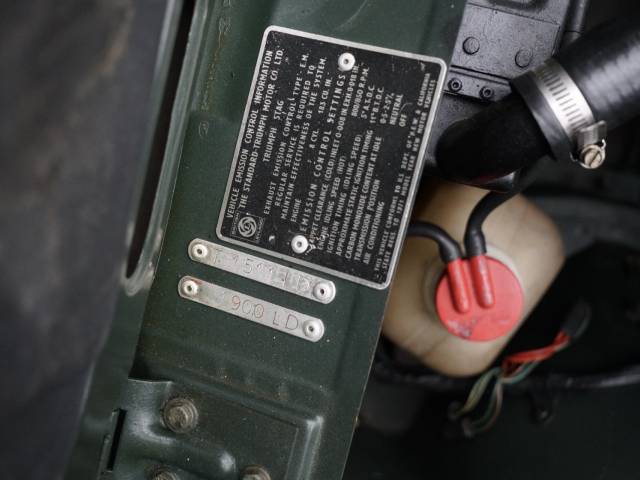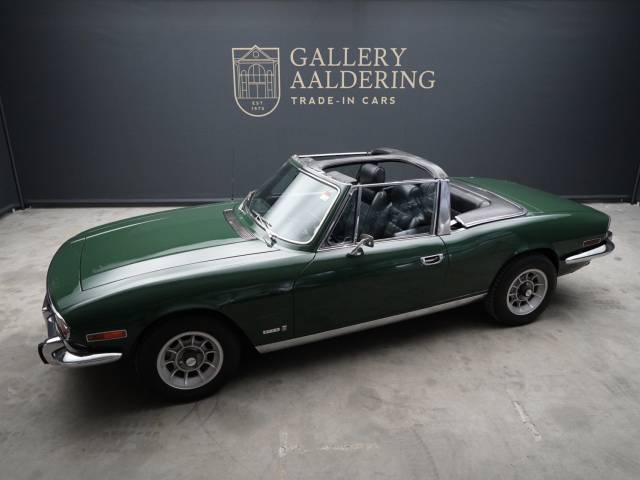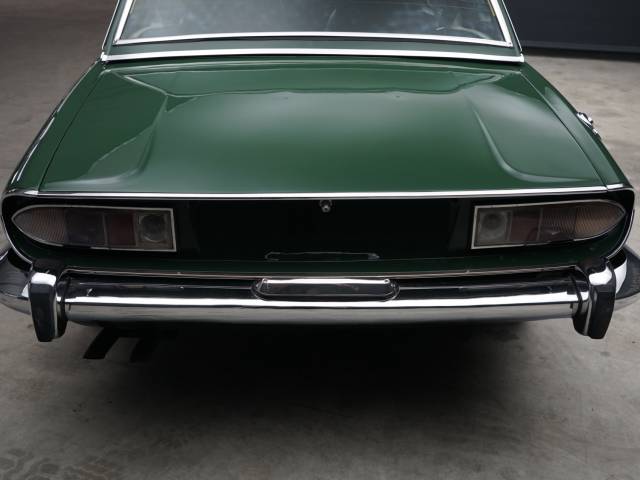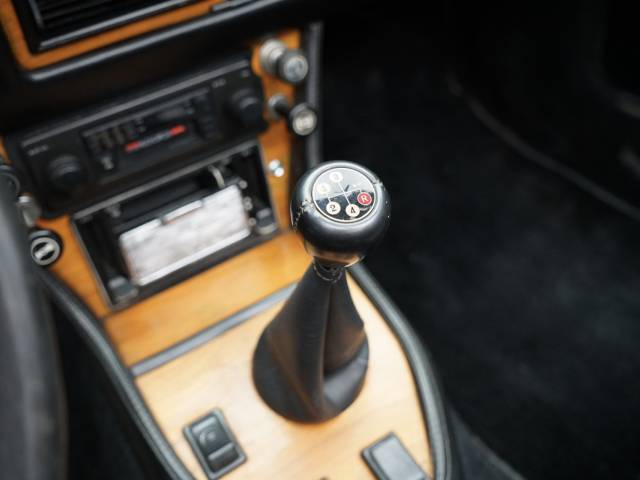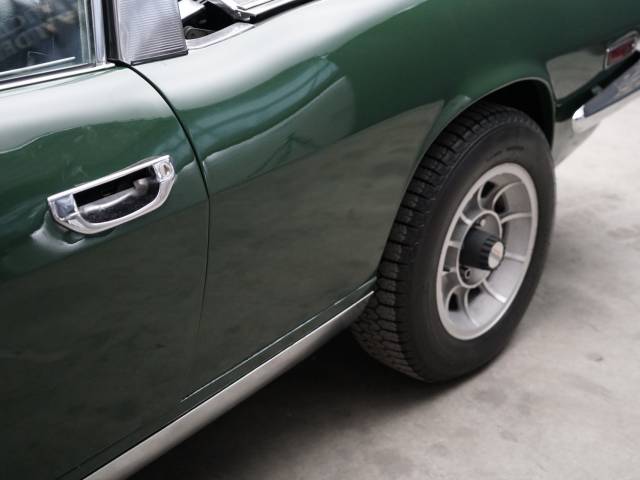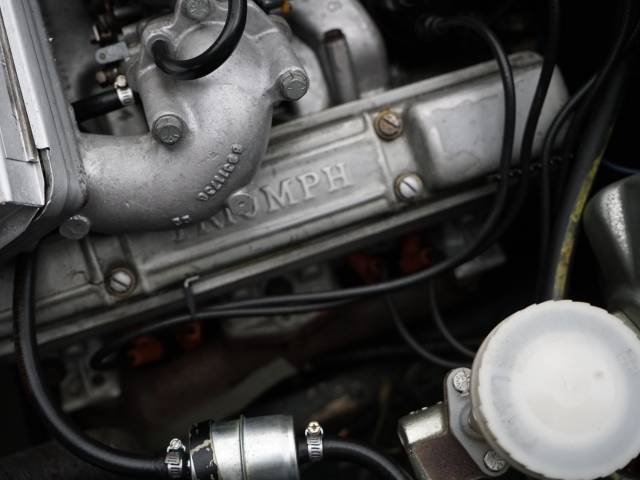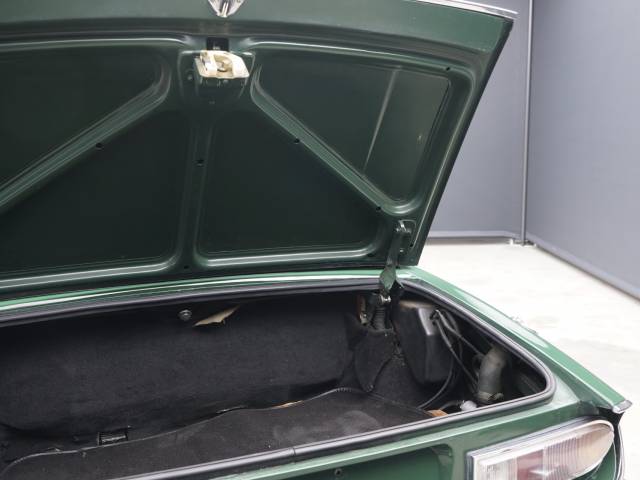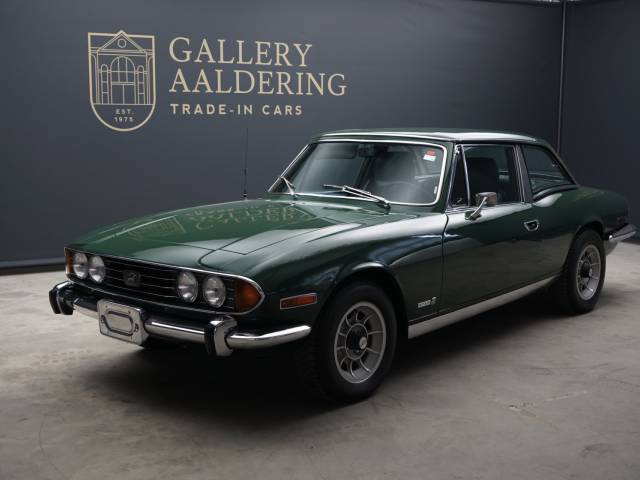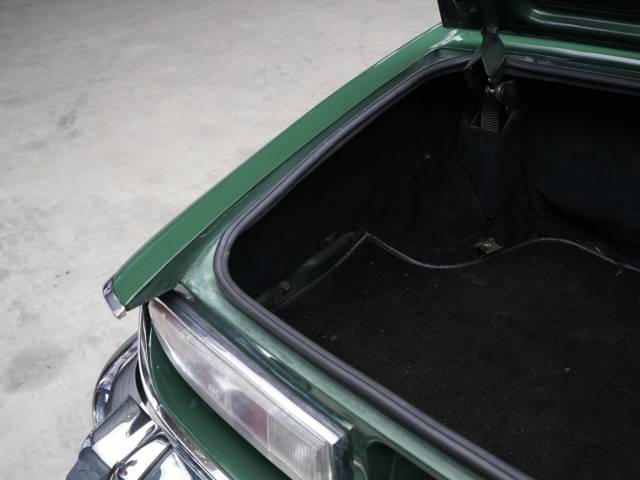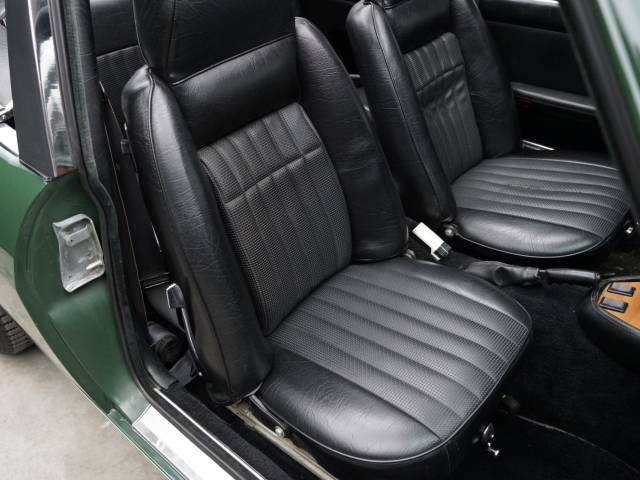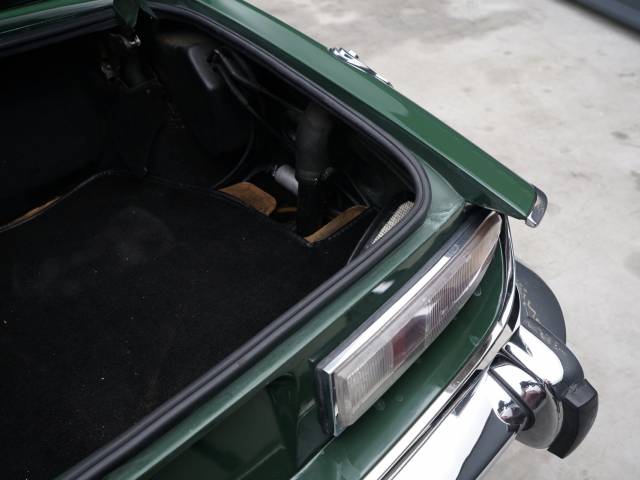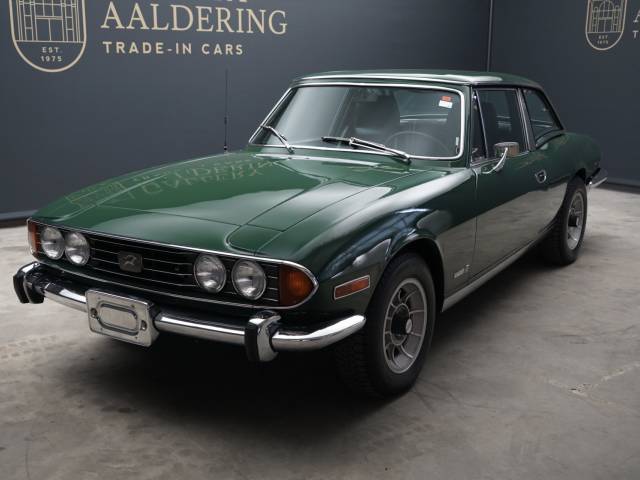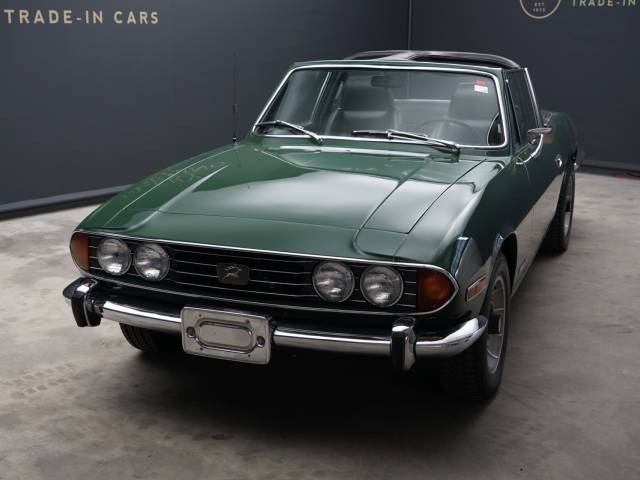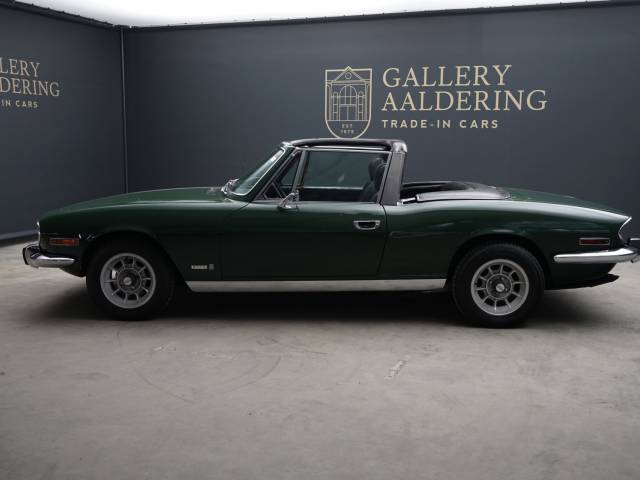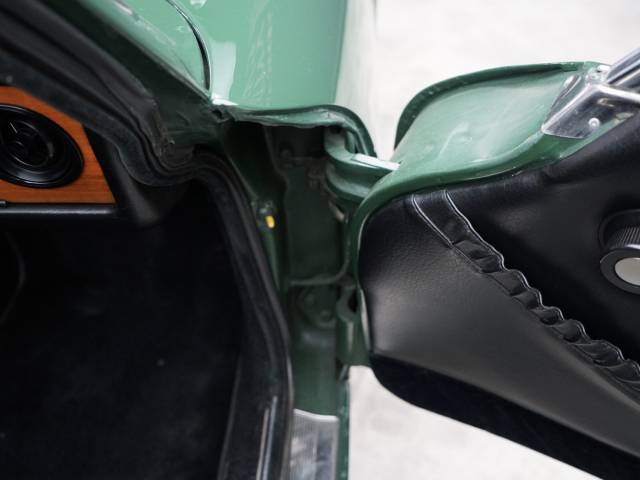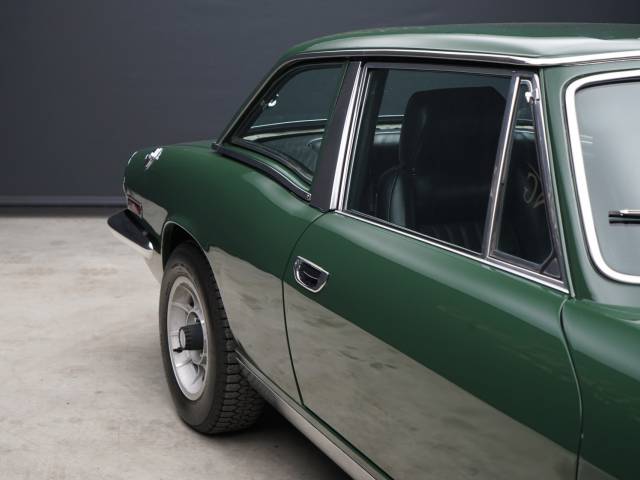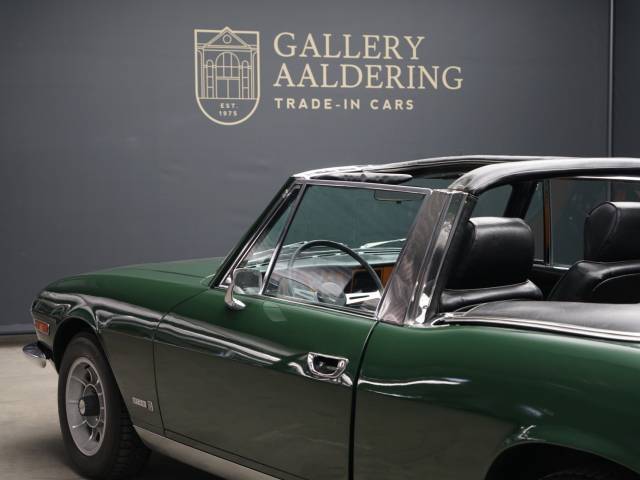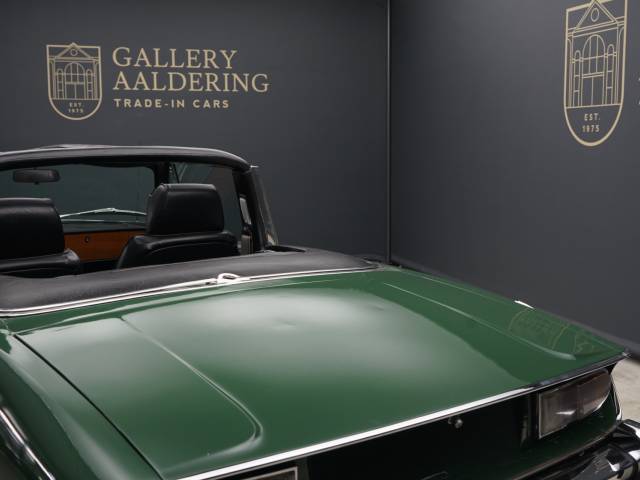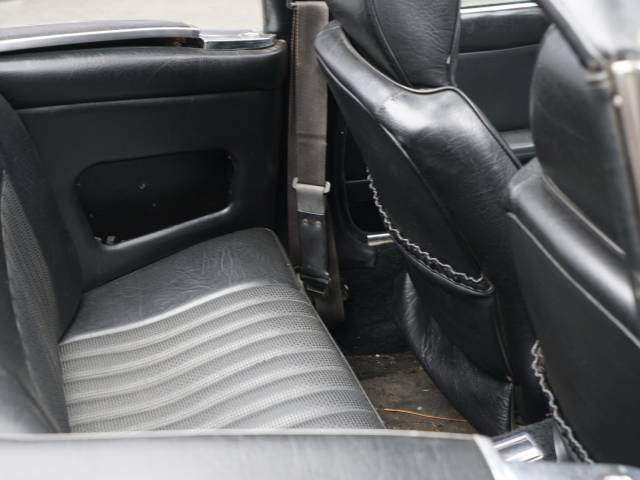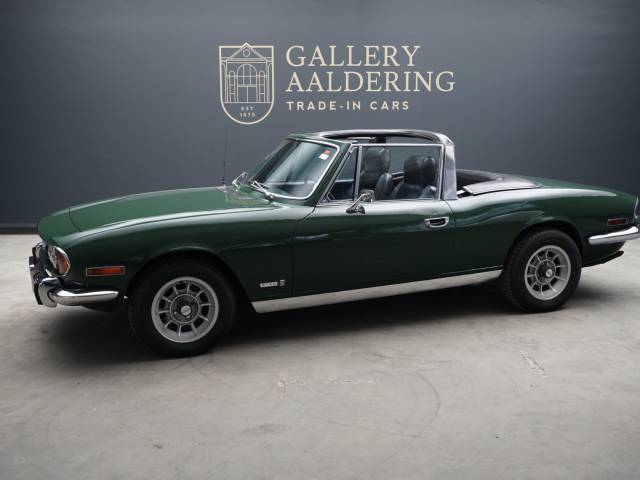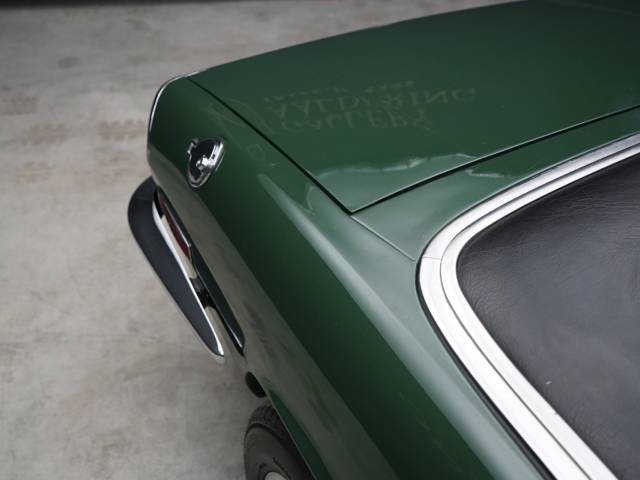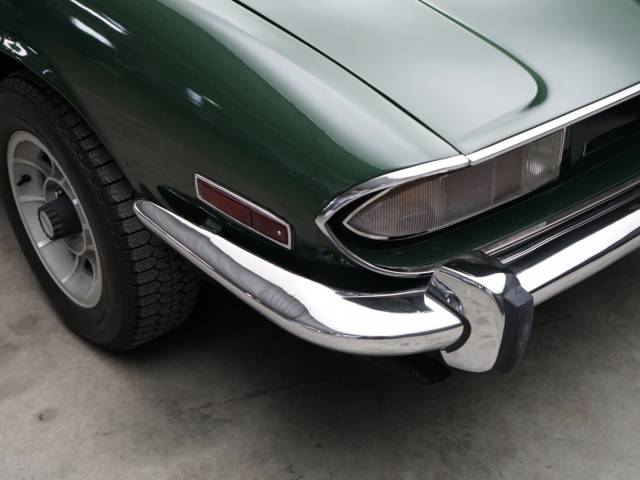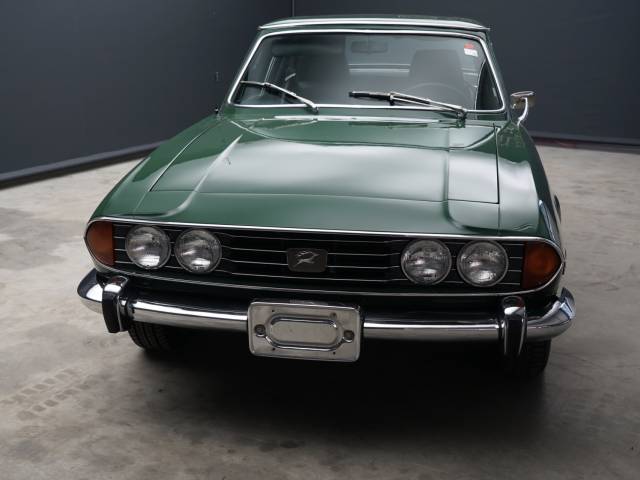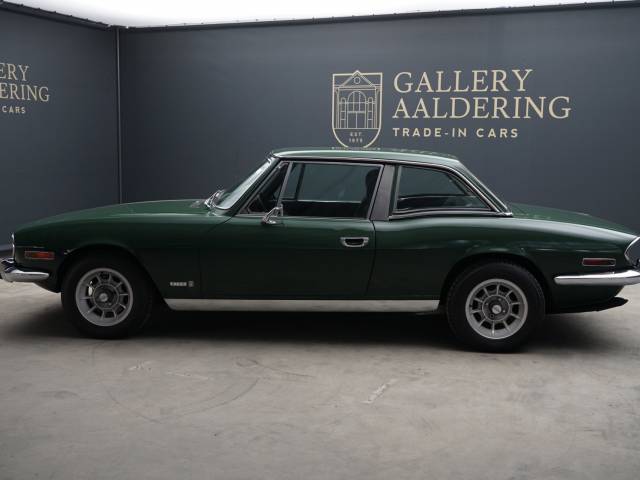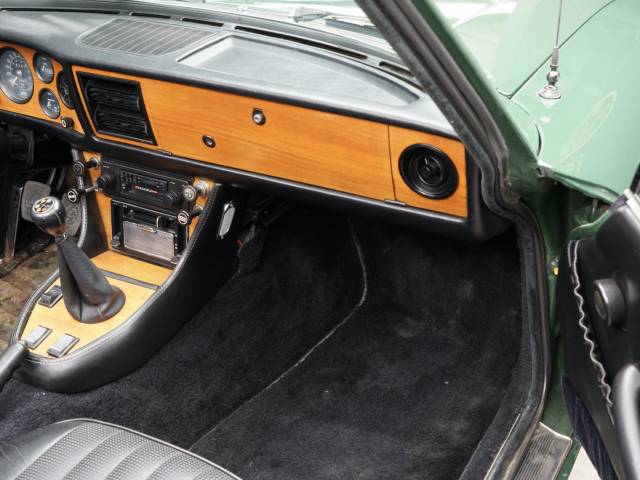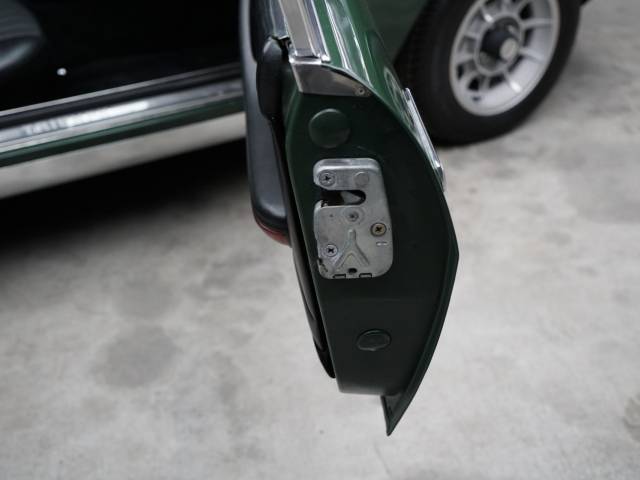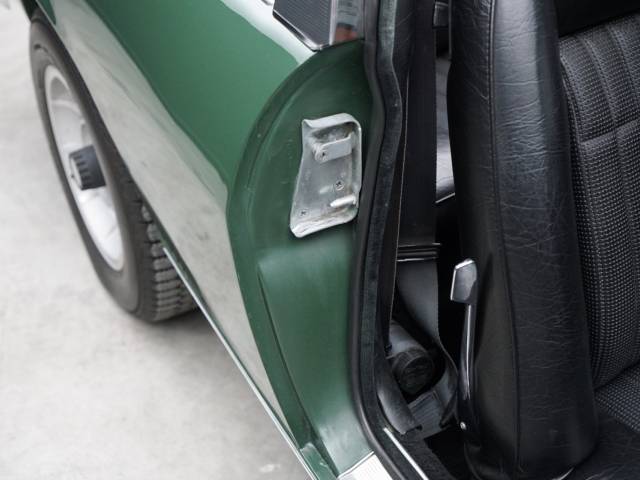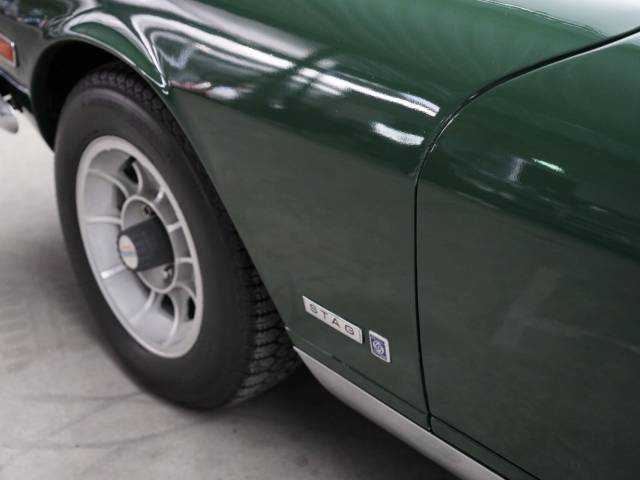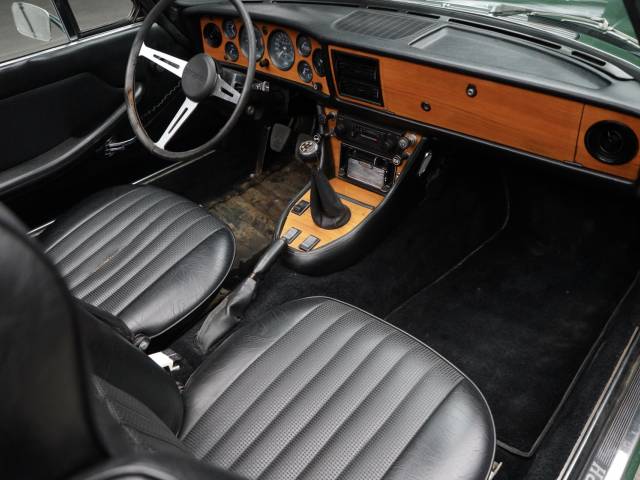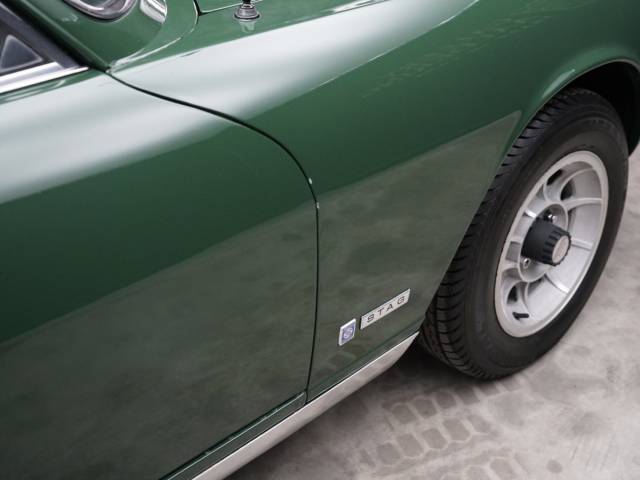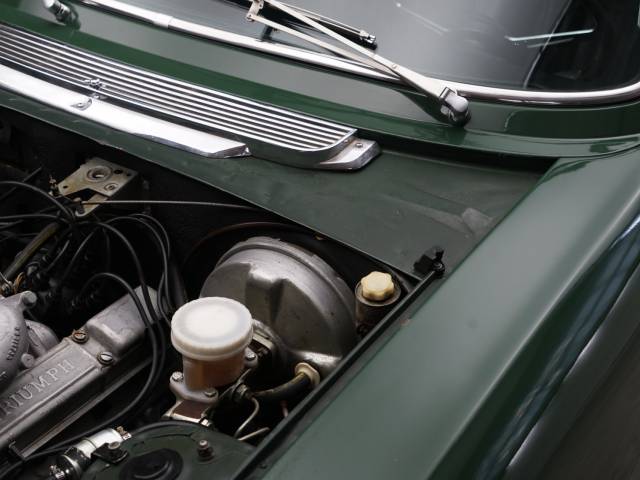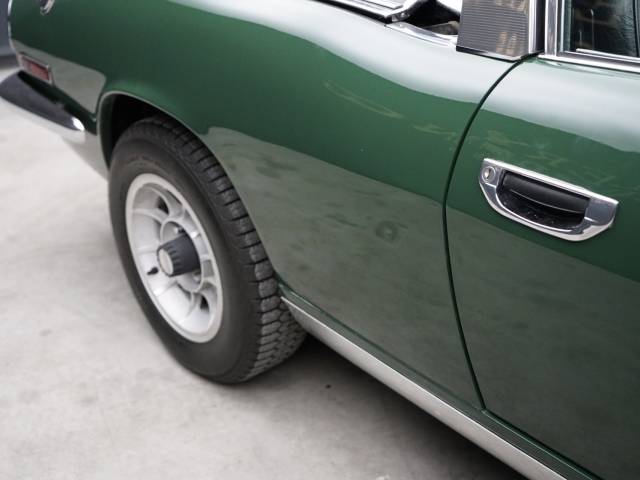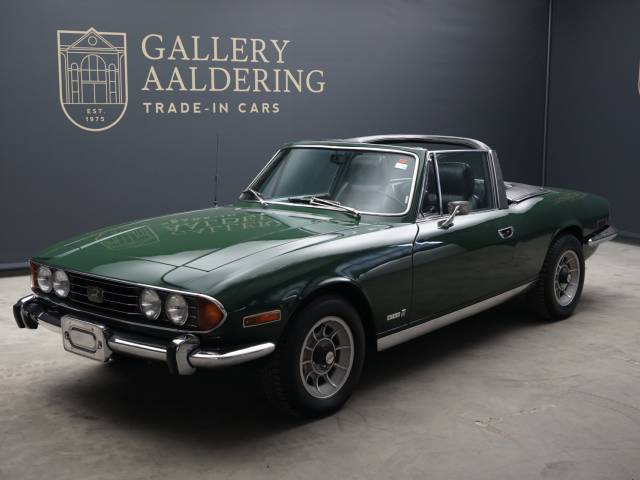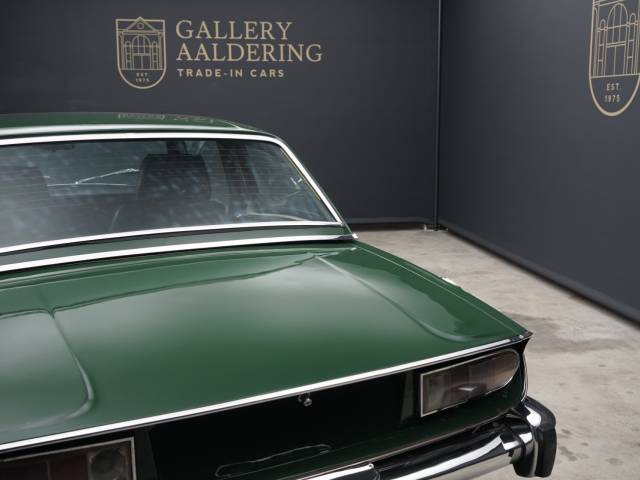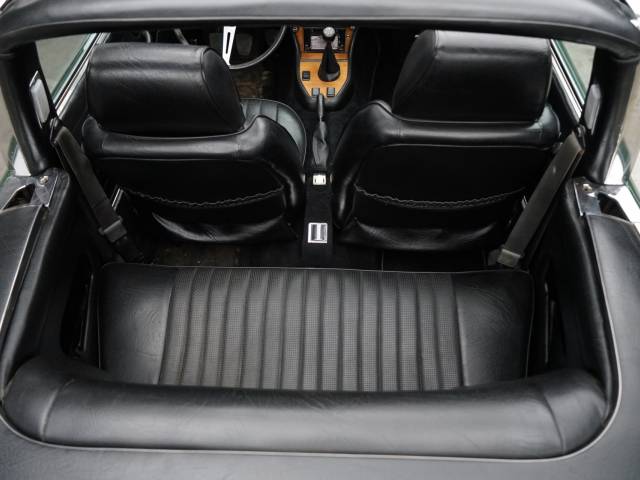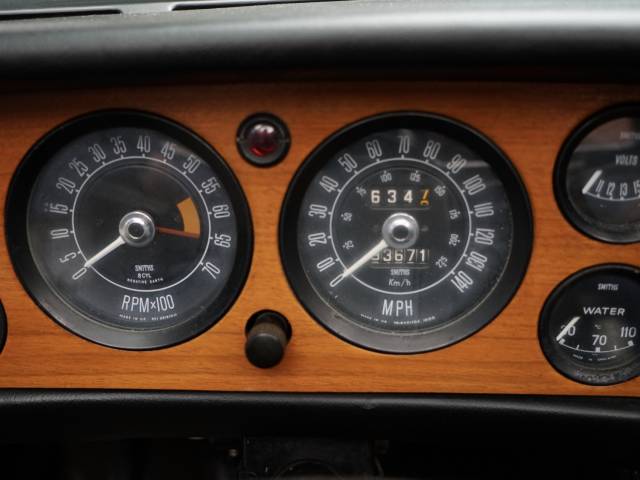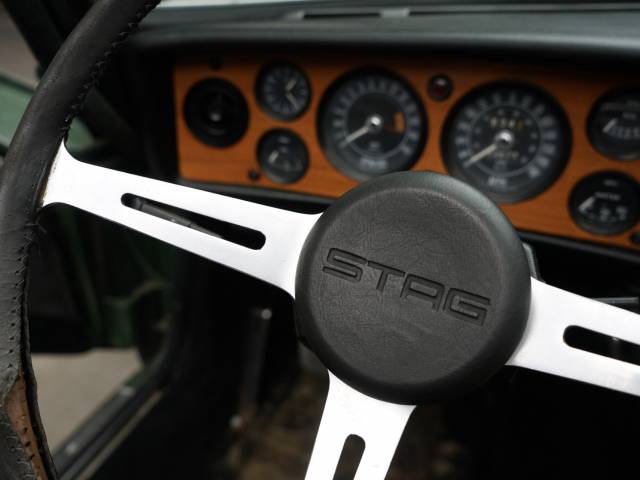 Triumph Stag hardtop, manual gearbox
Dealer

away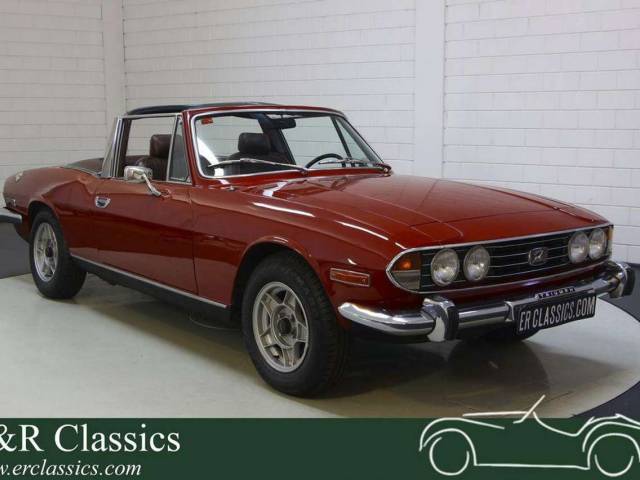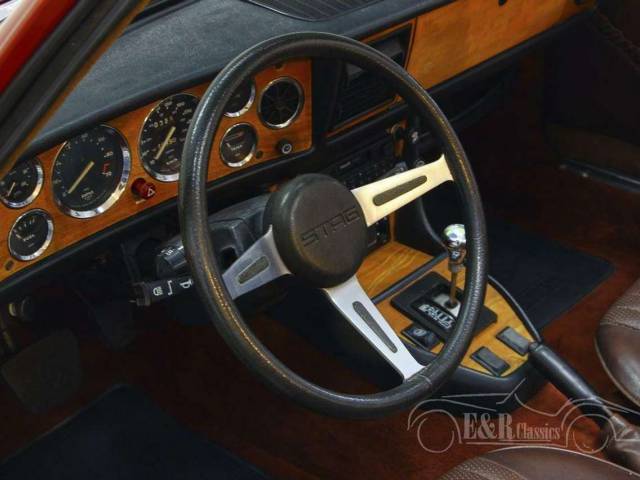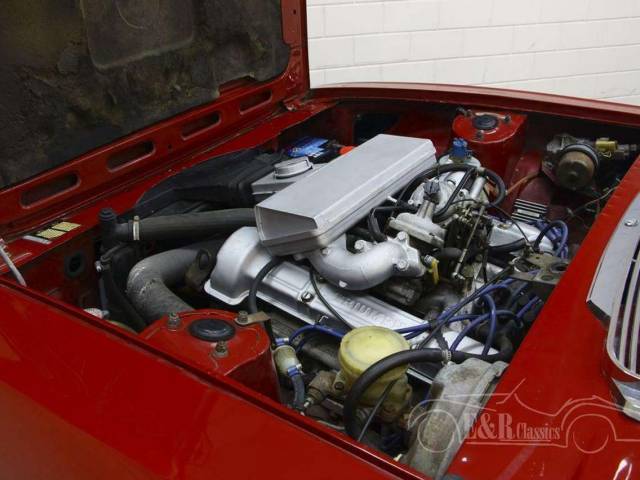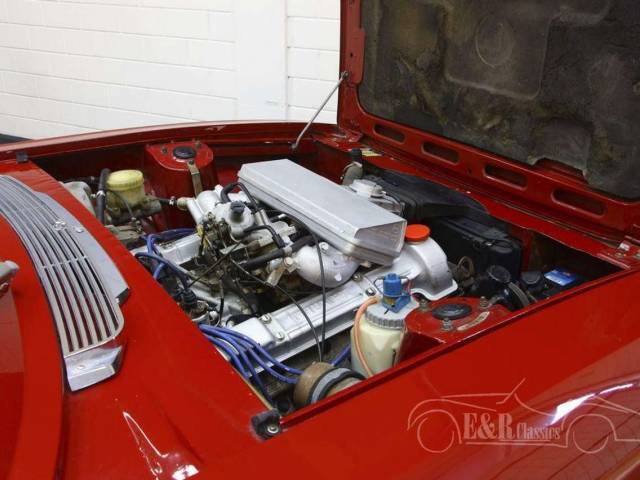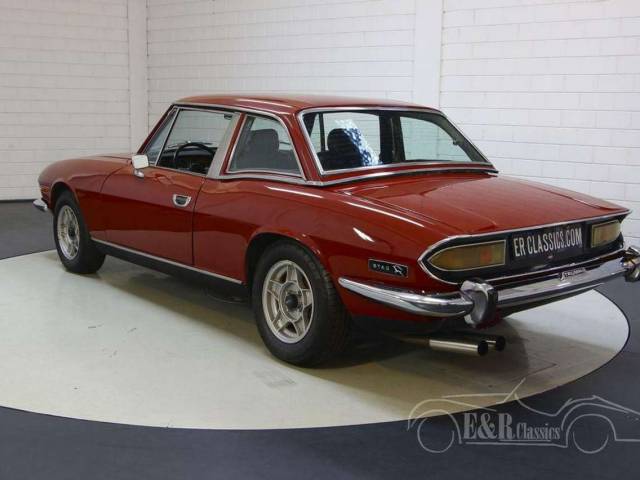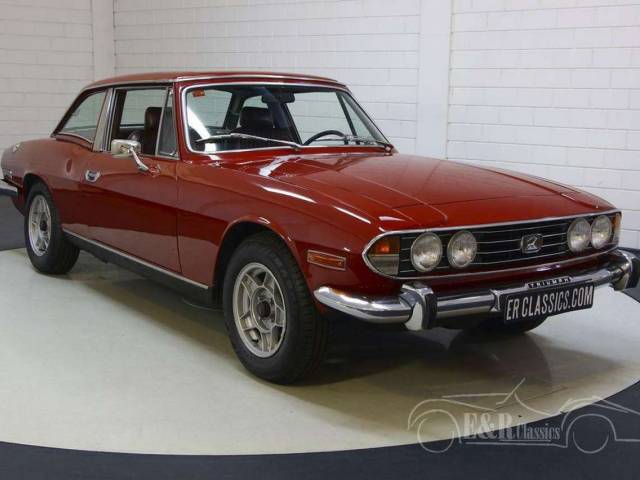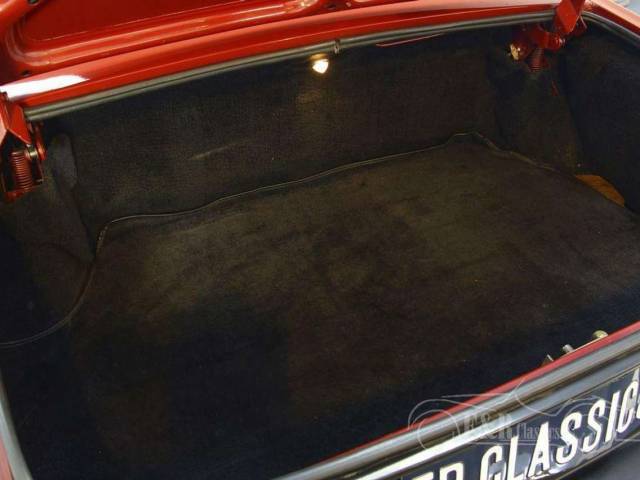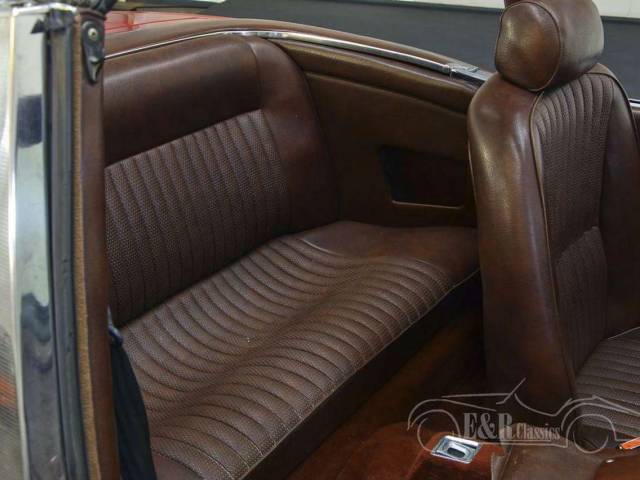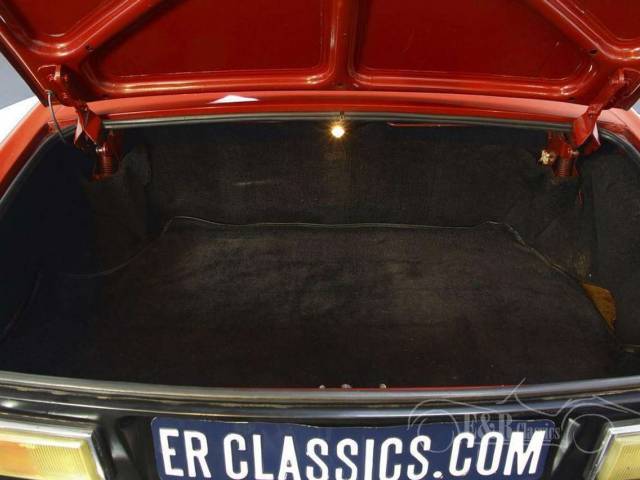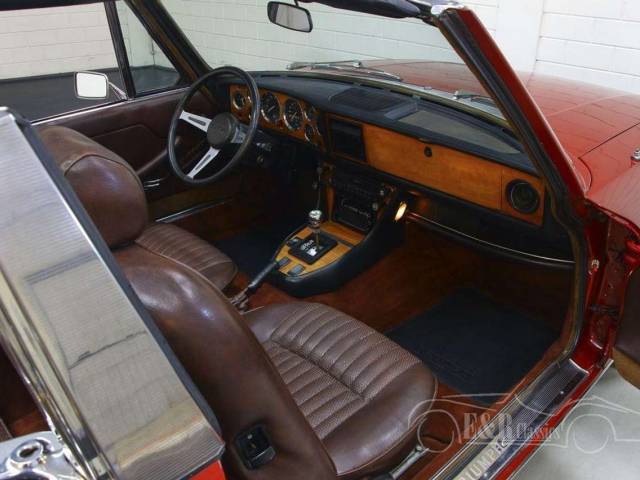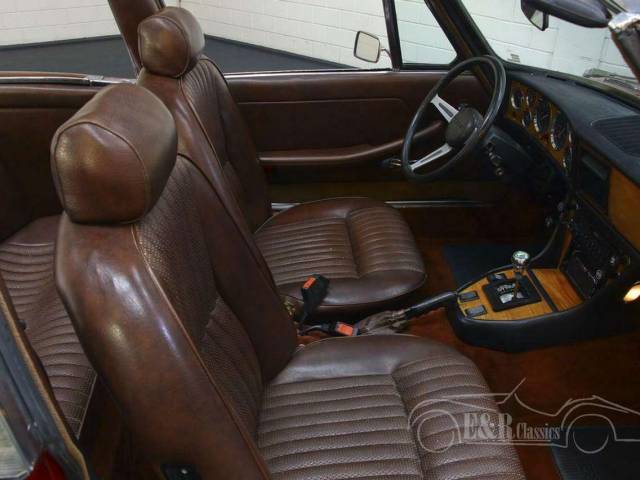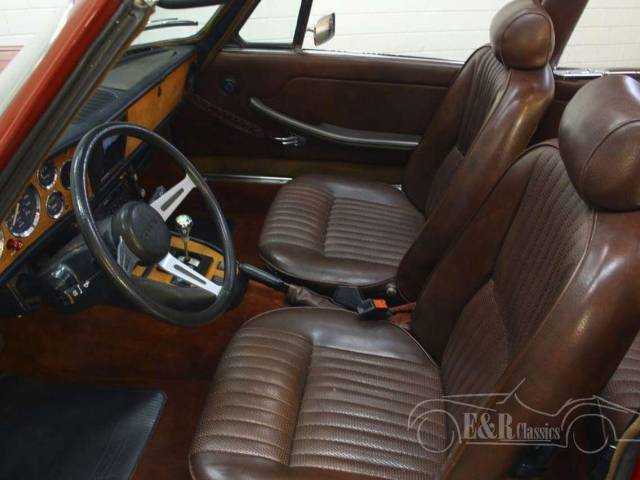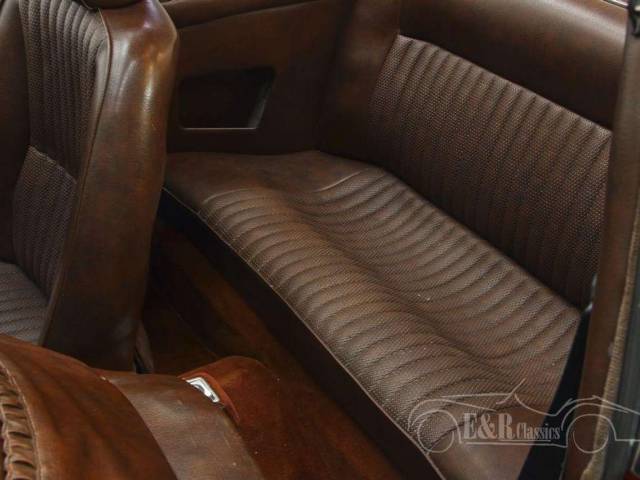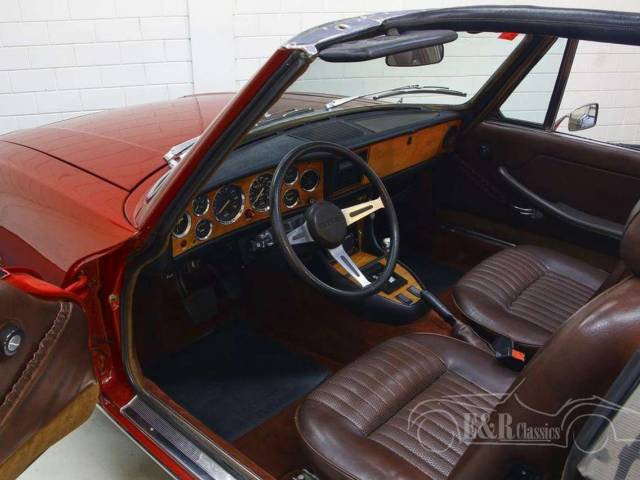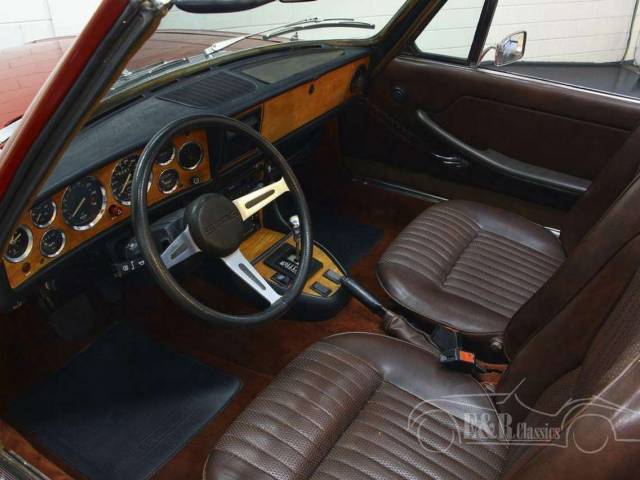 Triumph Stag | 31 jaar 1 eigenaar | V8 | 1975
Dealer

away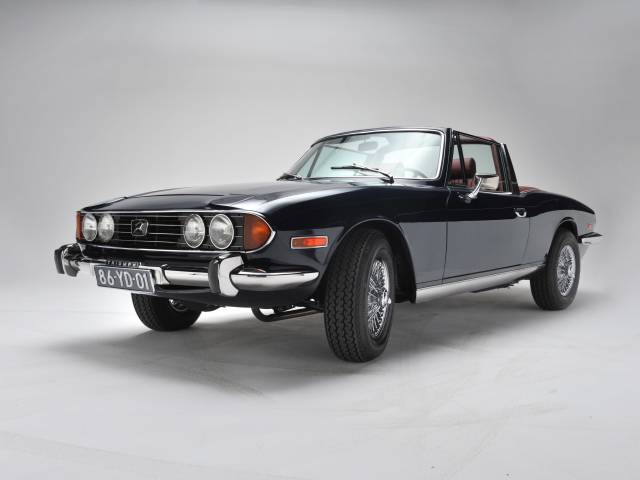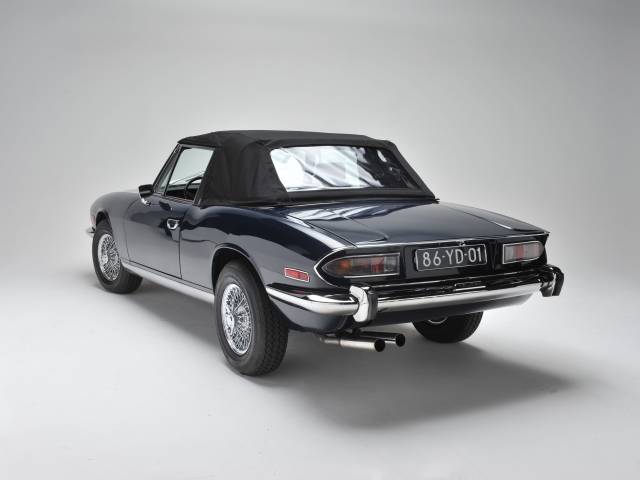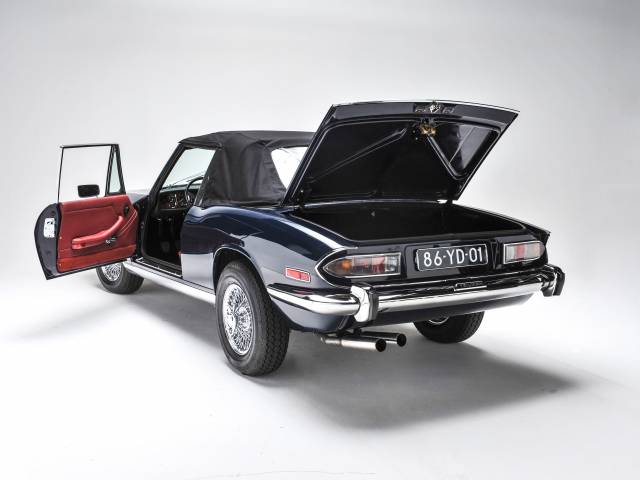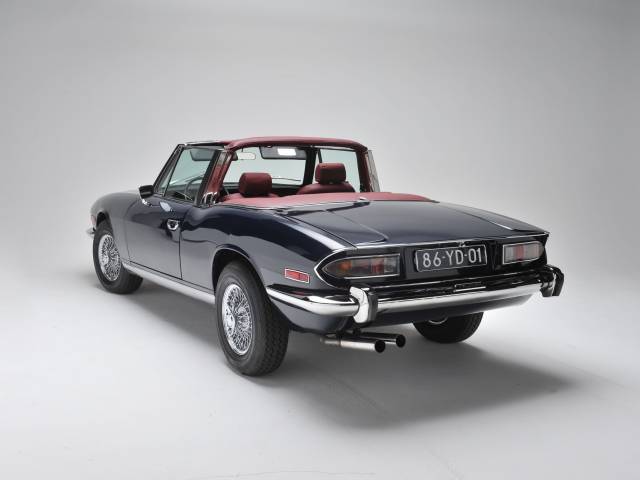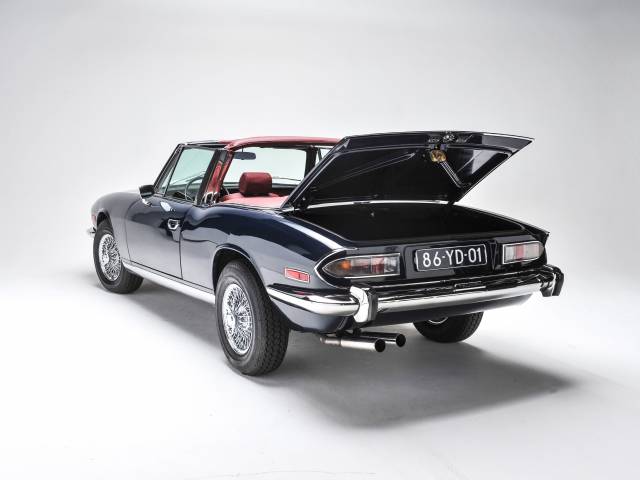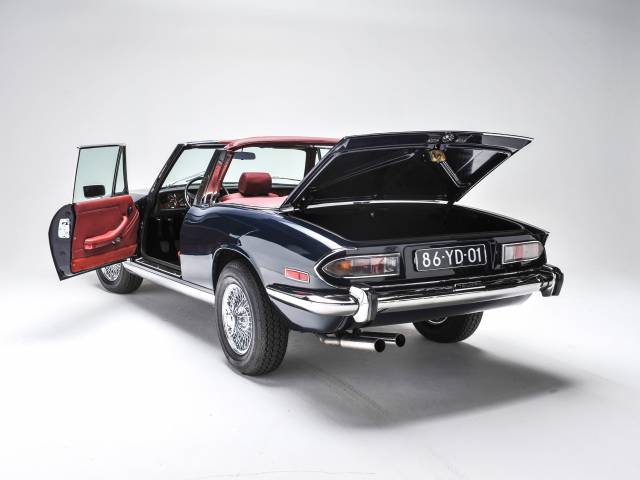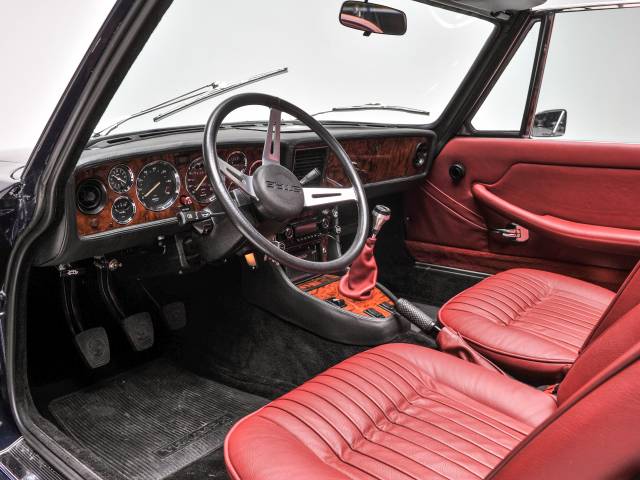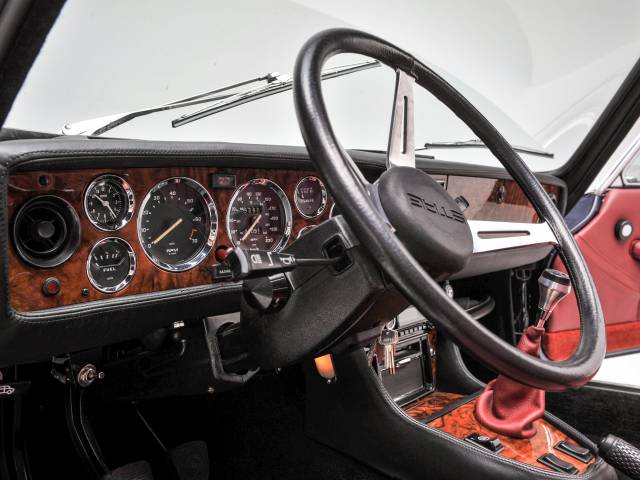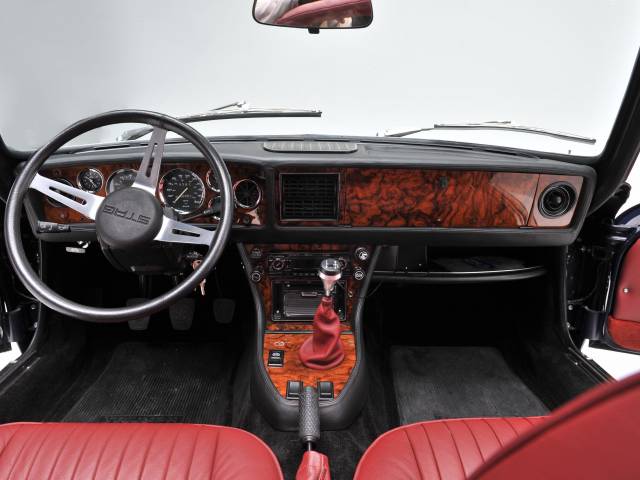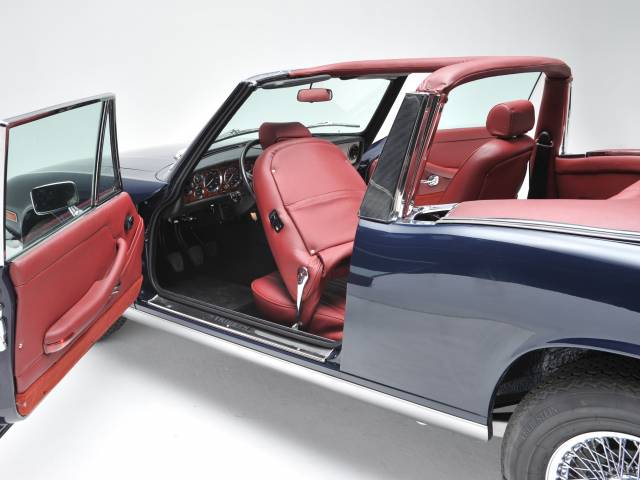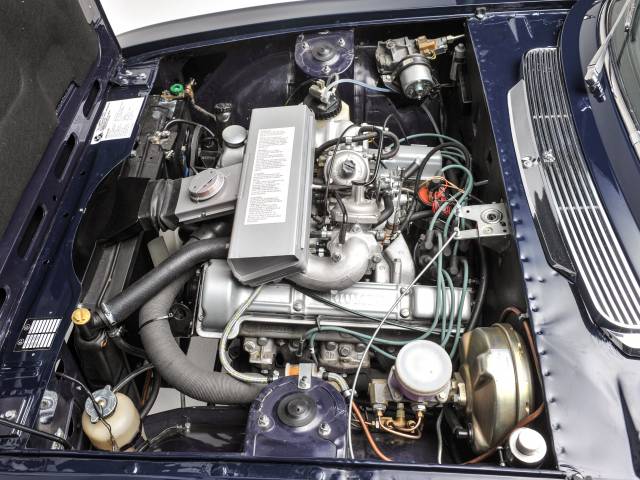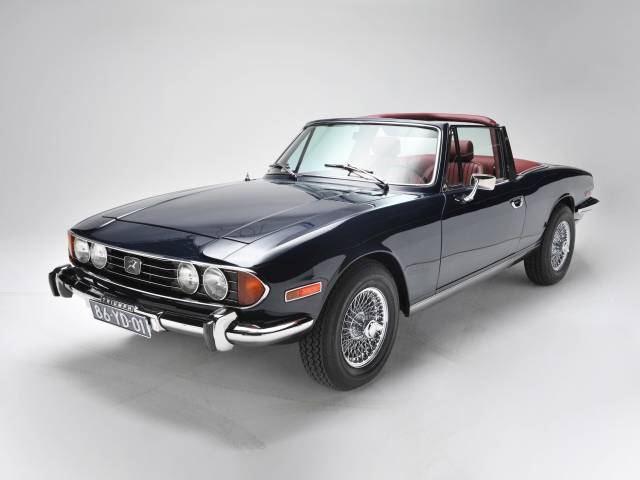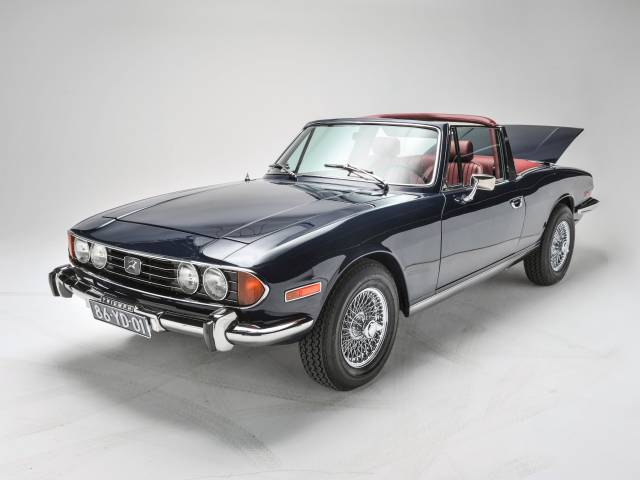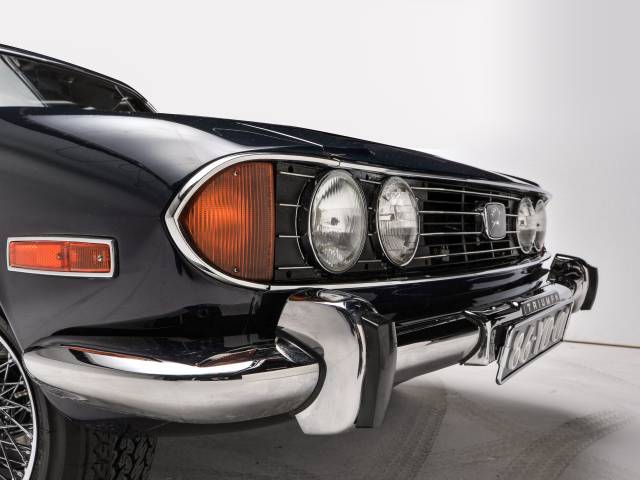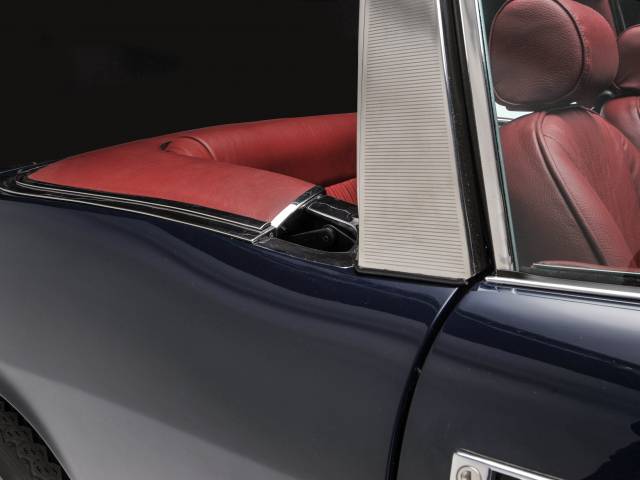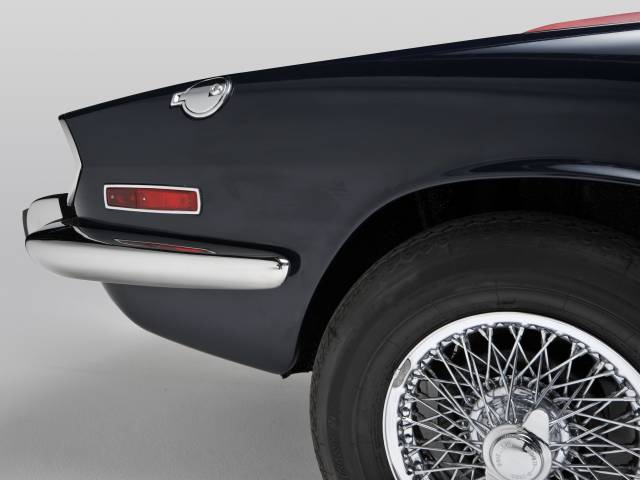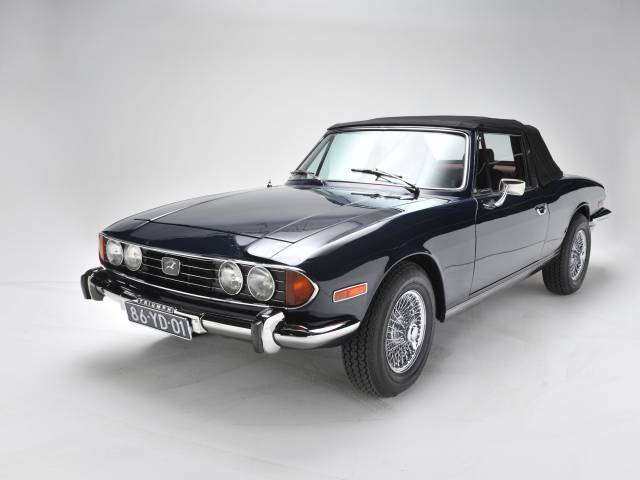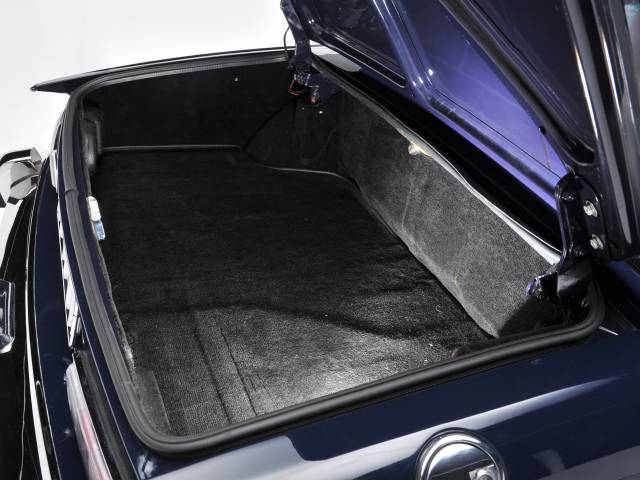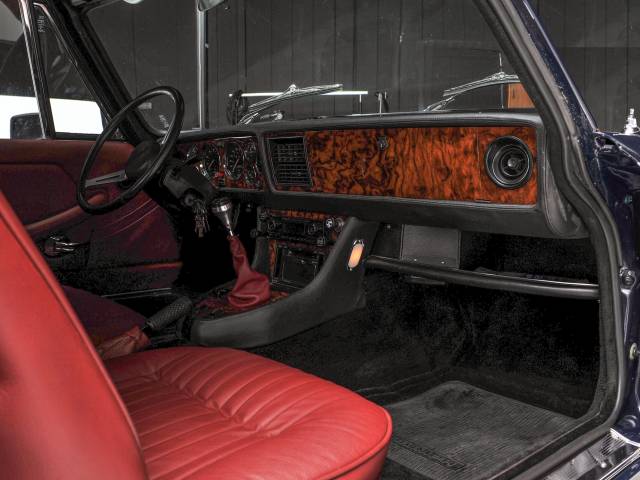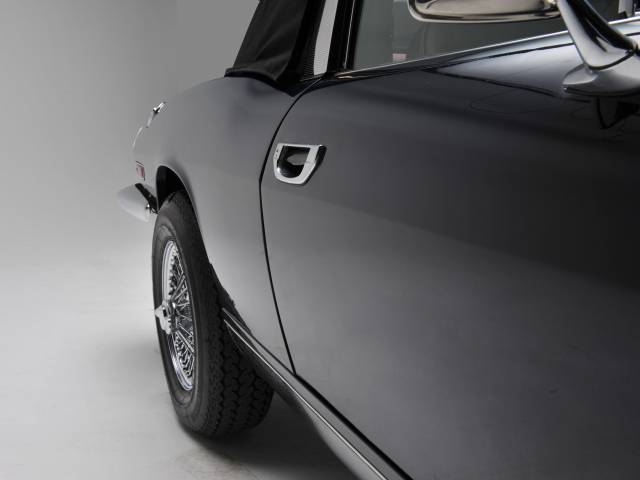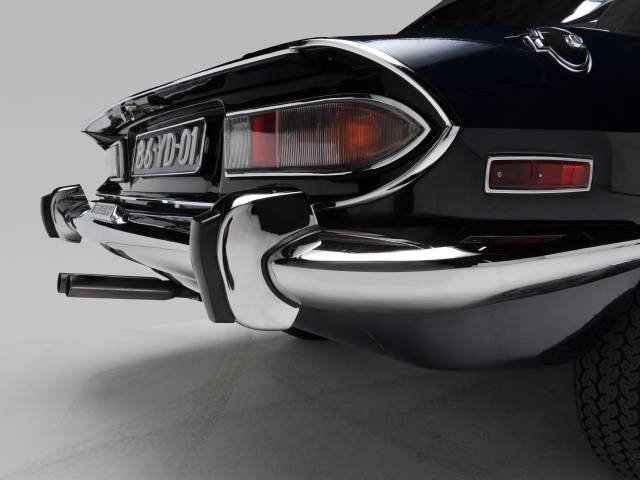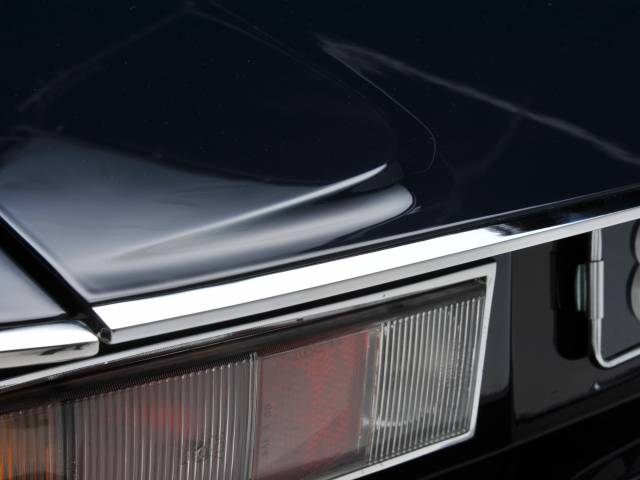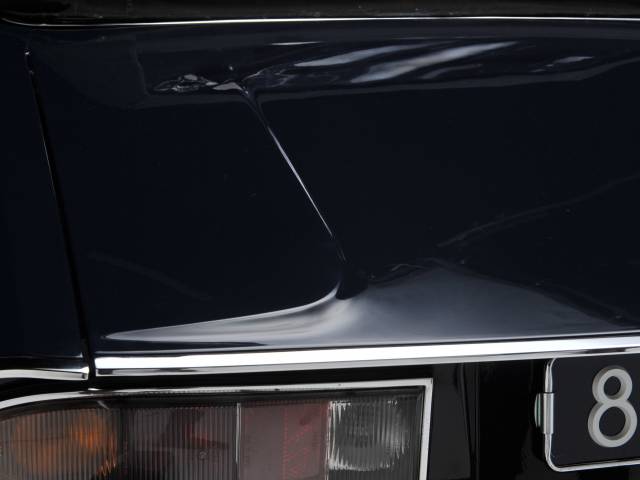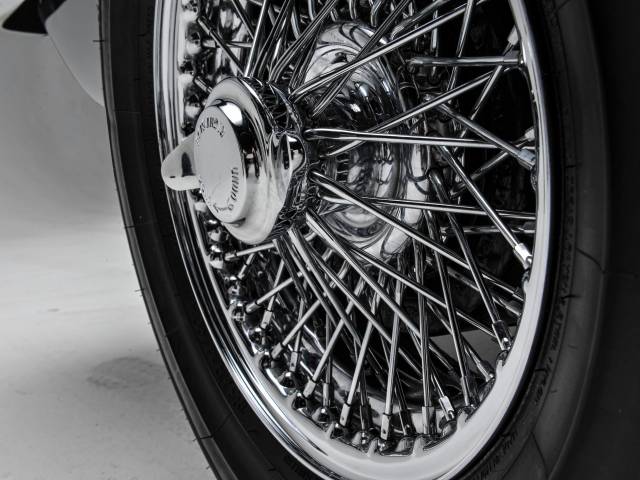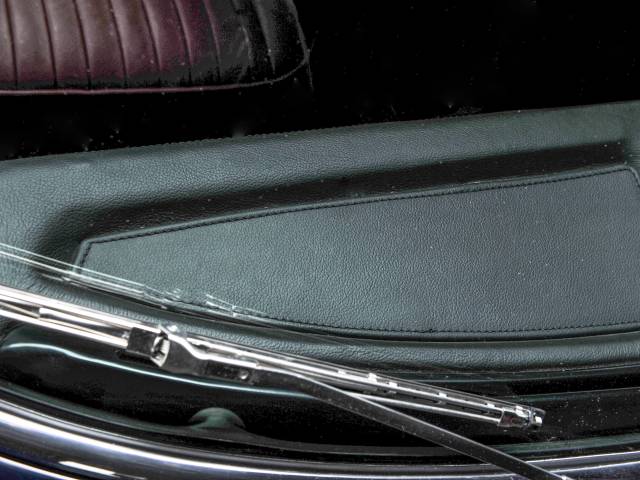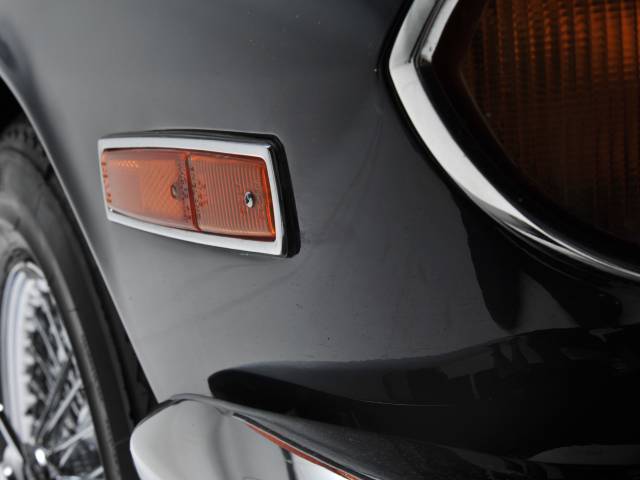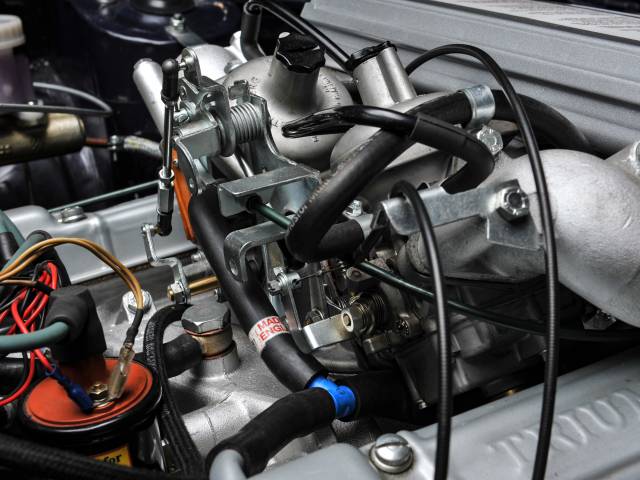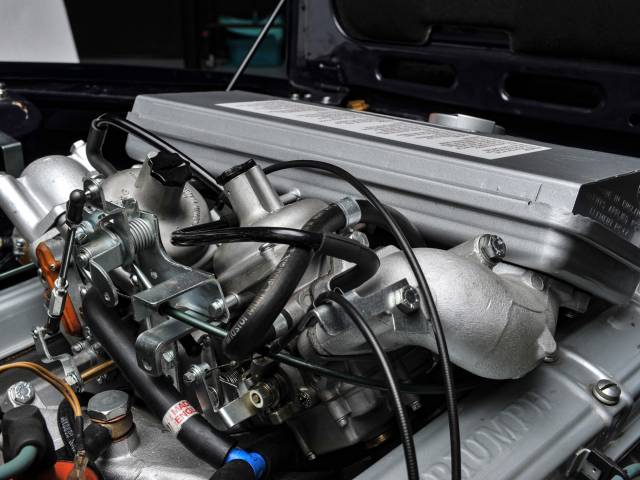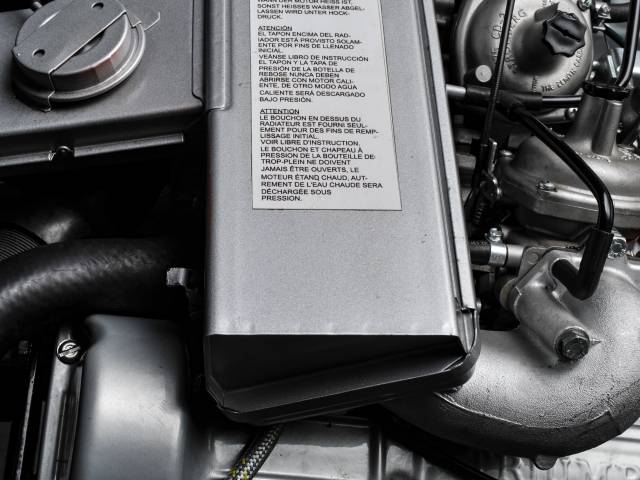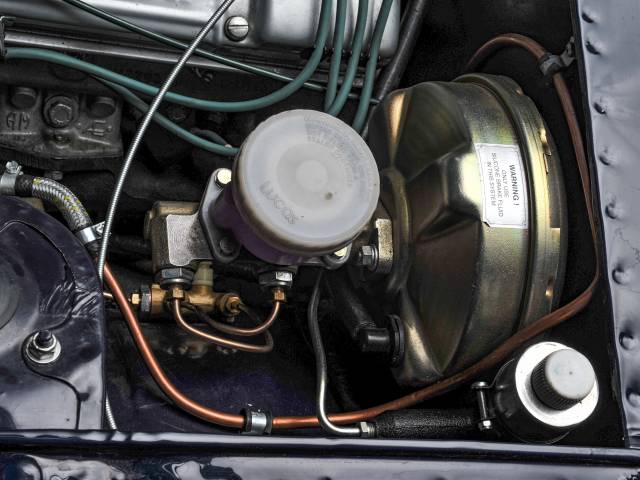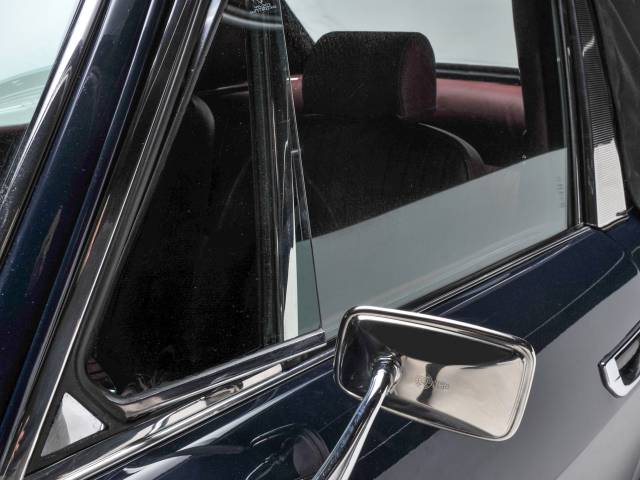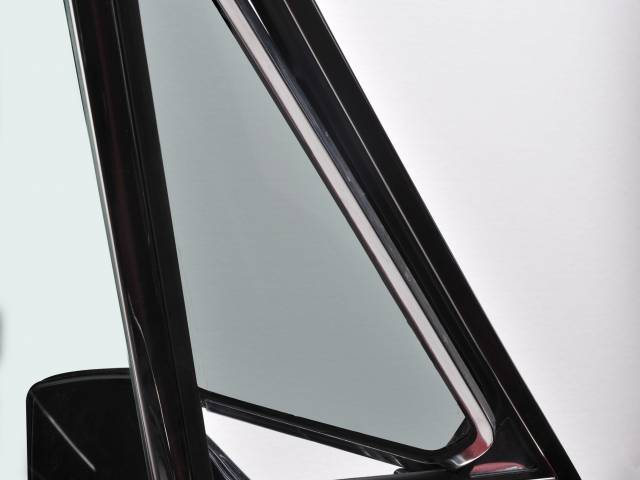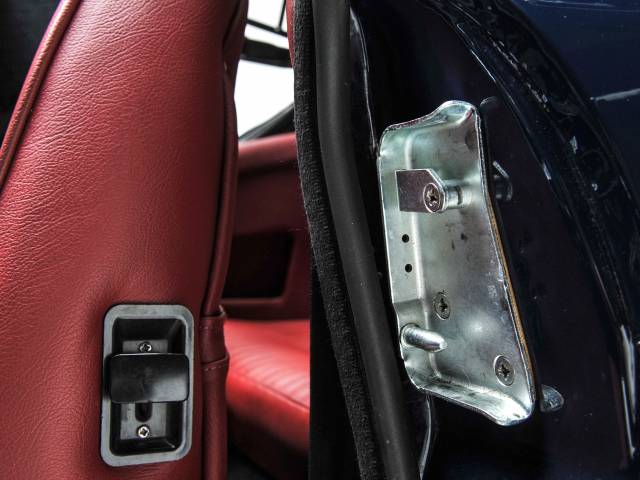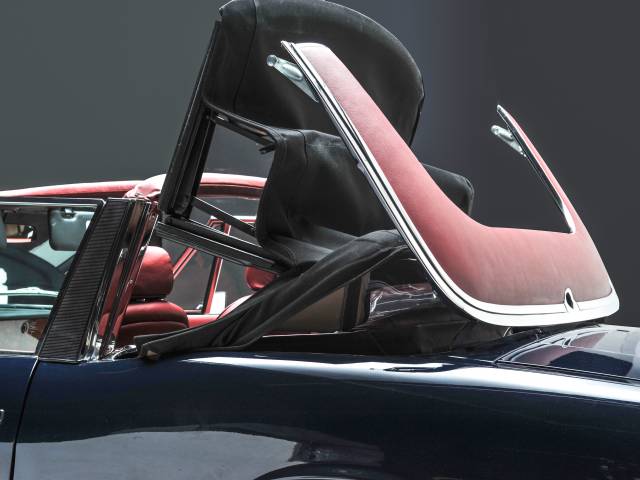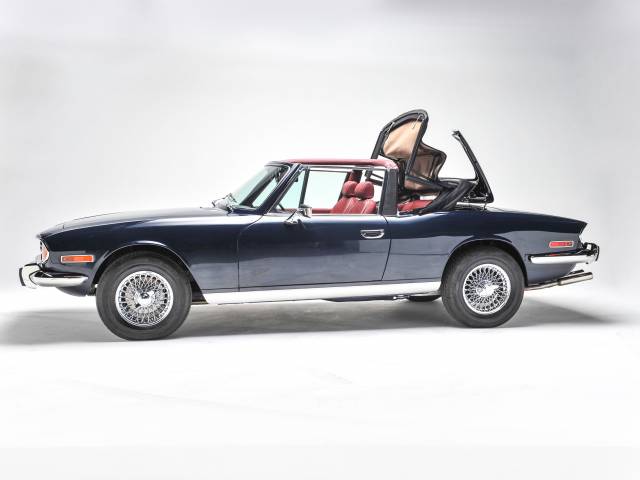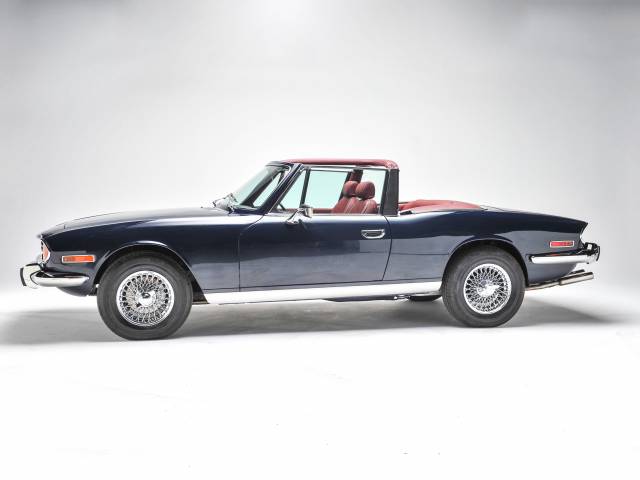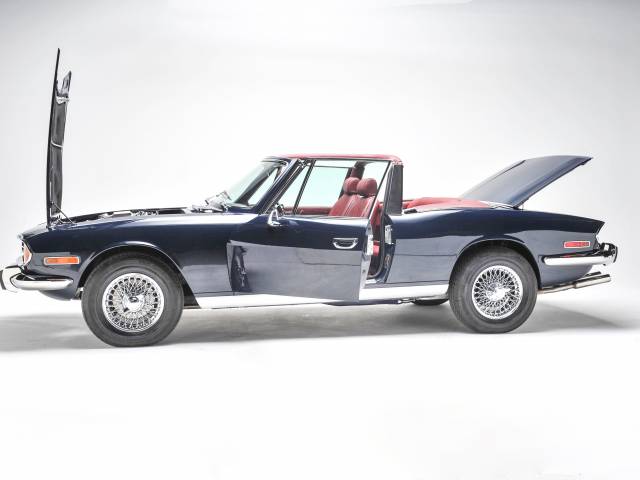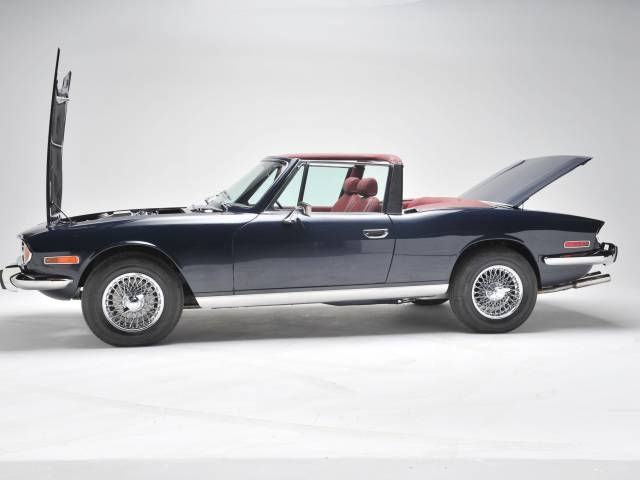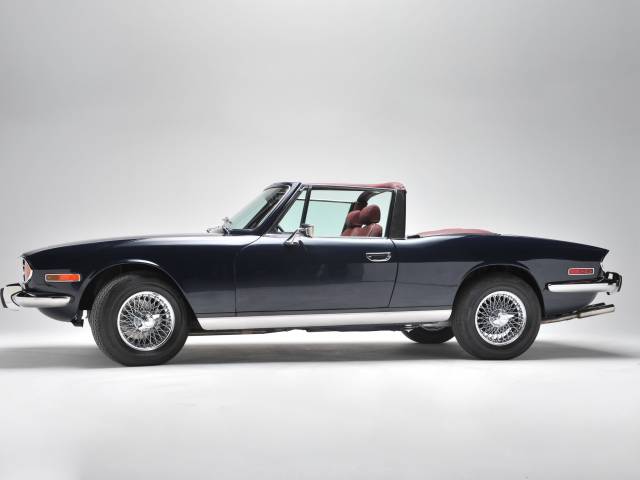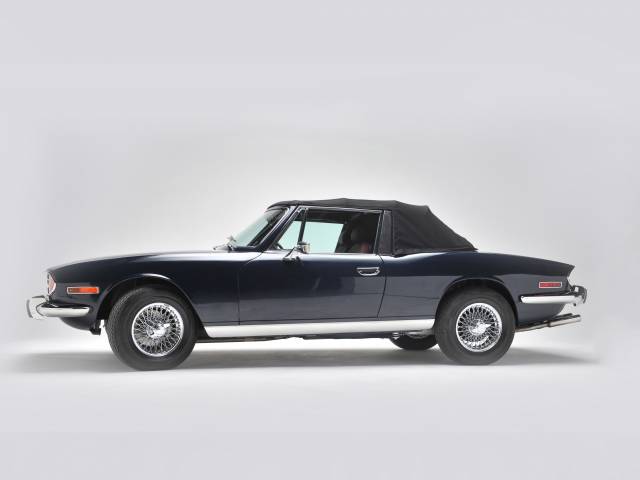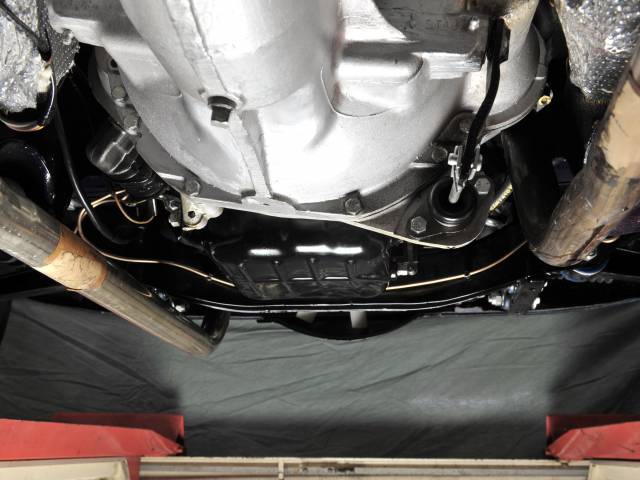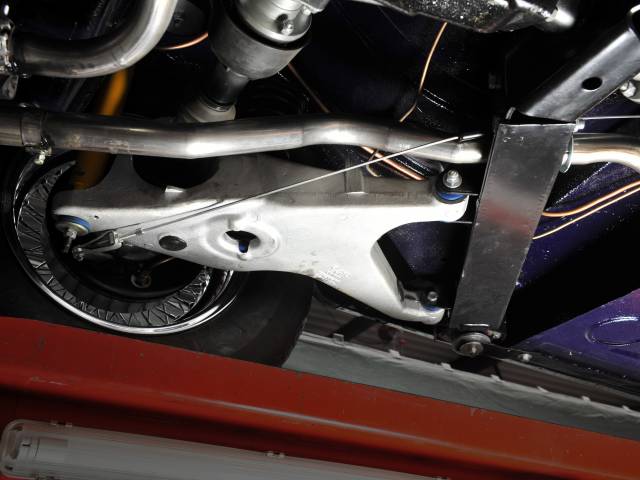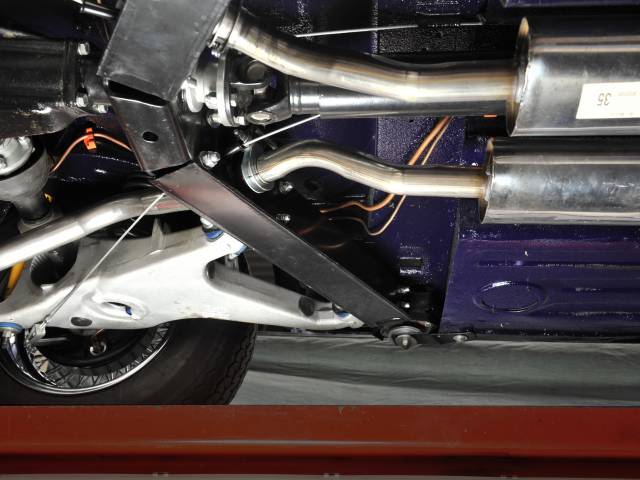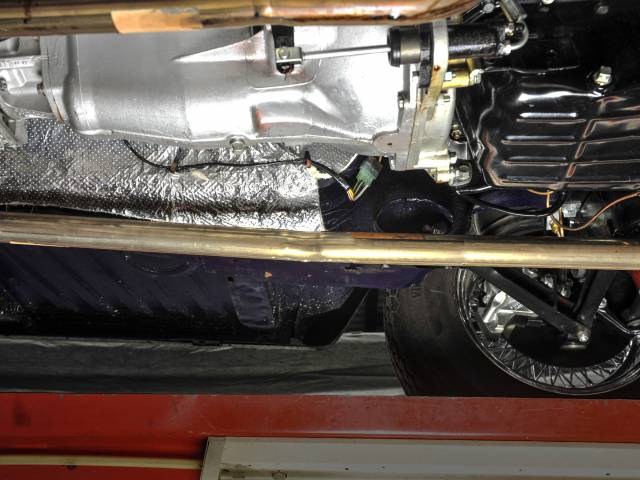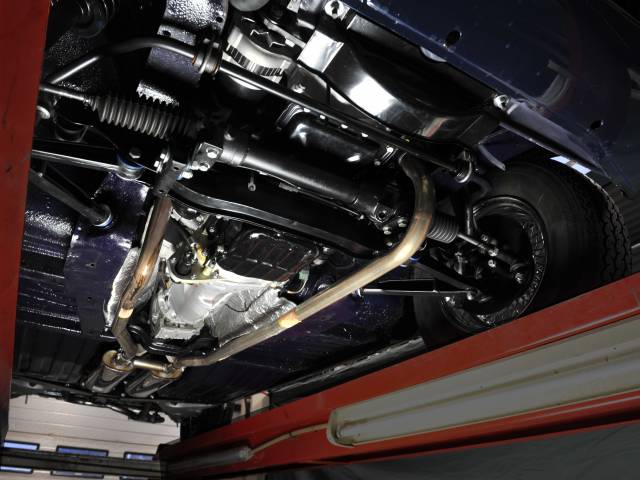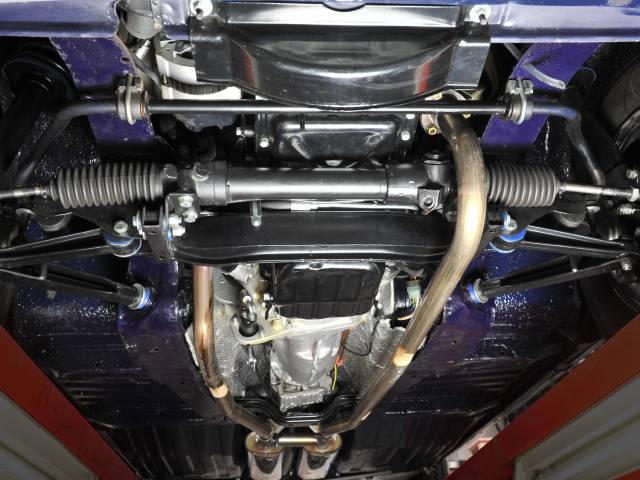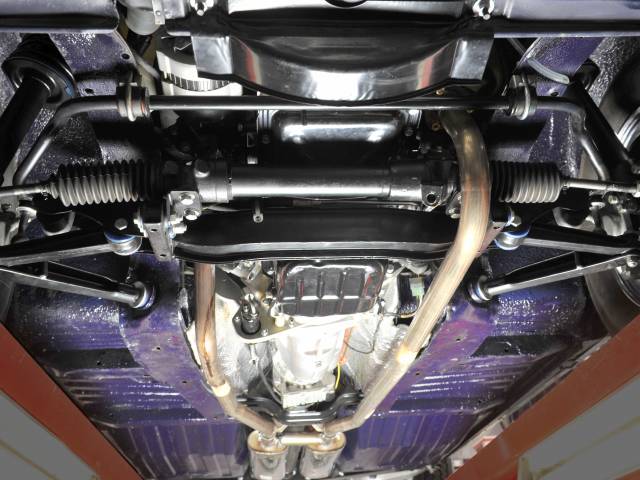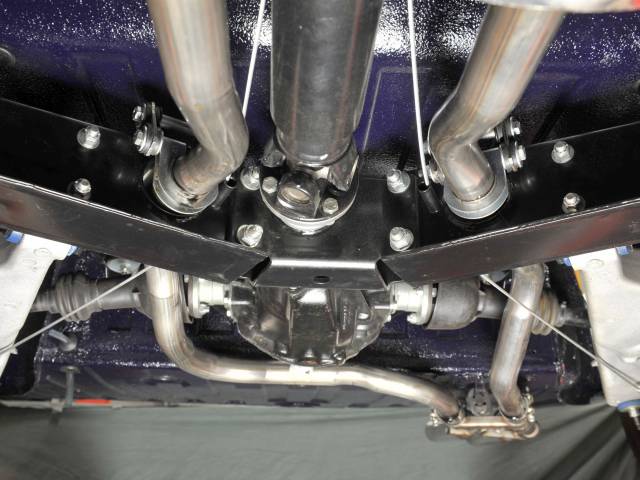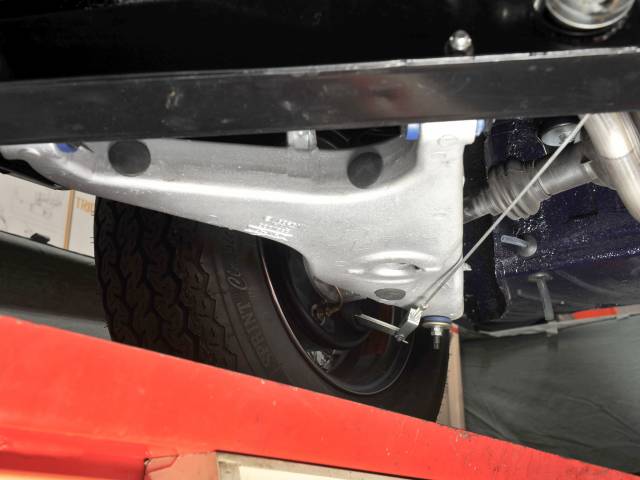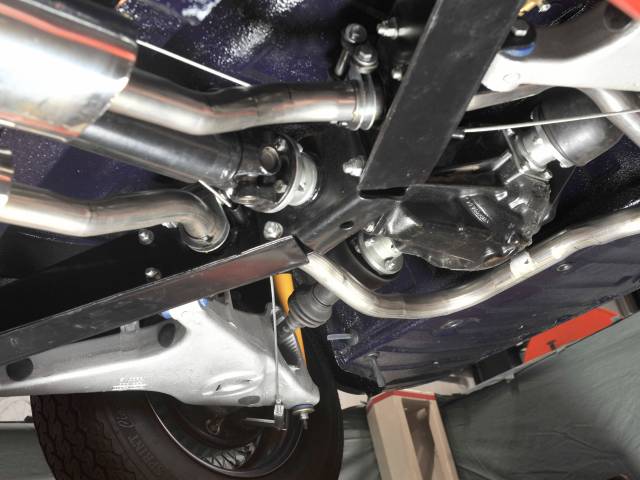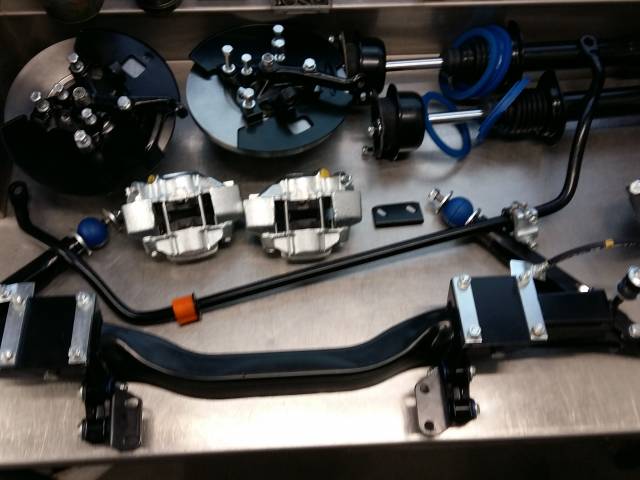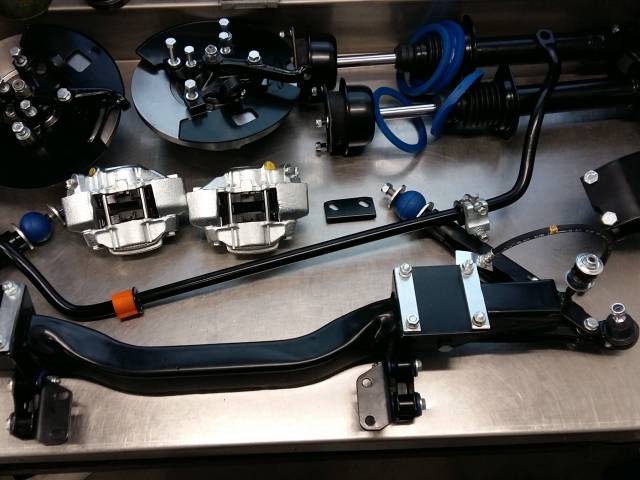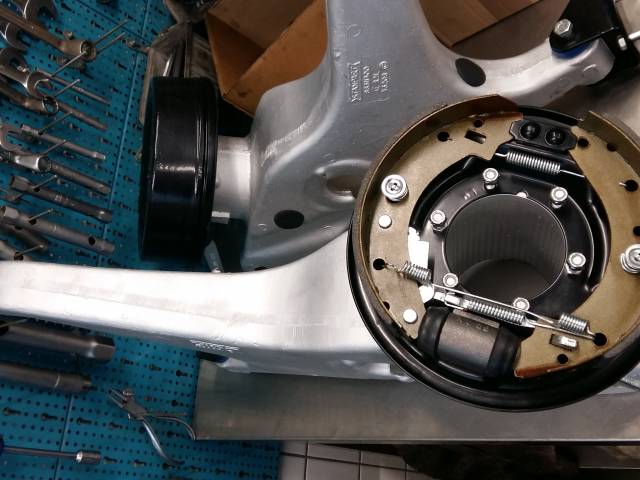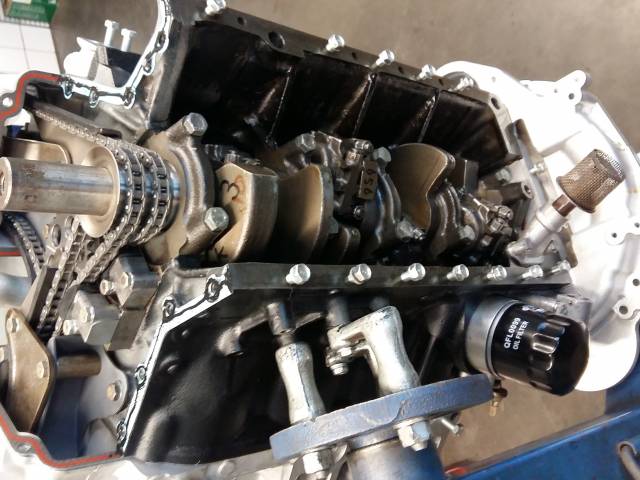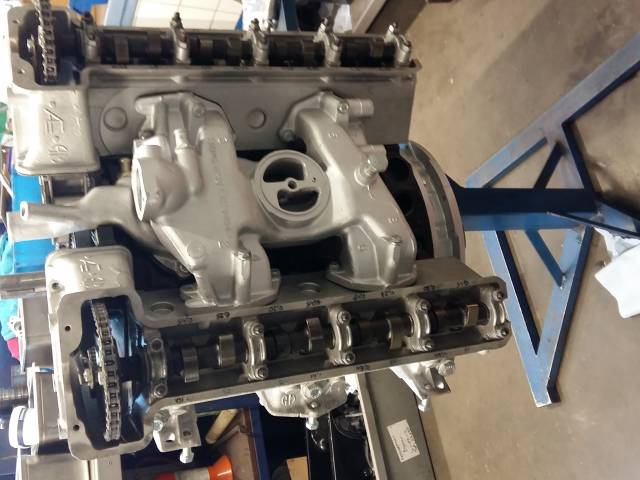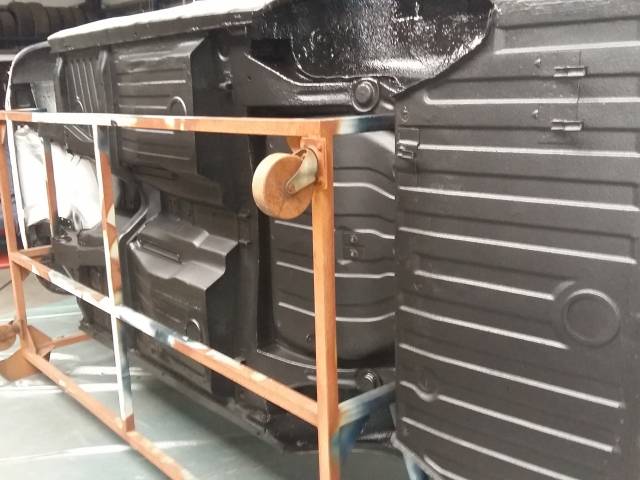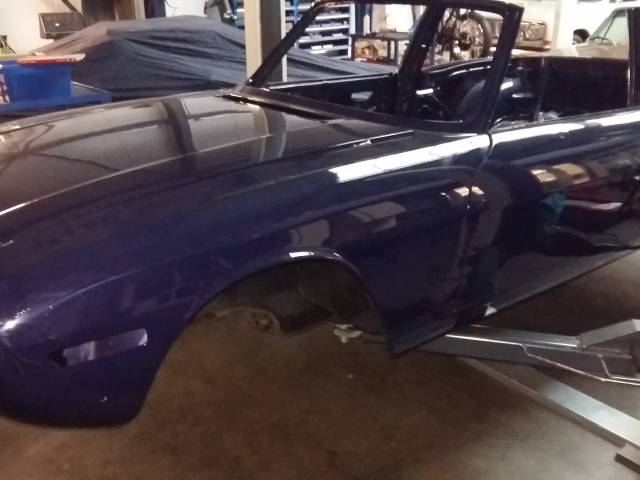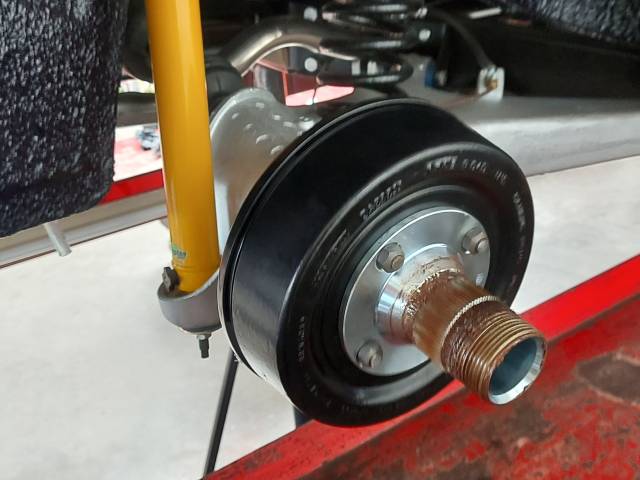 Triumph Sta [email protected] 1973 New
Private

away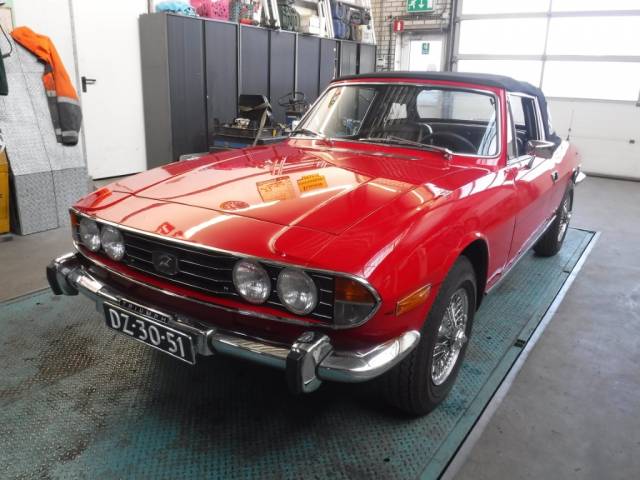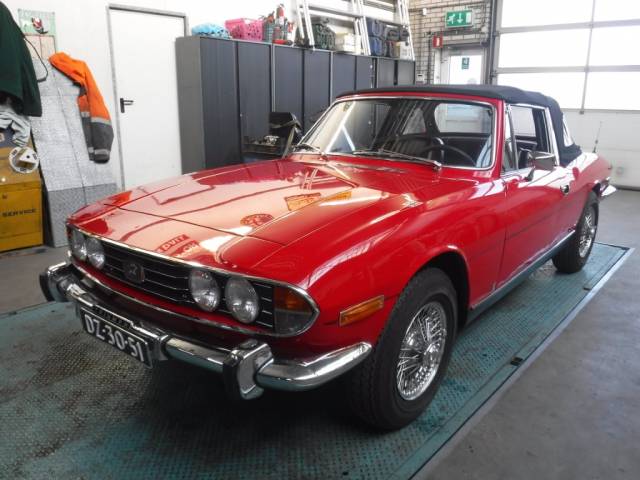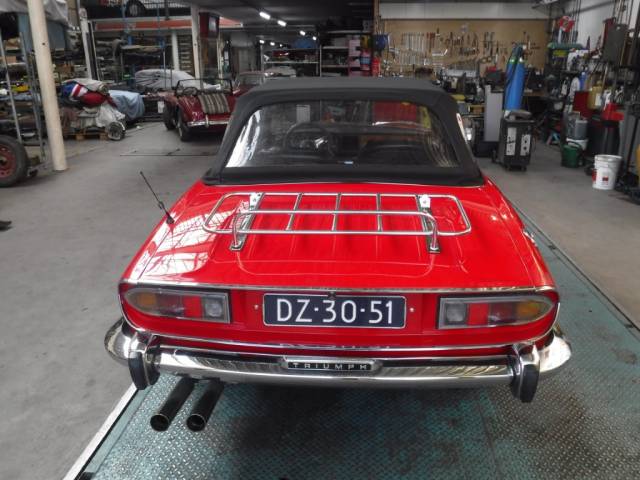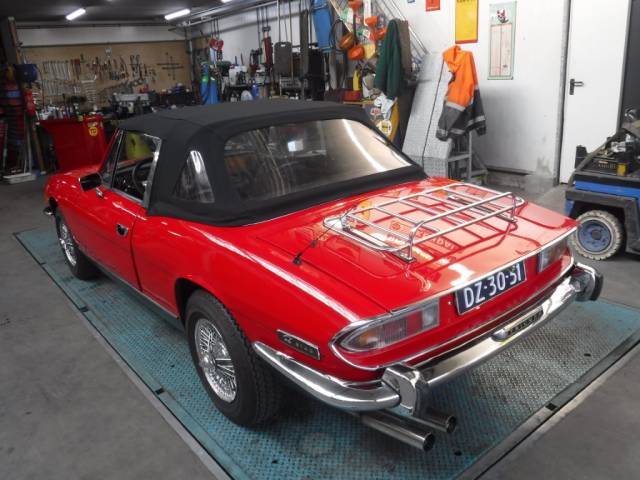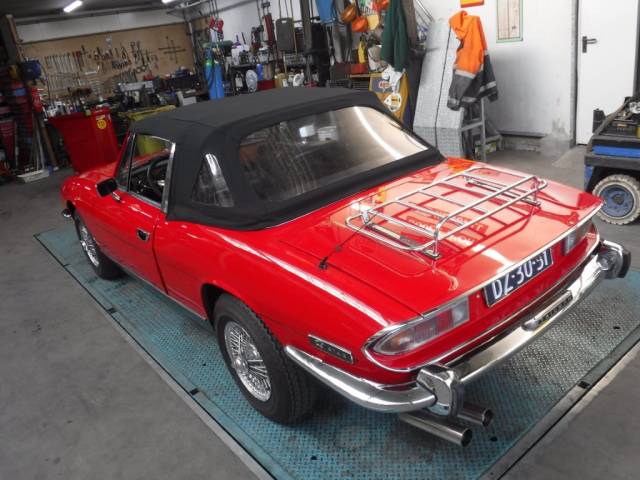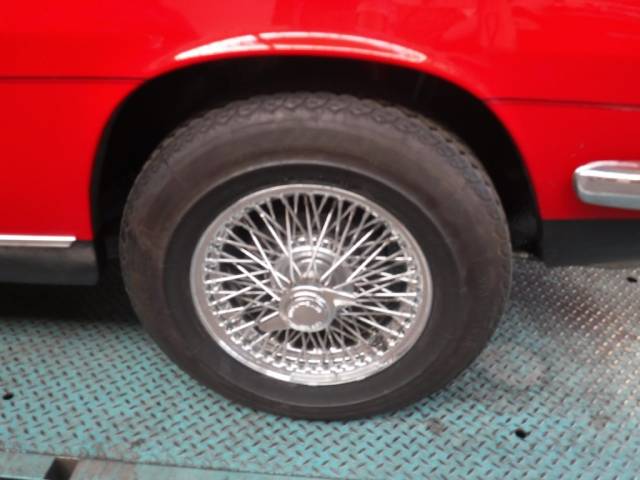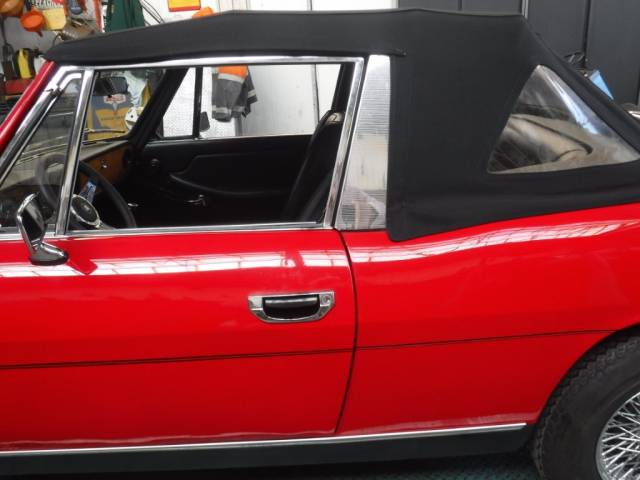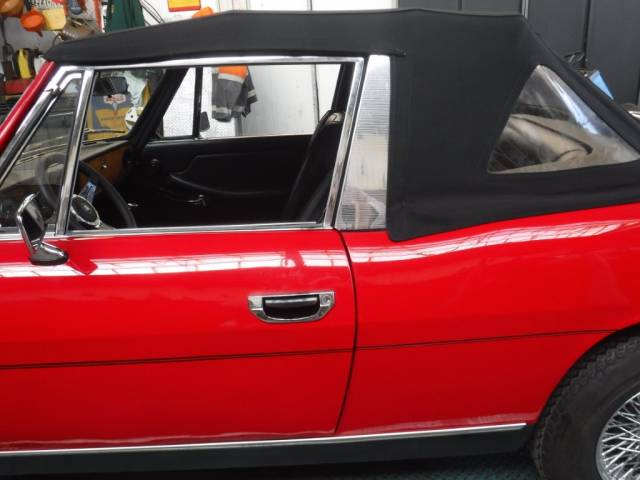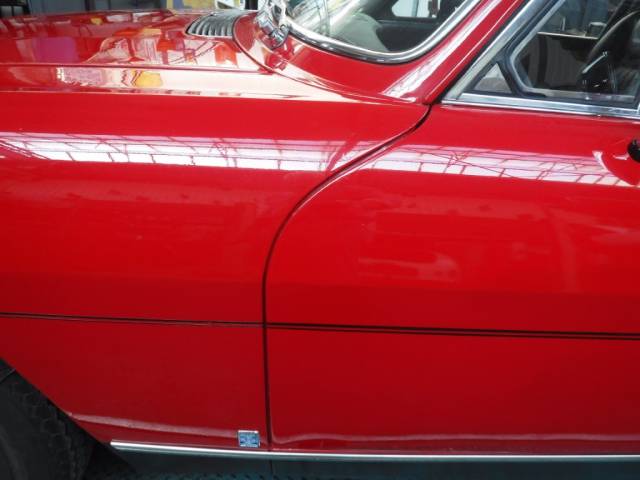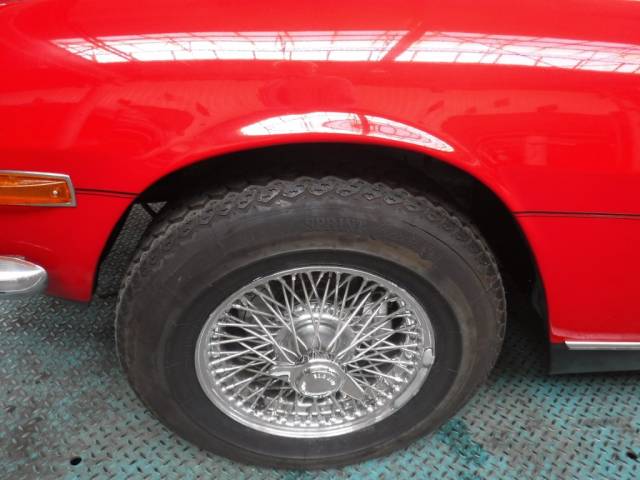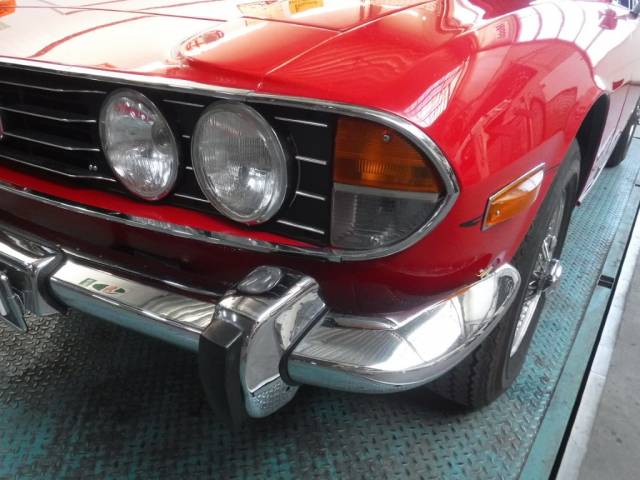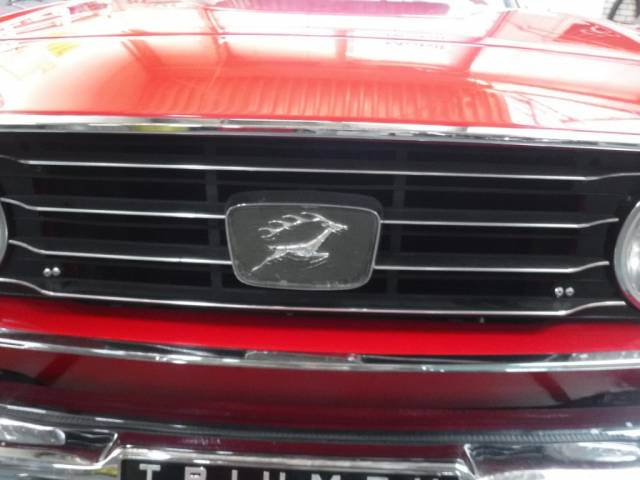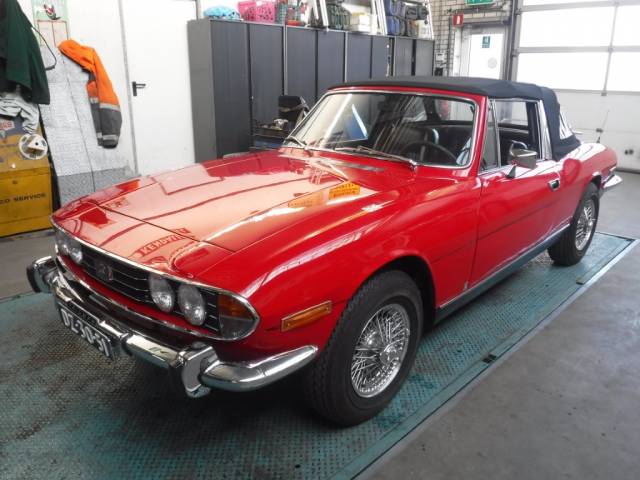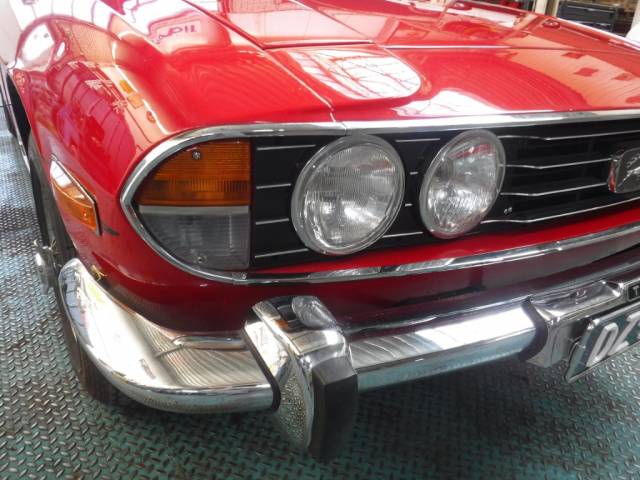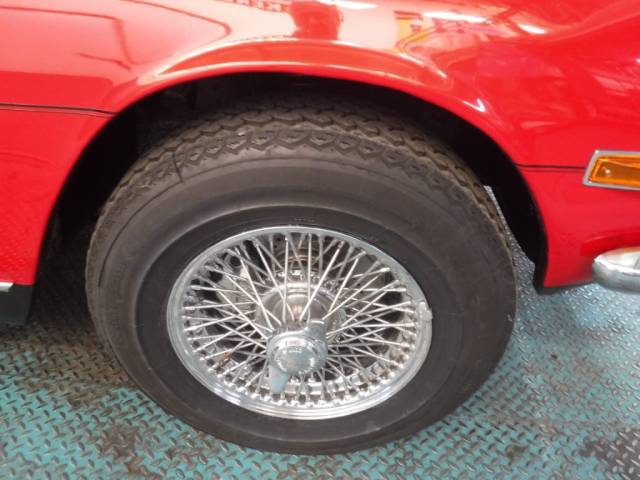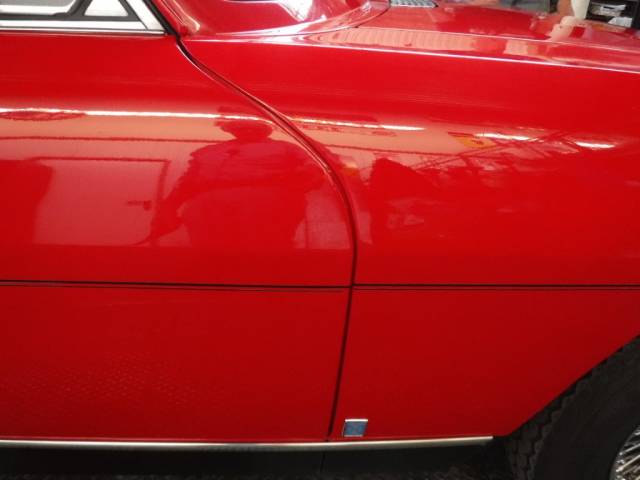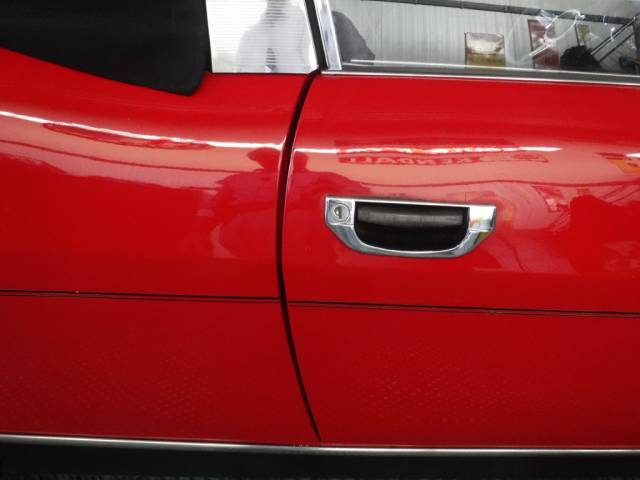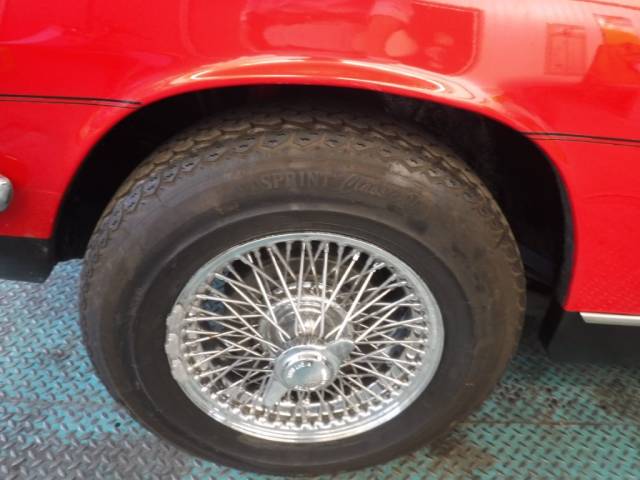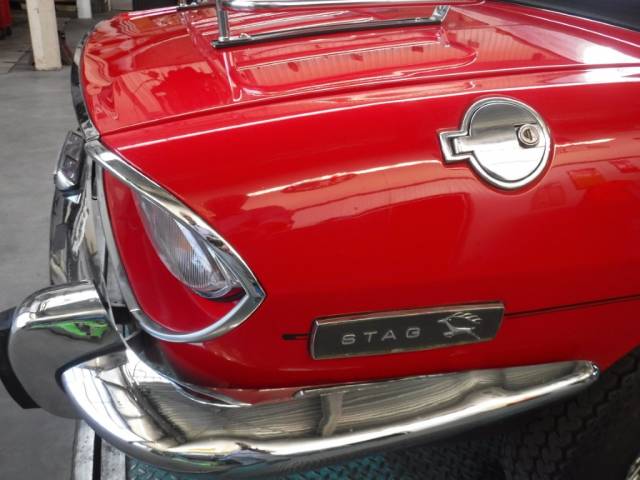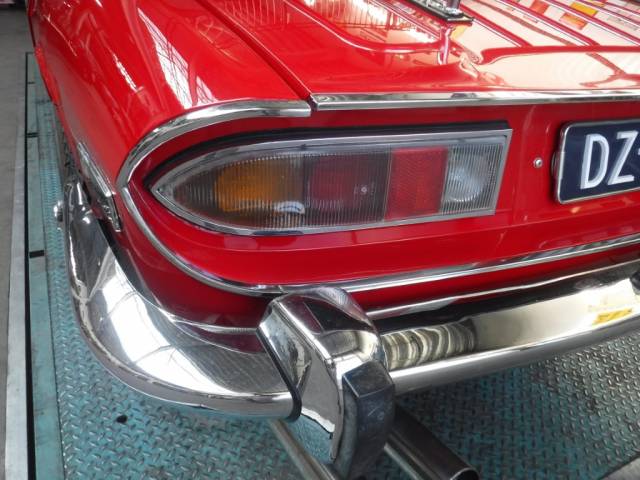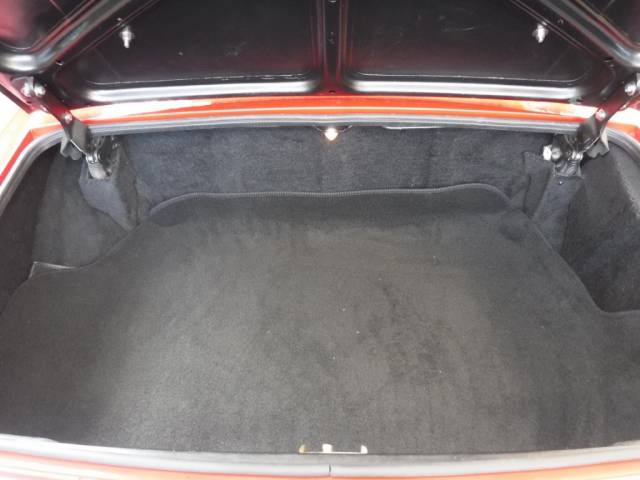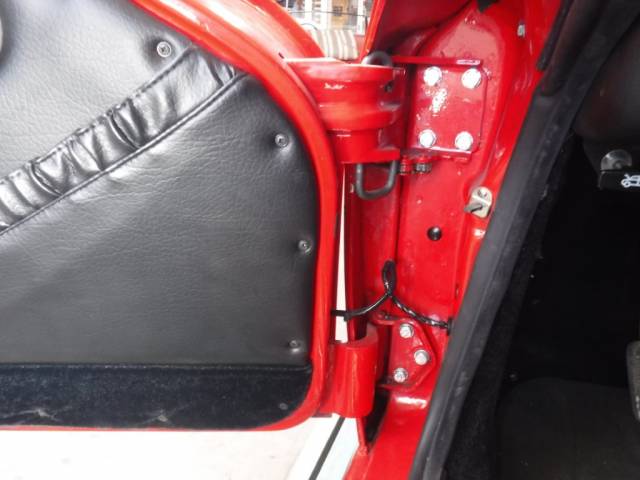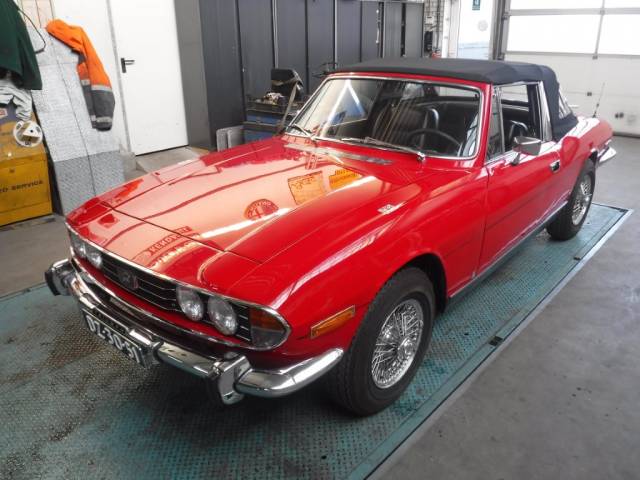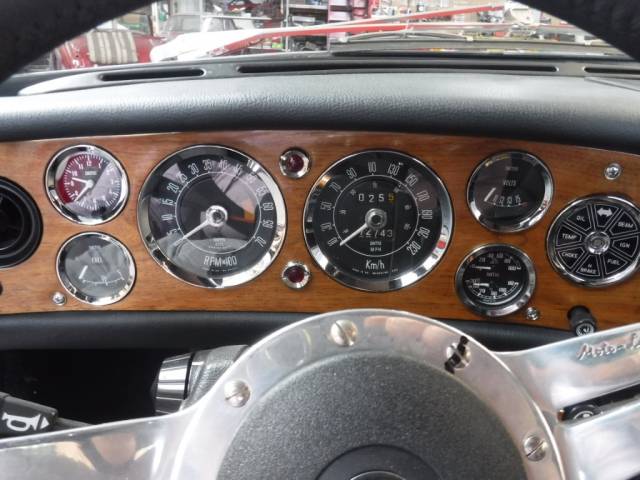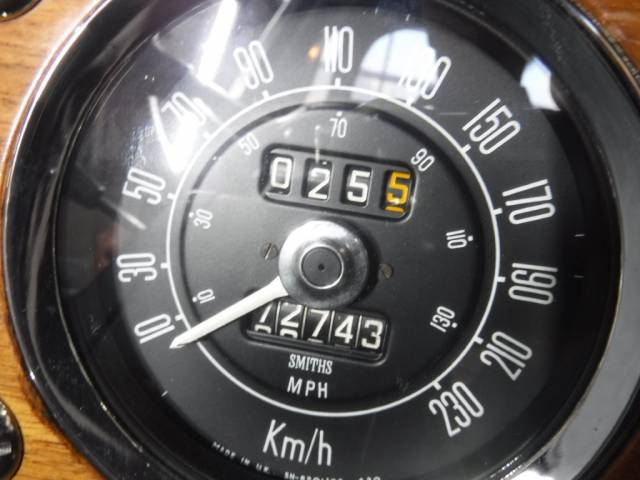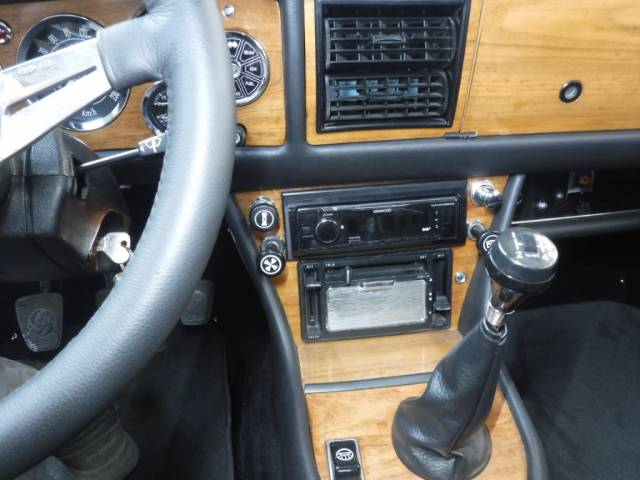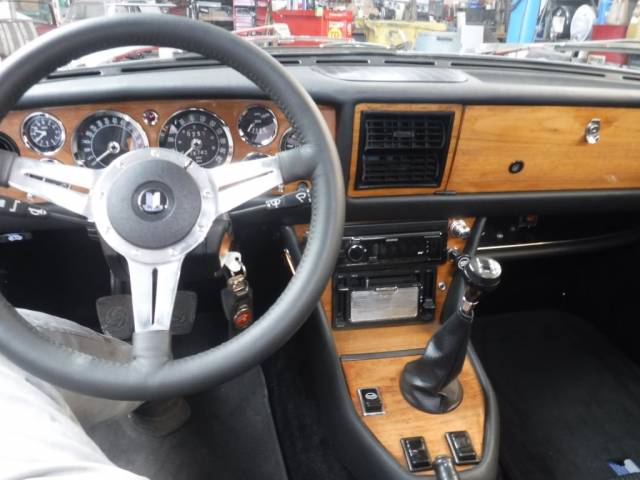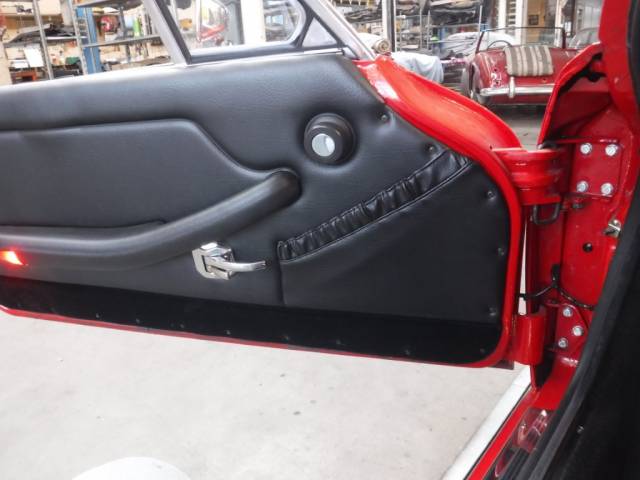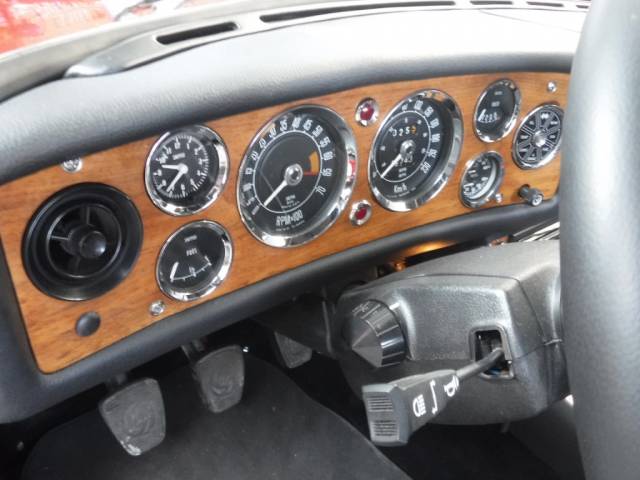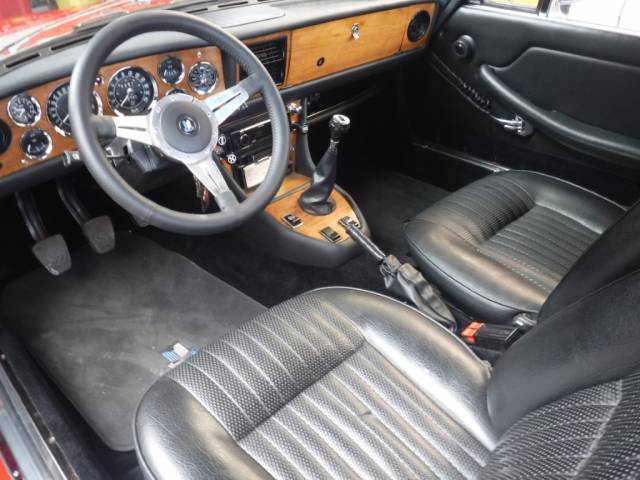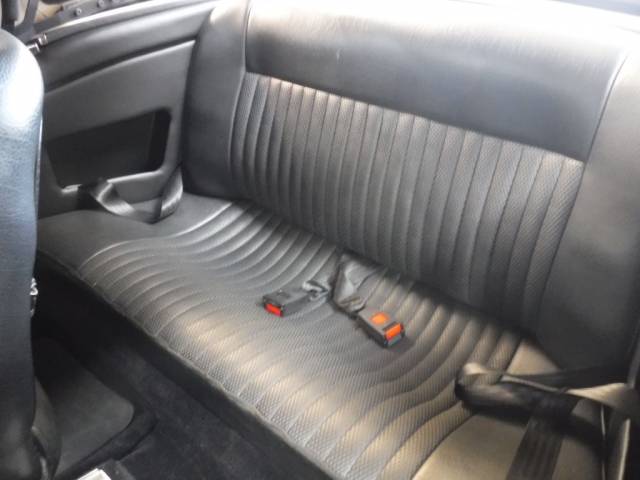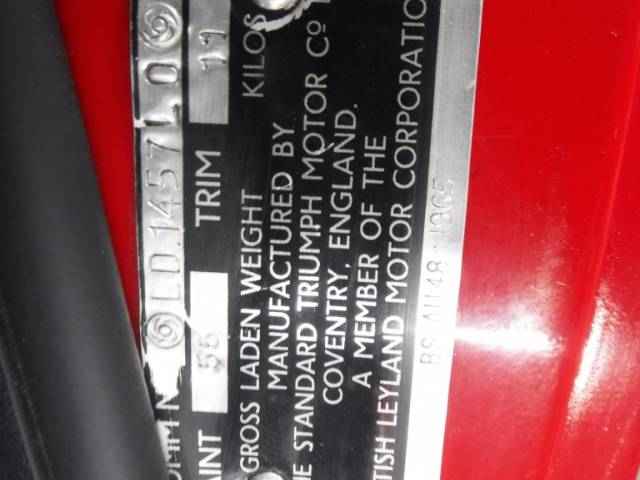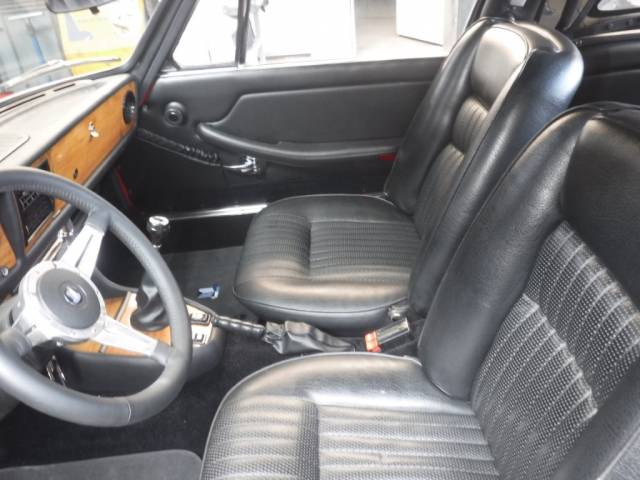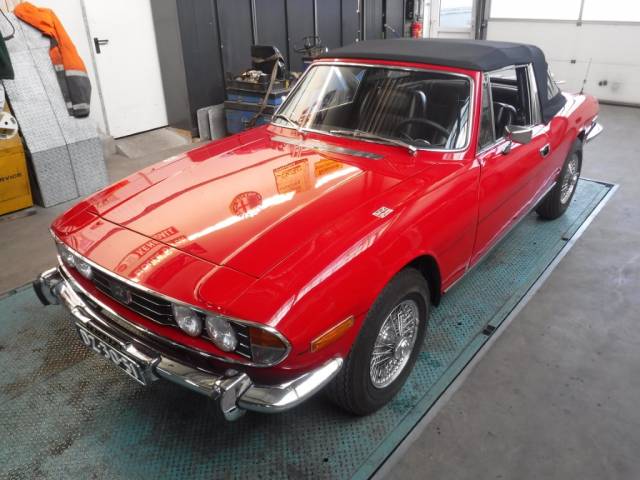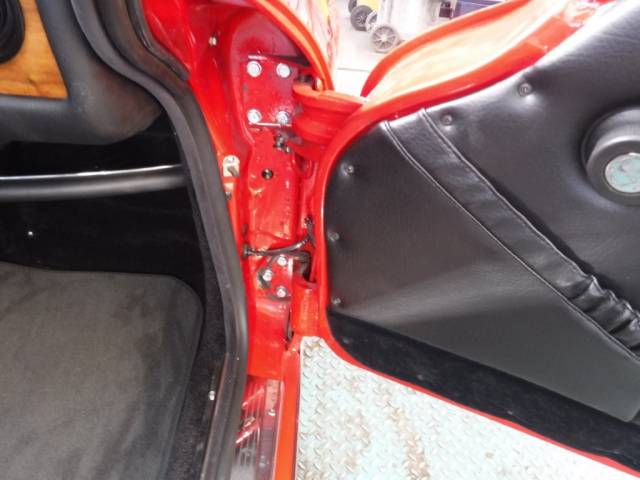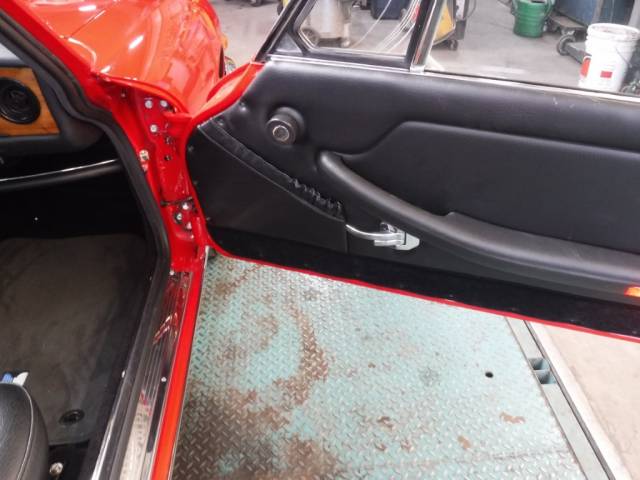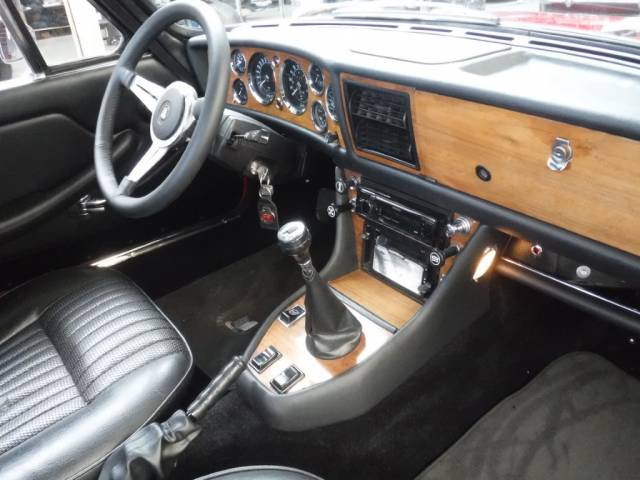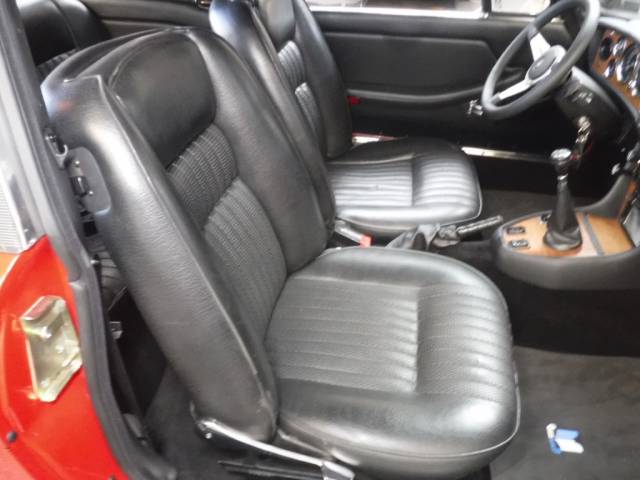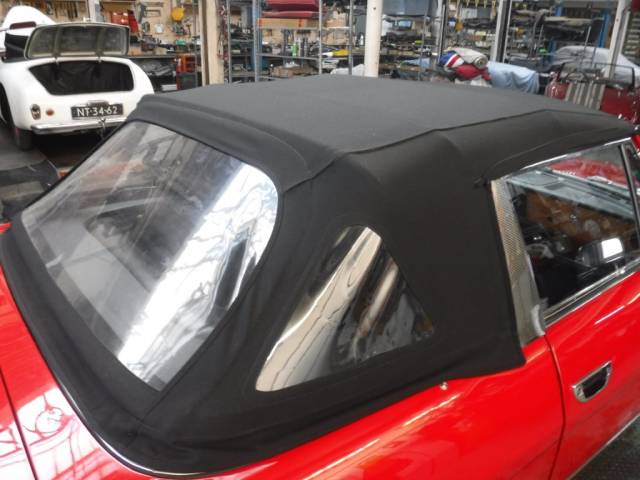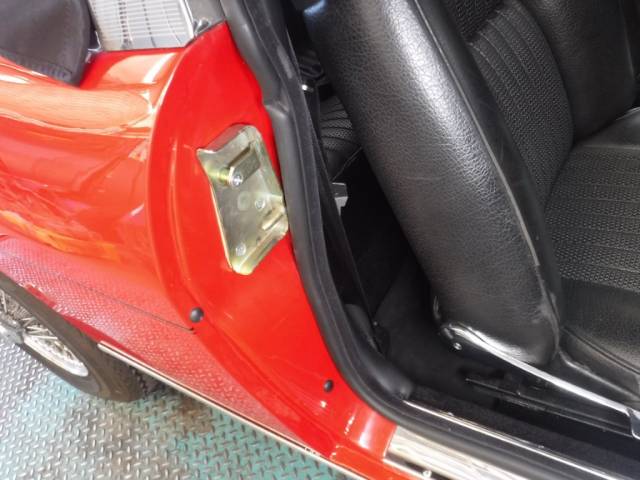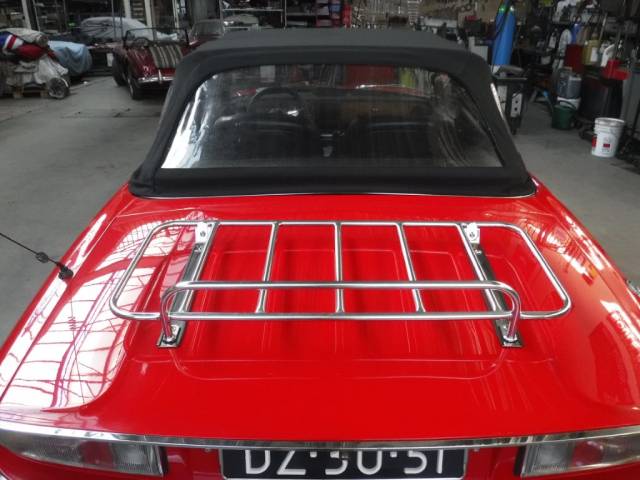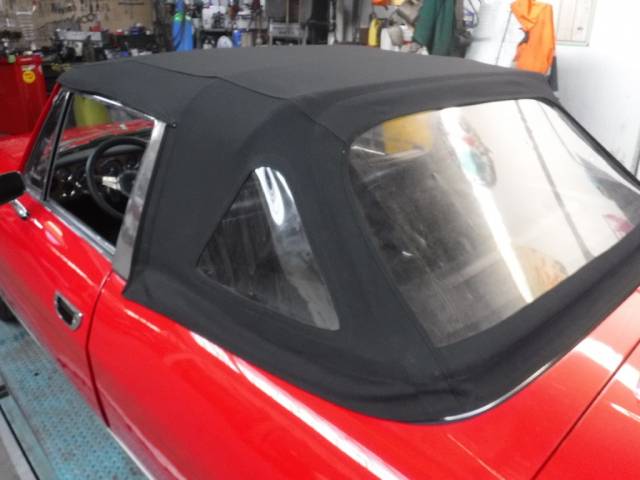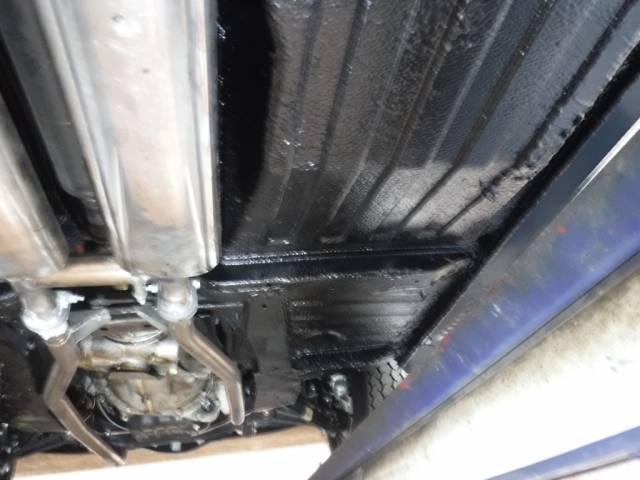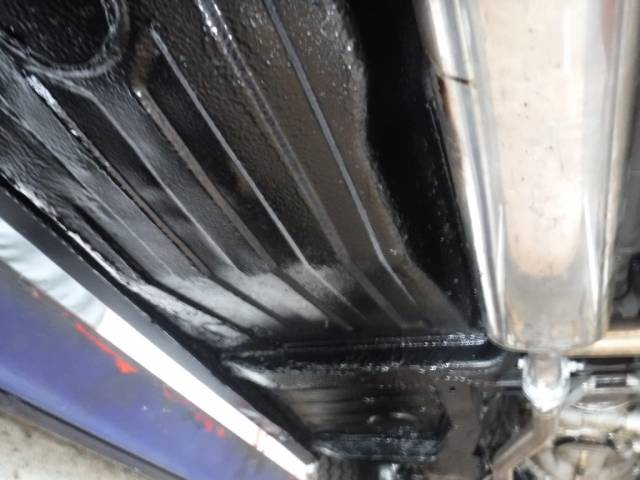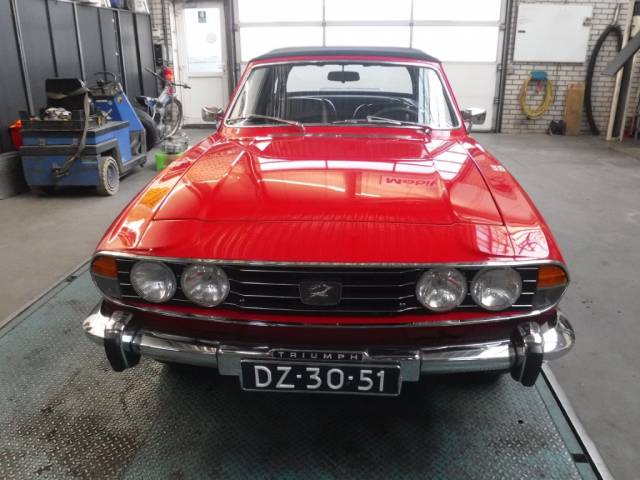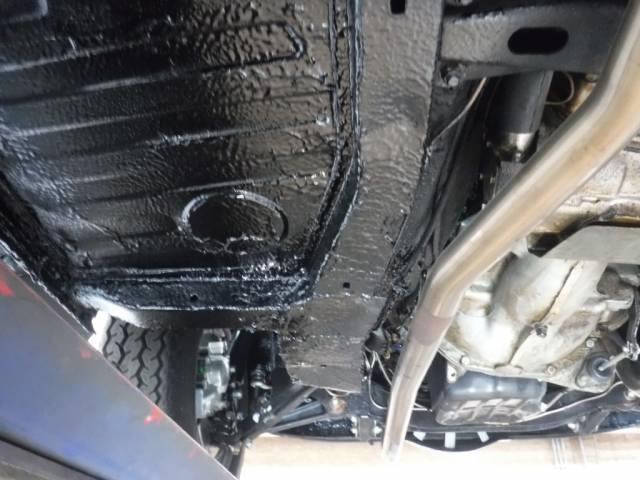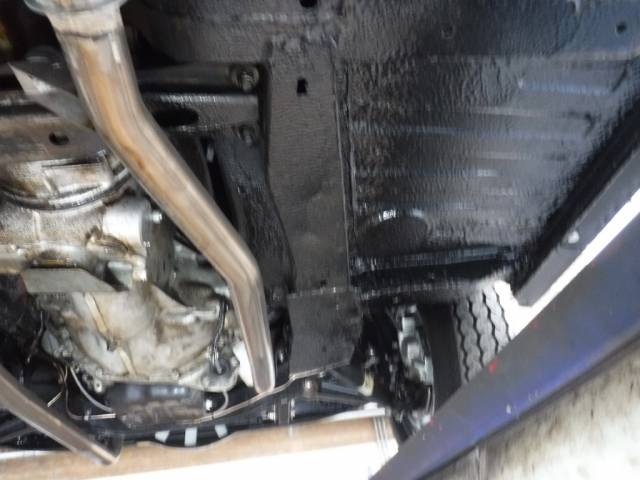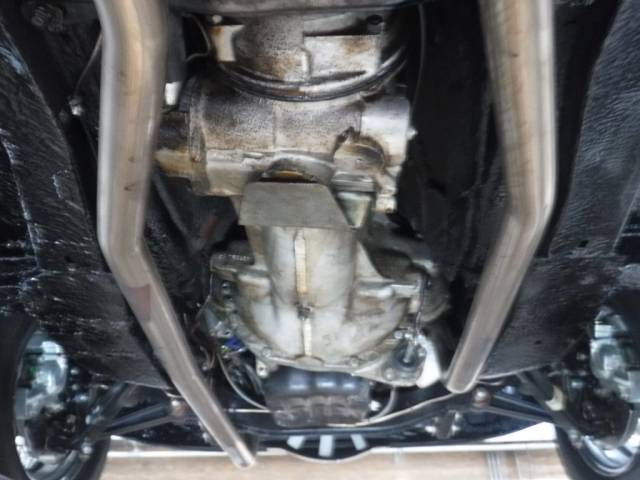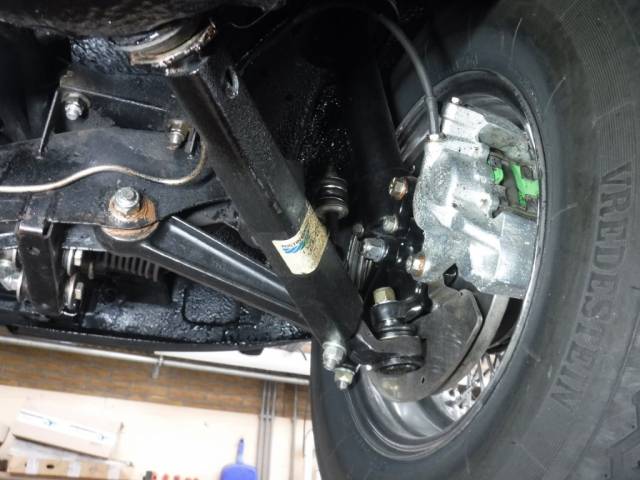 Triumph-Stag red
Dealer

away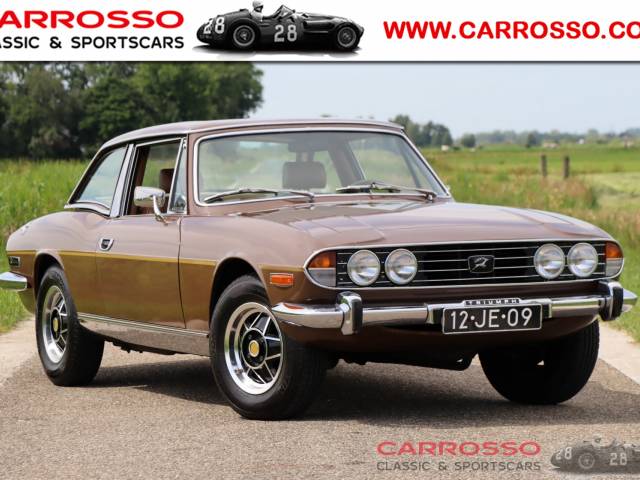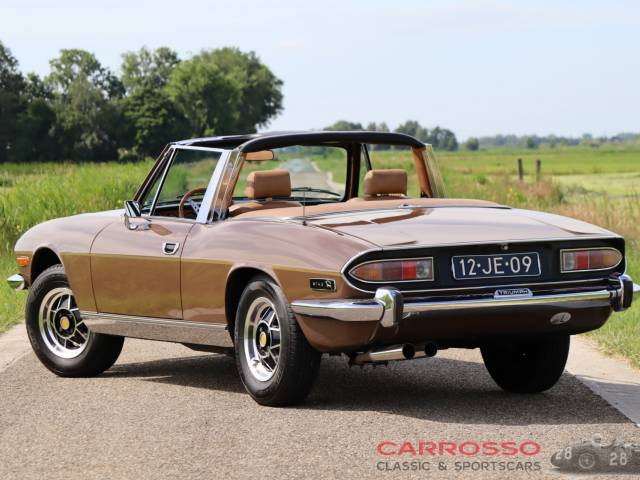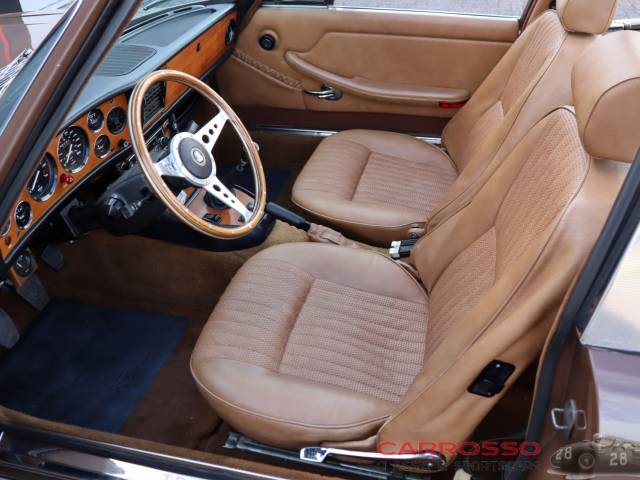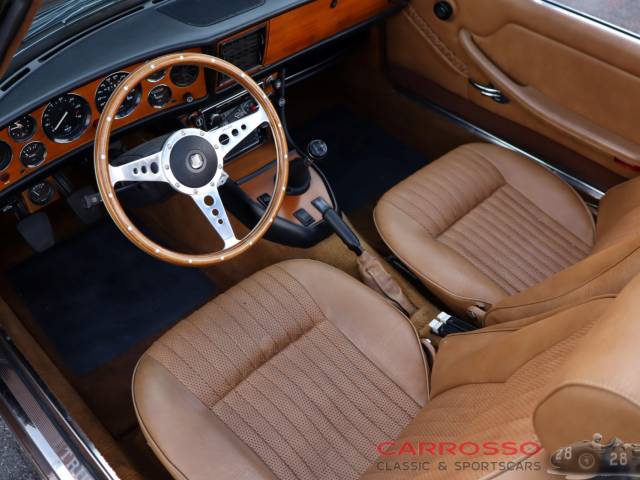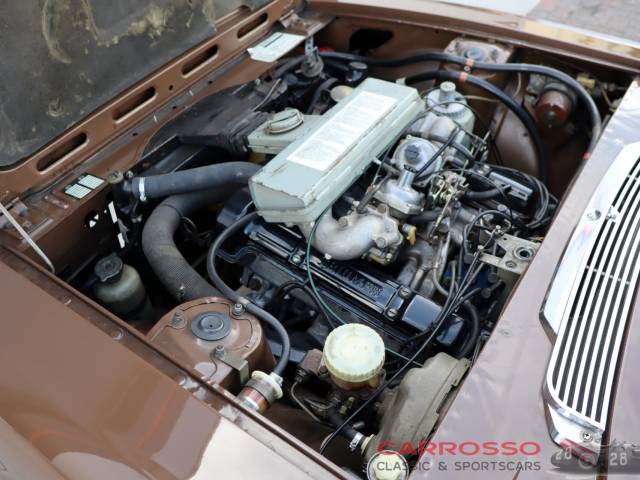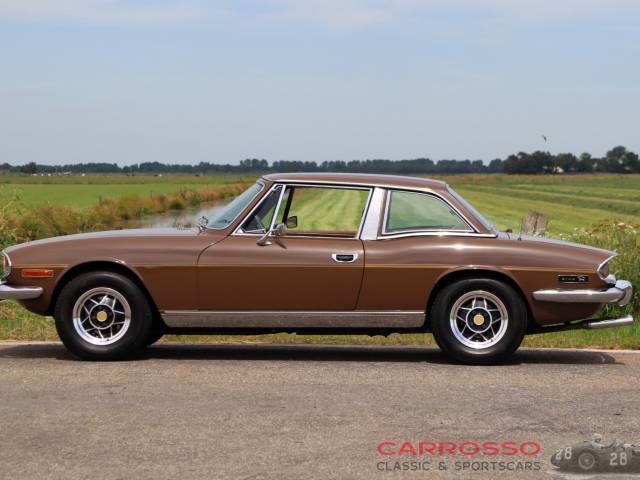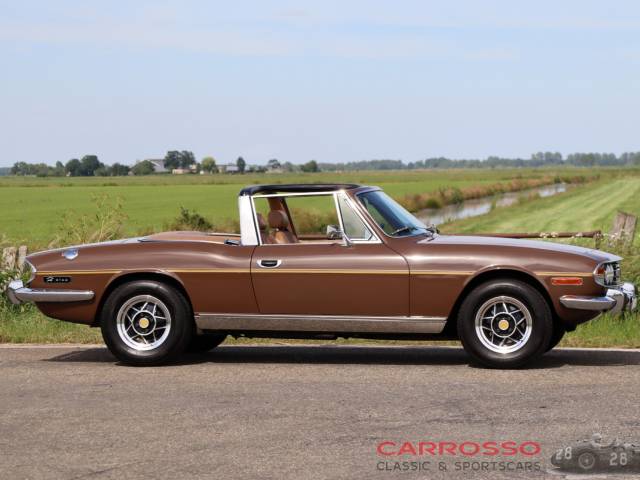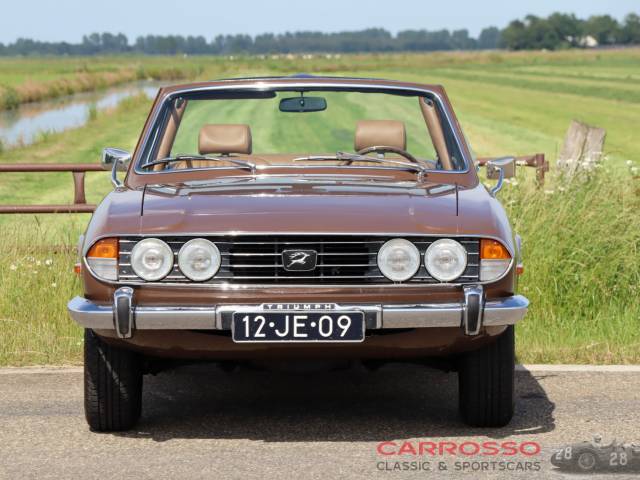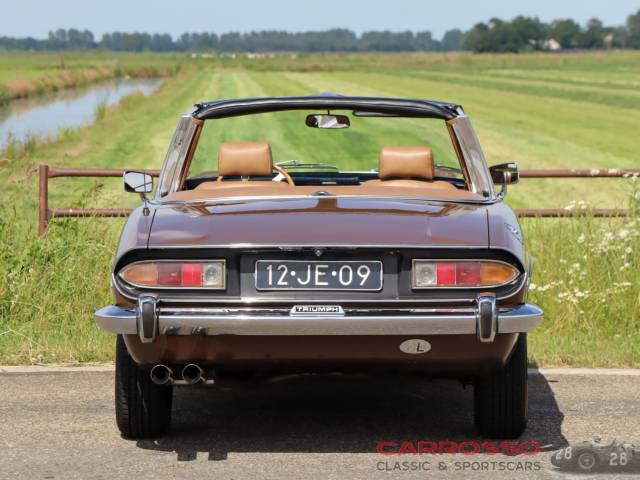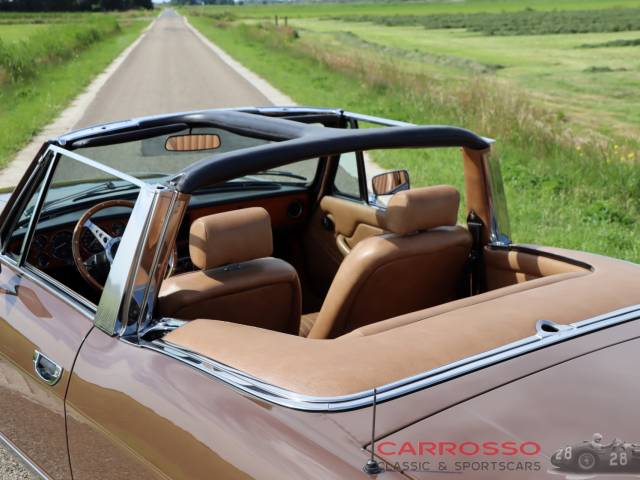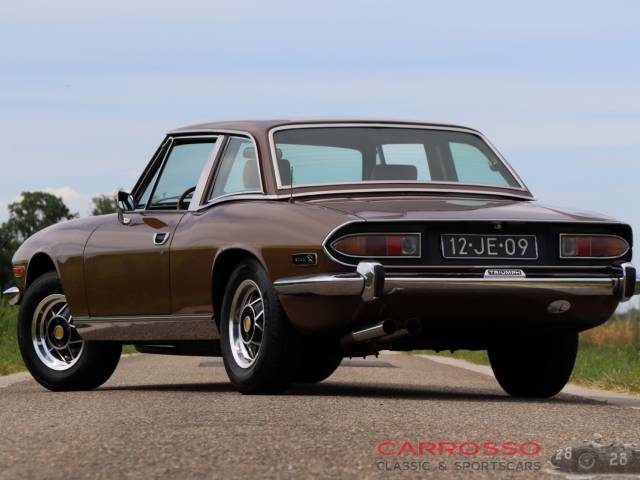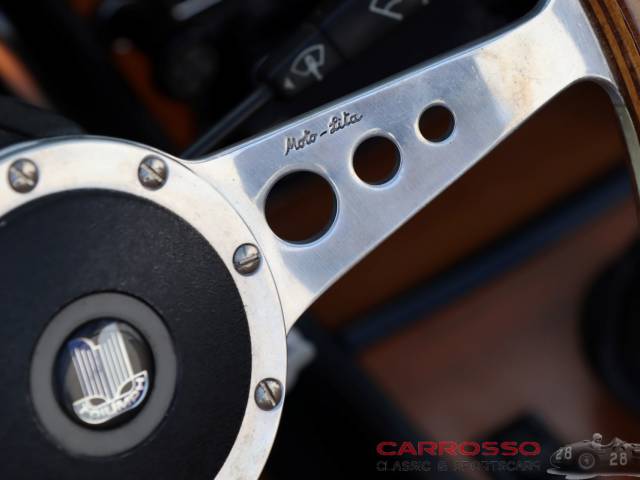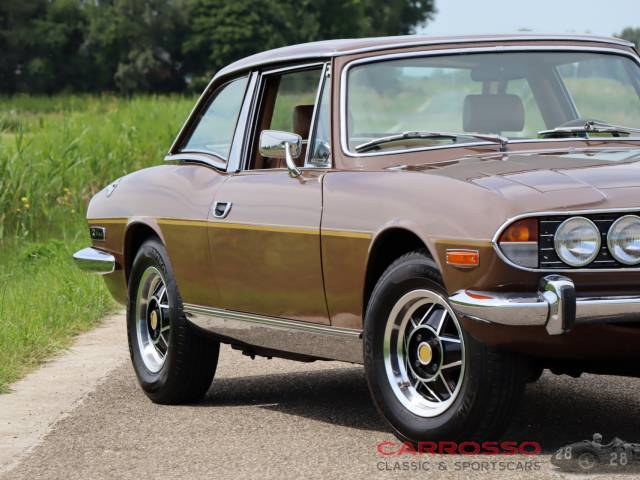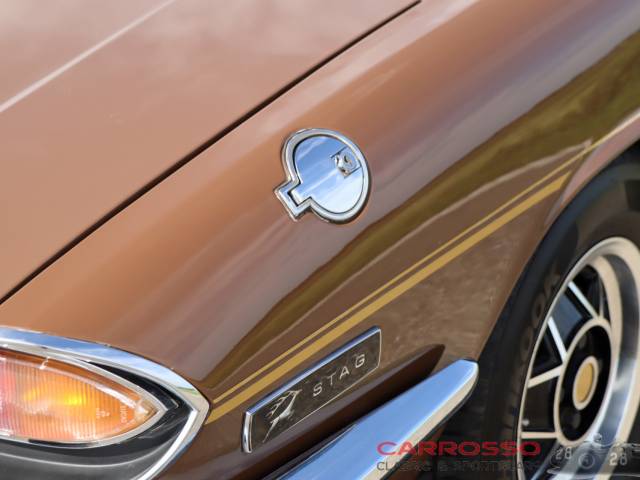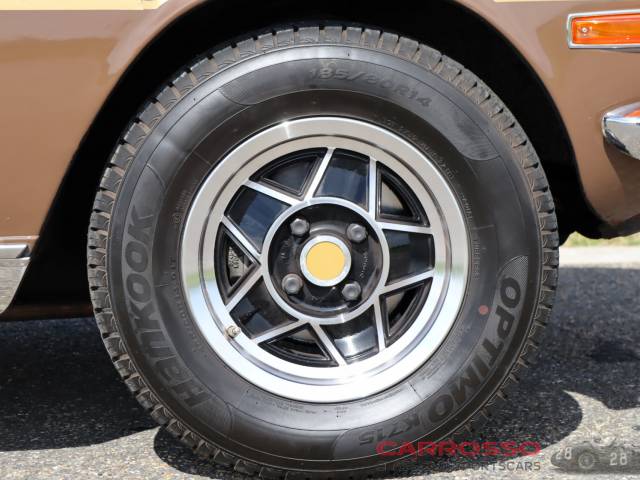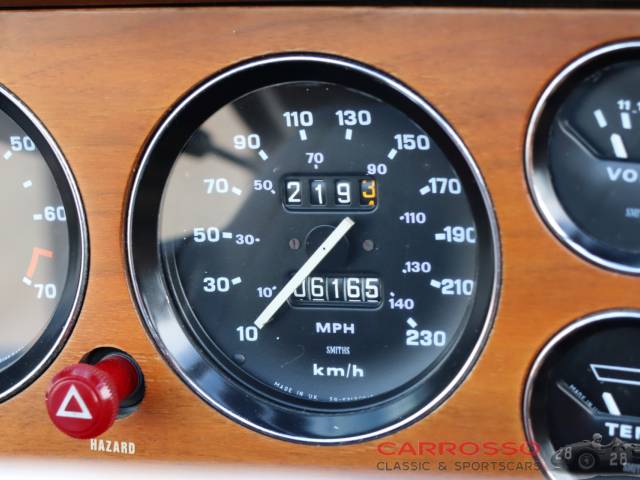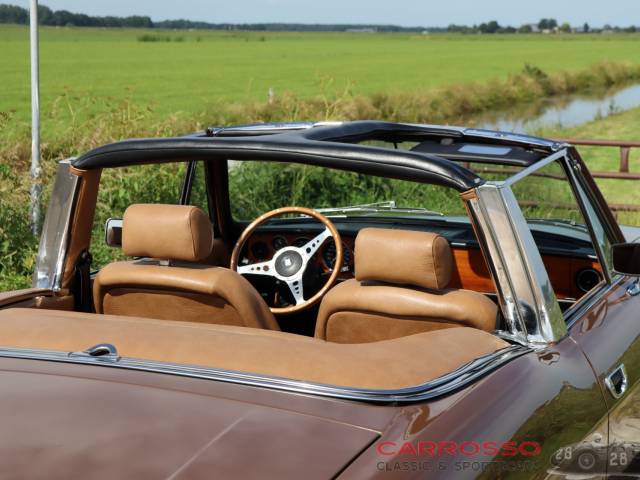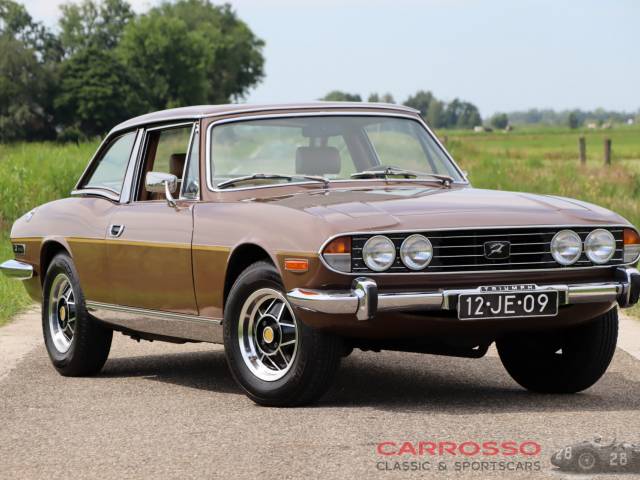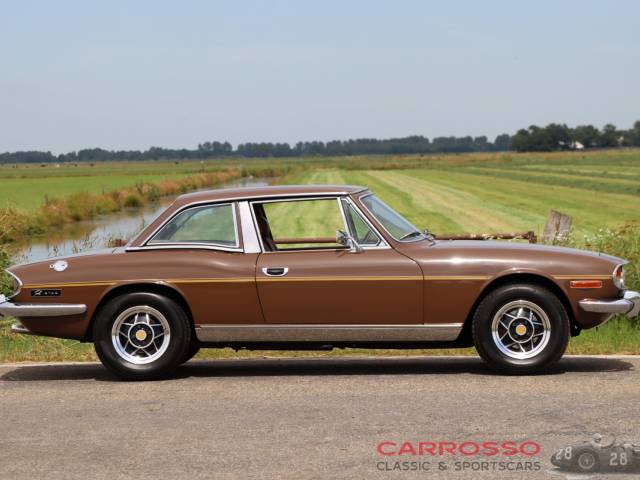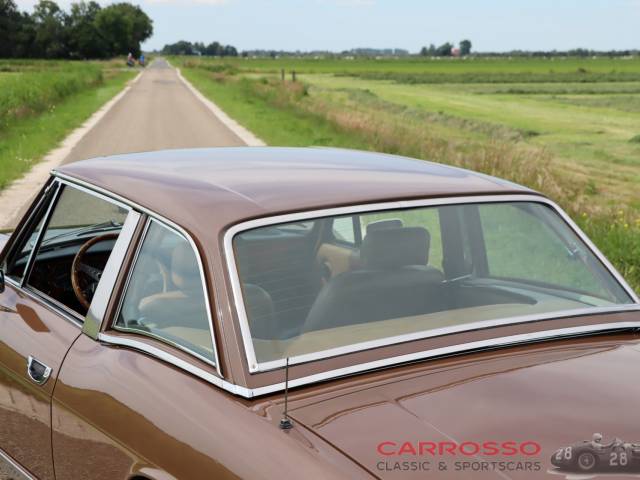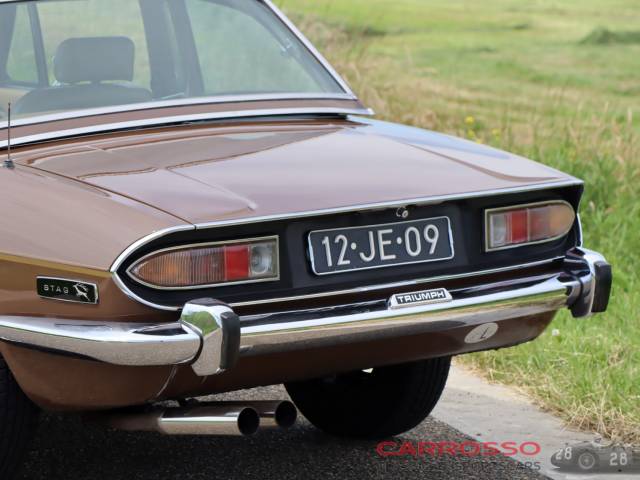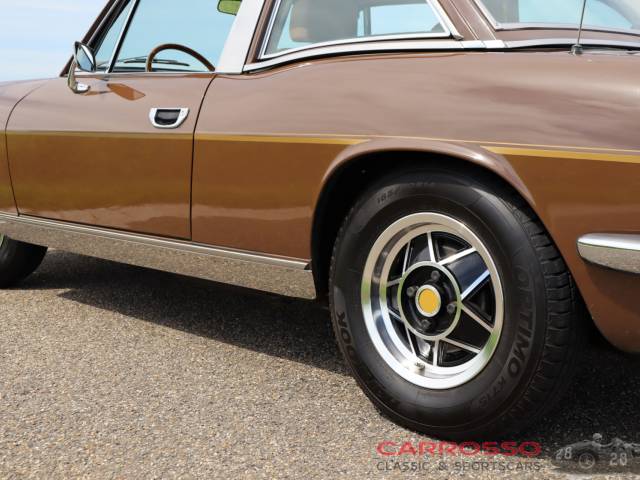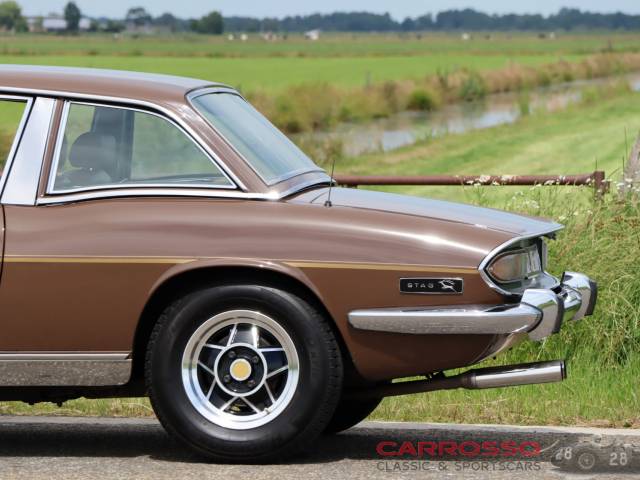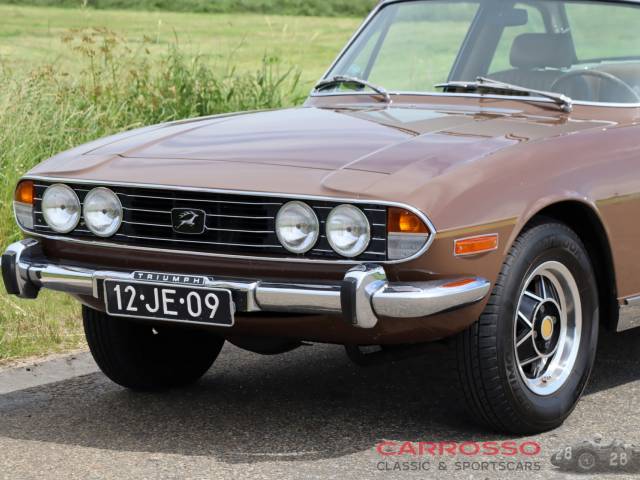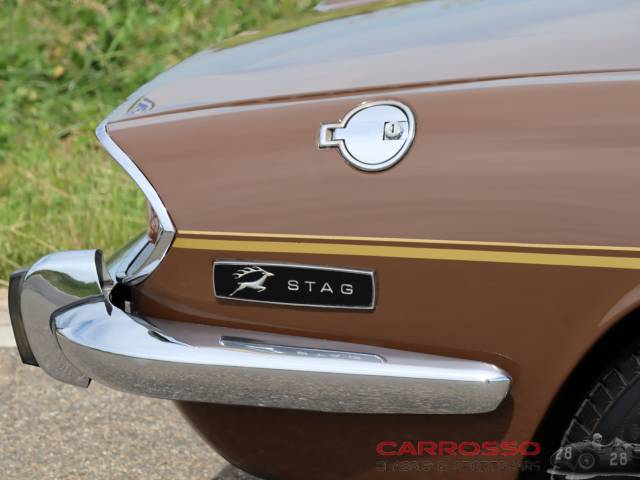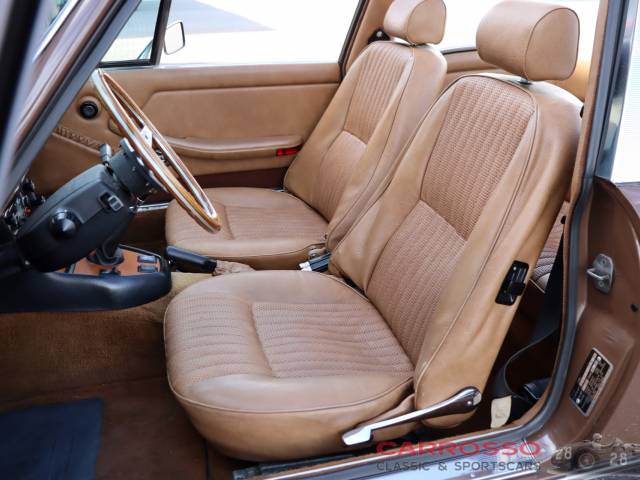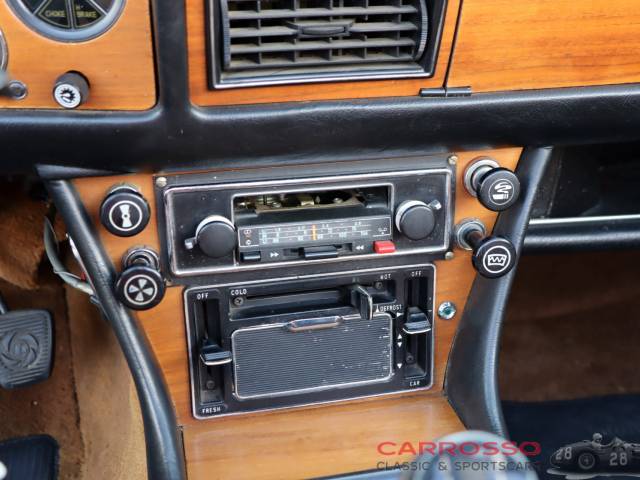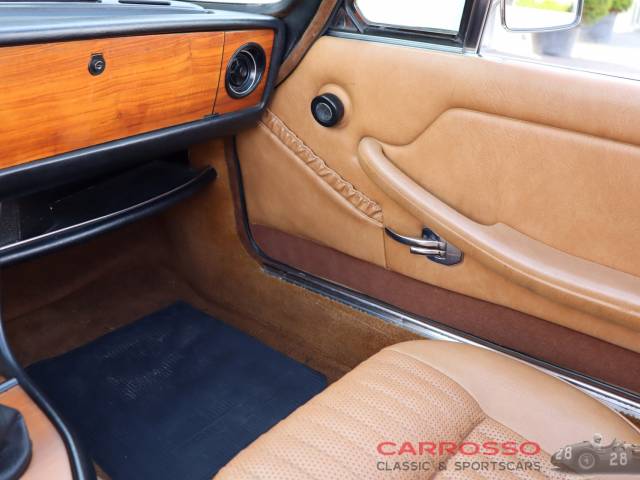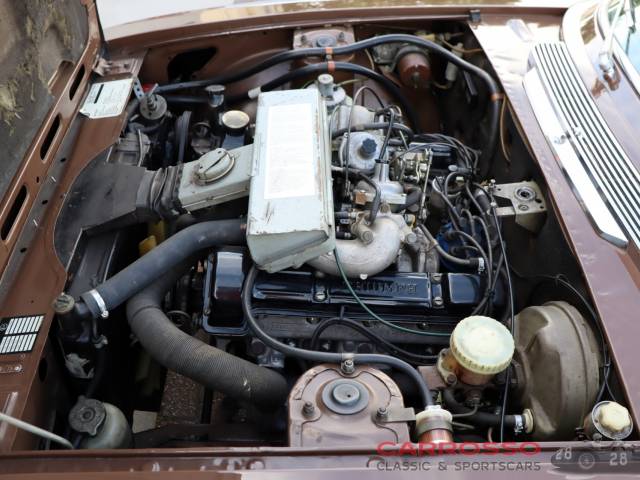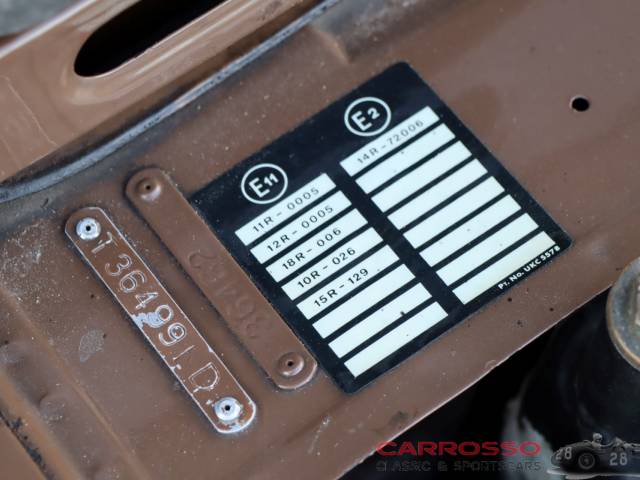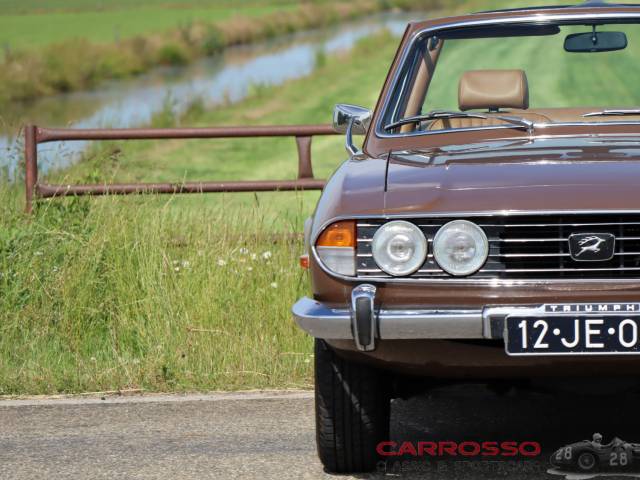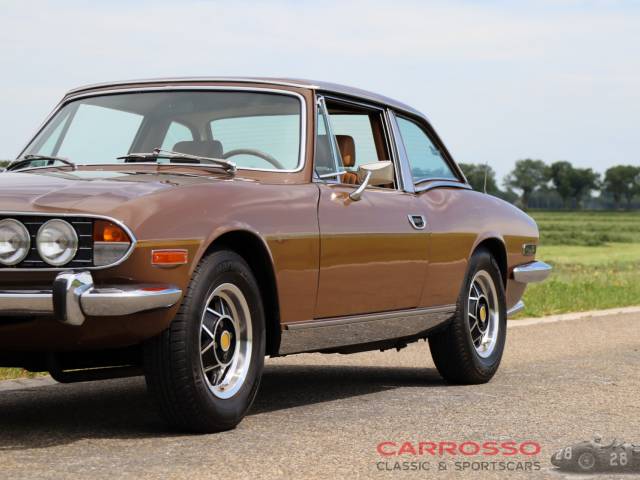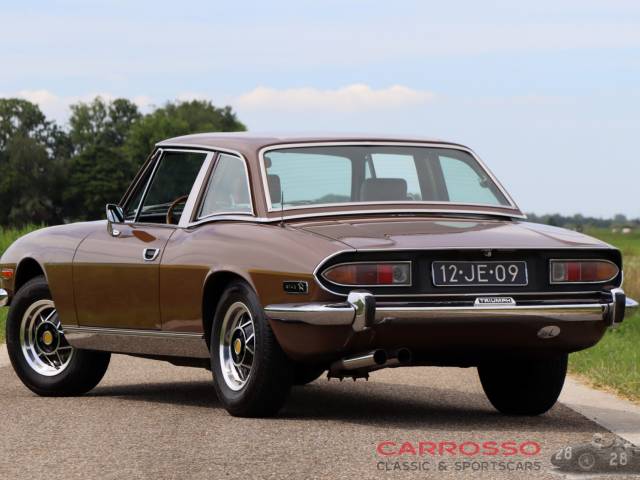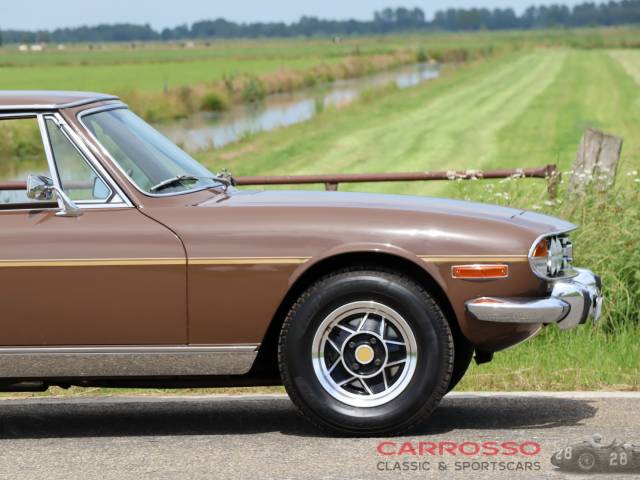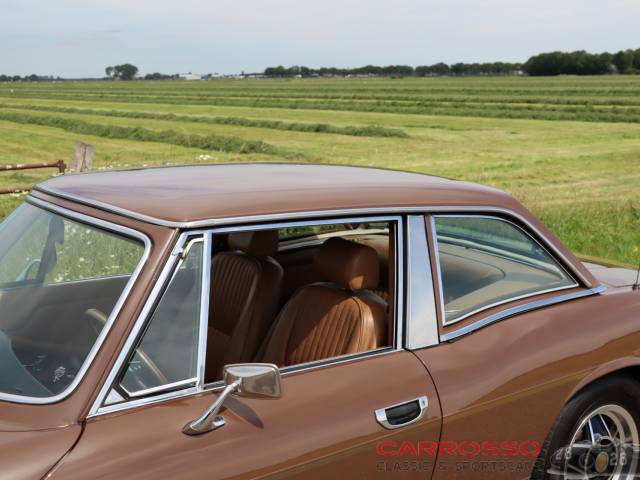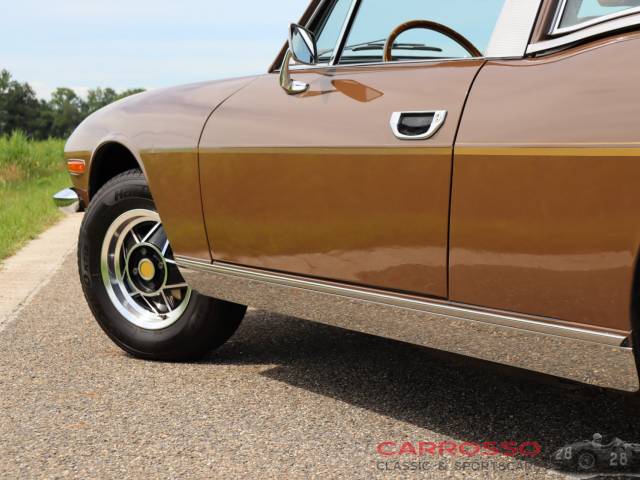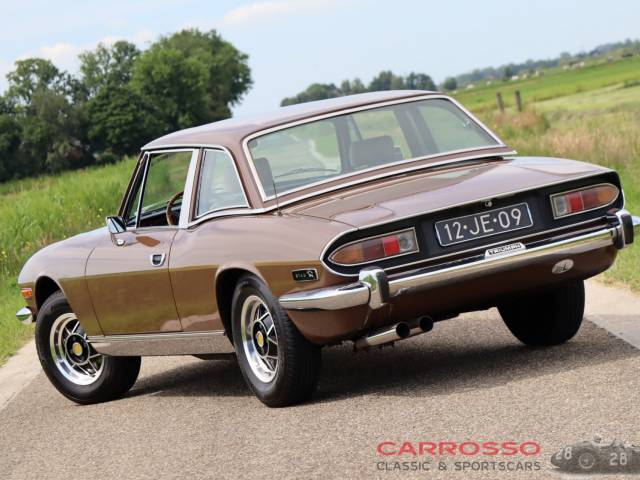 Triumph Stag MK II Convertible ,1 of 371, overdrive
Dealer

away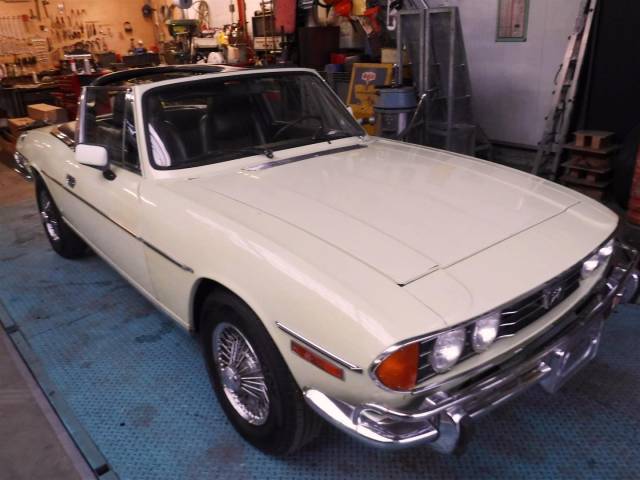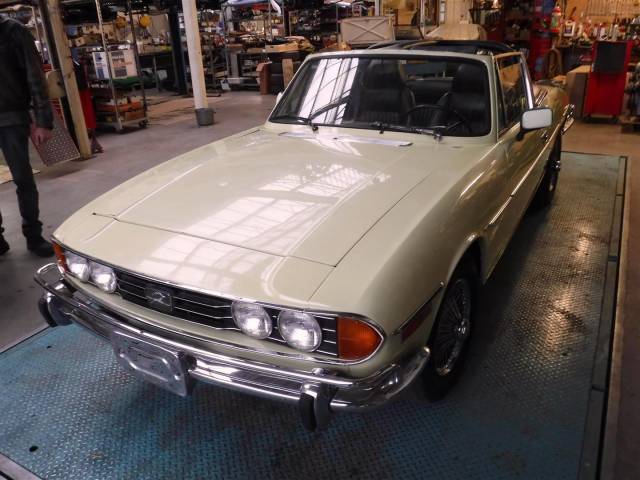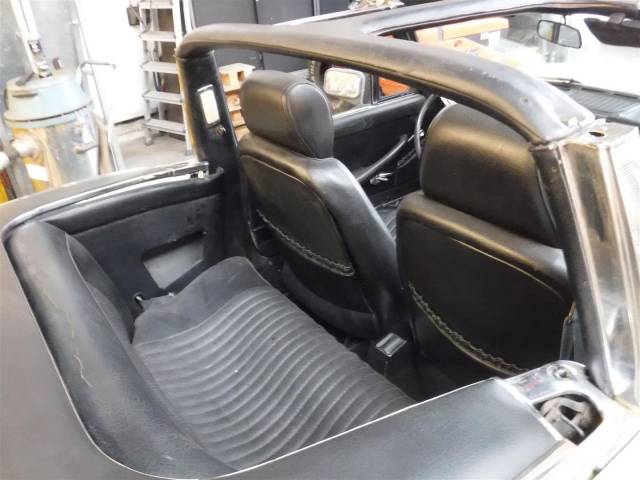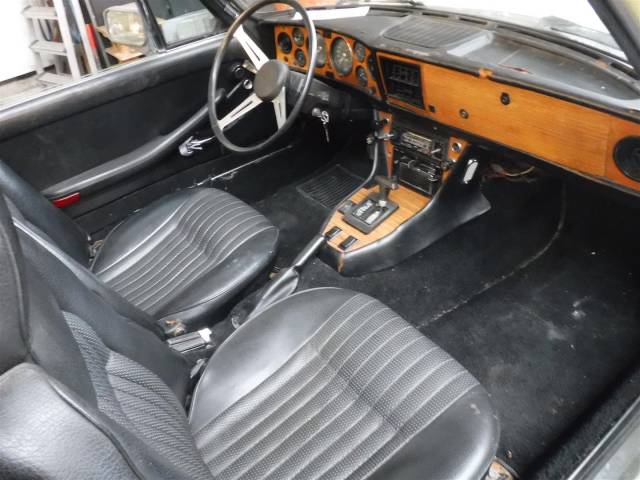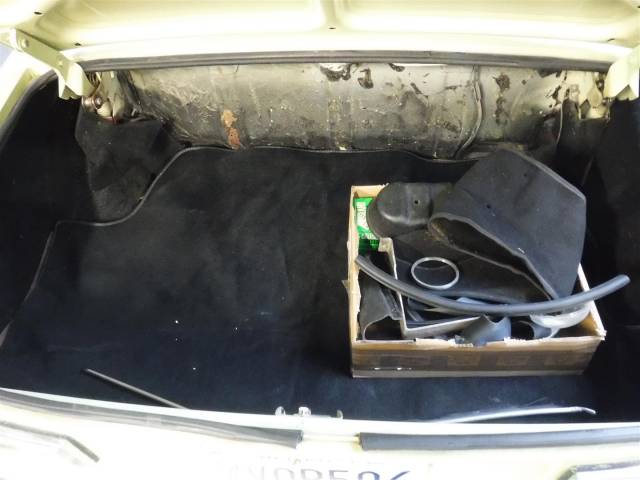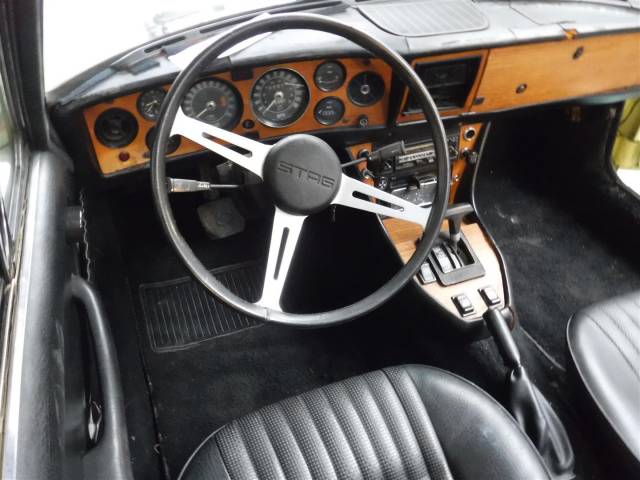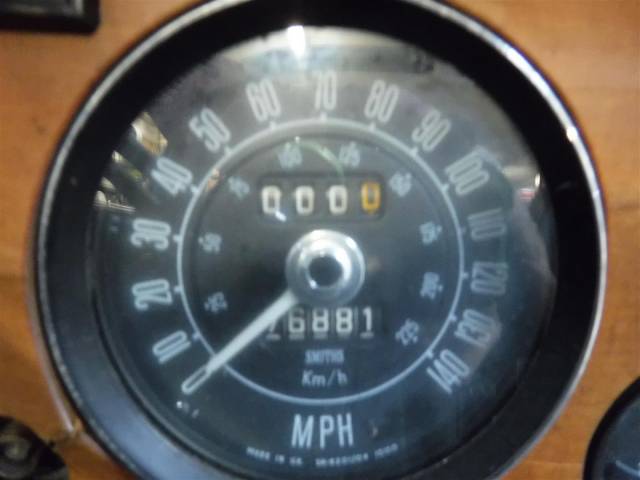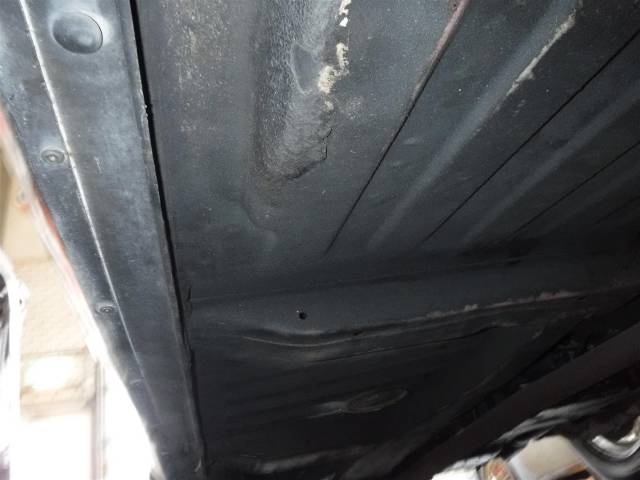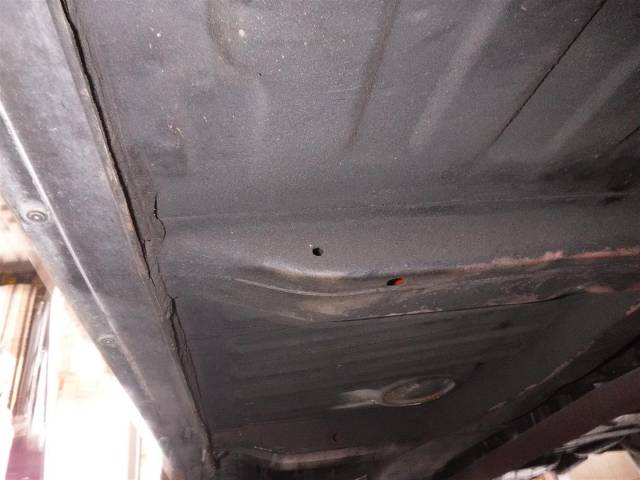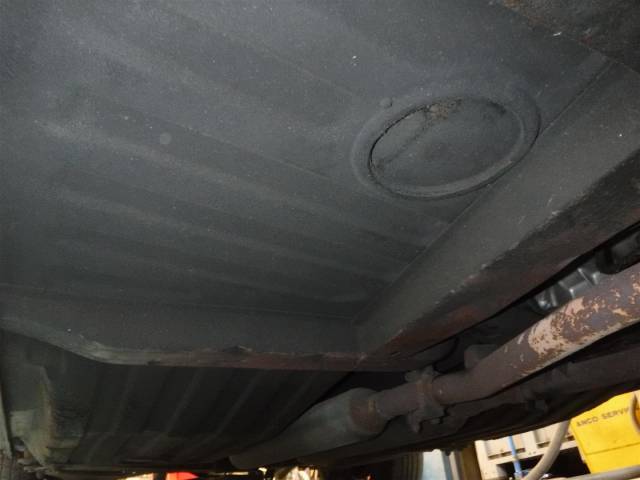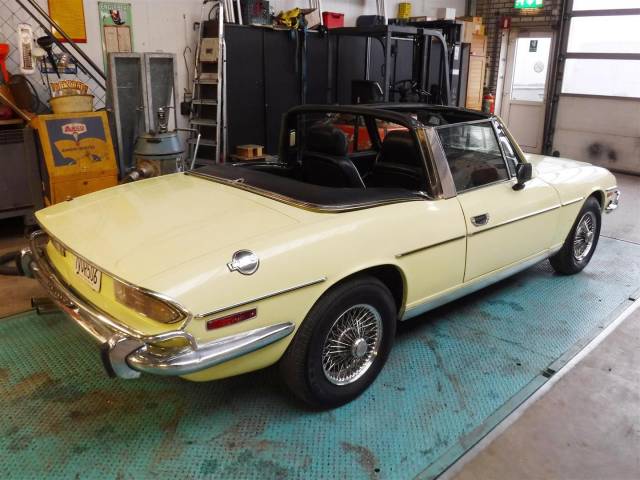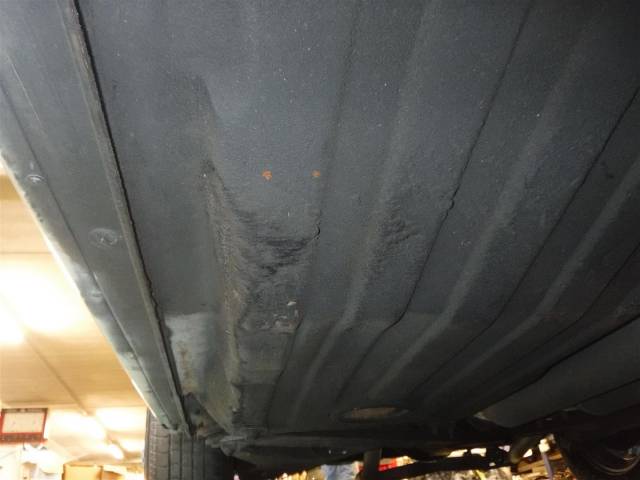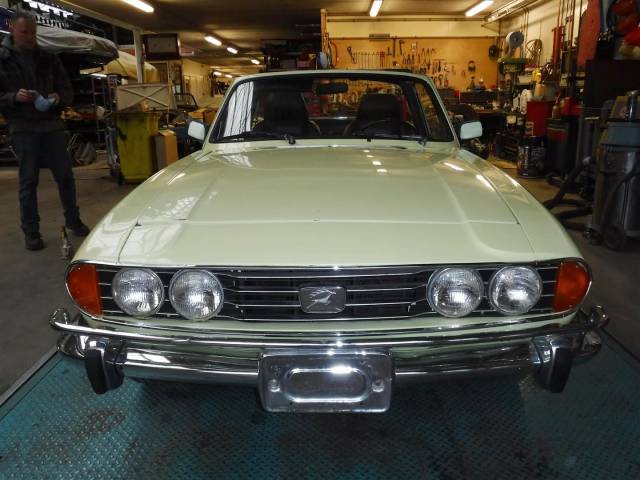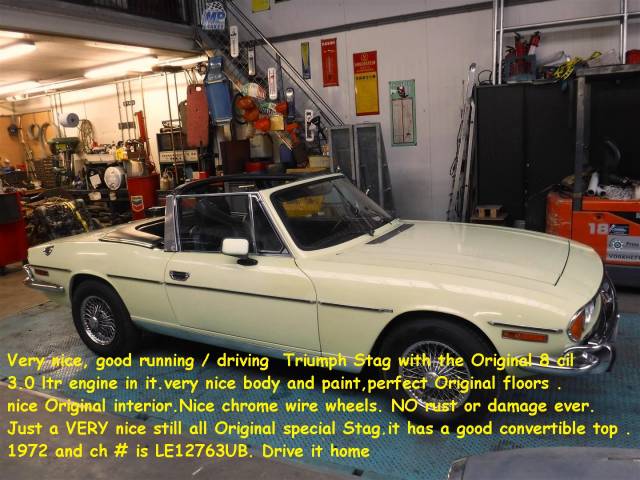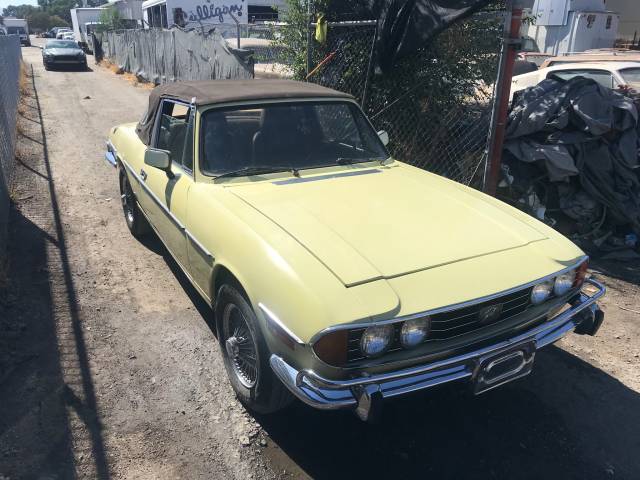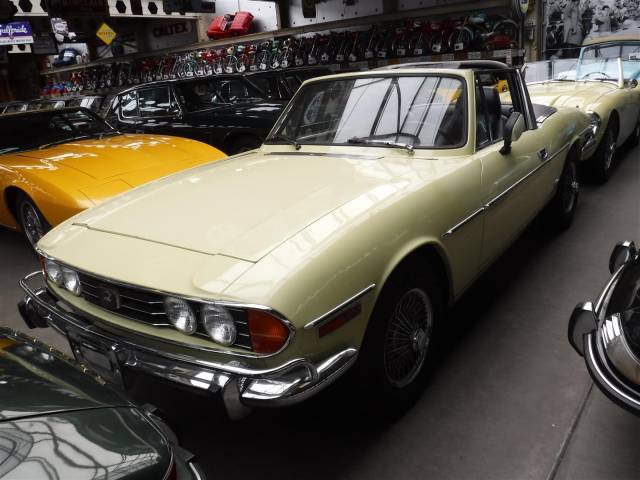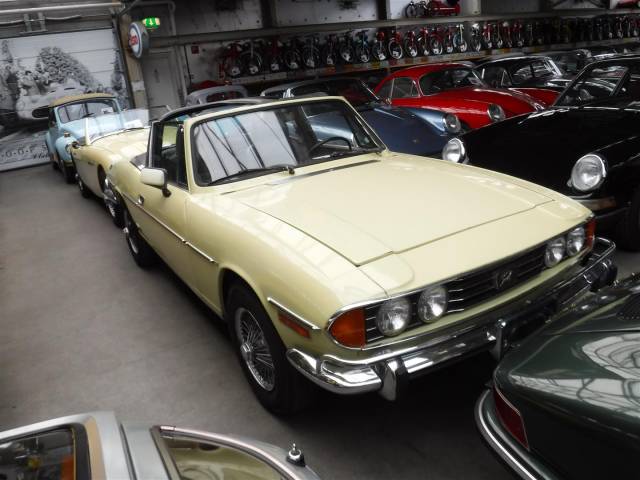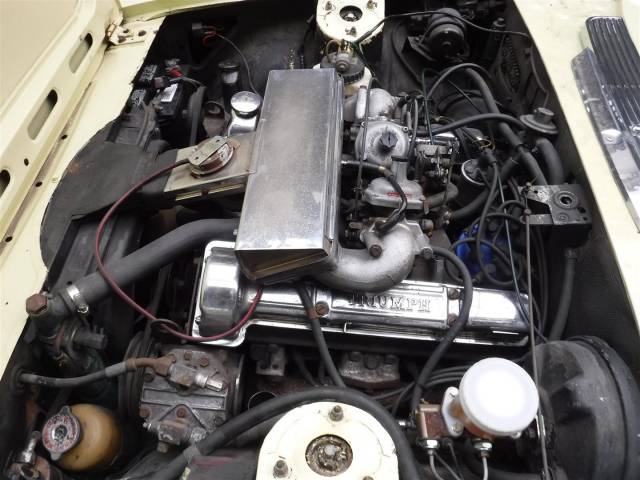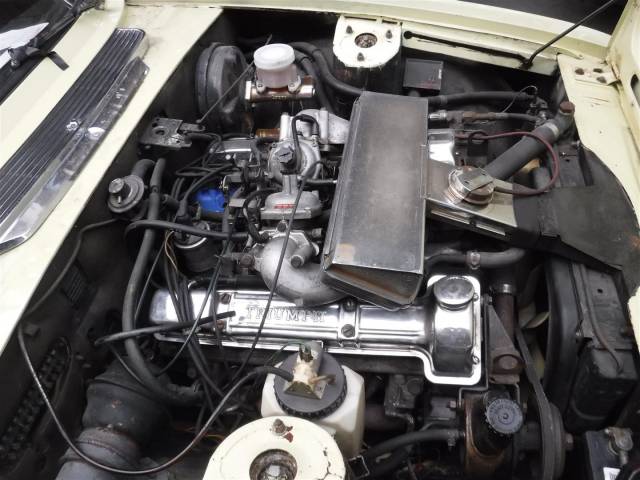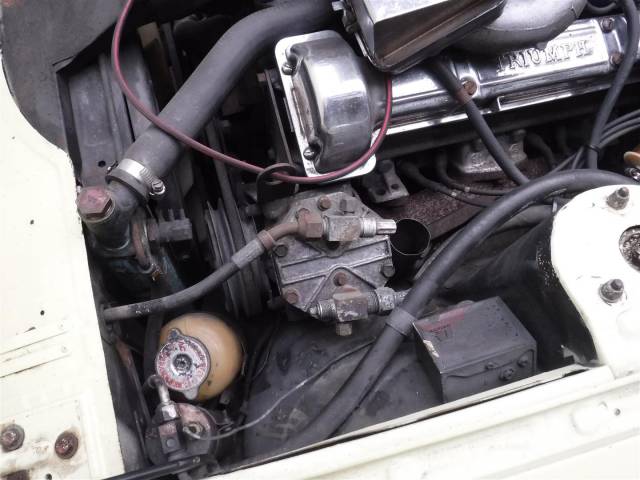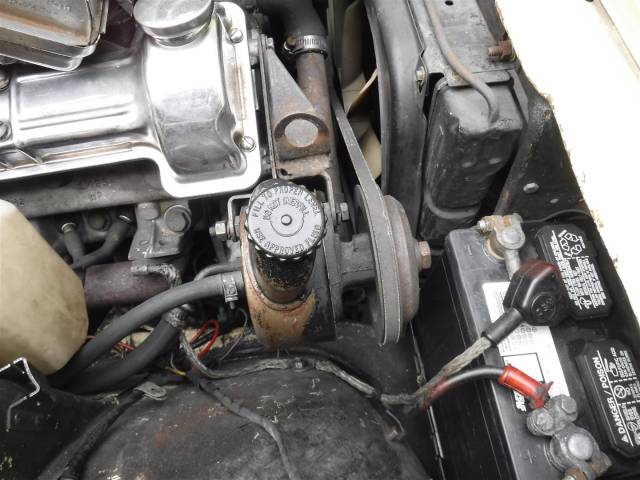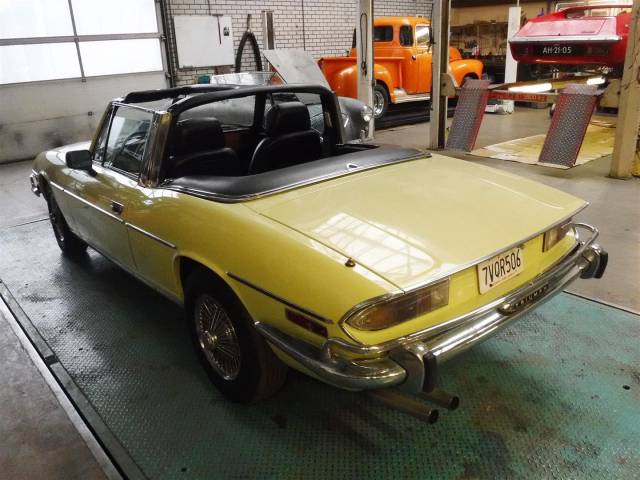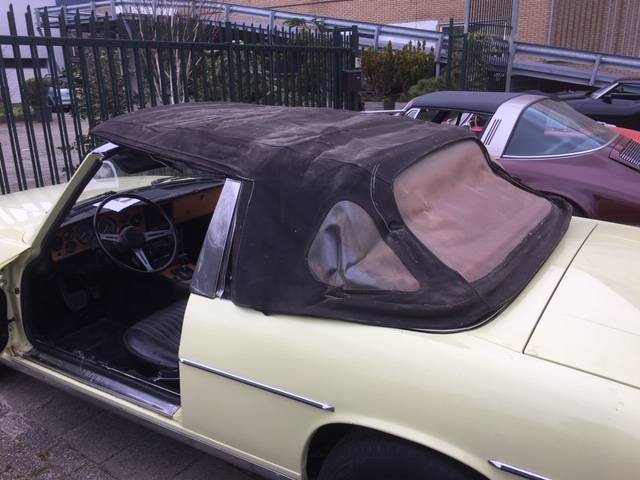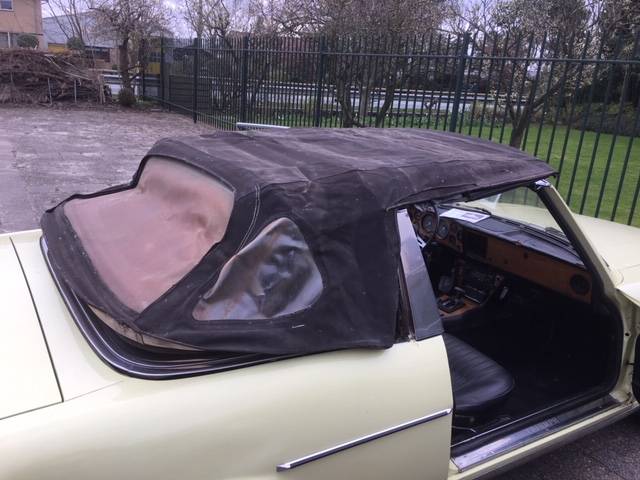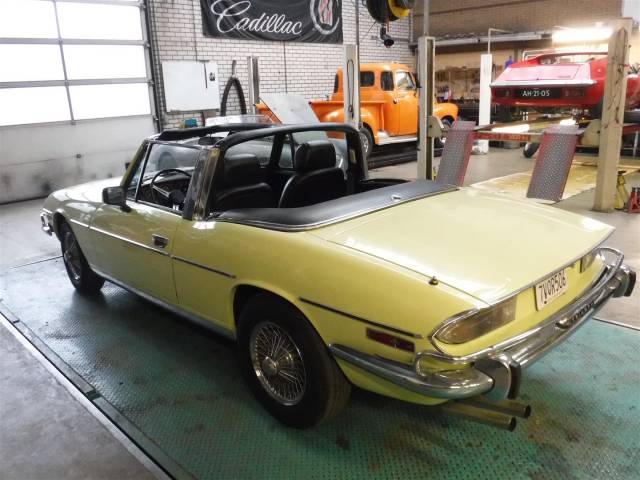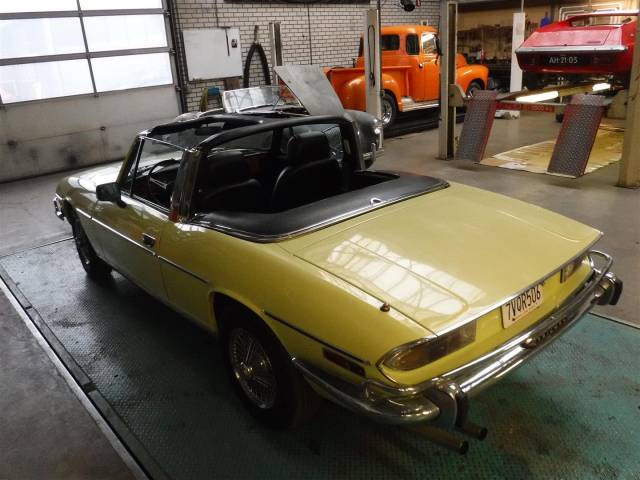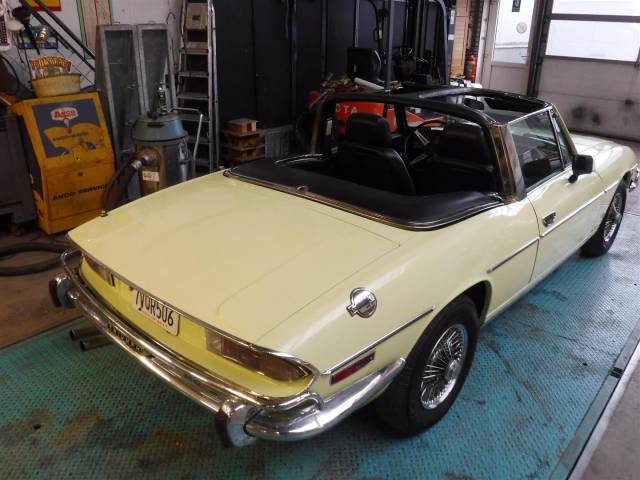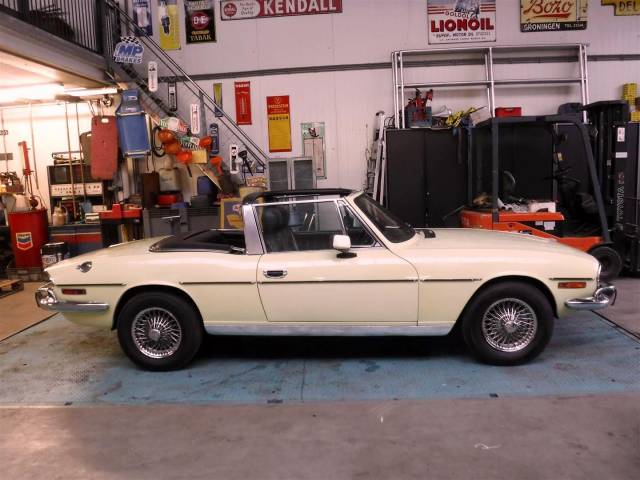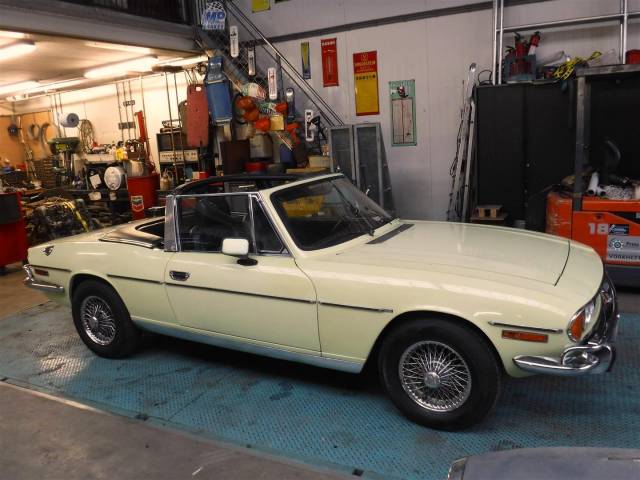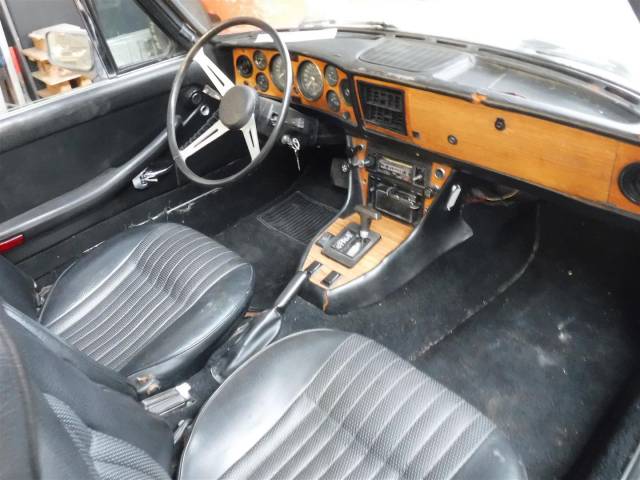 Triumph-Stag V8
Dealer

away
Triumph Stag
The Triumph Stag was a British sports car built by the Triumph Motor Company. It had an 8 year production run from 1970, and appeared in 2 variants, the Mk1 and MkII, although there MkII had early and late versions.
History of the Triumph Stag
The Triumph Stag was designed by Giovanni Michelotti, based on the shape and style of the Triumph 2000 saloon car, and was intended to appeal to customers of the Mercedes SL. As such it was a convertible 4 seater and started life with the 2.5 litre straight 6 engine which was in the saloon car, but later used a 3.0 litre V8 power plant designed by the company for the Triumph Stag. The power was delivered through Triumph's 3-speed automatic gearbox. The 1970 launch of the Triumph Stag was a year later than had been intended, and almost immediately it ran into trouble as the engines were found to be prone to overheating, and other issues such as a bad choice of metals that comprised the engine which had unexpected consequences, as it required owners to use anti-freeze all year round in order to prevent corrosion, which occurred as a result of using a cast iron block, and aluminium heads. These and other issues all combined to make it unreliable and so gave the Triumph Stag a poor reputation. Not something those potential buyers of Mercedes sports cars would be impressed by.
Triumph Stag Variants
The MkI model was in production from 1970 until it was replaced by the early MkII in 1973, which was then itself succeeded by the late MkII which ran from 1974 to 1977. In all, 25,877 cars rolled out of the factory, and when production ended, it was never directly replaced. A coupe version had been designed and a prototype built, but it never saw the light of day, nor did the four wheel drive version that the company experimented with.
The Triumph Stag's Legacy
The Triumph Stag is now regarded as a classic car, with several owners clubs of enthusiasts, and several companies who continue to supply parts. Up to 9000 cars are thought to remain and many have had the issues which plagued the car during its original production life solved. The continued popularity is also helped from the use of a bright yellow MkI Triumph Stag in the Bond film 'Diamonds Are Forever' which was driven by Sean Connery. The Triumph Stag was always prone to, and suffered from, many of the political issues which doomed many cars produced by the companies who formed British Leyland. Arguments over the use of components, build quality, budget shortfalls and all the familiar problems associated with the company meant that the Triumph Stag was never really in the running to fulfil its purpose of competing with the Mercedes SL sports car.