Land Rover Defender Classic Cars for Sale
49 Offers for Land Rover Defender found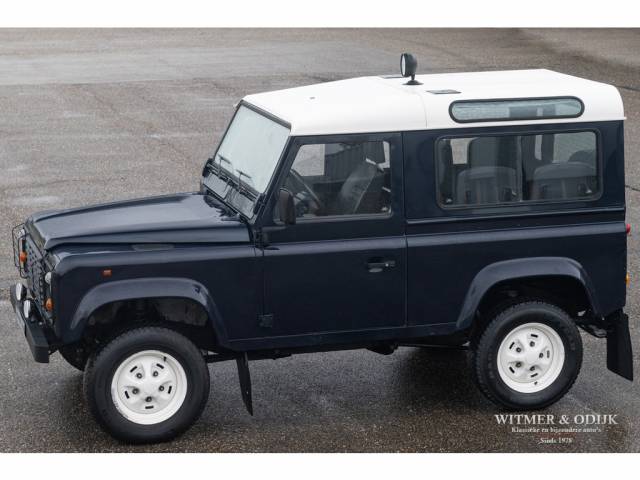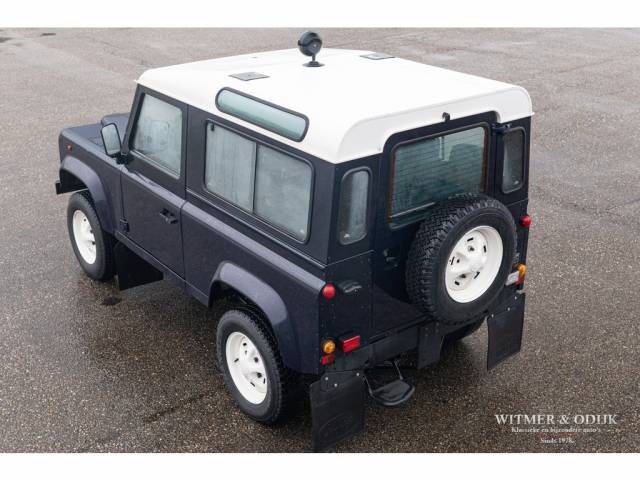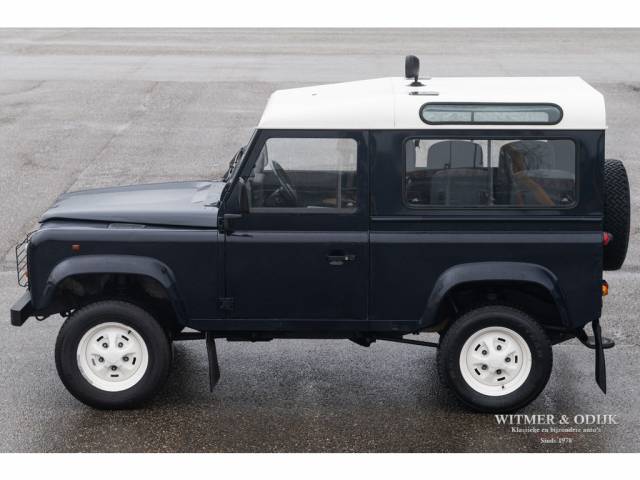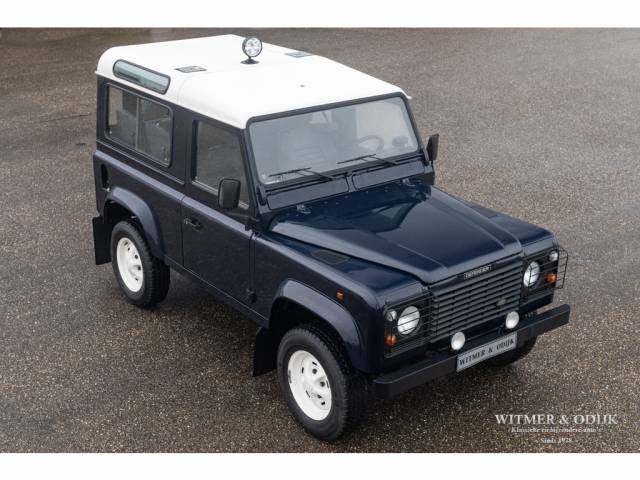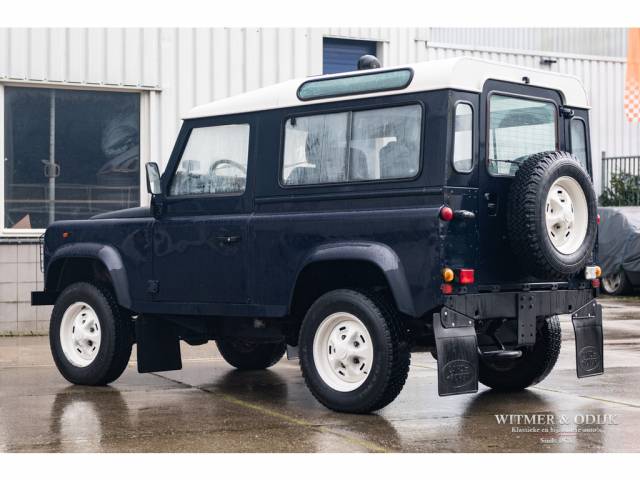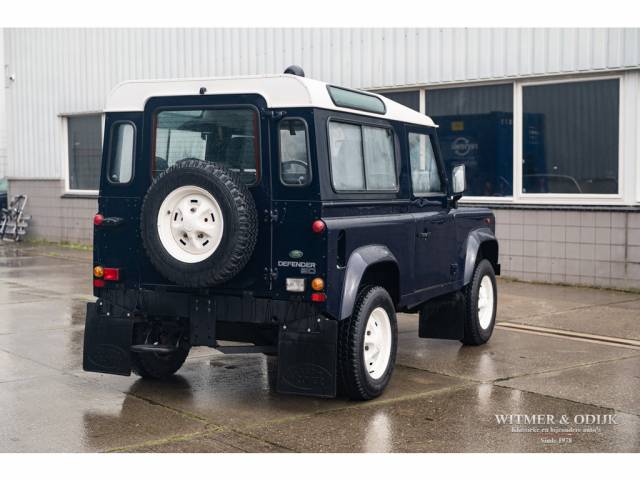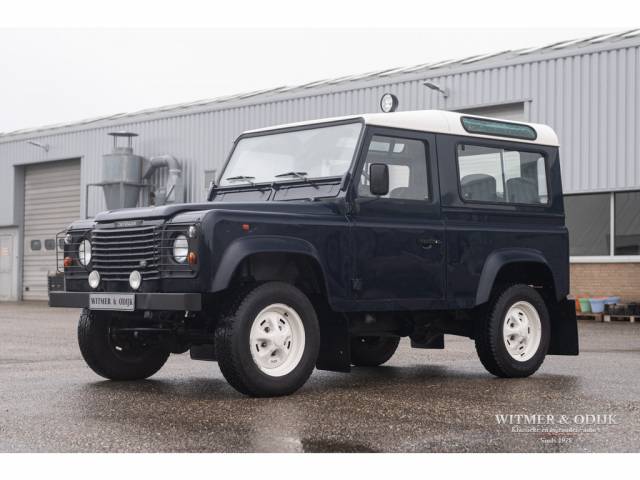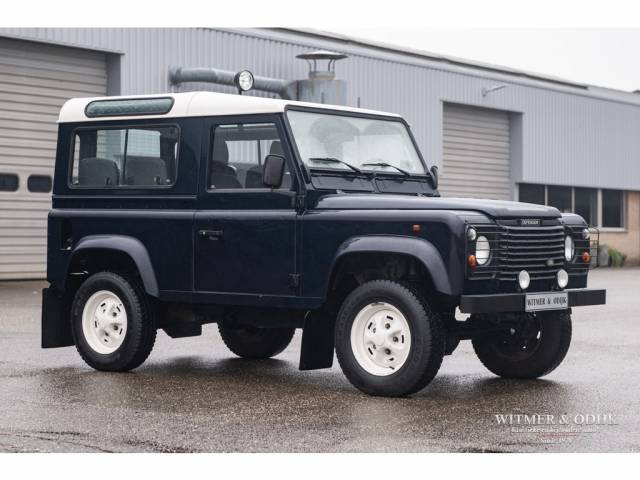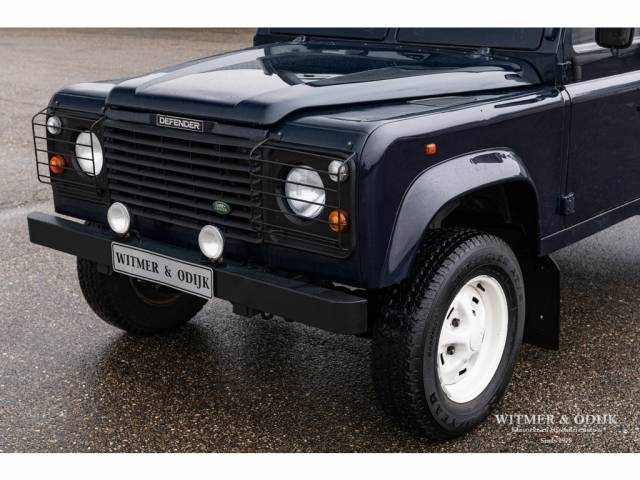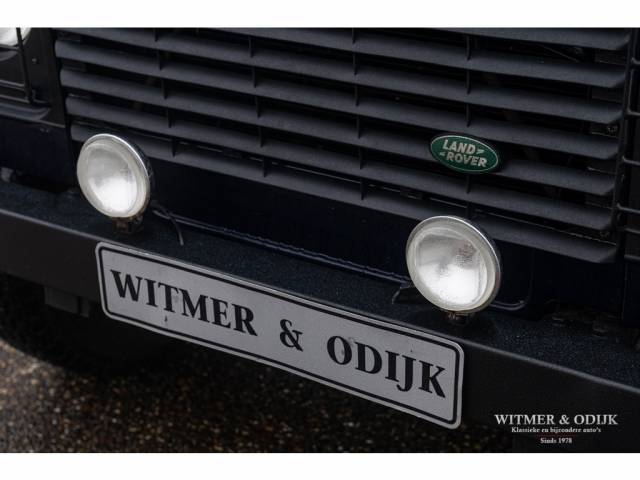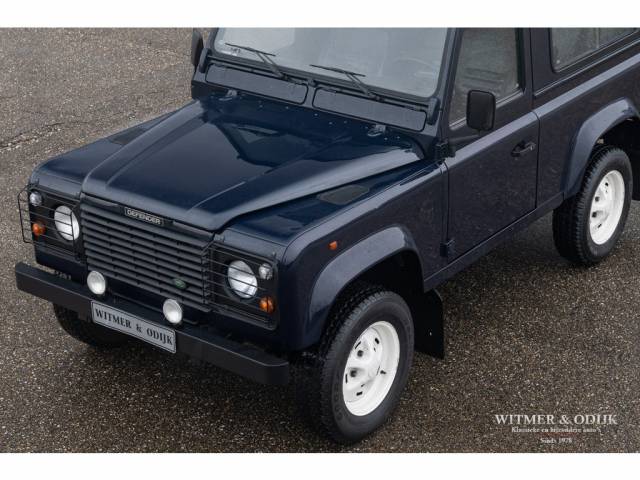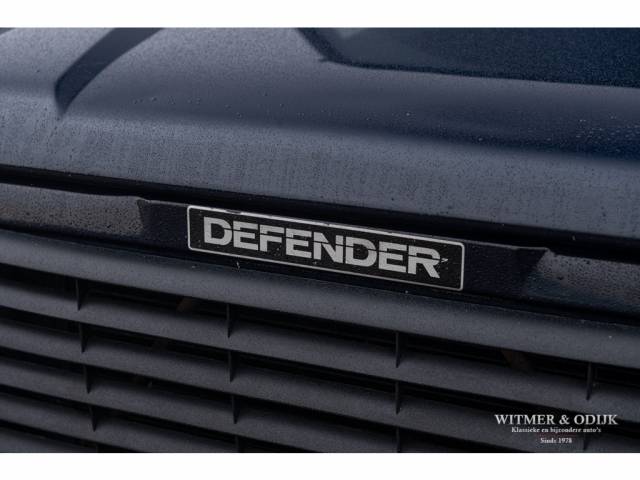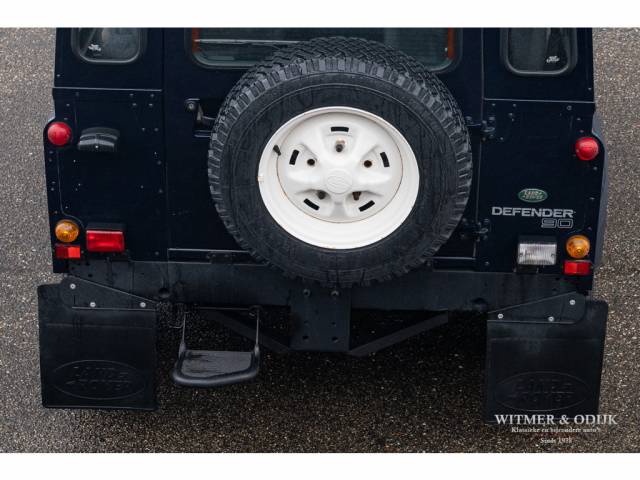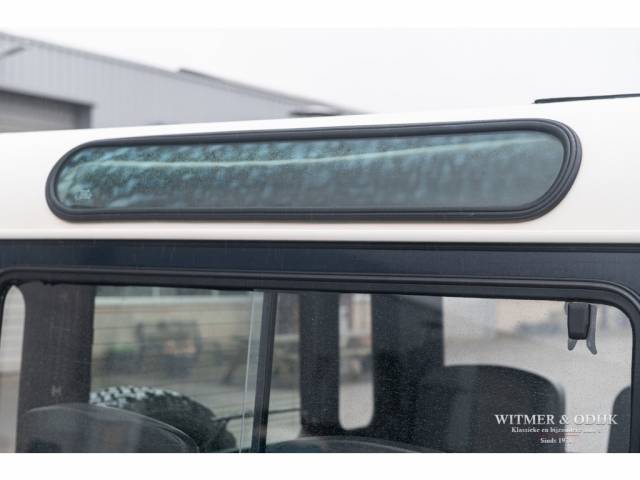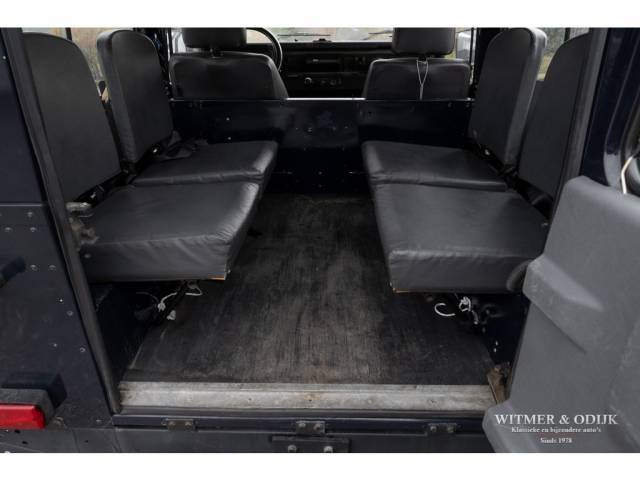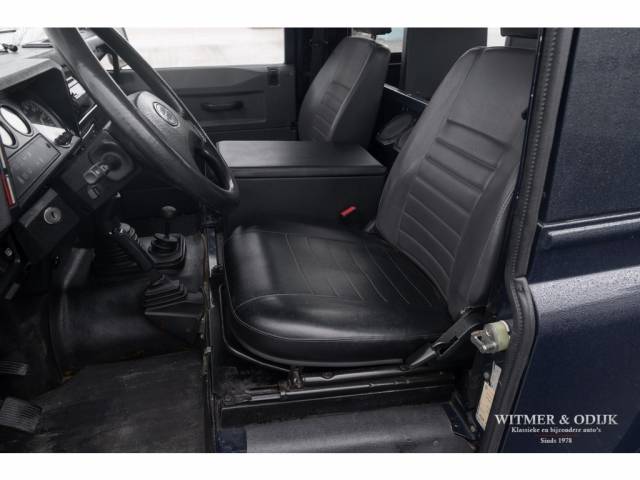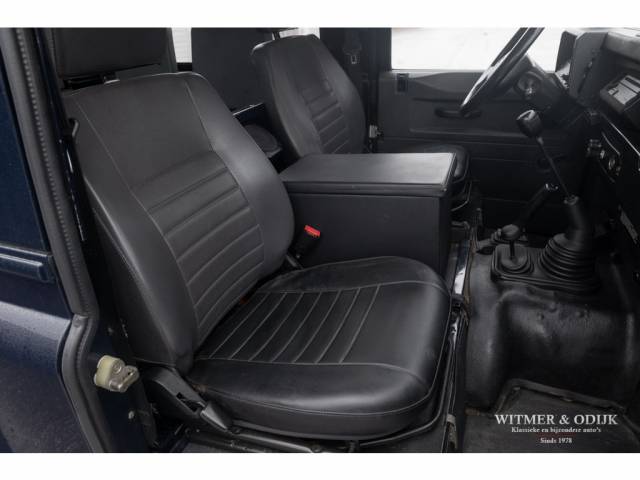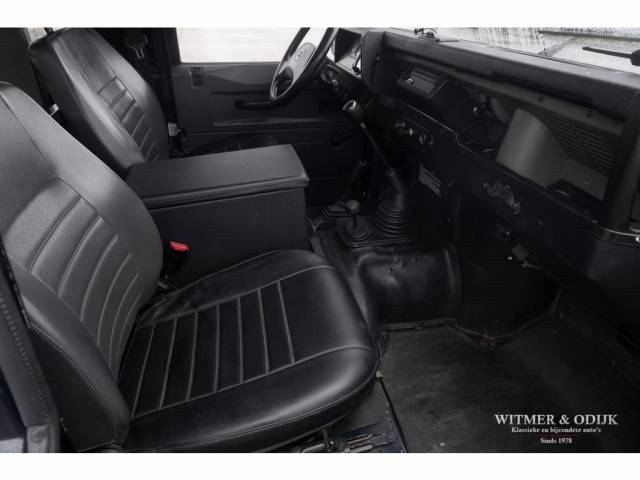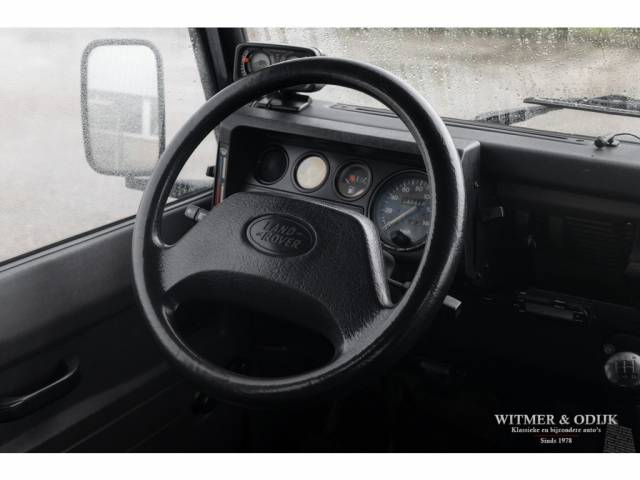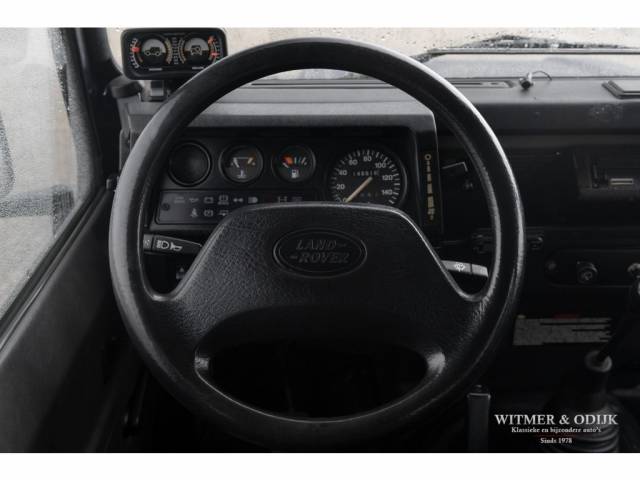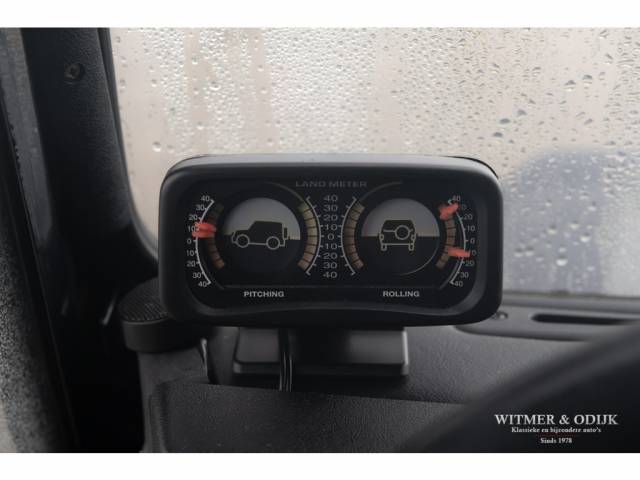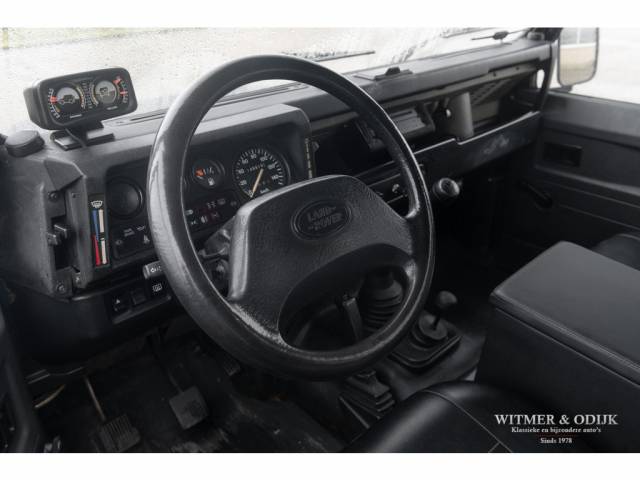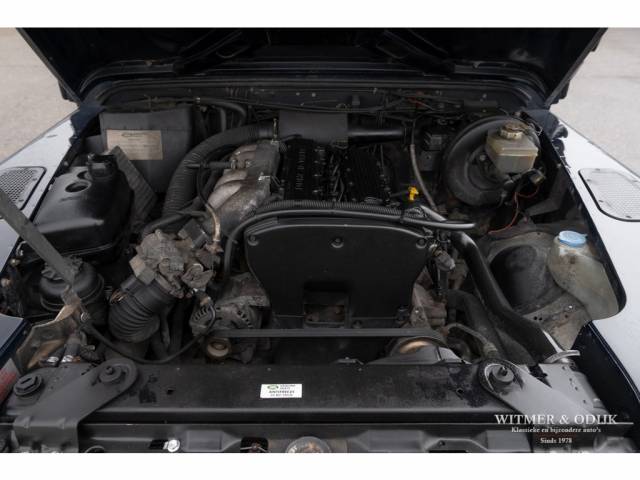 90 Benzine
Dealer

away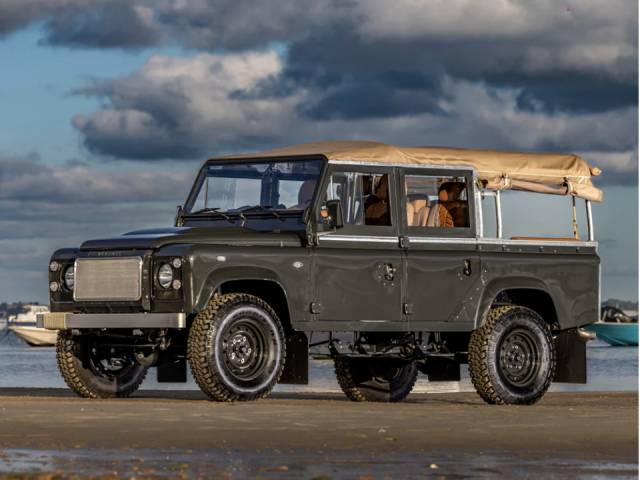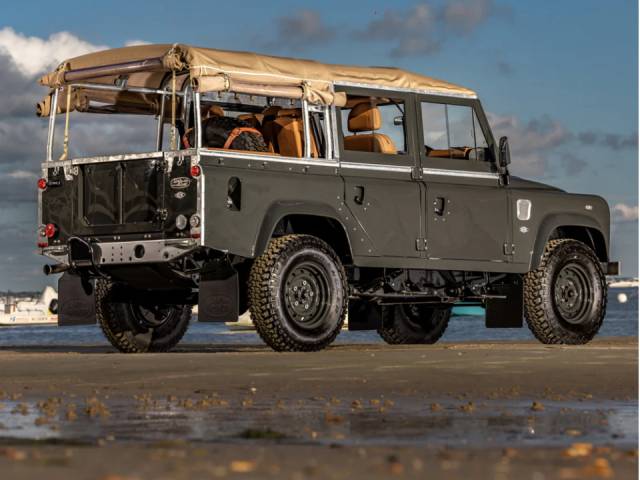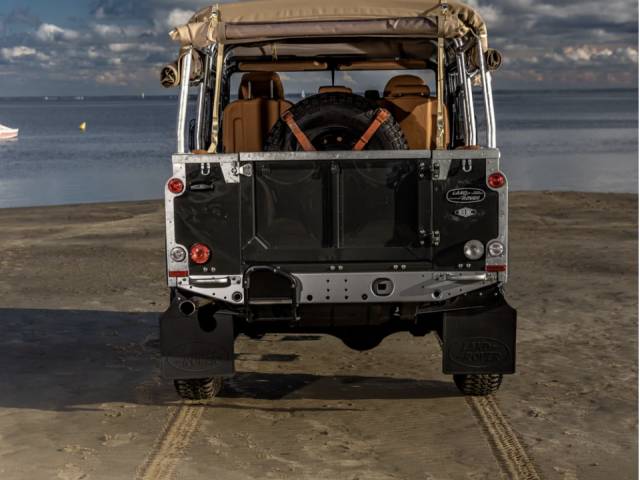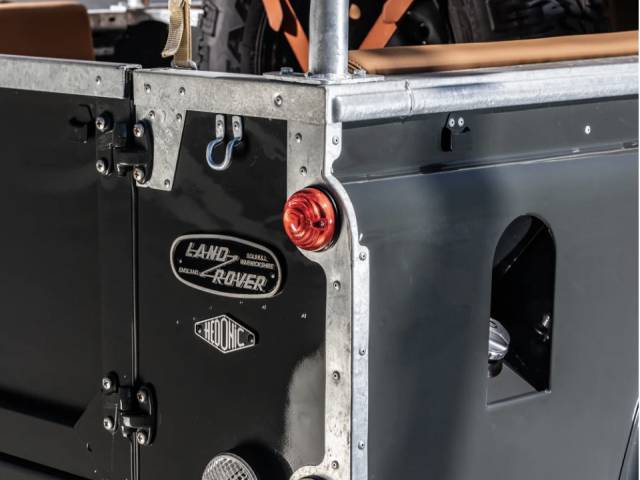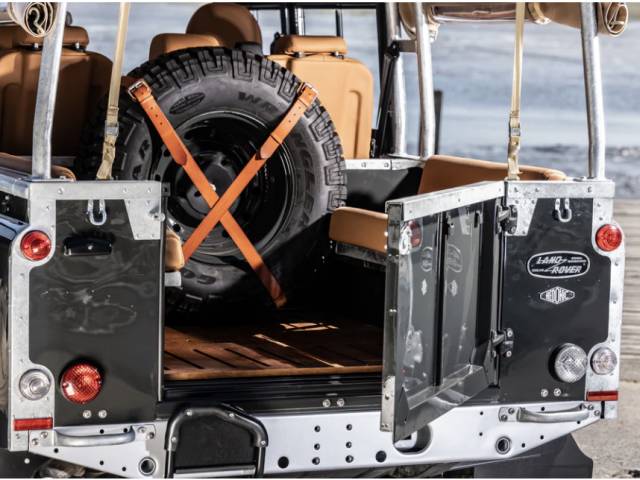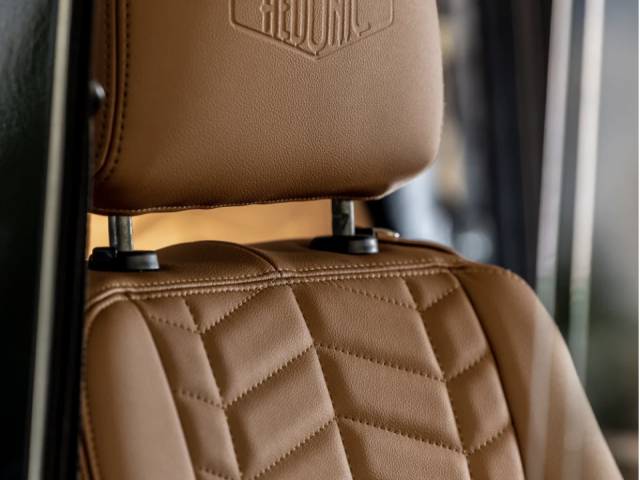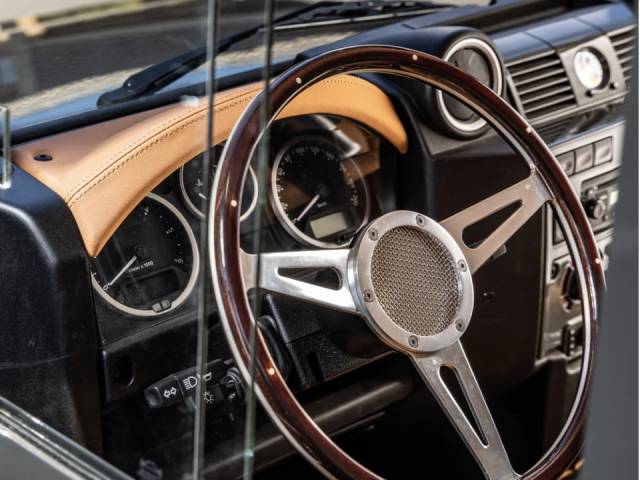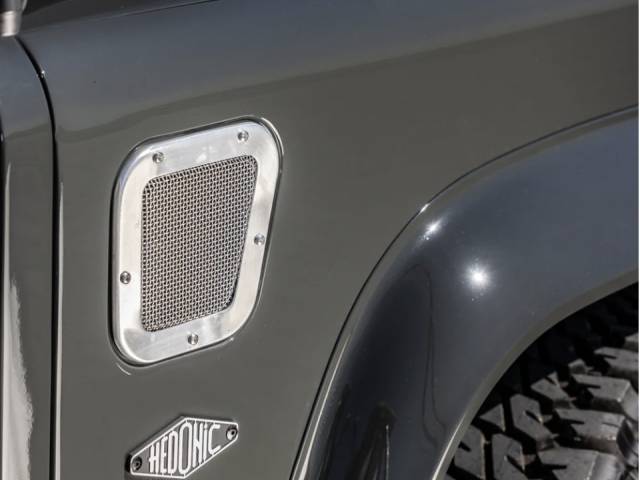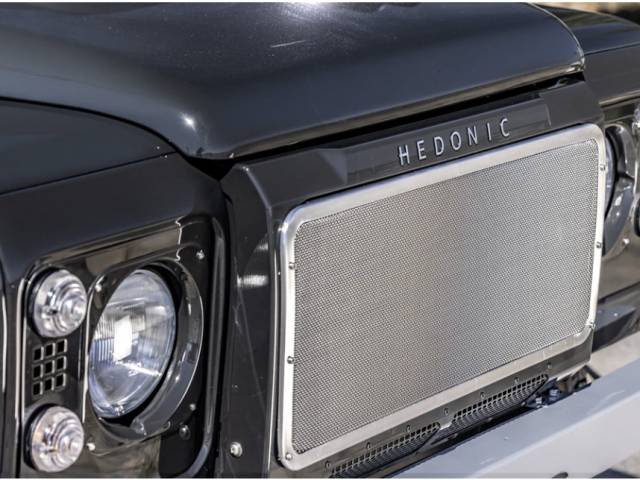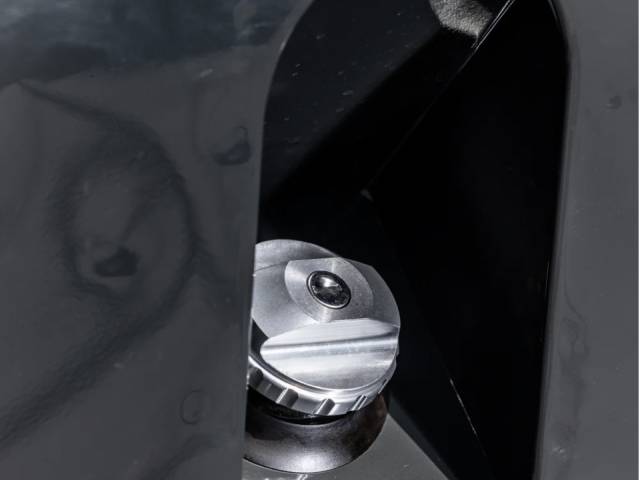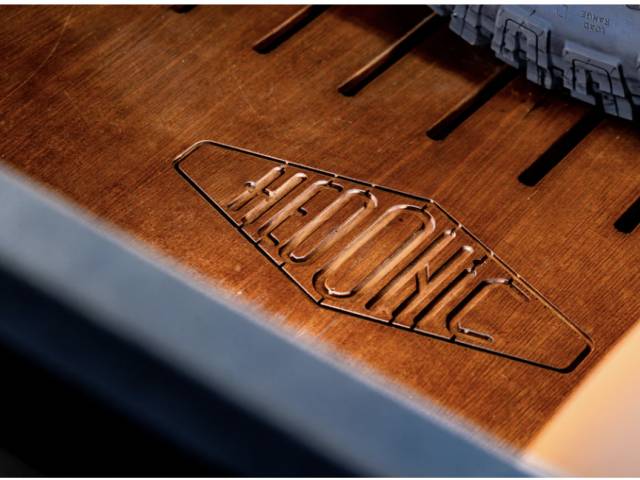 Land Rover Defender 110 Soft Top
Dealer

away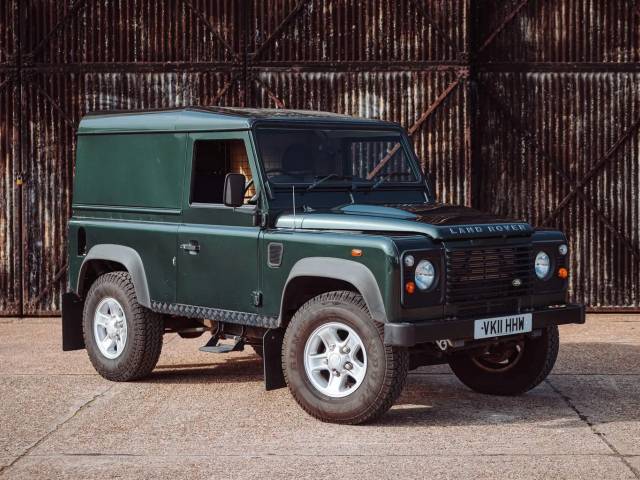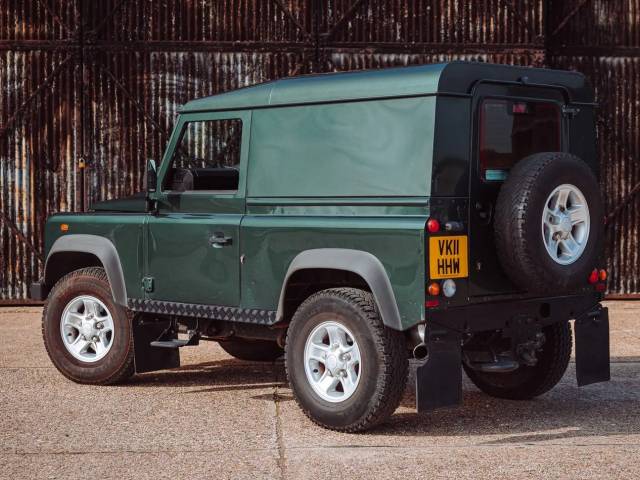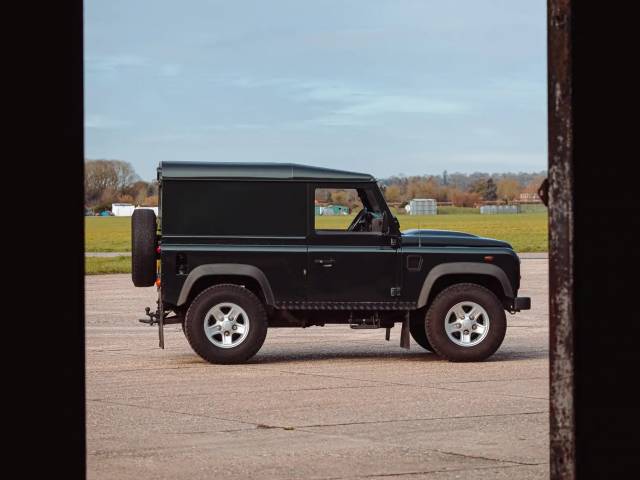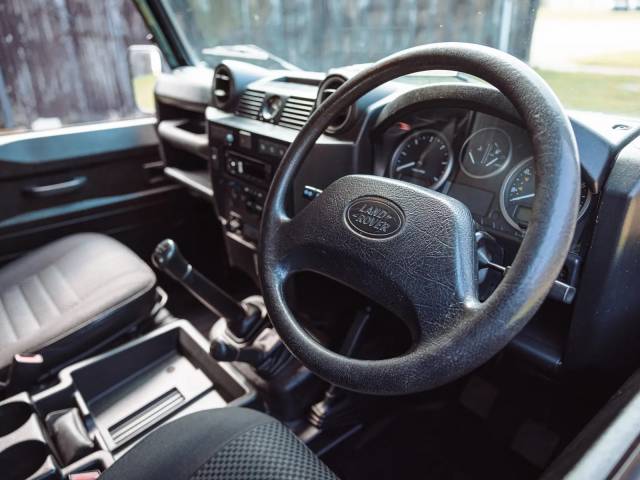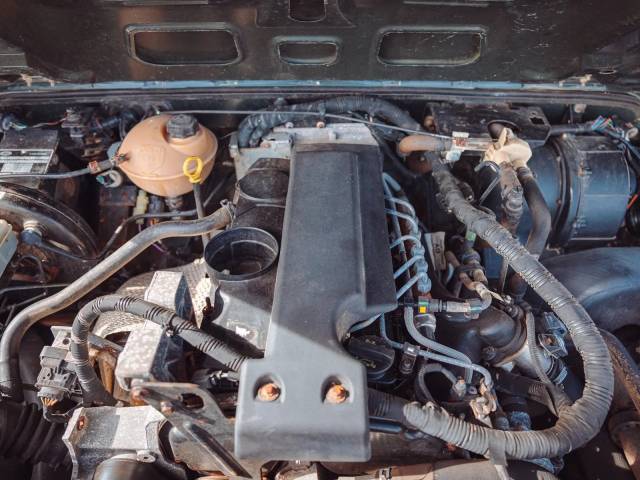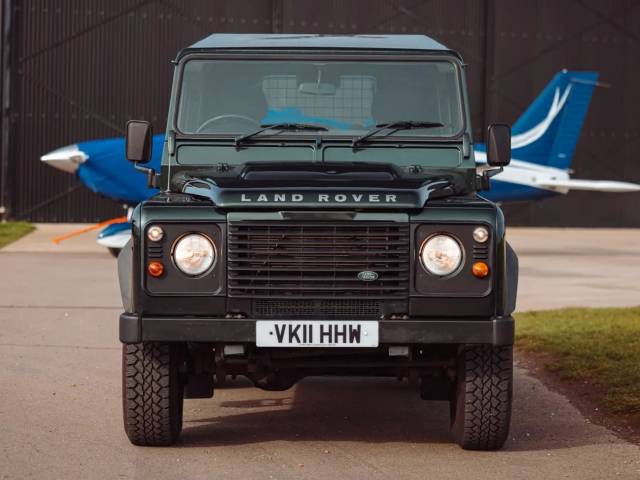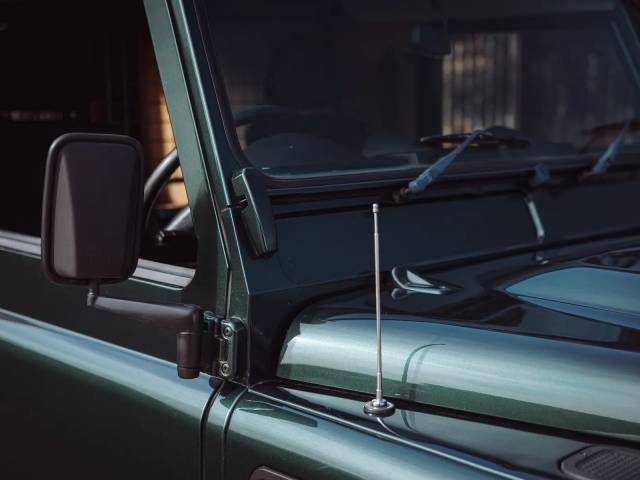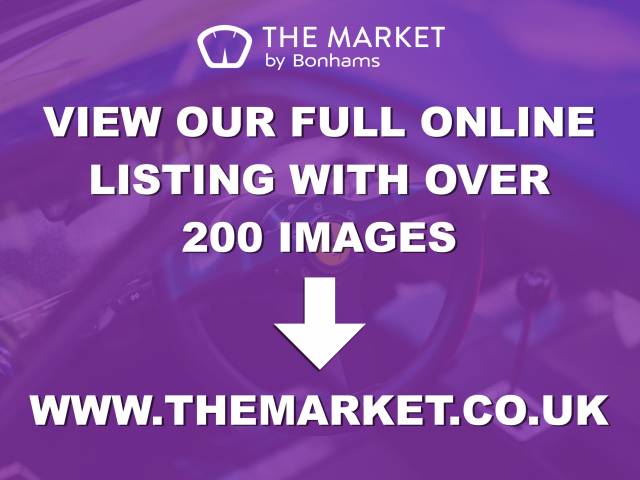 Low Miles - Well Maintained - Ready to Work
Dealer

away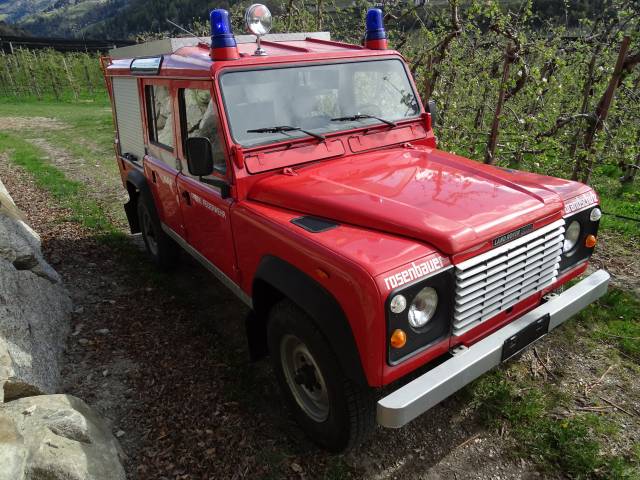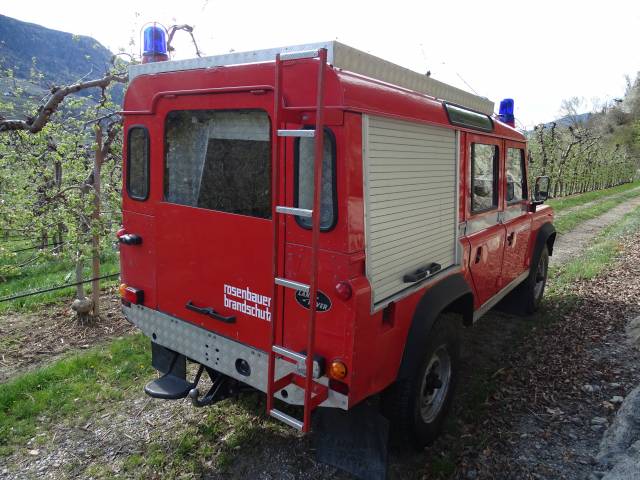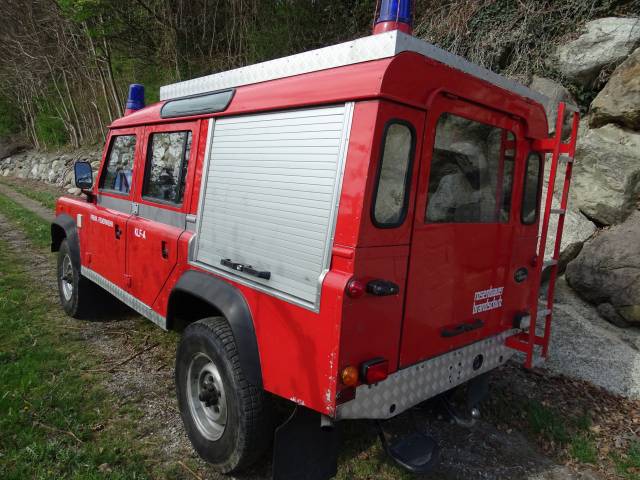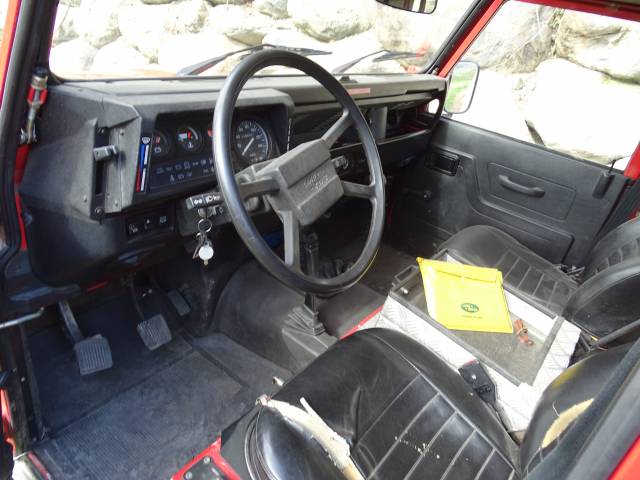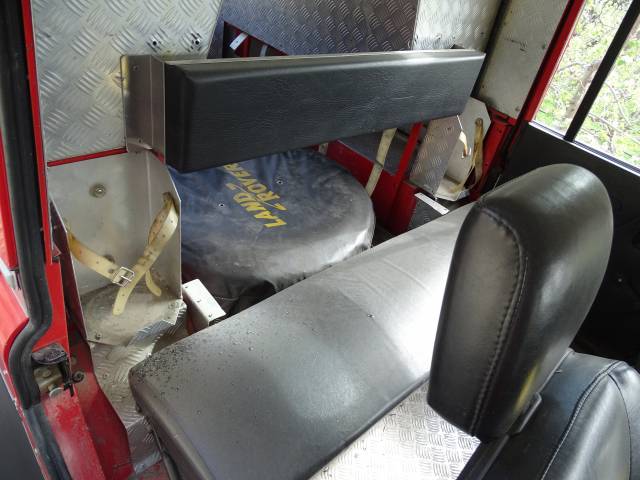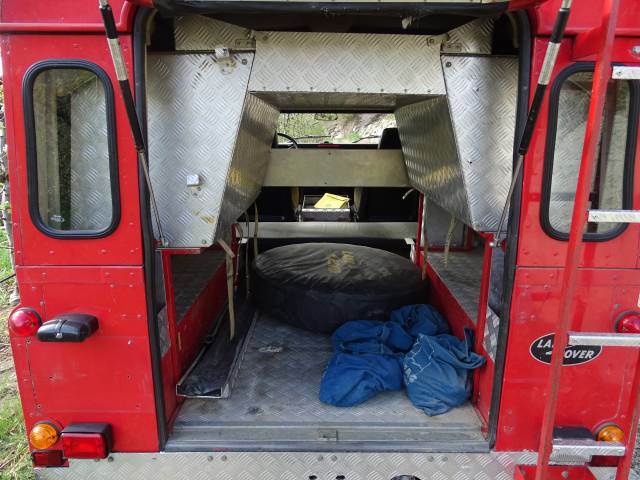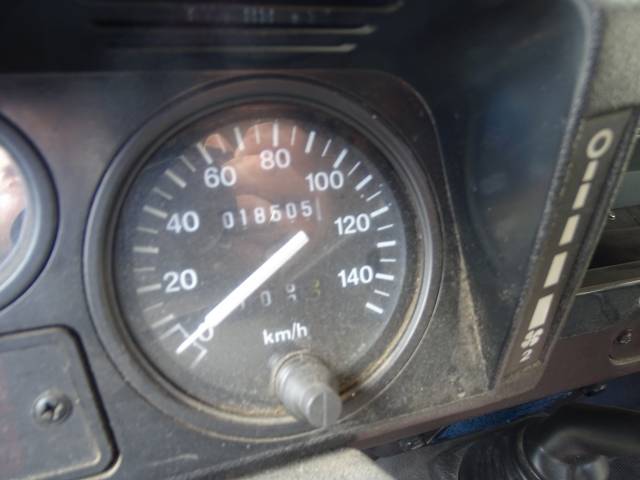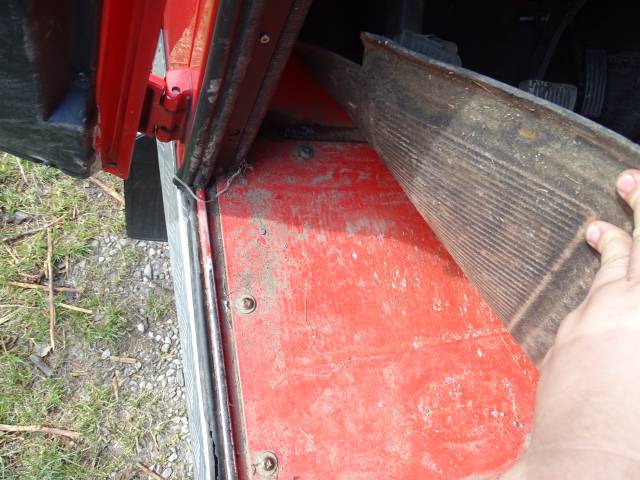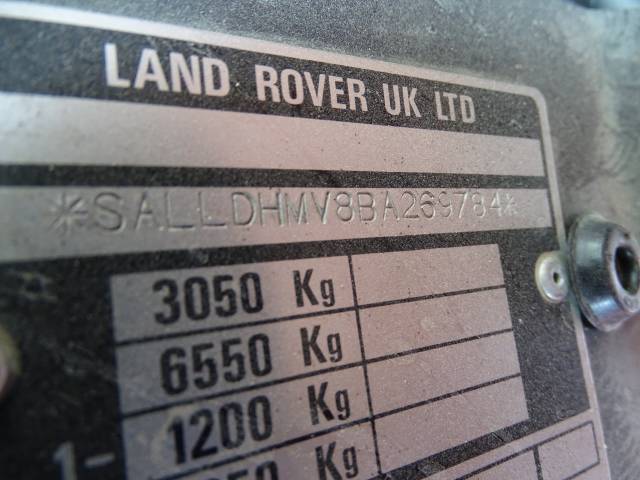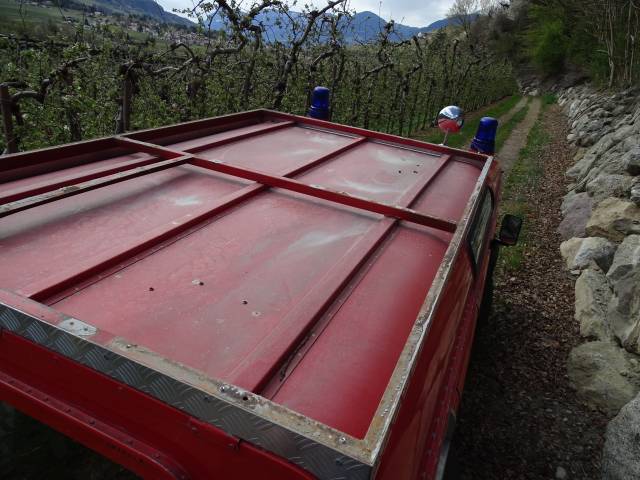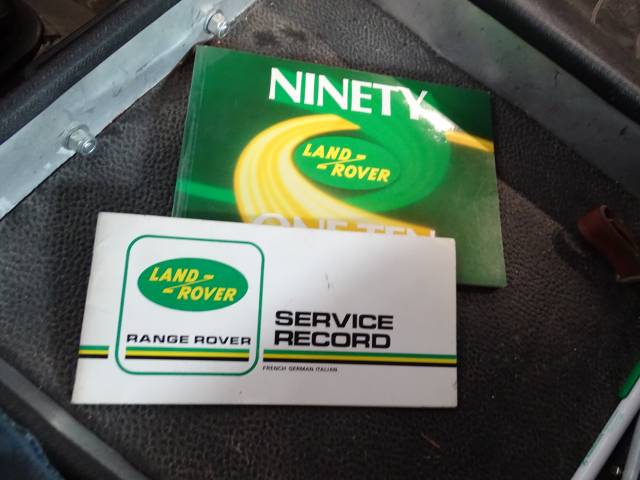 Land Rover Defender V8 Feuerwehr
Private

away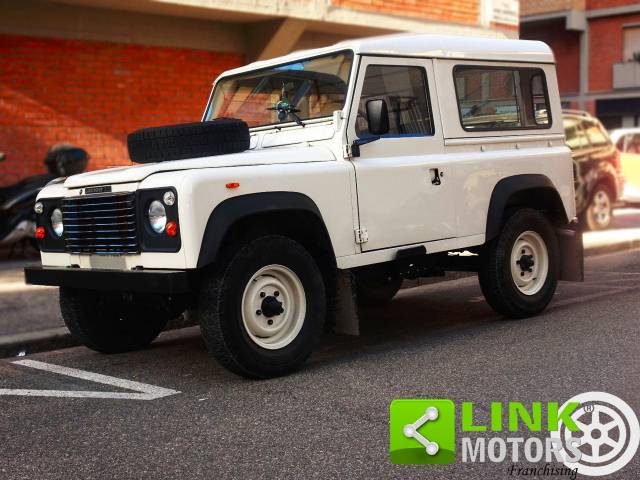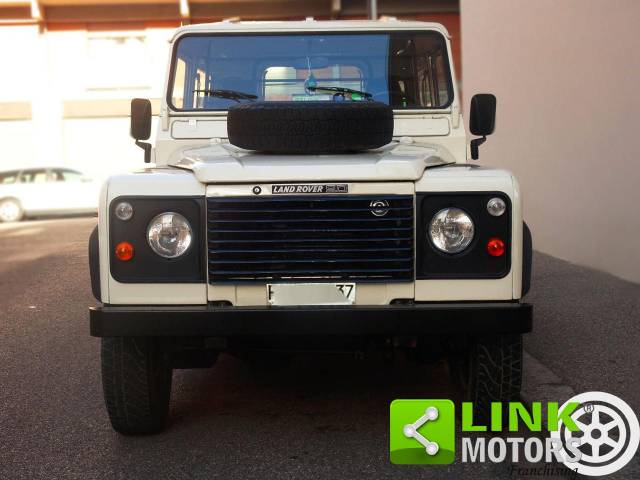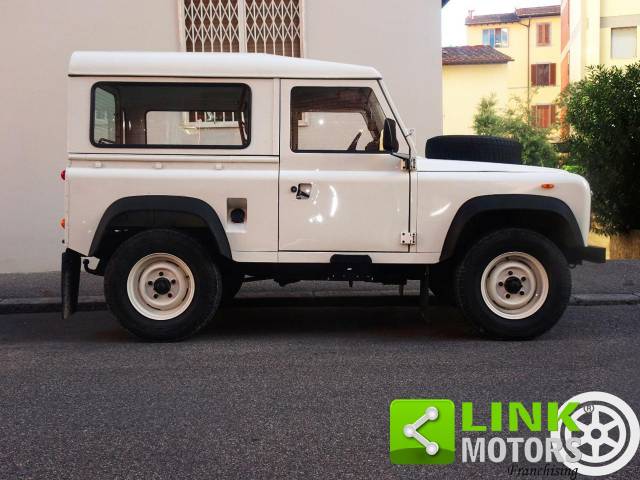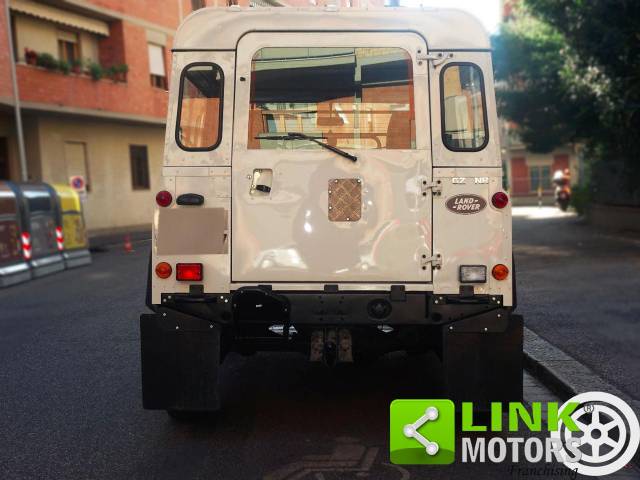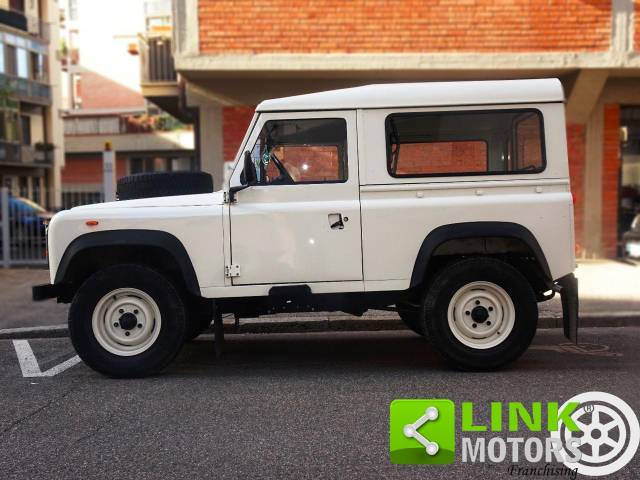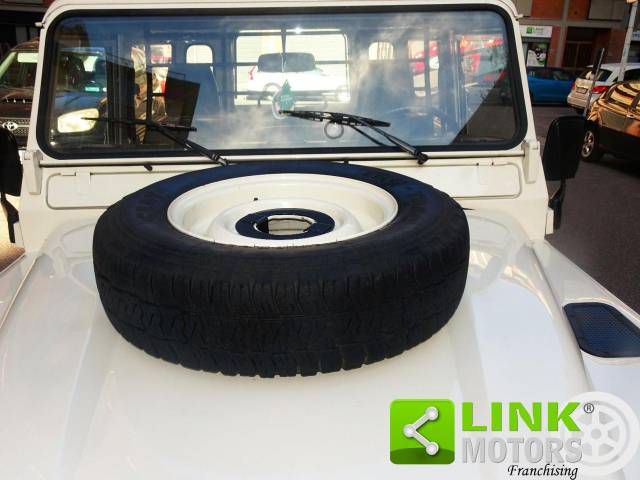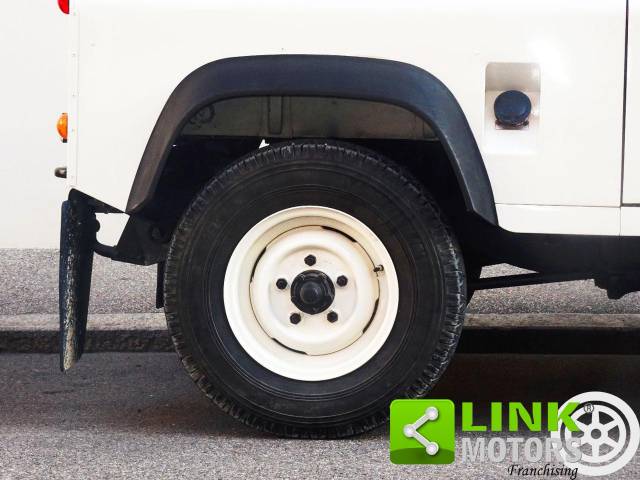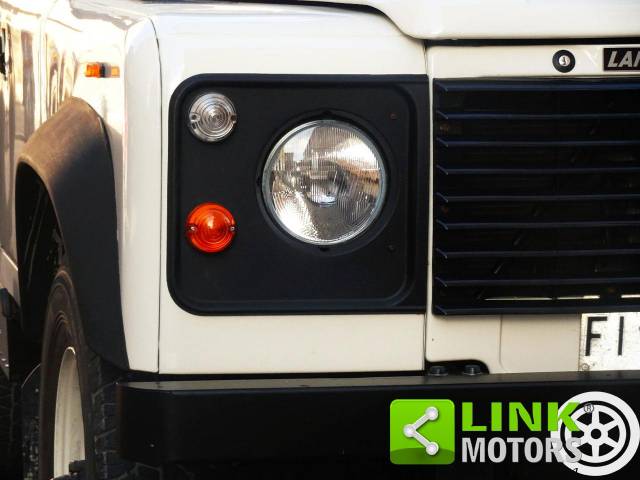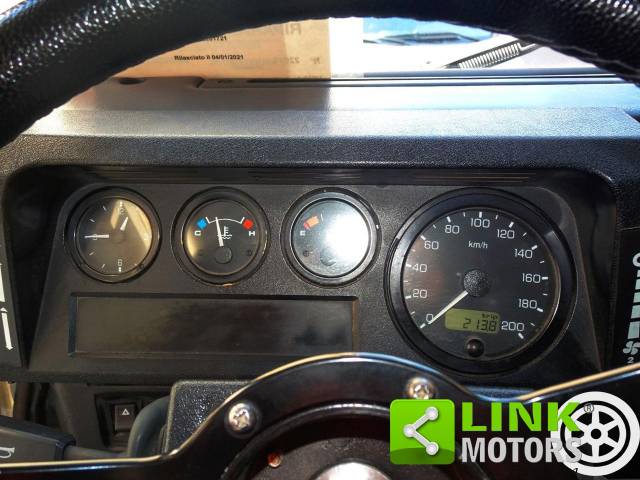 LAND ROVER Defender 110 diesel Pick-up High Capacity
Dealer

away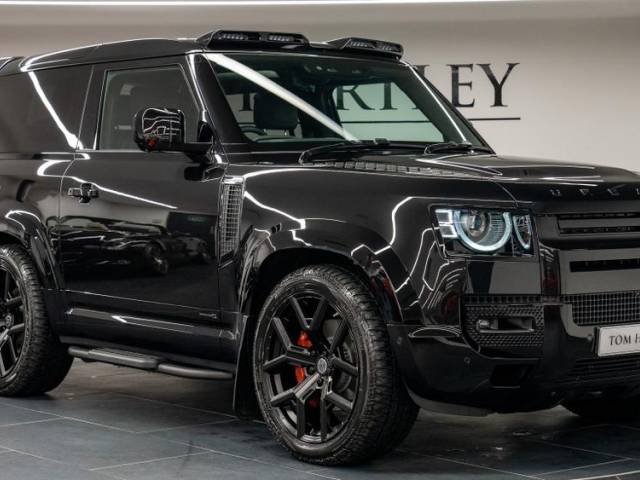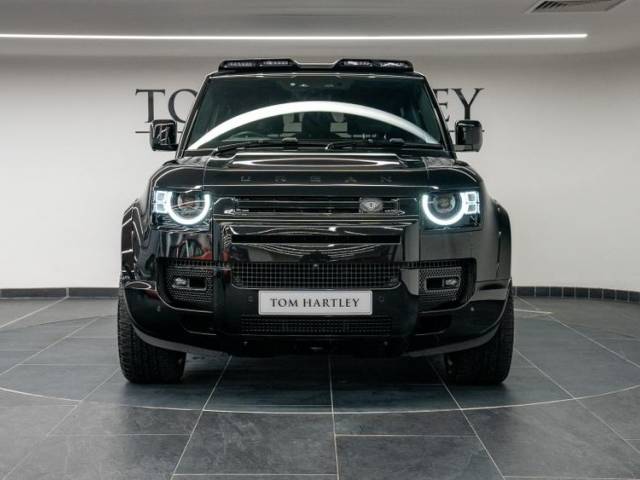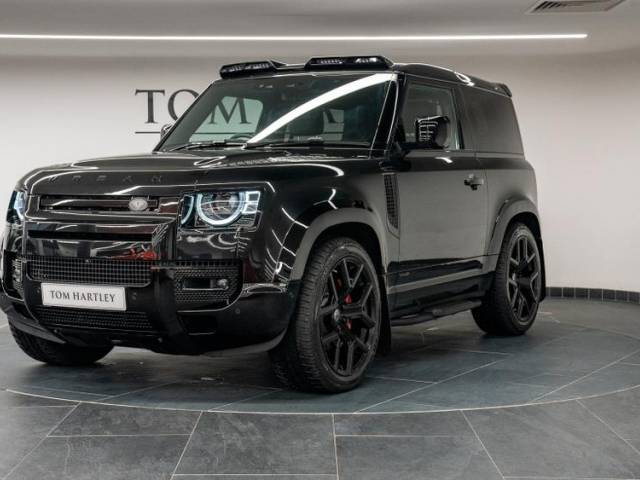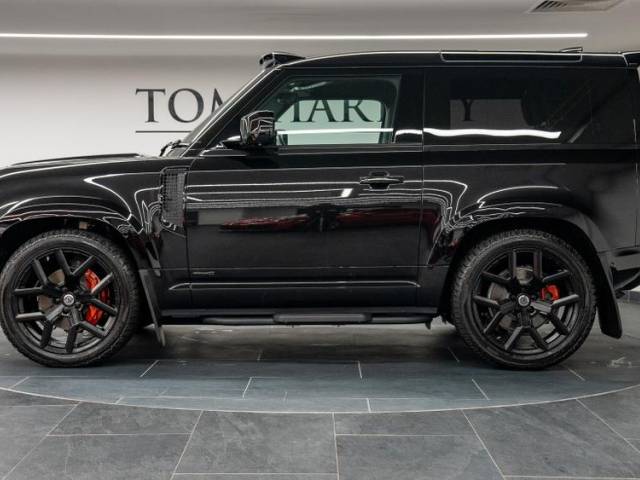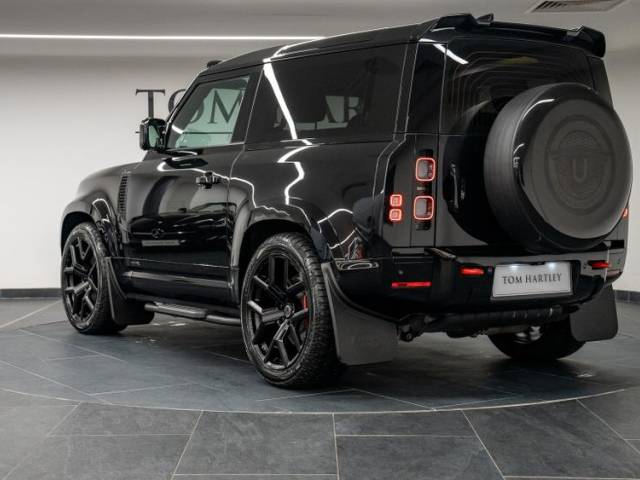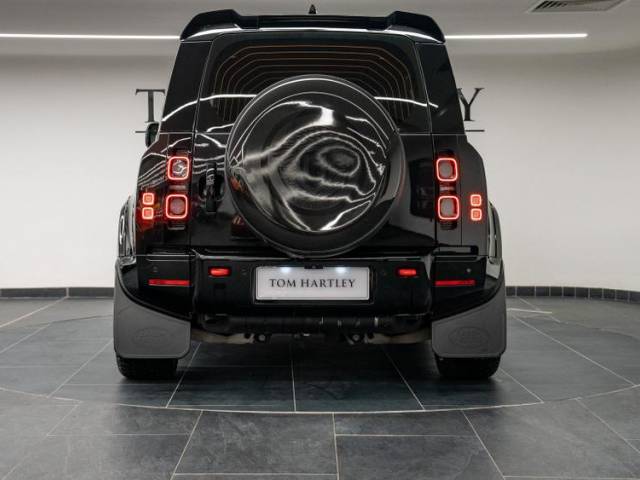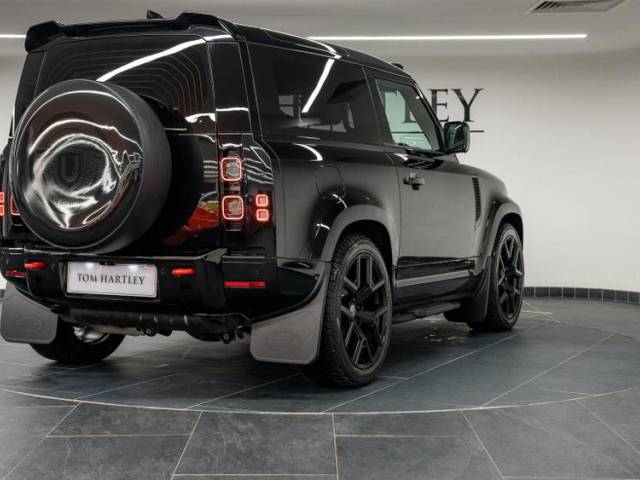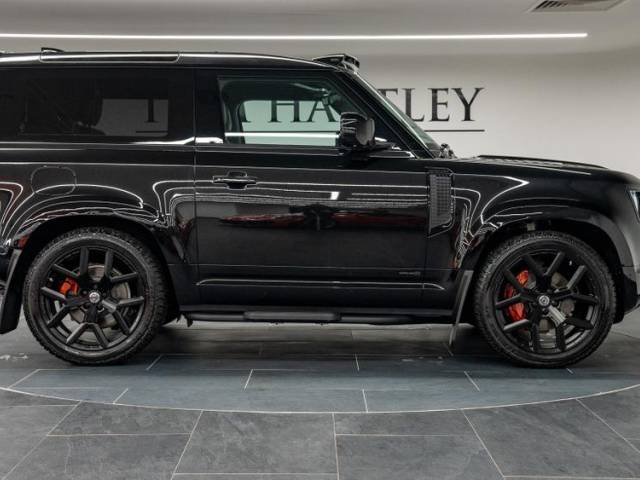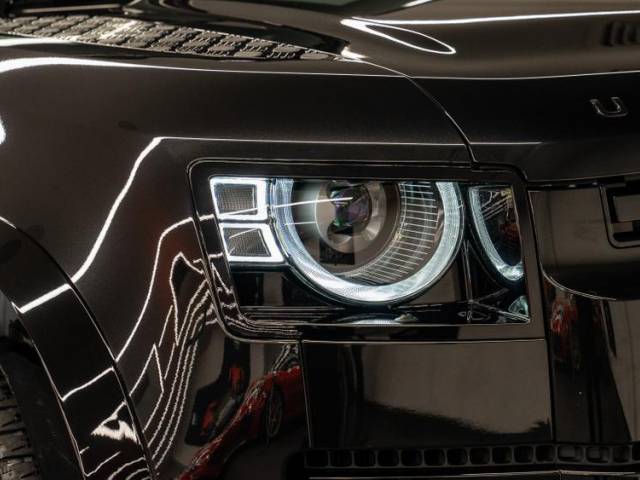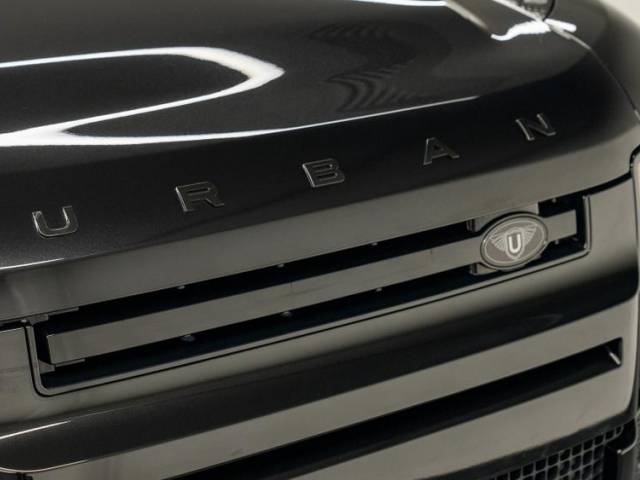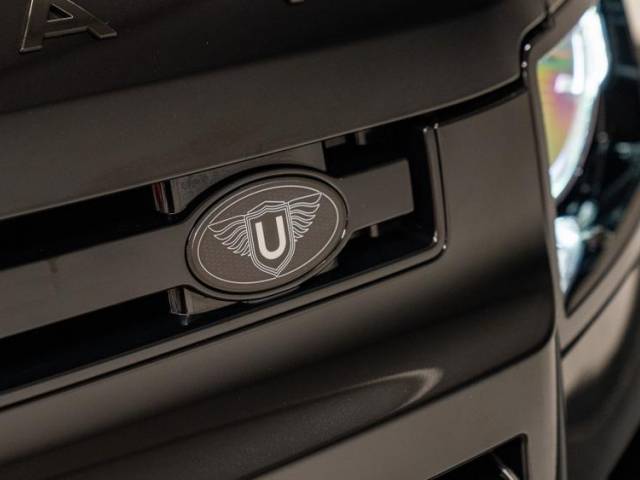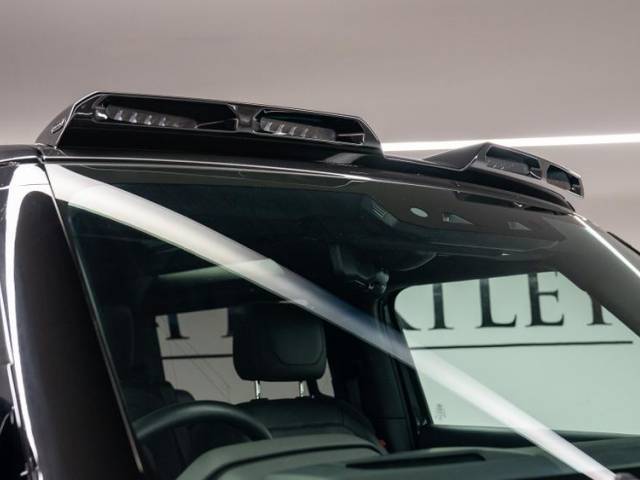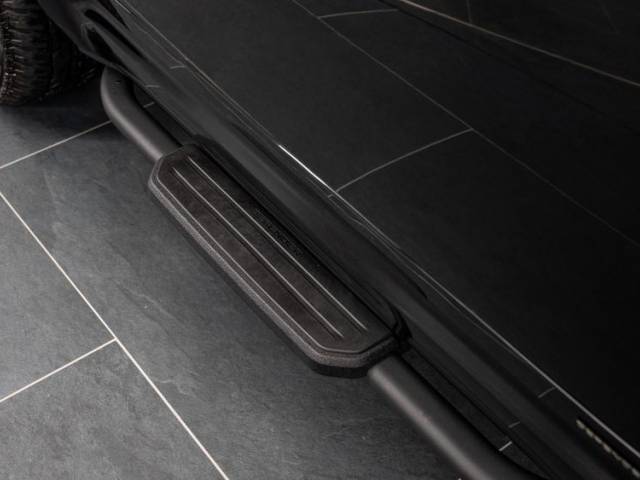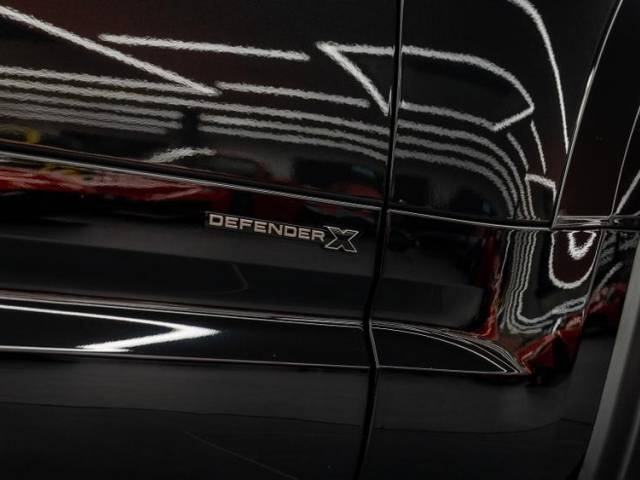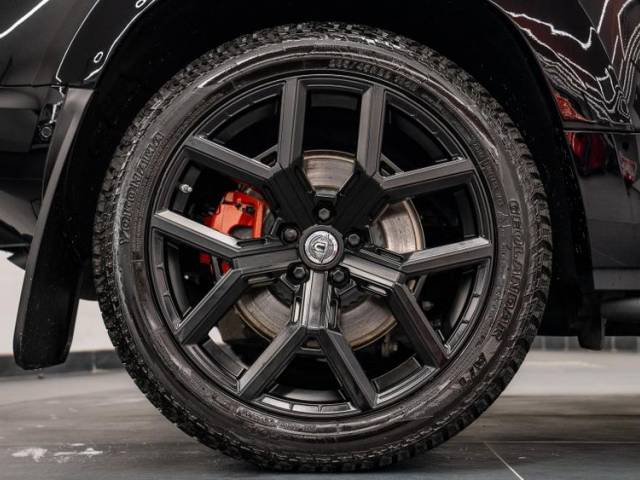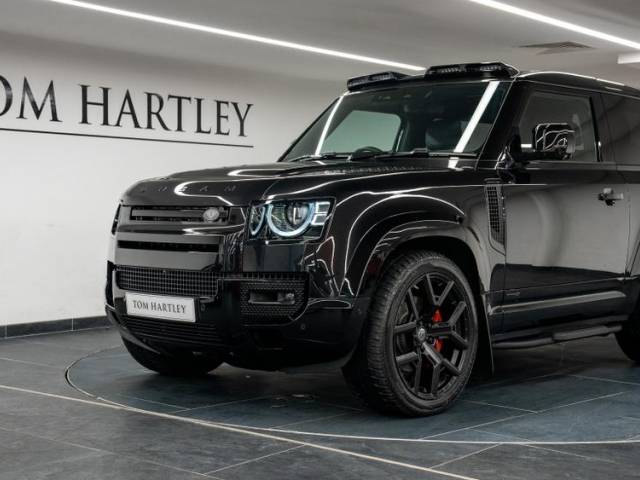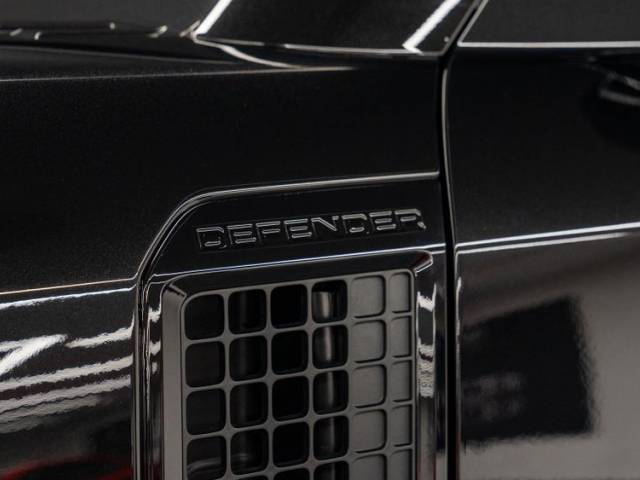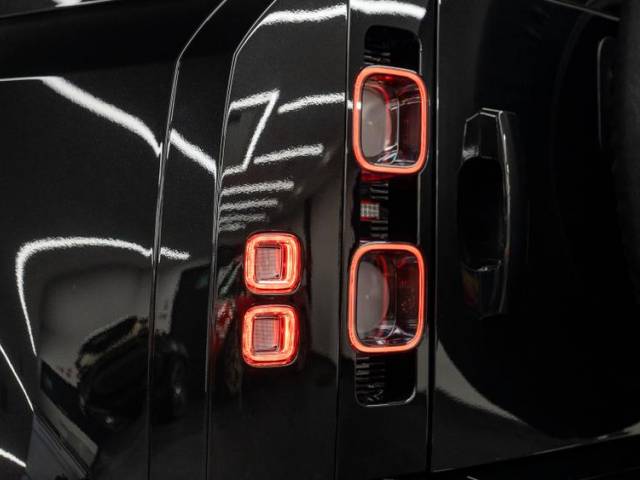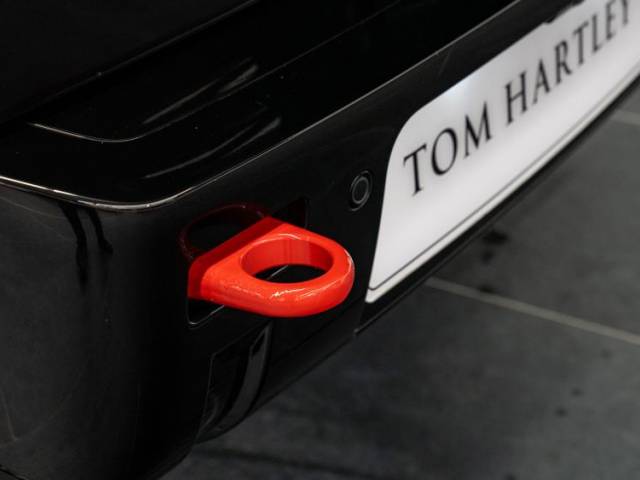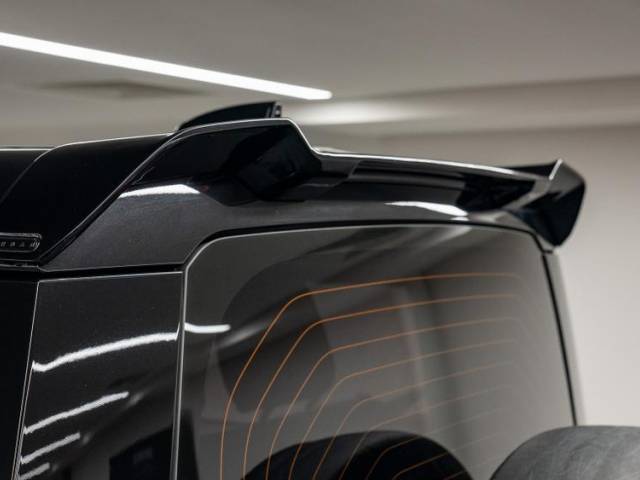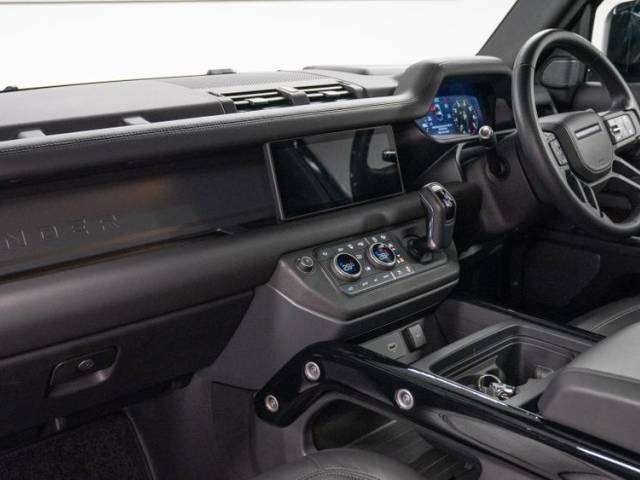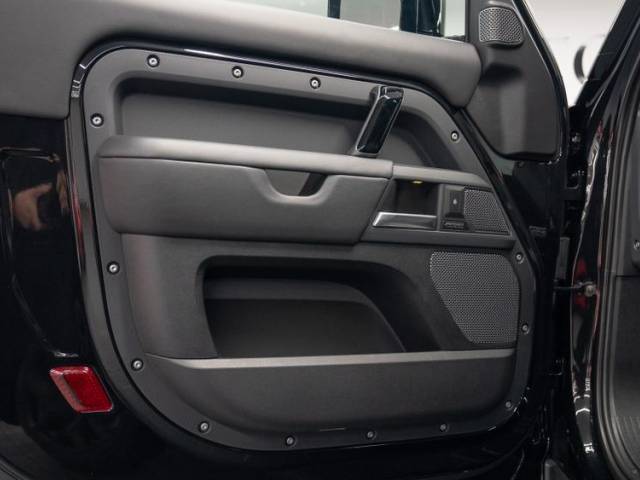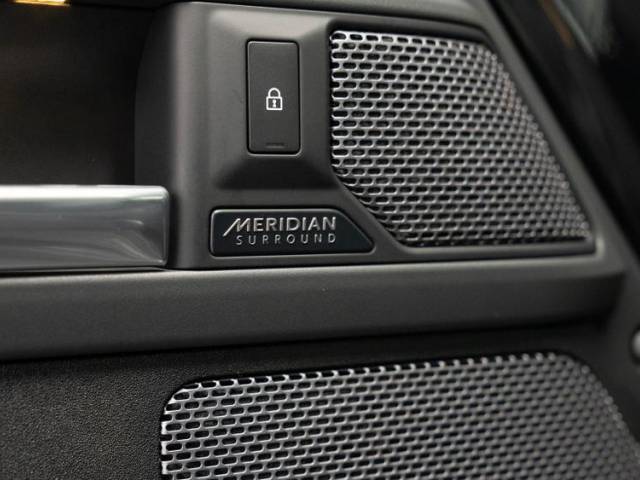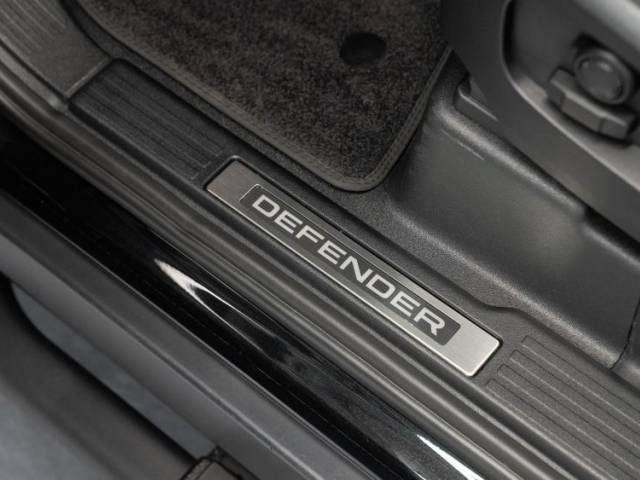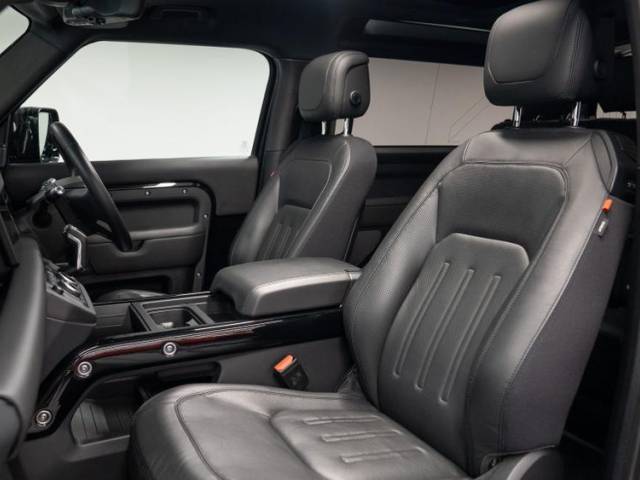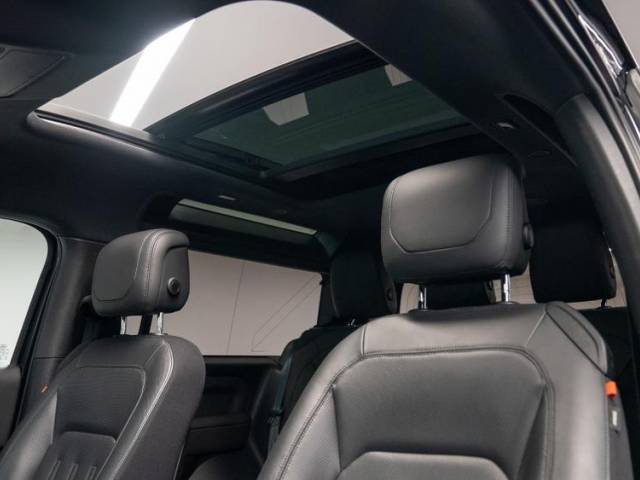 Land Rover Defender 90 P400 X Urban Edition
Dealer

away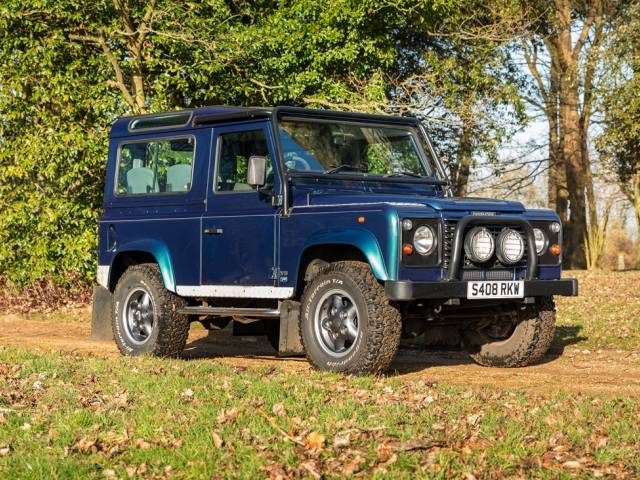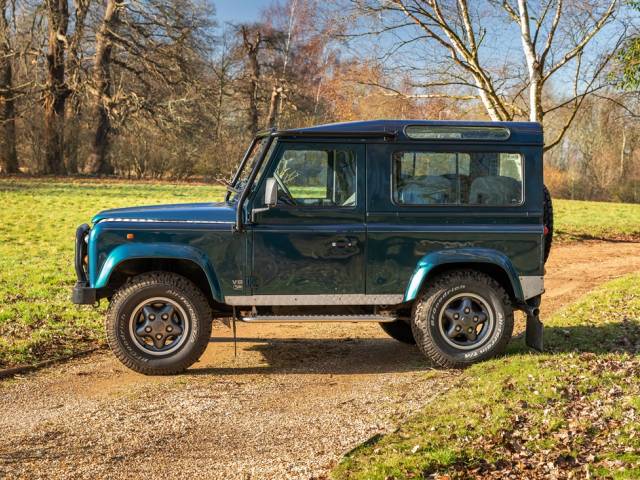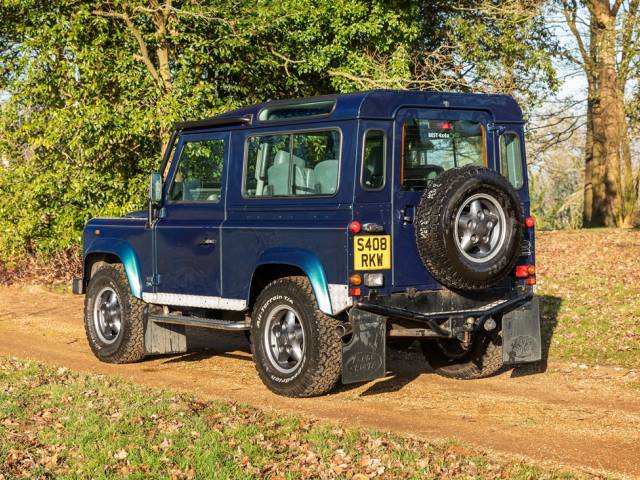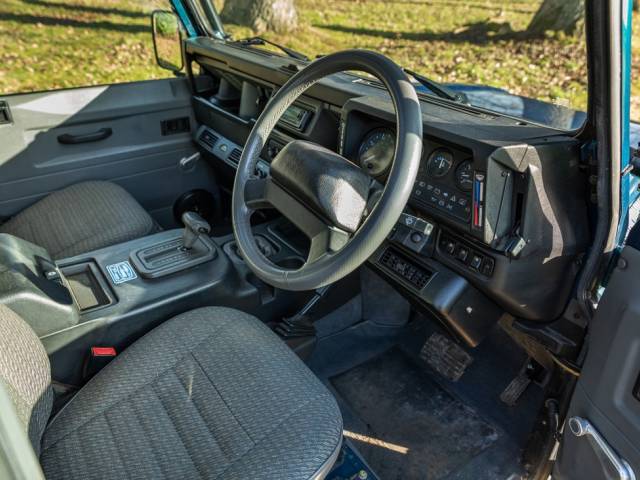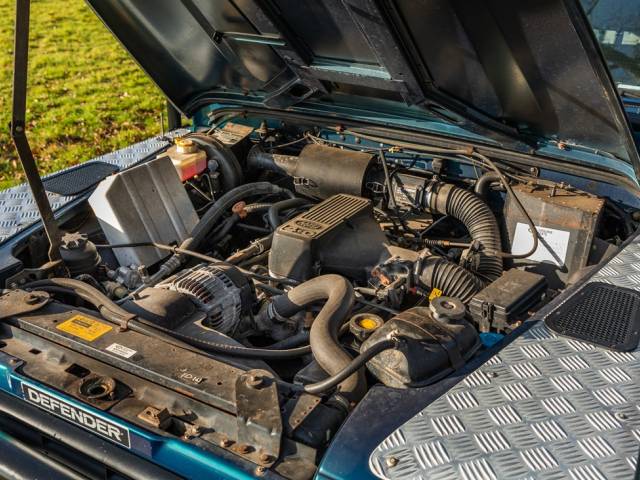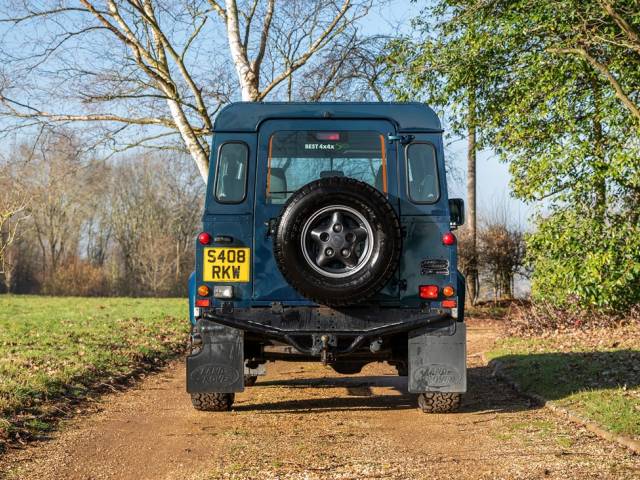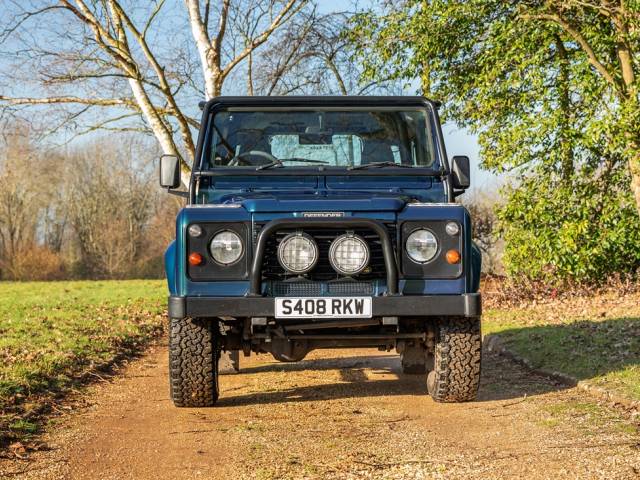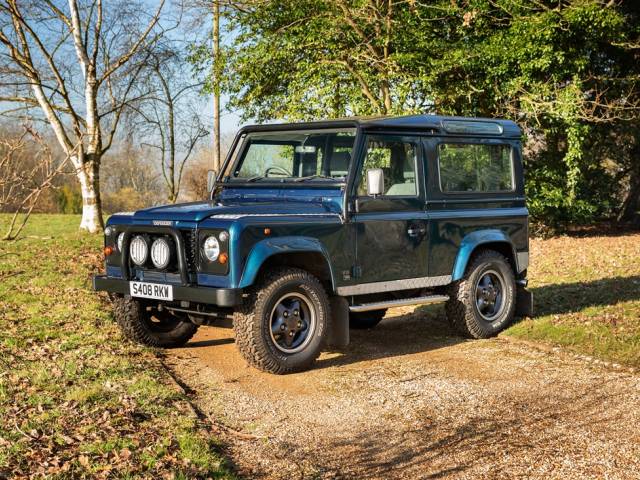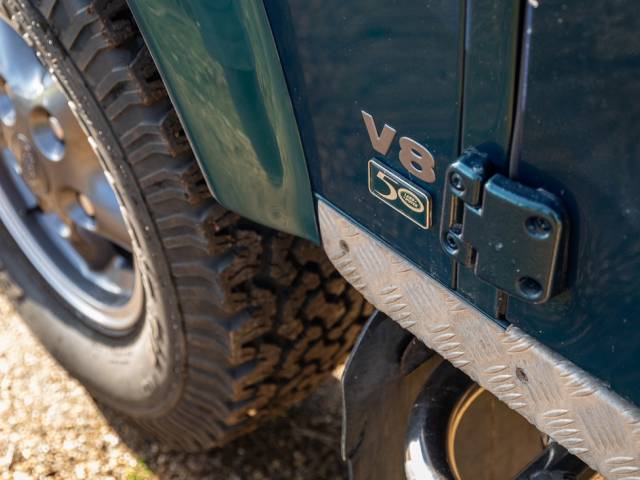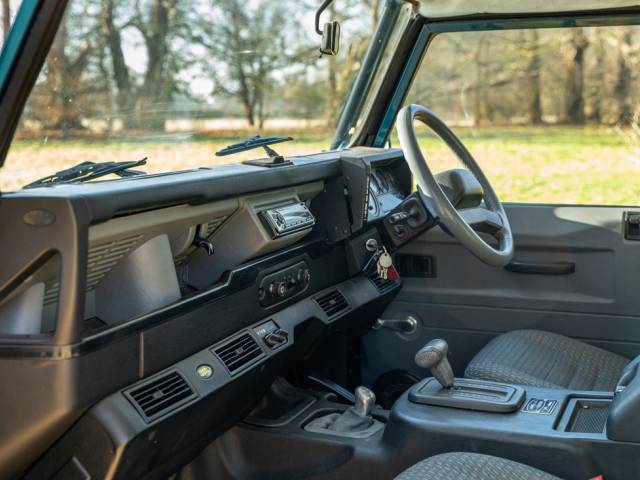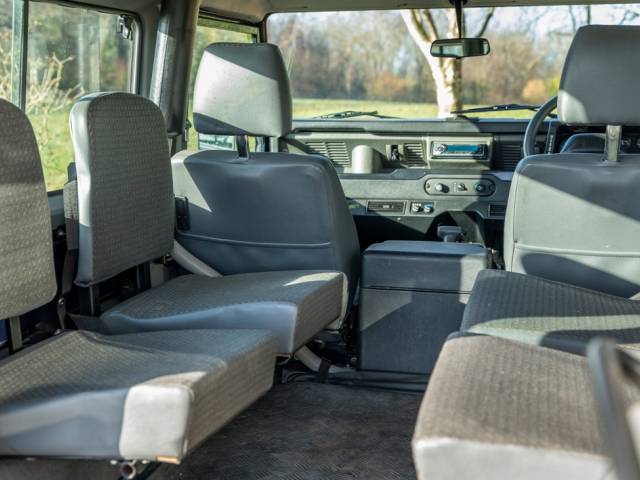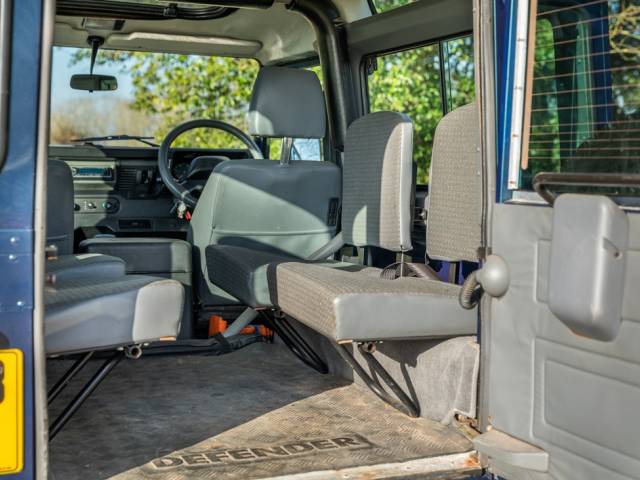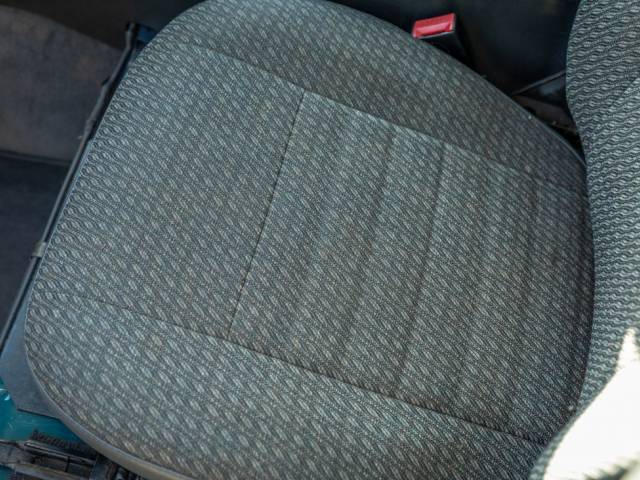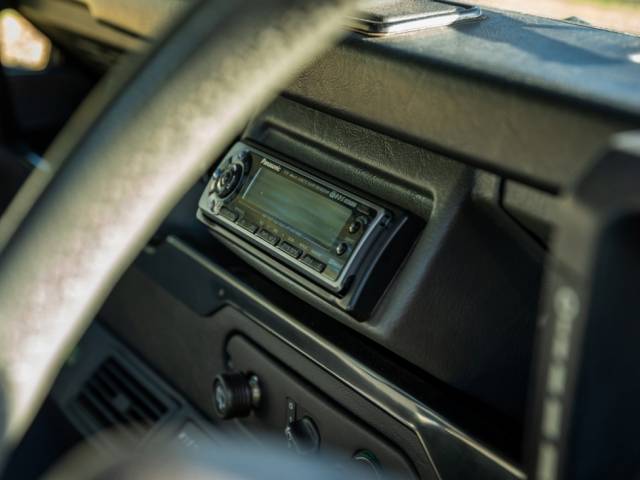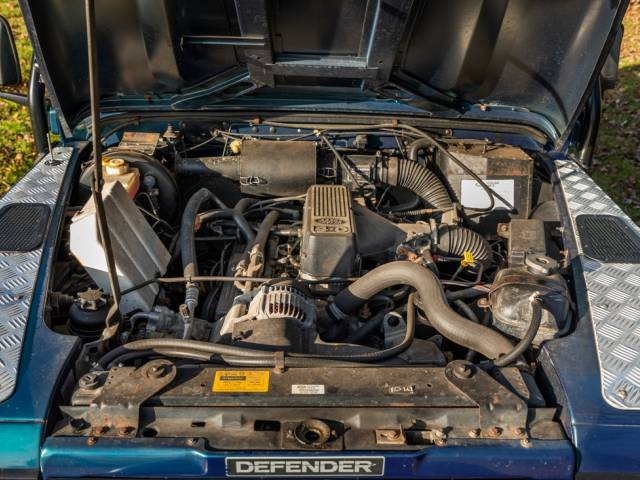 Land Rover Defender 90 V8 50th Anniversary Edition
Dealer

away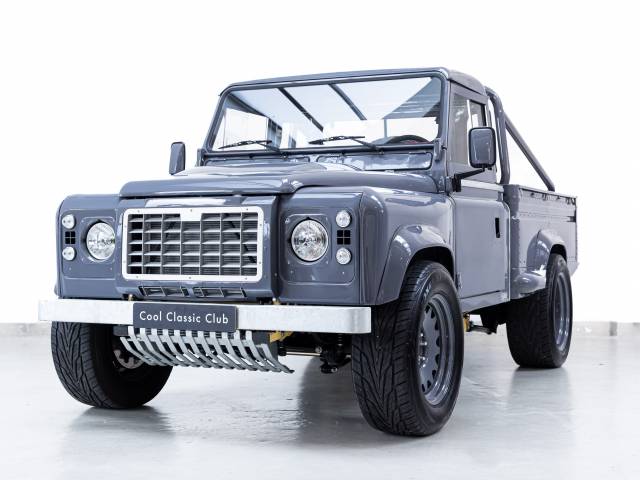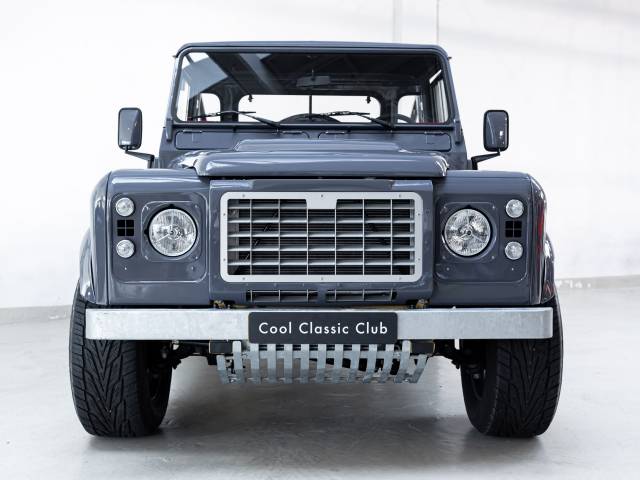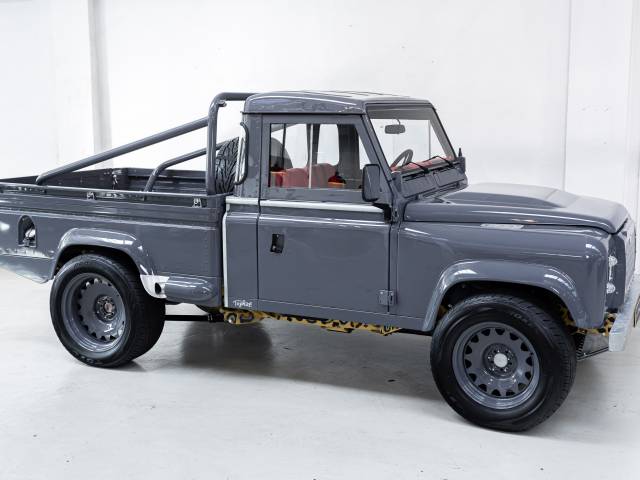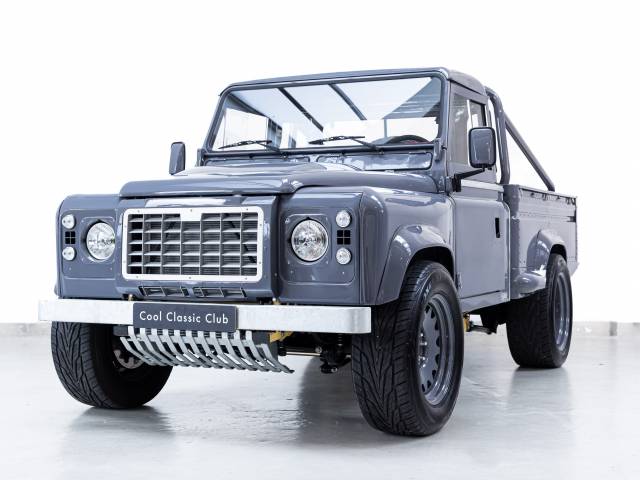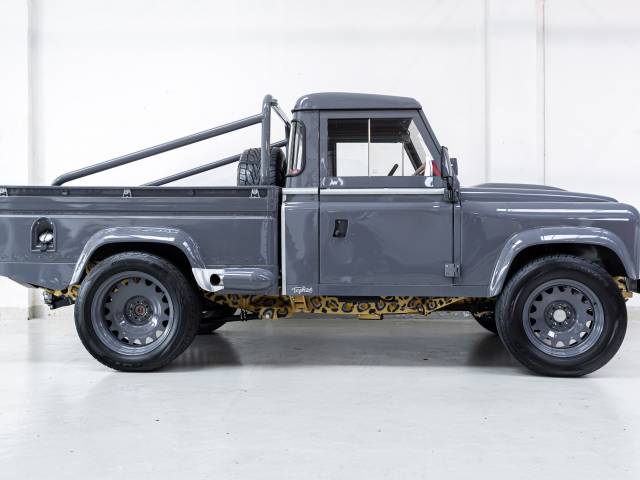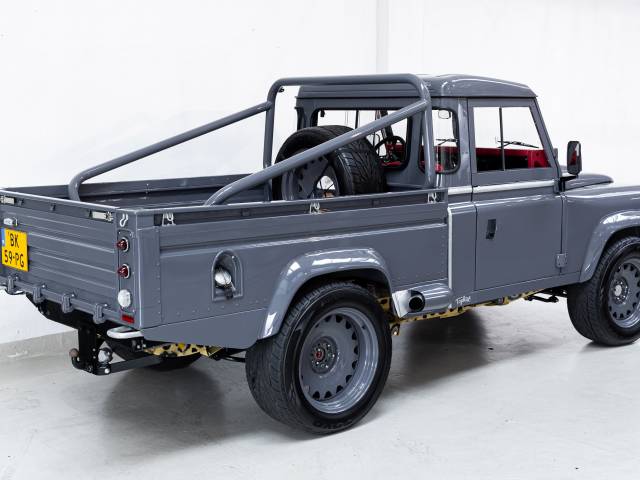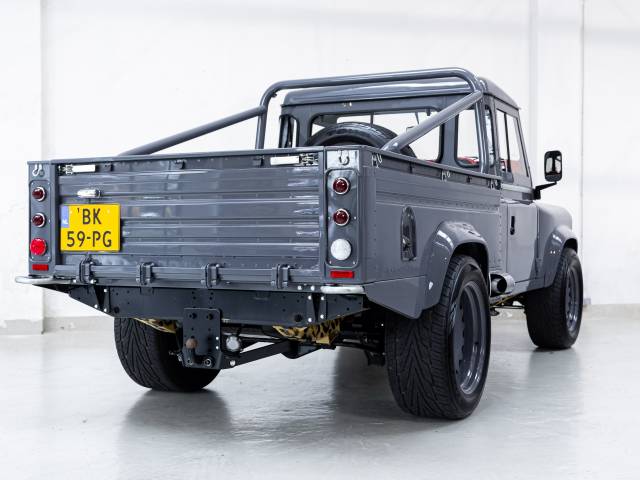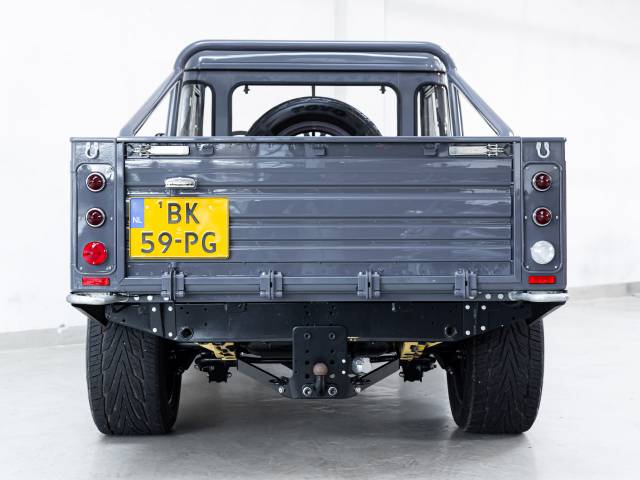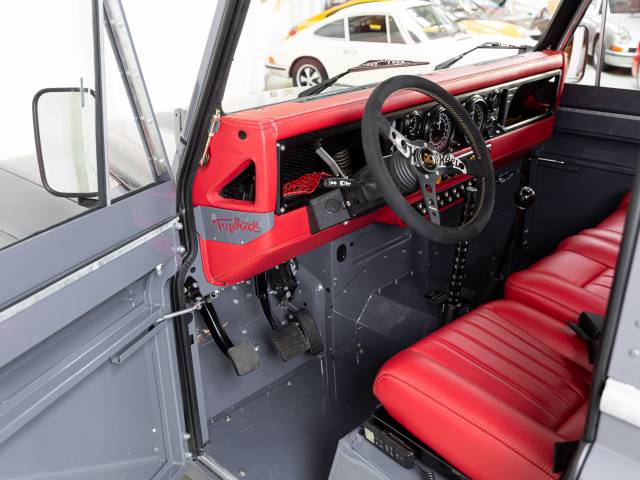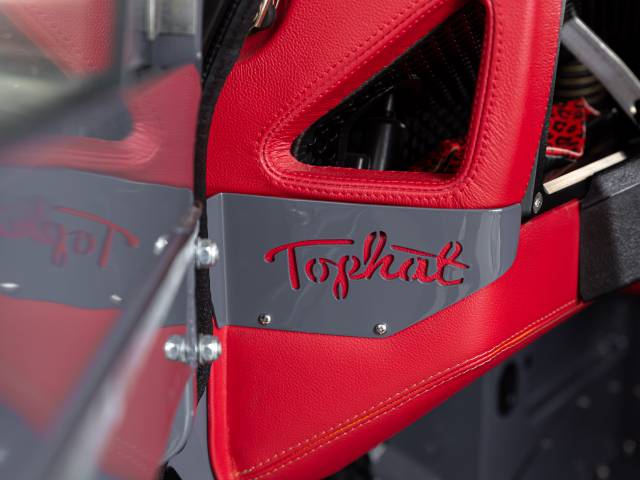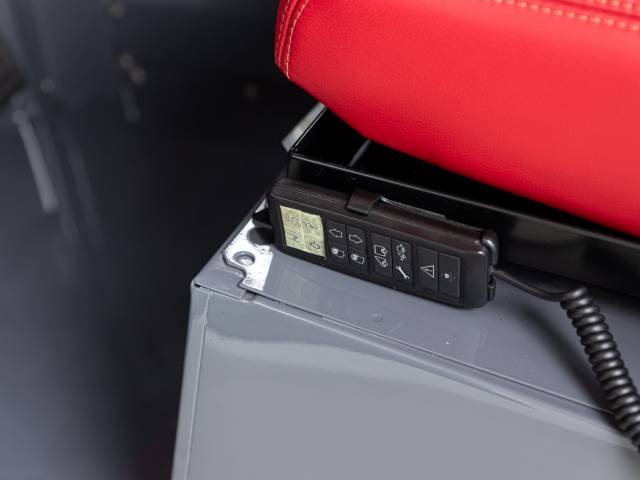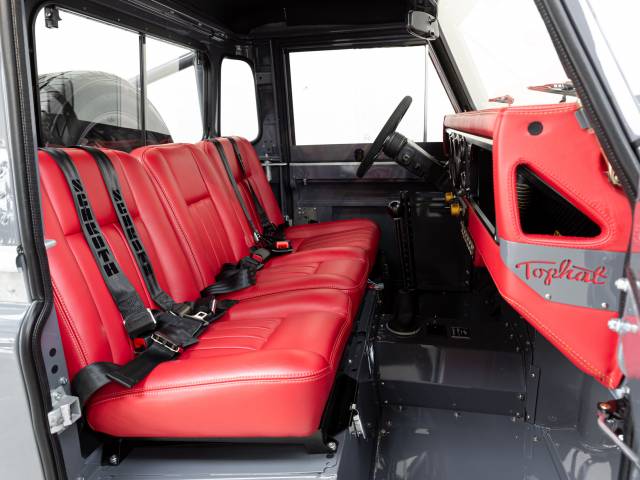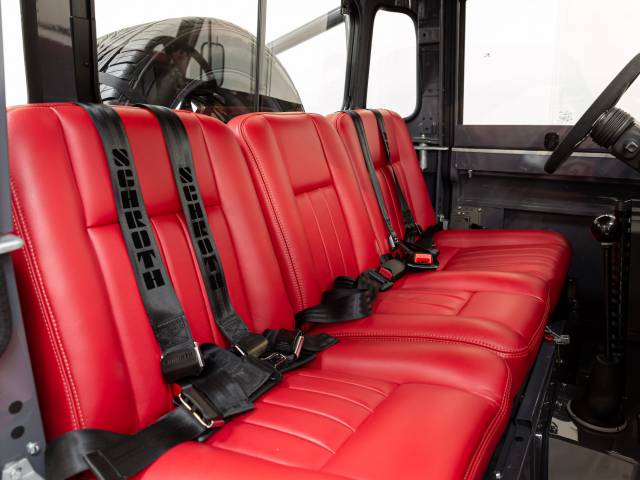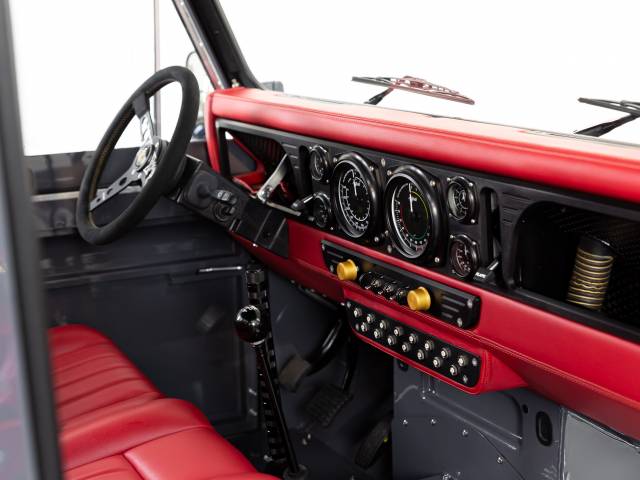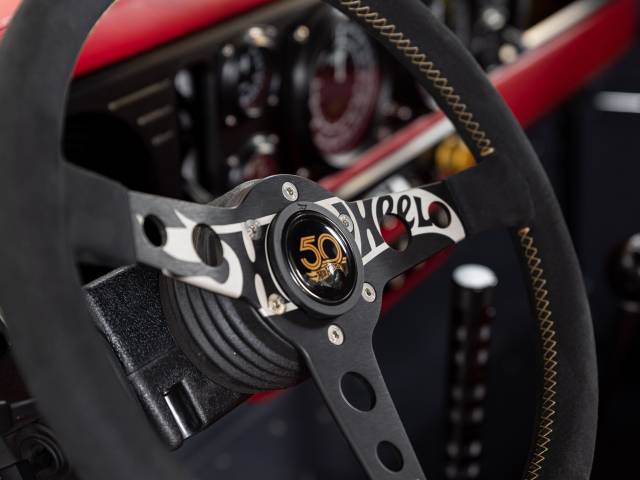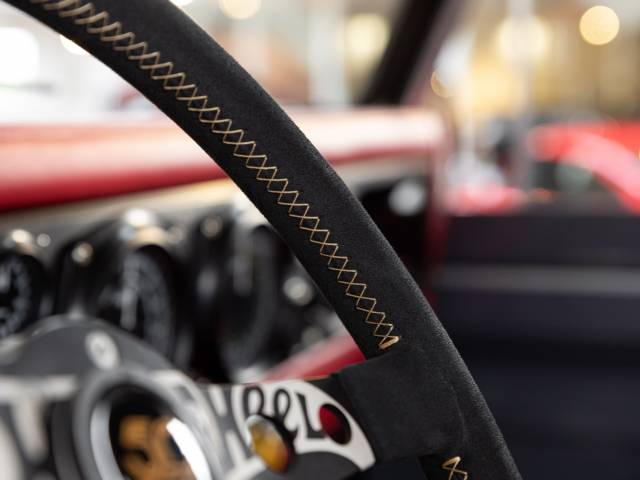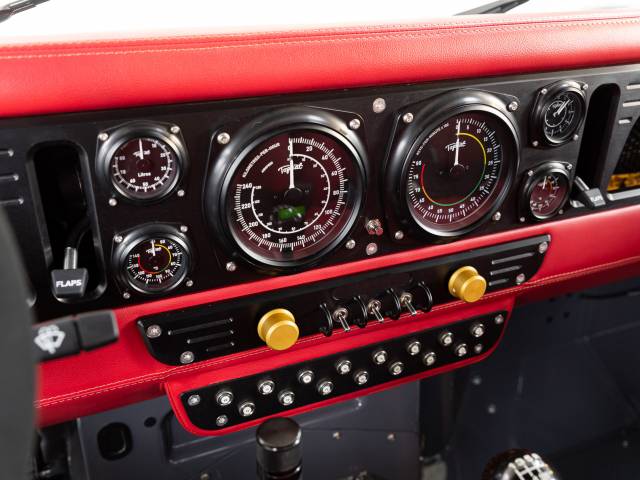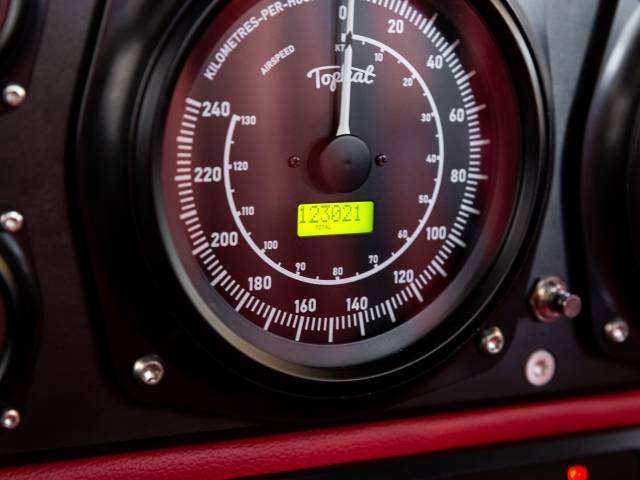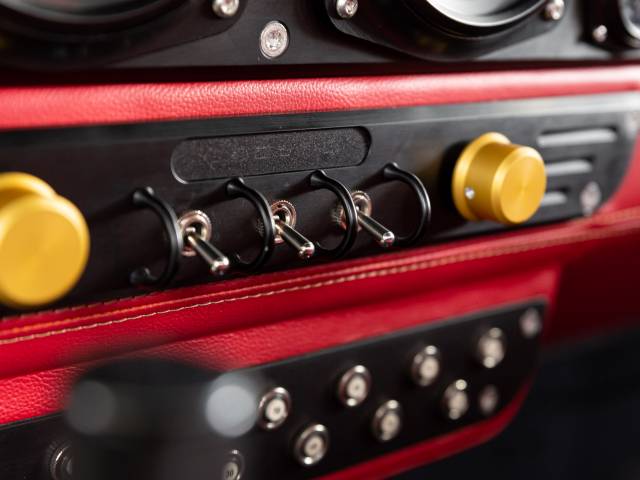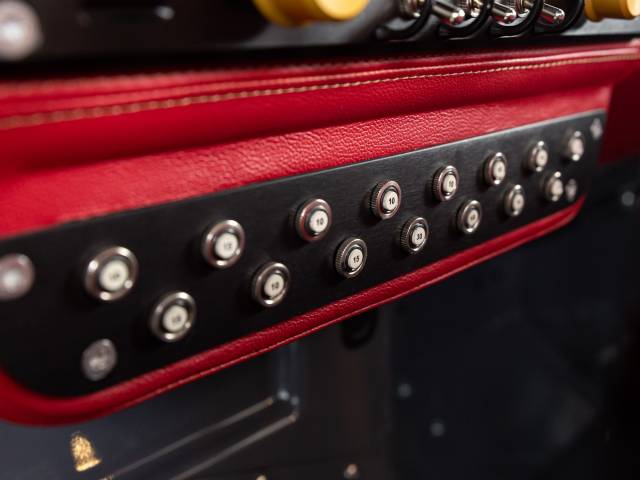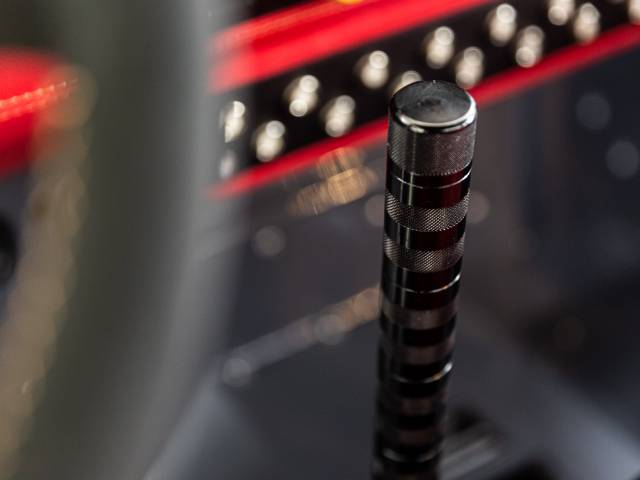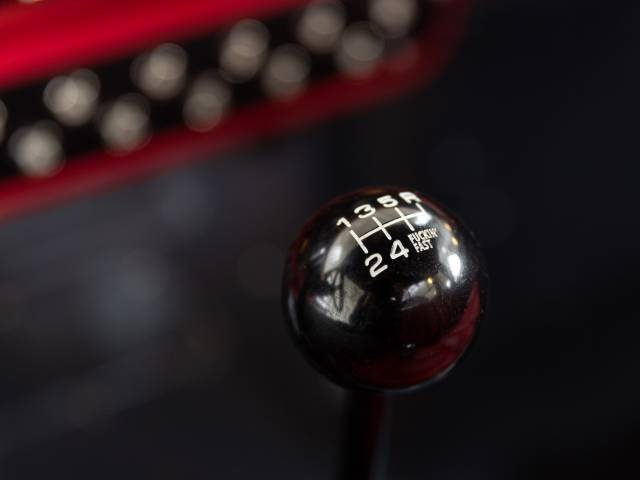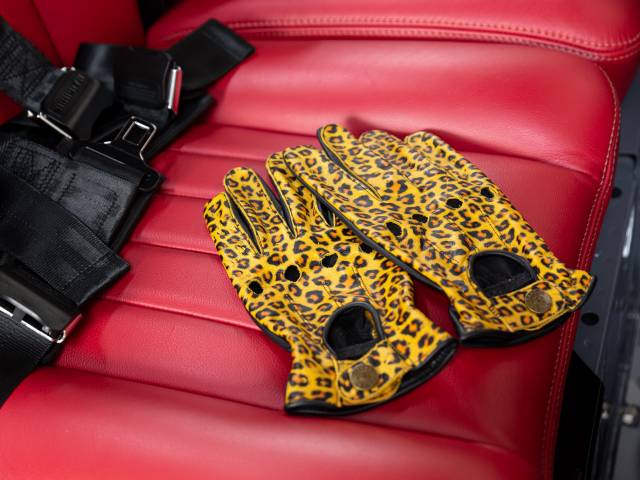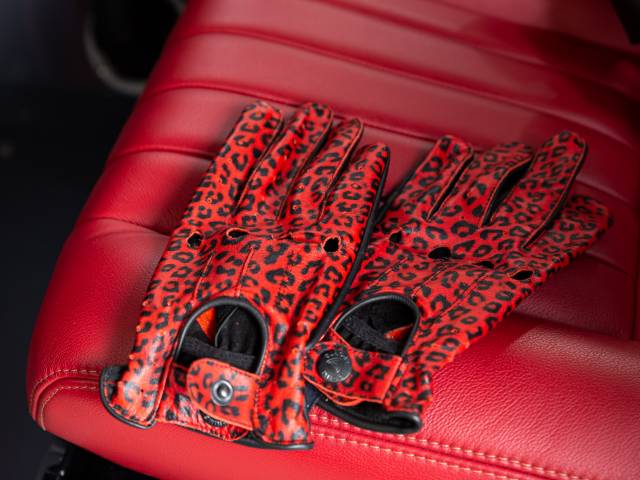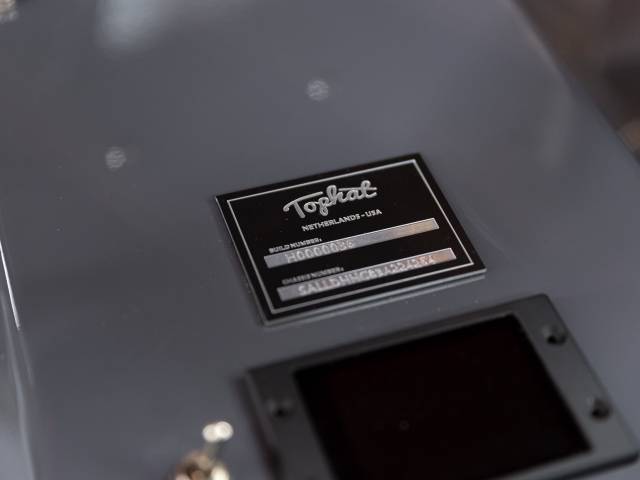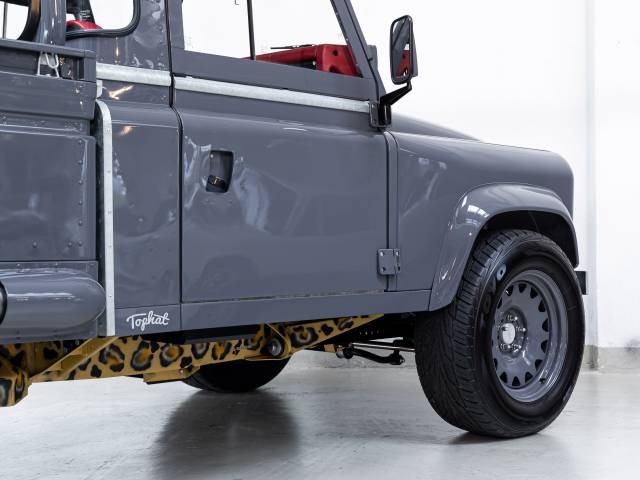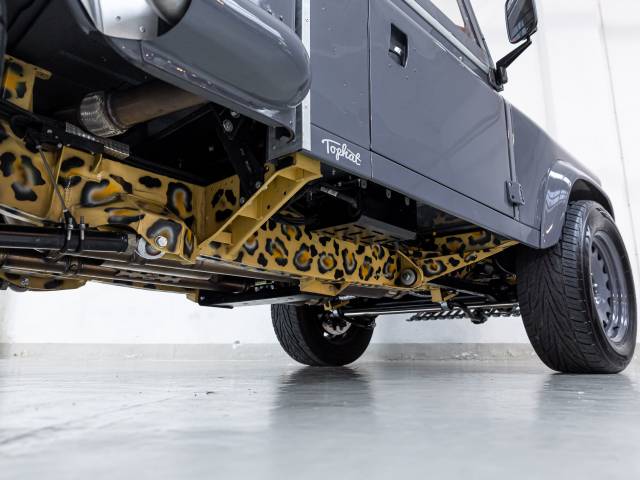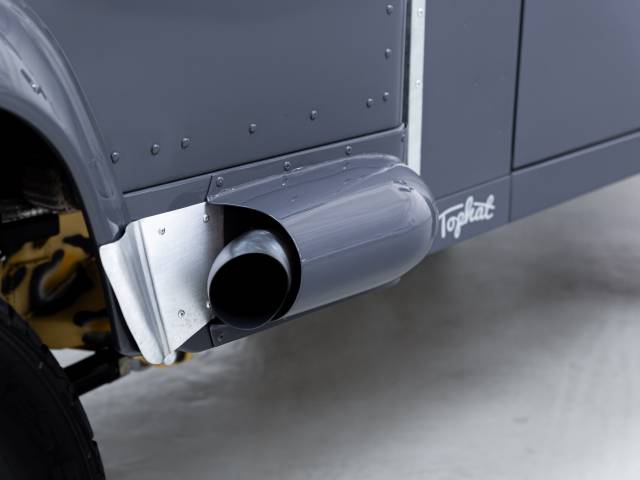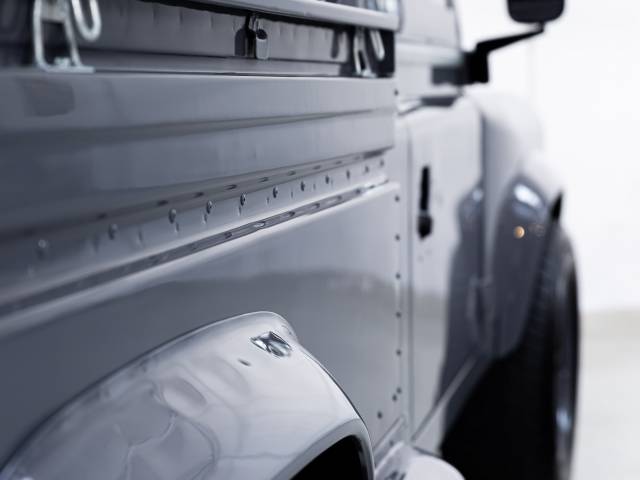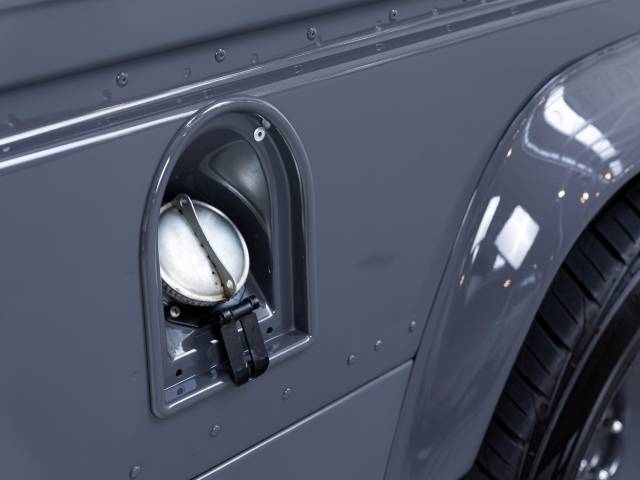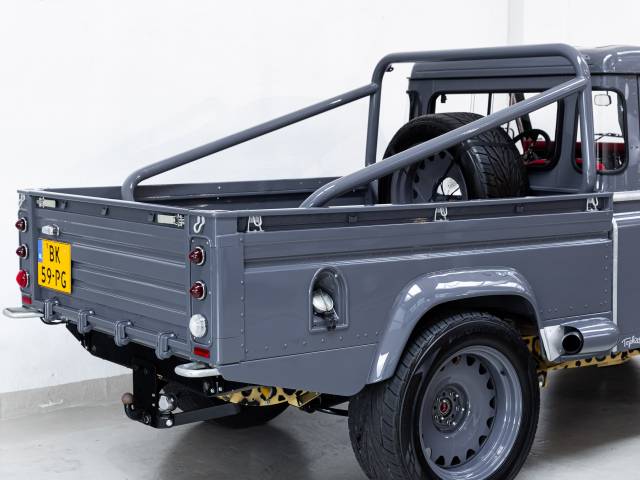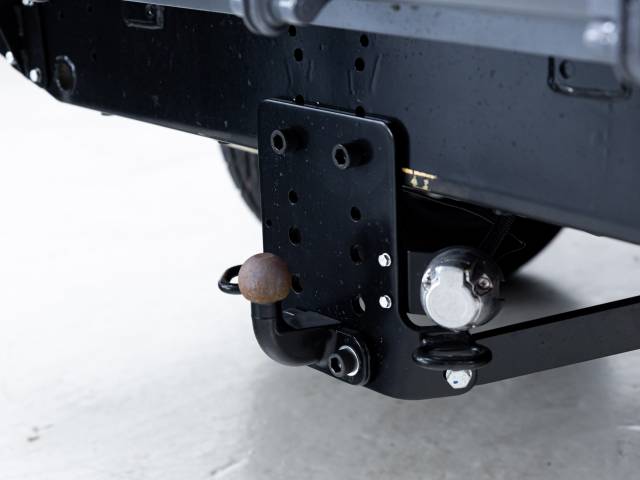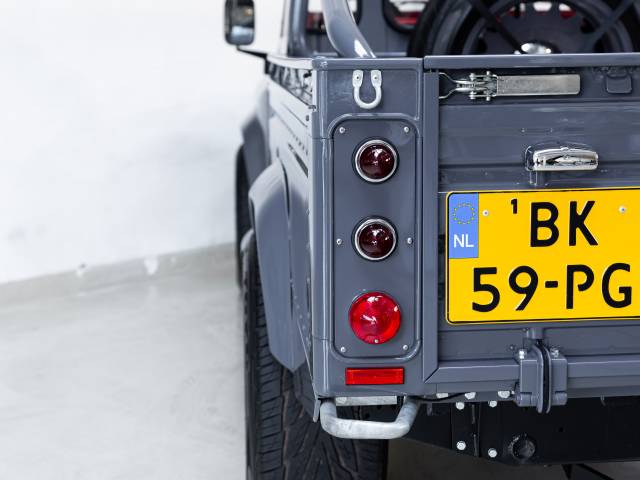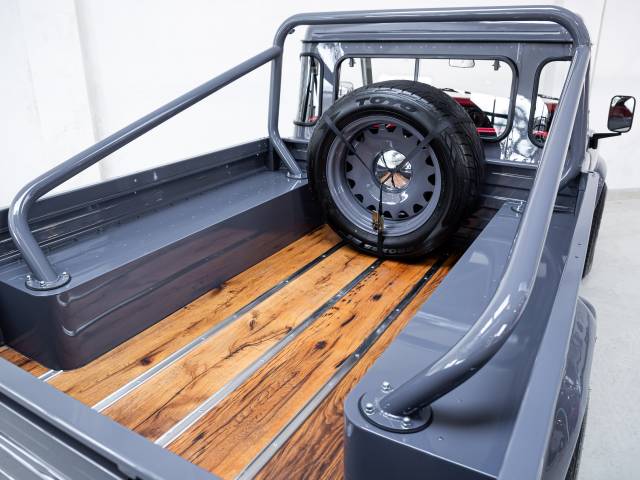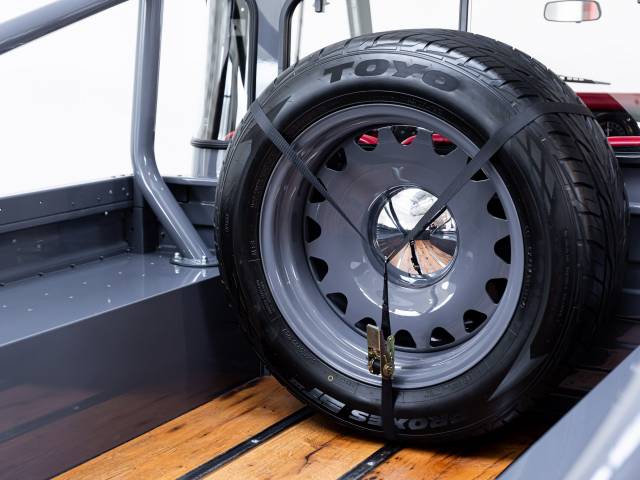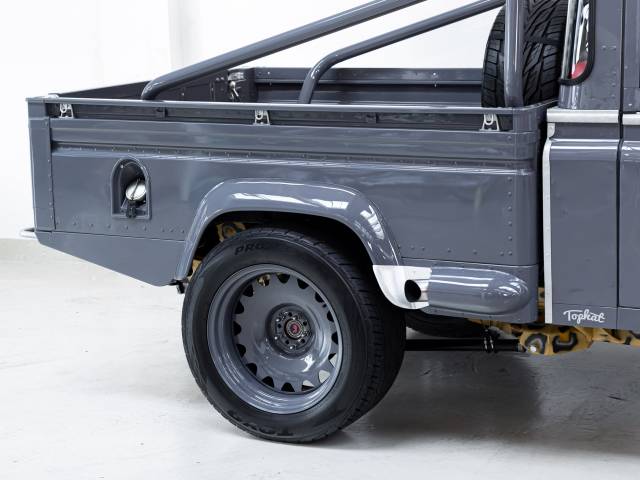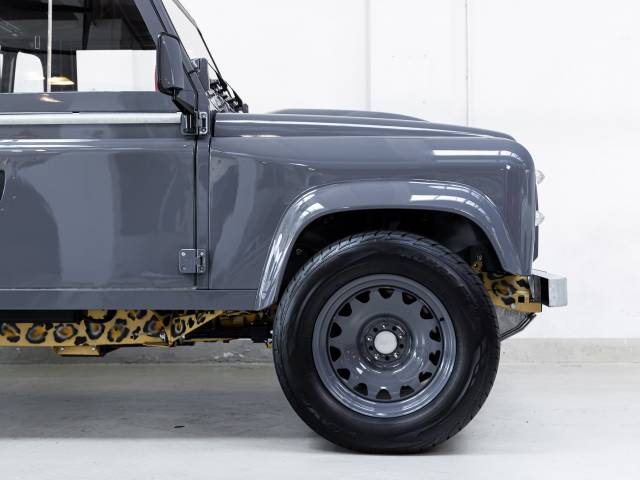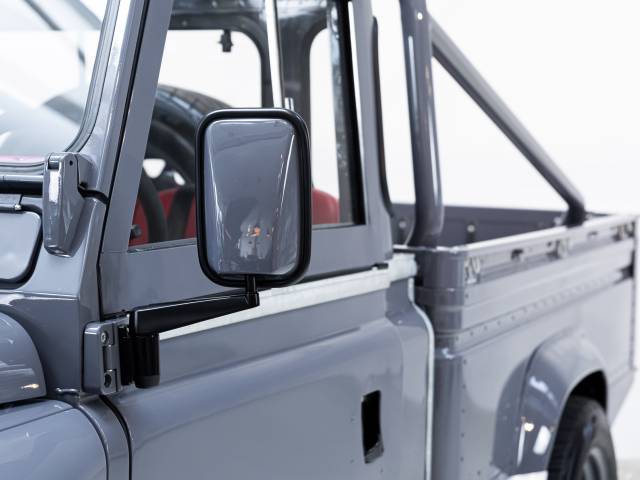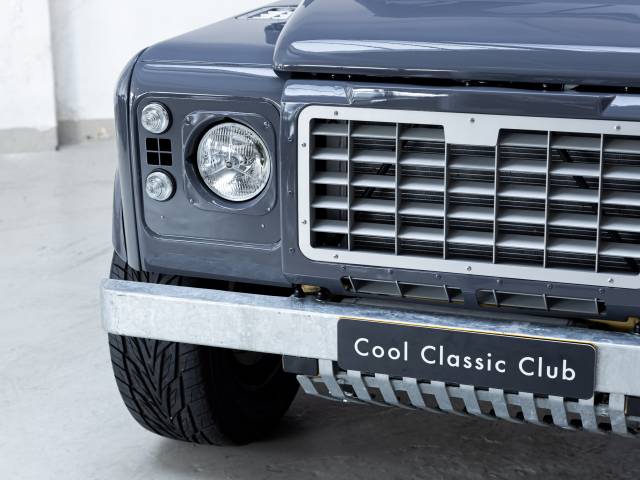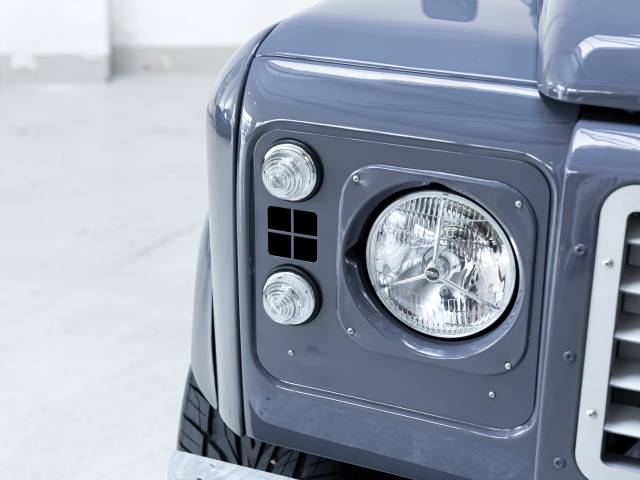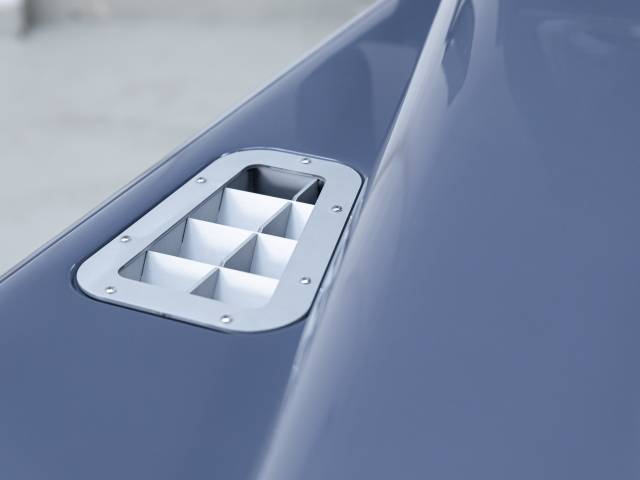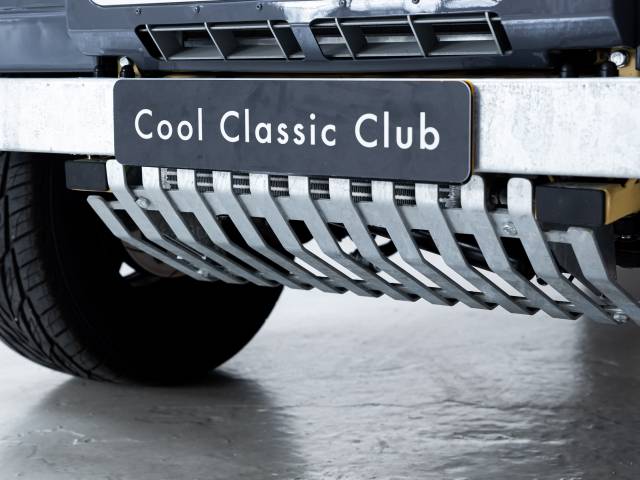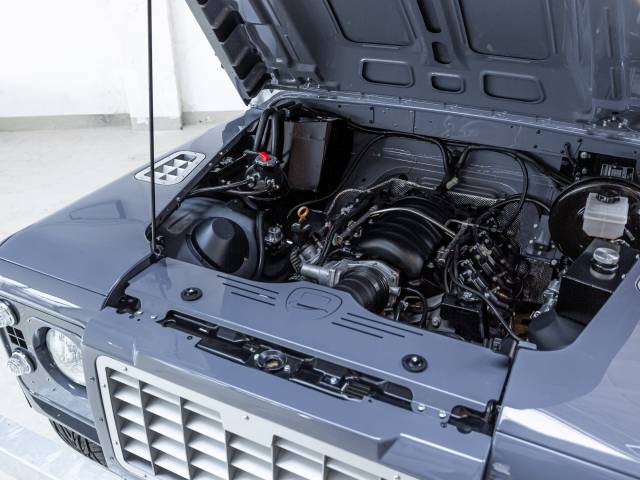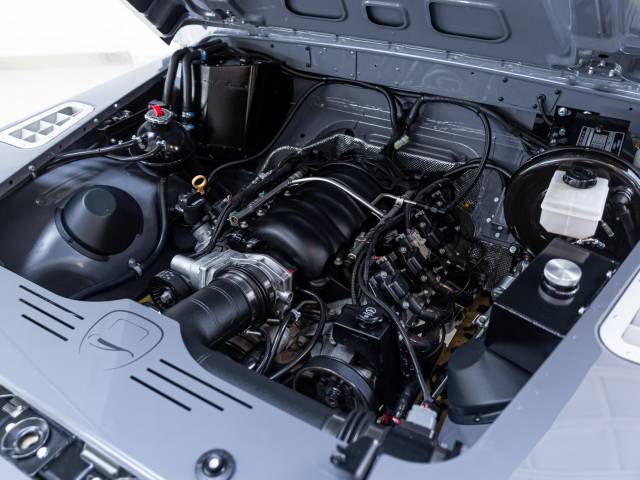 Fully Handbuilt - Hotcammed LS3
Dealer

away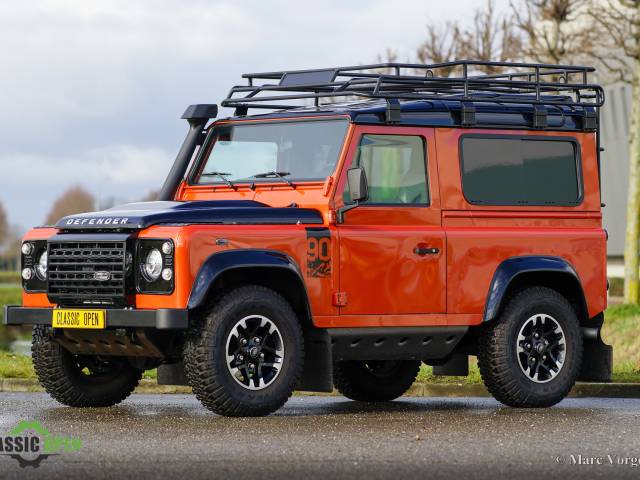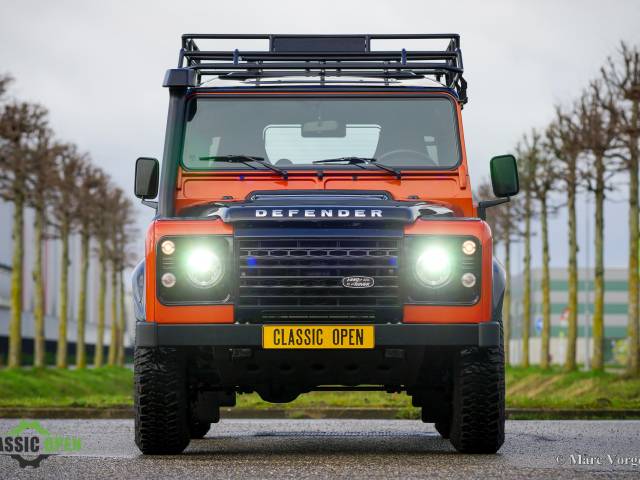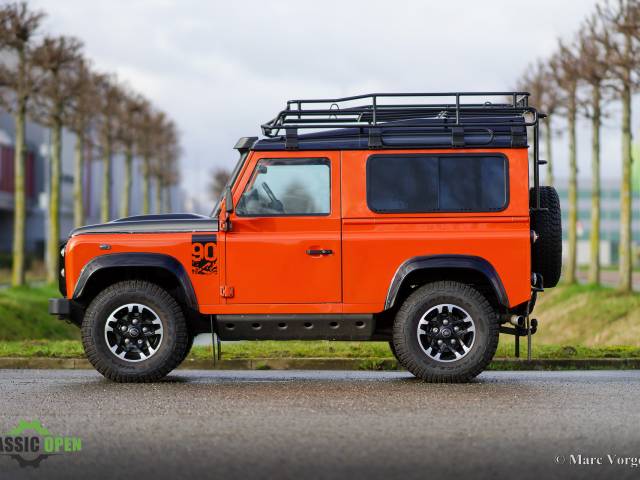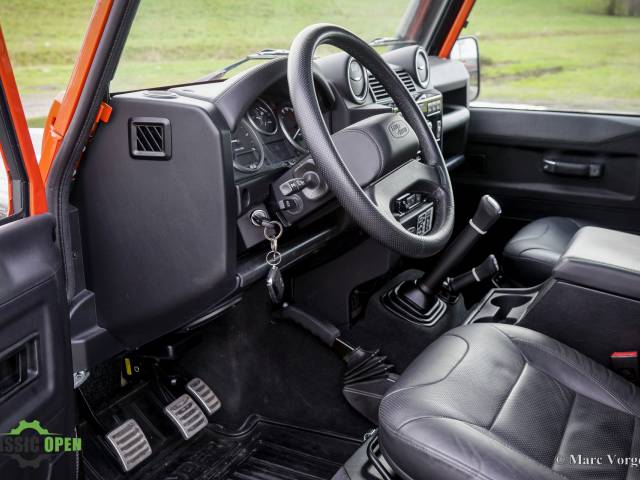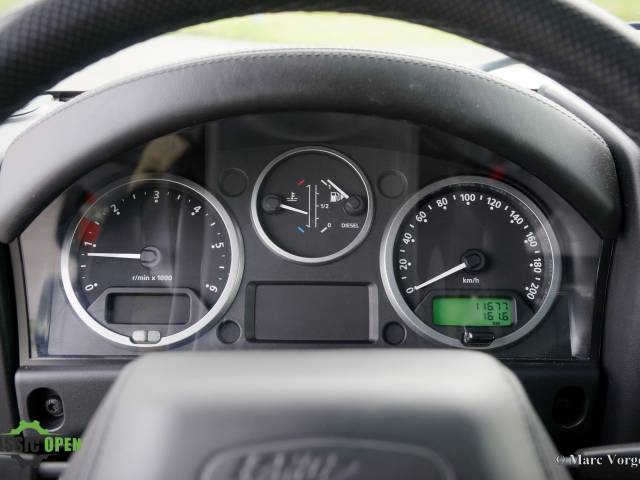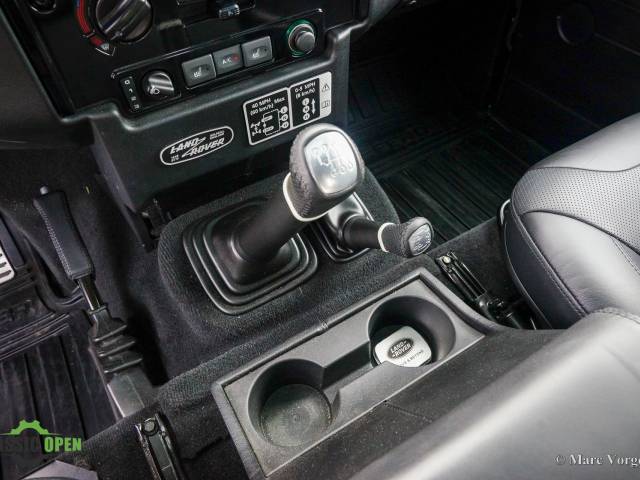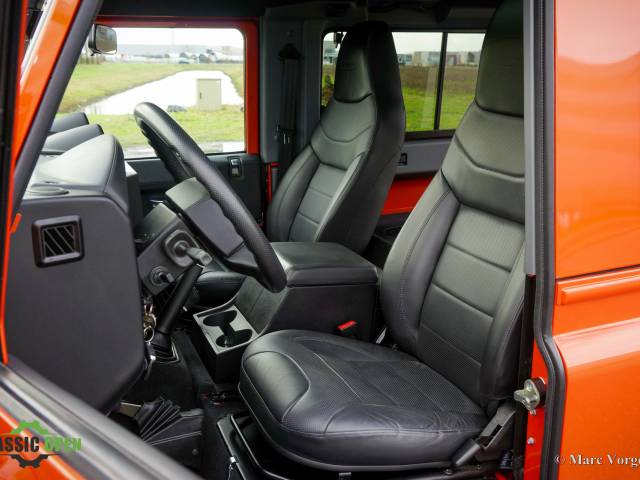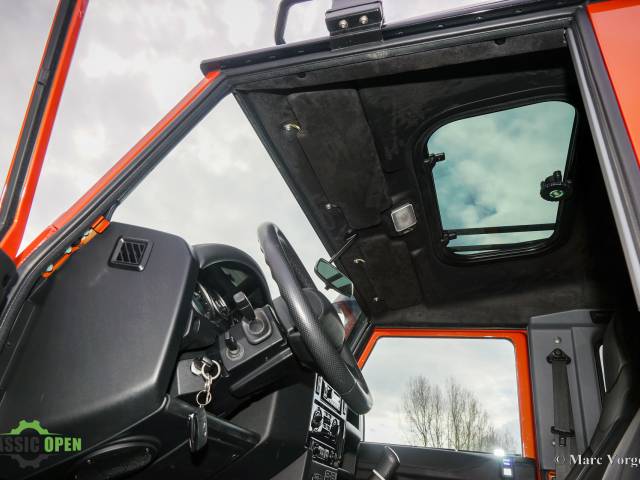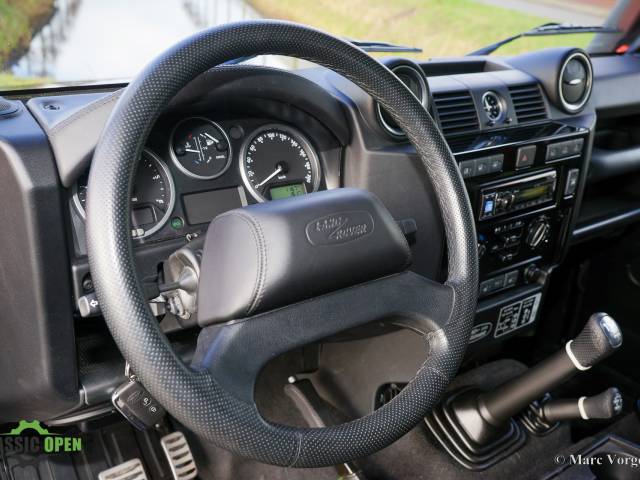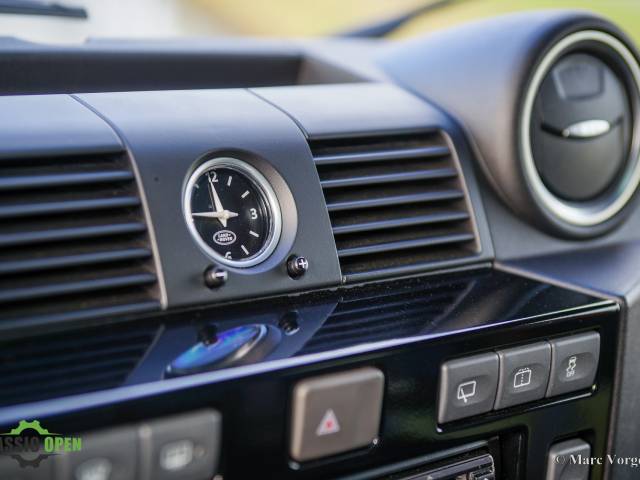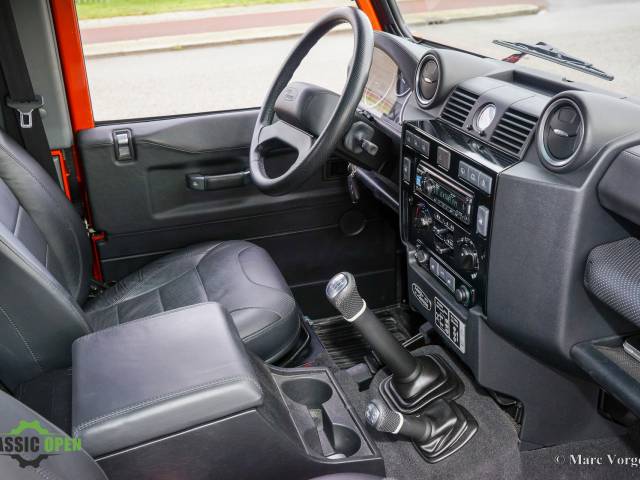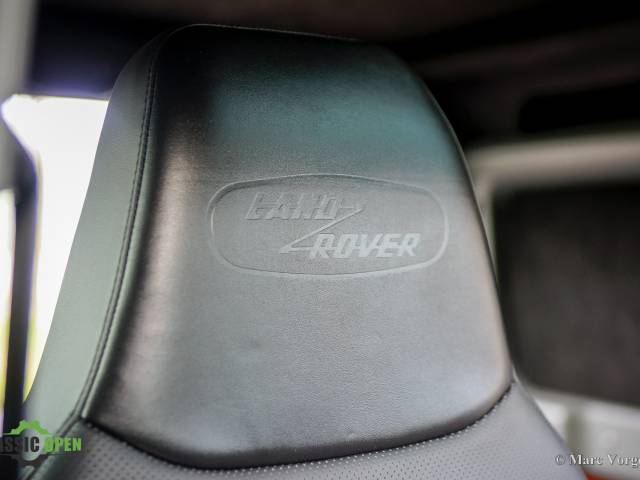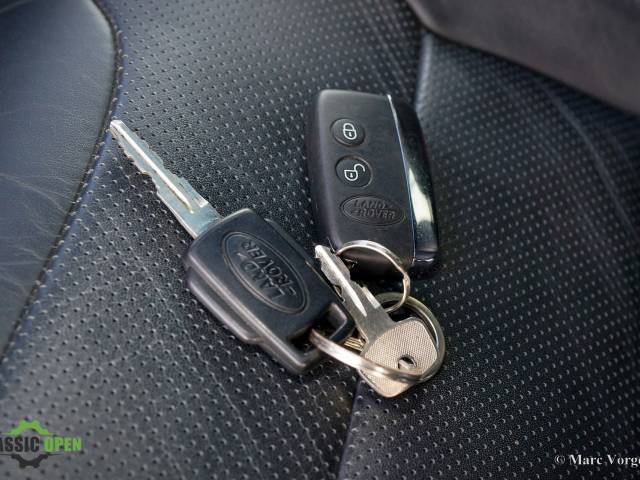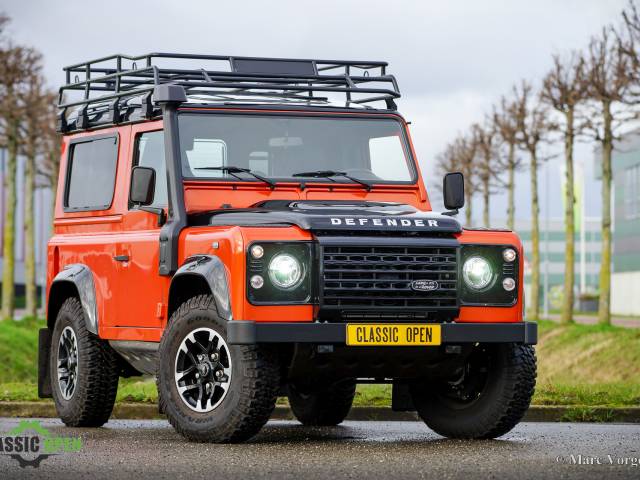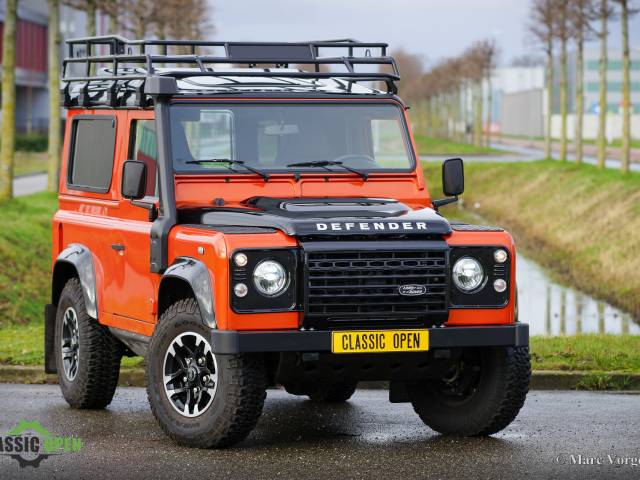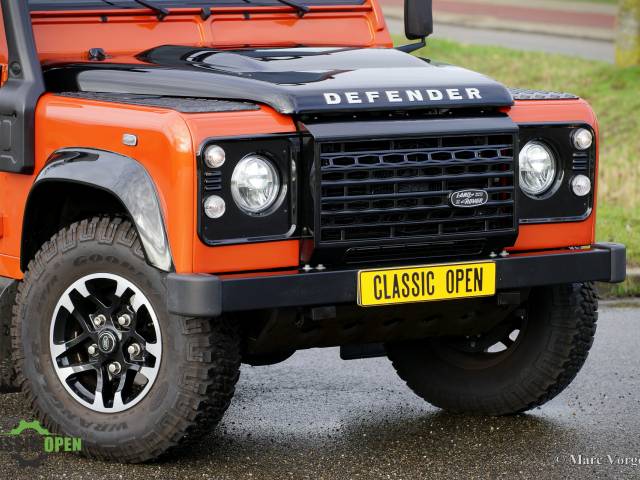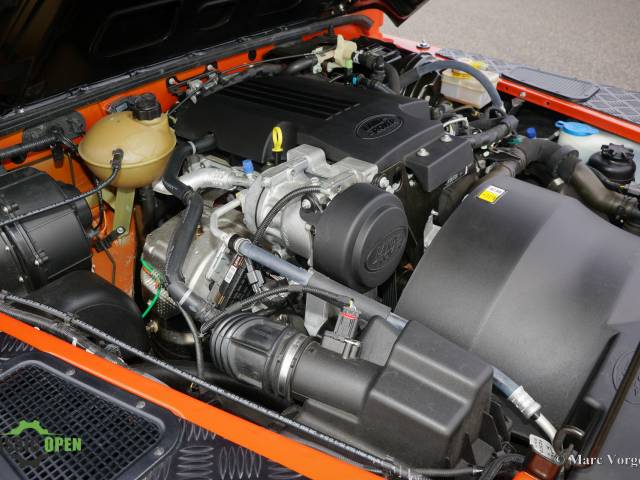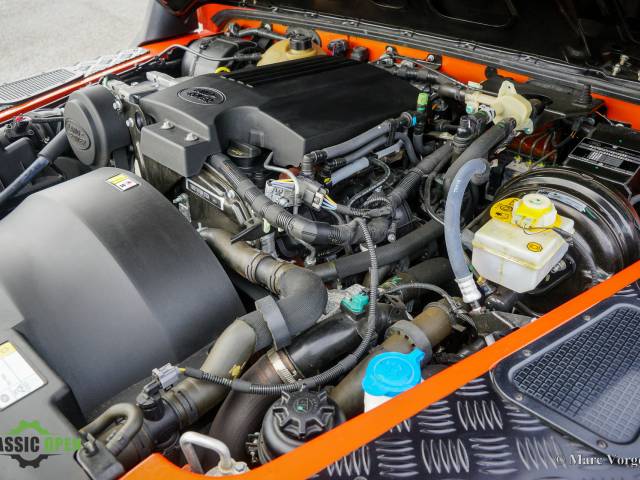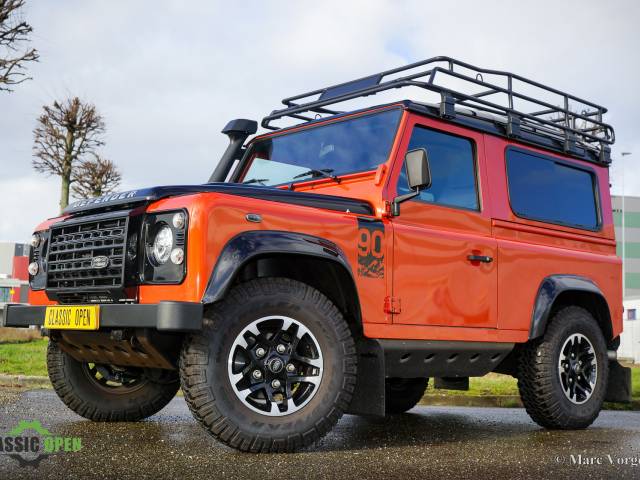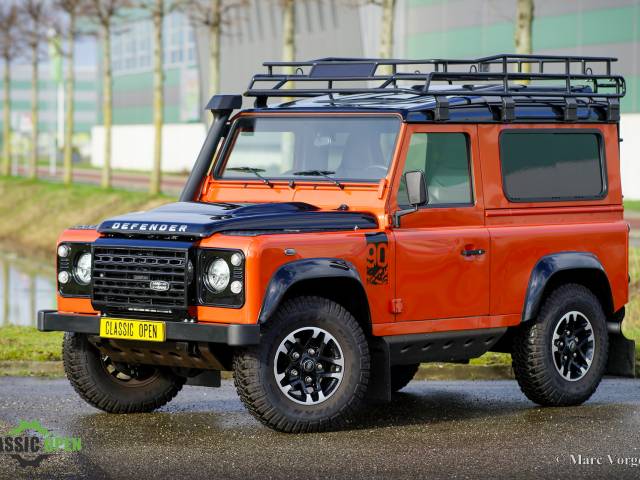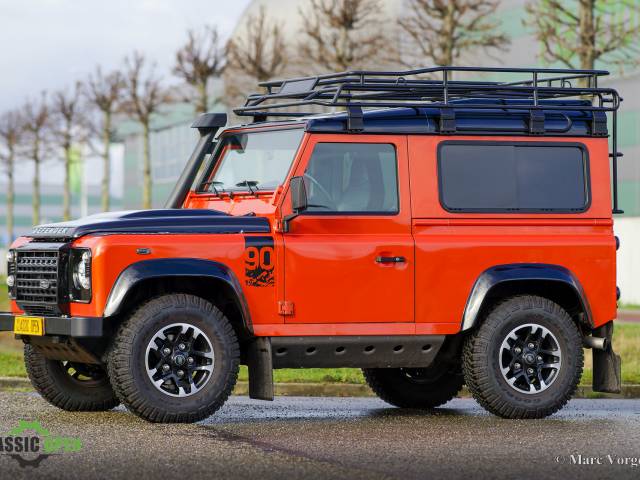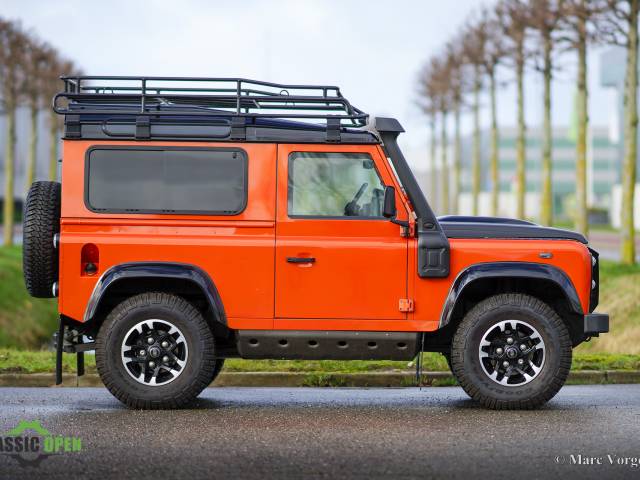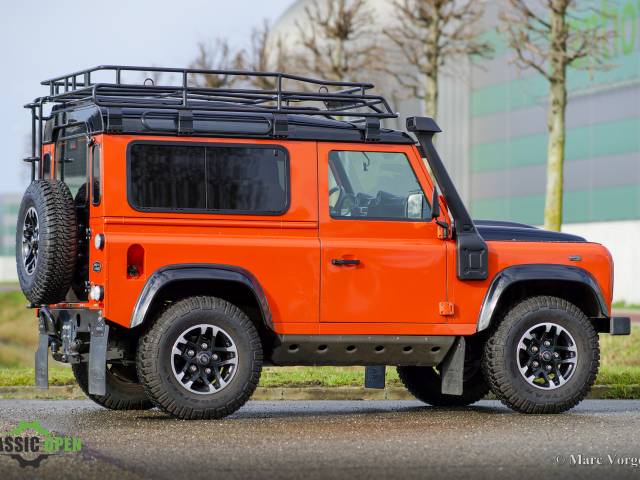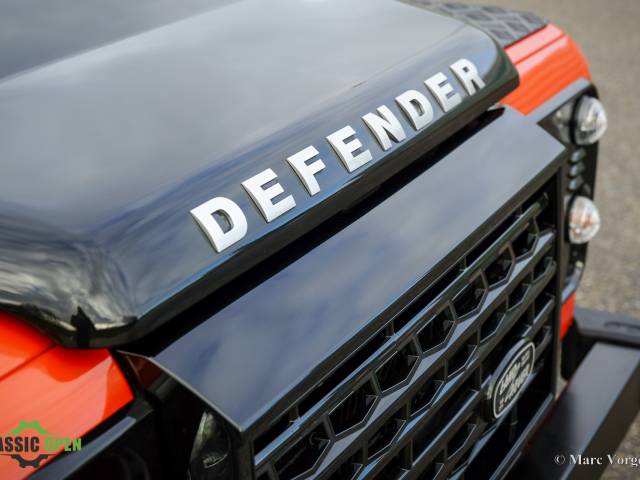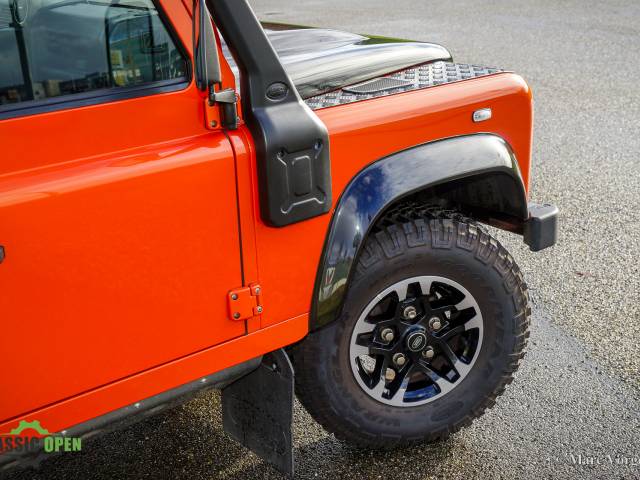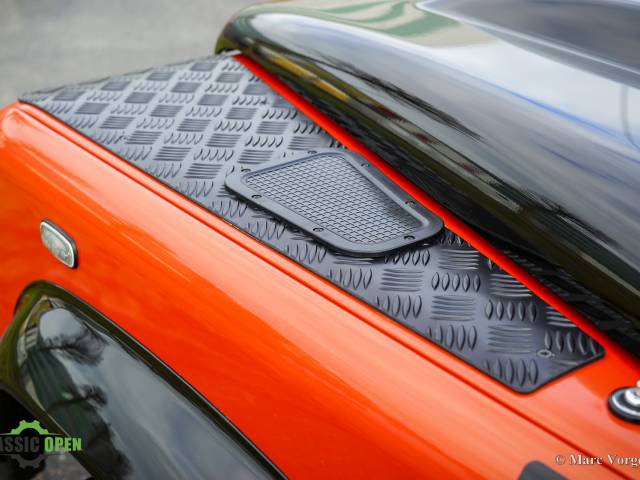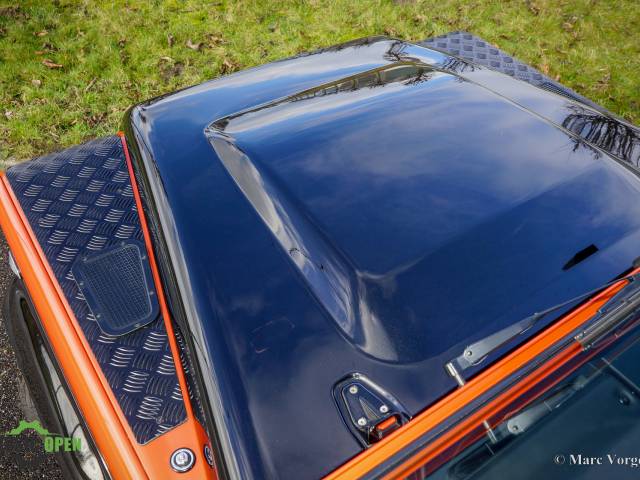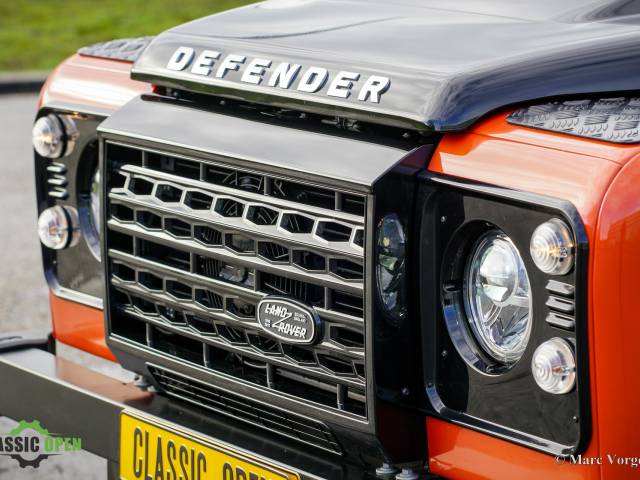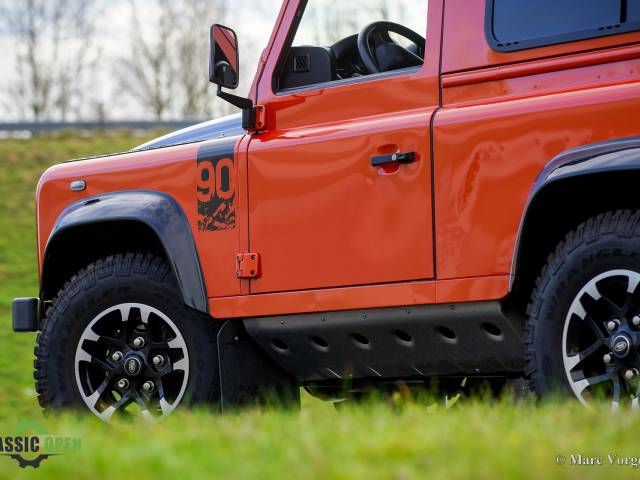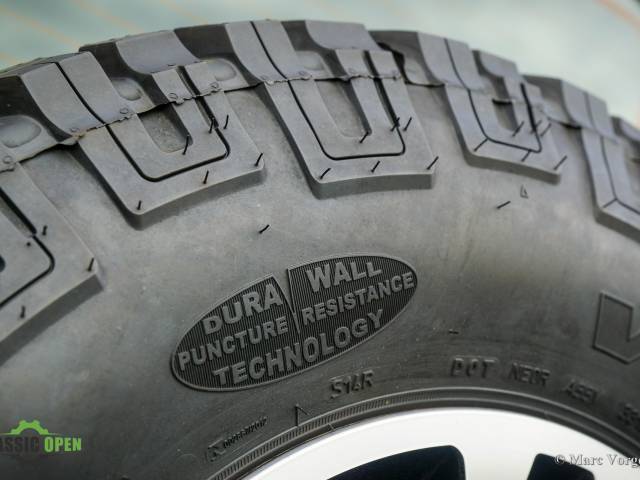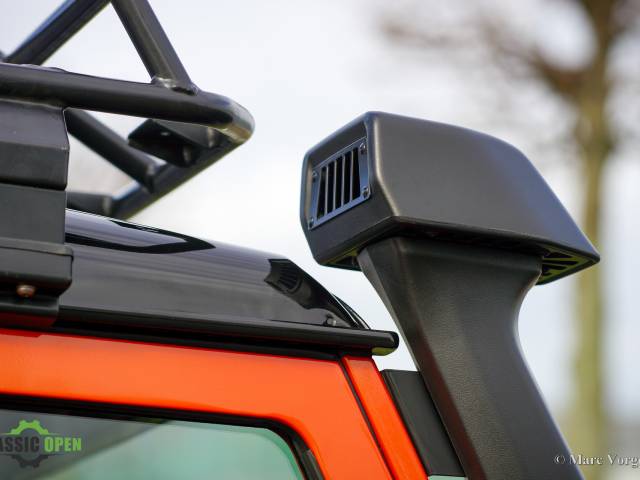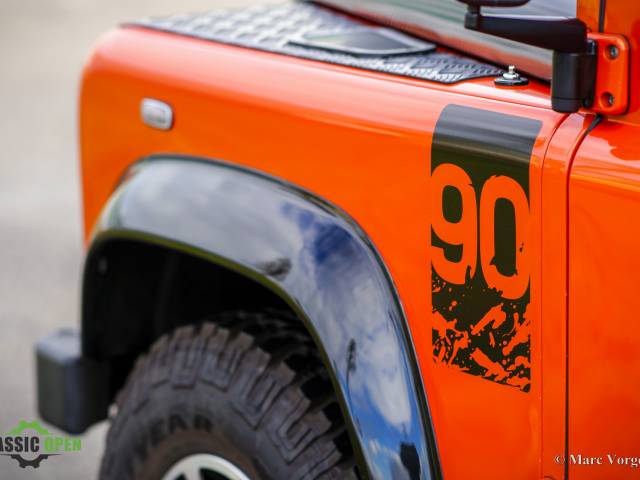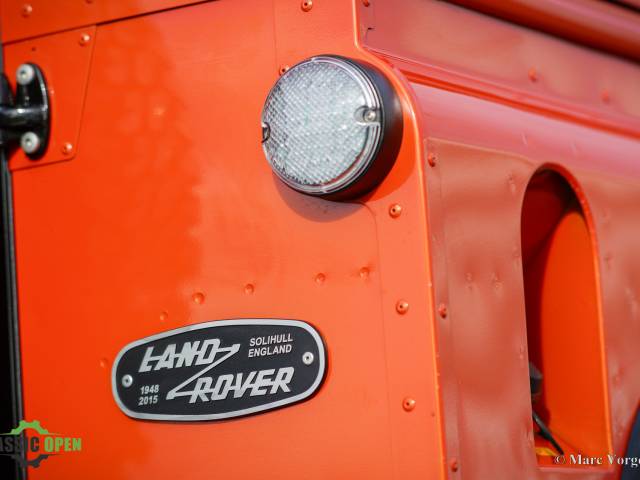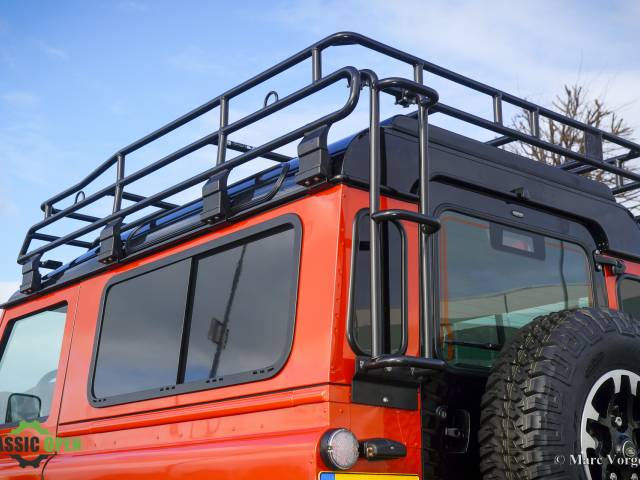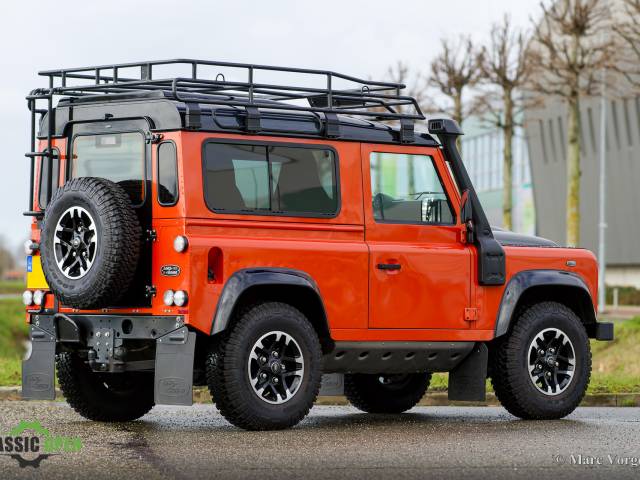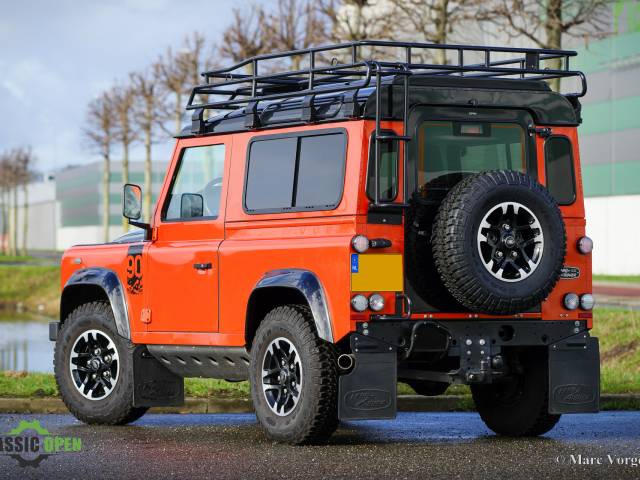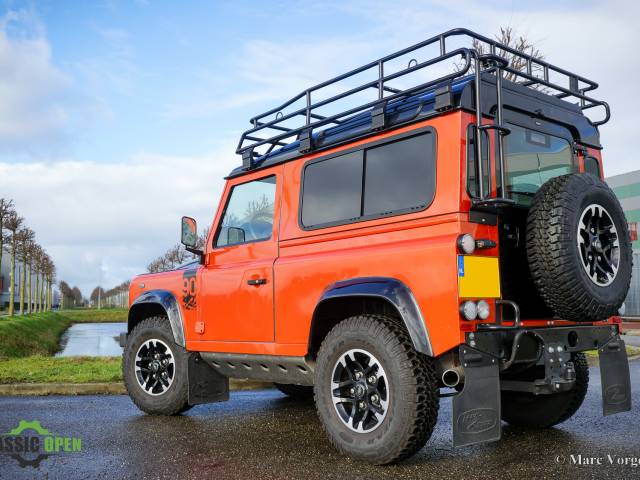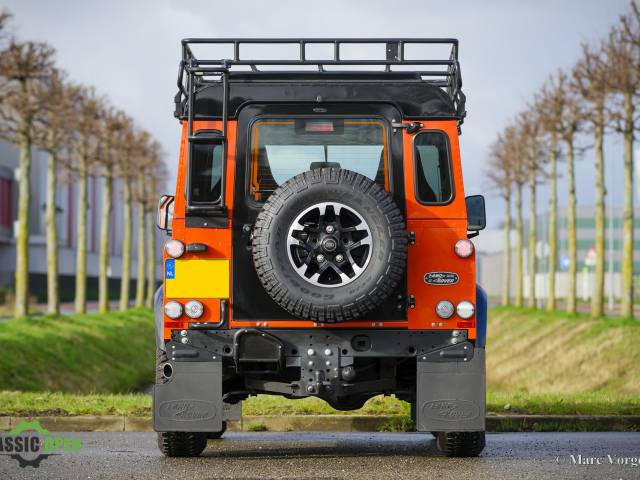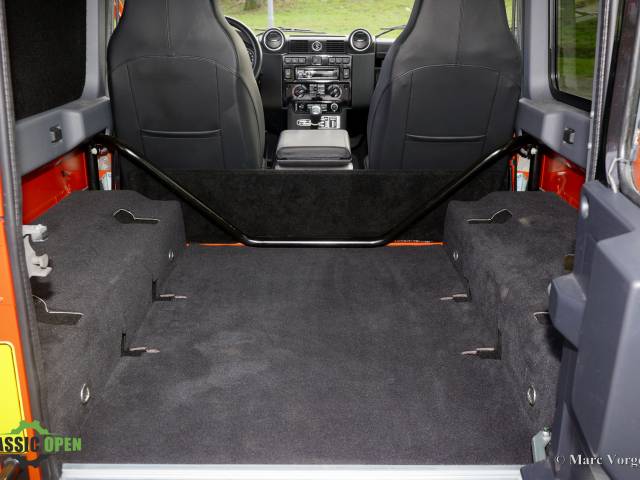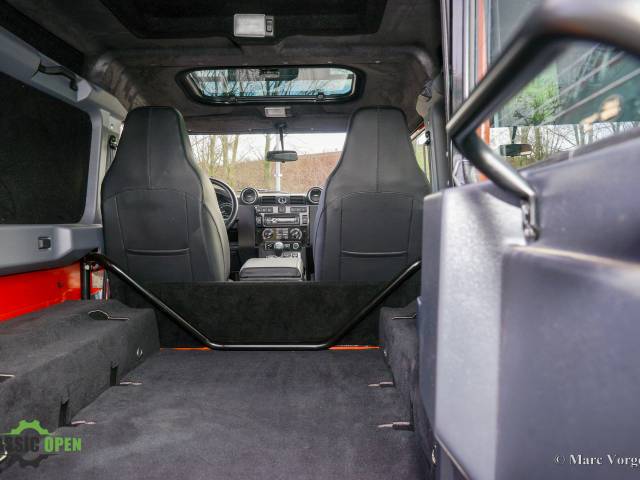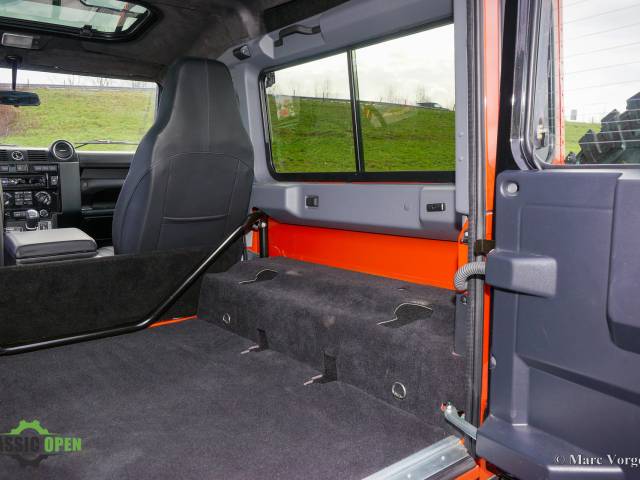 Adventure Limited Edition
Dealer

away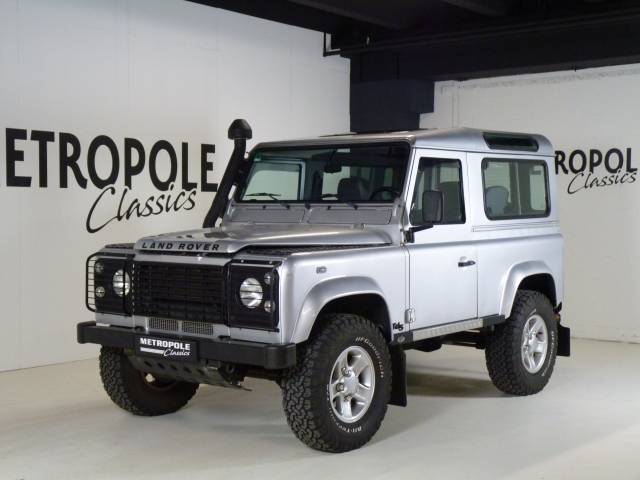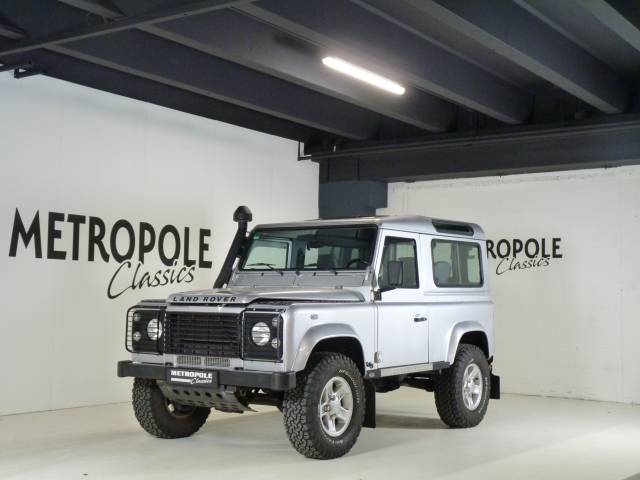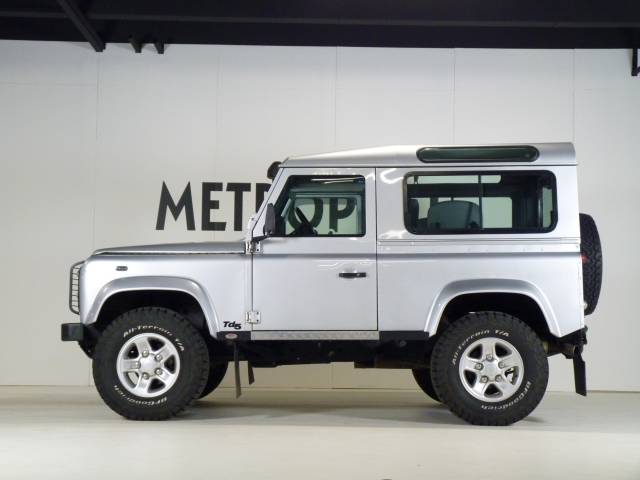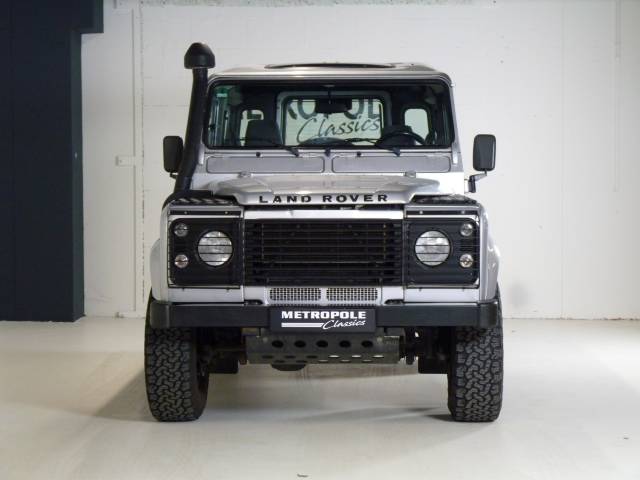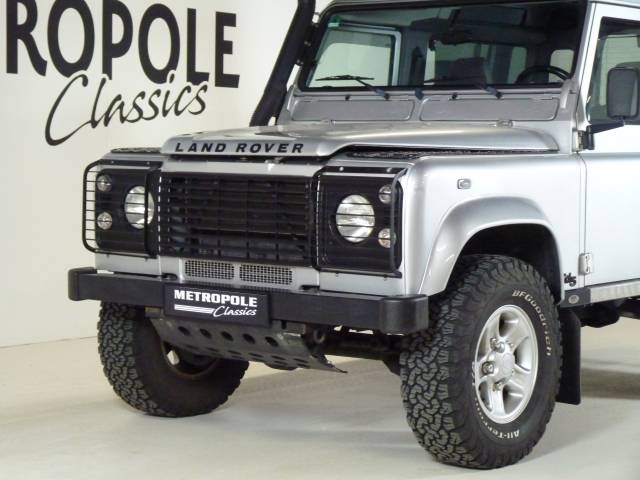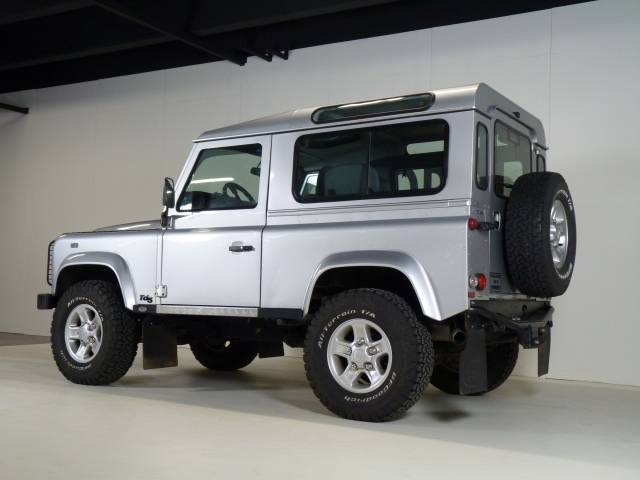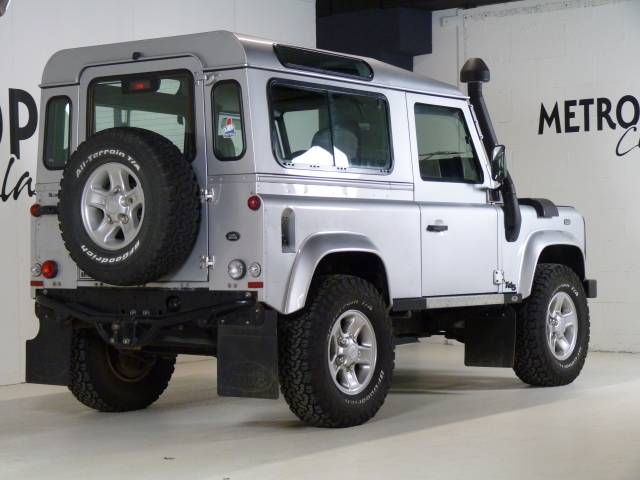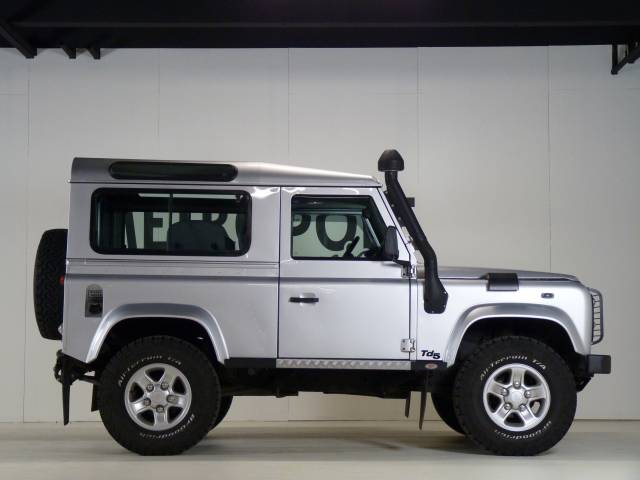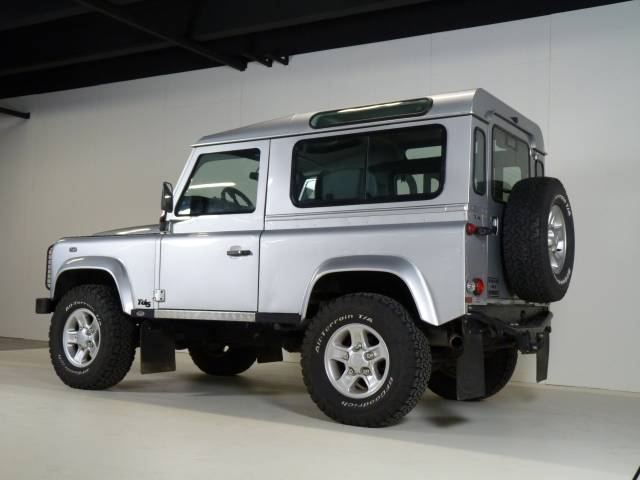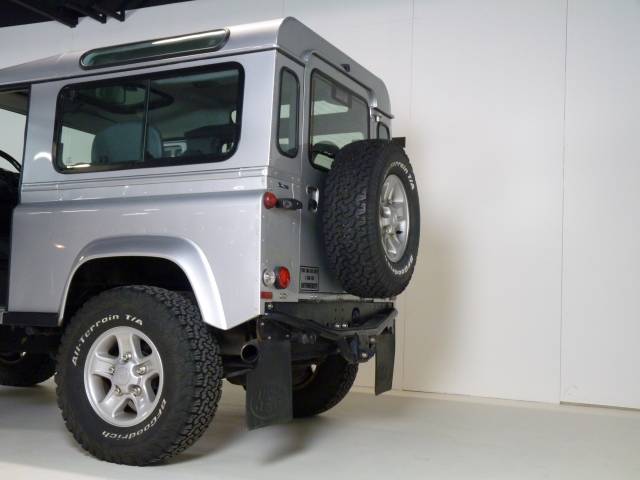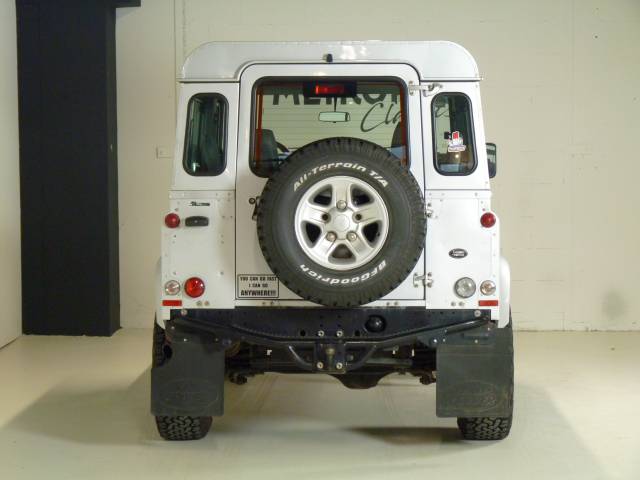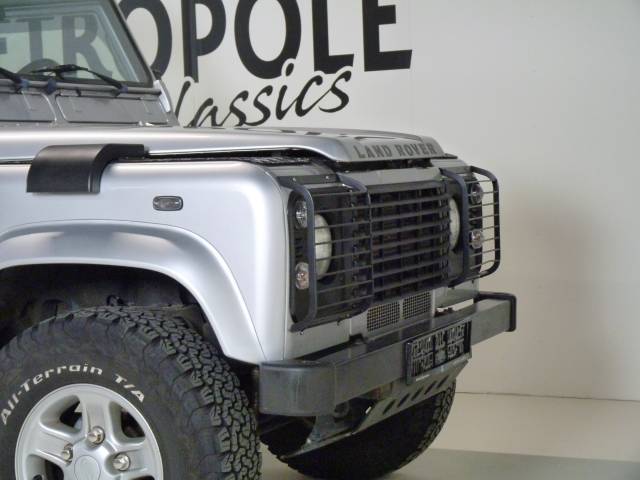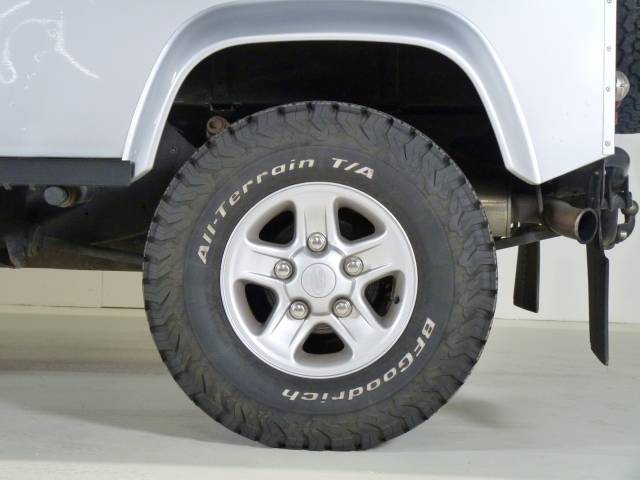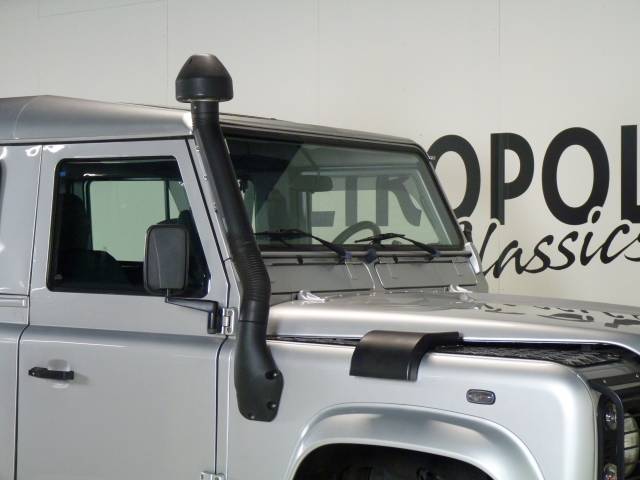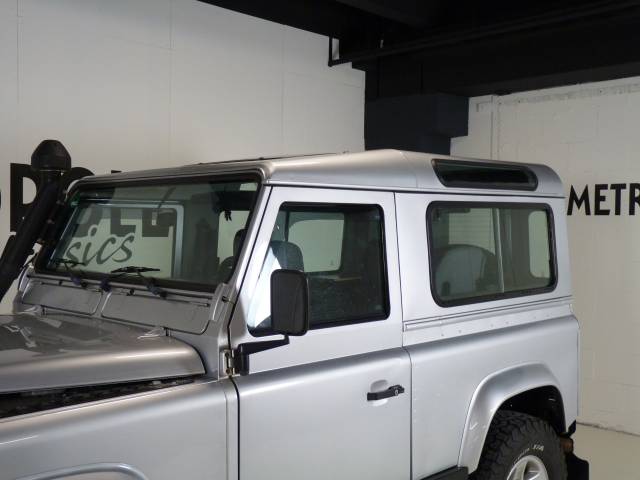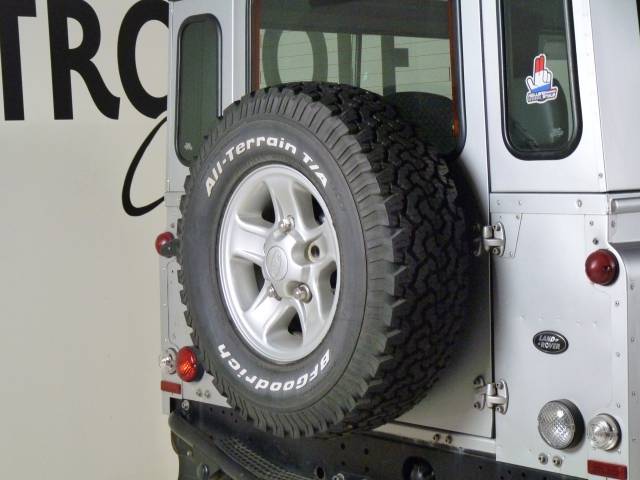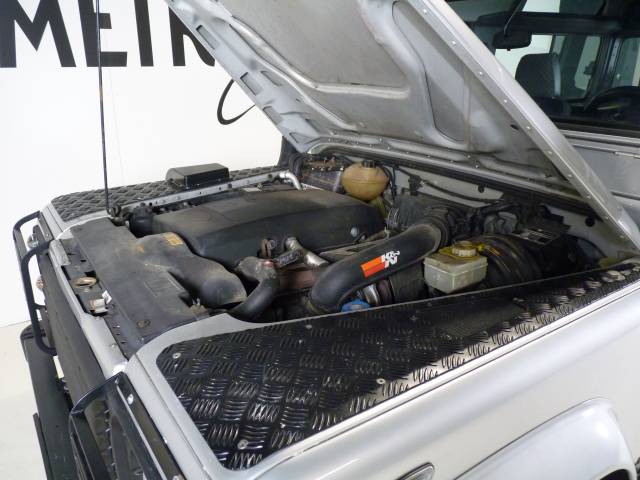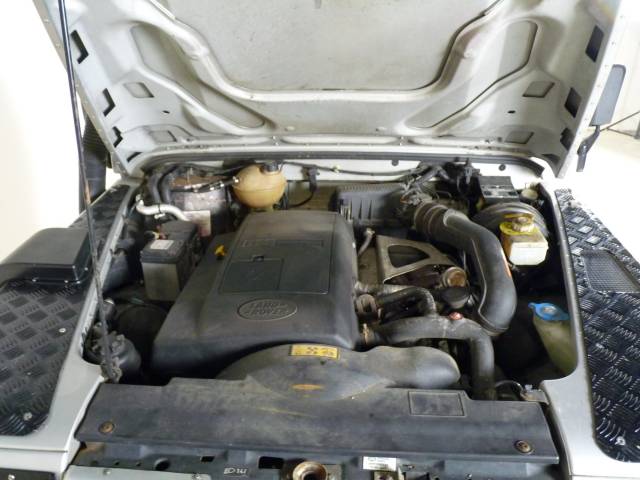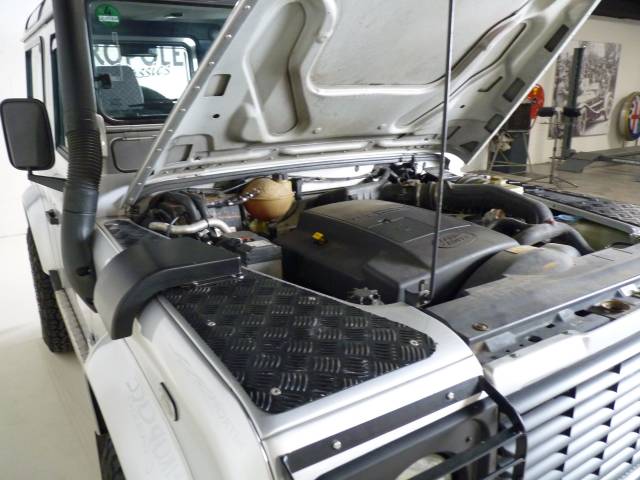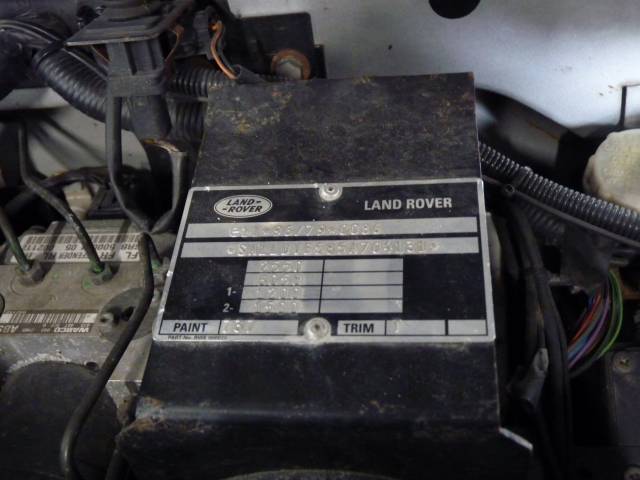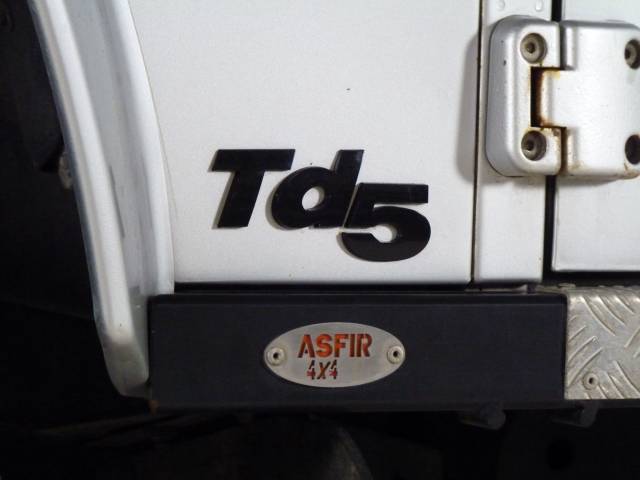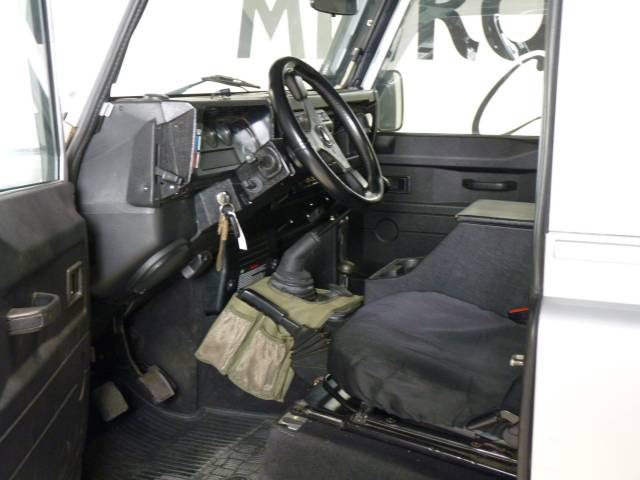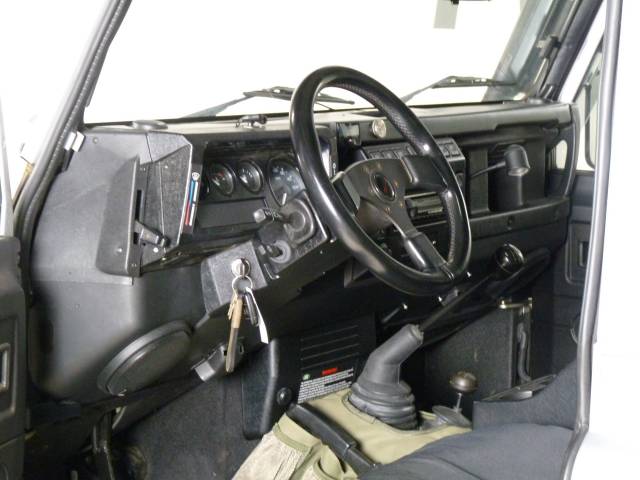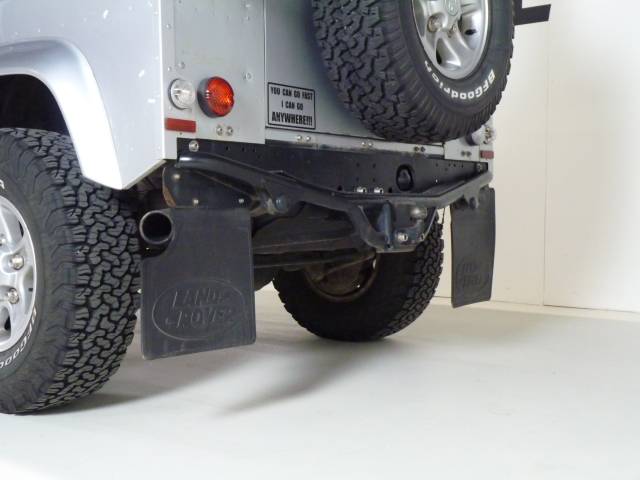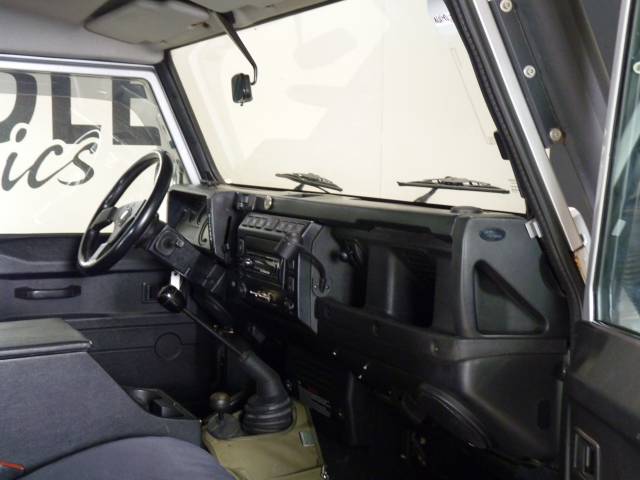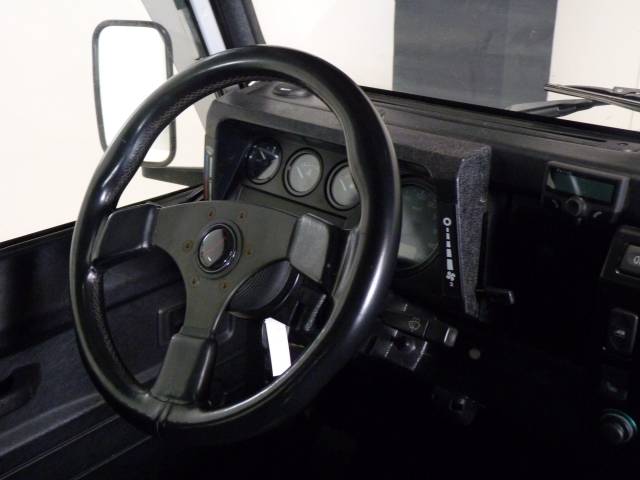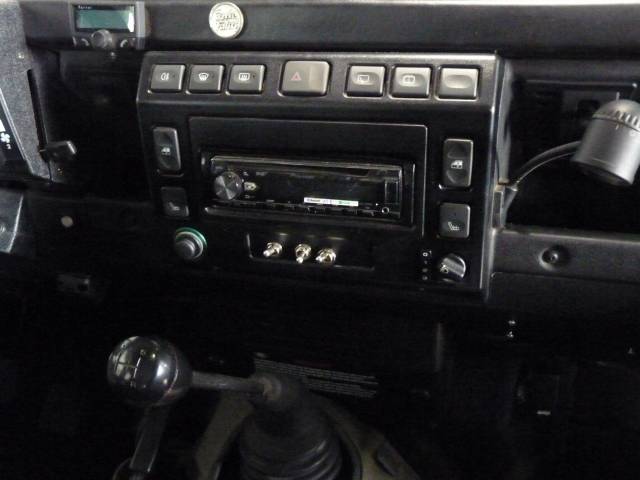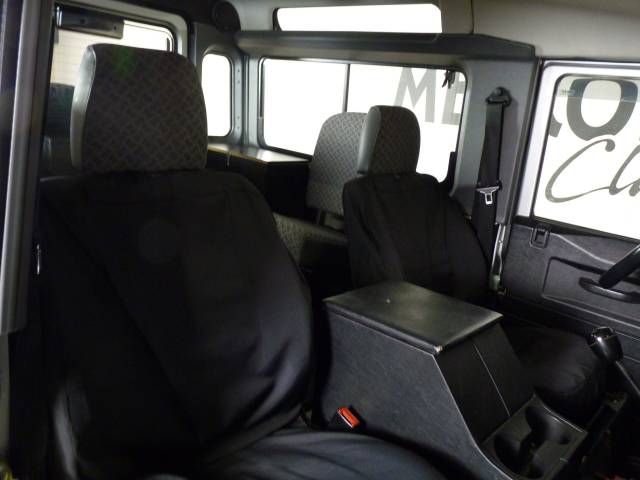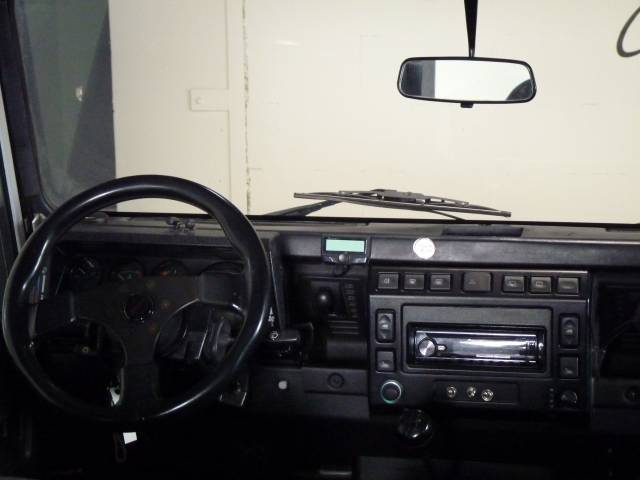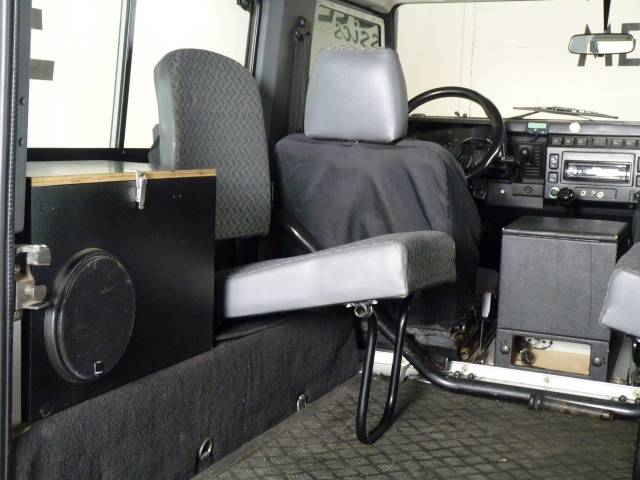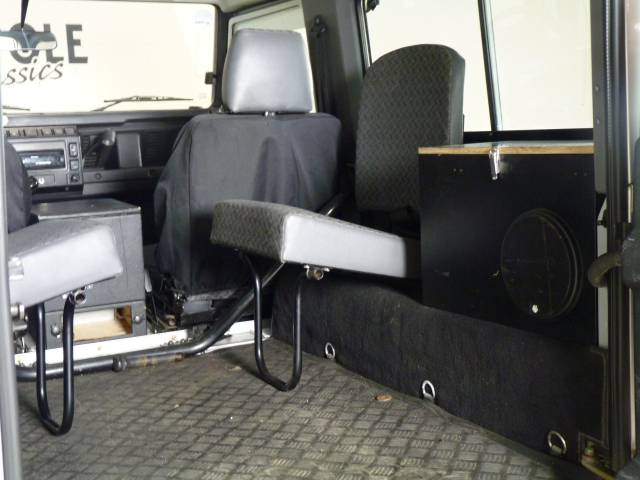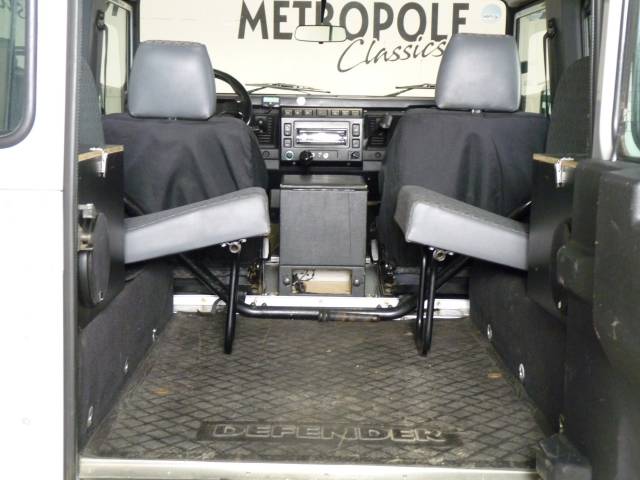 Land Rover Defender 90 TD5 M0573
Dealer

away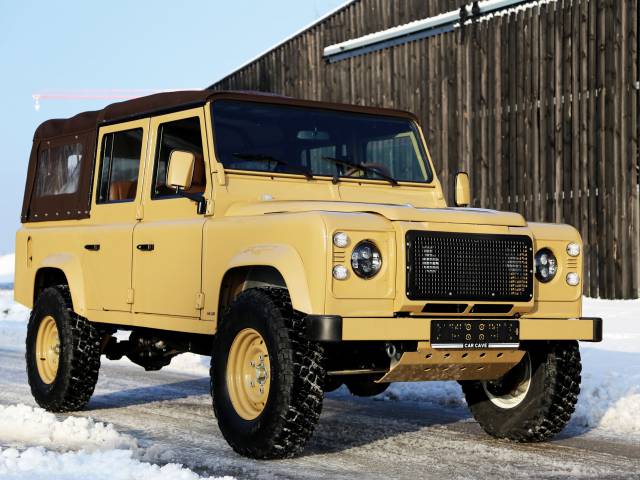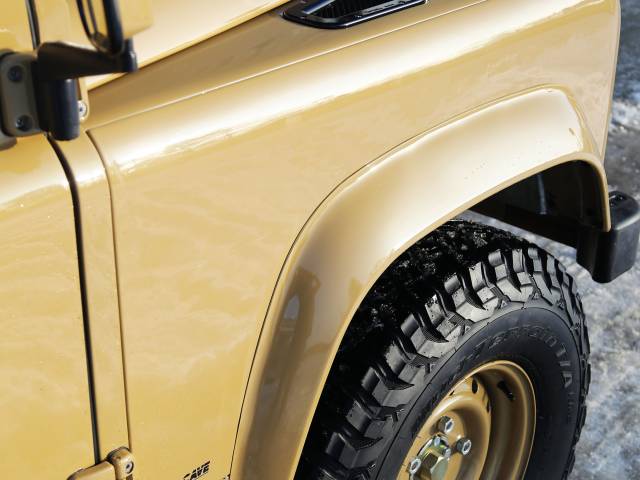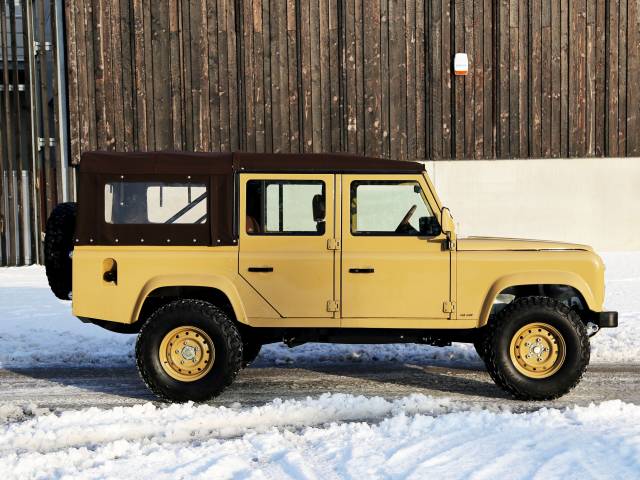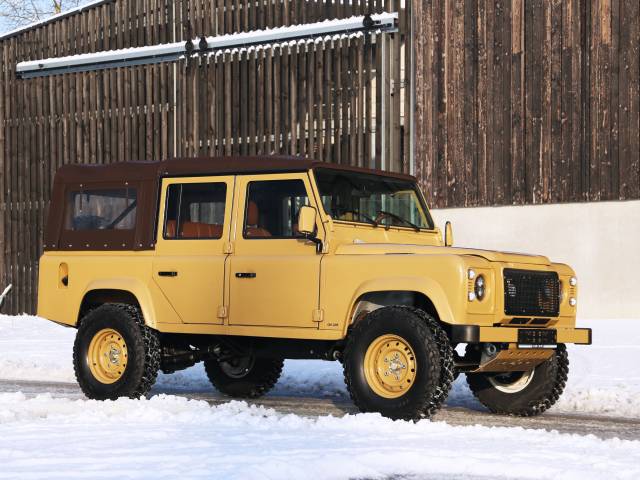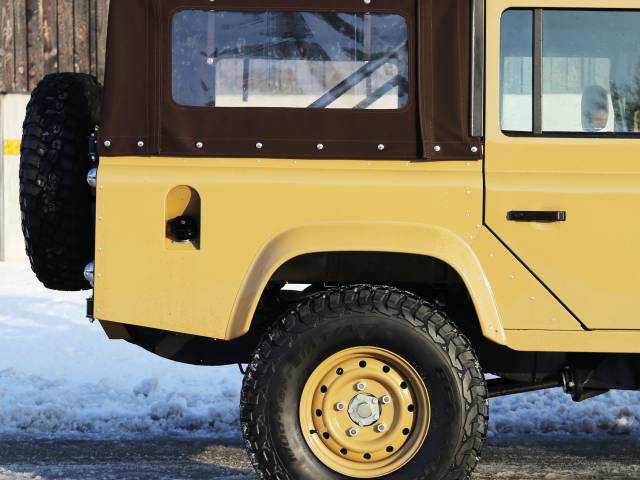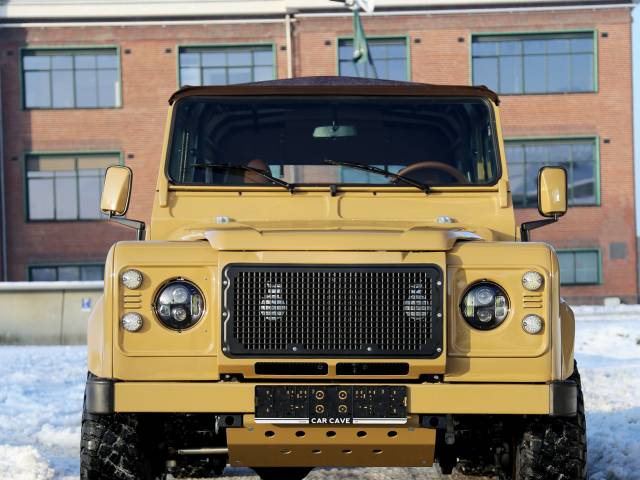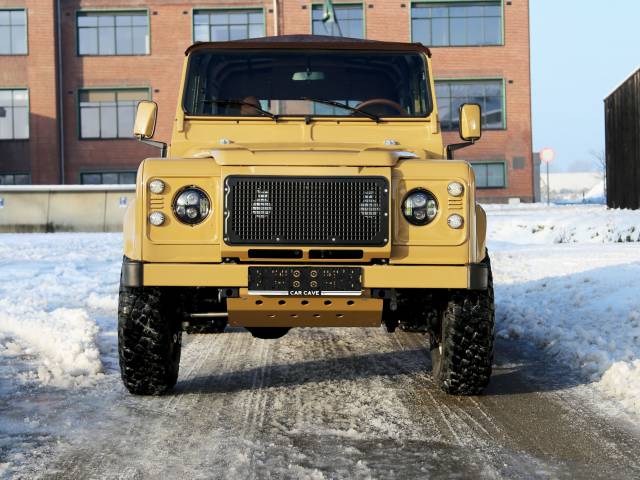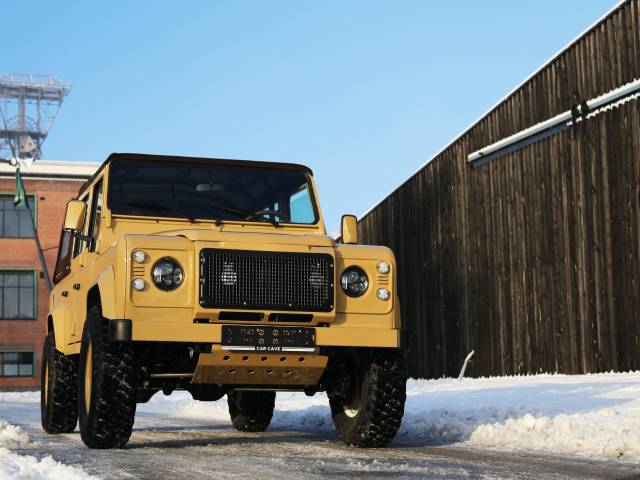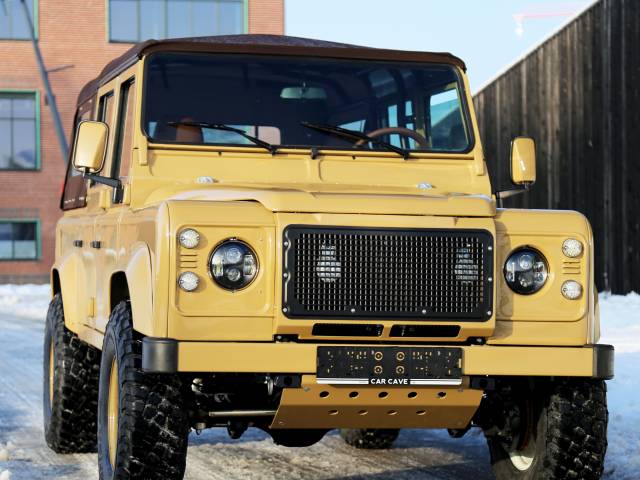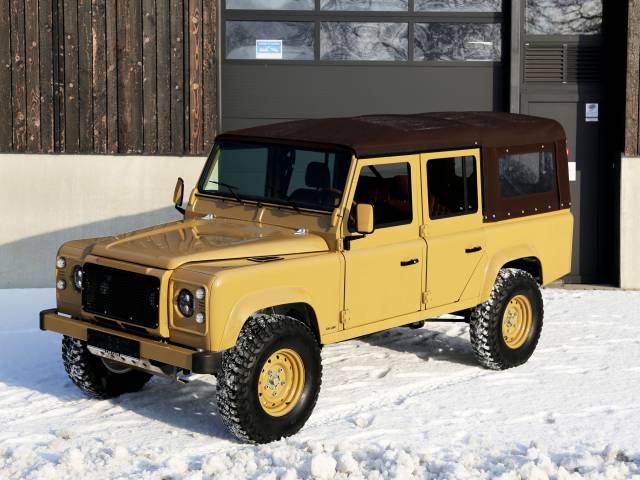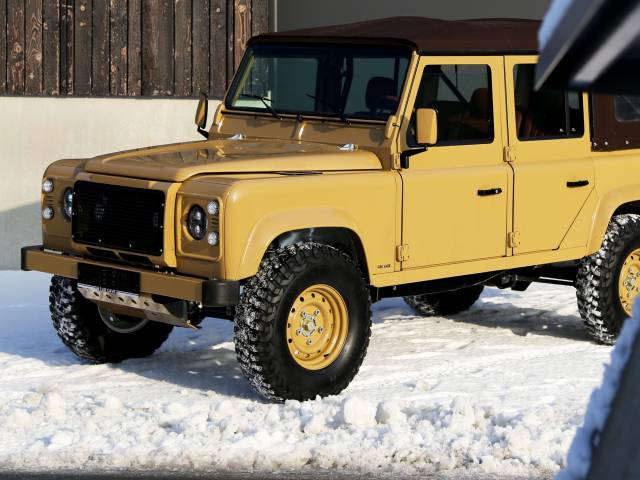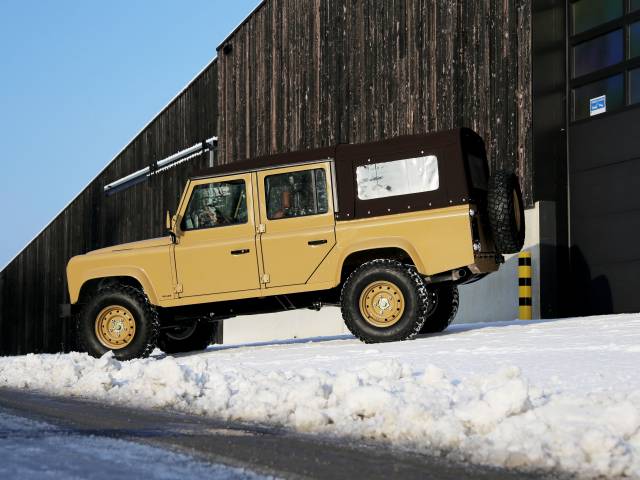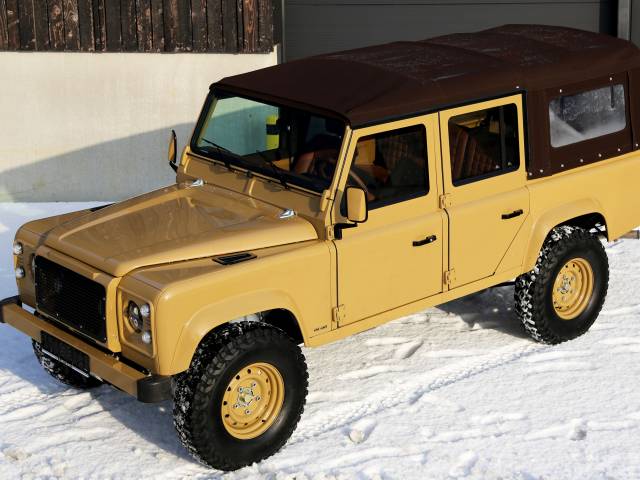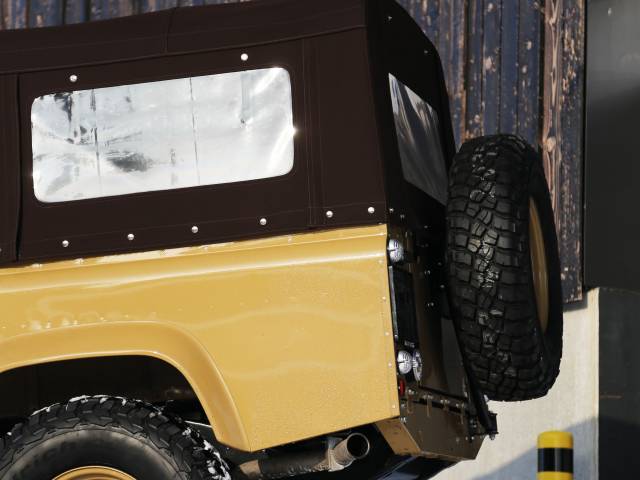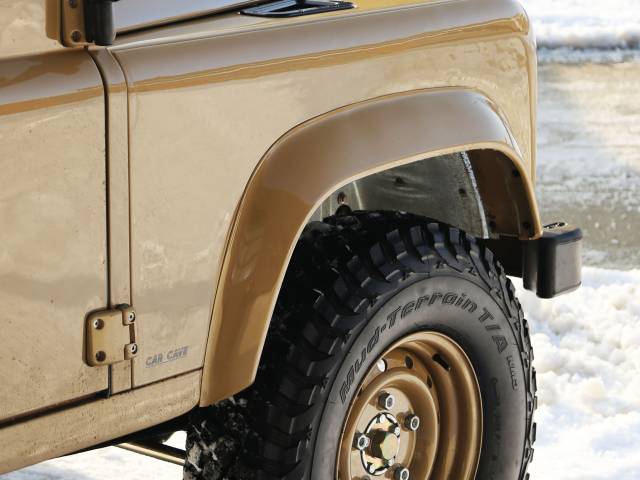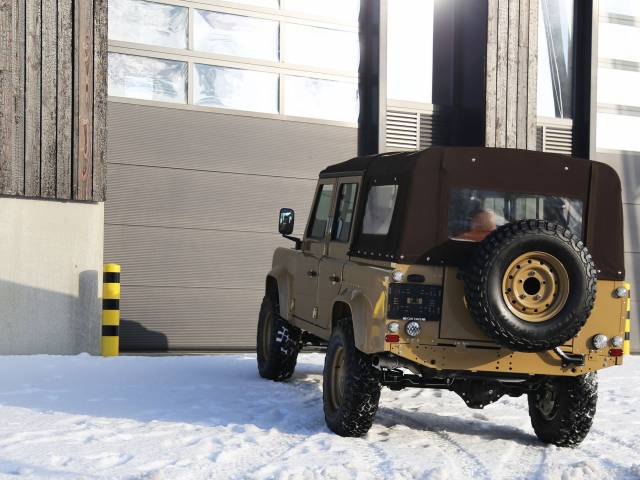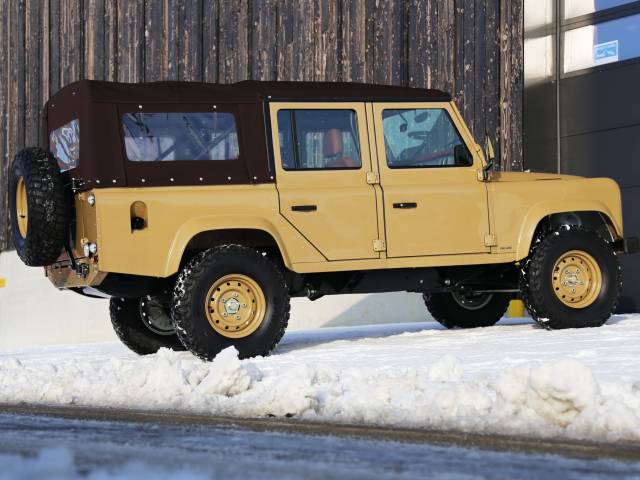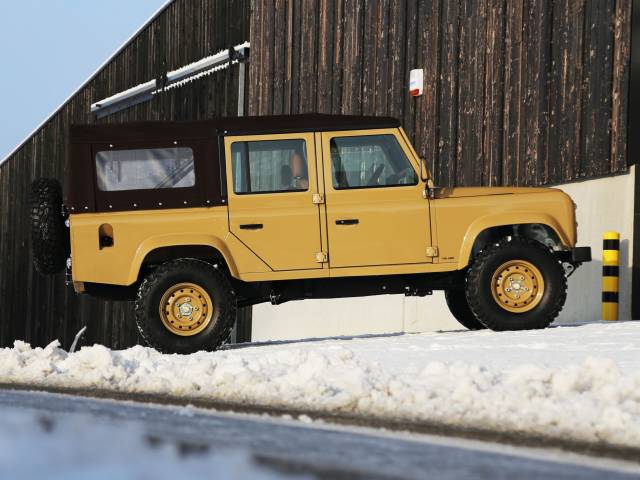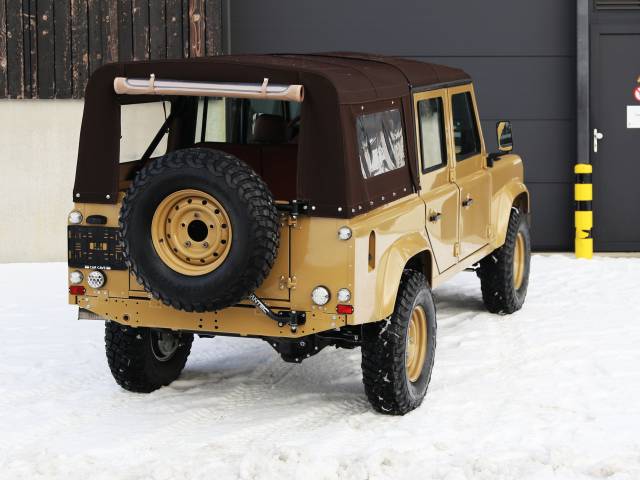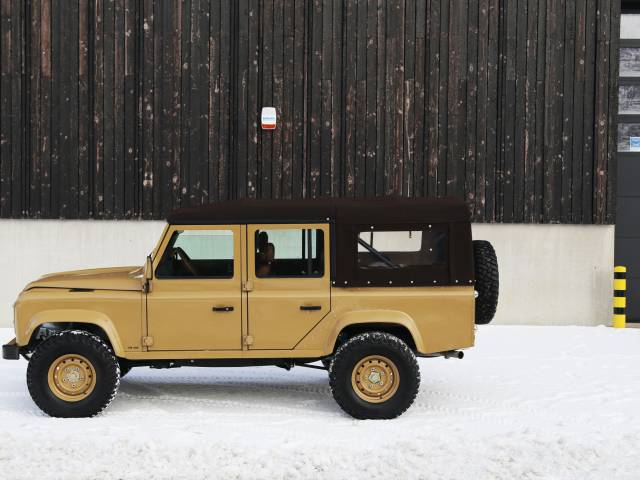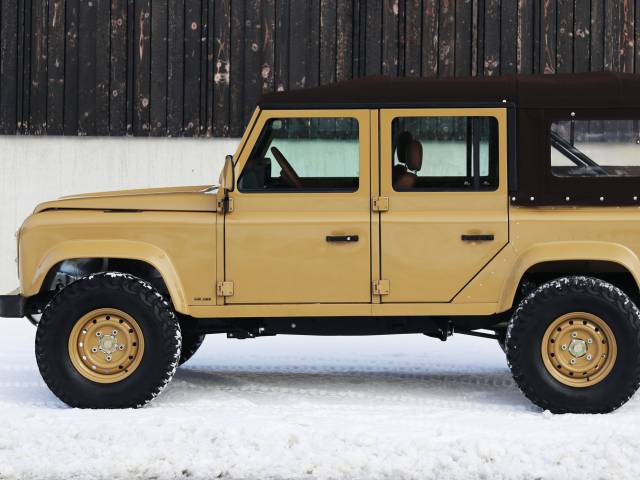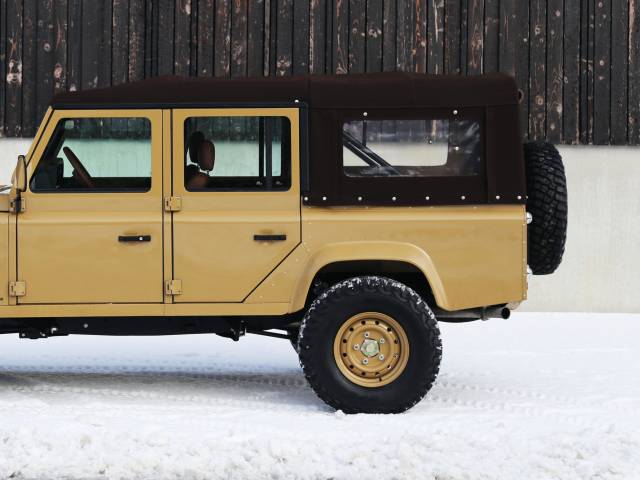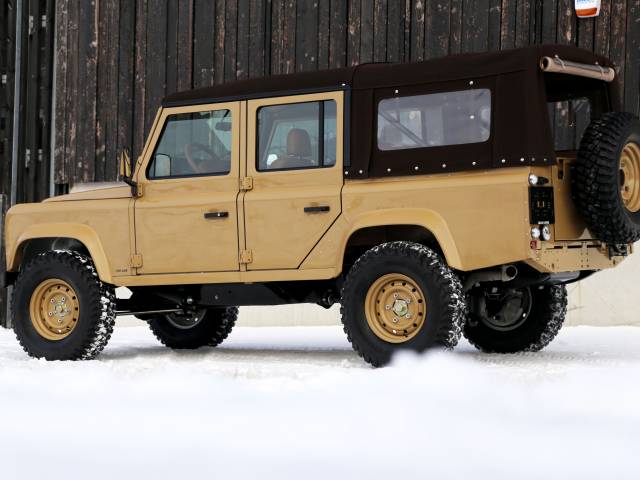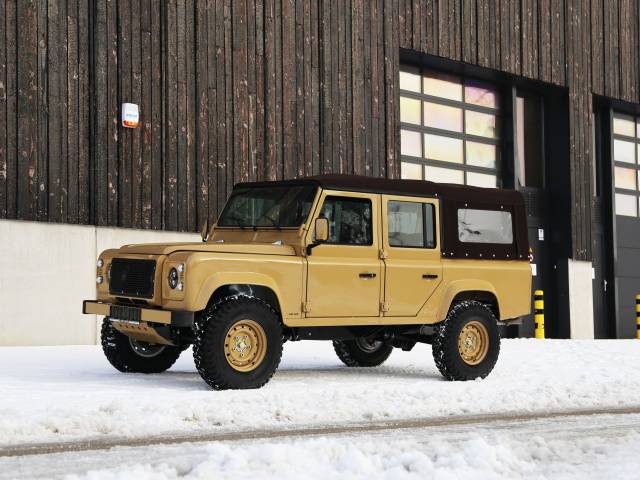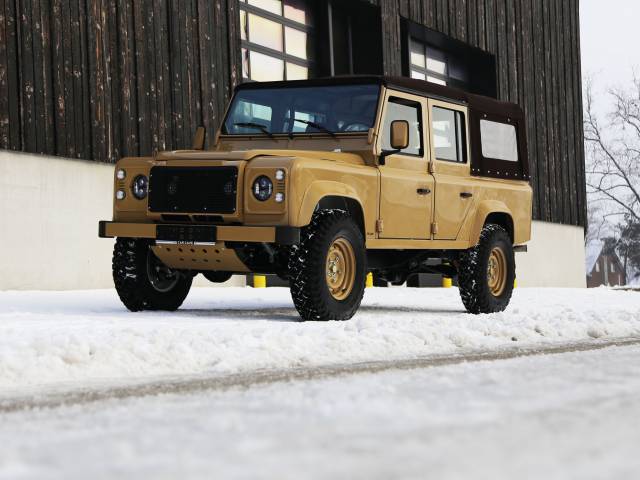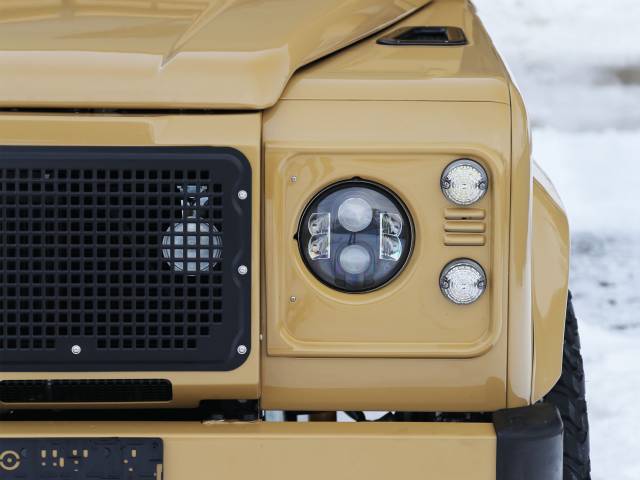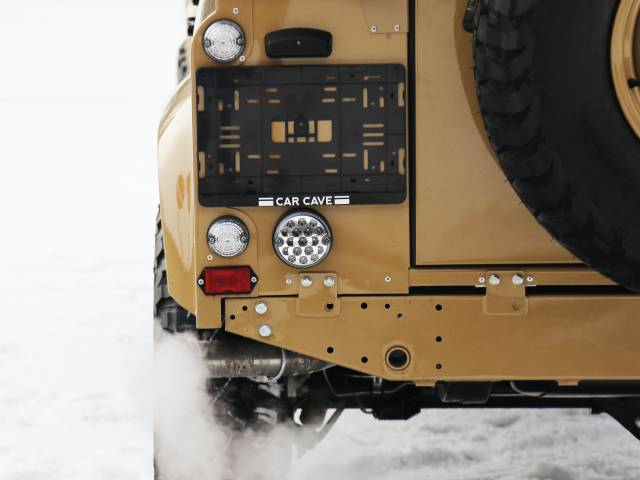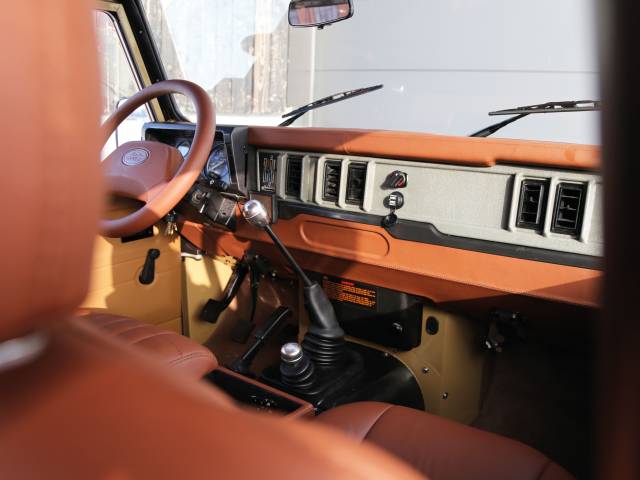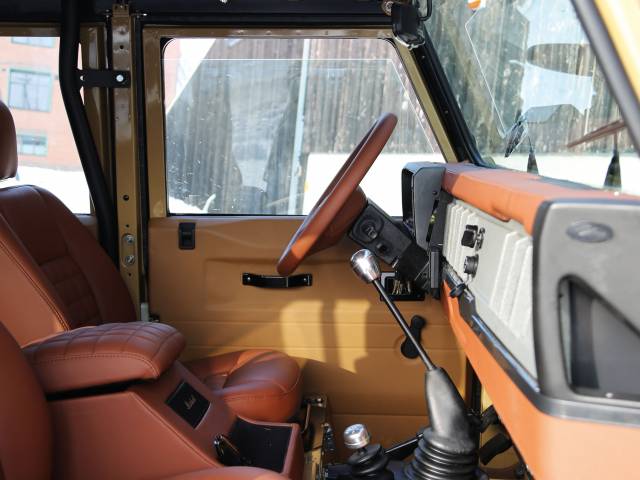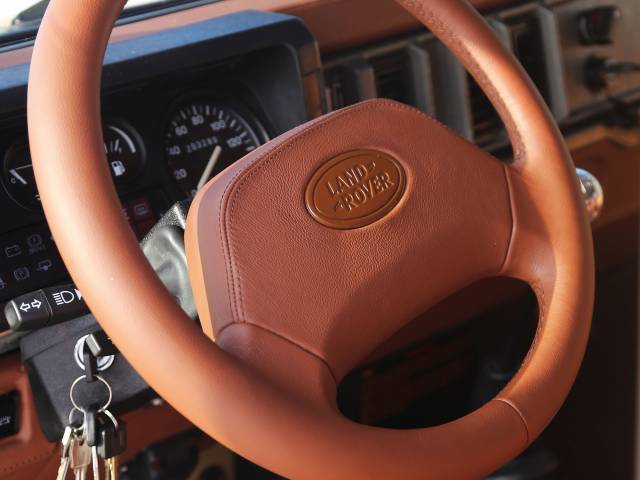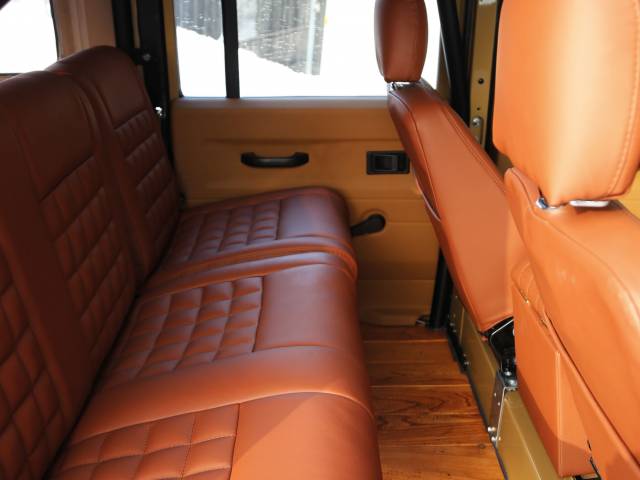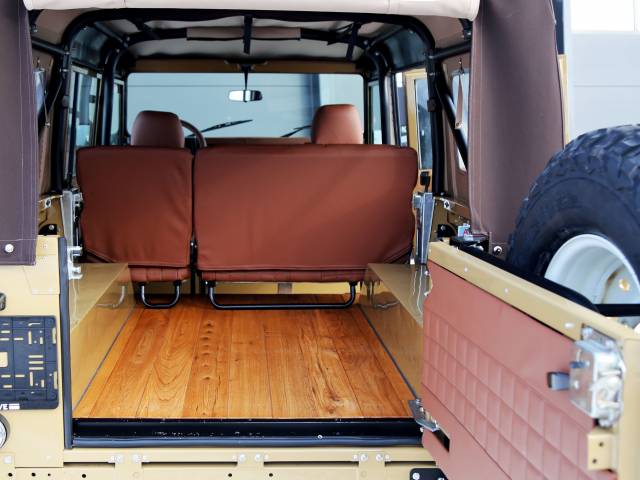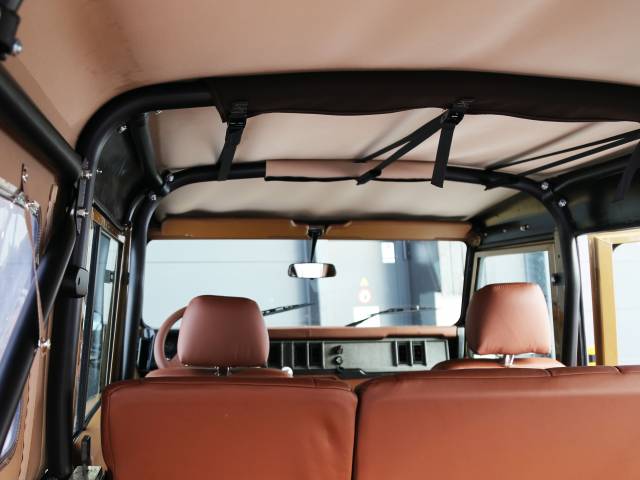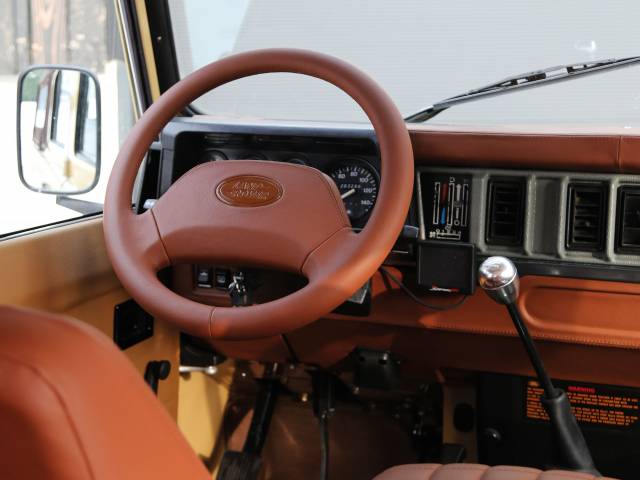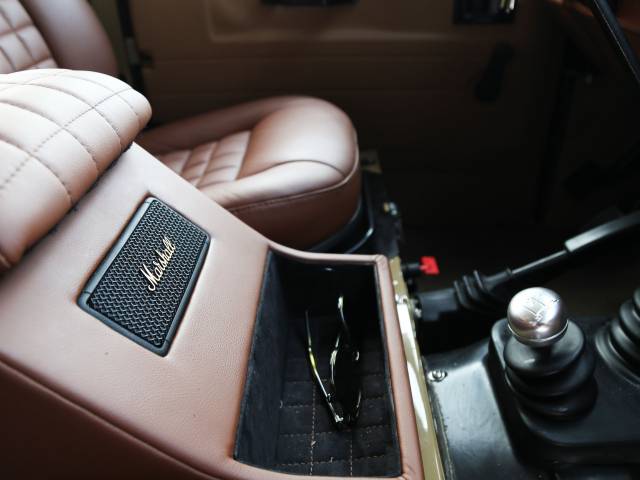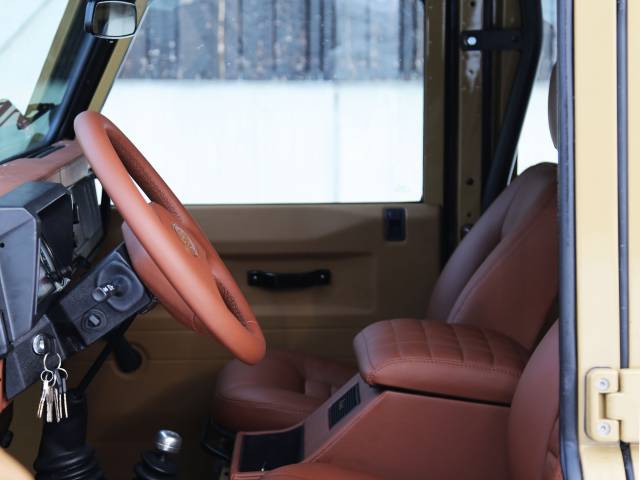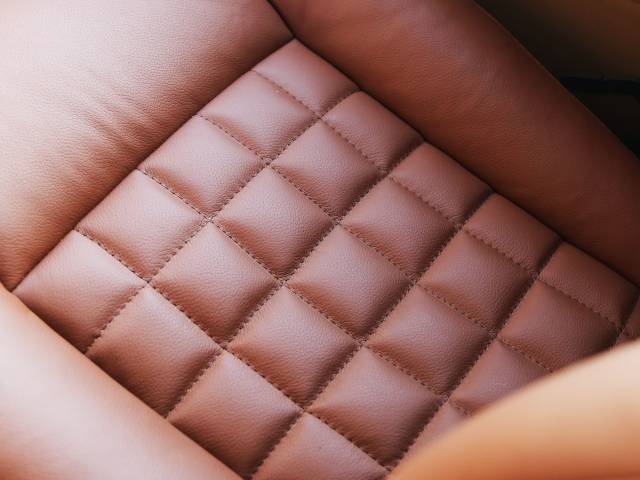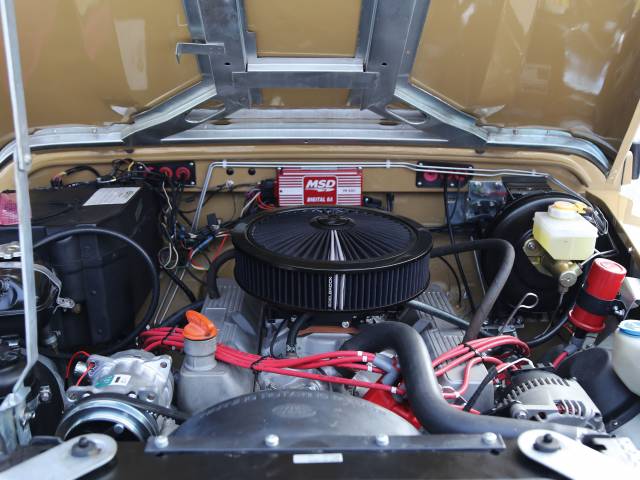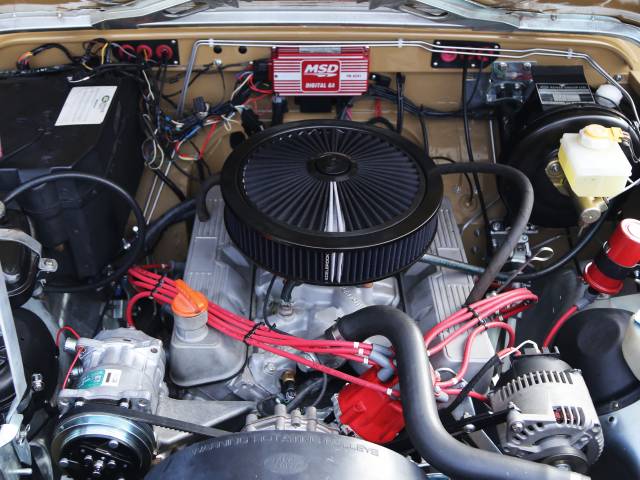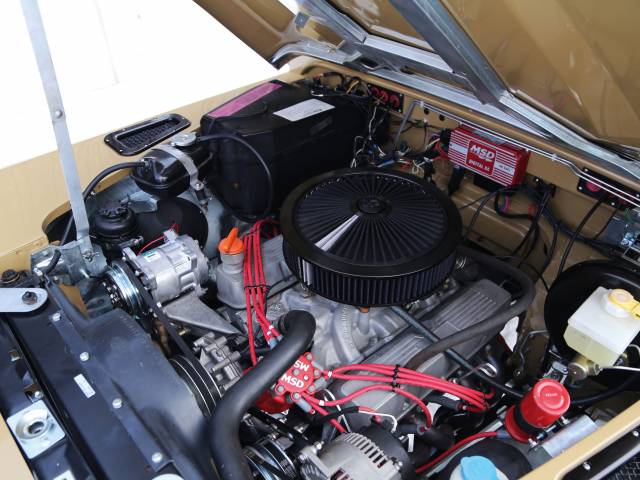 V8 5-door convertible - fully restored
Dealer

away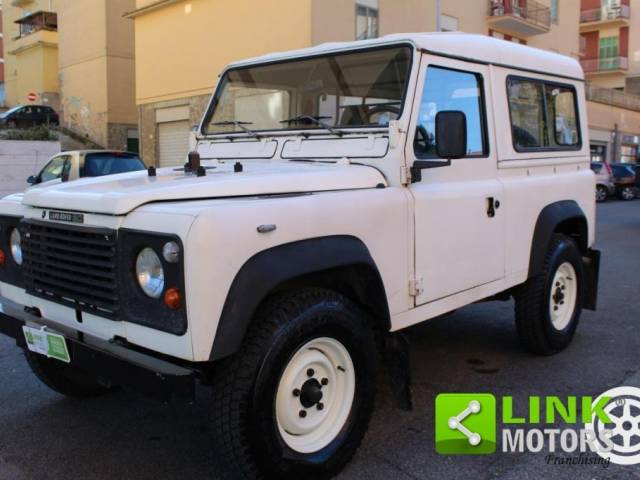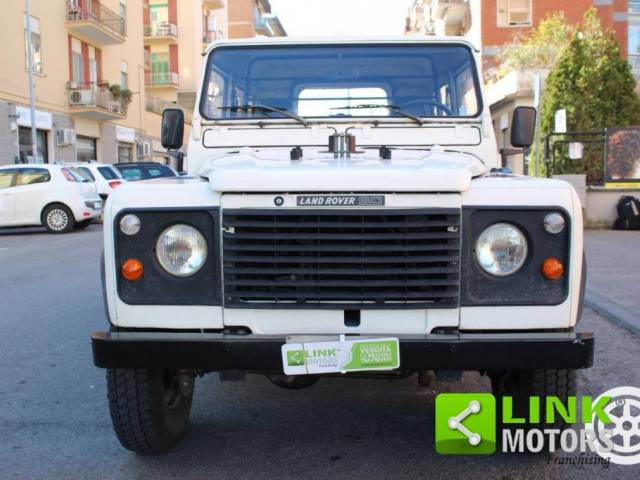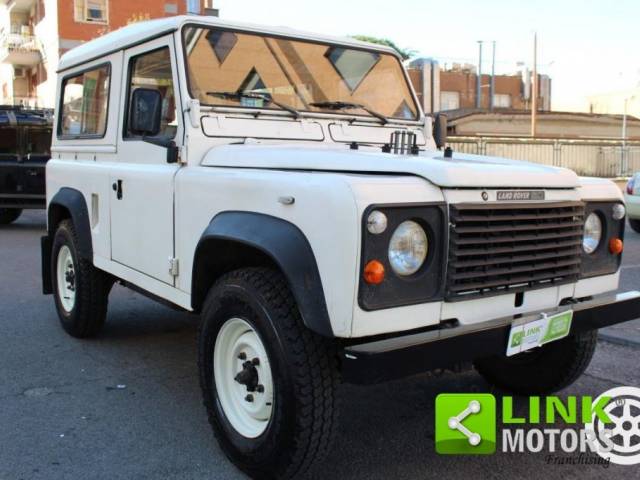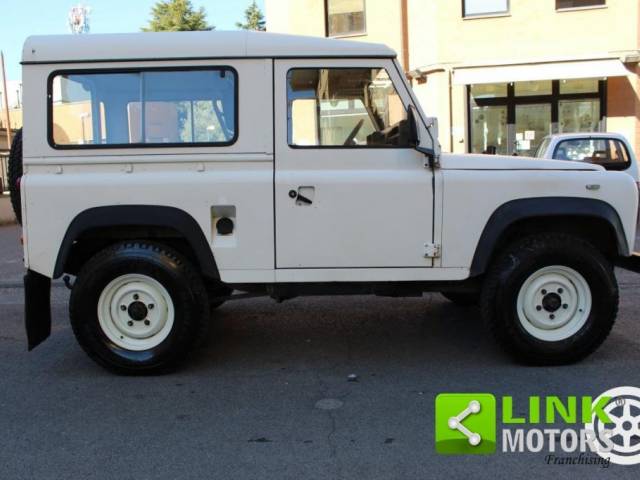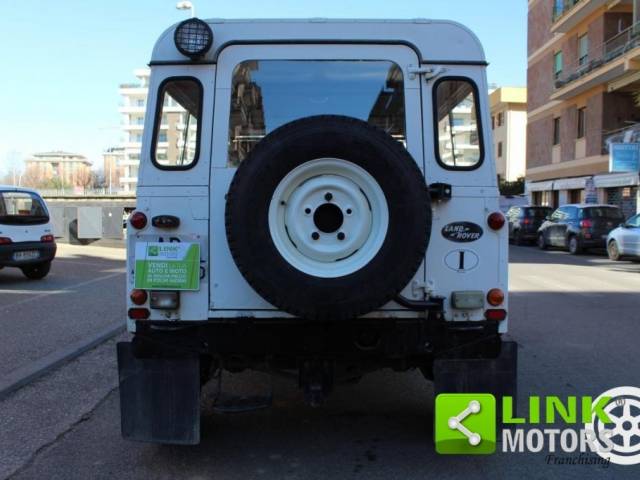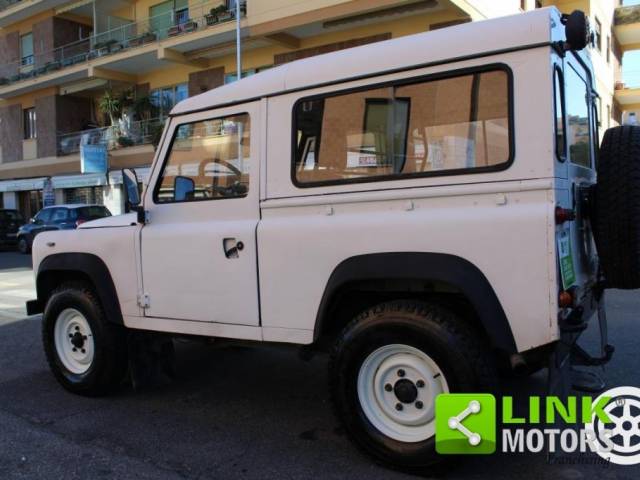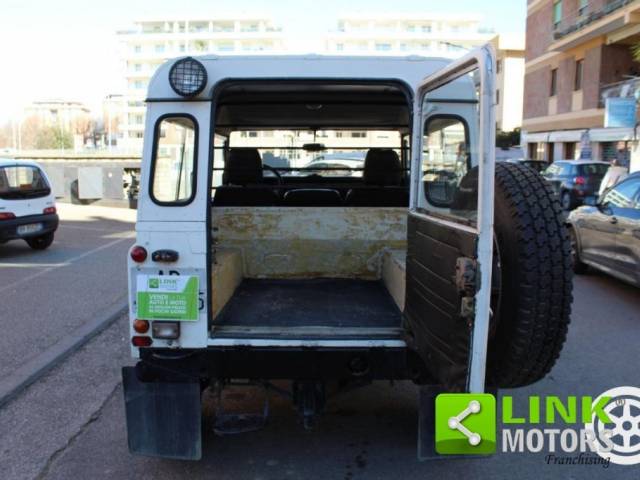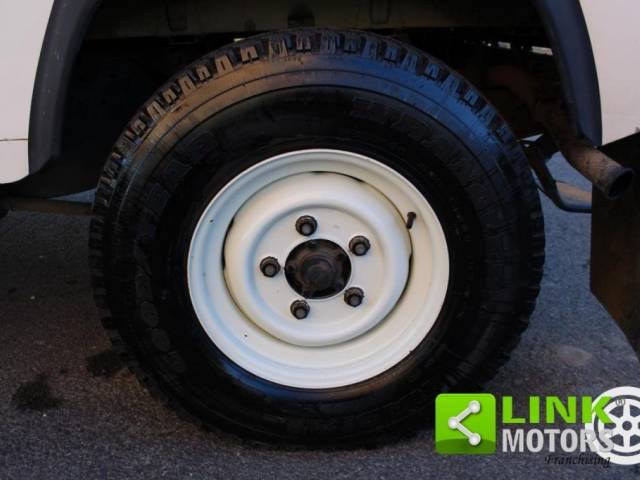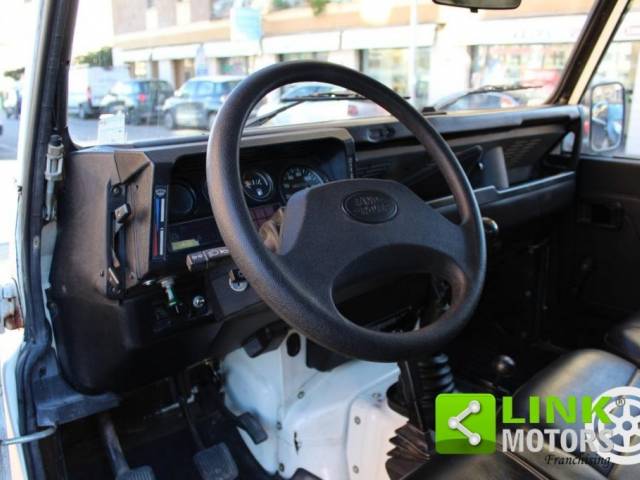 LAND ROVER 90-HTO Autocarro con gancio traino portata 16 Ql
Dealer

away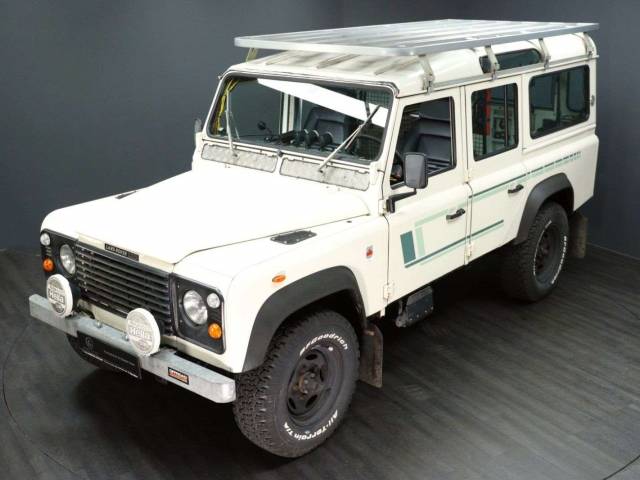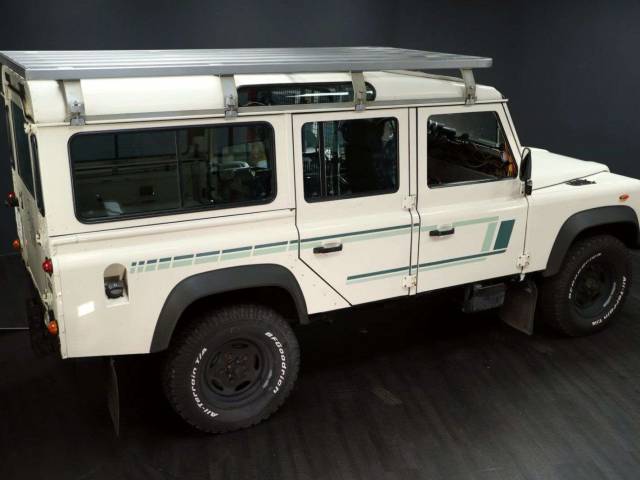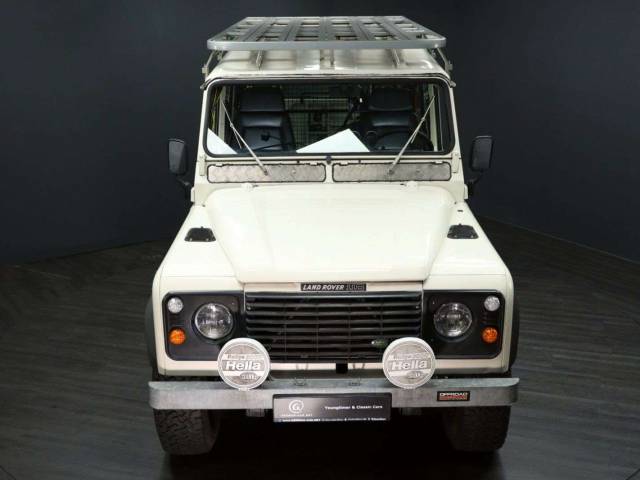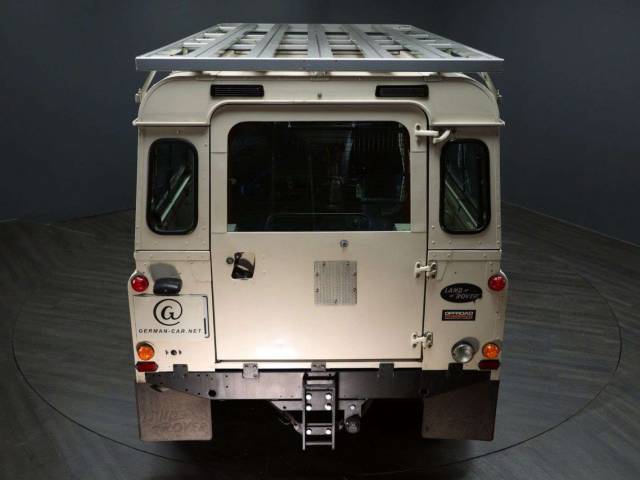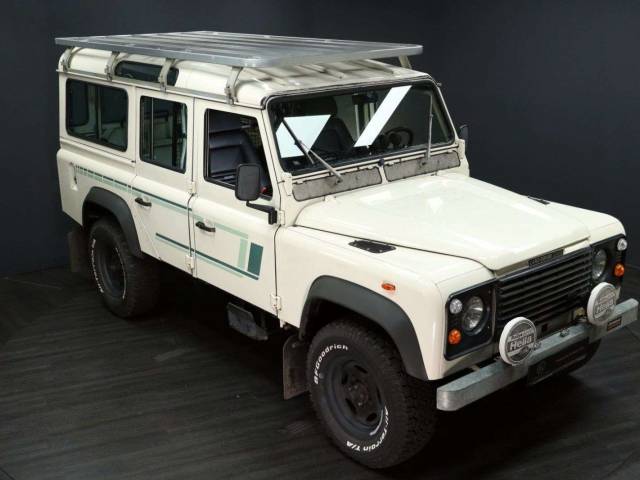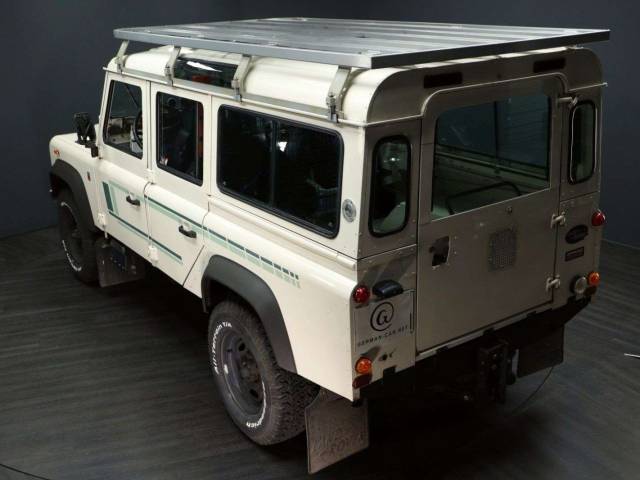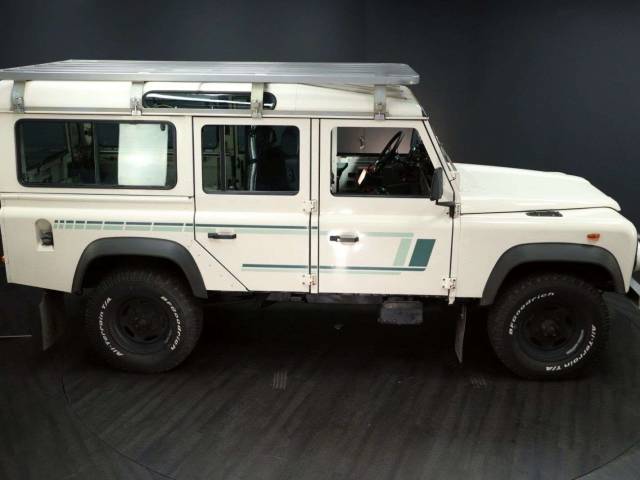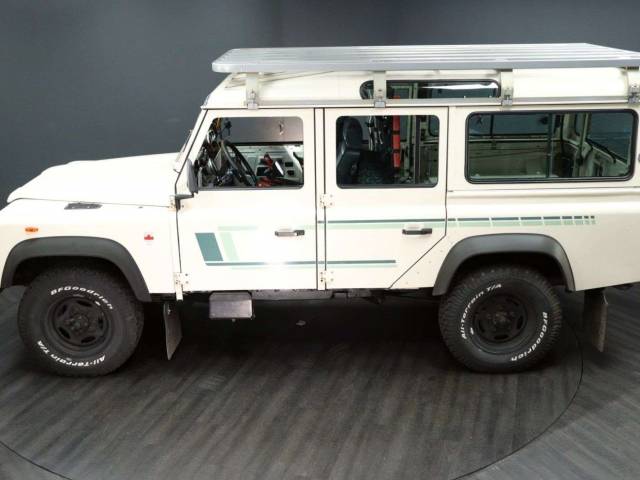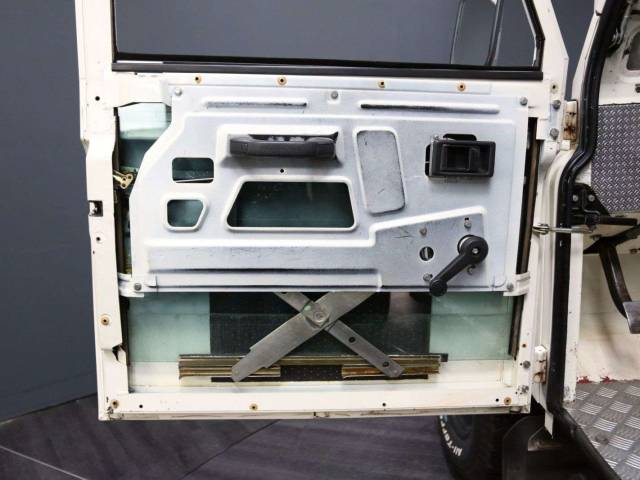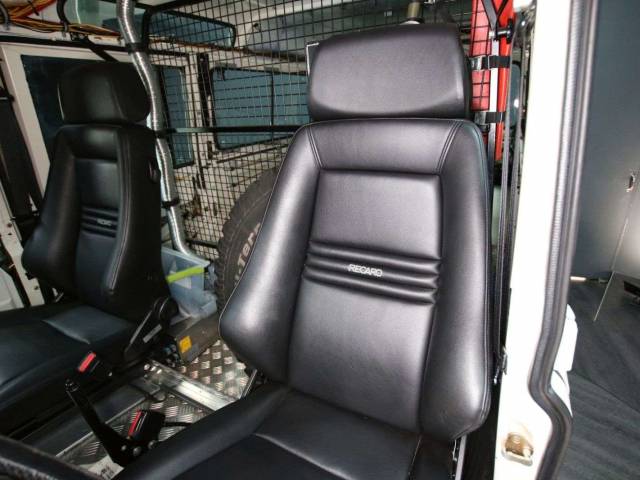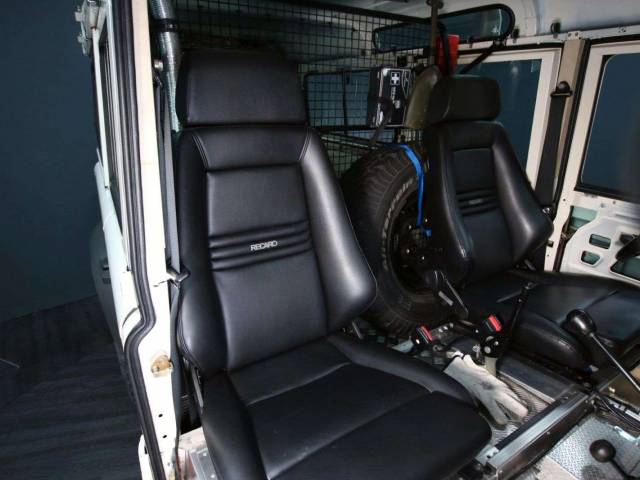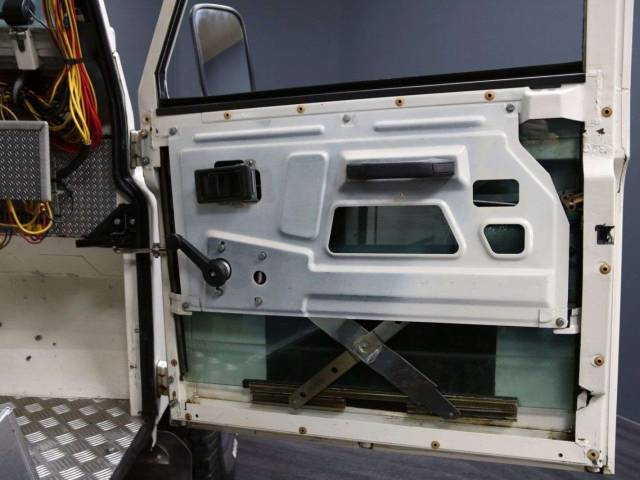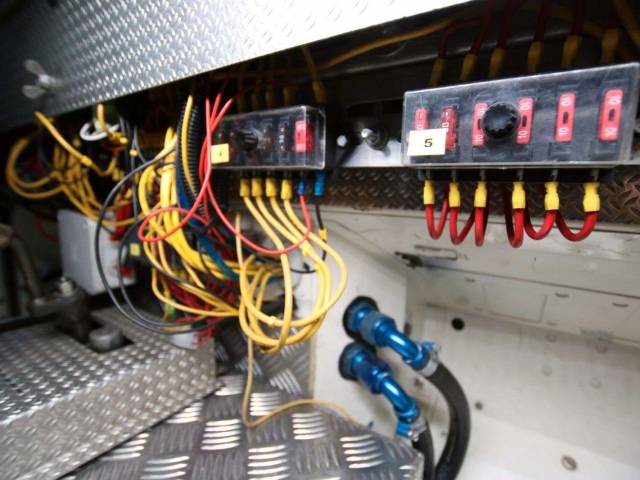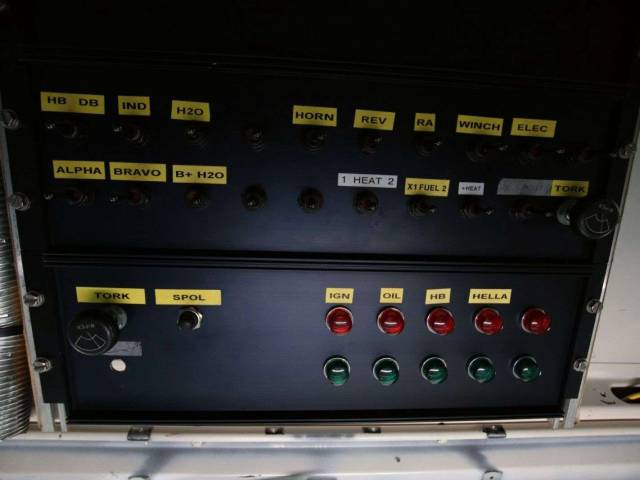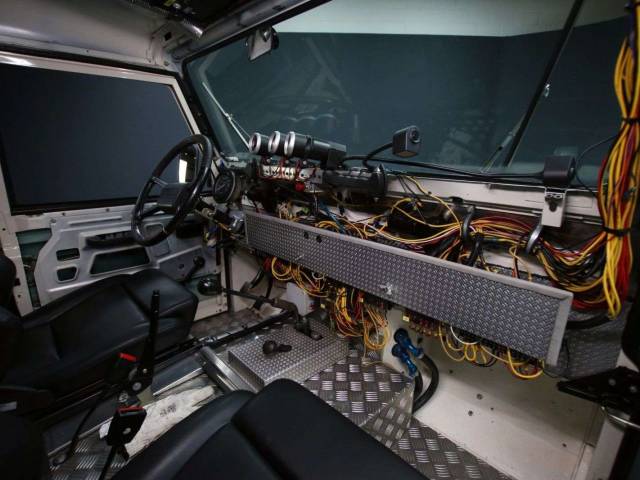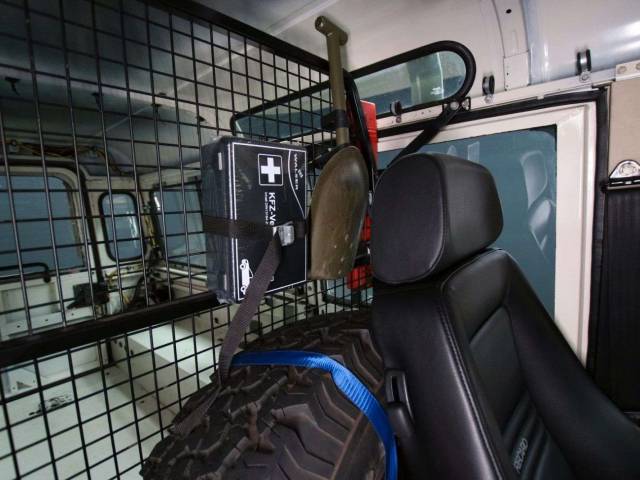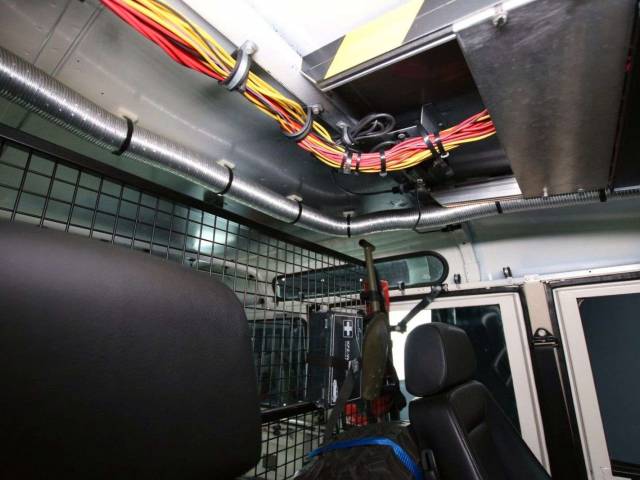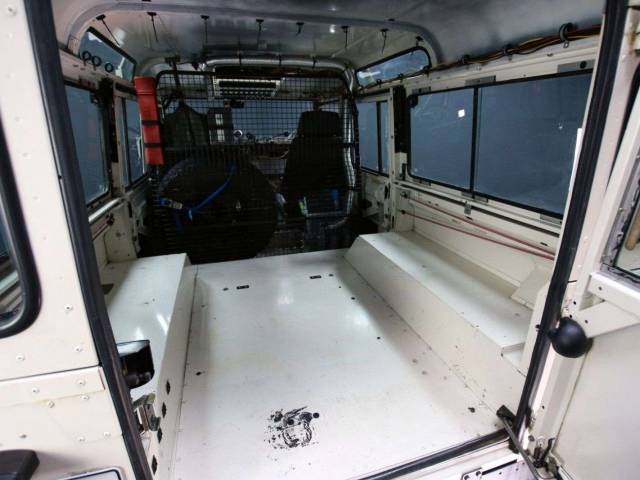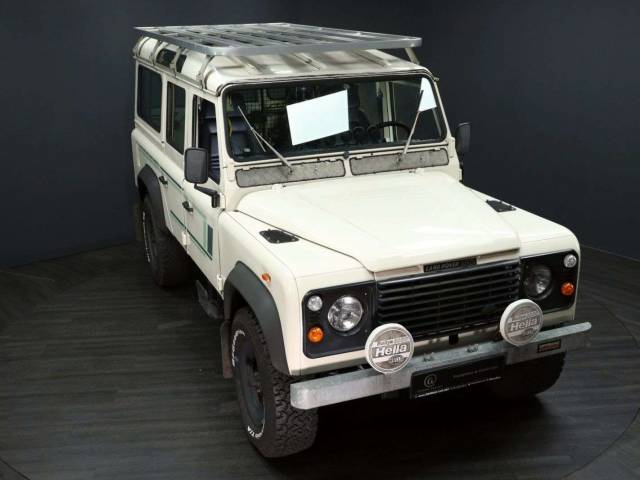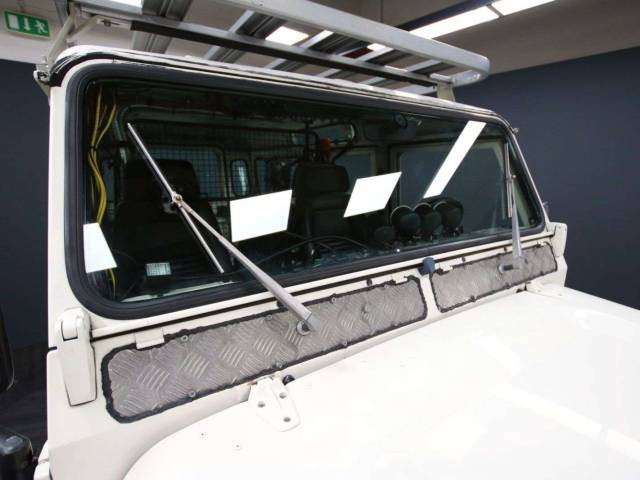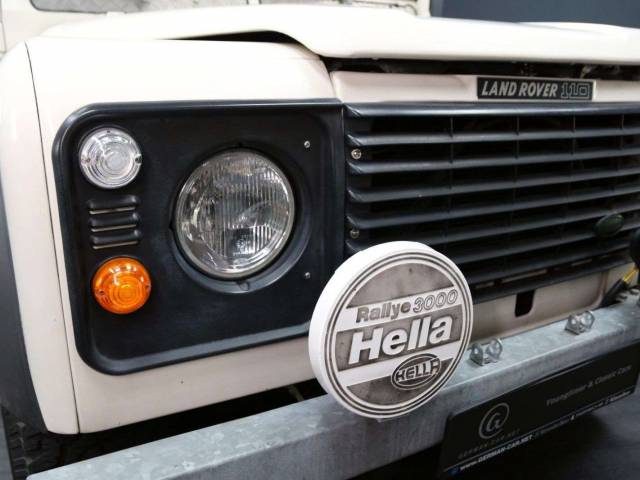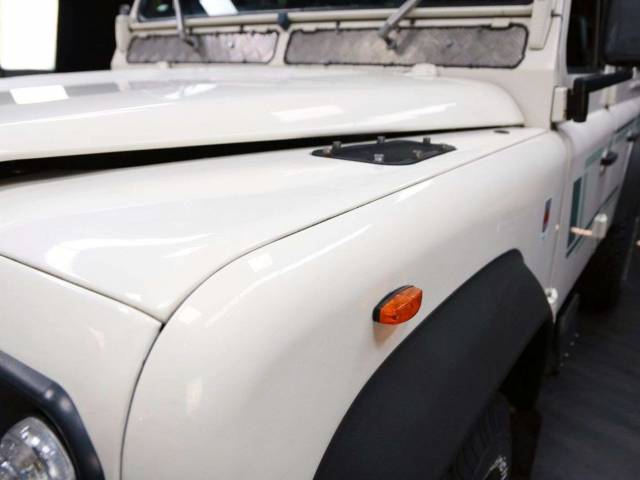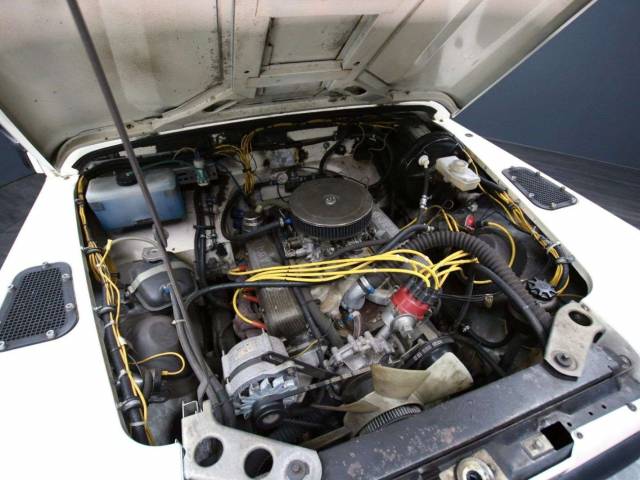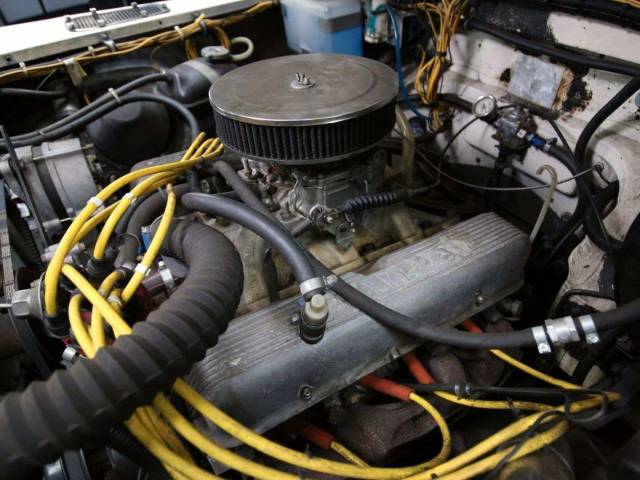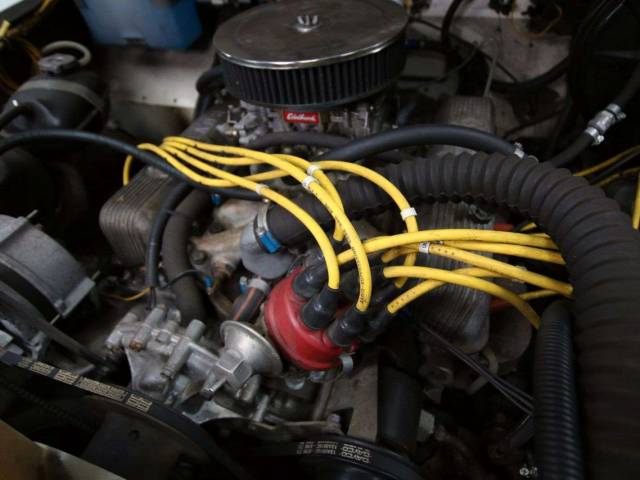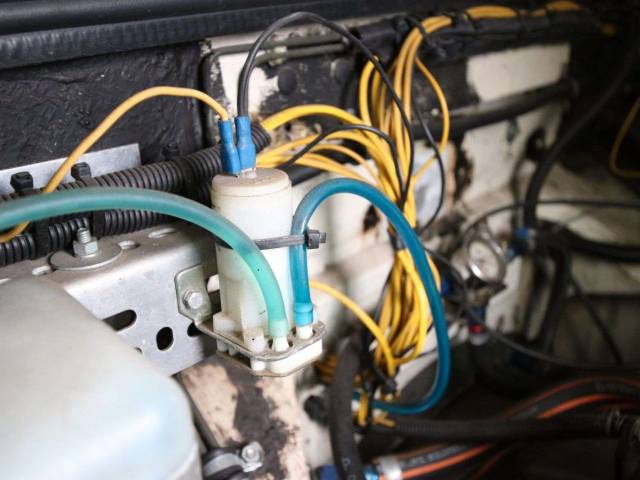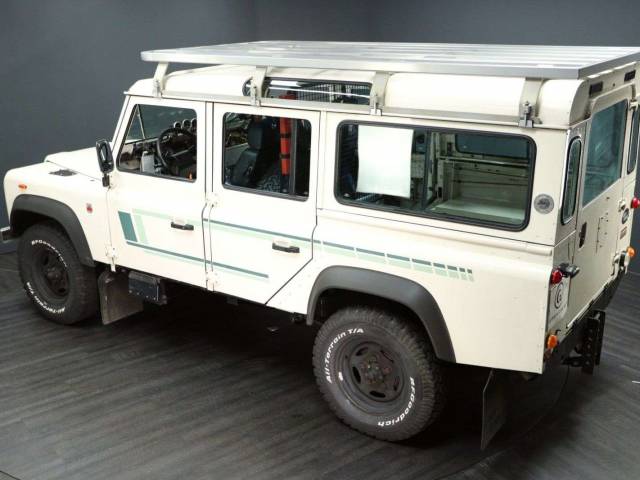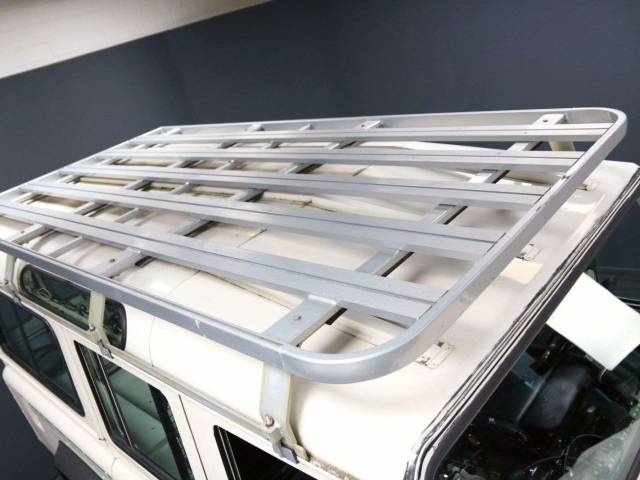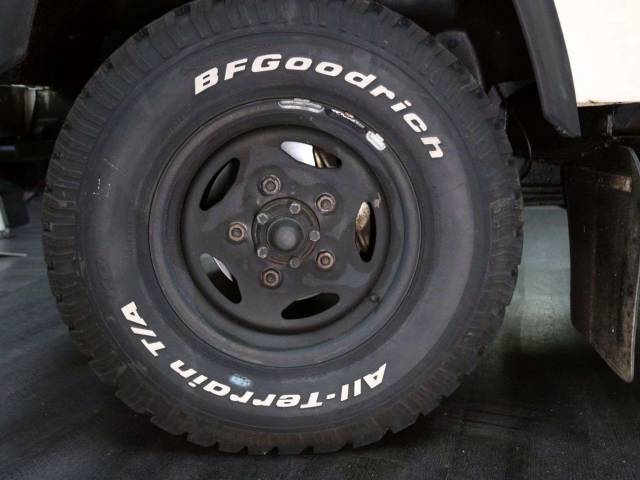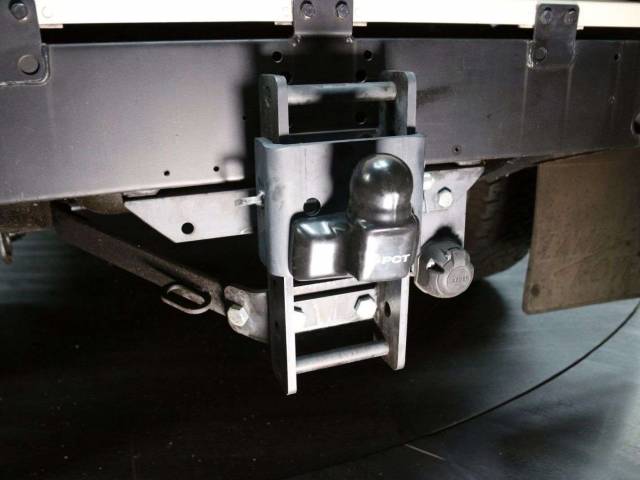 Land Rover Defender  110 V8 County ST, H-Kennzeichen, 2Hd
Dealer

away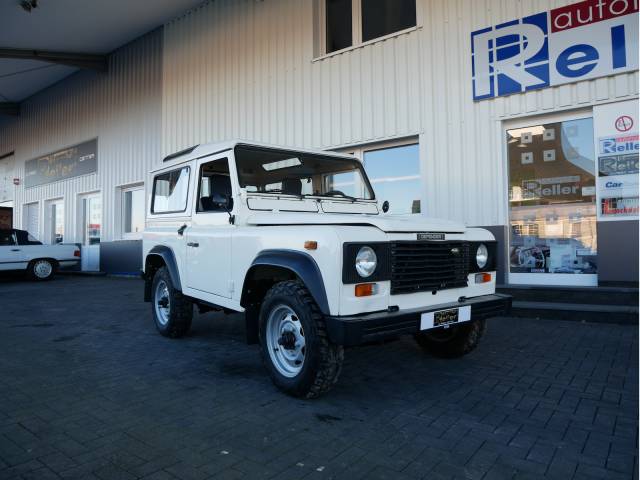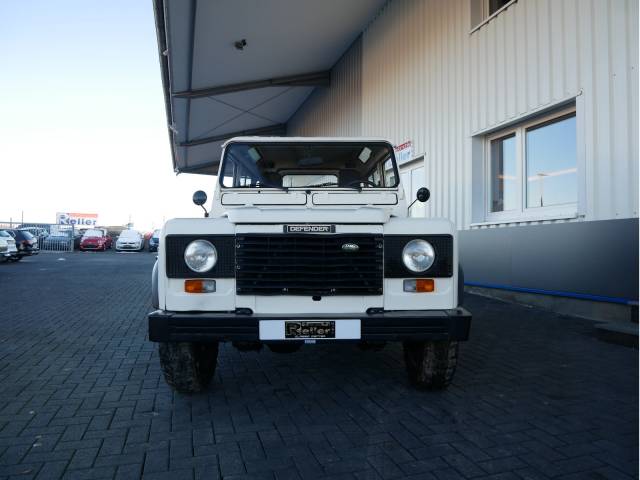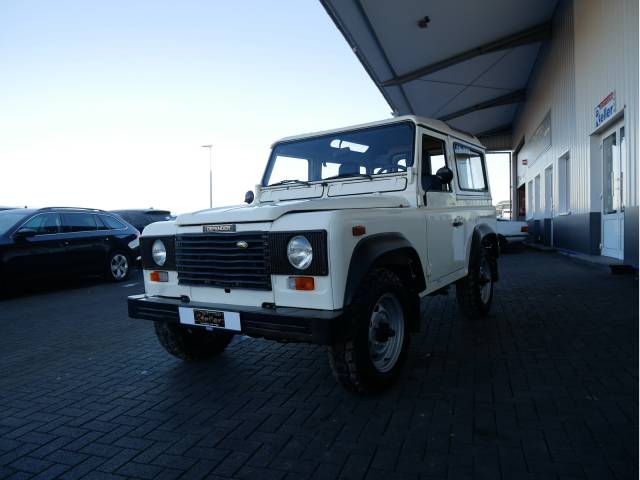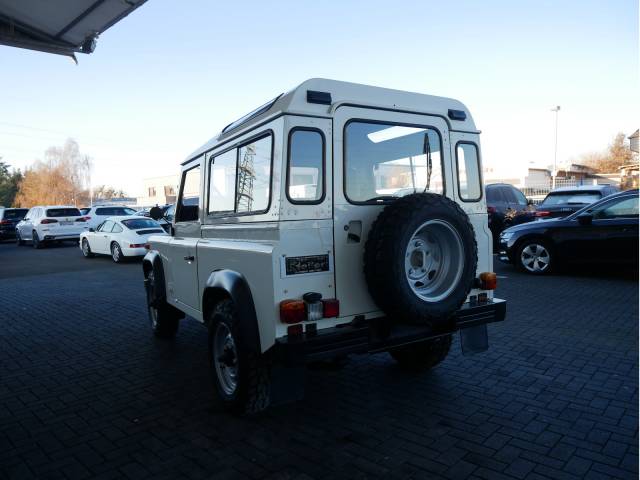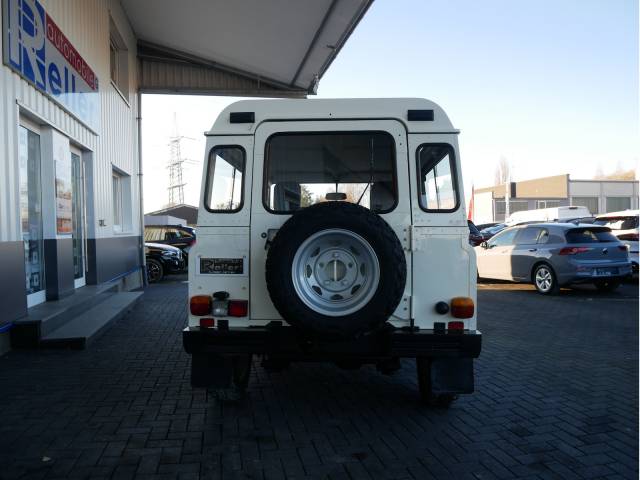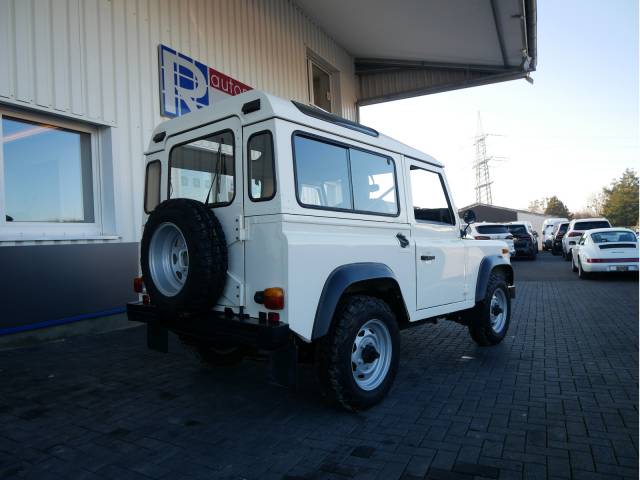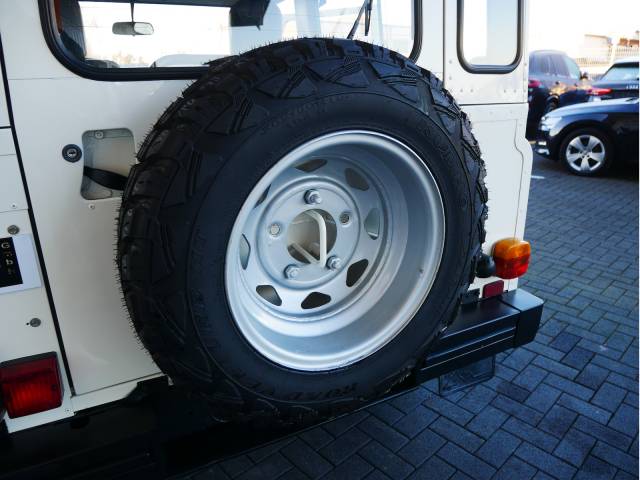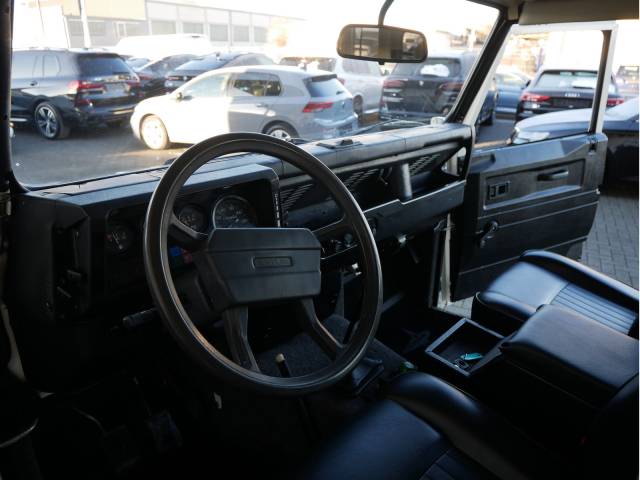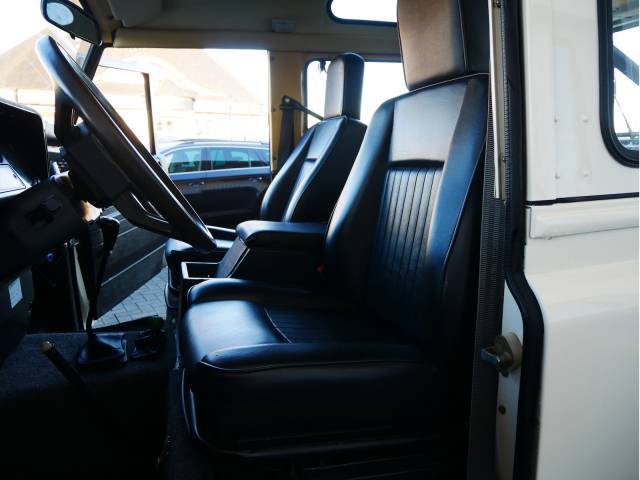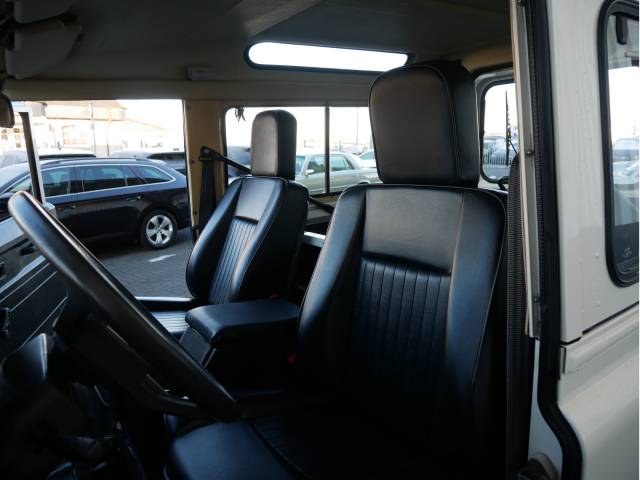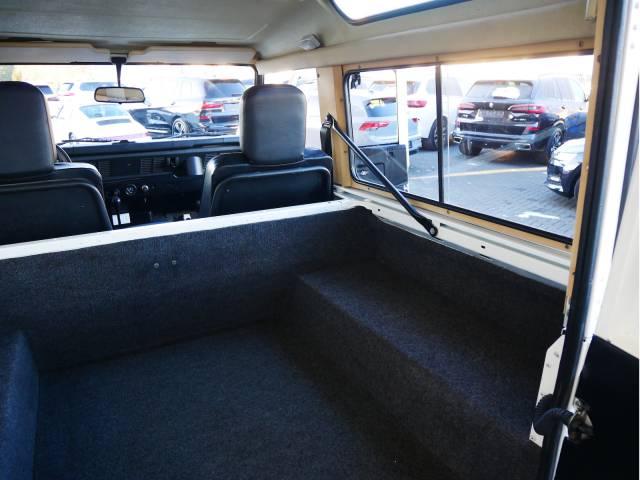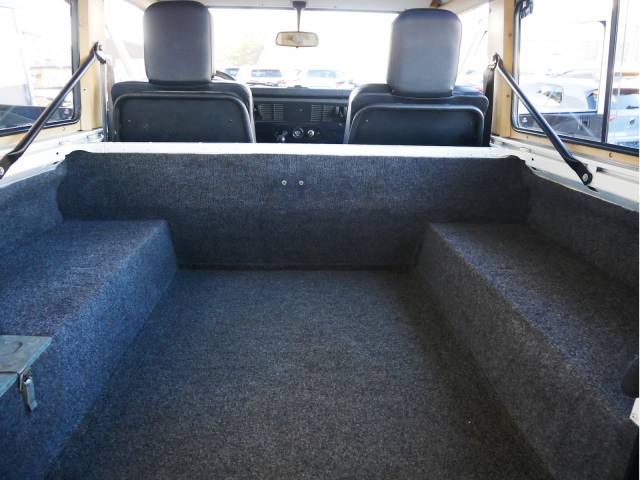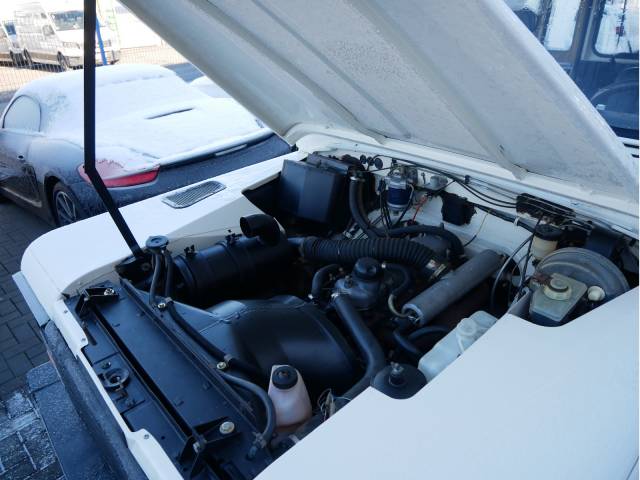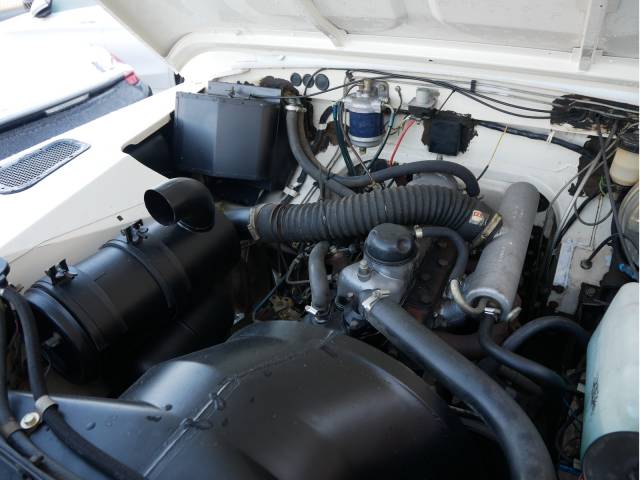 2. Hand
Dealer

away
Conversion/ Special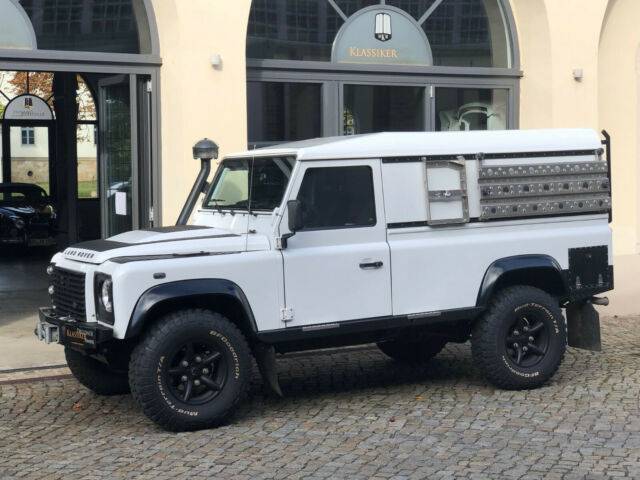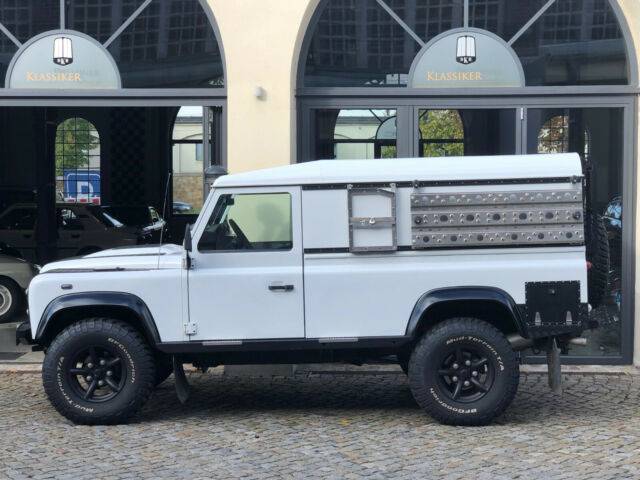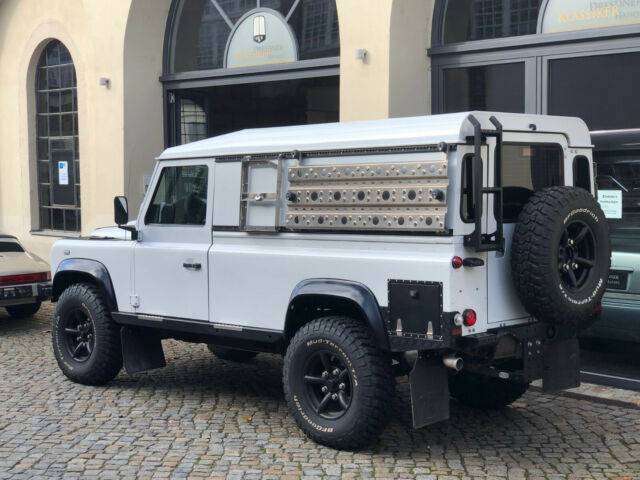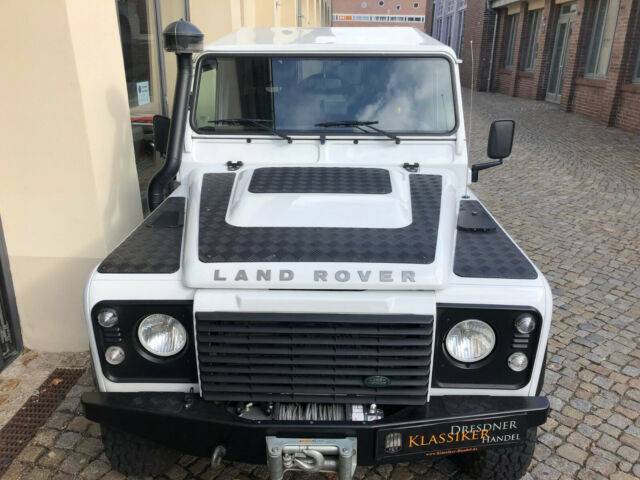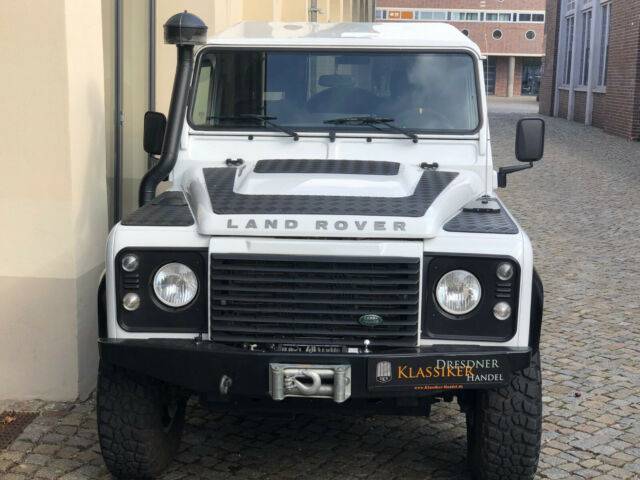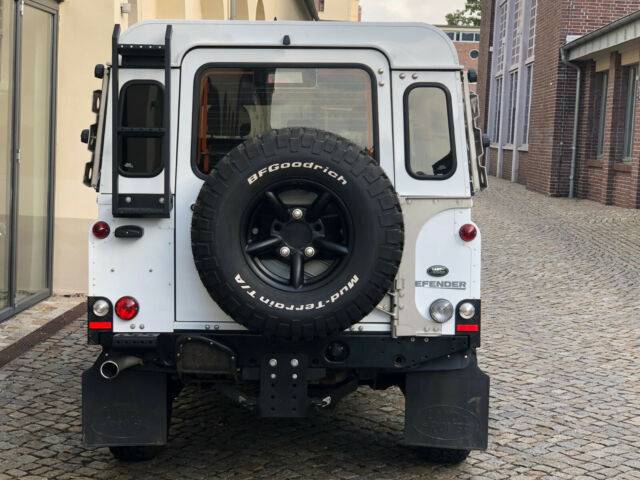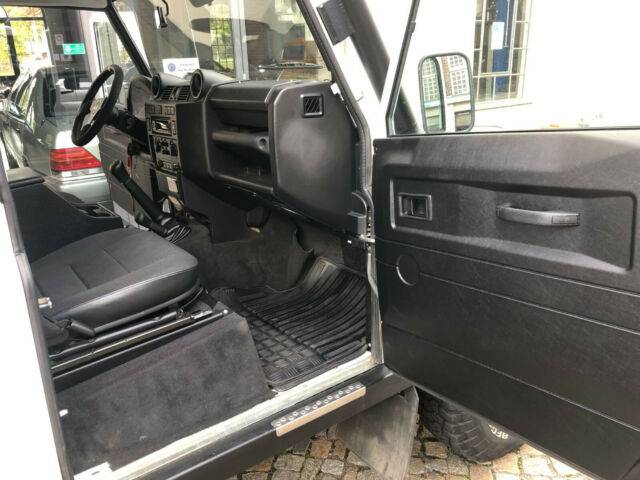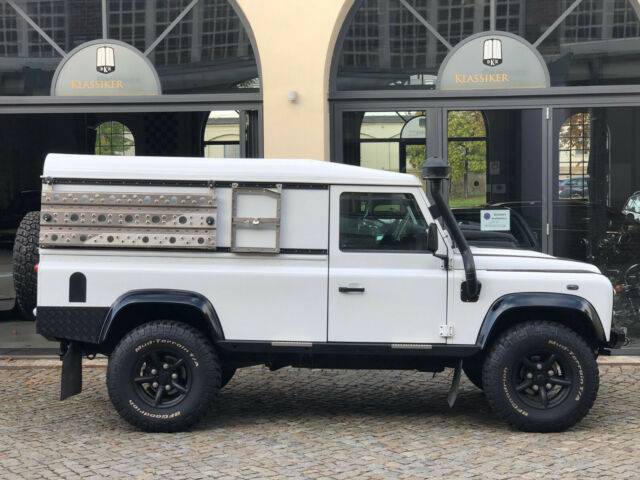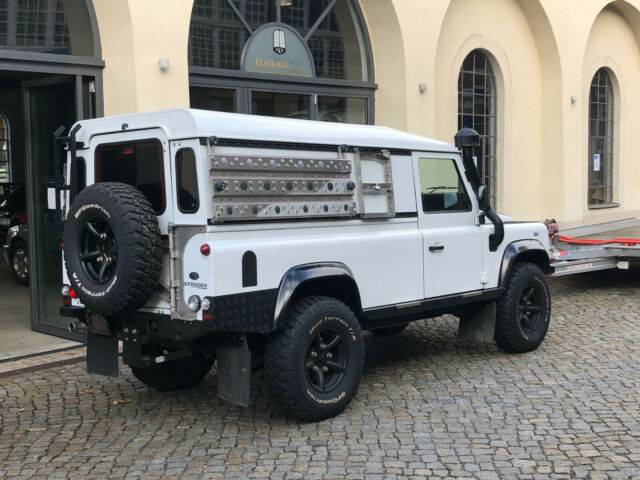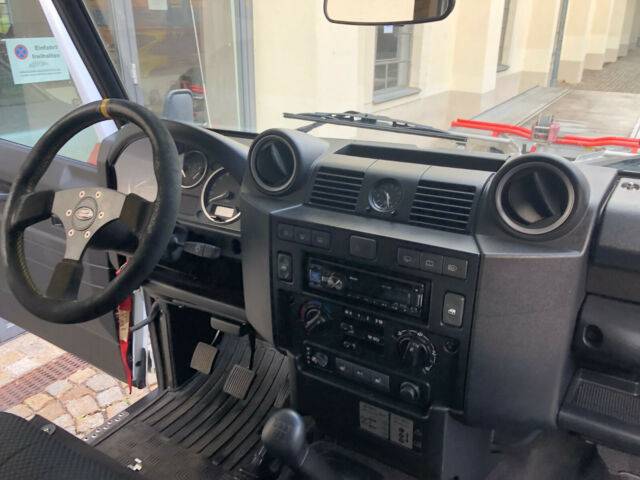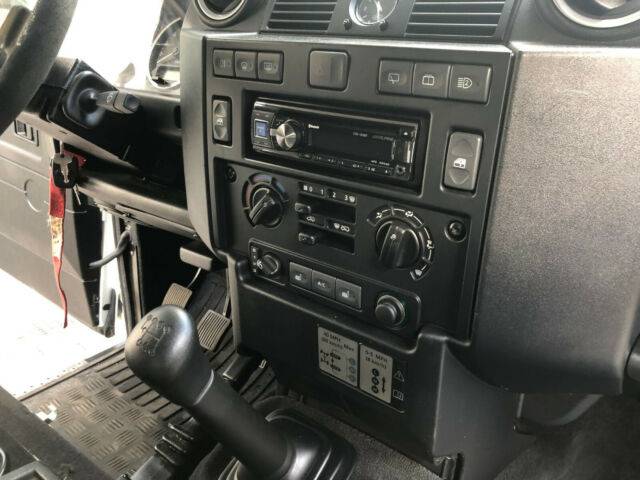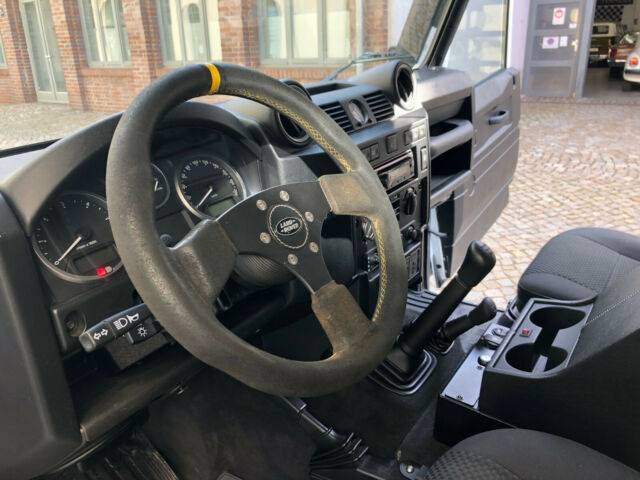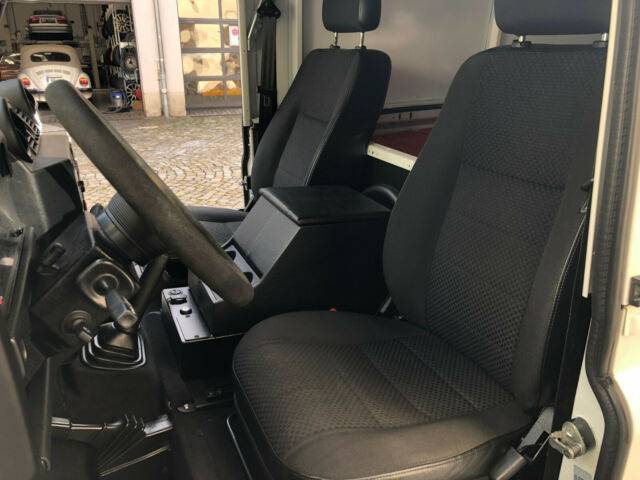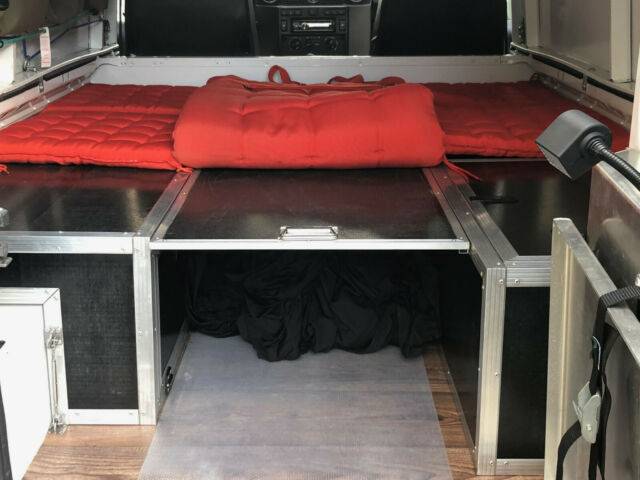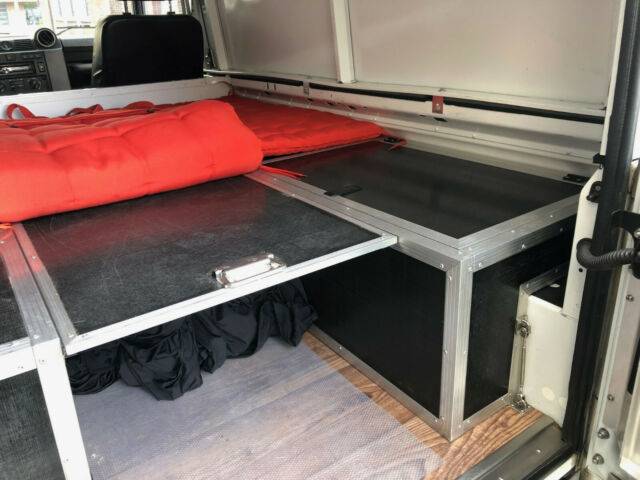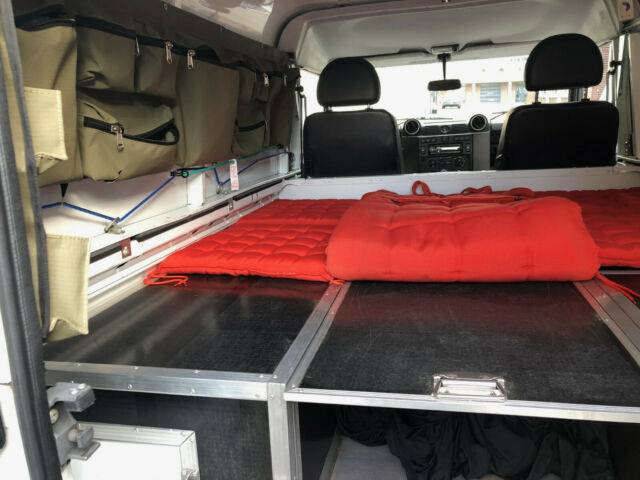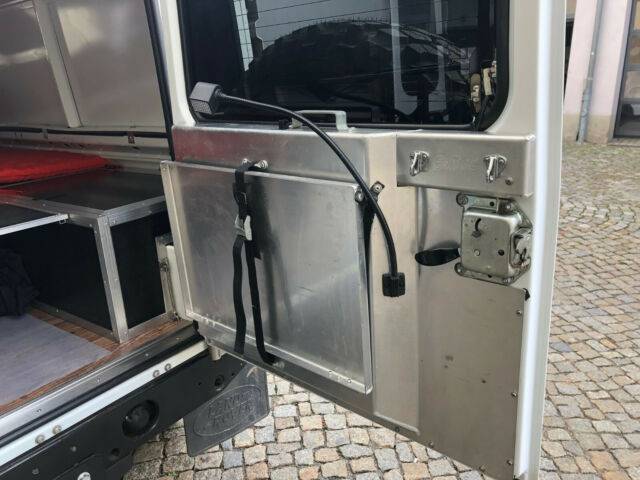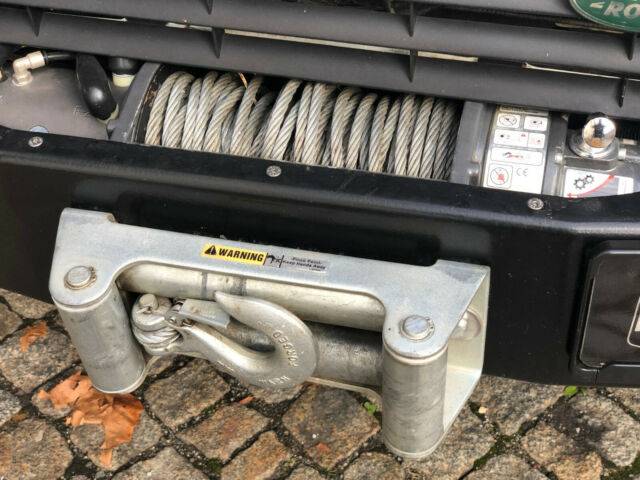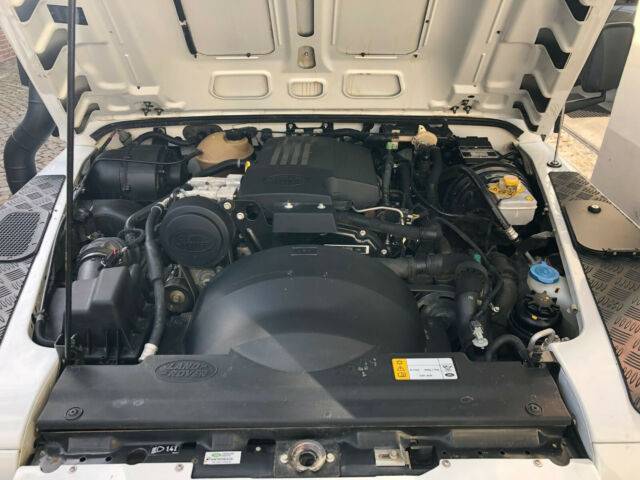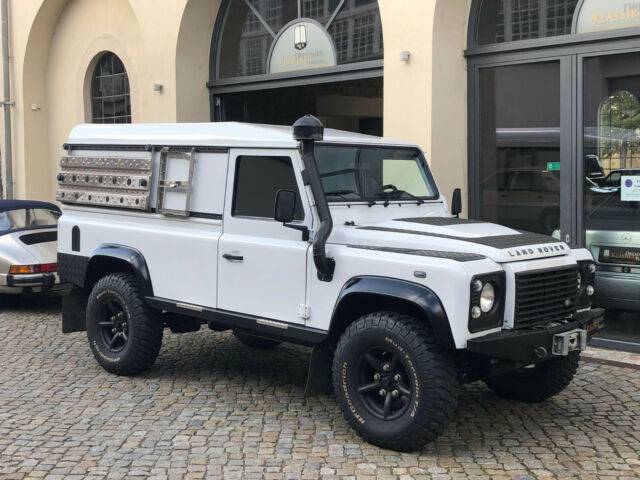 Land Rover Defender LD 110 E Hard Top
Dealer

away
Land Rover Defender
The Land Rover Defender was an iconic British vehicle introduced by the Land Rover Company in 1983, as the One Ten and then one year later as the 90. With the introduction of the Discovery in 1989, the 90 and the One Ten were merged and renamed the Defender 110 and the Defender 90.
The history of The Defender
It was in 1990 that the Land Rover Defender name was first used without the numbers. The Land Rover Defender was developed by the company as a 4WD (four-Wheel Drive) off-roader and was used worldwide by a wide assortment of private owners, corporations and the military.
Besides the name change, the Land Rover Discovery was fitted with a new engine that was a turbo-diesel. The 2000TDi enabled the Defender to cruise effortlessly at high speeds on the road but also enabled it to be able to tow heavy loads on hills with economical fuel consumption. During the 1990s the Land Rover Defender, although recognised as a 'workhorse,' was updated several times to appeal to a more upmarket clientele. The company achieved this by bringing out a series of special edition models, which had limited runs and were fitted with lots of extras that were not available in the standard model. This can be seen in the SV90, which was in the showrooms in 1992 and had a roll-over protection cage, metallic paint and alloy wheels. To celebrate the company's 50th anniversary, a Defender (50th Anniversary 90) was produced that came with air conditioning, automatic transmission and a massive V8 four-litre engine.
Land Rover Defender sales
The new Land Rover Defender that featured more comfort in the cabin and a better engine had the effect of reversing a significant decline in sales that had taken place in the 1980s. The growth in sales for the Land Rover Defender was led by increases in the UK market and Europe. Unfortunately, this was not mirrored during this period, in the Middle East Australia or Africa. The reason was that the company in these regions had built up a reputation for being unreliable. This could also be linked, however, to the increases in Japanese off-roader car sales, and competition, especially from Toyota. The Land Rover Company heavily marketed the Defender and sought to maximise European and domestic sales, by setting up its Special Vehicles Division. This division built 'low-number,' conversions for military and private use.
The 1998 Land Rover Defender was fitted with a 5-cylinder 2.5-litre engine that was turbo-diesel. It was sold under the badge Td5. This was a move by the company to bring it into line with the new stringent Euro III regulations for emissions, which would constantly be a threat to its production.