Jaguar XK8 Classic Cars for Sale
19 Offers for Jaguar XK8 found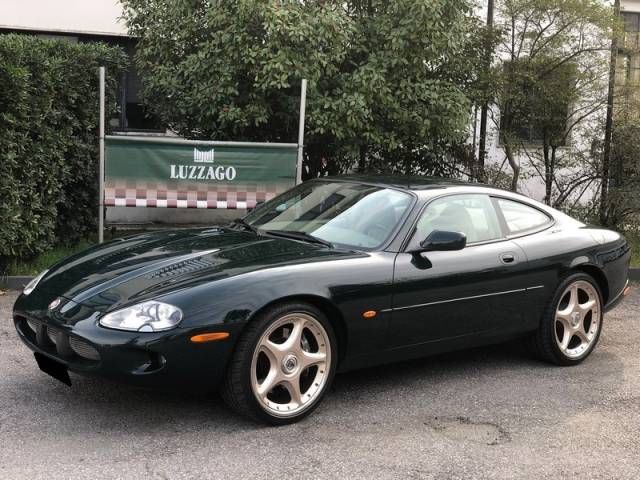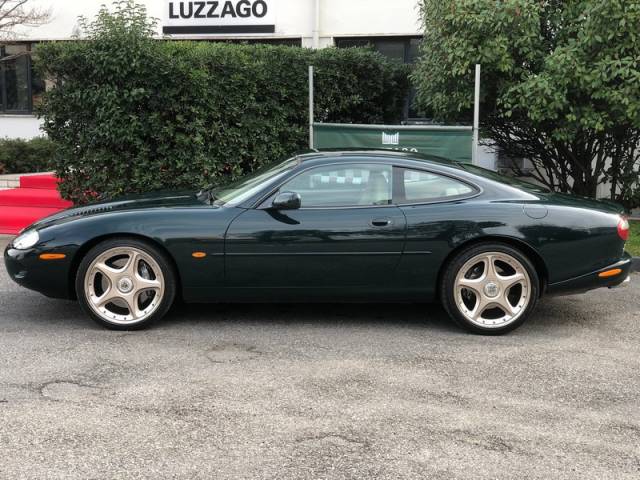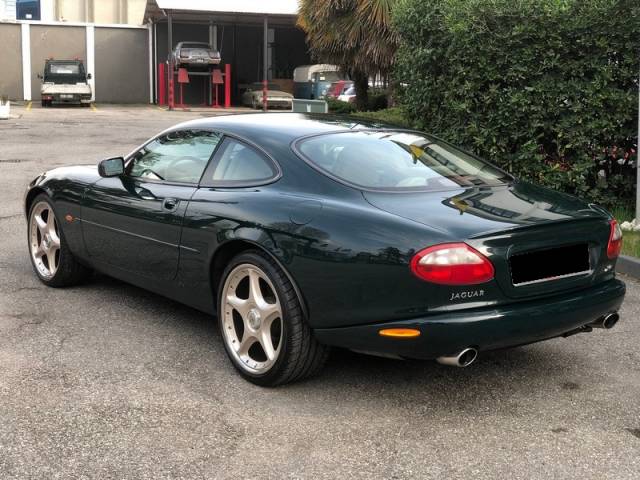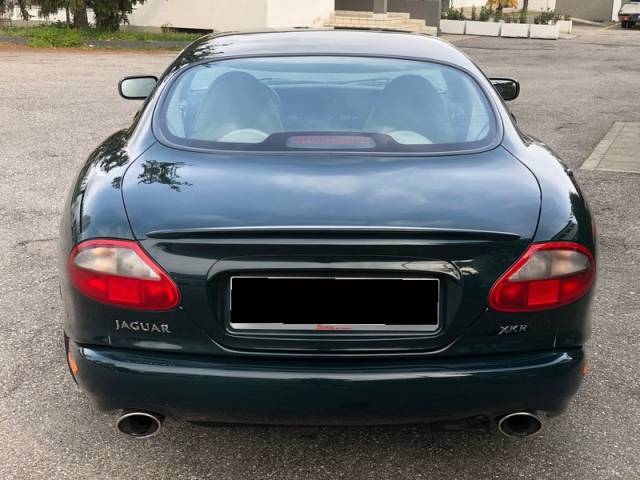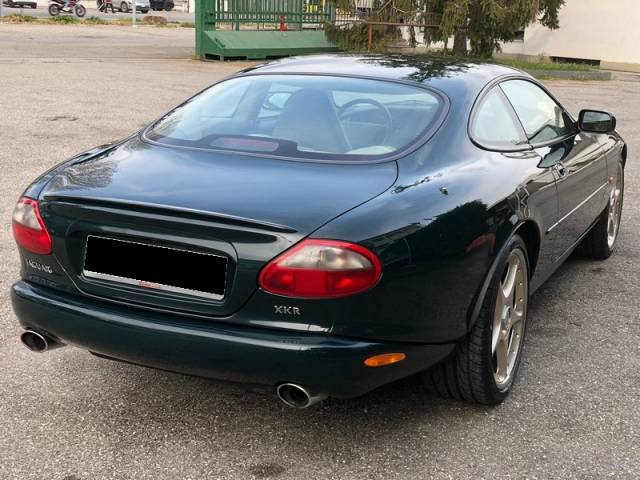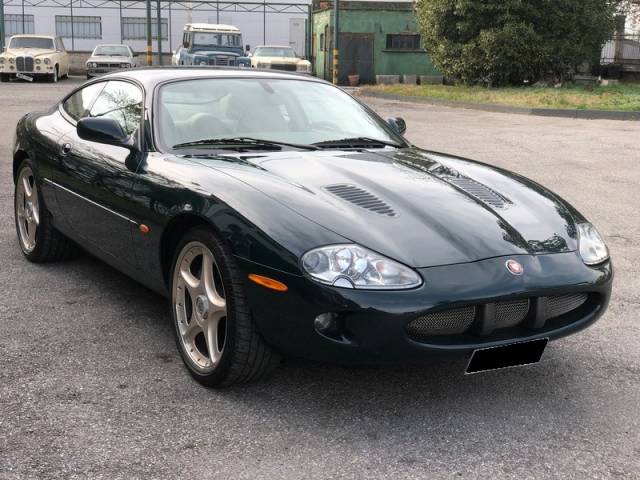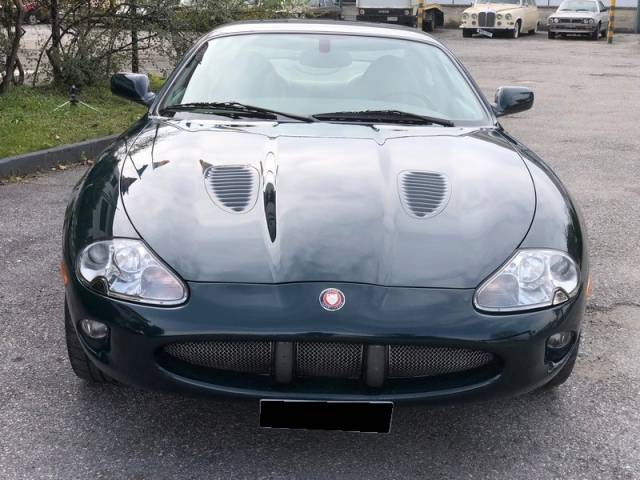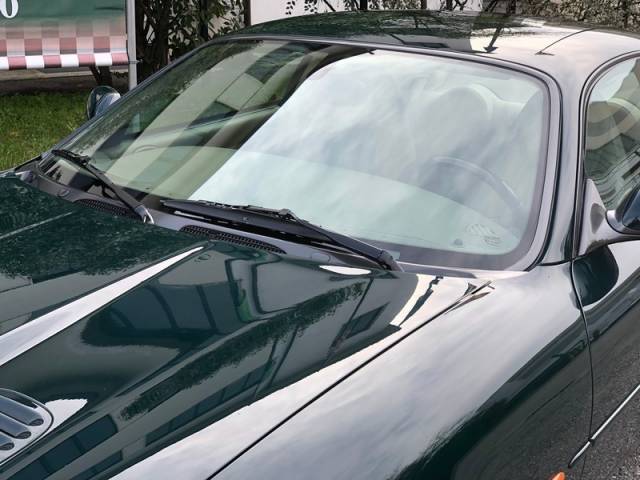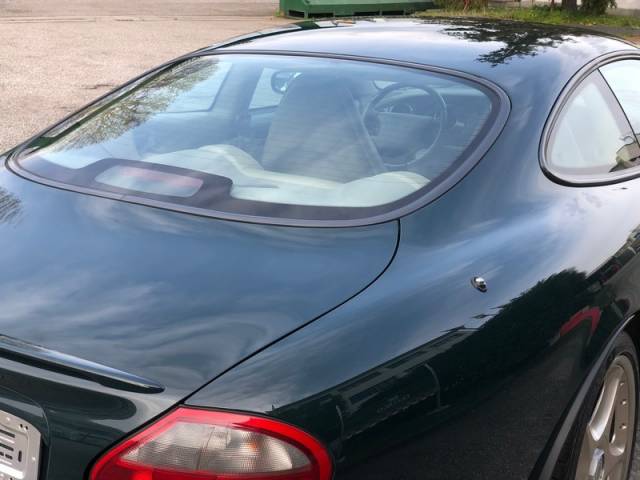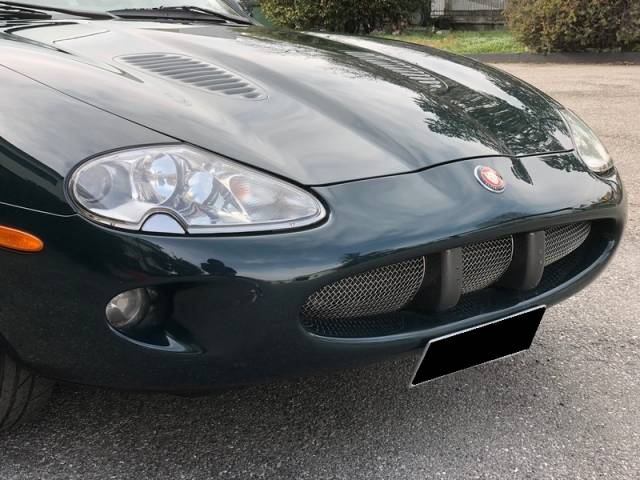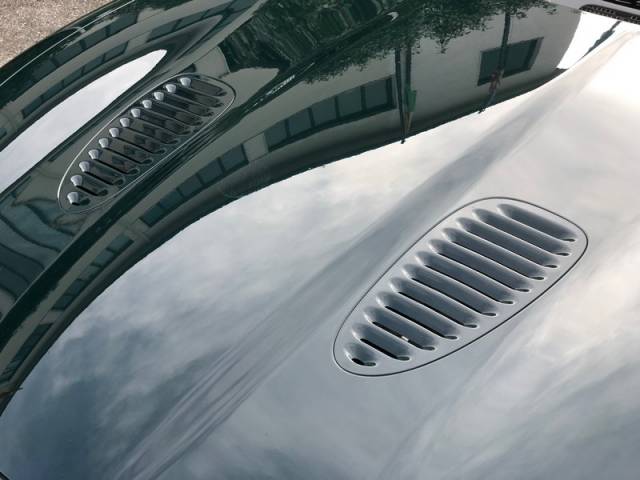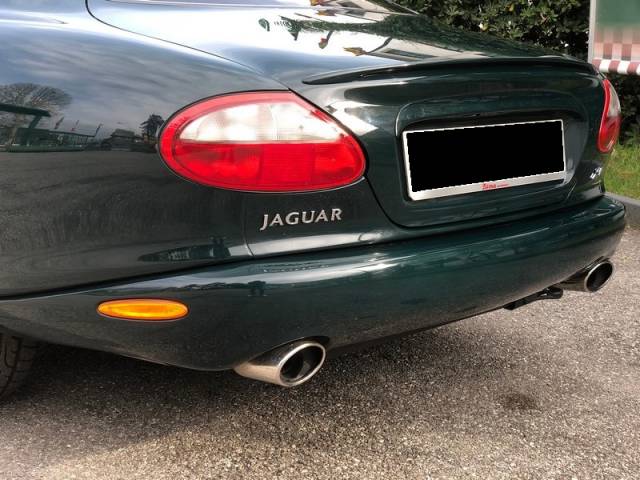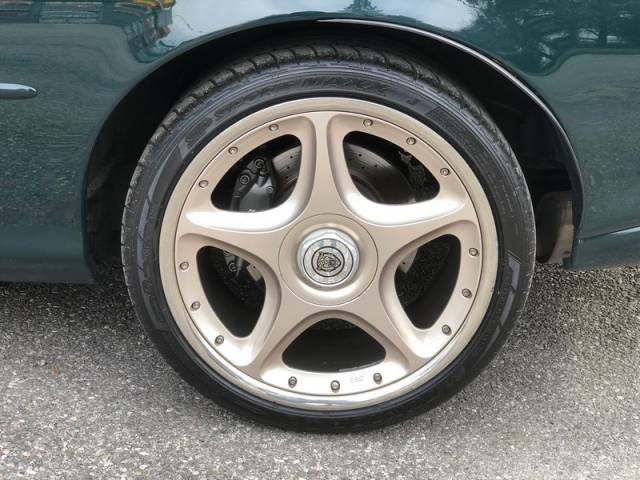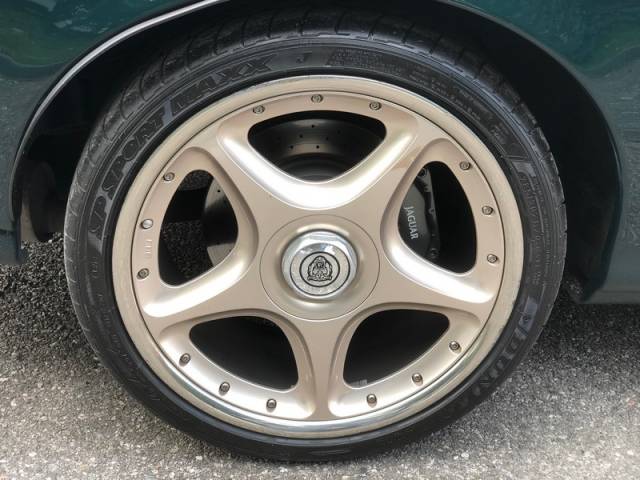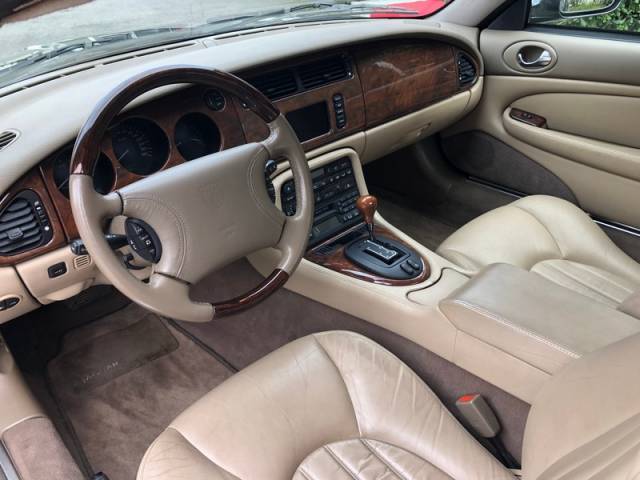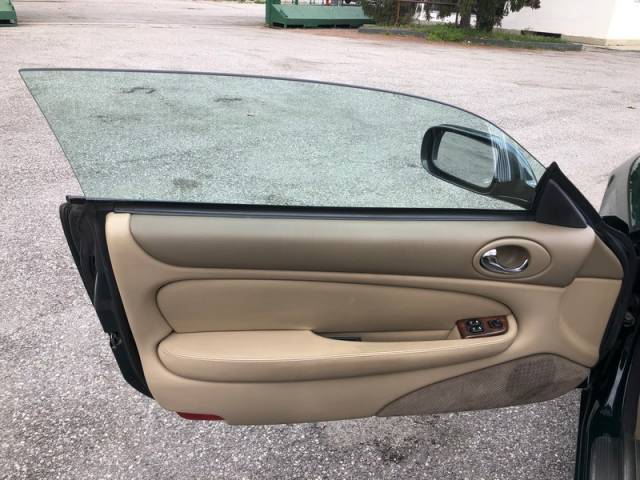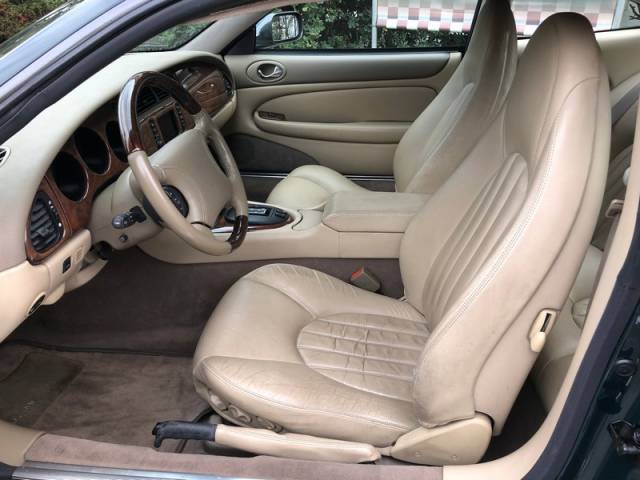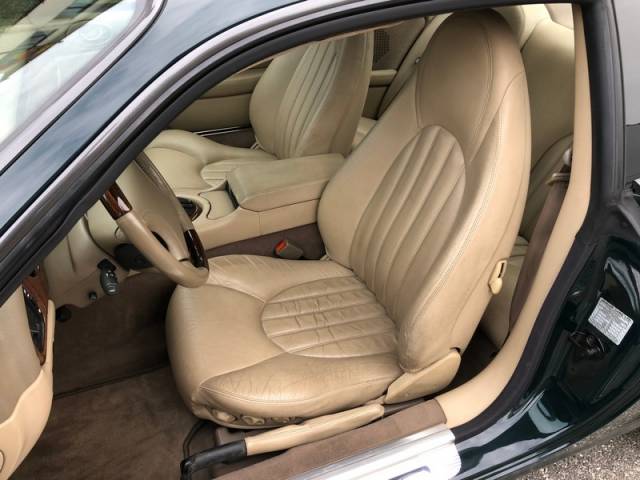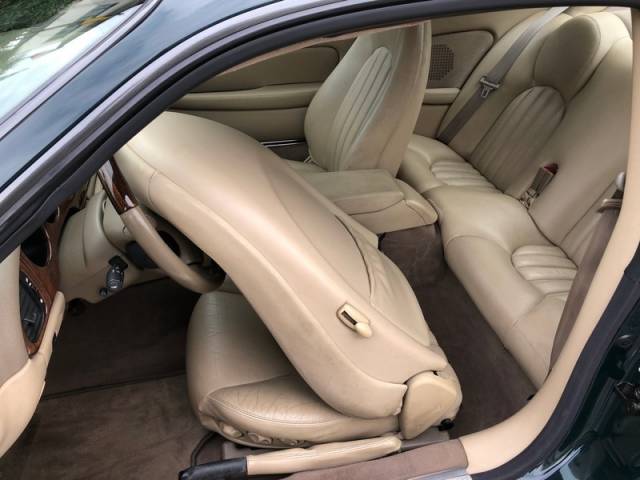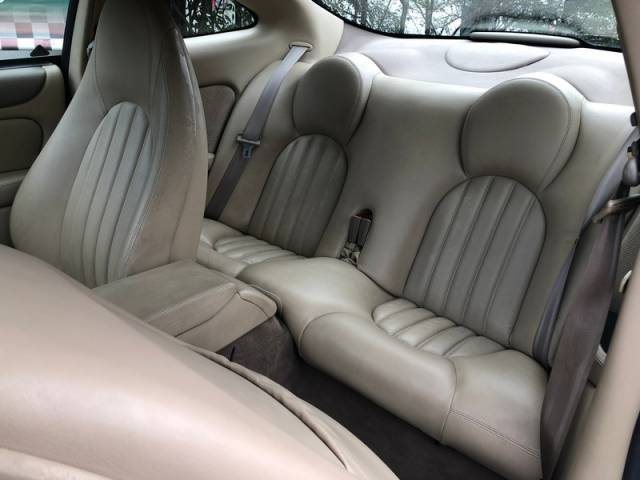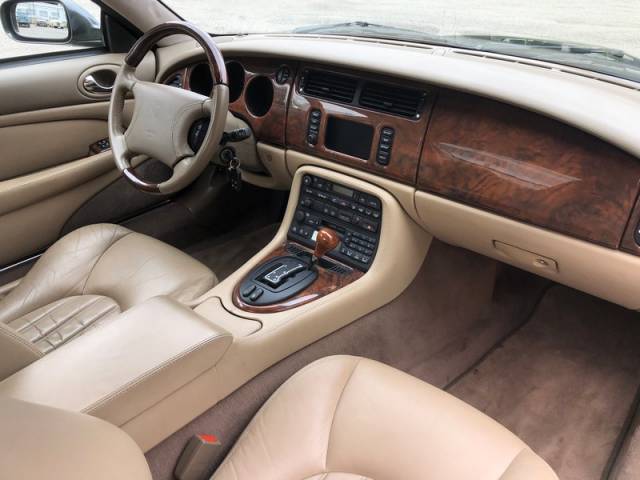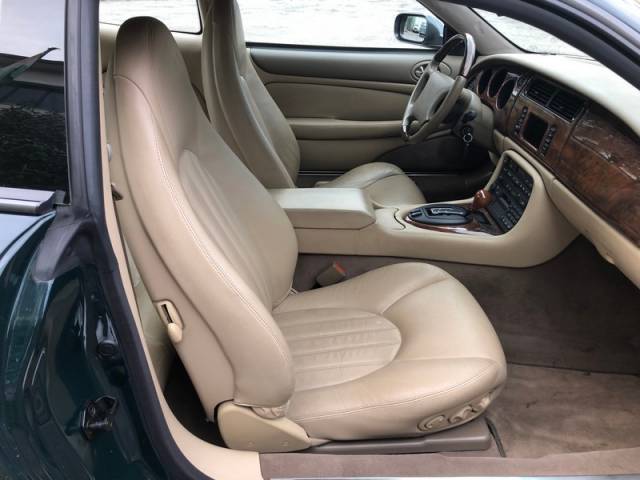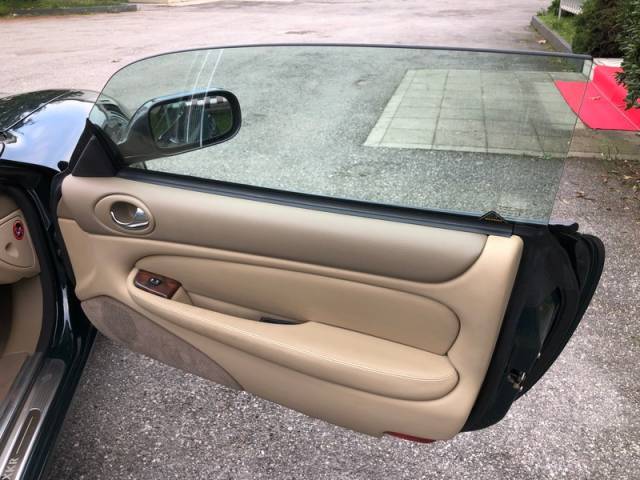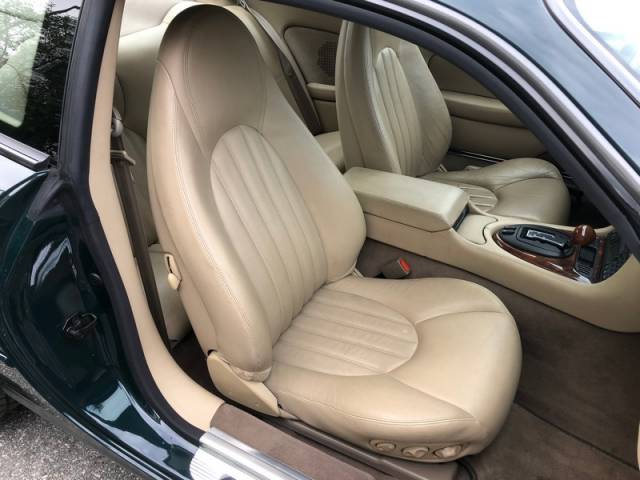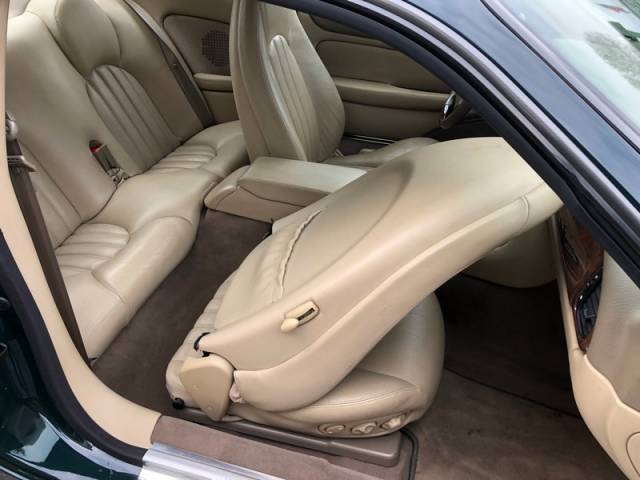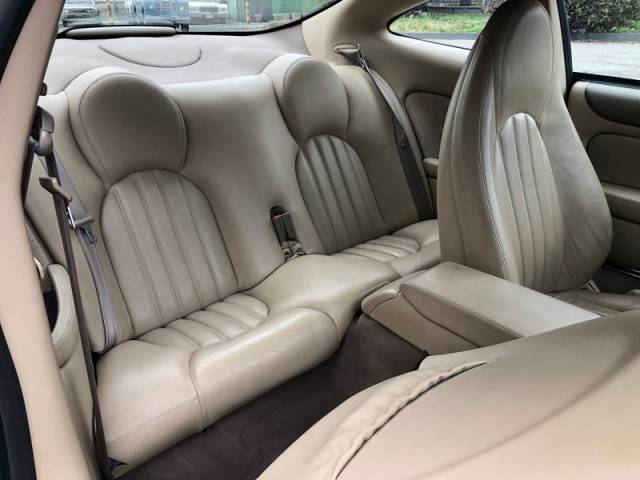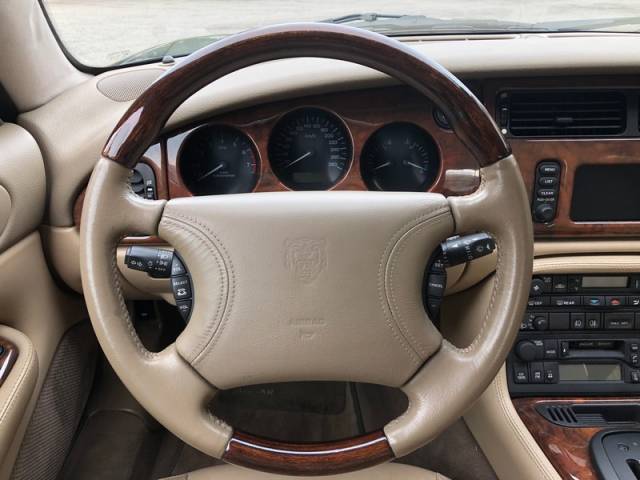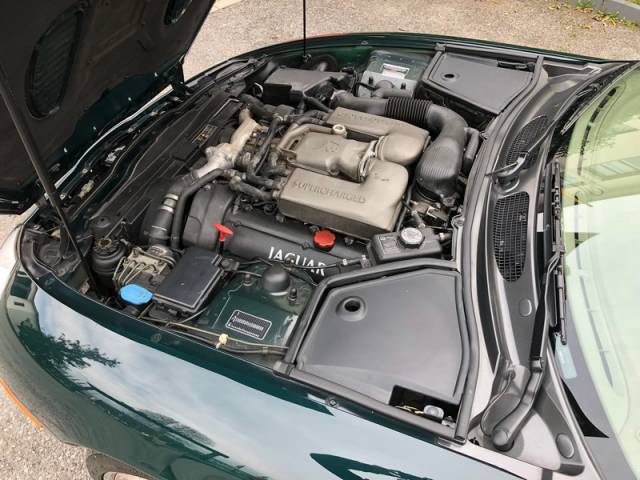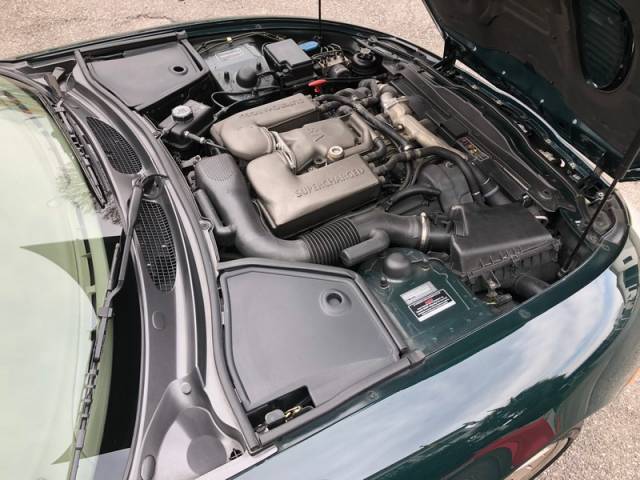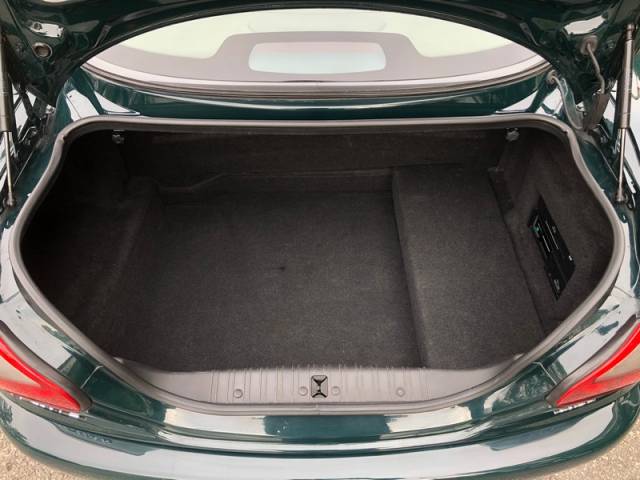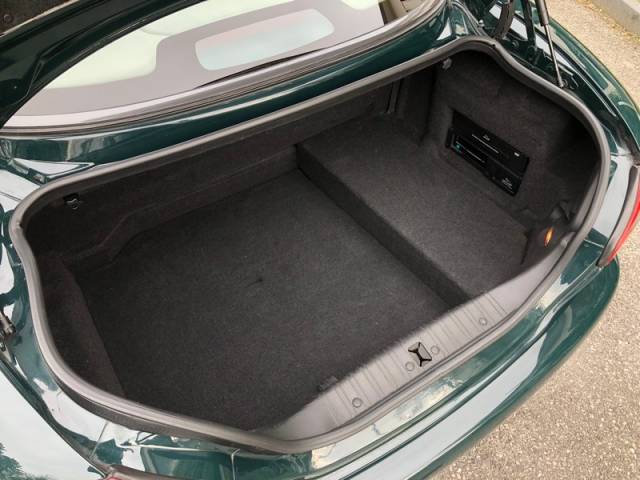 Dealer

away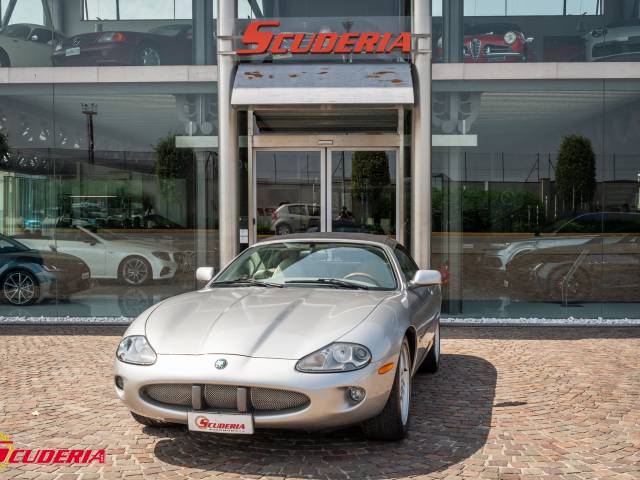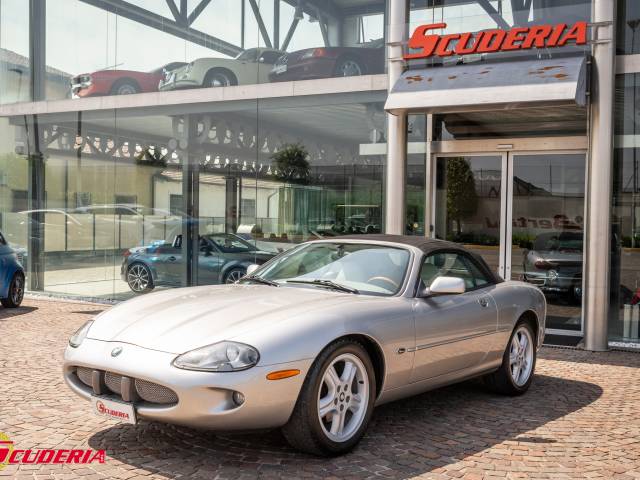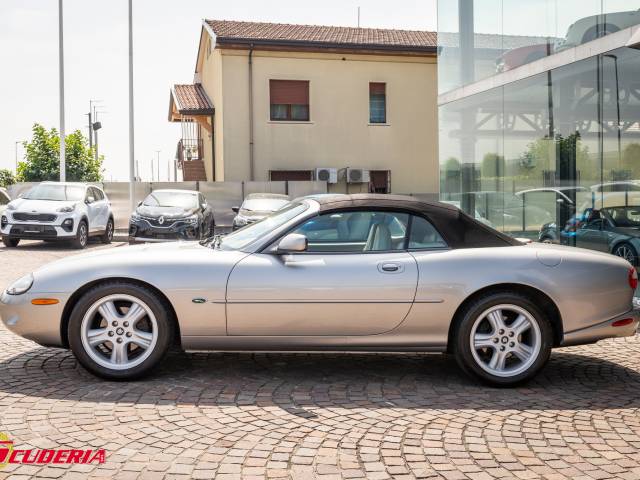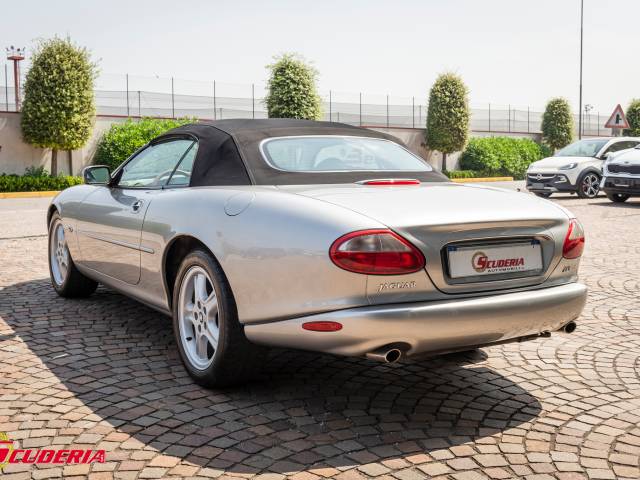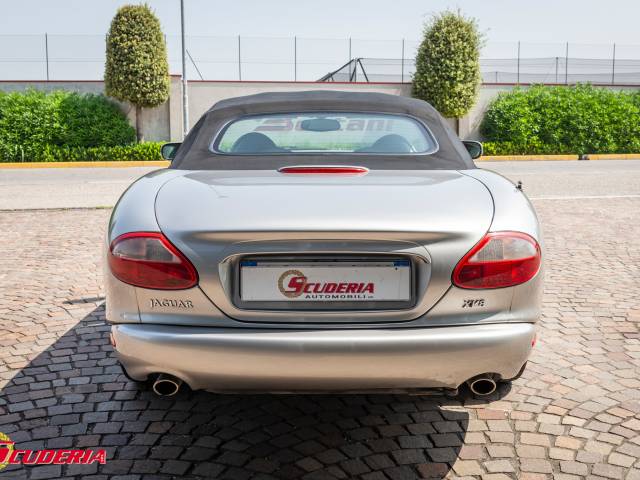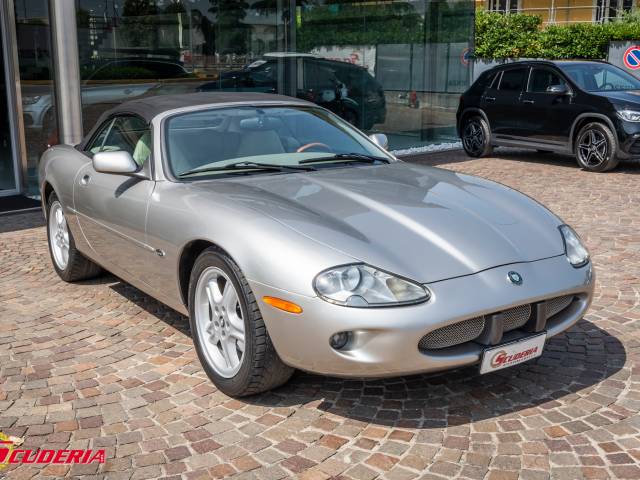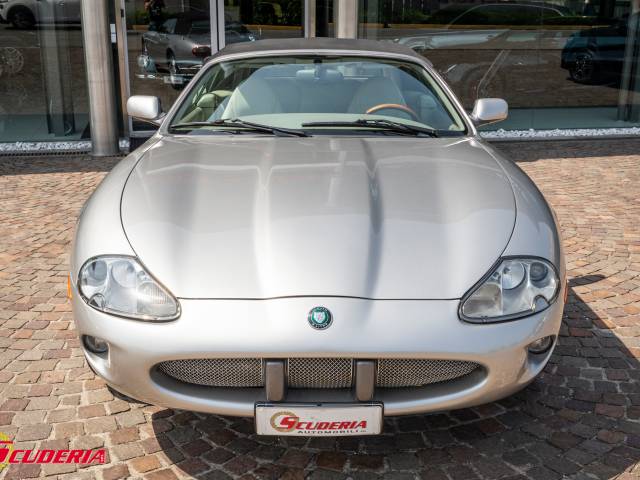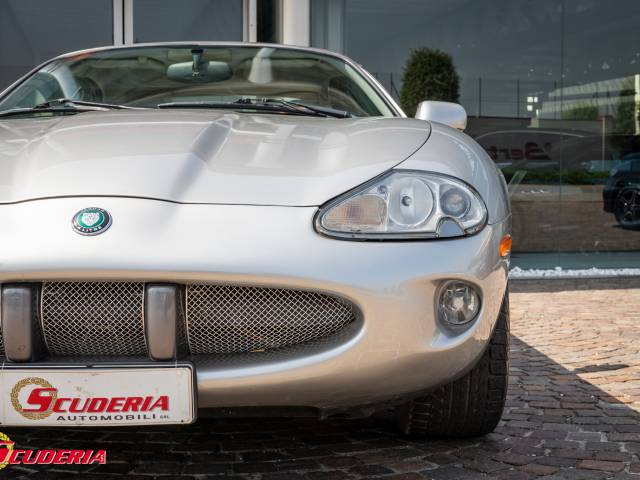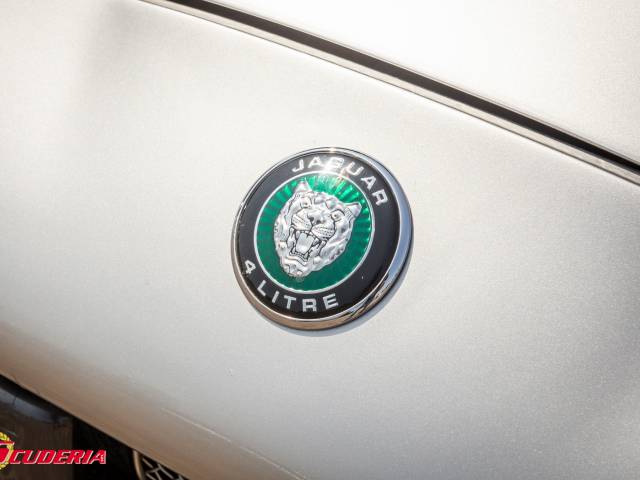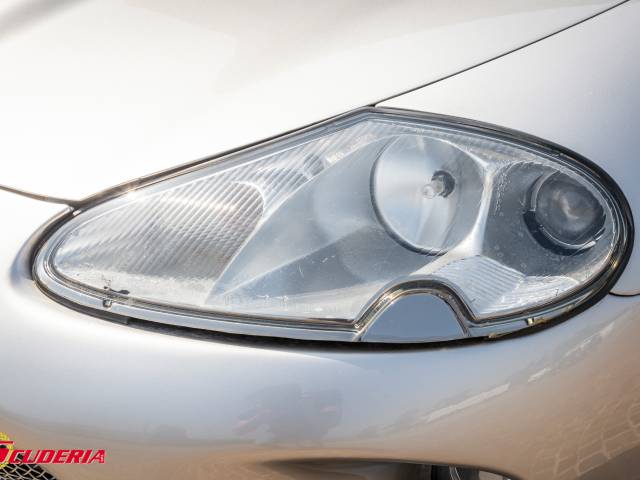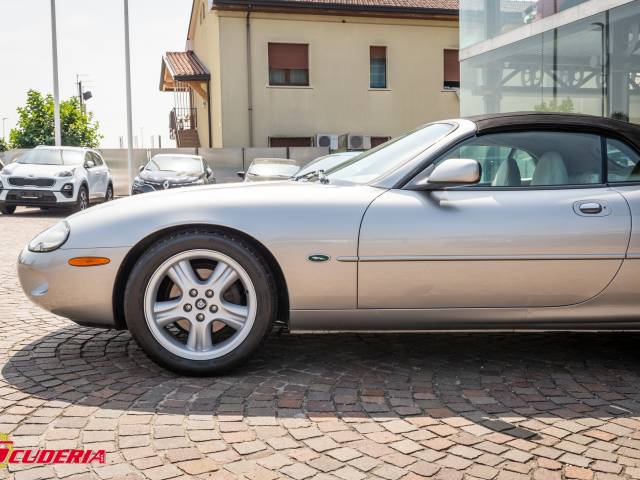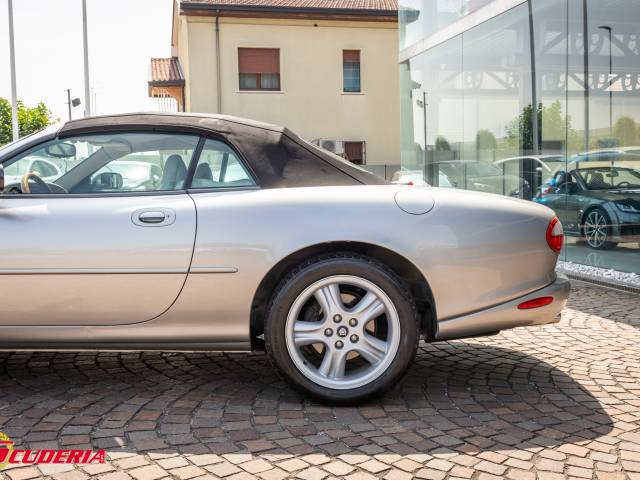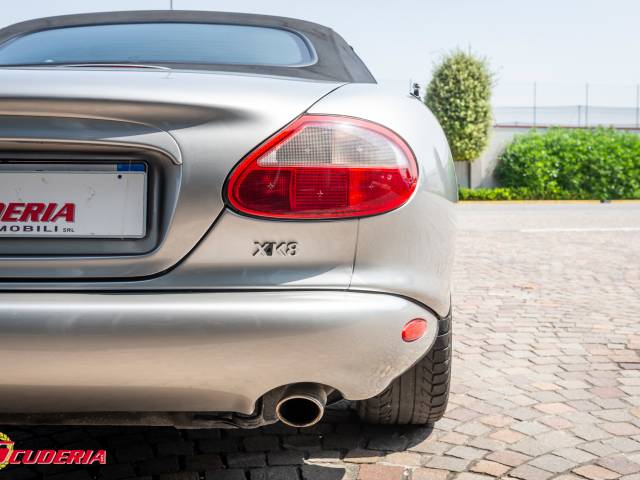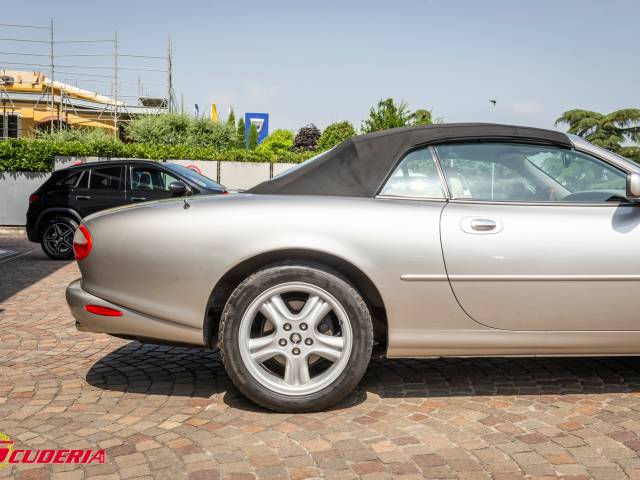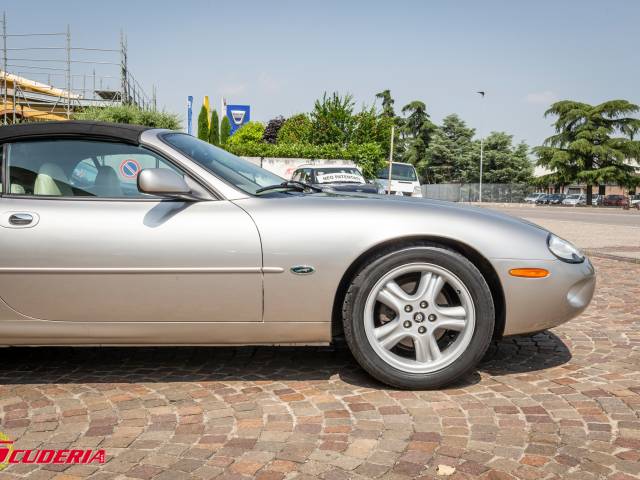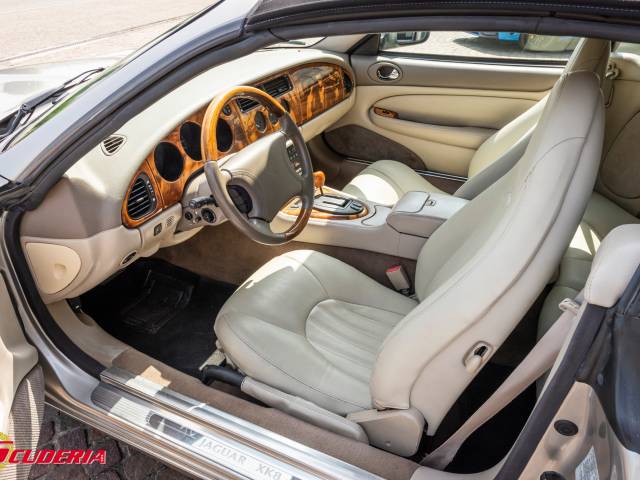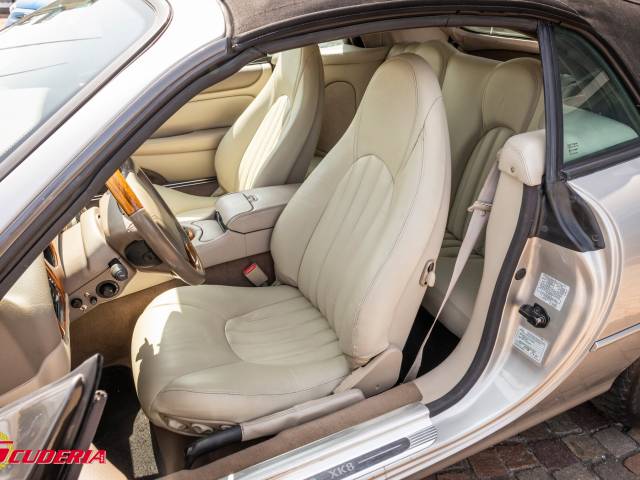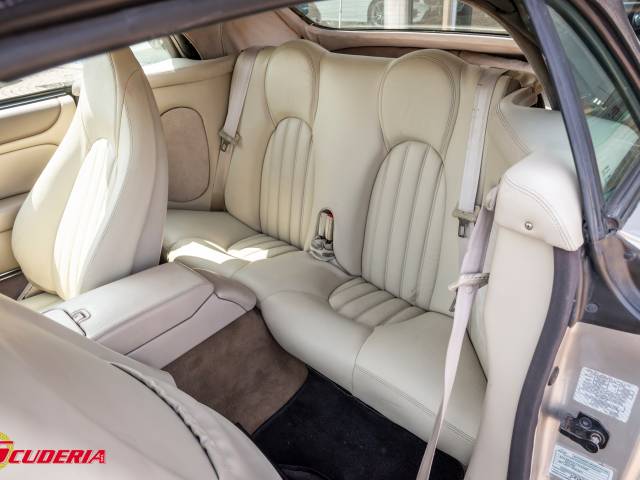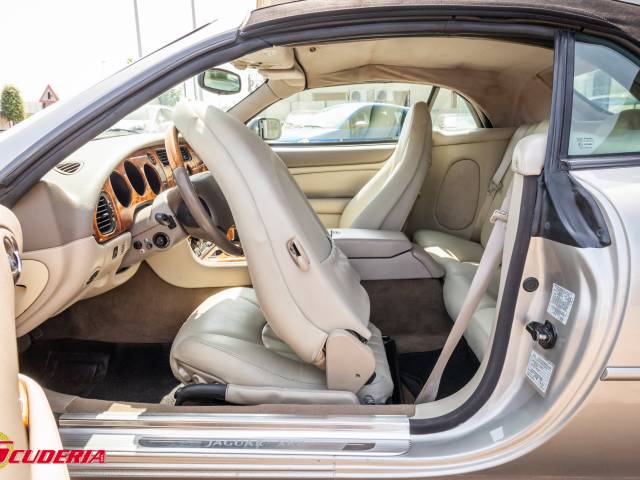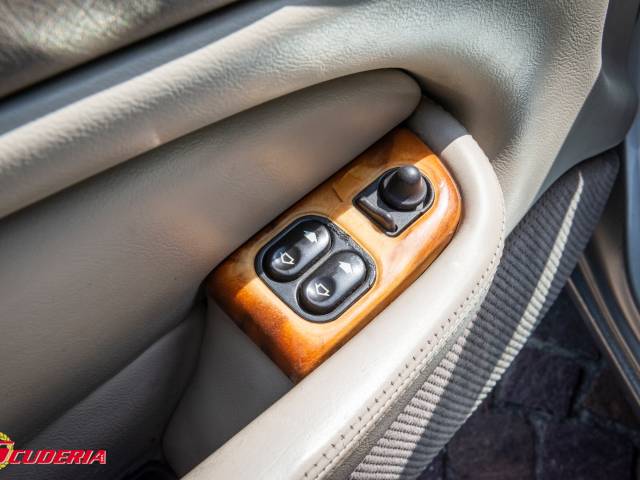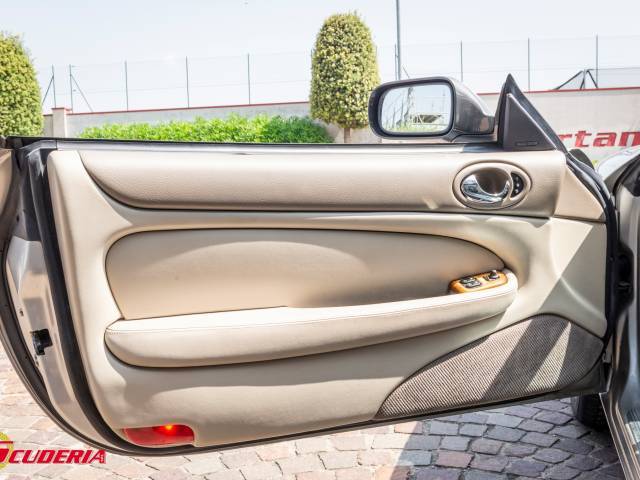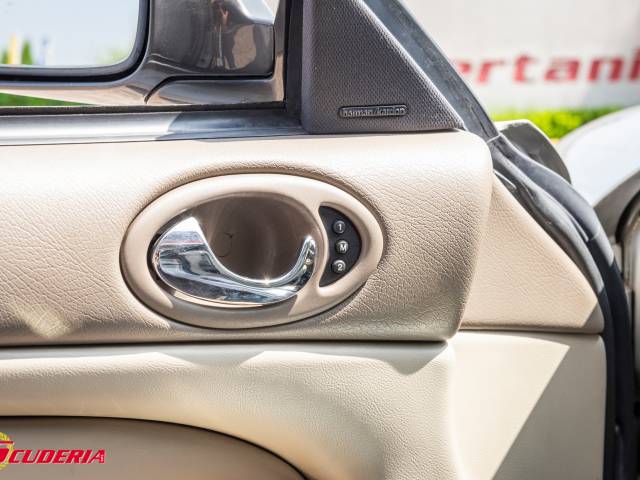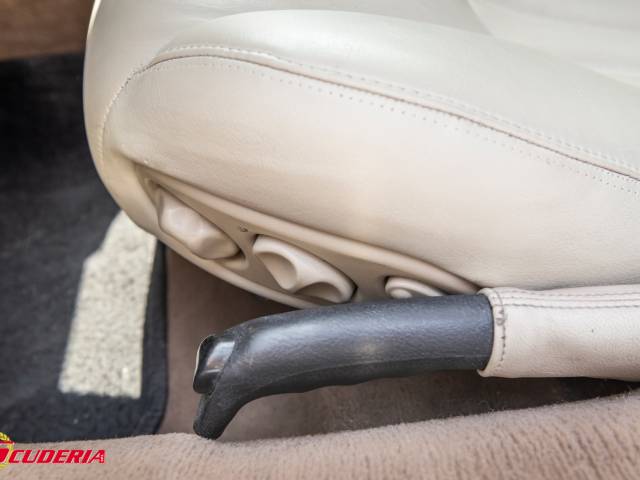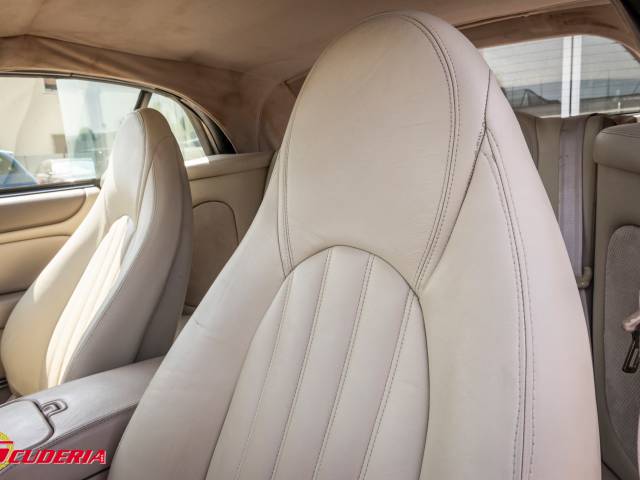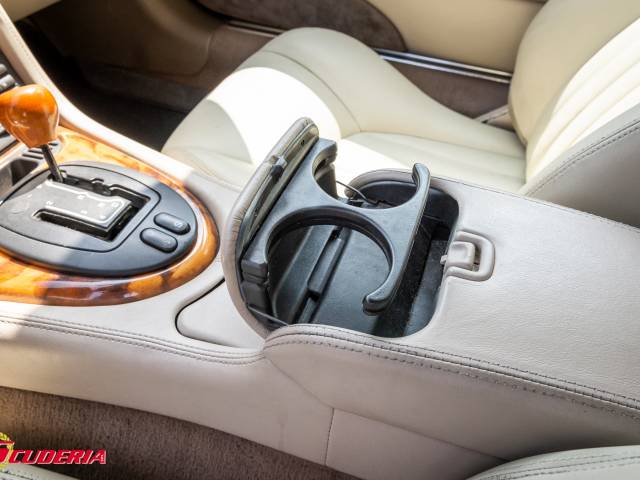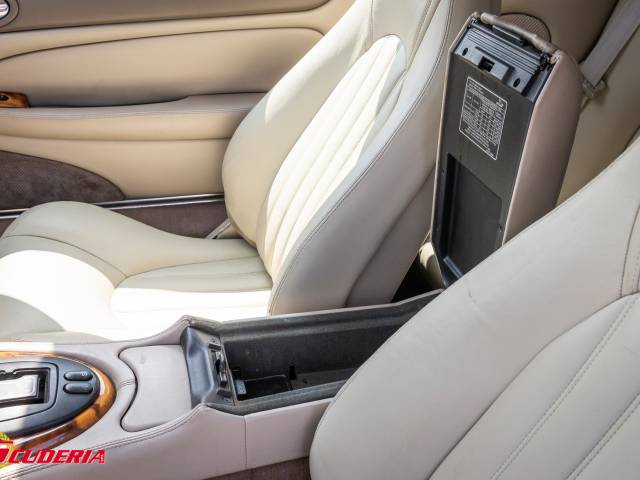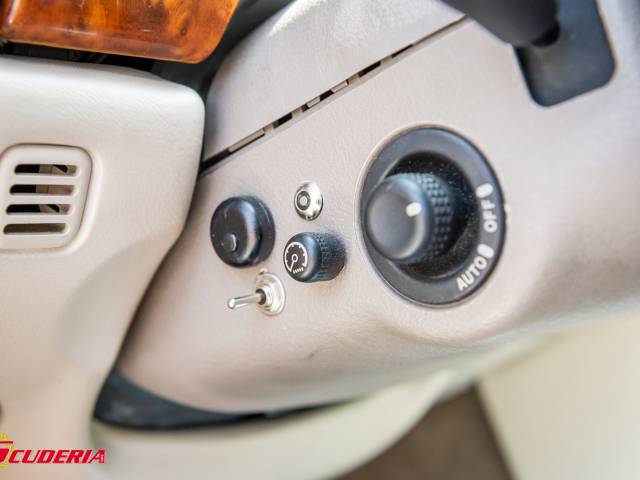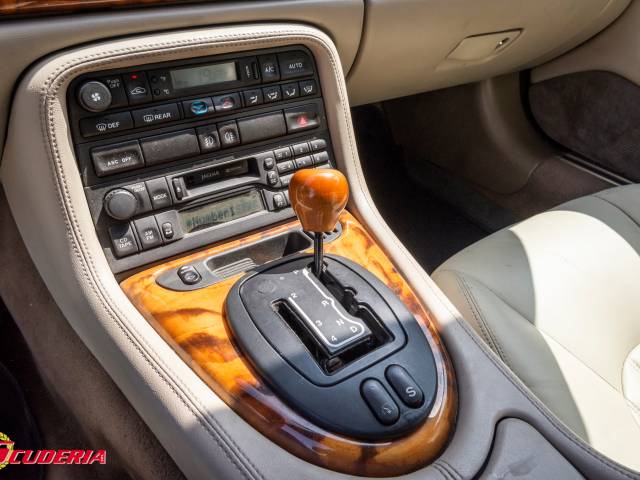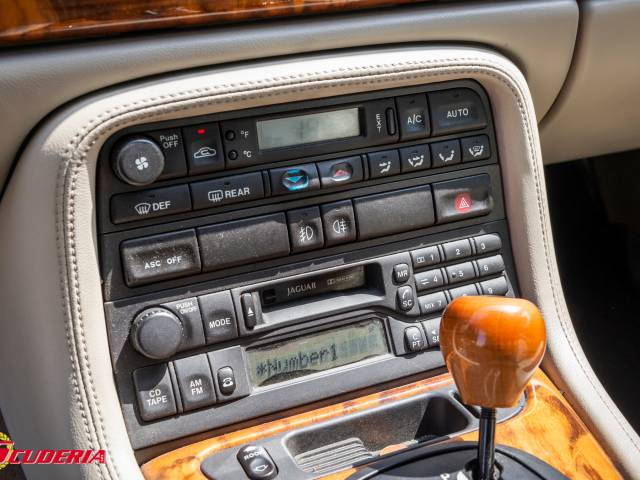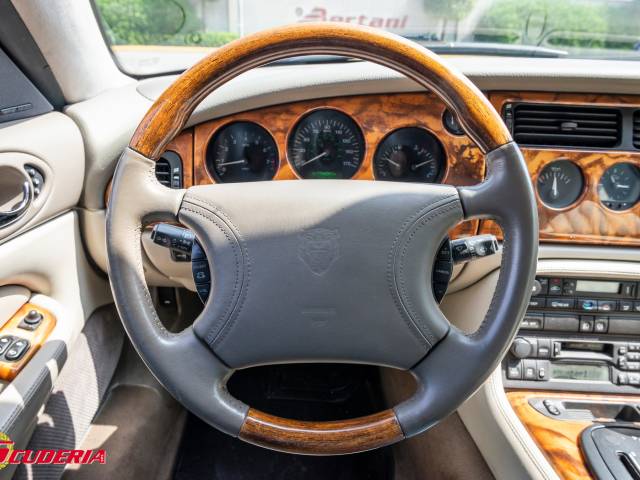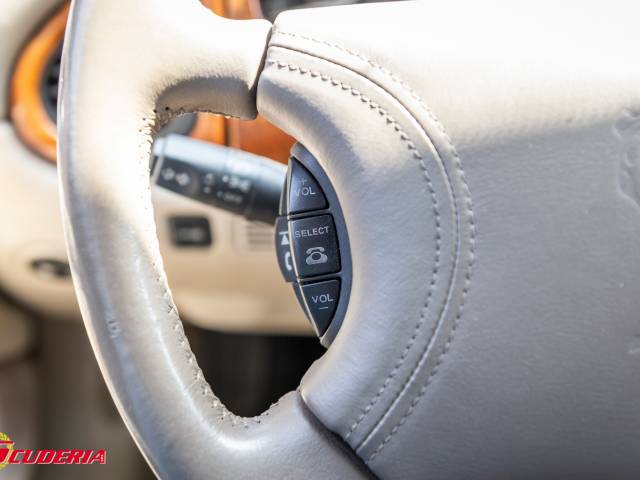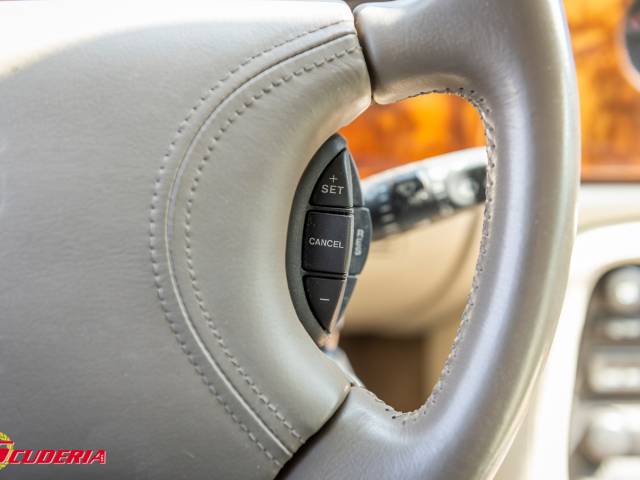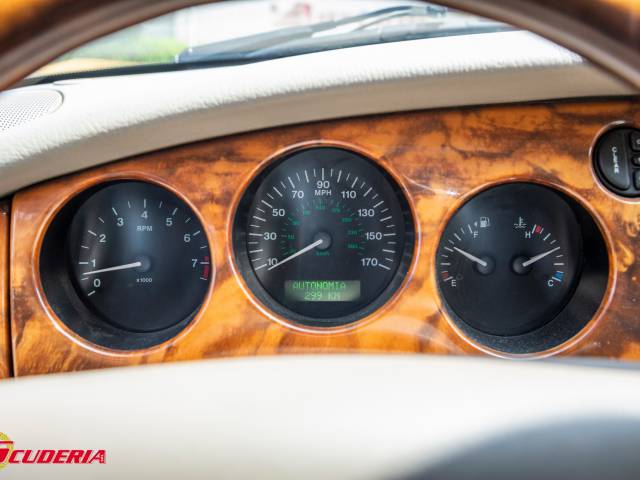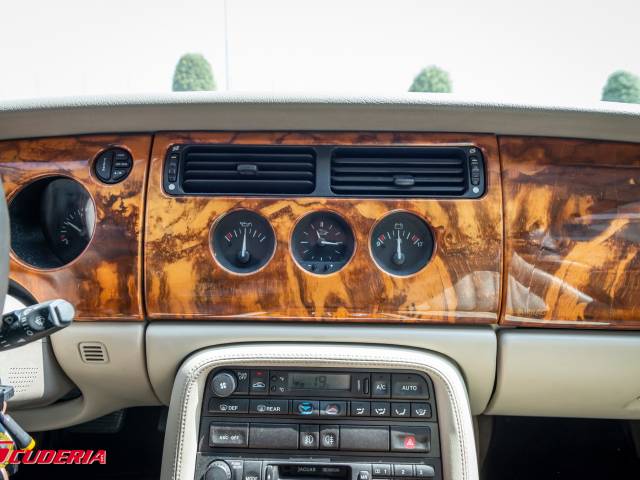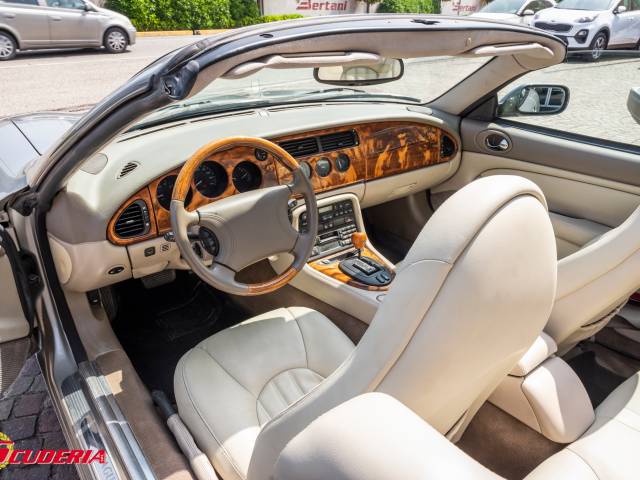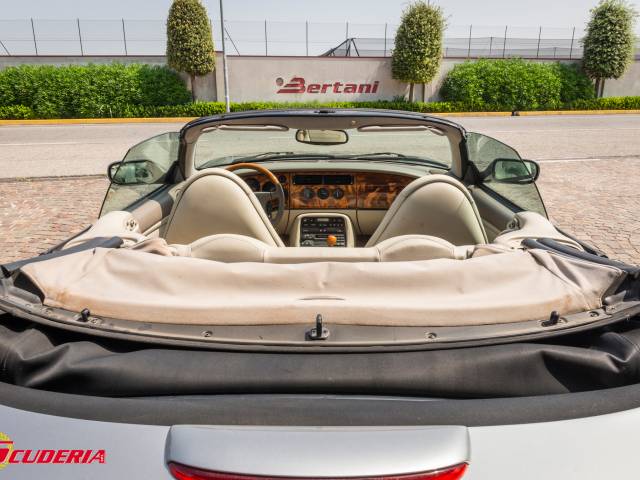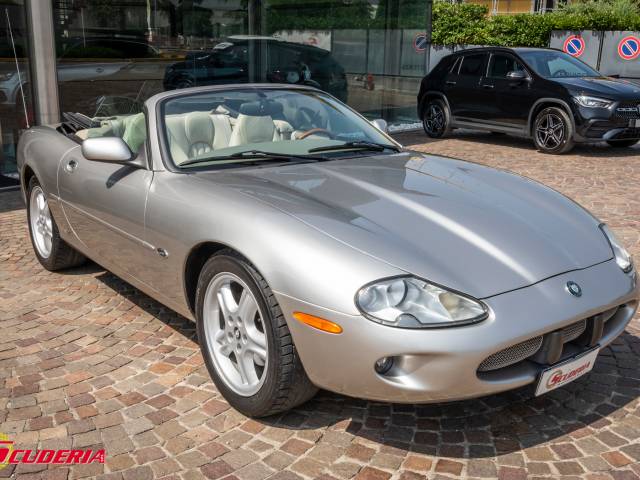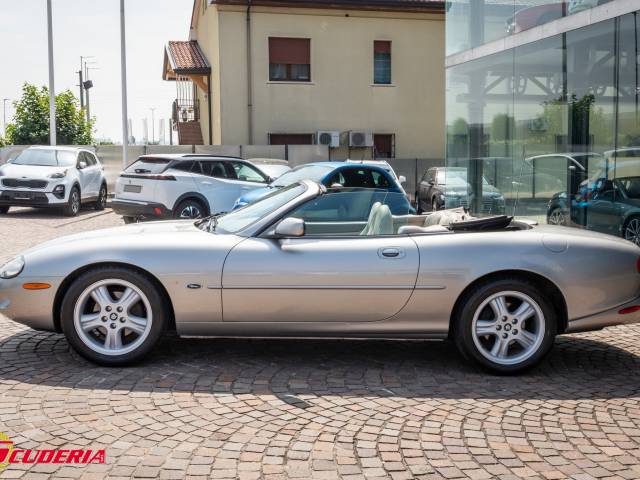 Cabriolet
Dealer

away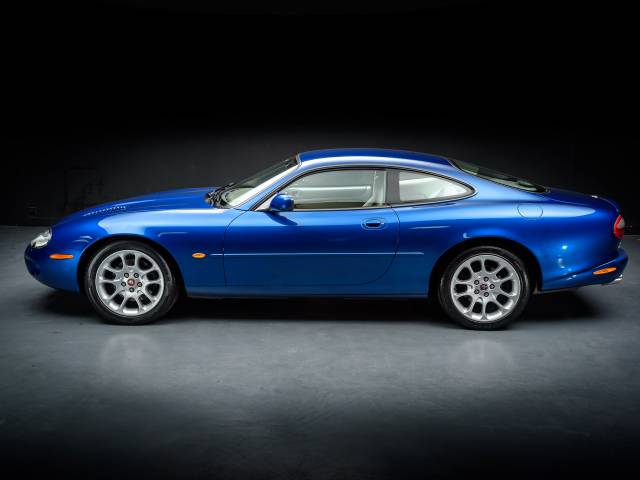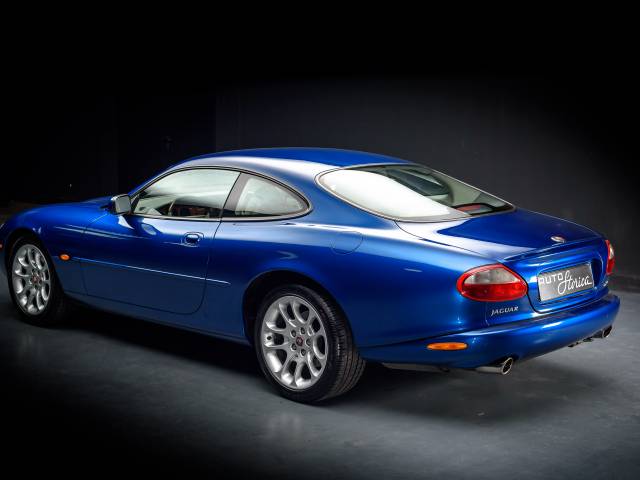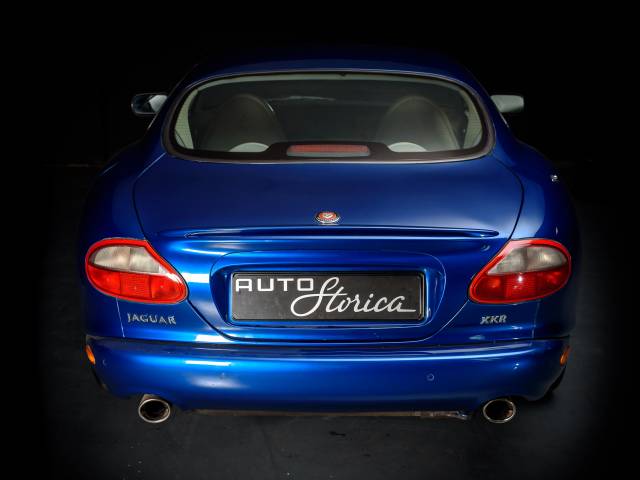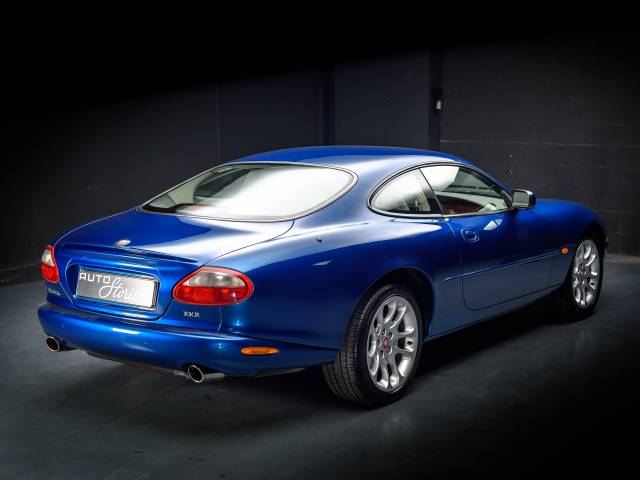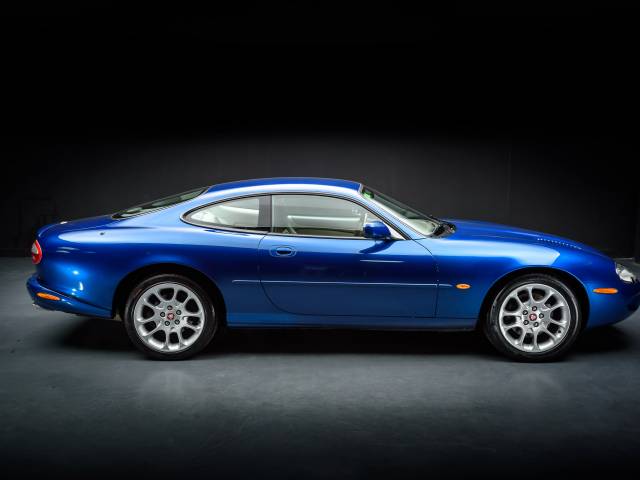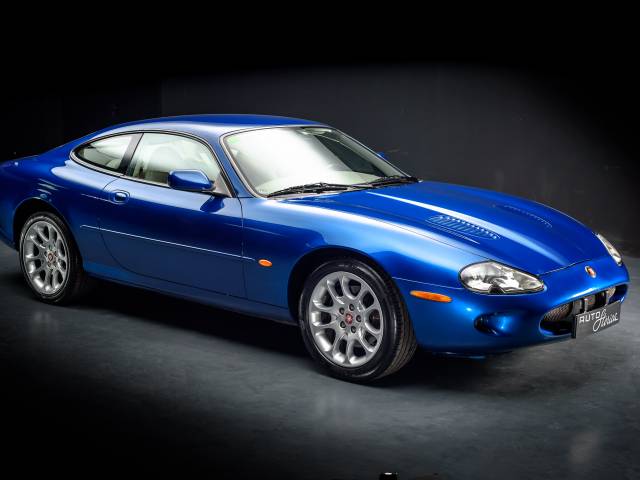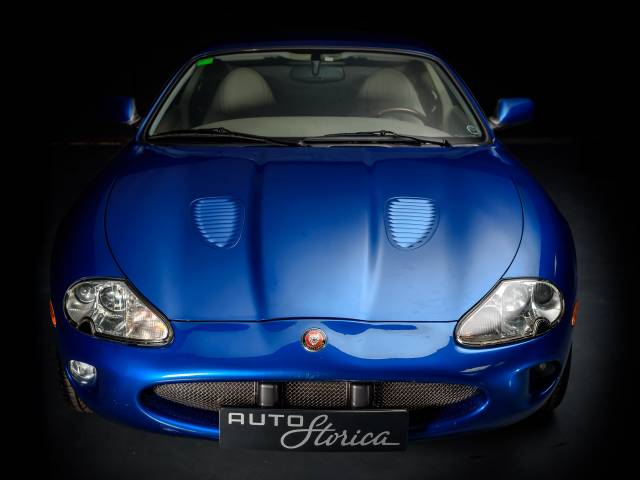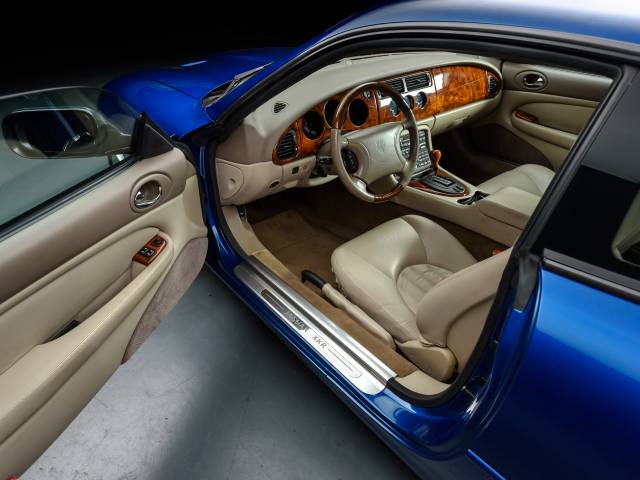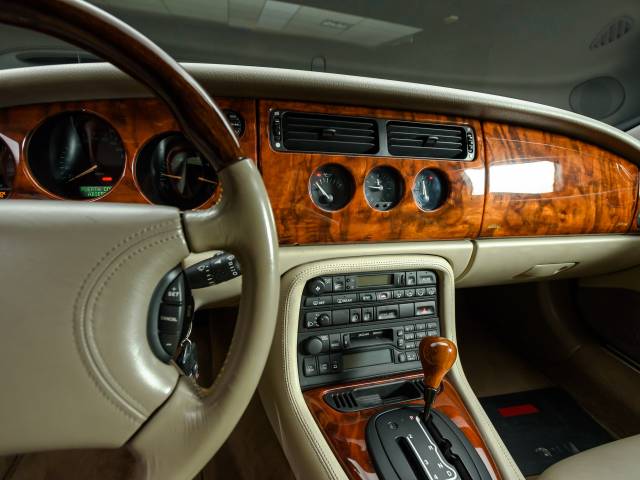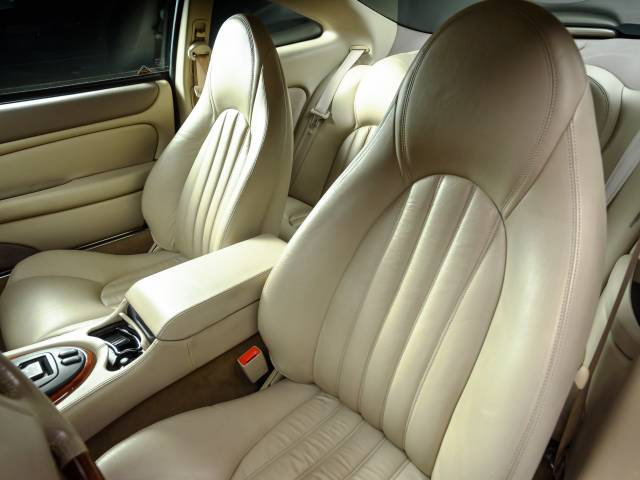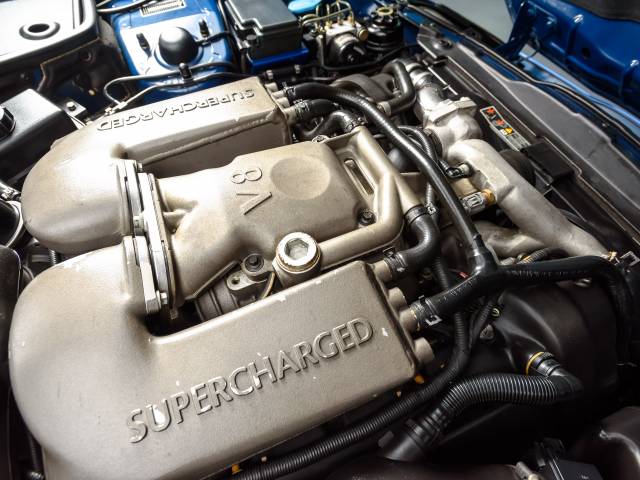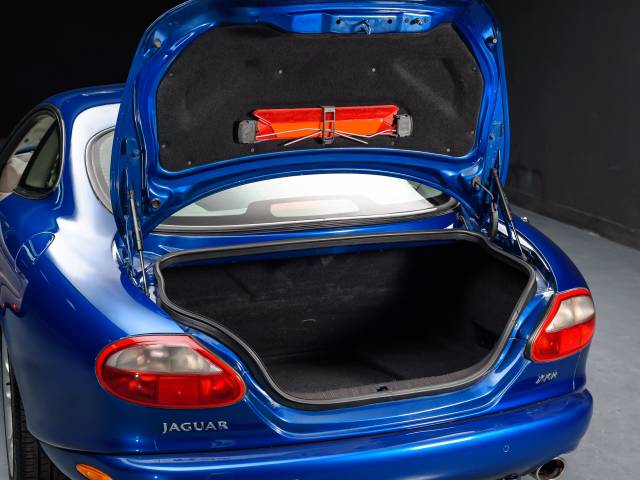 Coupe
Dealer

away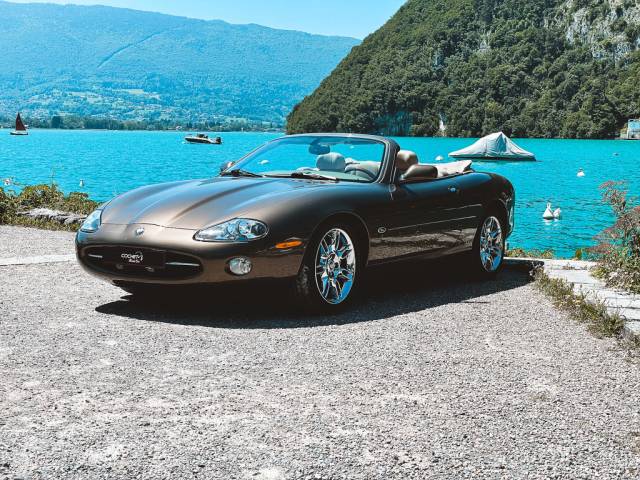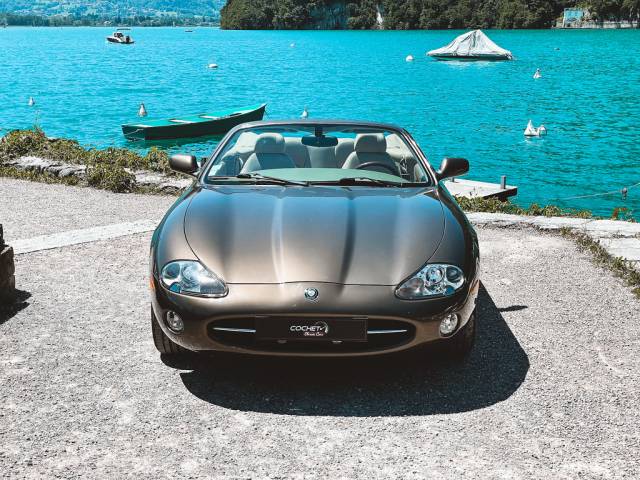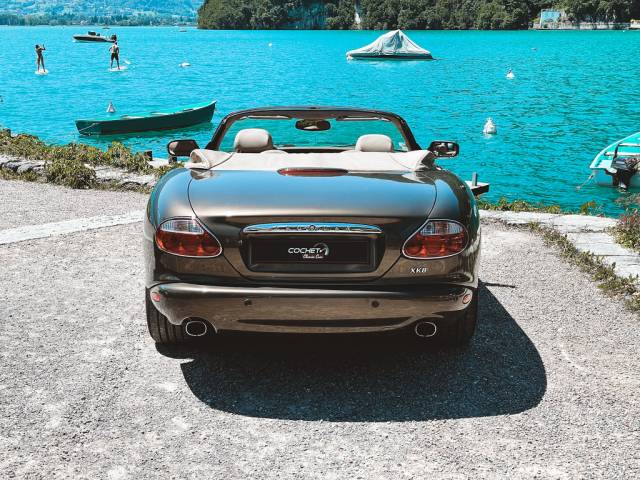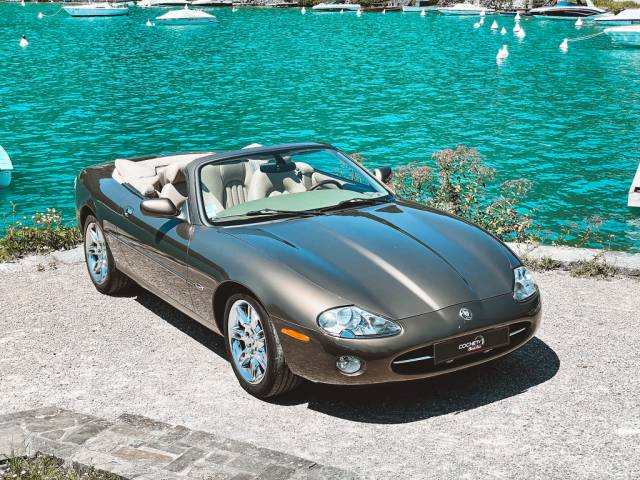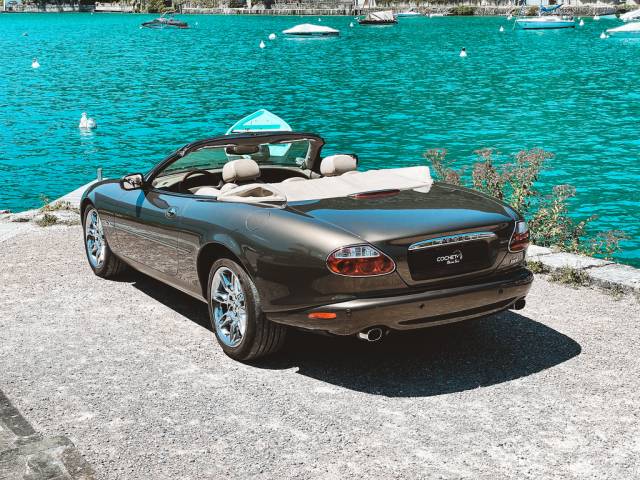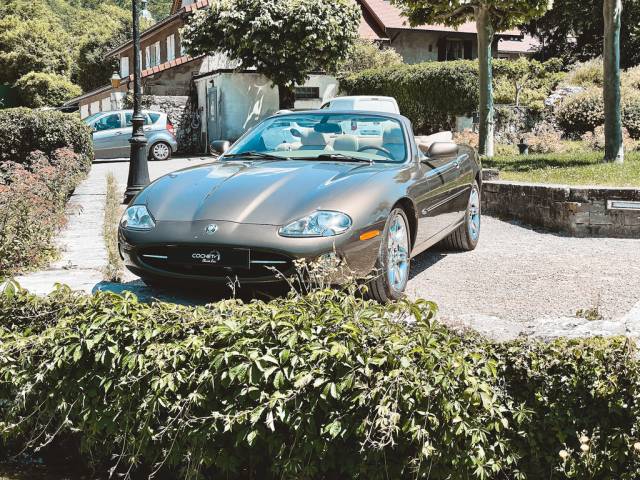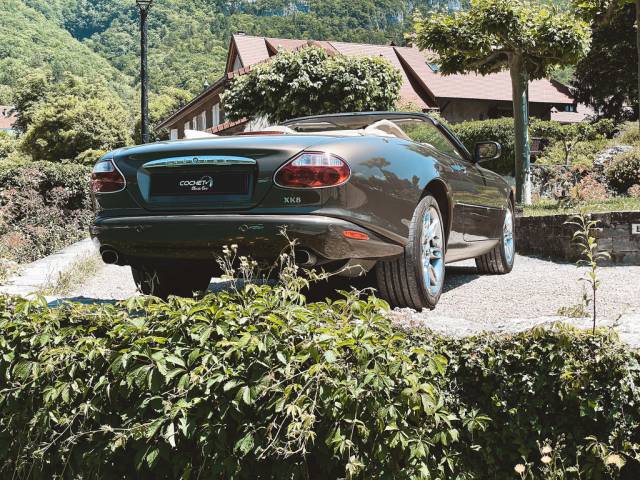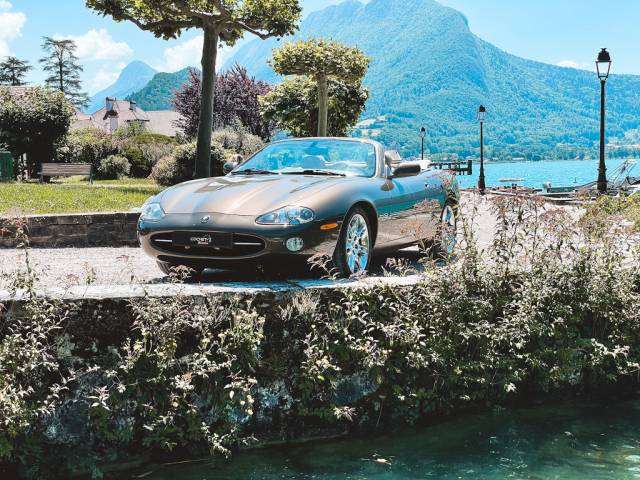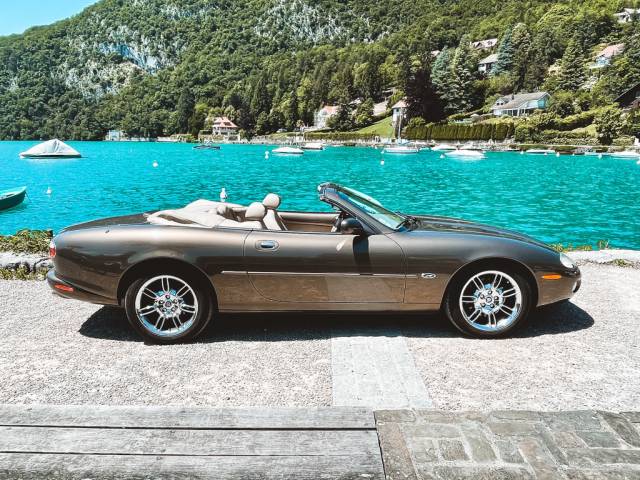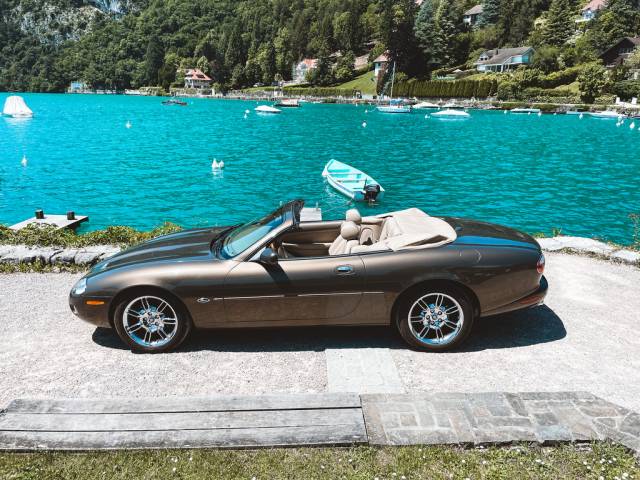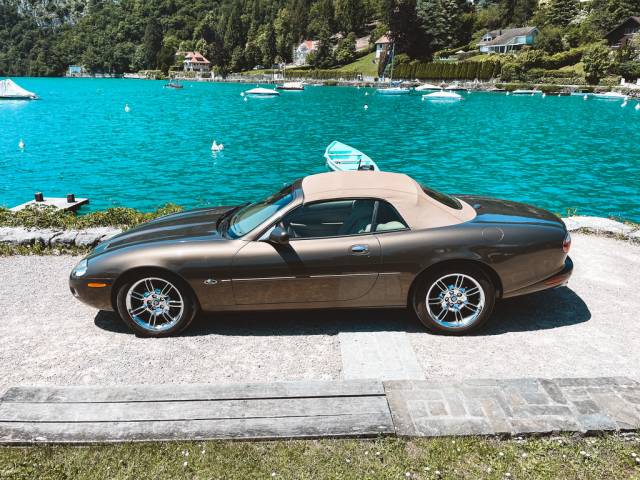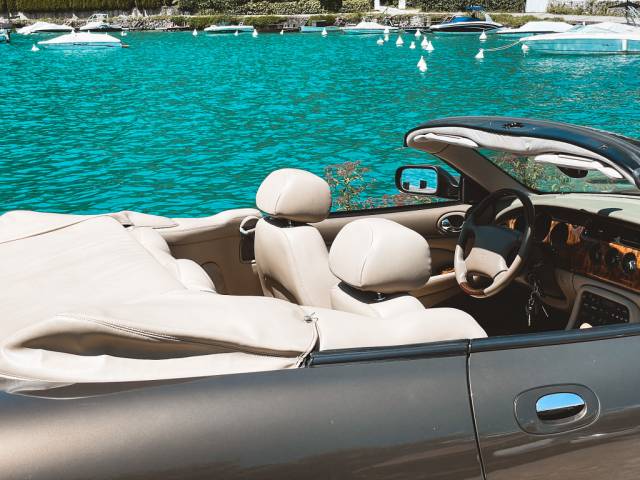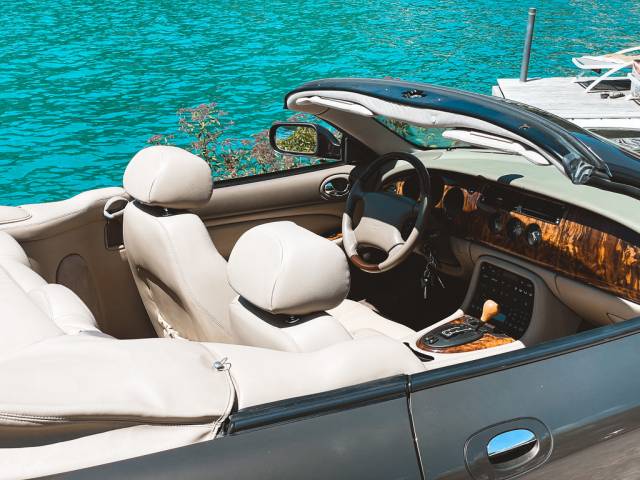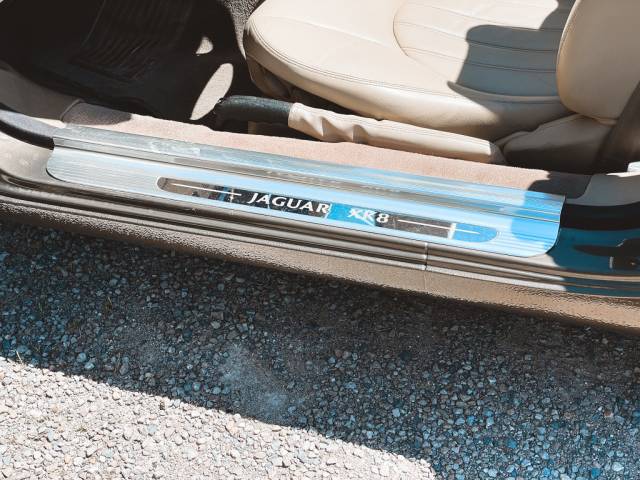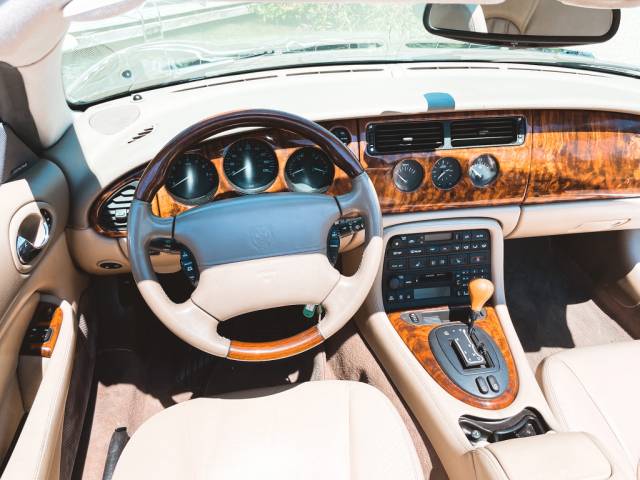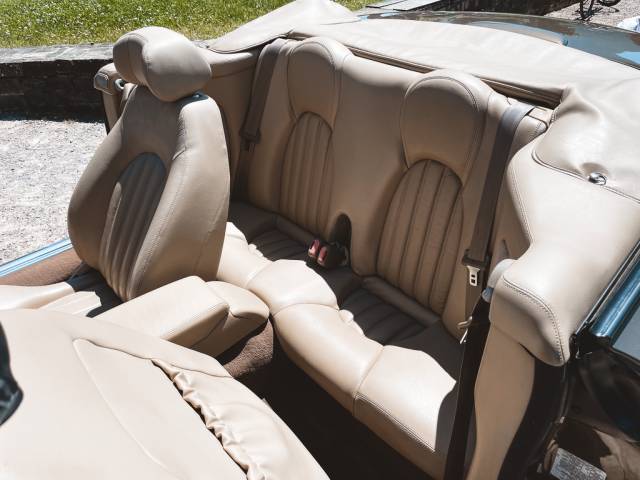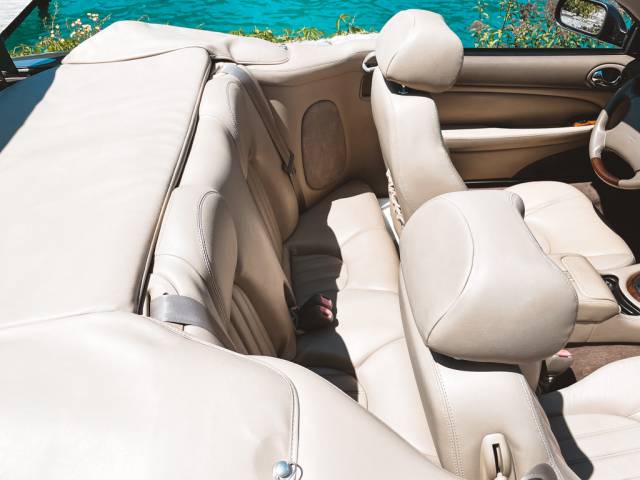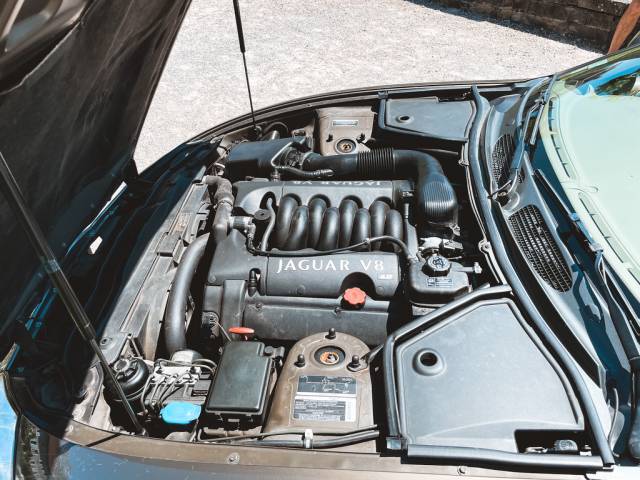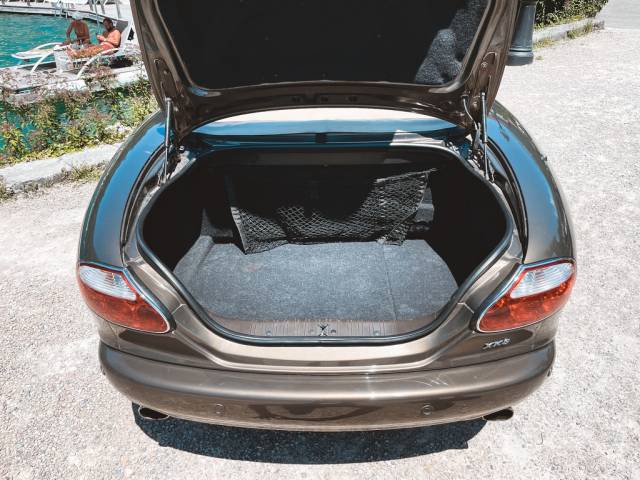 Cabriolet 4.0L BVA
Dealer

away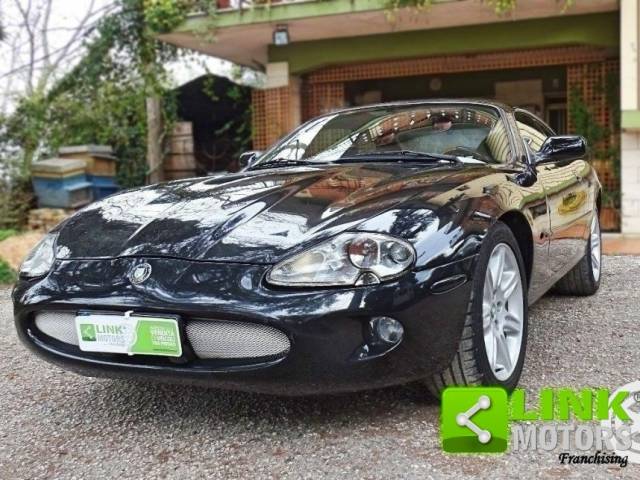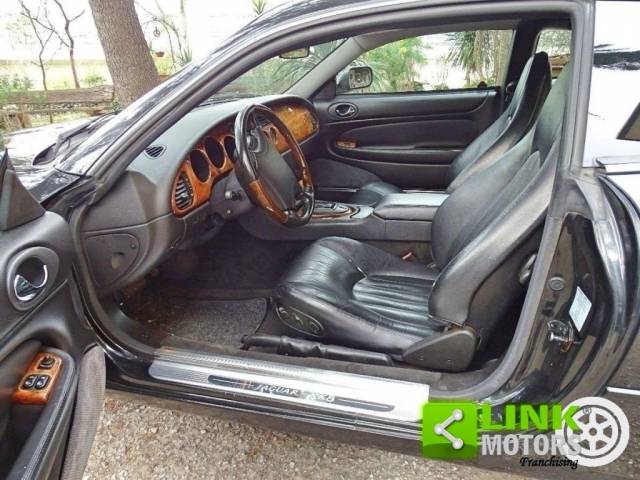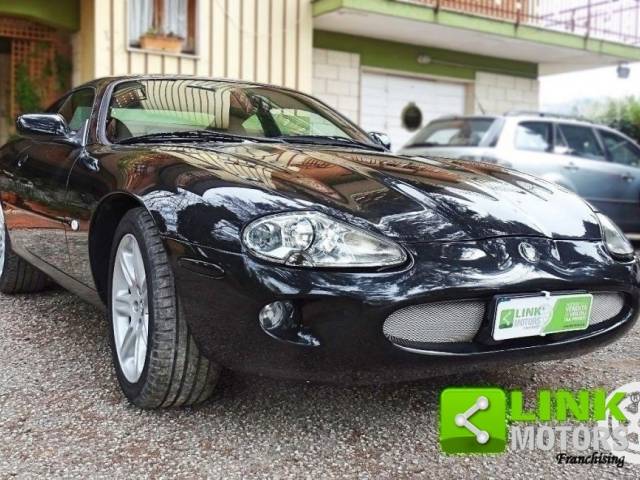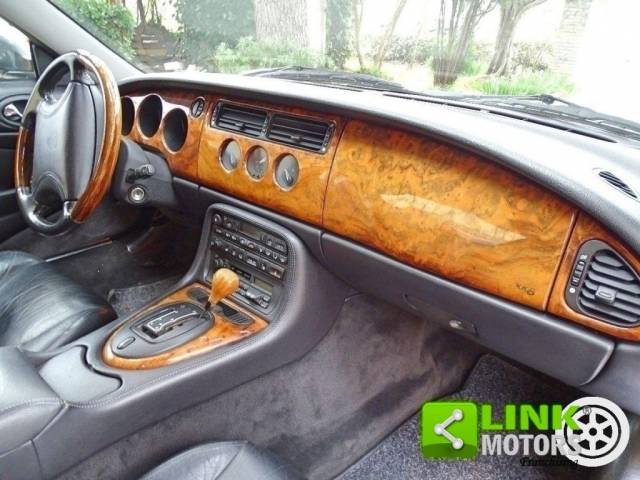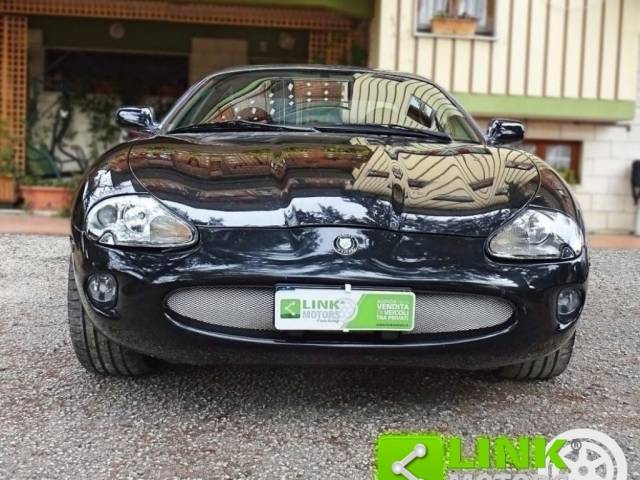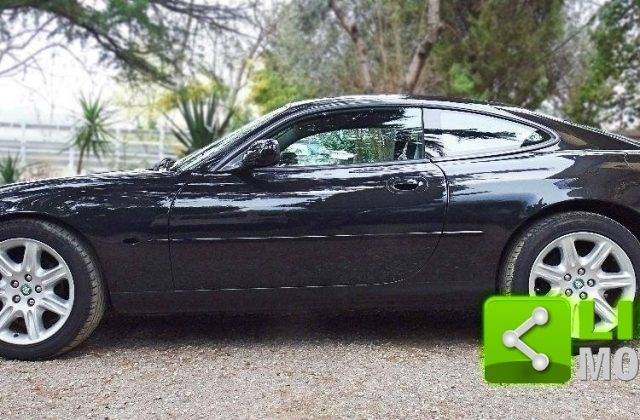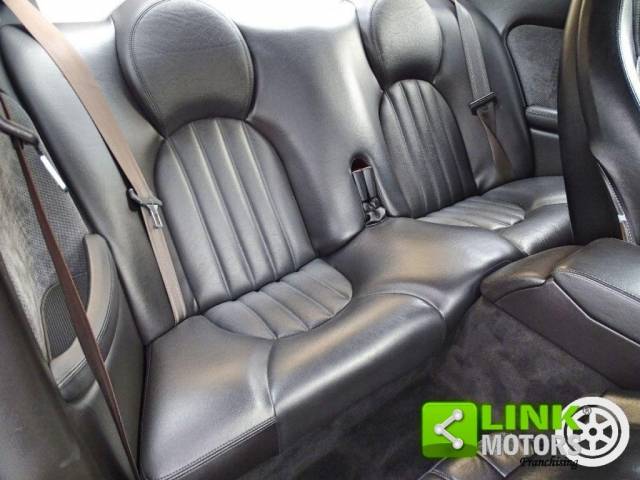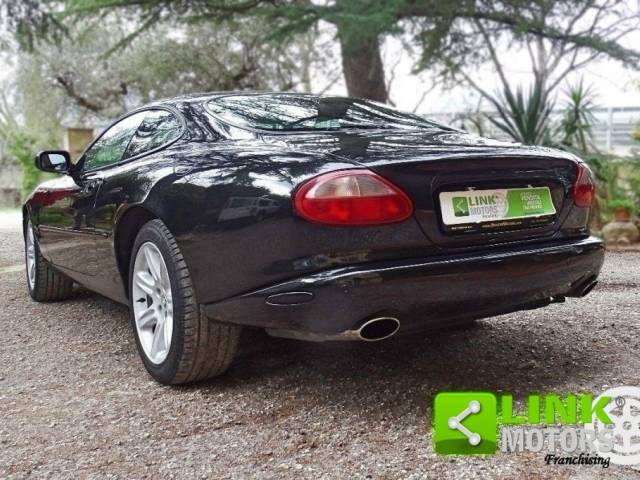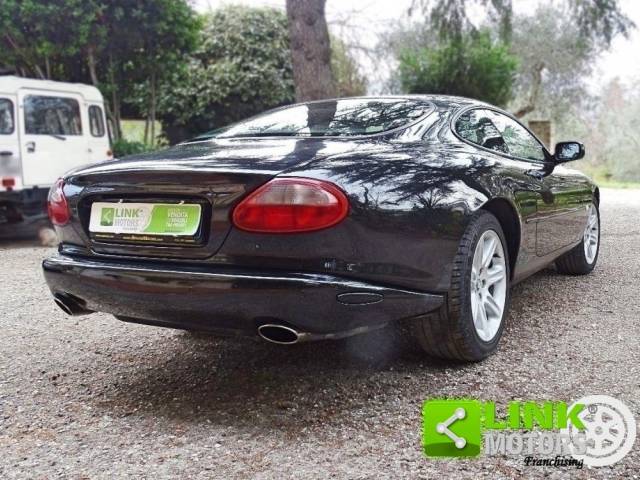 JAGUAR XK8 4.0 Coupè
Dealer

away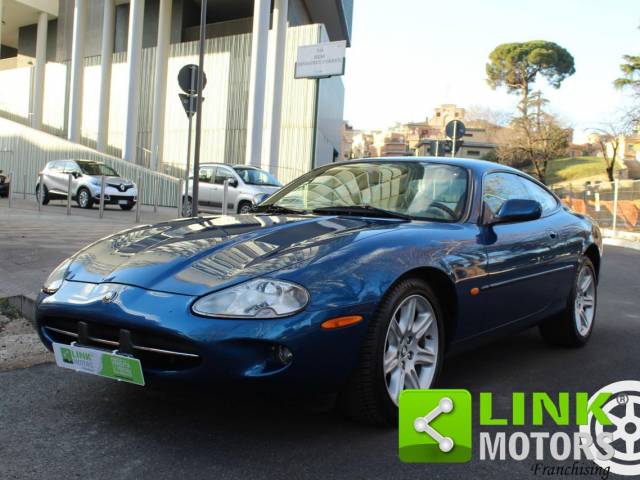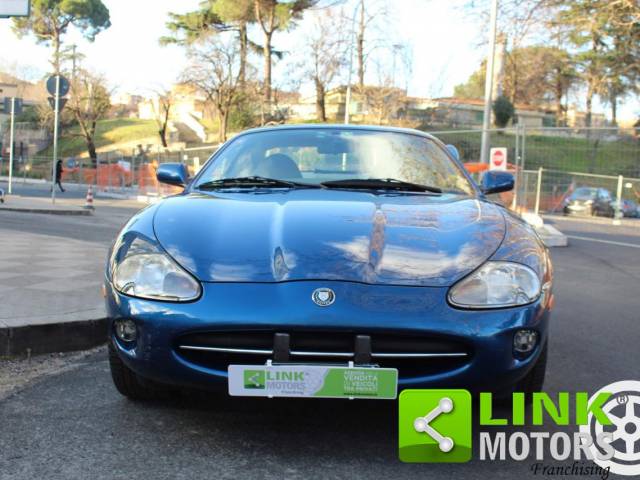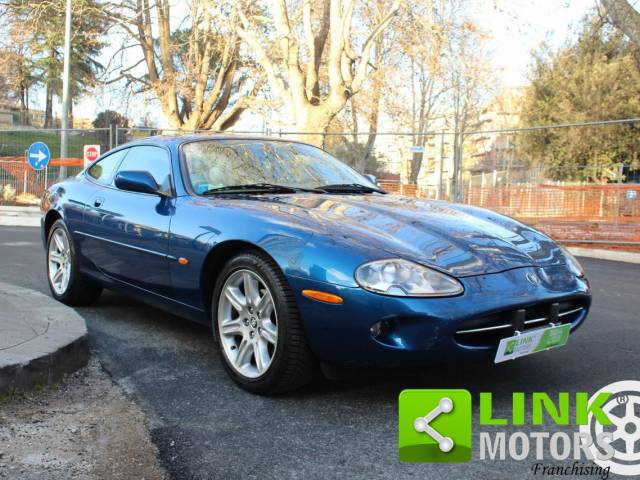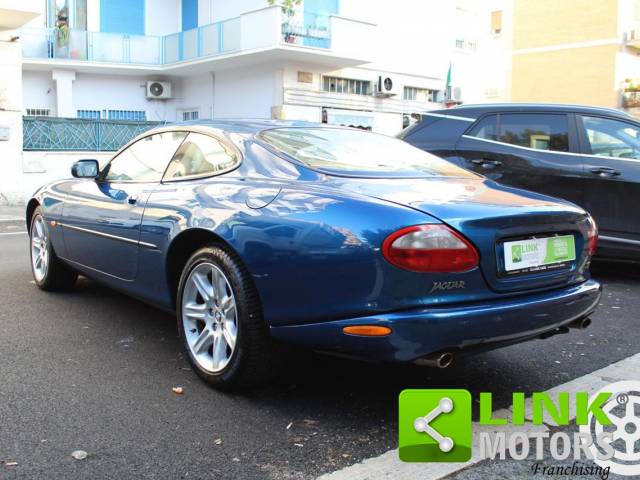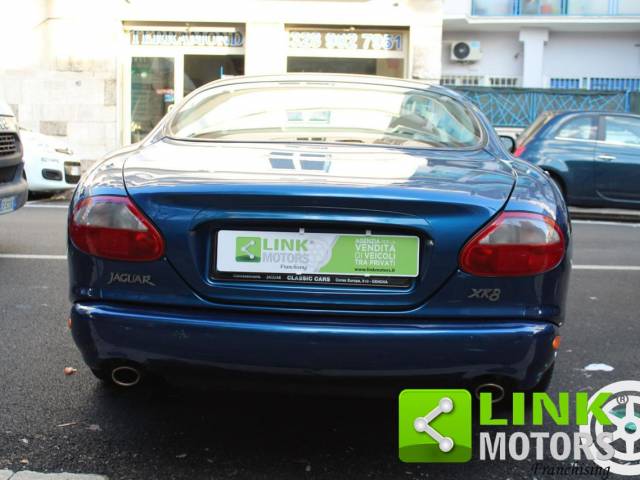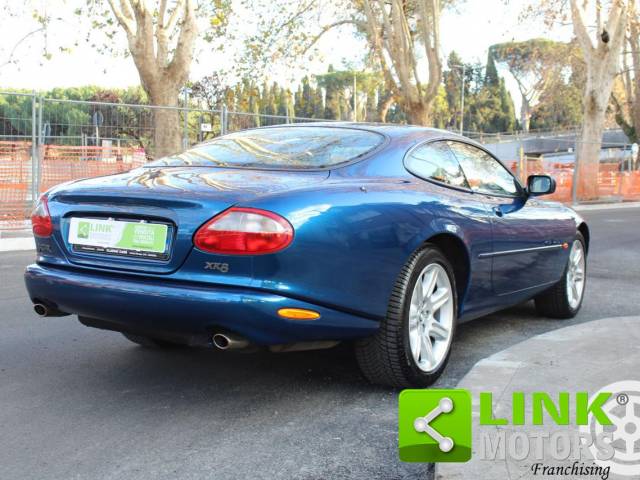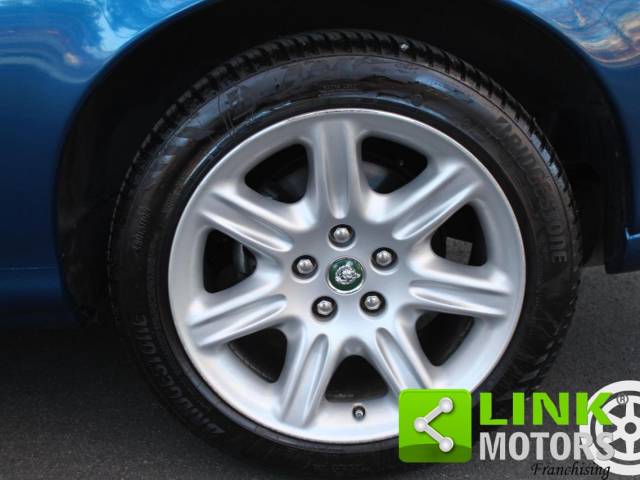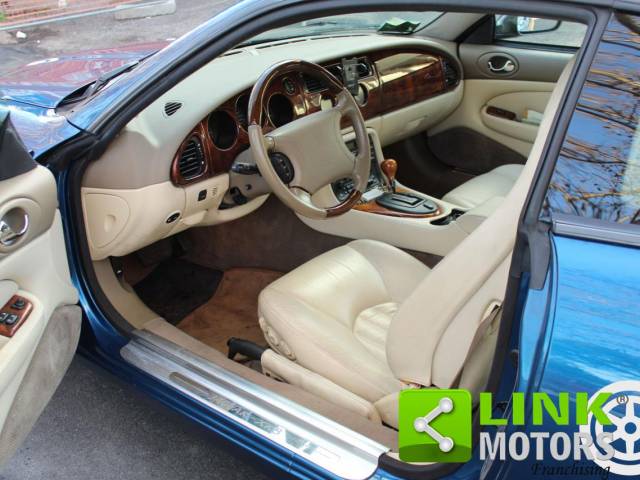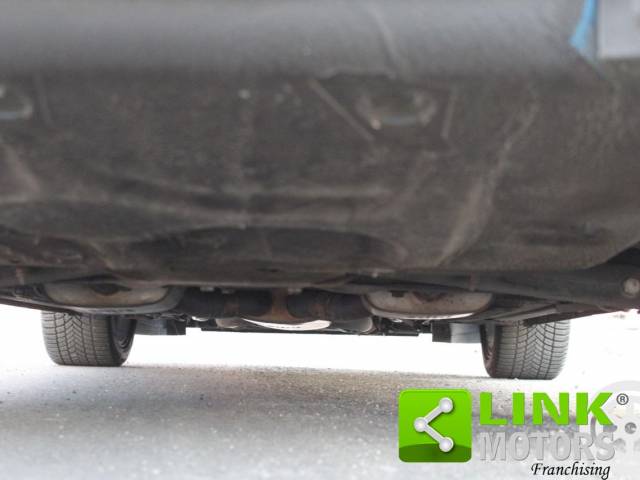 JAGUAR XK8 4.0 Coupé,Automatica,Ottime Condizioni
Dealer

away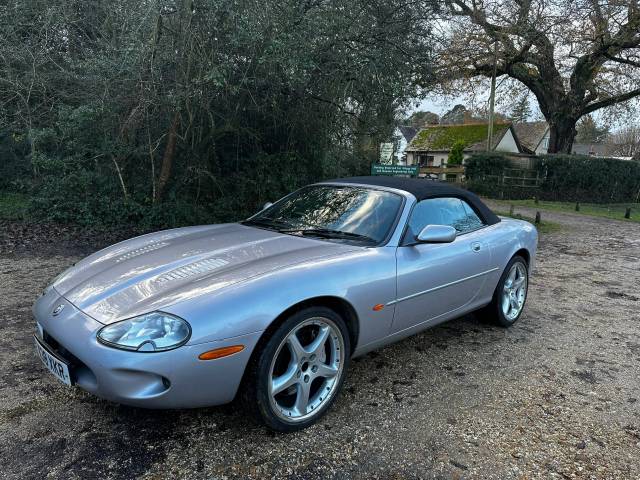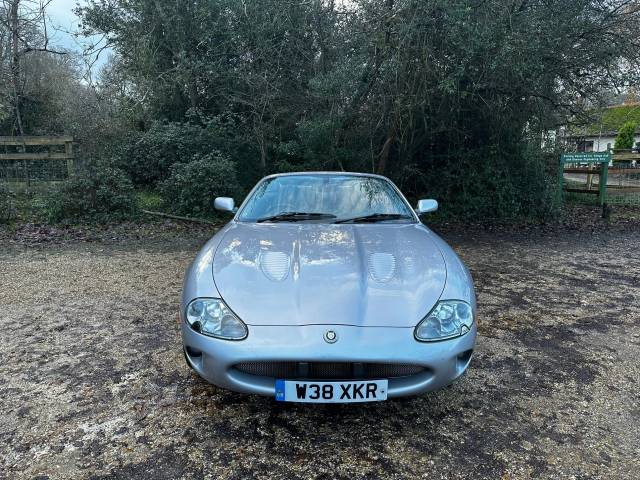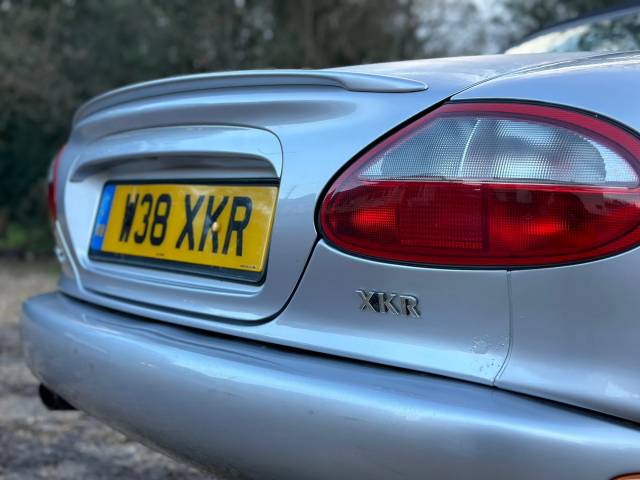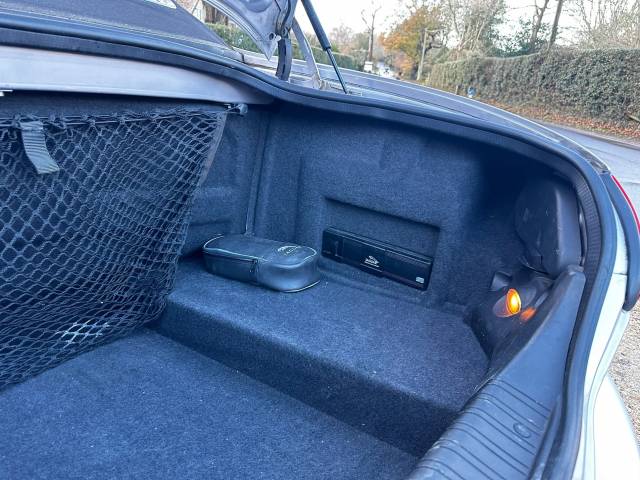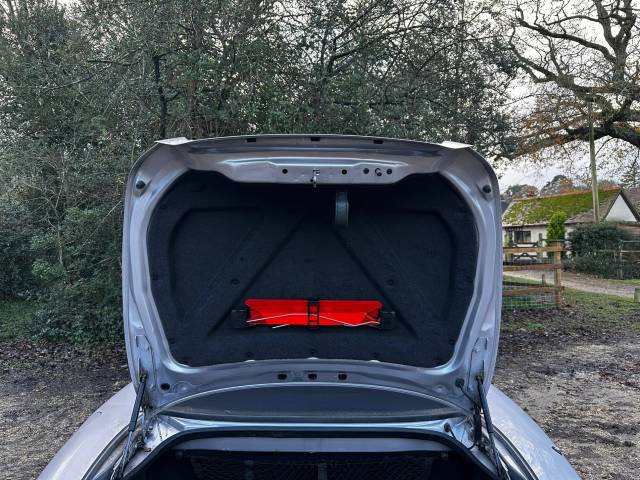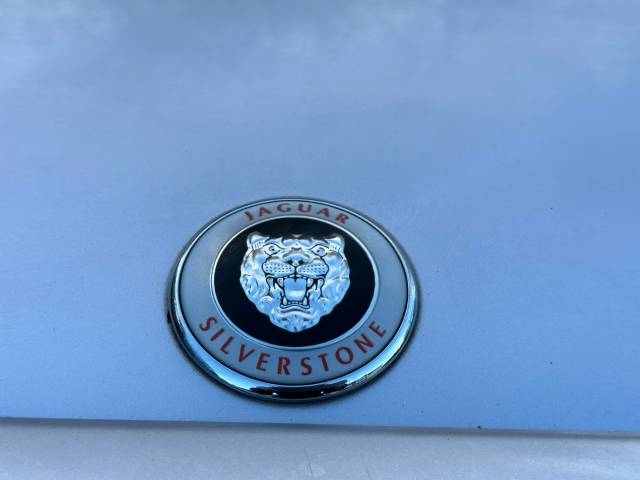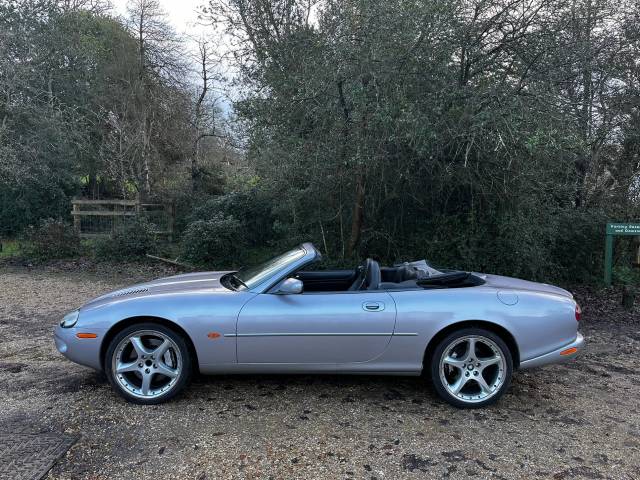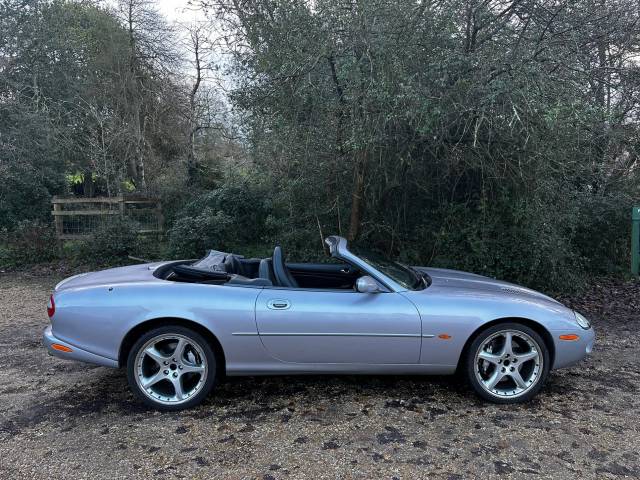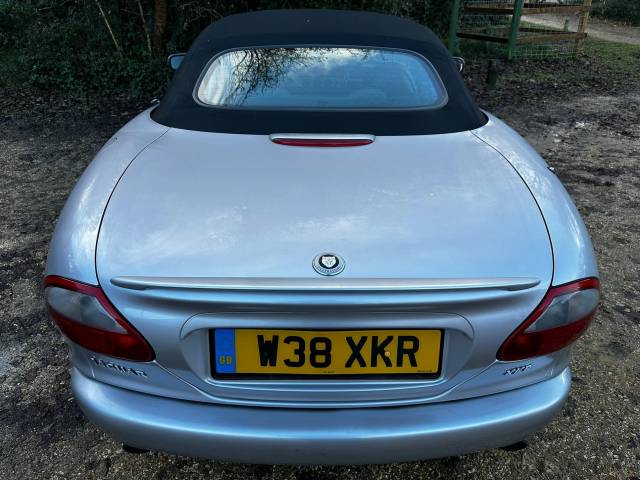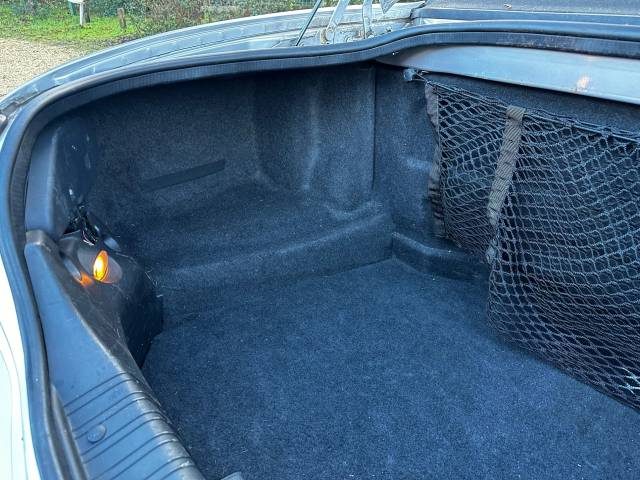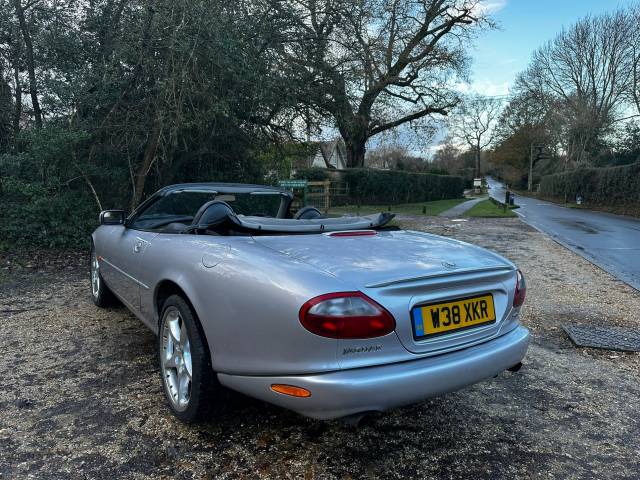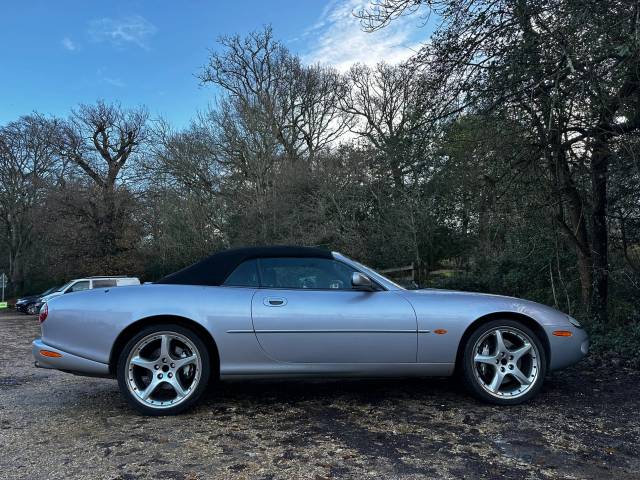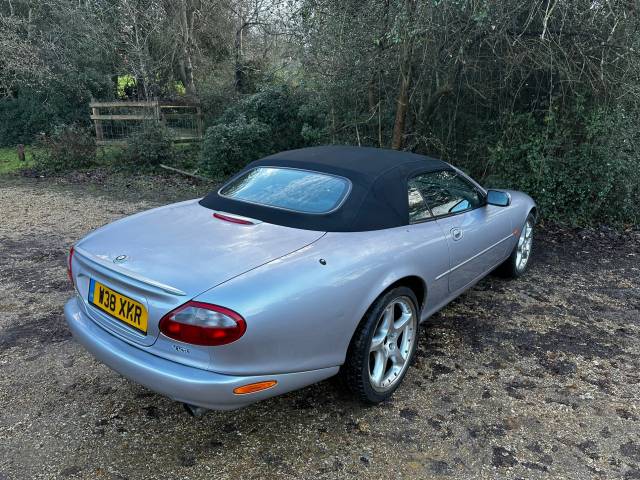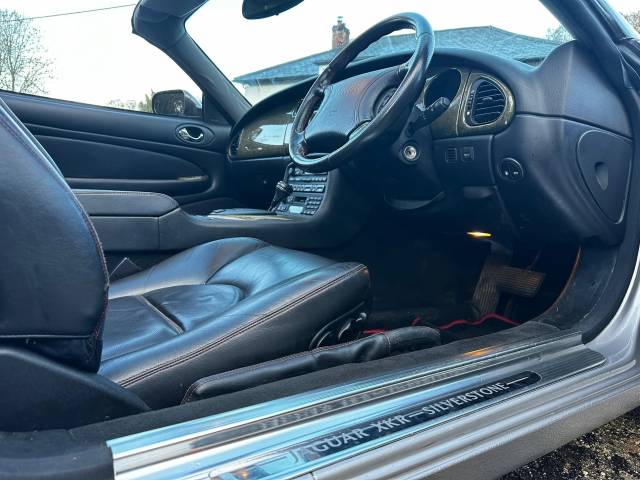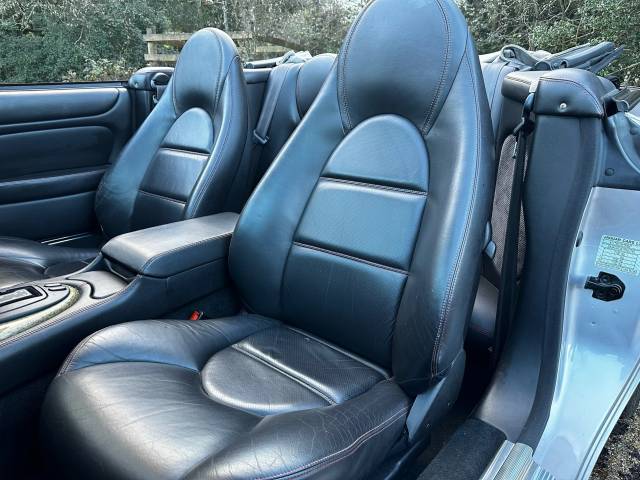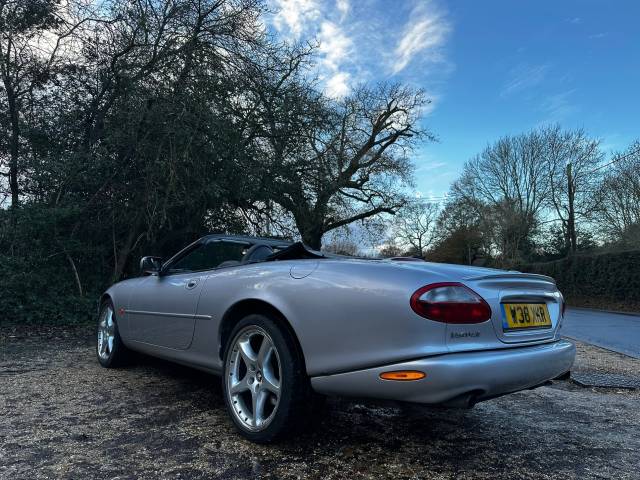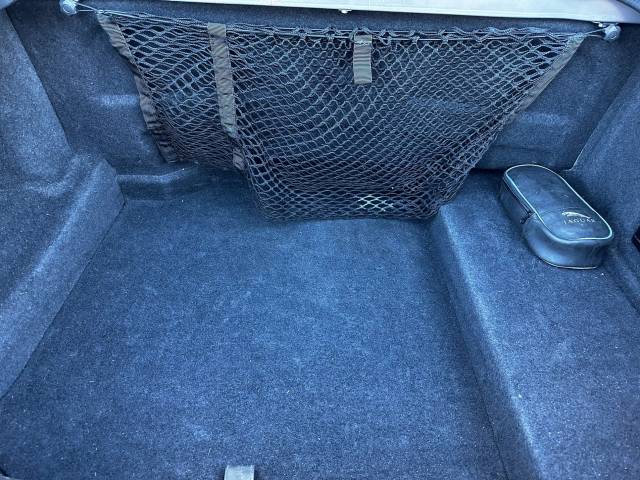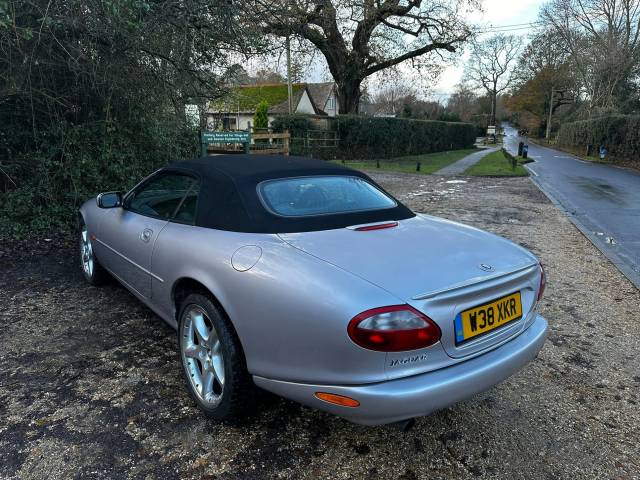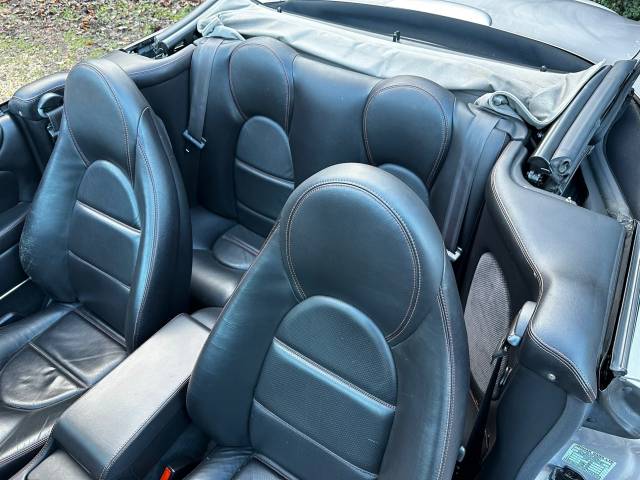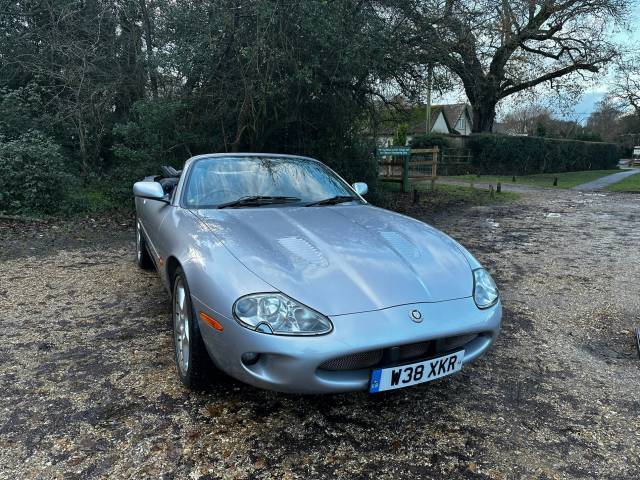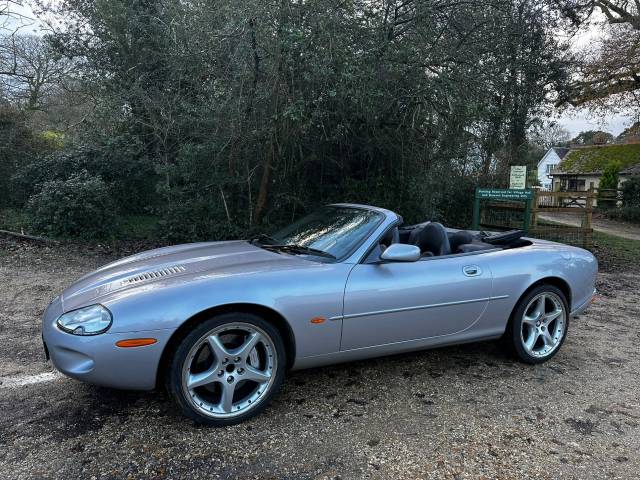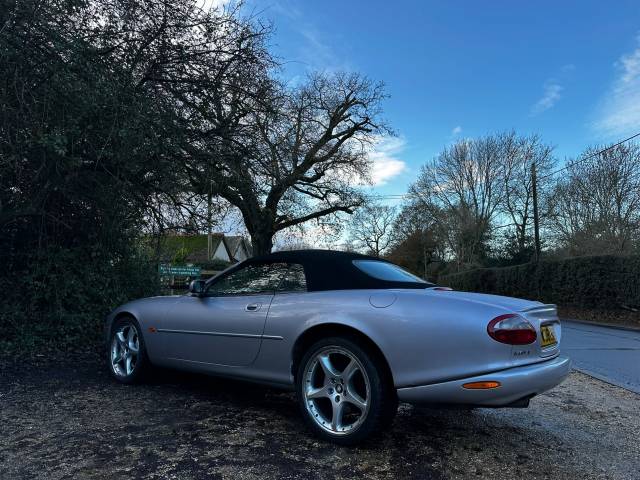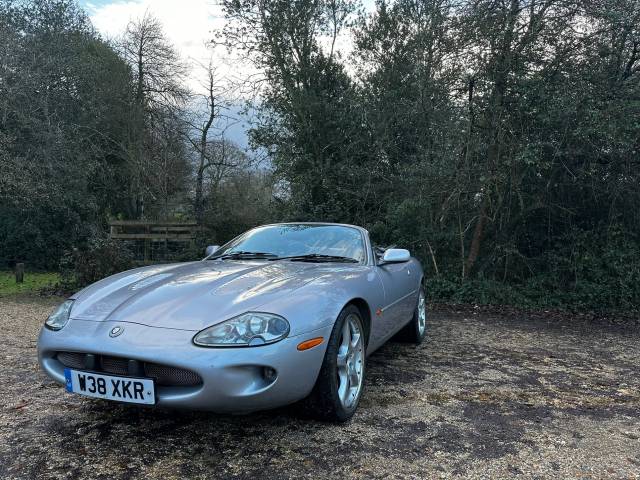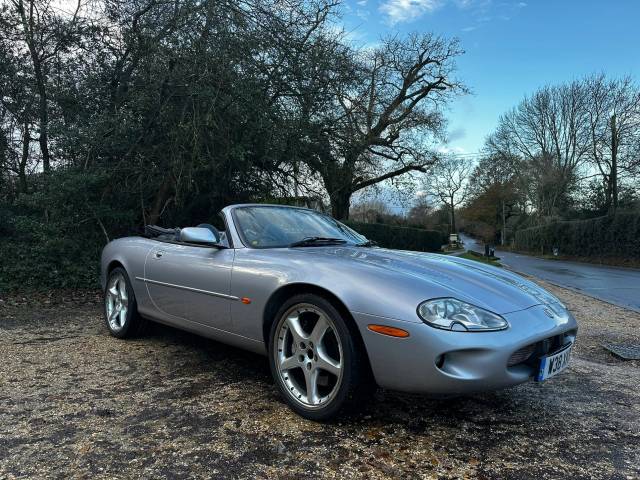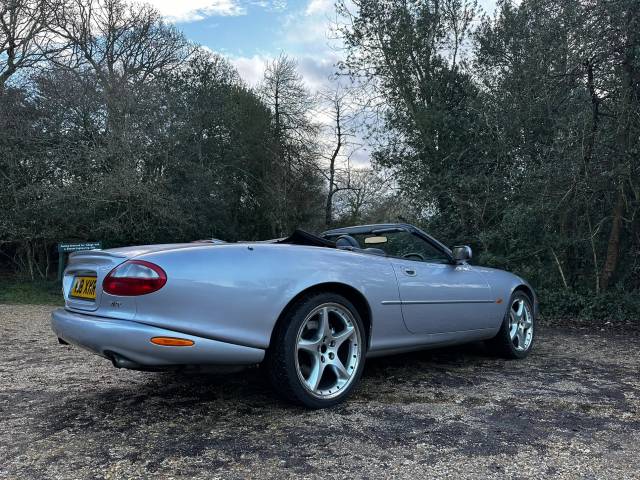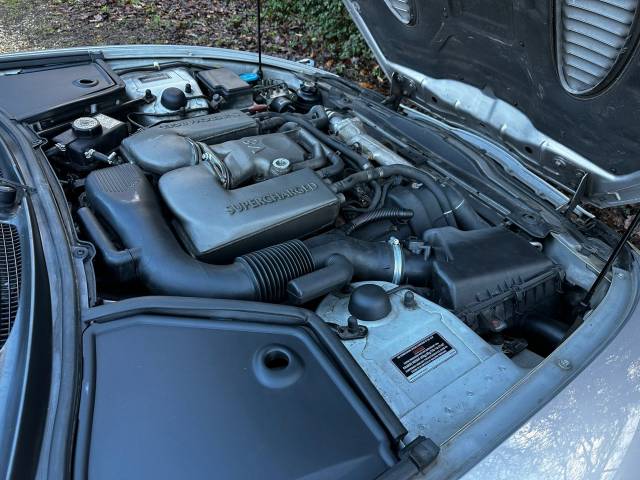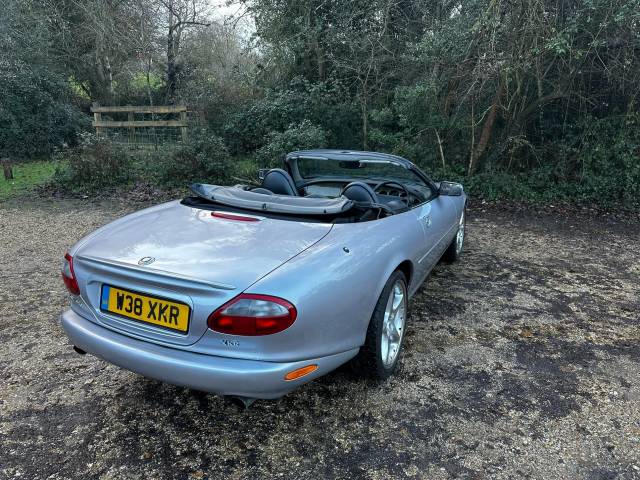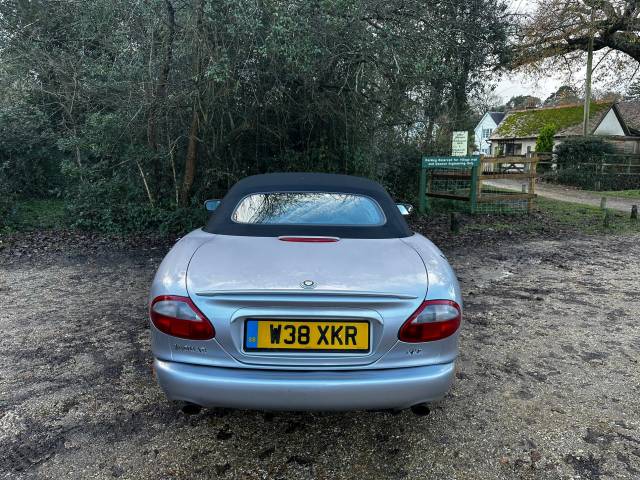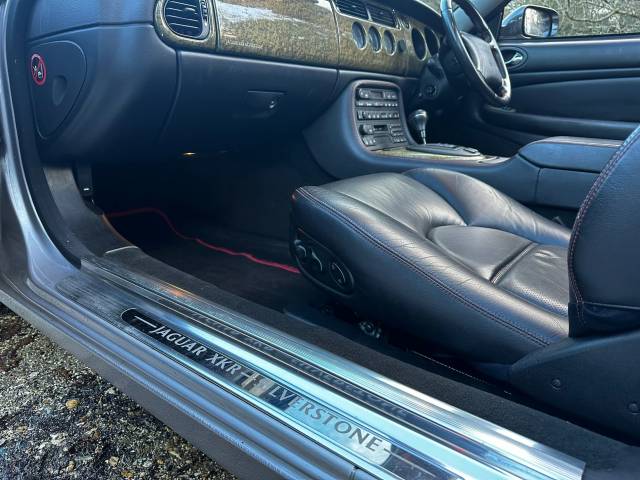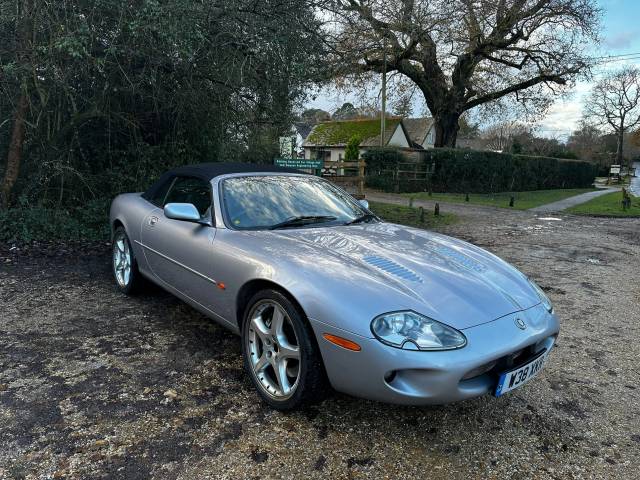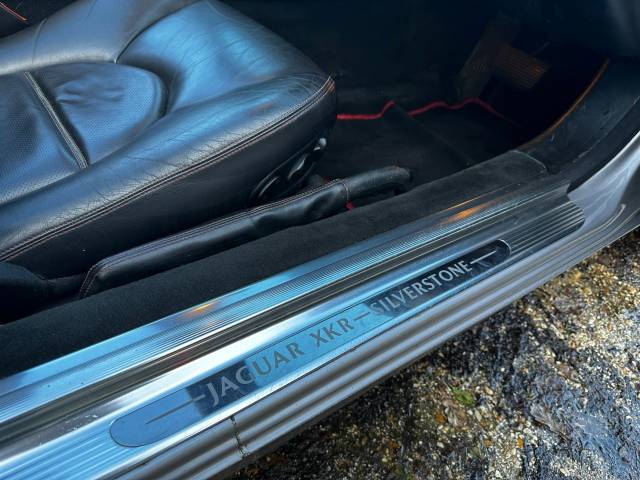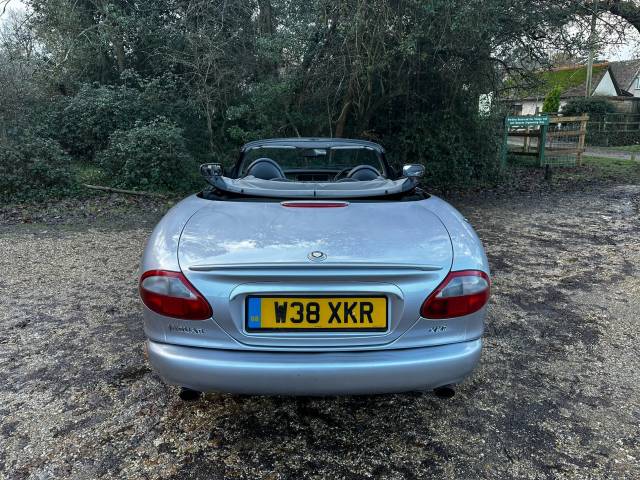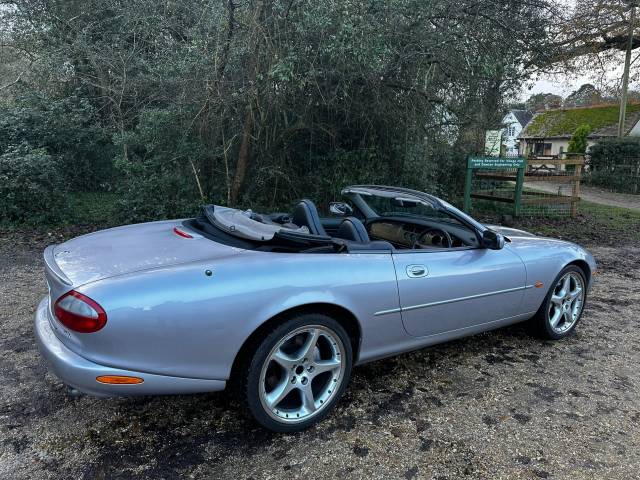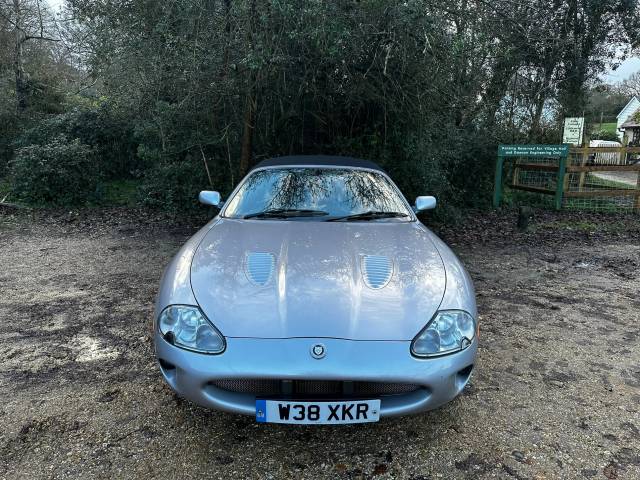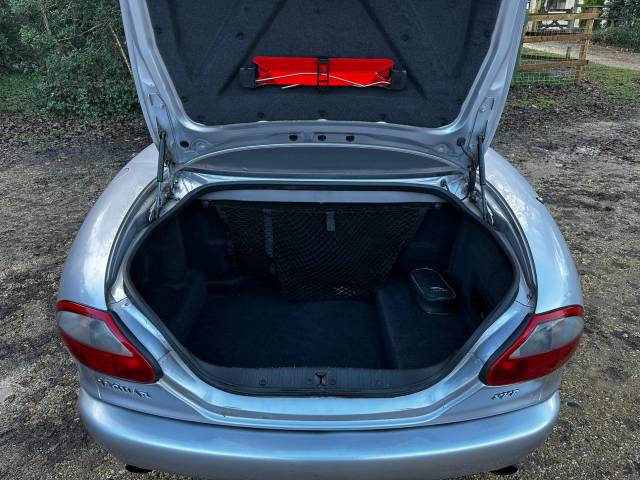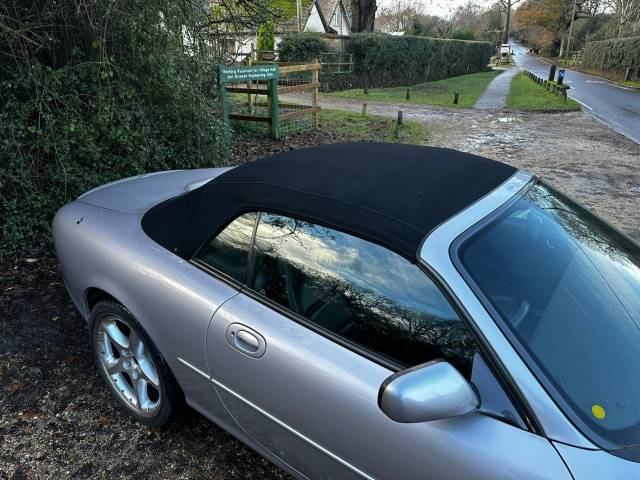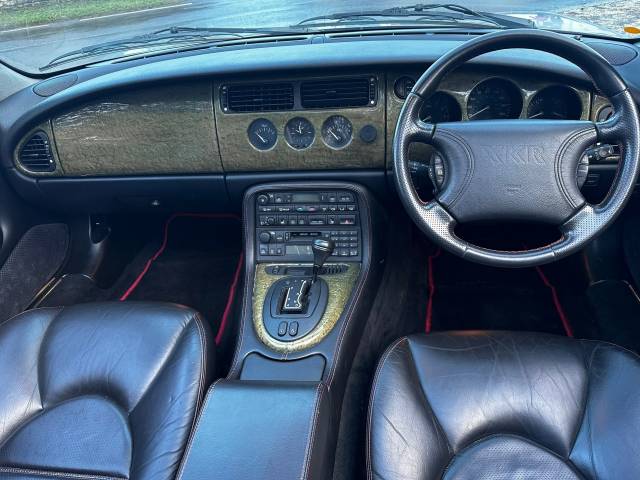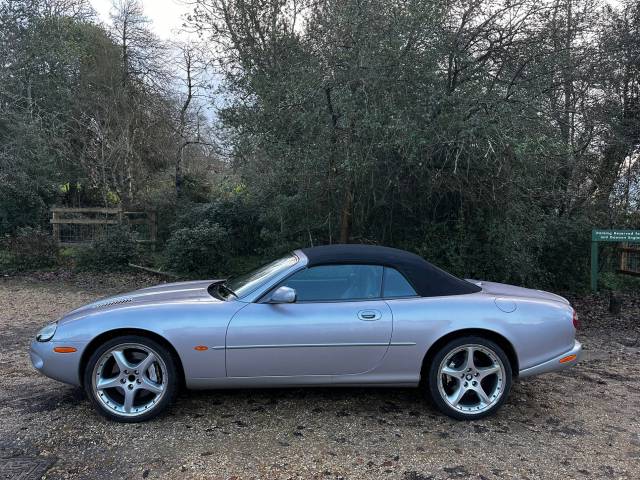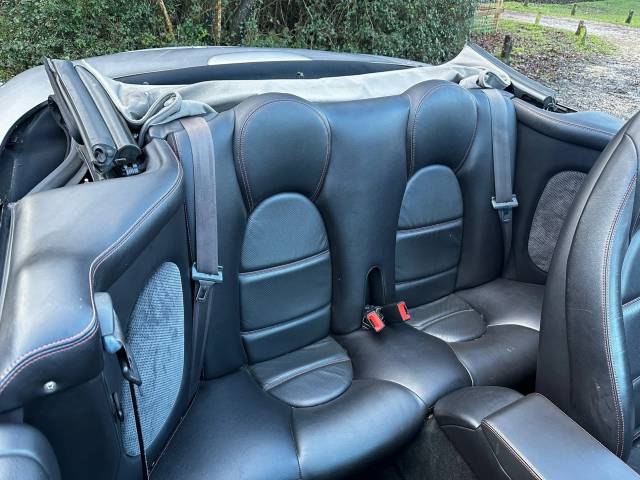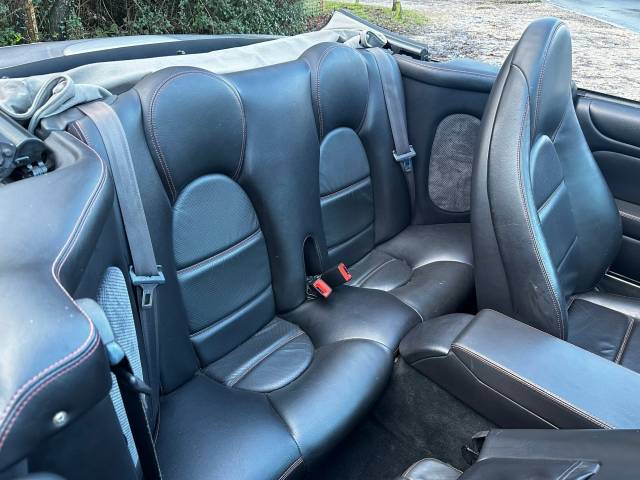 Dealer

away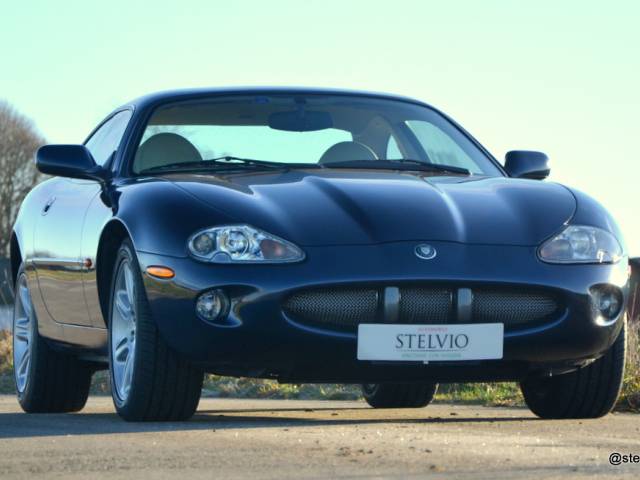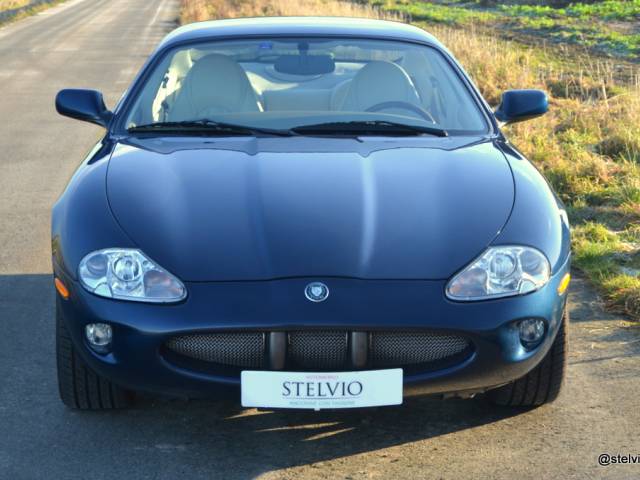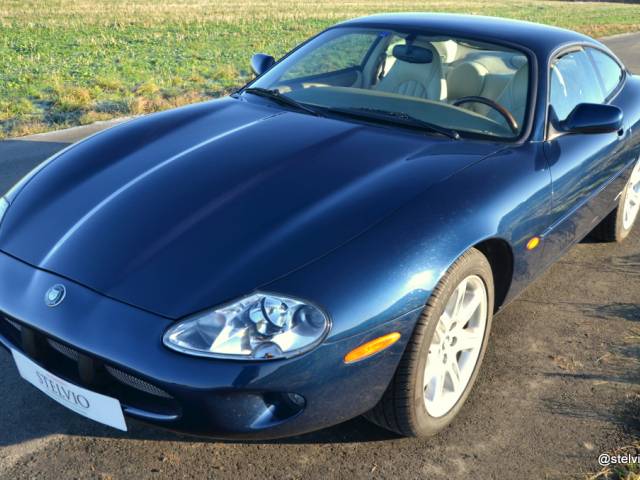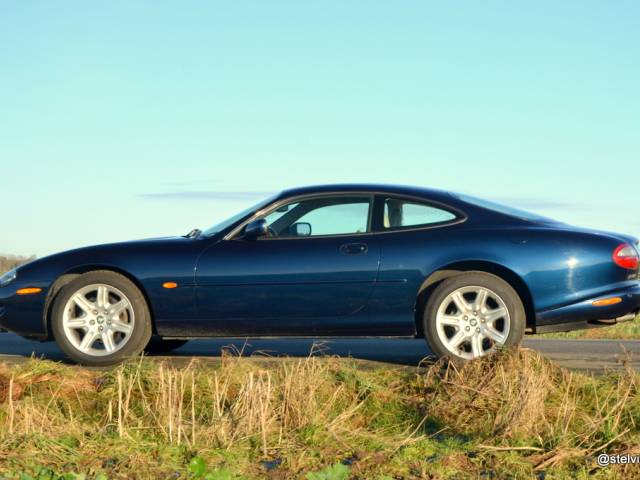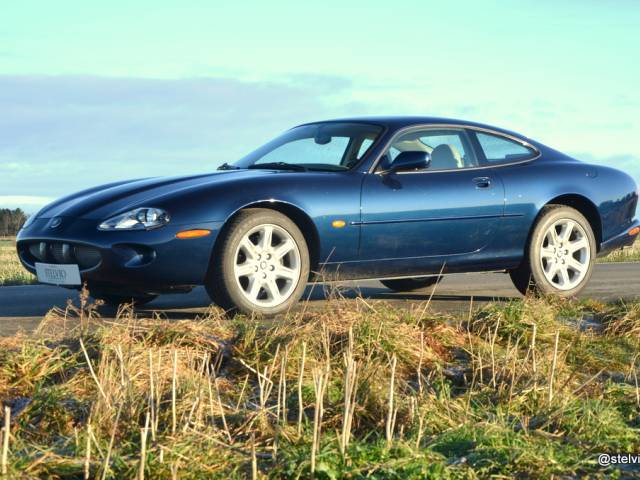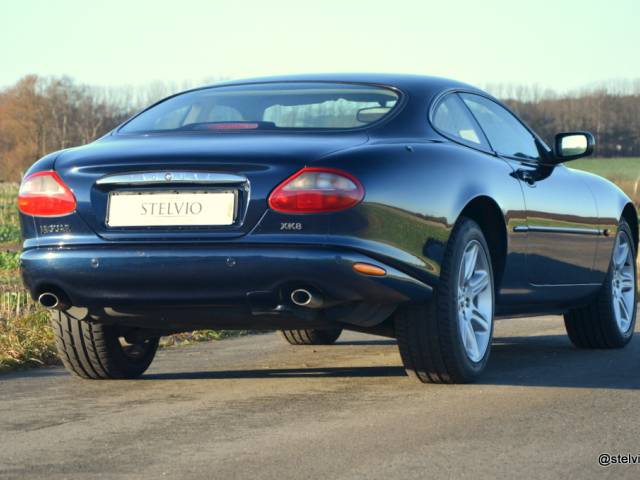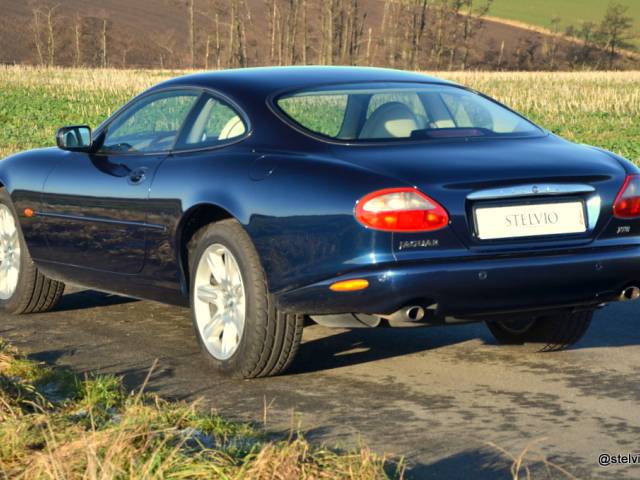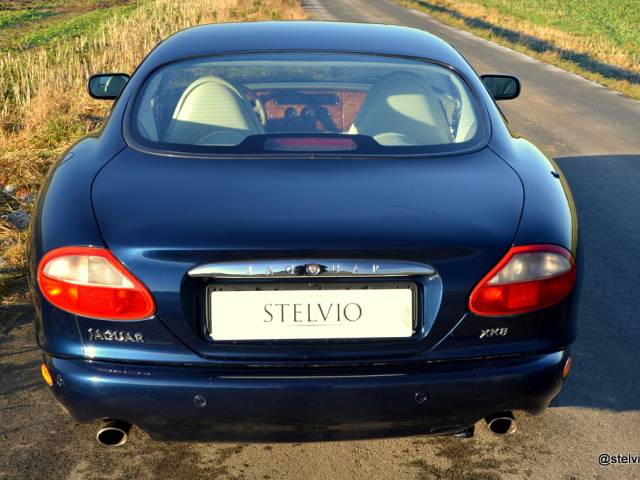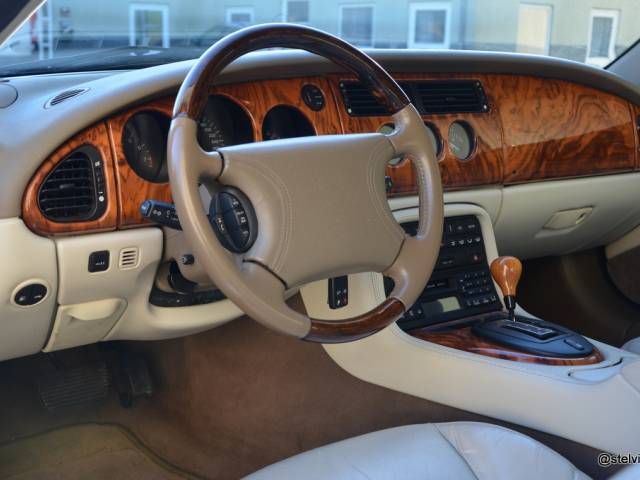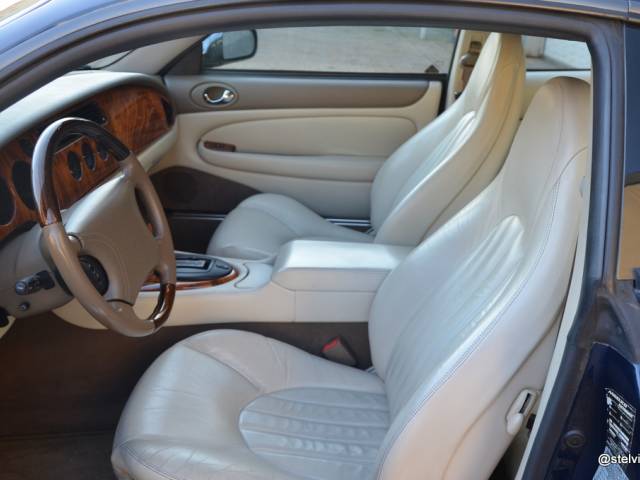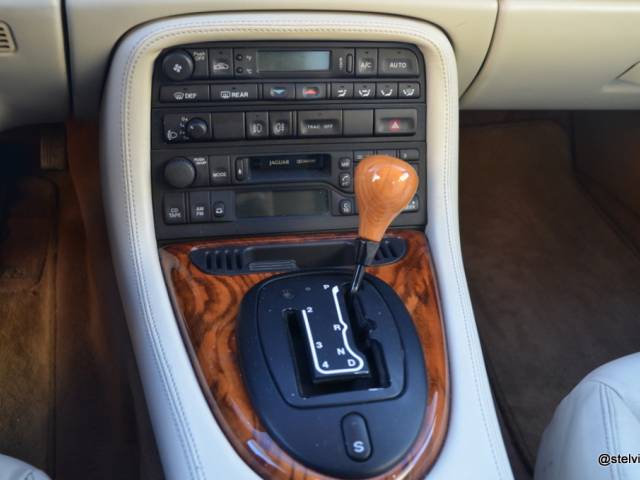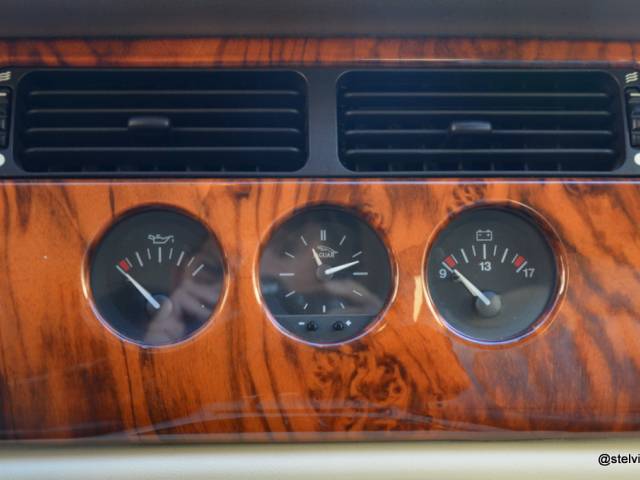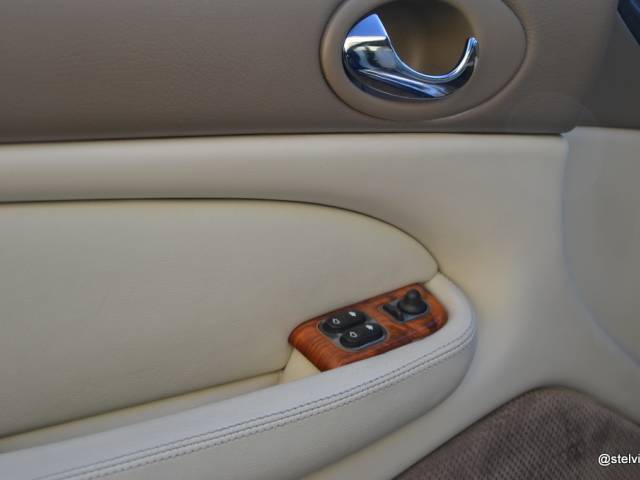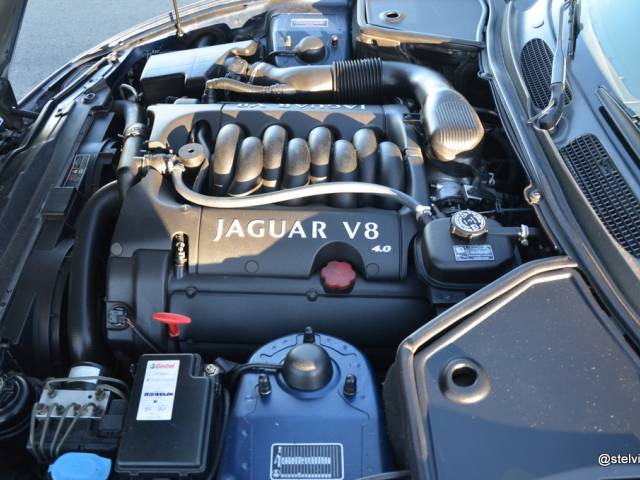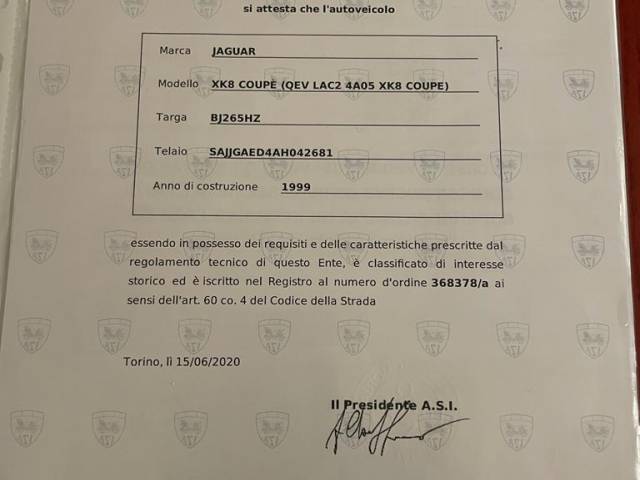 LHD JAGUAR XK8 COUPE - PERFECT AND ORIGINAL
Dealer

away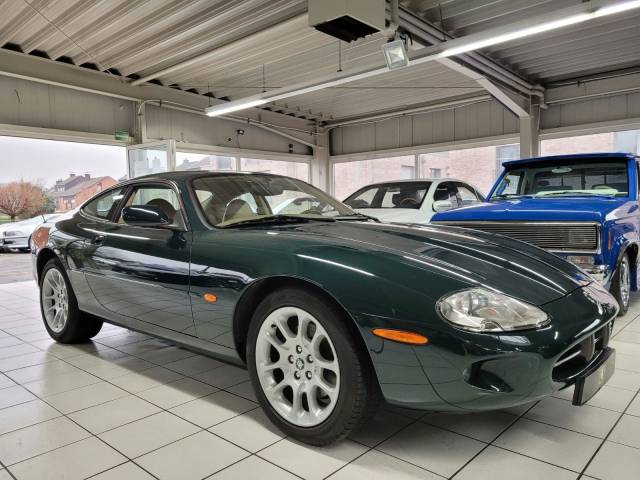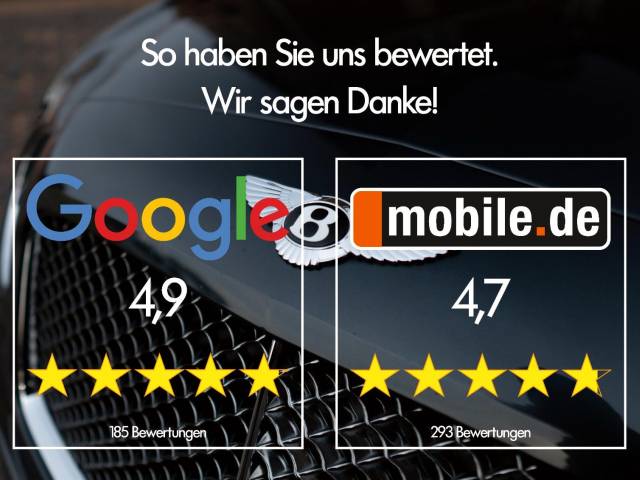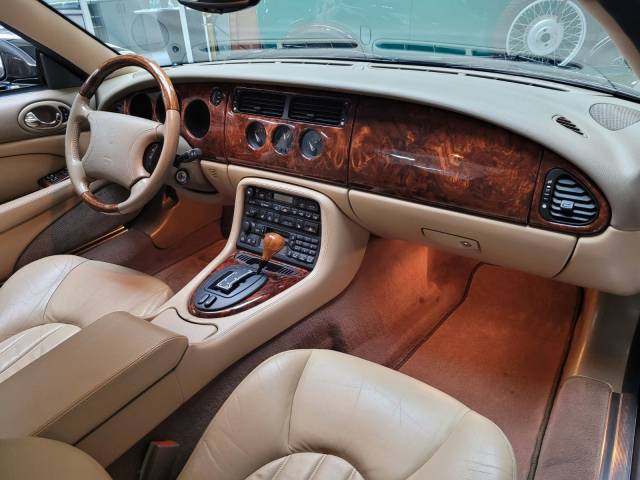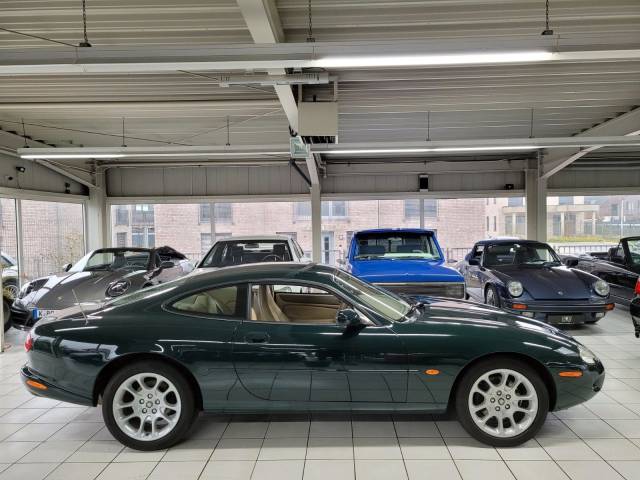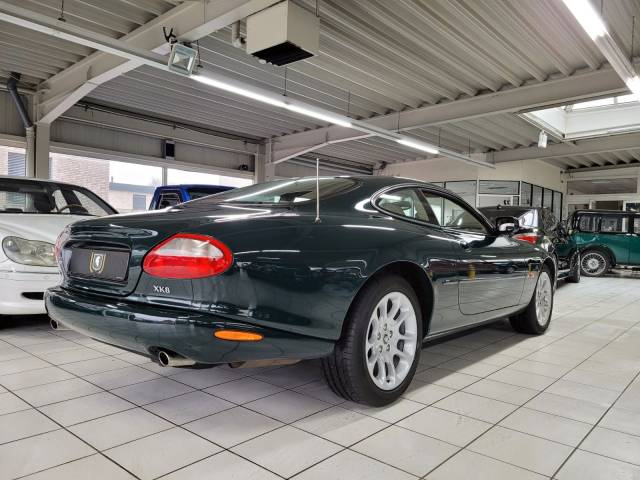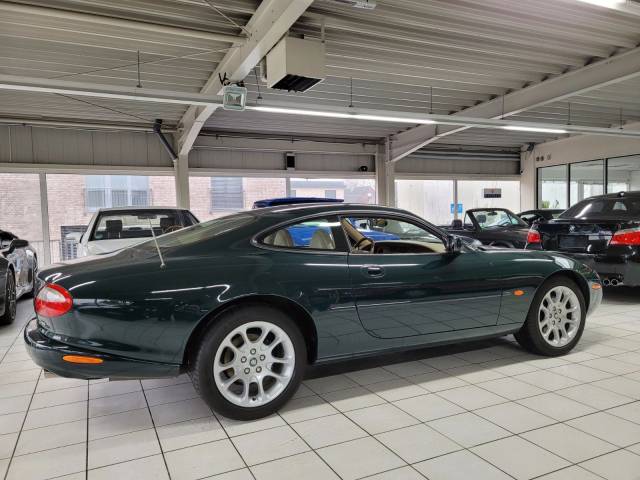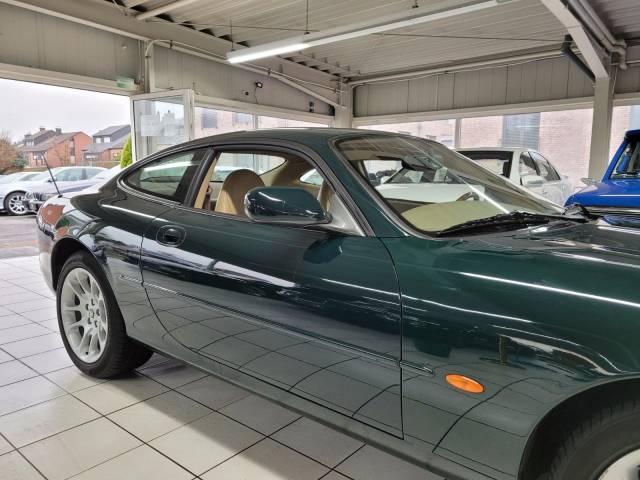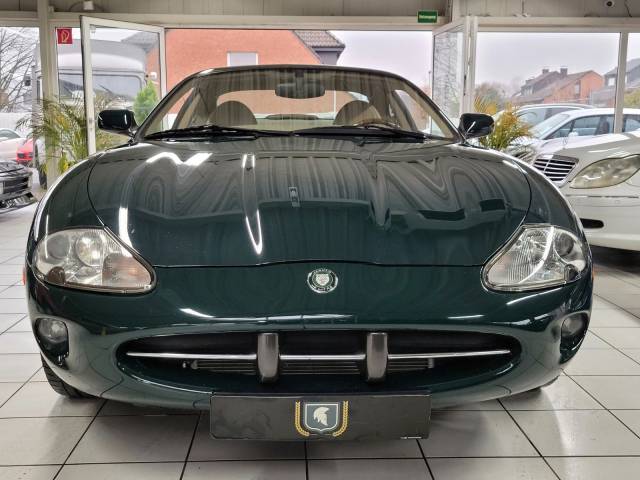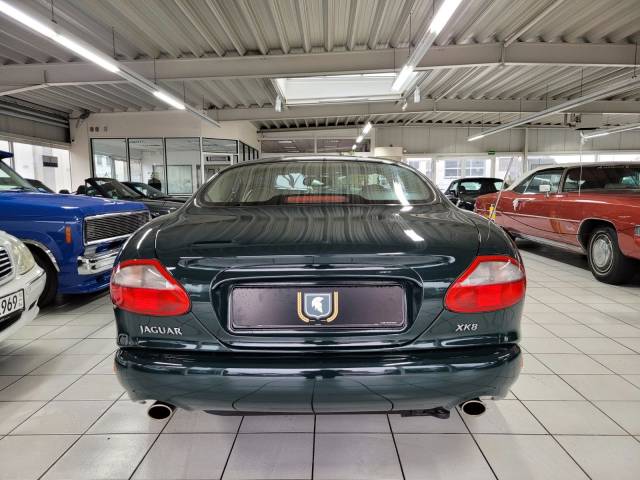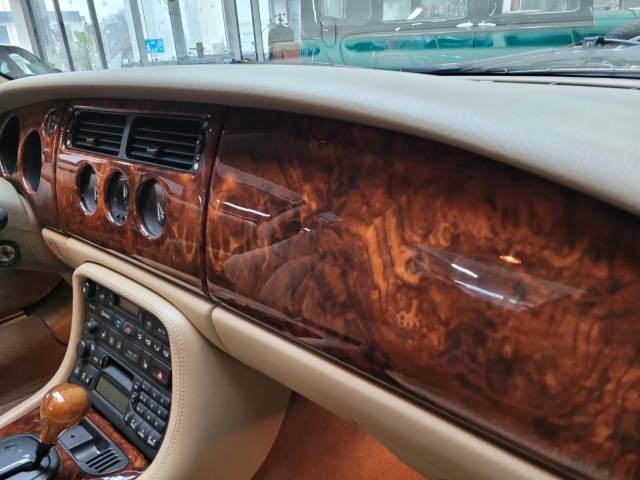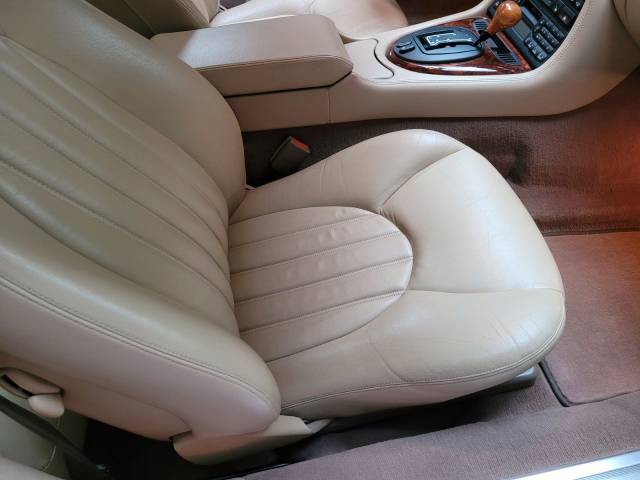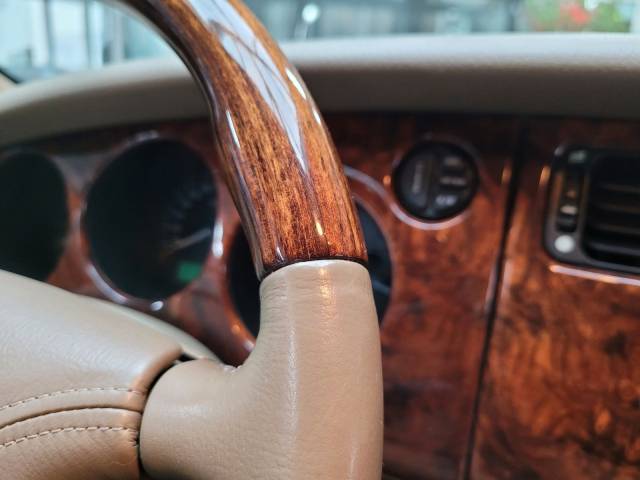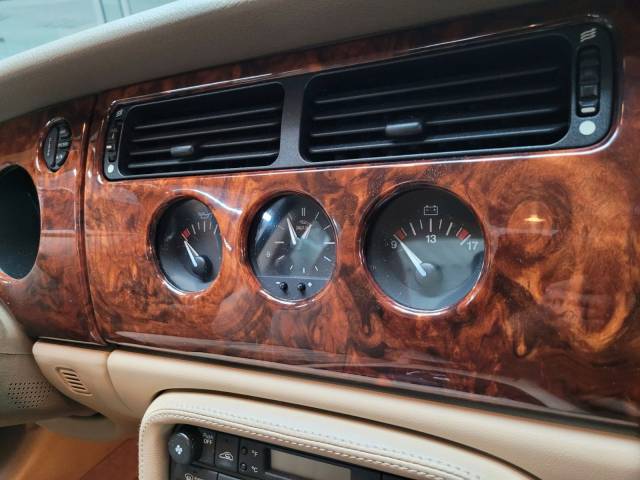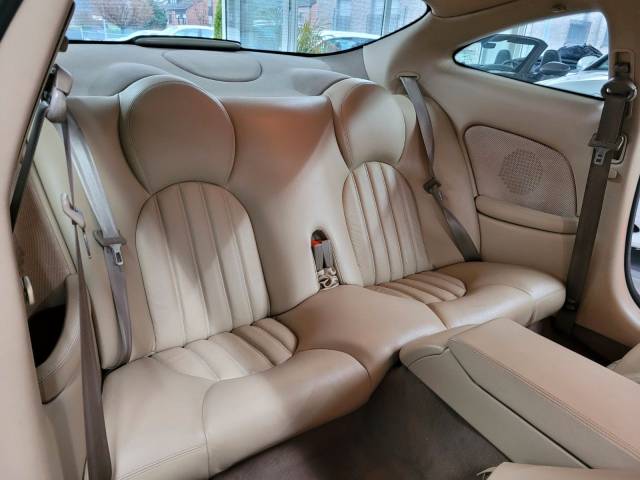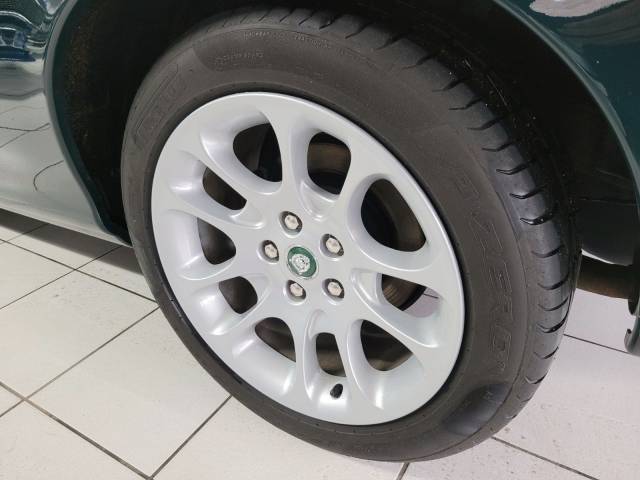 /Deutsch/Scheckheft/Beste Farbgebung+Zustand
Dealer

away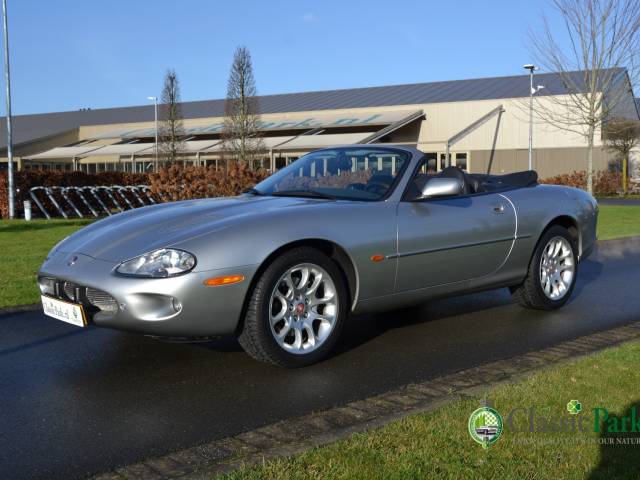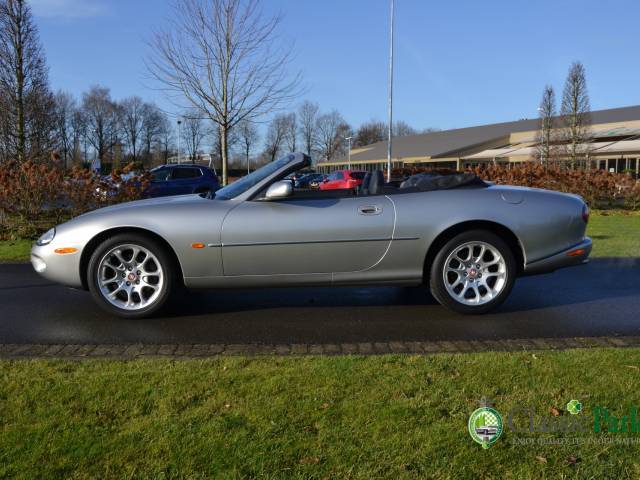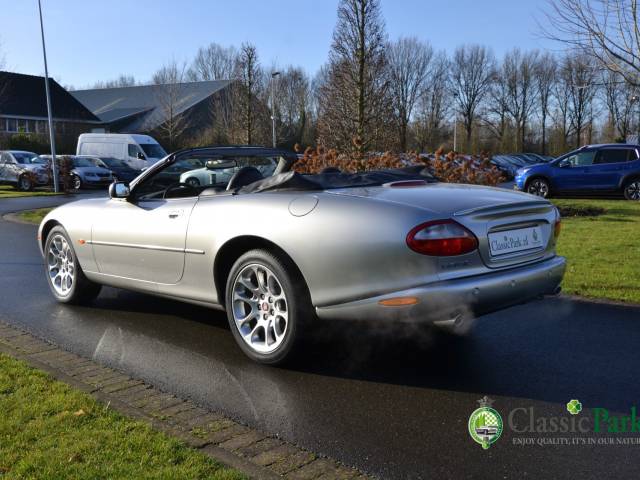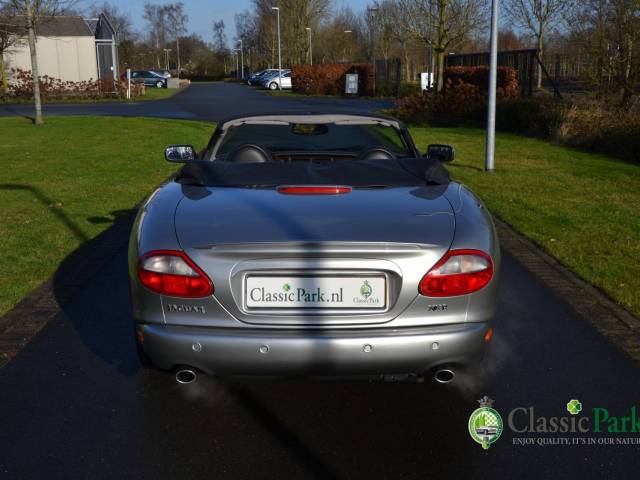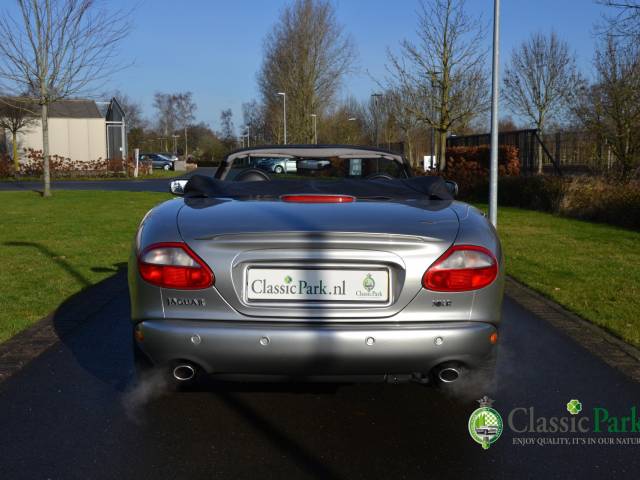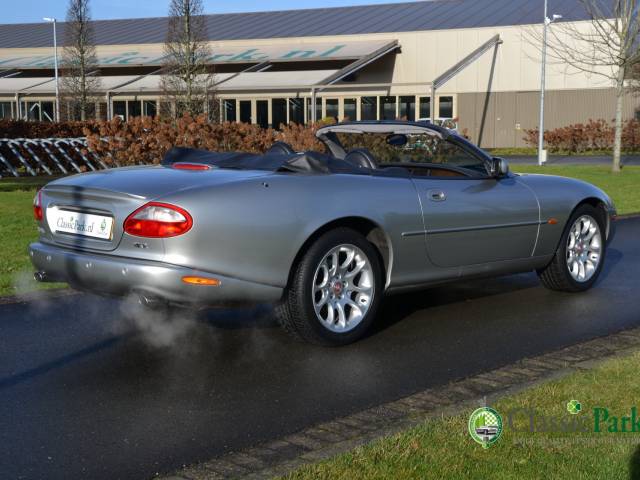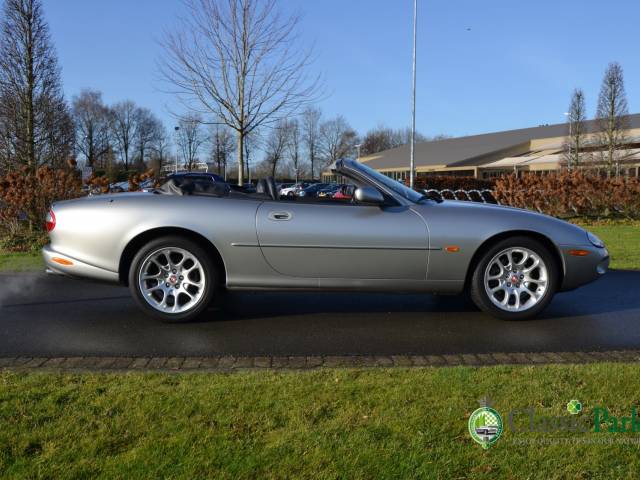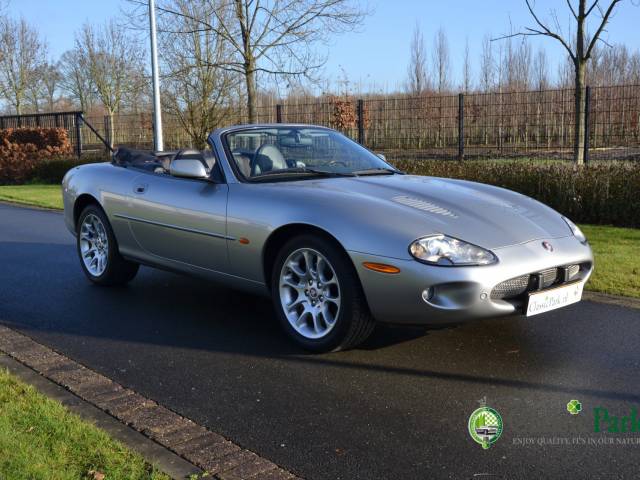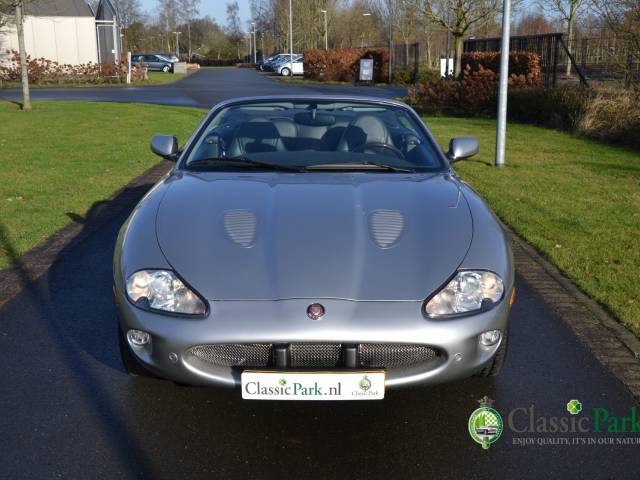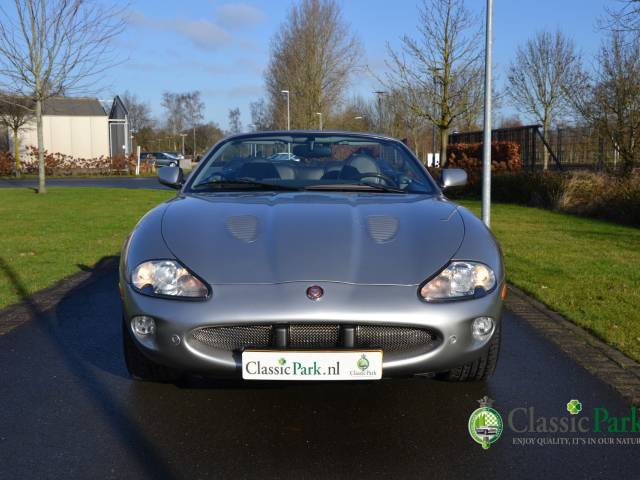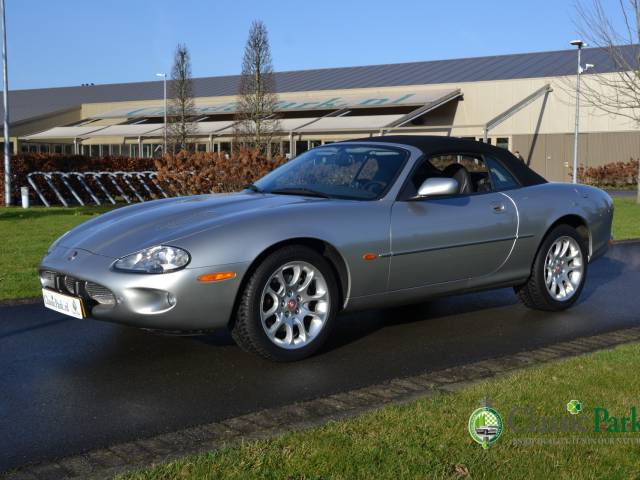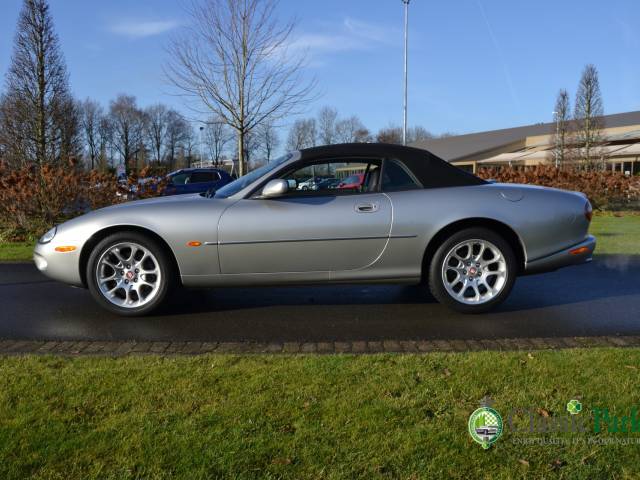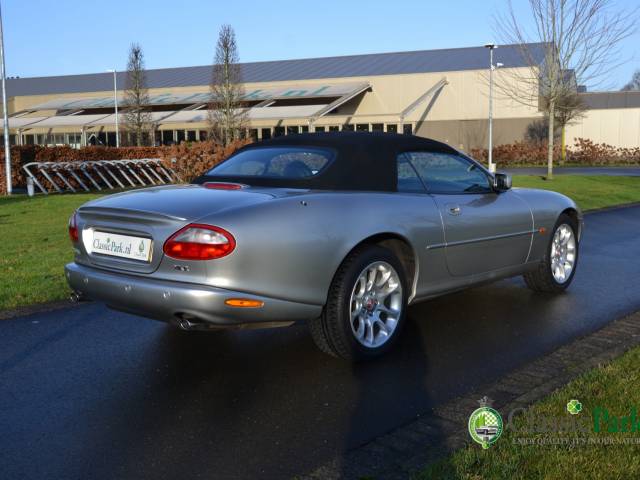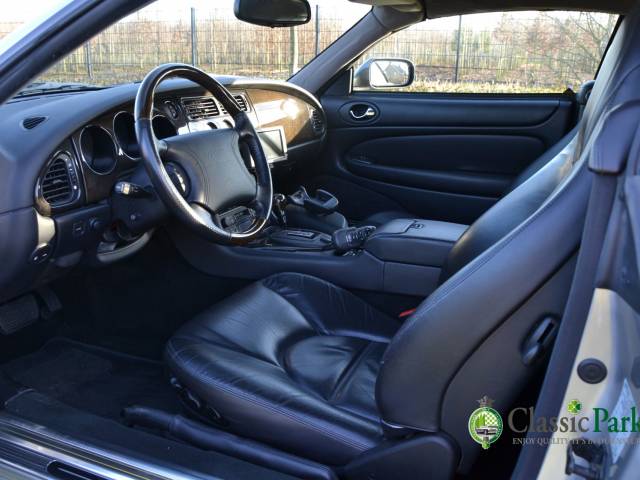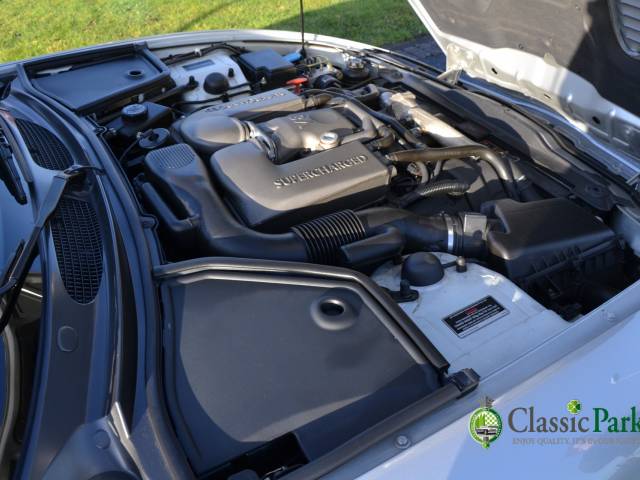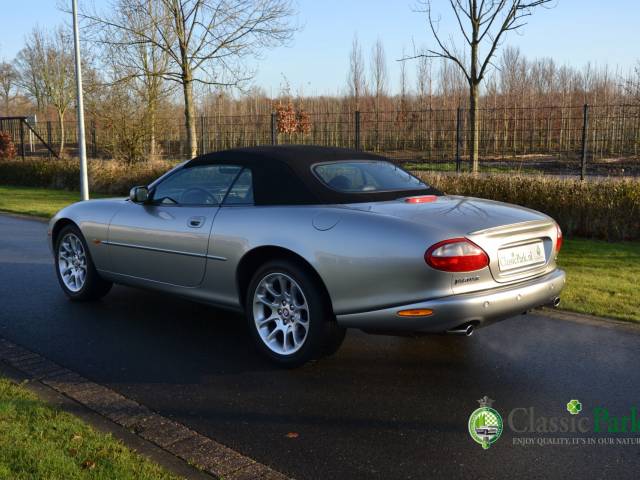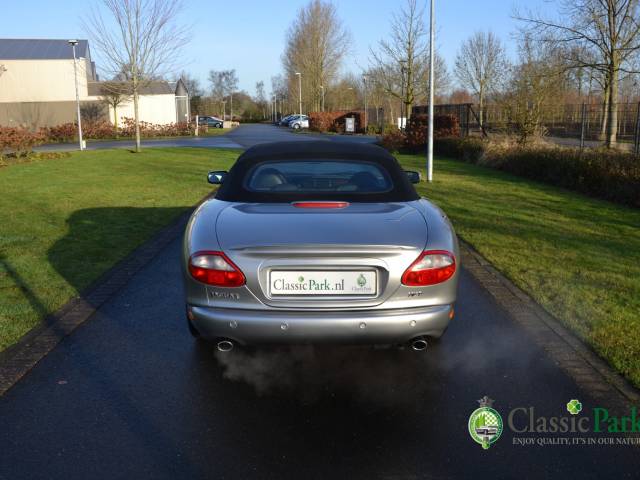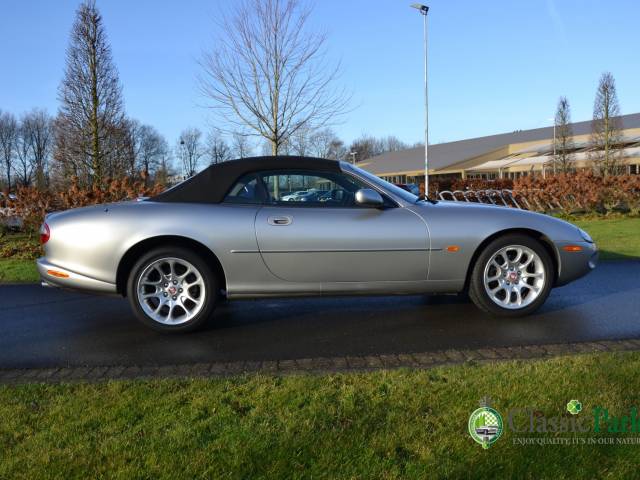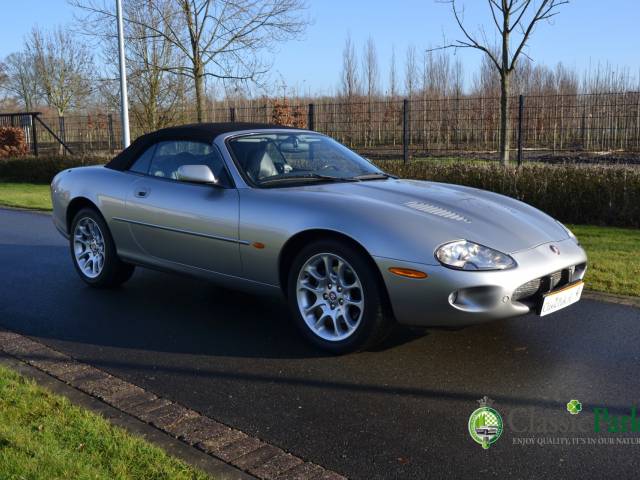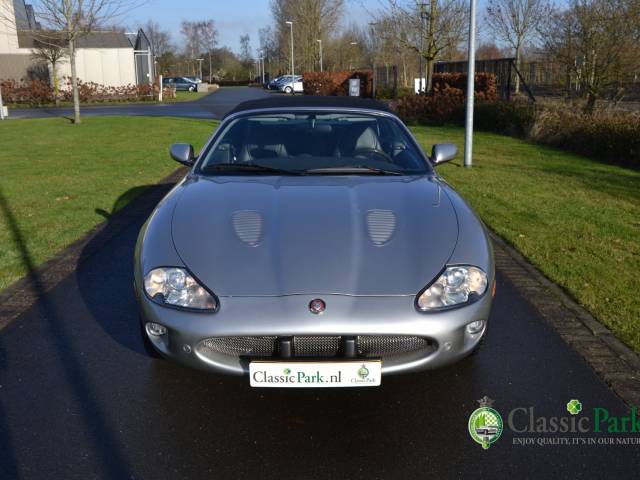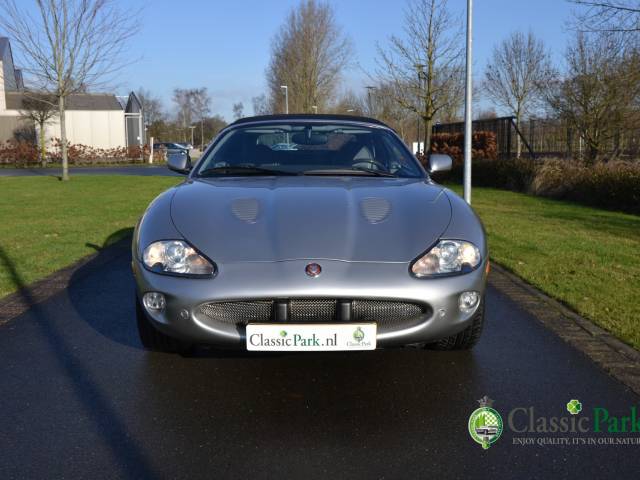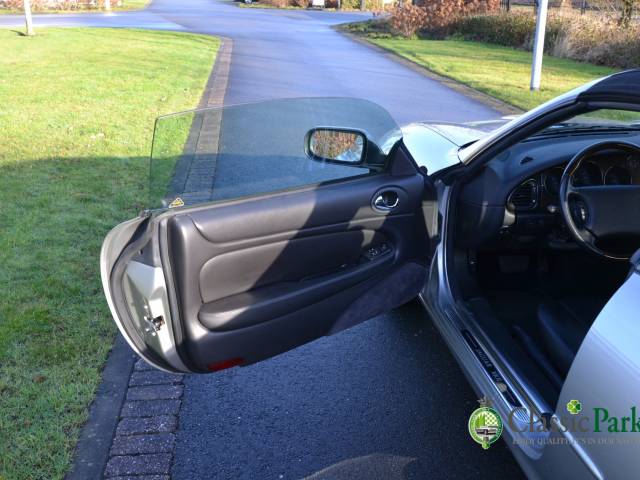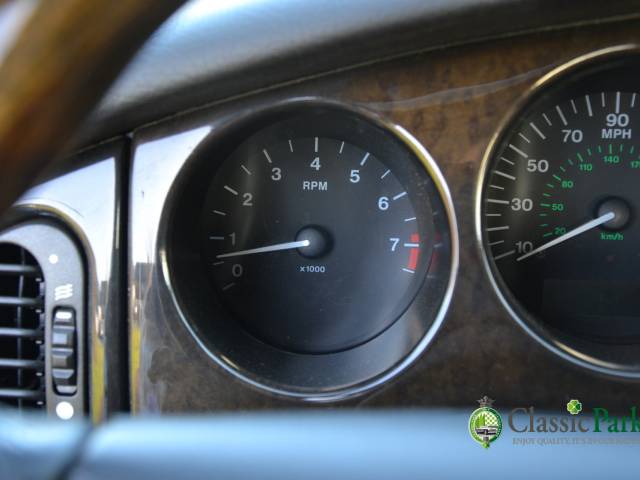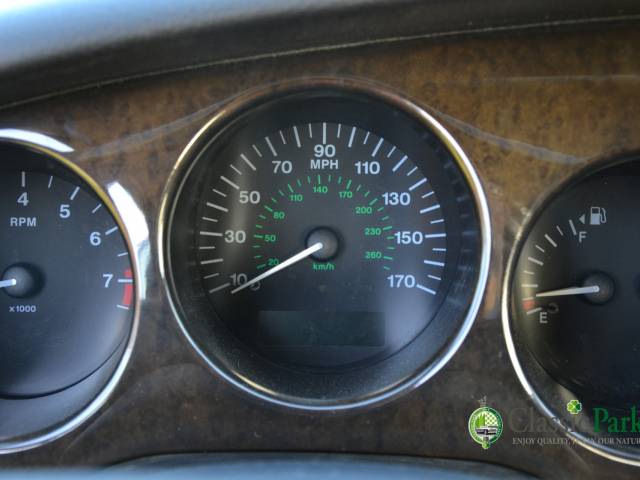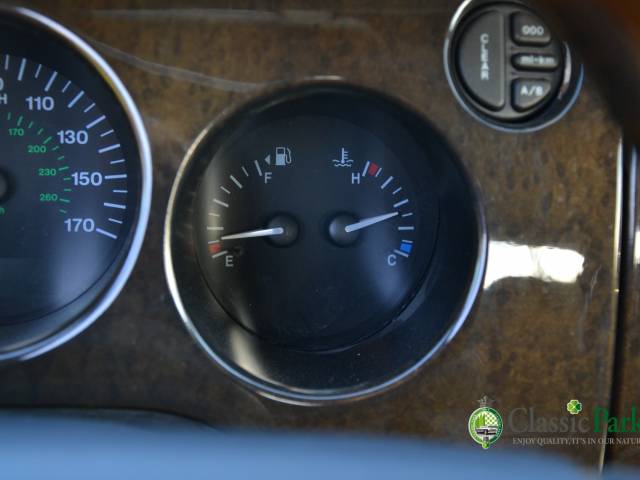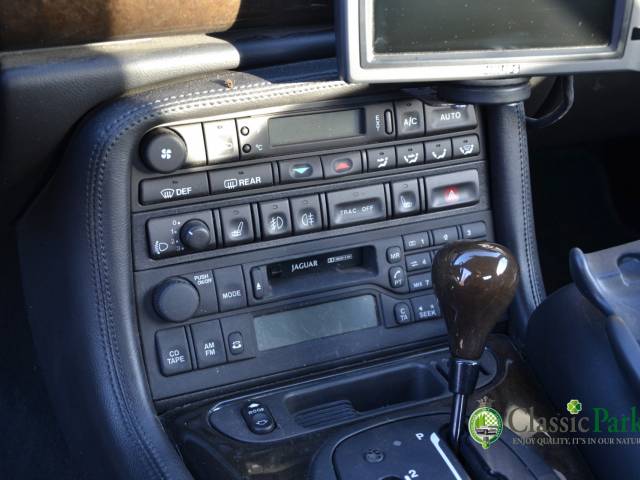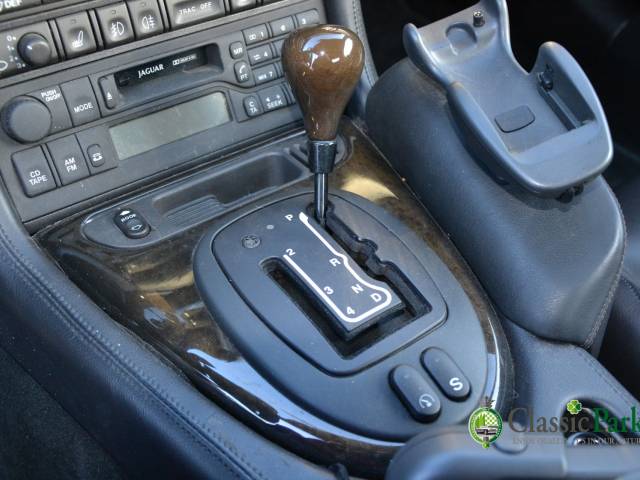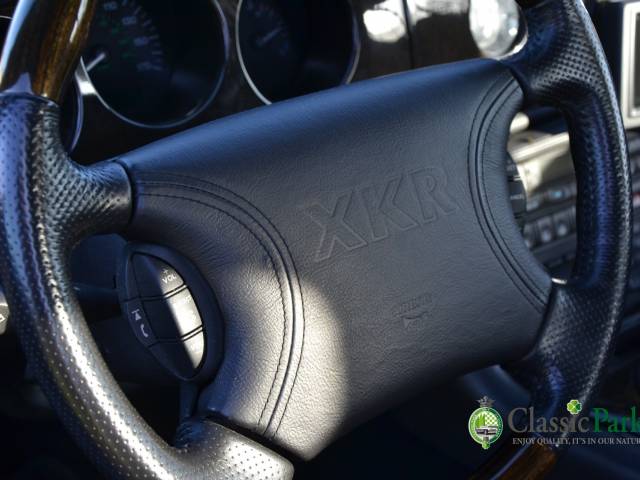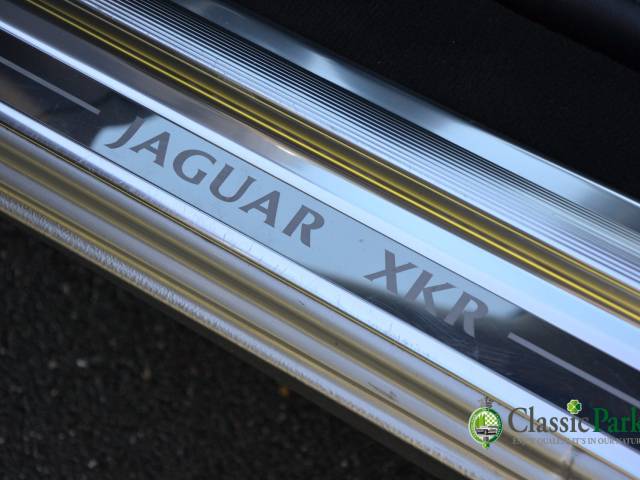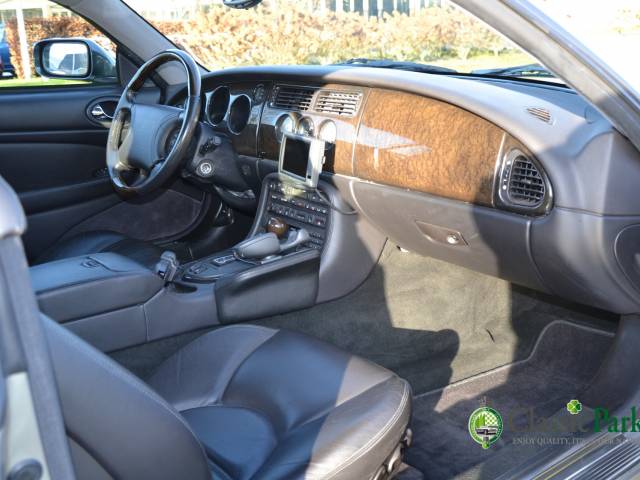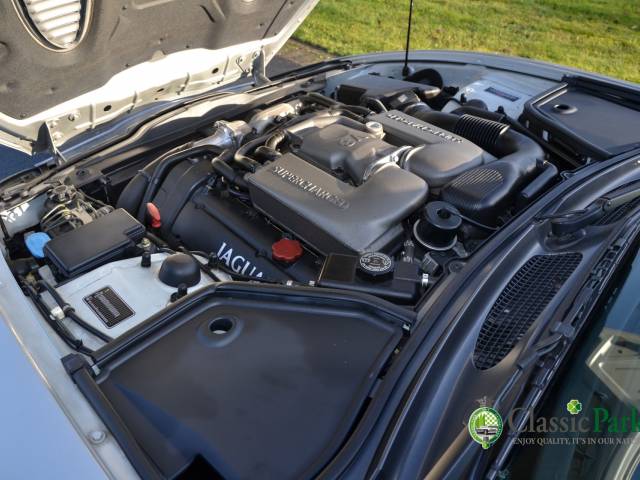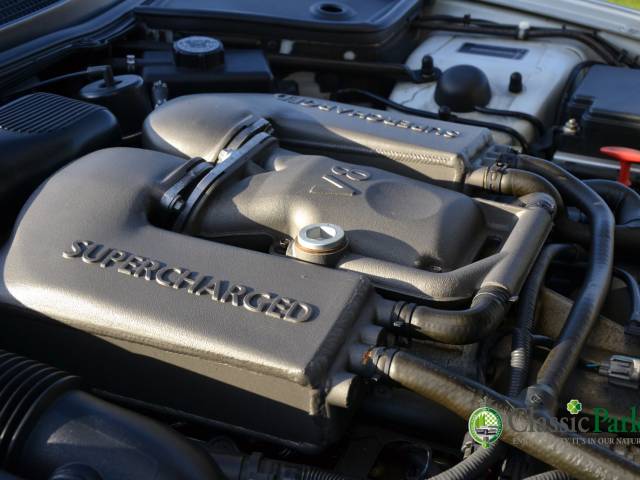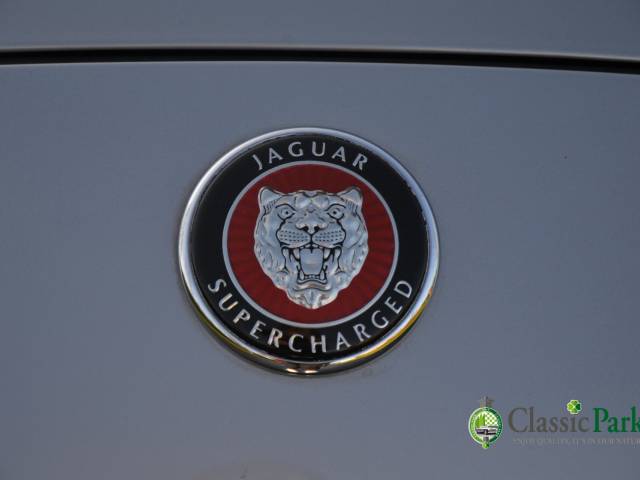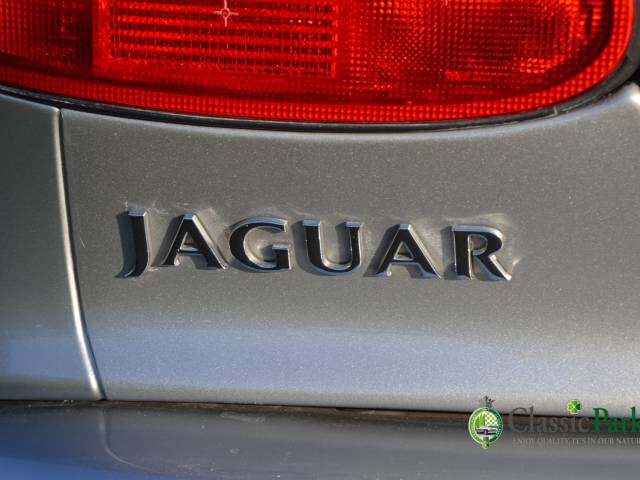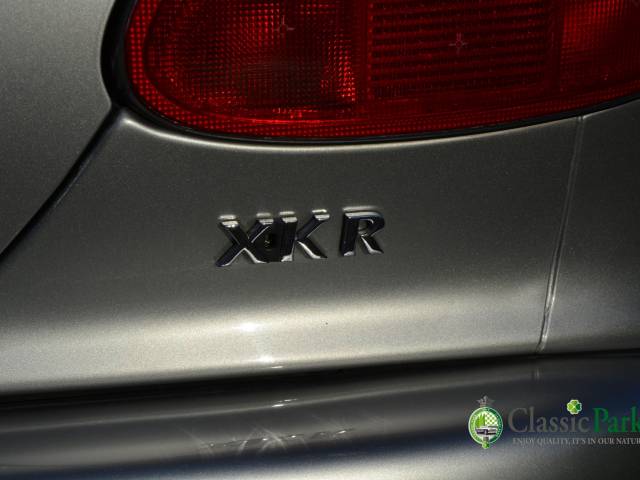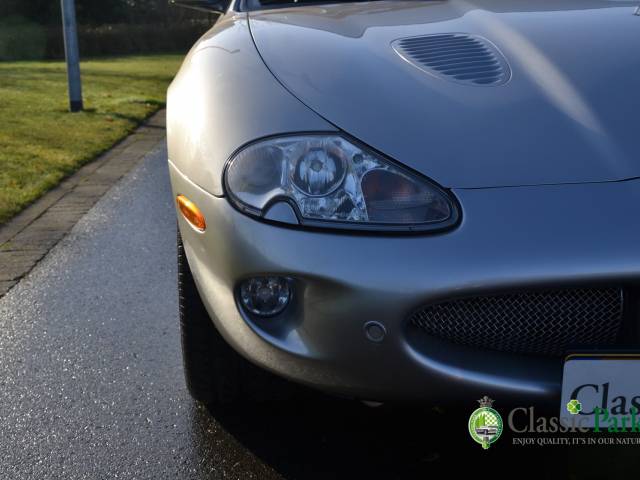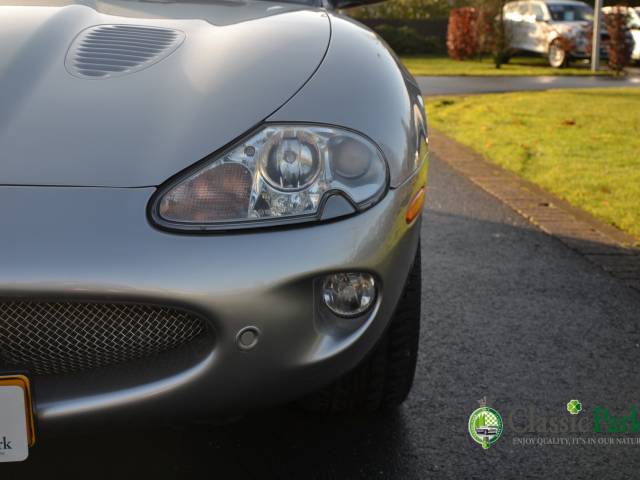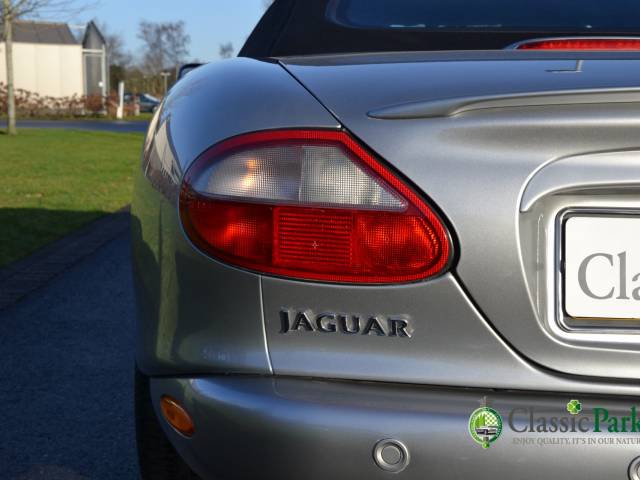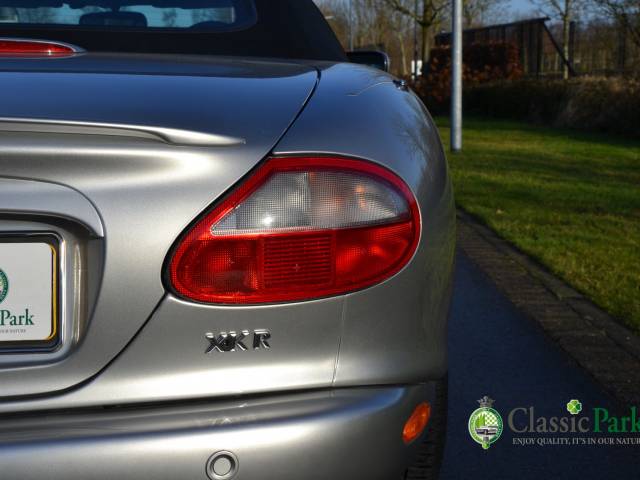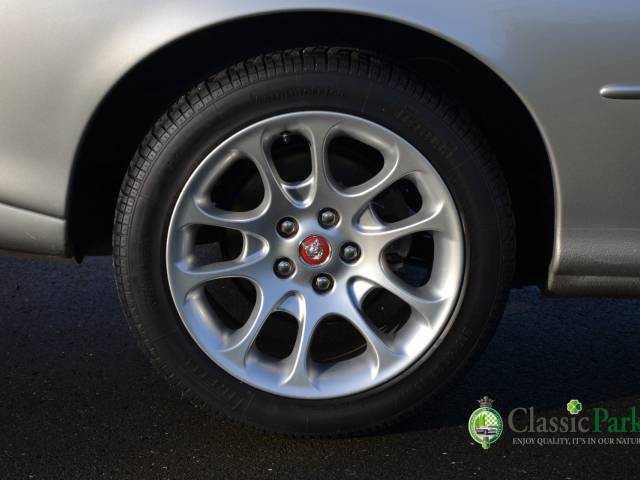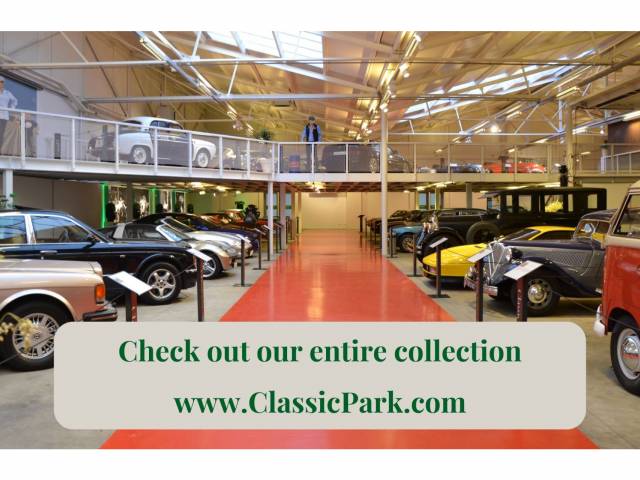 Jaguar XKR 4.0 V8 Convertible
Dealer

away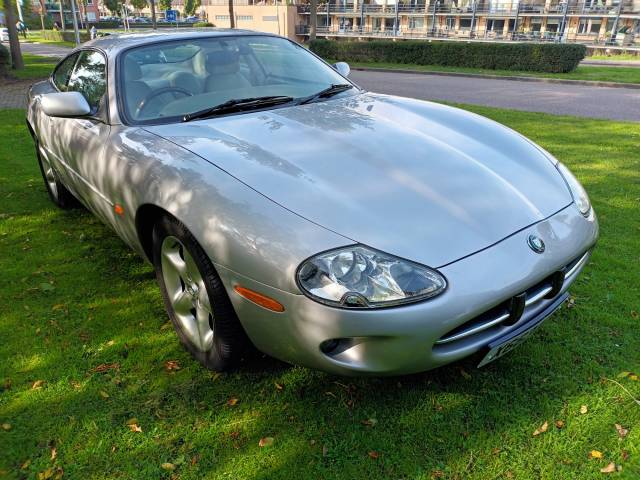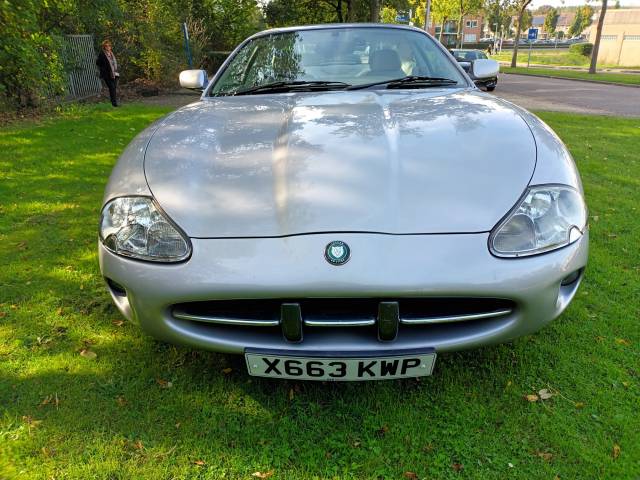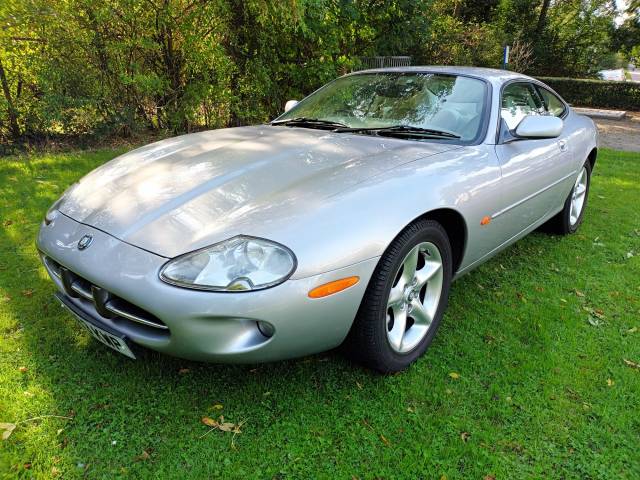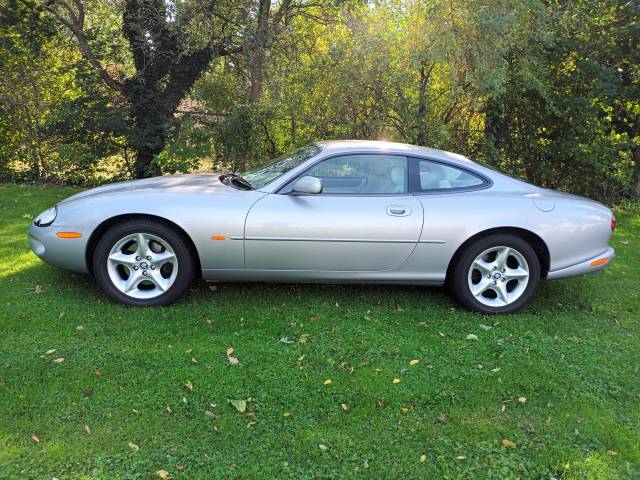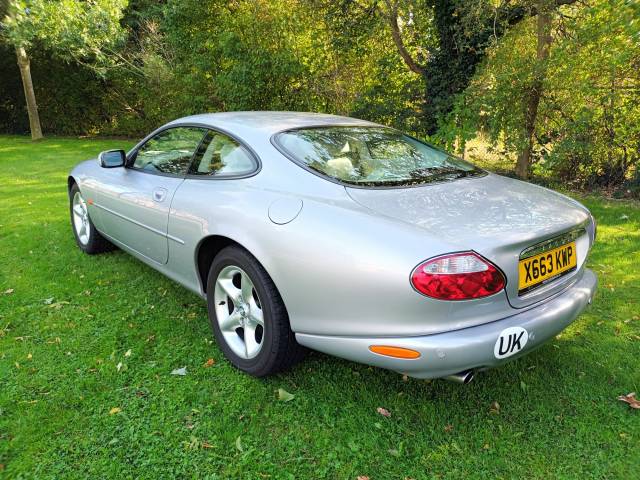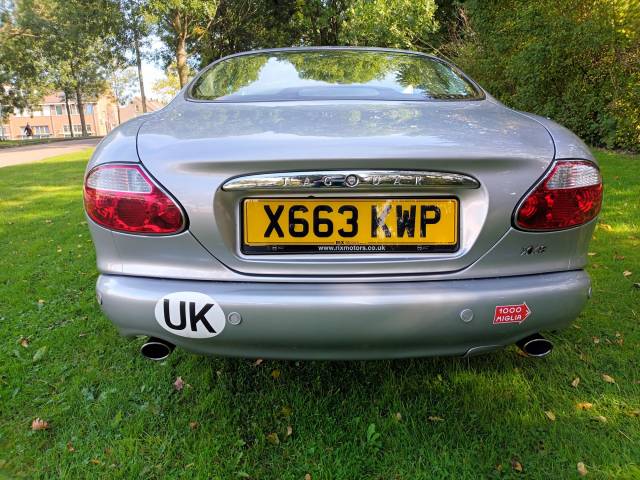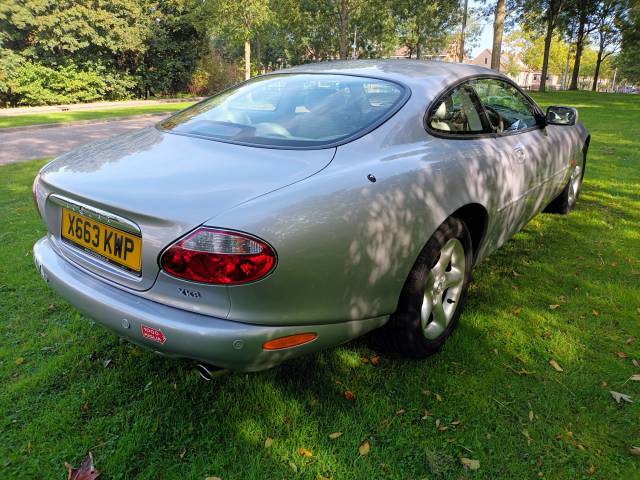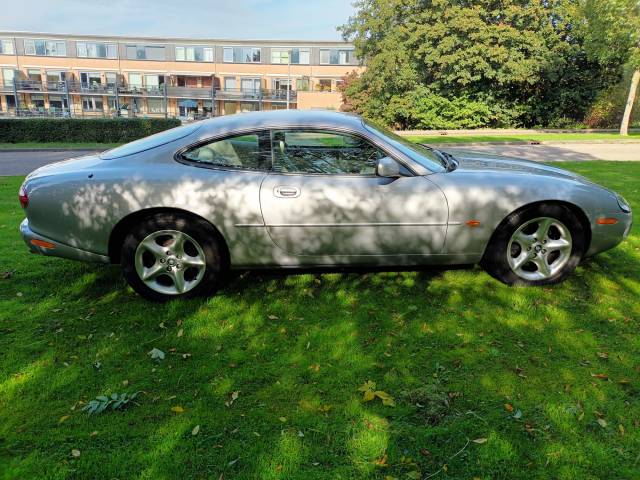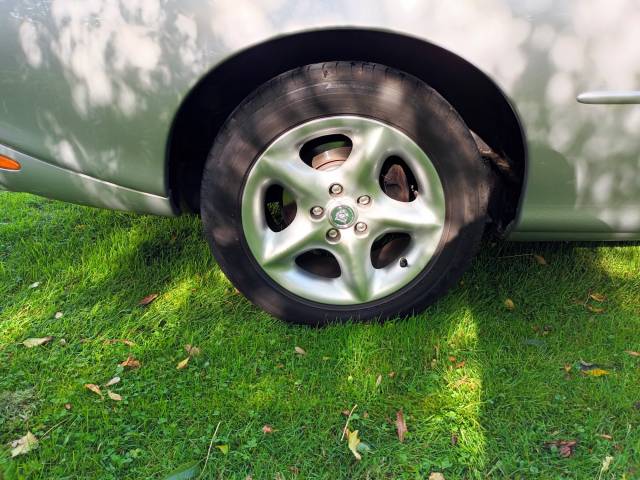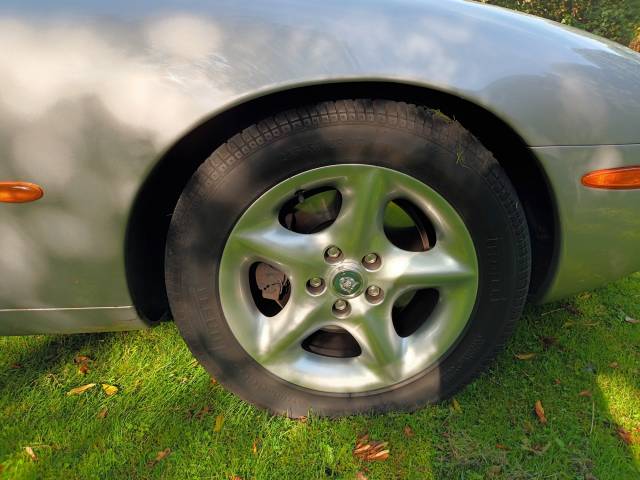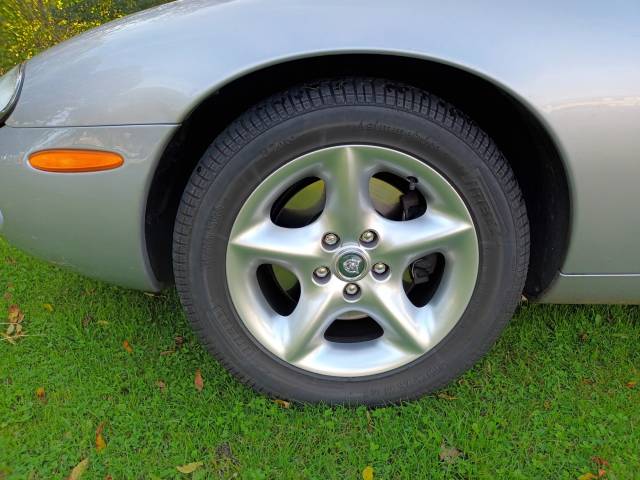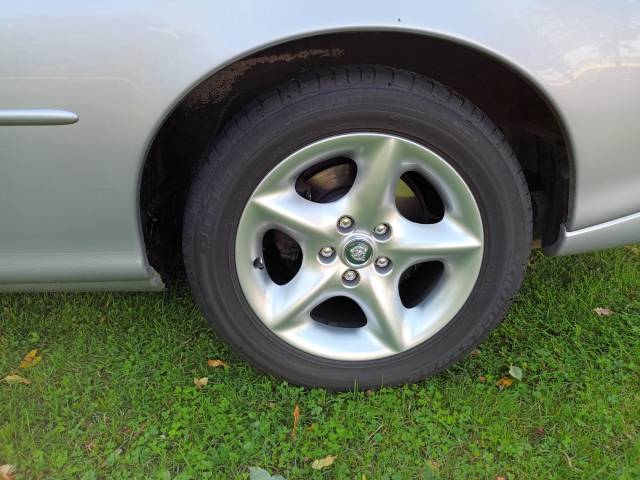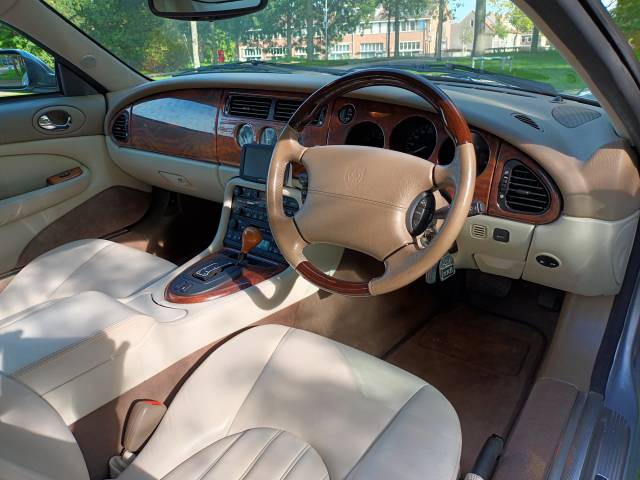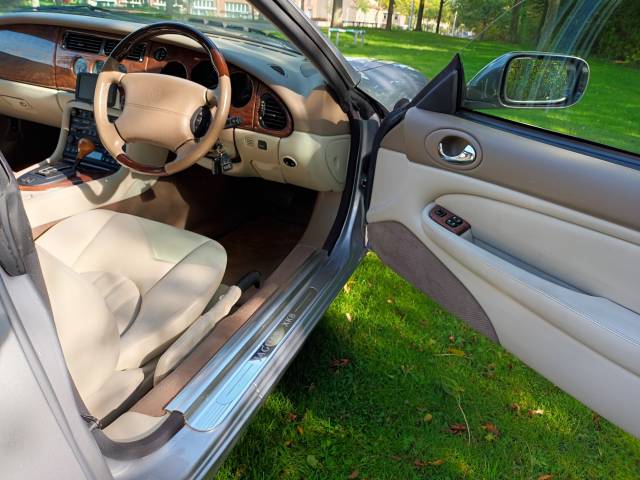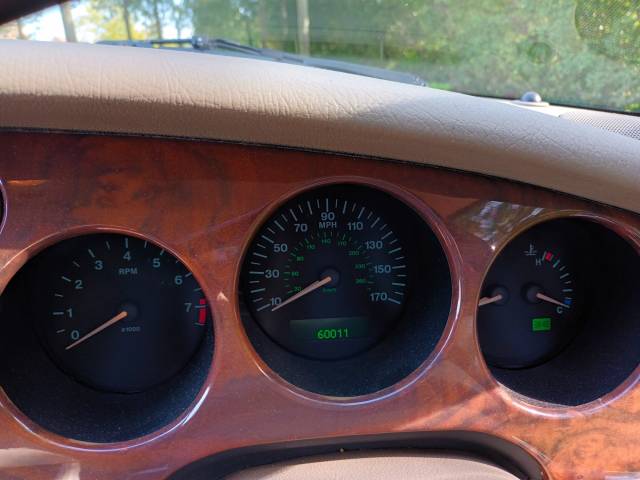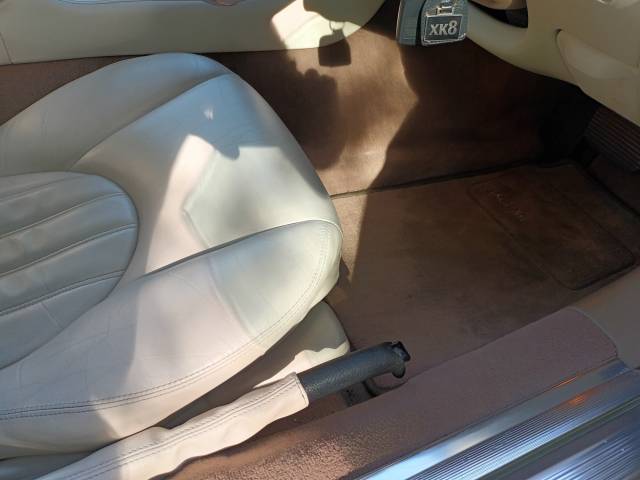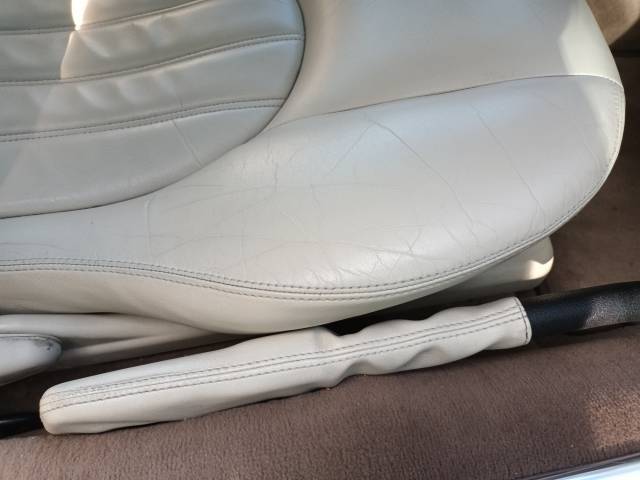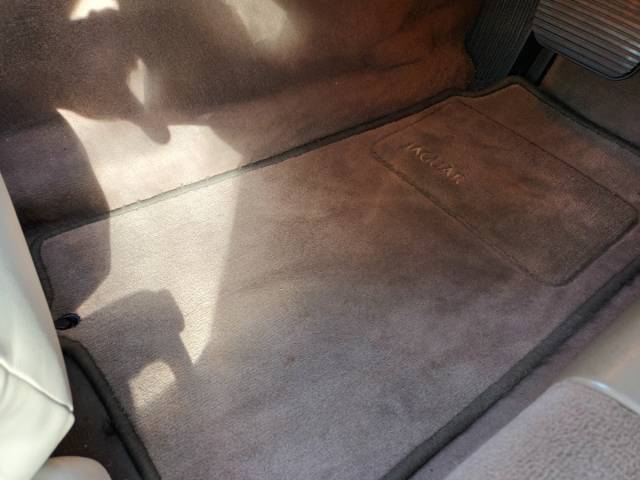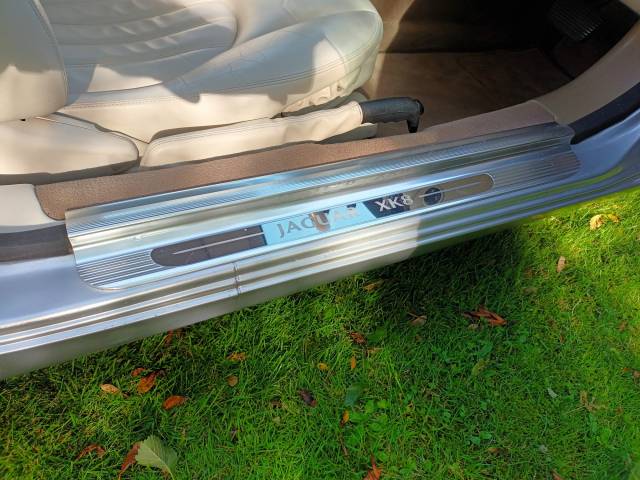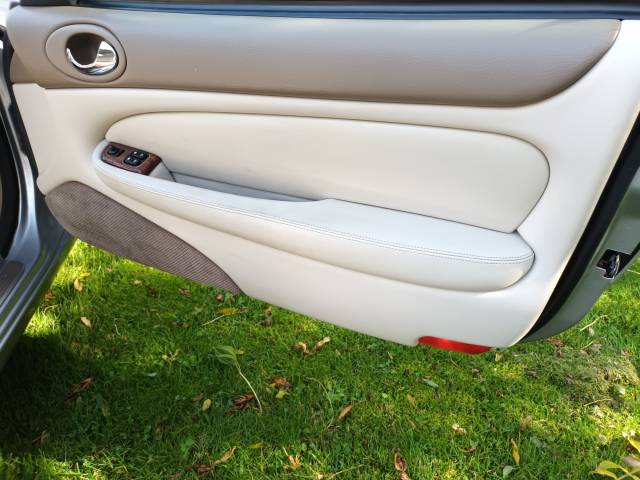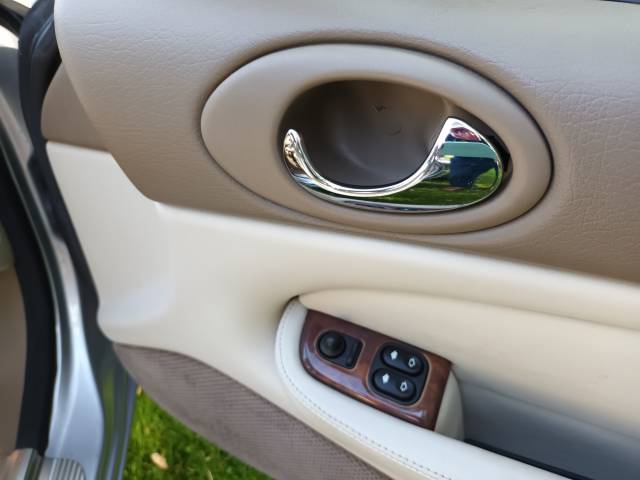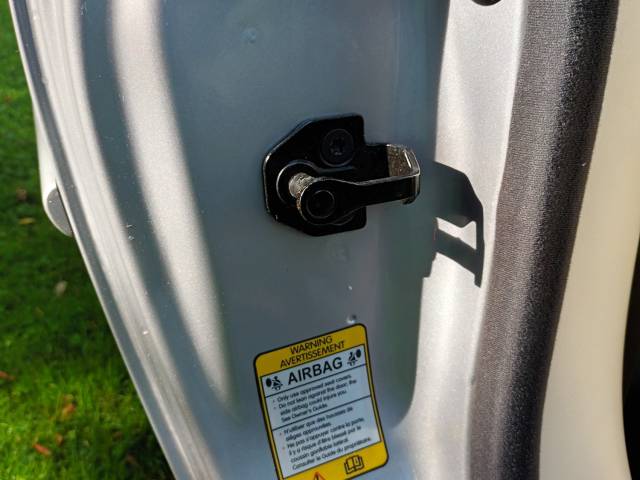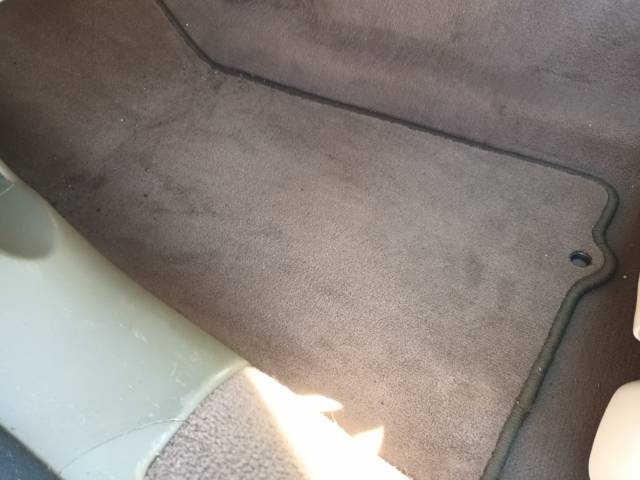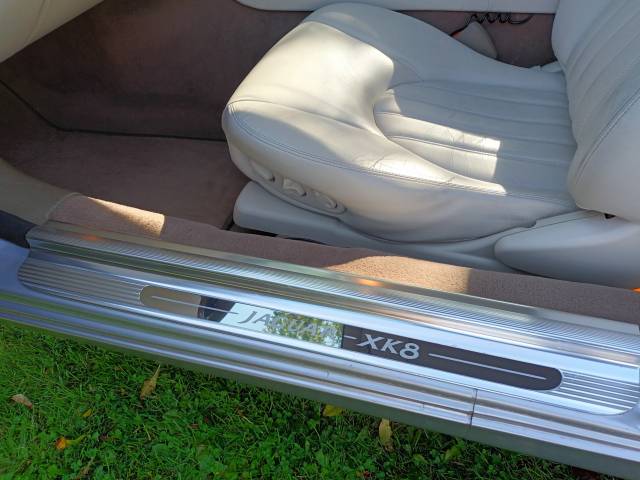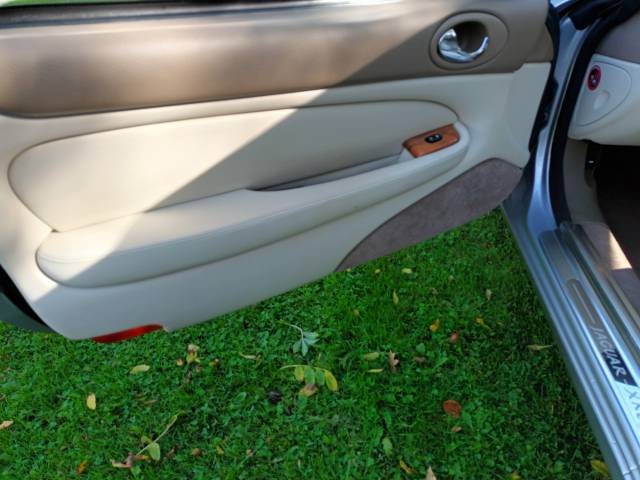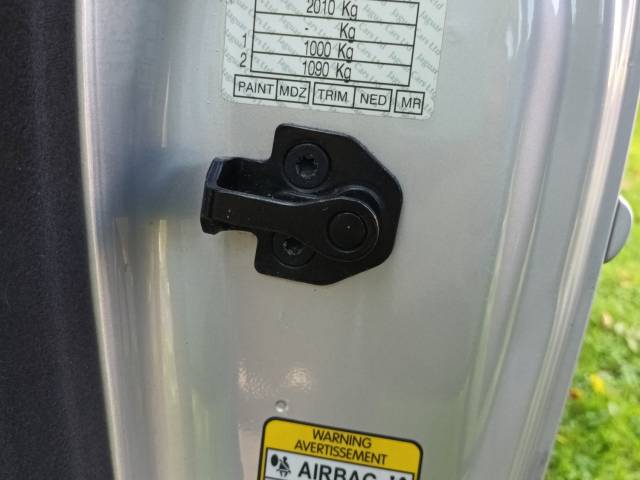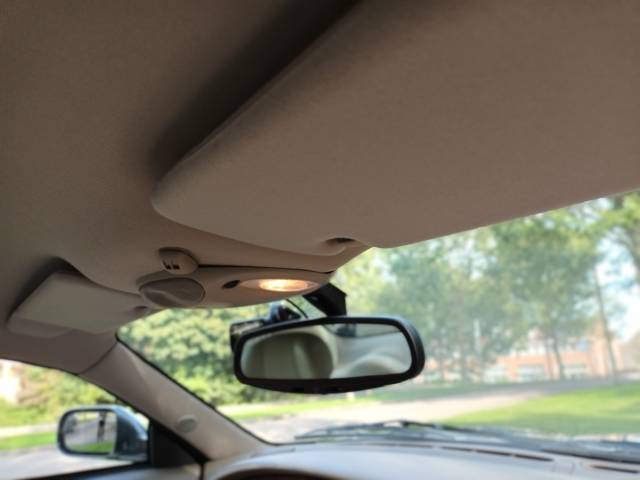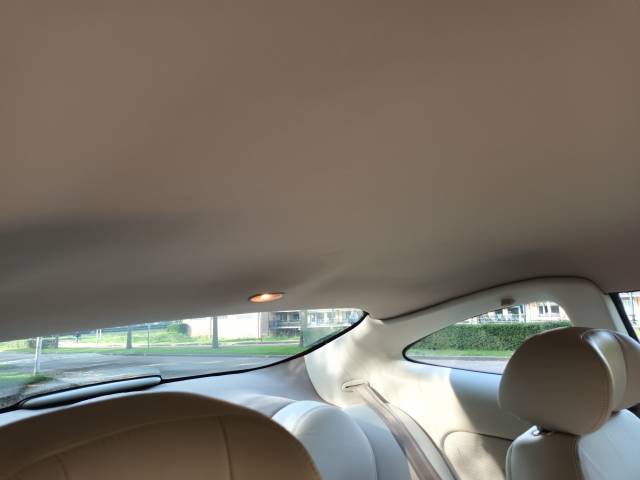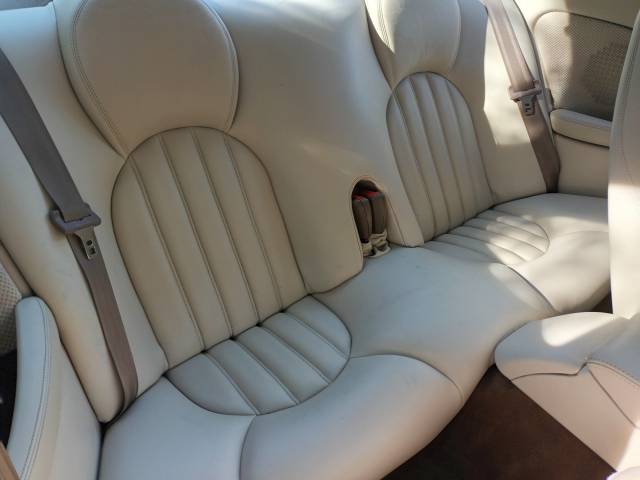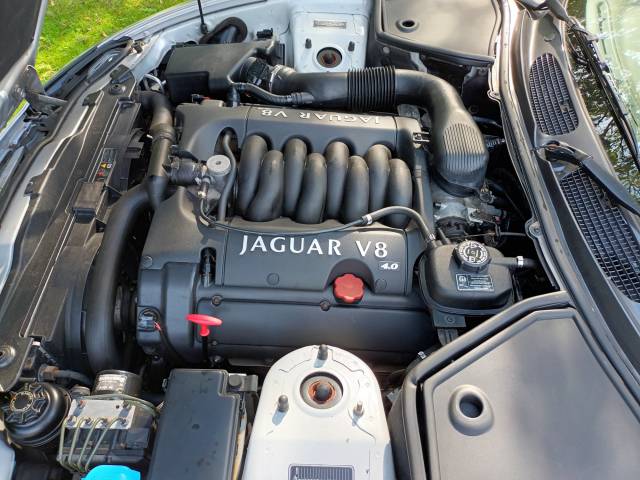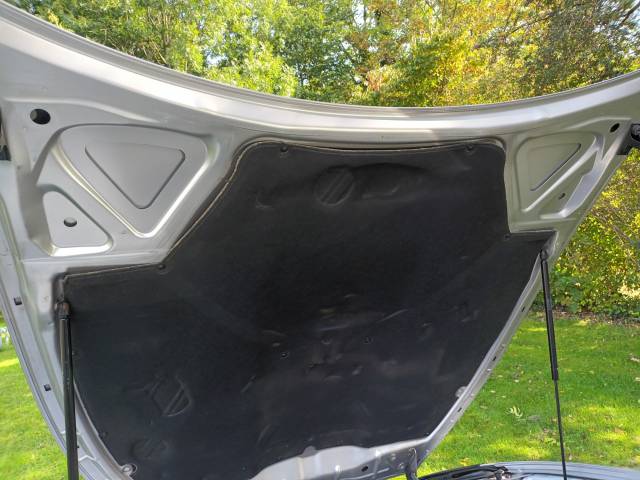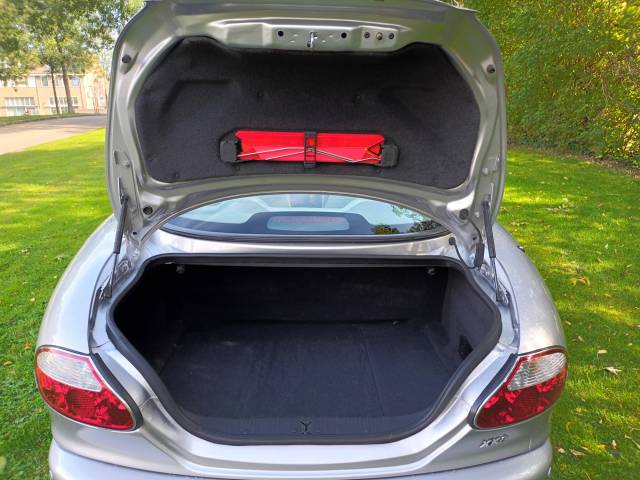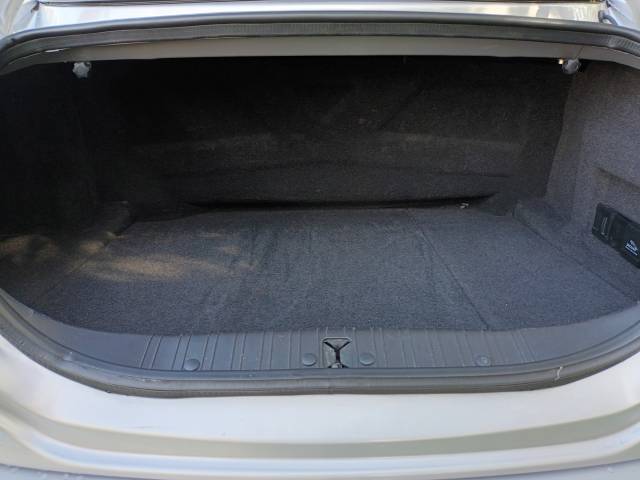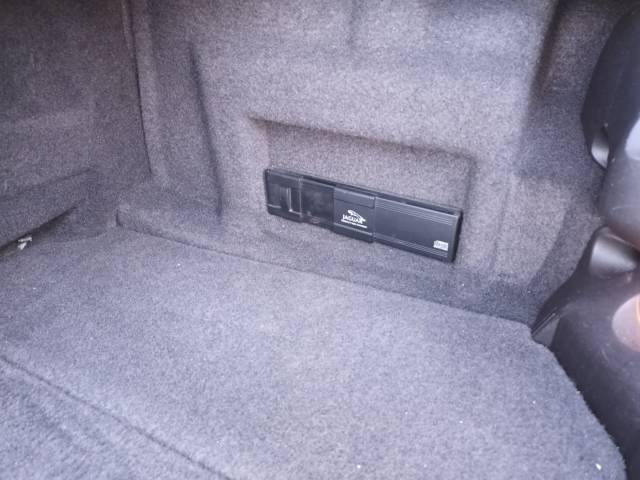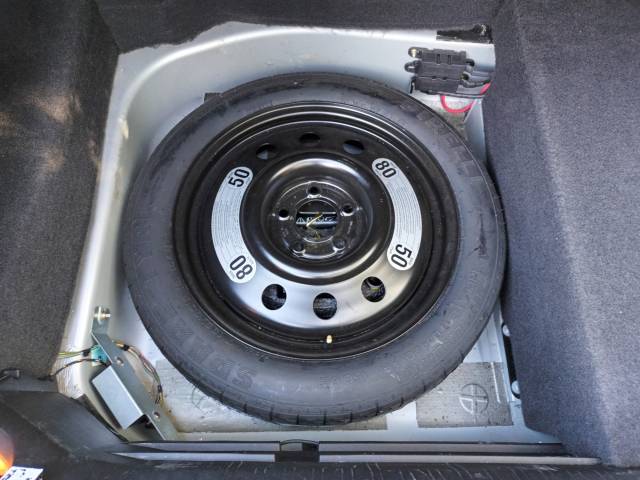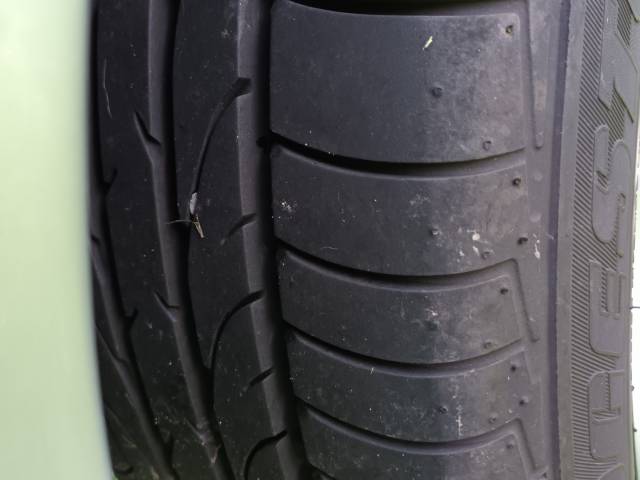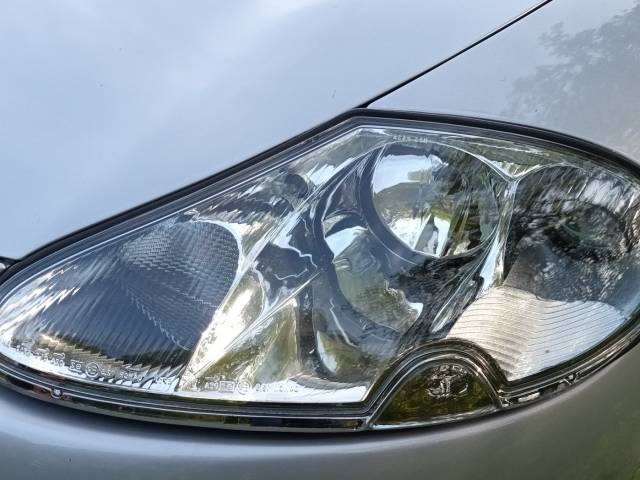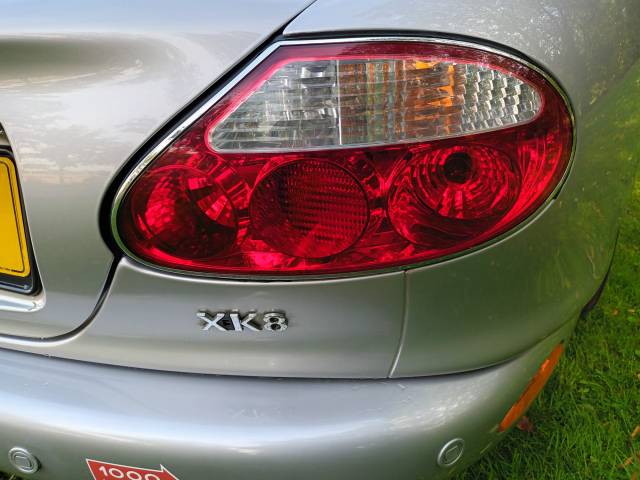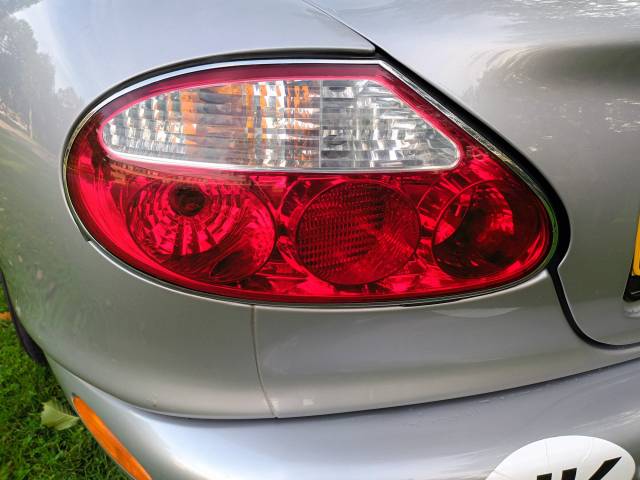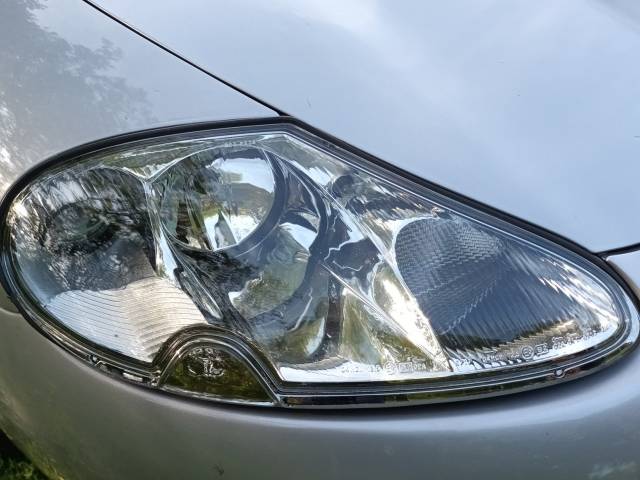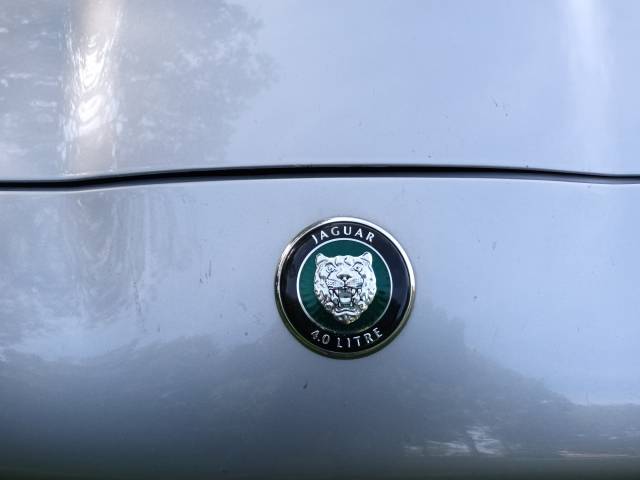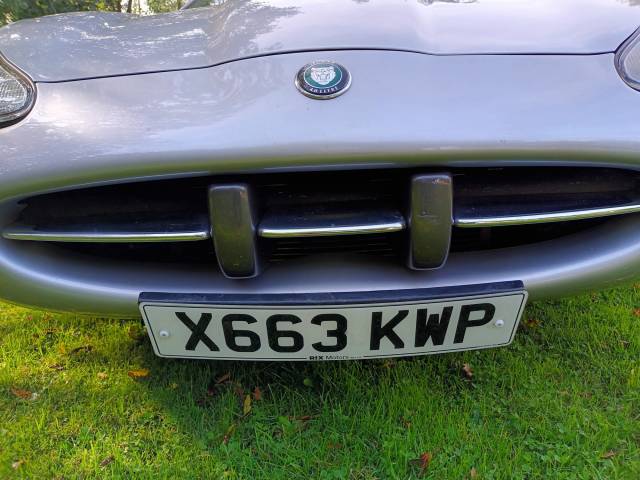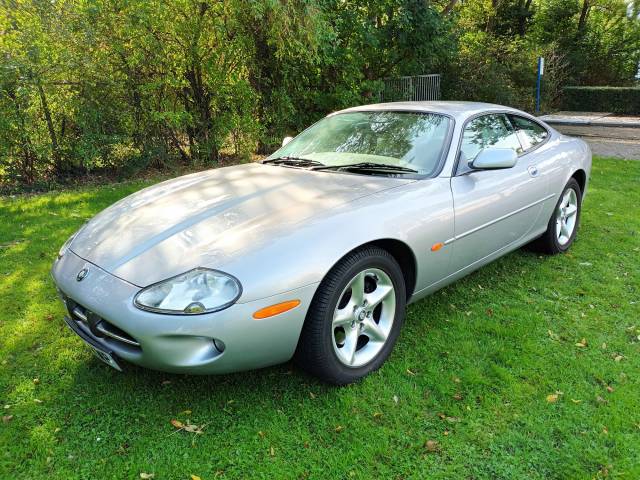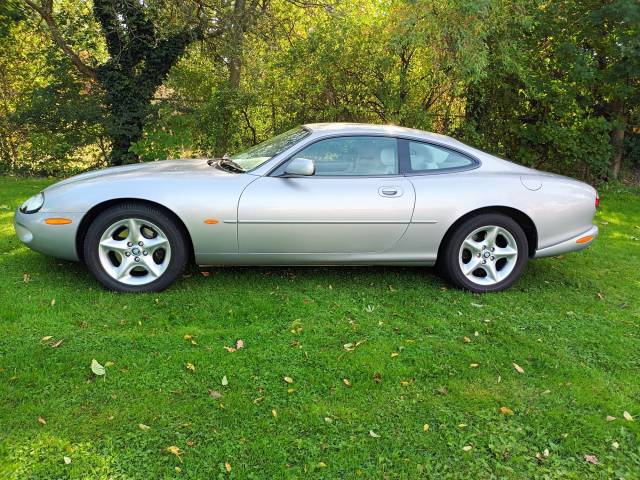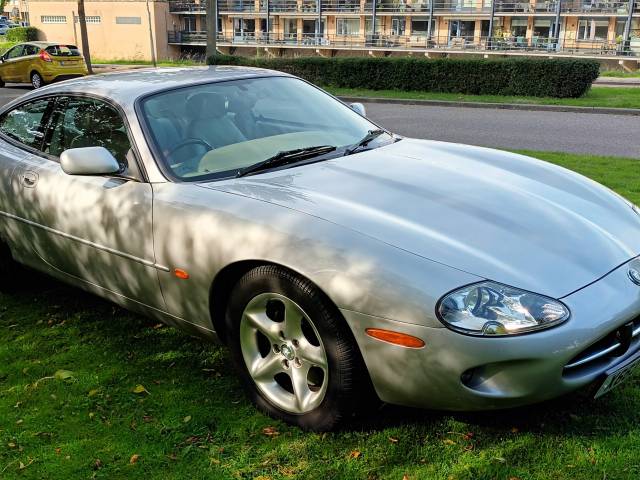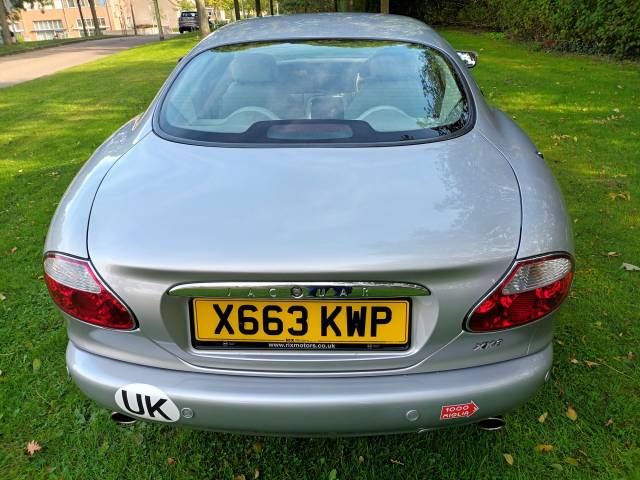 Concours totally original Jaguar XK8 Sport Coupe
Private

away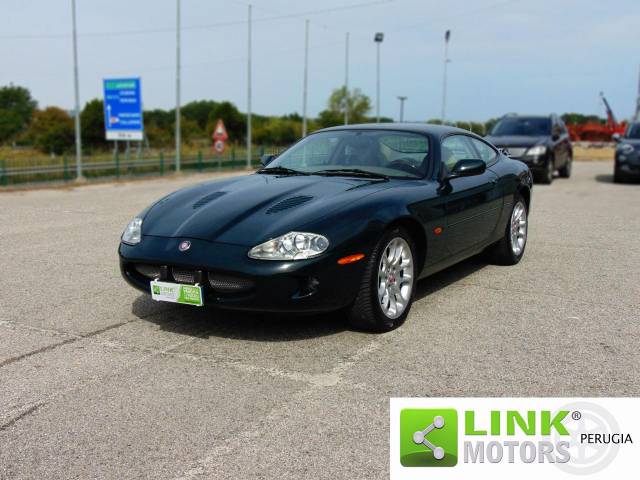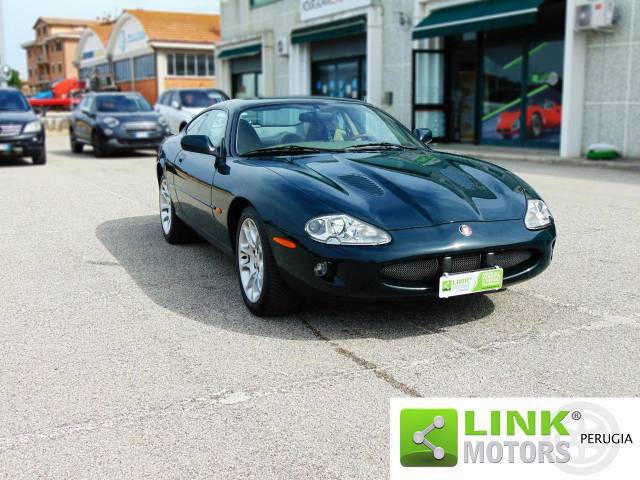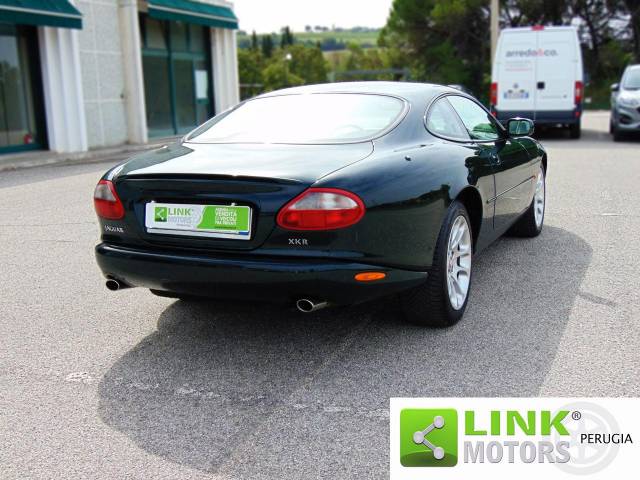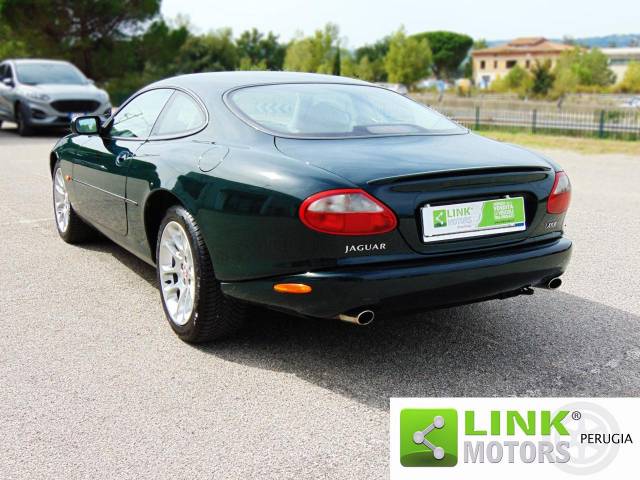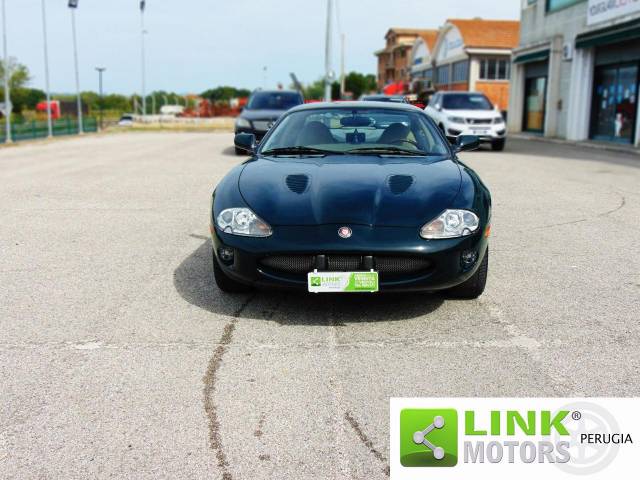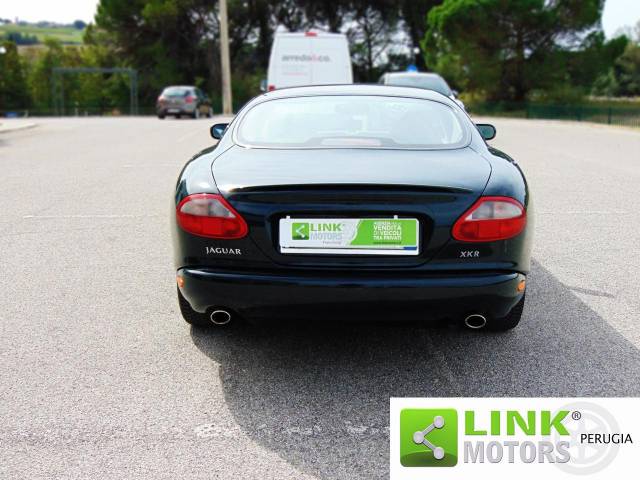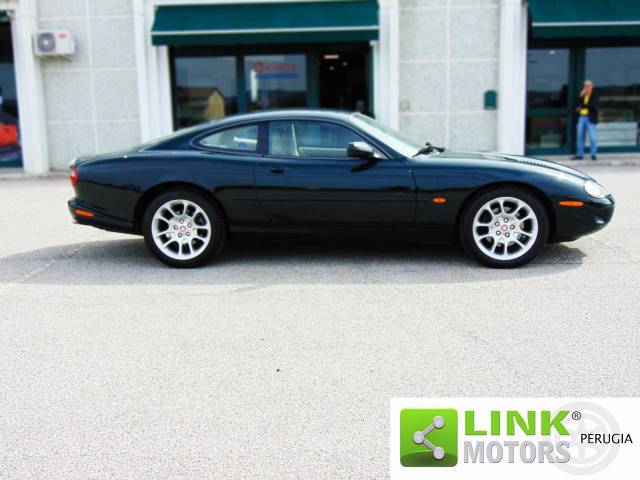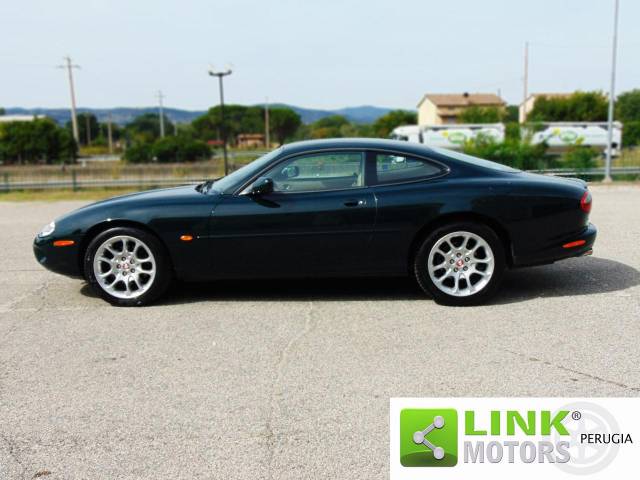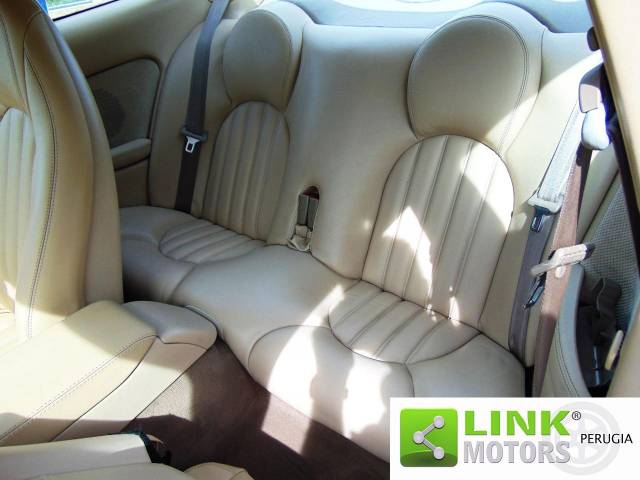 JAGUAR XKR 4.0 Coupé I serie, cronologia tagliandi, ASI
Dealer

away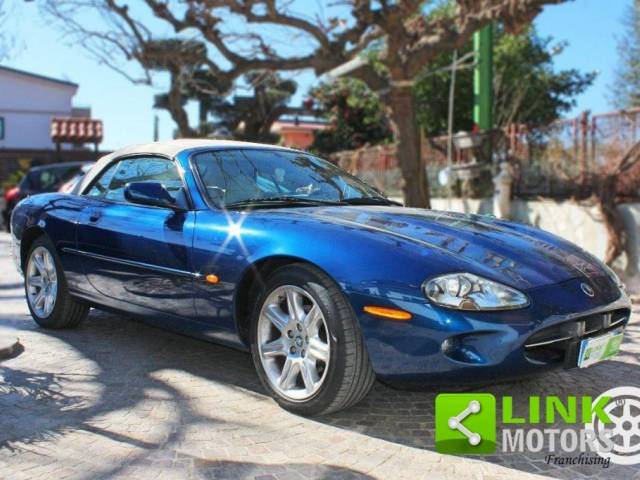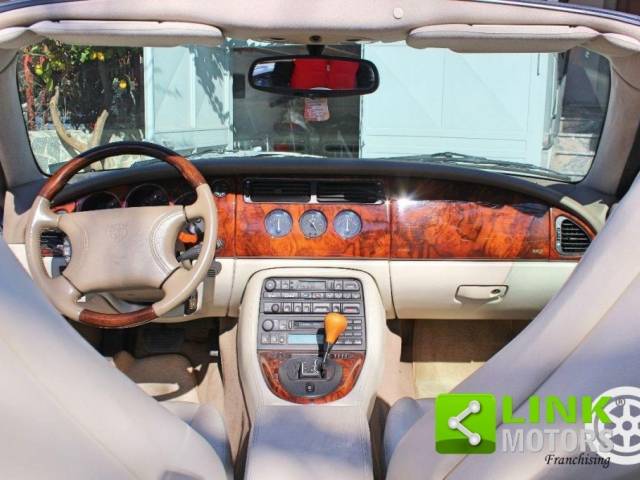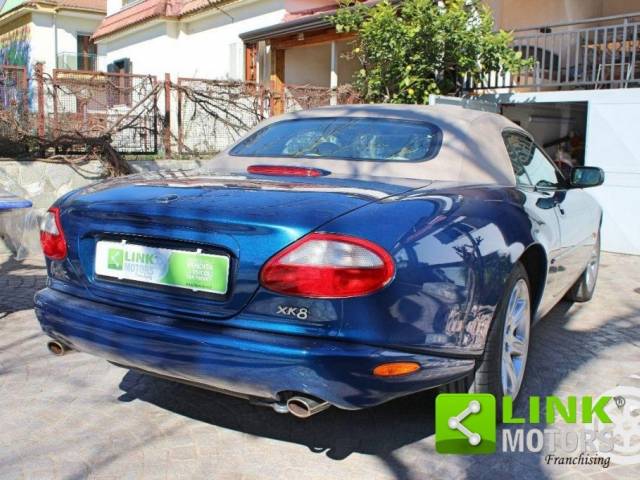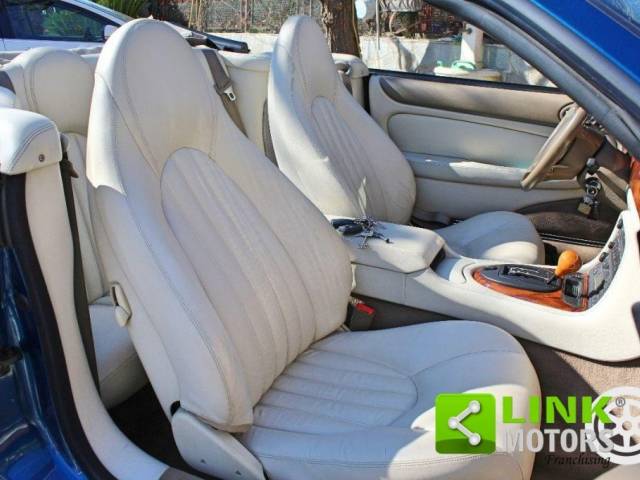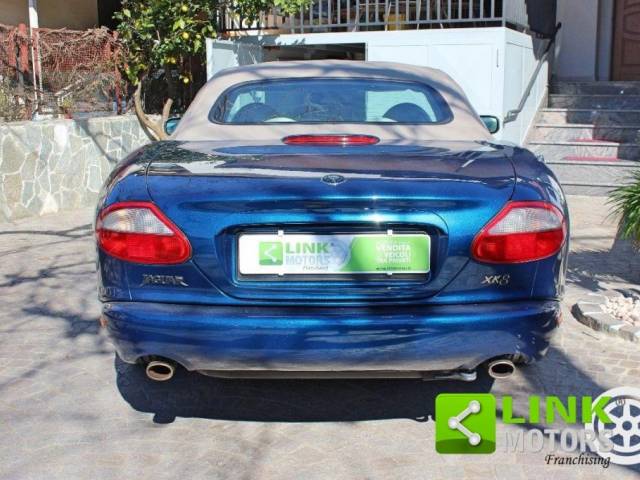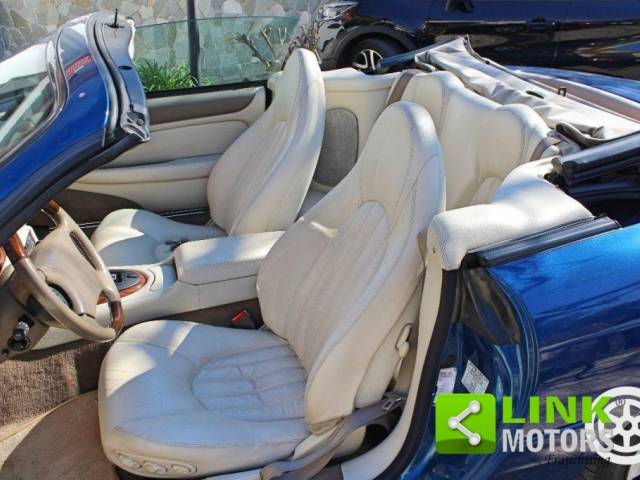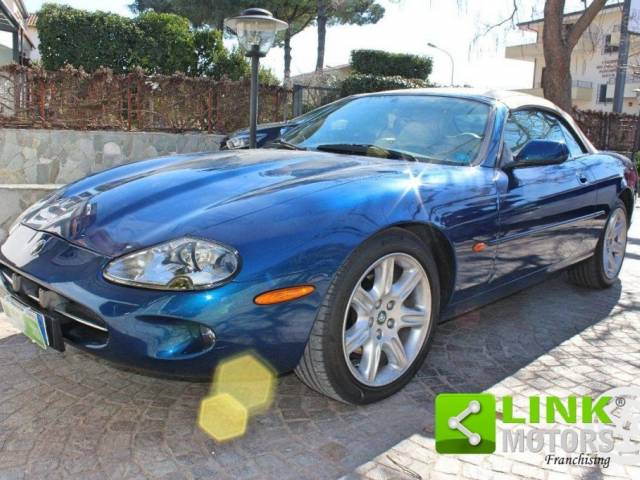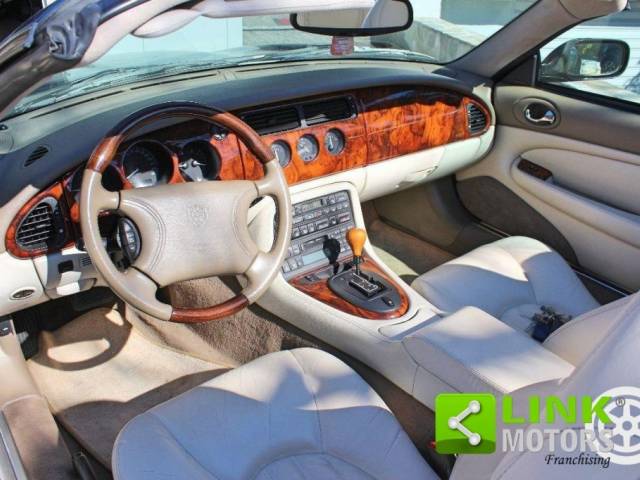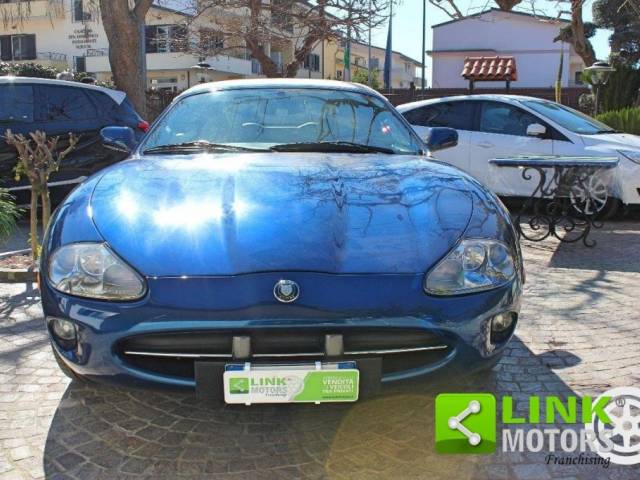 JAGUAR XK8 4.0 Convertibile
Dealer

away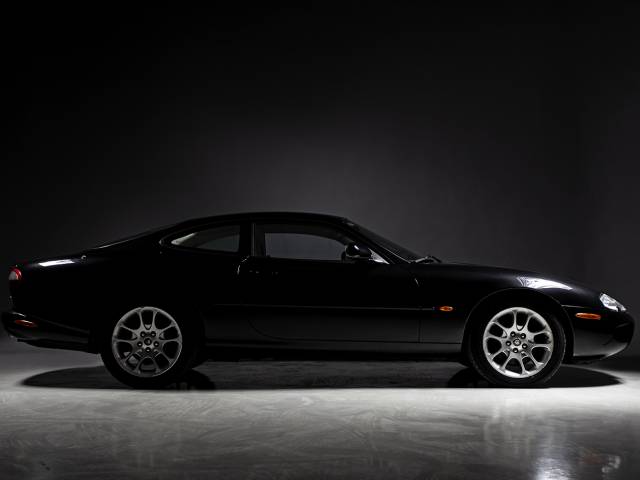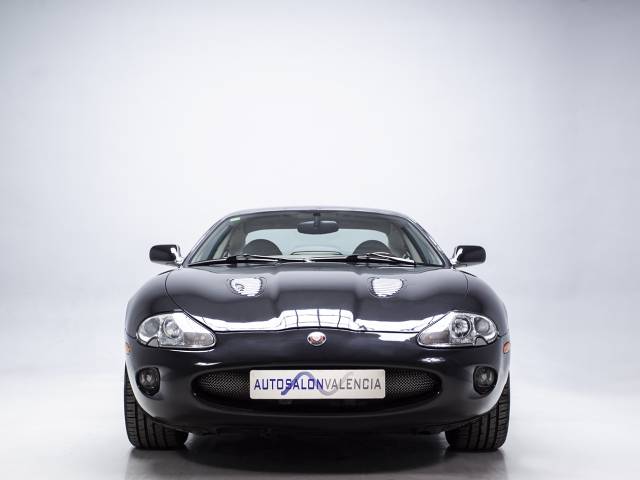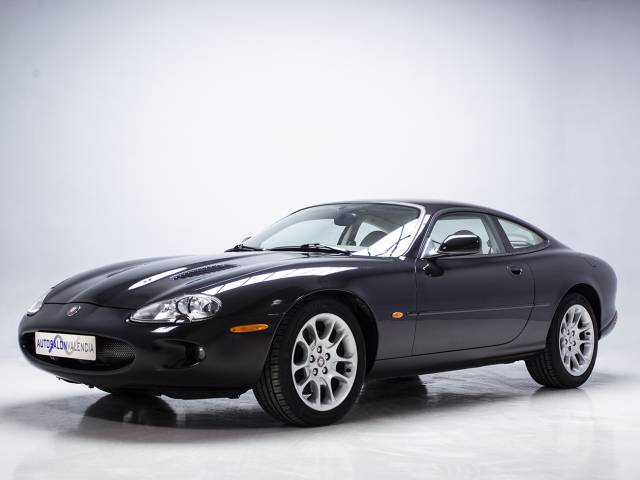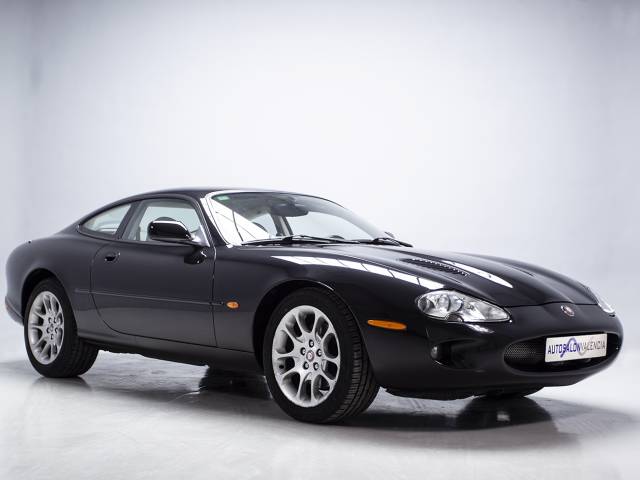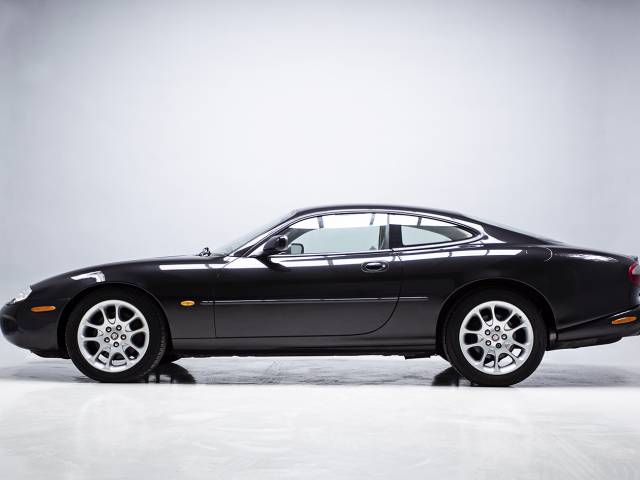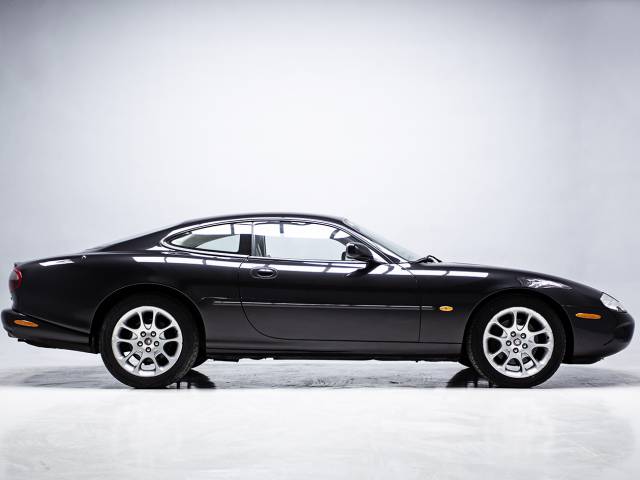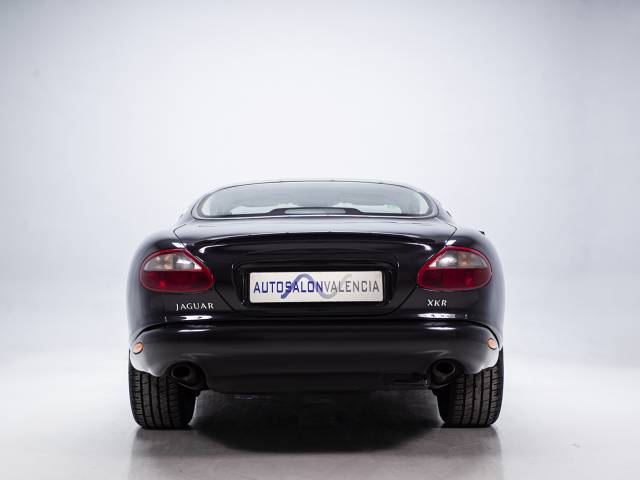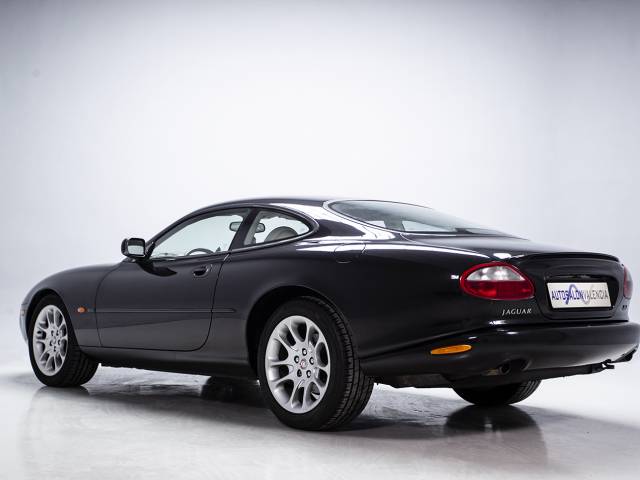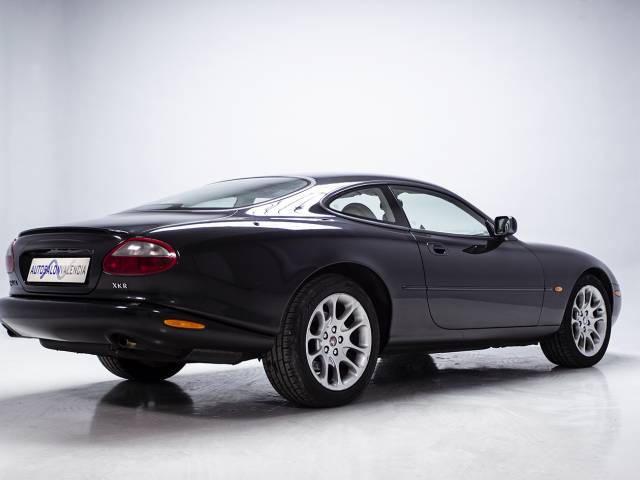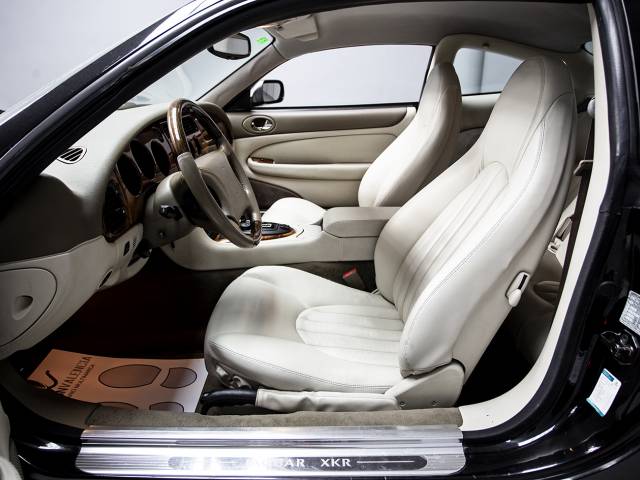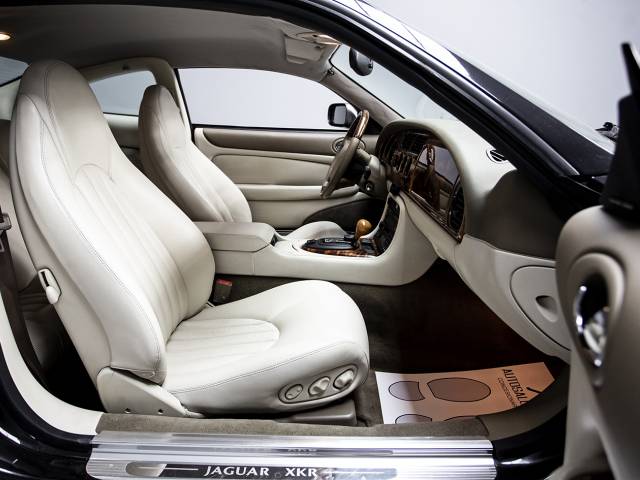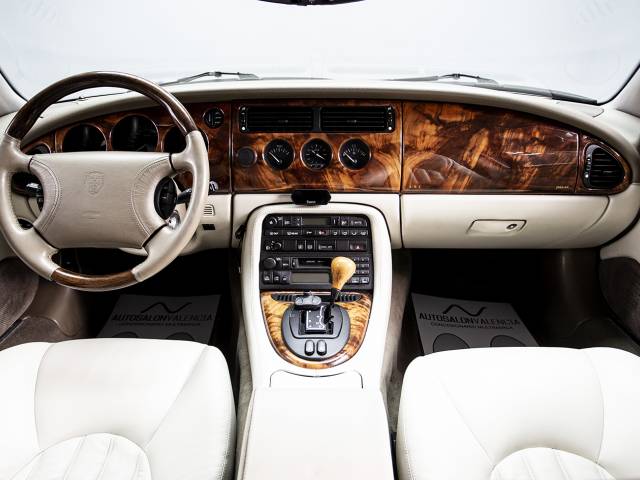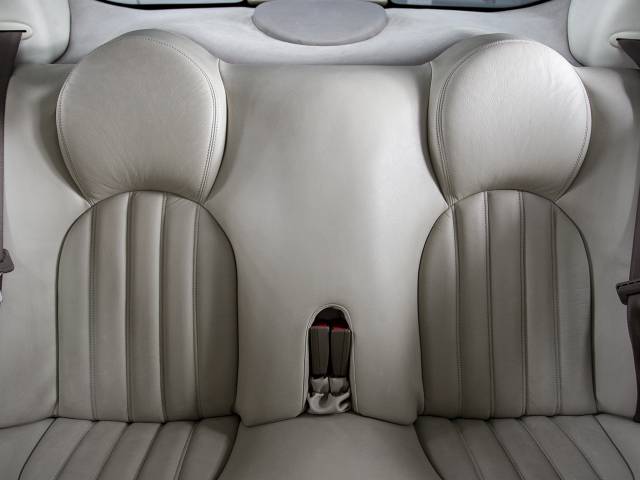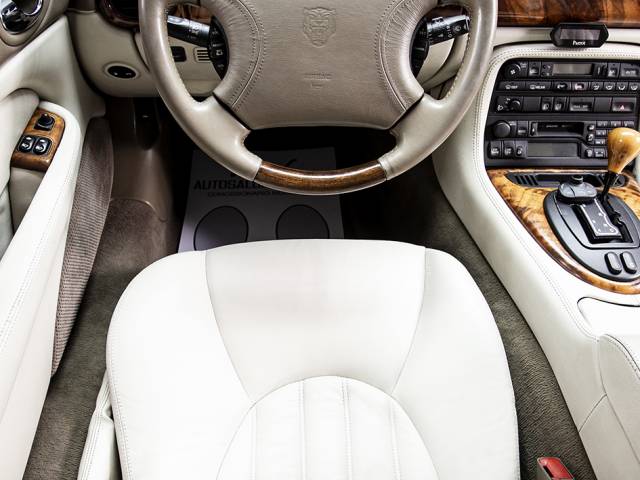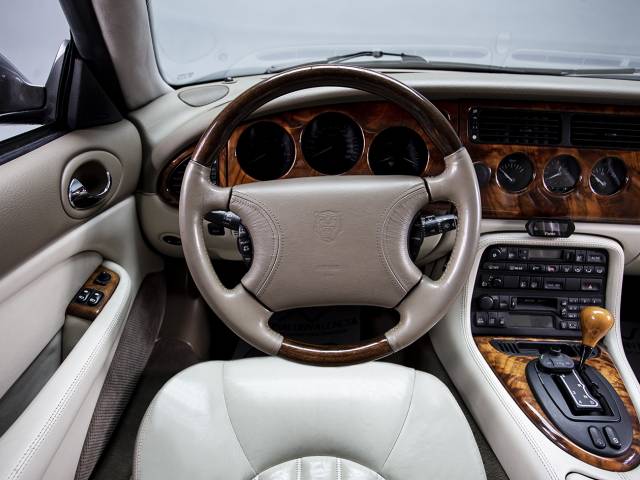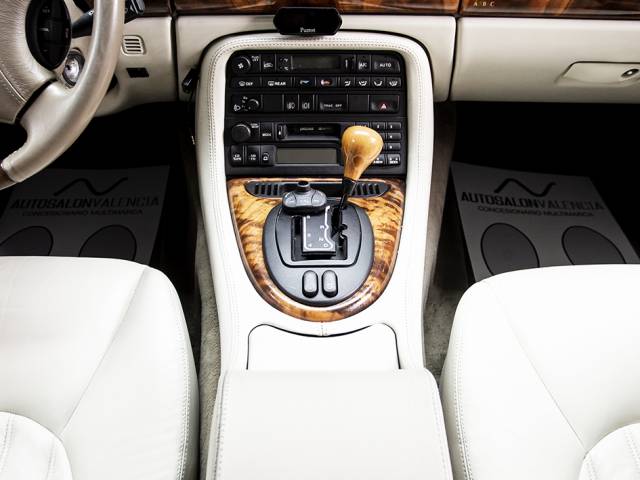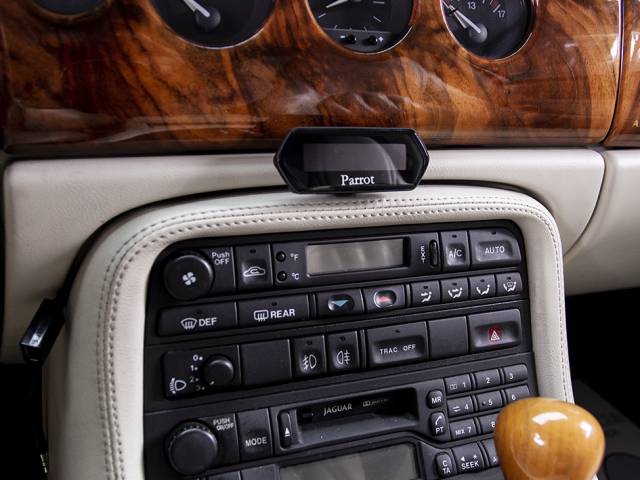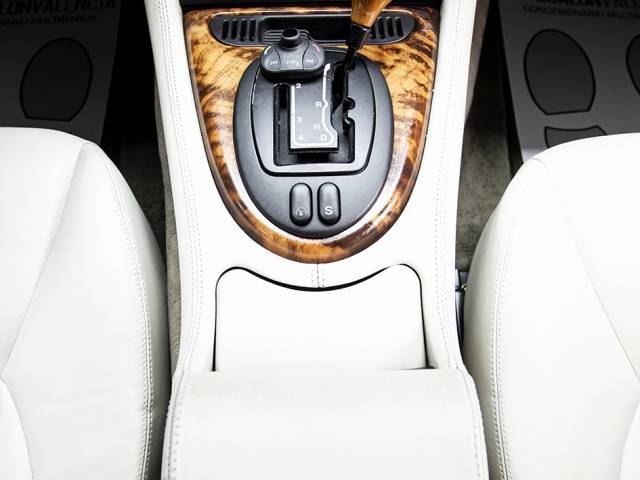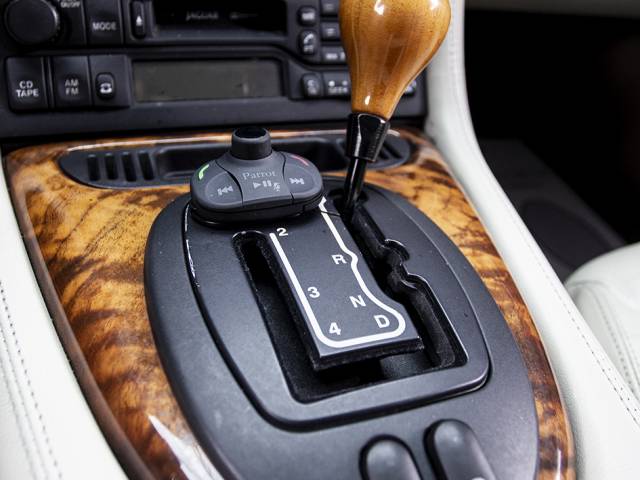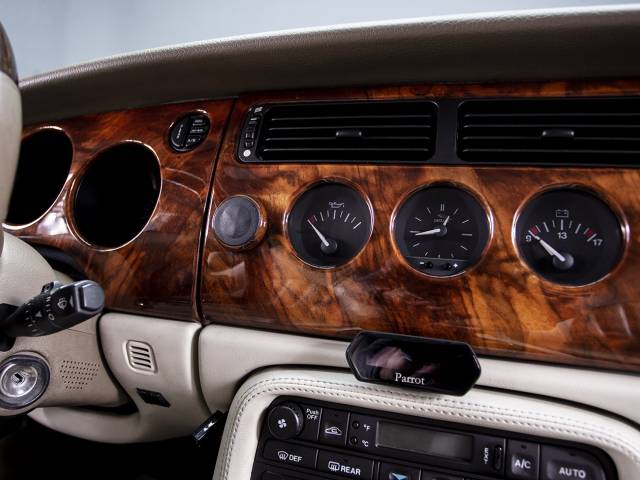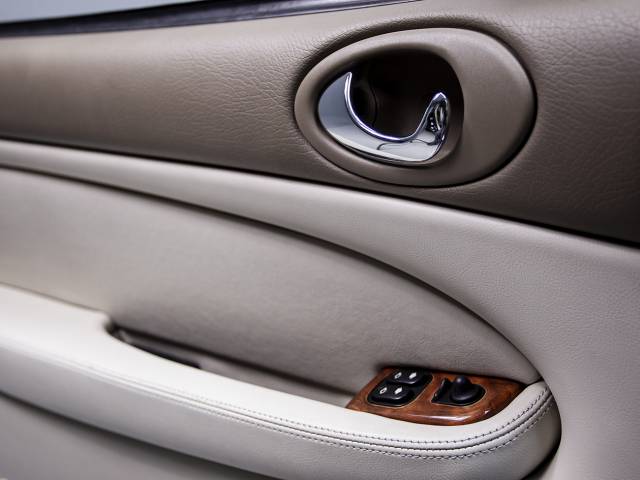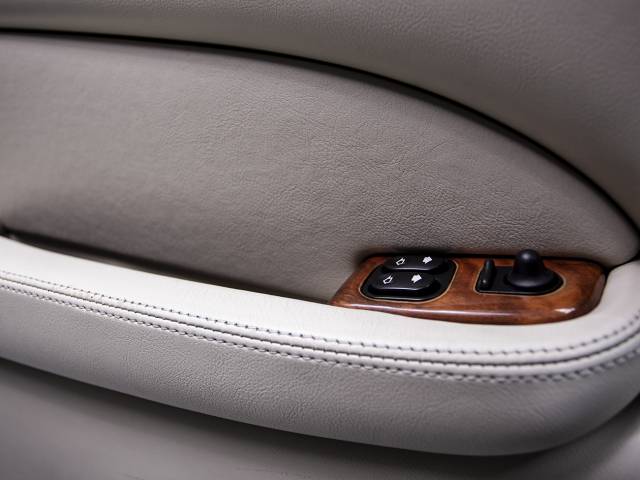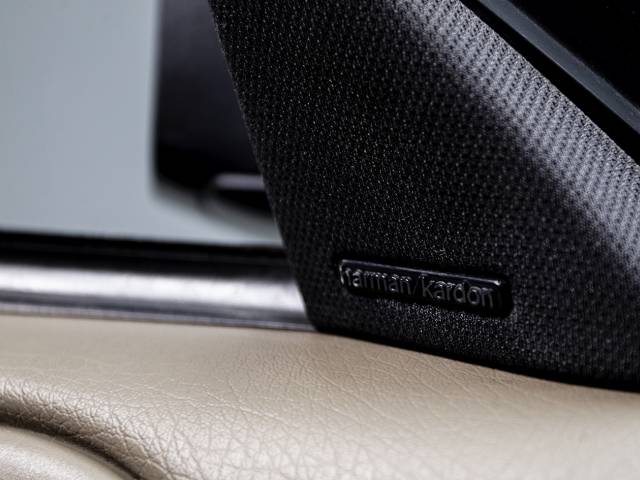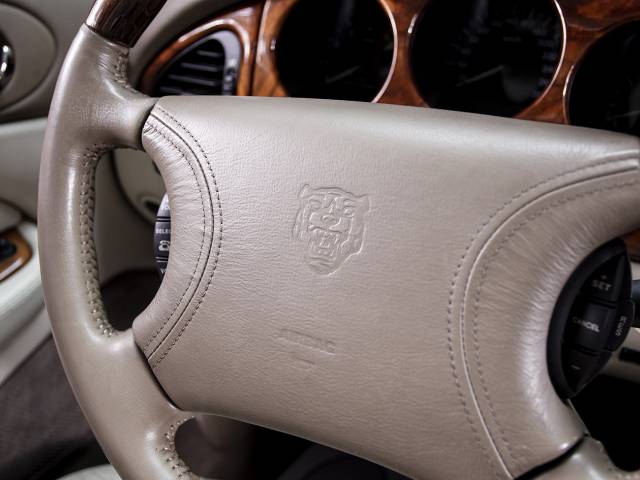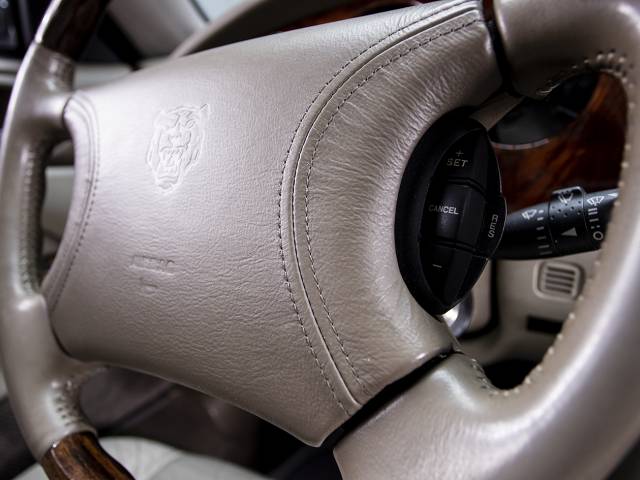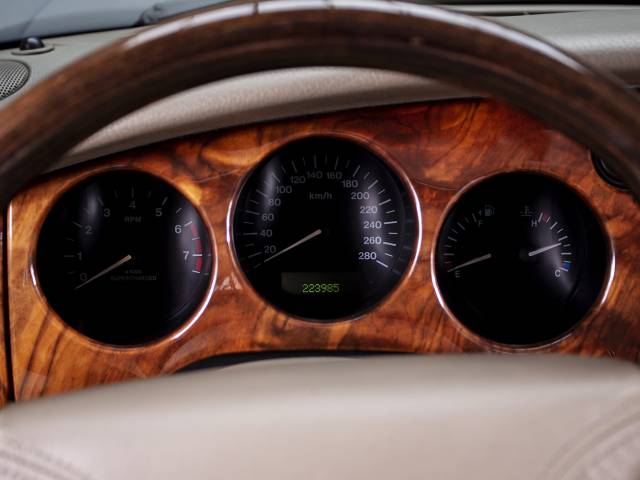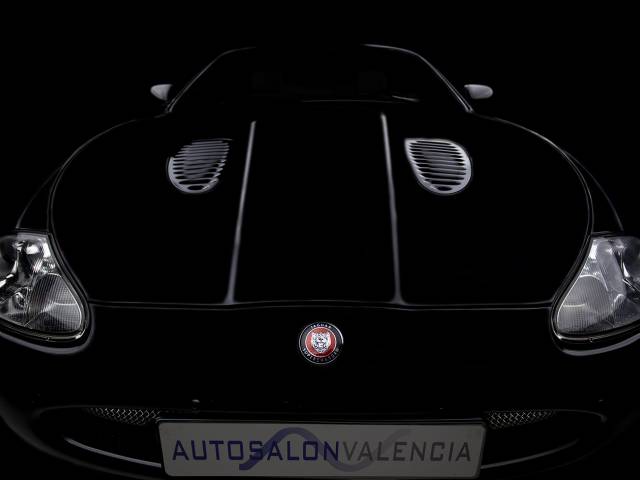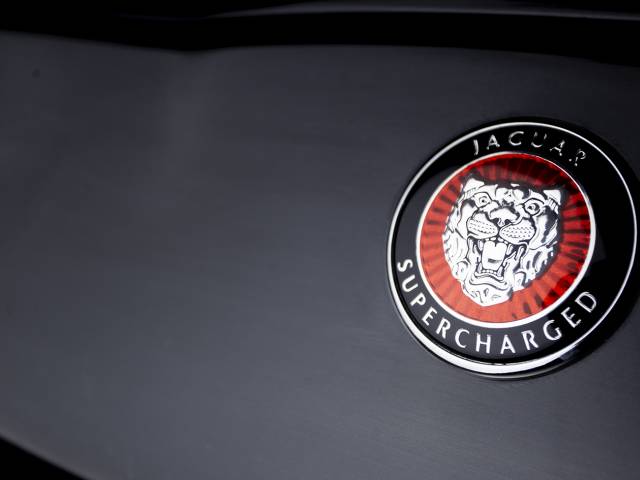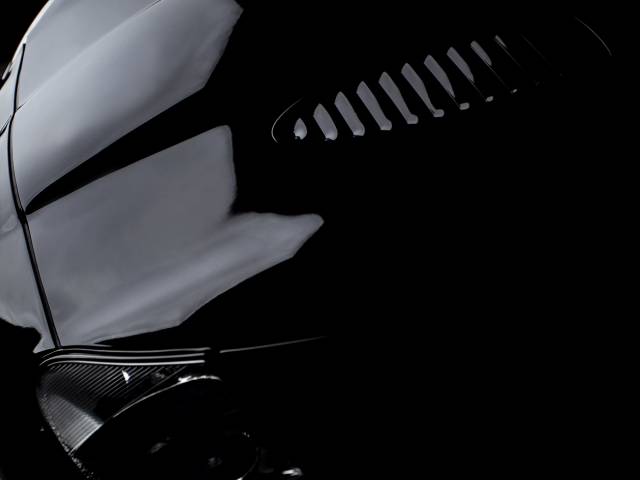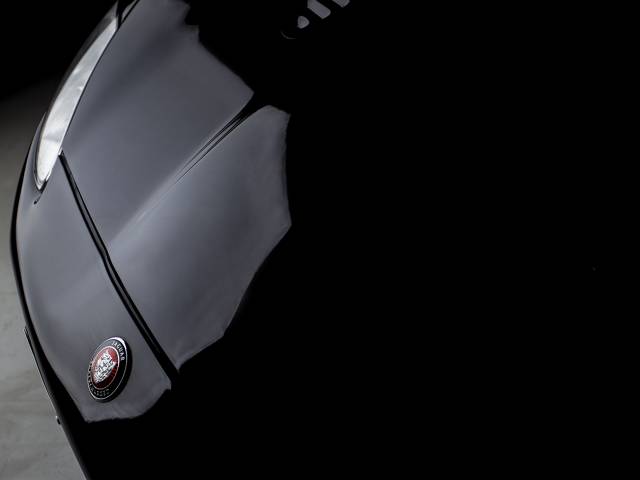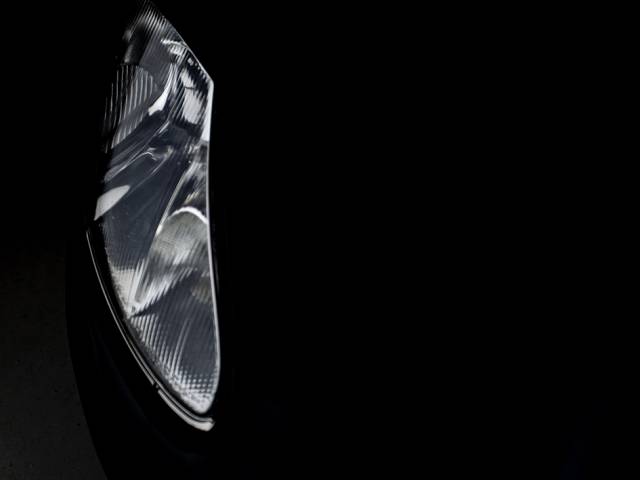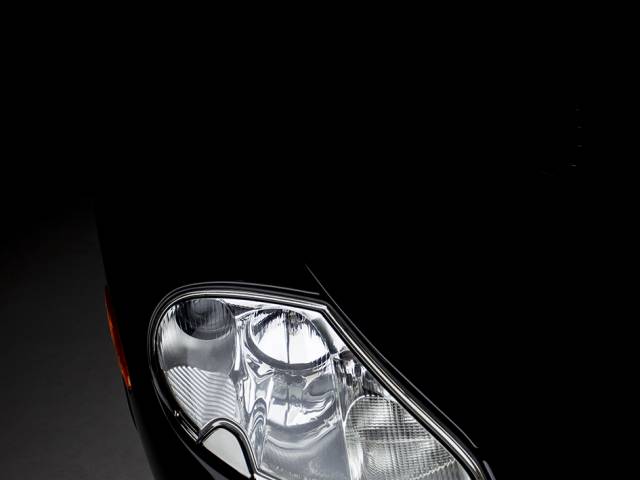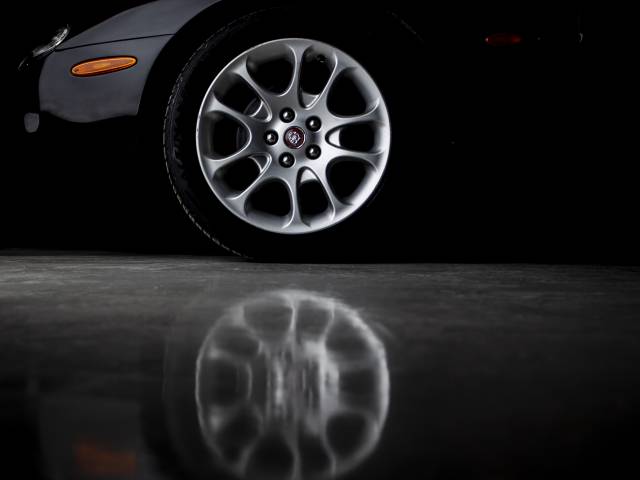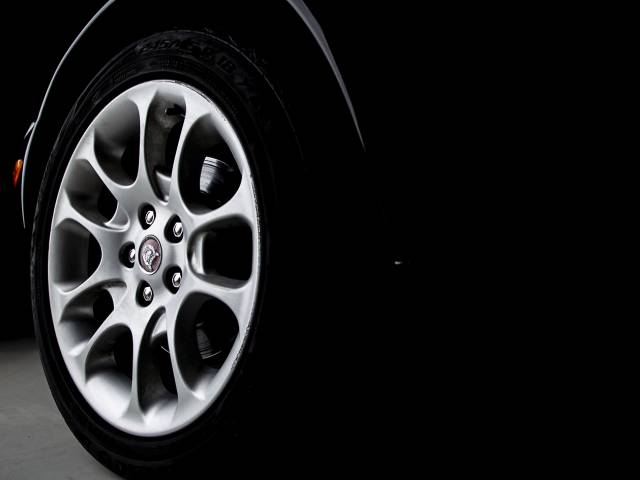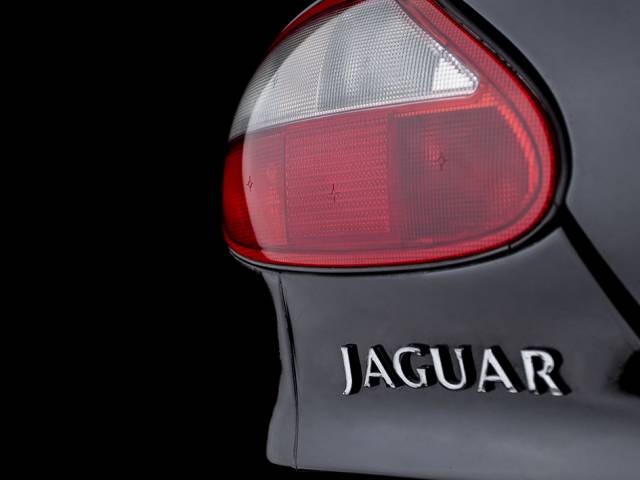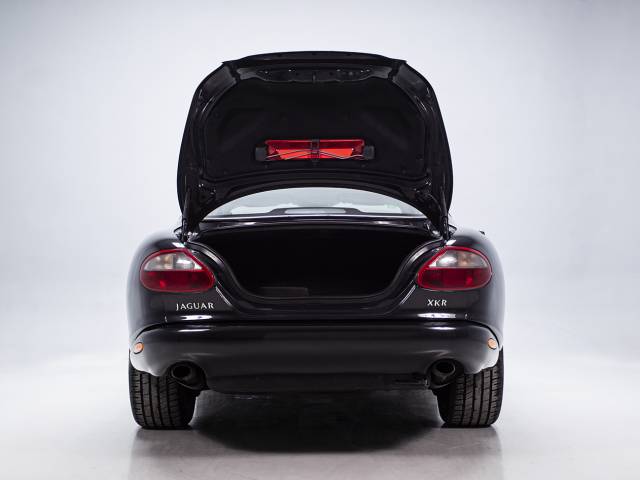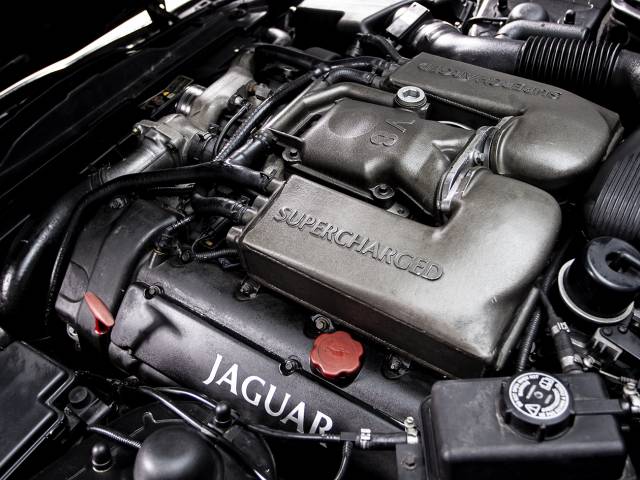 JAGUAR XKR 100 SUPERCHARGED.
Dealer

away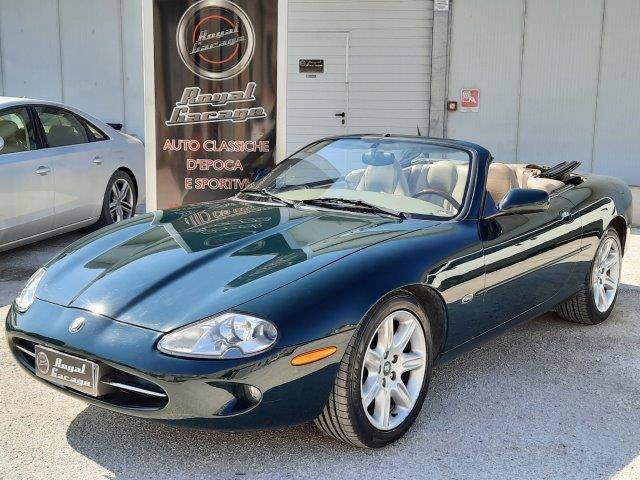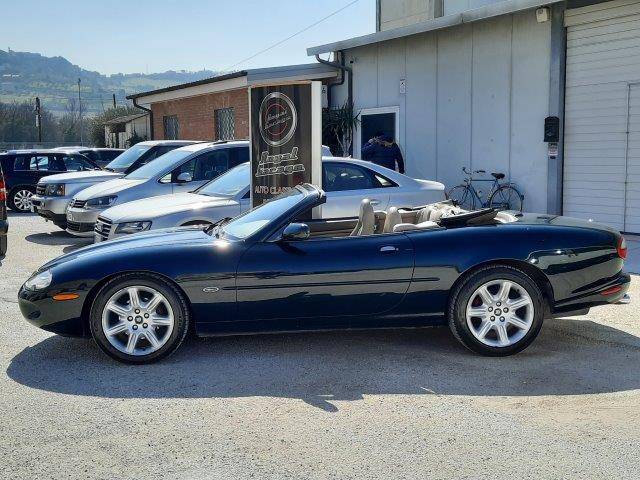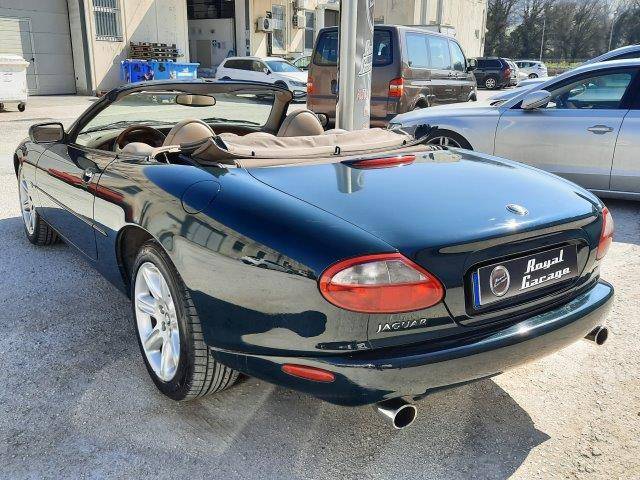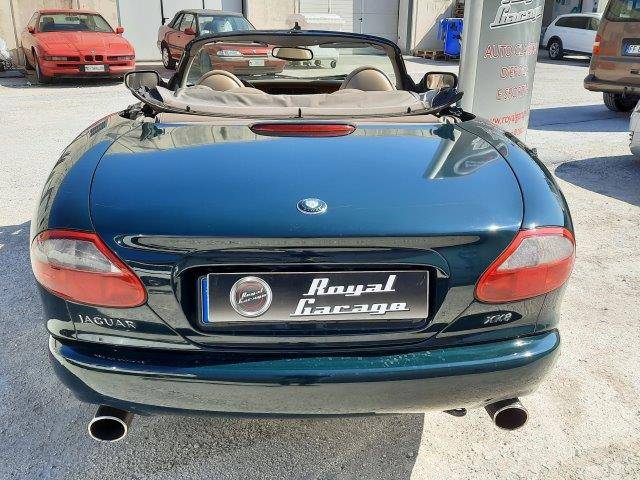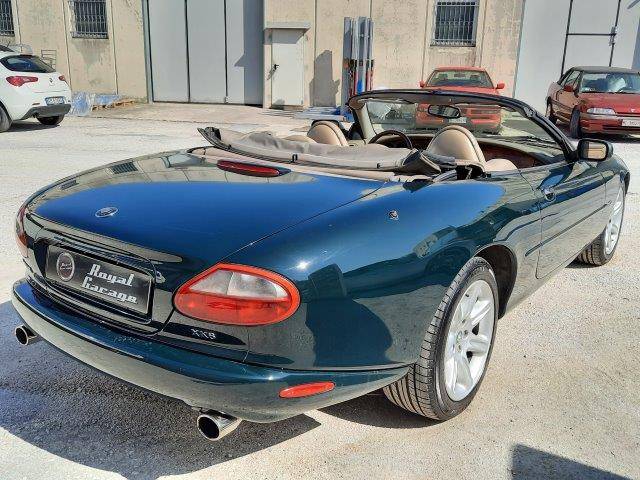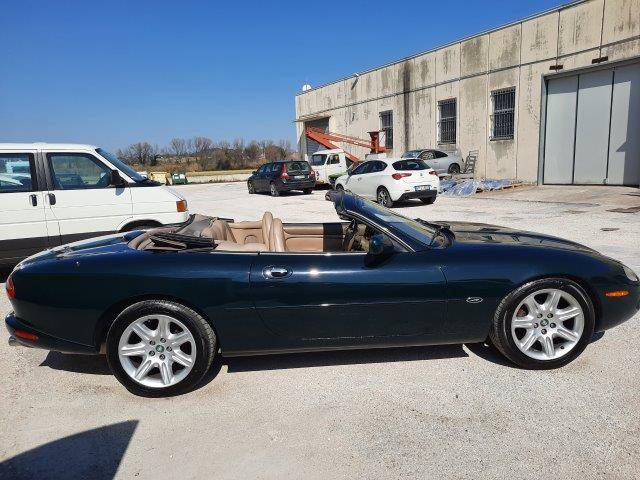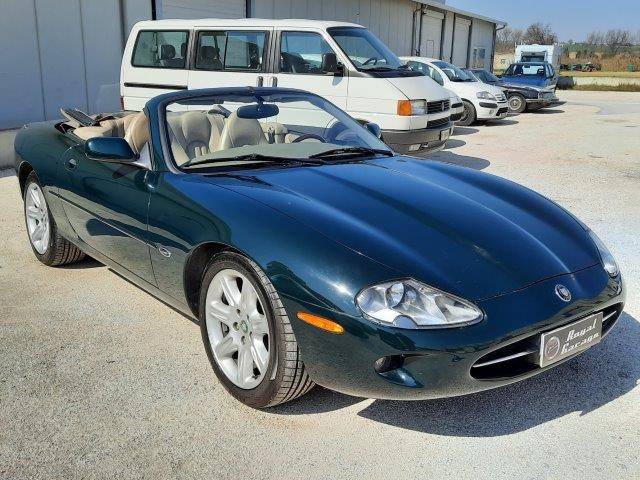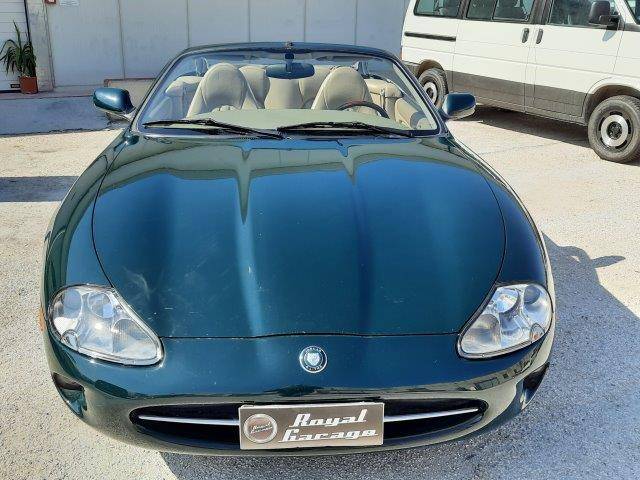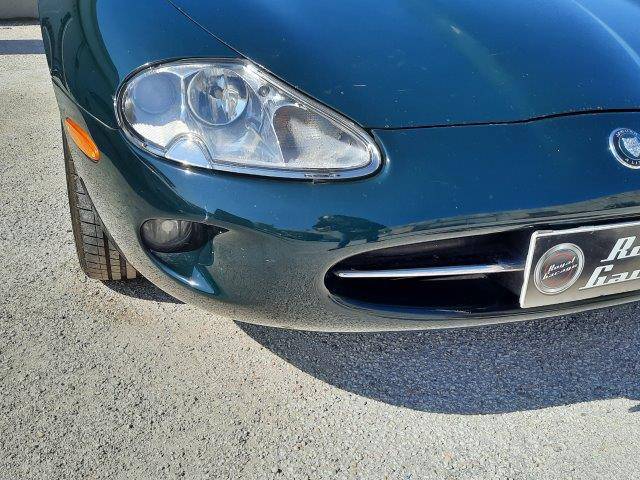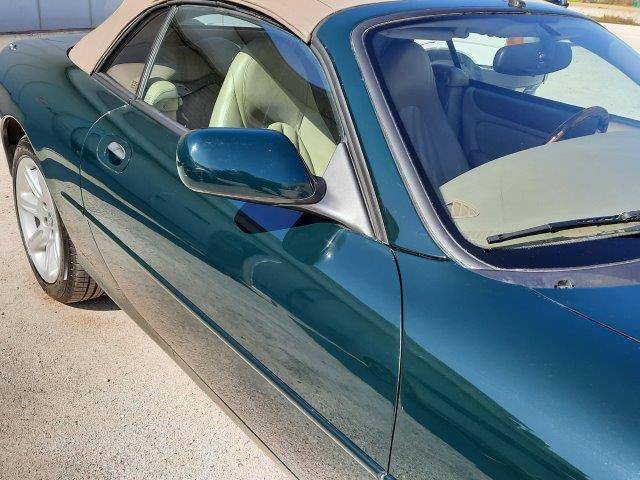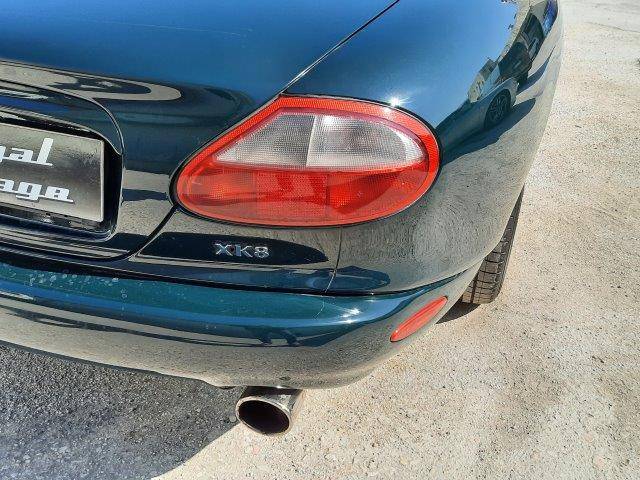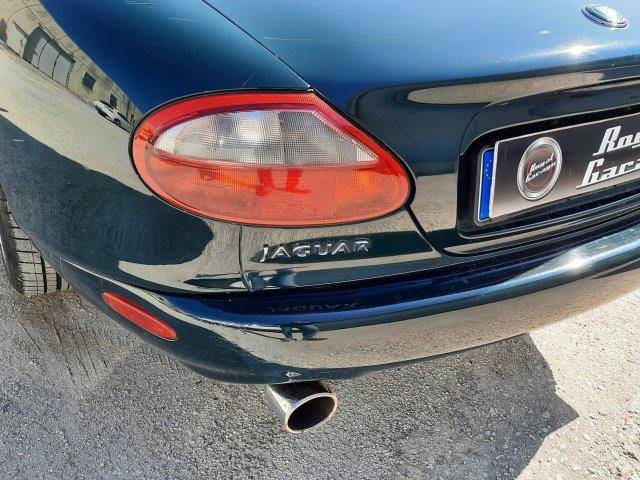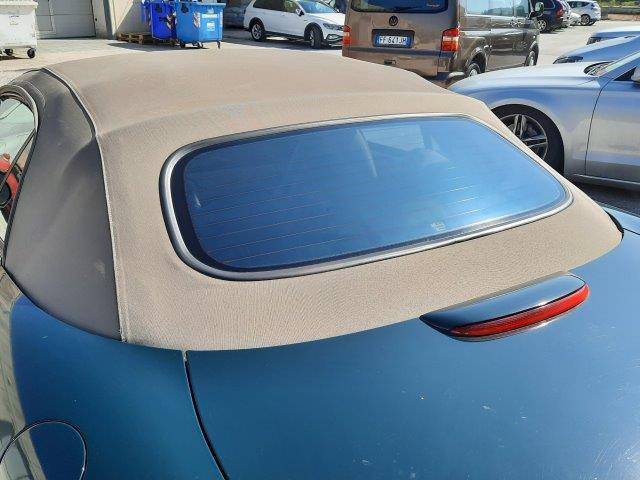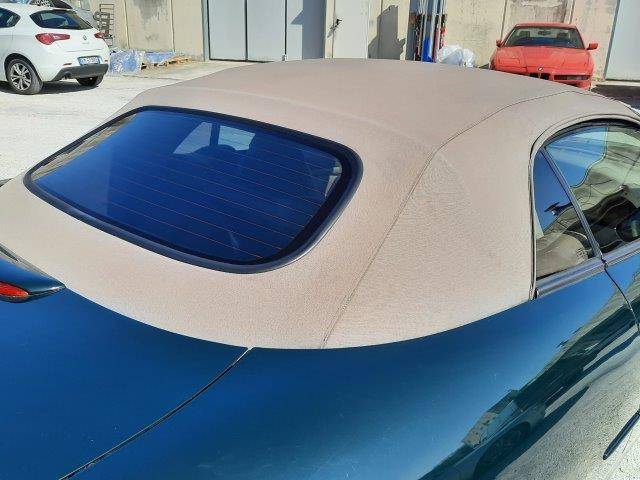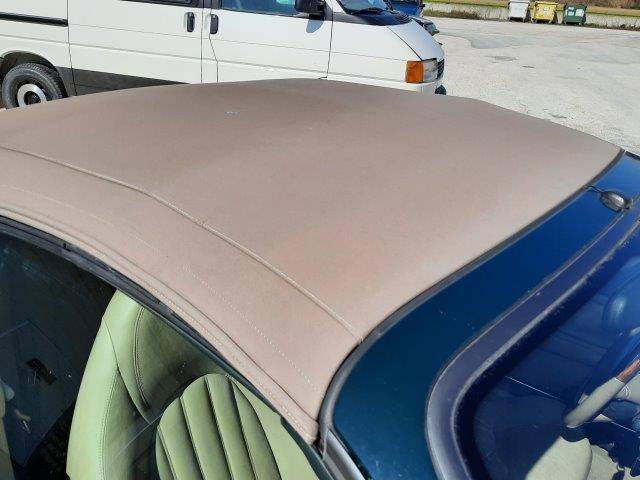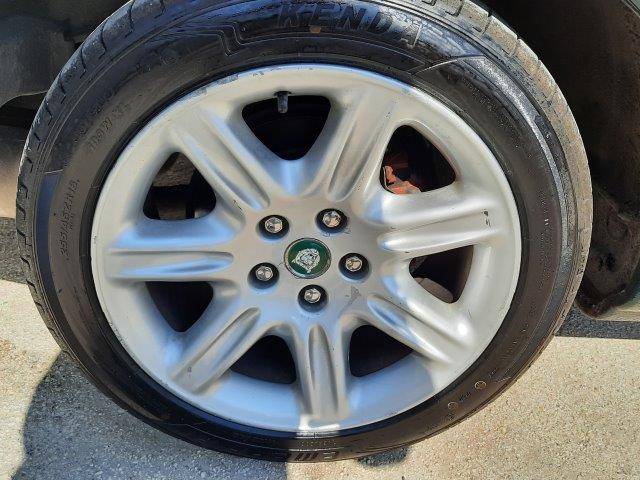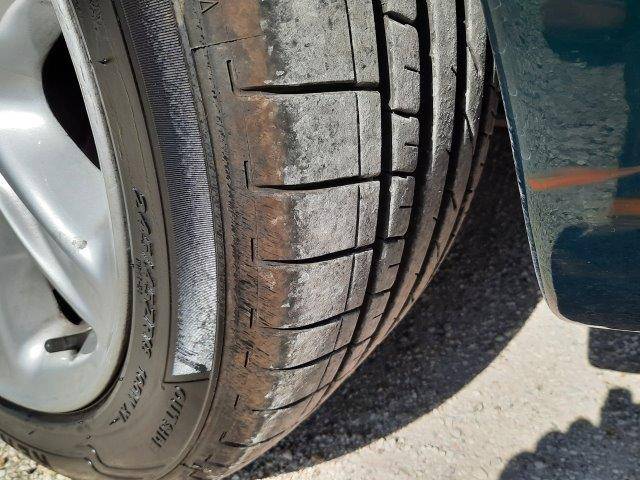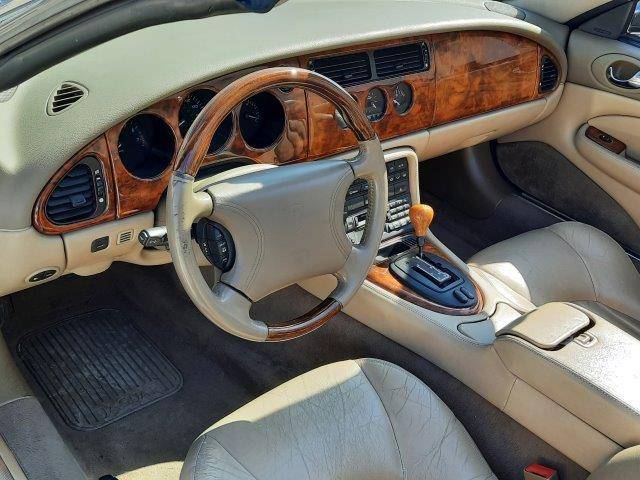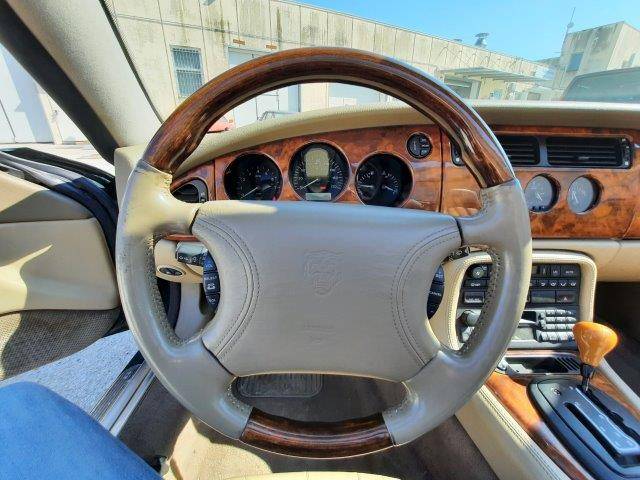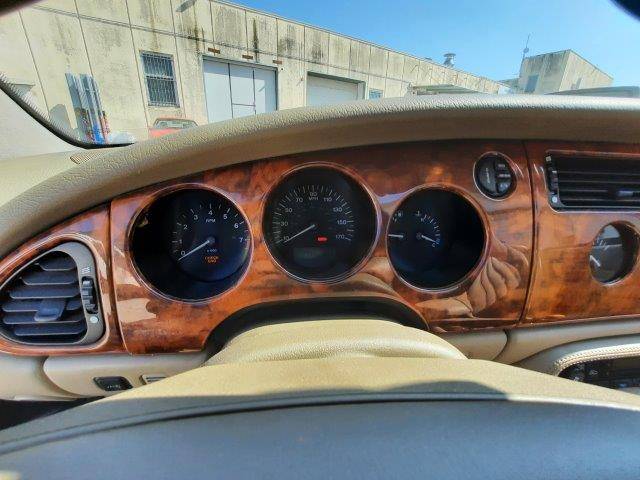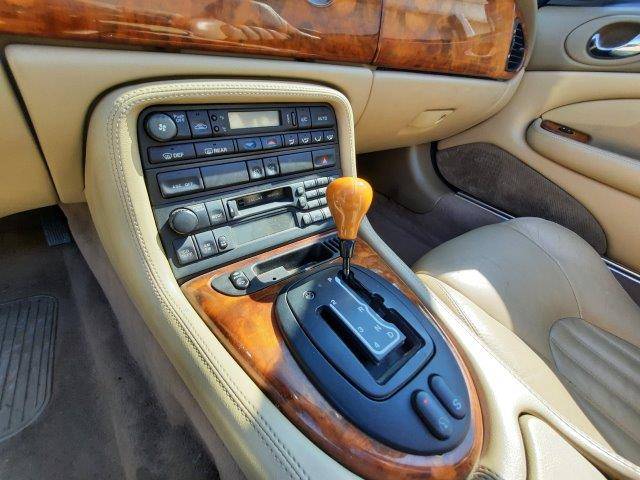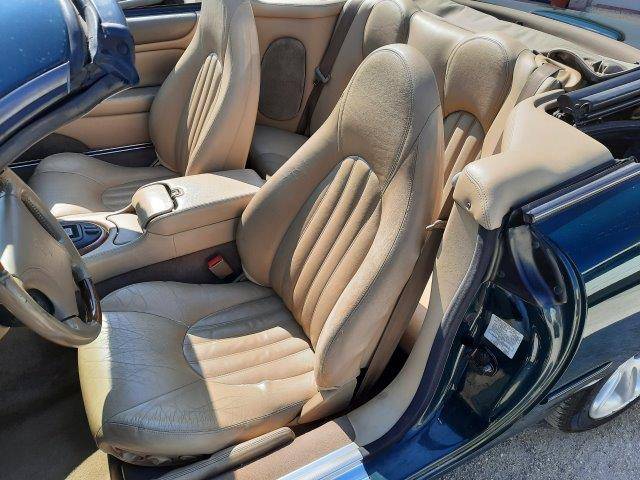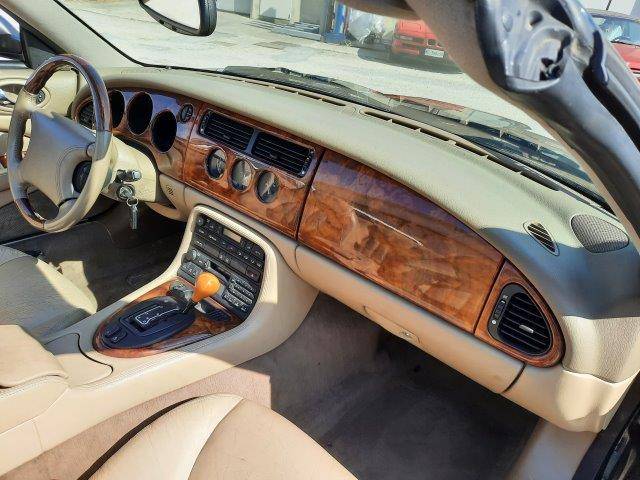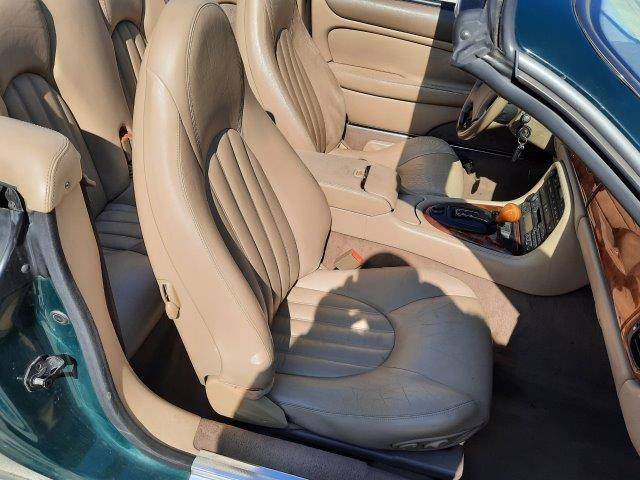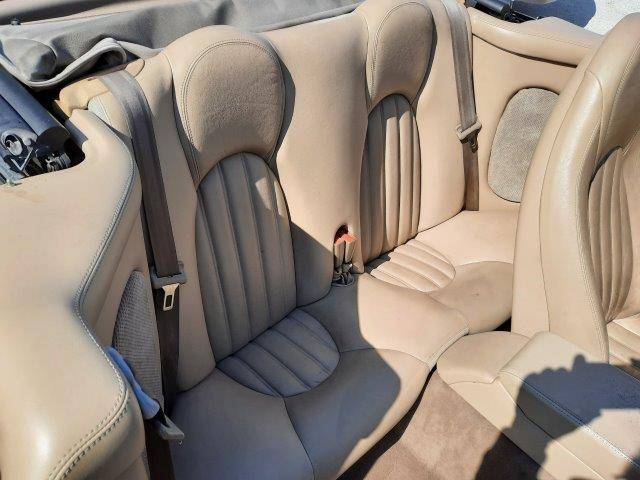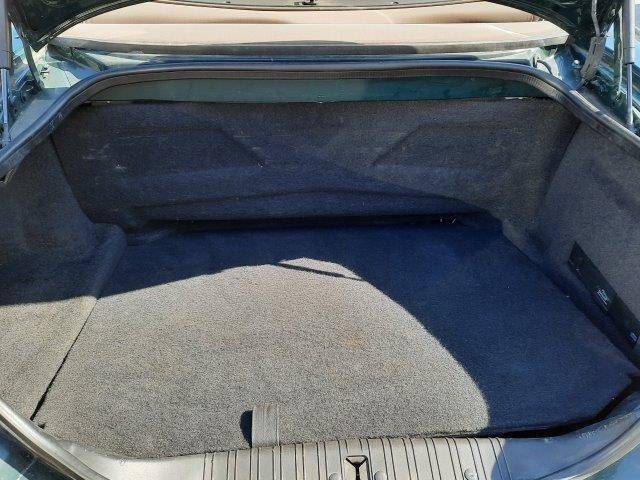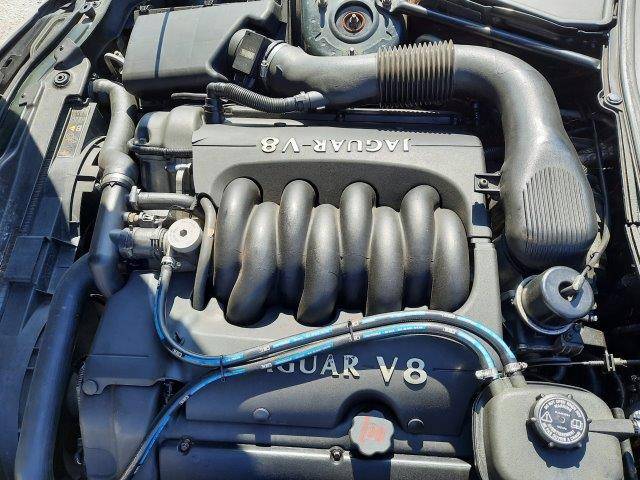 V8 CONVERTIBILE
Dealer

away
Jaguar XK8
The Jaguar XK8 was the main grand tourer class car manufactured by British company Jaguar Cars (while owned by Ford) between 1996 and 2006.
The Jaguar XK8 was conceived as an updated, improved successor to the extremely successful Jaguar XJS series (1974-1996). The original designs for the first generation XK8 were created by Geoff Lawson in 1992 and prototyped by Jaguar in 1993-4.The Jaguar XK8 was essentially meant as a modernised and miniaturised version of Jaguar's classic luxury saloon series. The two door Jaguar XK8 represented the first entry in Jaguar's XK series, from which the template is still drawn for Jaguar's current grand tourer models. The Jaguar XKR supercharged variant of the Jaguar XK8 (released 1998) and the revised standard edition (released 2003) upgraded both the general design, materials, and engine to give better performance and provide improved fuel efficiency.
All of the Jaguar XK8 models were built around high performance 4.0L V8 engines. The standard edition Jaguar XK8 typically has a top speed of 155 MPH with a five or six speed automatic transmission. Both convertible and hardtop coupe versions were manufactured. The Jaguar XK8 was aimed at the more expensive end of the mid-range market when released, but it has since become one of the more affordable classic Jaguar models. Around 90,000 were built over a decade.
Jaguar XK8 Special Editions
As well as the standard edition several improved variants of the Jaguar XK8 were also made between 2001 and 2006. The 2001 XKR Silverstone can be considered a golden limited edition, offering all factory features possible (minus consumer electronics) in a special 100 unit run. The 2005 Jaguar XK8 "Victory" was a revamped model designed to celebrate Jaguar's North American road racing successes. Other XKR variant models offered different paint jobs as well as improved wheel claddings and interiors.
About the Makers of the Jaguar XK8
Jaguar Cars began life in 1922 as Swallow Sidecars (or SS Cars) before renaming themselves Jaguar in 1946 after World War II under the guidance of chairman and founder Sir William Lyons. Originally conceived as a motorcycle sidecar manufacturer, Swallow Sidecars expanded into making automobiles in 1934.
Lyon's guiding business principle was giving the customer "value for money". Jaguar has always focused primarily on building vehicles for the luxury, mid to high-end market. However, Jaguar's emphasis has also been on balancing cost and performance to a reasonable degree to give the consumer a fairer deal. This approach worked, as Jaguar have seen no small degree of success over the years. The Jaguar E-Type (1961-1975) is often remembered as both a definitive point of their golden age and as one of the best sports cars ever made.
The Jaguar brand is currently owned by the Indian corporation Tata Motors. Tata brought out Jaguar-Land Rover from Ford in 2008 after a highly competitive global auction. Nevertheless, Jaguar still represents more than a historically respected brand name. This is by virtue of its continued emphasis on both precise quality control and reputation.