Ferrari F 355 Classic Cars for Sale
15 Offers for Ferrari F 355 found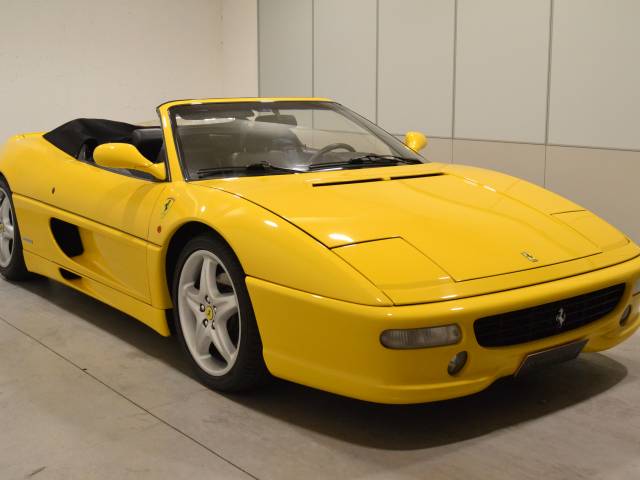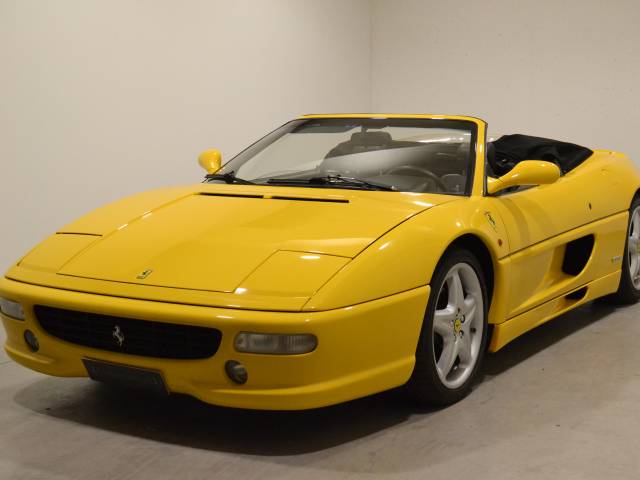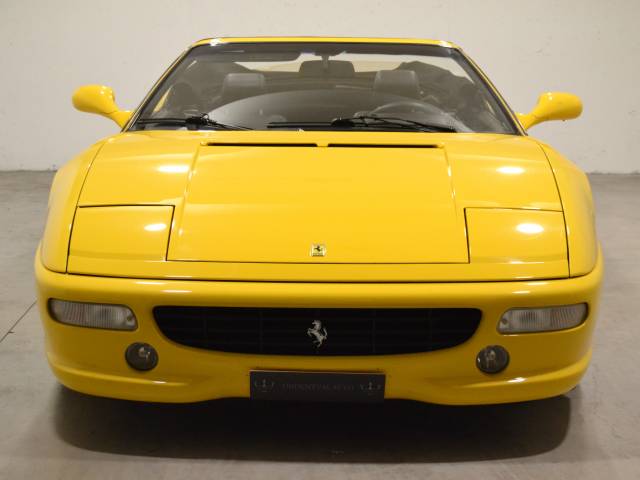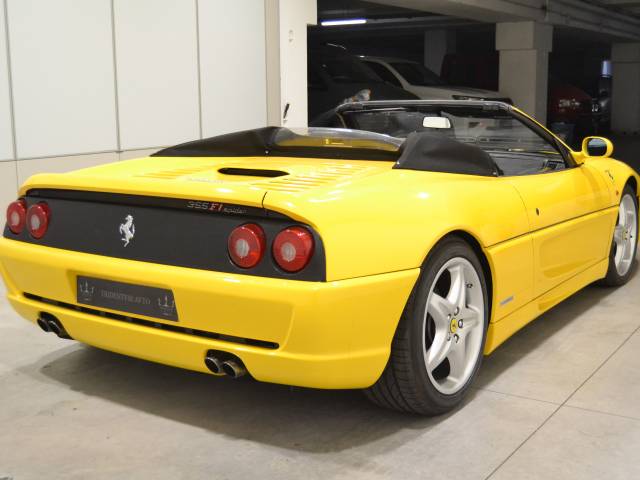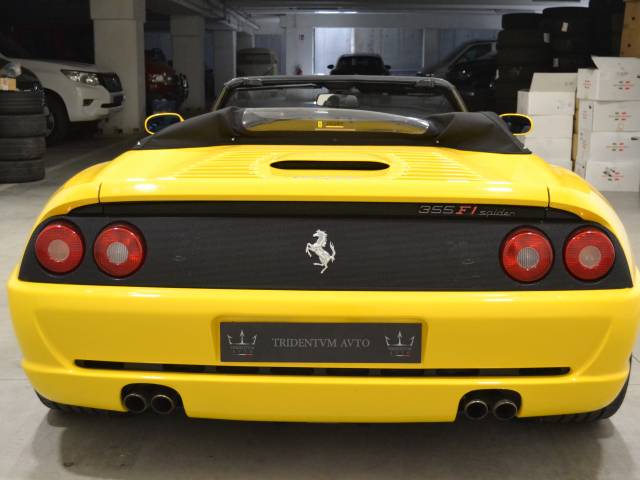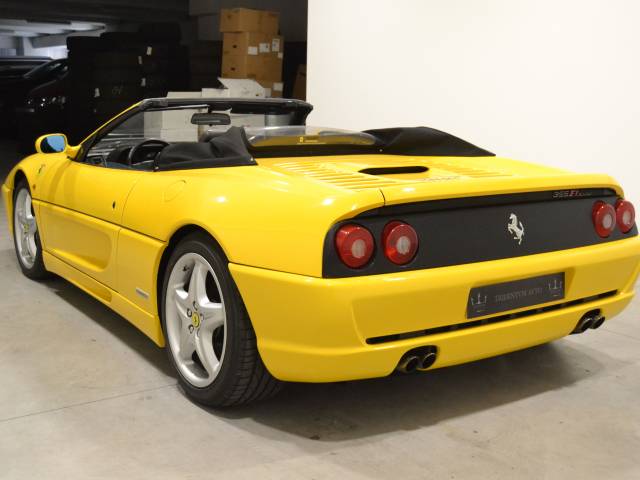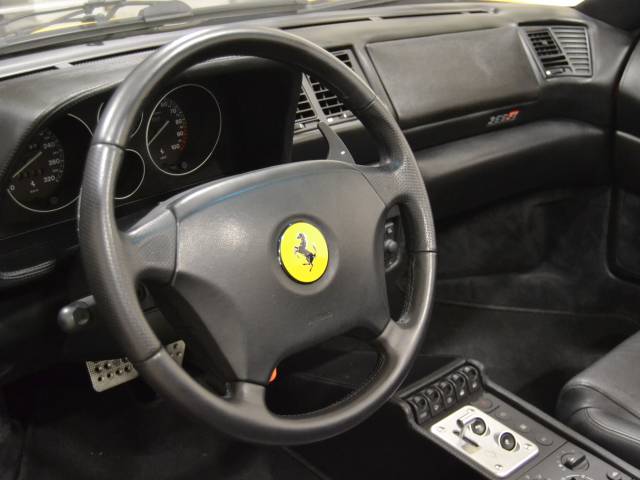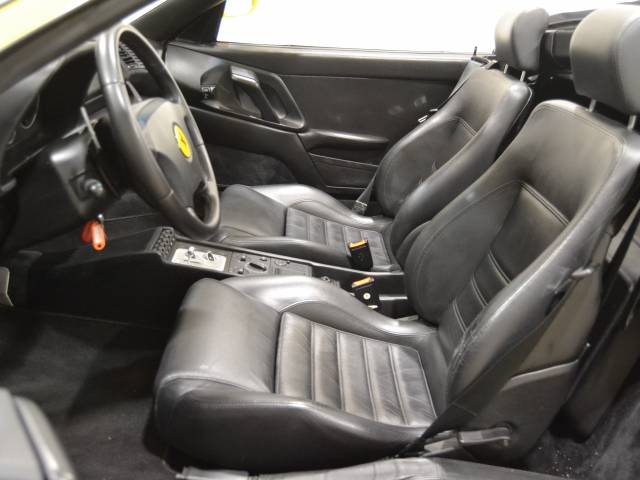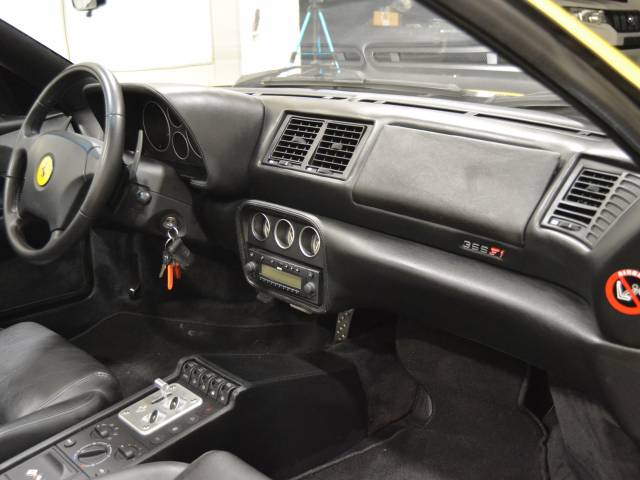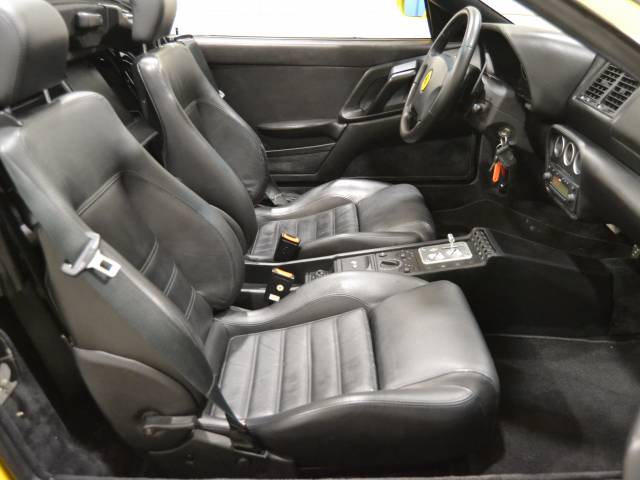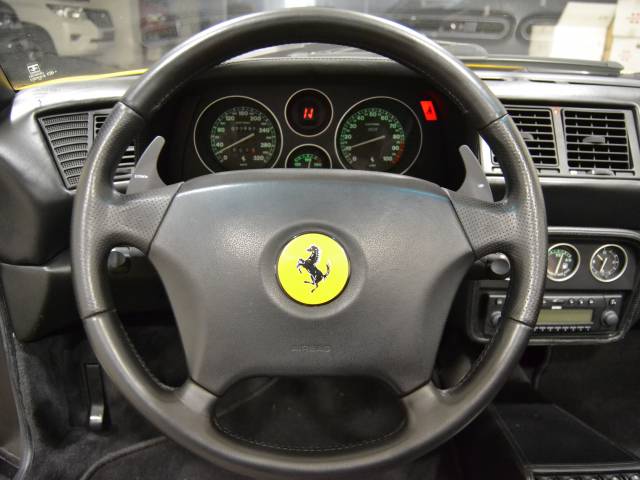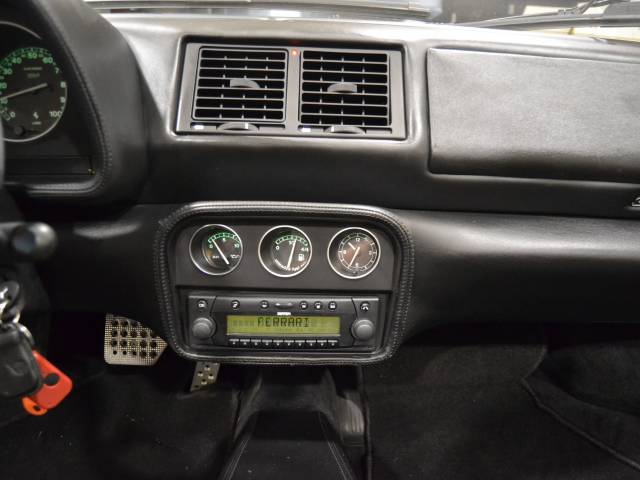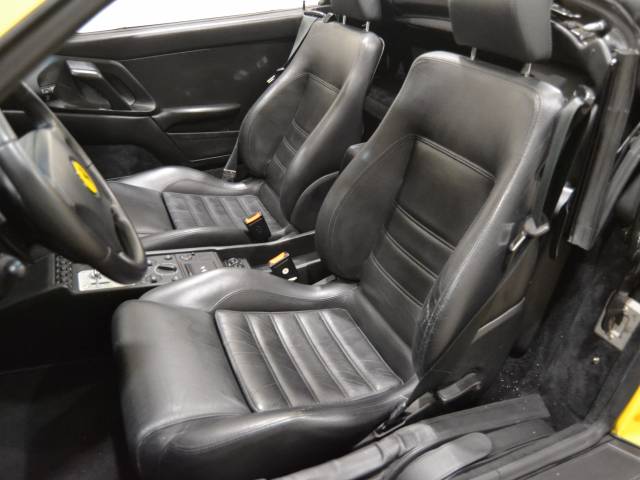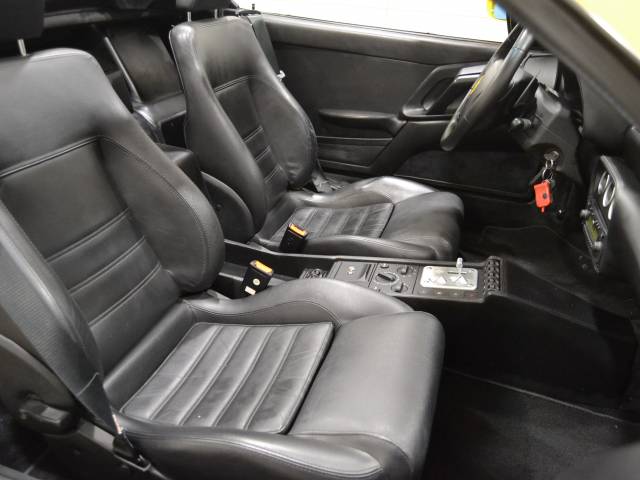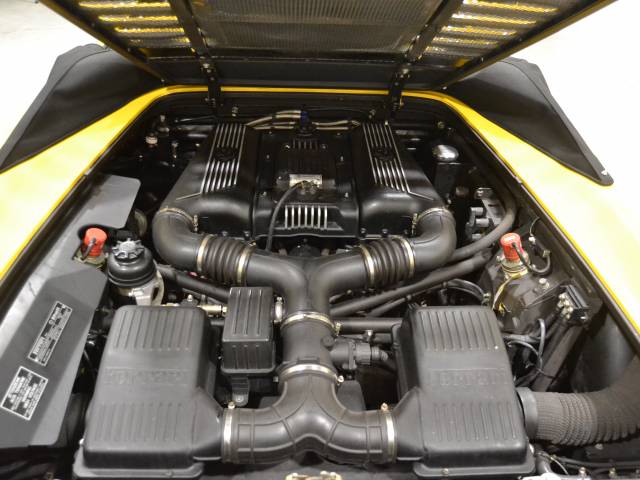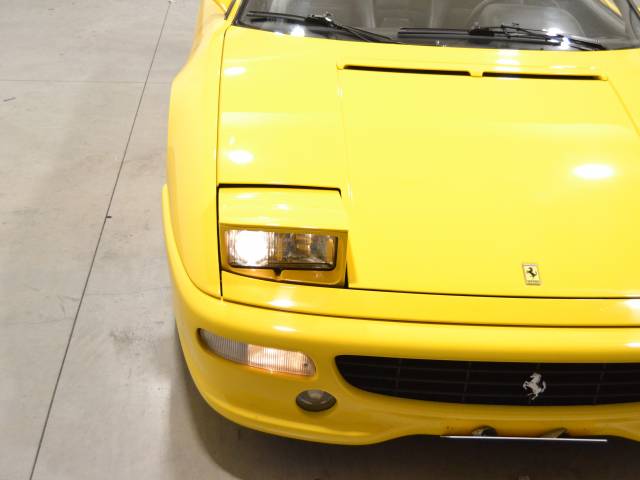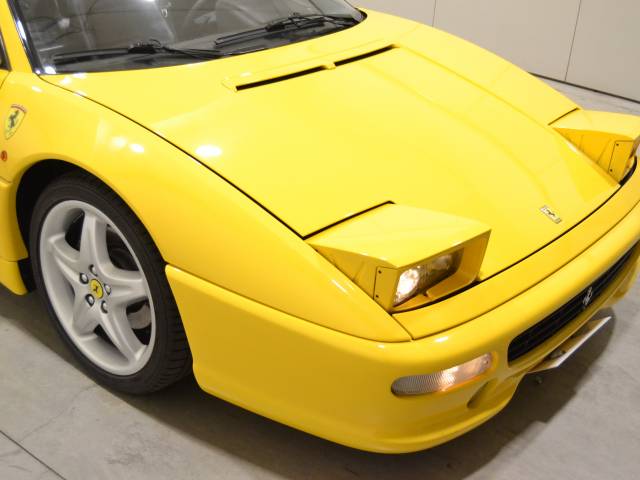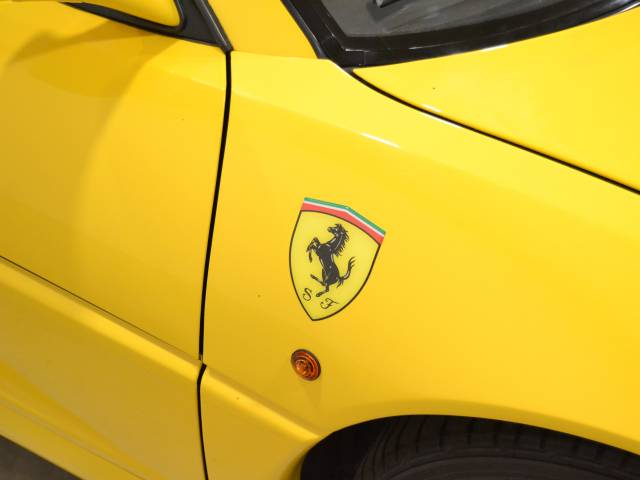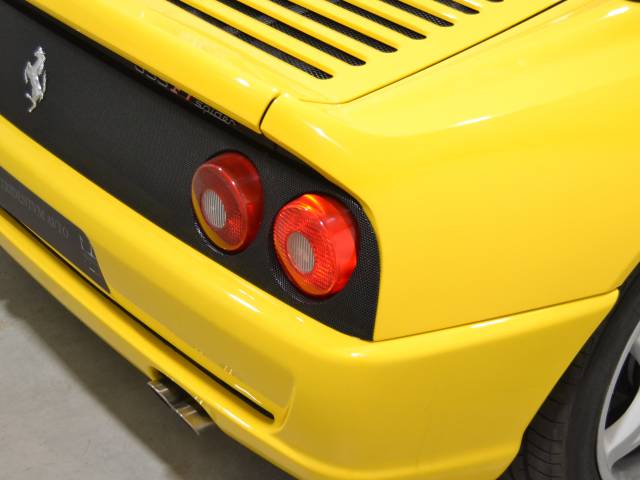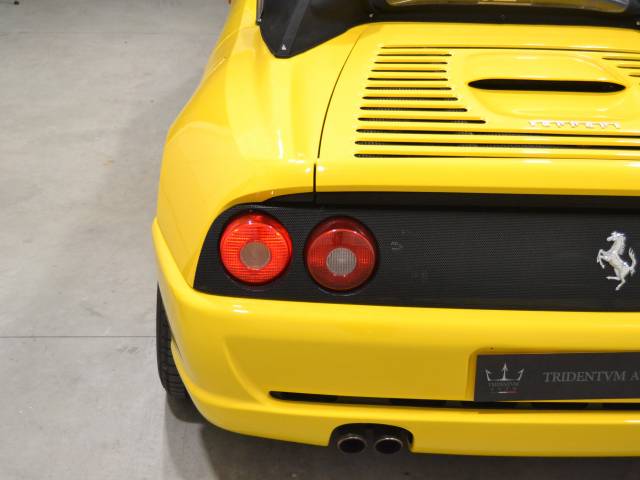 Ferrari f355 spider f1
Dealer

away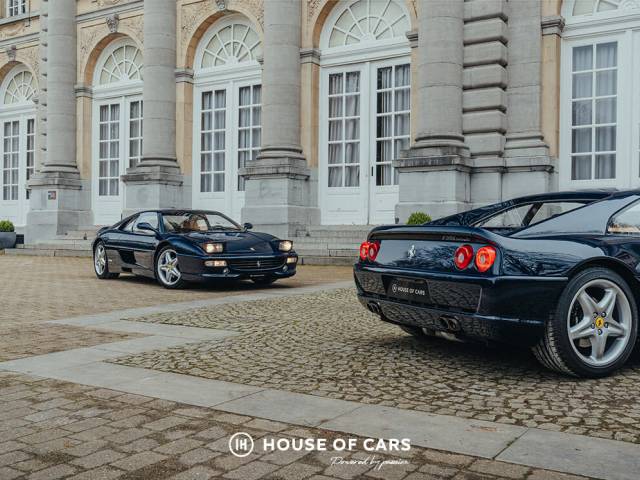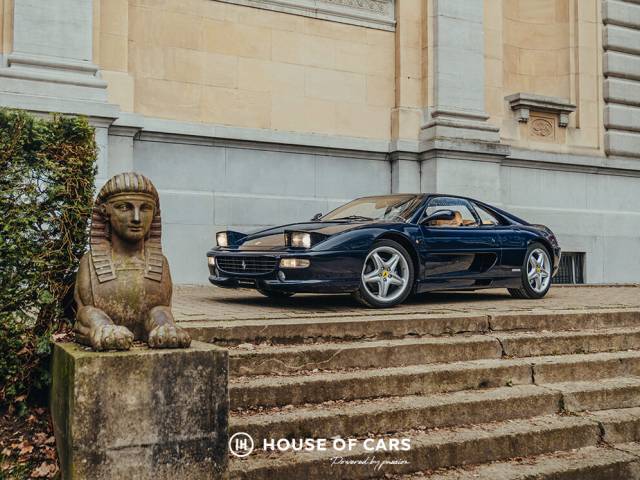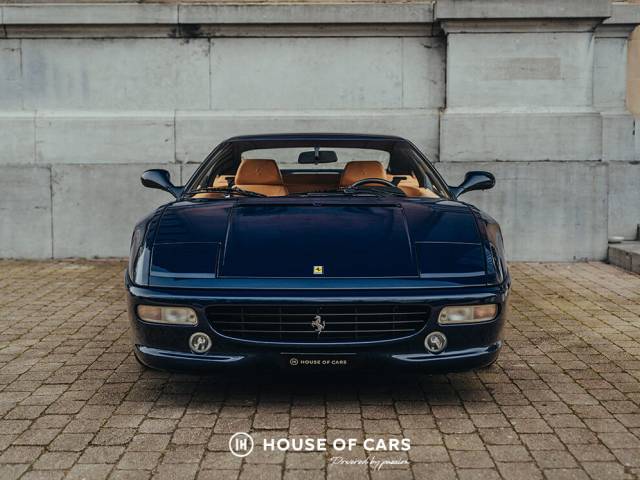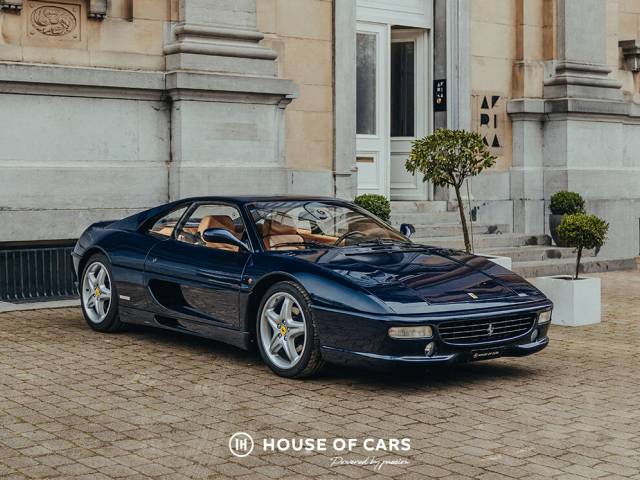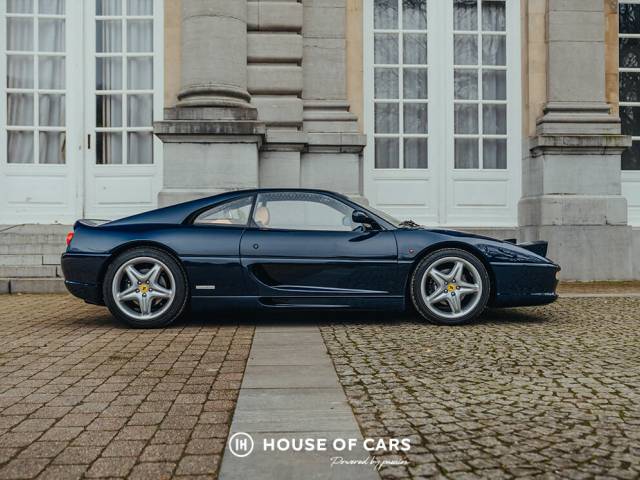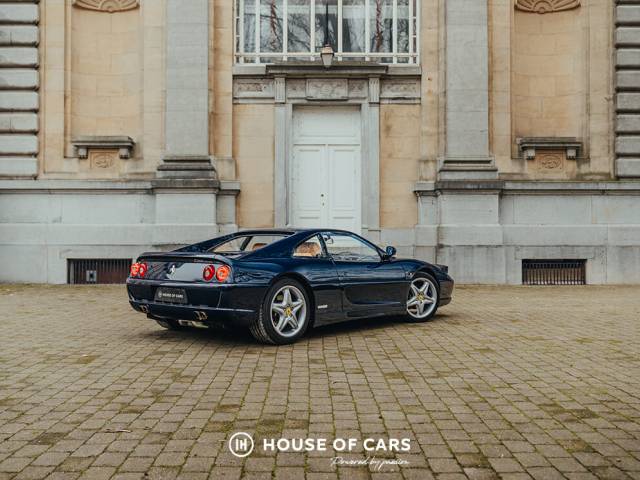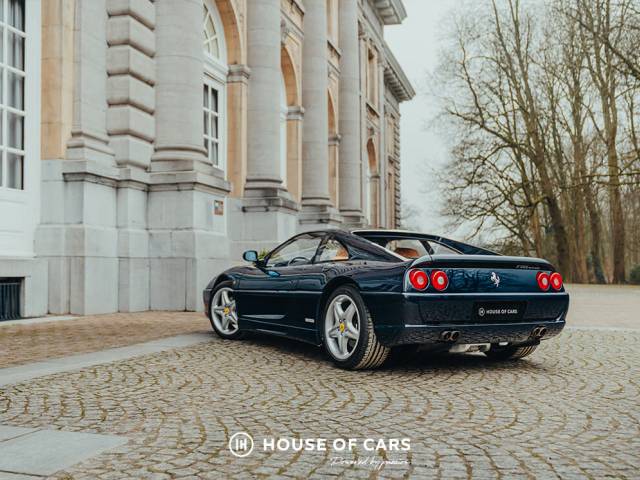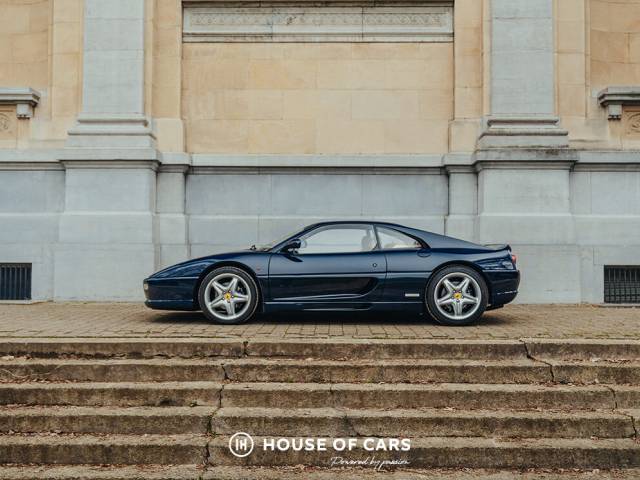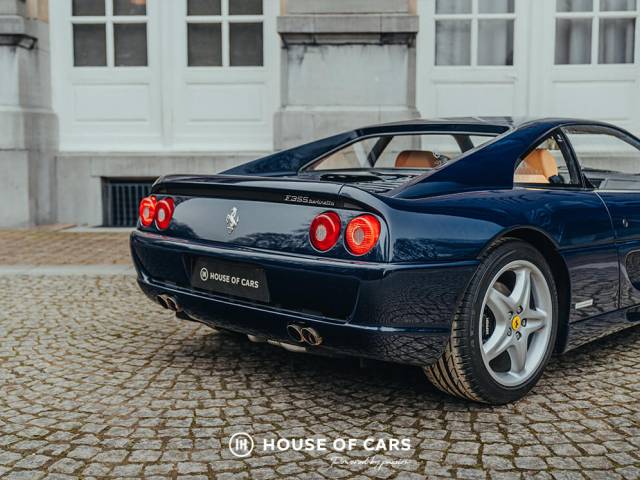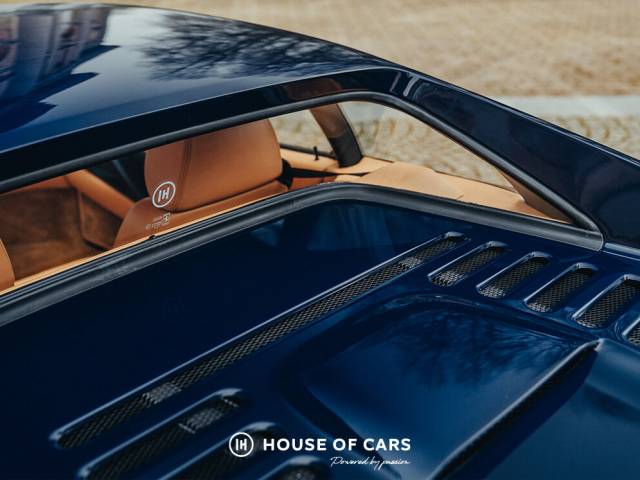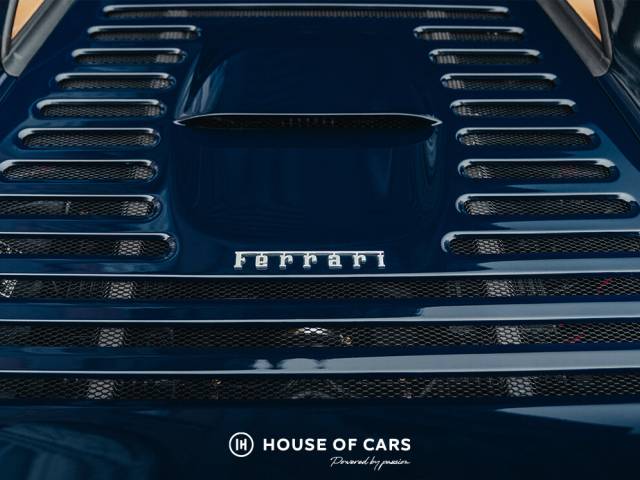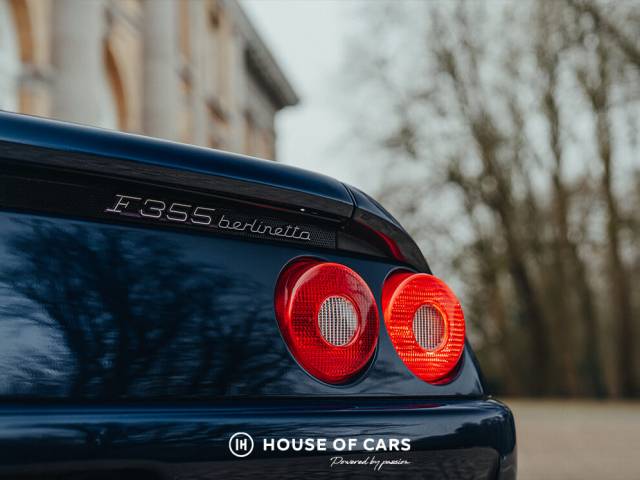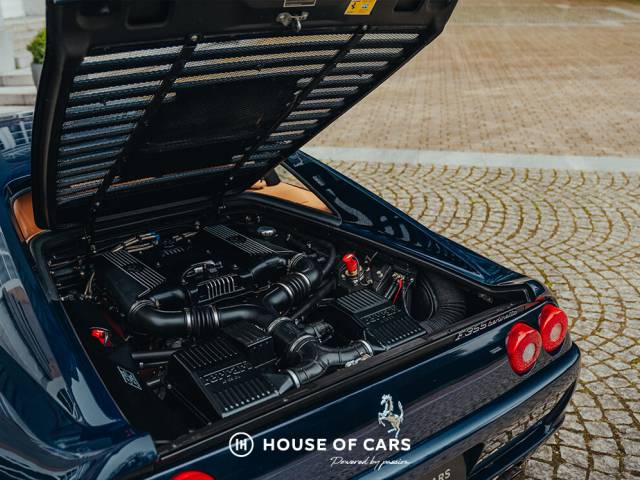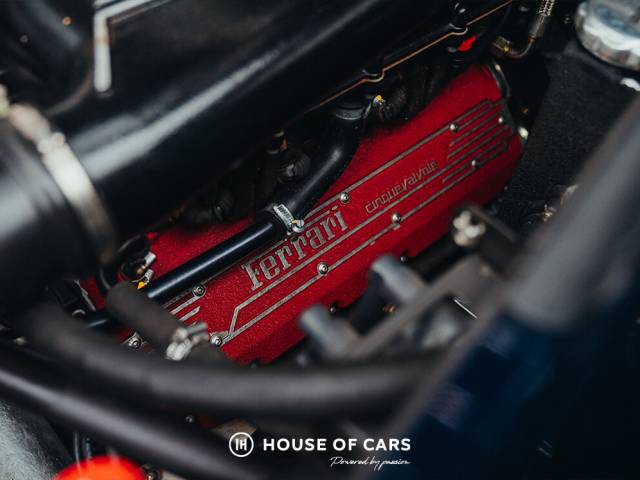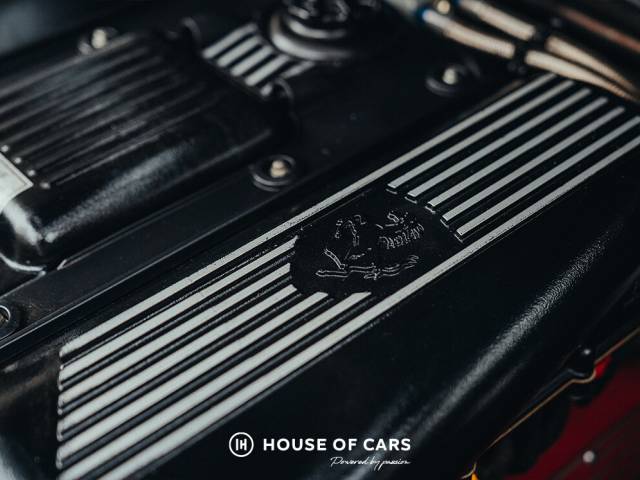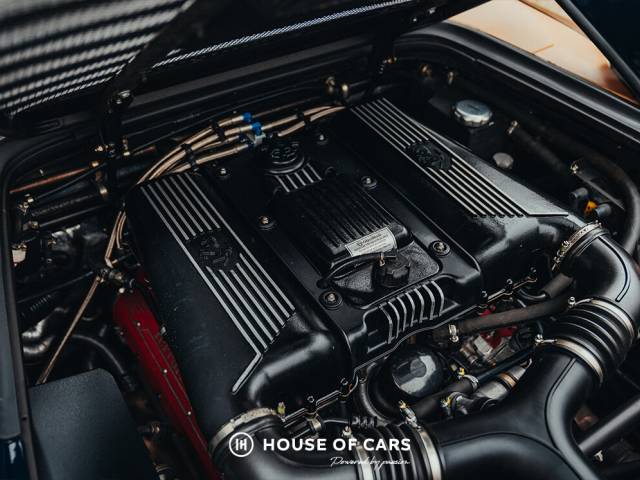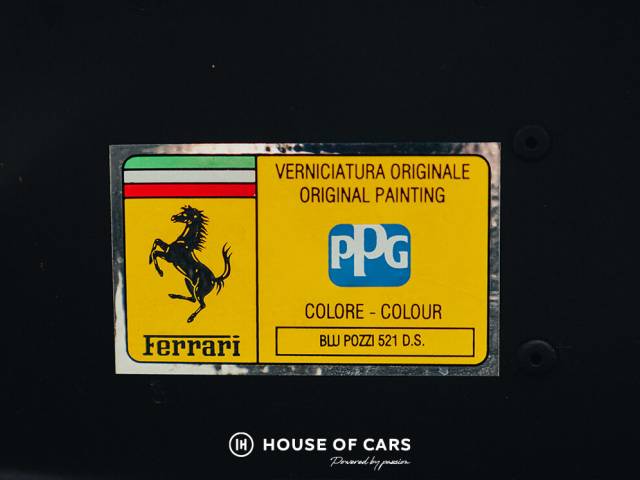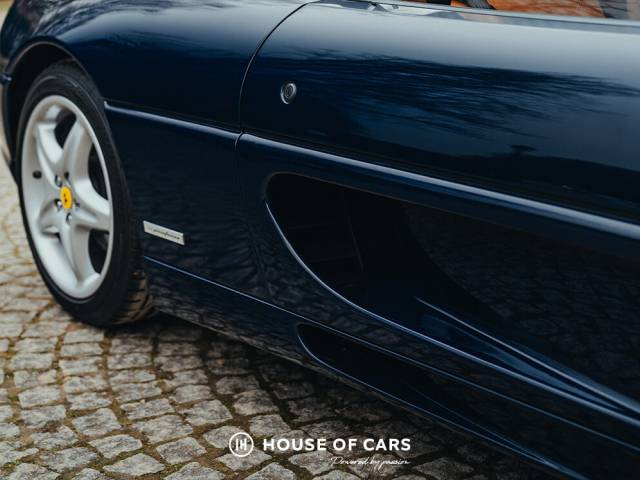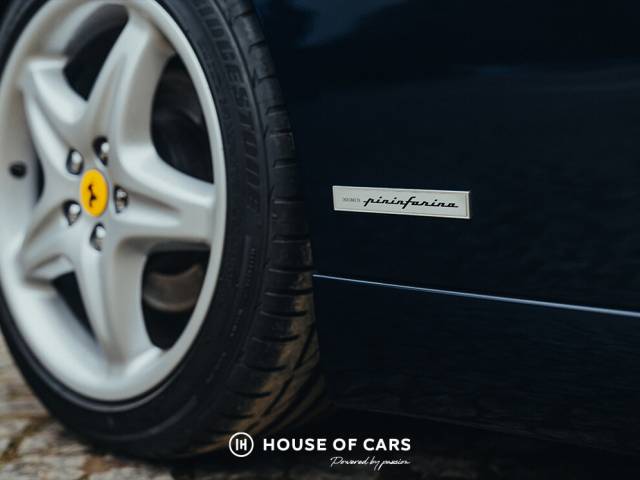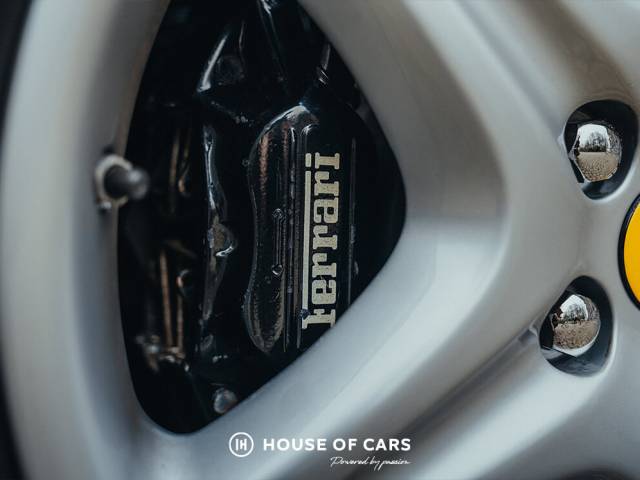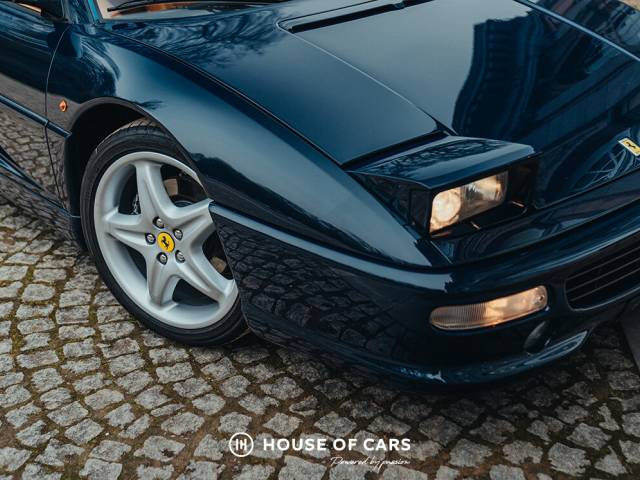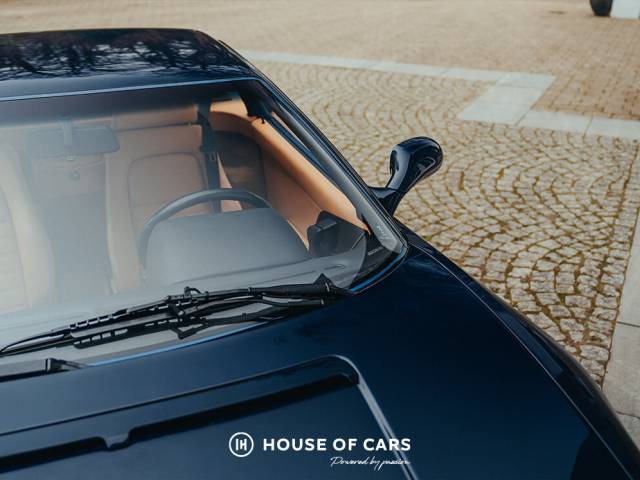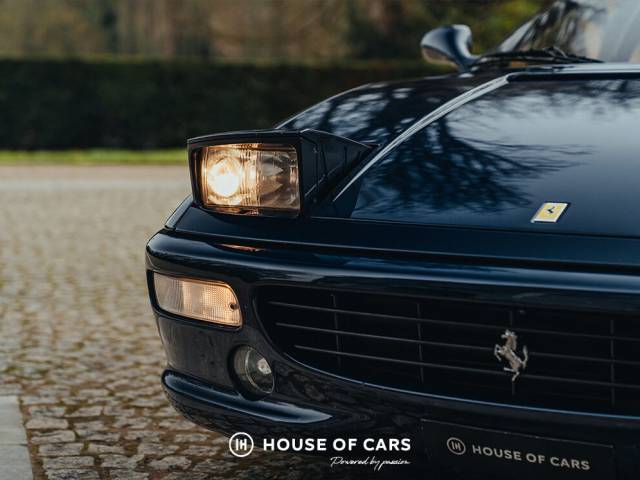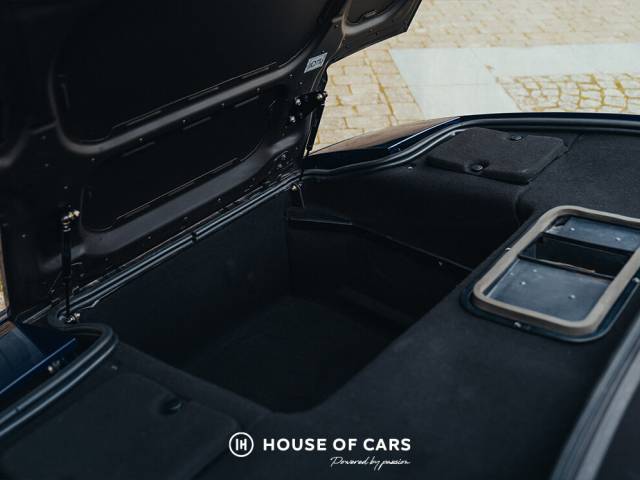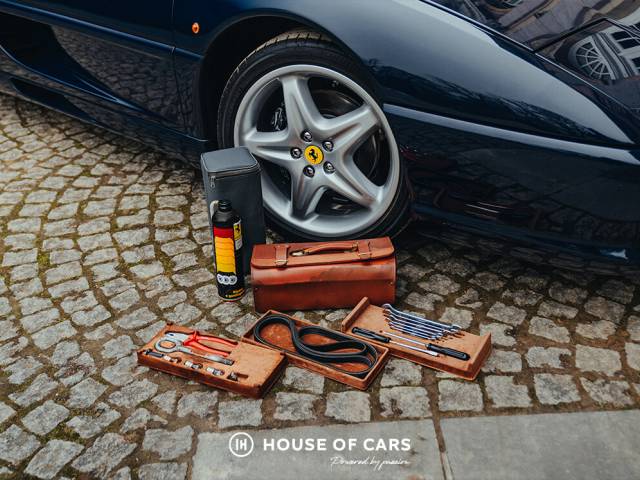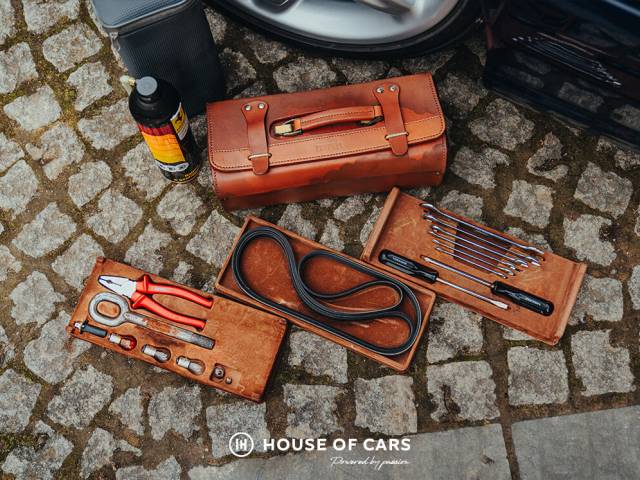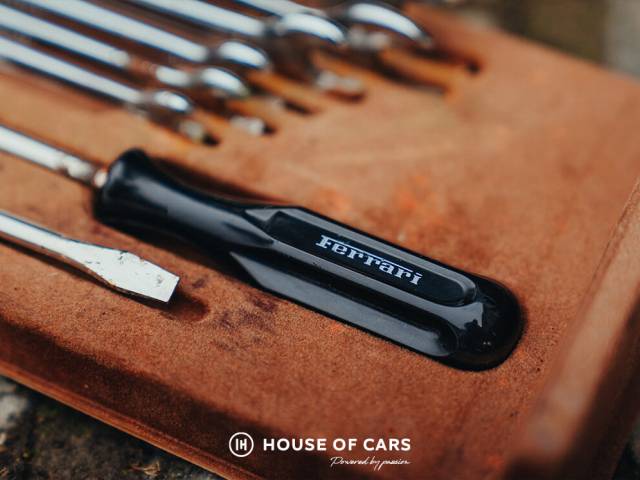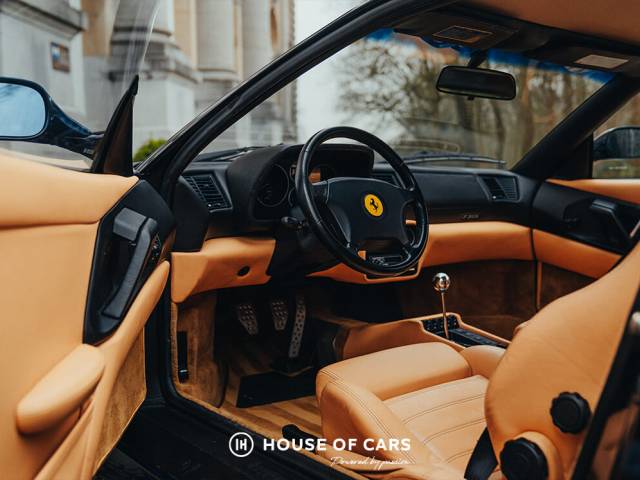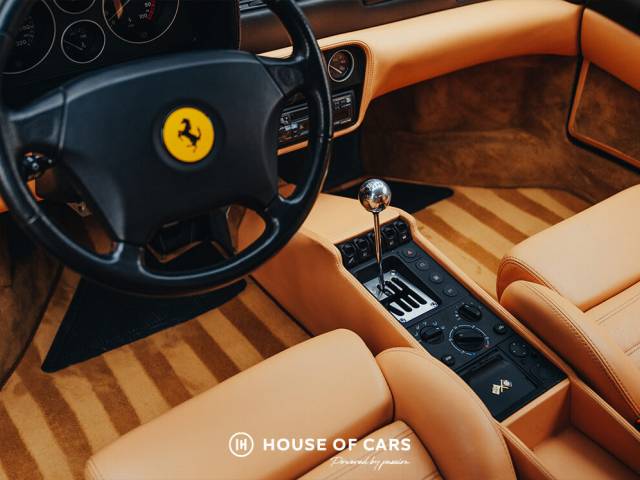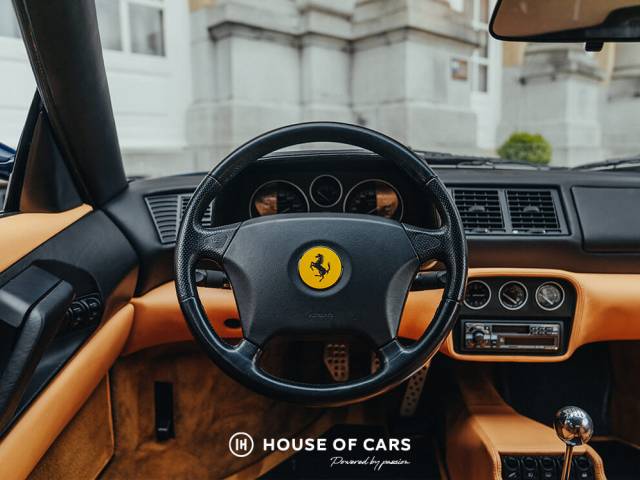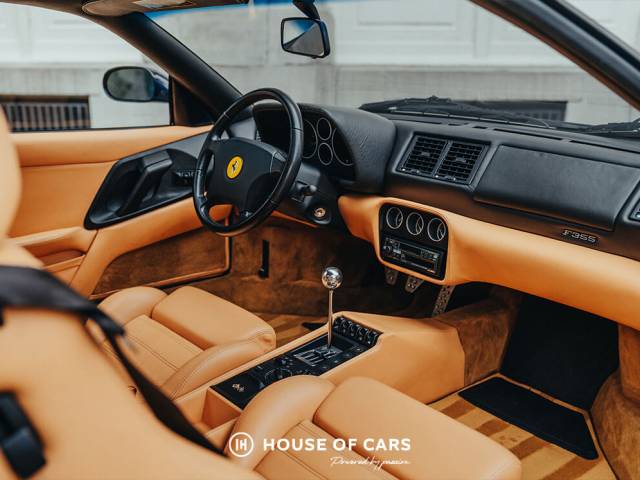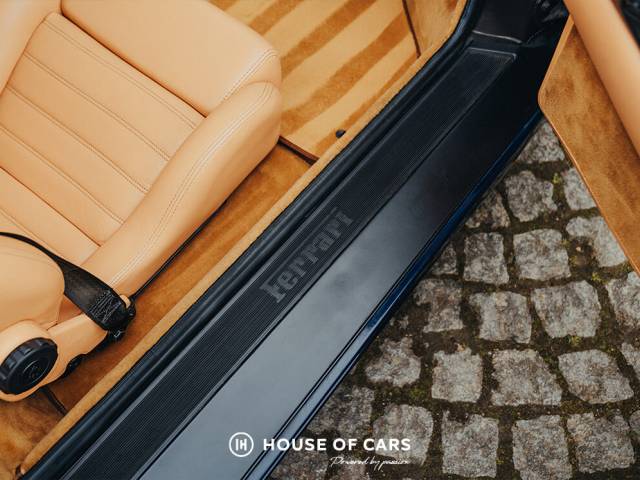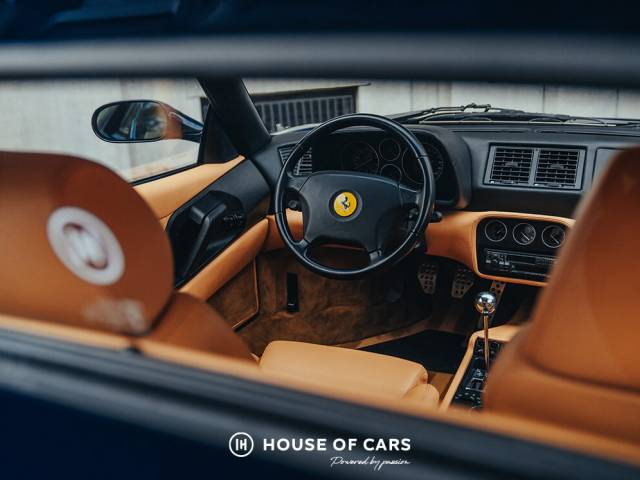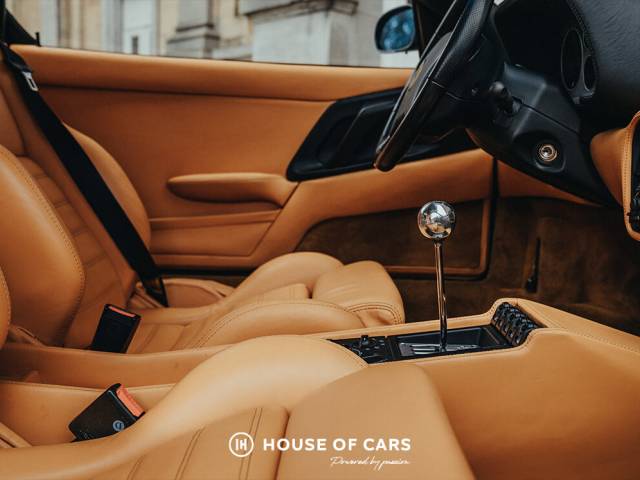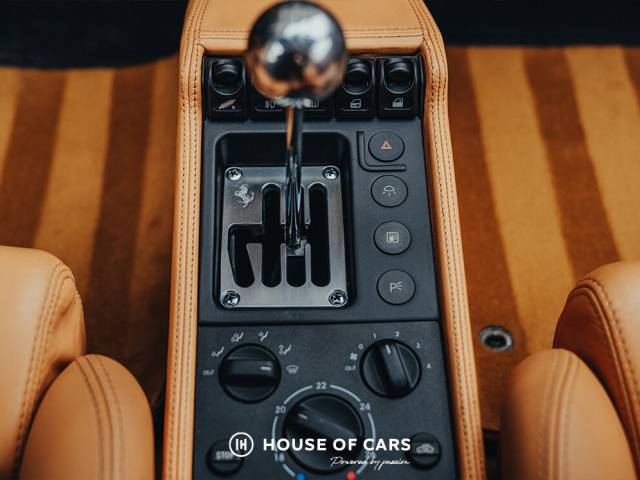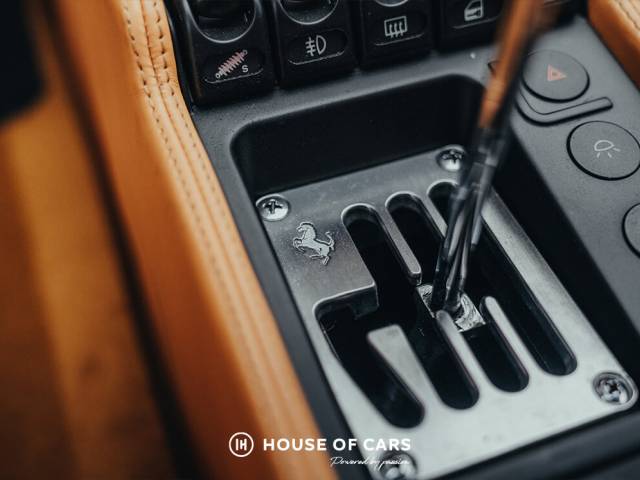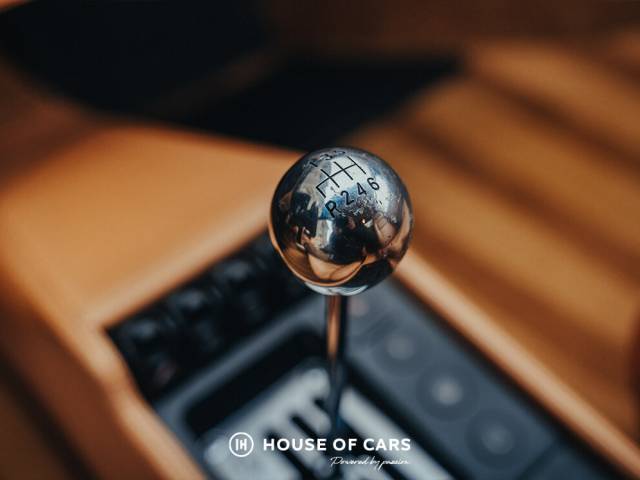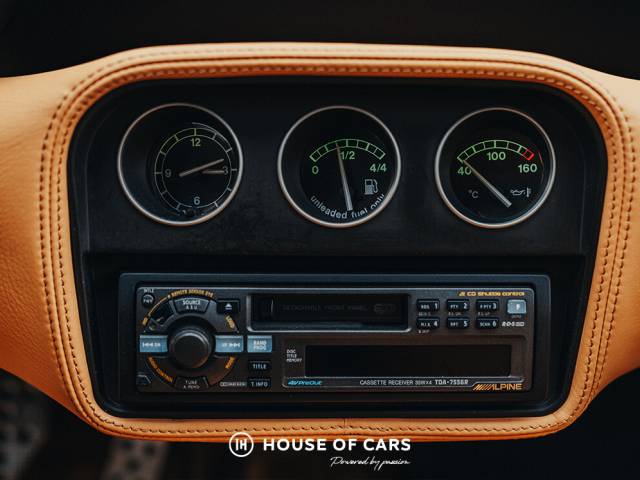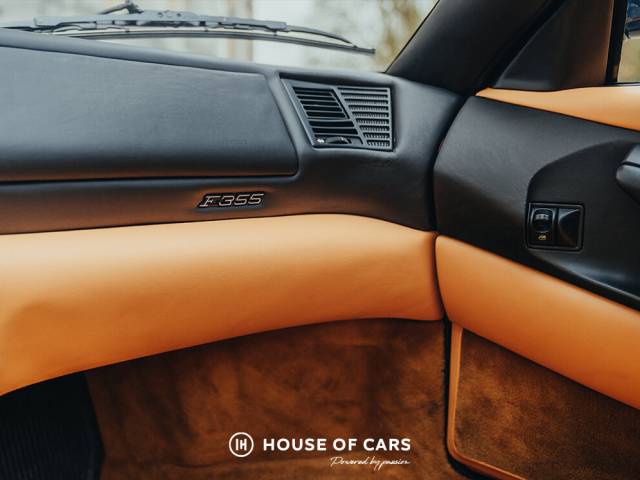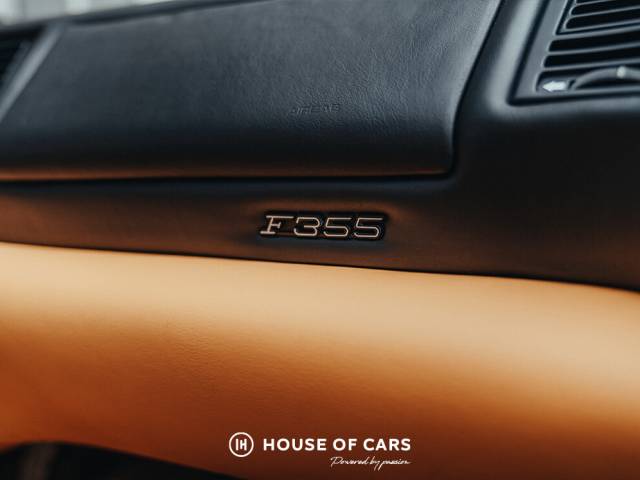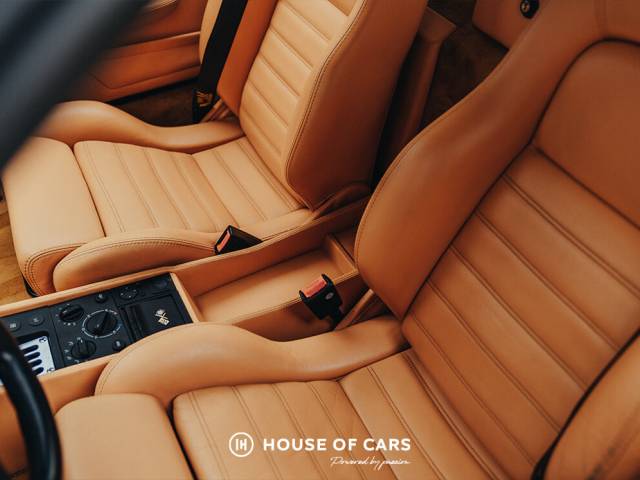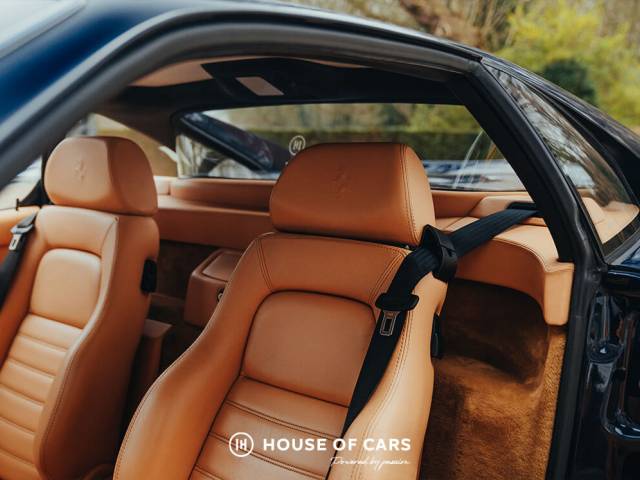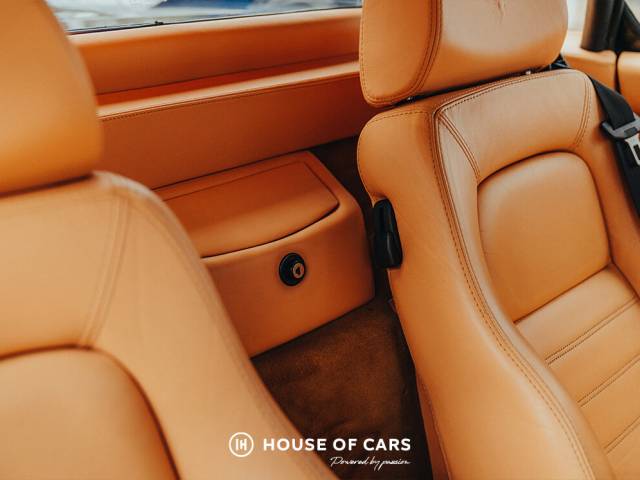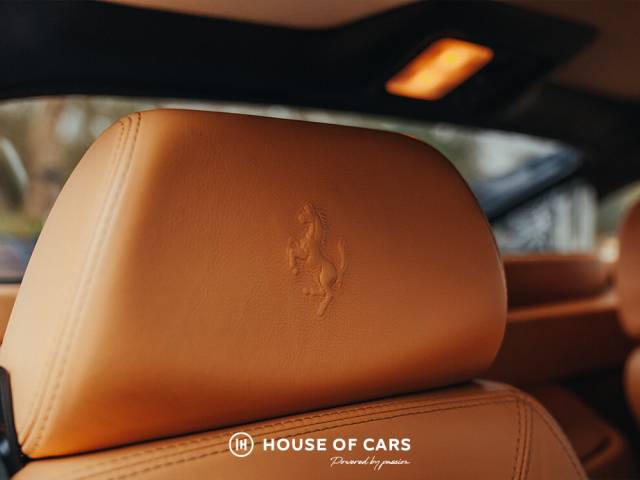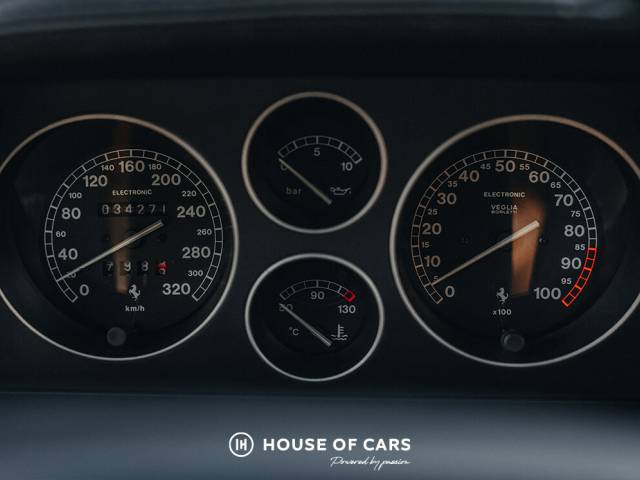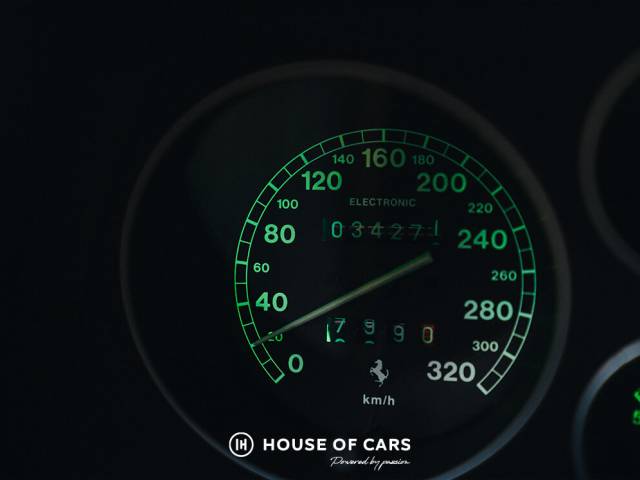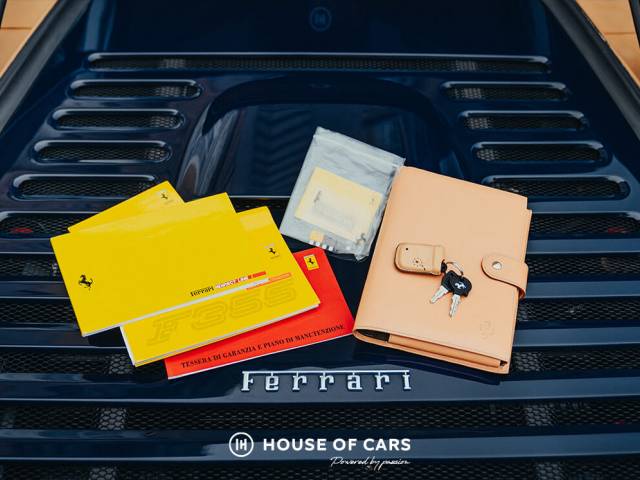 GTB 5.2 MANUAL - 1ST PAINT - JUST SERVICED
Dealer

away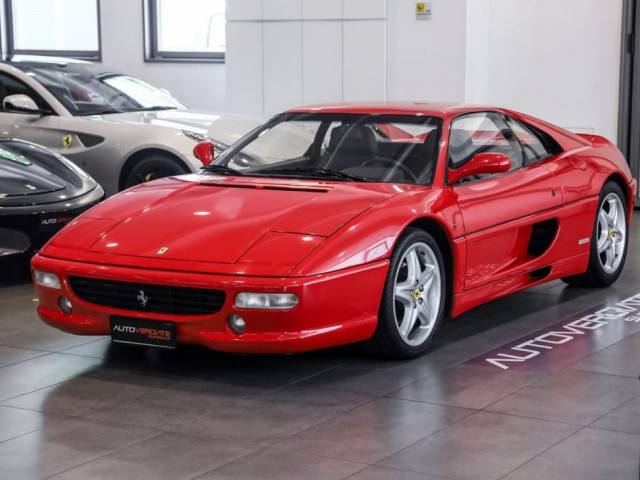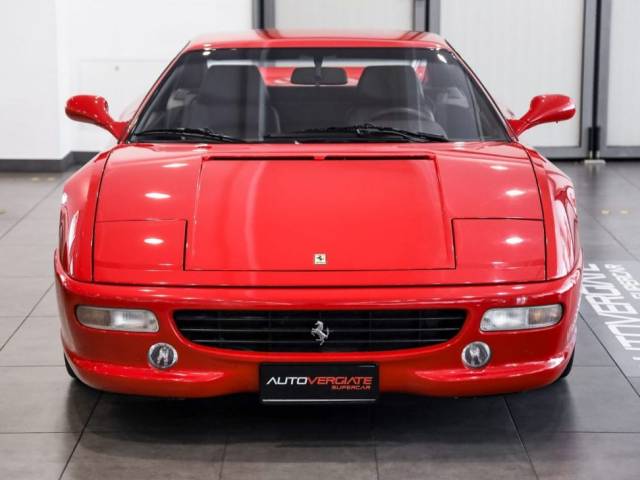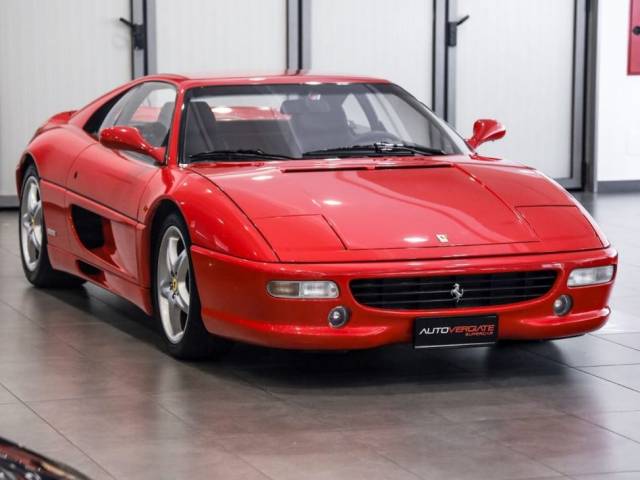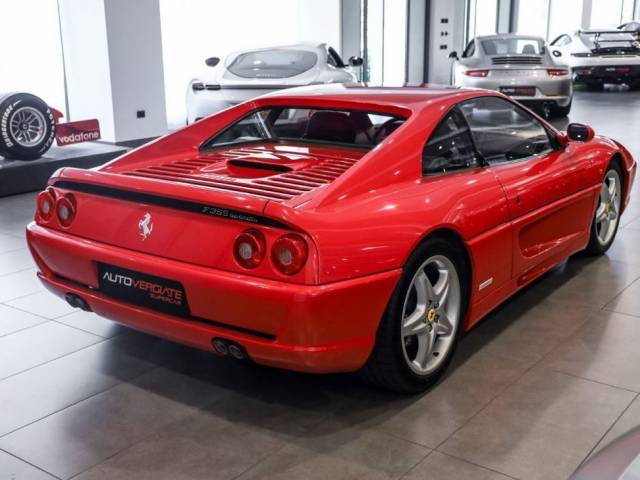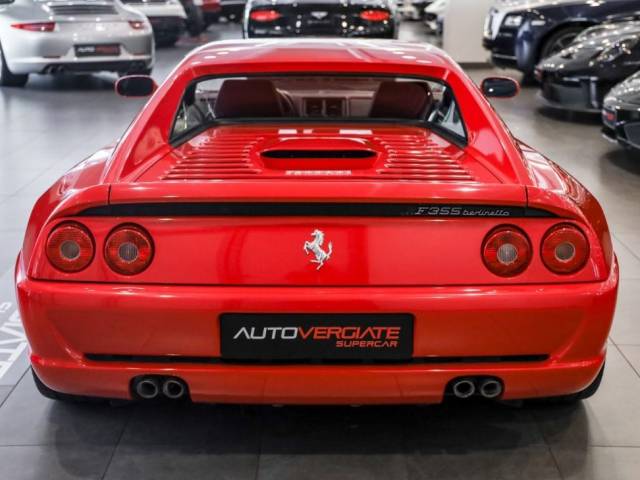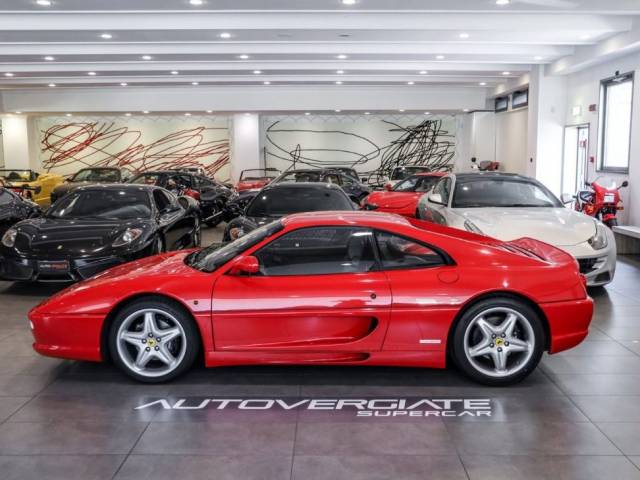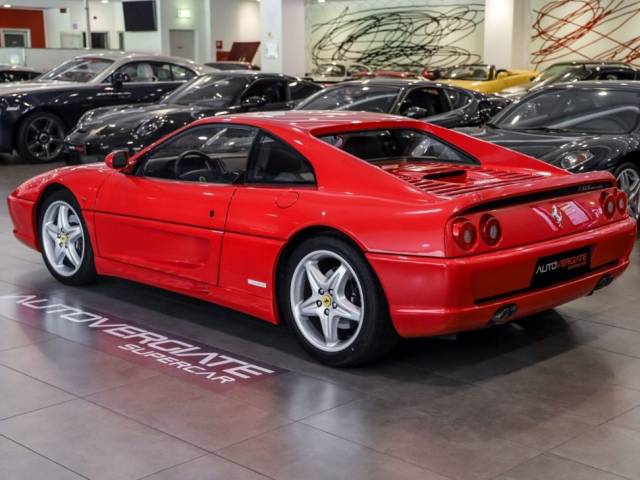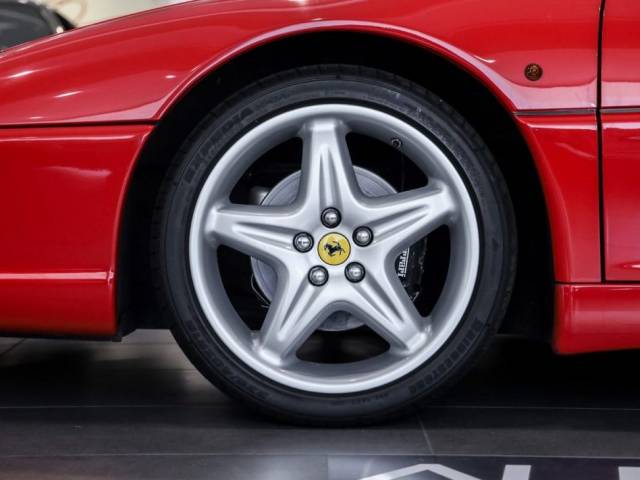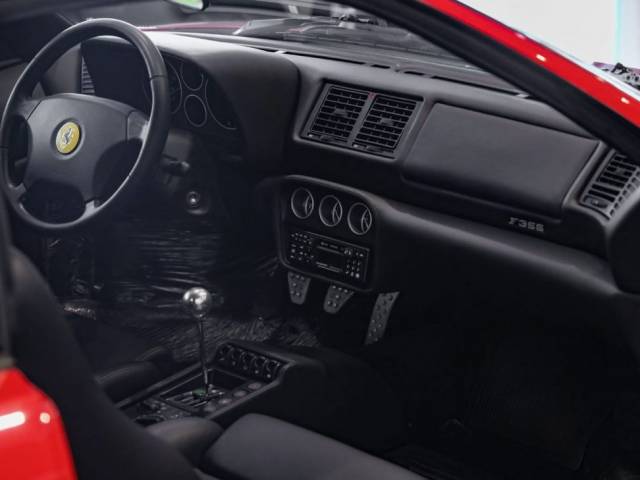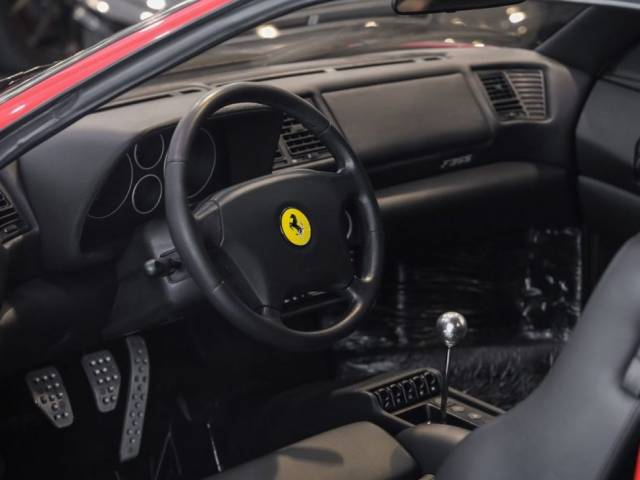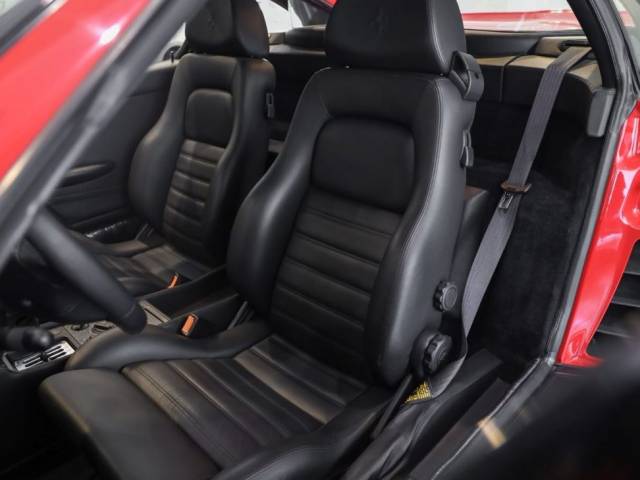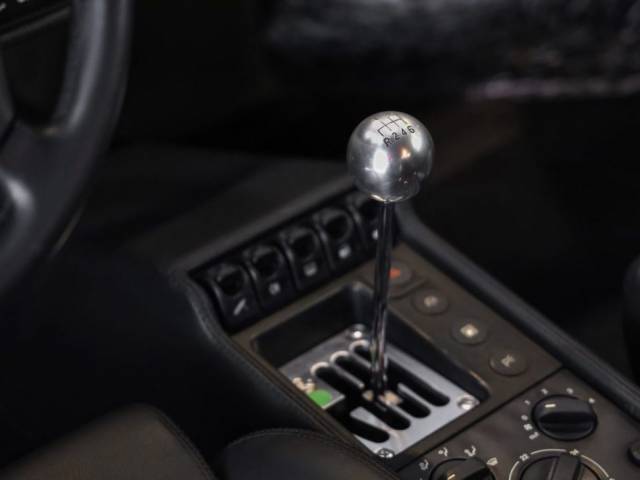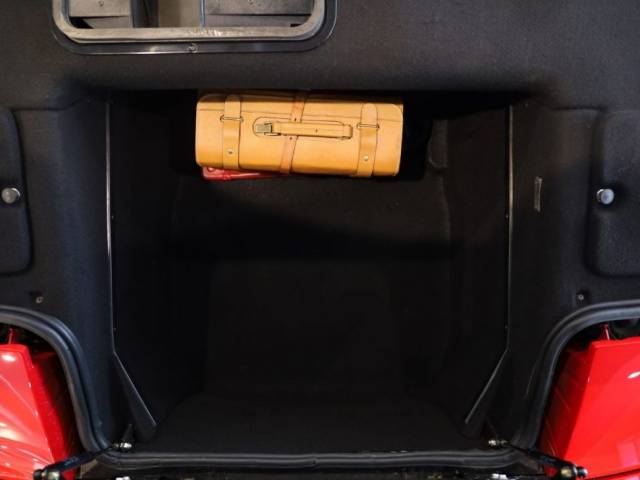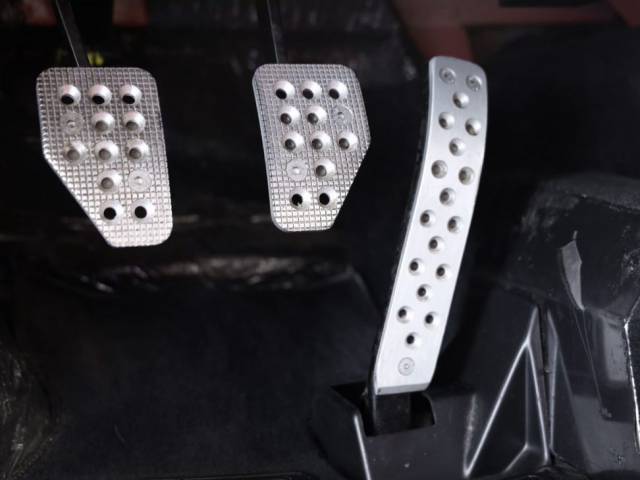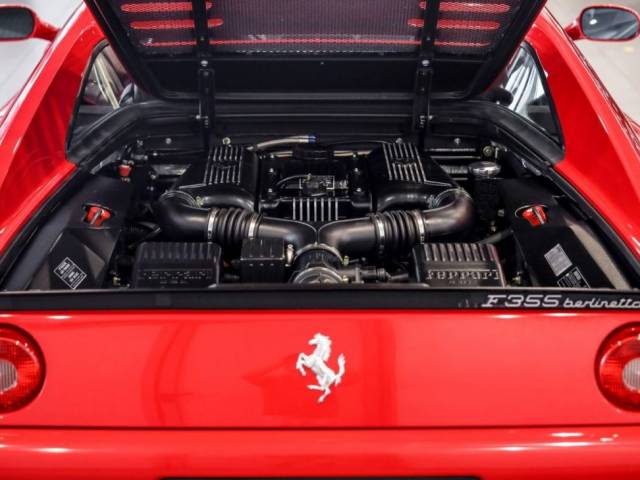 UNICO PROPRIETARIO
Dealer

away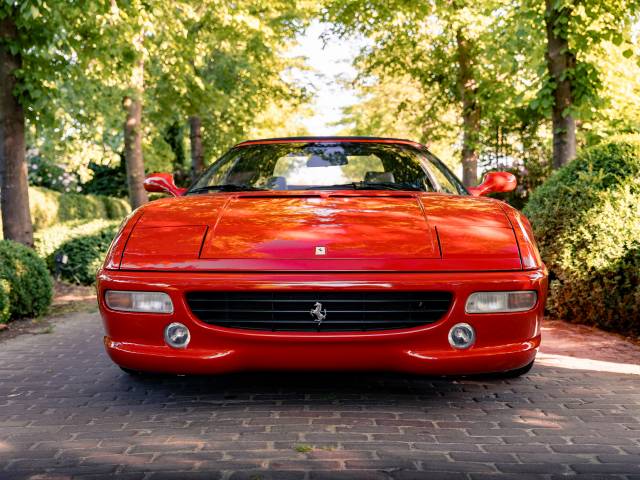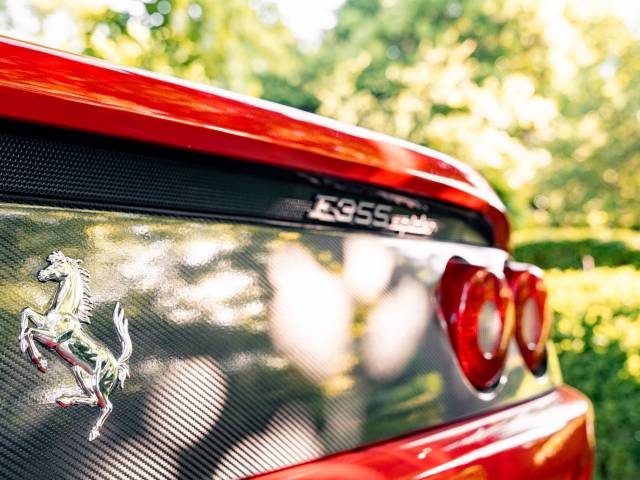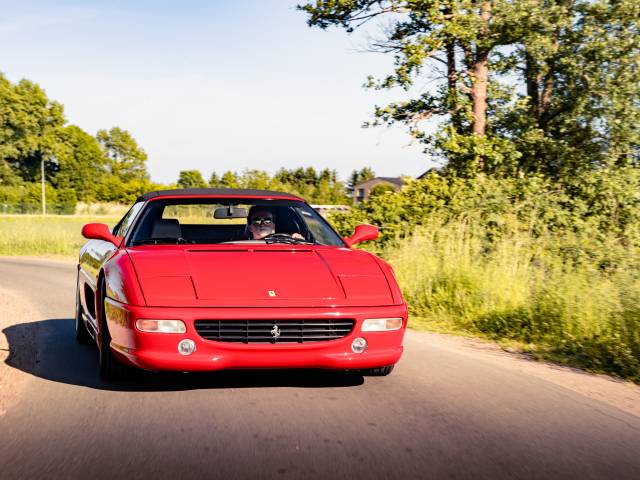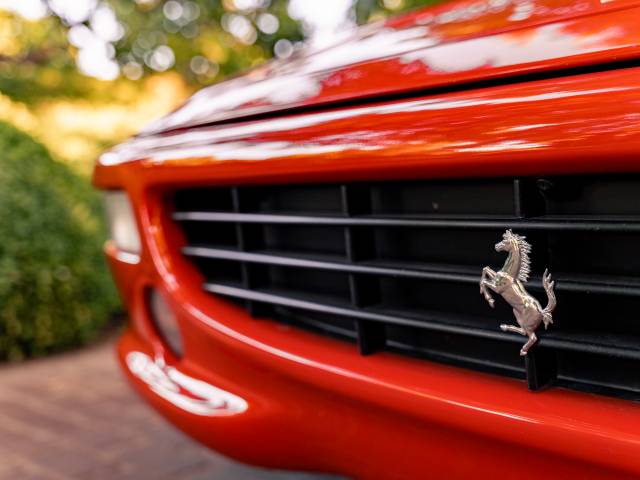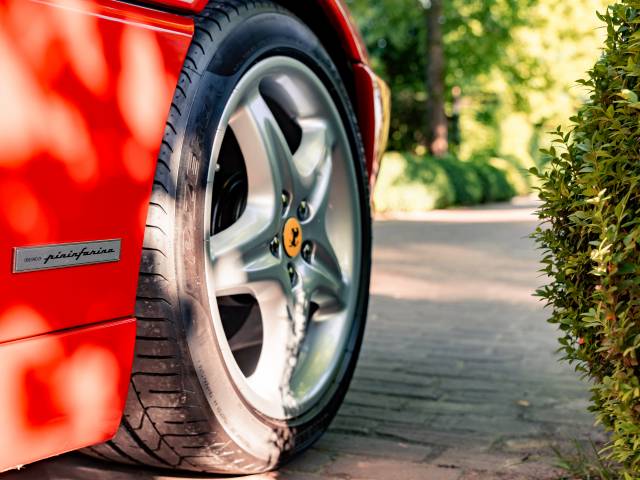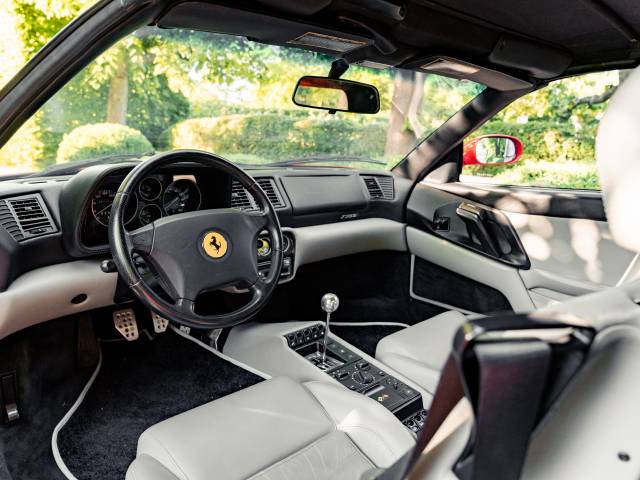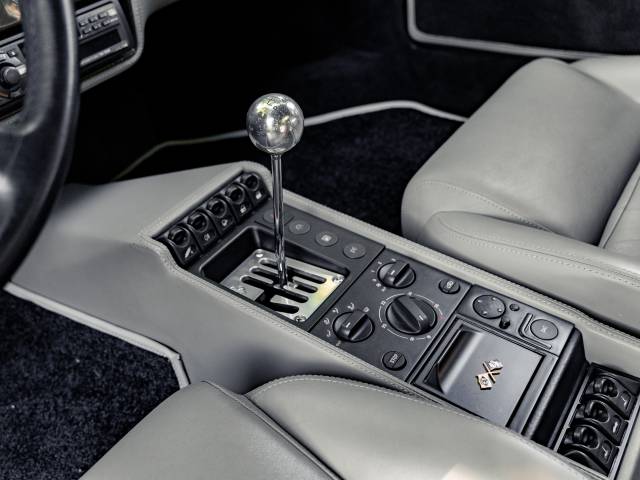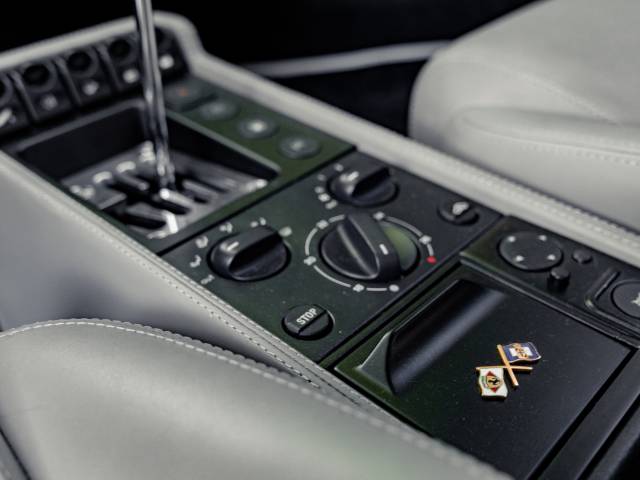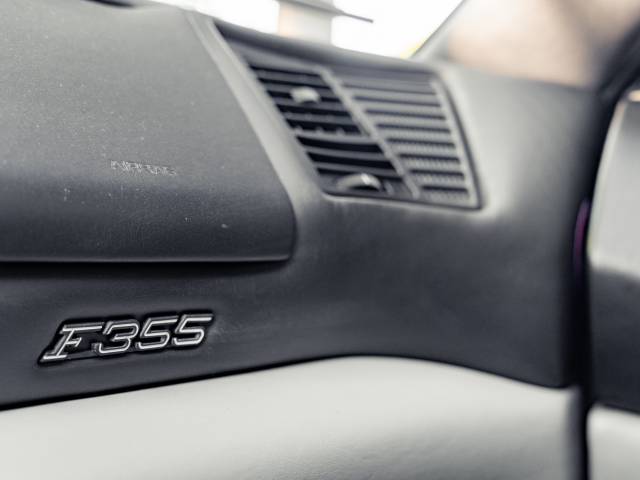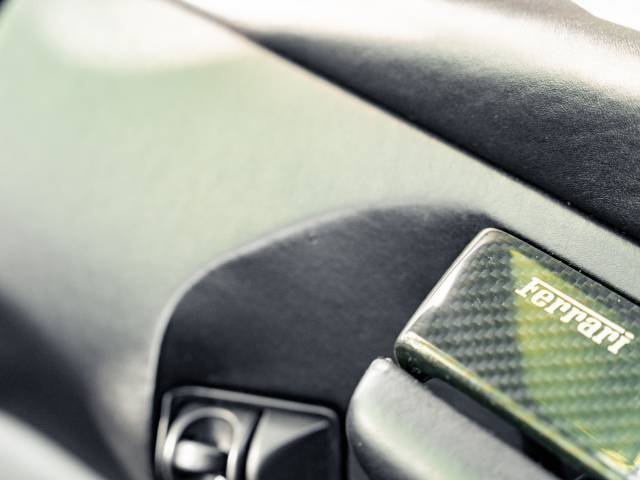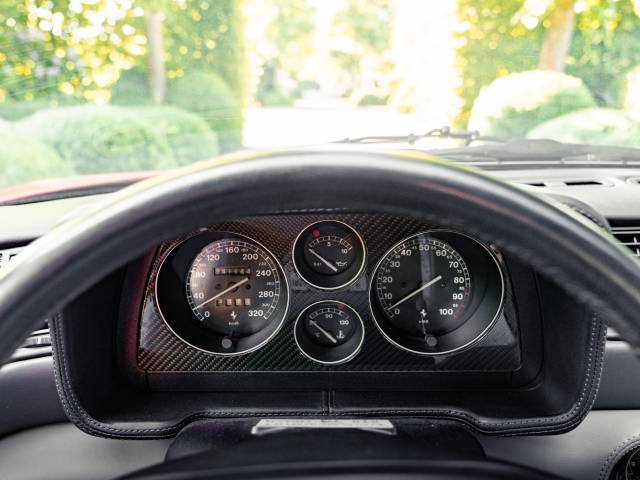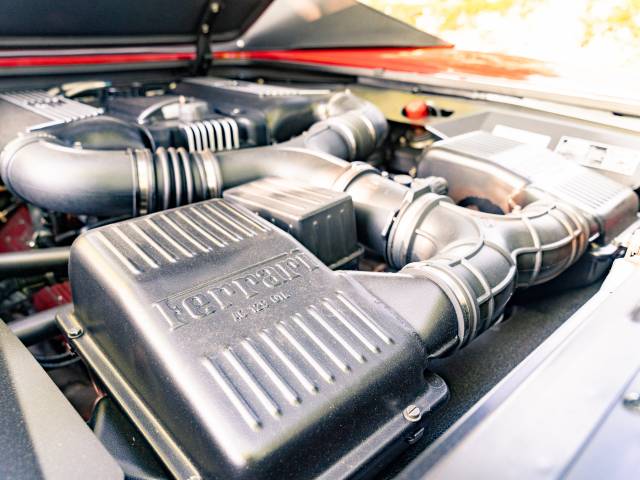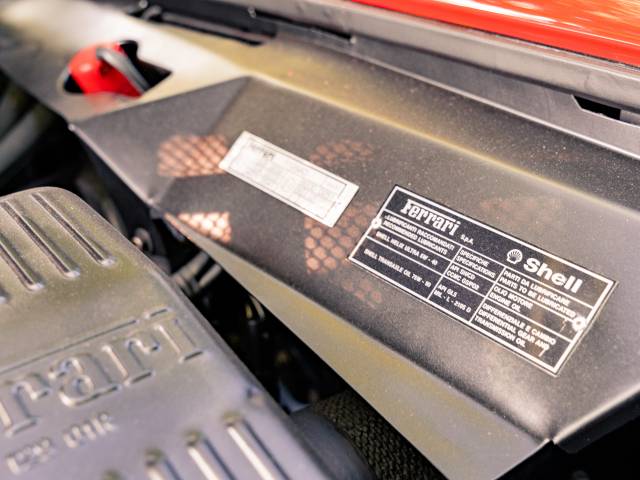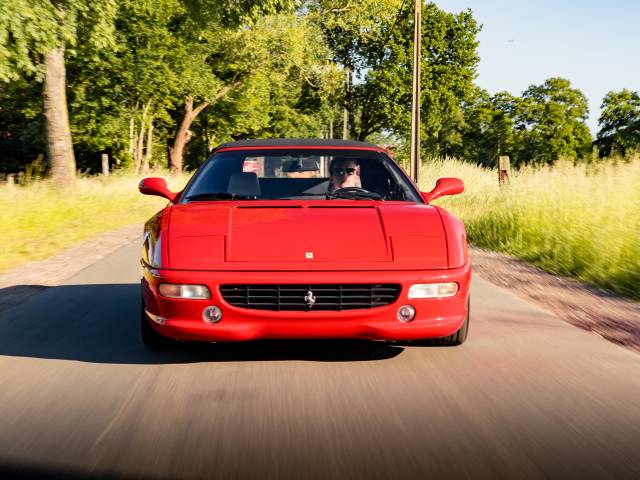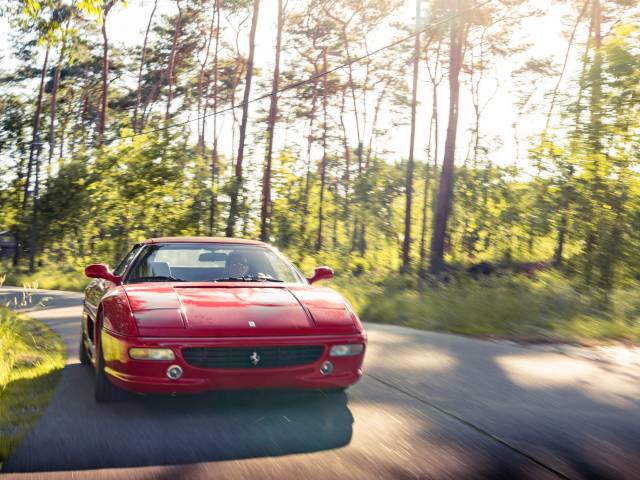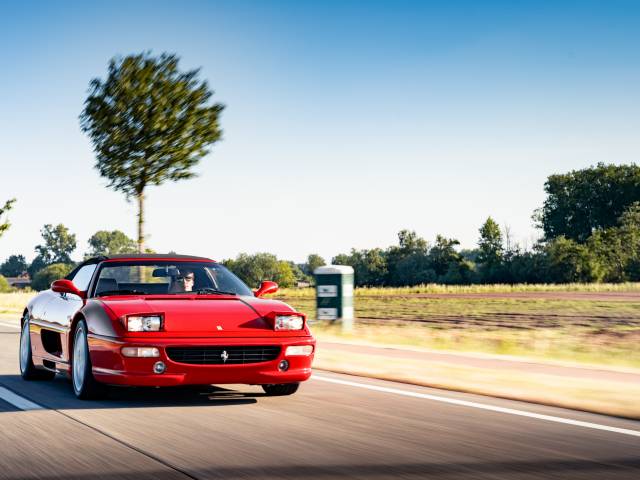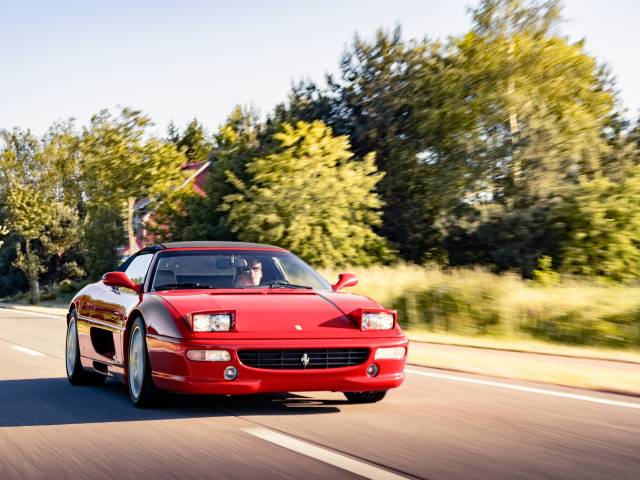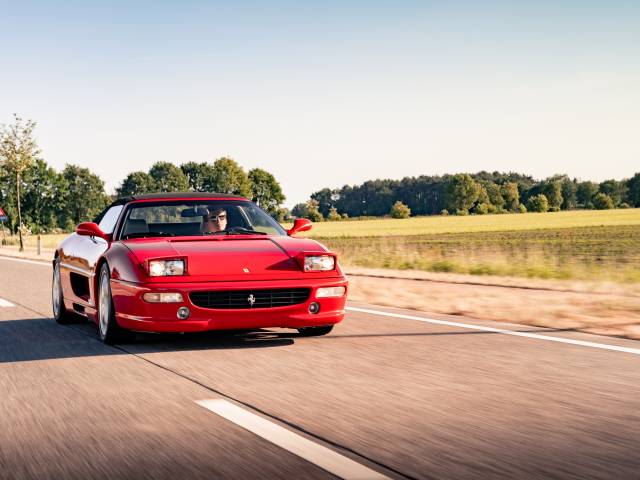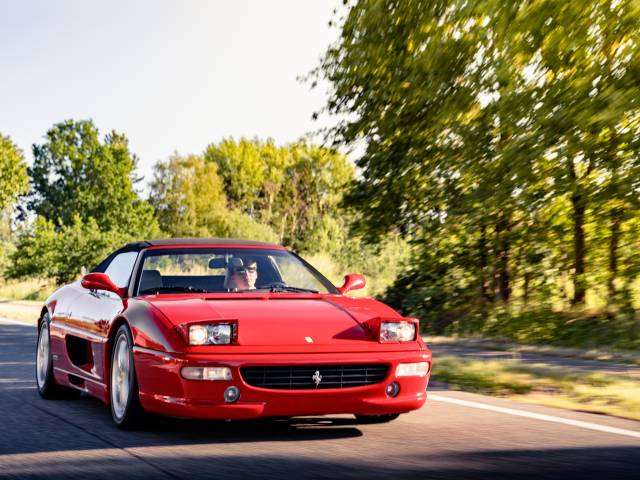 F 355 Spider
Dealer

away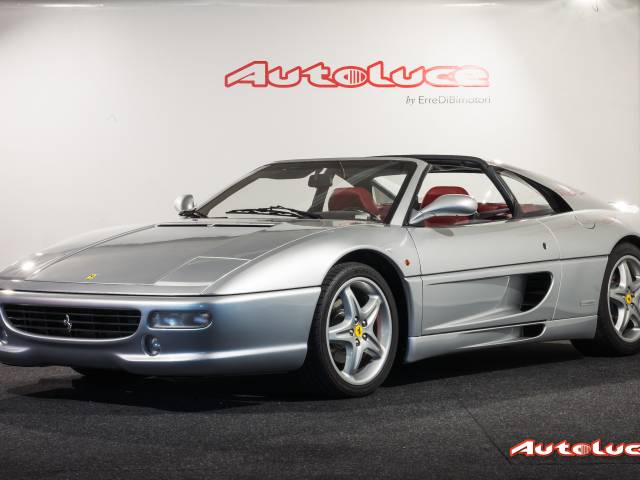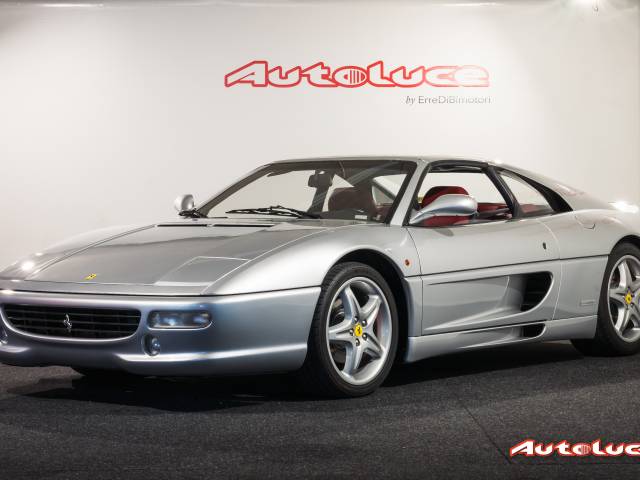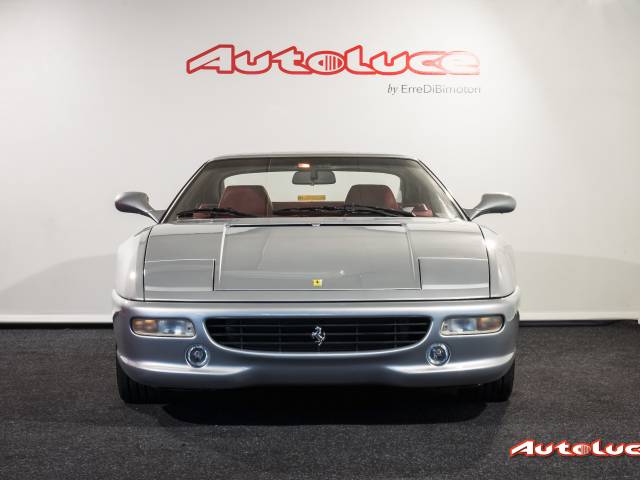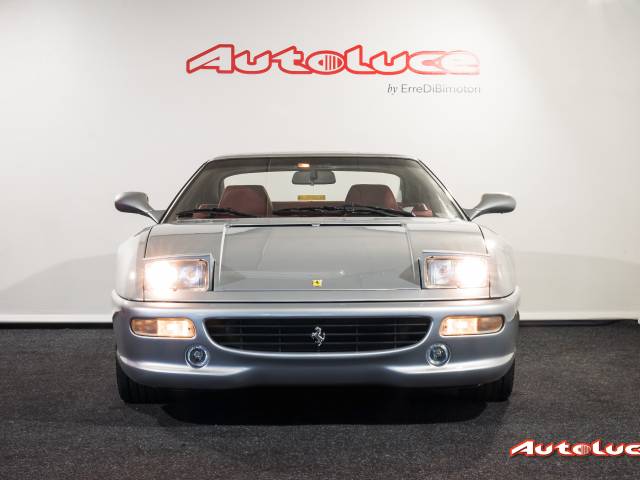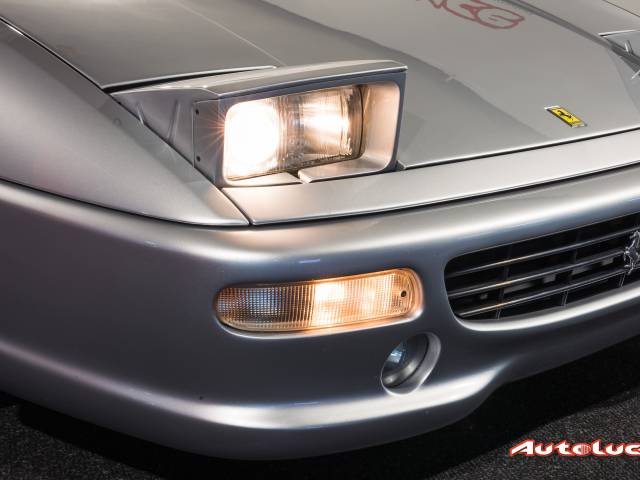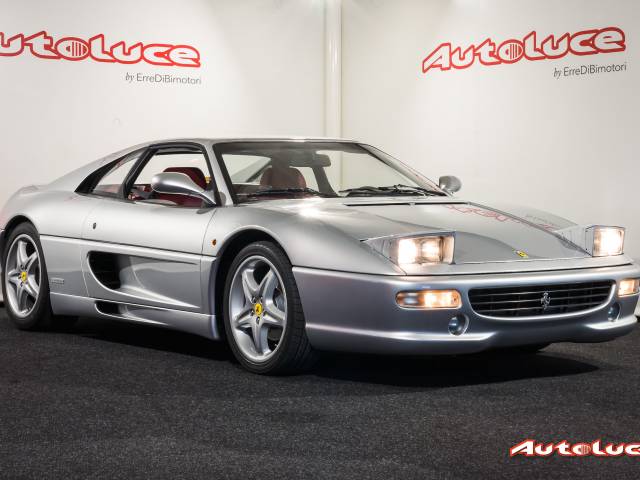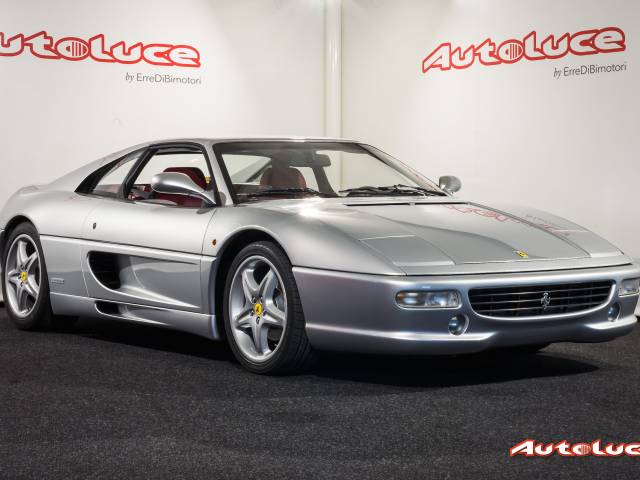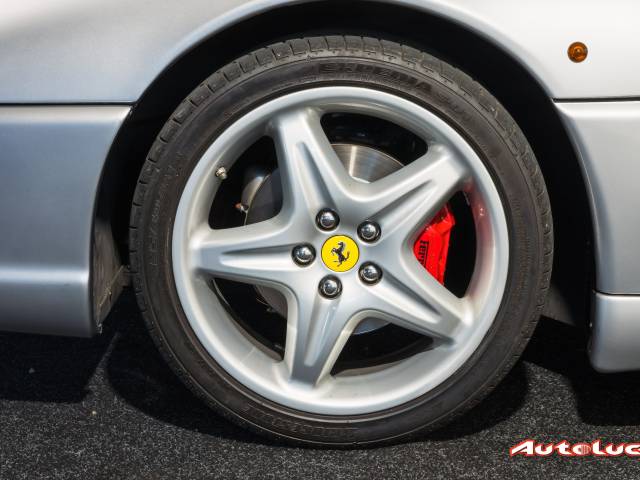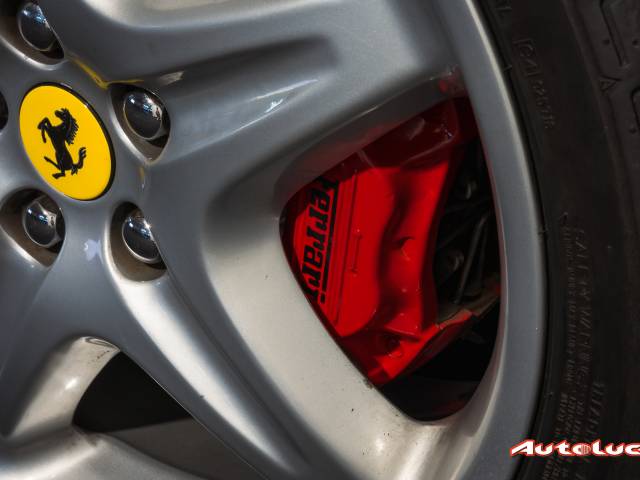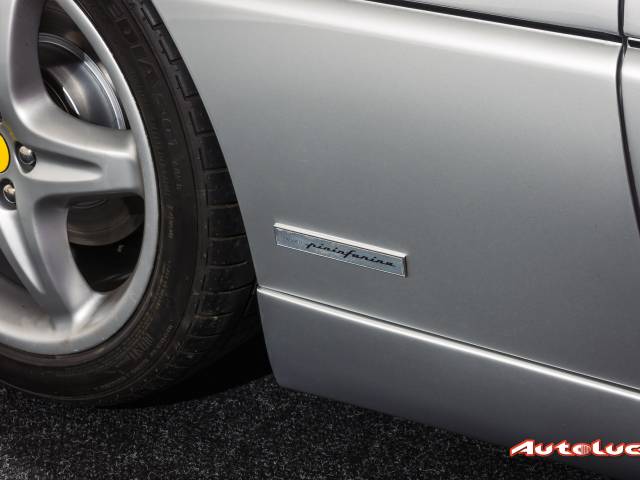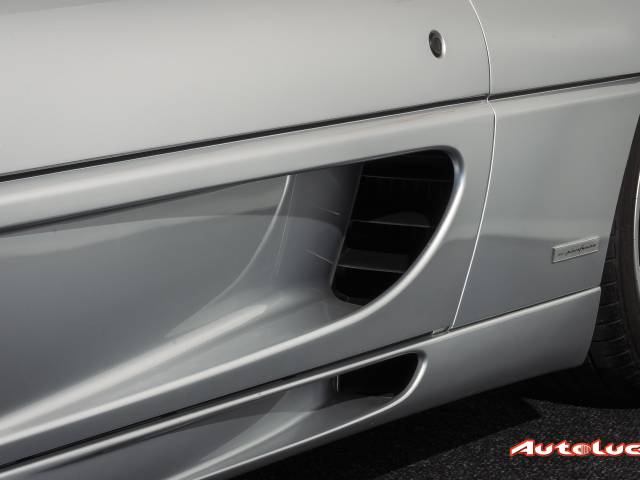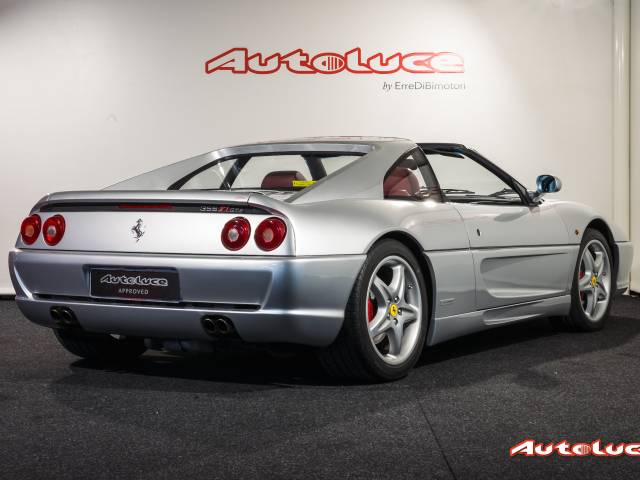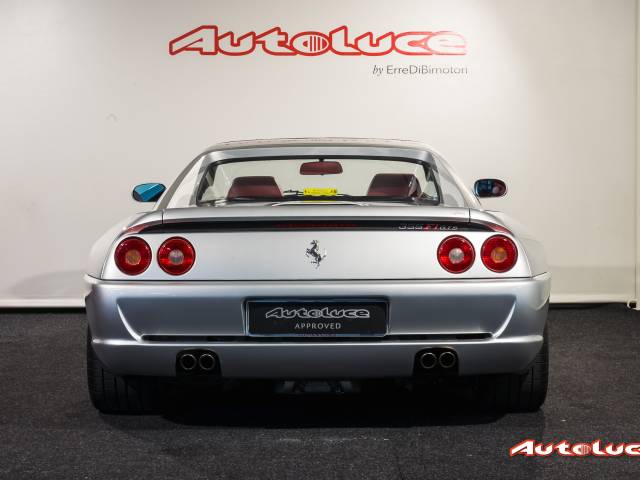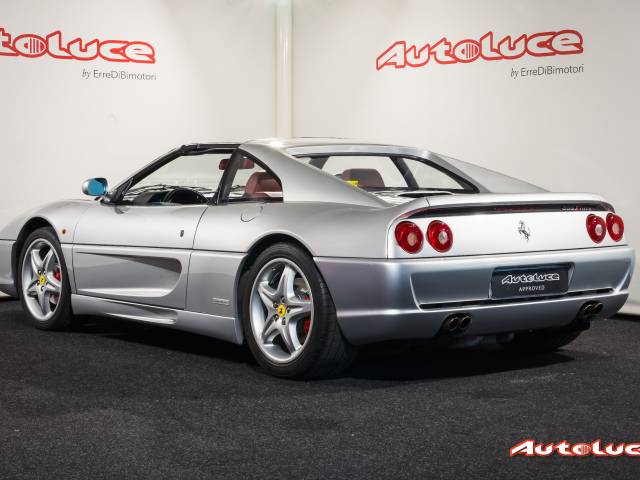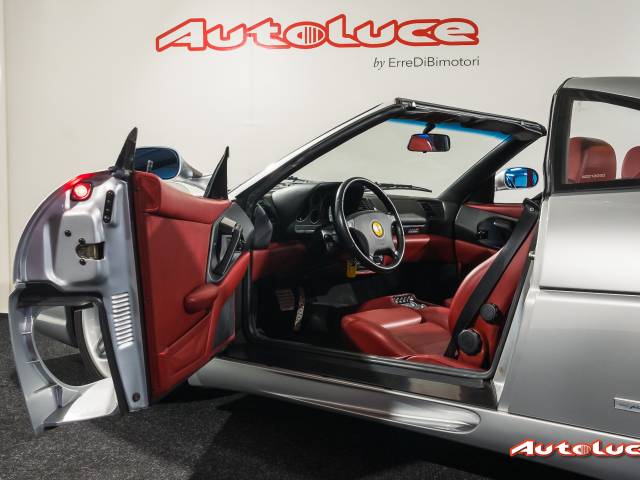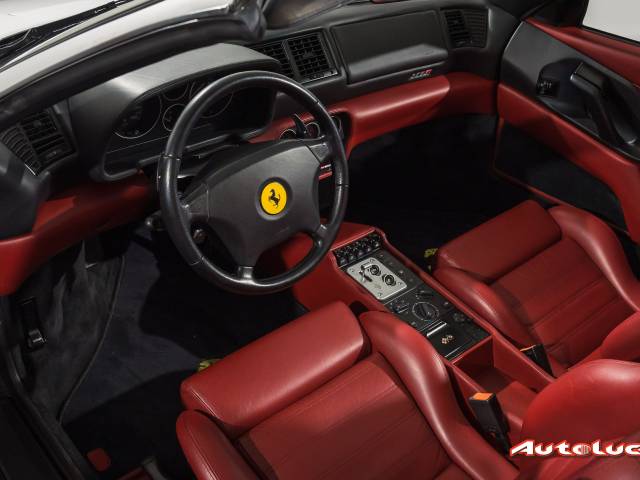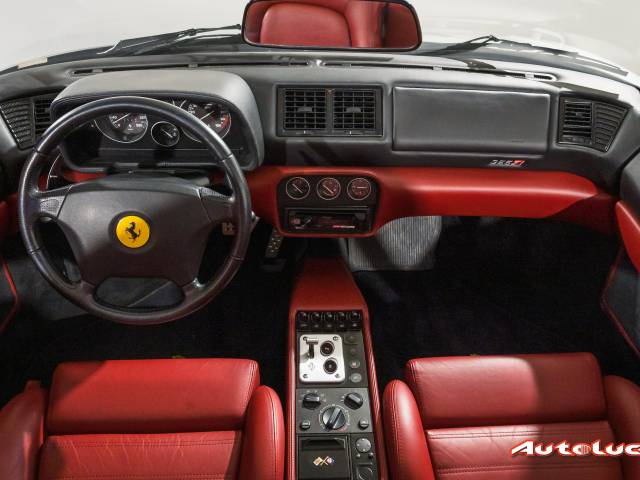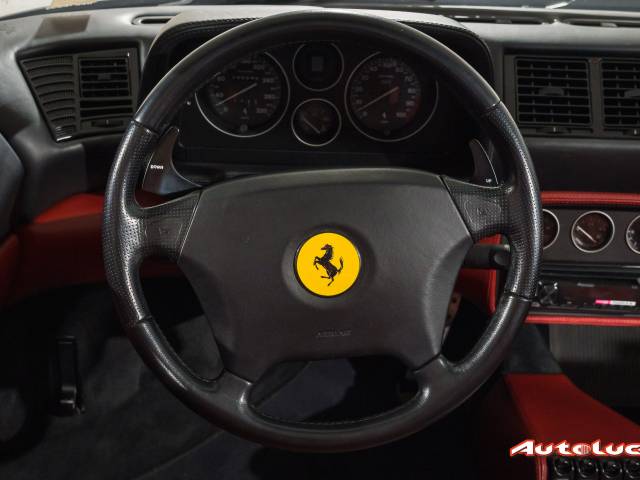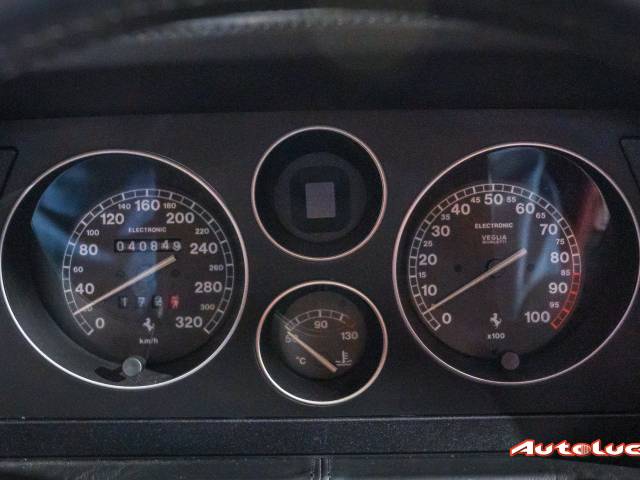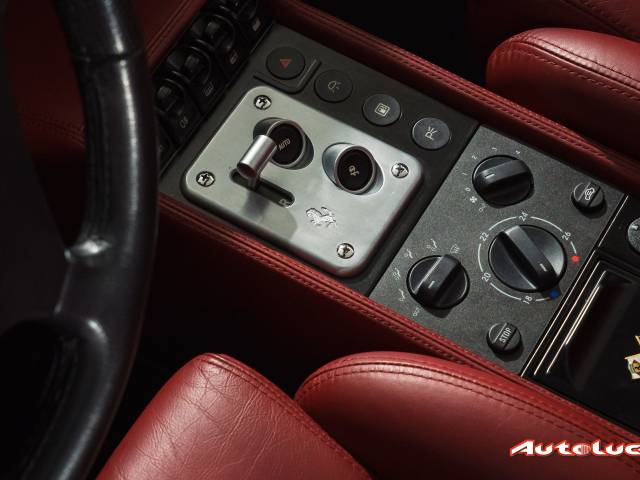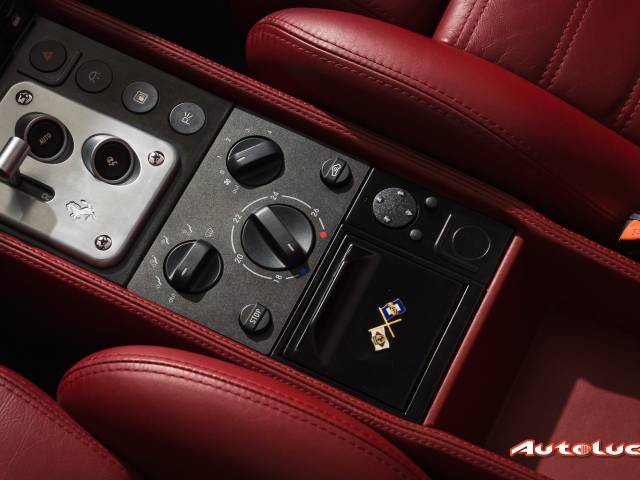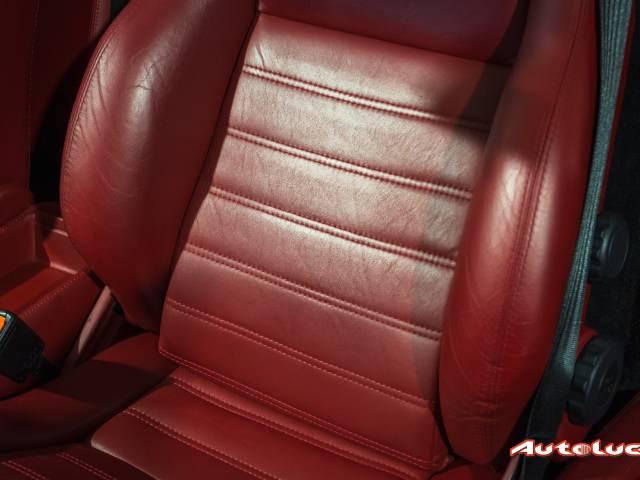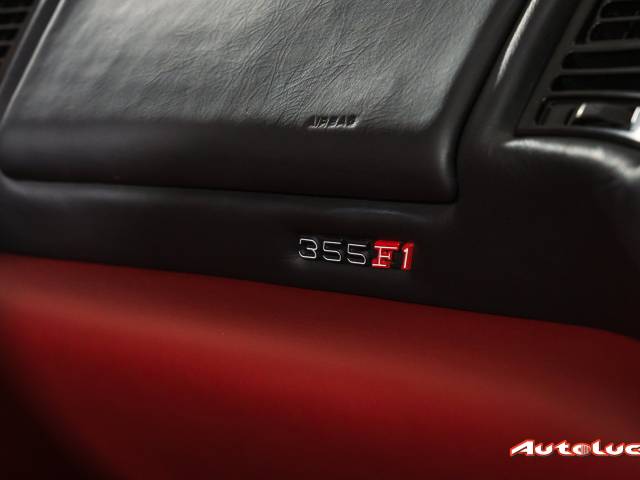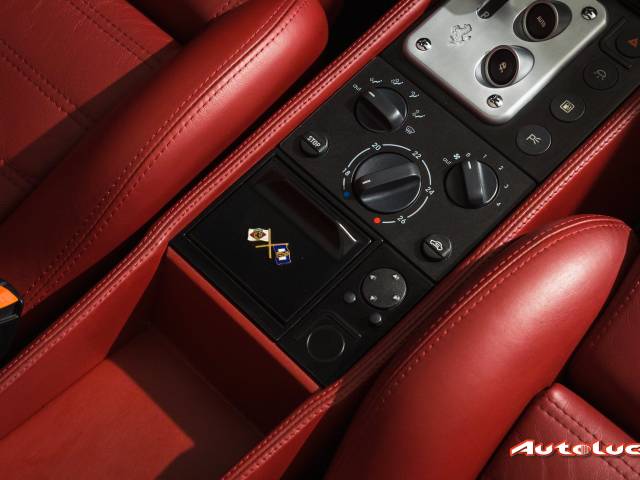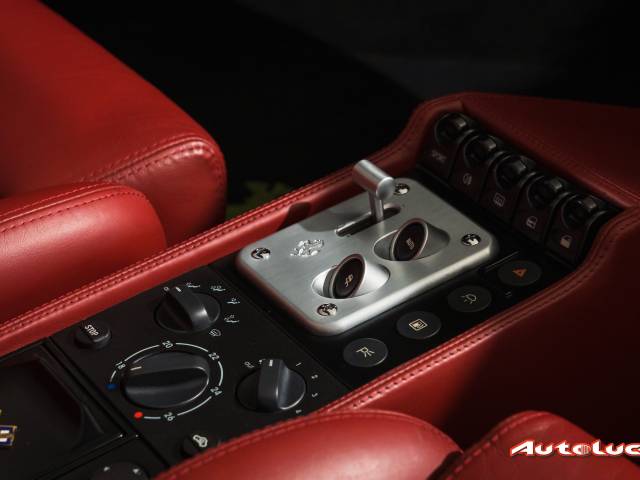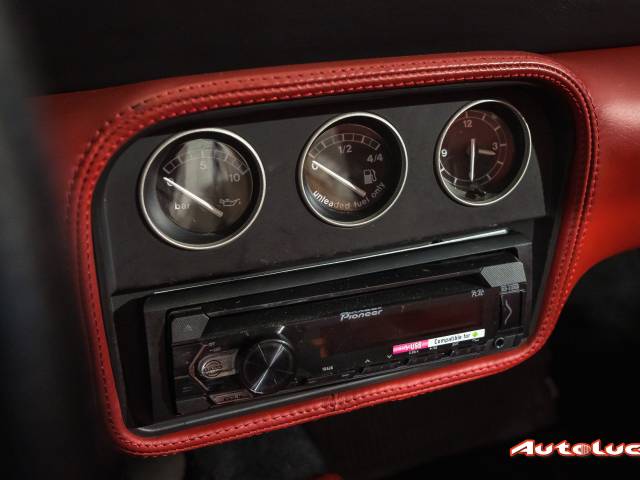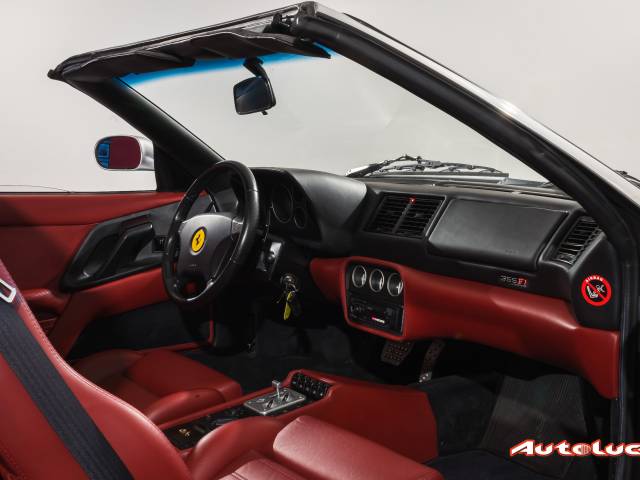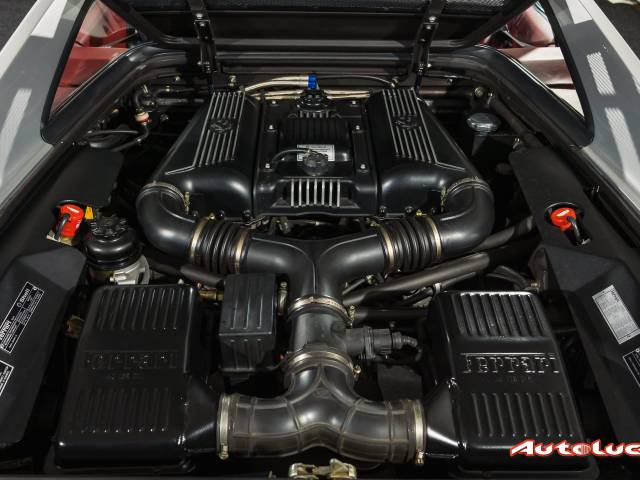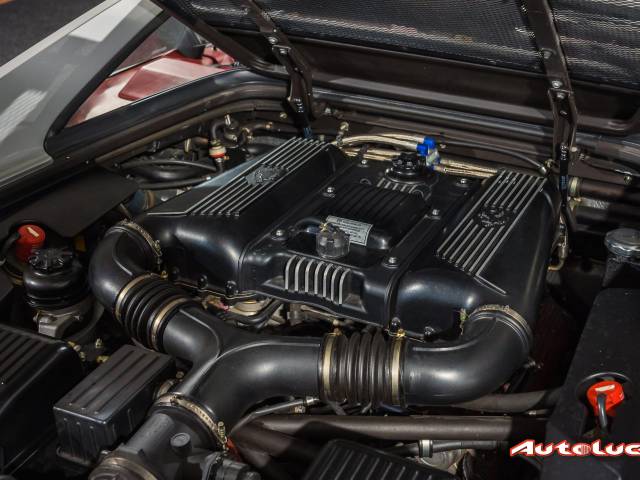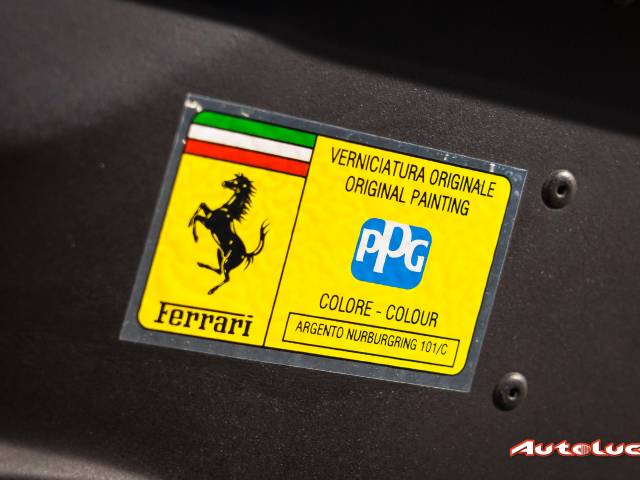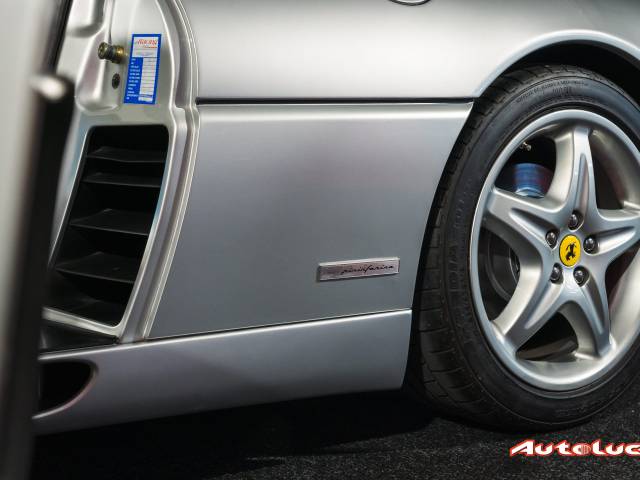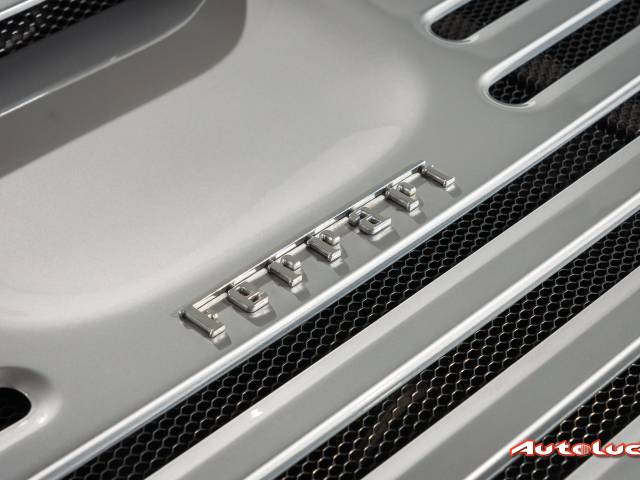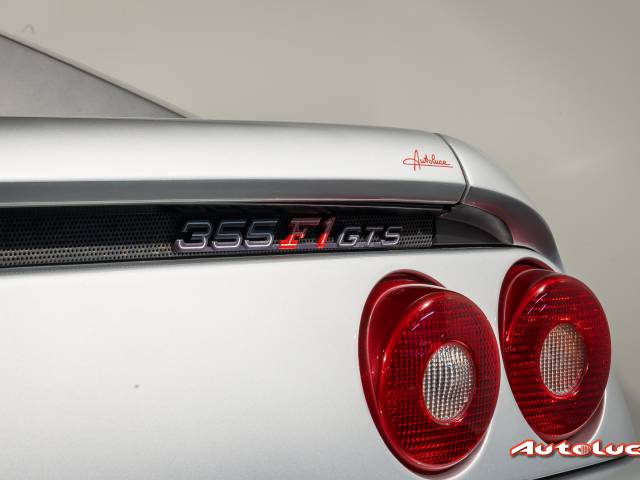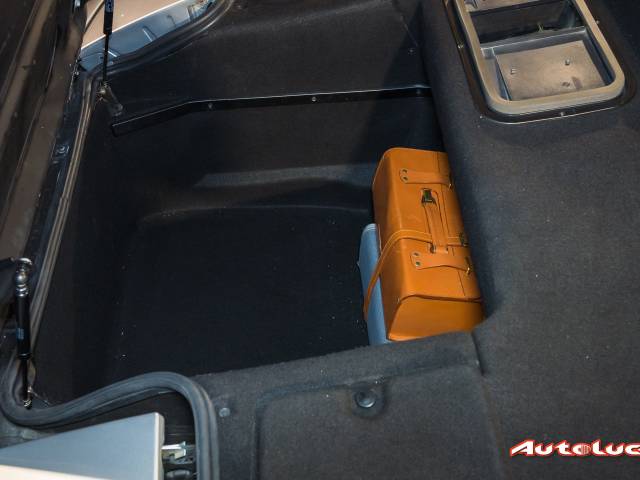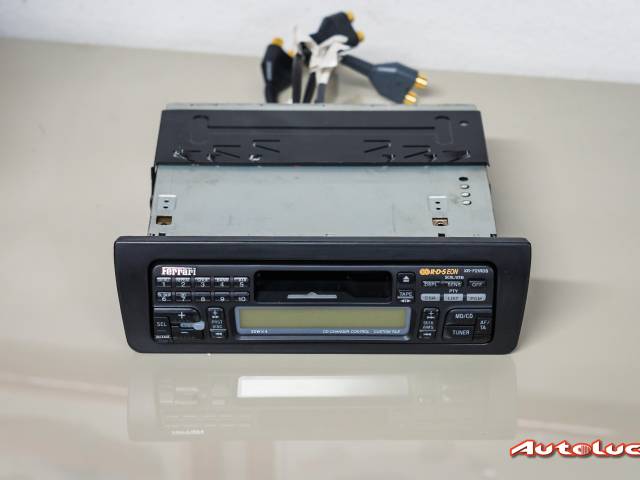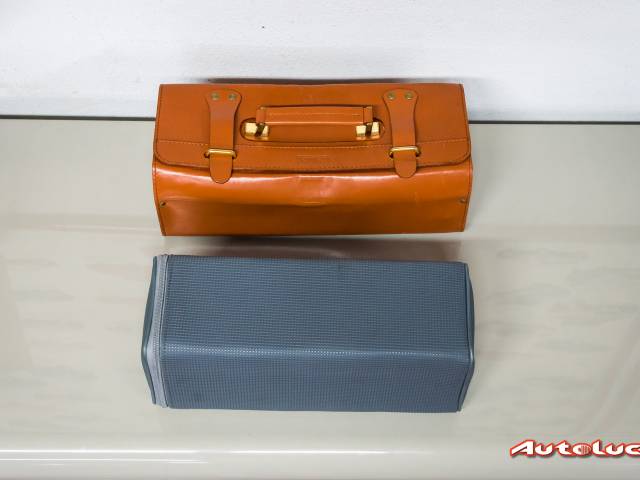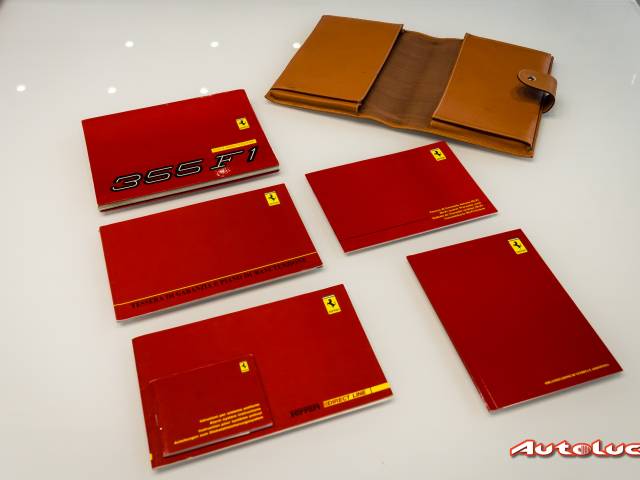 355 GTS IN ARRIVO
Dealer

away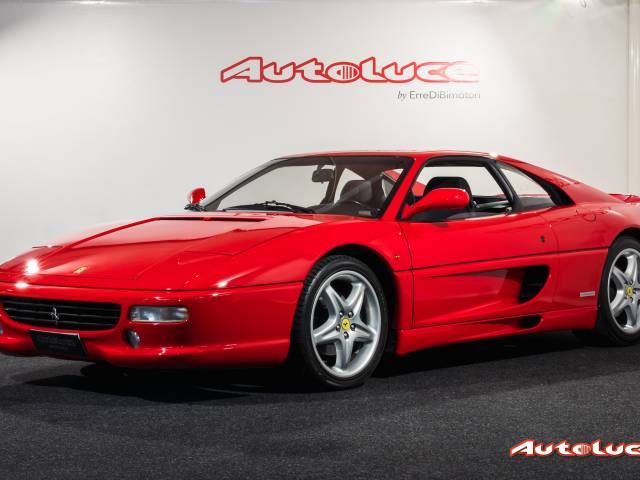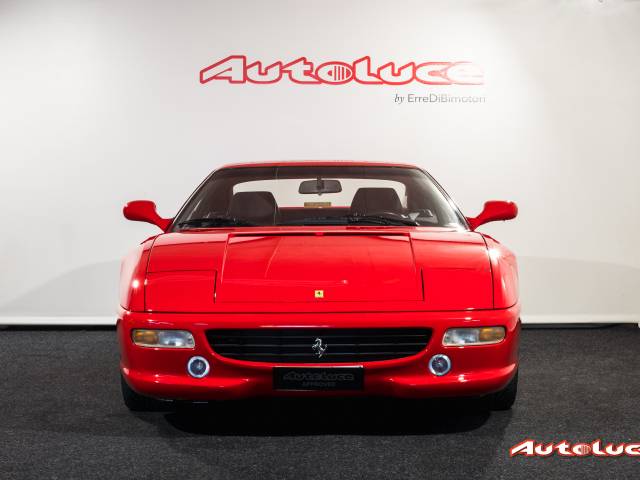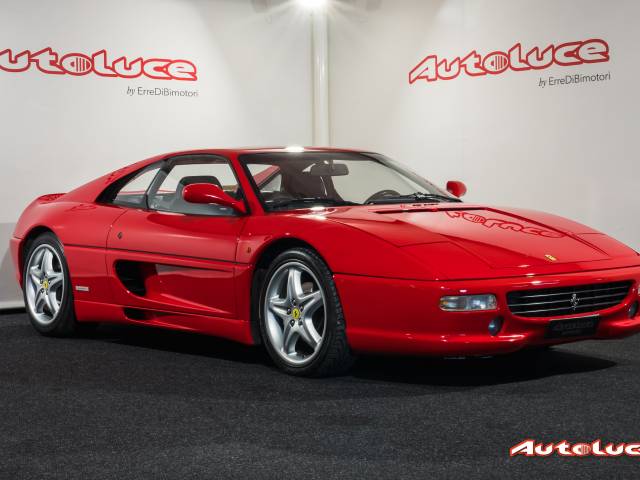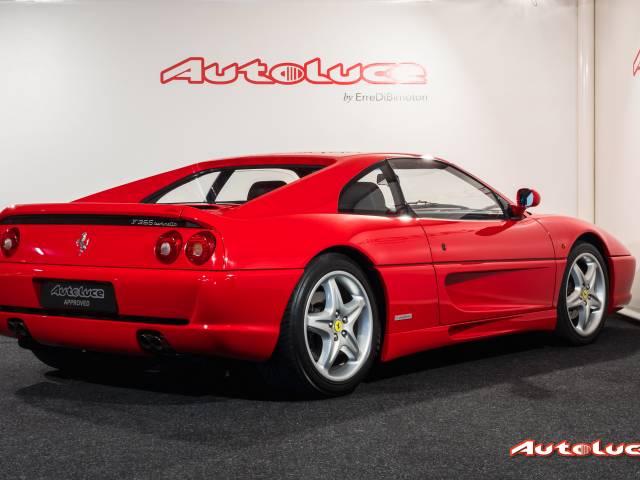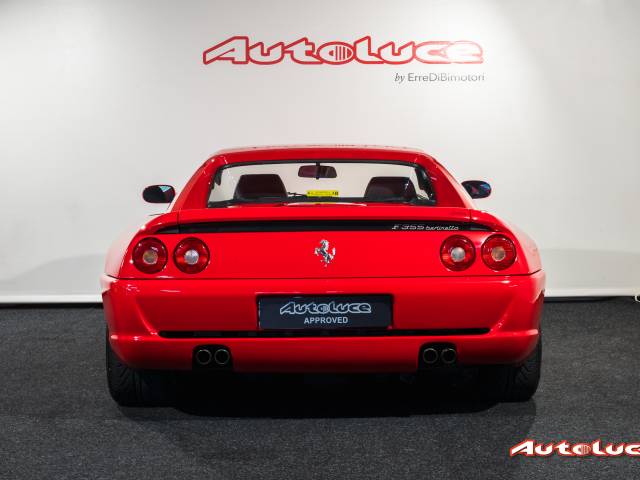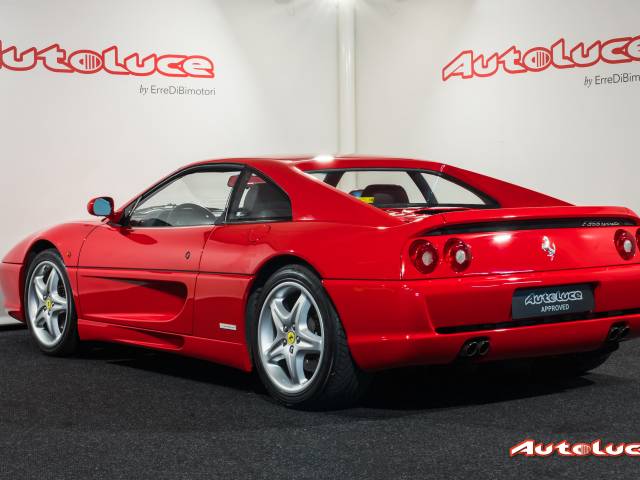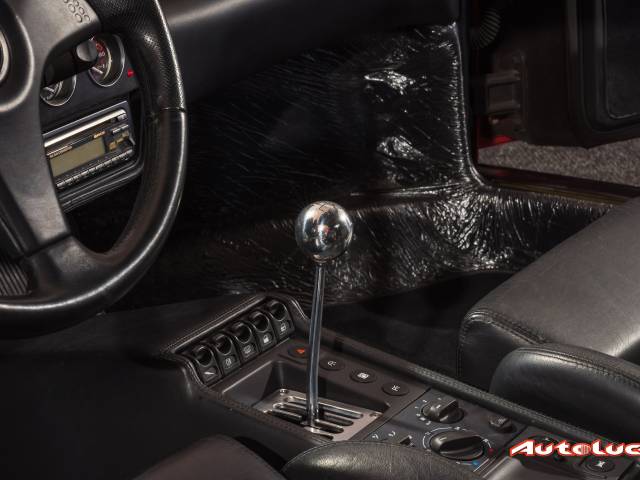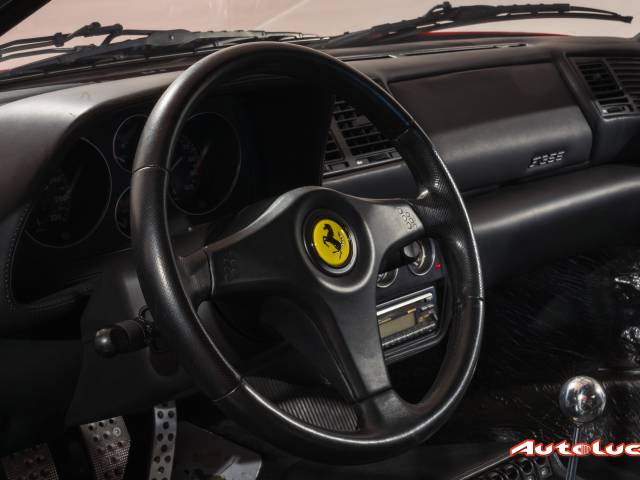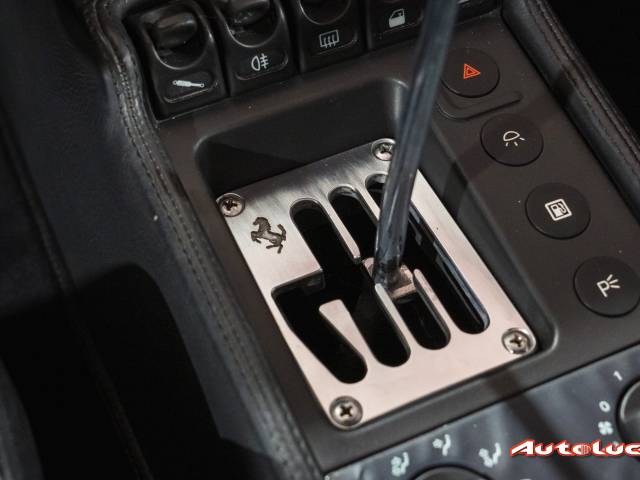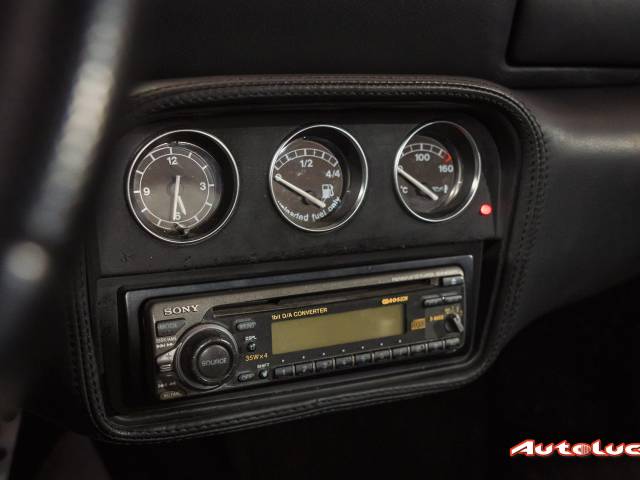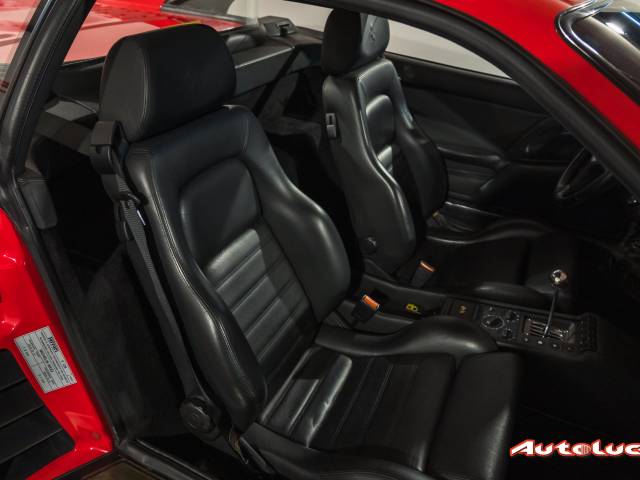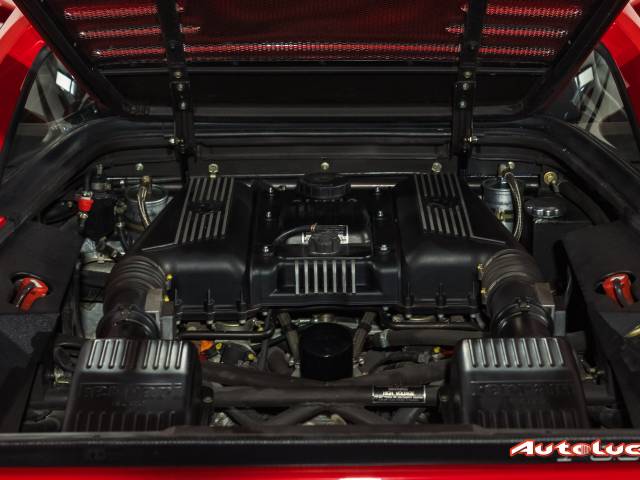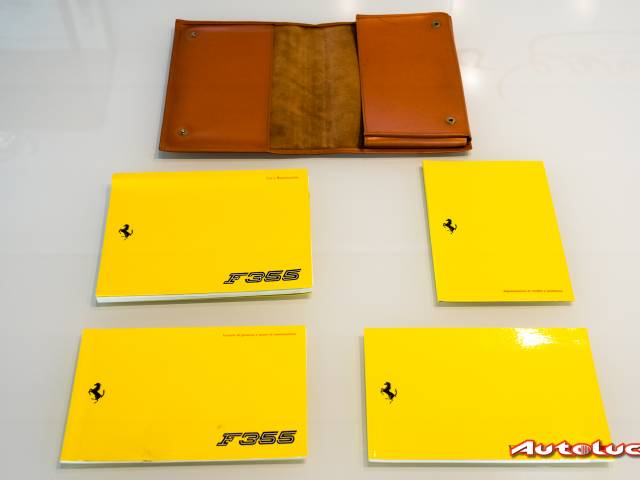 355 GTB
Dealer

away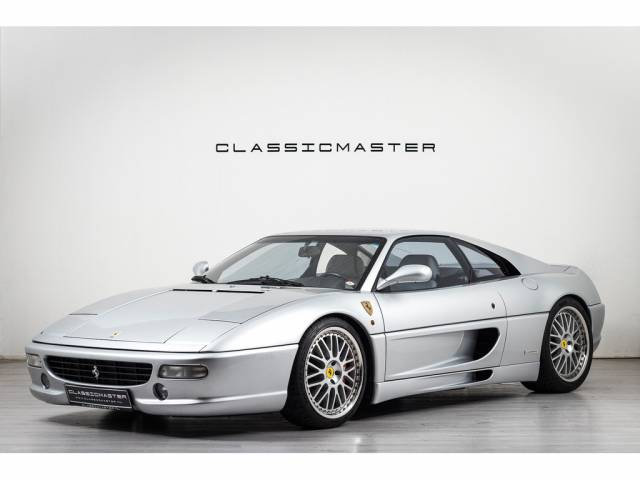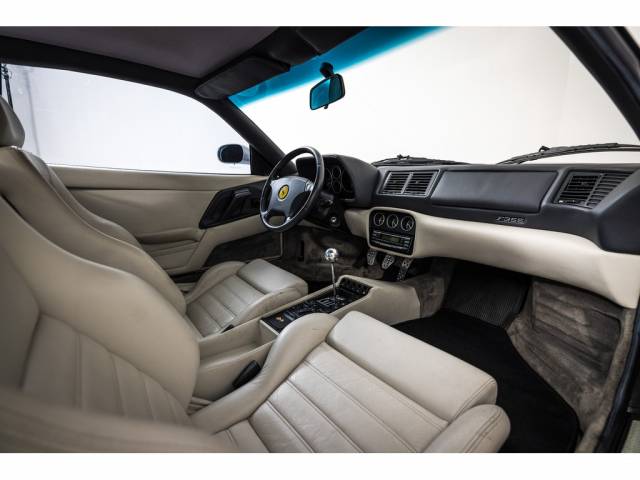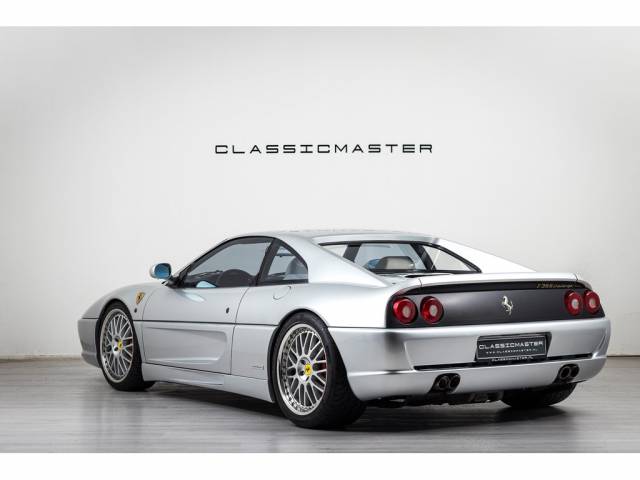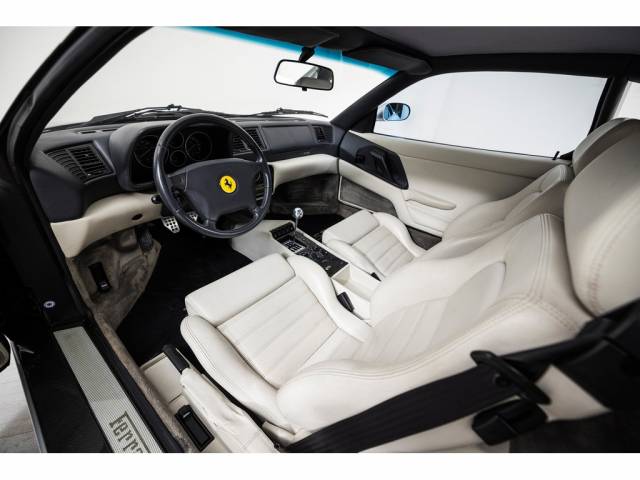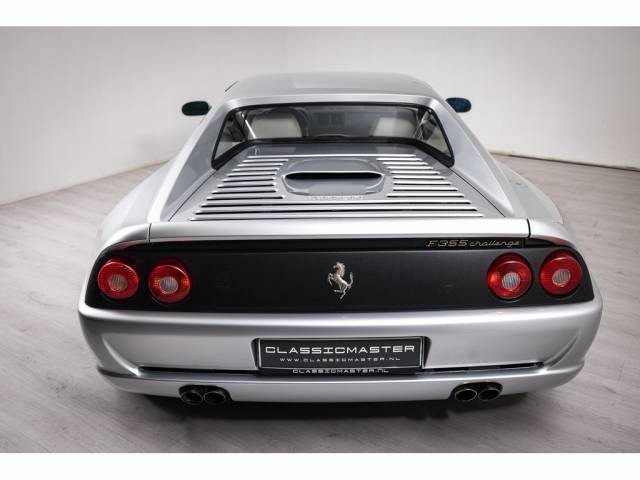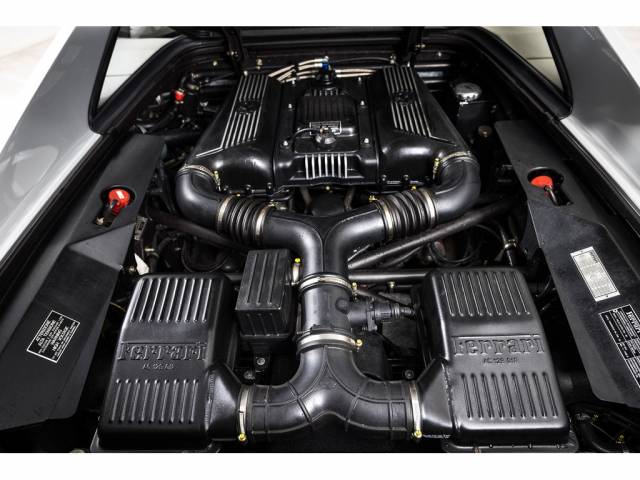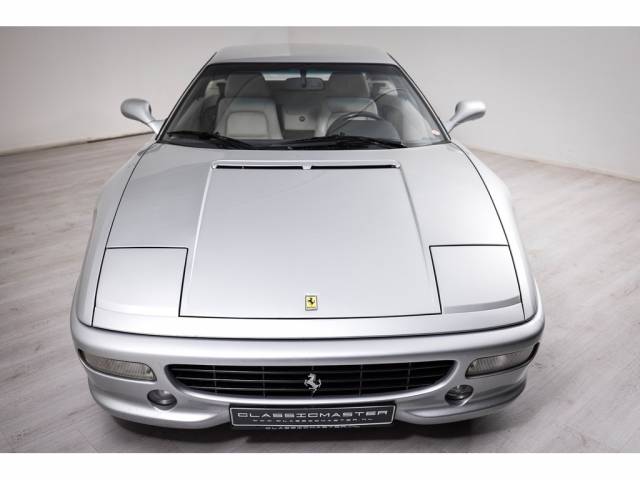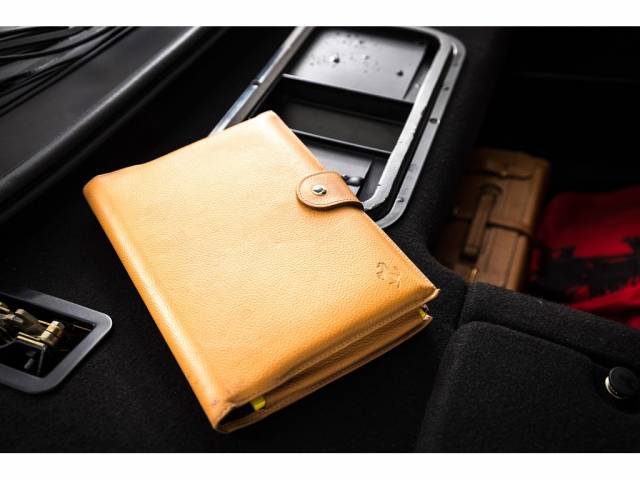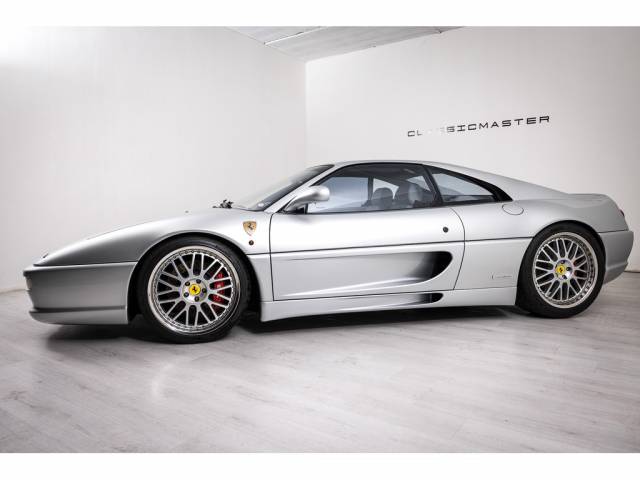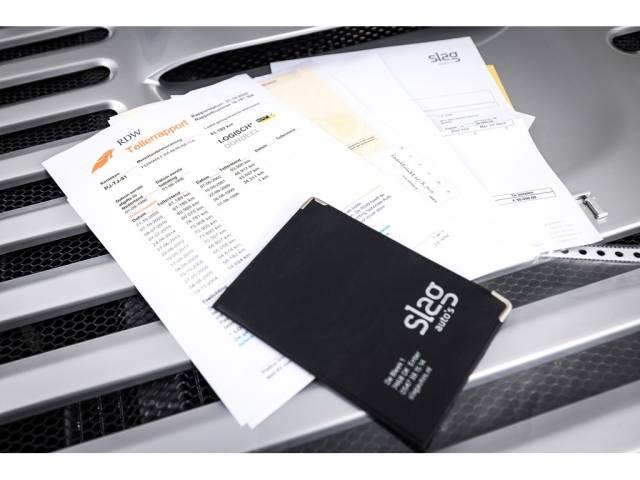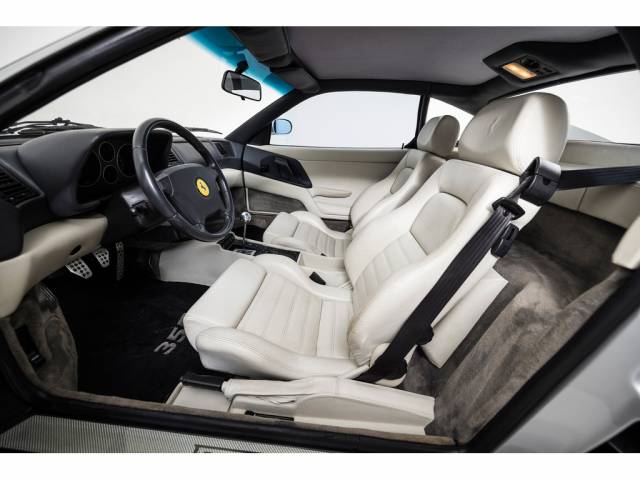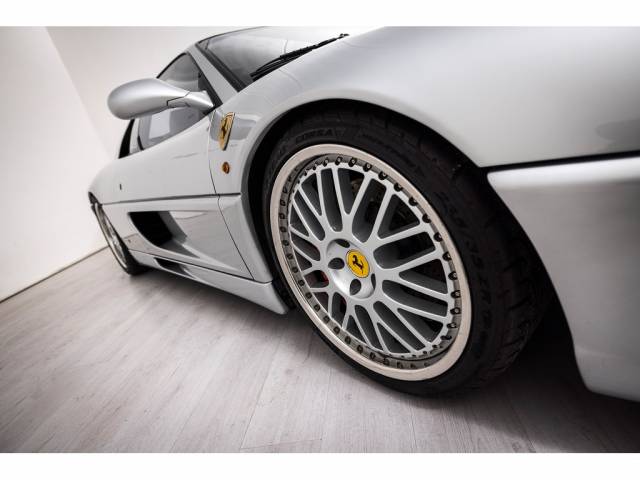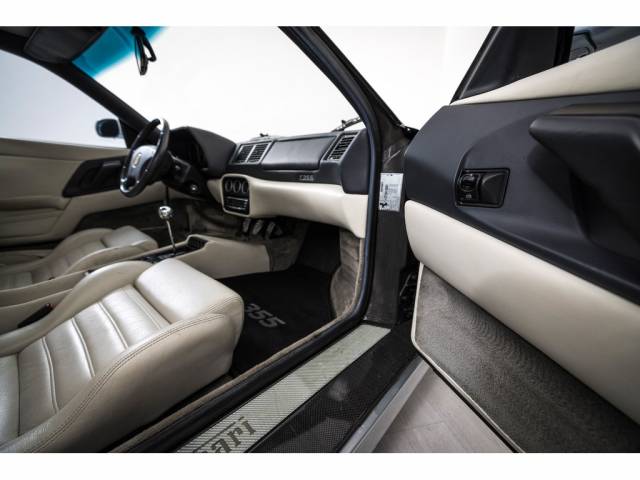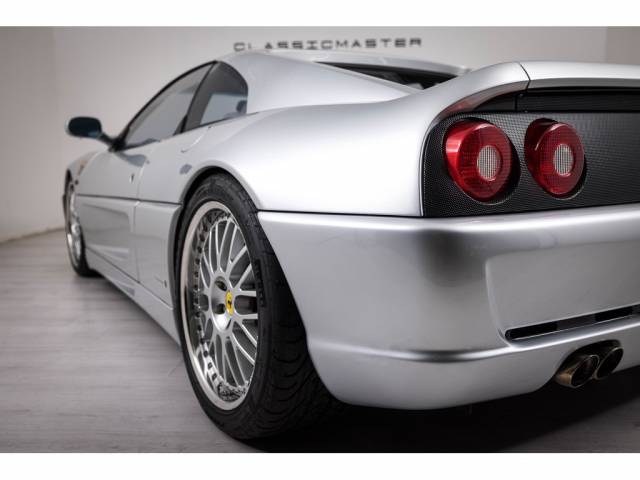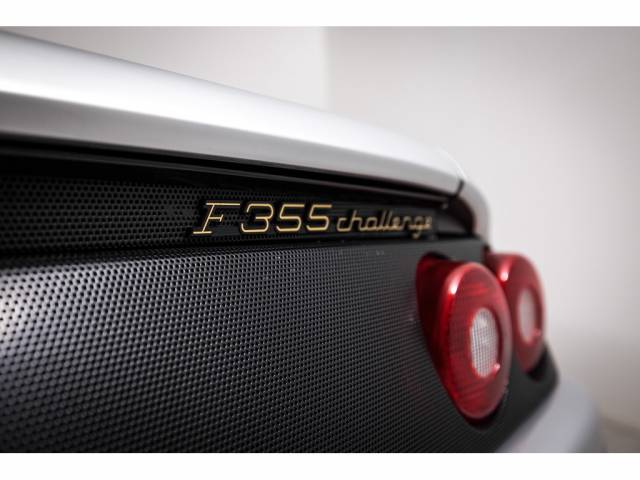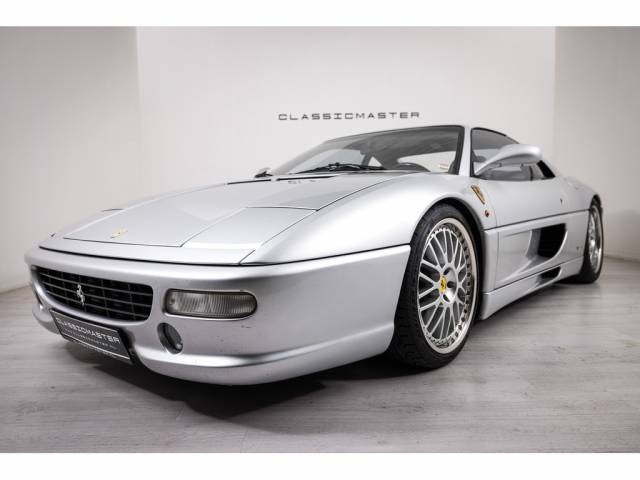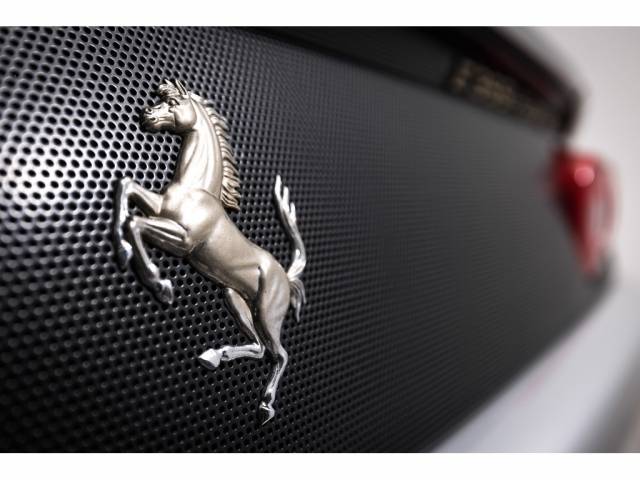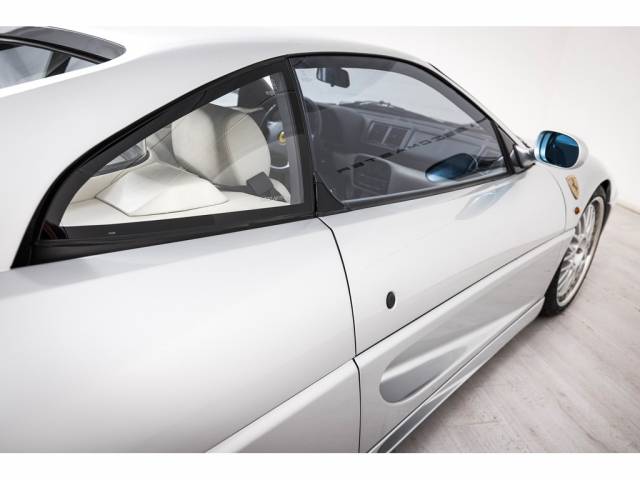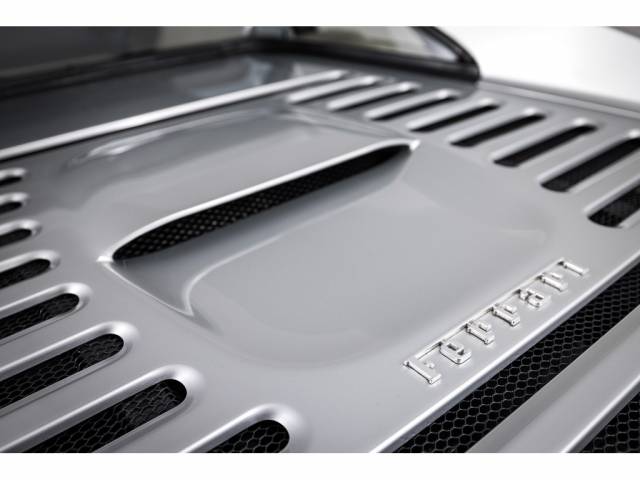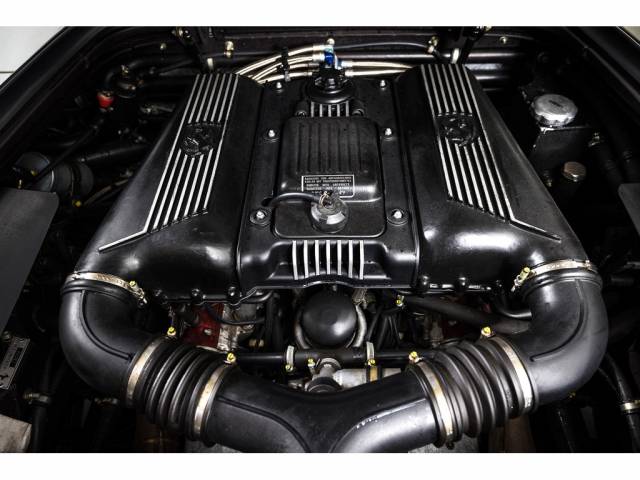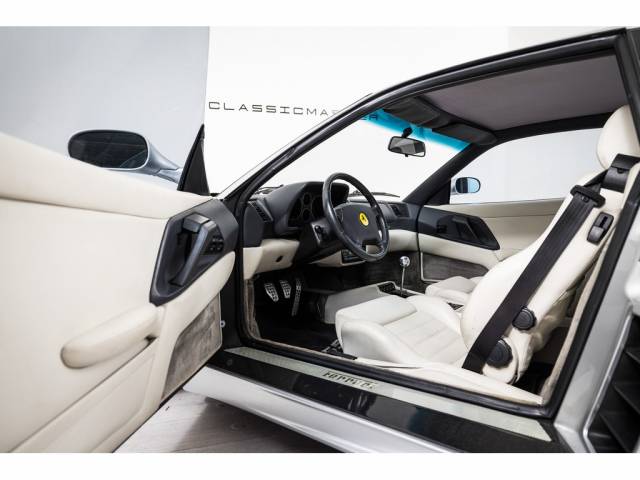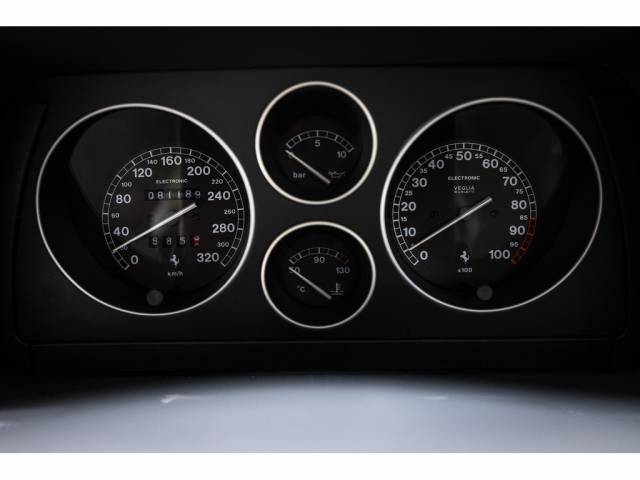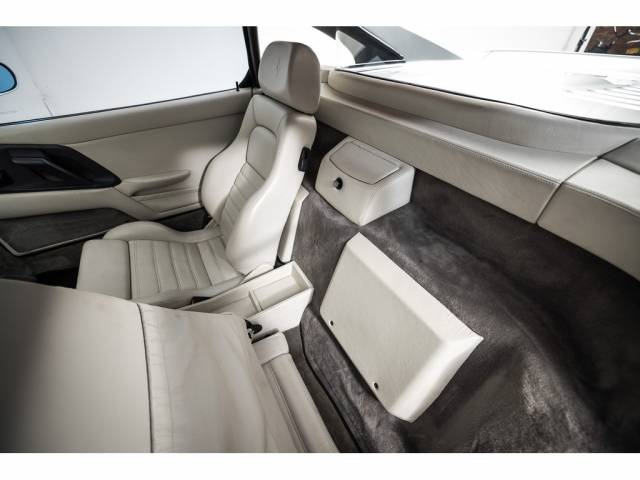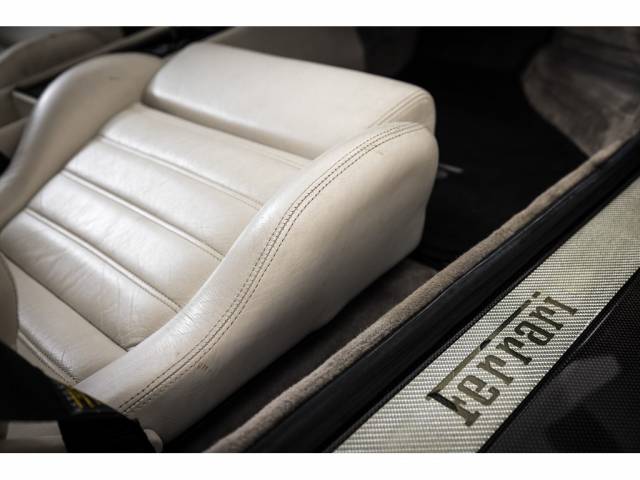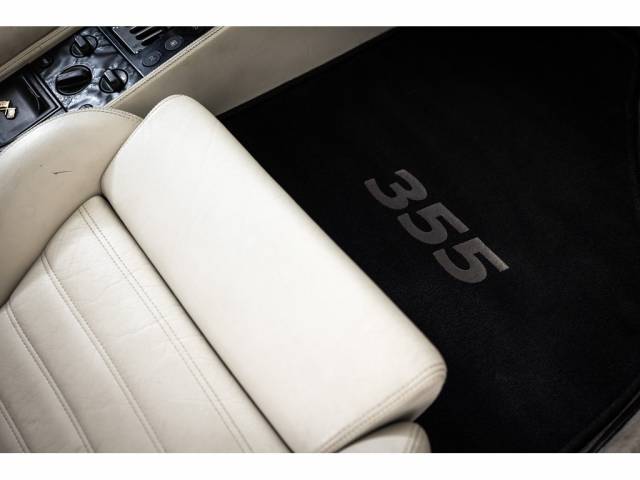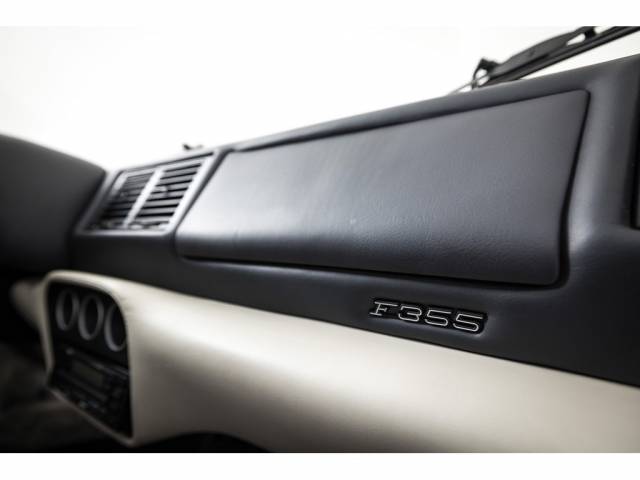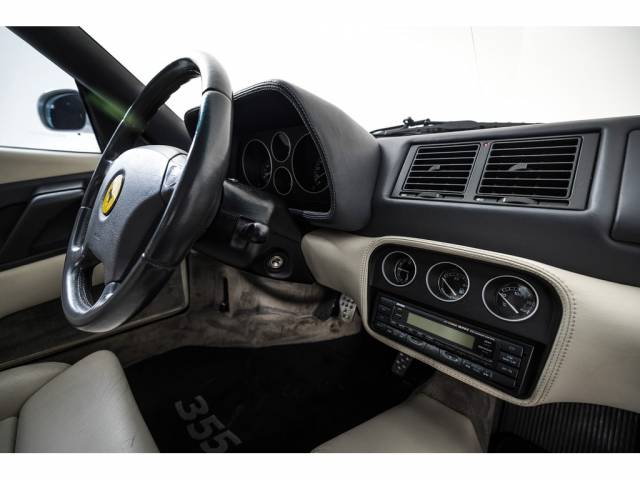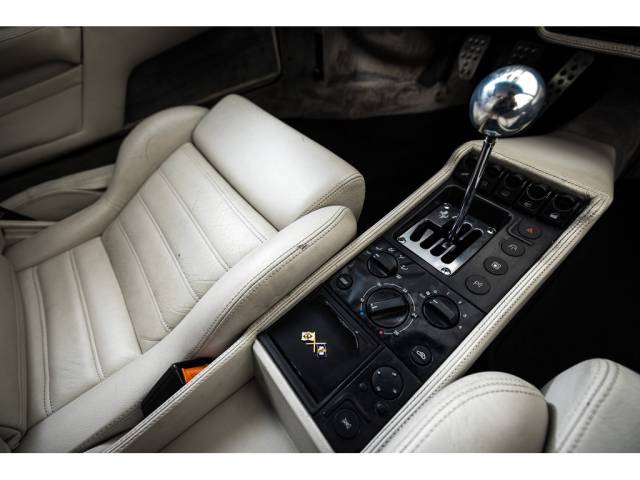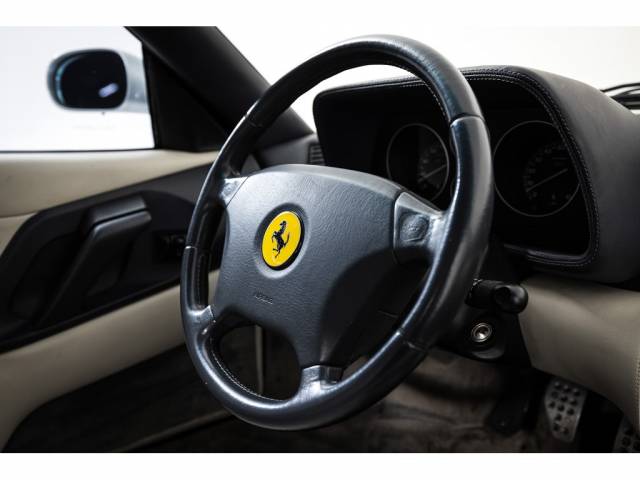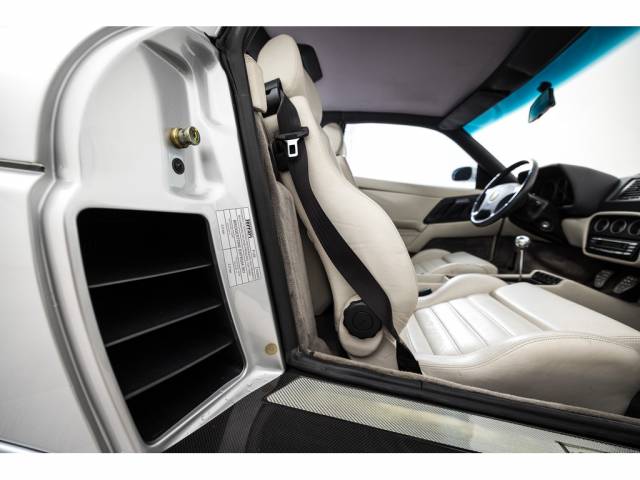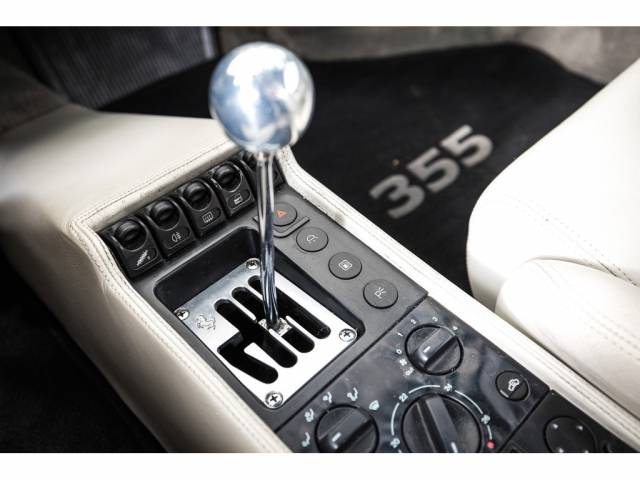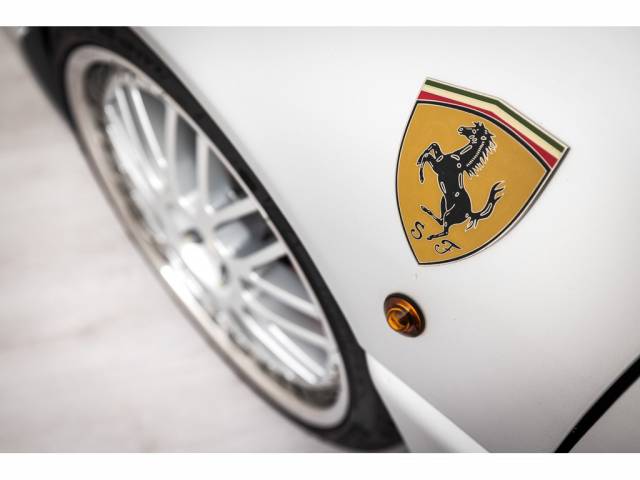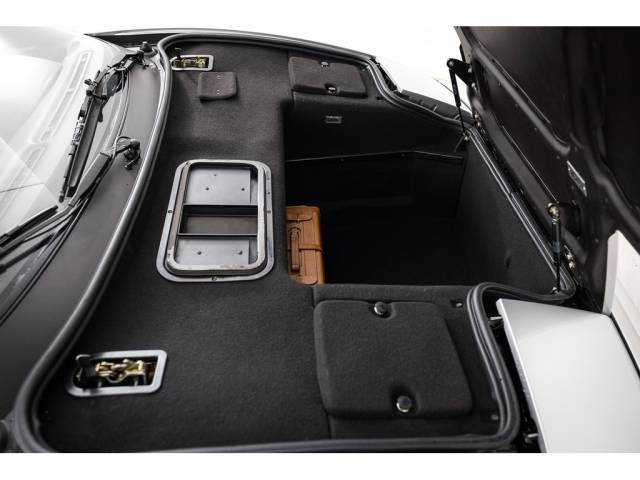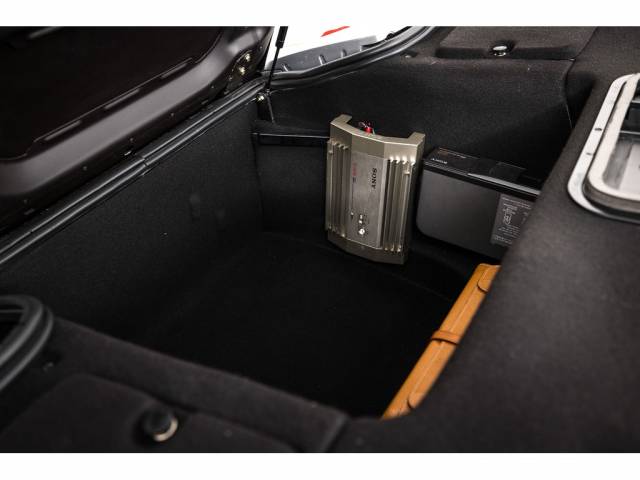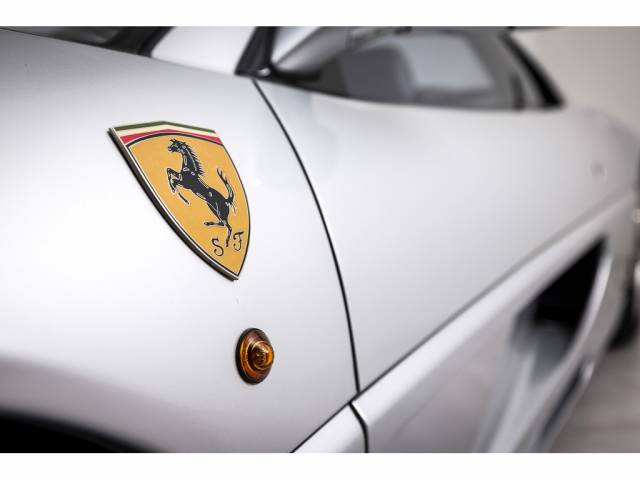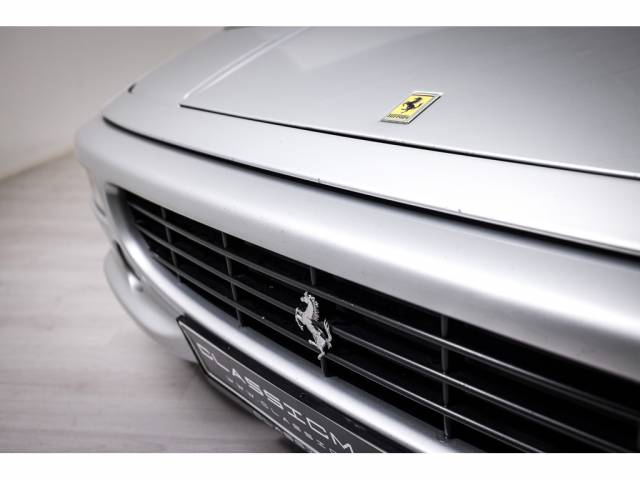 F 355 Berlinetta
Dealer

away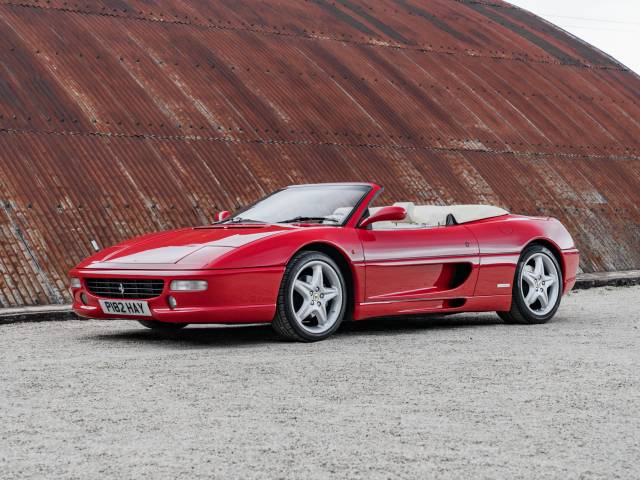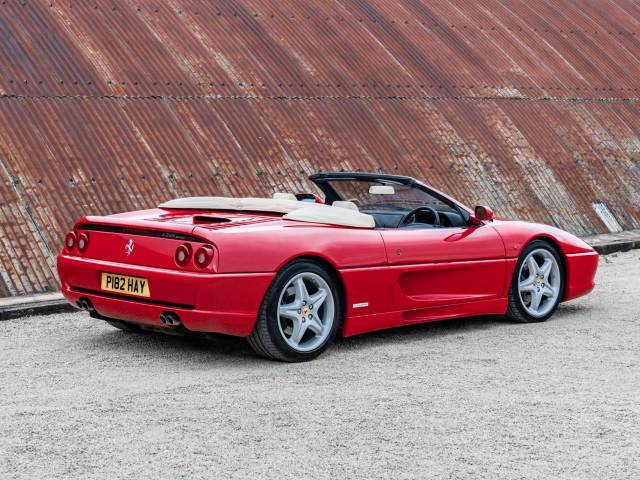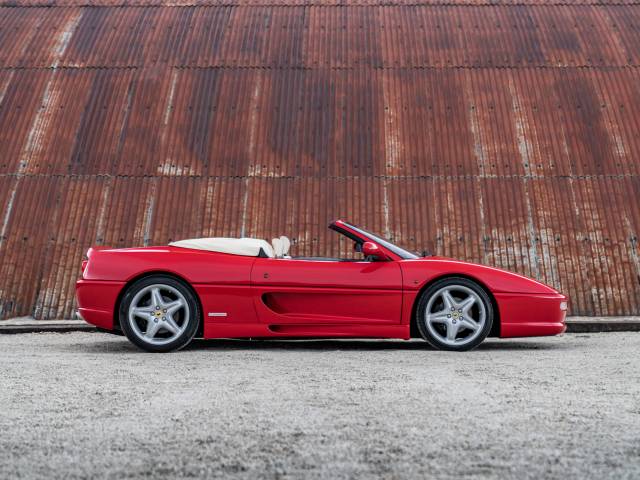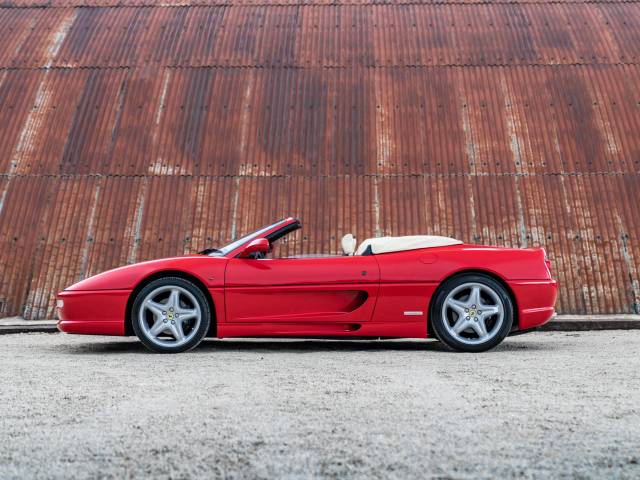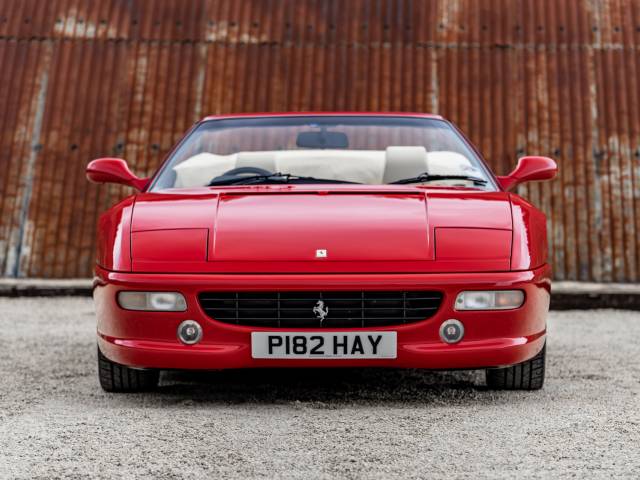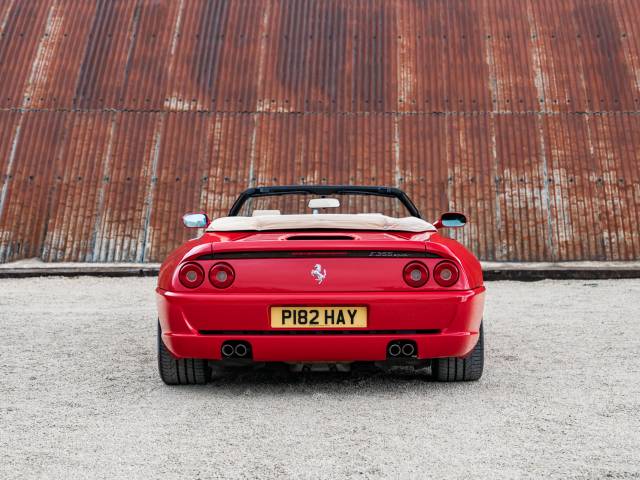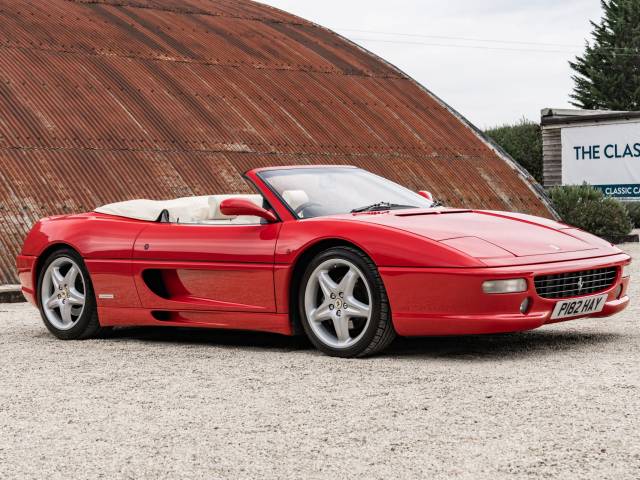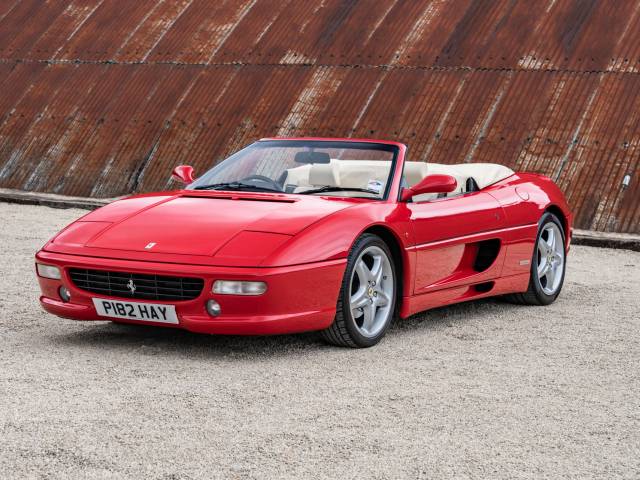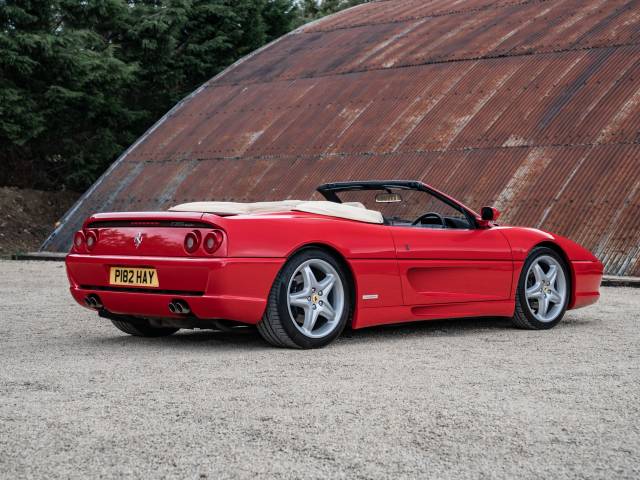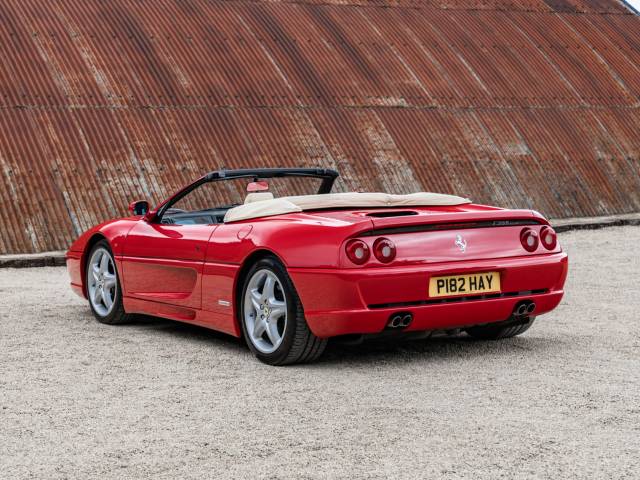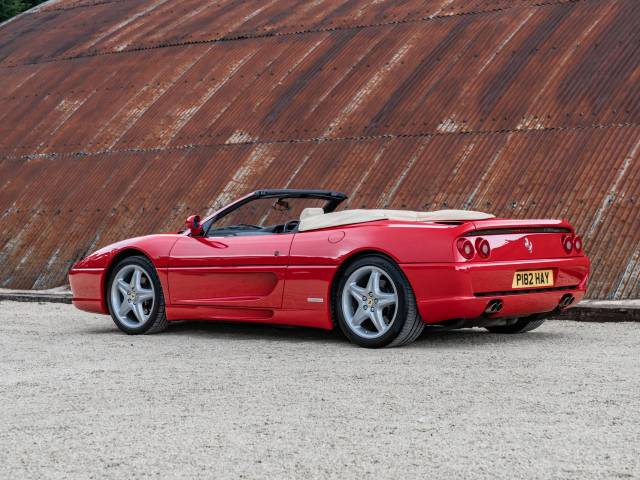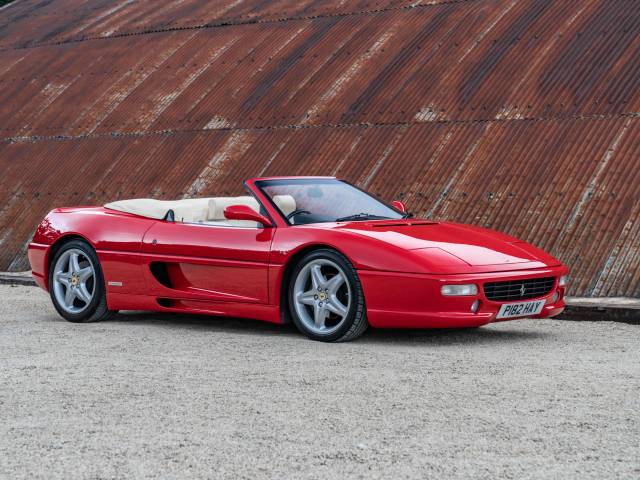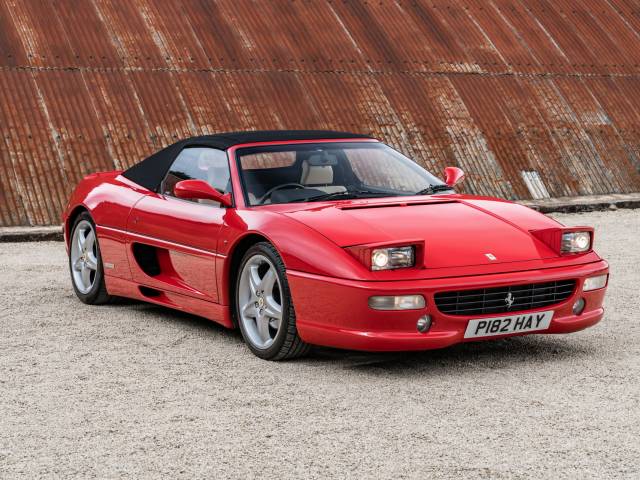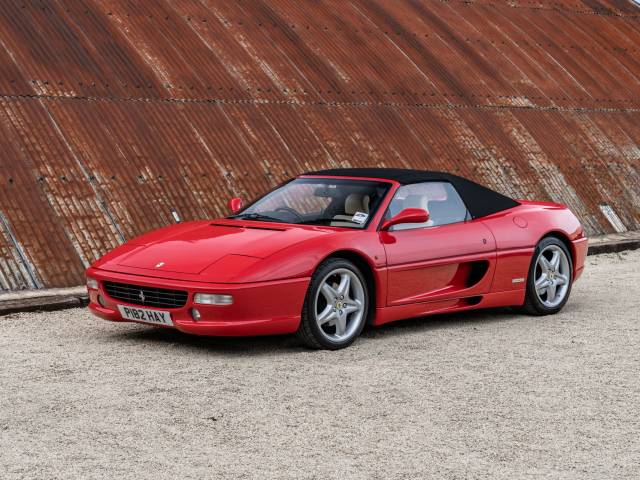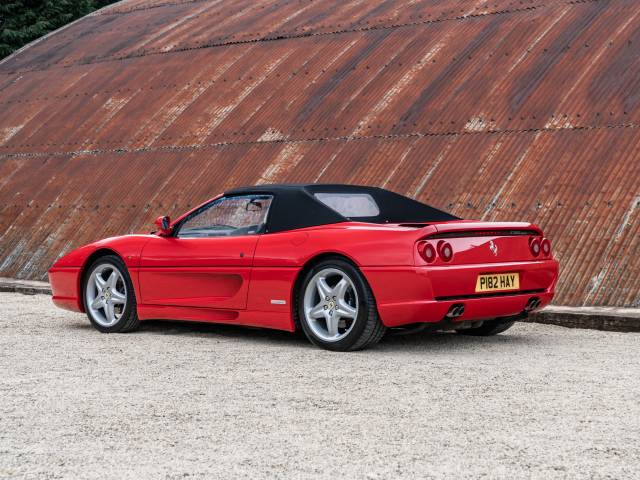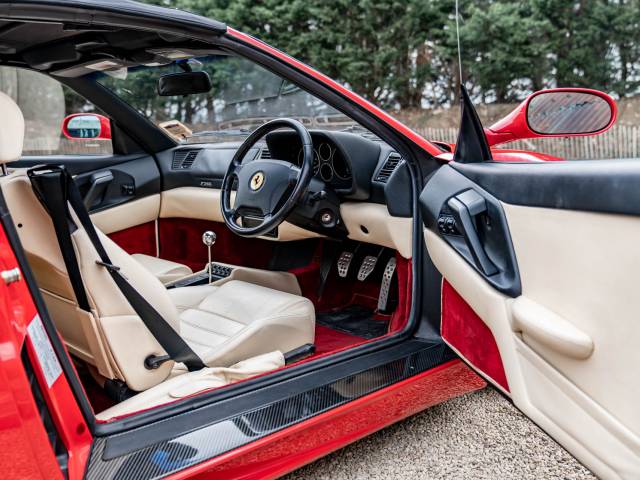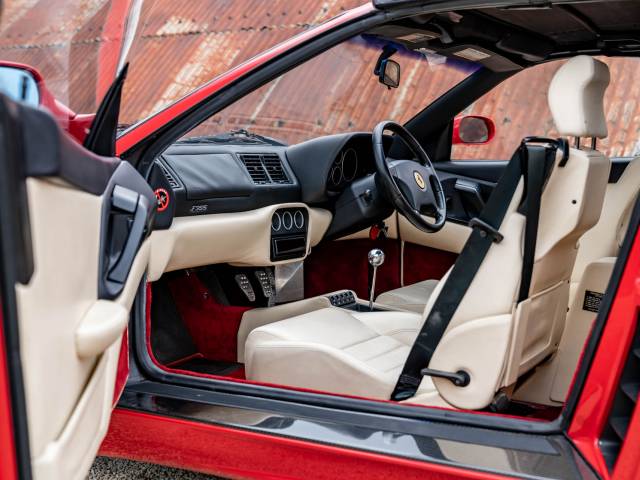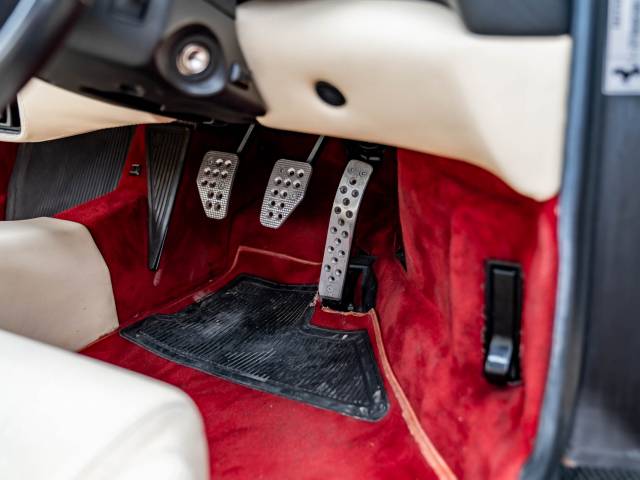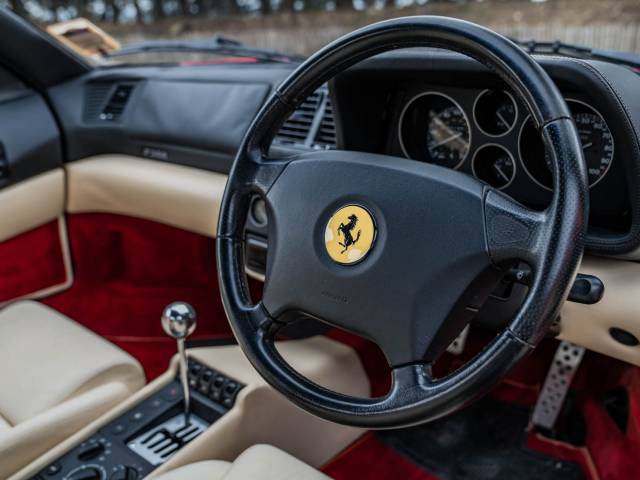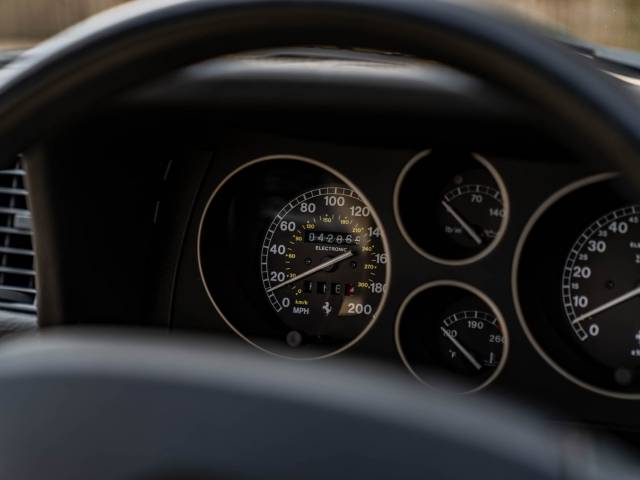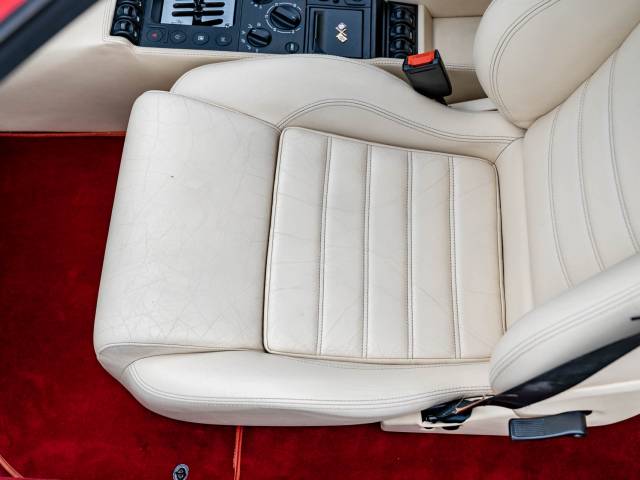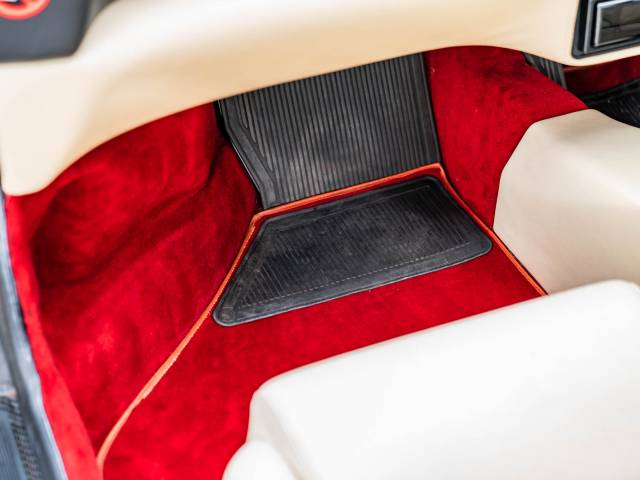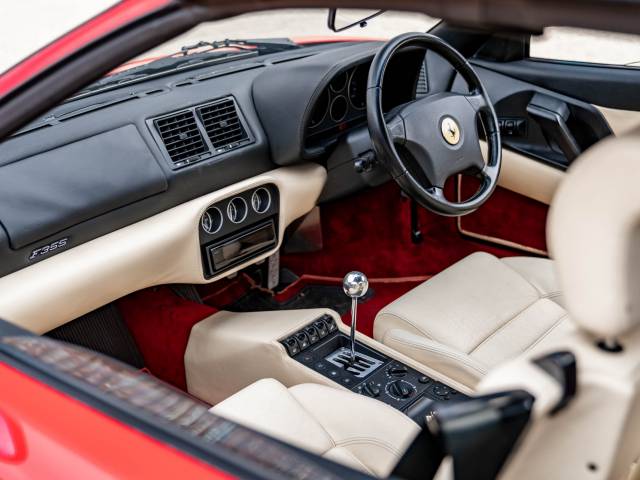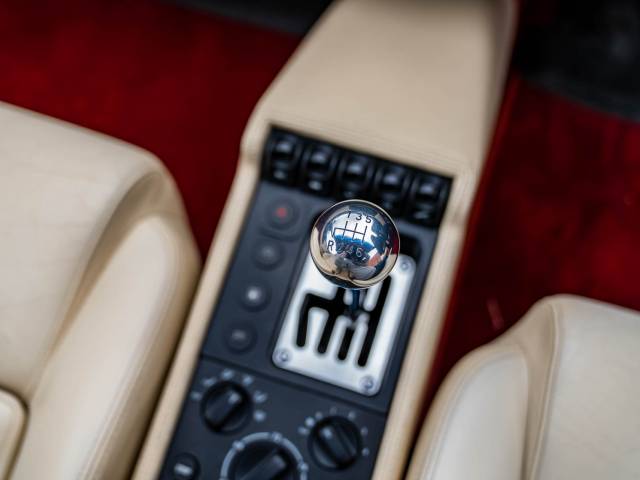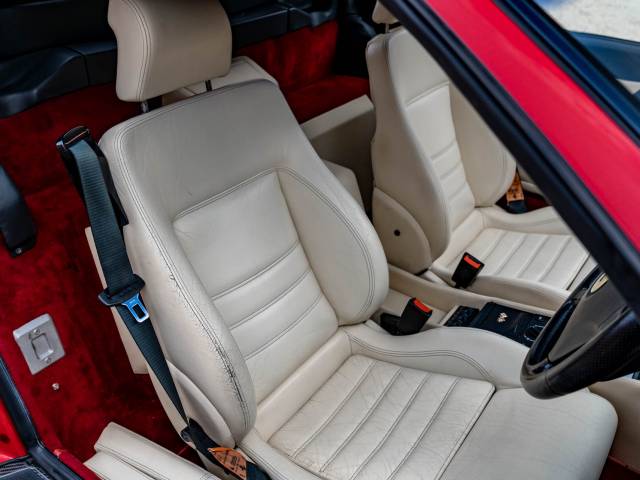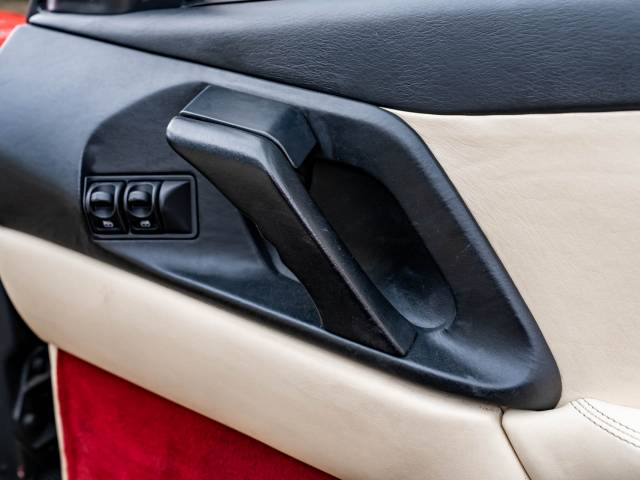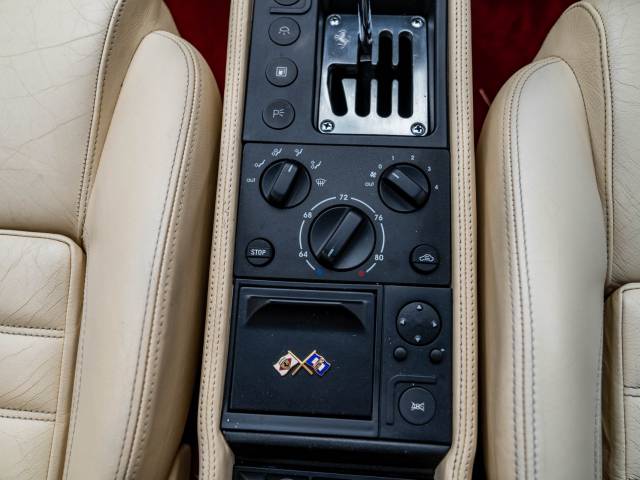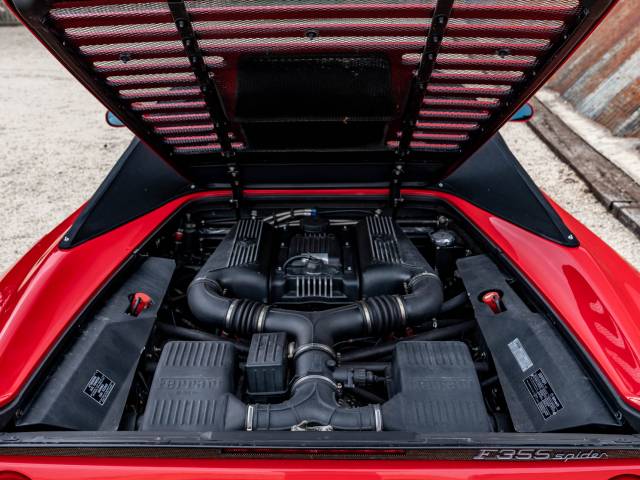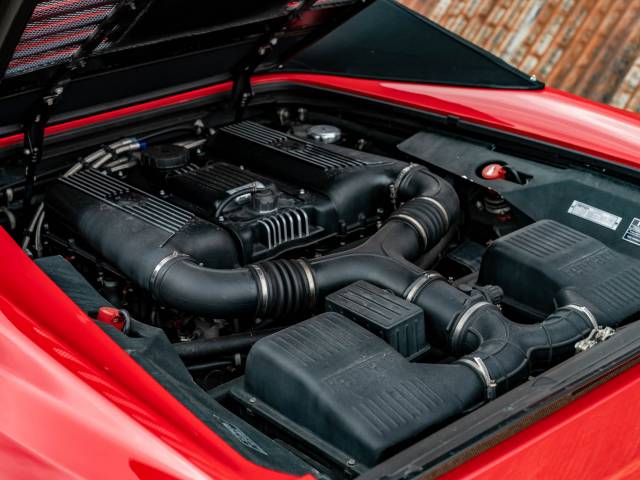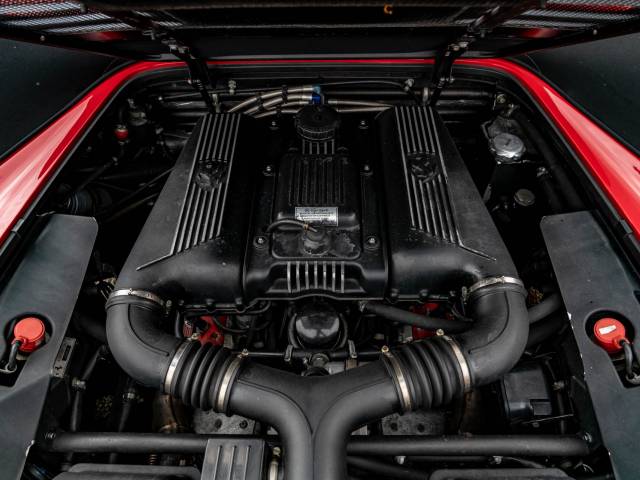 UK RHD Manual car
Dealer

away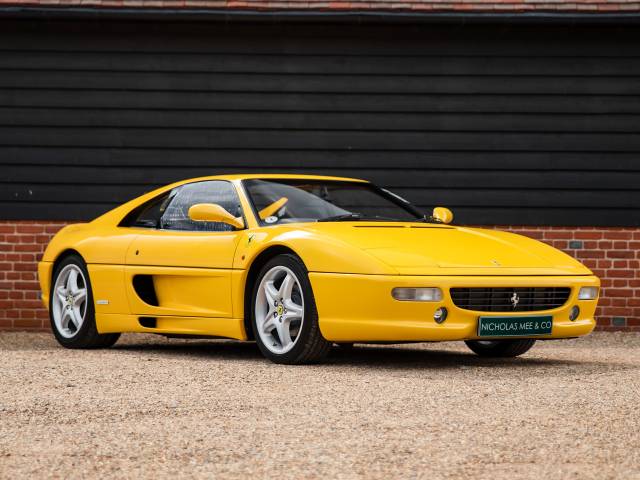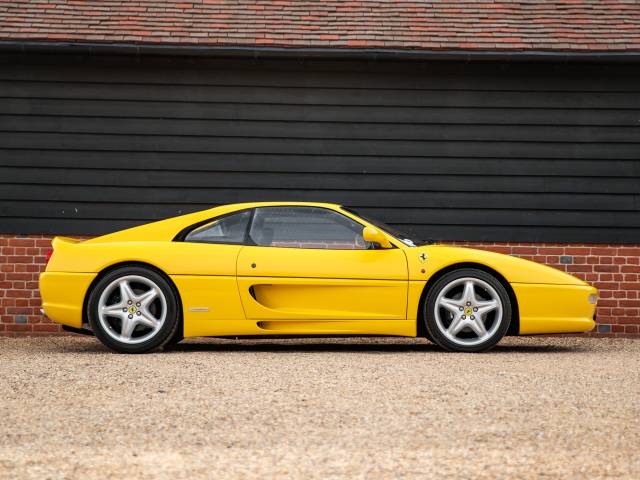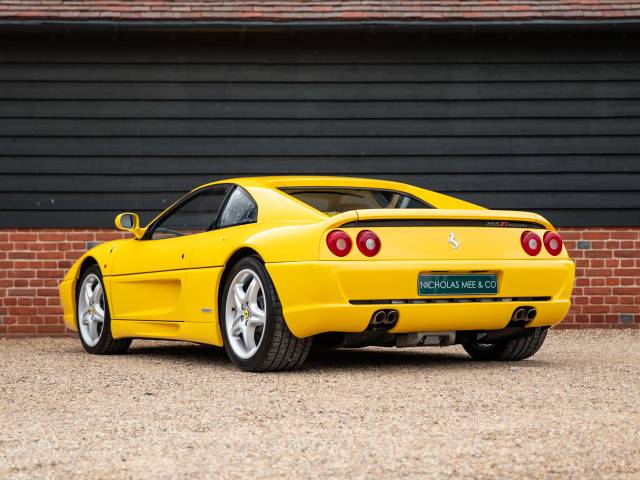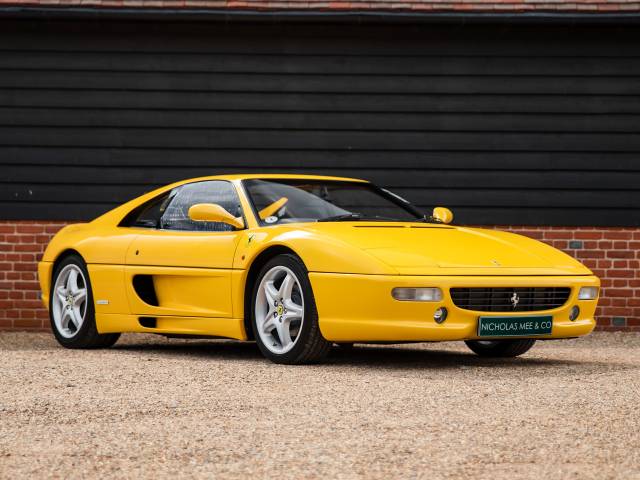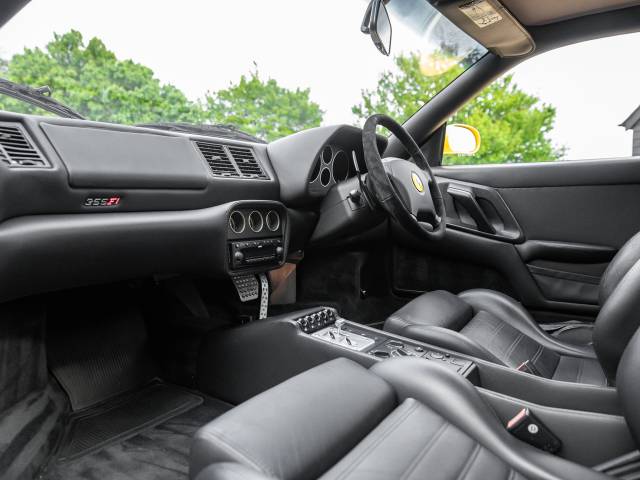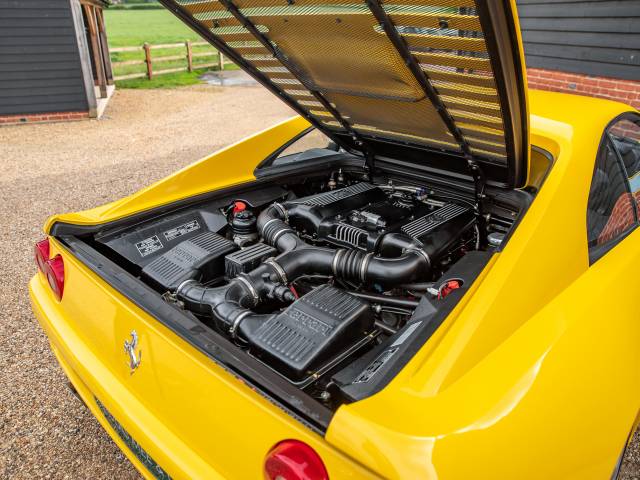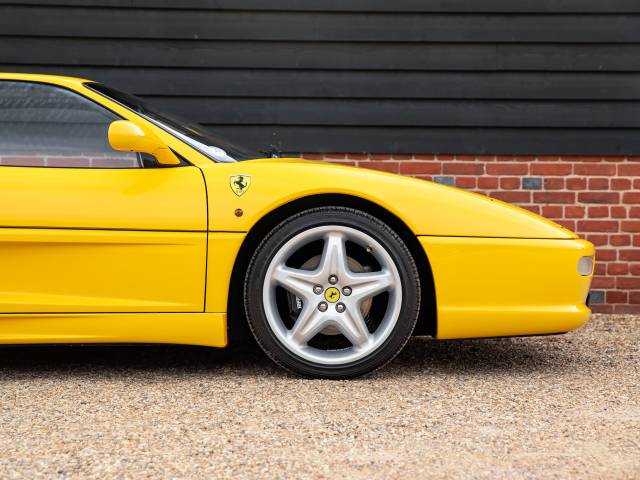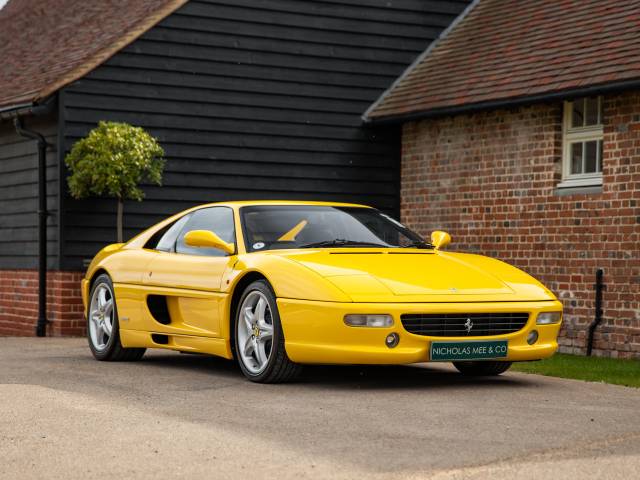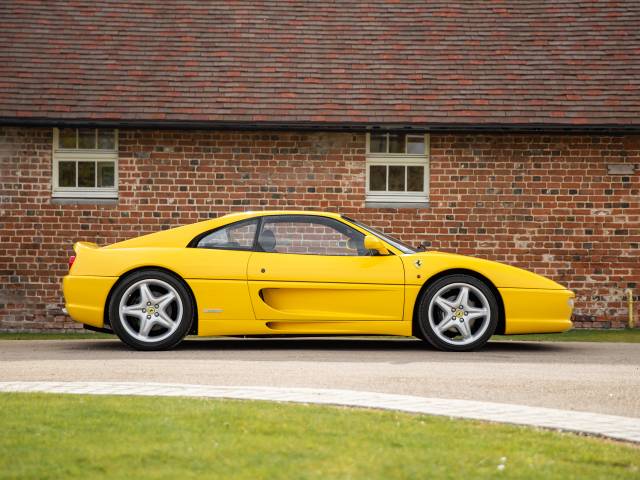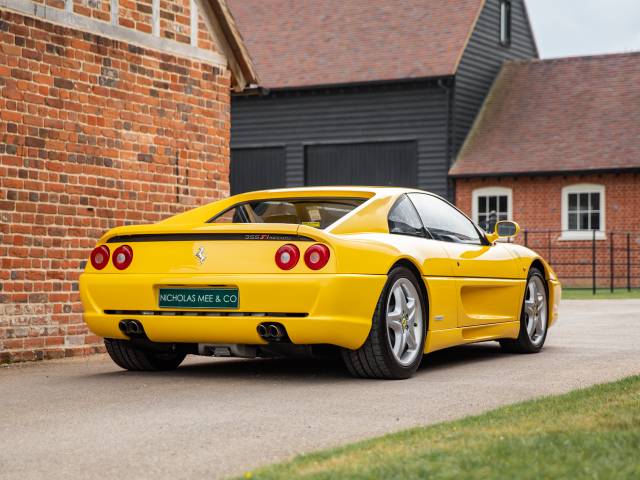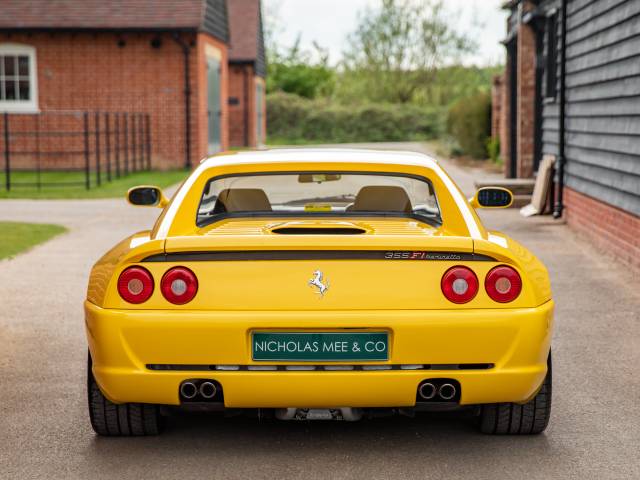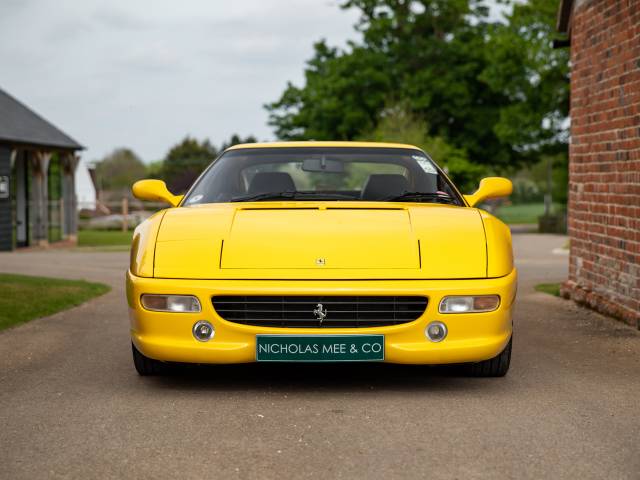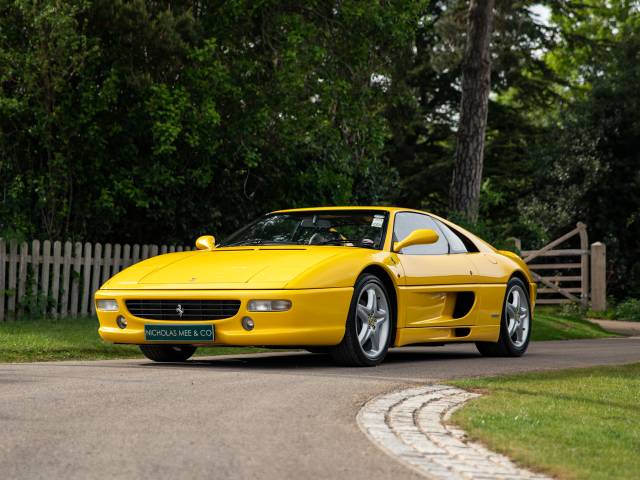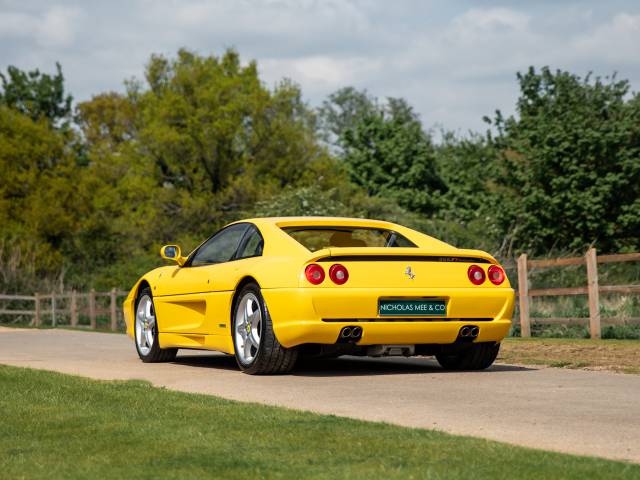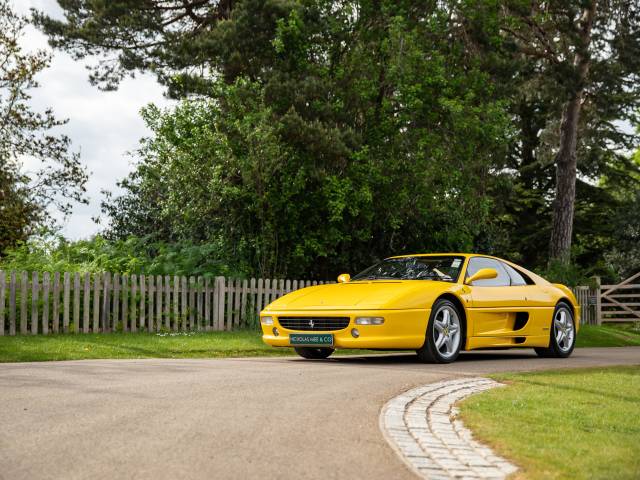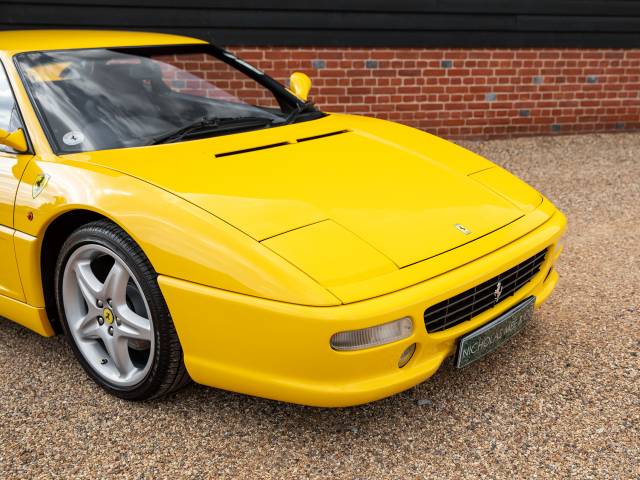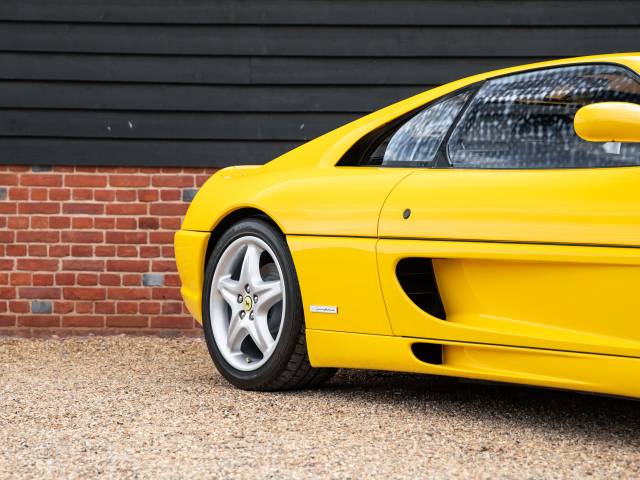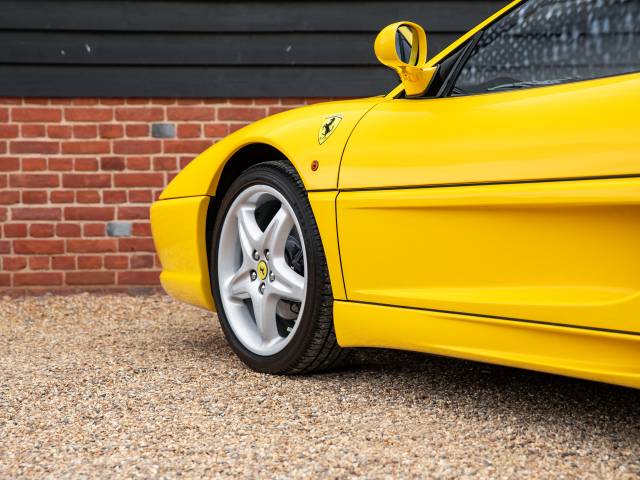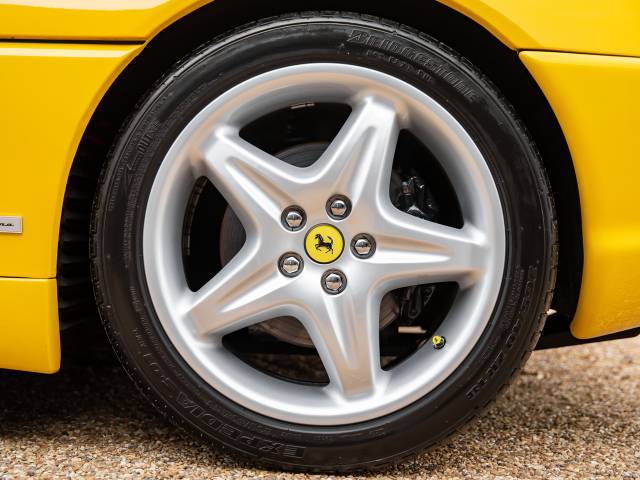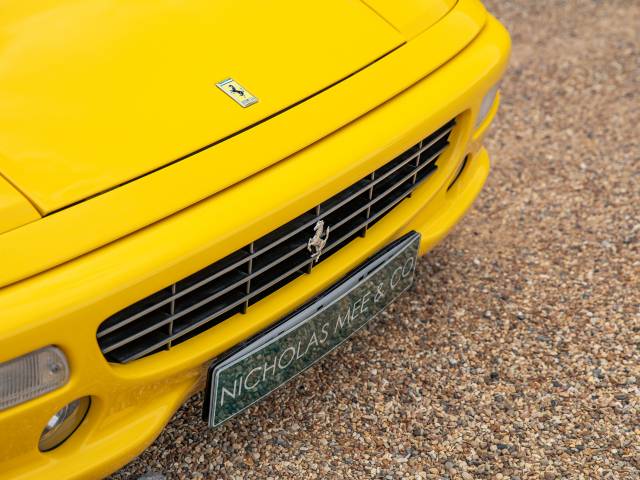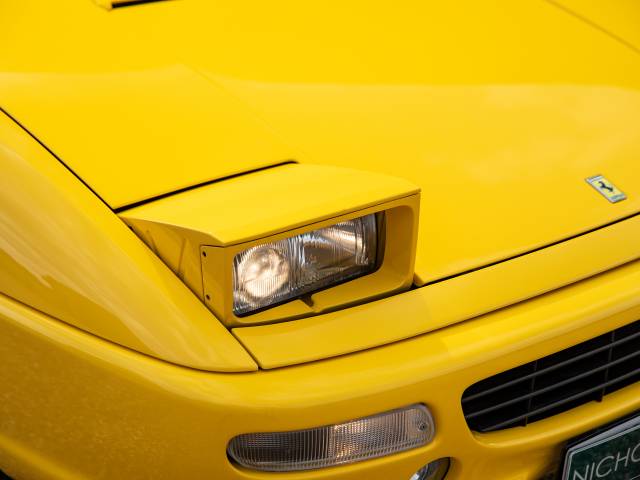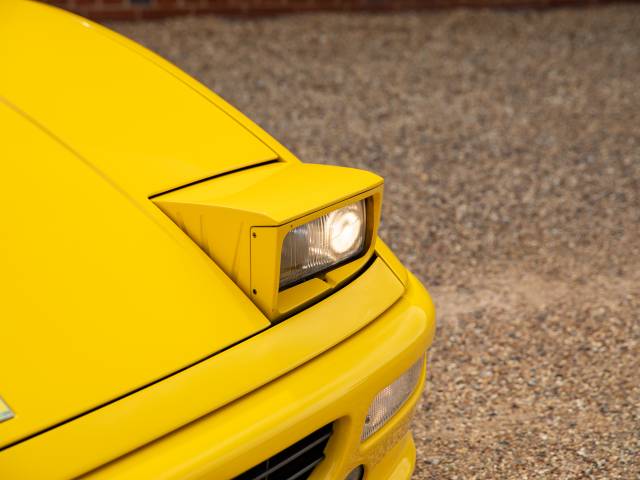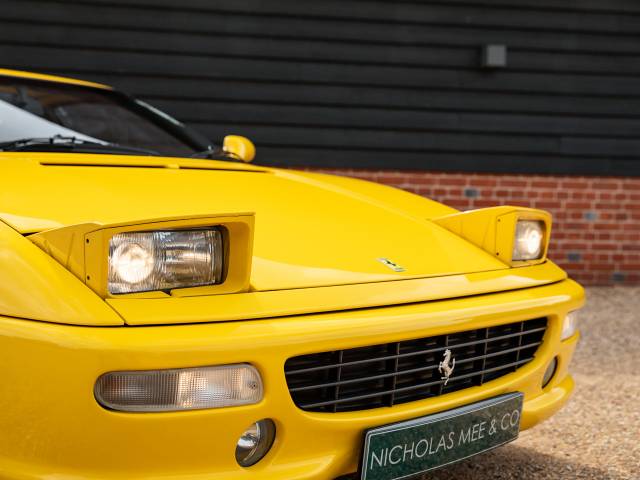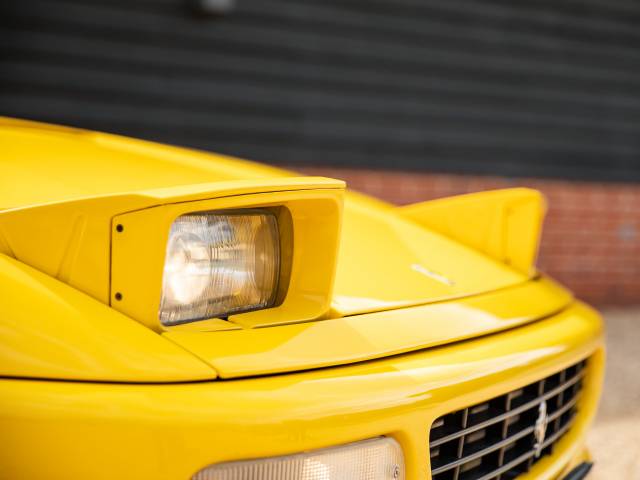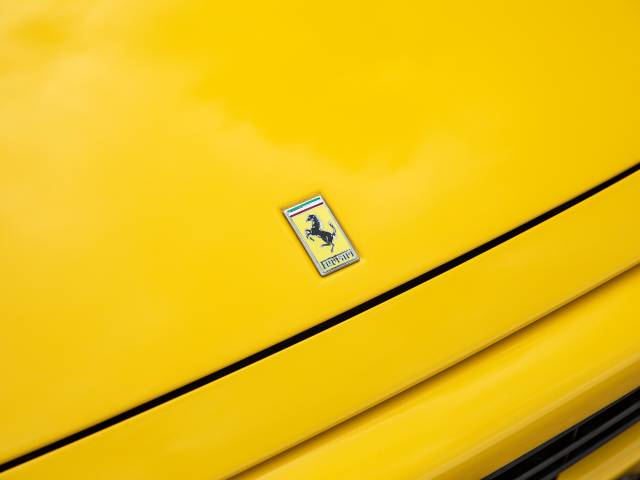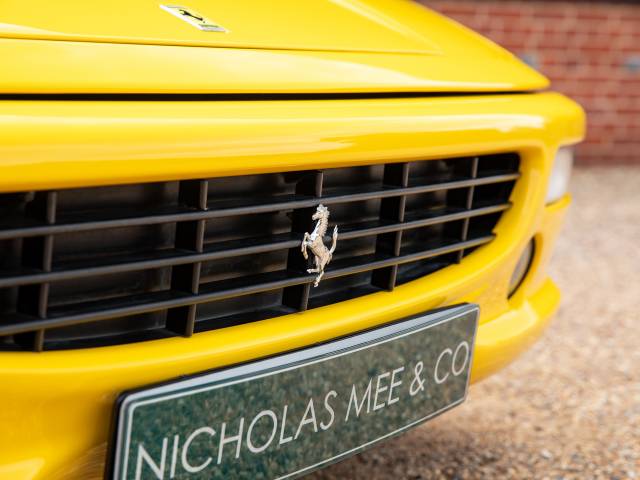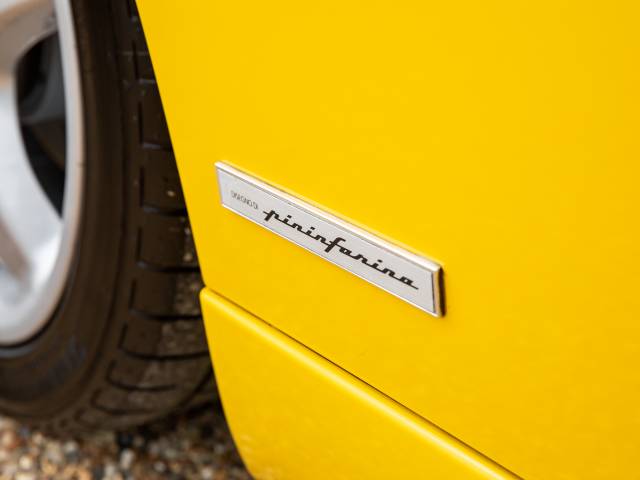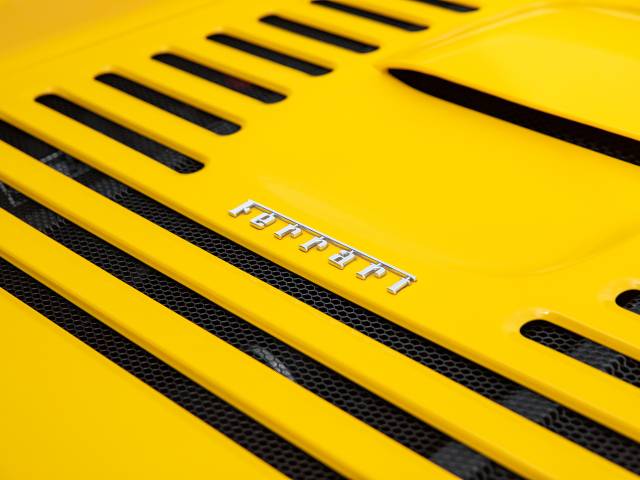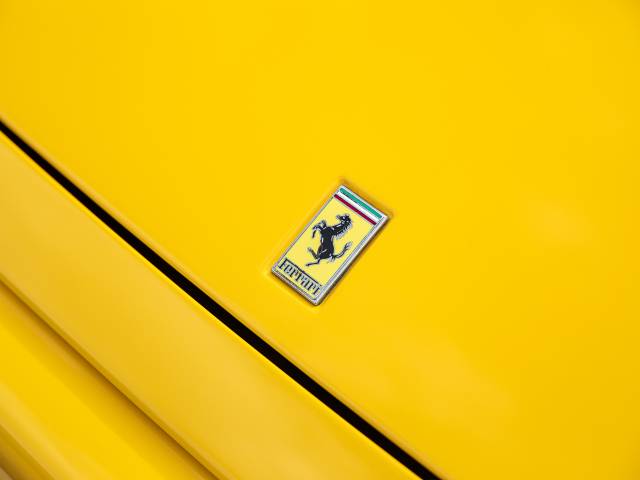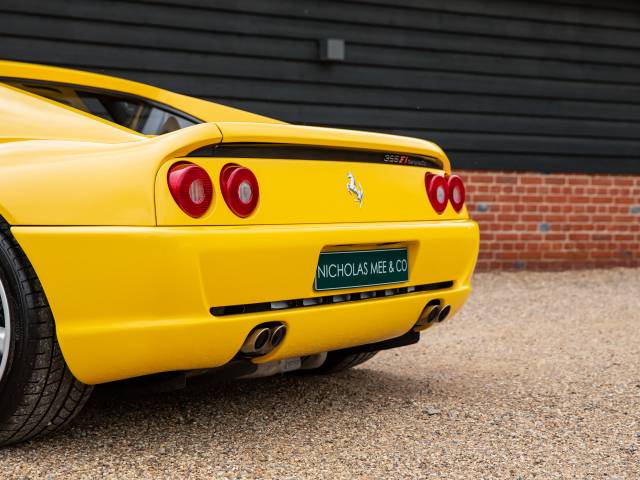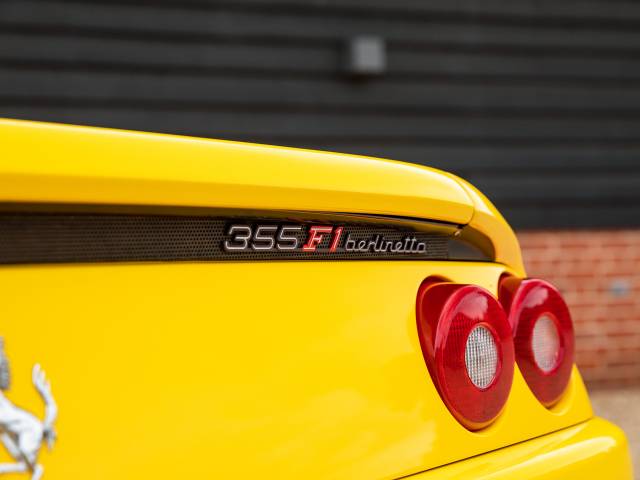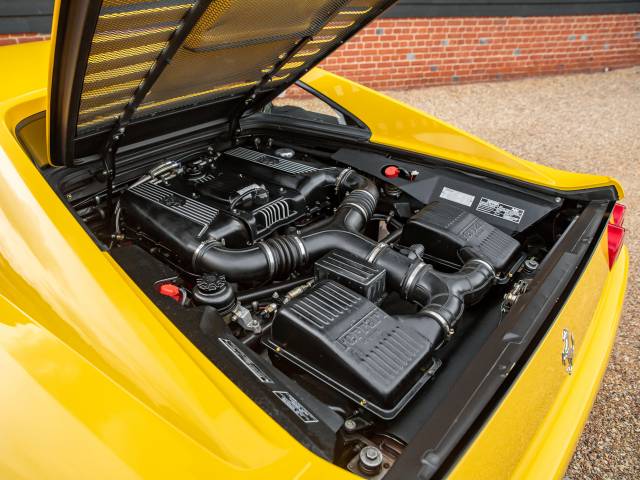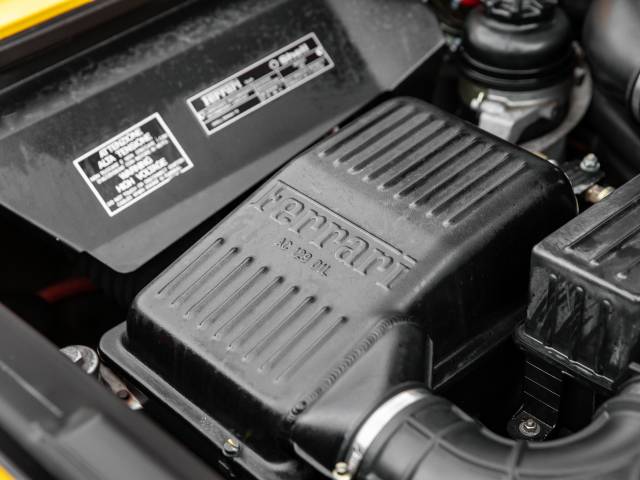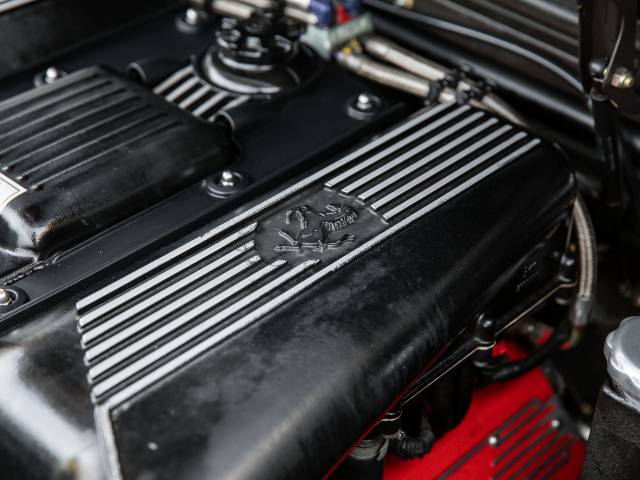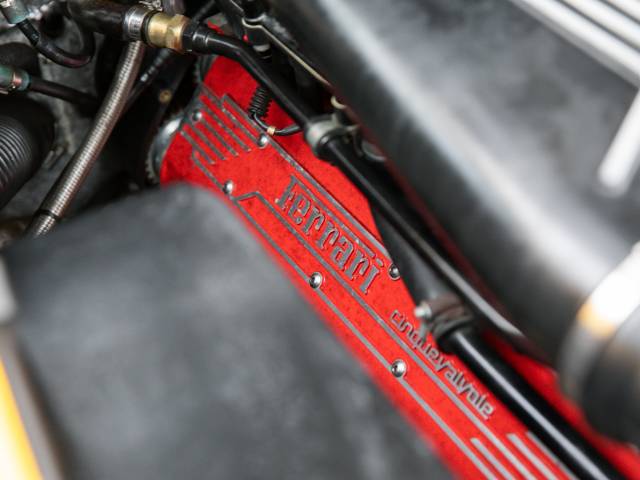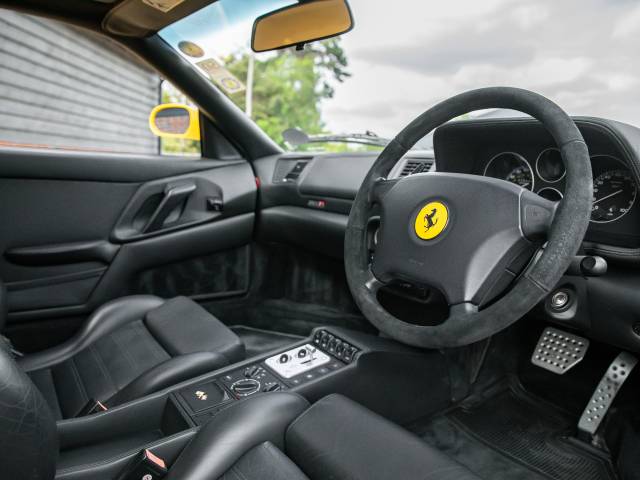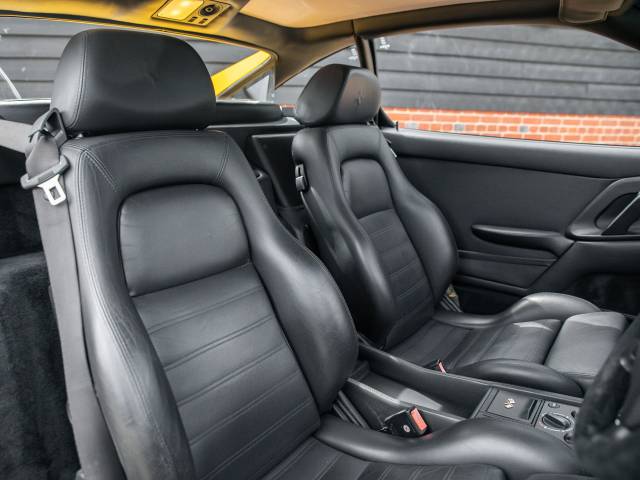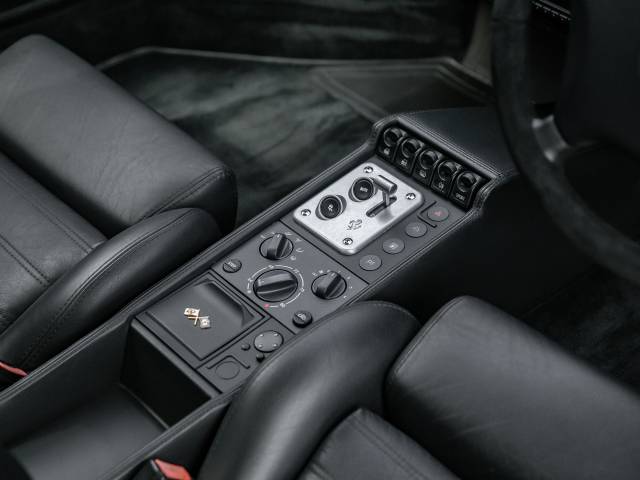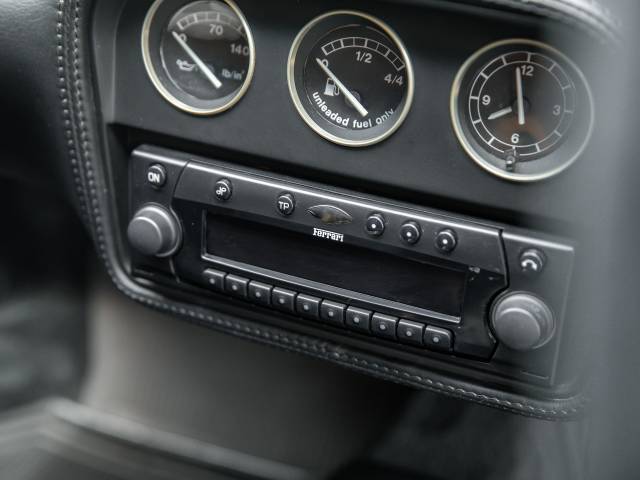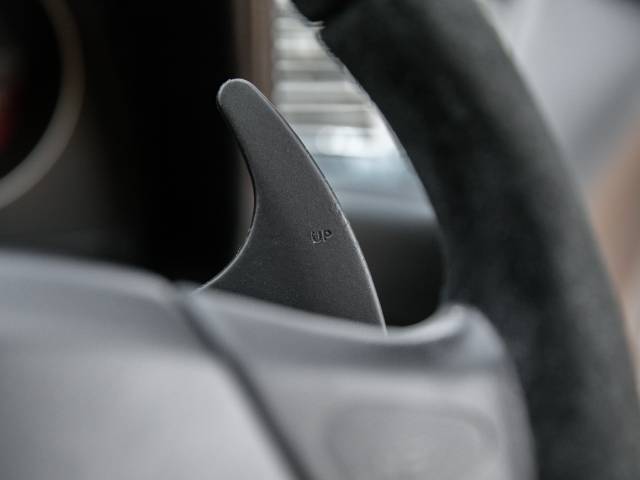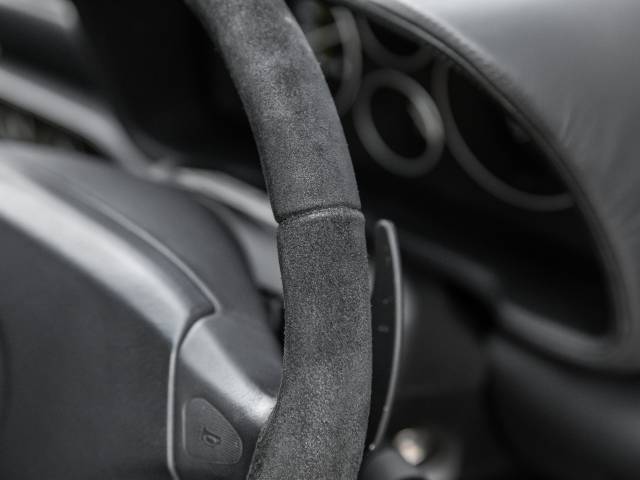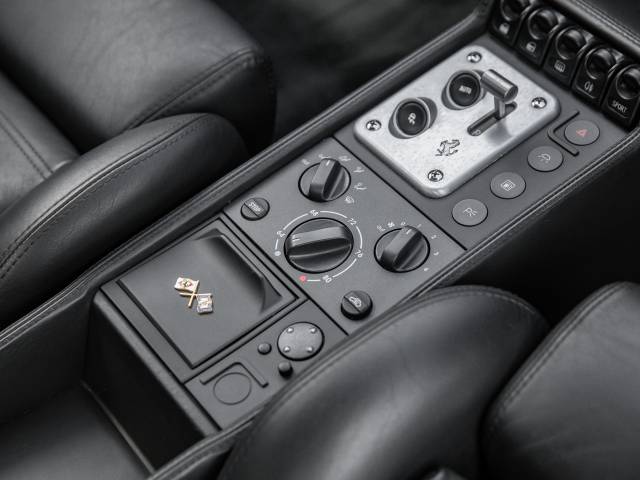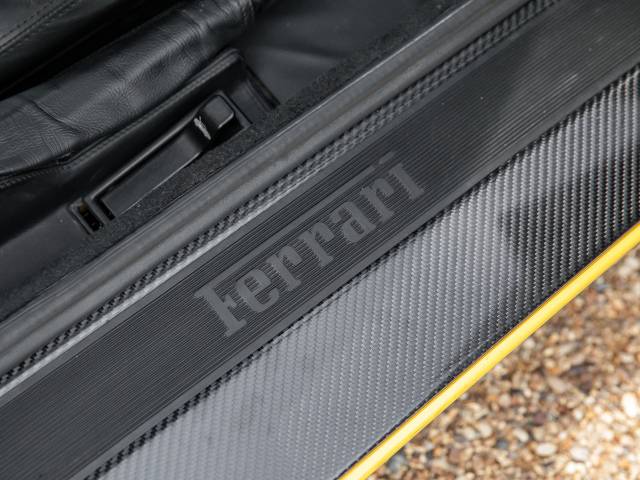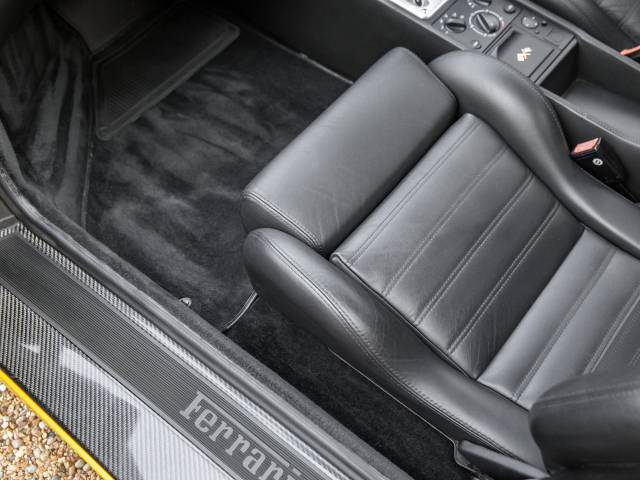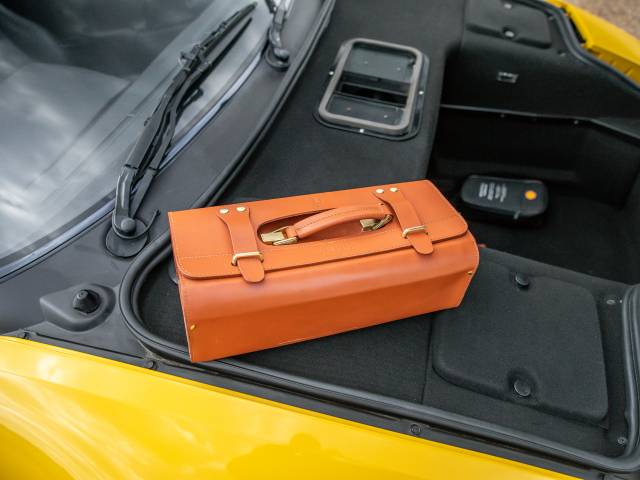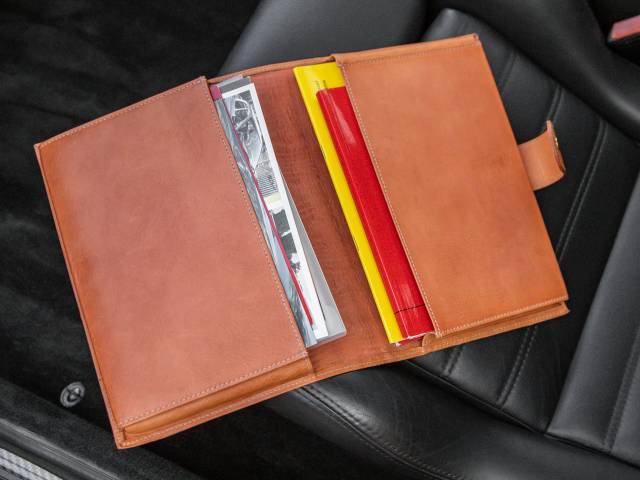 Stunning Specification F355 F1 Berlinetta
Dealer

away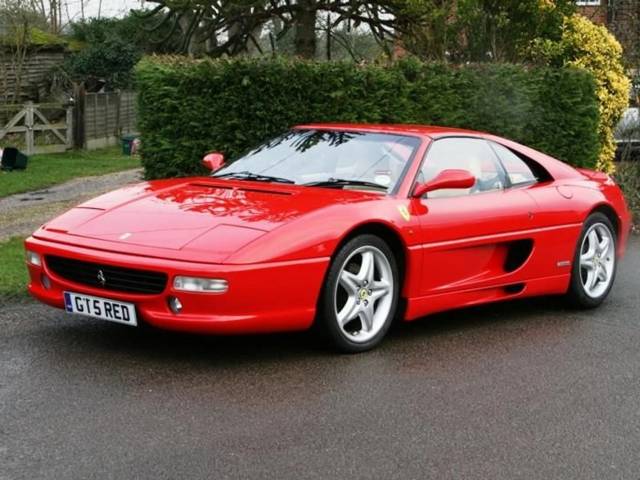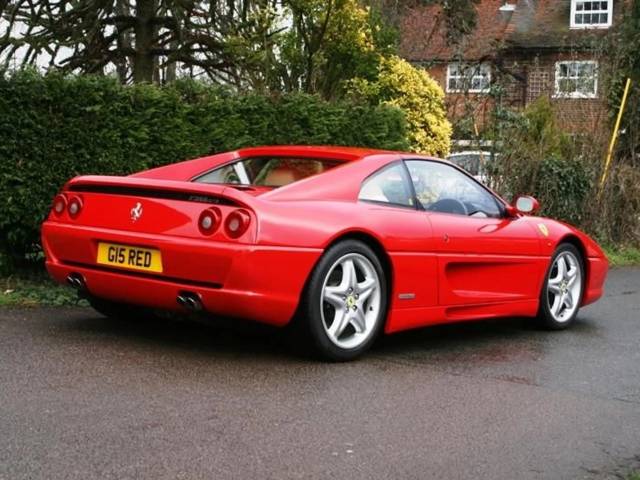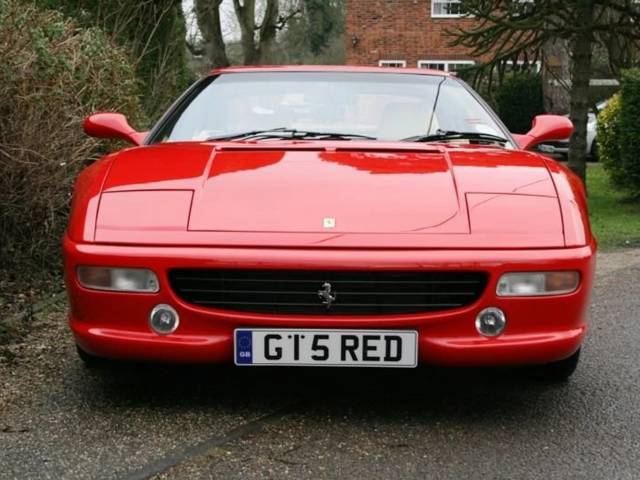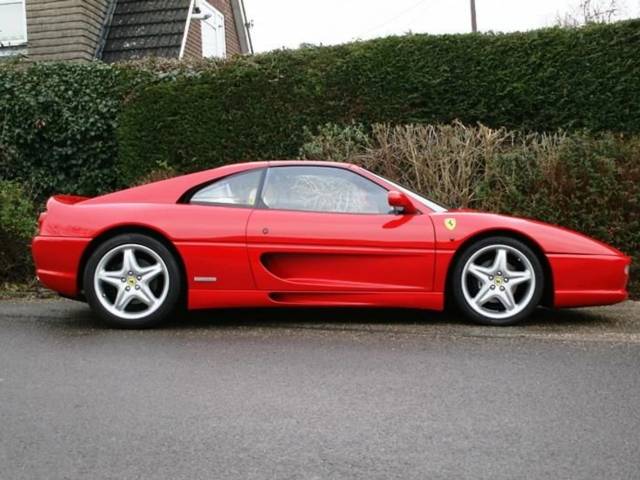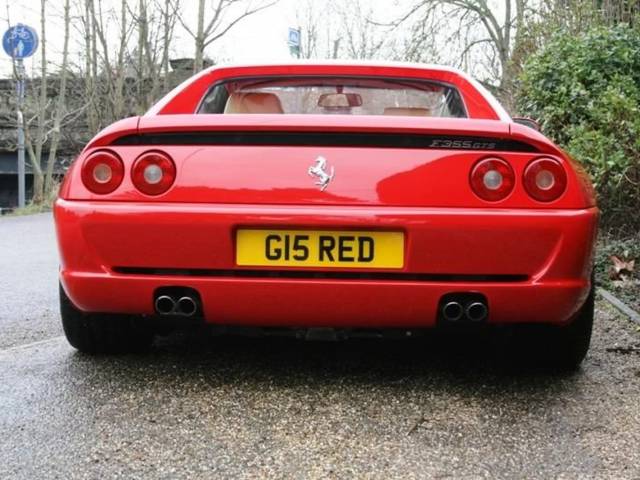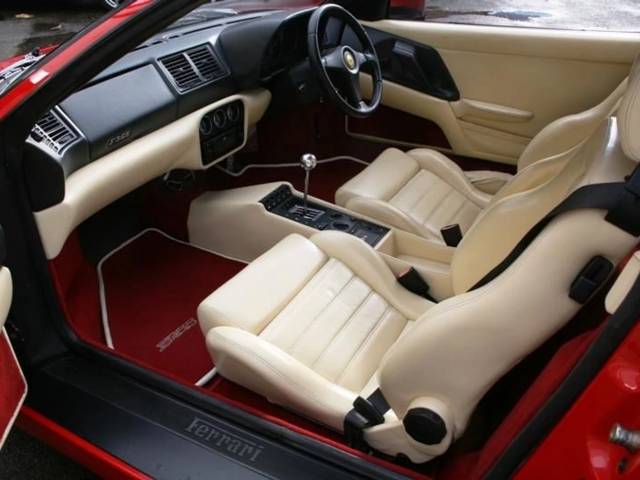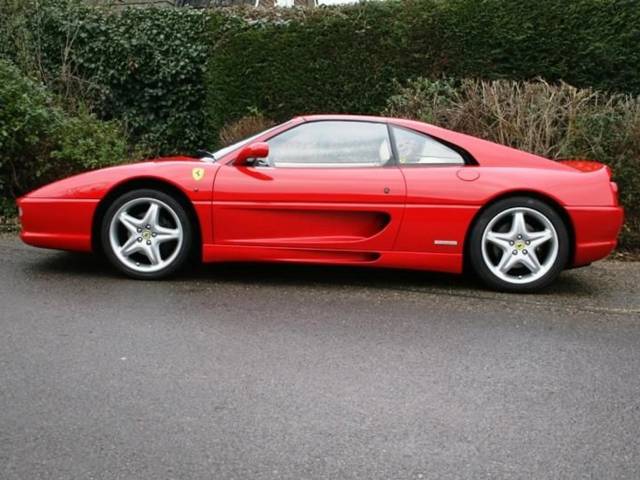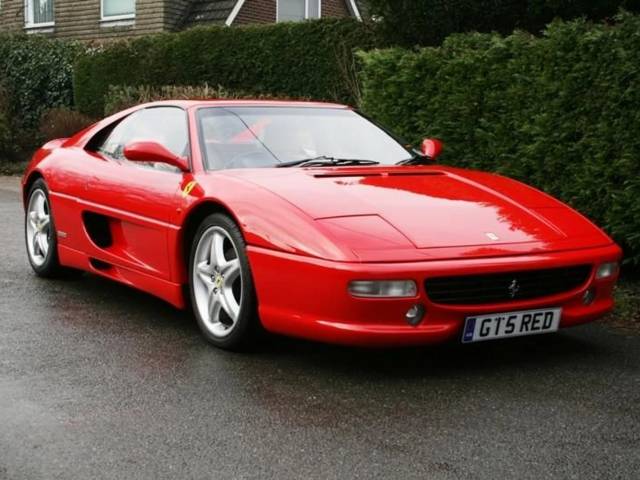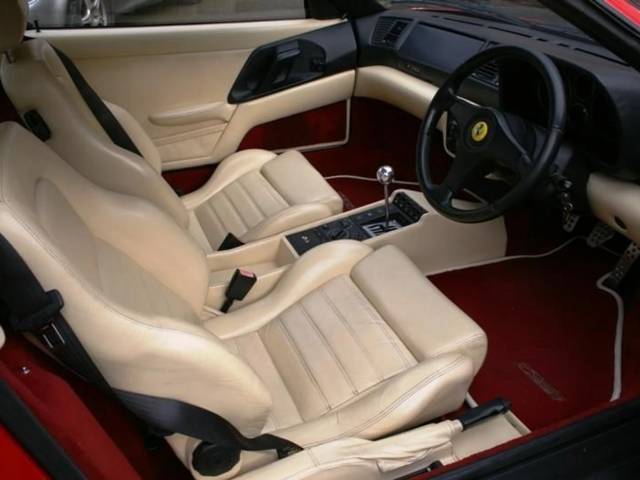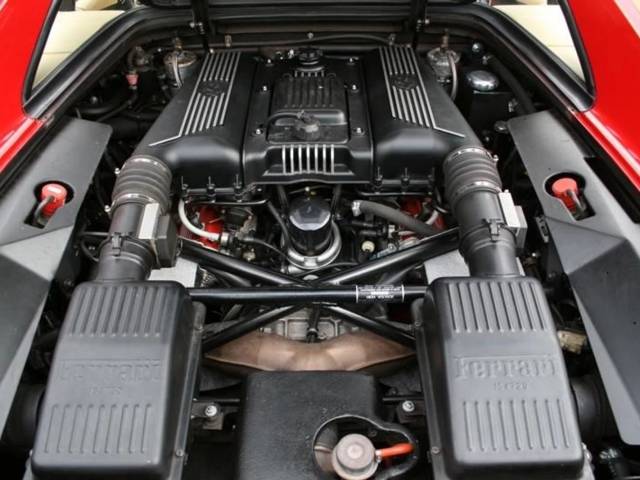 Dealer

away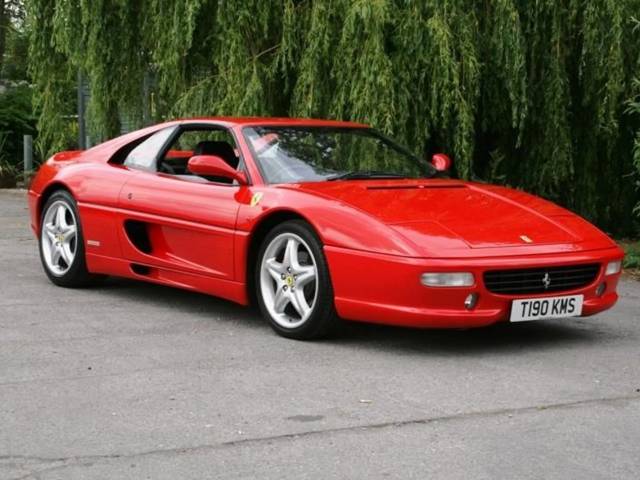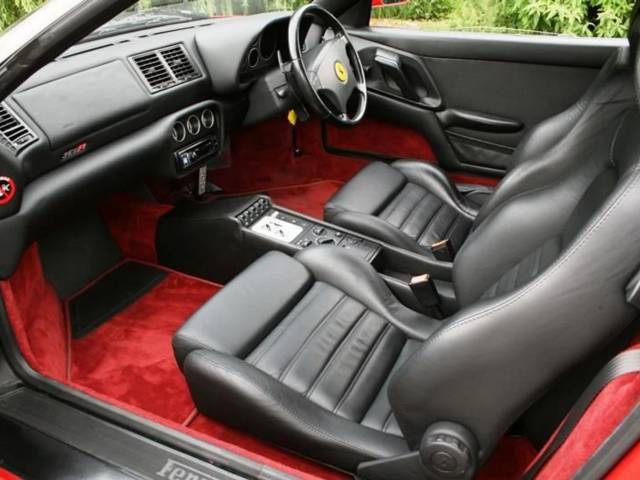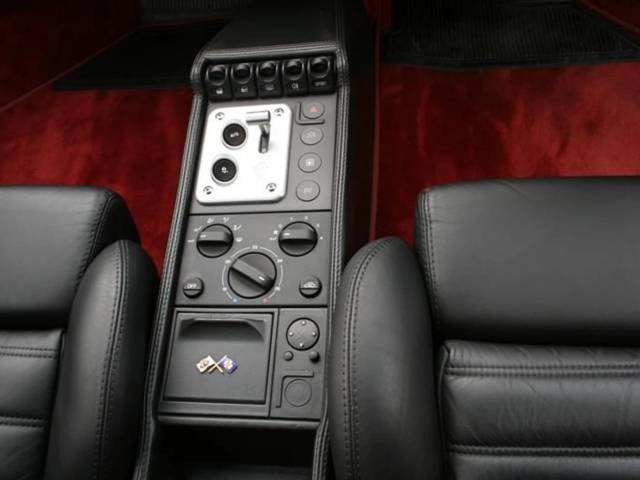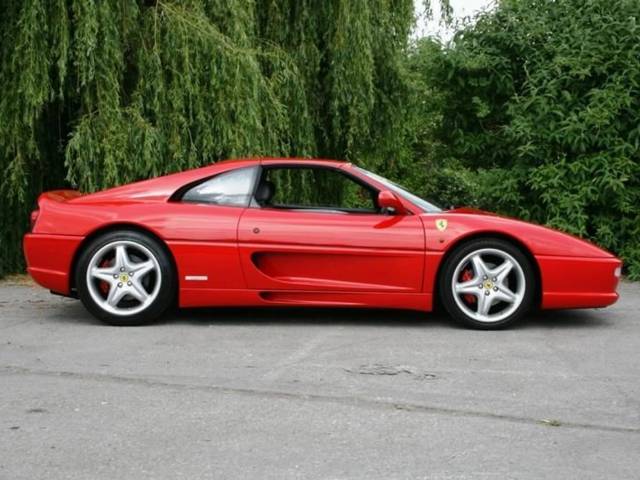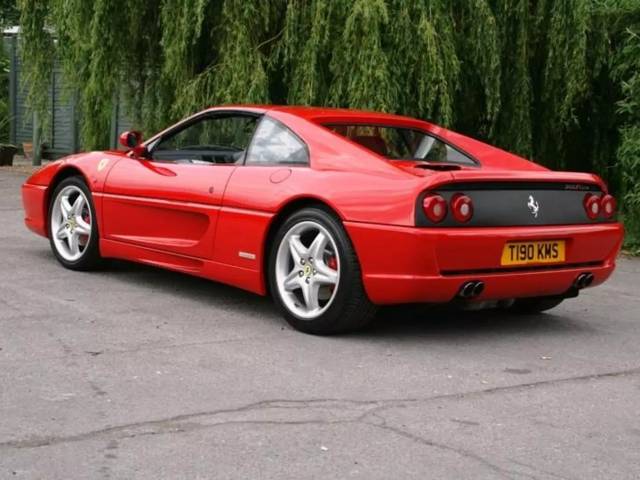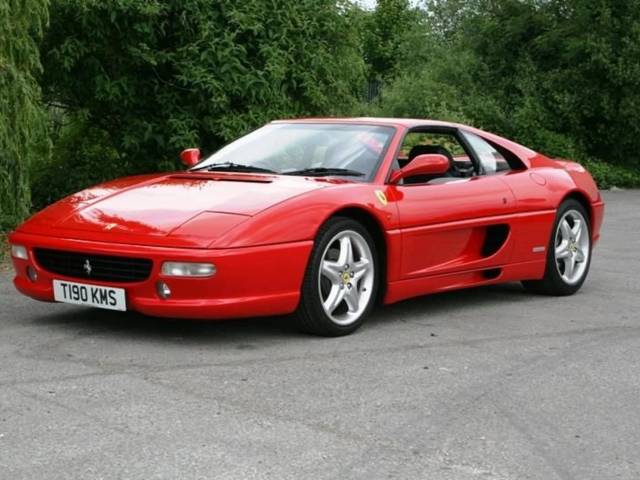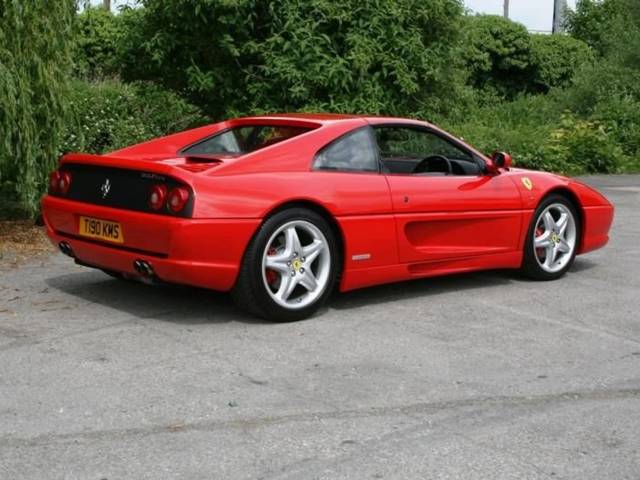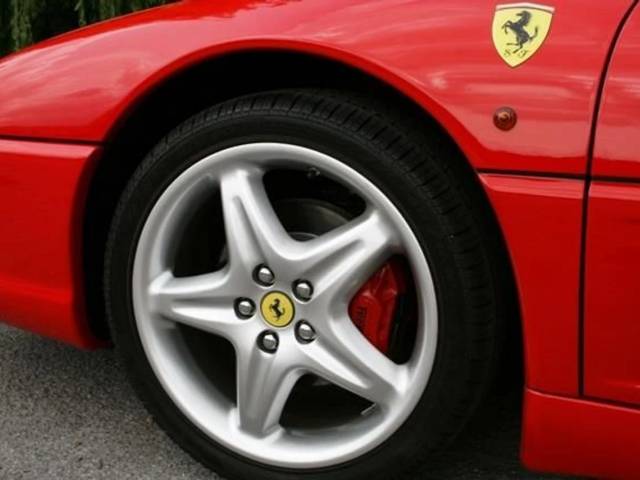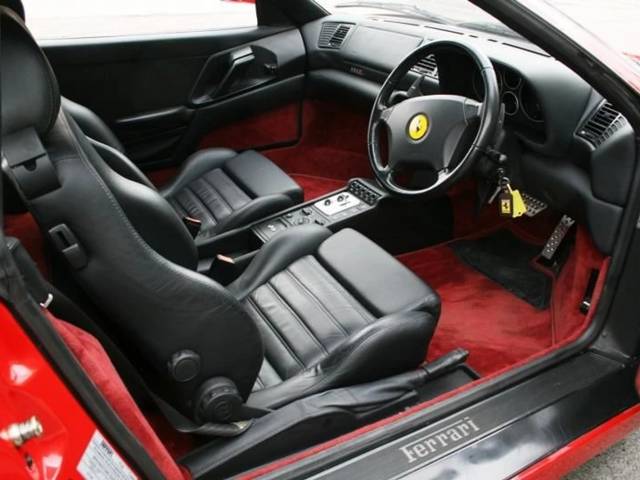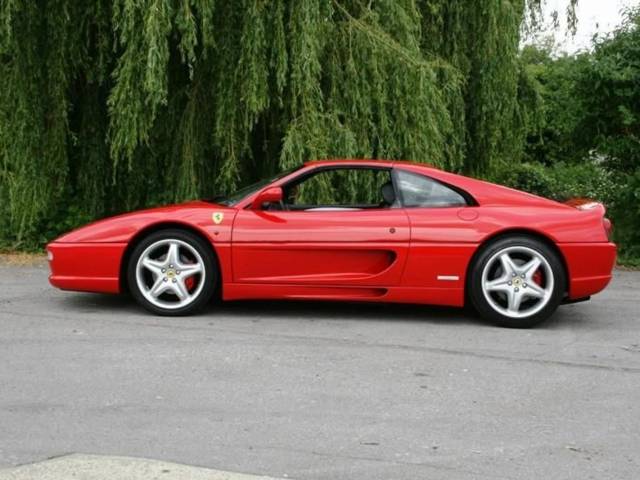 Dealer

away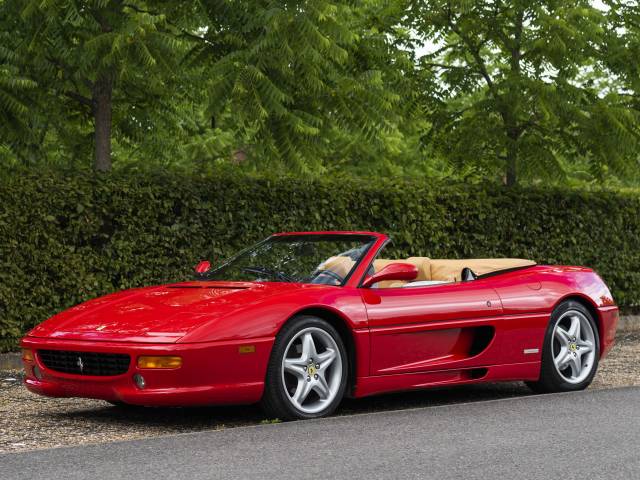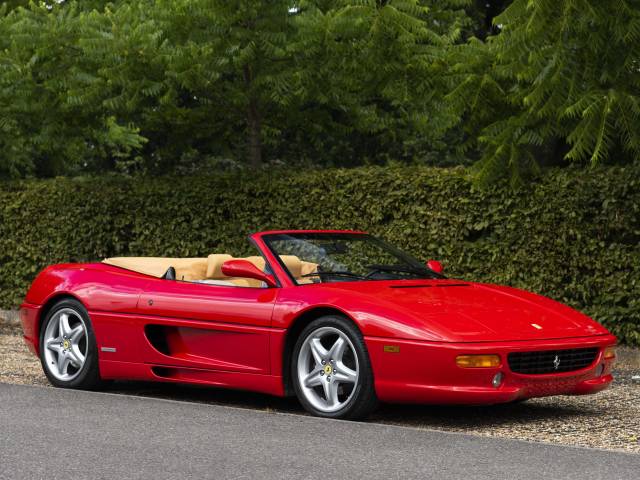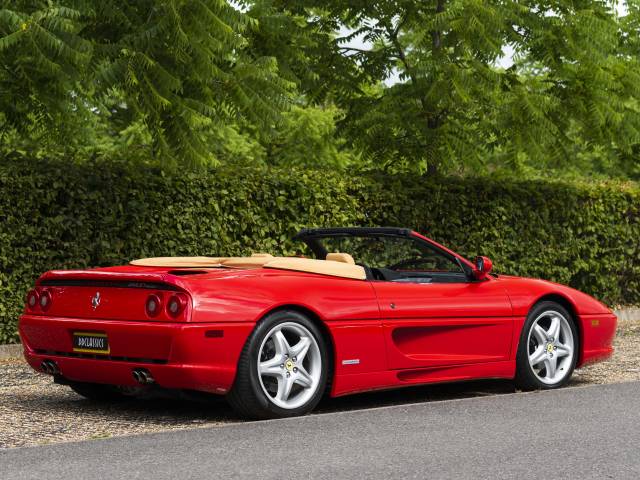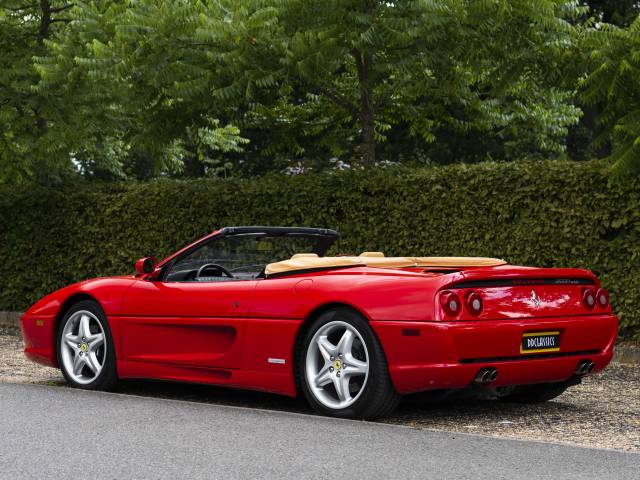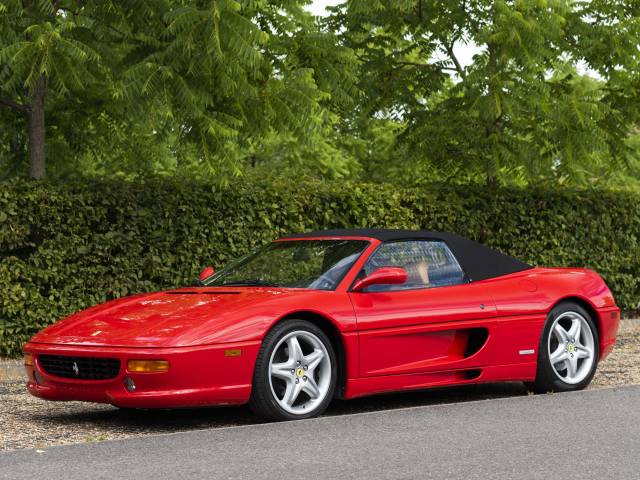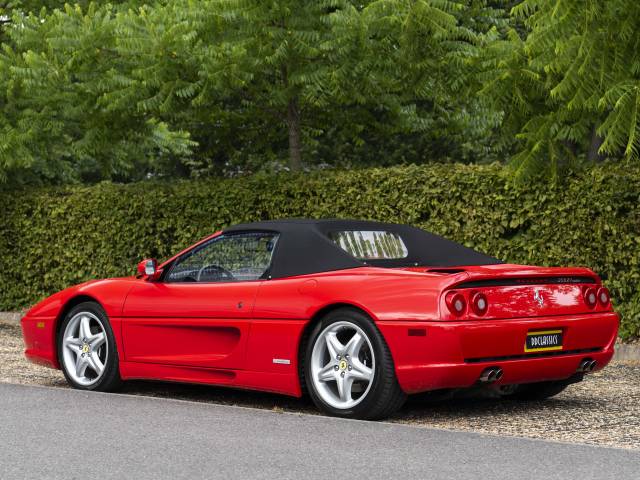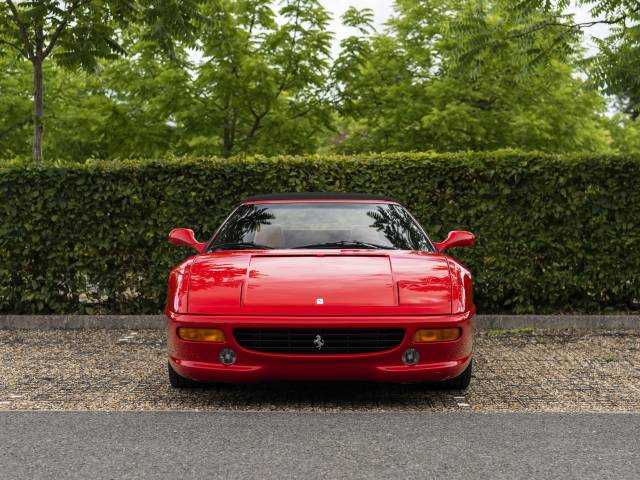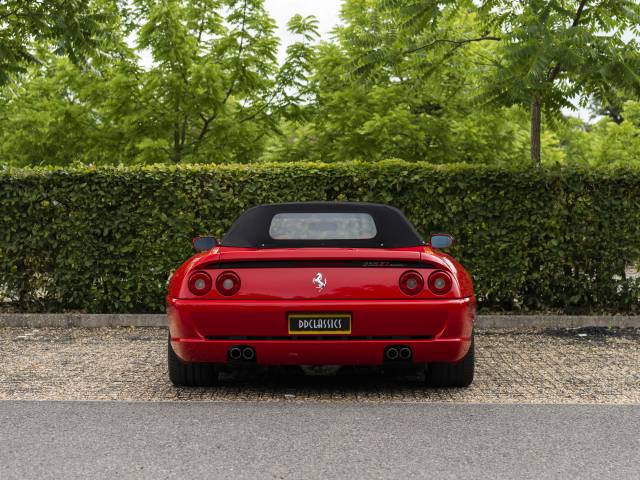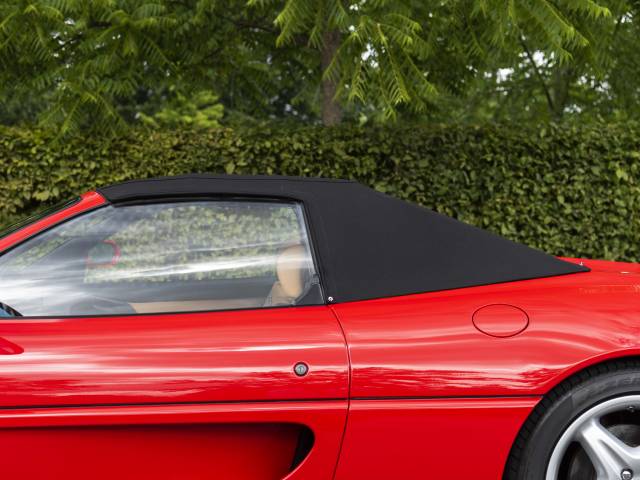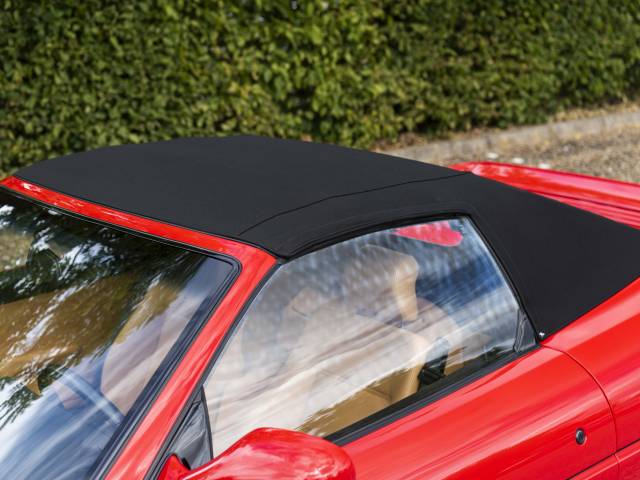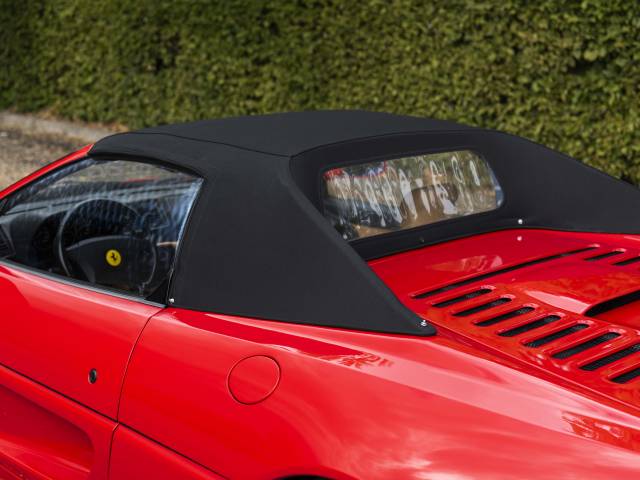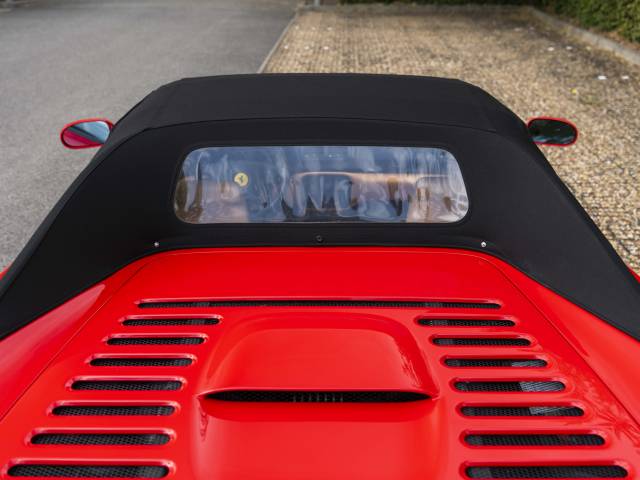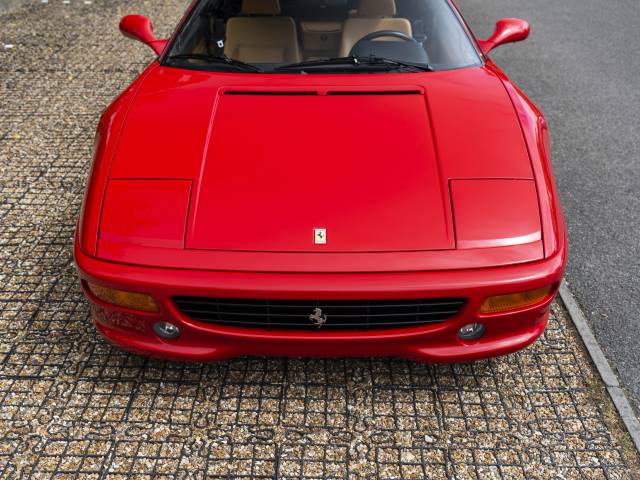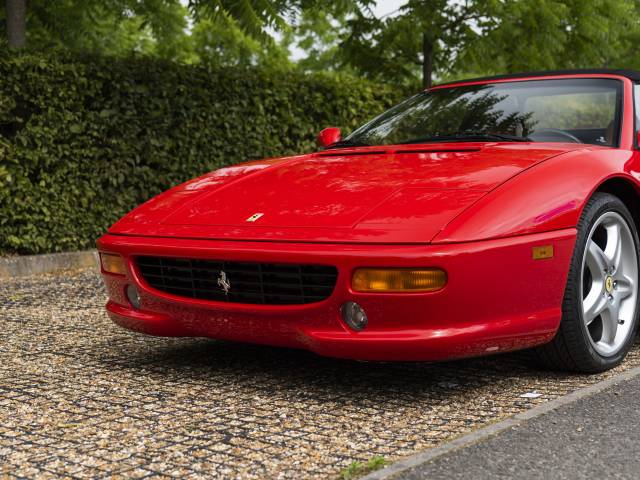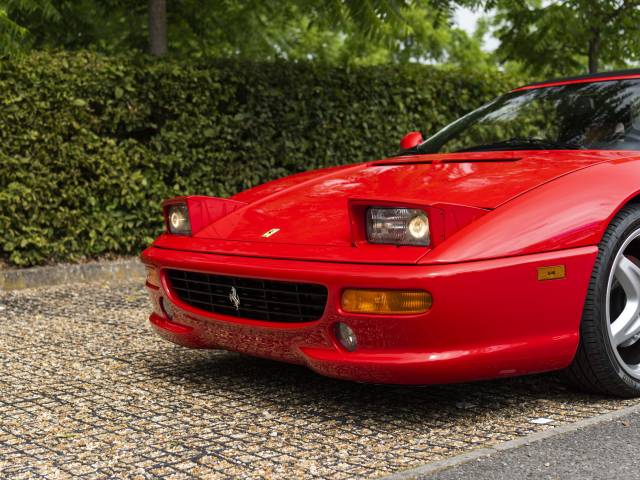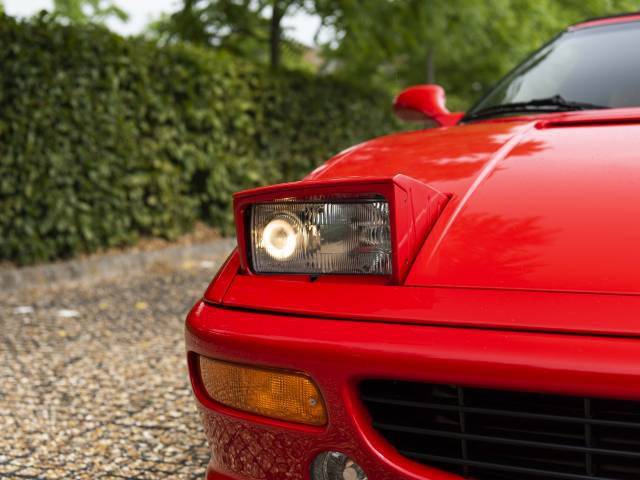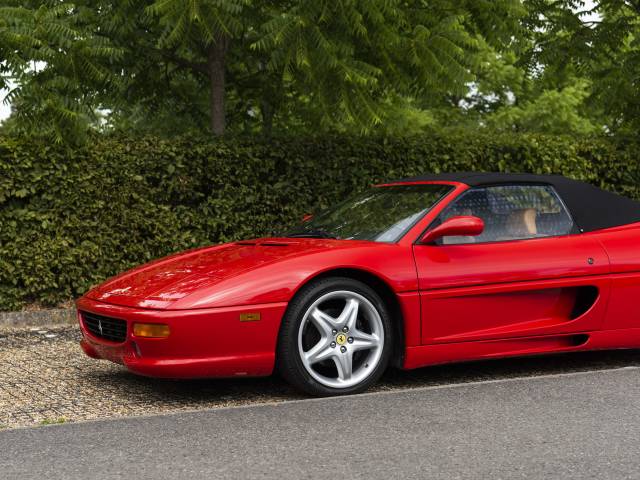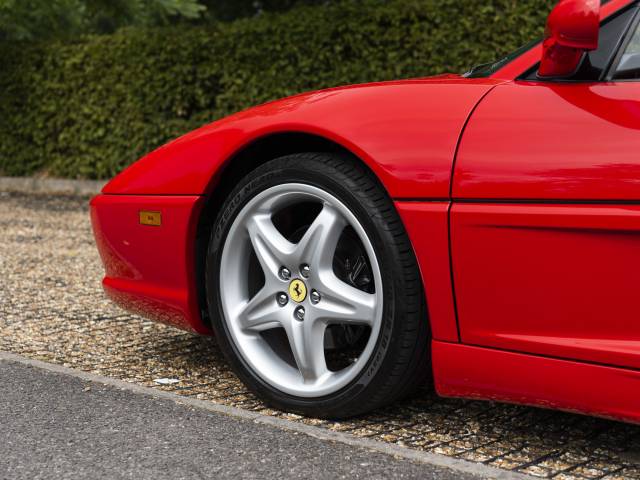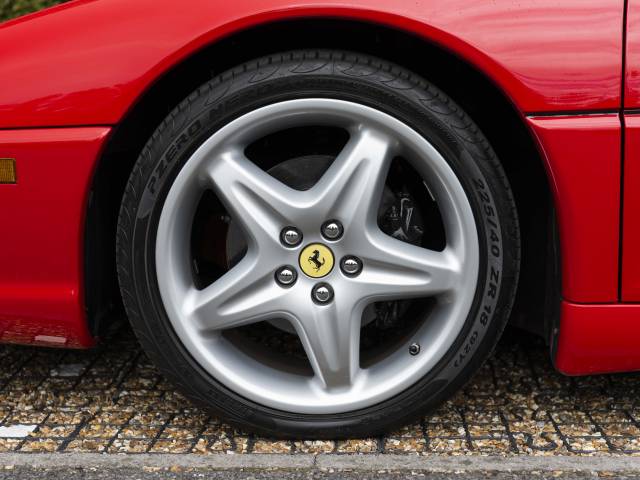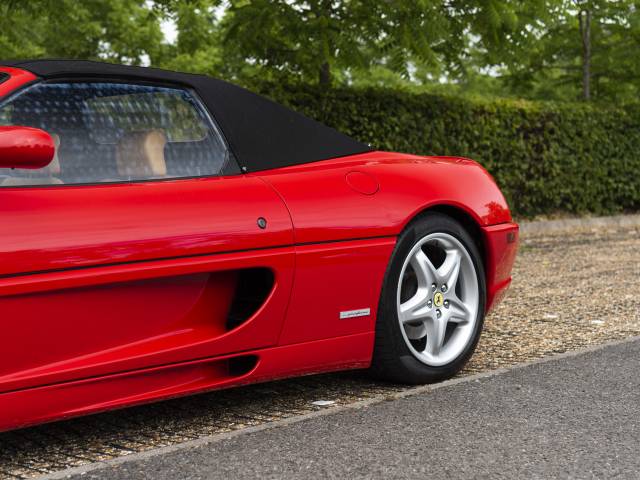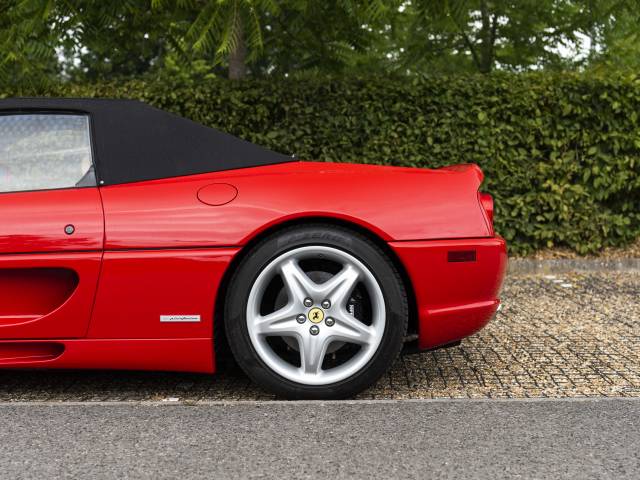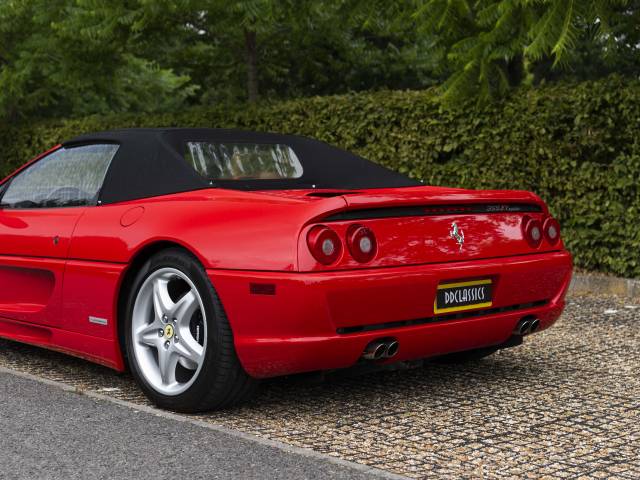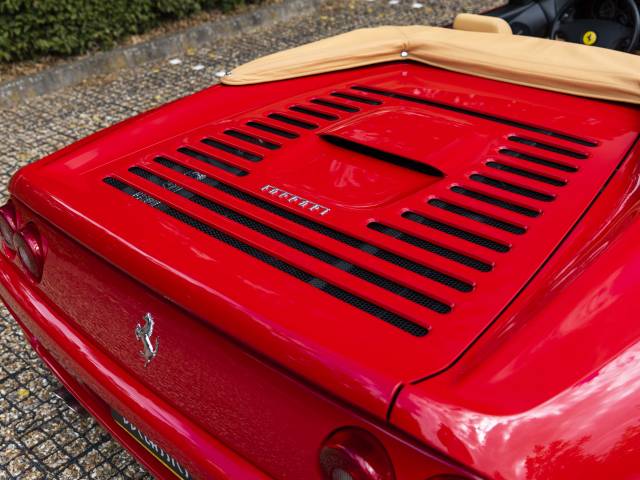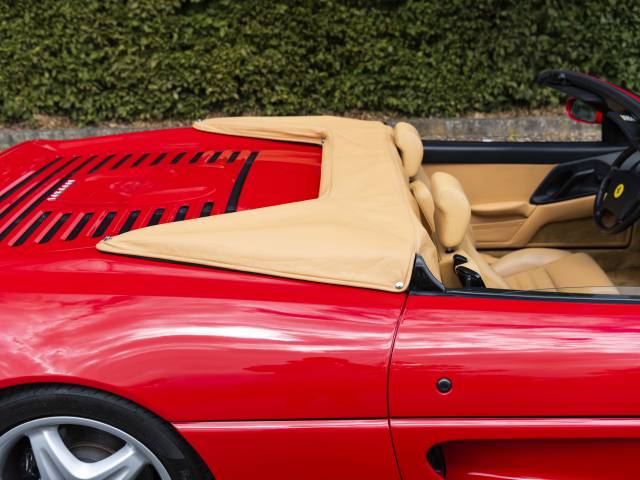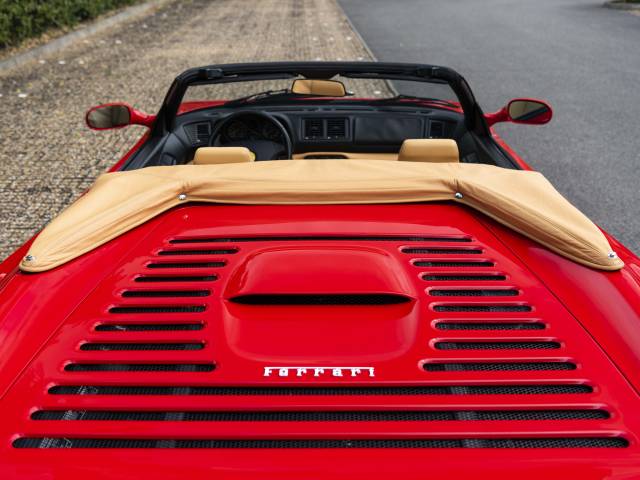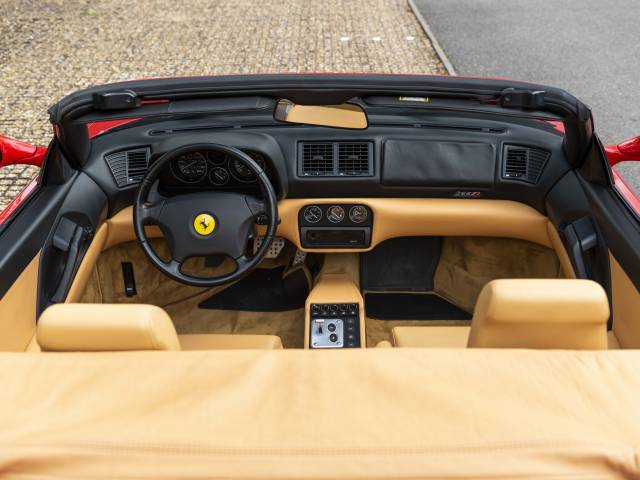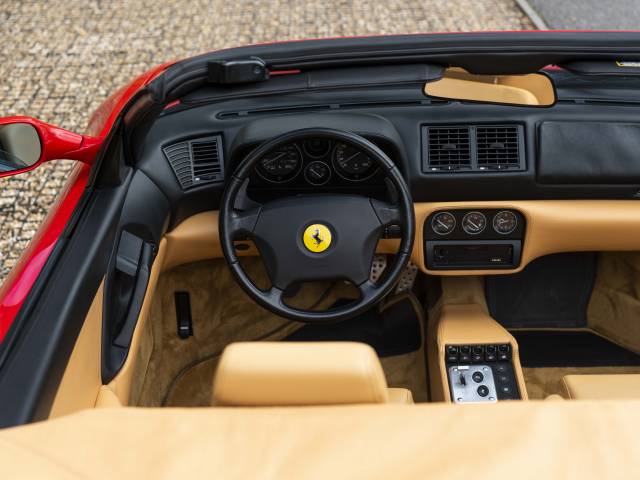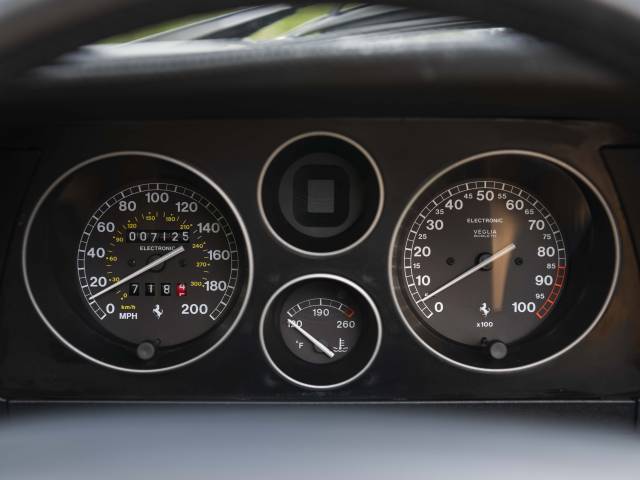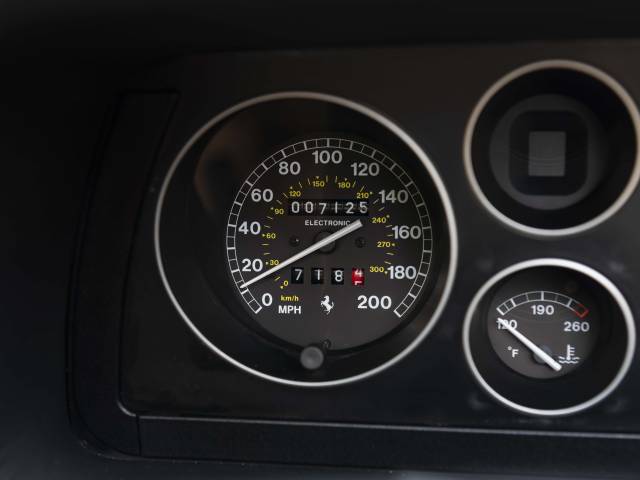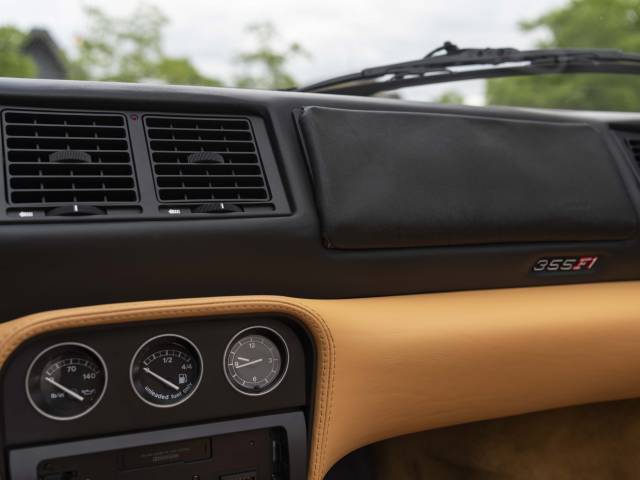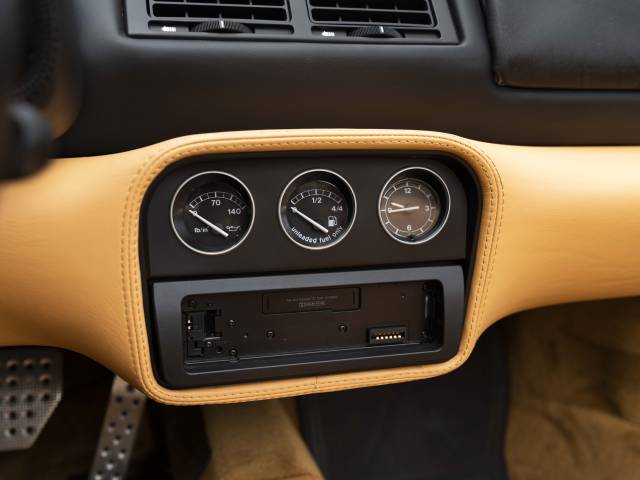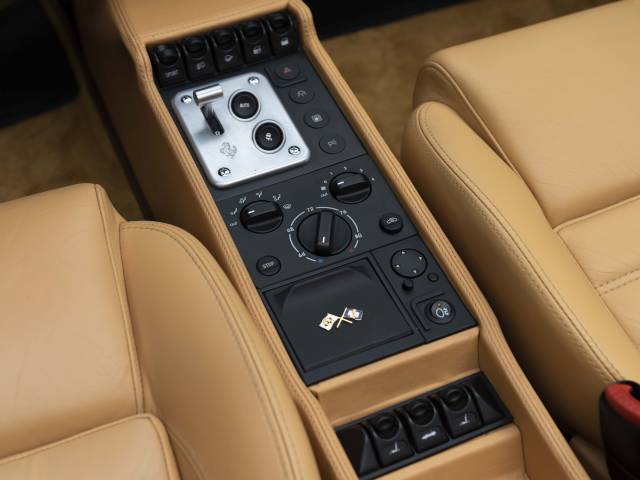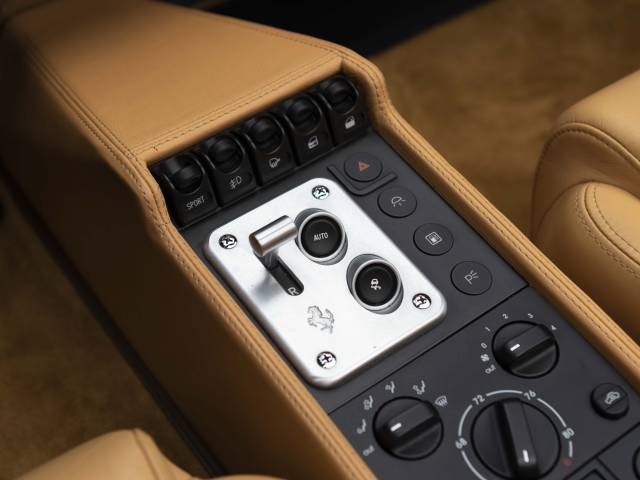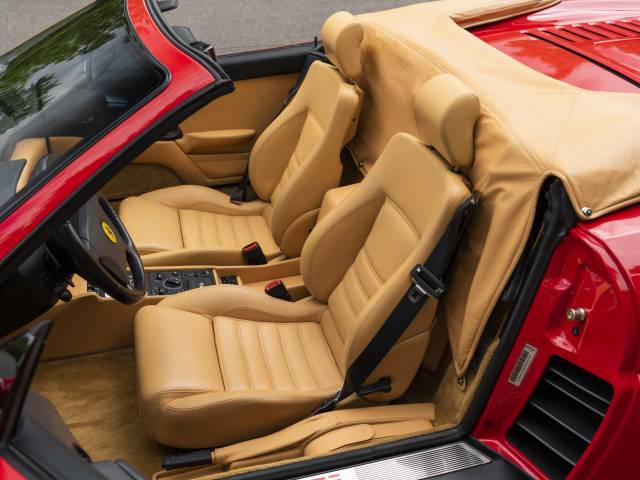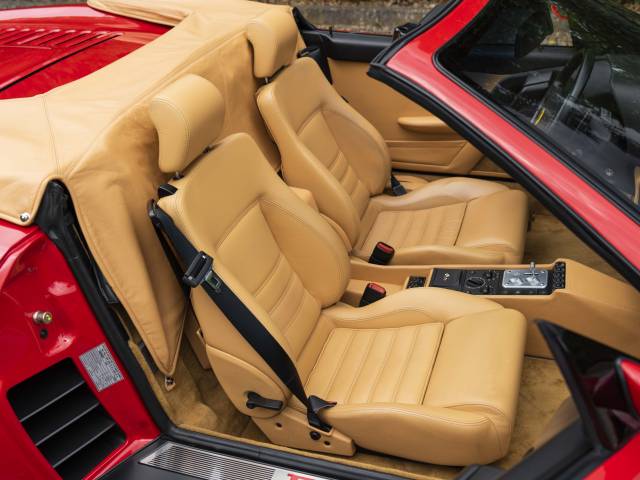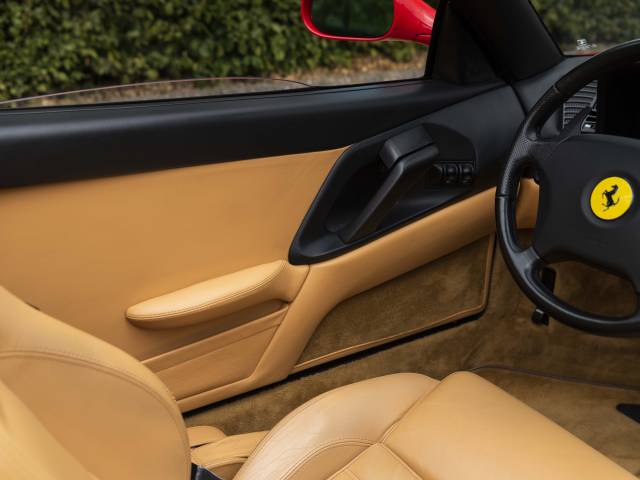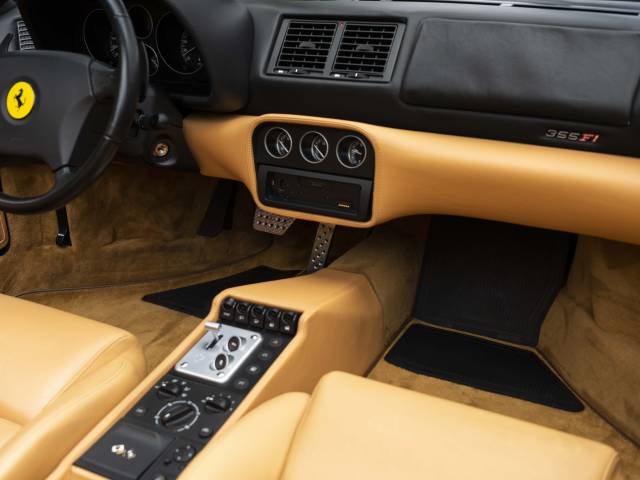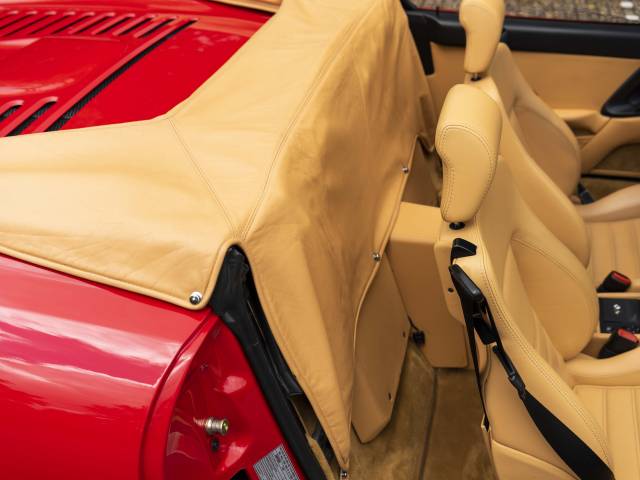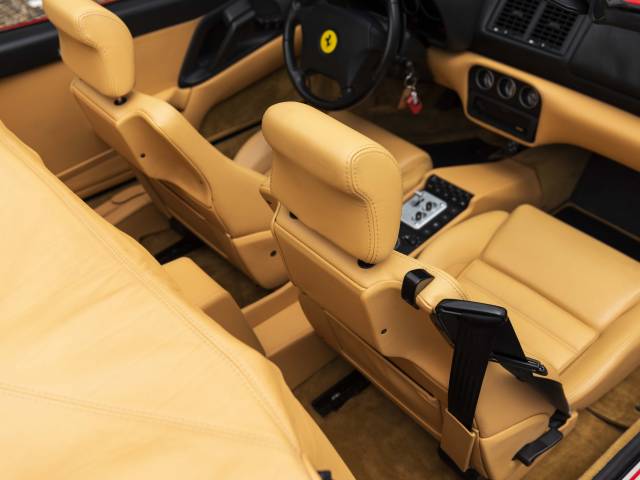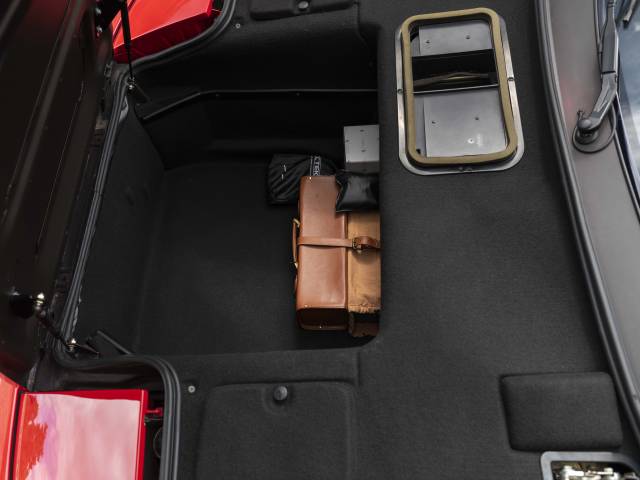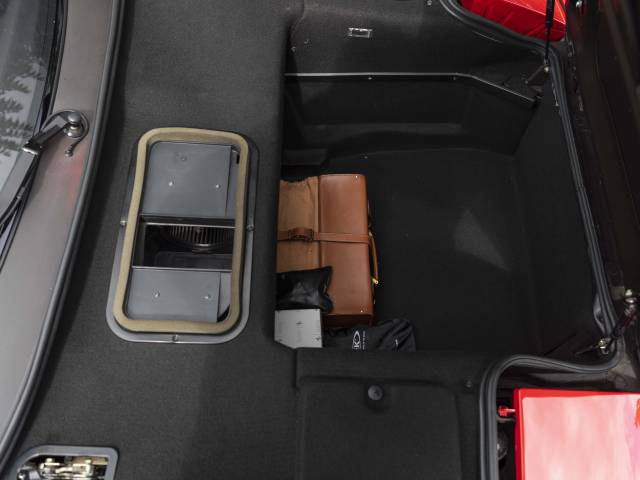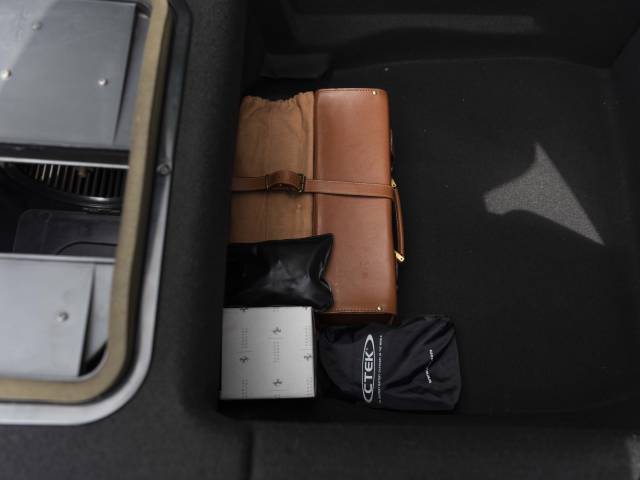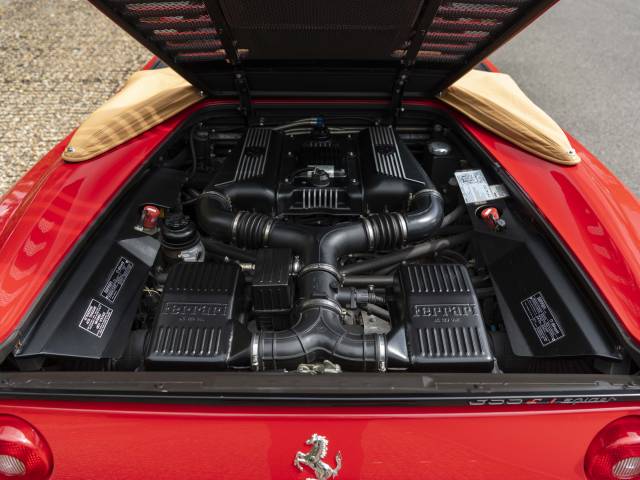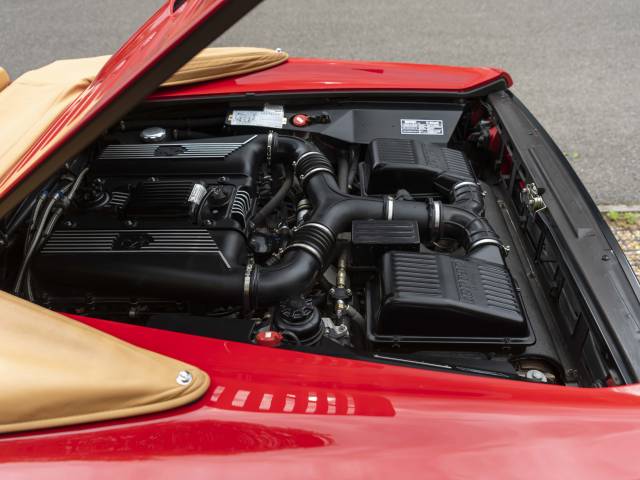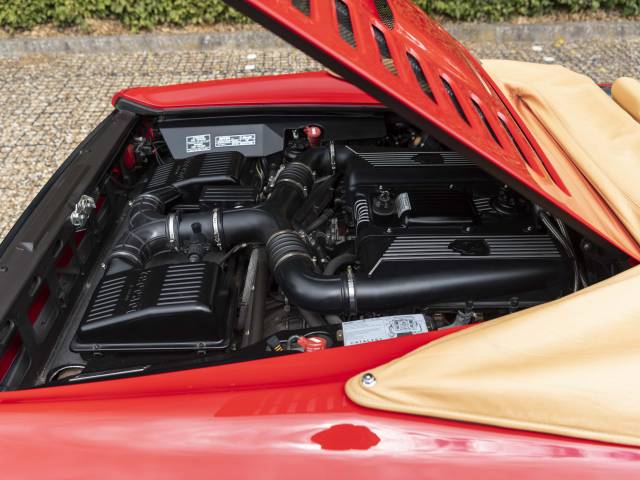 Ferrari F355 F1 Spider (LHD)
Dealer

away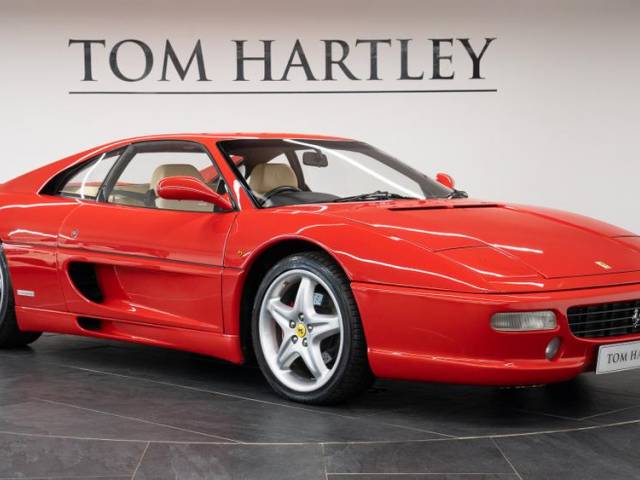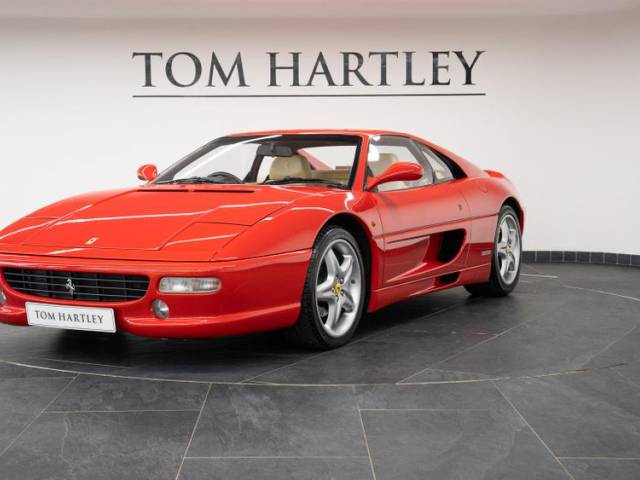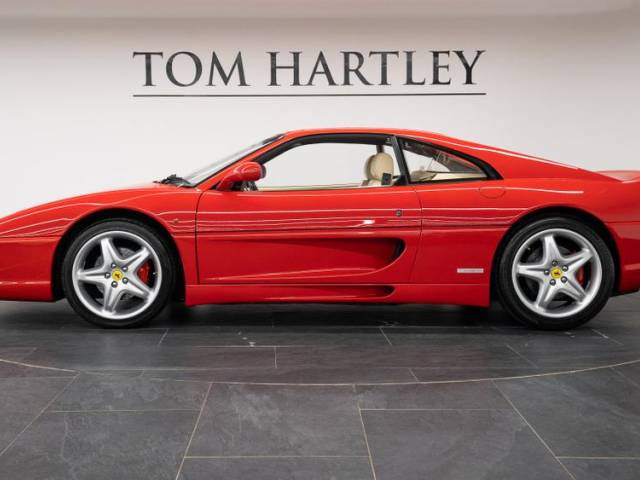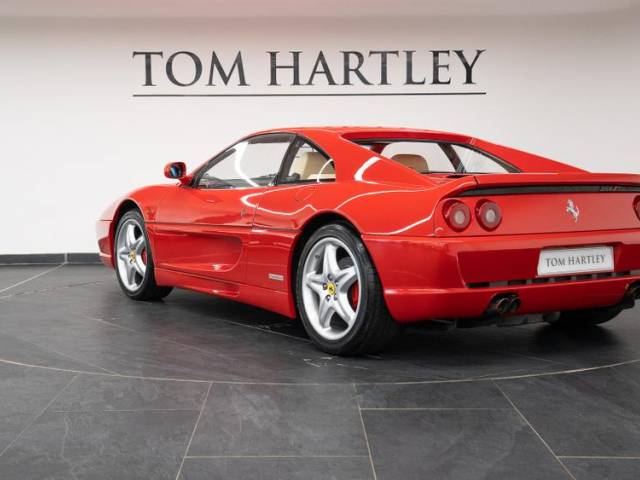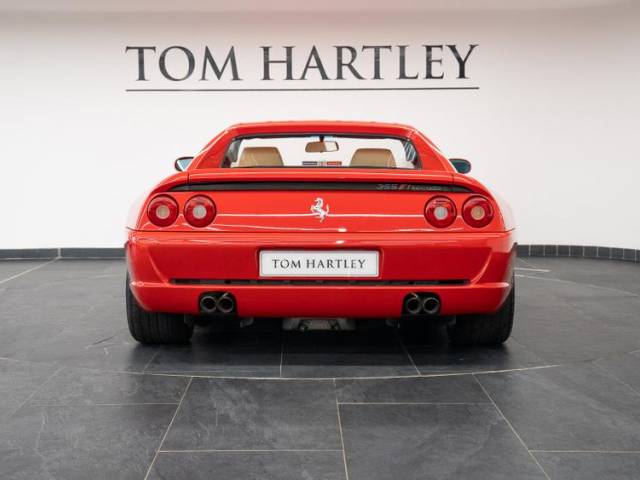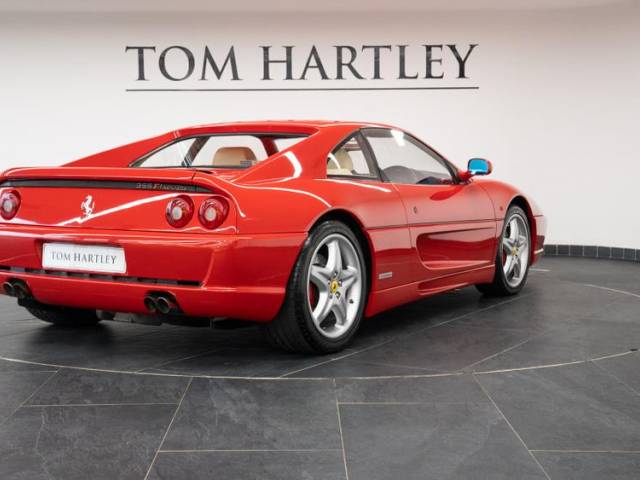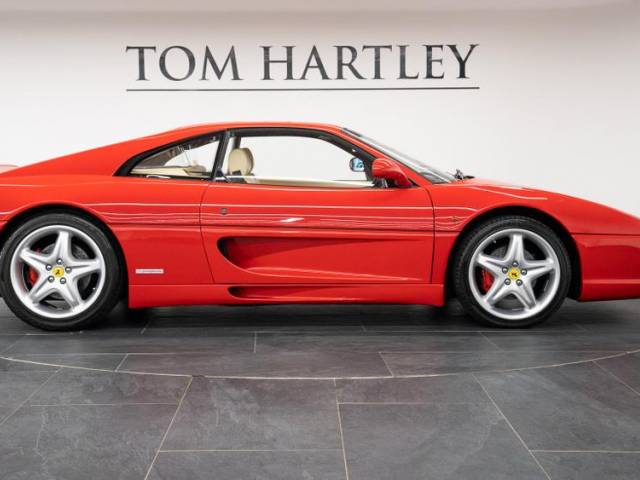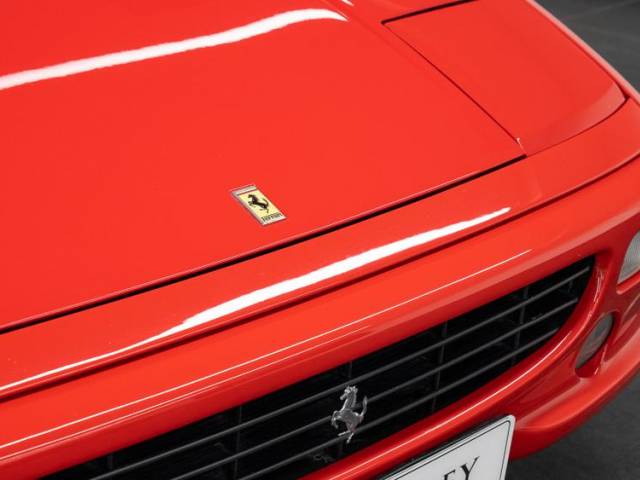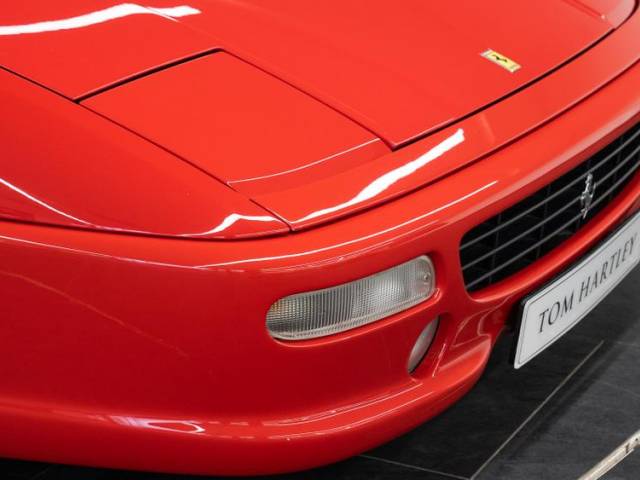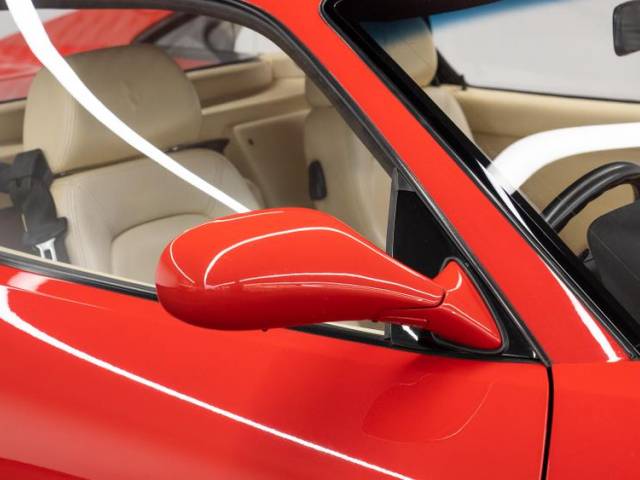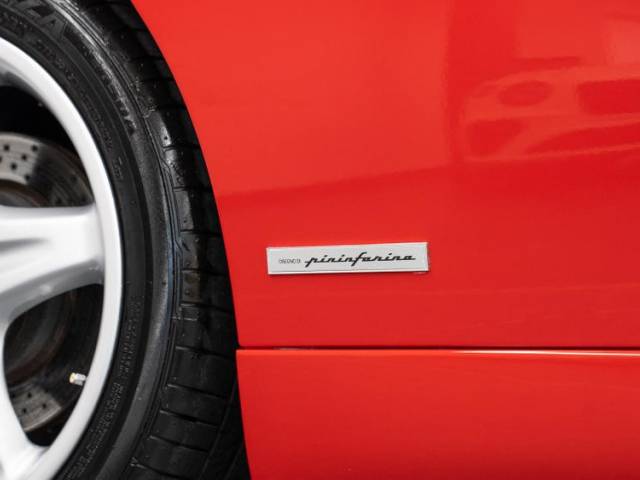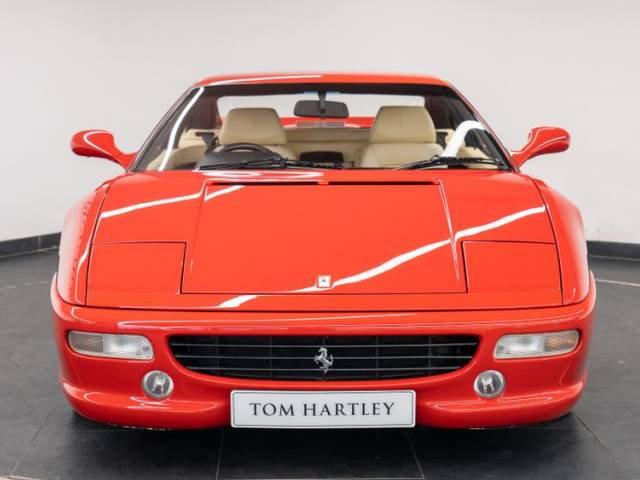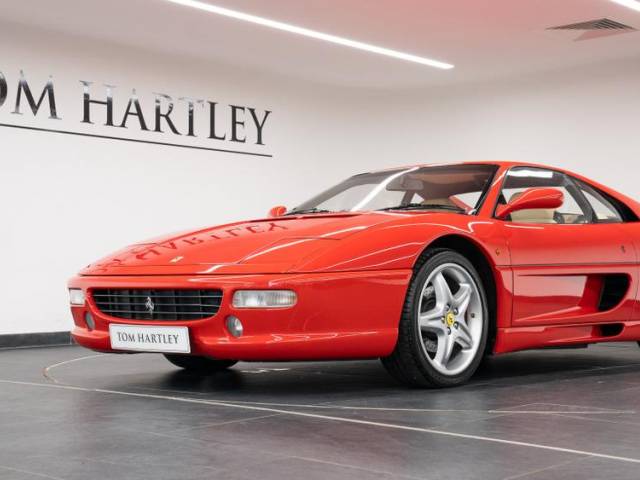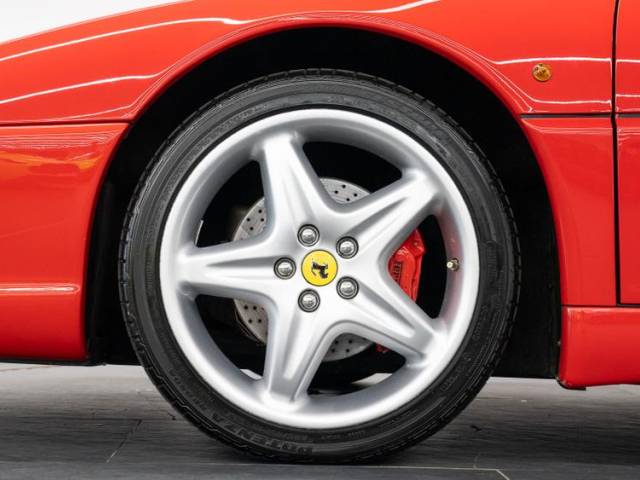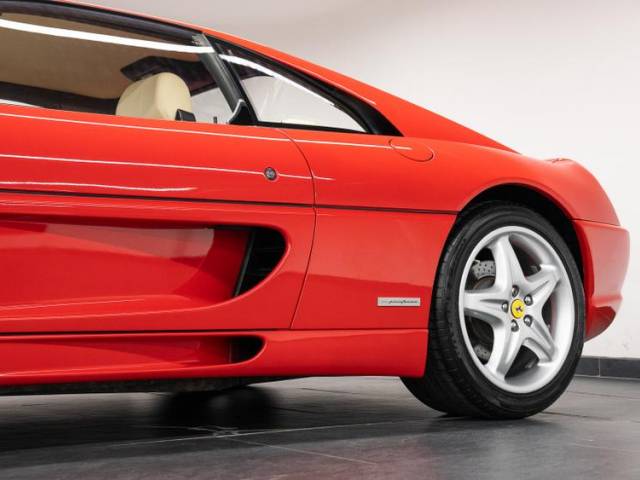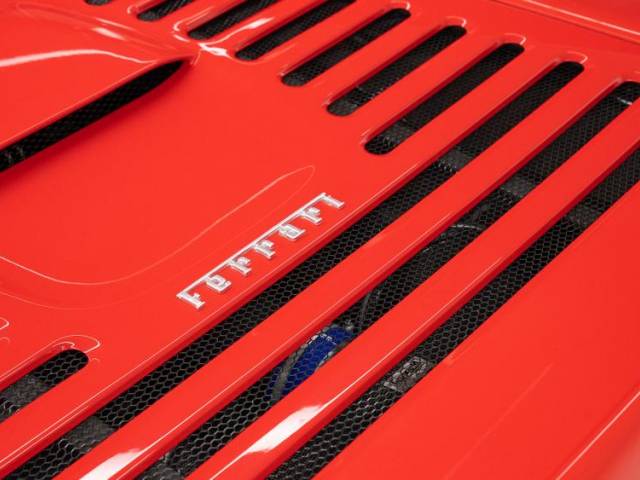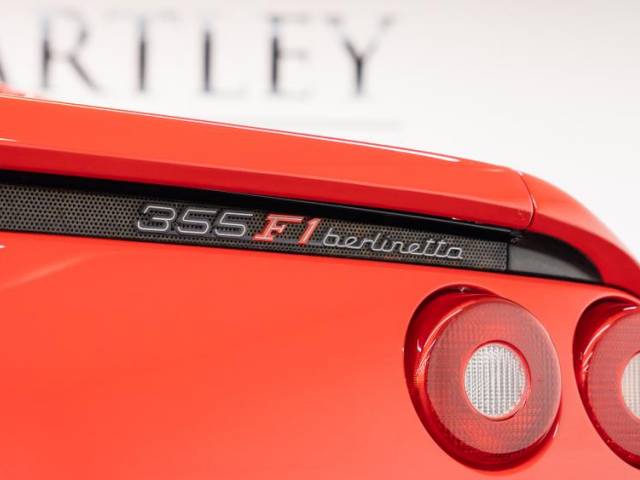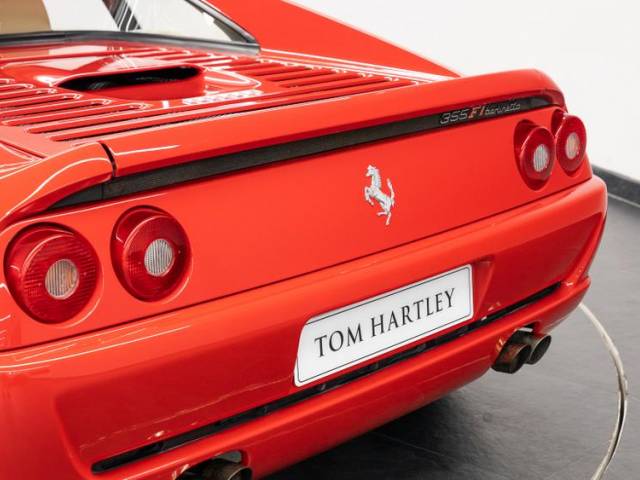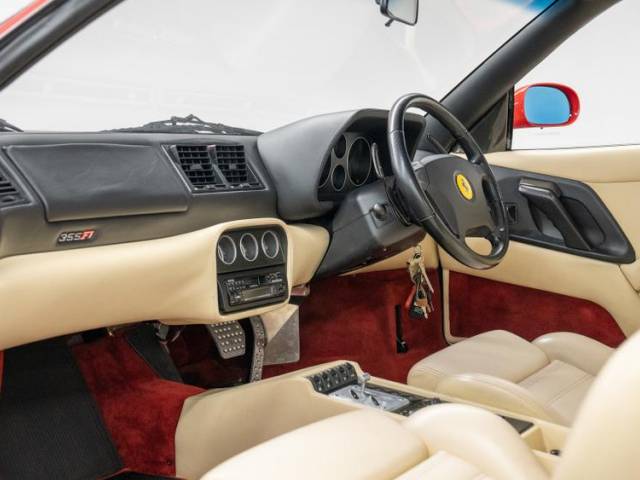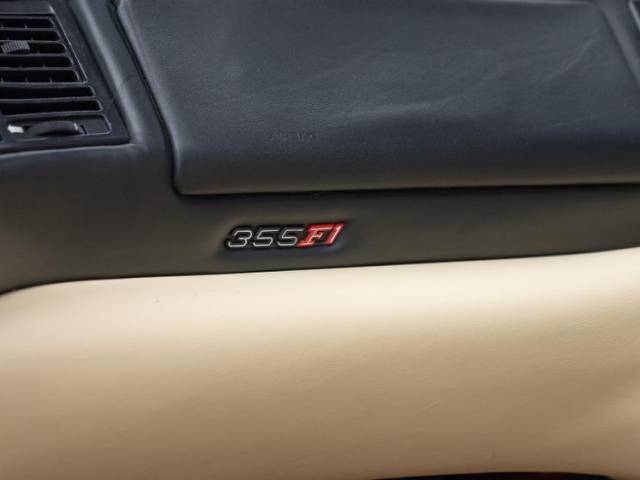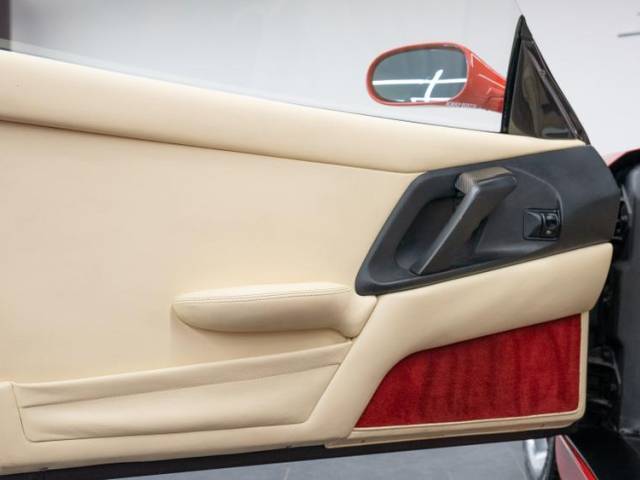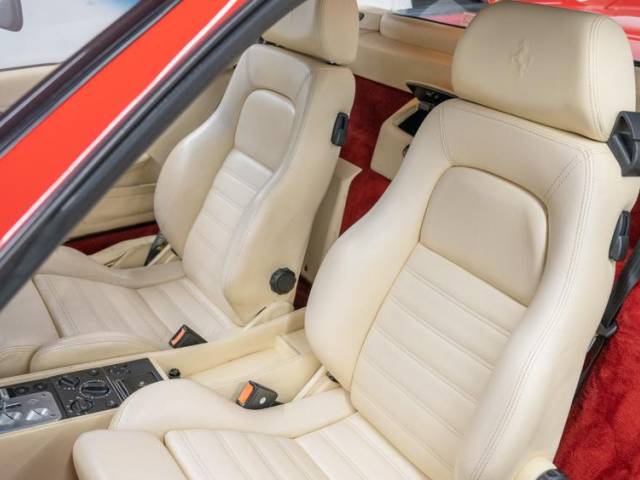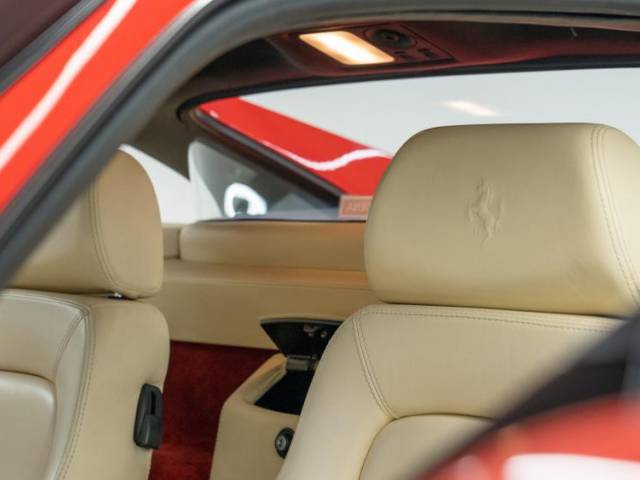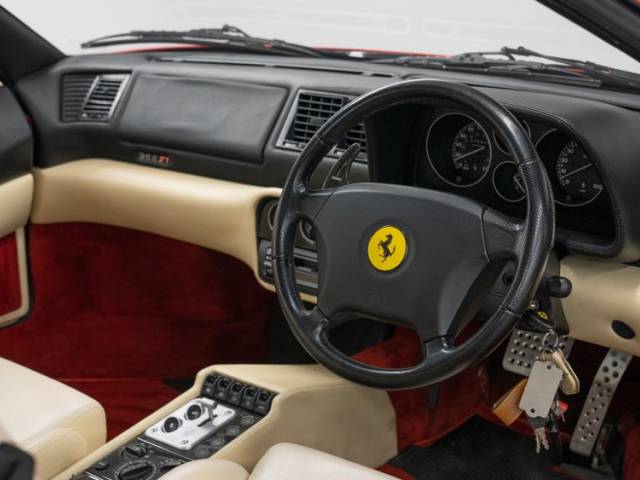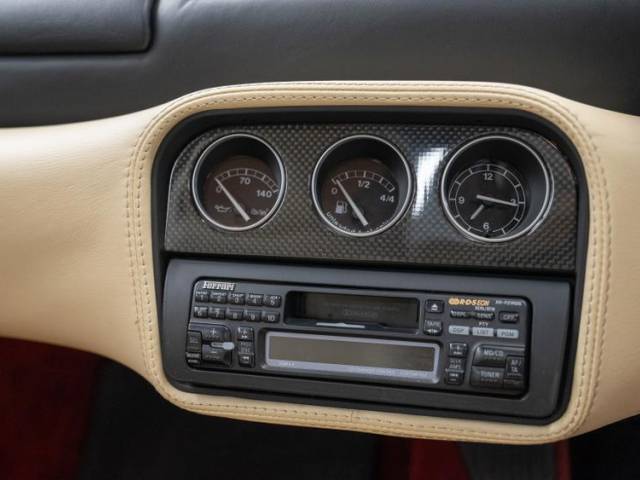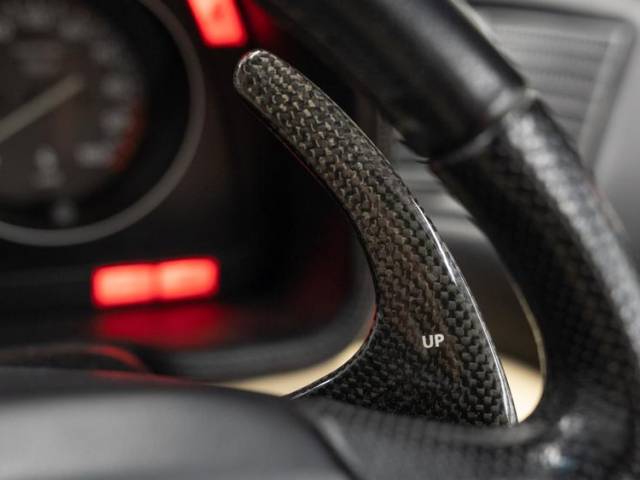 Ferrari 355 F1
Dealer

away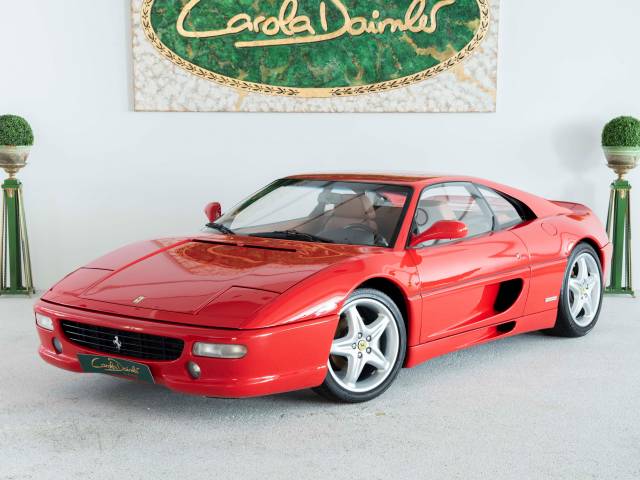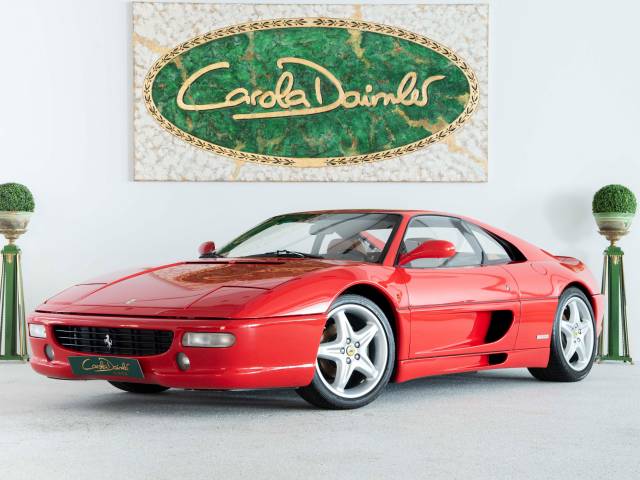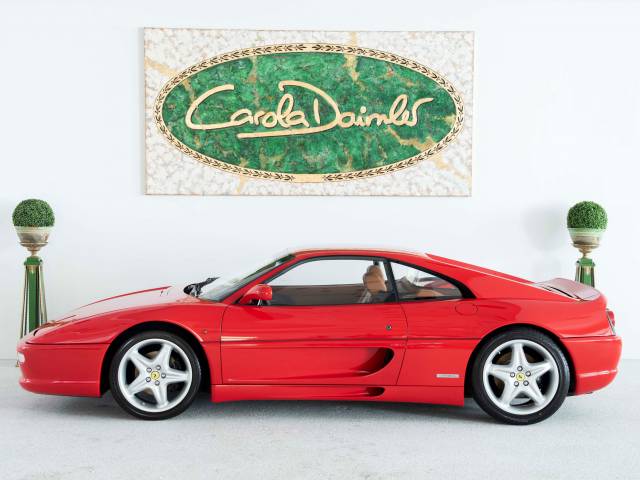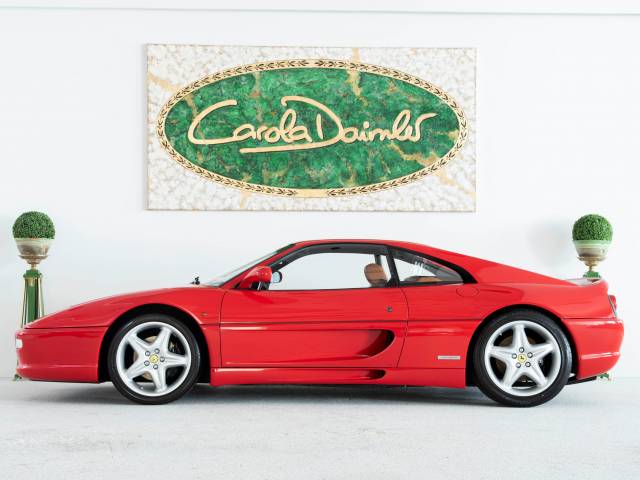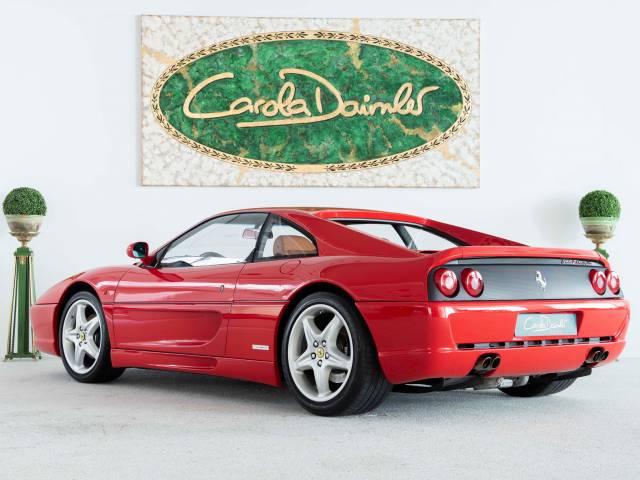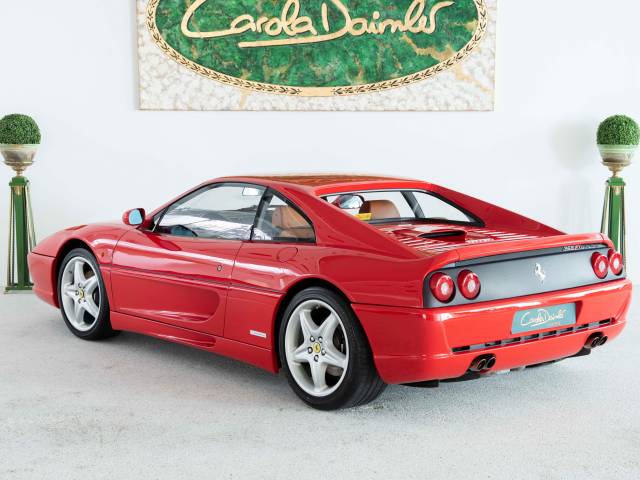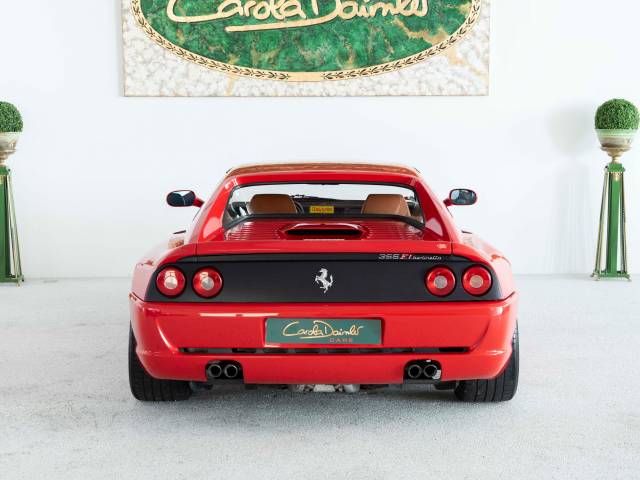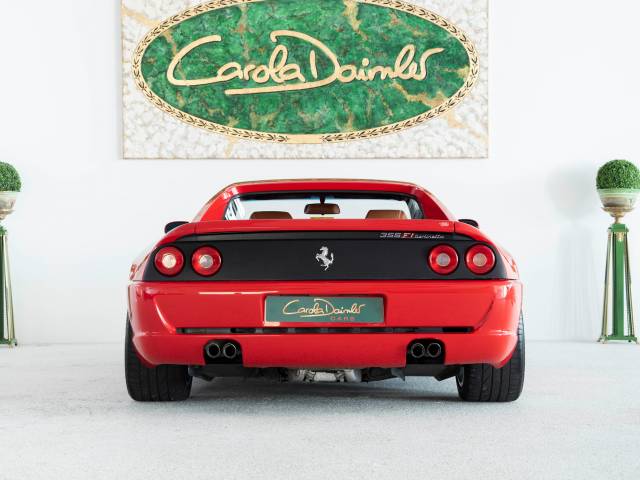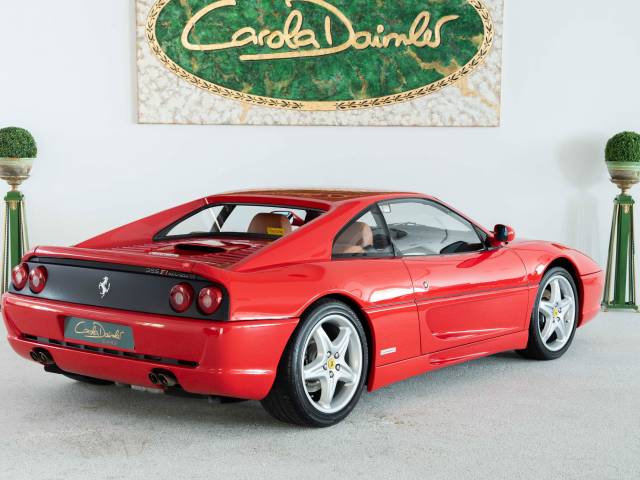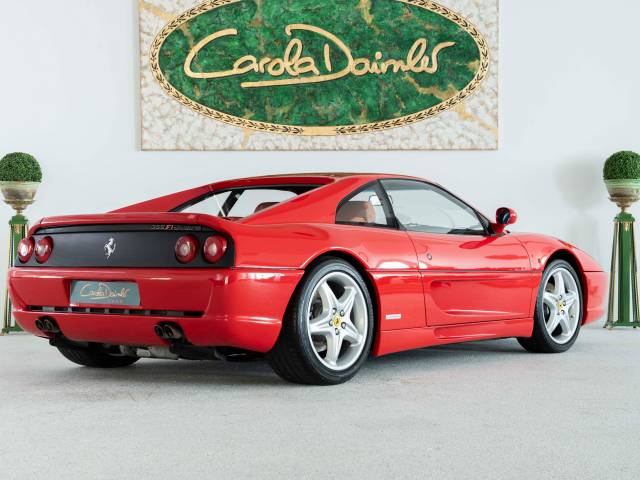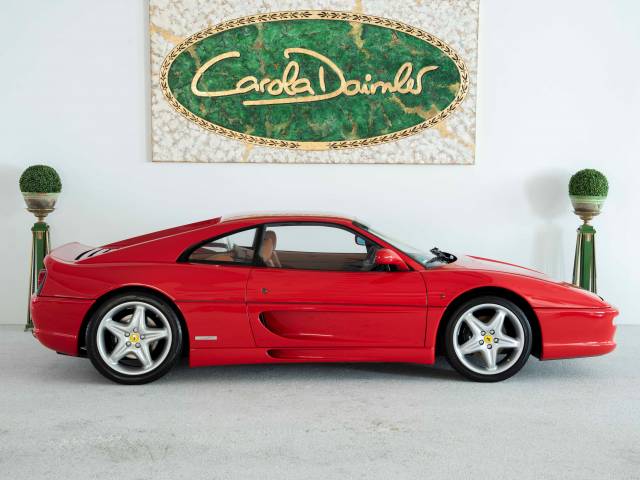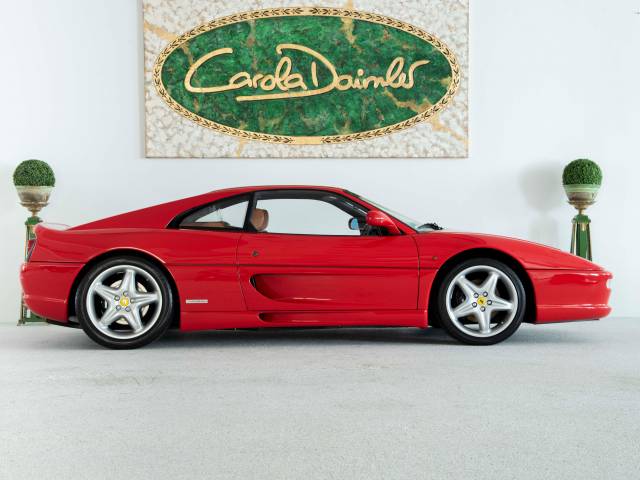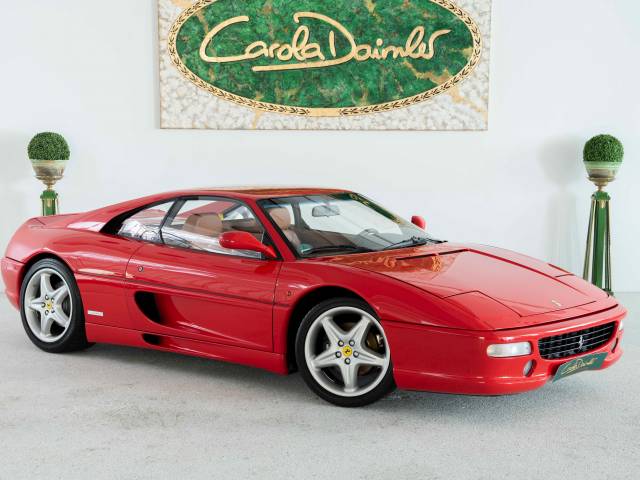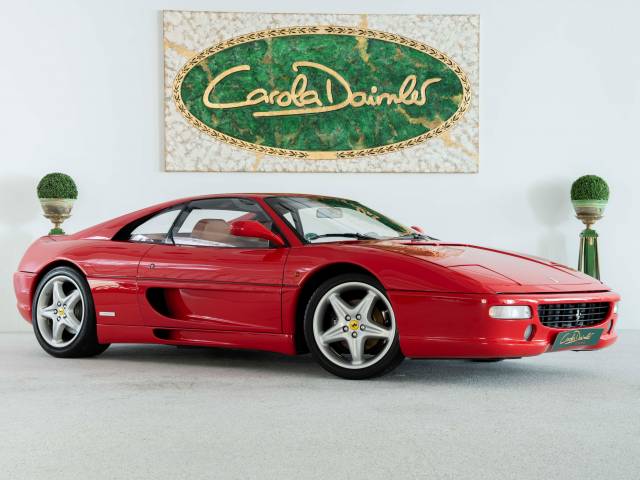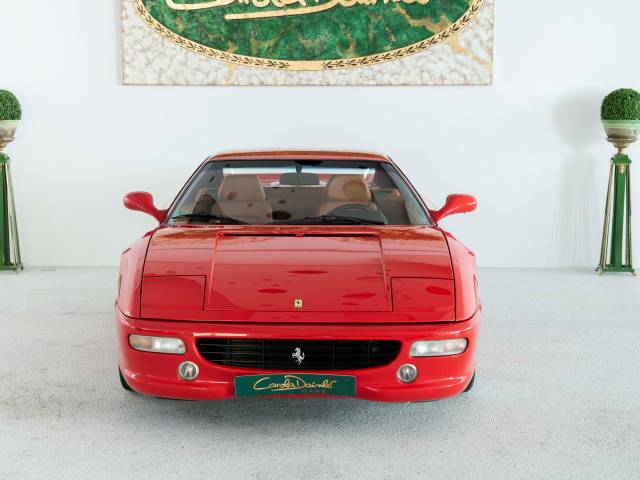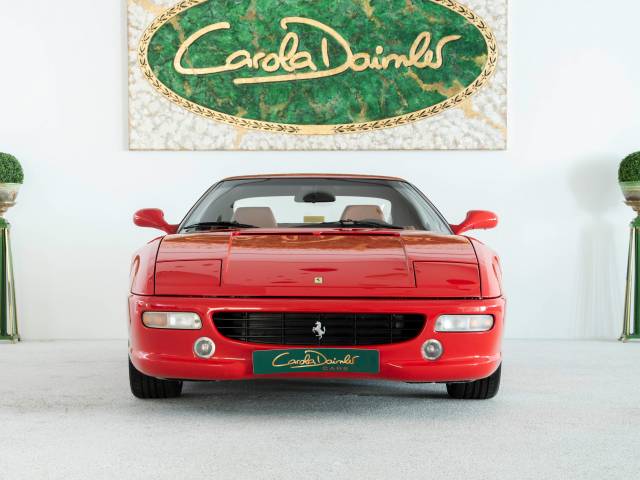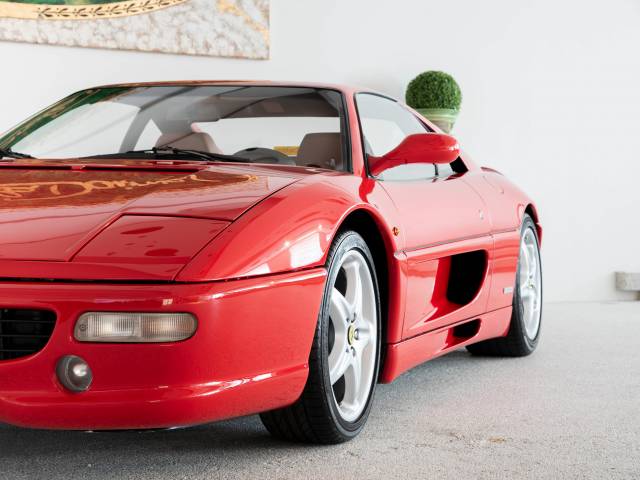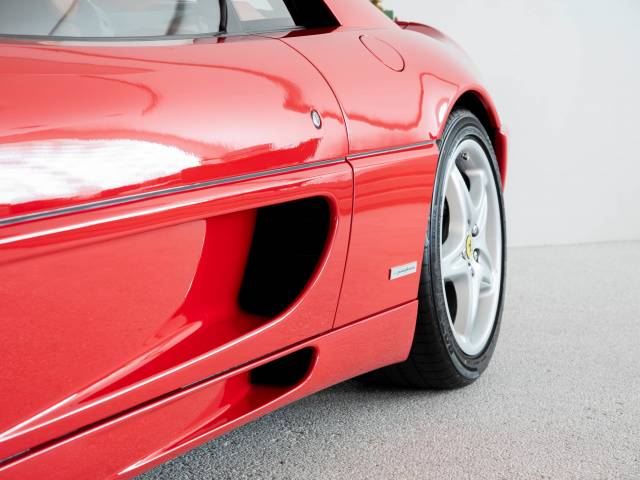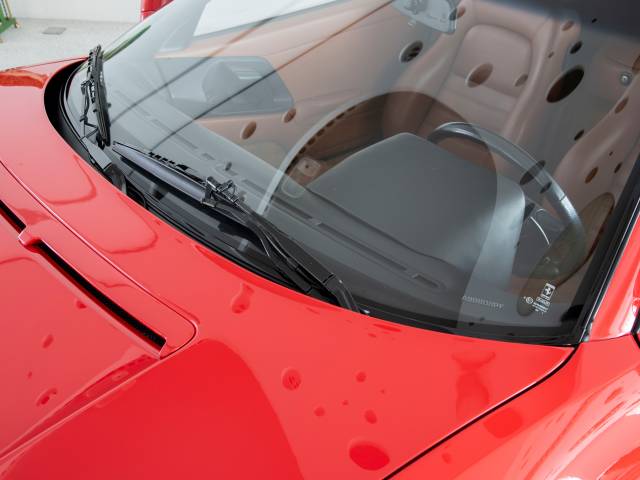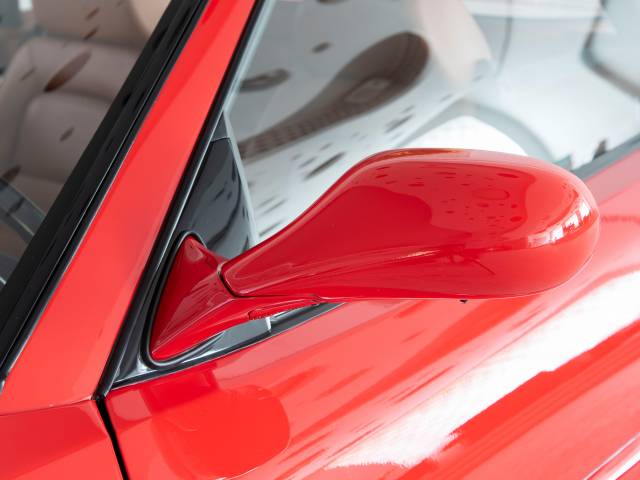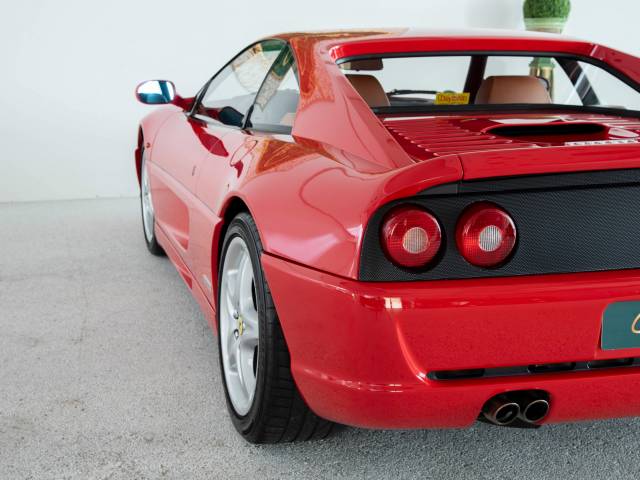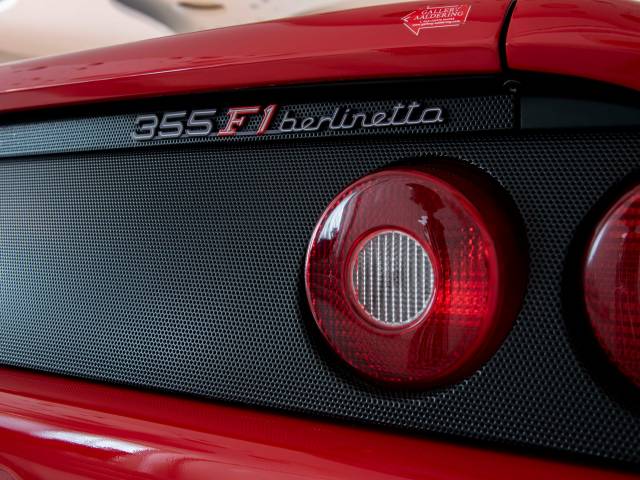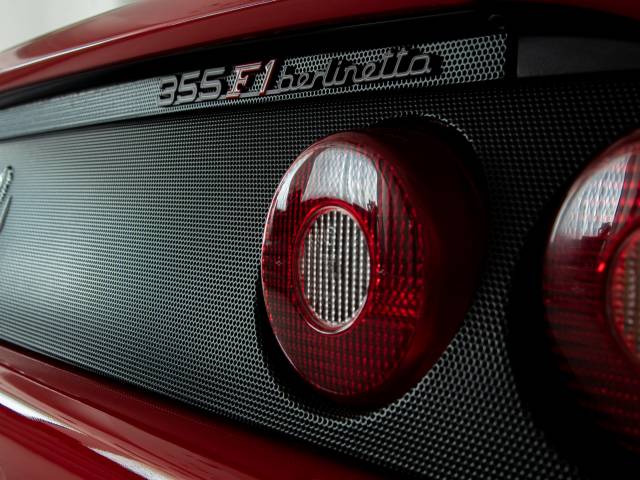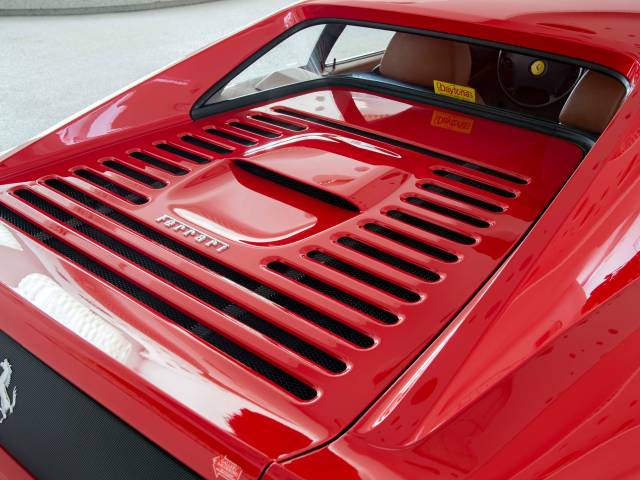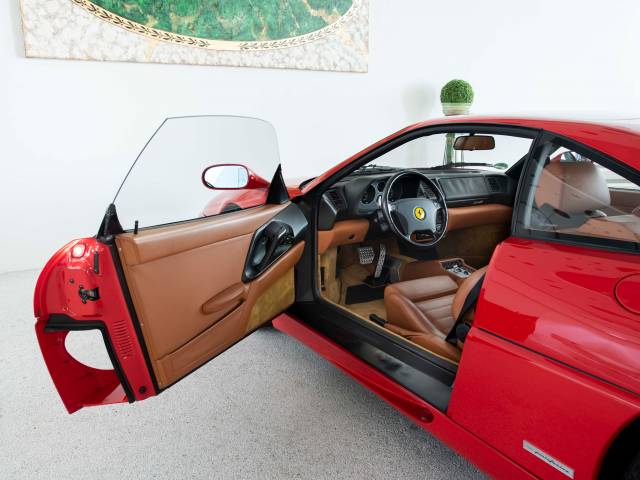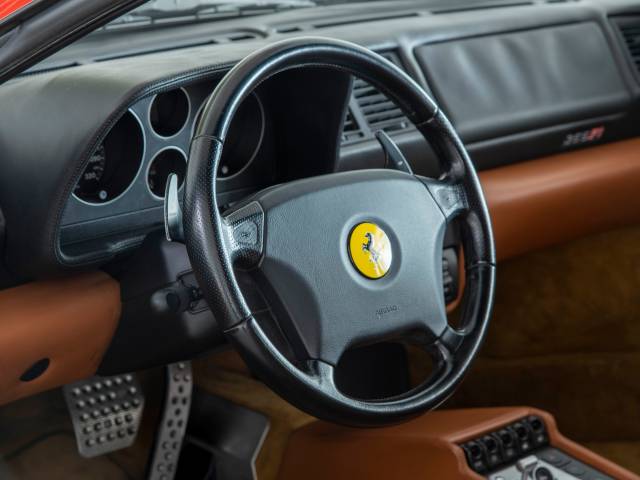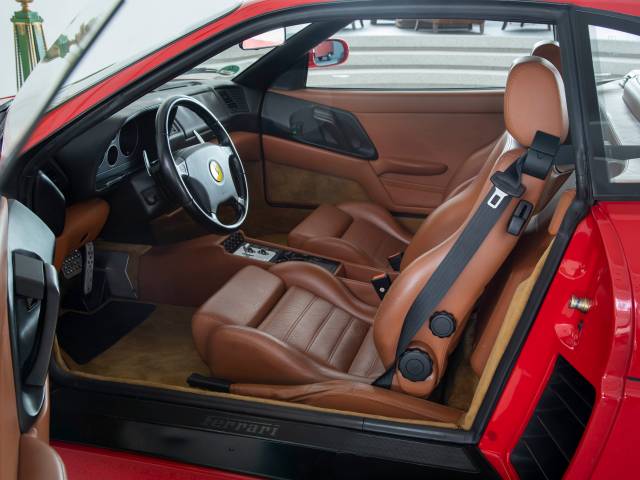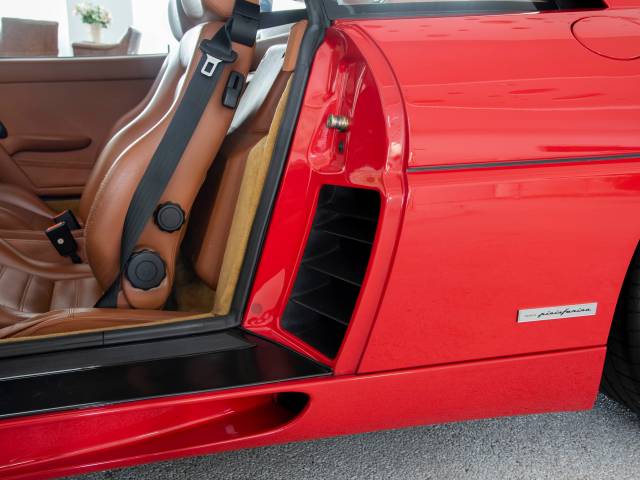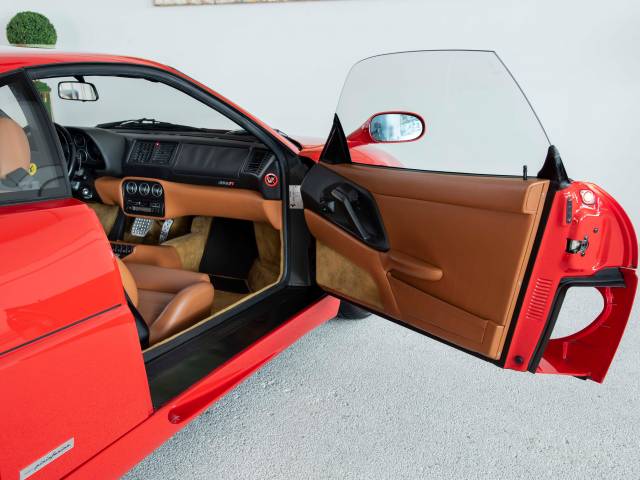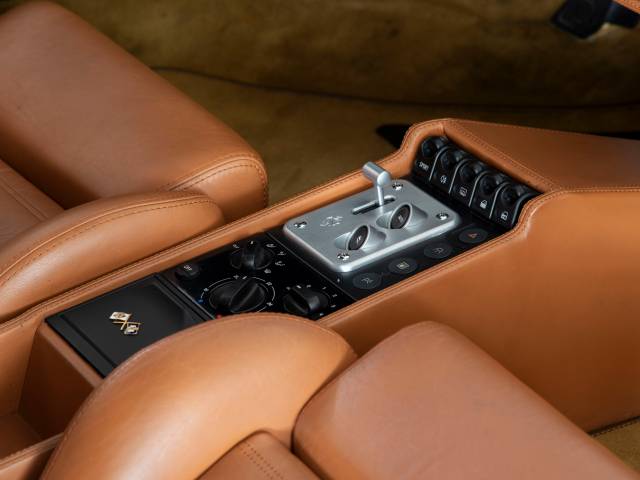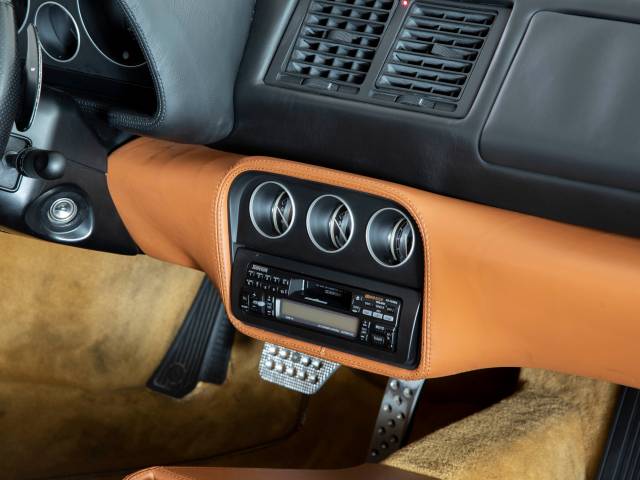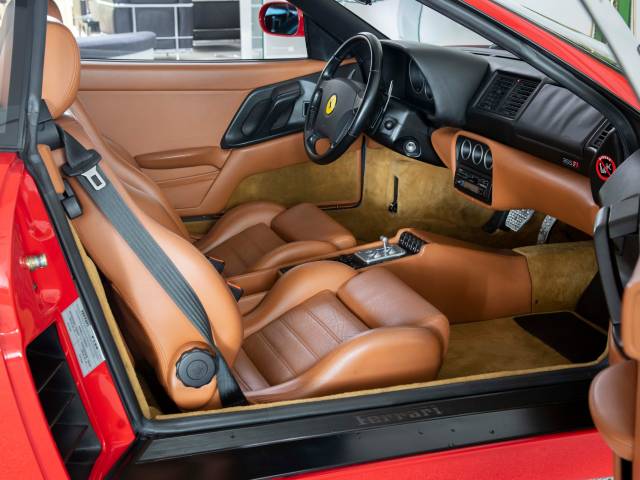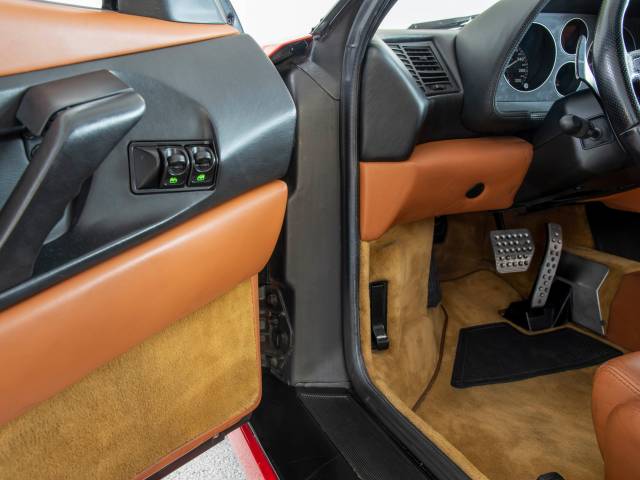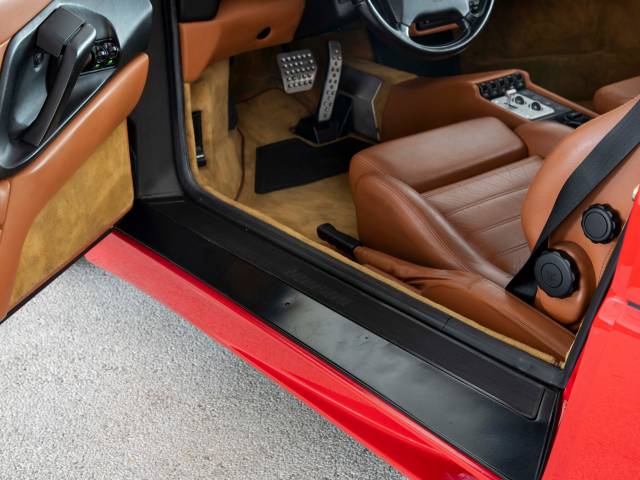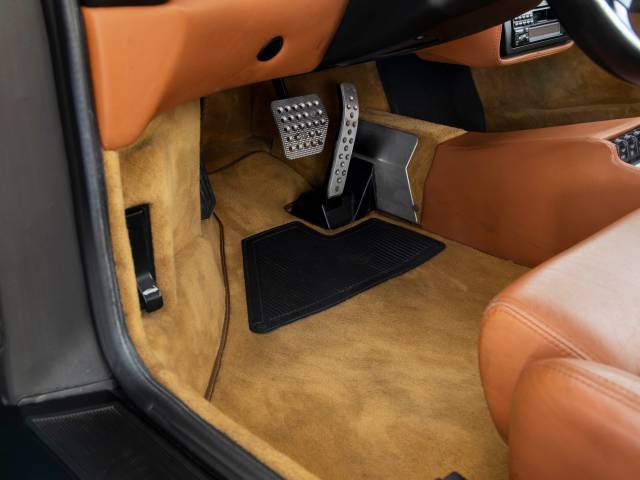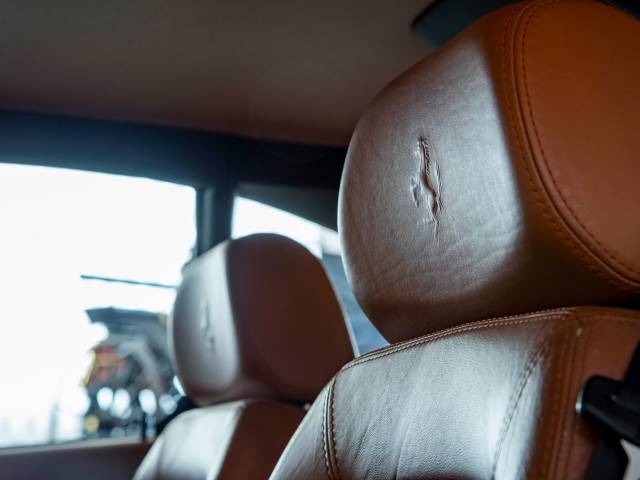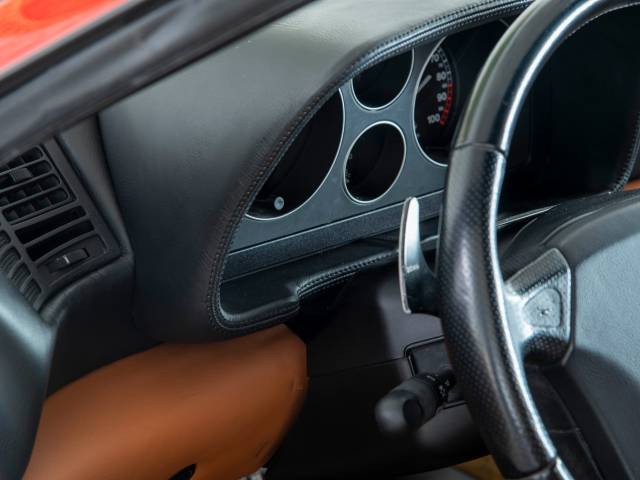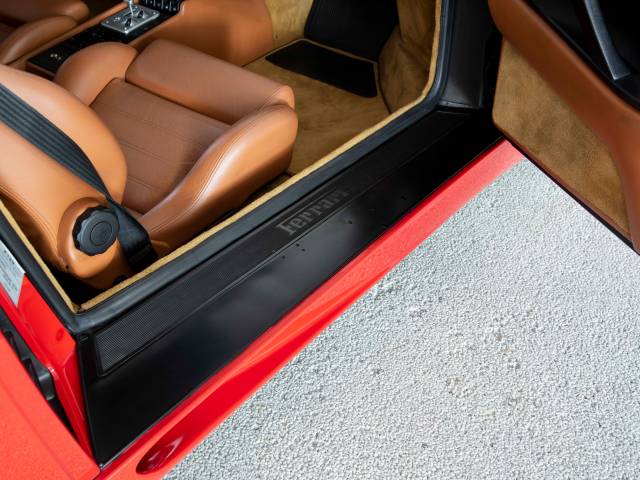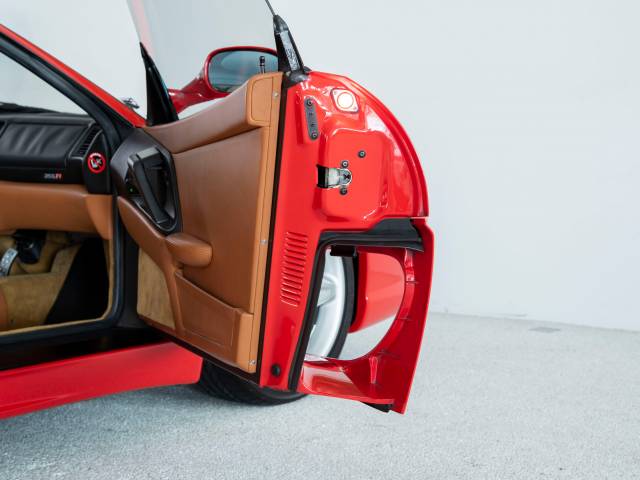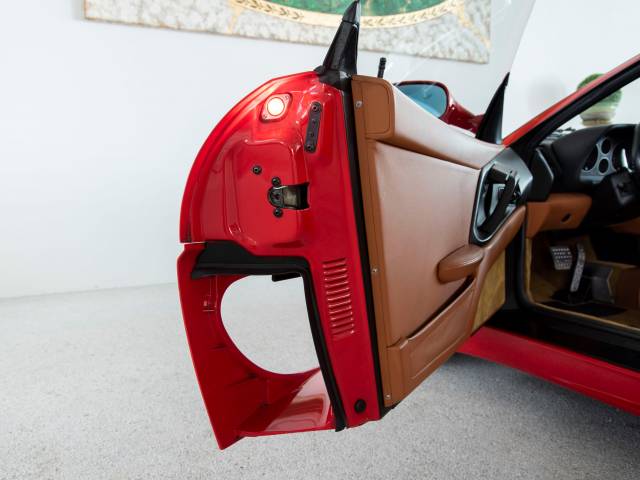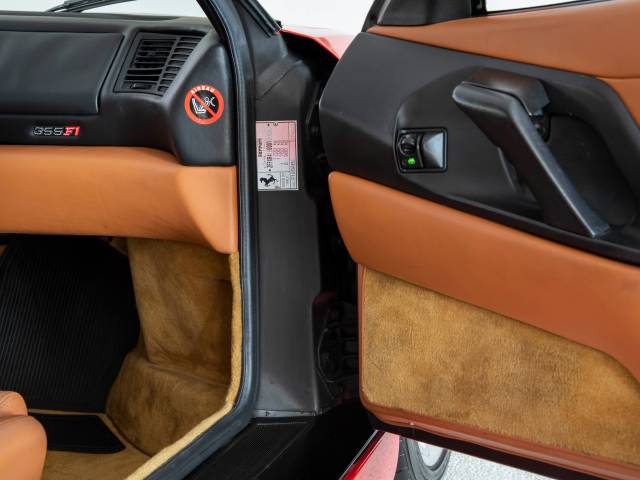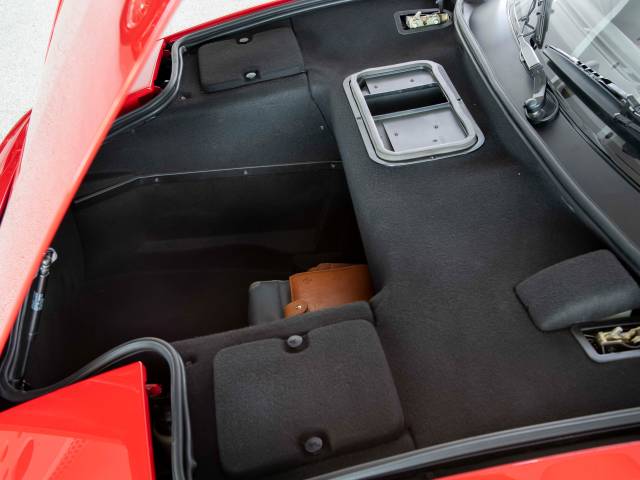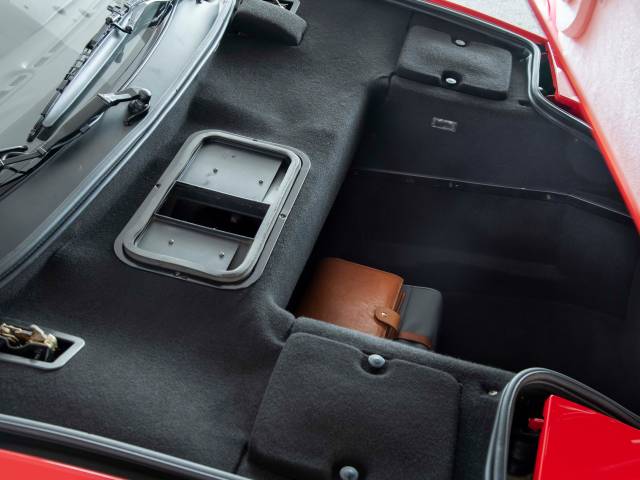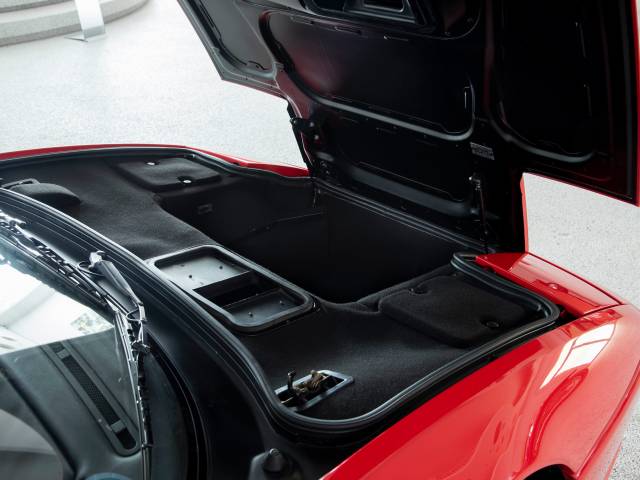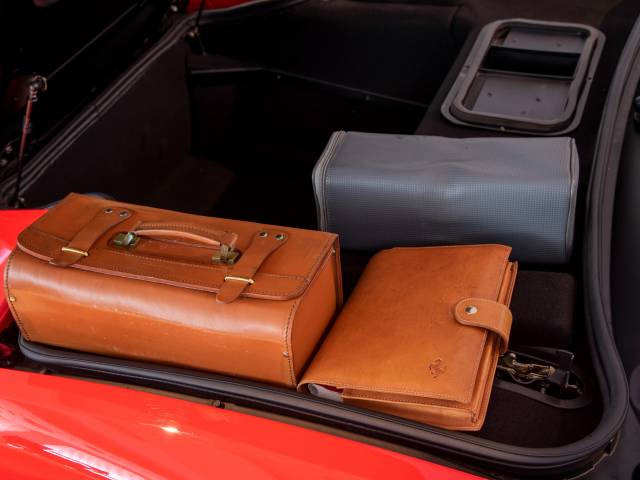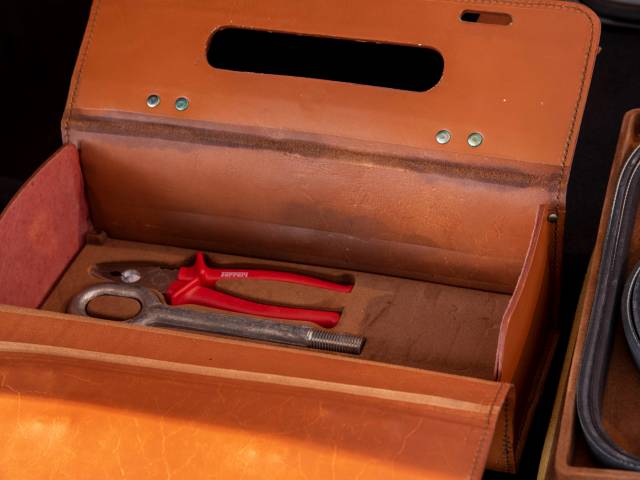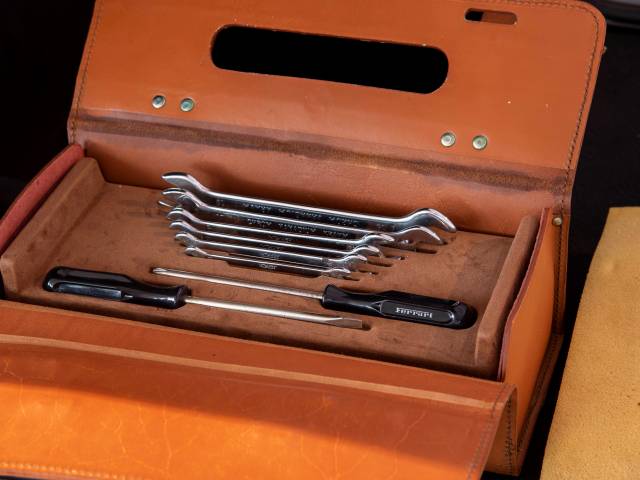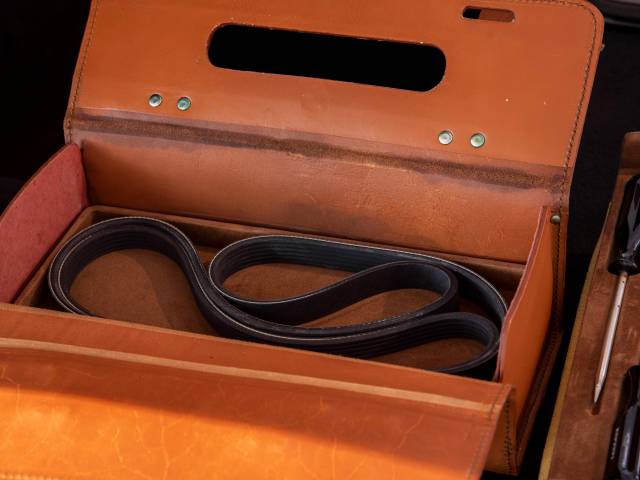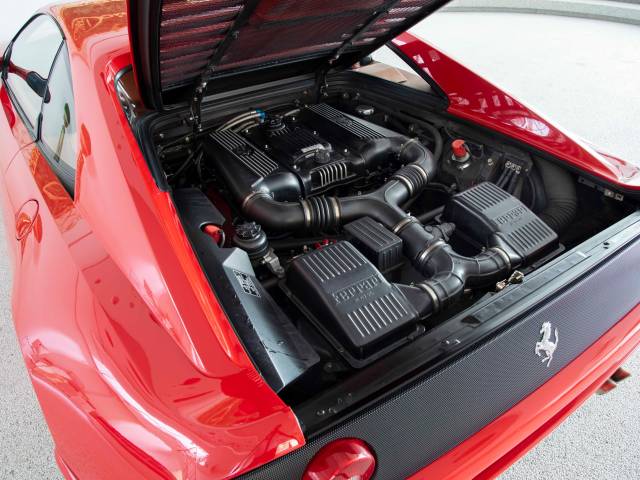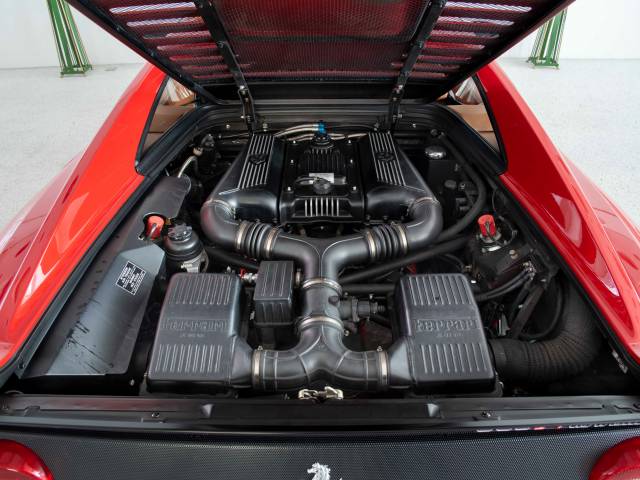 SCHECKHEFTGEPFLEGT | SCHALTWIPPEN | NACHVOLLZIEHBARE FAHRLEISTUNG
Dealer

away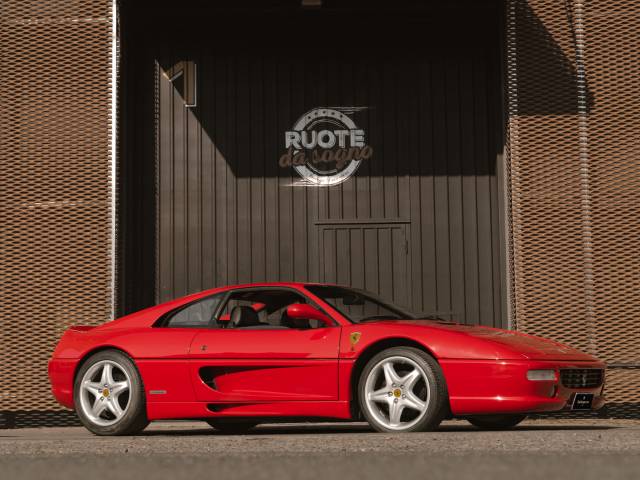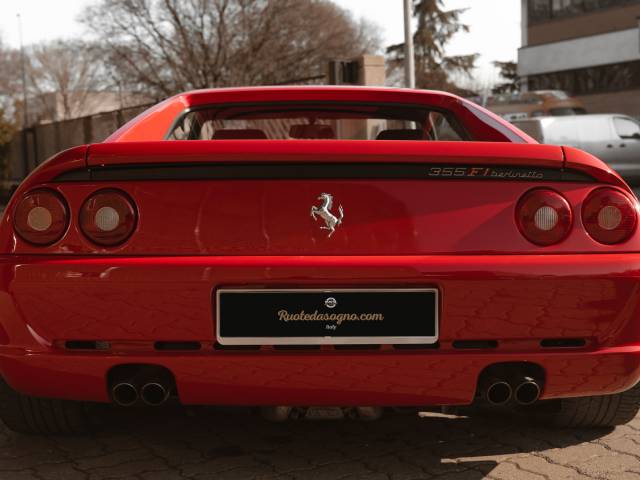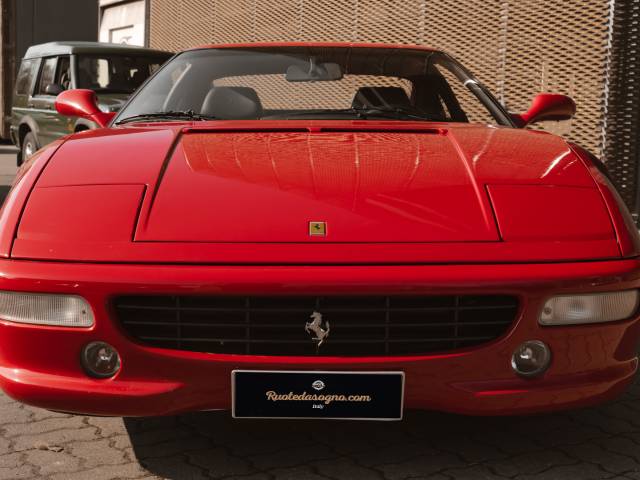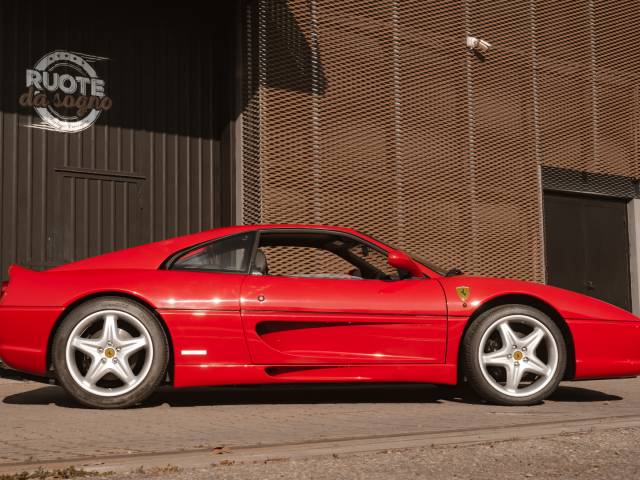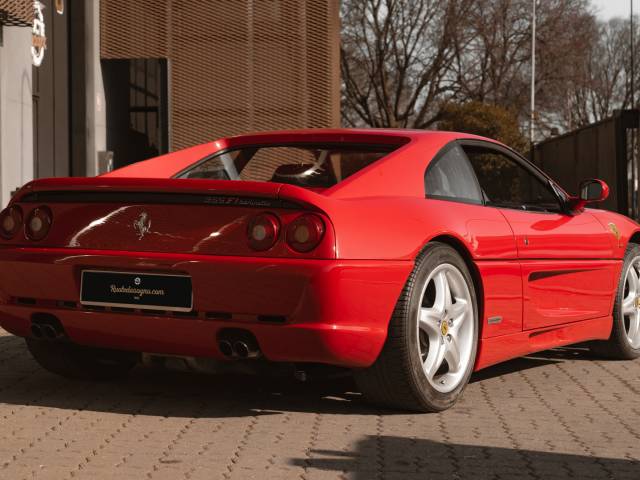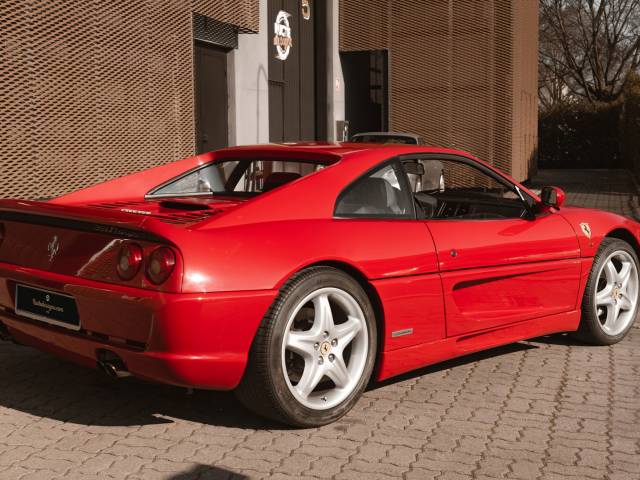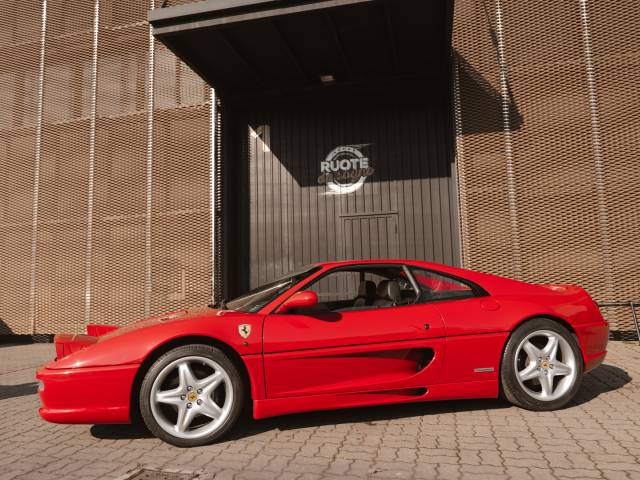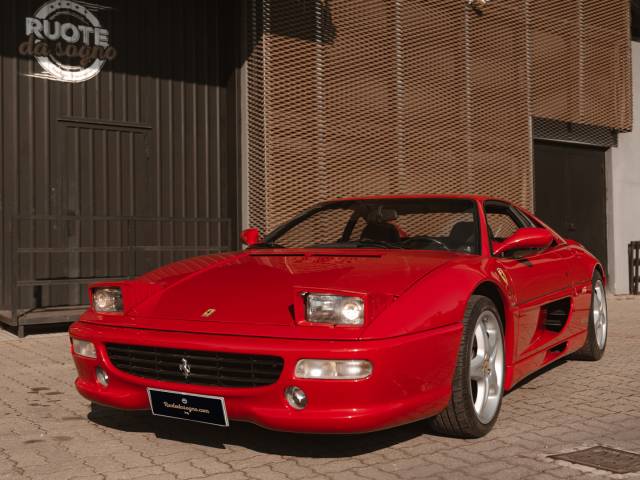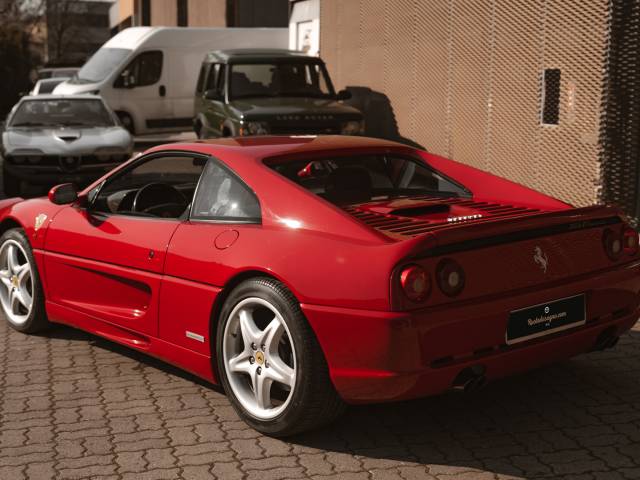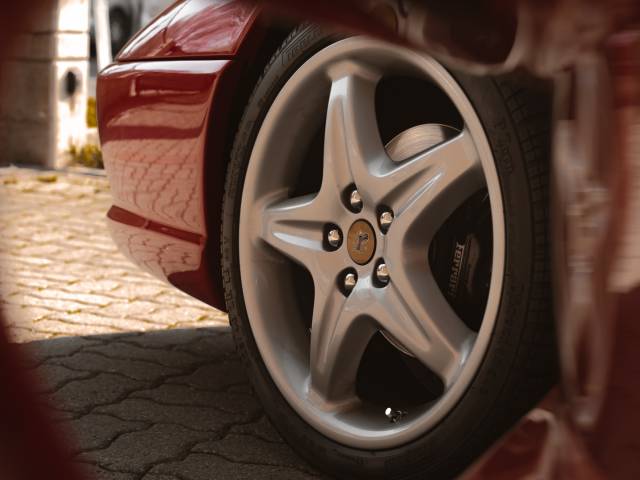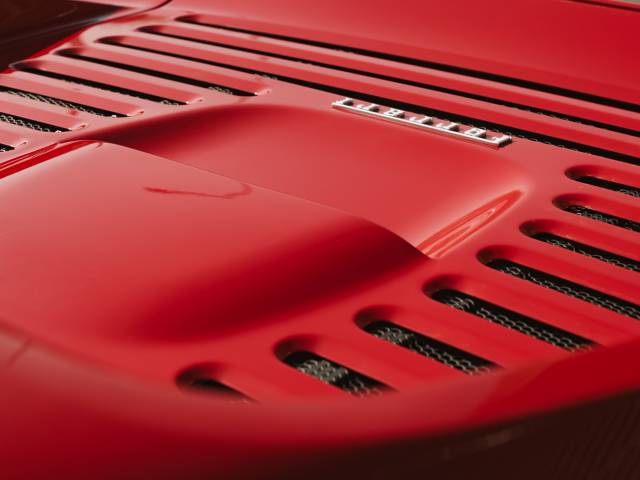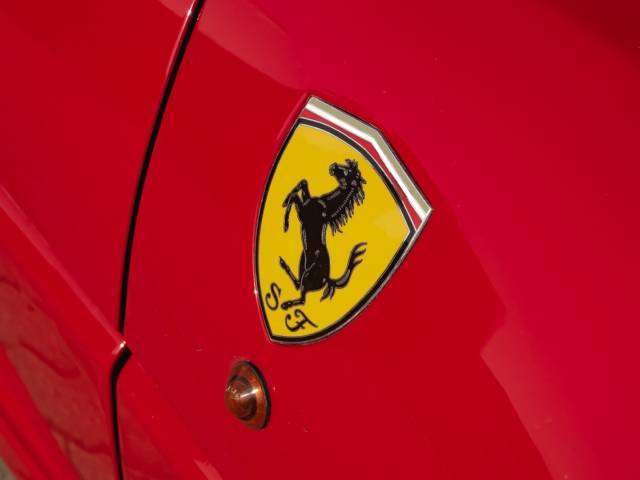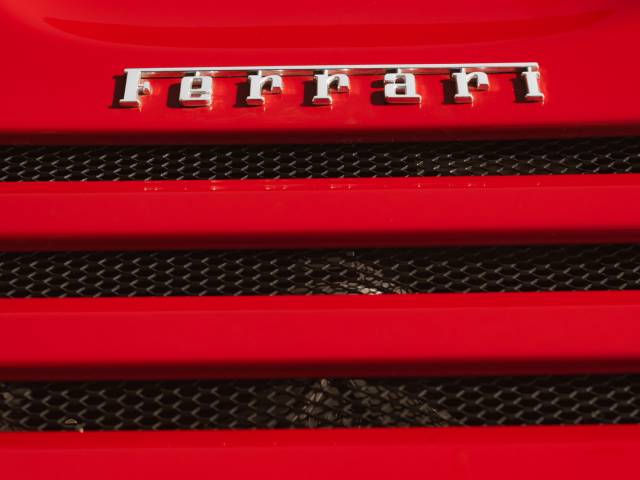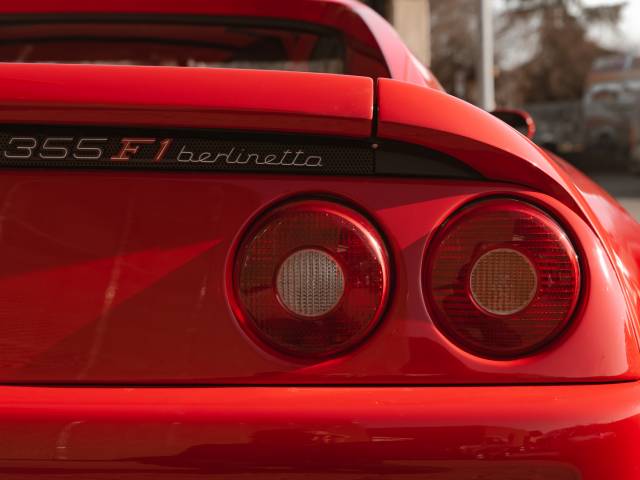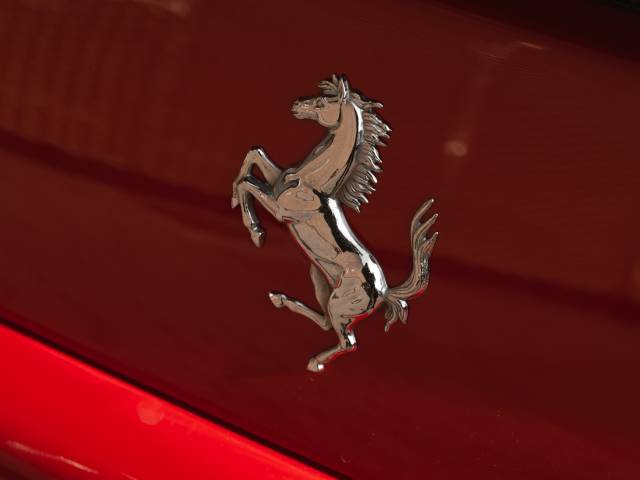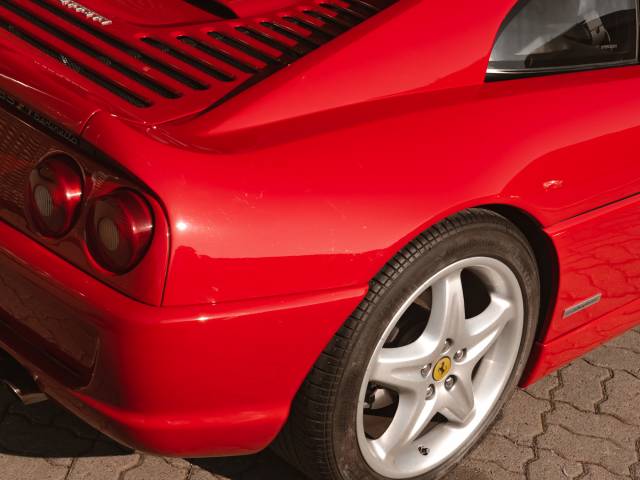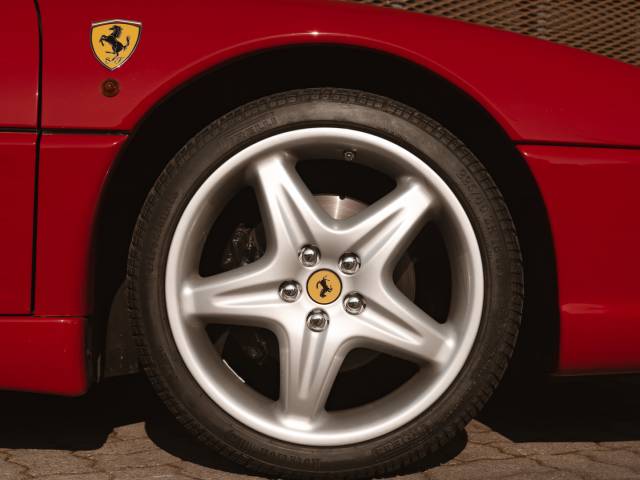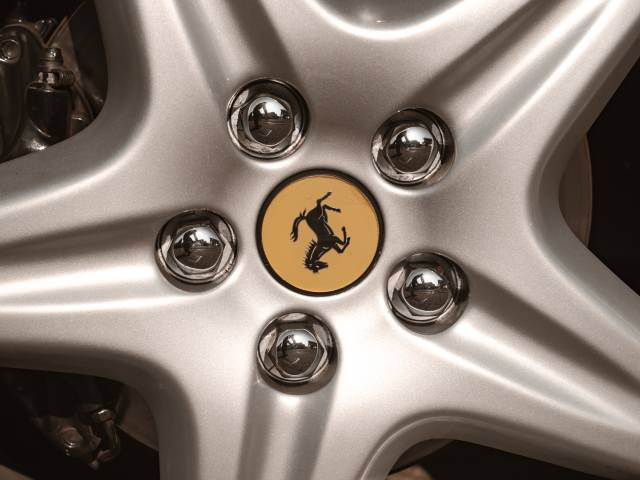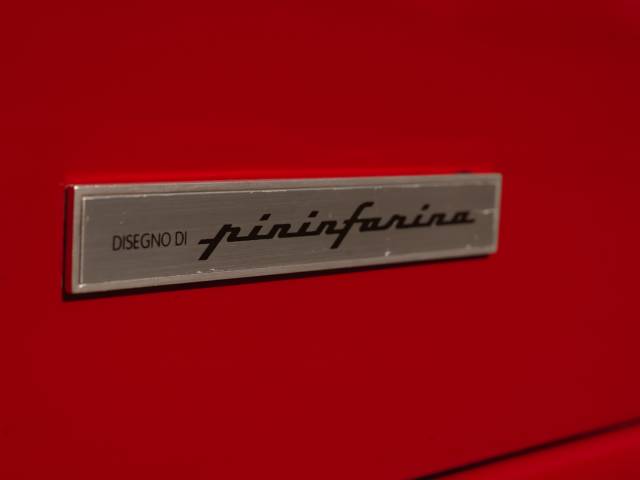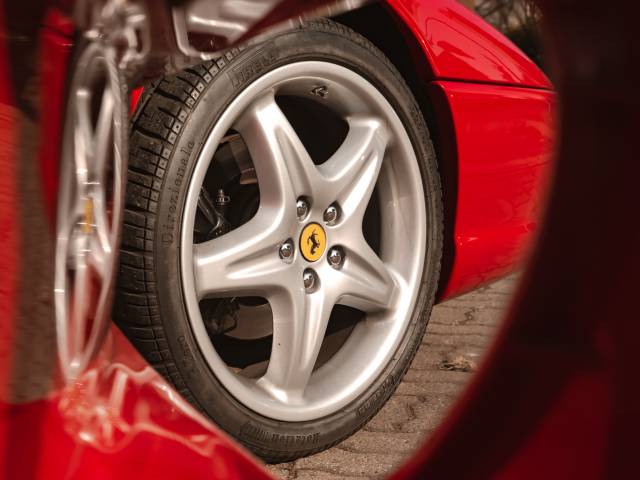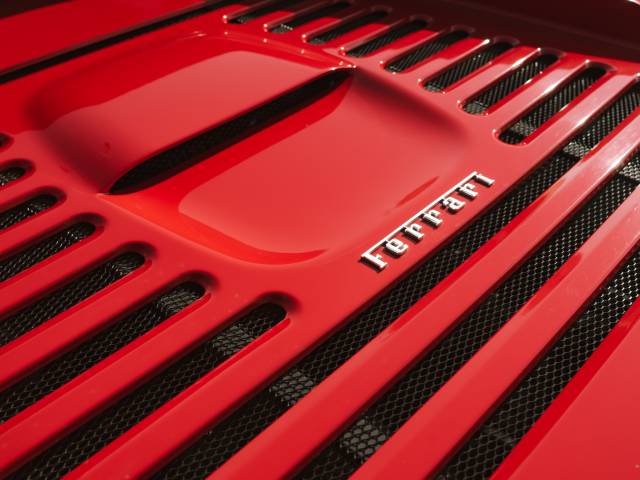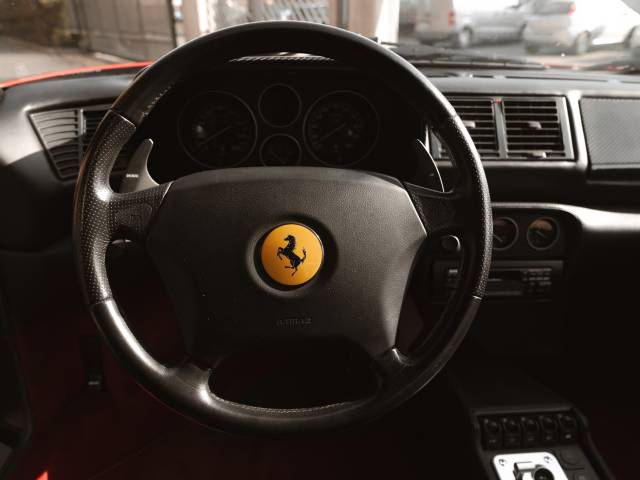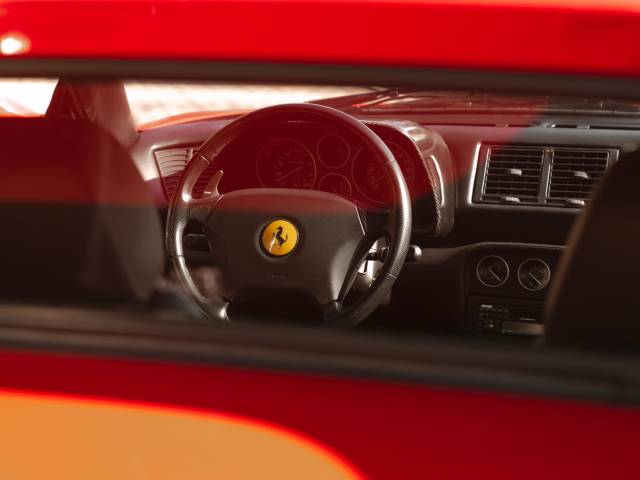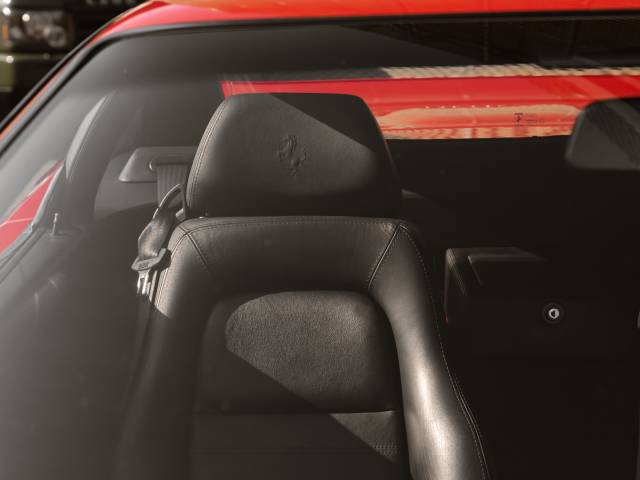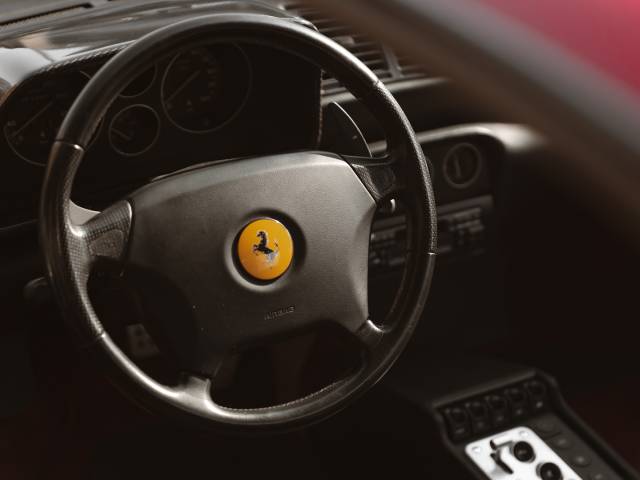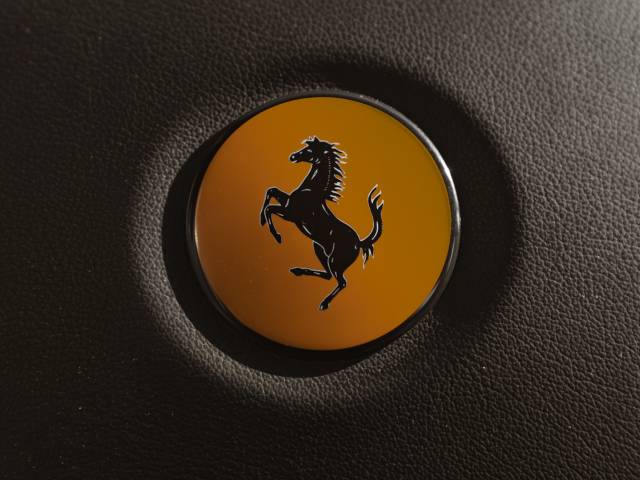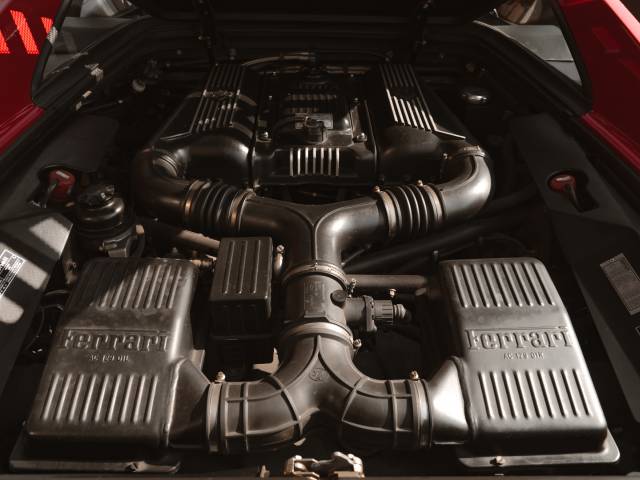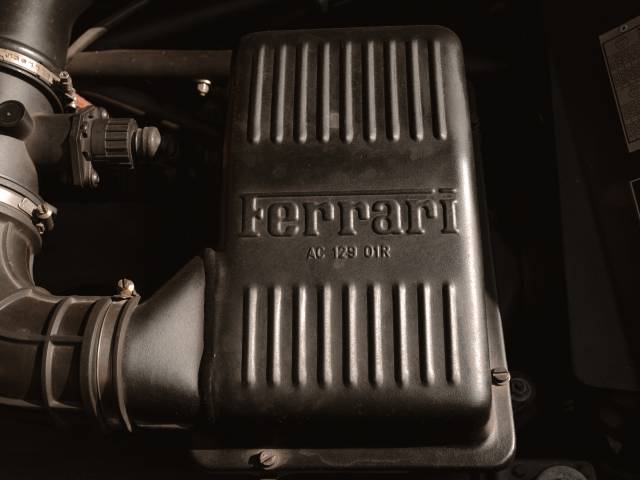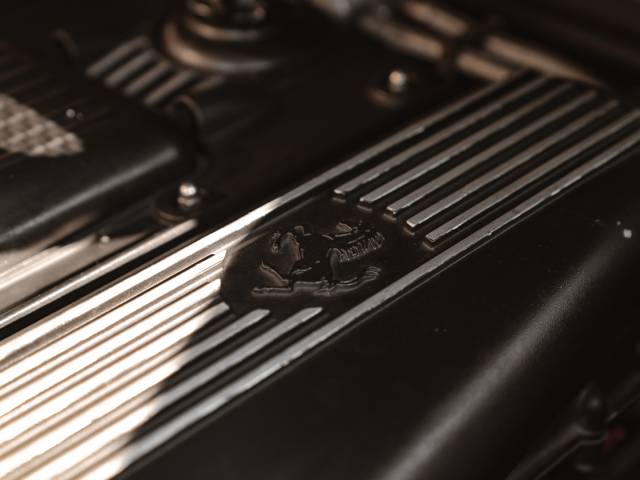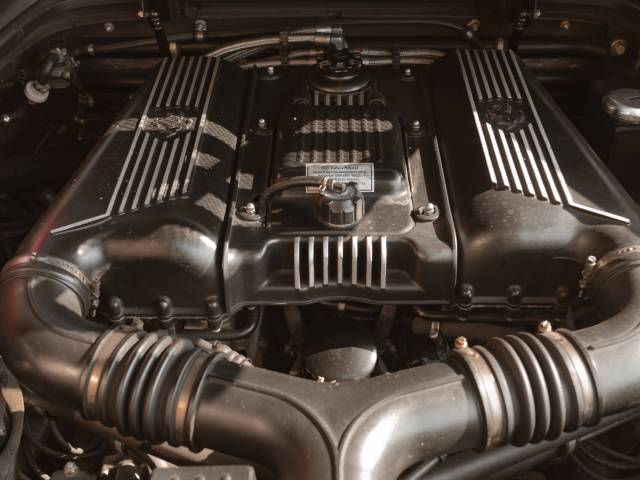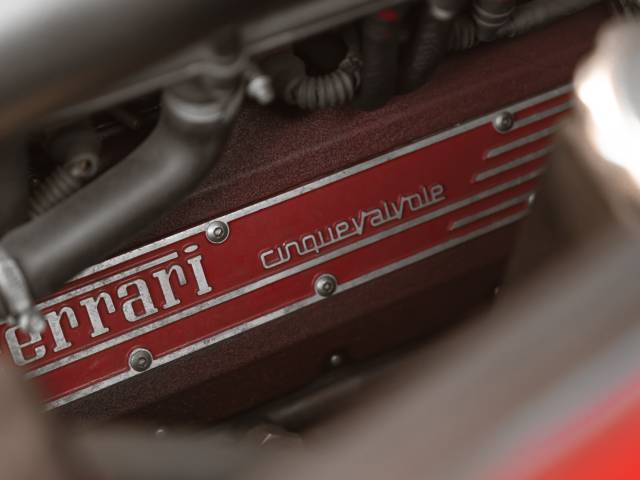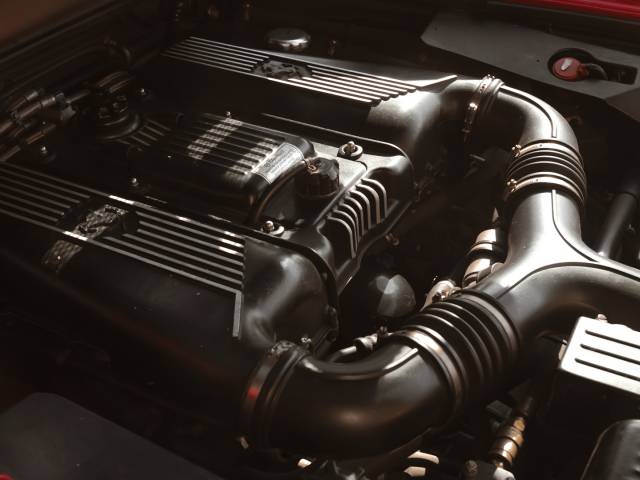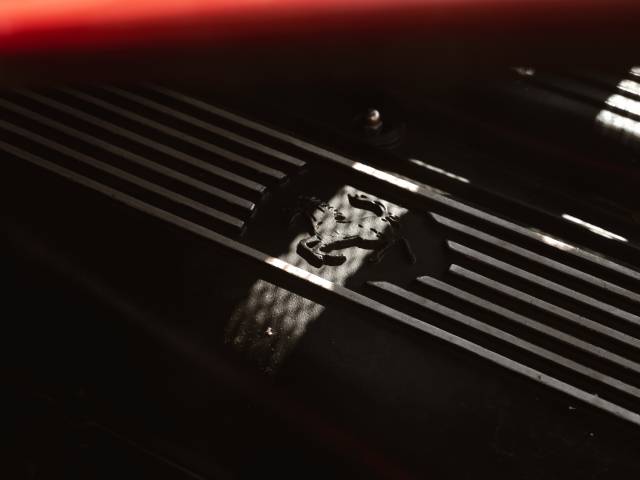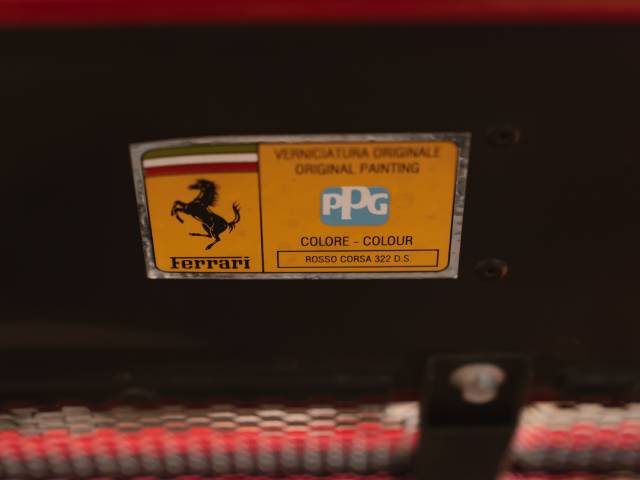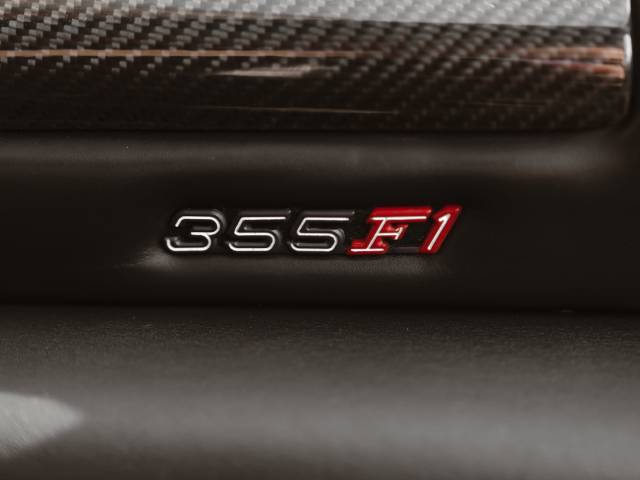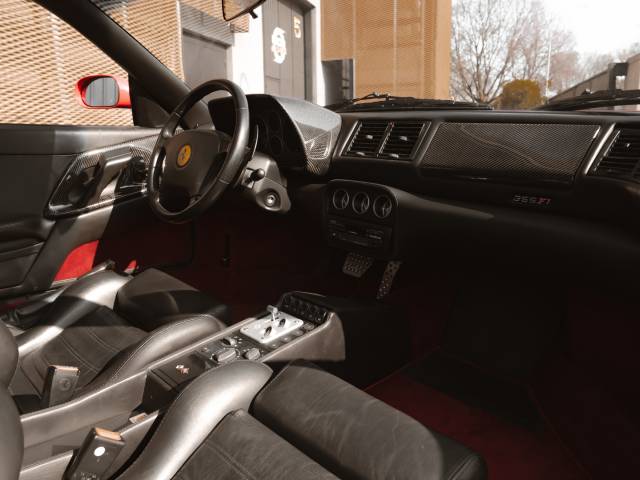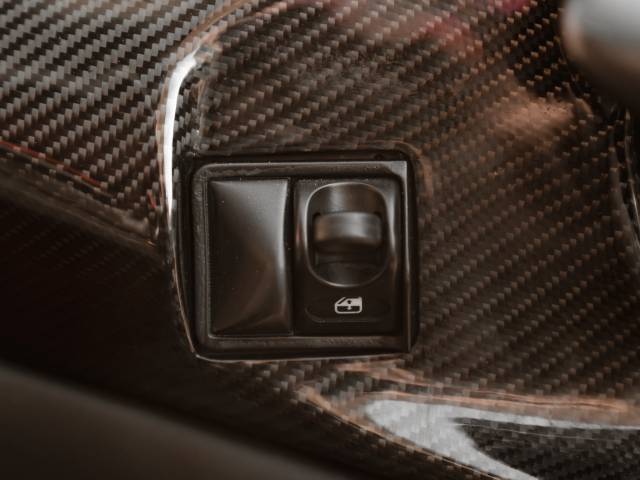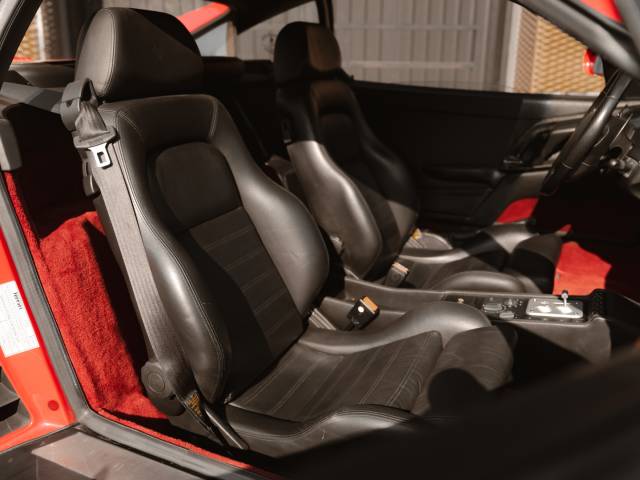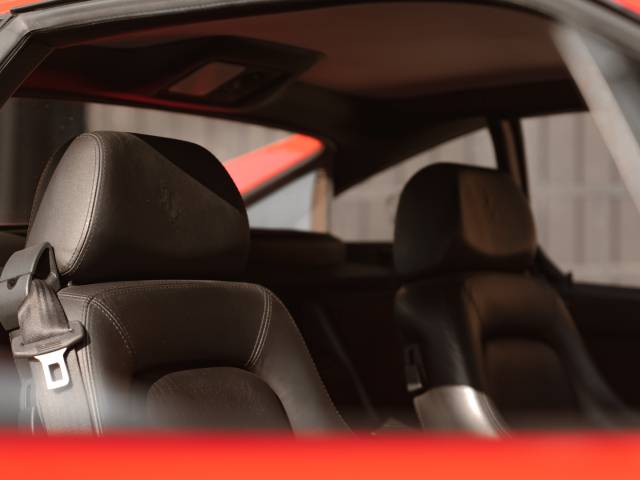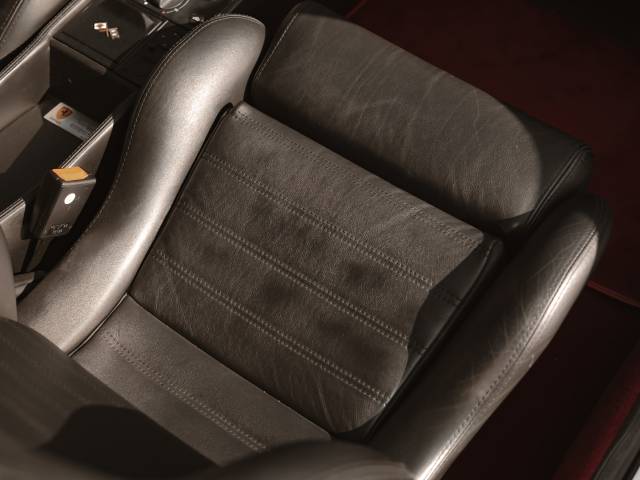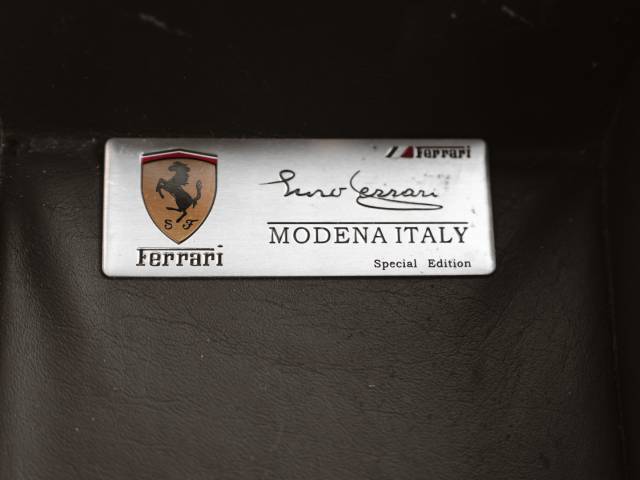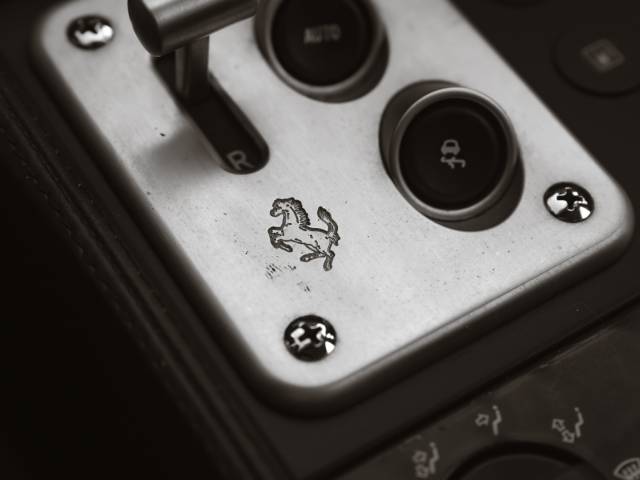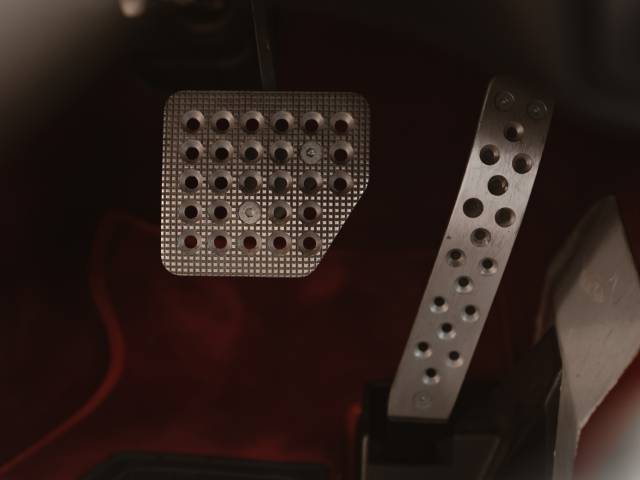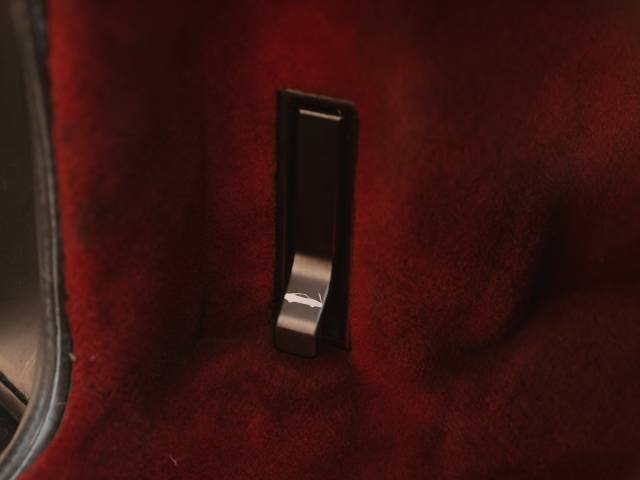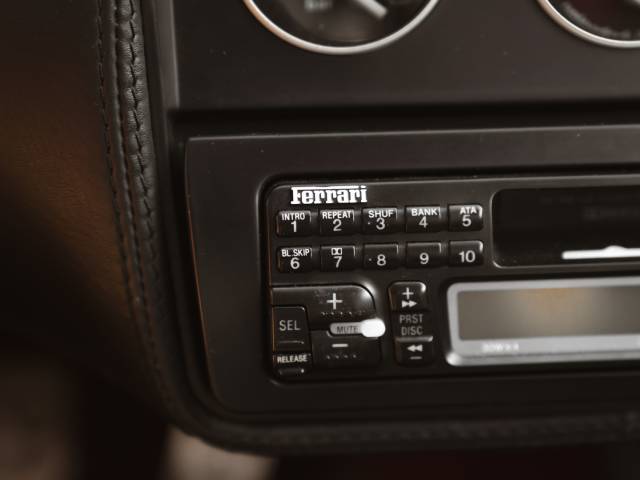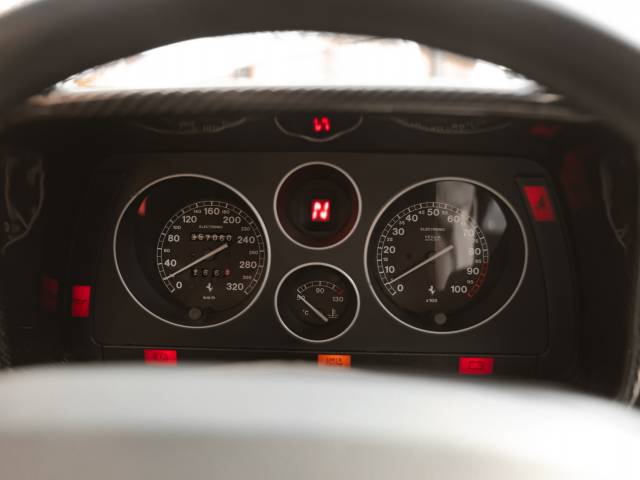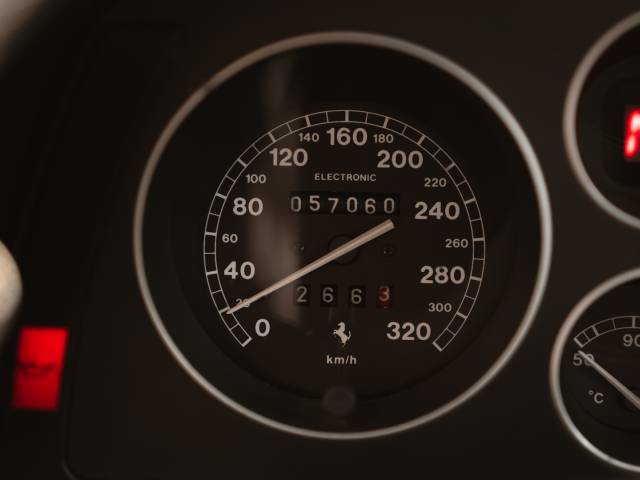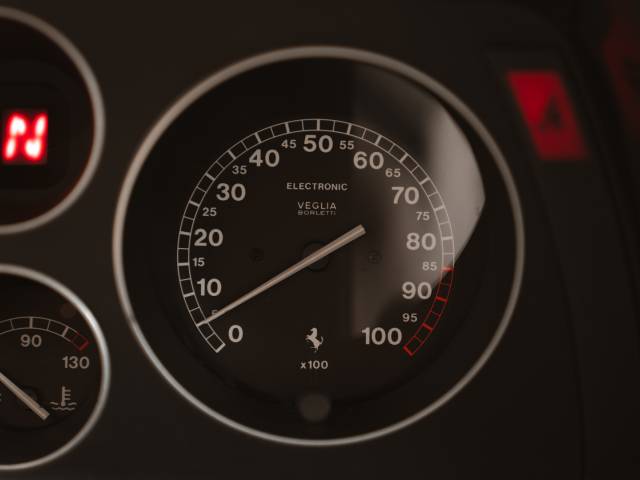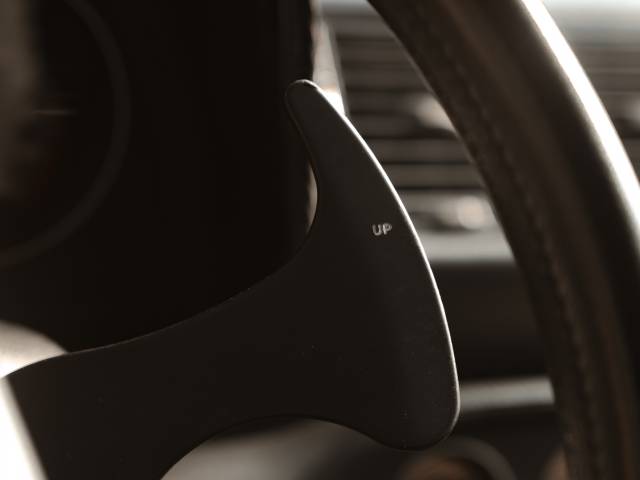 Dealer

away
Ferrari F355
The Ferrari F 355 was a mid engined sports car that was produced by Italian auto manufacturer Ferrari from 1994 until 1999. It was the successor to the Ferrari 348, and the predecessor to the Ferrari 360. In 2009, Ferrari had to recall over 2000 F 355s due to a design fault which created an increased risk of fuel leak and fire.
History of the Ferrari F 355
With the Ferrari F 355, Ferrari aimed to produce a car with significantly better performance than its predecessor, and were also determined to make it operate well in a range of different environments. The new model was introduced at the 1994 Geneva Motor Show. Ferraro wanted to bring this replacements for the 348 in quickly, as the latter had been seen as a disappointment. Ferrari brought in a five valve cylinder head, giving the F355 375bhp, which was considerably more than the 348. Lightweight titanium was used for the interior parts of the engine. The Ferrari F 355 can be seen as occupying an intermediate position between classic Ferrari sports cars and modern Ferrari super cars. A total of 11,273 units were produced, which at the time made it the most produced Ferrari ever. Production of the Ferrari F 355 was stopped to make way for its successor, the Ferrari 360.
Special Editions of the Ferrari F 355
In 1995, Ferrari introduced a soft top convertible version of the F 355, the Ferrari F 355 Spider. Ferrari spent nearly 2000 hours testing the bodywork in a wind tunnel to achieve the right balance of aesthetics and aerodynamics. 3,717 units were produced, most of which featured a six speed transmission. In the same year, Ferrari introduced the Ferrari F 355 GTS, a hard top convertible. The bodywork of this version was essentially the same as the standard Berlinetta version. Ferrari also produced the Ferrari F 355 Challenge, a form of the F 355 optimised for the Ferrari Challenge racing event. The Challenge was created by fitting a kit supplied to dealers onto the normal Berlinetta. Each year until 1998, Ferrari redesigned the Challenge to make it more similar to a professional racing car. In 1998, Ferrari brought out a special limited edition called the Ferrari F355 Serie Fiorano. 104 units were produced over one year, with enhancements that made them similar in performance to the Ferrari F 355 Challenge. 74 of the units featured an F1 transmission