Datsun 240-Z Classic Cars for Sale
22 Offers for Datsun 240-Z found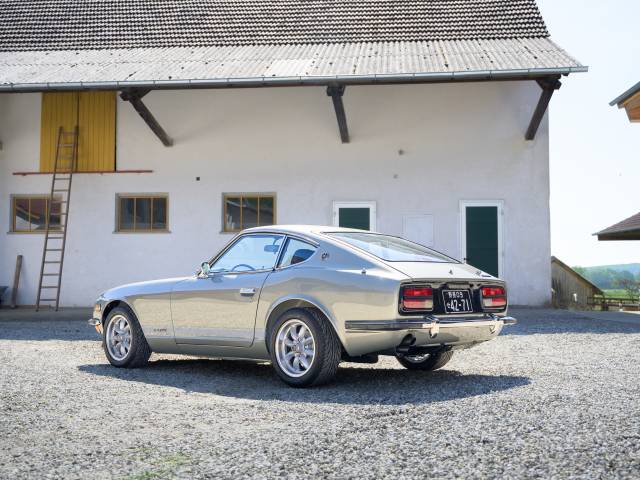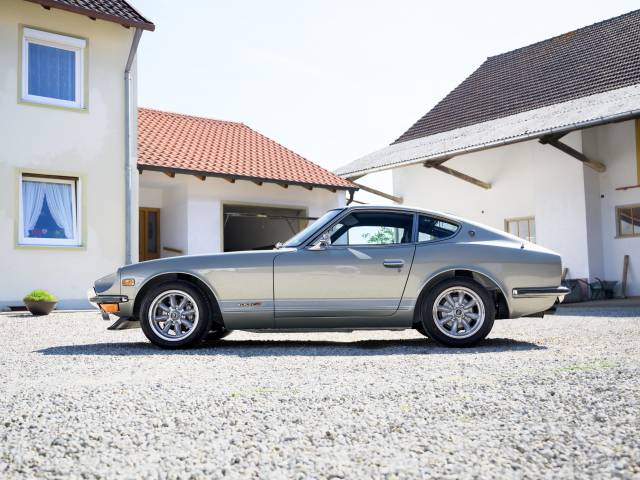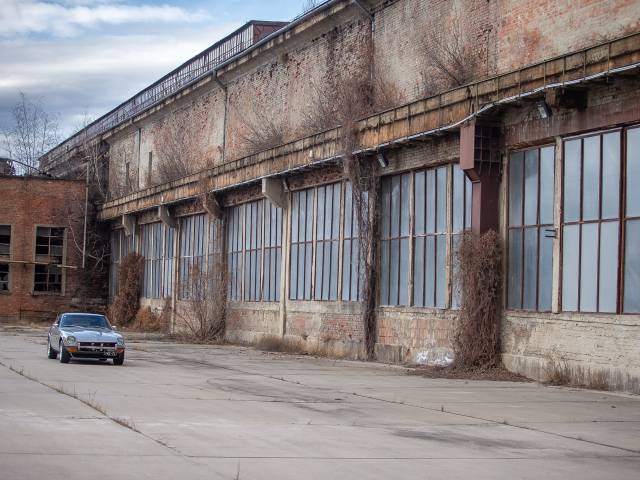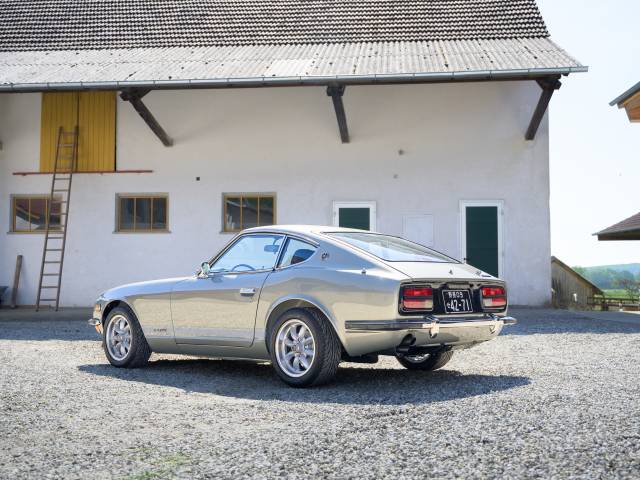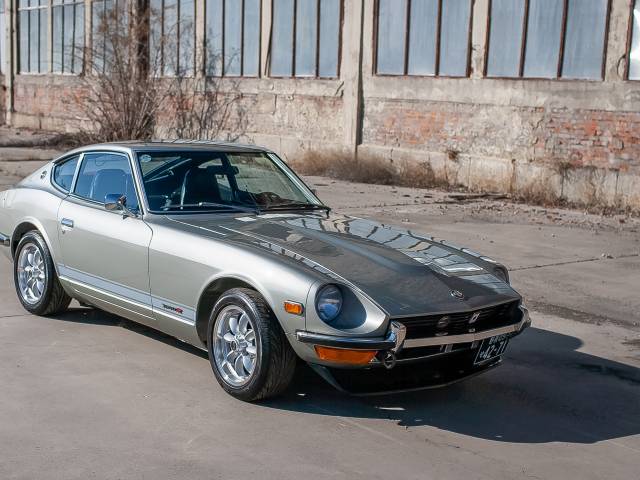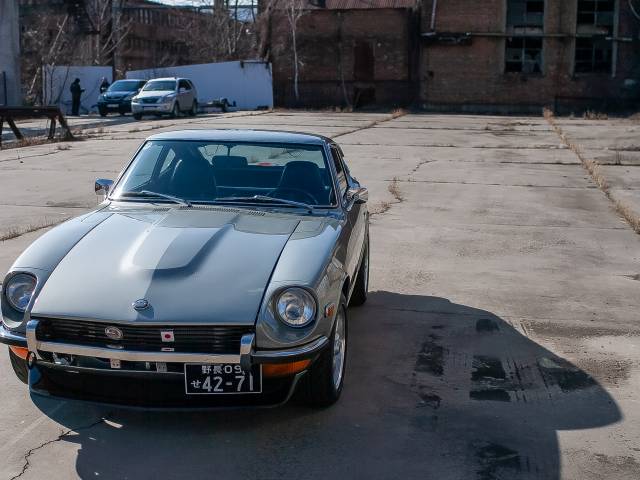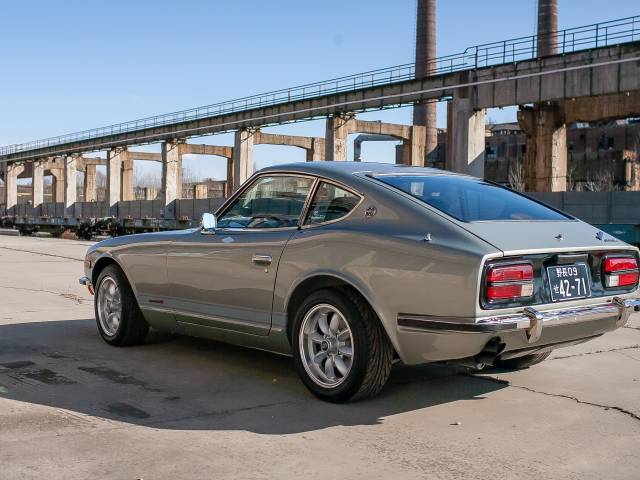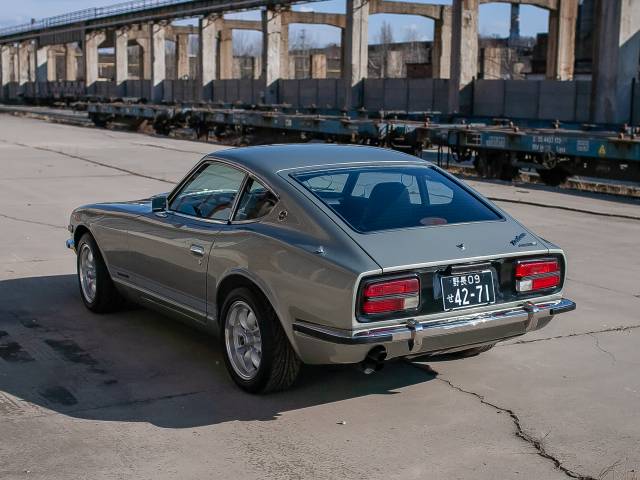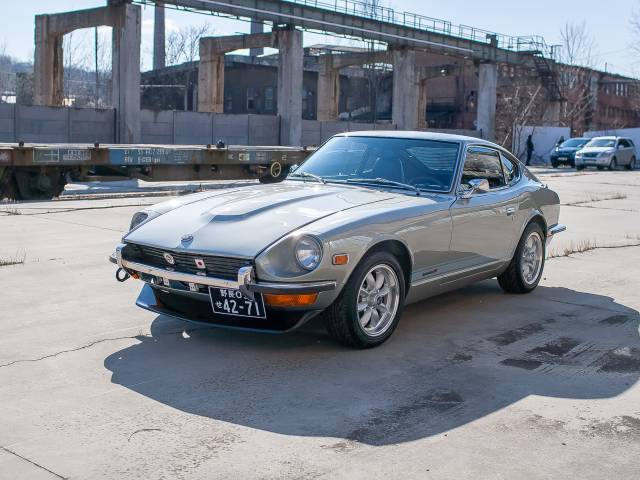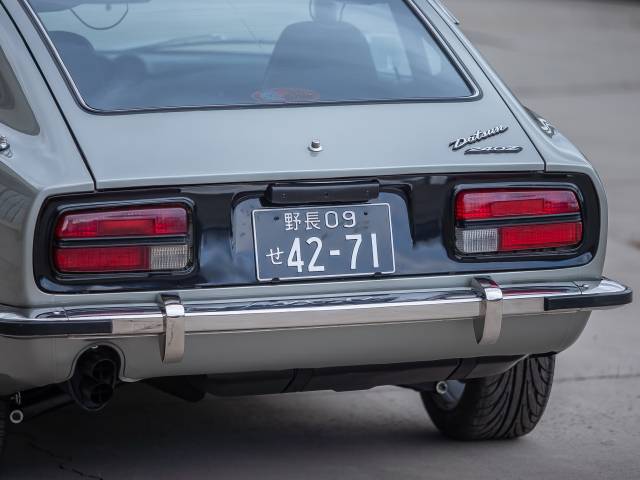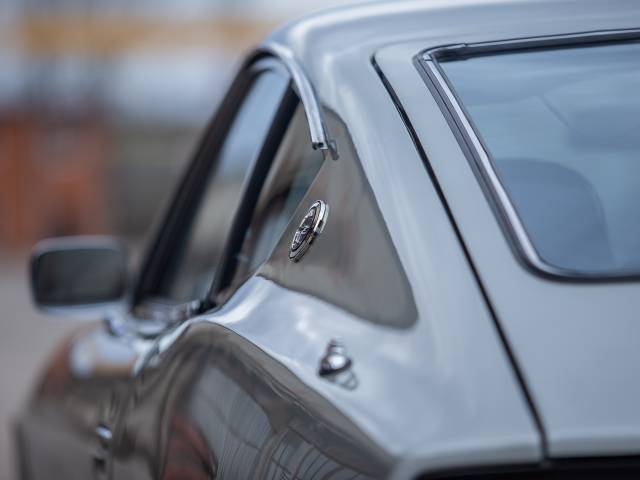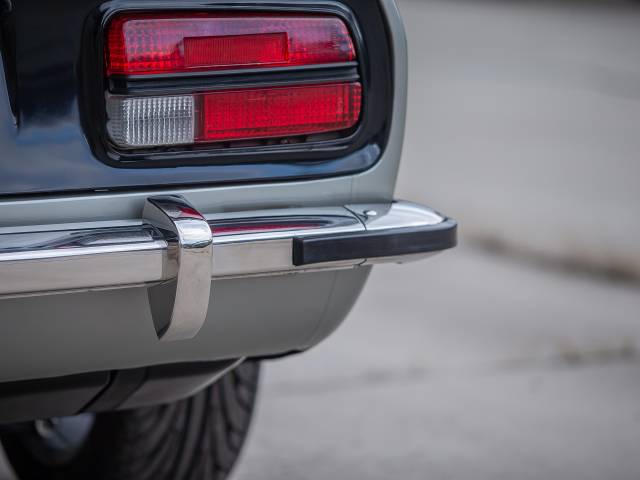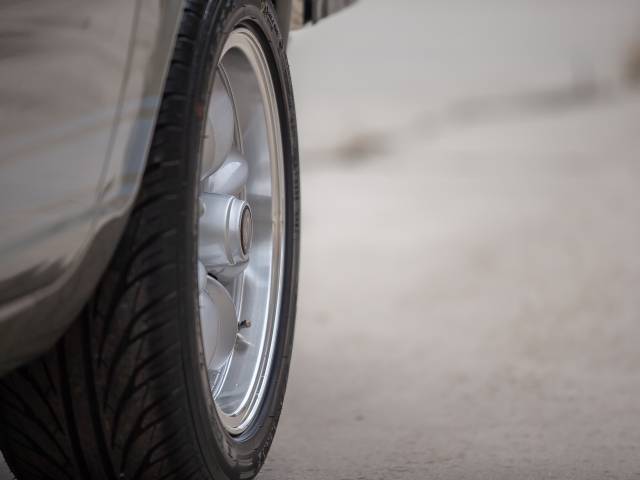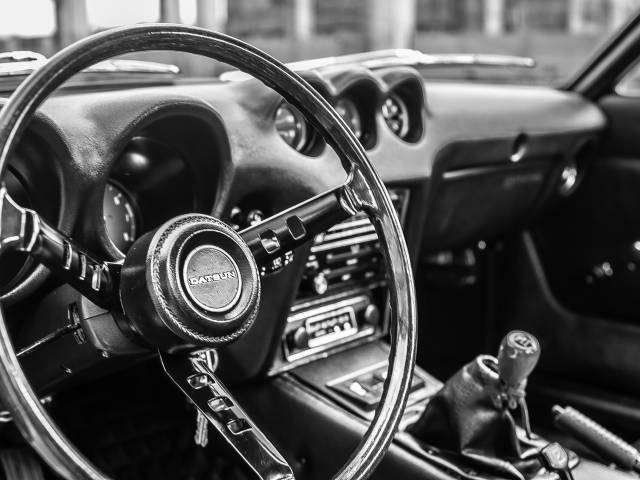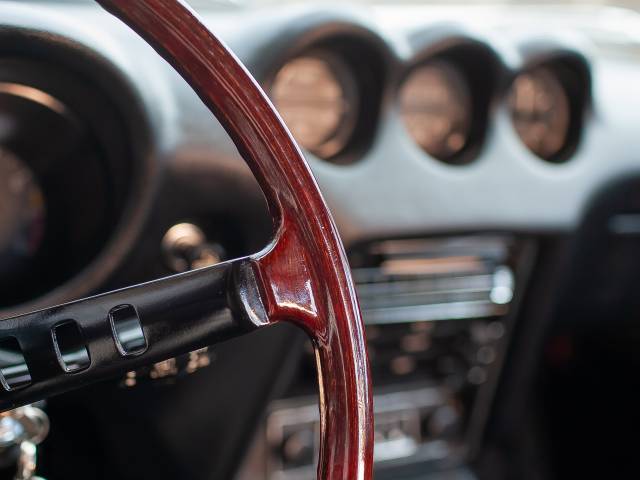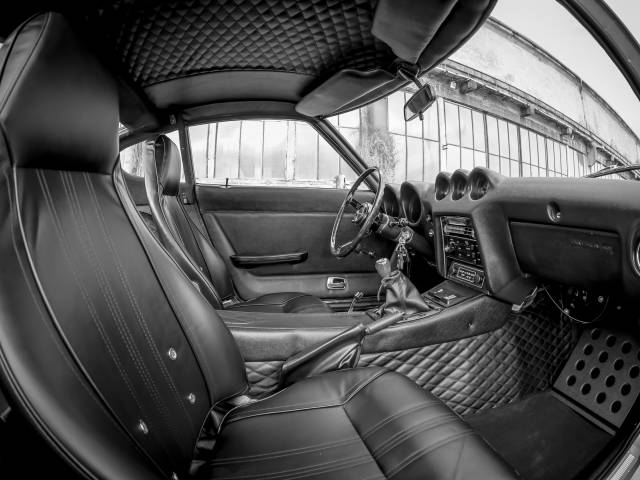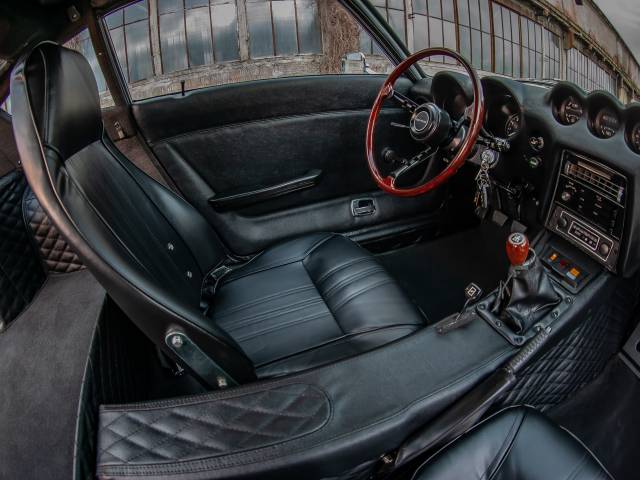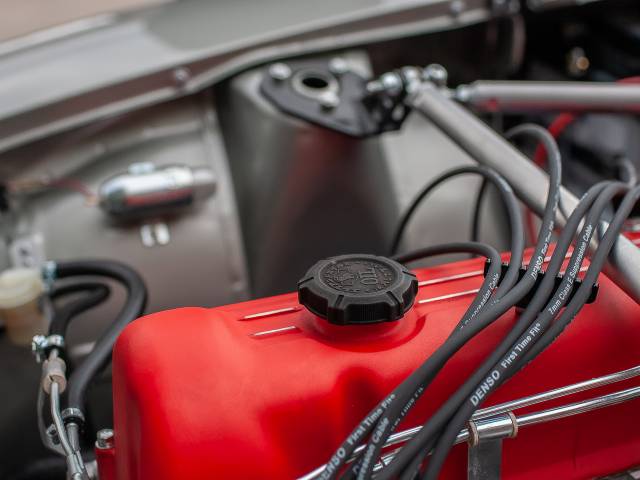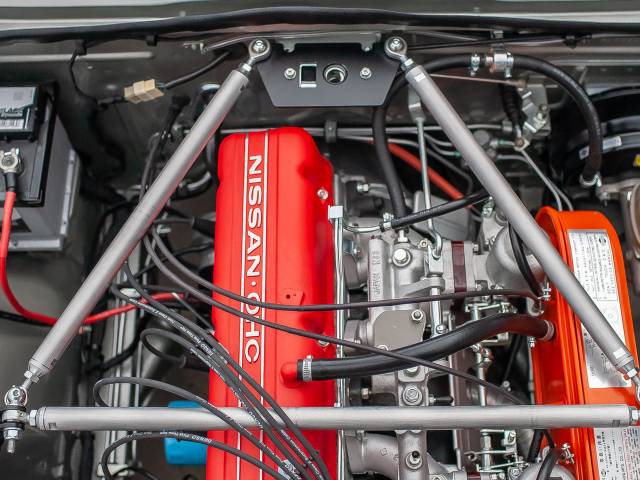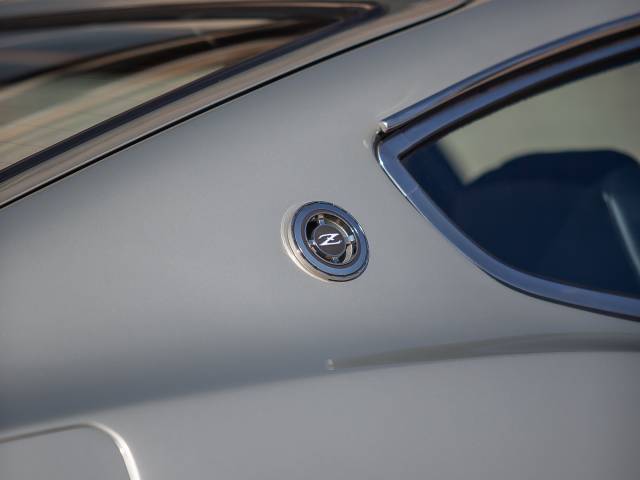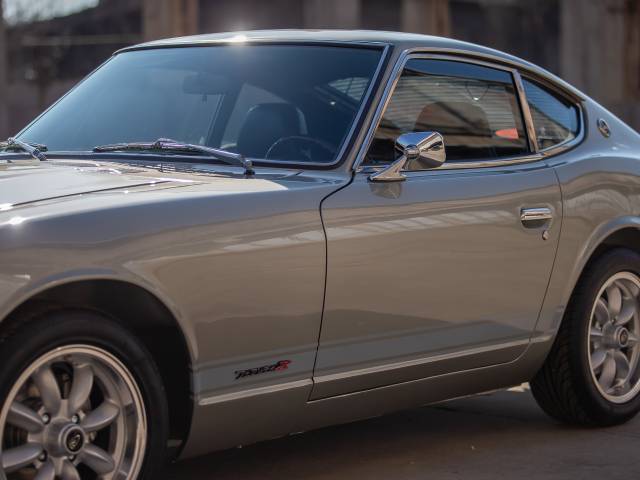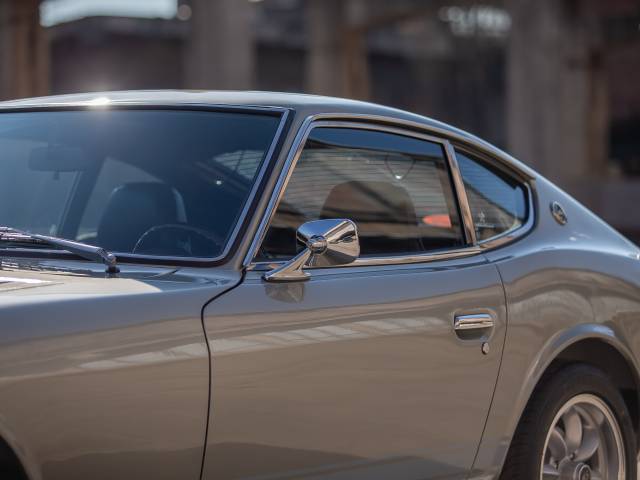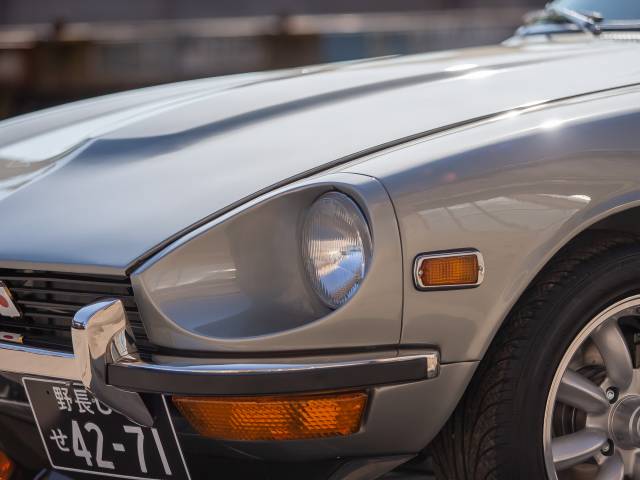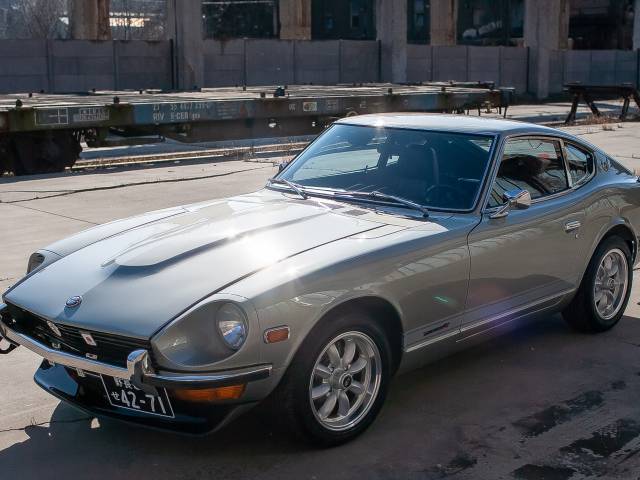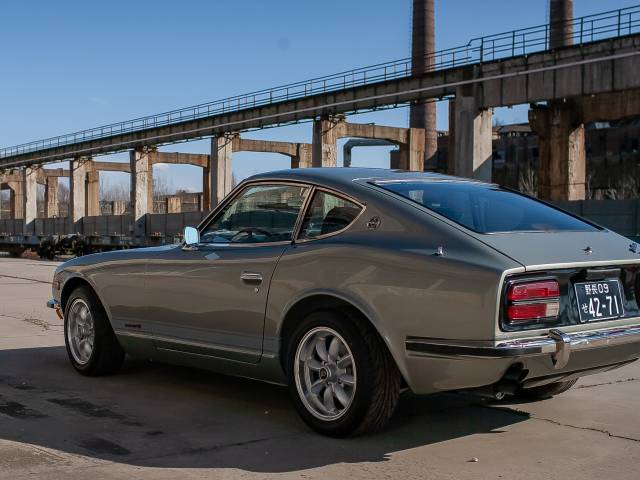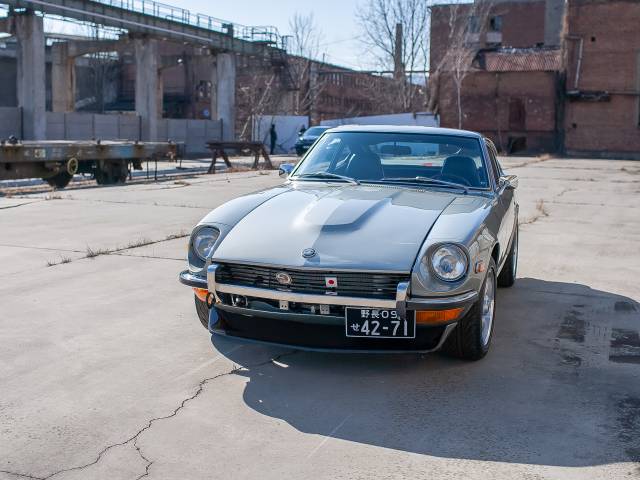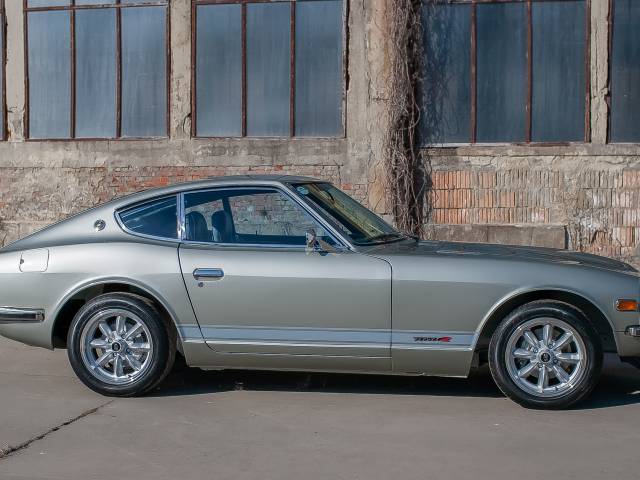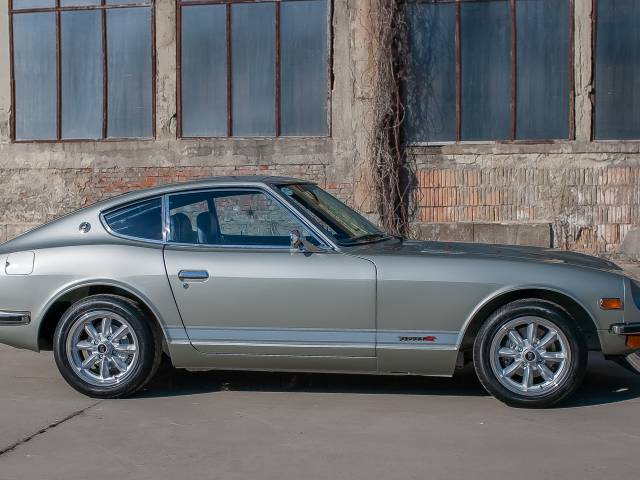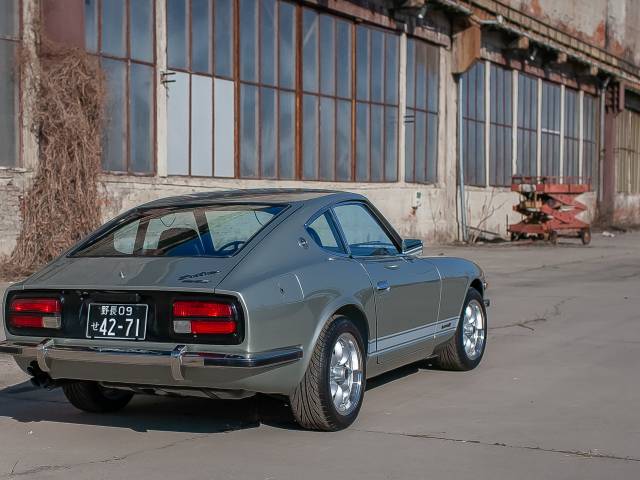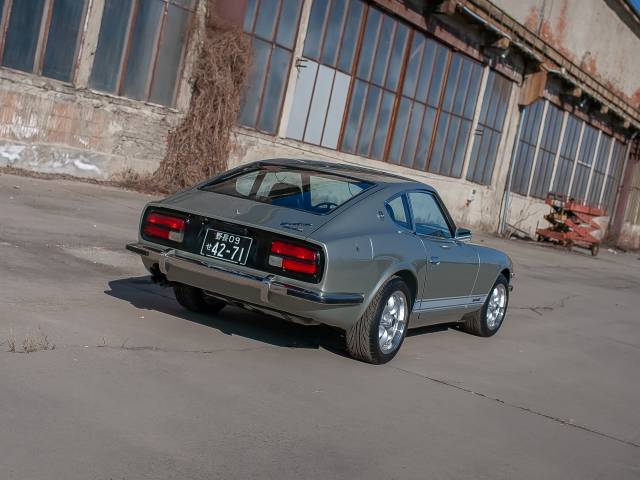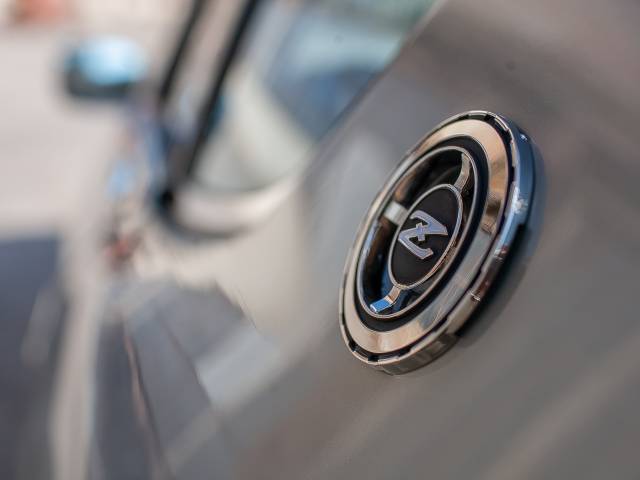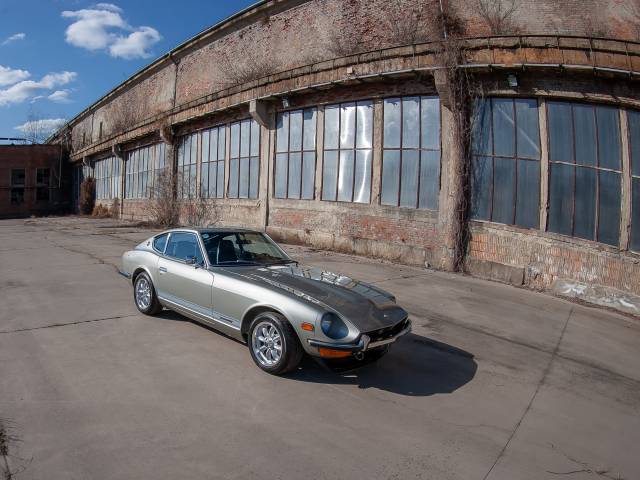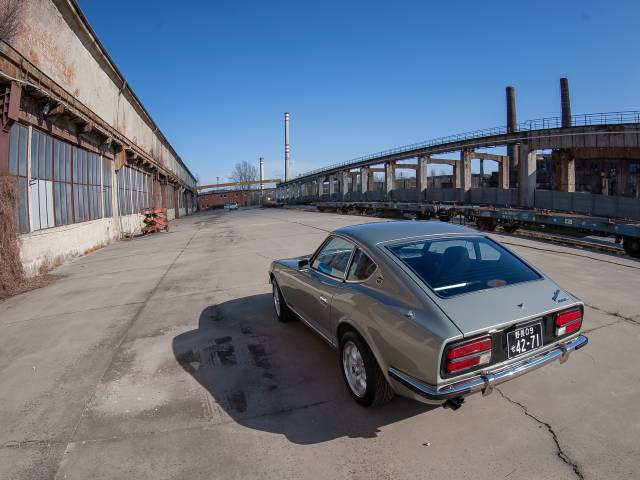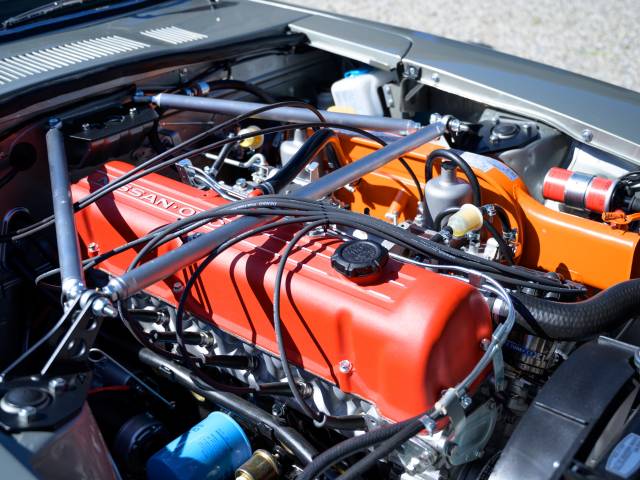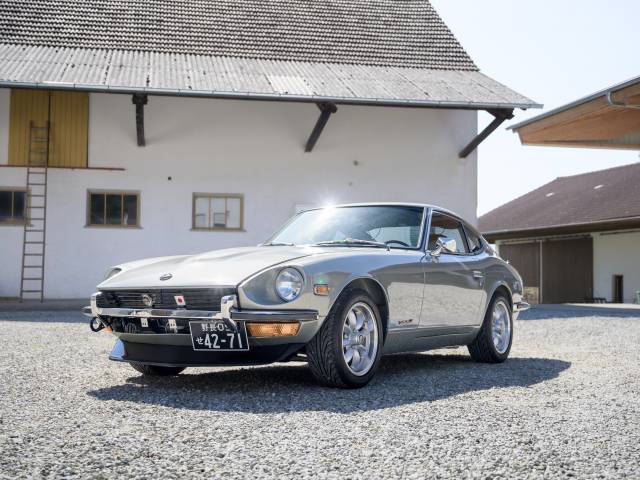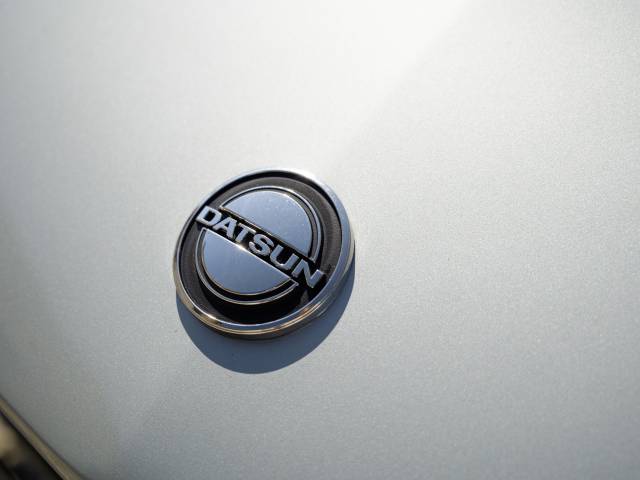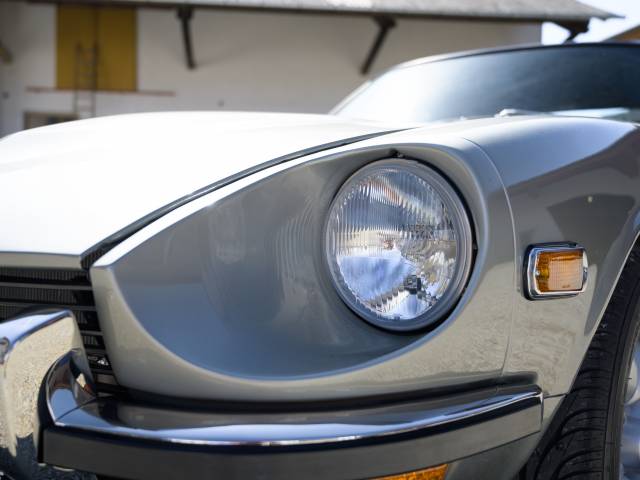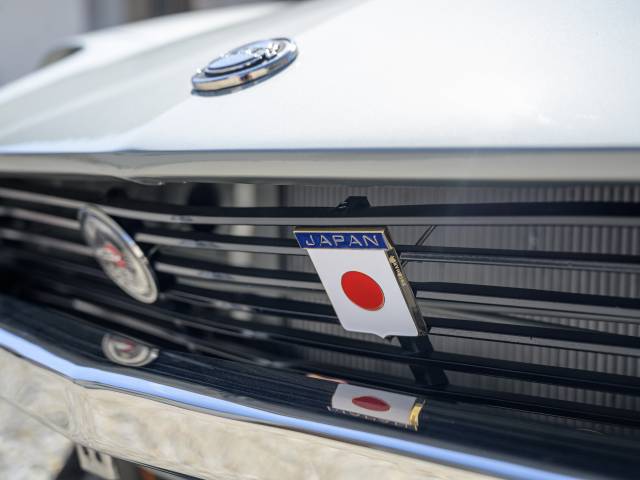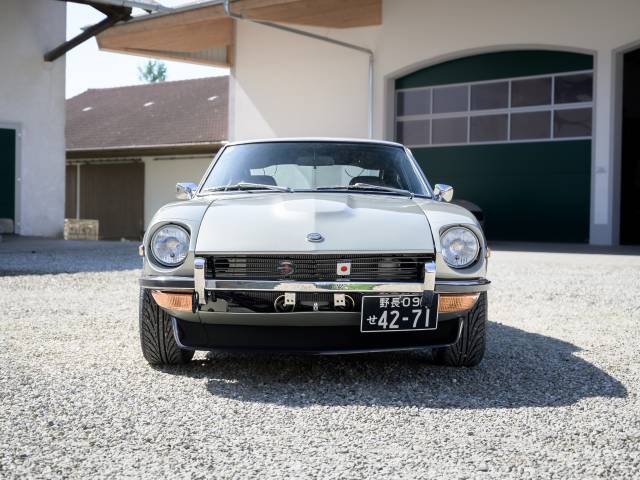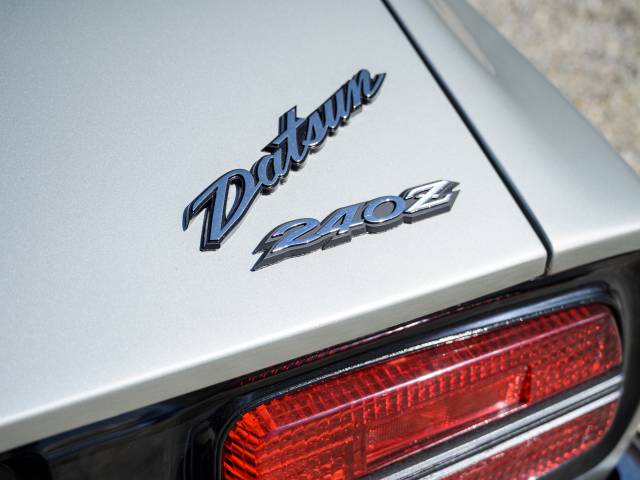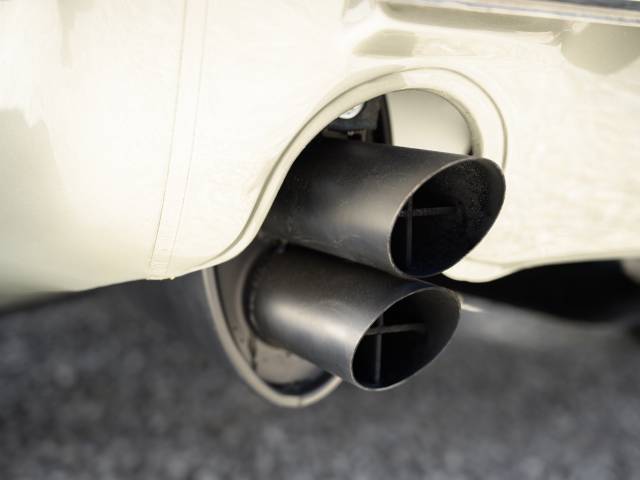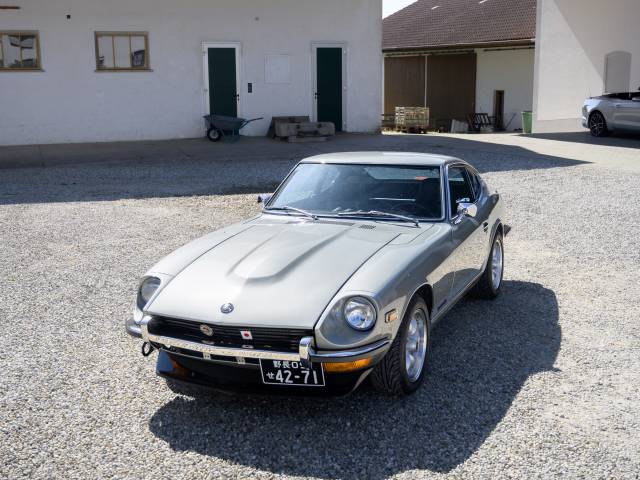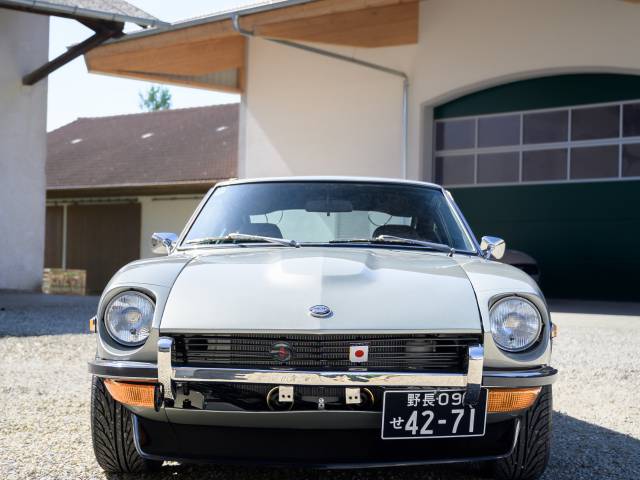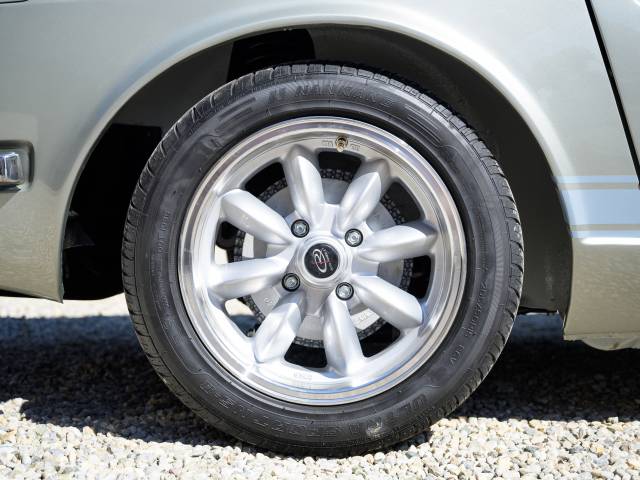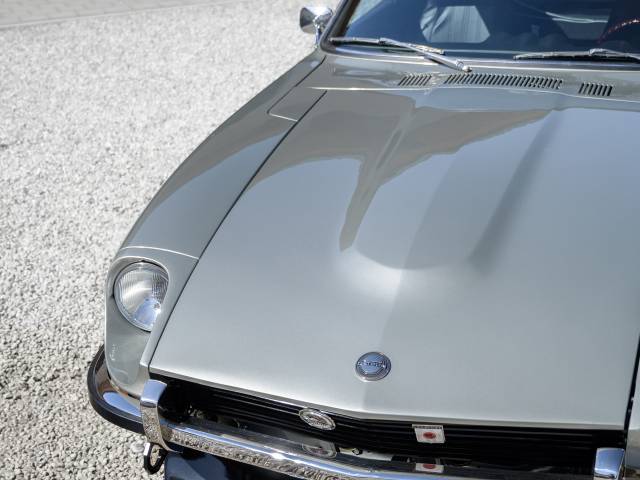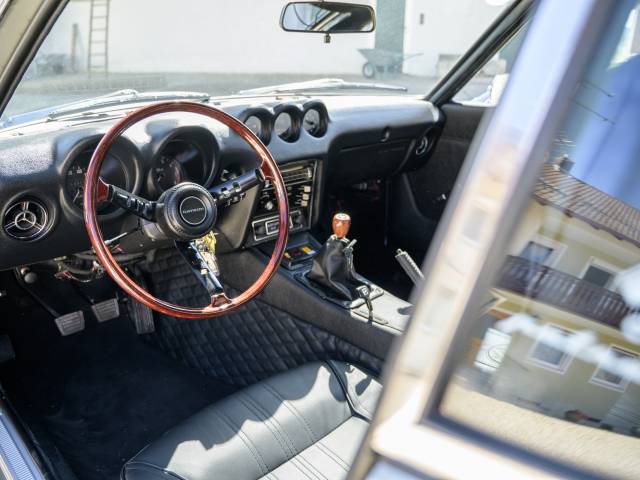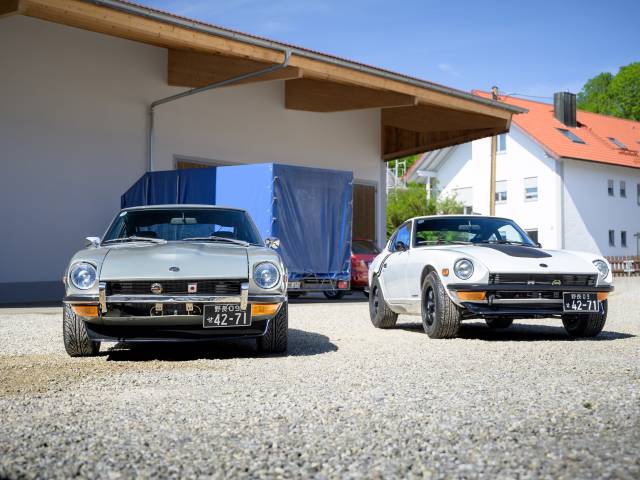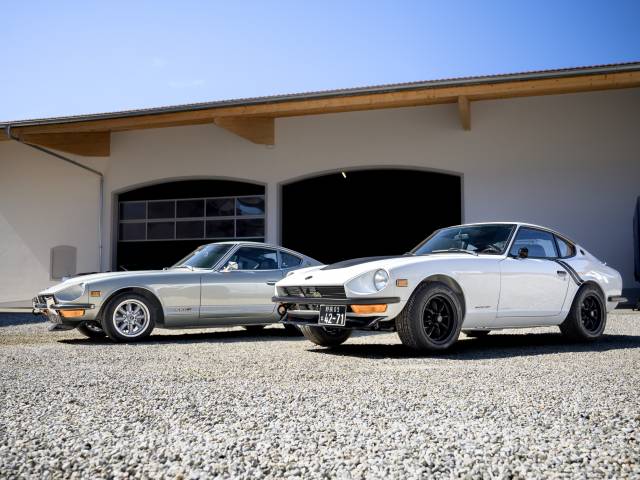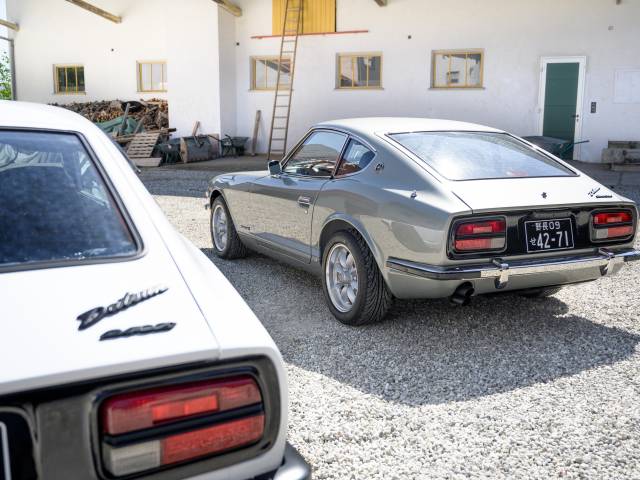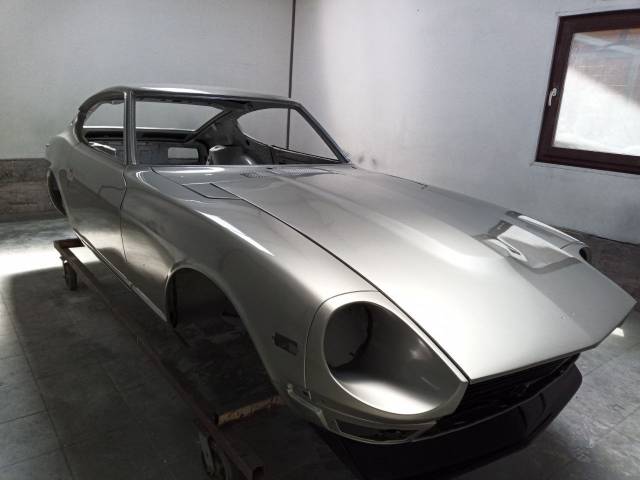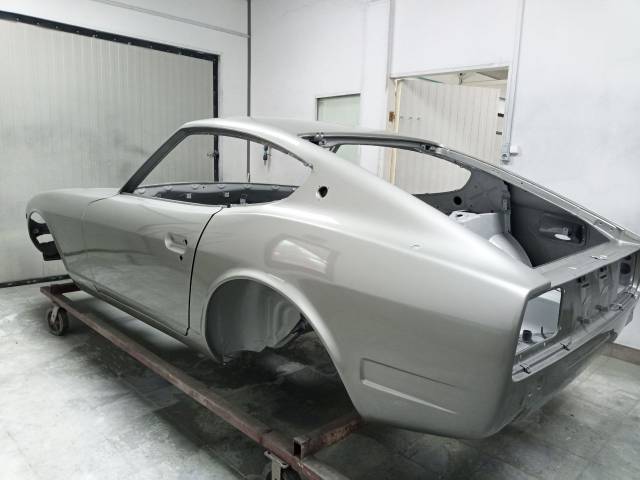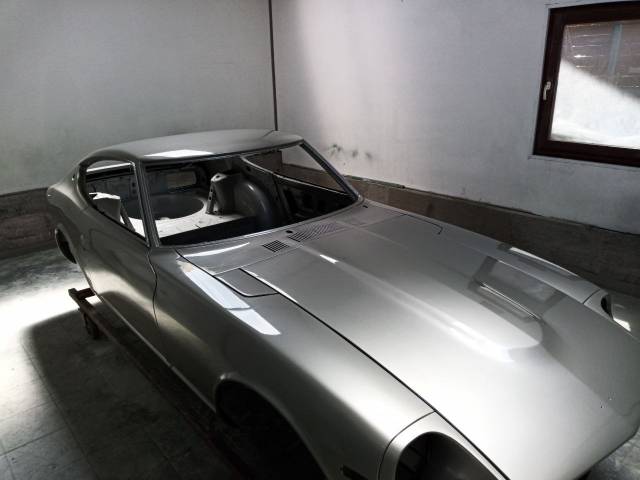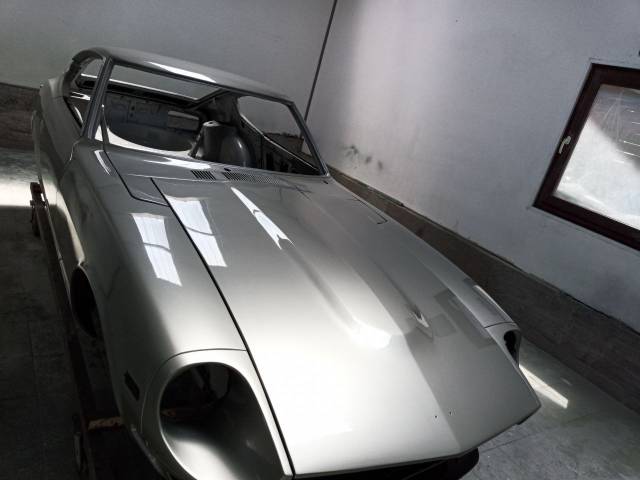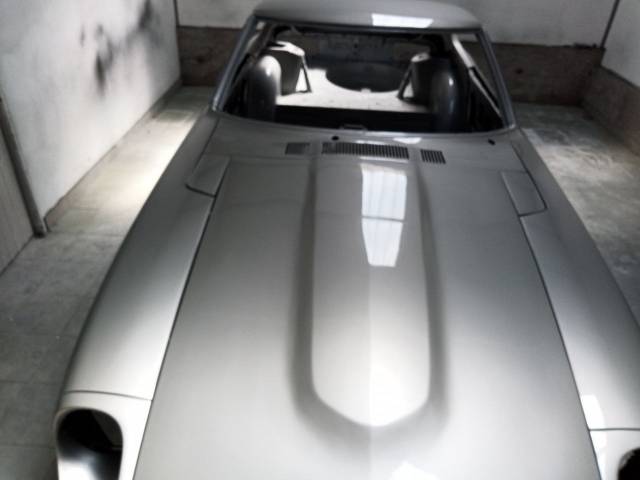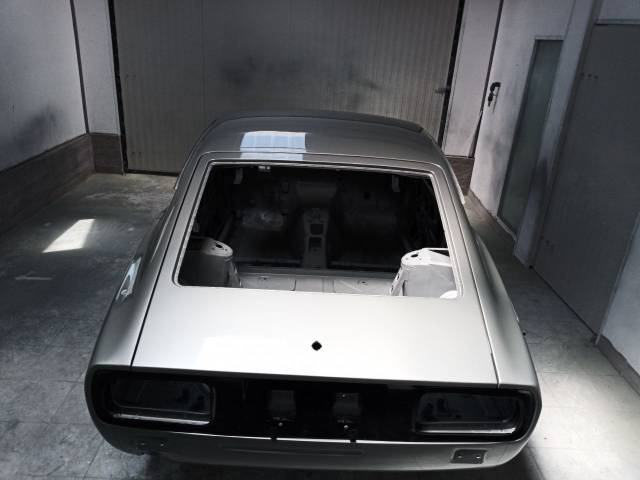 1973 Datsun 240Z for sale Fully Restored Deutschland
Dealer

away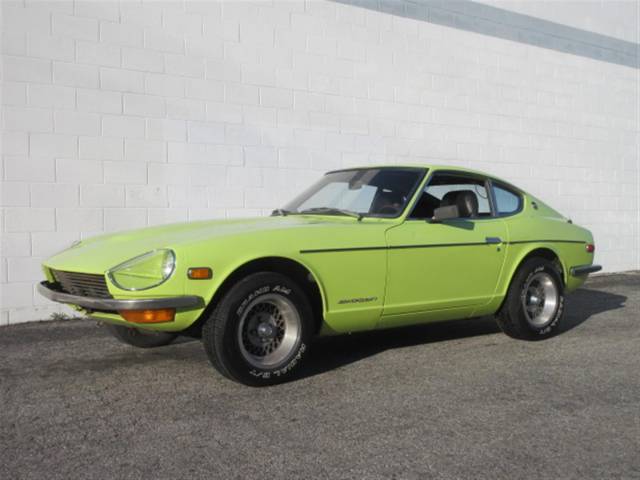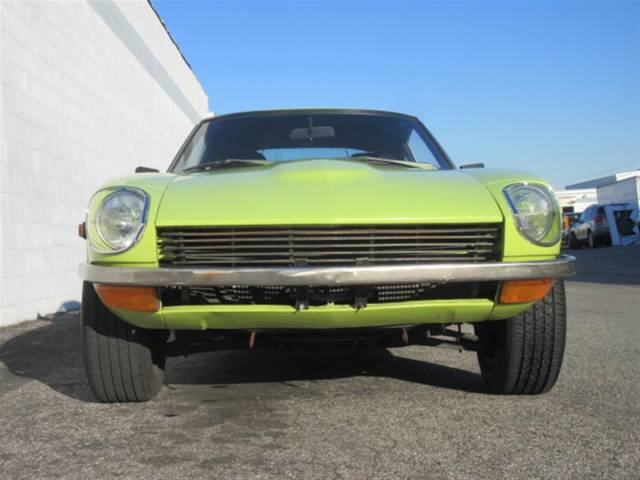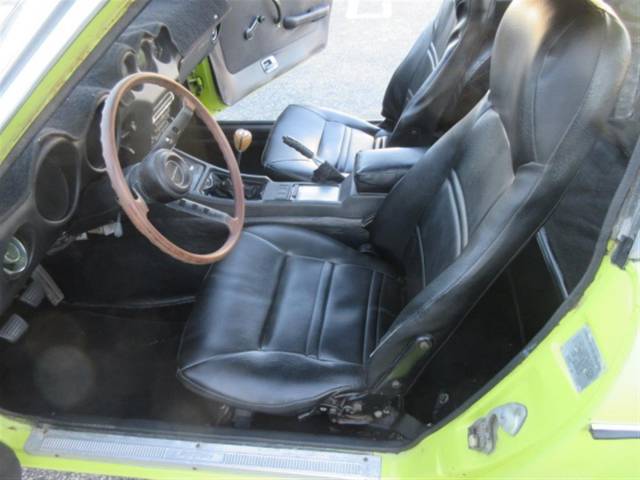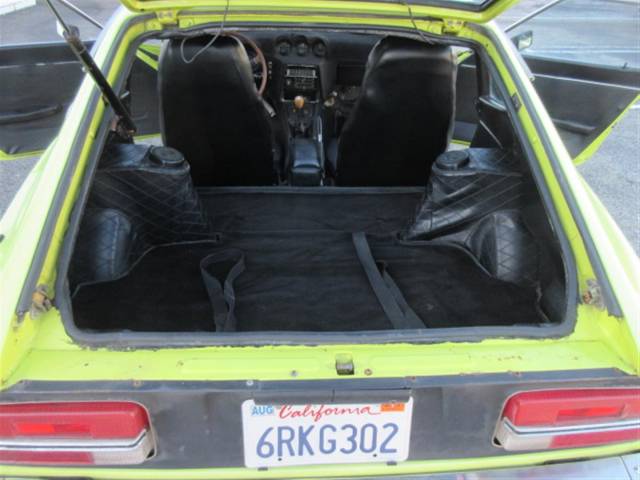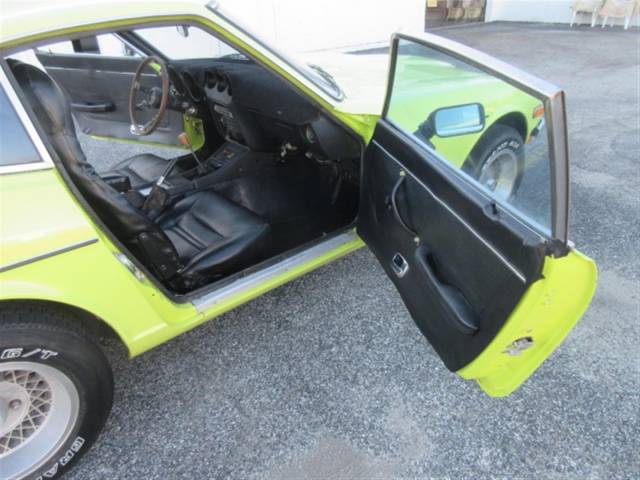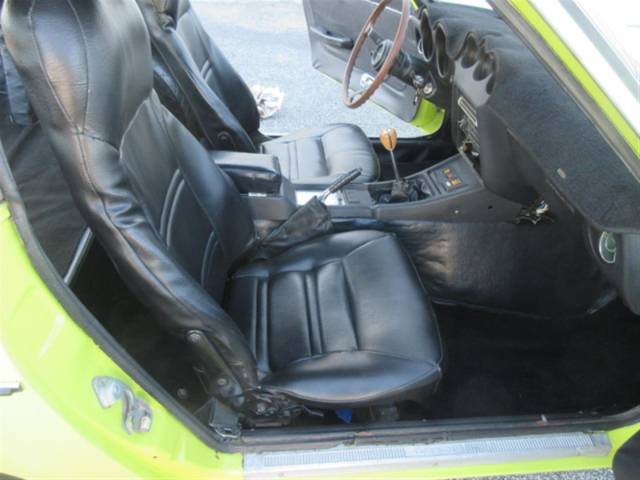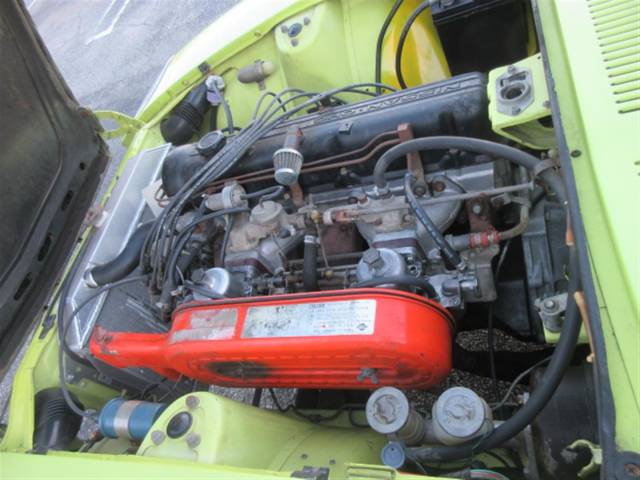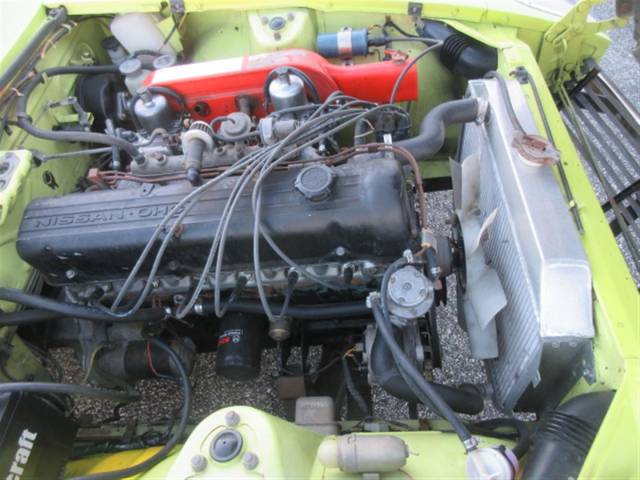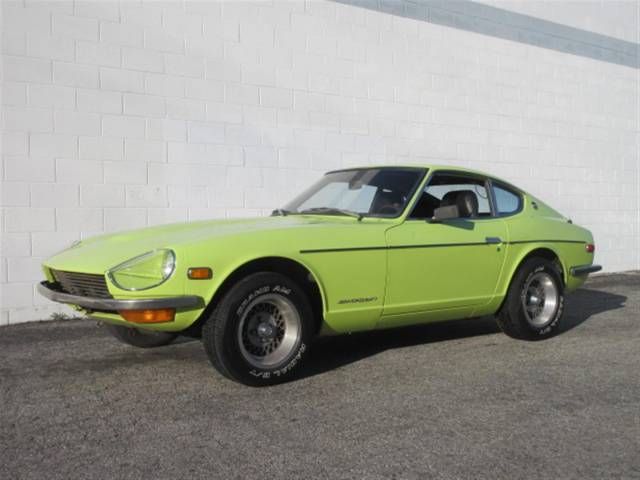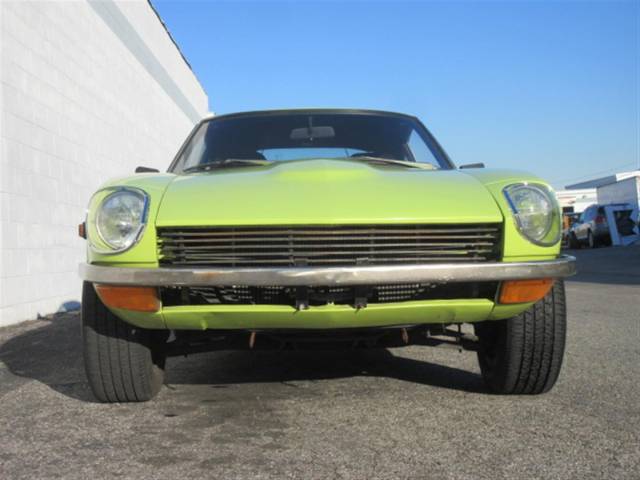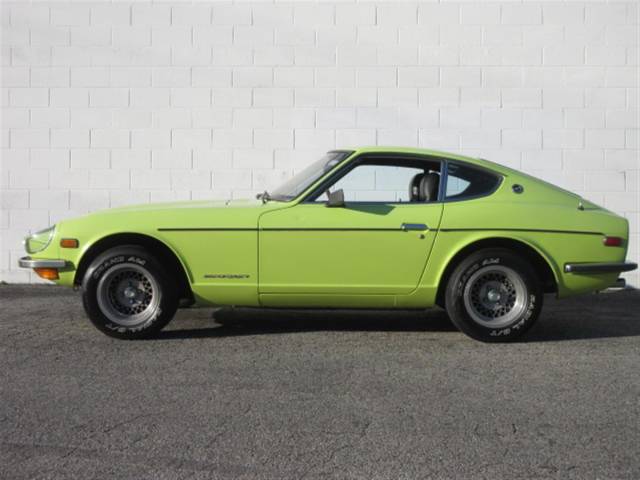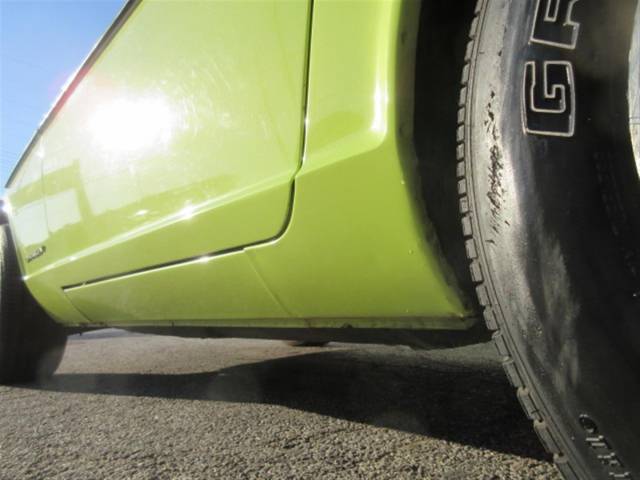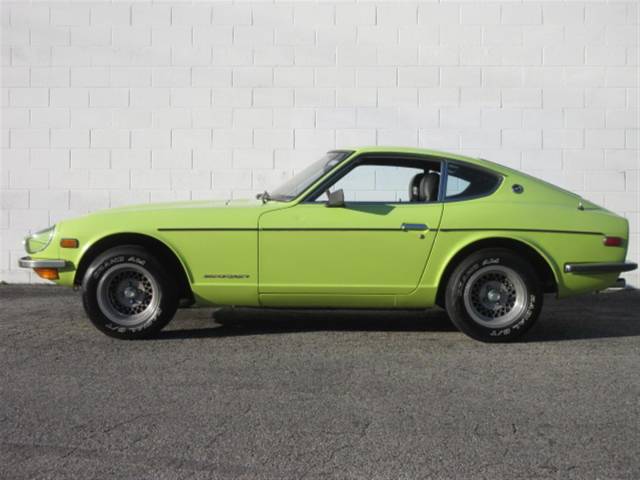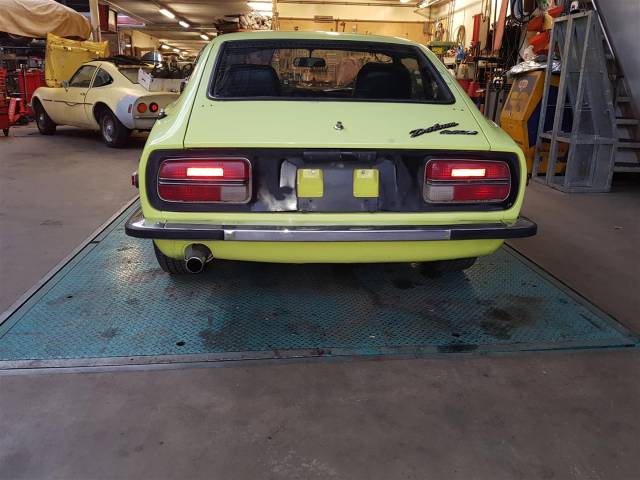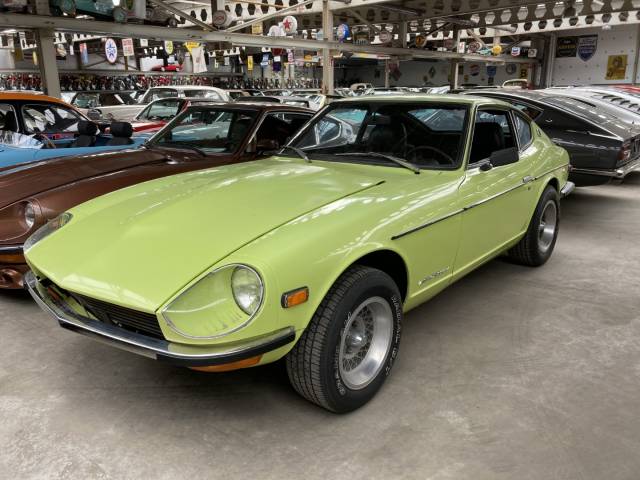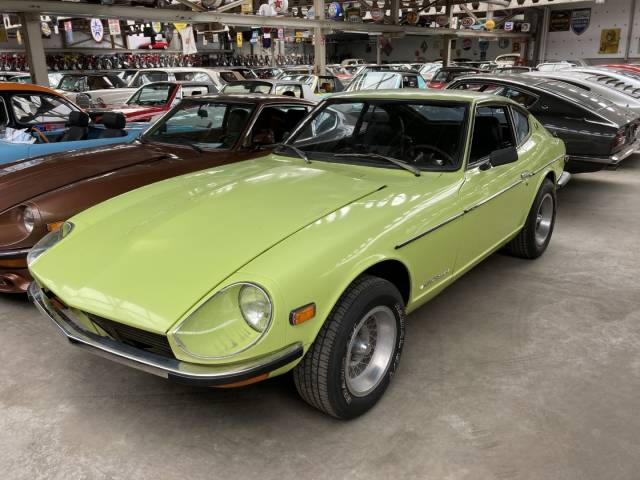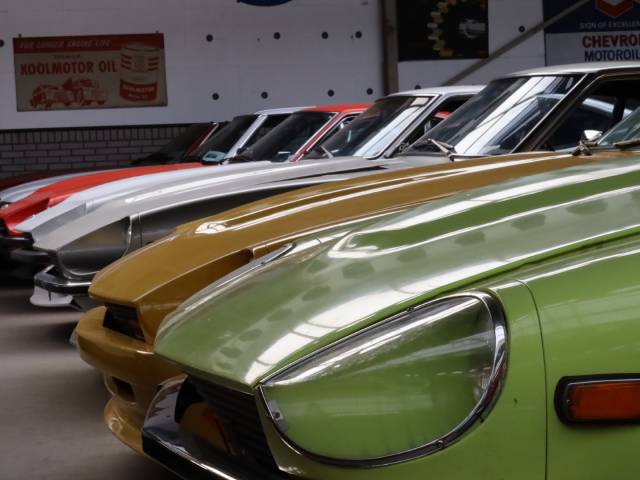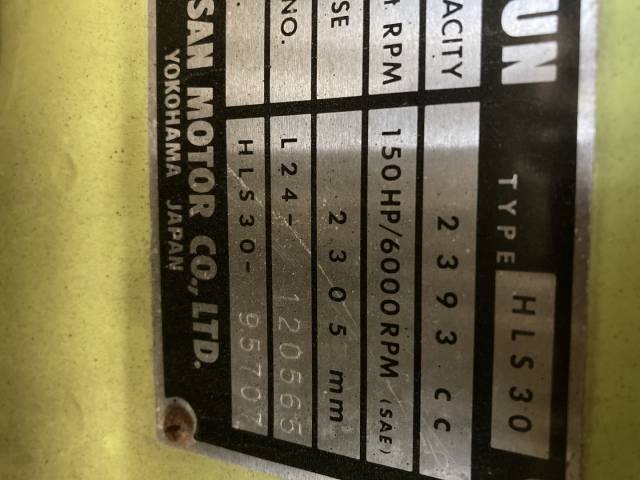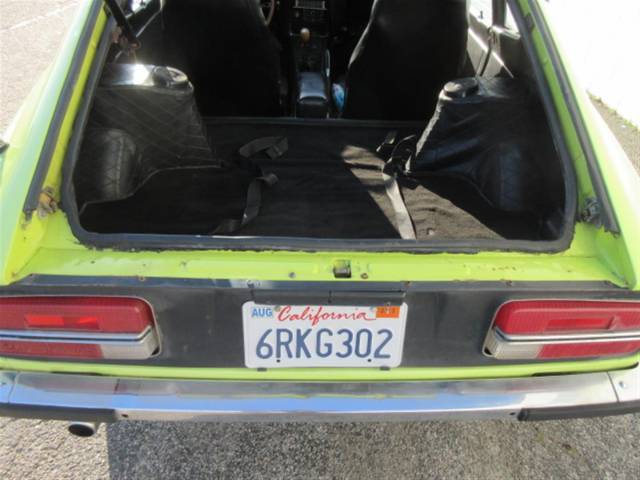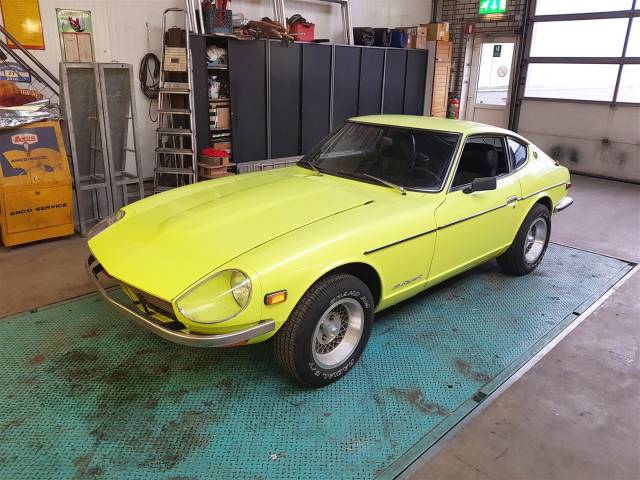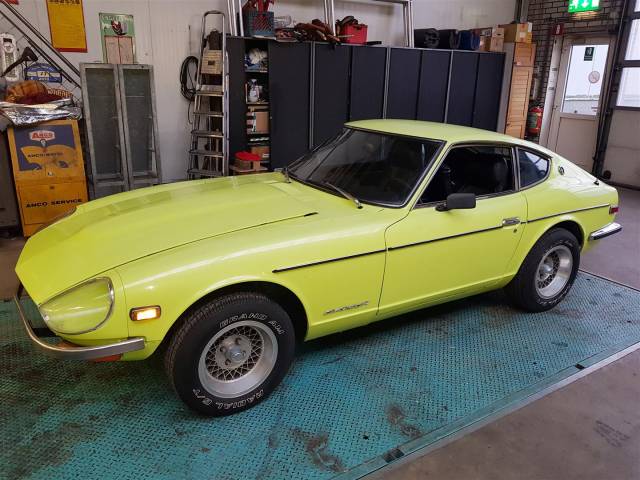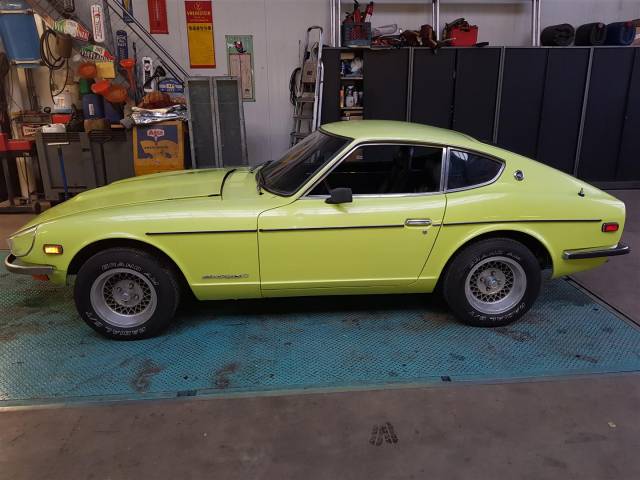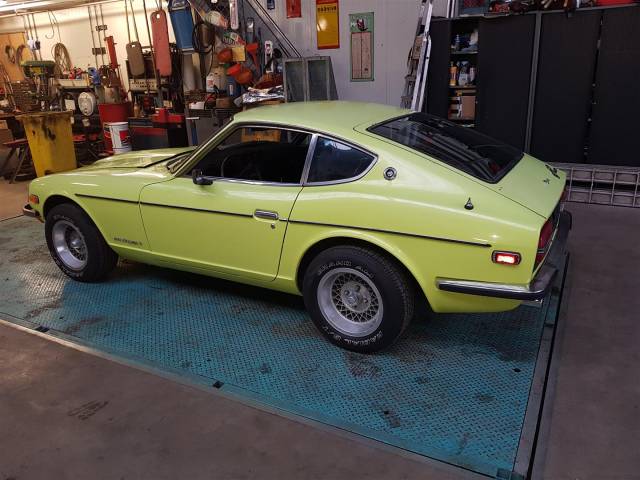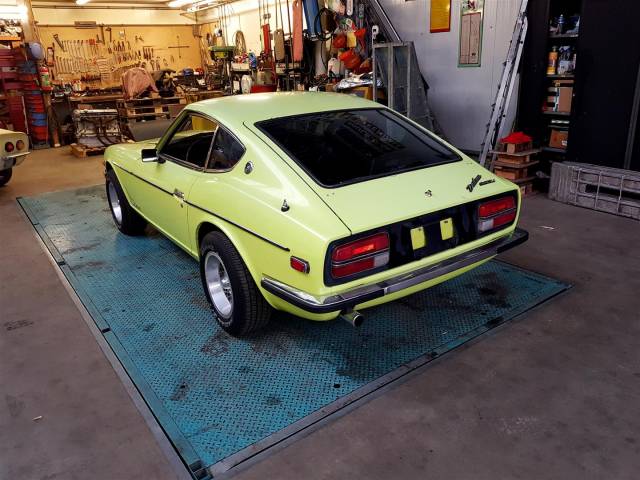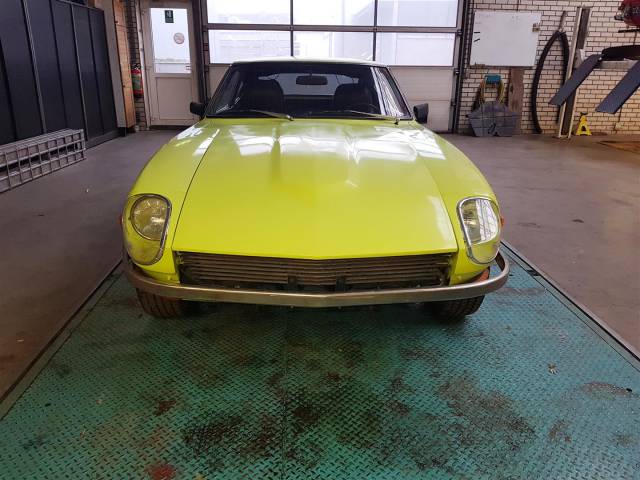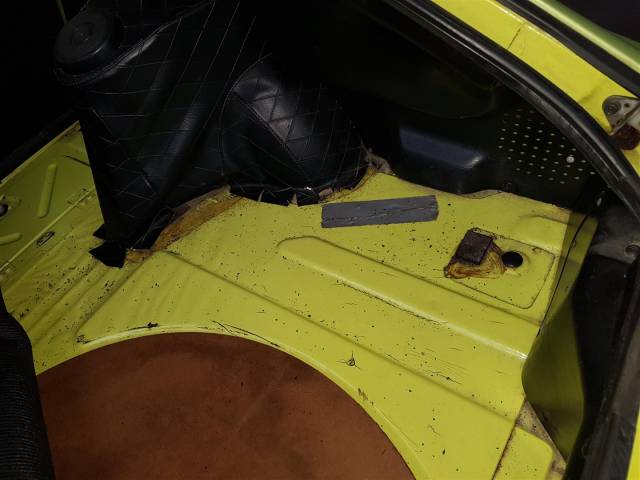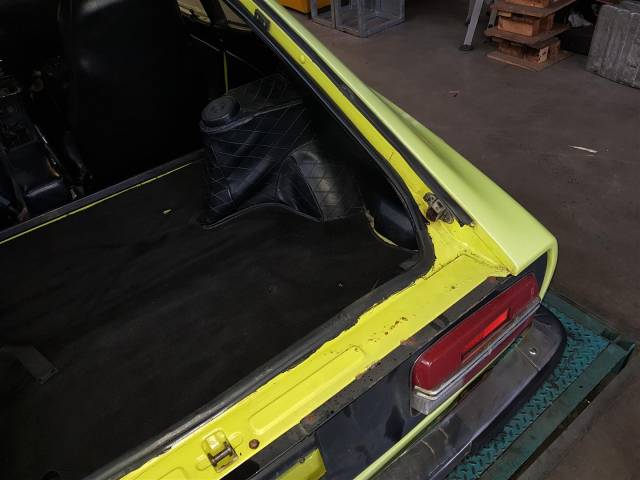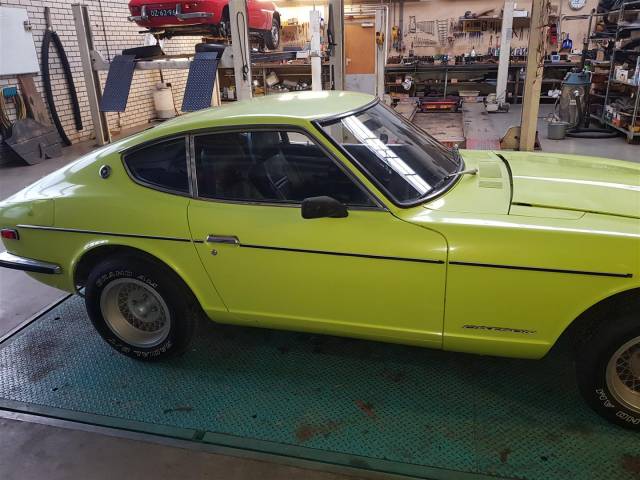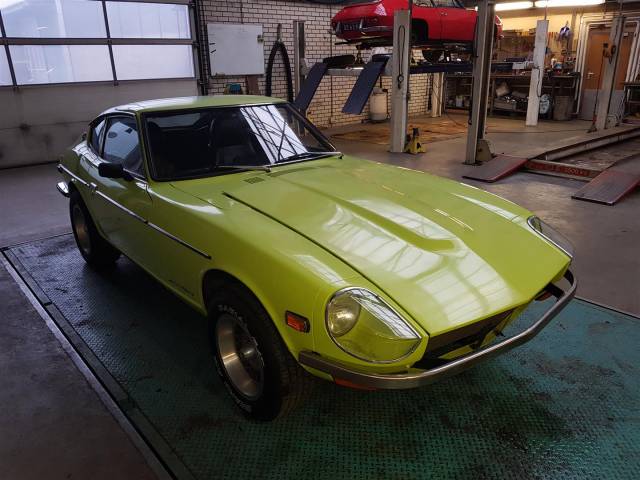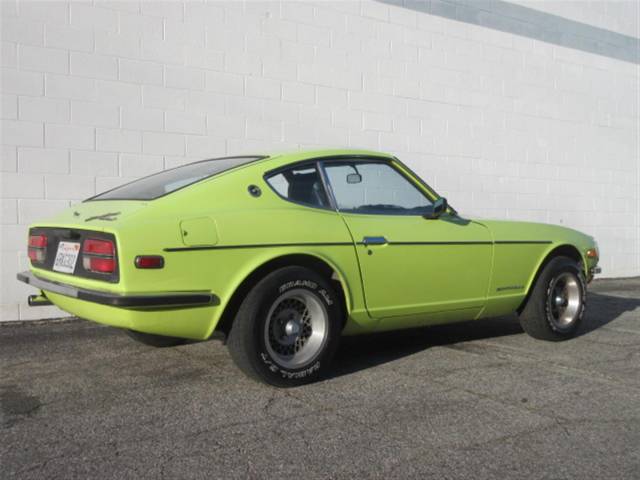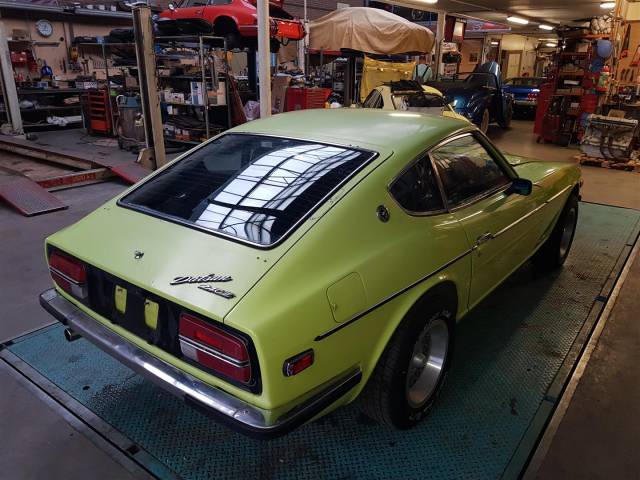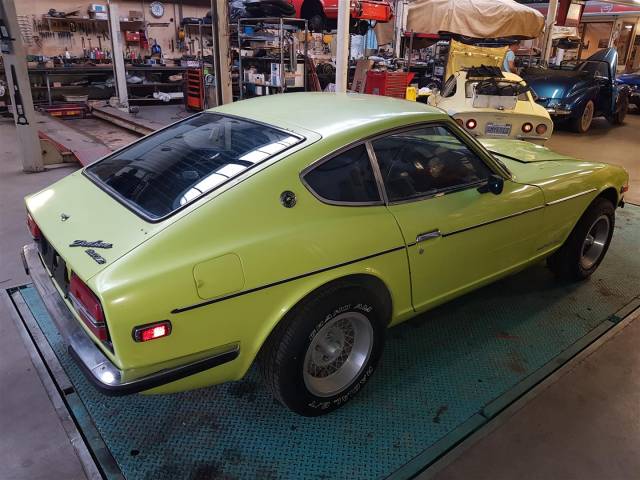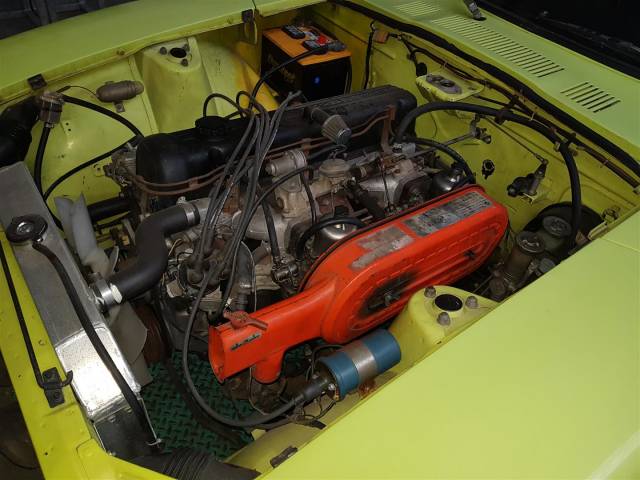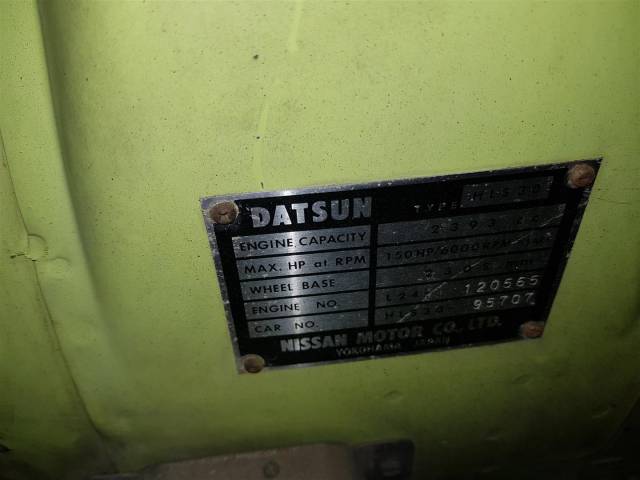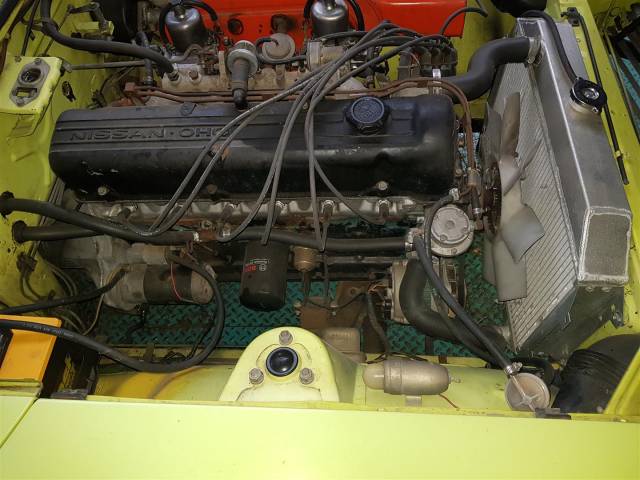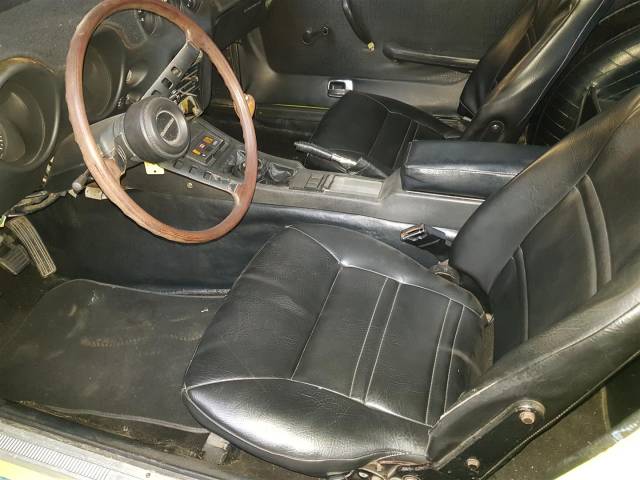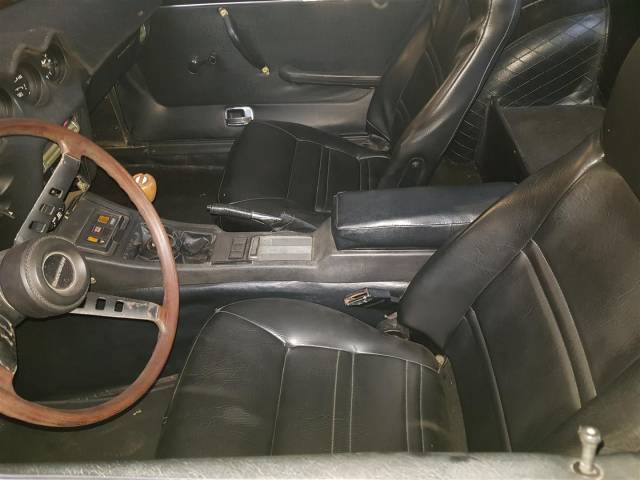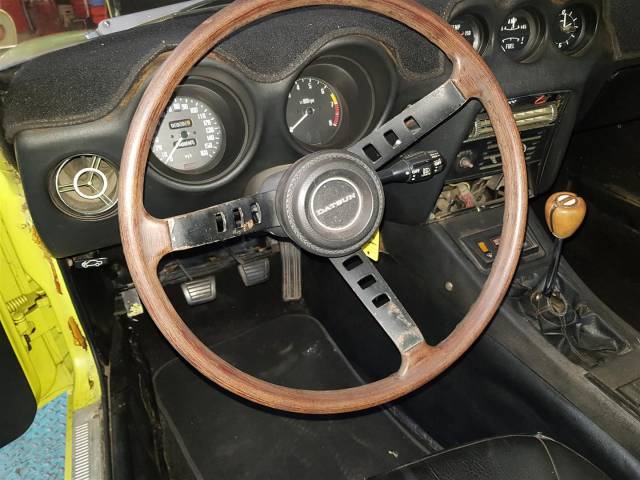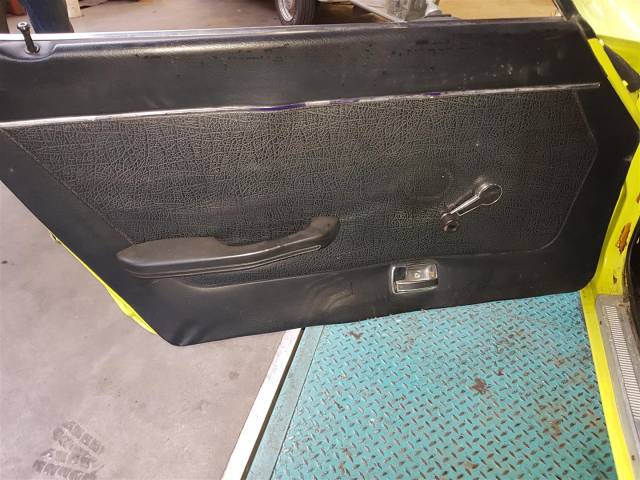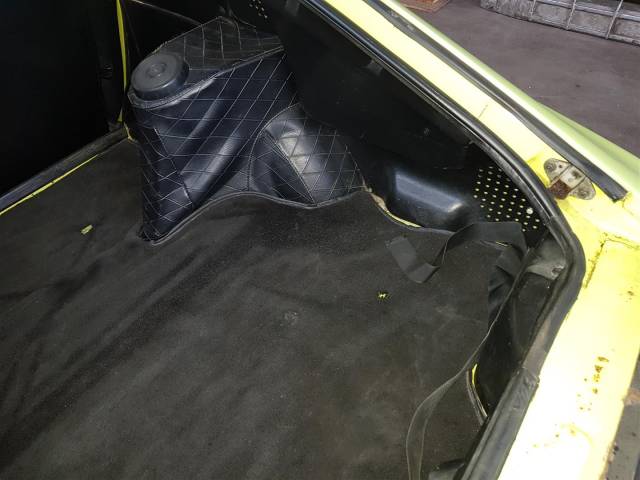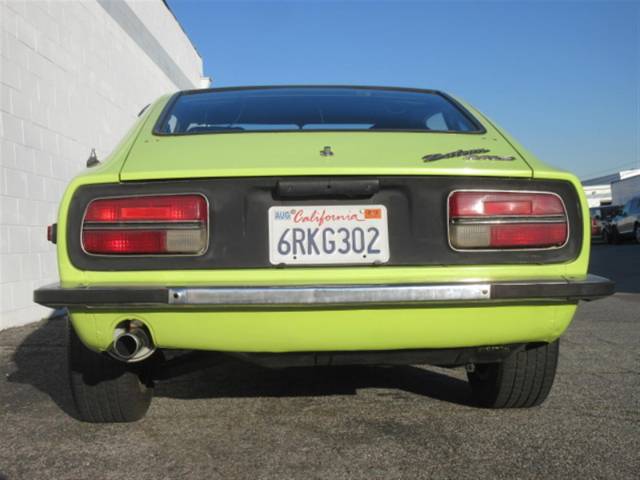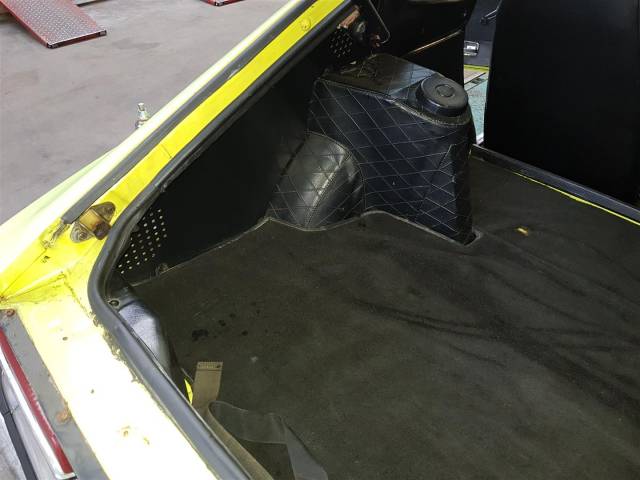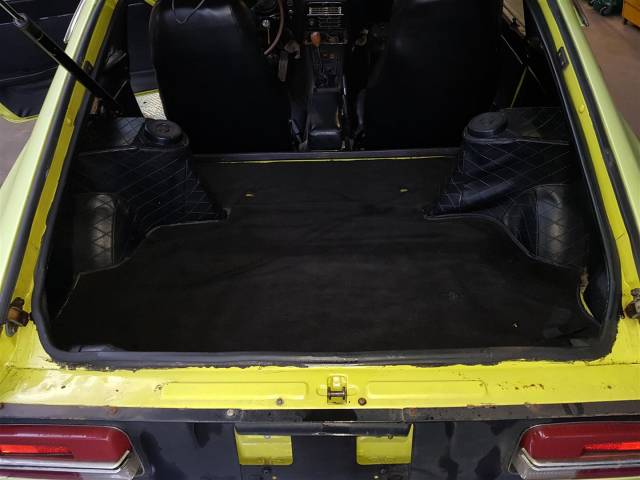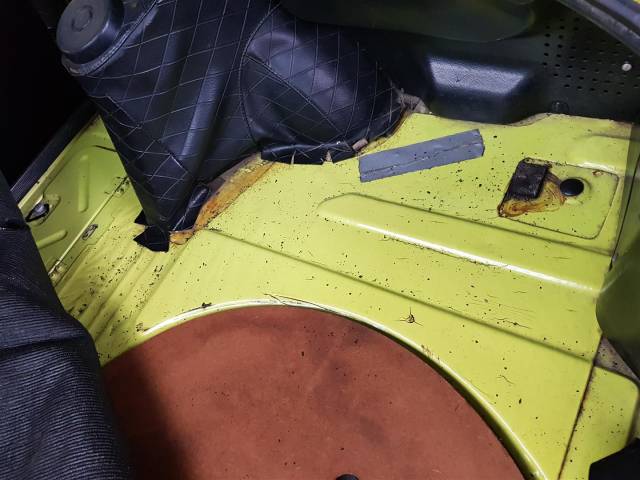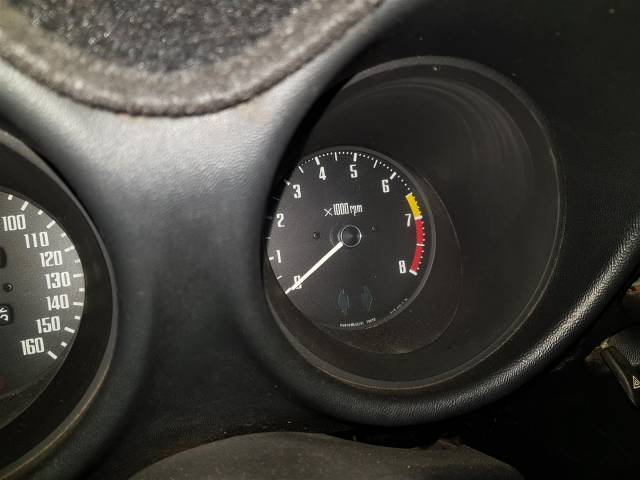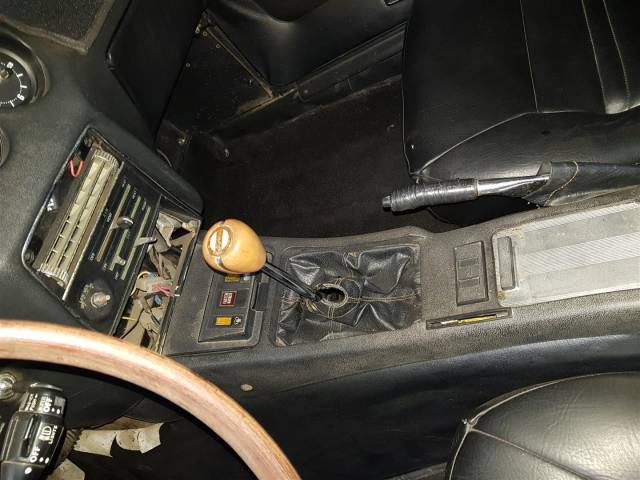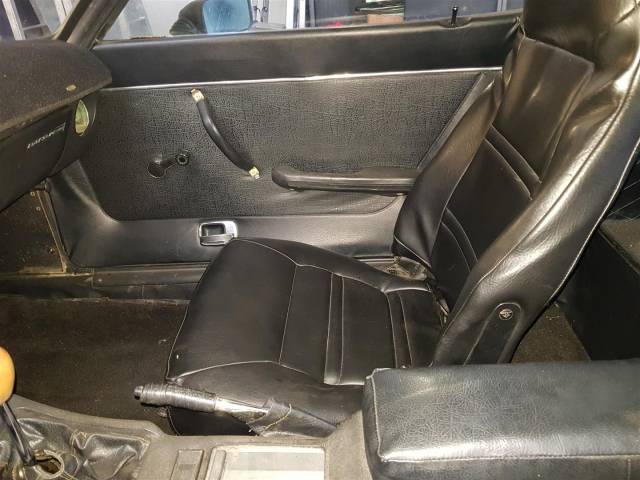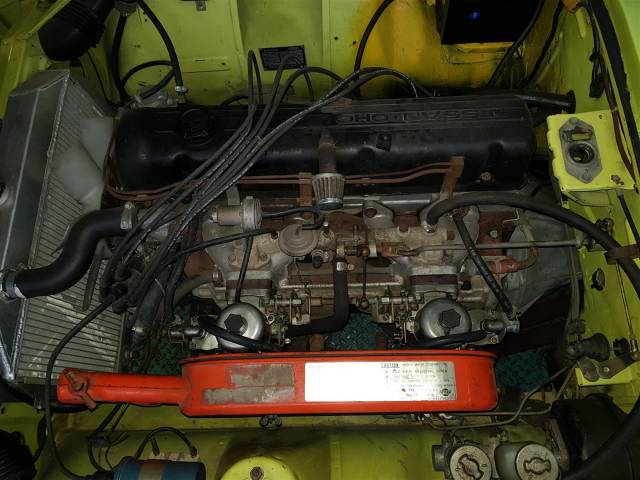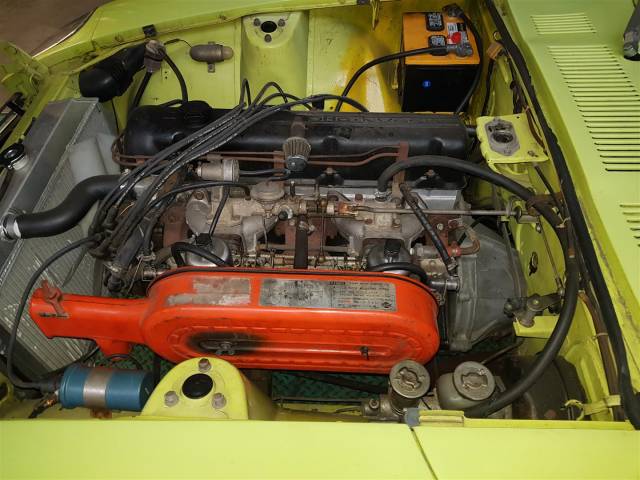 Datsun-240Z yellow/ green nr 707
Dealer

away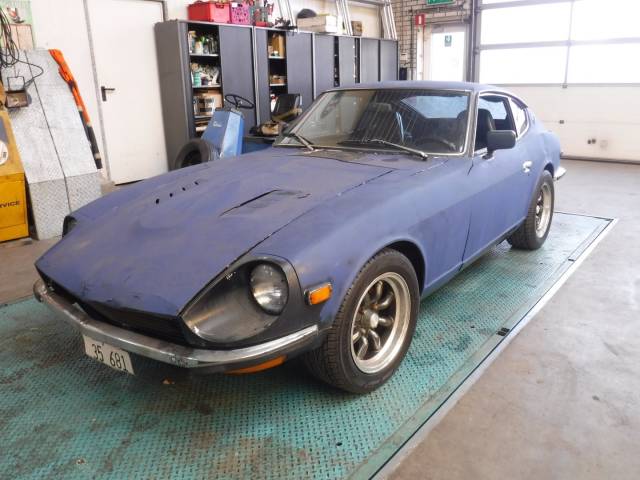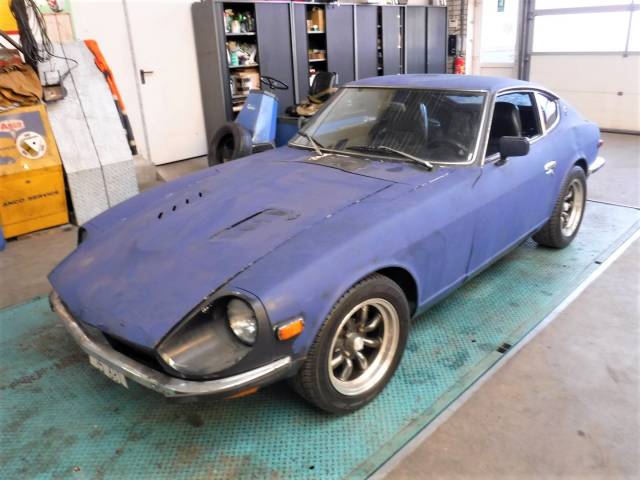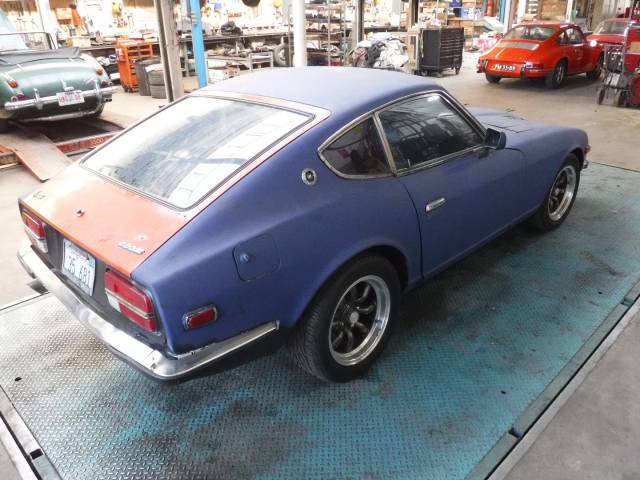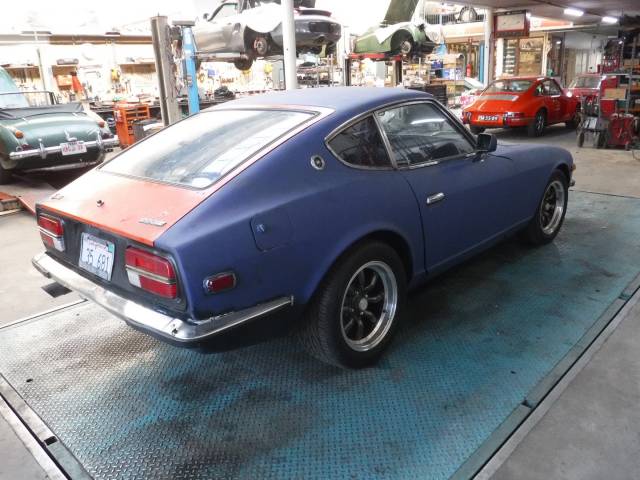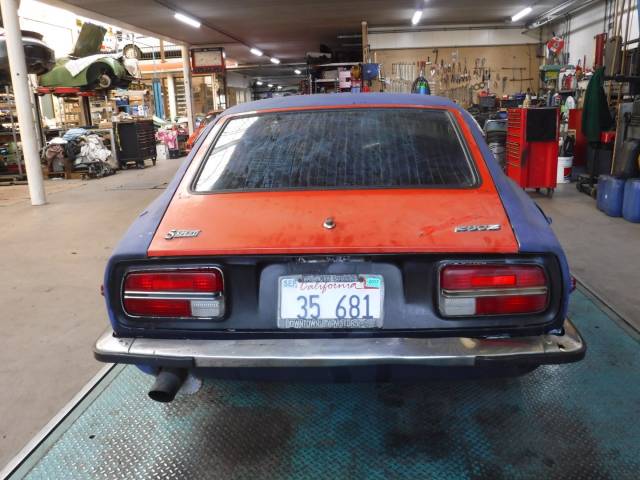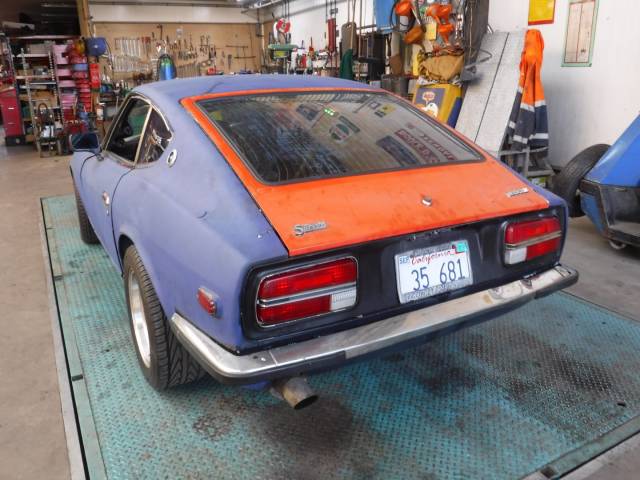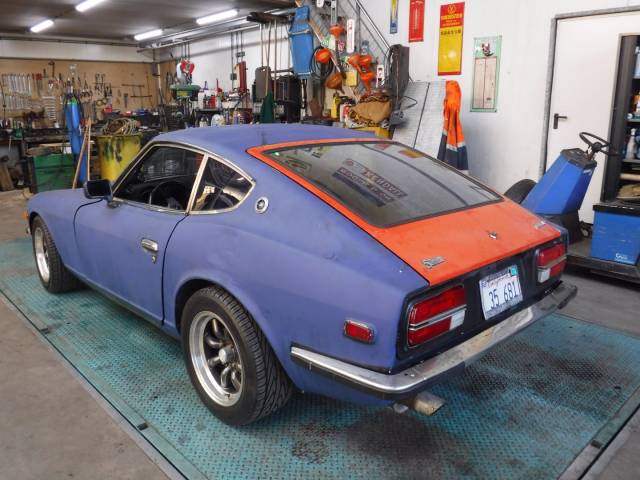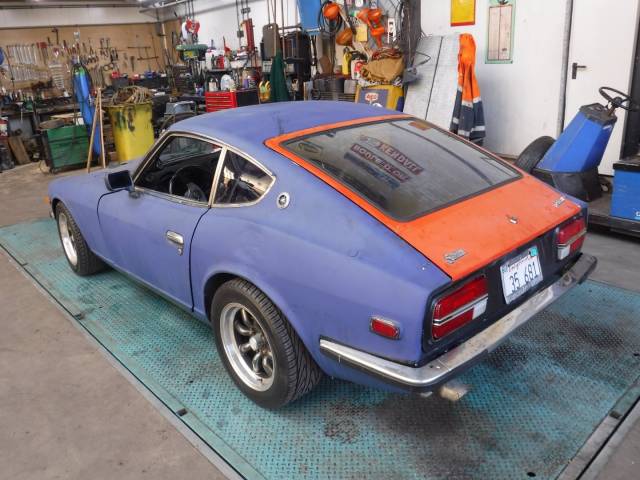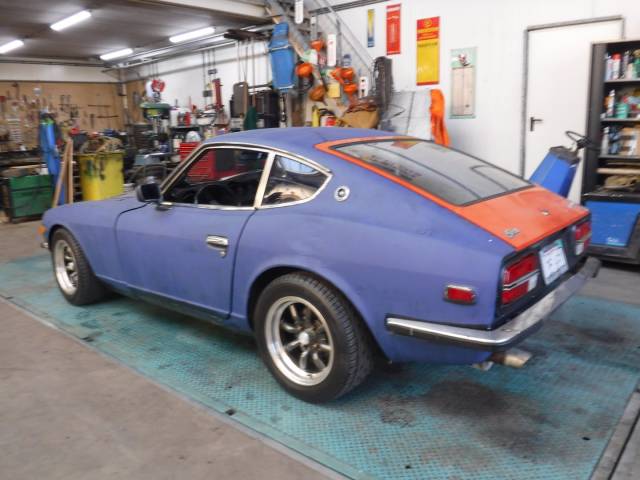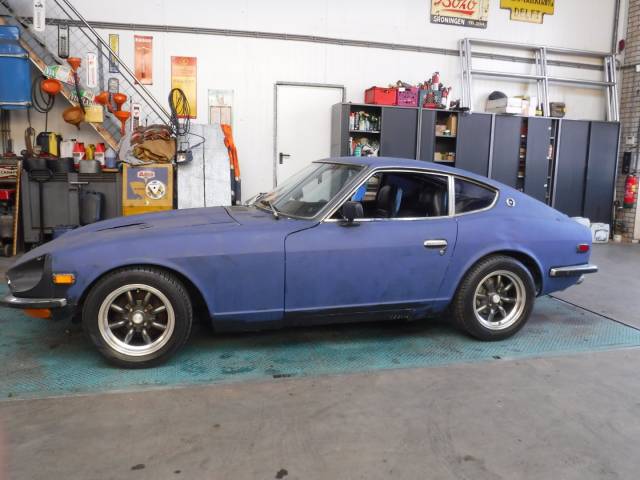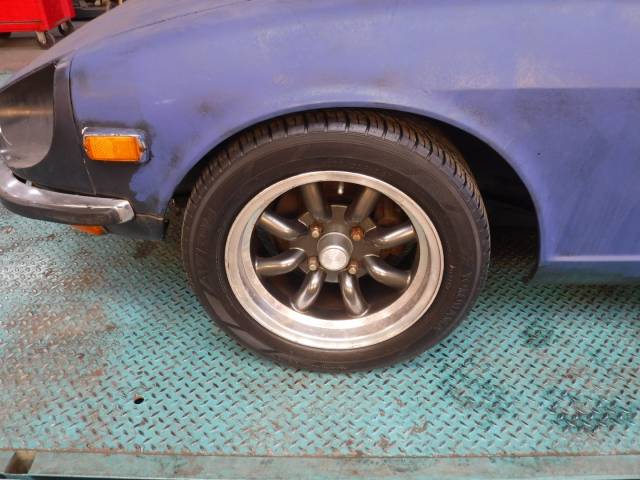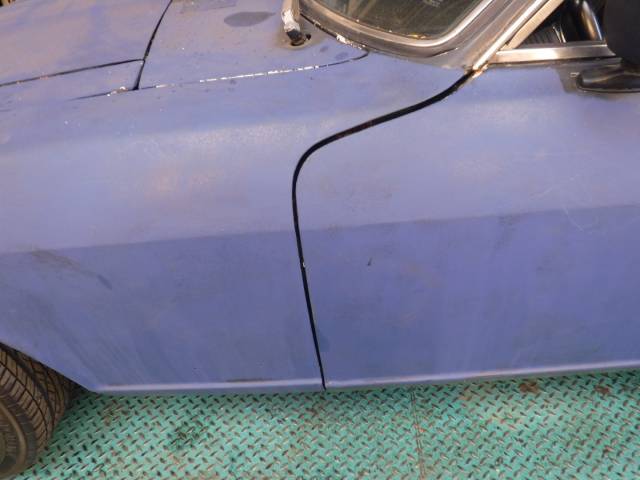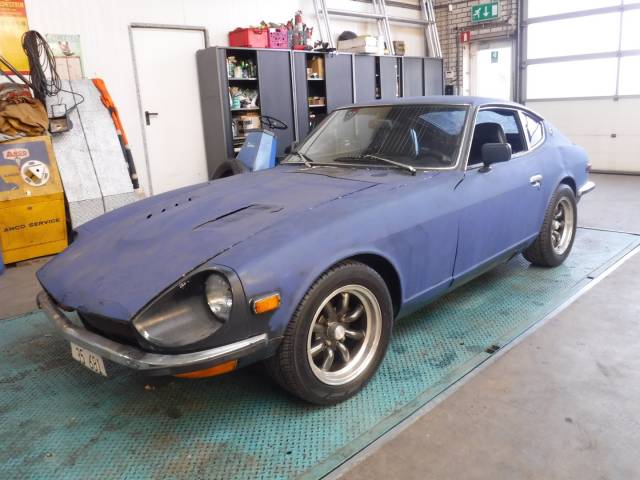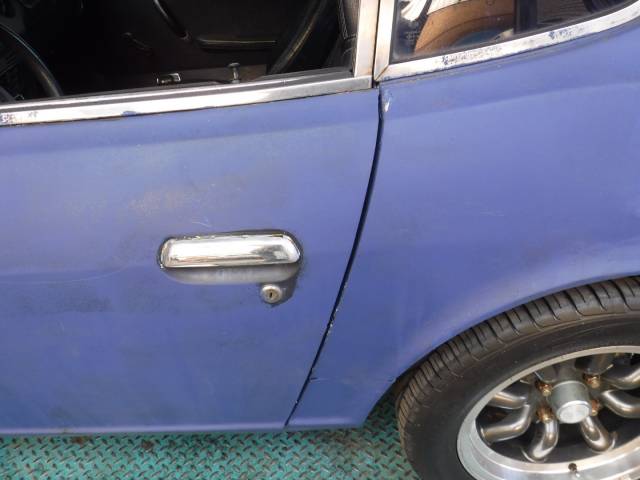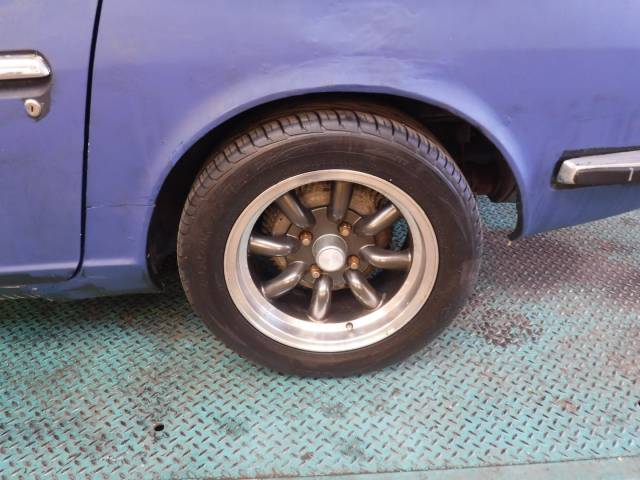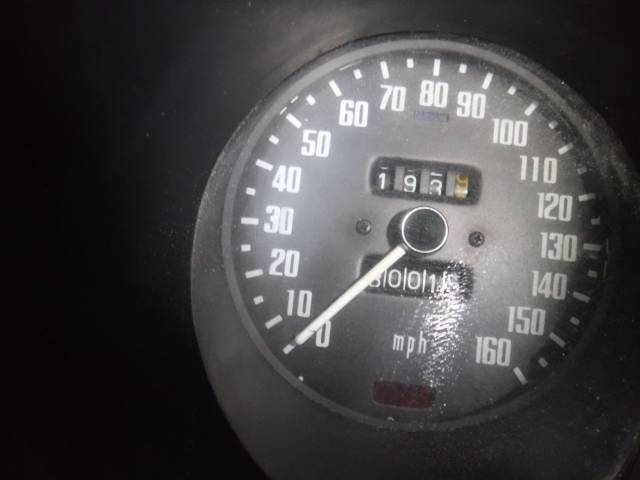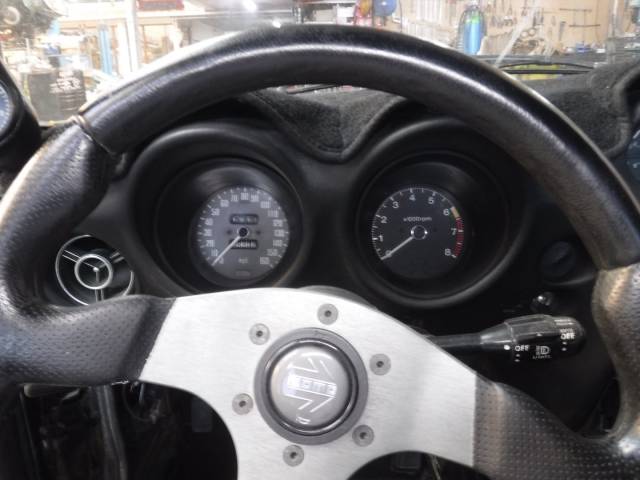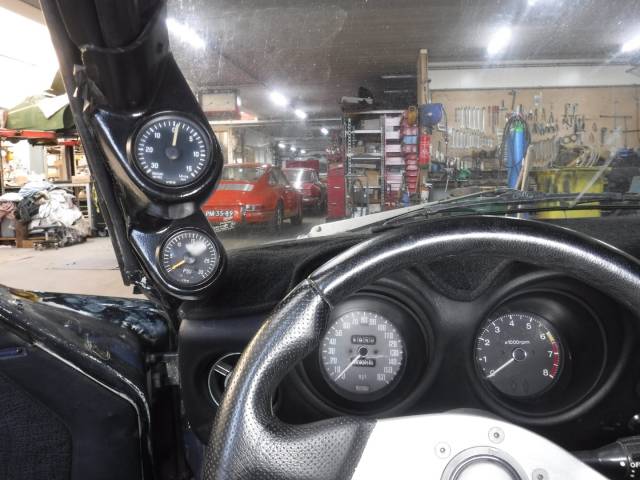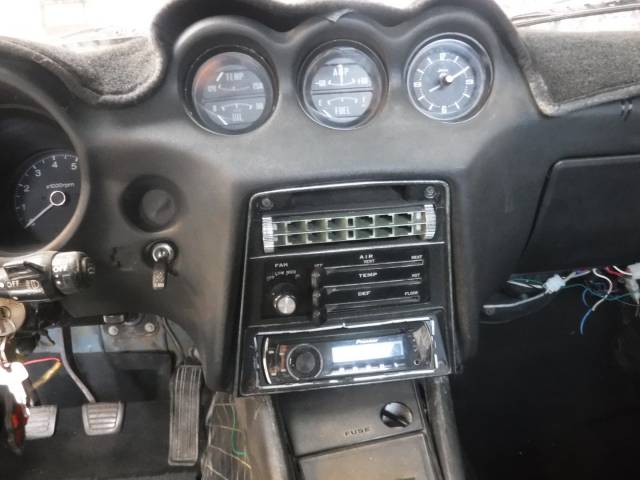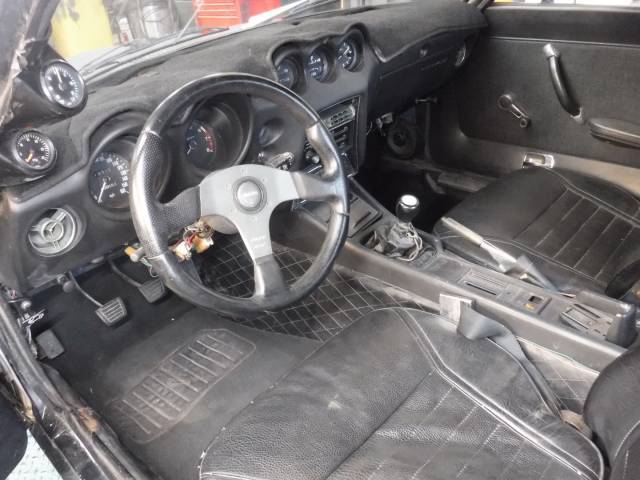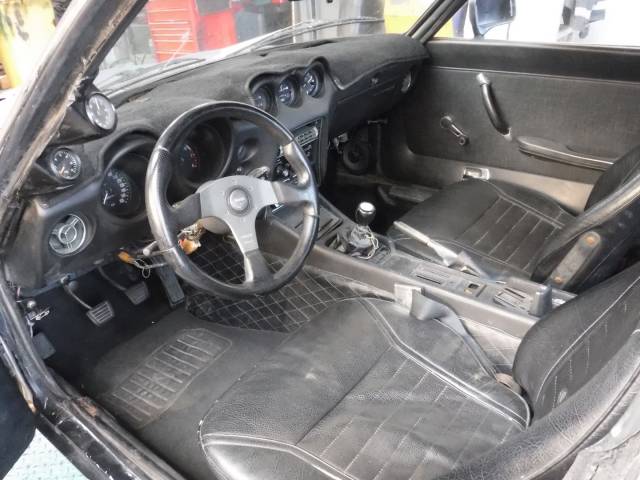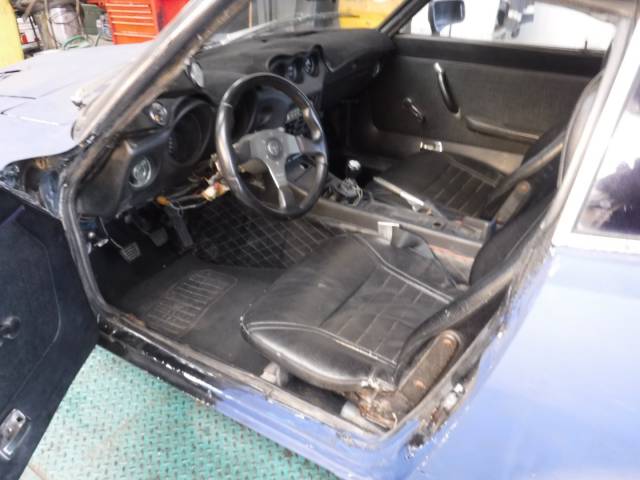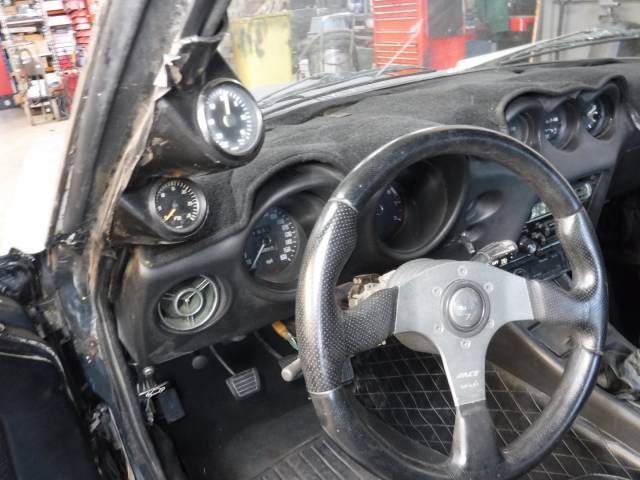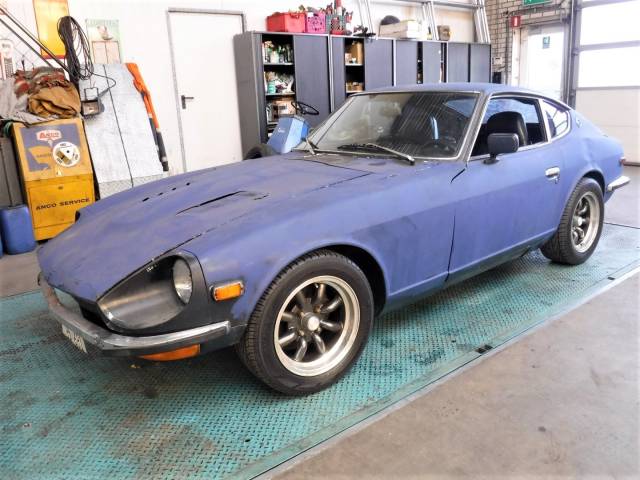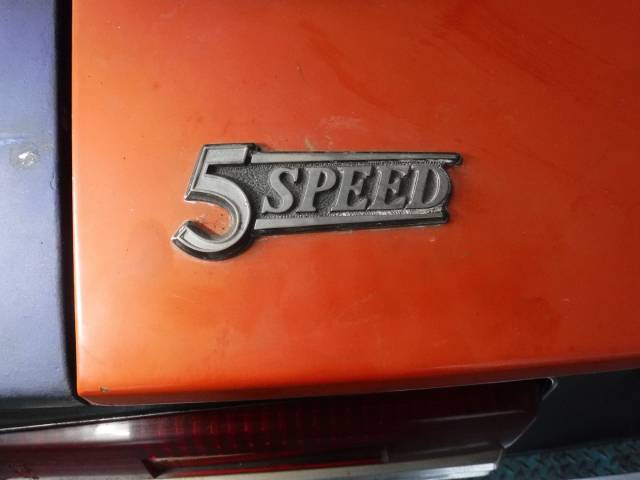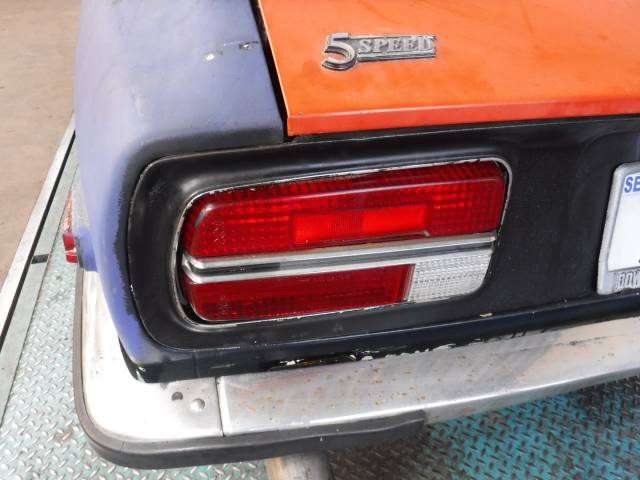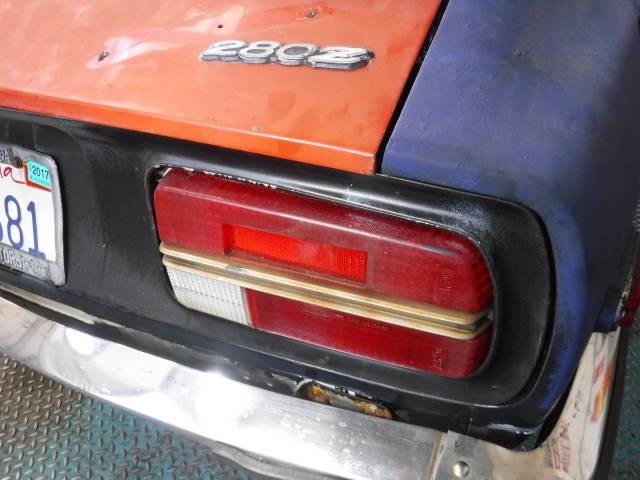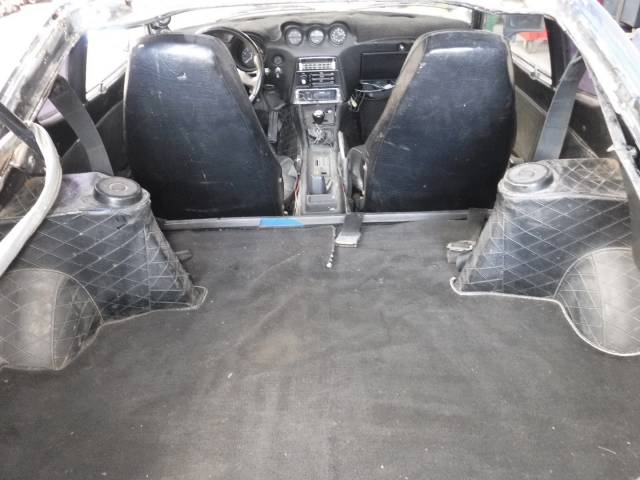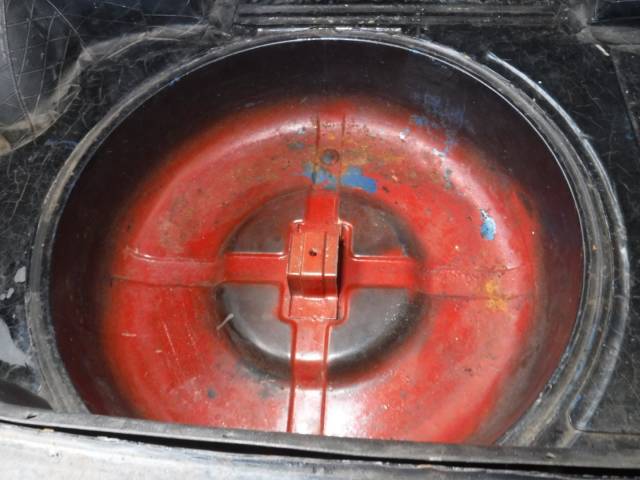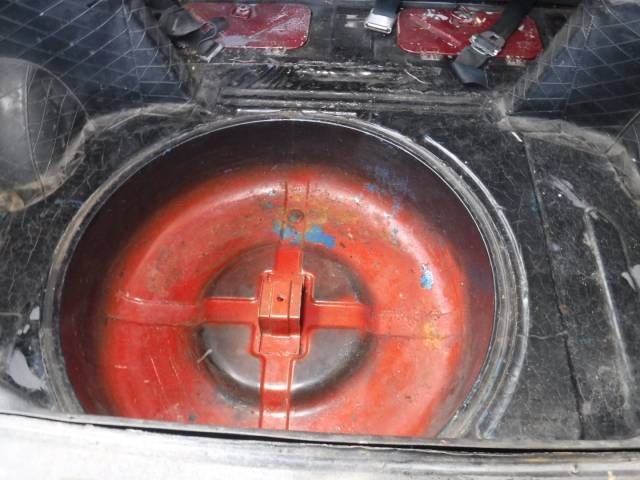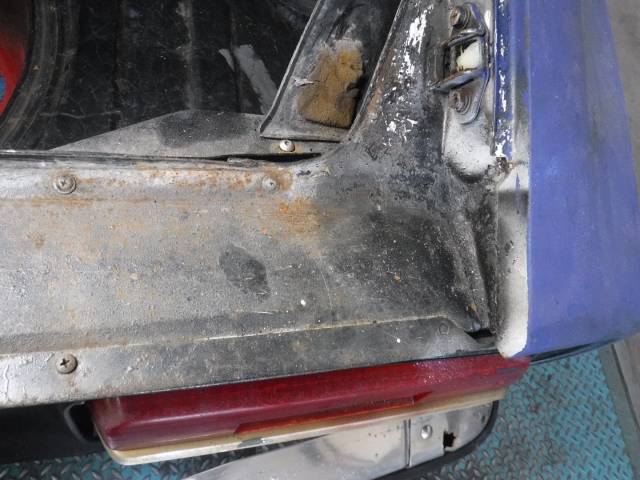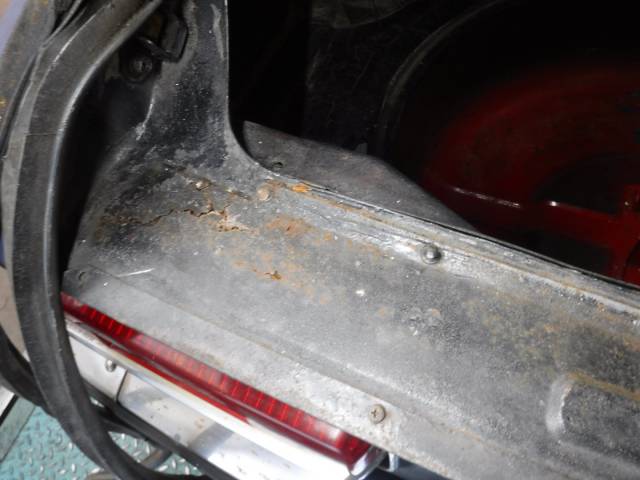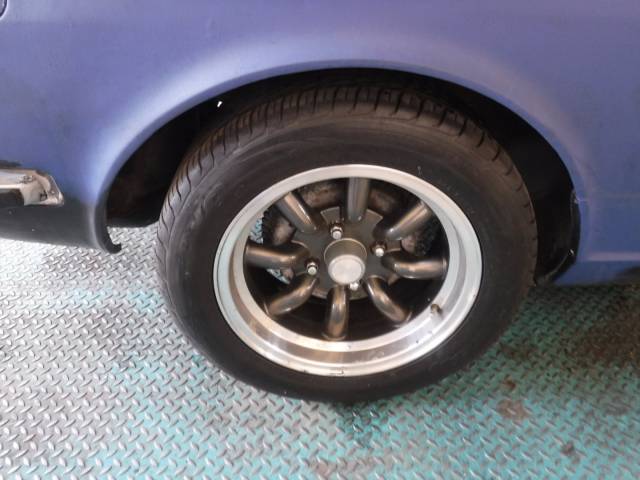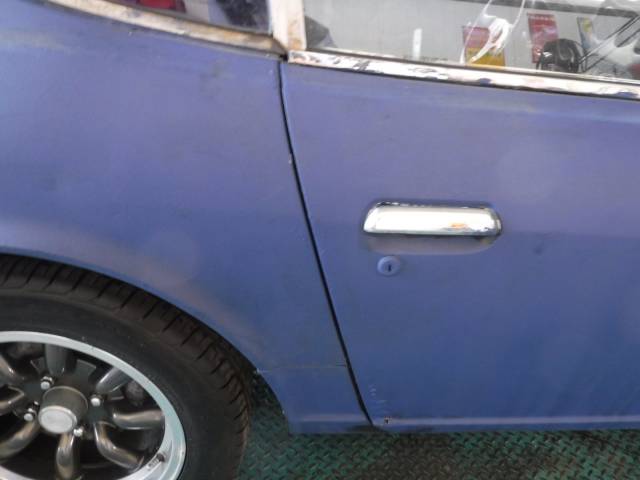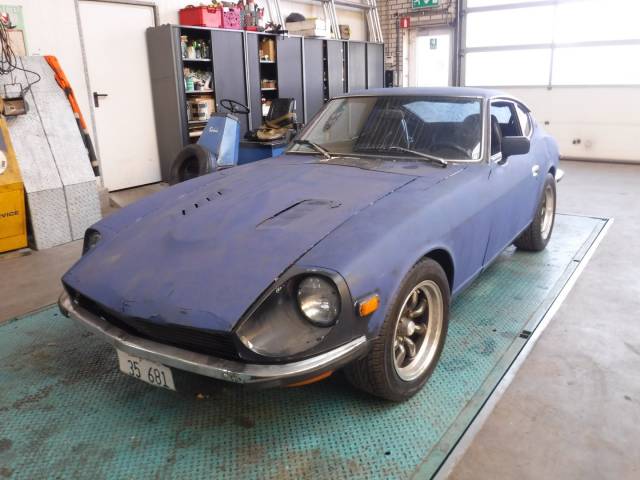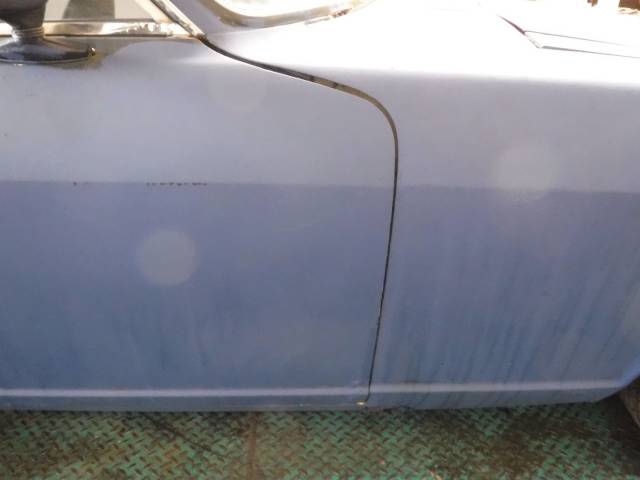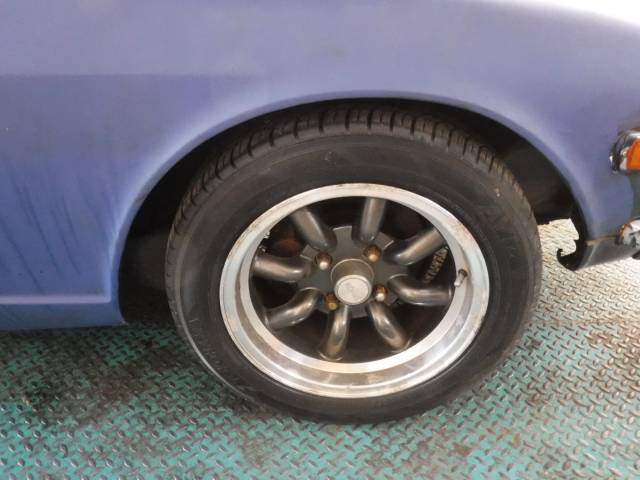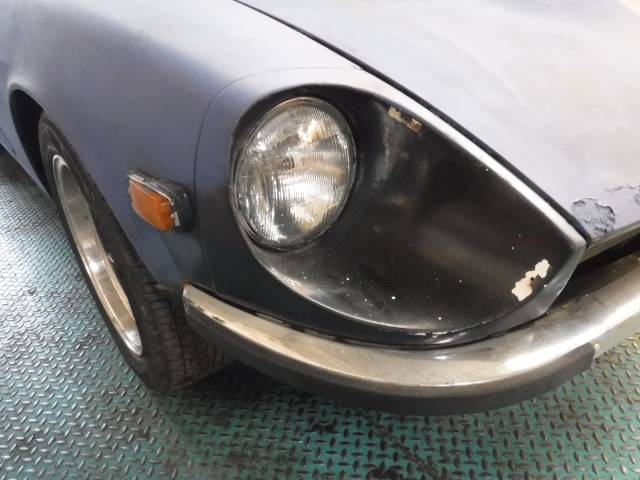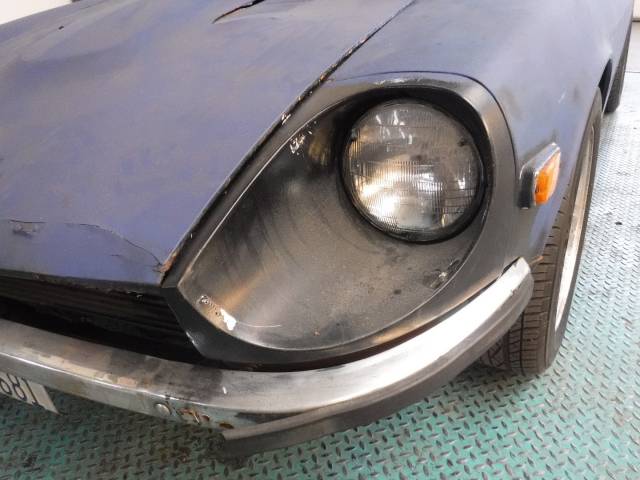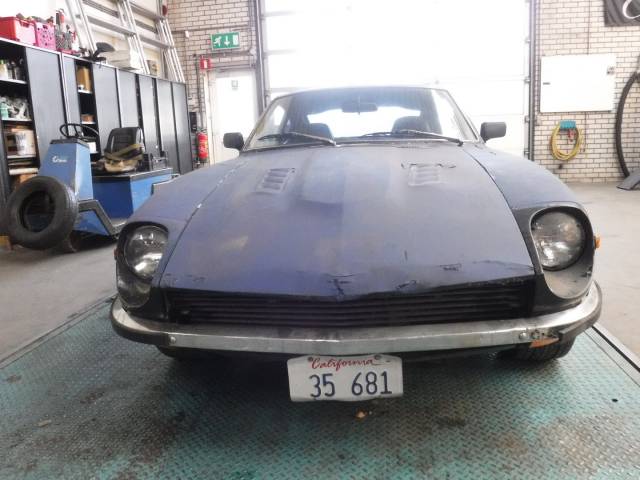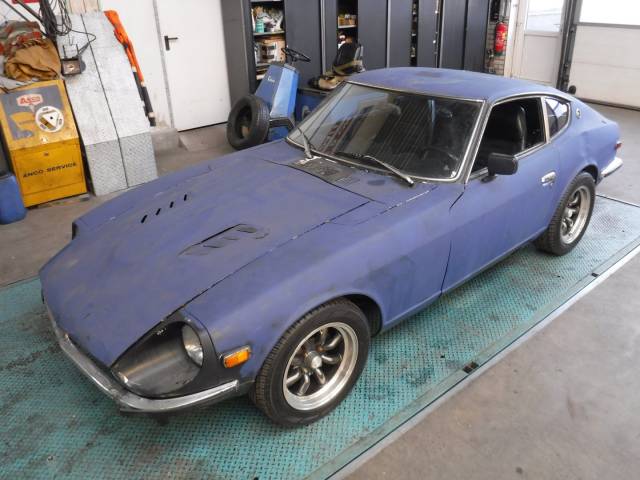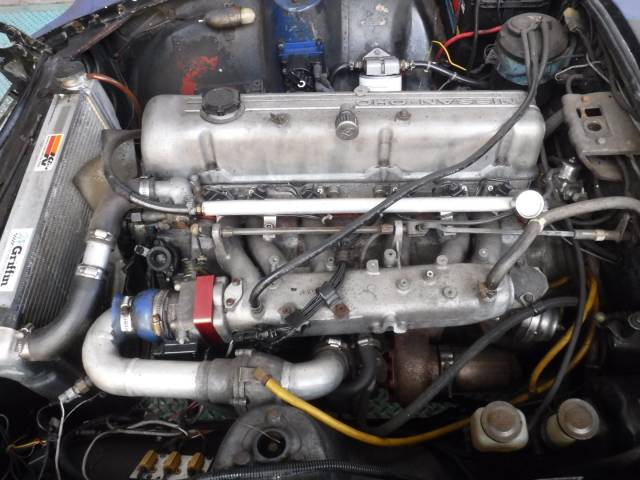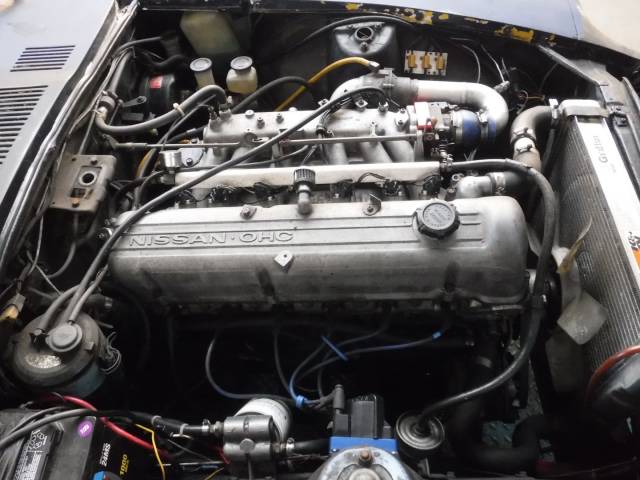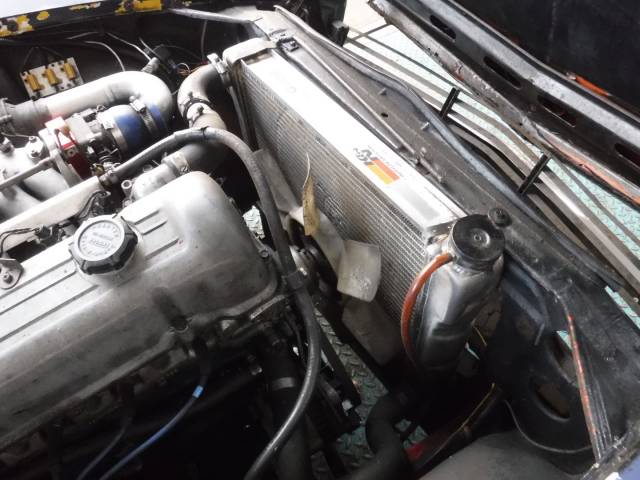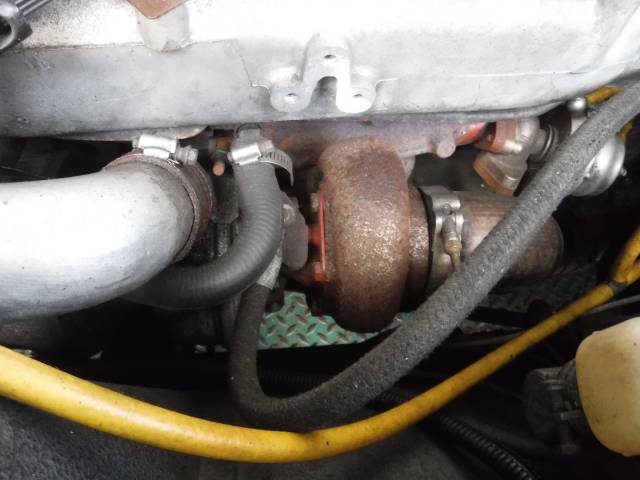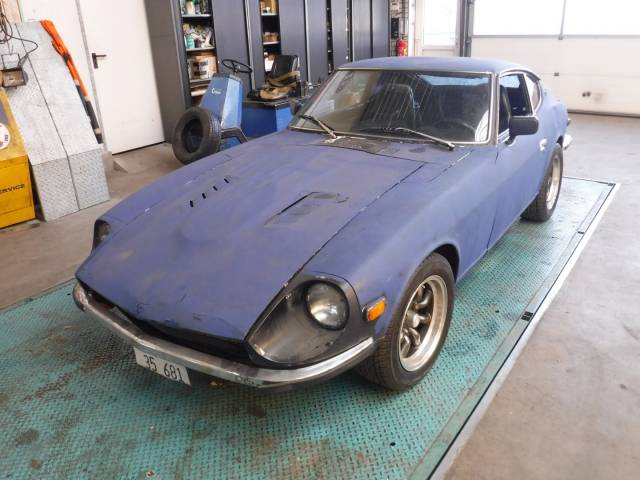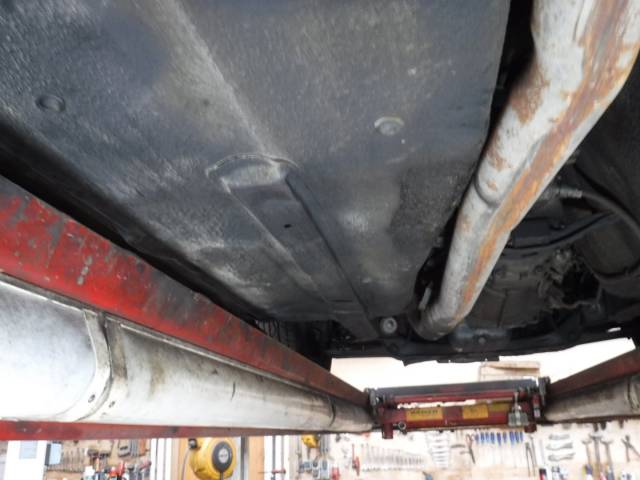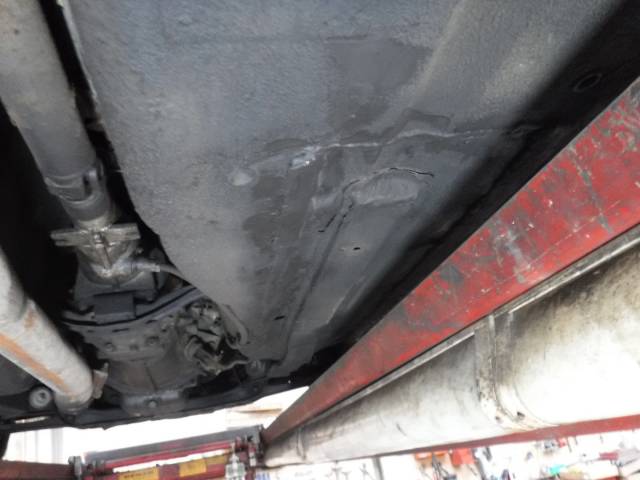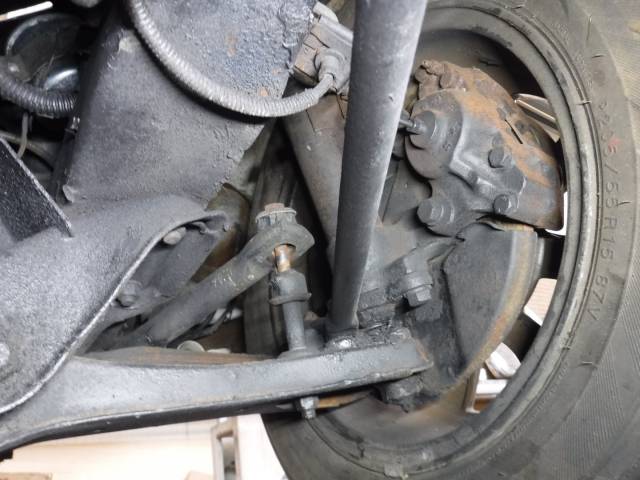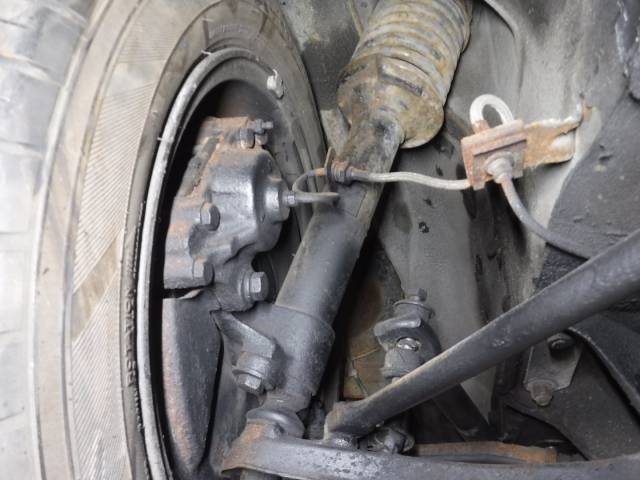 Datsun-240Z Compressor
Dealer

away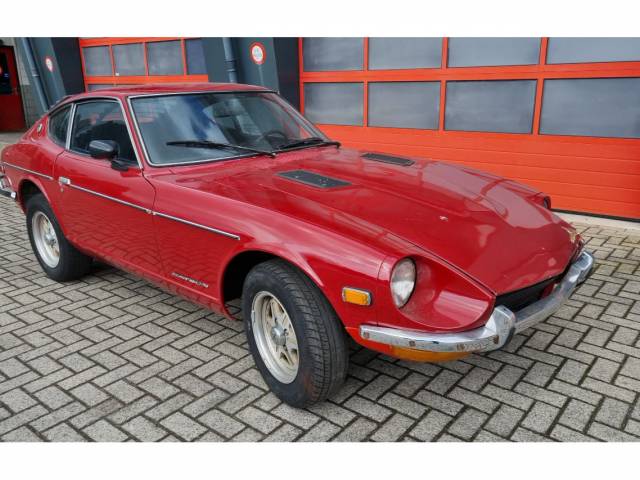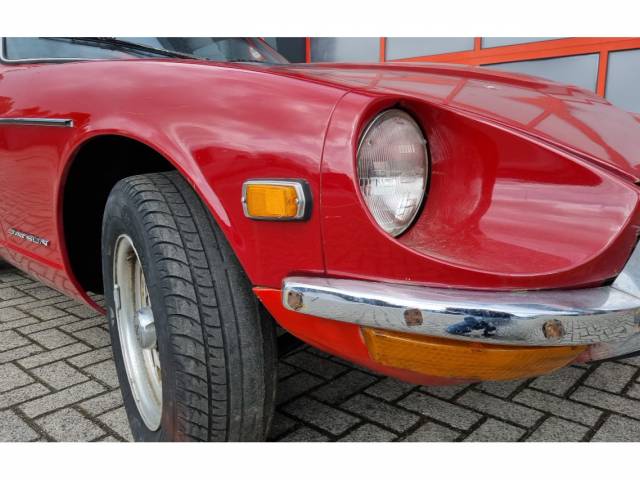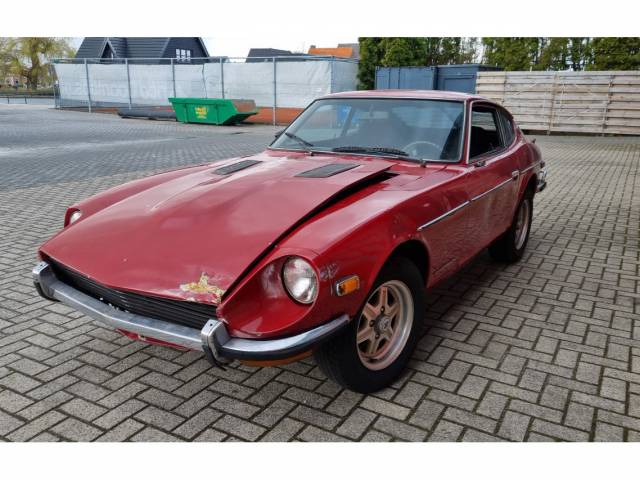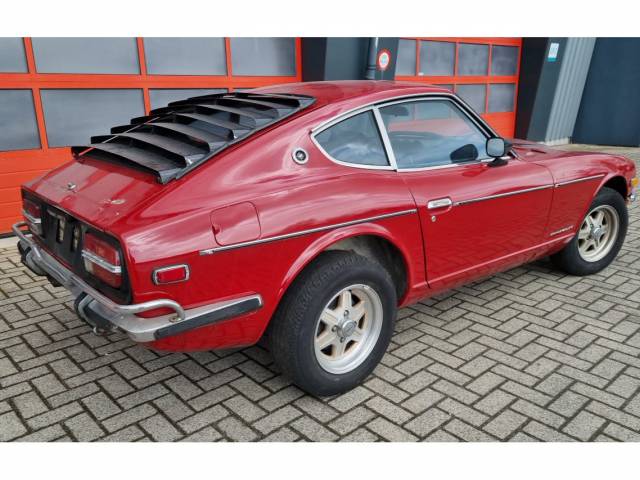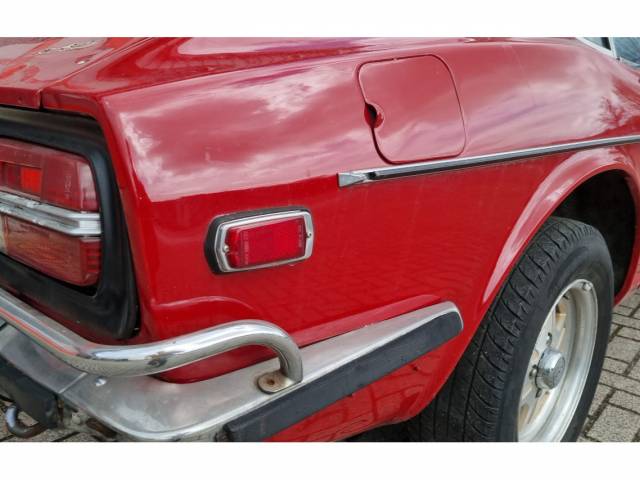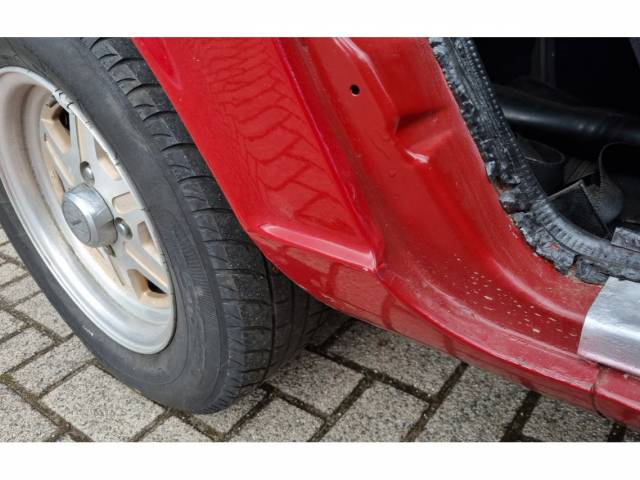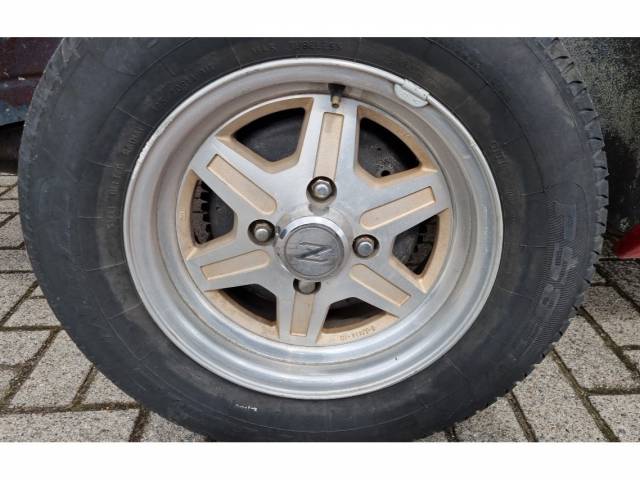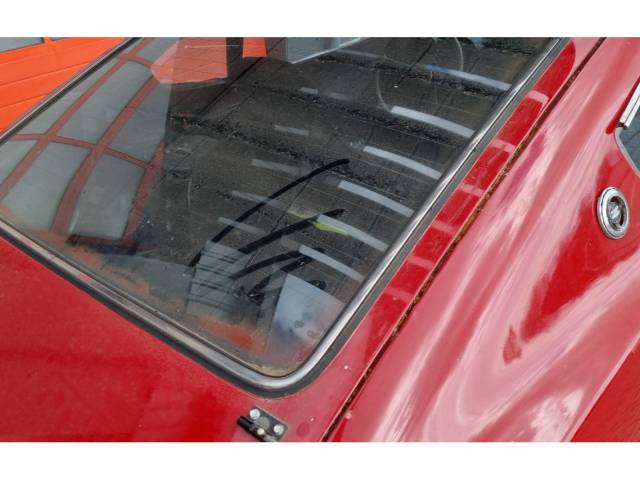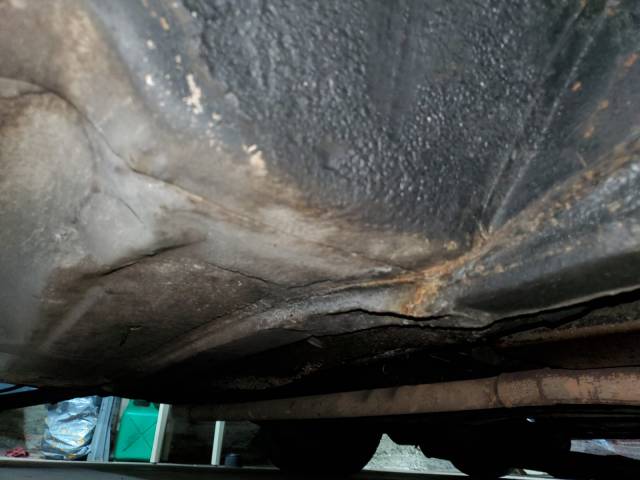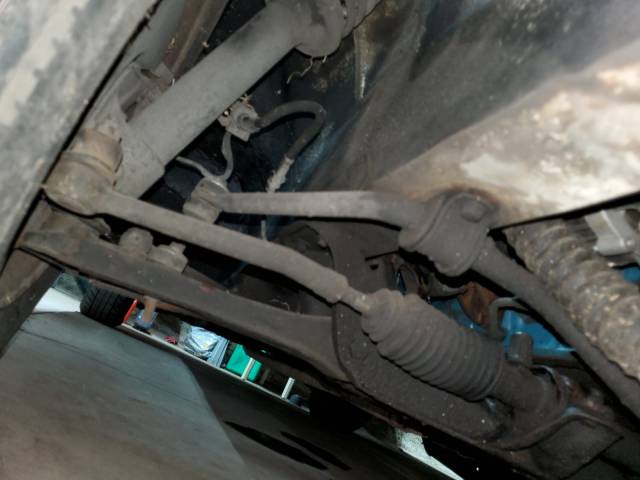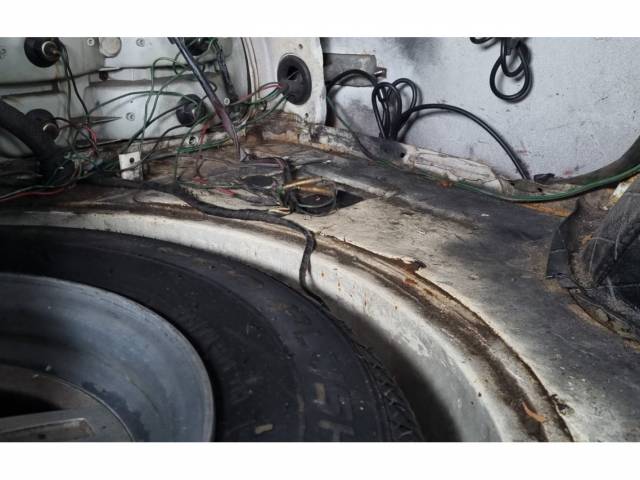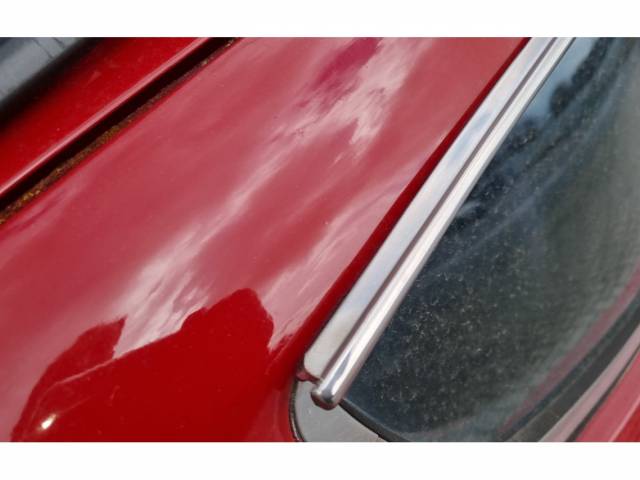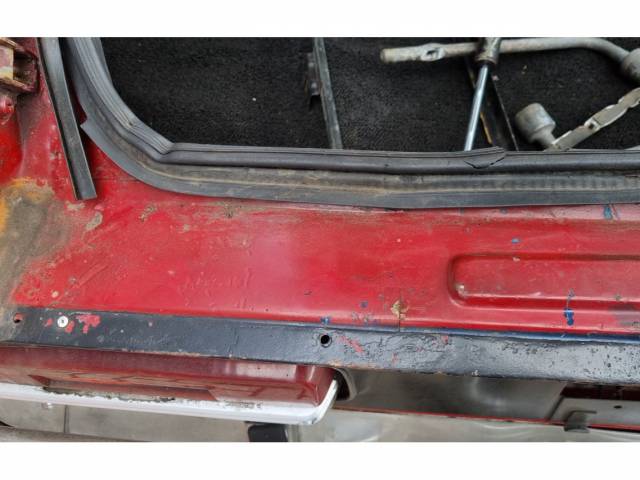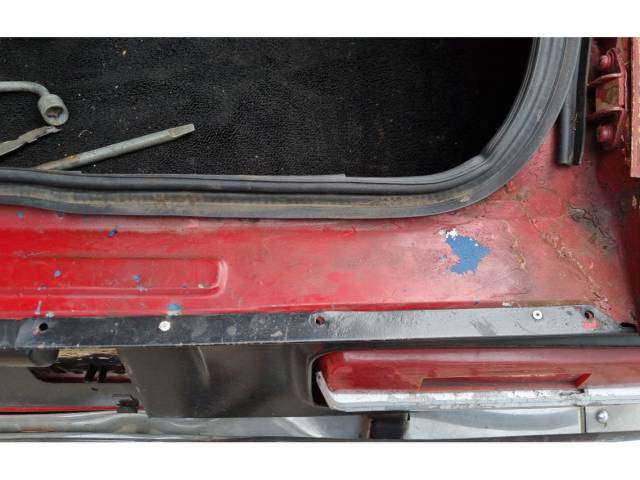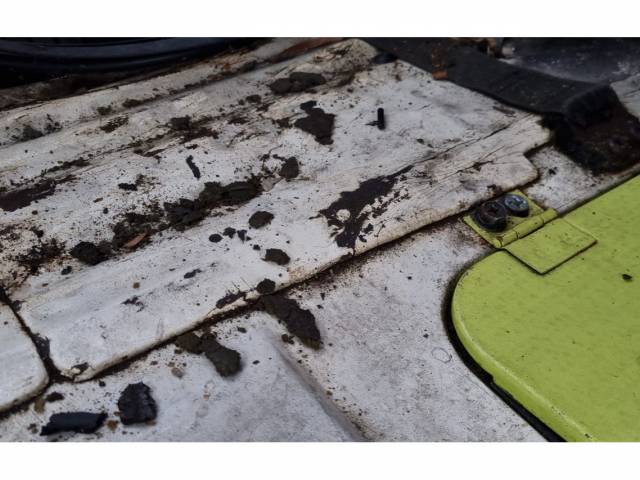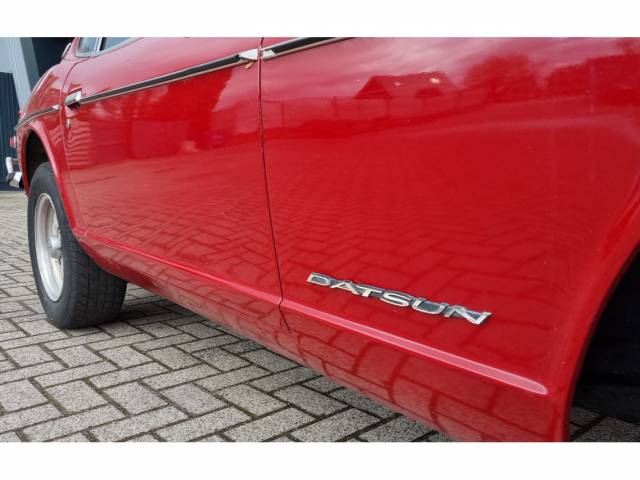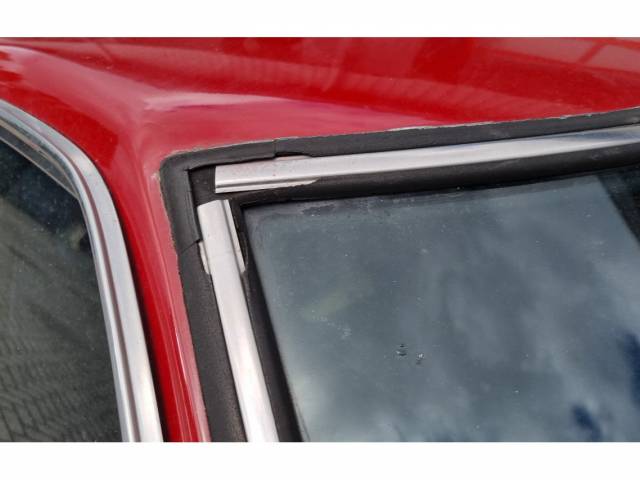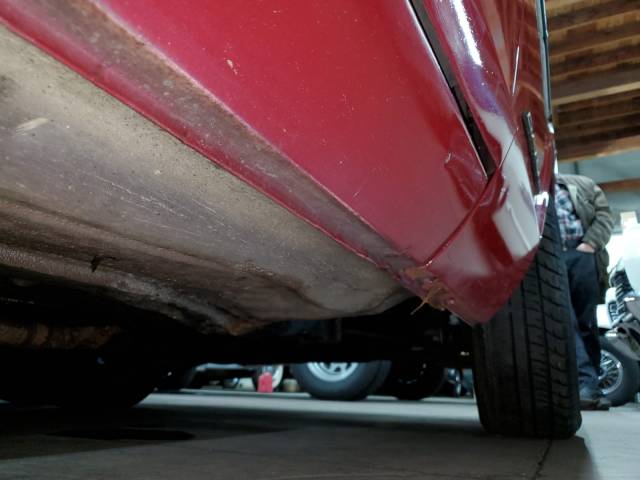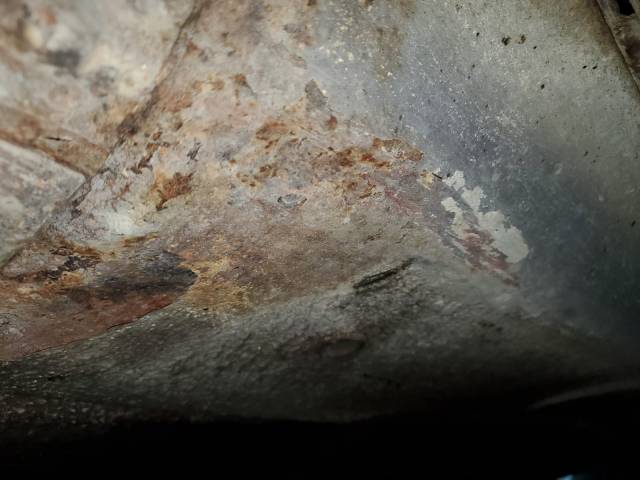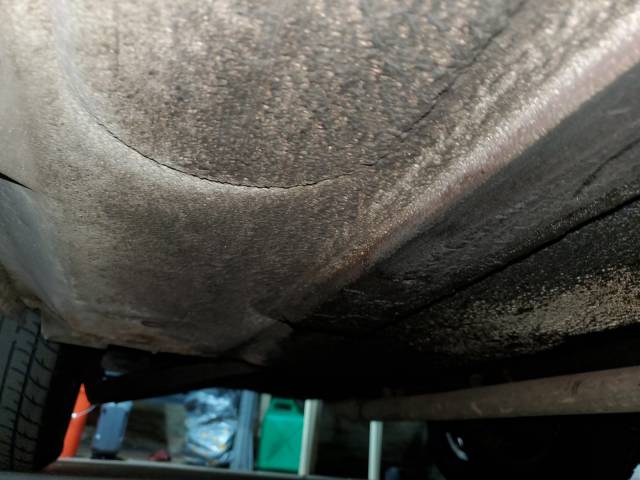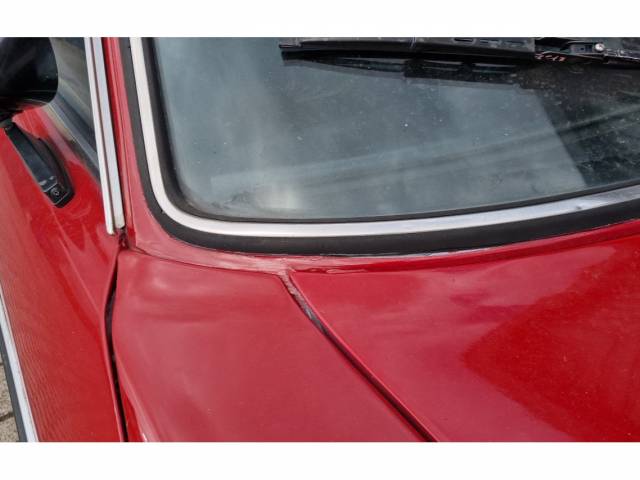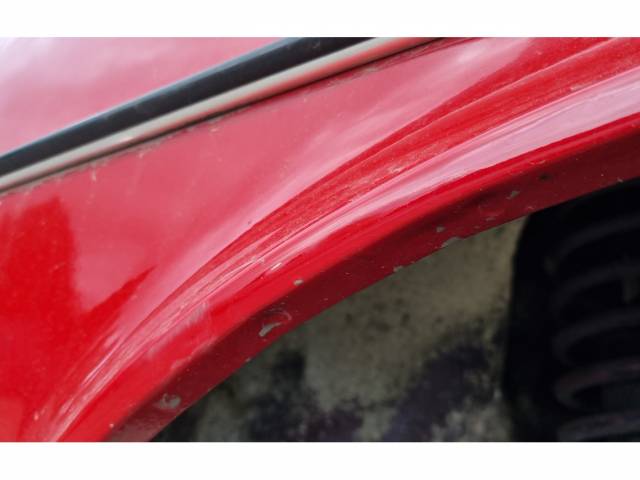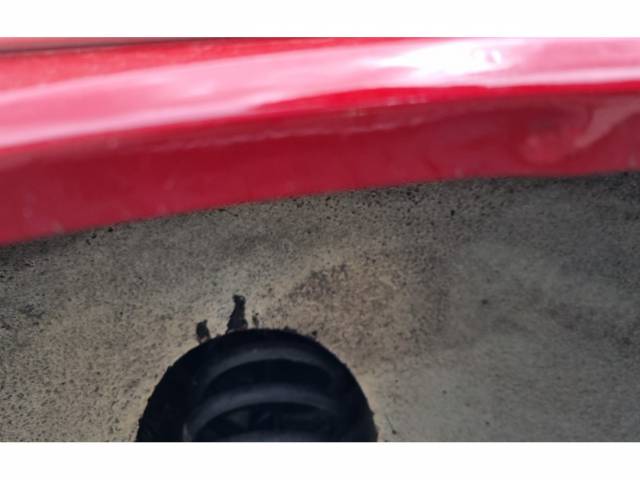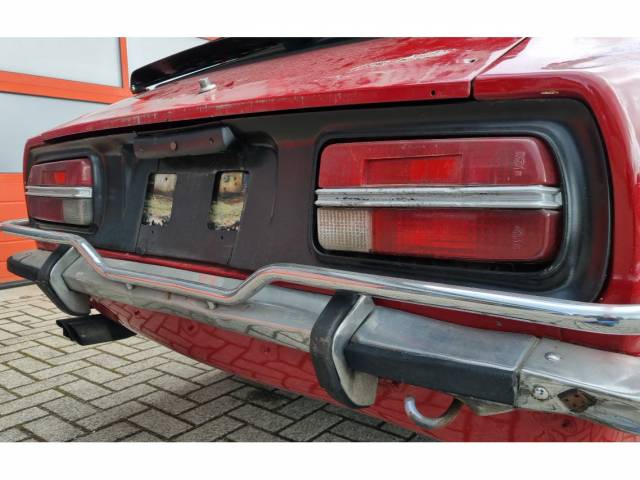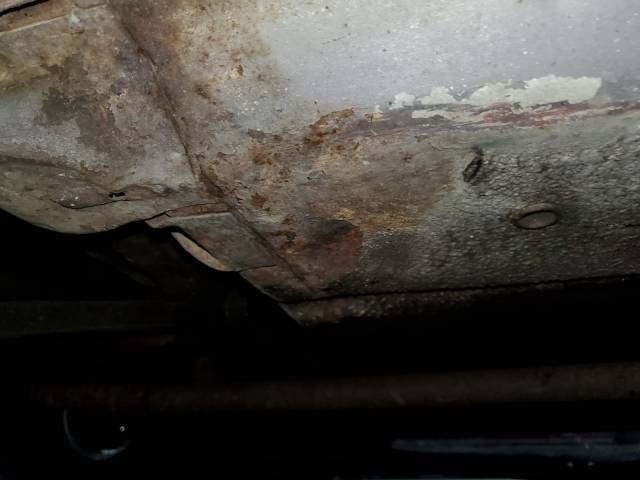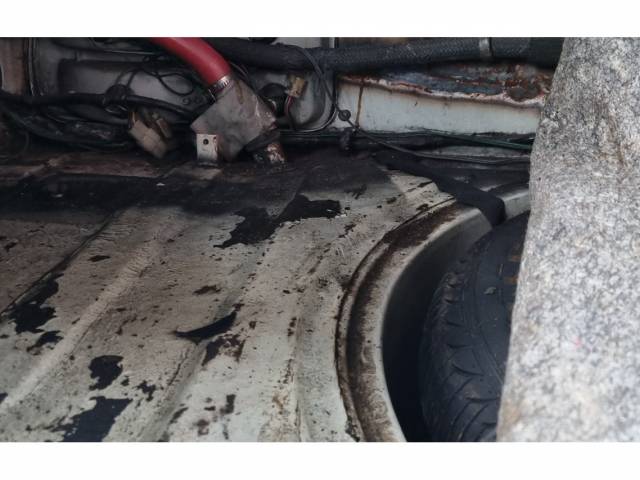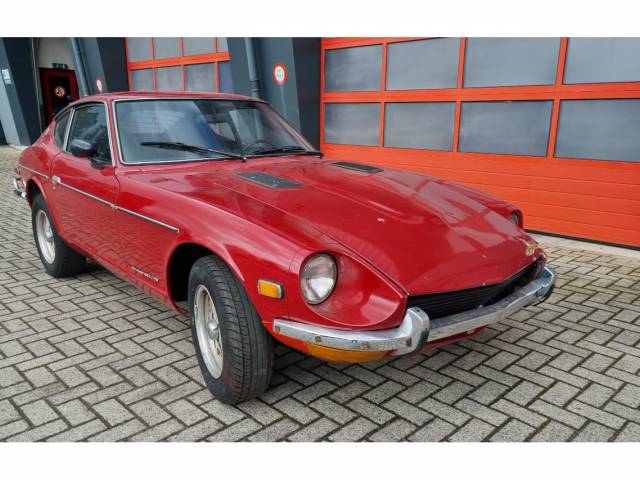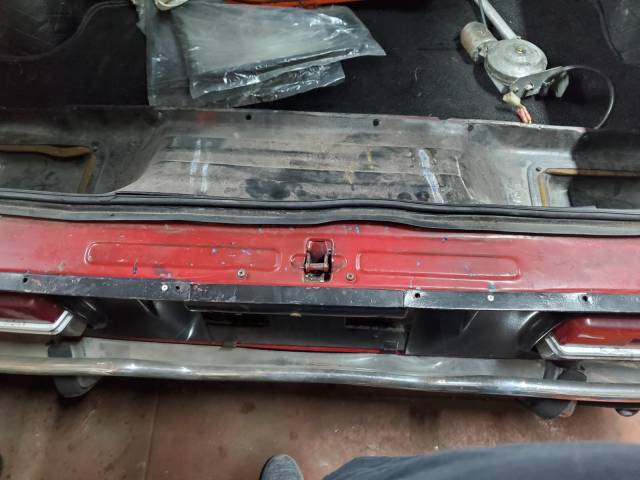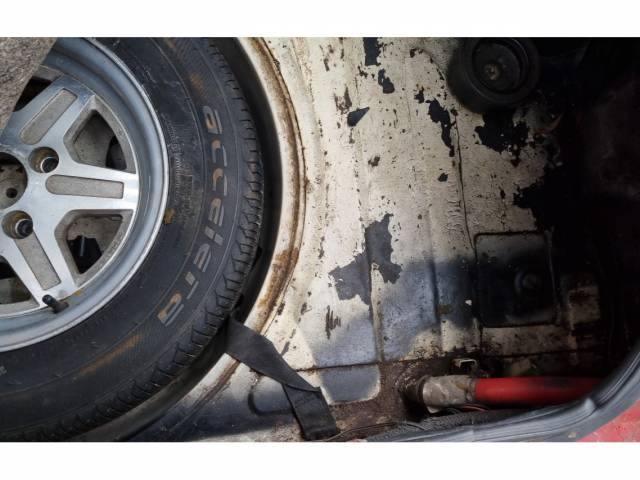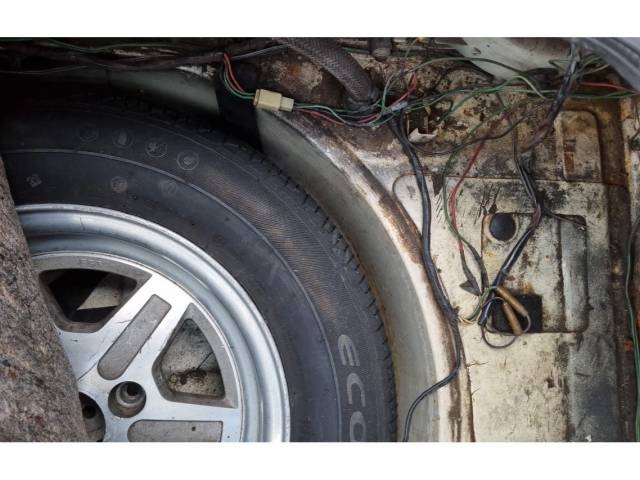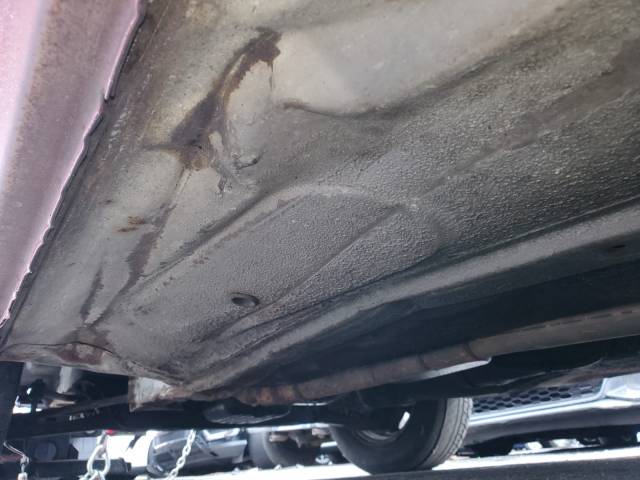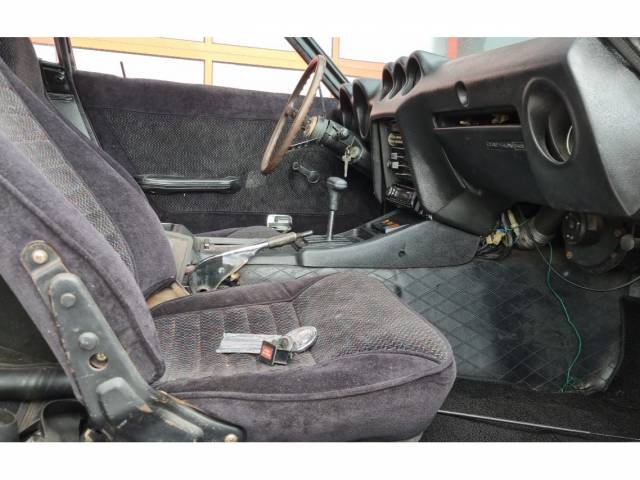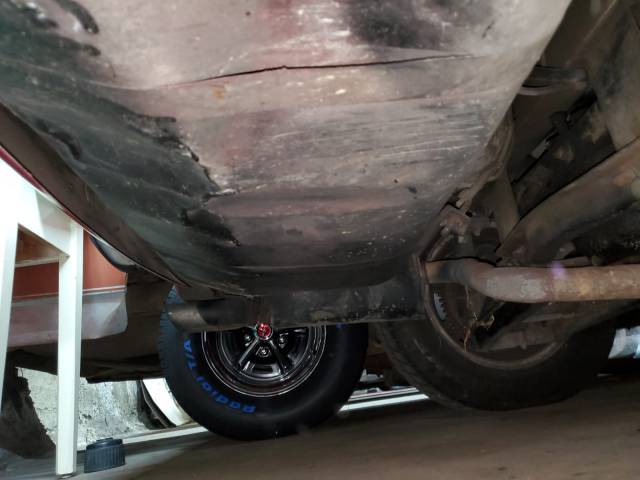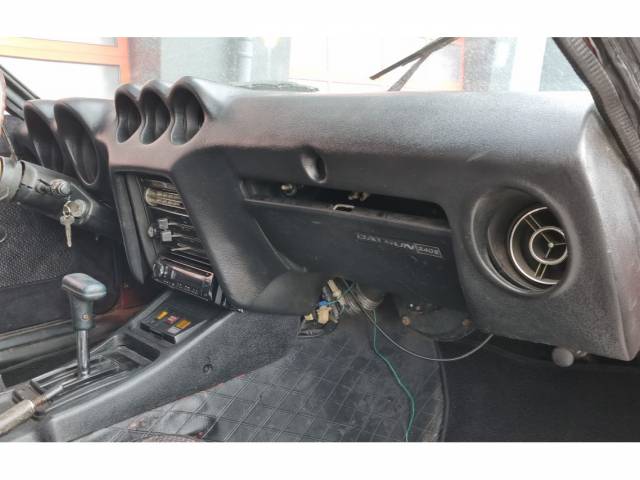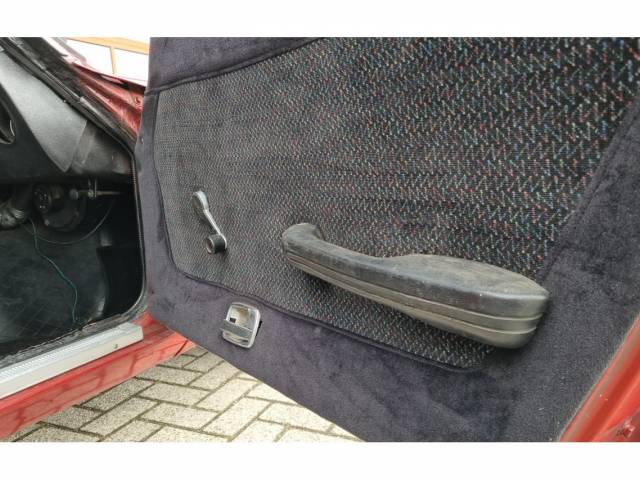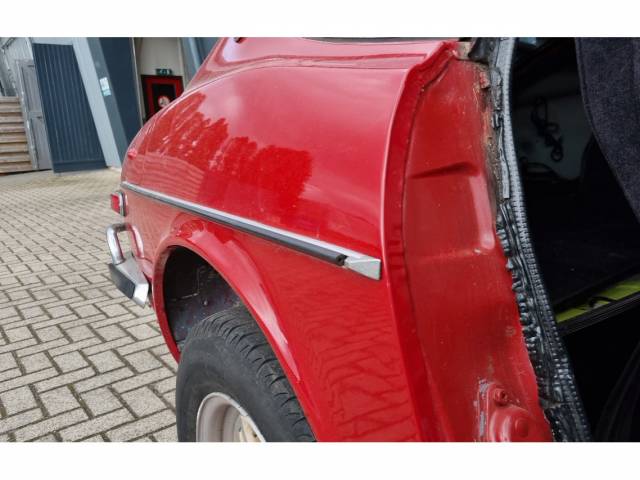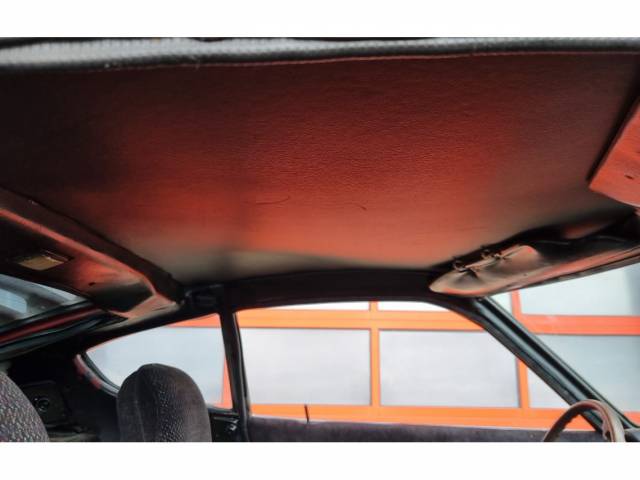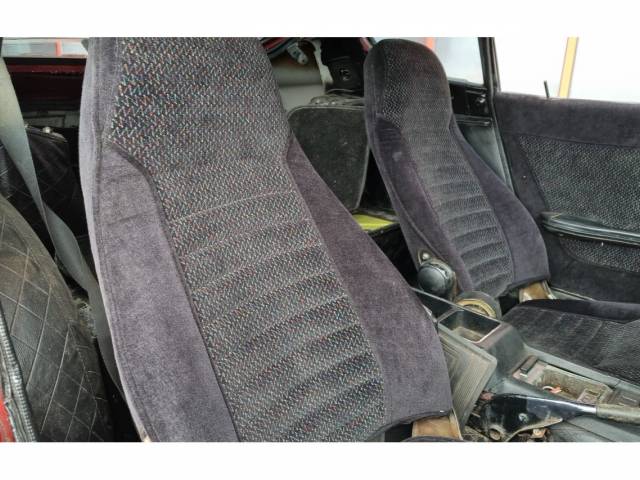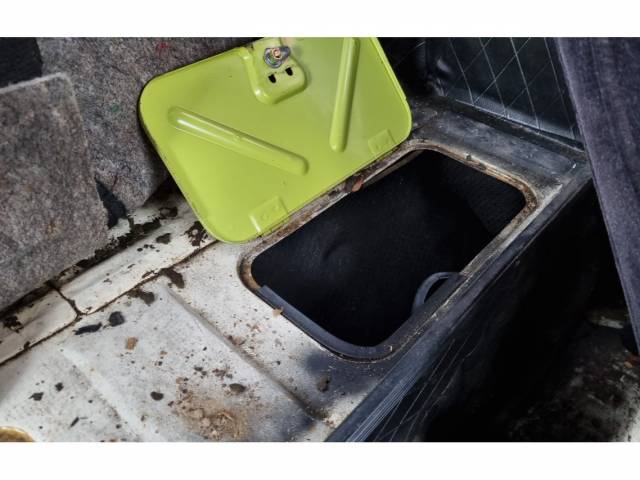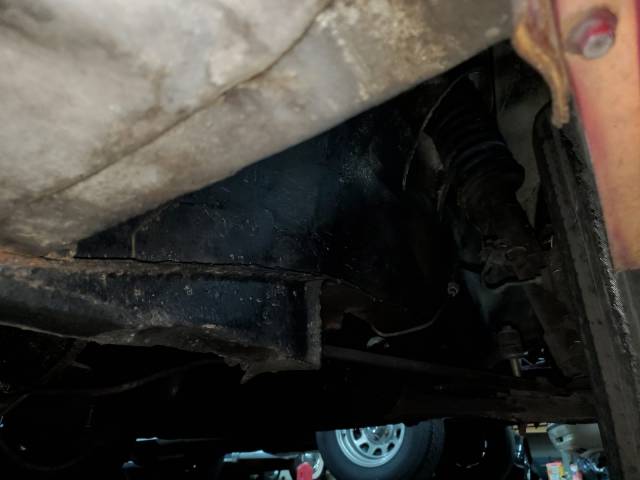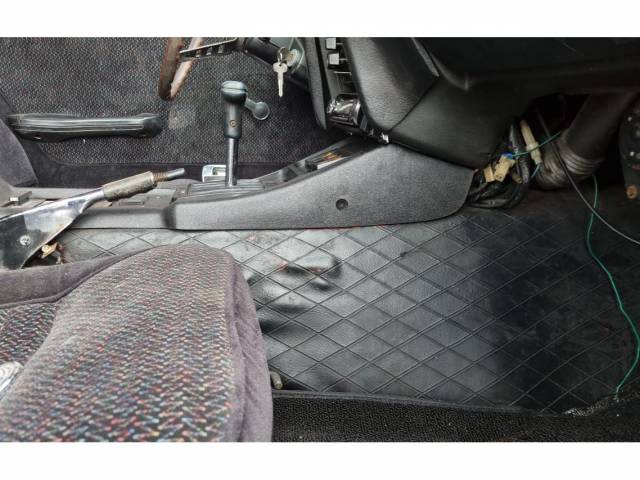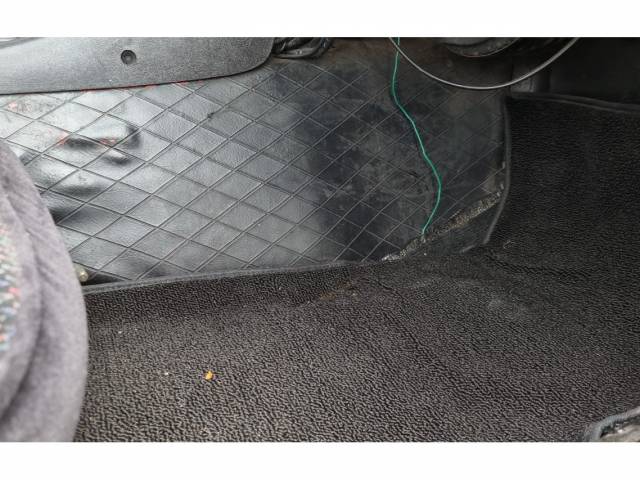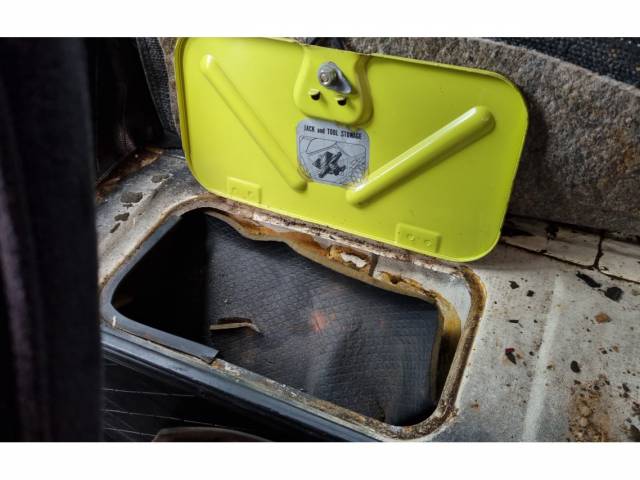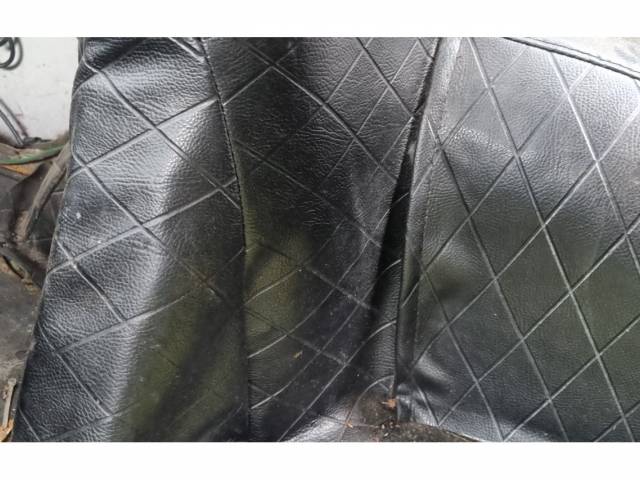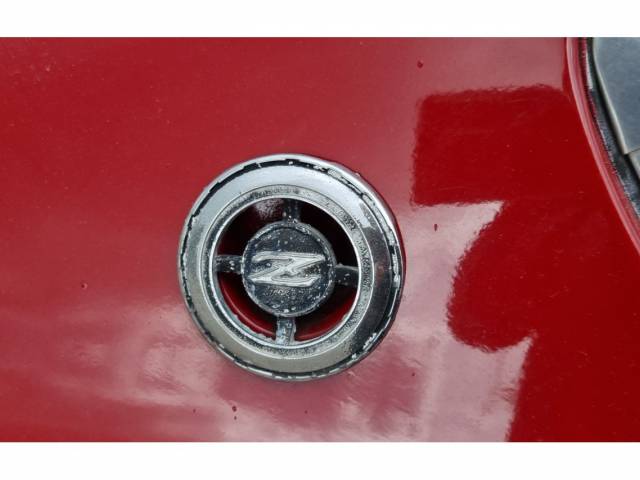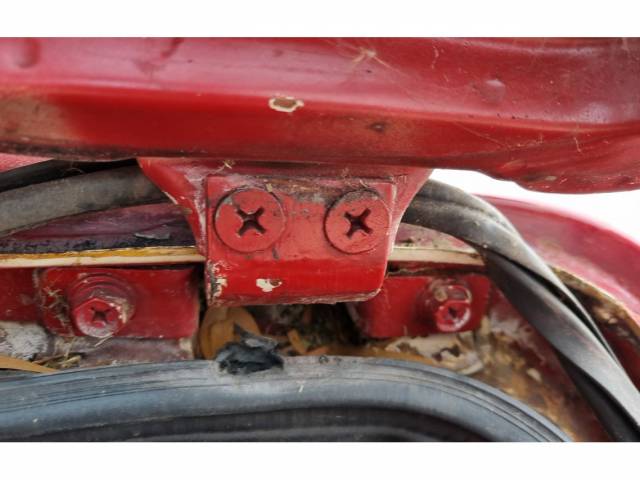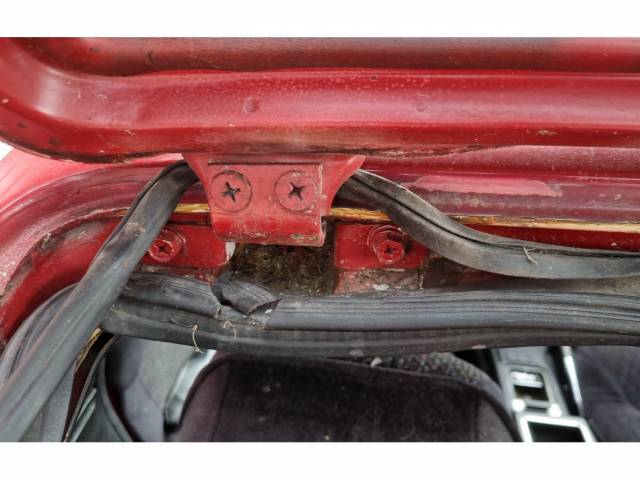 Datsun 240Z AUTOMATIC
Dealer

away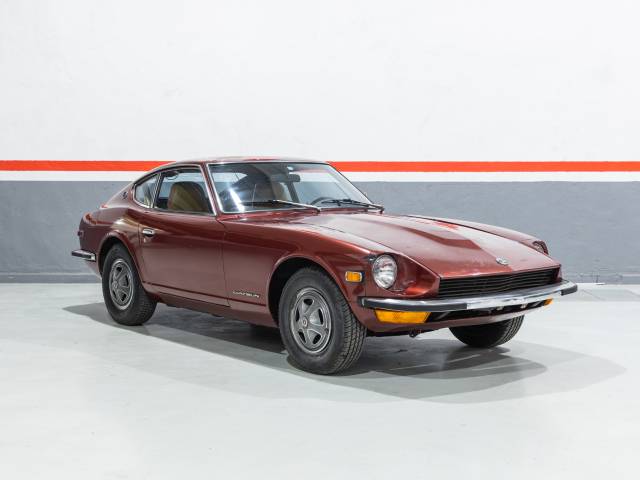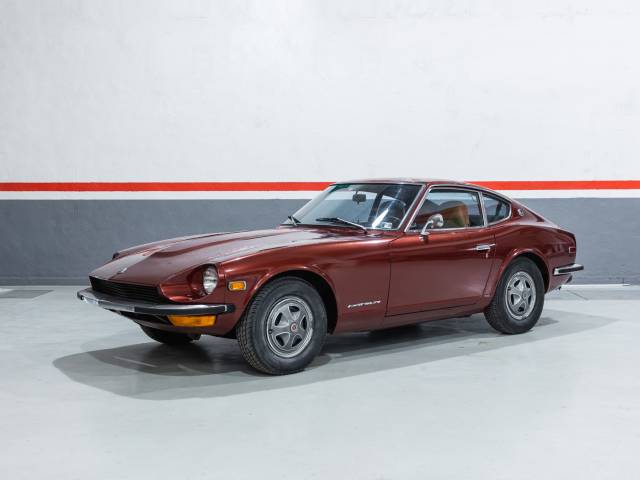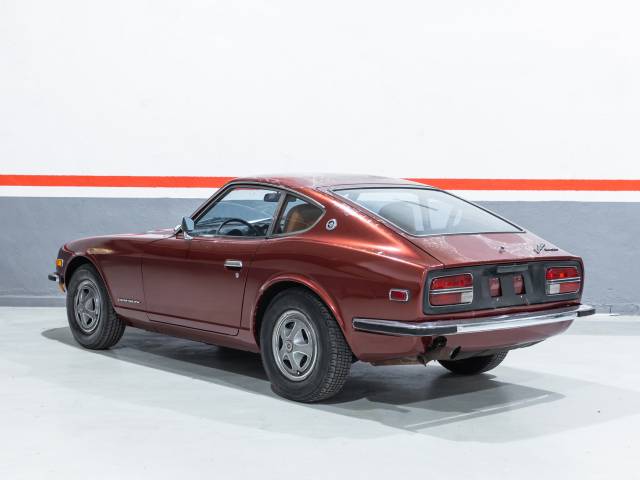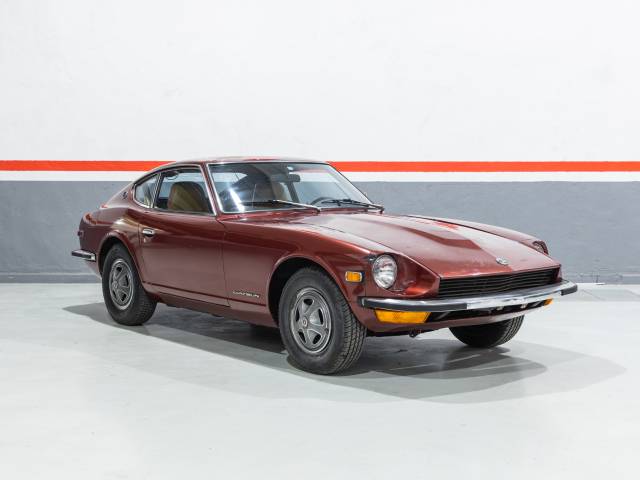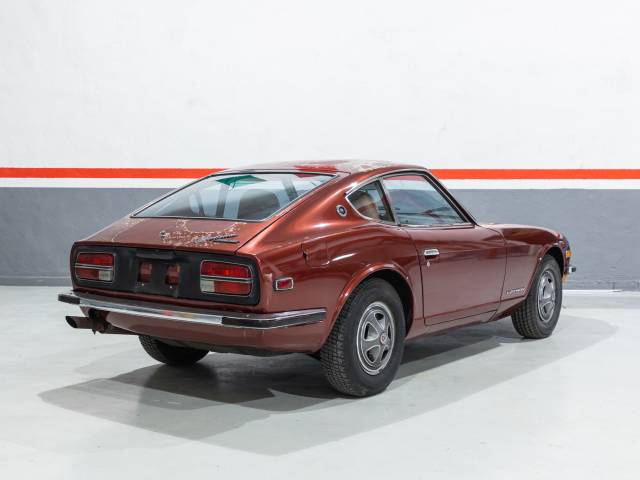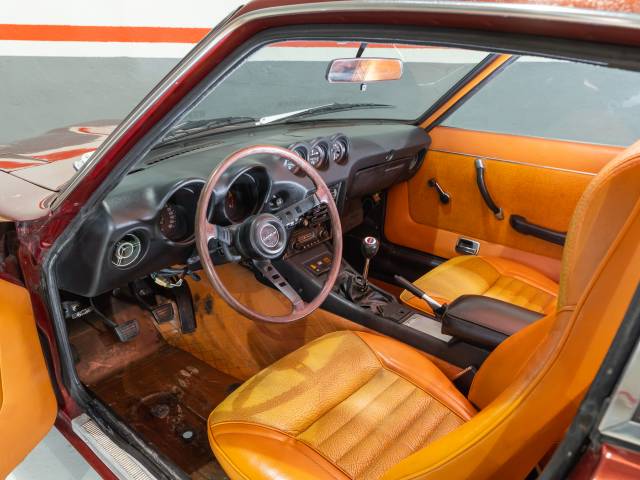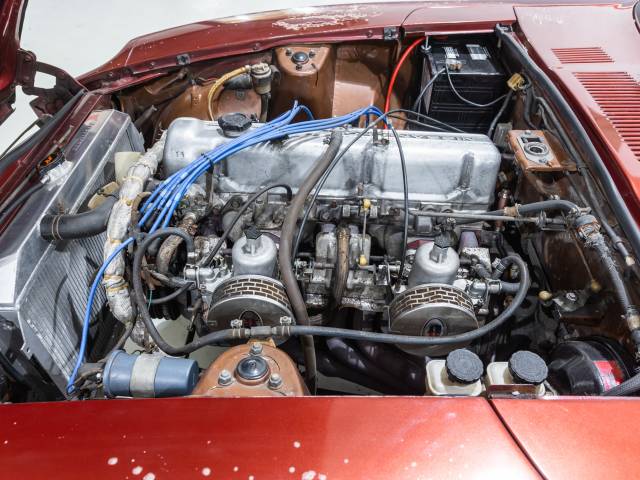 Aftersale at auctomobile.com
Dealer

away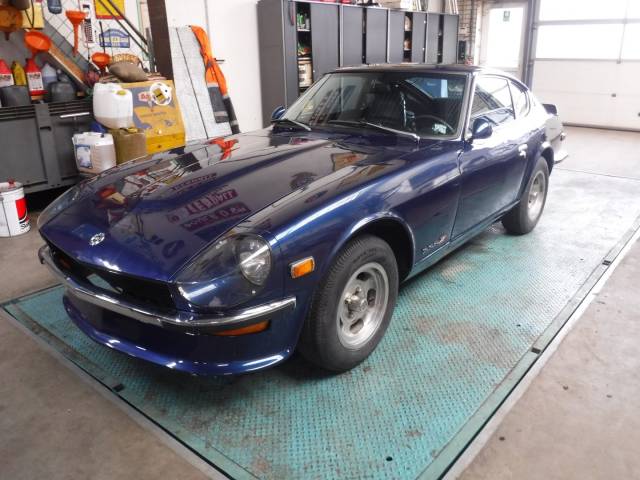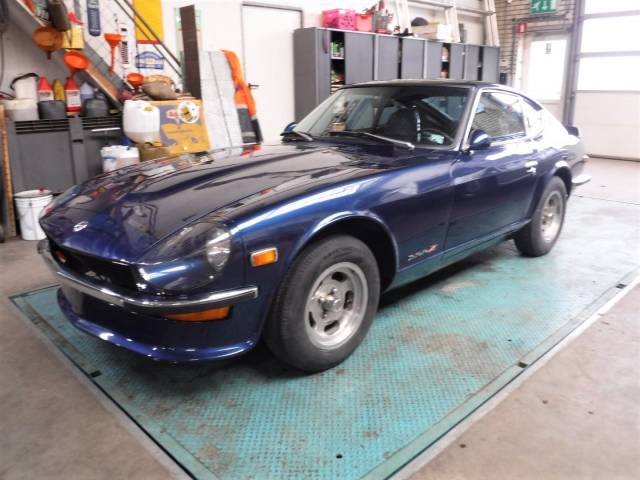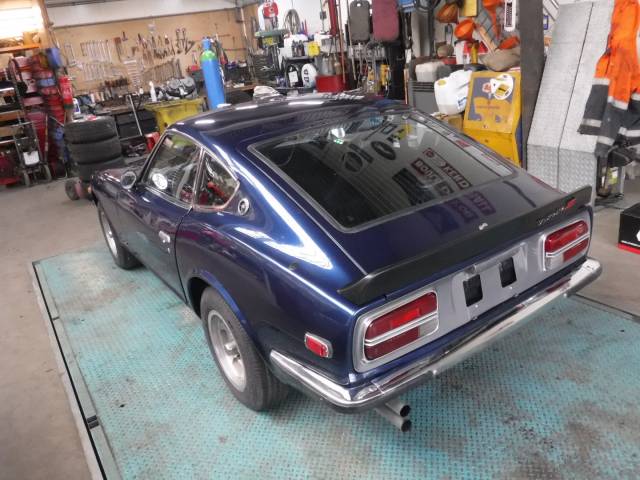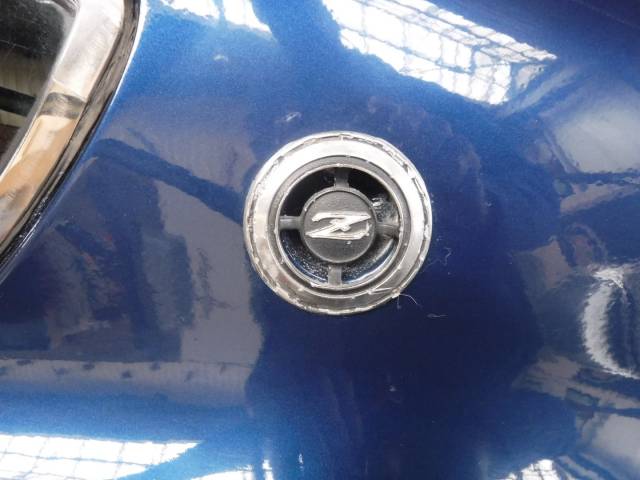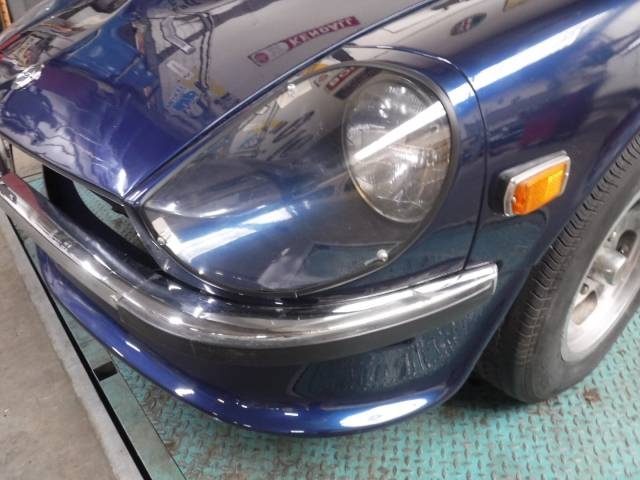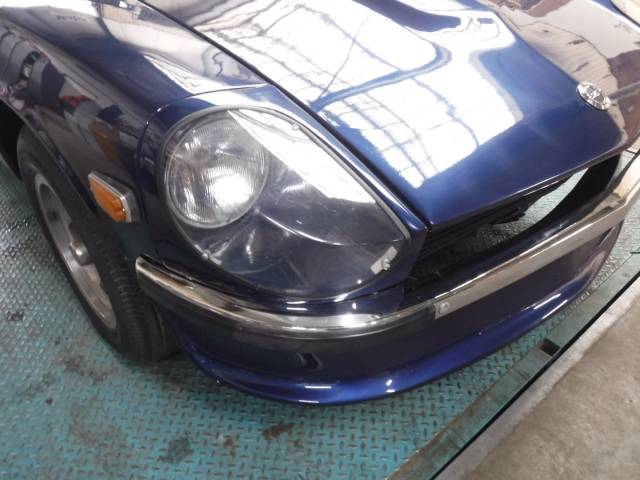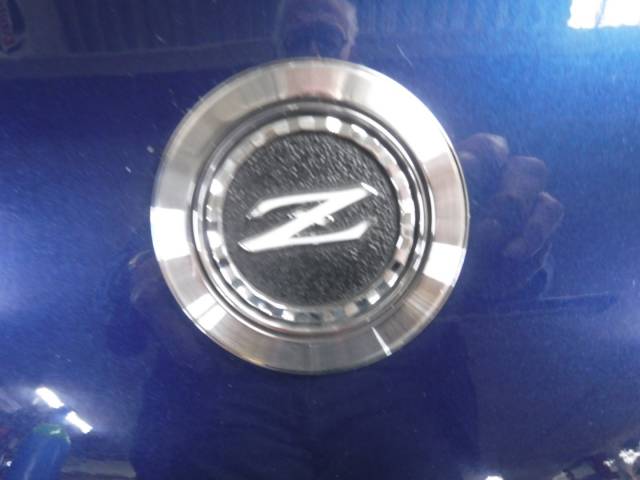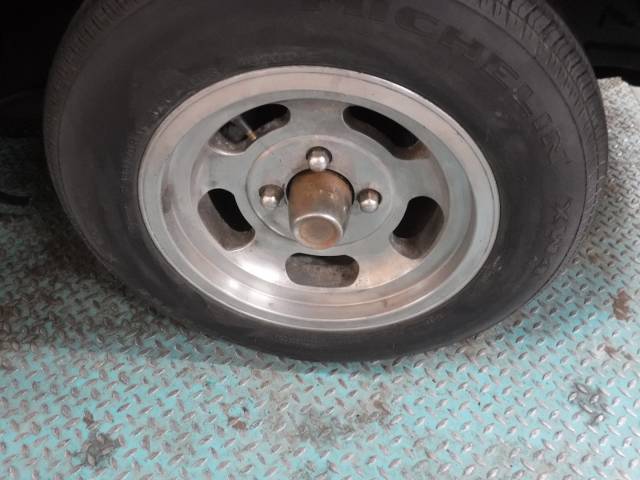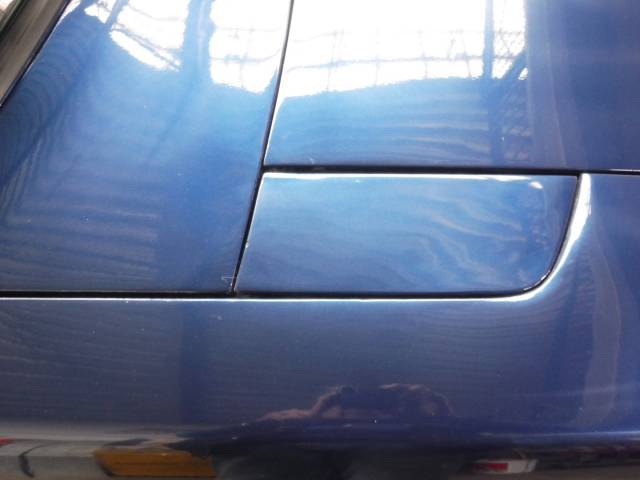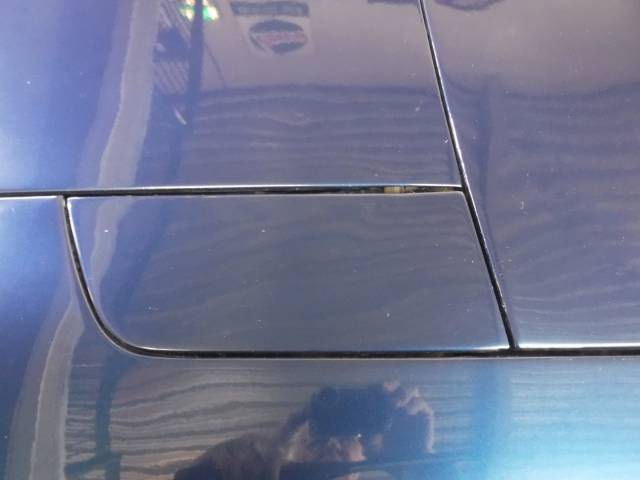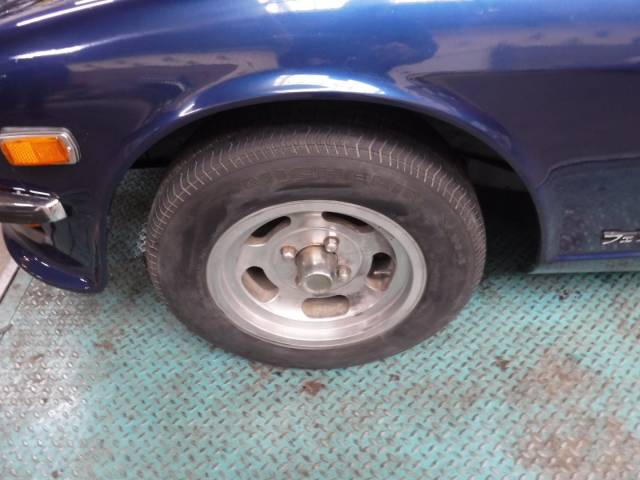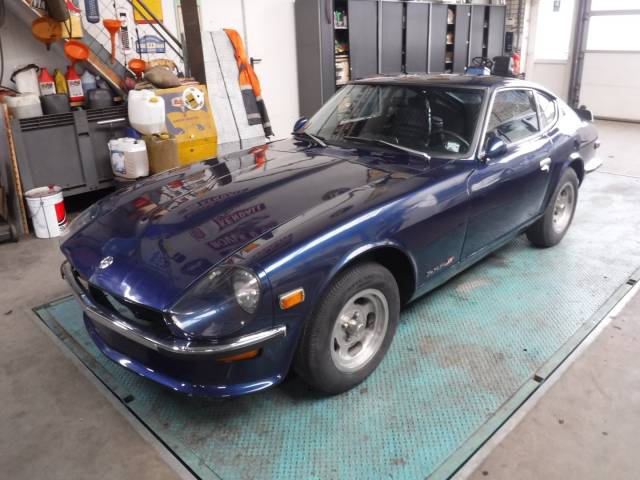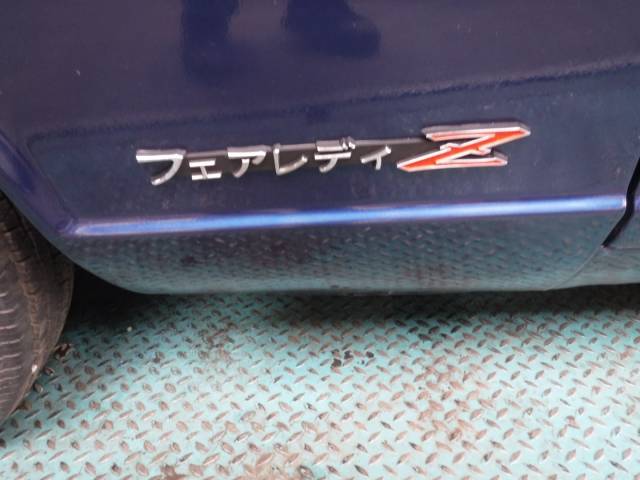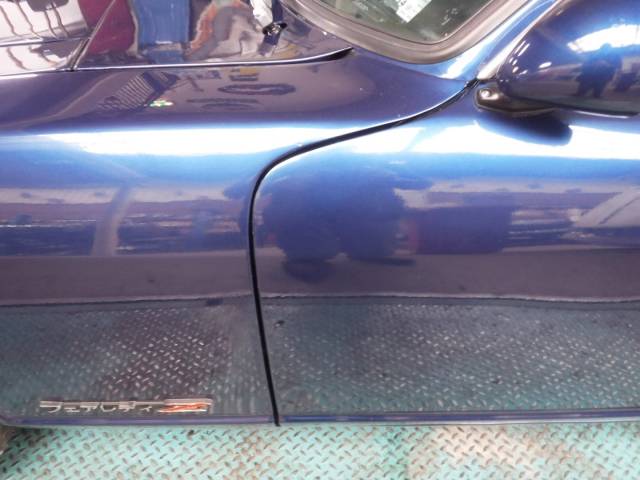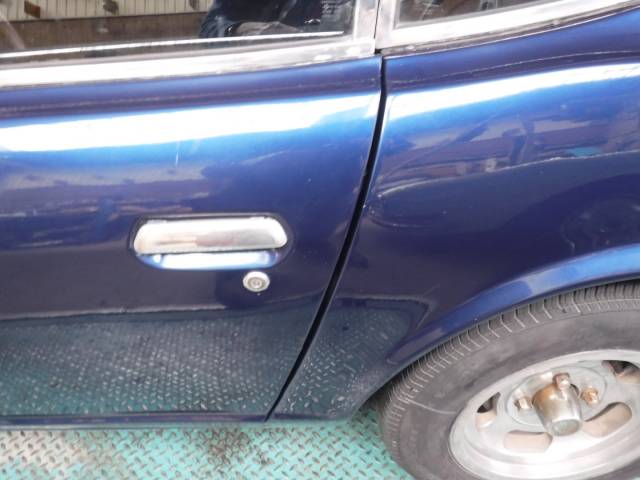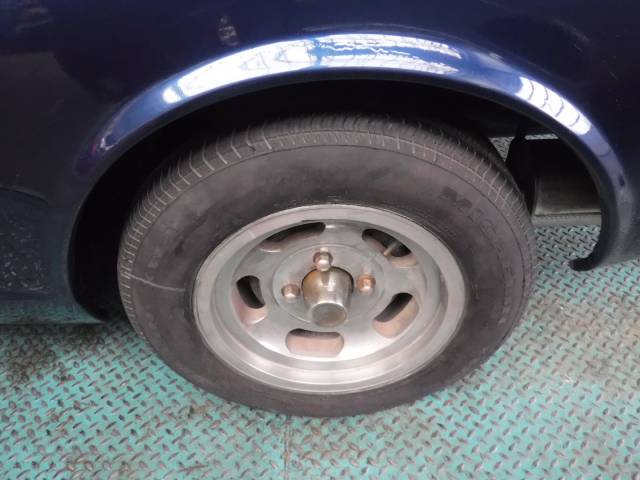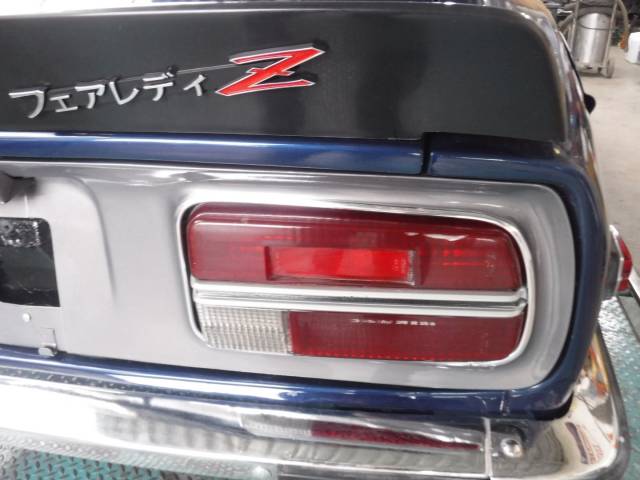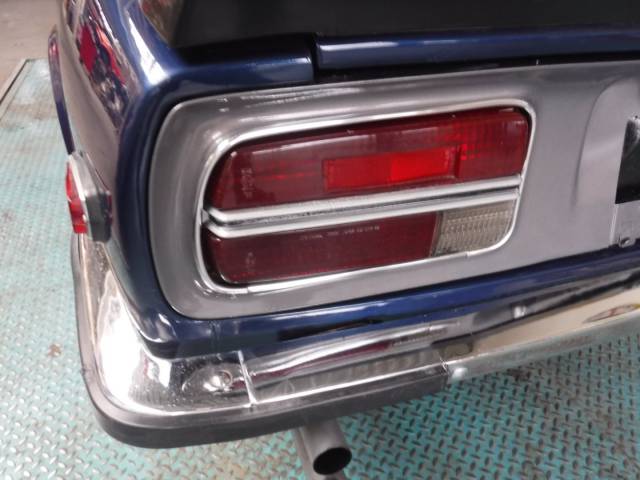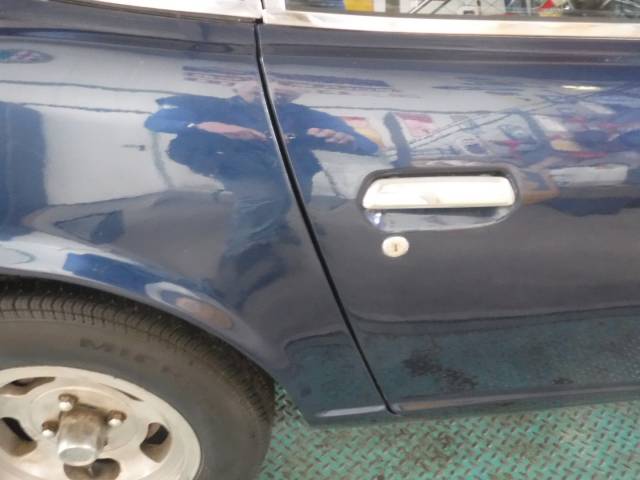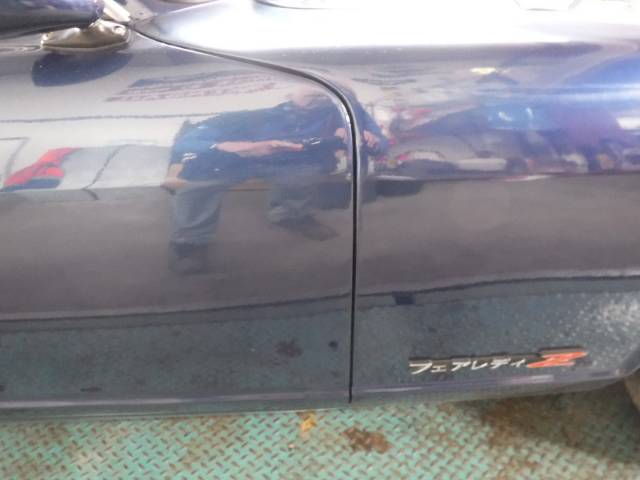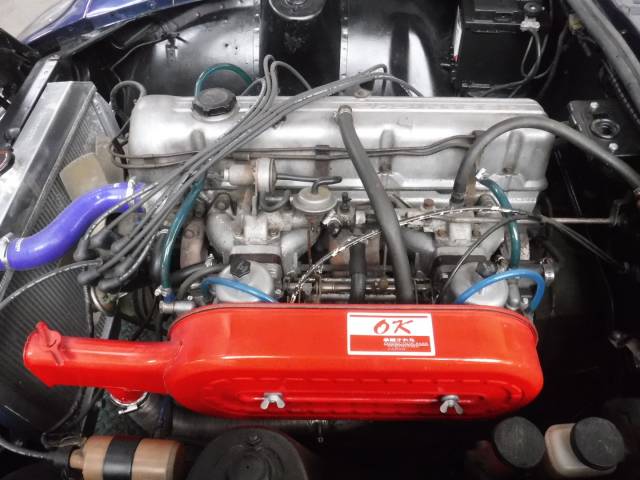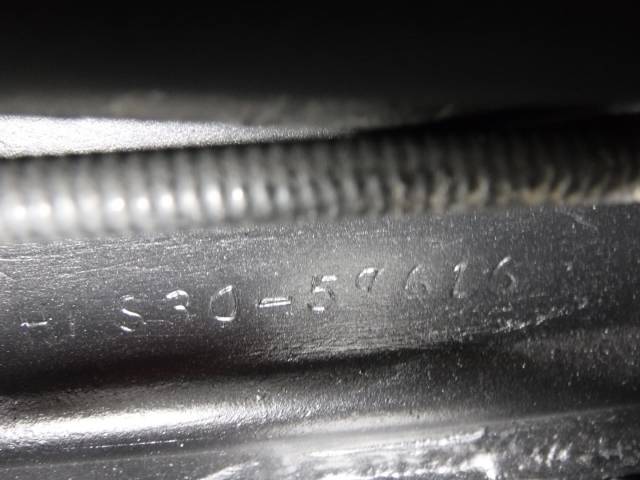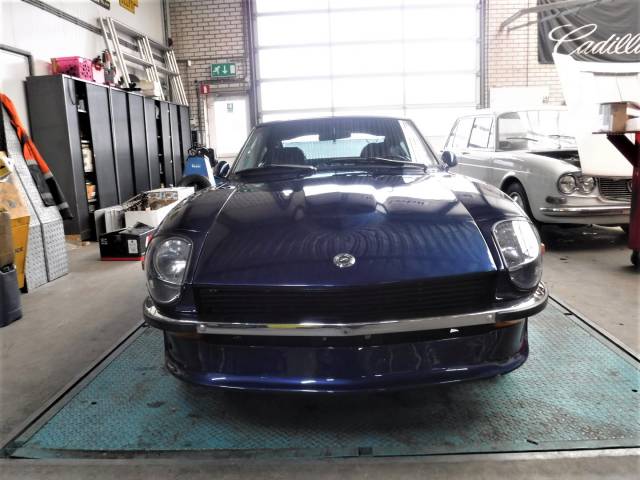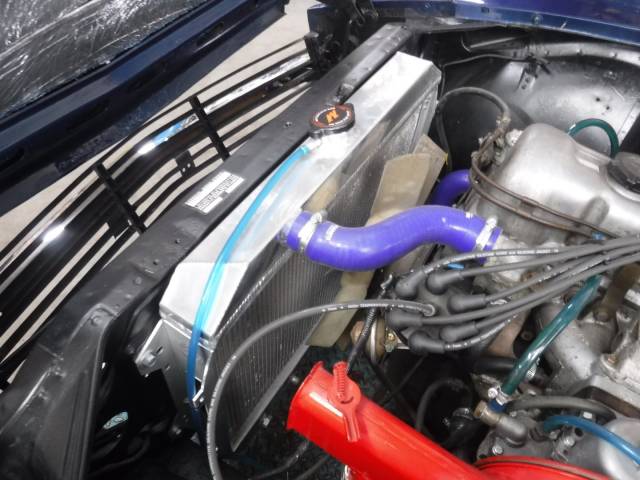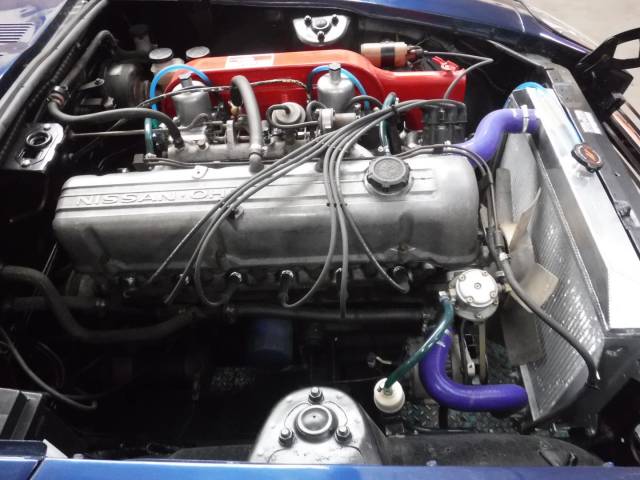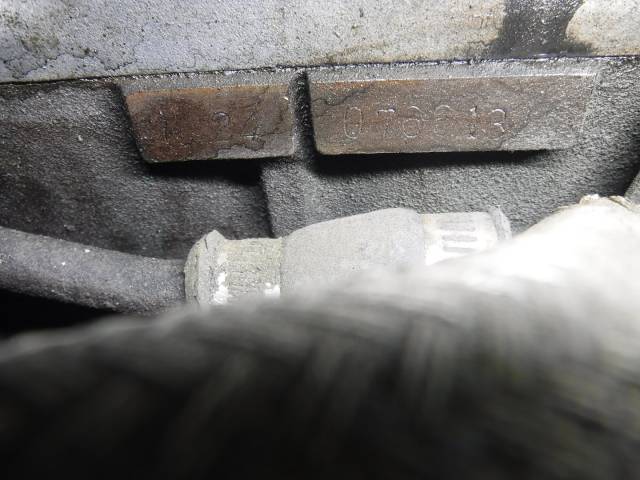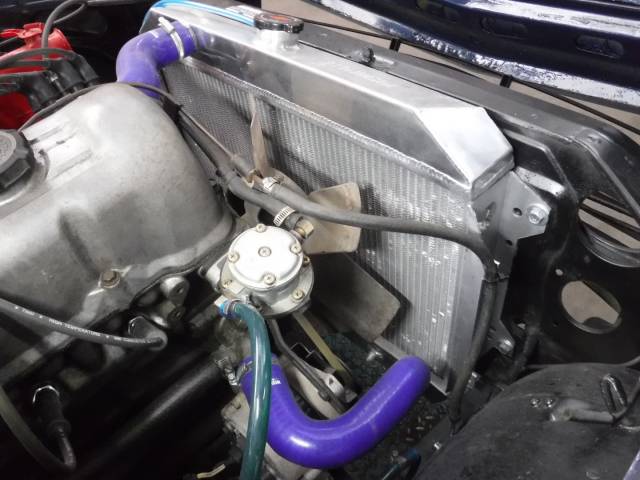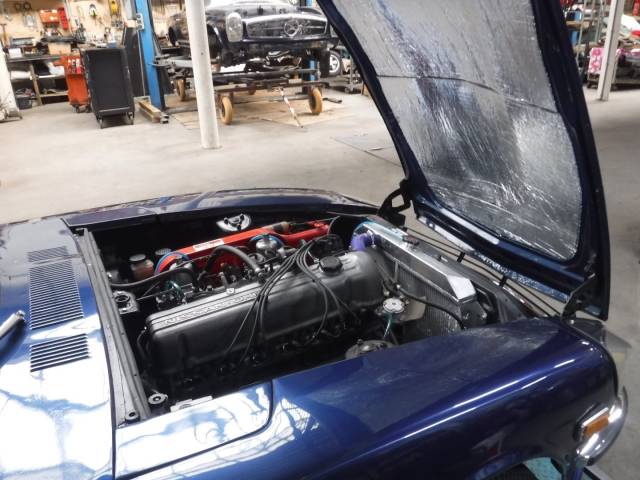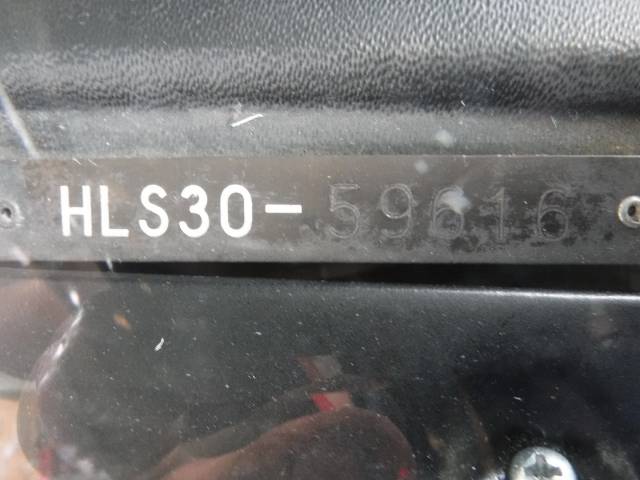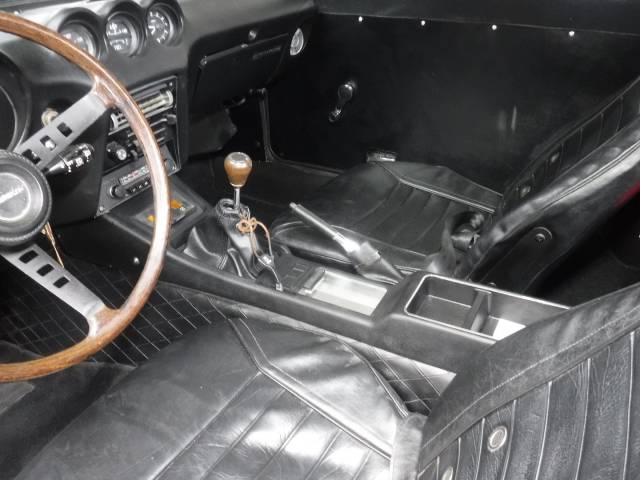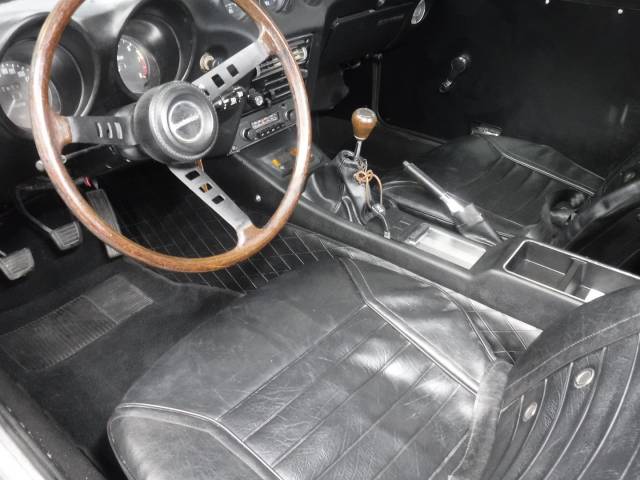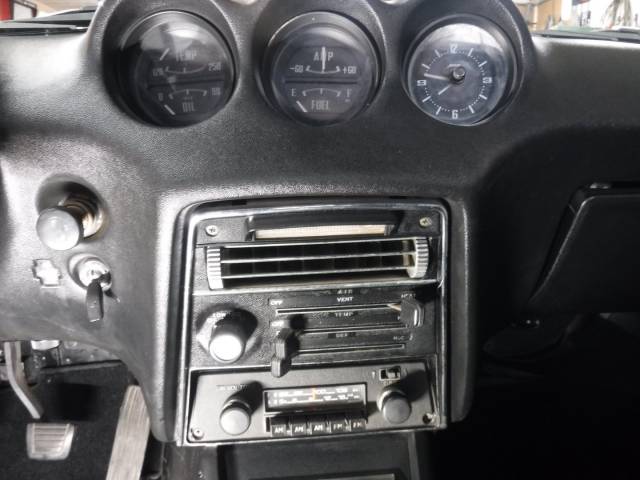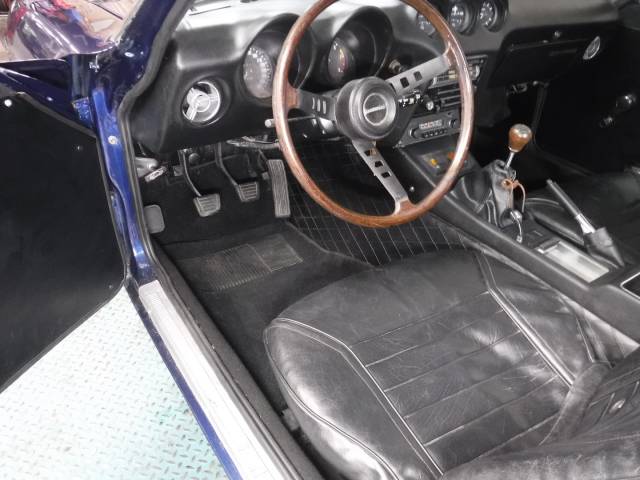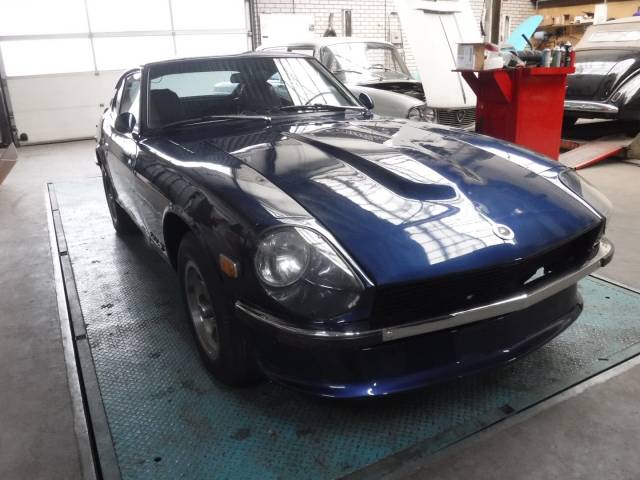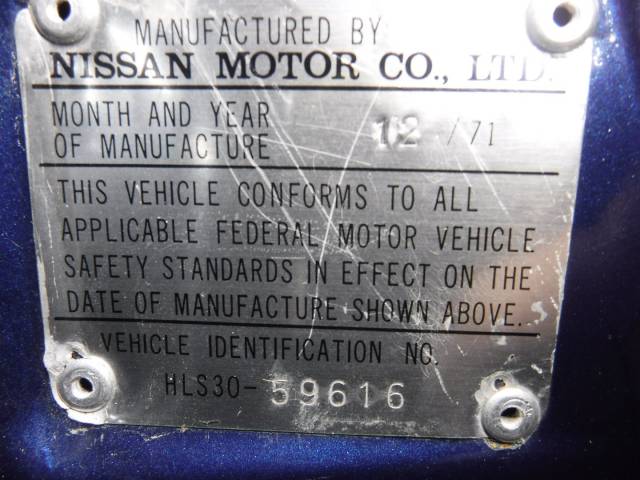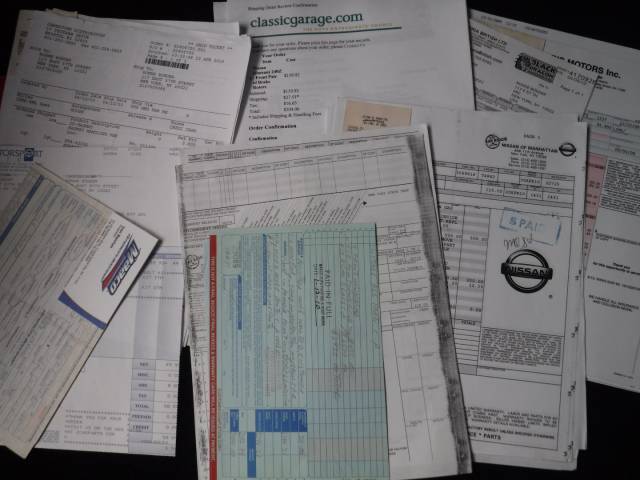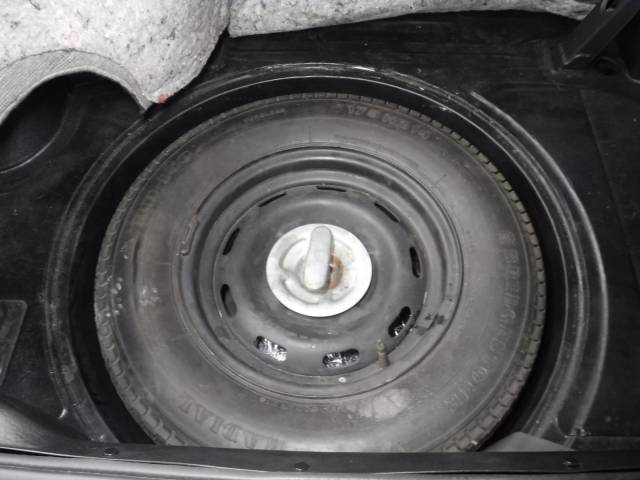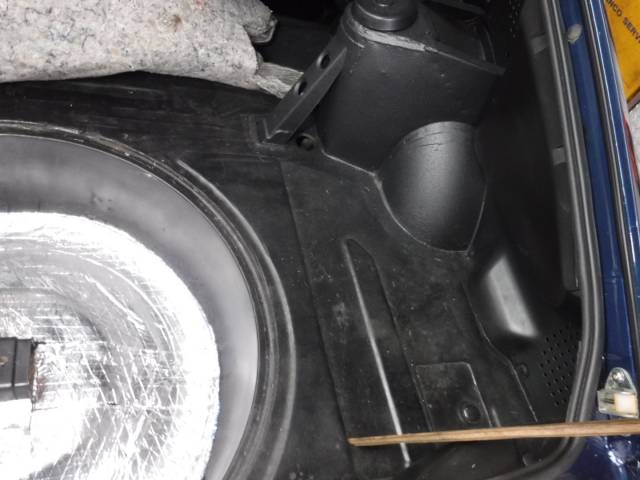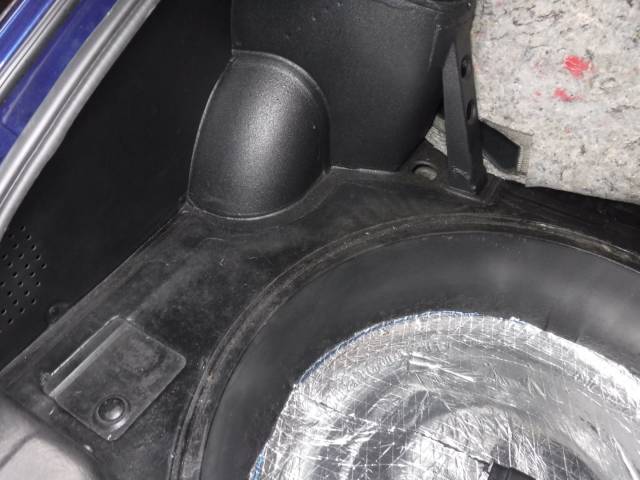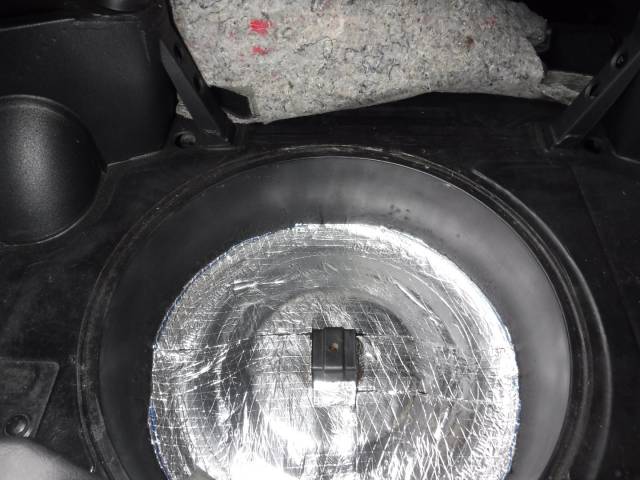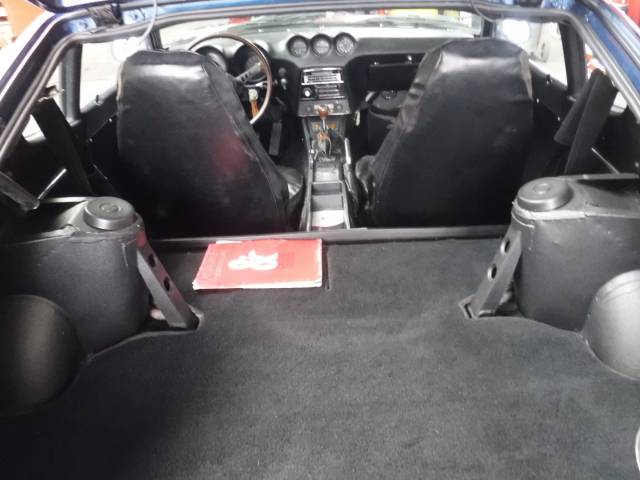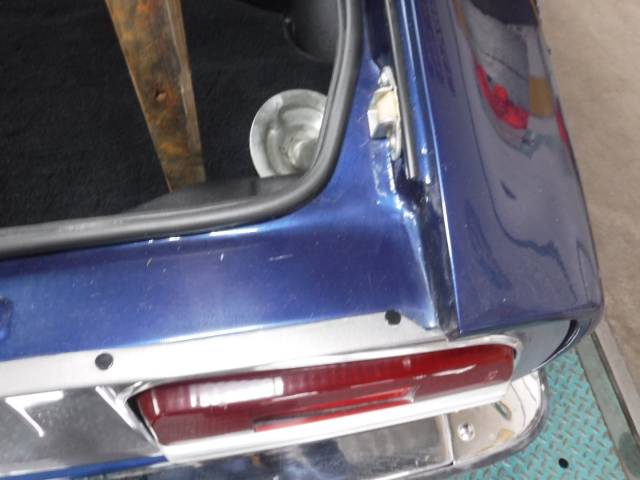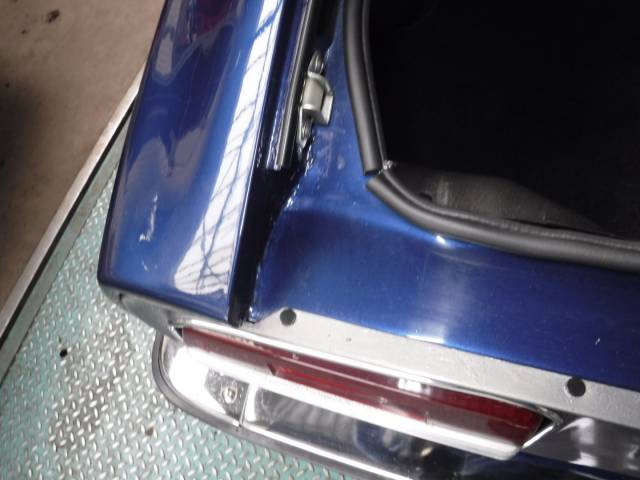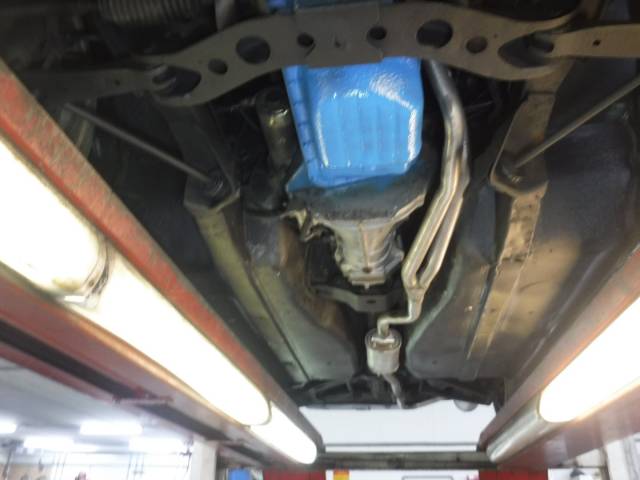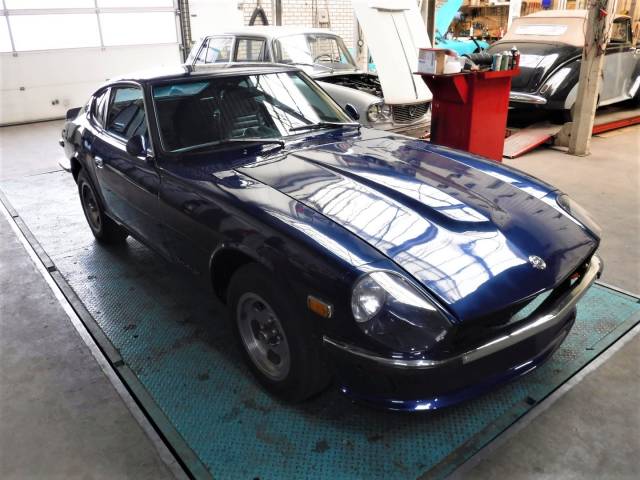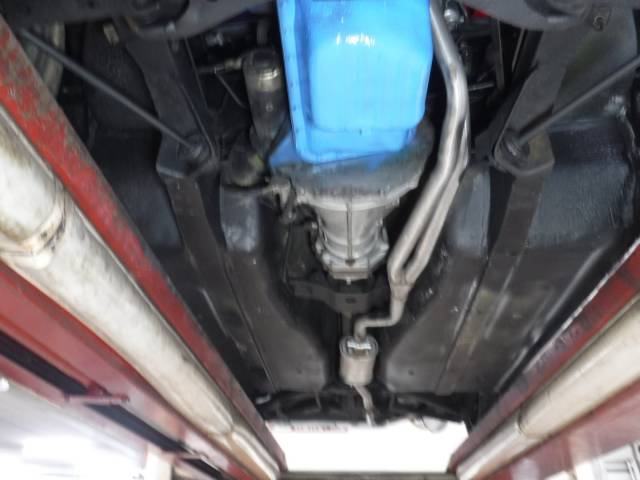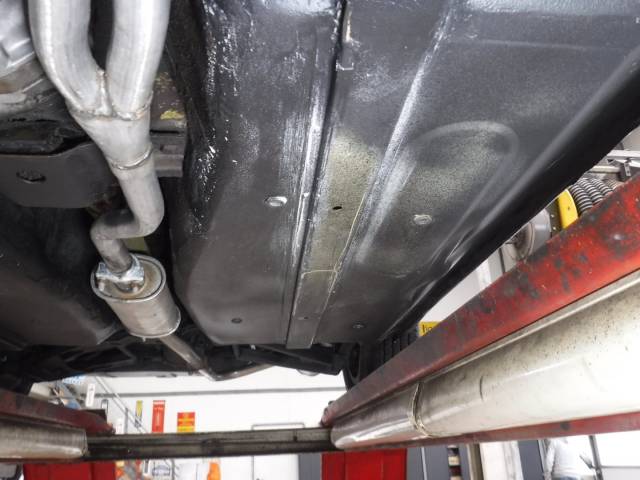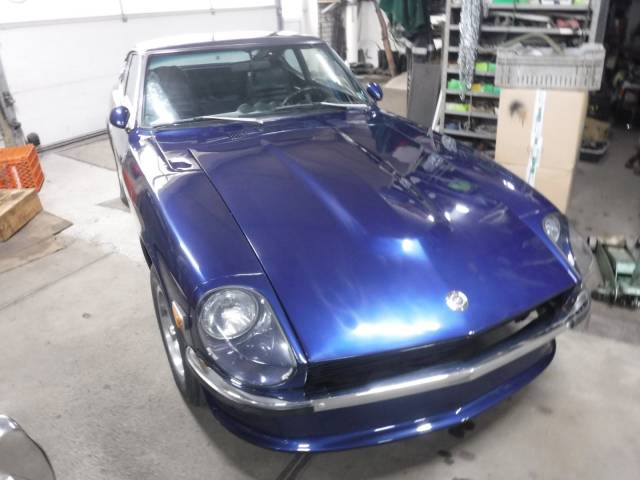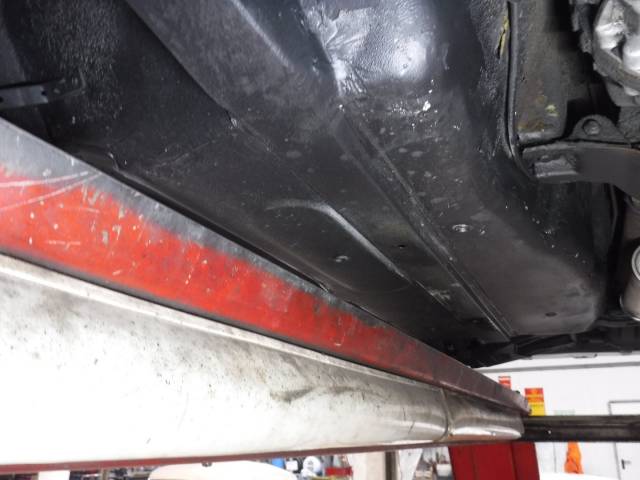 Datsun-240Z ''71 blue
Dealer

away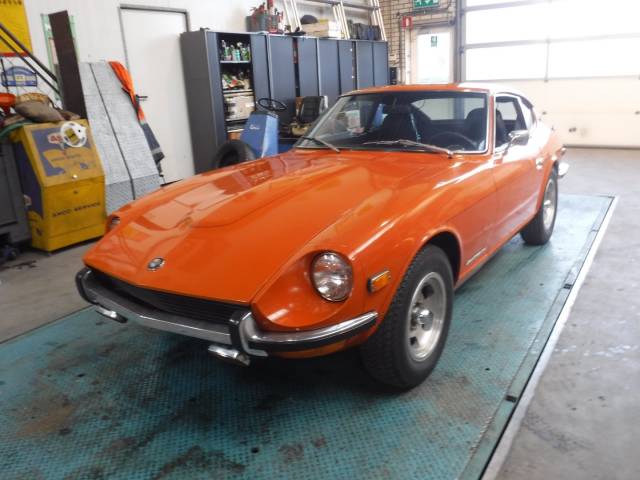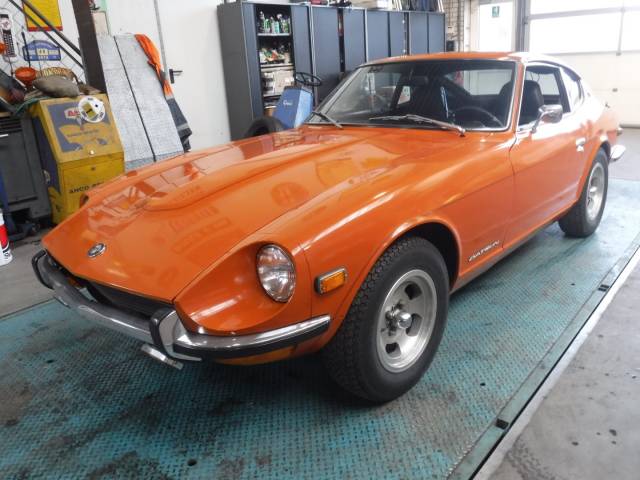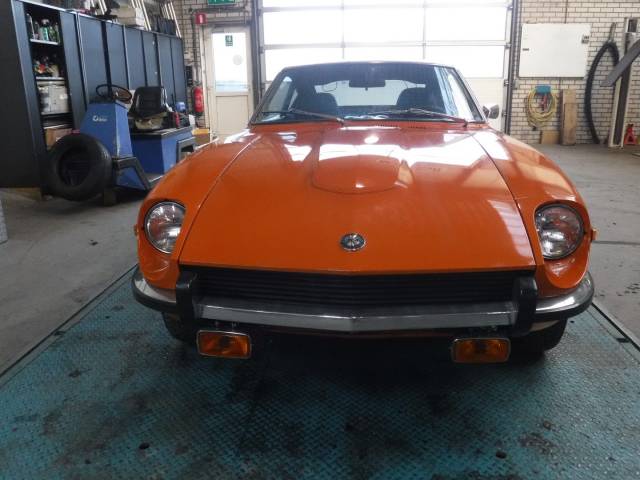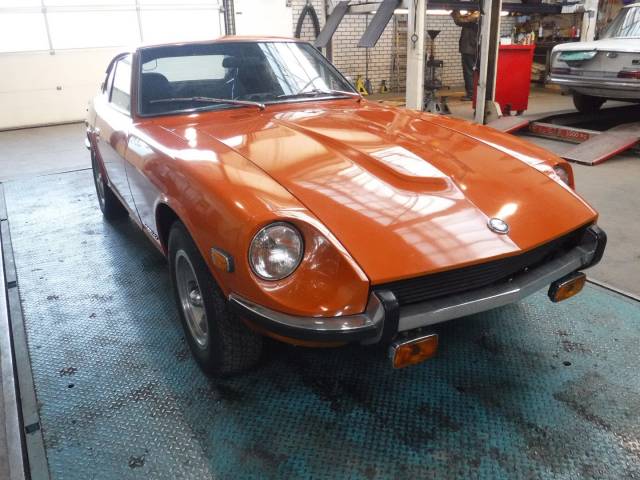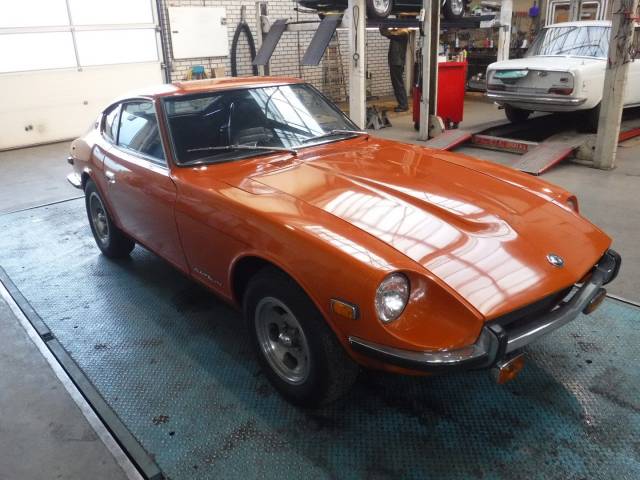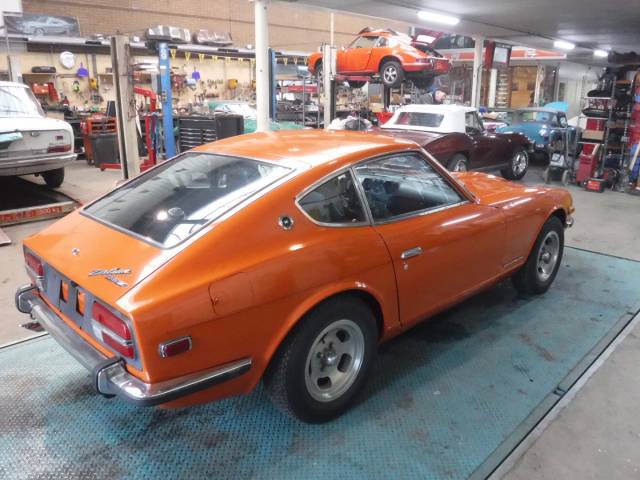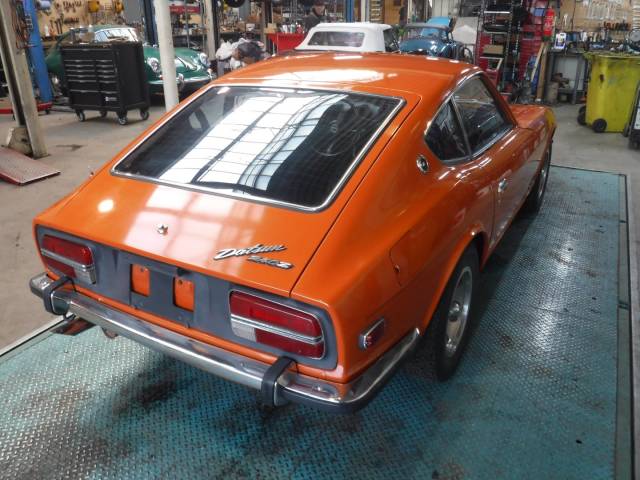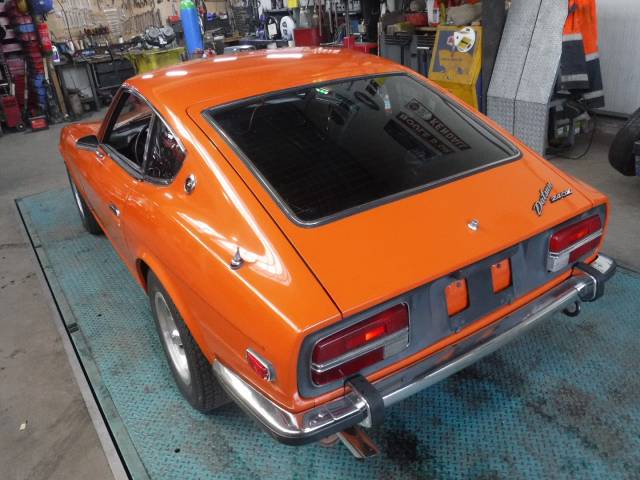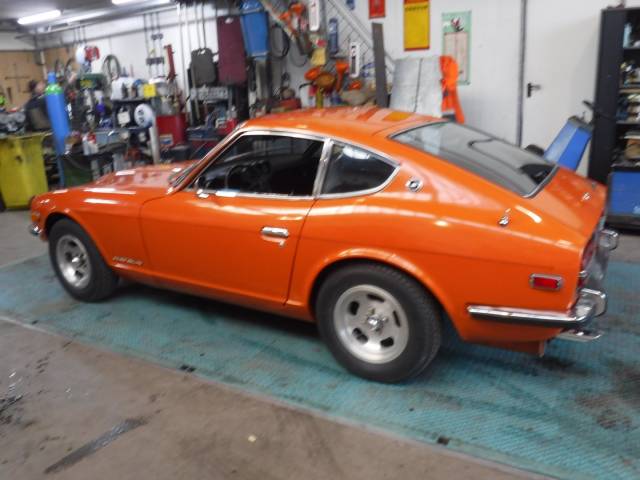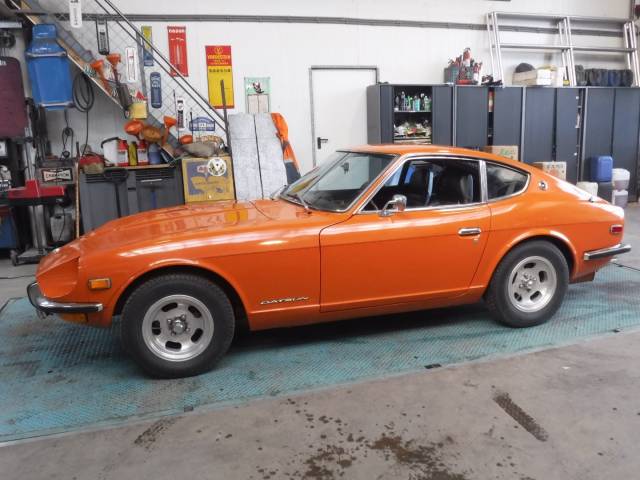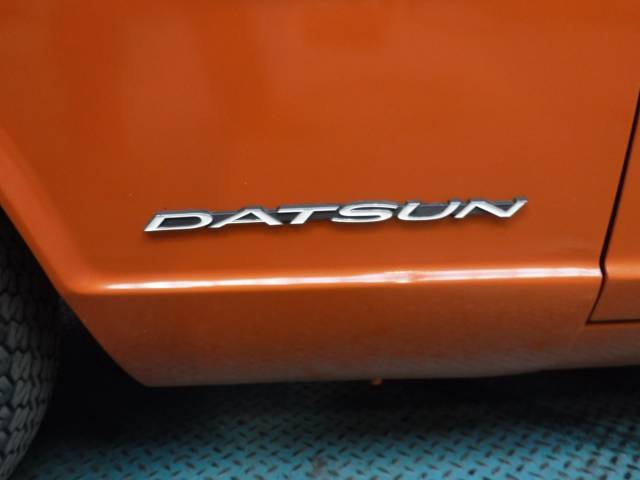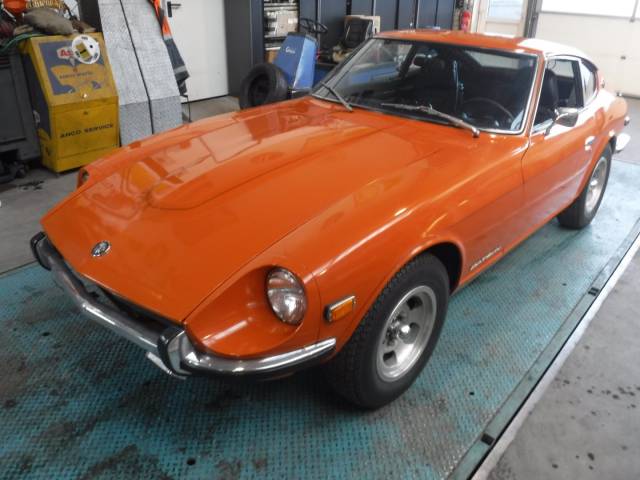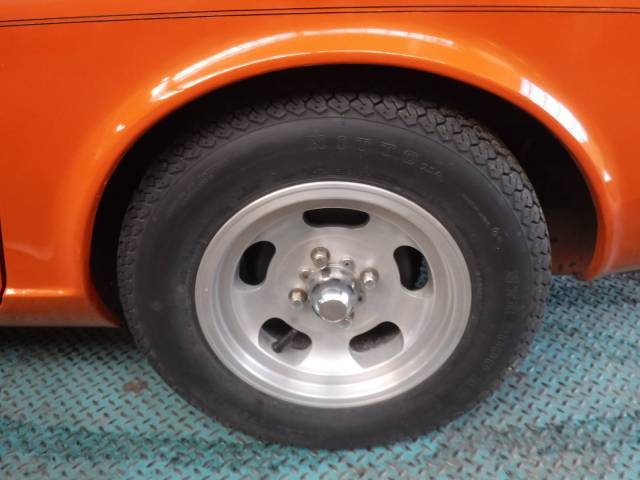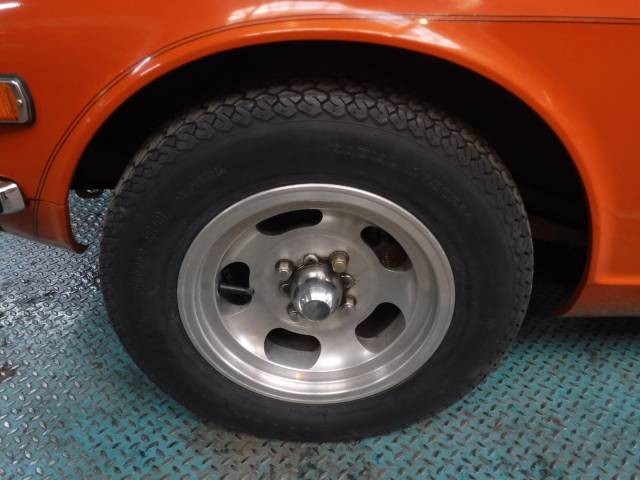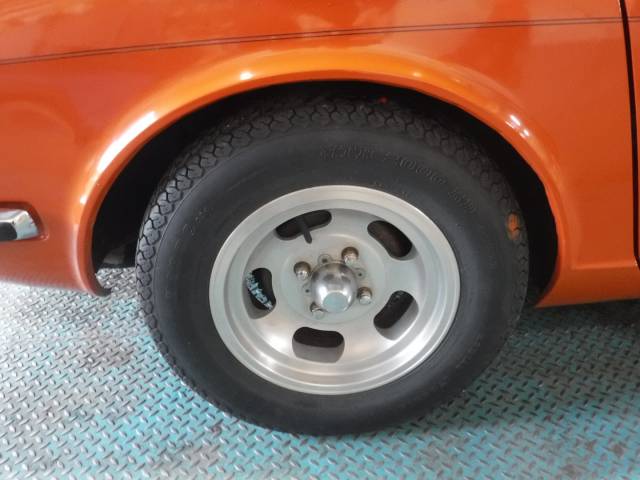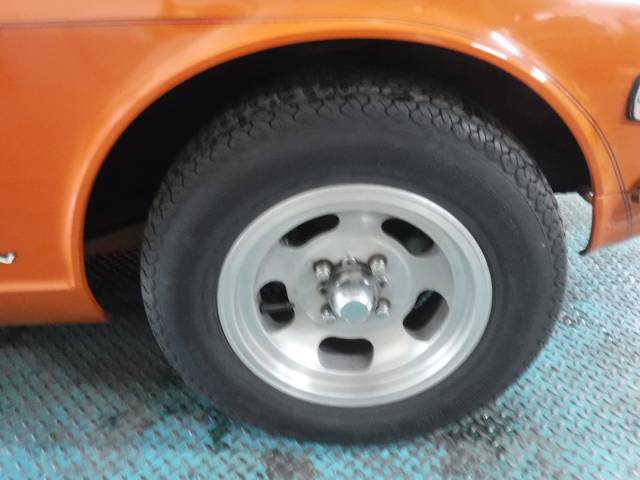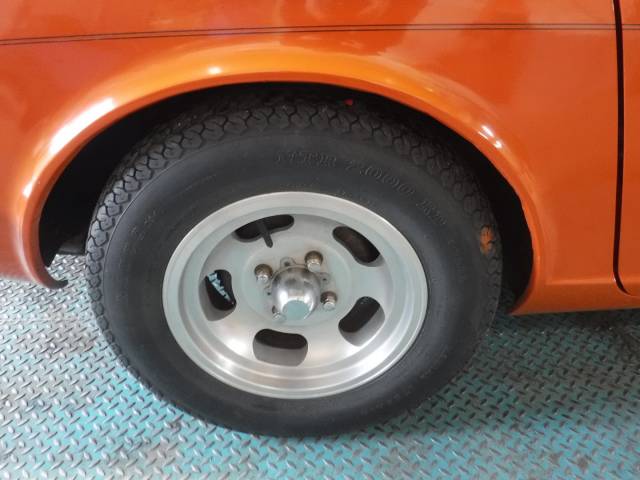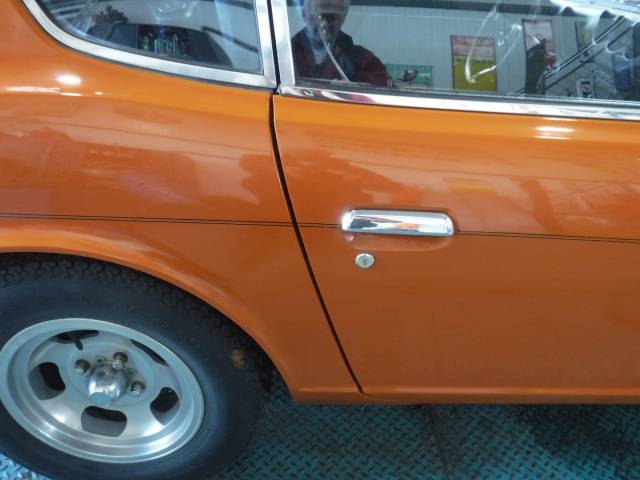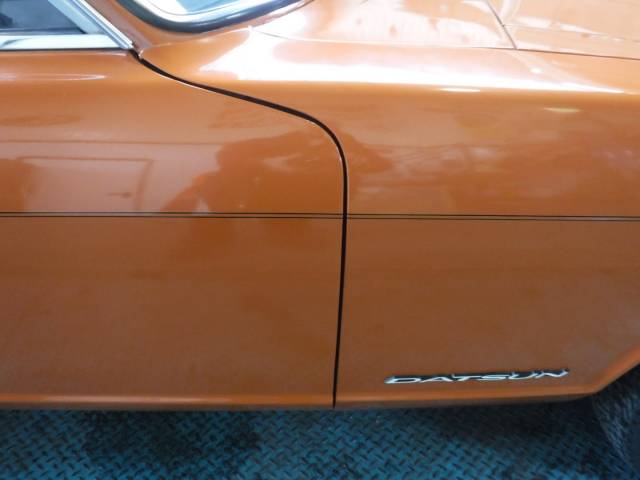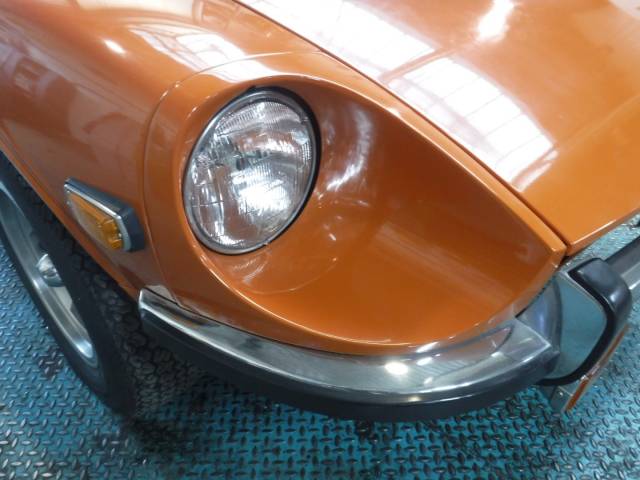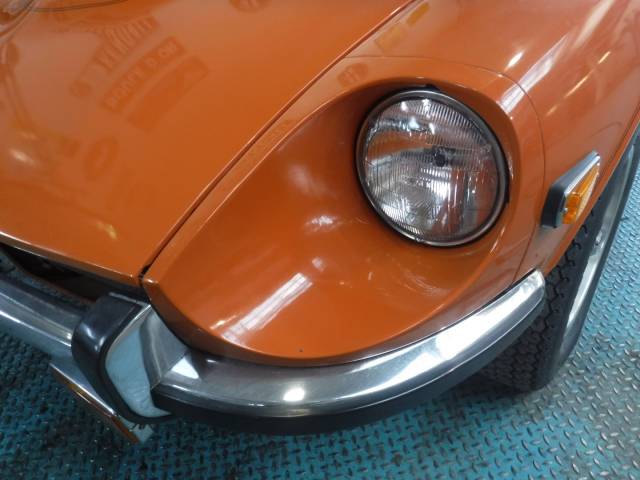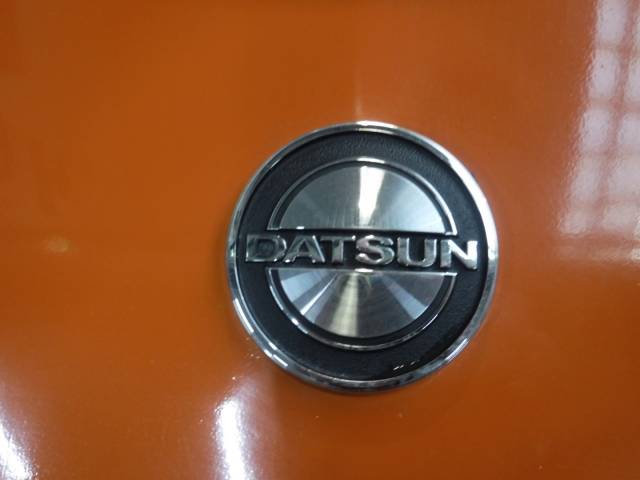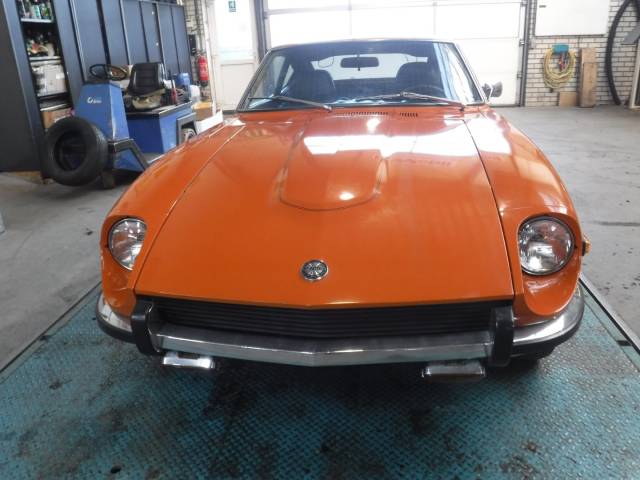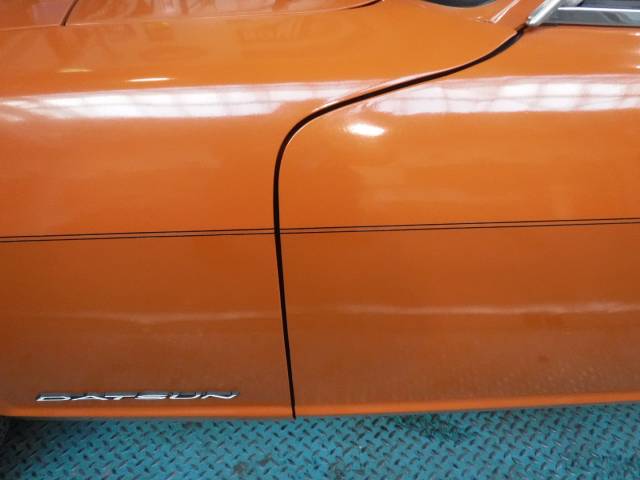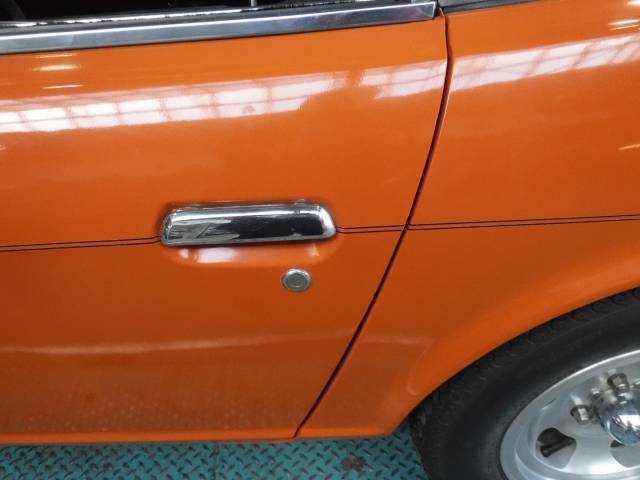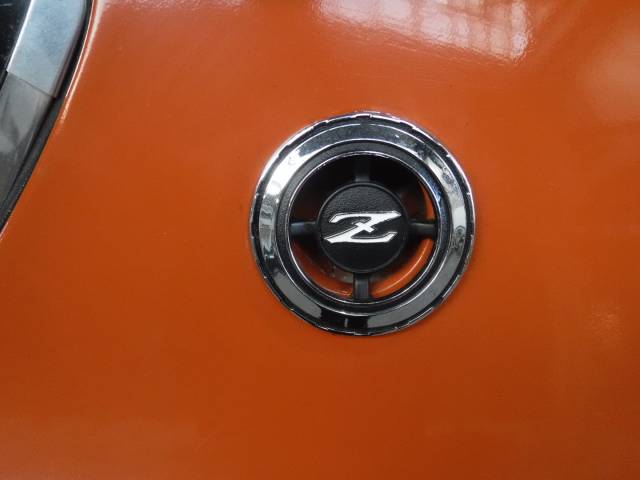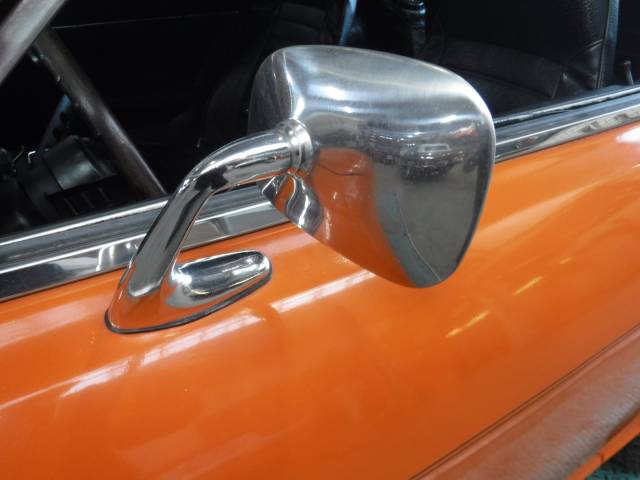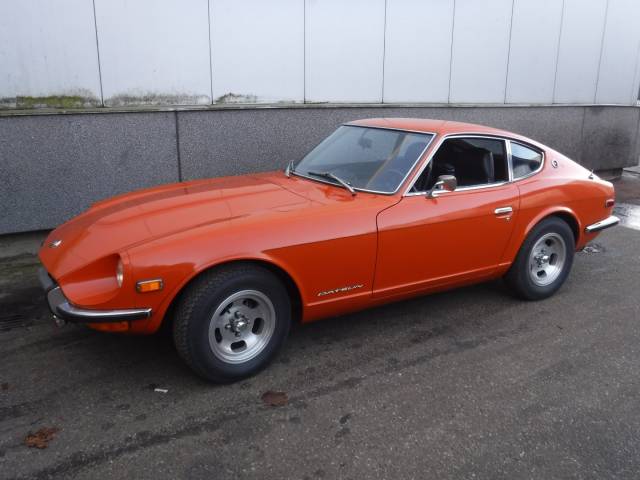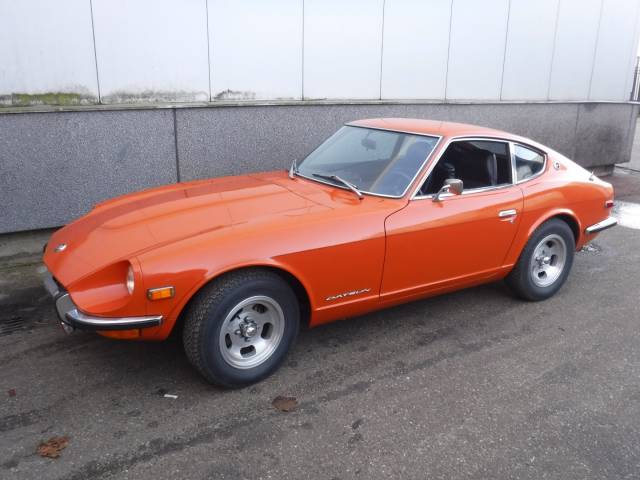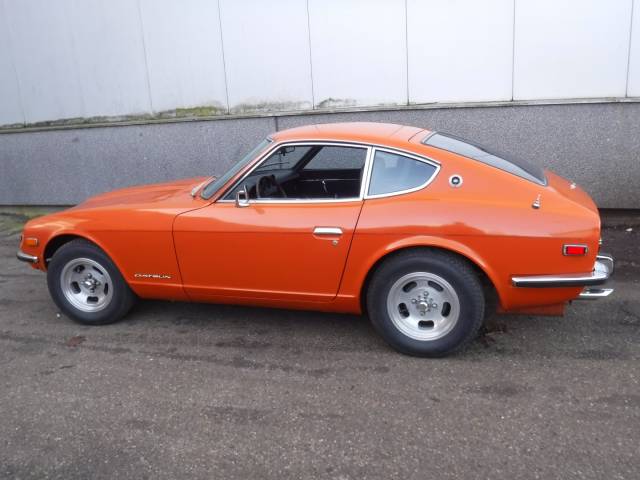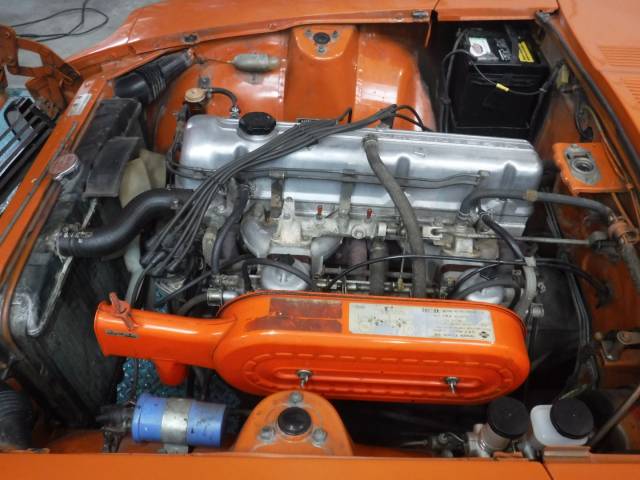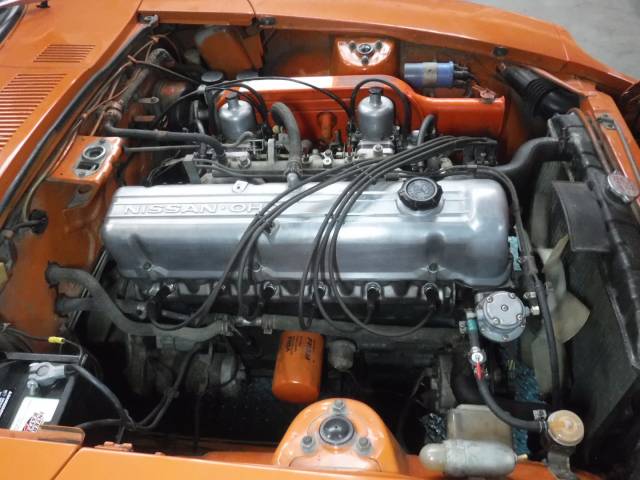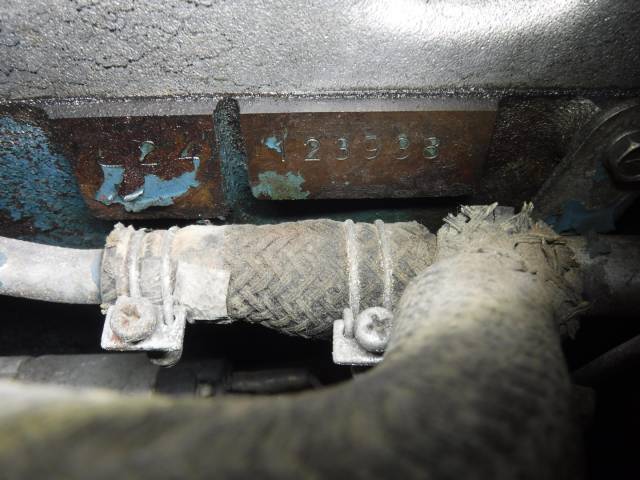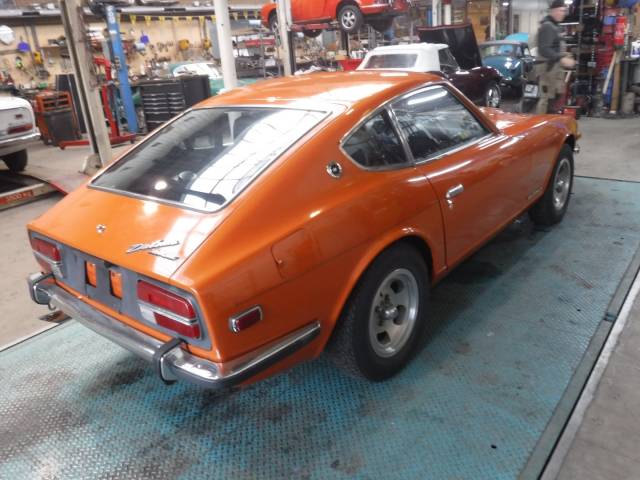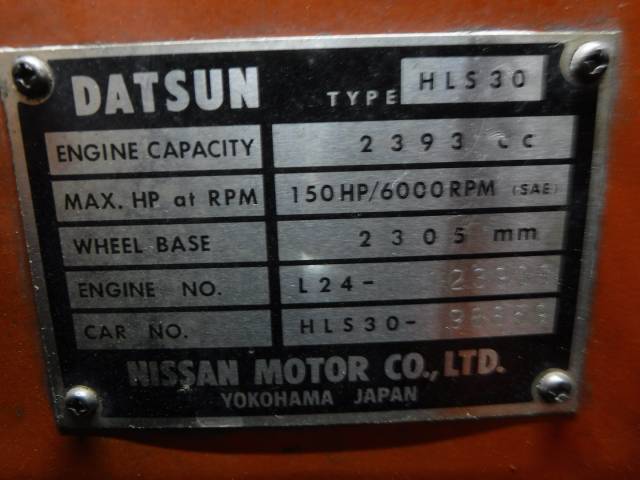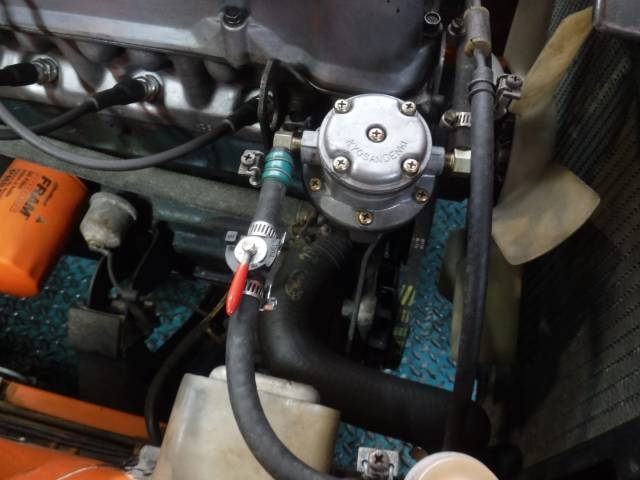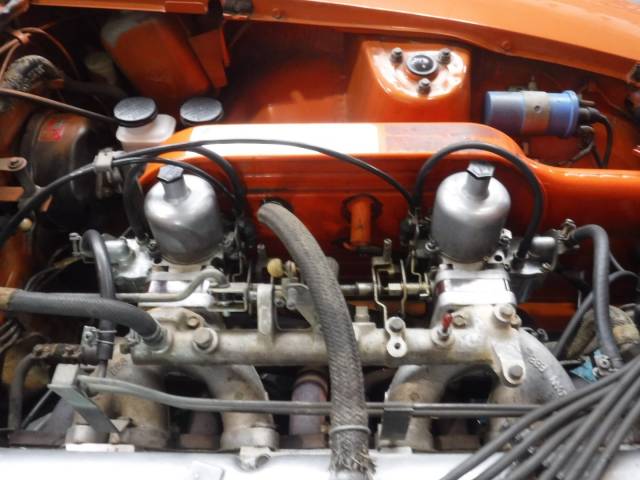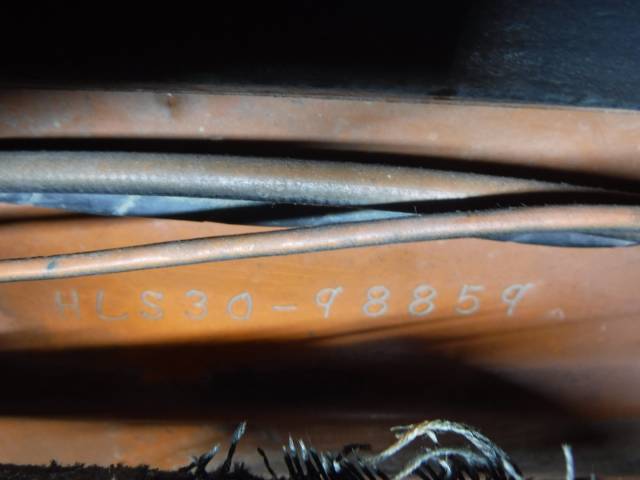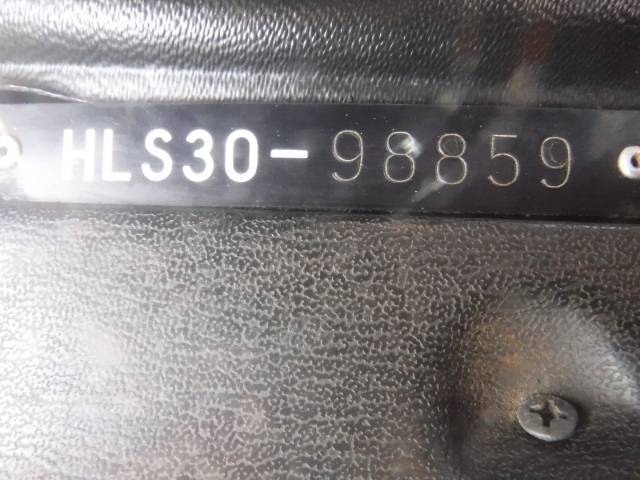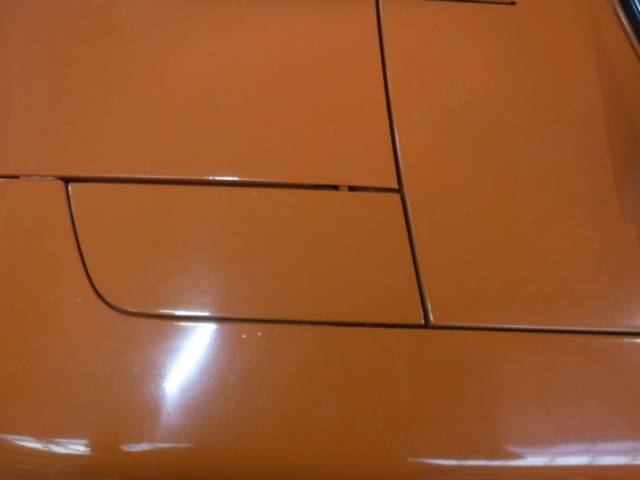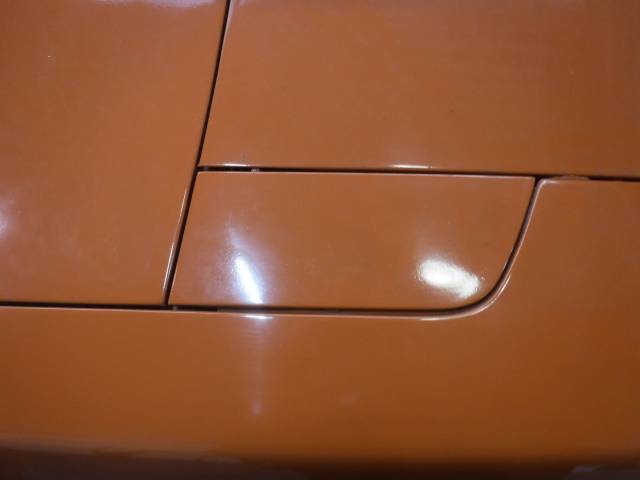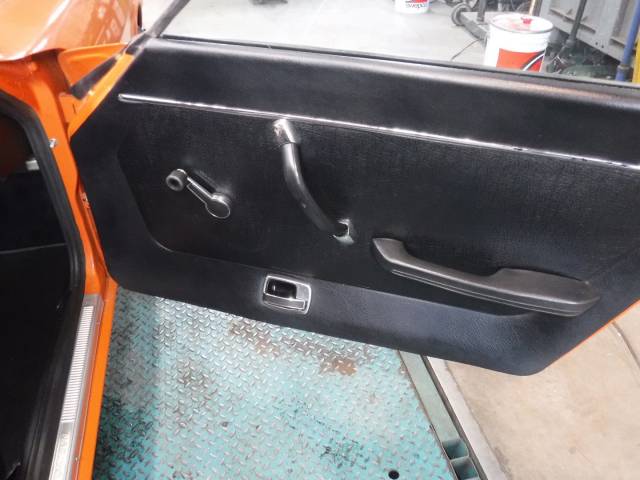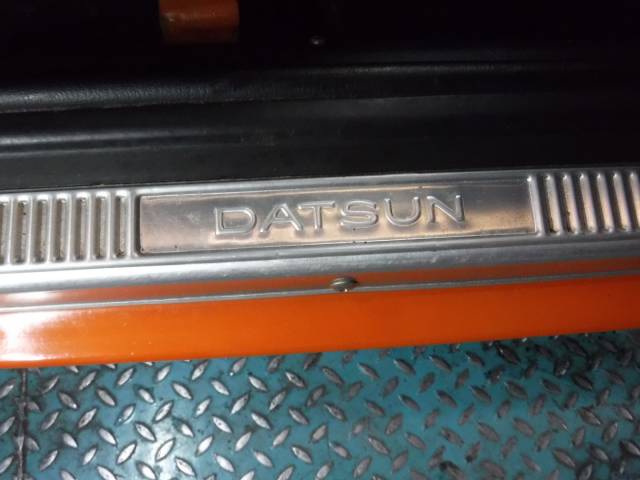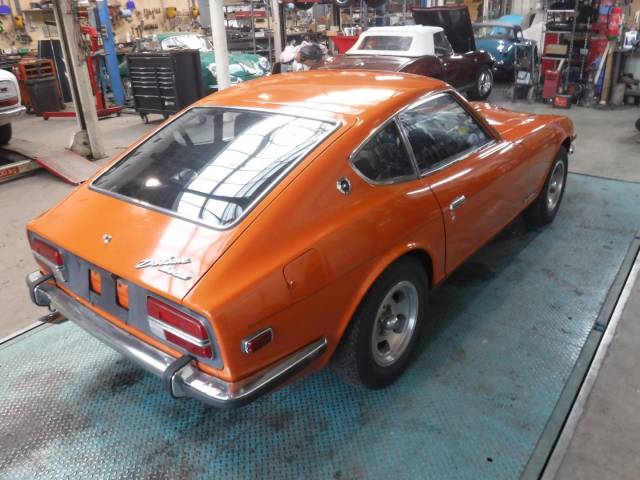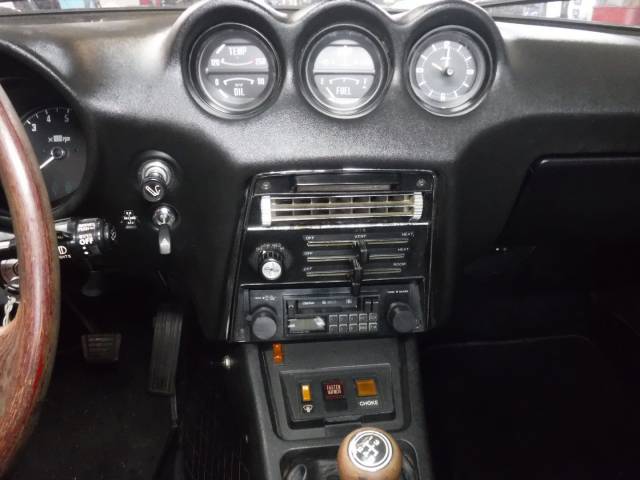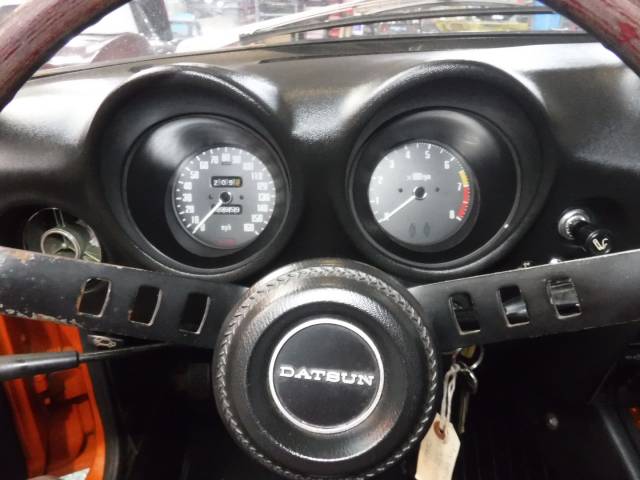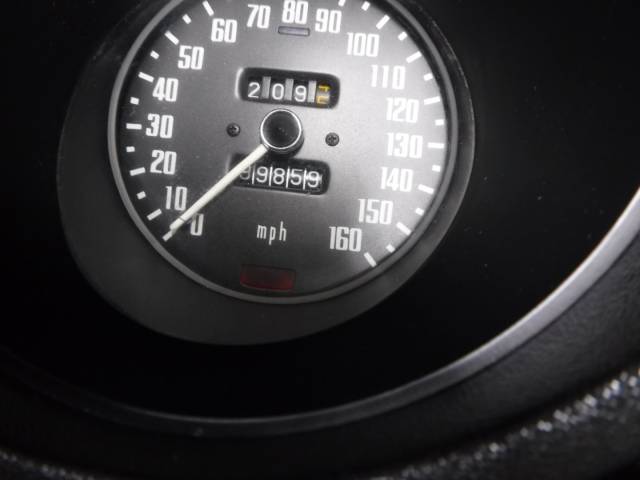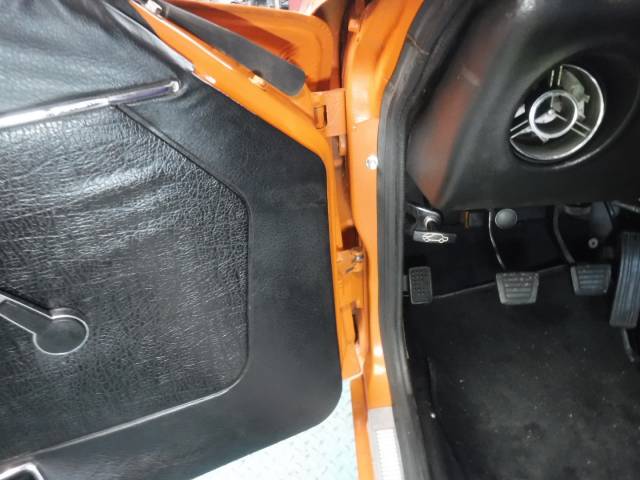 Datsun-240Z ''72 orange
Dealer

away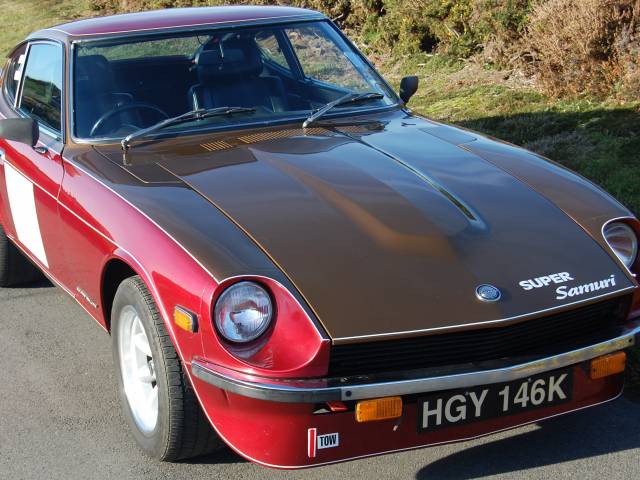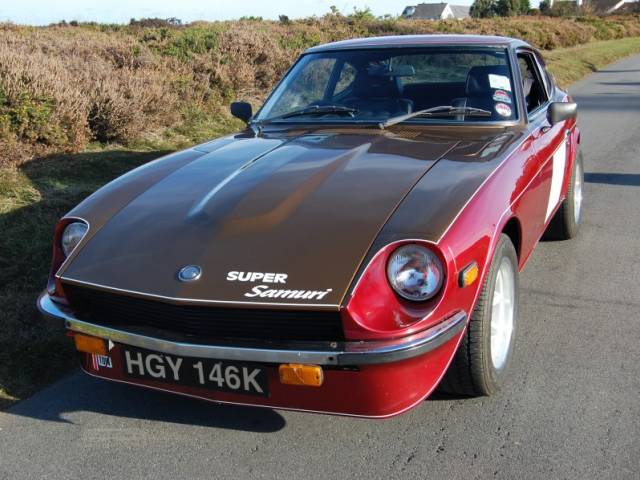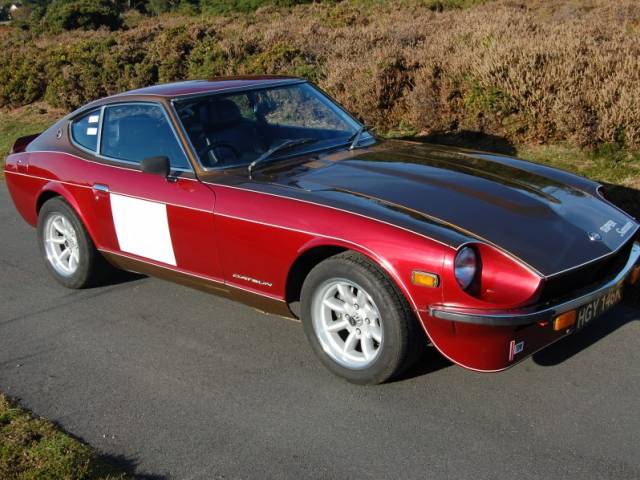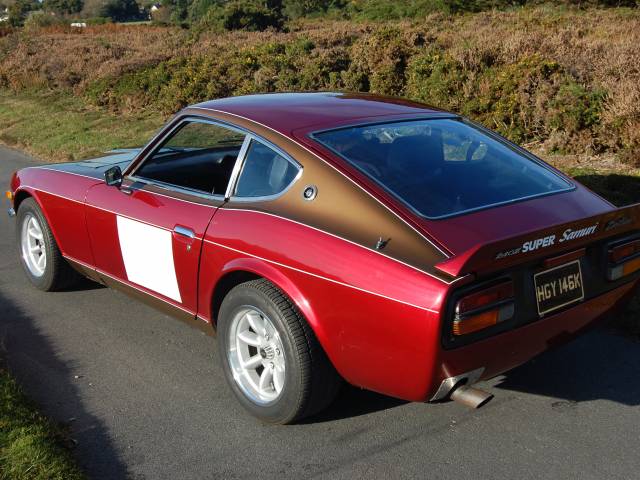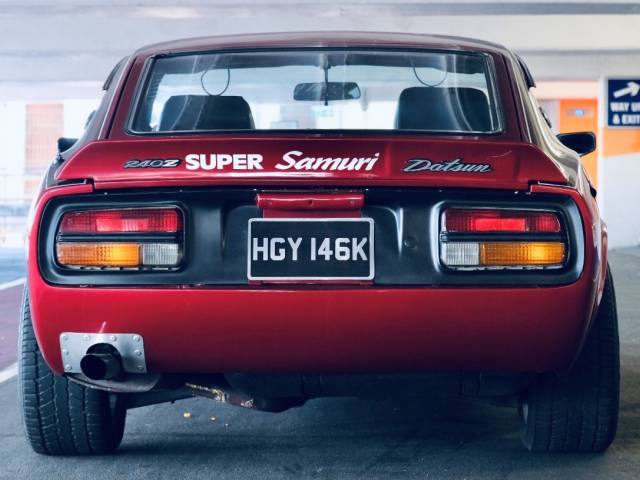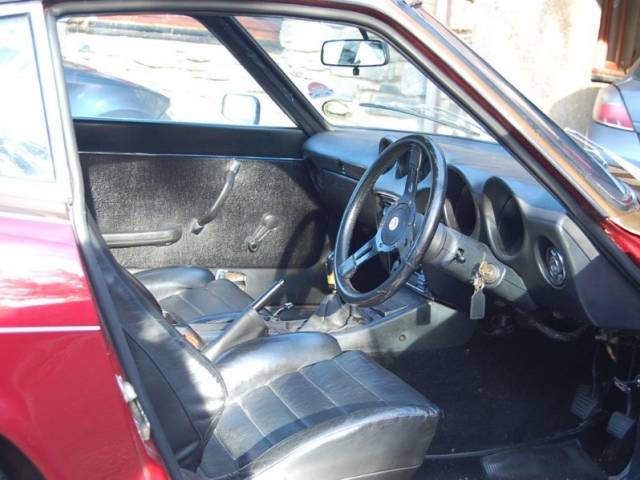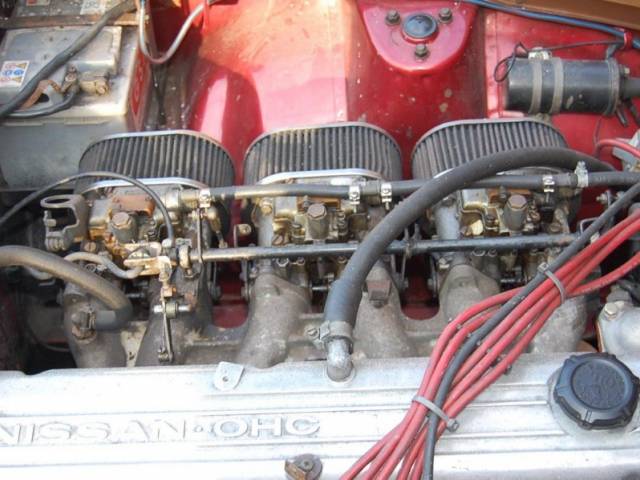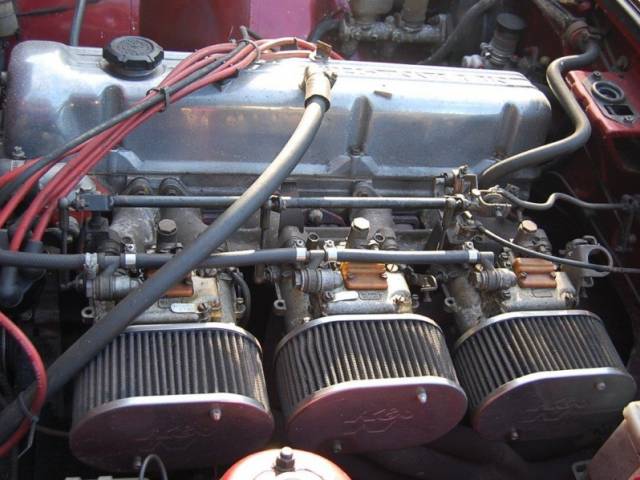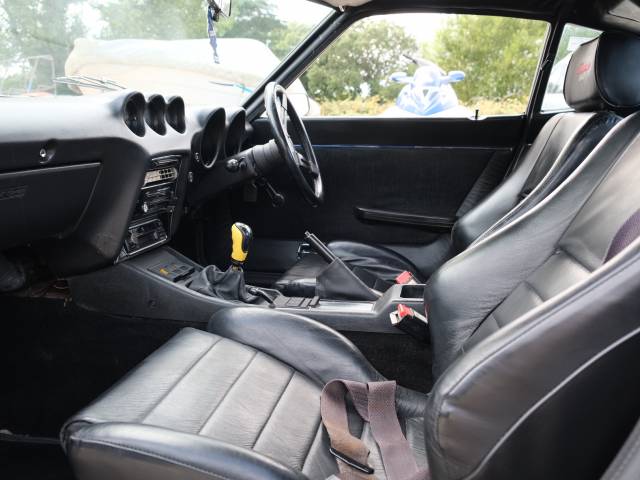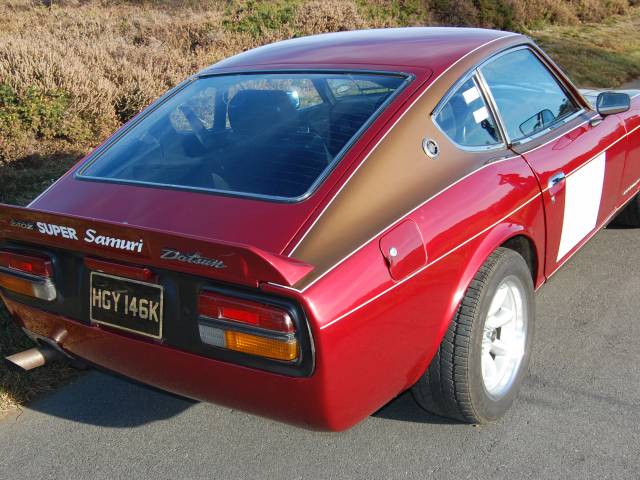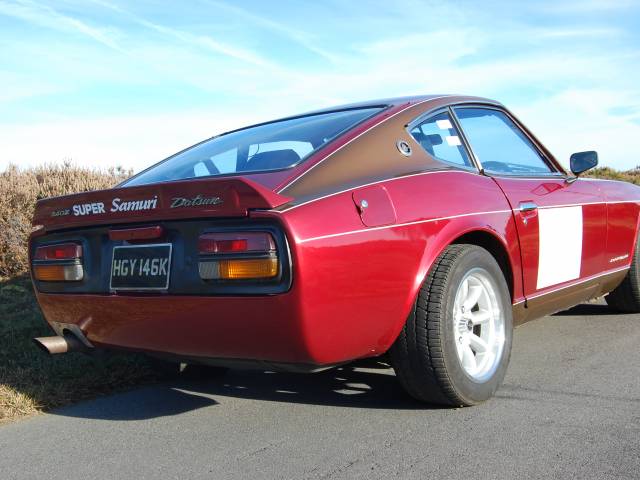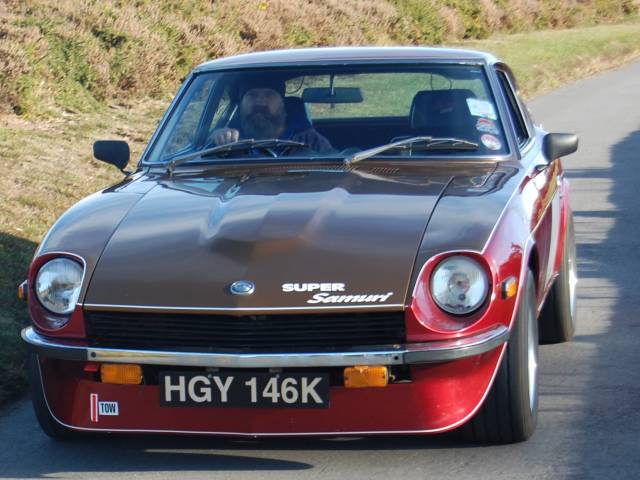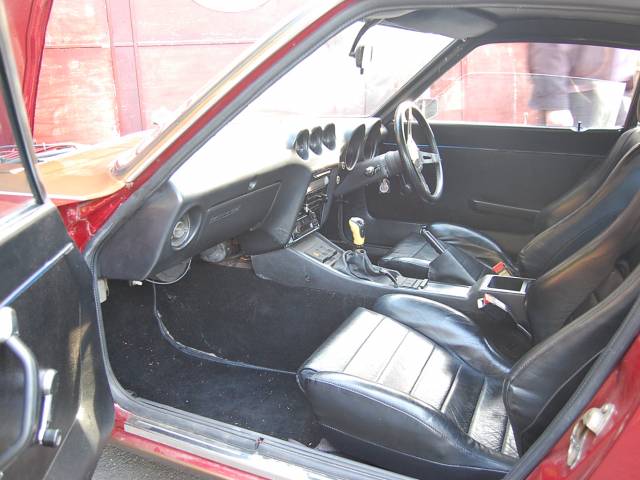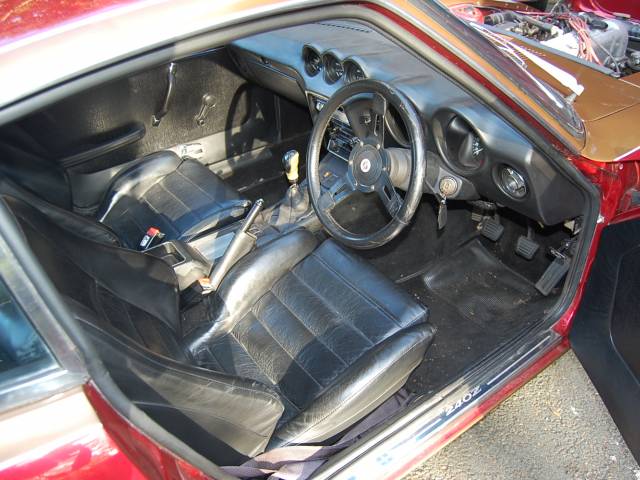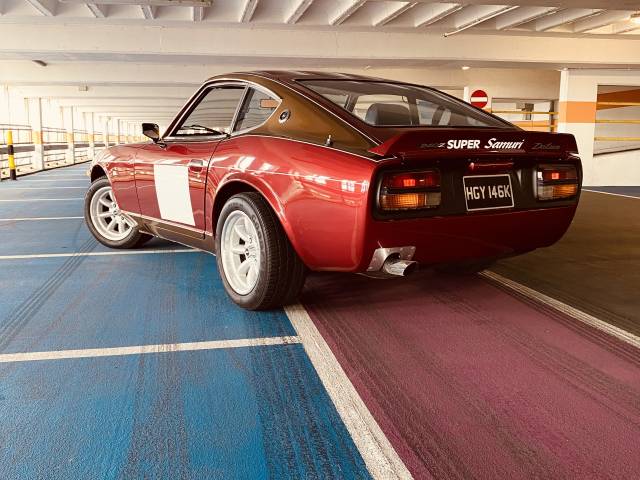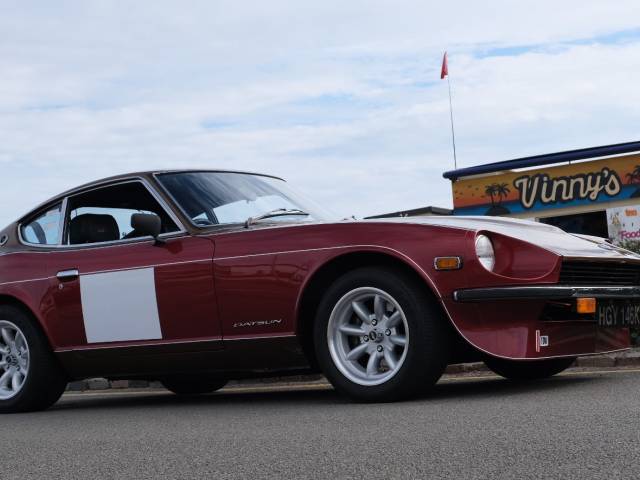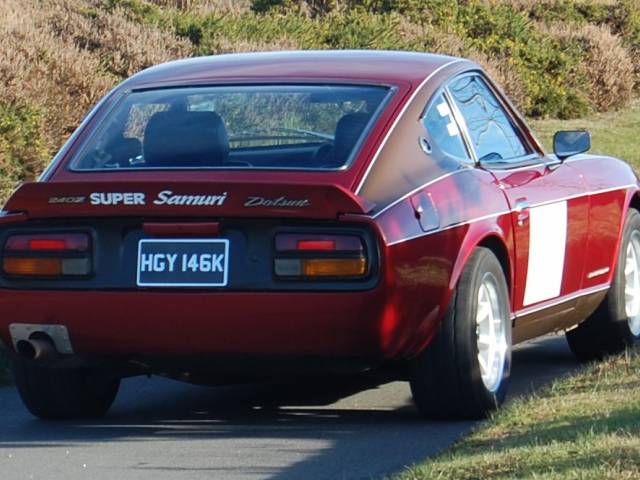 Super Samuri
Dealer

away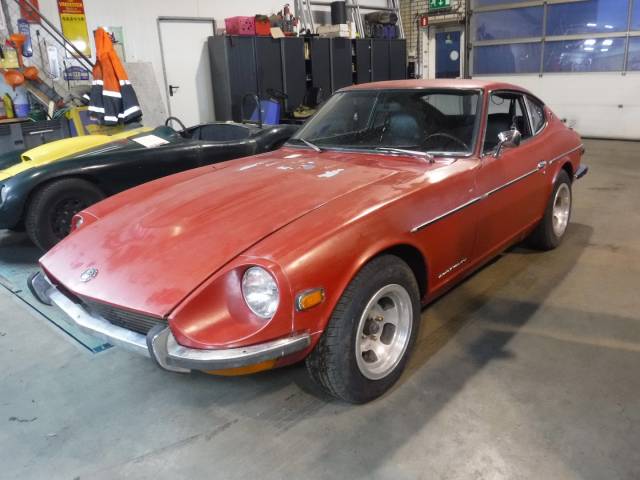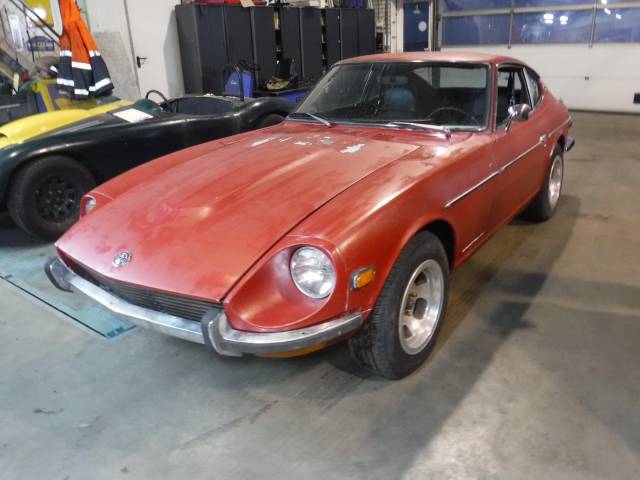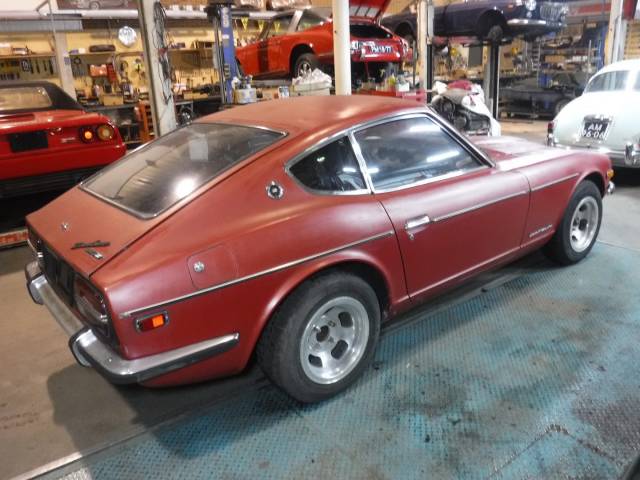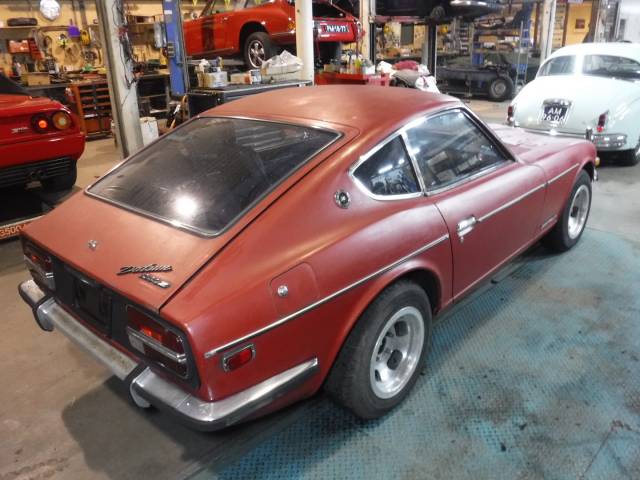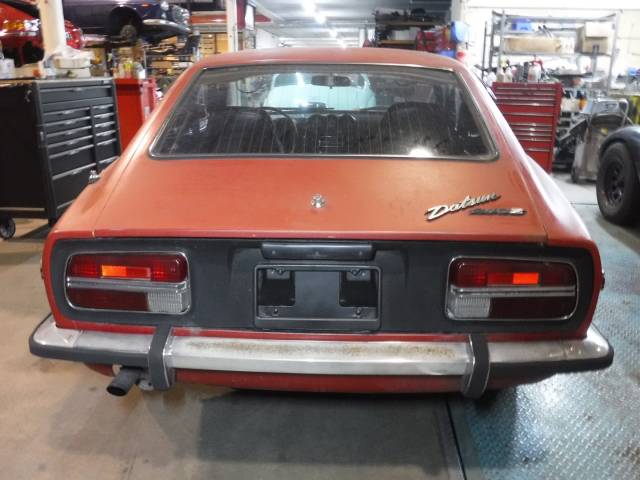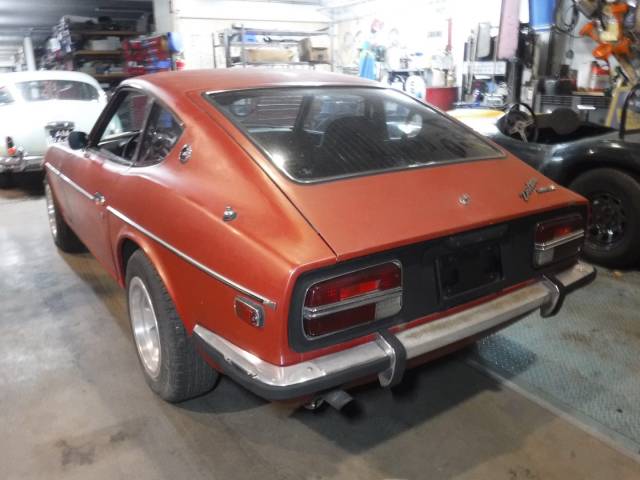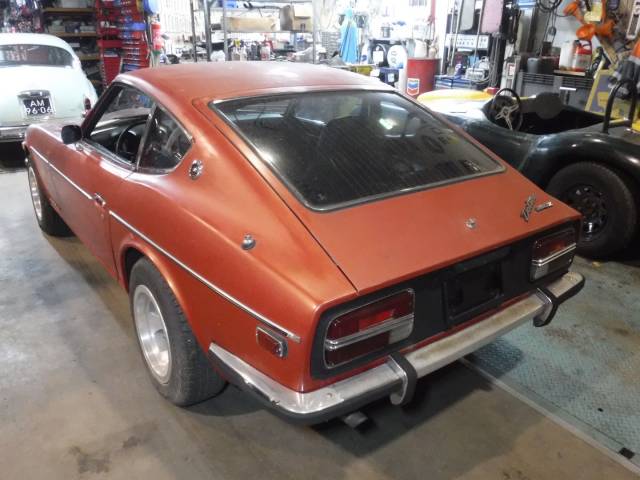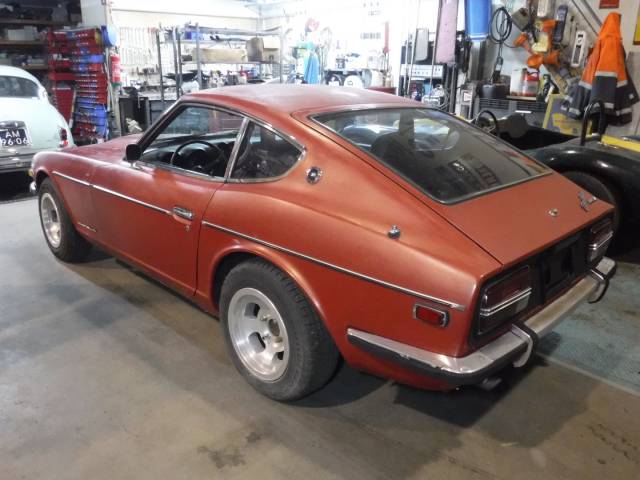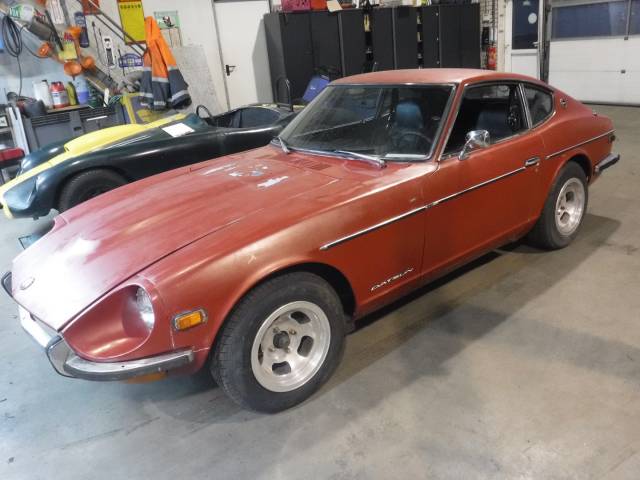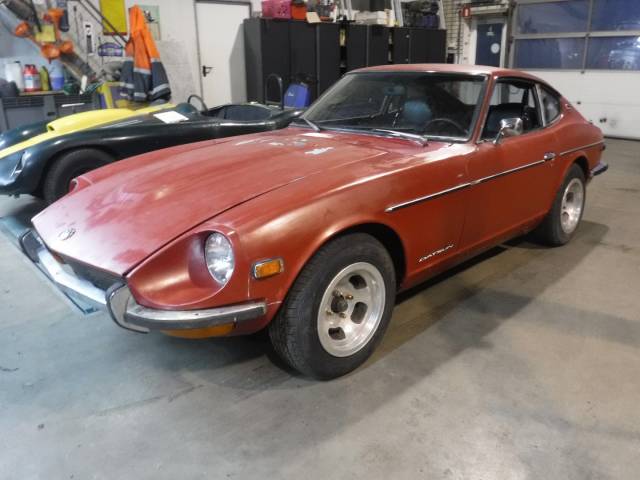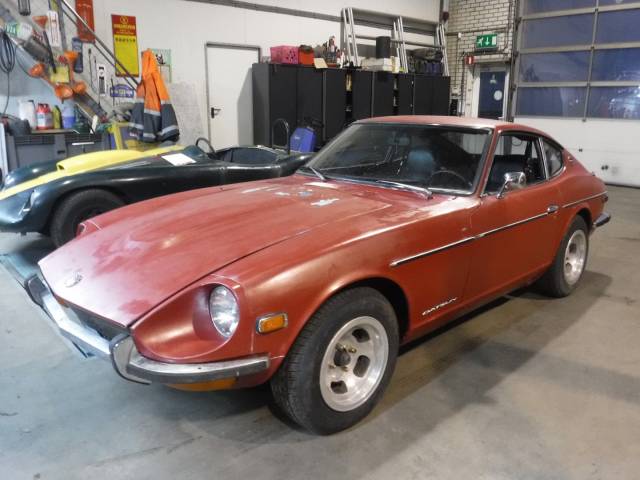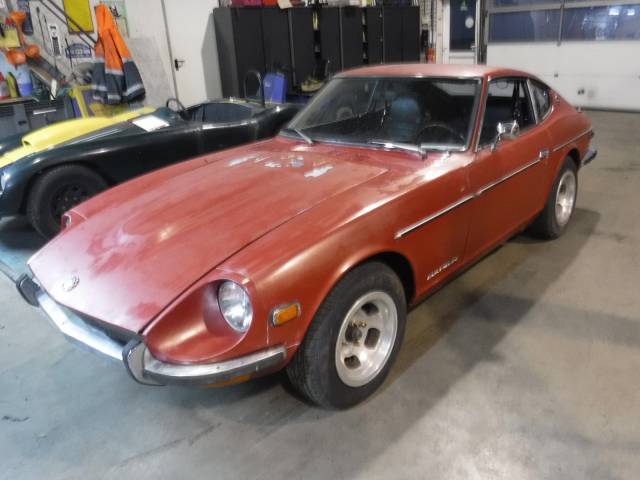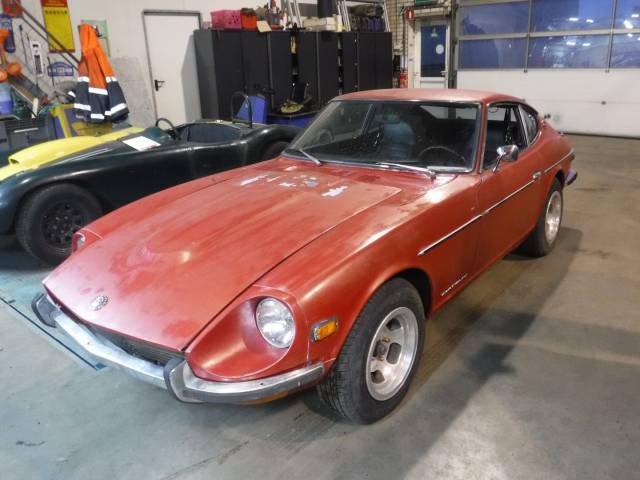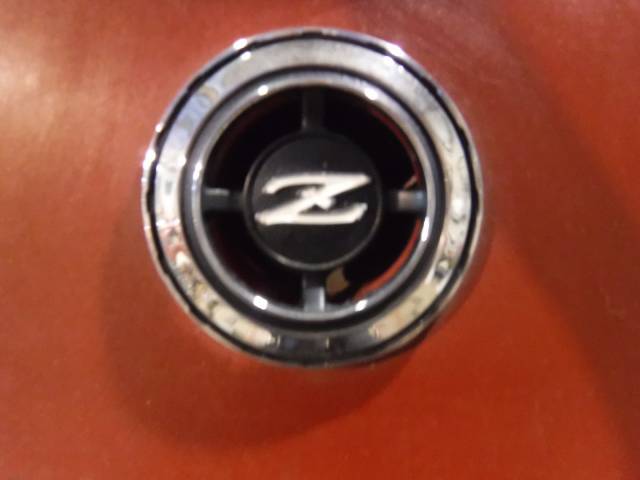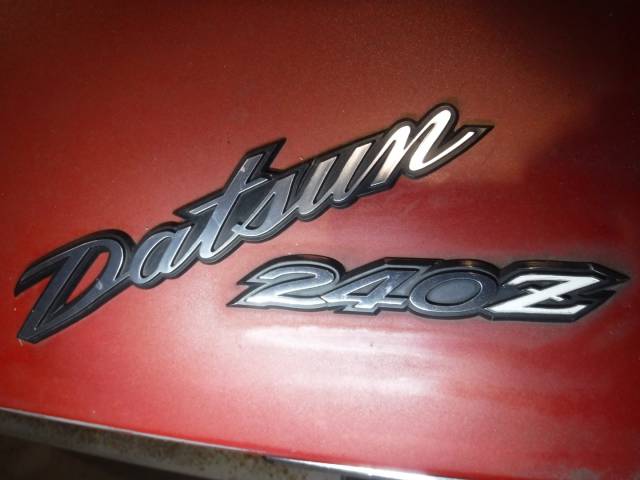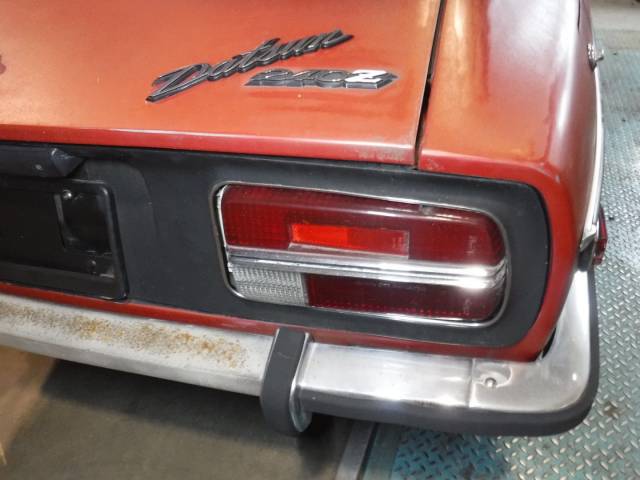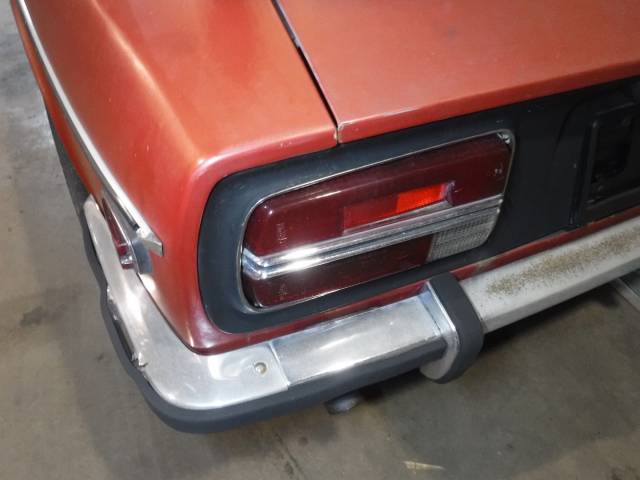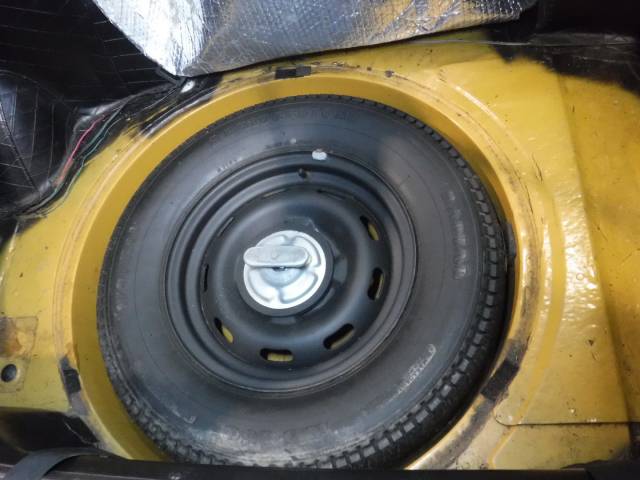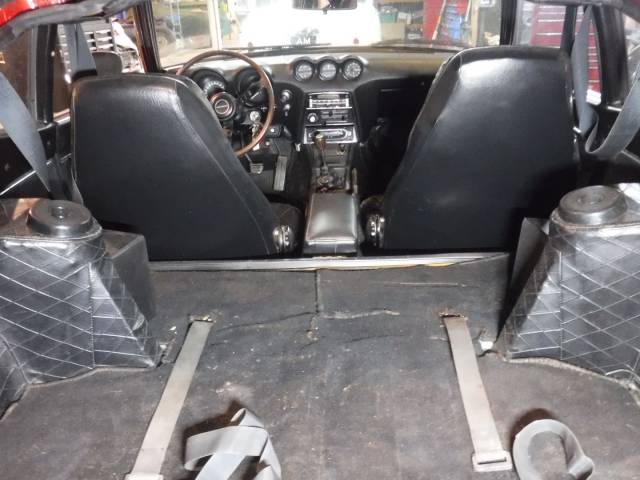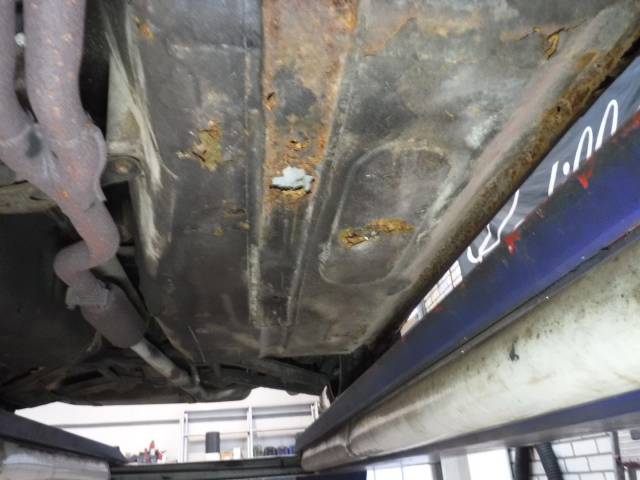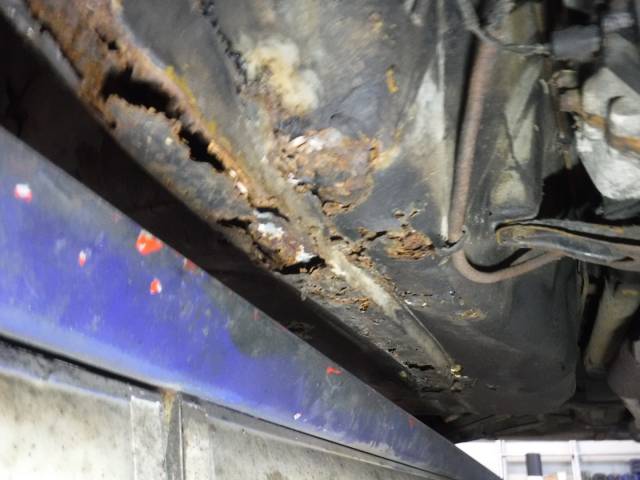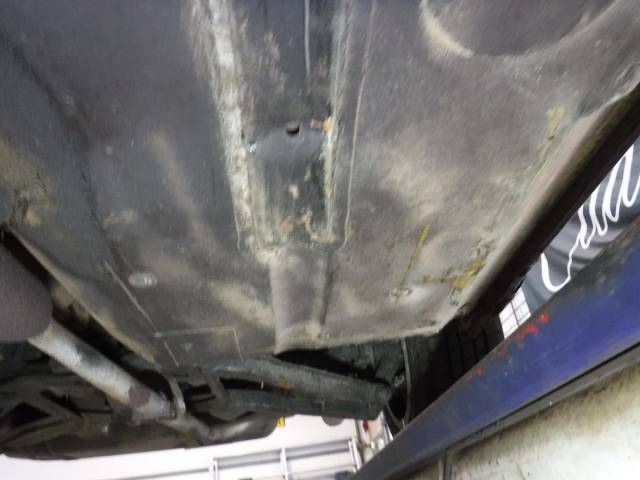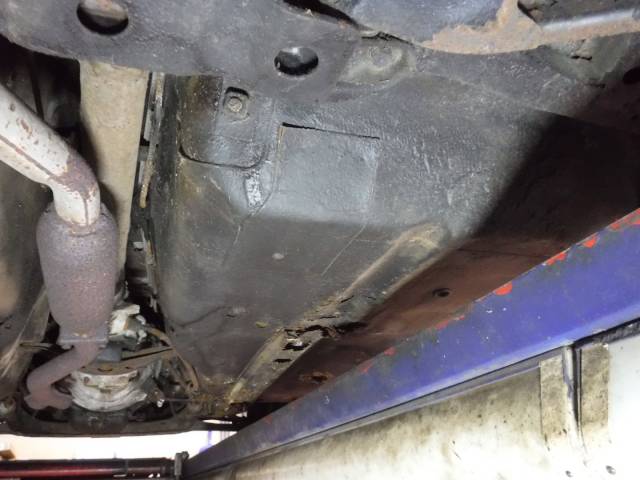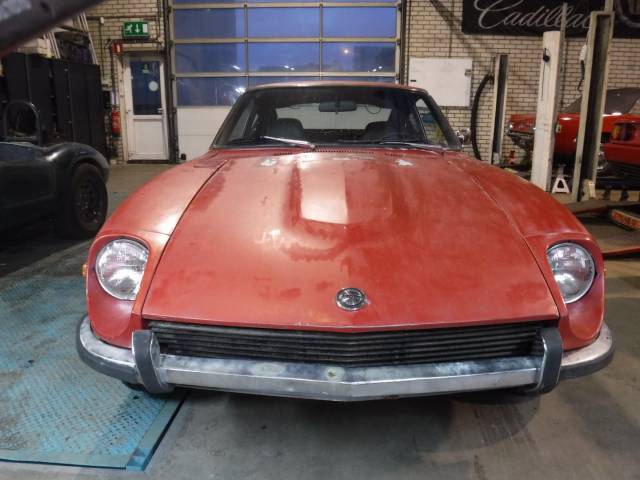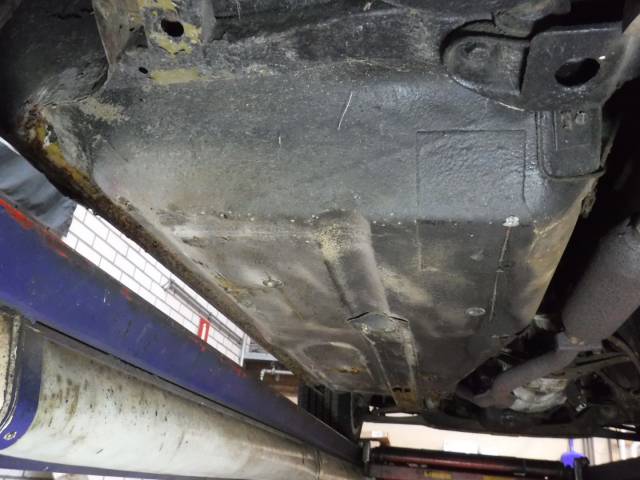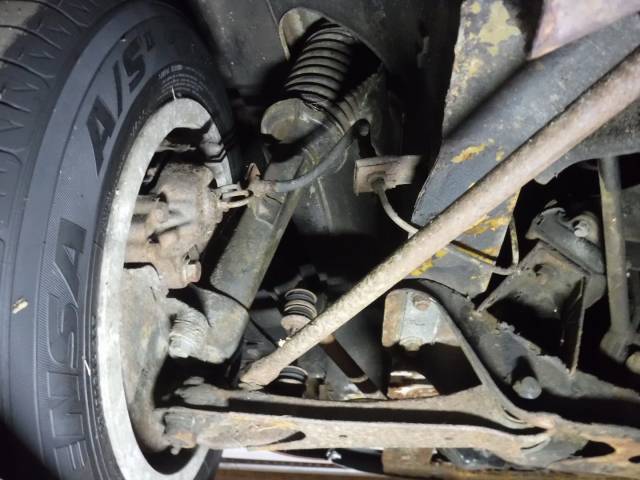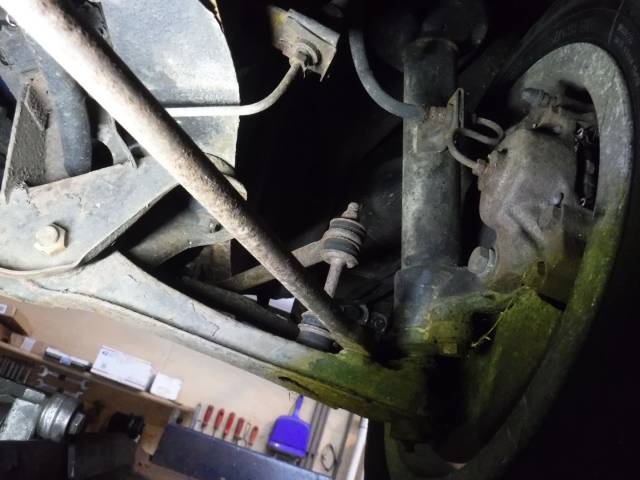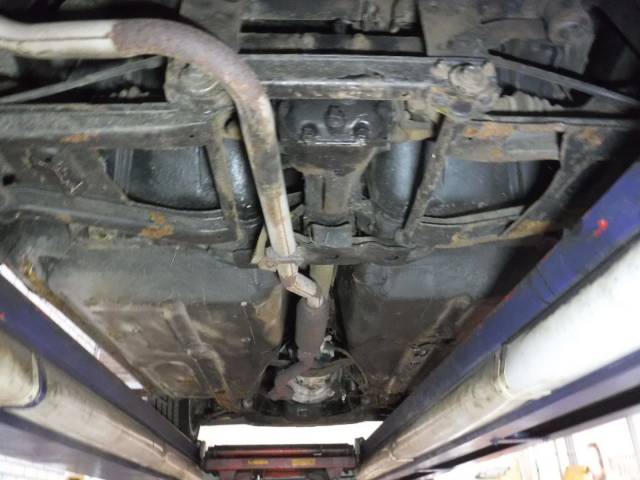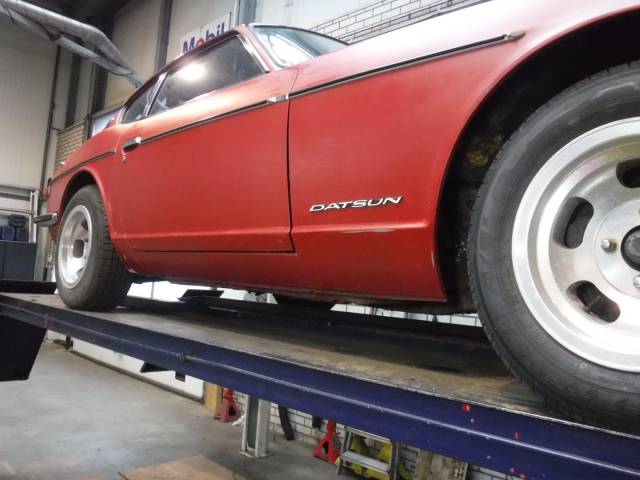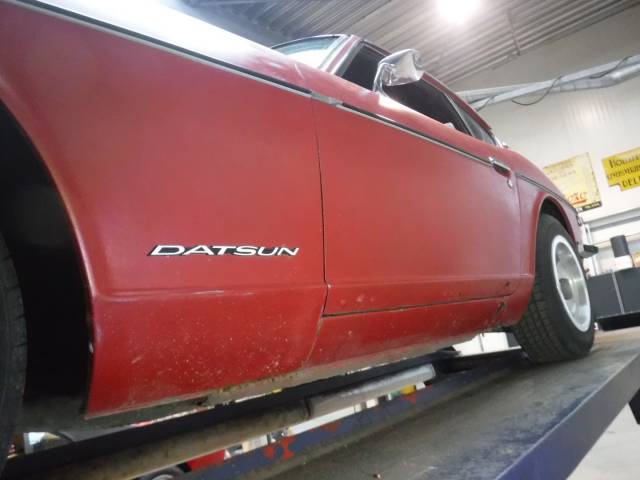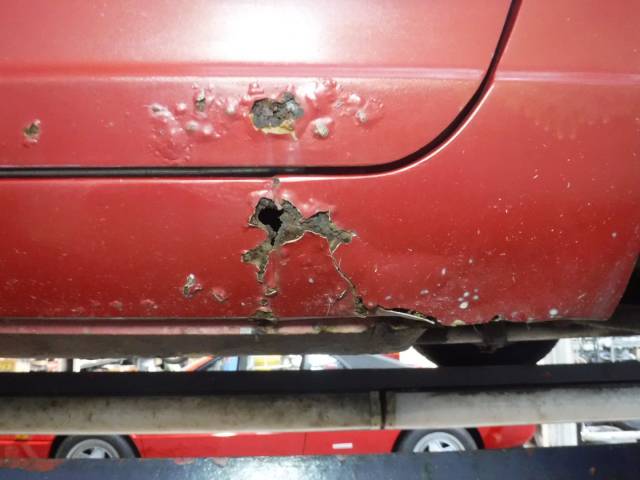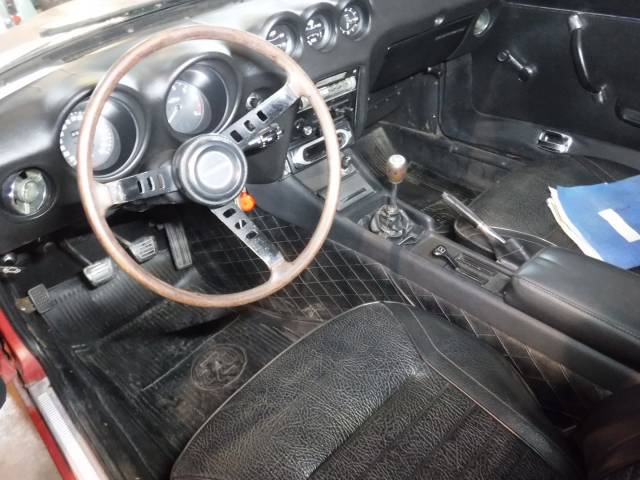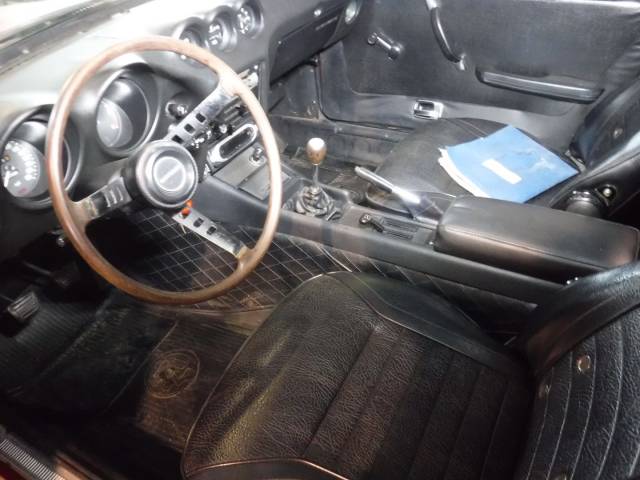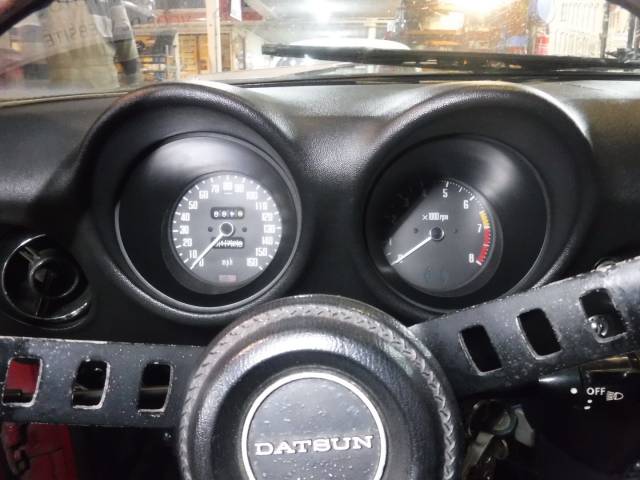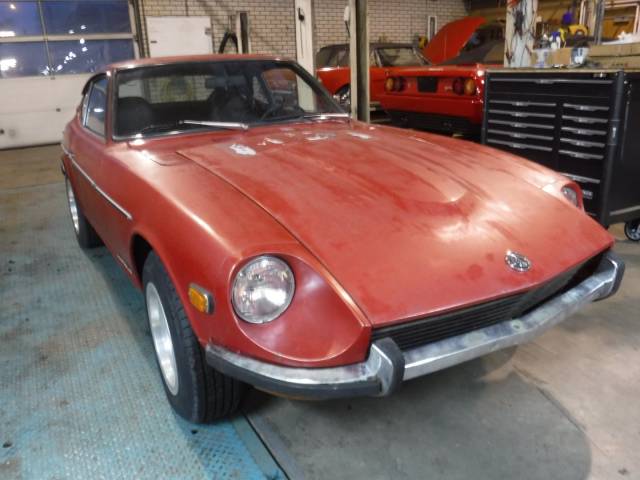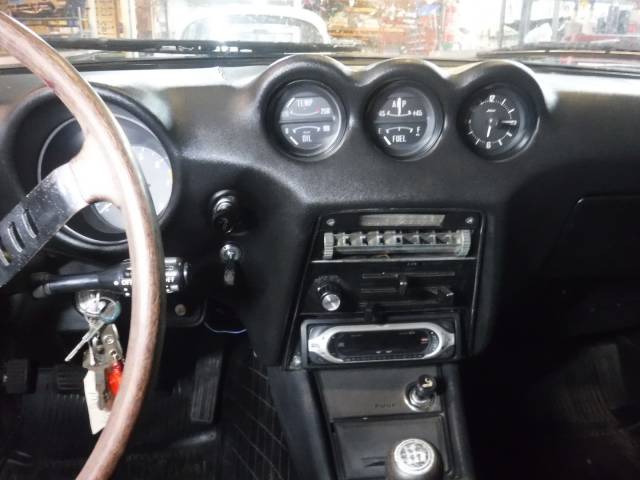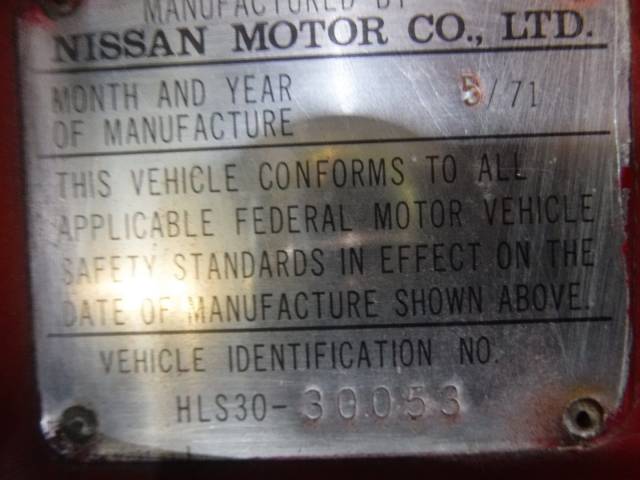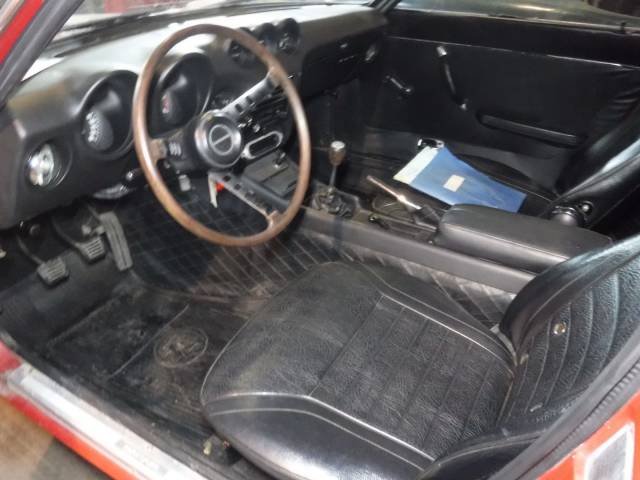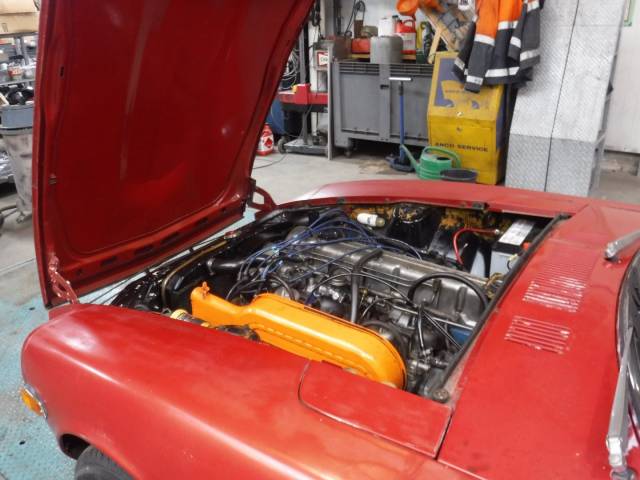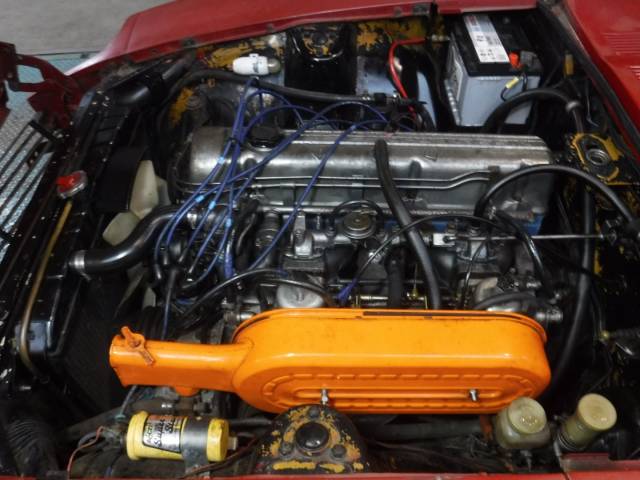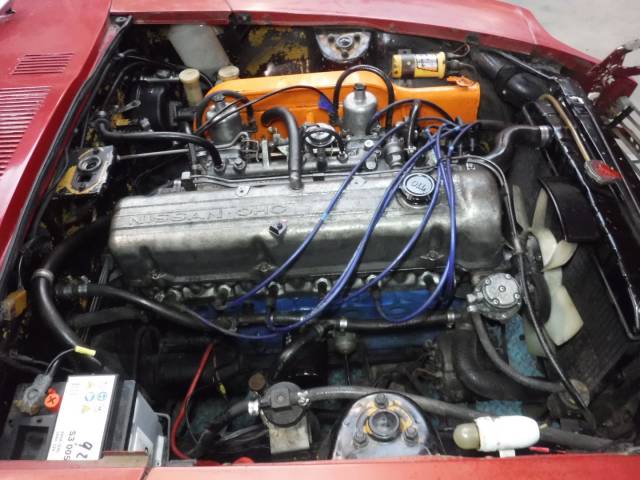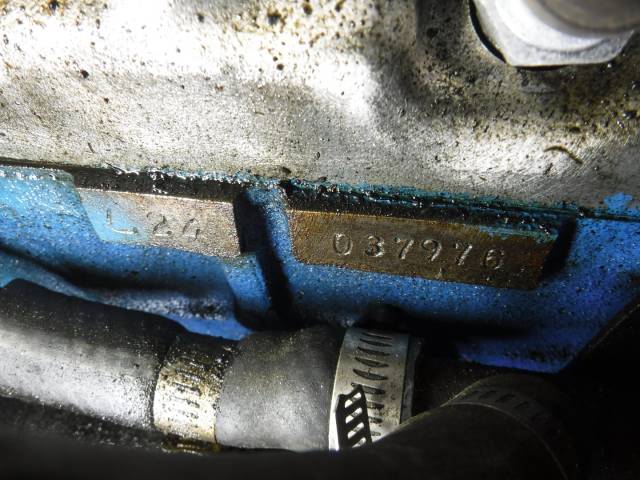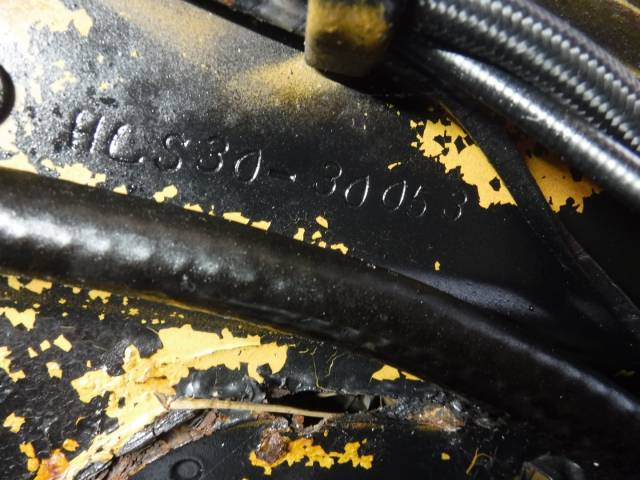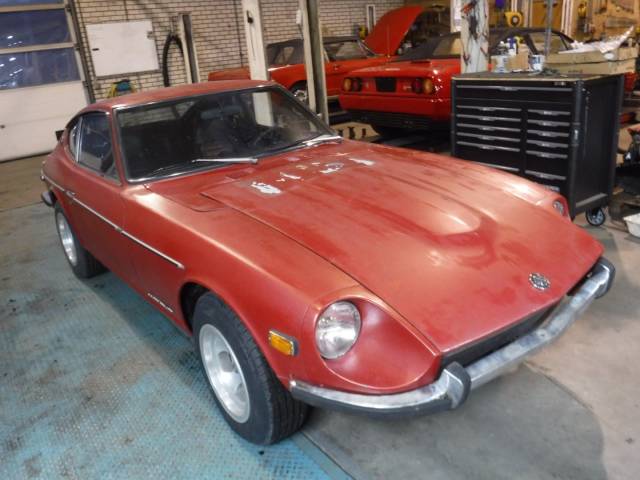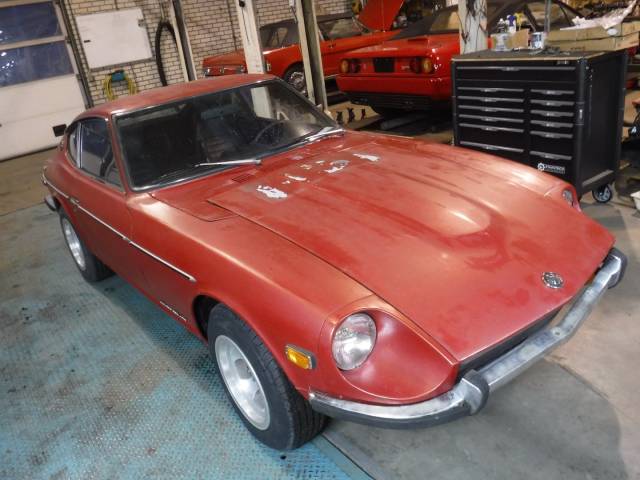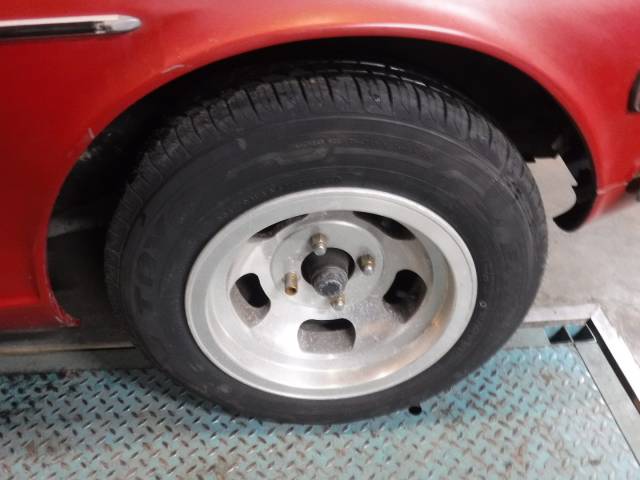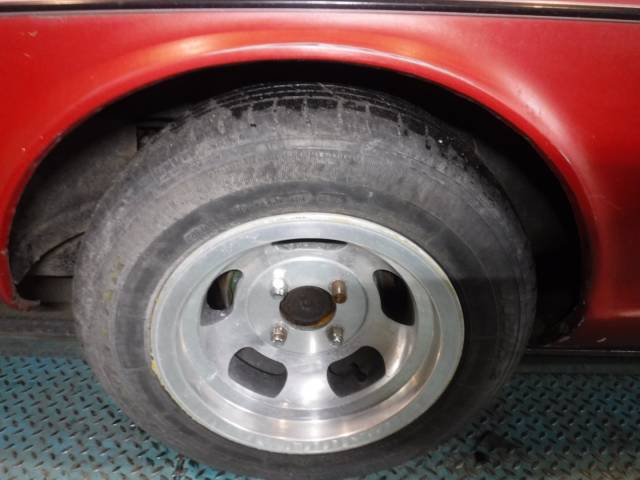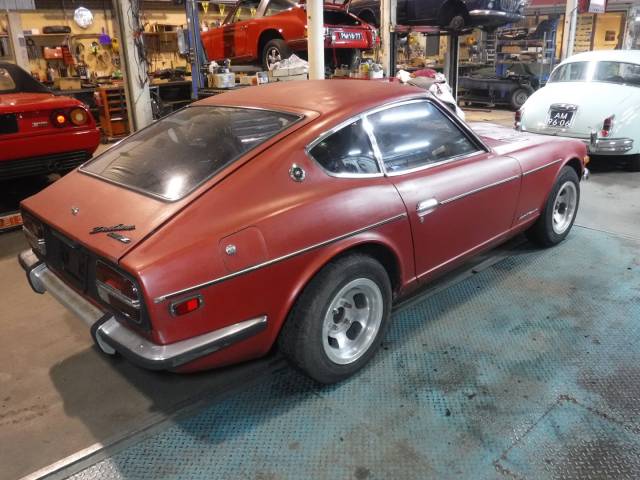 Datsun-240Z ''71 red 30053
Dealer

away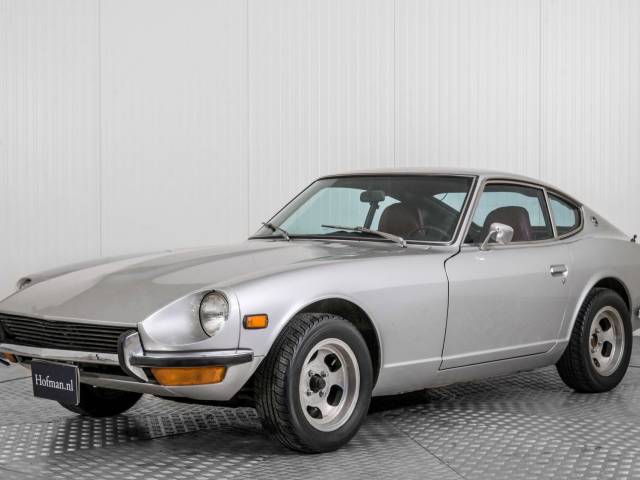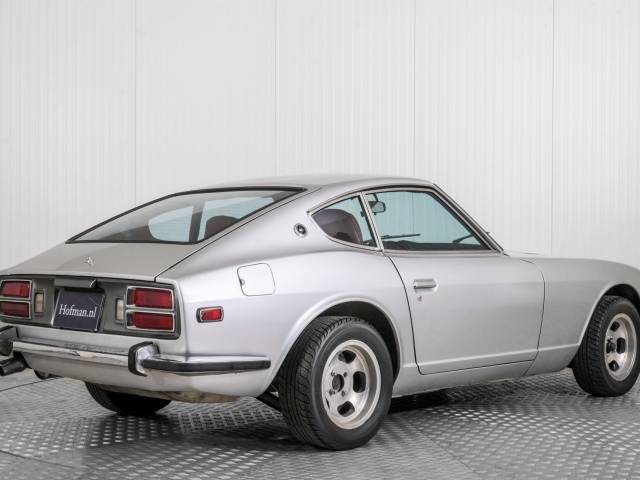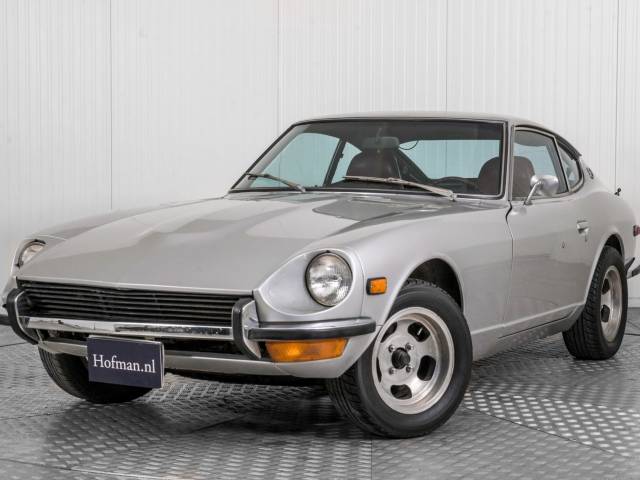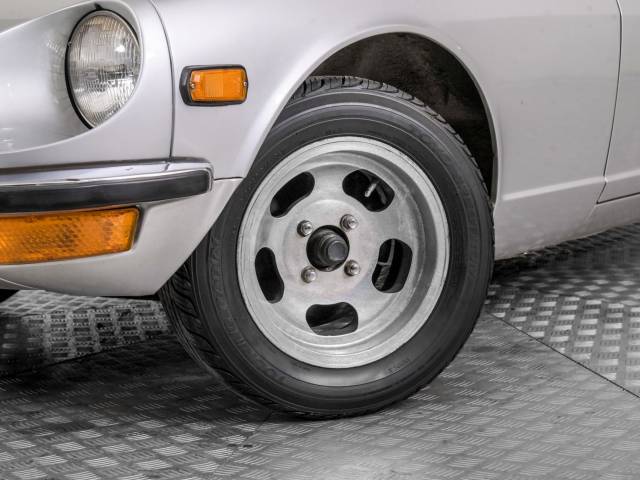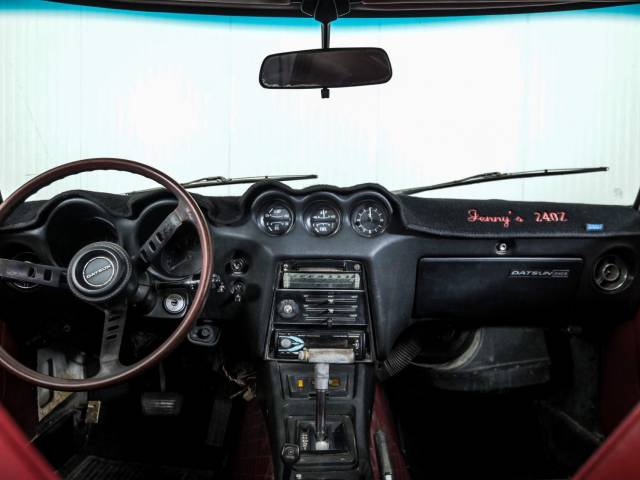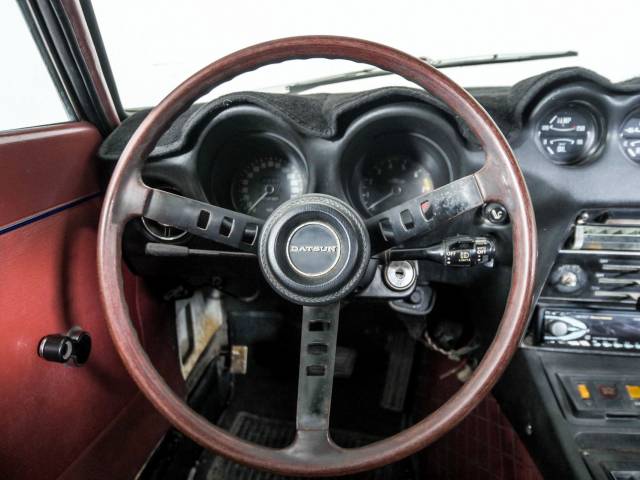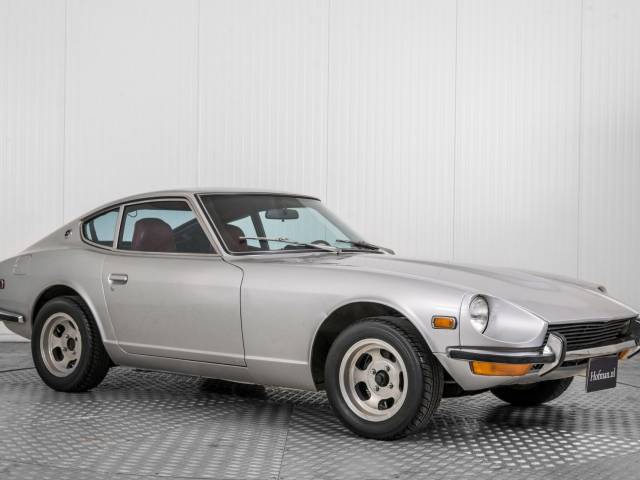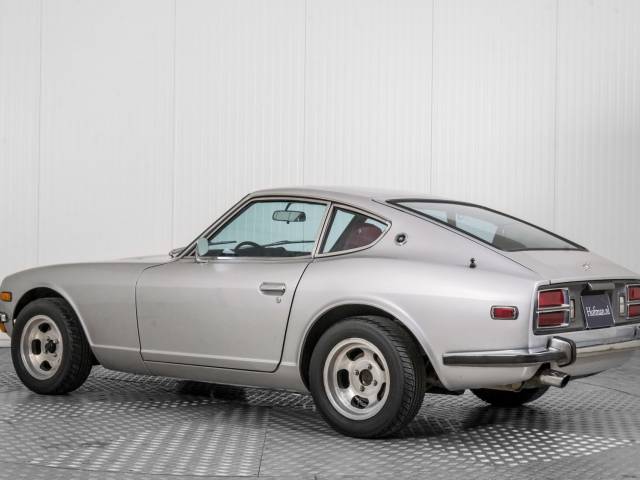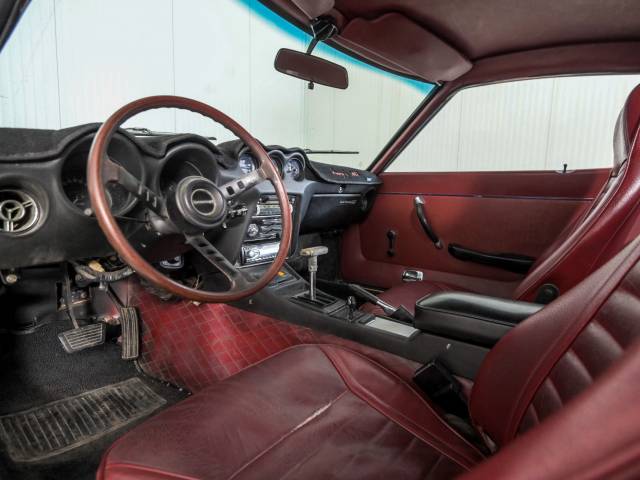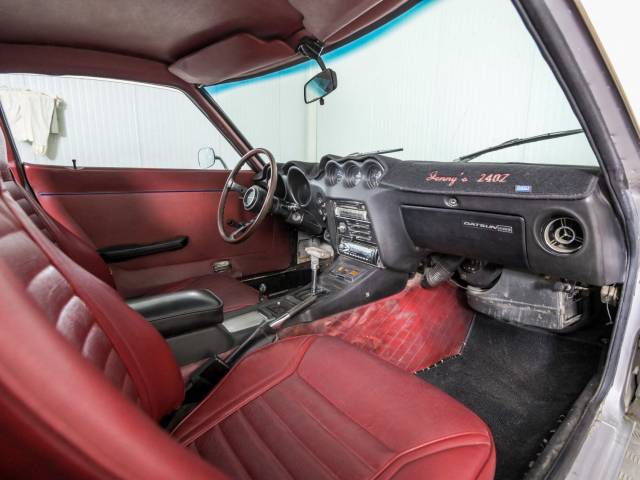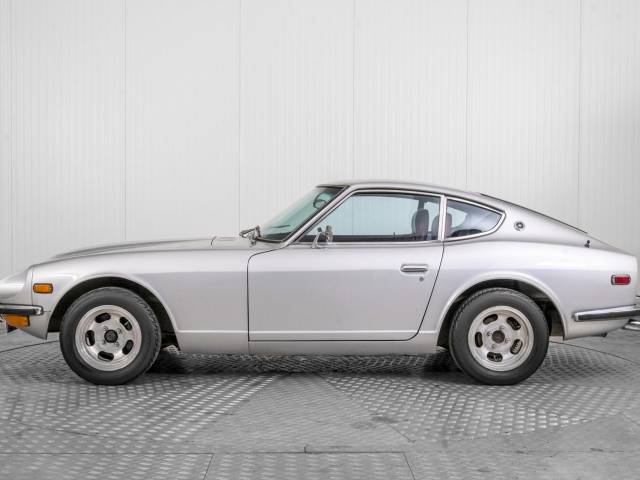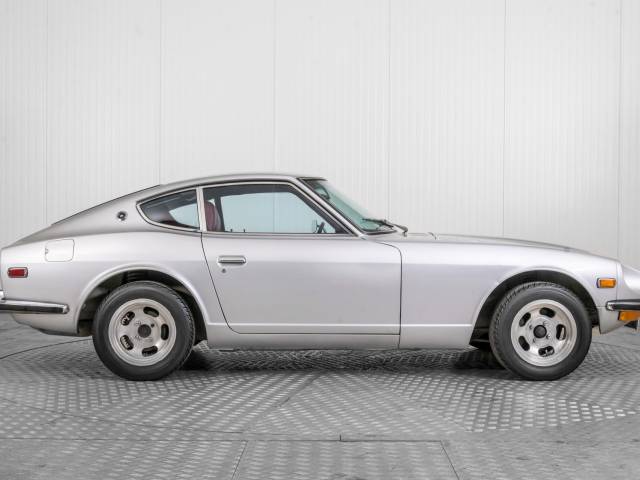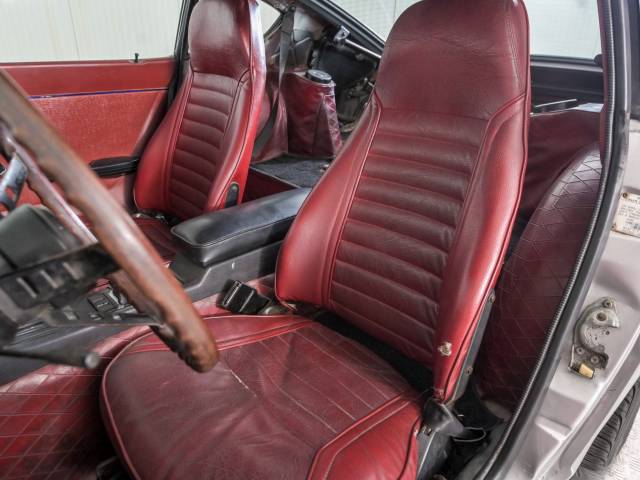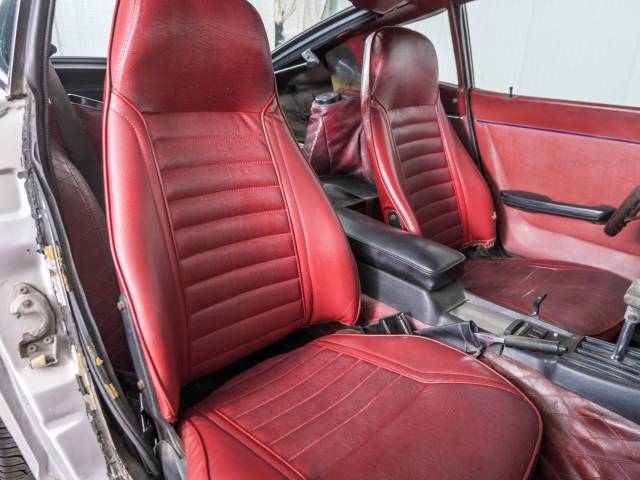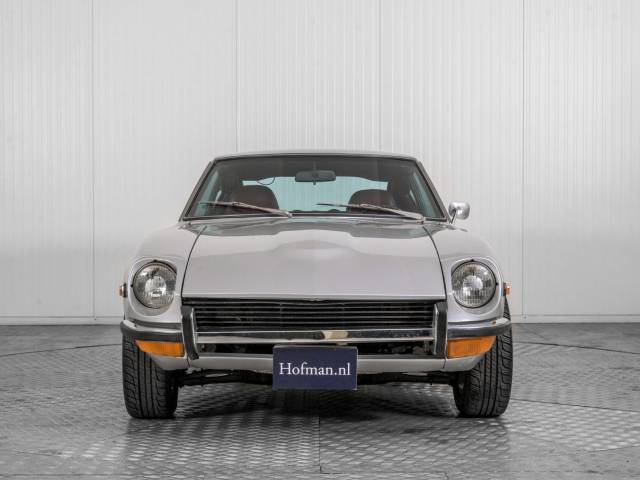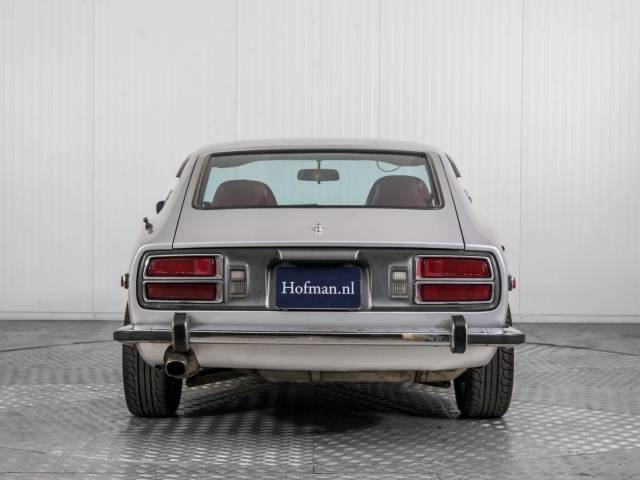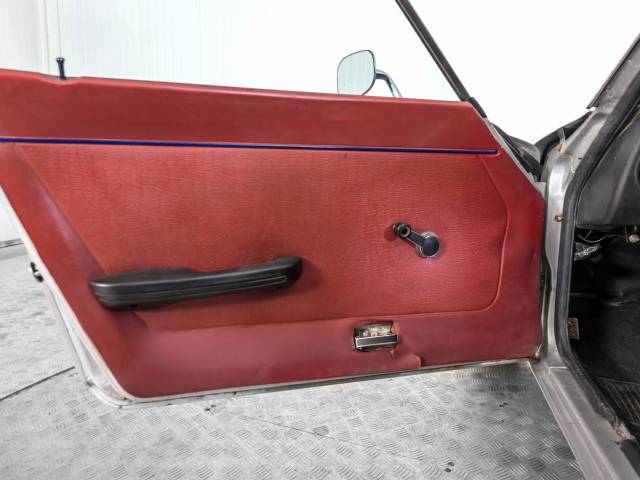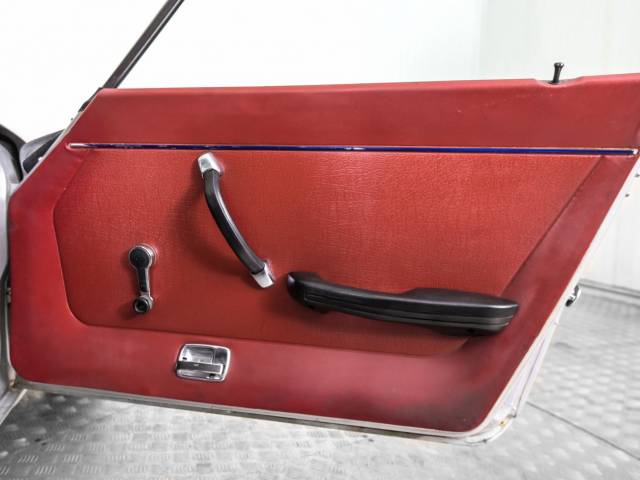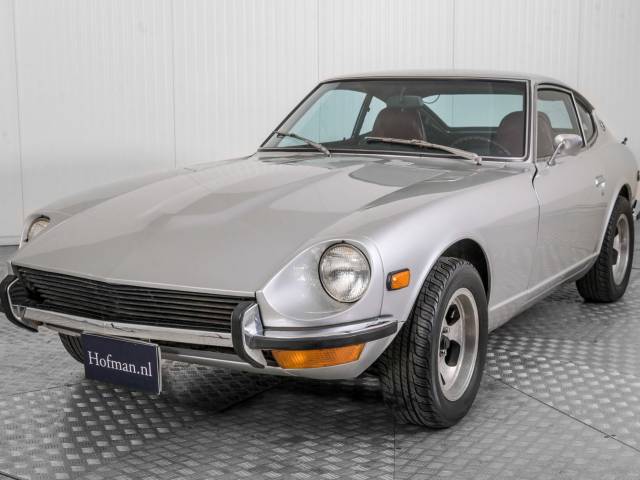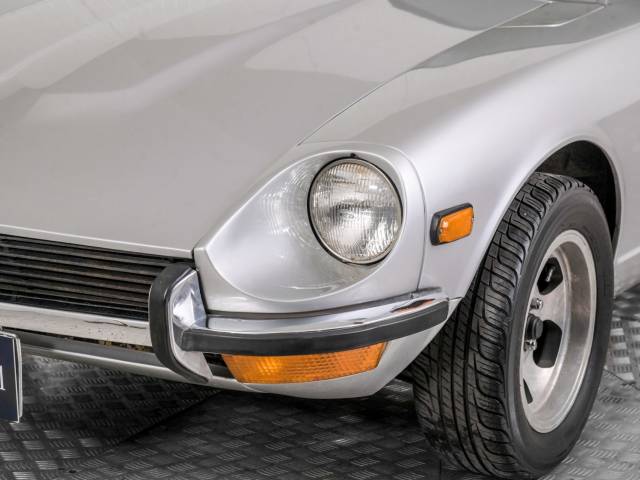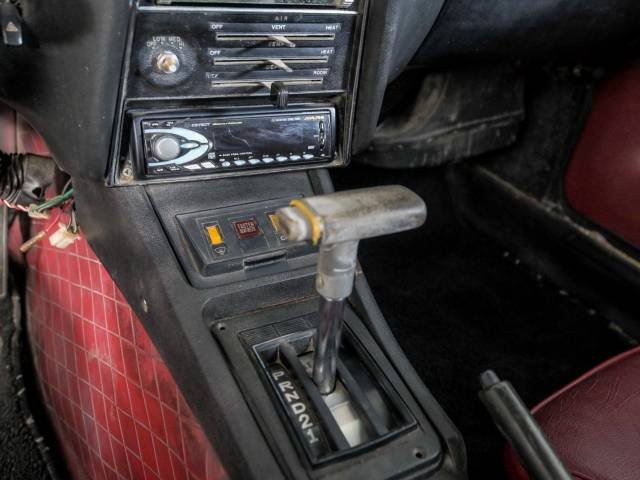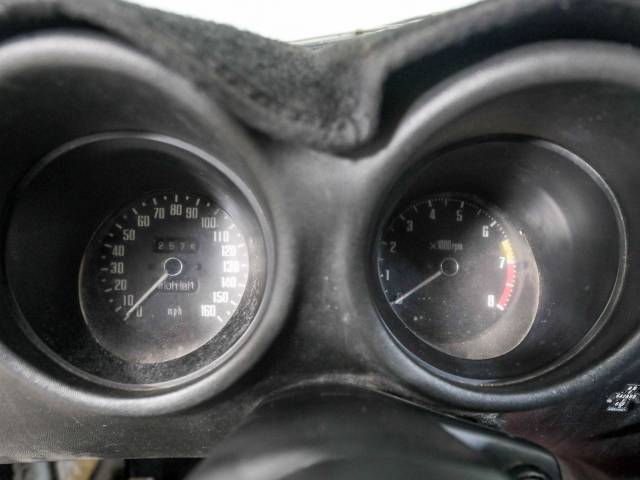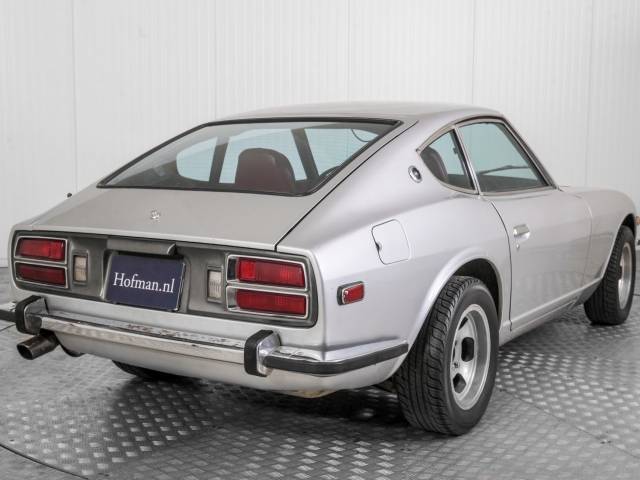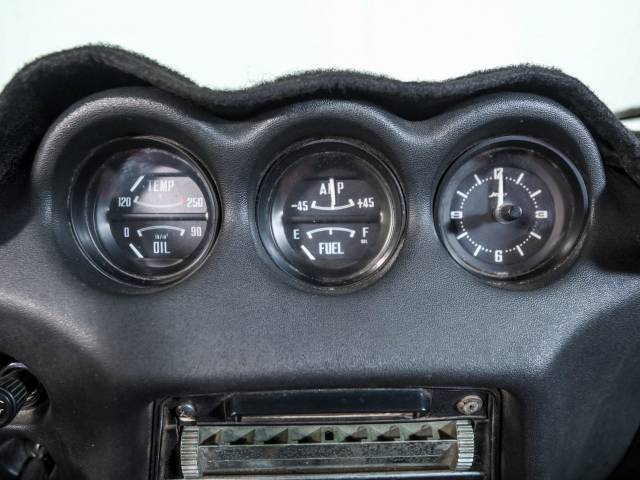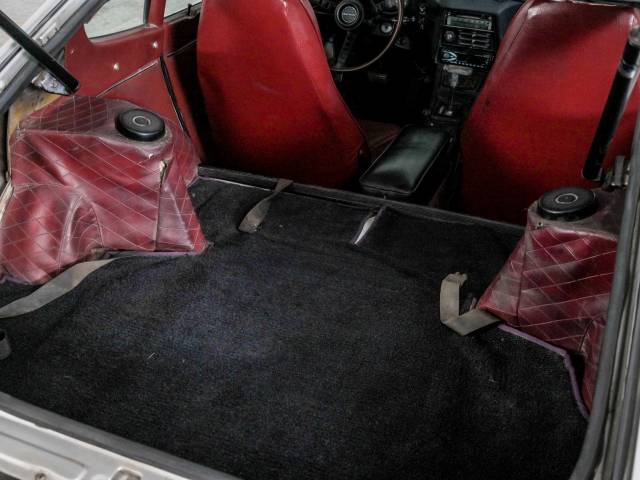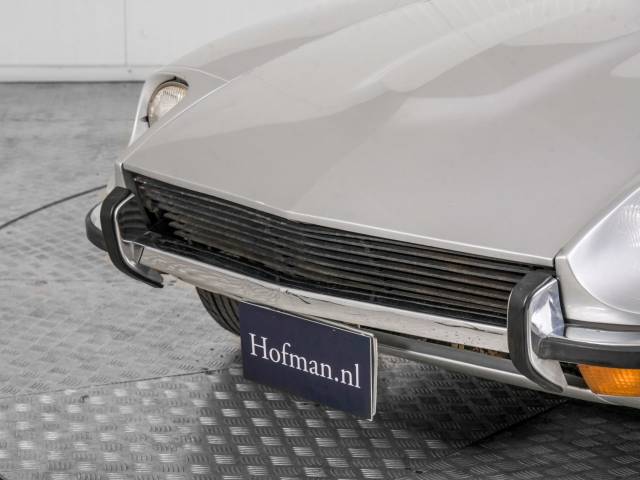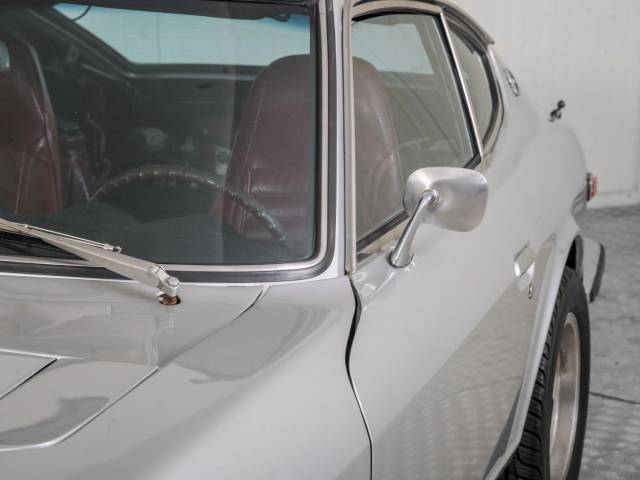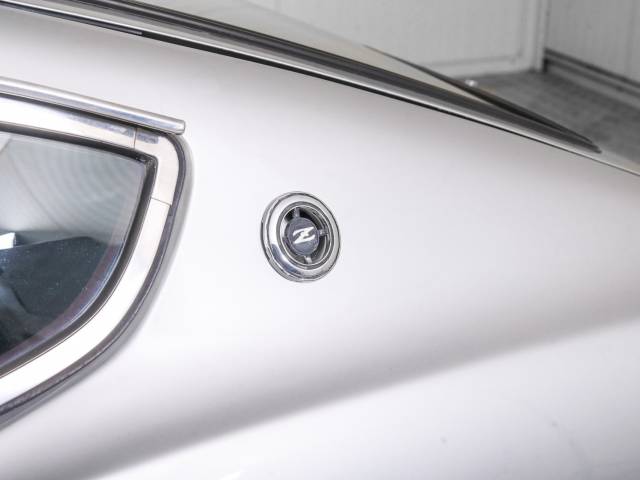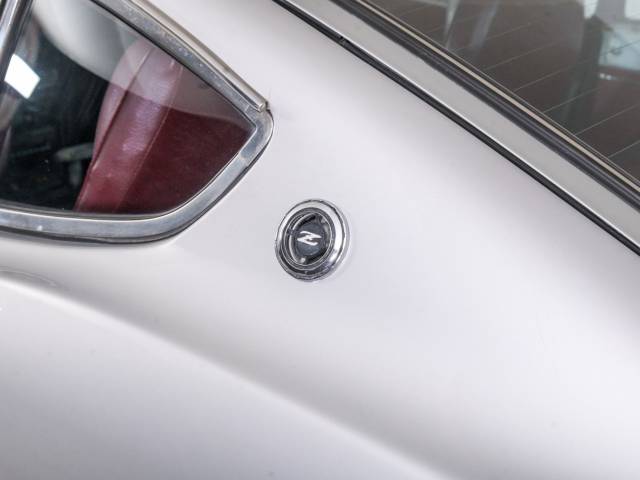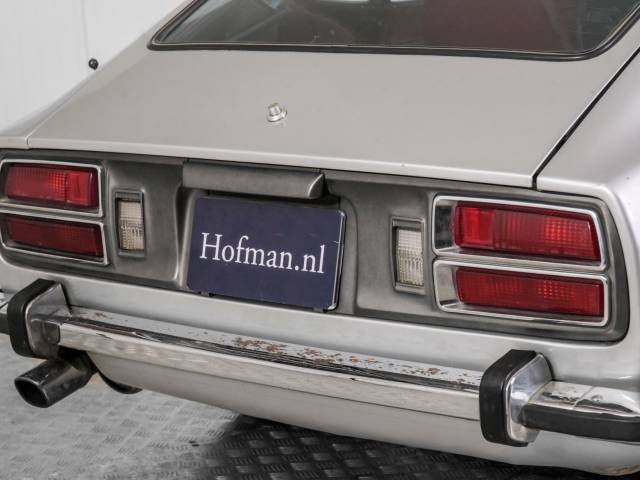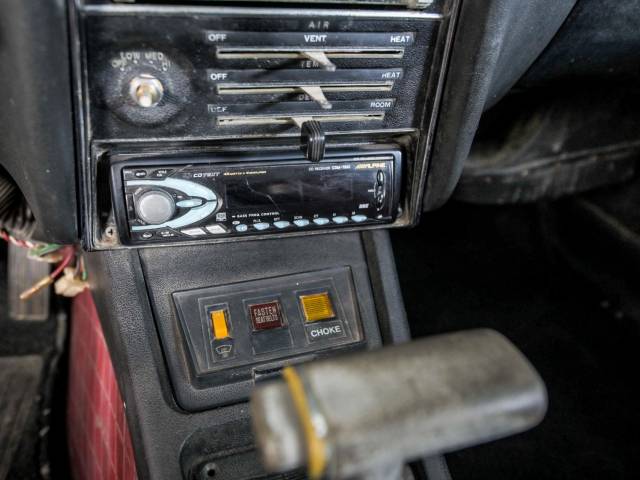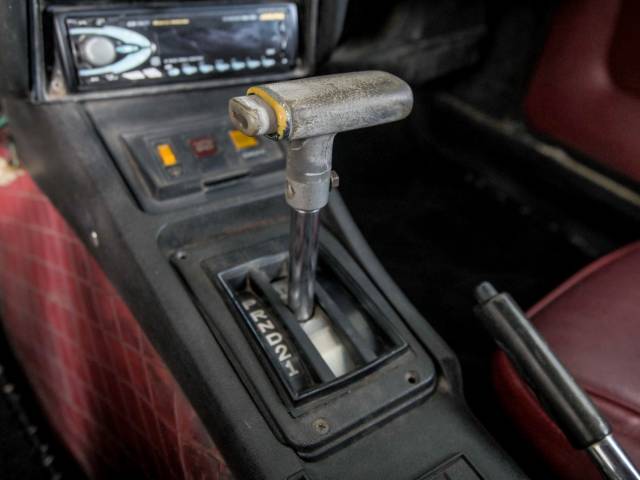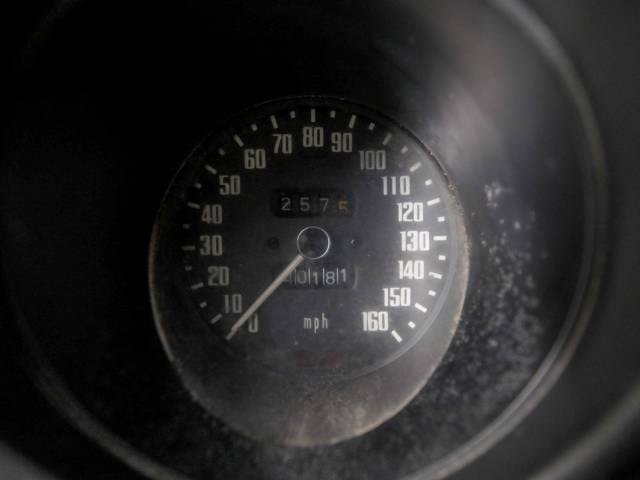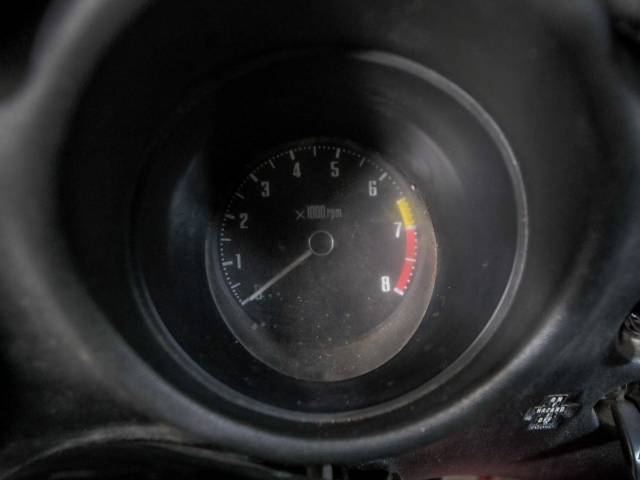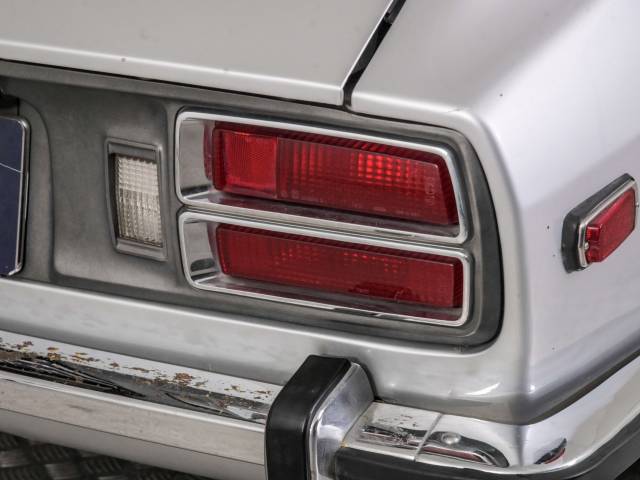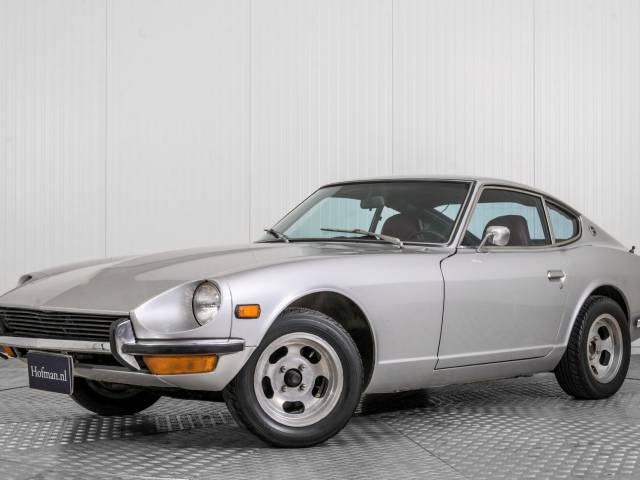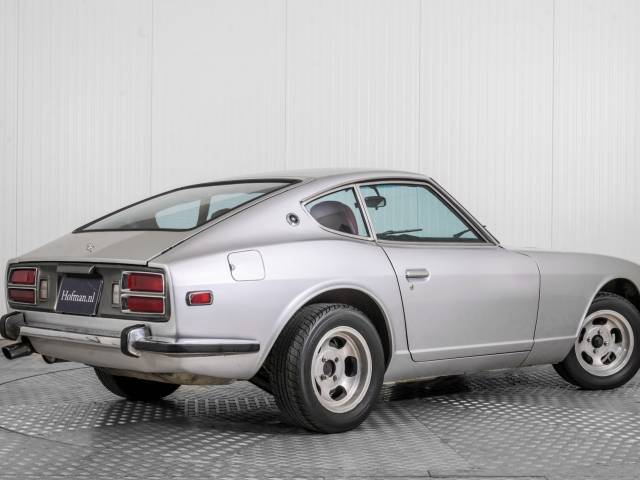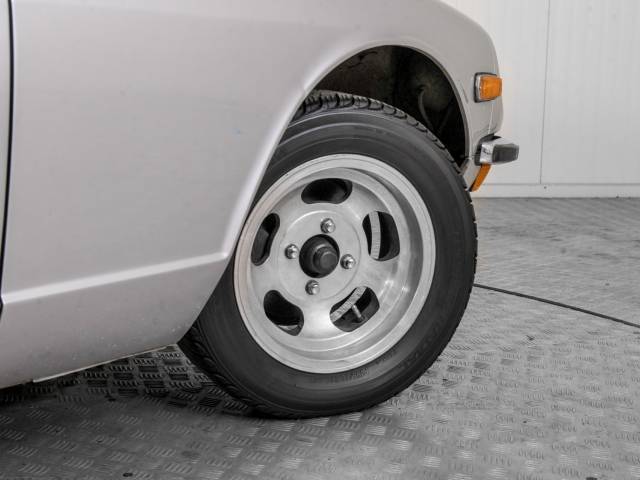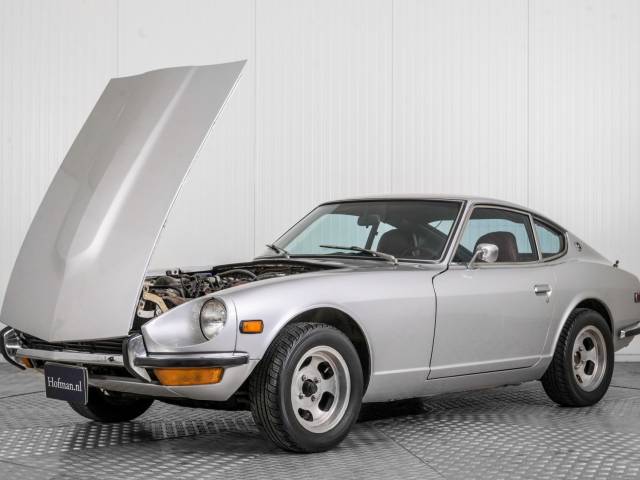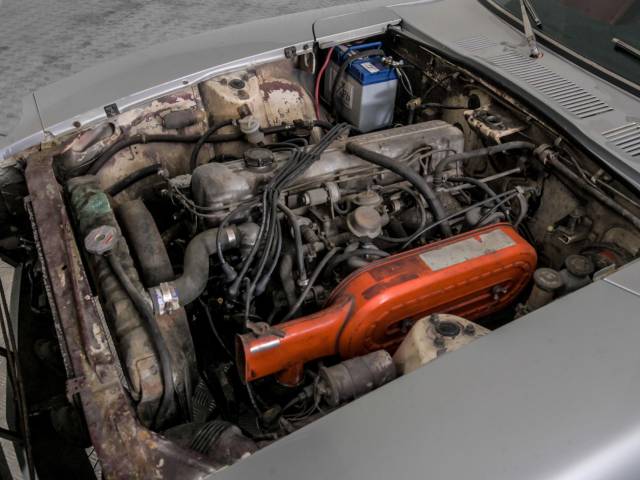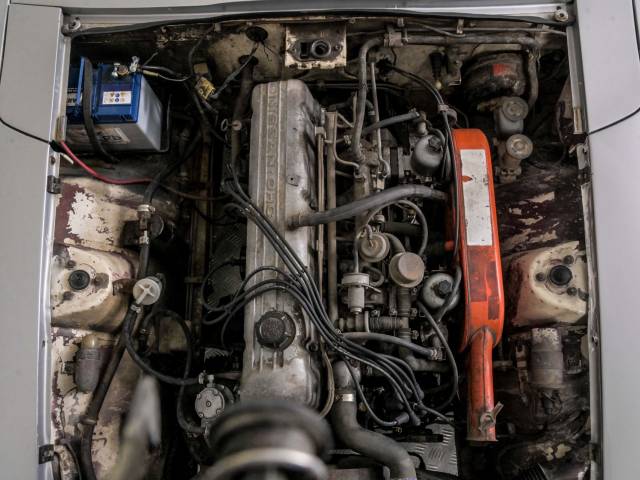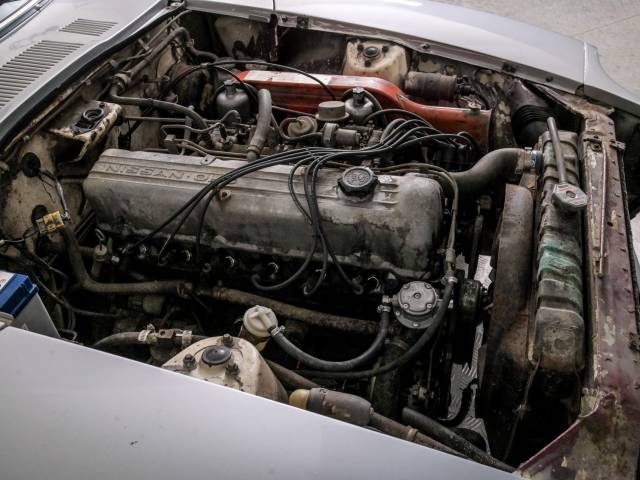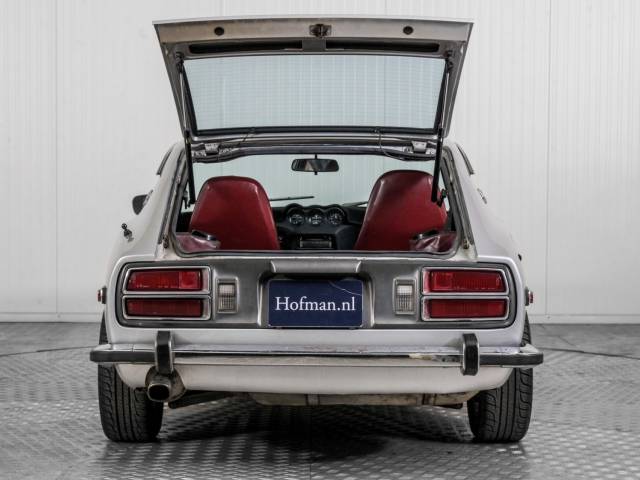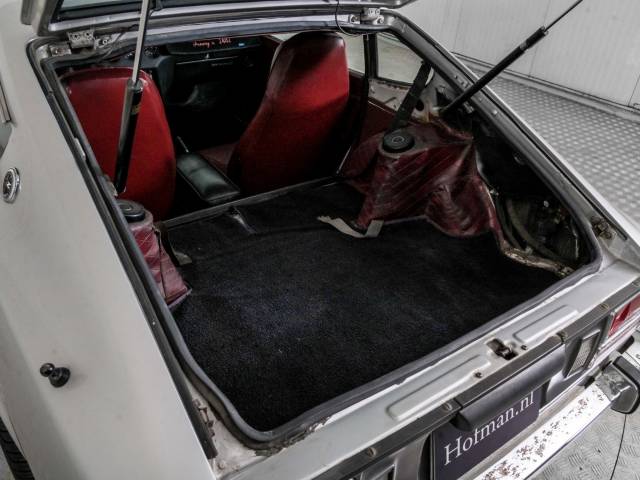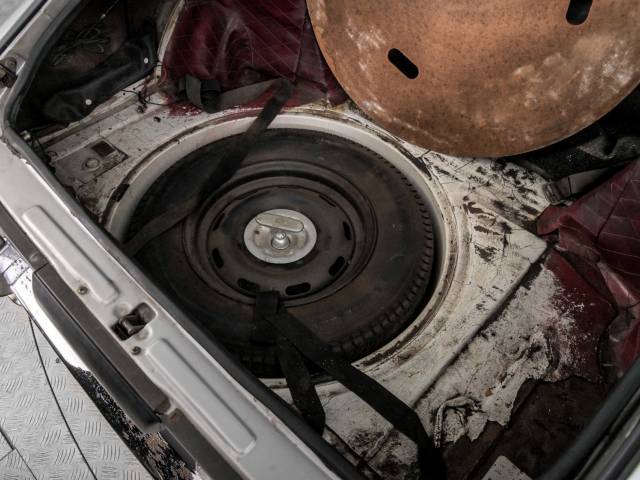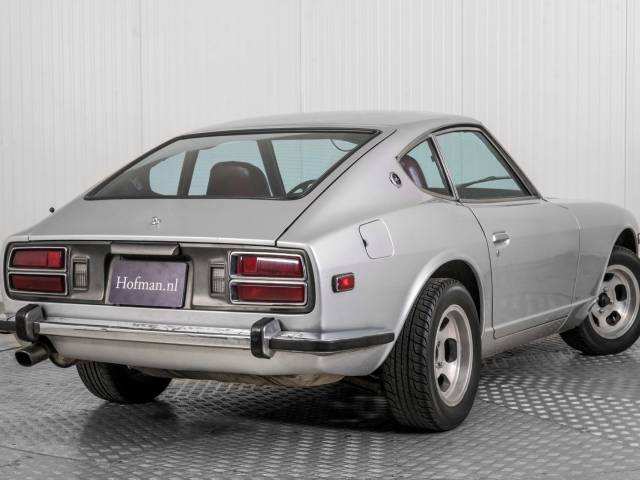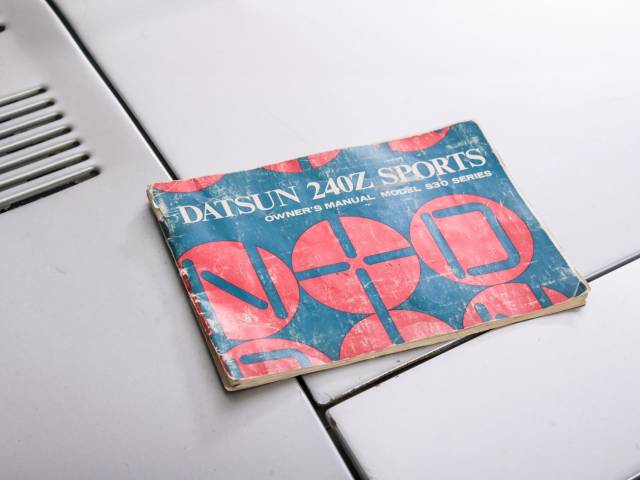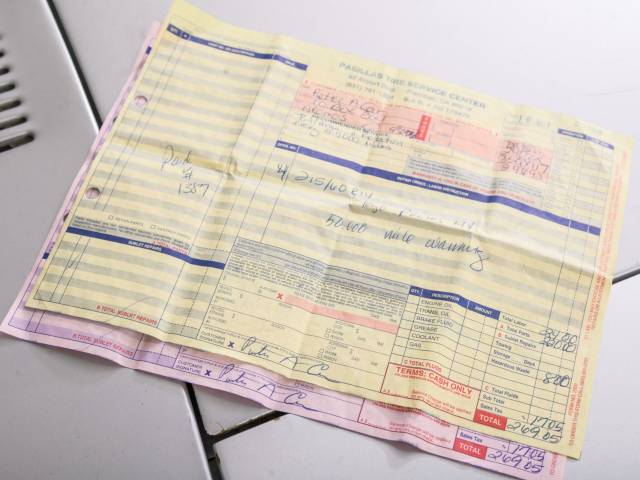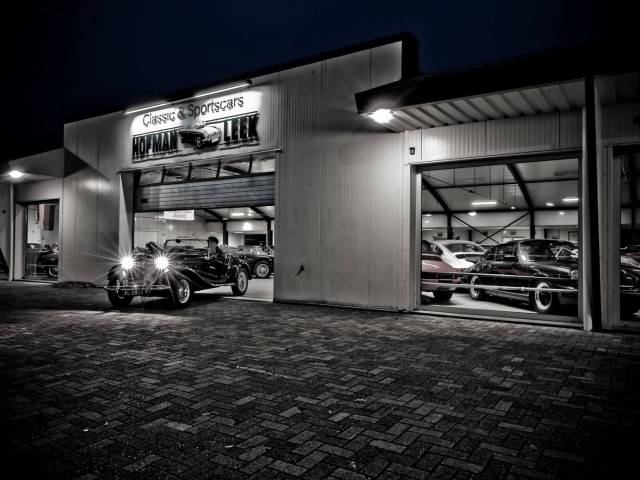 Datsun 240Z
Dealer

away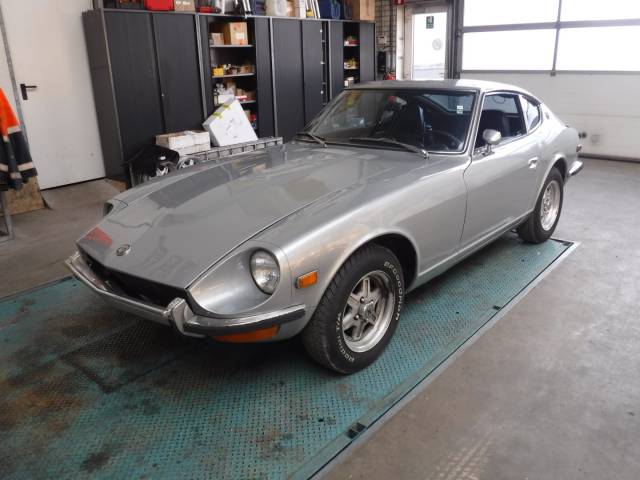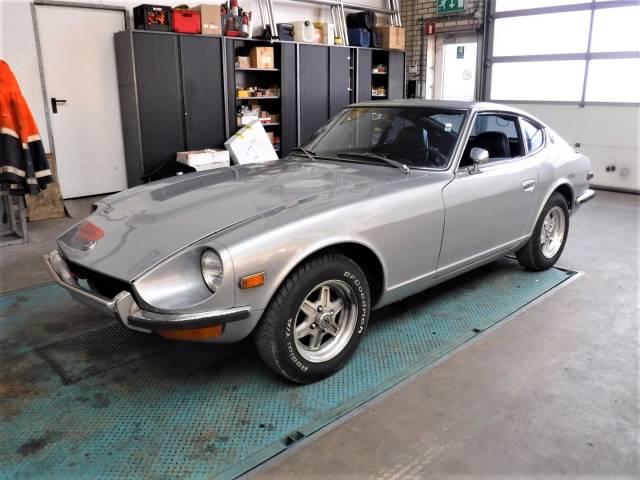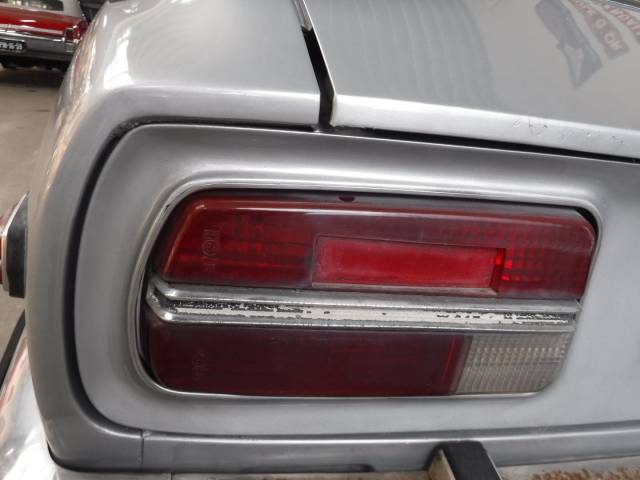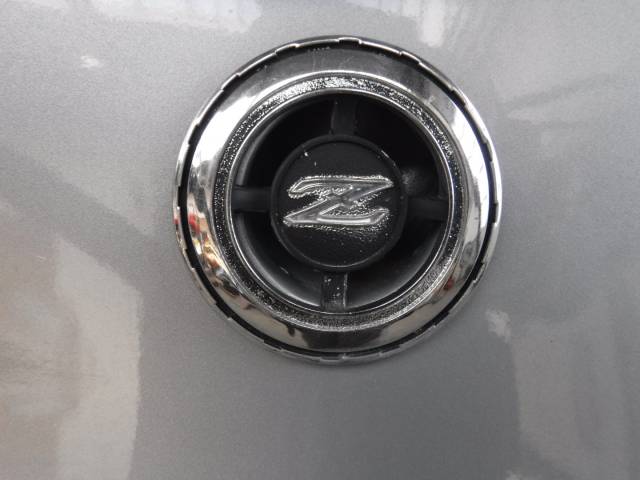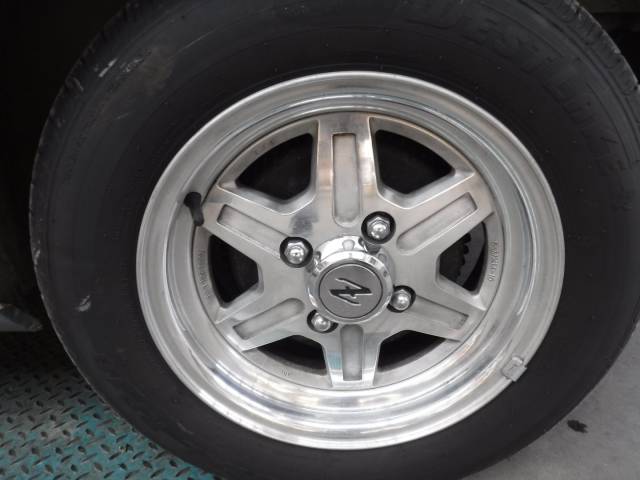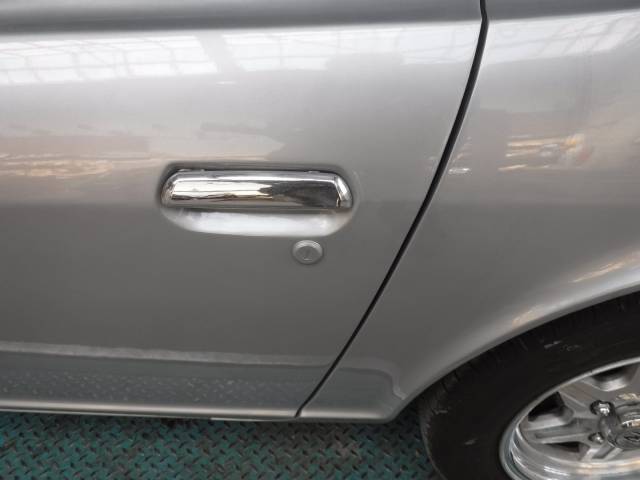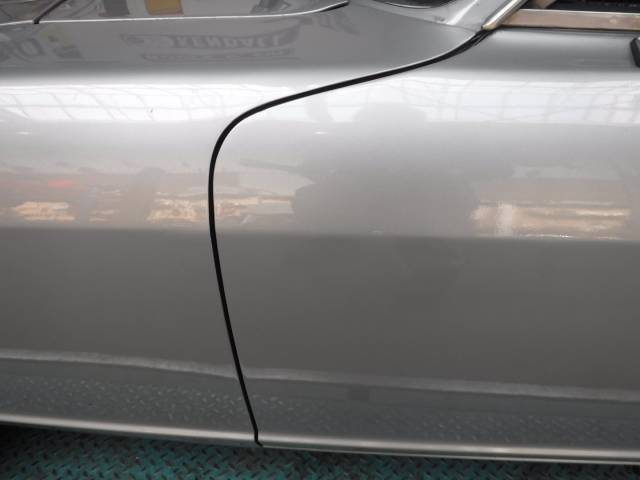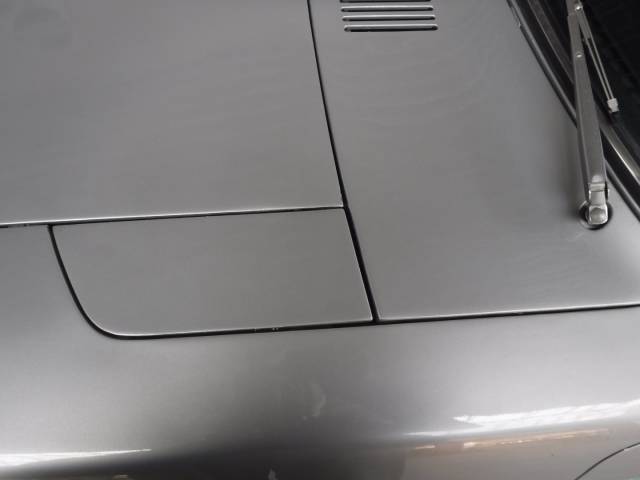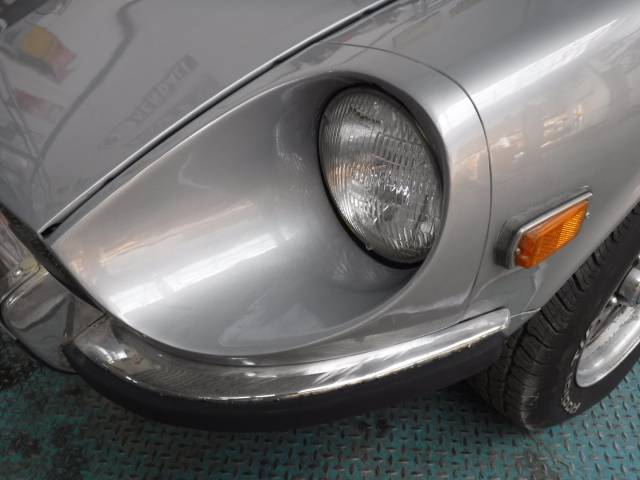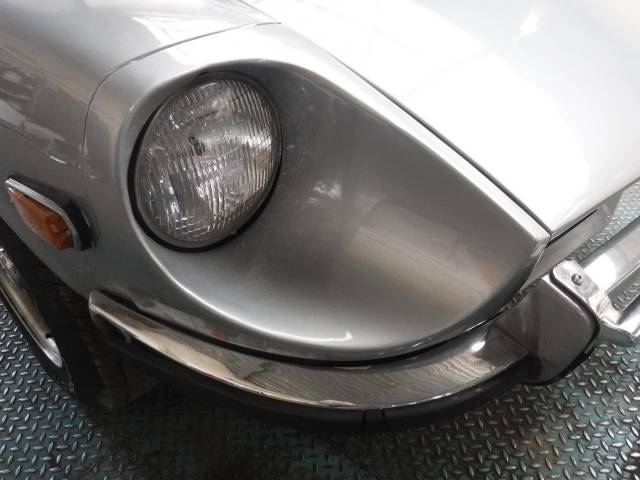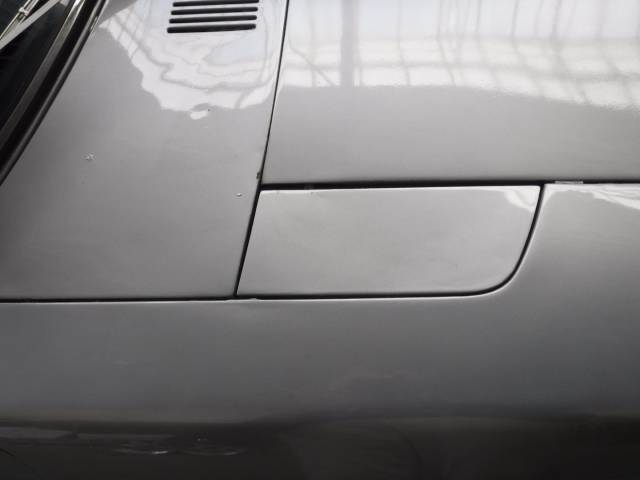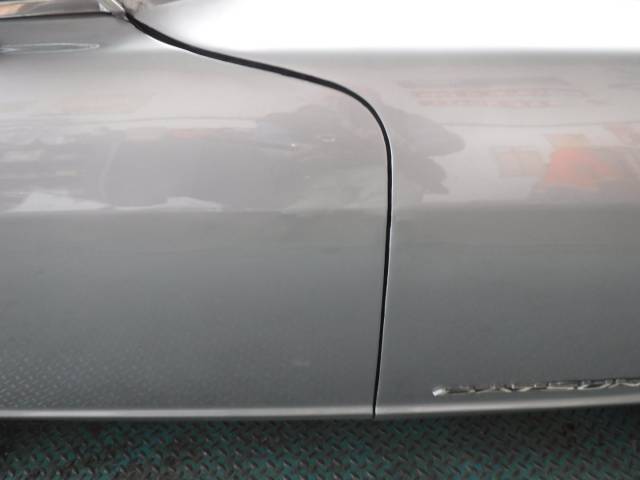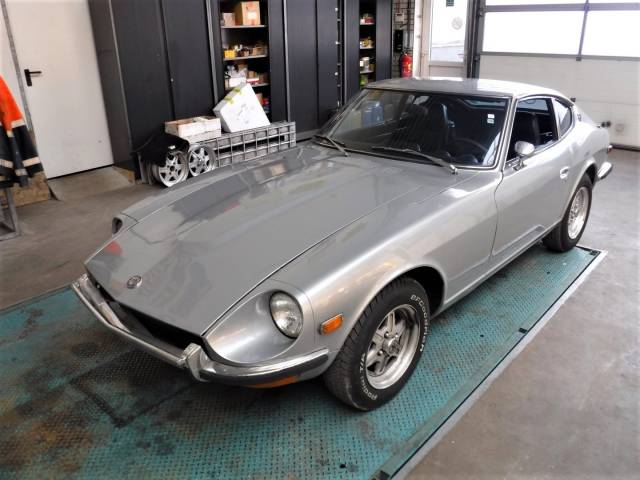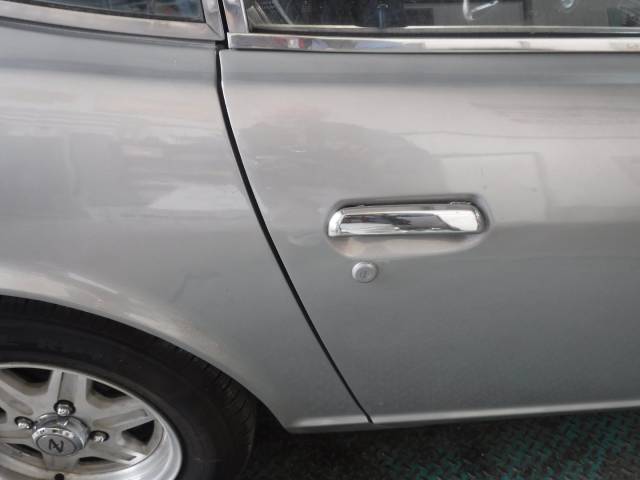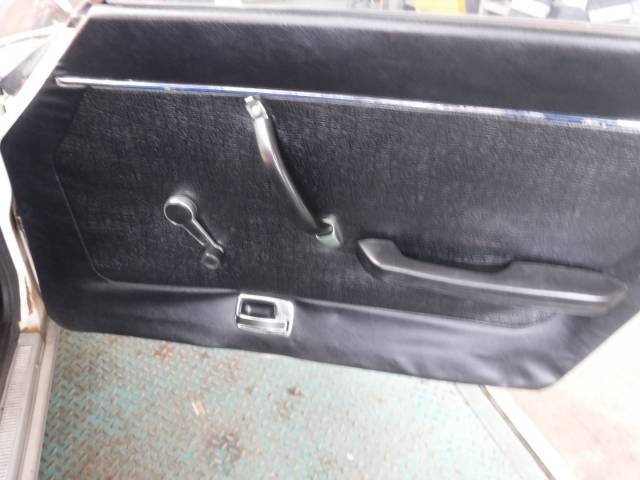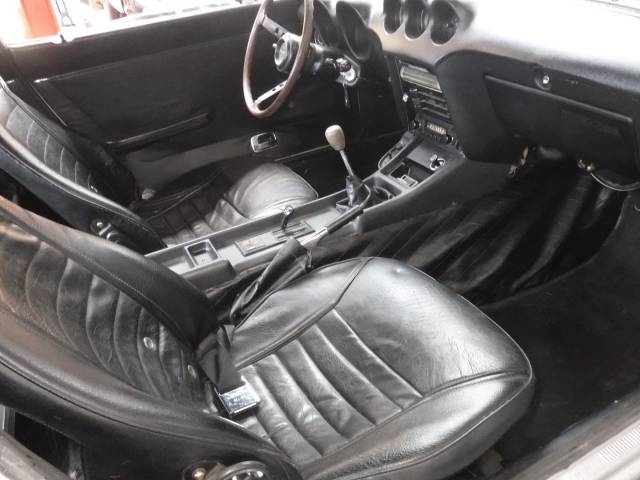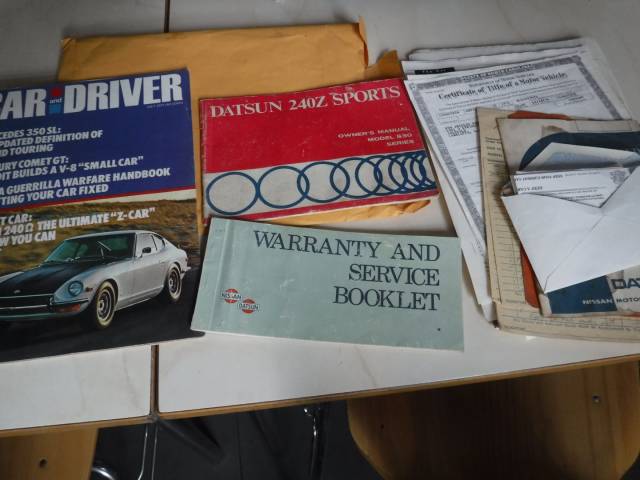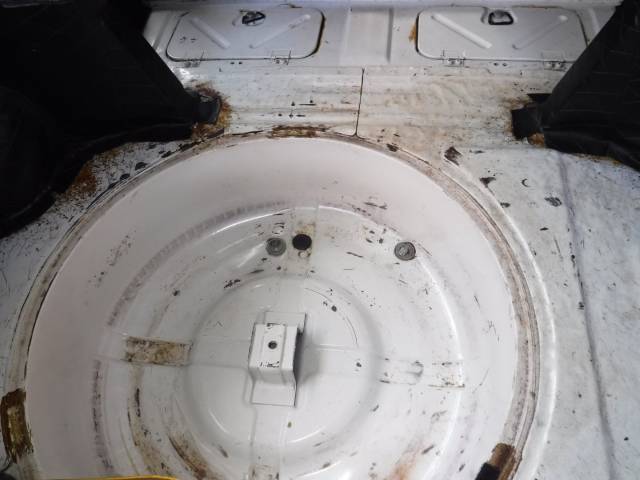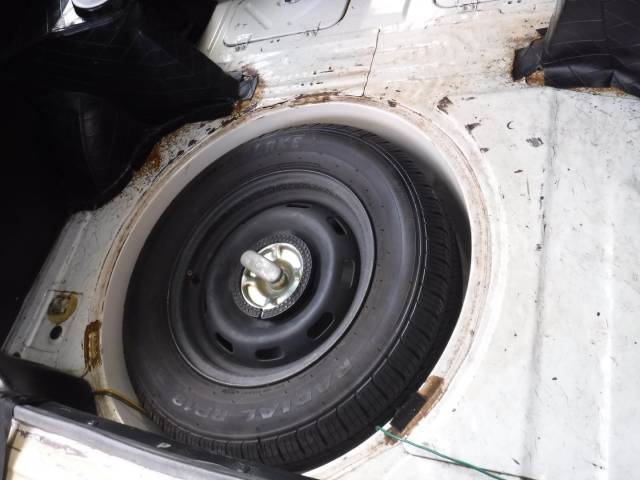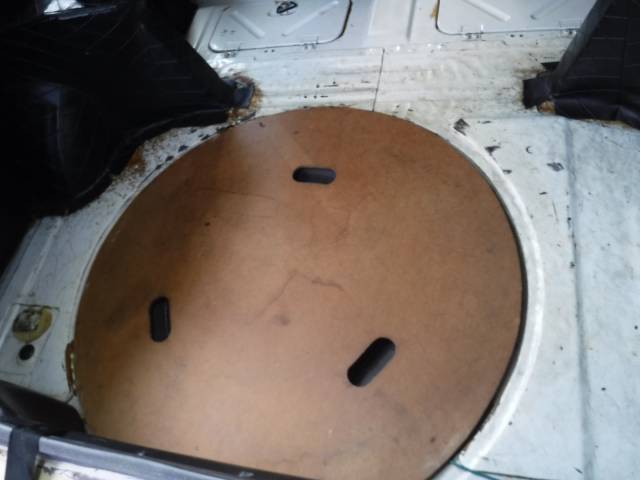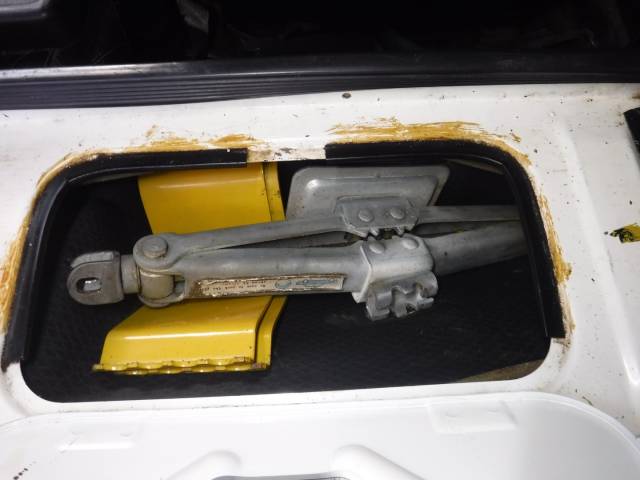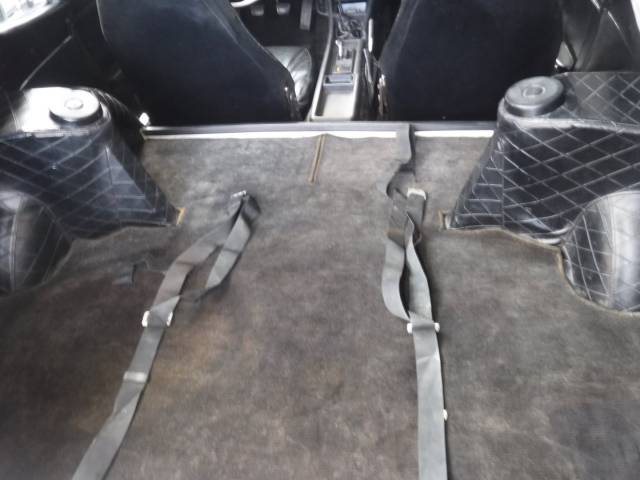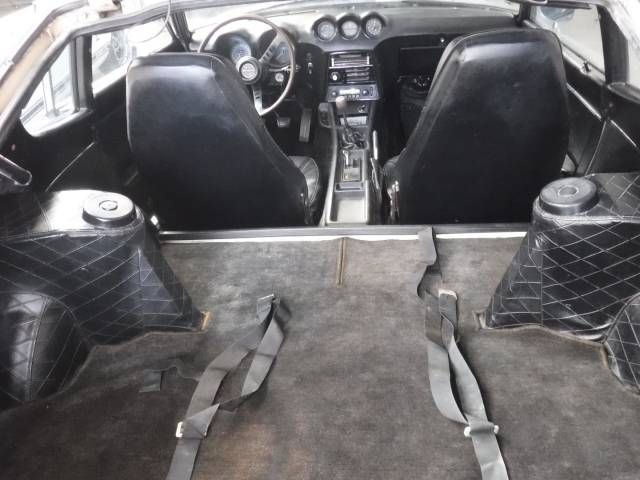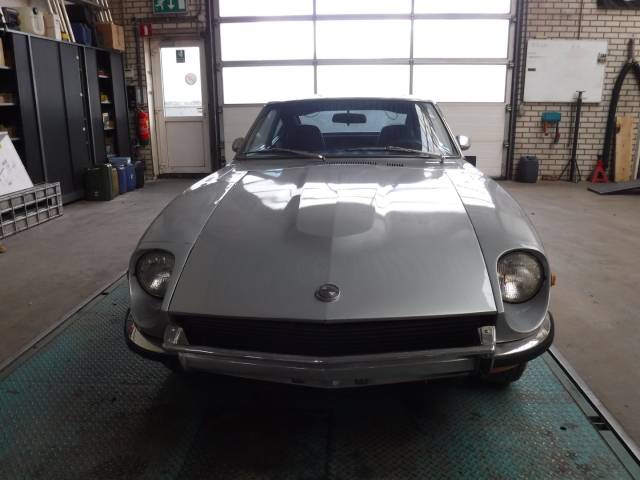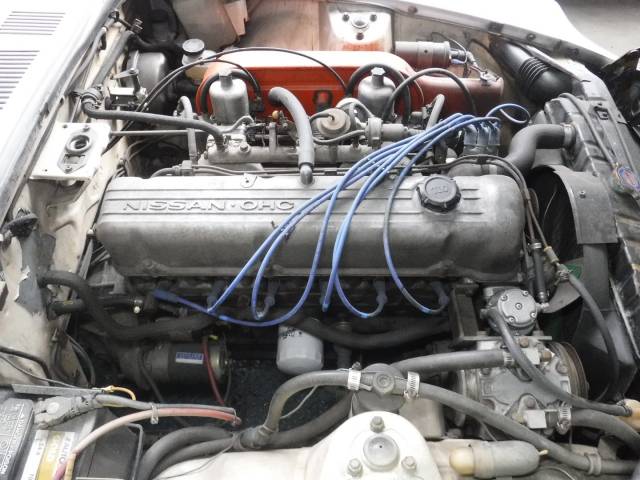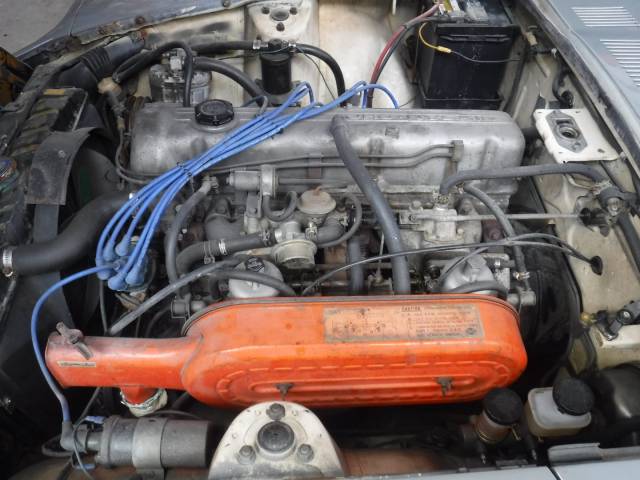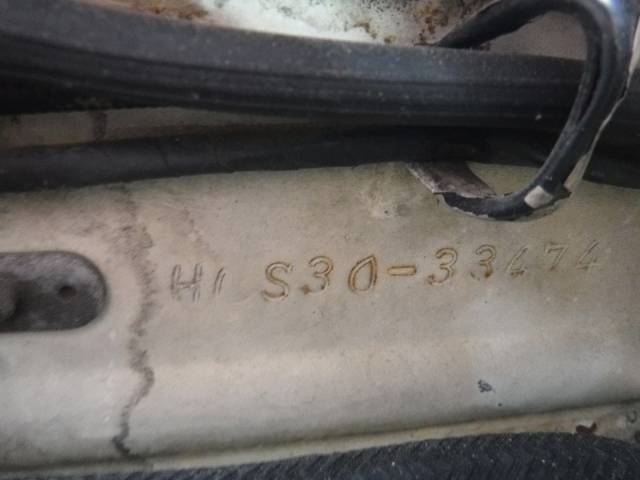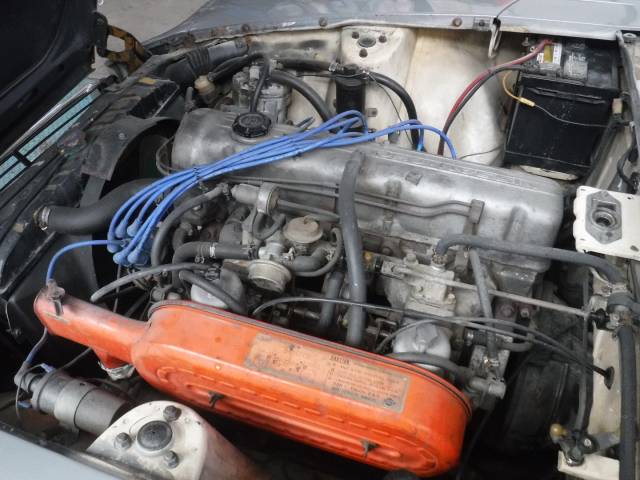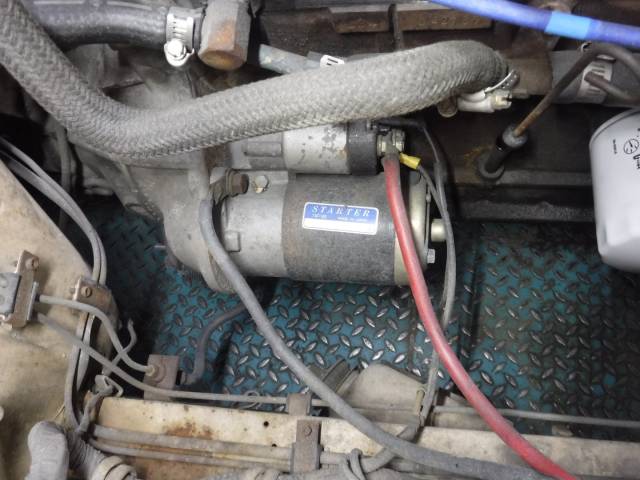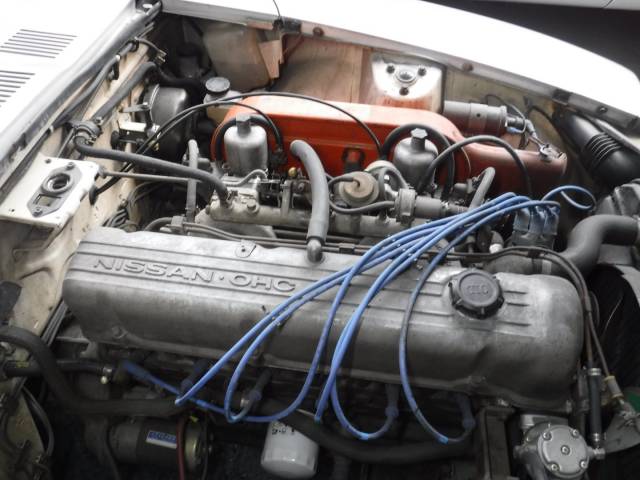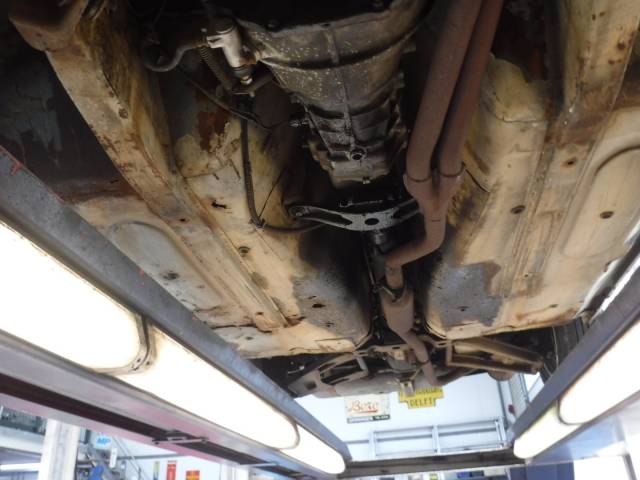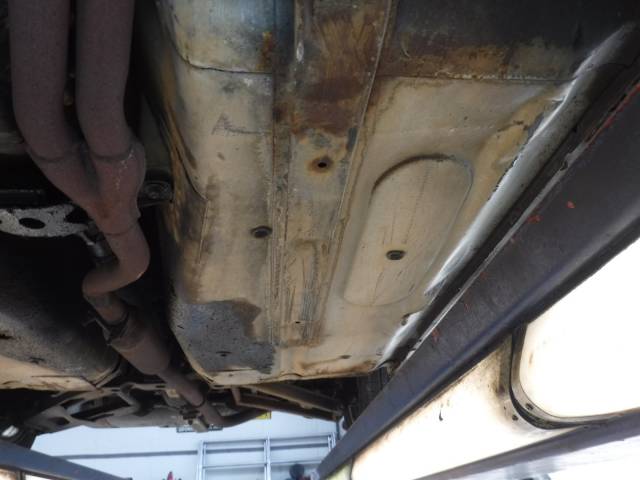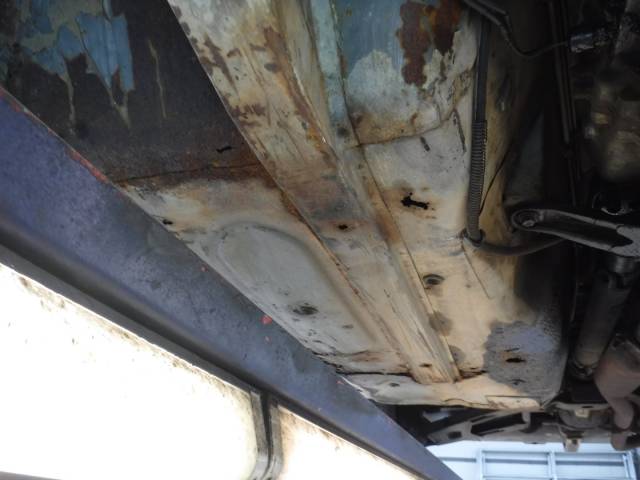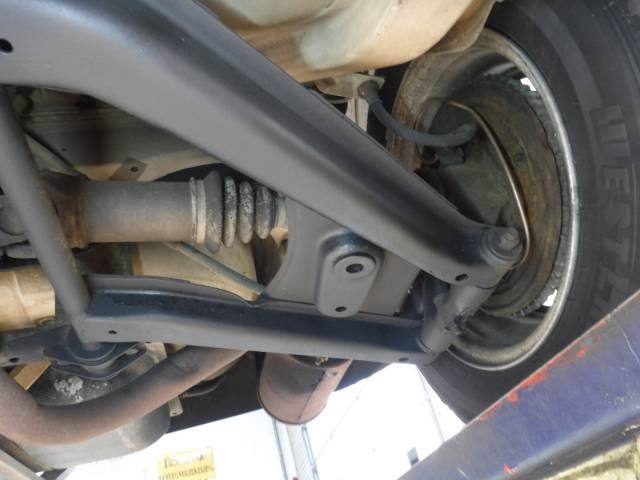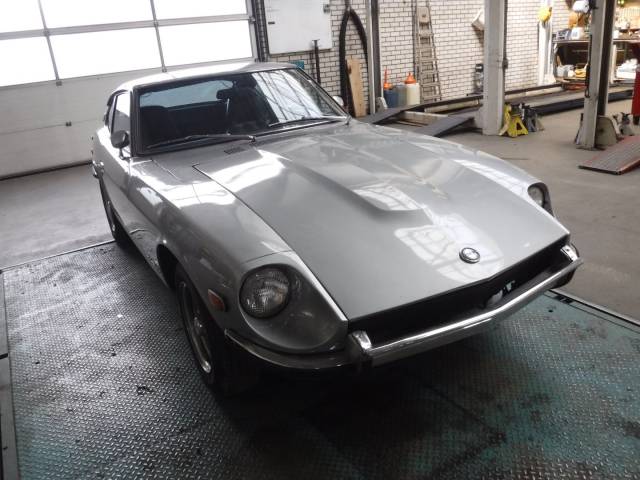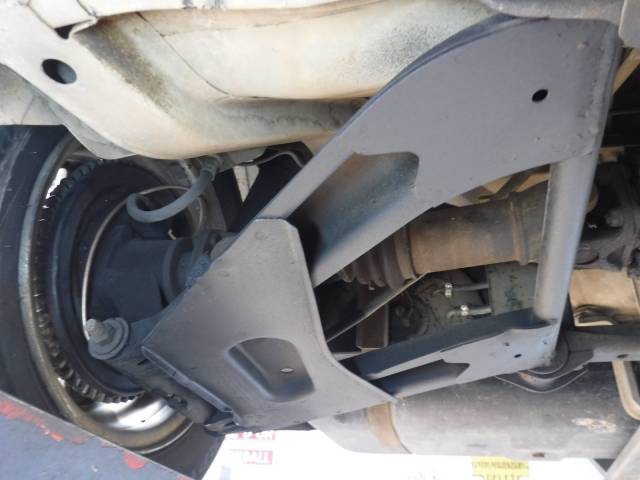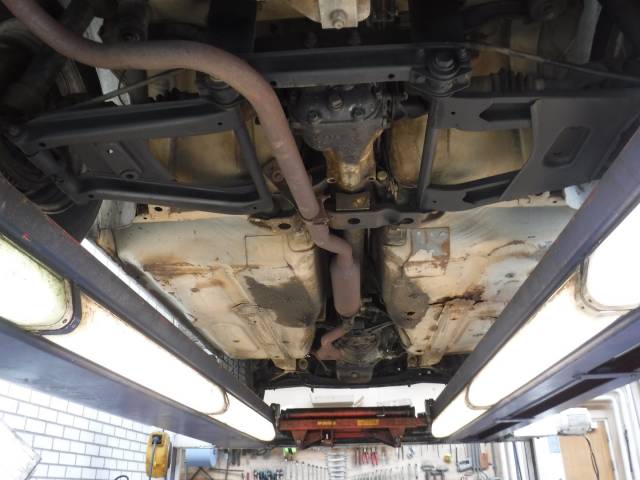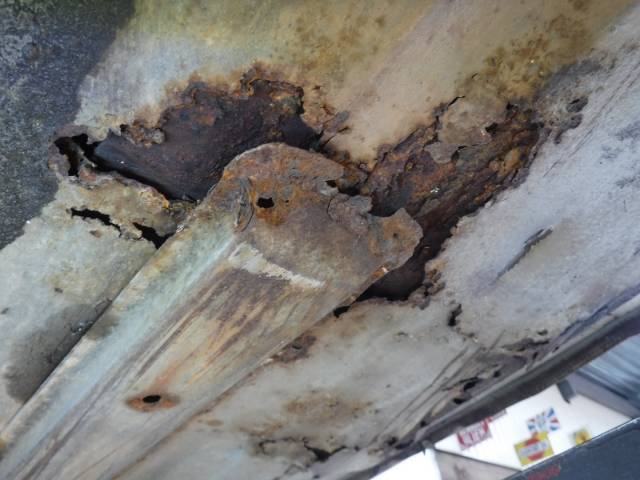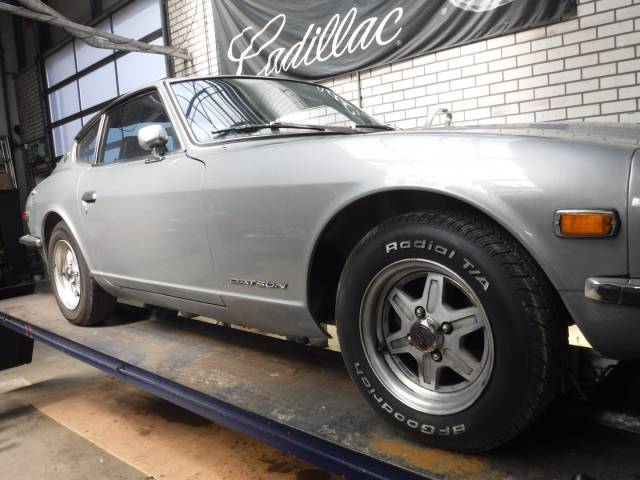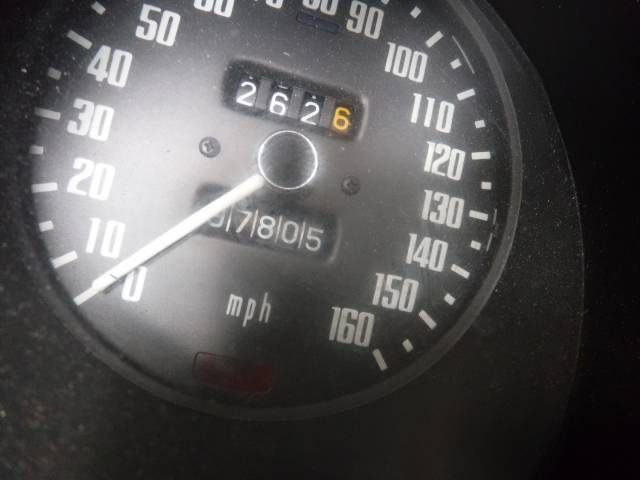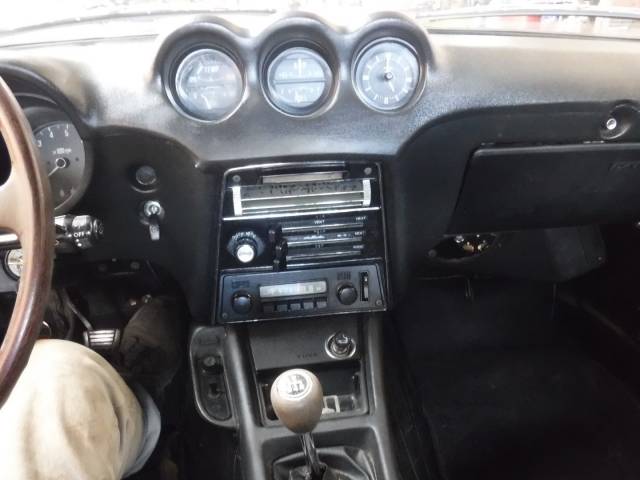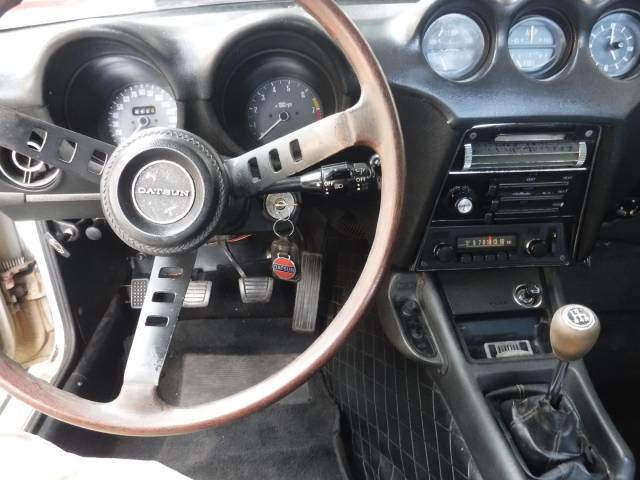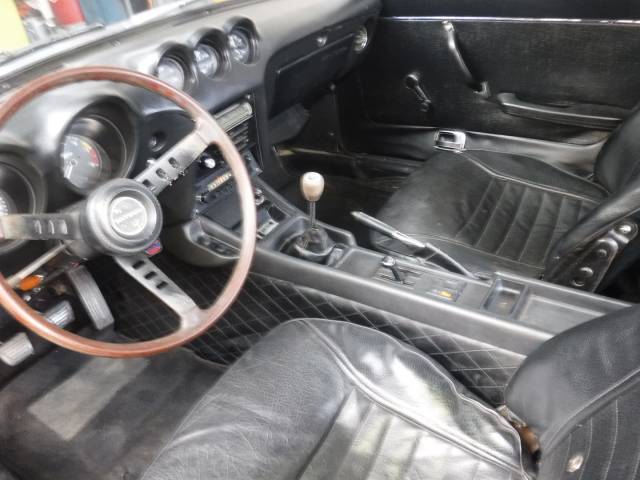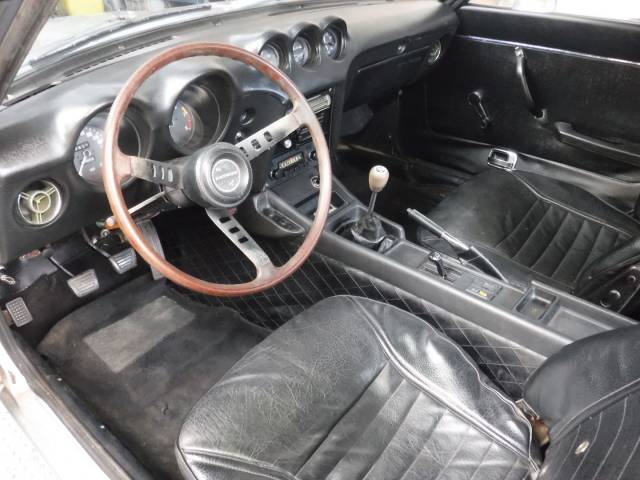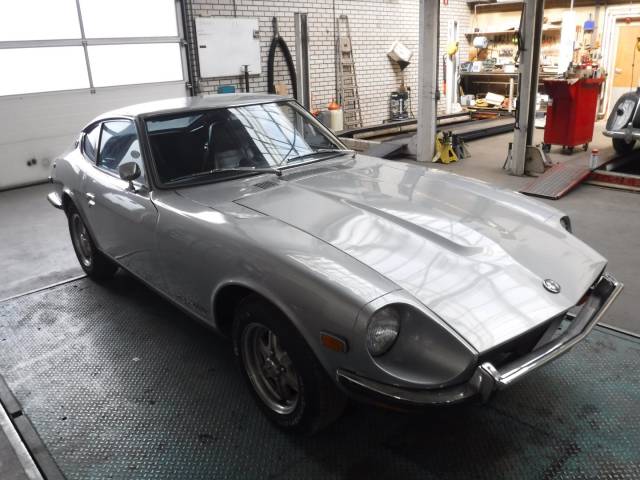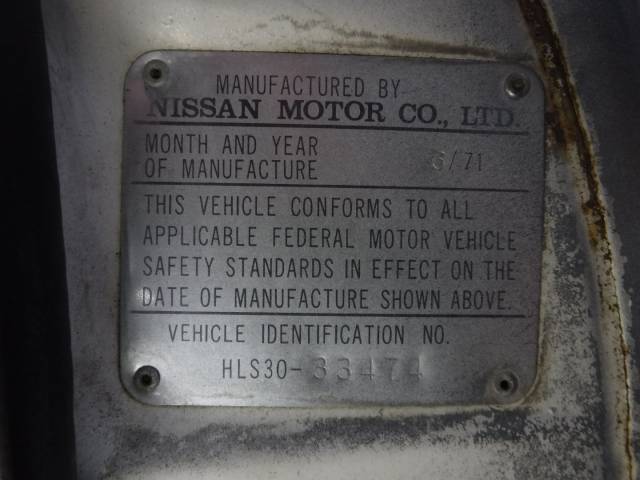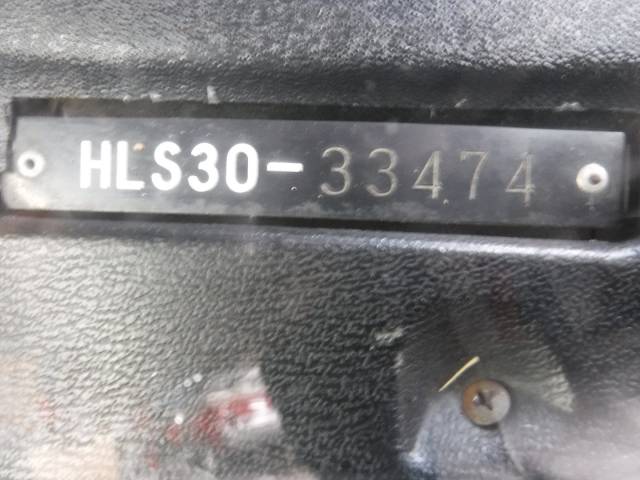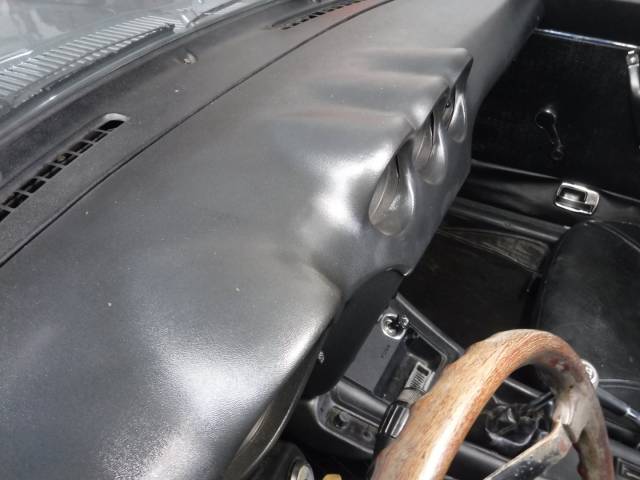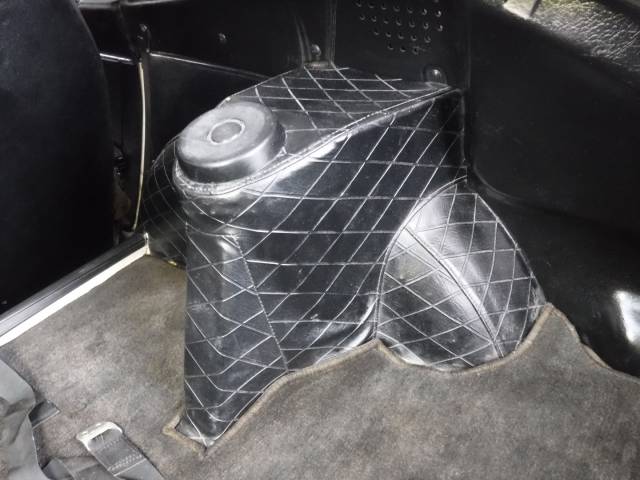 Datsun-240Z ''71. silver 33474
Dealer

away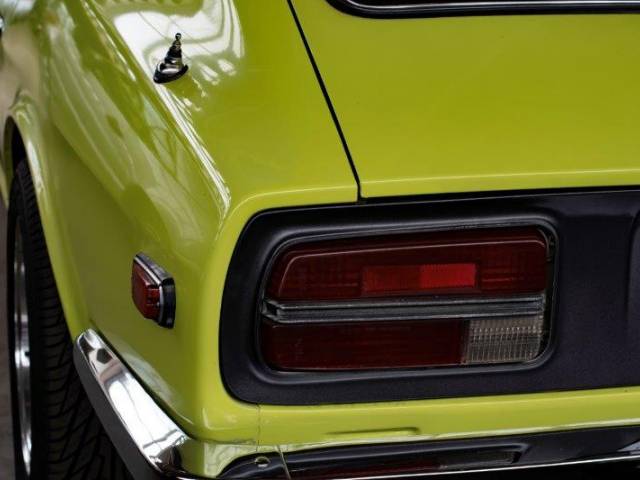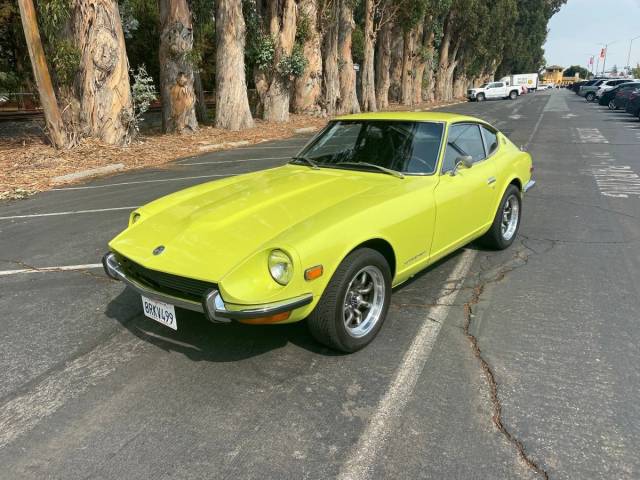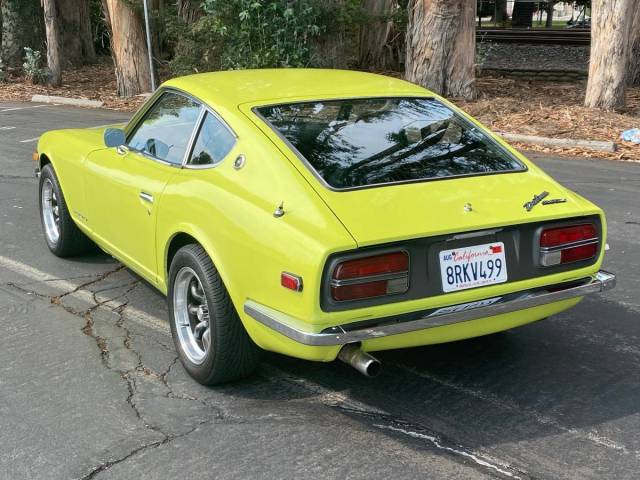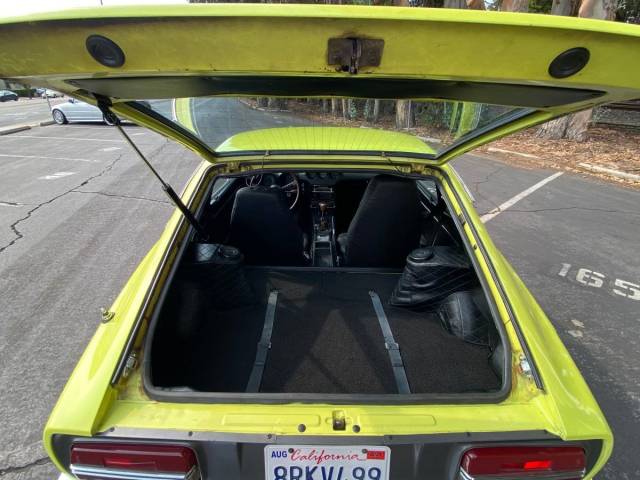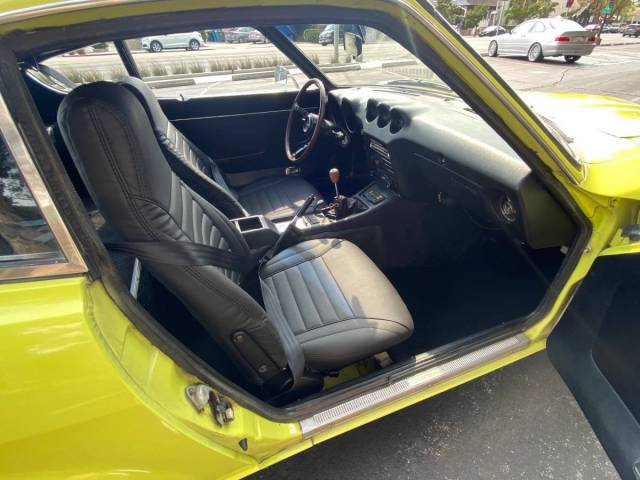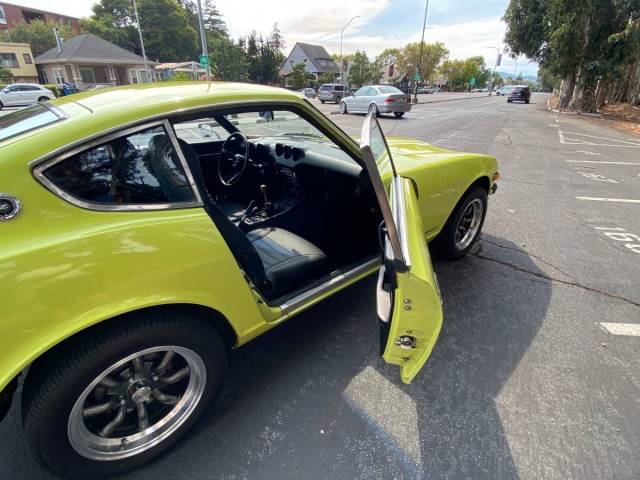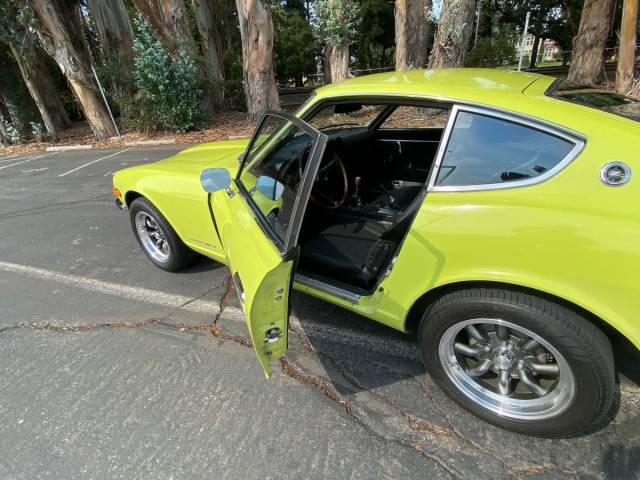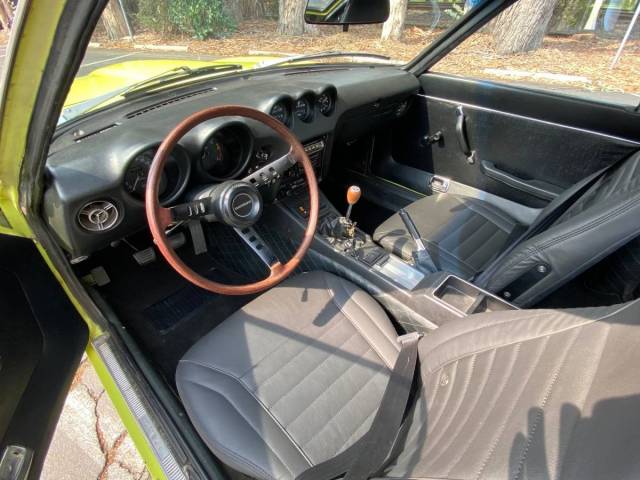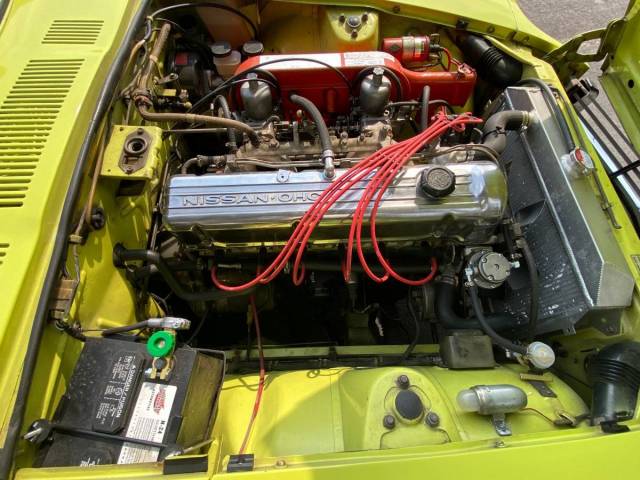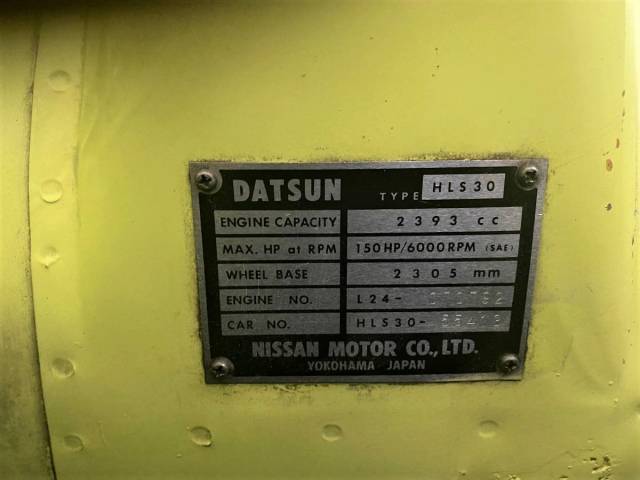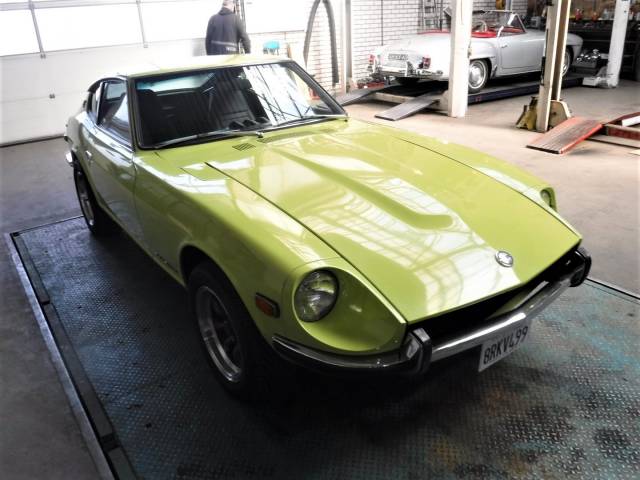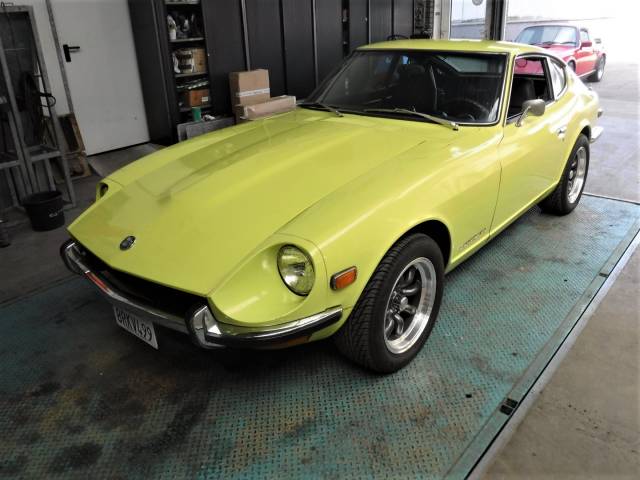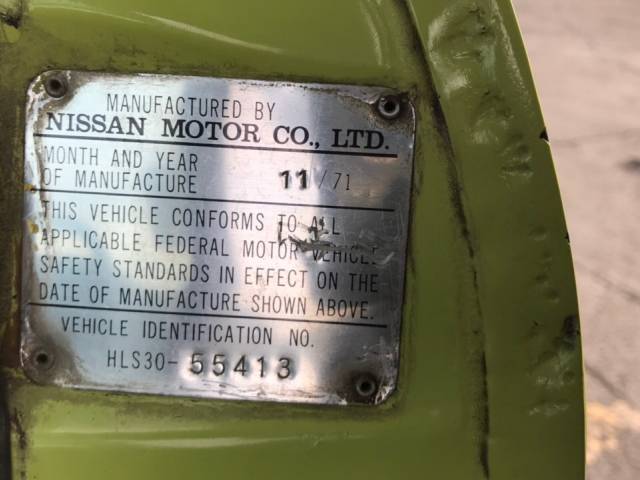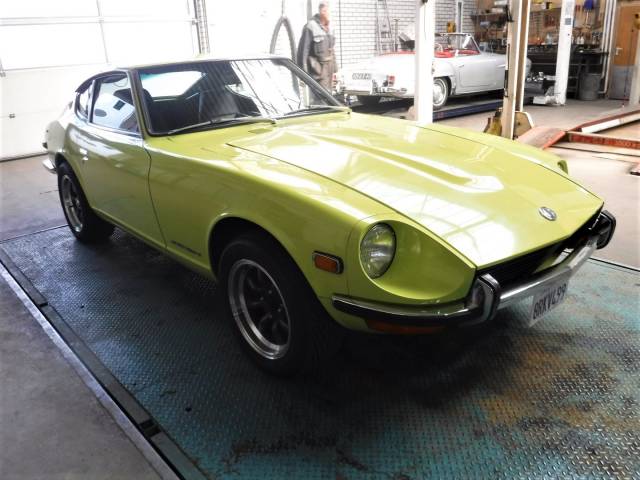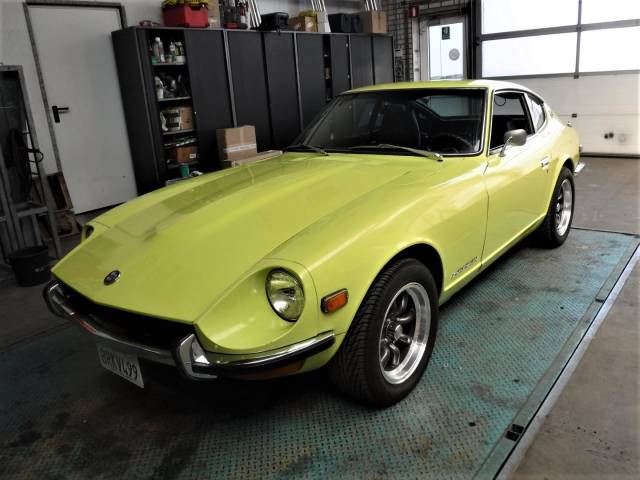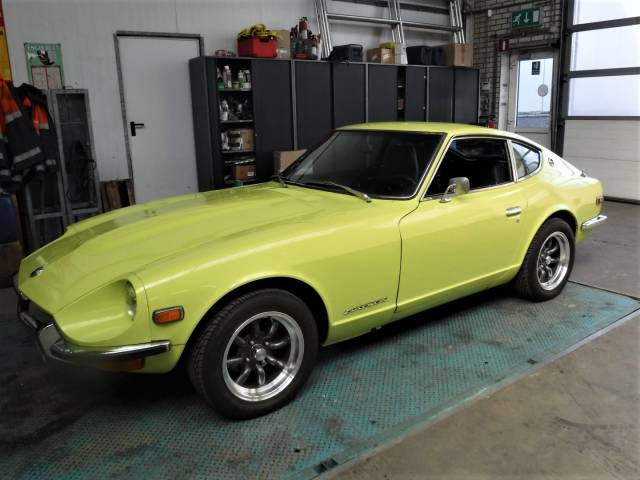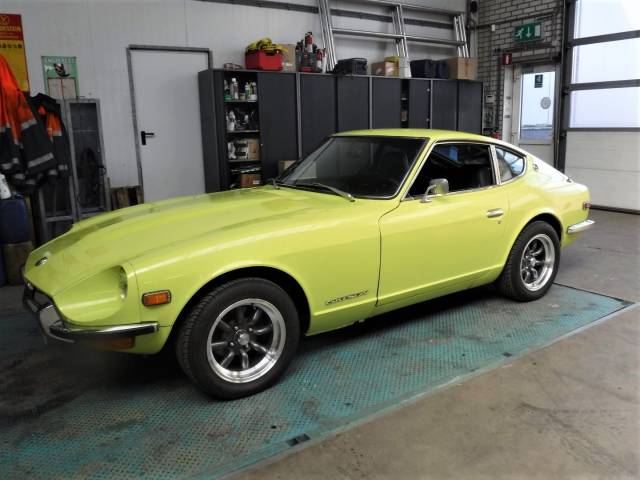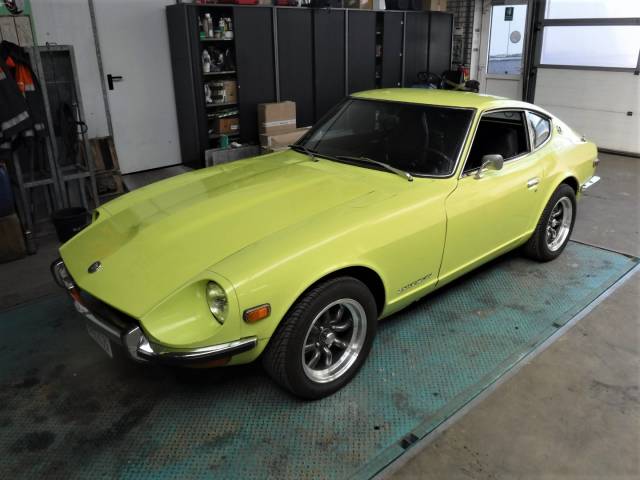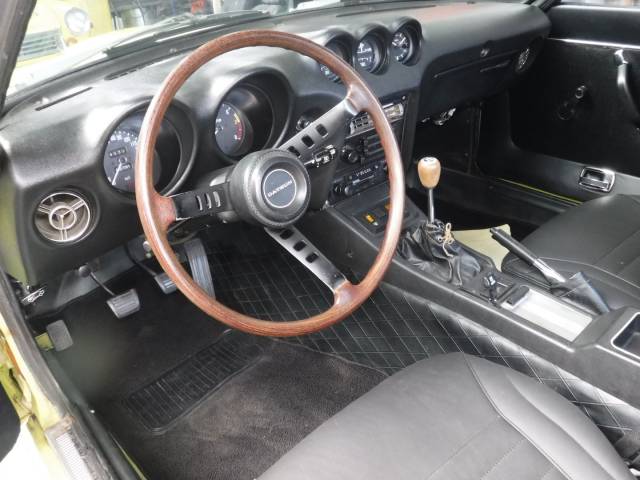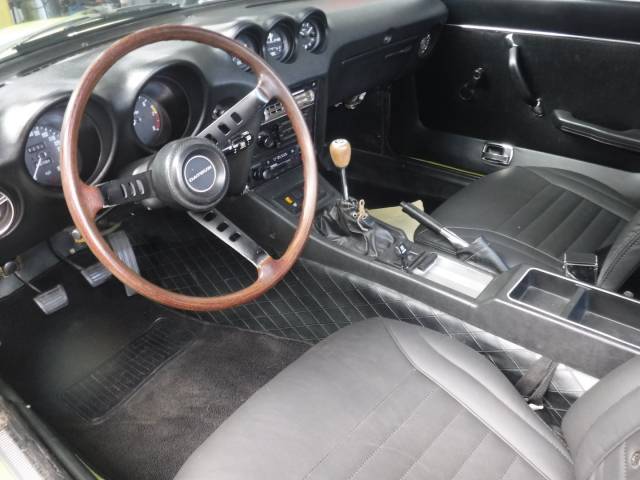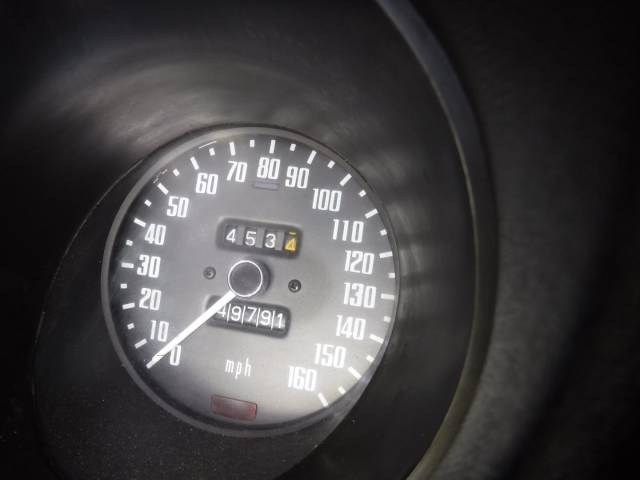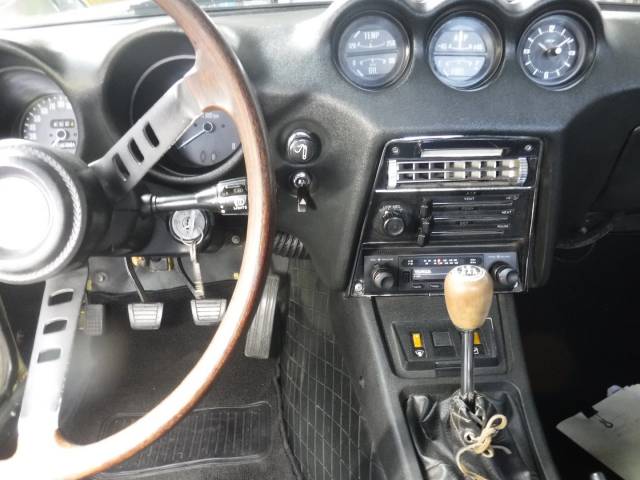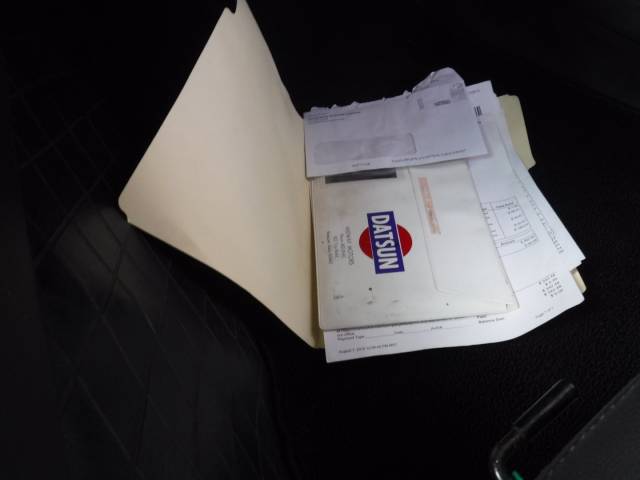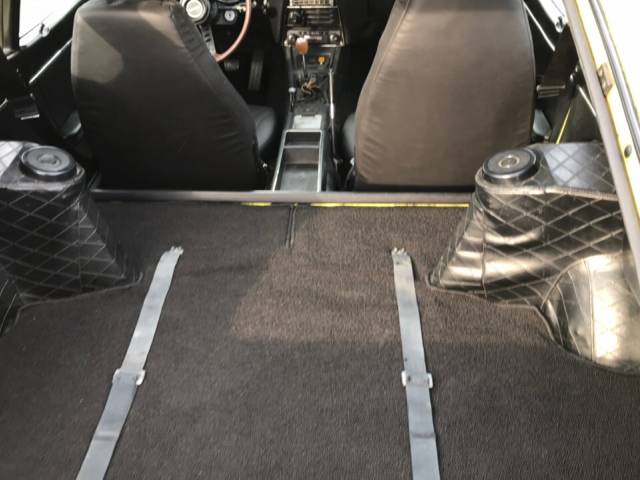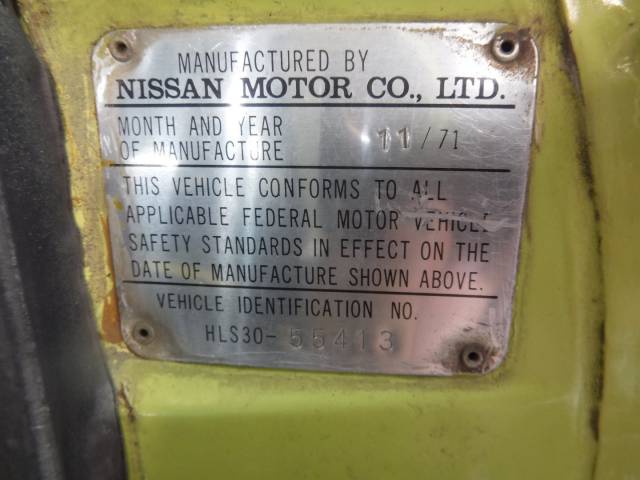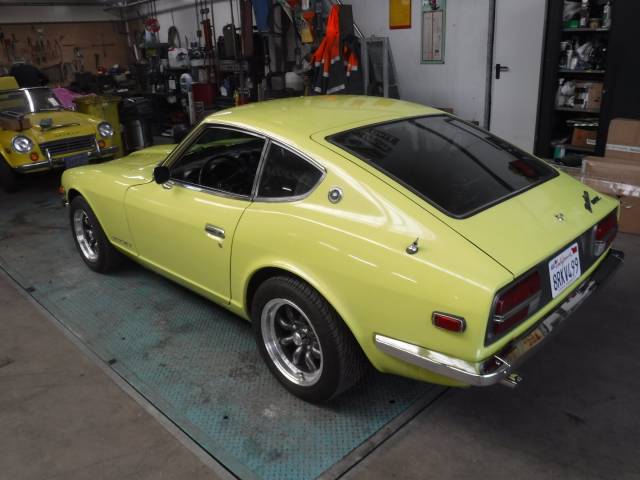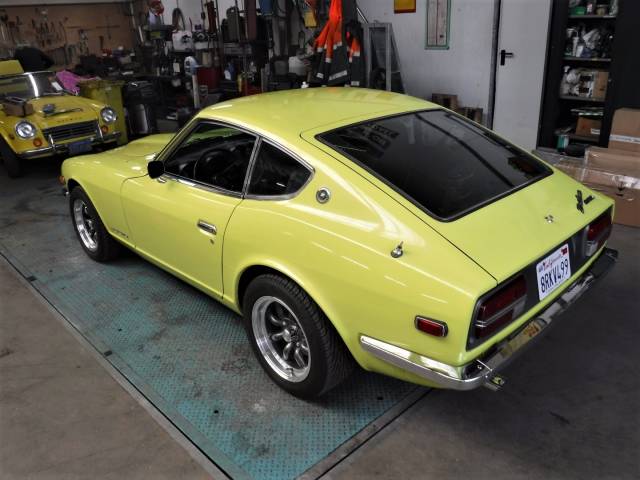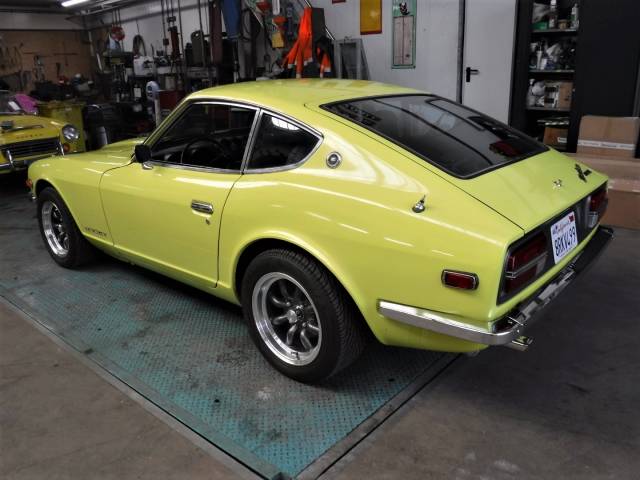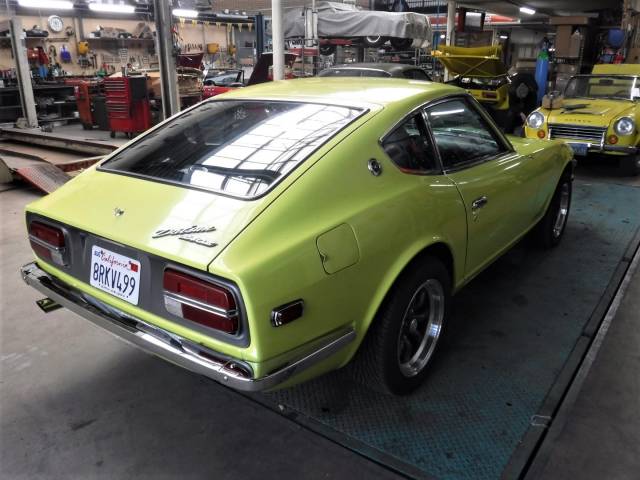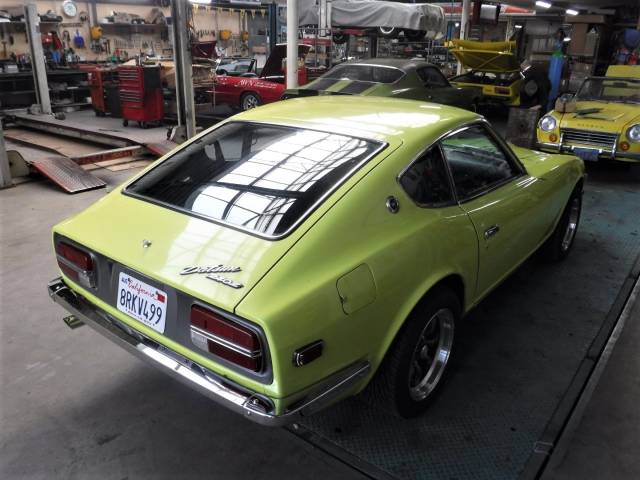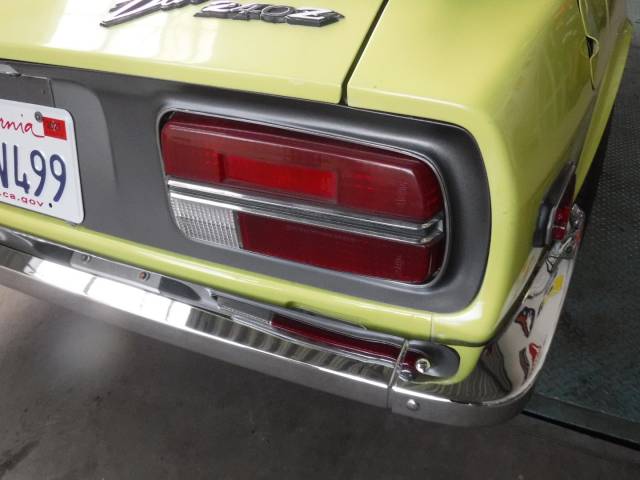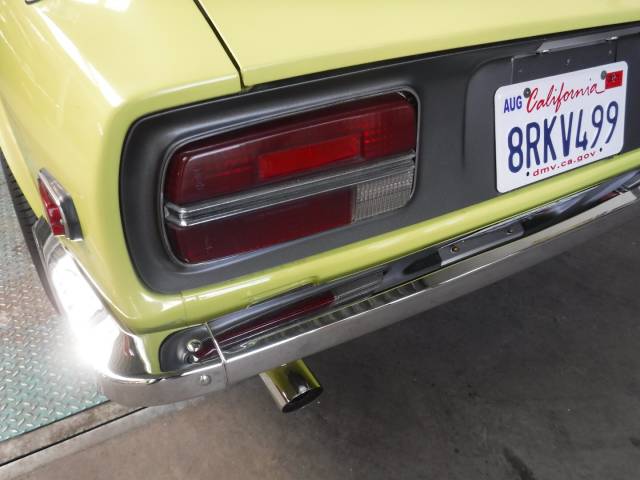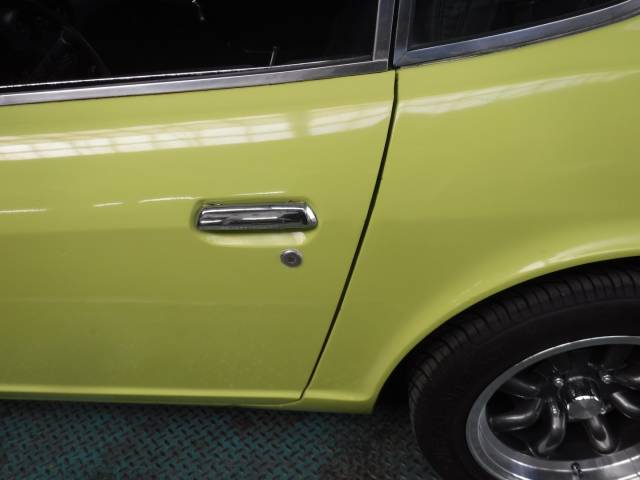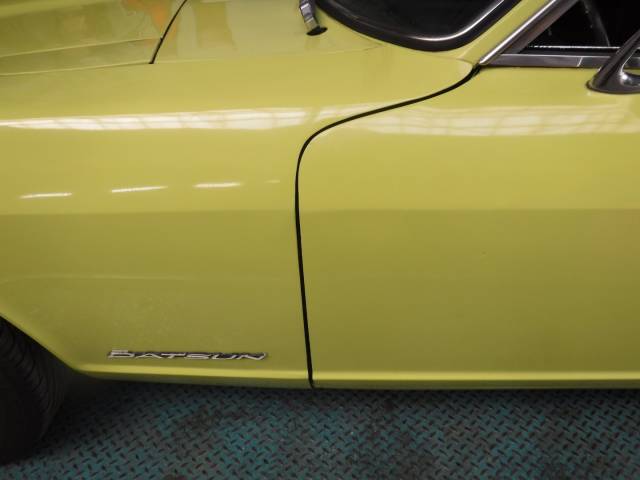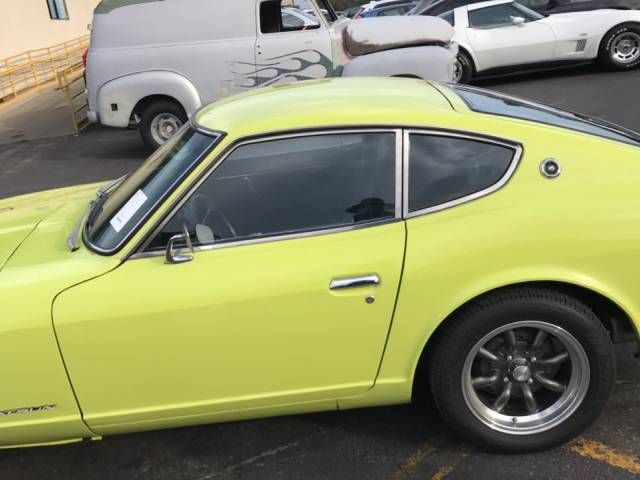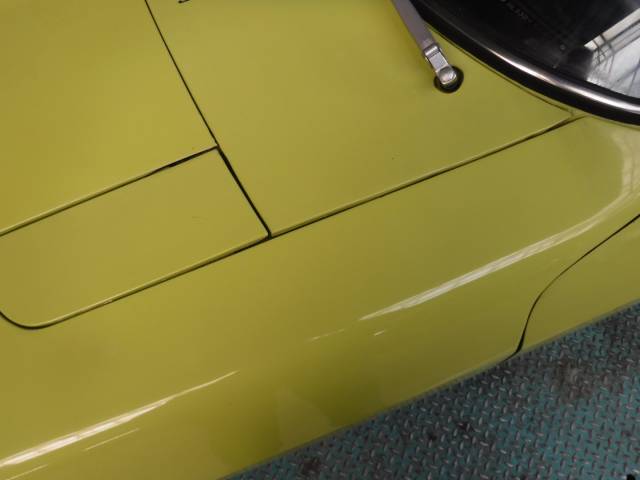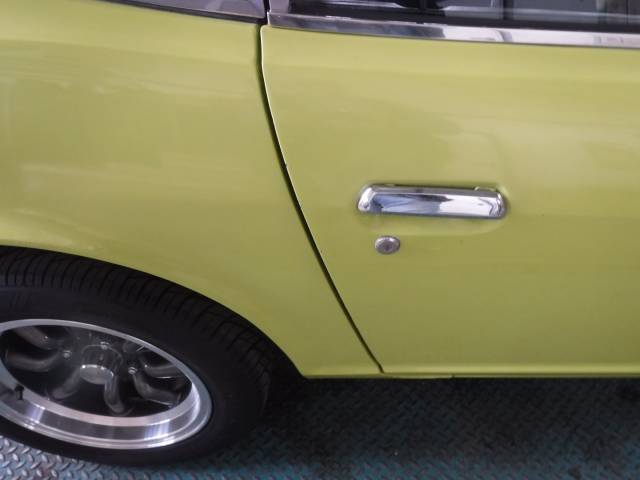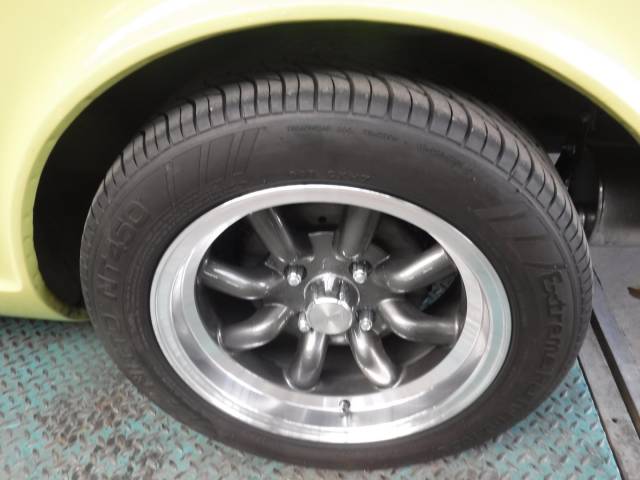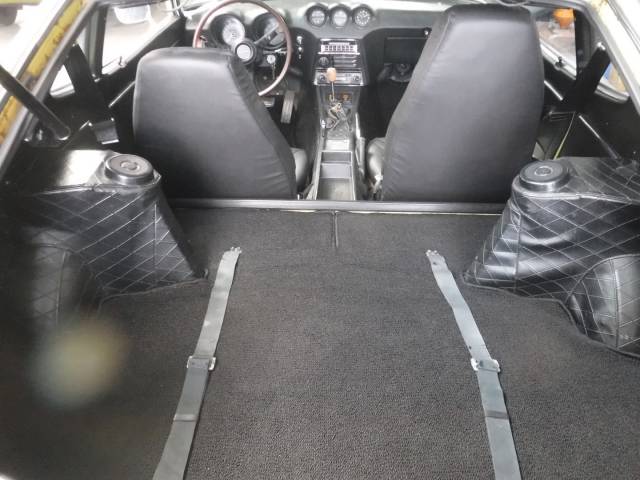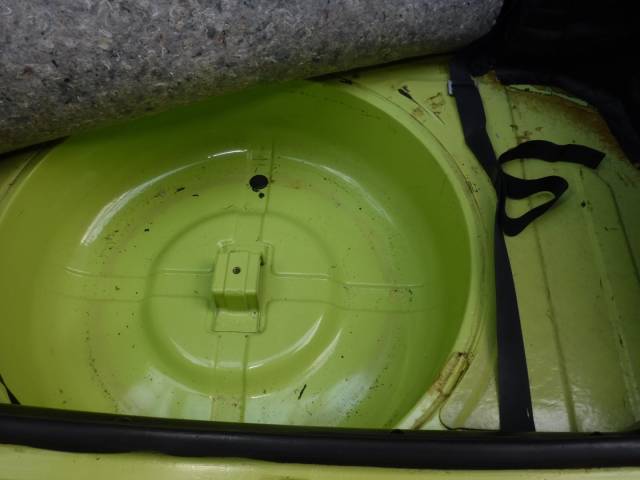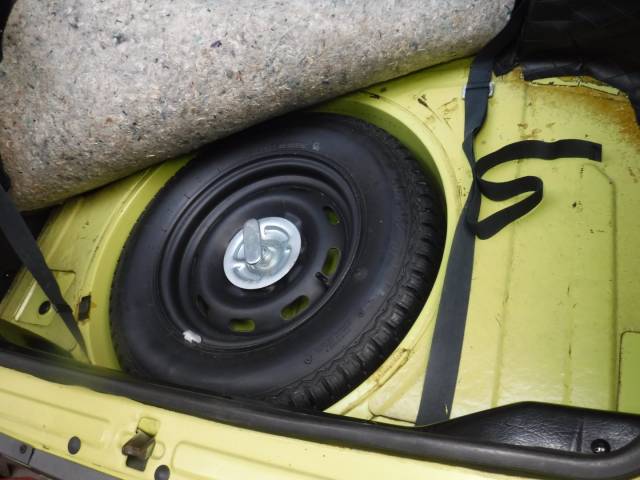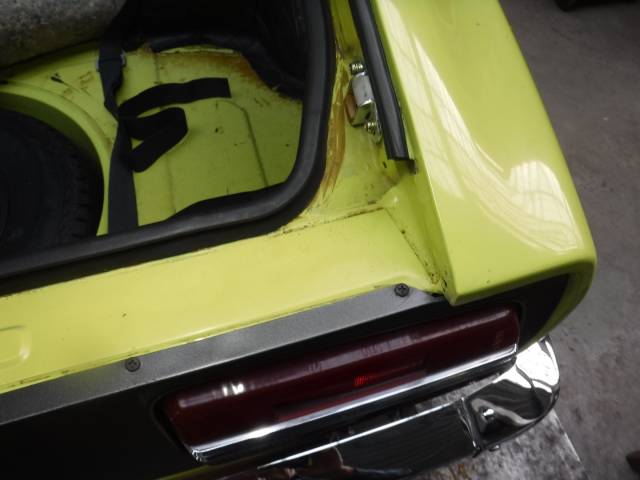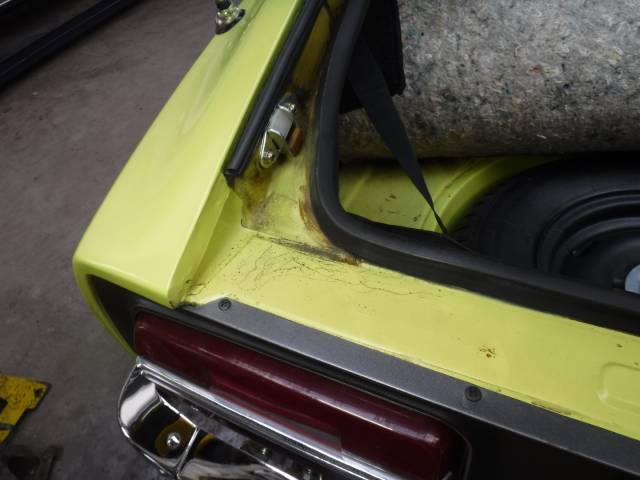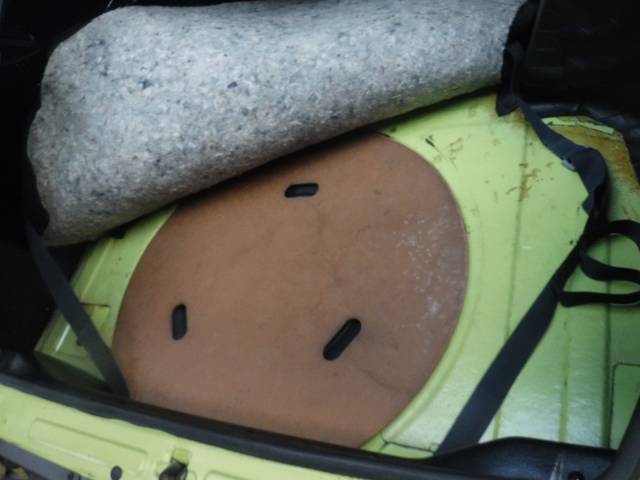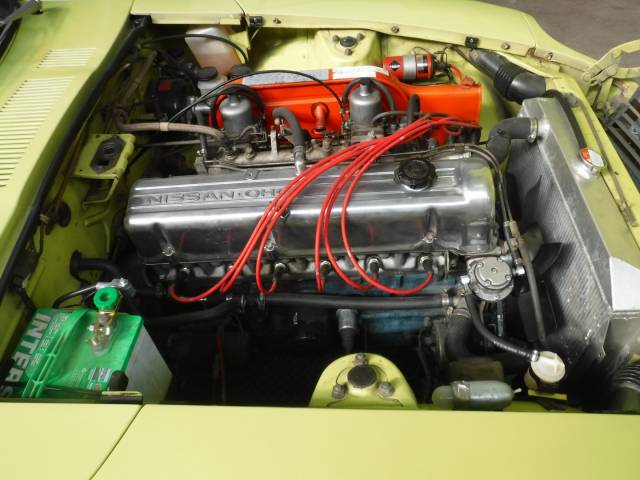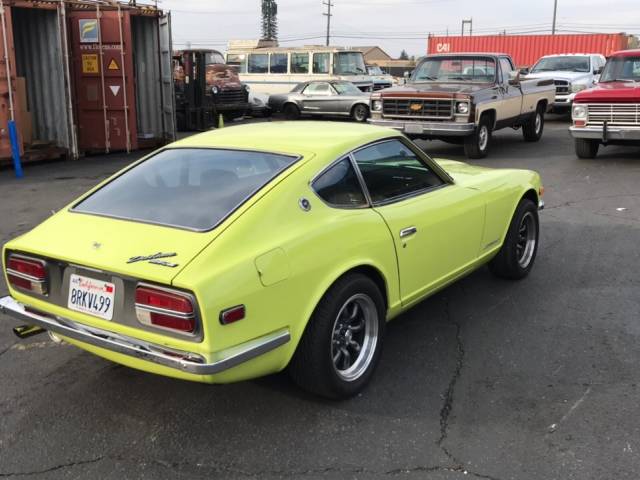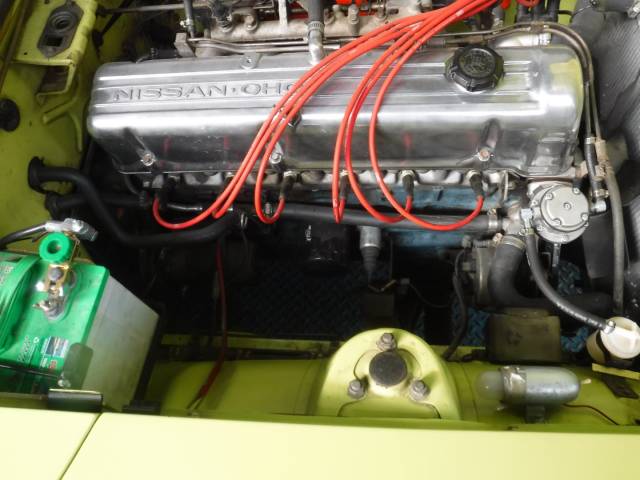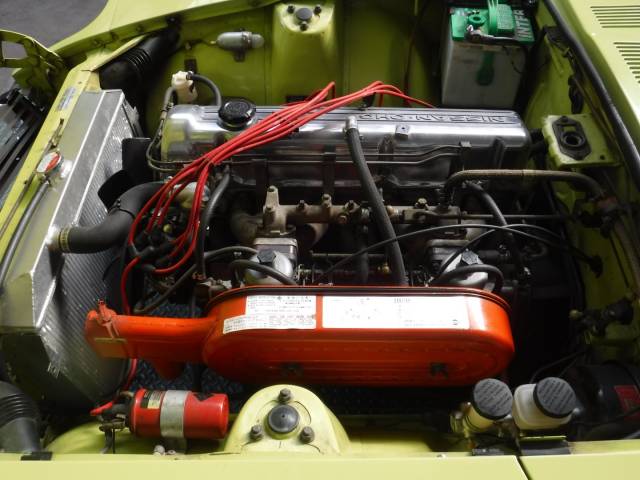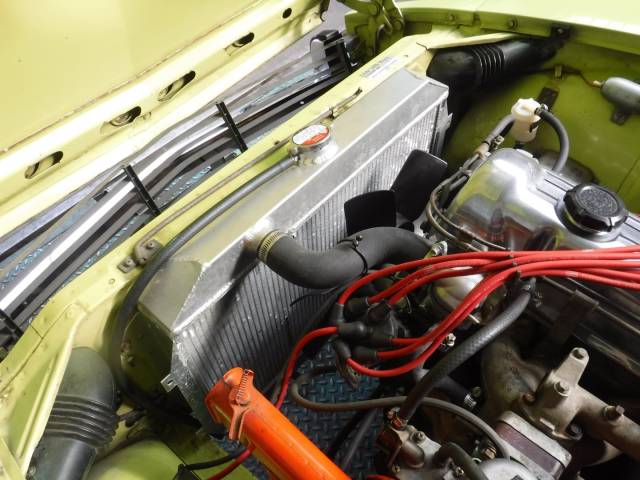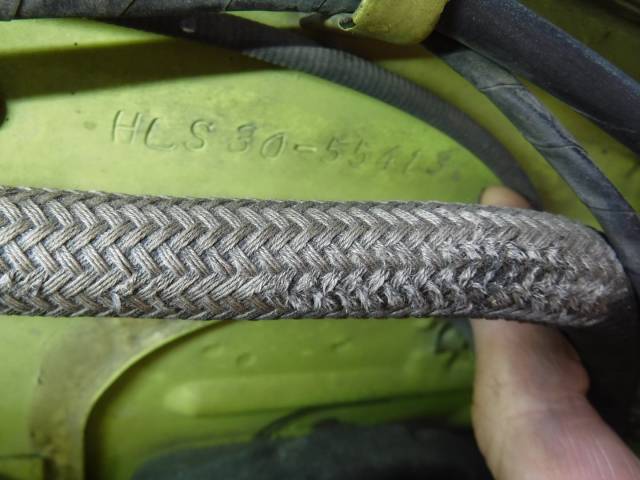 Datsun-240Z ''72 - lime green
Dealer

away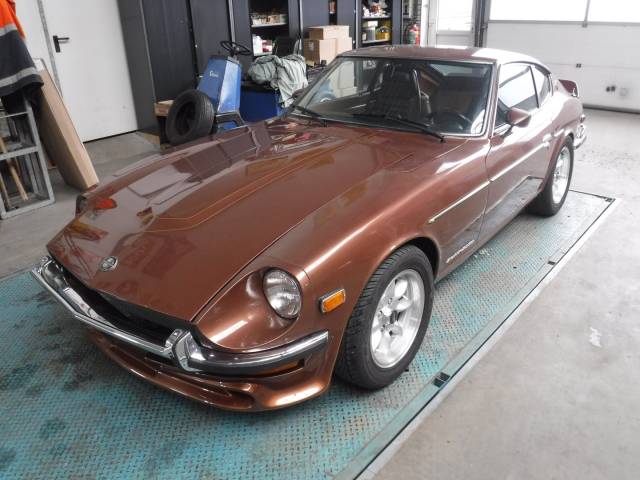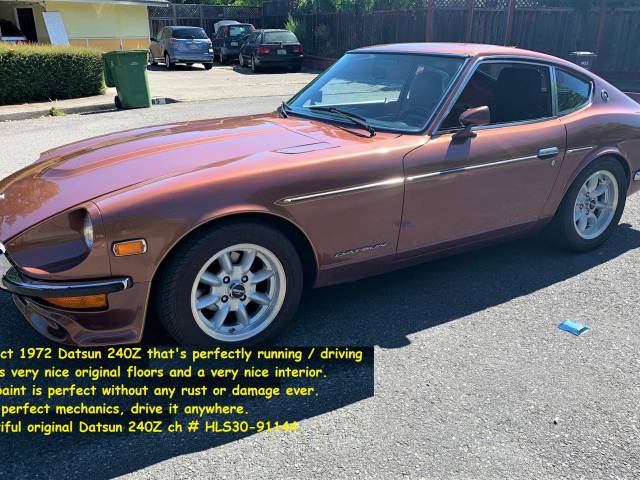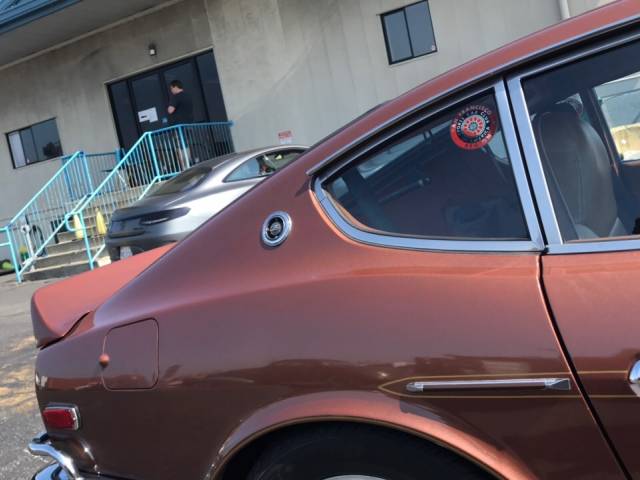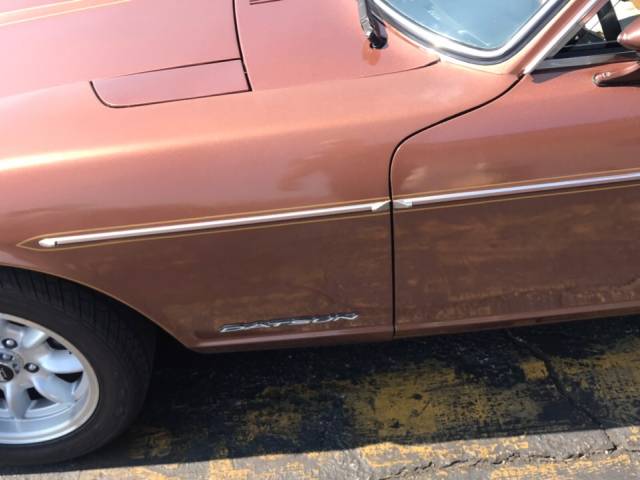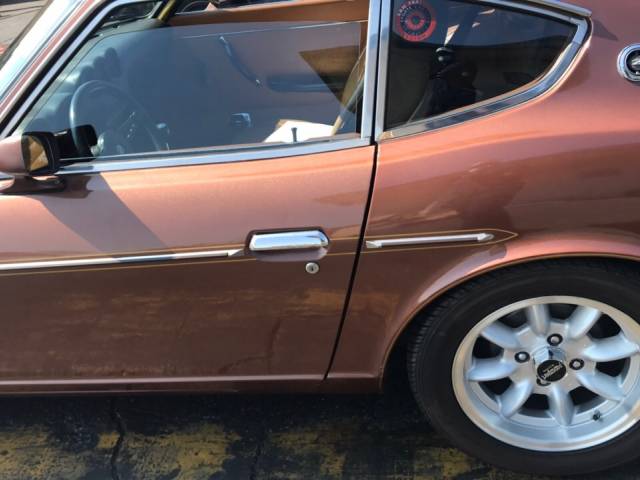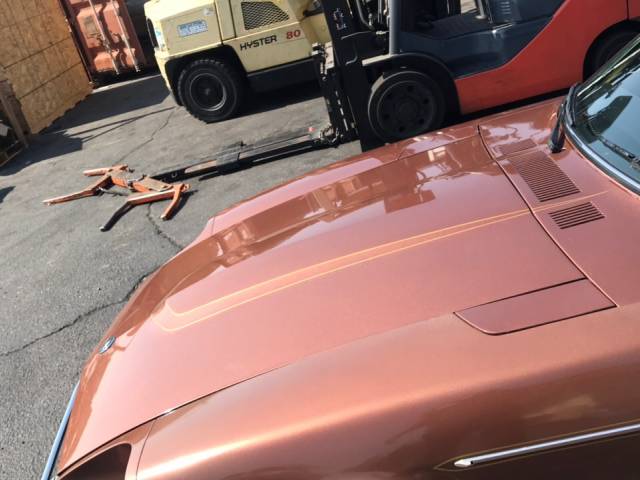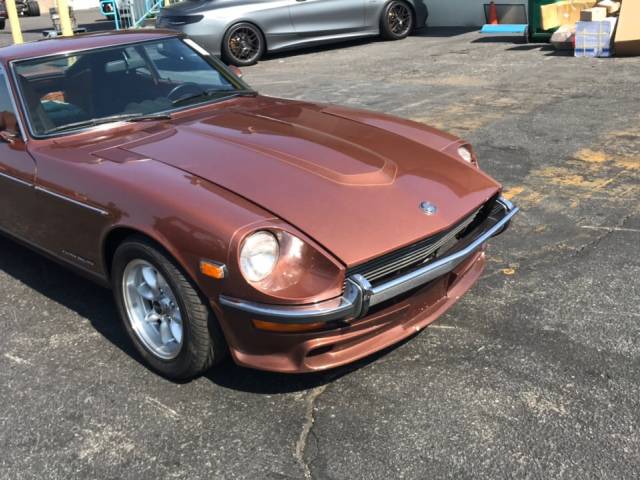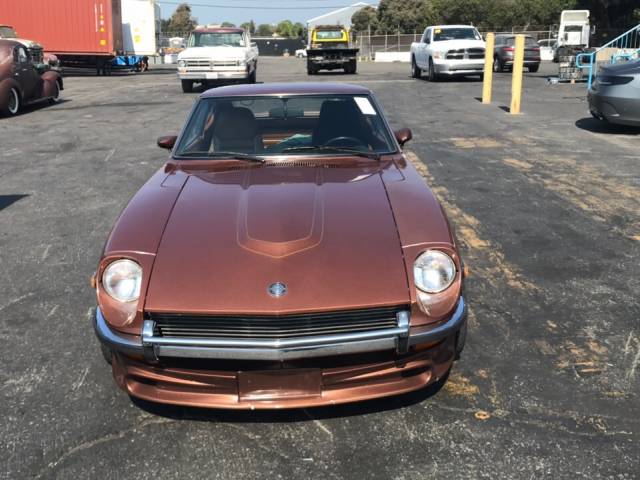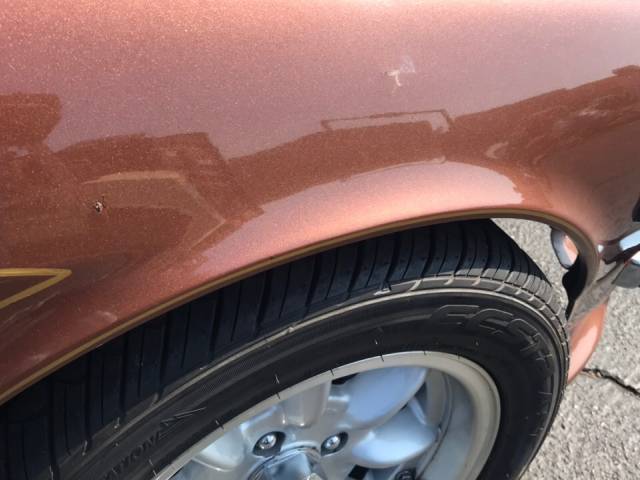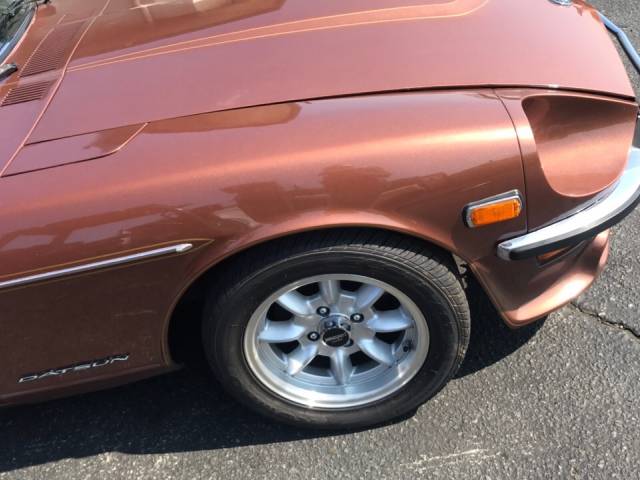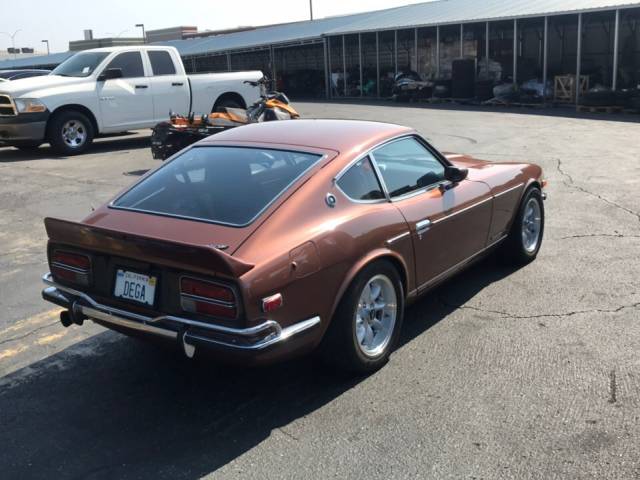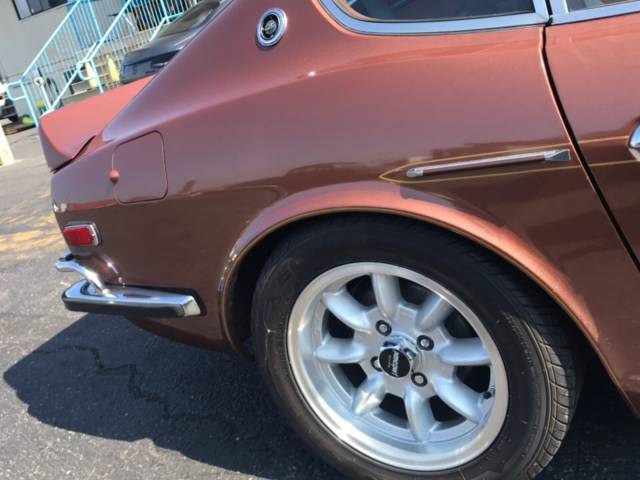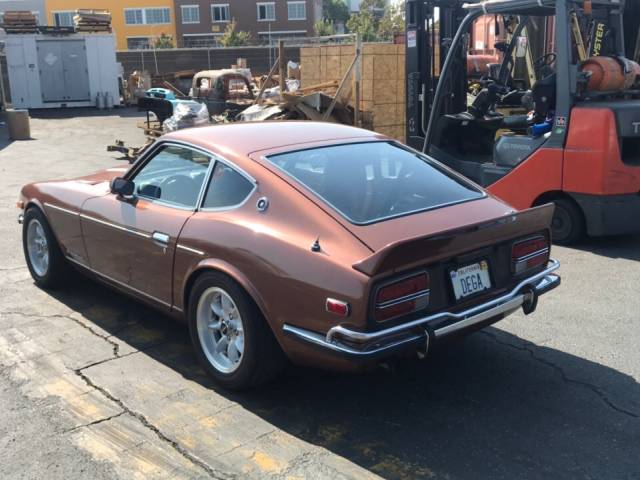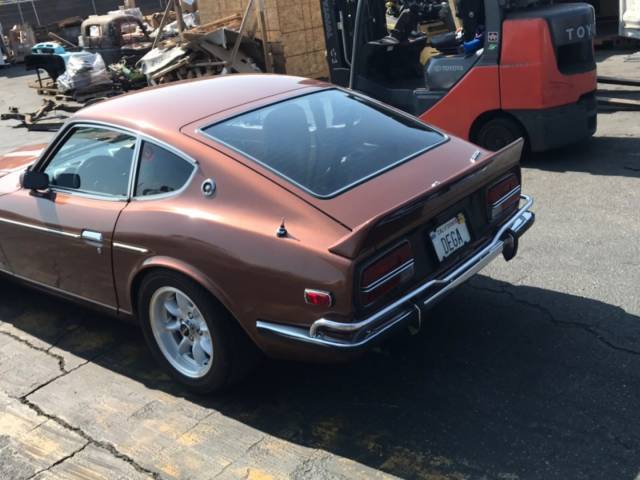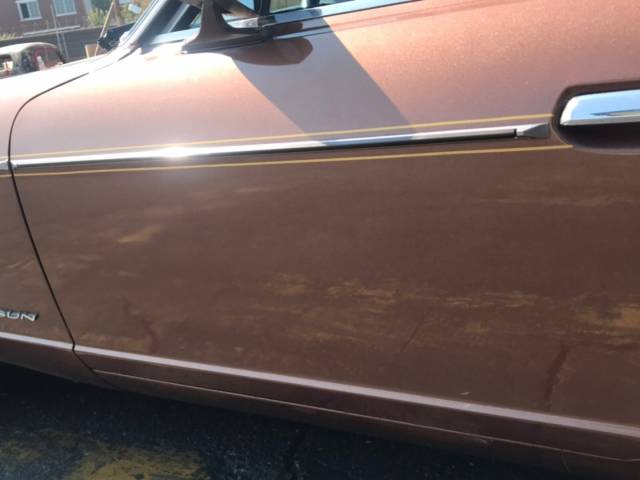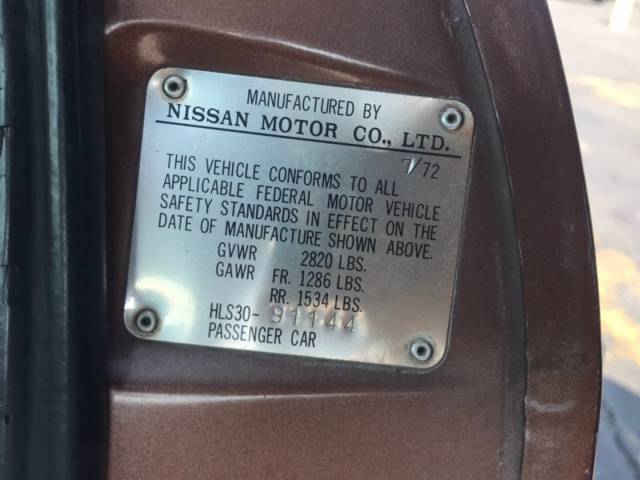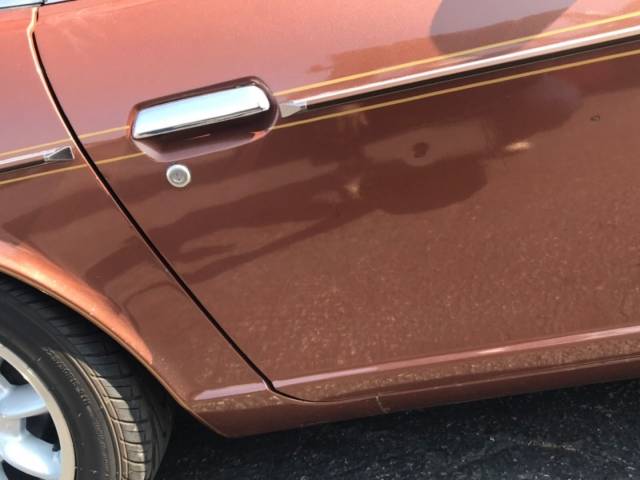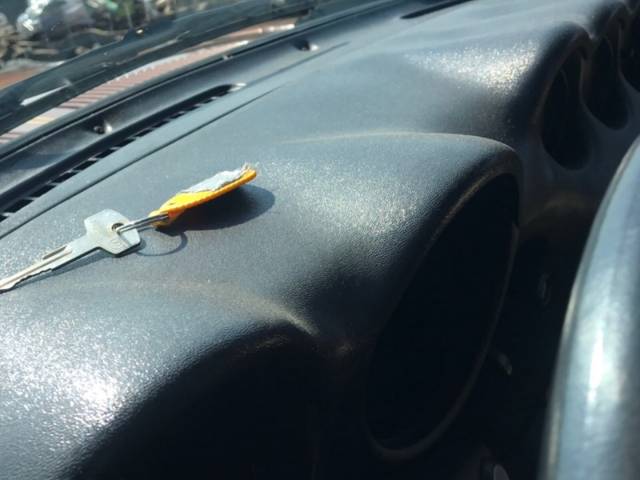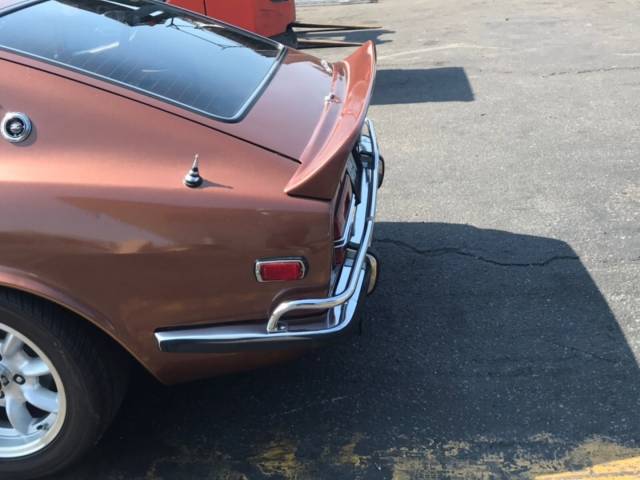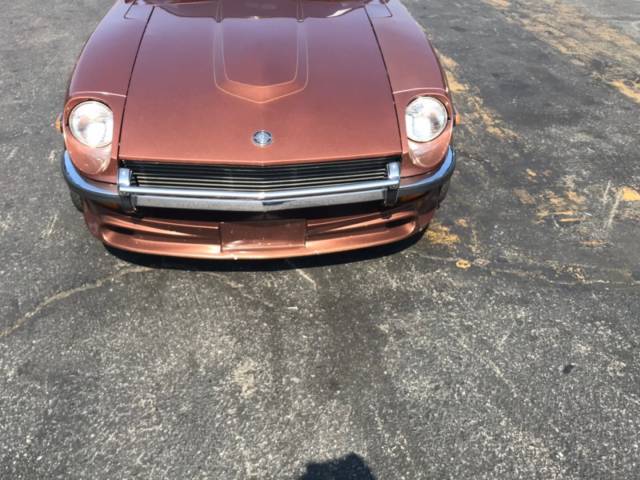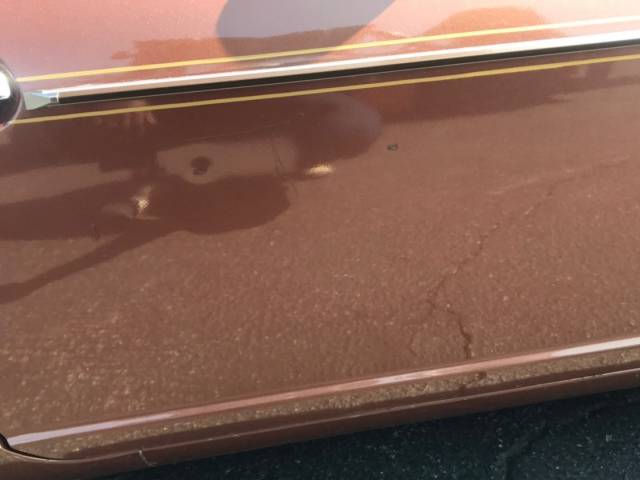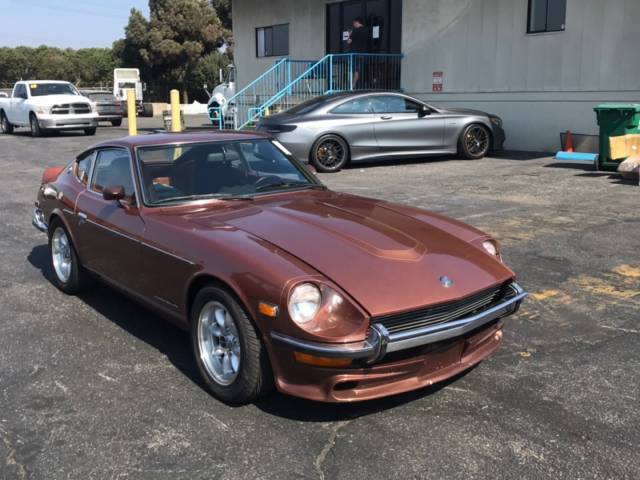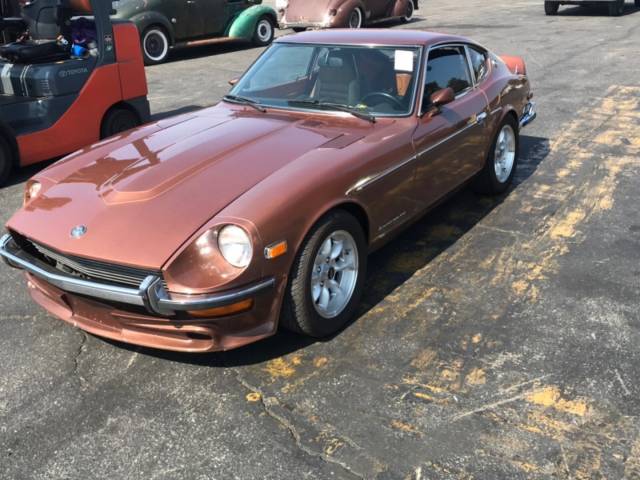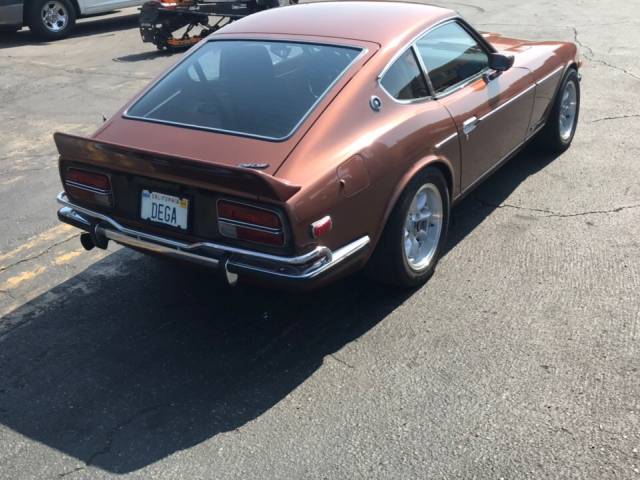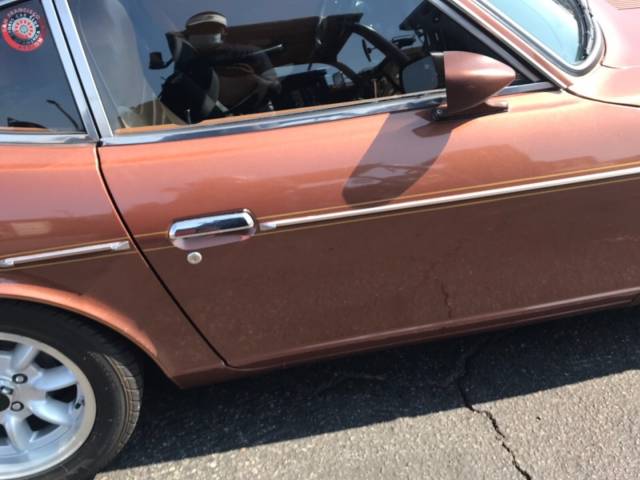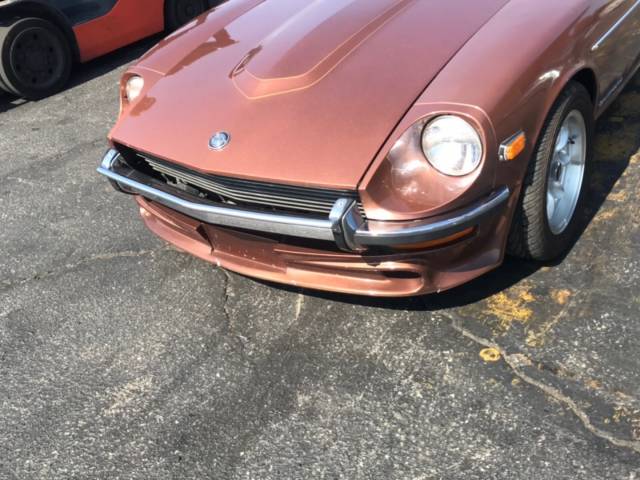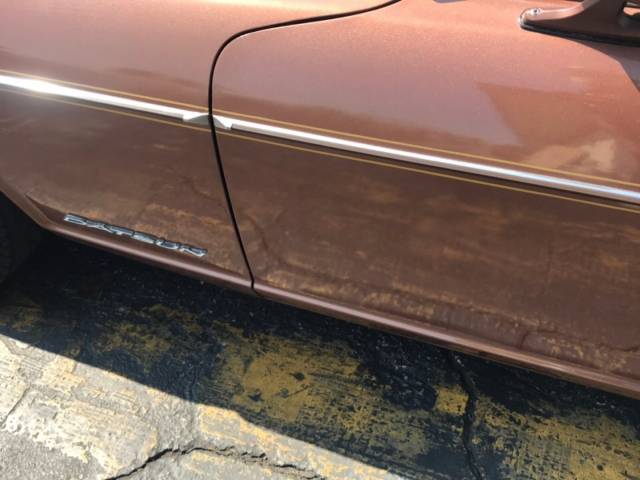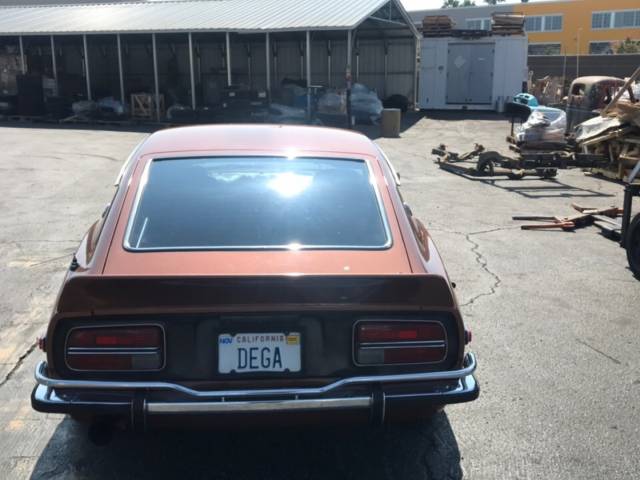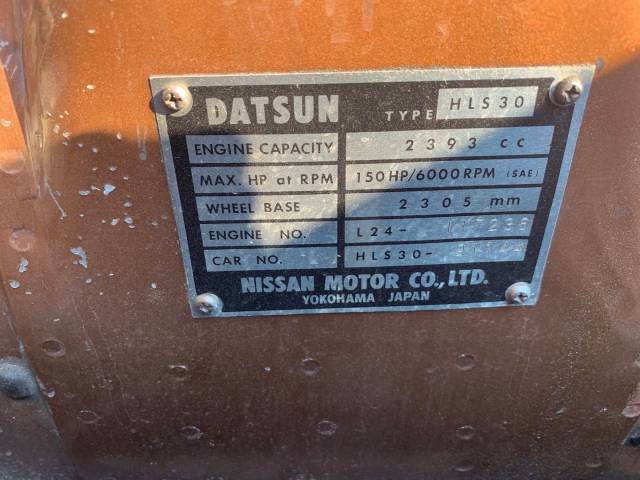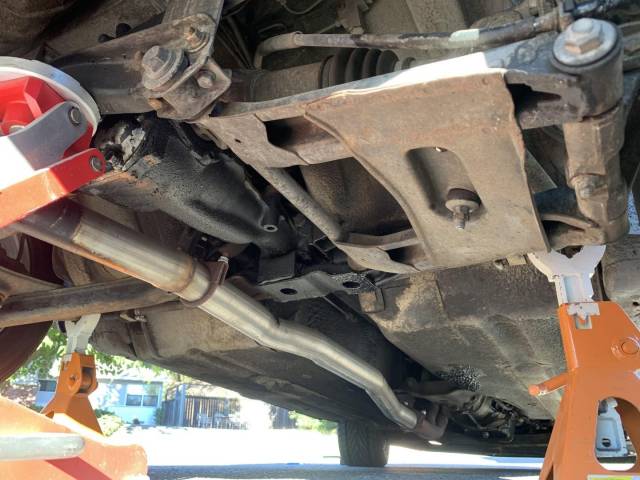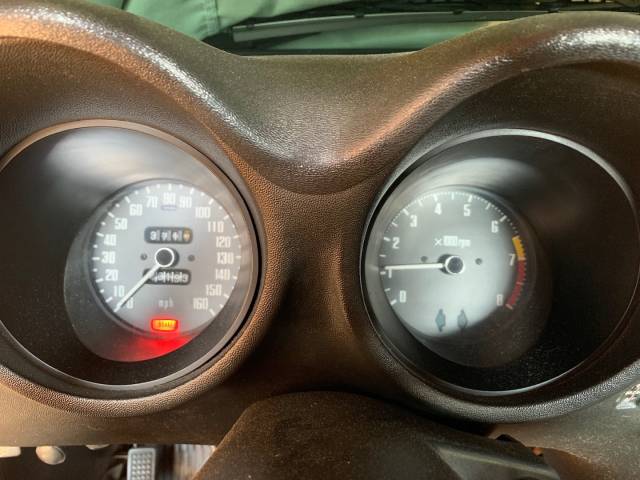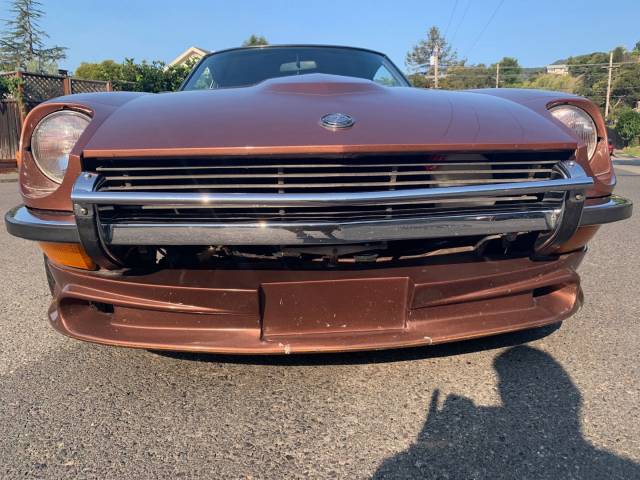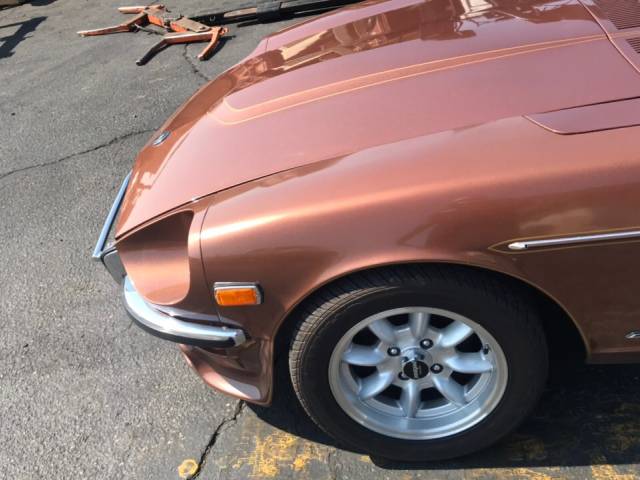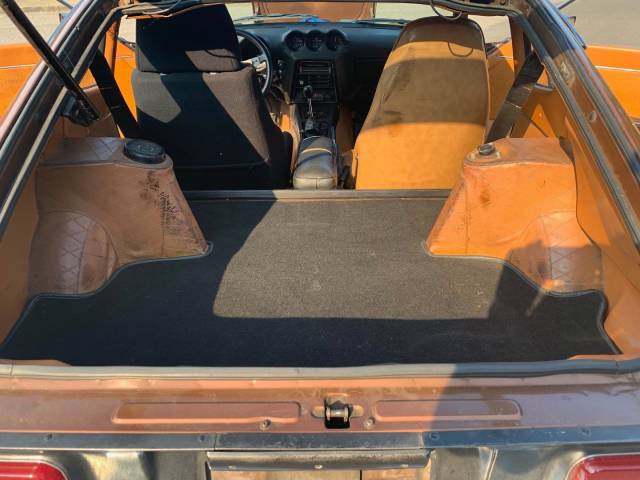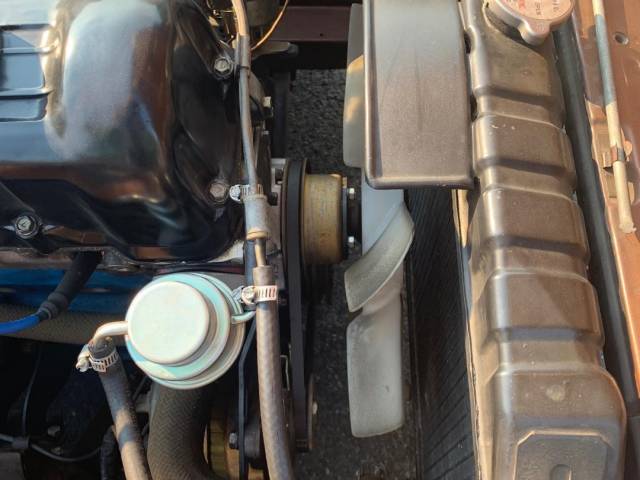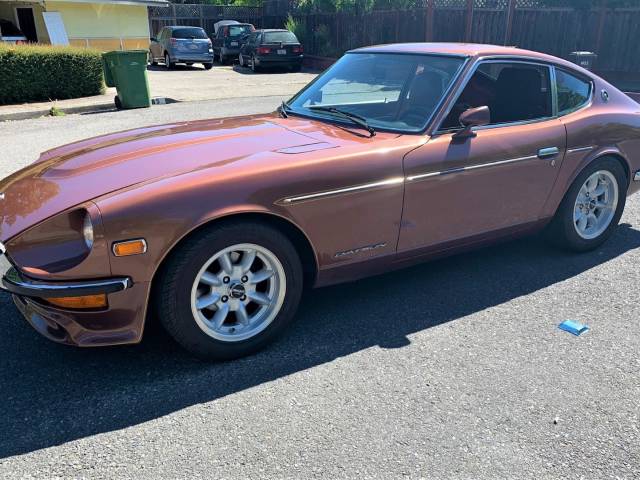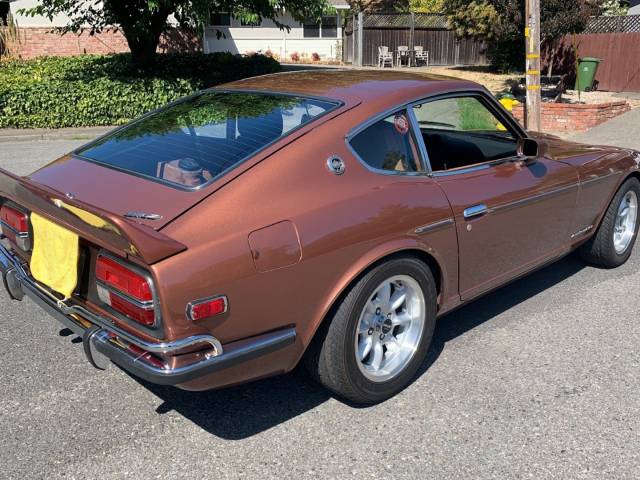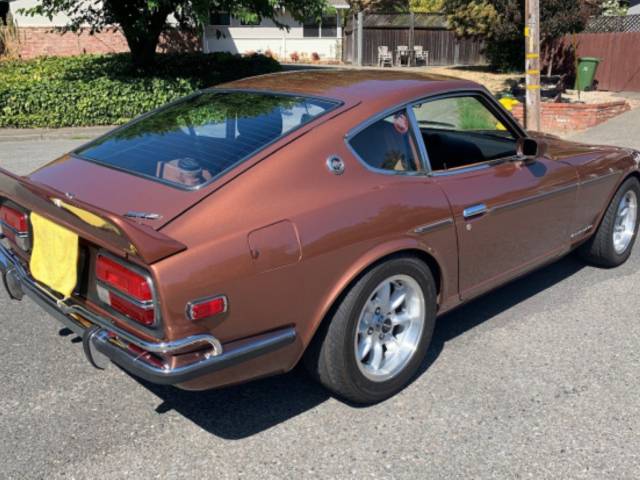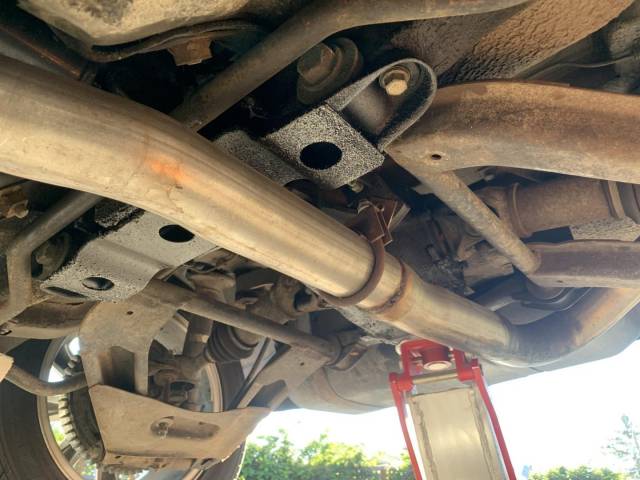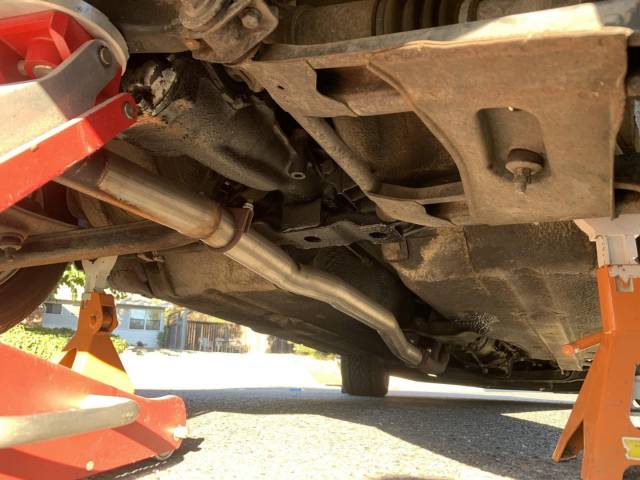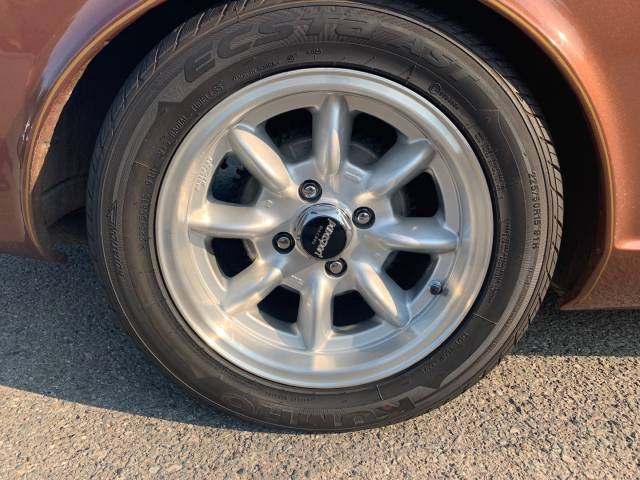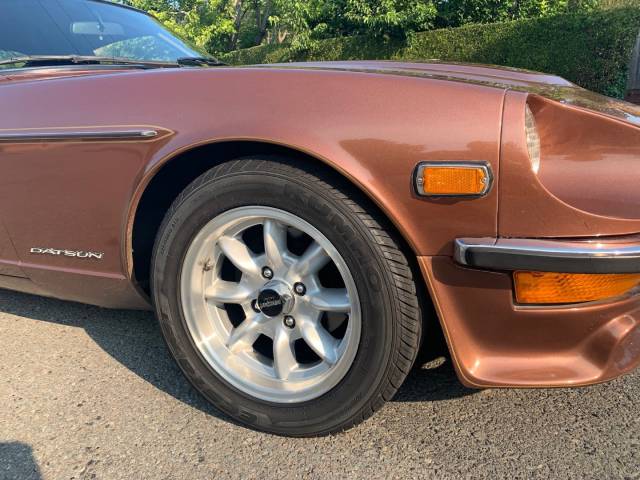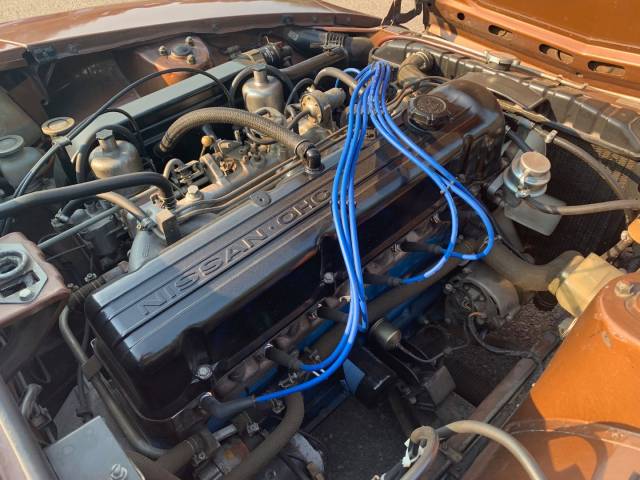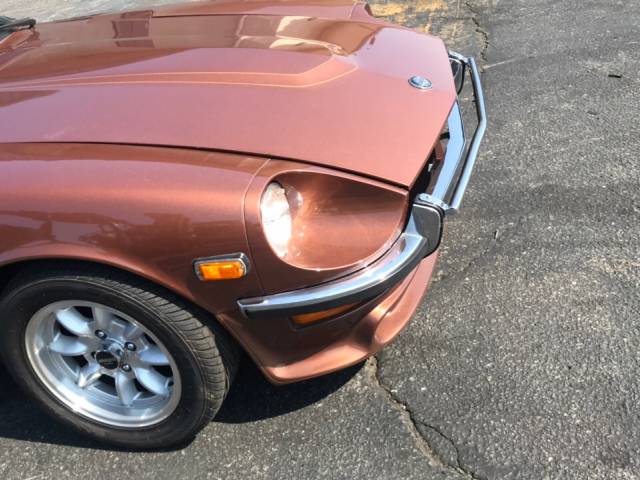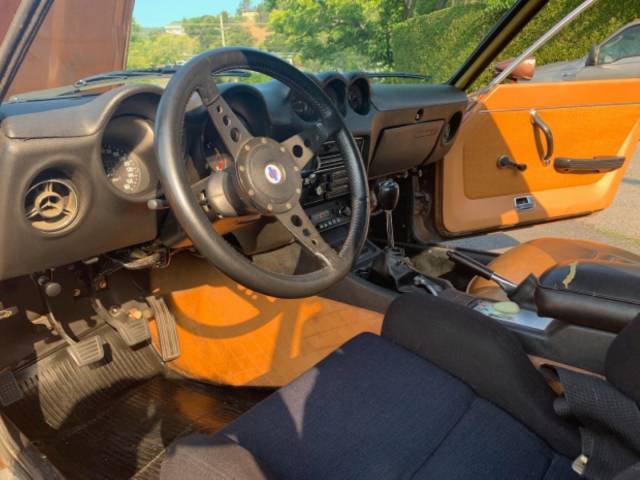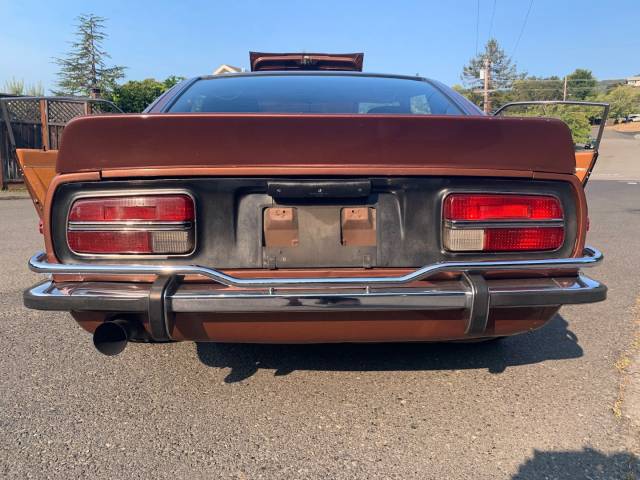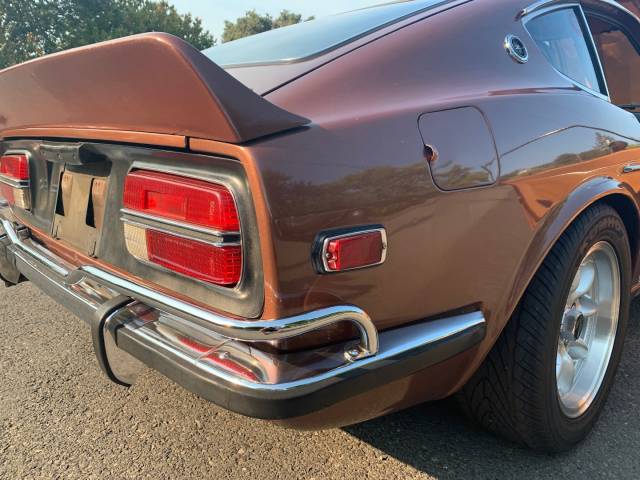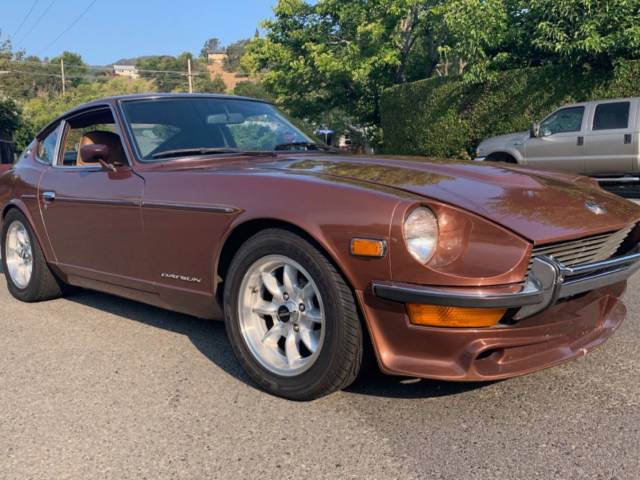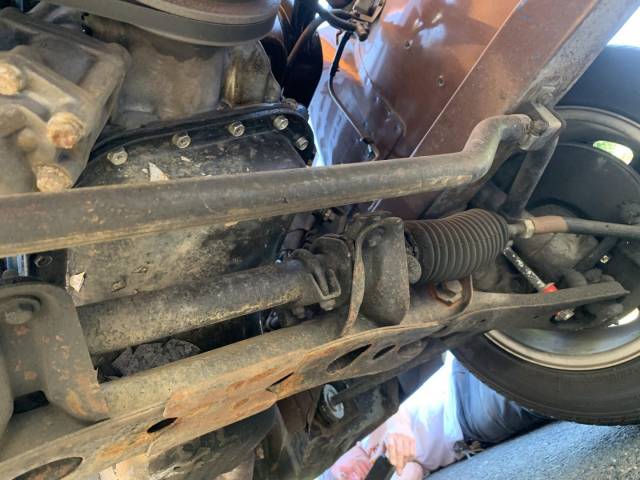 Datsun-240Z ''72 brown
Dealer

away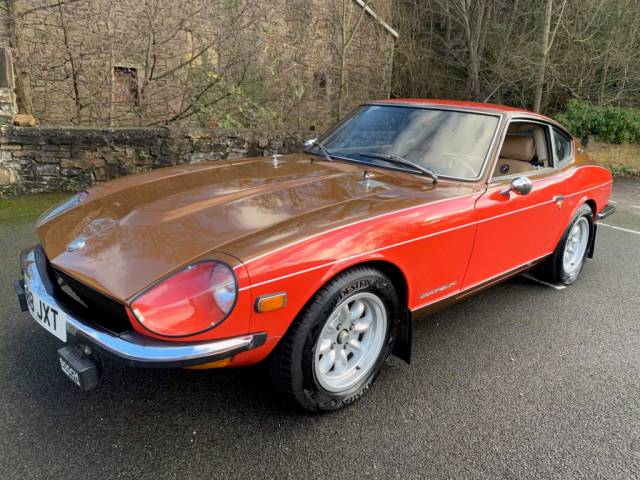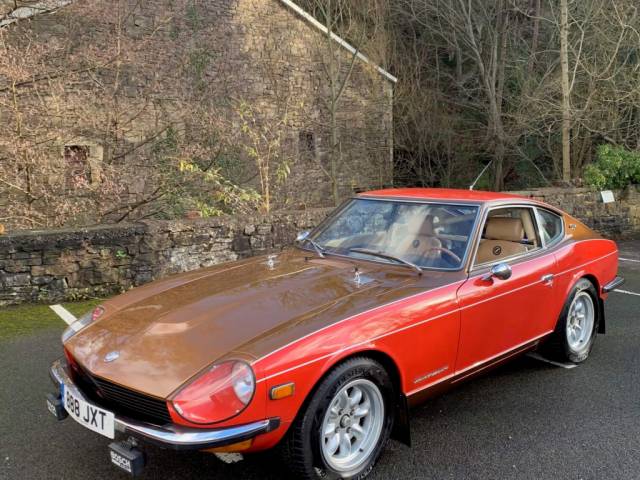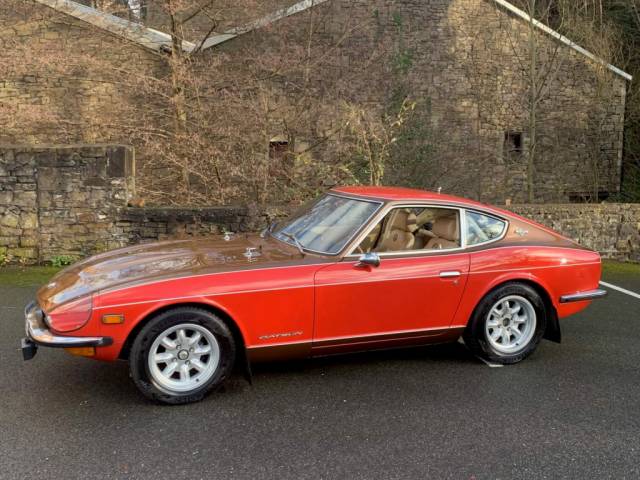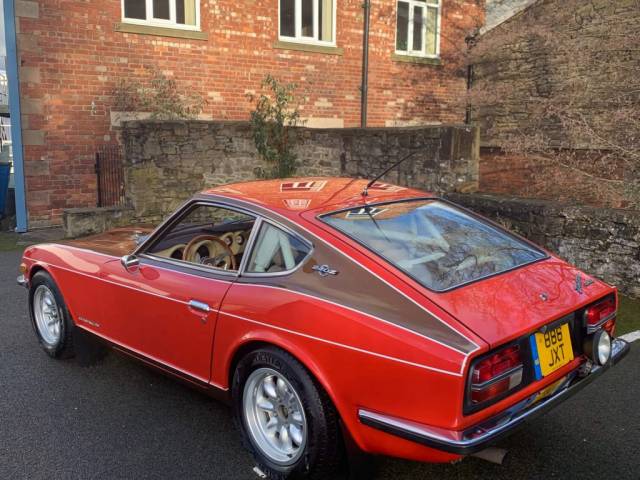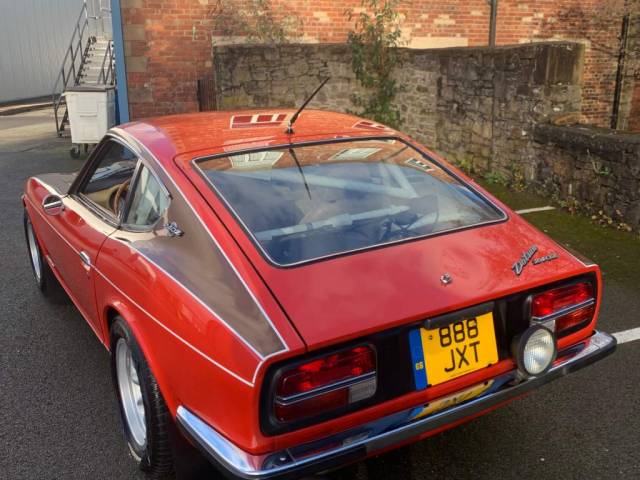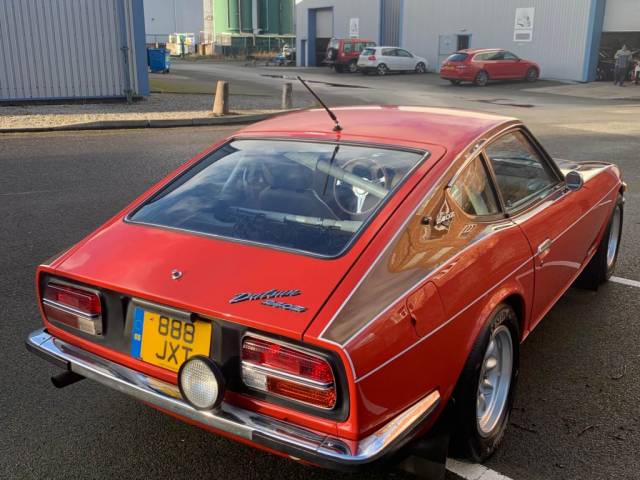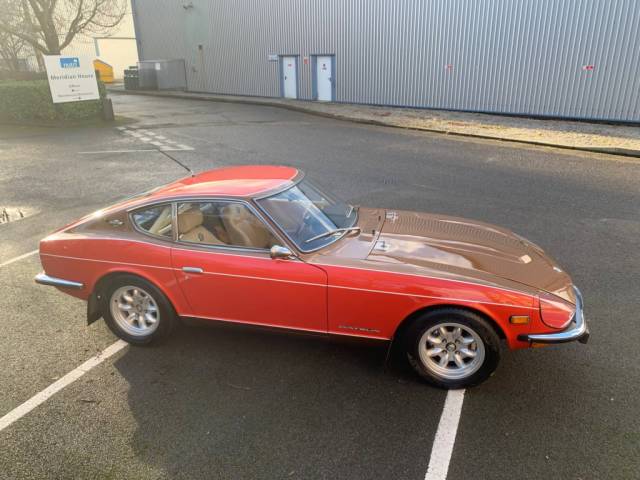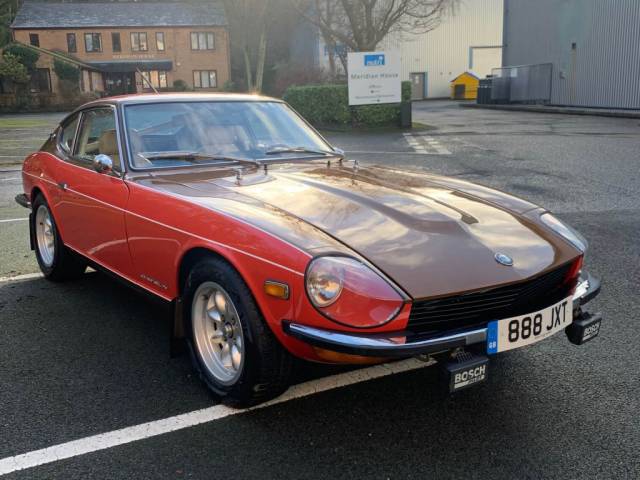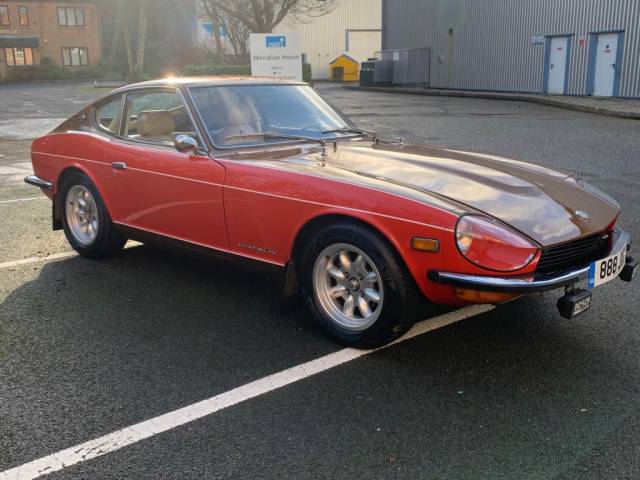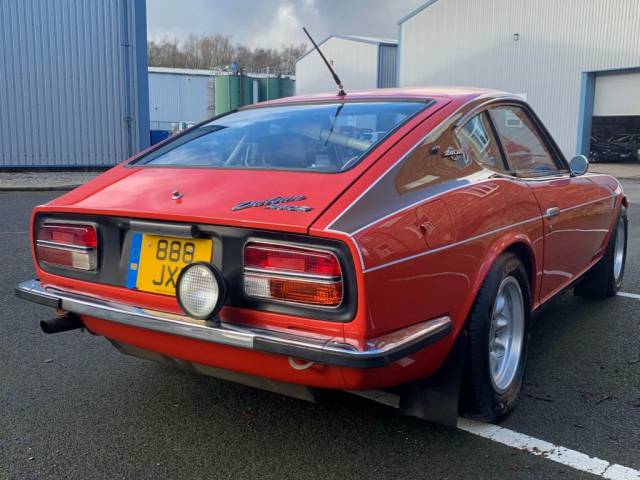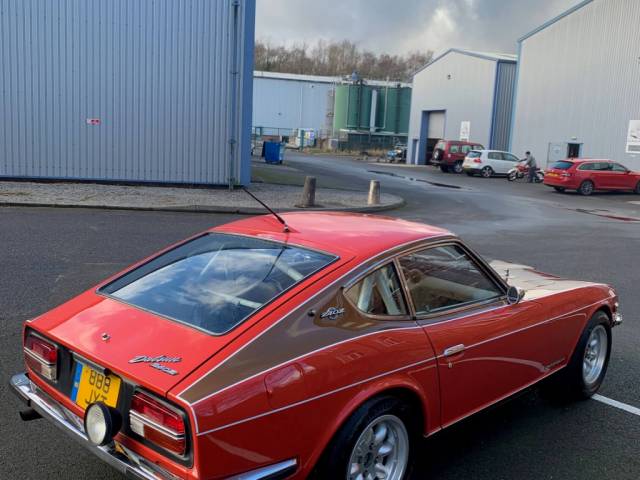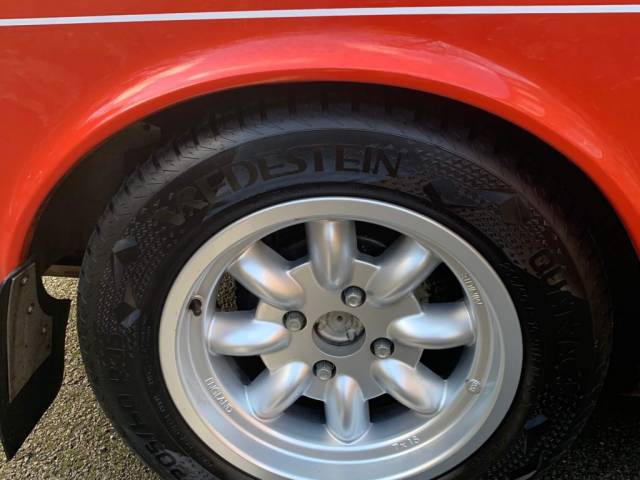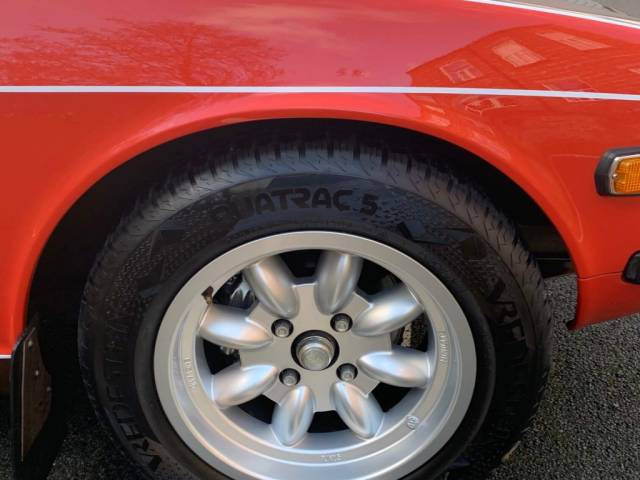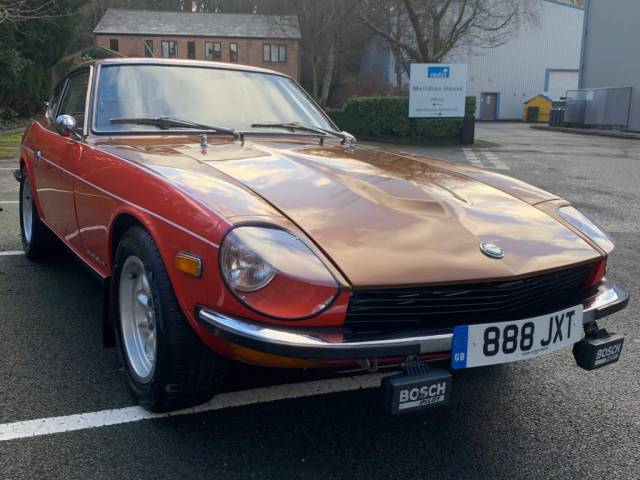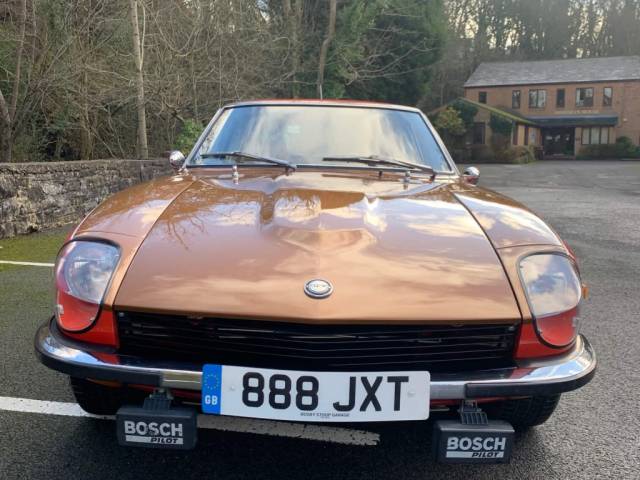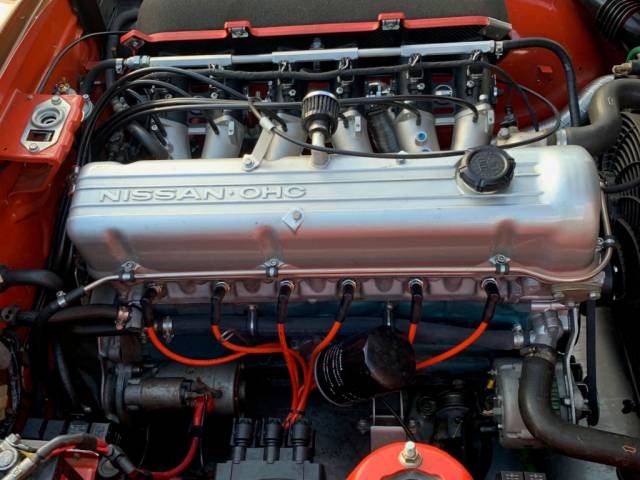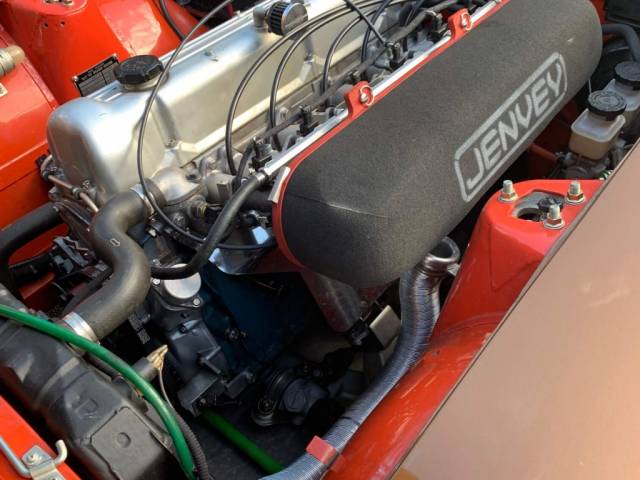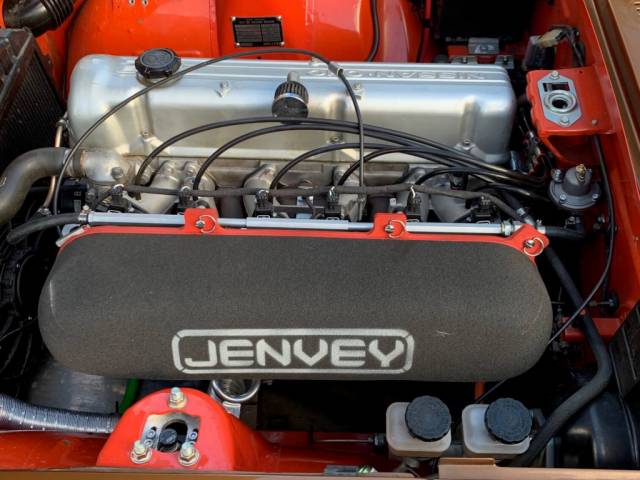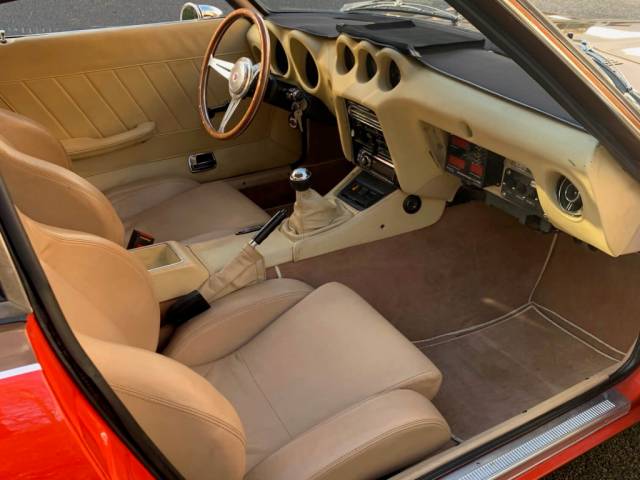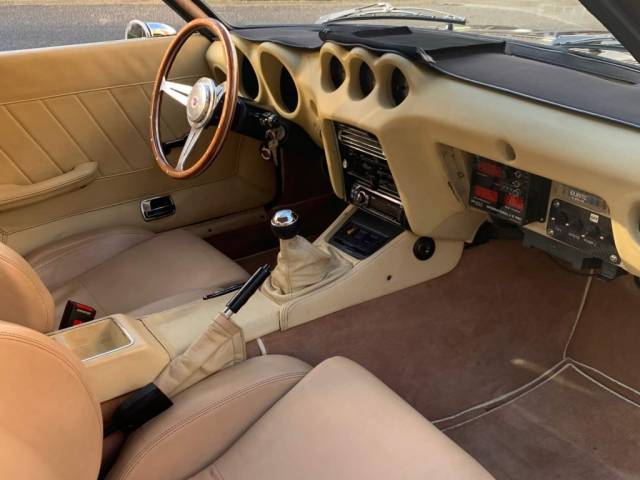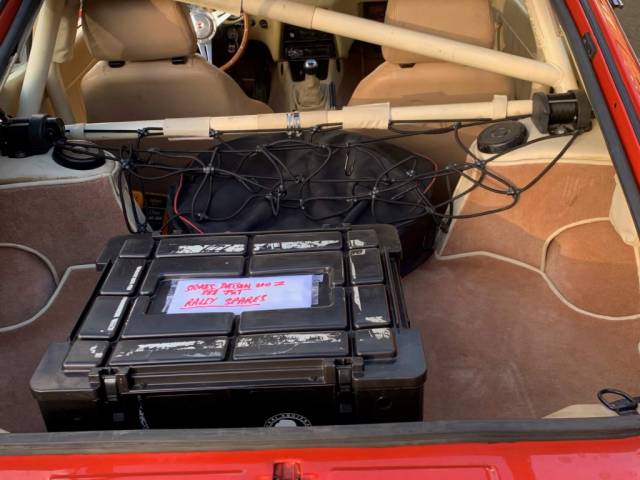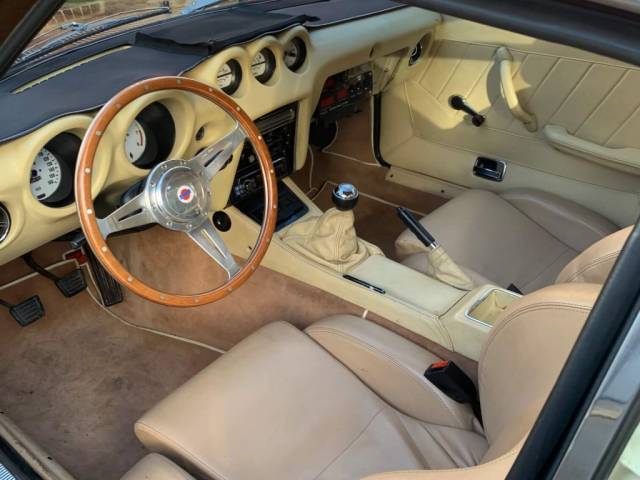 1969 Datsun 240Z [DEPOSIT TAKEN]
Dealer

away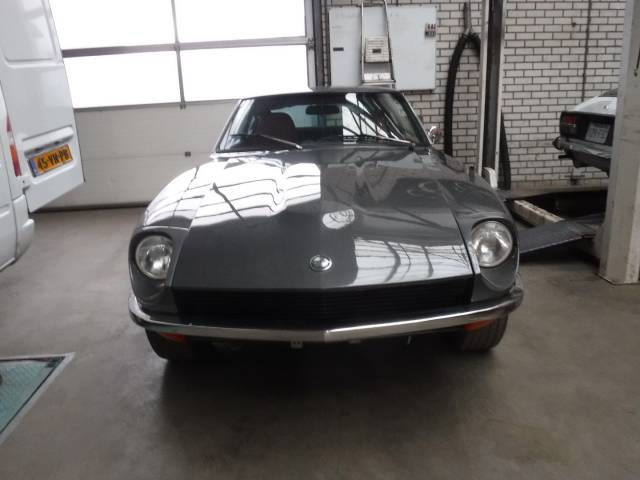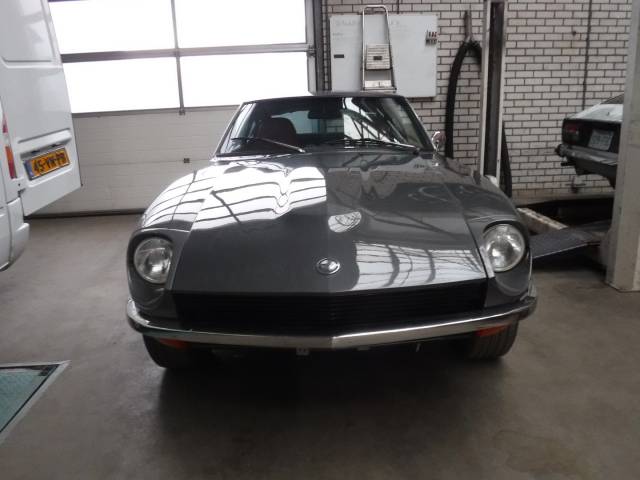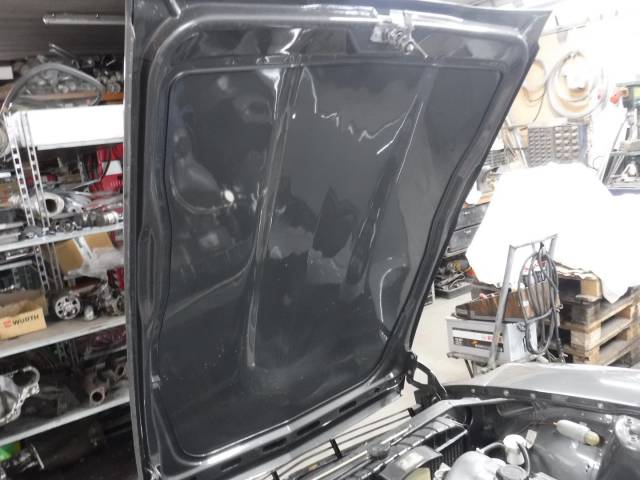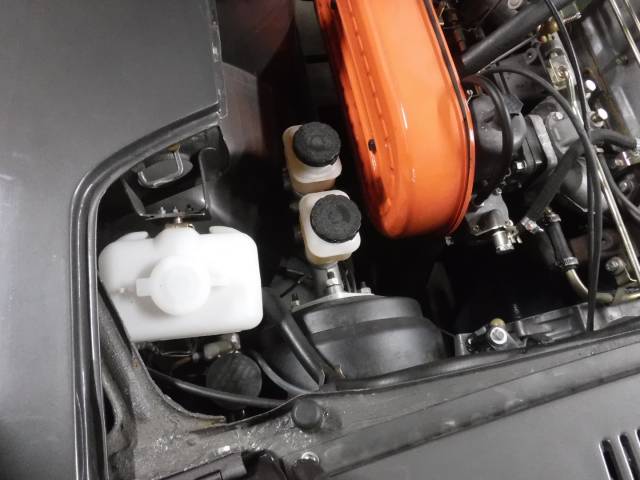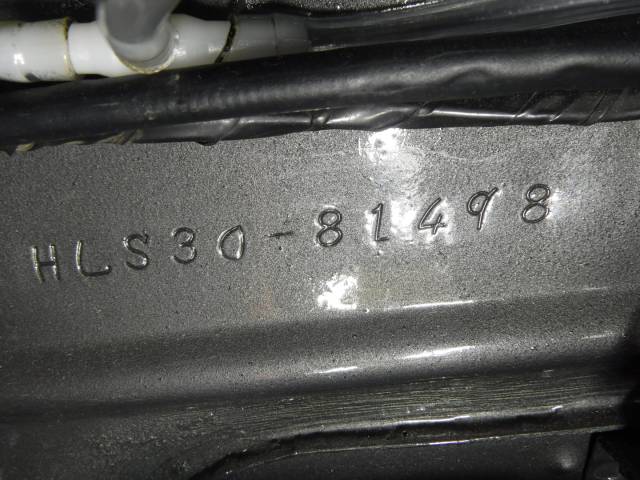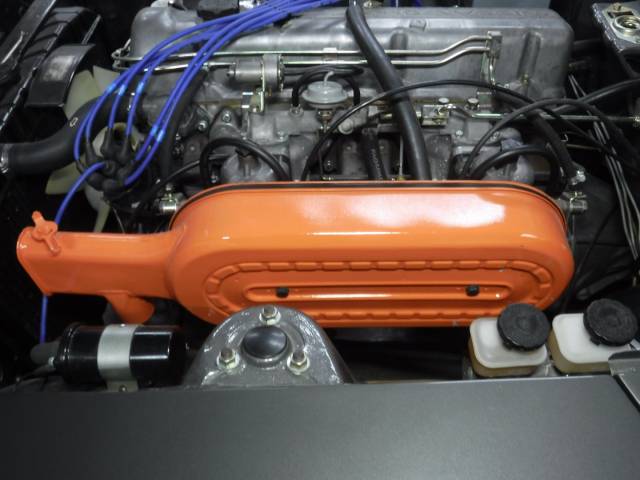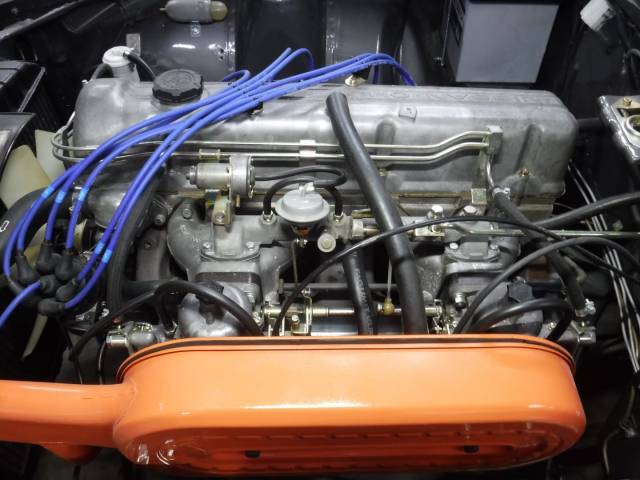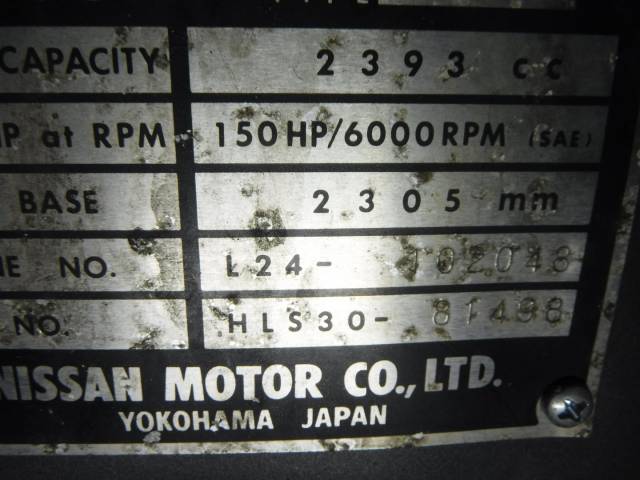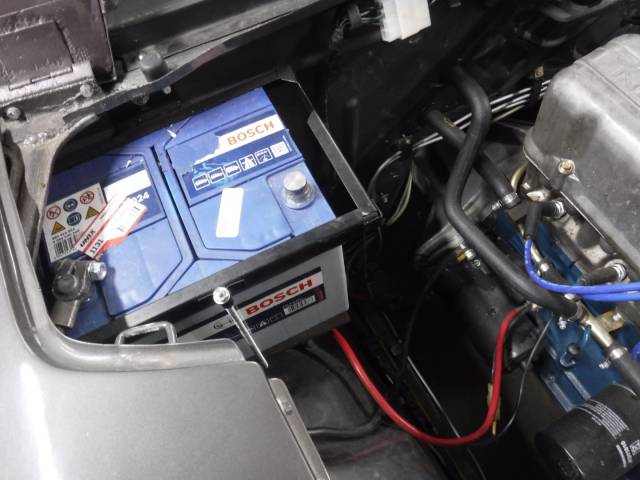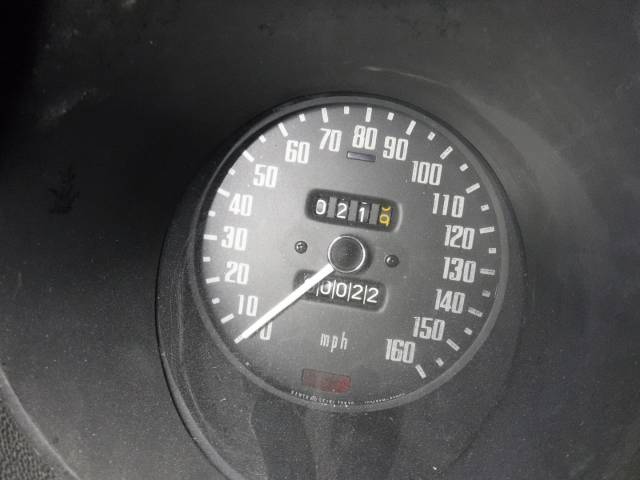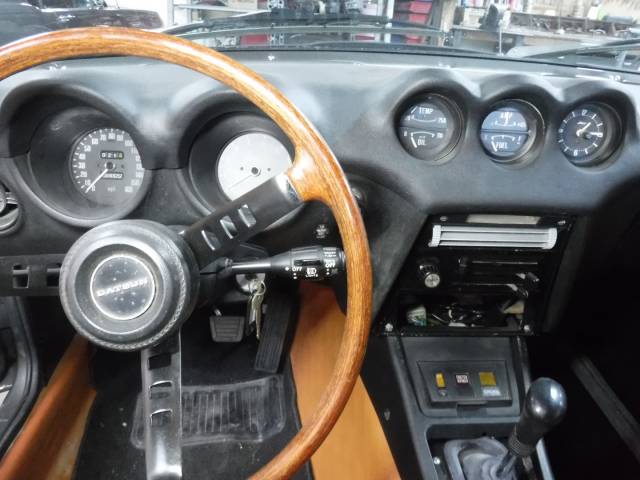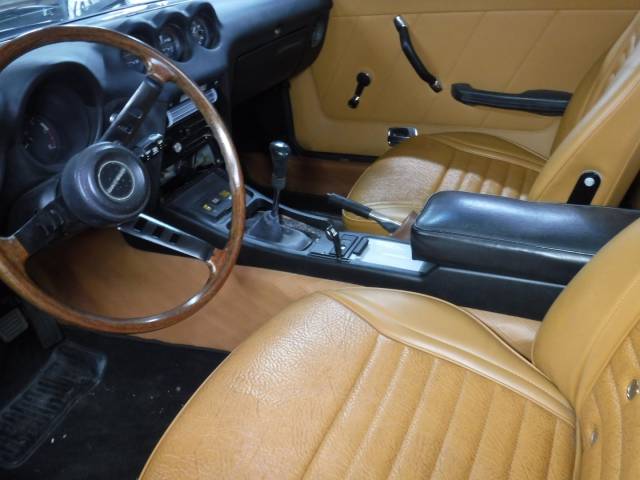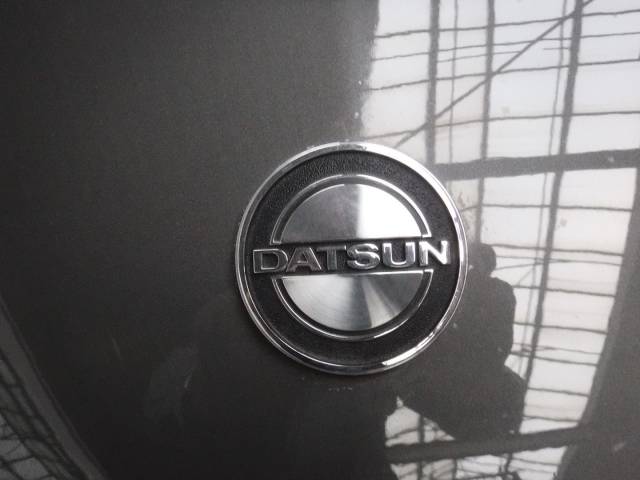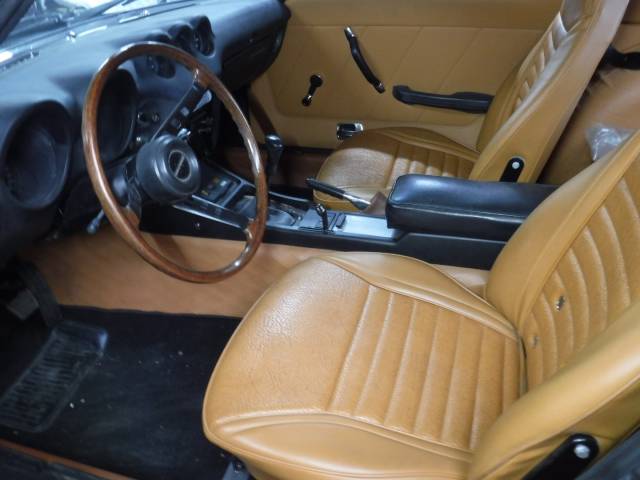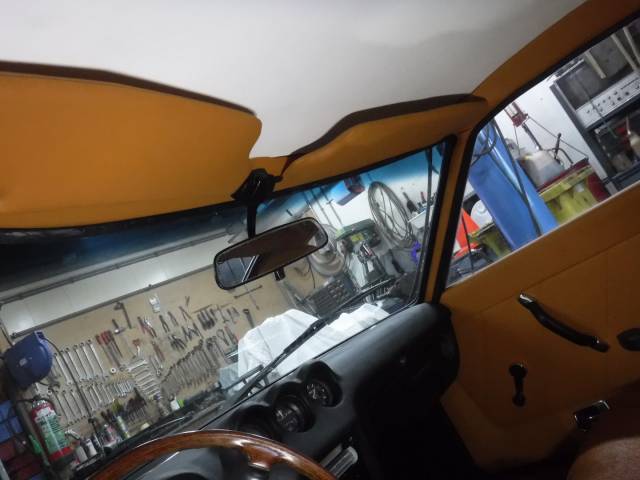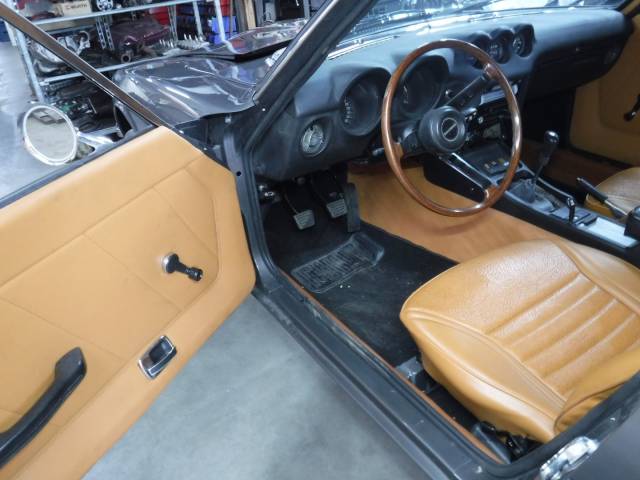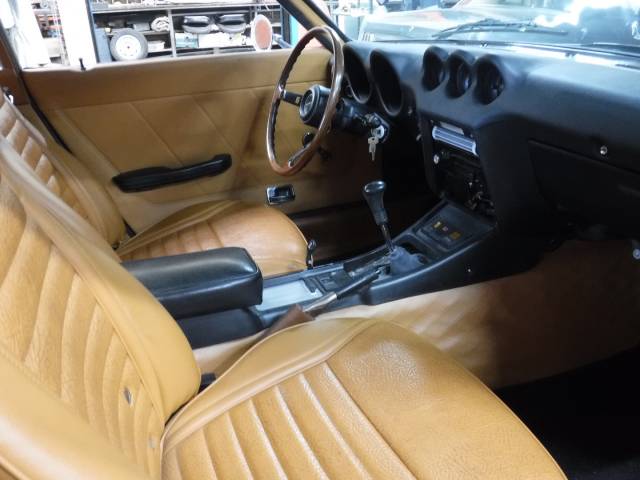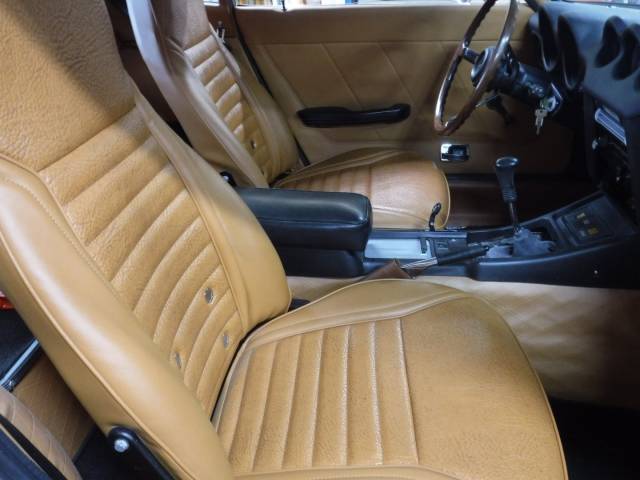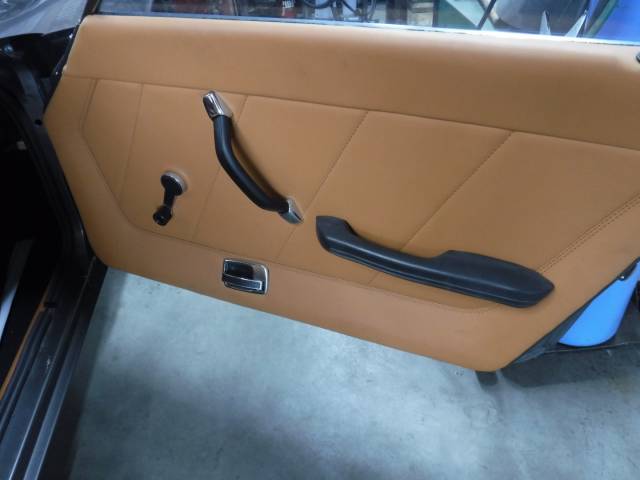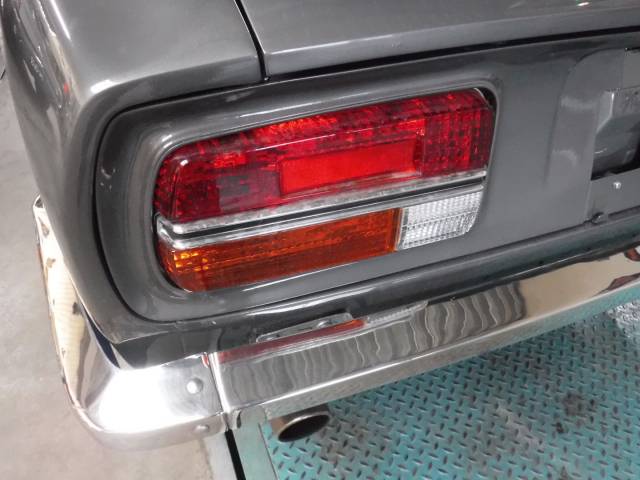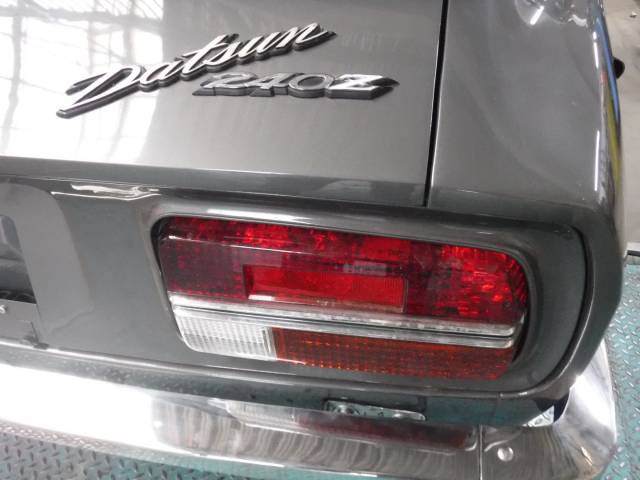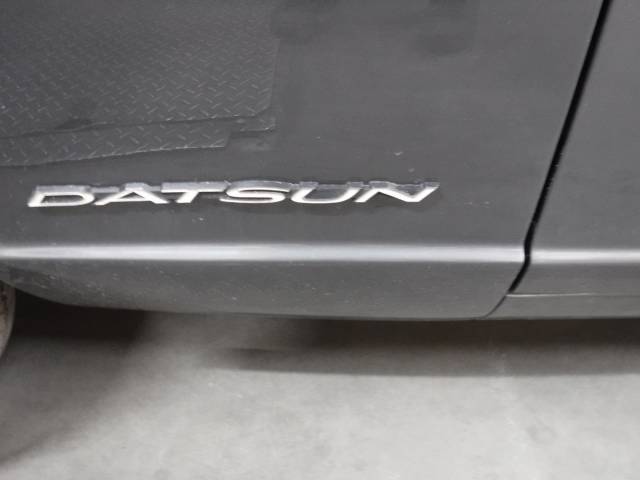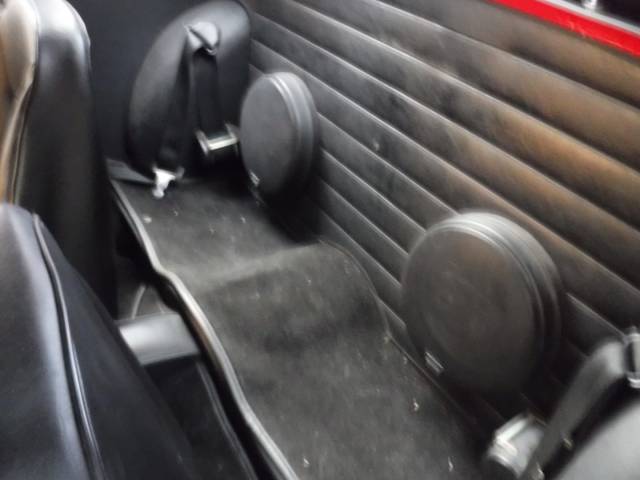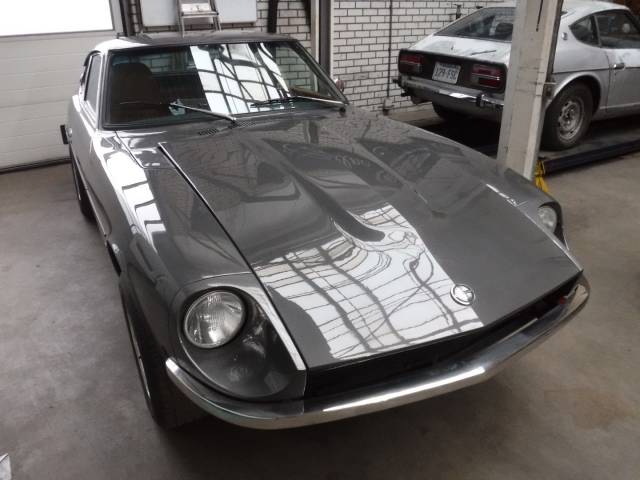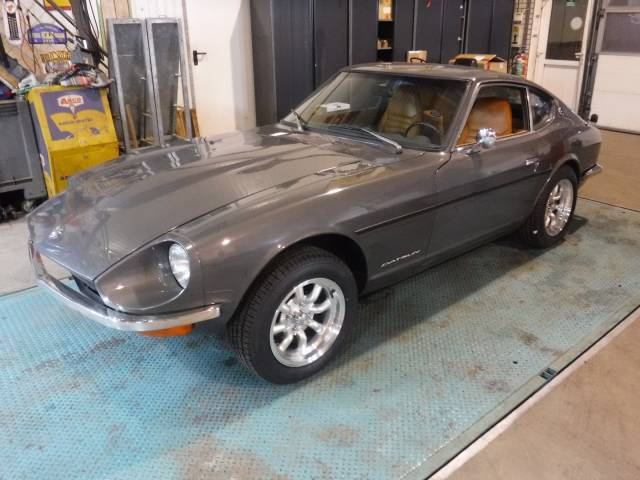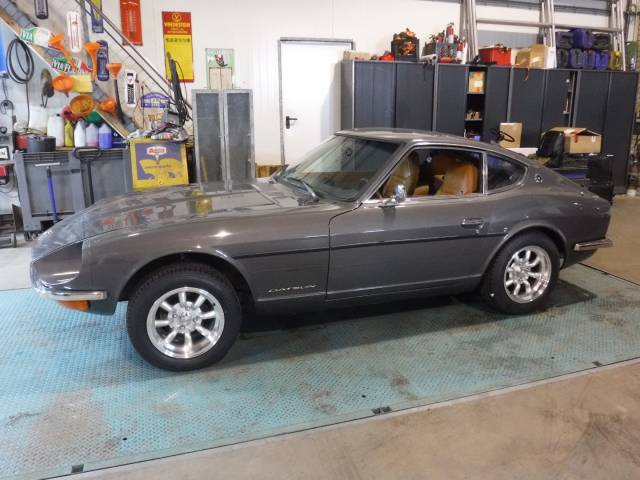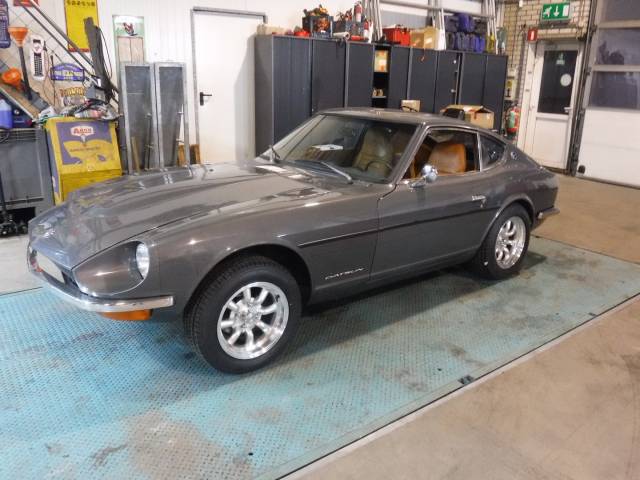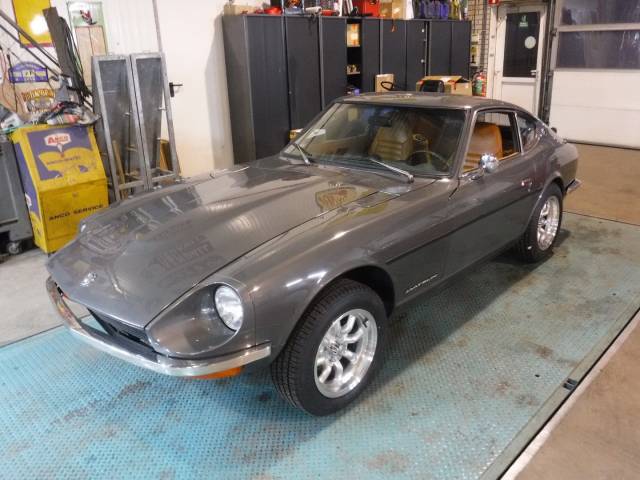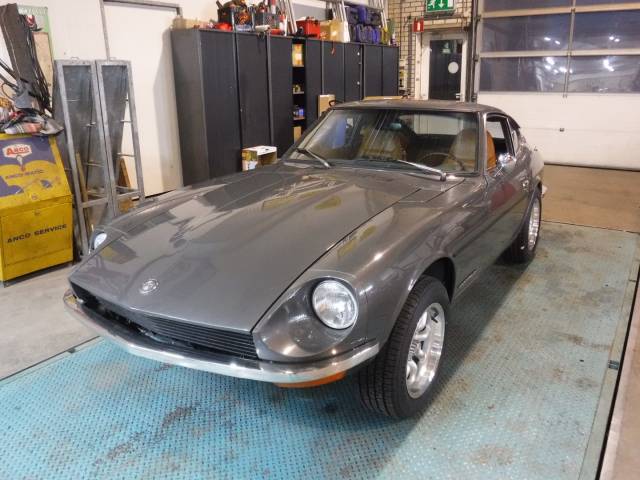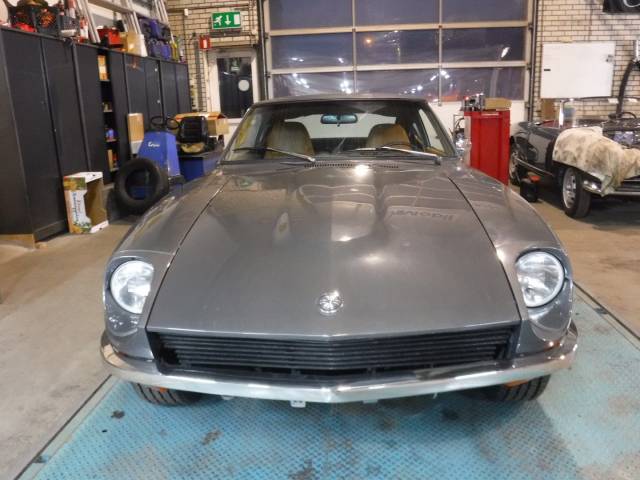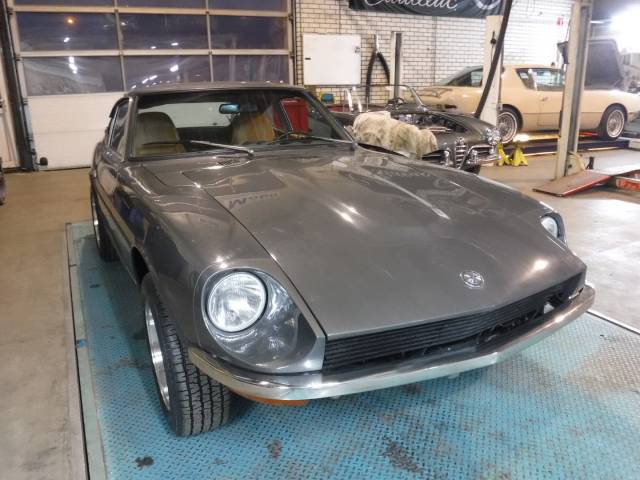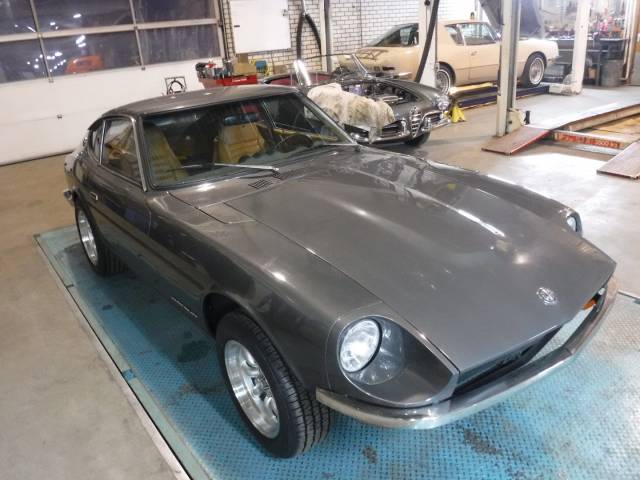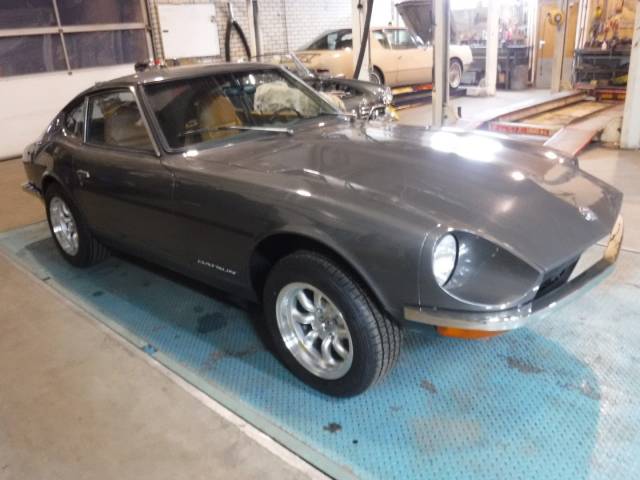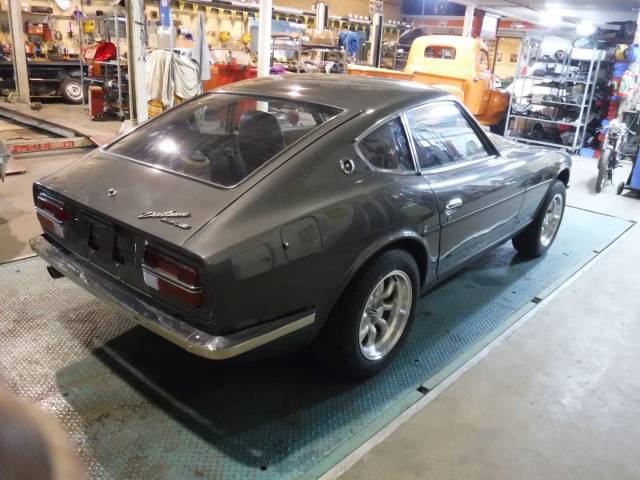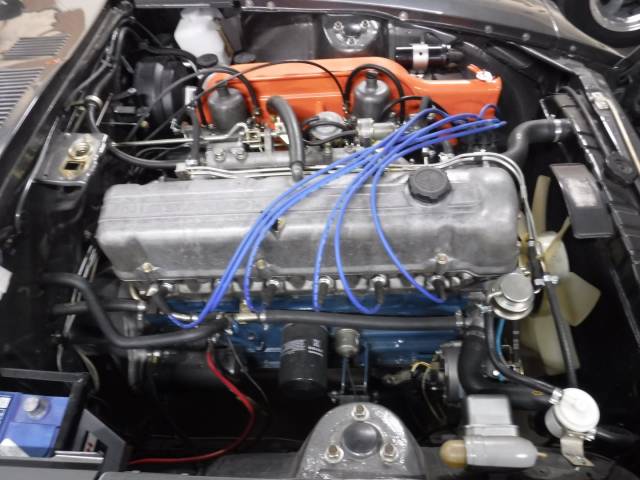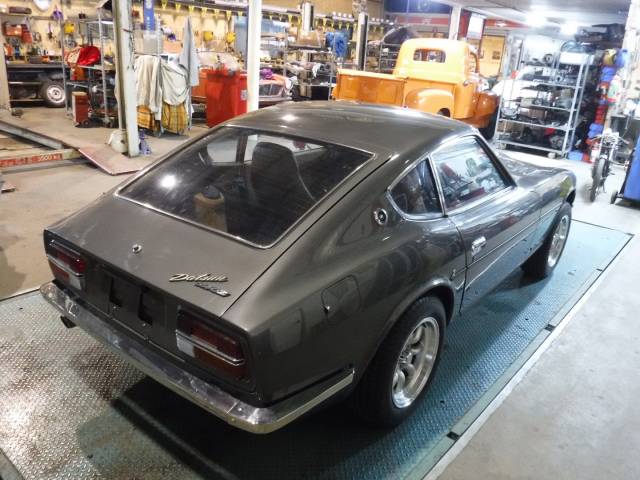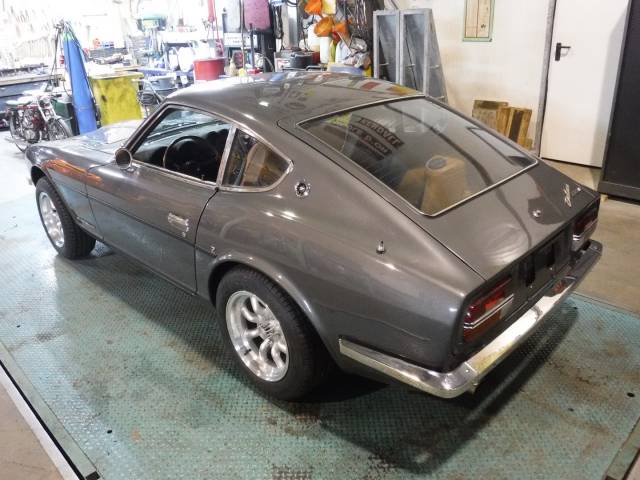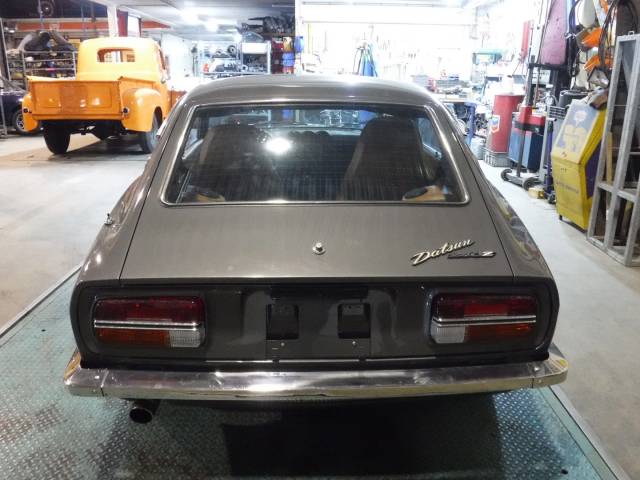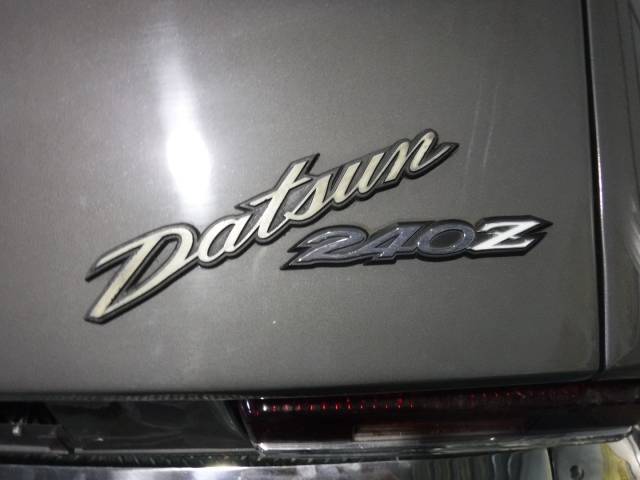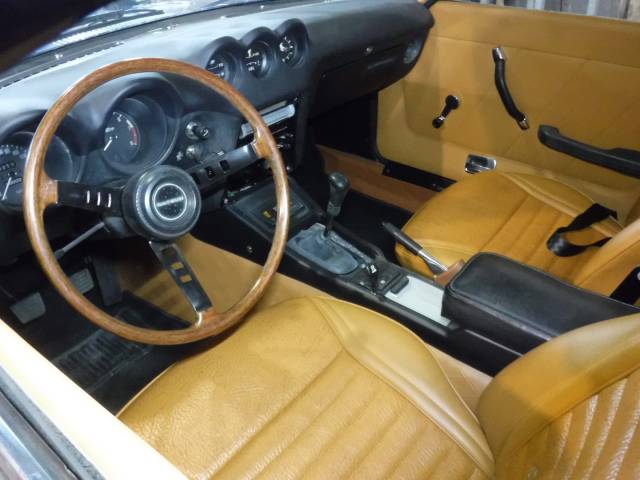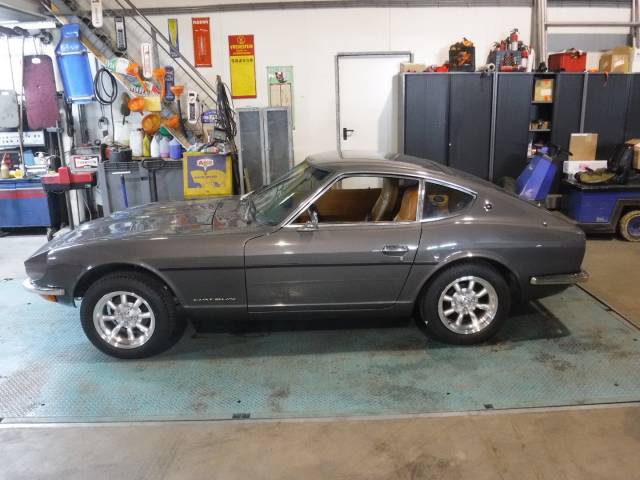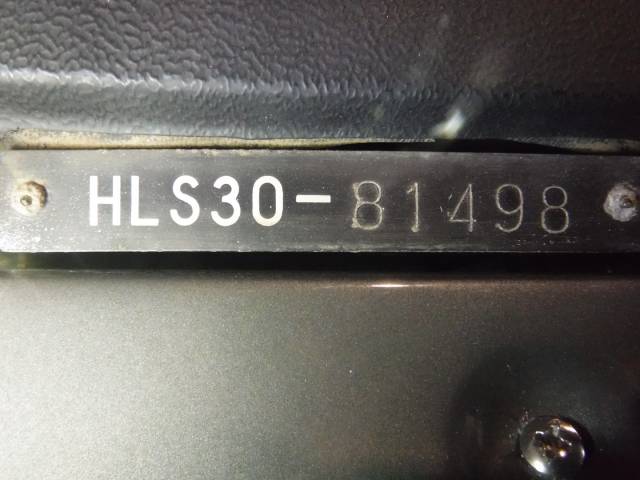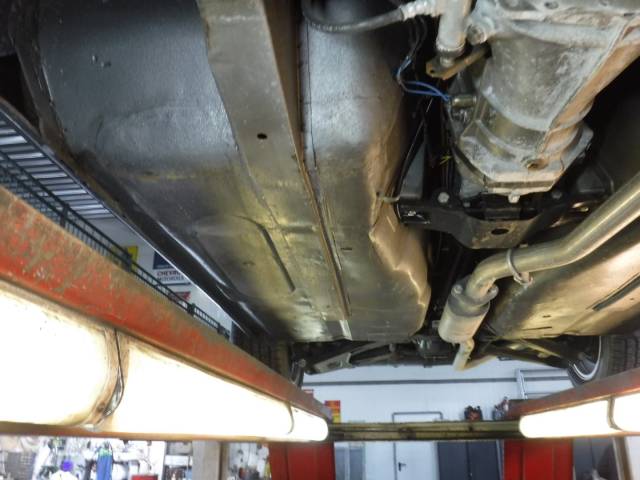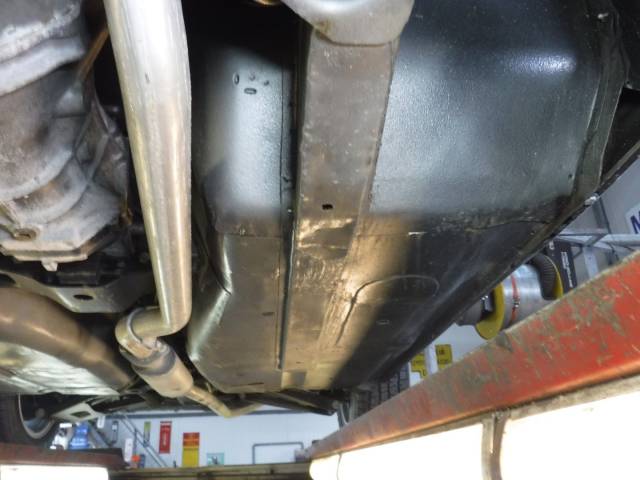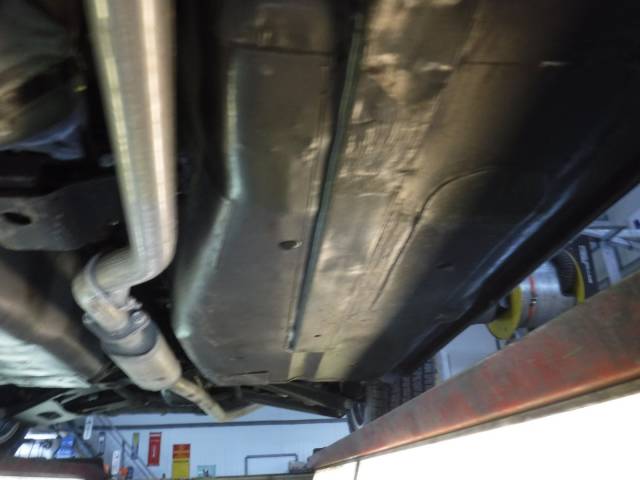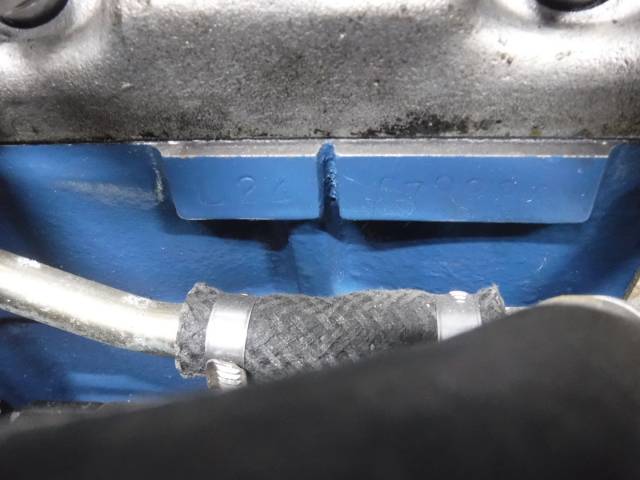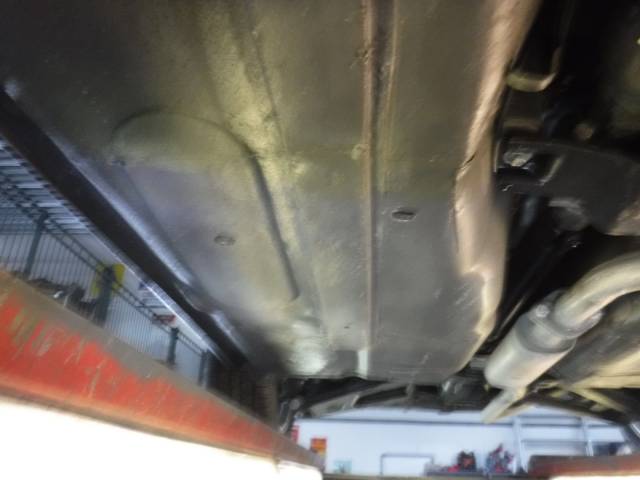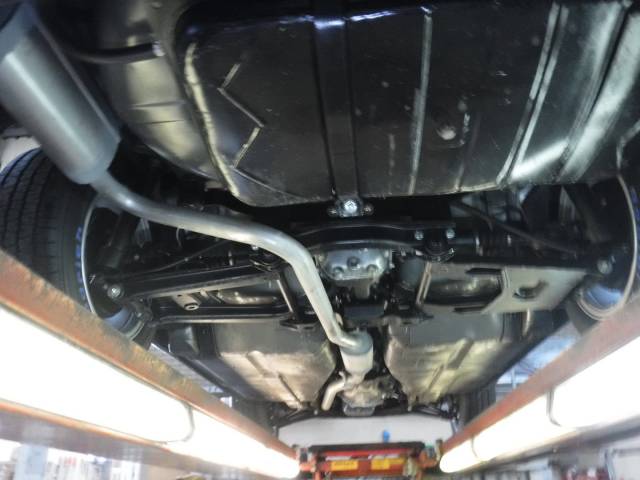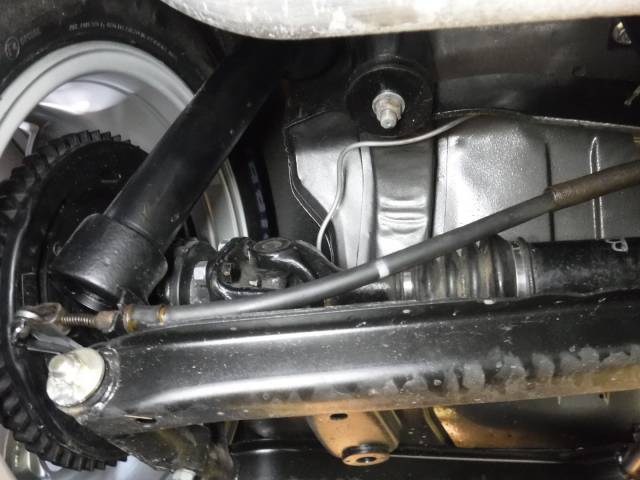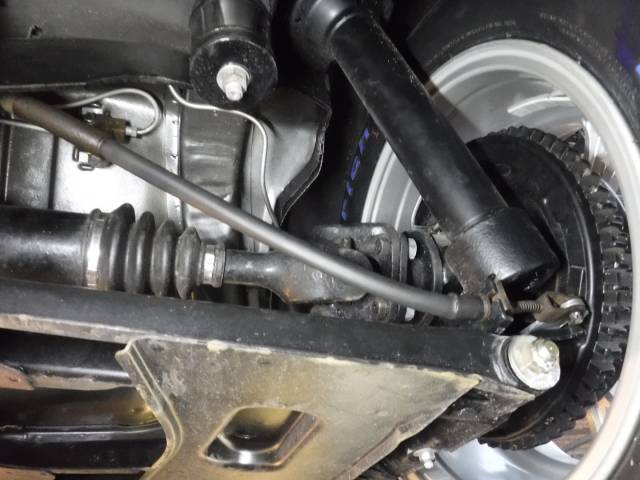 Datsun-240Z ''72 restored
Dealer

away
Datsun 240-Z
The Datsun 240-Z was a closed-top coupé sports car, the first of the 'Z-cars', and was built in Japan from 1969 to 1973. The cars were produced by Nissan and sold primarily to the export market under the Datsun brand. A success on the roads and the track, the Datsun 240-Z is considered to be an icon of modern Japanese design and has a strong cult following to this day.
The history of the Datsun 240-Z
The Datsun 240-Z was developed in the late 1960s as the successor to the Datsun Fairlady. In late 1969, this 2-seater coupé was introduced at the Tokyo Motor Show and shortly after was offered for sale in the domestic and export markets. The export version, known as the Datsun 240-Z was fitted with a 2.4-litre straight-6 engine and offered with the choice of a 4 or 5-speed gearbox, or as a 3-speed automatic. In Japan the Datsun 240-Z was known as the Fairlady, and offered with a smaller 2-litre engine to avoid a large-capacity luxury car surcharge. The Datsun 240-Z was immediately popular in the USA, where over 140,000 were sold in its four years of production. In total, 156,073 240-Zs were produced, with production ending in 1973.
The Datsun 240-Z was considered a success in competitive motorsport, with Datsun 240-Zs taking first and second pla4ce in the 1971 East African Safari Rally. In 1975 a 240-Z was entered in the Le Mans 24 hour race, completing the course but falling behind more modern vehicles.
Variations and legacy of the Datsun 240-Z
In Japan, the Datsun 240-Z was sold as the Fairlady and was available in two body styles; the Fairlady-Z which was identical to the Datsun 240-Z and the Fairlady-ZG, which was 20cm longer than the Datsun 240-Z. In addition, there was a motorsport model, the Z432 which featured a higher revving engine and three twin carburettors, and the Z432R, a lightweight version of the Z432. In 1973, the Datsun 240-Z was replaced by the 260-Z, which was followed by the 280-Z in 1975. In 1996, Nissan bought up vintage Datsun 240-Zs with the intention of performing extensive restoration work and marketing the cars in the USA. But the project was not as a success as the restoration proved expensive, and only 37 of the planned 200 cars were delivered to customers in 1997.