Bentley 4 1/2 Litre Classic Cars for Sale
11 Offers for Bentley 4 1/2 Litre found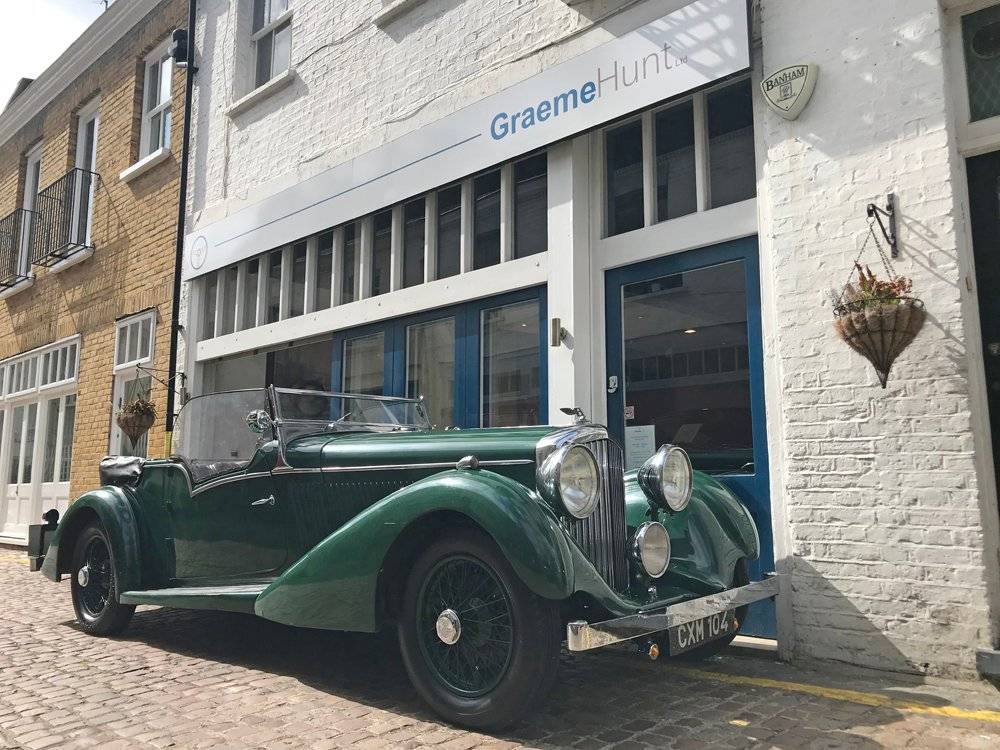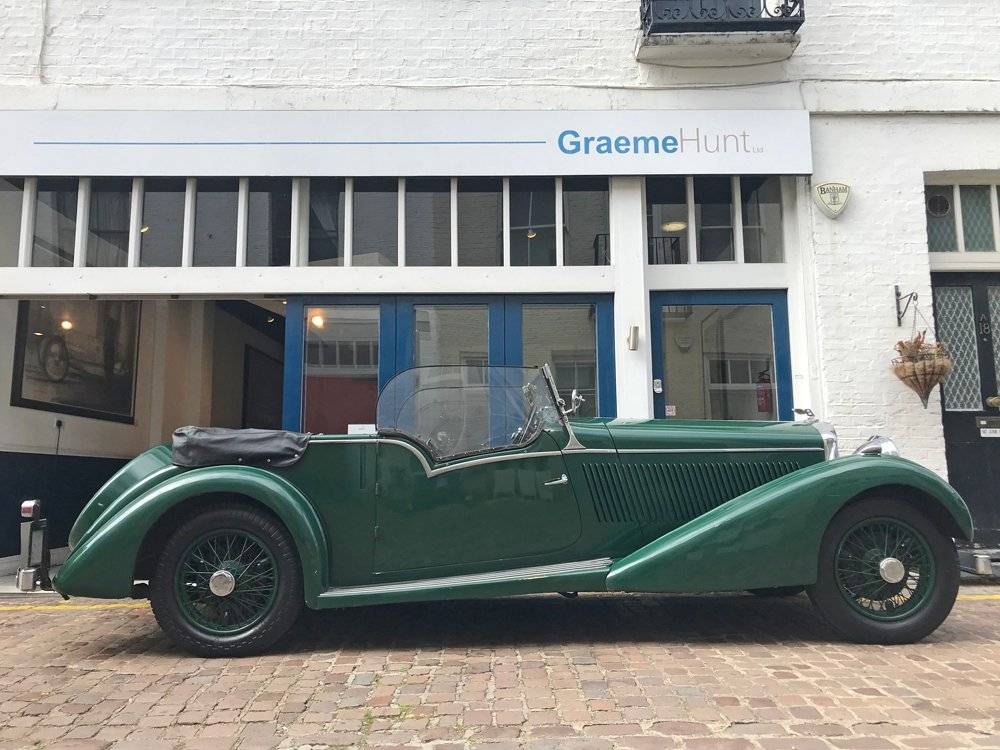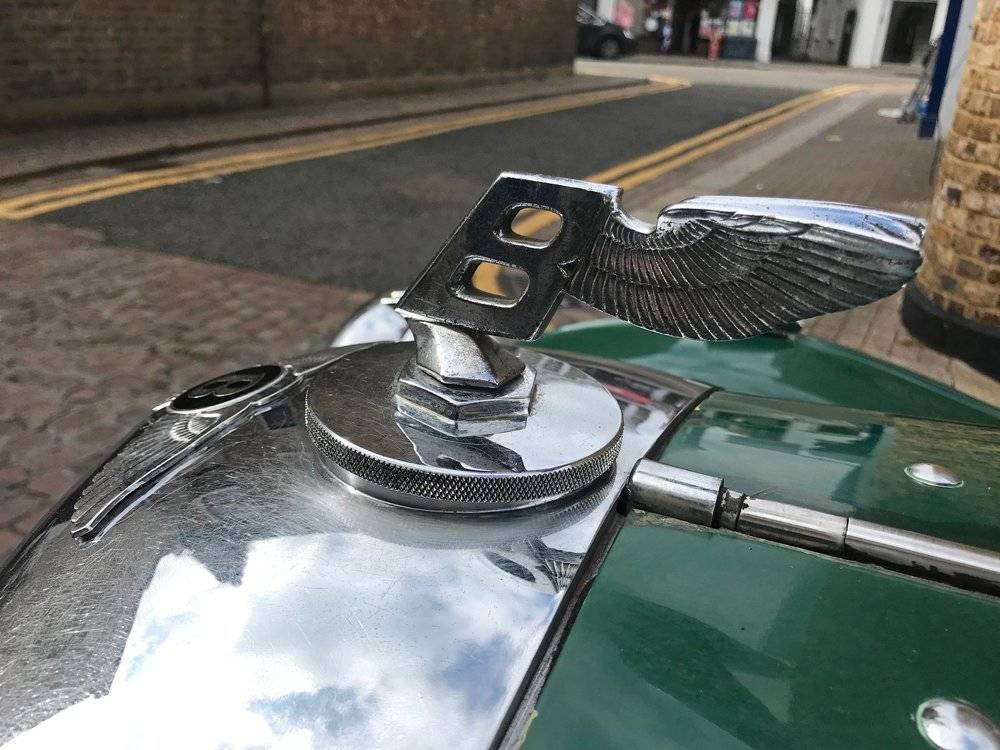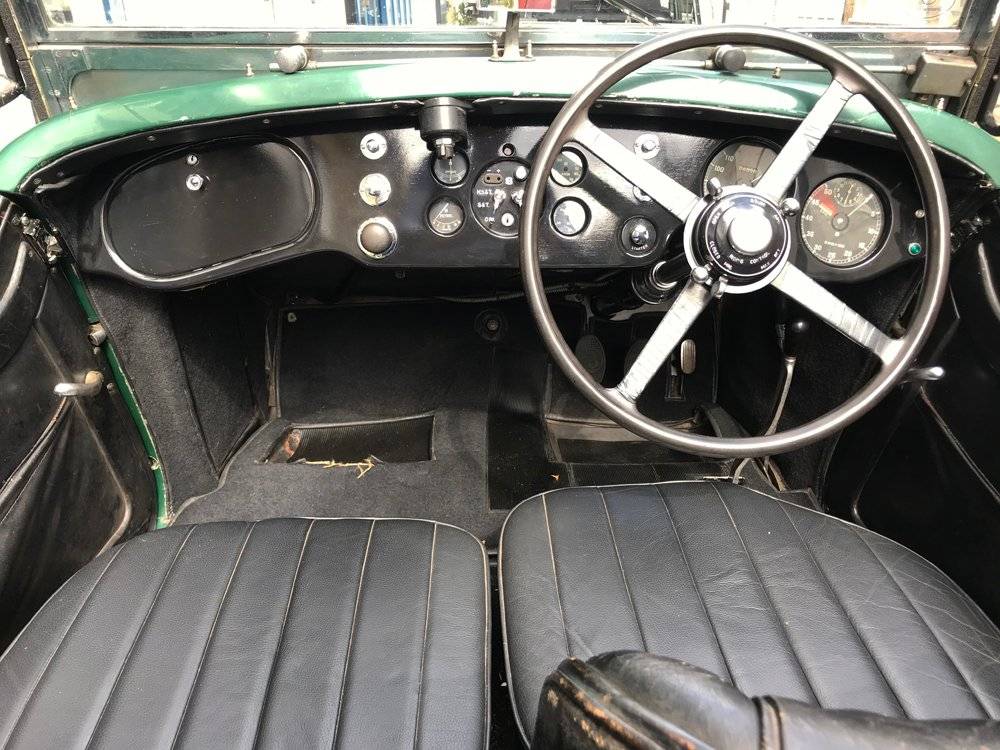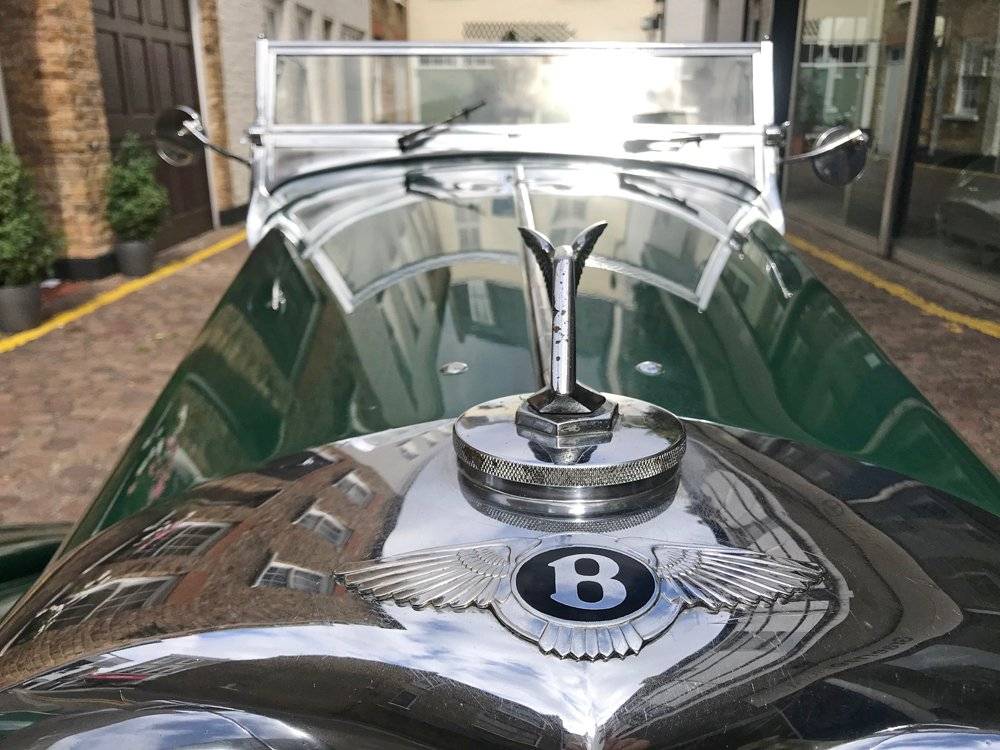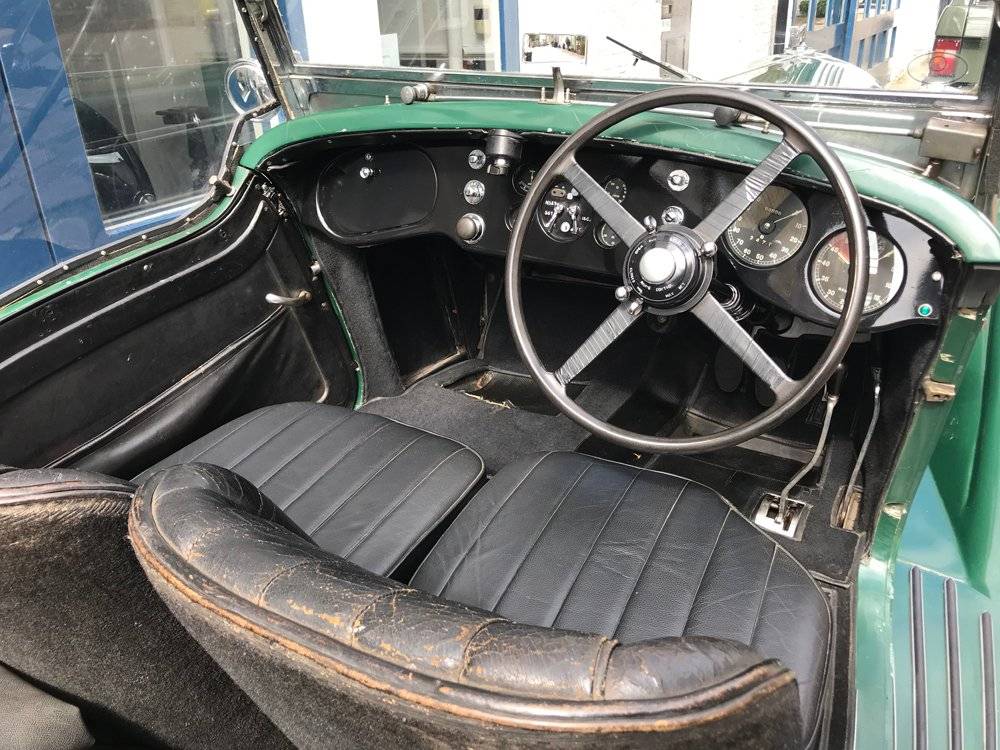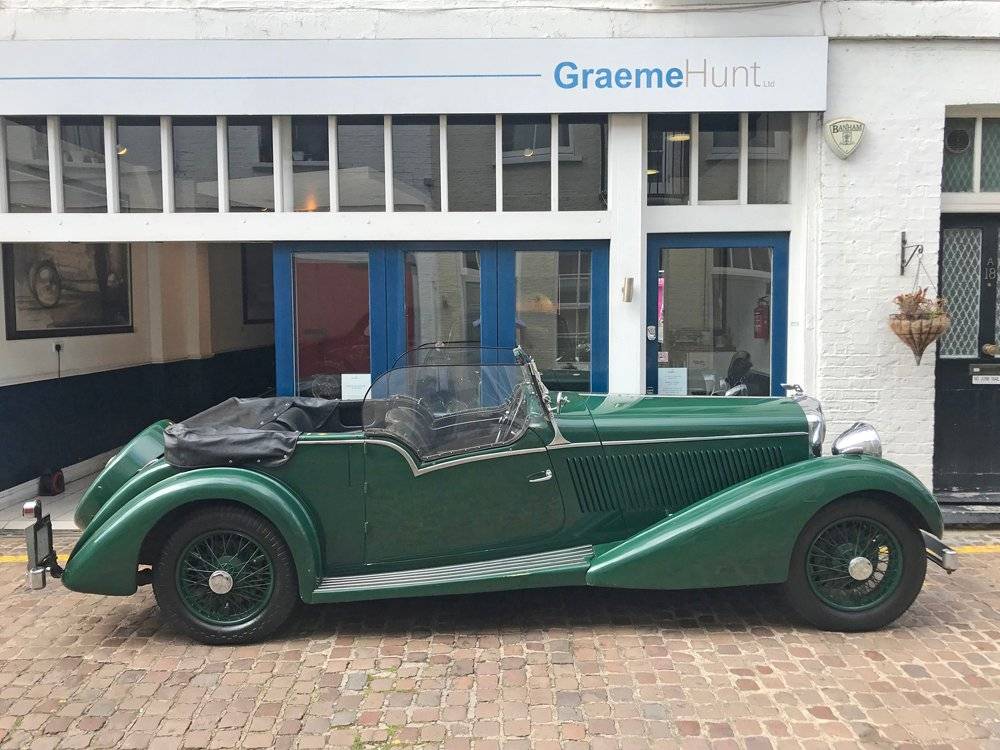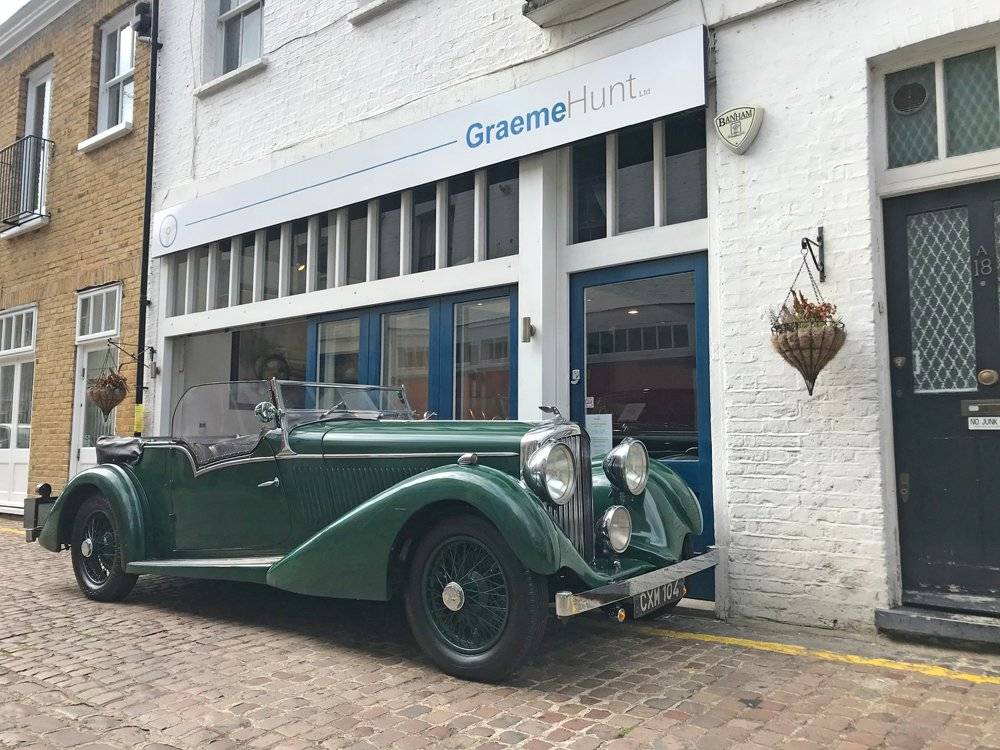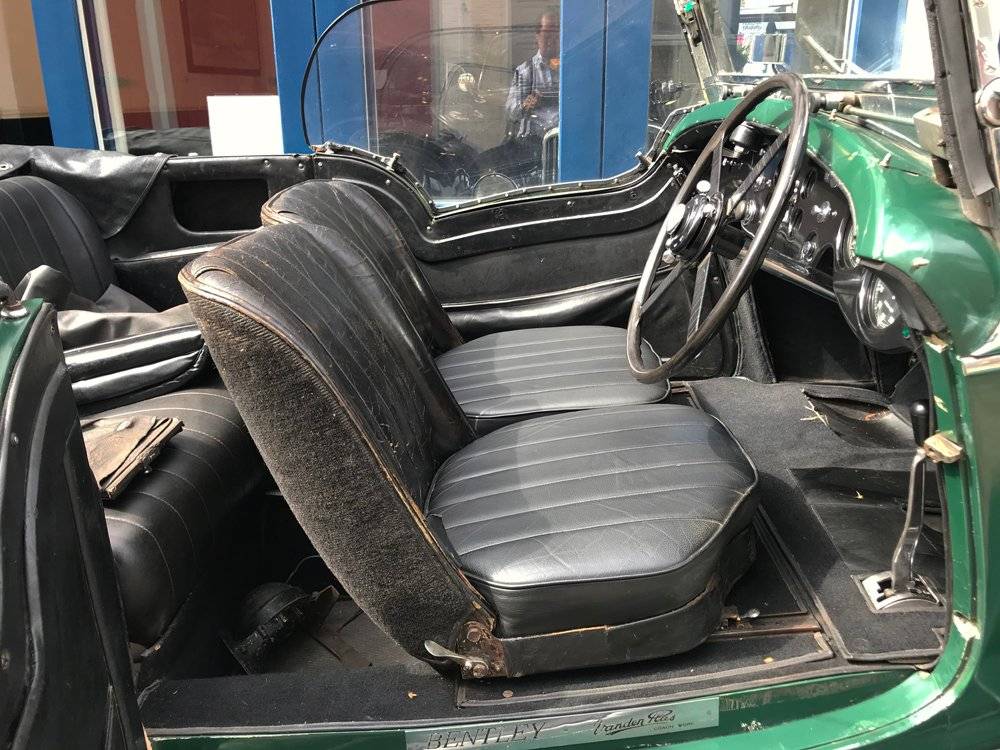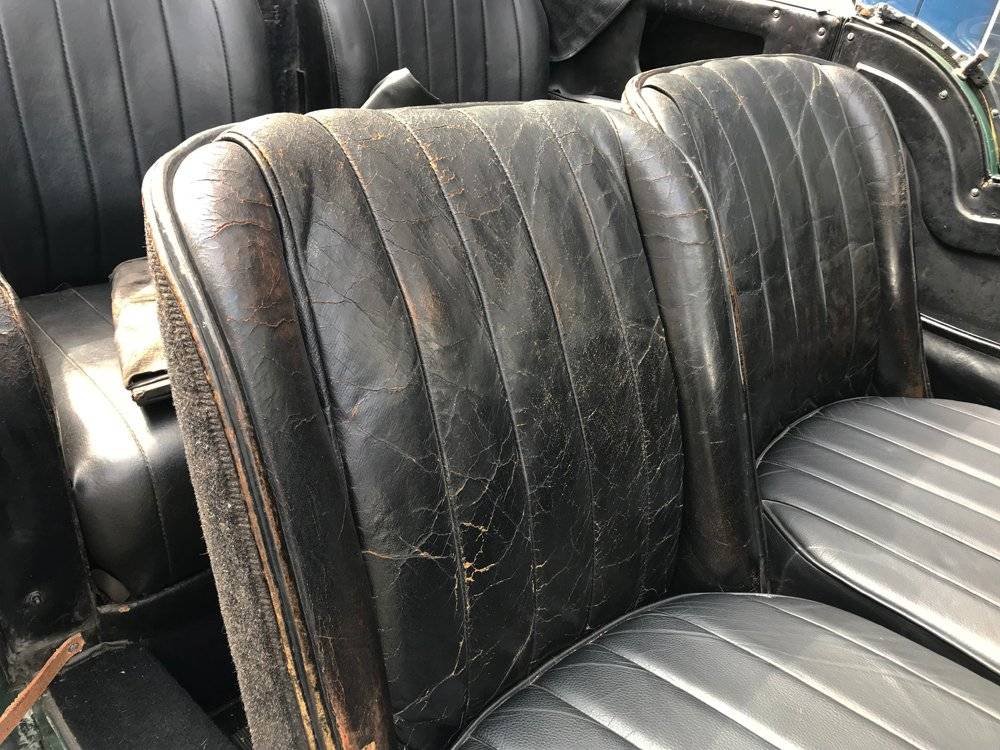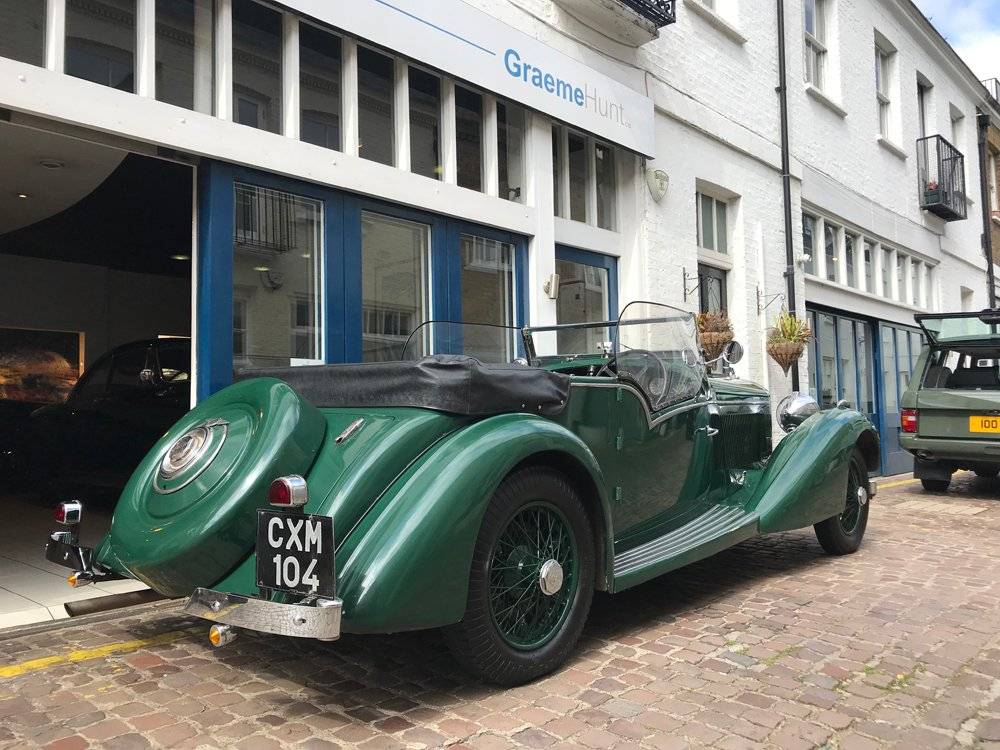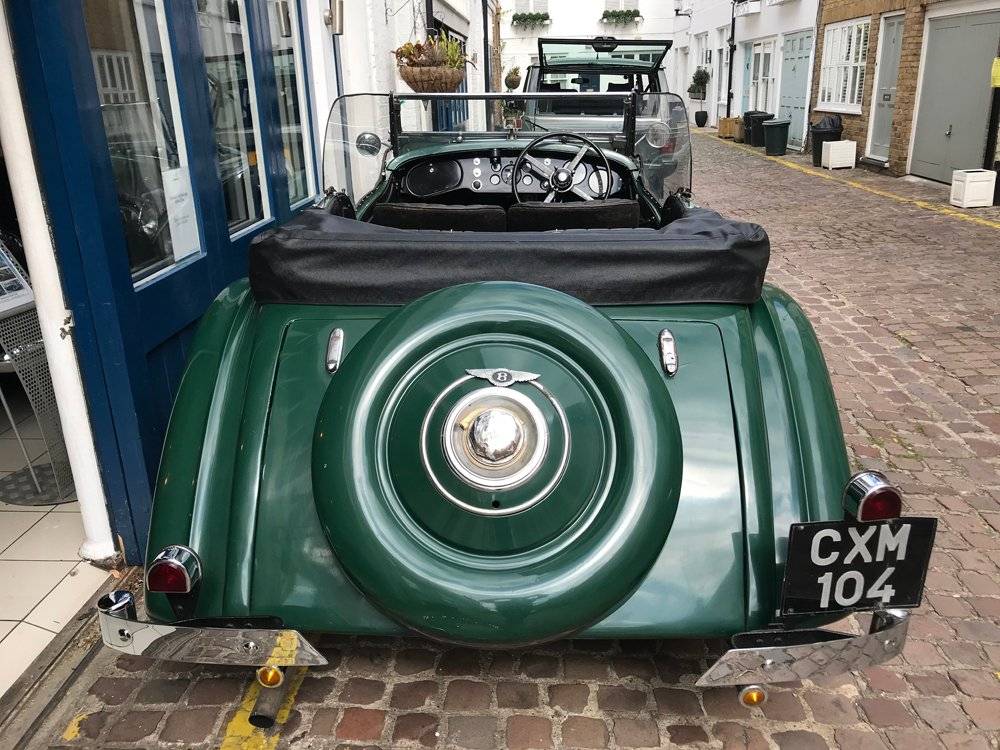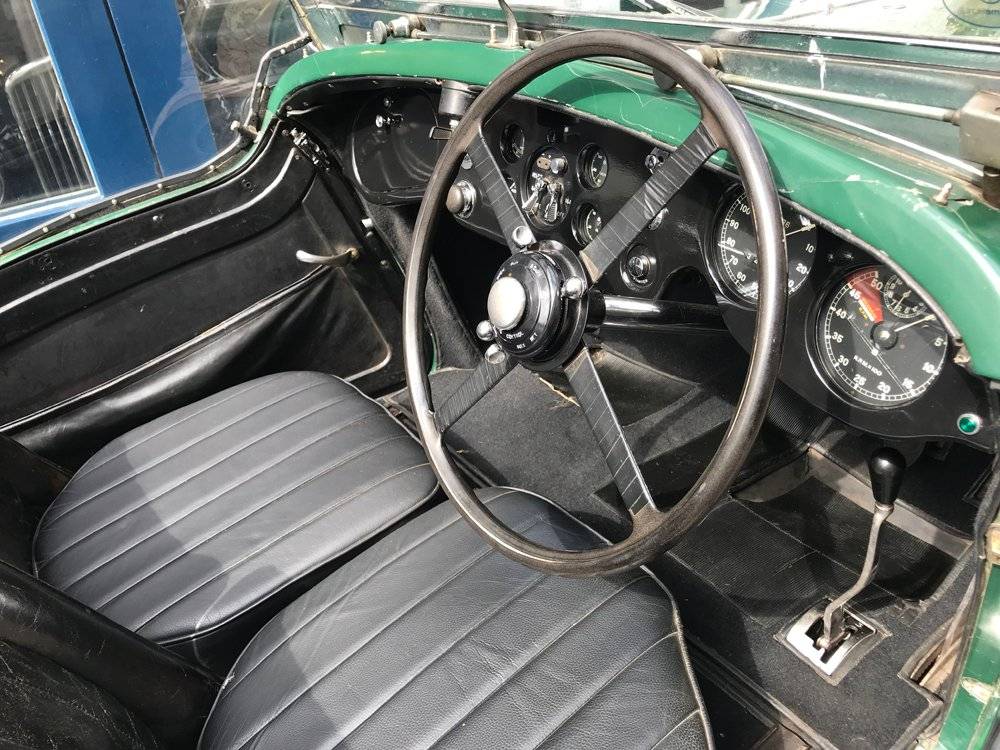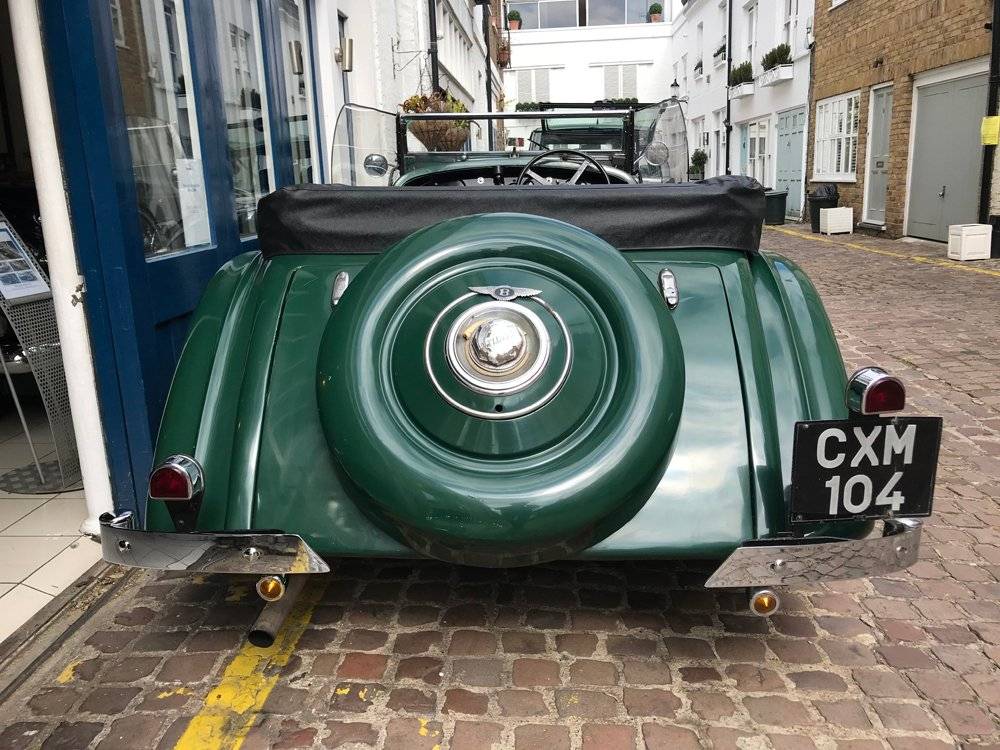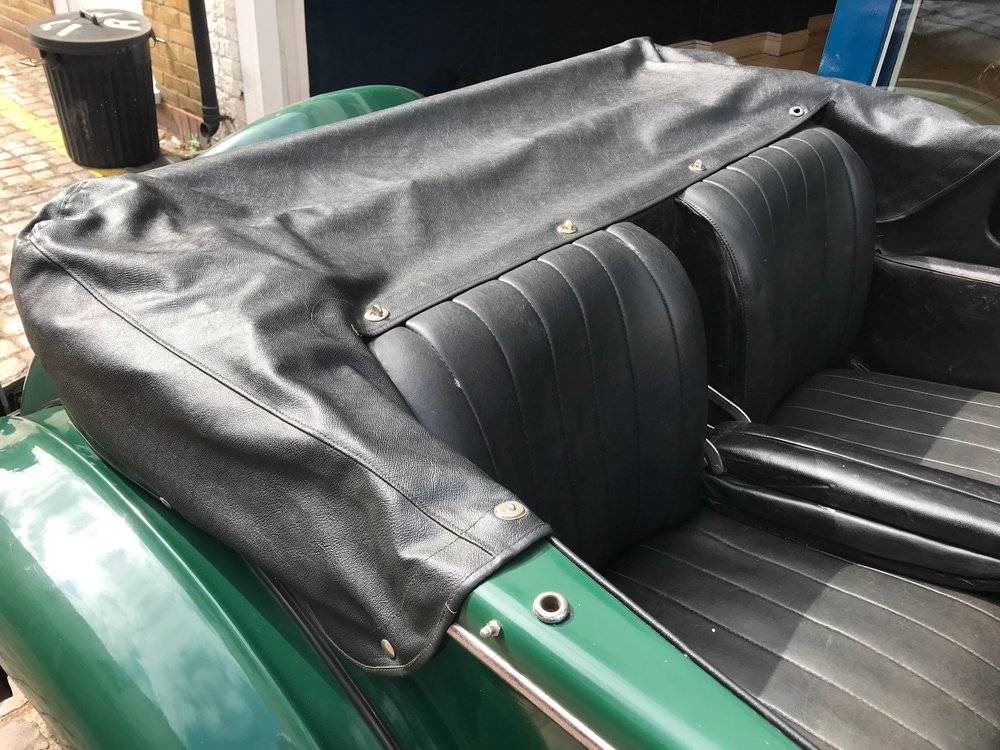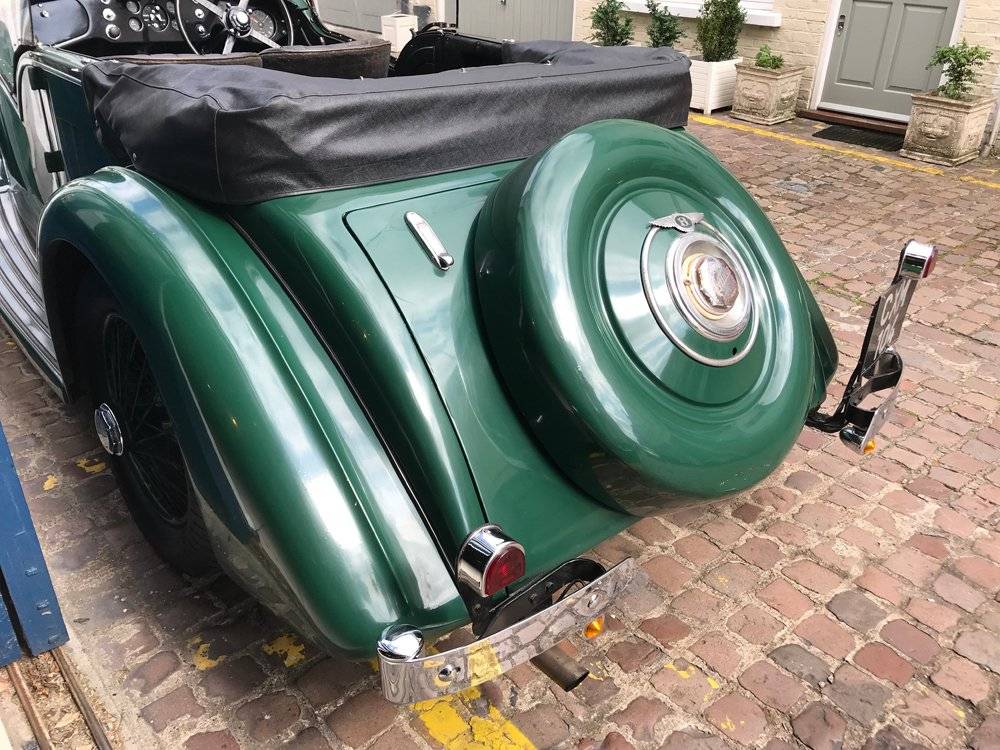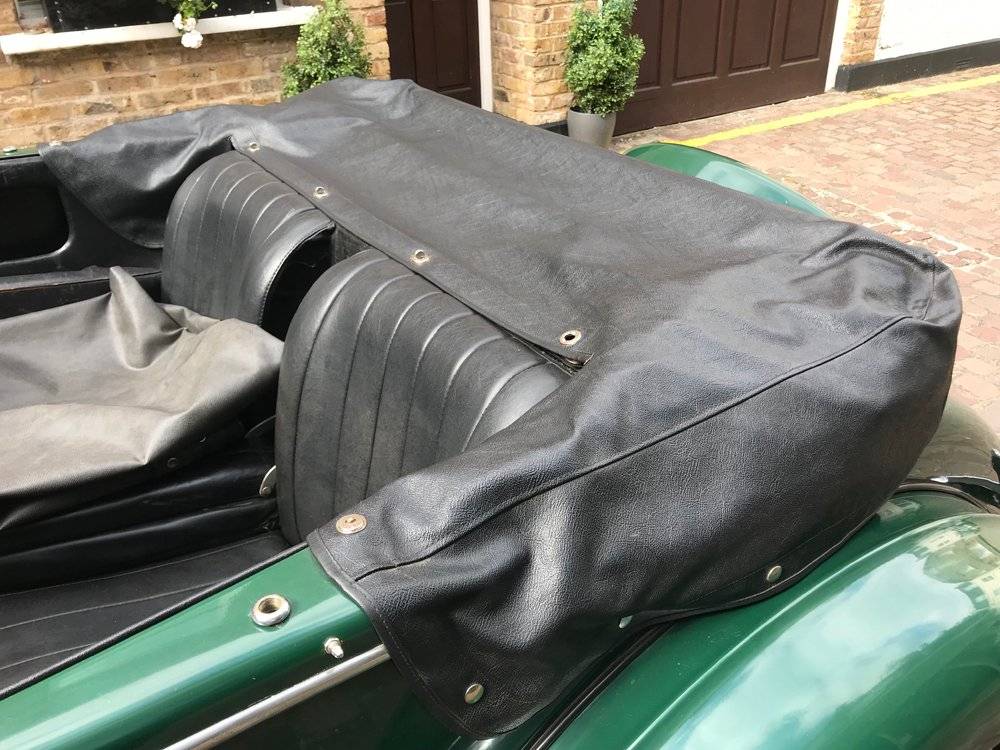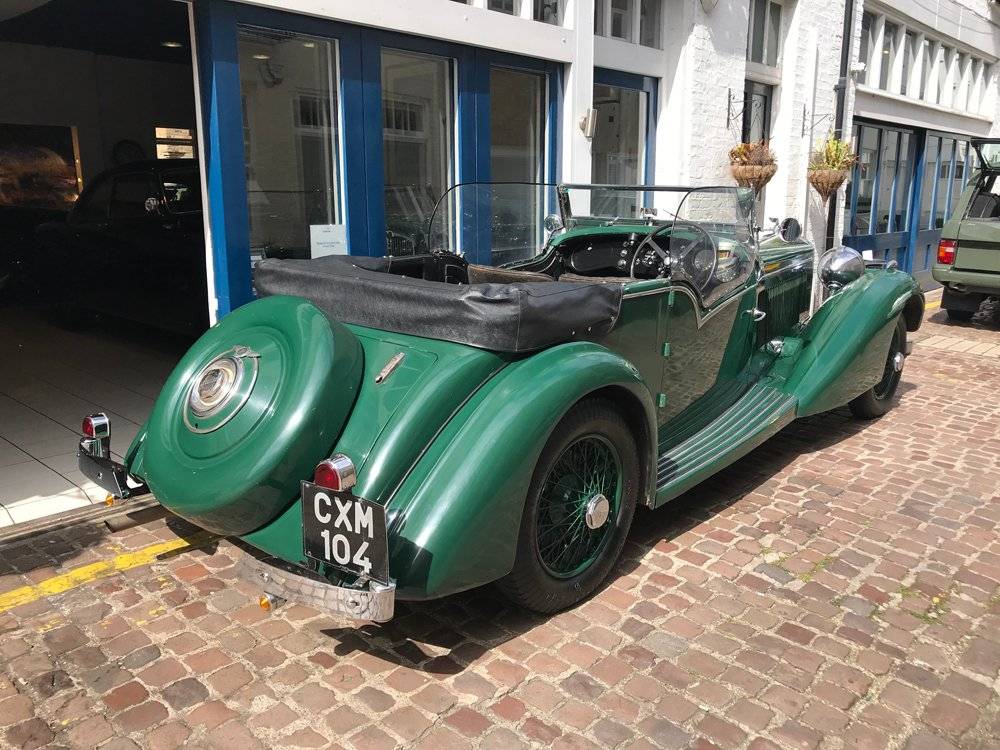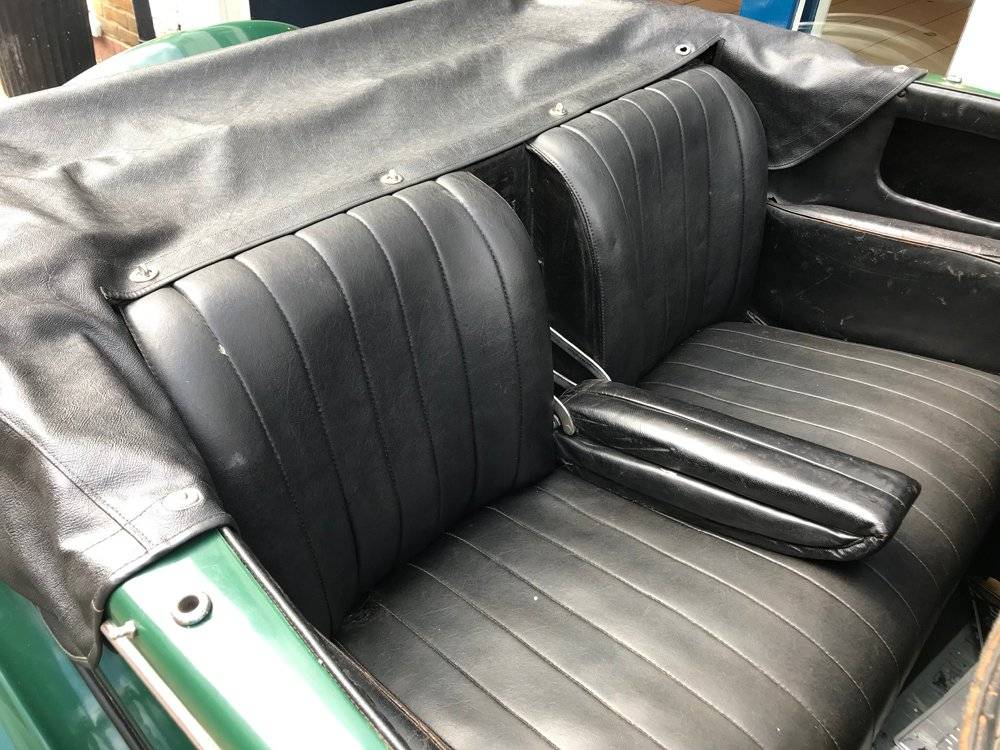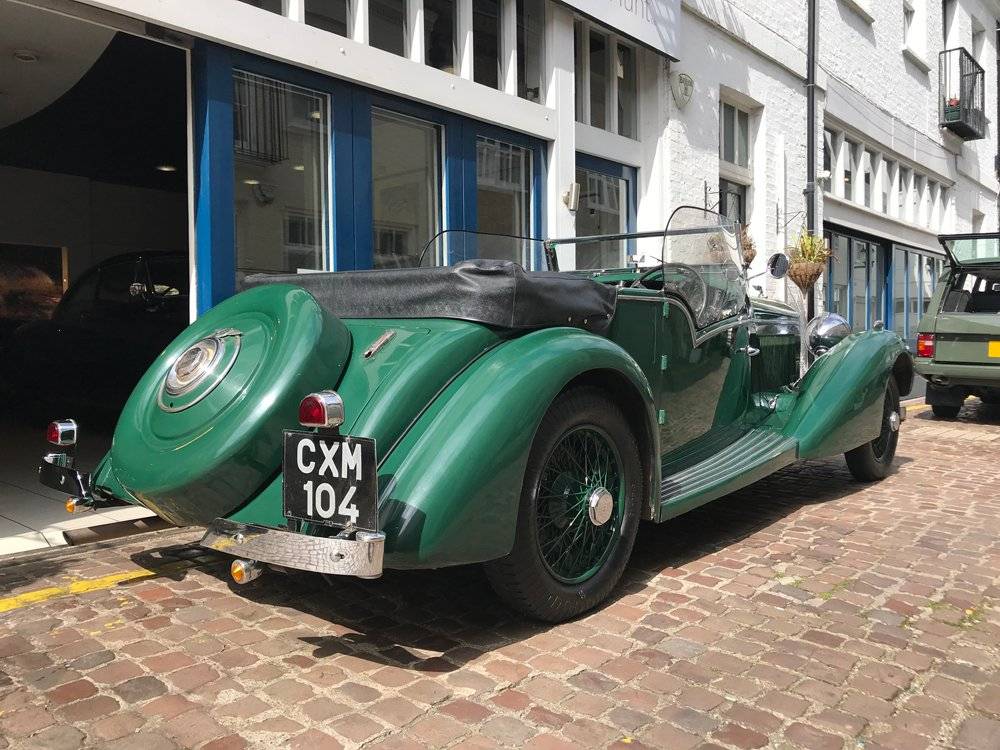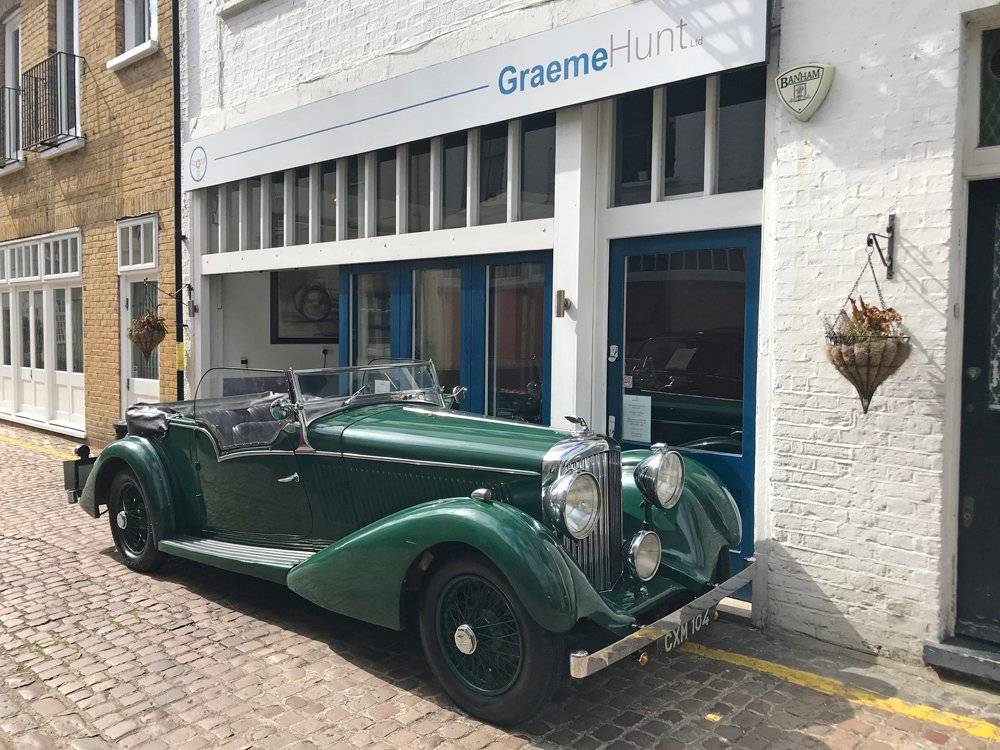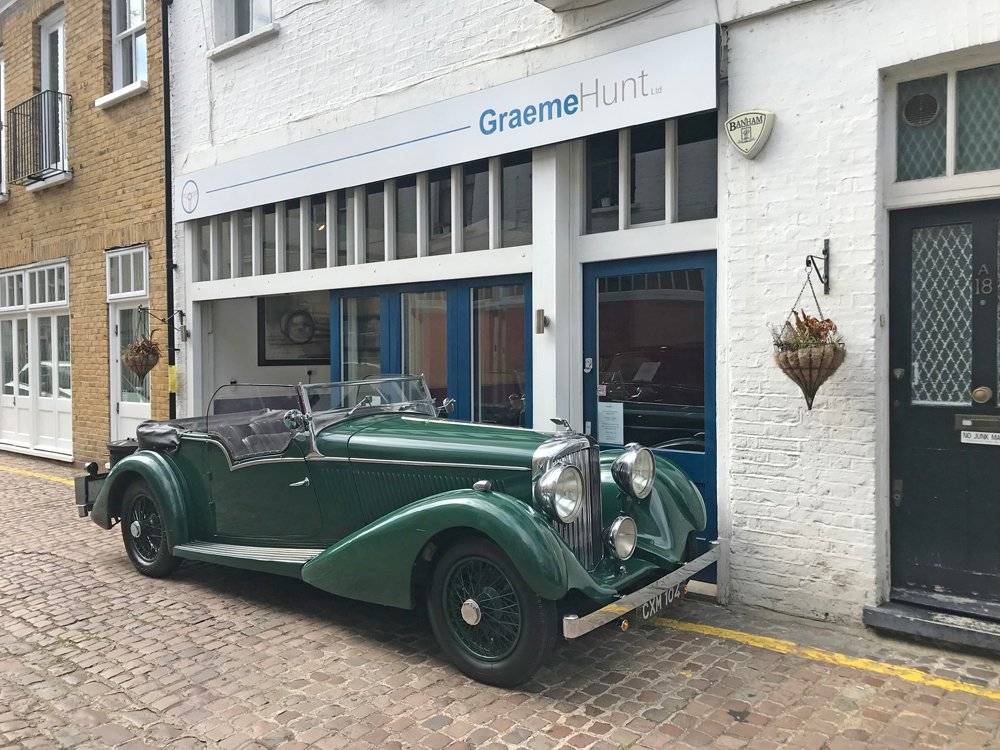 Dealer

away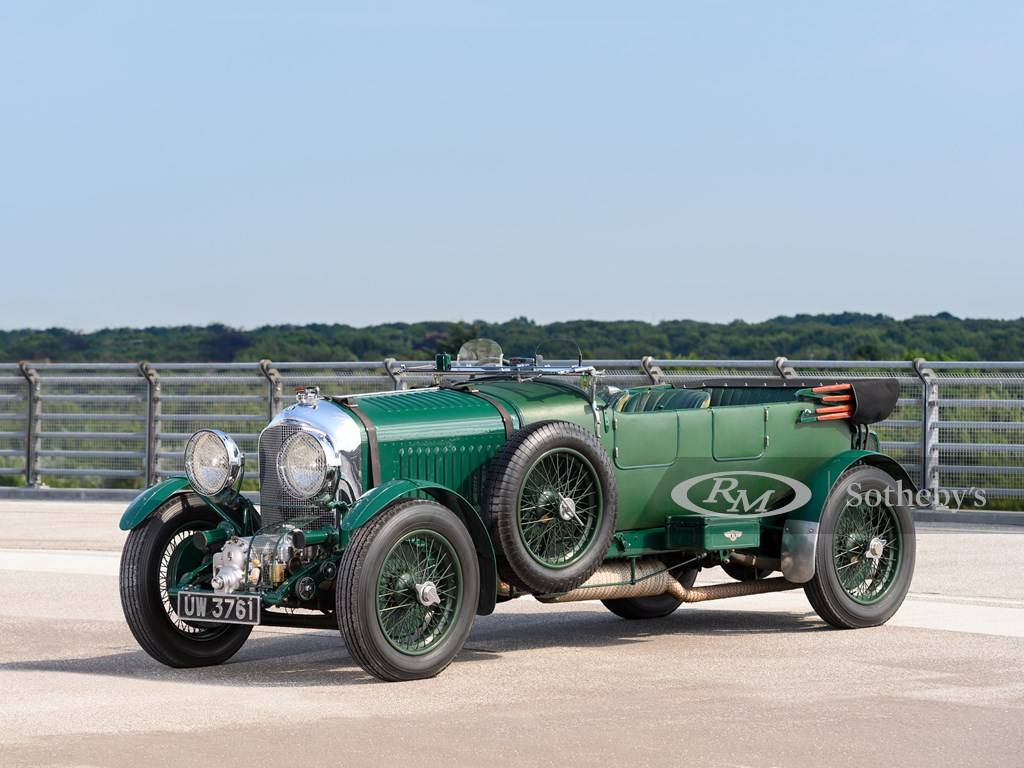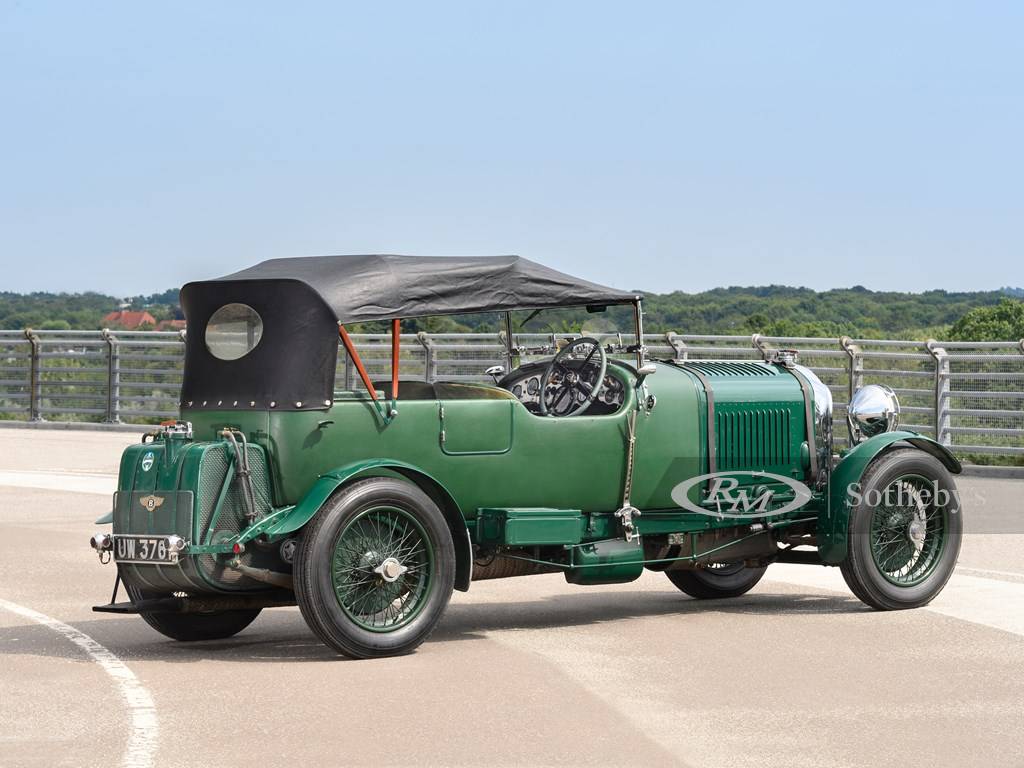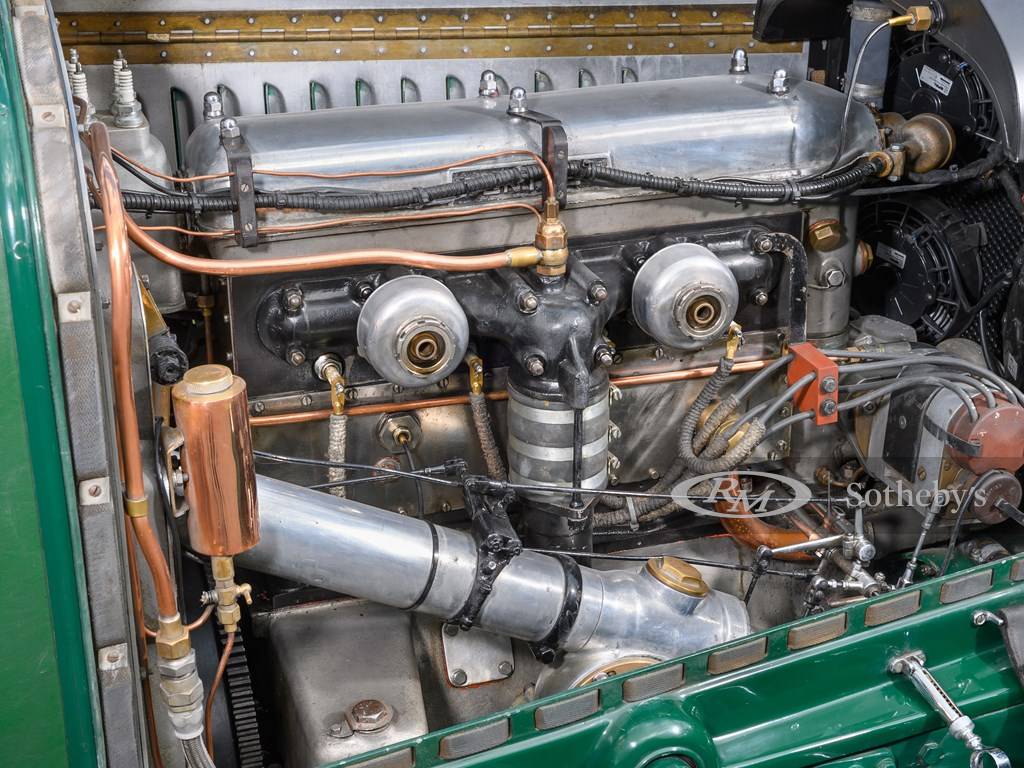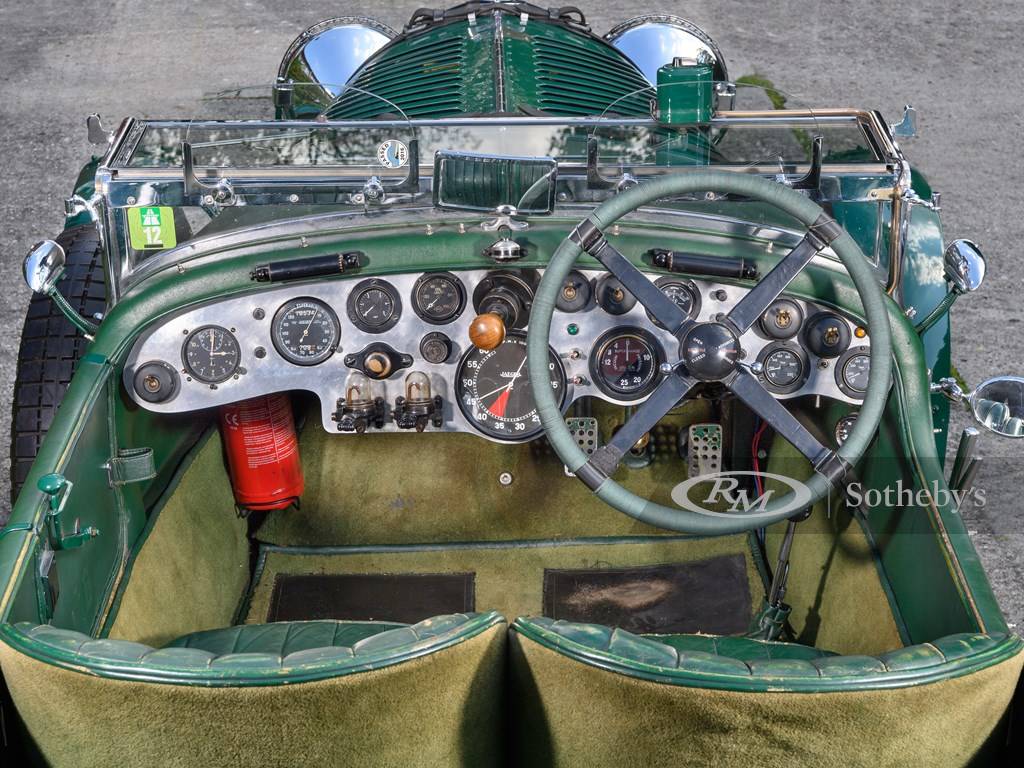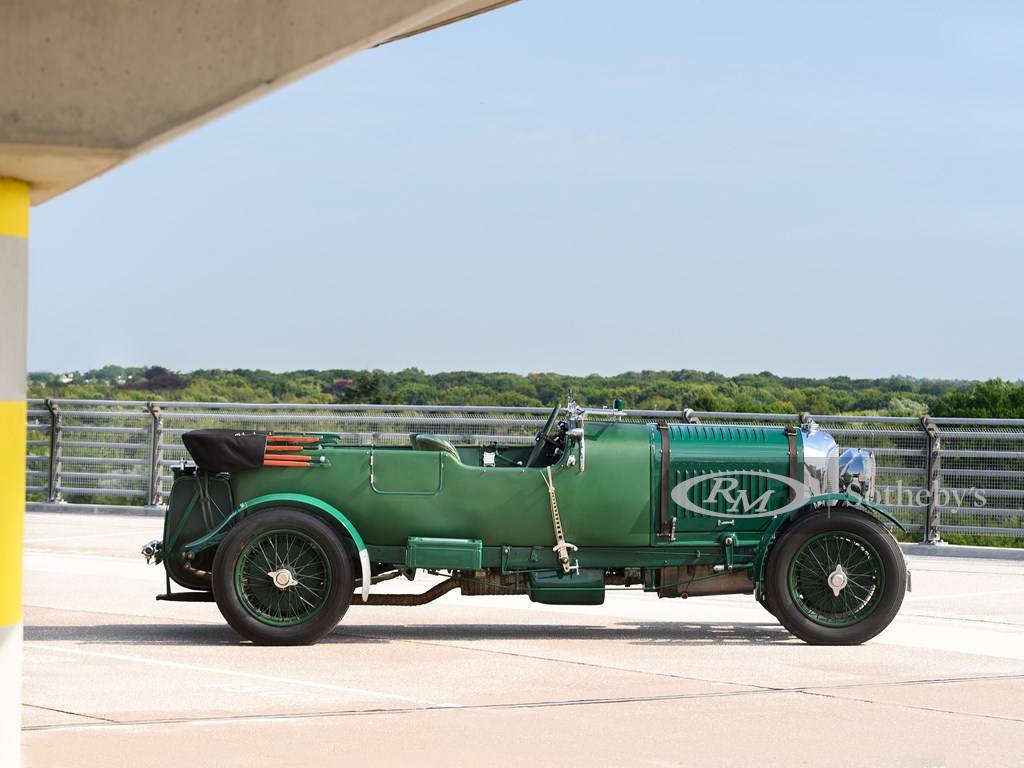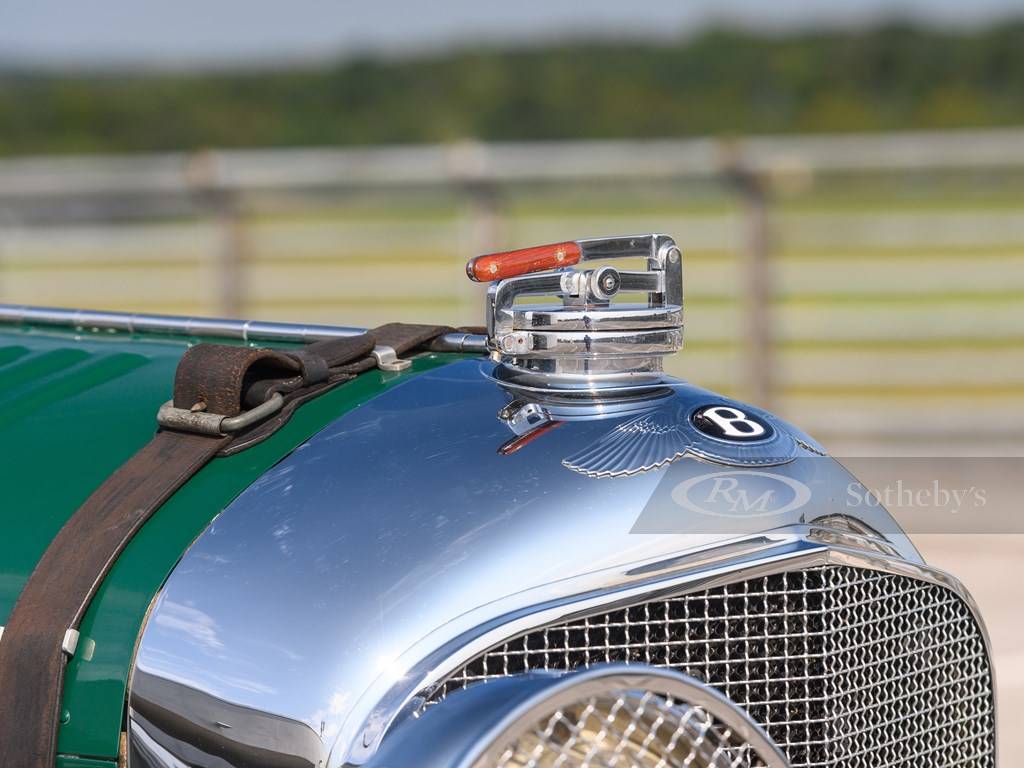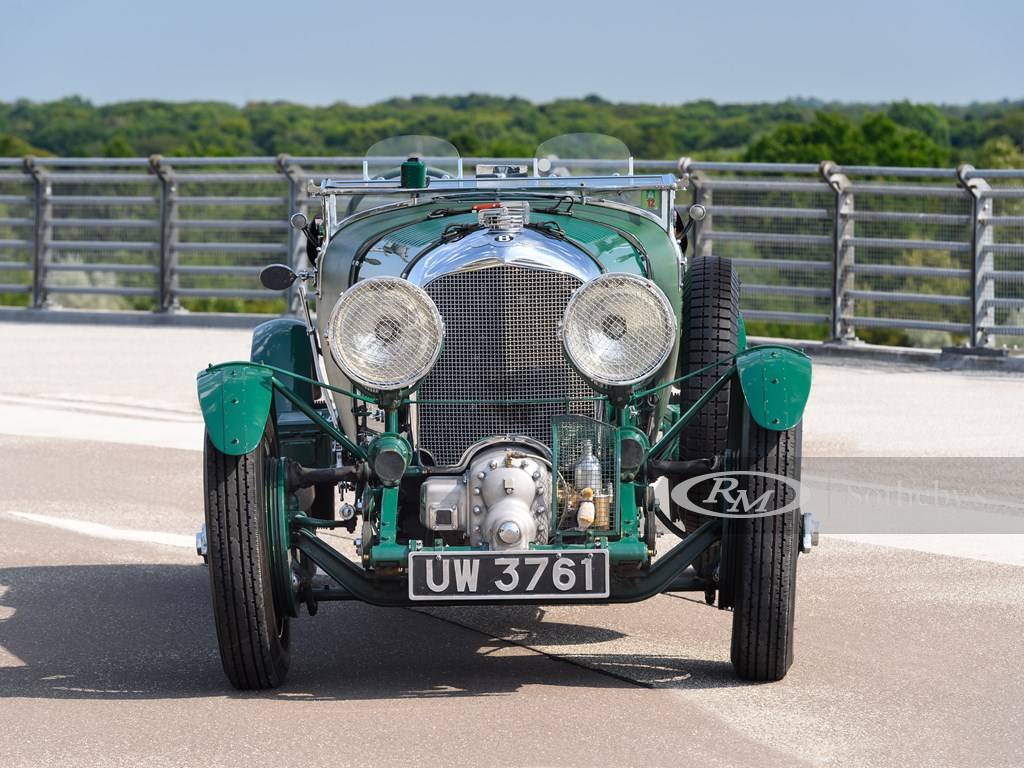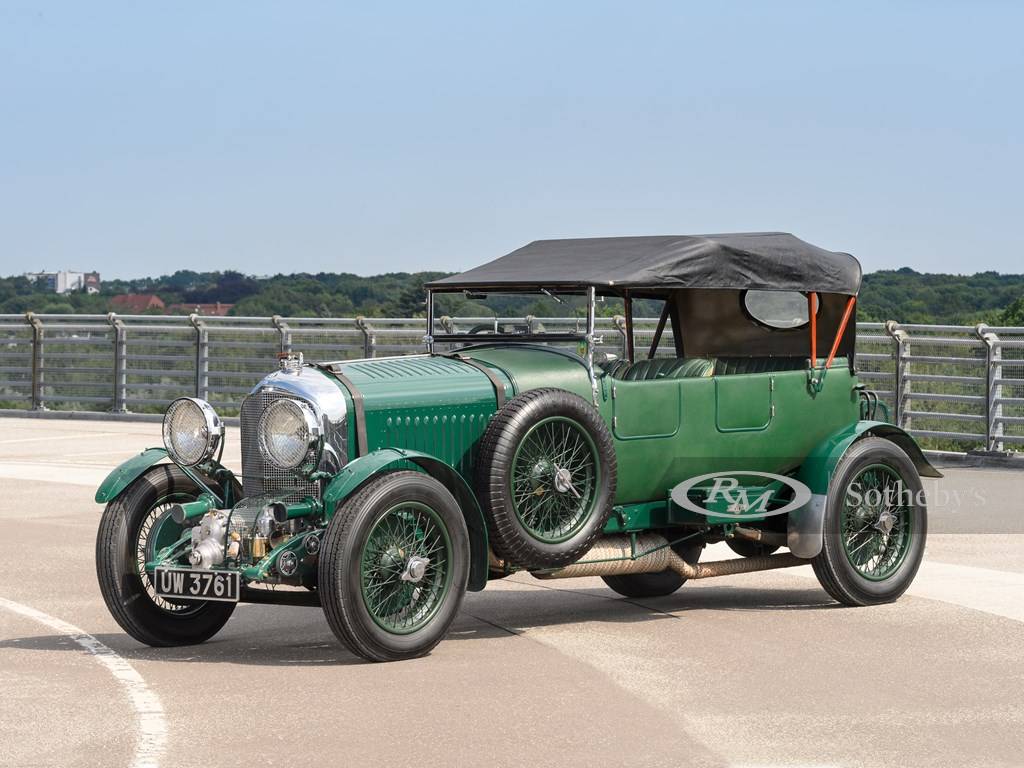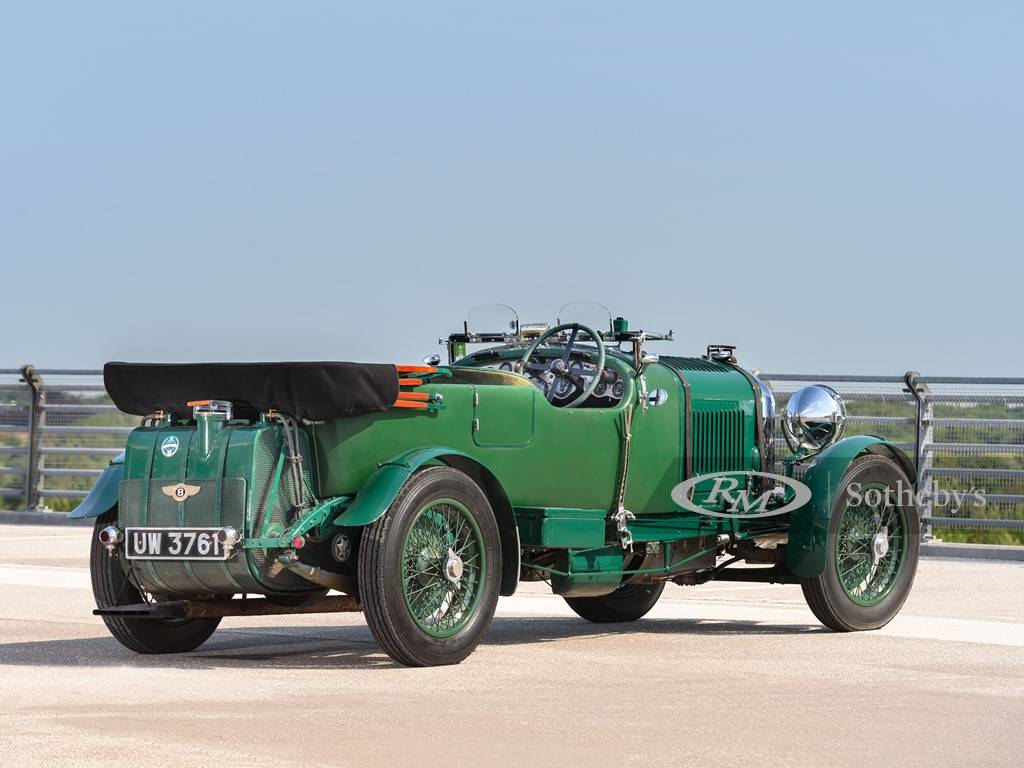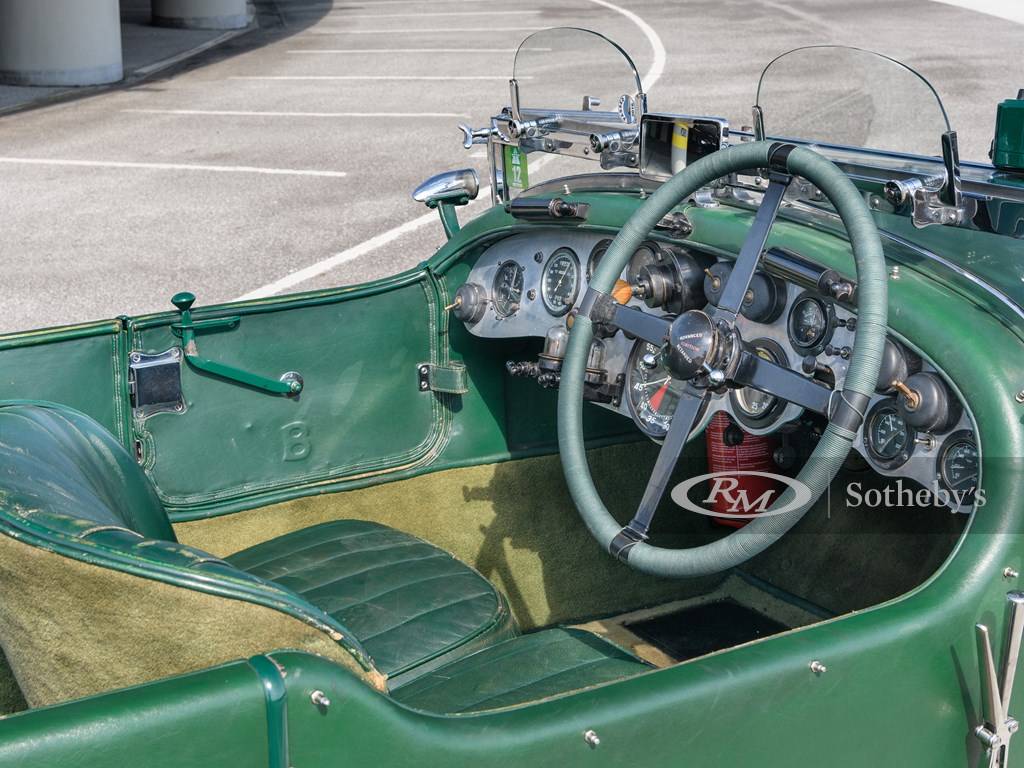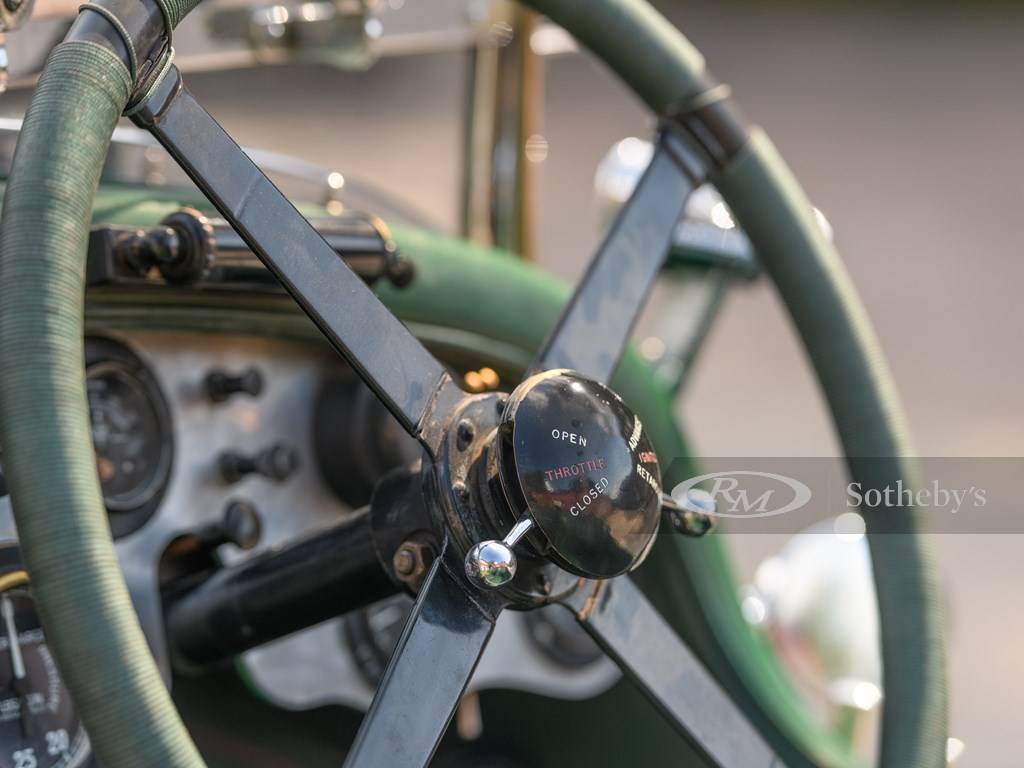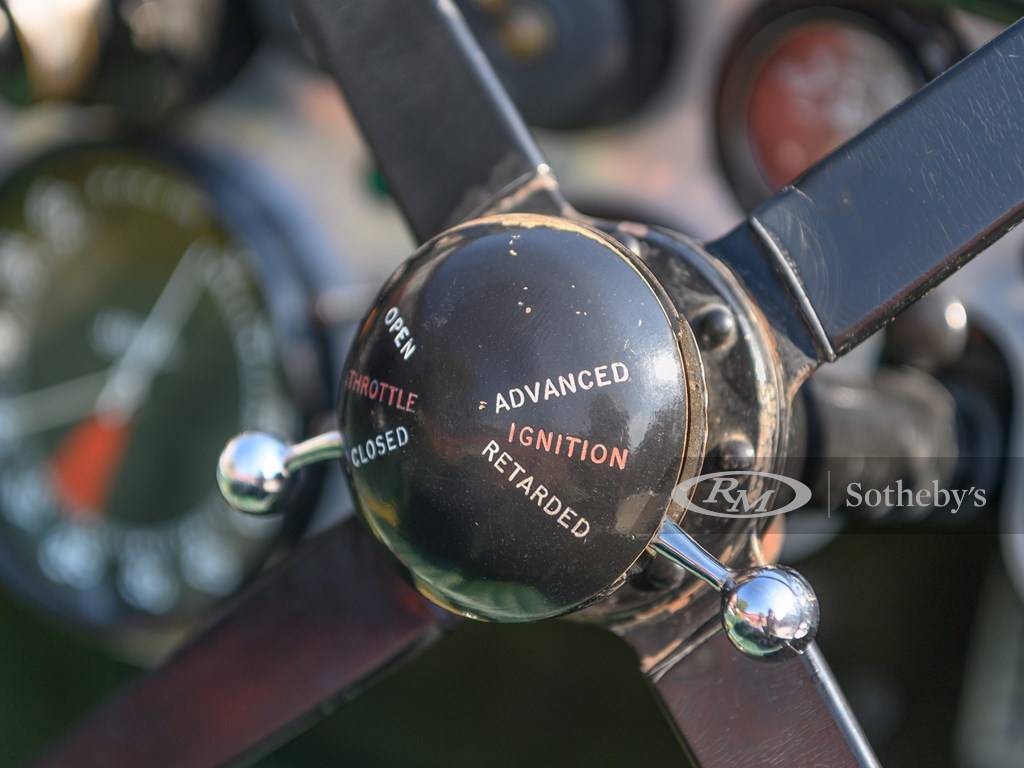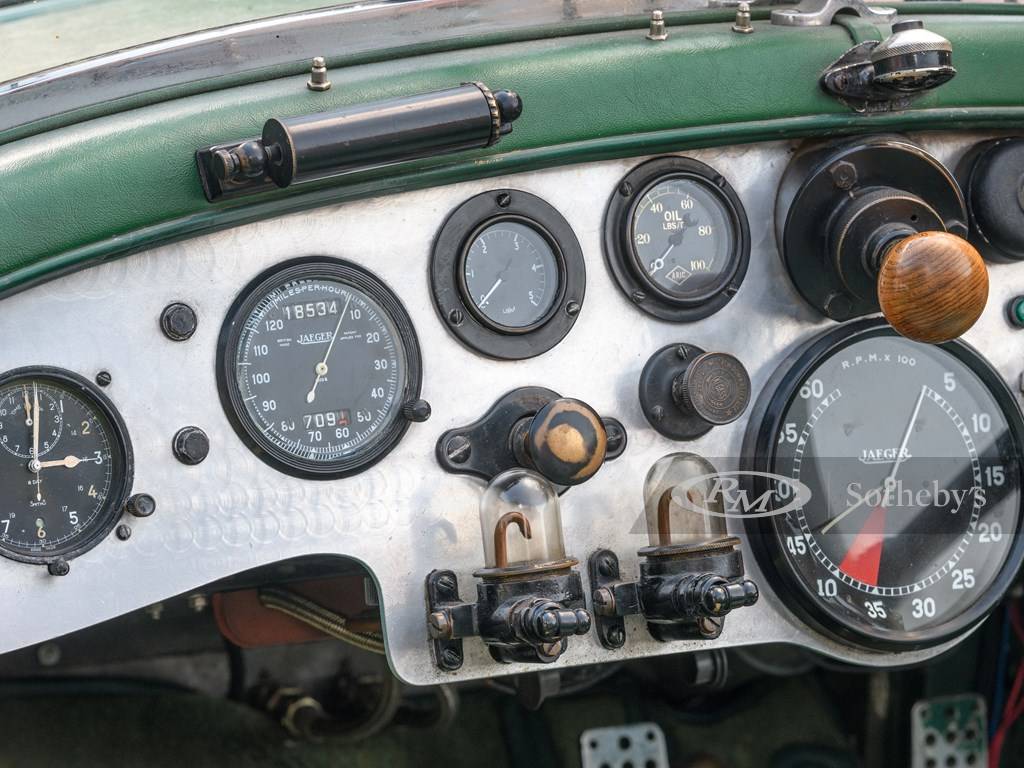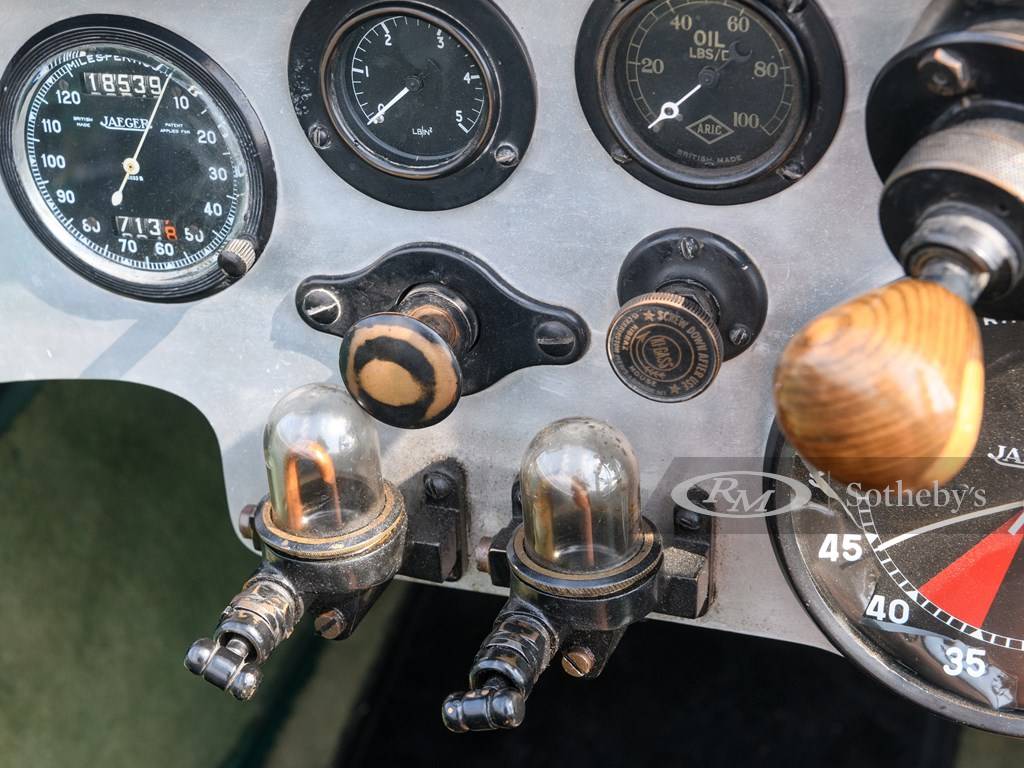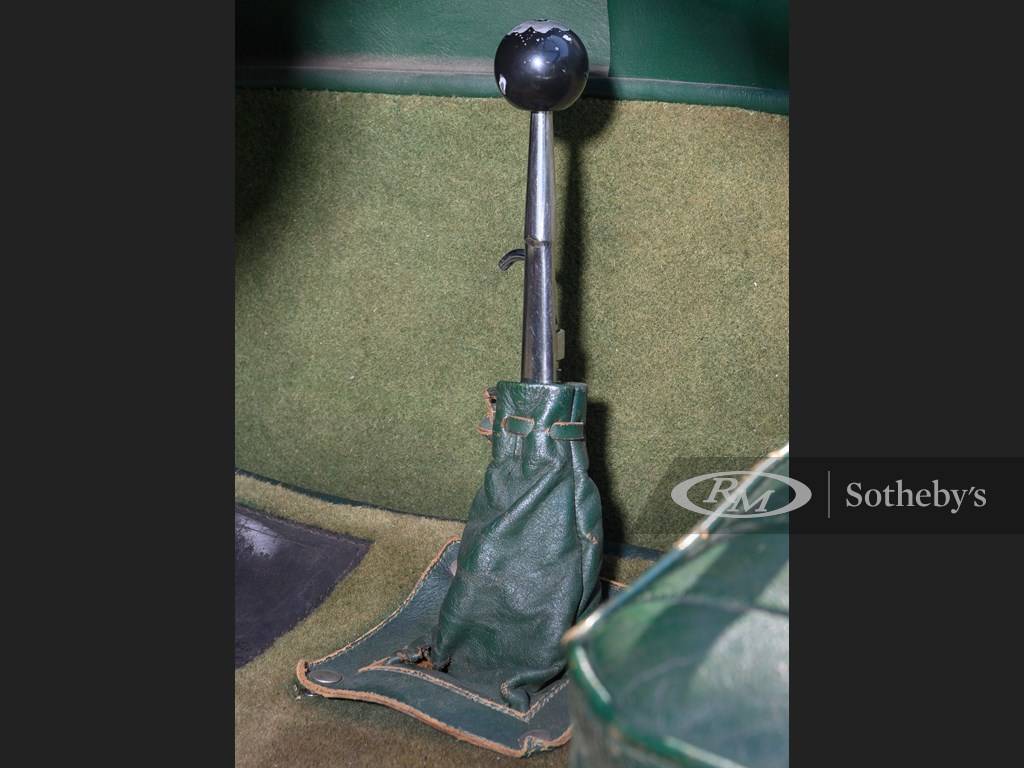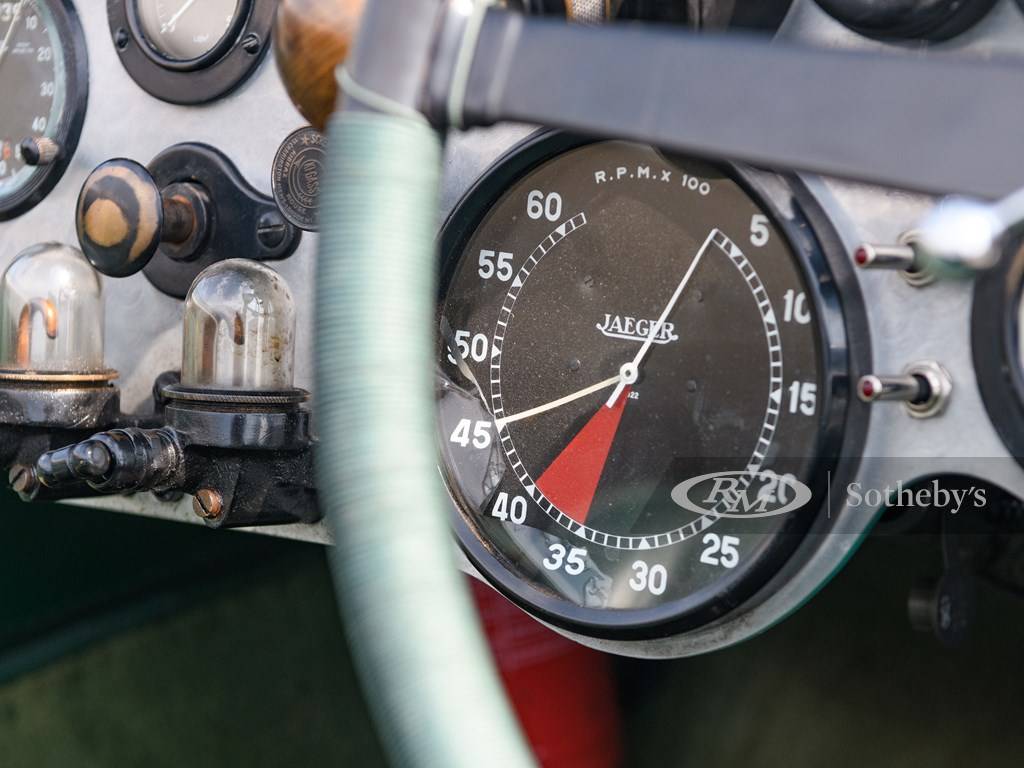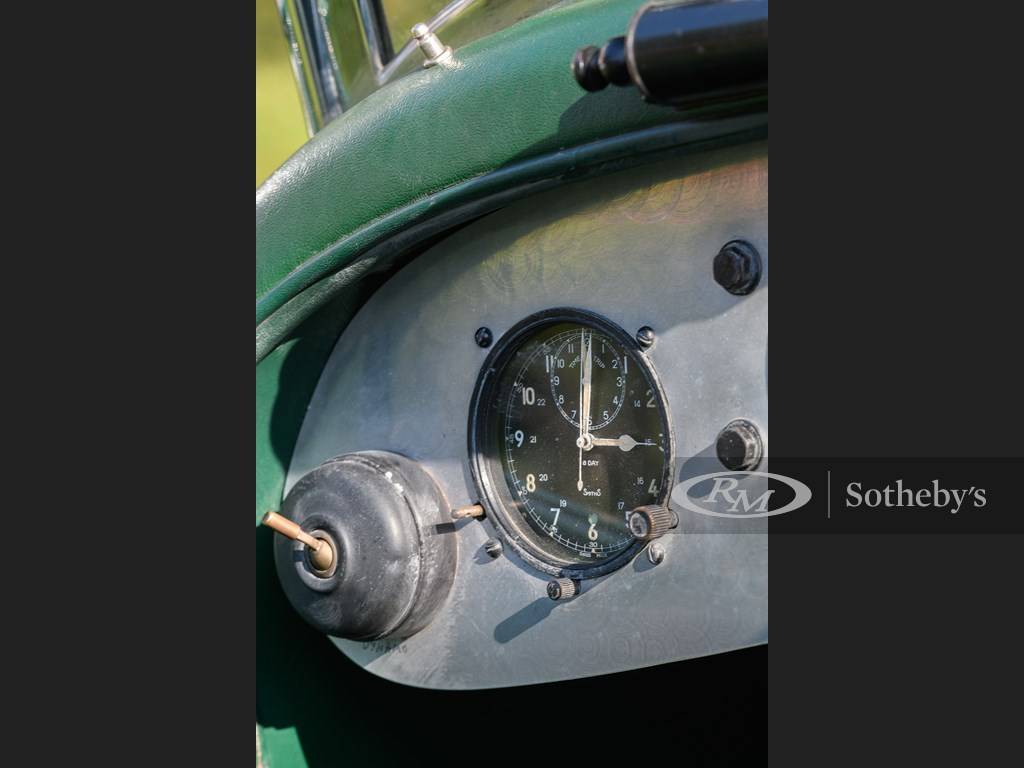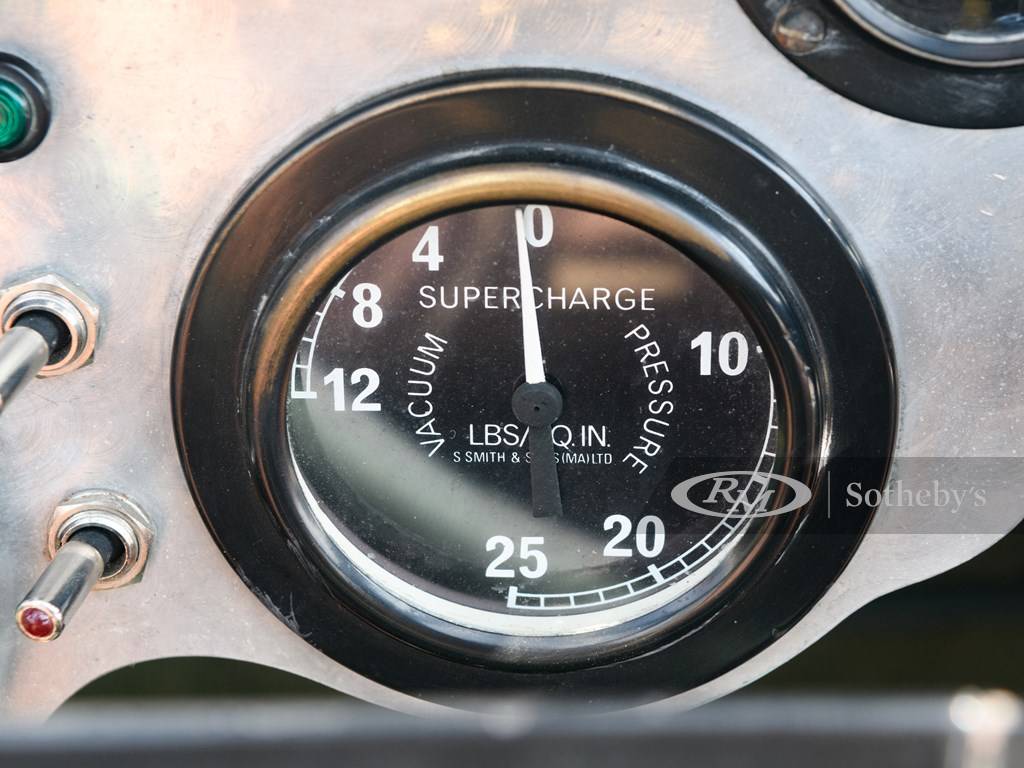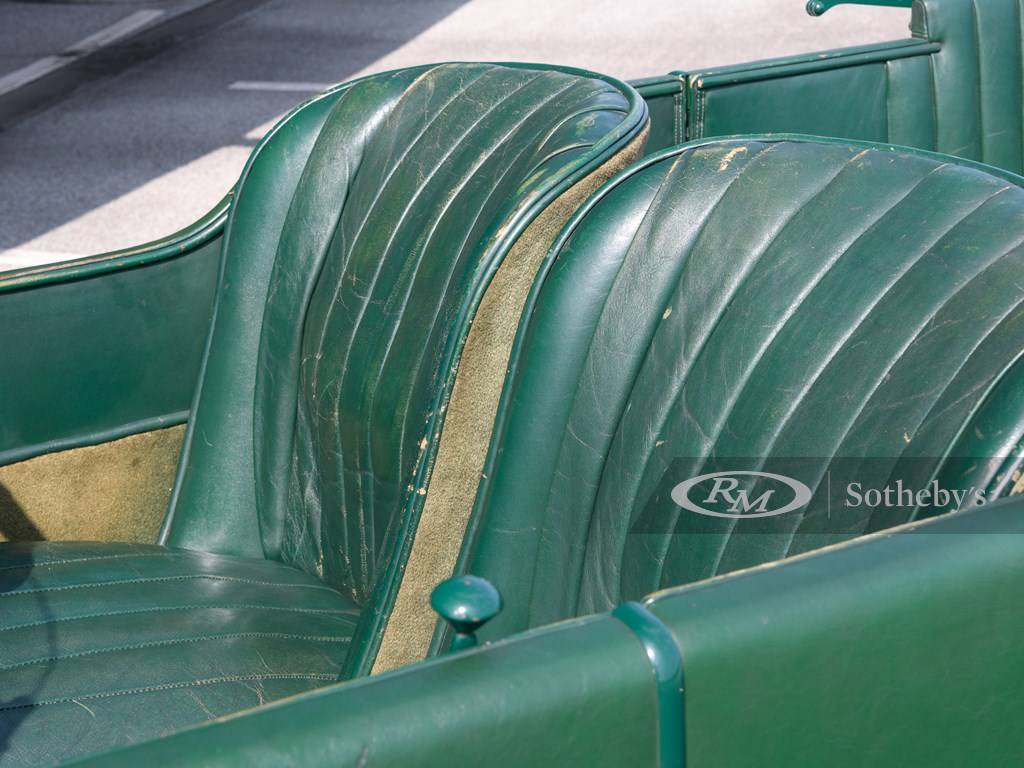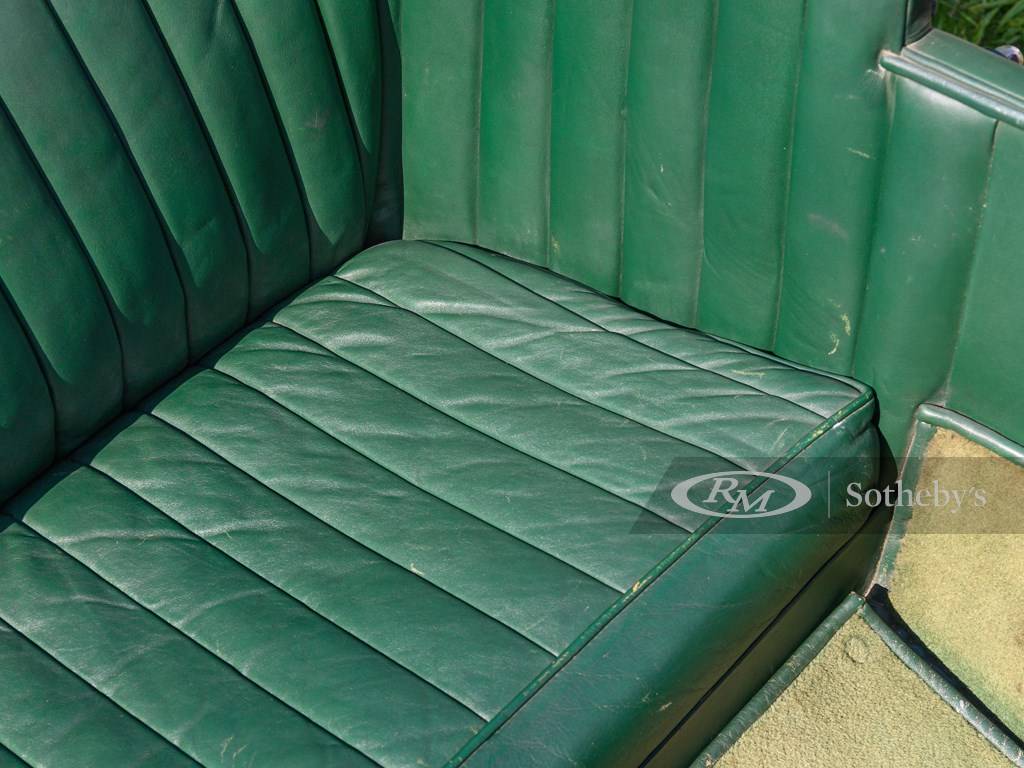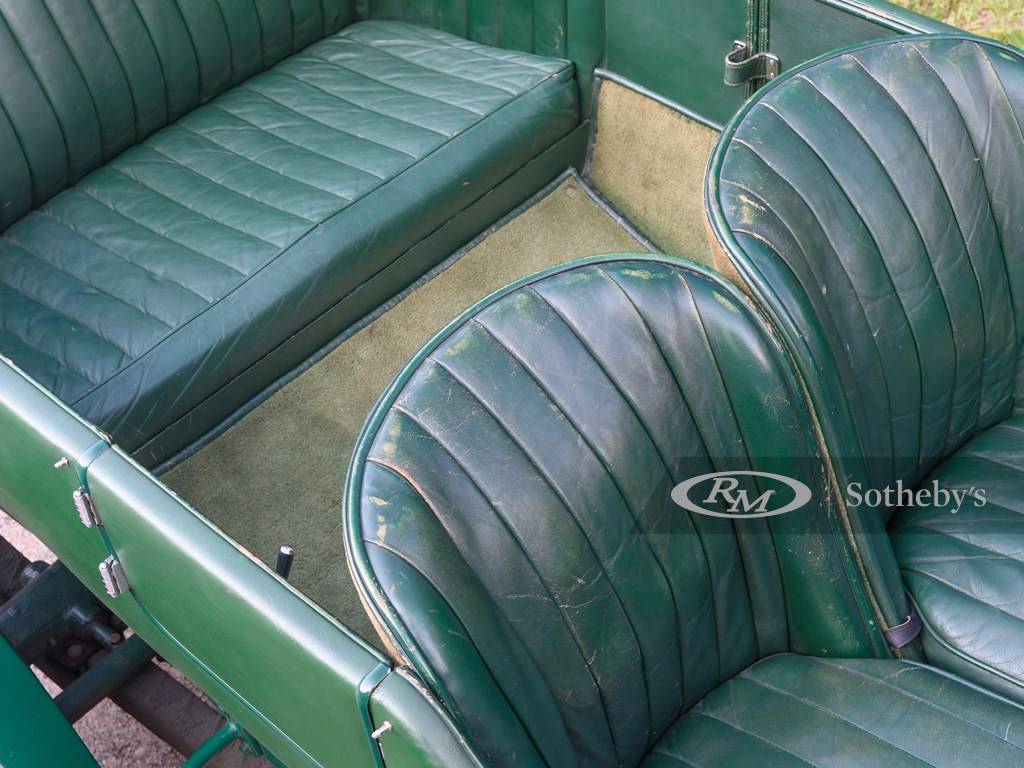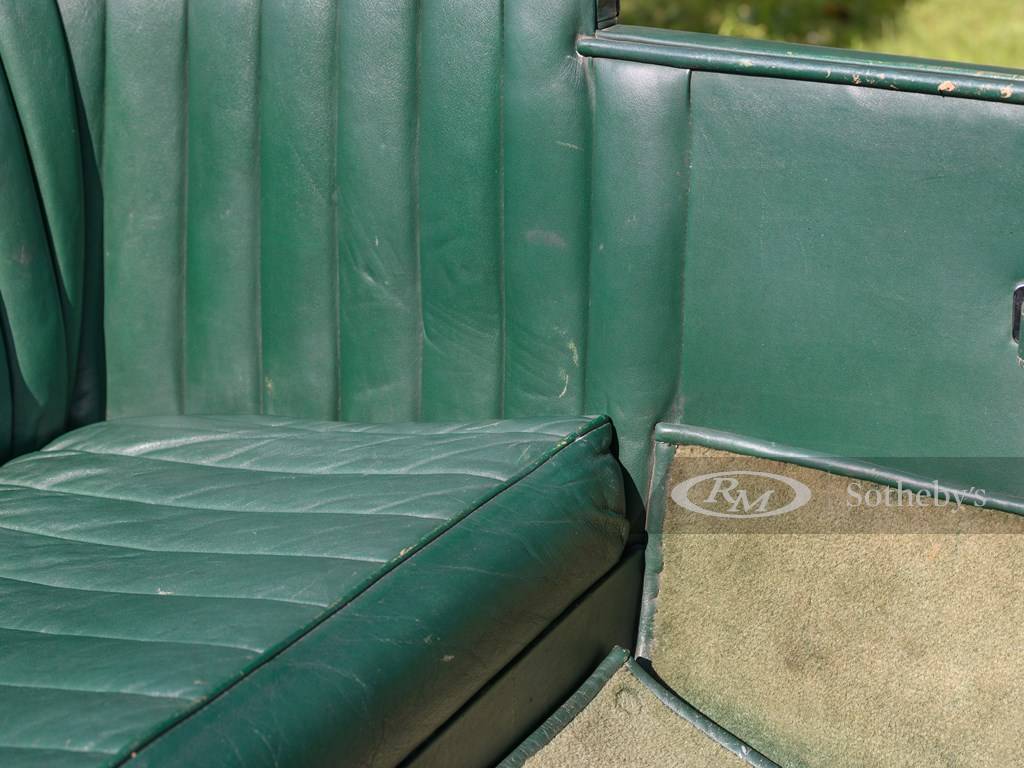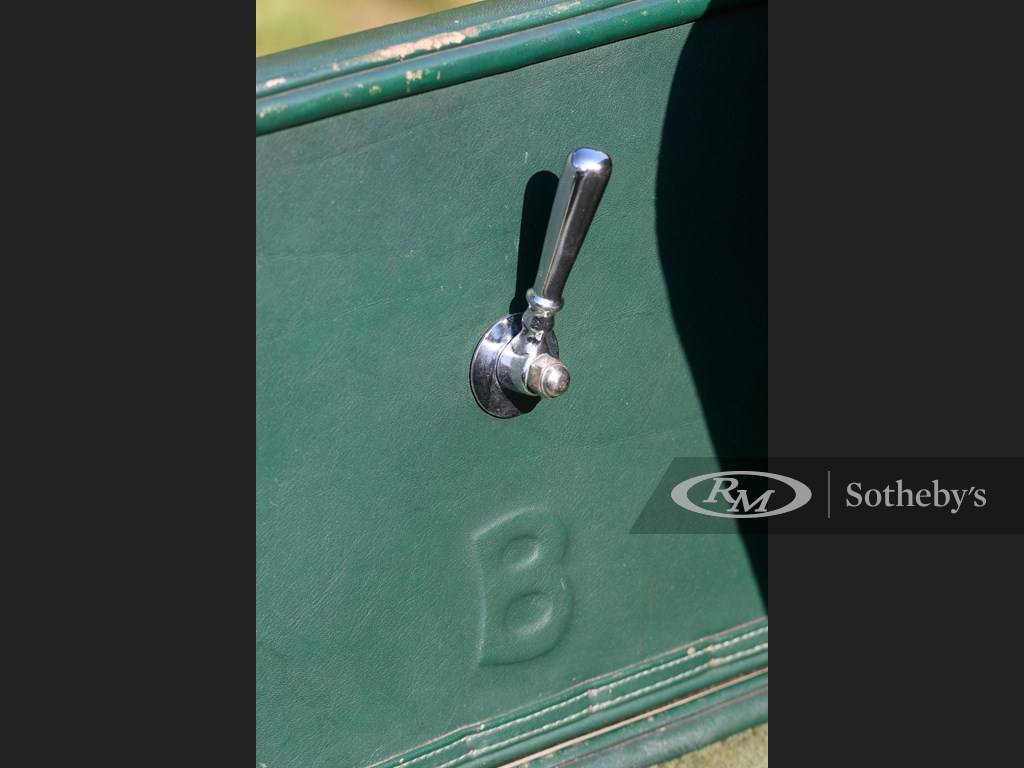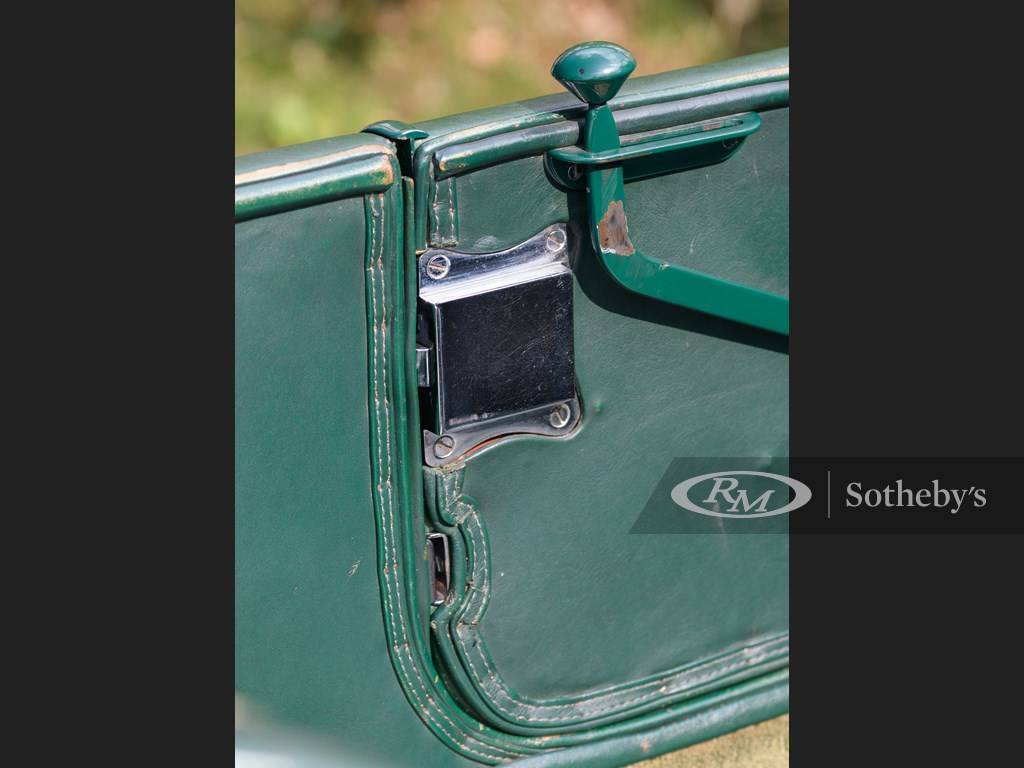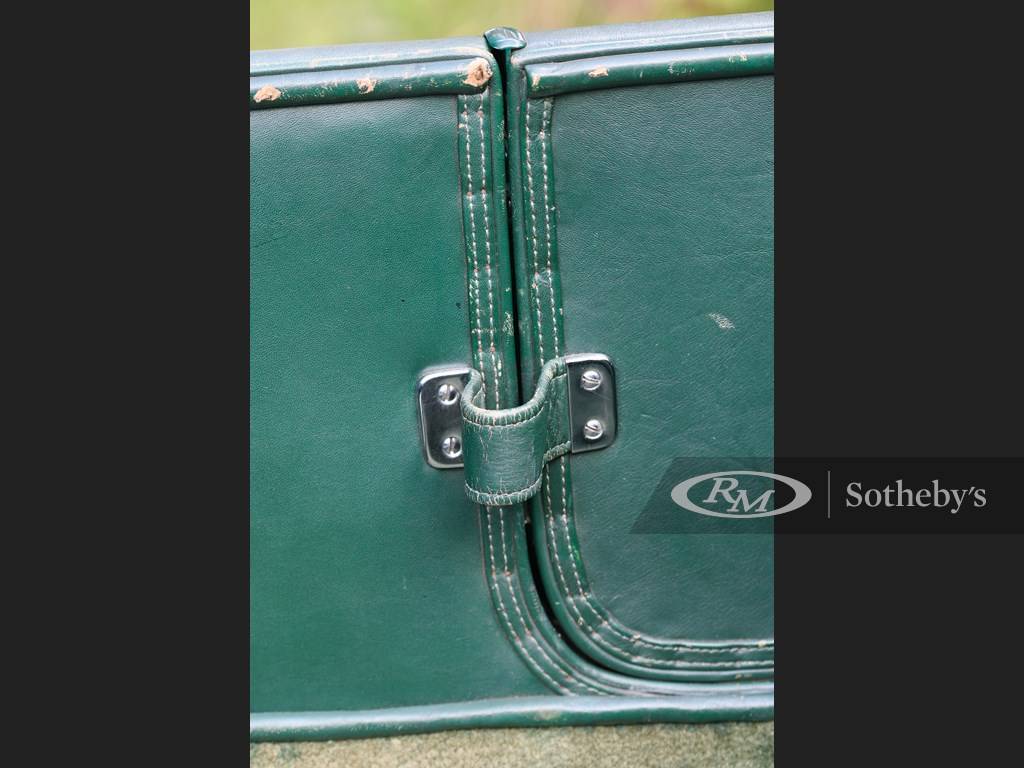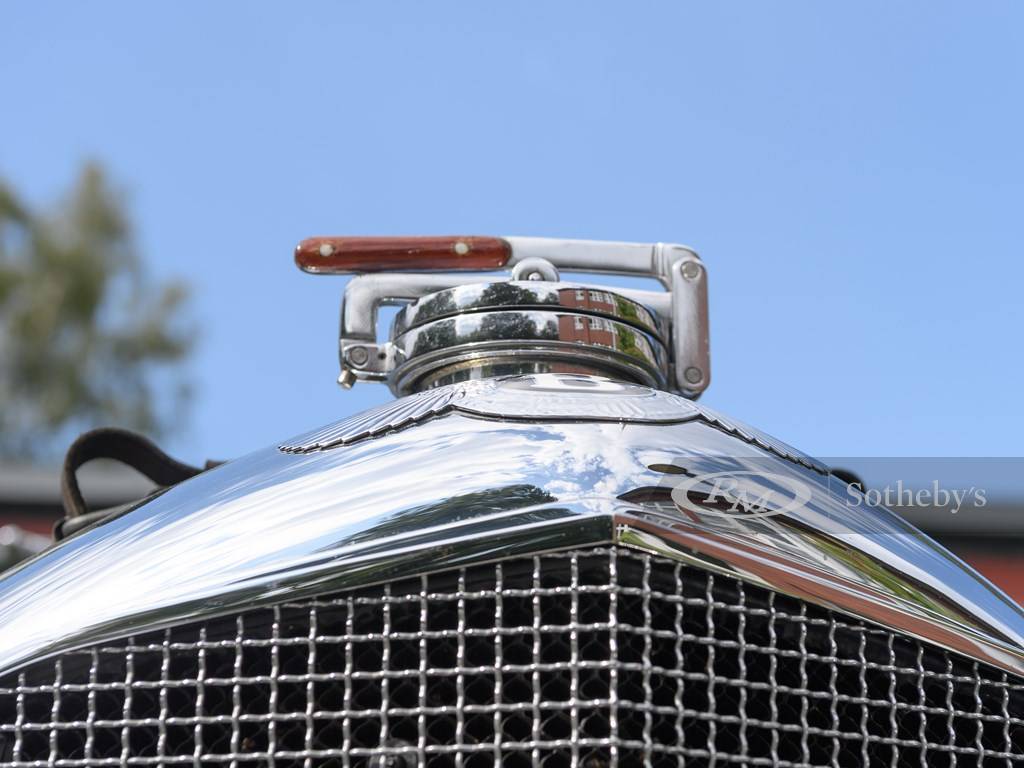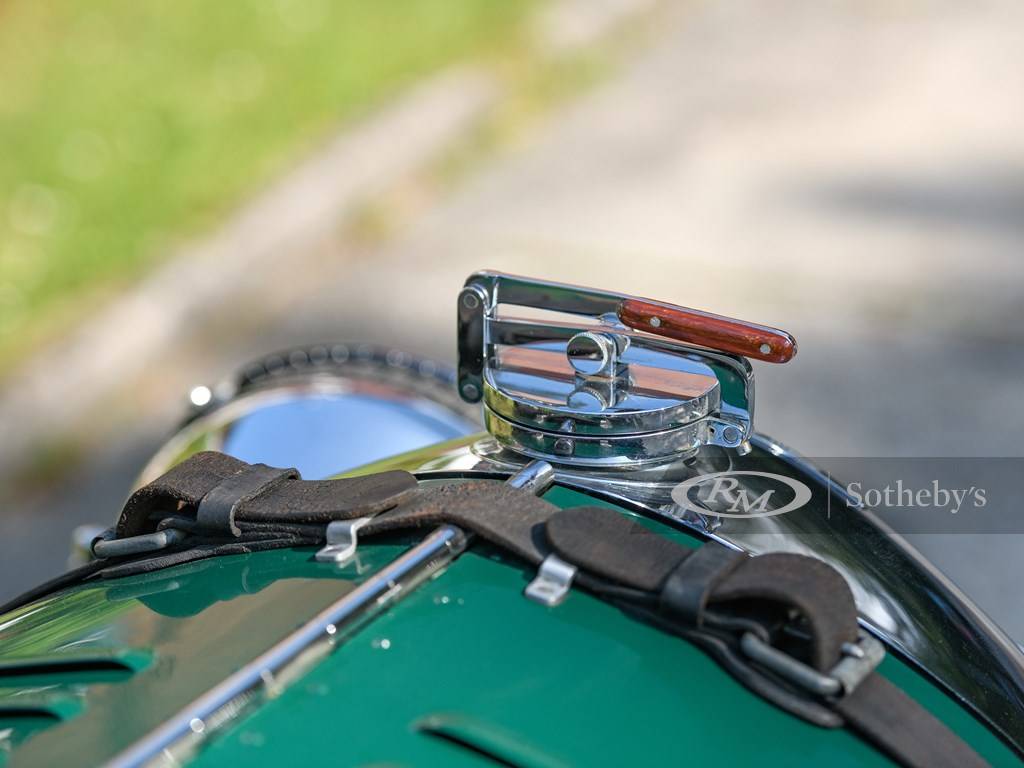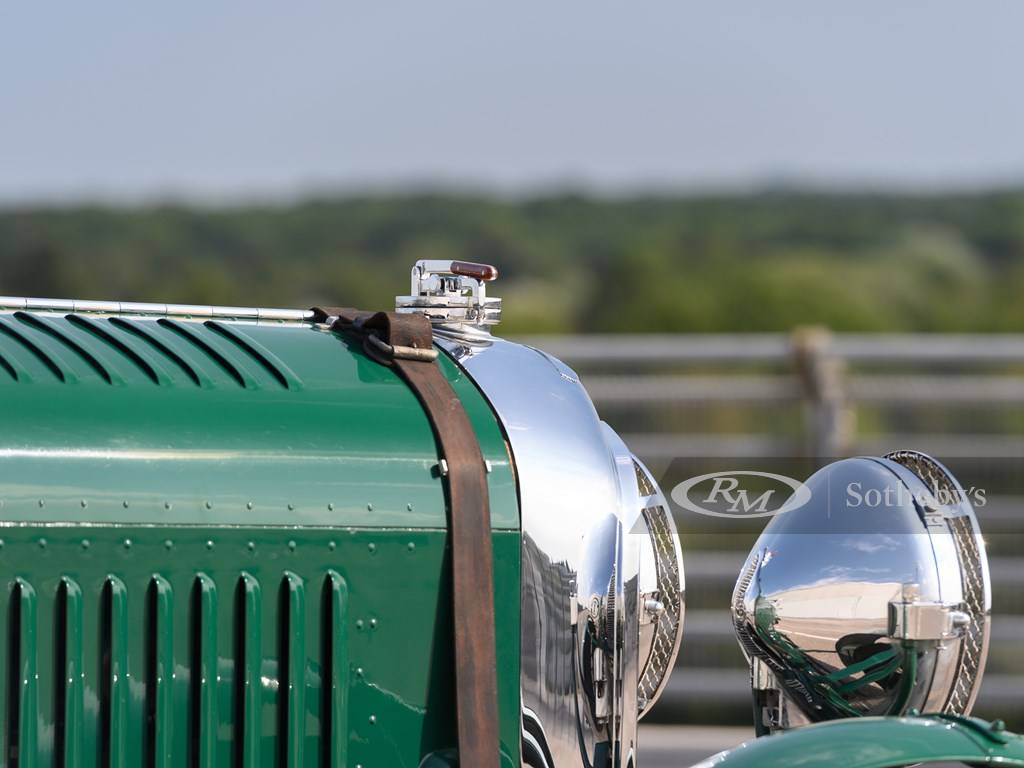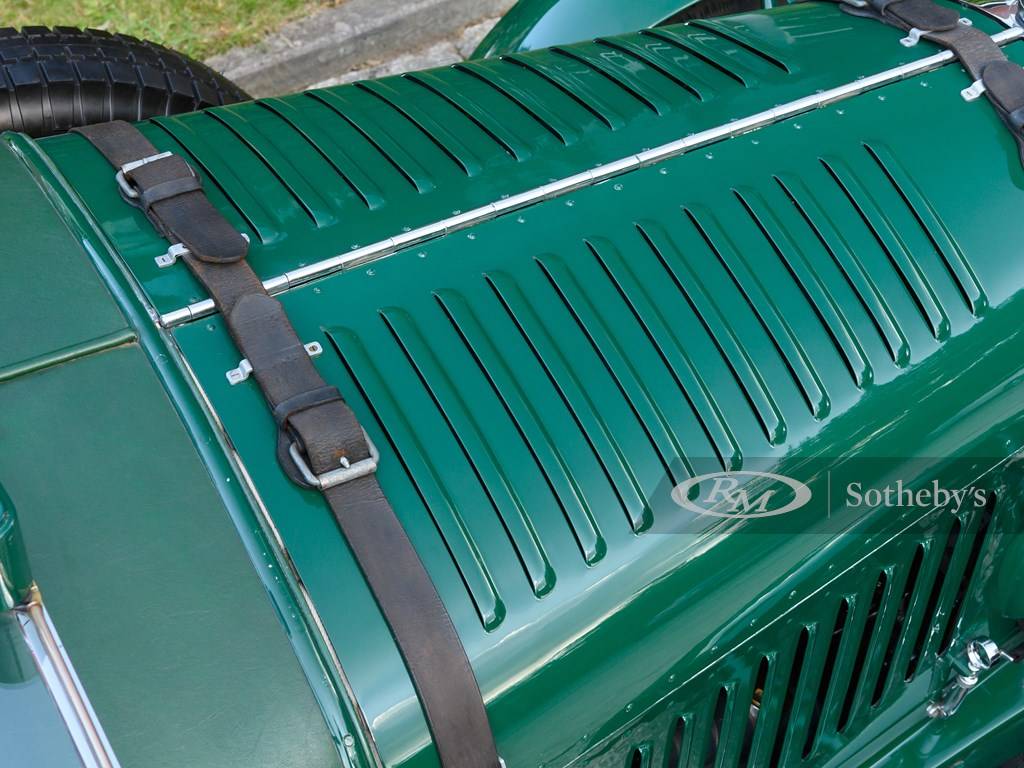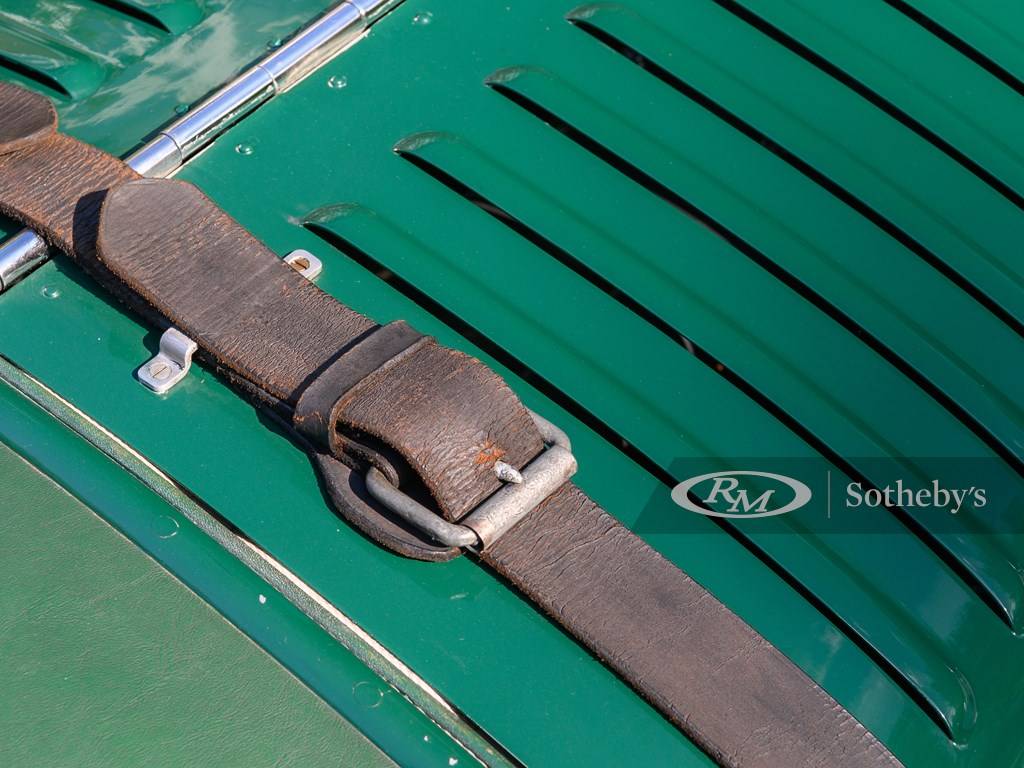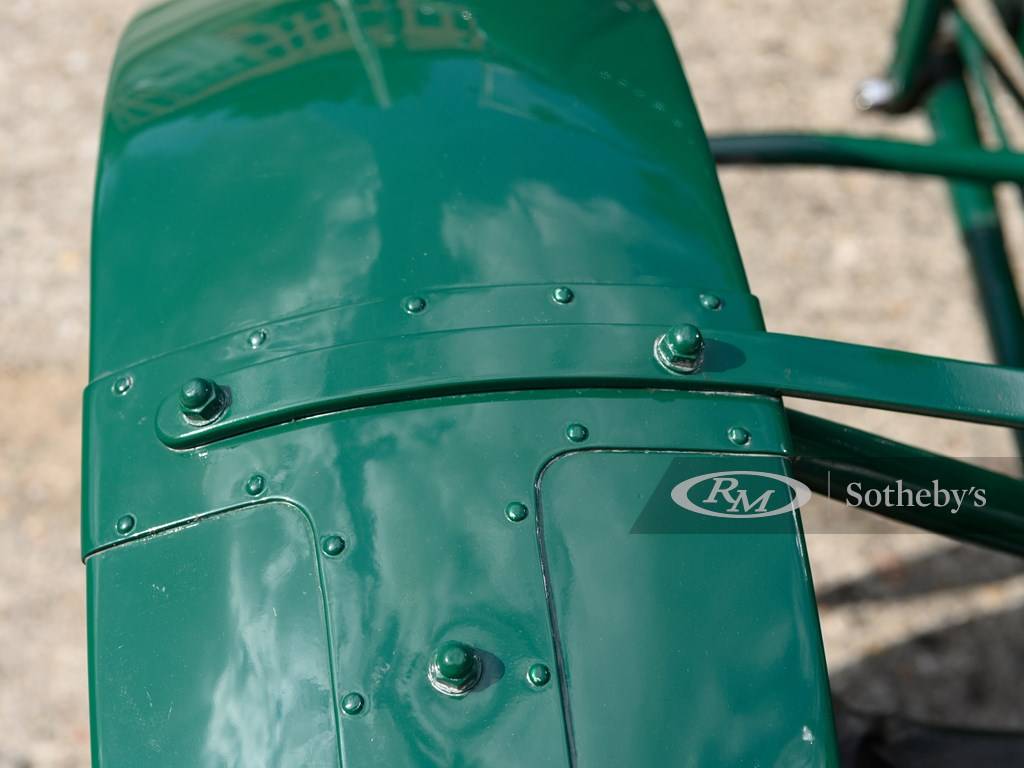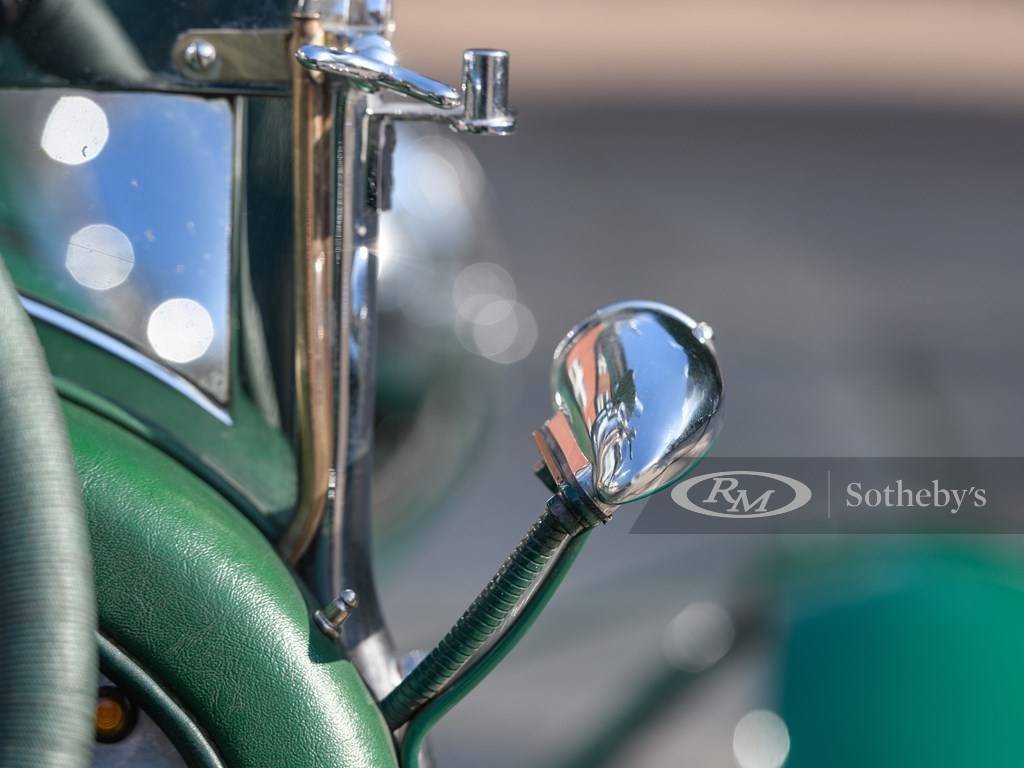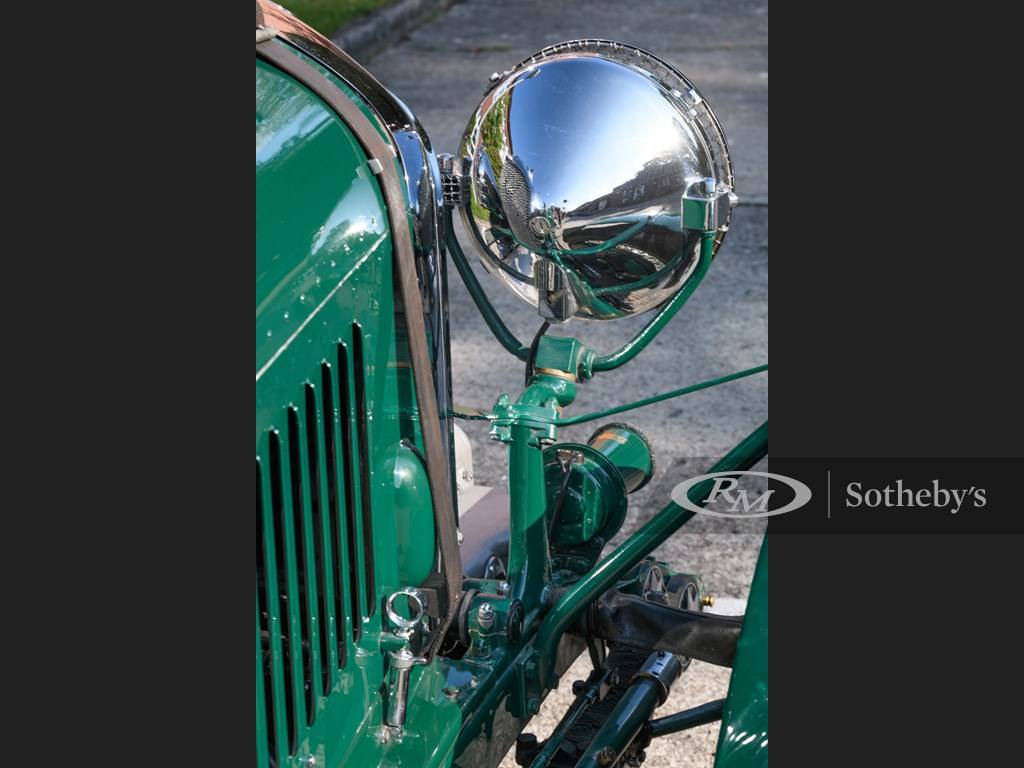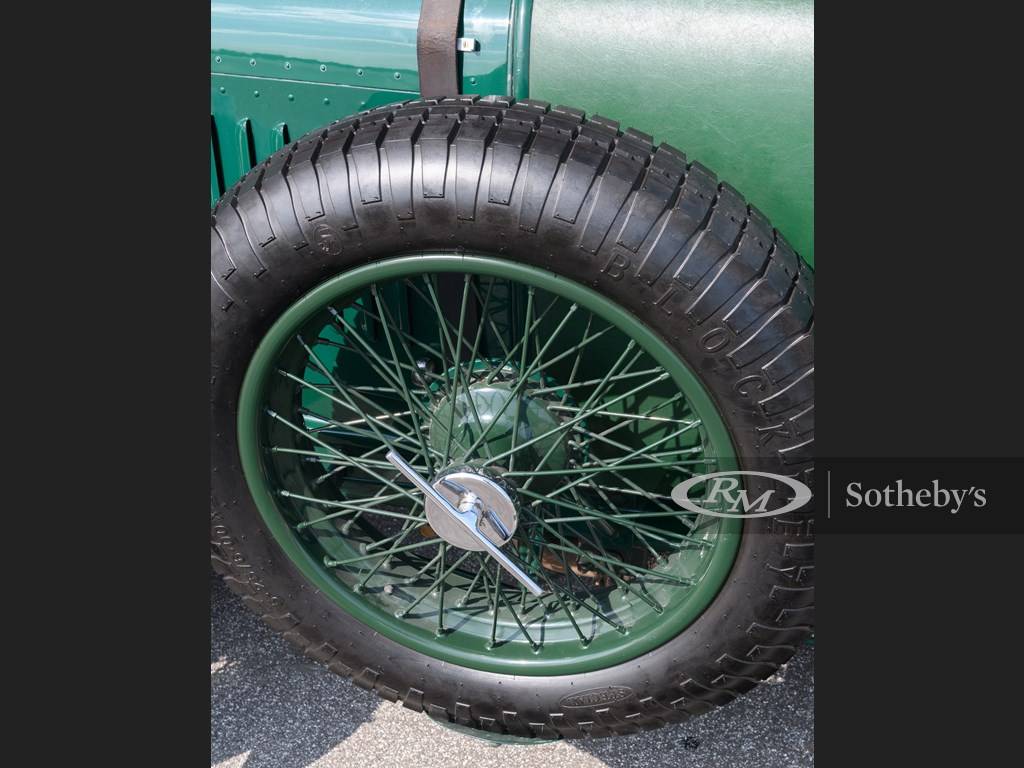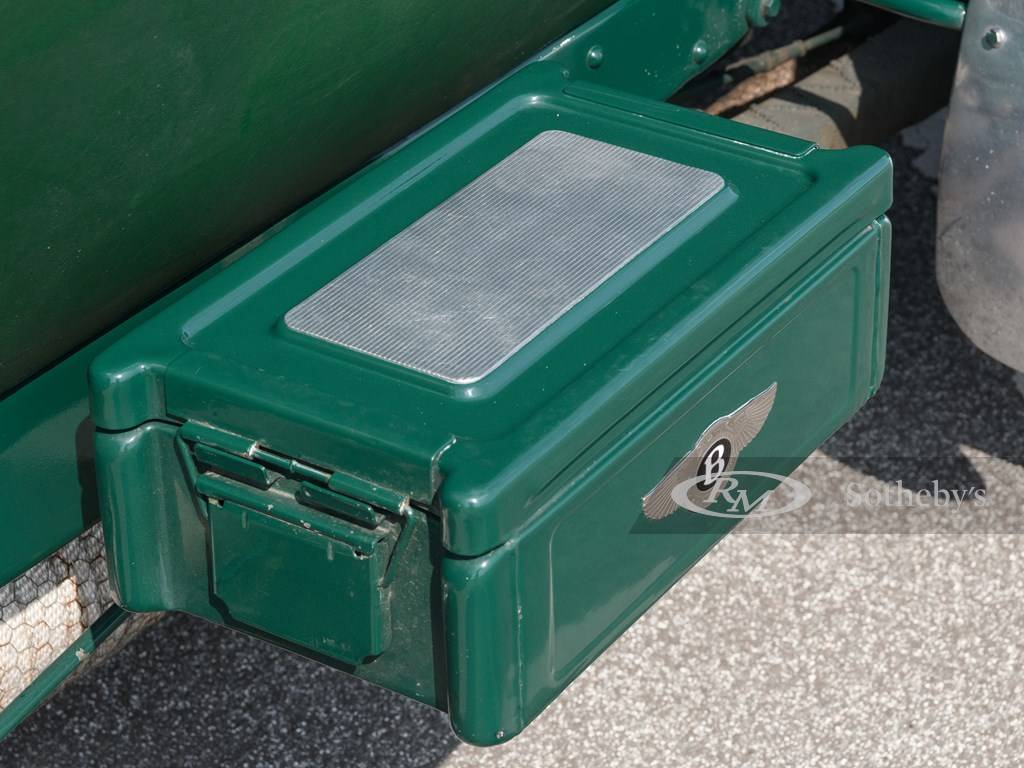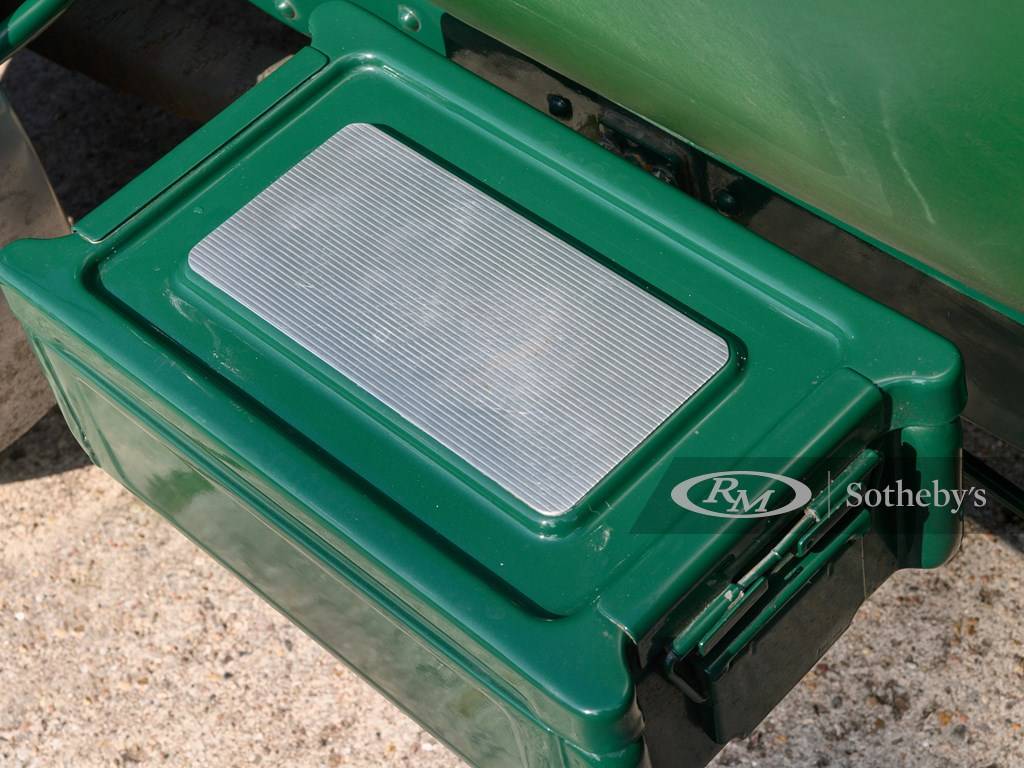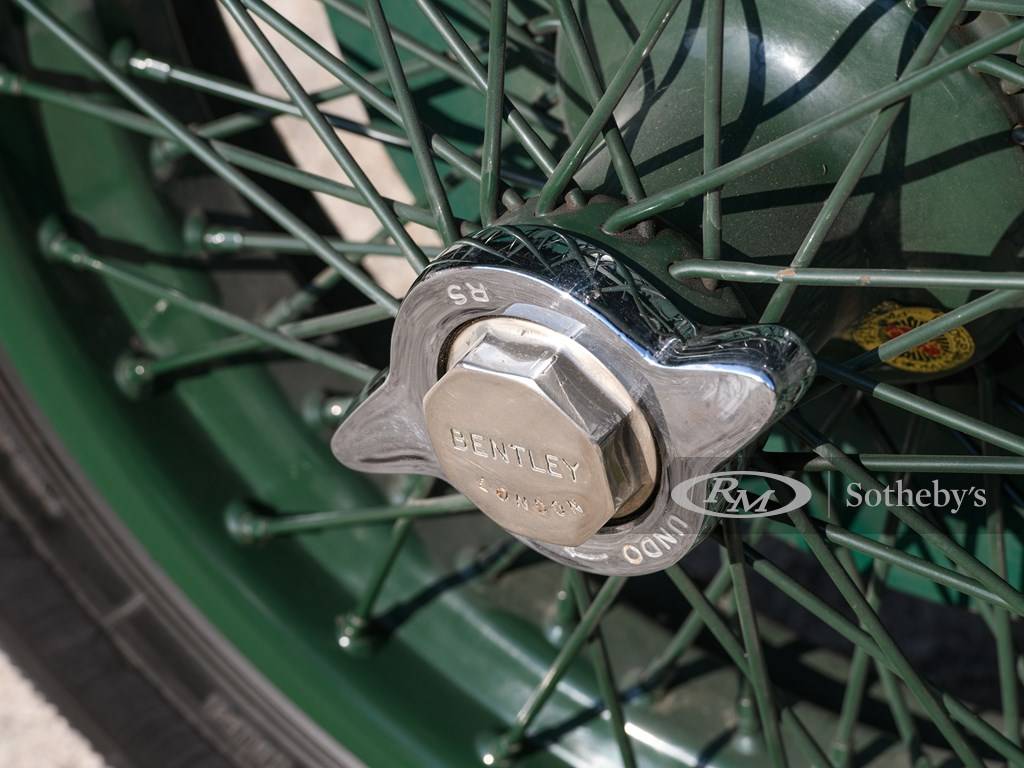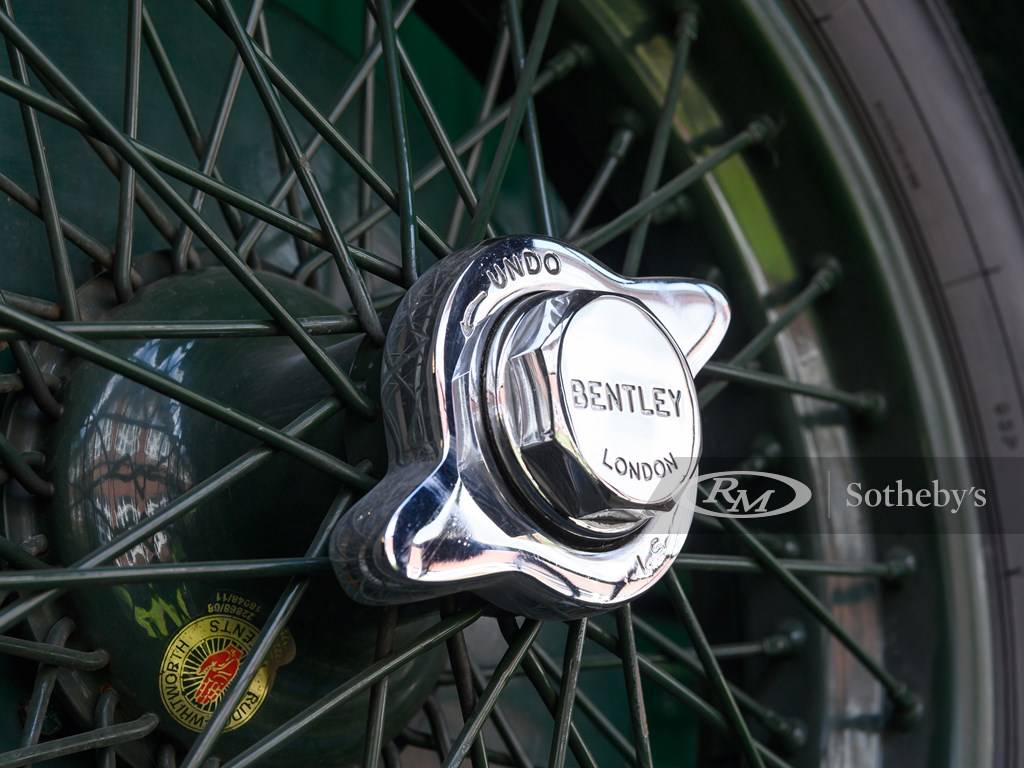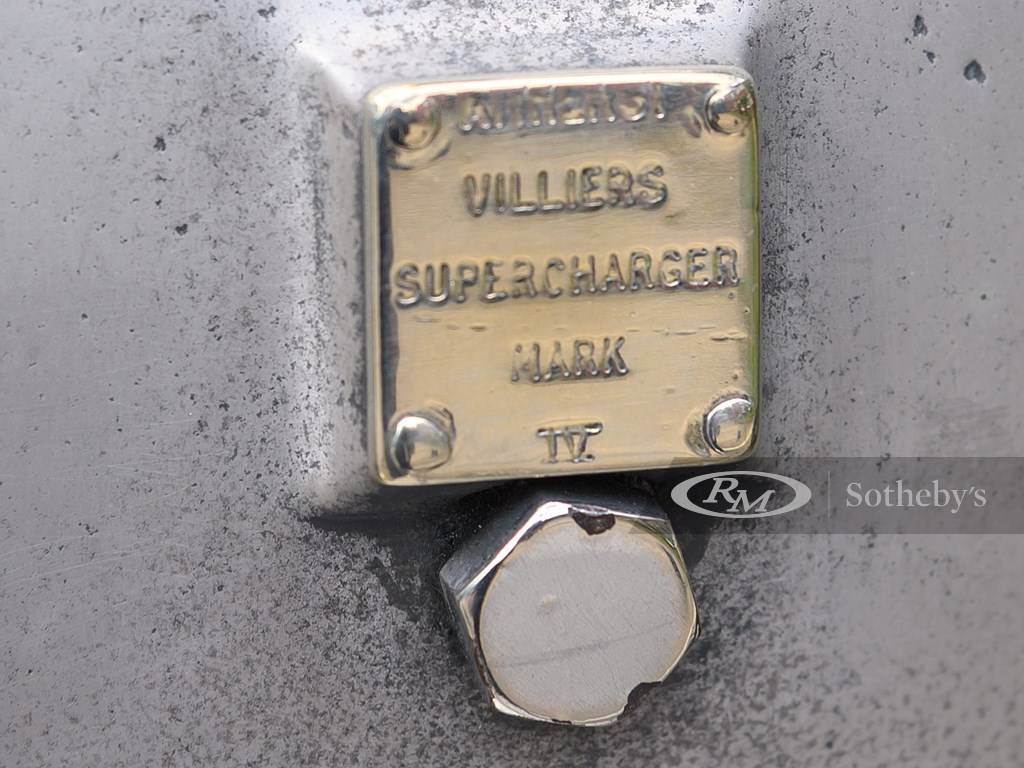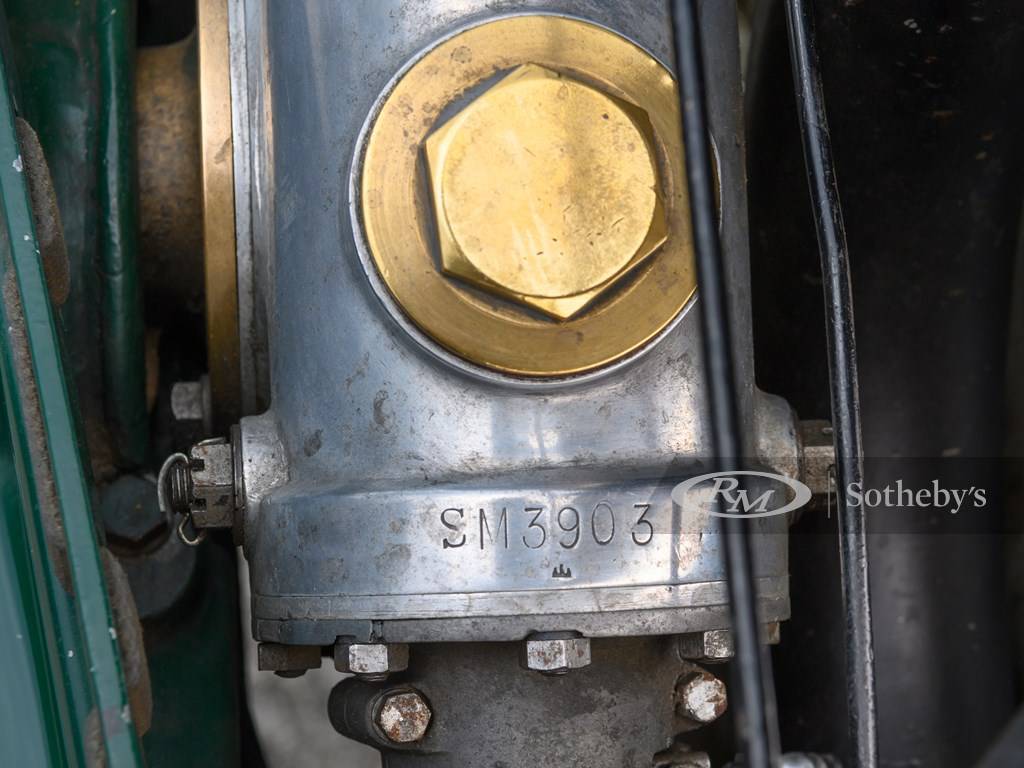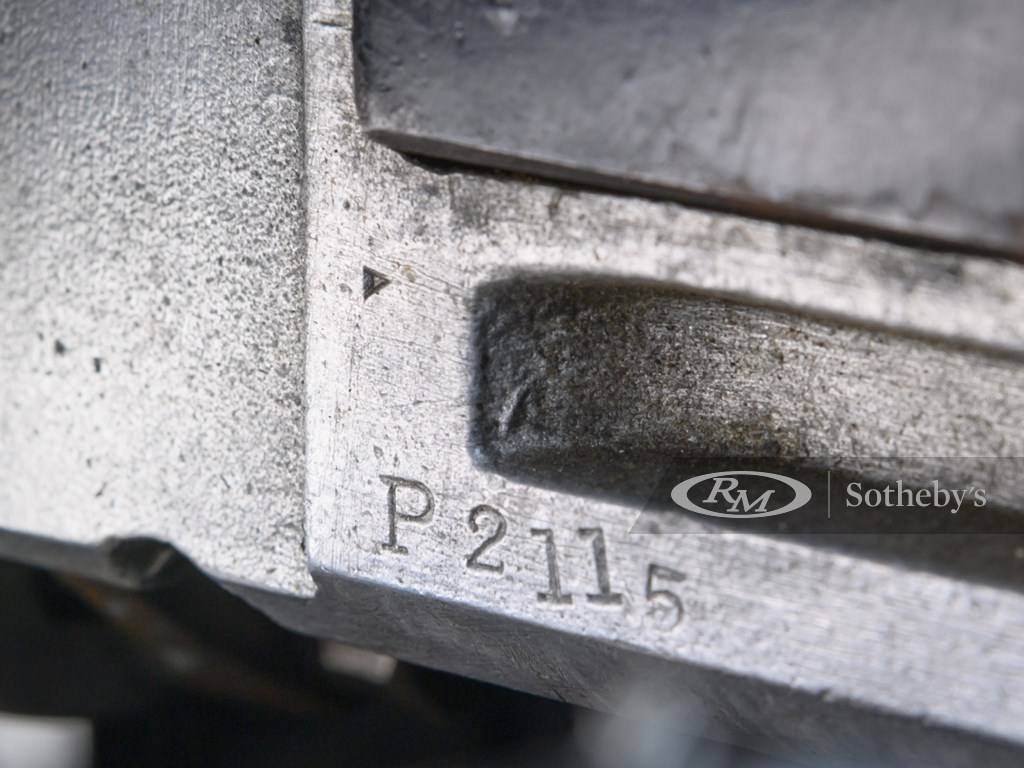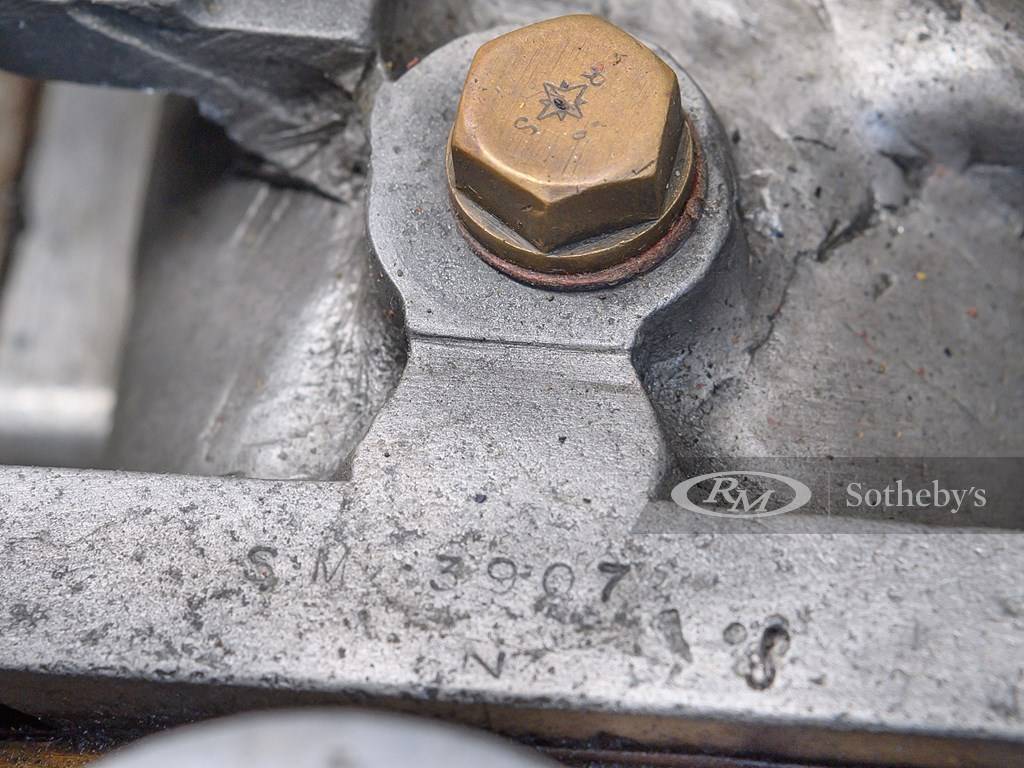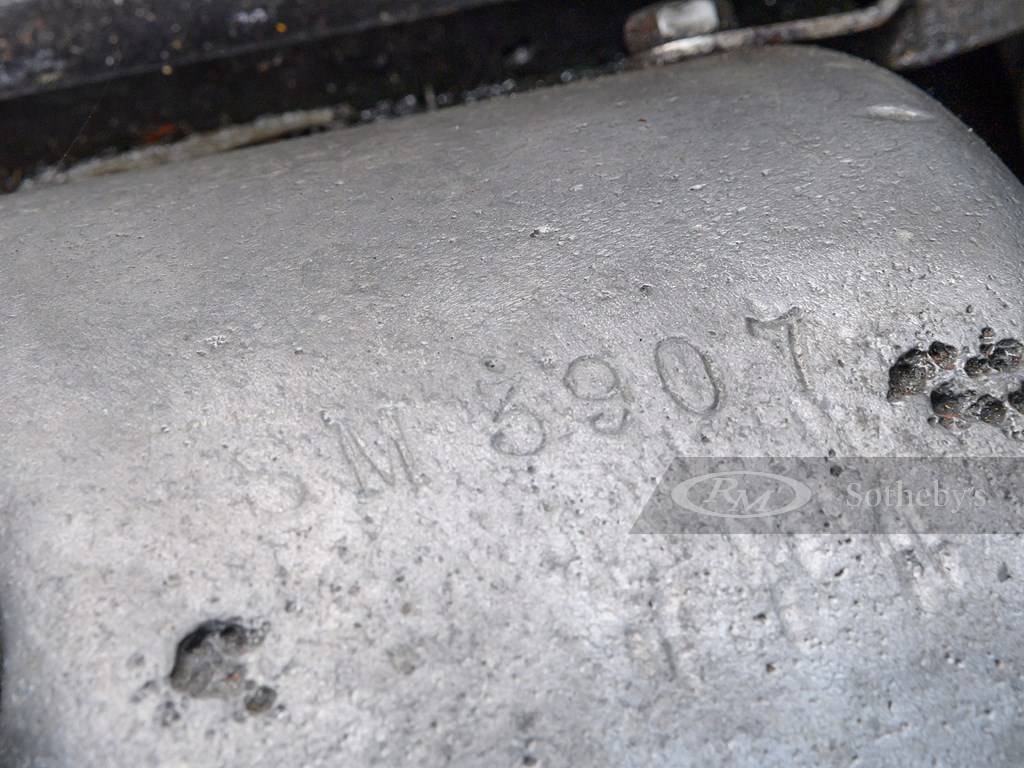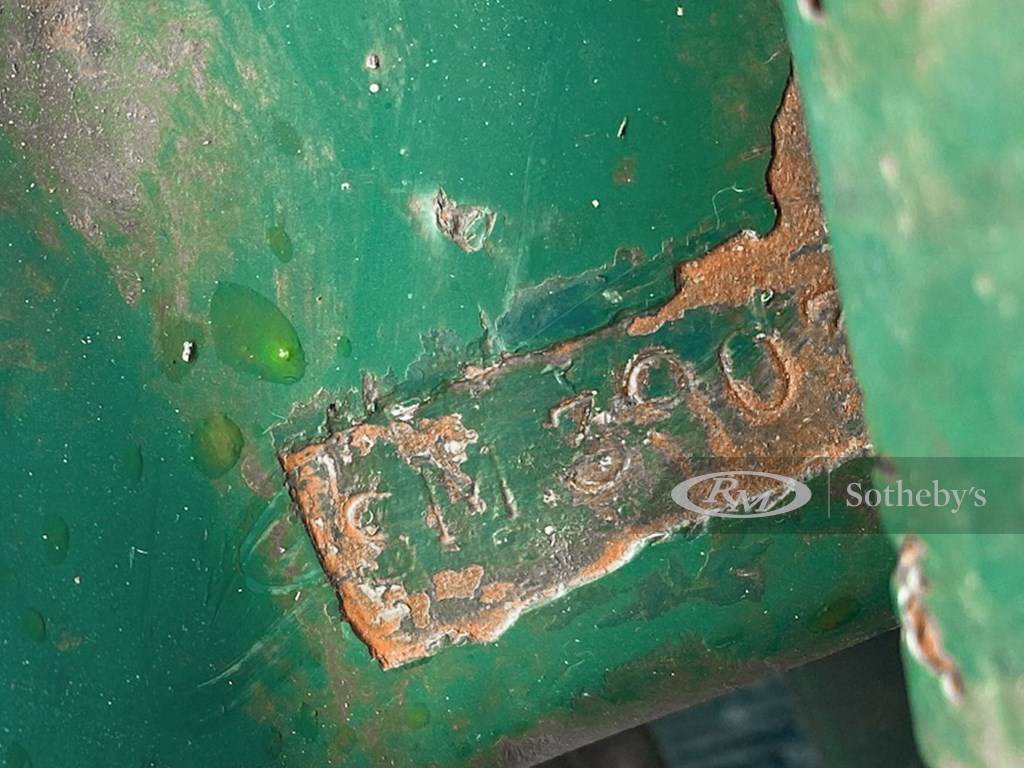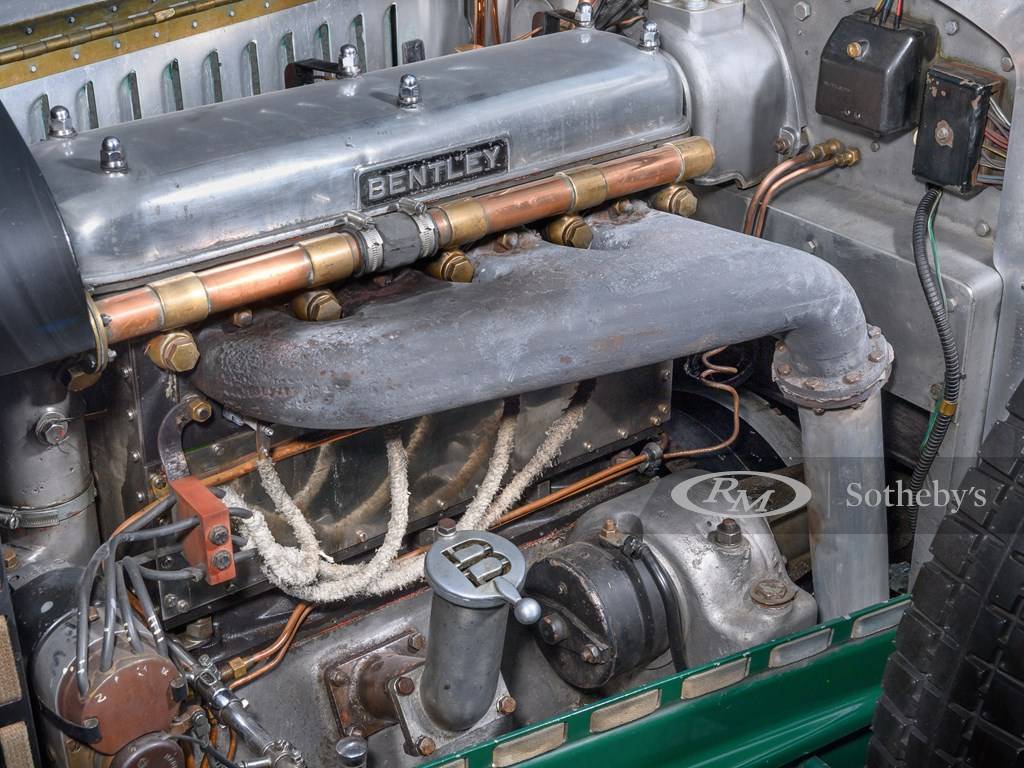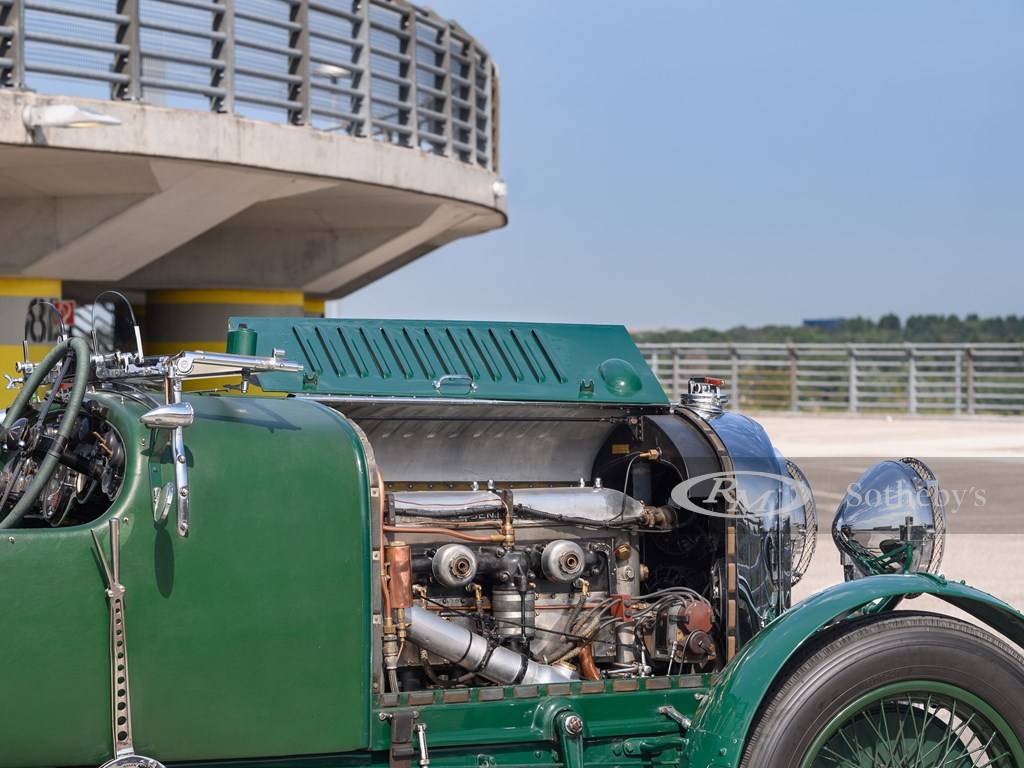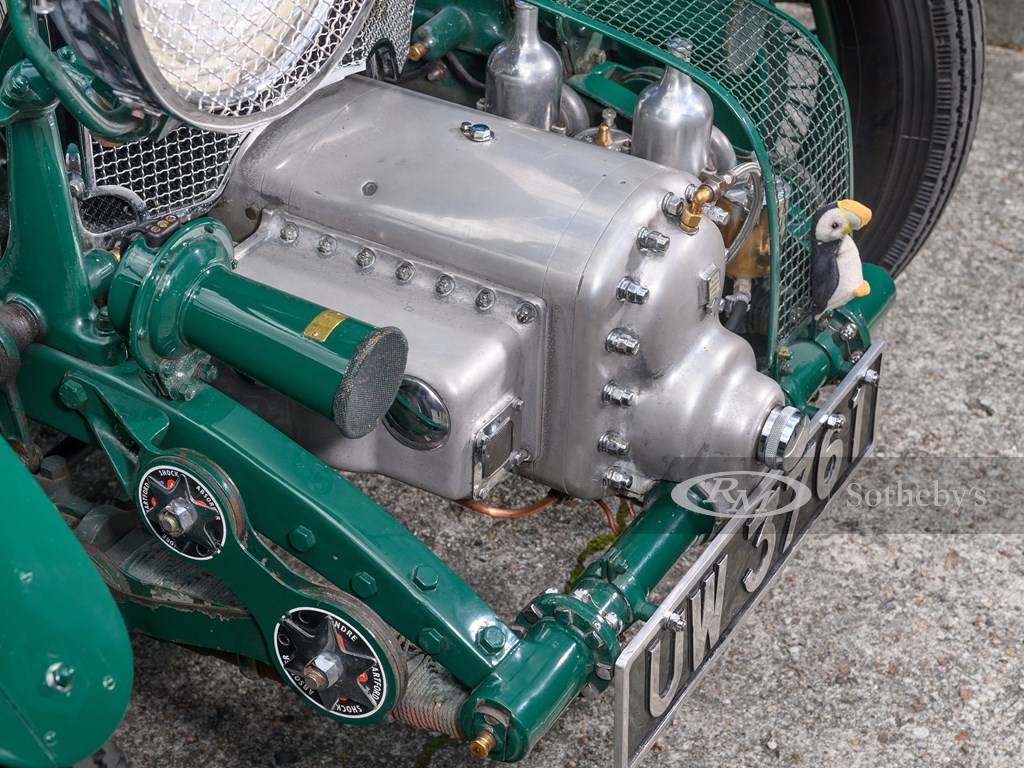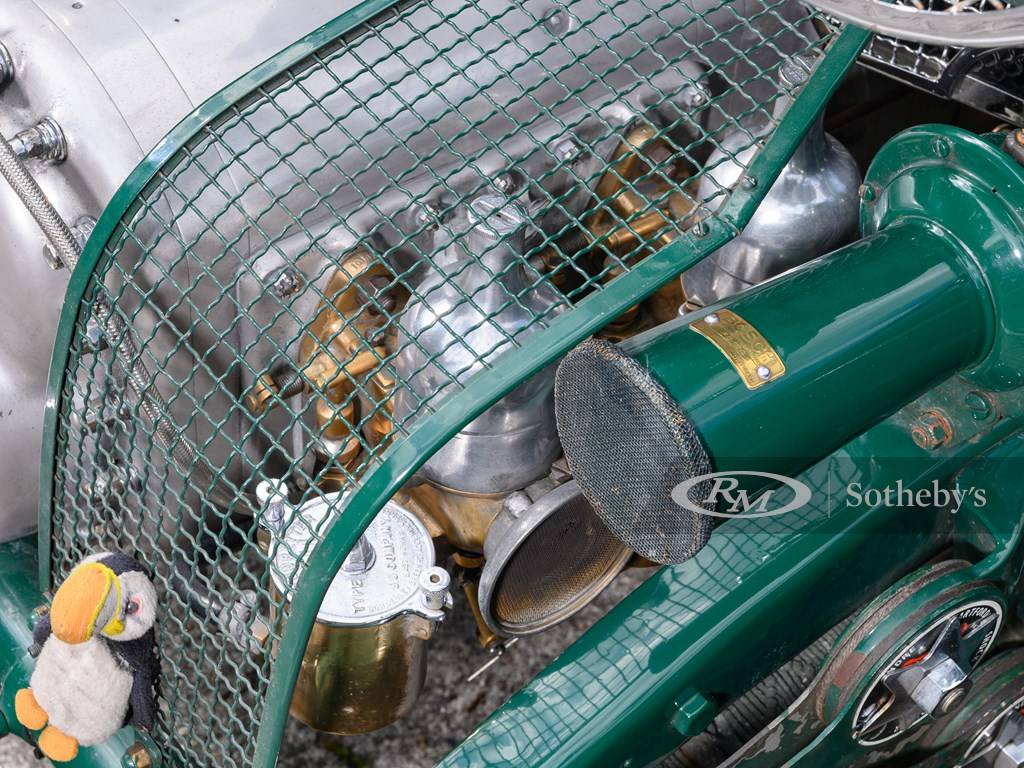 1930 Bentley 4½-Litre Supercharged Tourer by Vanden Plas
Dealer

away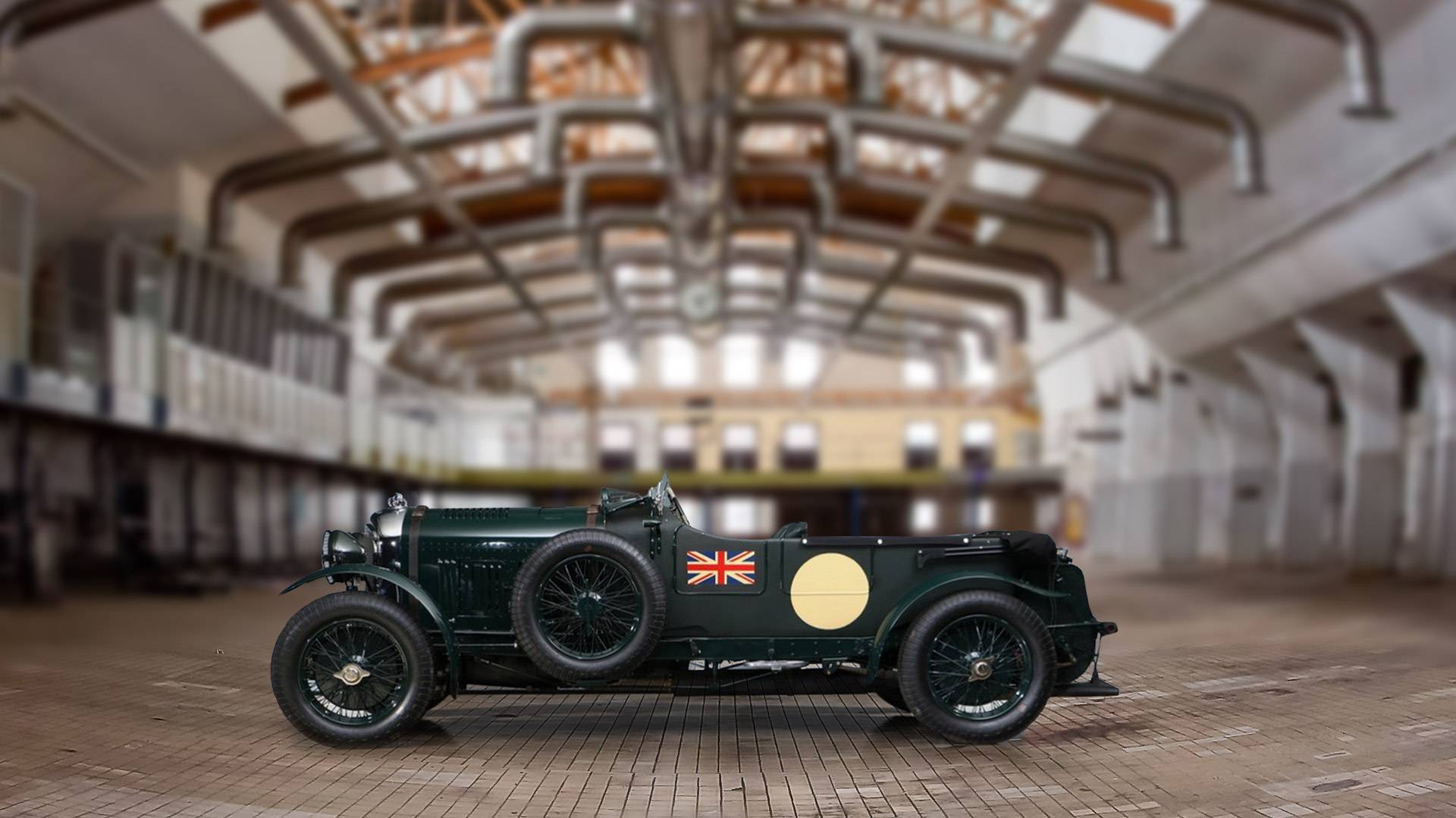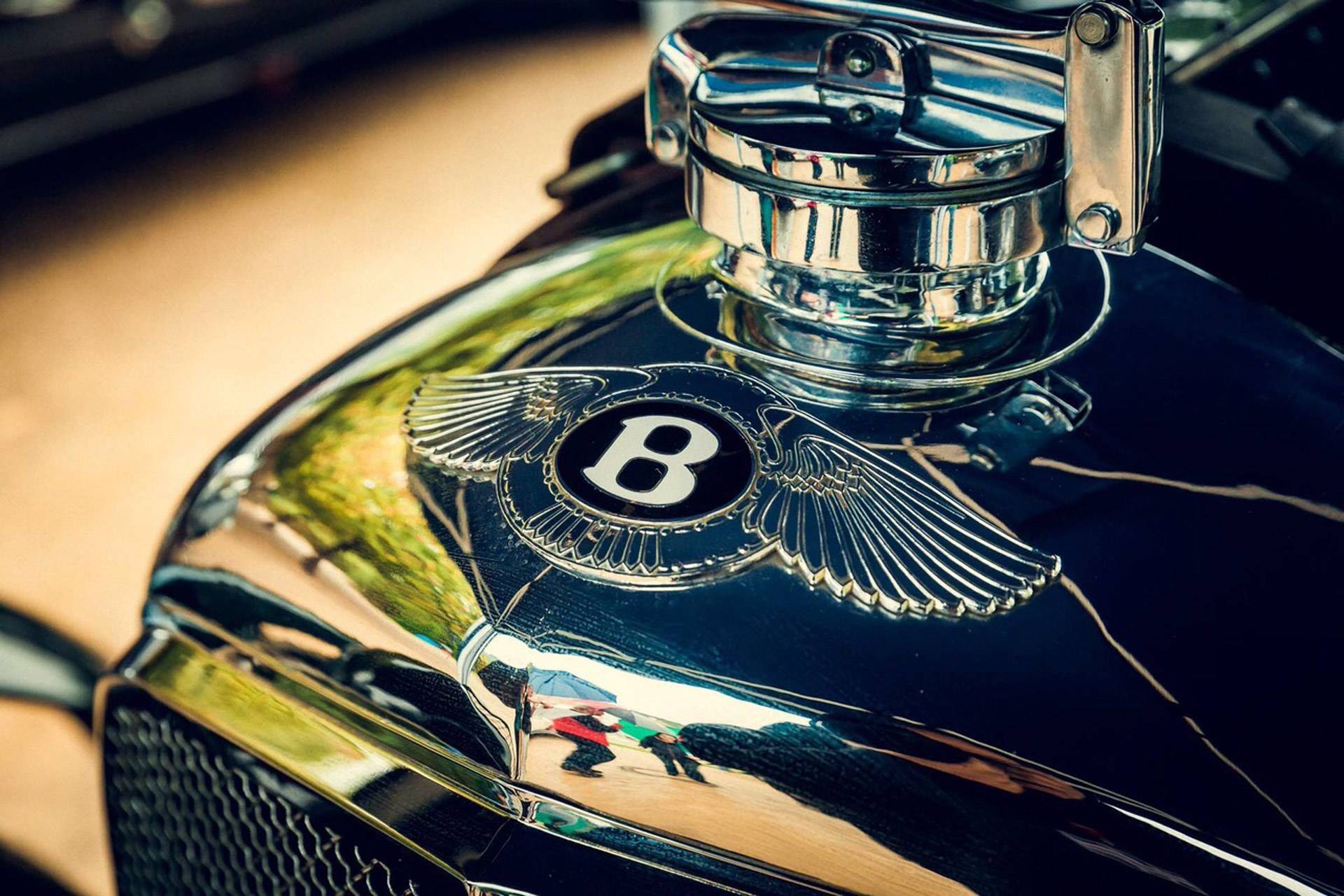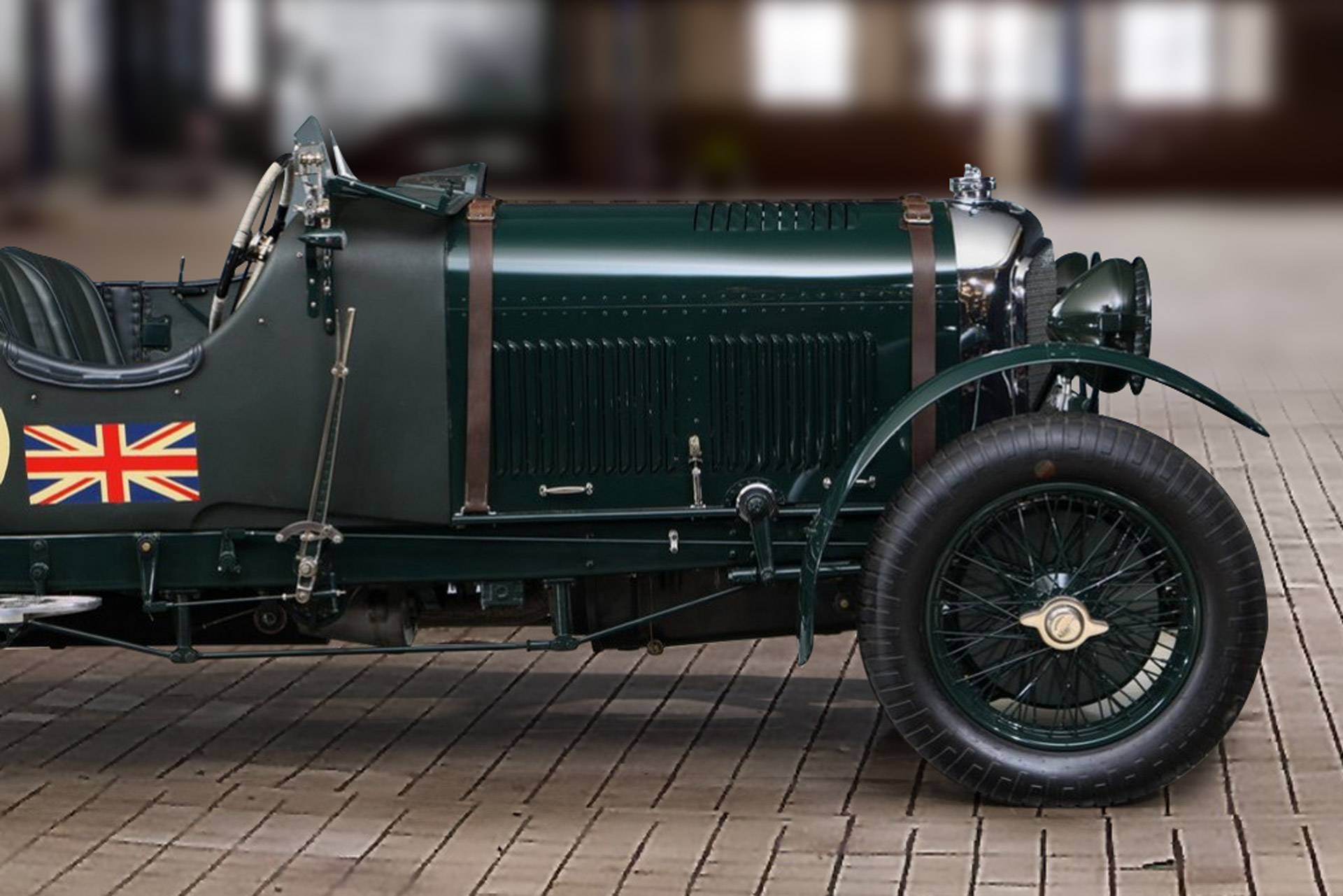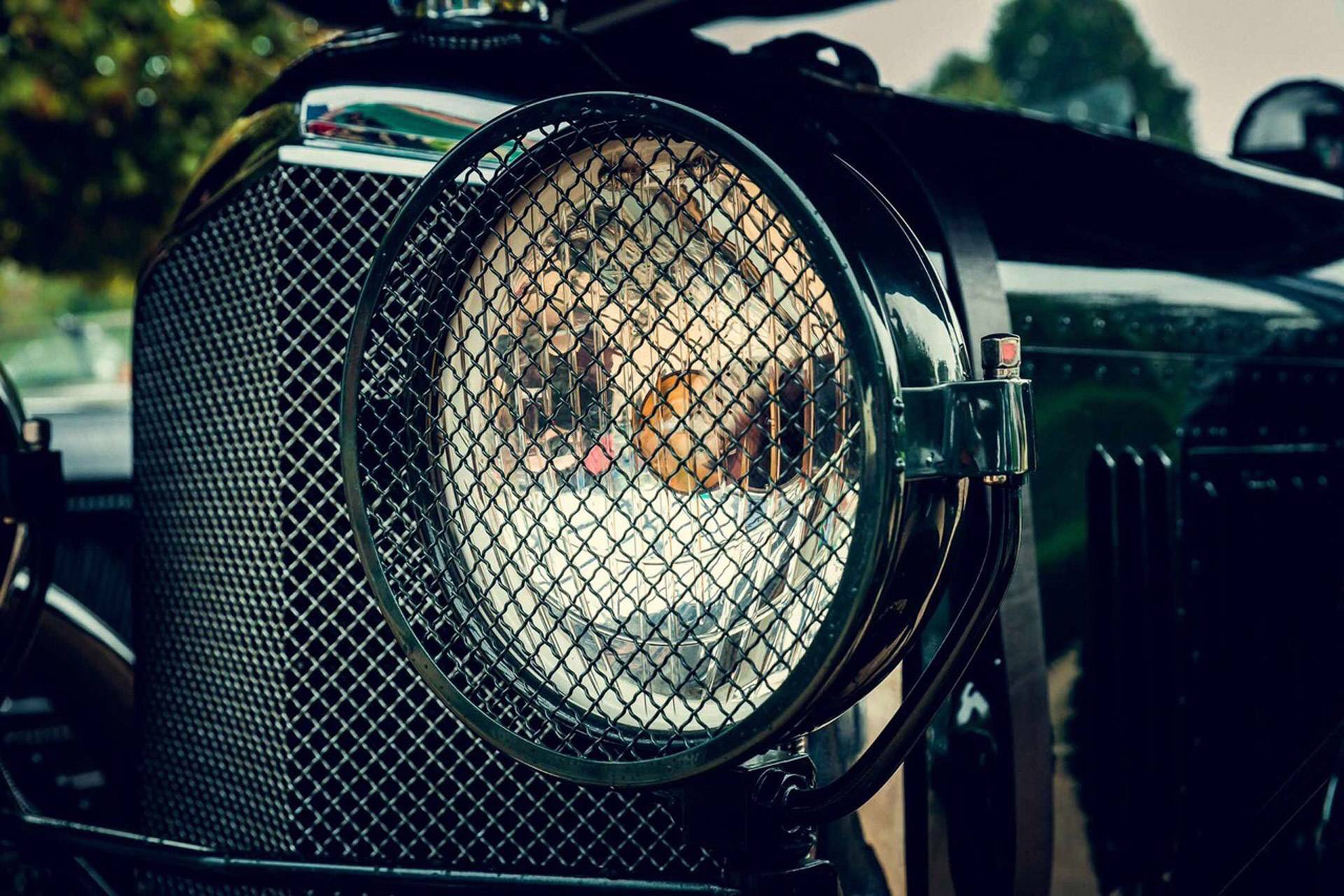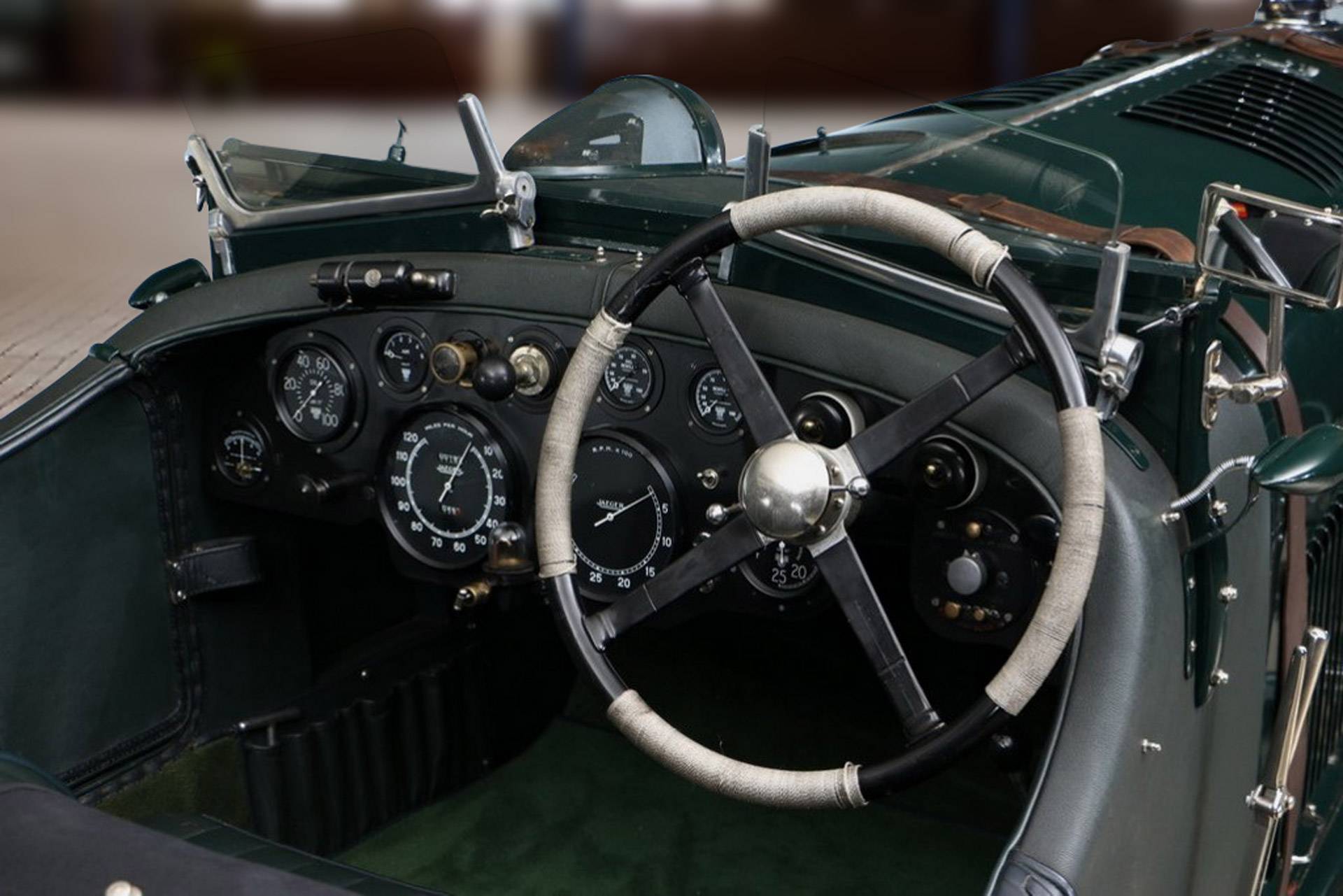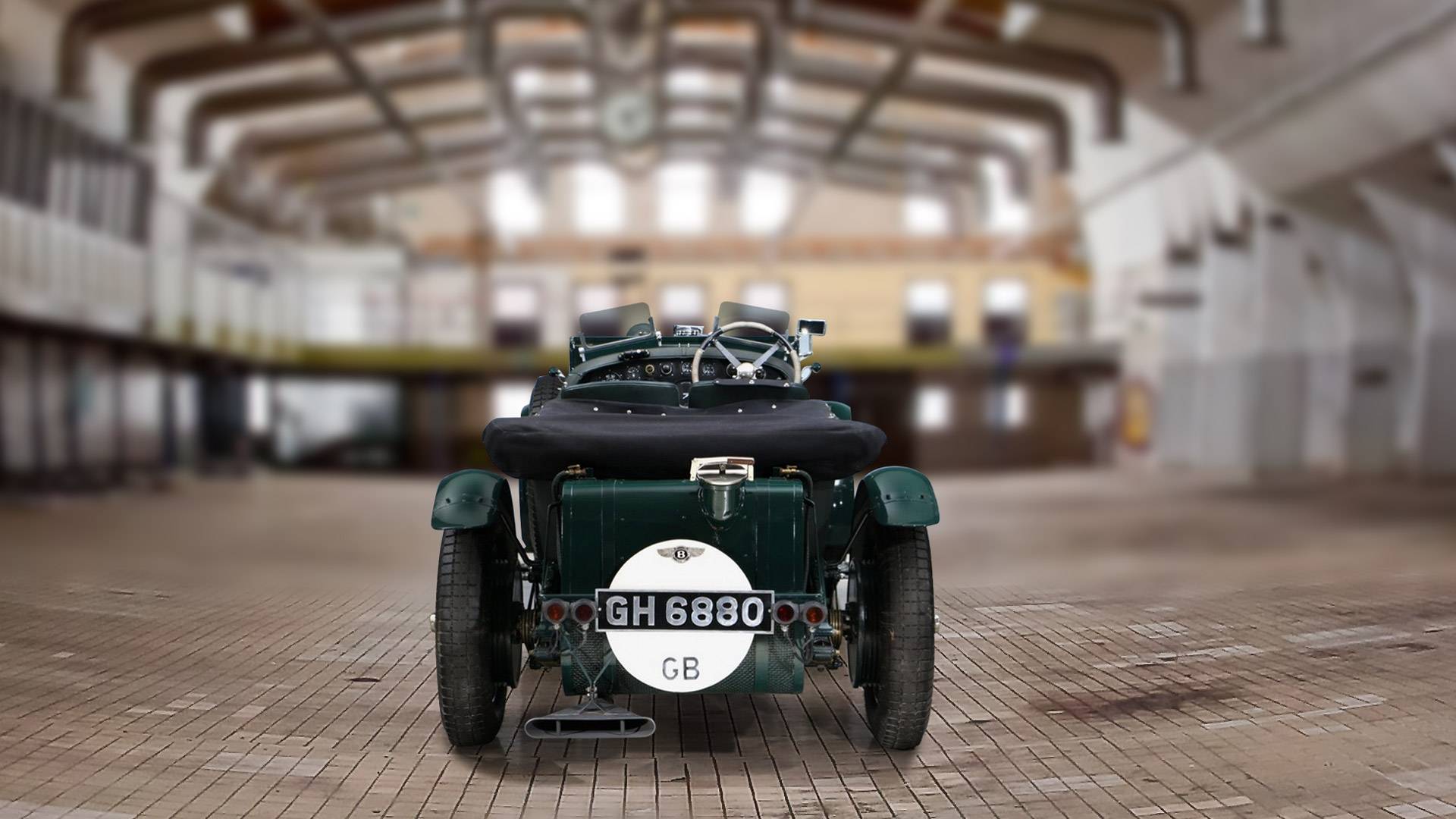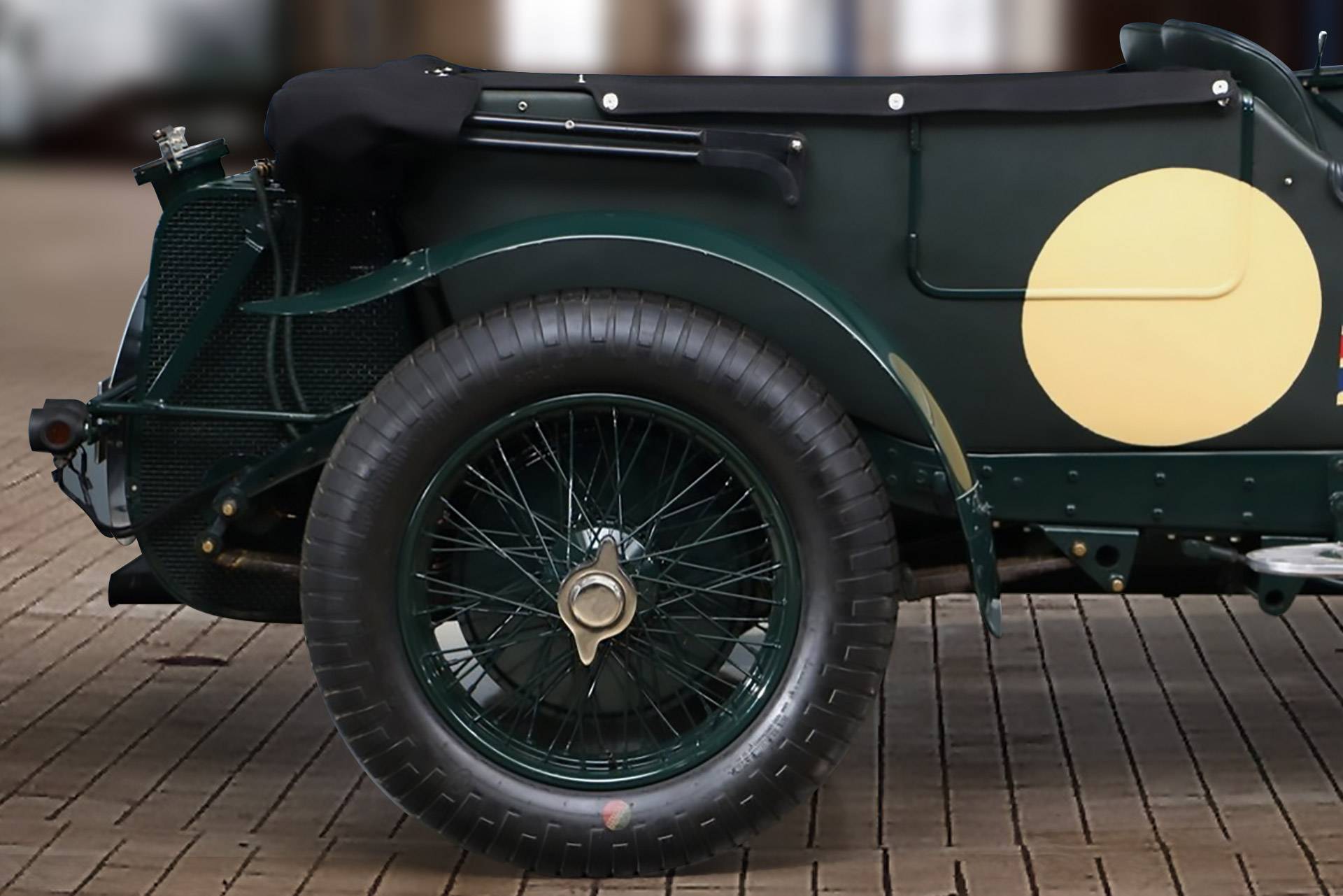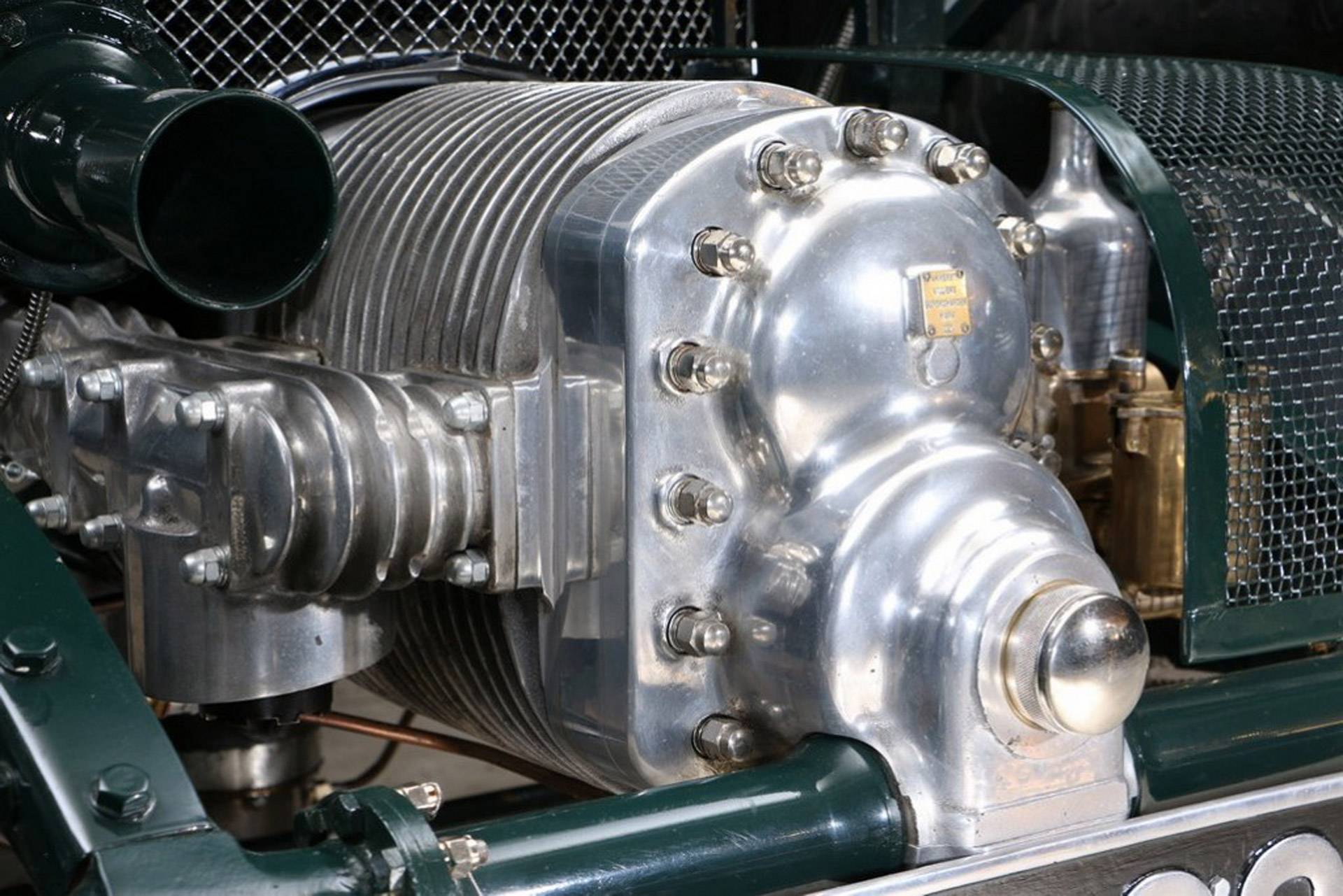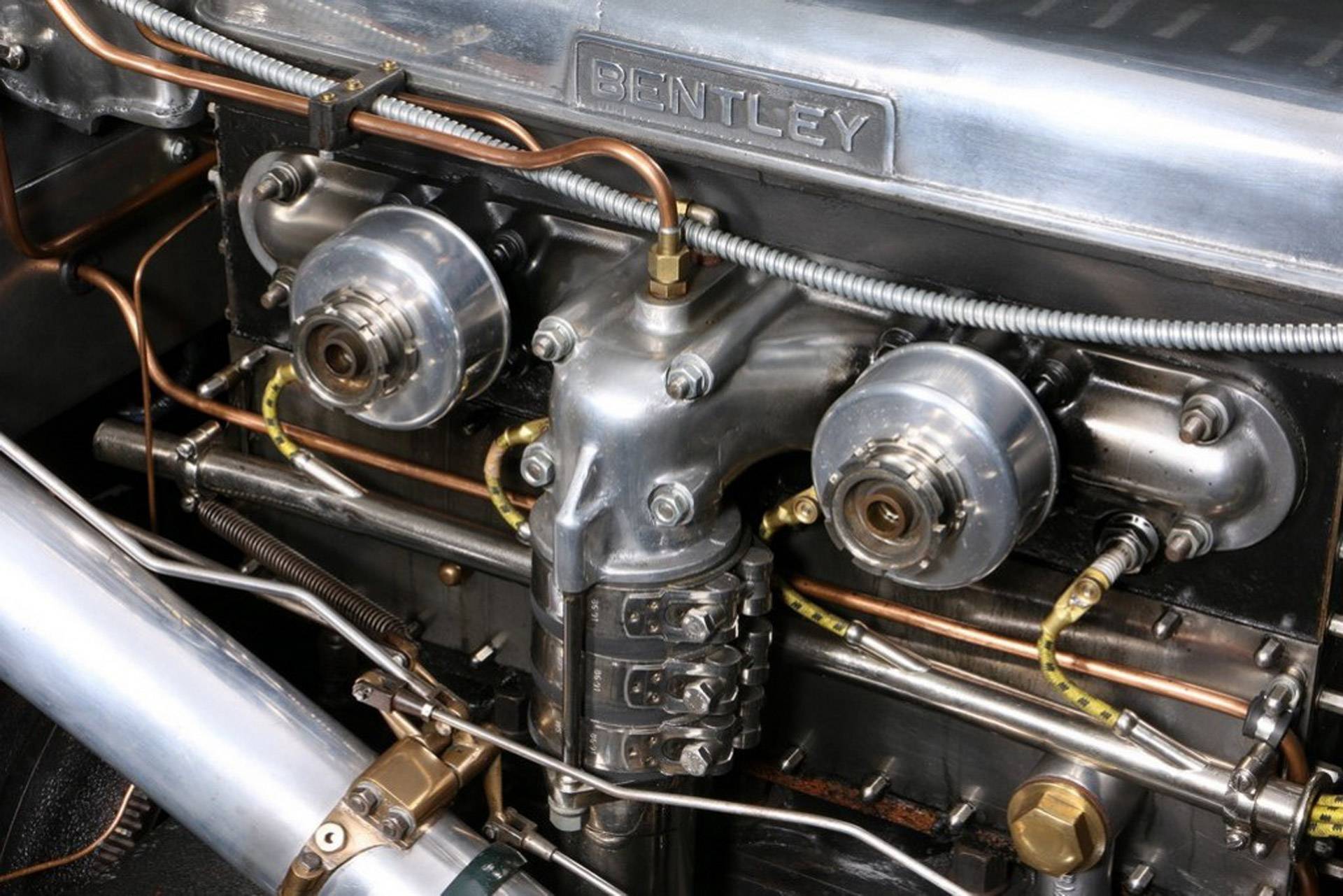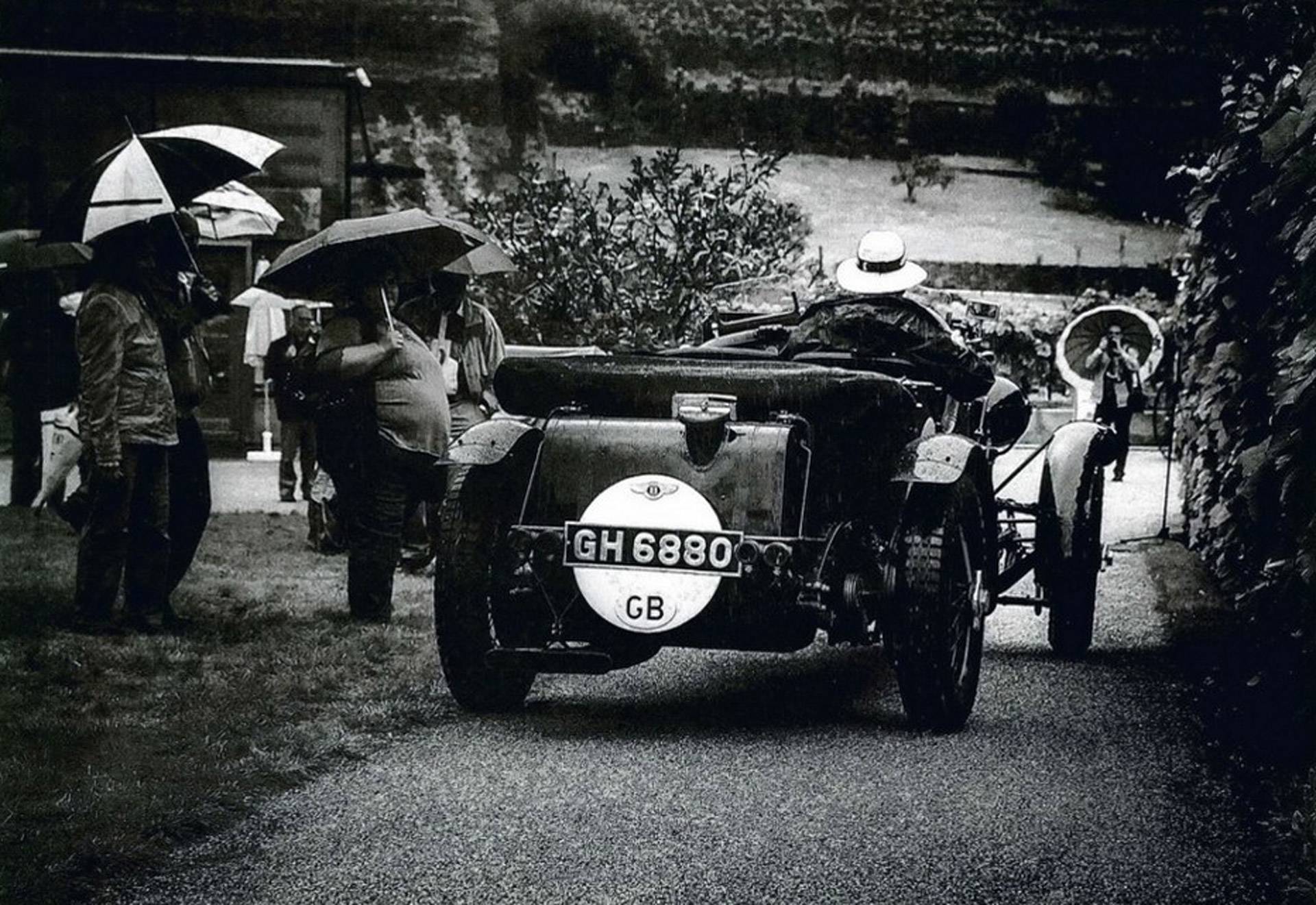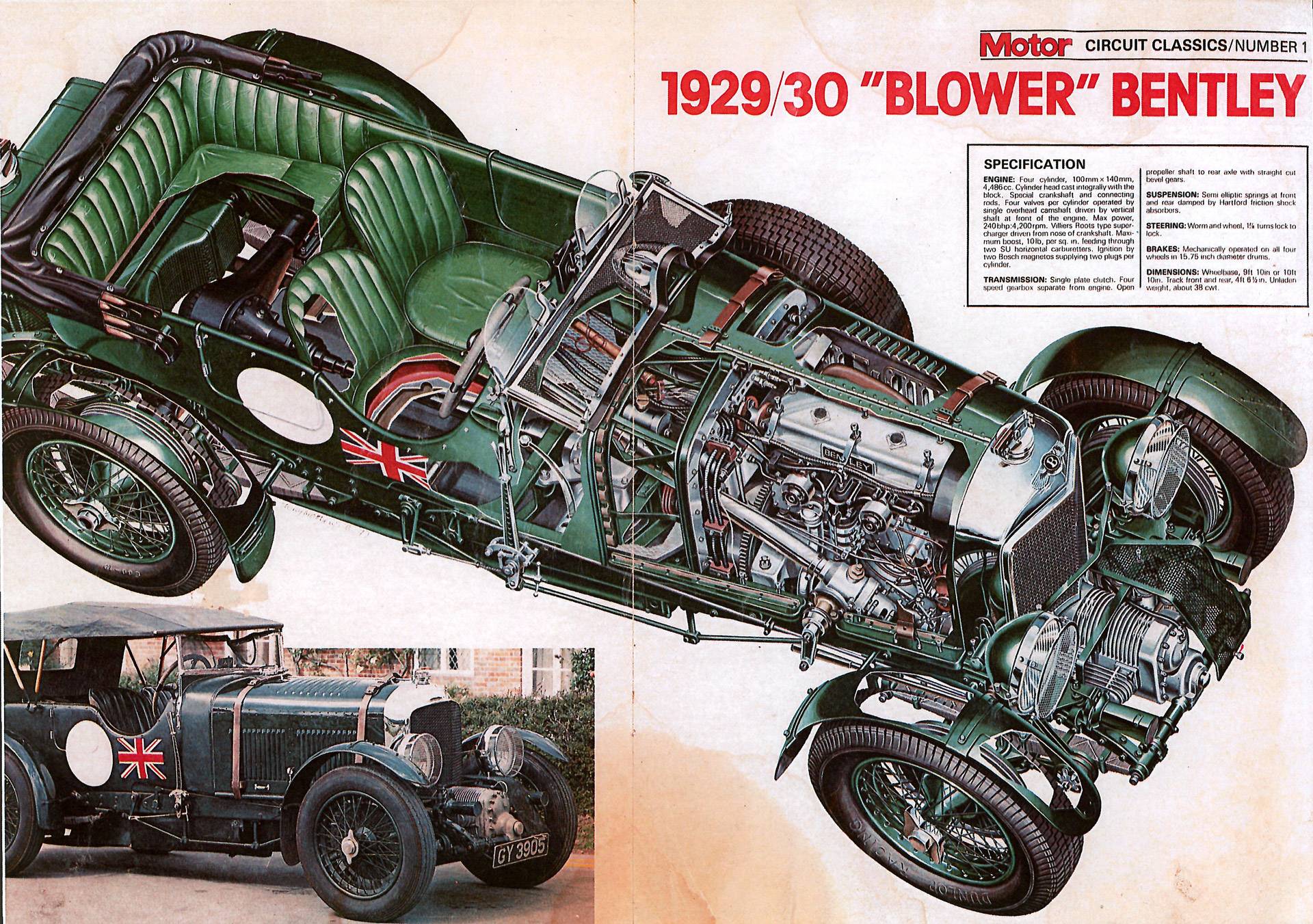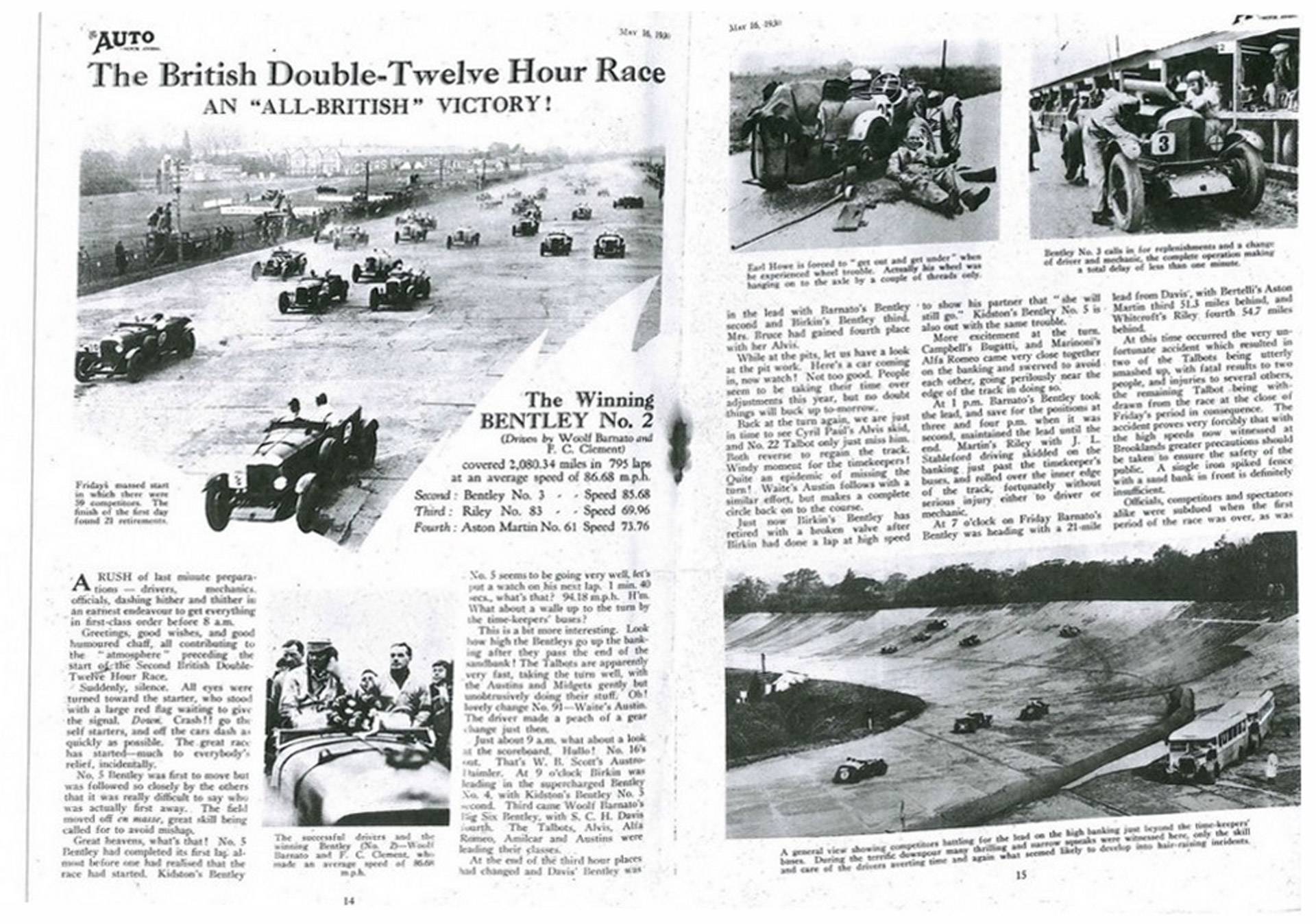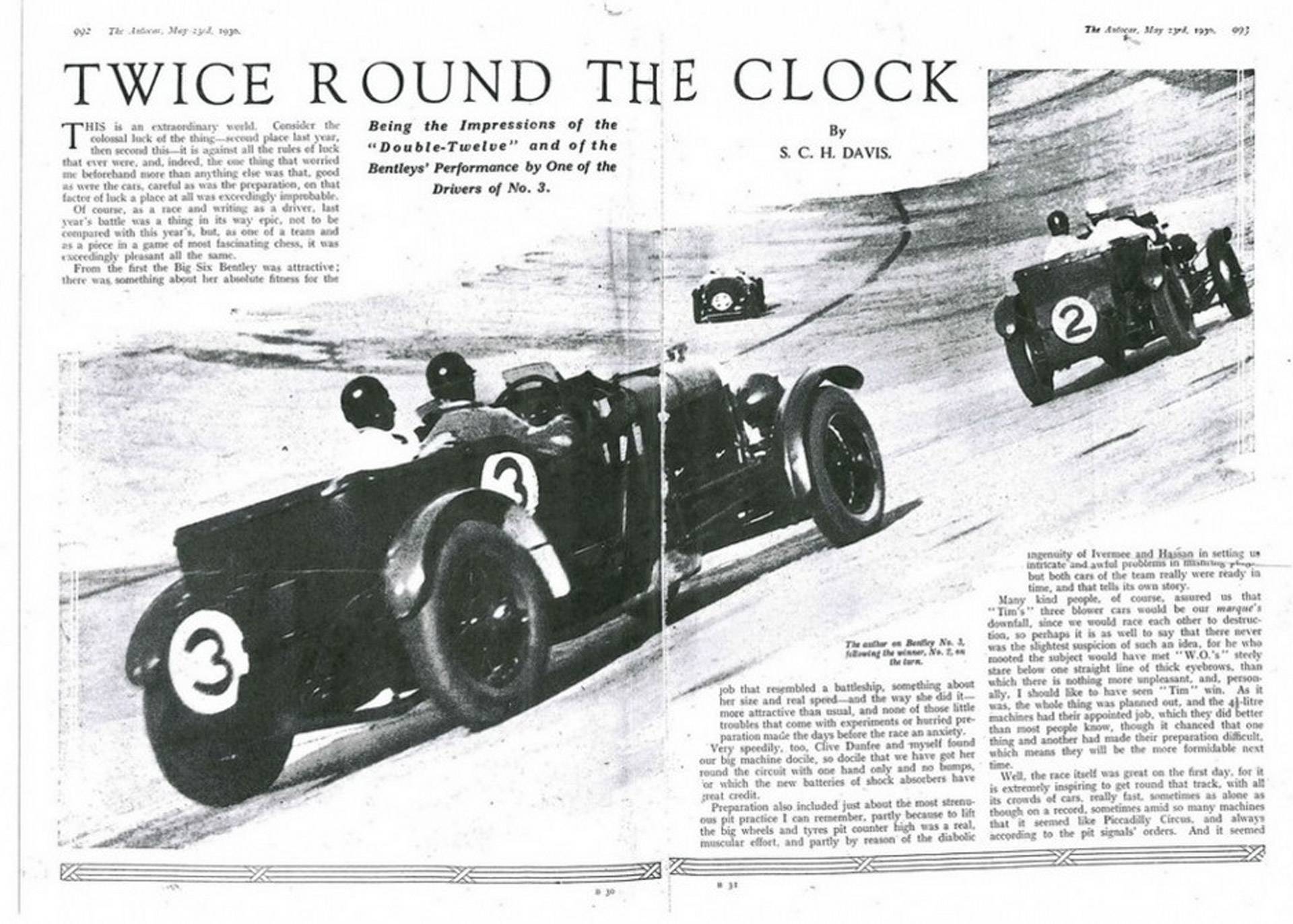 Gern können Sie sich für dieses äußerst seltene Fahrzeug bewerben!
Dealer

away
Recreation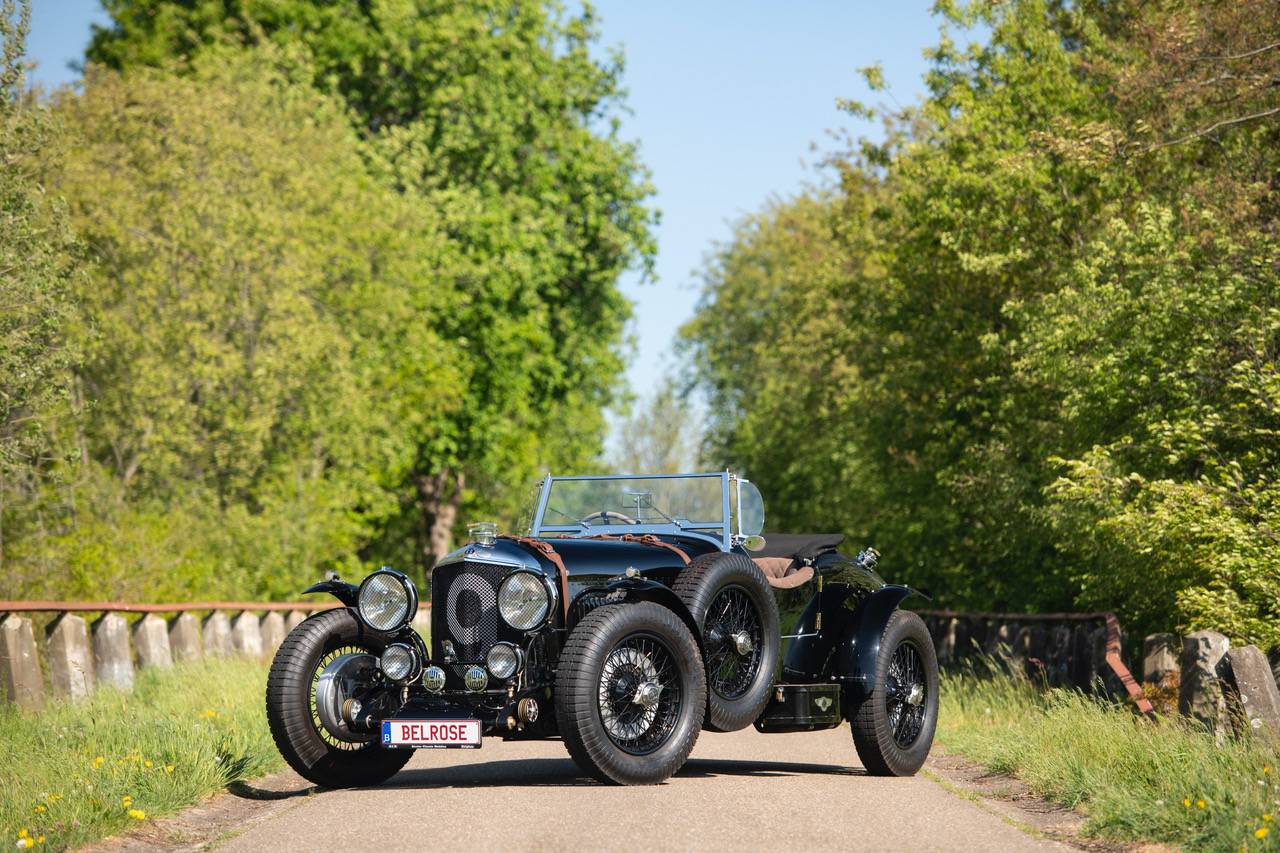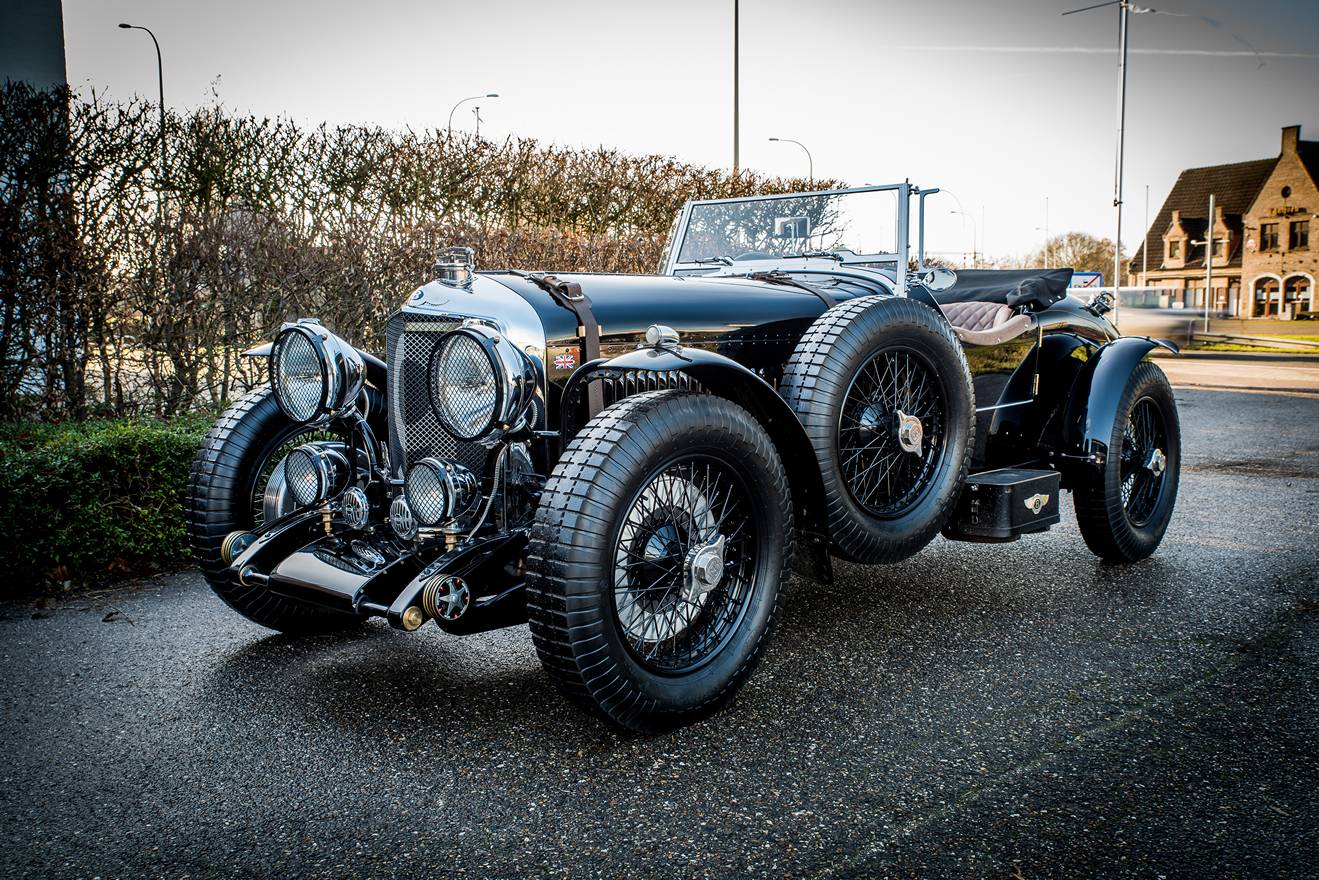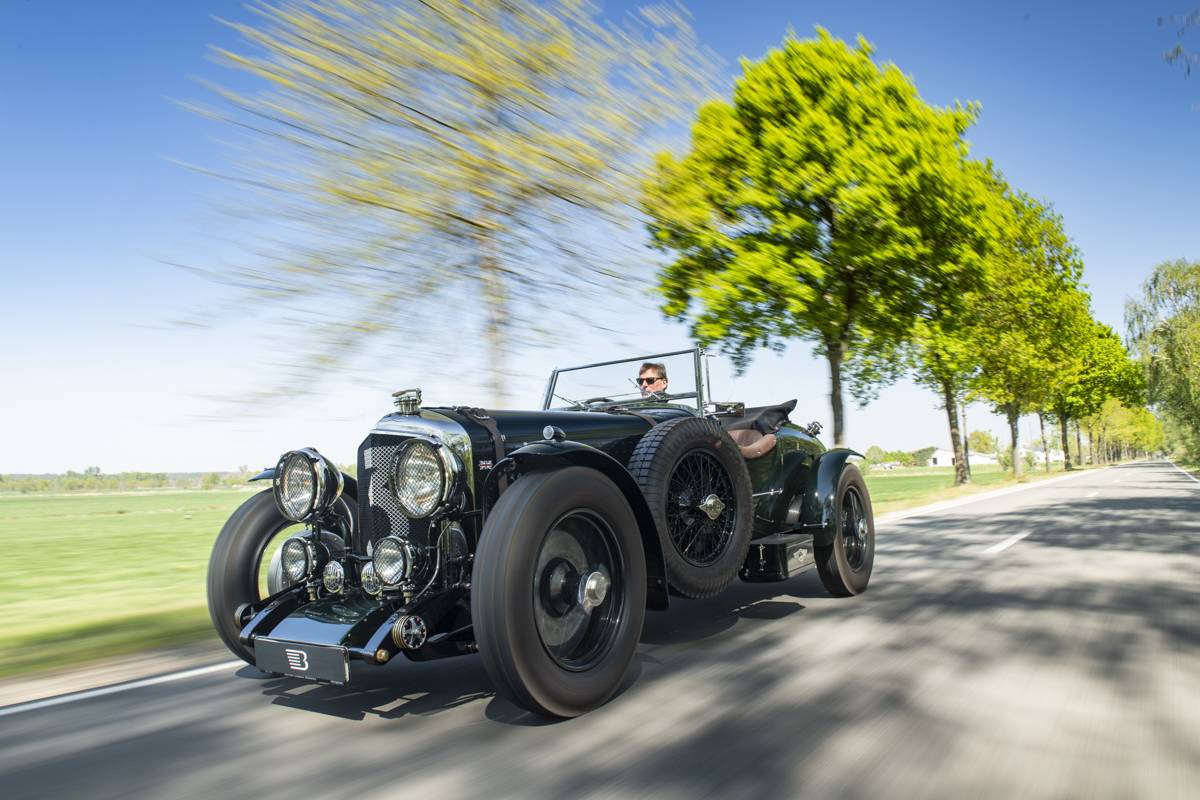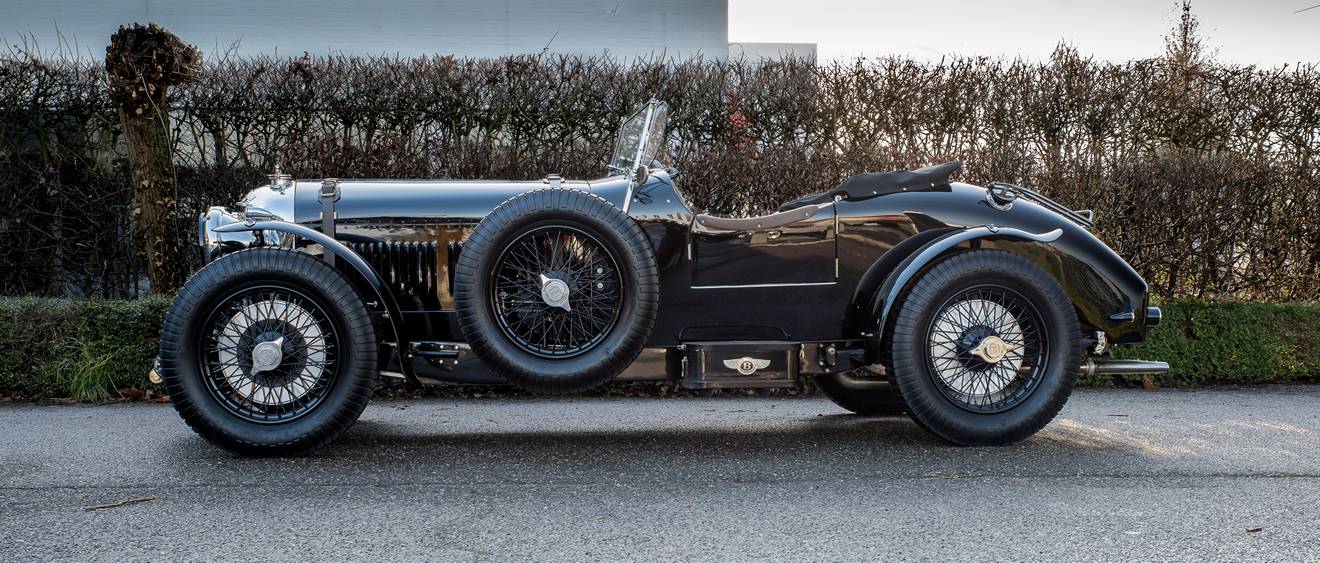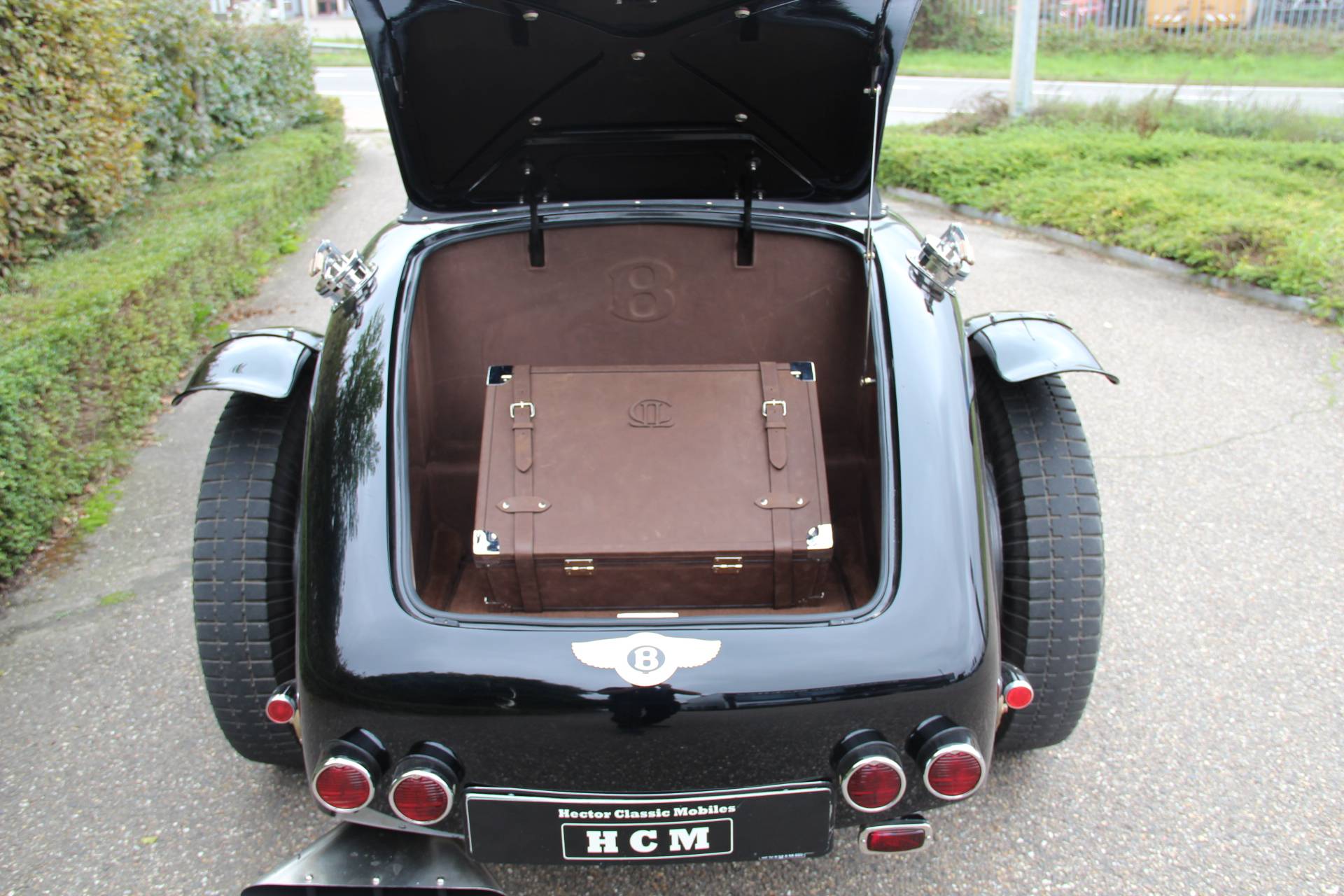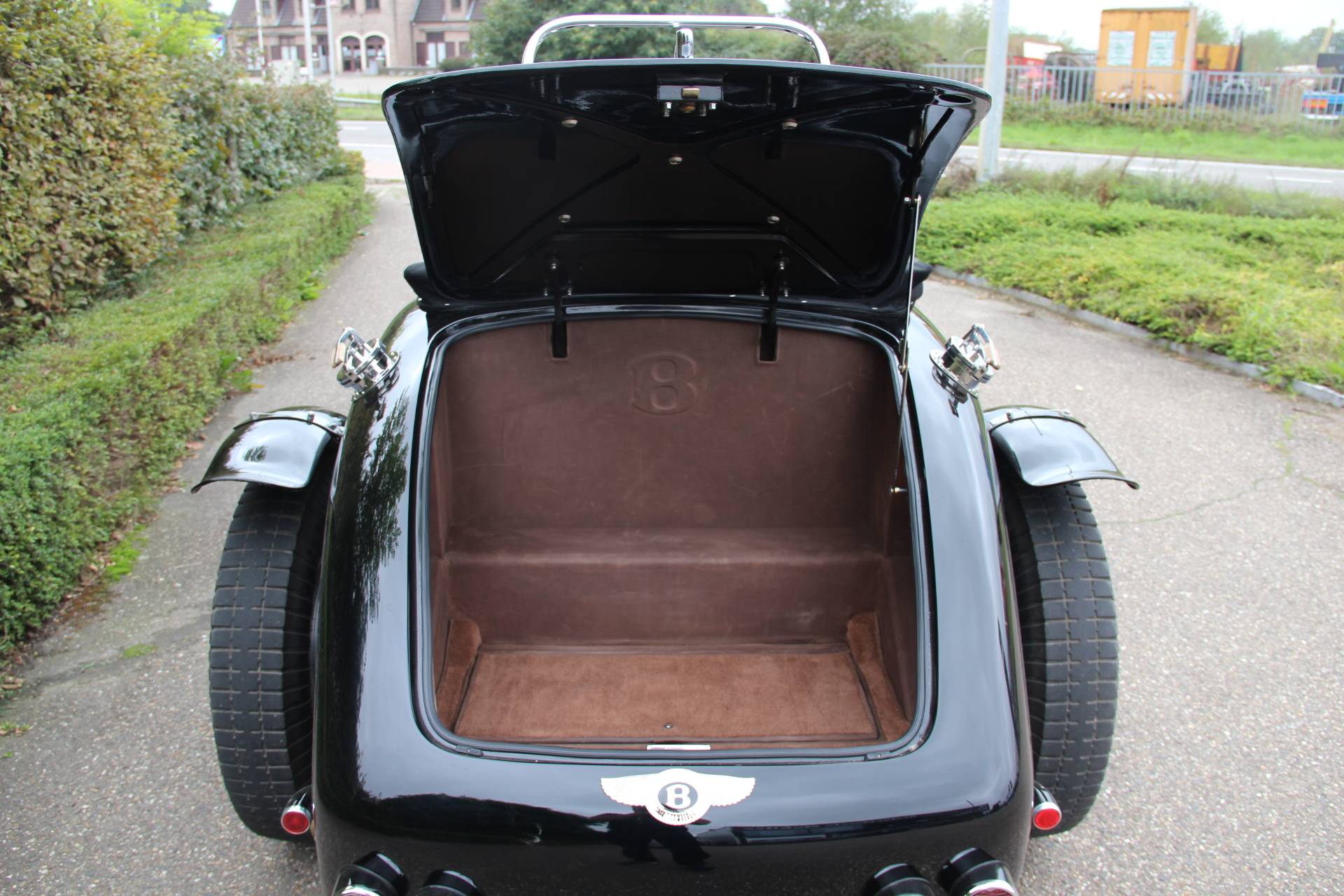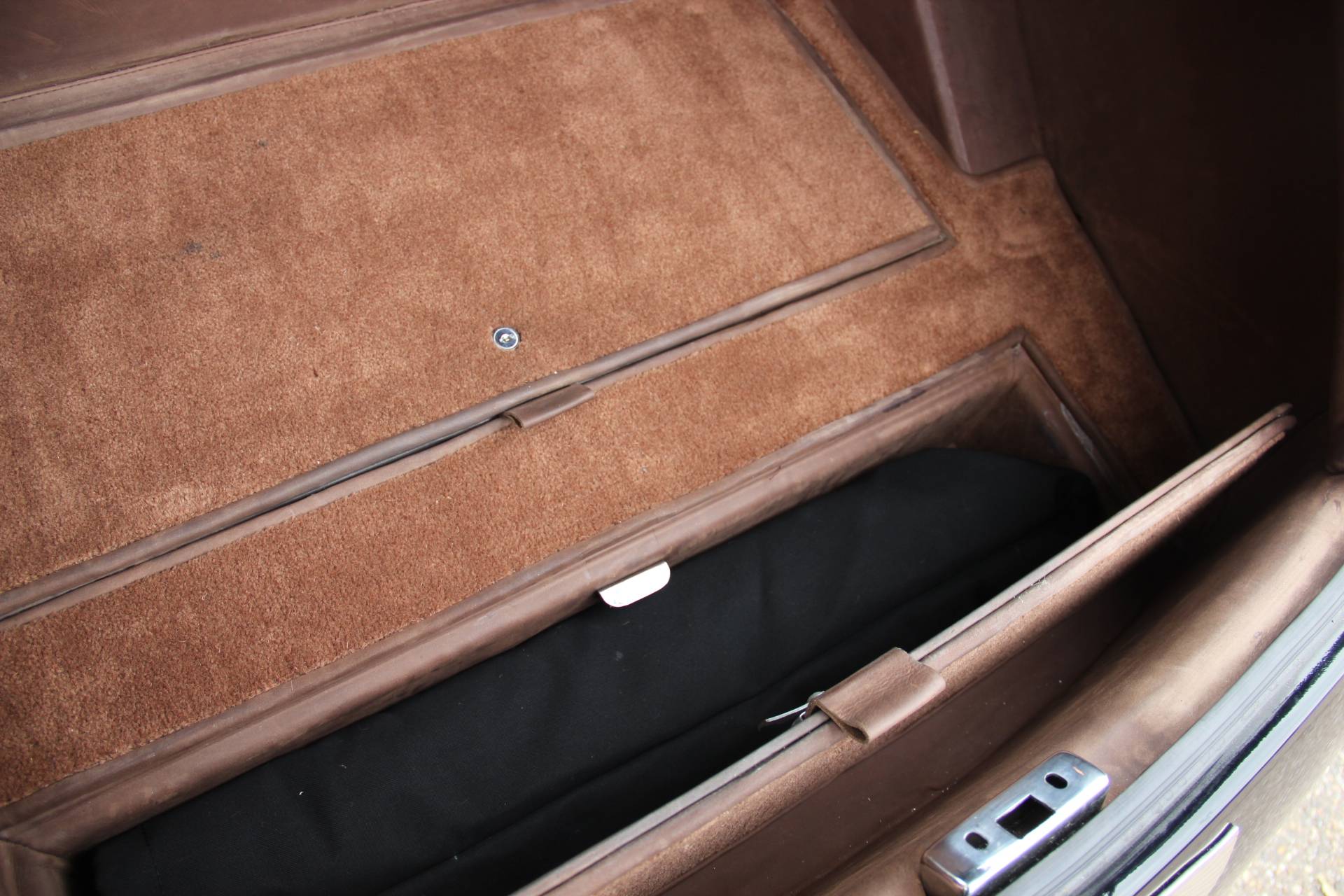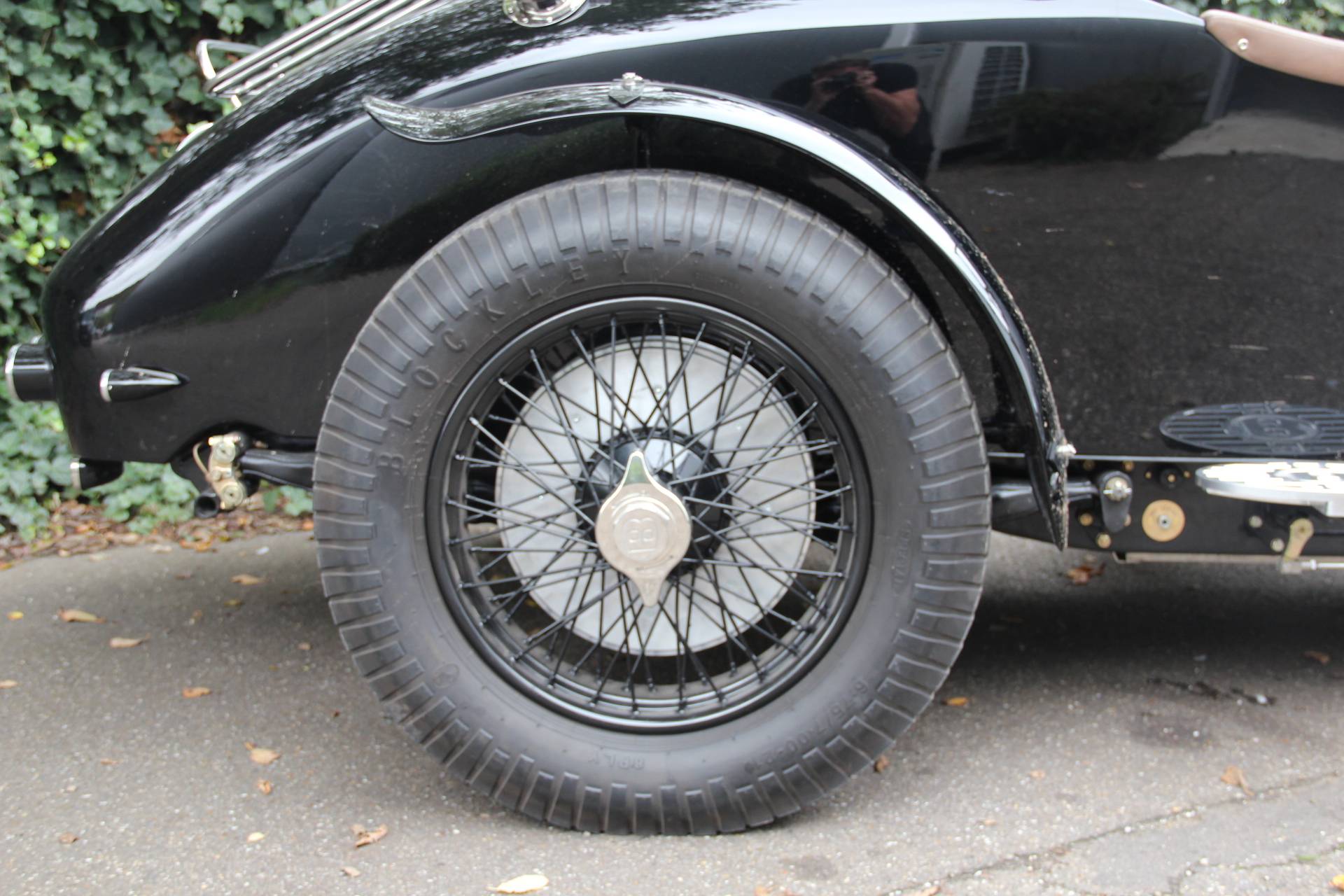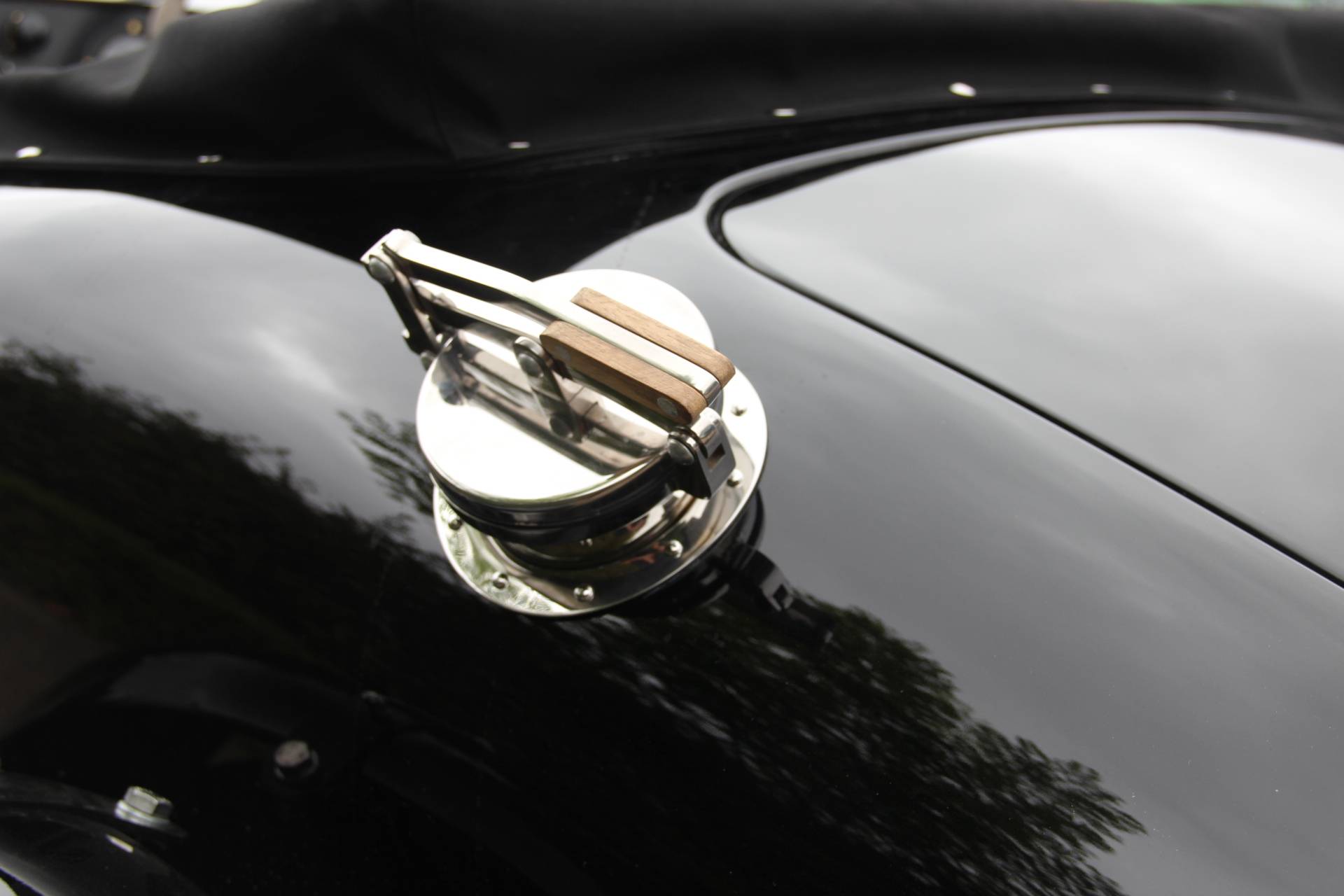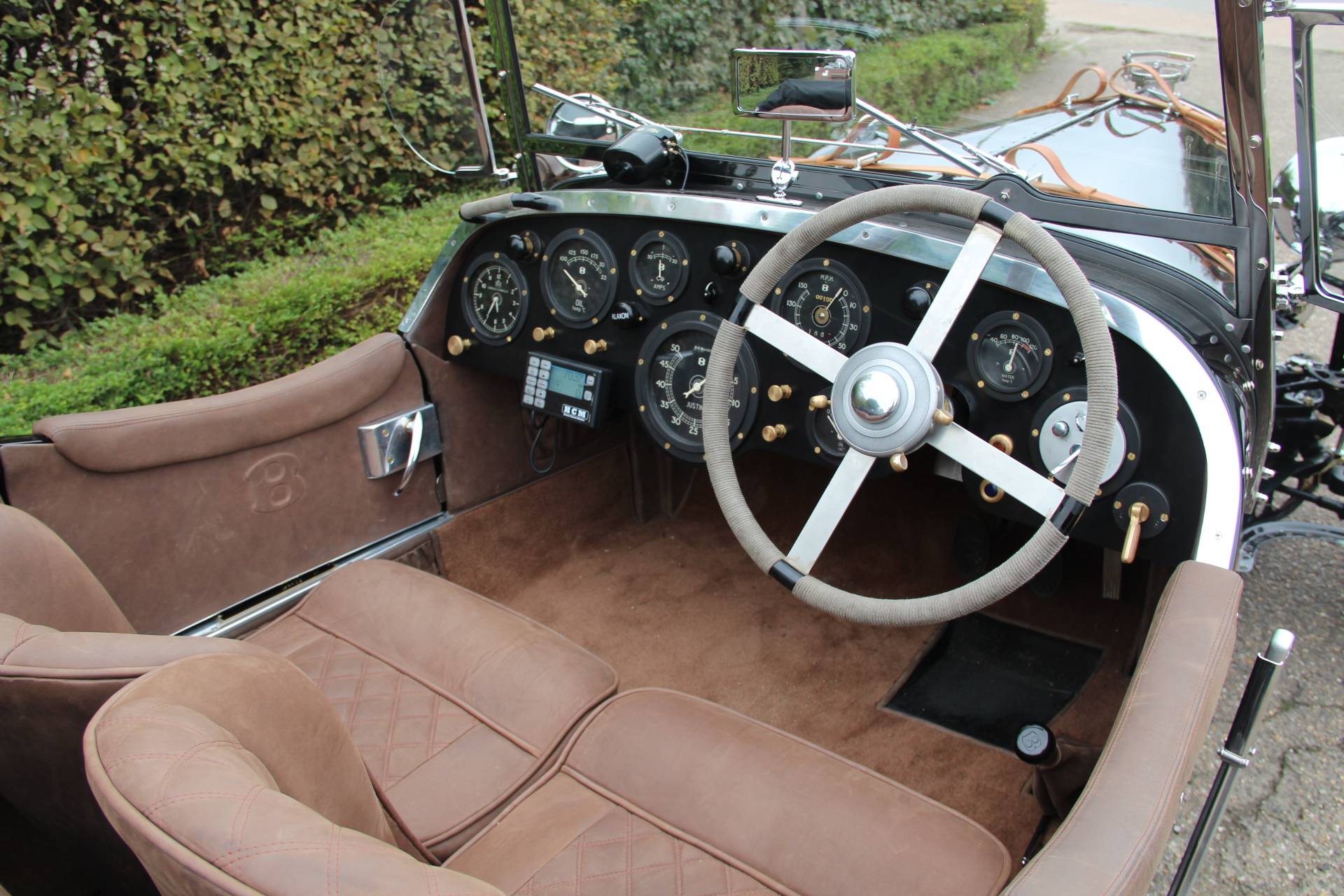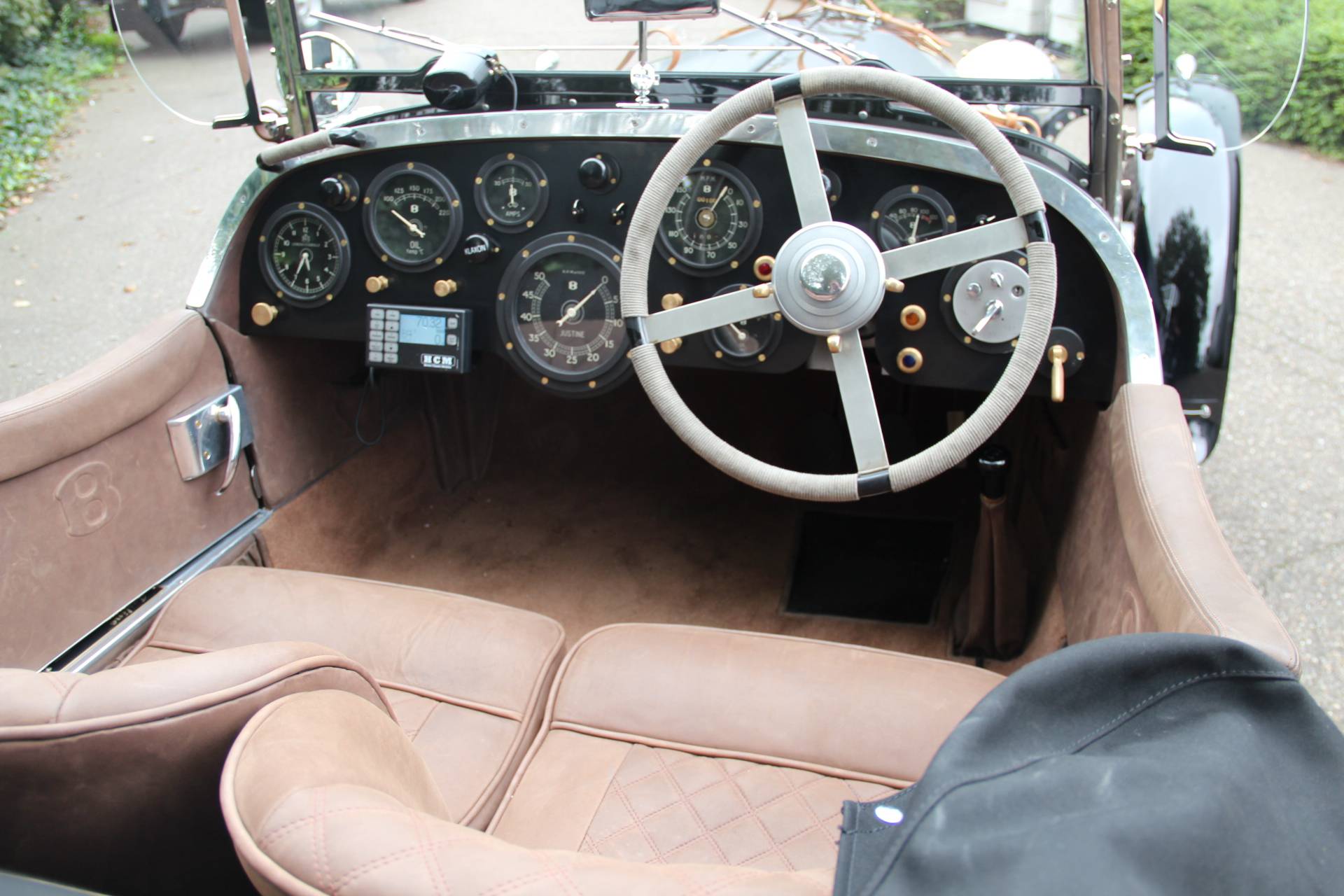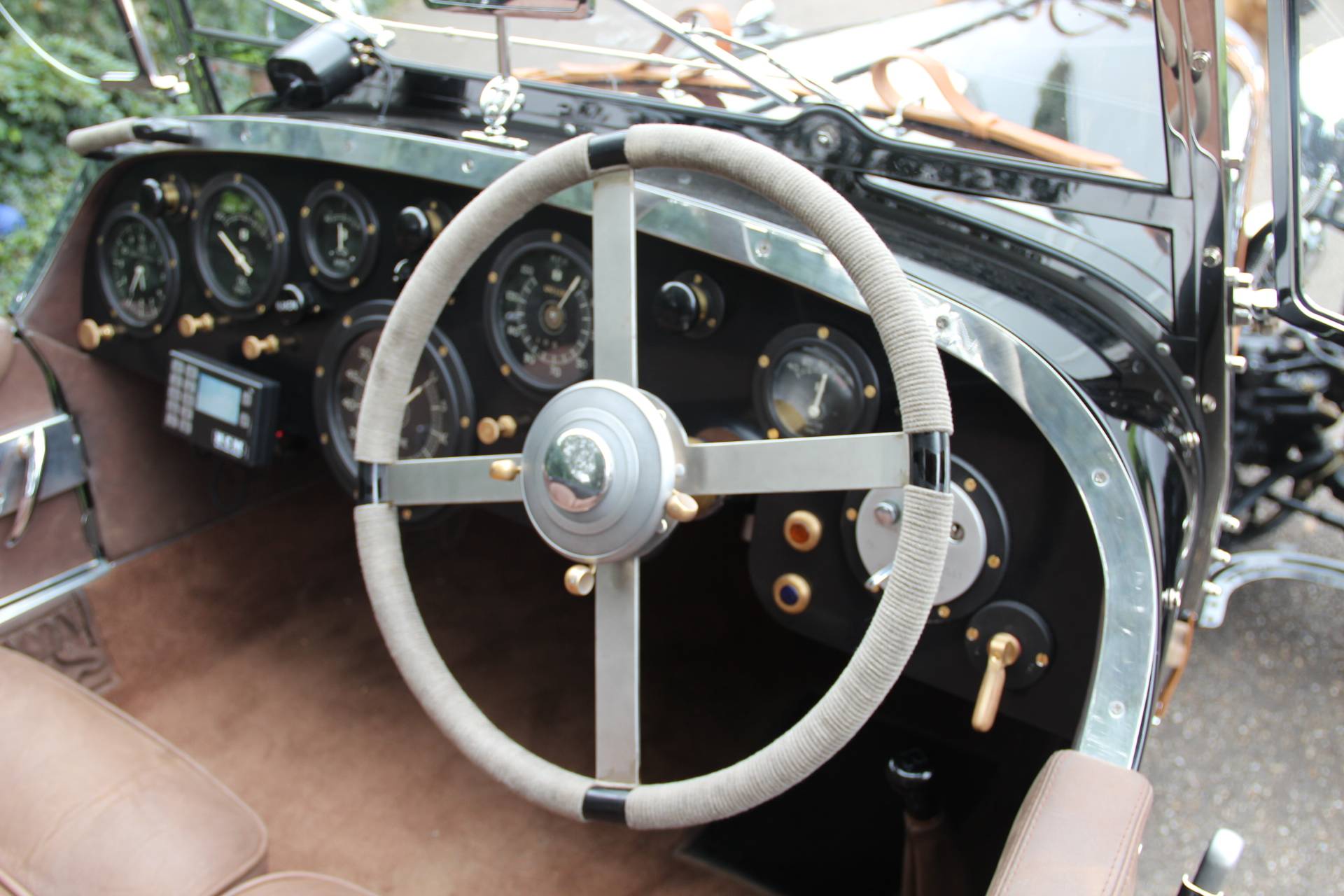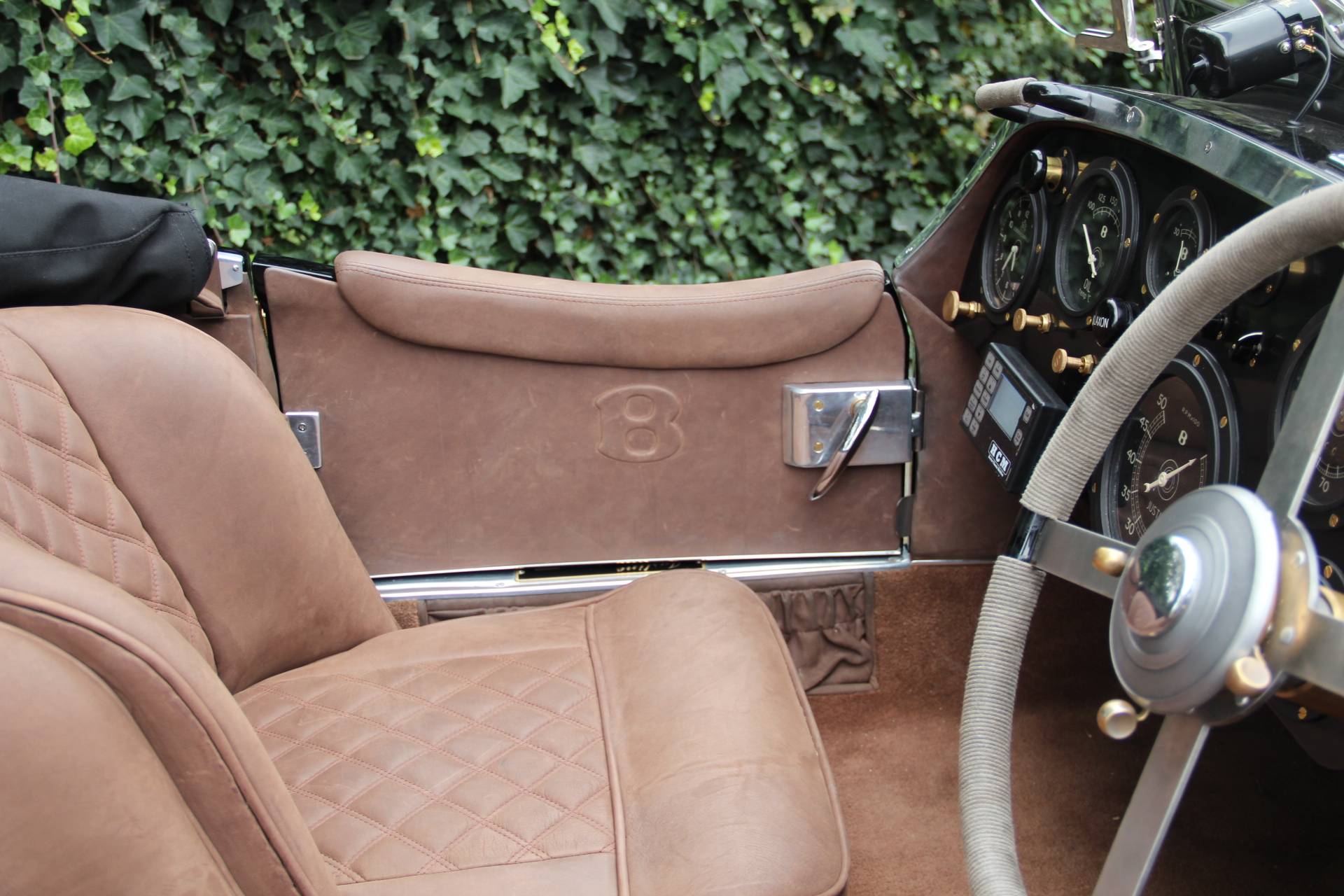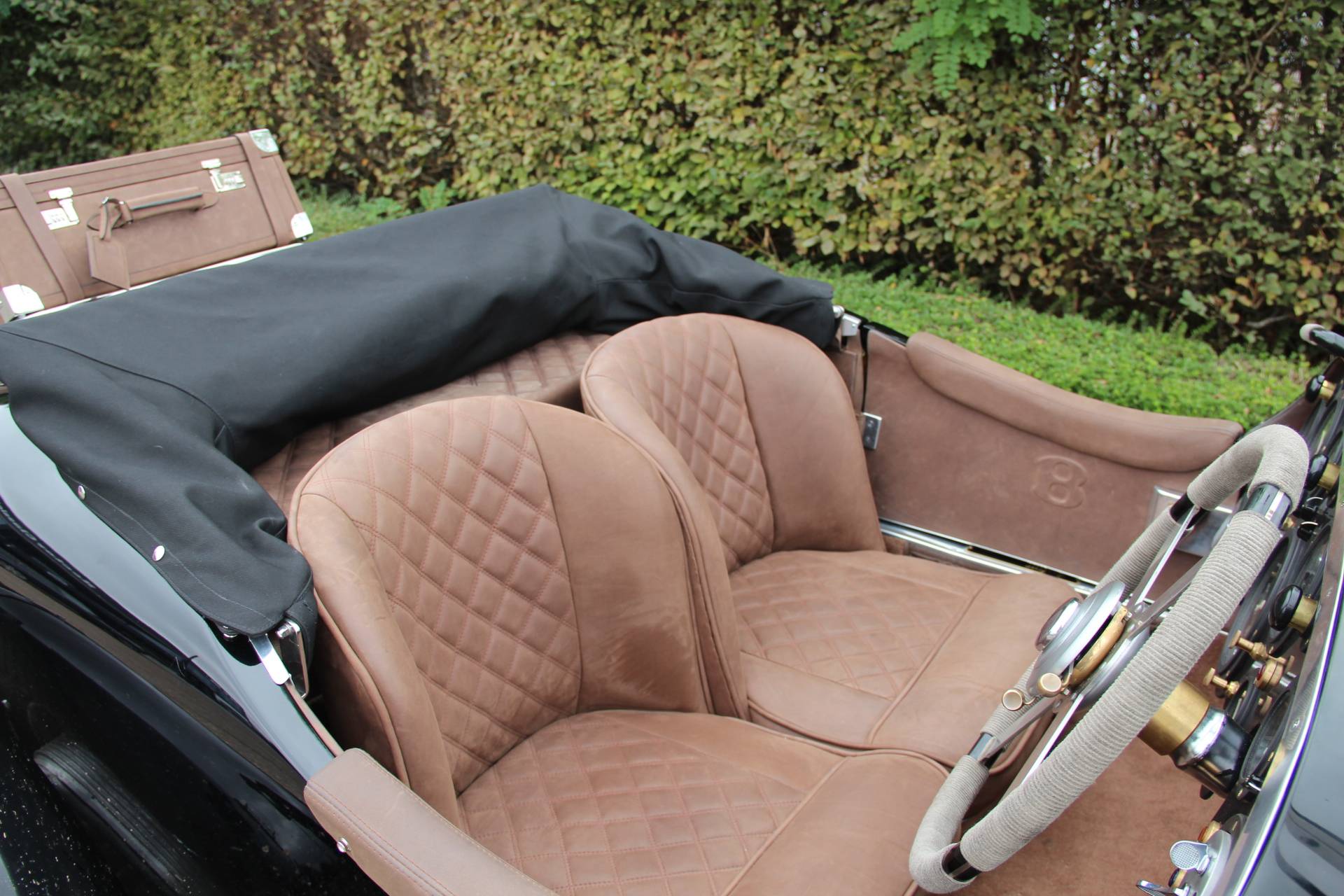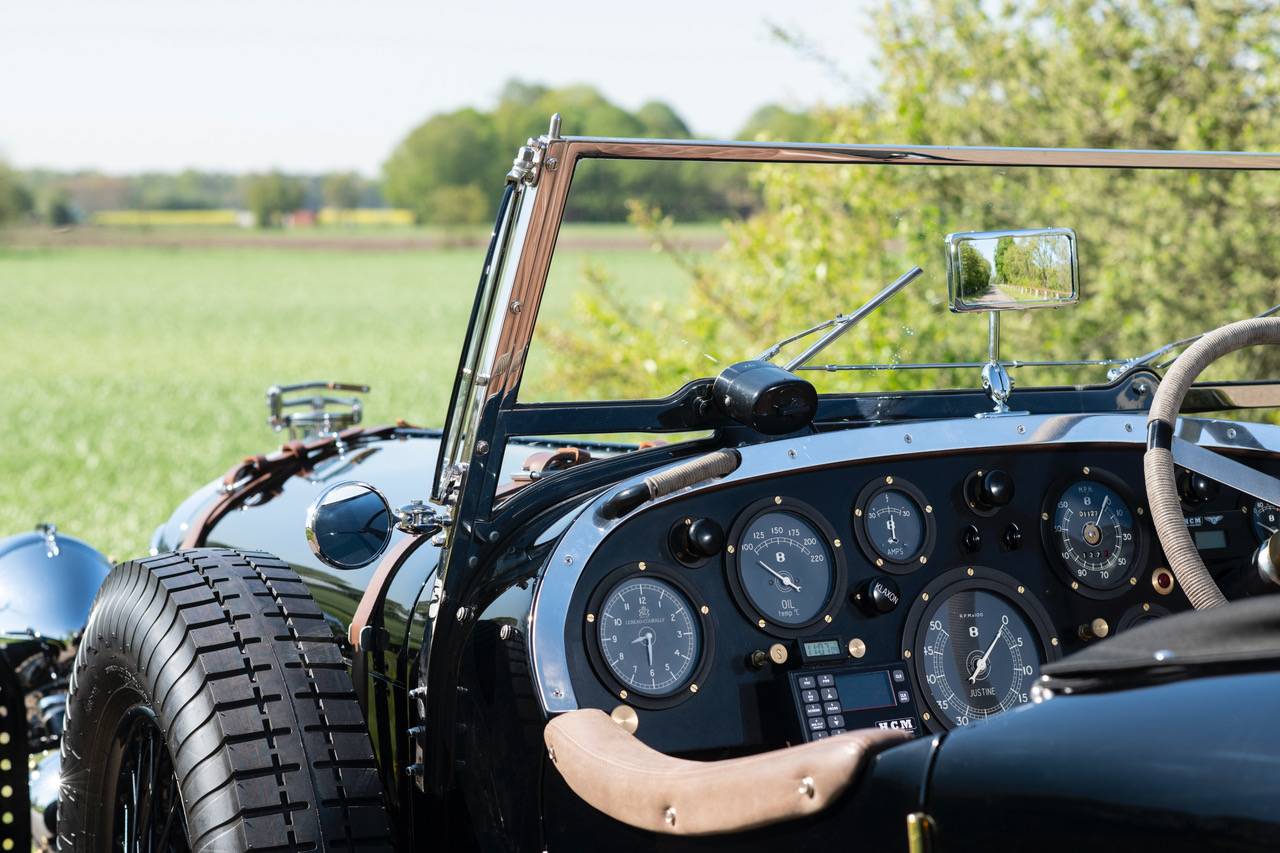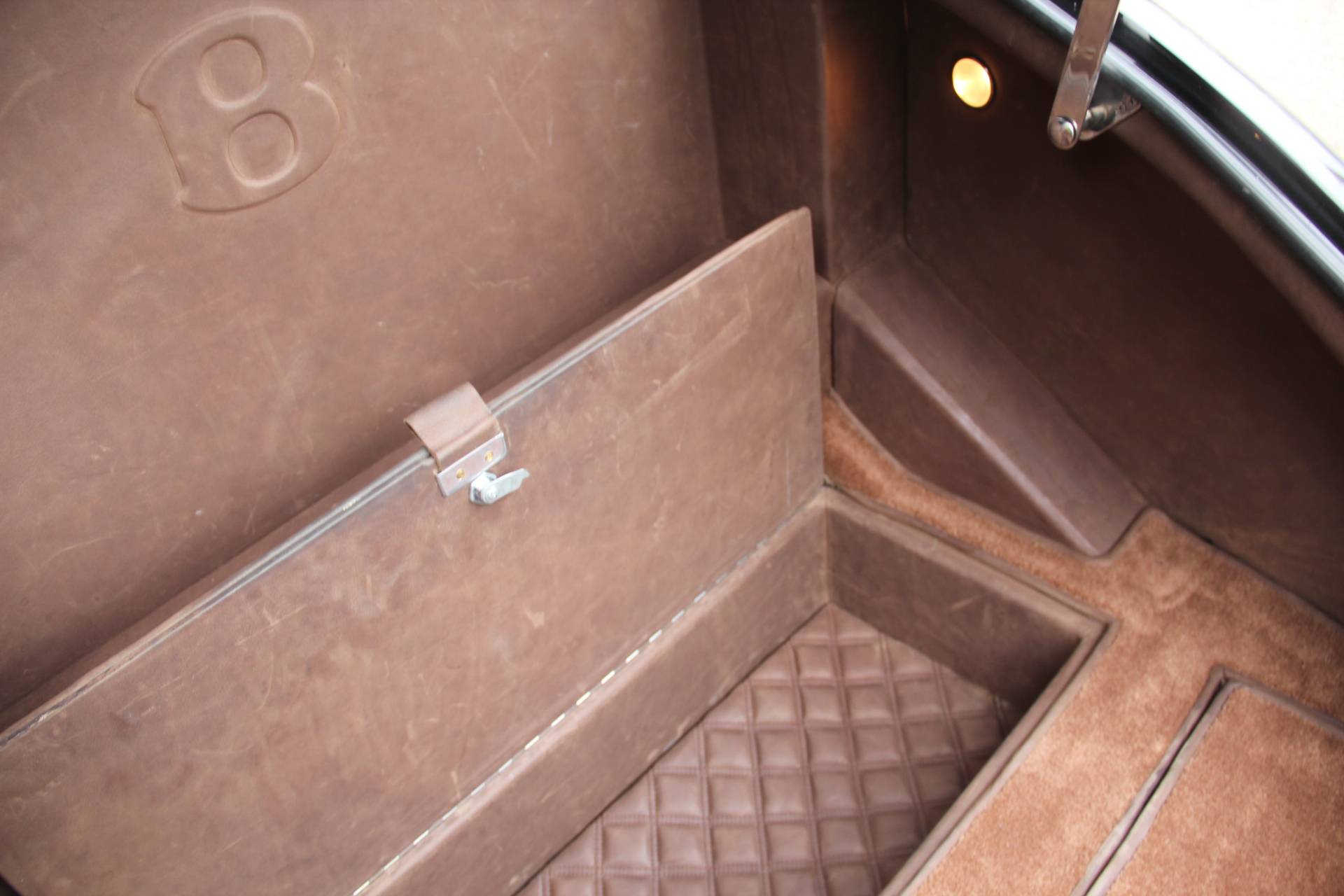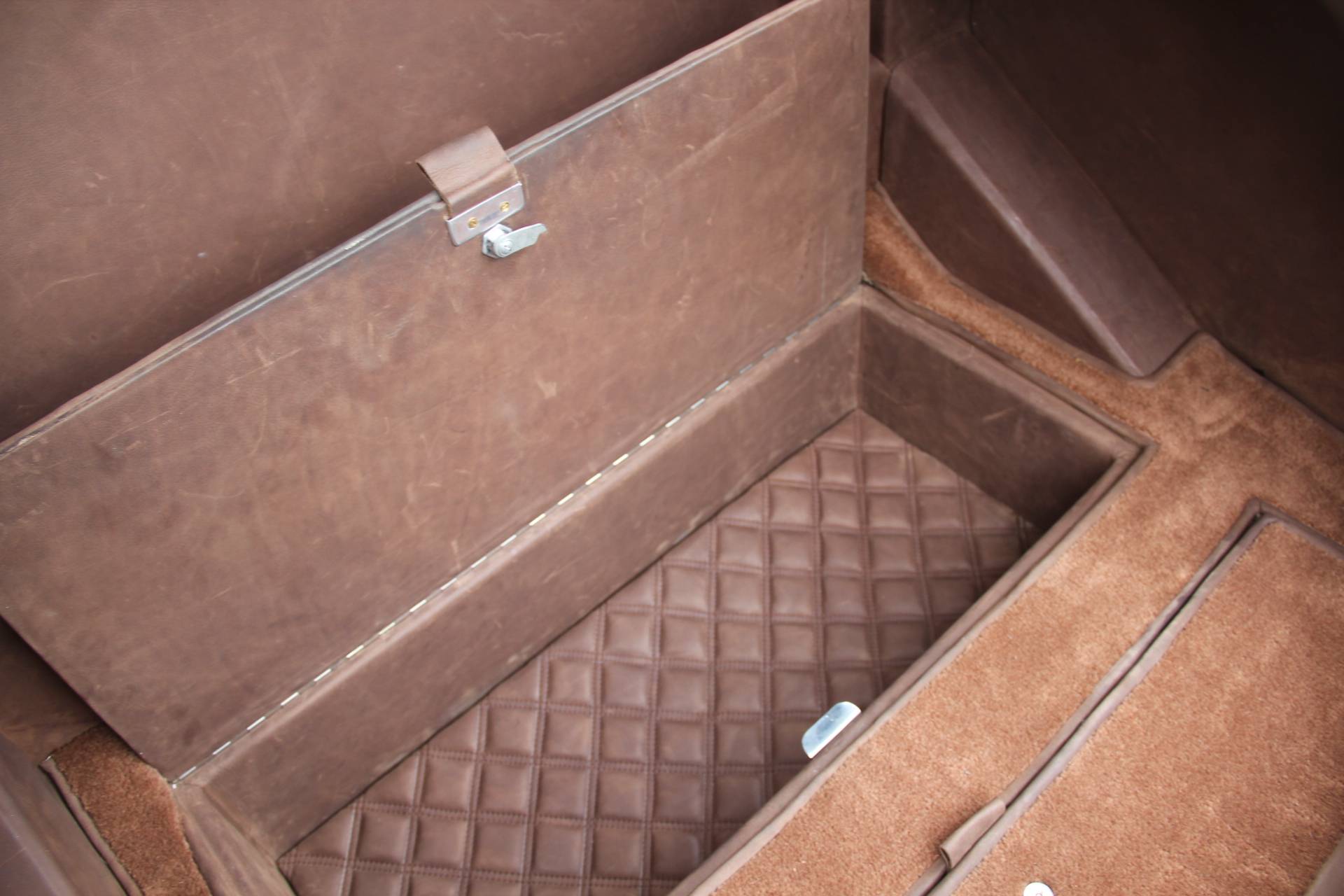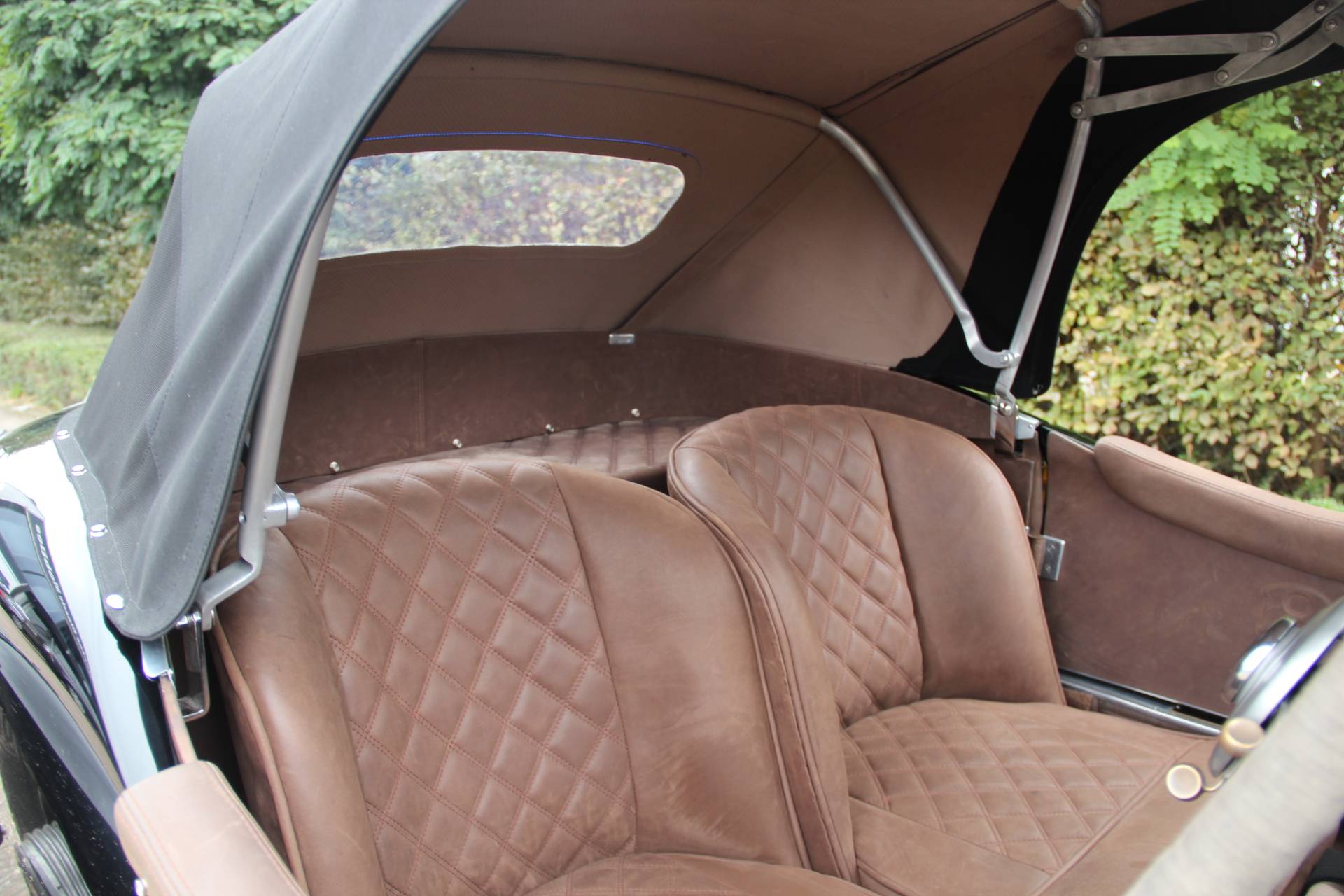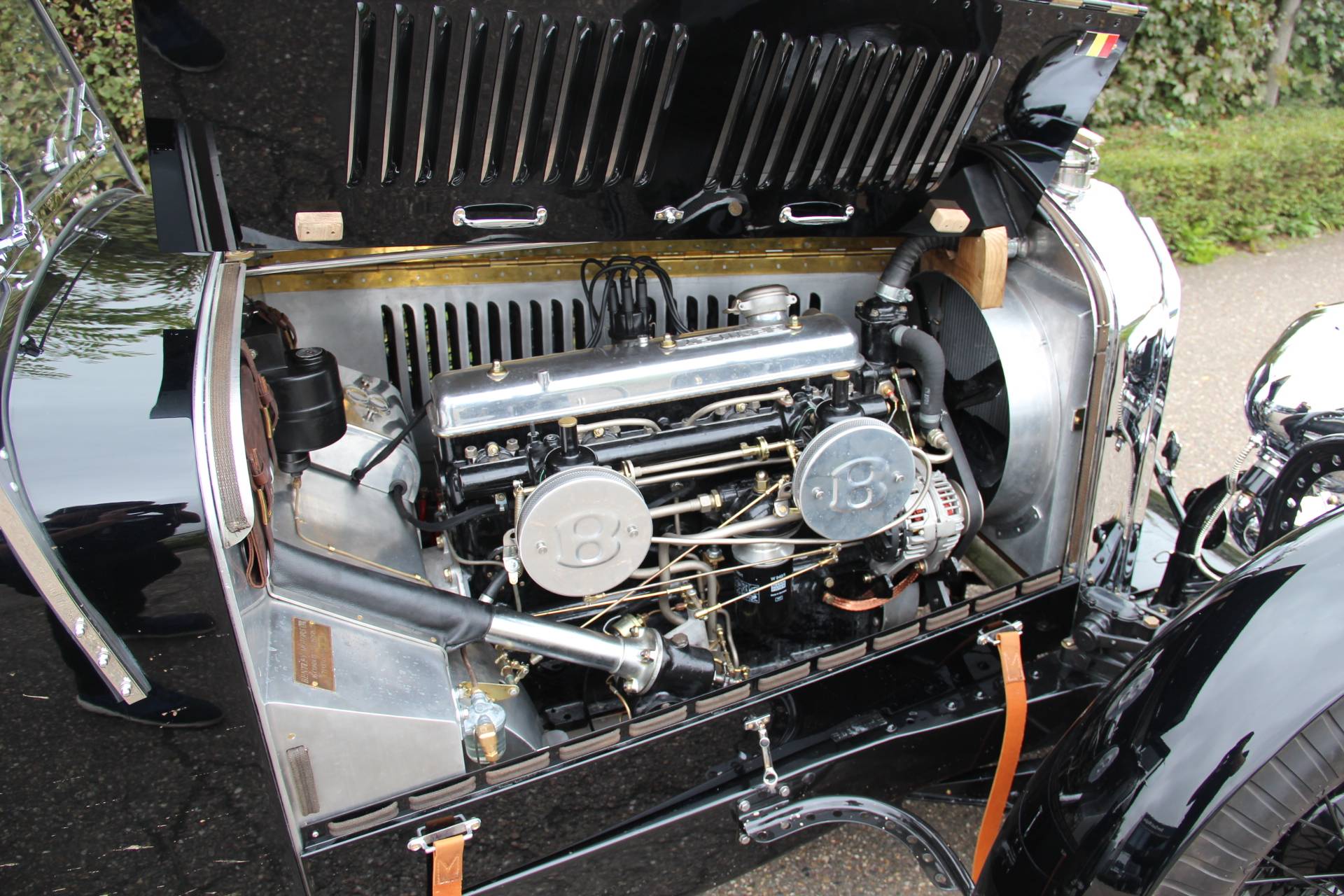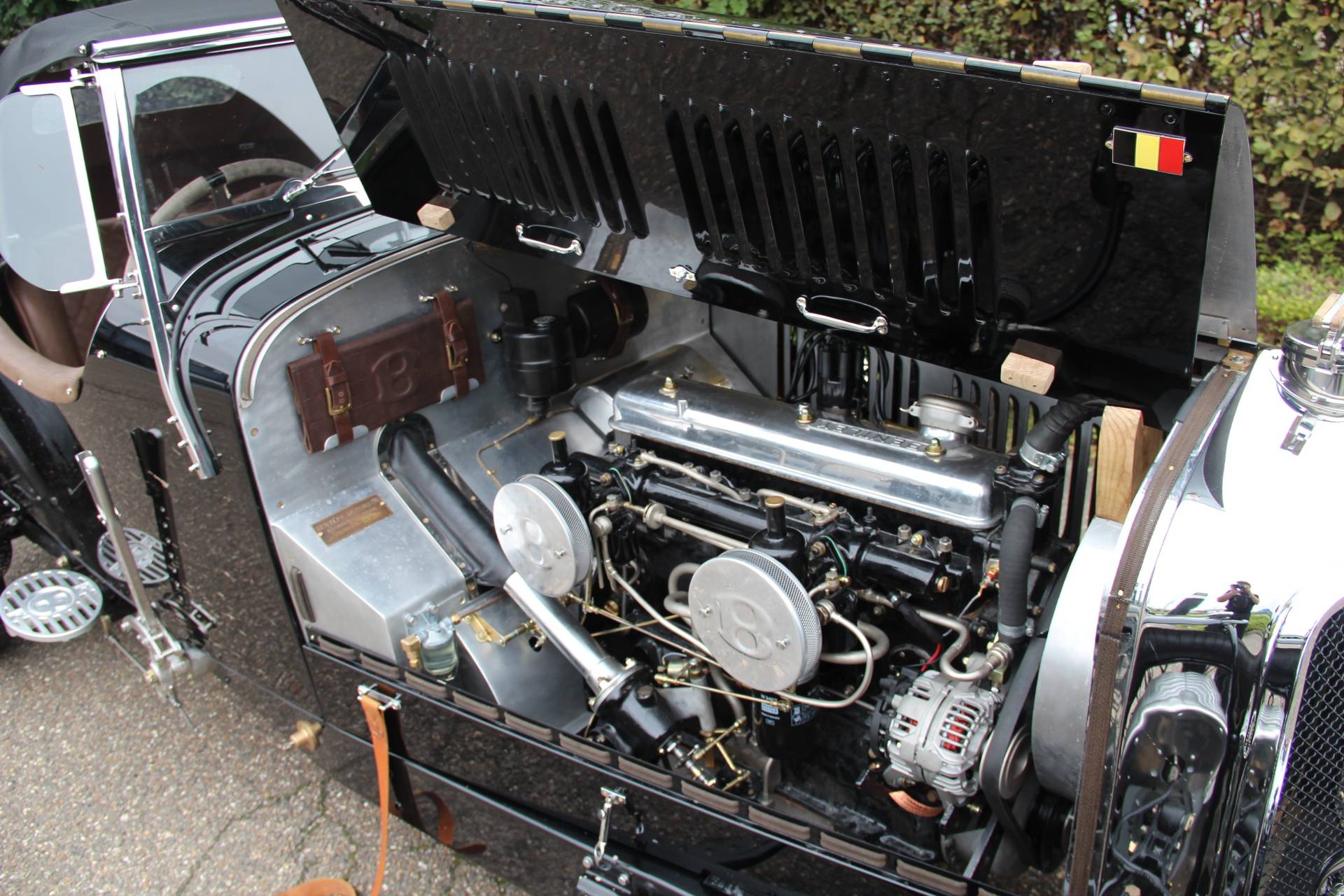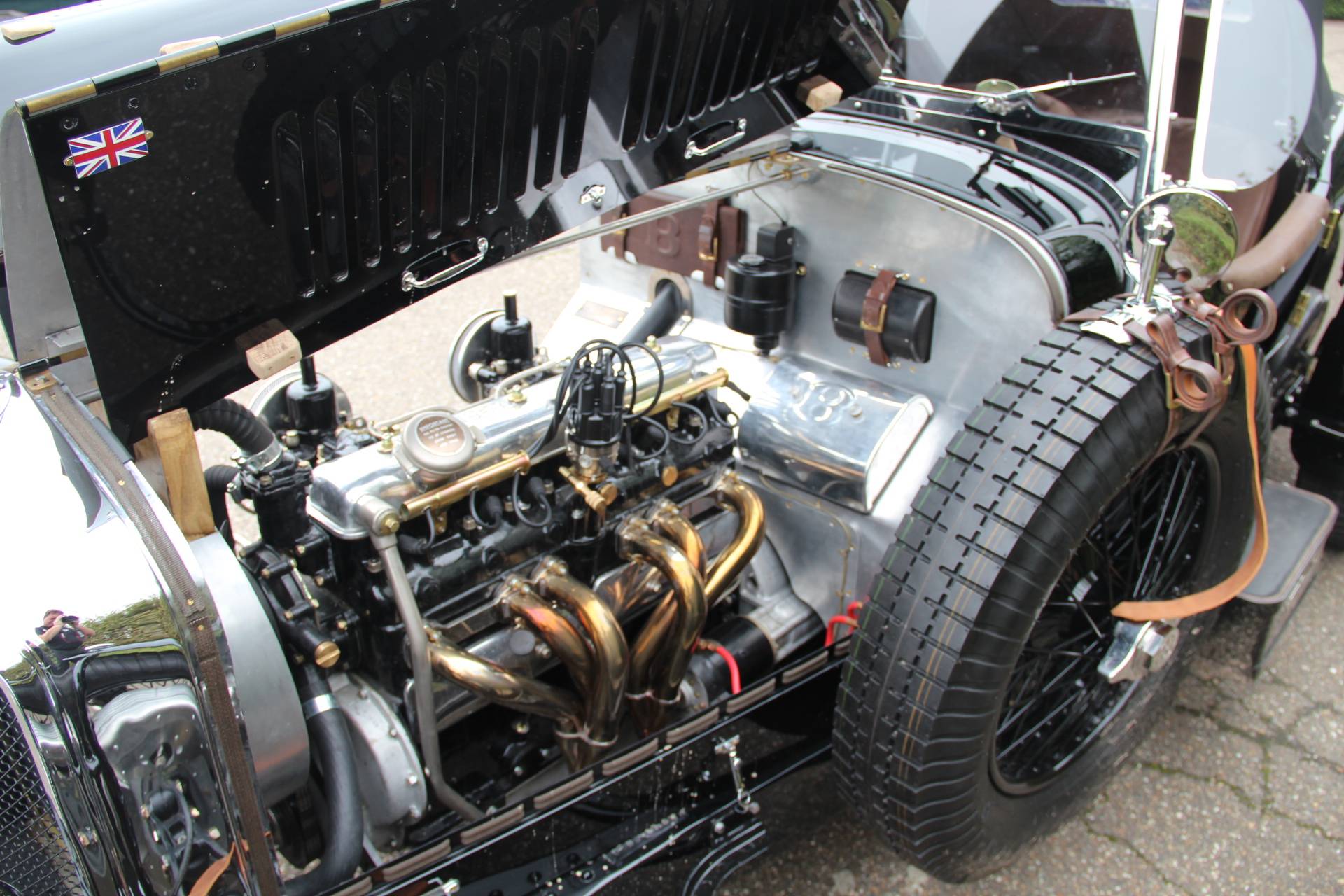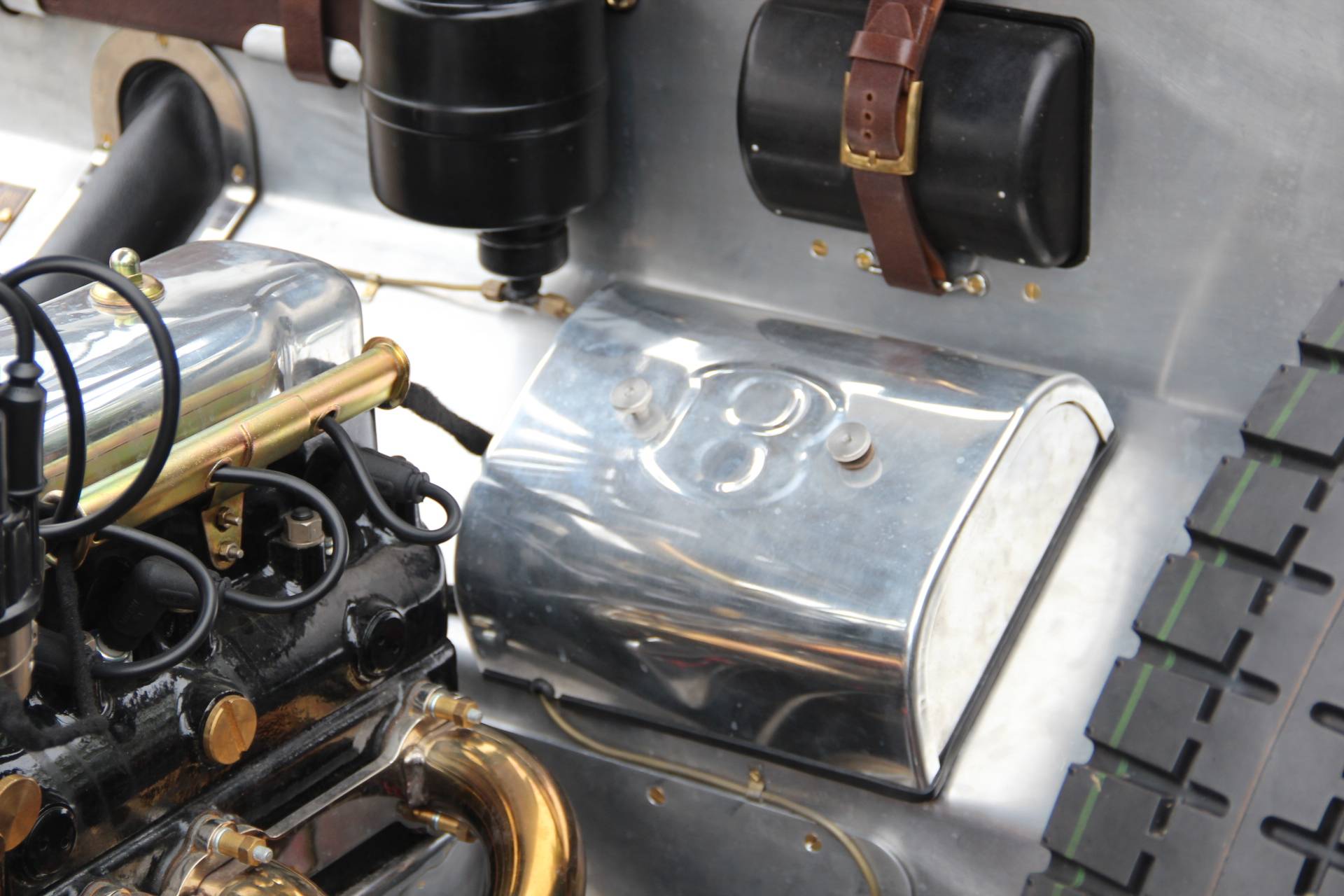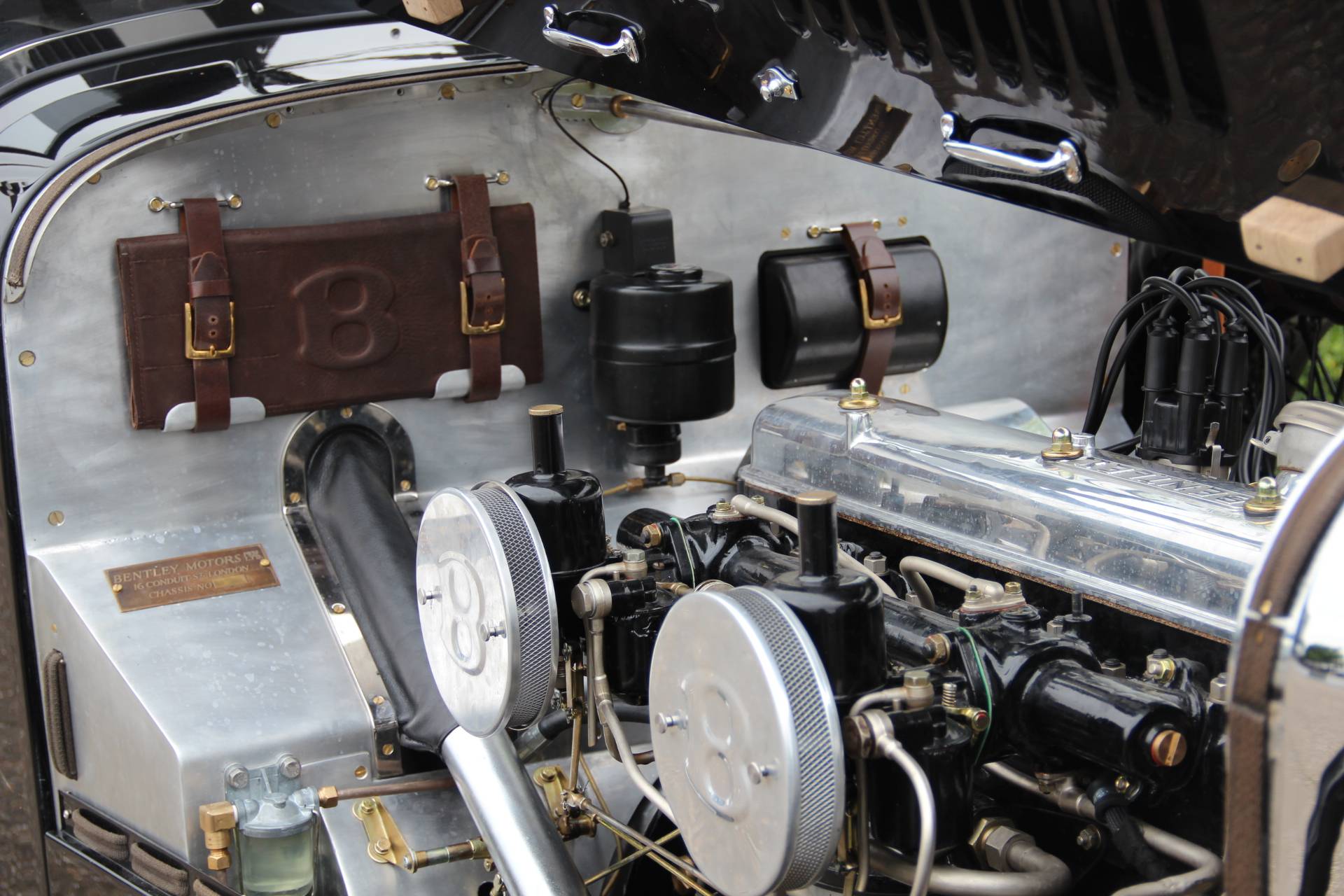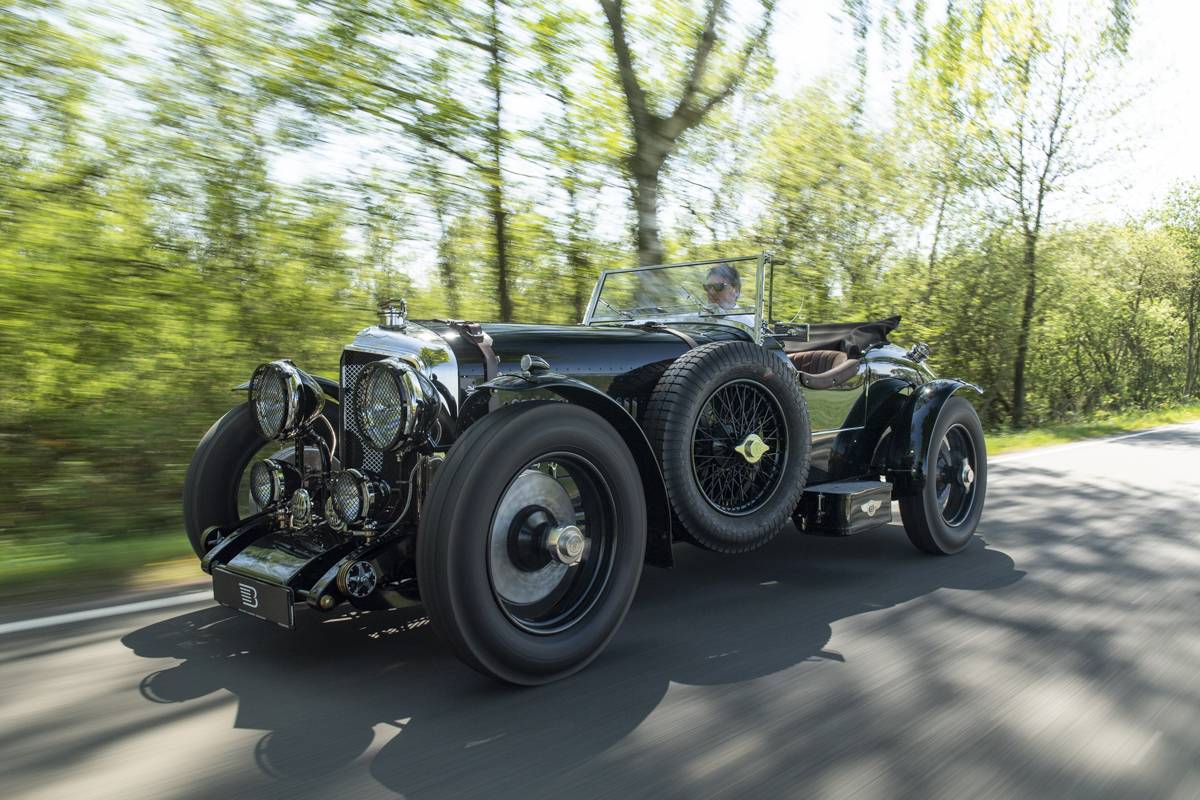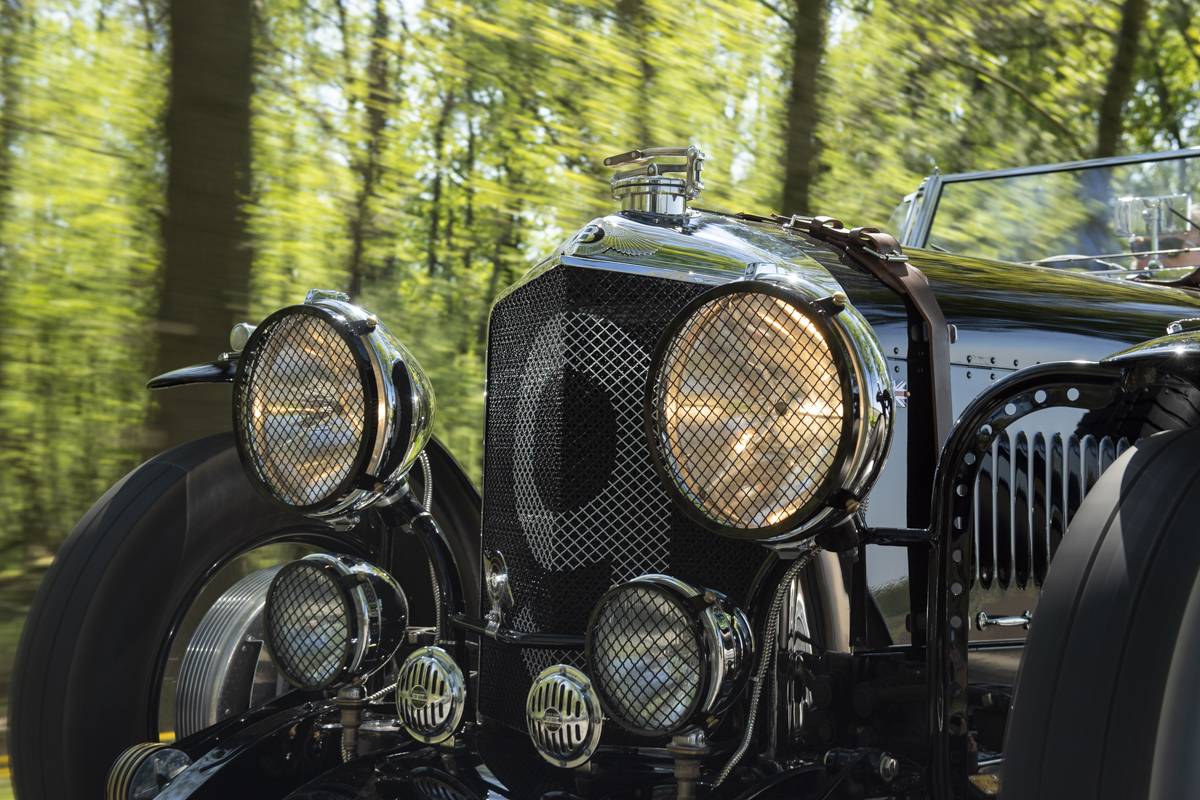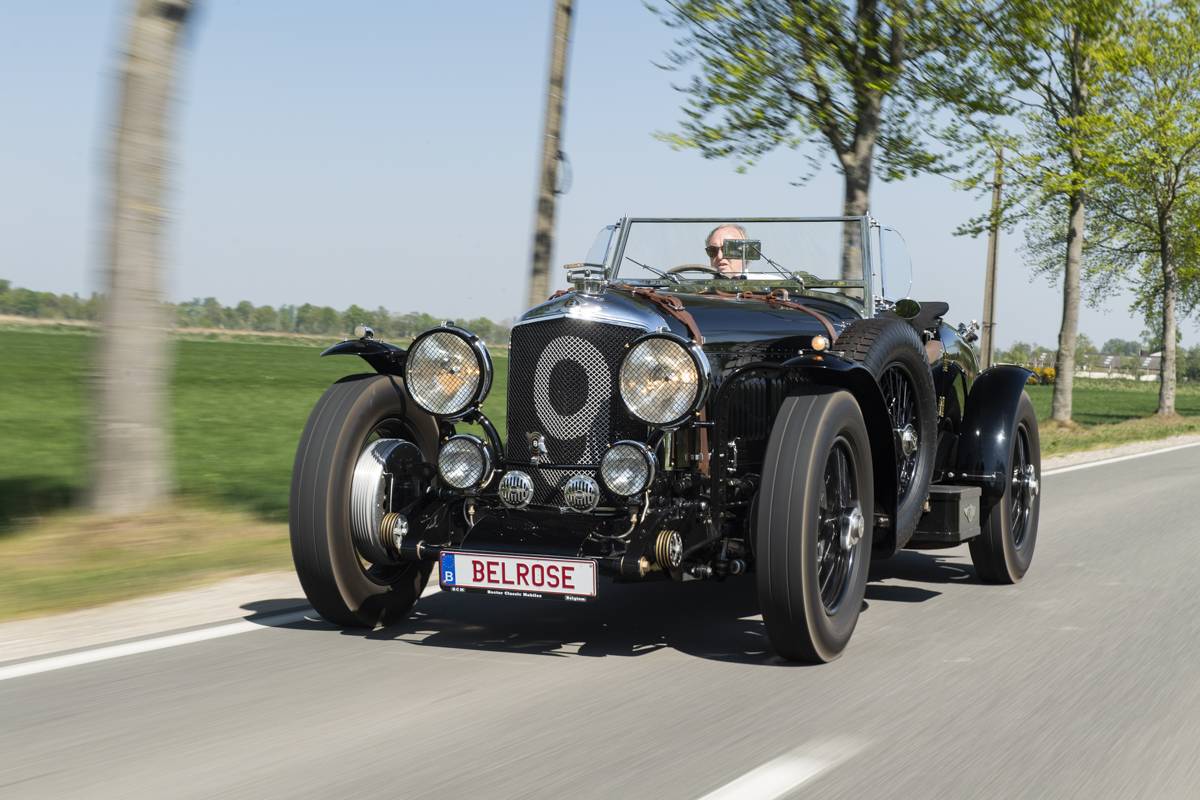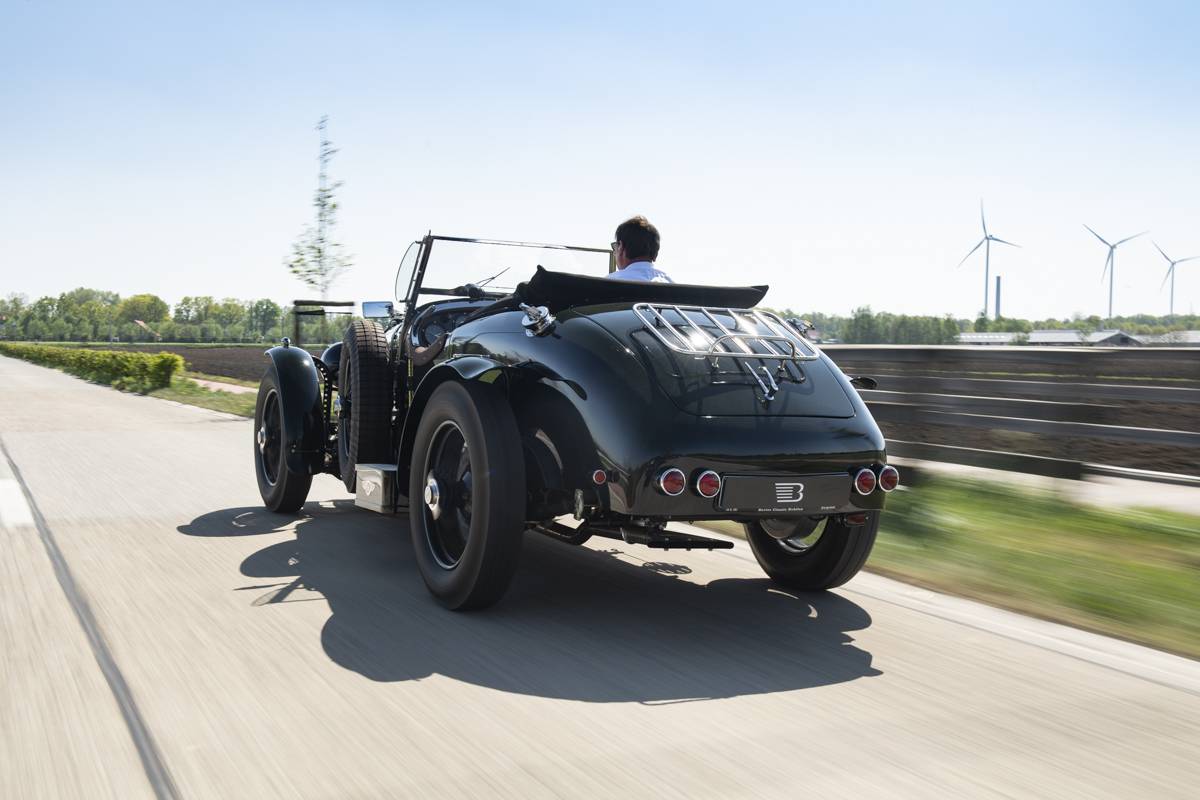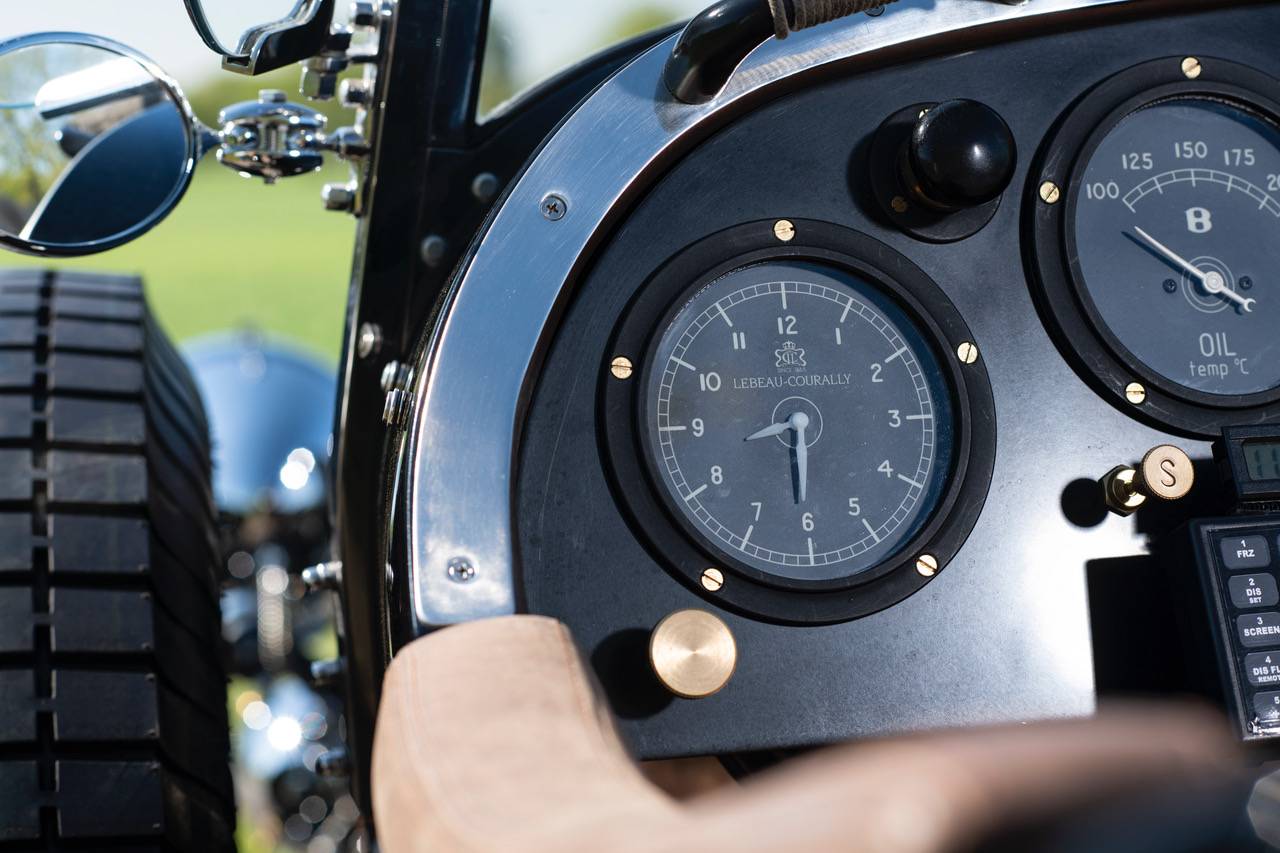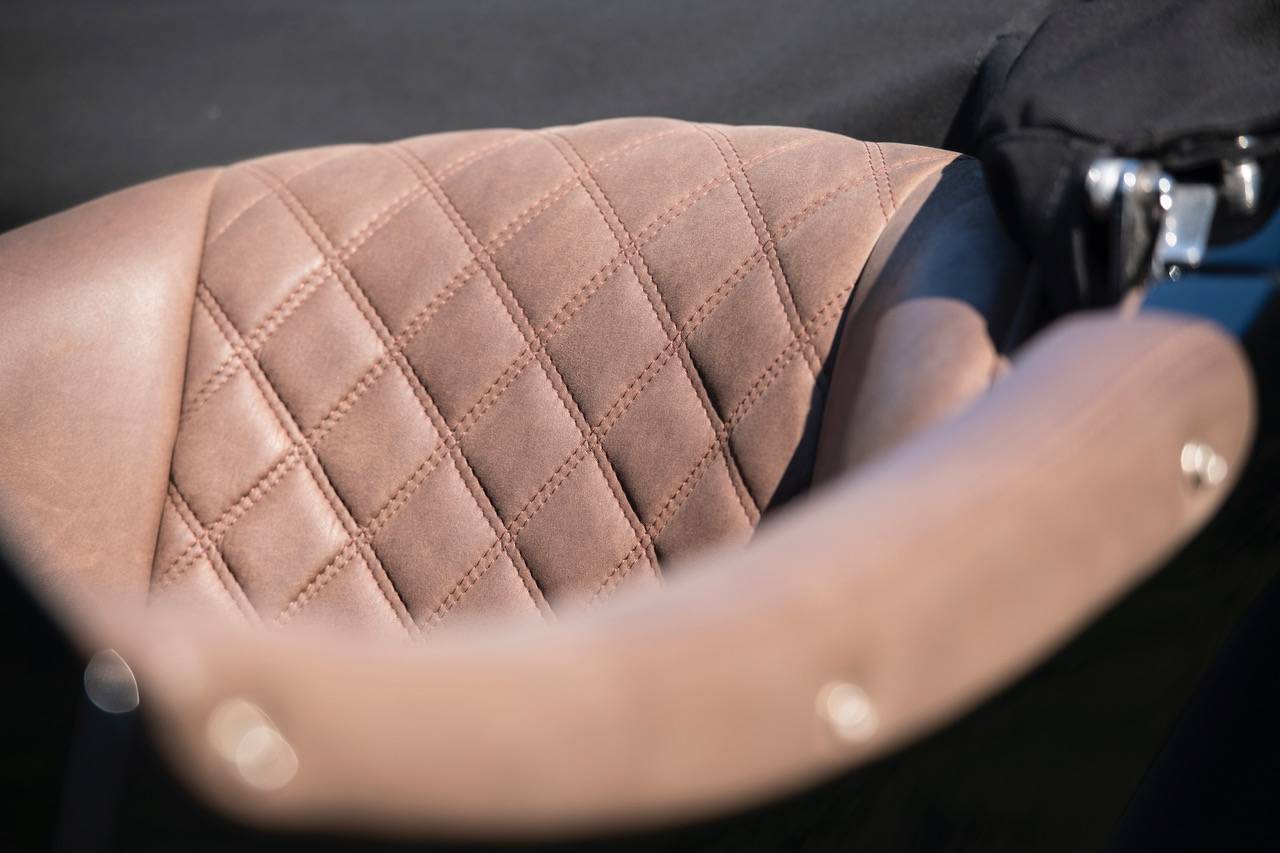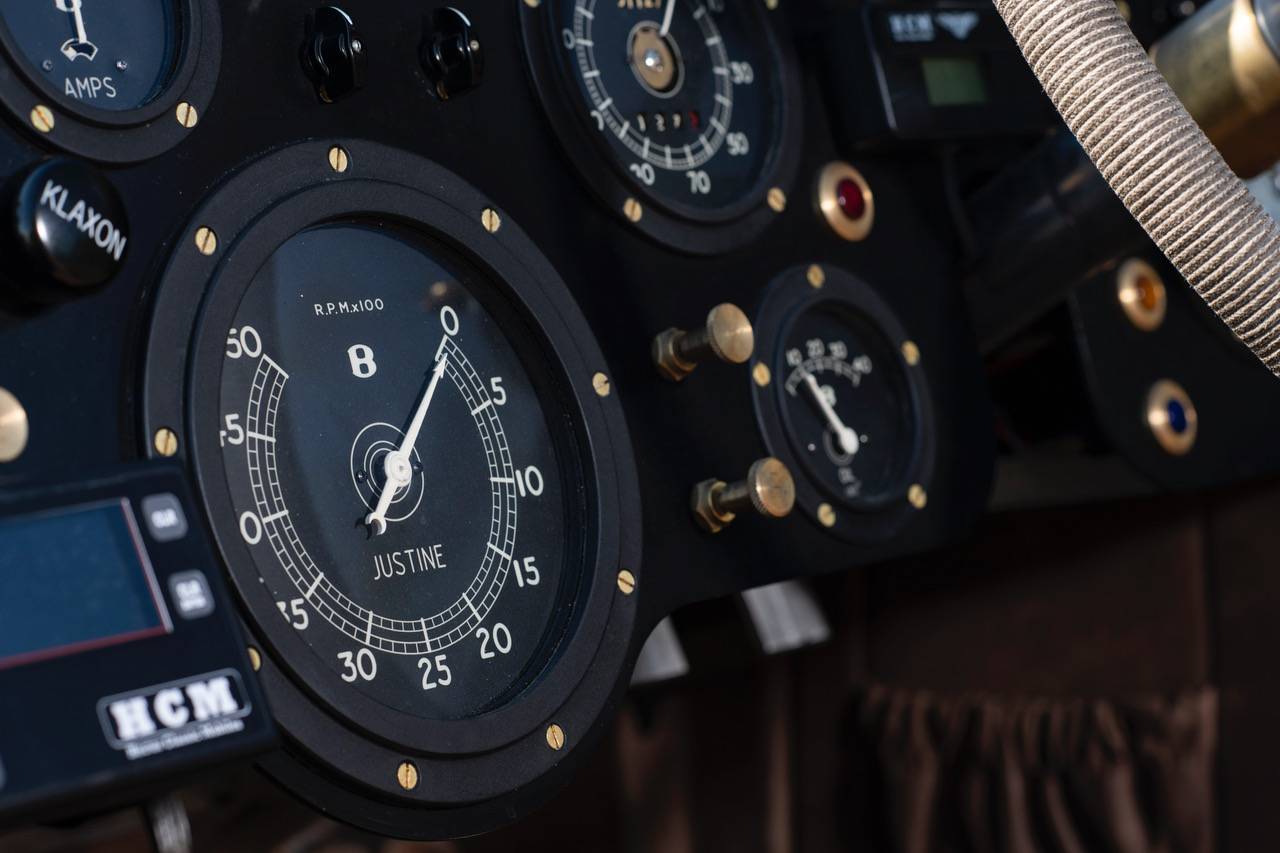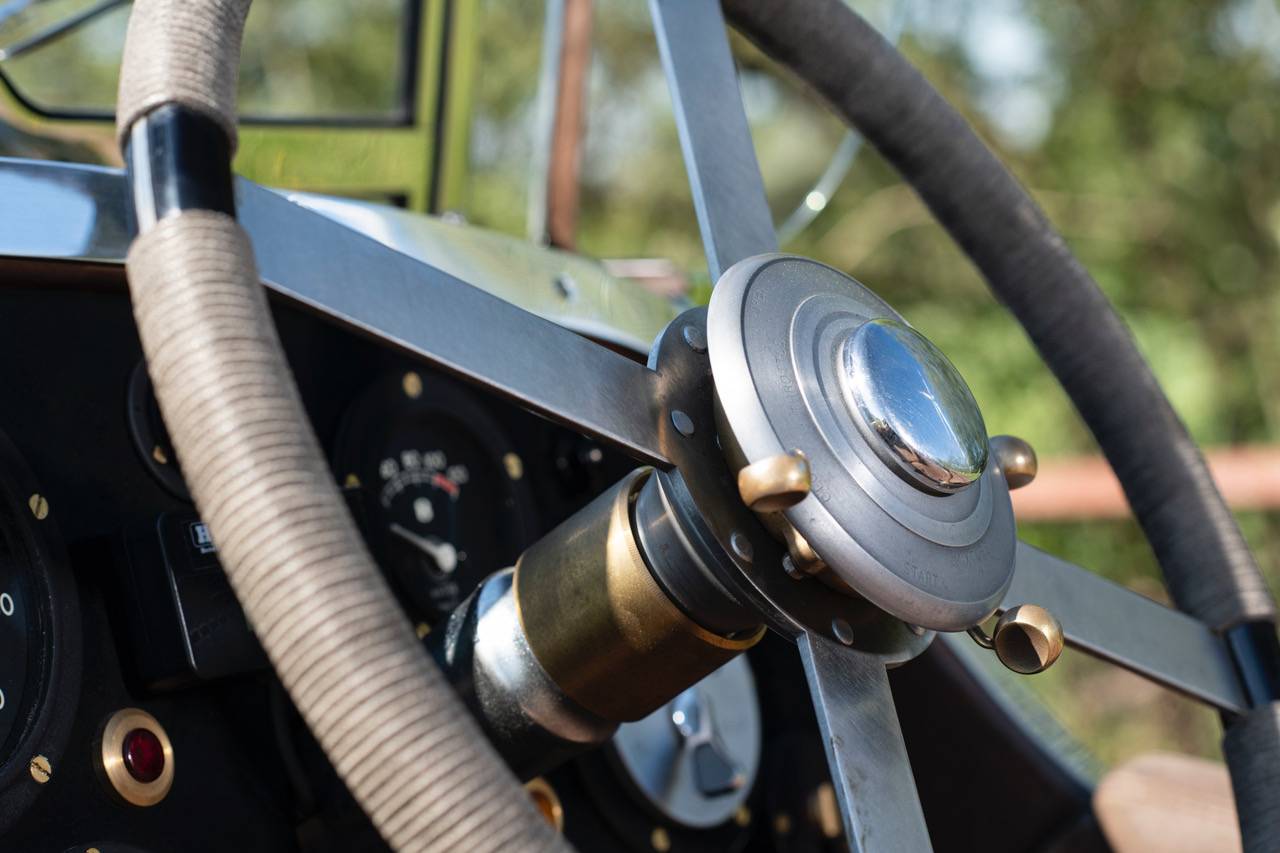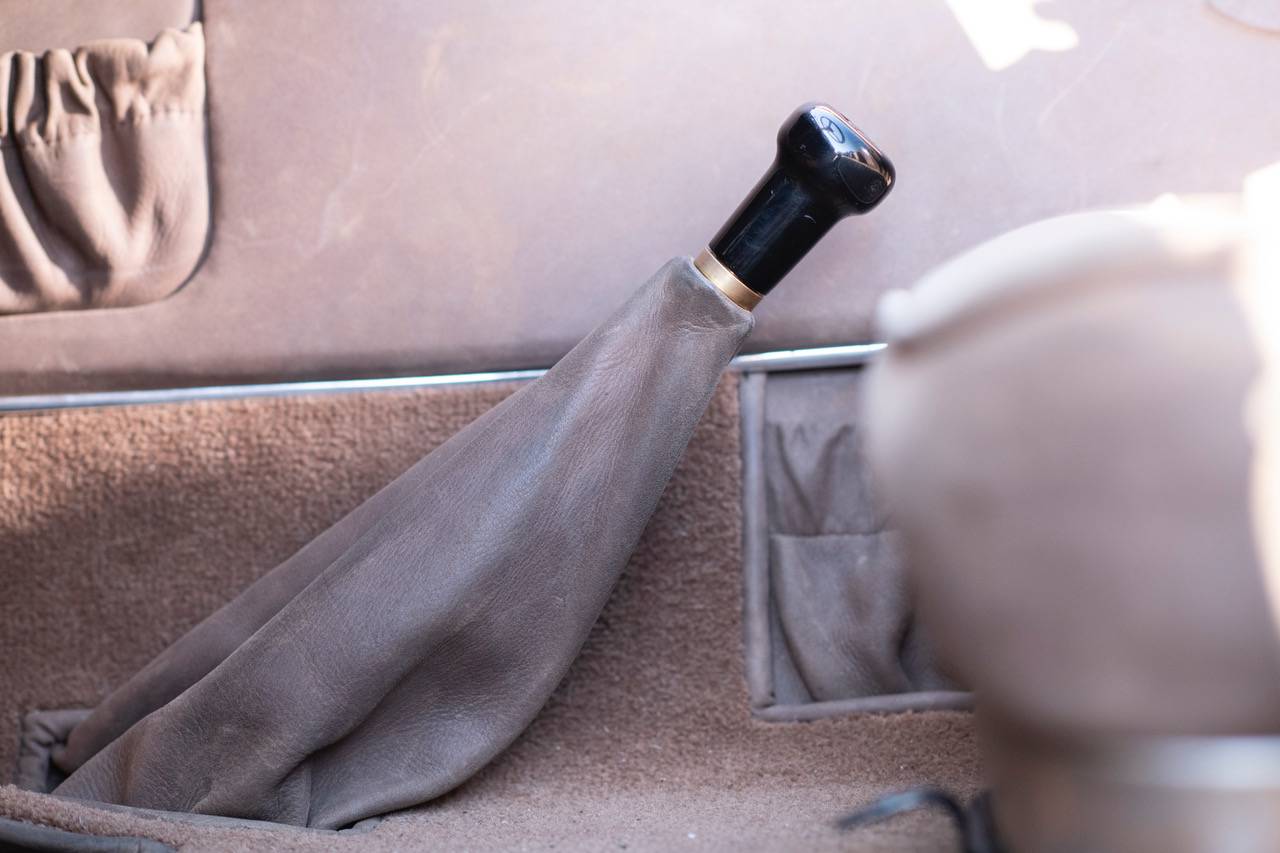 Special "Justine"
Dealer

away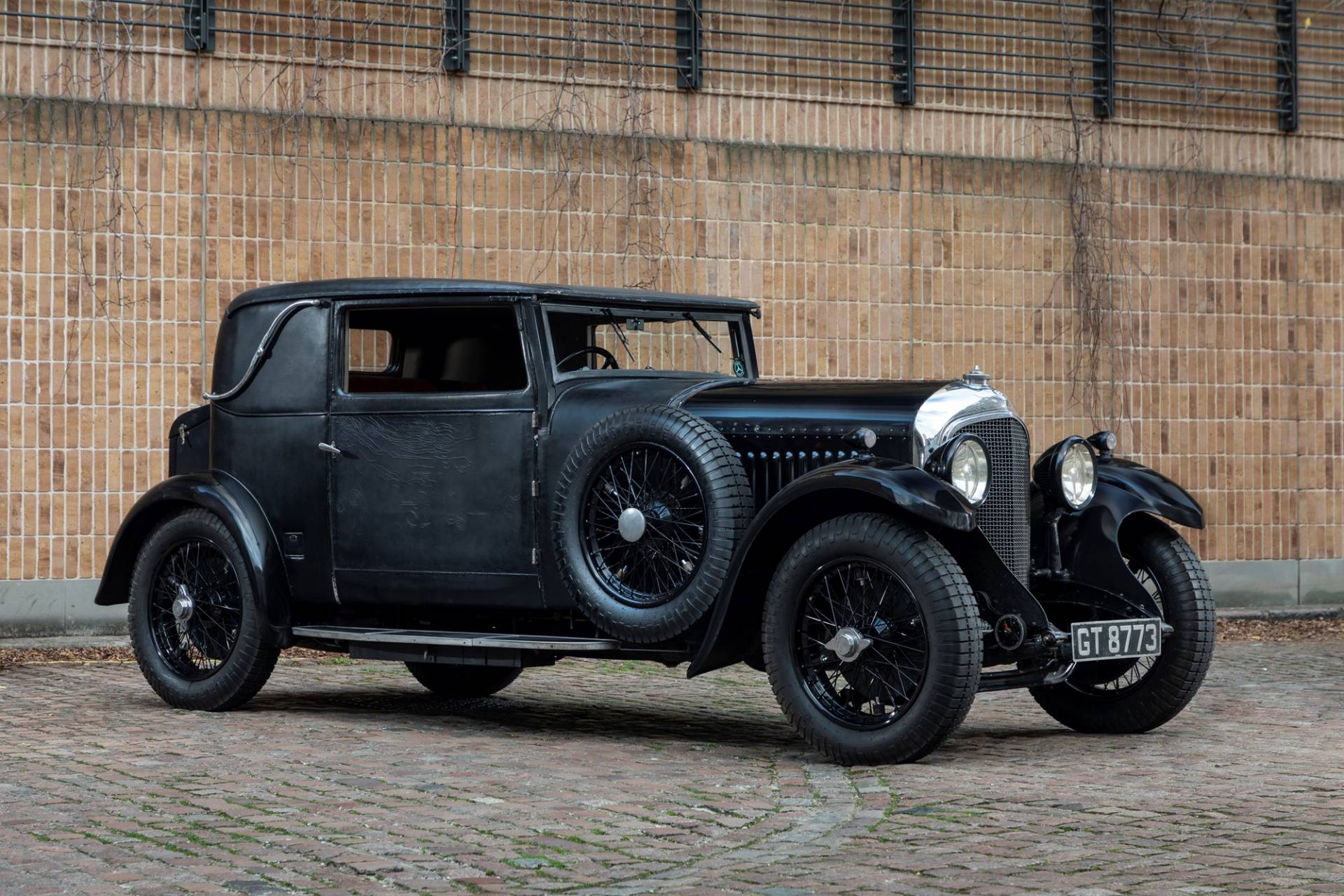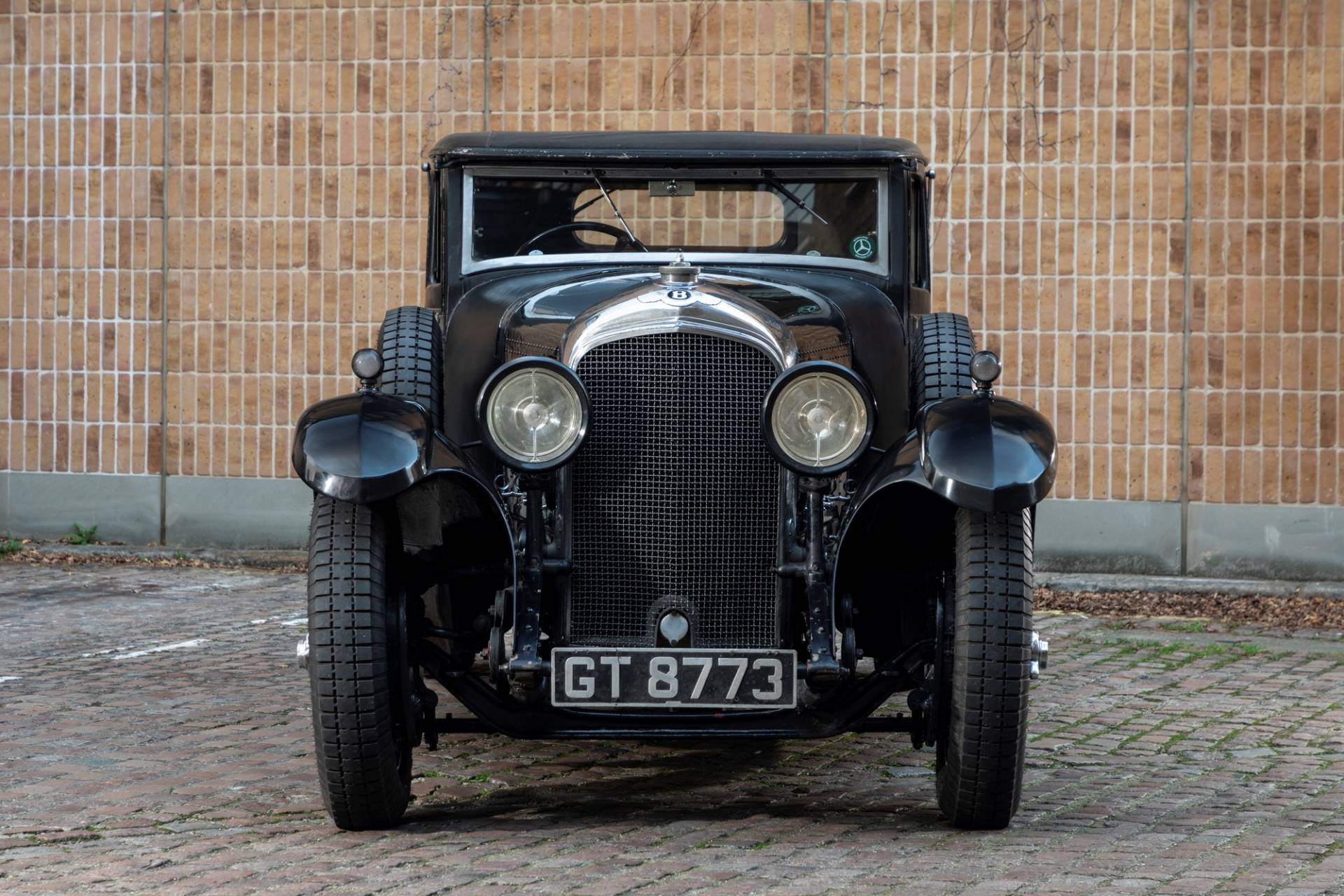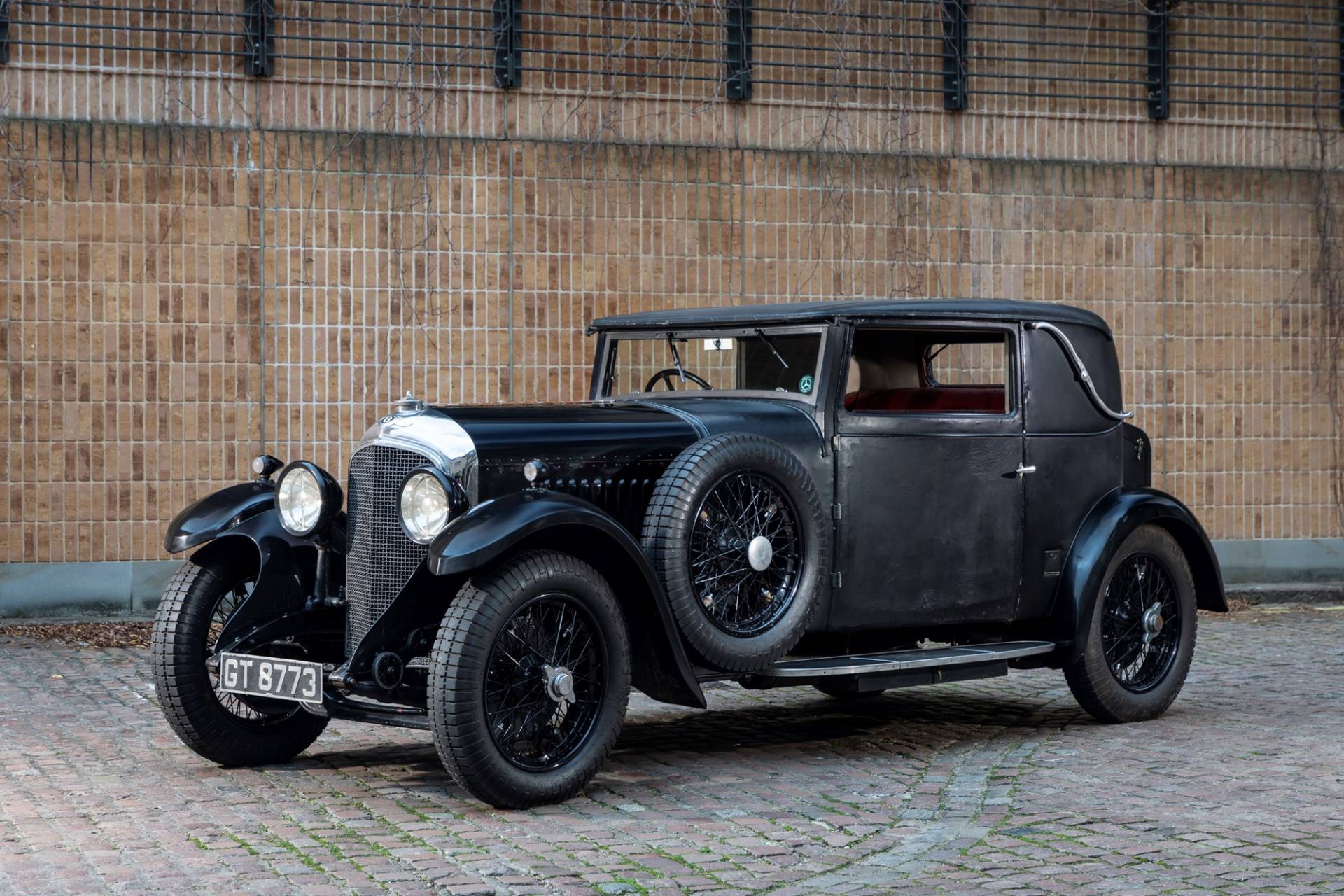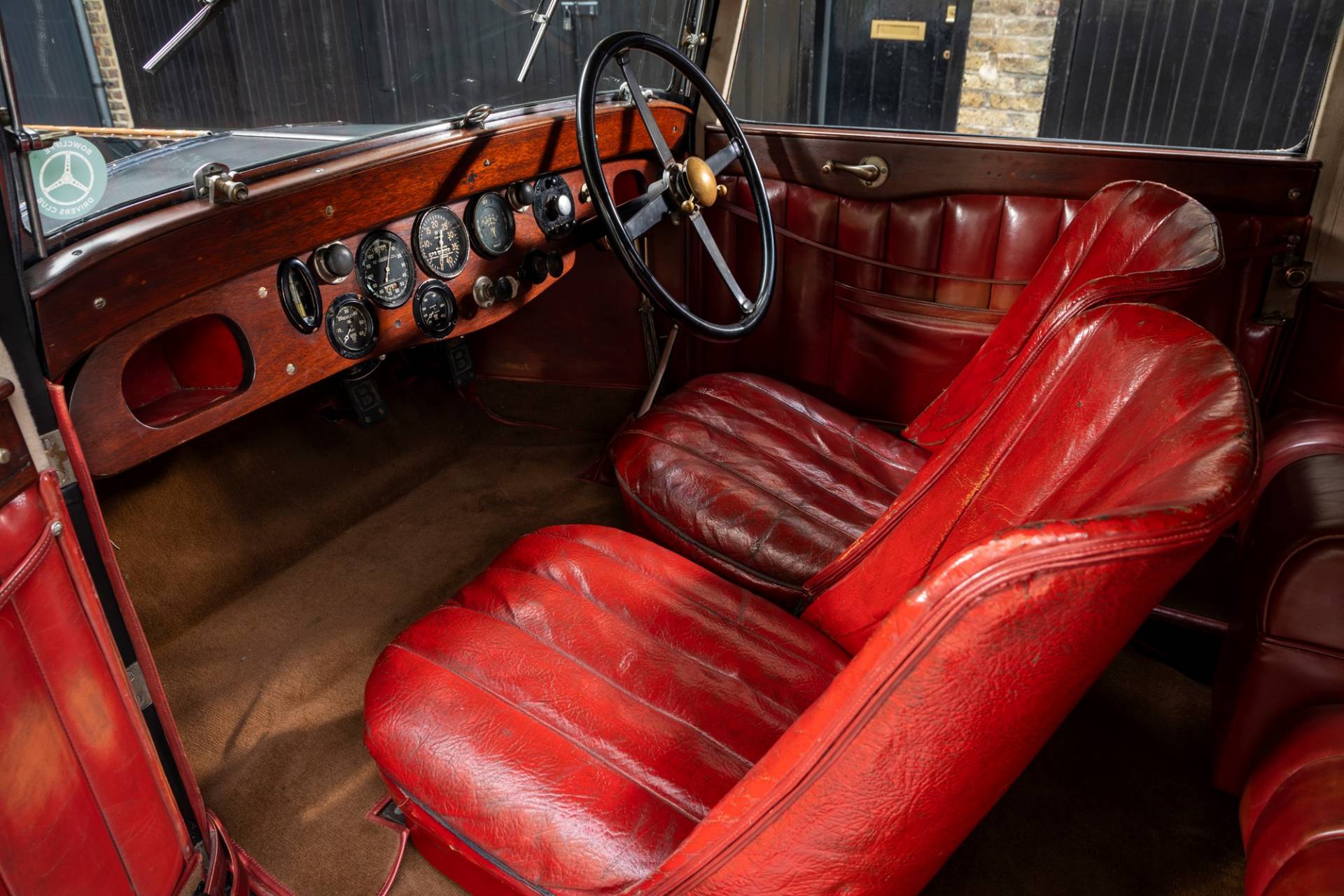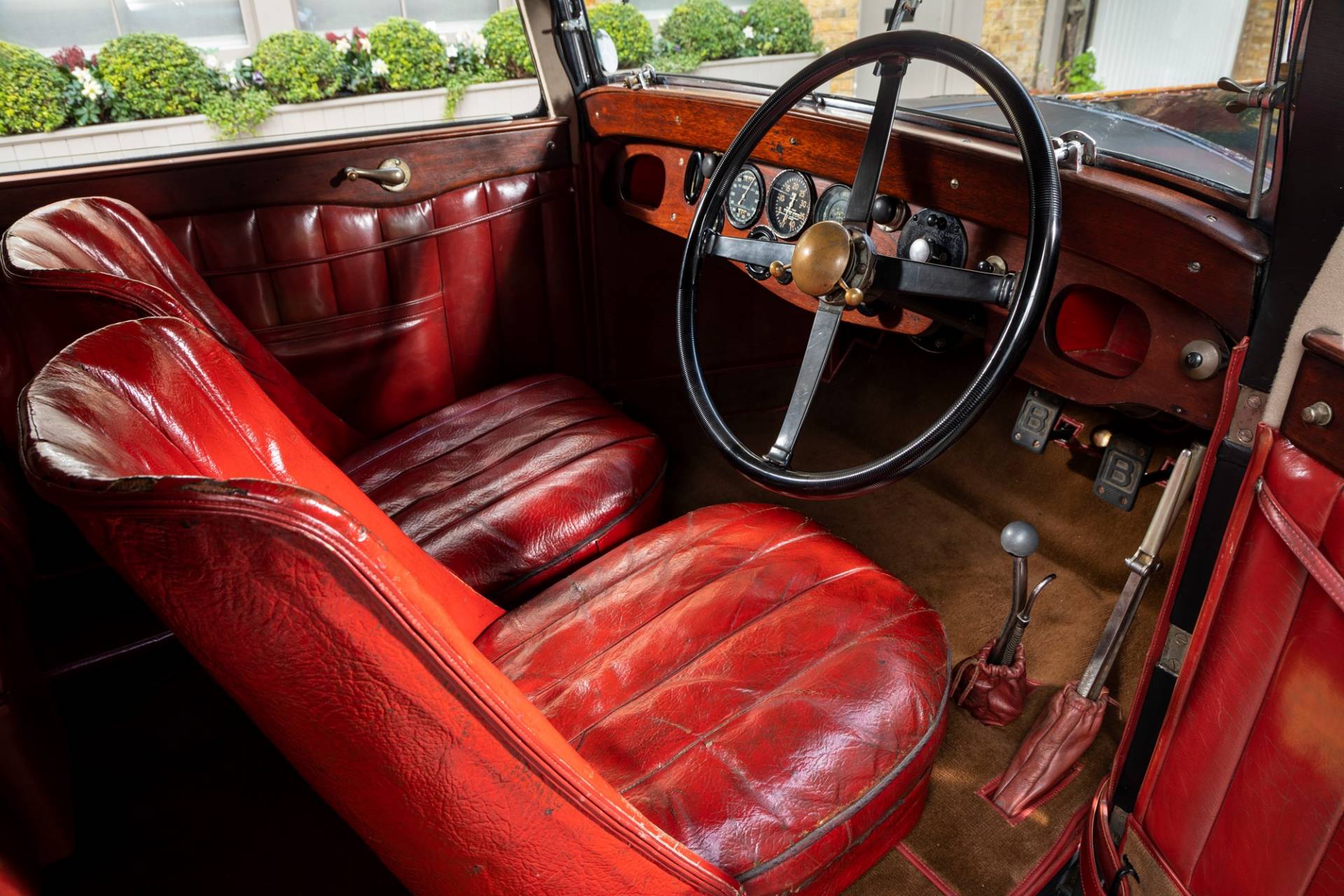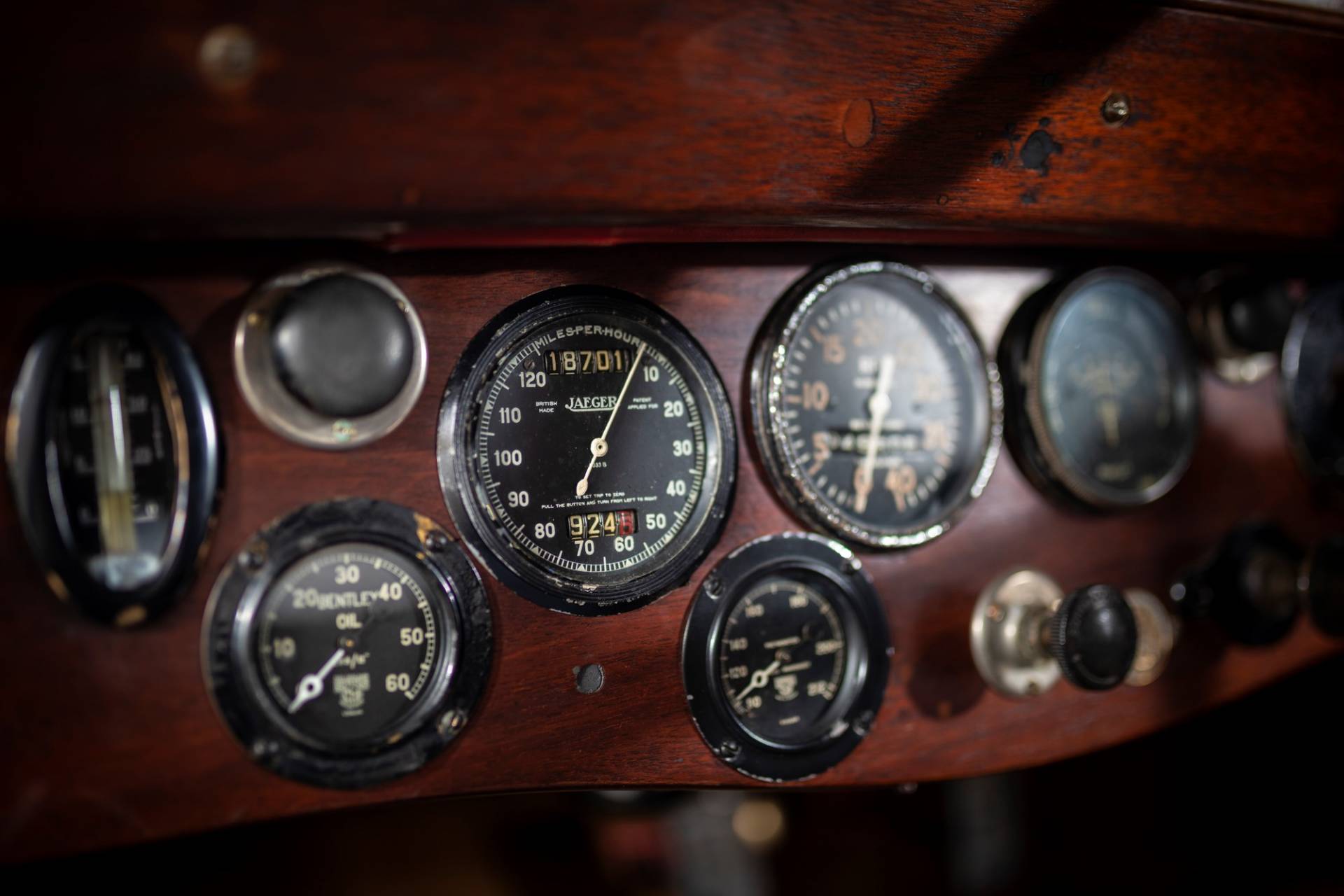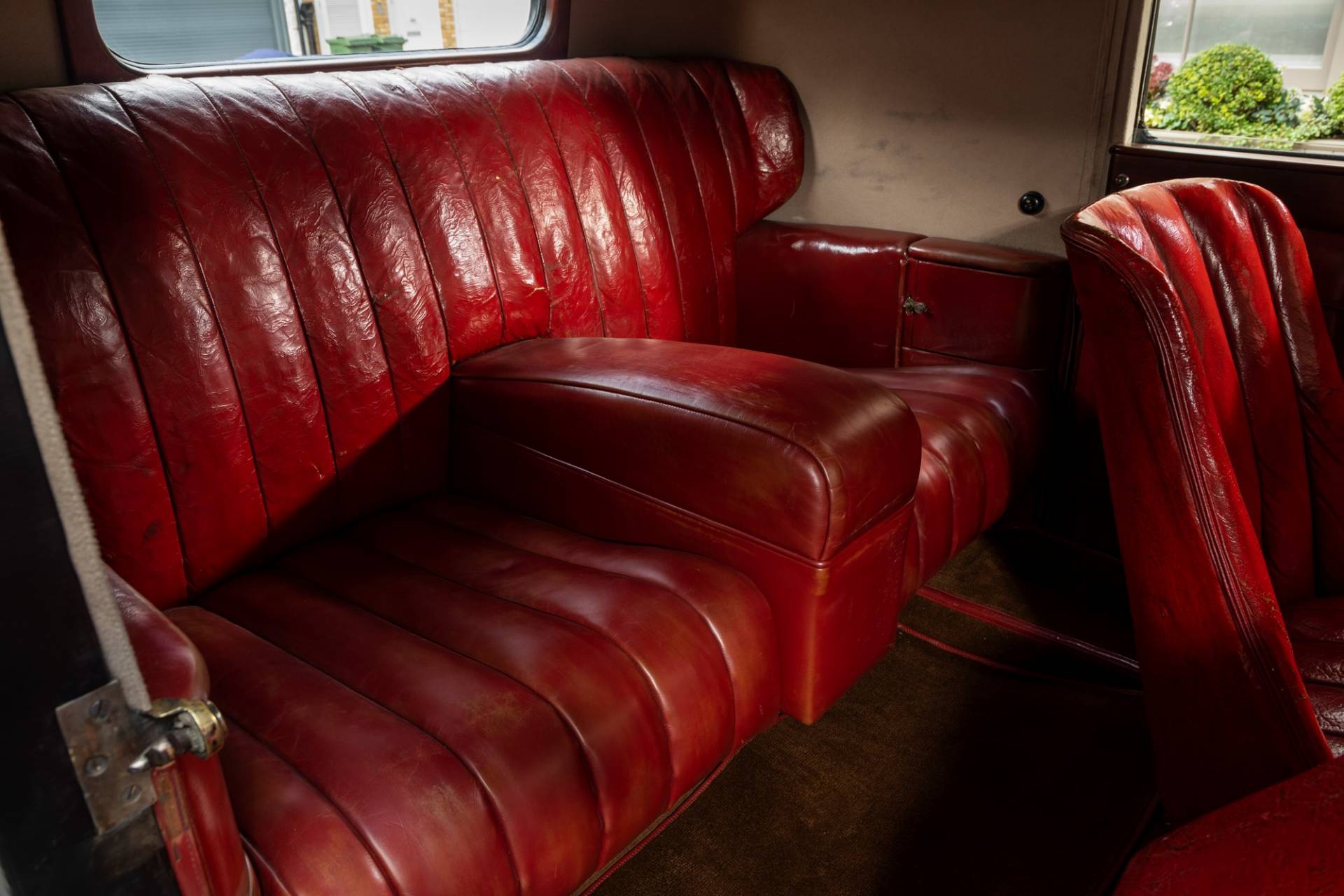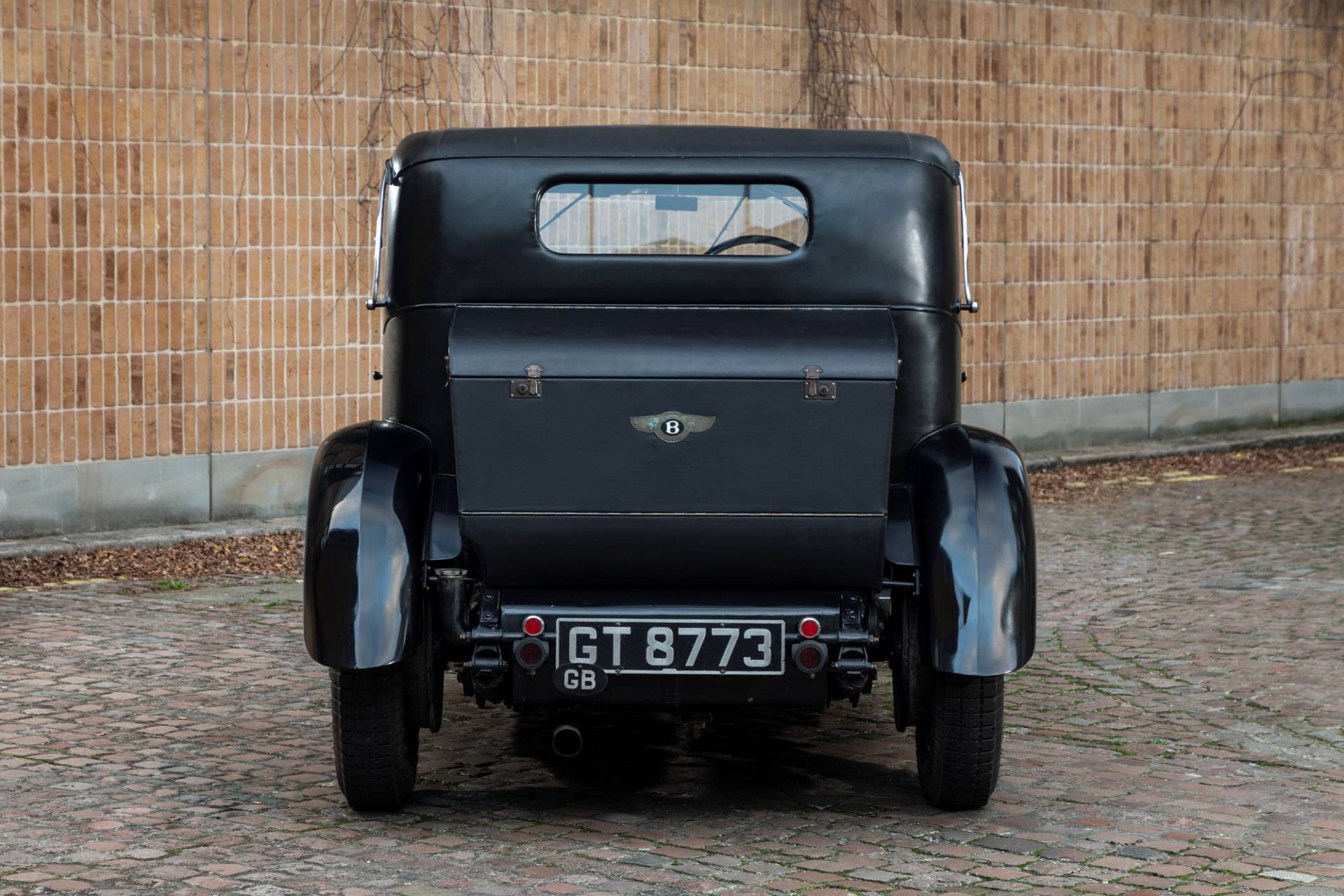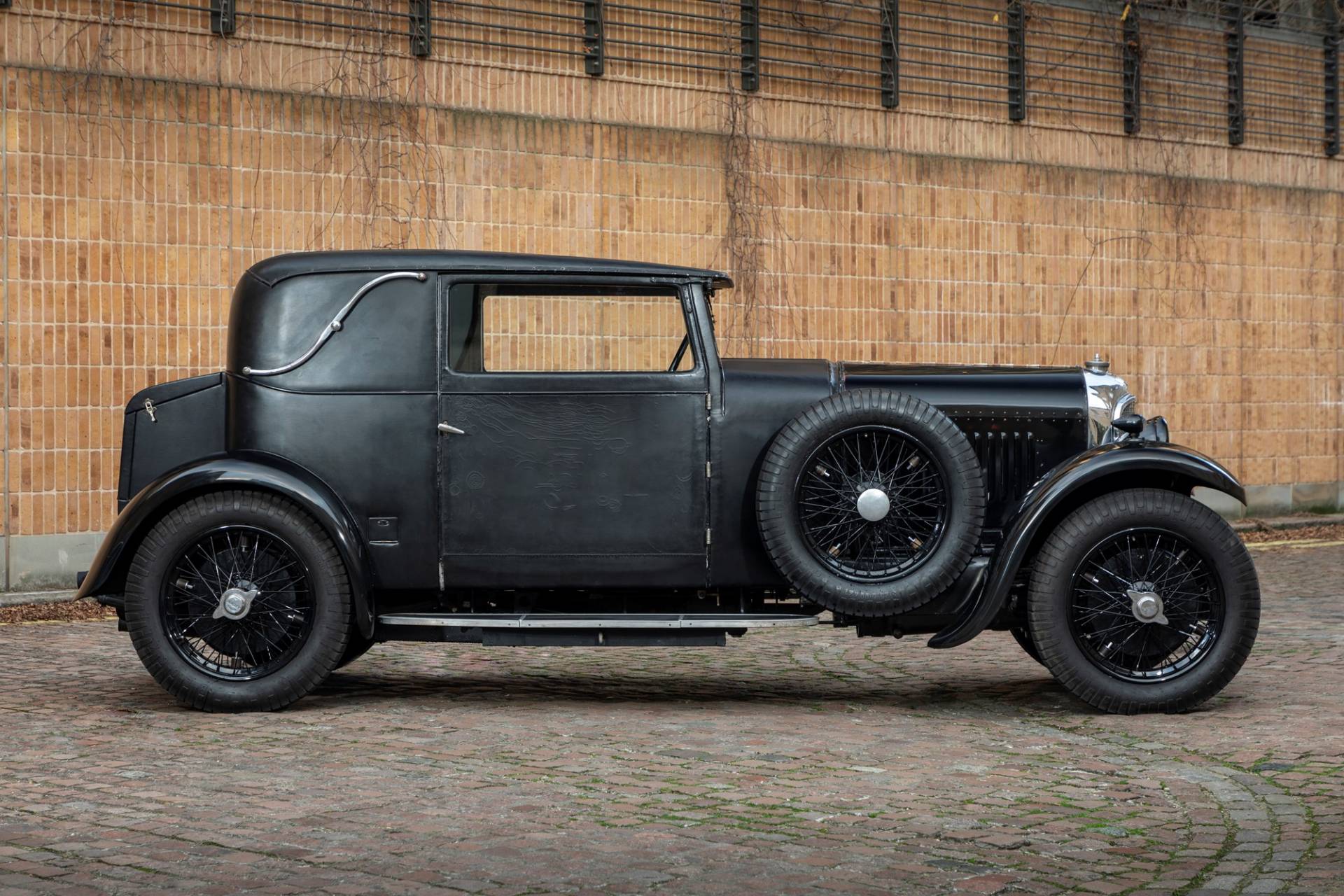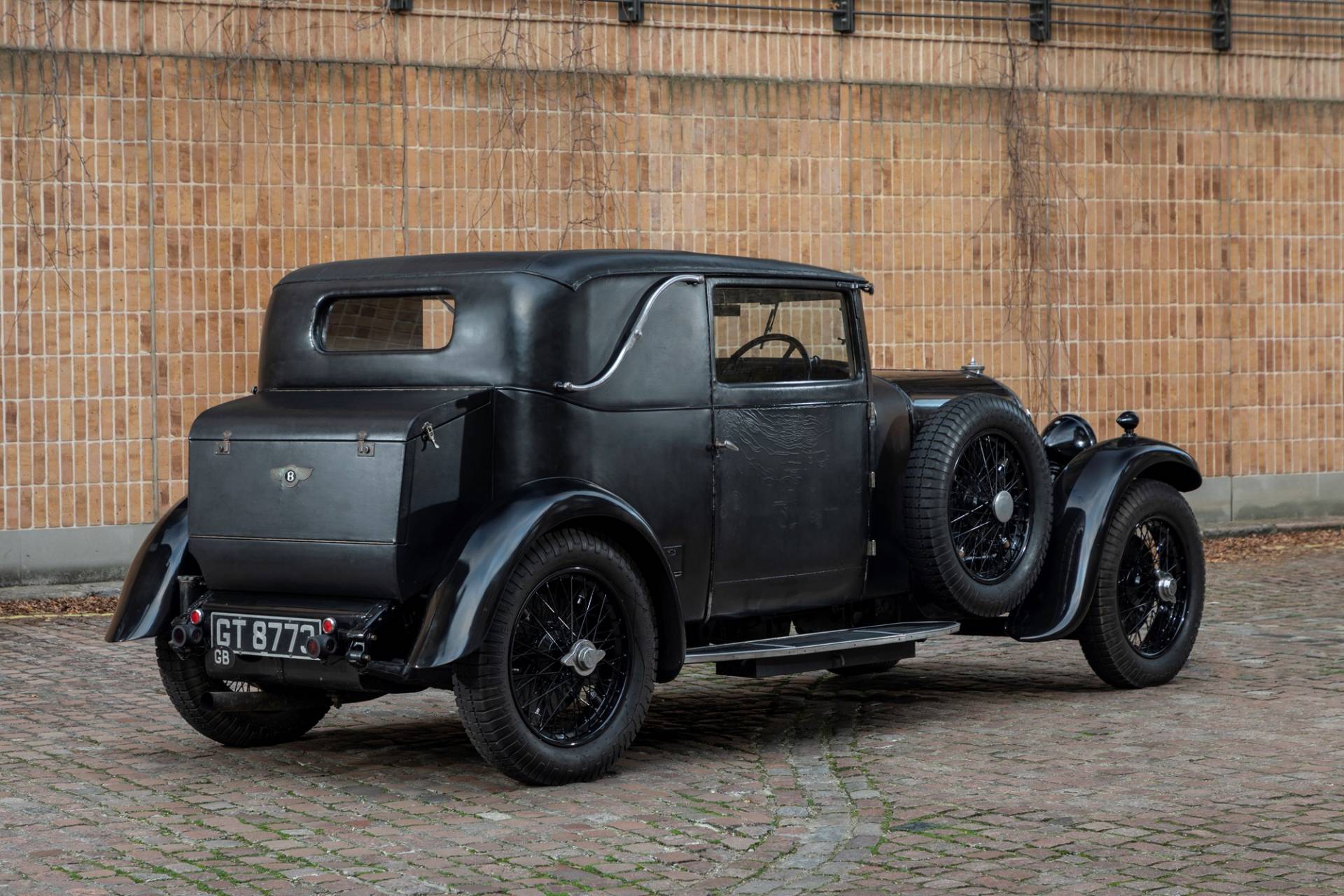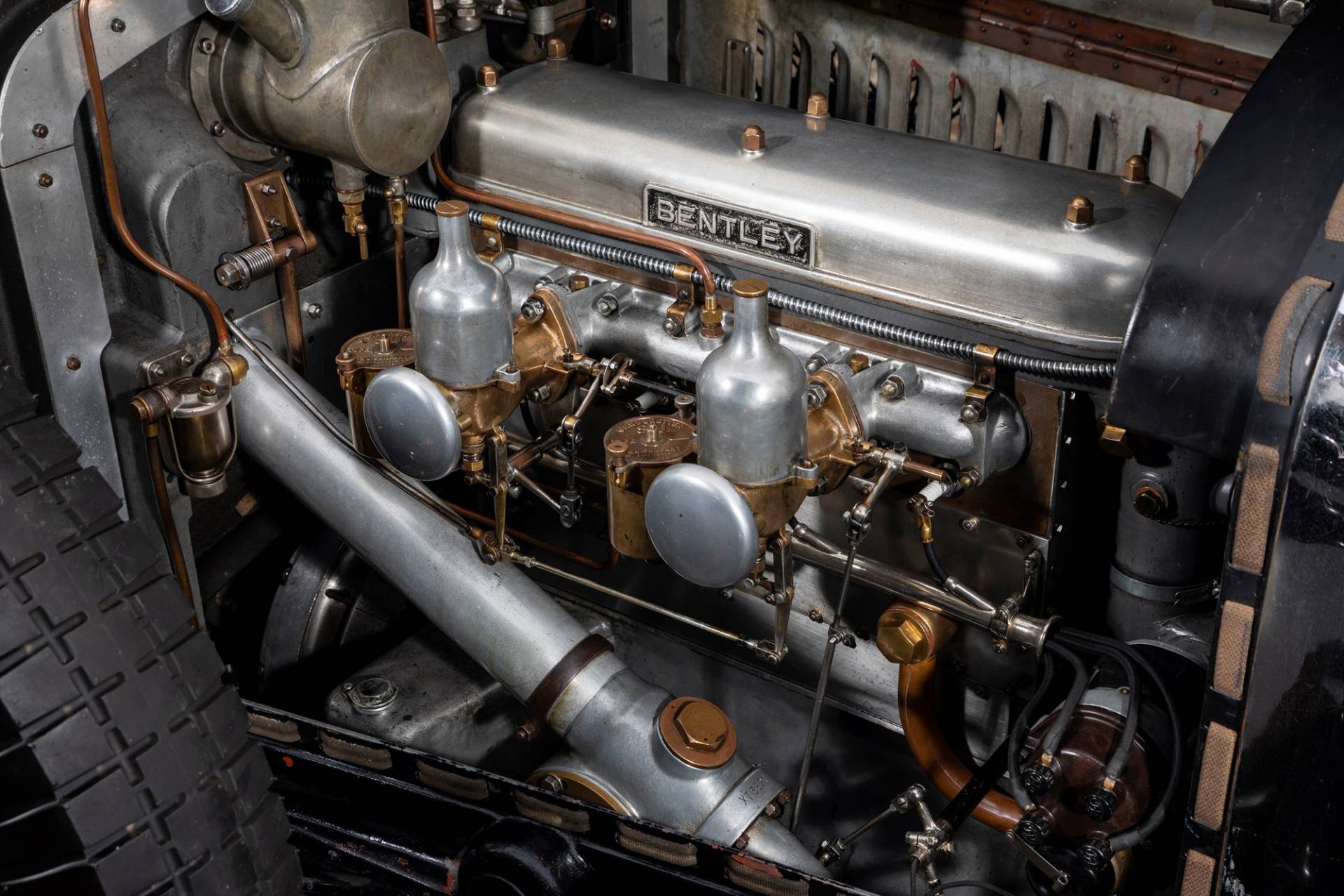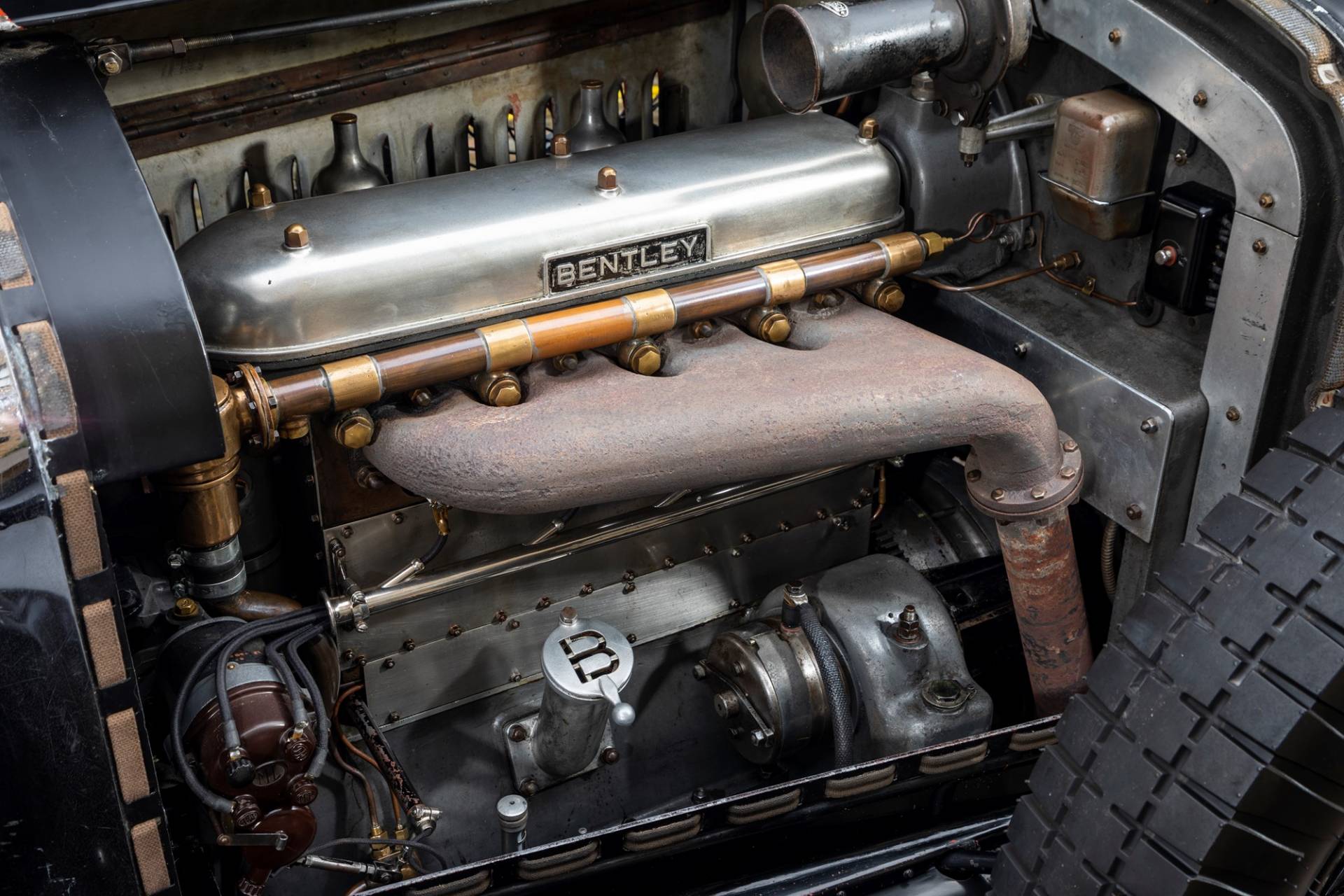 SPORTMANS COUPE
Dealer

away
Recreation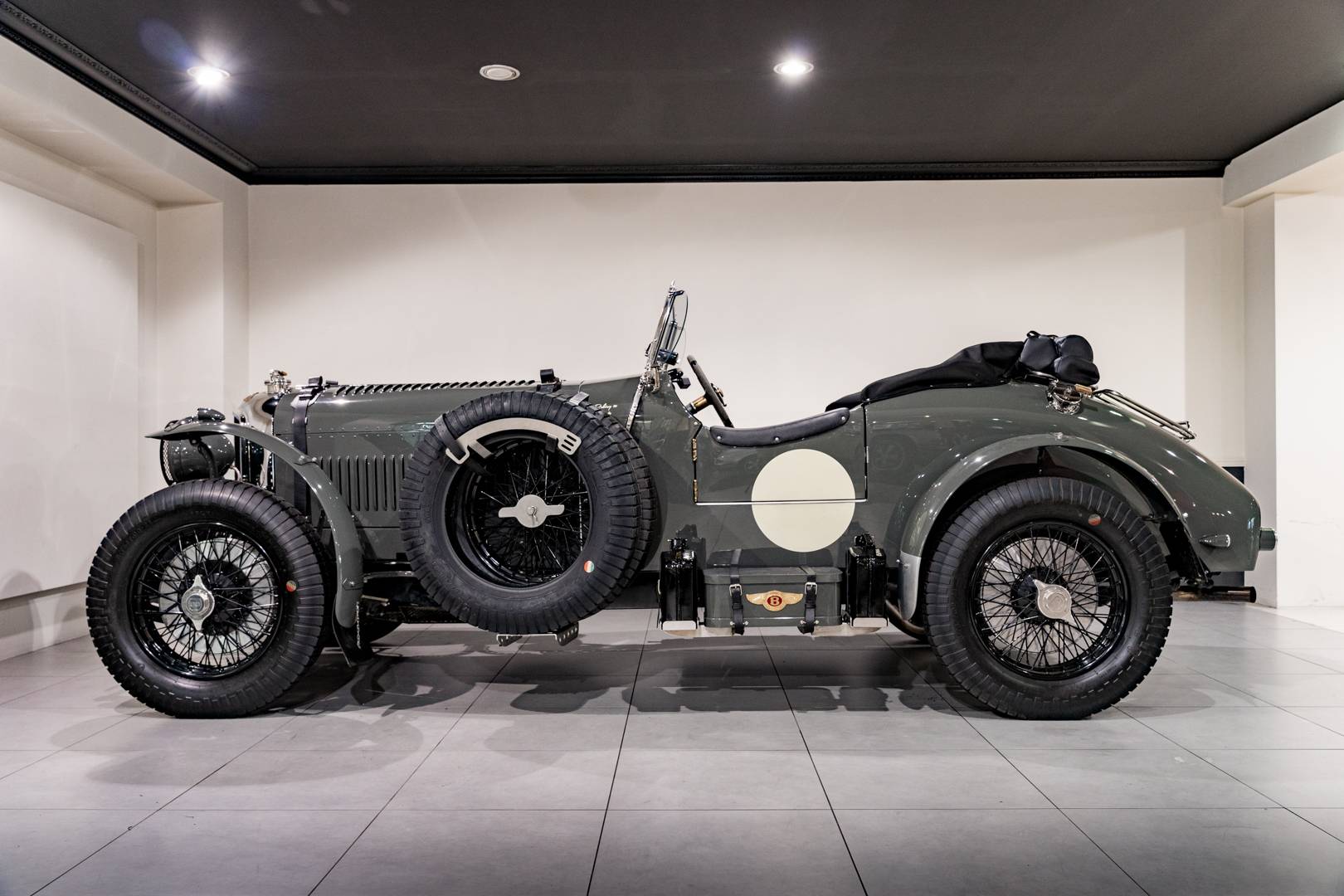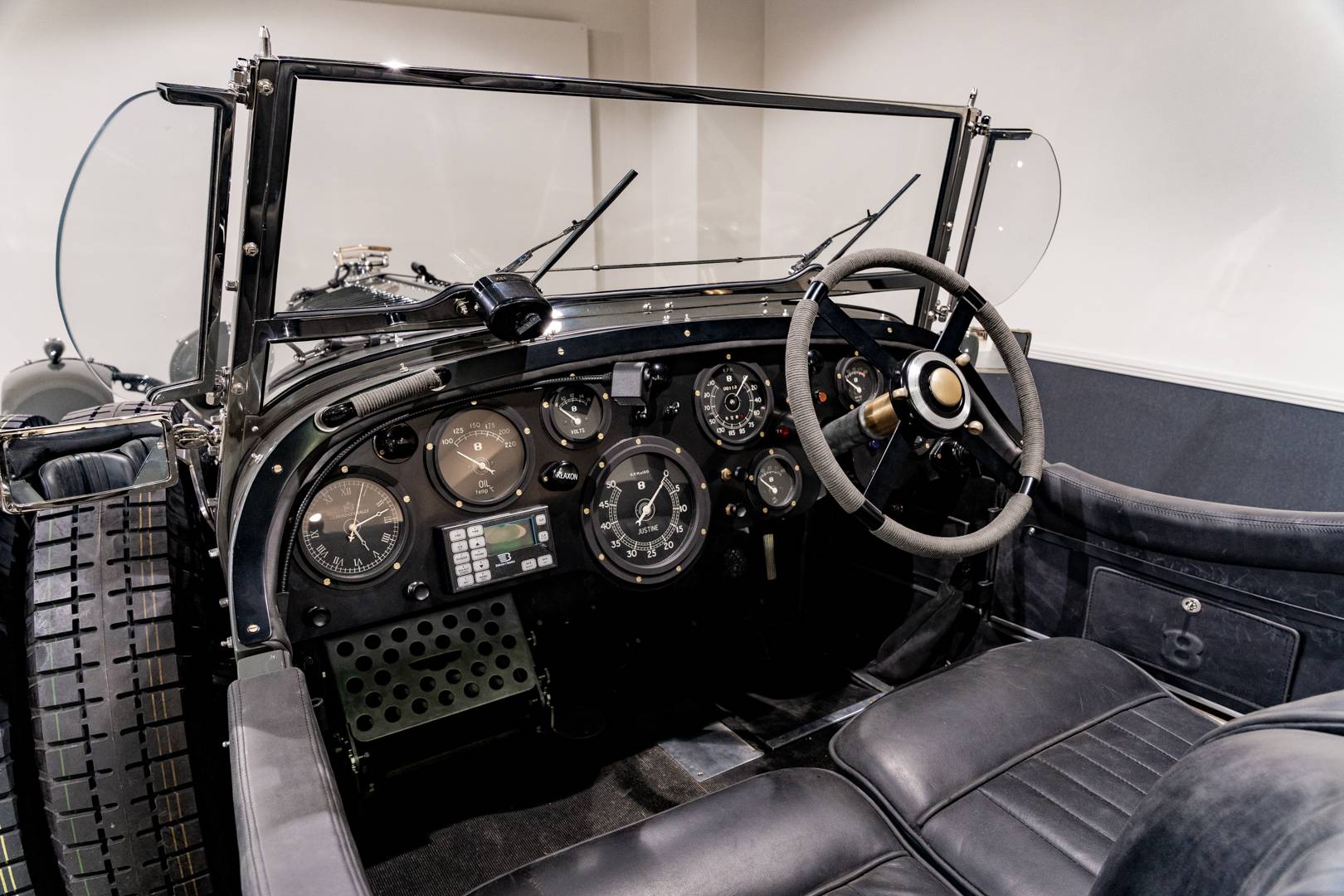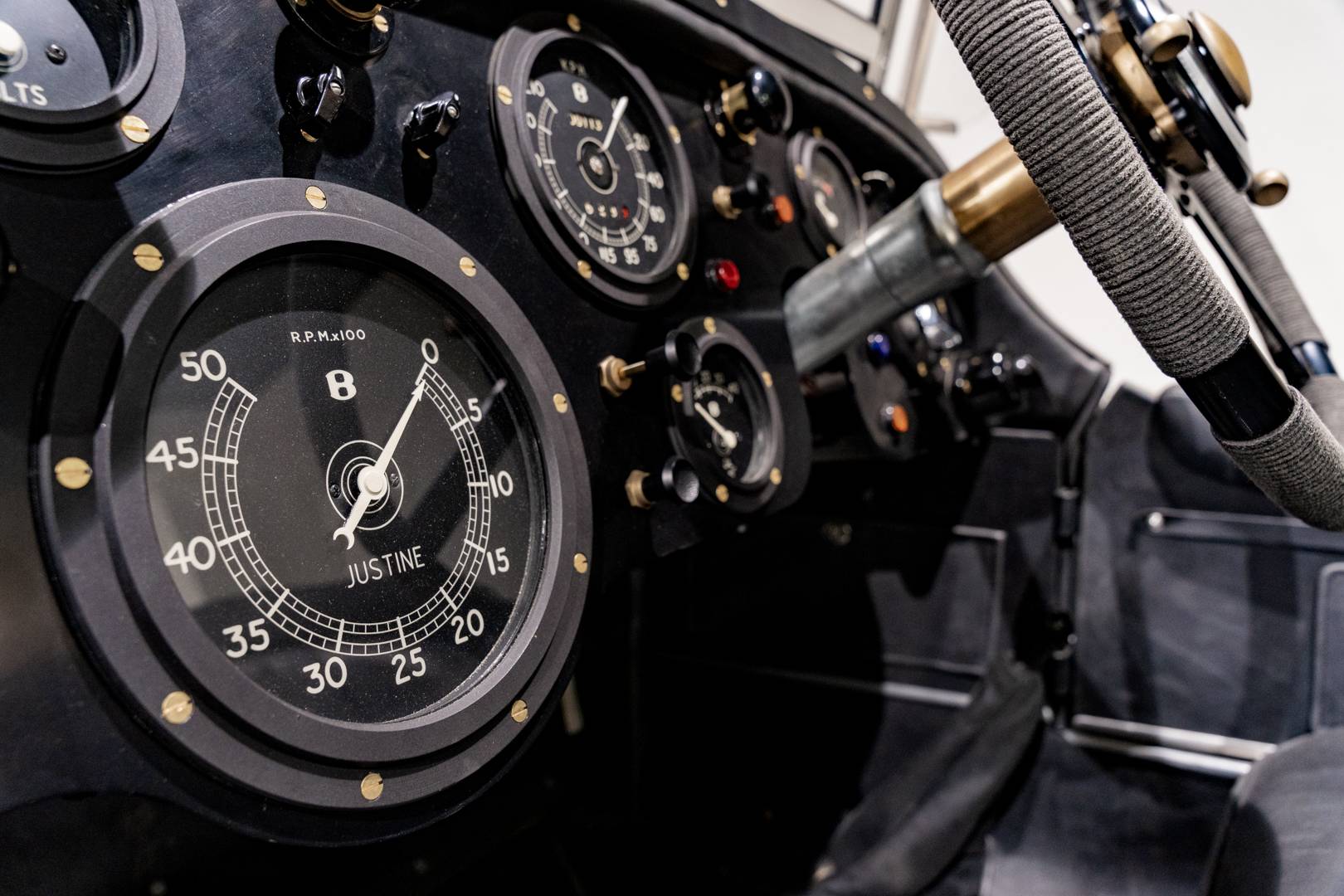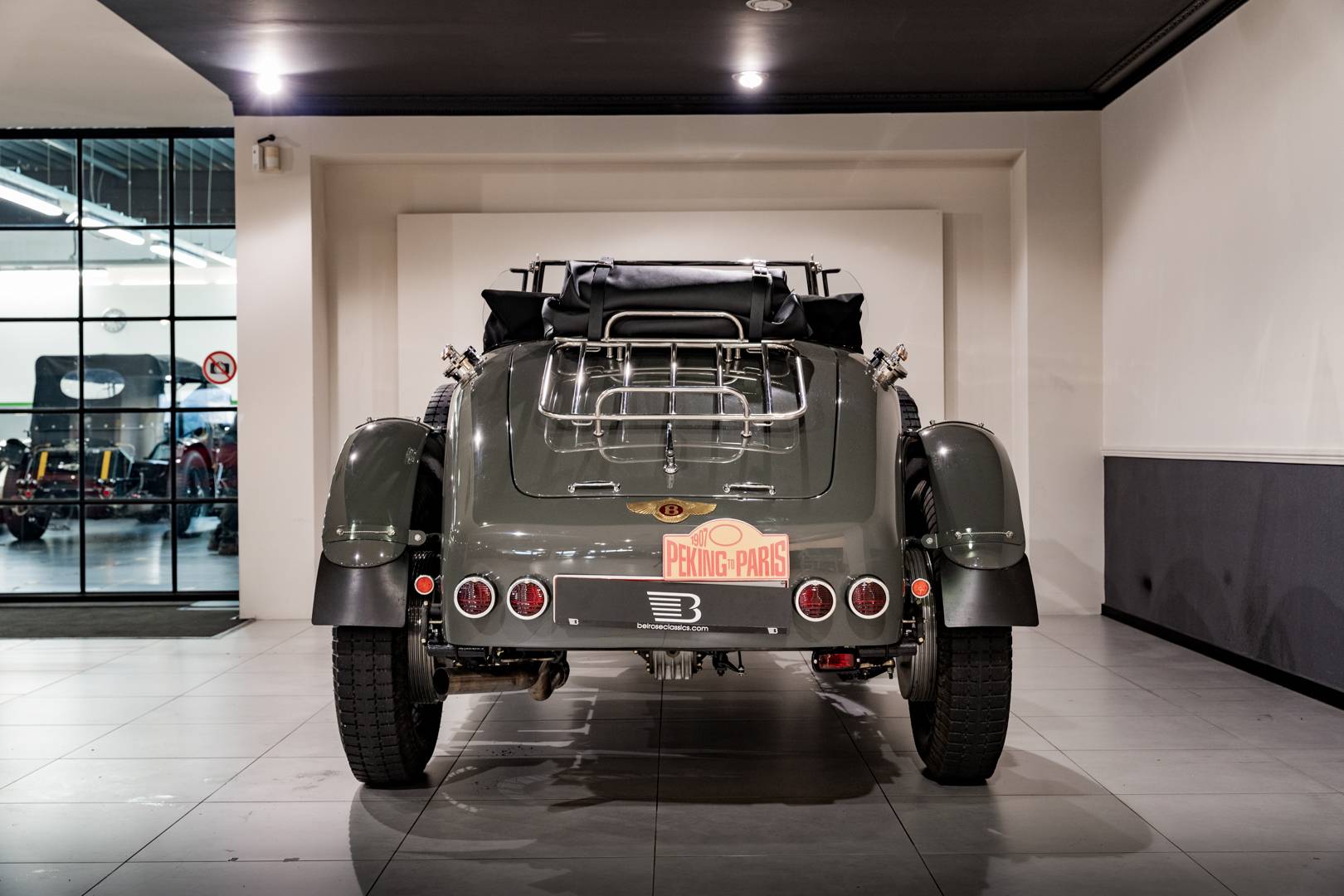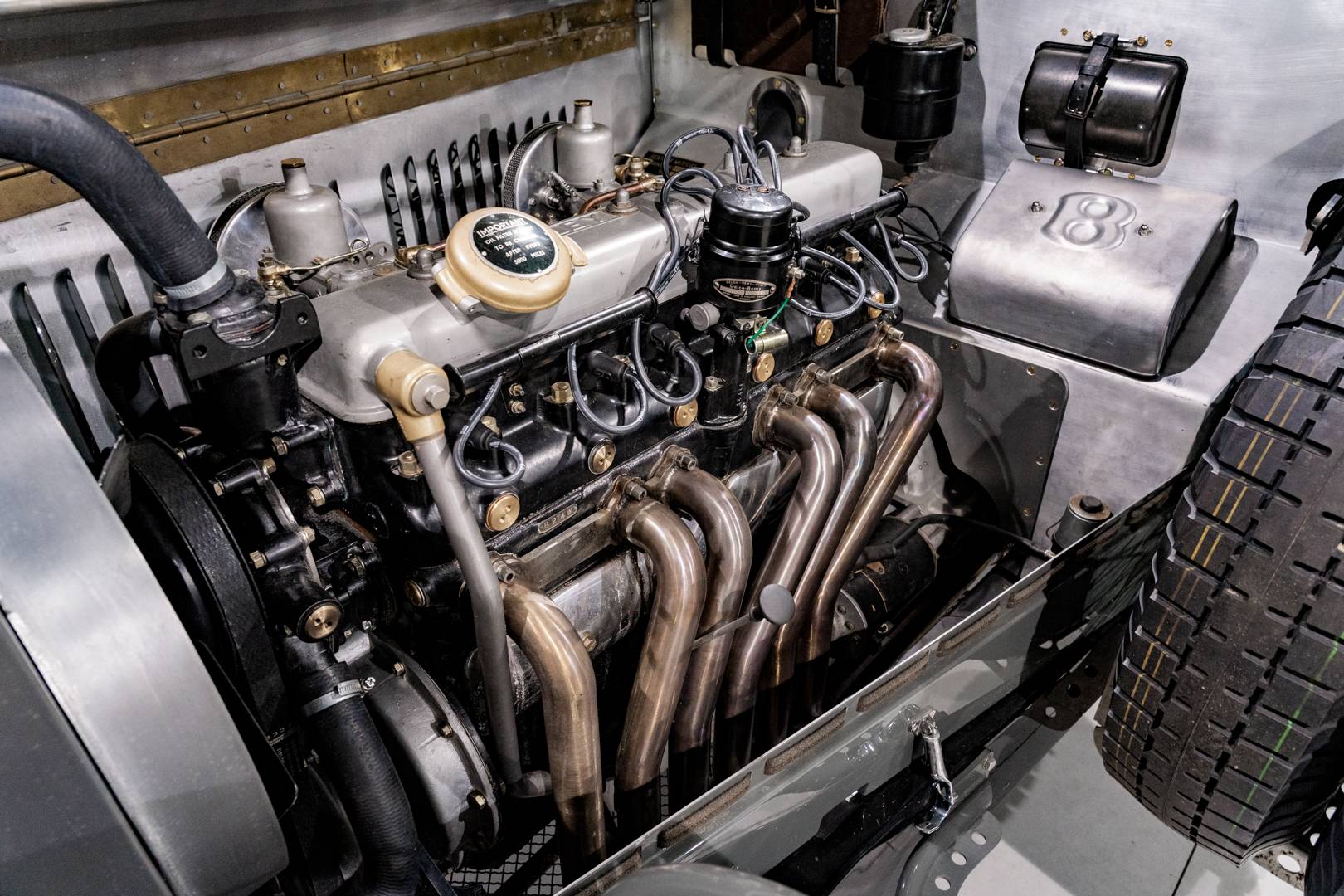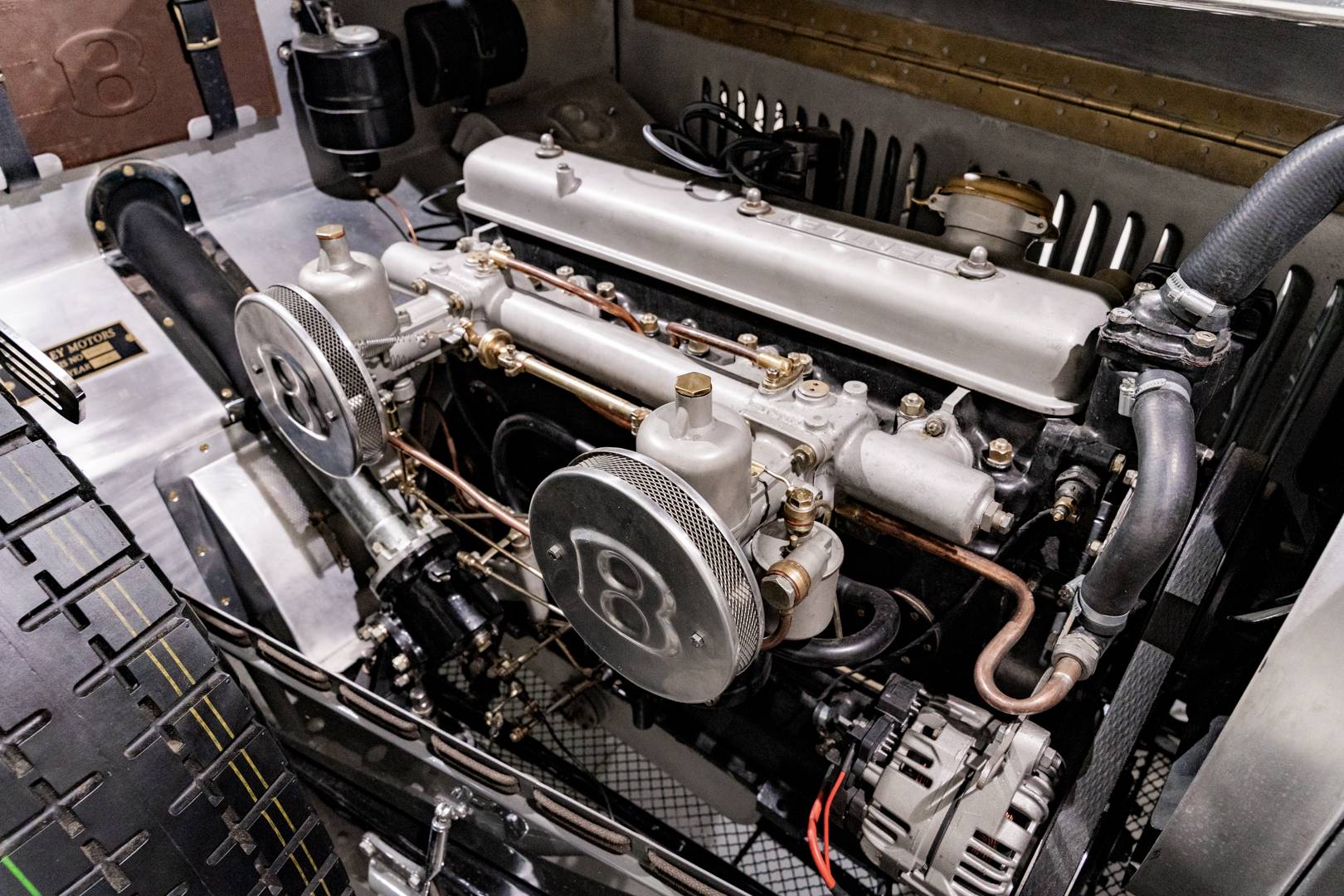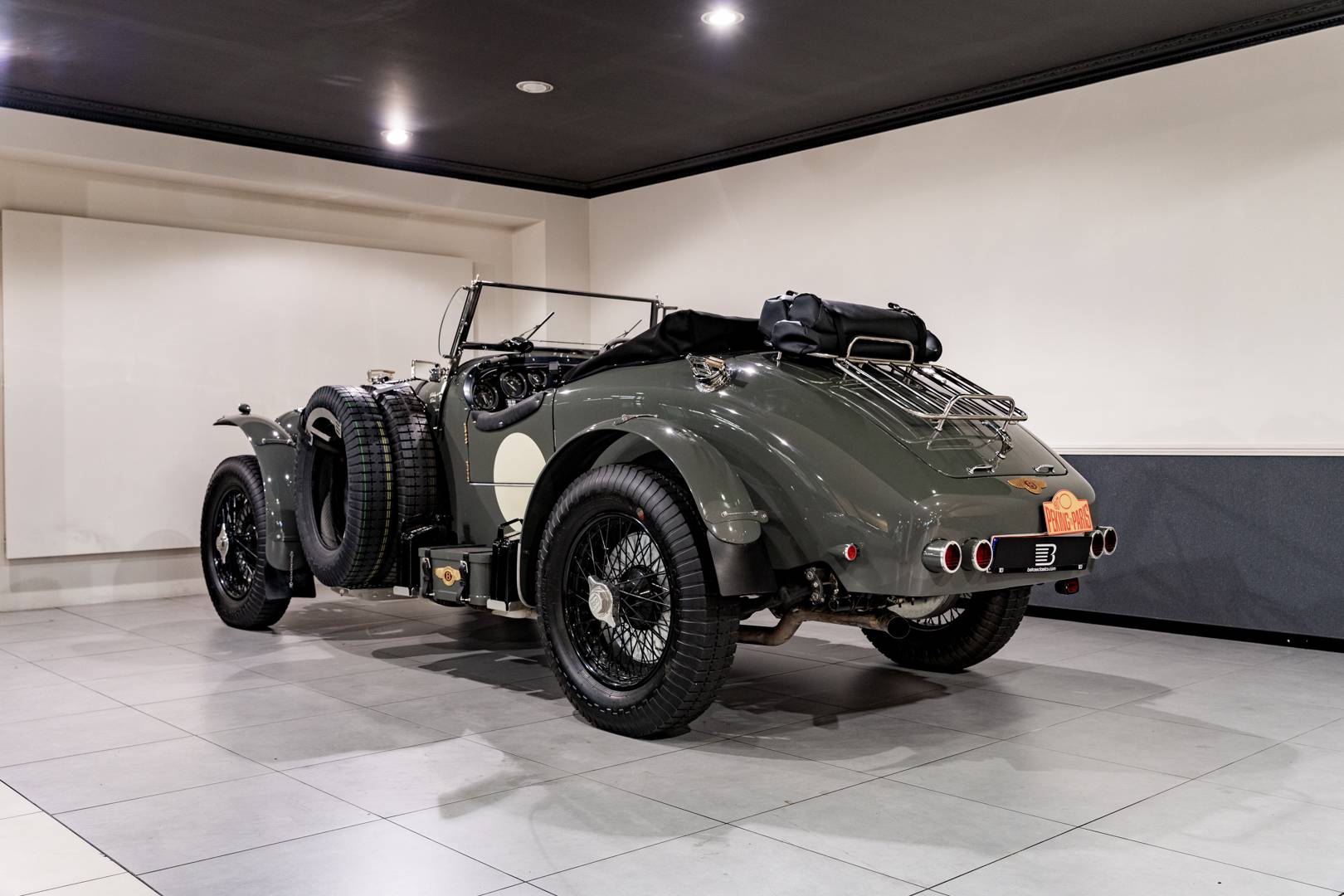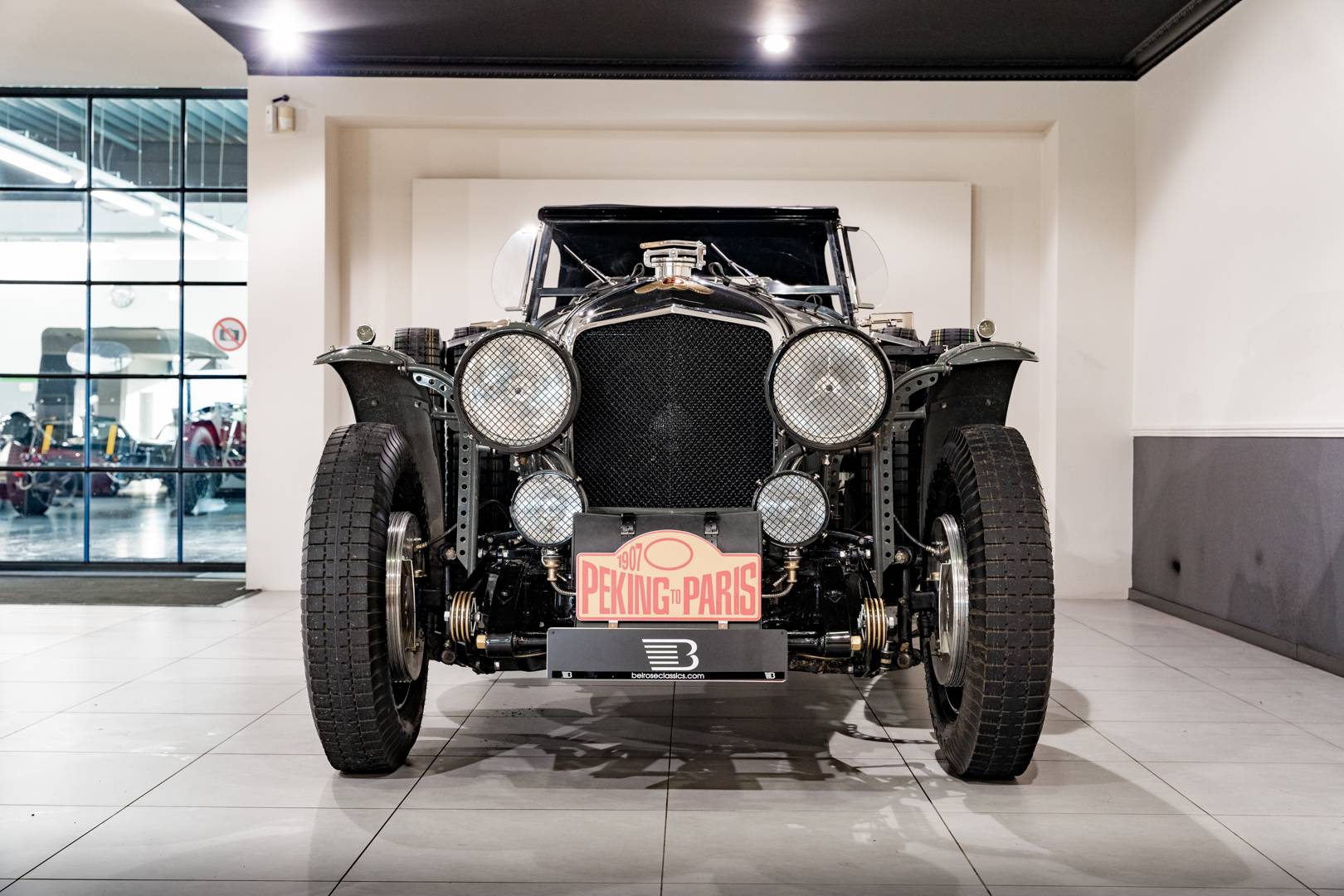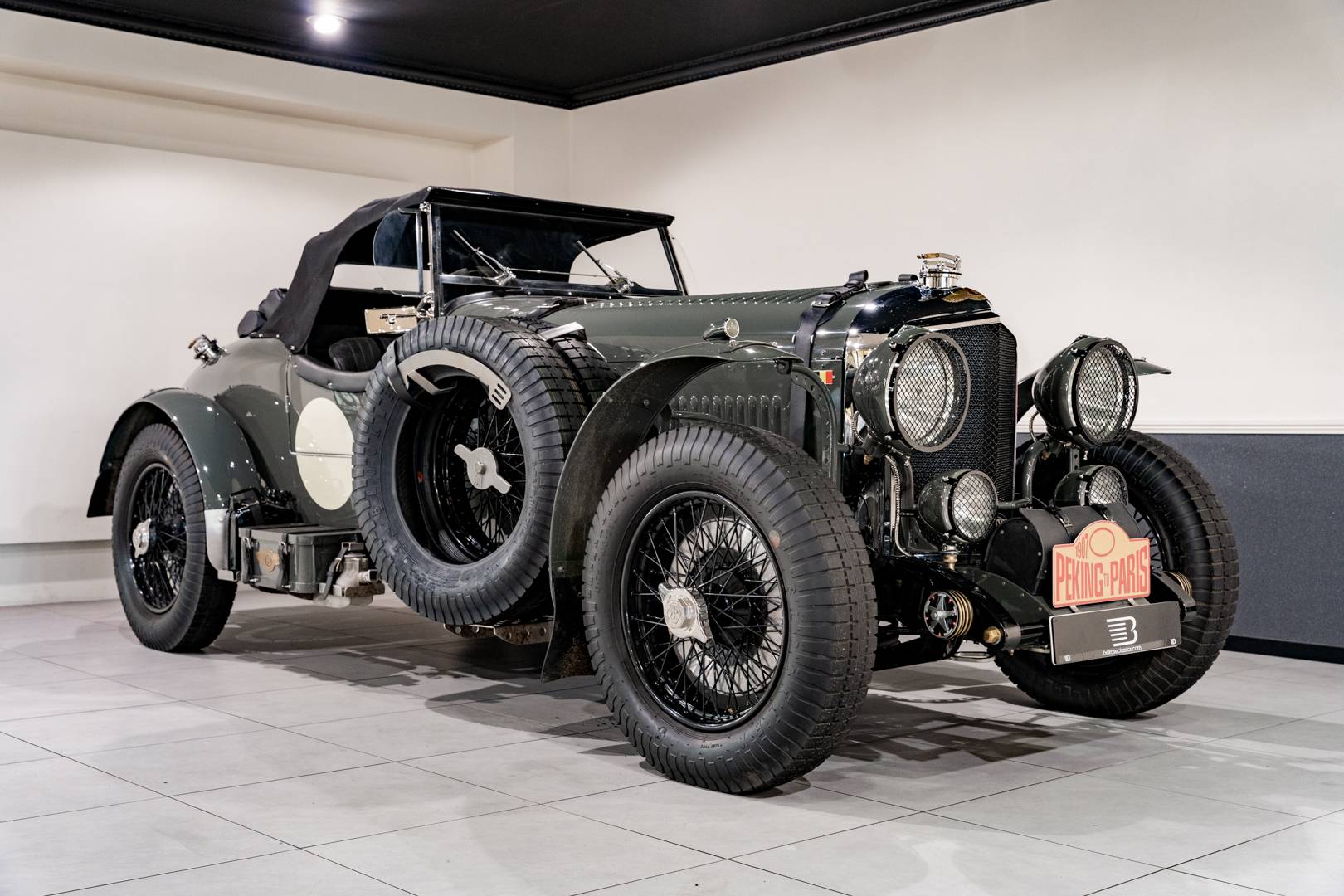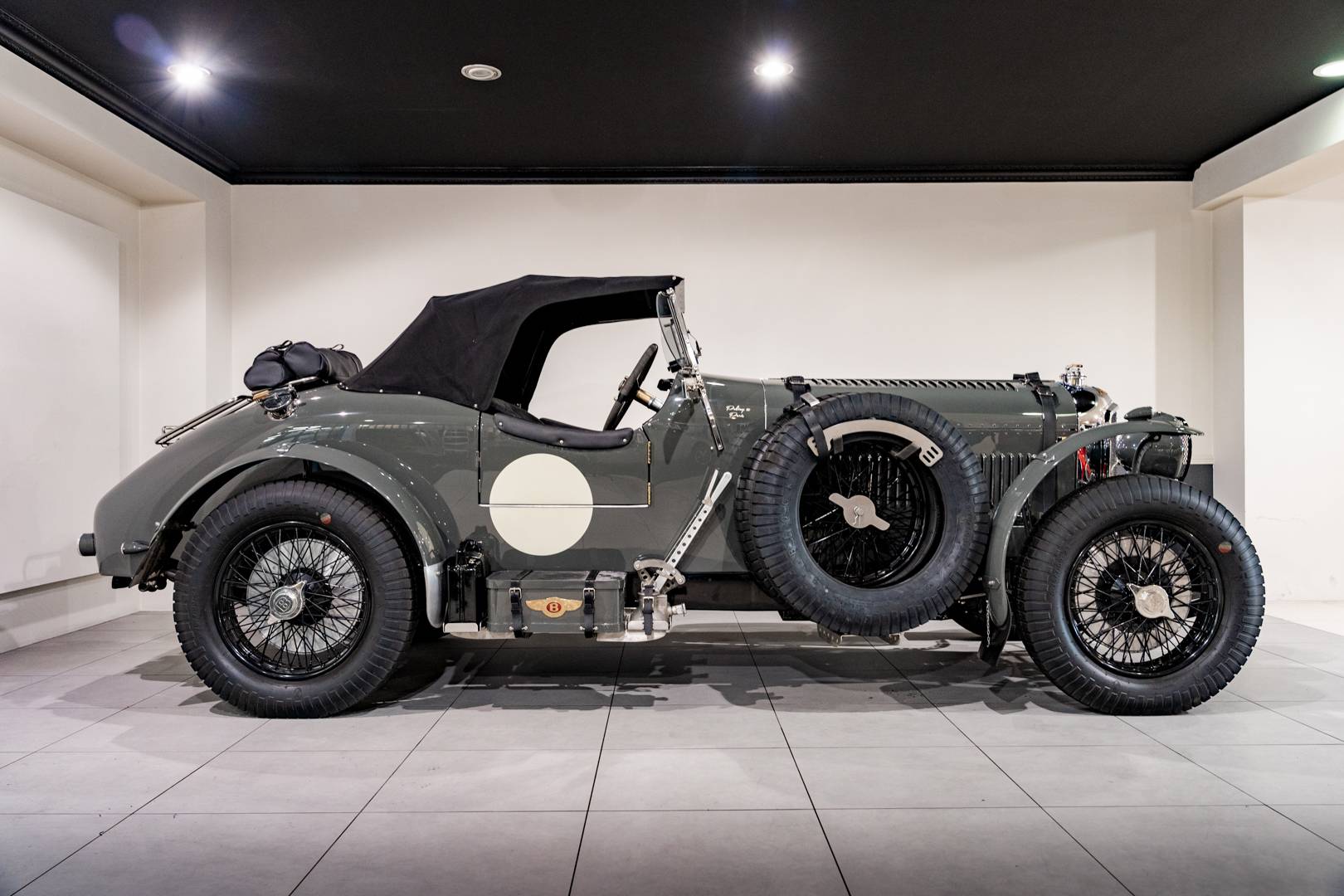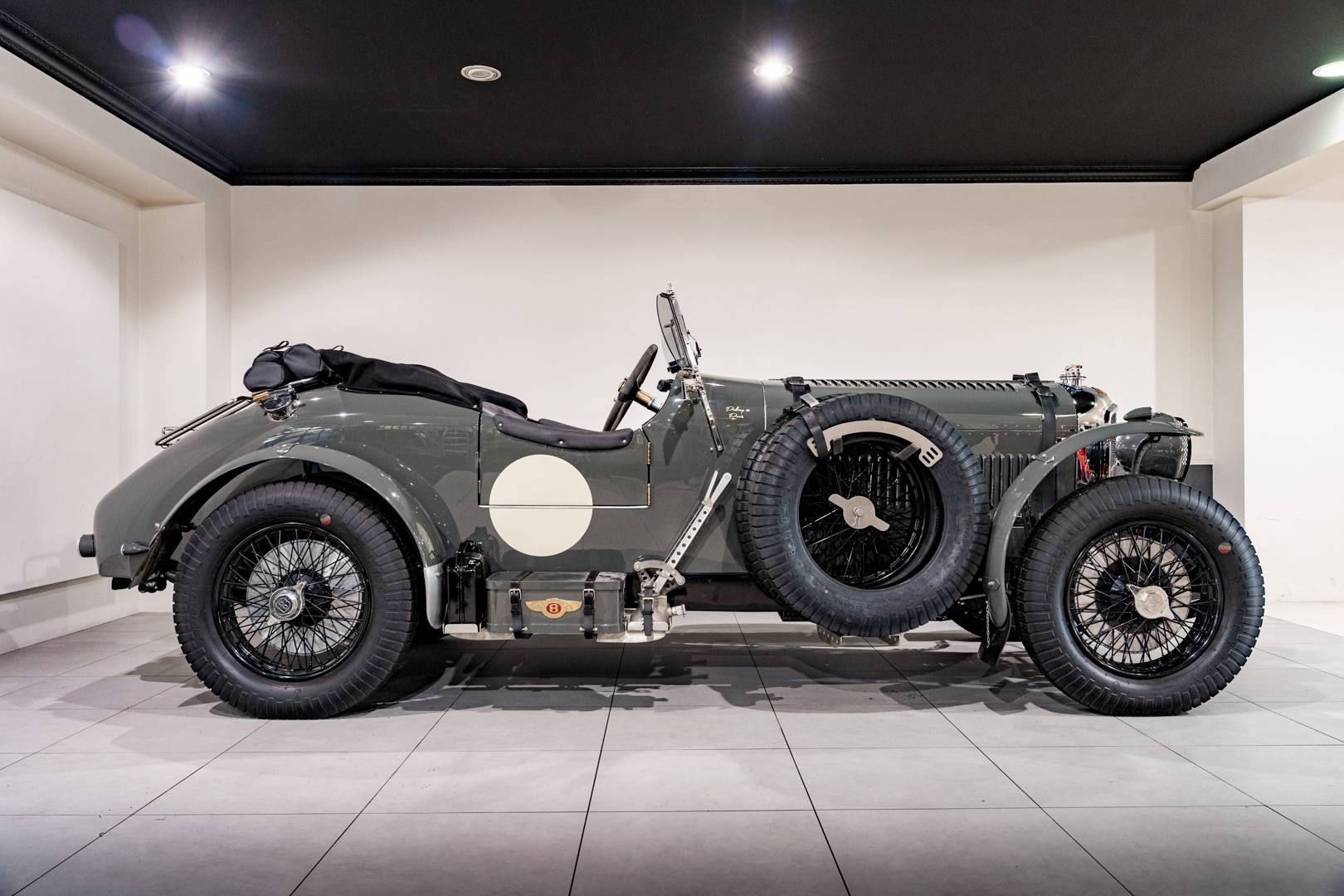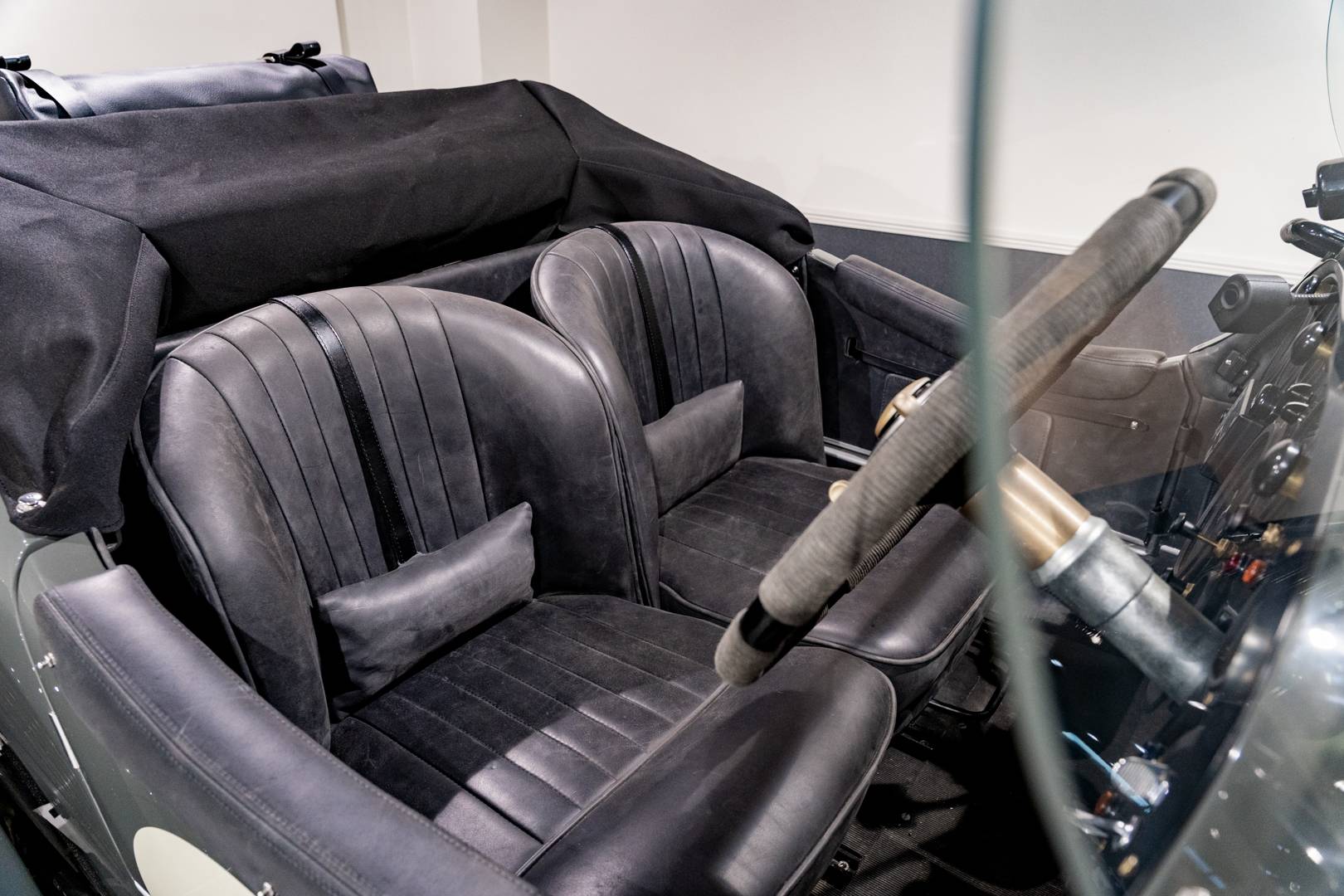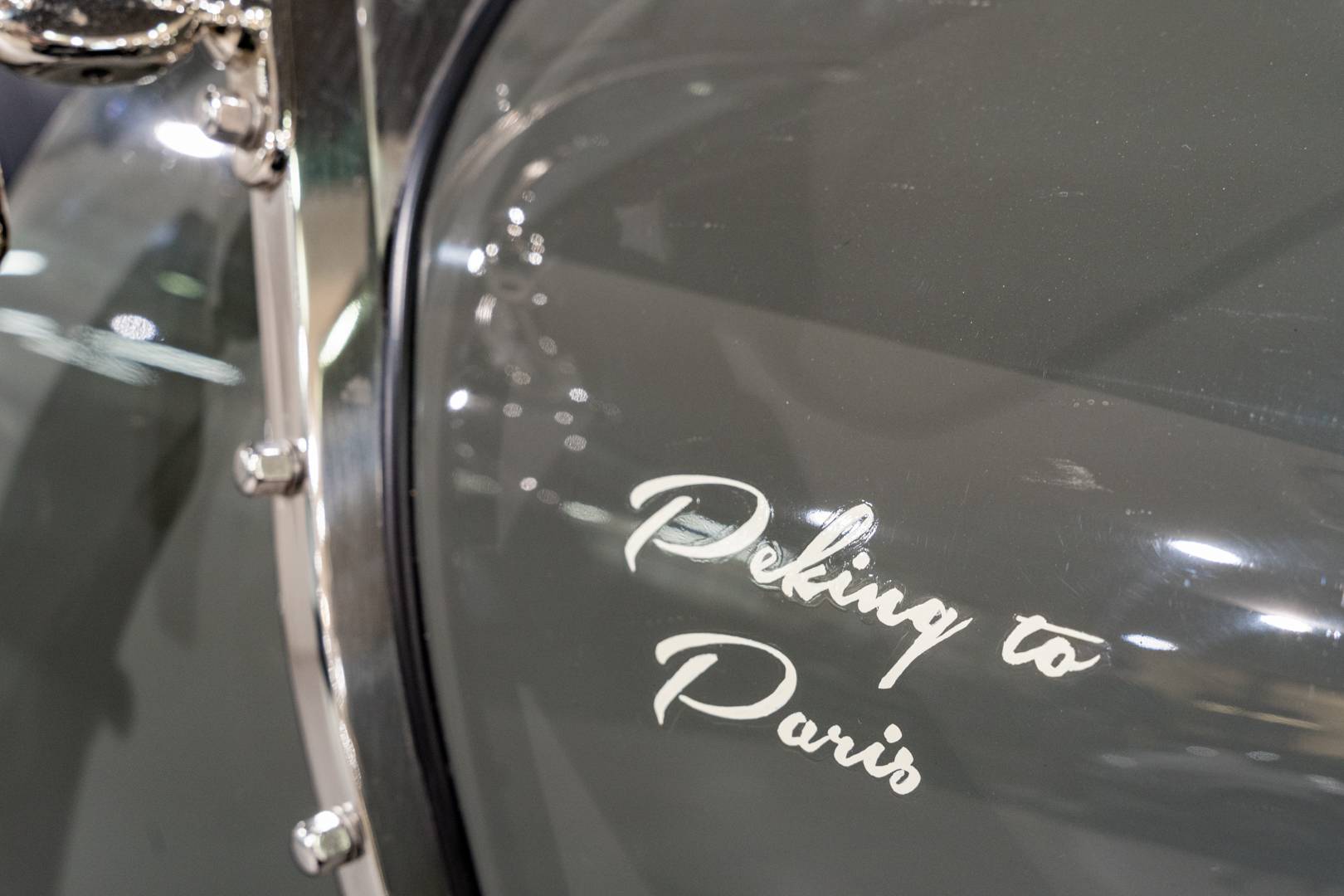 Peking to Paris
Dealer

away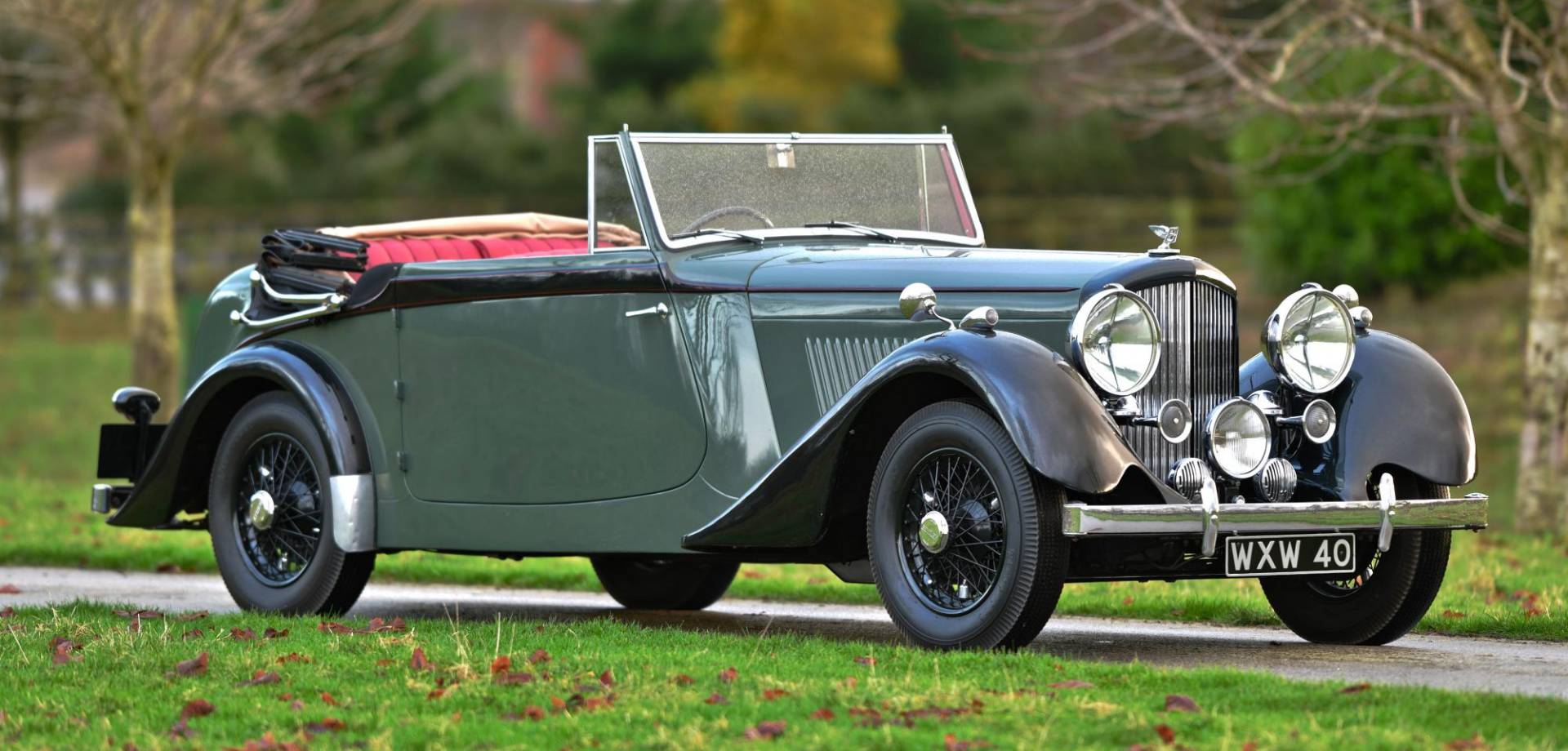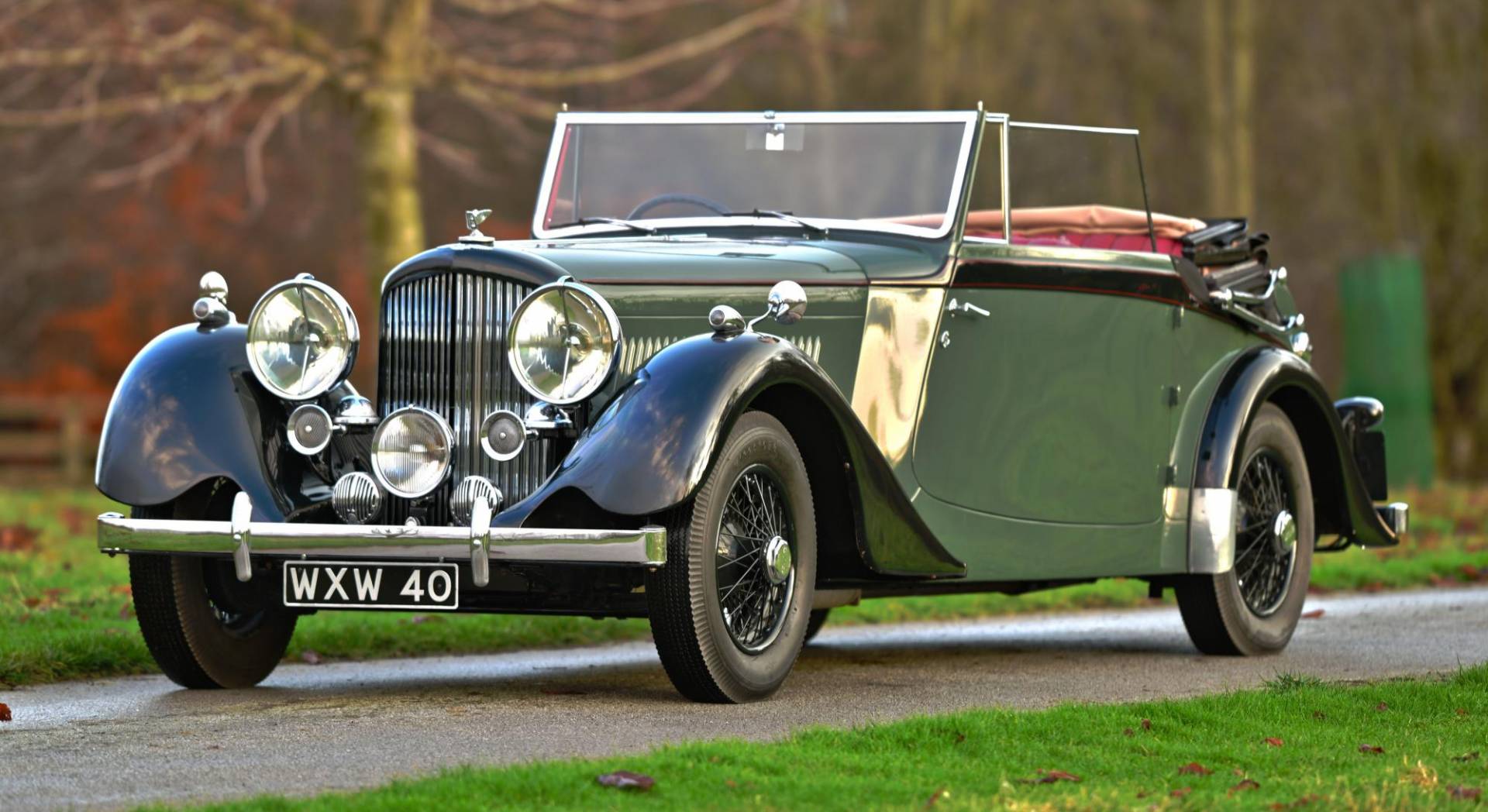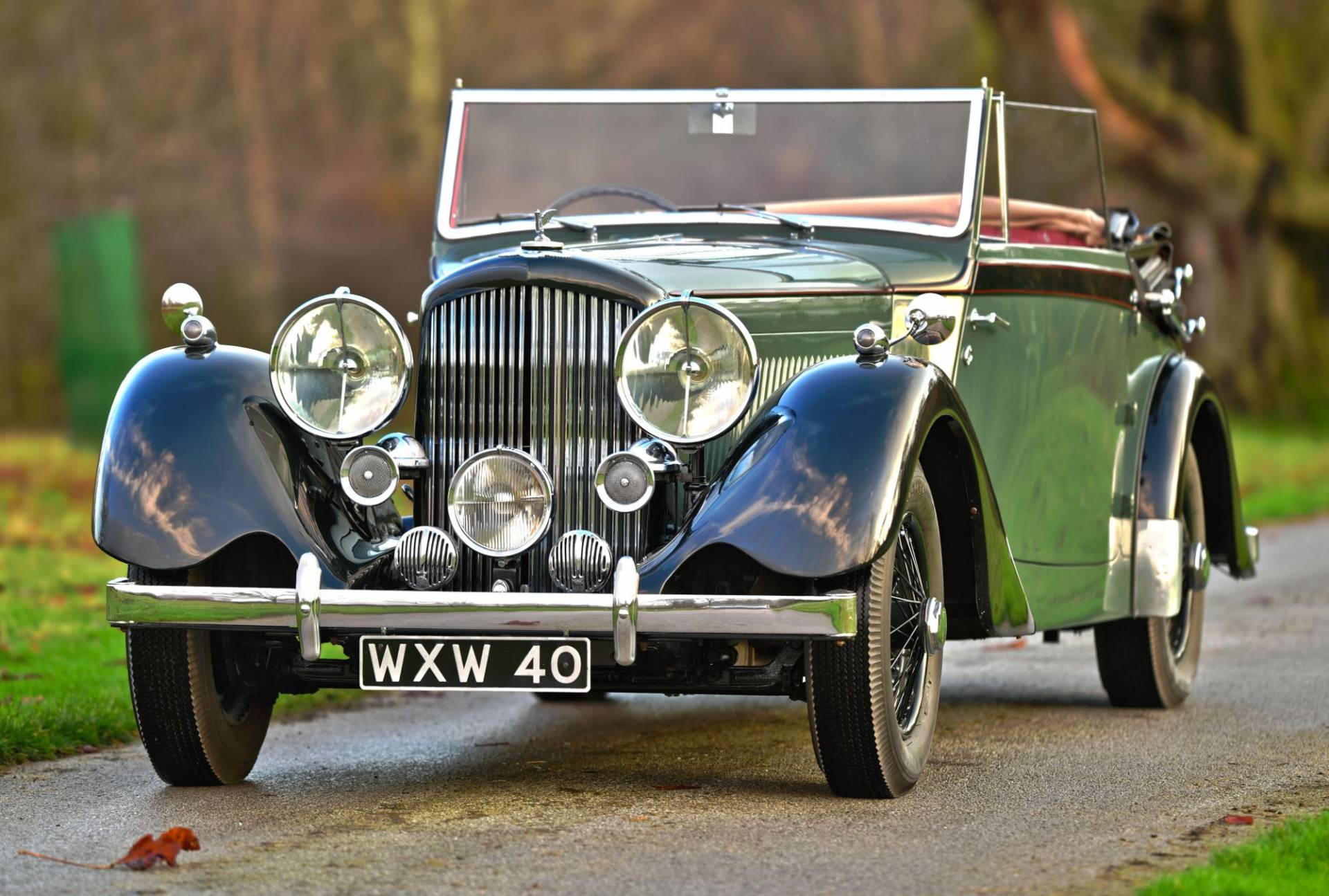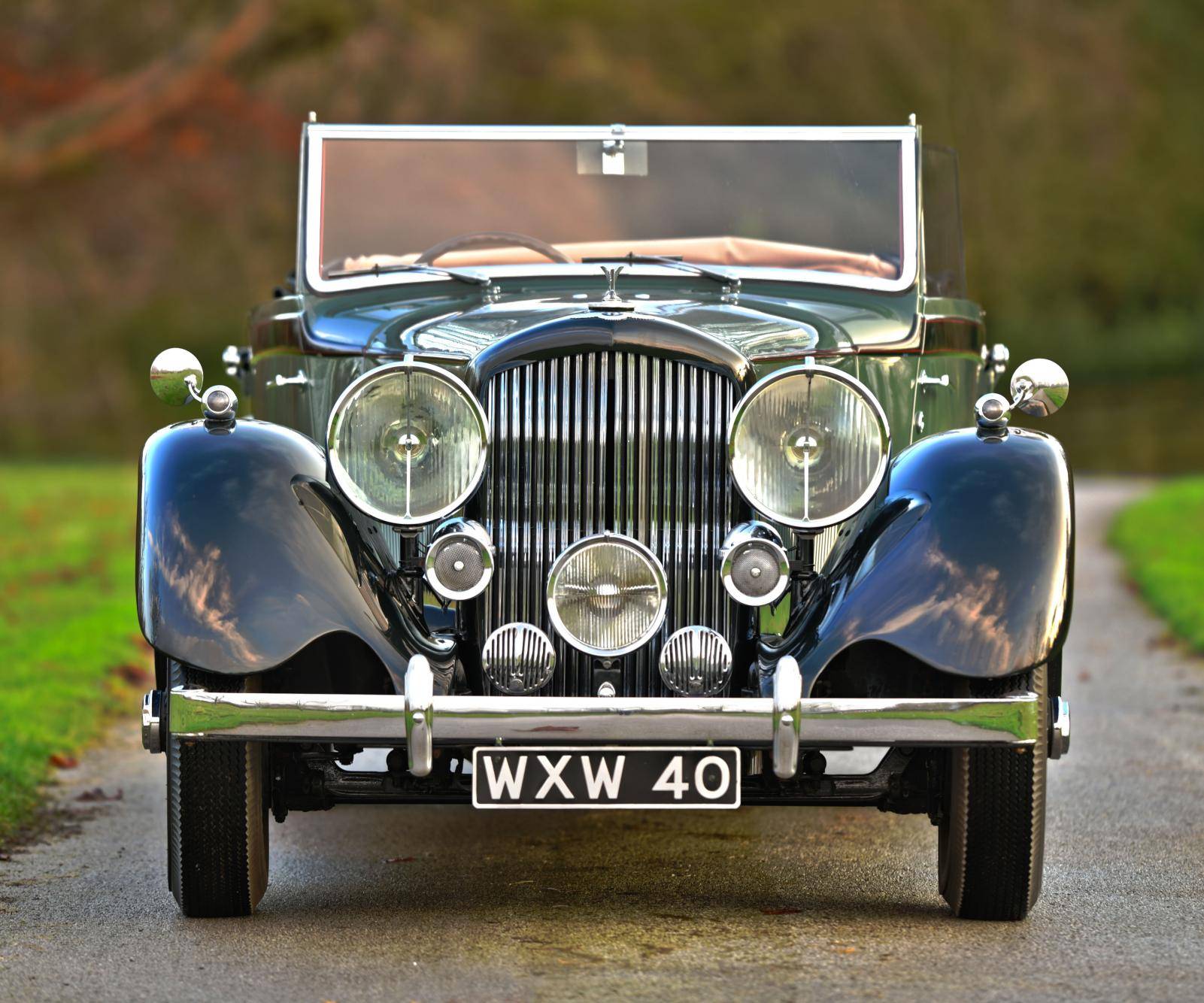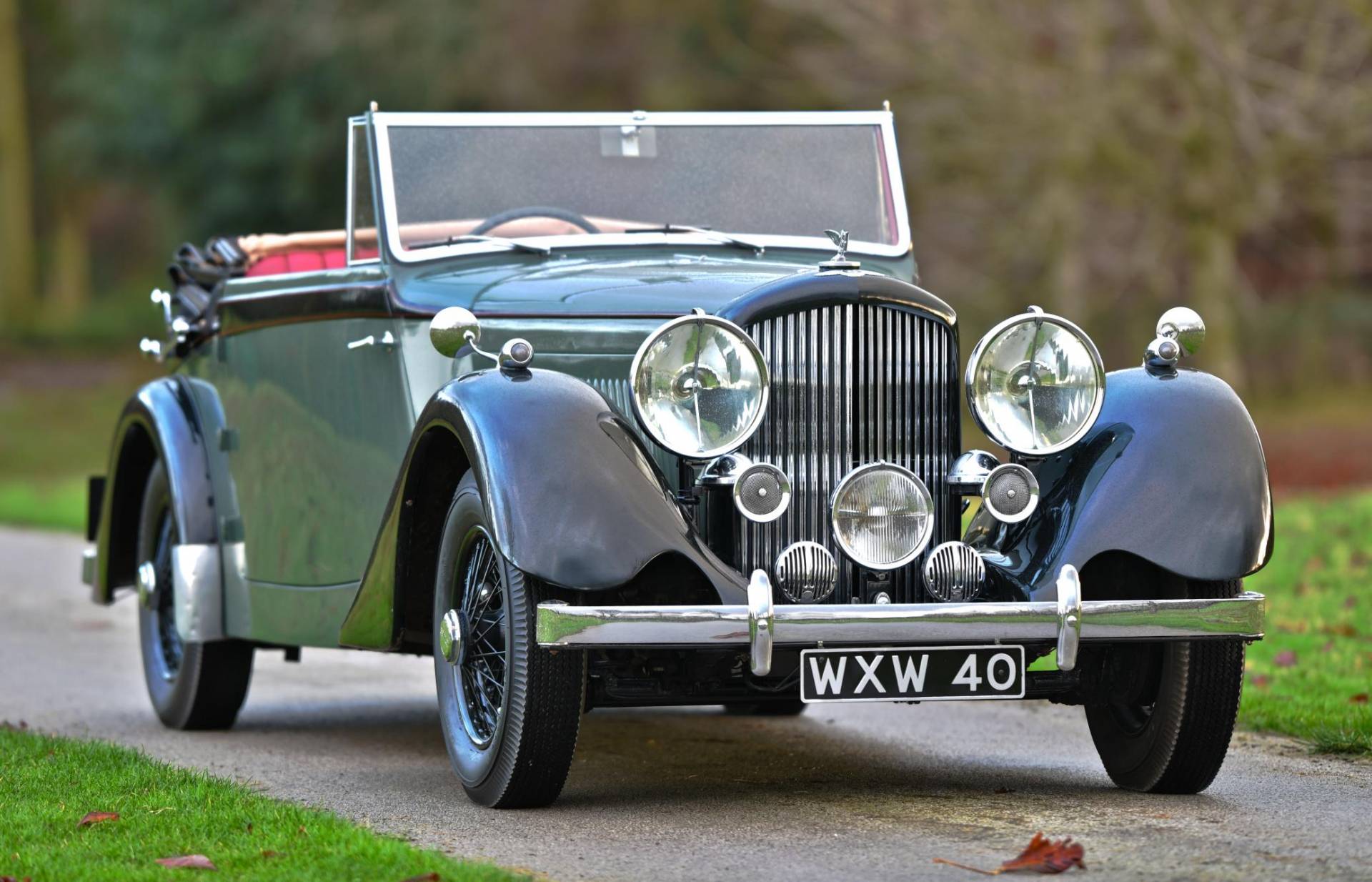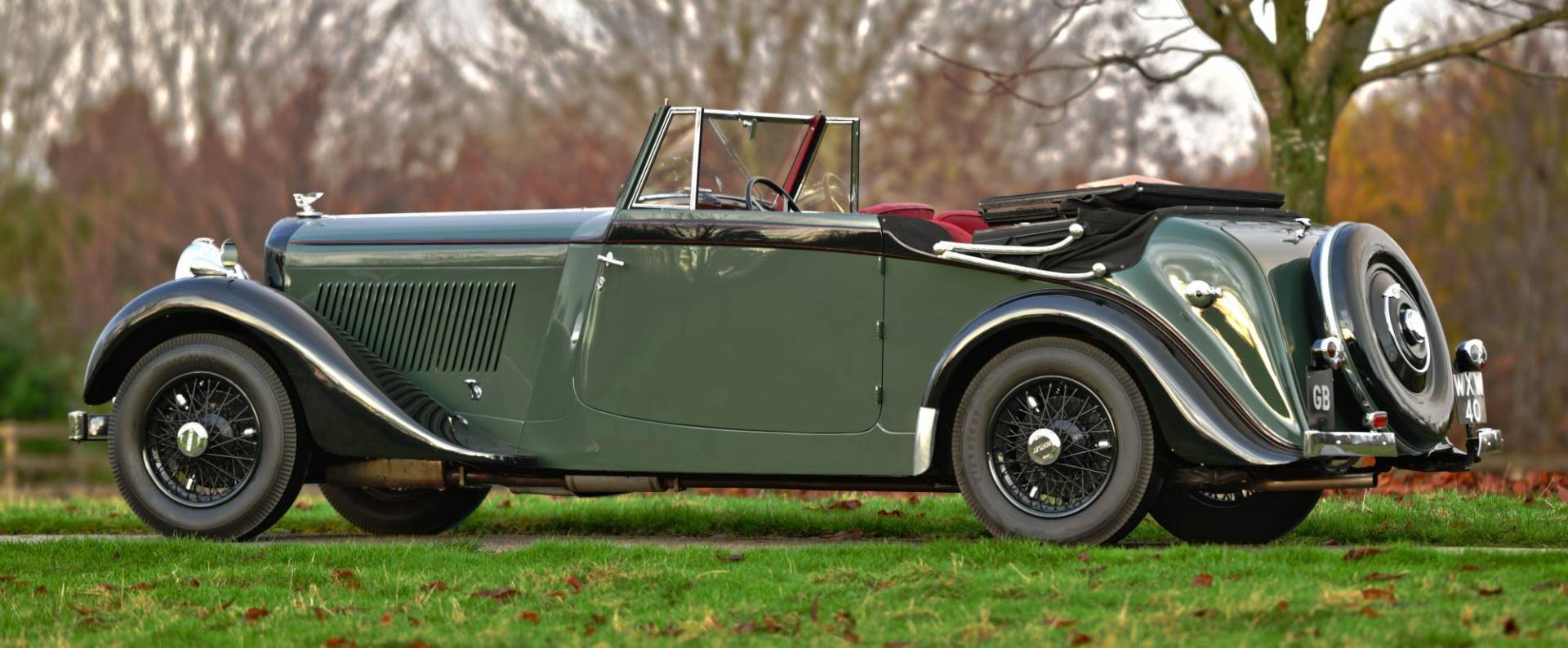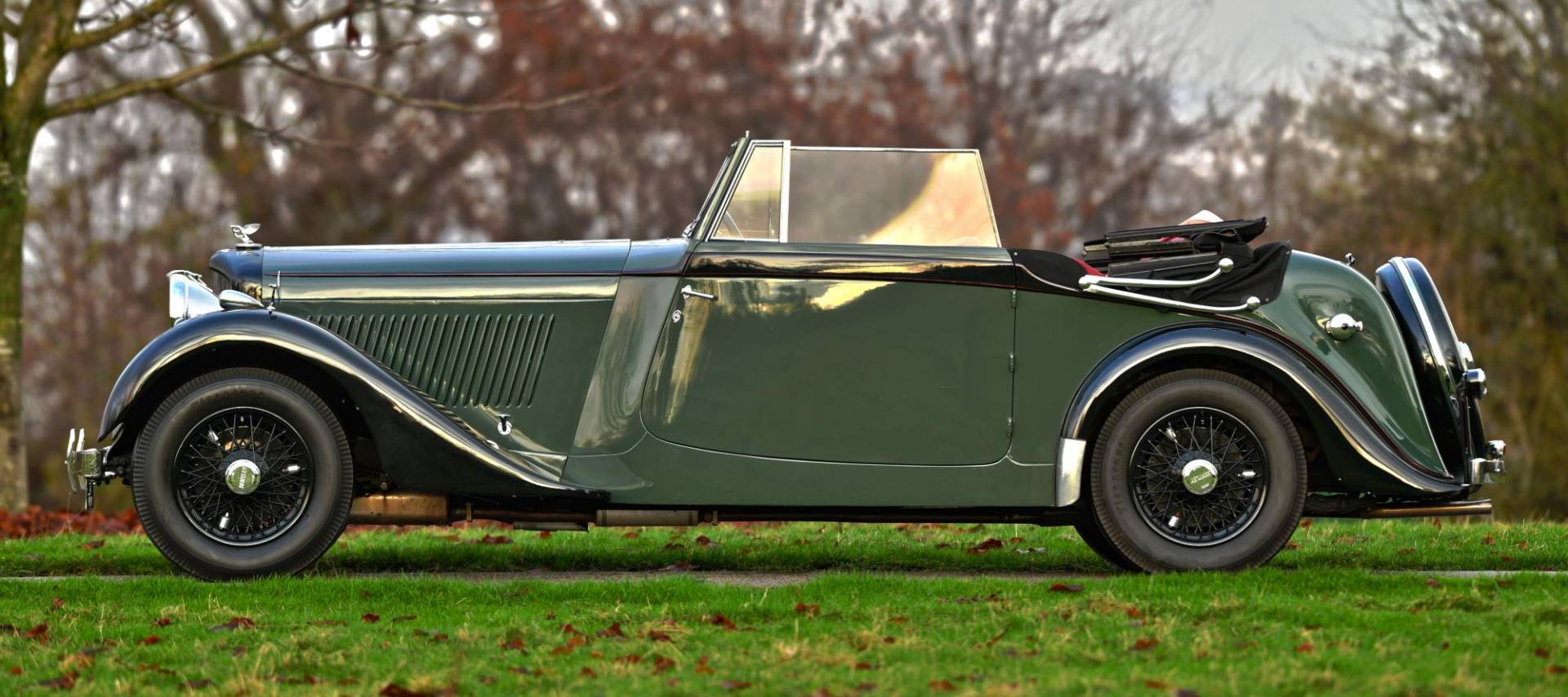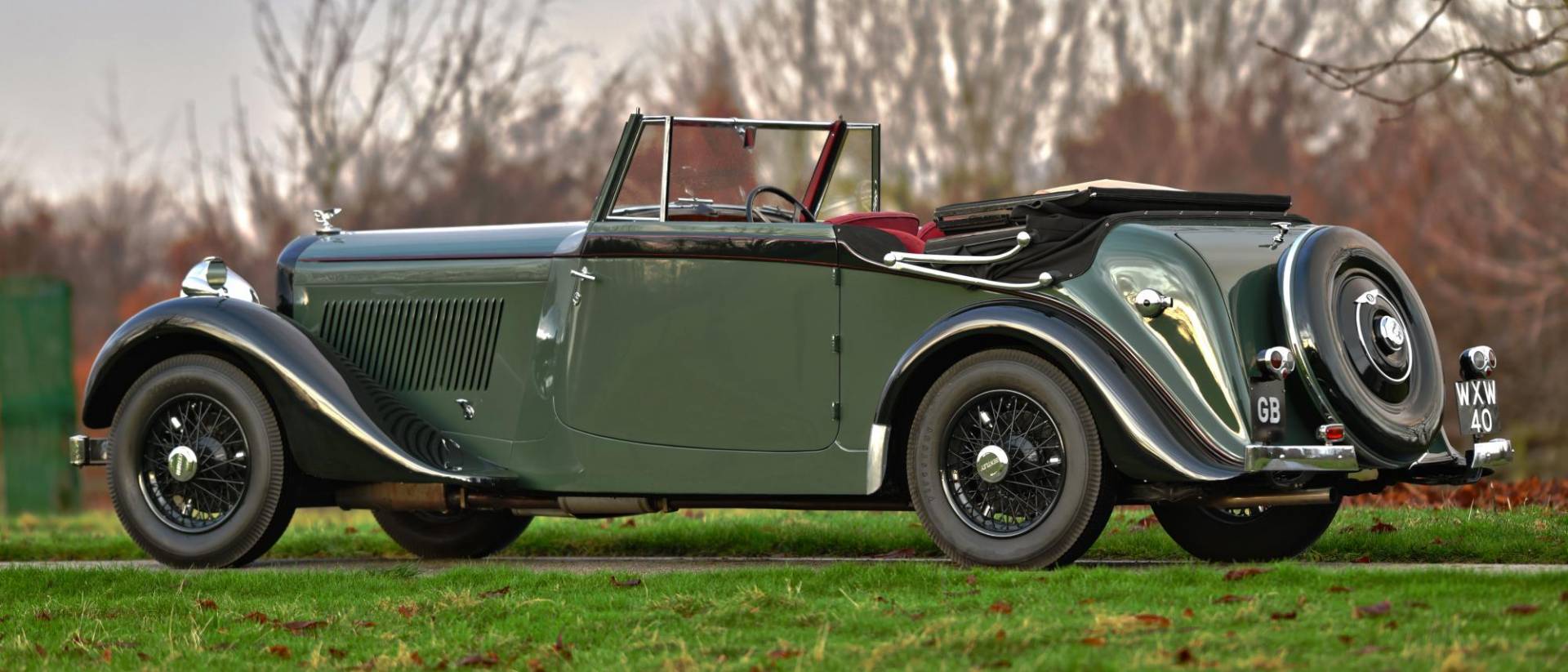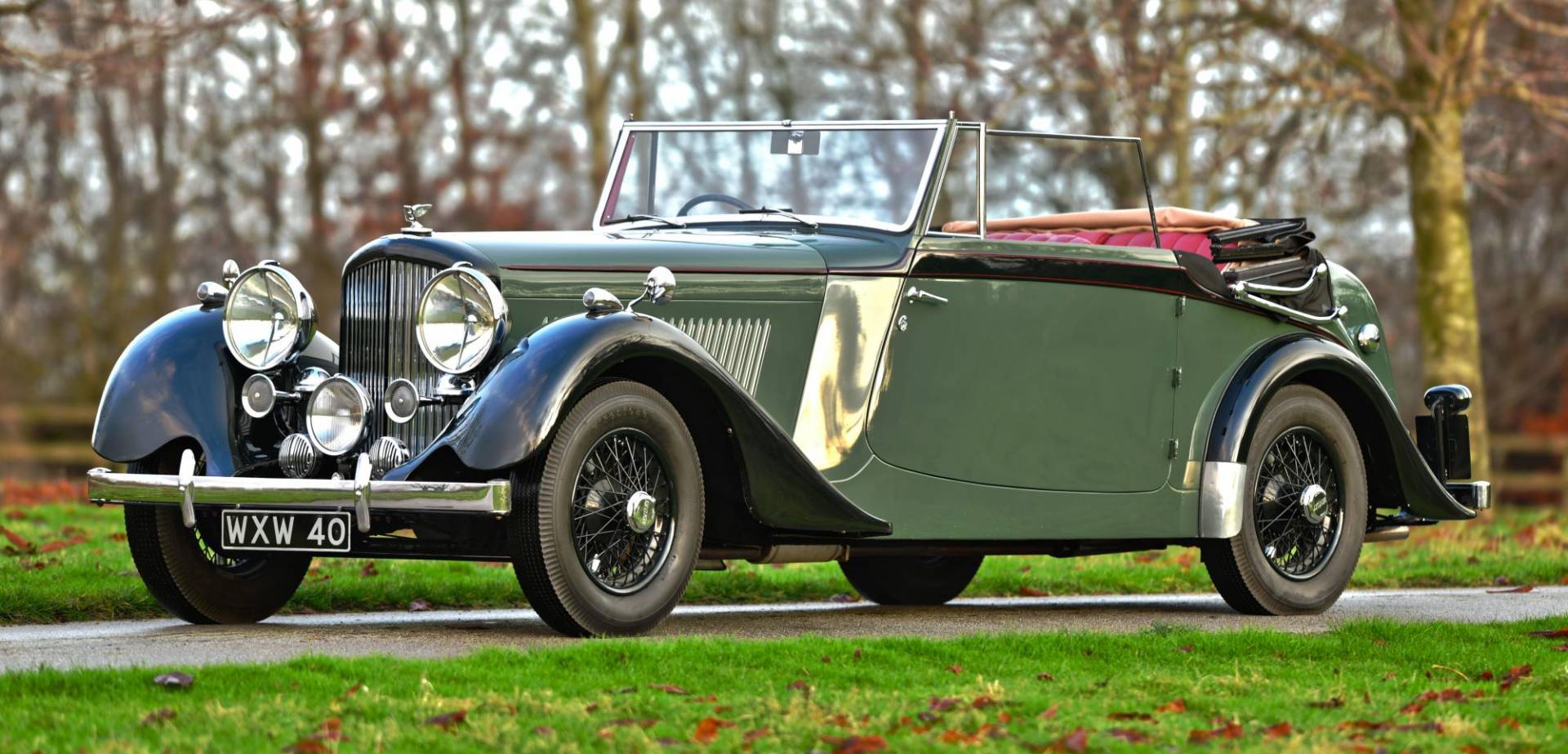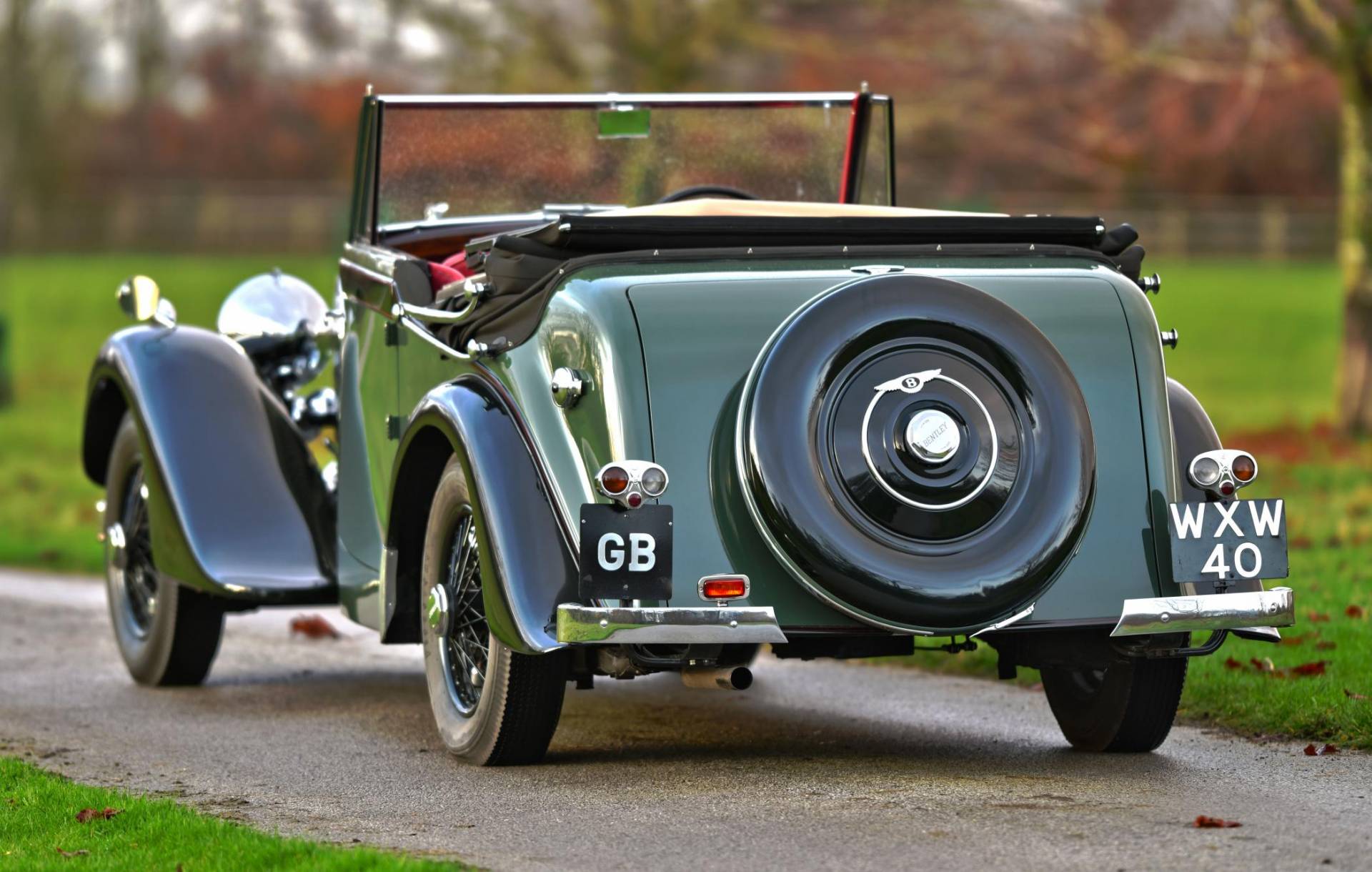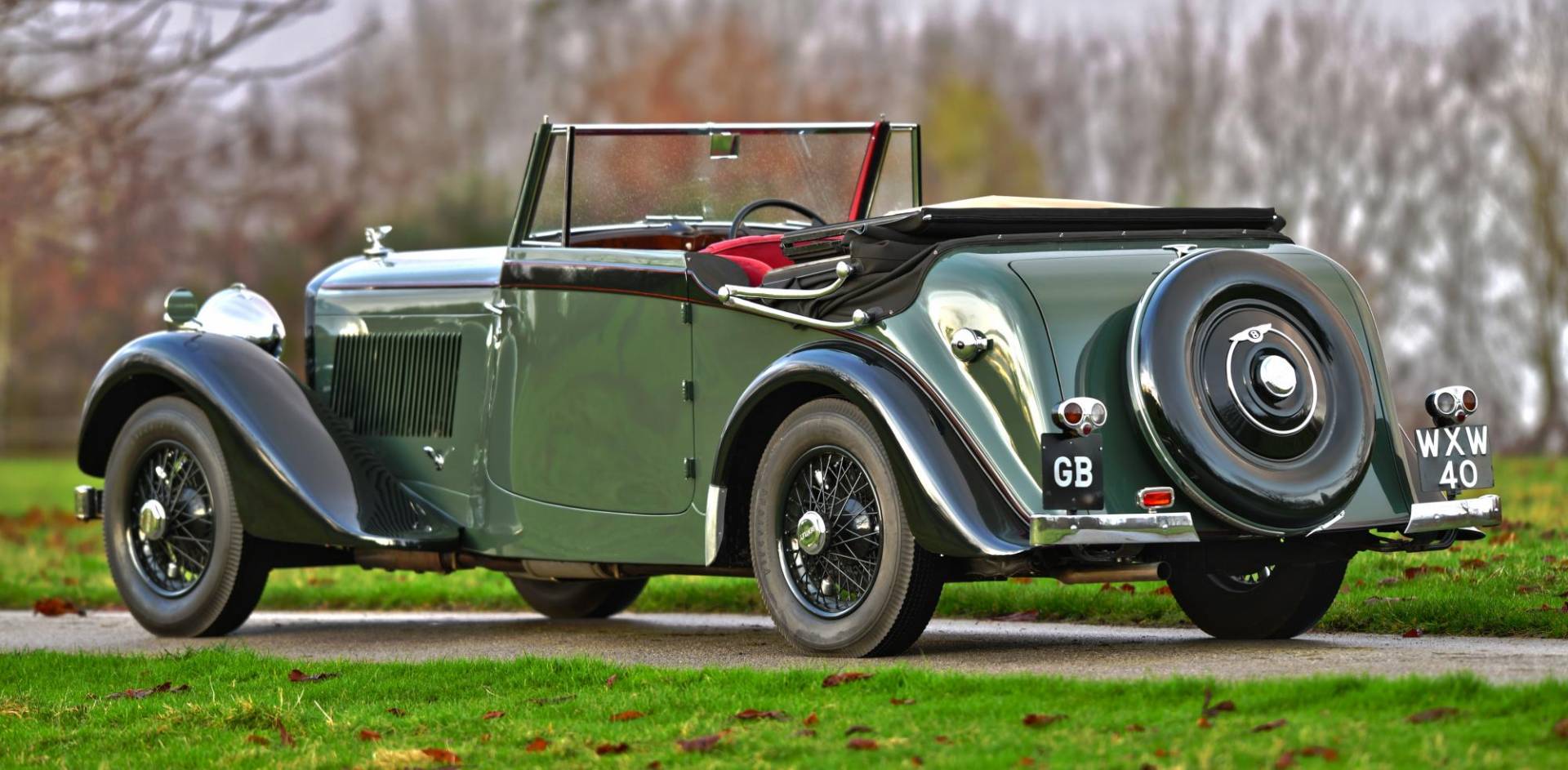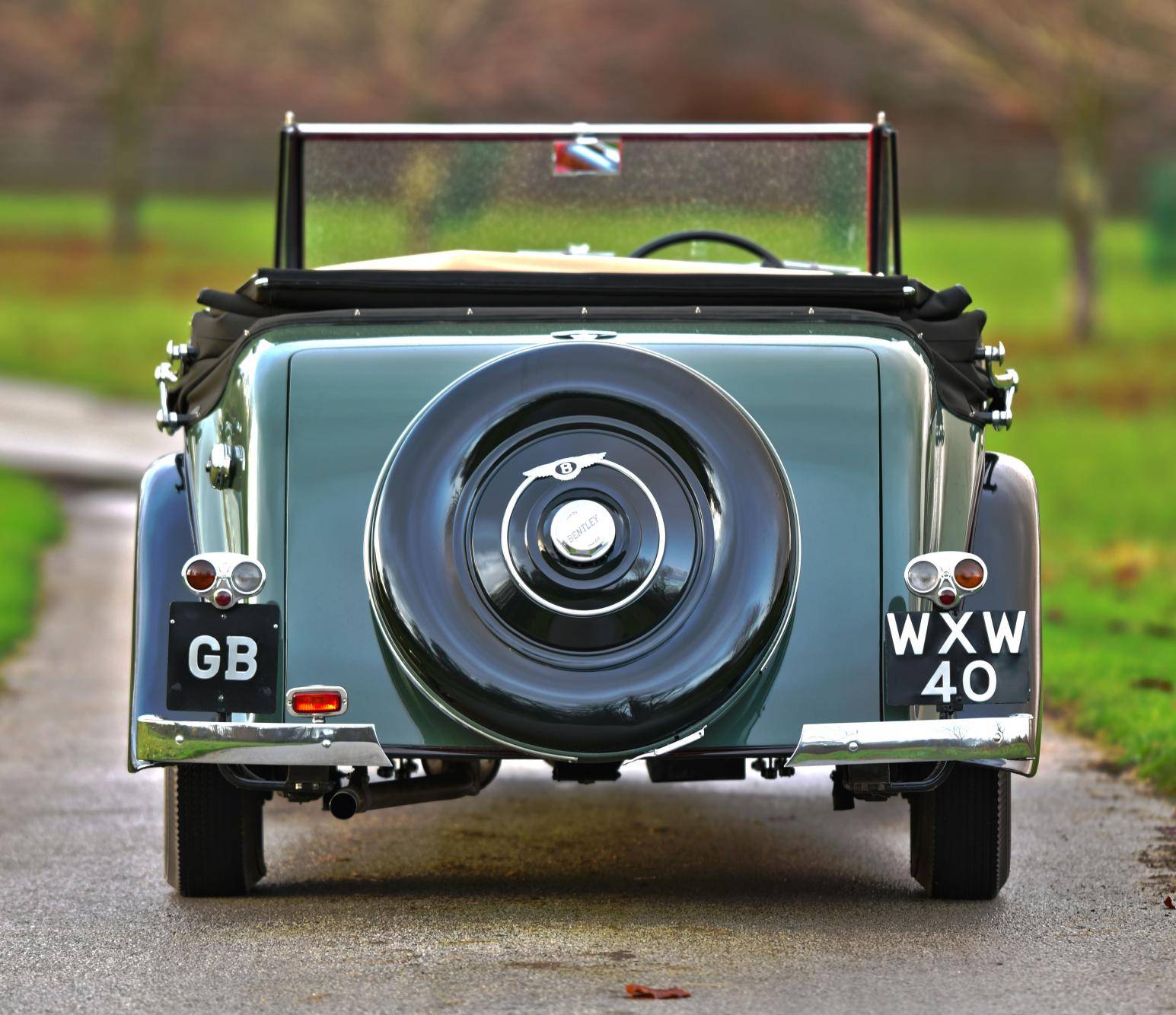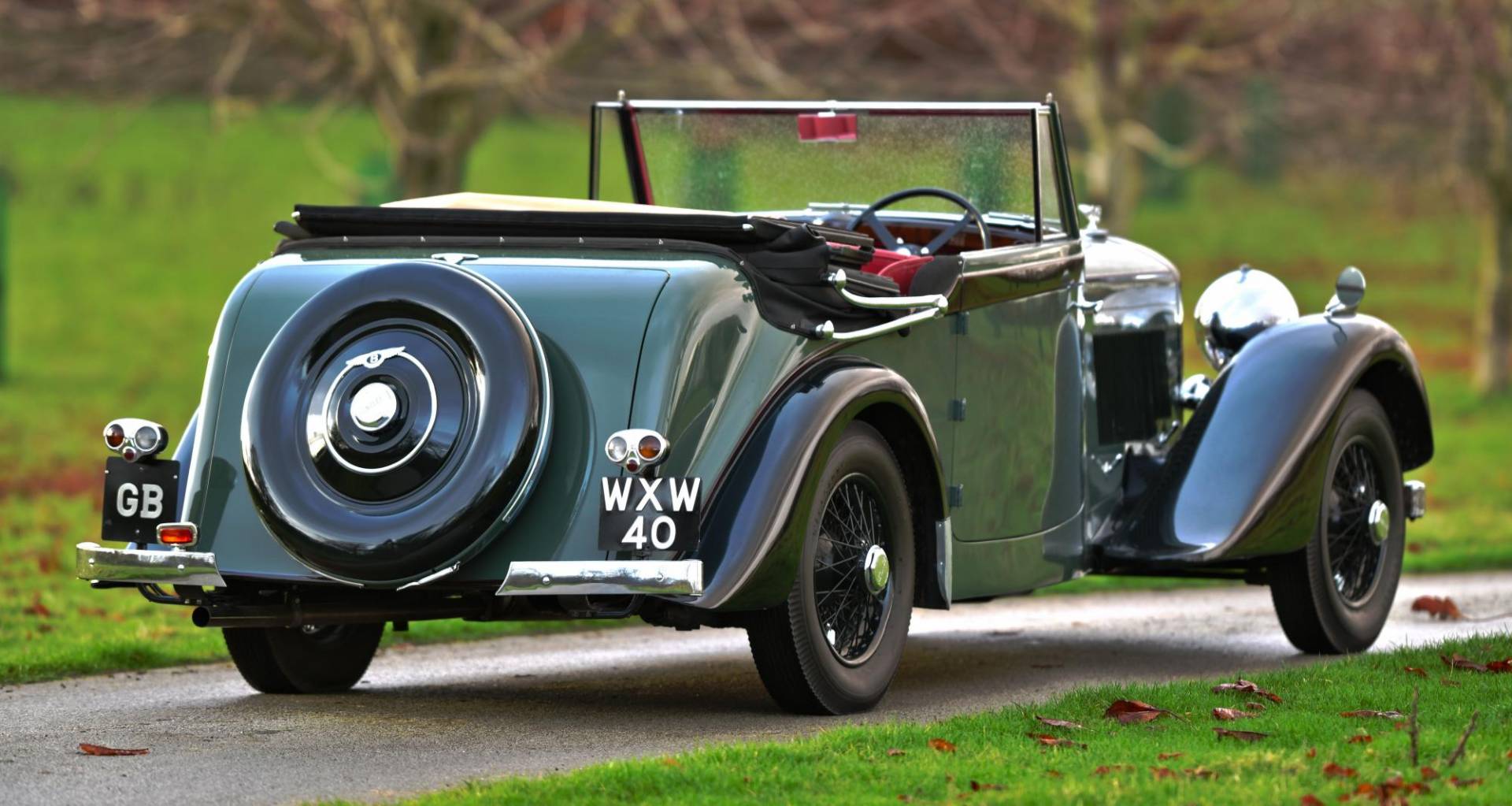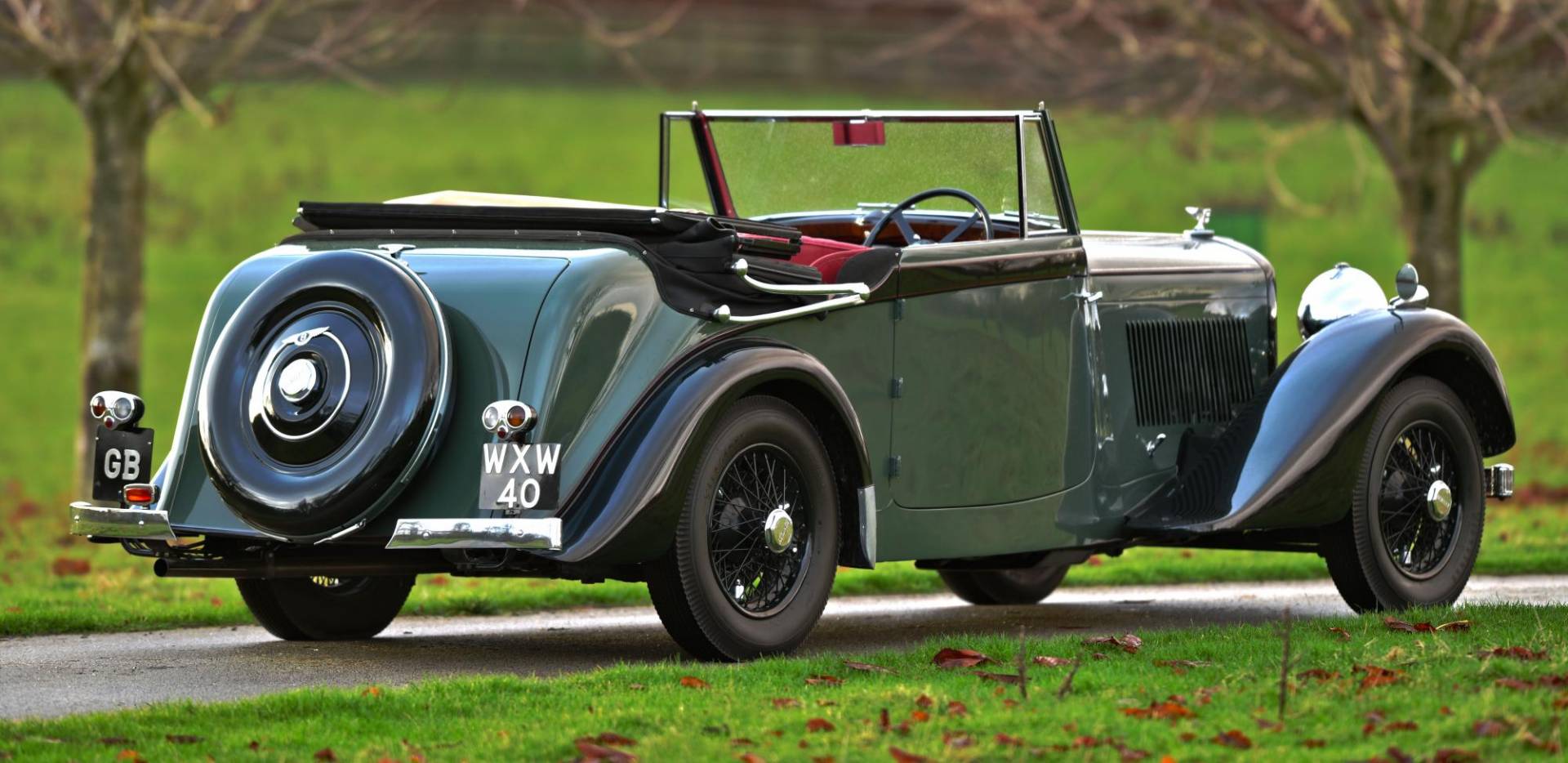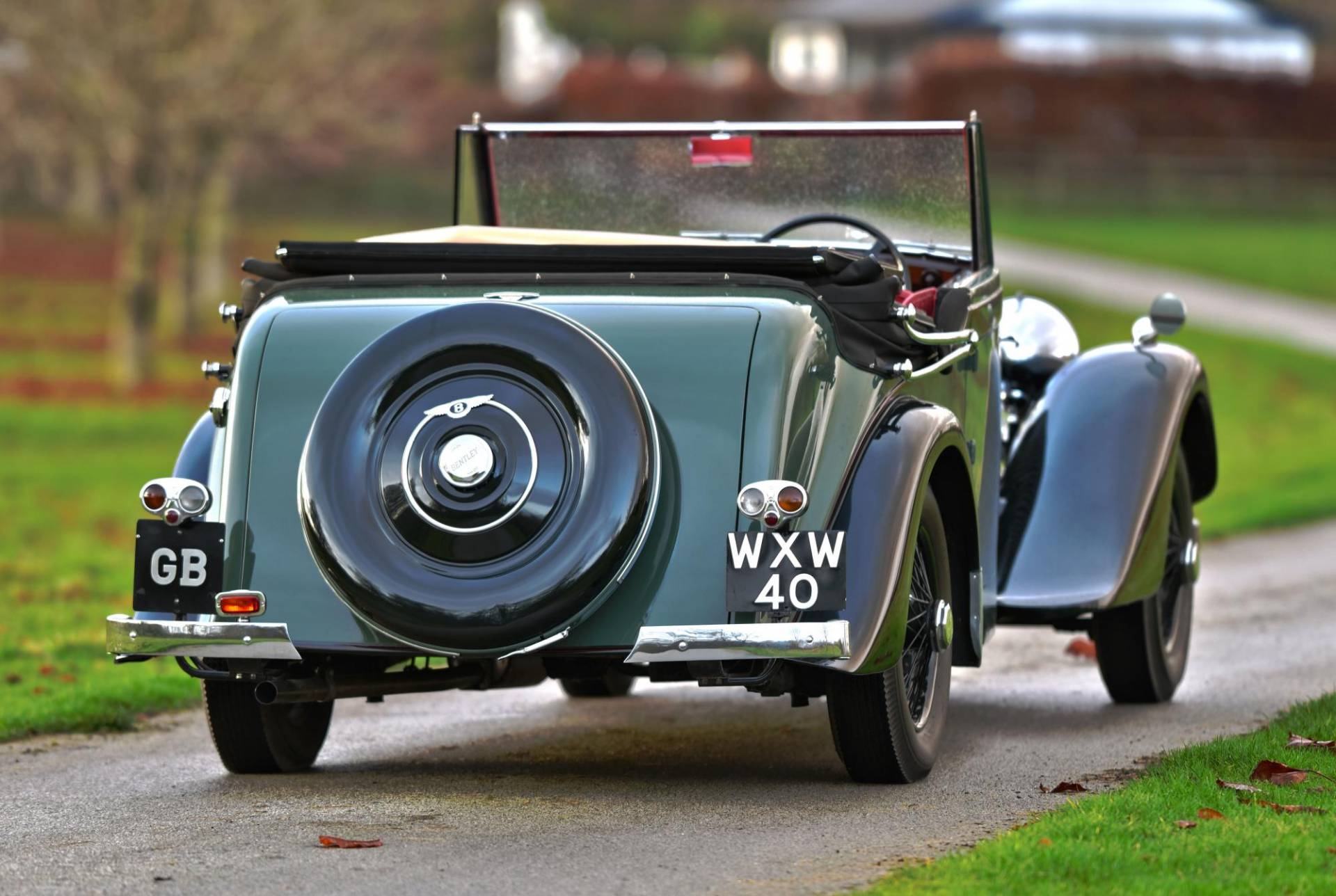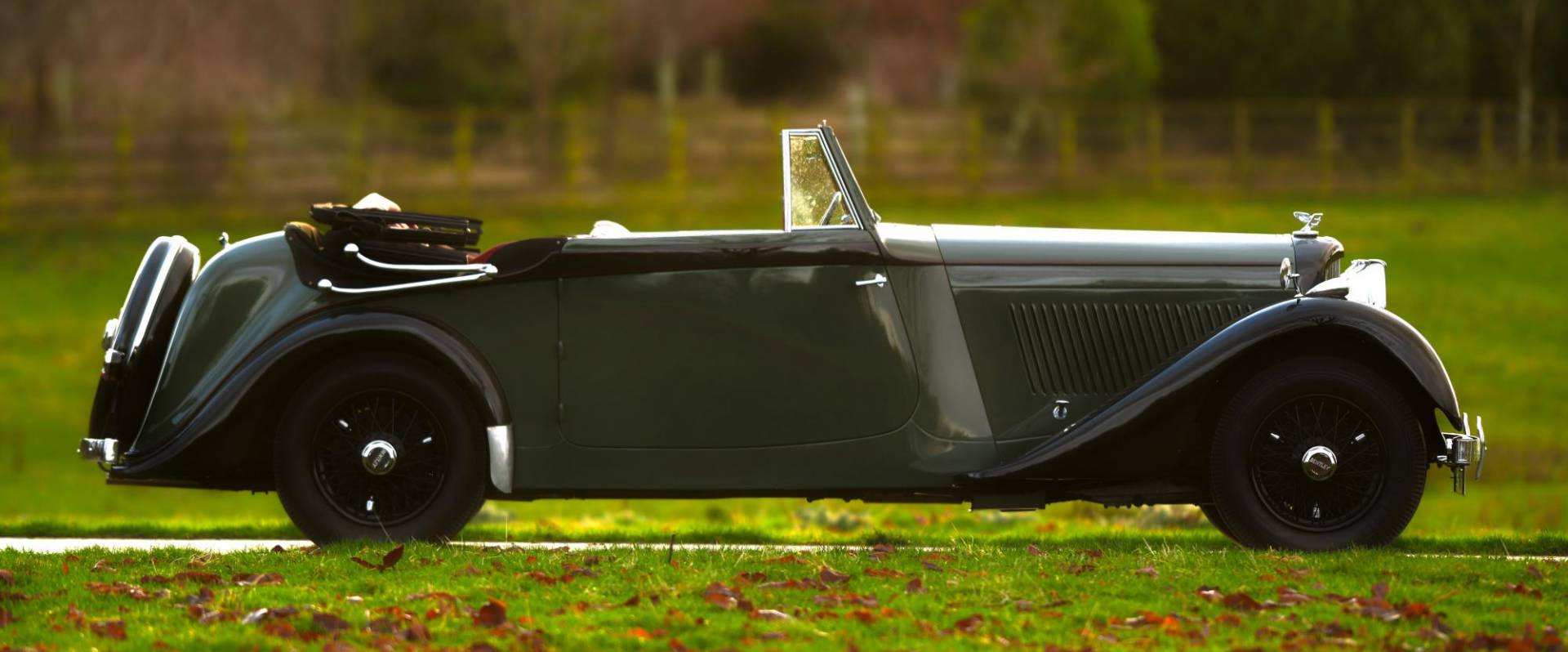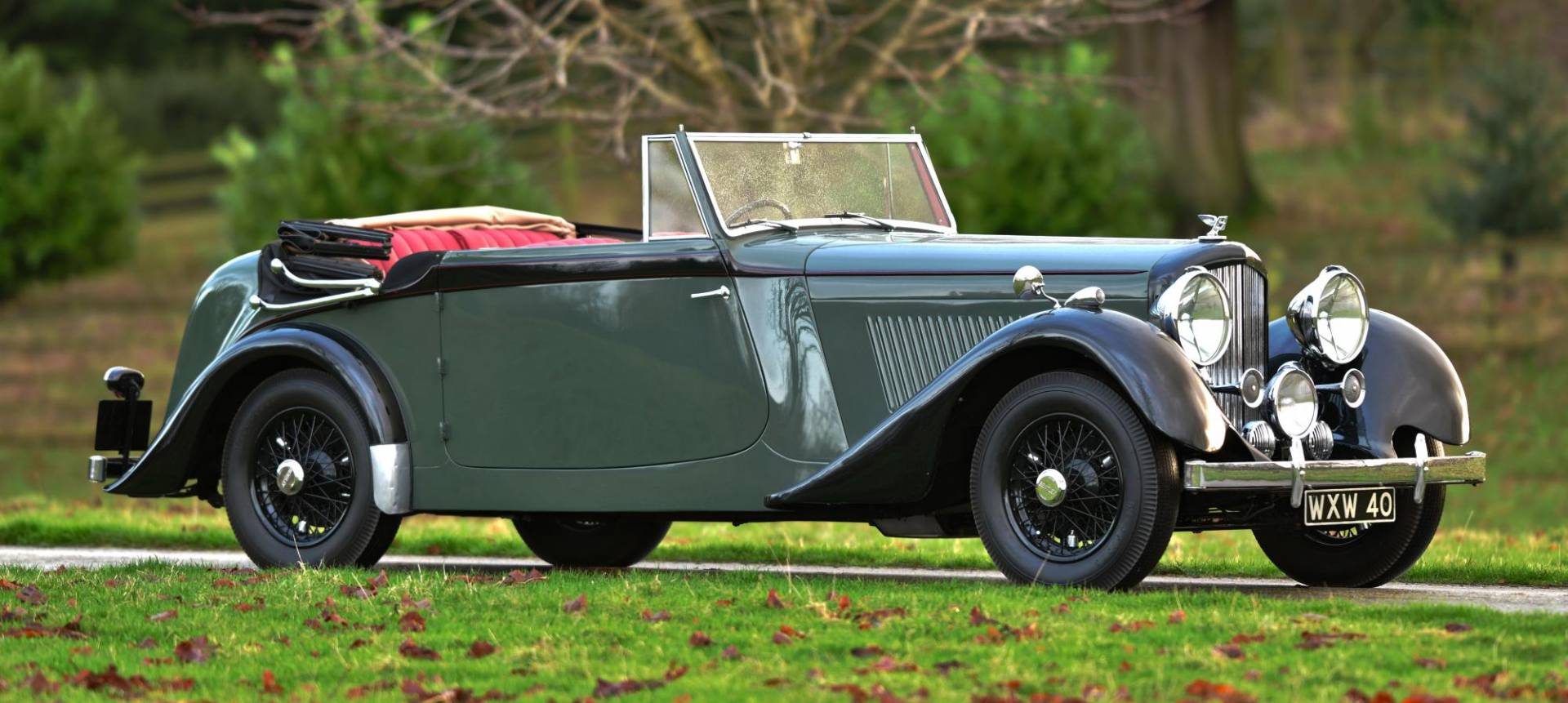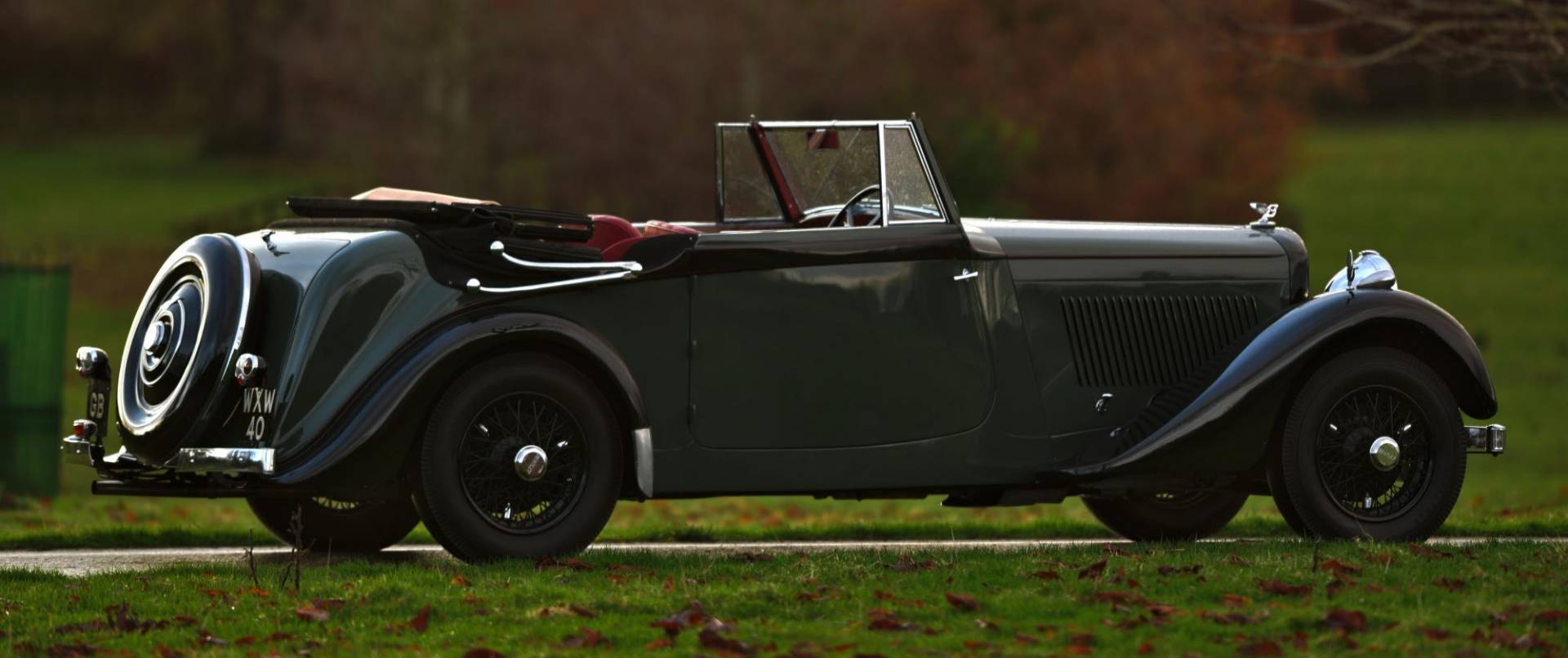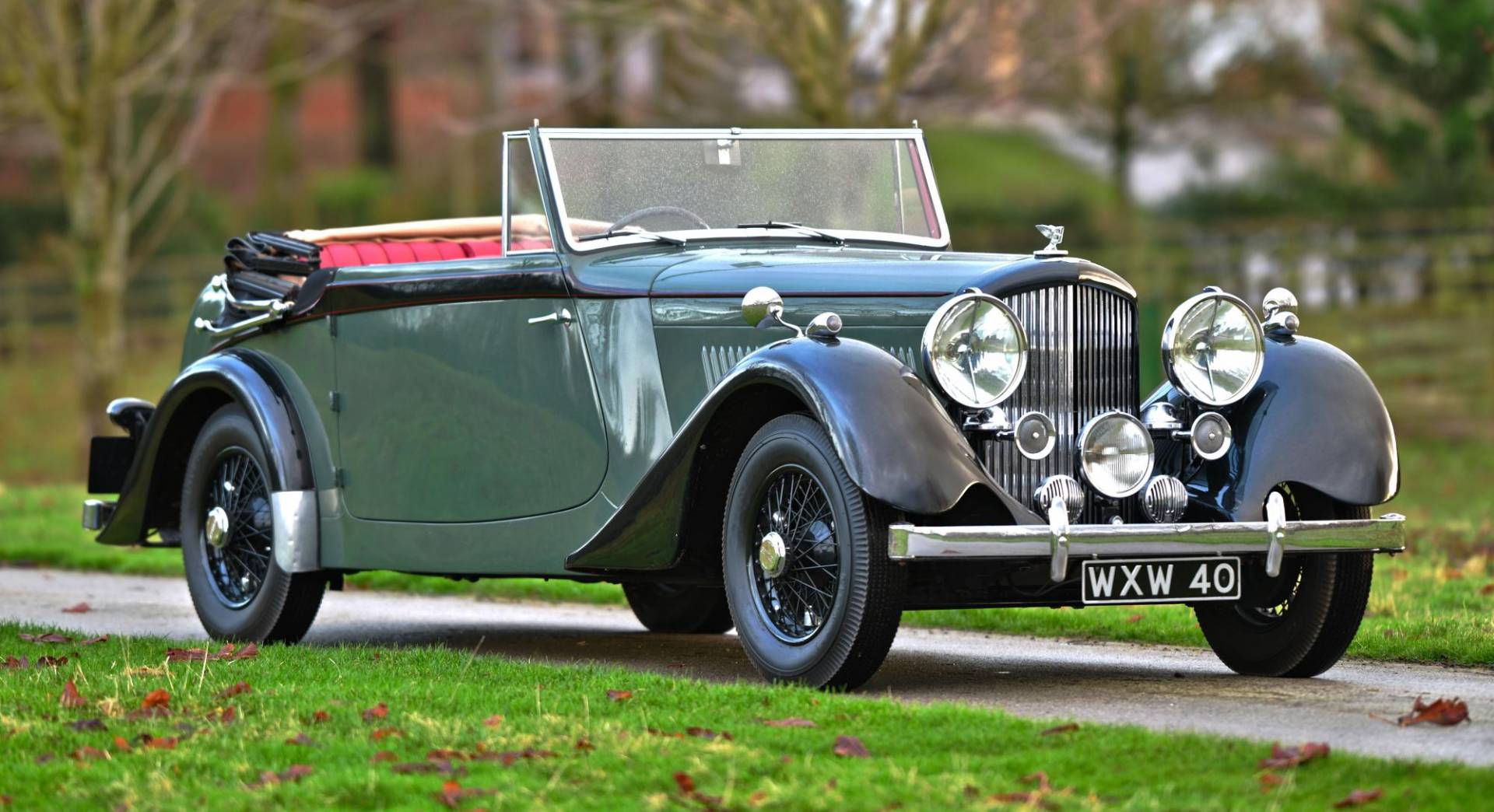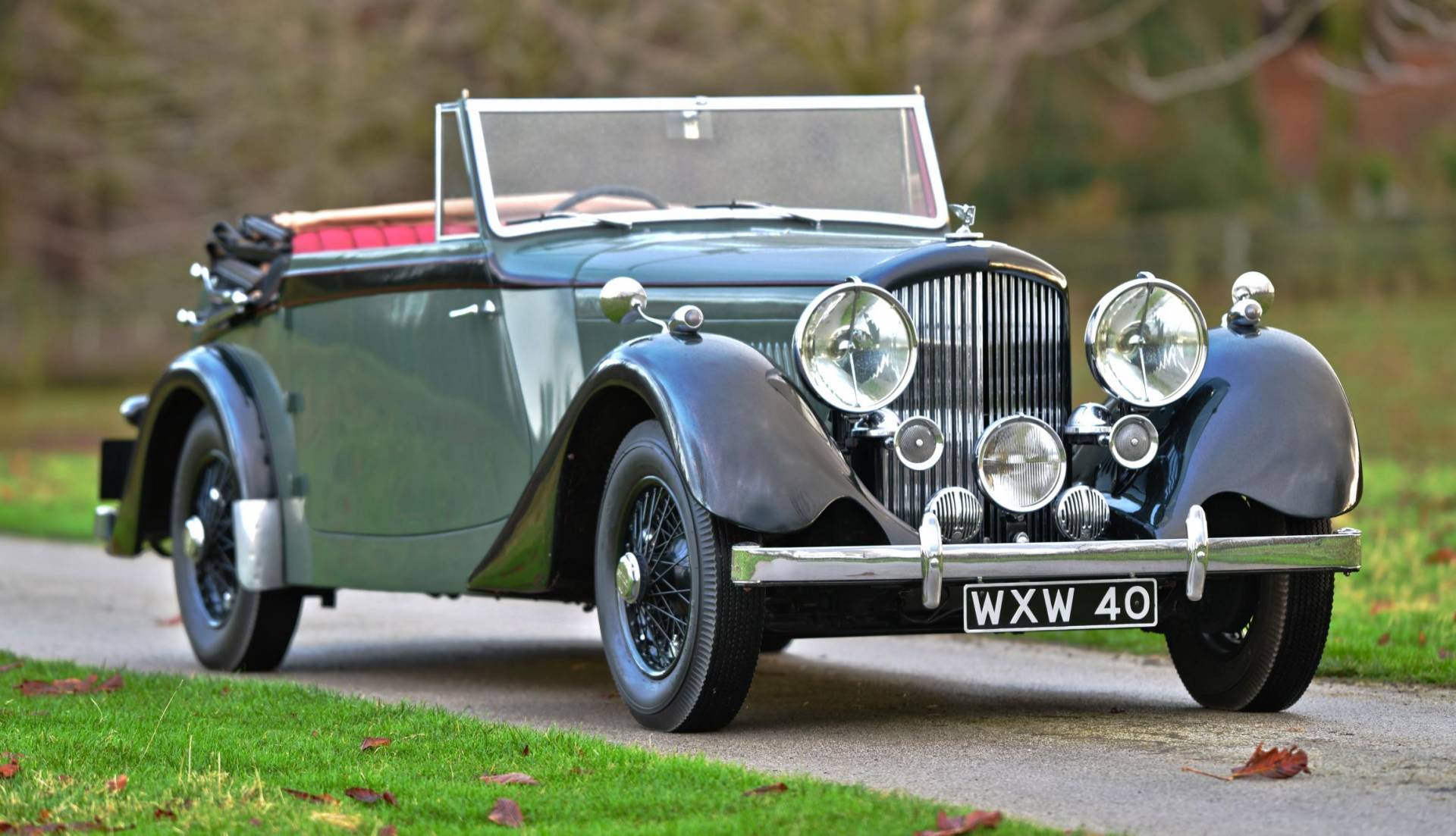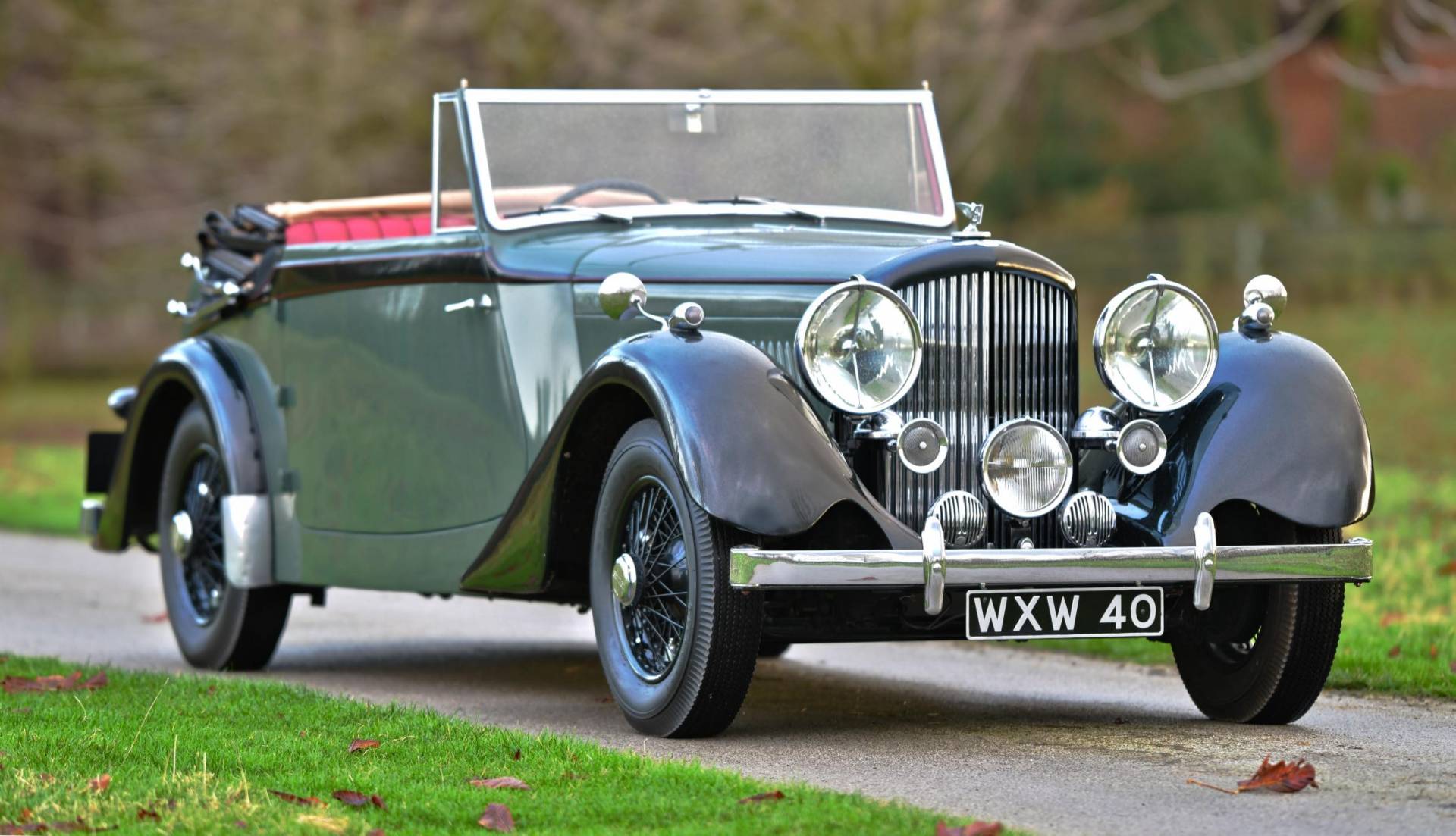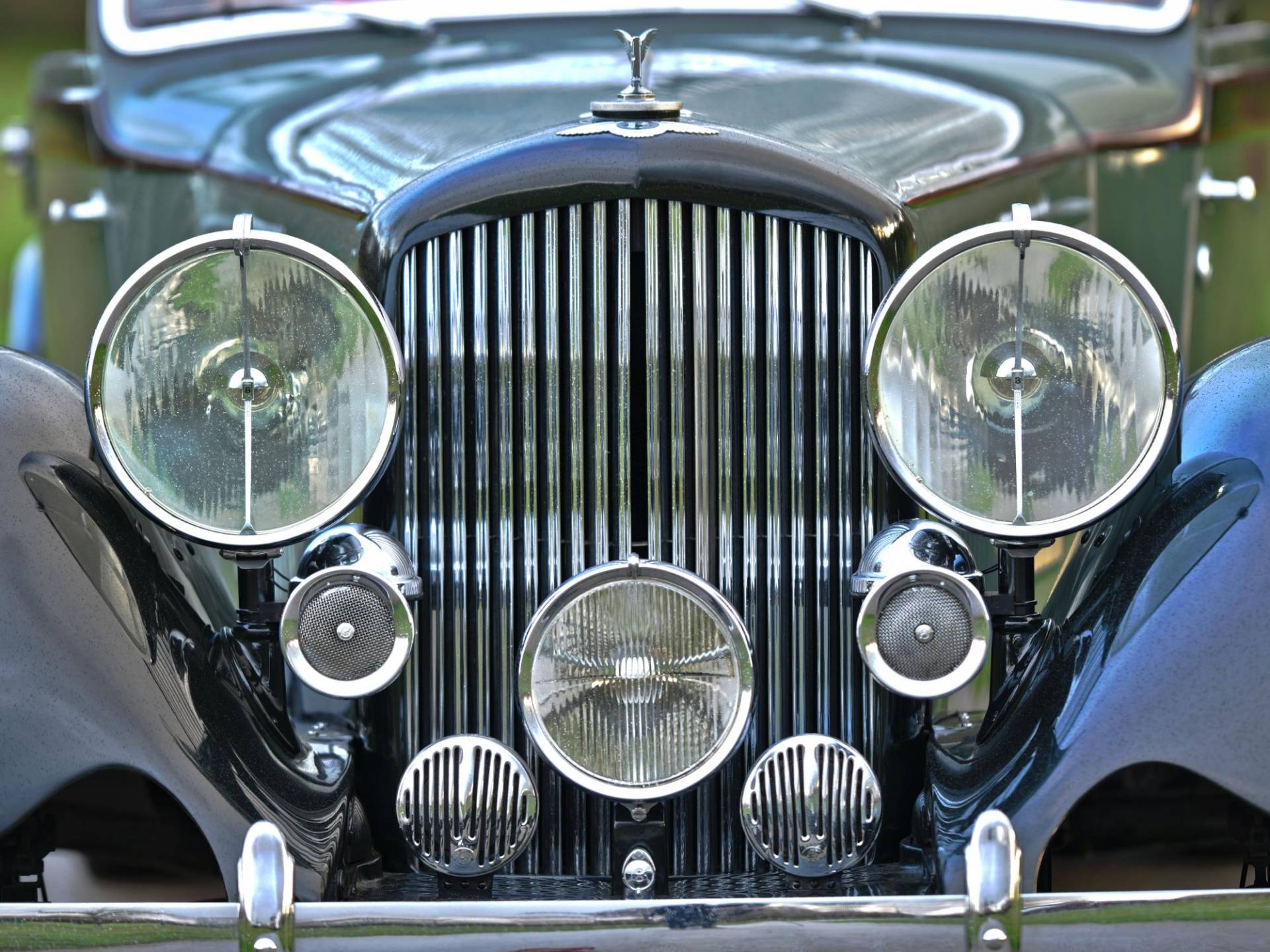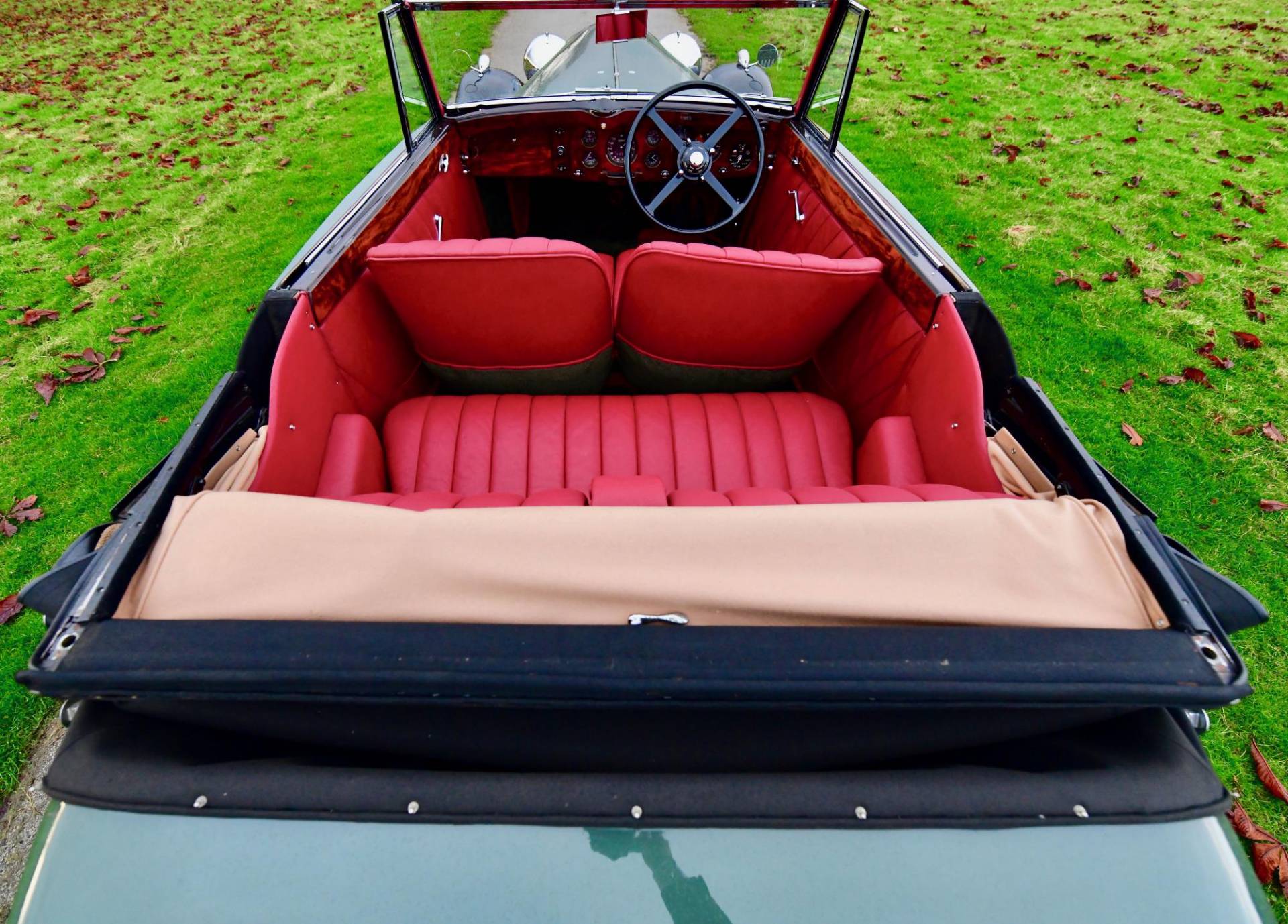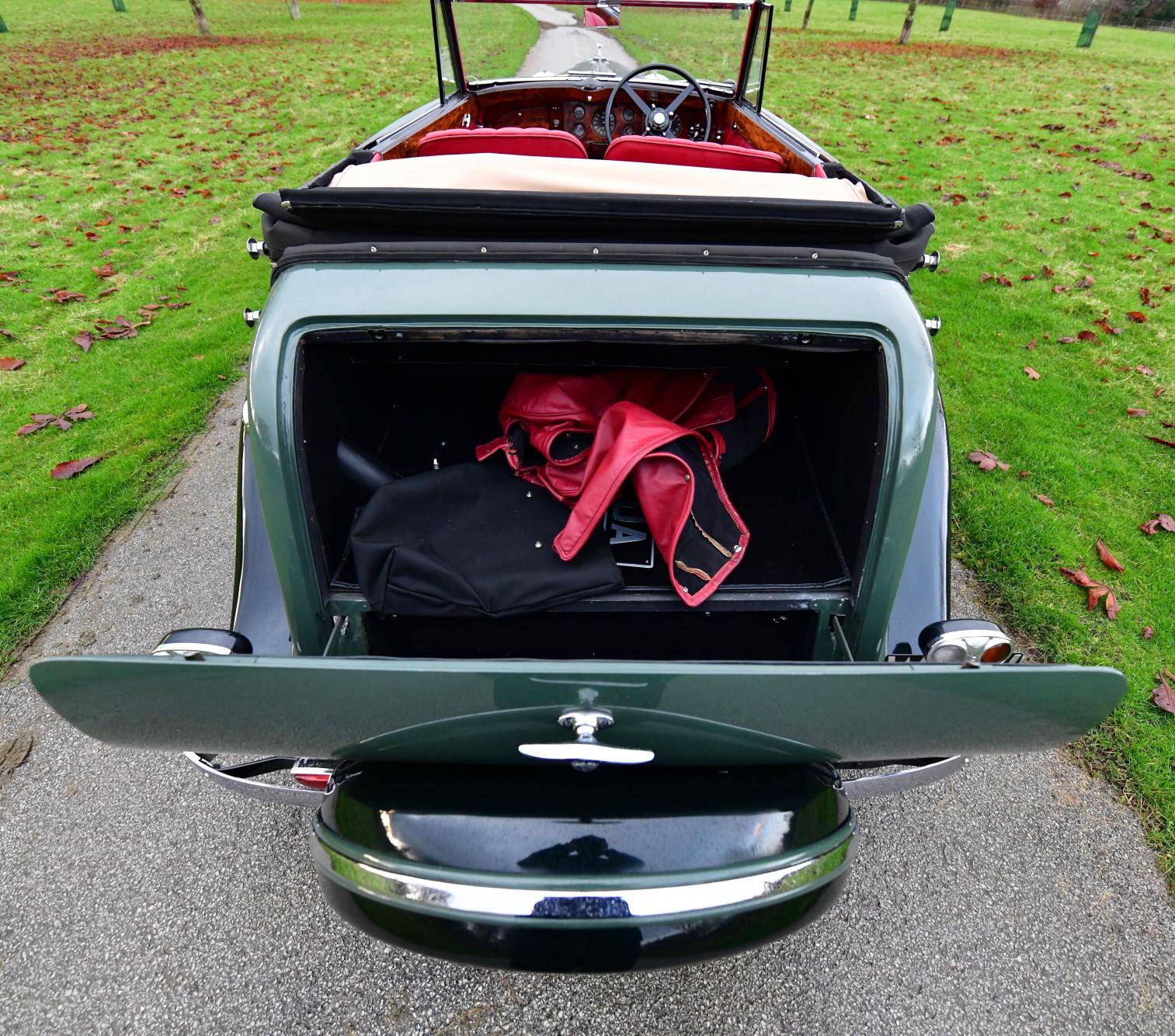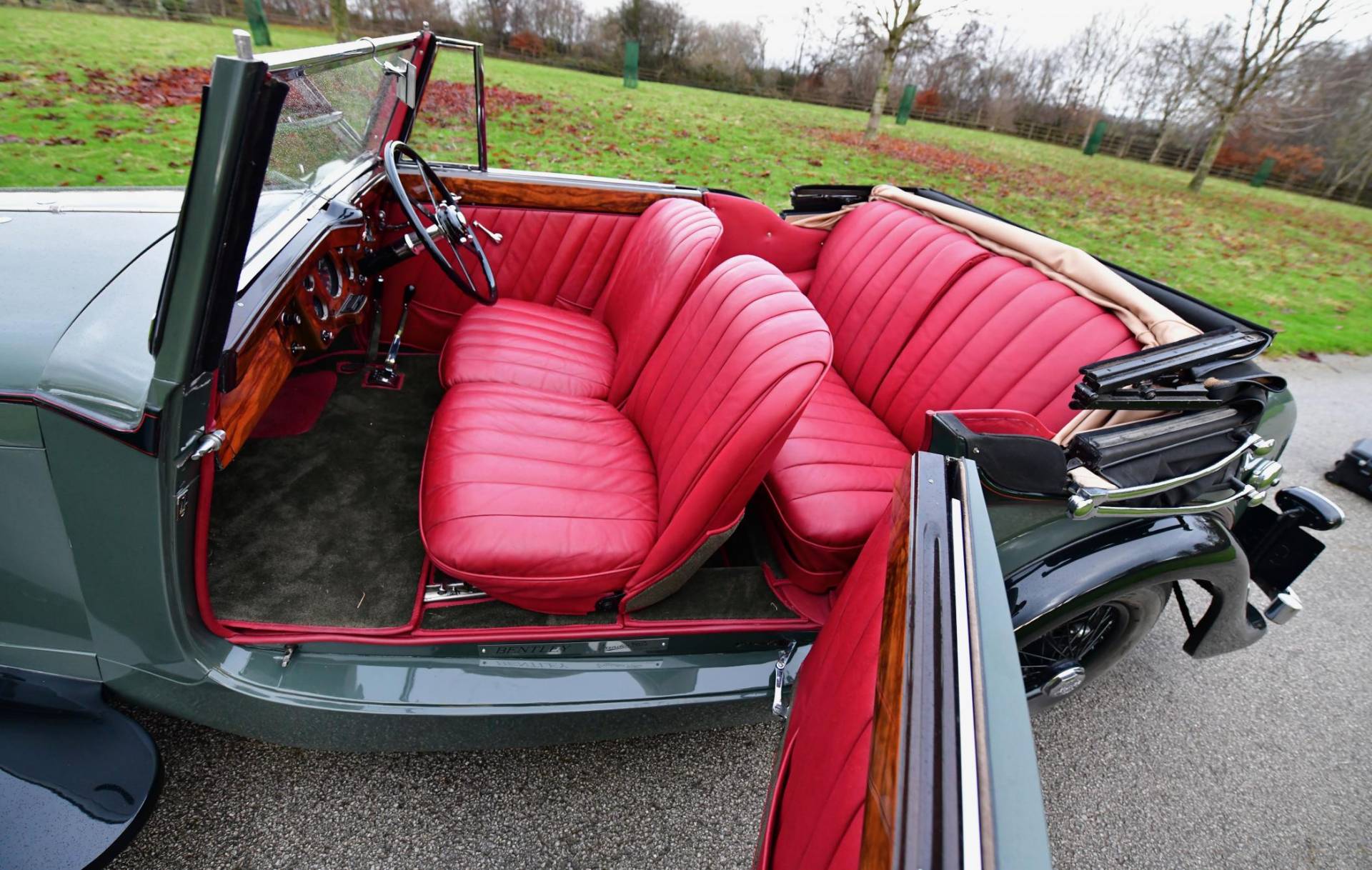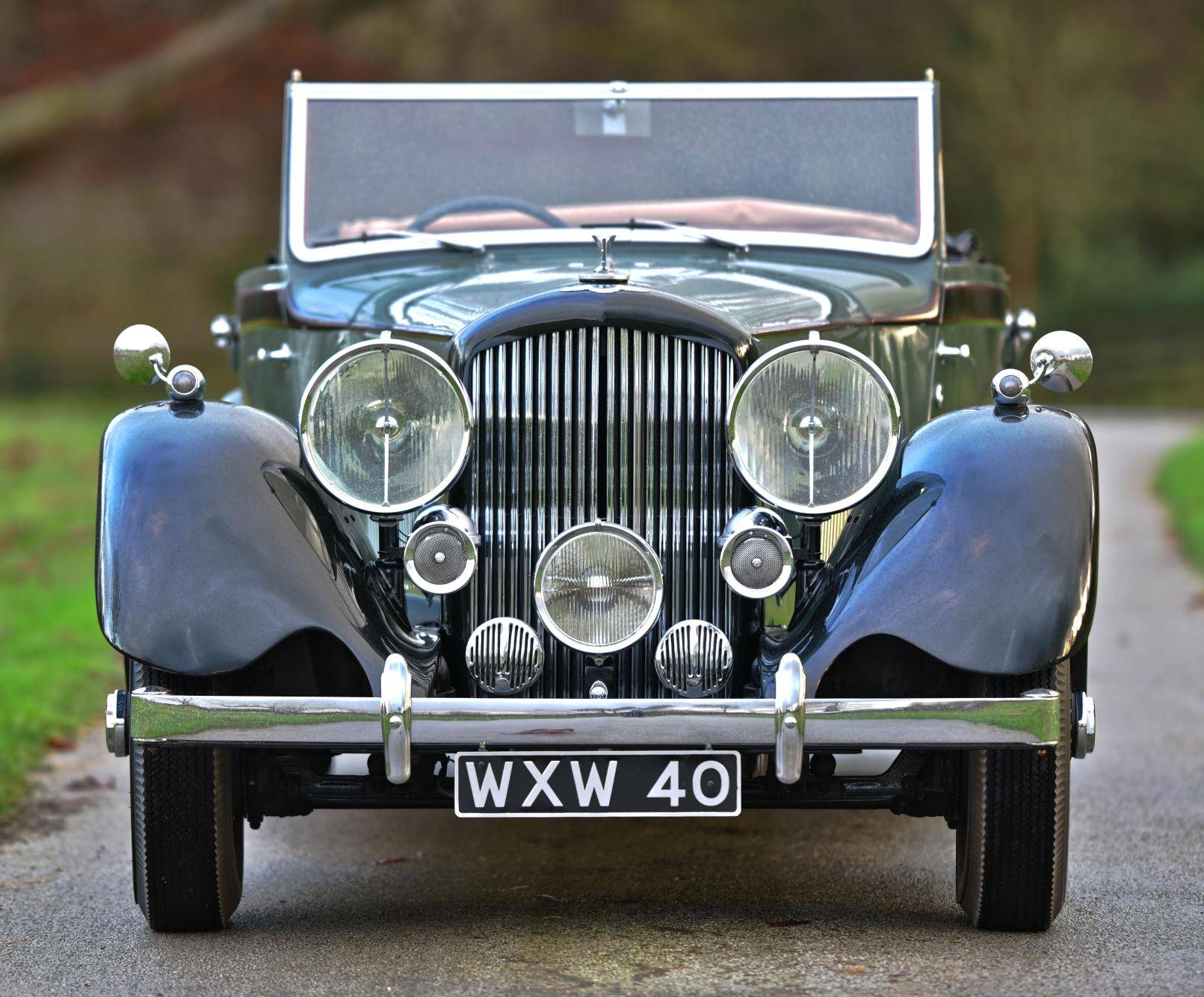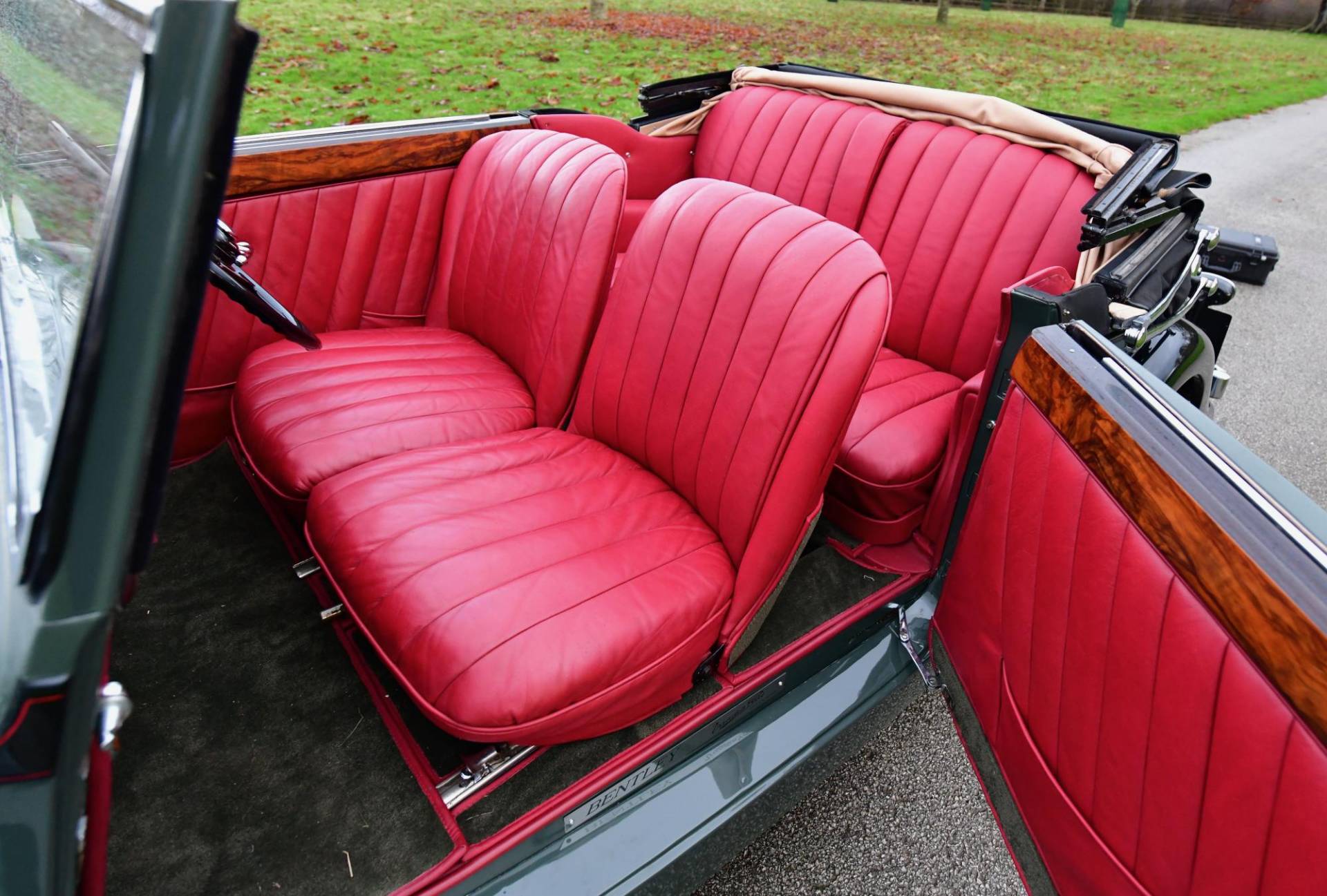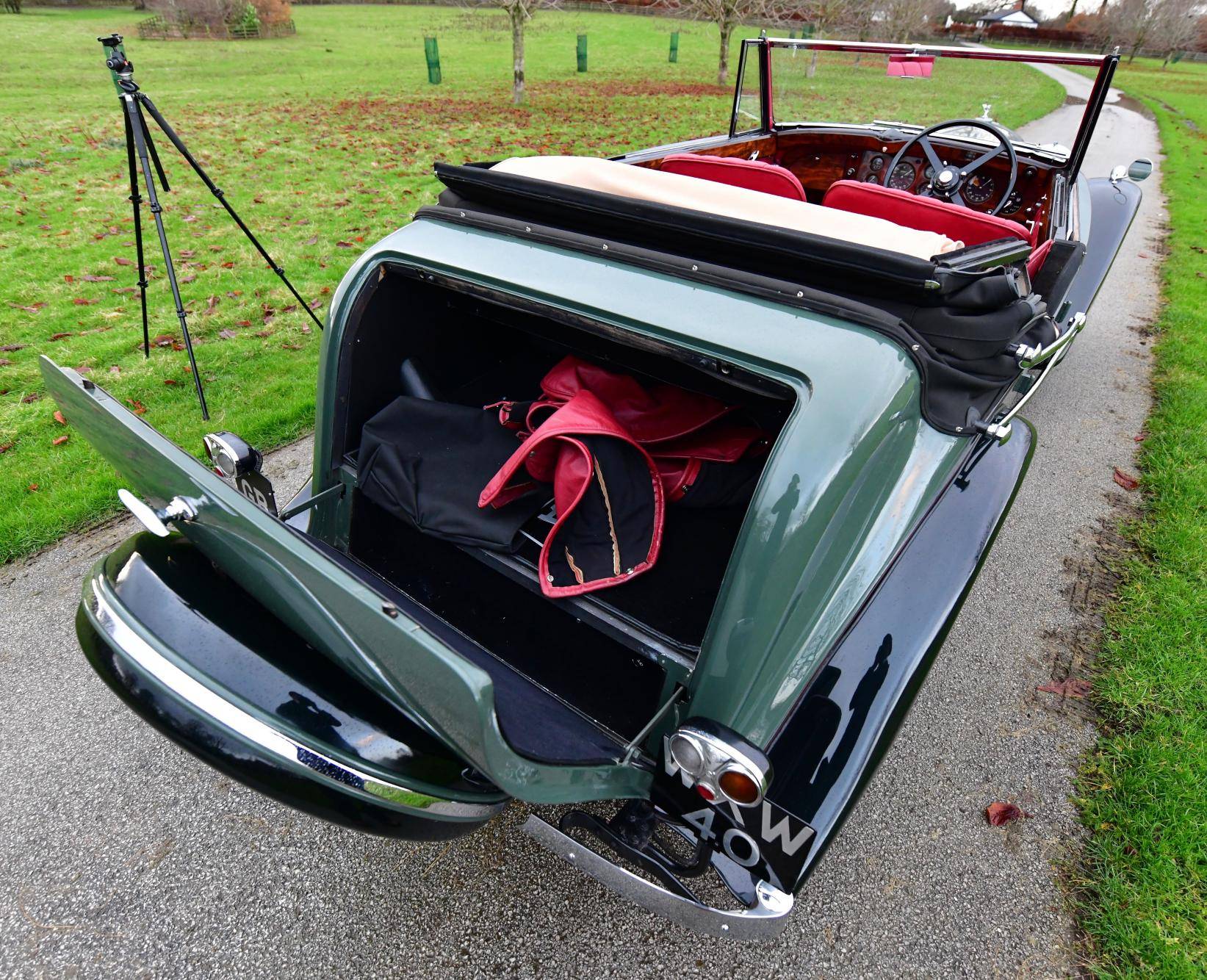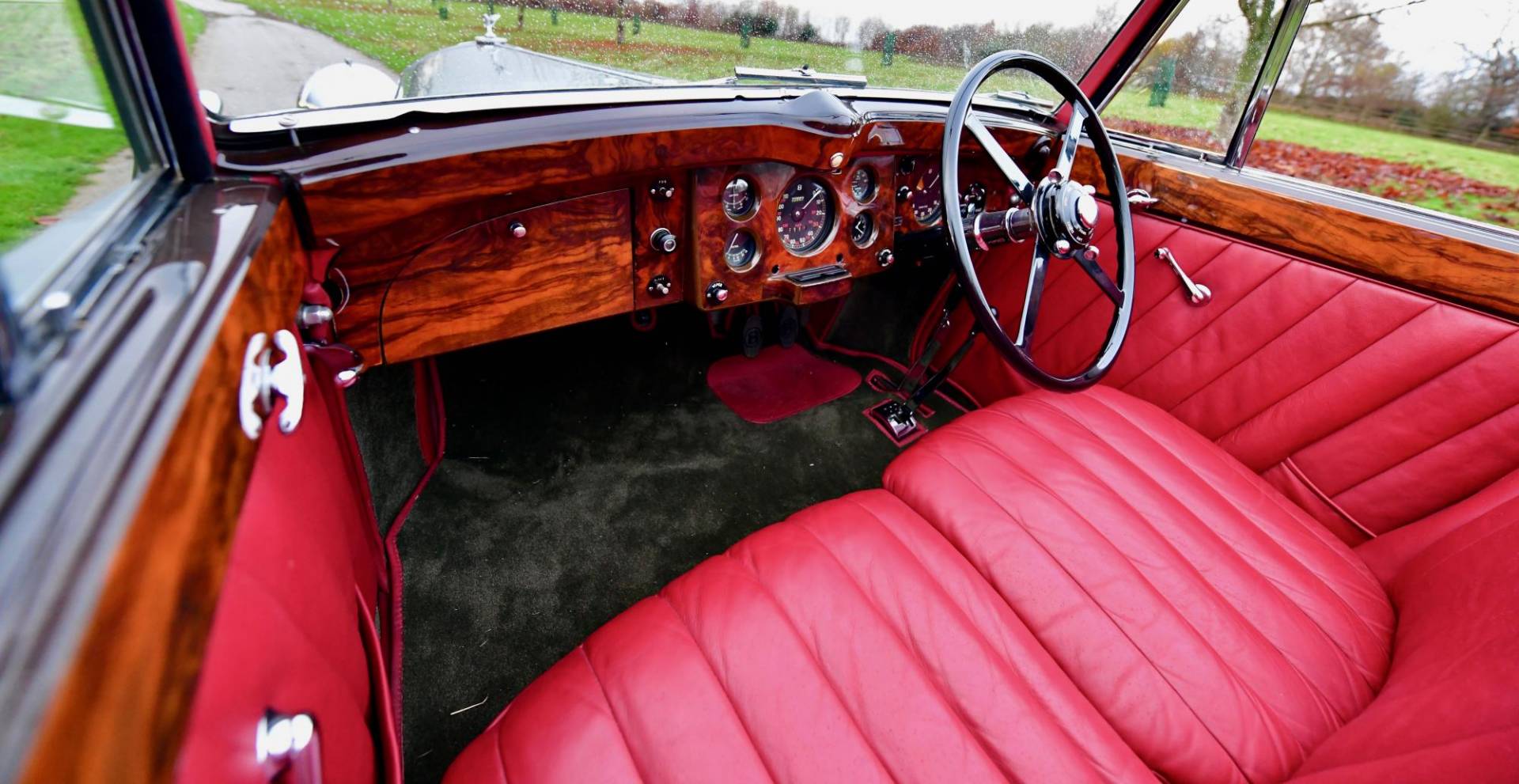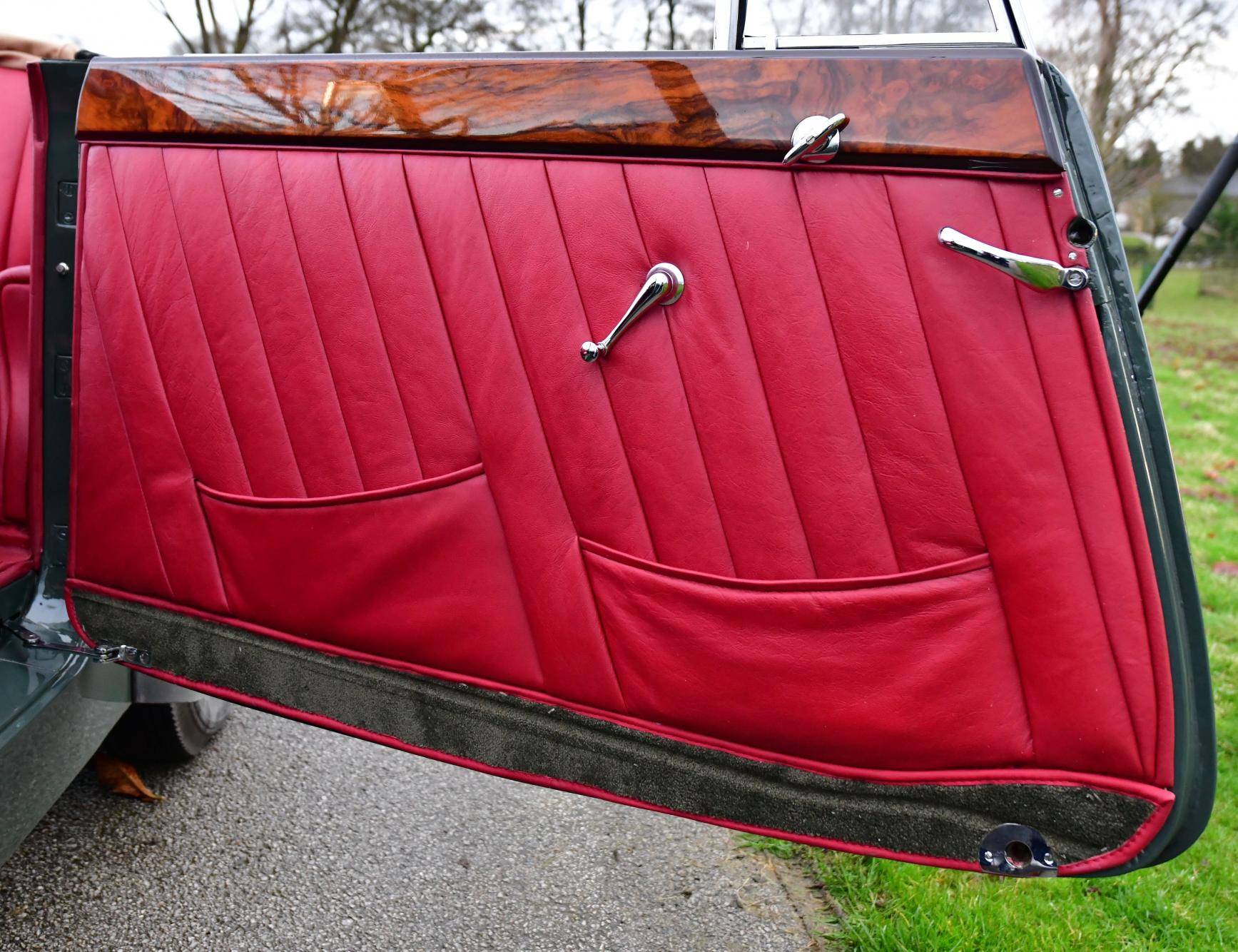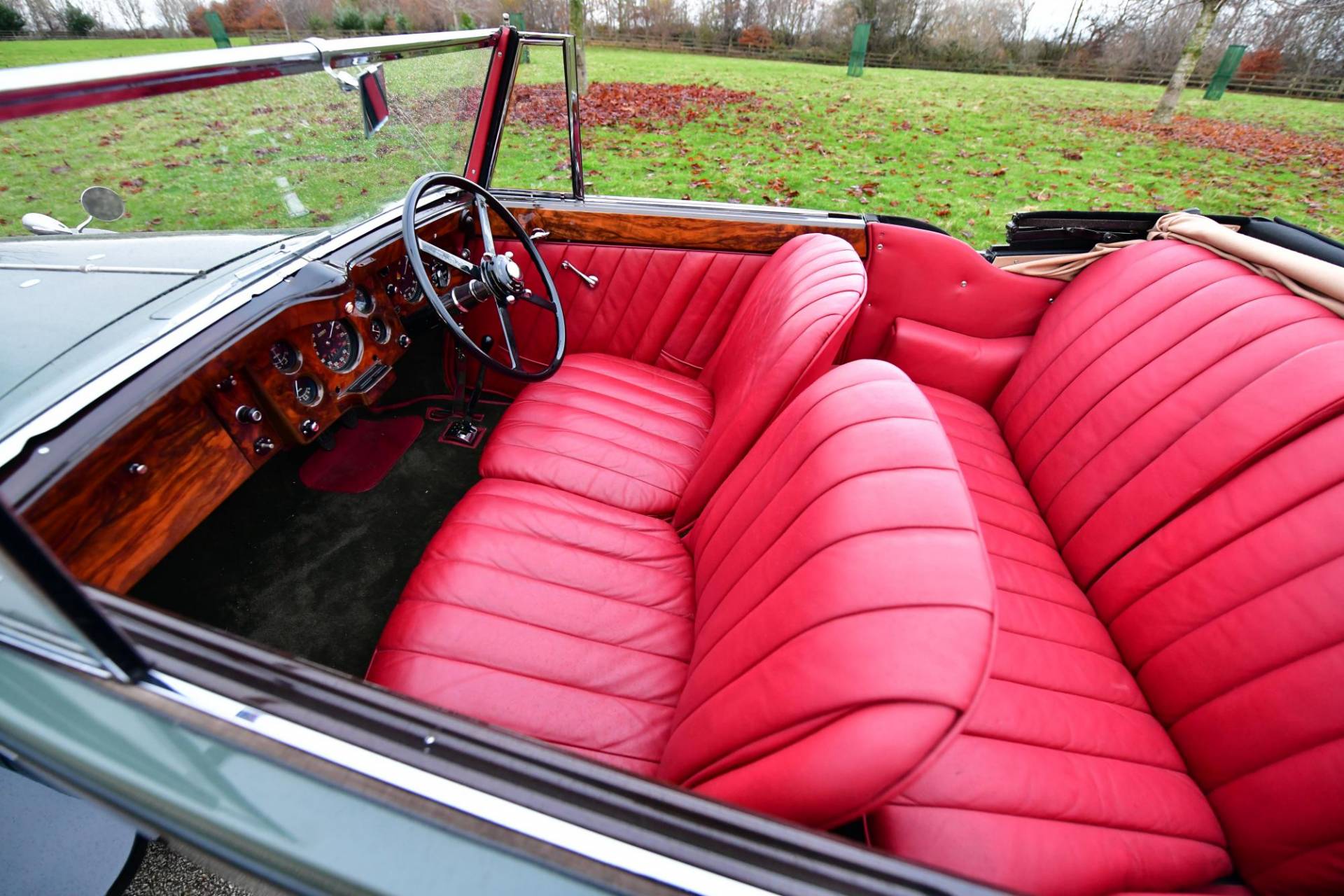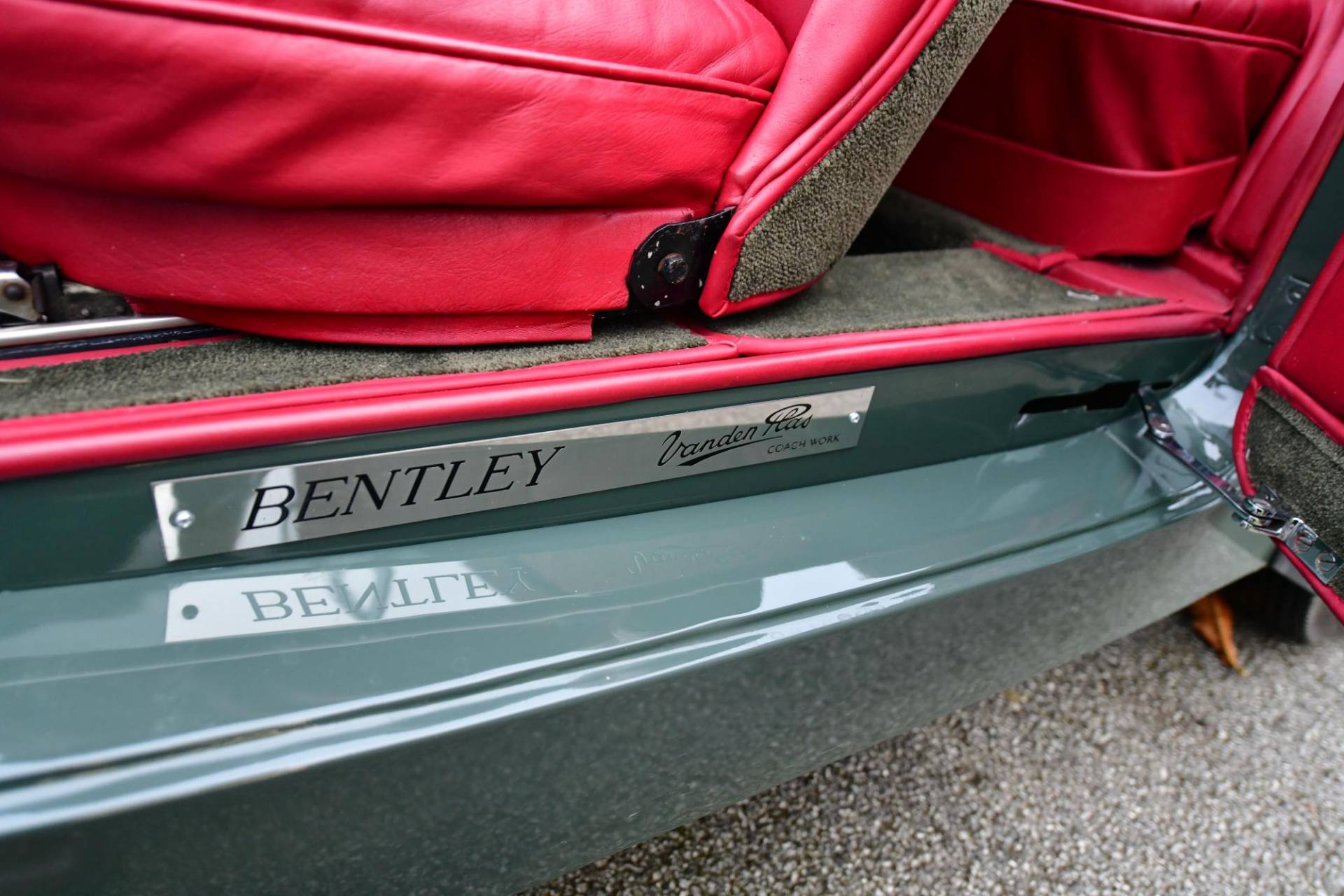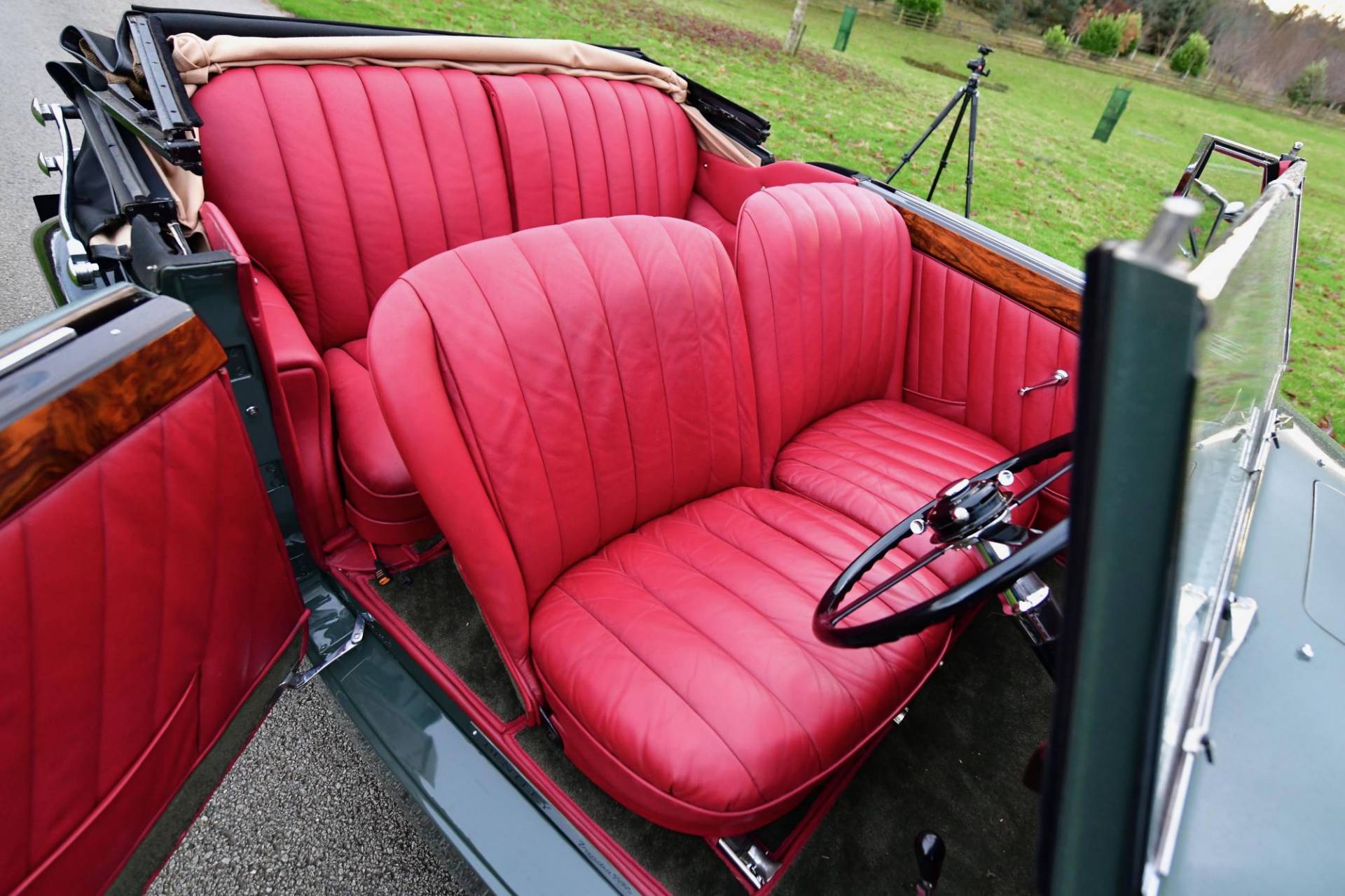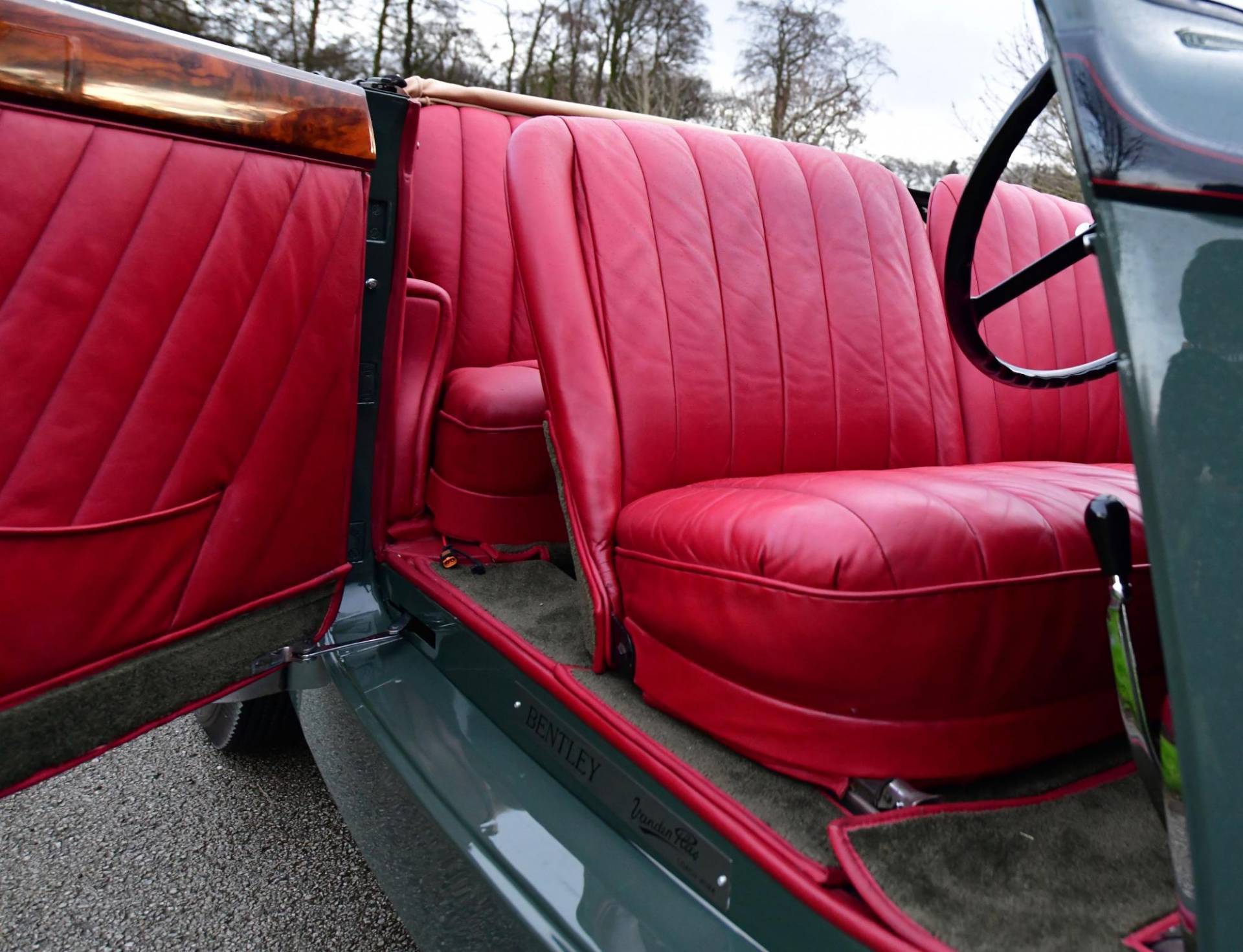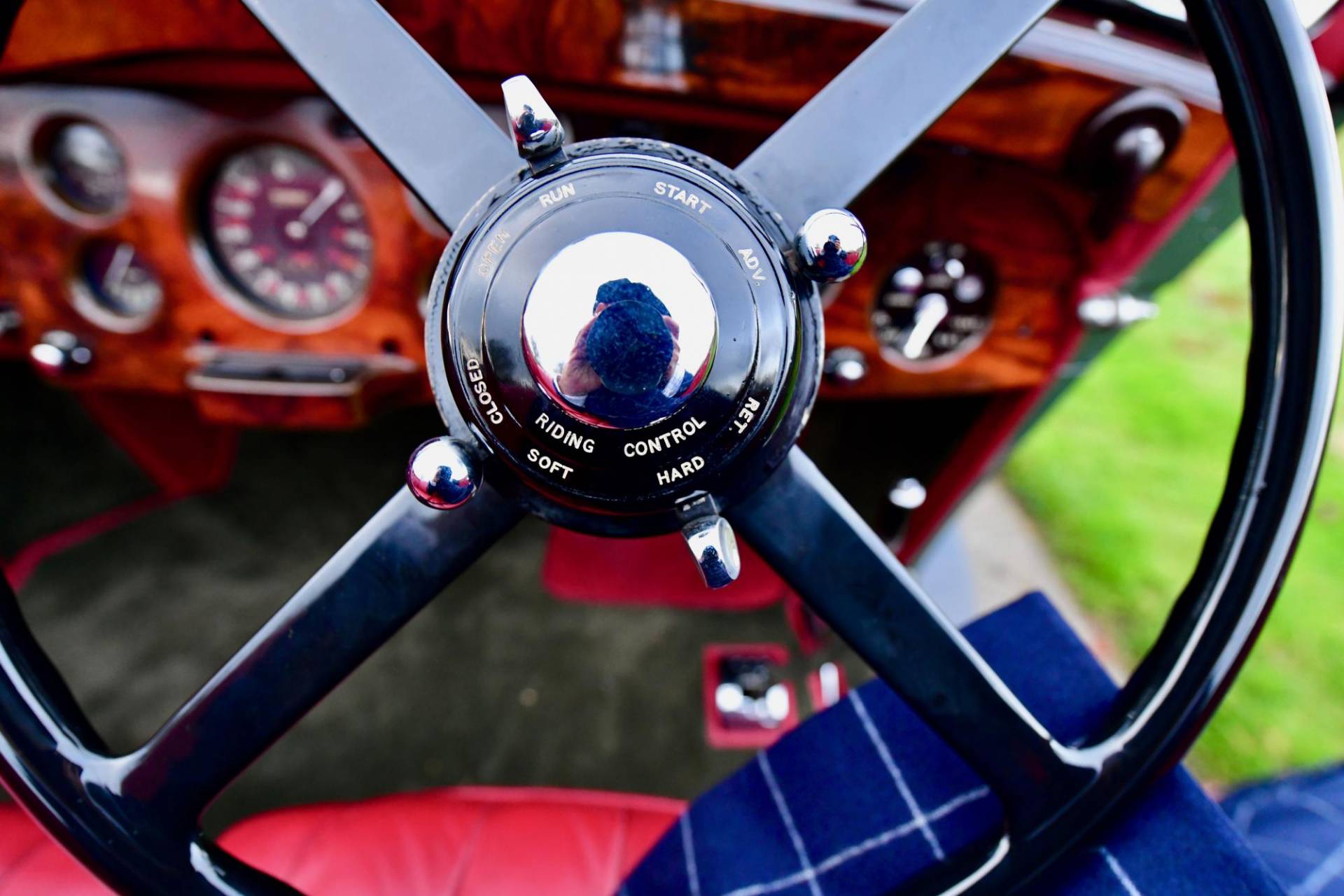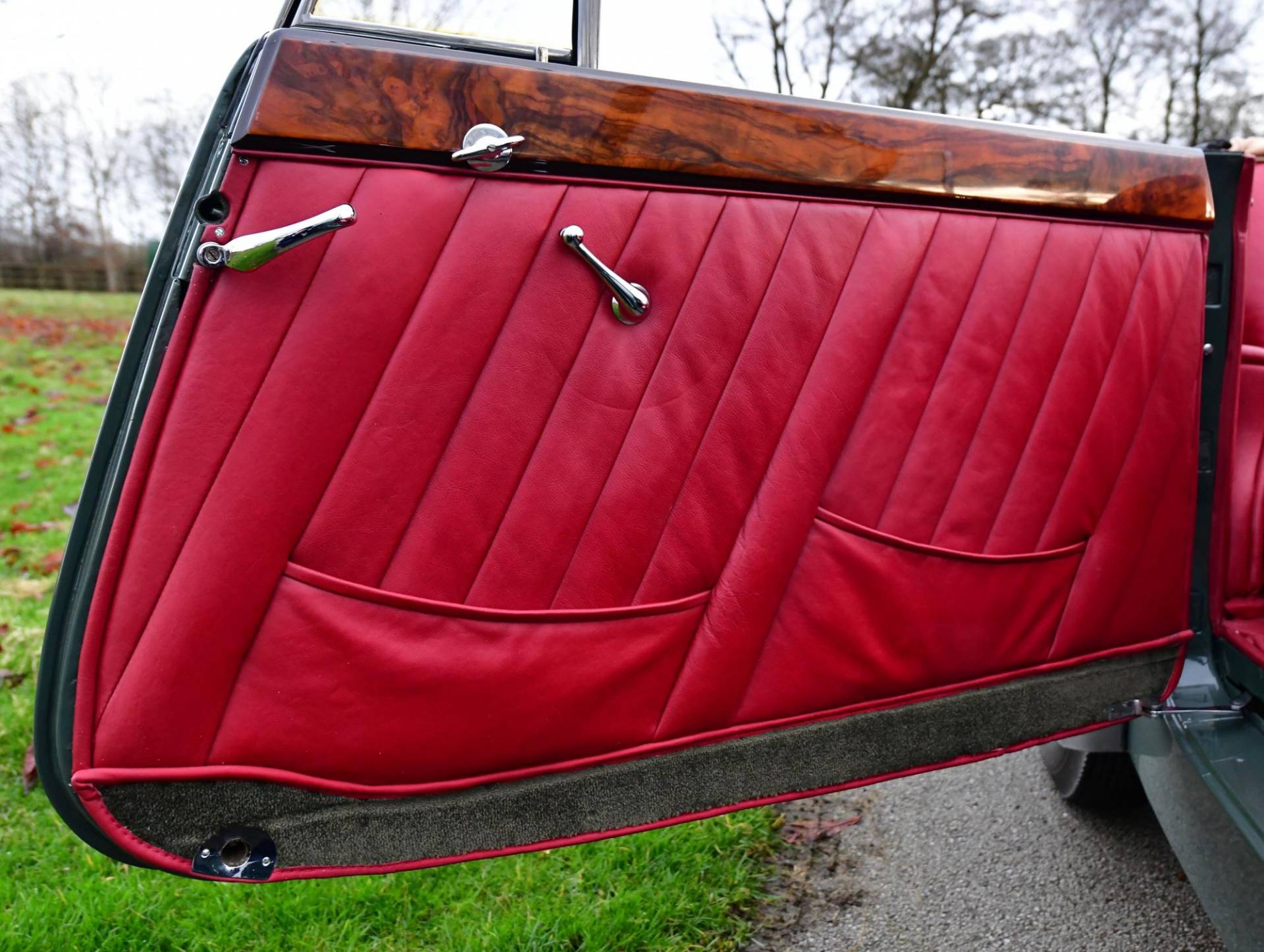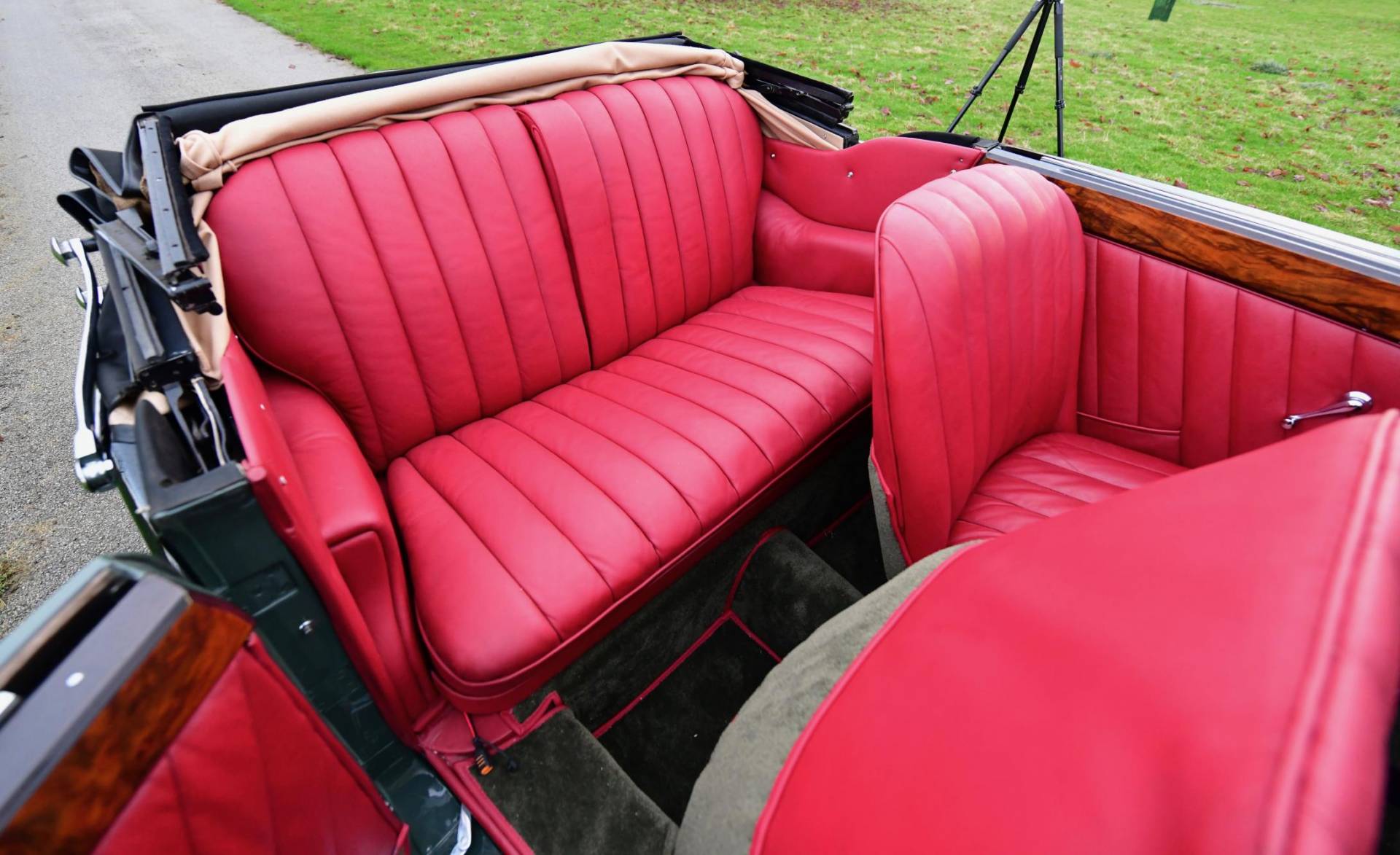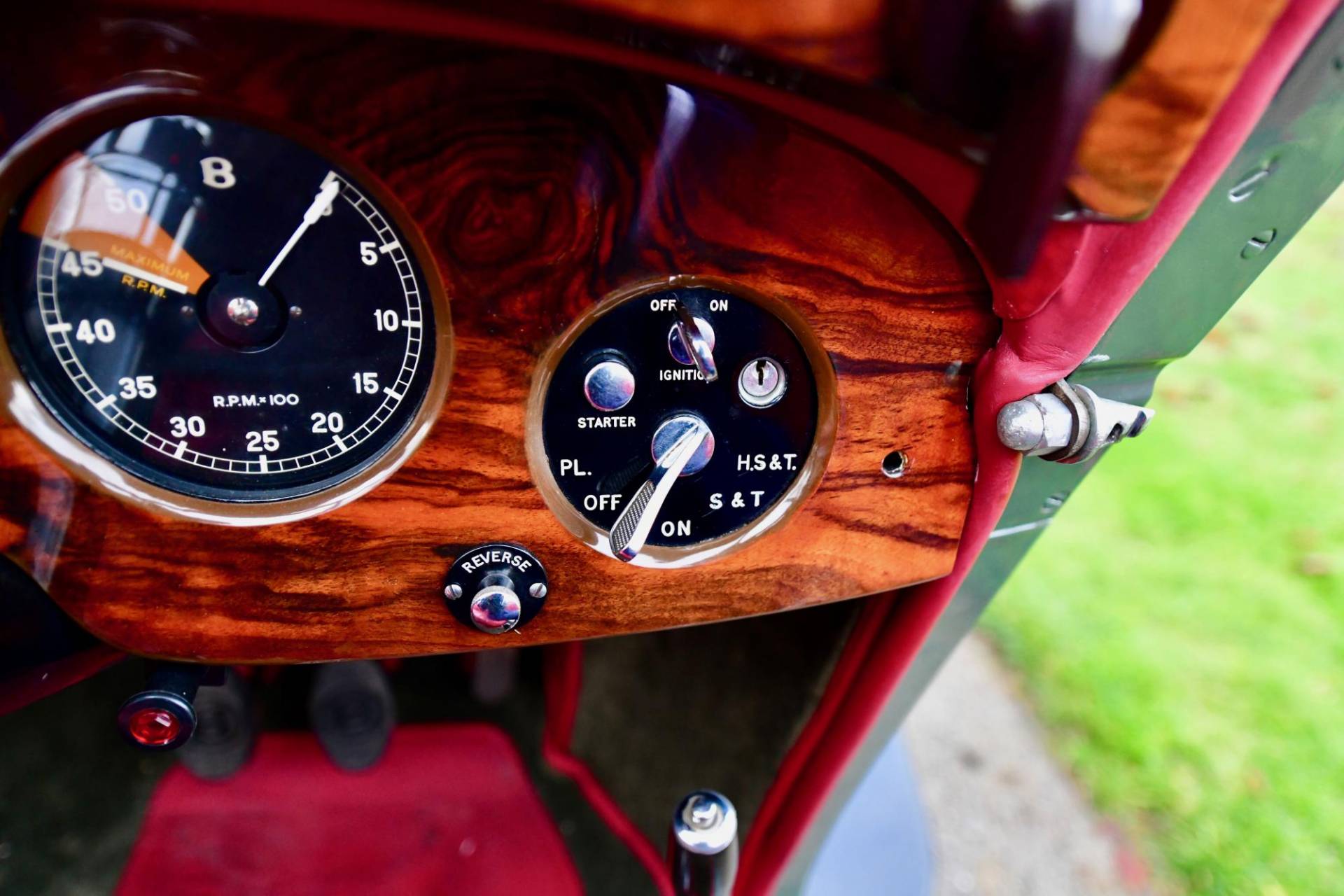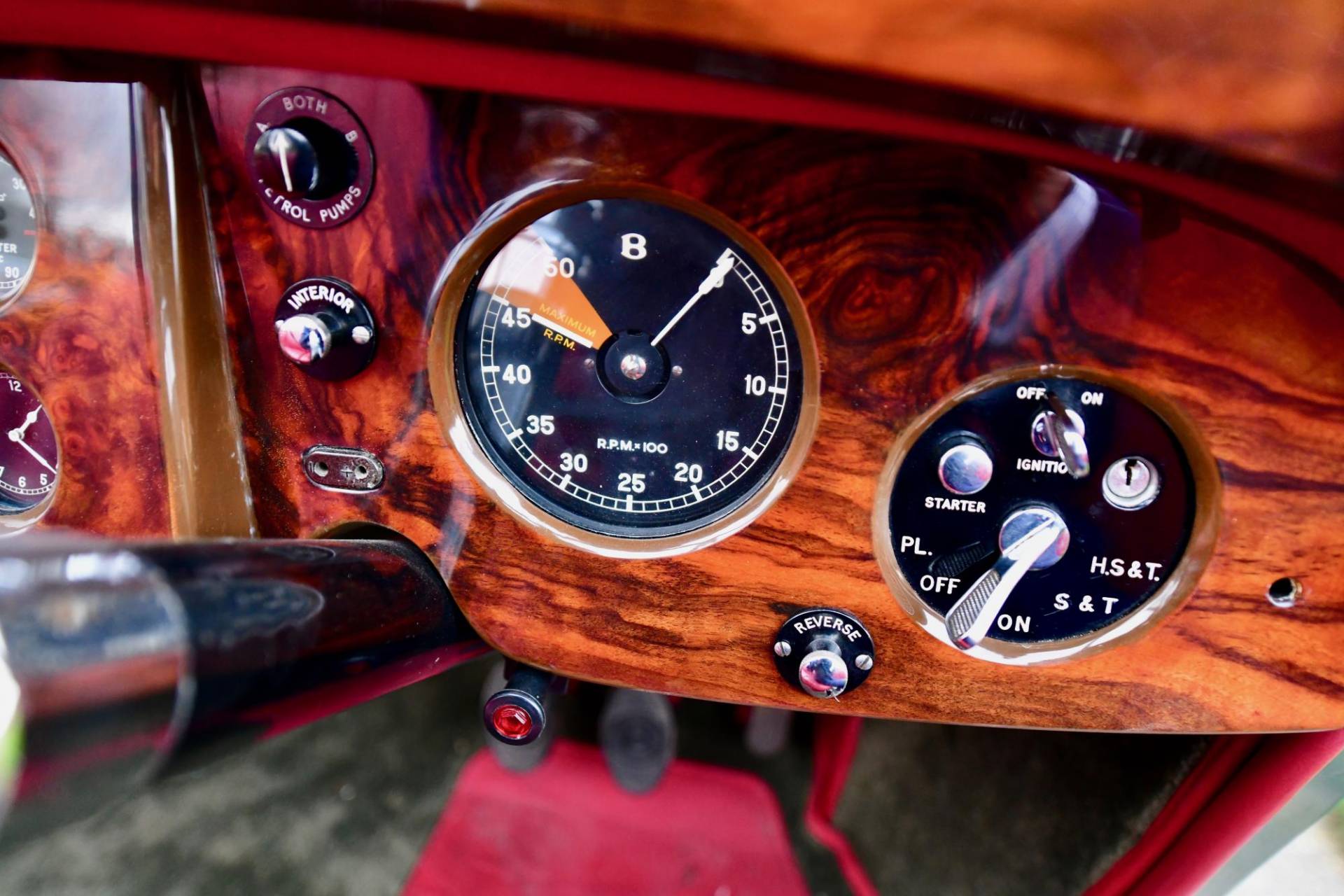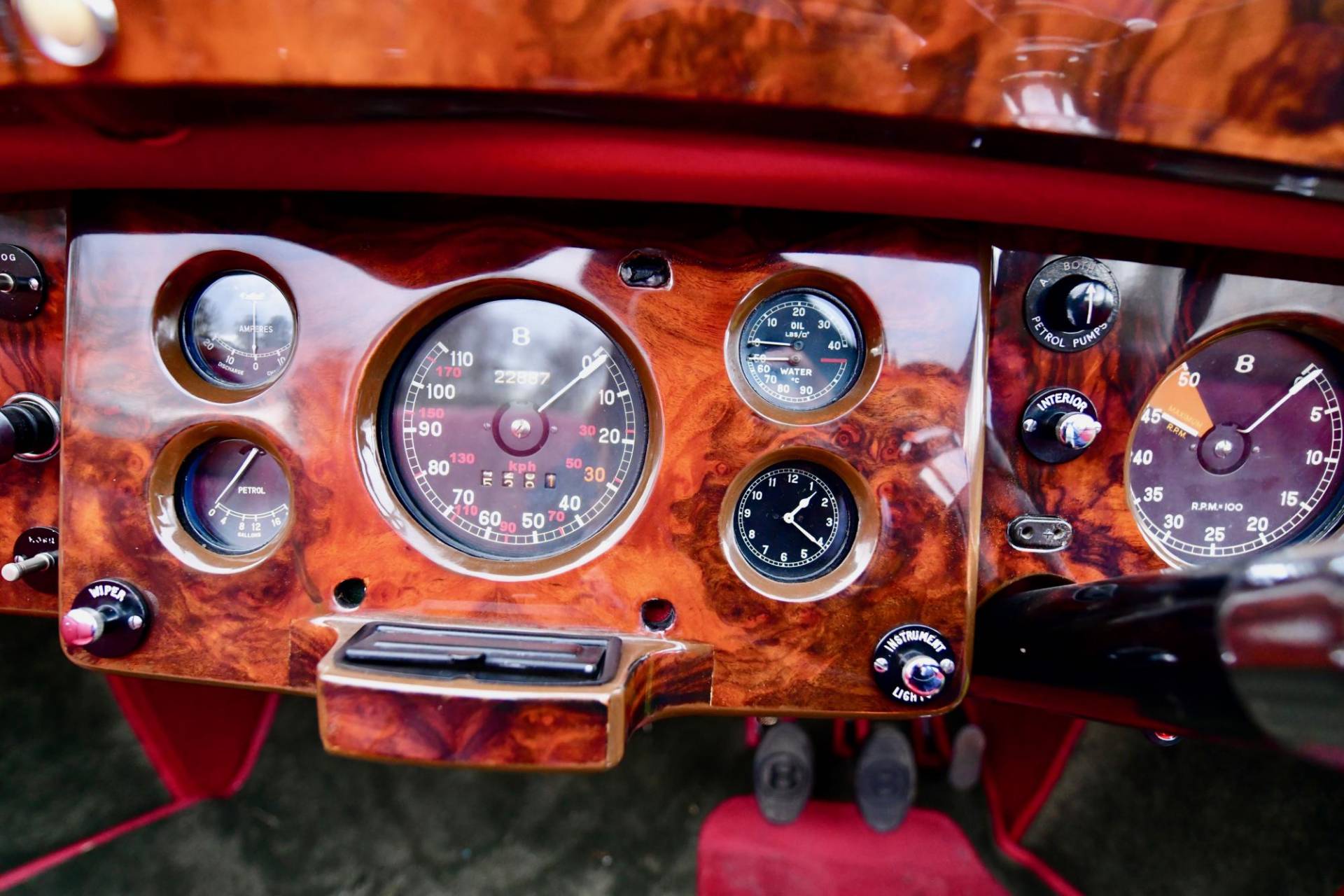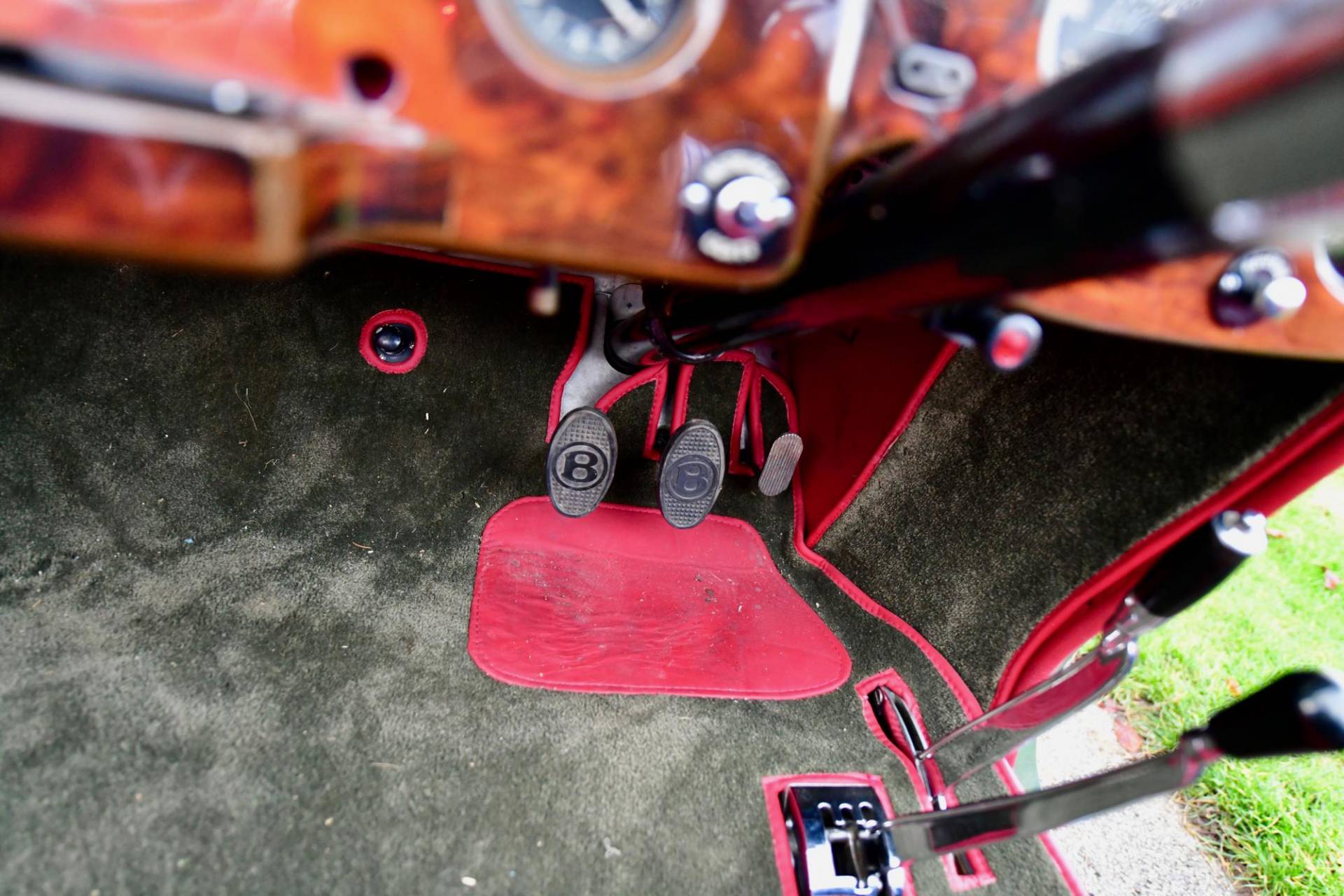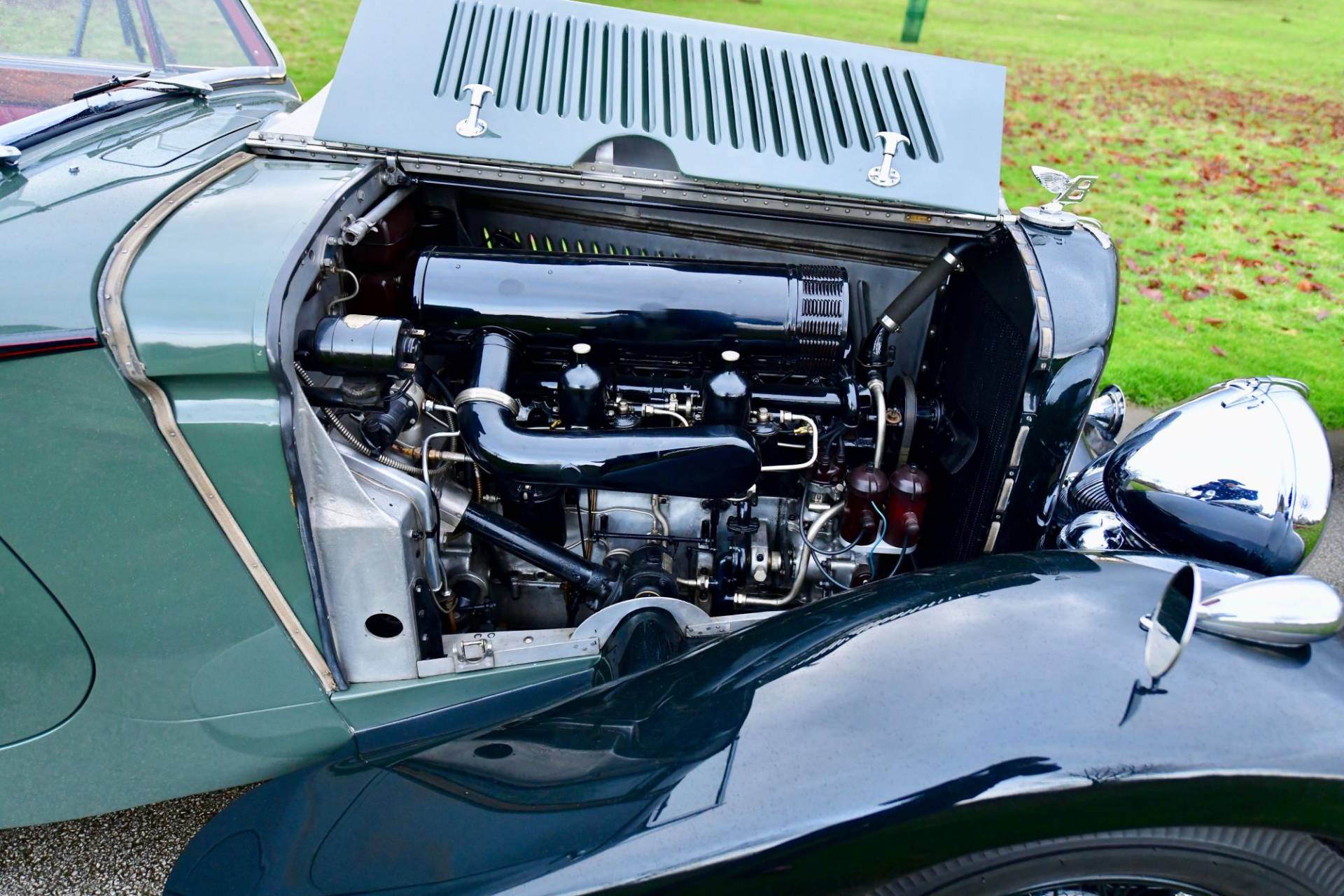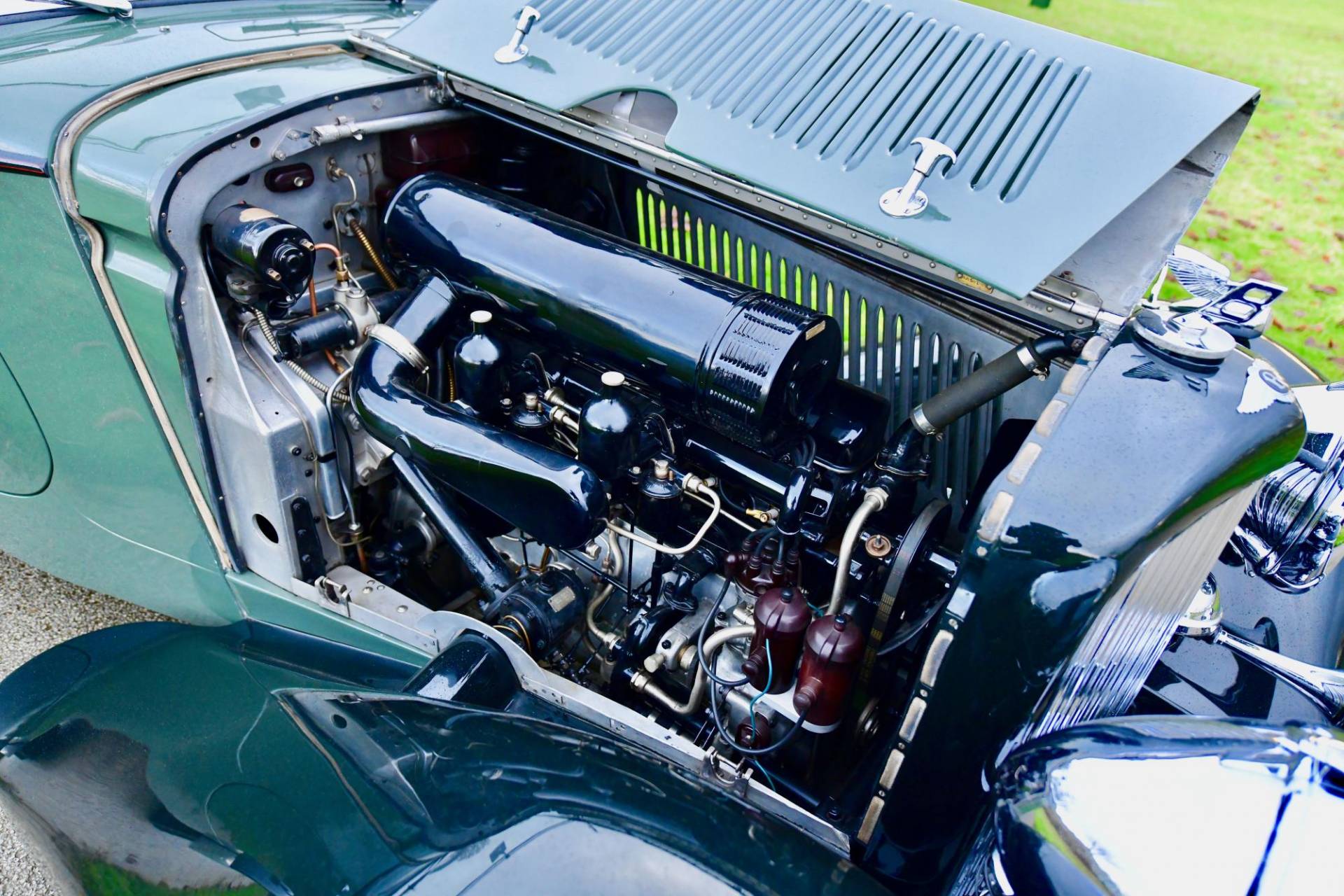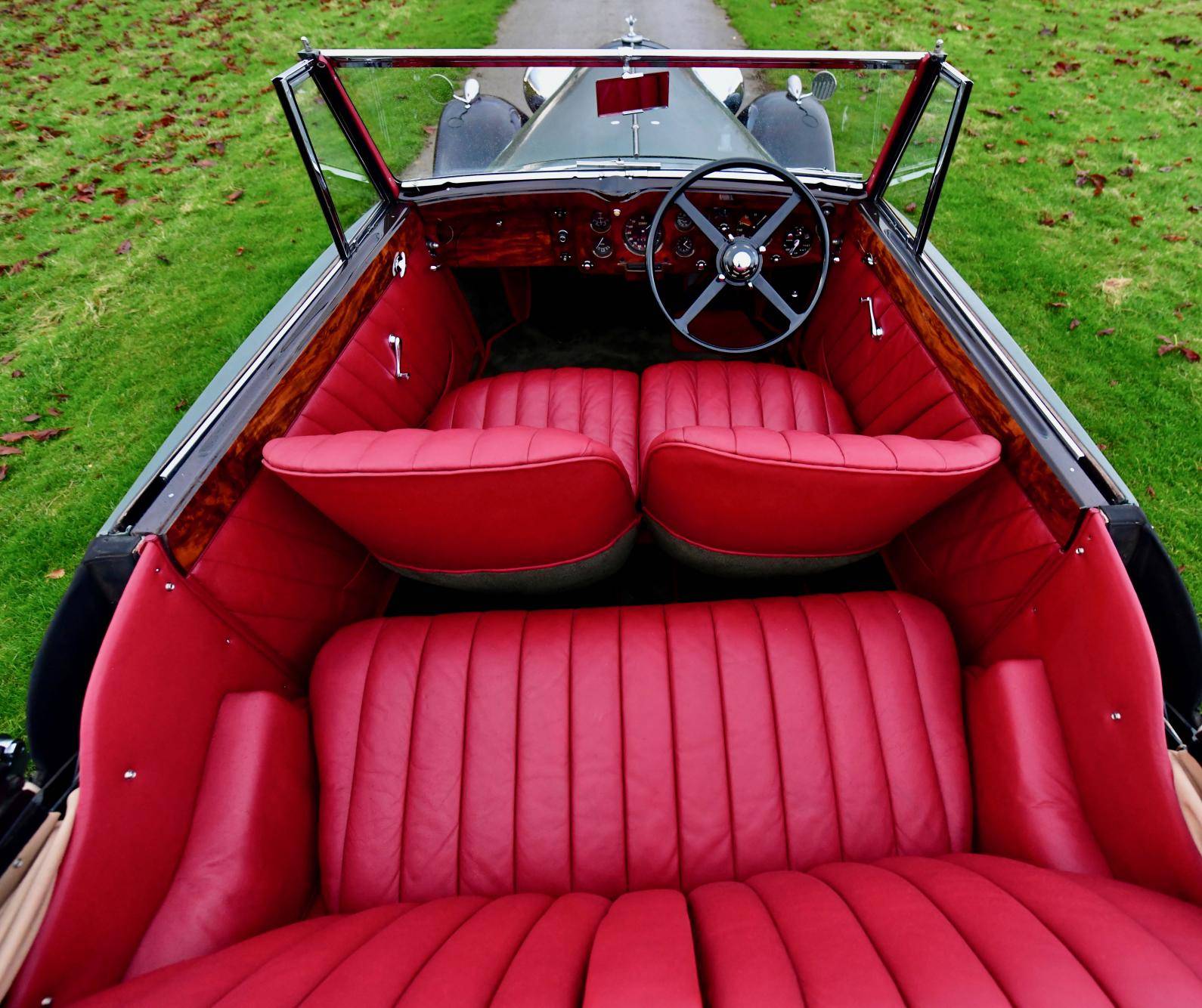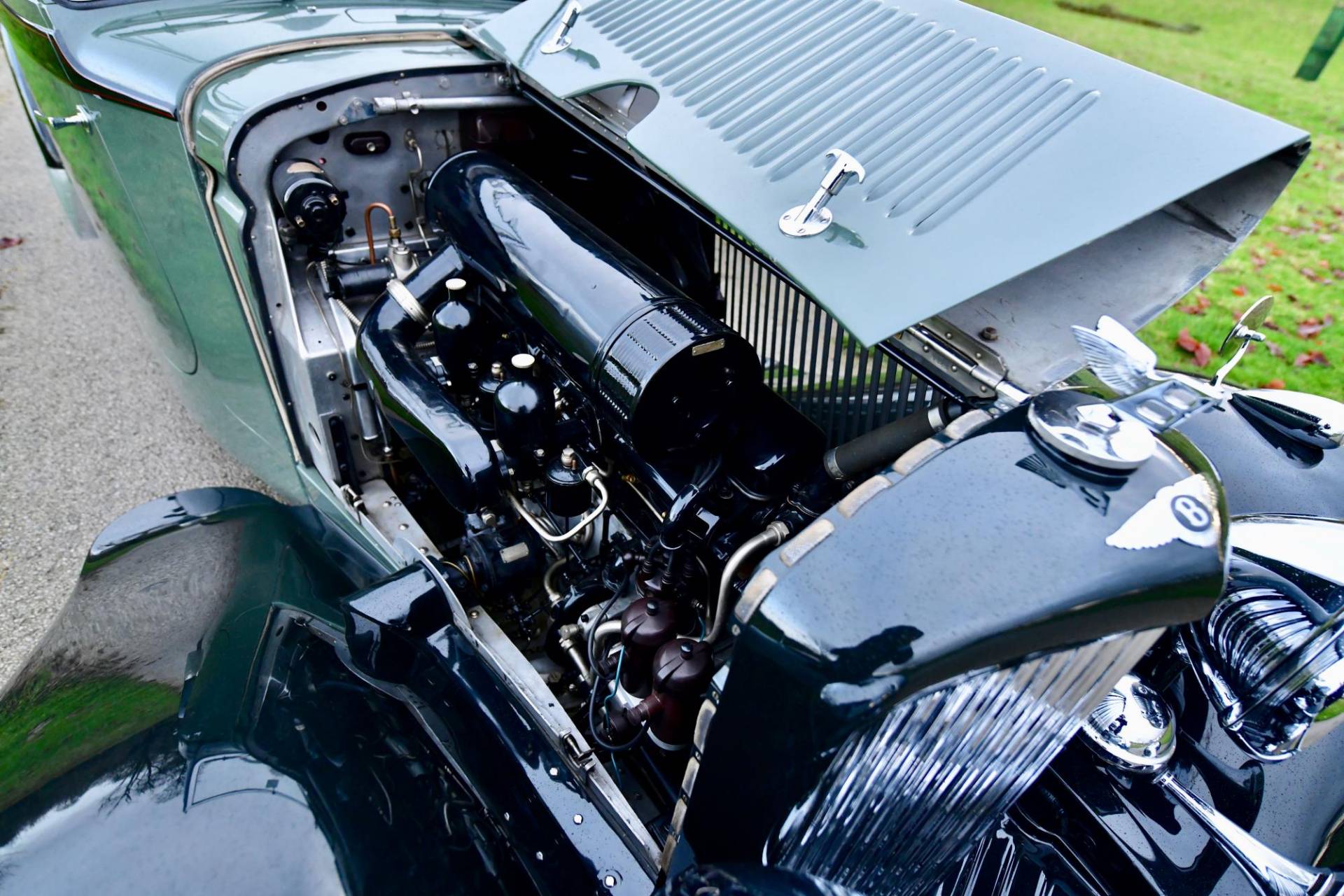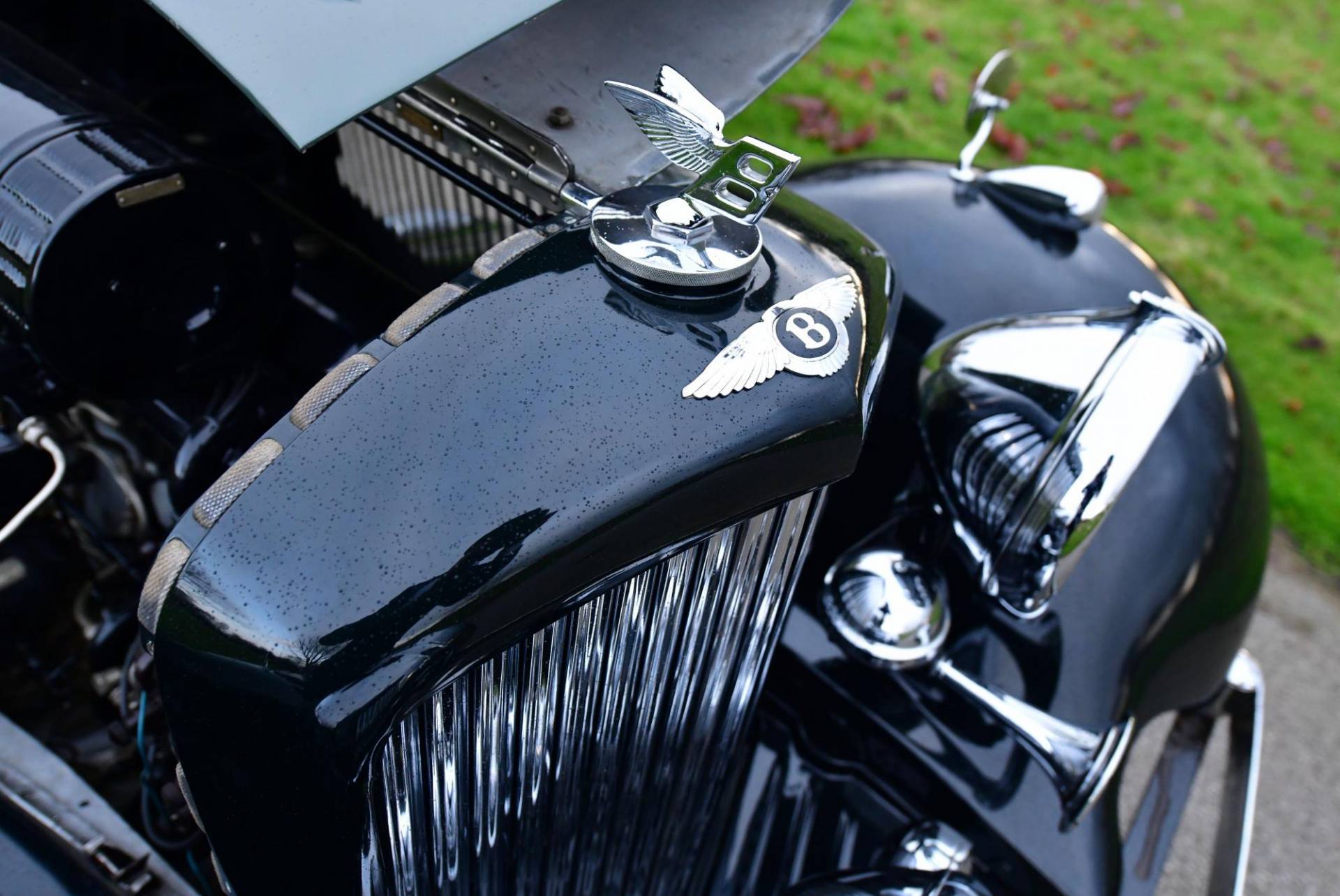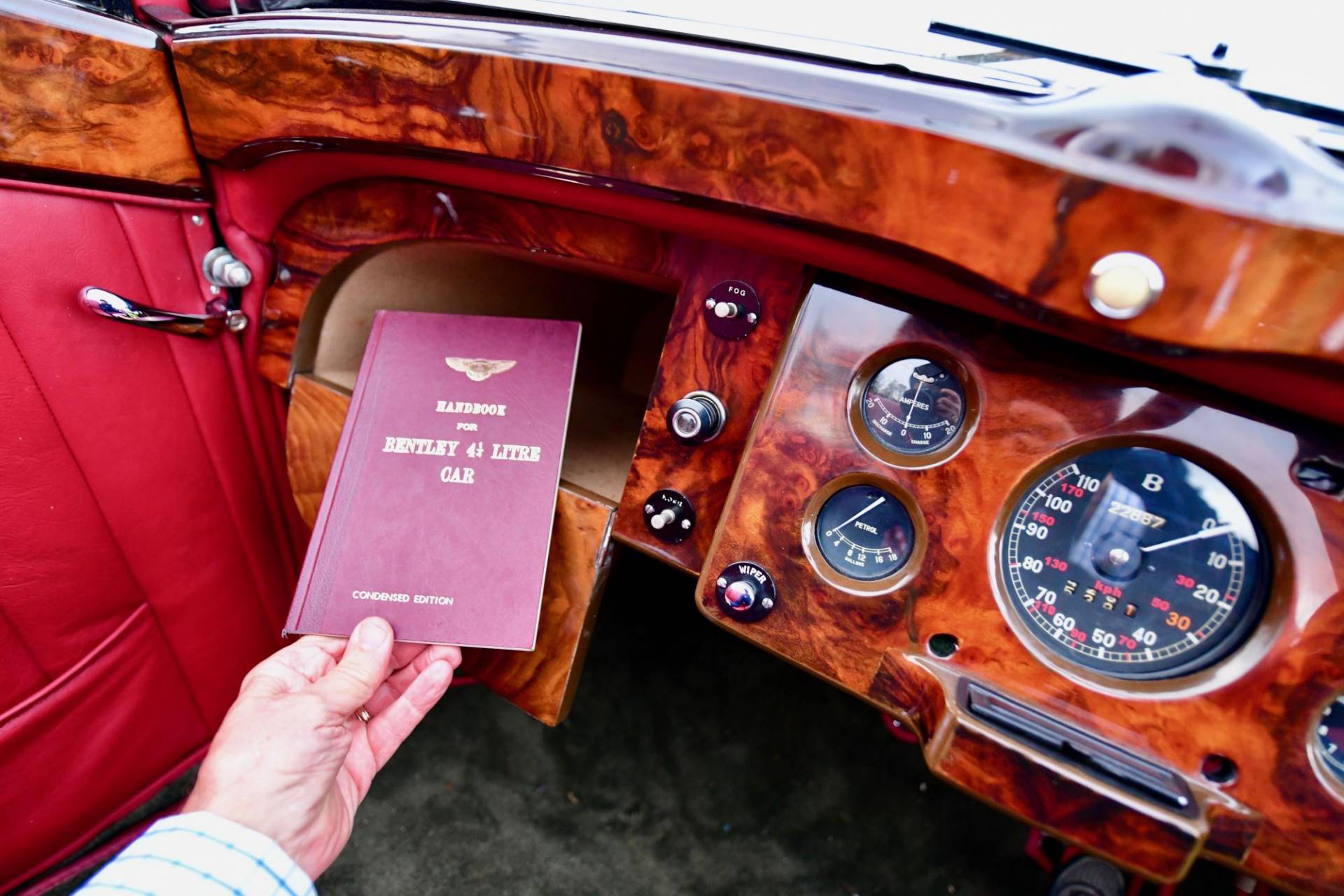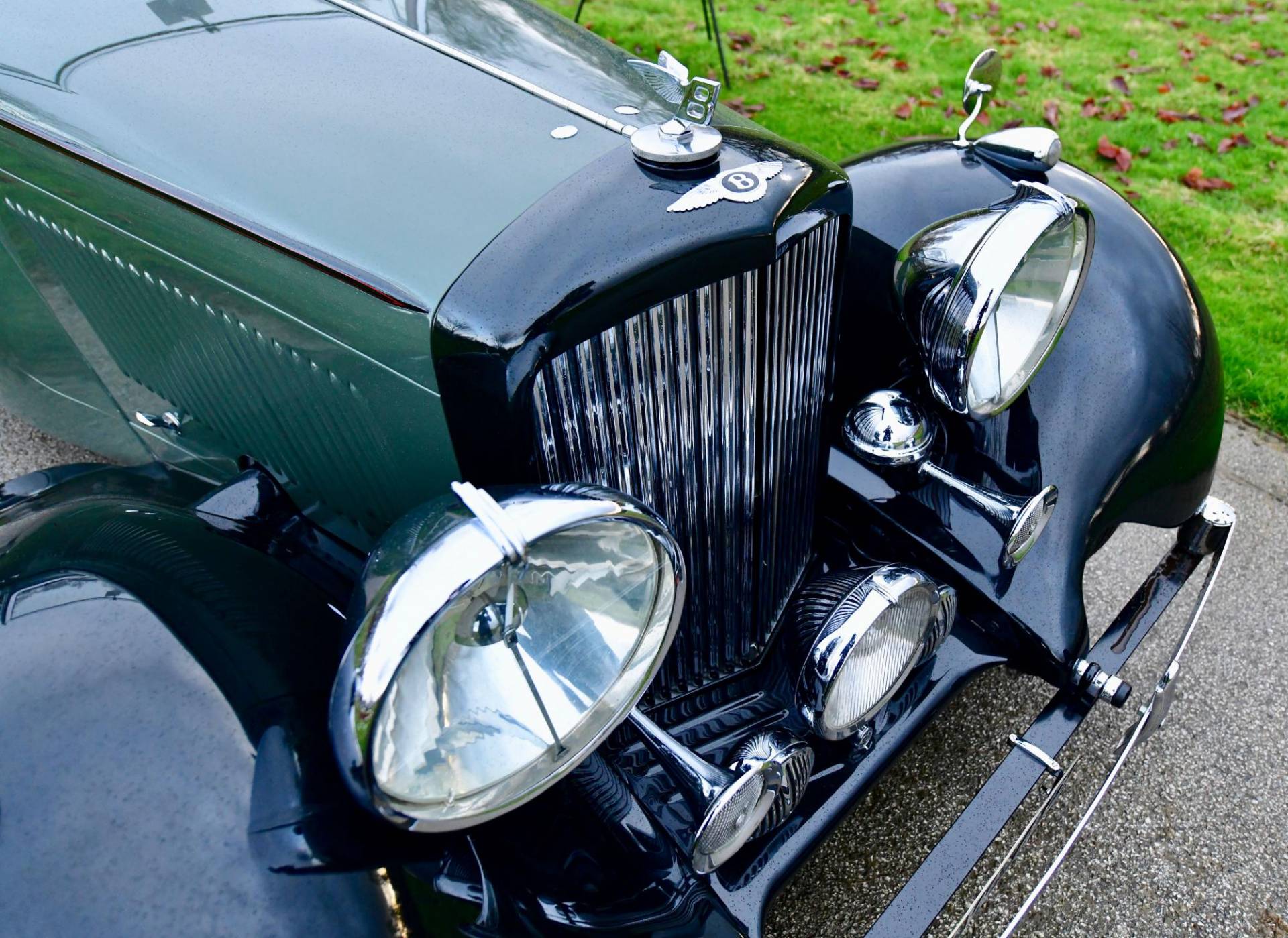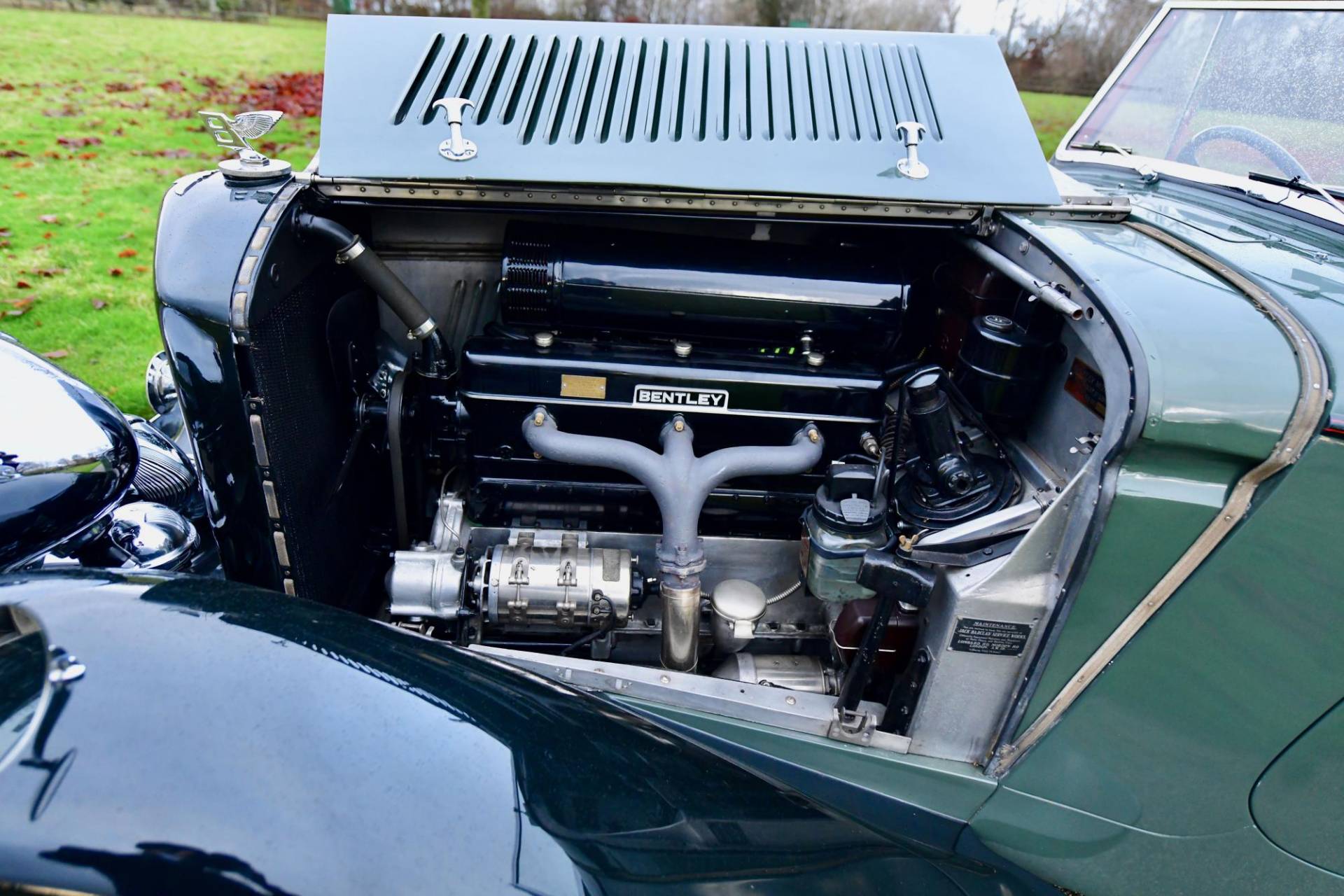 Drophead Coupe by Vanden Plas.
Dealer

away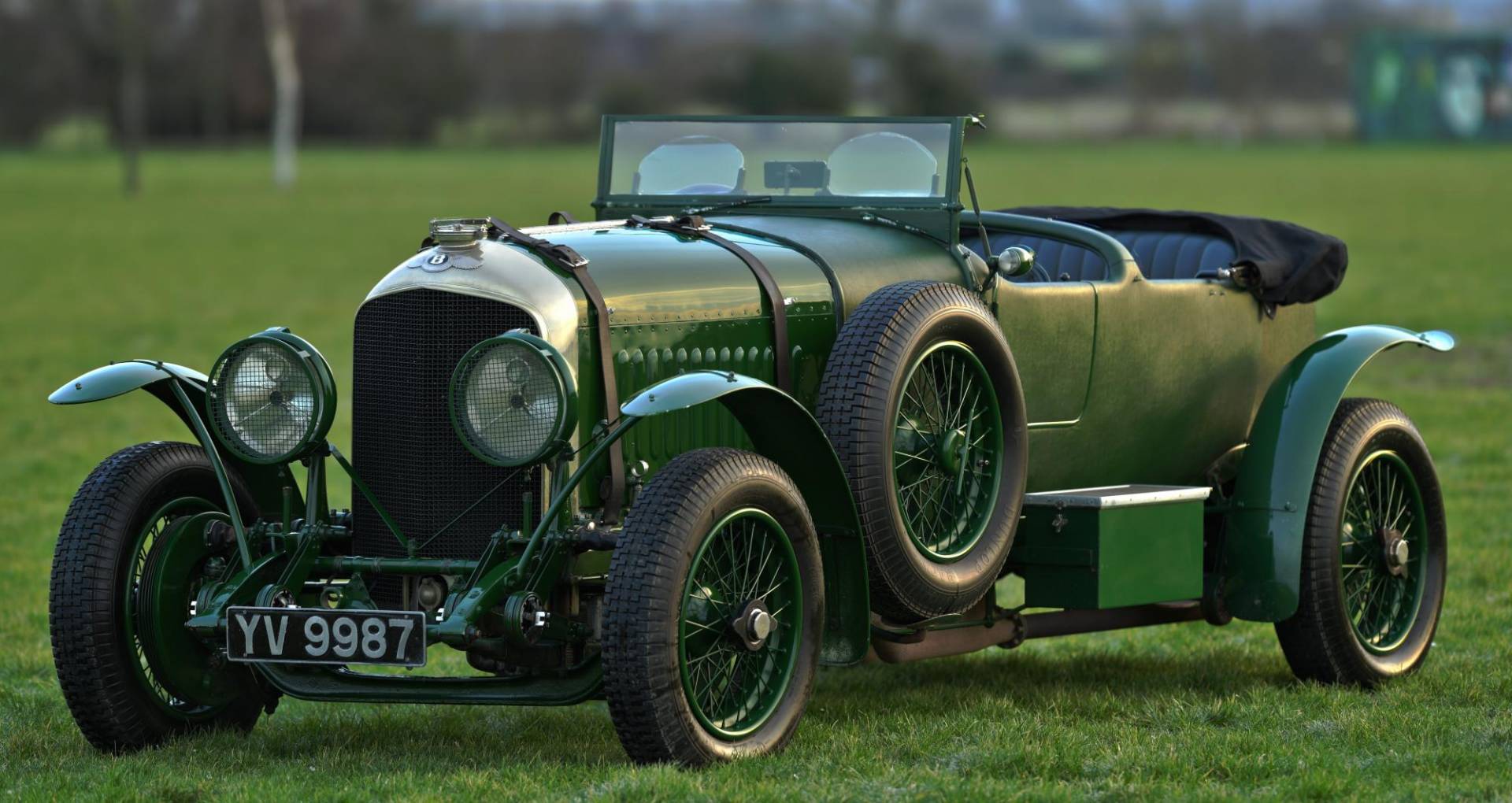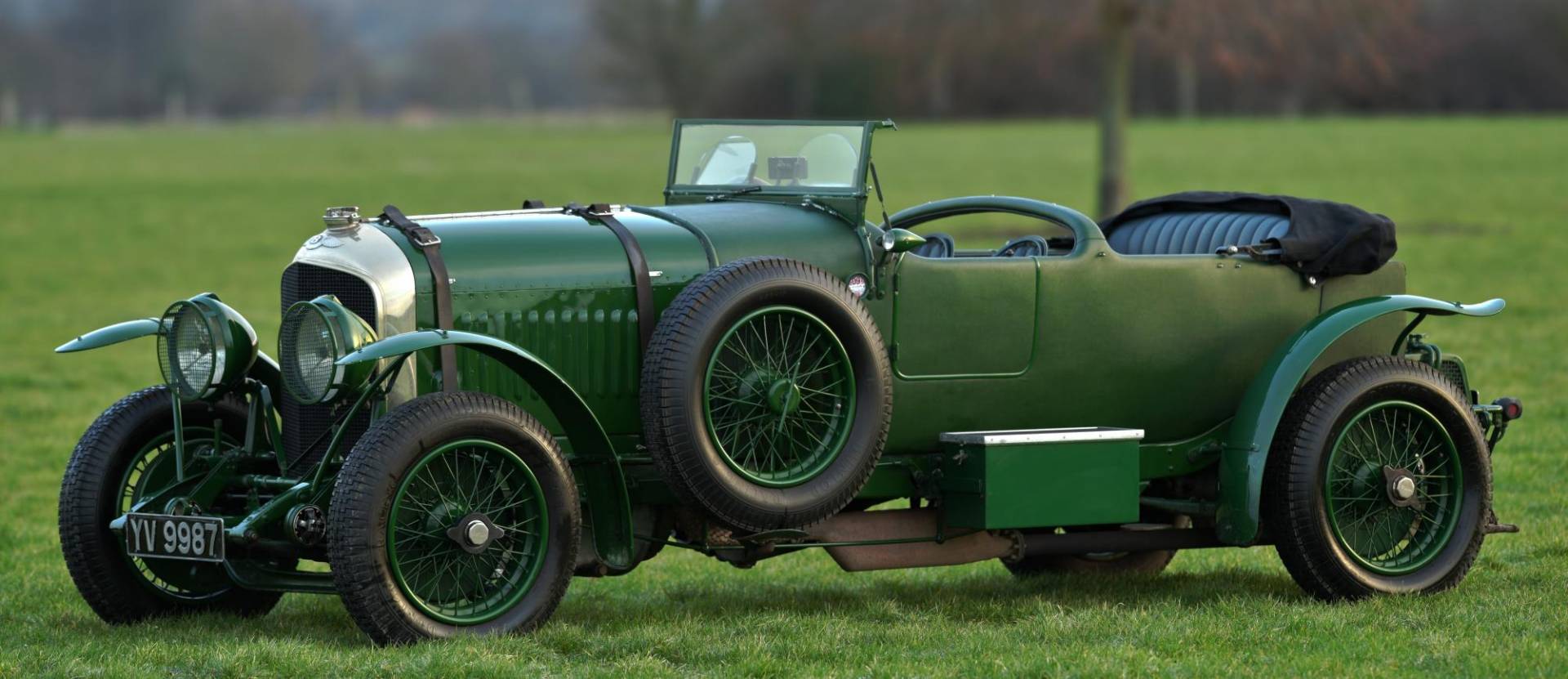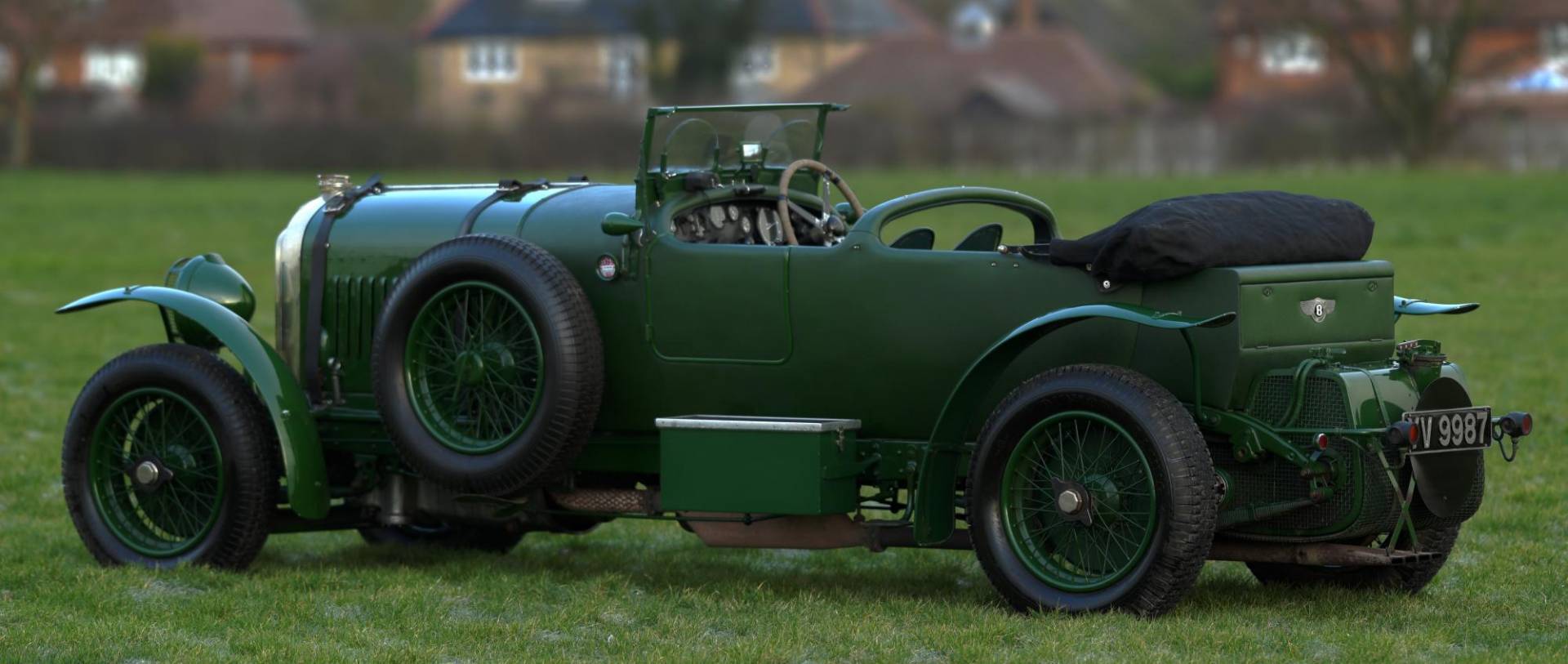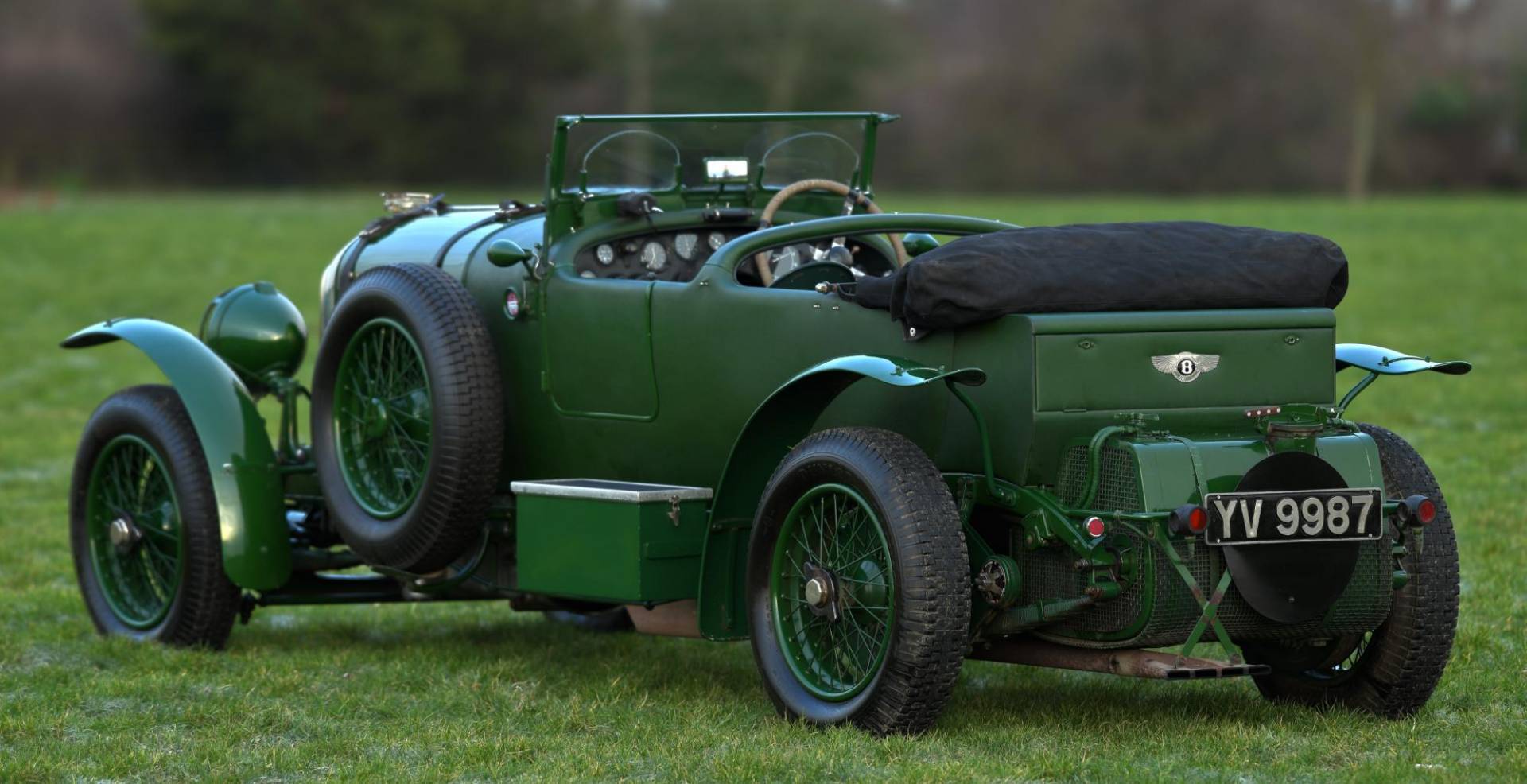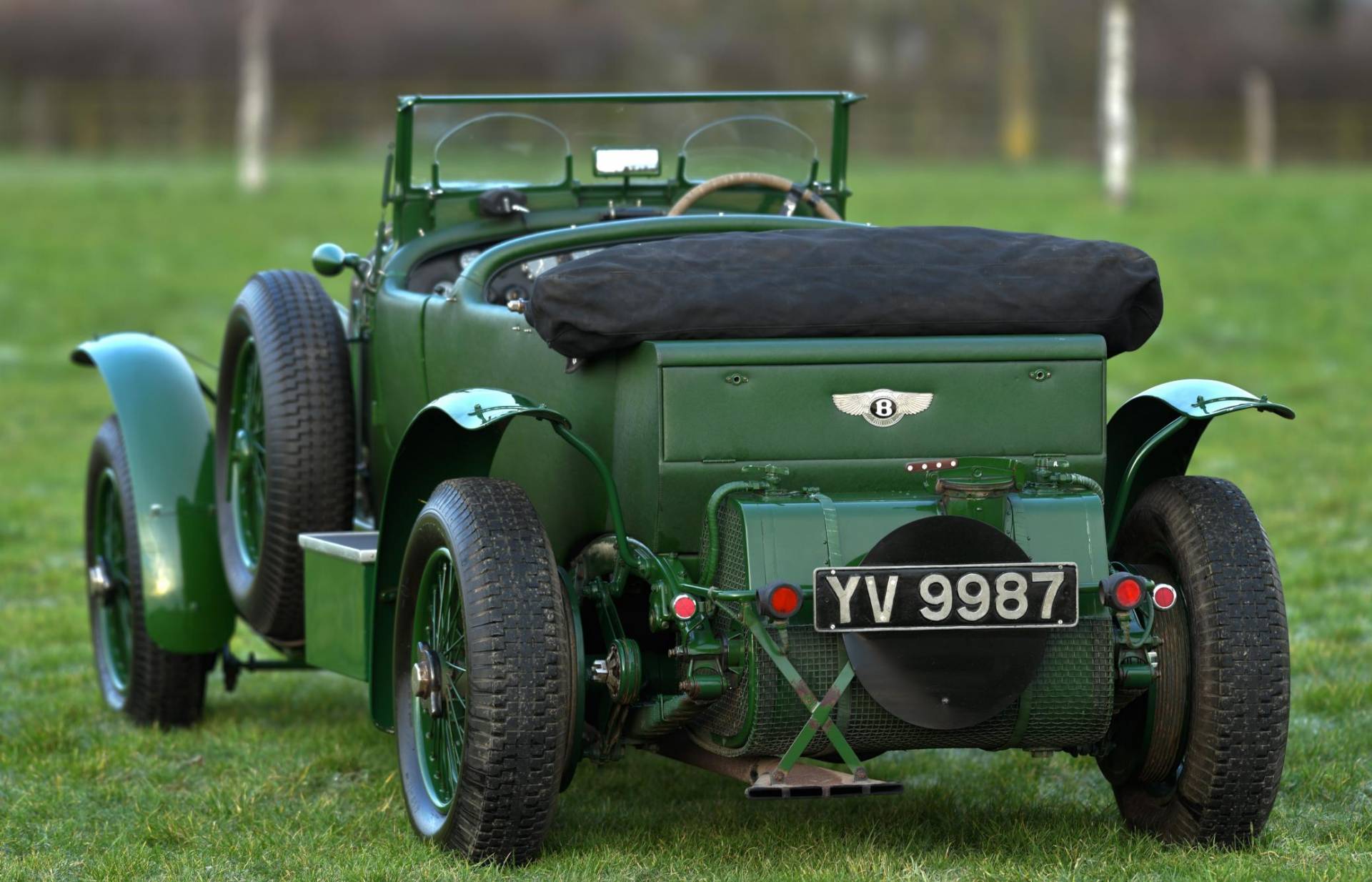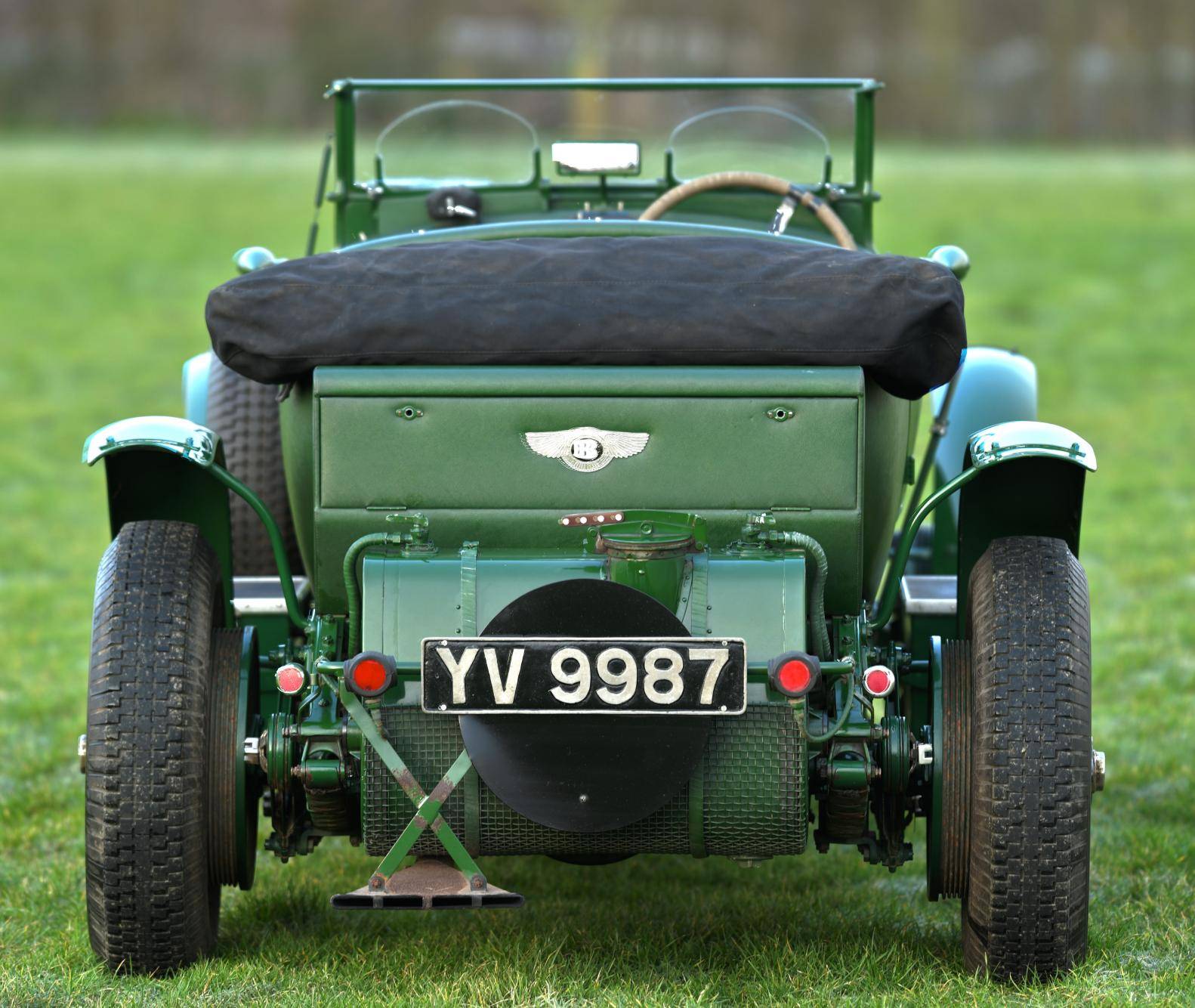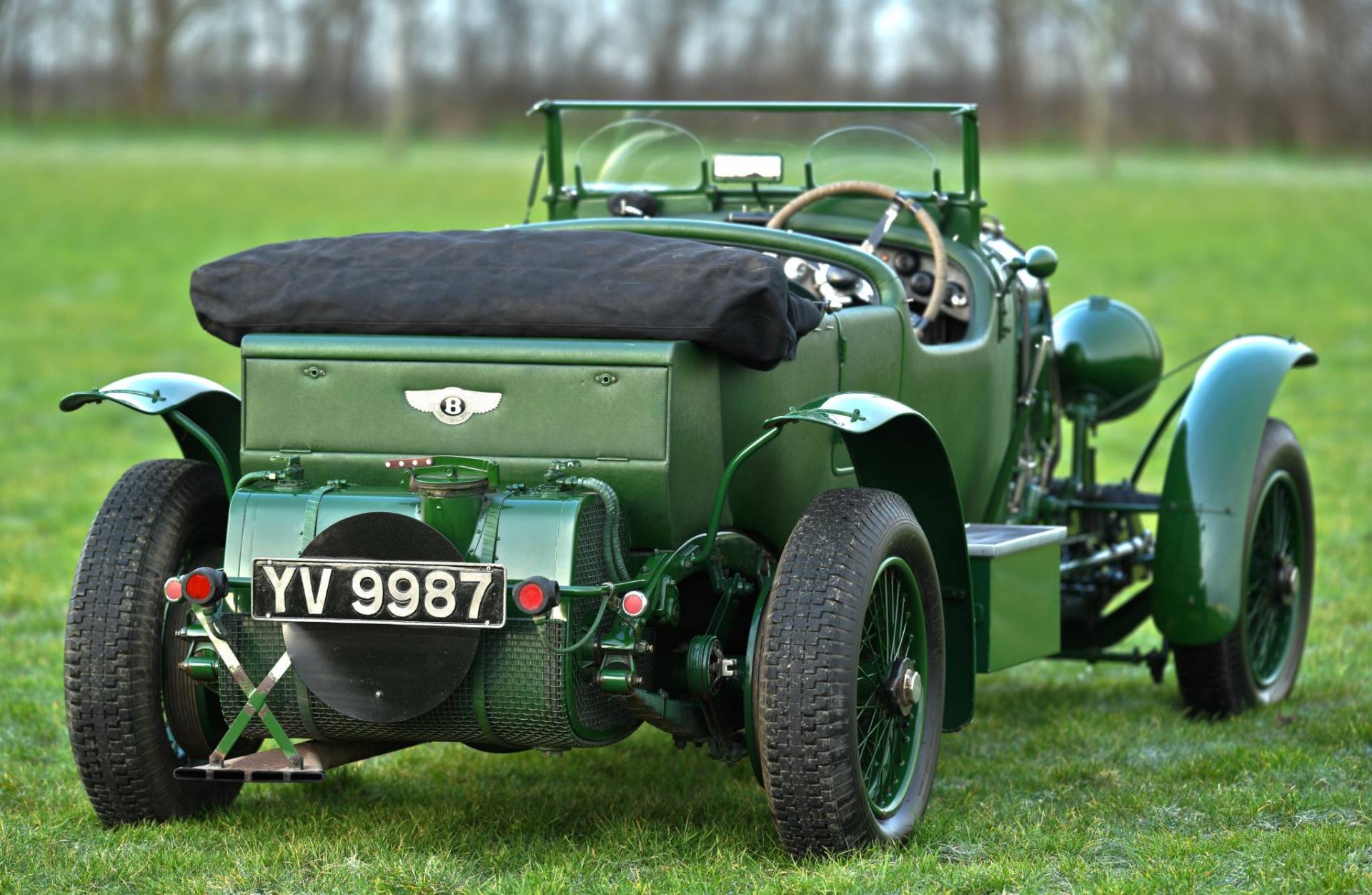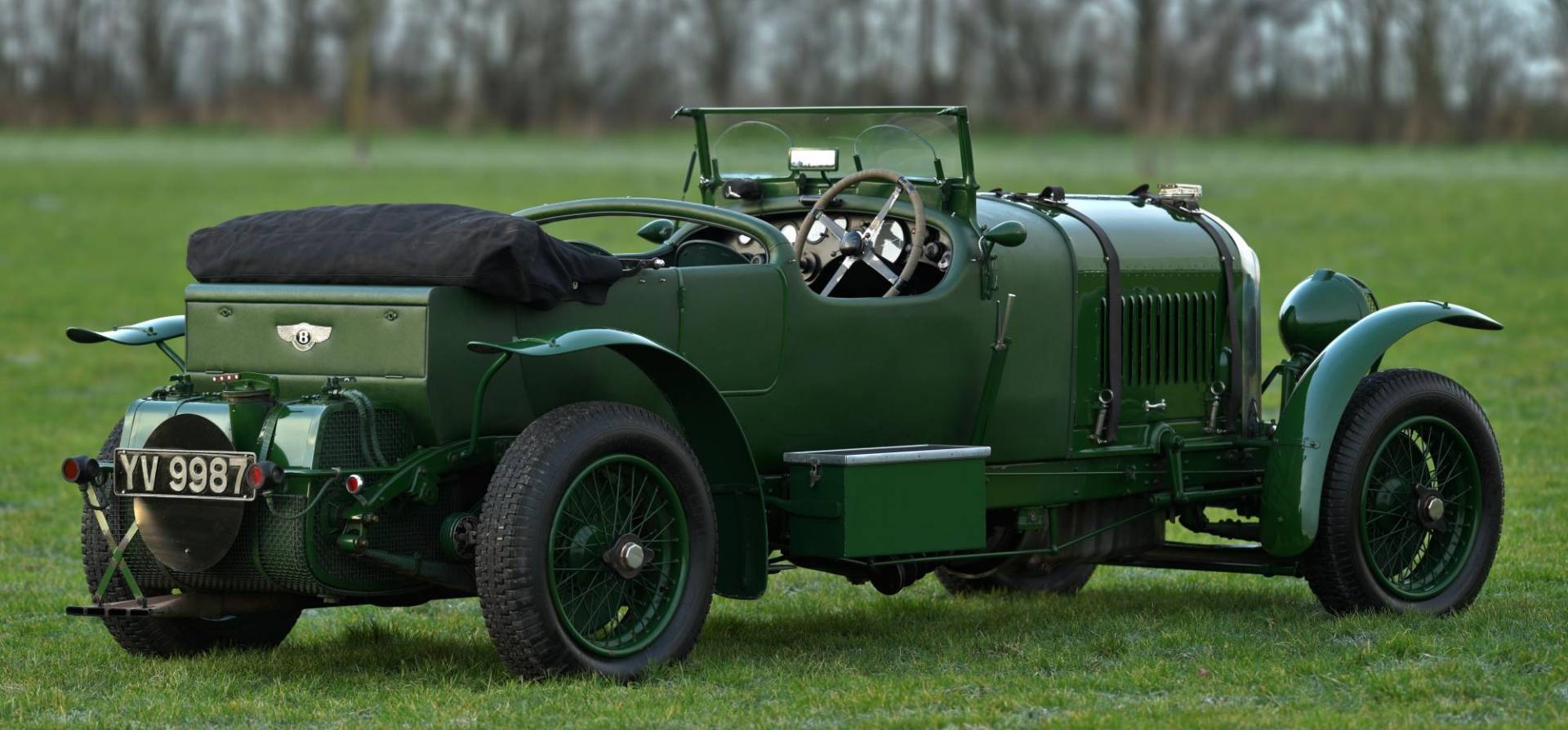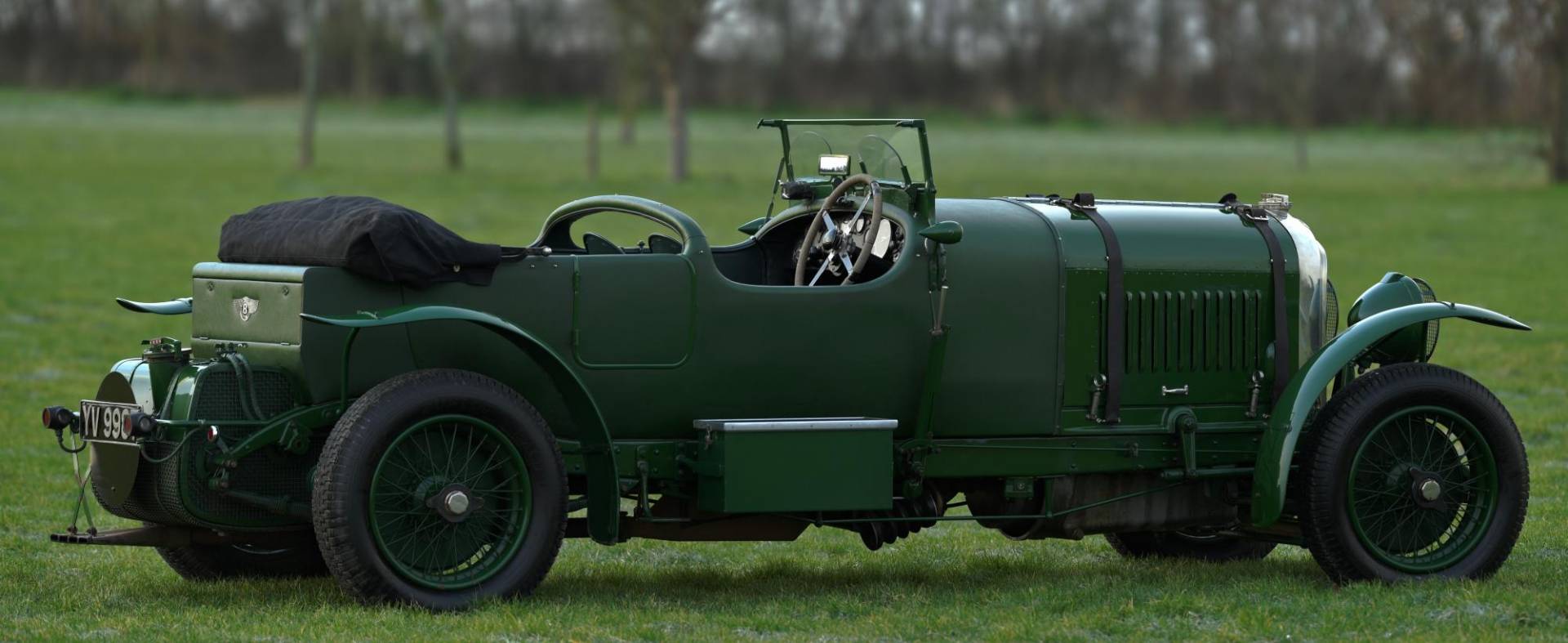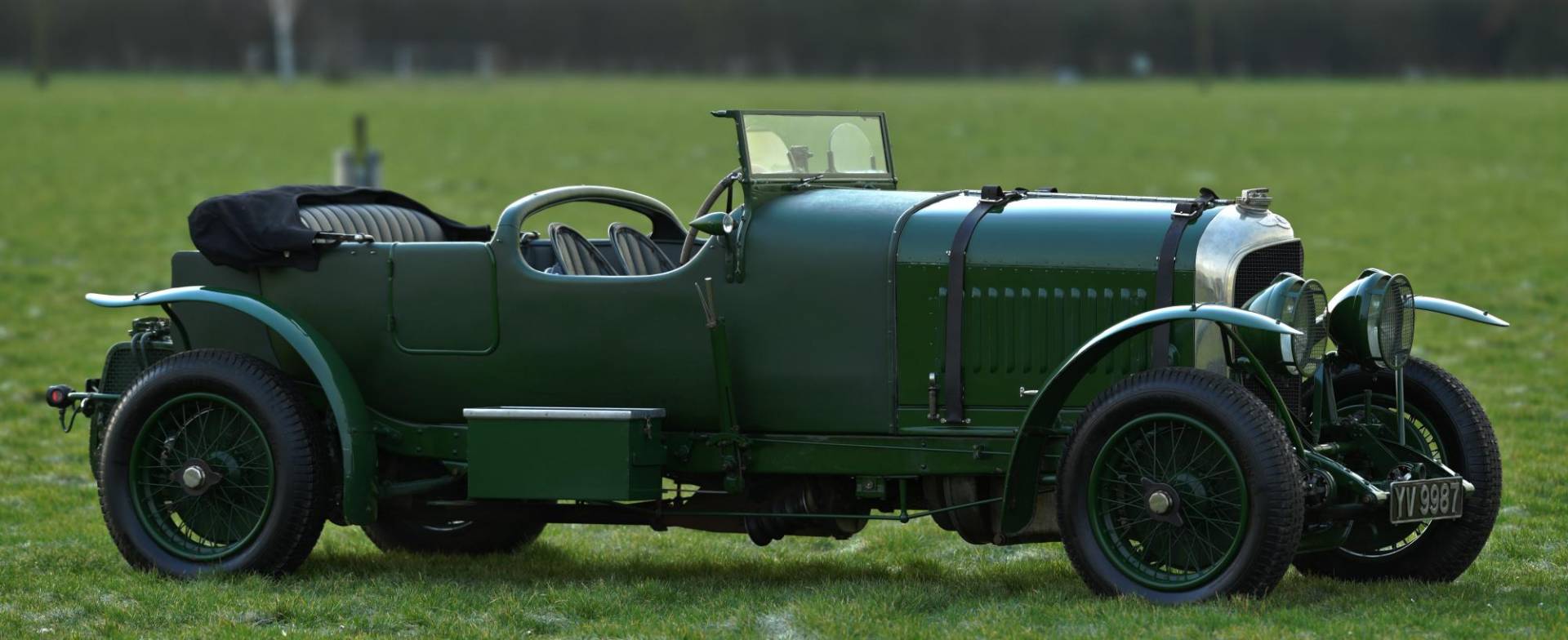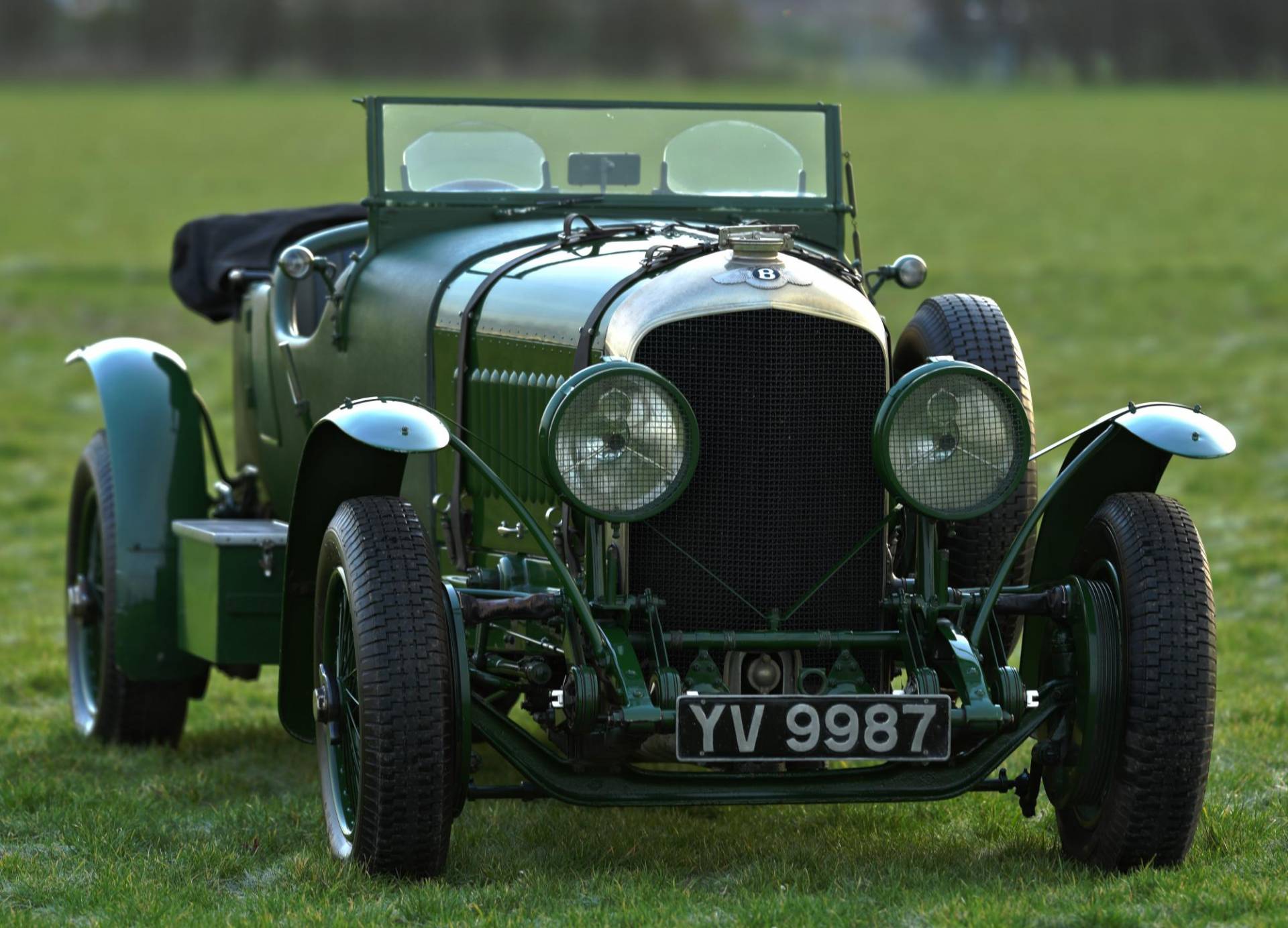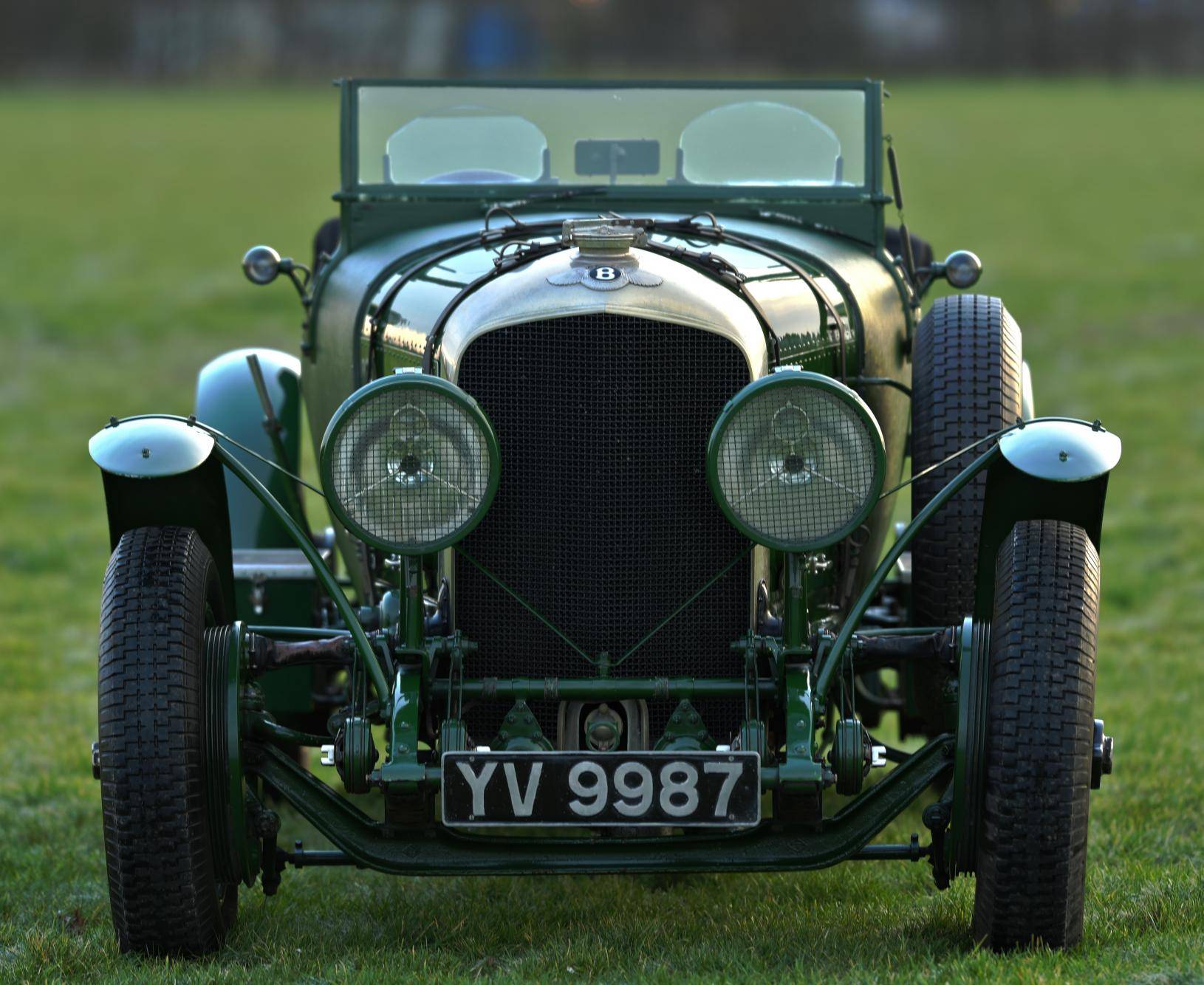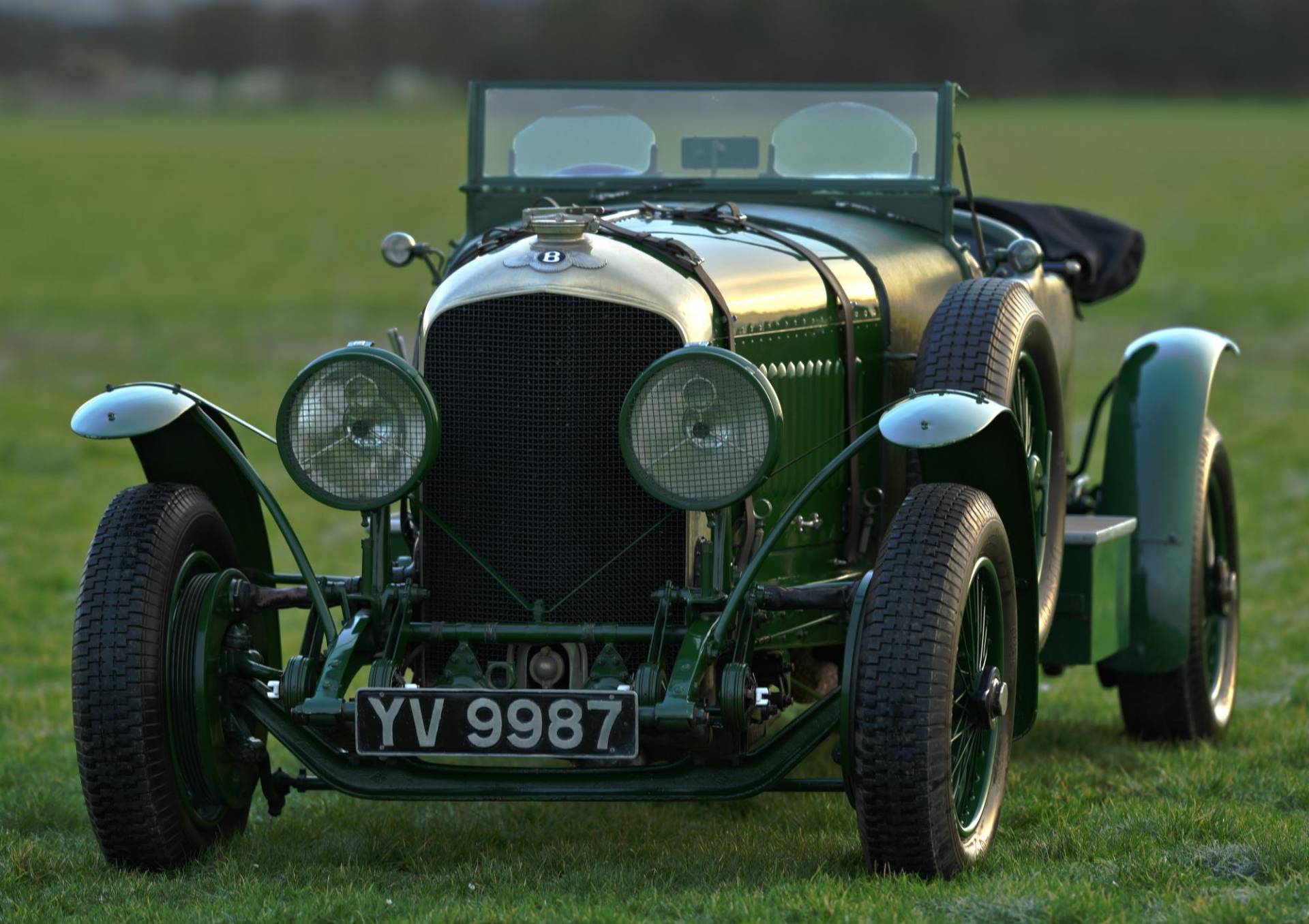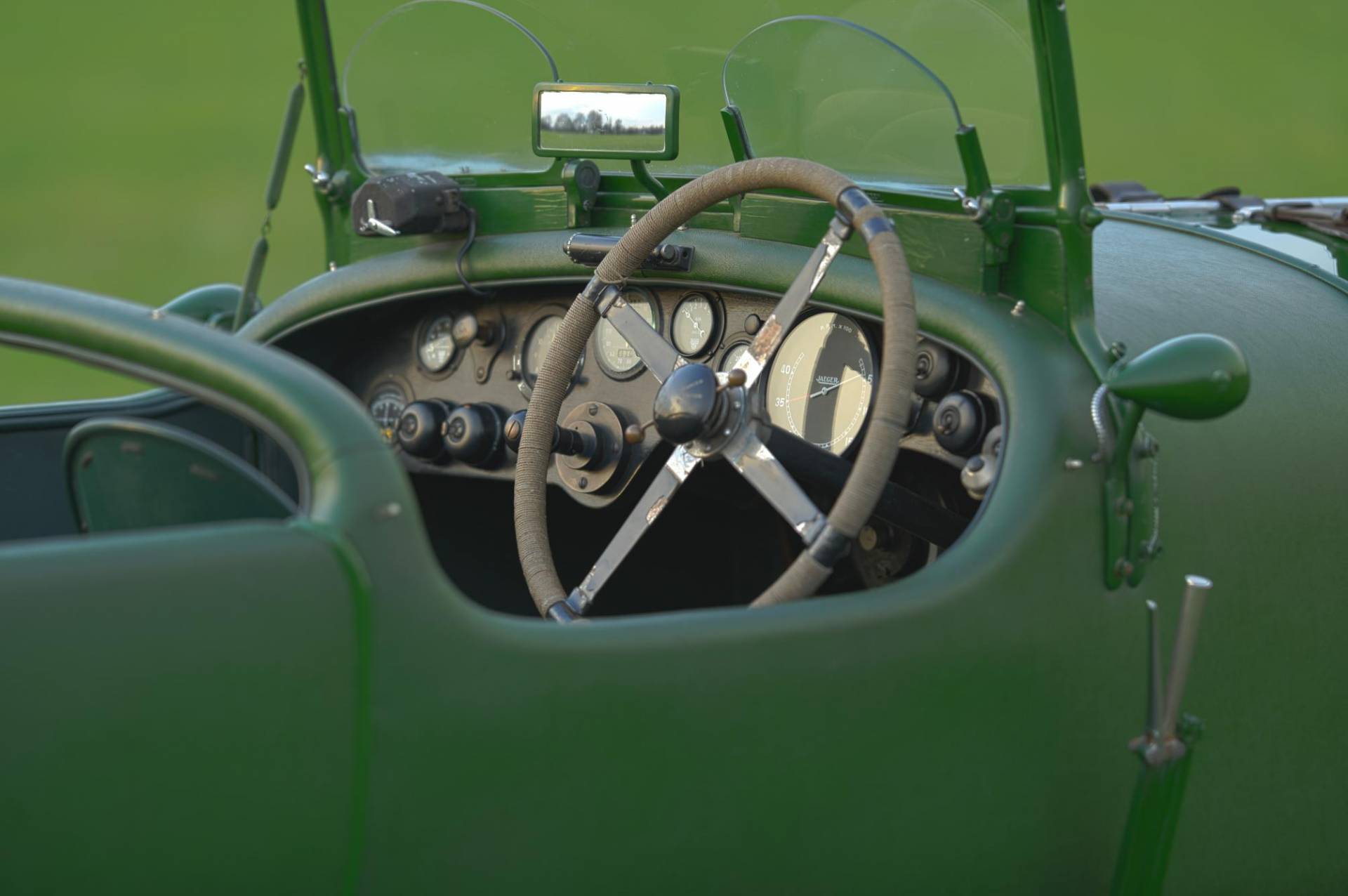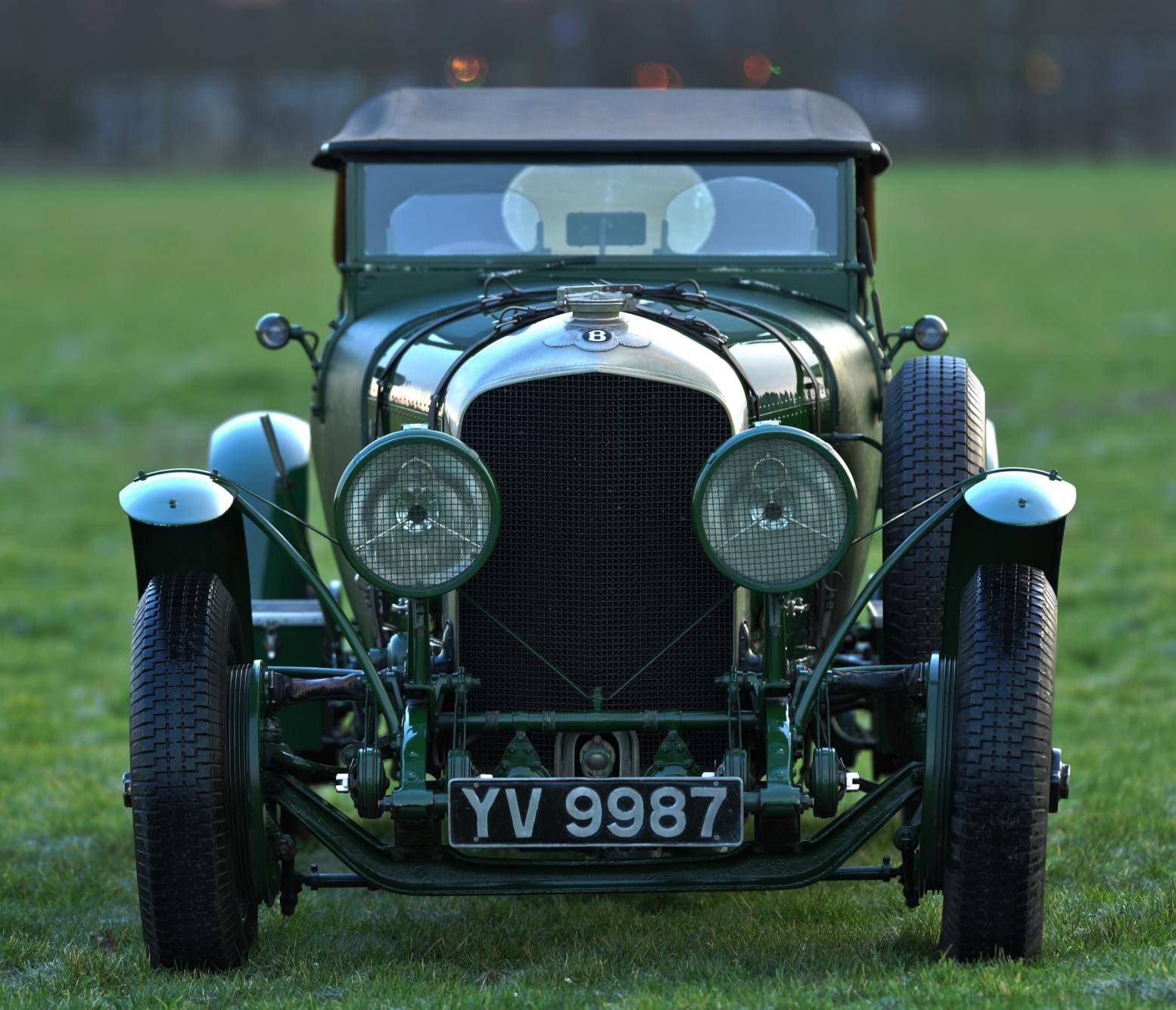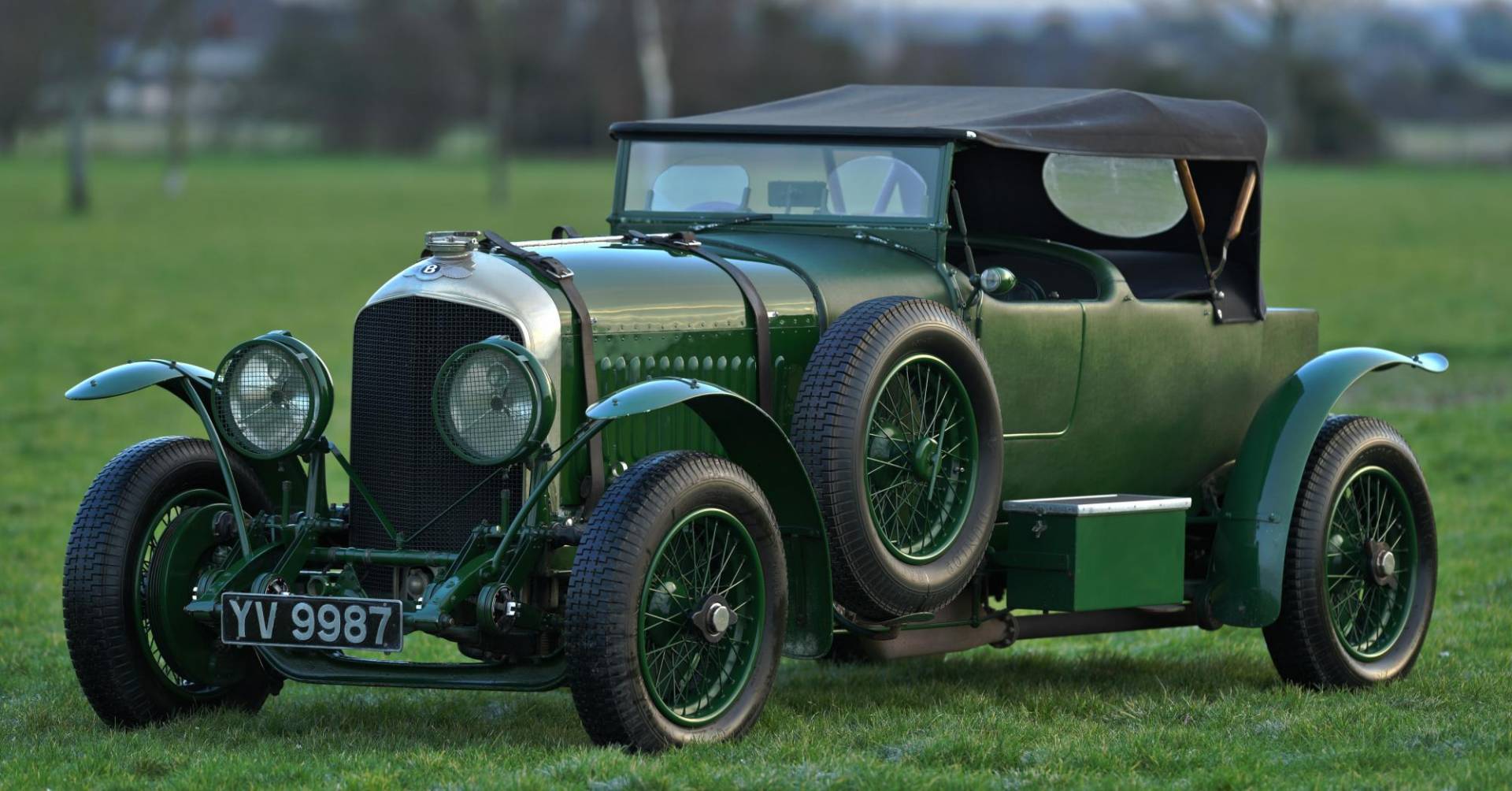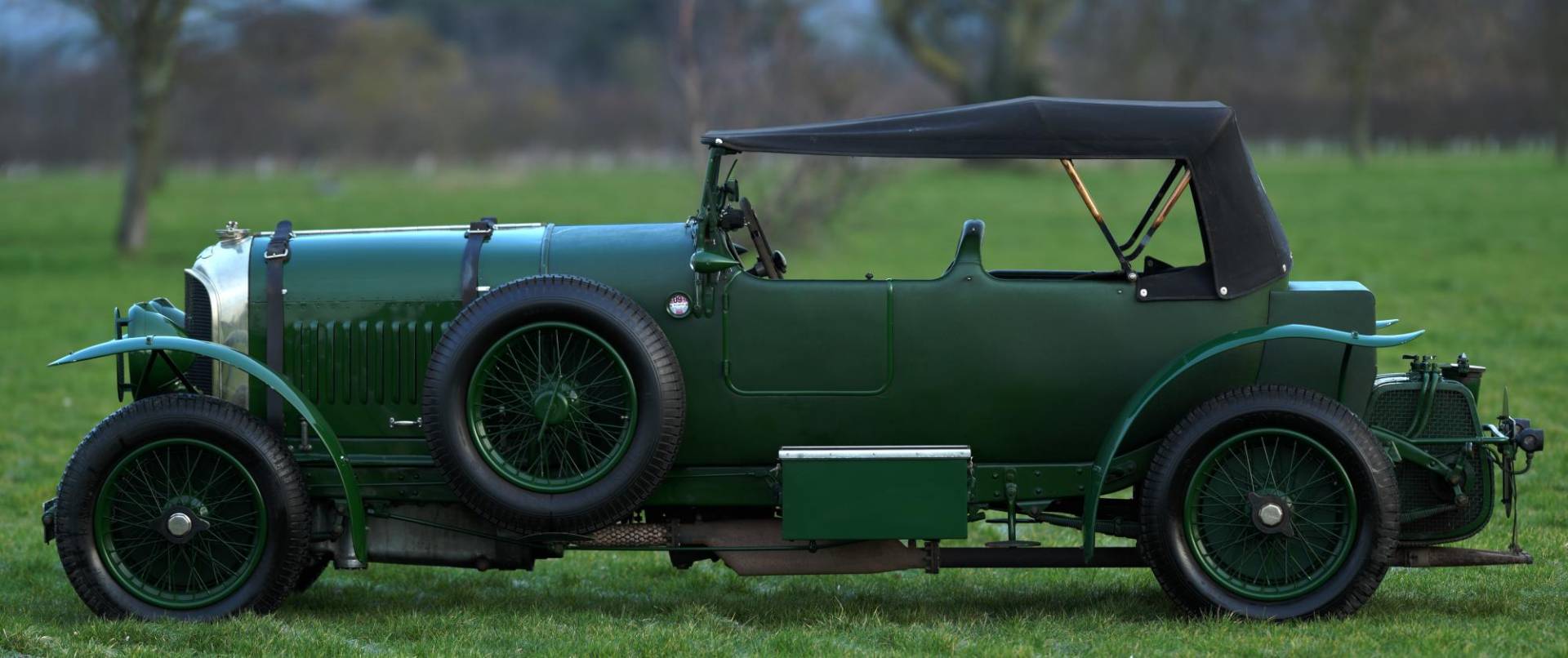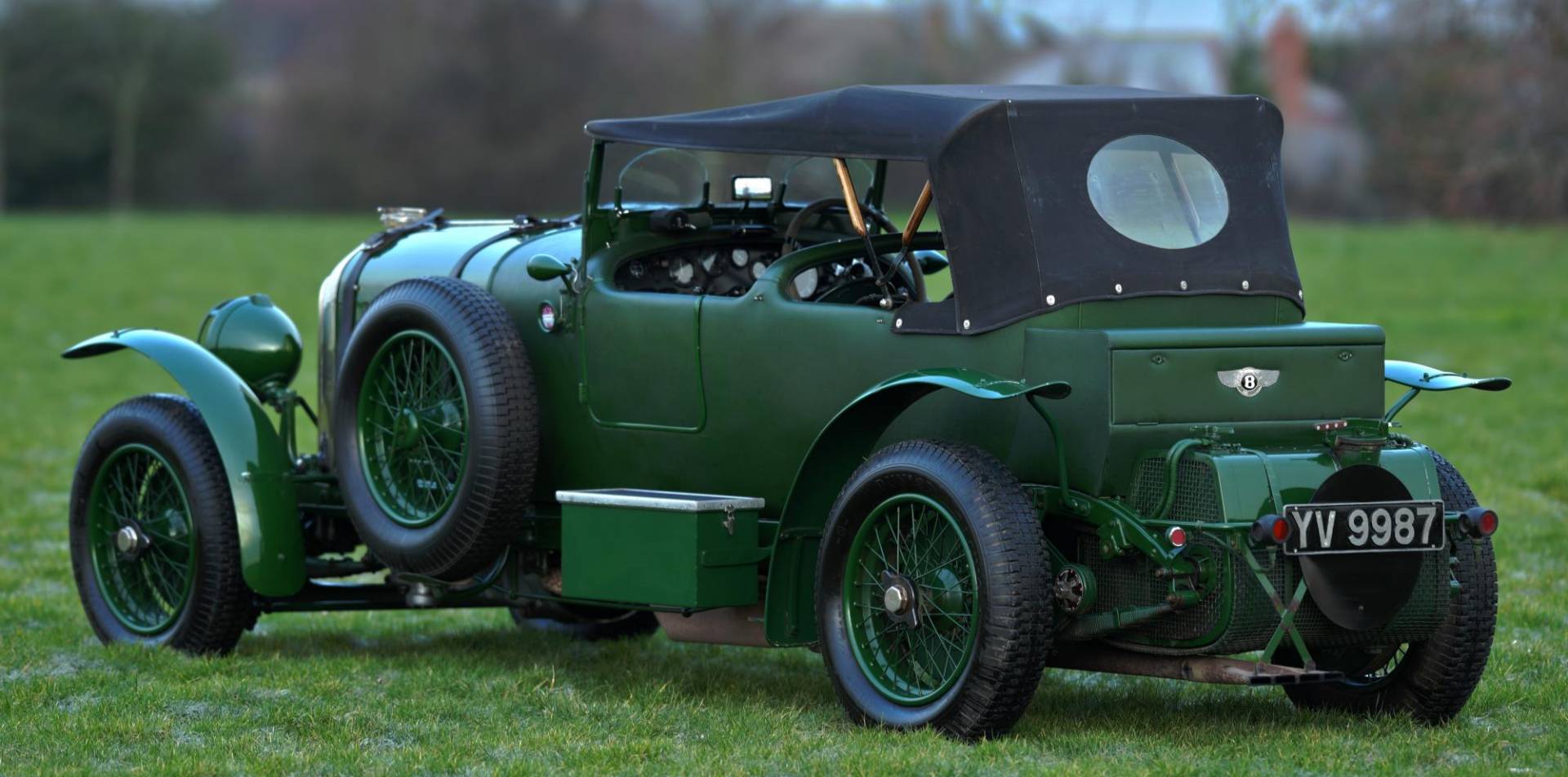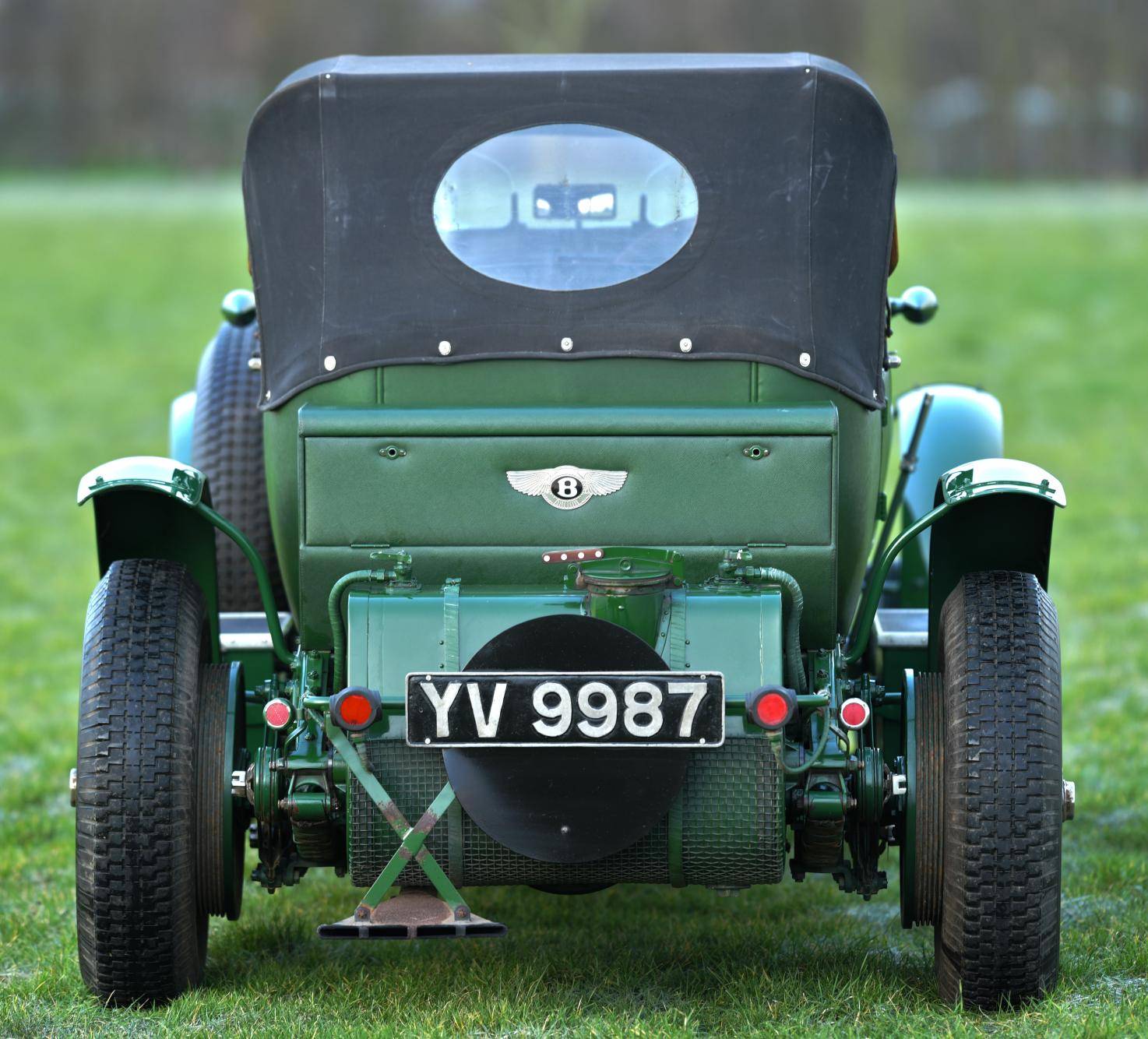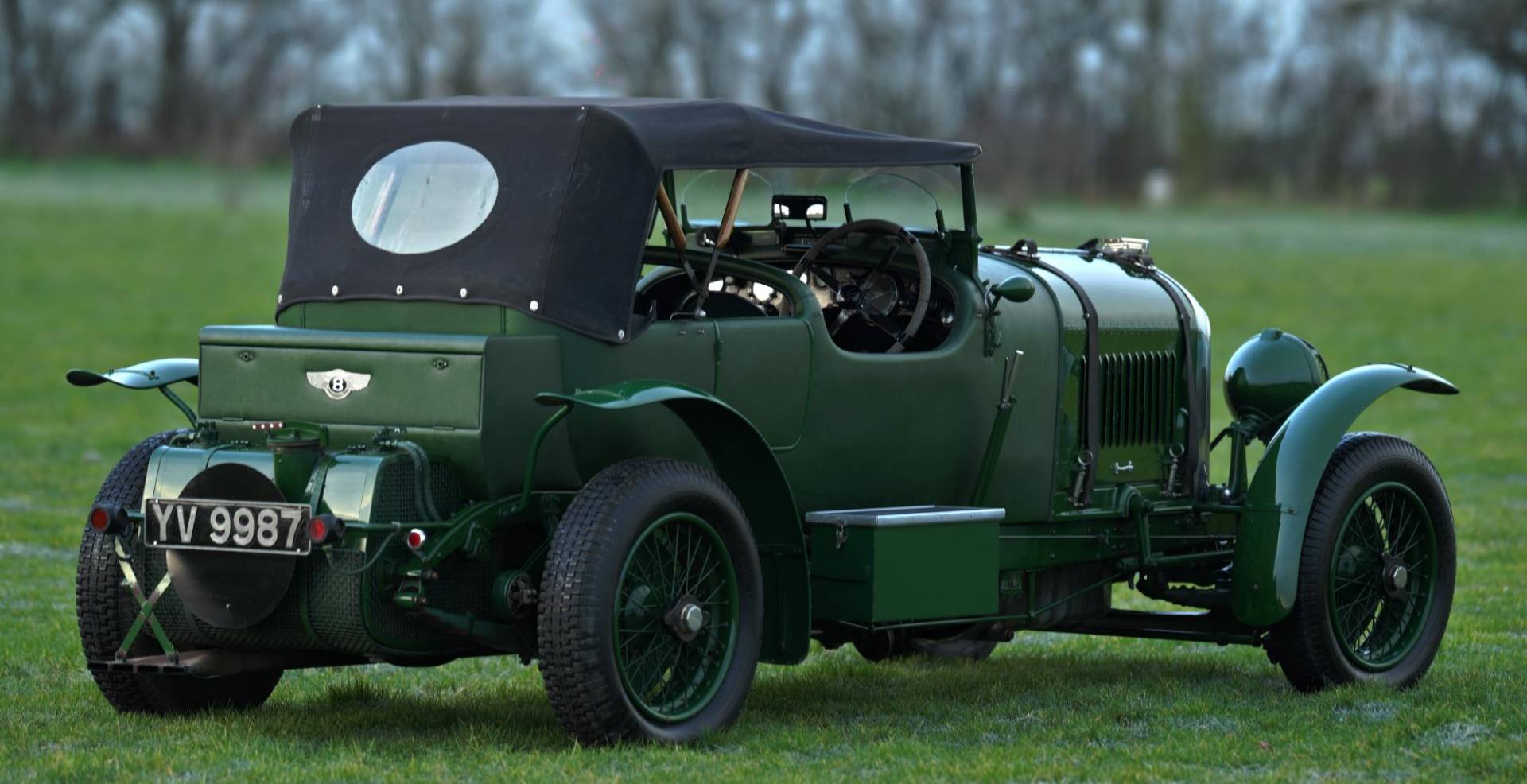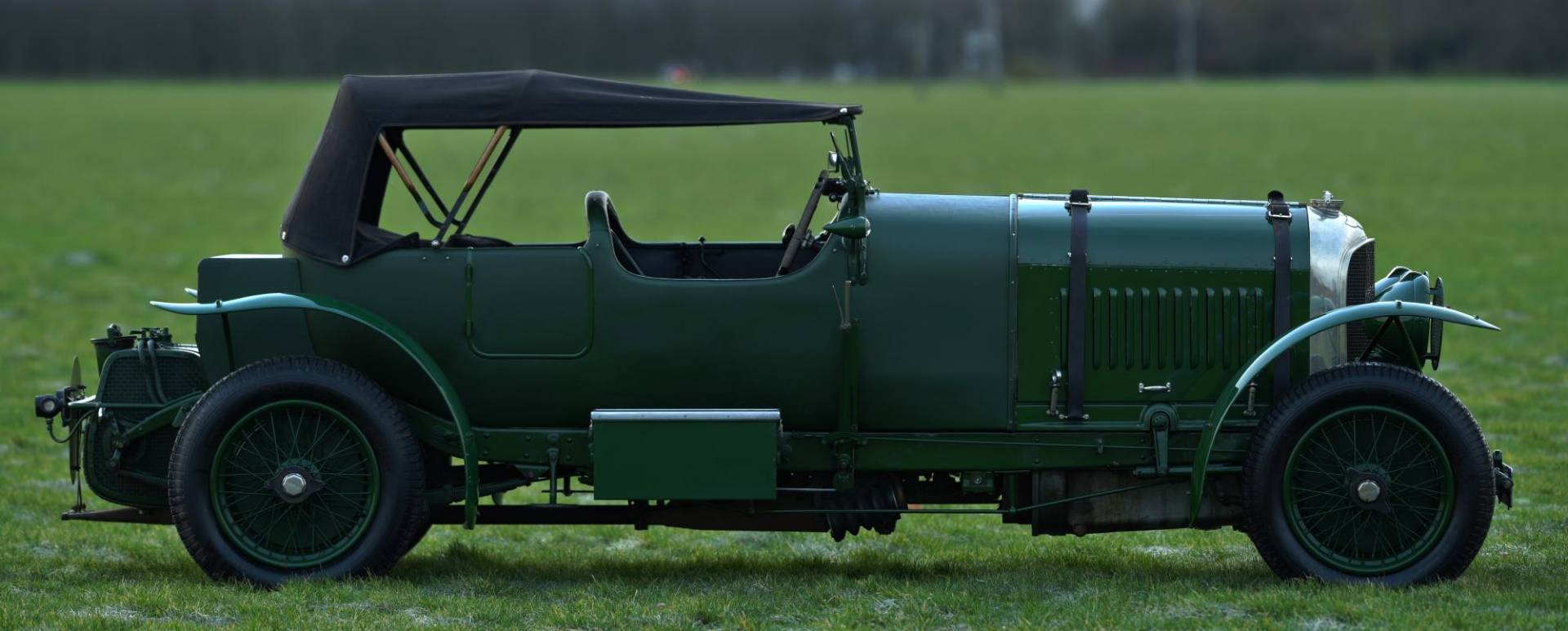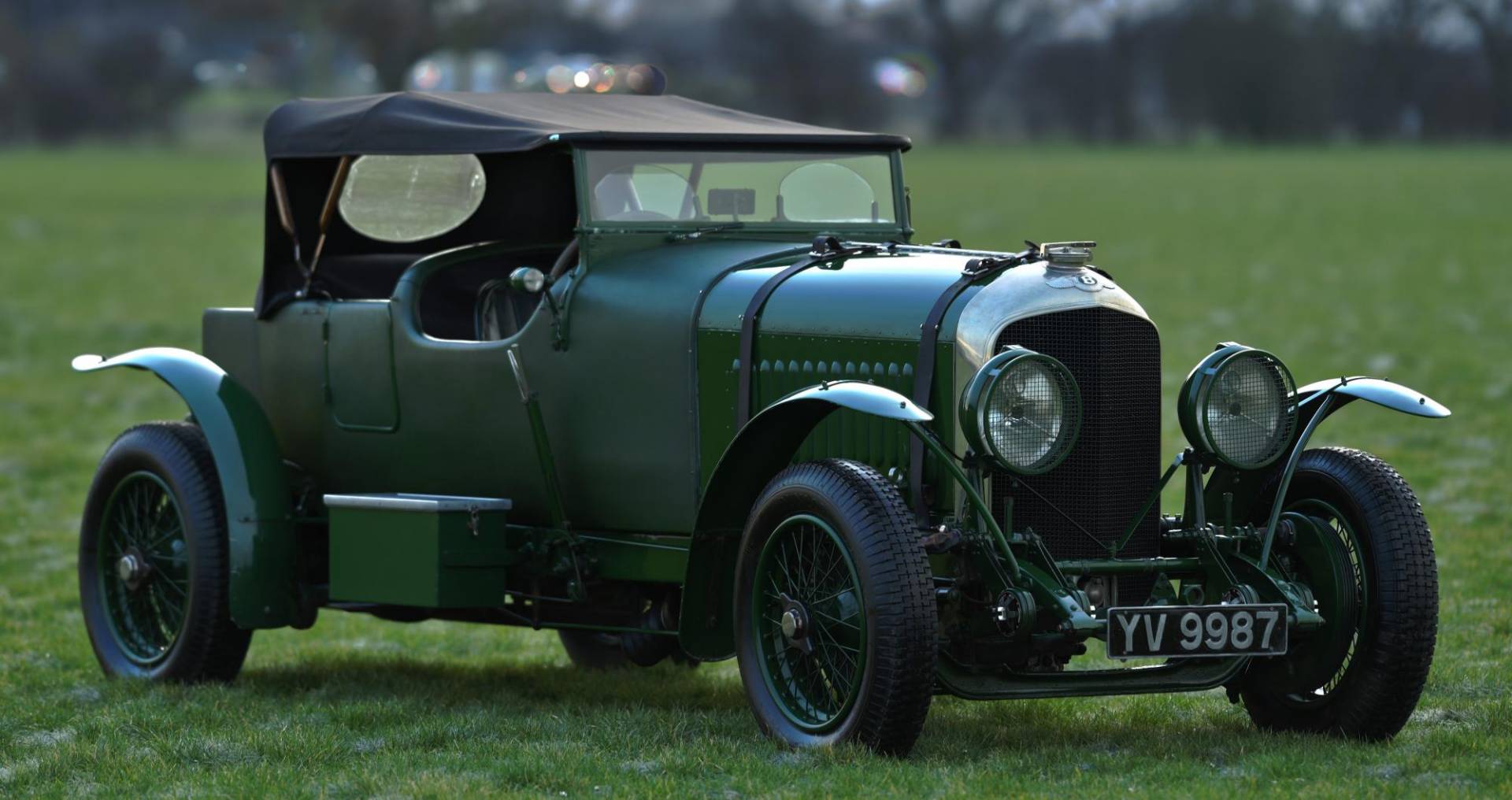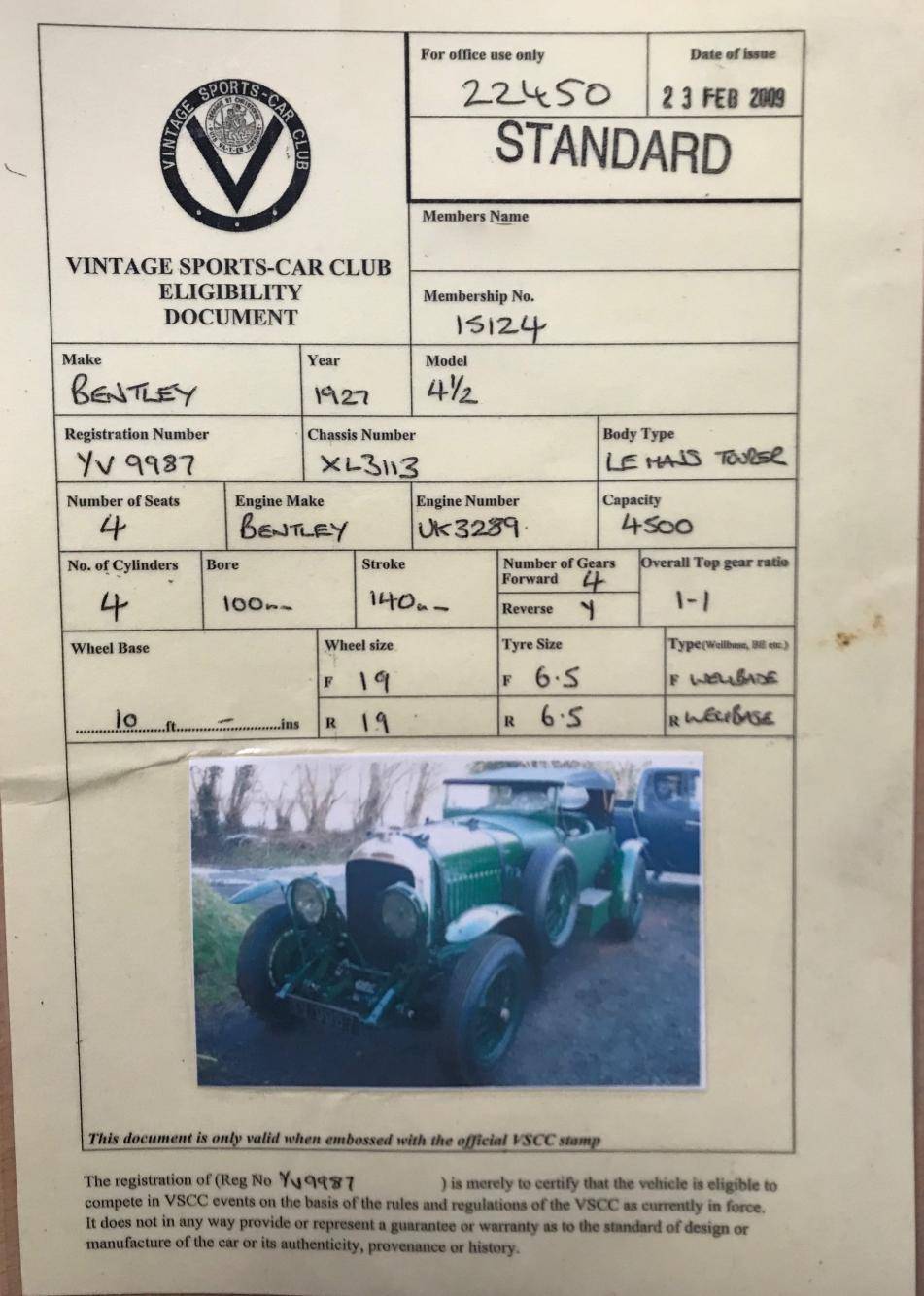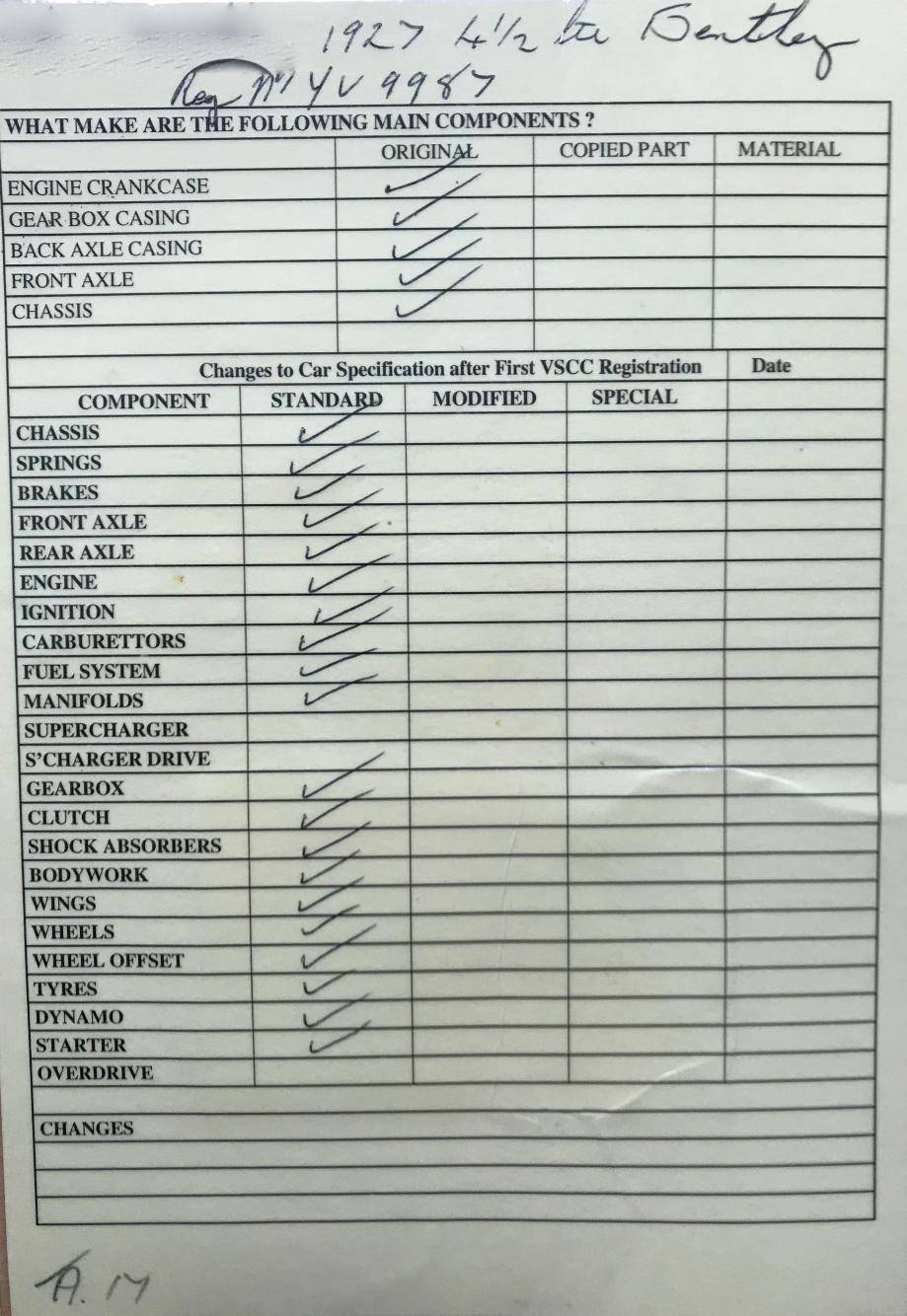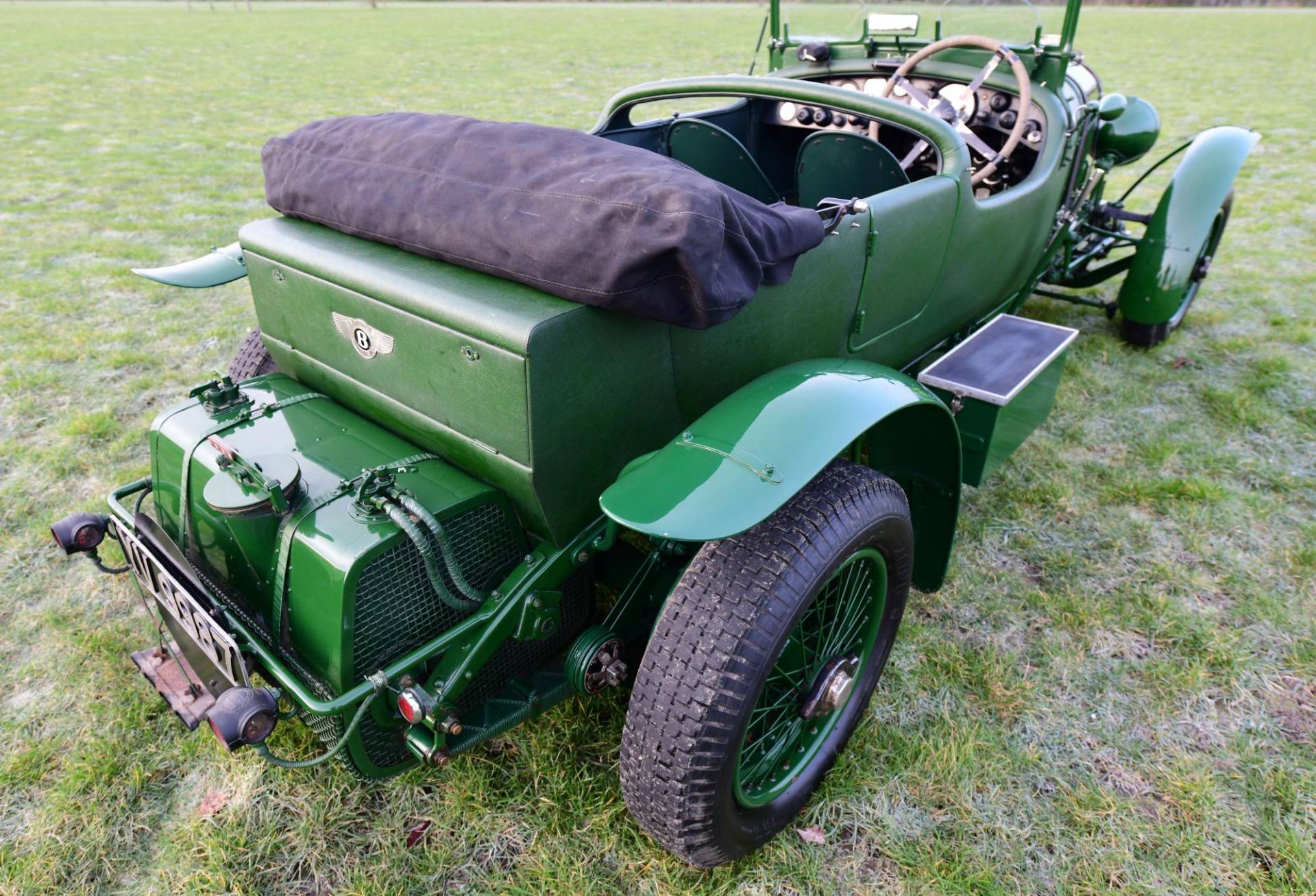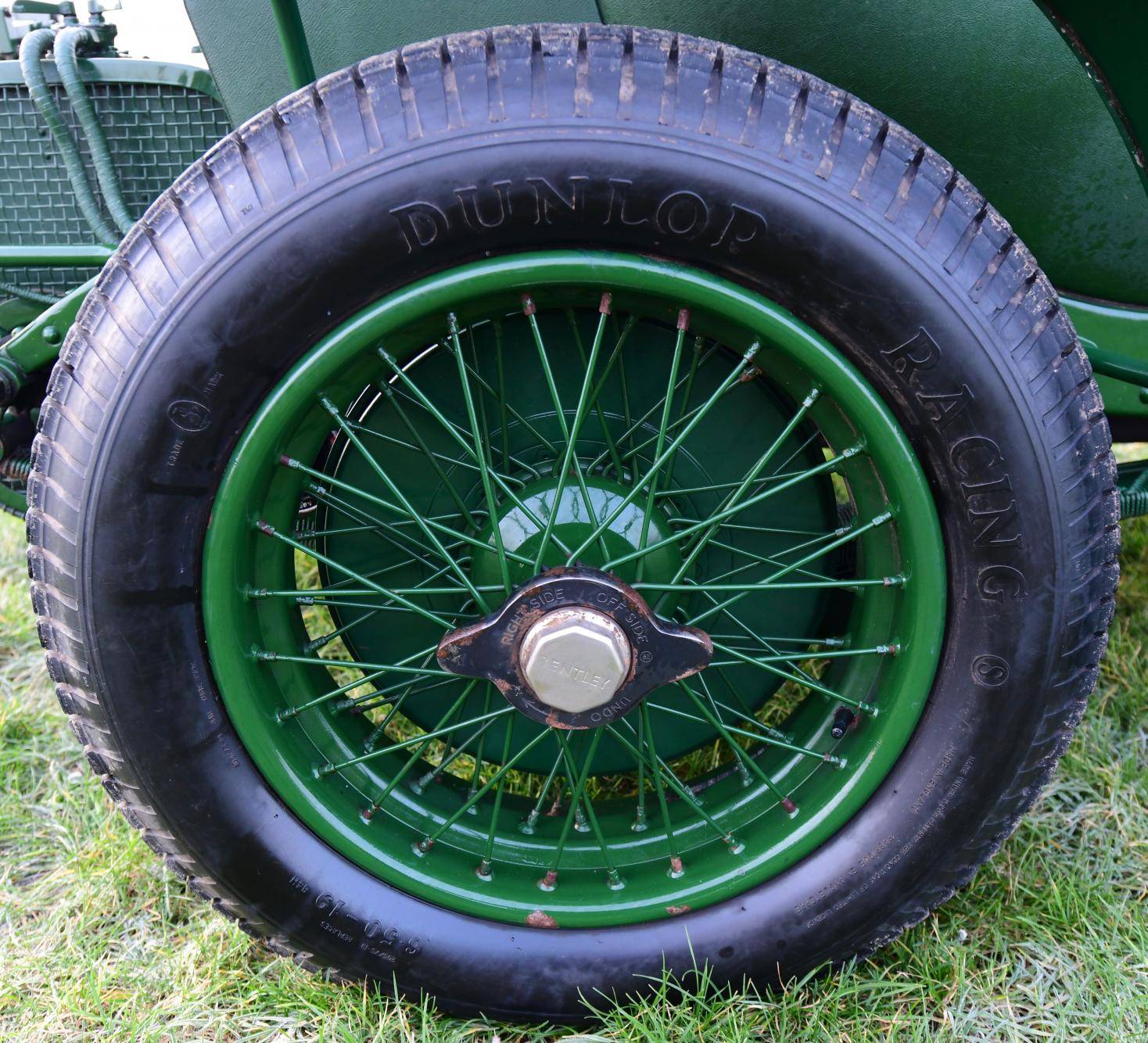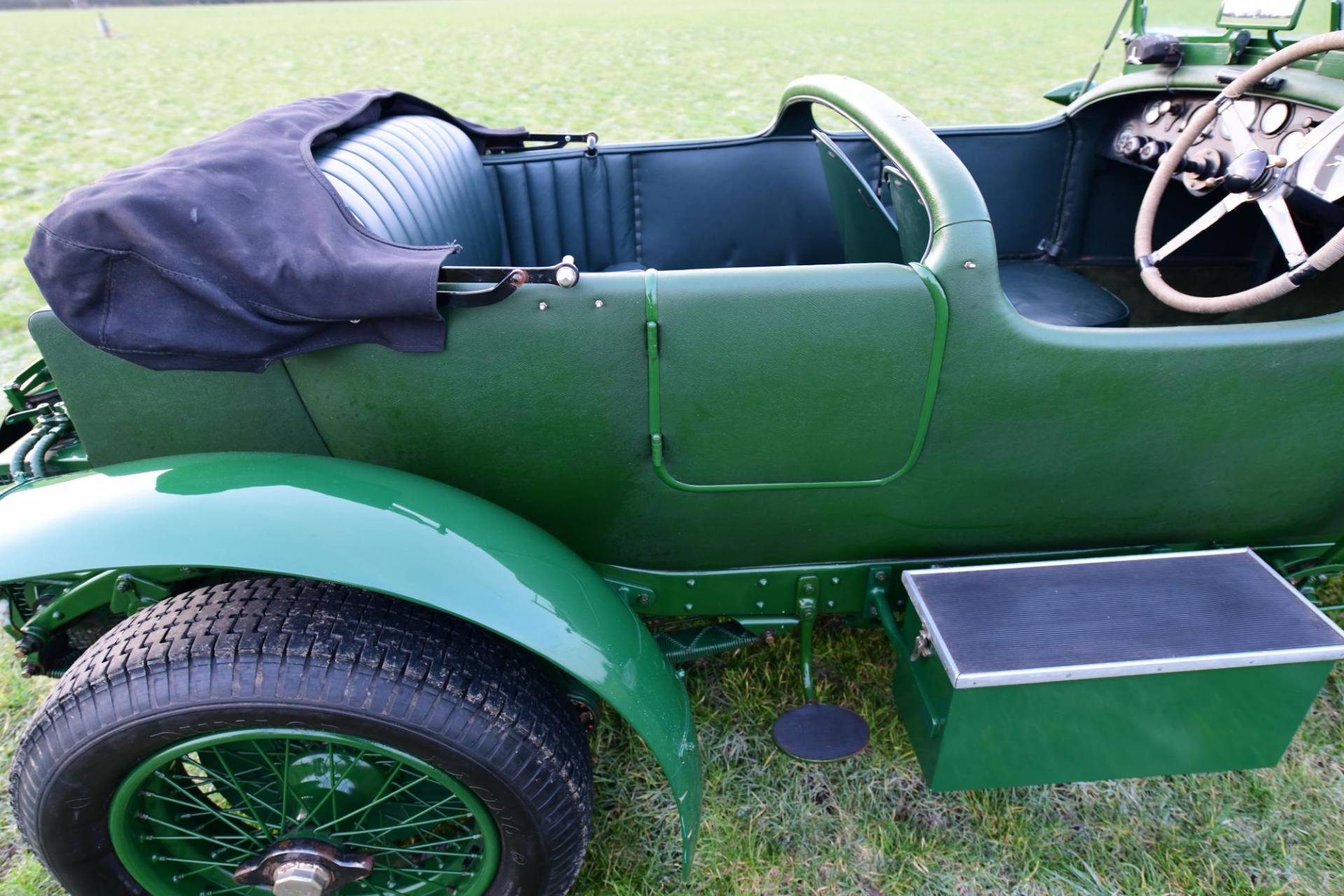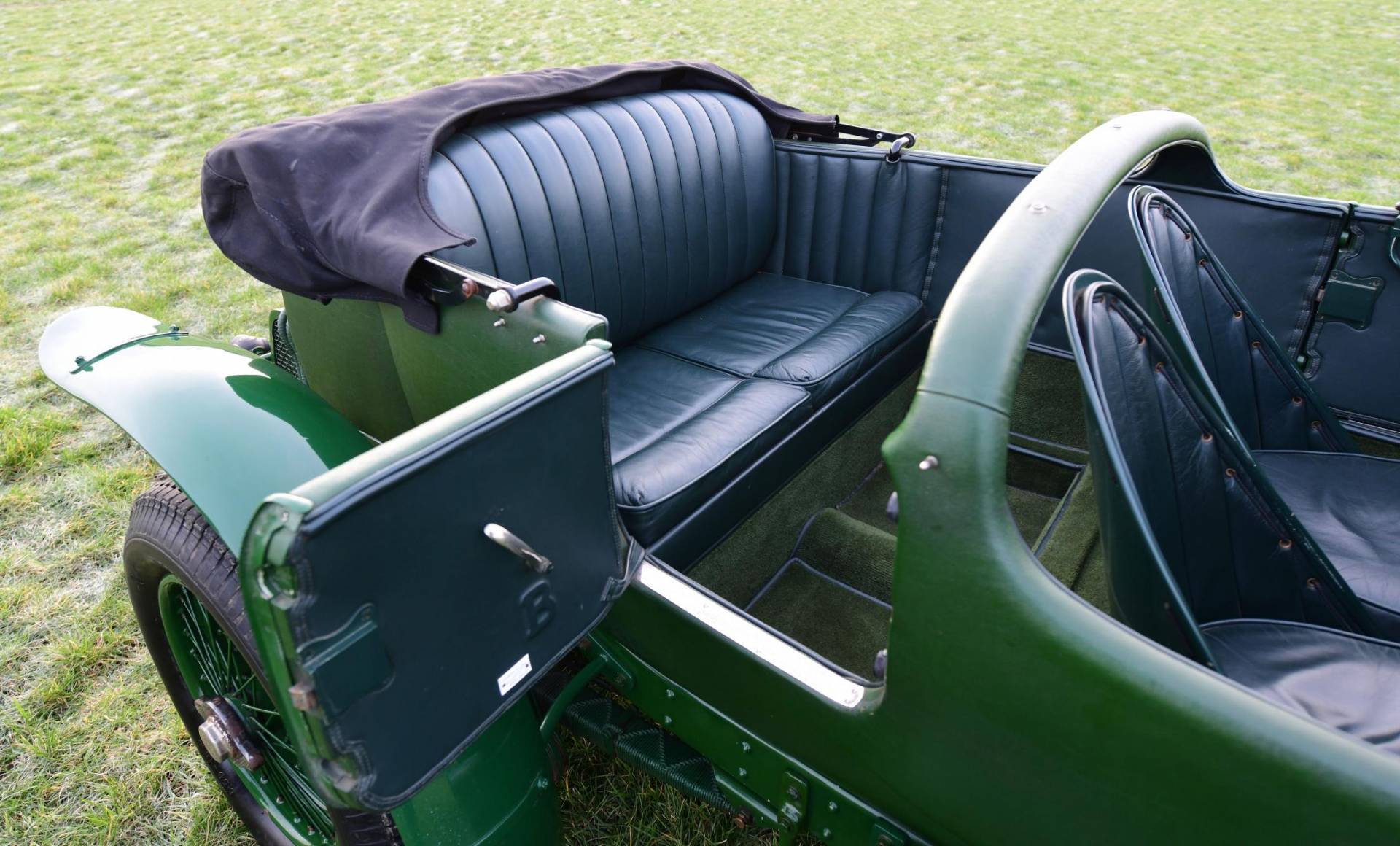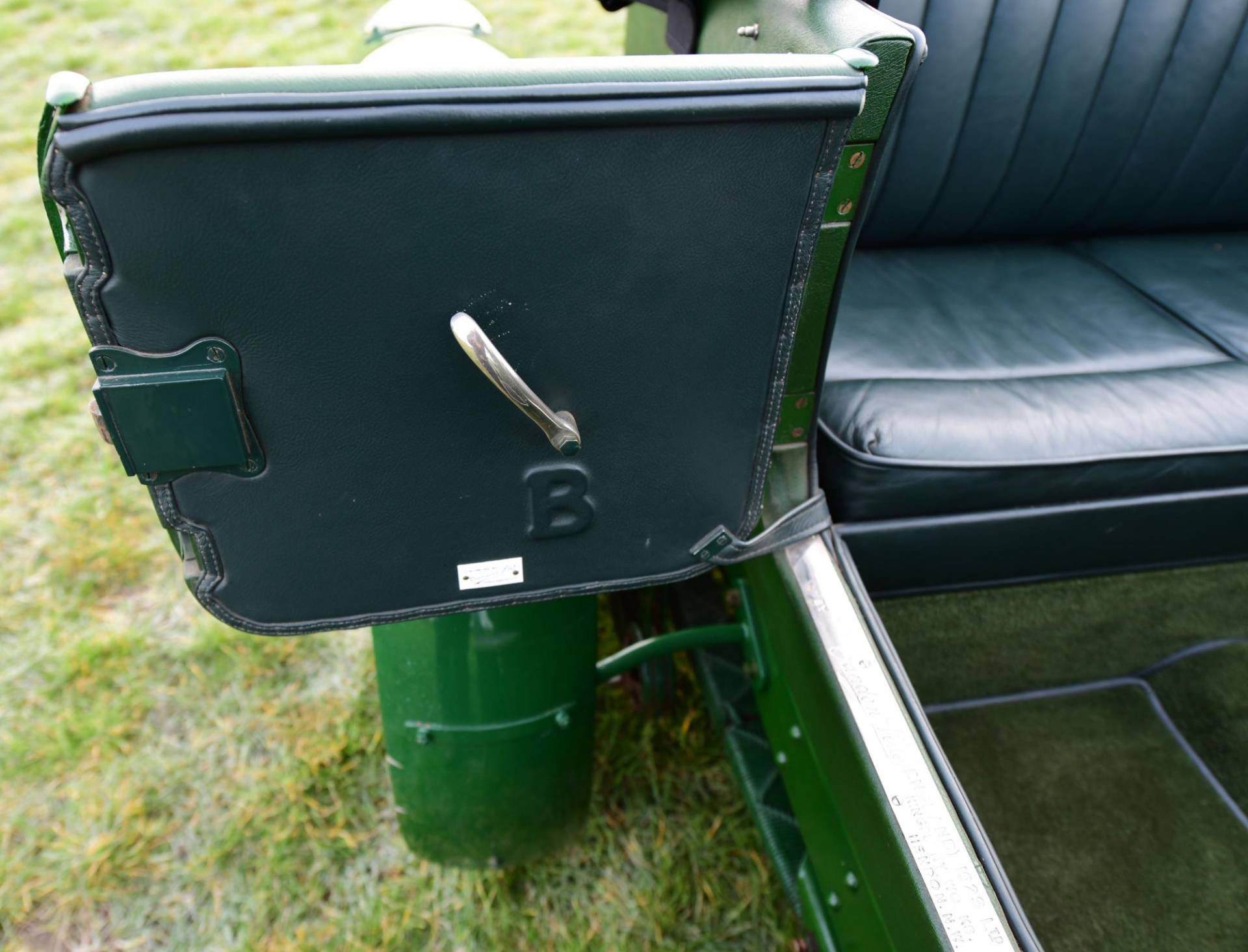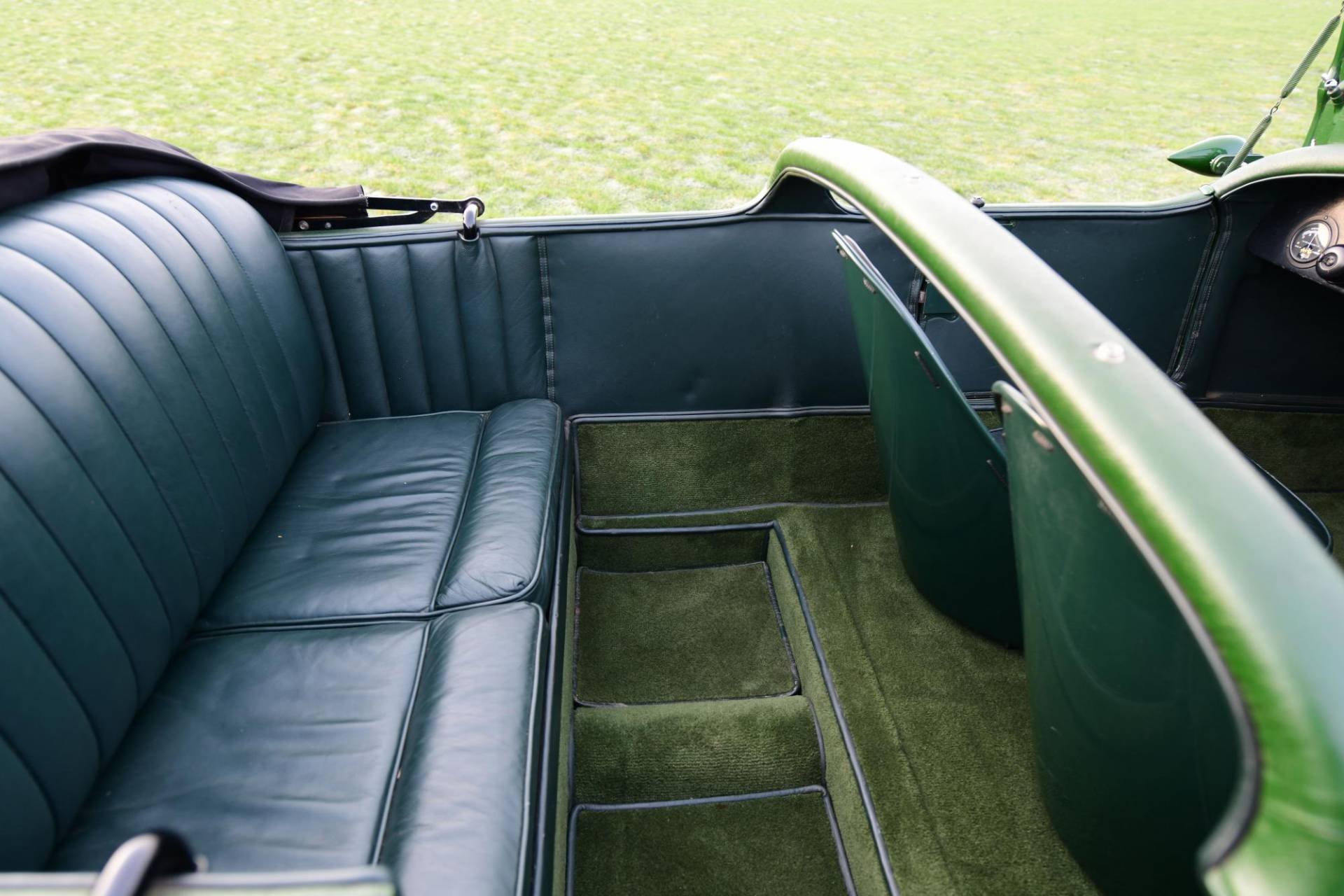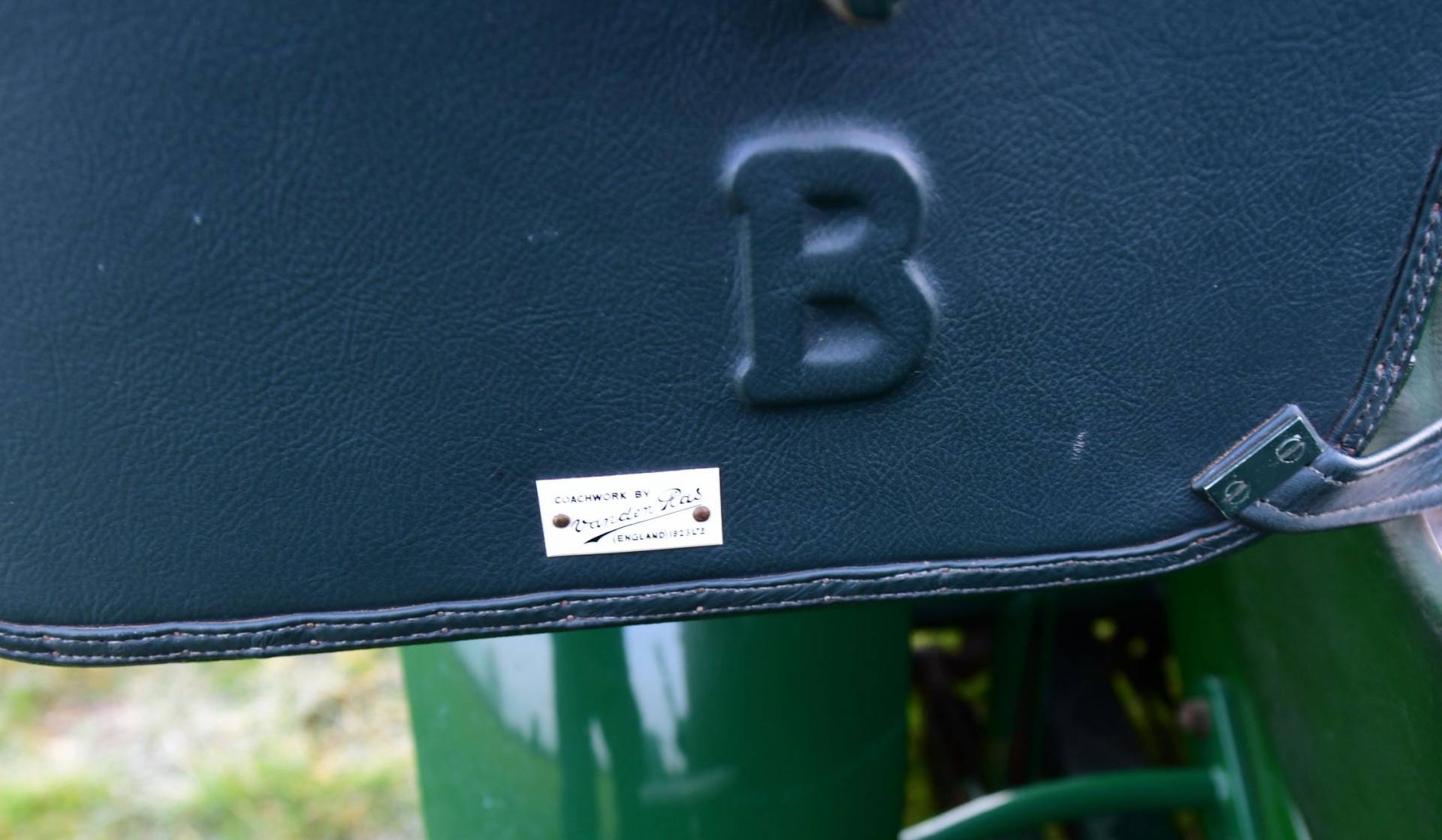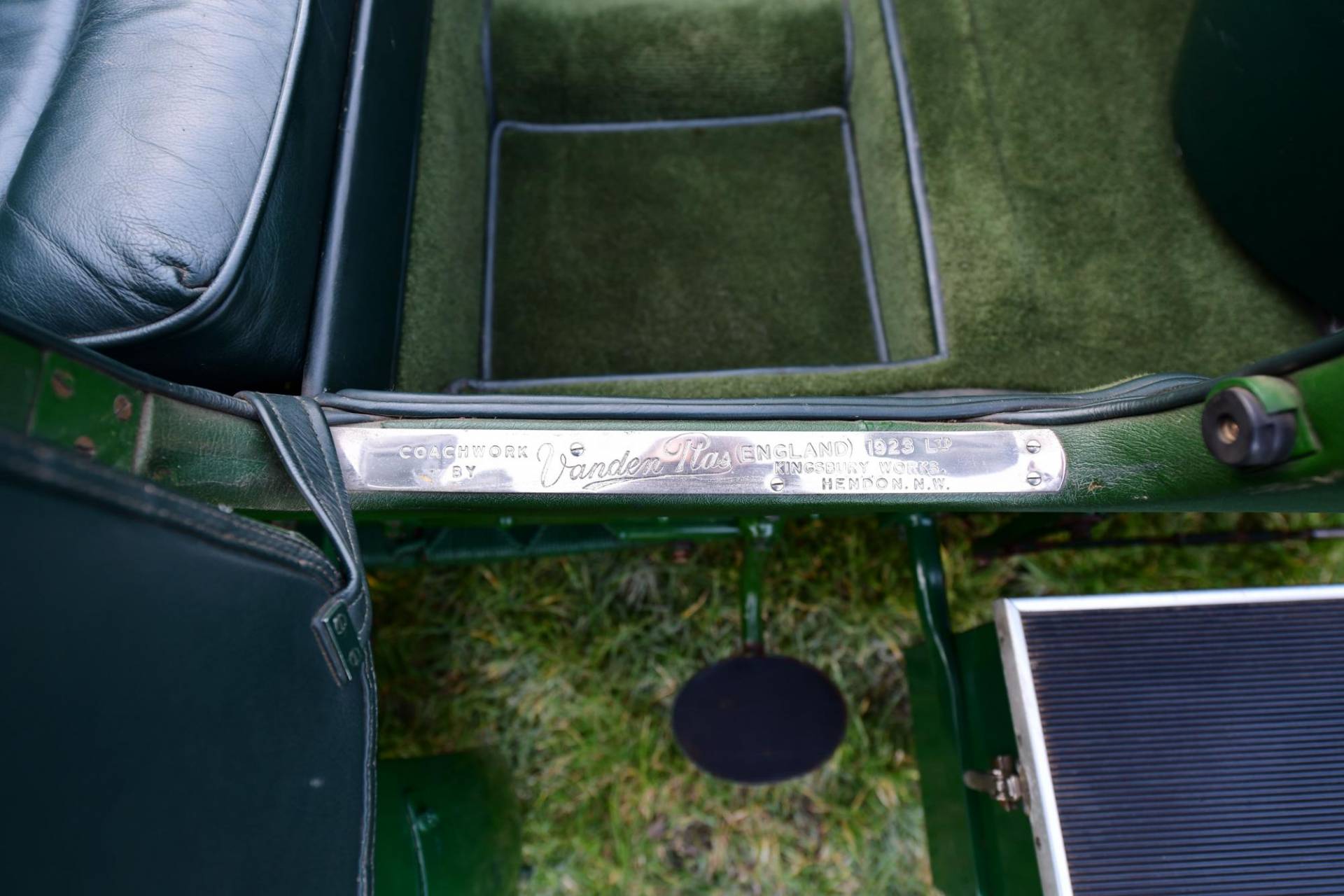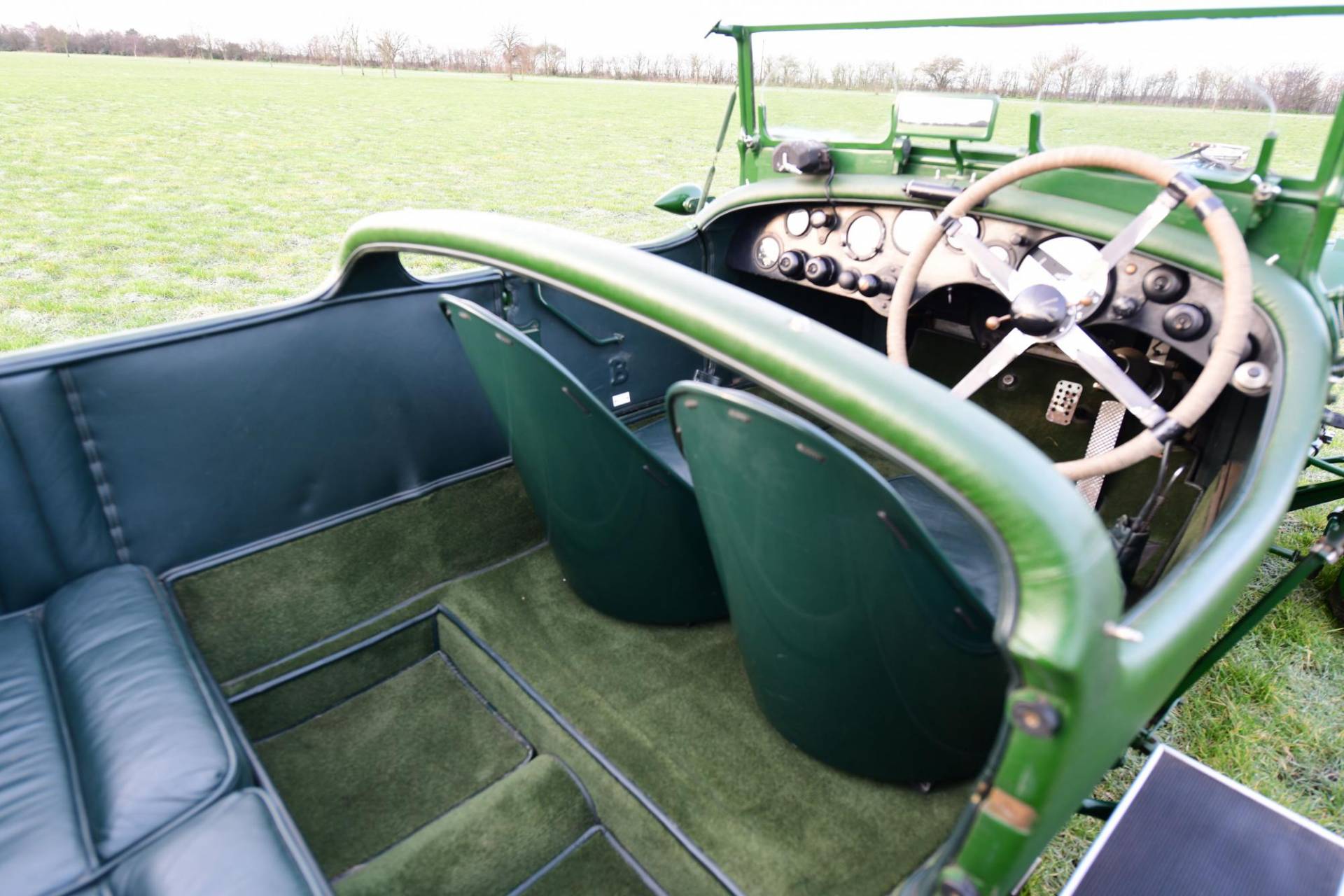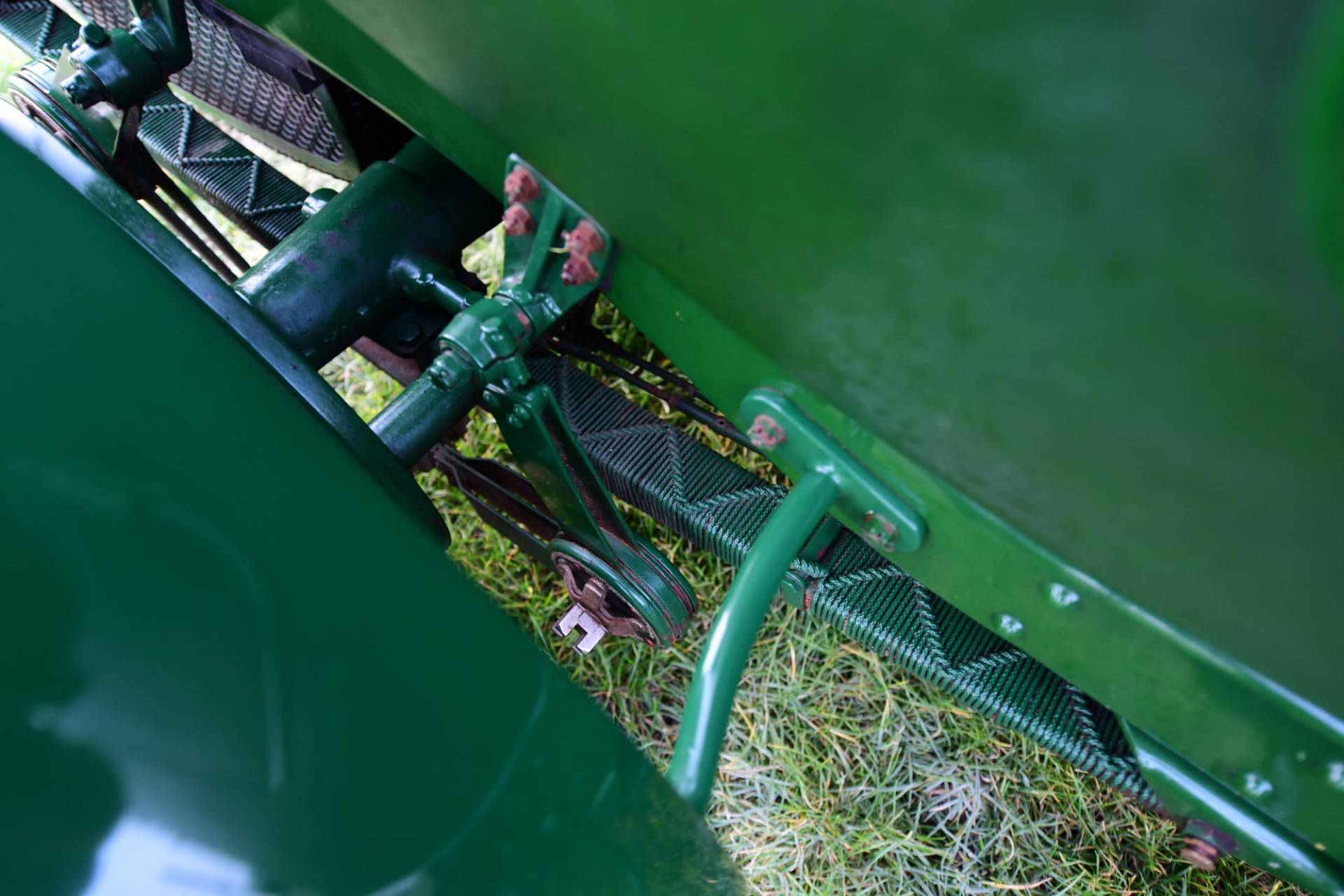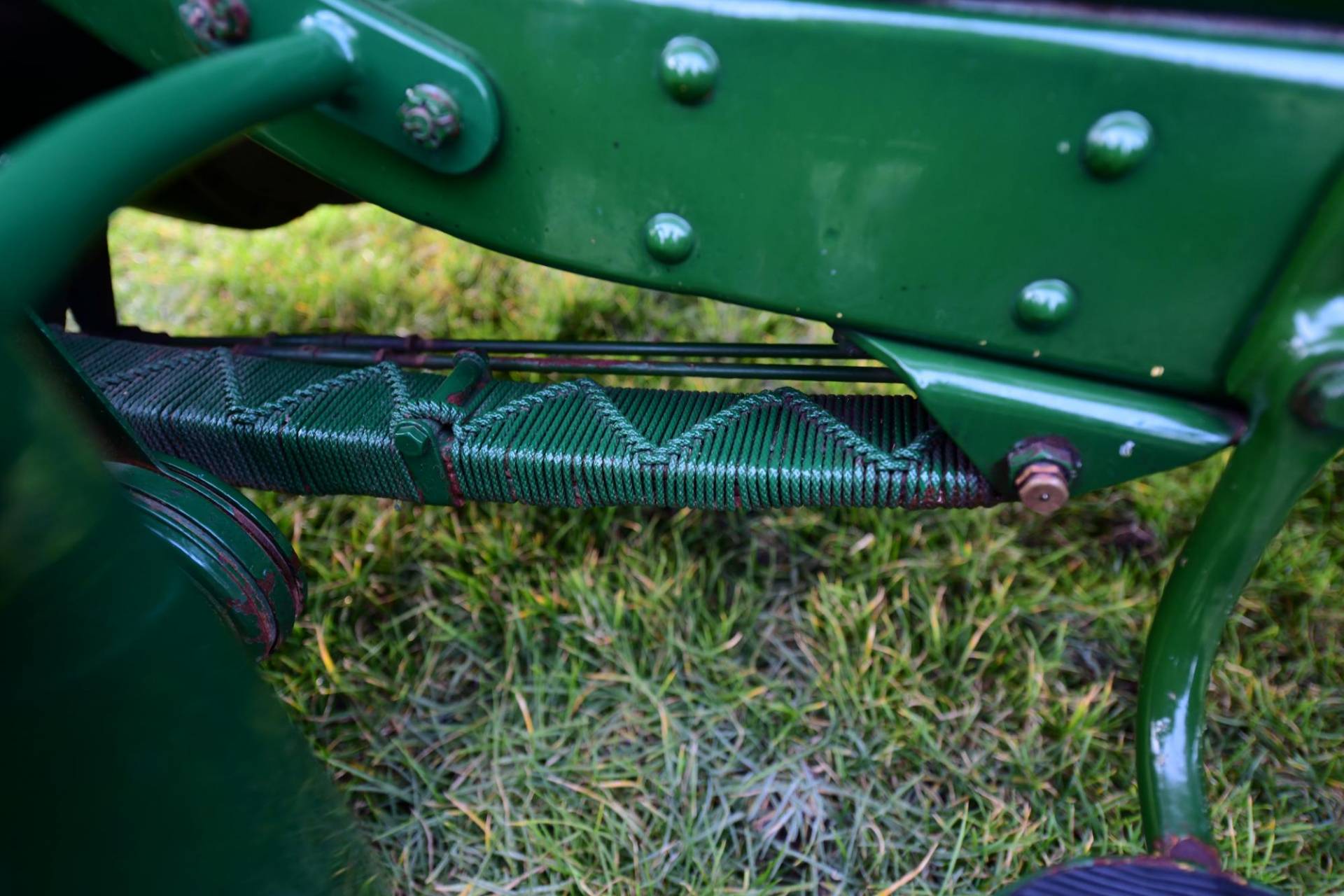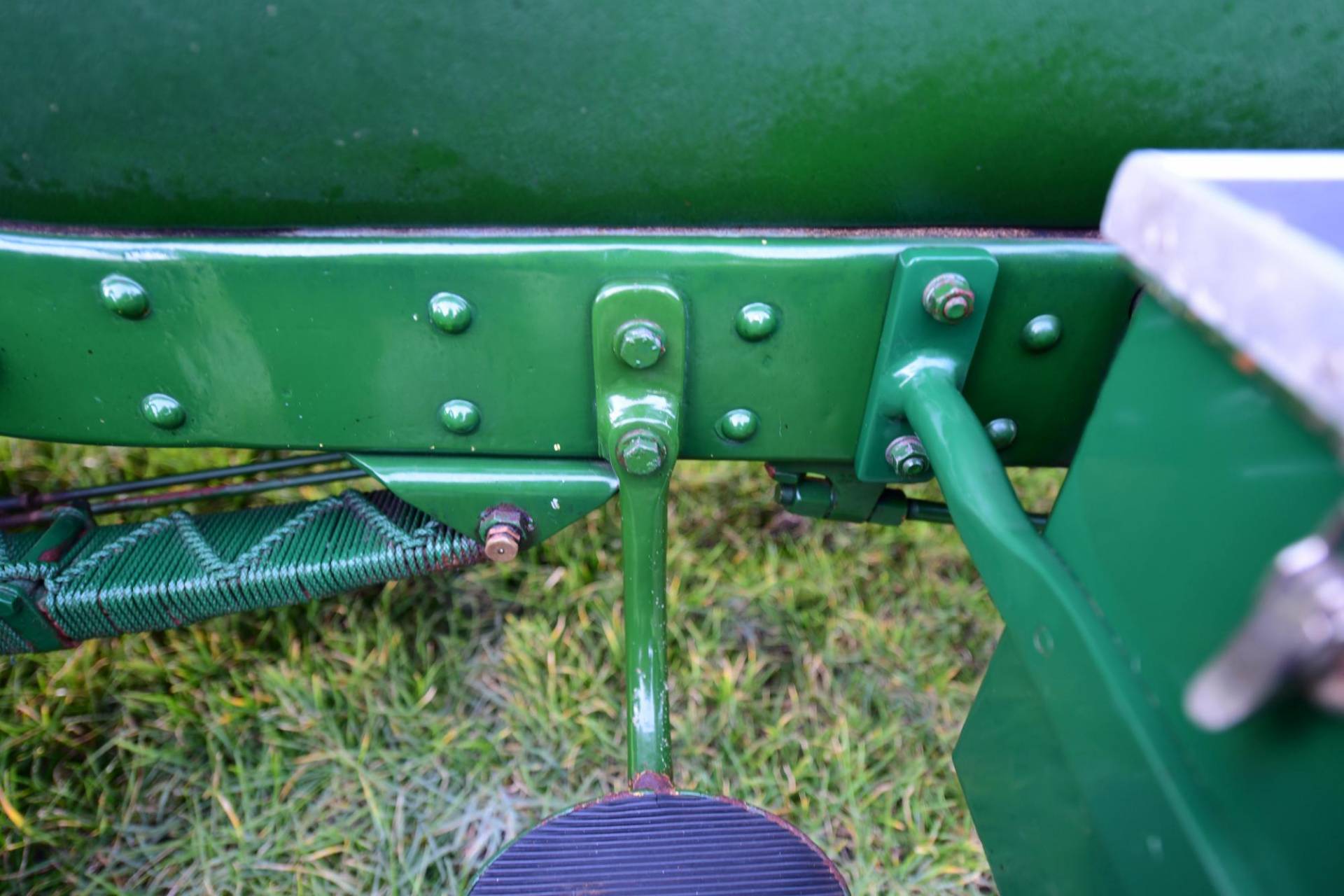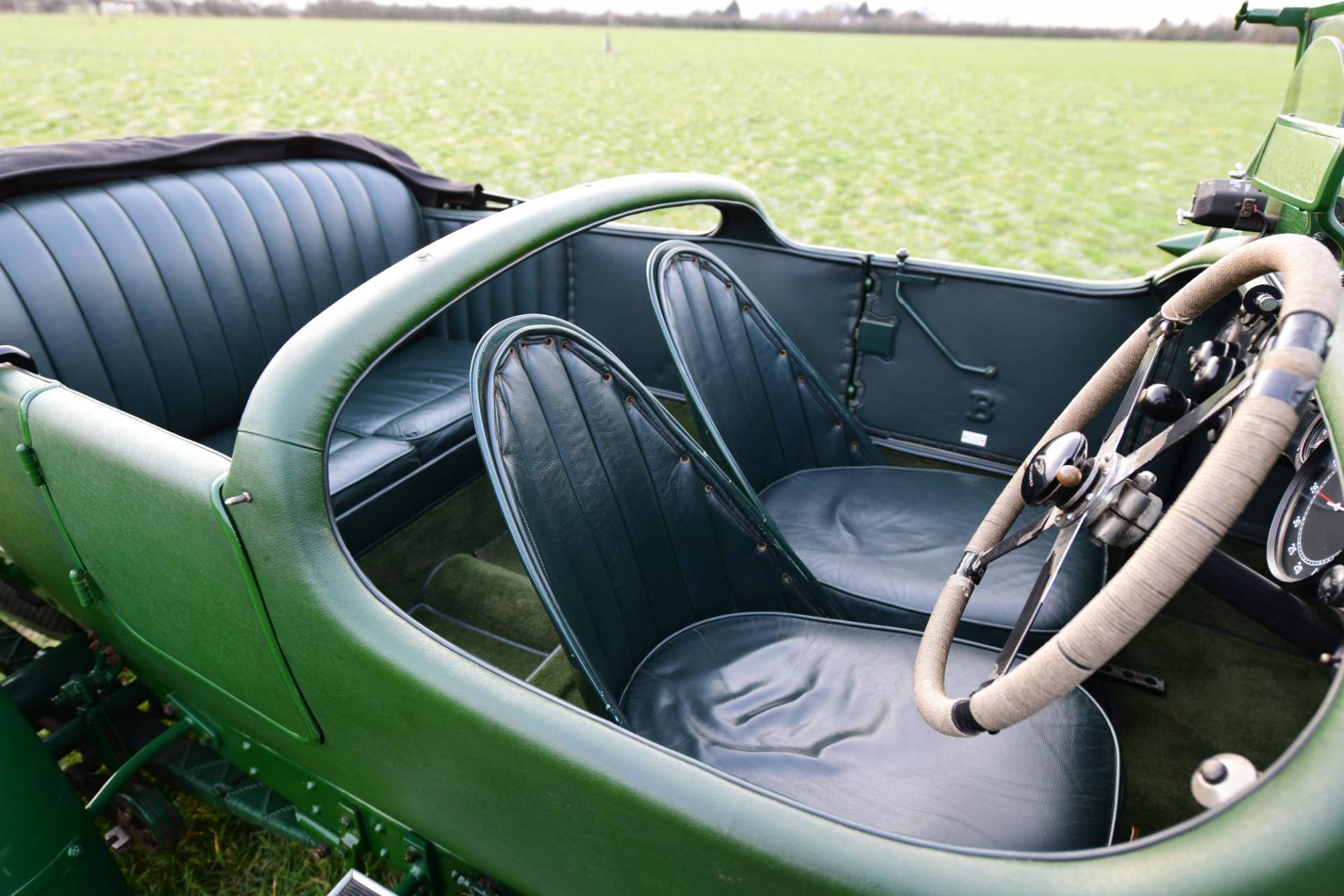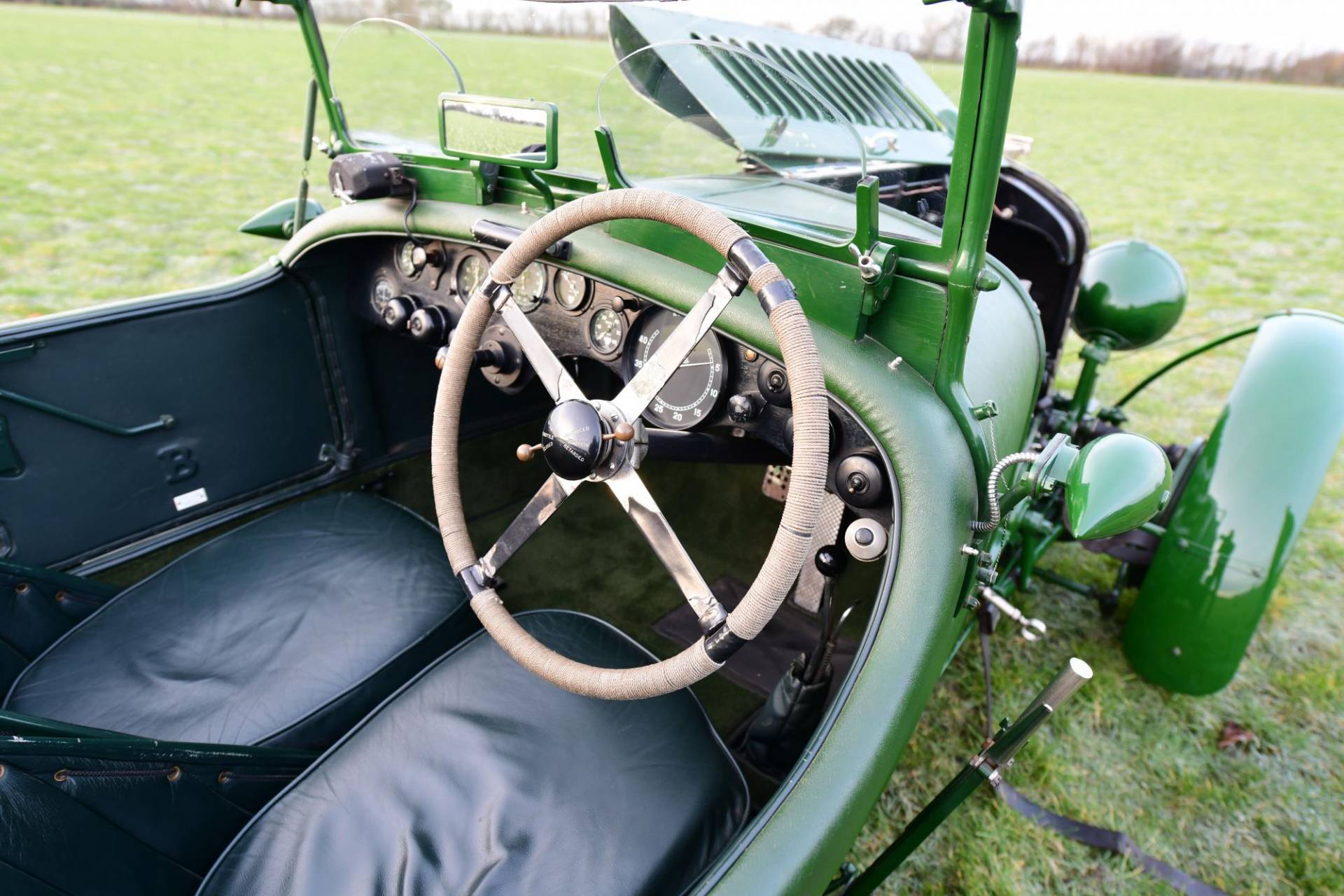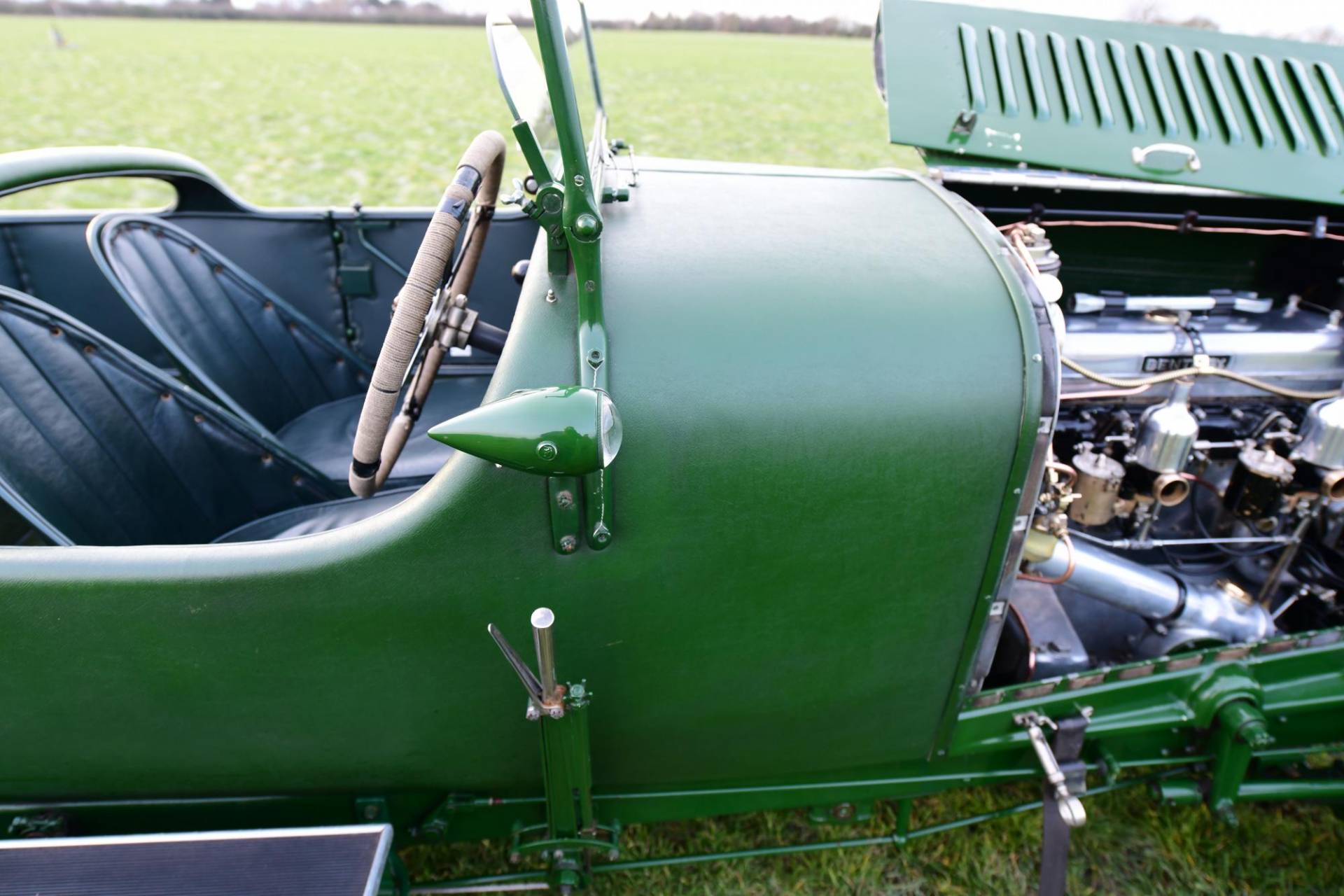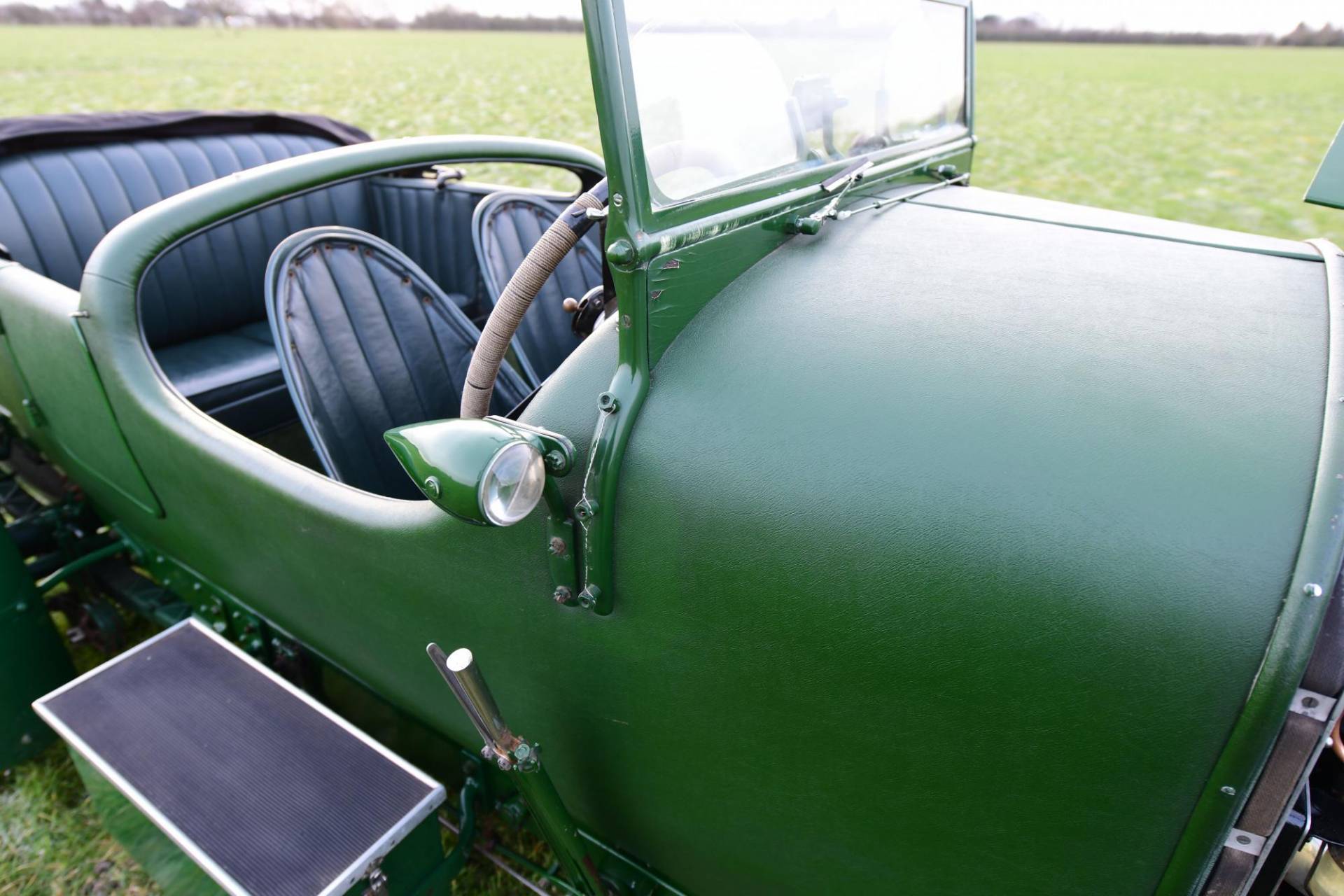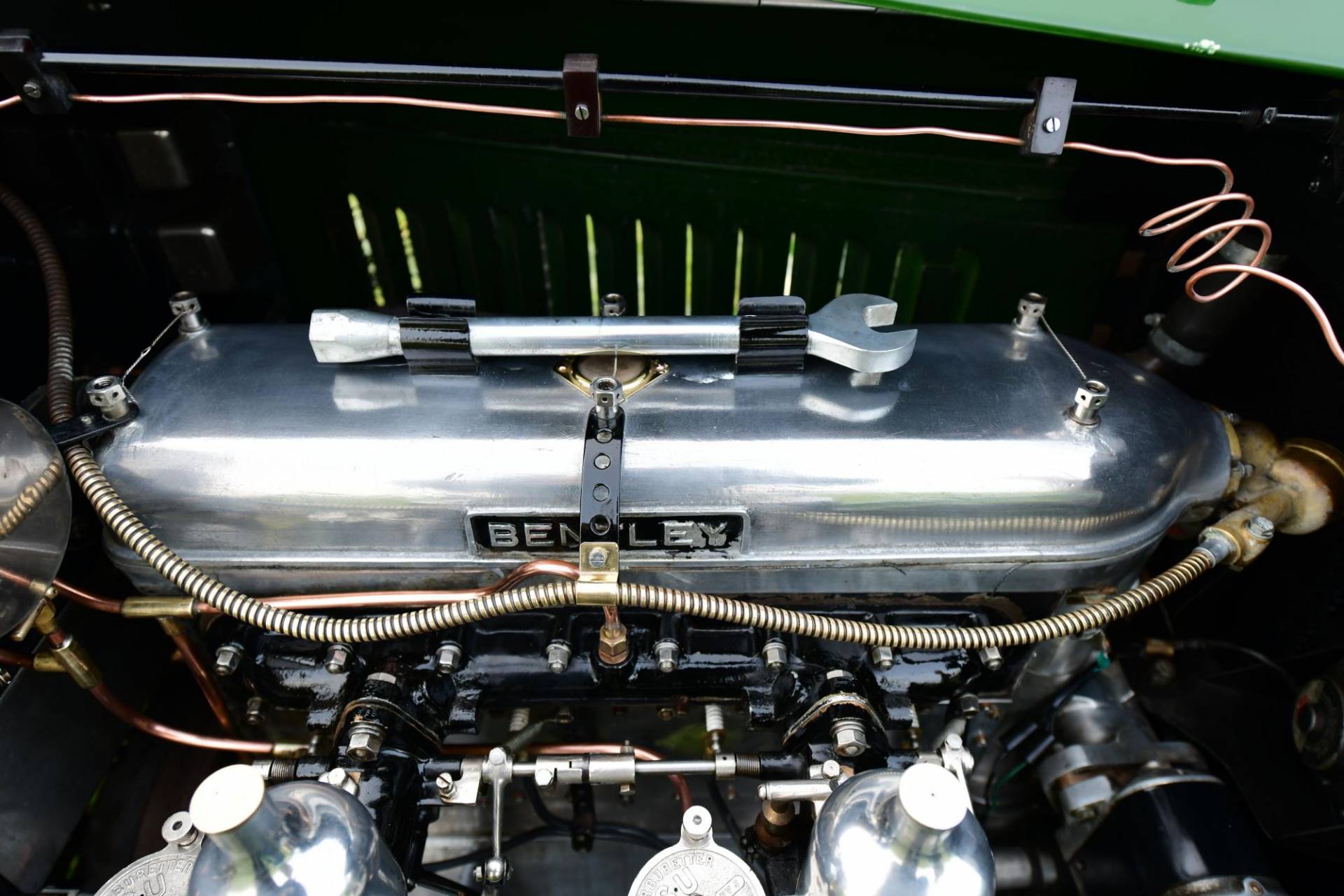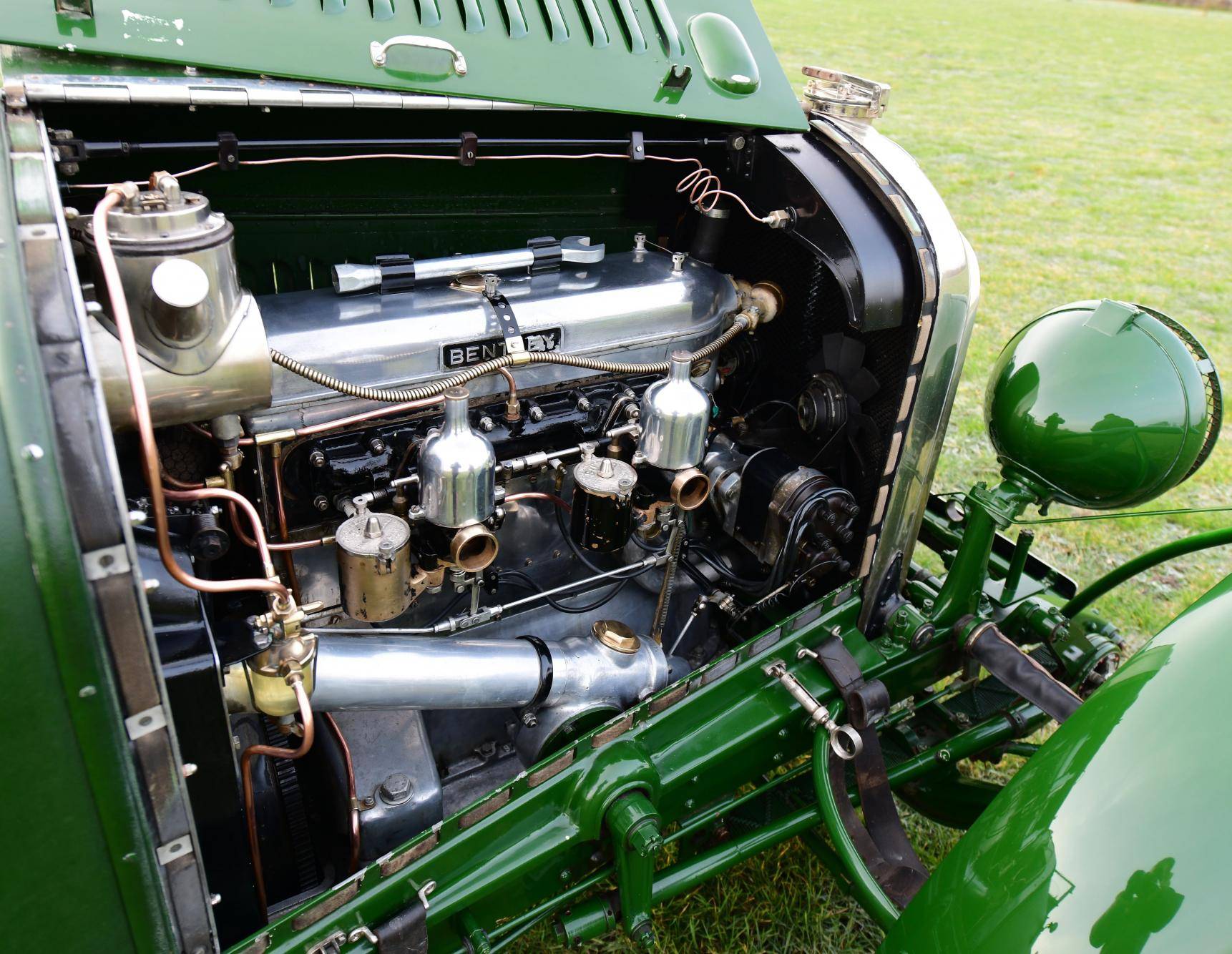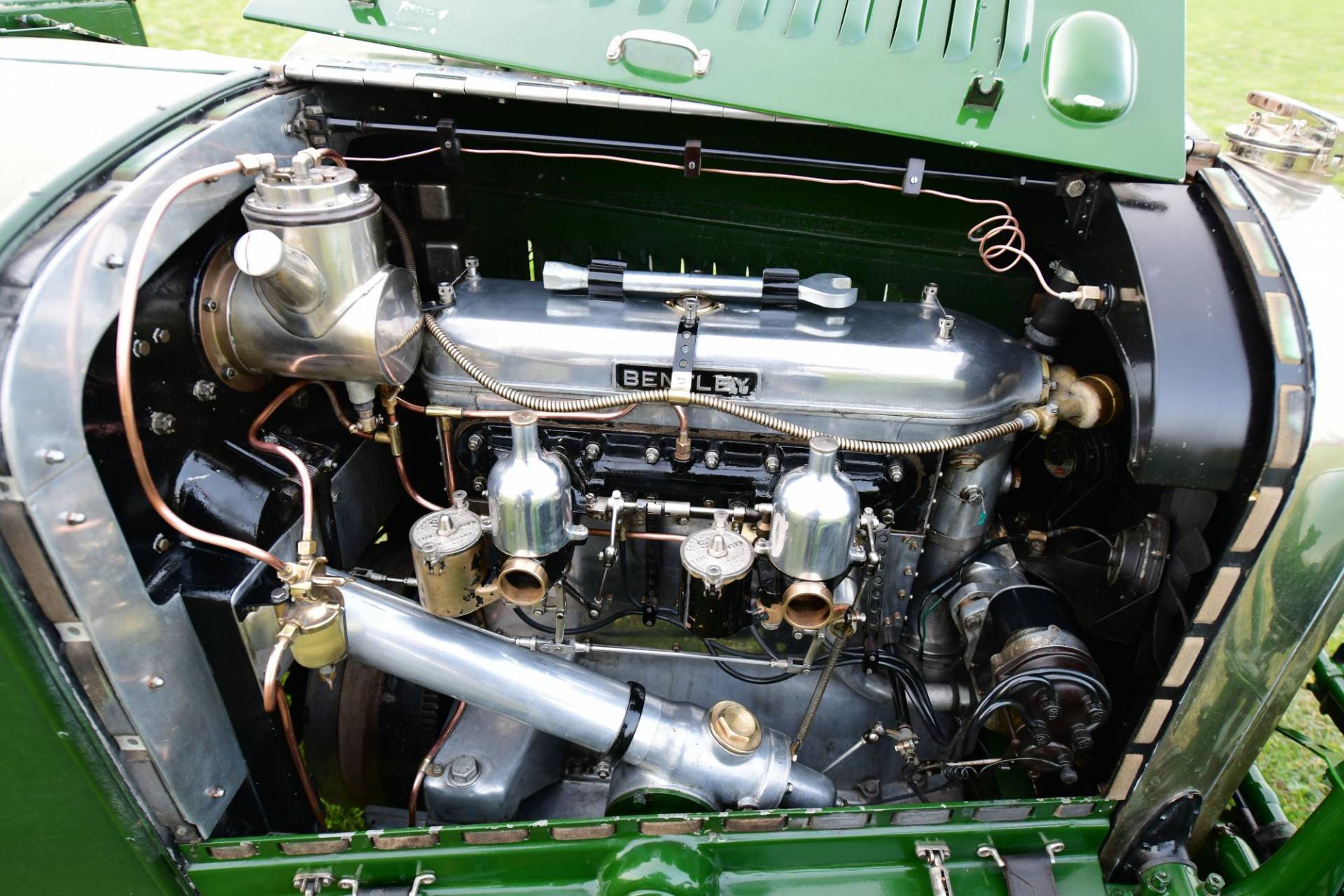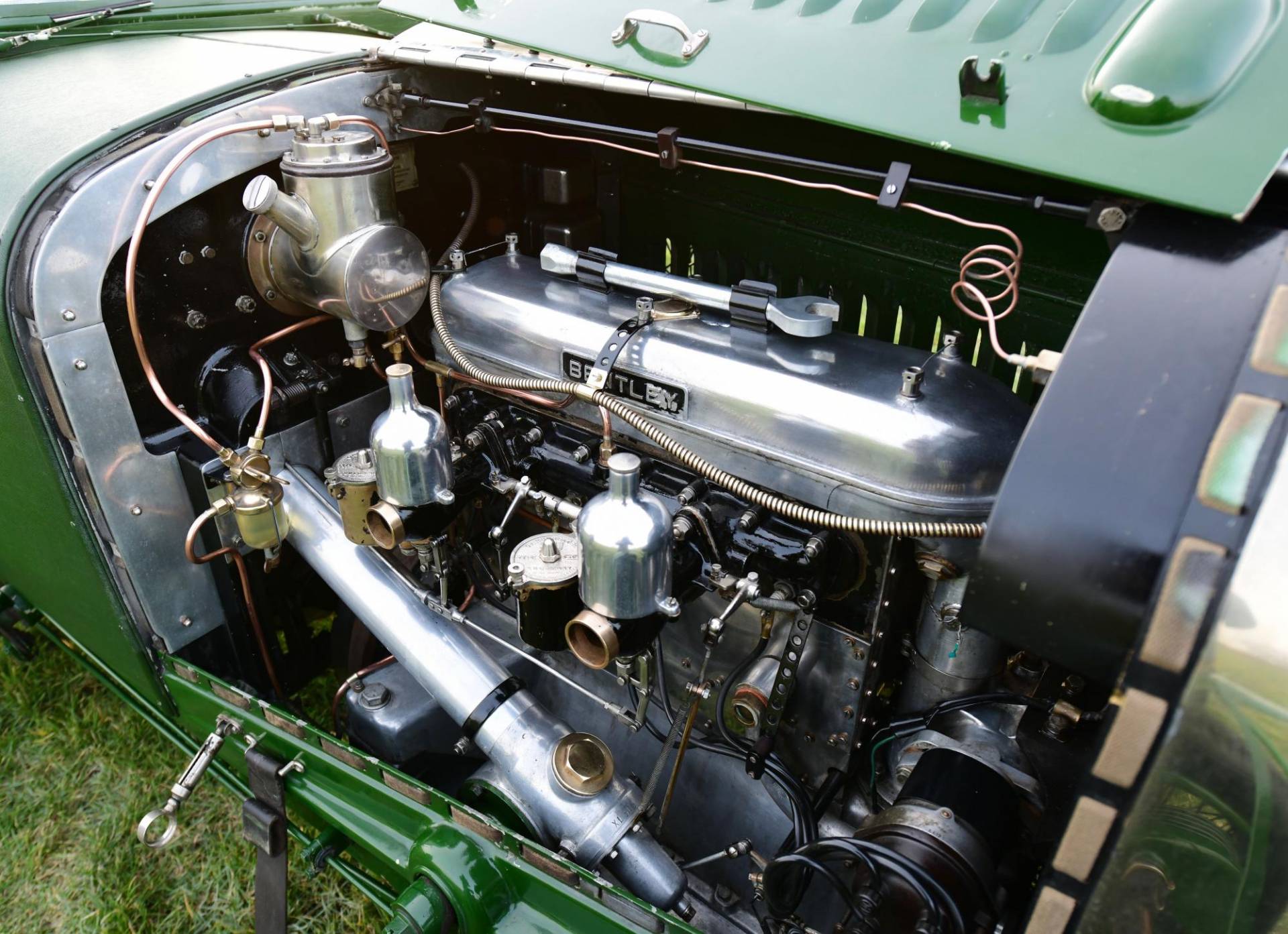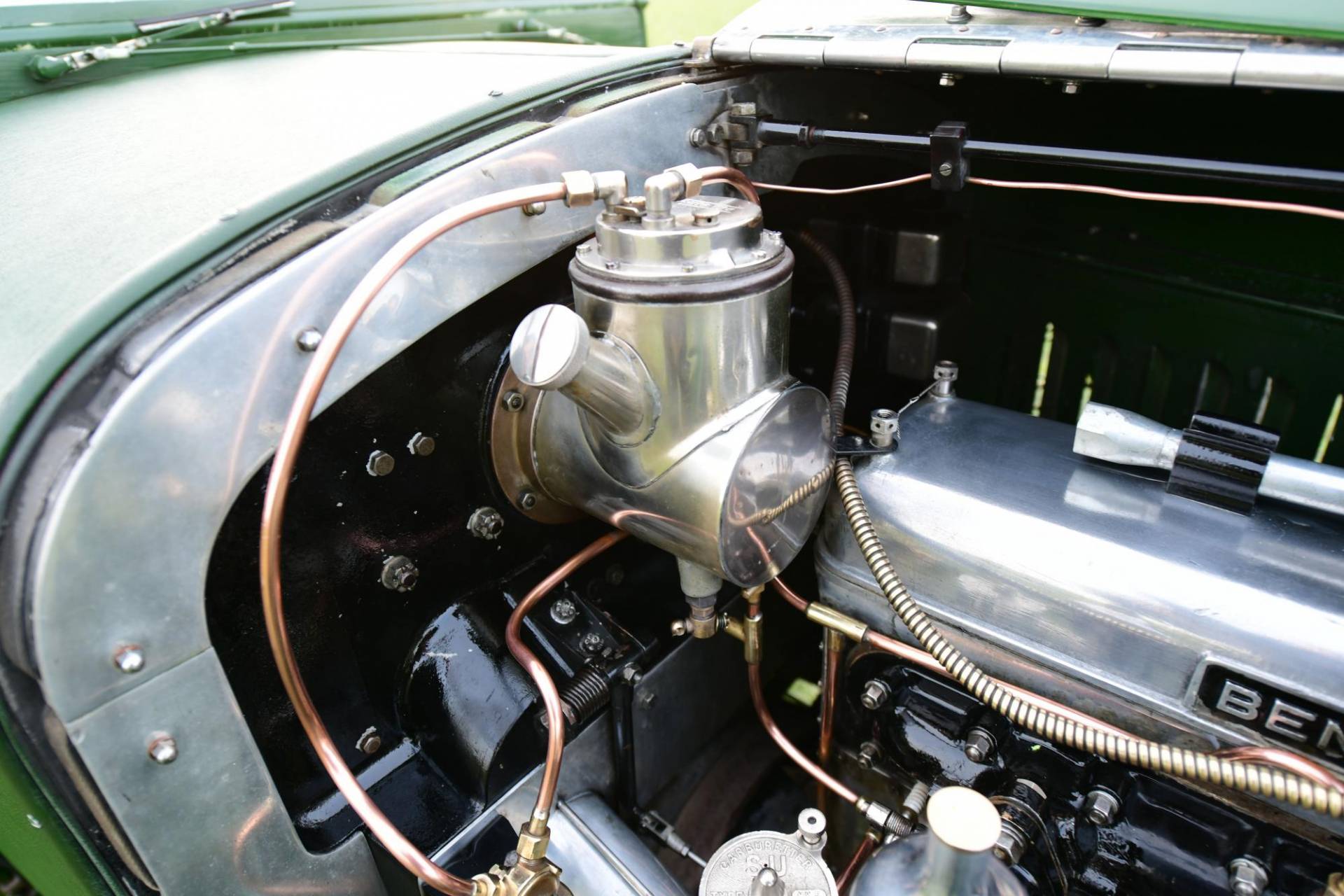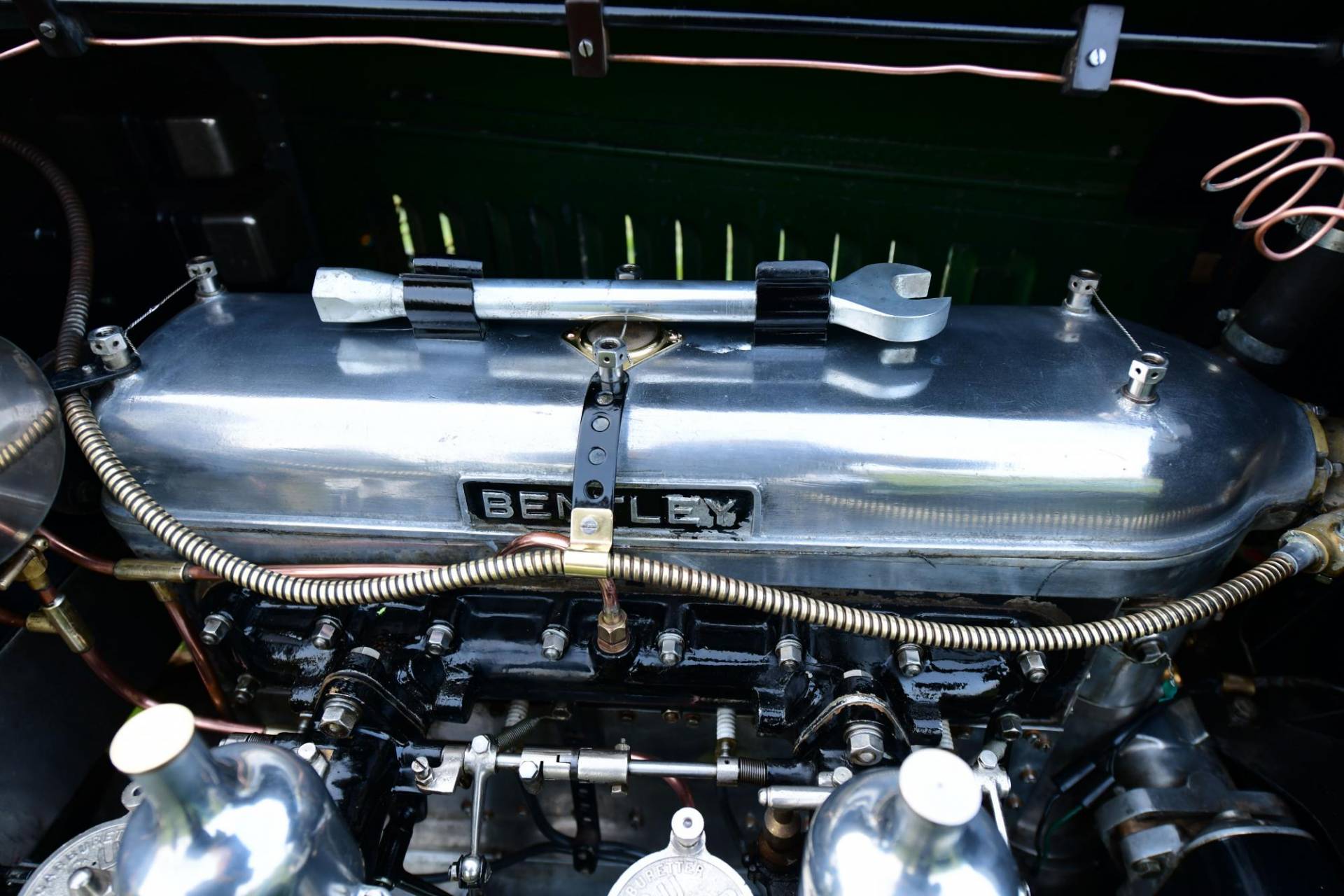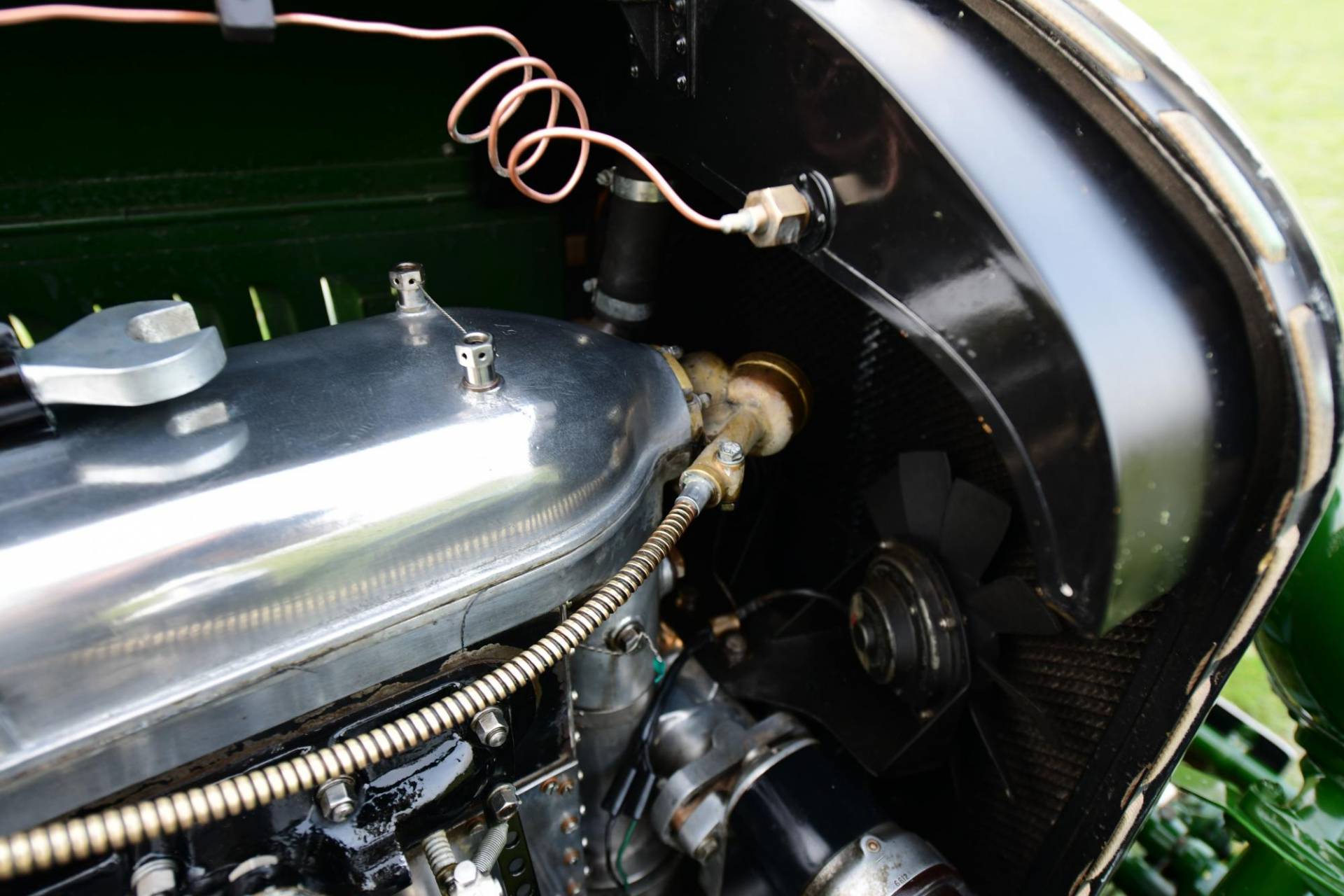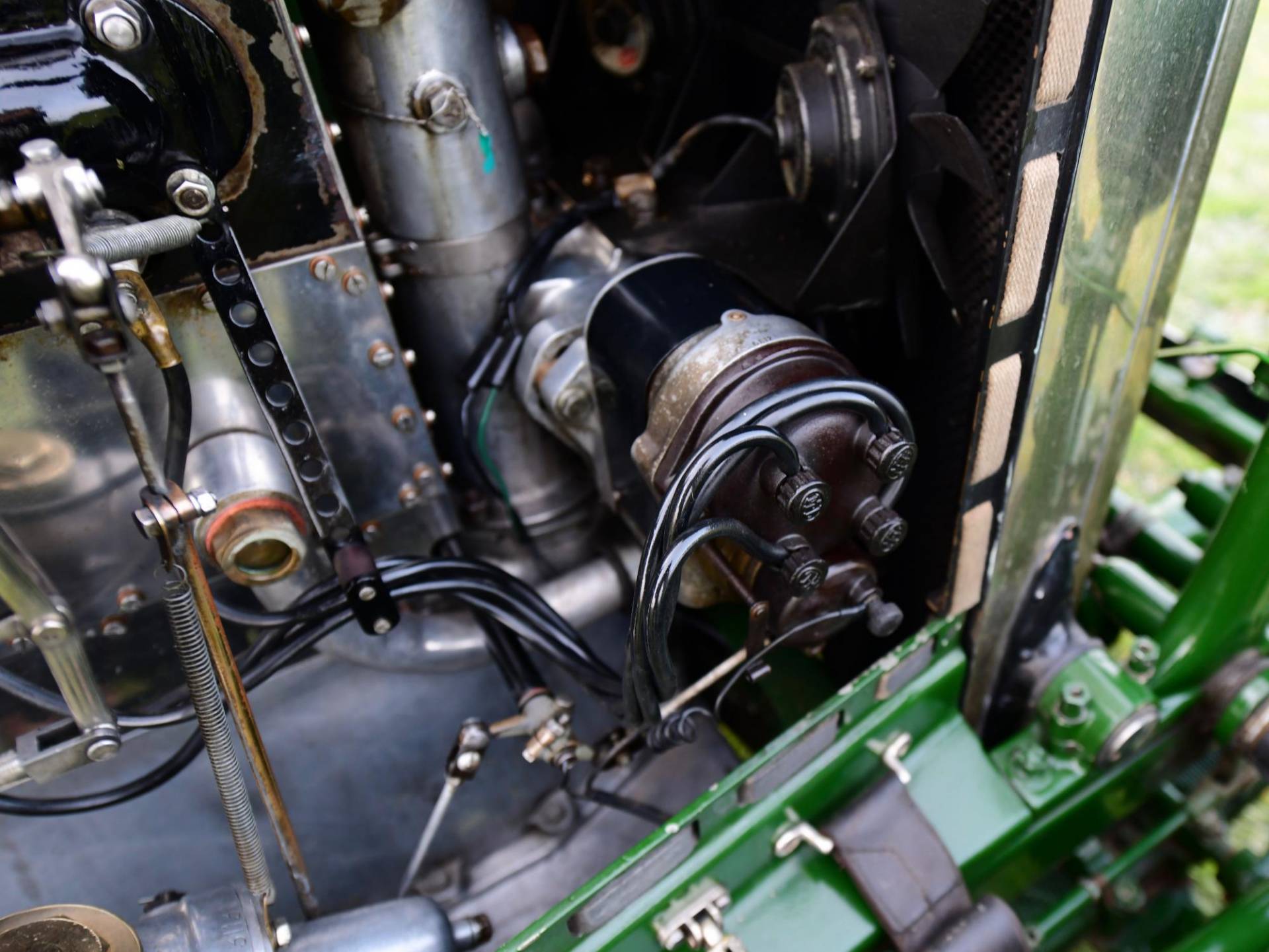 Dealer

away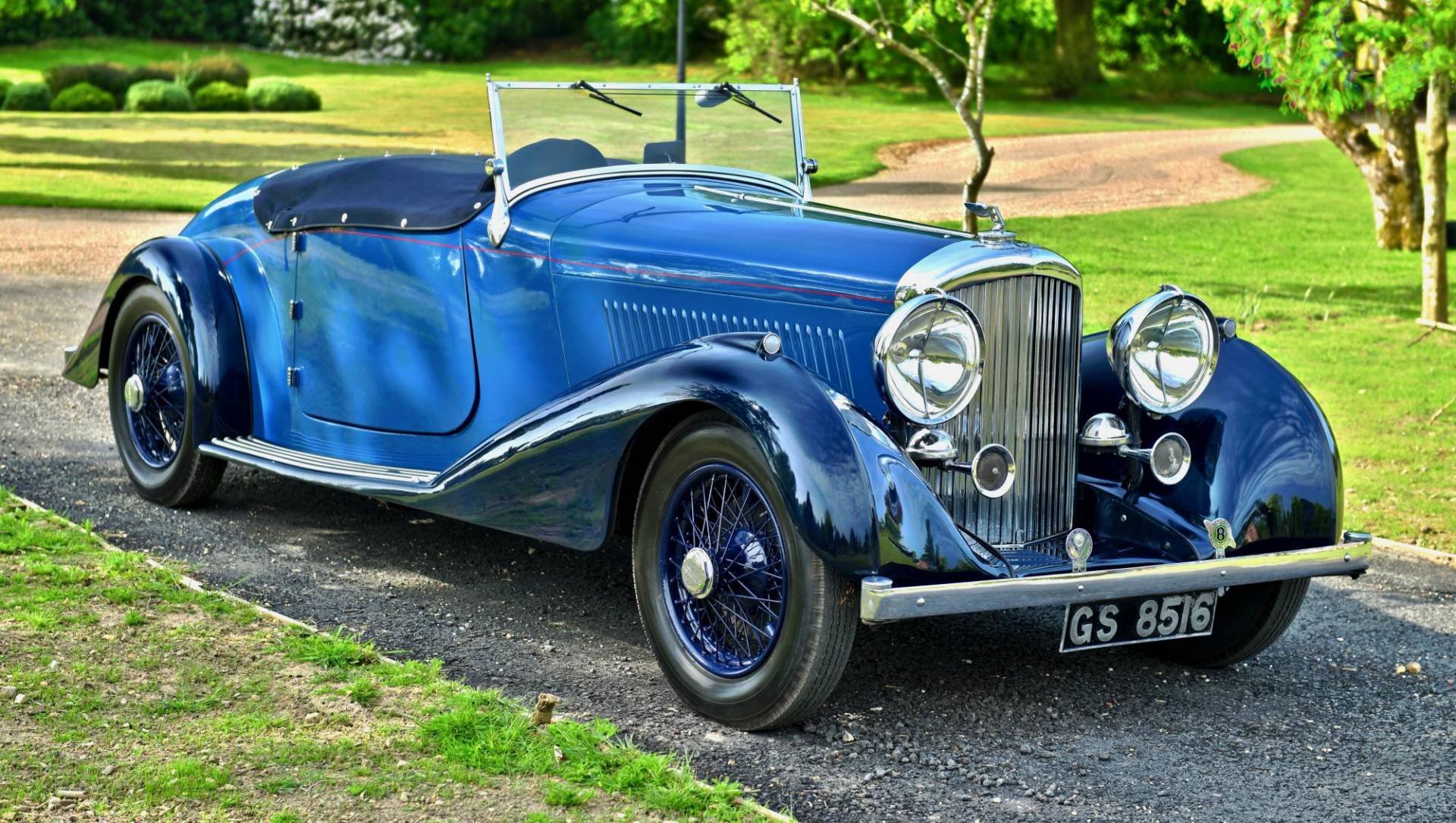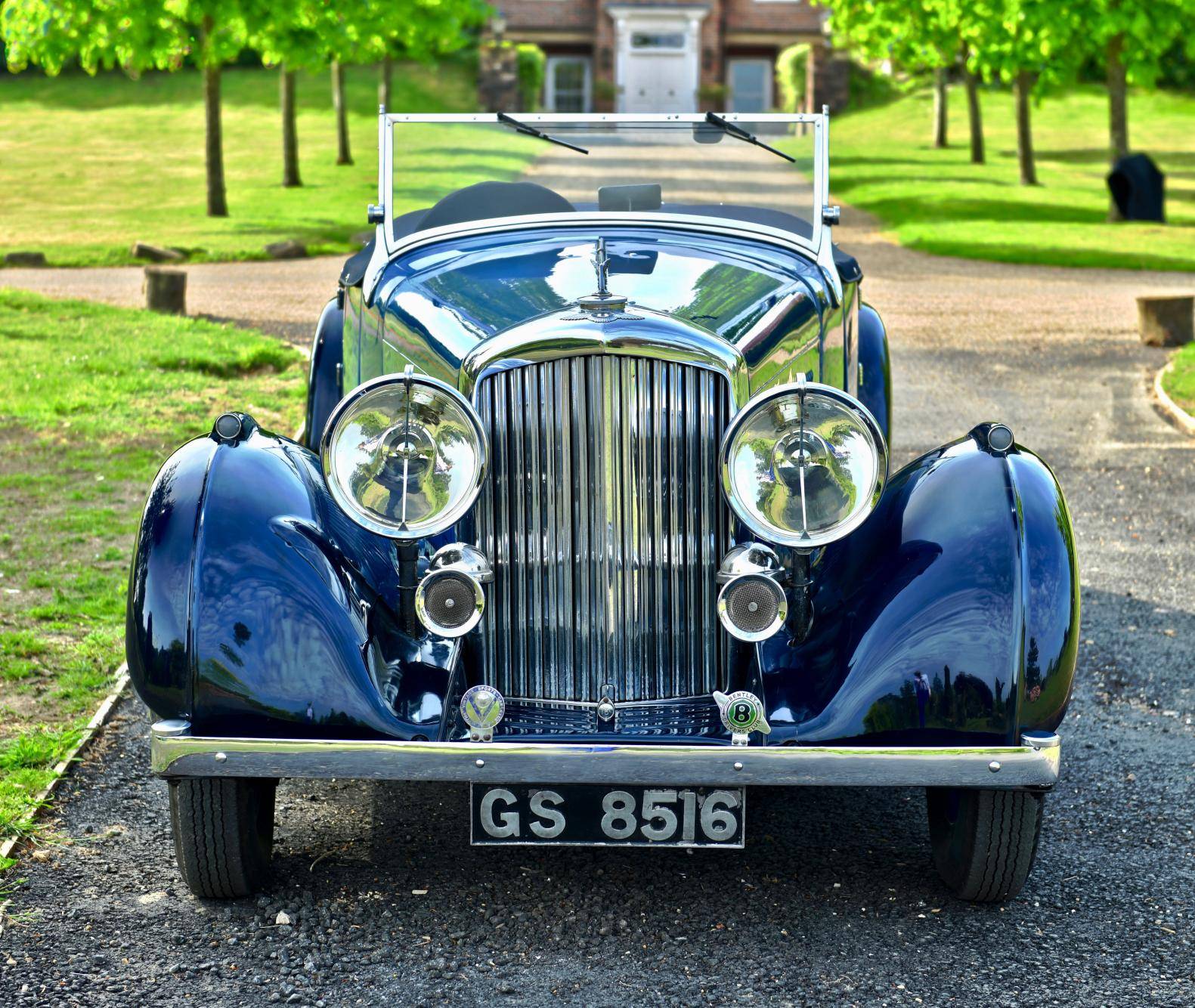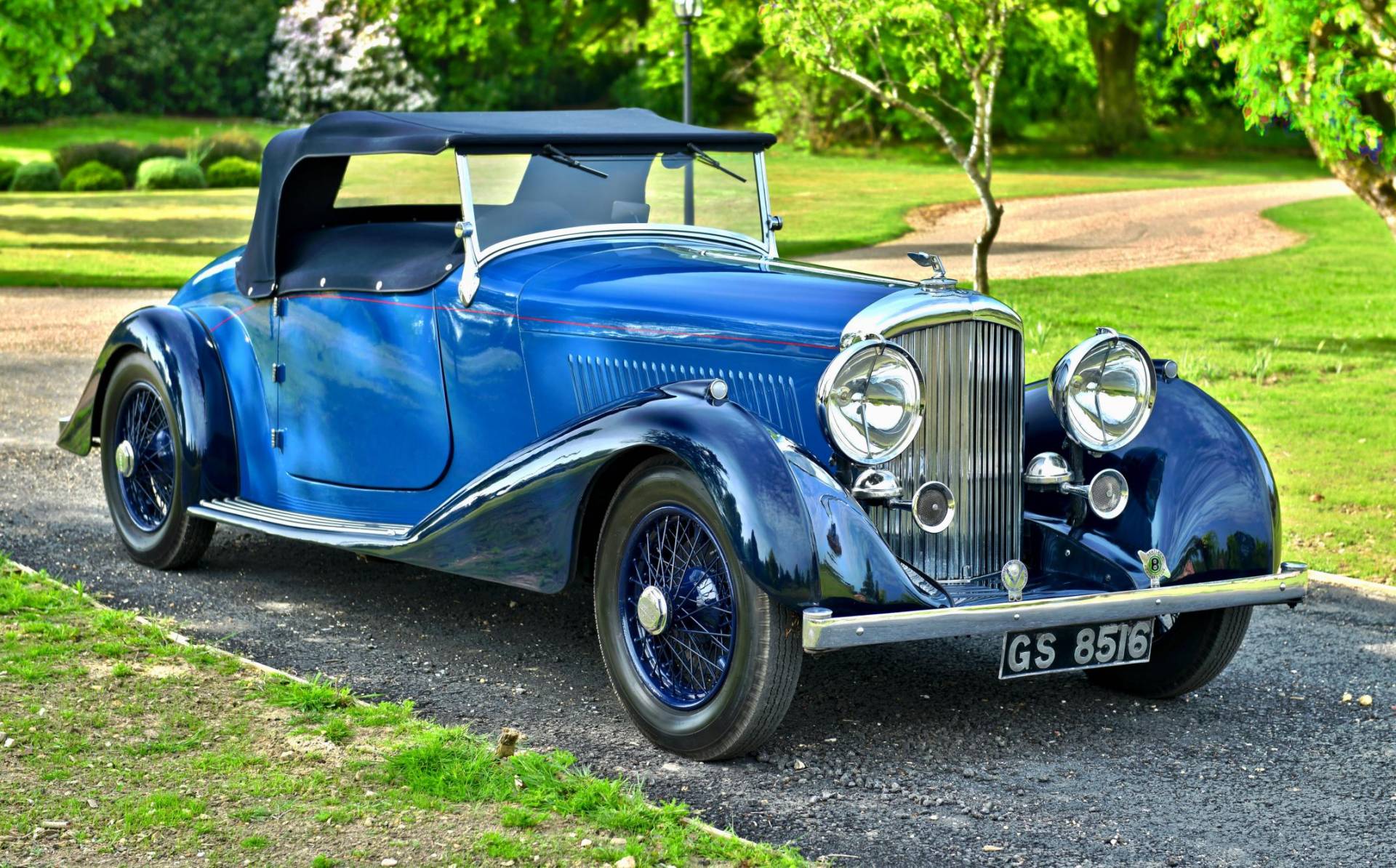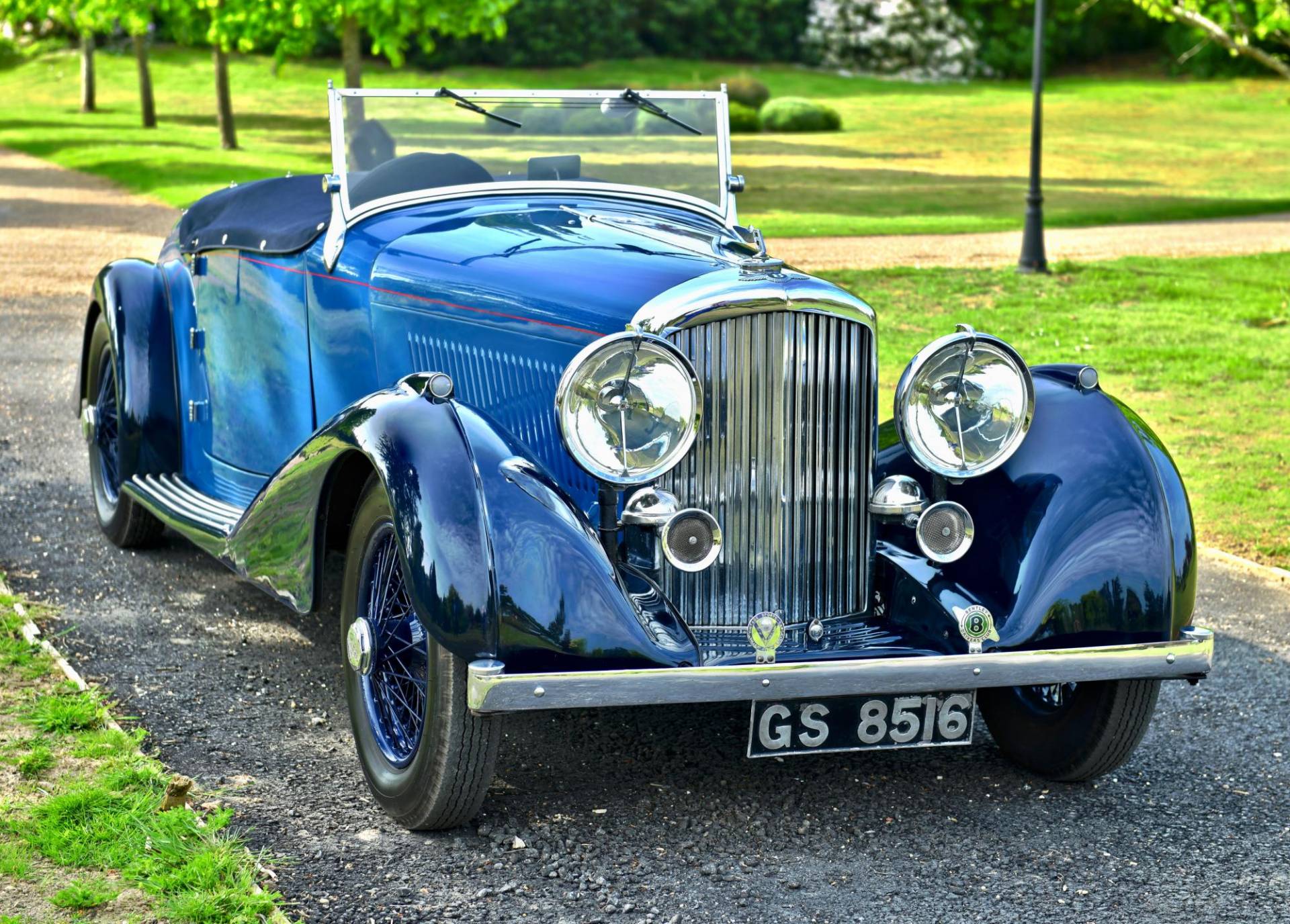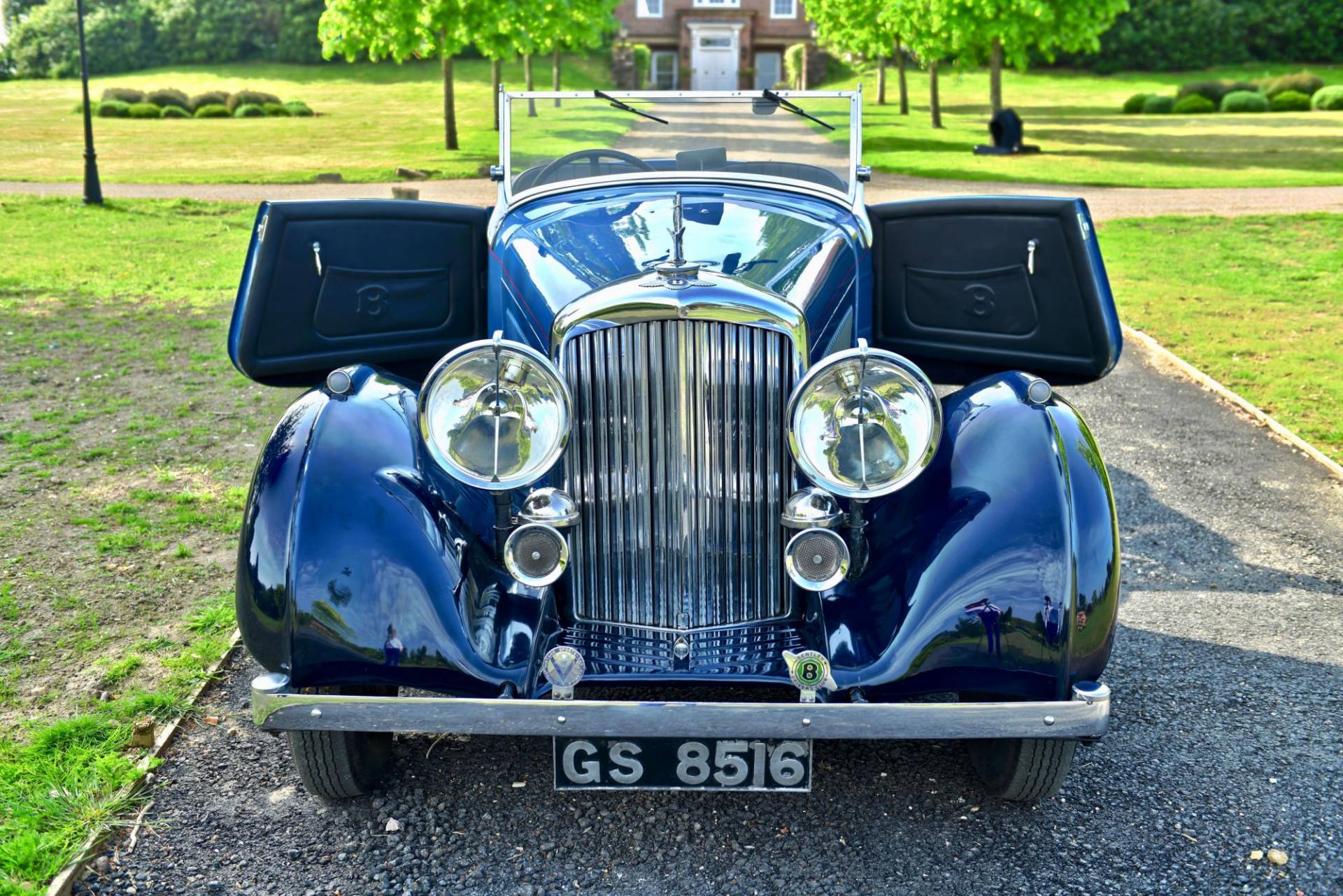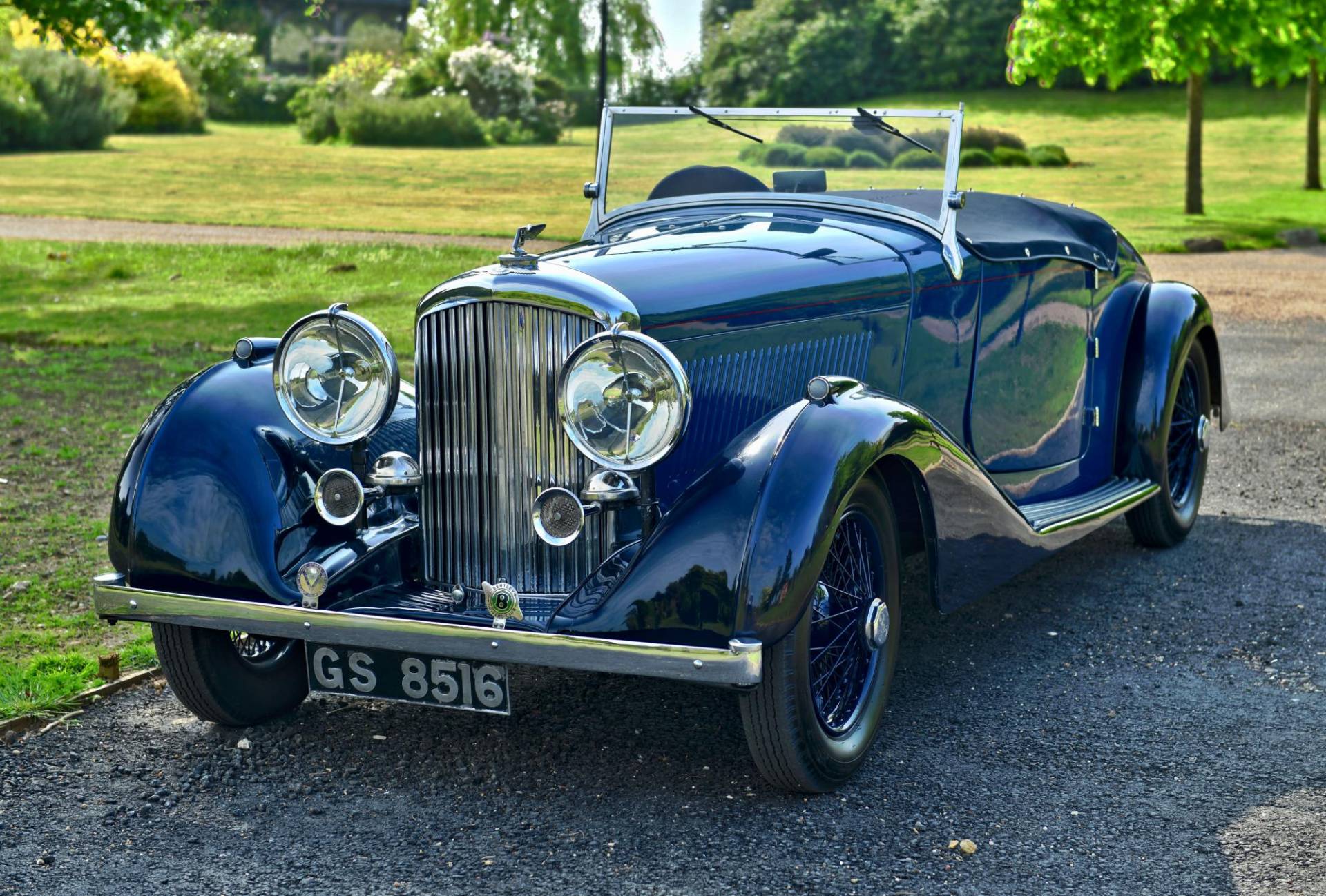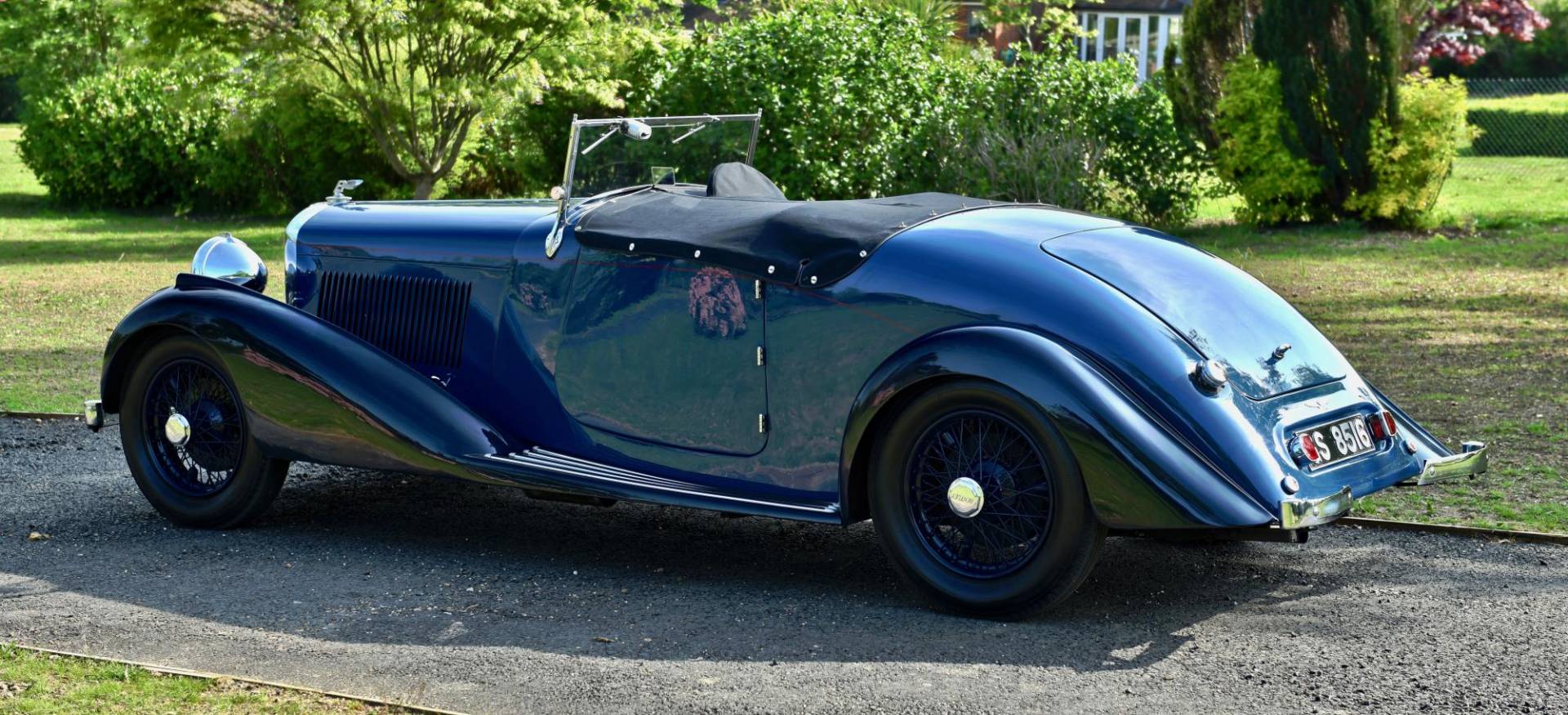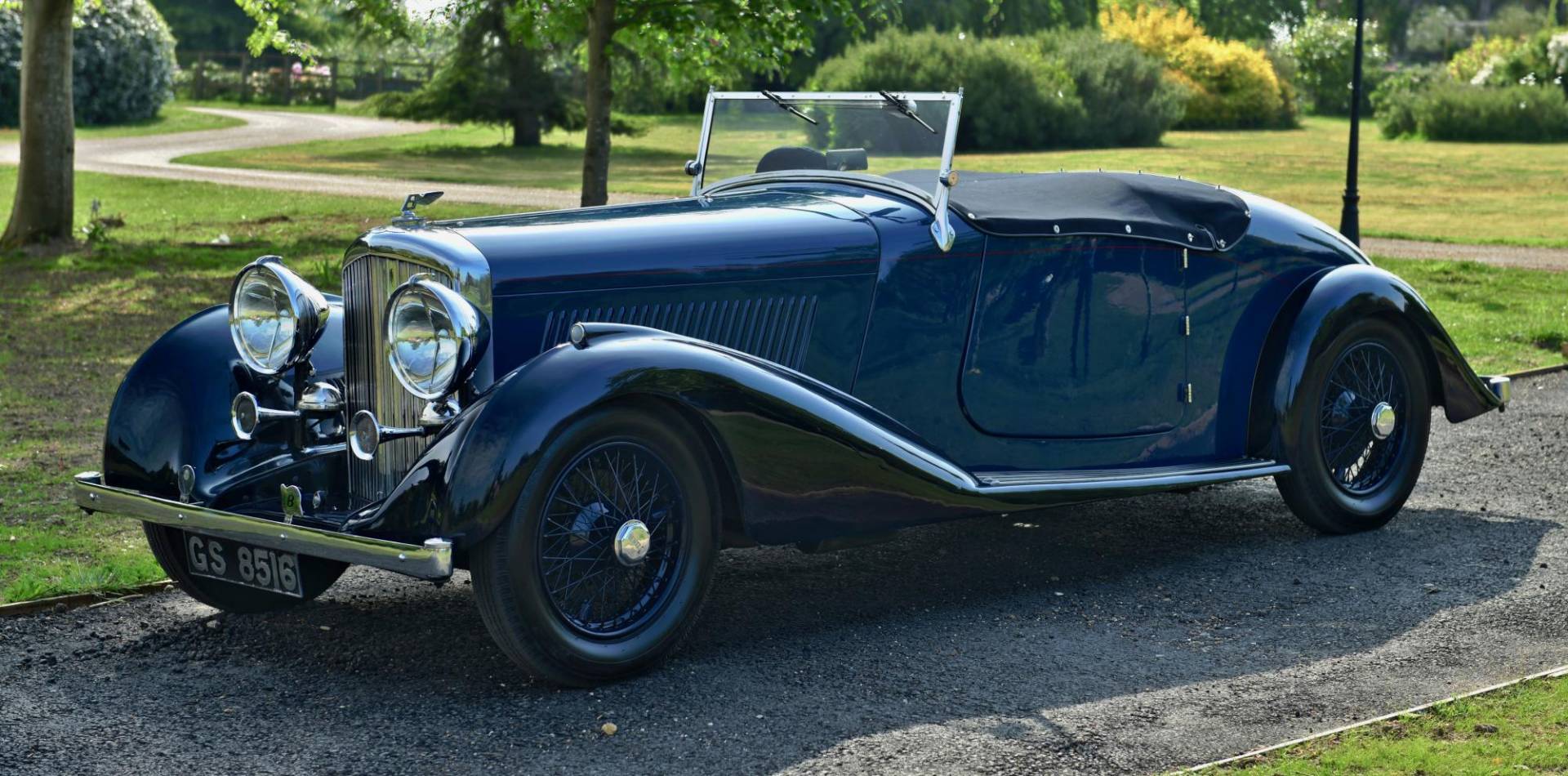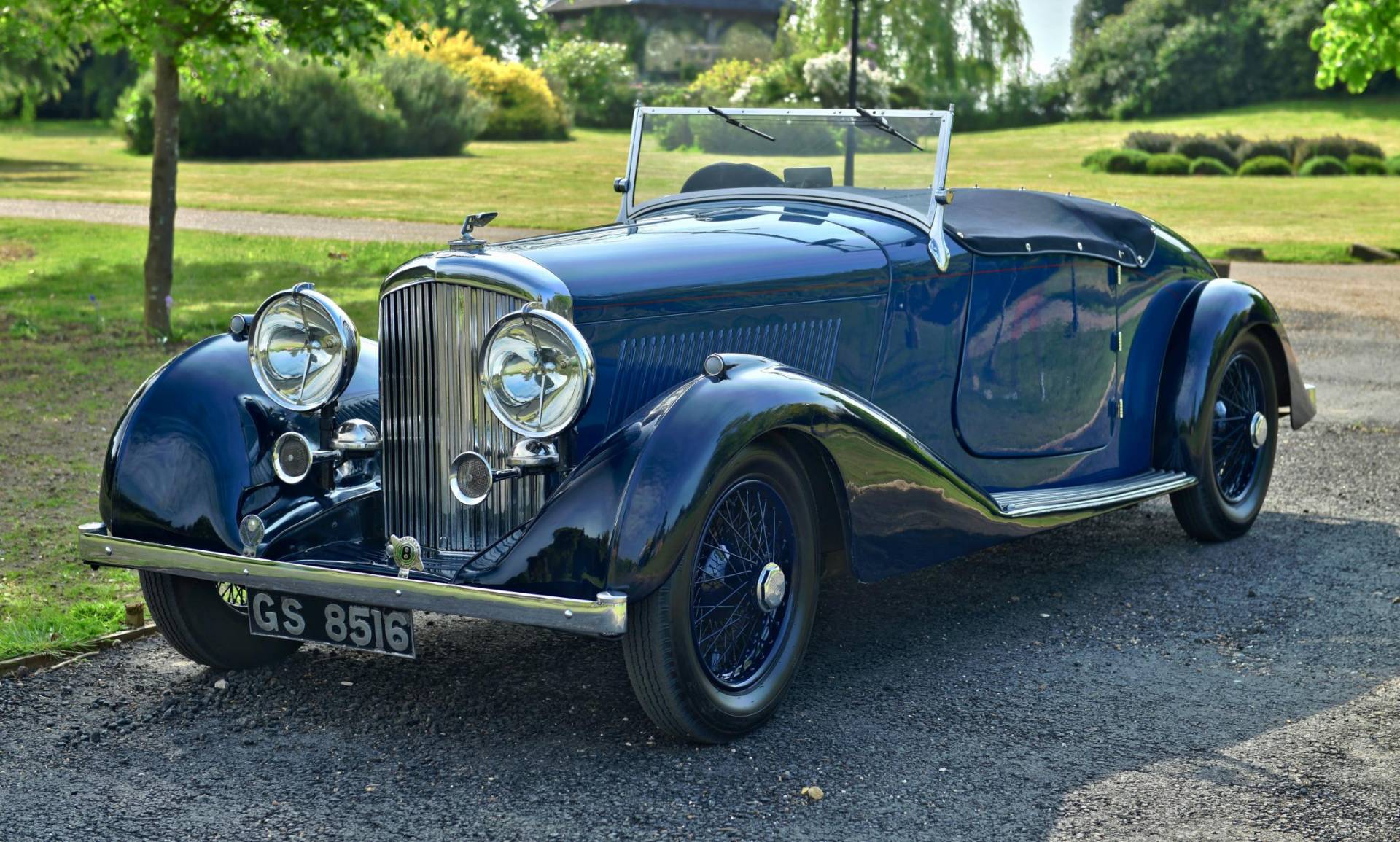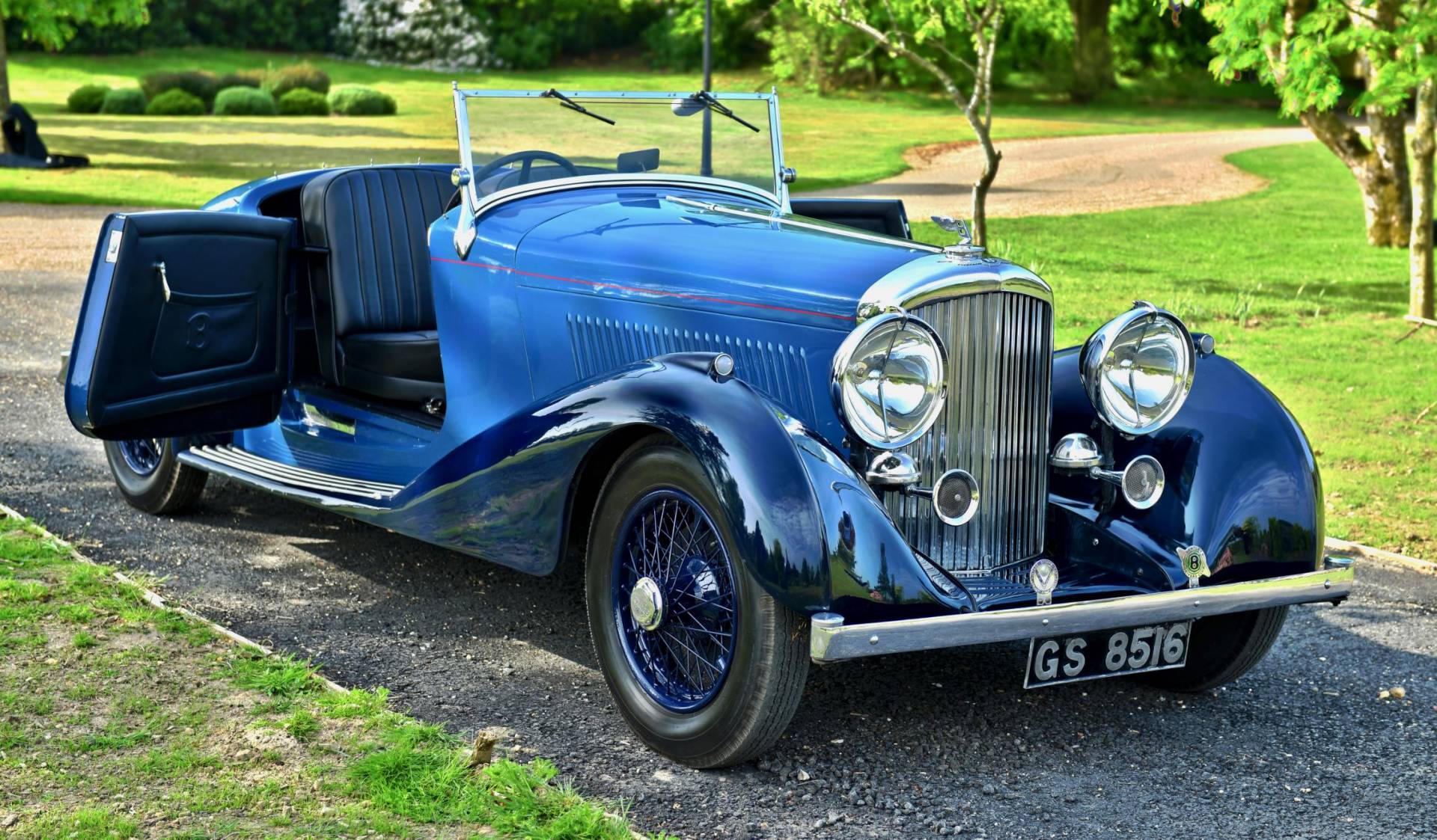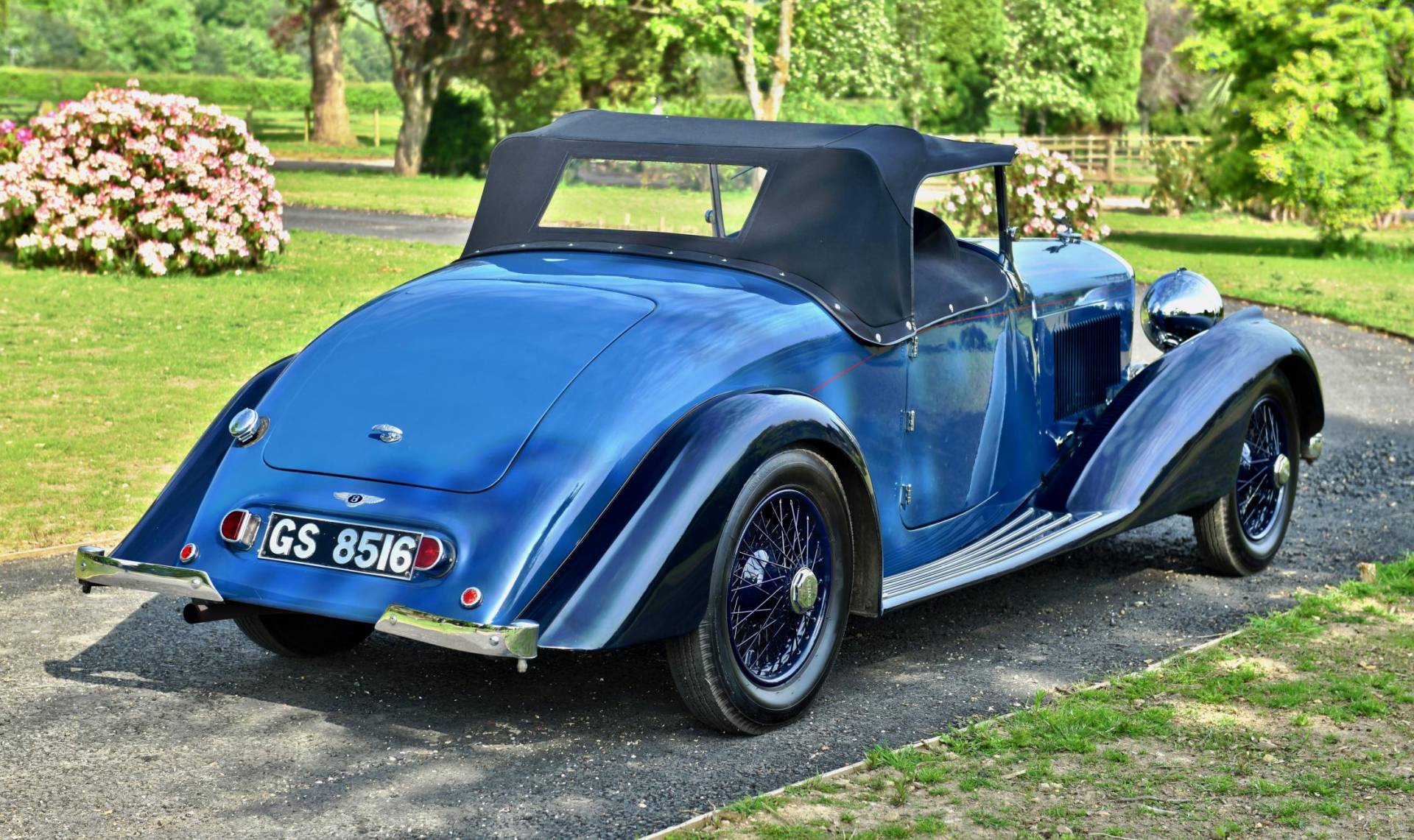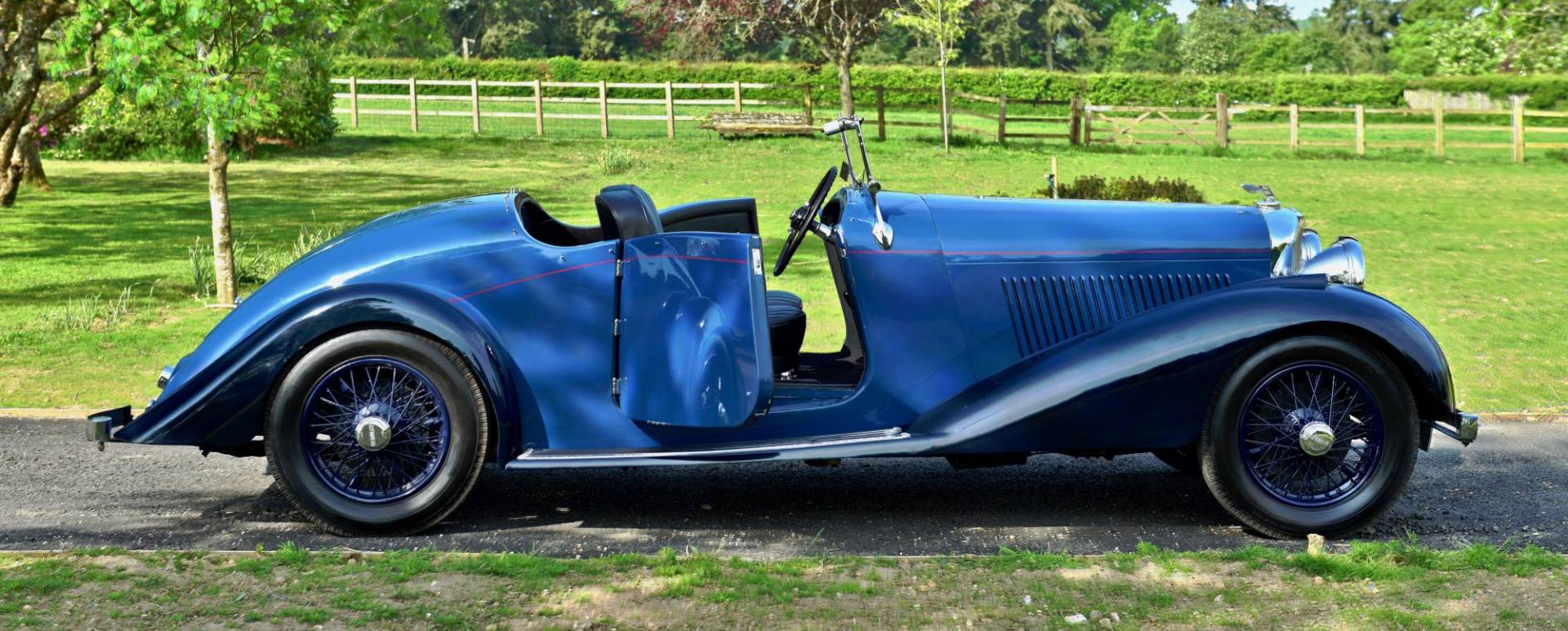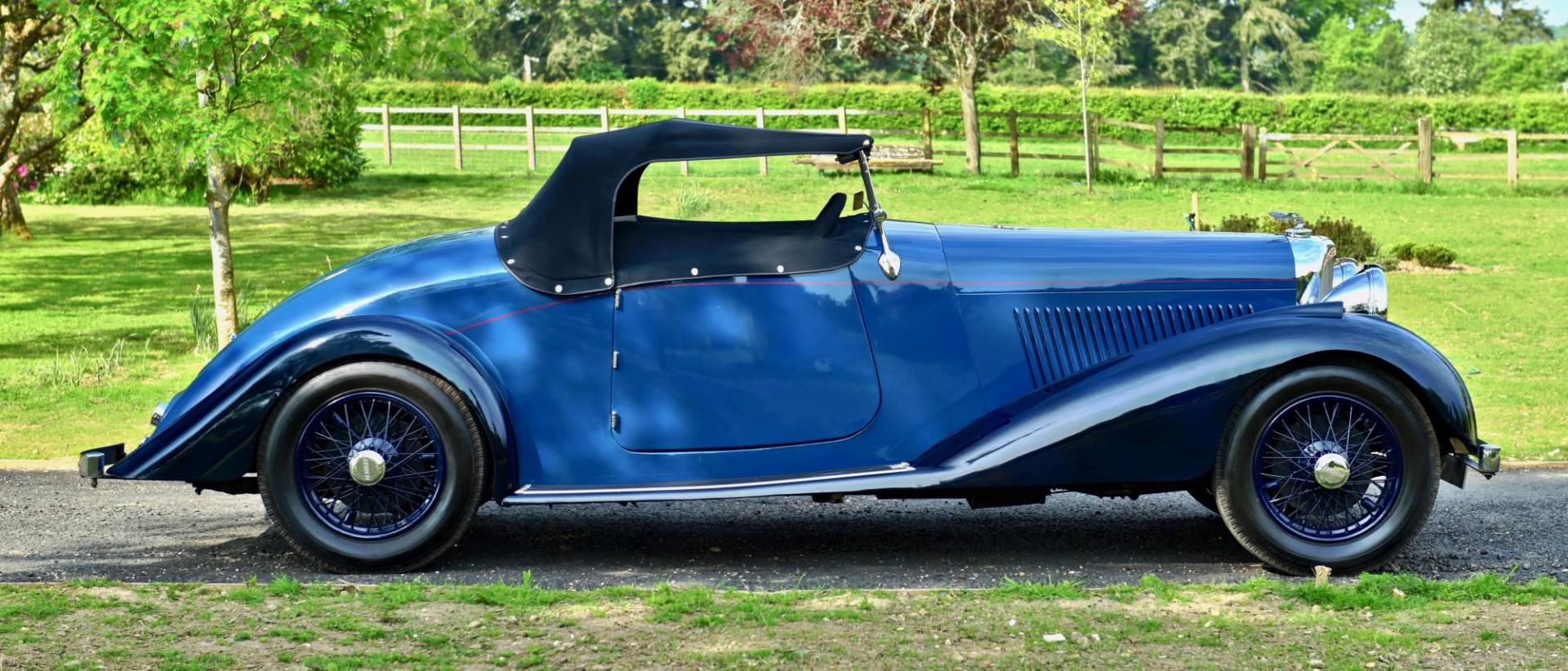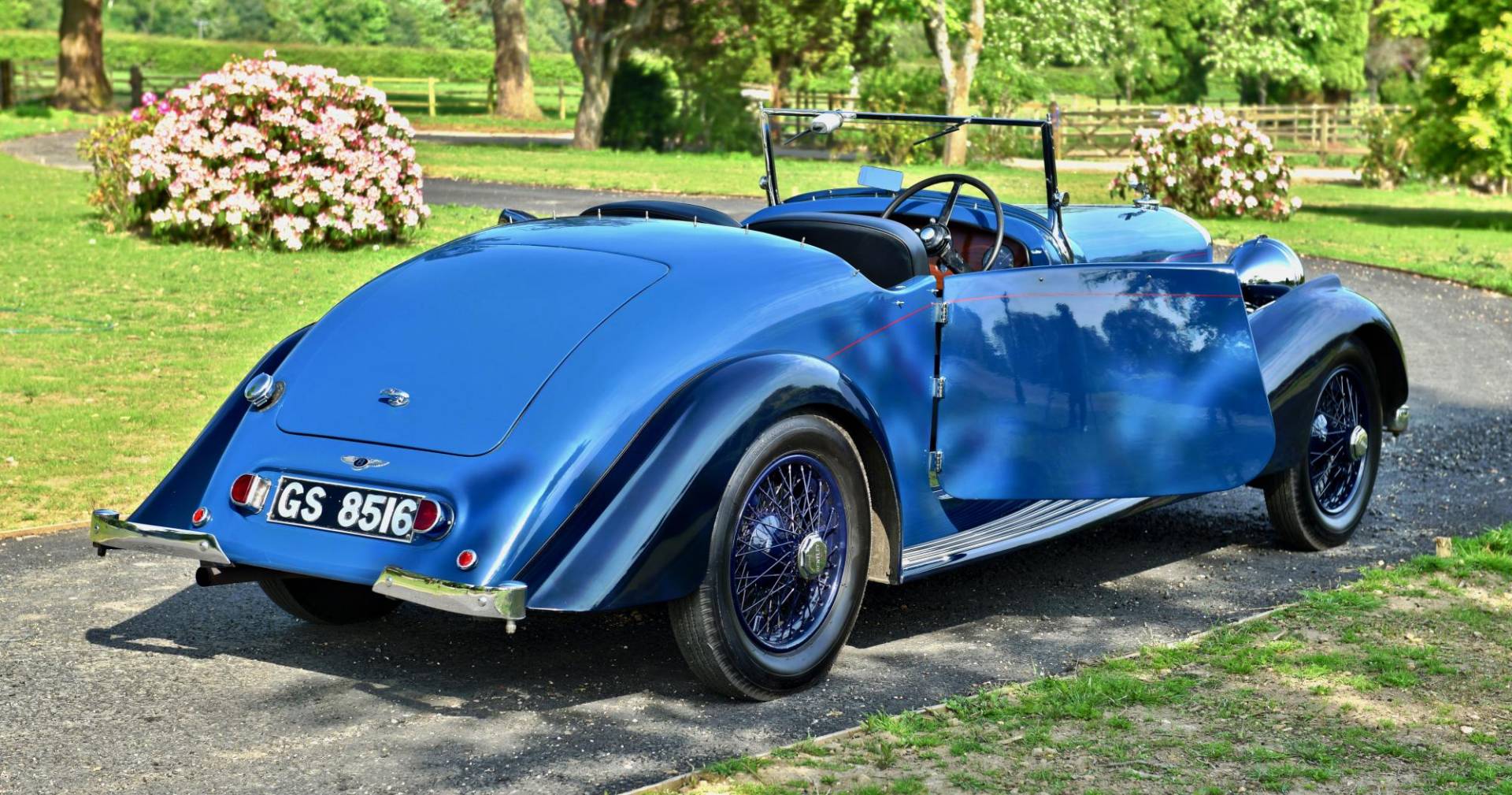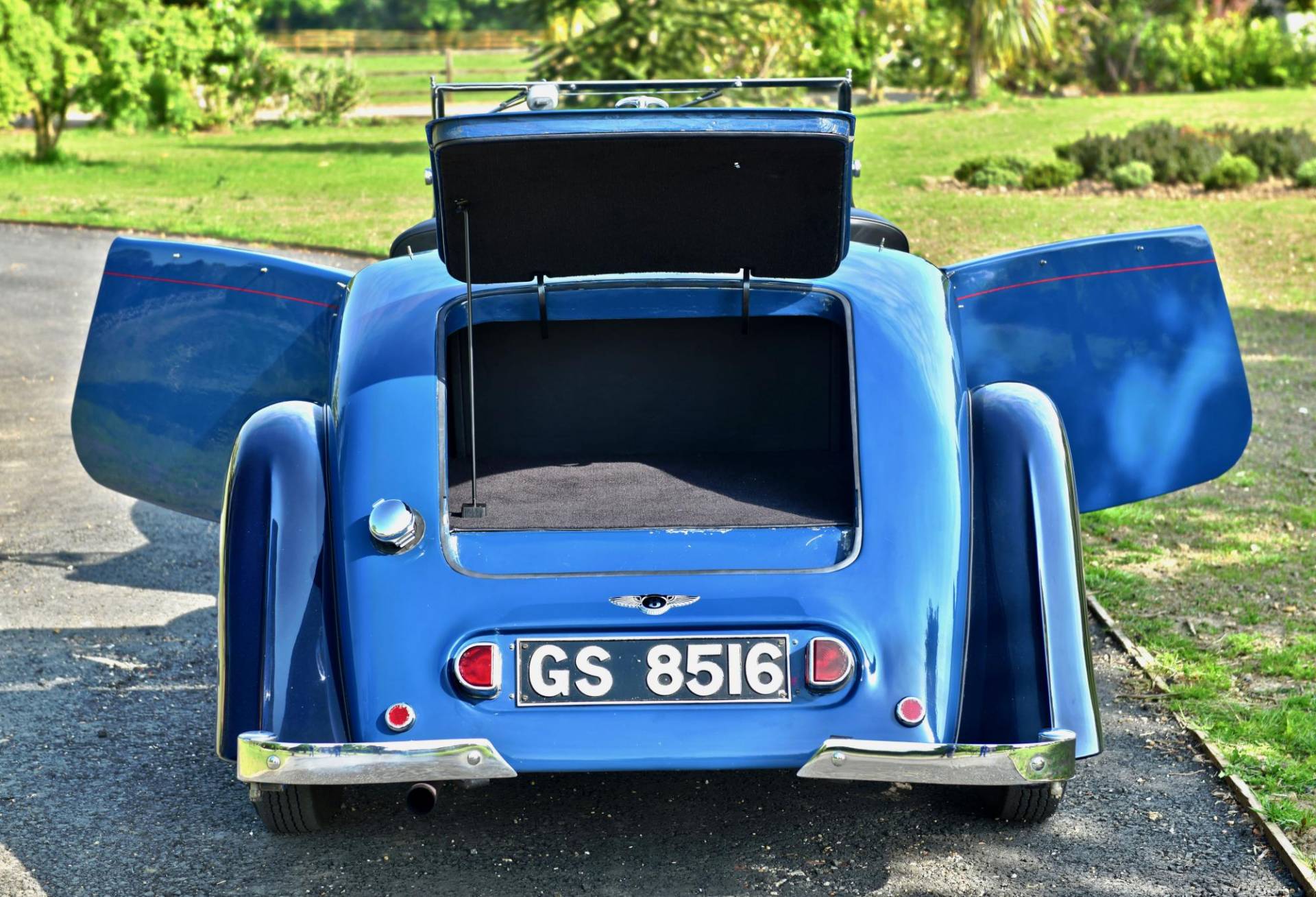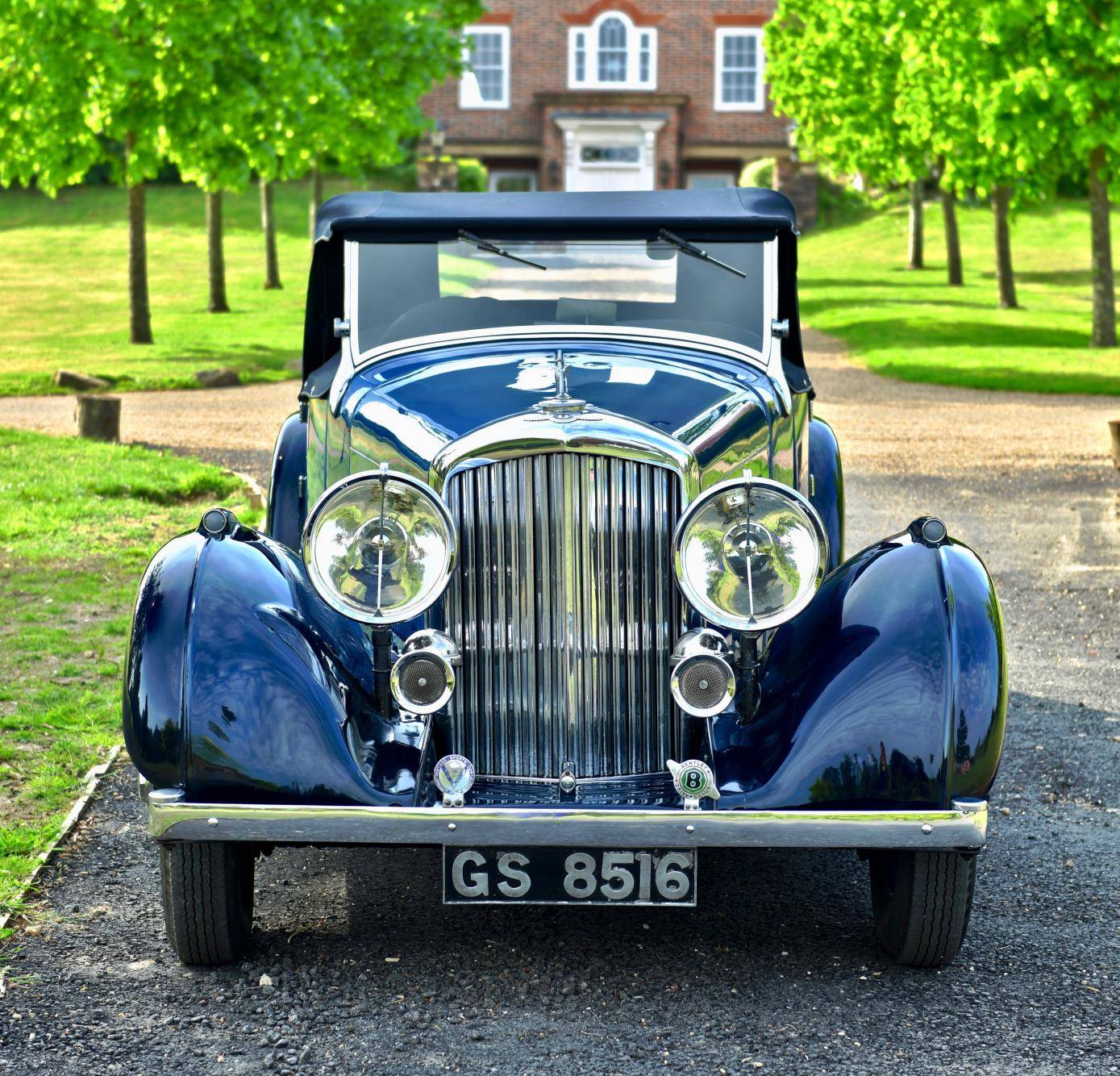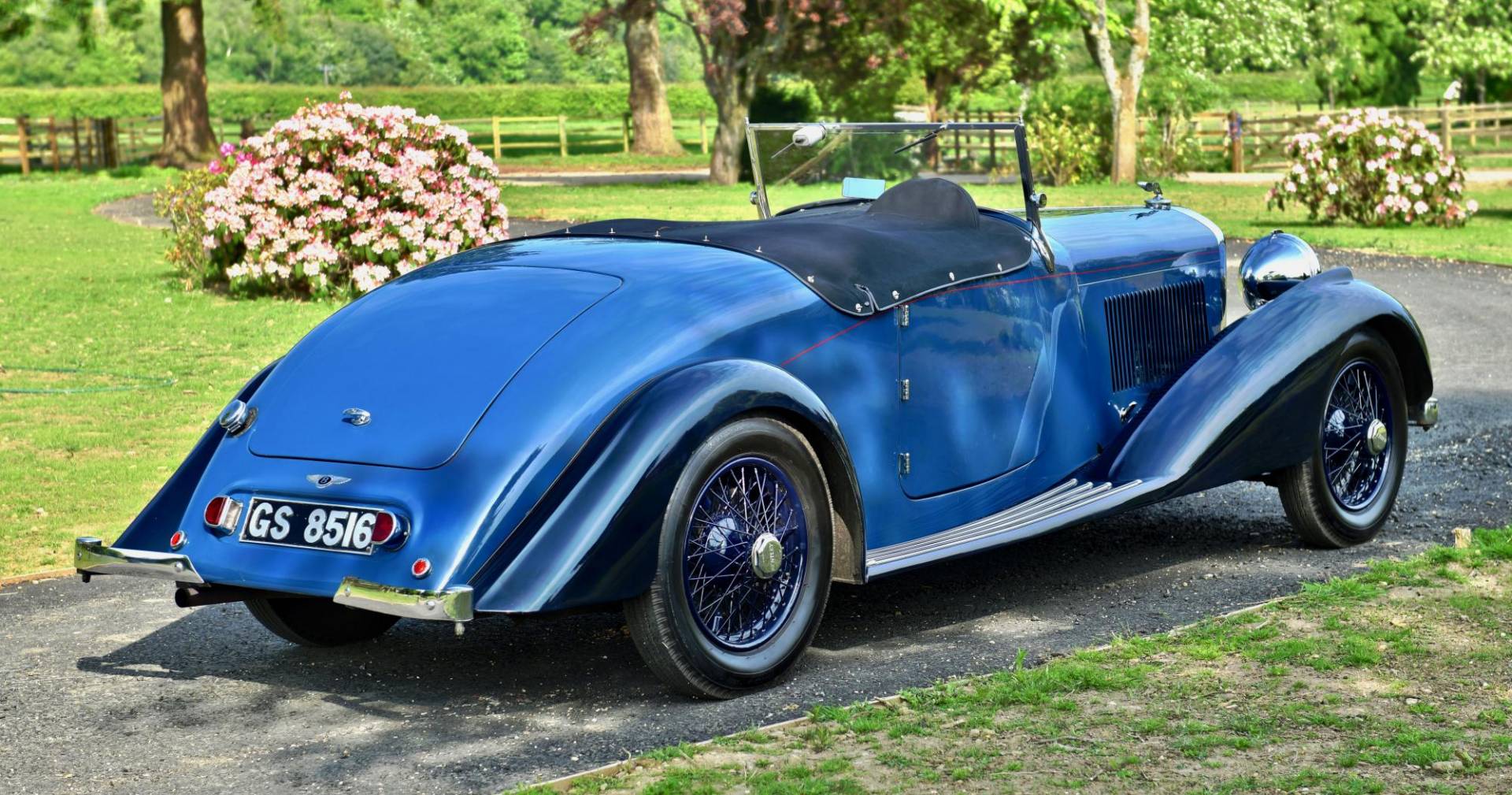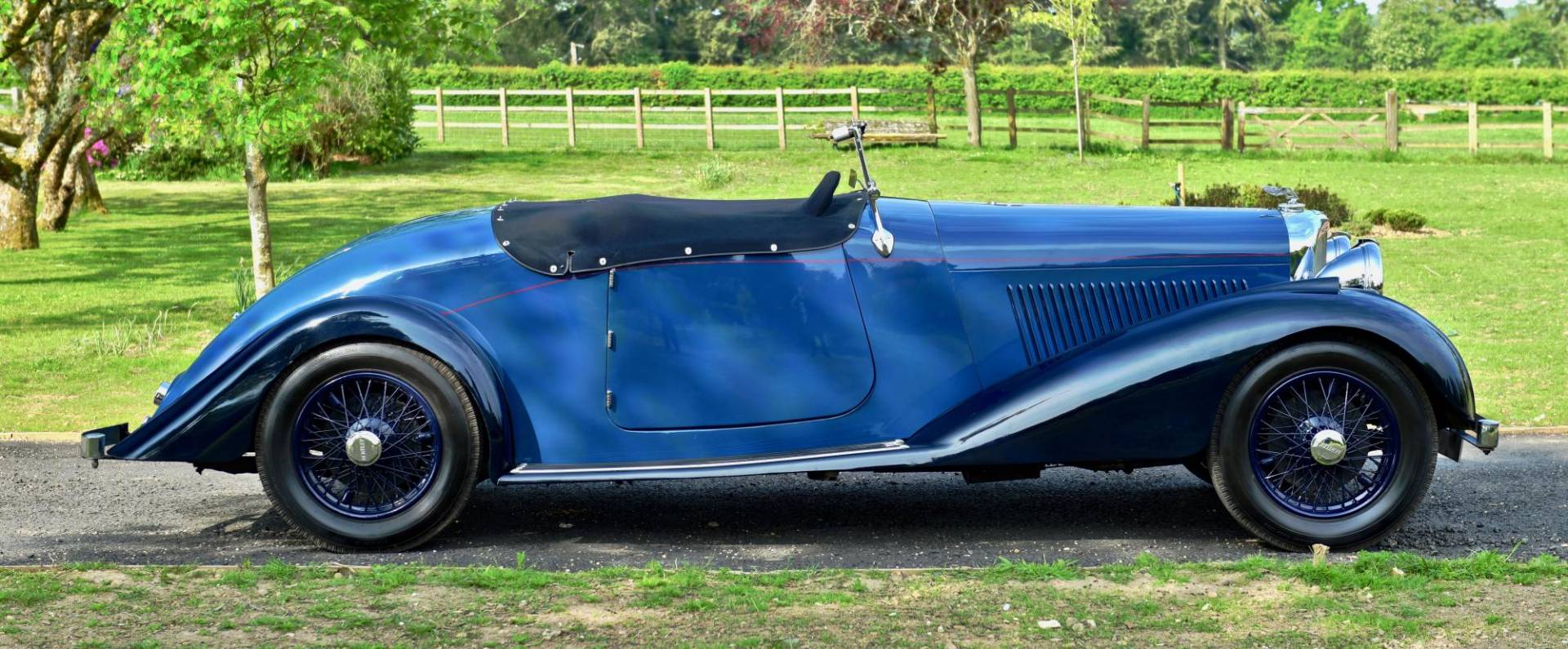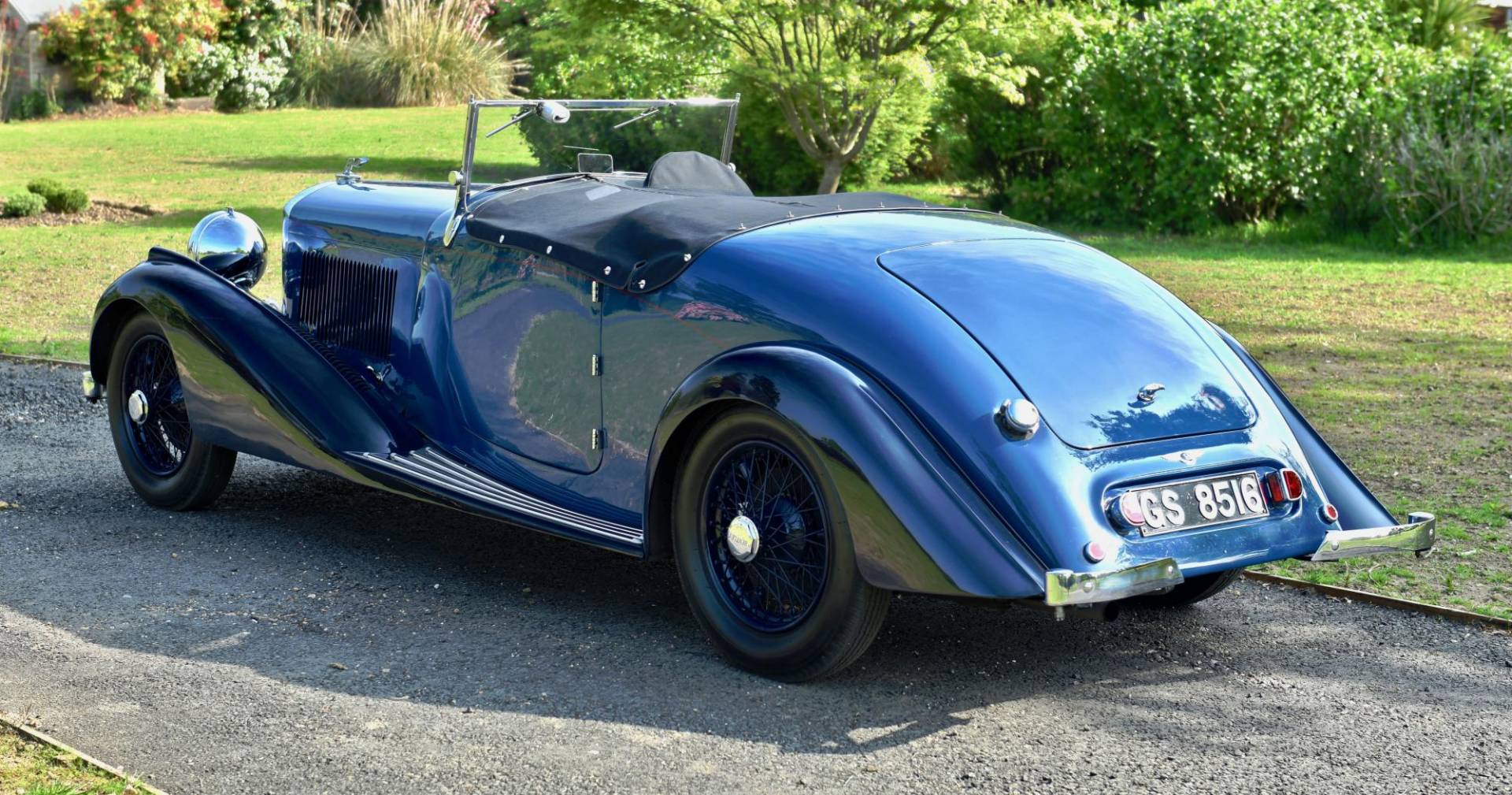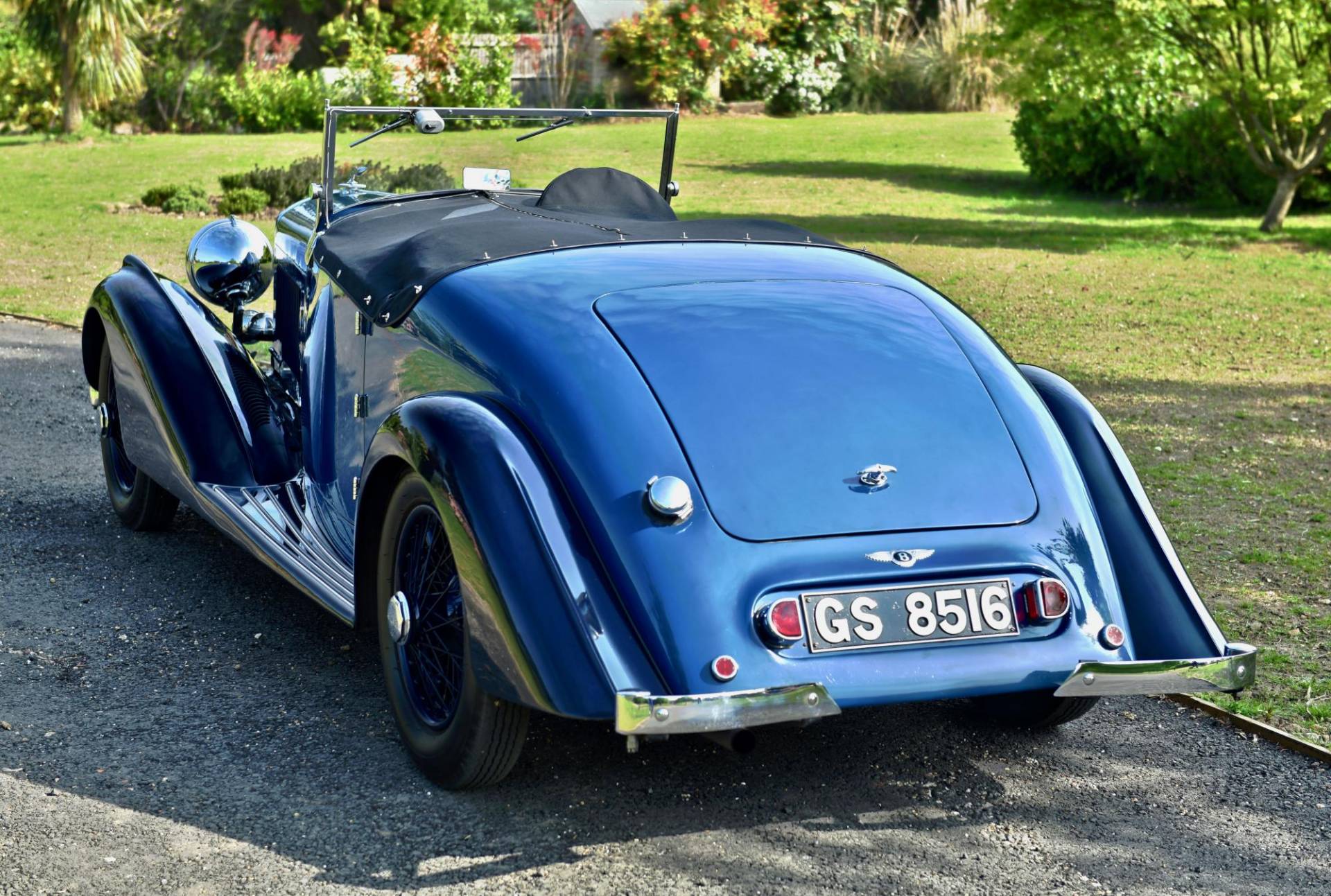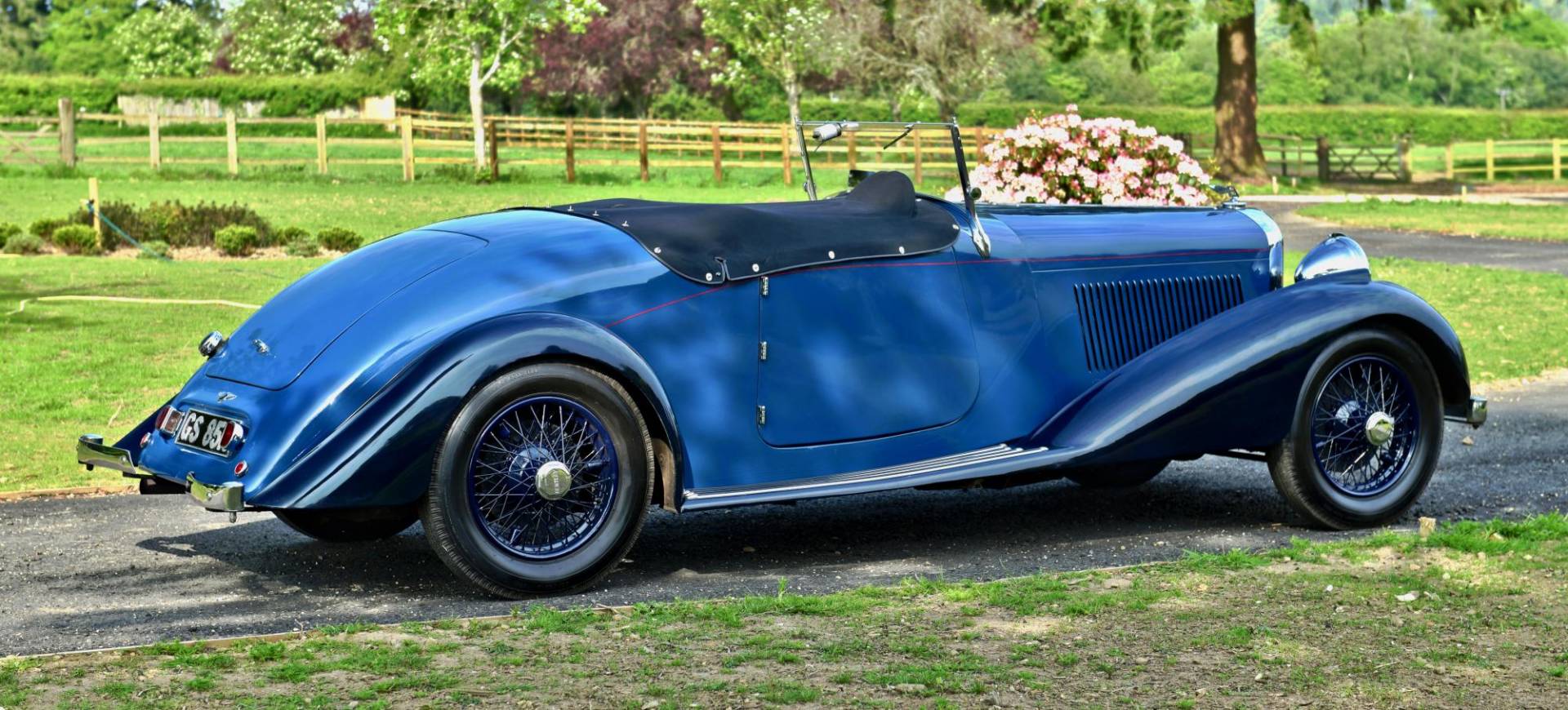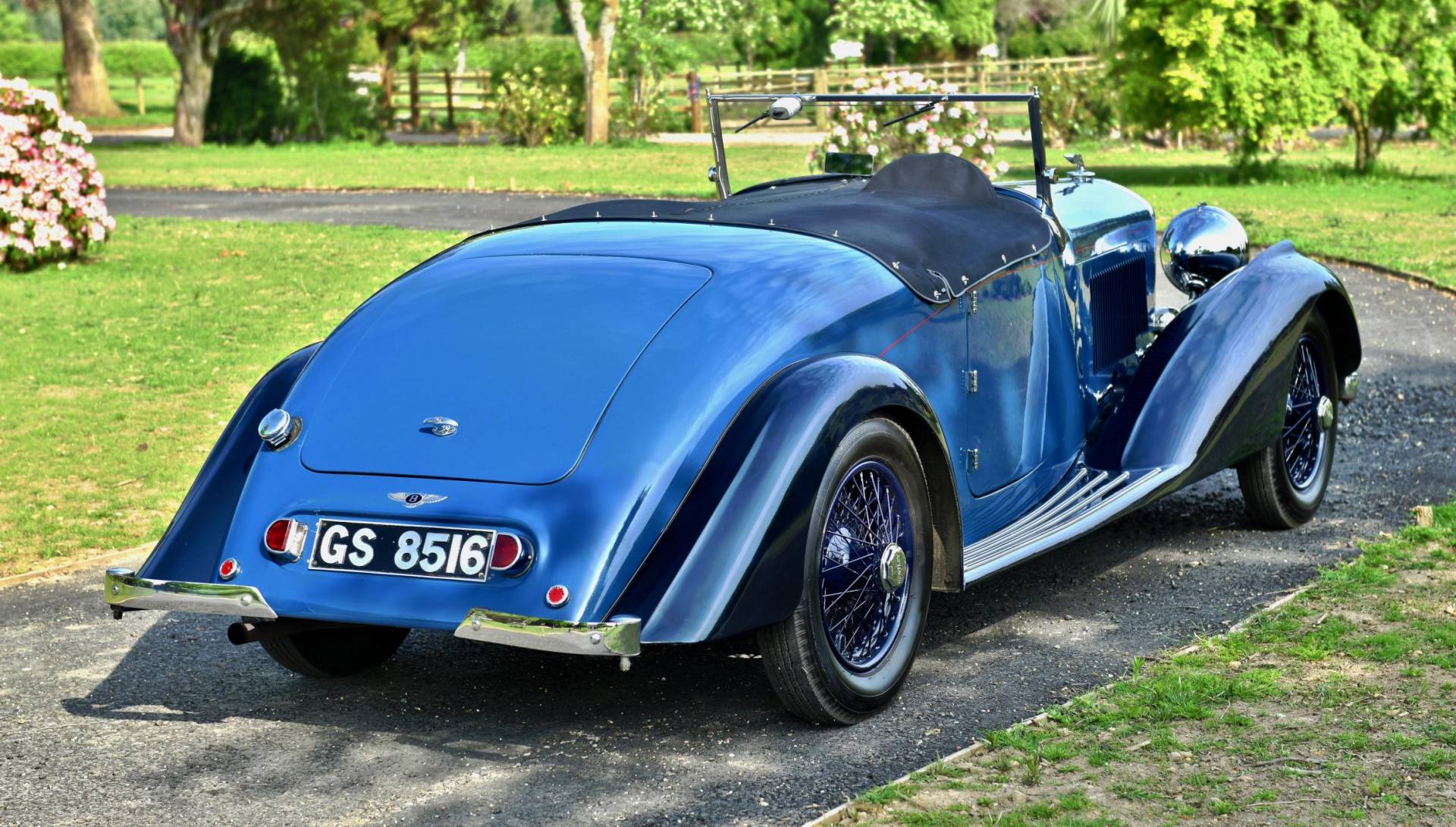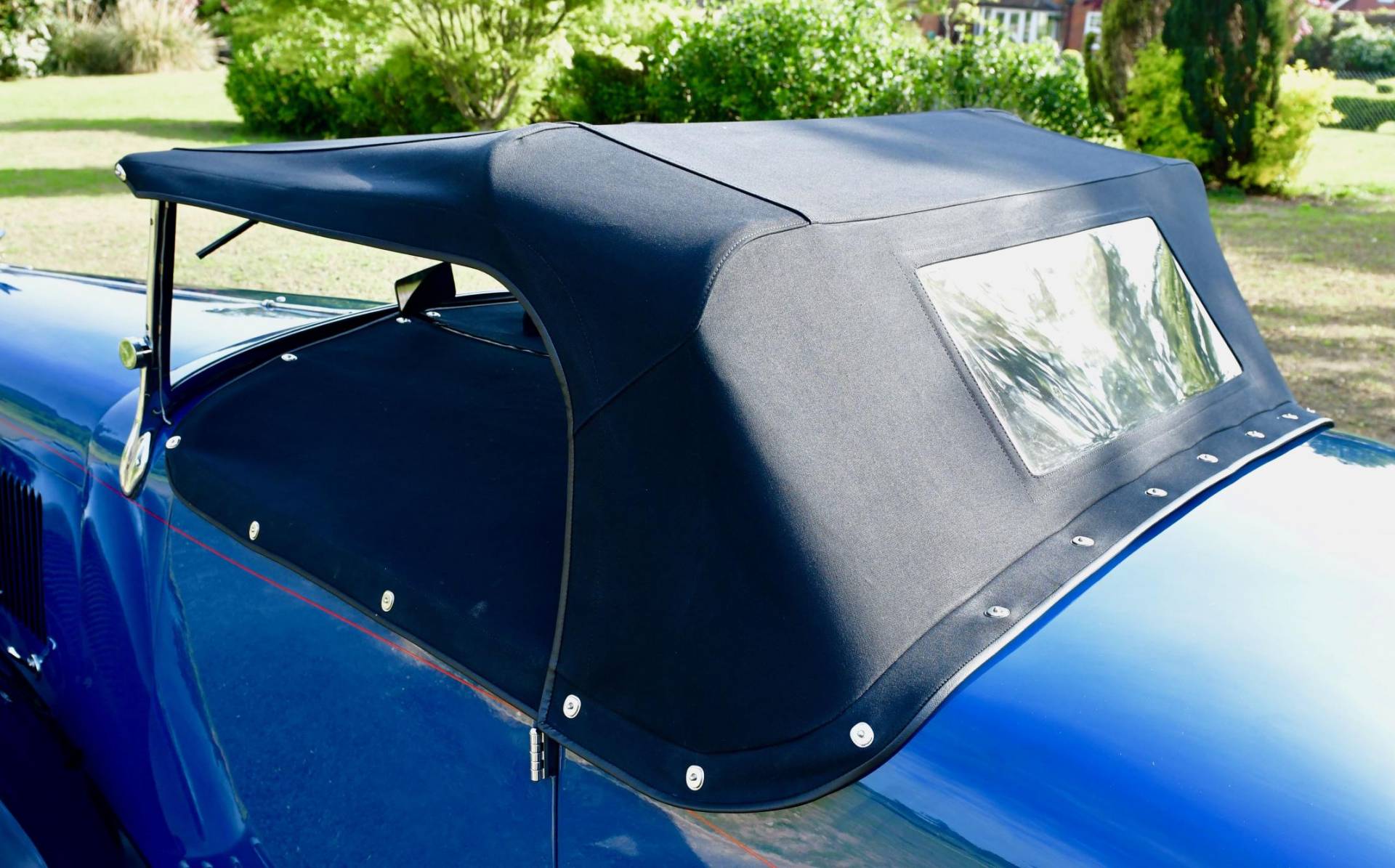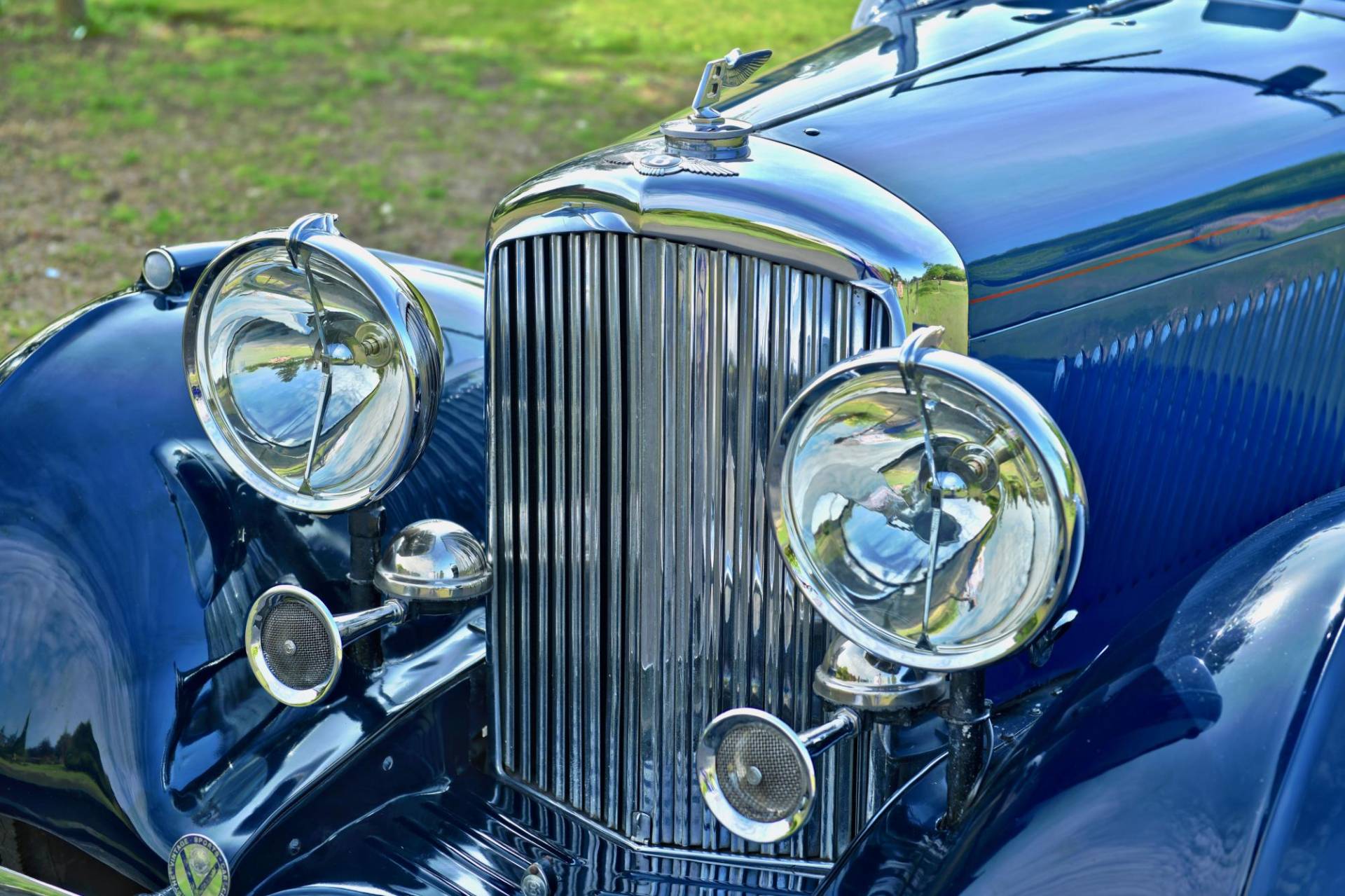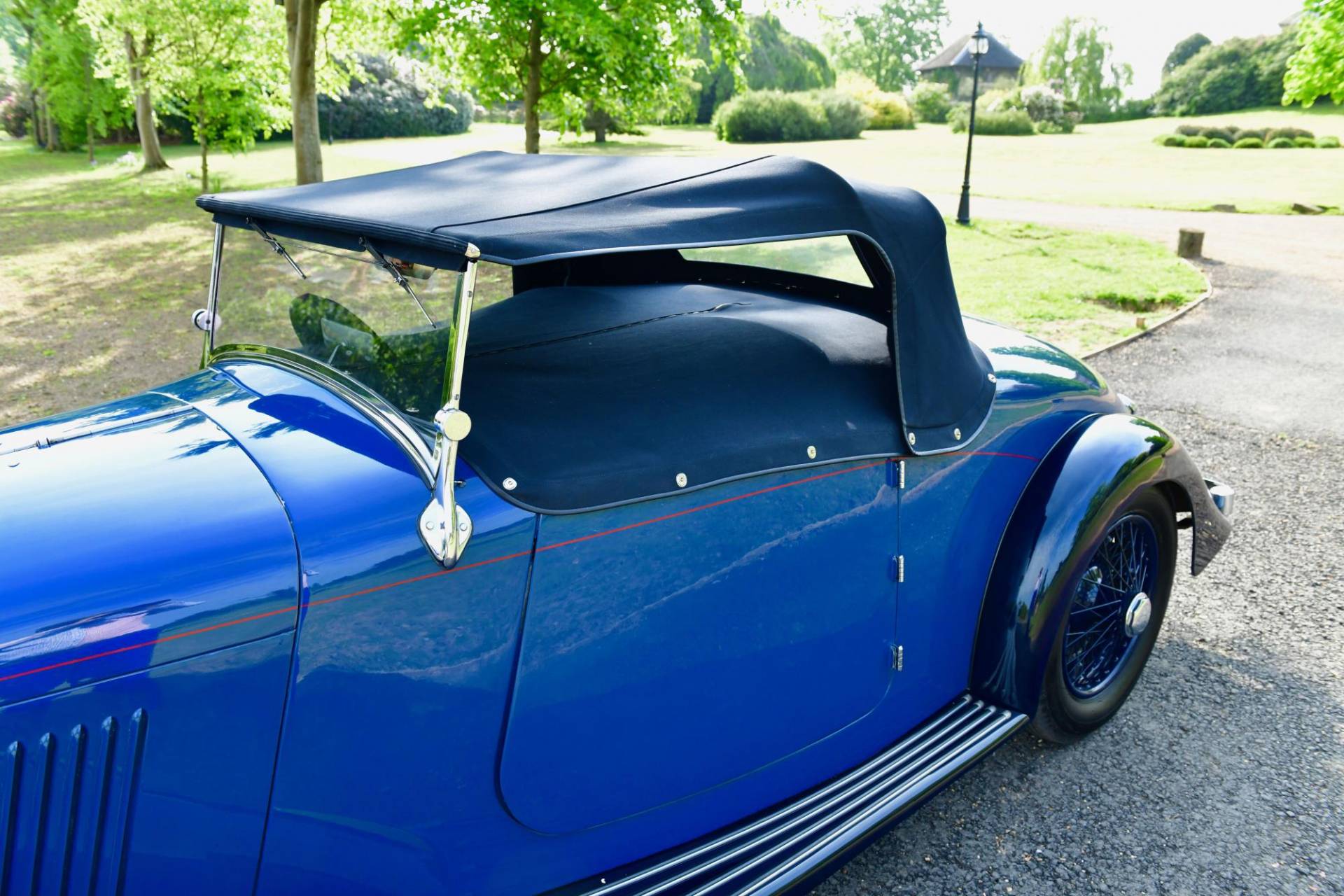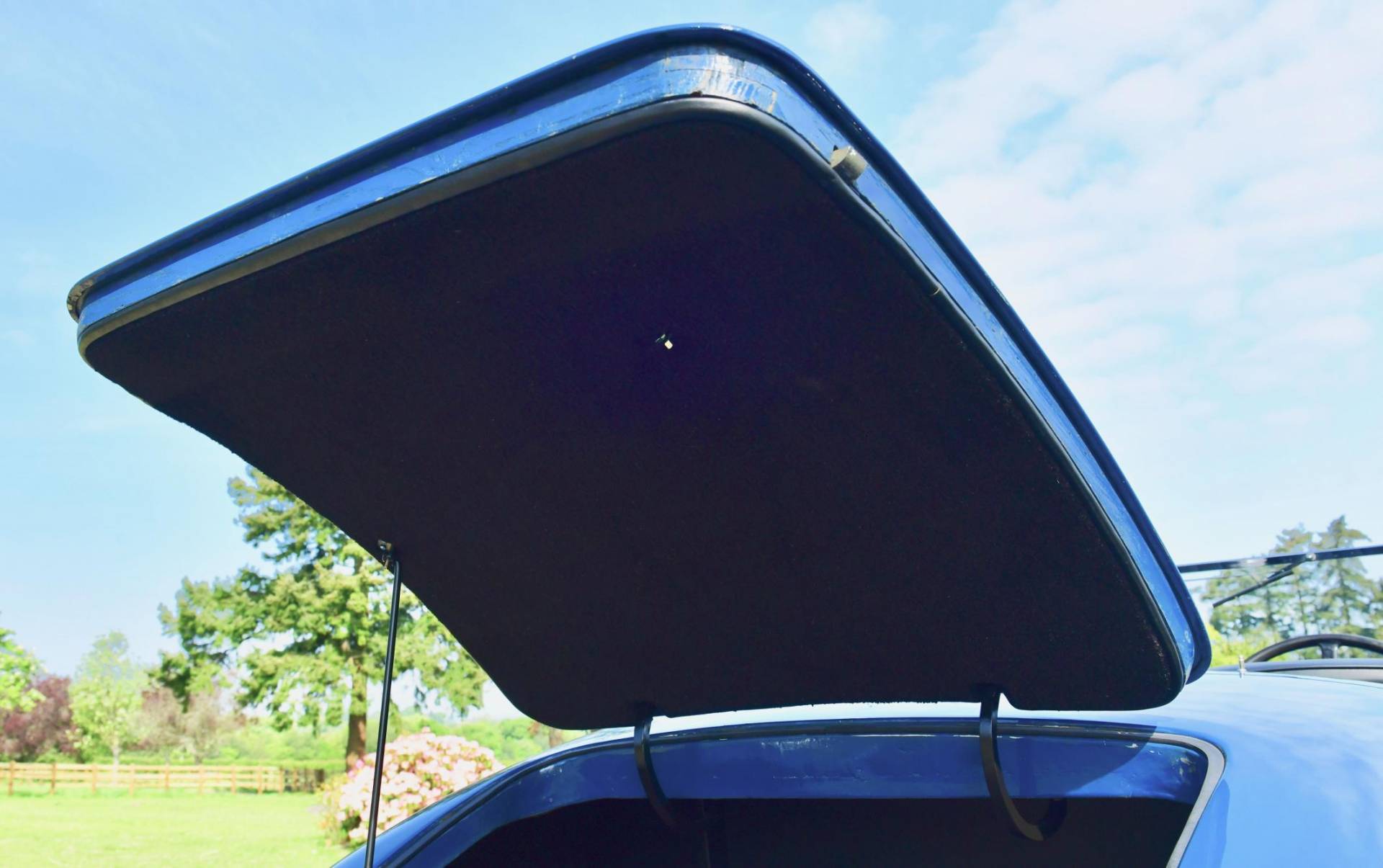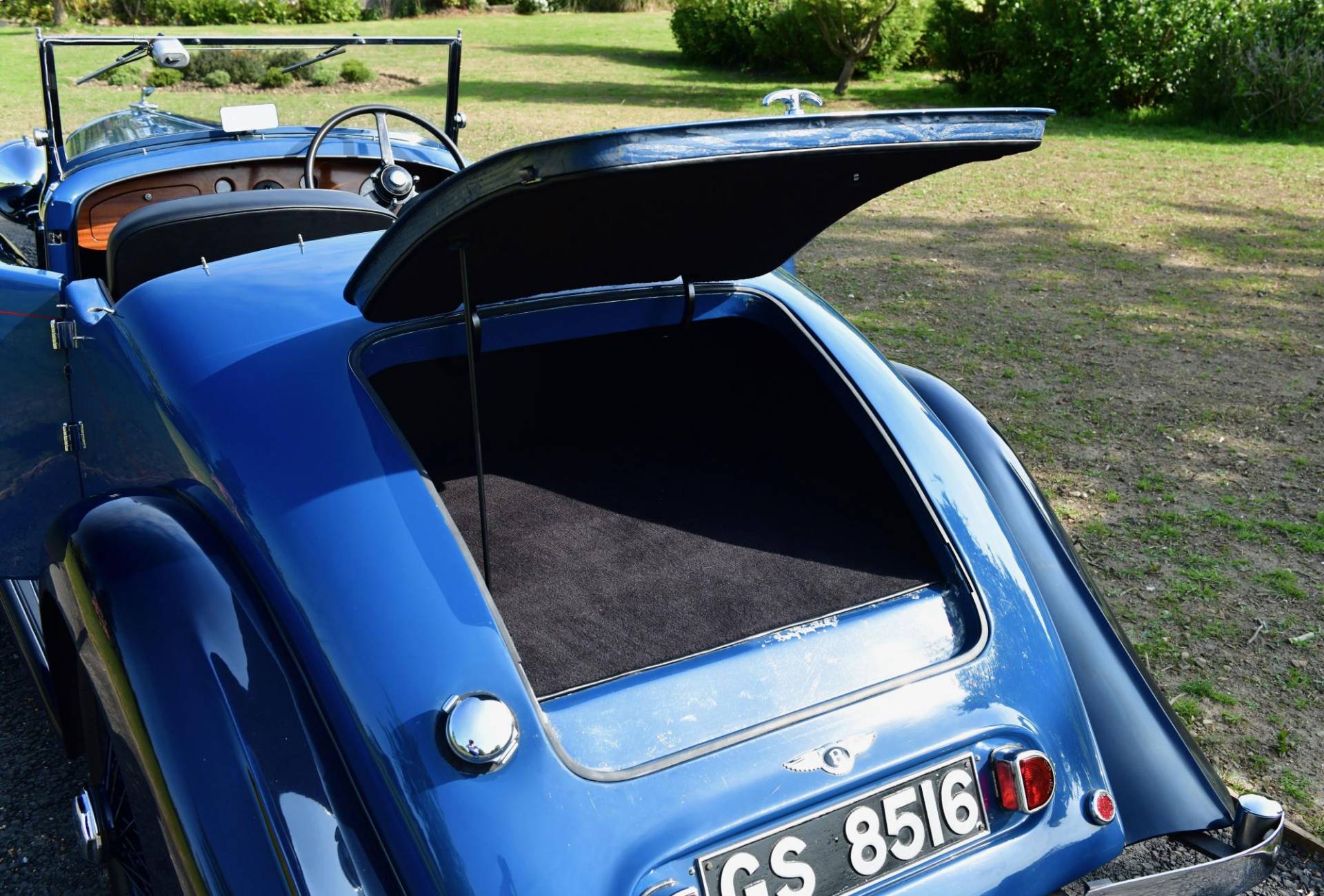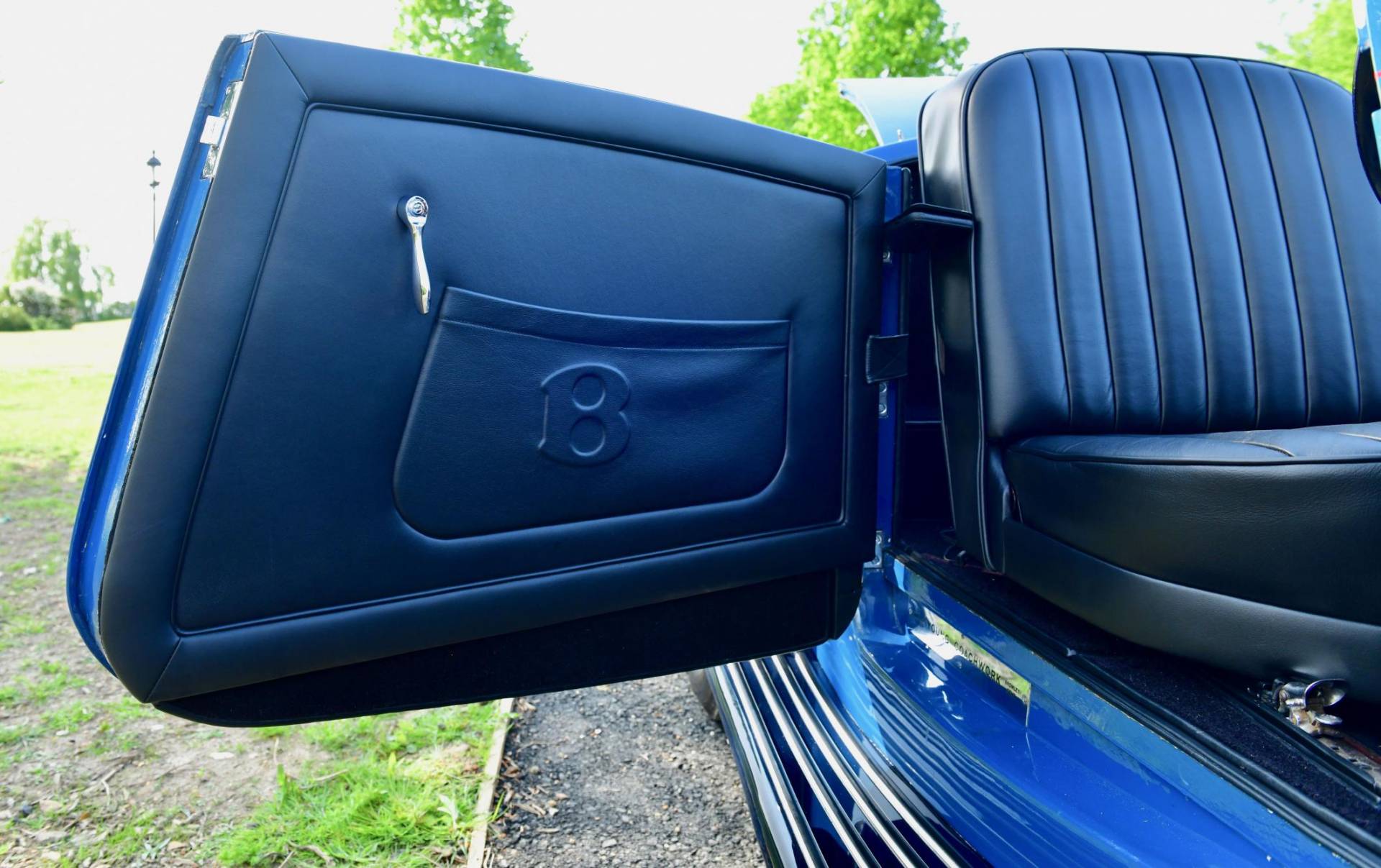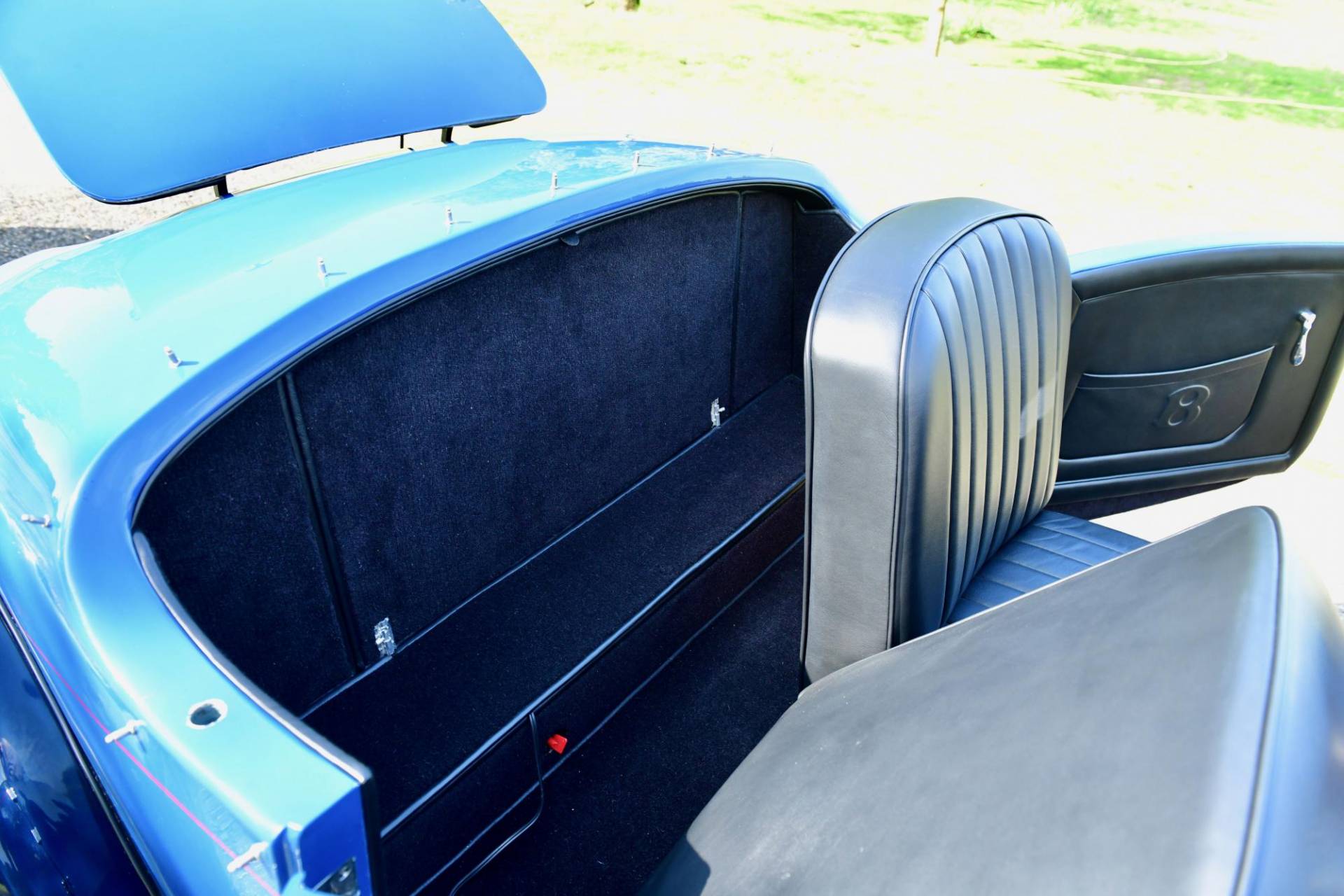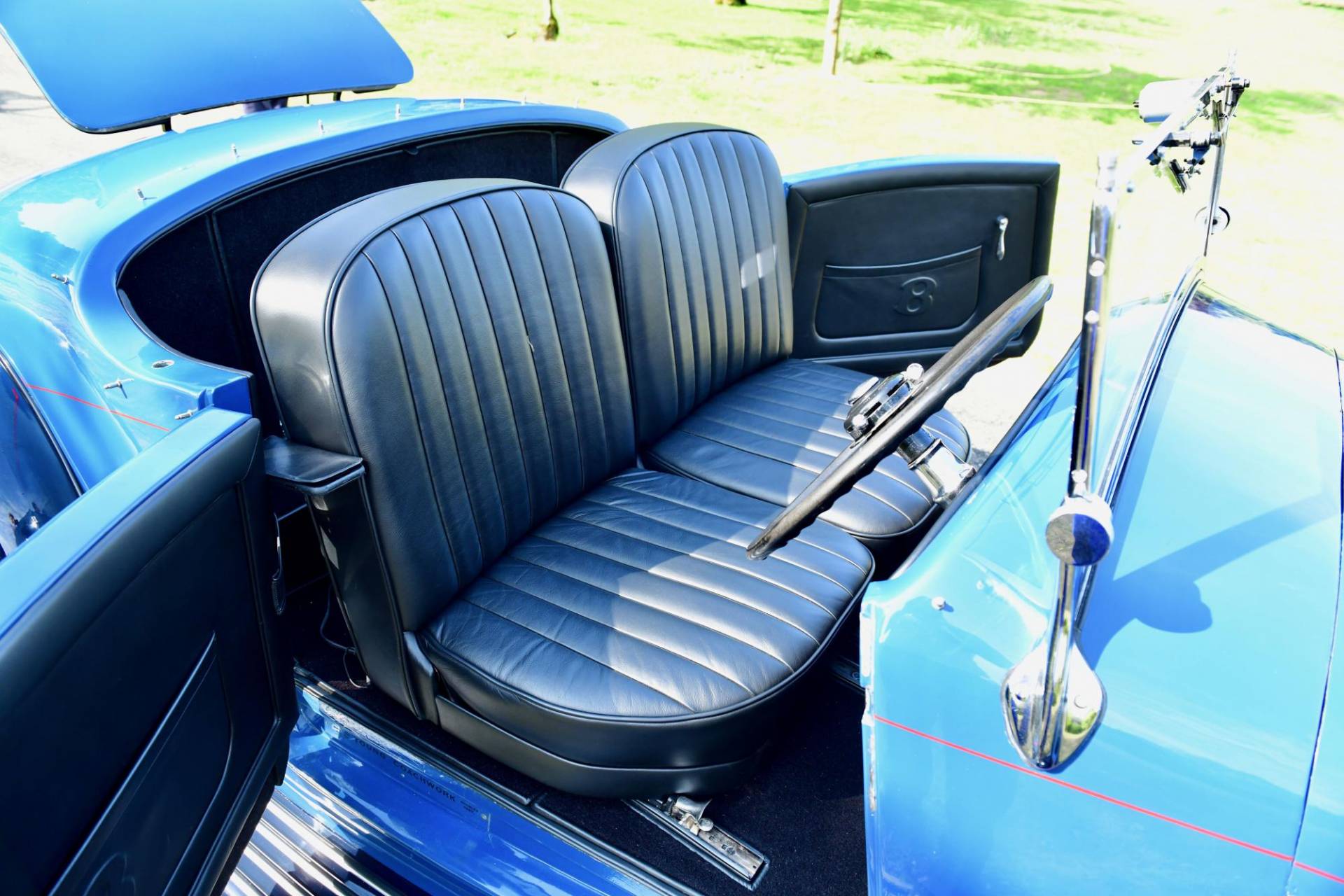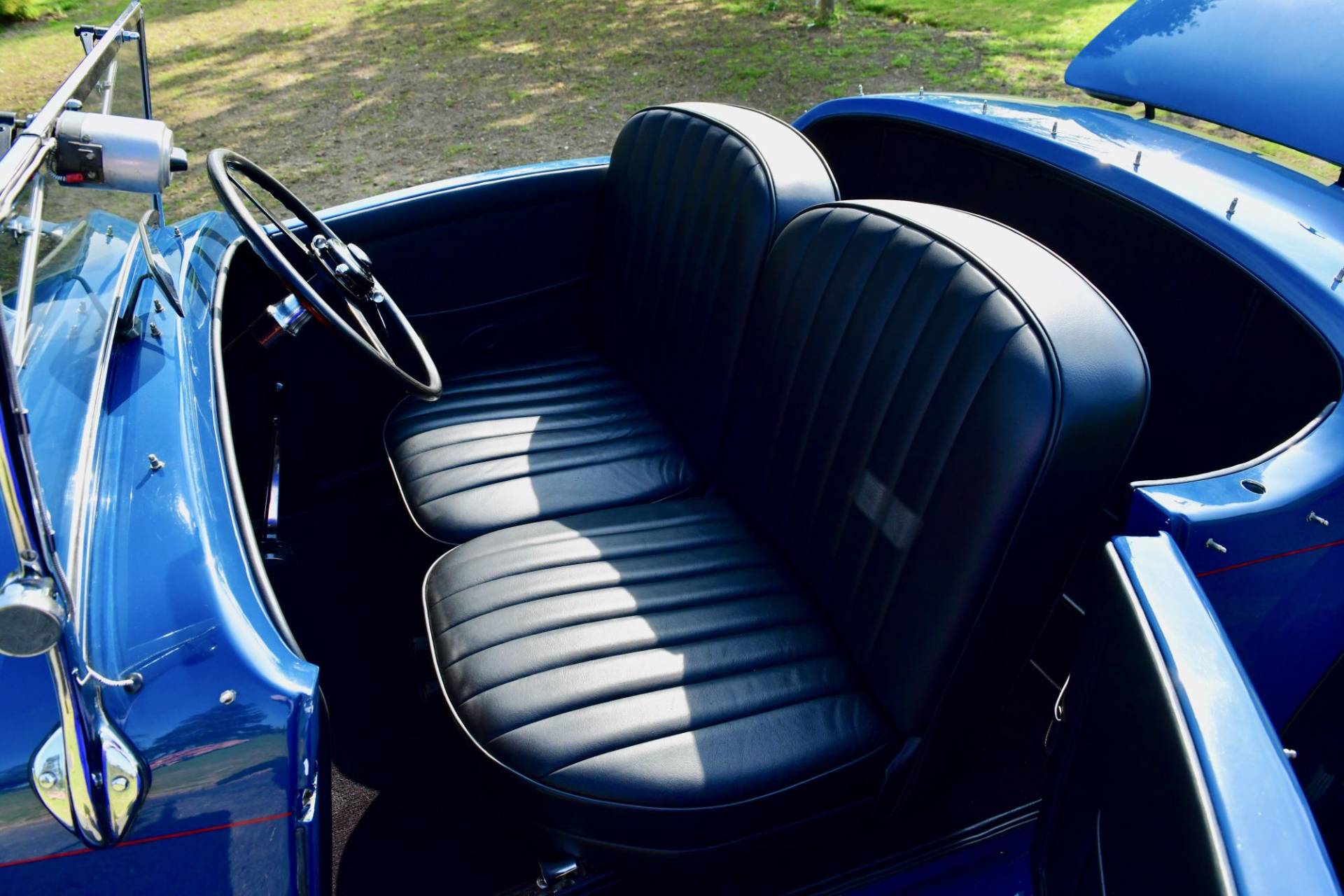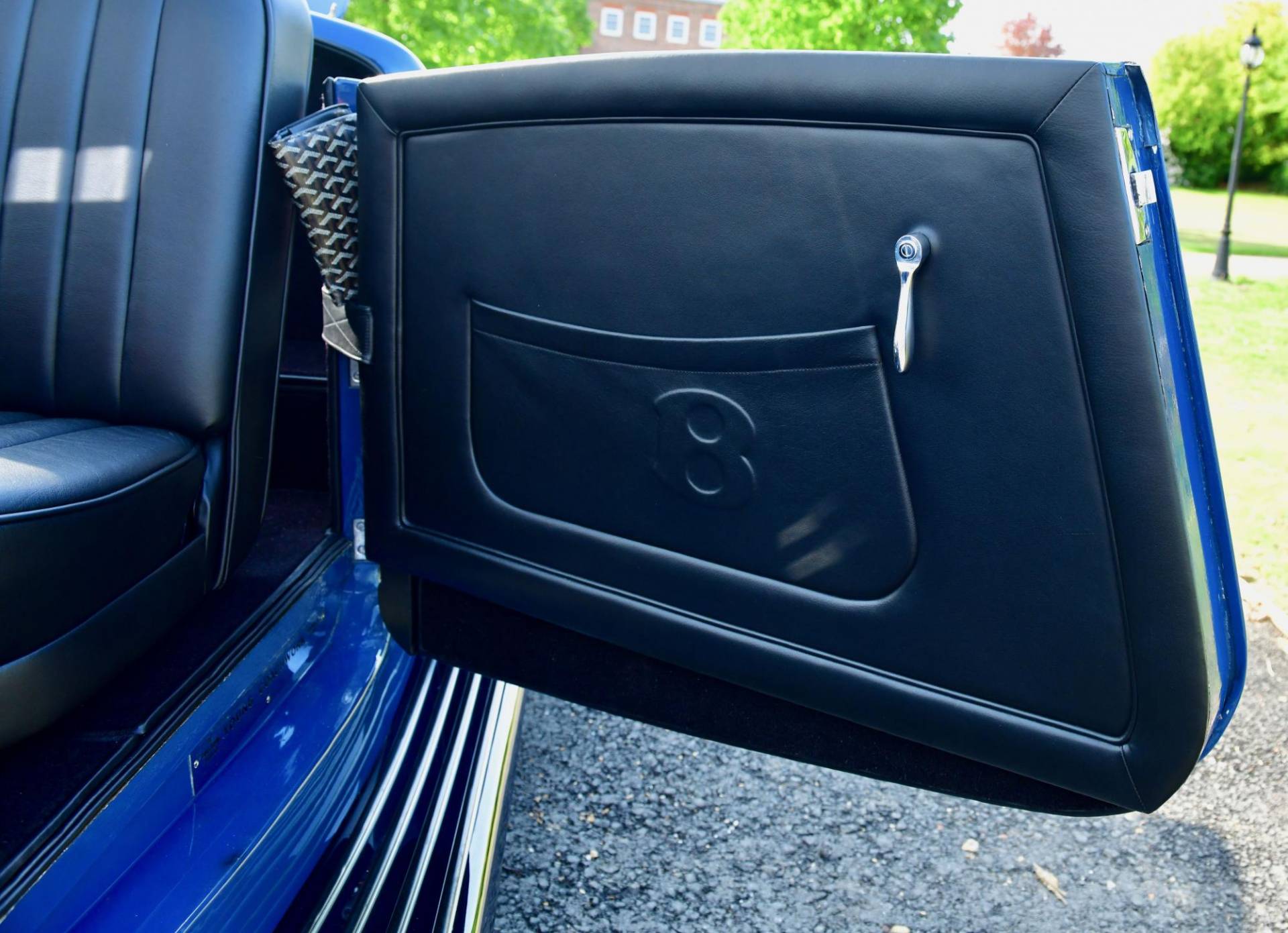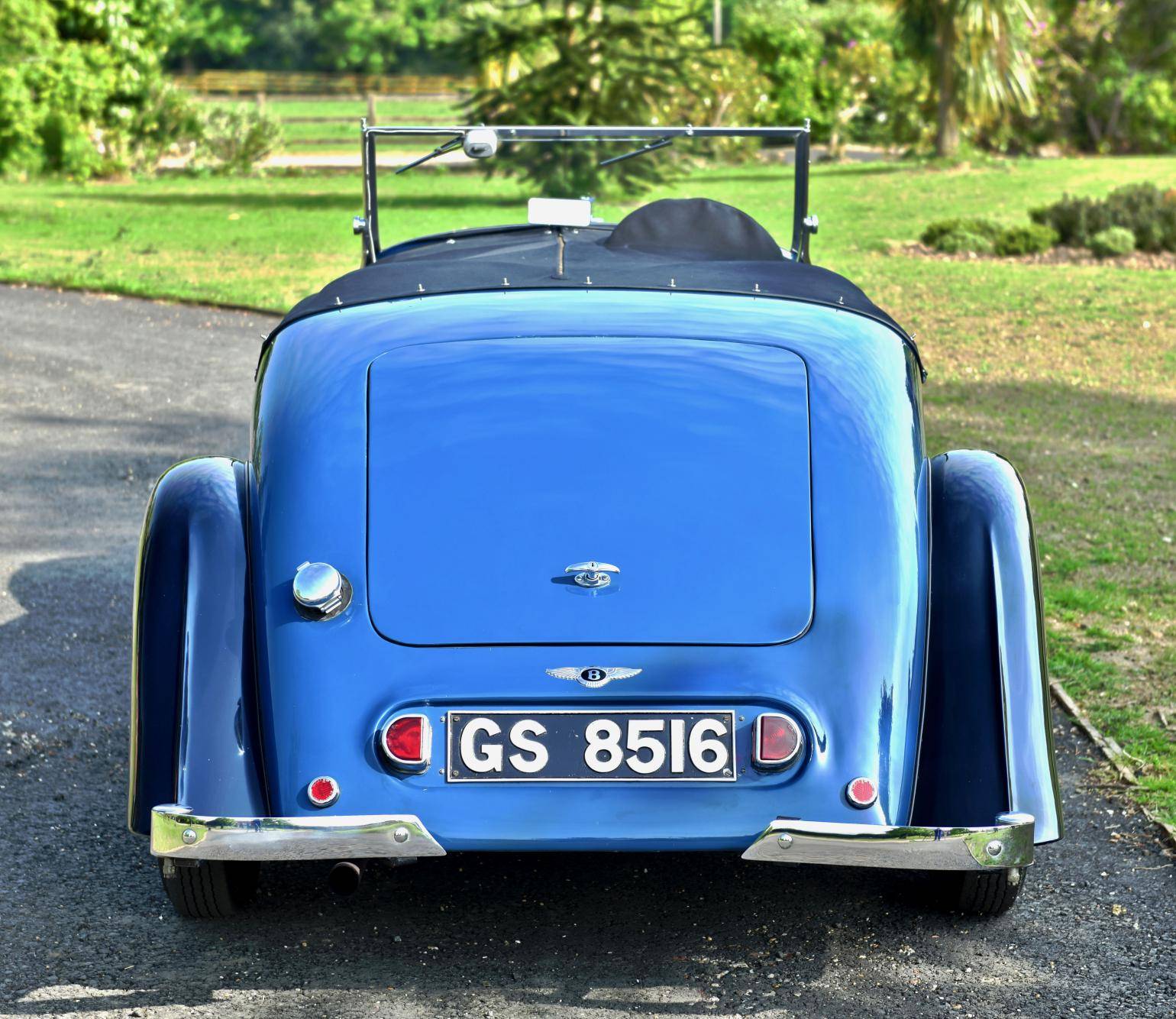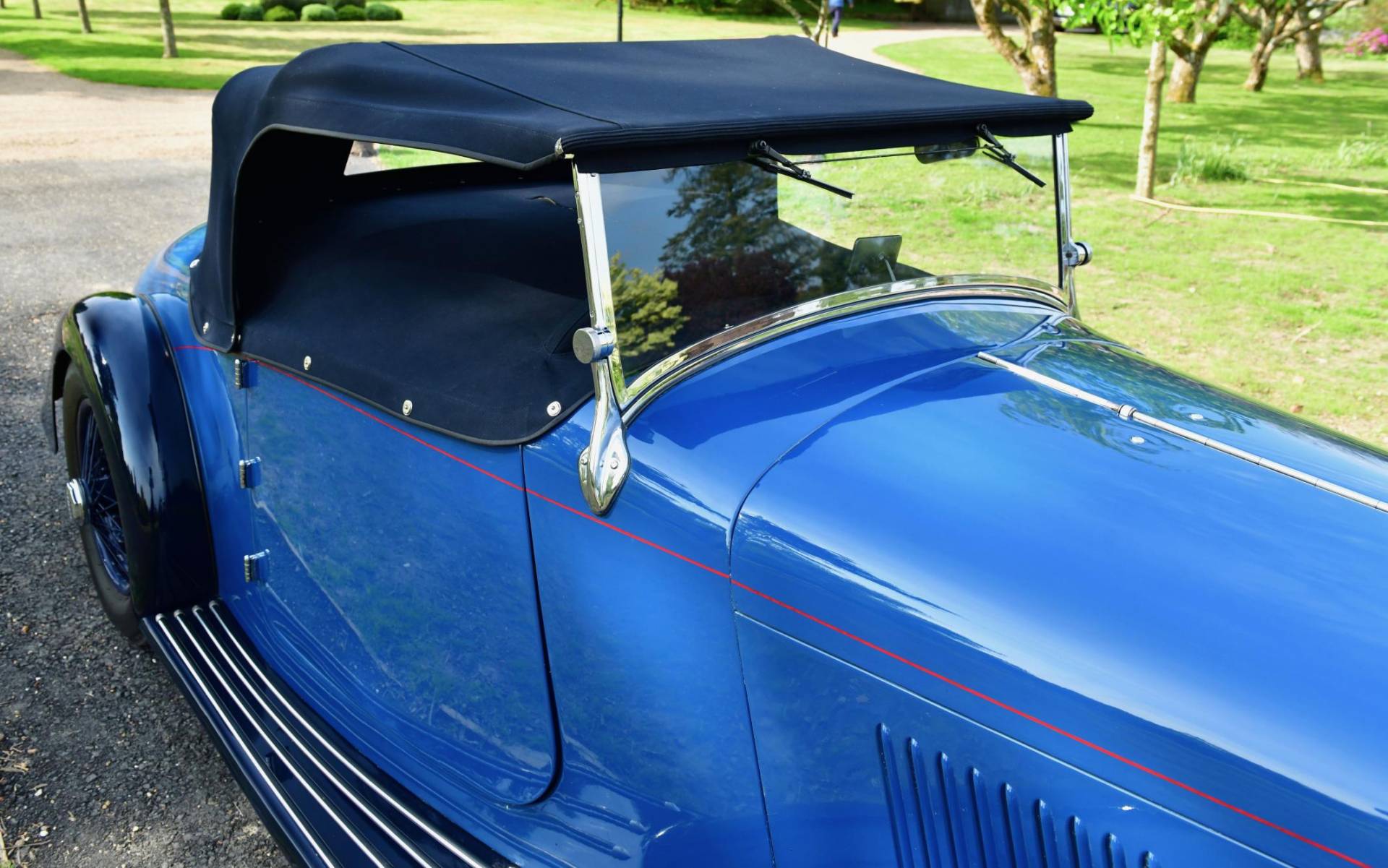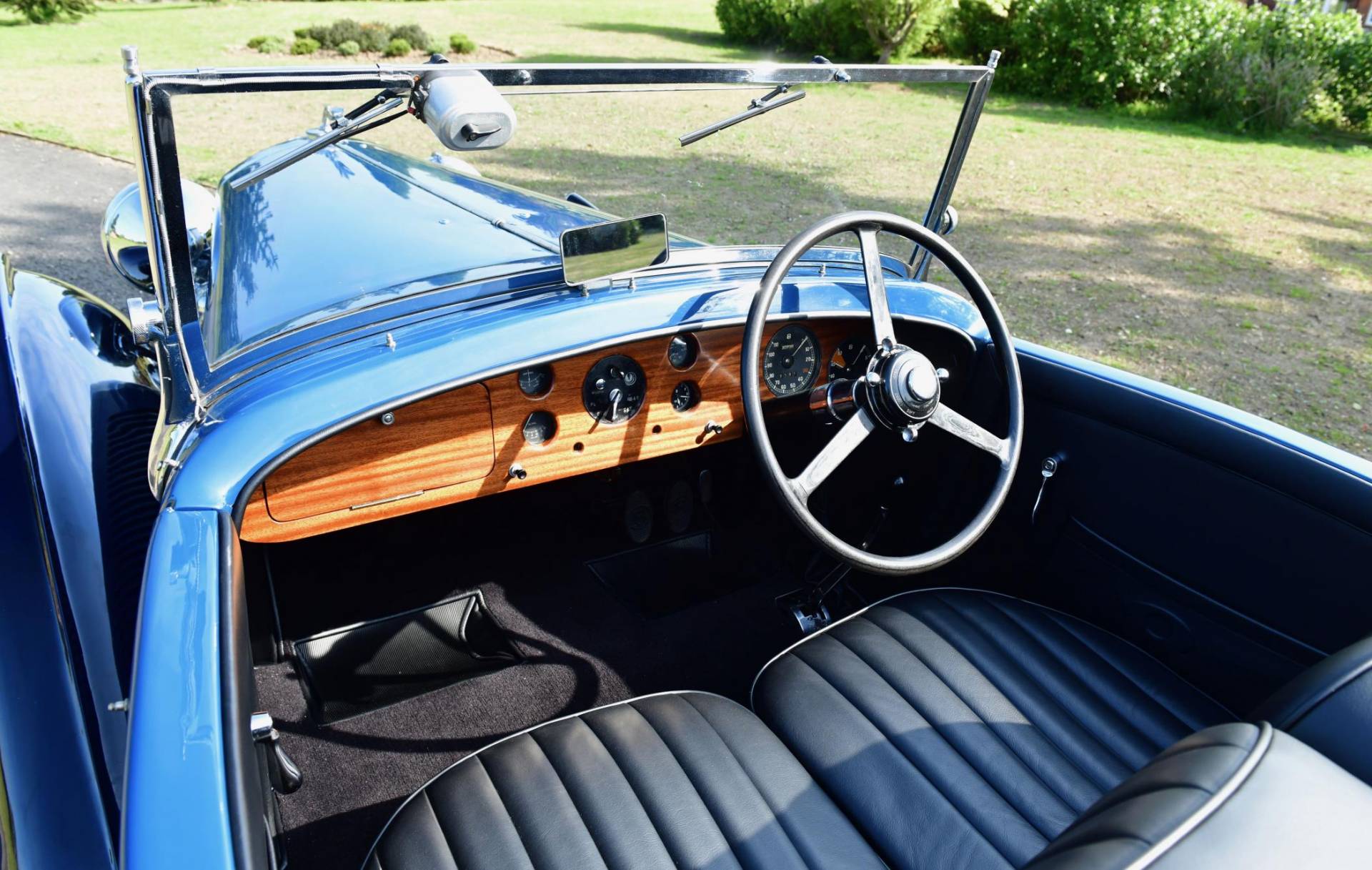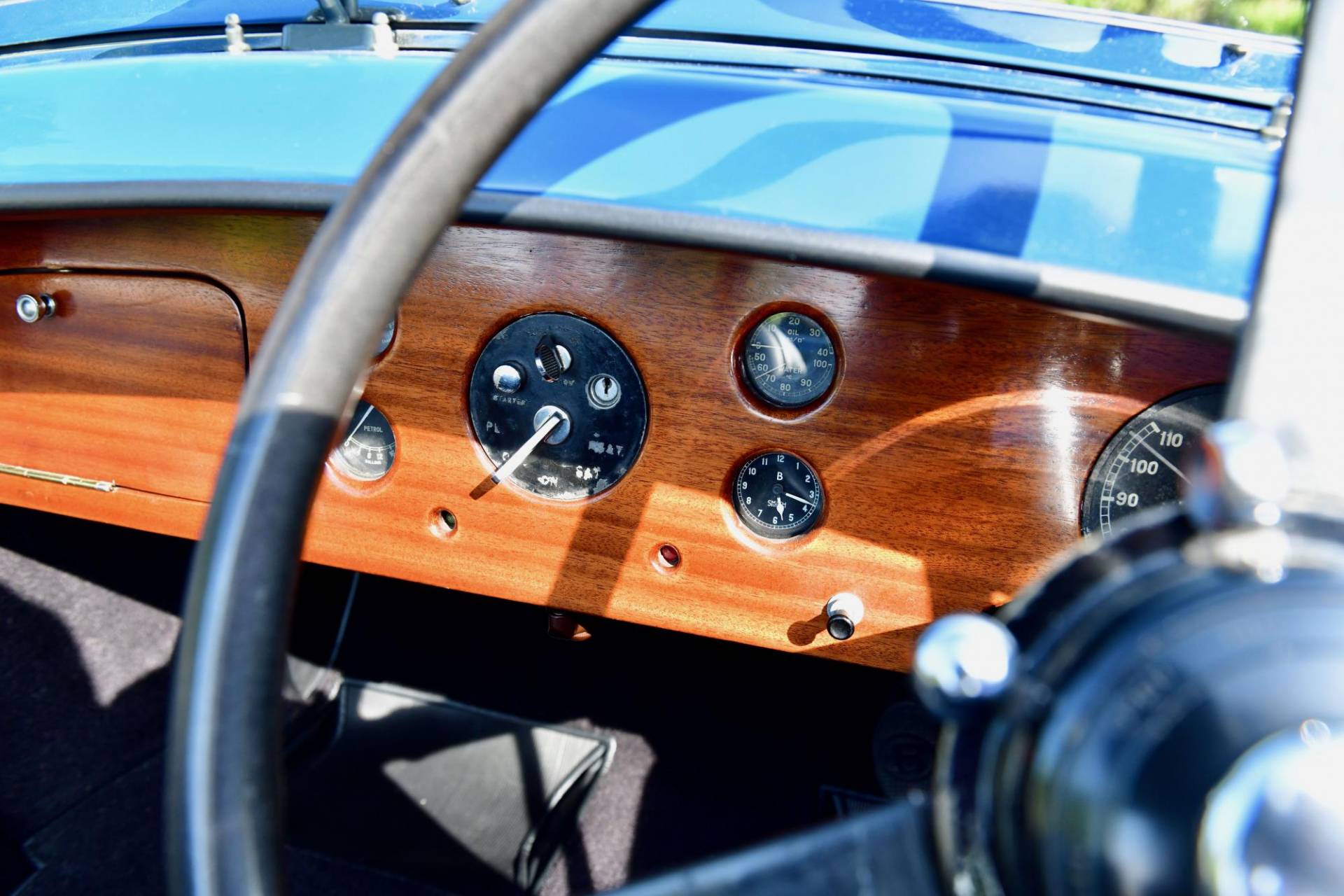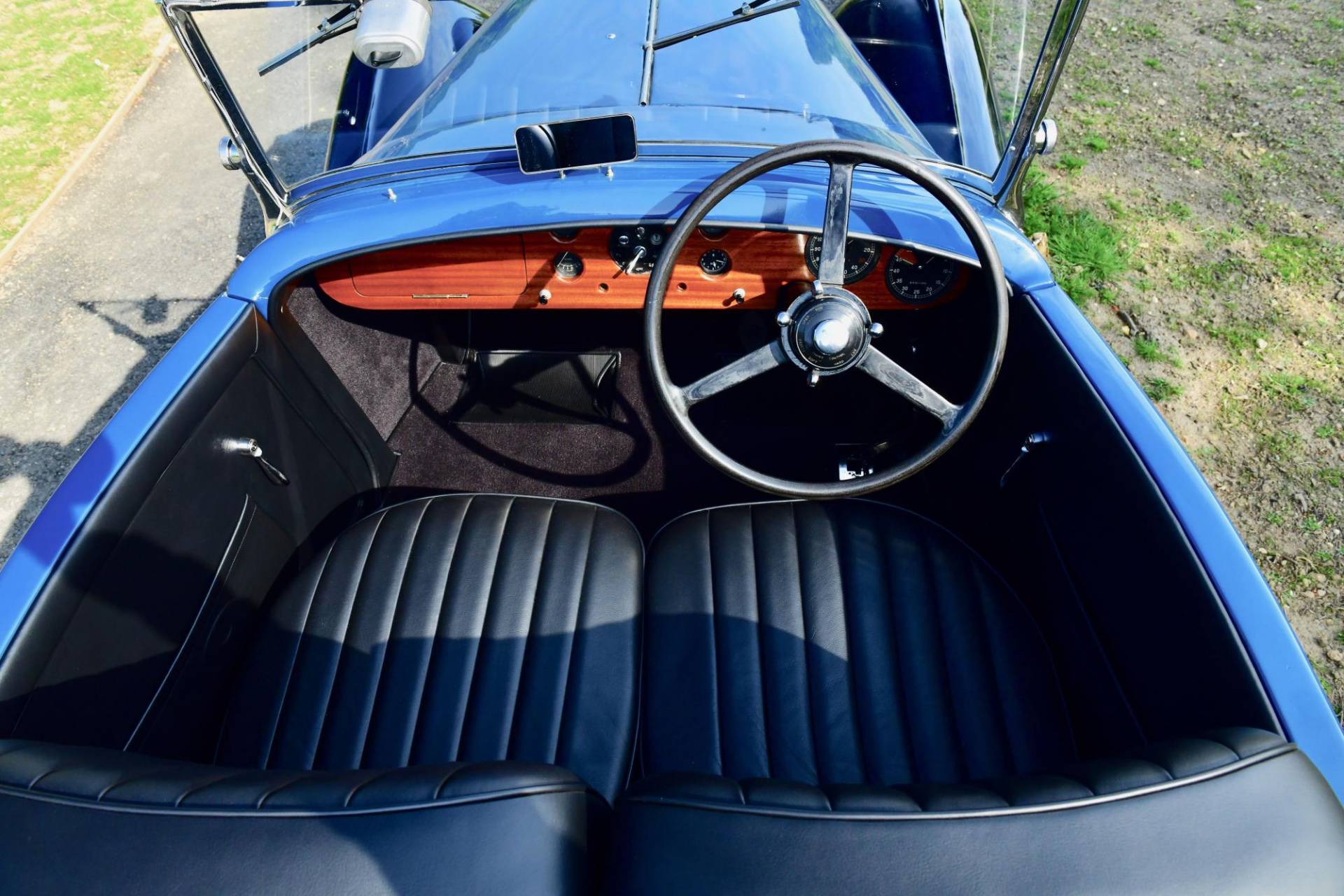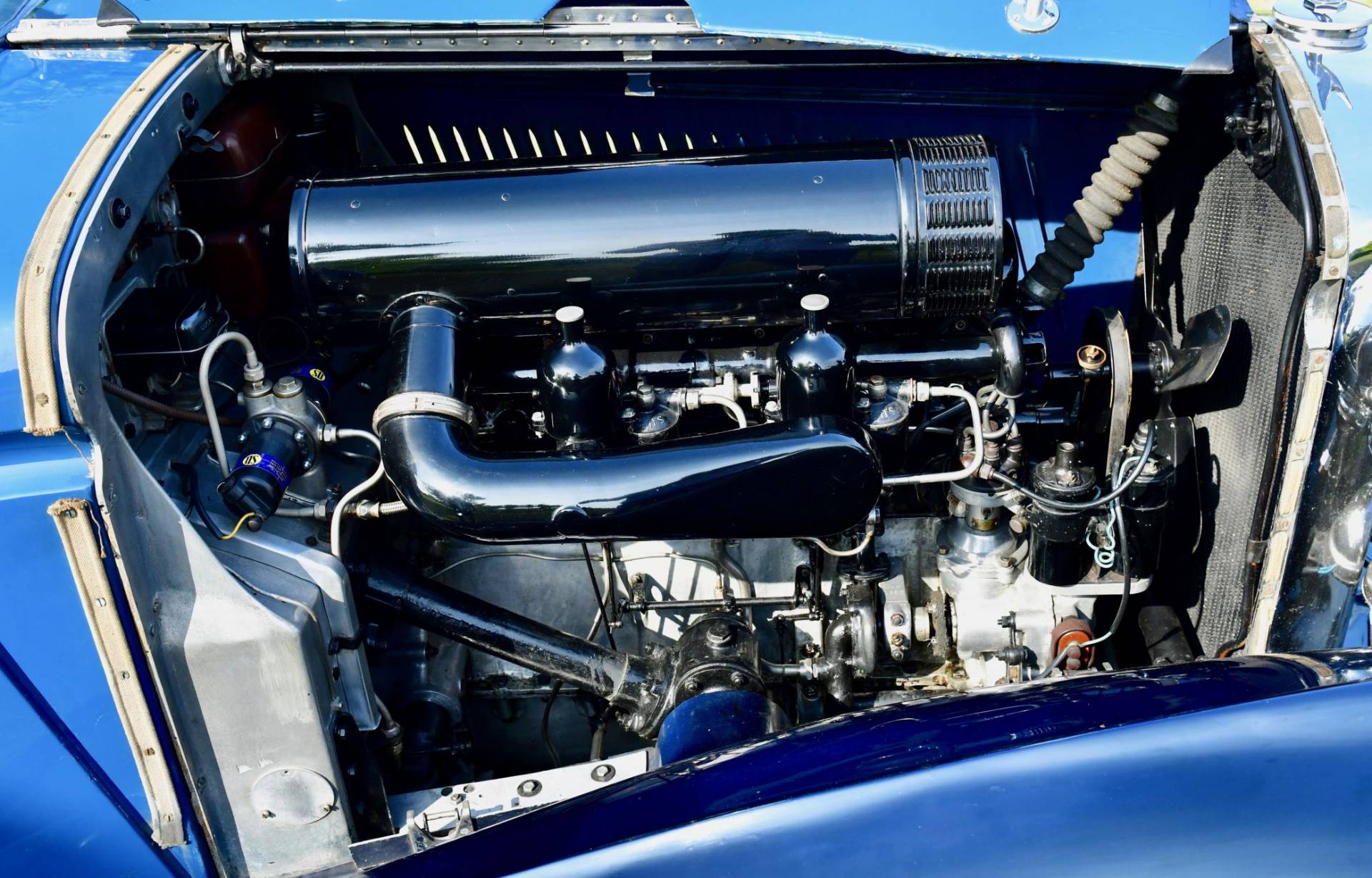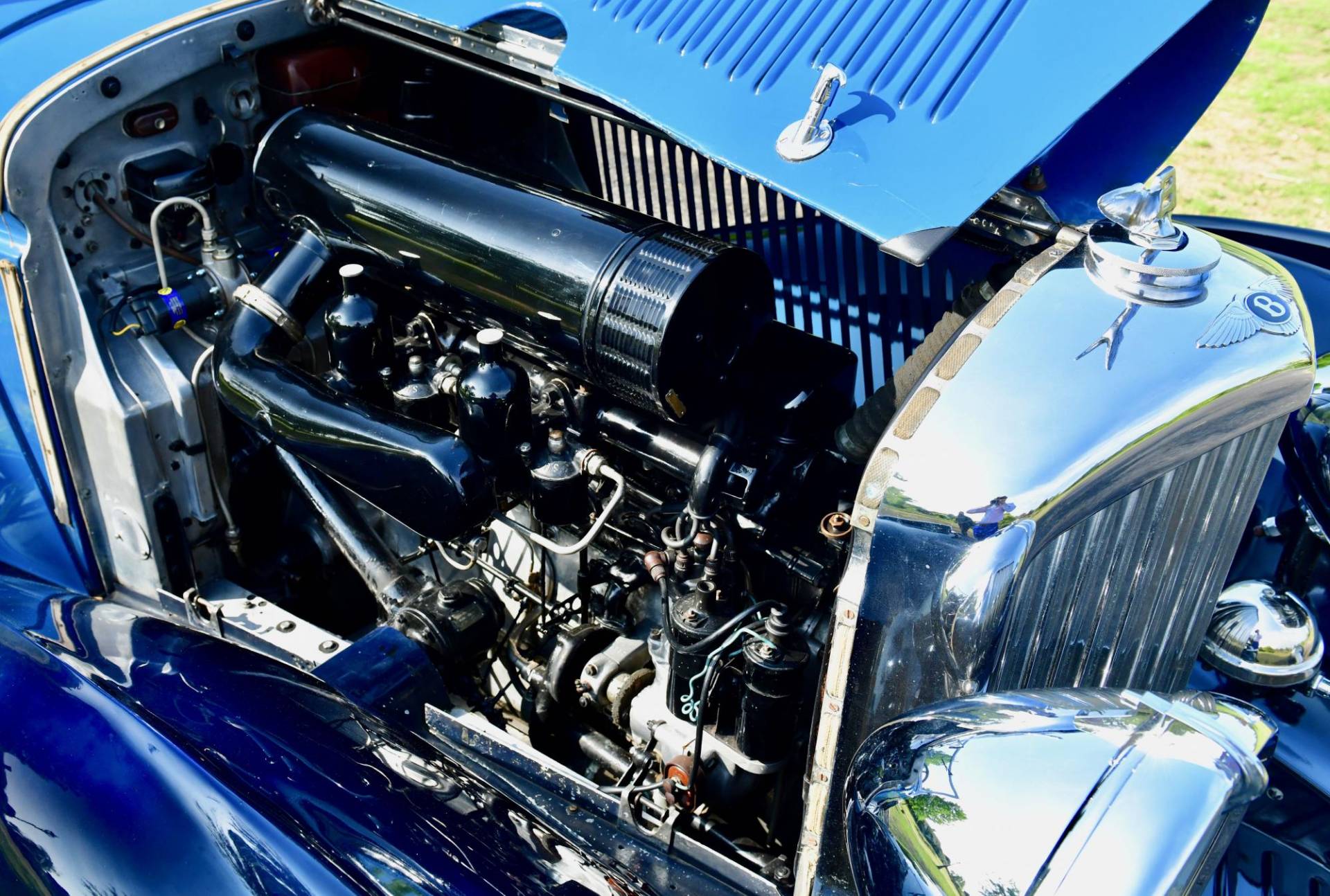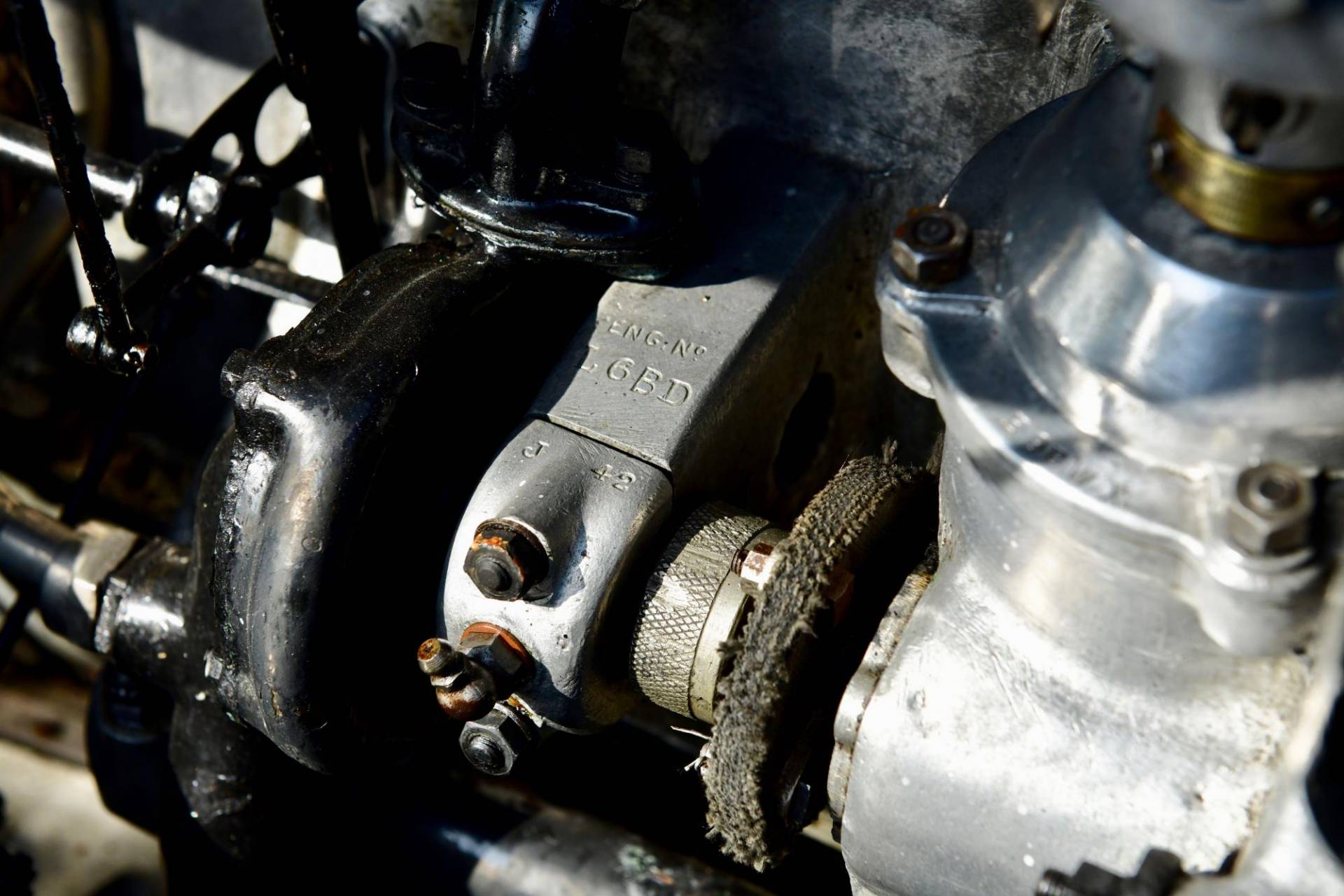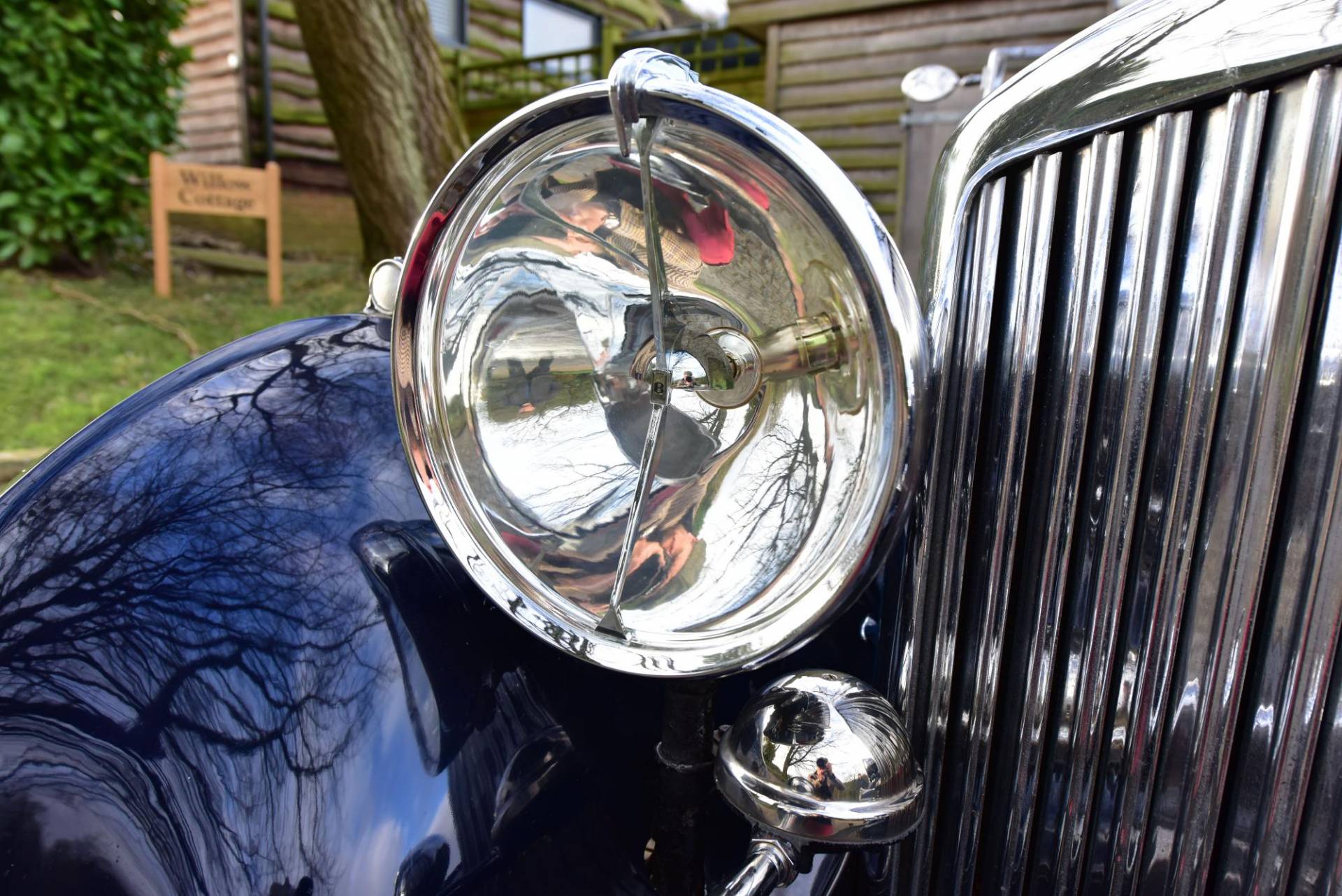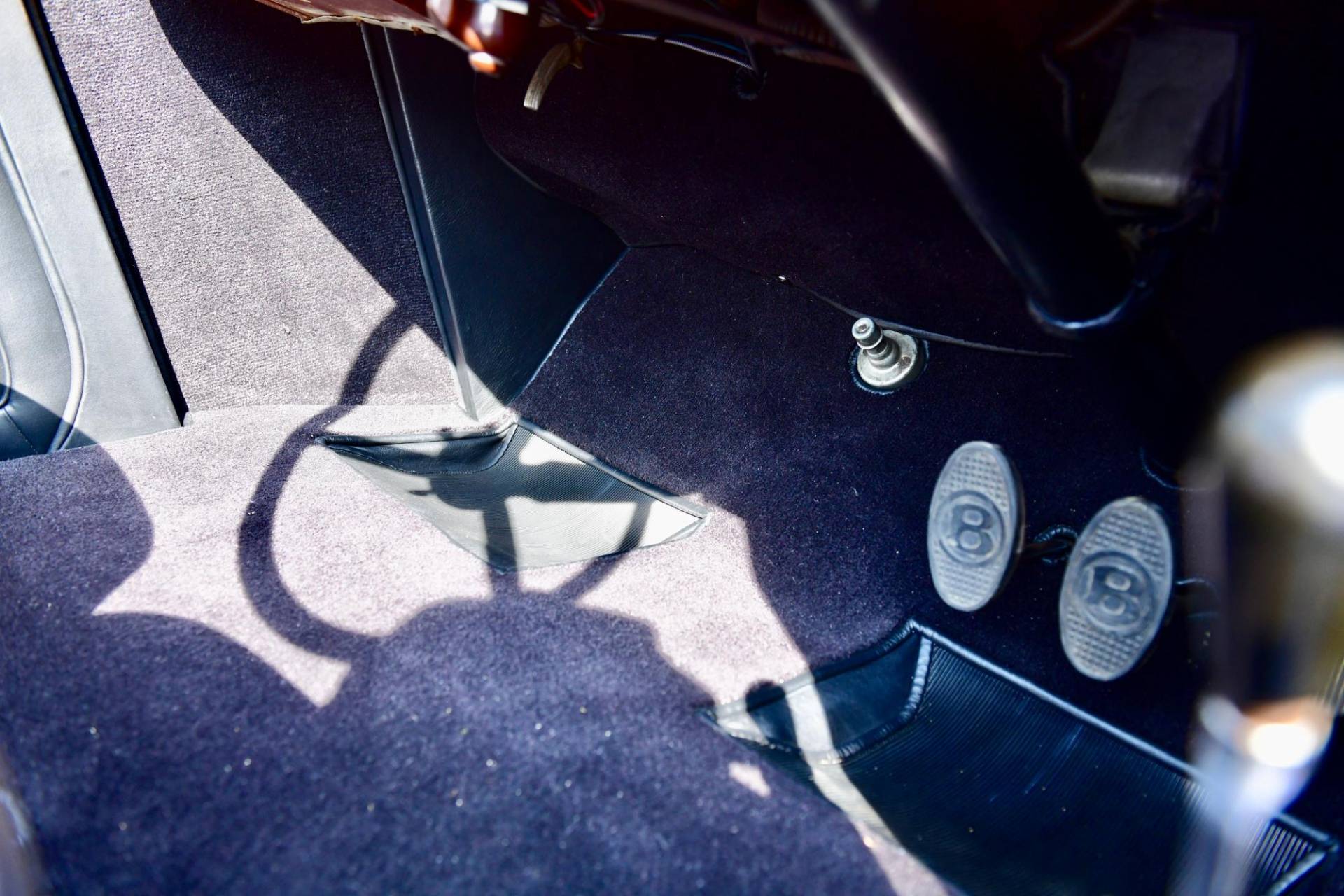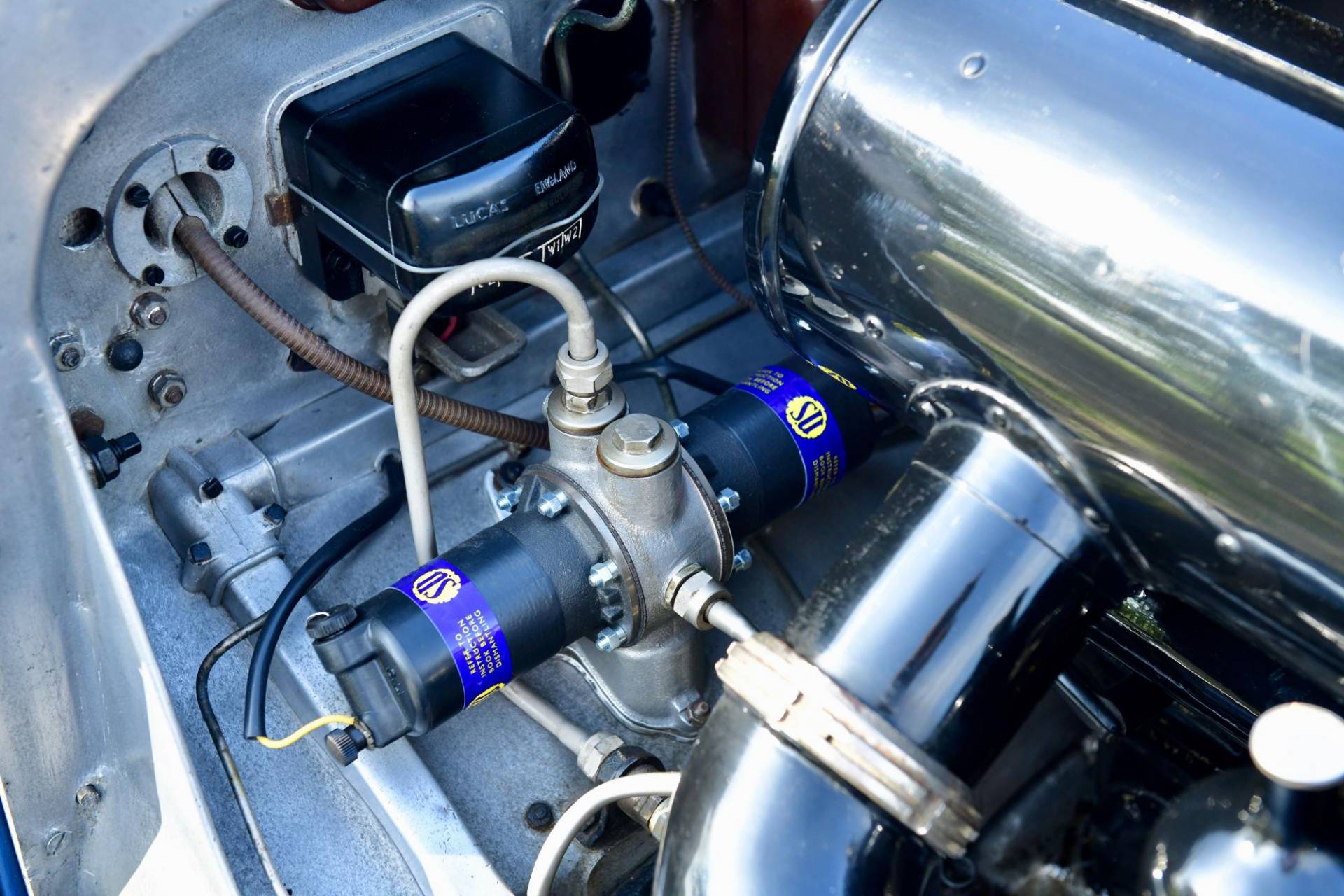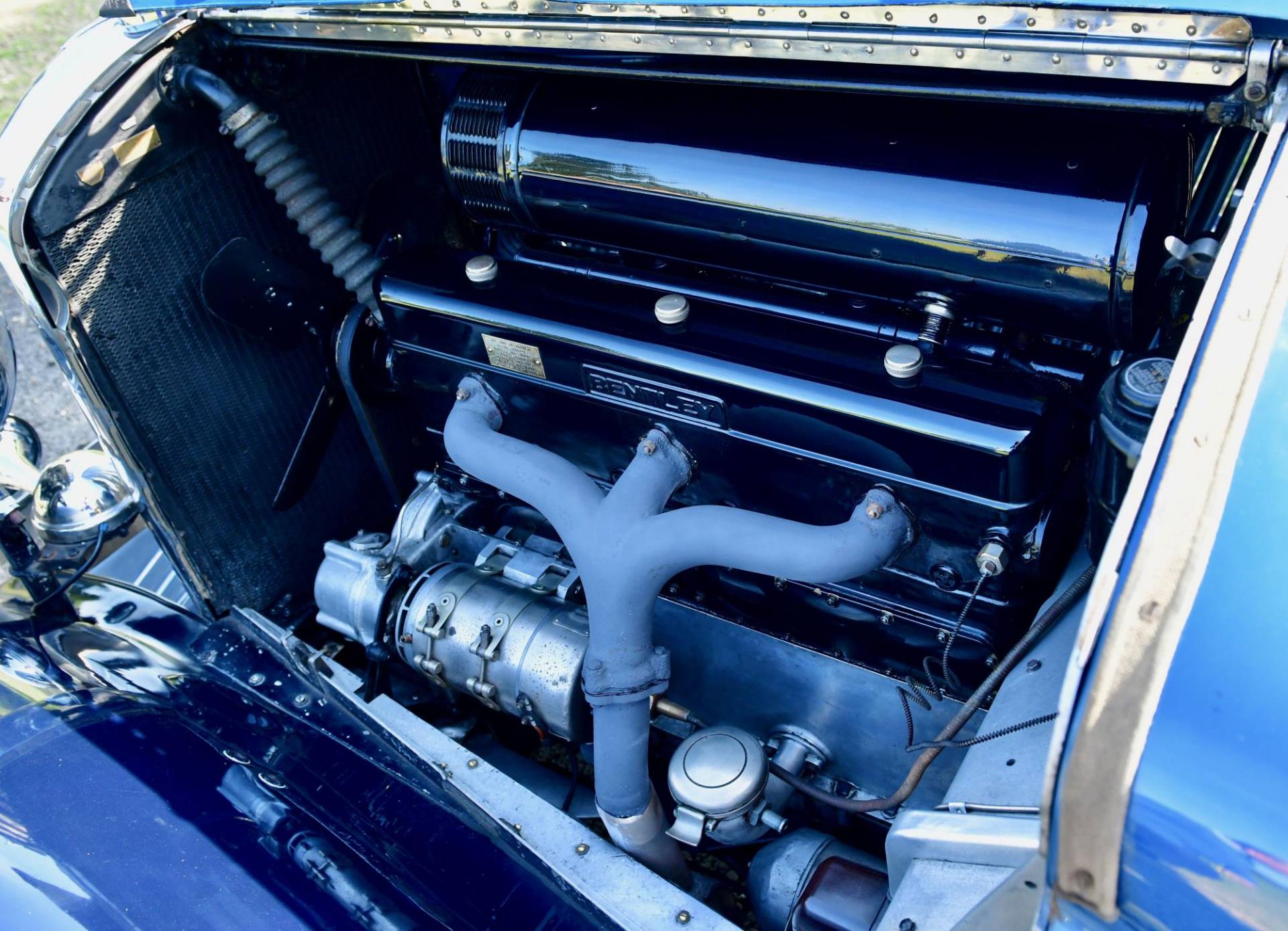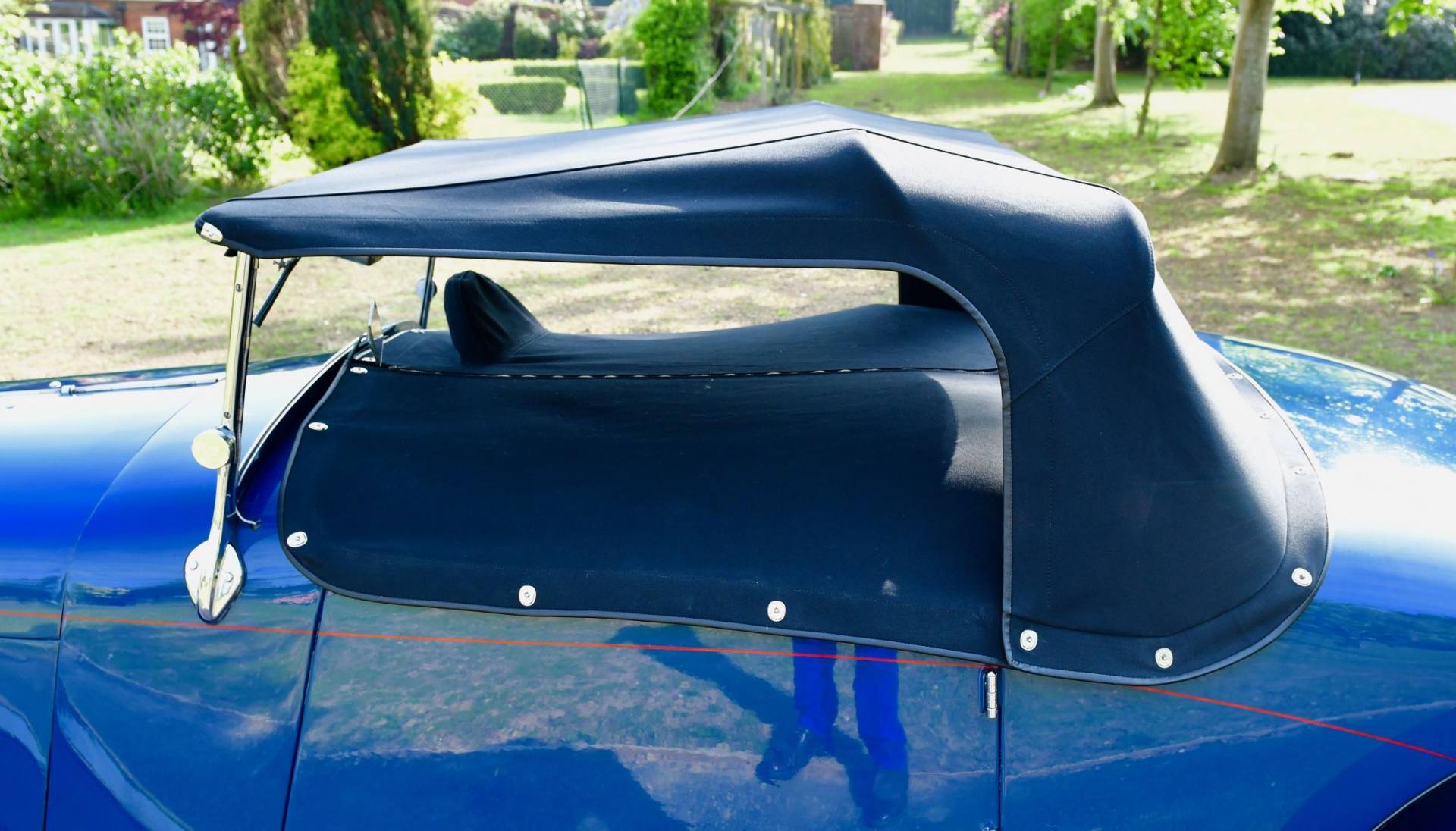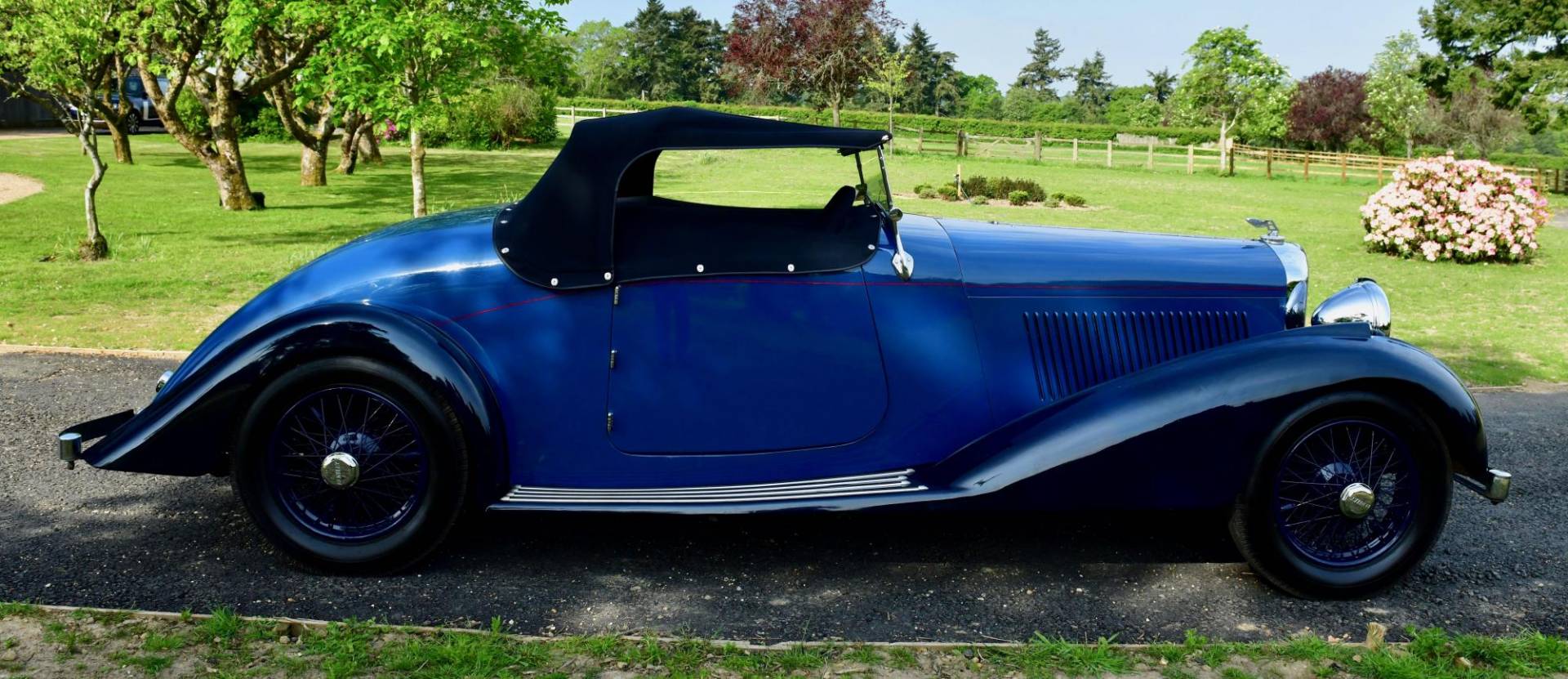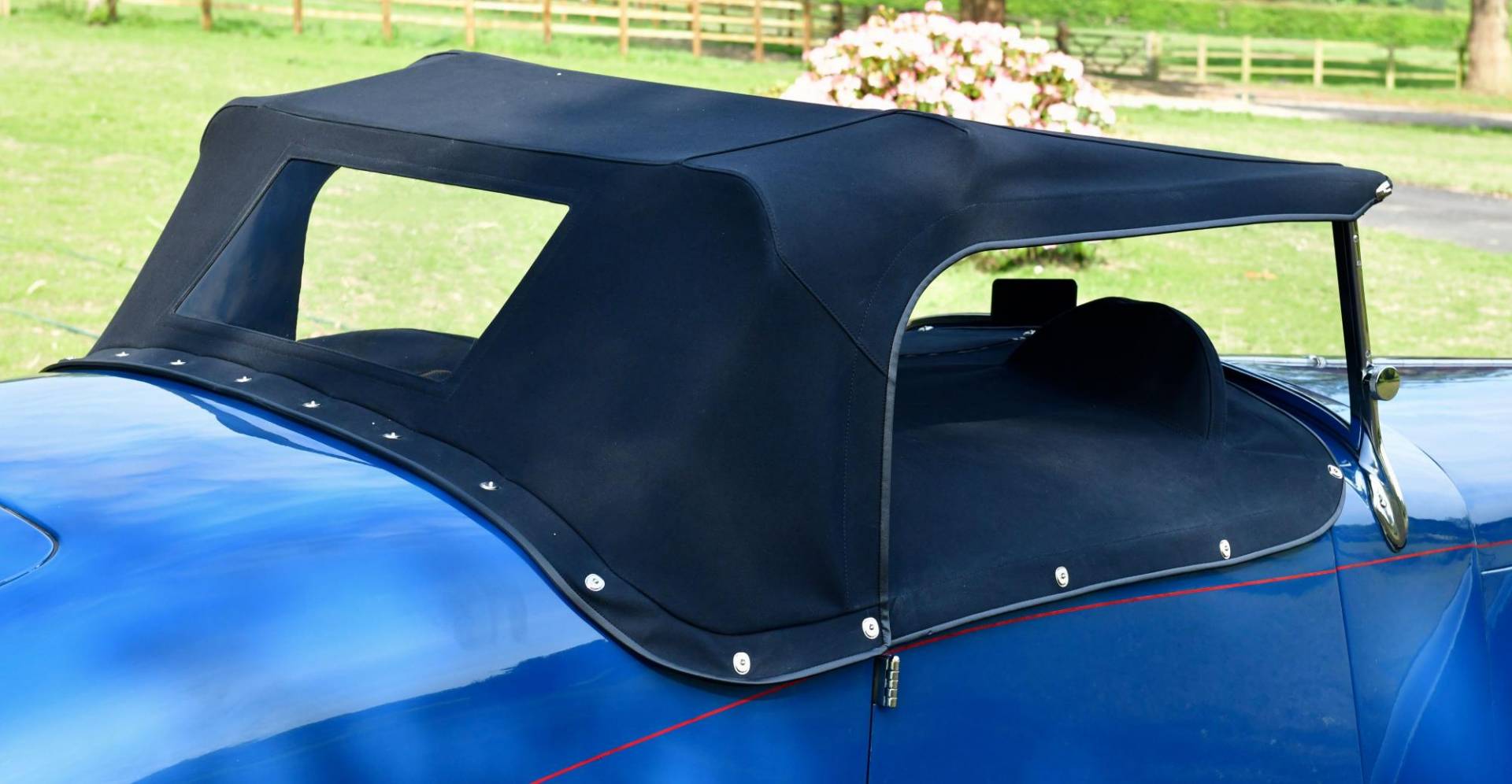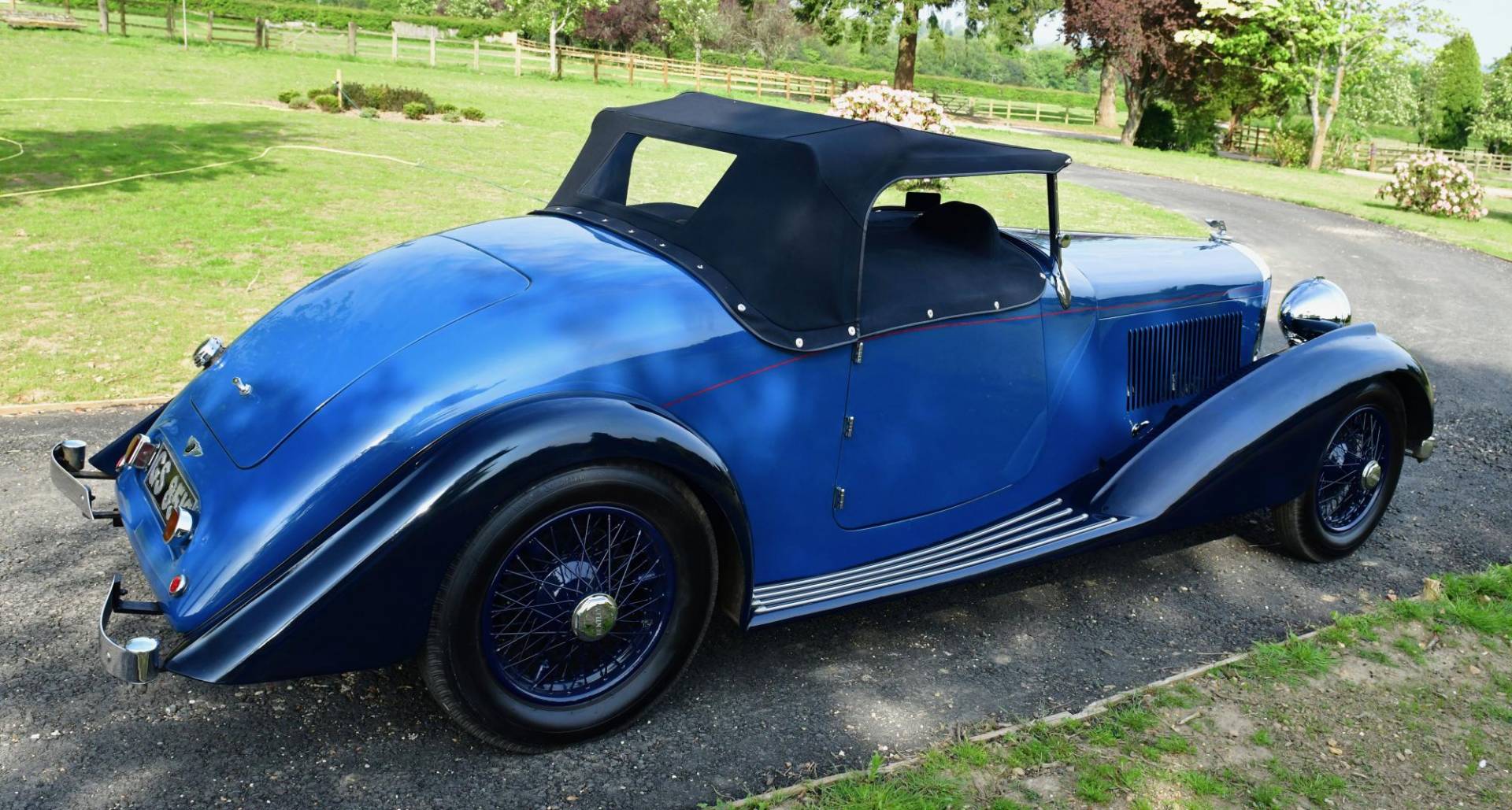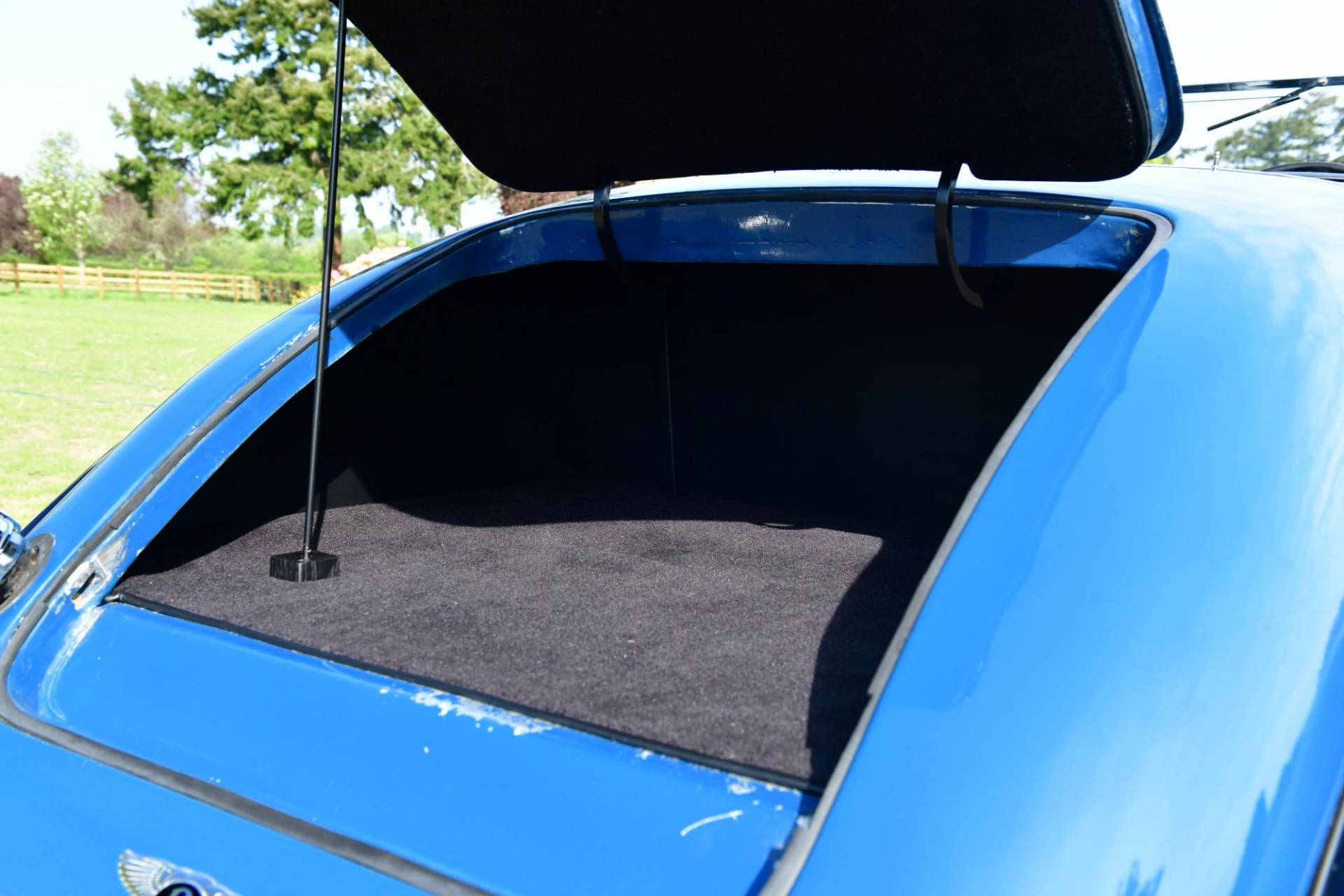 Overdrive 'MR Series'
Dealer

away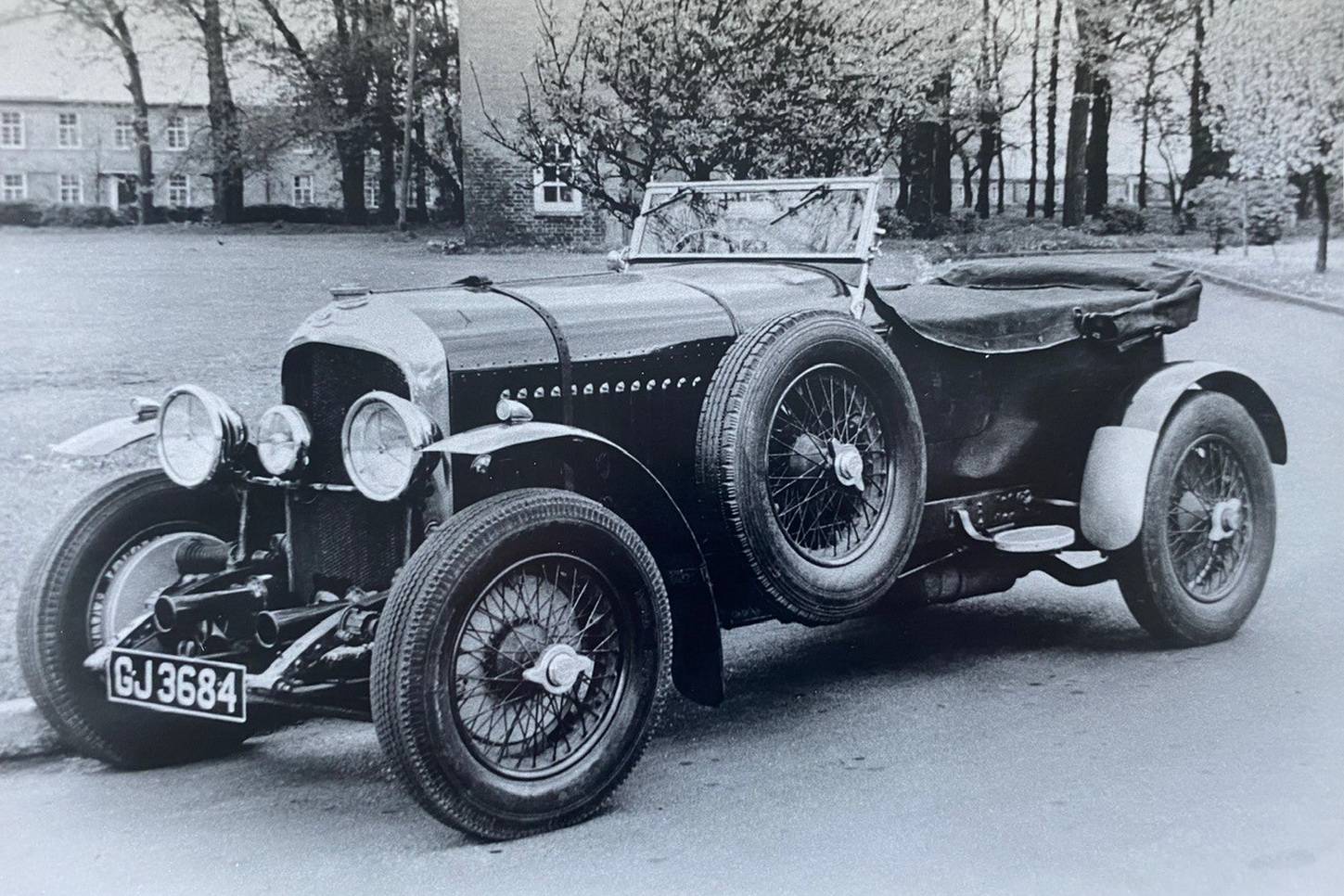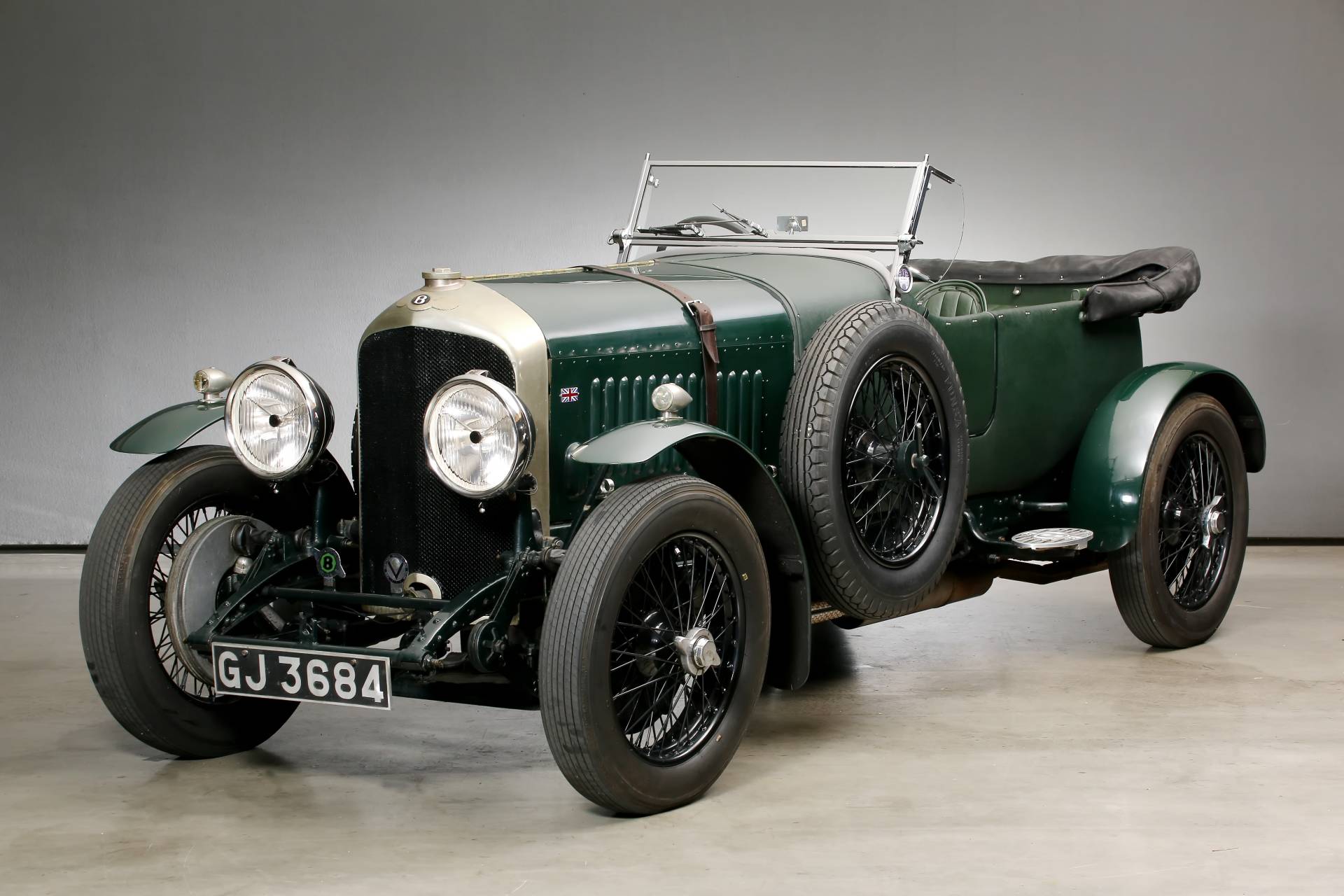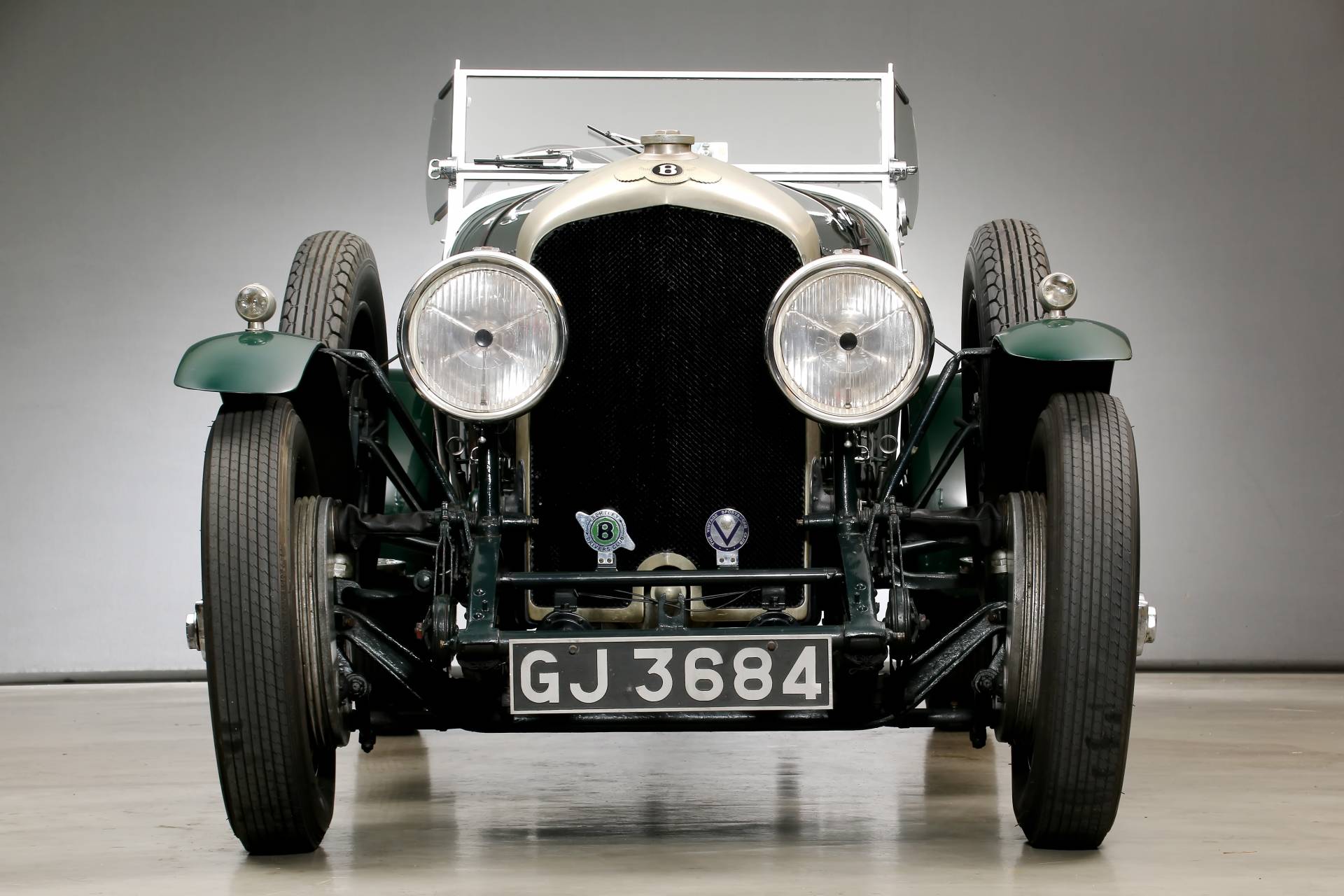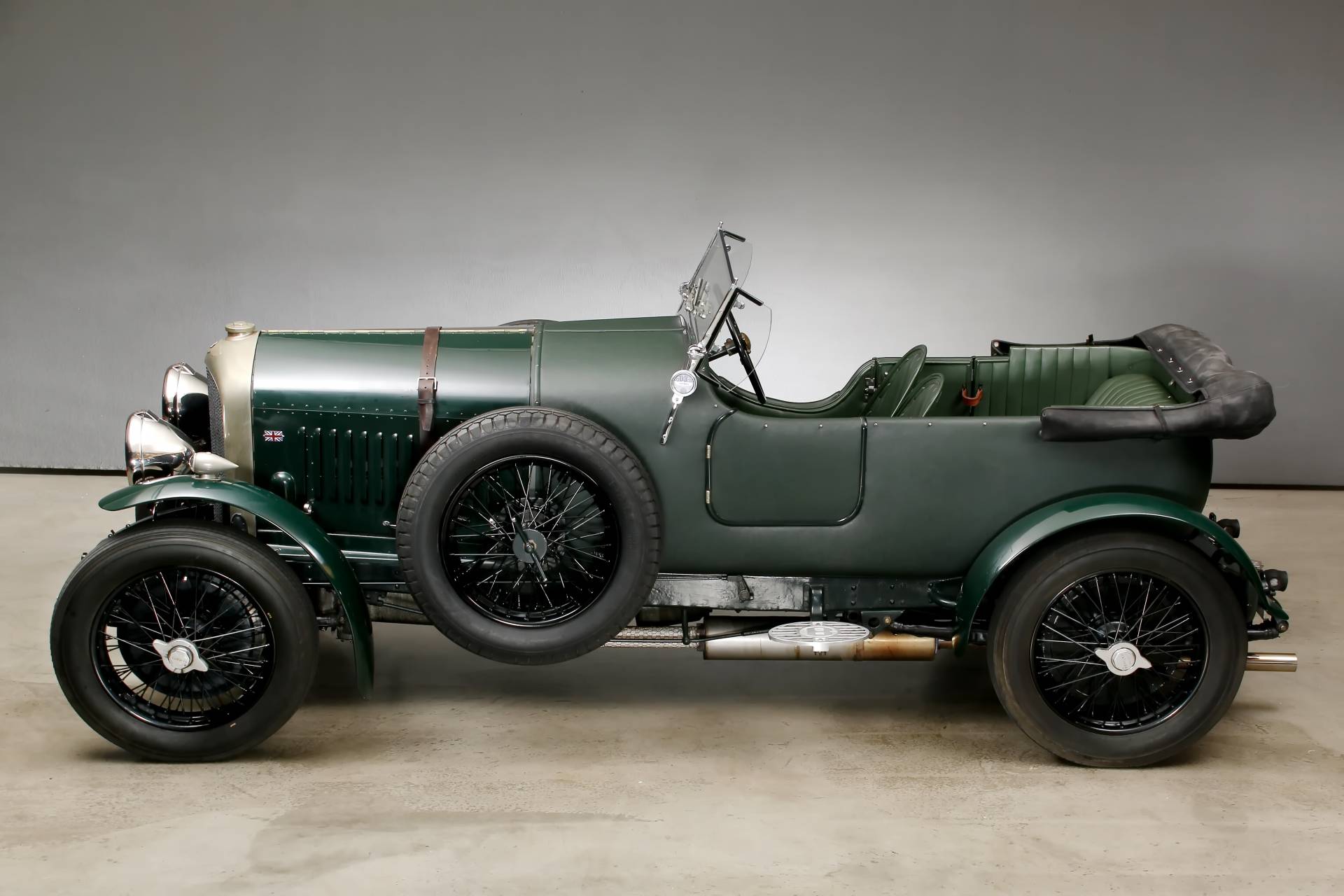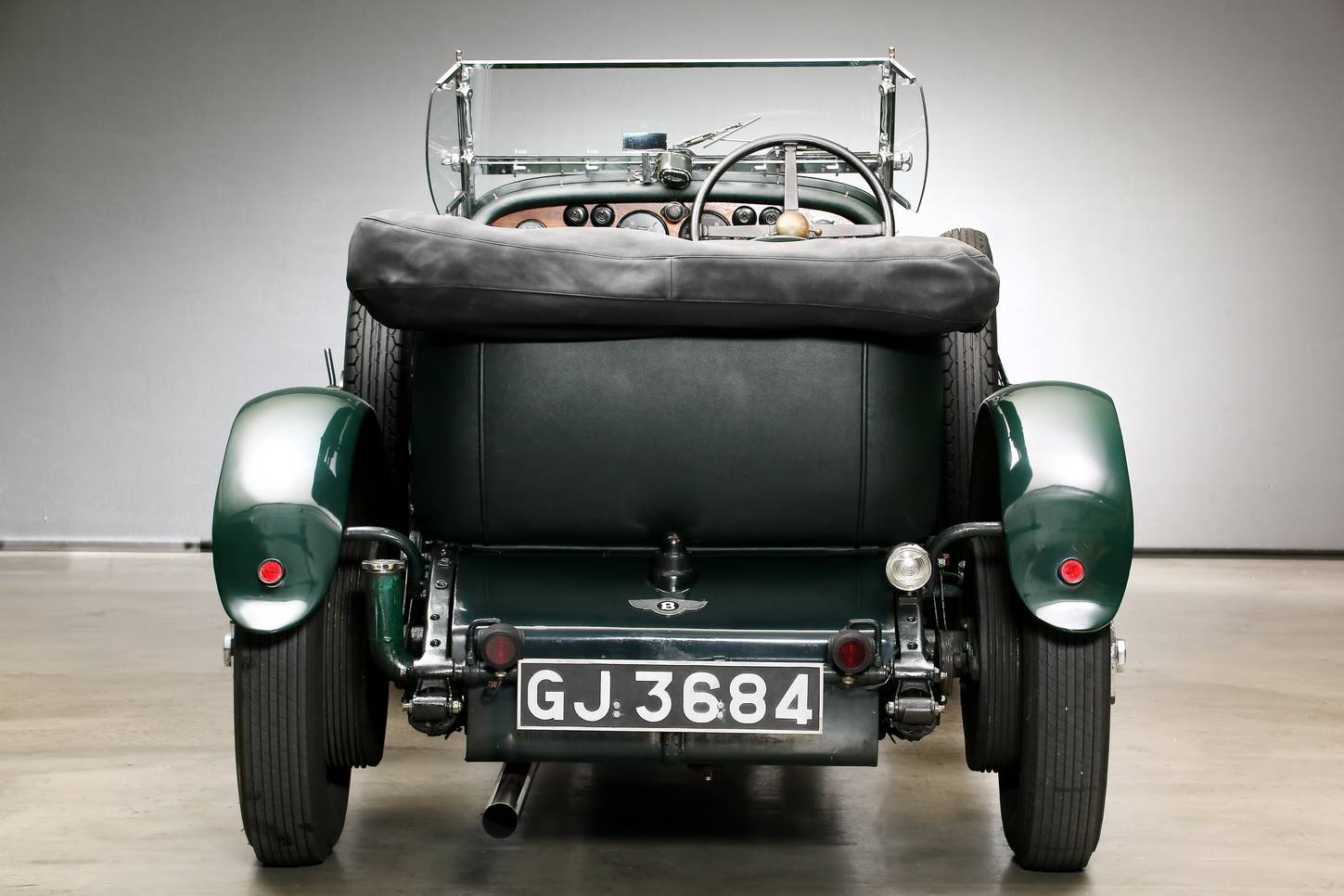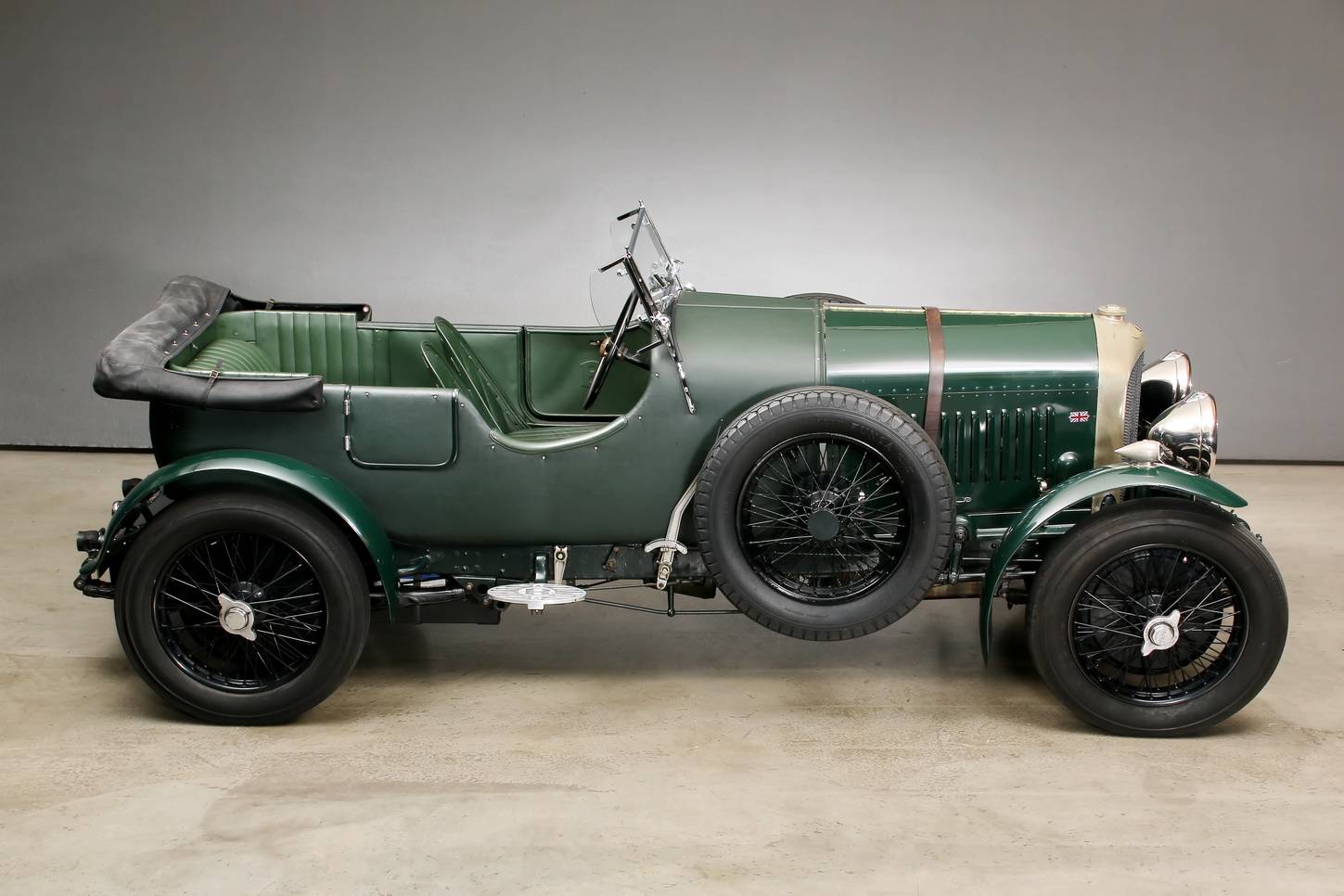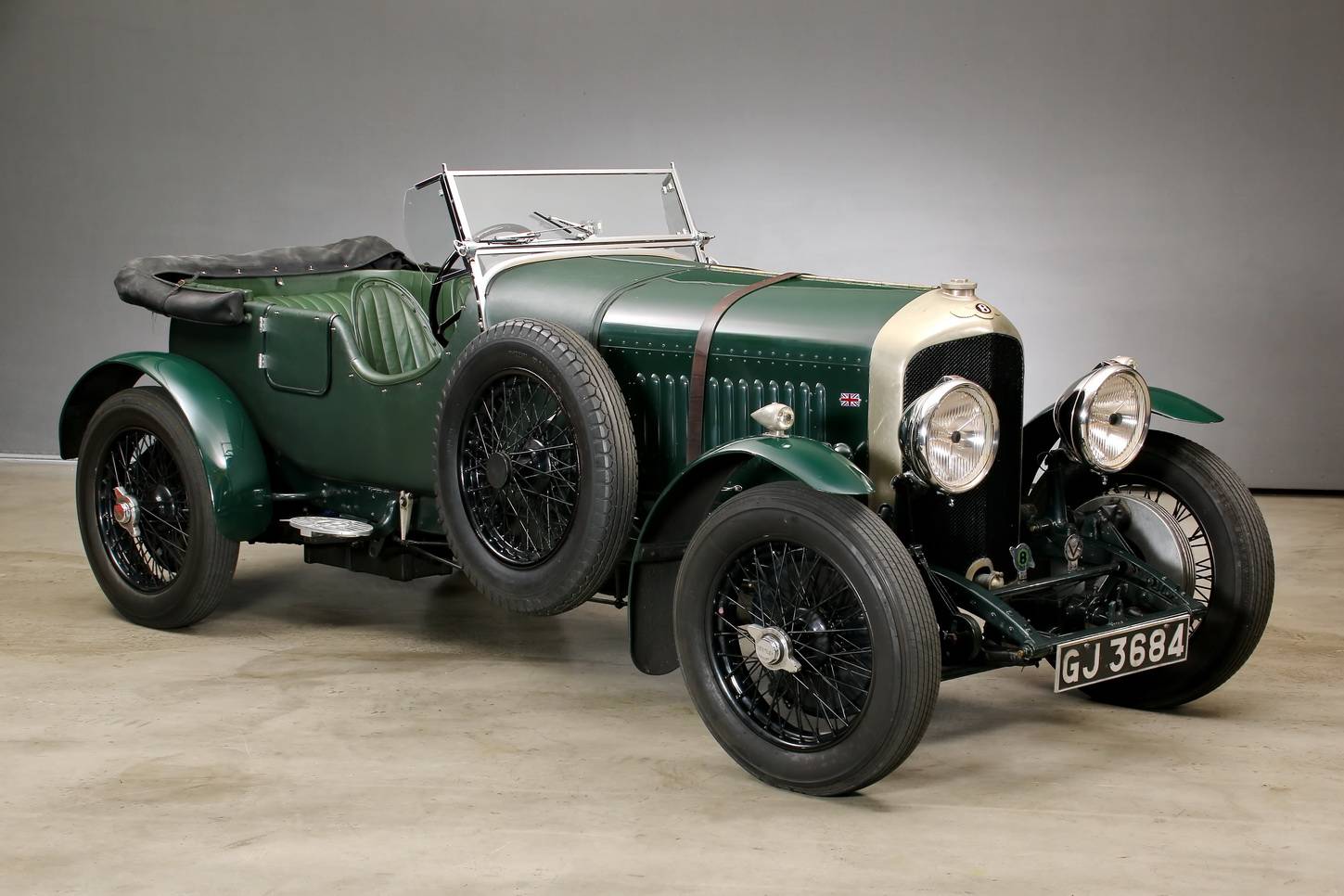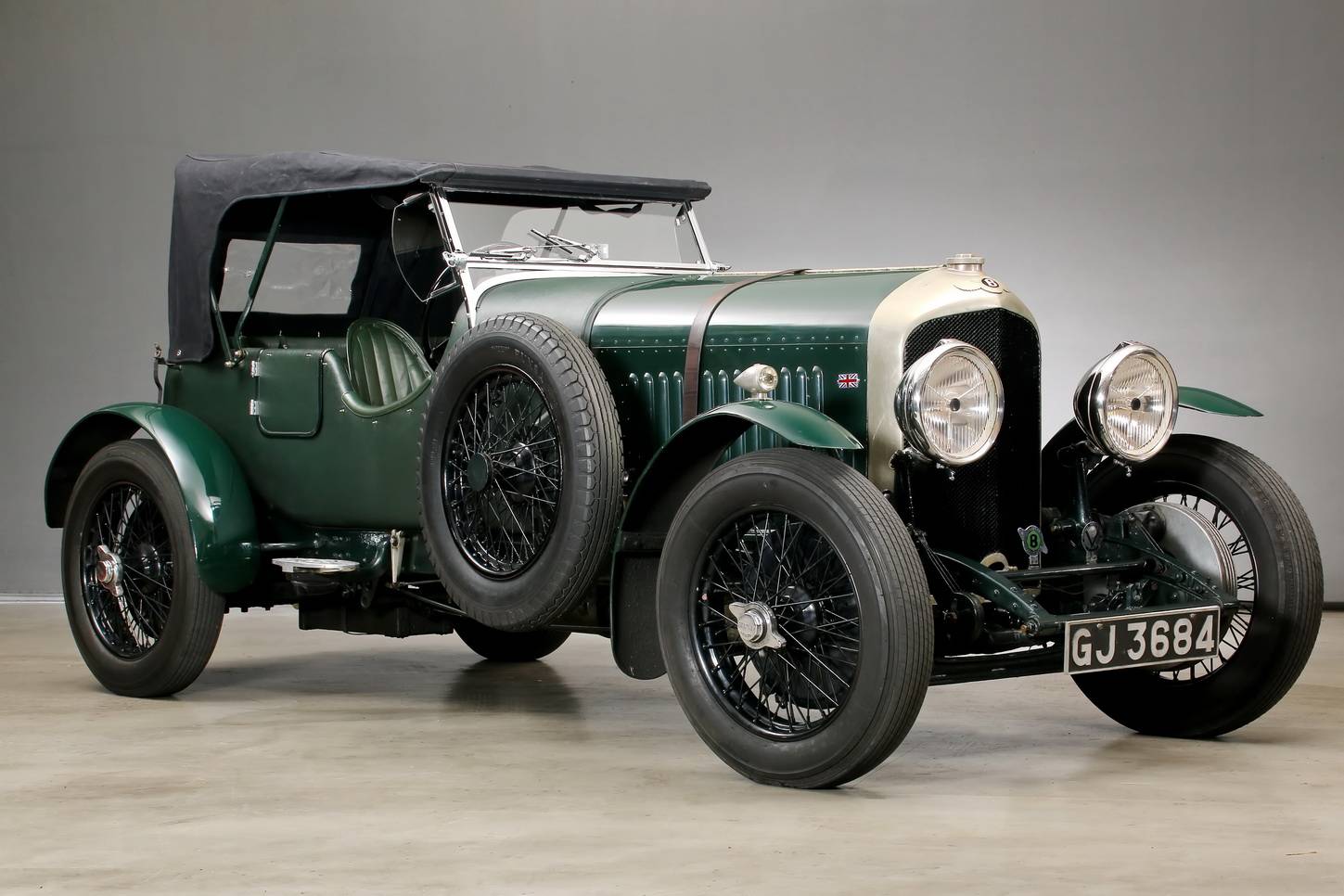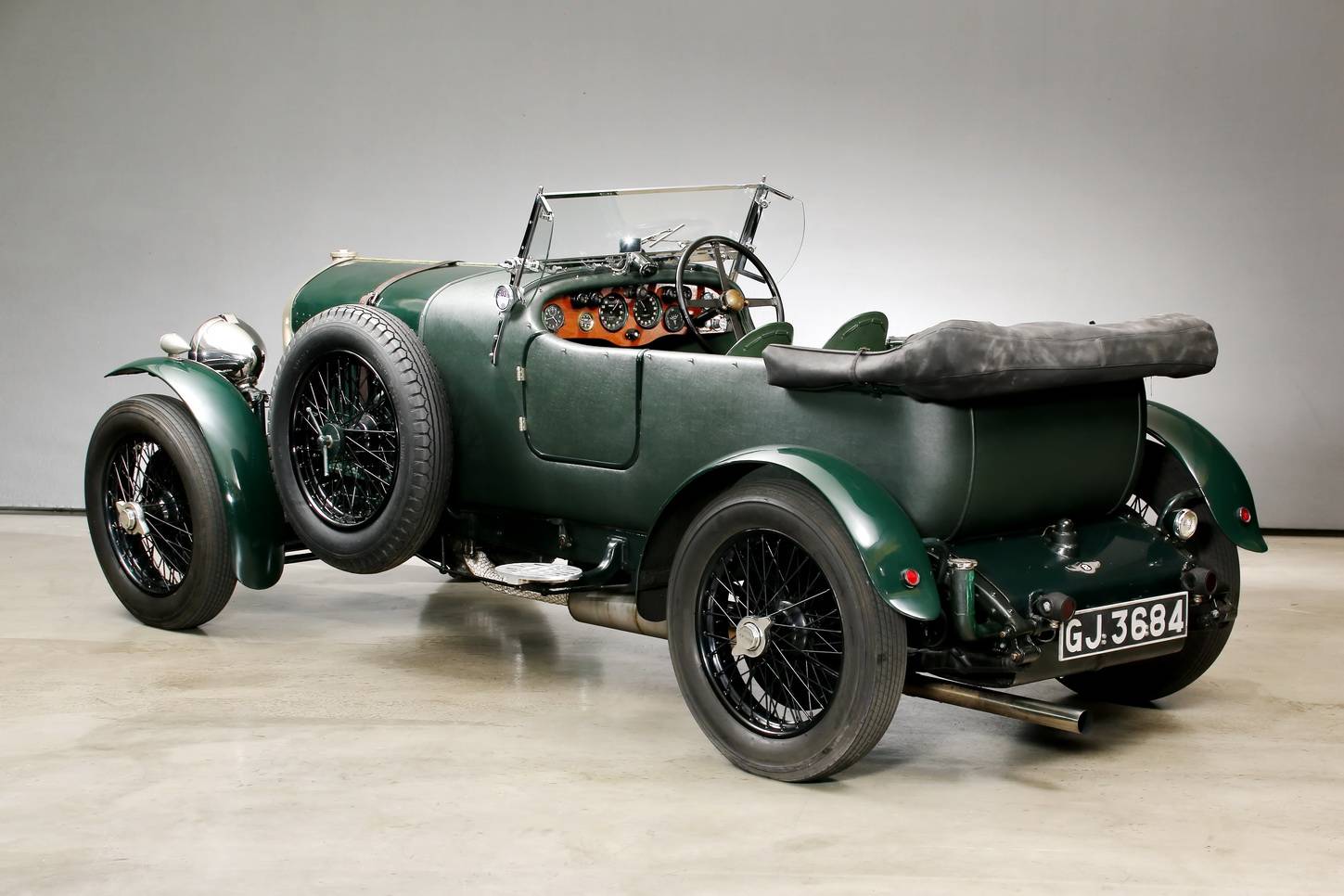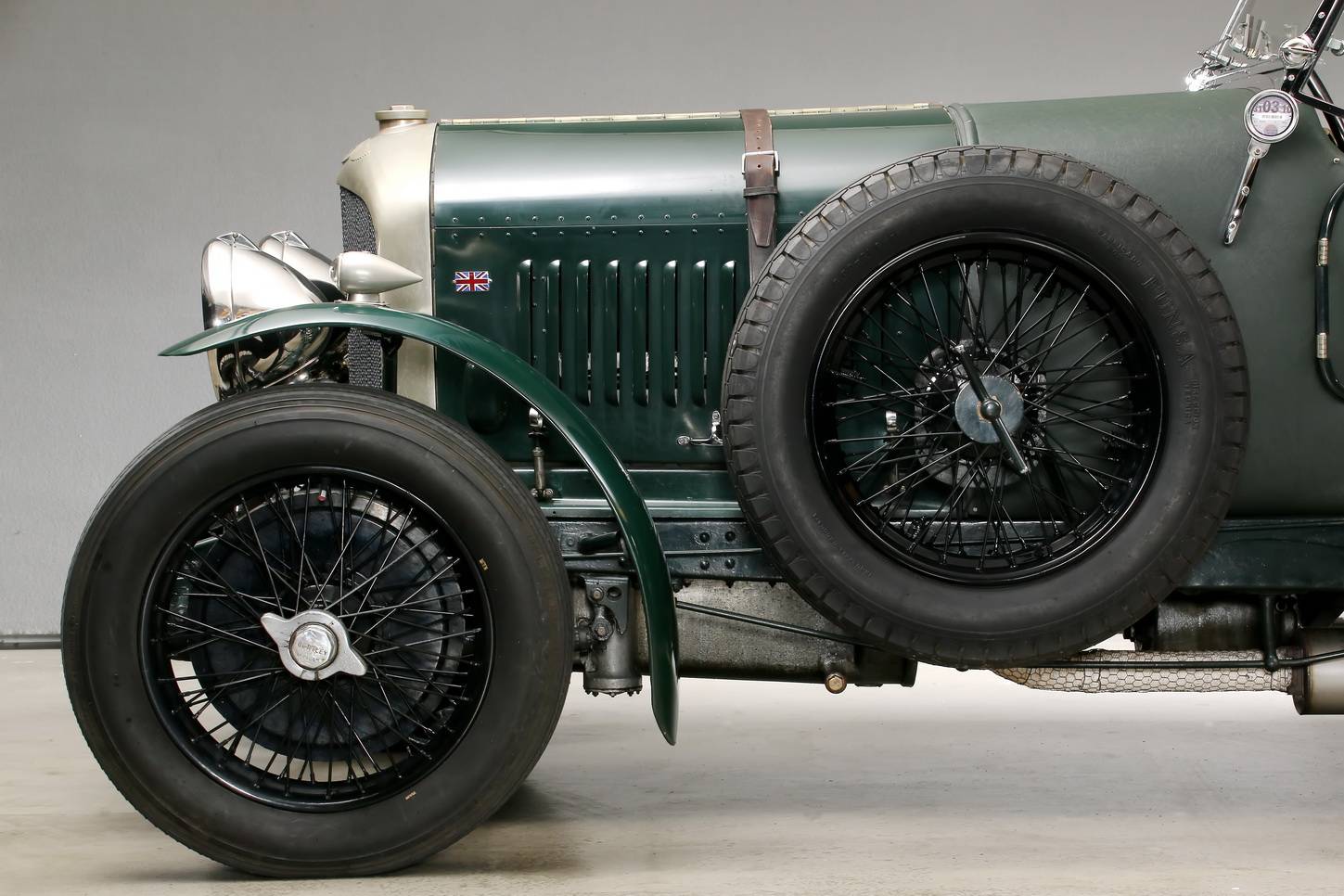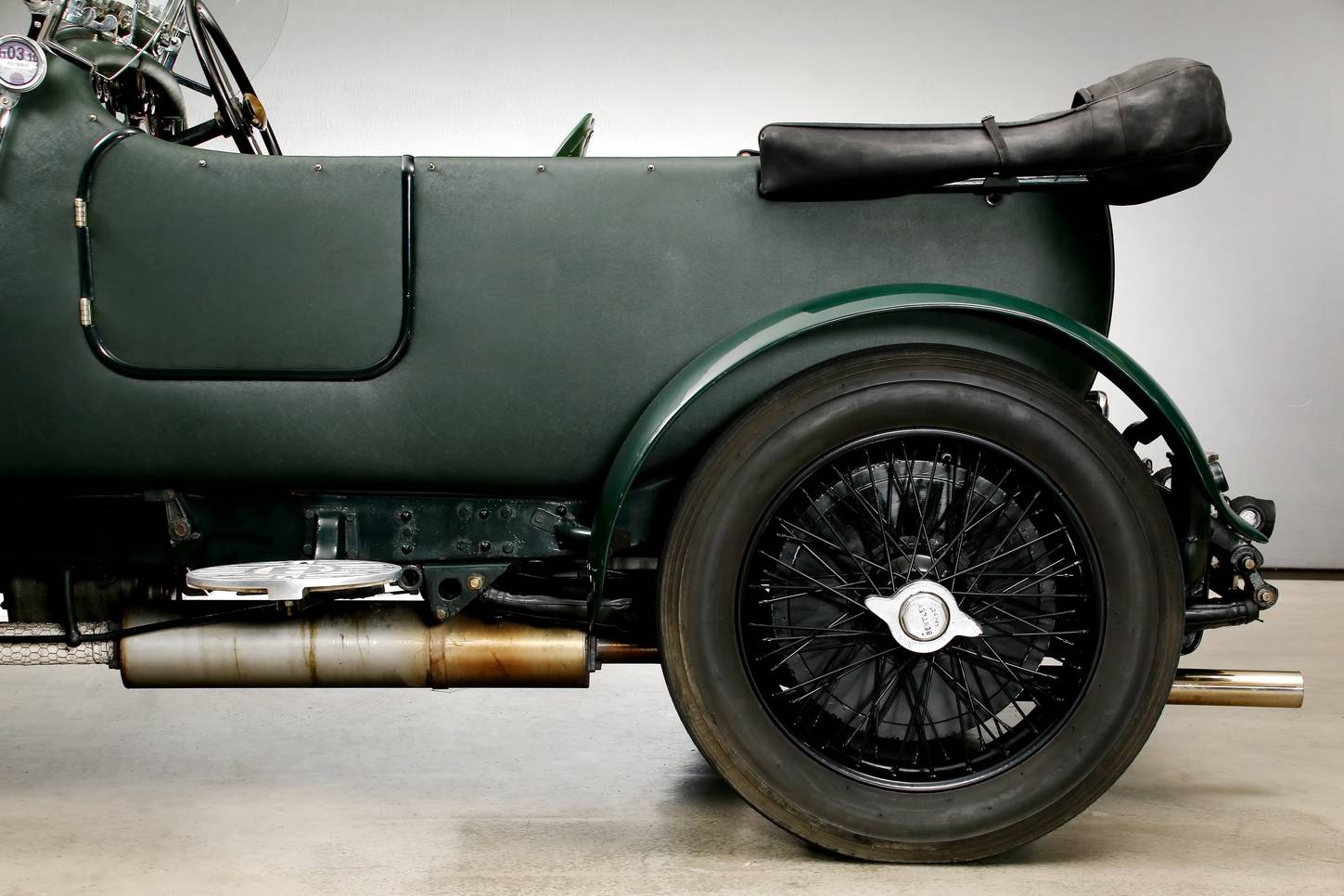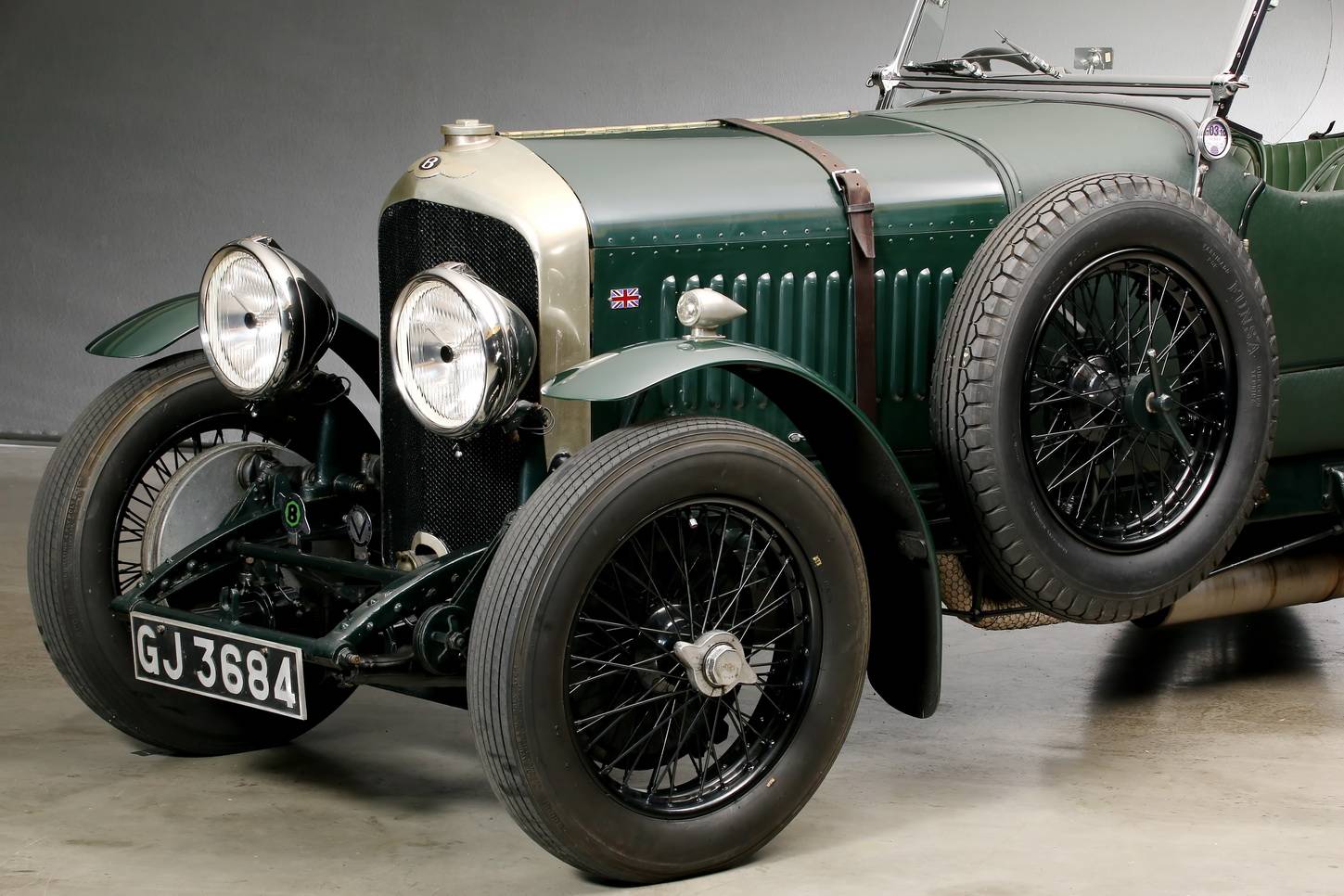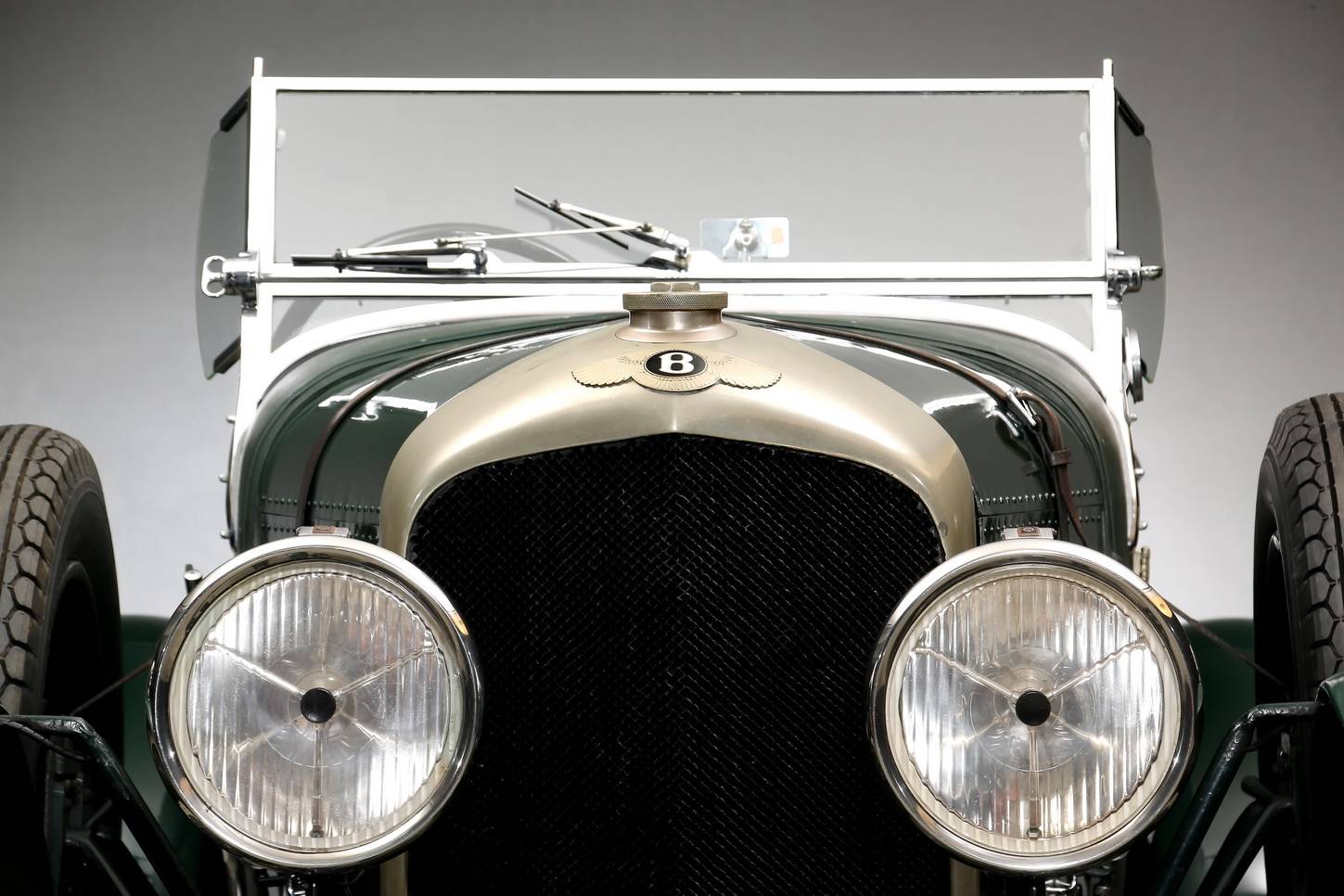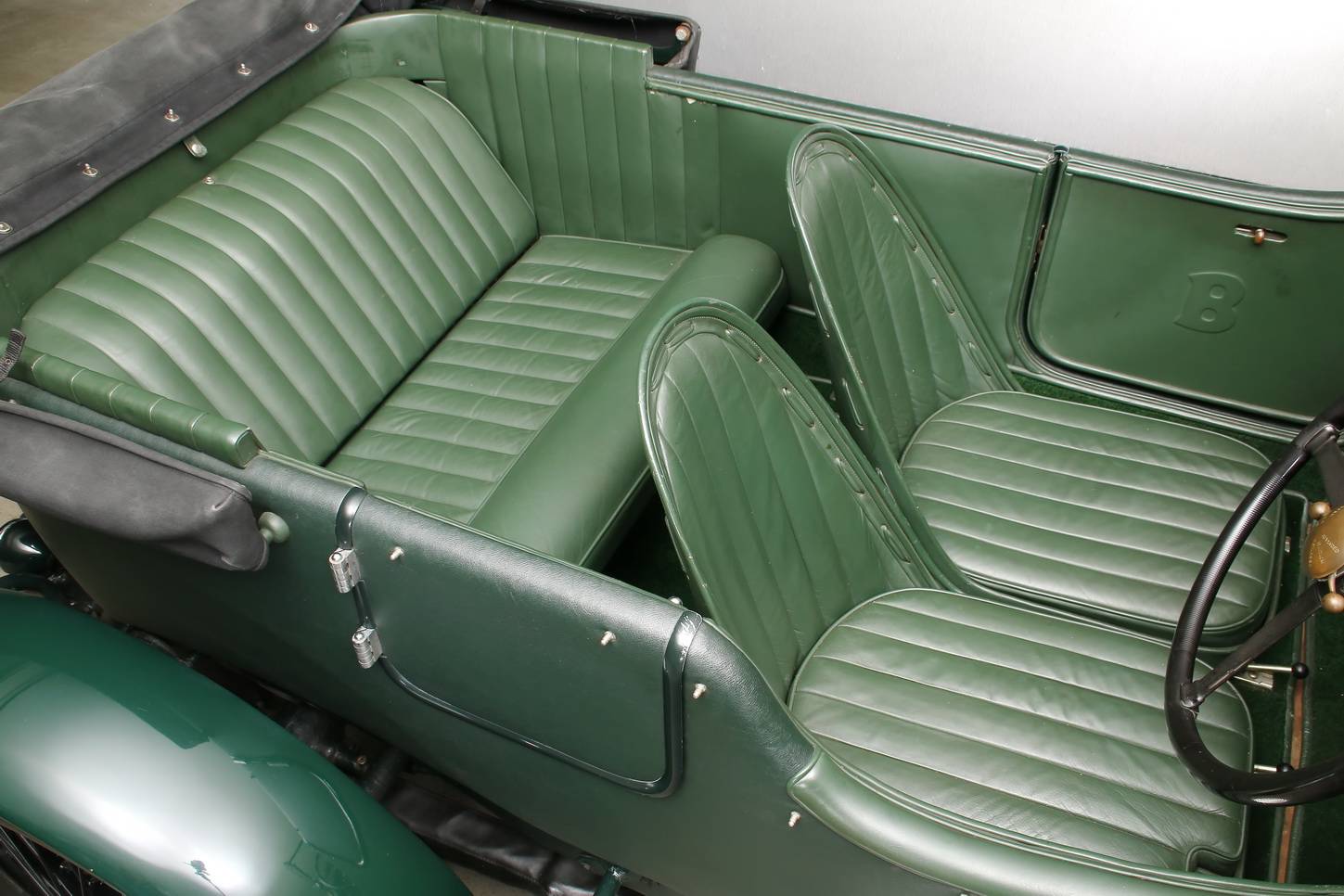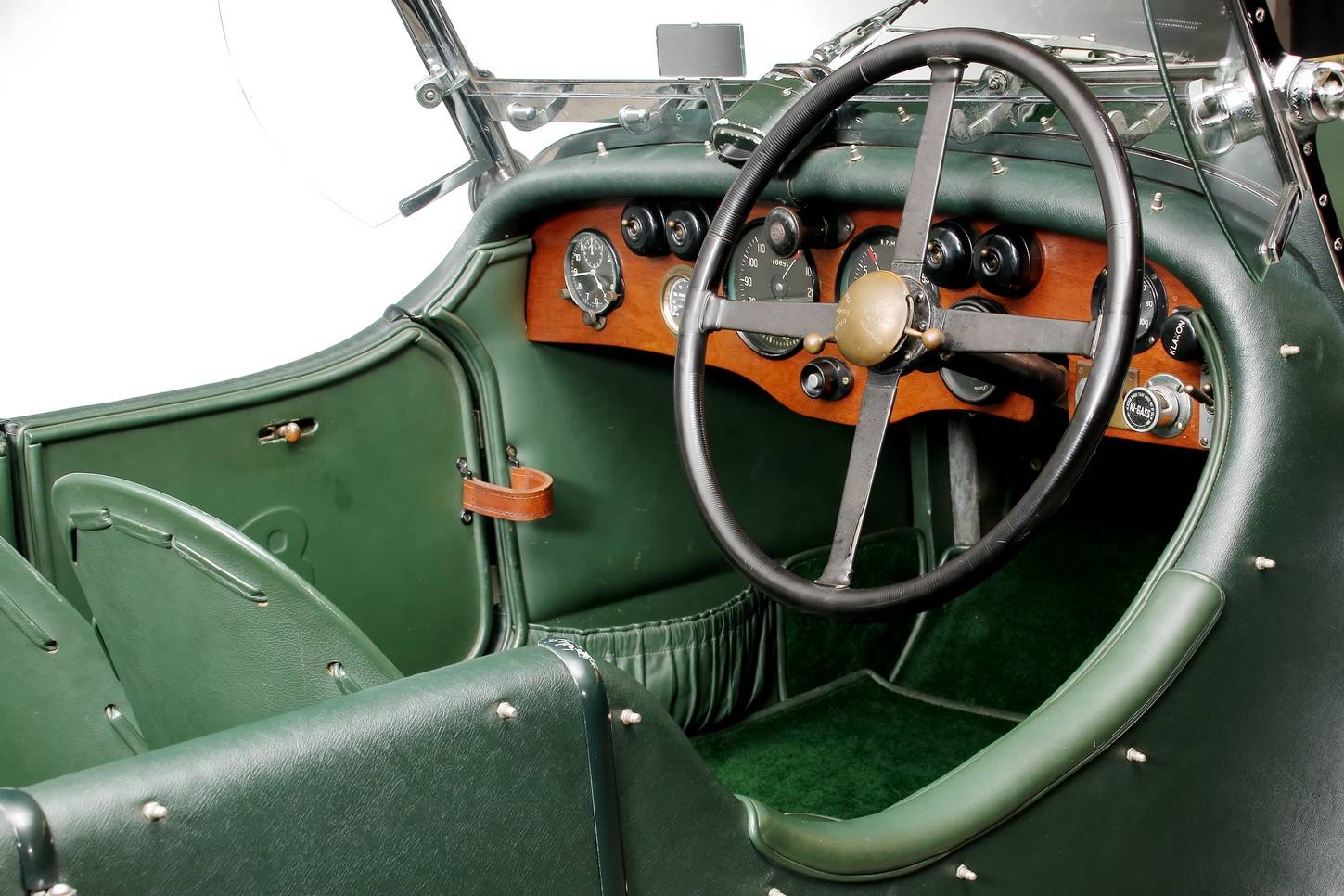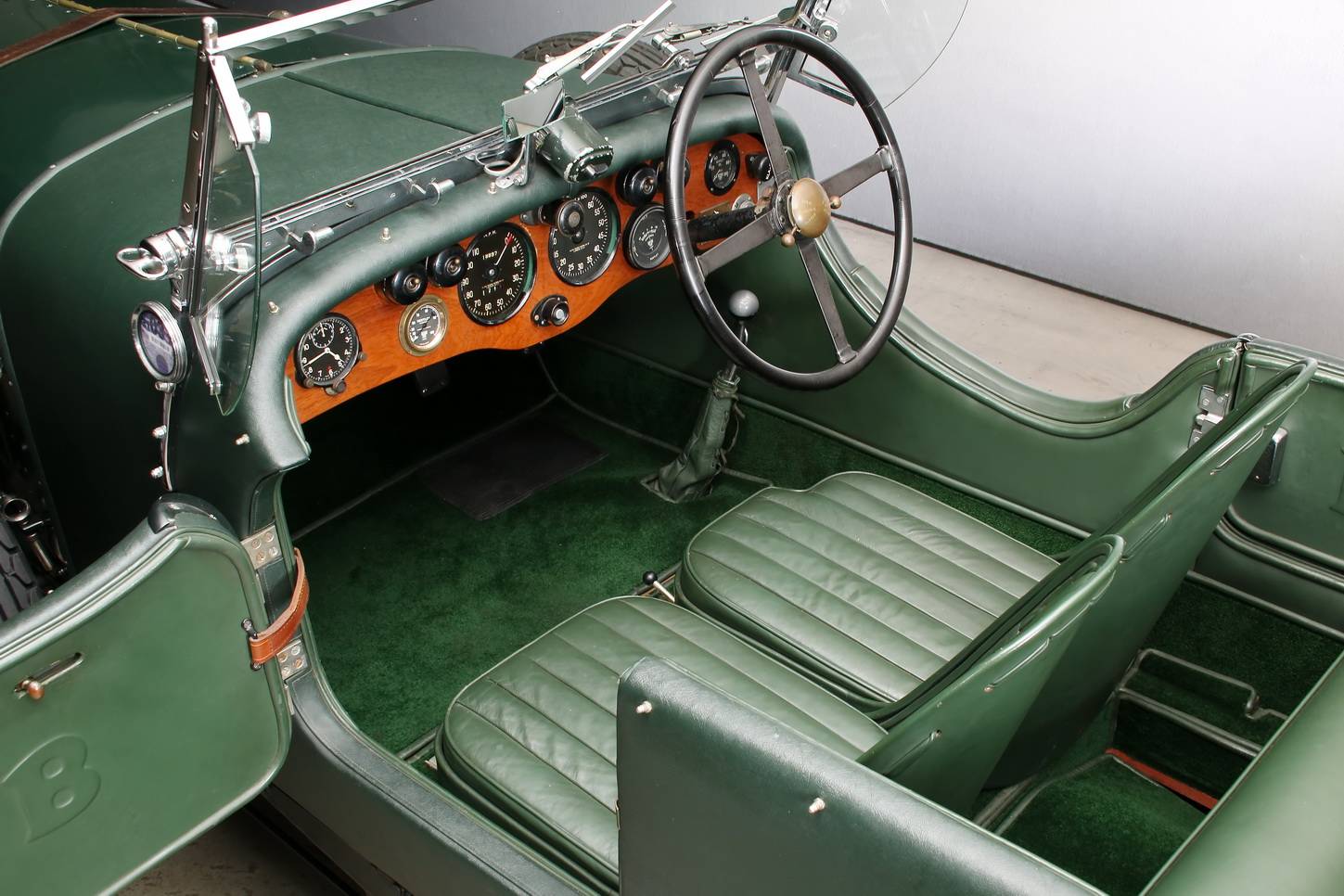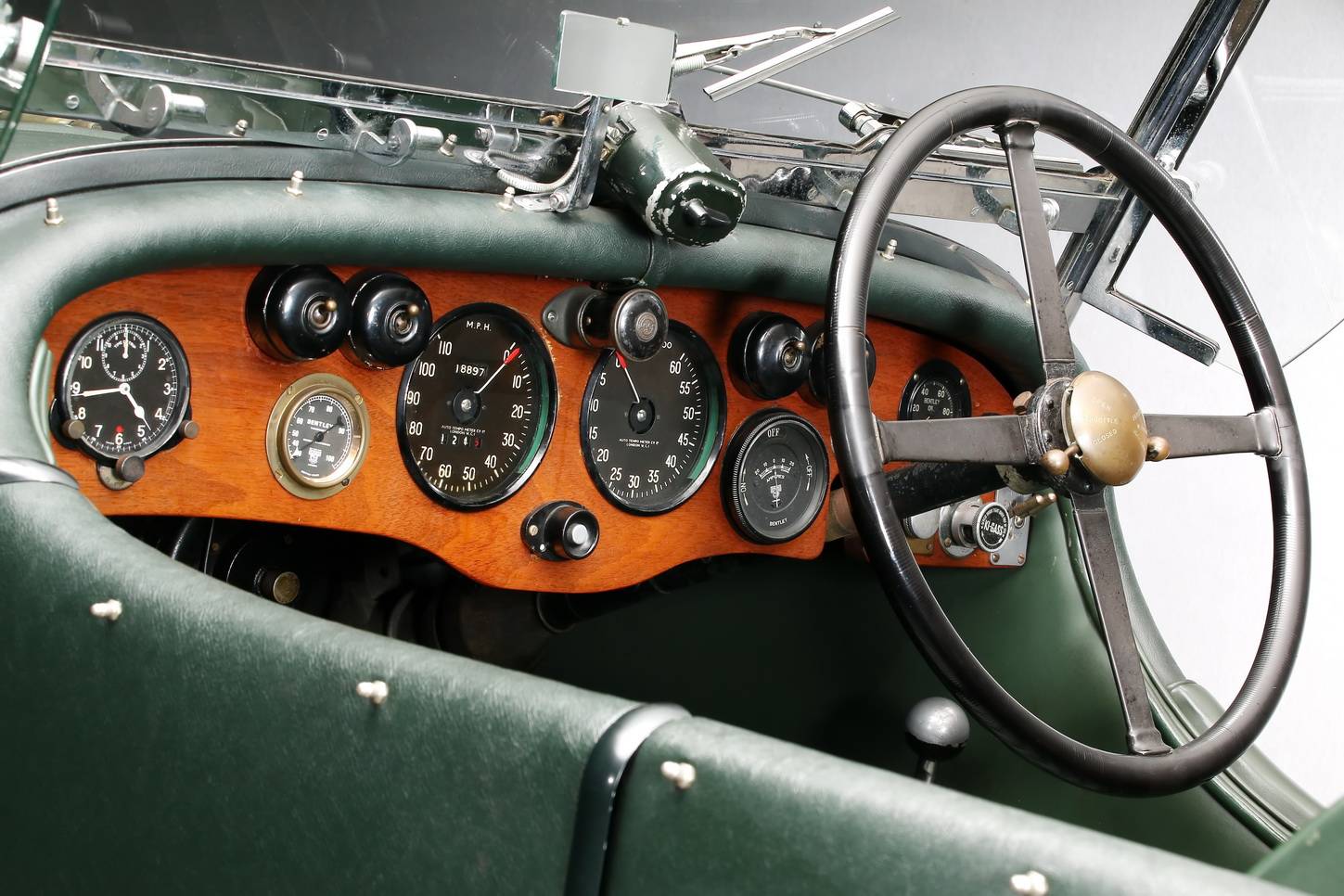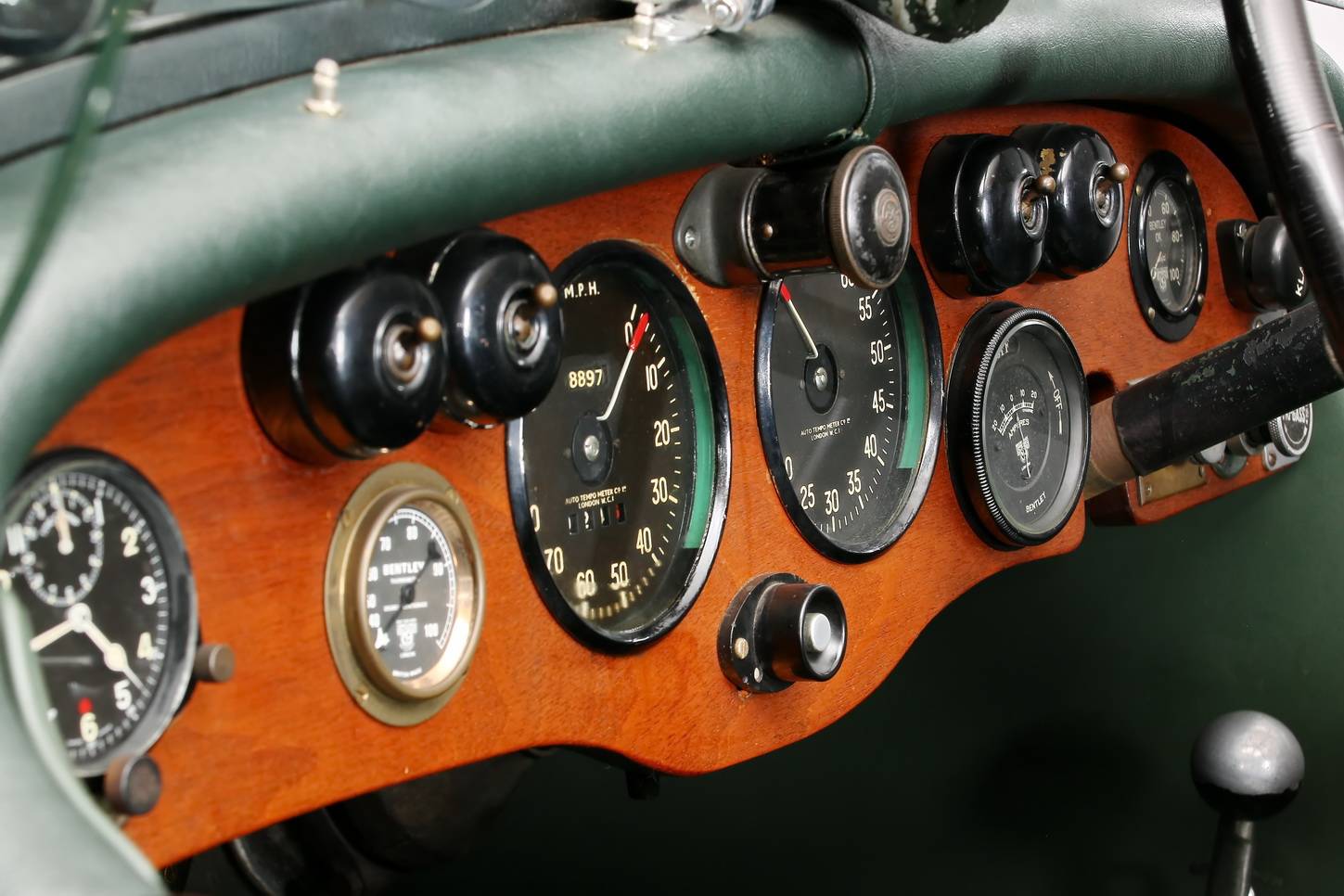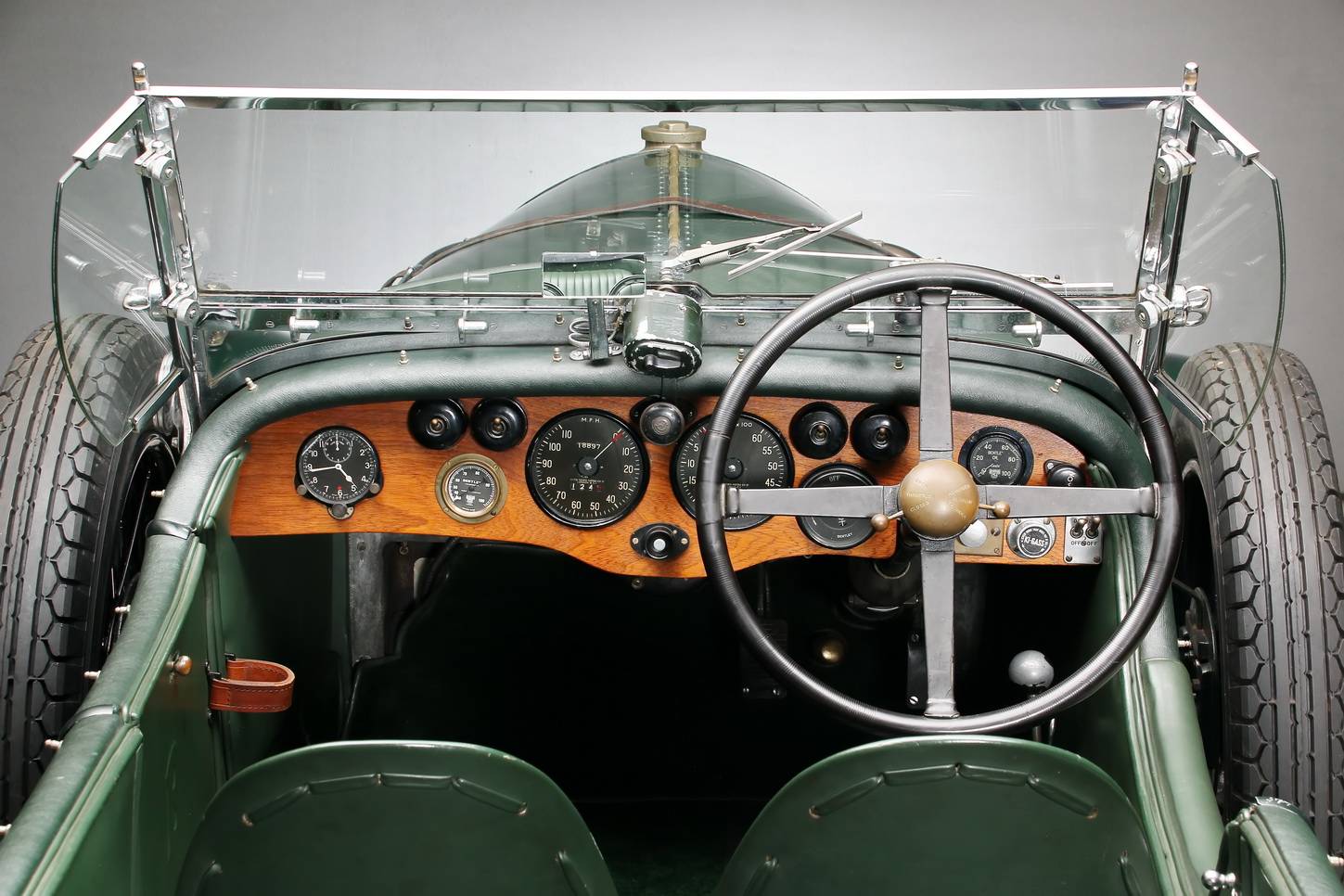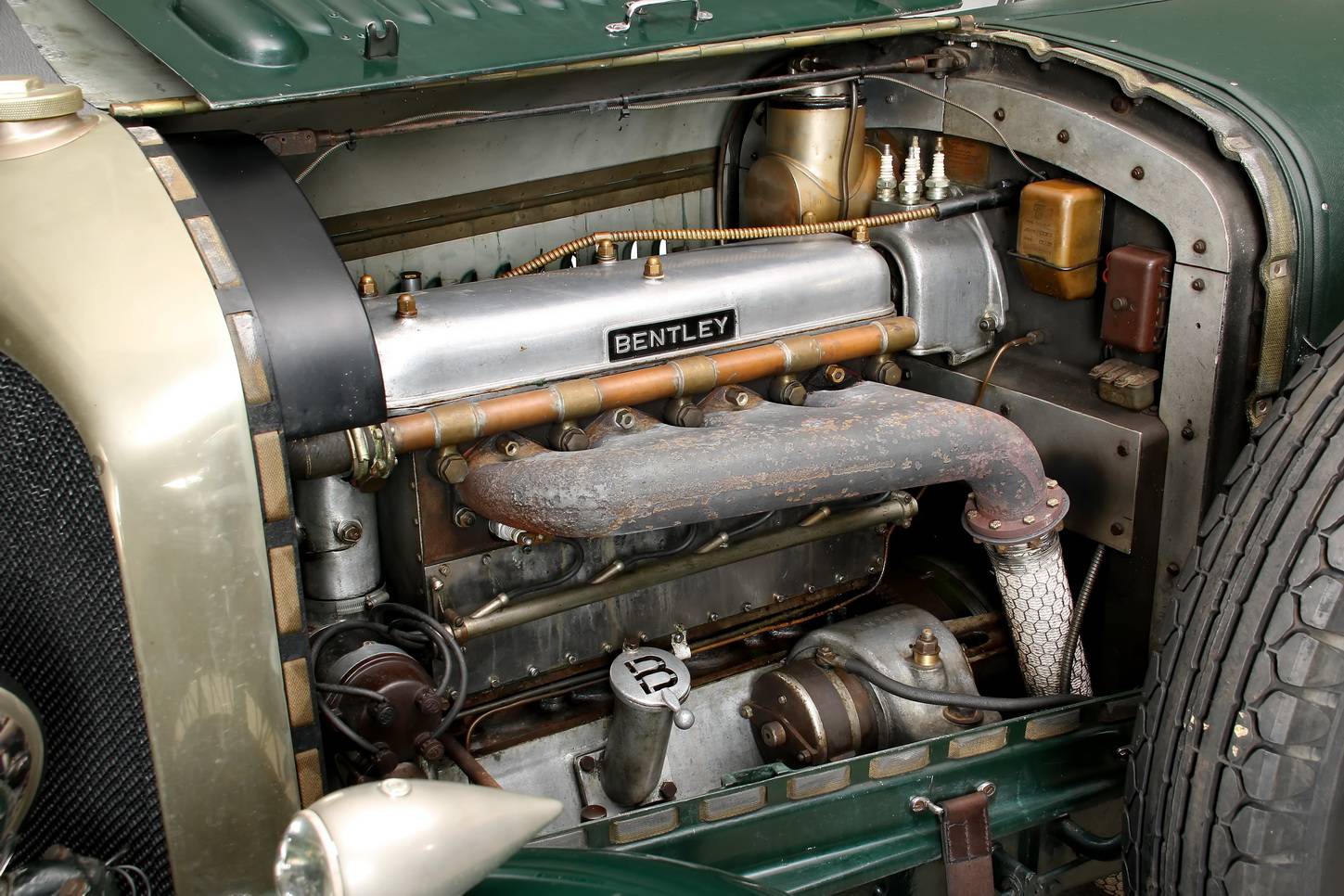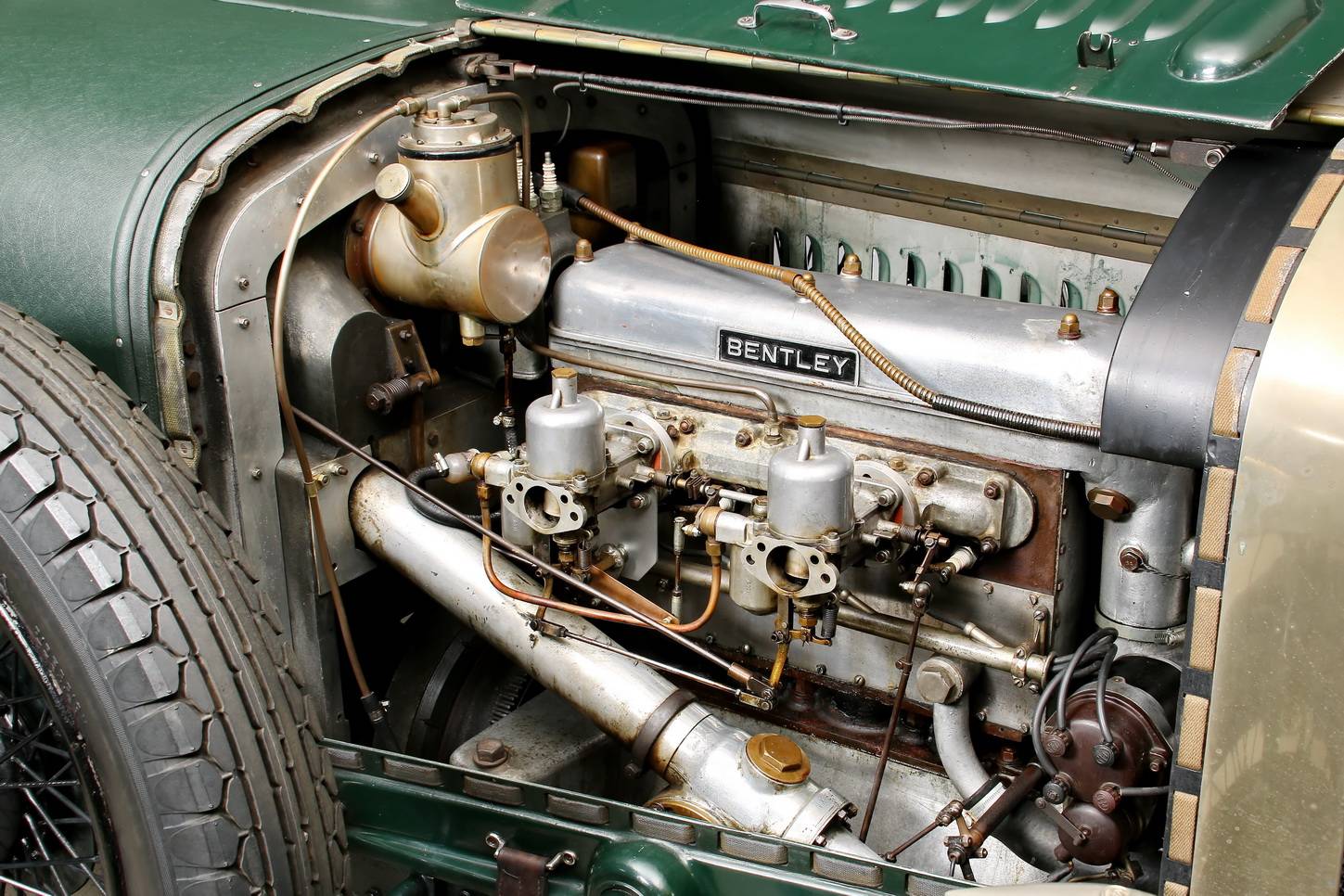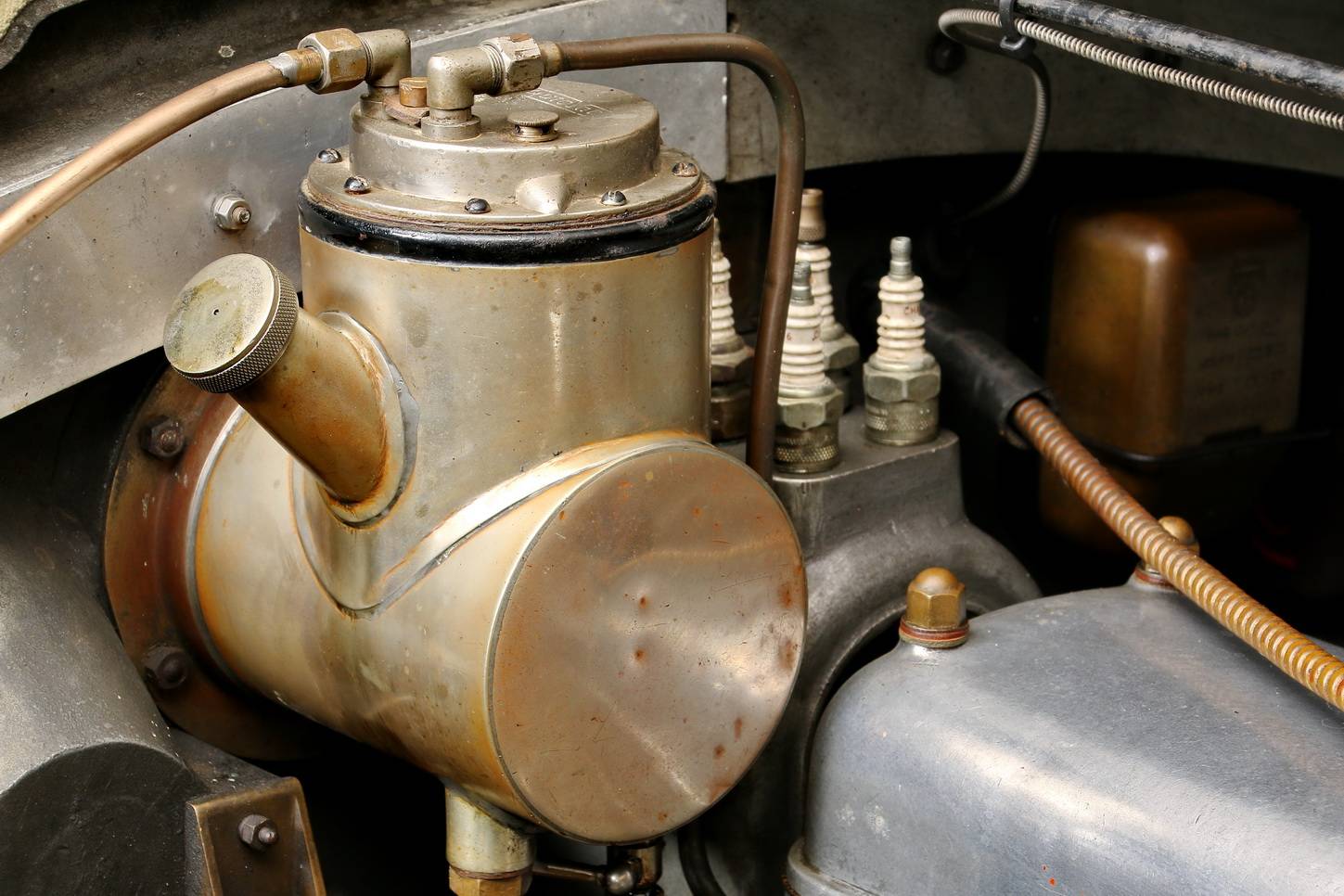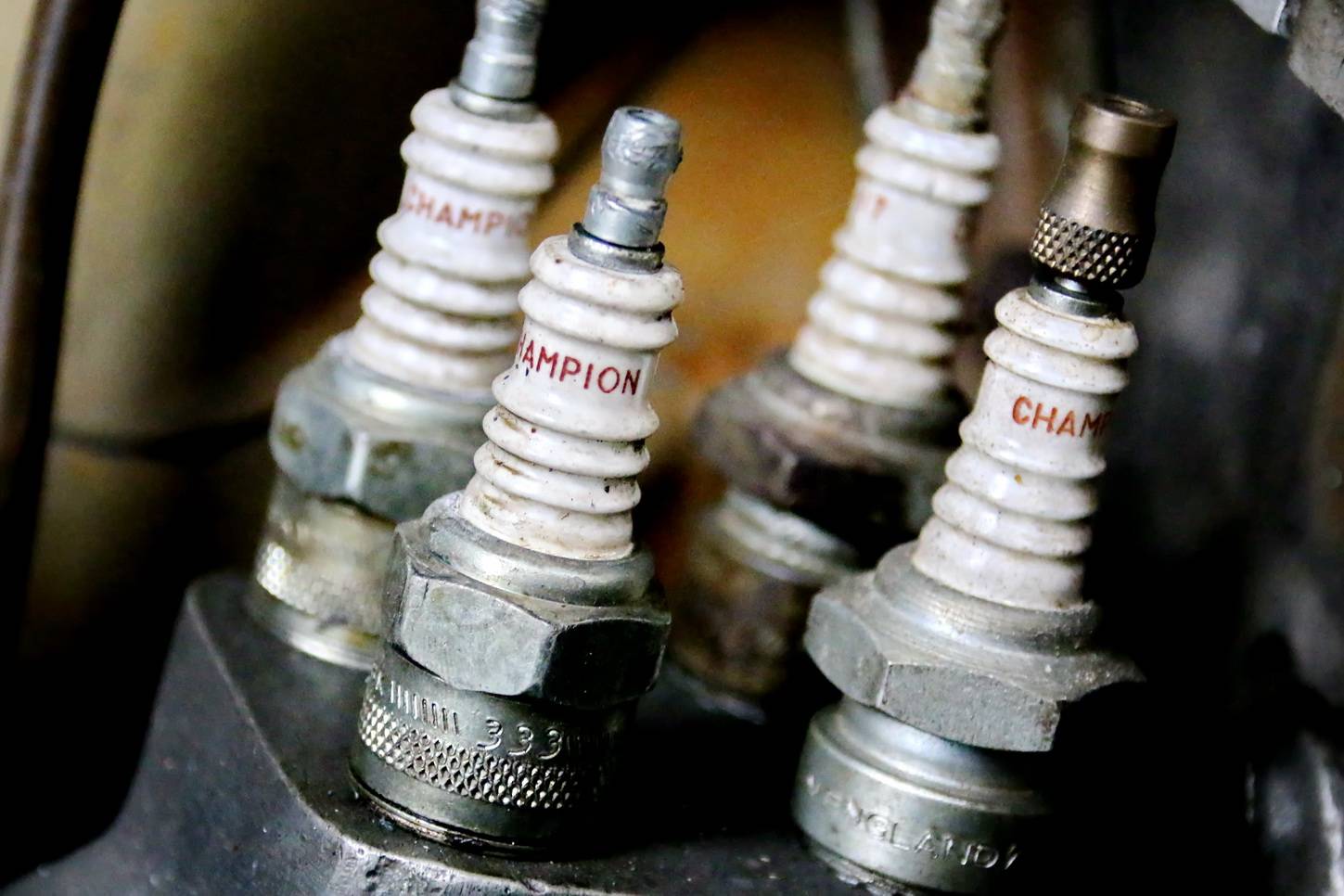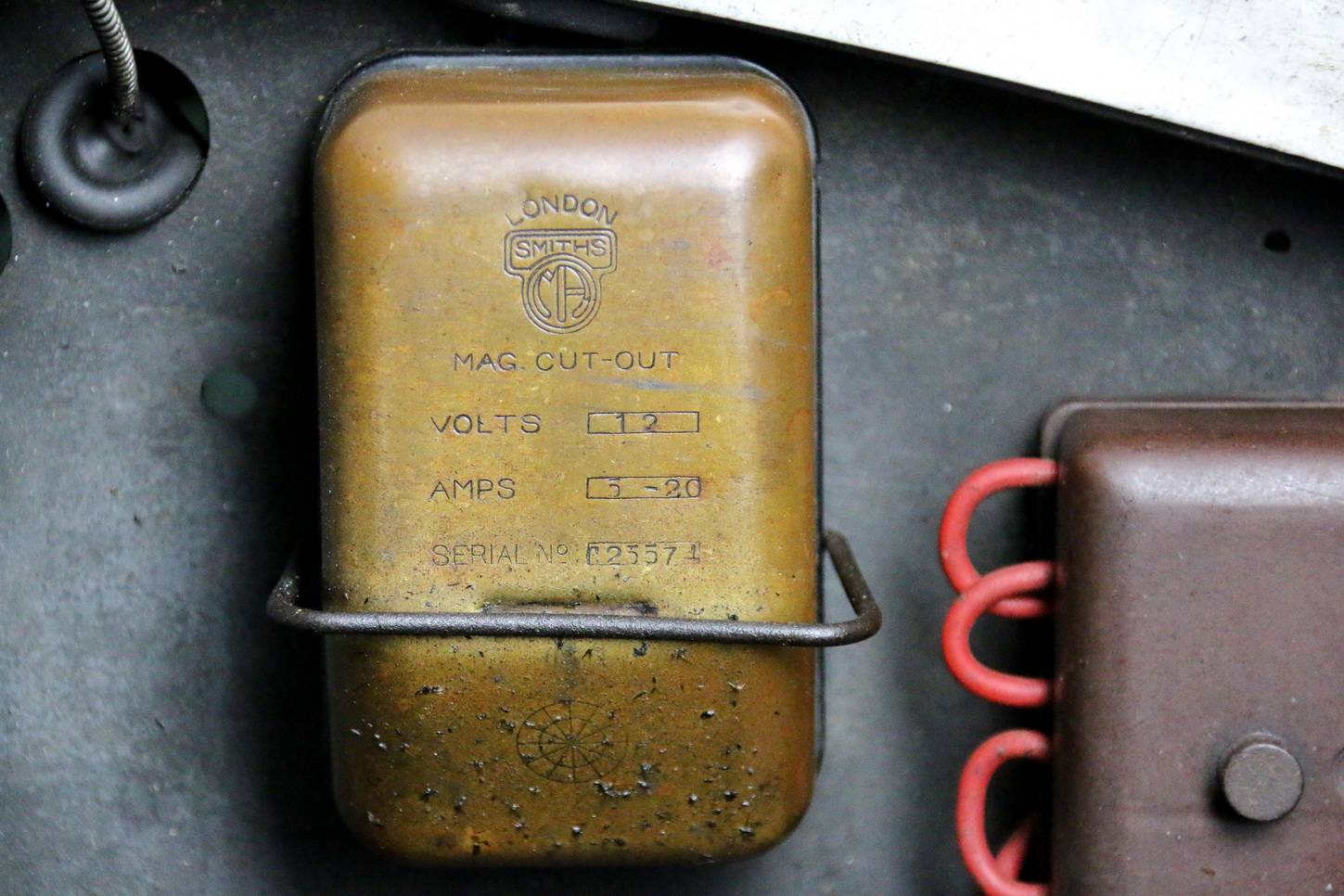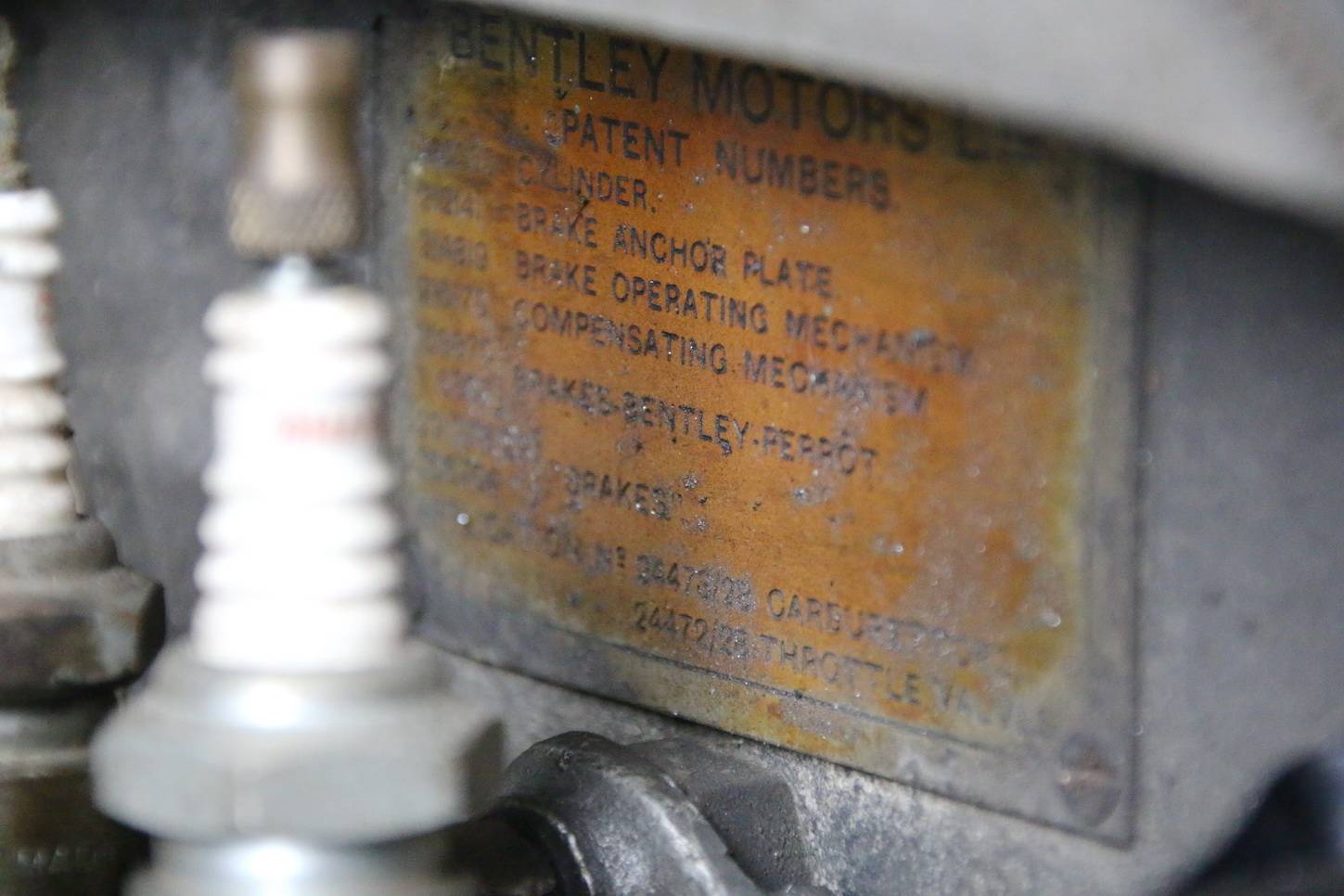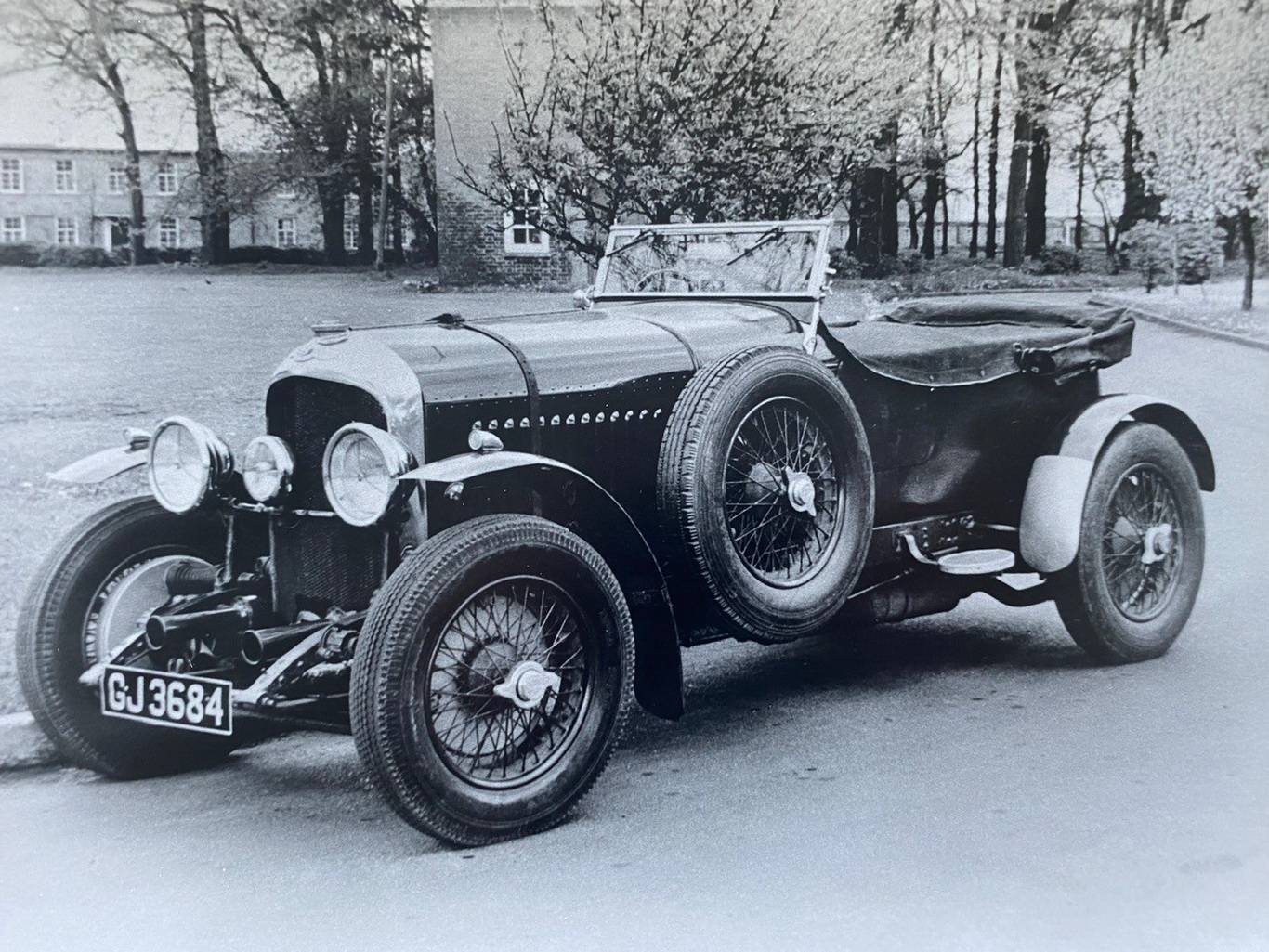 4 1/2 Ltr. Short Chassis Open Tourer
Dealer

away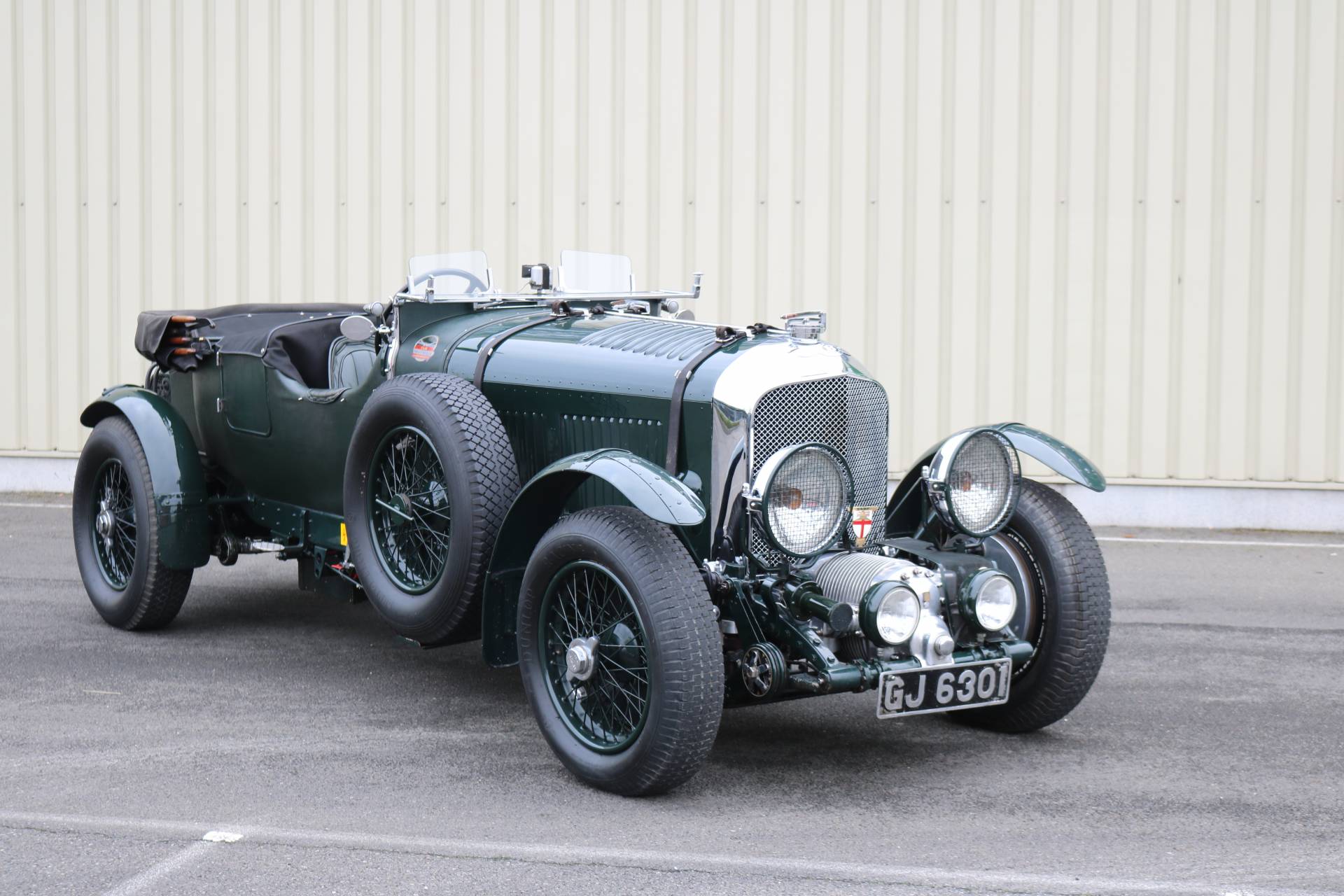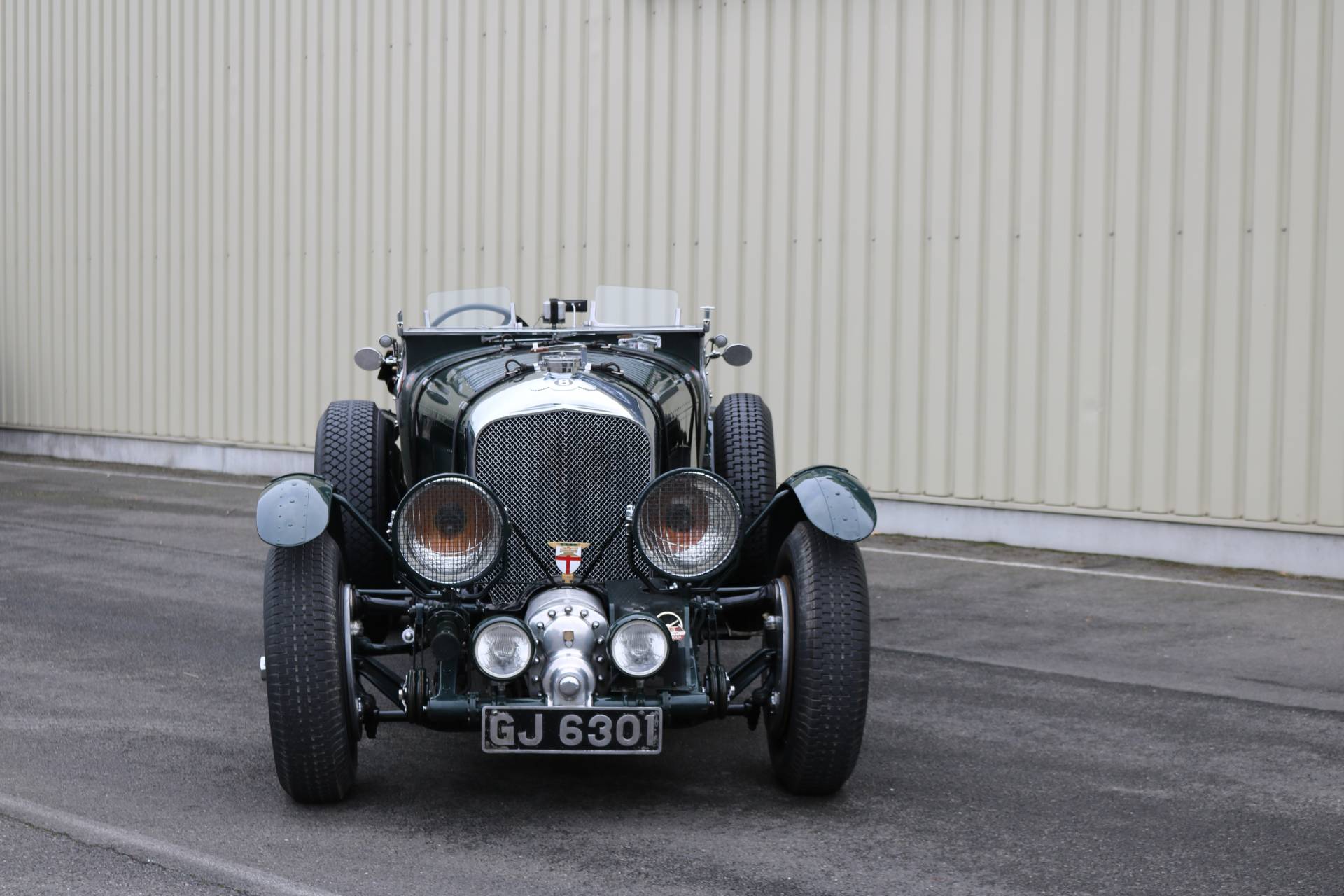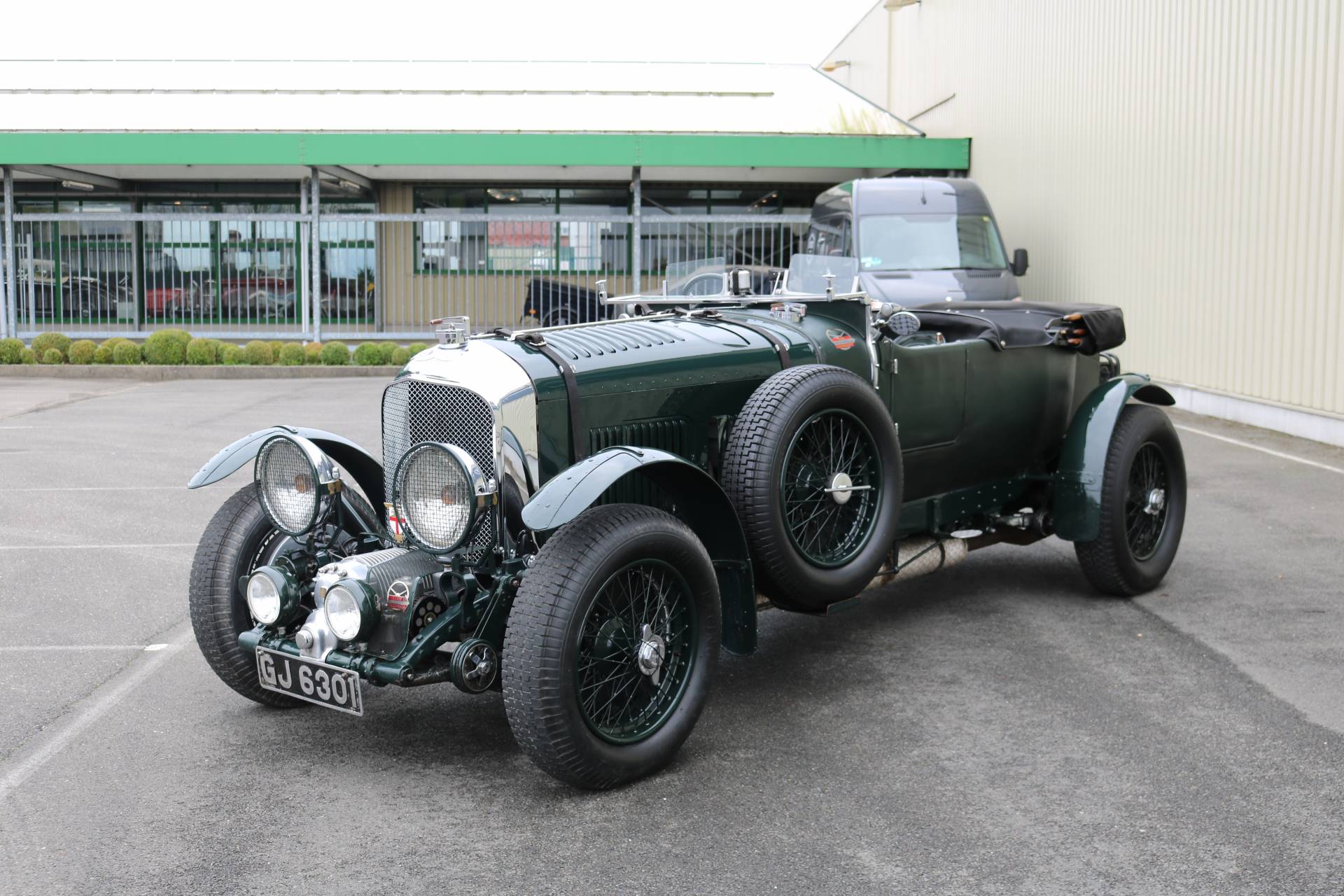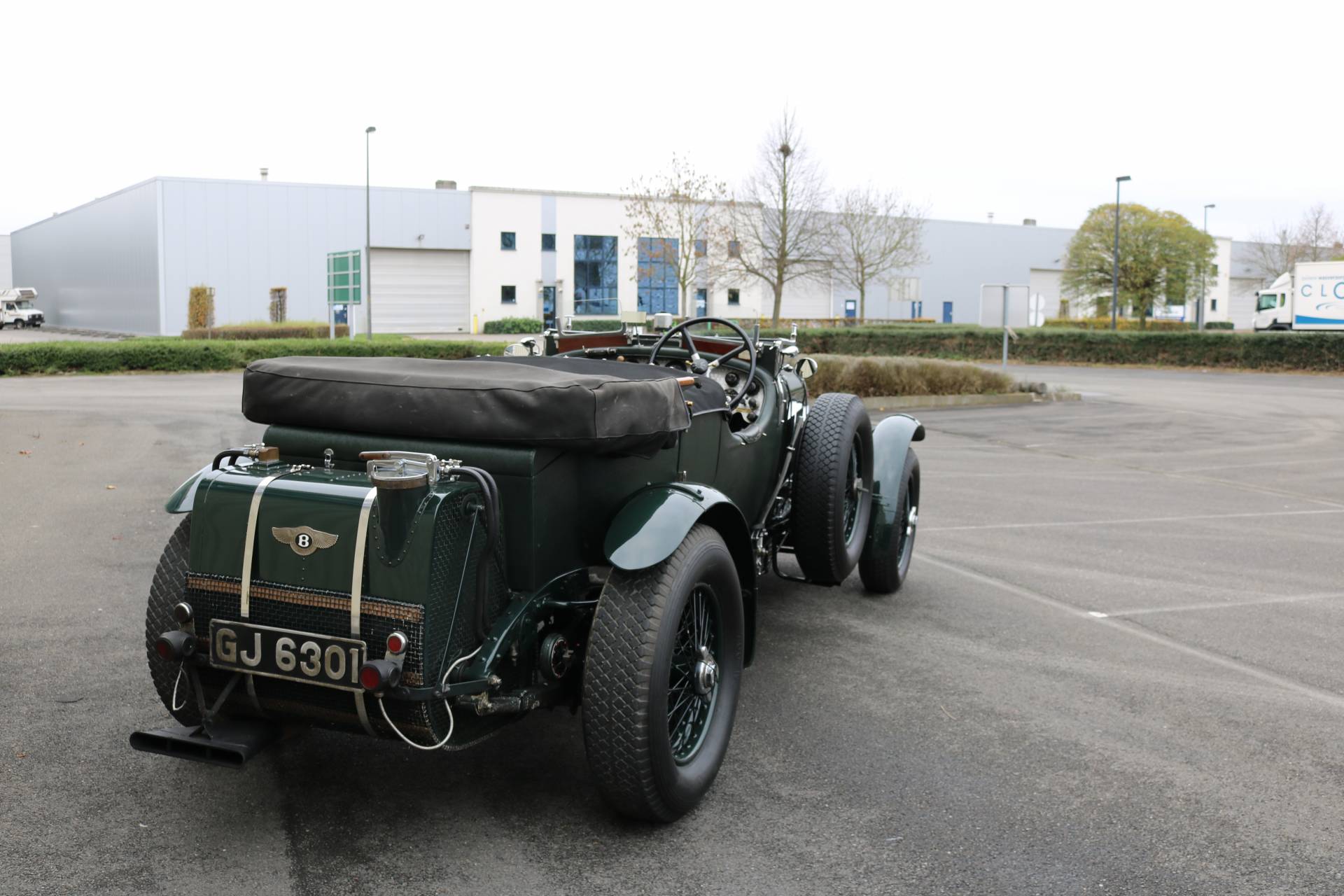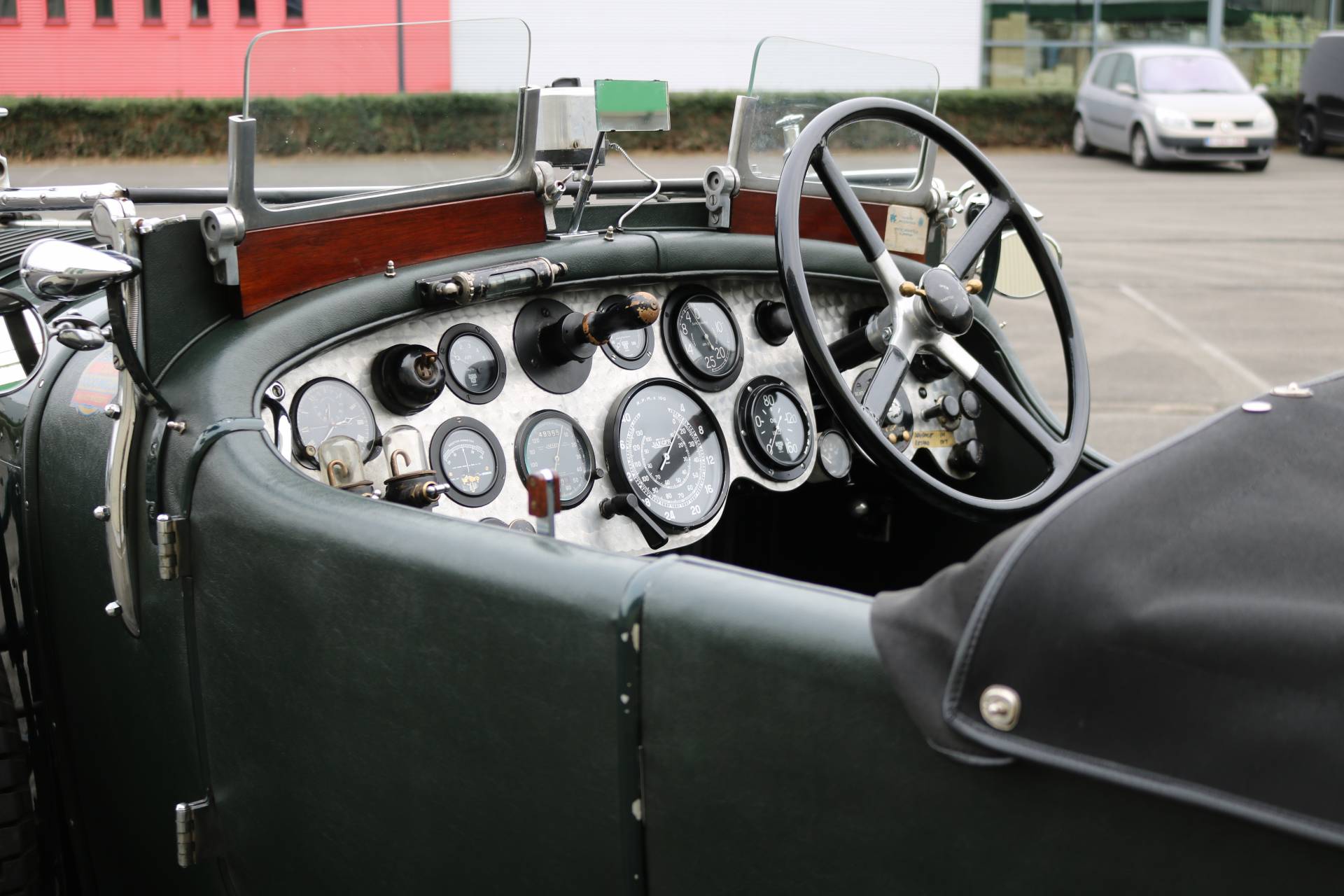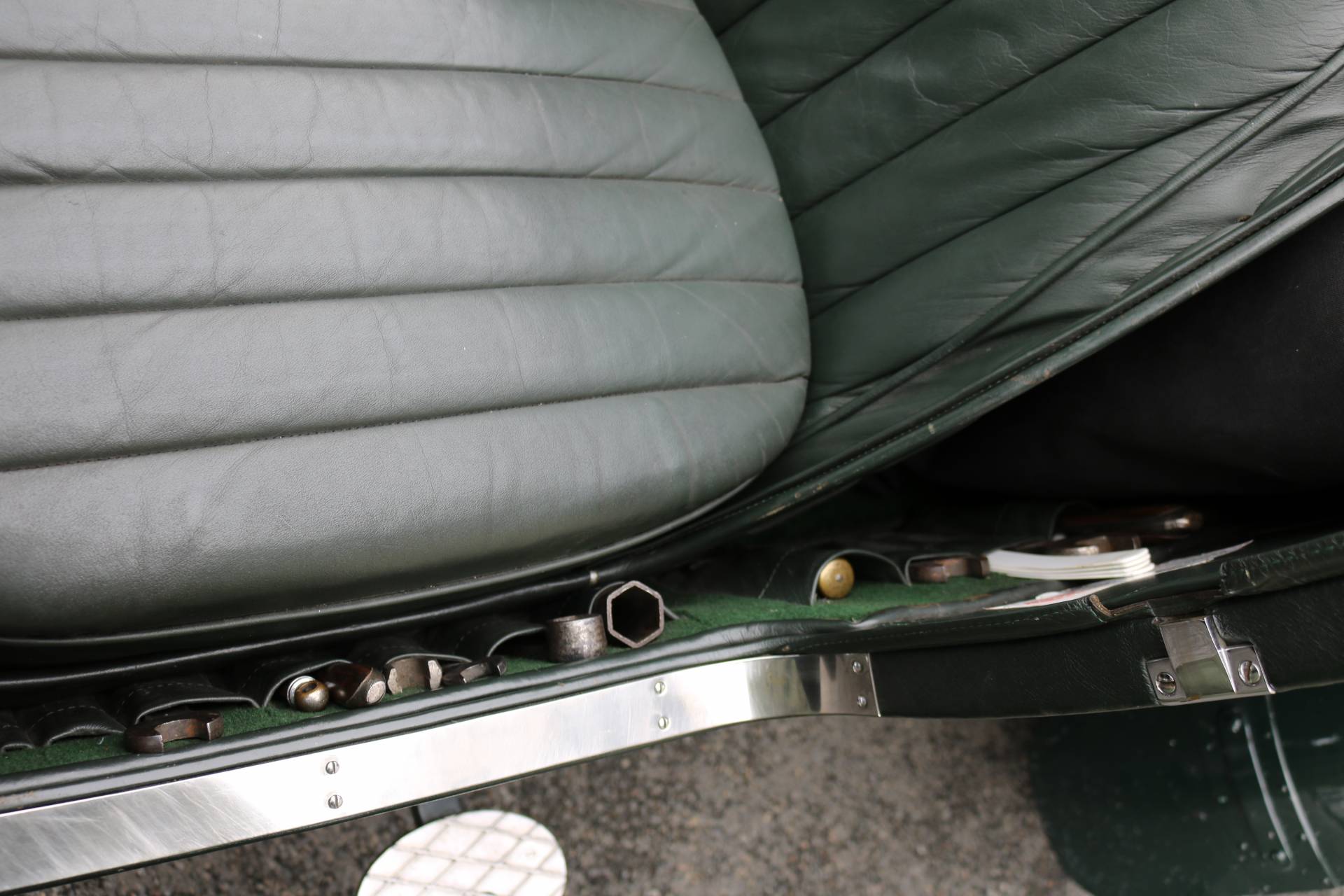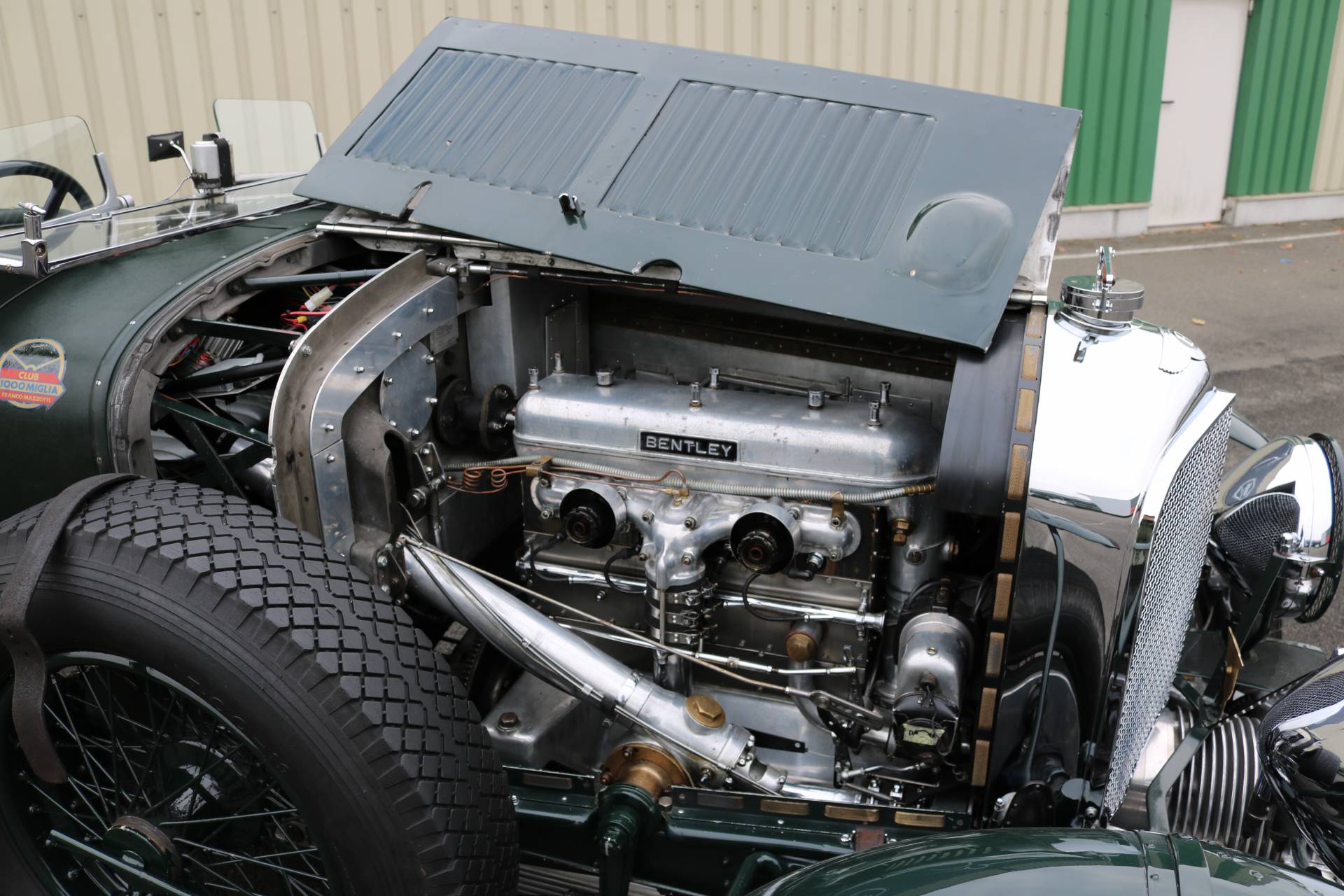 Dealer

away
Bentley 4½ Litre
The Bentley 4½ litre was a British built car first manufactured in 1927. The car was based on the 3 litre Bentley, with the prototype performing so well at Le Mans that it was decided to begin manufacture of this more powerful model. Production of the vehicle was halted in 1931.
History of the Bentley 4½ Litre
Bentley Motors was founded by W O Bentley in 1919 and based in Cricklewood, London. The Bentley 4½ litre is one of the iconic models of the Bentley range. The original Bentley models were 3 litre, but the onset of the Bentley 4½ litre saw Bentley win the Le Mans 24 hour Grand Prix d'Endurance in 1928, meaning their models won in 1927, 1928, 1929 and 1930. Hardly a surprise the Bentley 4½ litre and the Blower Bentleys acquired such popularity. The model was the favoured car of James Bond in the Ian Fleming novels and Steed from the popular Avengers TV series drove a Bentley. Rolls Royce took over the Bentley brand in 1931 as a way of halting its rivalry with their Phantom II models.
Specifications of the Bentley 4½ Litre
The Bentley 4½ litre was a heavy vehicle, weighing in at 3,583 lb (1,625 kg), and very spacious. Notwithstanding its weight this was still a nippy vehicle with great balance. The car had a length of 4,380 mm (172.4 in) and width of 1,740 mm (68.5 in. The standard wheelbase was 3,300 mm (10 foot, 10 inches). There were 720 Bentley 4½ litre cars produced, 55 of these were the supercharged Bentley Blower models. The Bentley Blower set the land speed record in 1932 with a recorded speed of 138 miles per hour (222.03 km per hour). The cars featured modern engines, dual ignition and two SU carburettors. The engines ran at 110 hp for the tourers and 130 hp for racers, with a speed limited to 4,000rpm. The vehicles had a canvas hood over Weymann bodies. Bentley Blowers featured a form of Roots supercharger, however W O Bentley refused to modify the engines of his Bentley 4½ litre vehicles for this supercharger, resulting in it being placed at the end of the crankshaft, so it was in front of the radiator. The fact the supercharger was easily seen in front of the radiator grille gave the Bentley Blower its common name and made the model instantly recognisable.