Aston Martin Virage Classic Cars for Sale
14 Offers for Aston Martin Virage found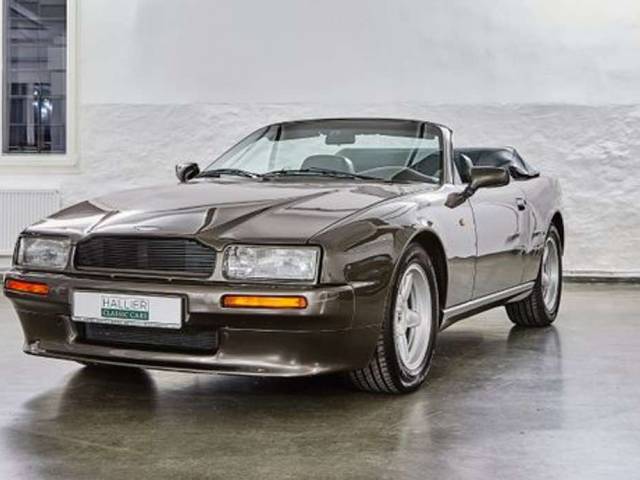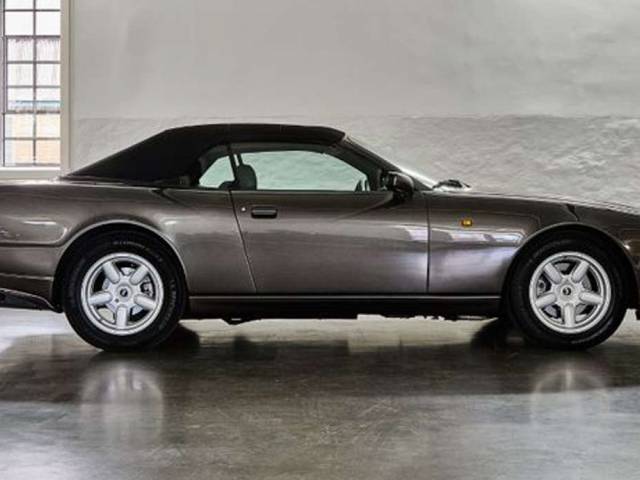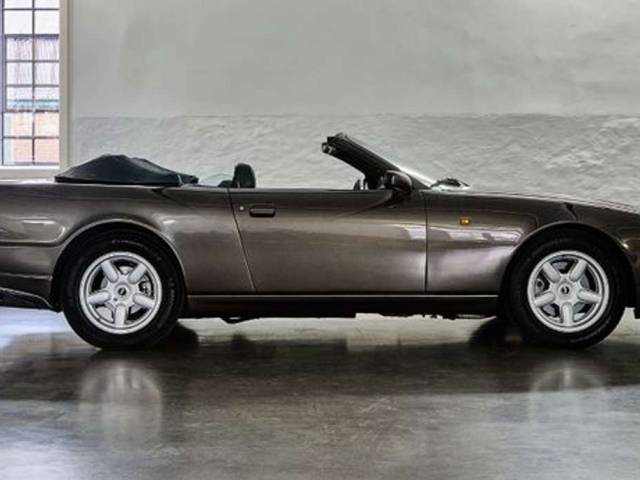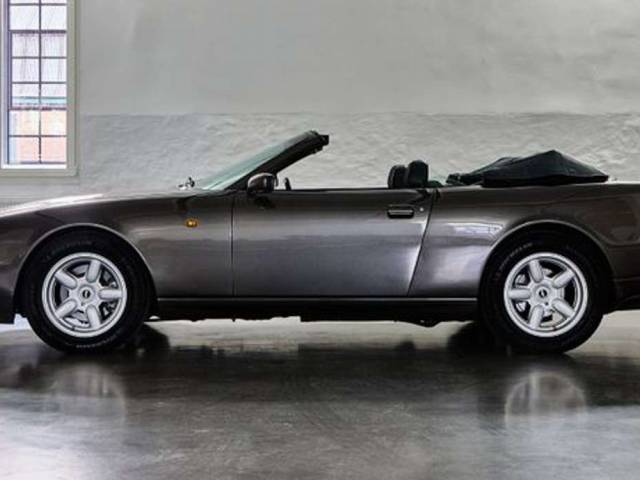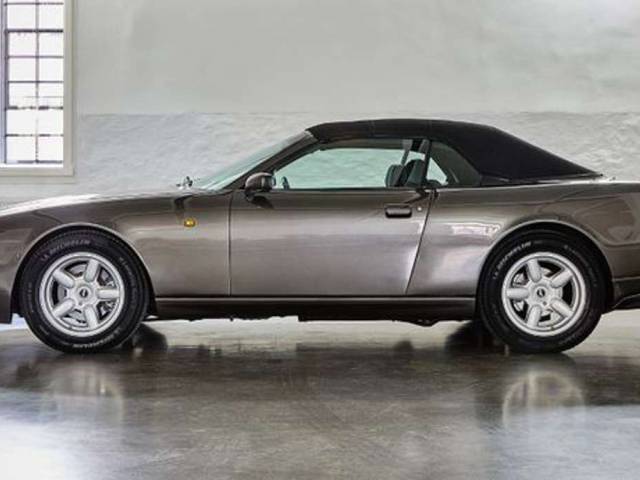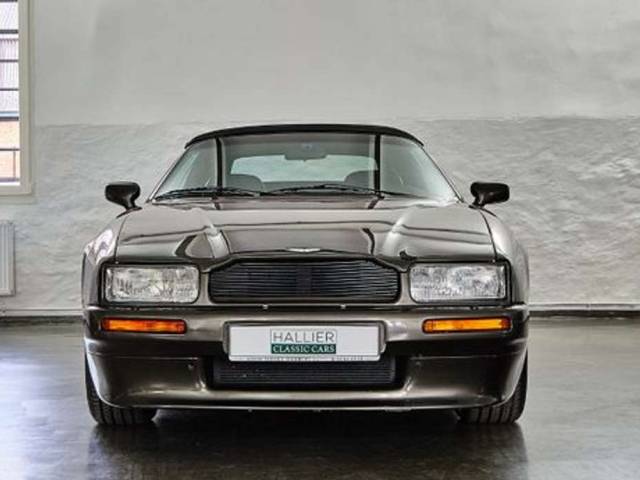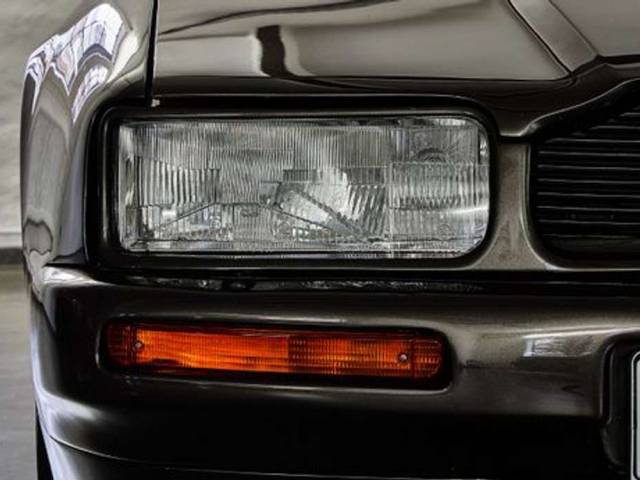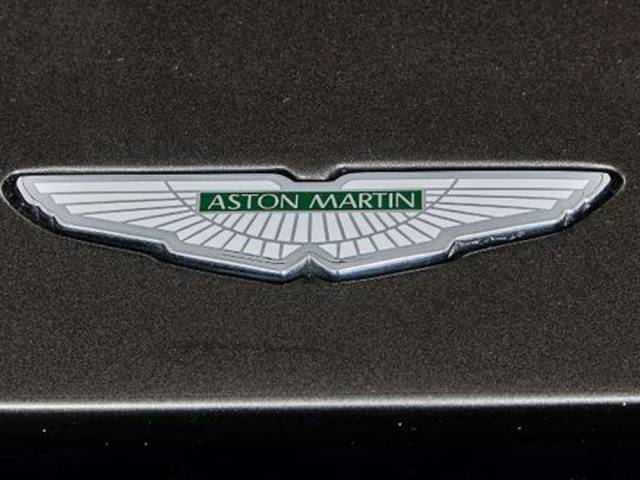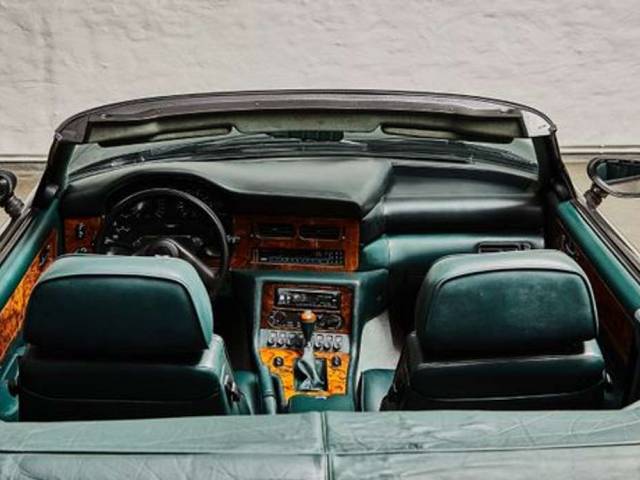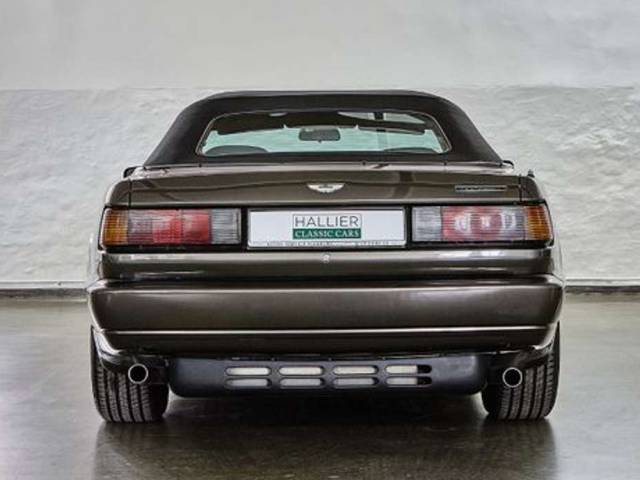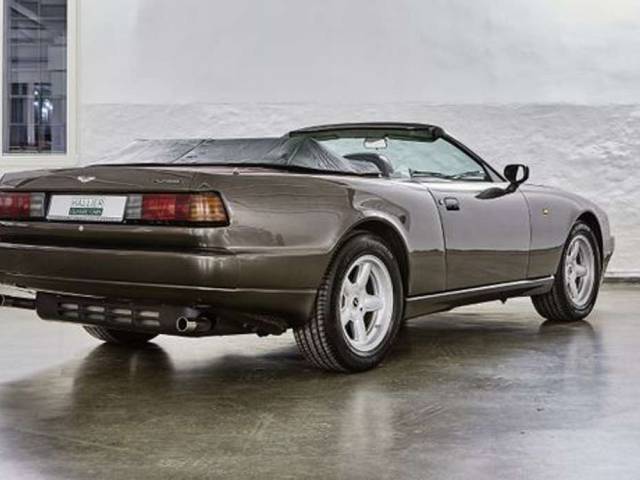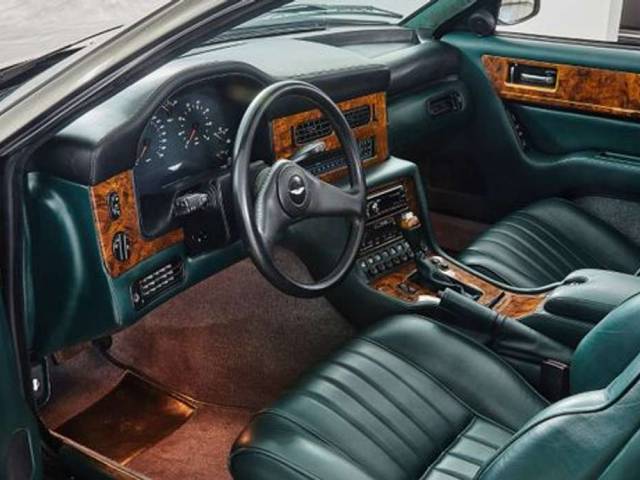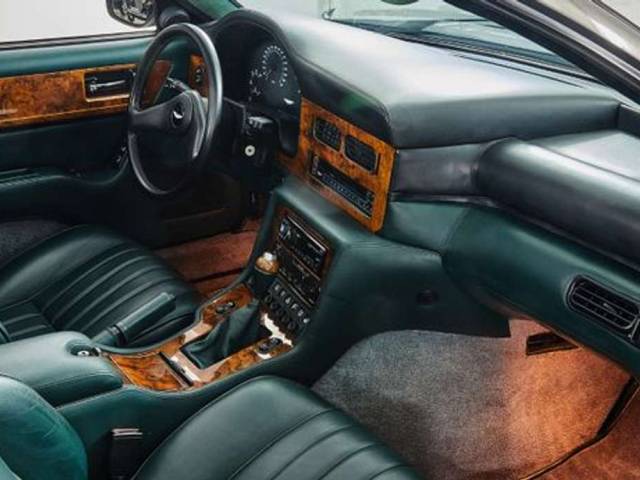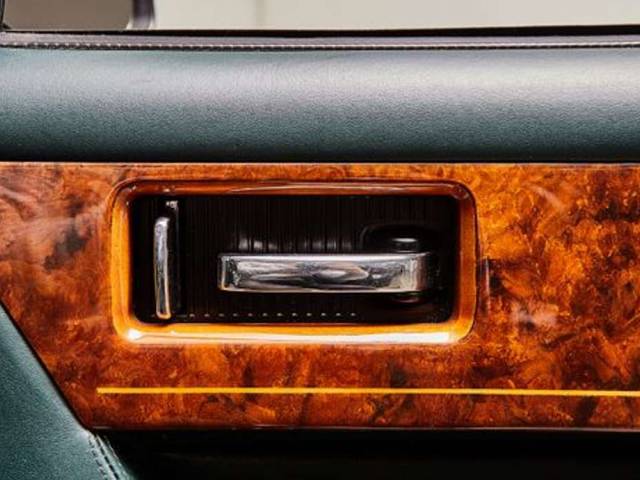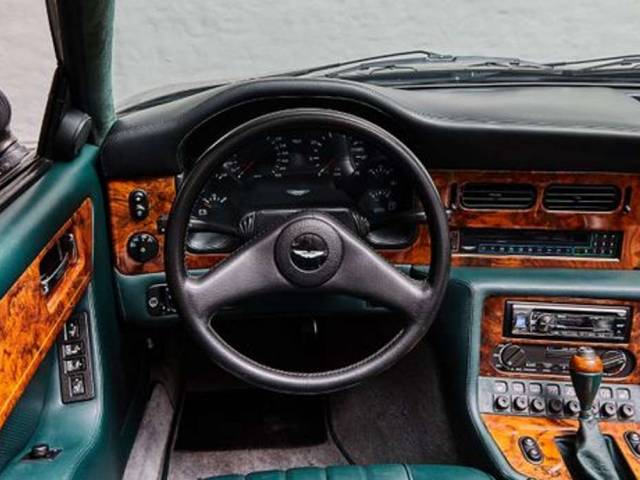 Aston Martin Virage Volante, Erstauslieferung Car&Driver HH
Dealer

away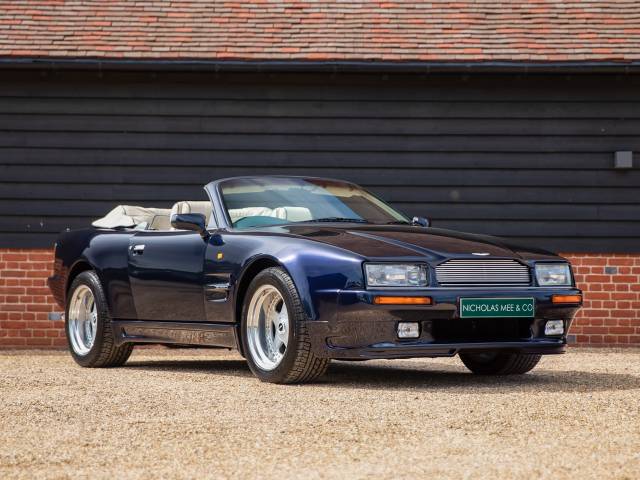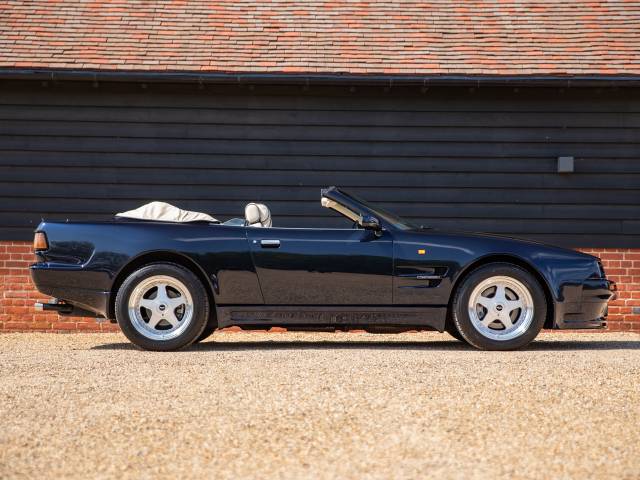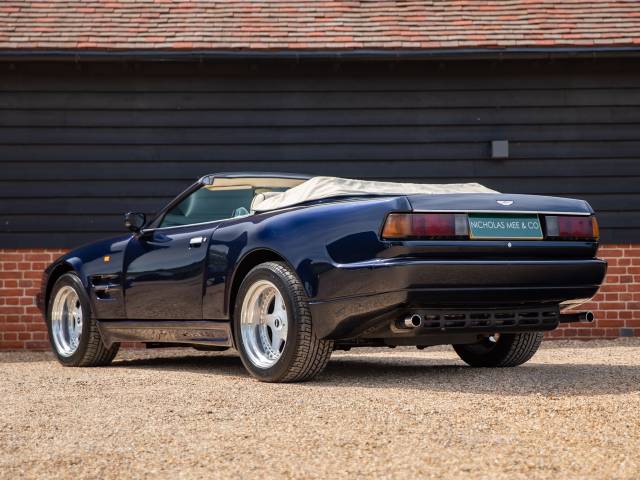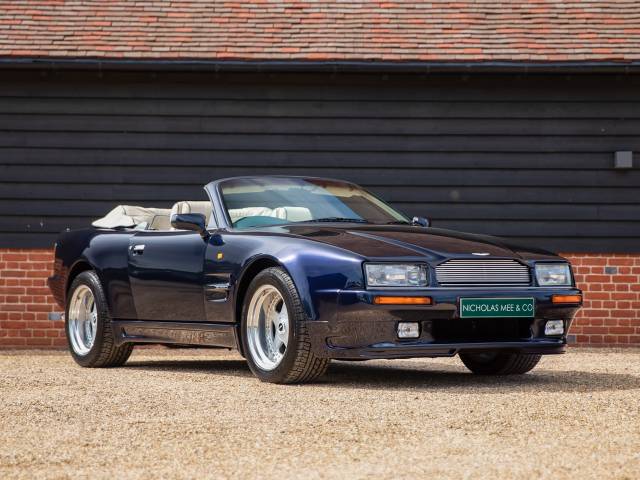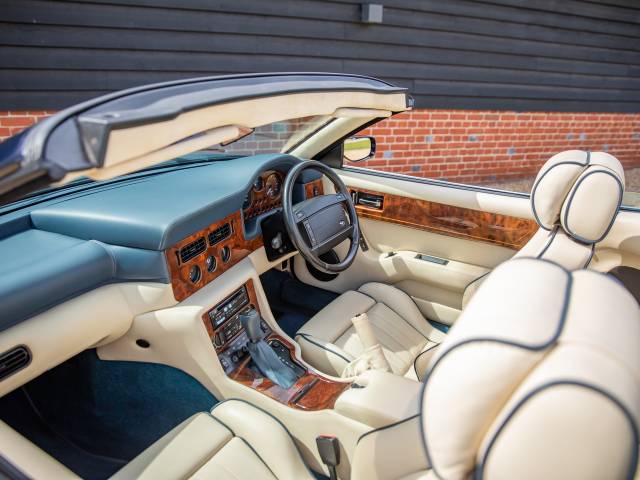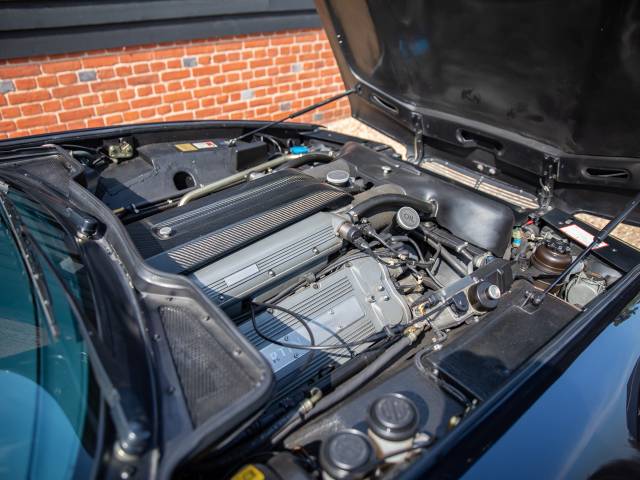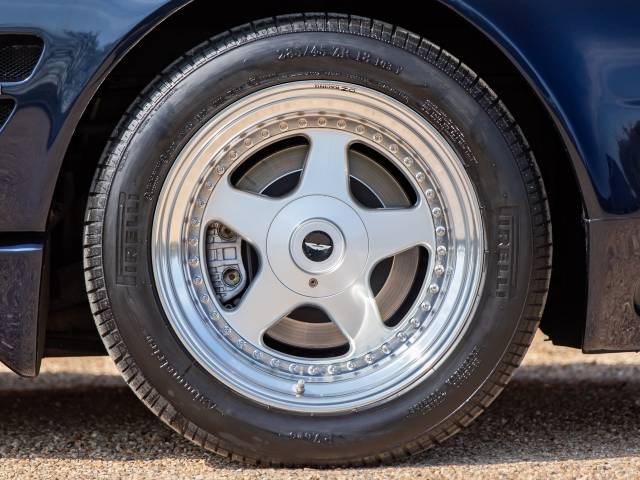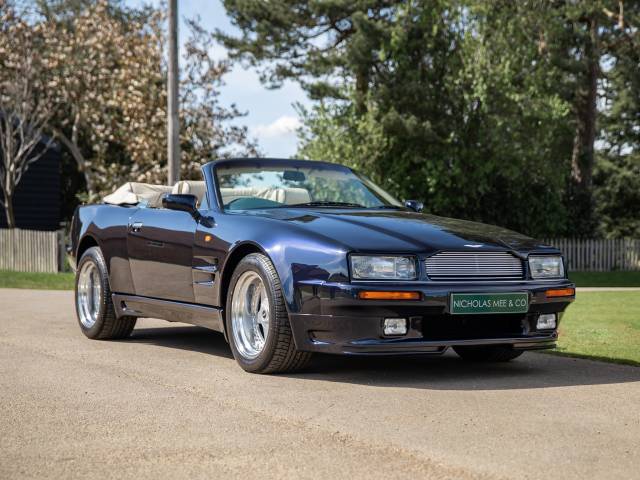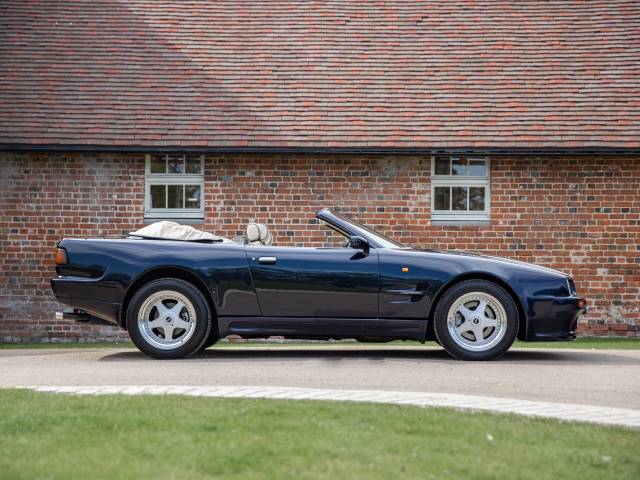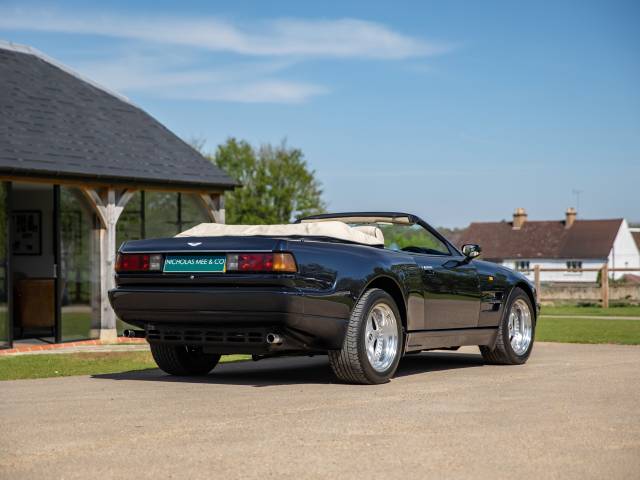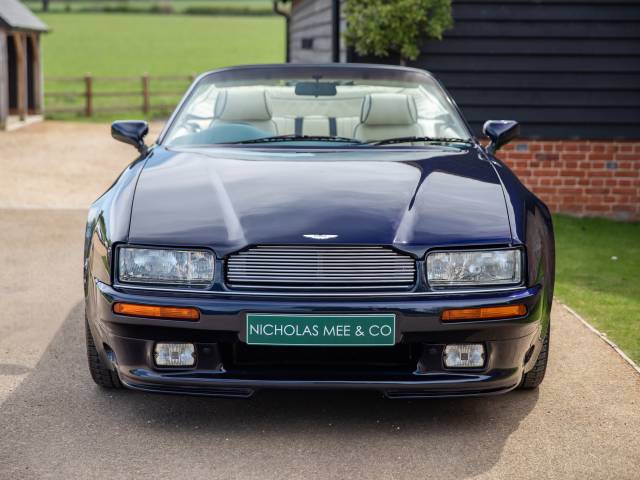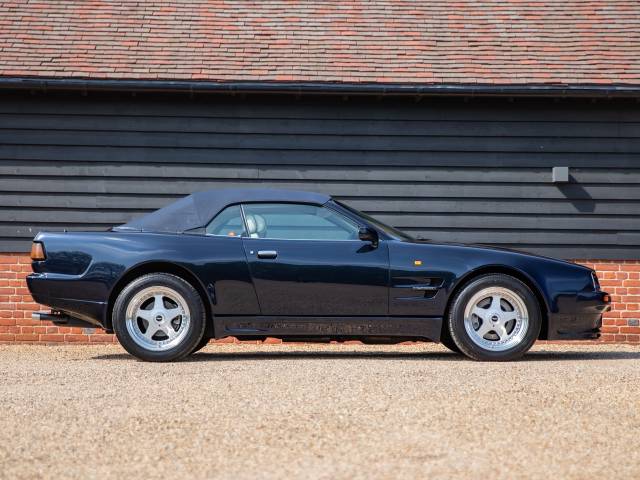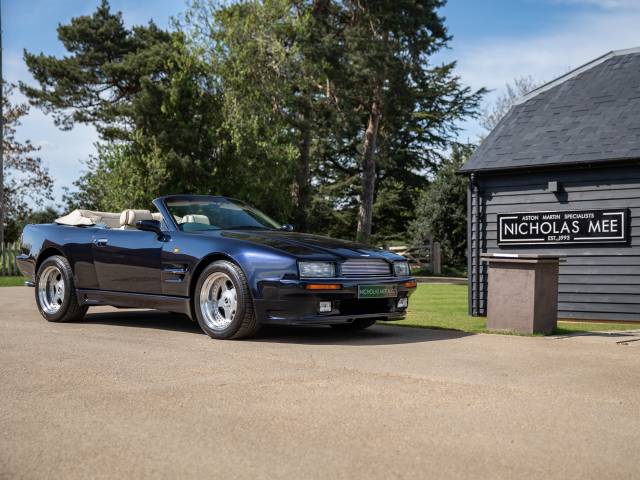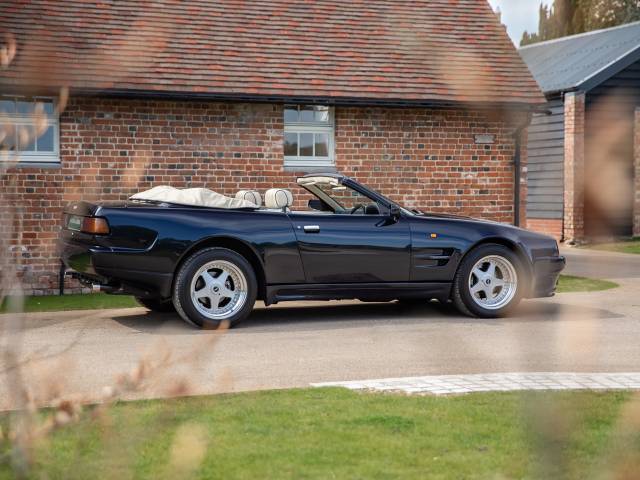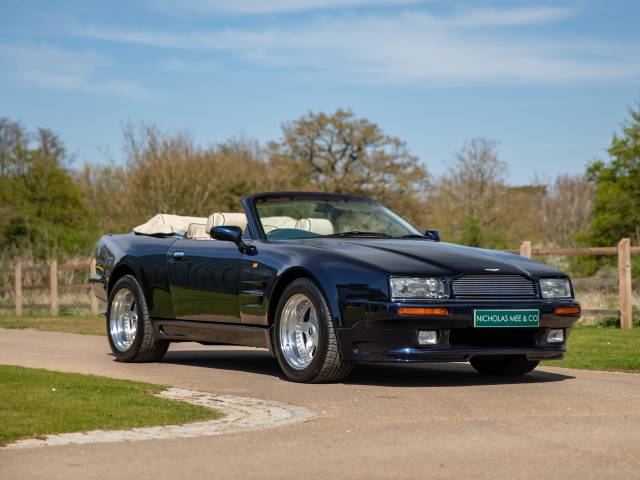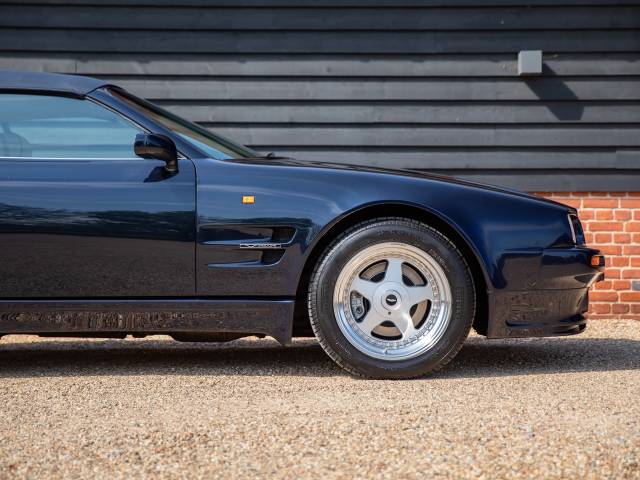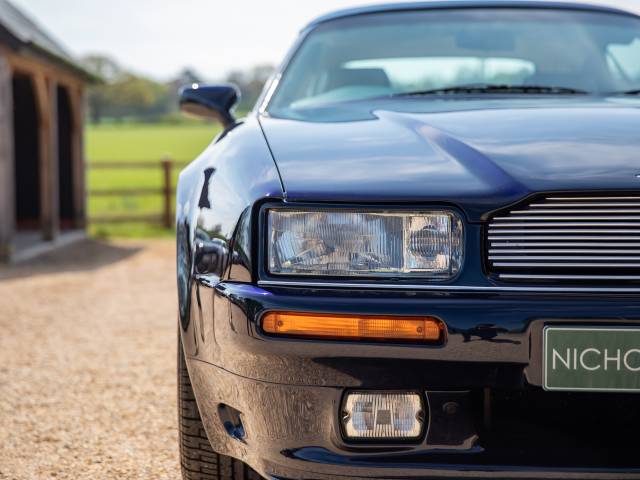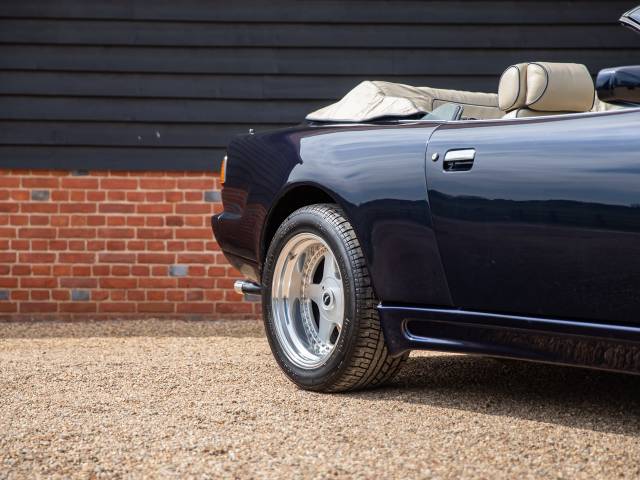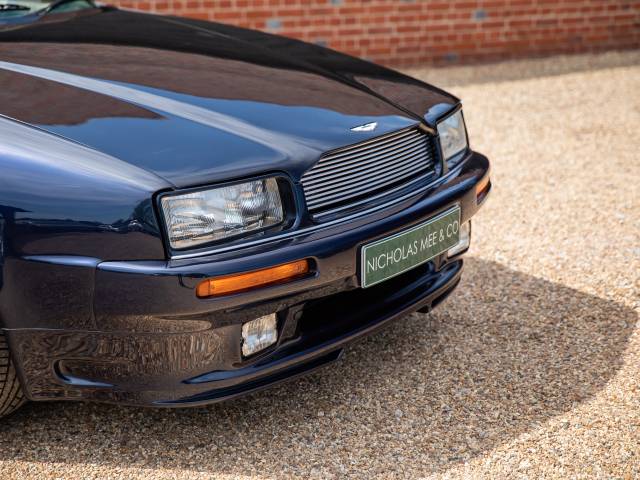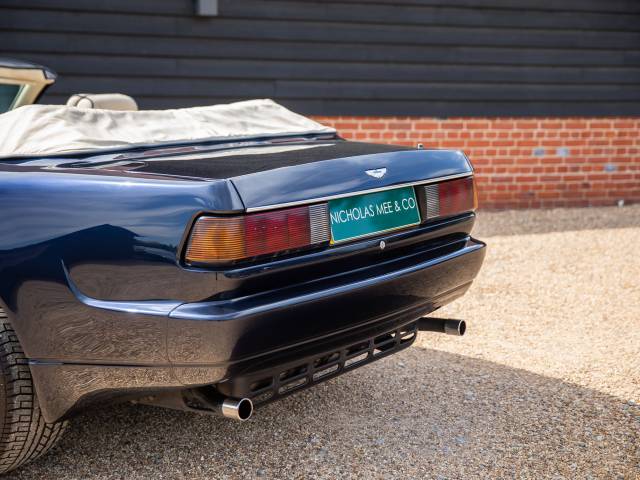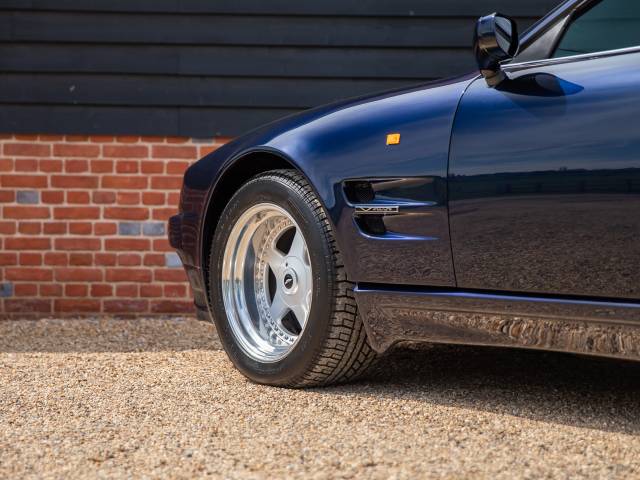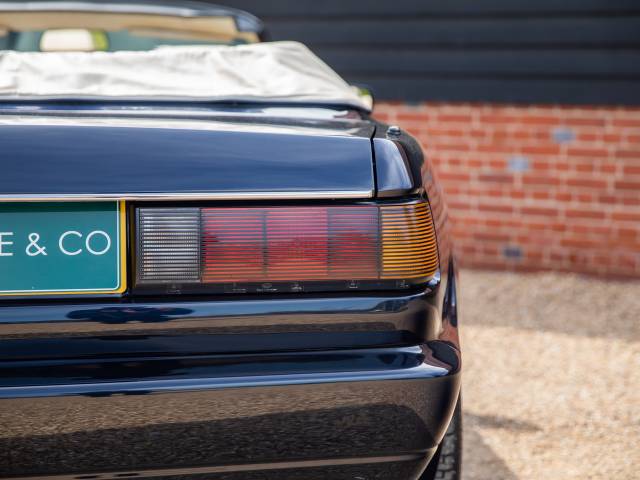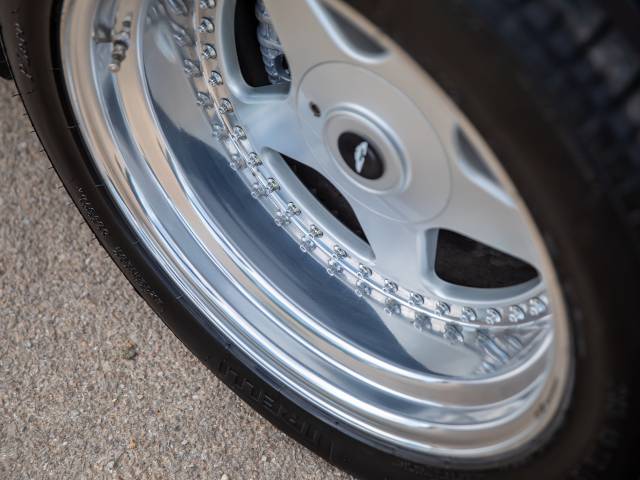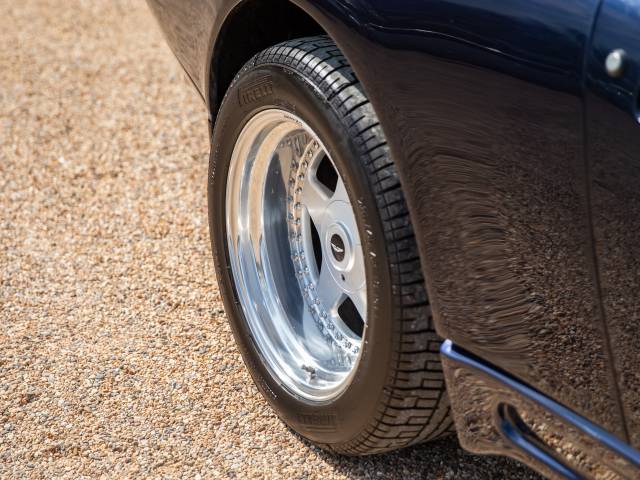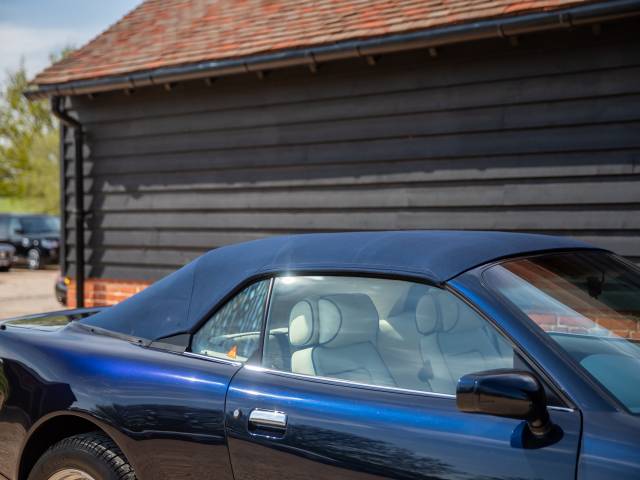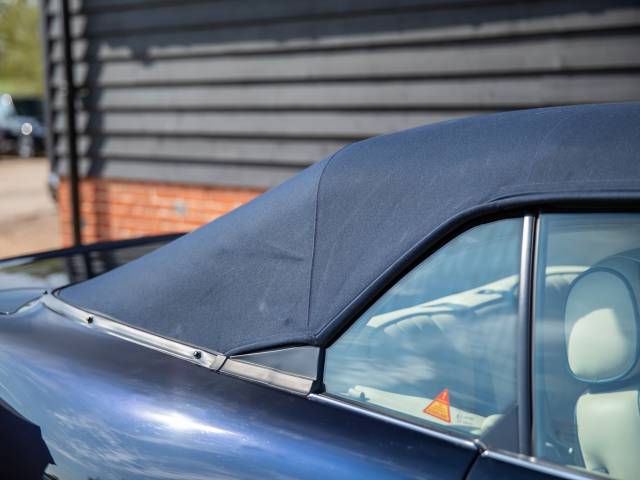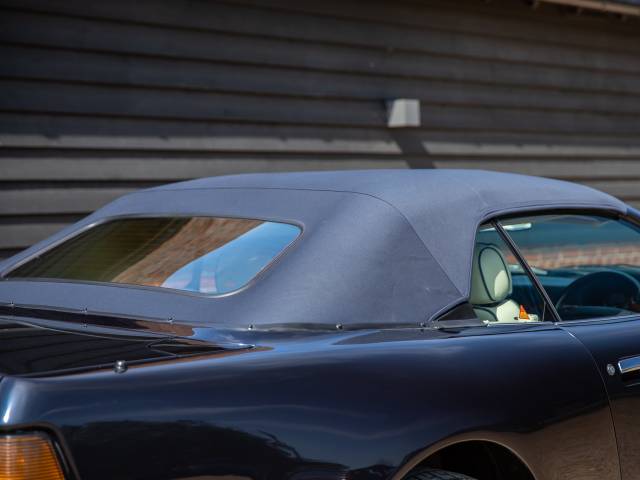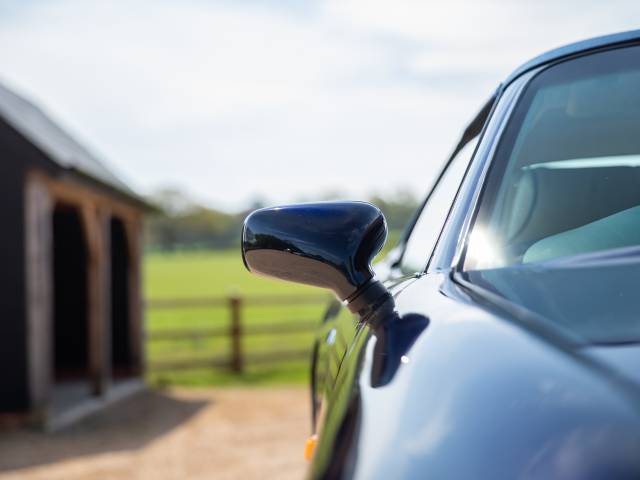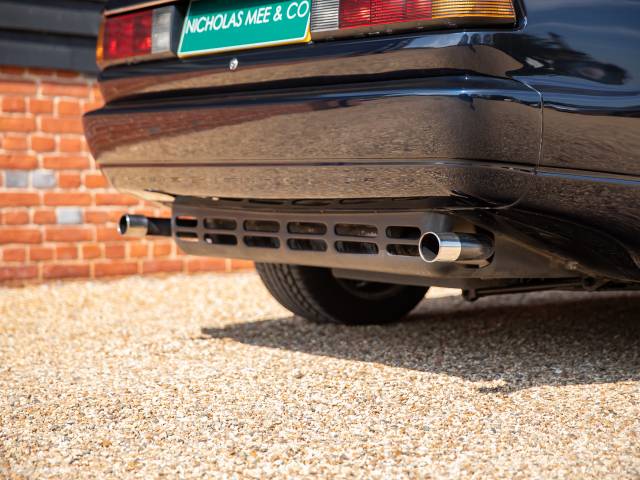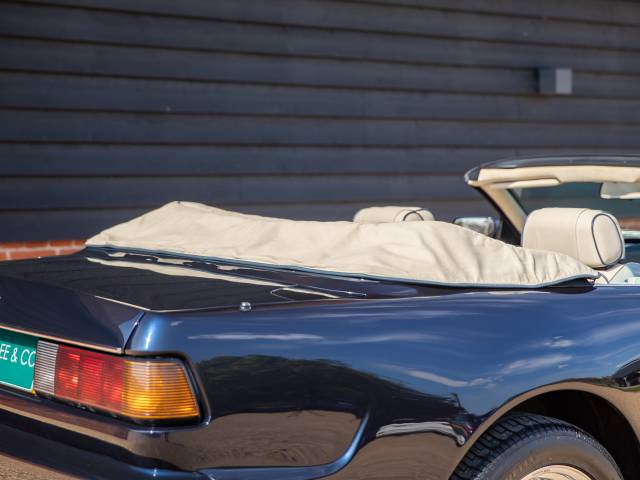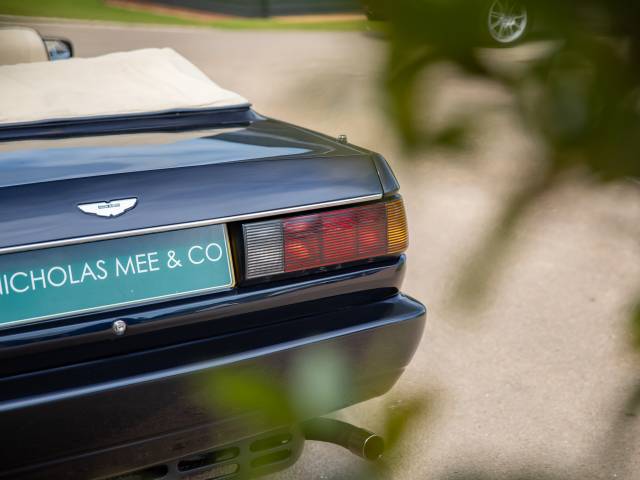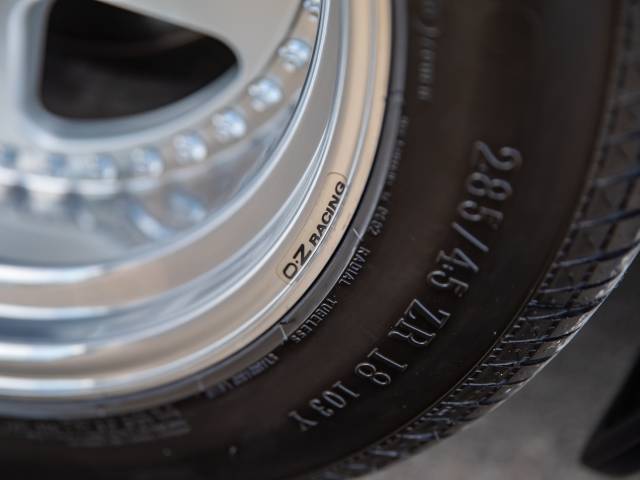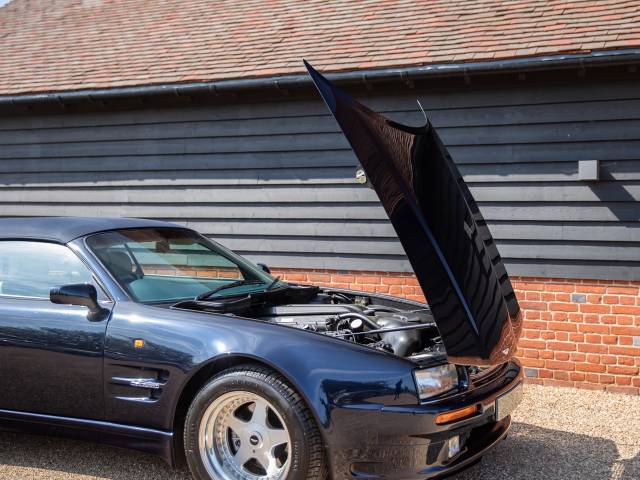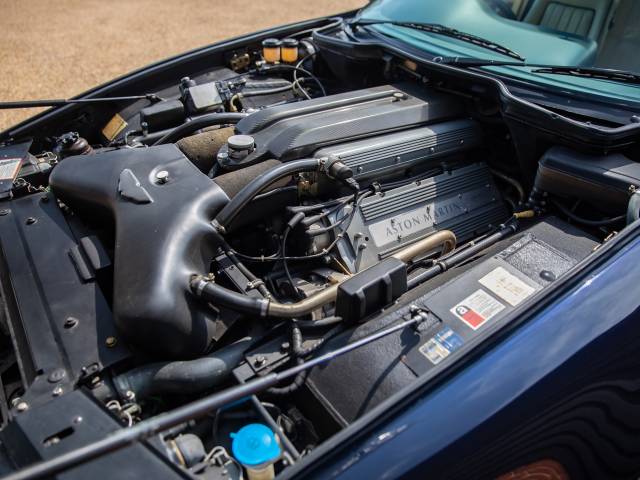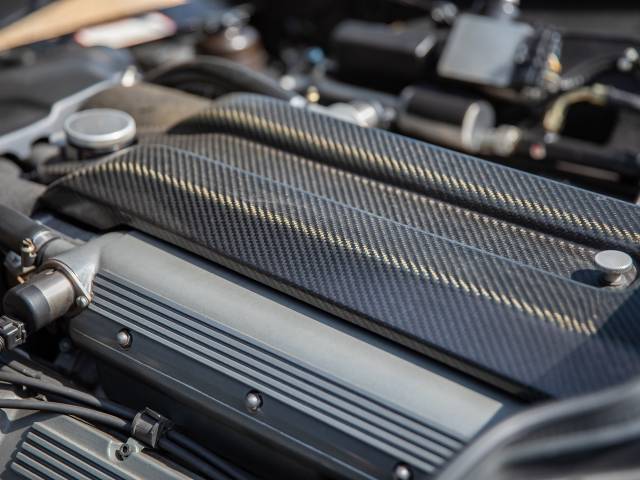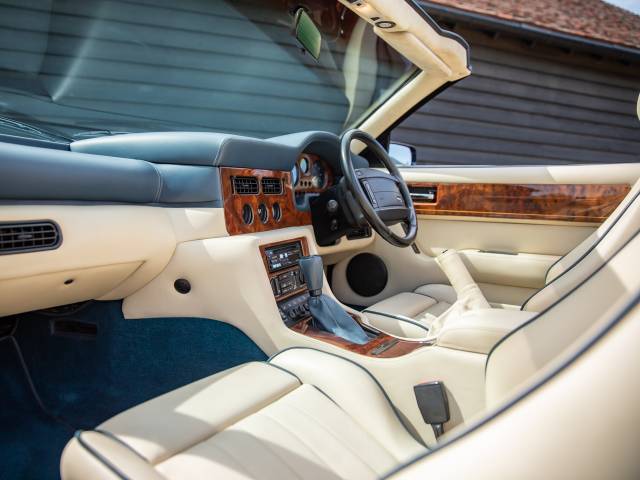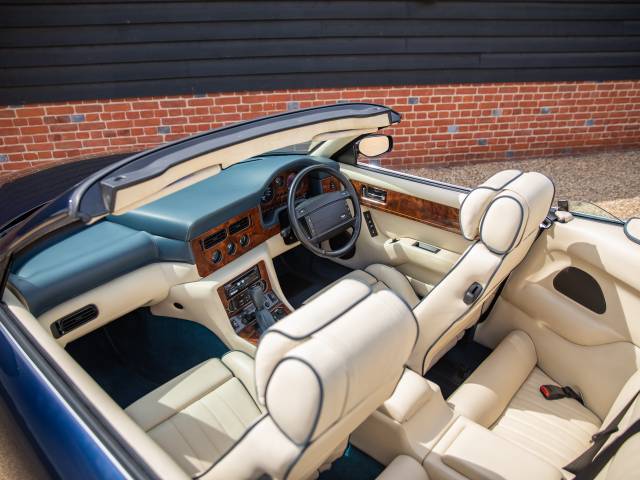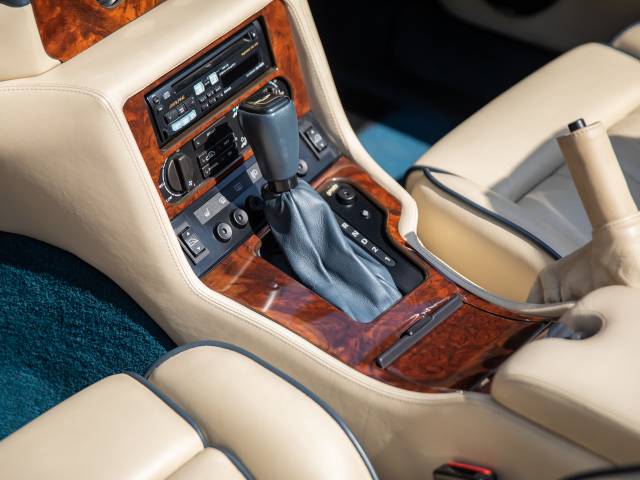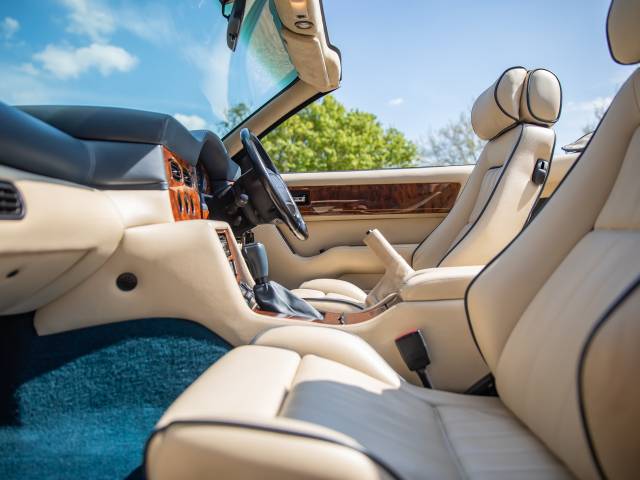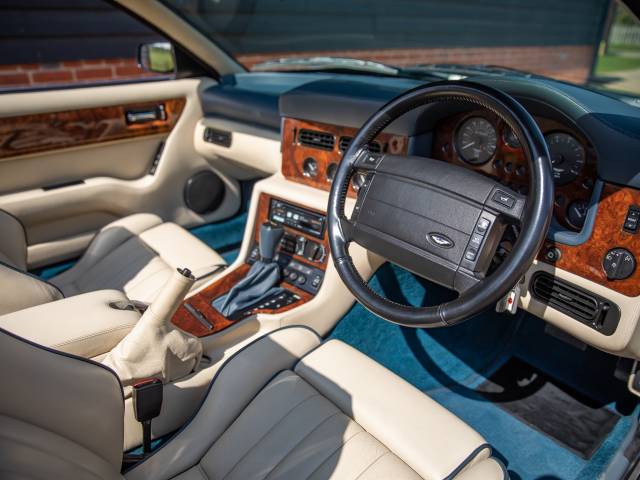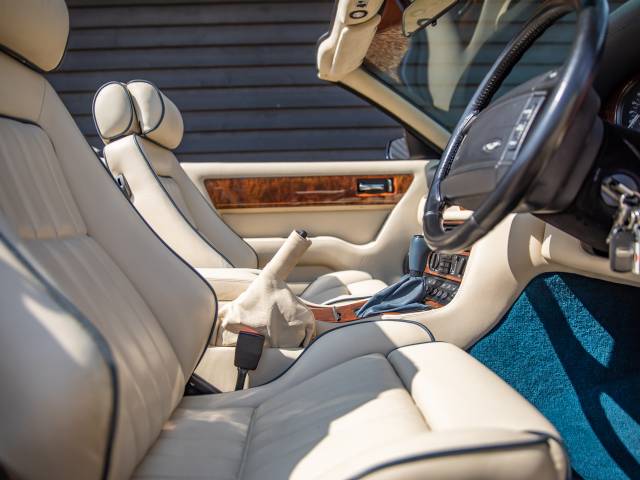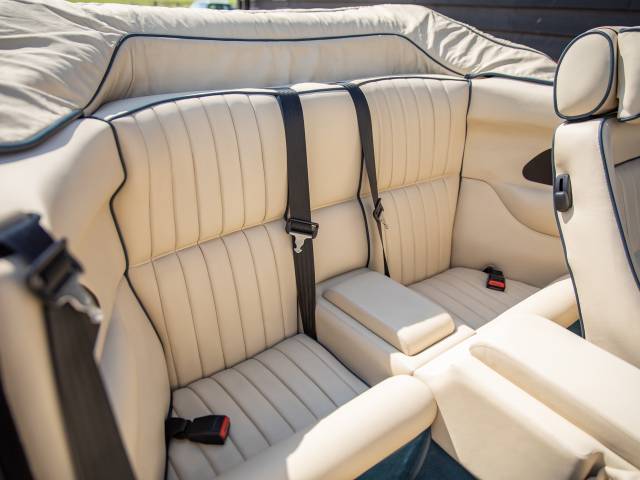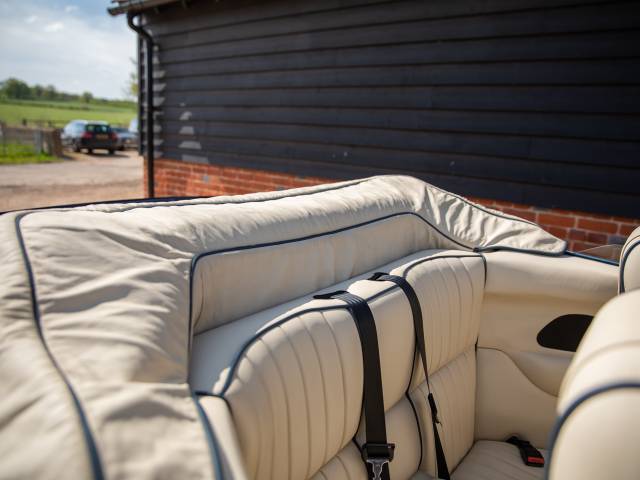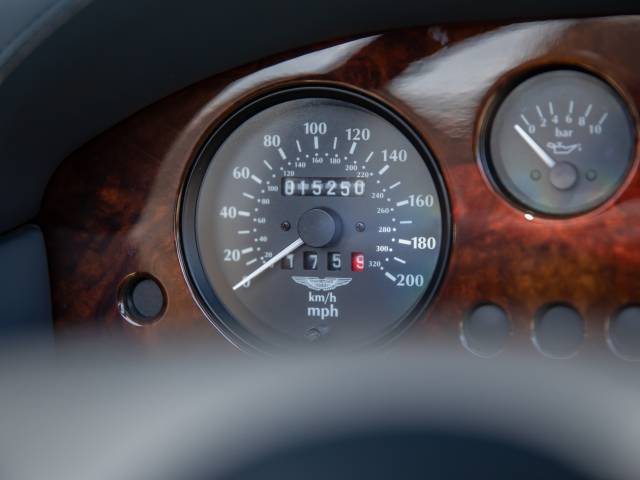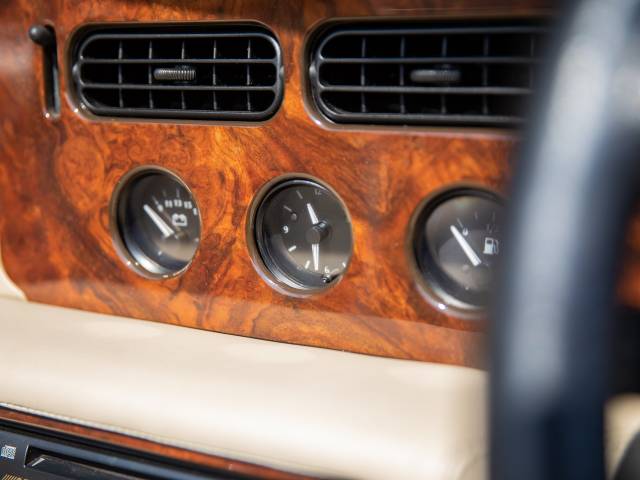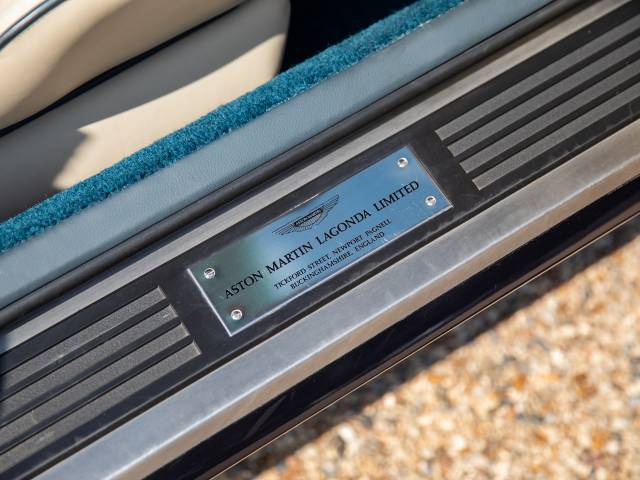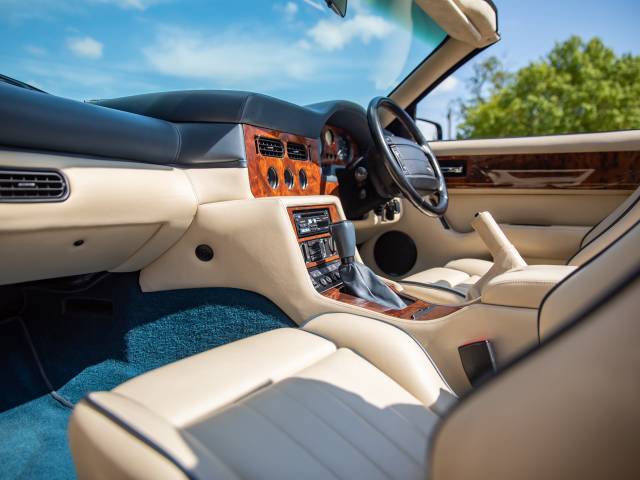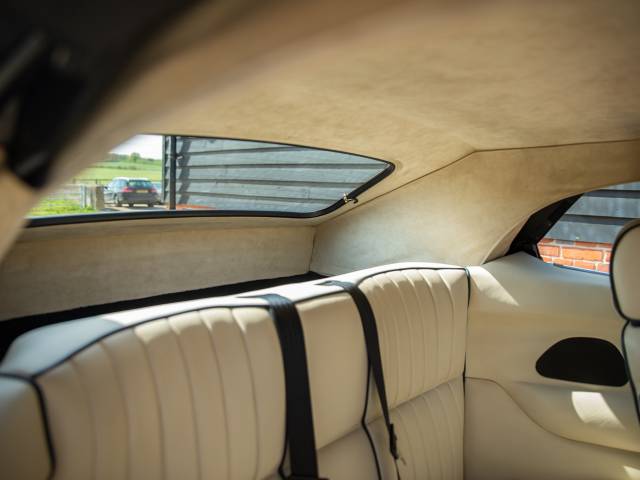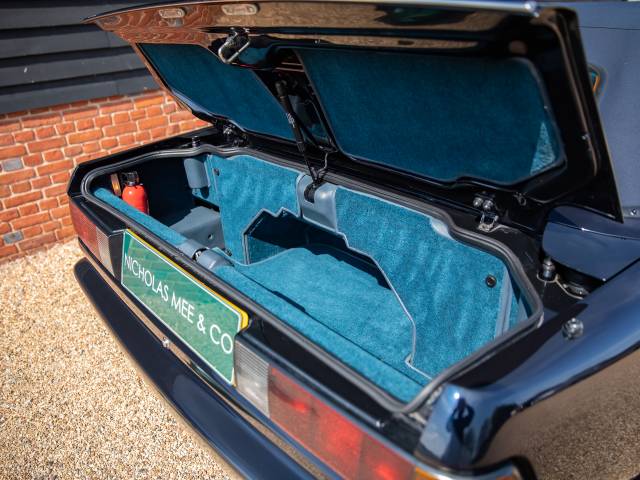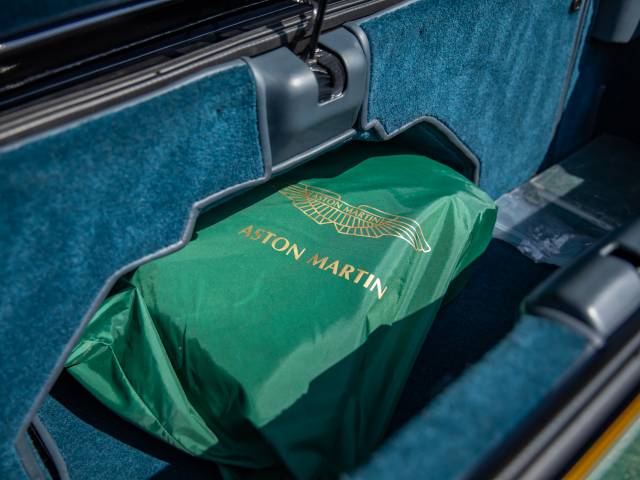 1997 ASTON MARTIN 'WIDEBODY' VOLANTE
Dealer

away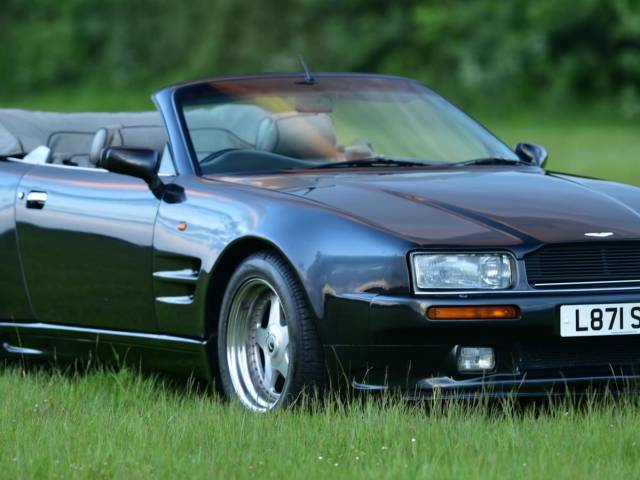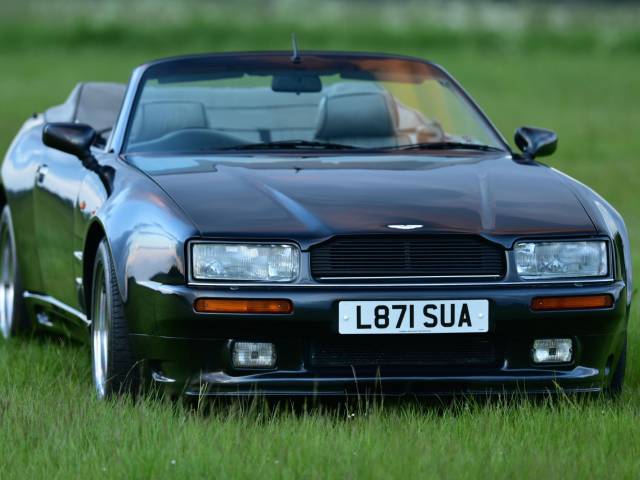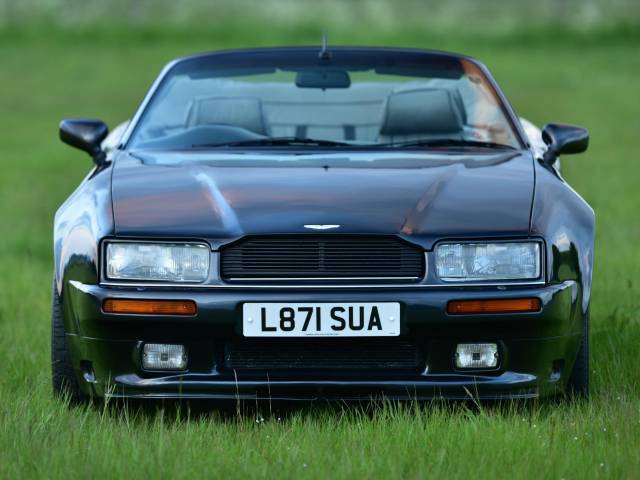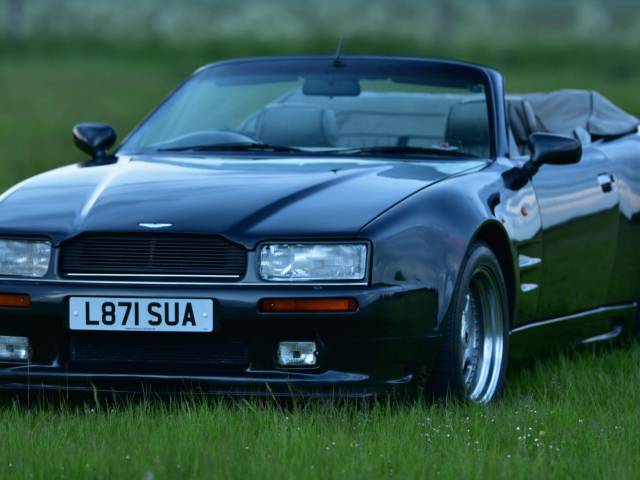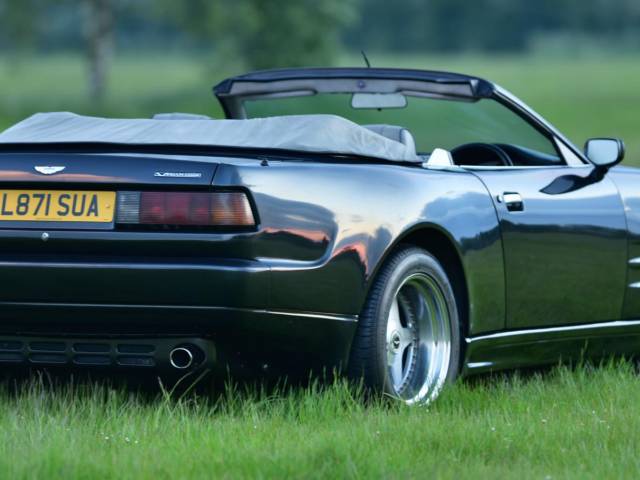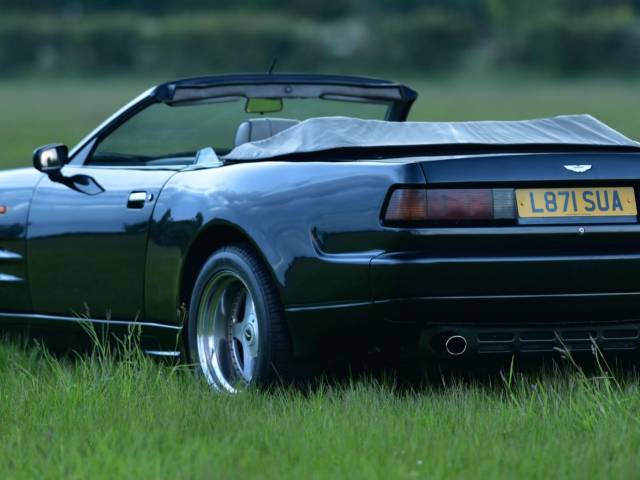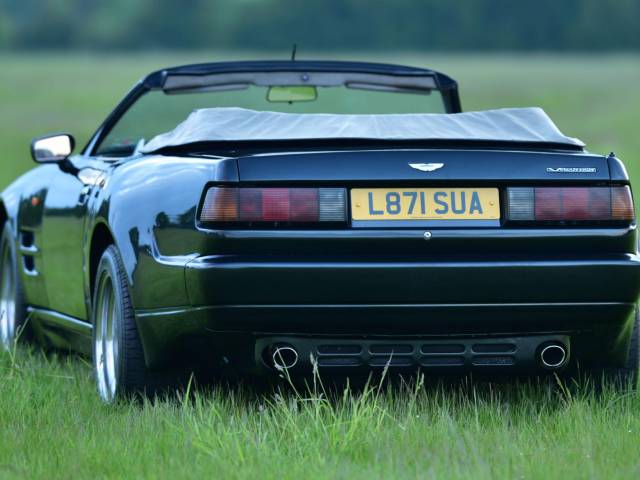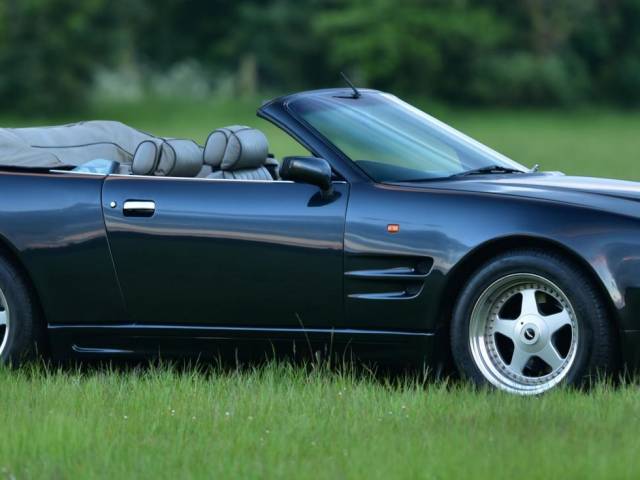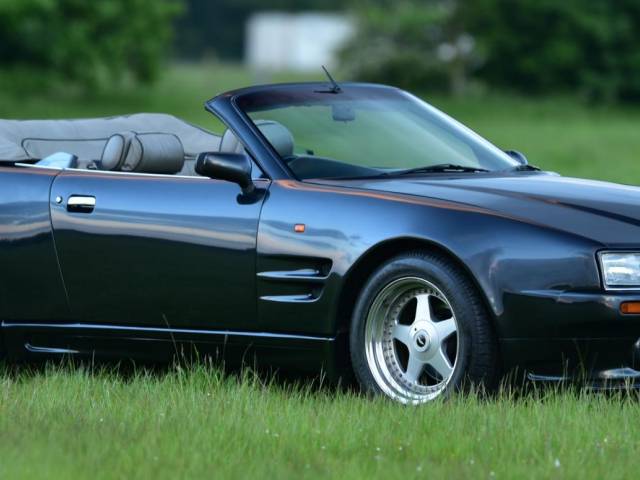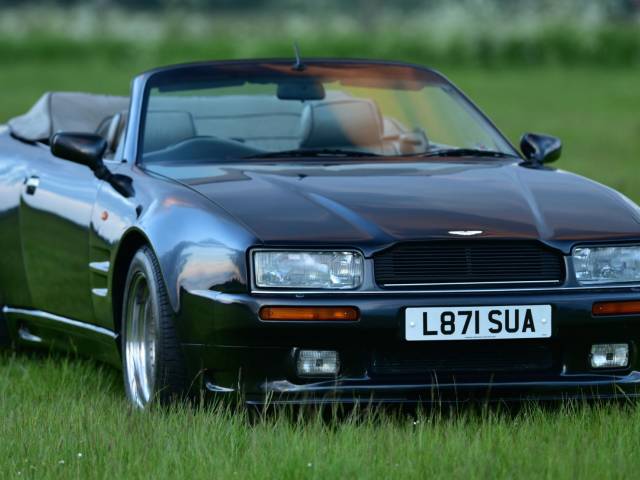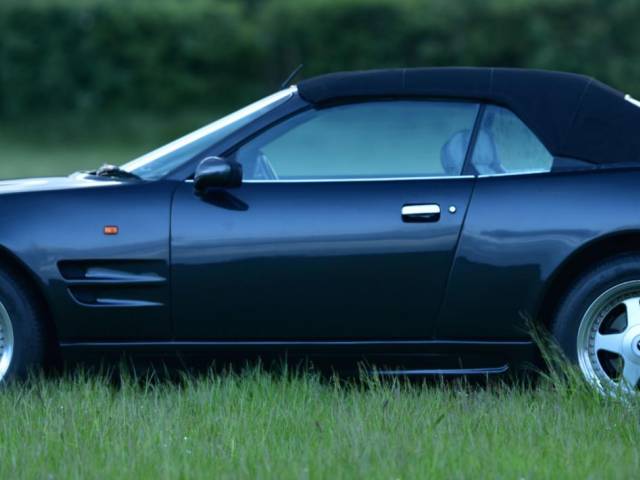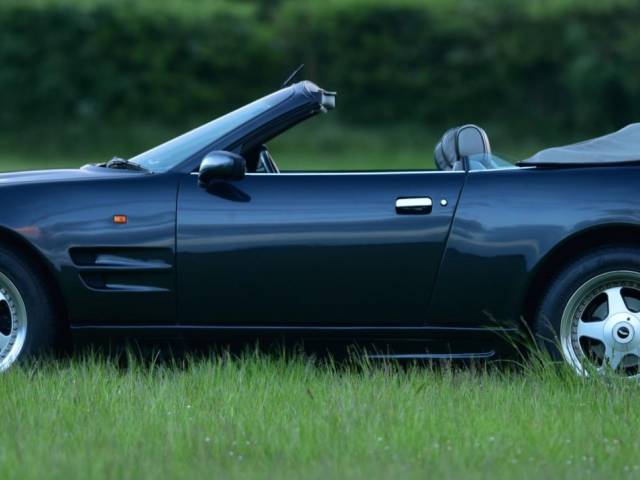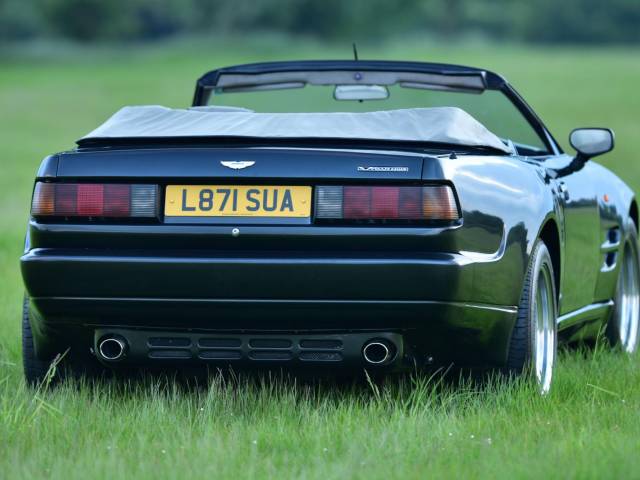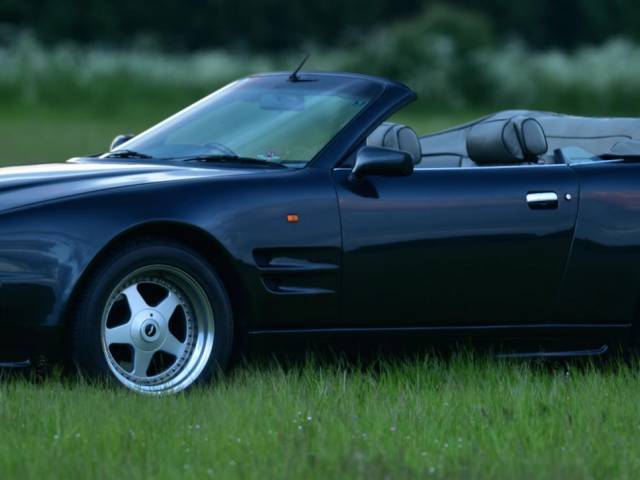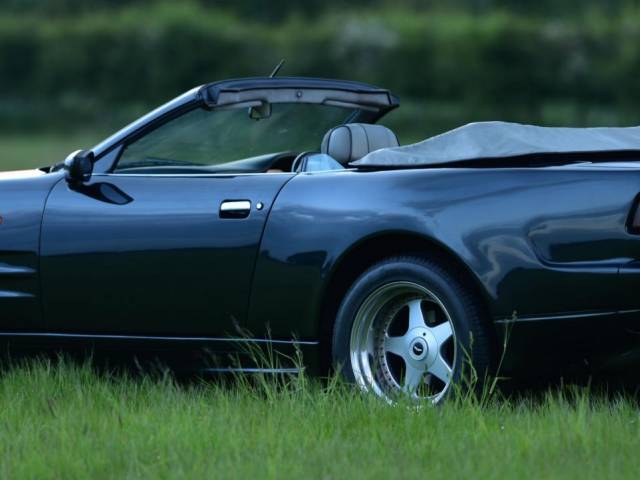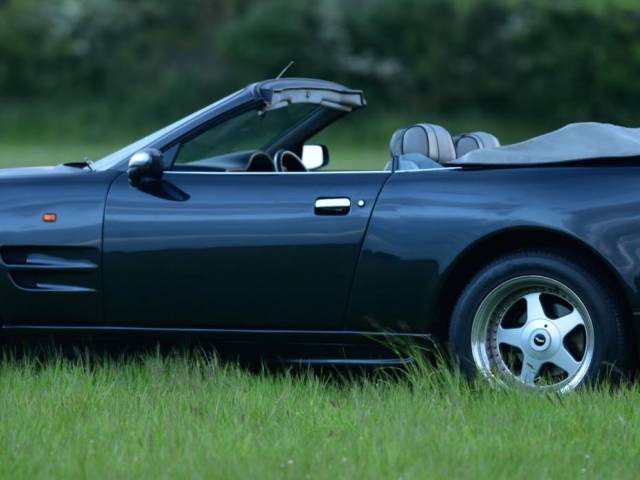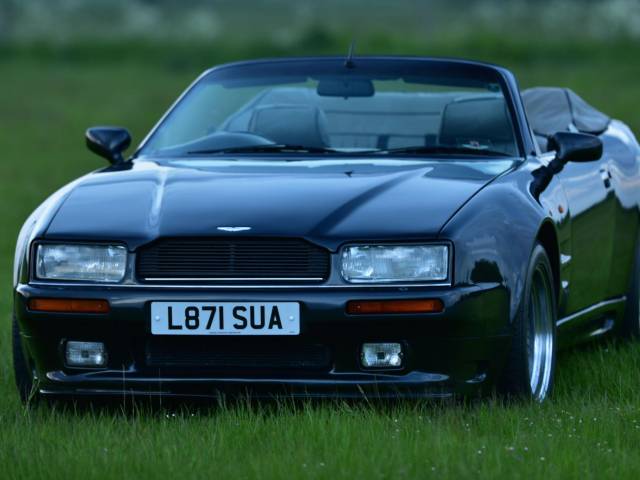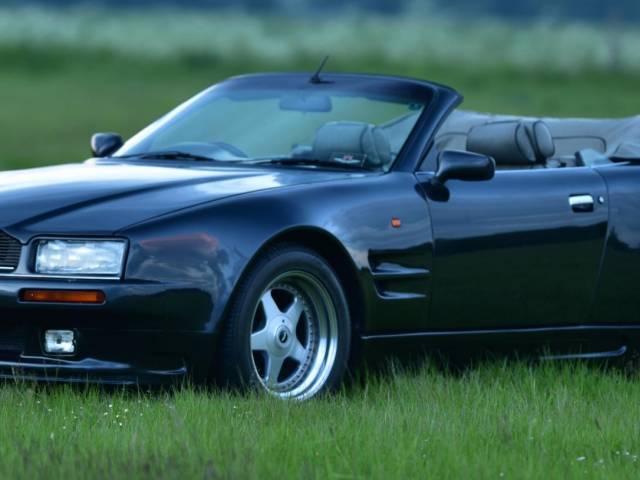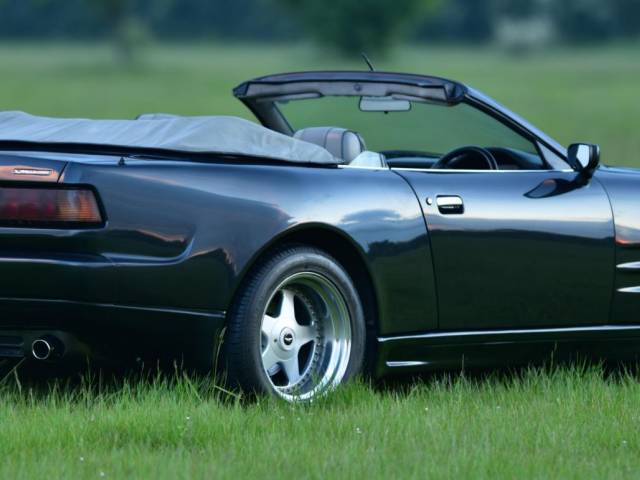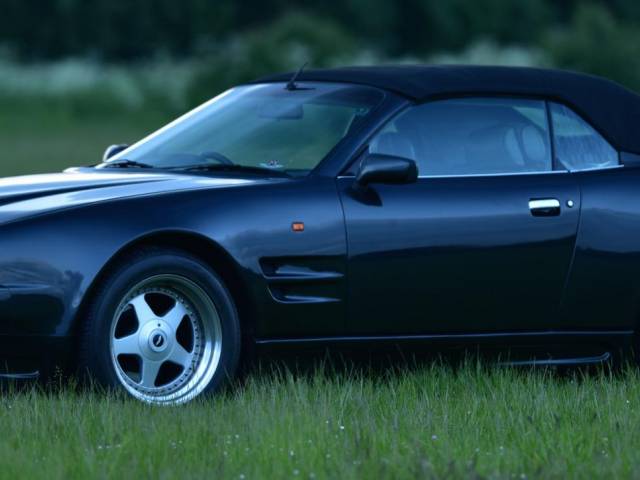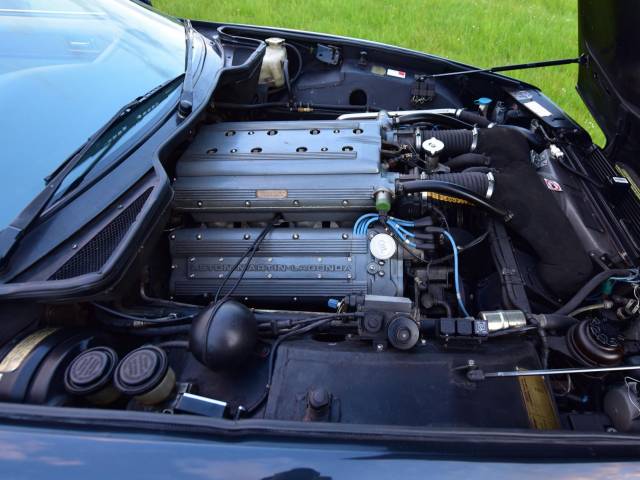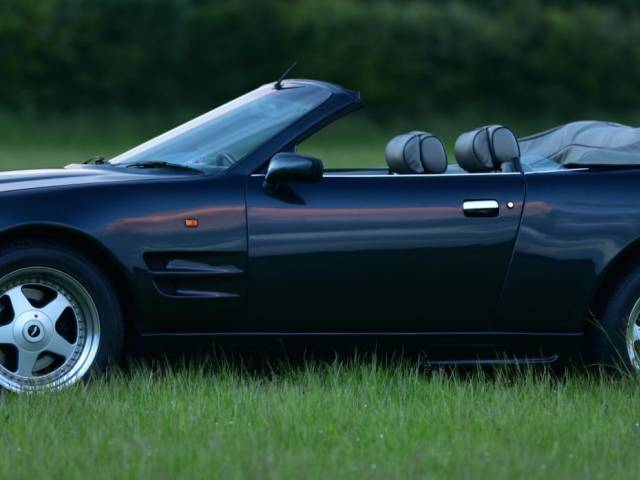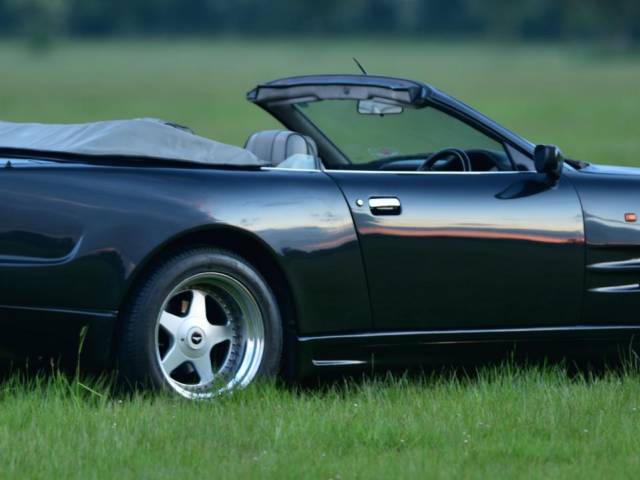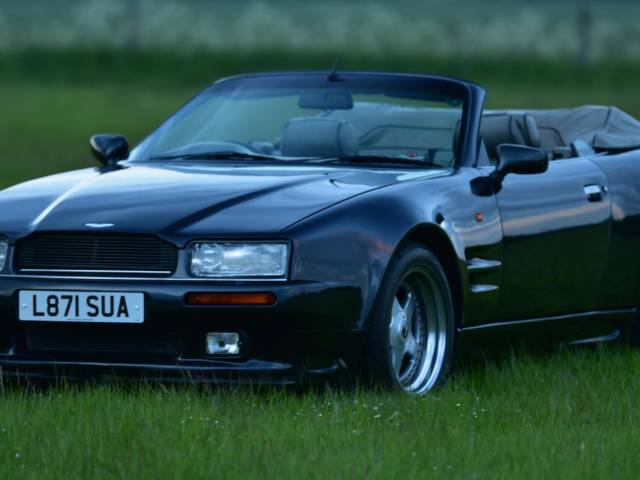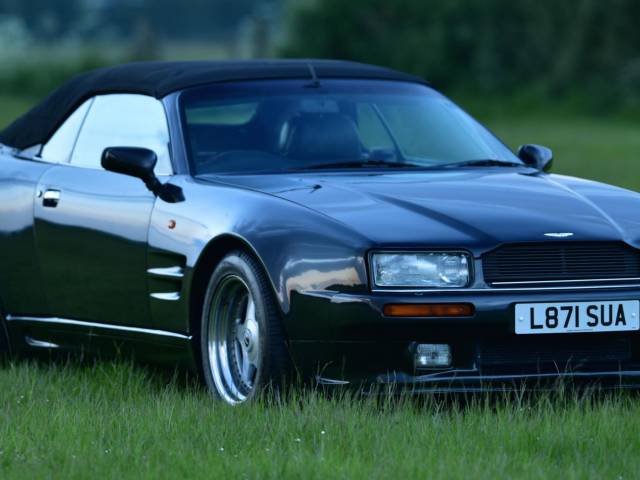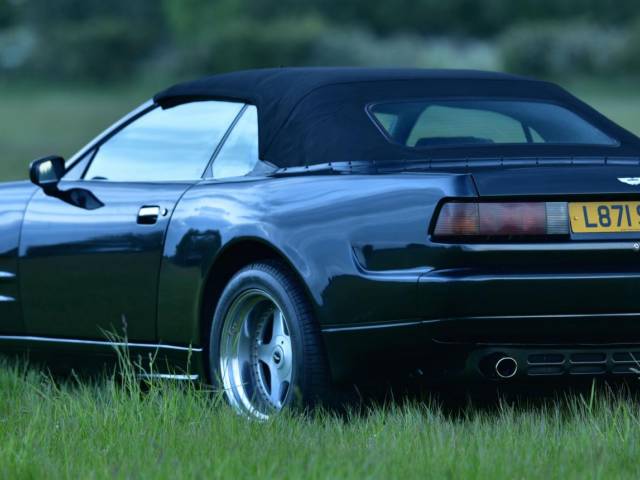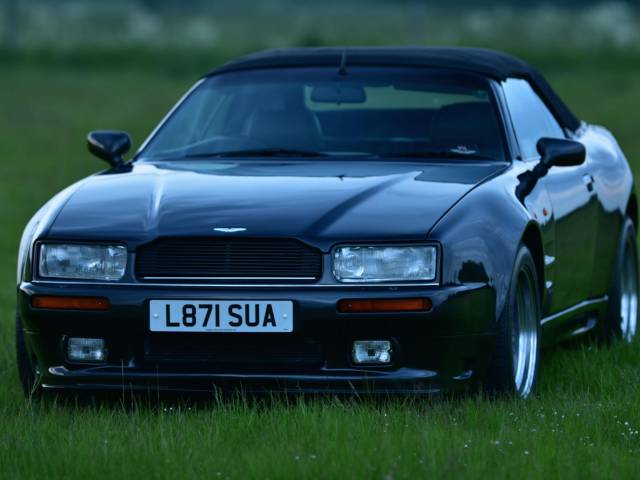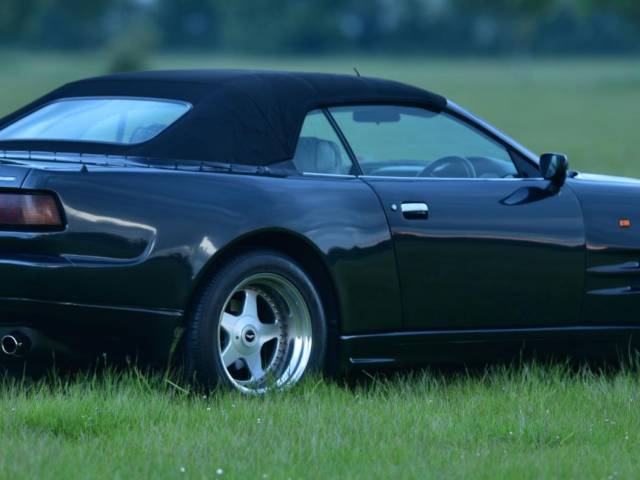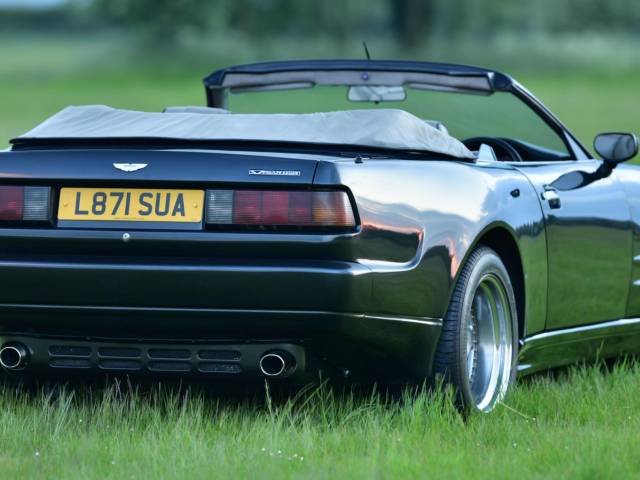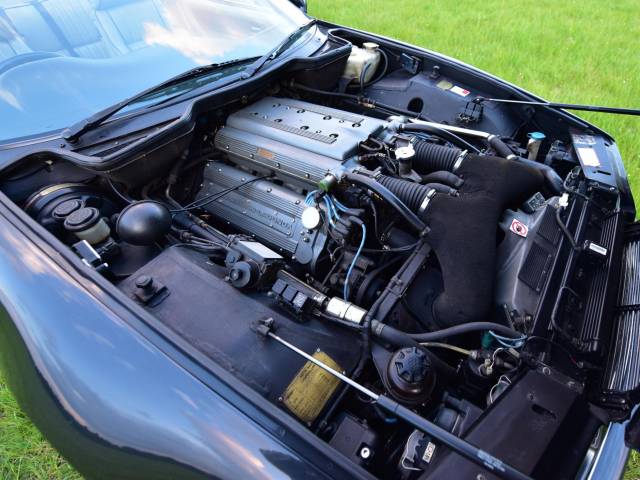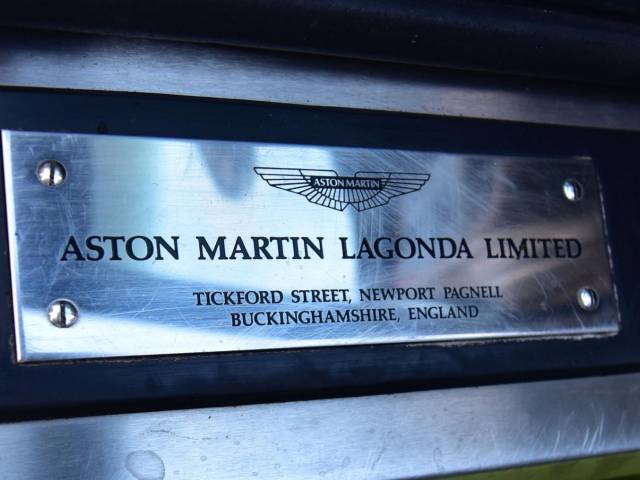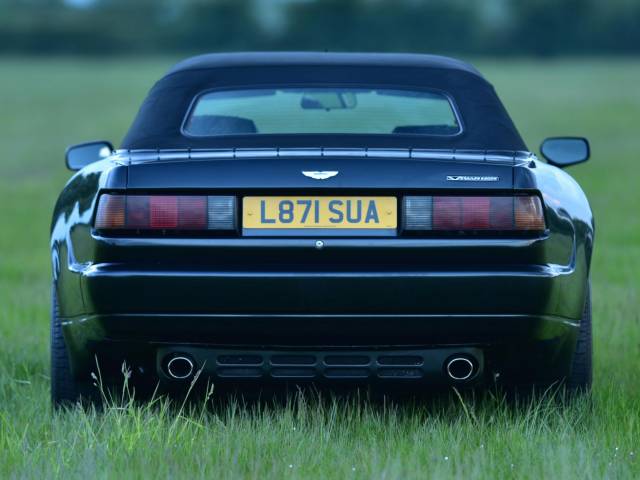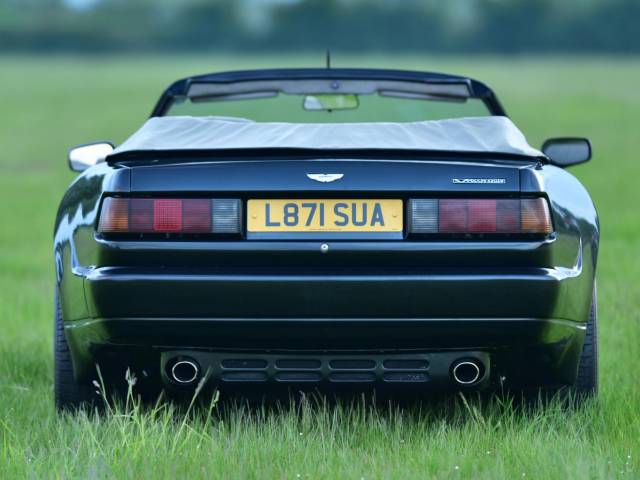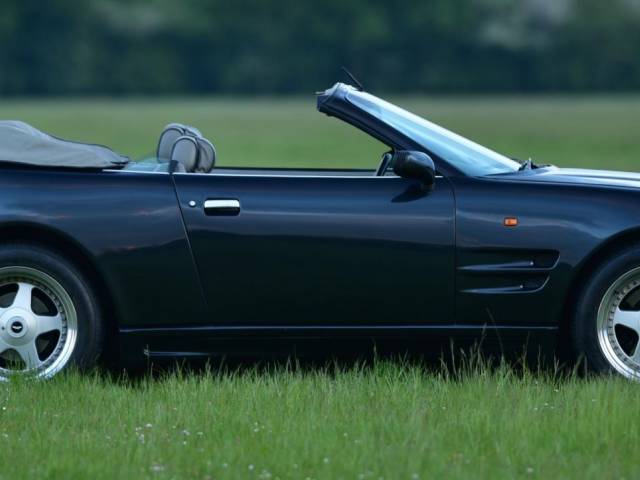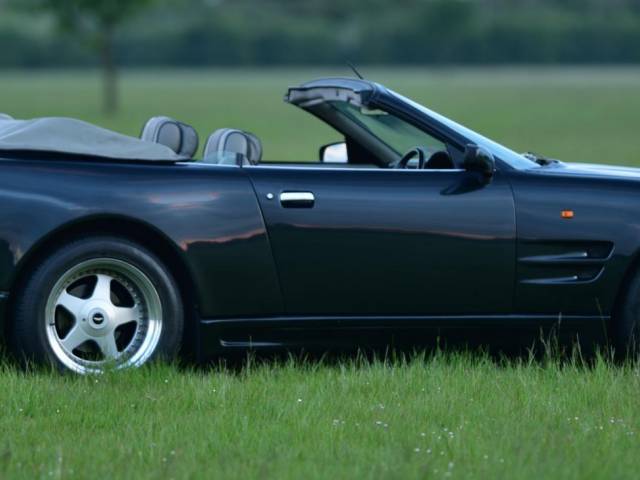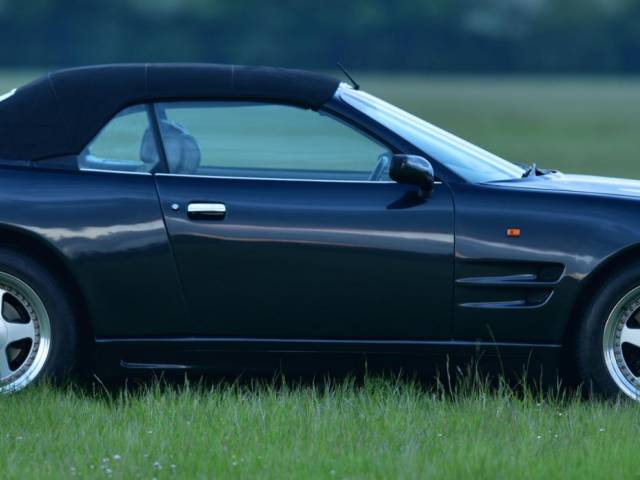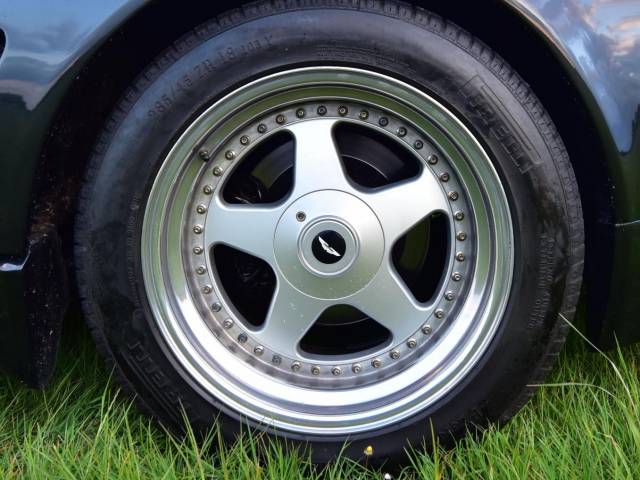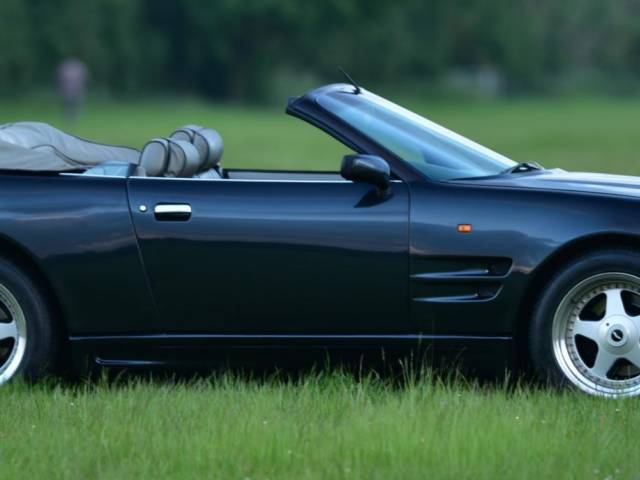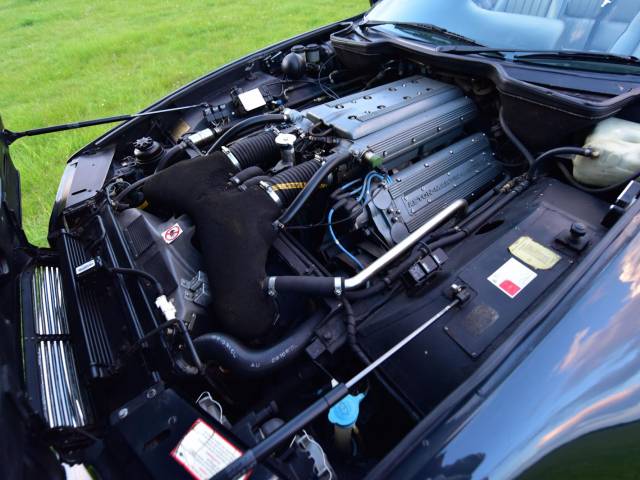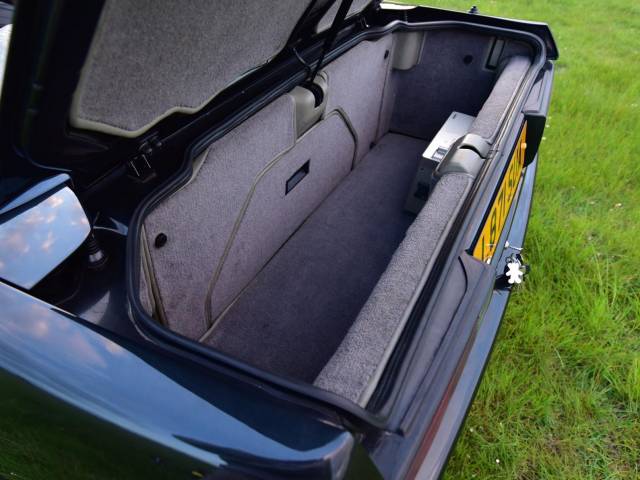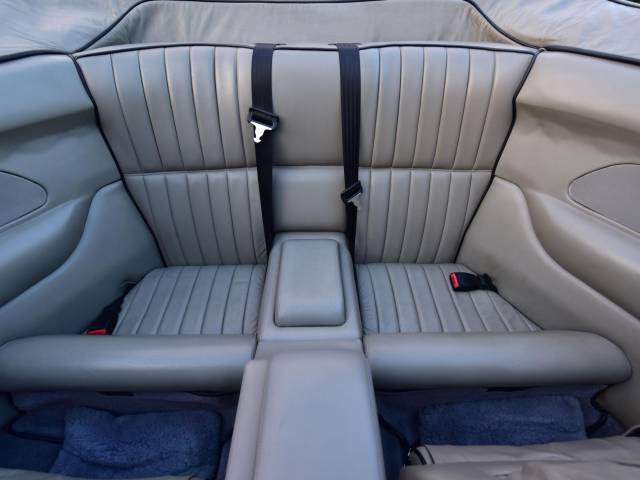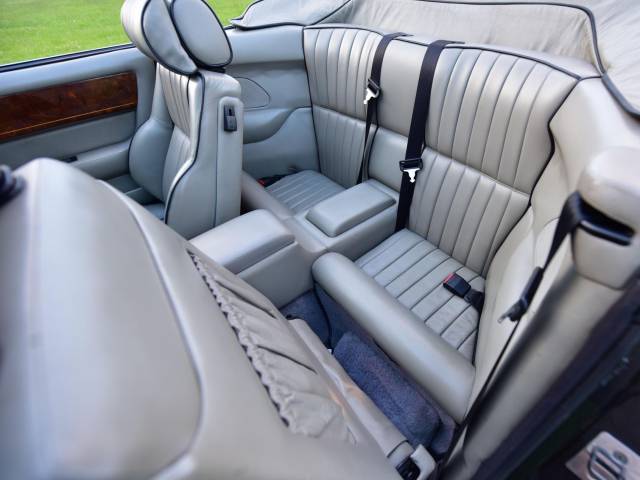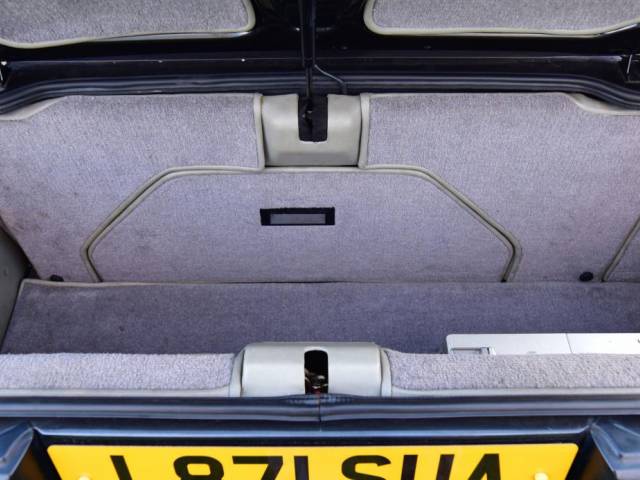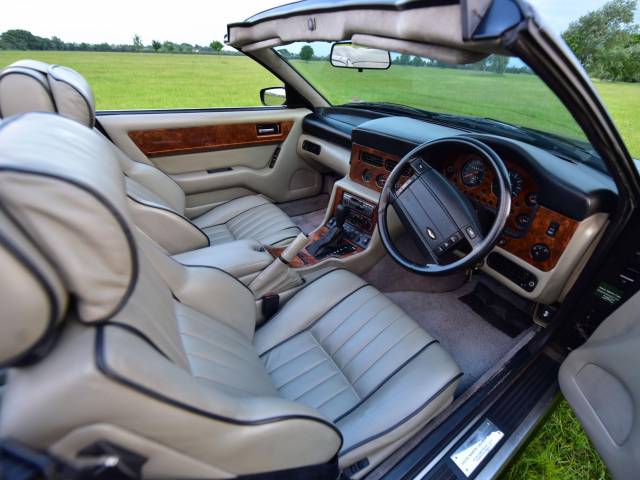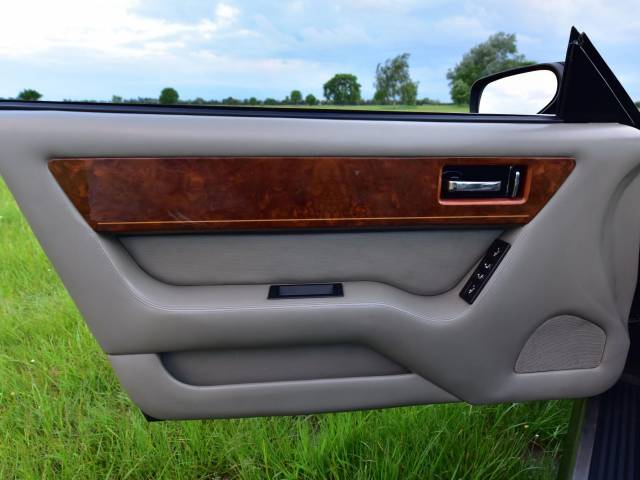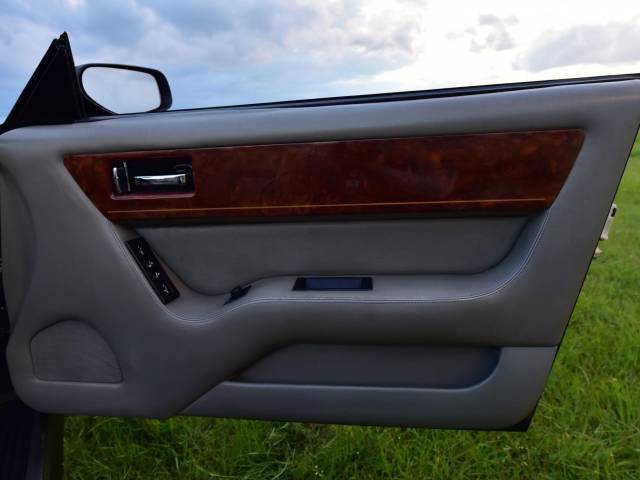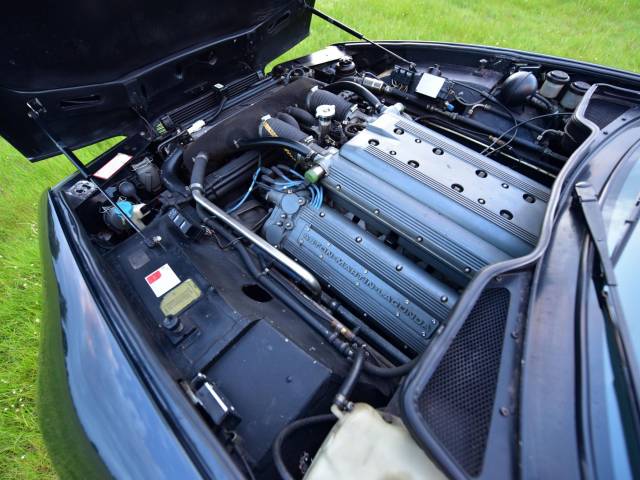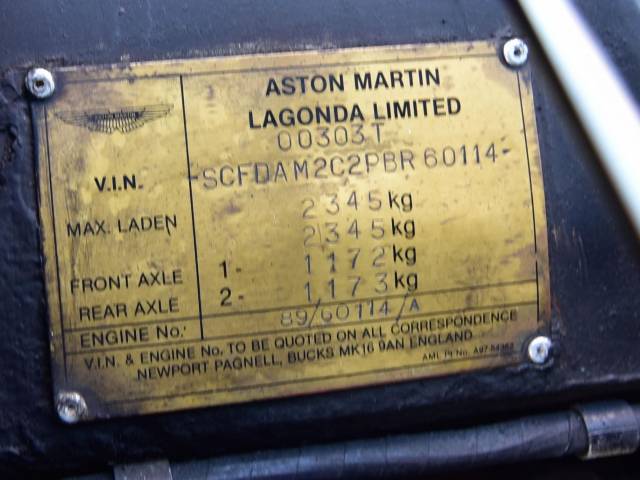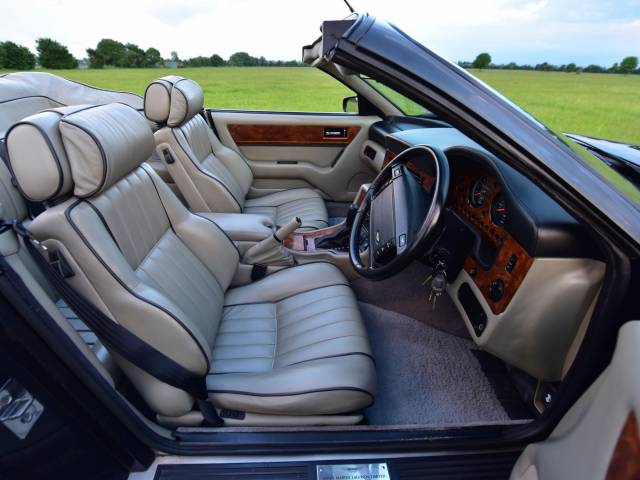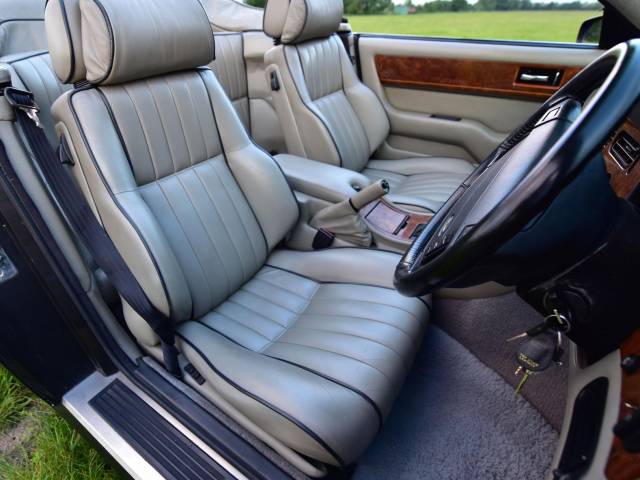 Dealer

away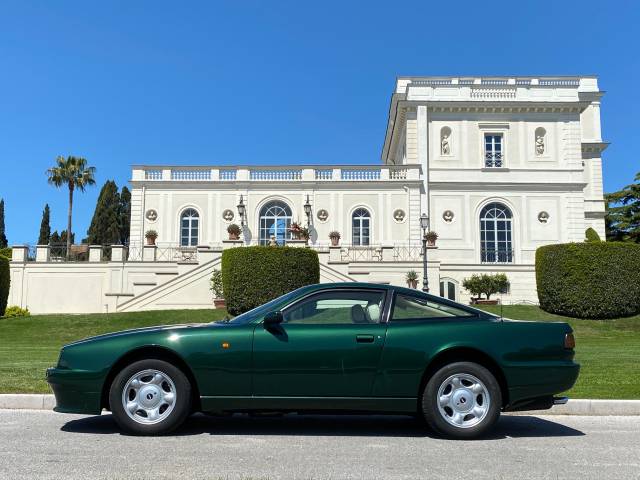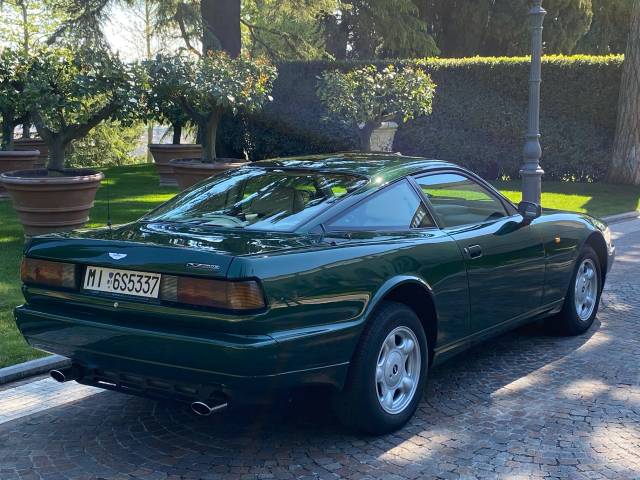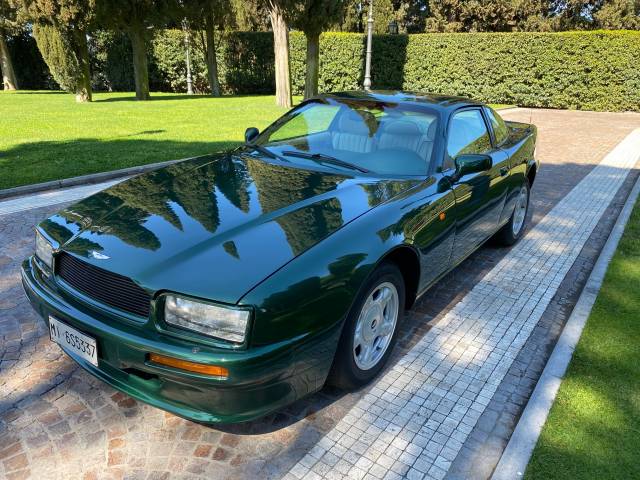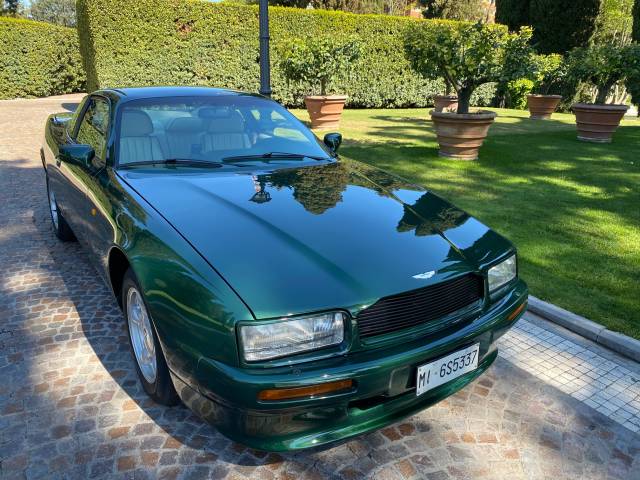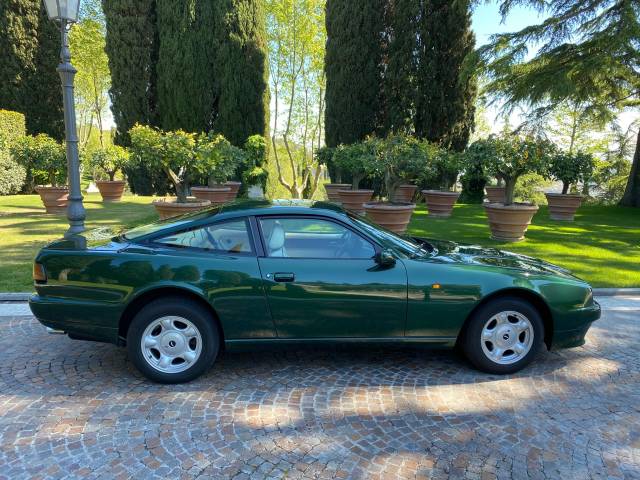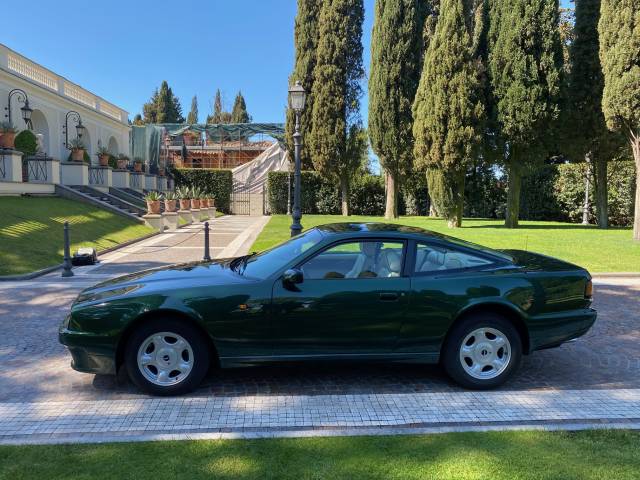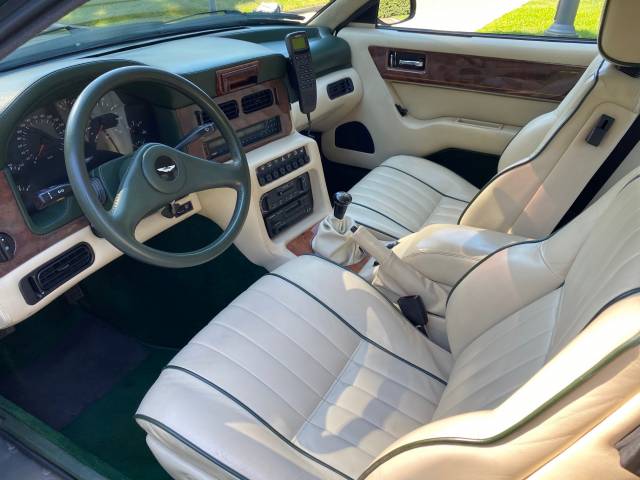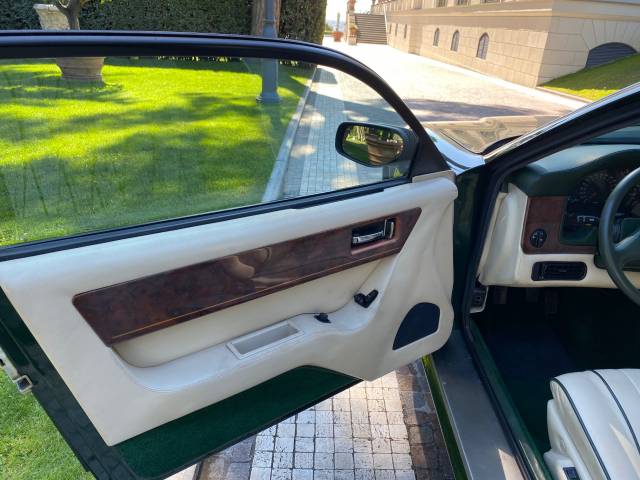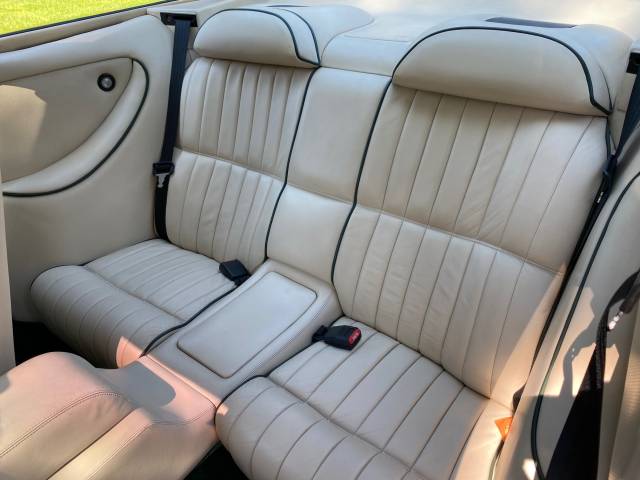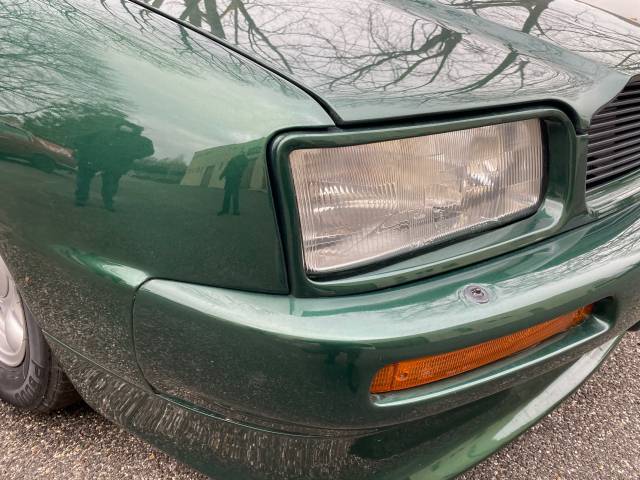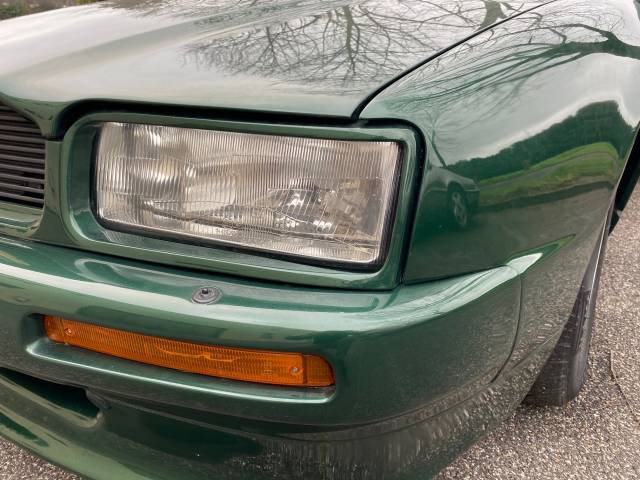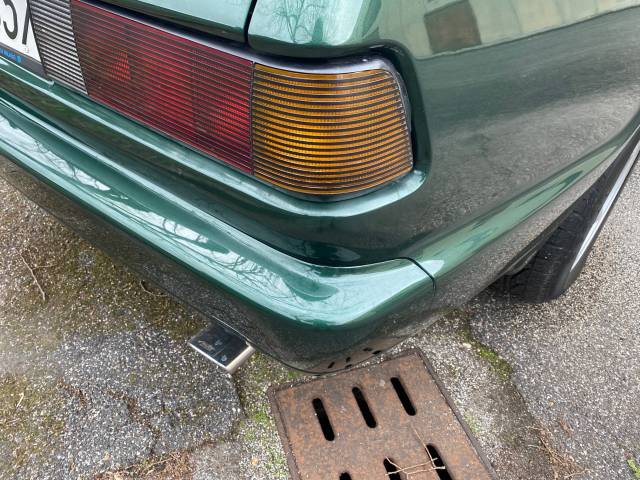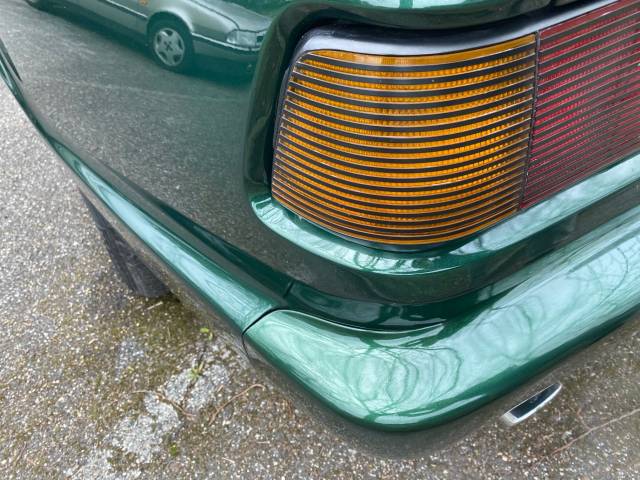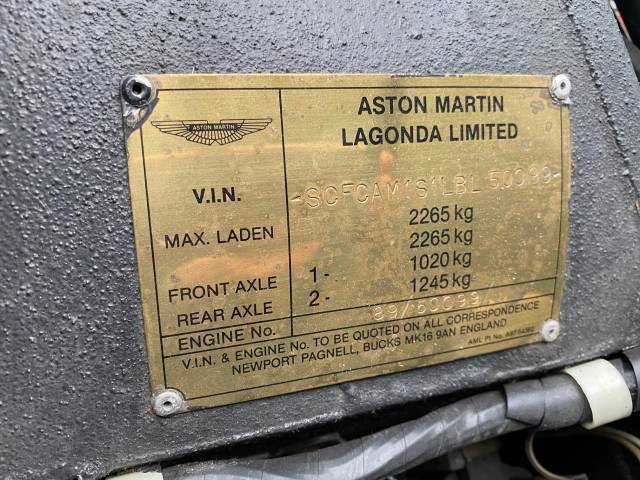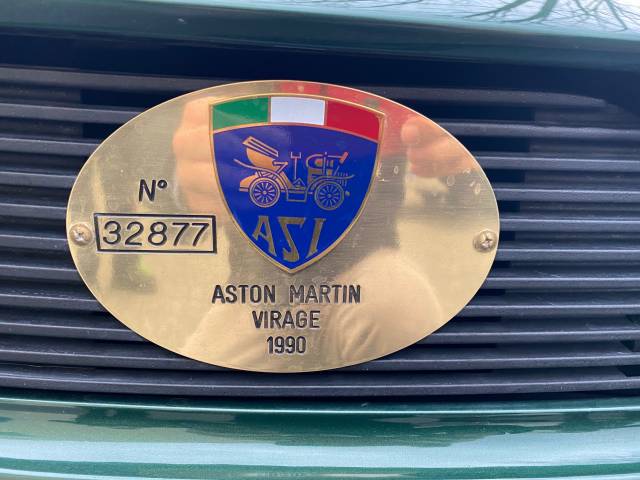 1990 ITALIAN ORIGINAL PLATES – MINT CONDITIONS – MORATTI FAMILY
Private

away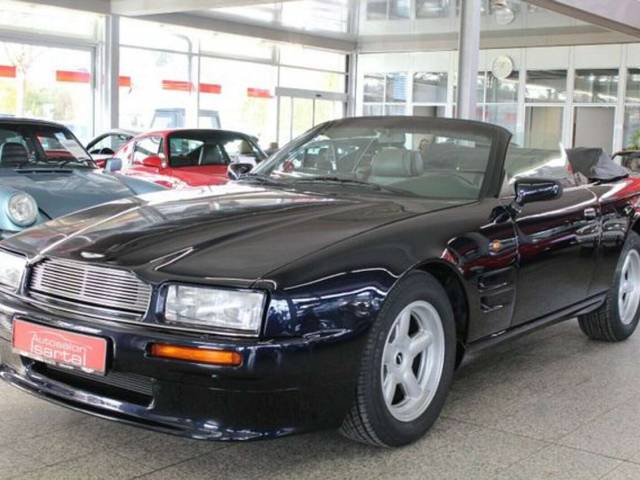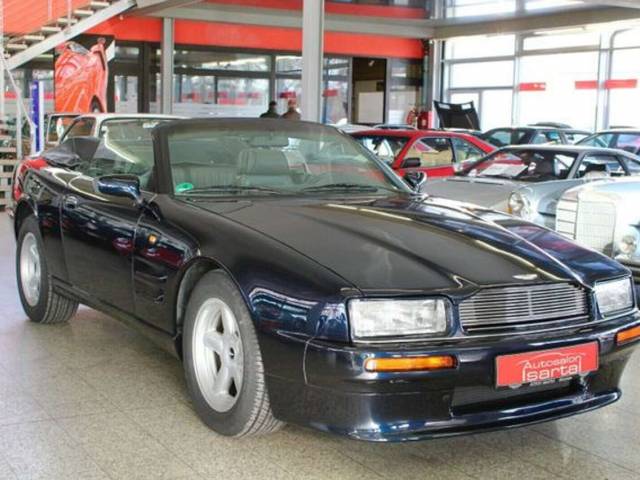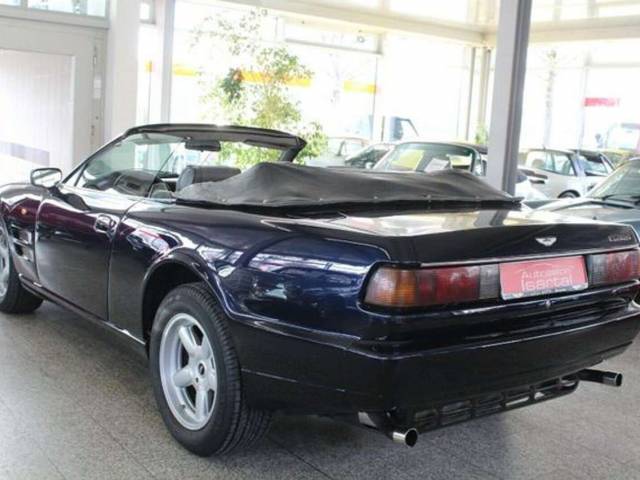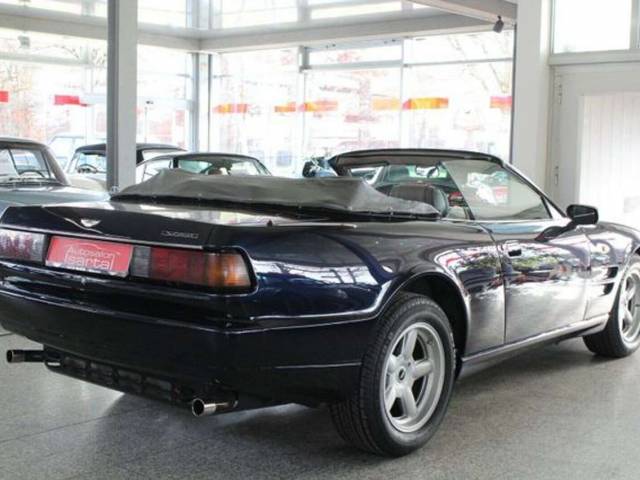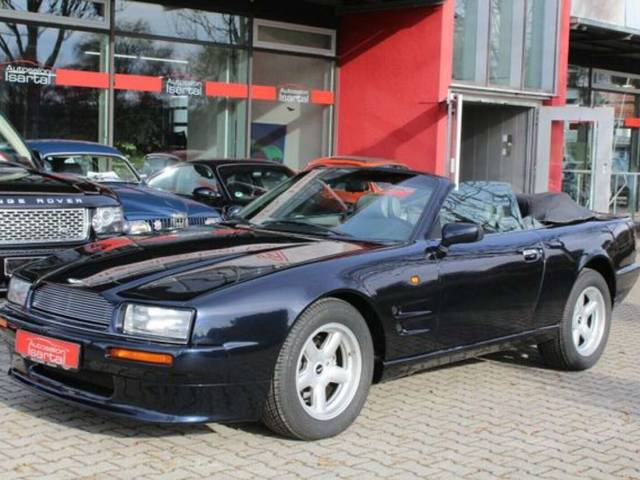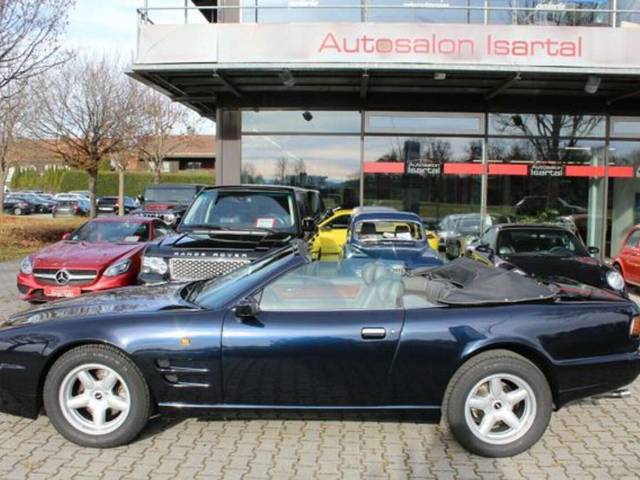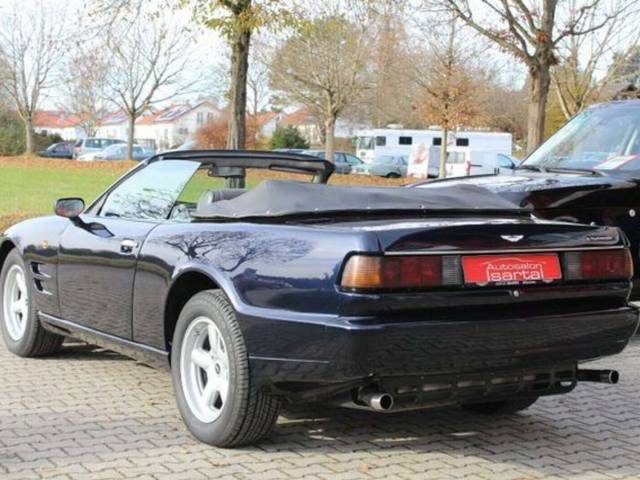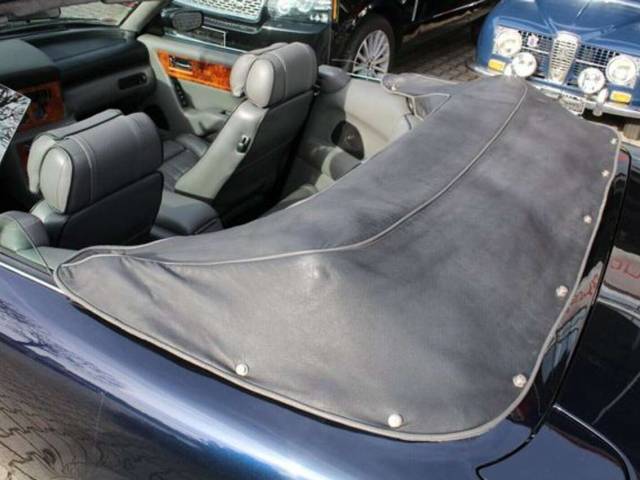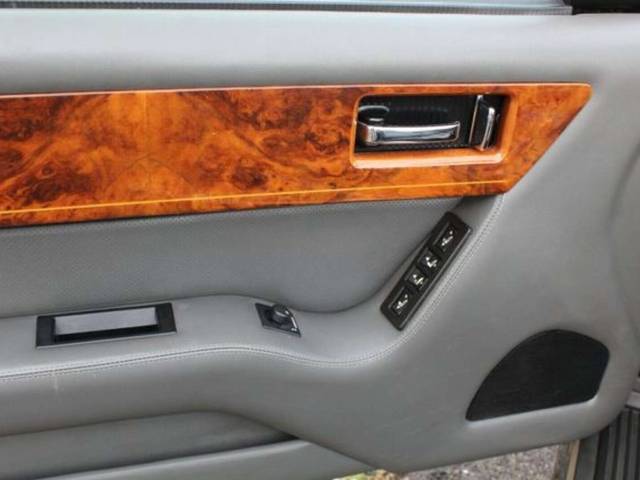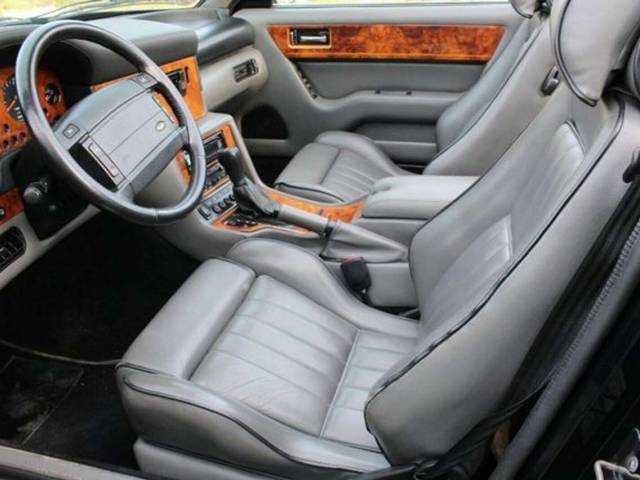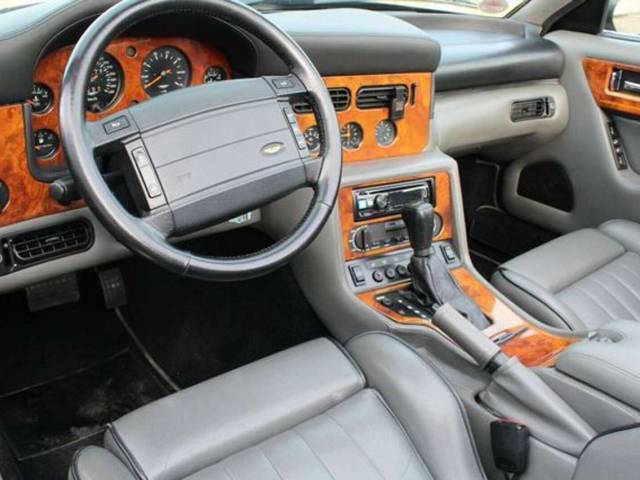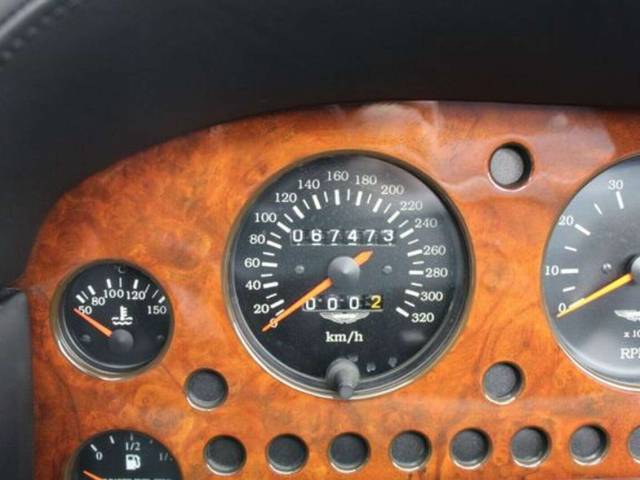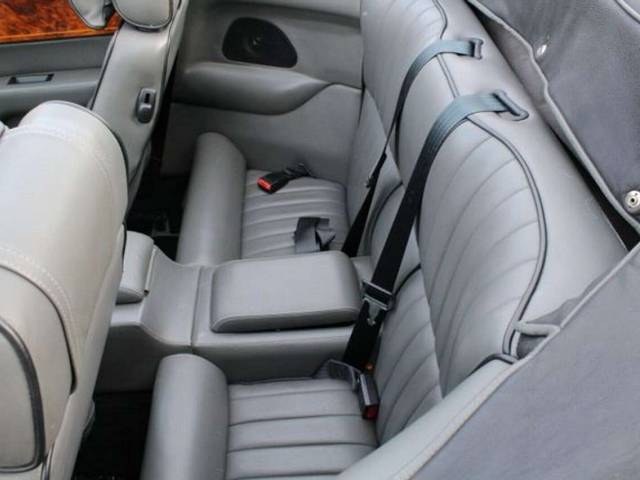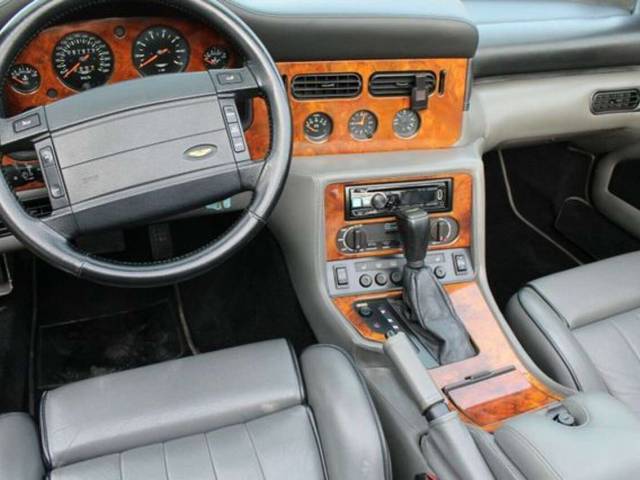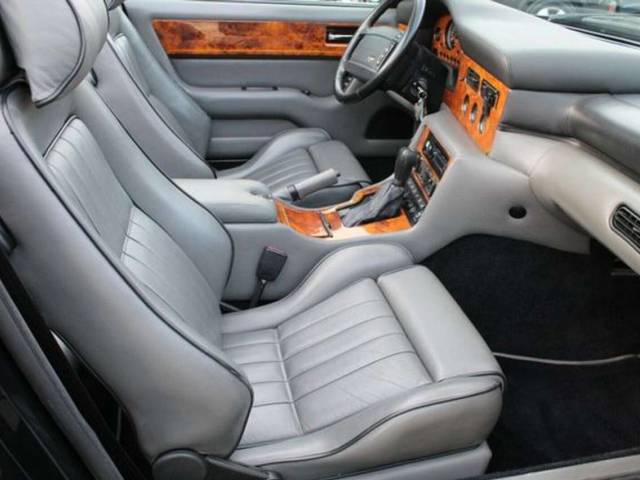 Aston Martin Virage Volante - dt. Auto- KD Heft- topgepflegt
Dealer

away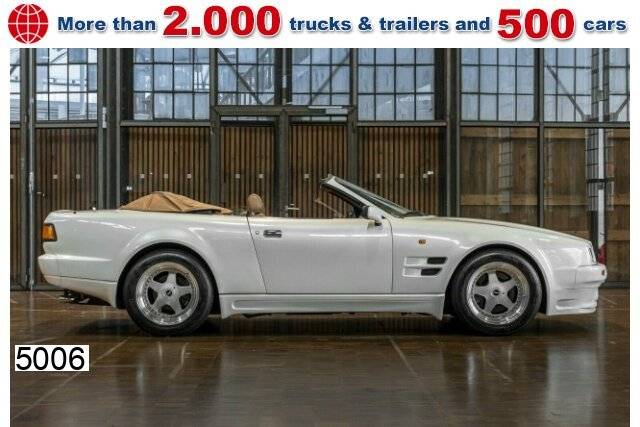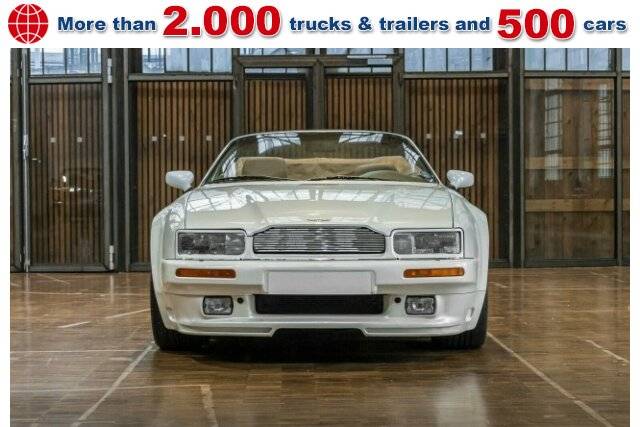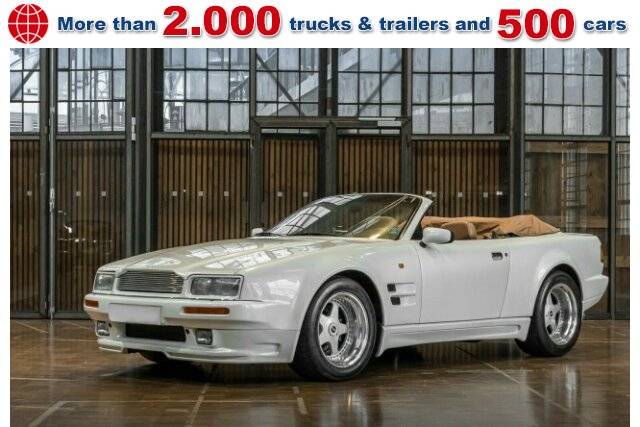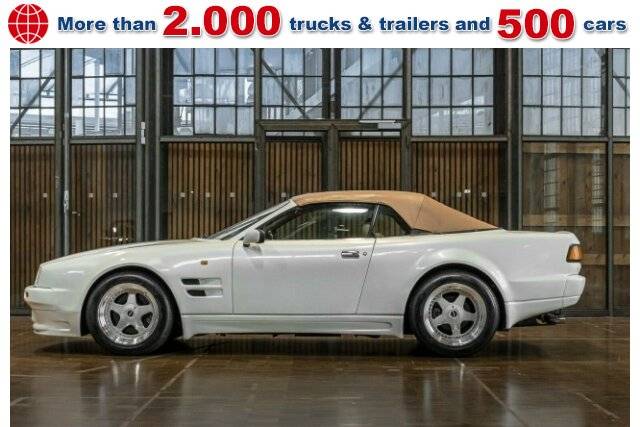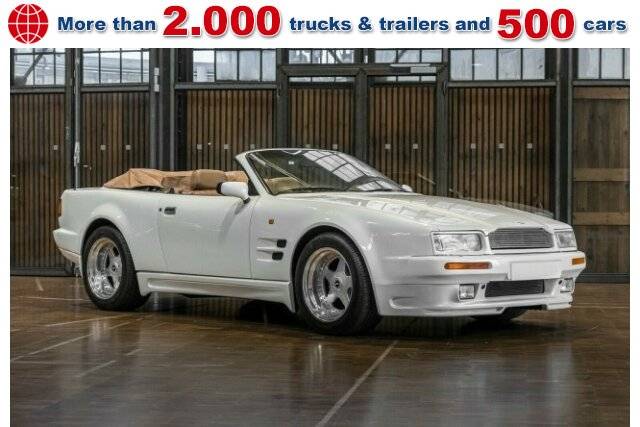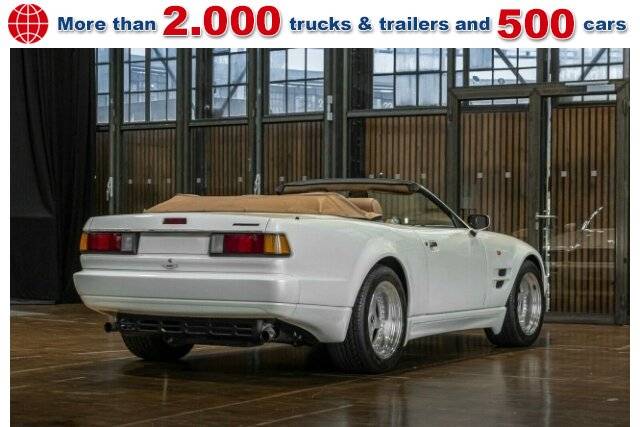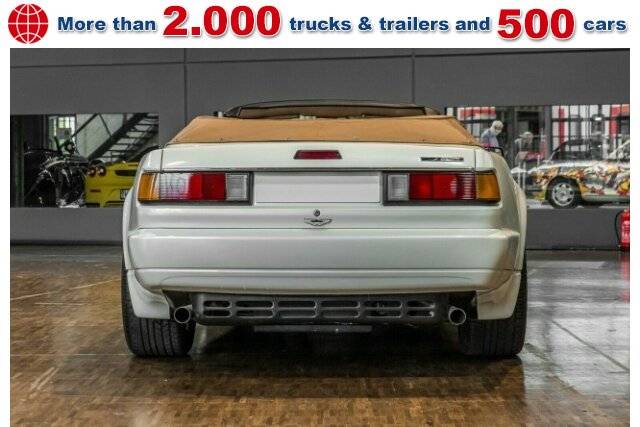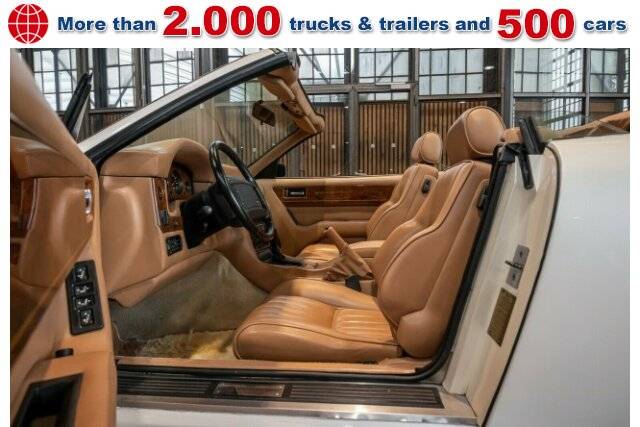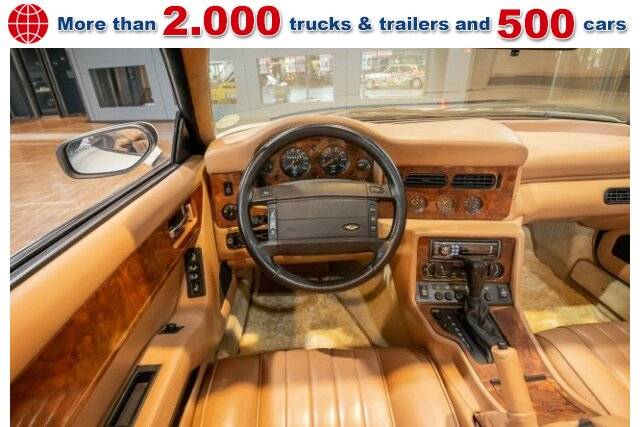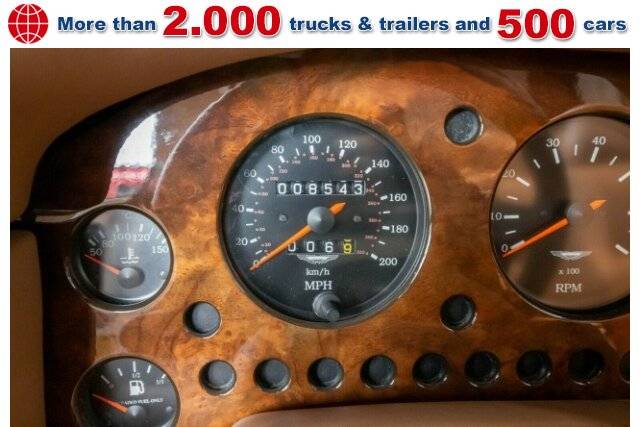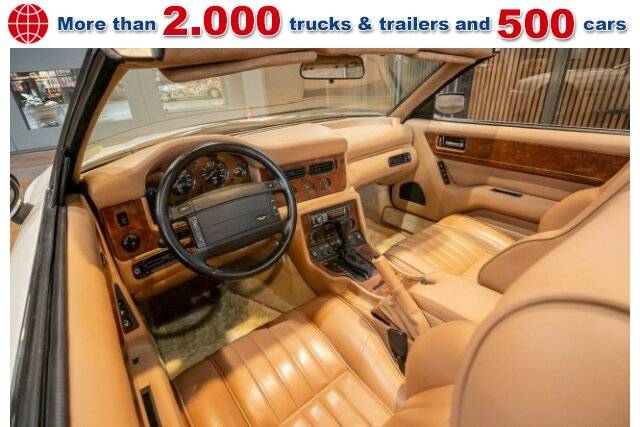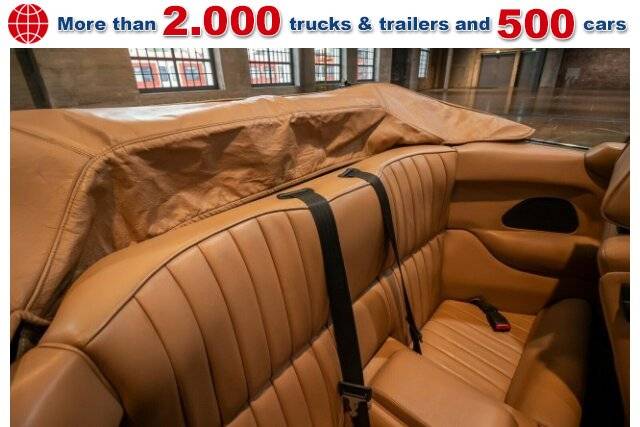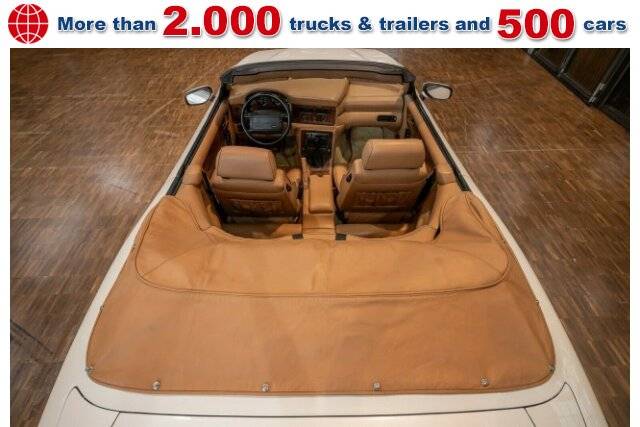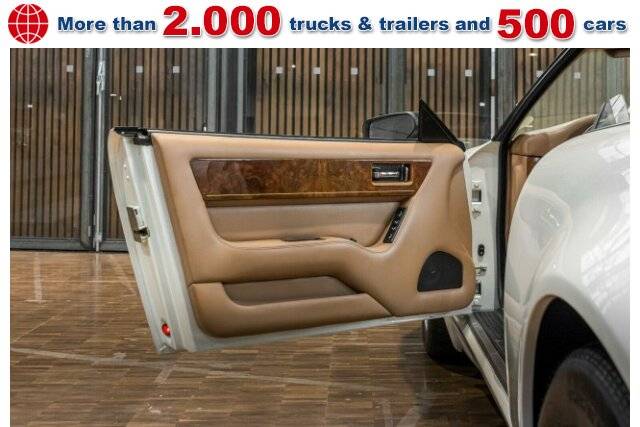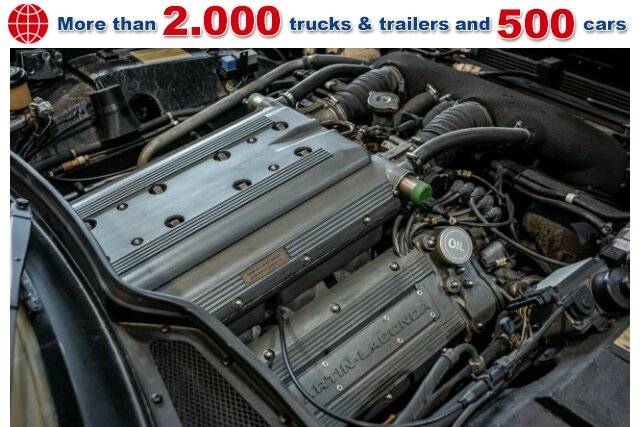 Virage Volante 5.3, wide body
Dealer

away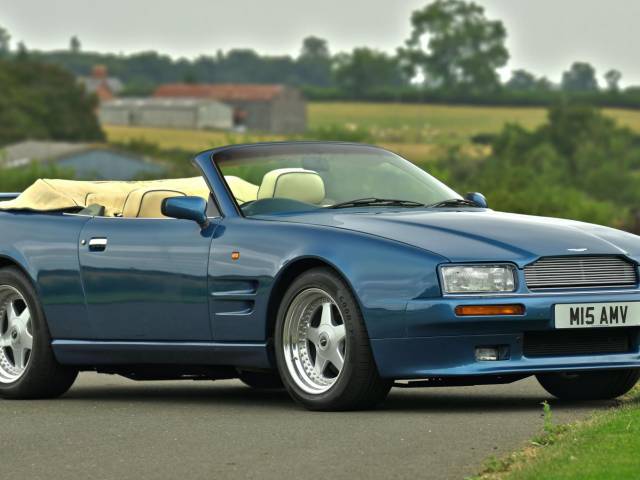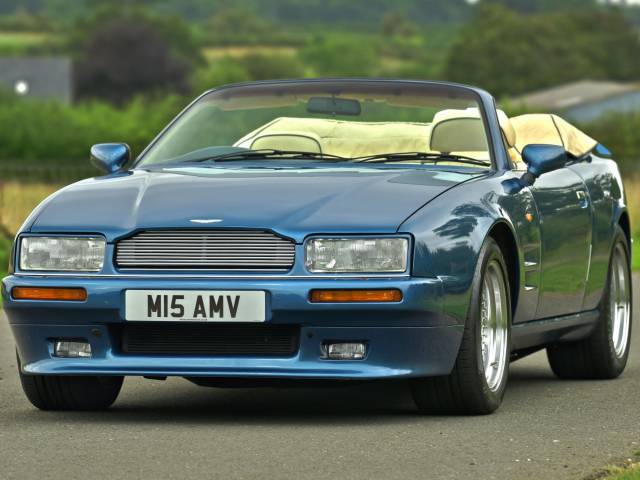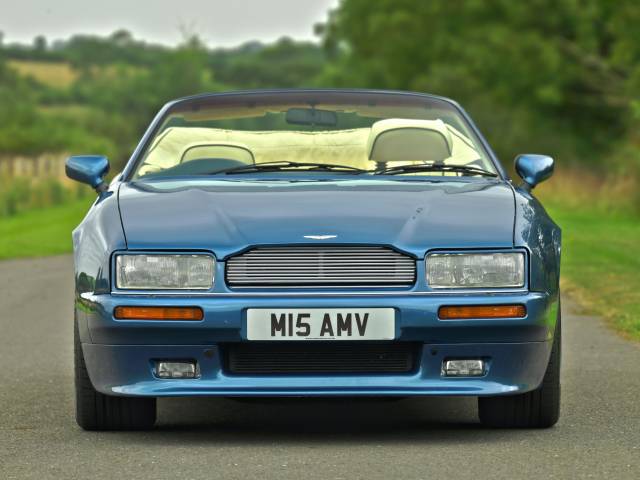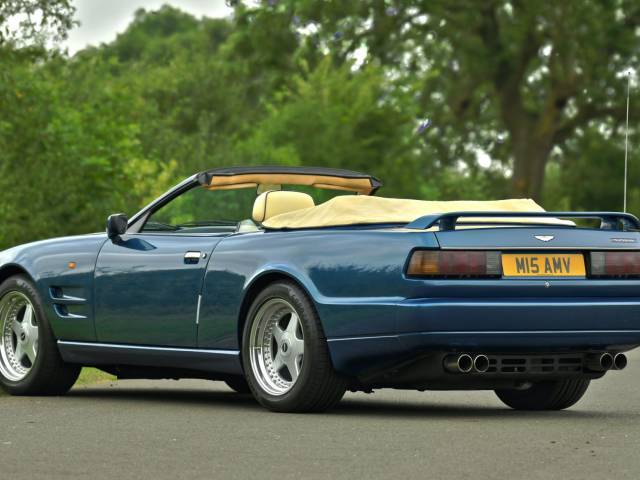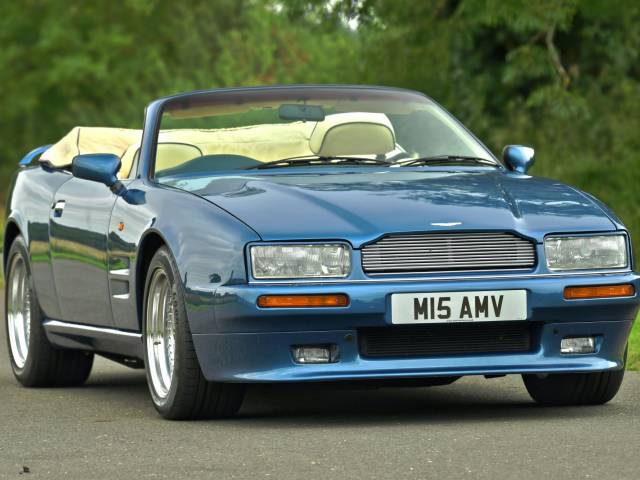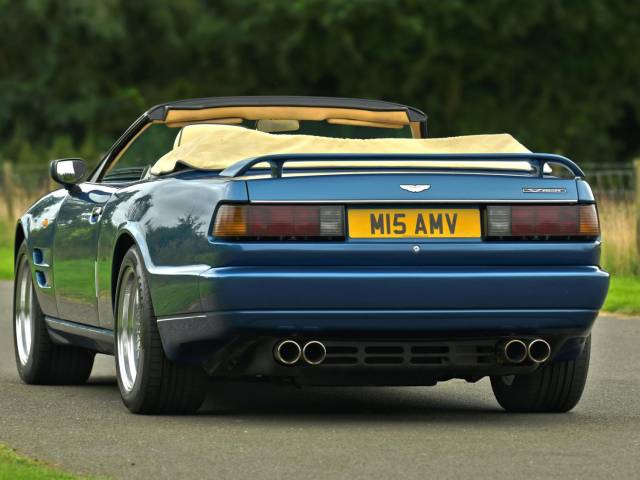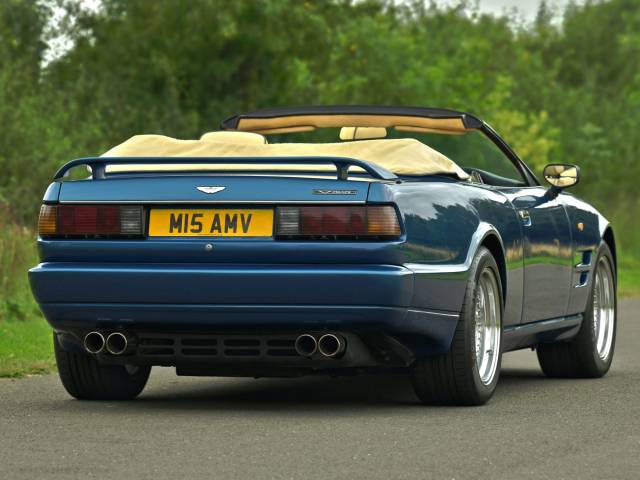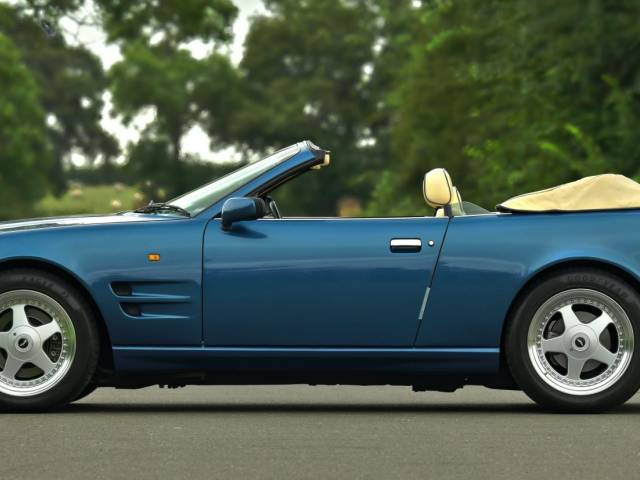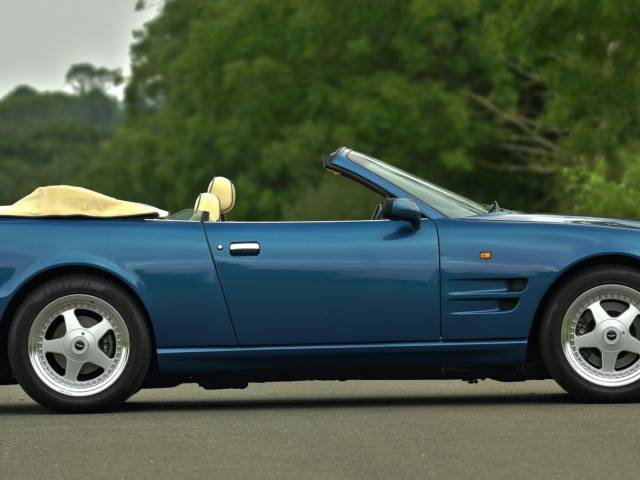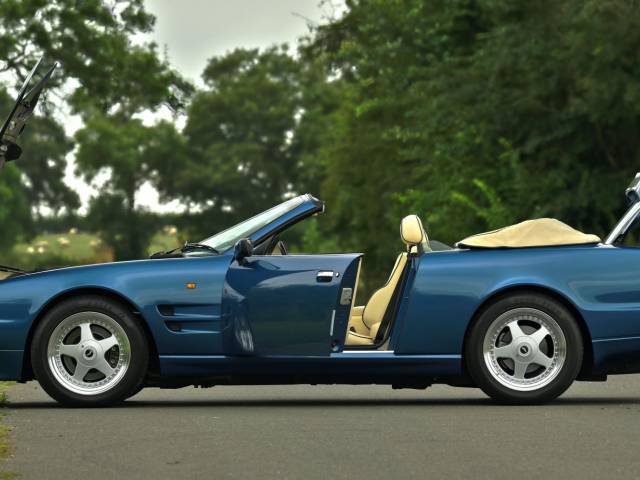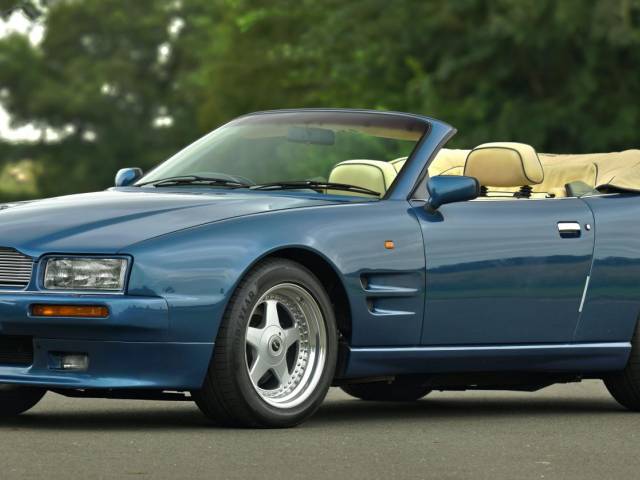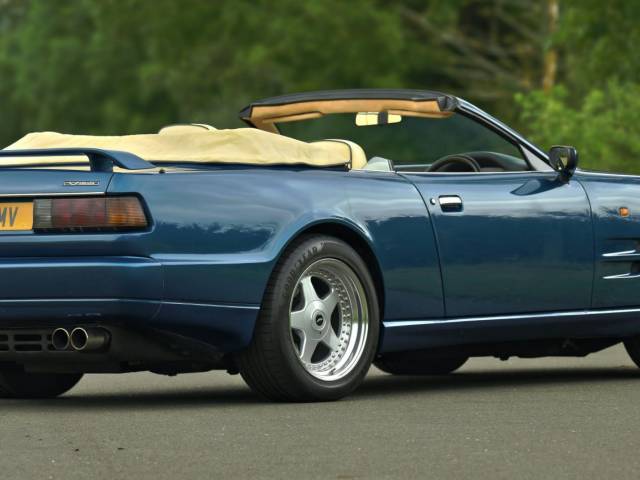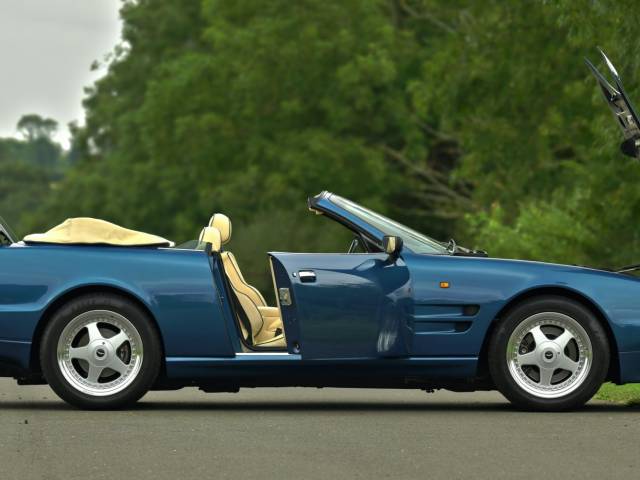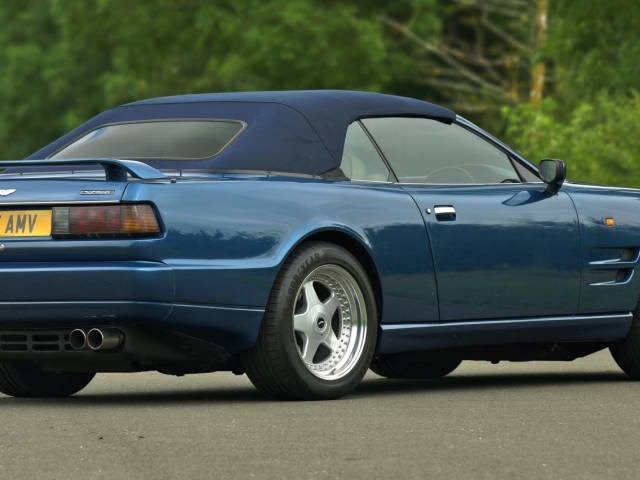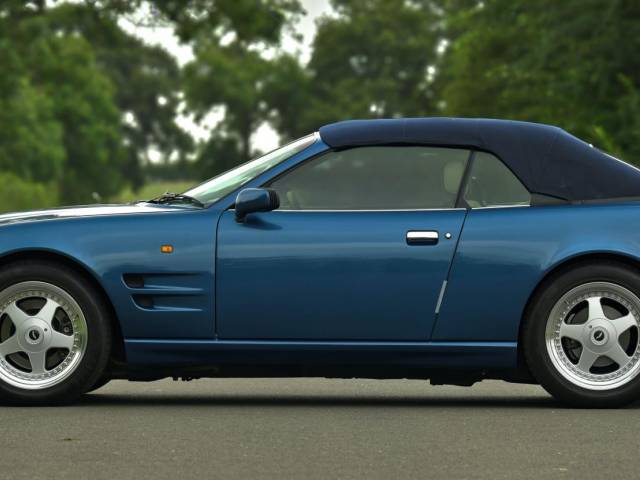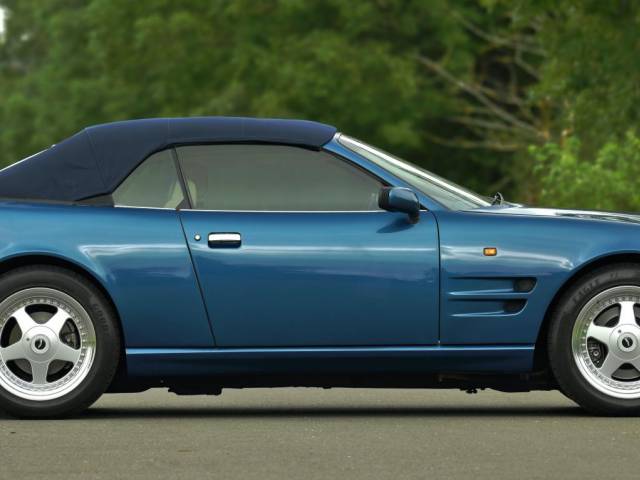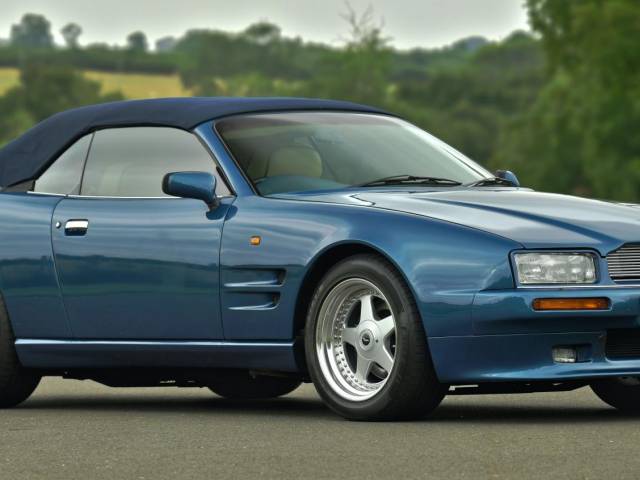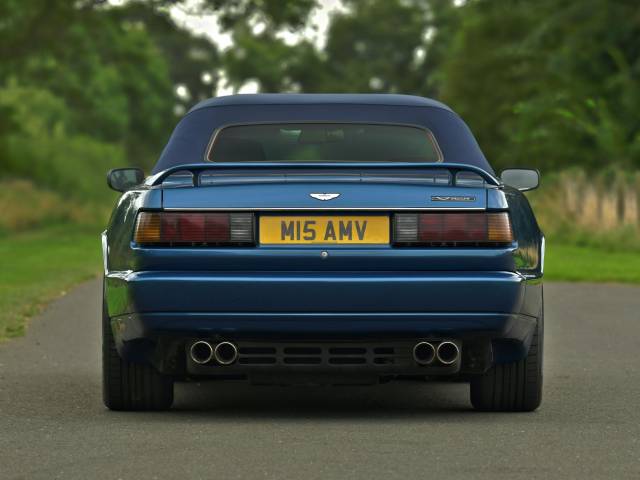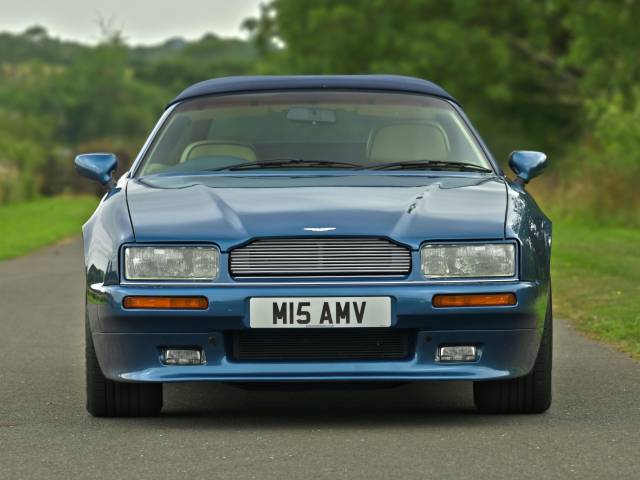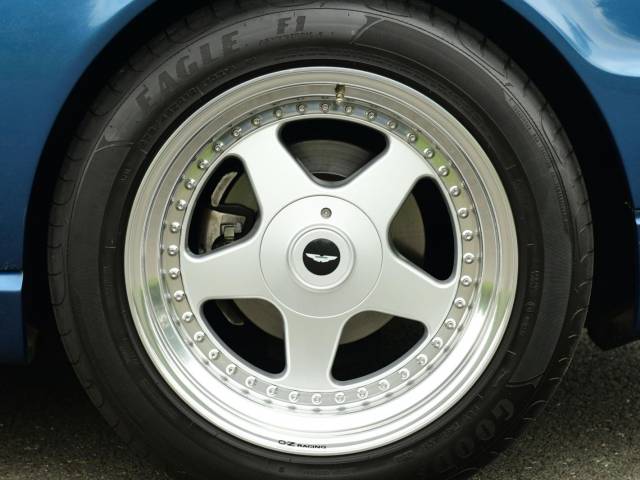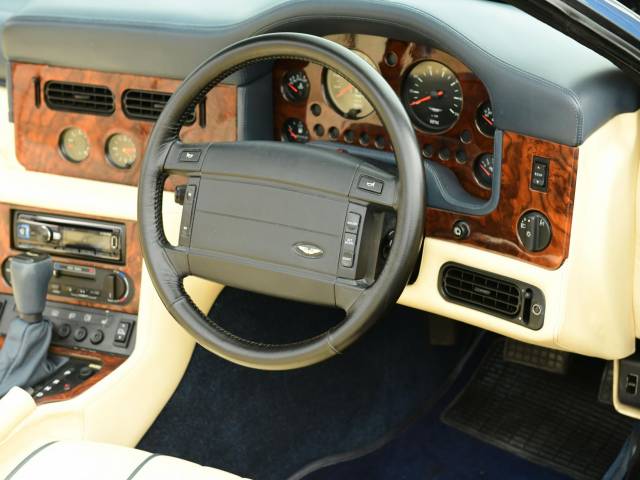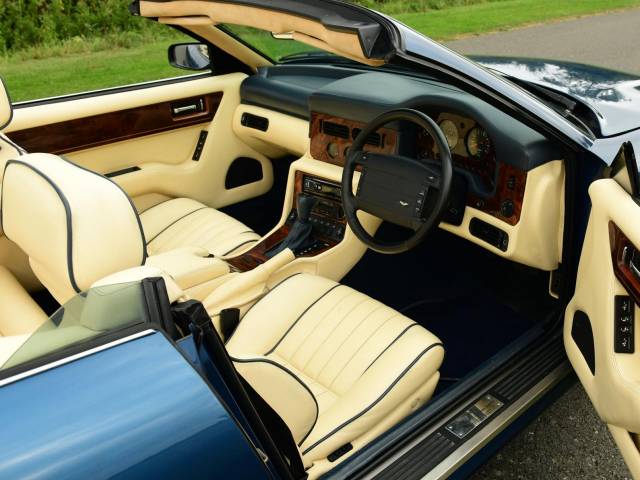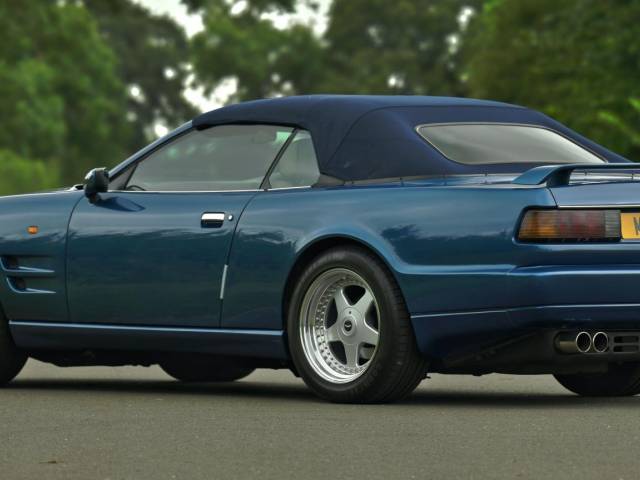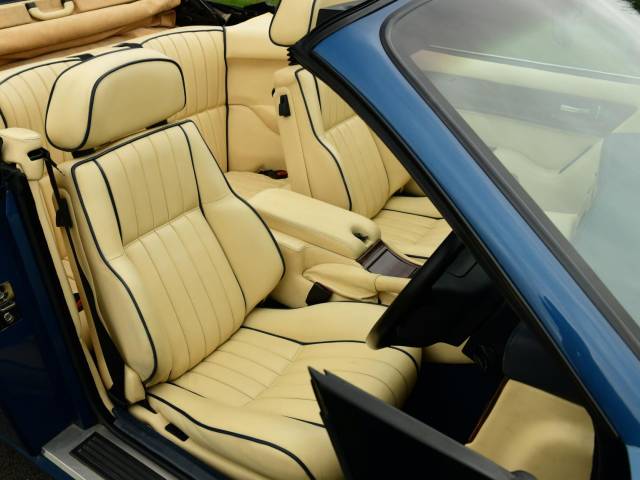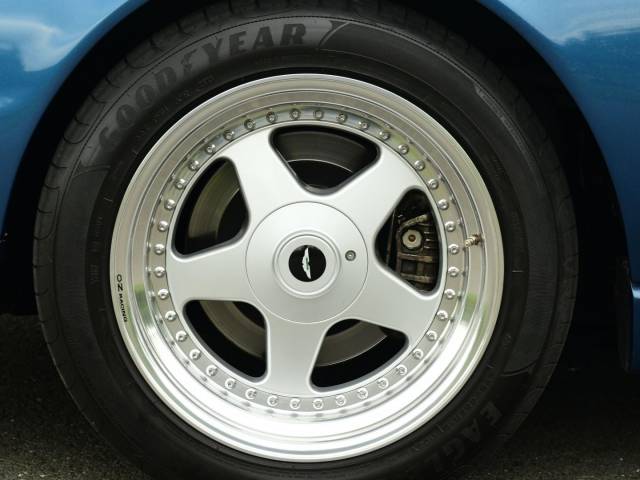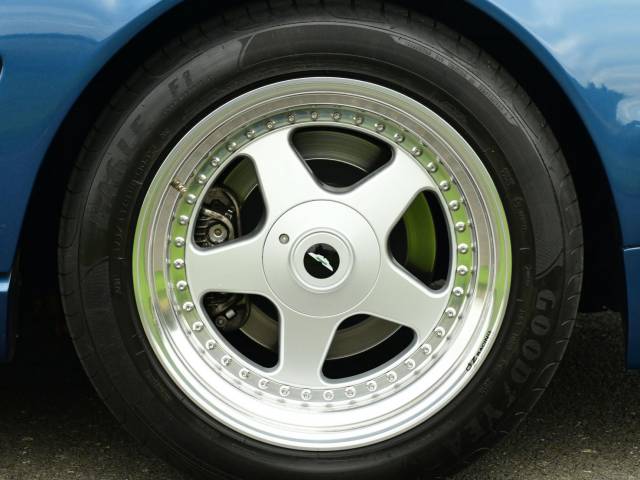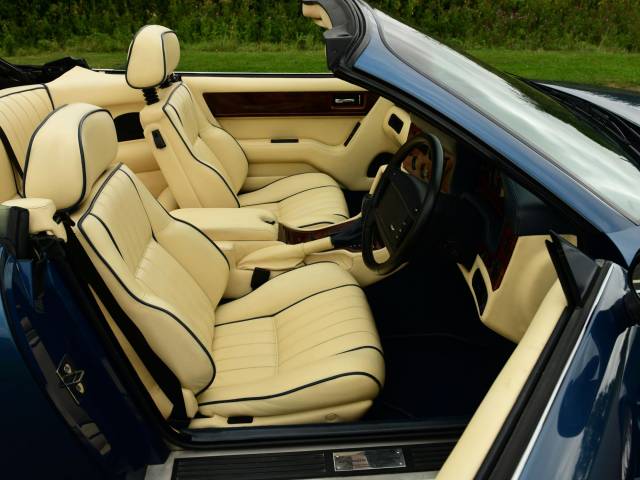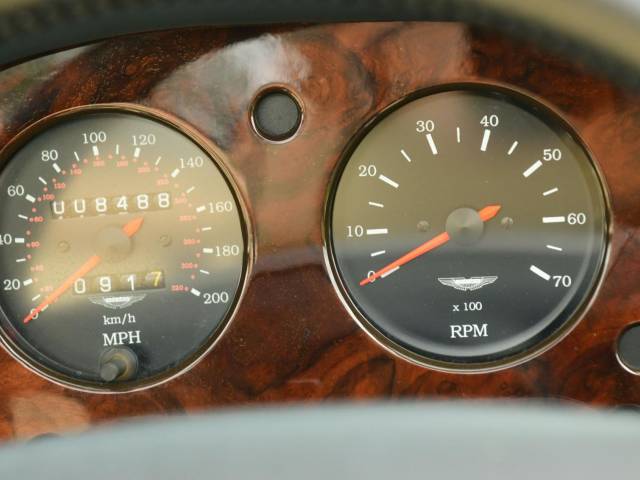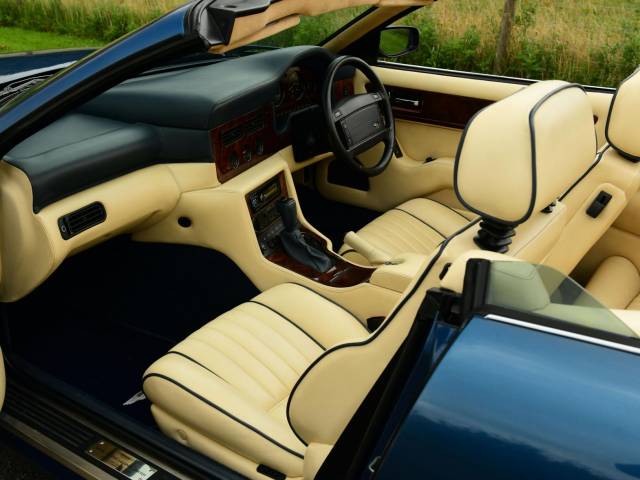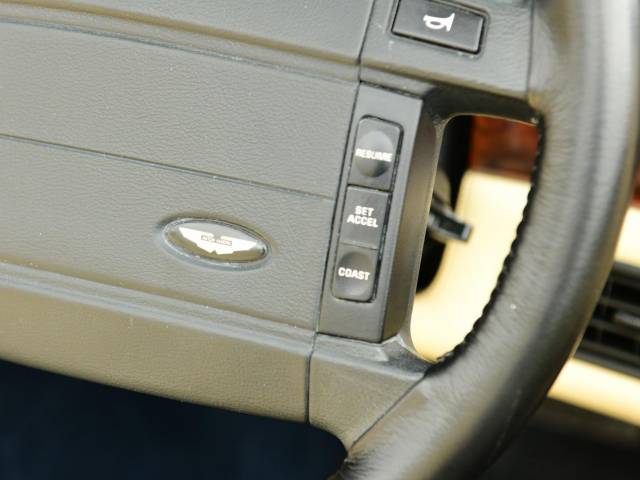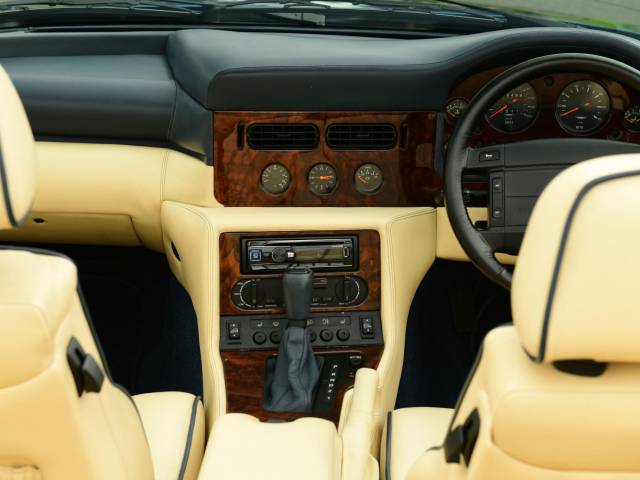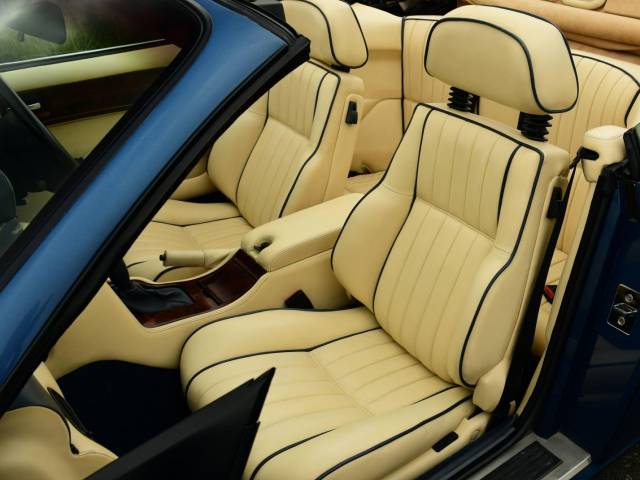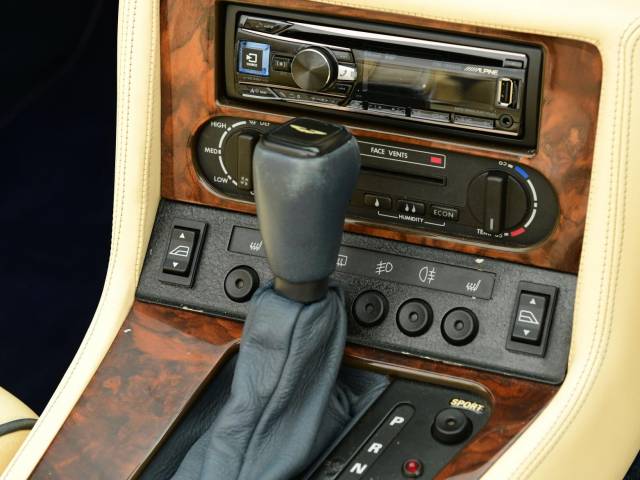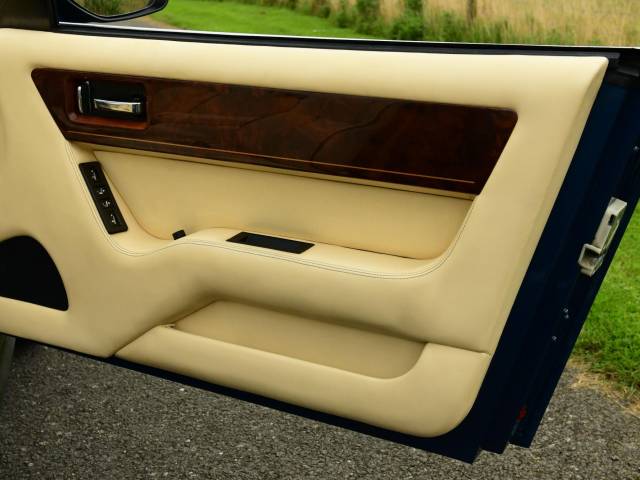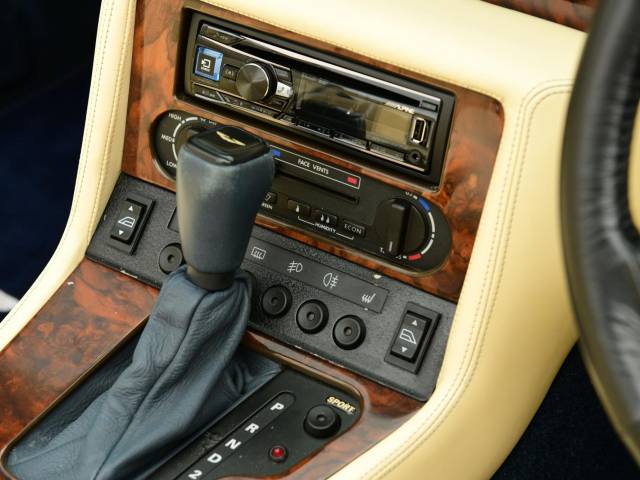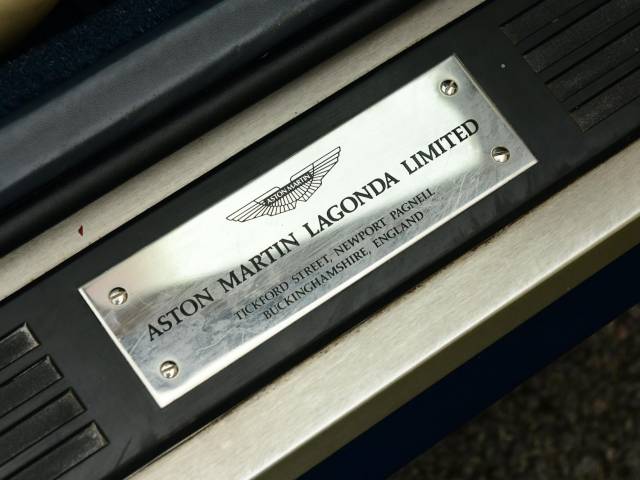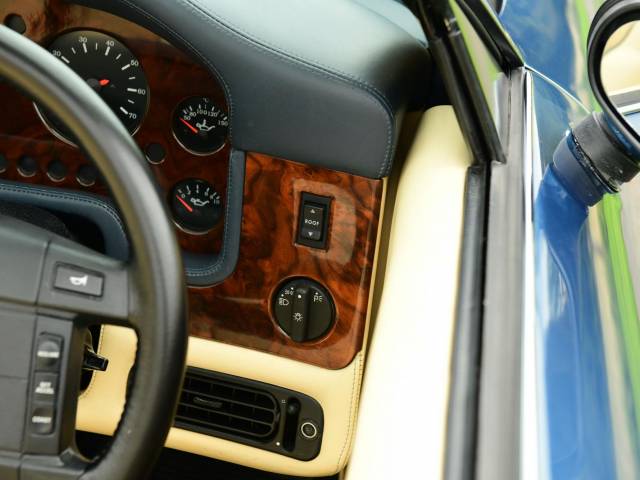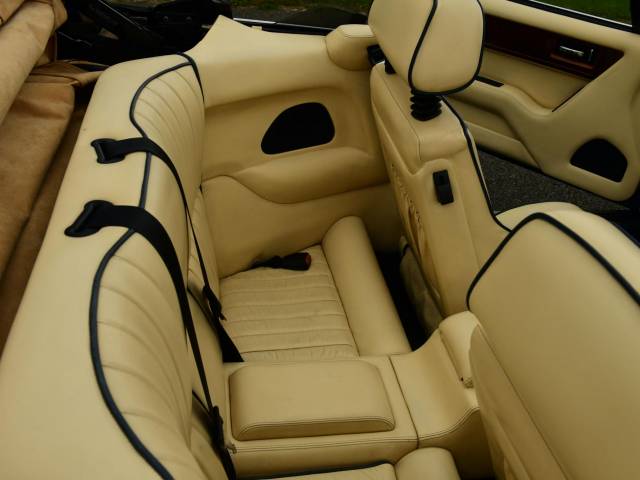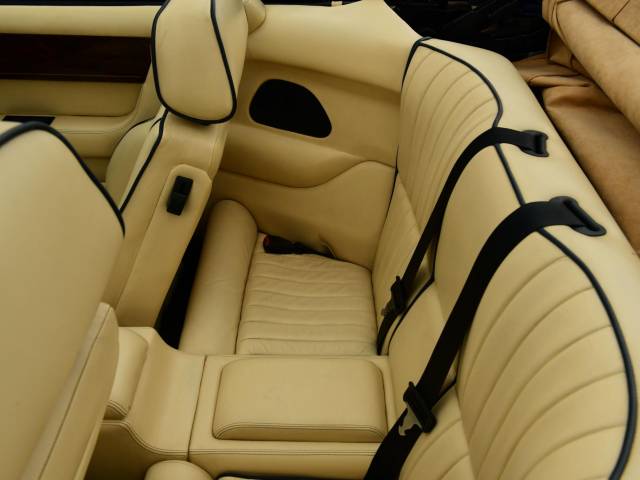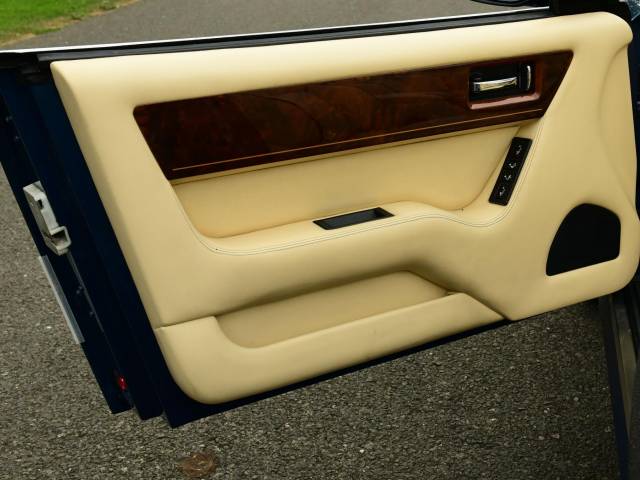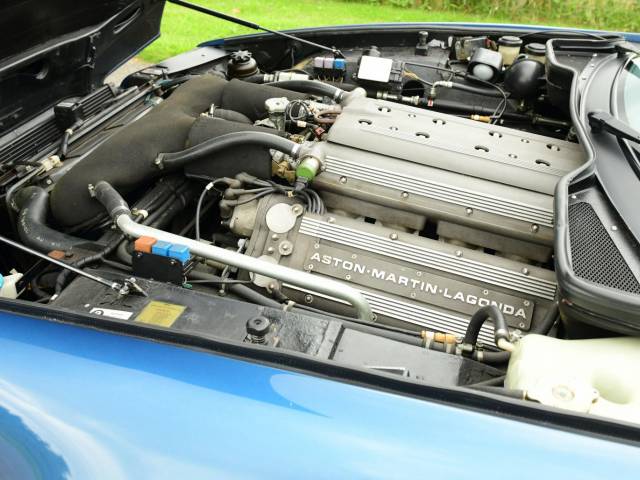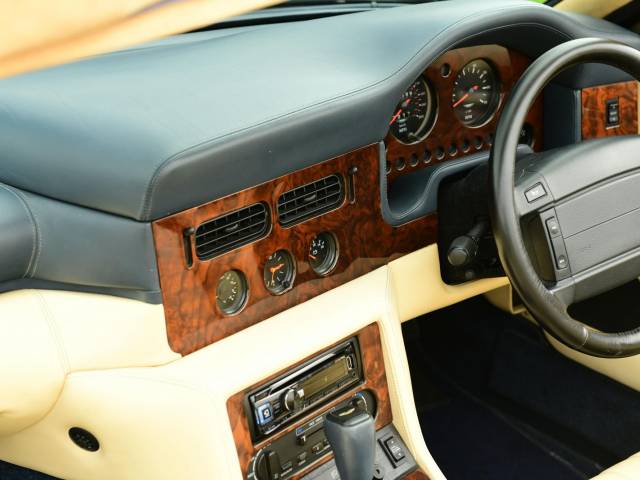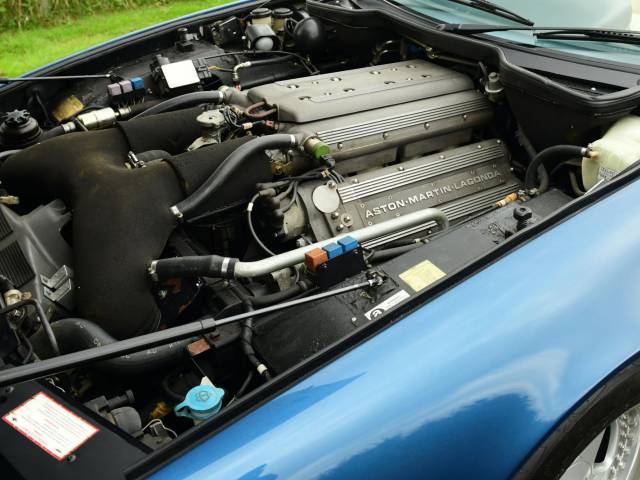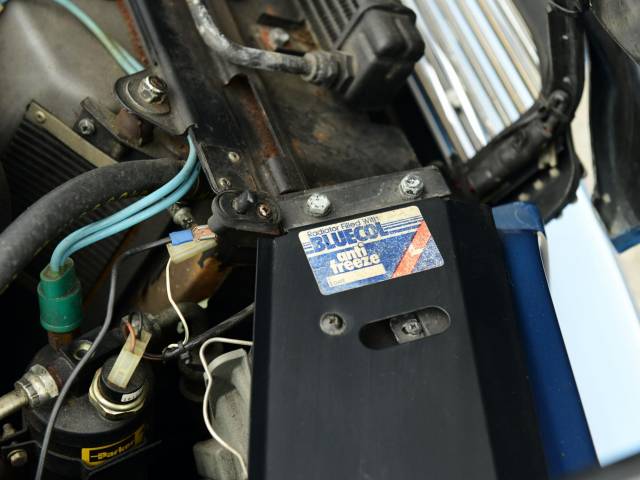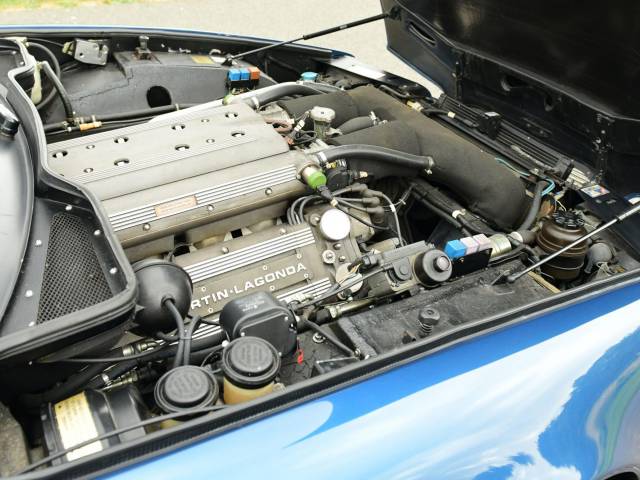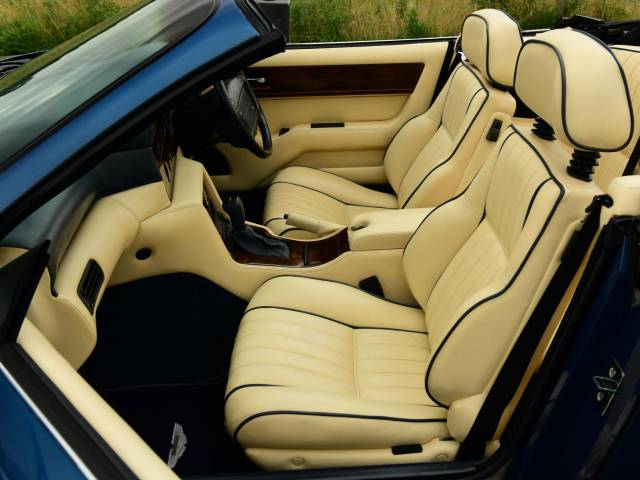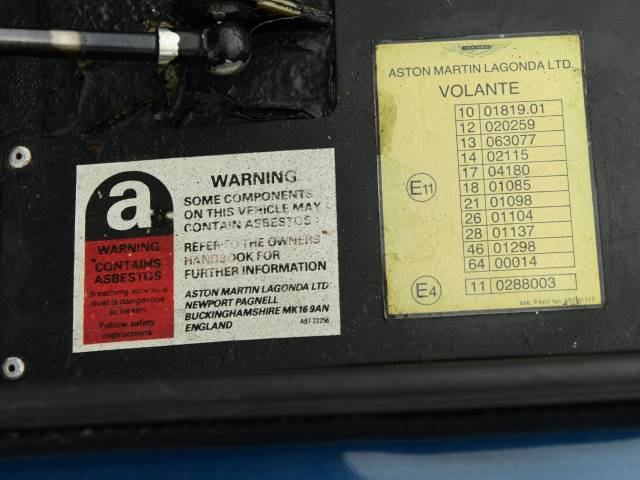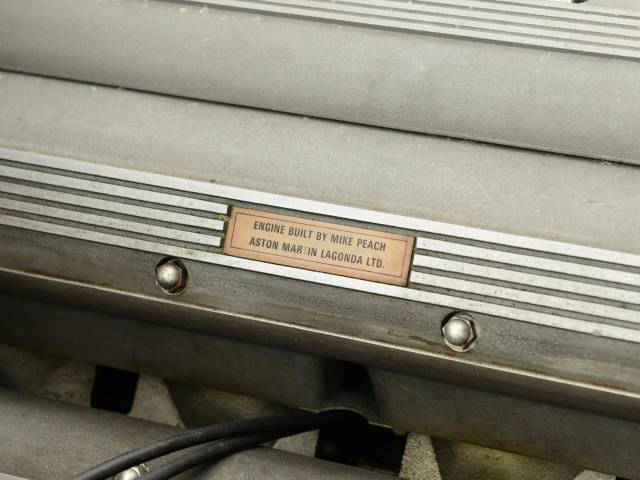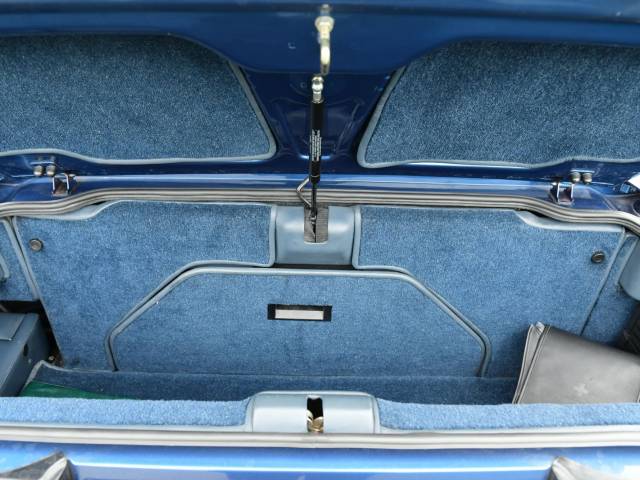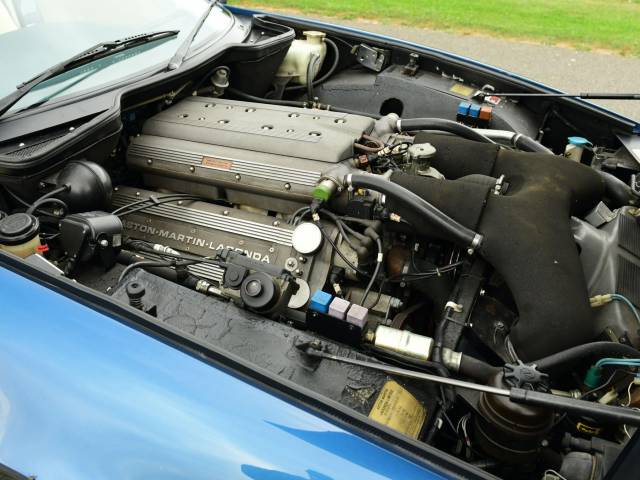 Dealer

away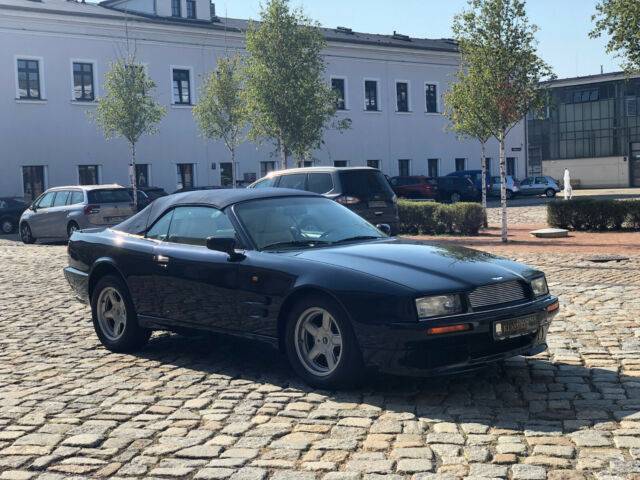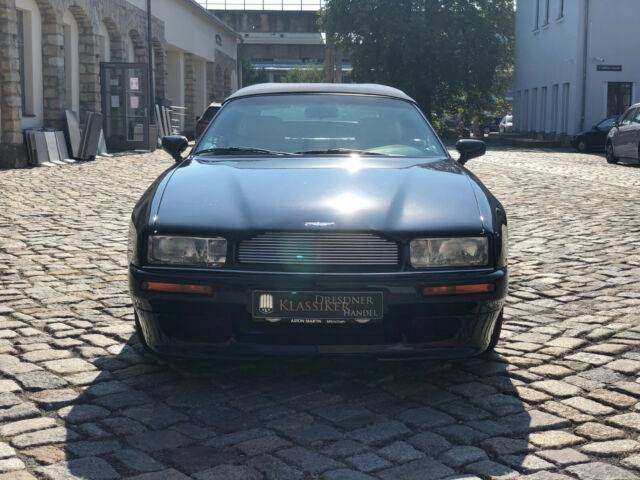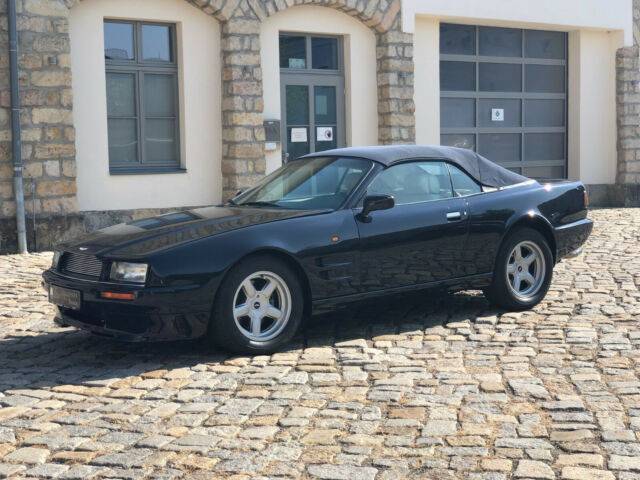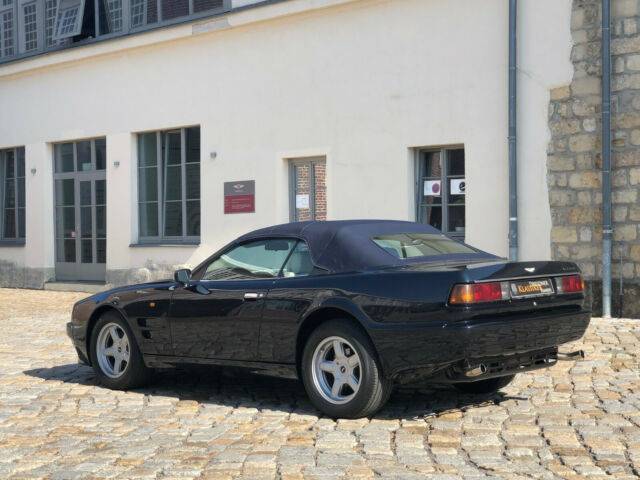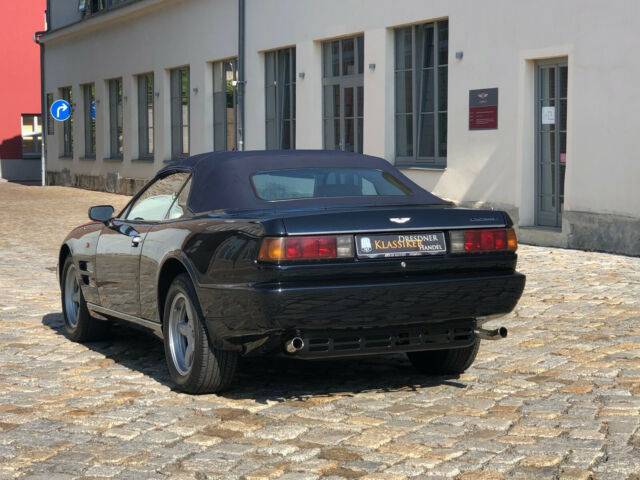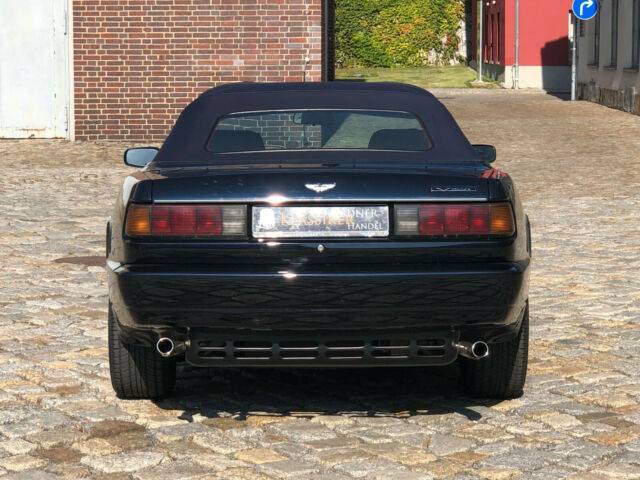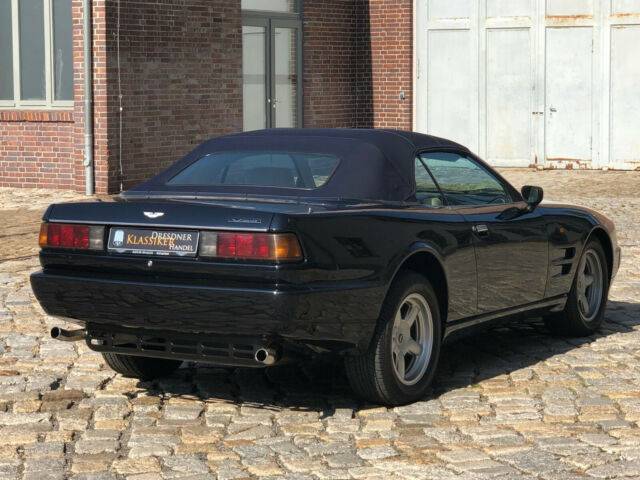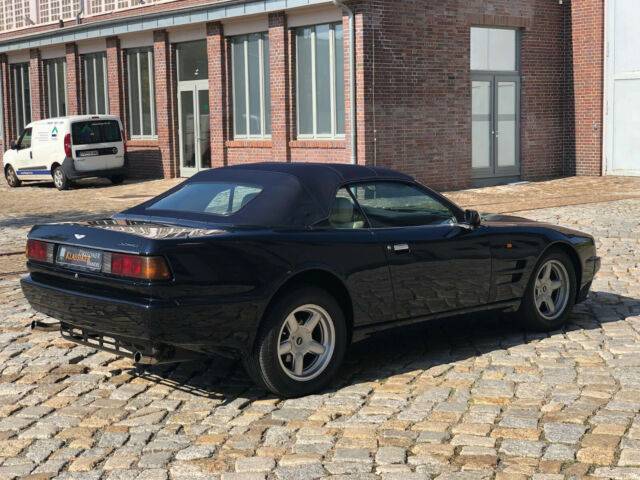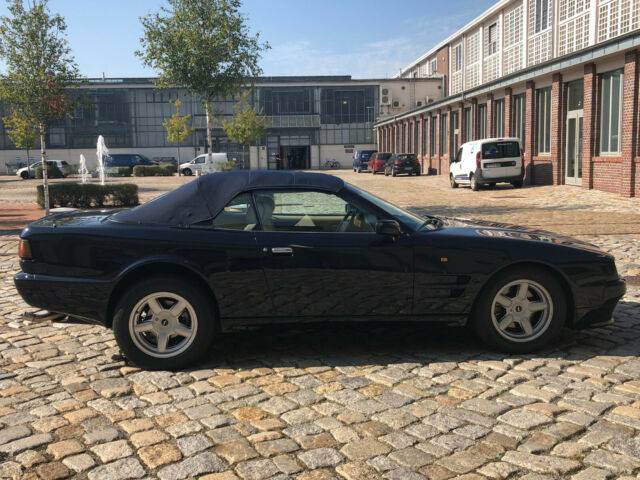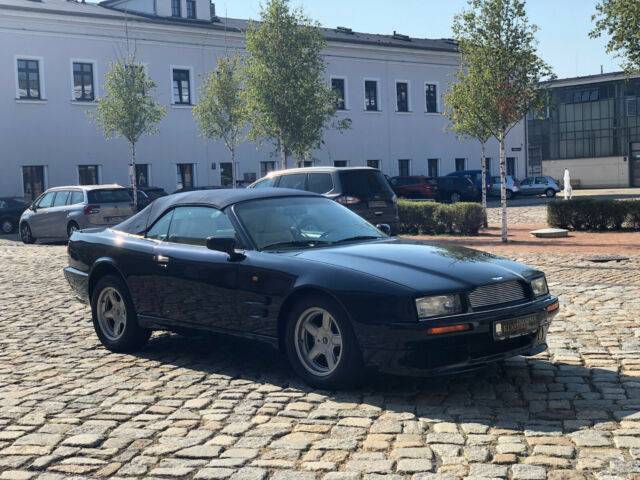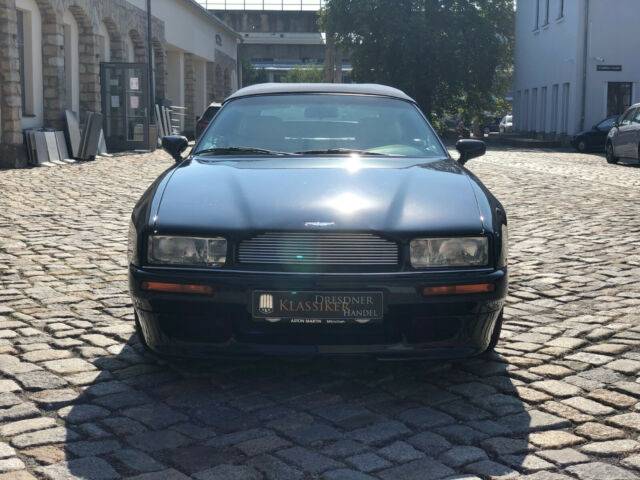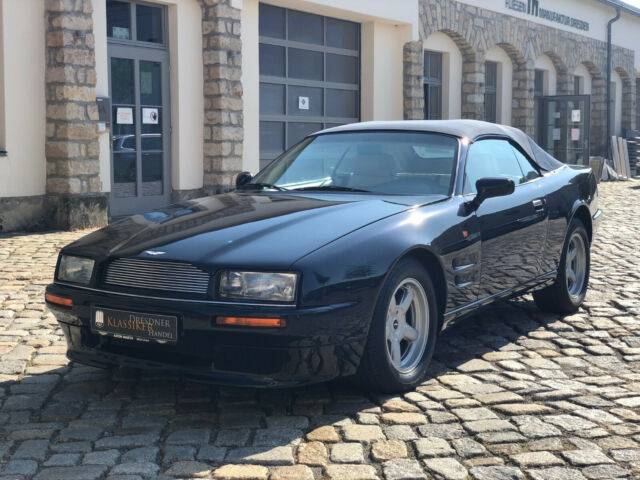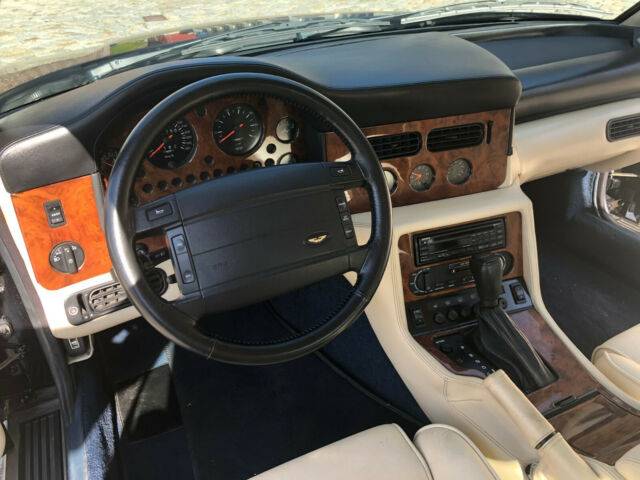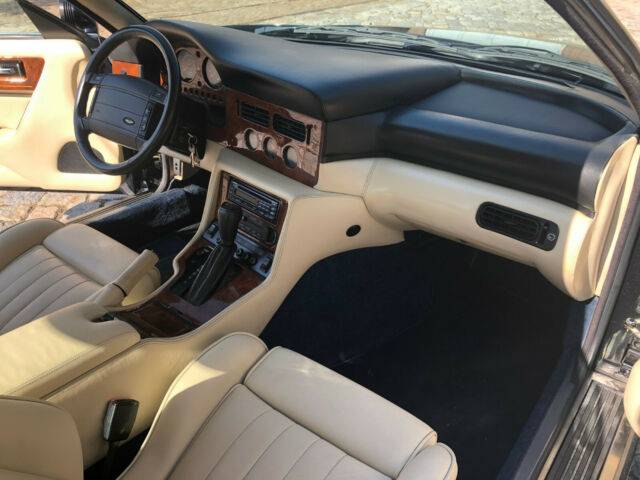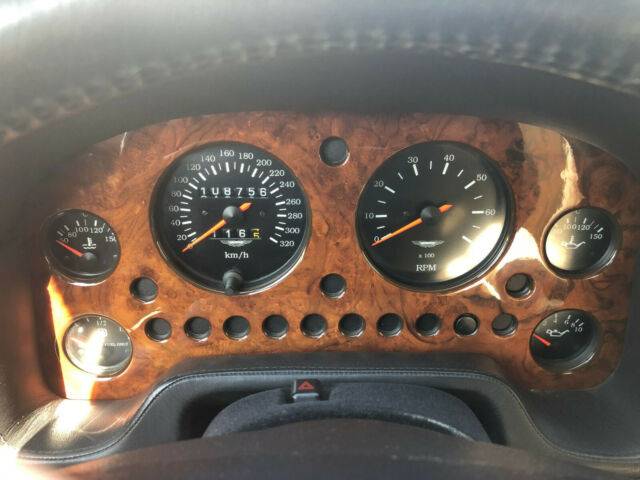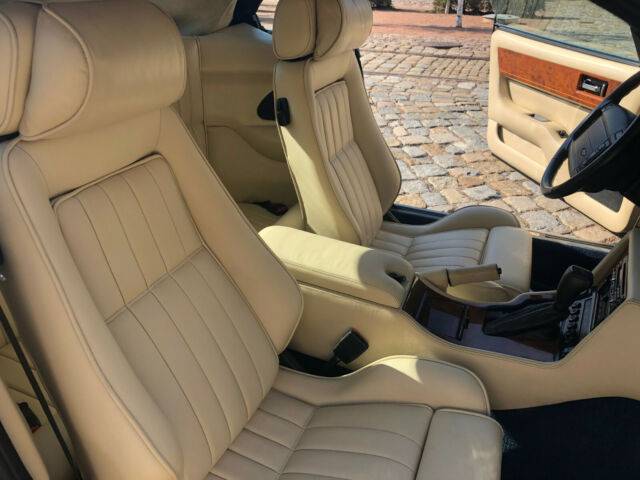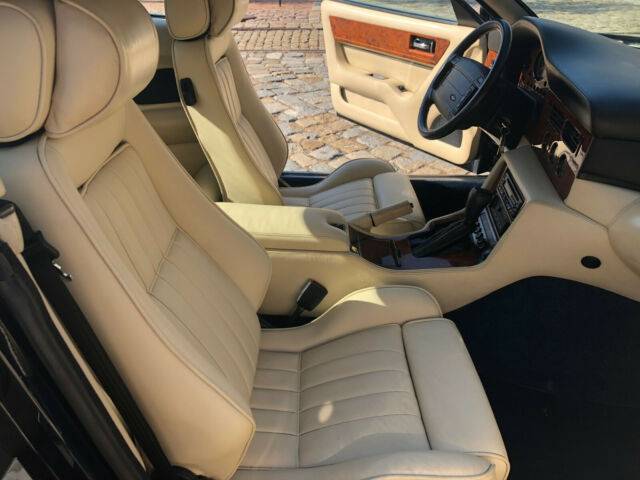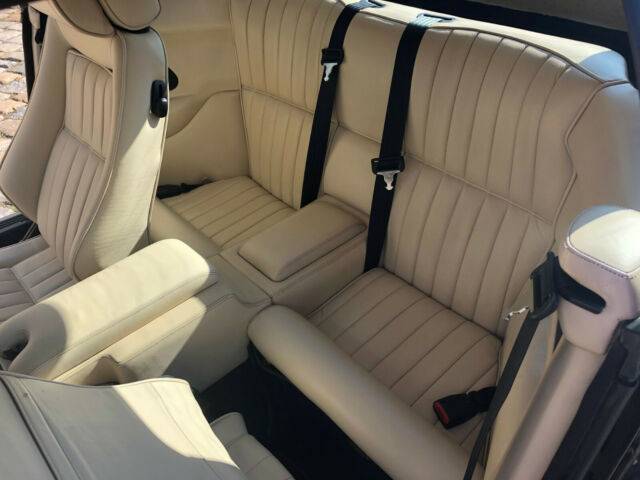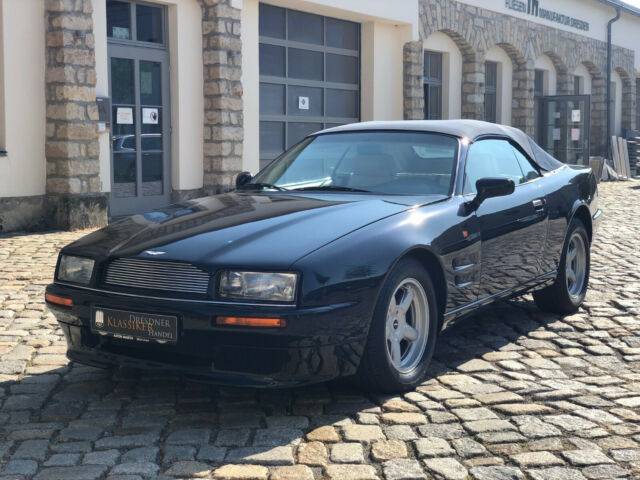 Aston Martin Virage Volante dt. Fzg. Service neu
Dealer

away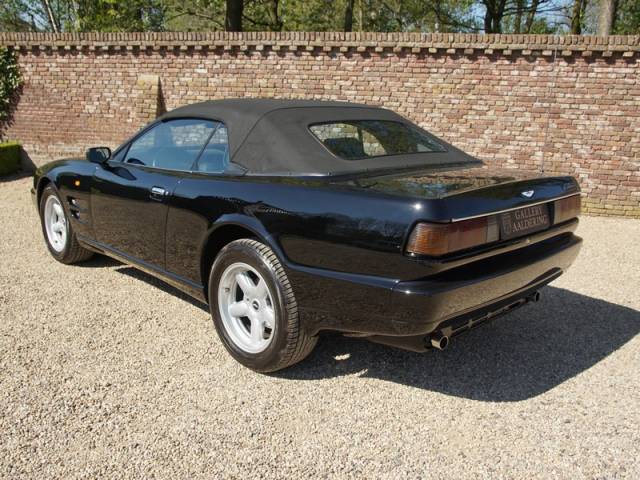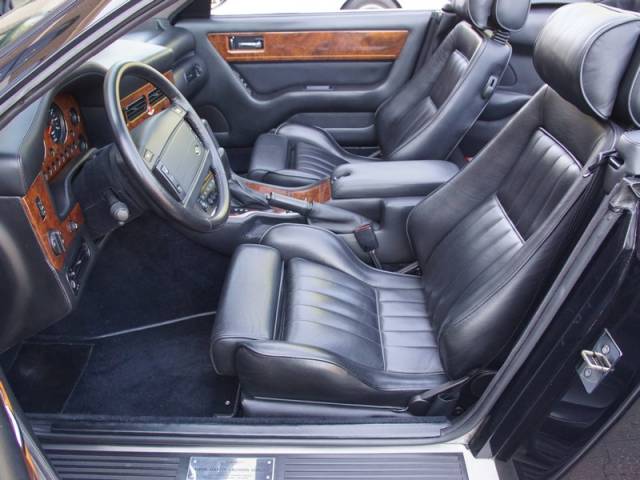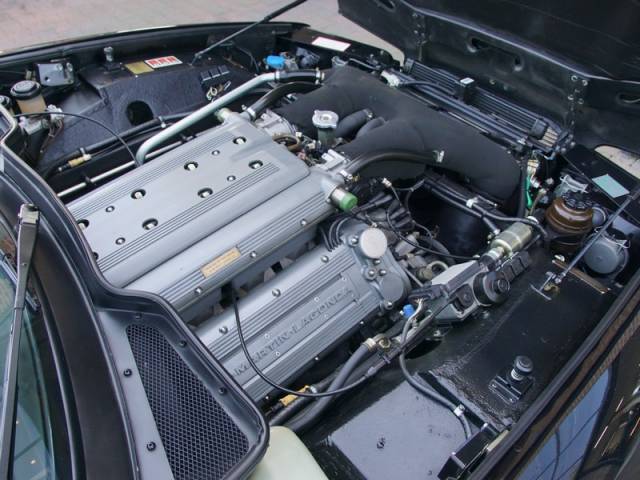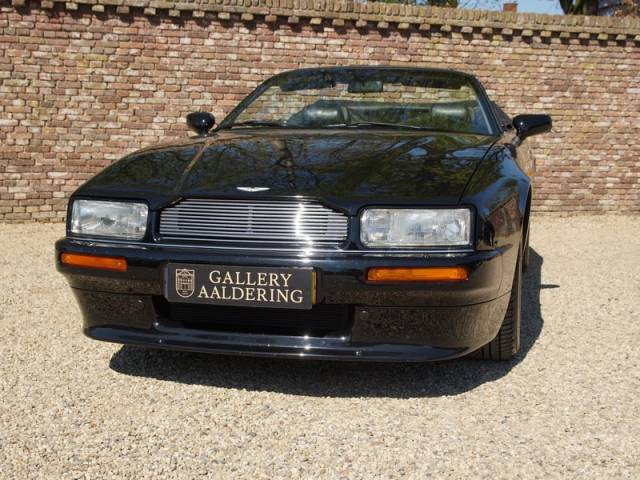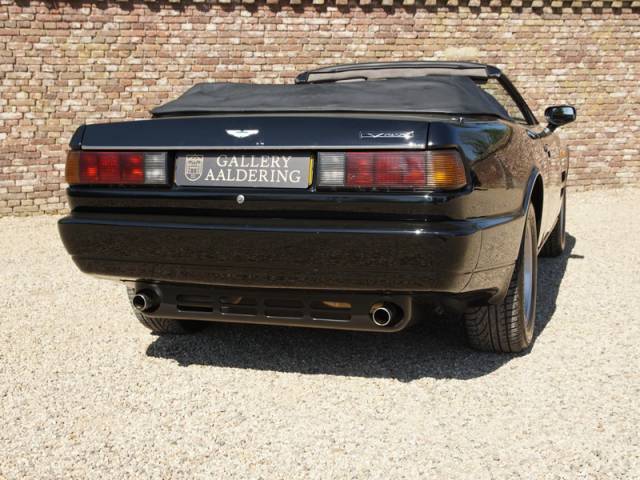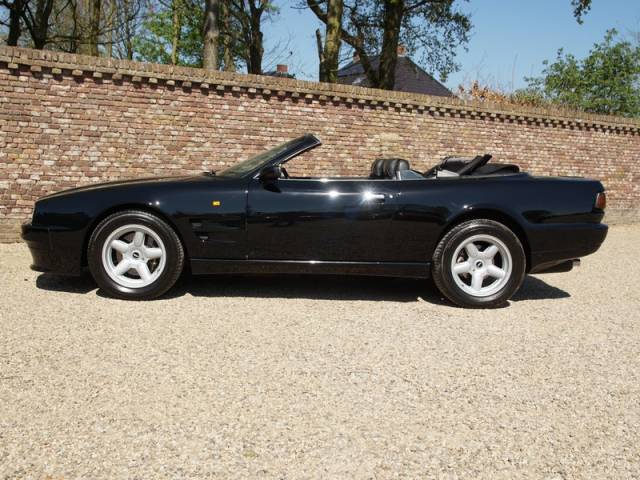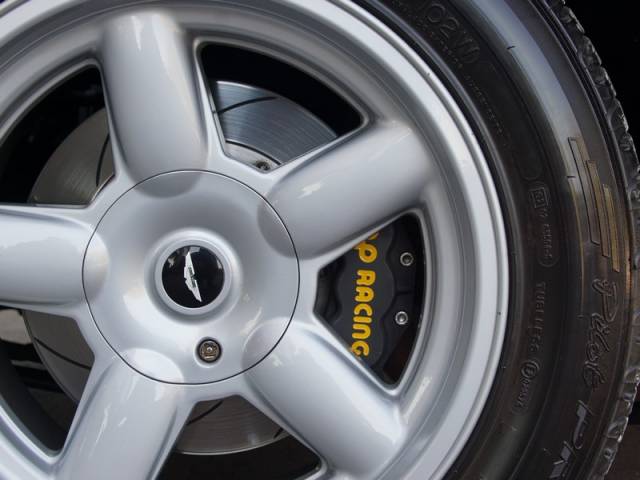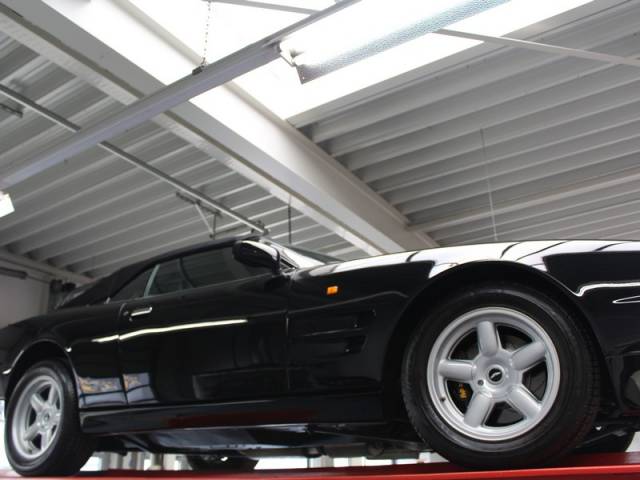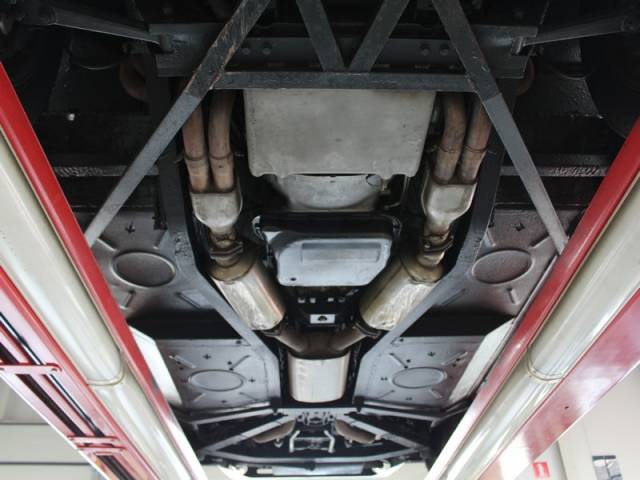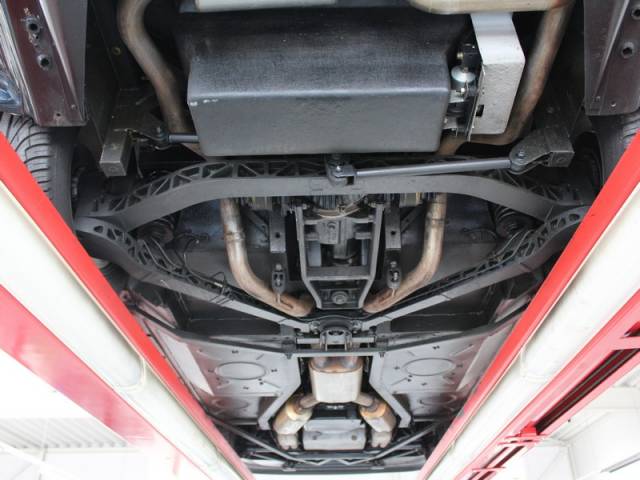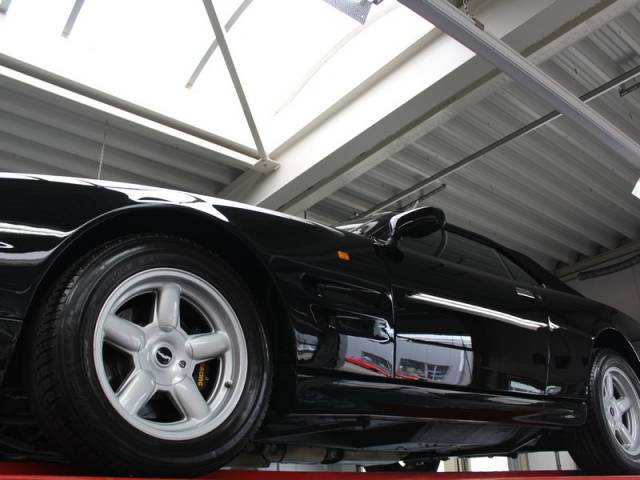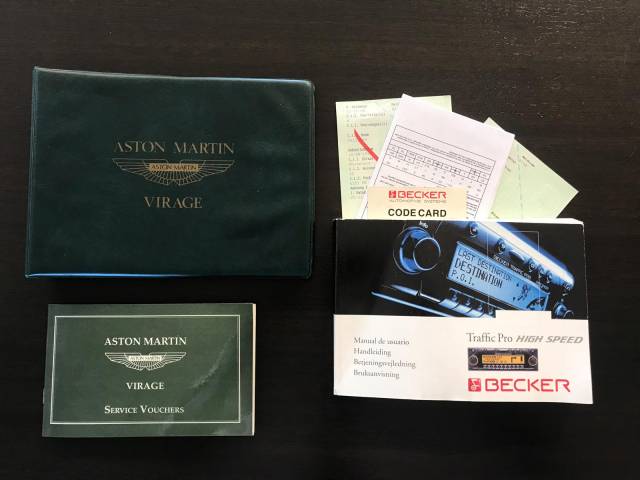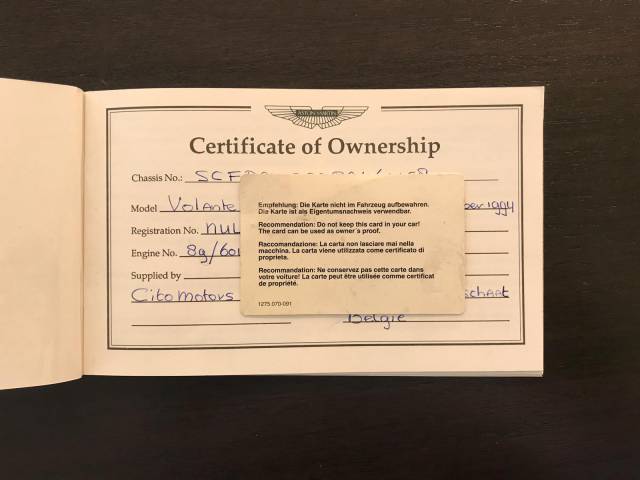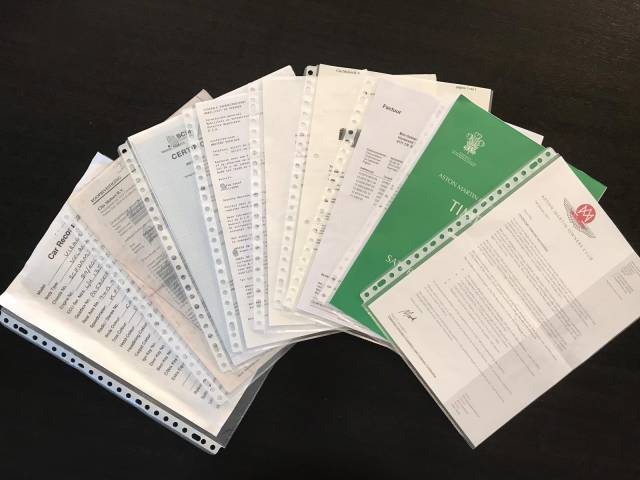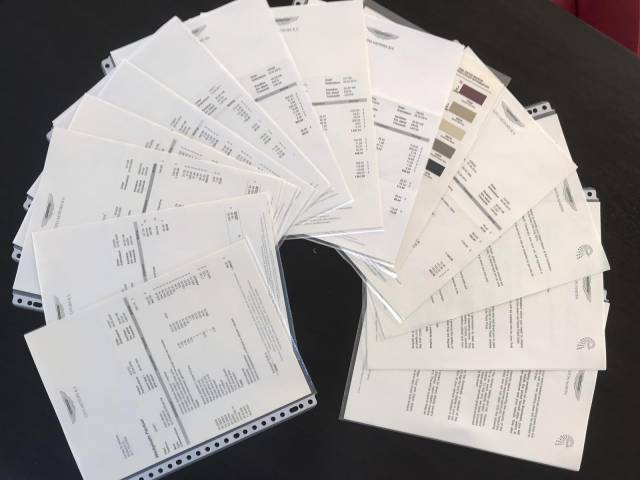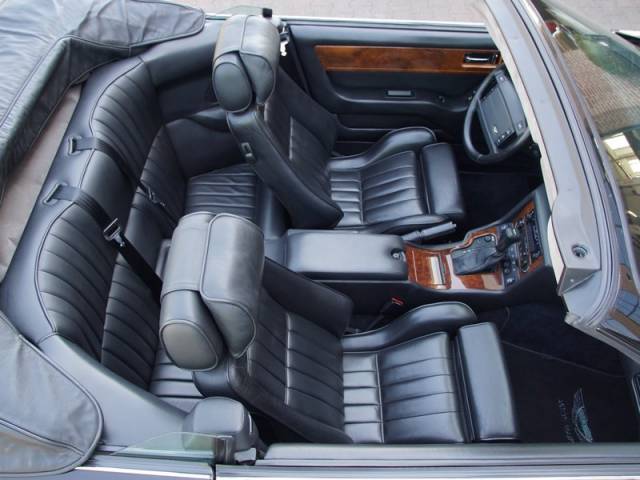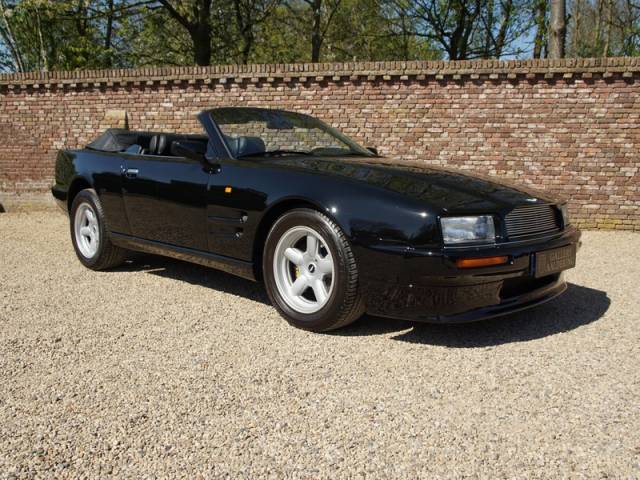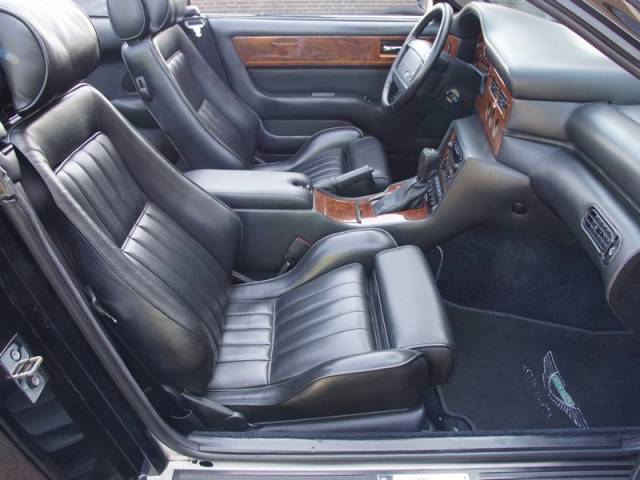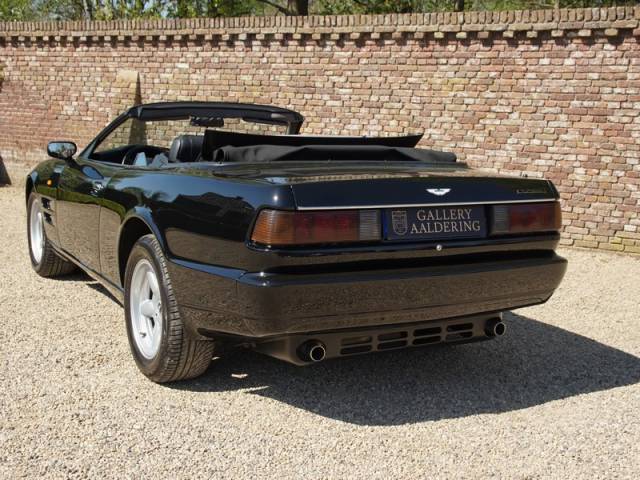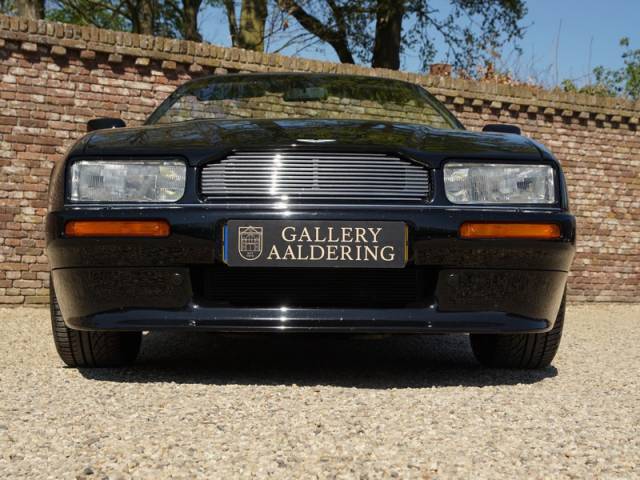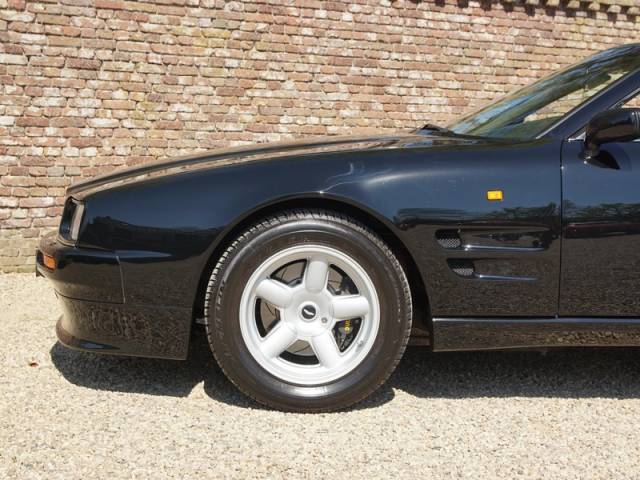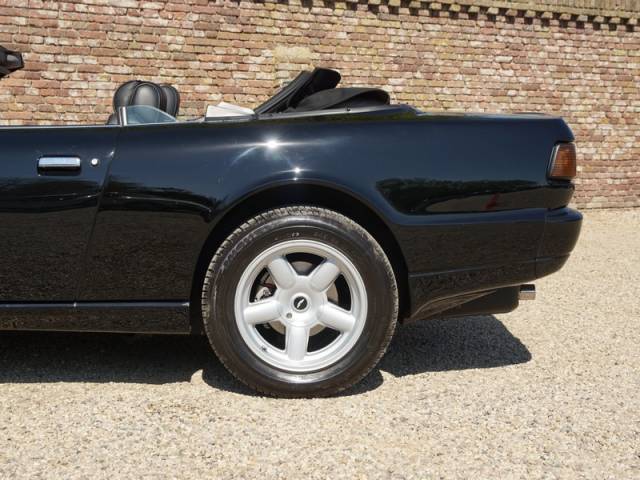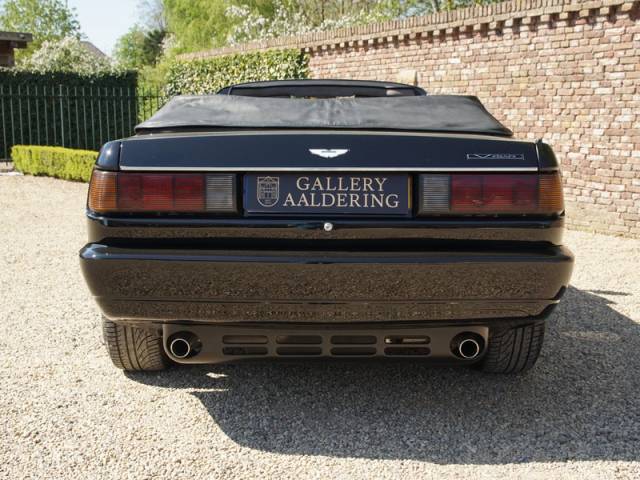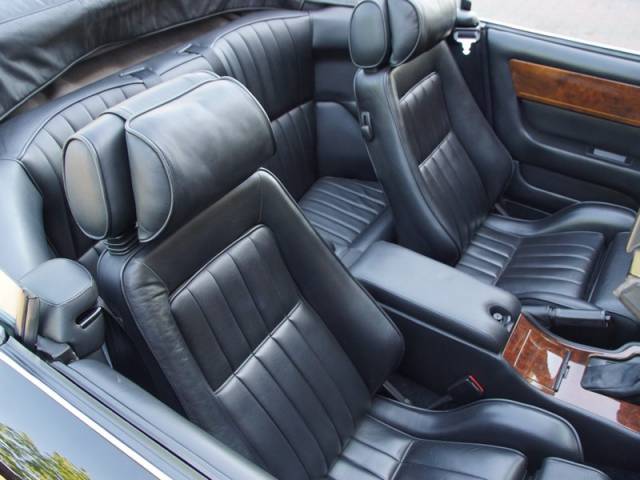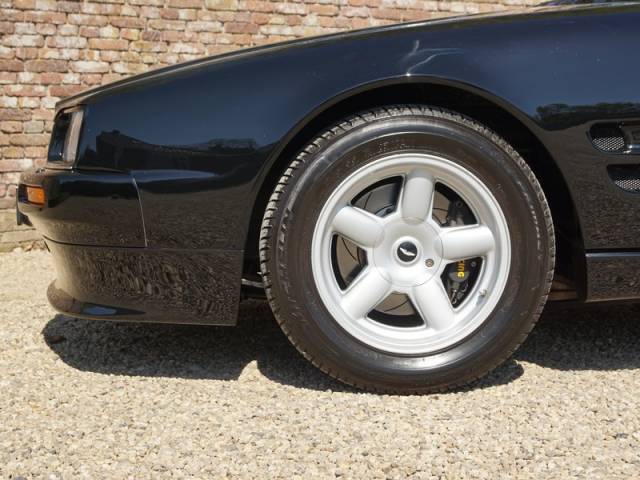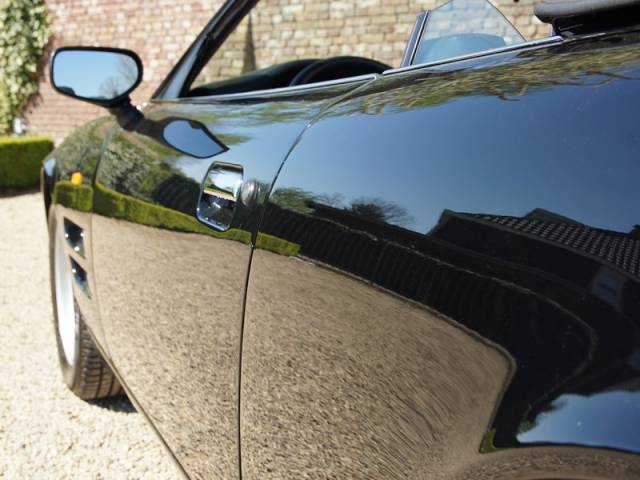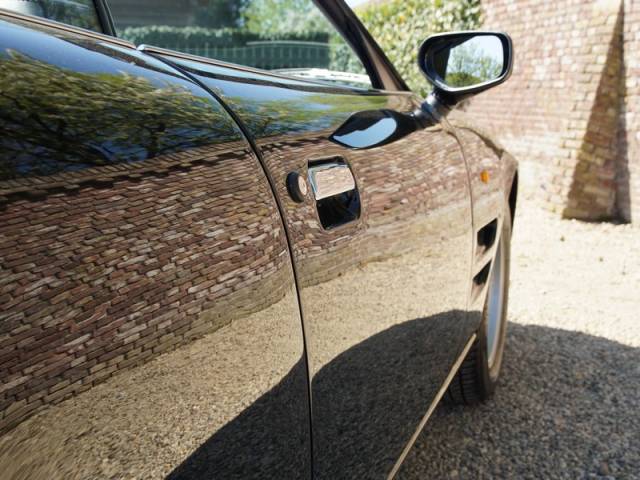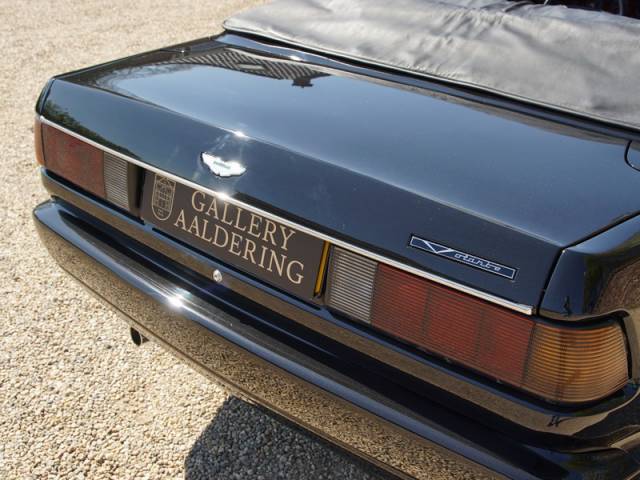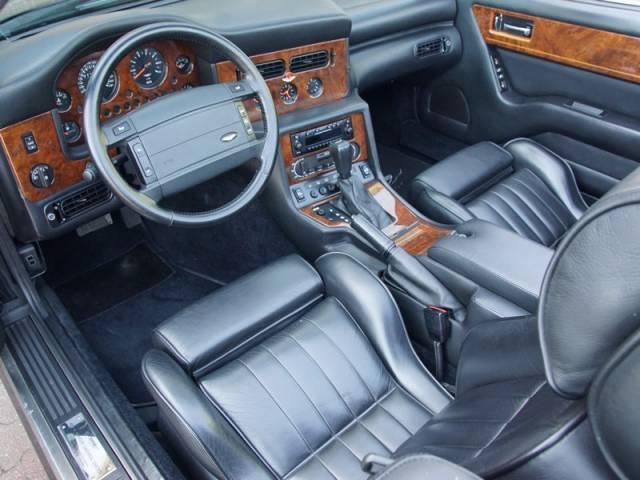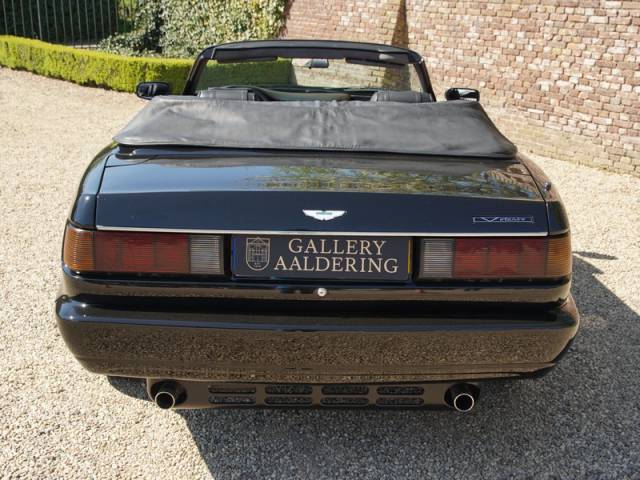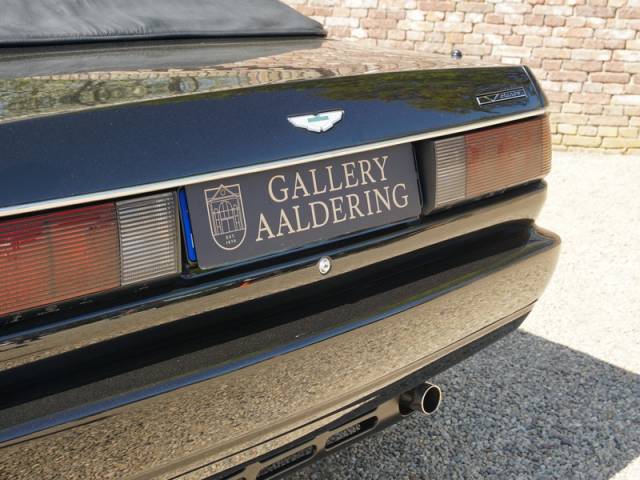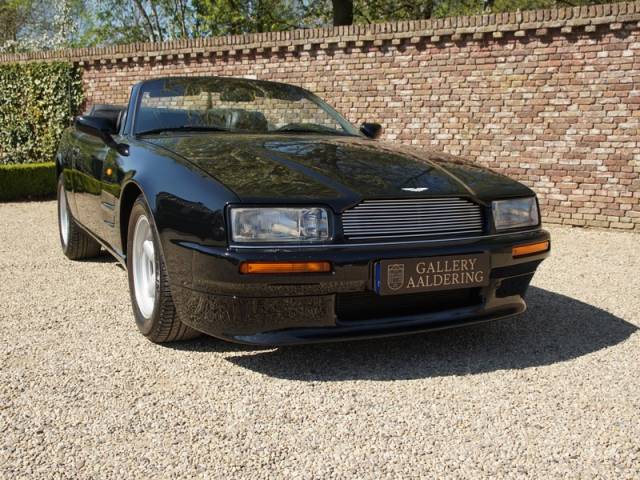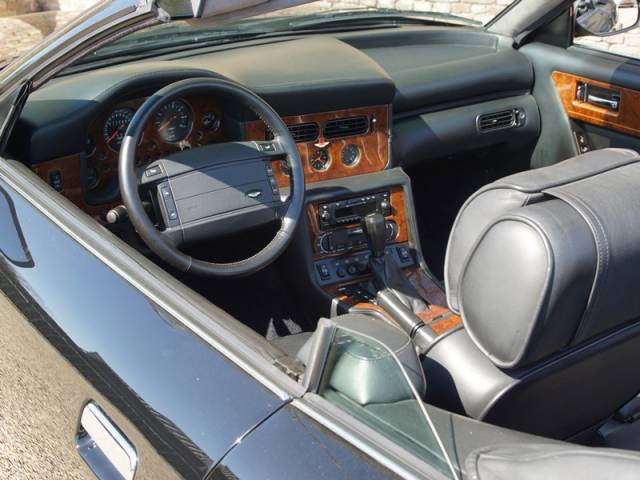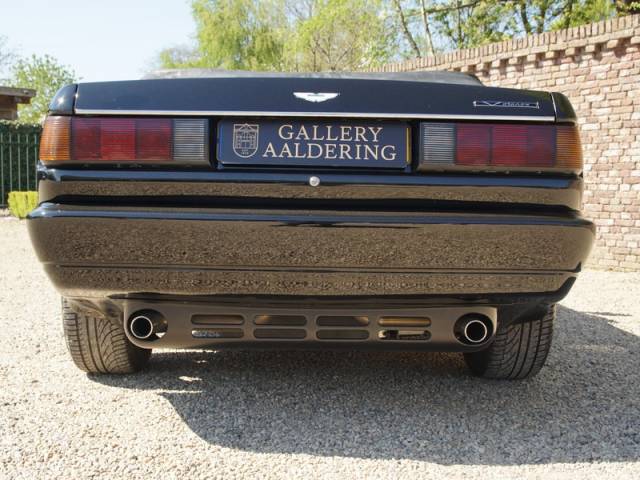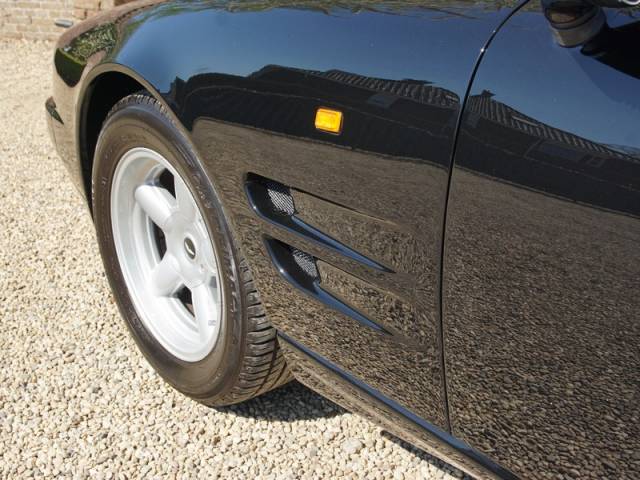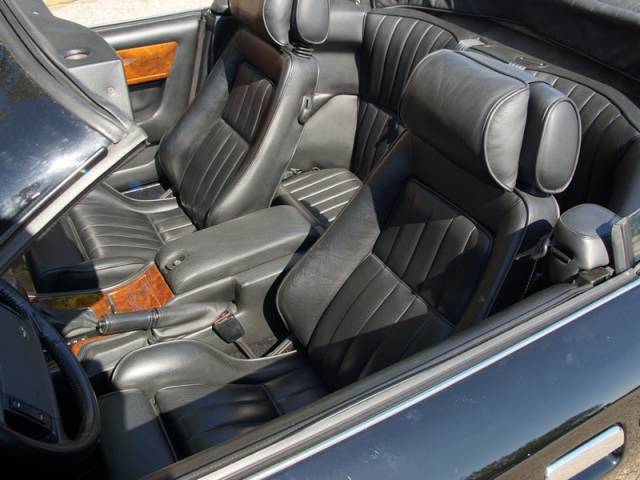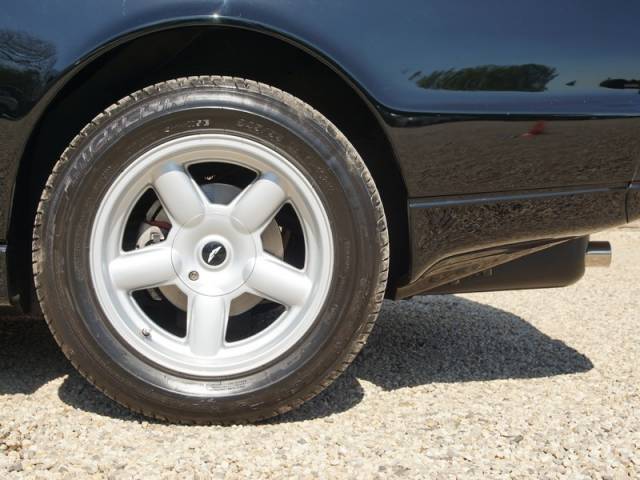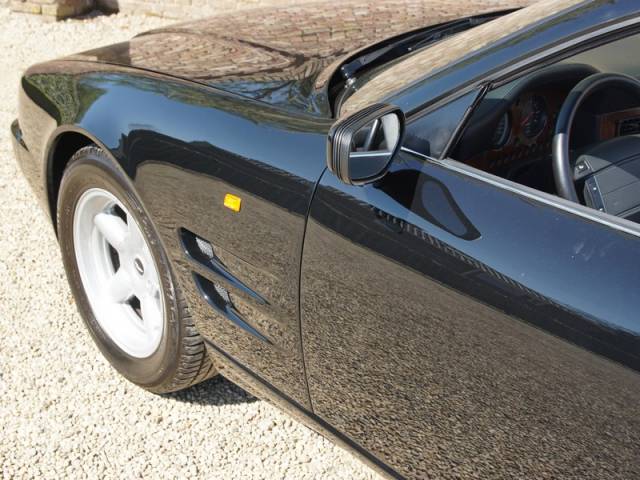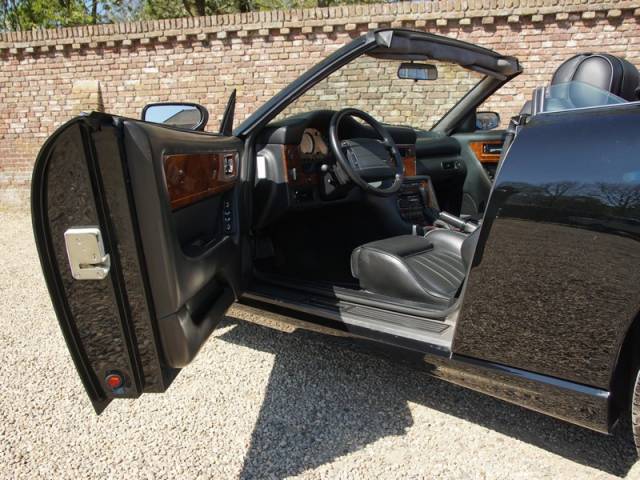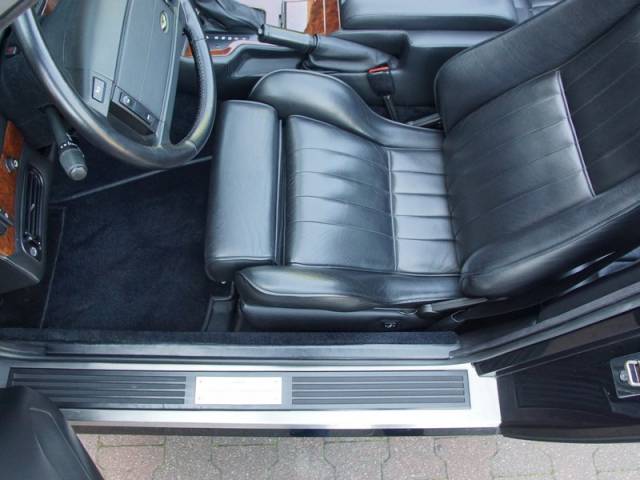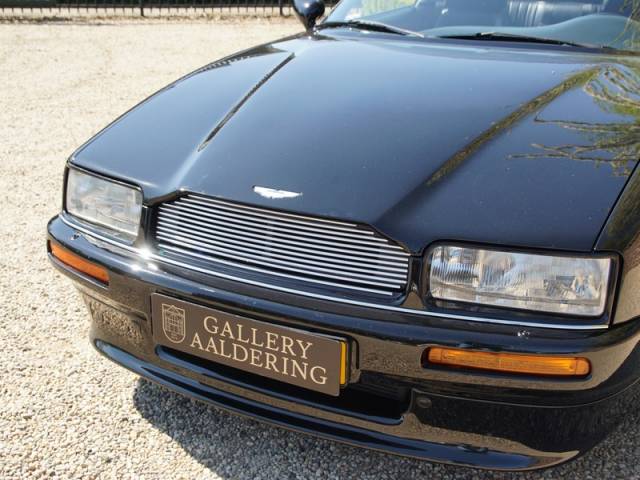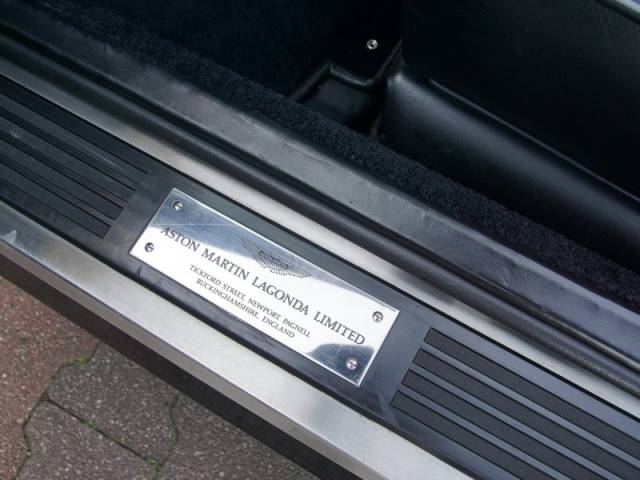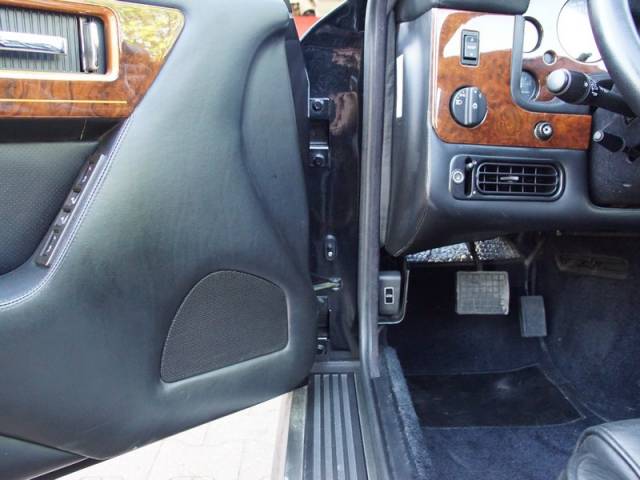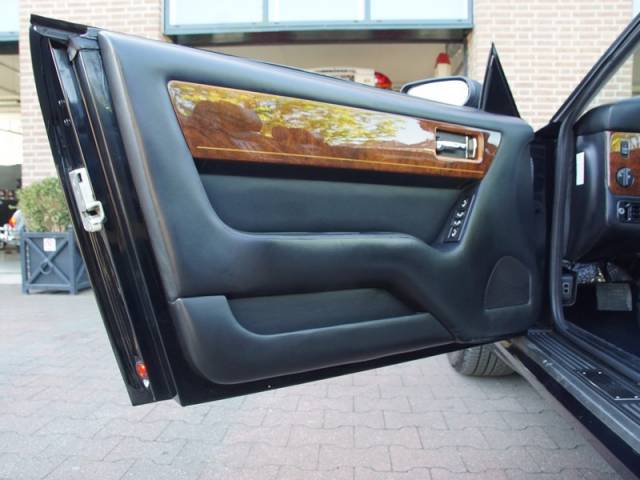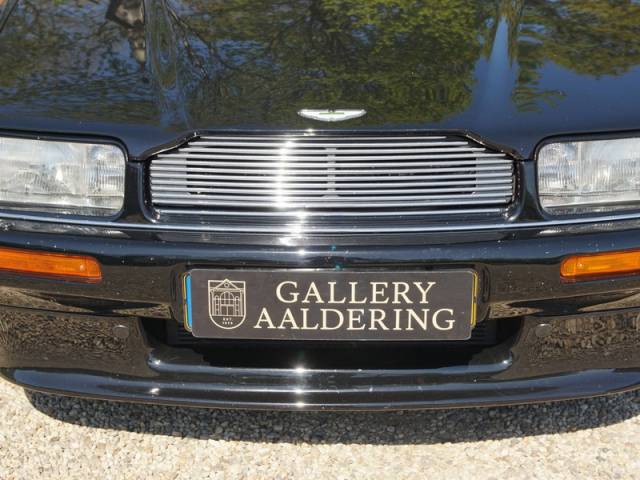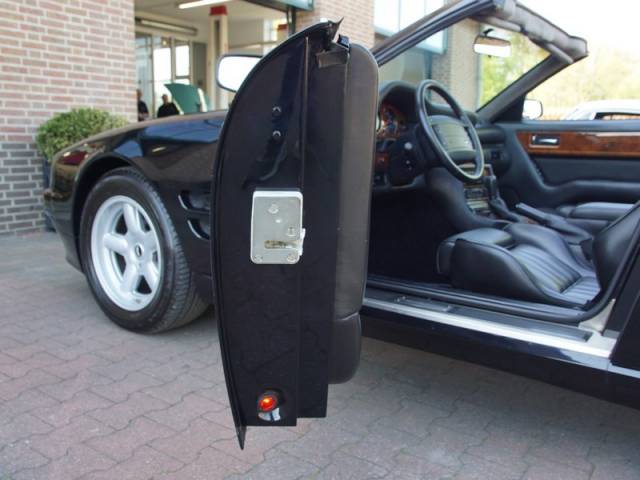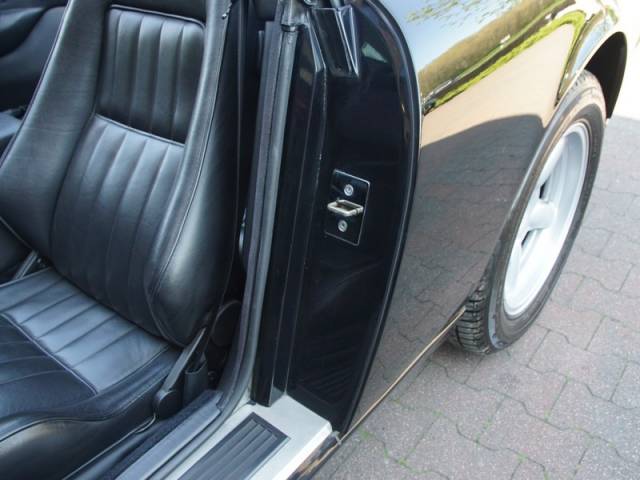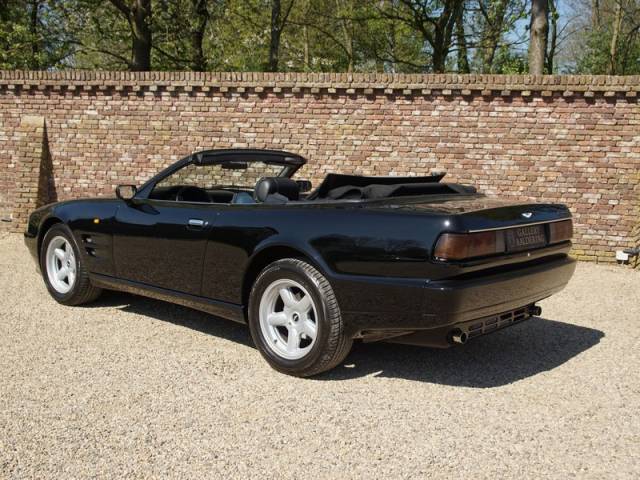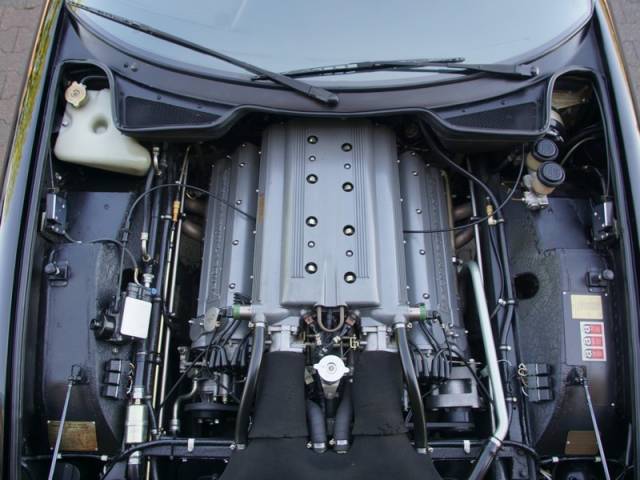 Aston Martin Virage Volante only 224 made, fully documented, only 2 owners and 71.745 km PRICE REDUCTION
Dealer

away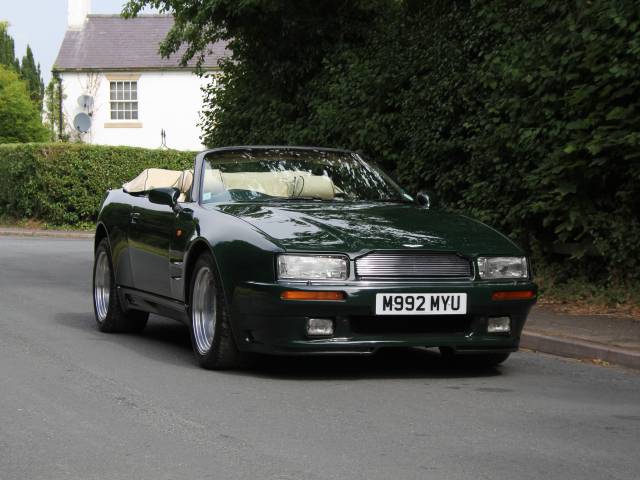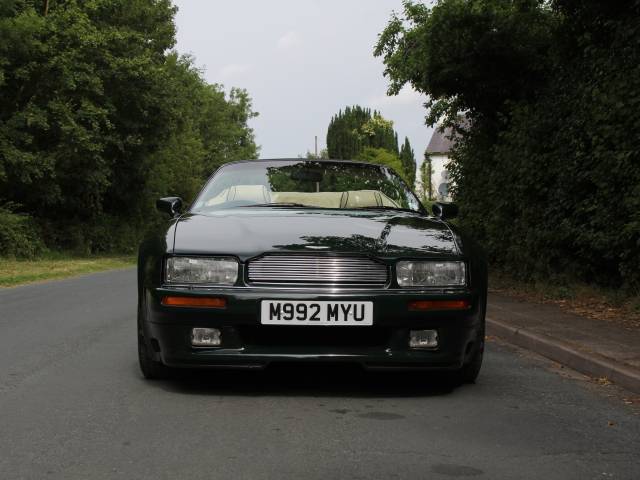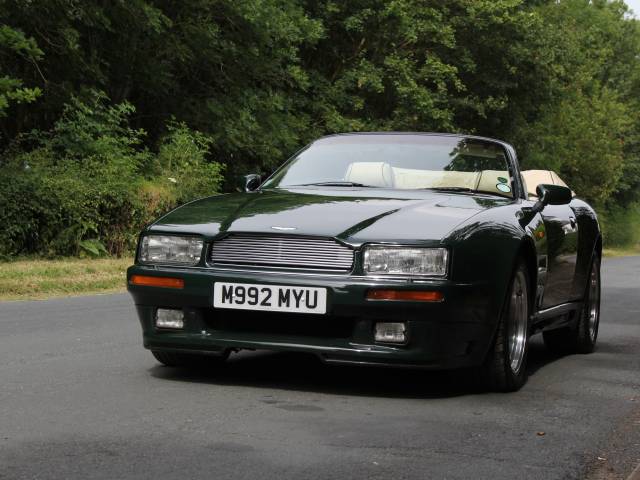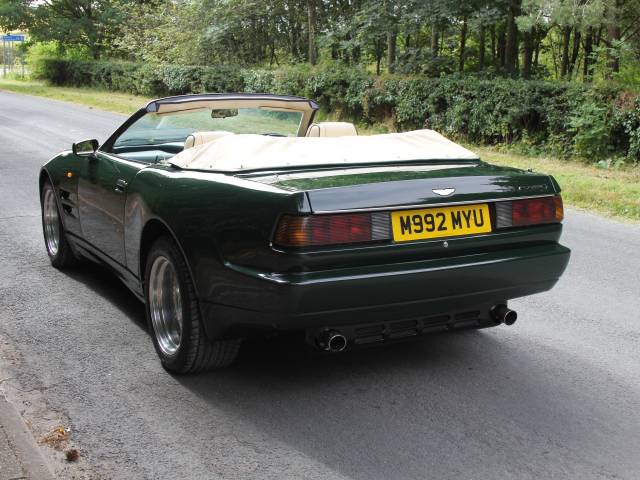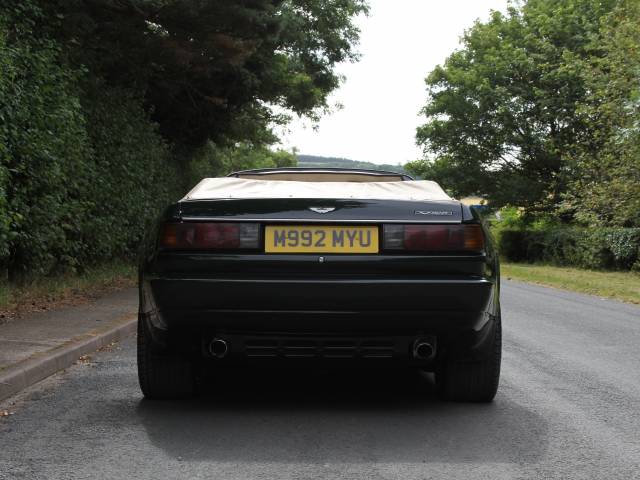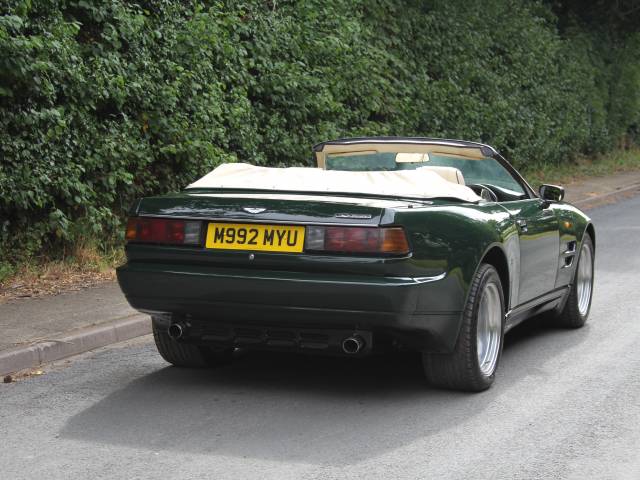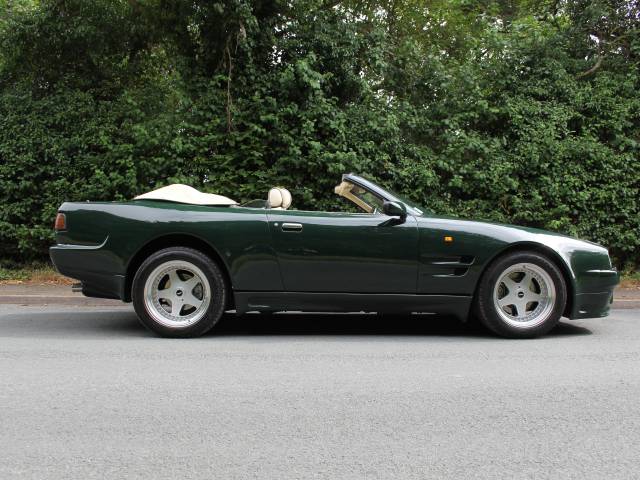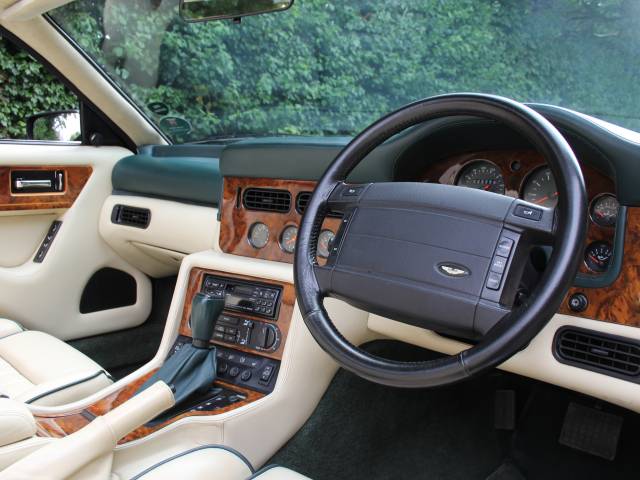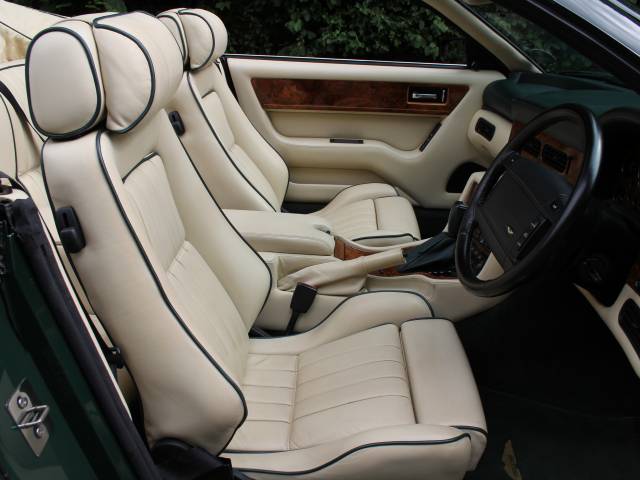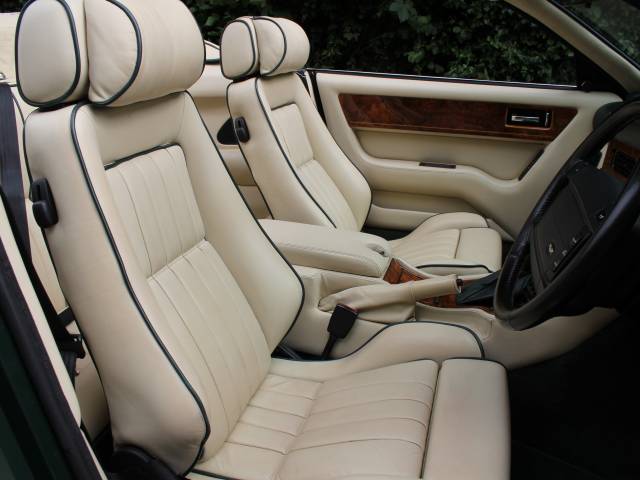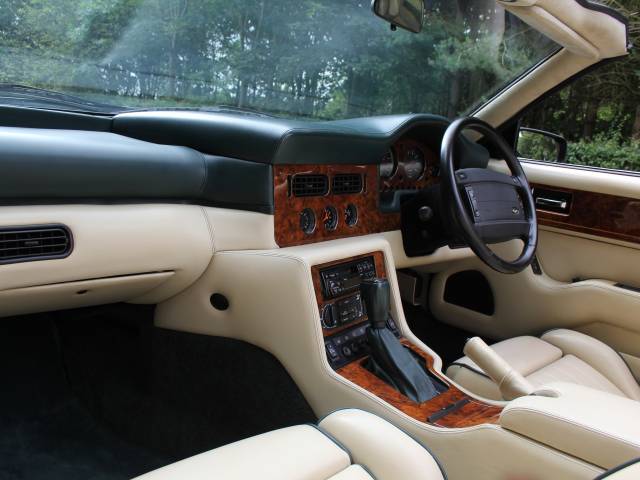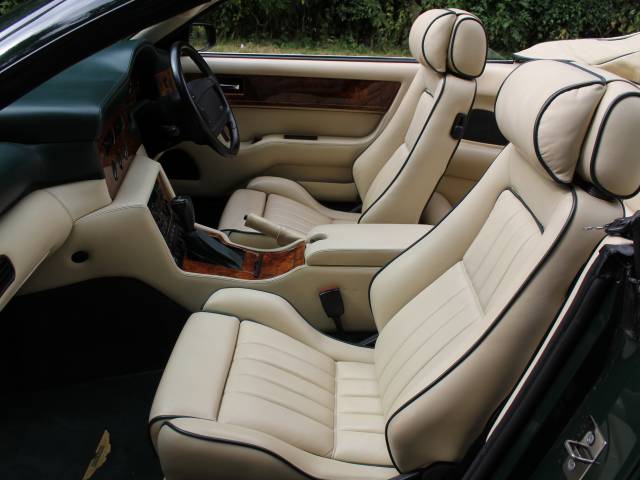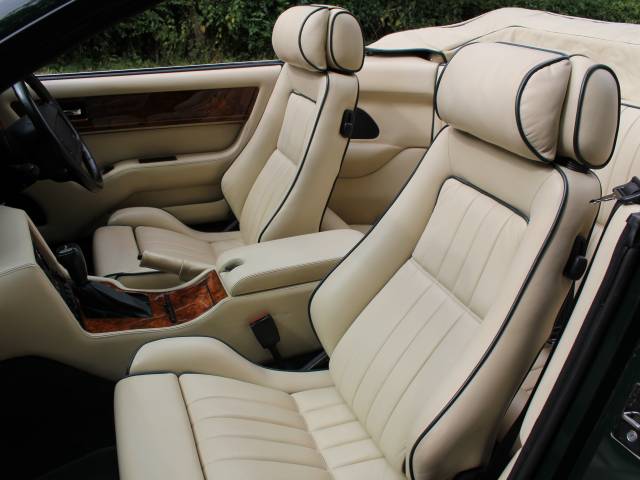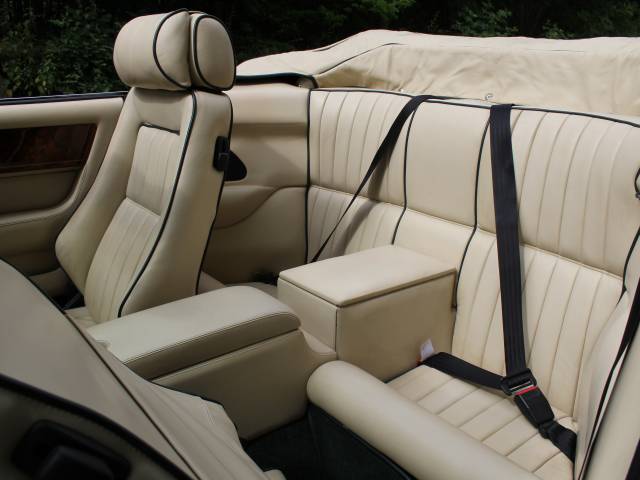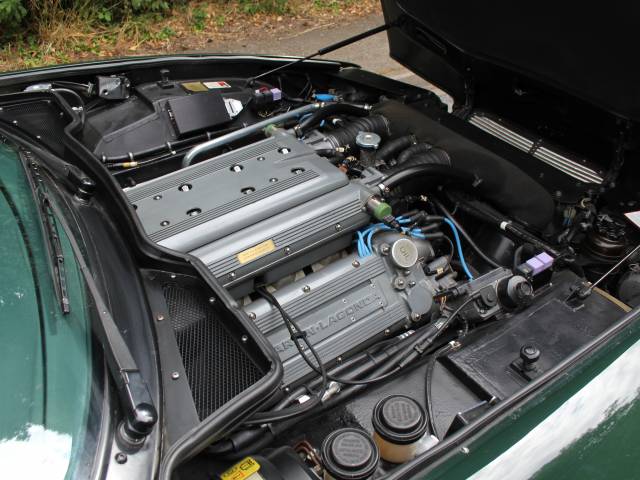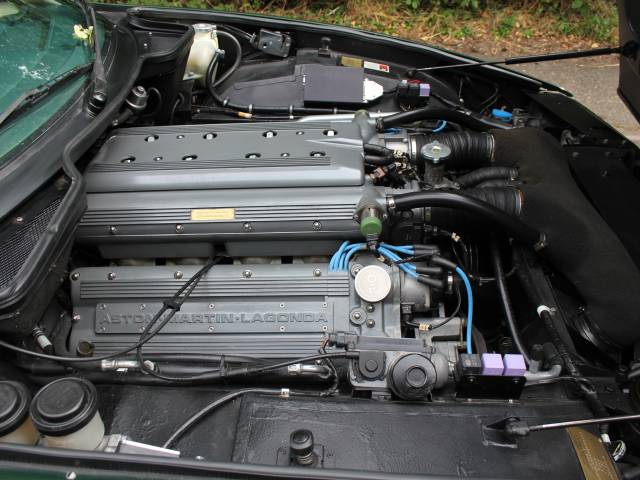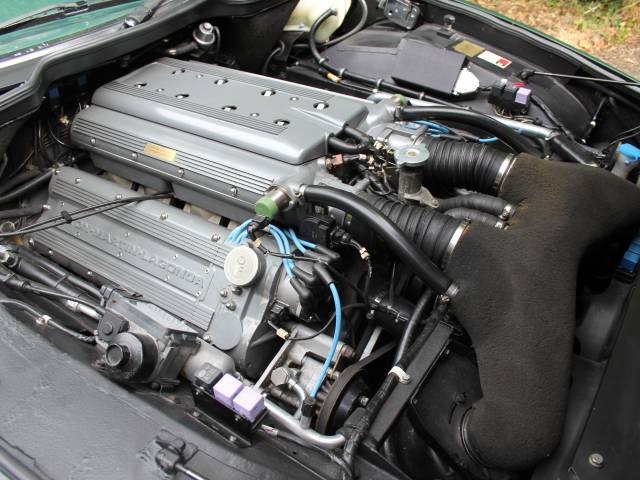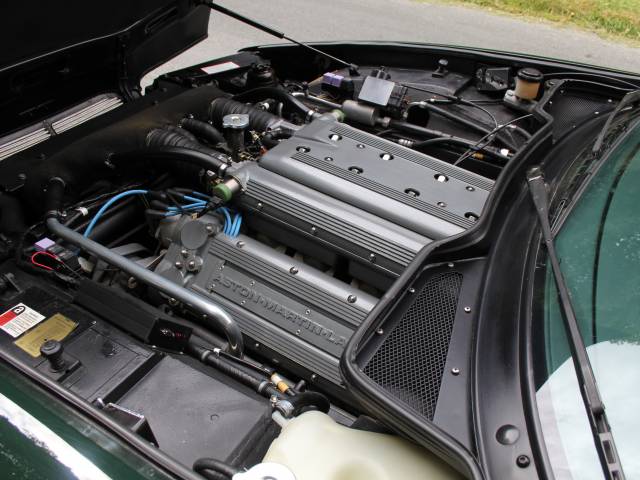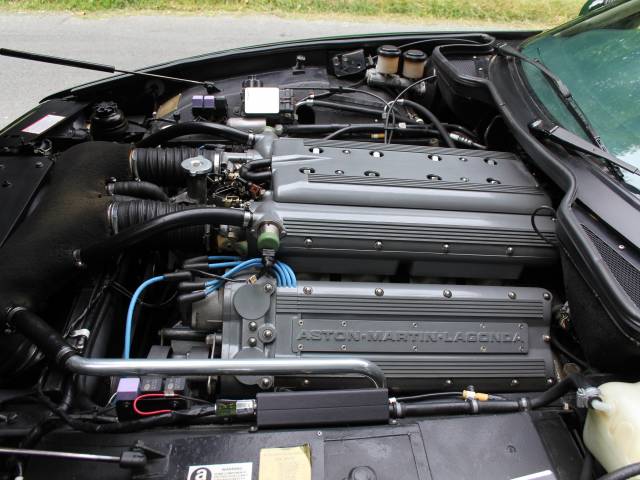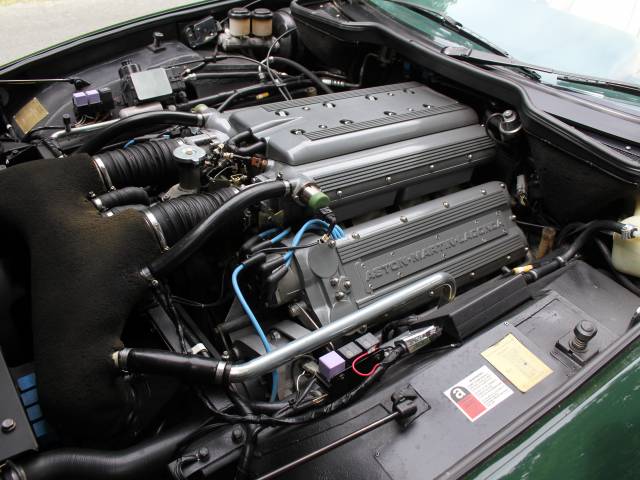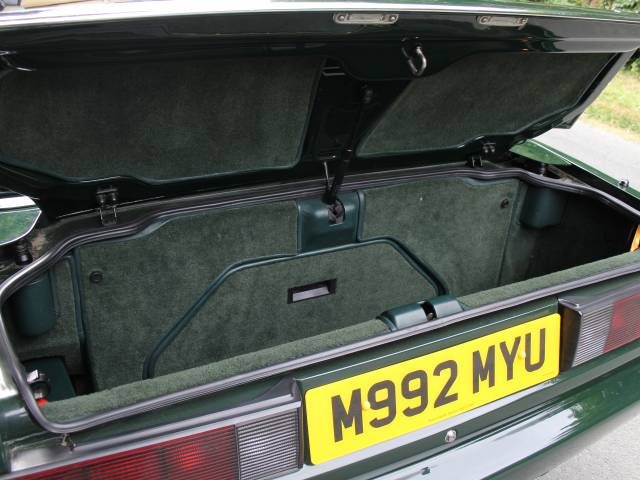 1995 Aston Martin Virage Volante Widebody
Dealer

away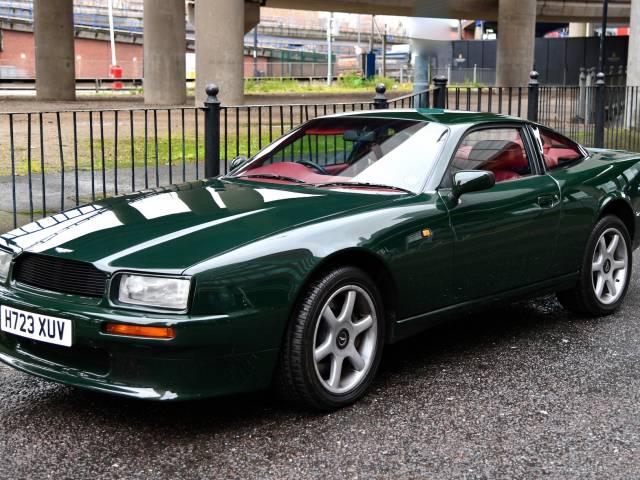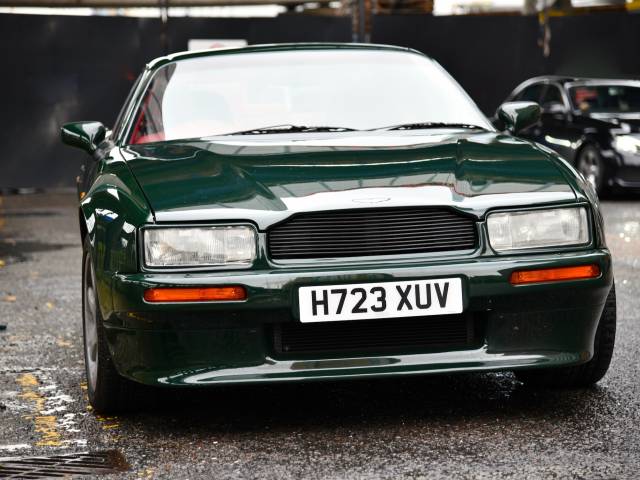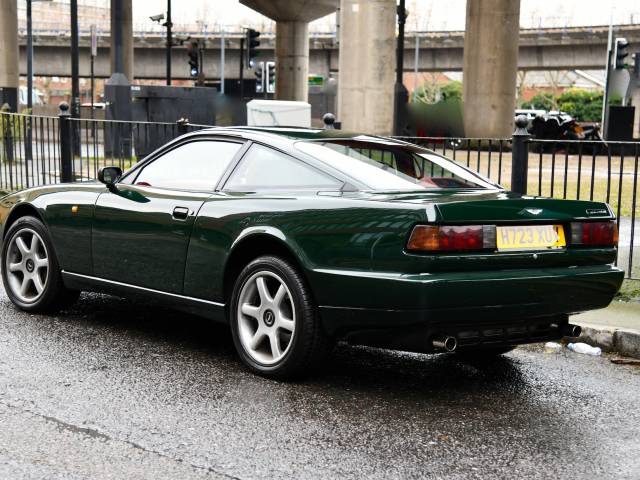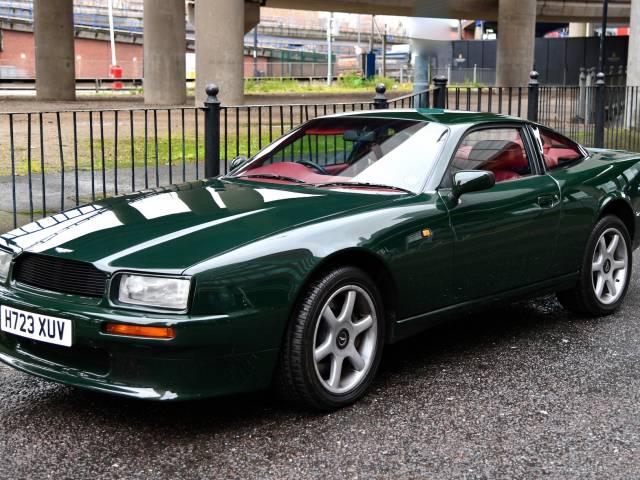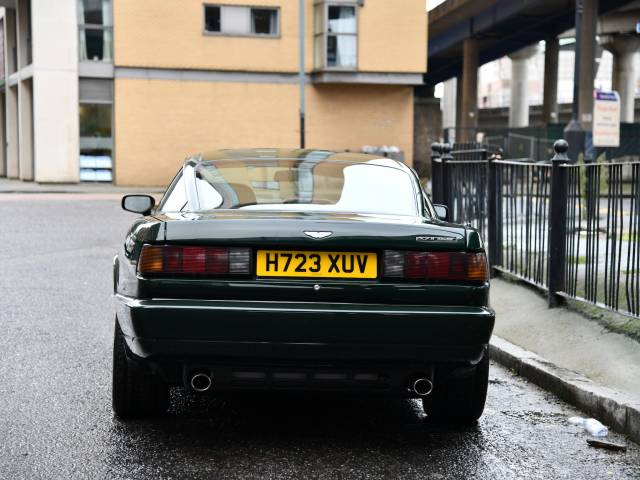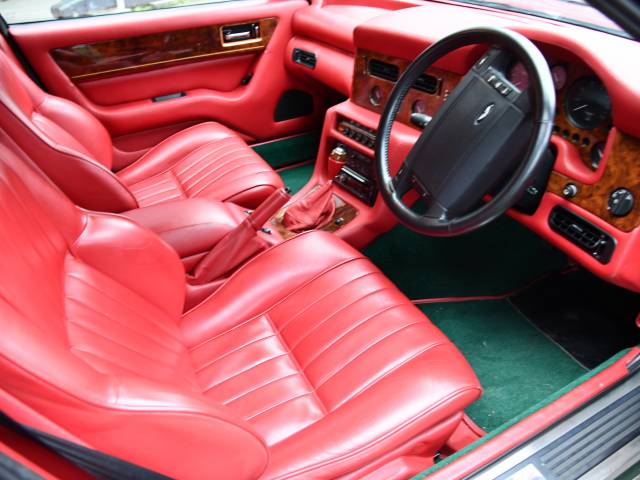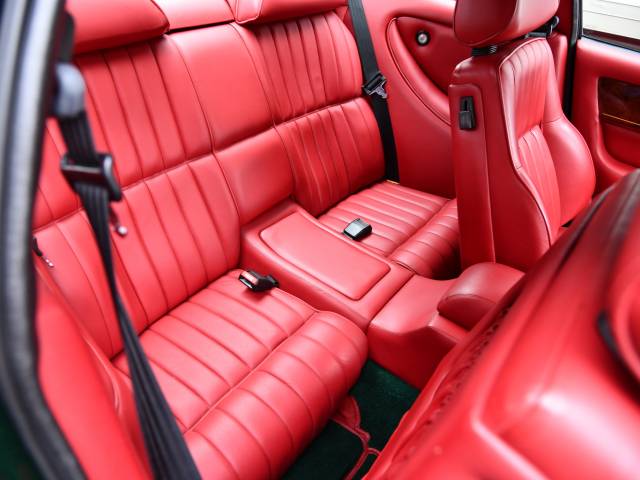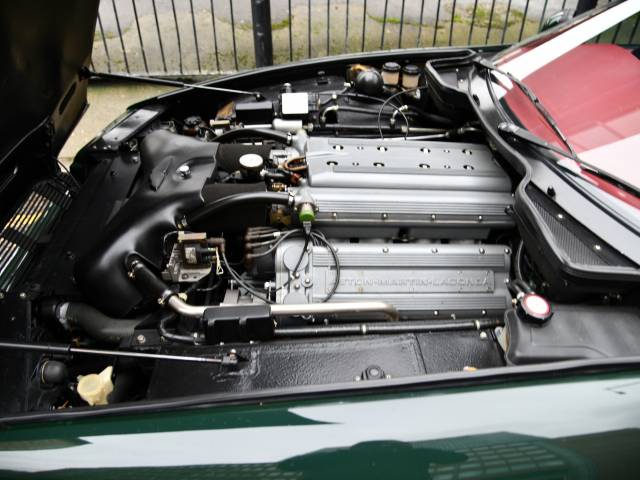 Aston Martin Virage Coupe Very Unique
Dealer

away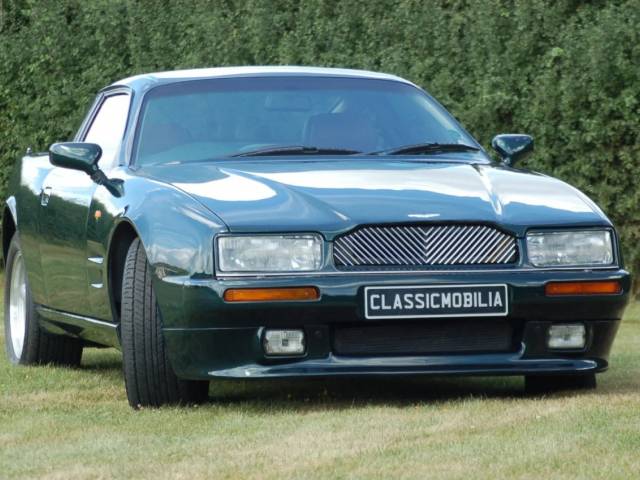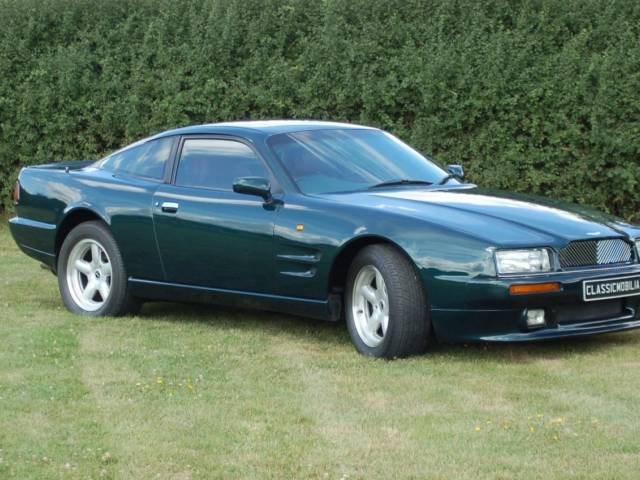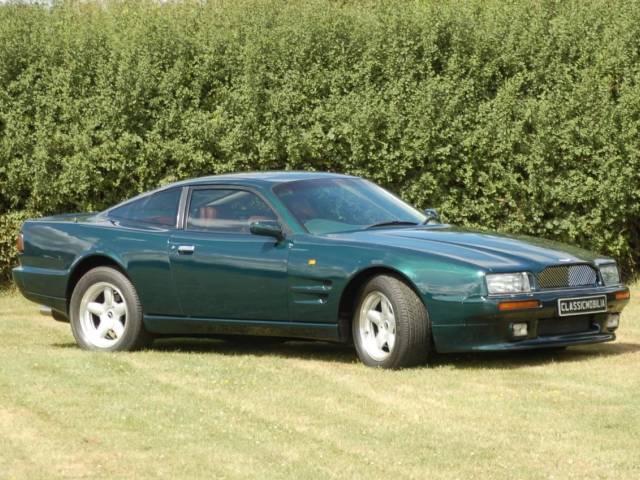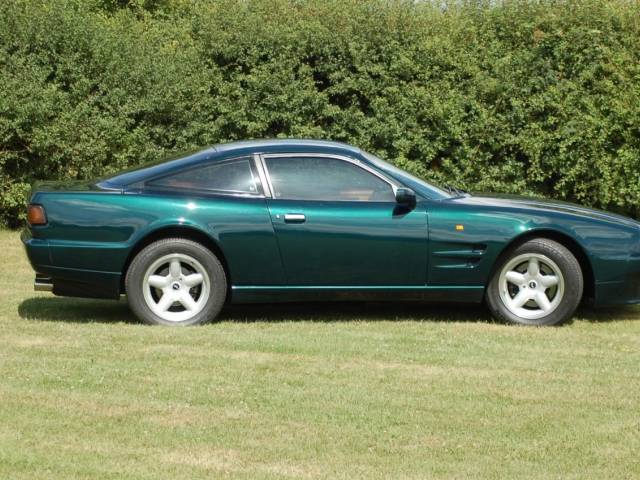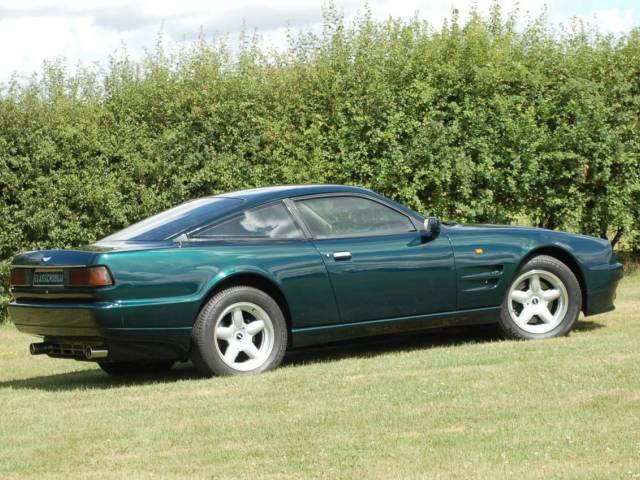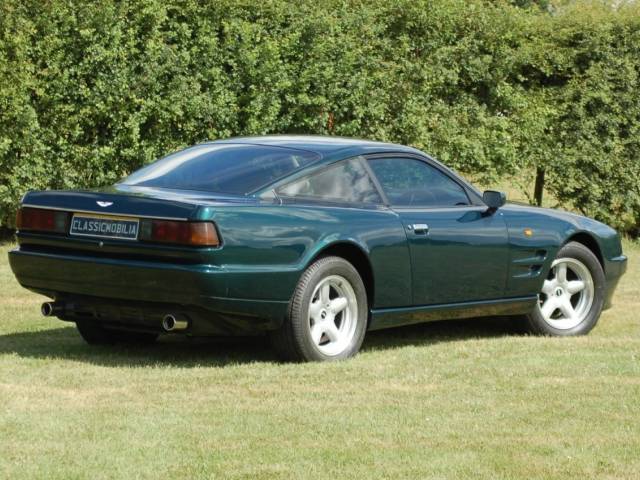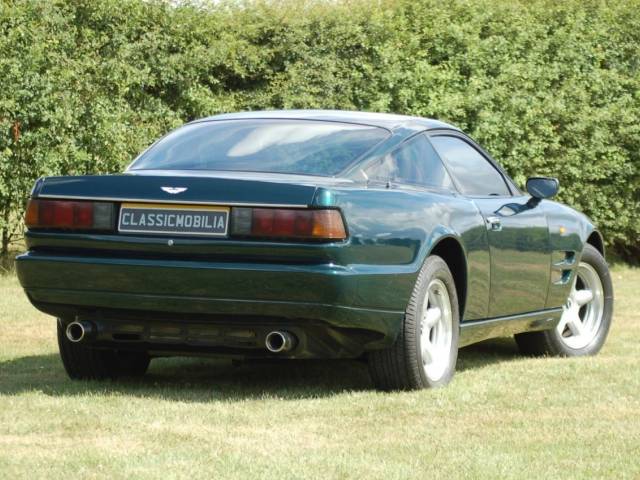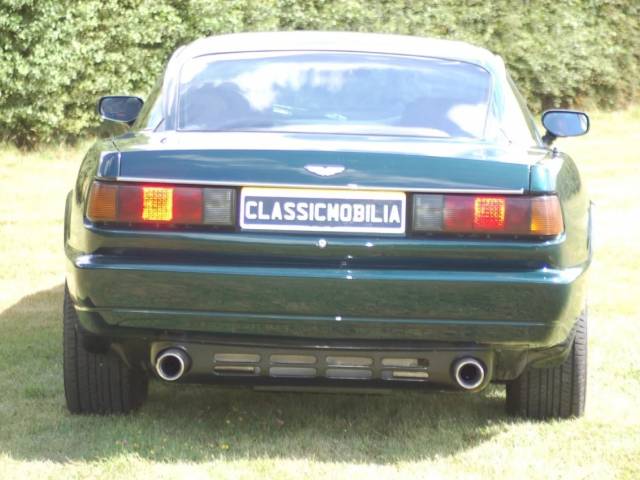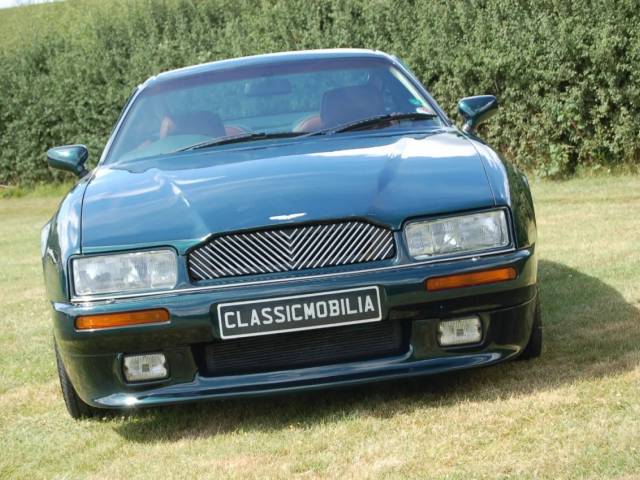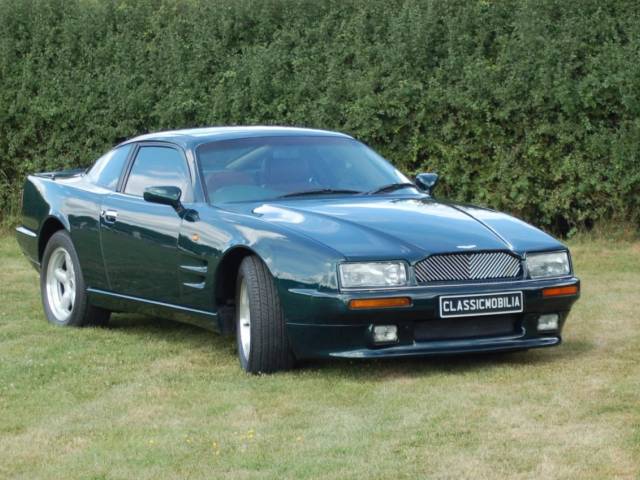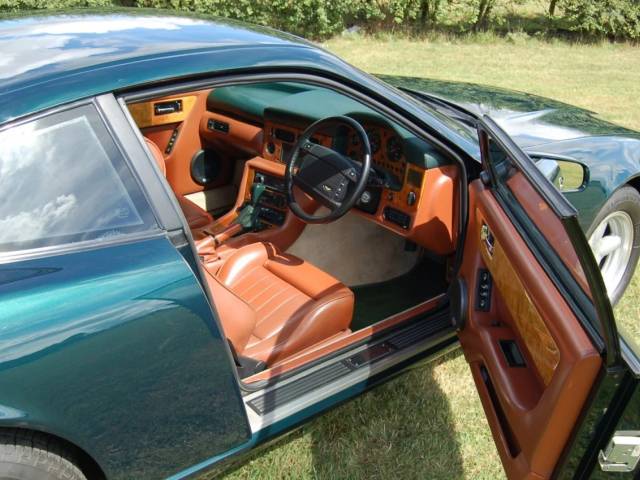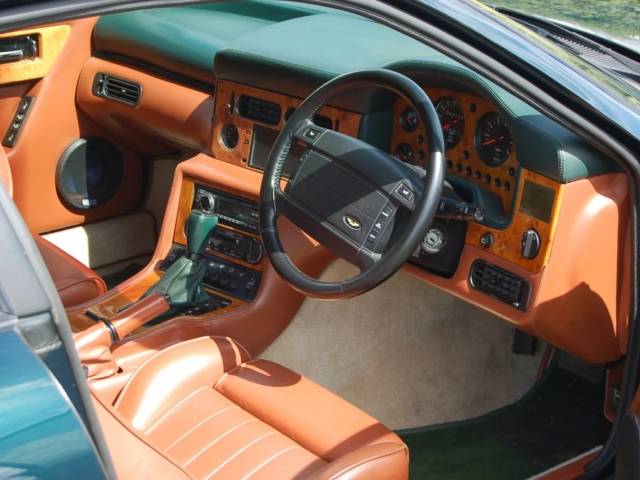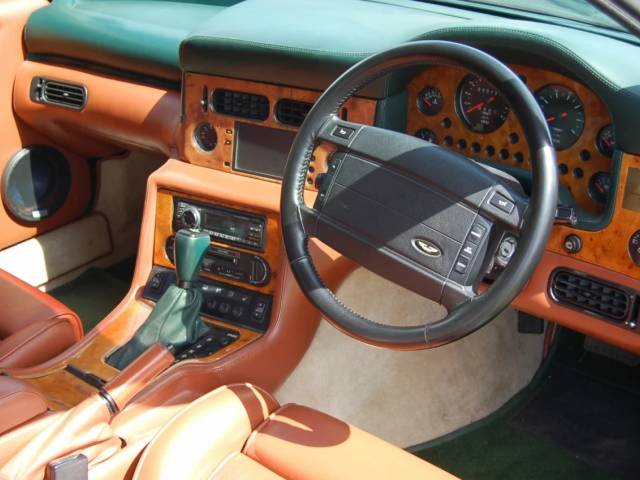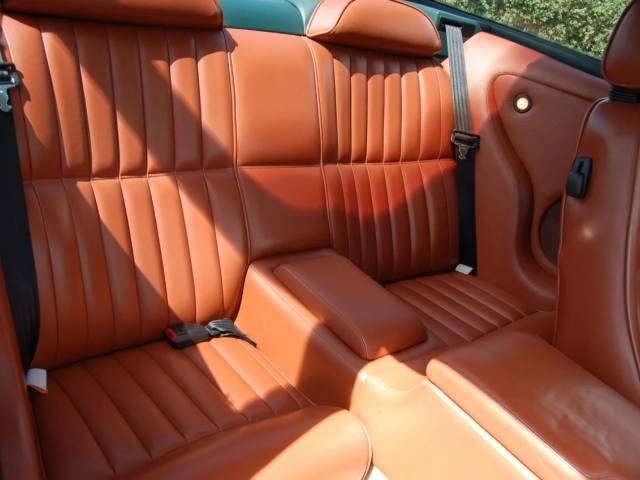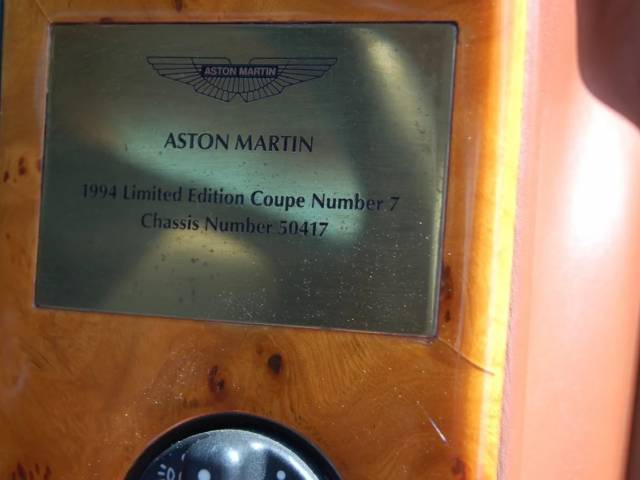 Dealer

away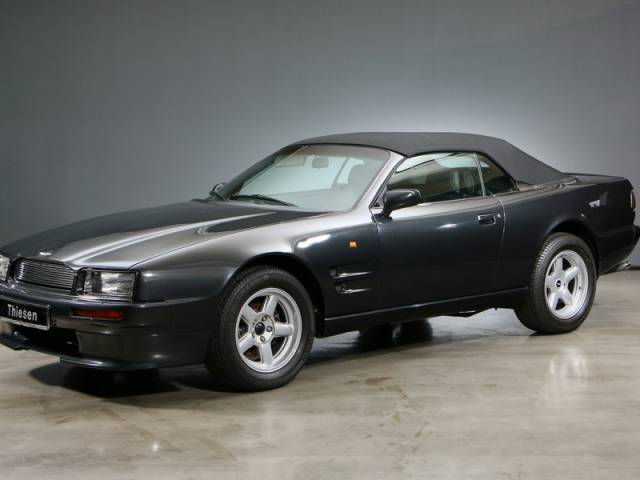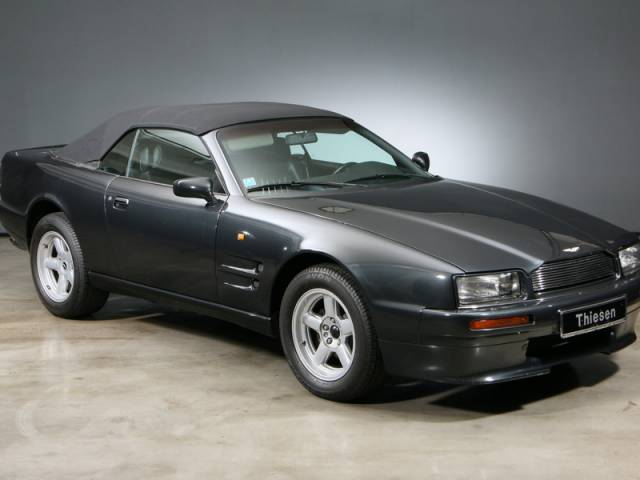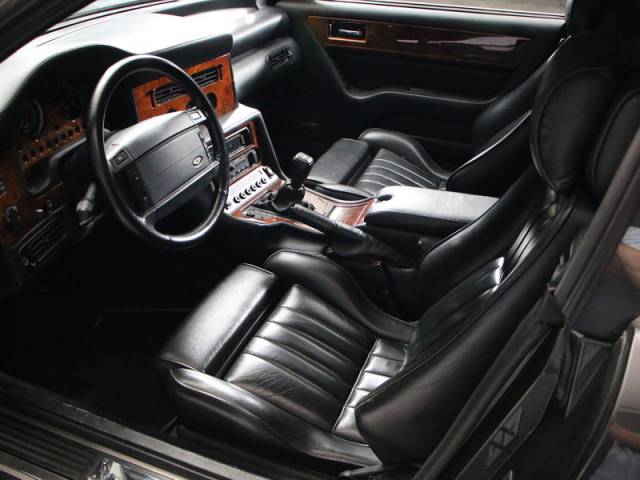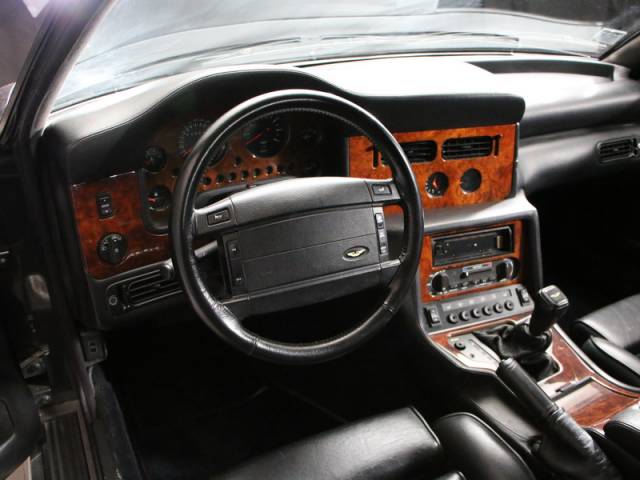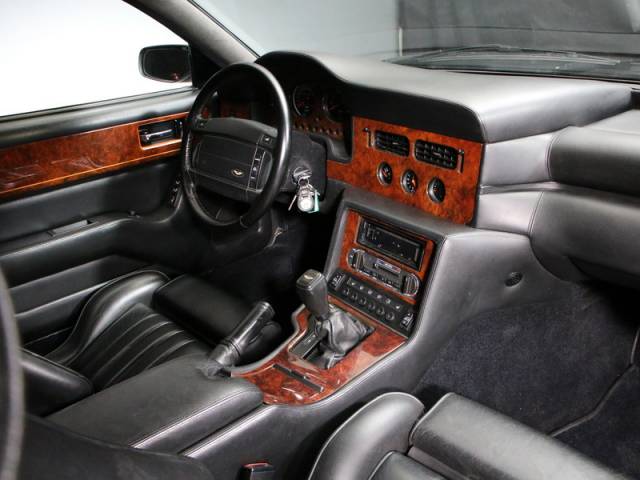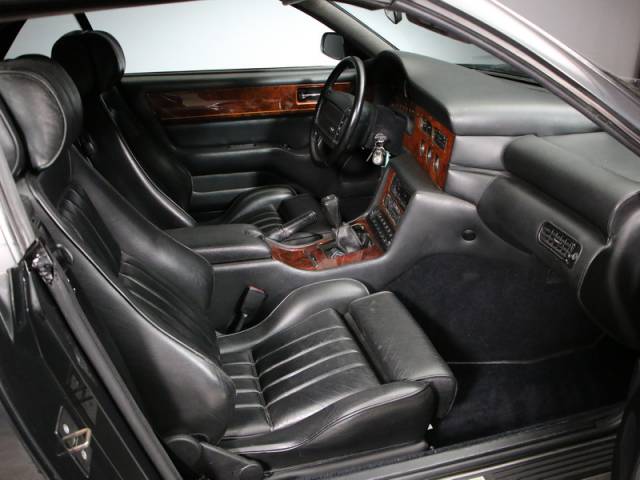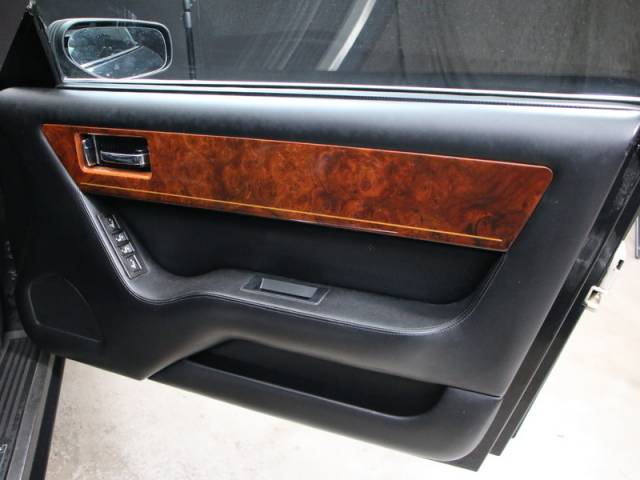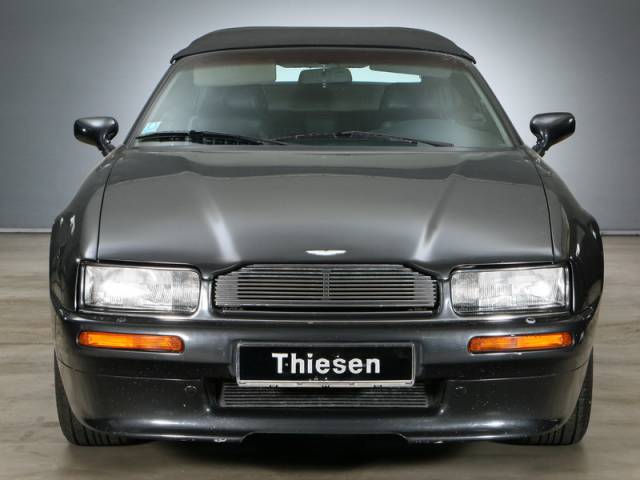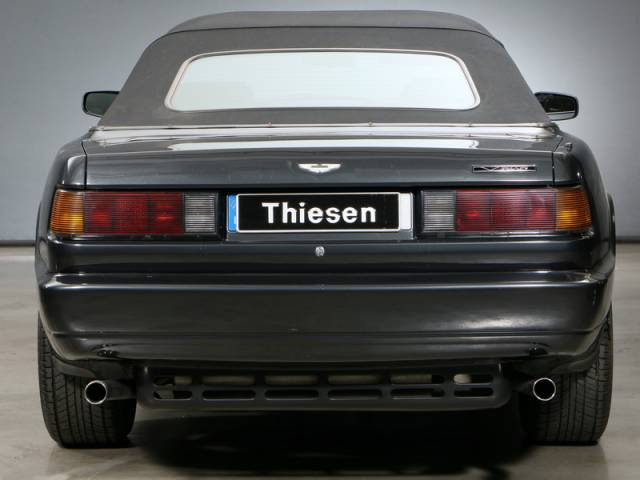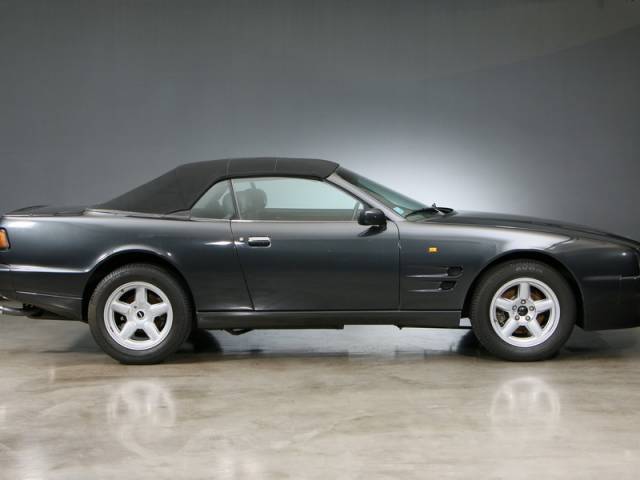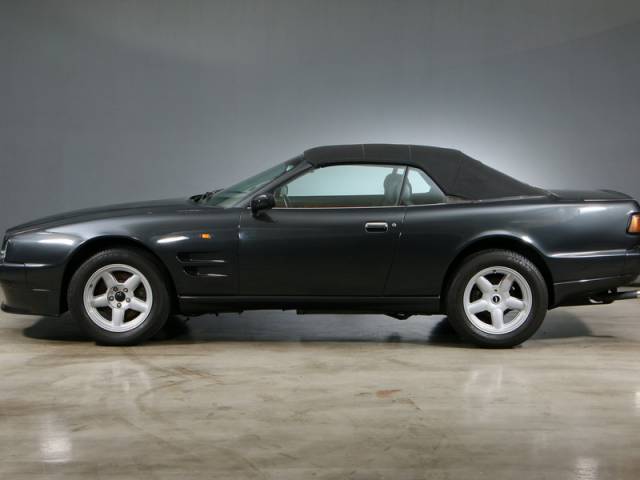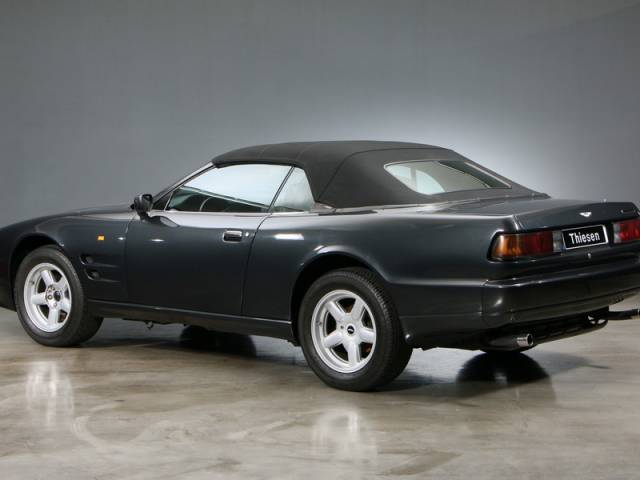 "triple black" mit neu überholtem Motor! / "triple black" and with new engine!
Dealer

away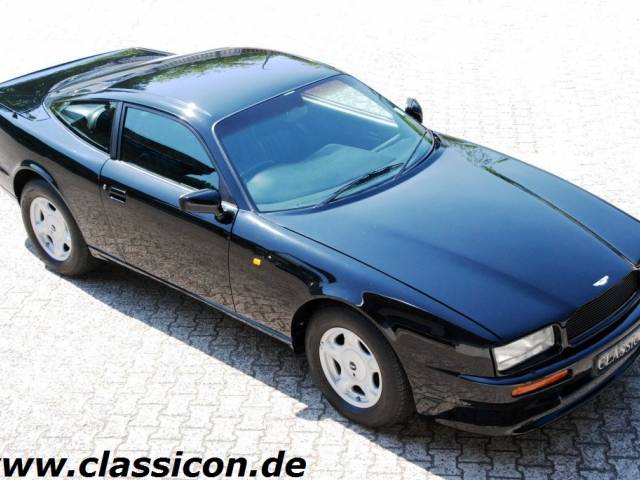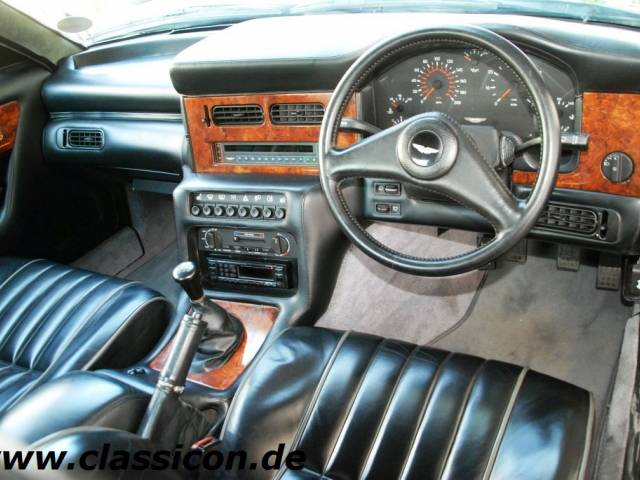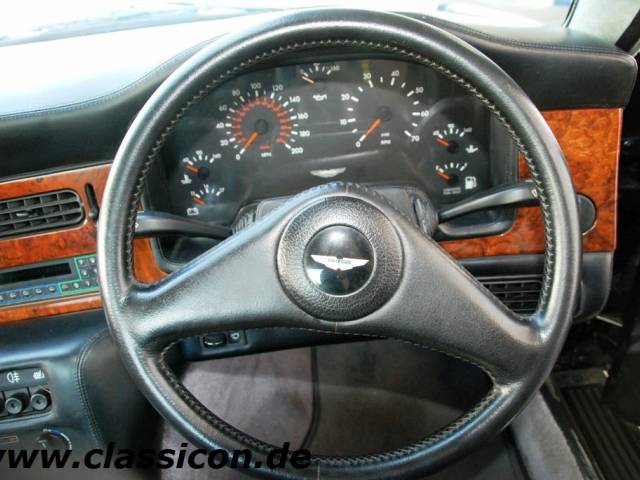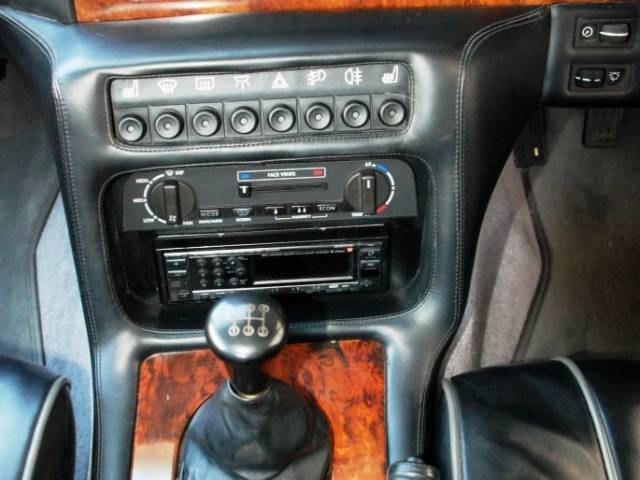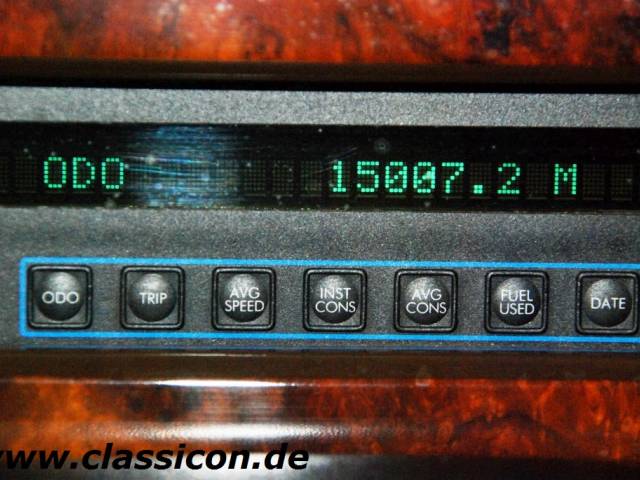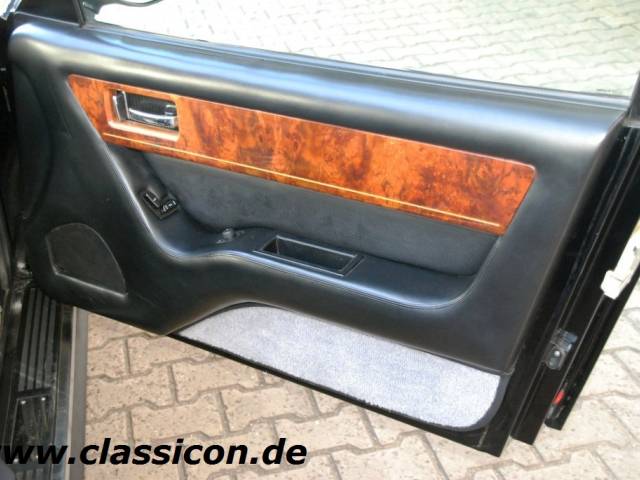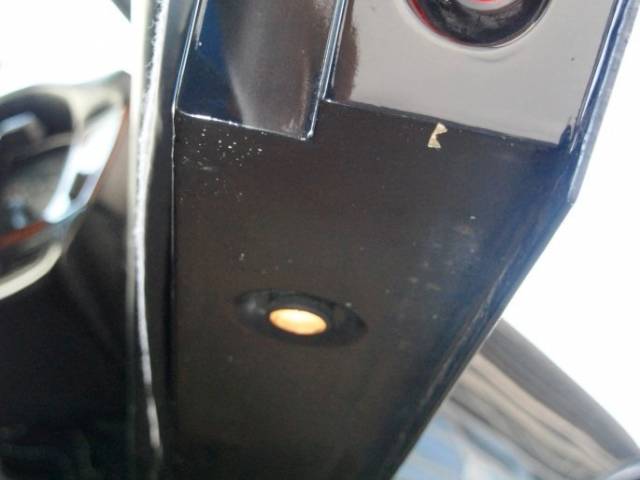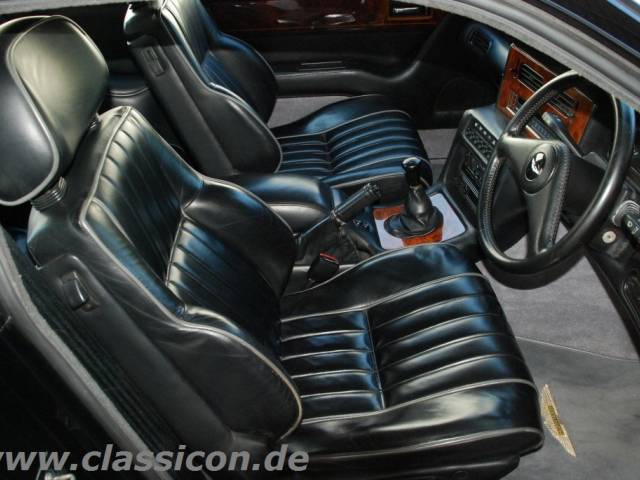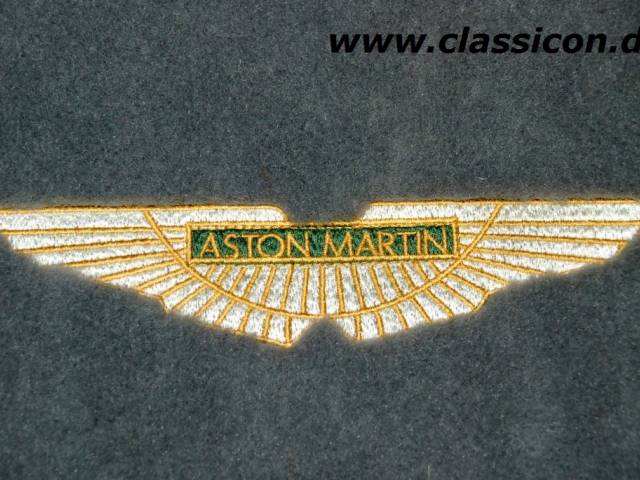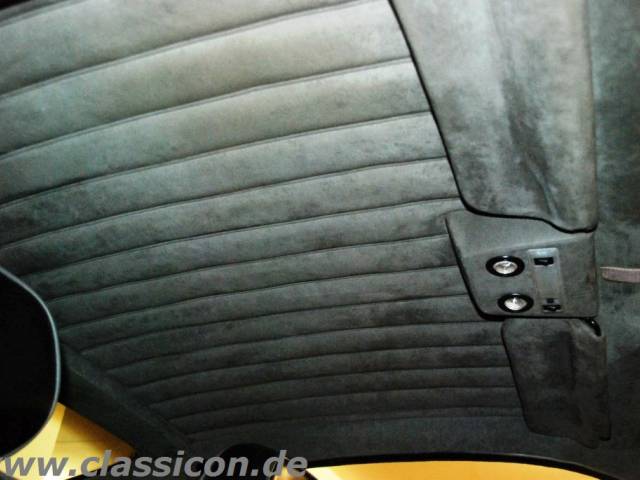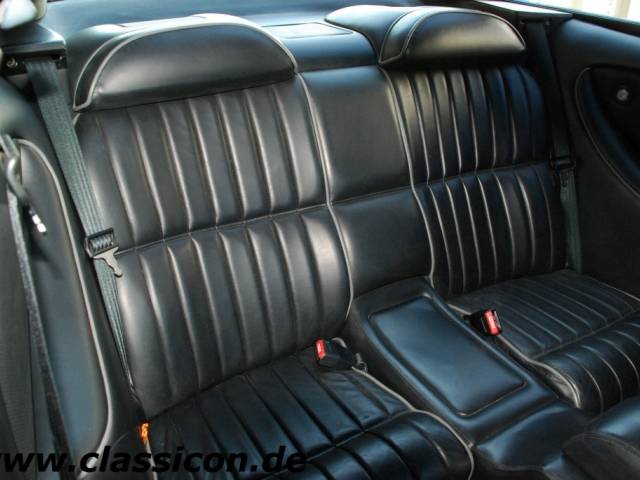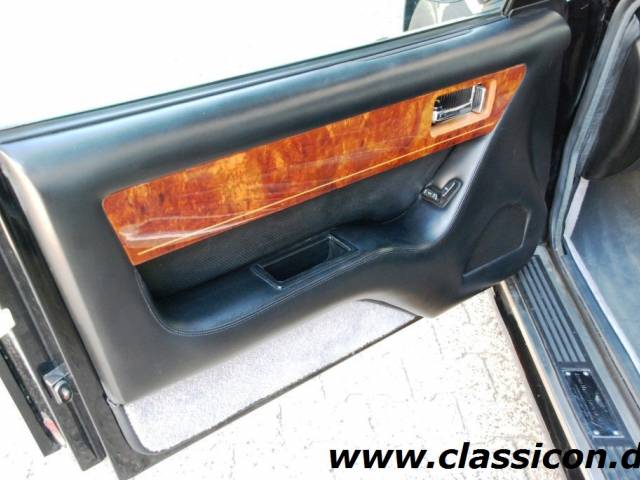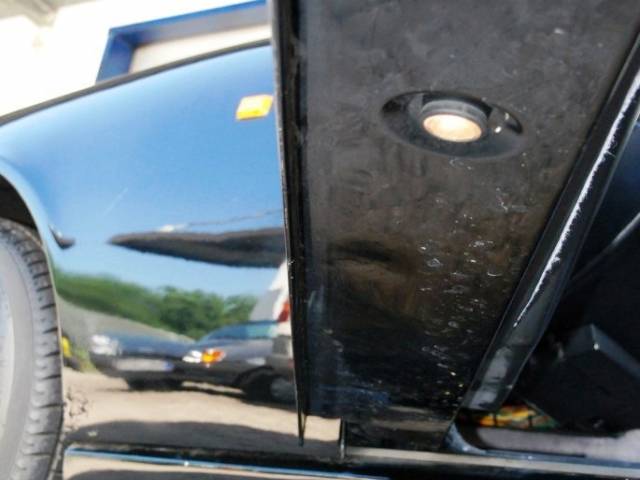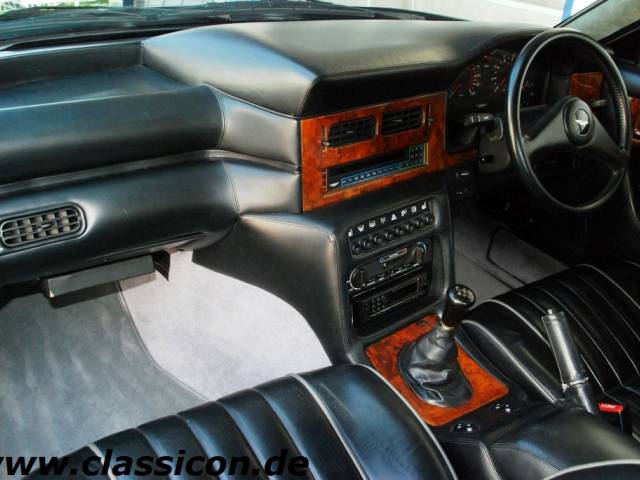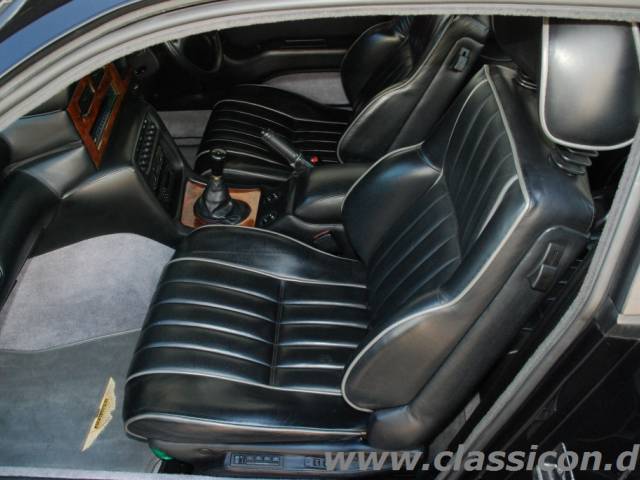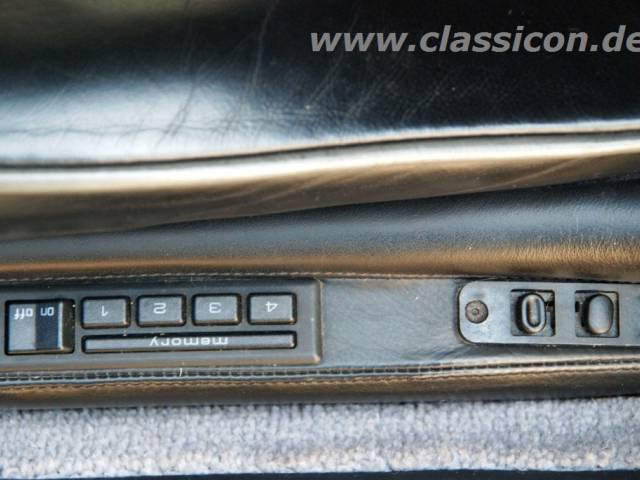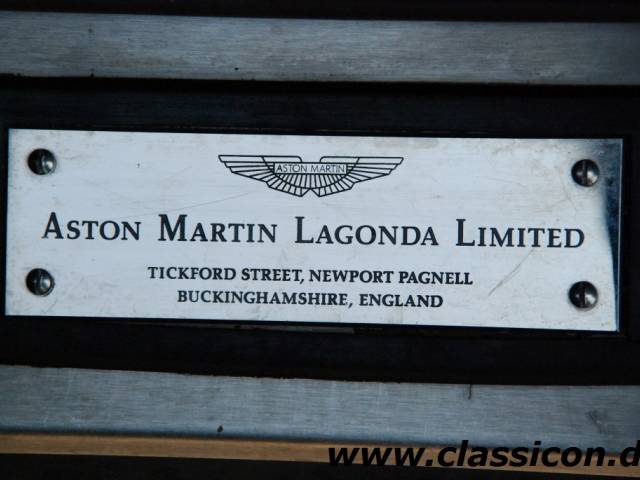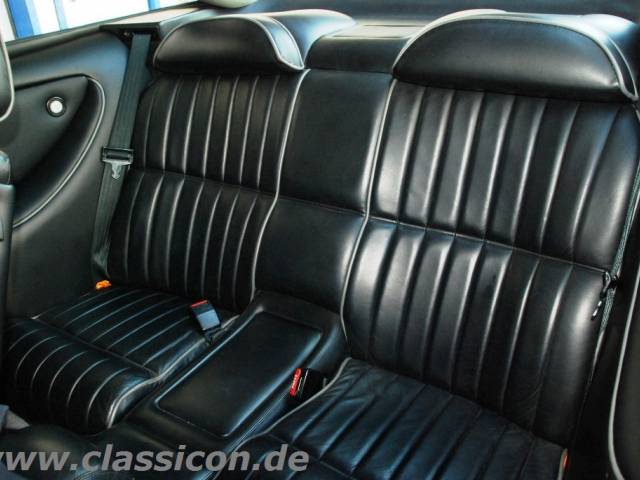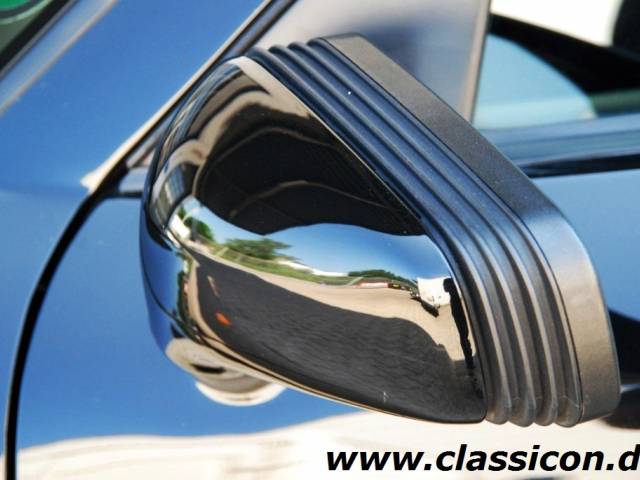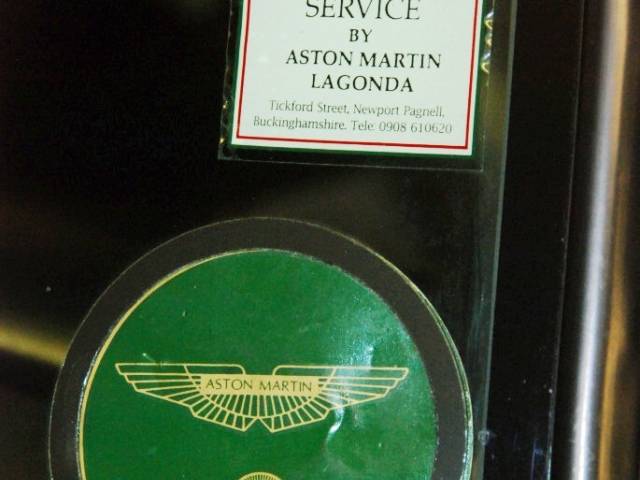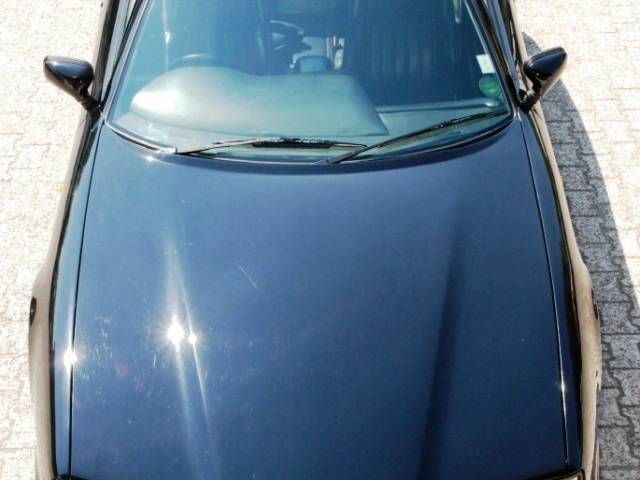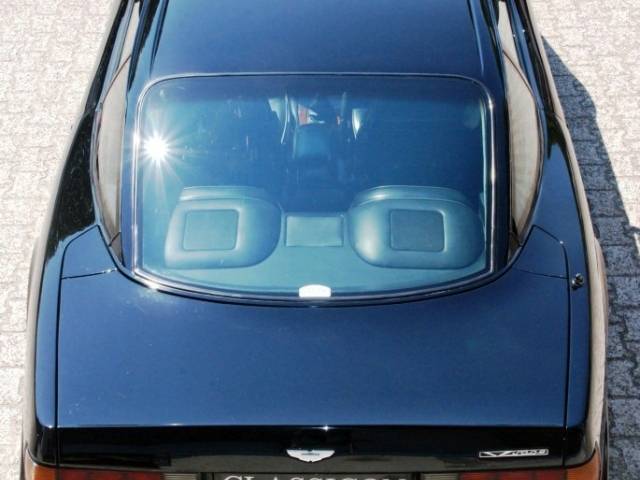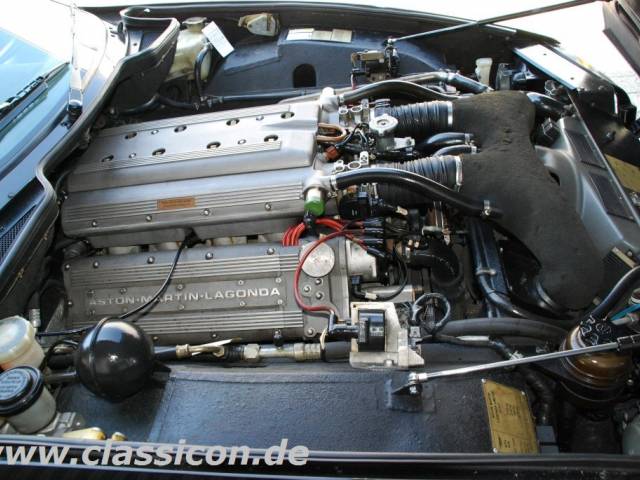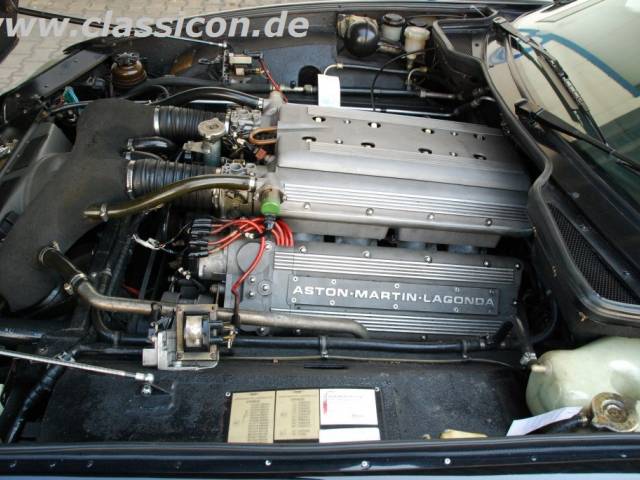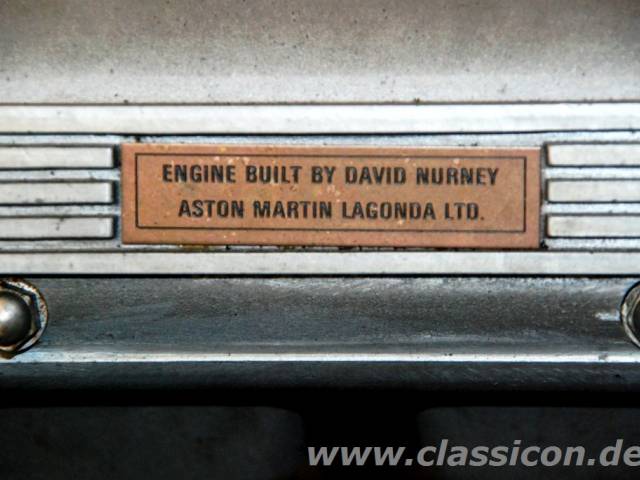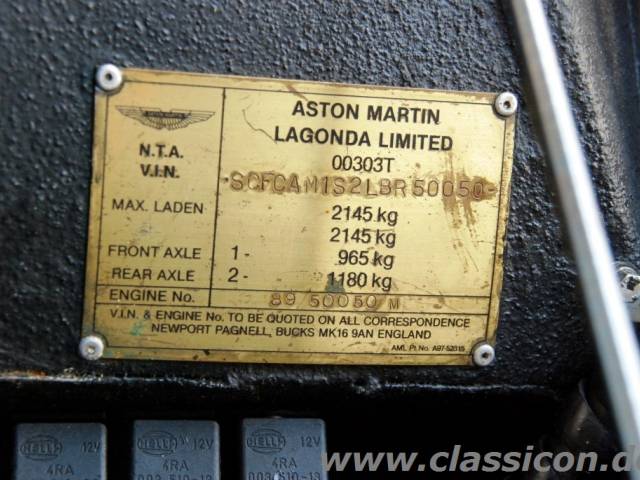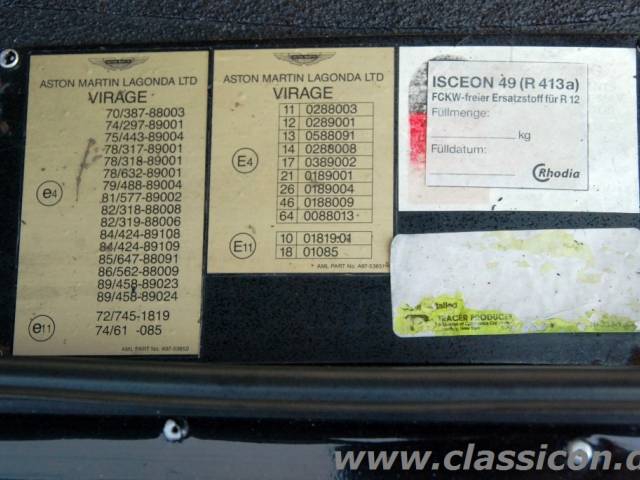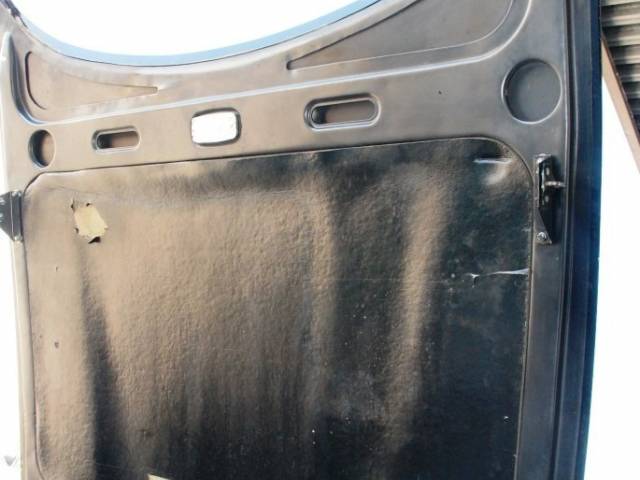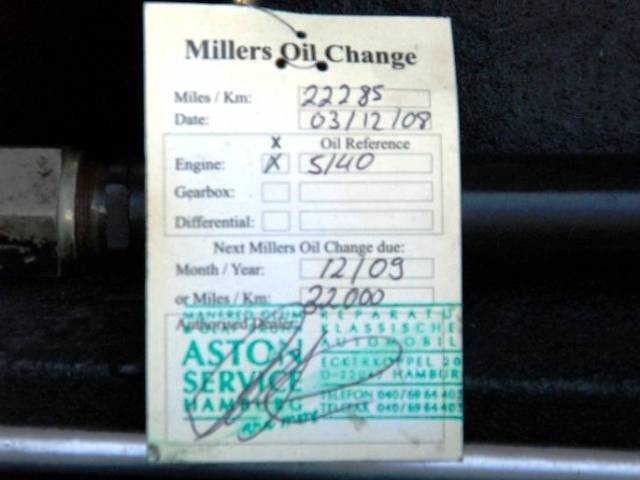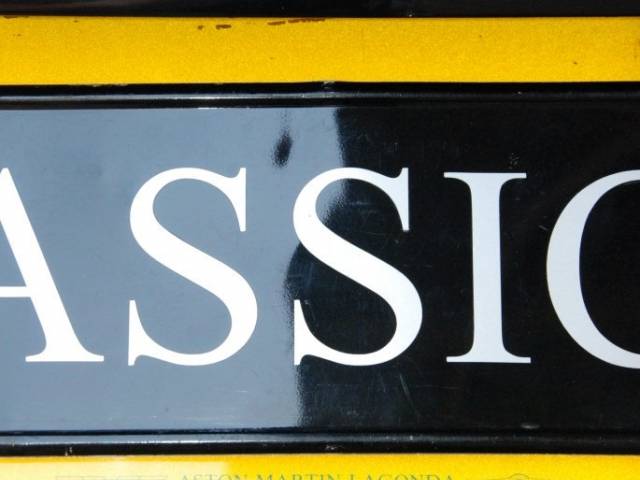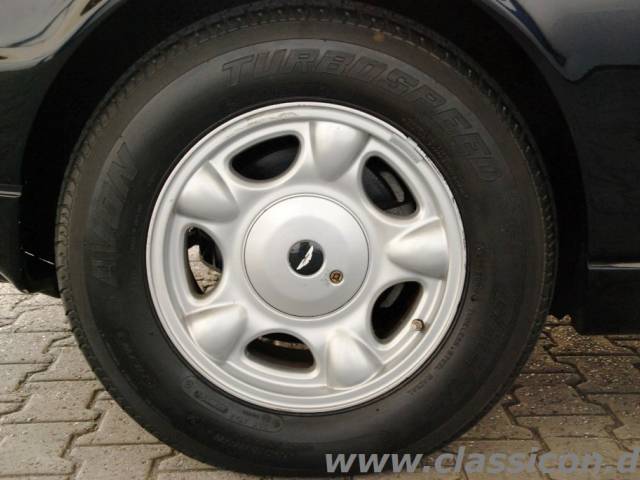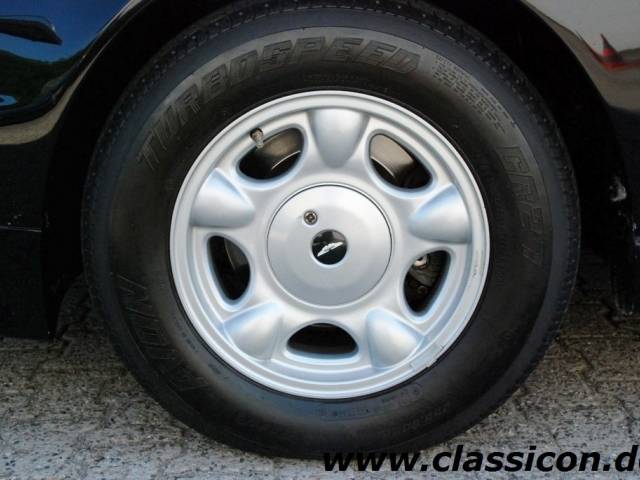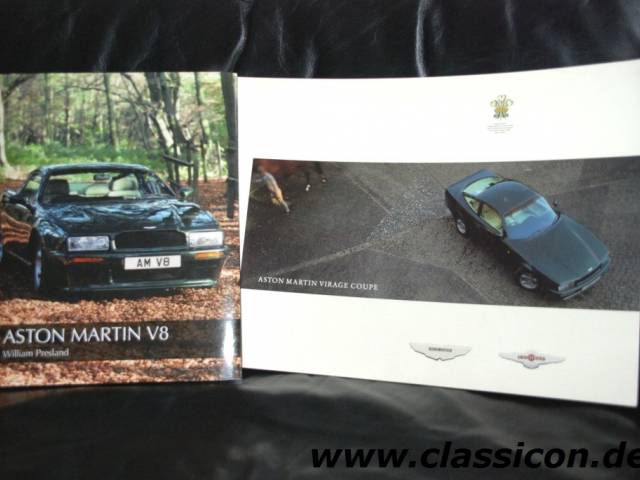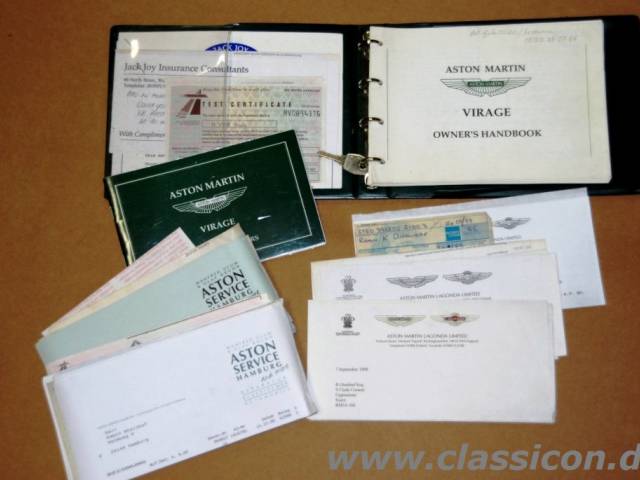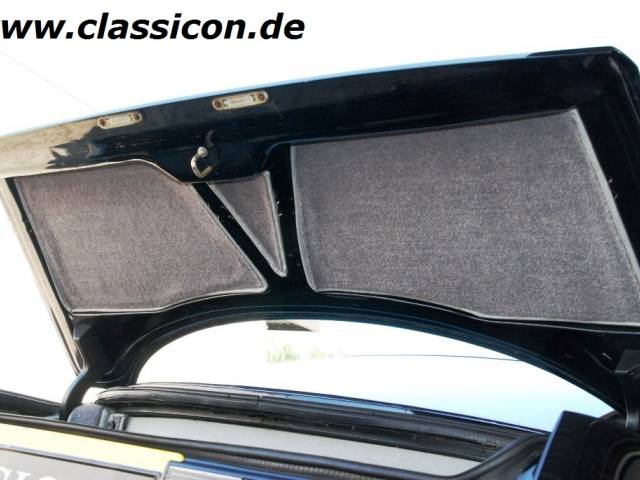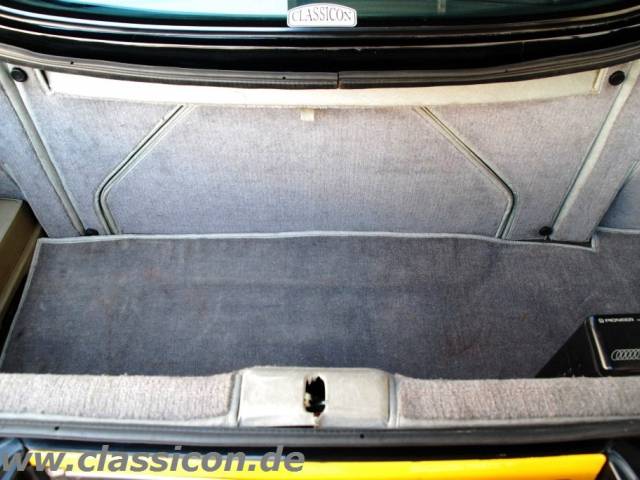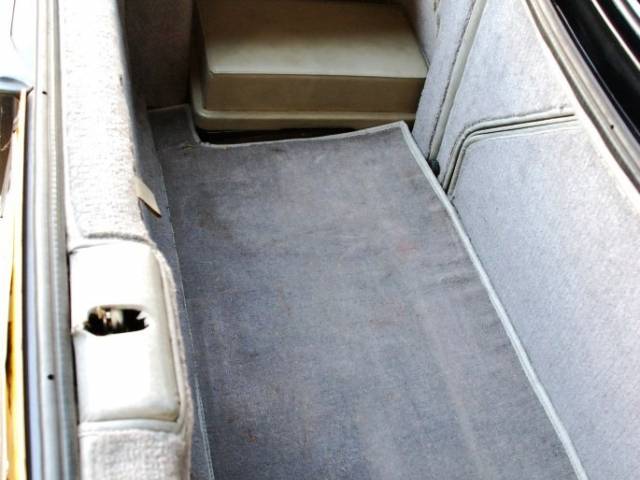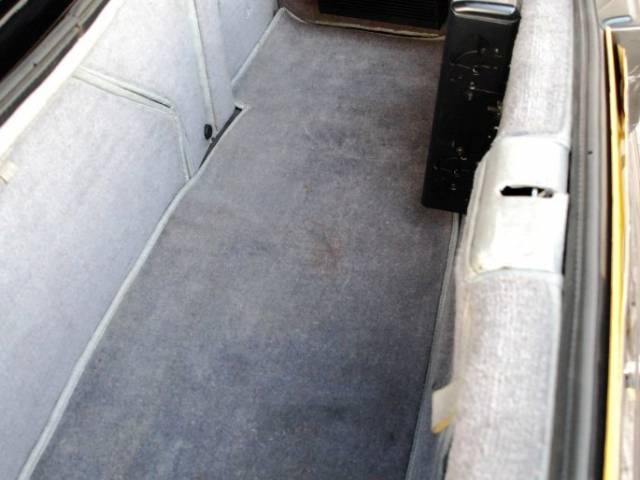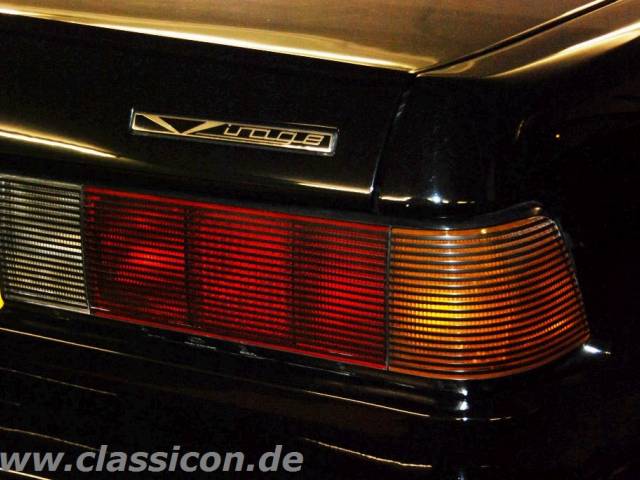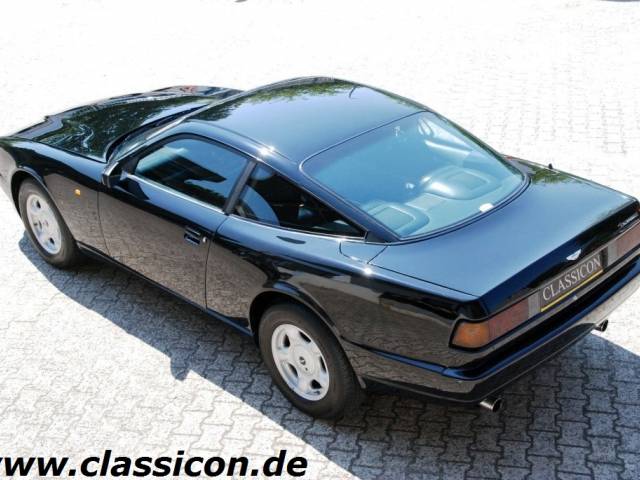 - seltenes Schaltgetriebe, nur 15.000 mls / rare manual gearbox, only 15k mls.
Dealer

away
Aston Martin Virage
A Manufacturer of iconic British classics, winner at Le Mans, and the car of choice for James Bond, Aston Martin hadn't built a new sports car in decades until the Virage made its debut at the 1988 Birmingham Motor show. Built from 1989 to the mid-nineties, the standard Aston Martin Virage was a 2-door 2+2 coupé. A cabriolet version (Volante) was also available a few years later. In addition, Aston Martin's Works Service division built several variants of the Virage, though they were extremely limited: the Lagonda Virage saloon, the Shooting Brake, and the Lagonda Virage Shooting Brake.
History of the Aston Martin Virage
Designed by Ken Greeley and John Heffernan, the Virage was a replacement for earlier V8's. It was, as Aston Martin themselves put it, 'Indeed the first truly new Aston Martin in nearly 20 years.' The Virage was powered by a newer version of the legendary 5.3 litre 330hp V8 engine. Its Callaway designed 32-valve heads combated power loss caused by the catalytic converters, giving a top speed of 155mph. The Virage was supposed to be a lighter car; an aluminium body built onto a steel chassis, but like its predecessors it ended up heavy. Part funded by Ford, who owned 75% of the company, the Aston Martin Virage was, in part, a contradiction. While it boasted being hand-built, its interior a combination of hand stitched fine leather and burr walnut, other parts came from all over: an airbag from the Ford Taurus, a Ford steering column, items from General Motors.
The standard Aston Martin Virage was in production from 1989 until 1995, only 365 were built. Available in manual or automatic transmission, including a six-speed manual.
Variants of the Aston Martin Virage
In 1992 came the Virage Volante. The Volante was a 2-door 2+2 cabriolet version of the Virage, its hood was made from mohair, and 233 were produced. Also in 1992 came the optional 6.3 litre 500hp V8 Virage. Part of the Works Upgrade Packages, the Aston Martin Virage had lots of extras available designed to help improve its new powerful performance - it was practically a super car. Flared wing panels, side skirts, modified brakes, suspension and wheels were all available conversions to new and existing models.
Aston Martin Virage rare editions
Built in 1992, the Aston Martin Virage Shooting Brake was a 3-door estate. Designed in-house by Aston Martin's Works Service, it was very limited with about six built to demand. Works Service also built a long wheelbase 4-door Lagonda Virage in 1994, less than ten were made. The 5-door Lagonda Virage Shooting Brake was by far the rarest with only two ever built.