Aston Martin V8 Classic Cars for Sale
51 Offers for Aston Martin V8 found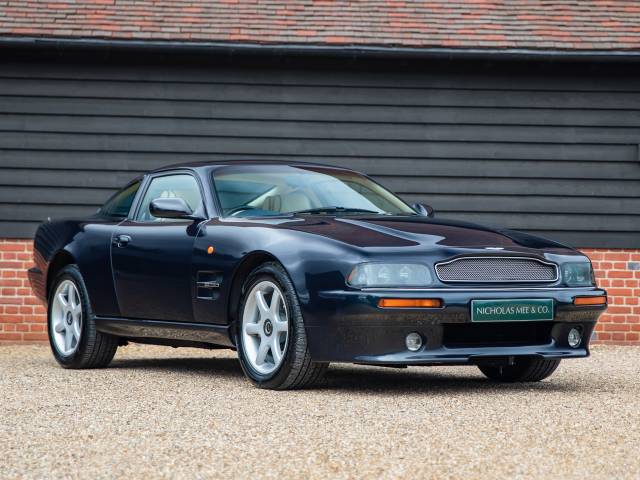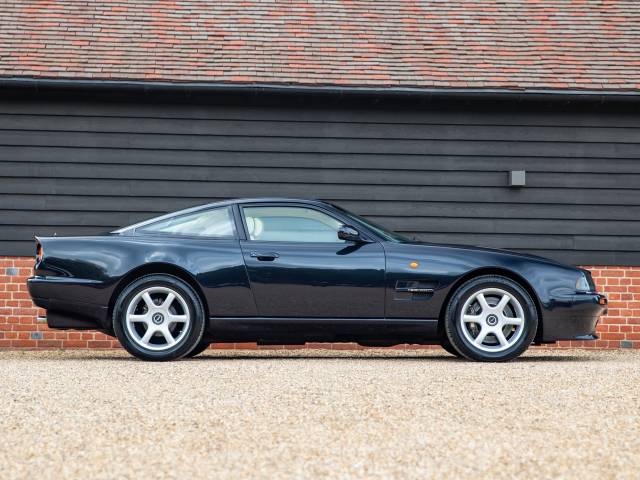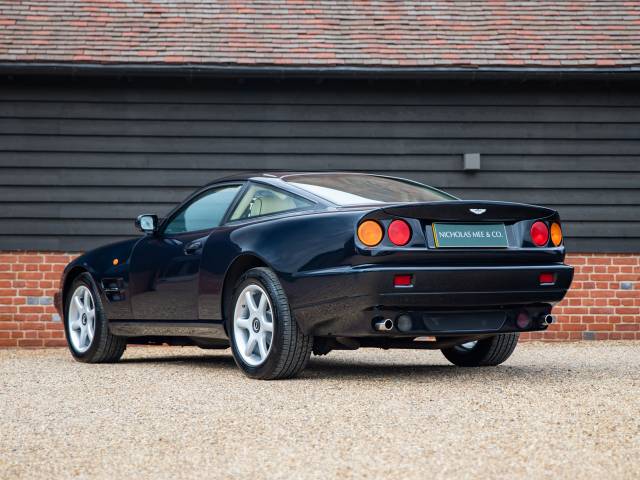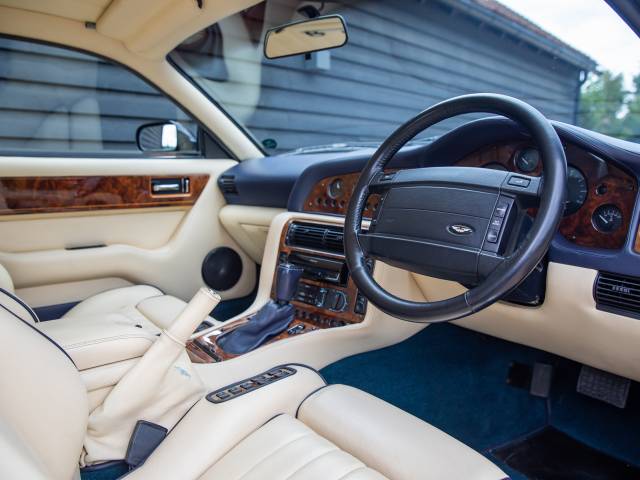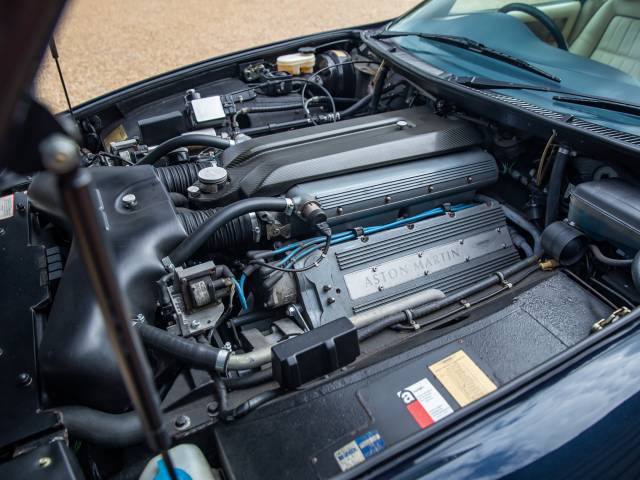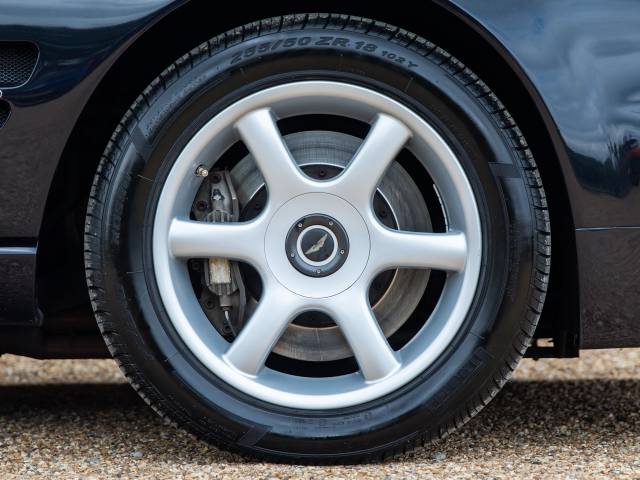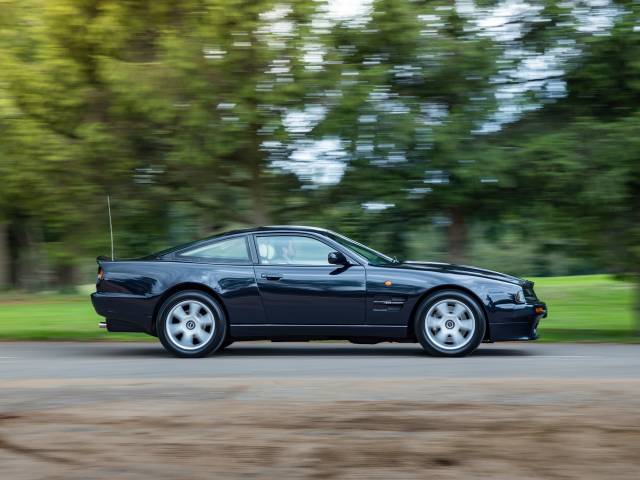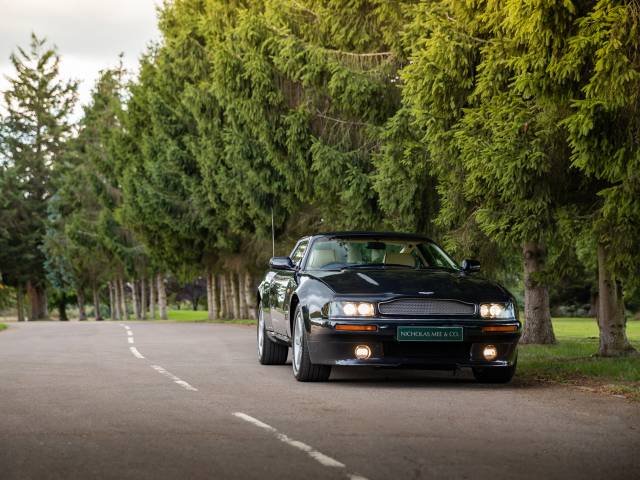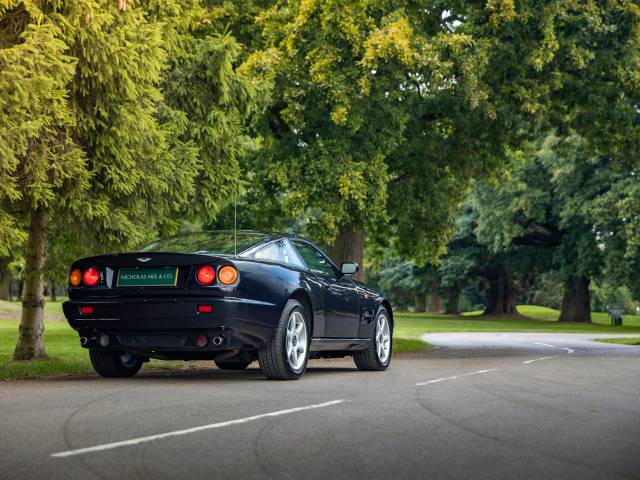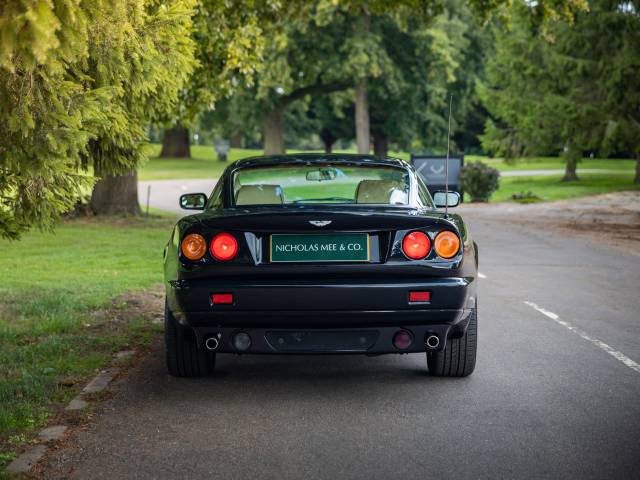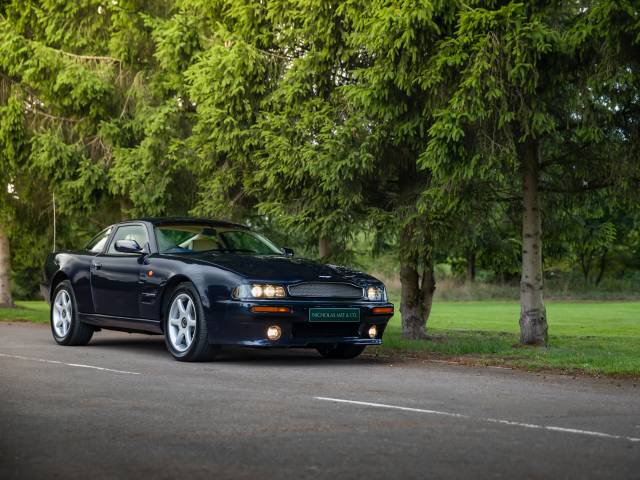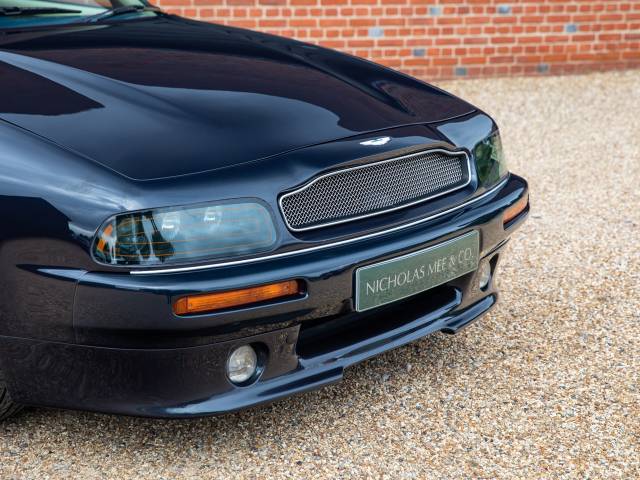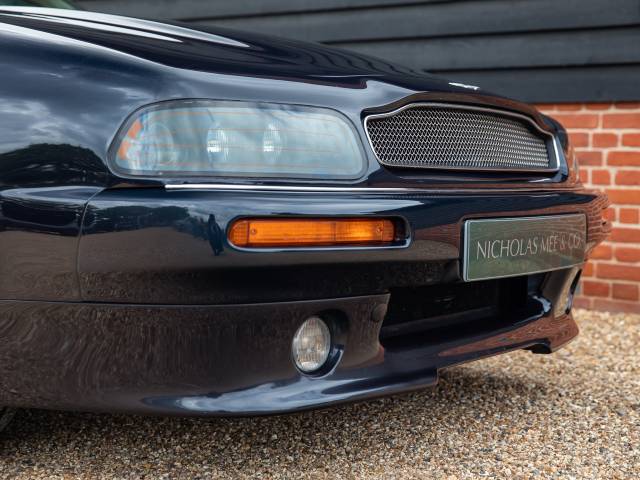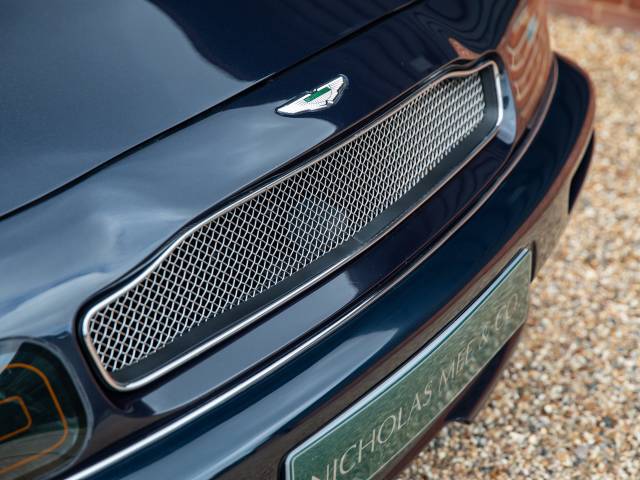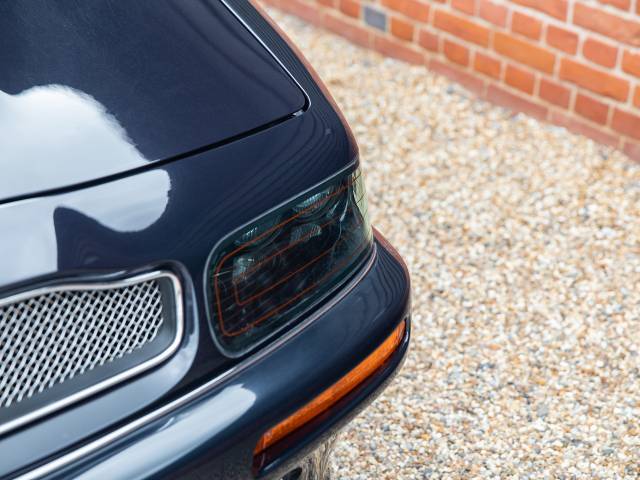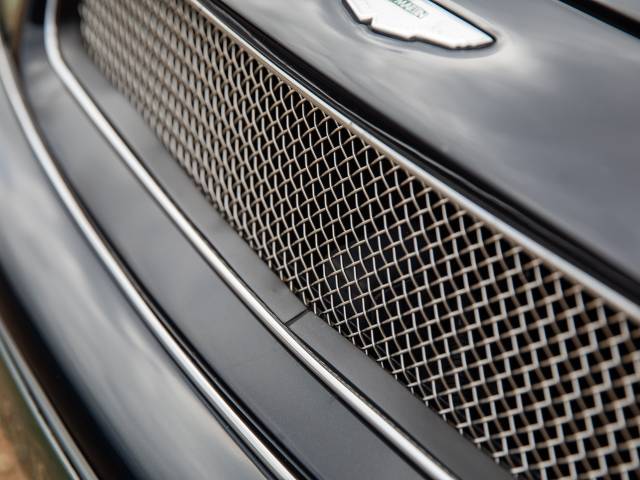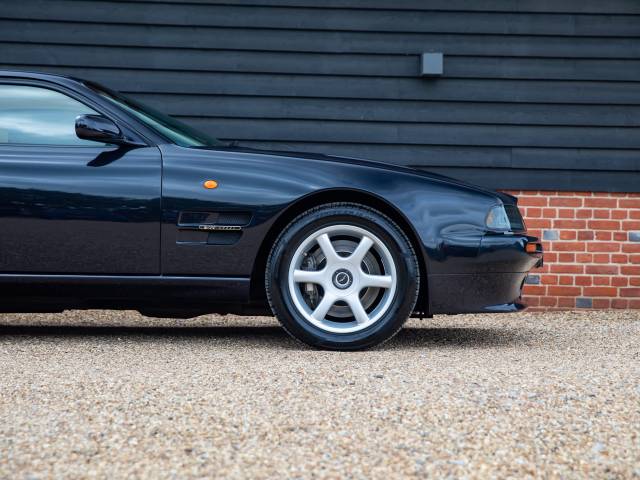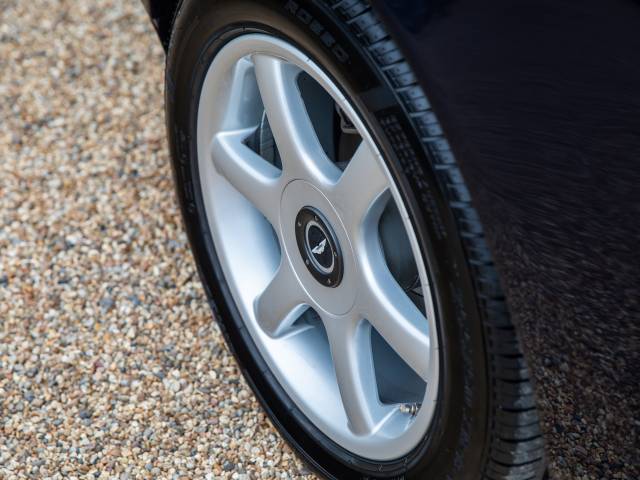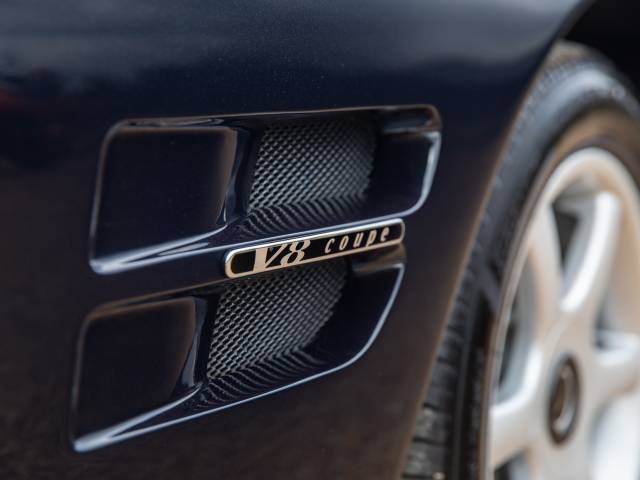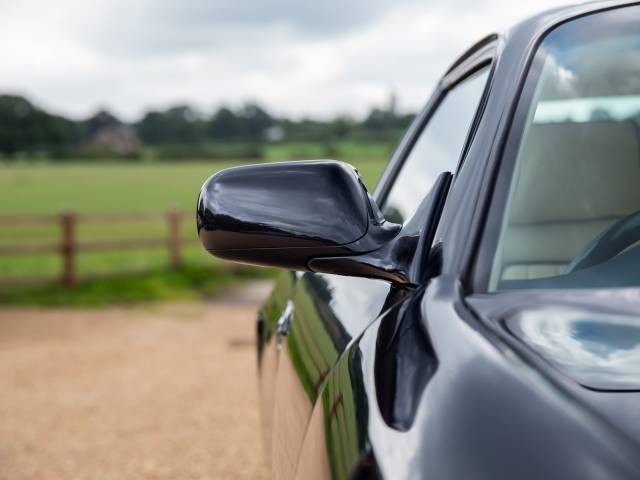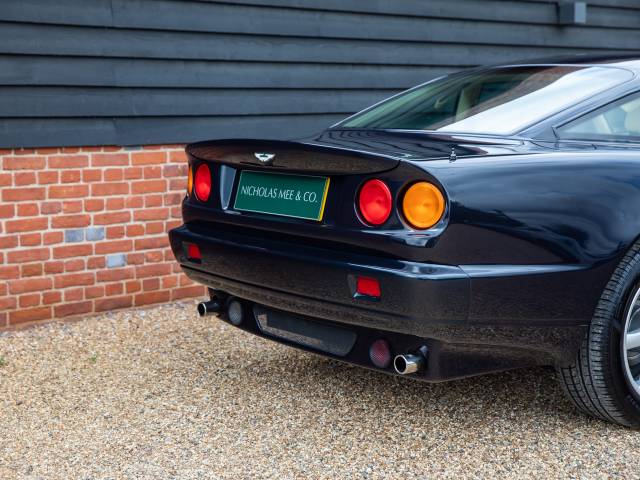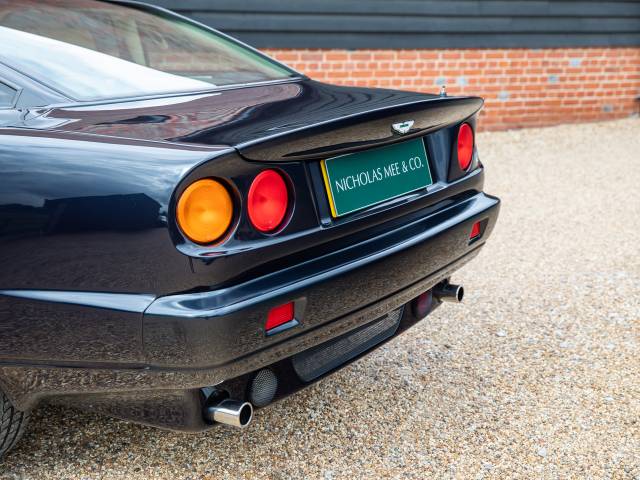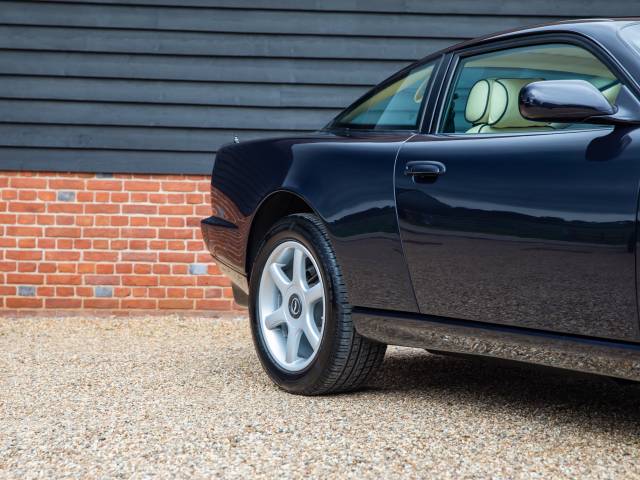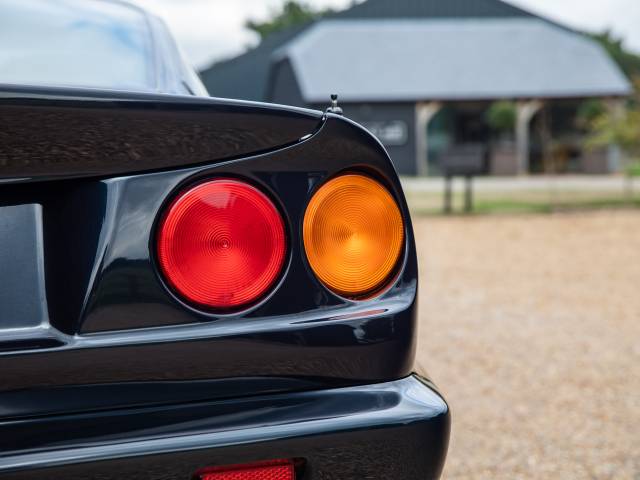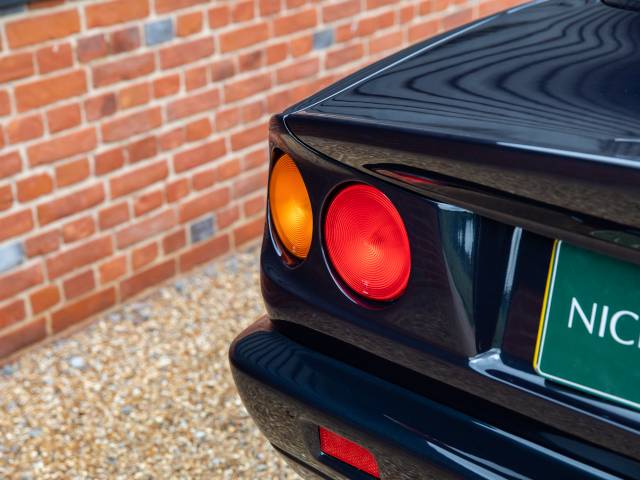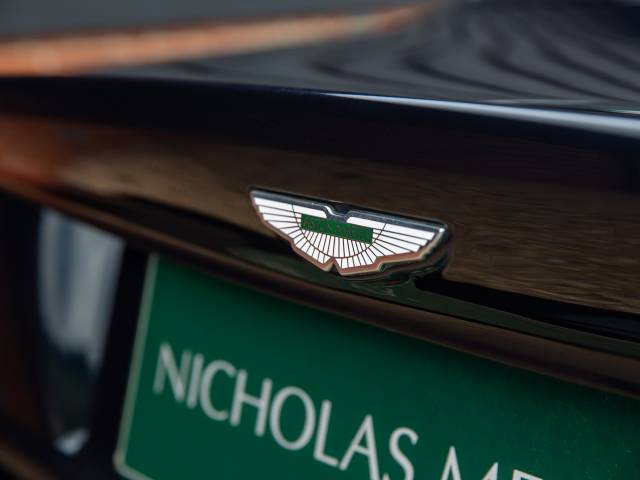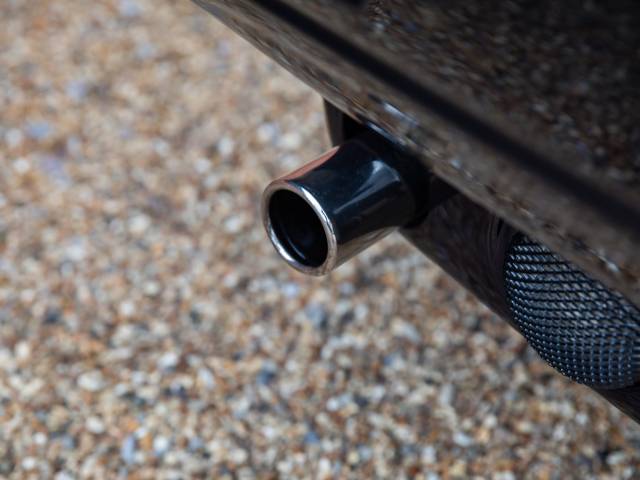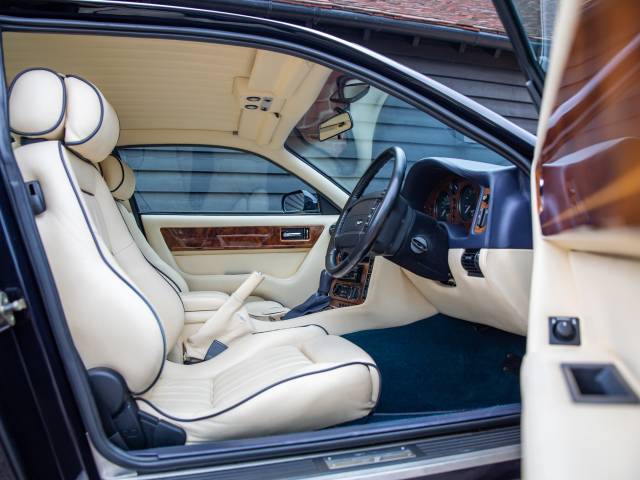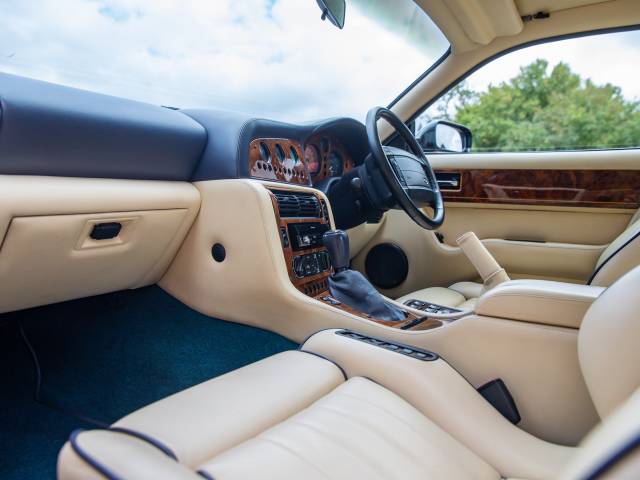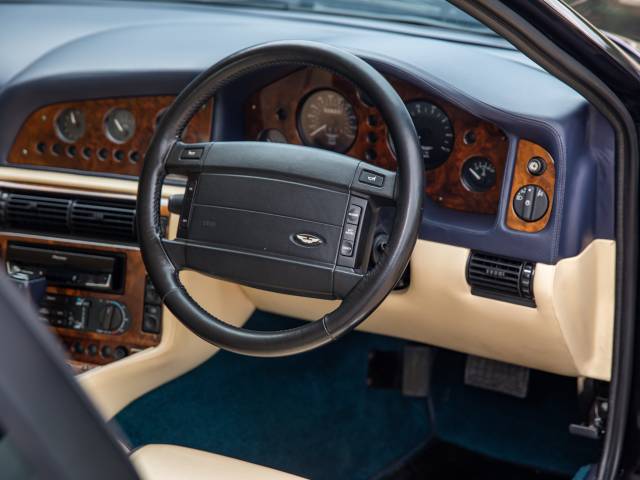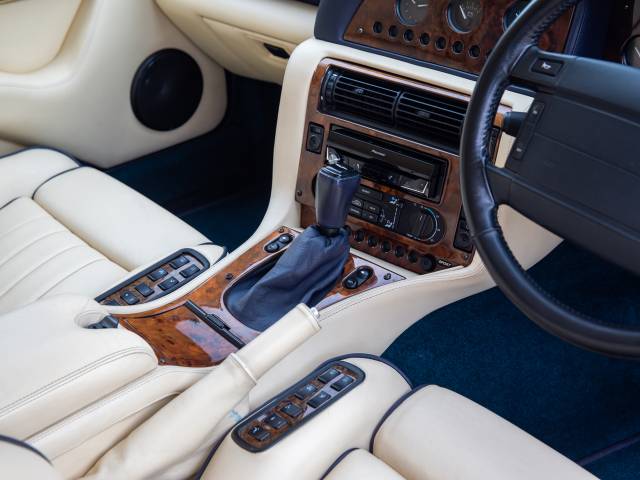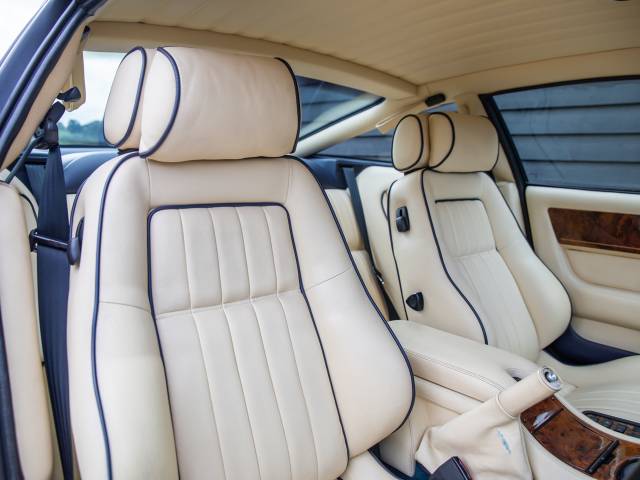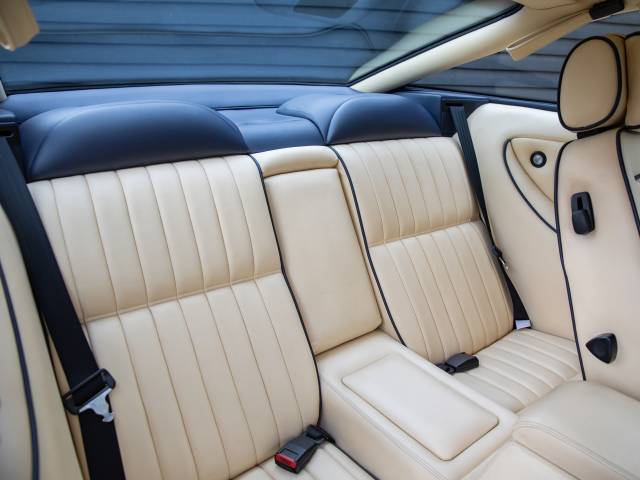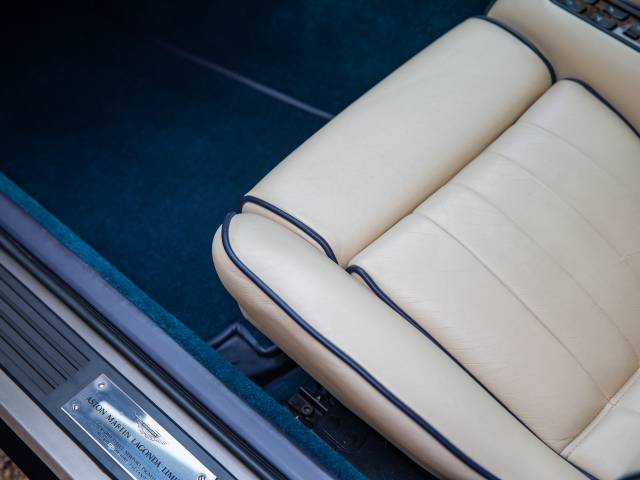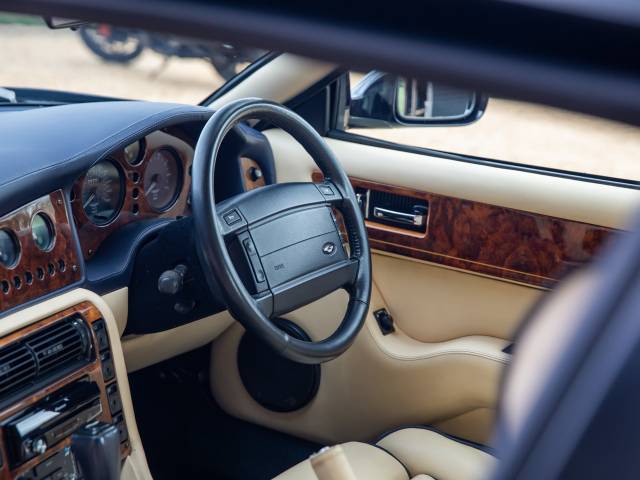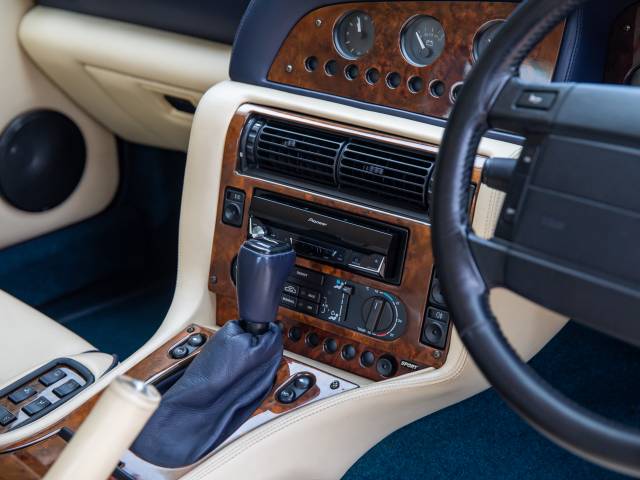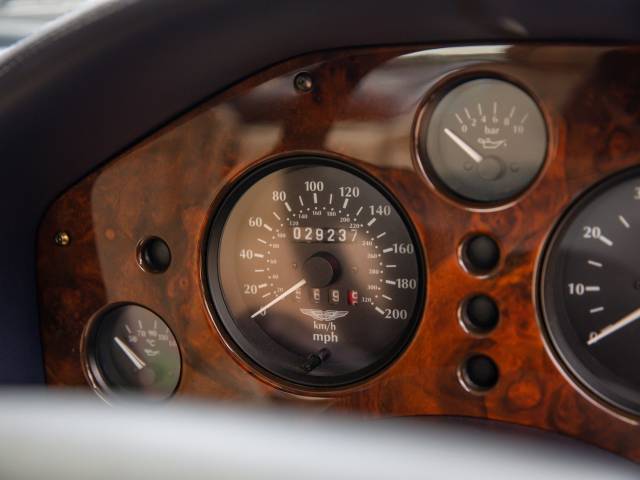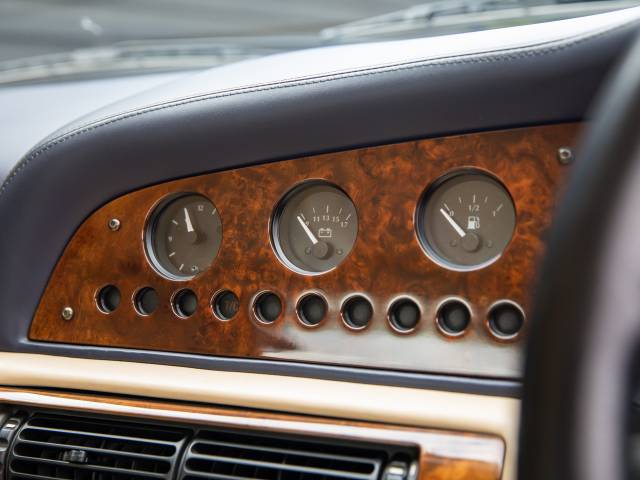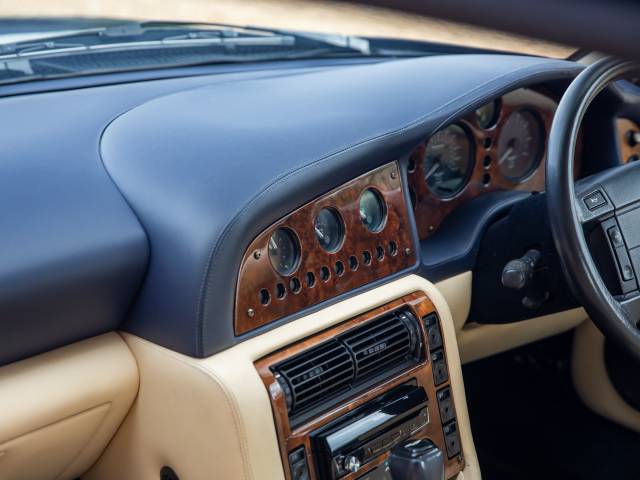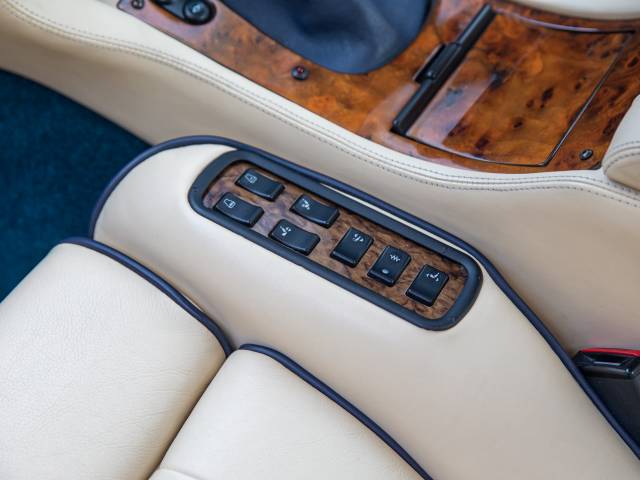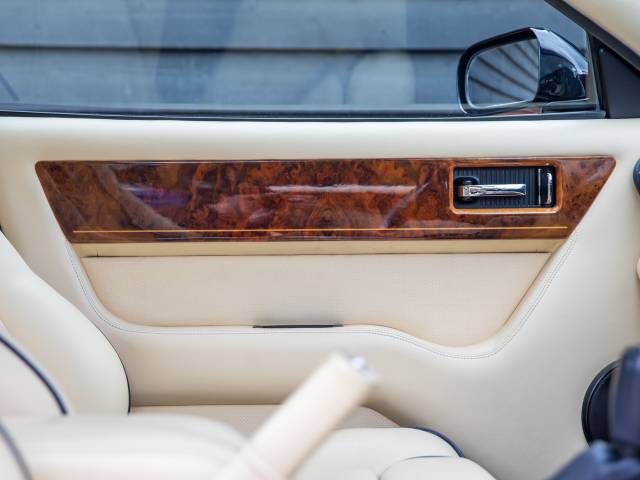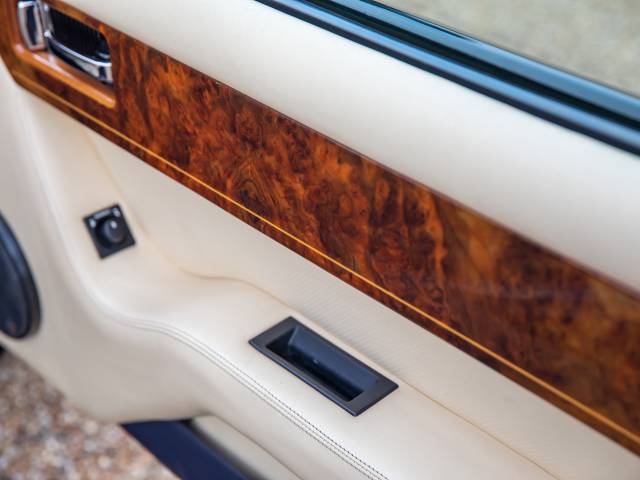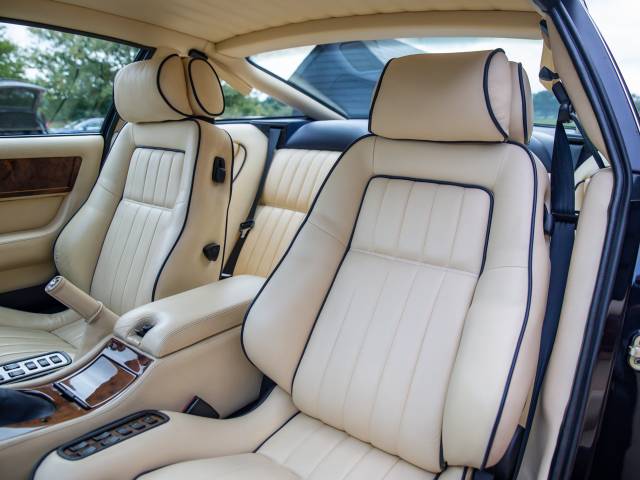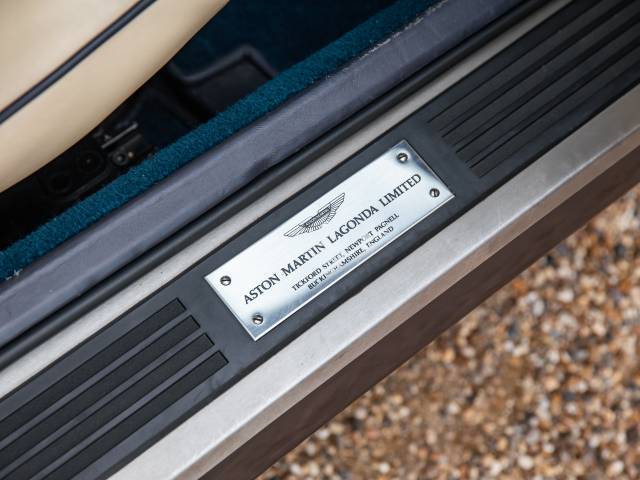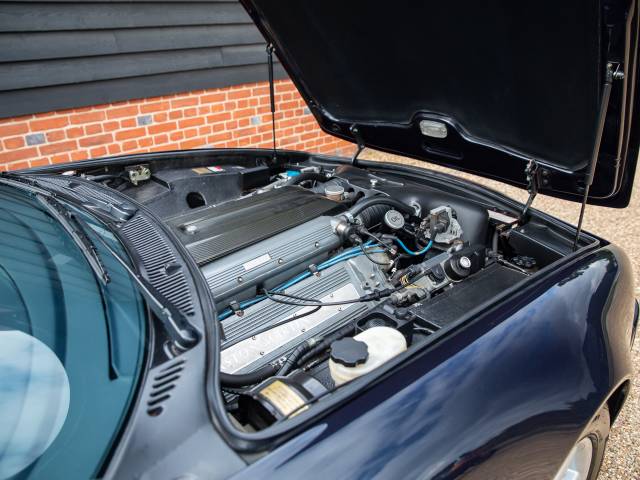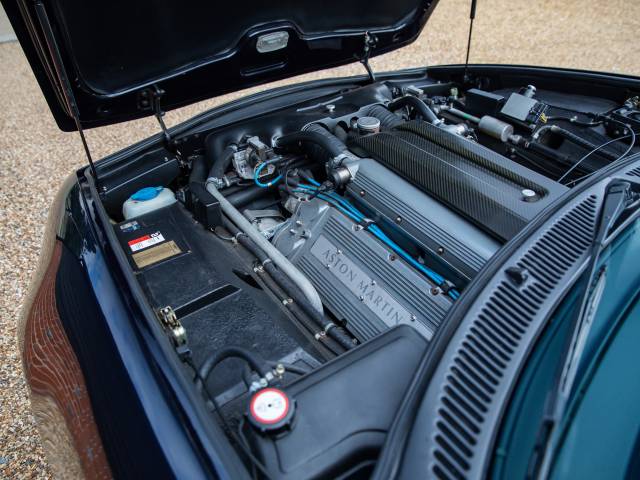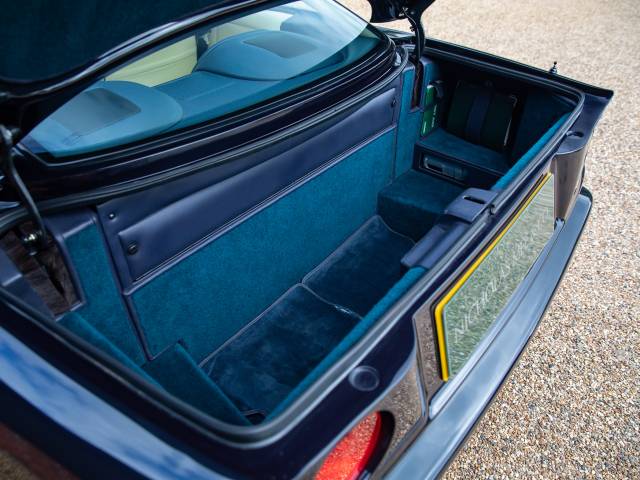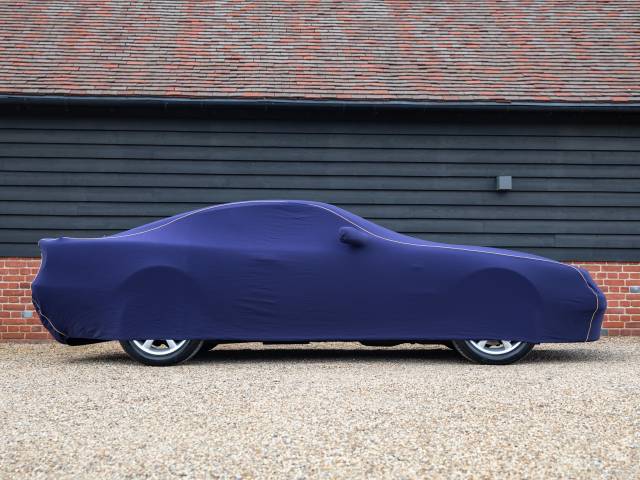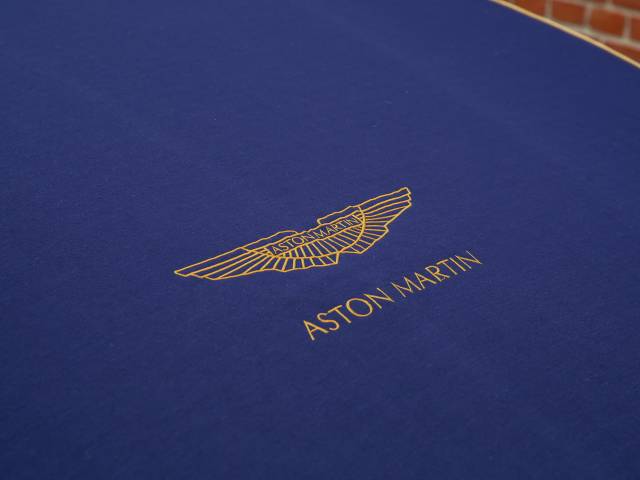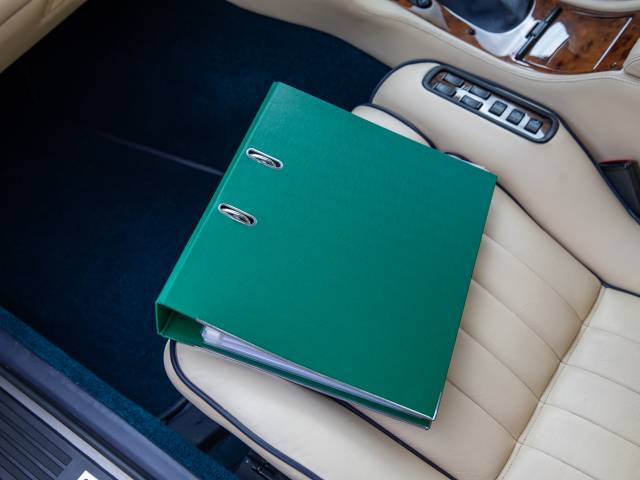 #91 of 101
Dealer

away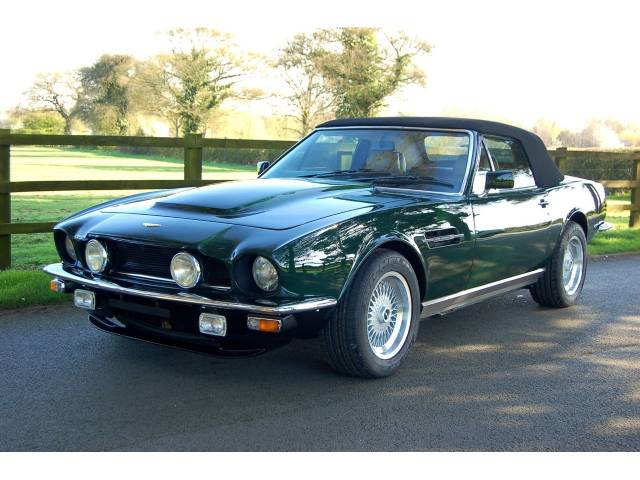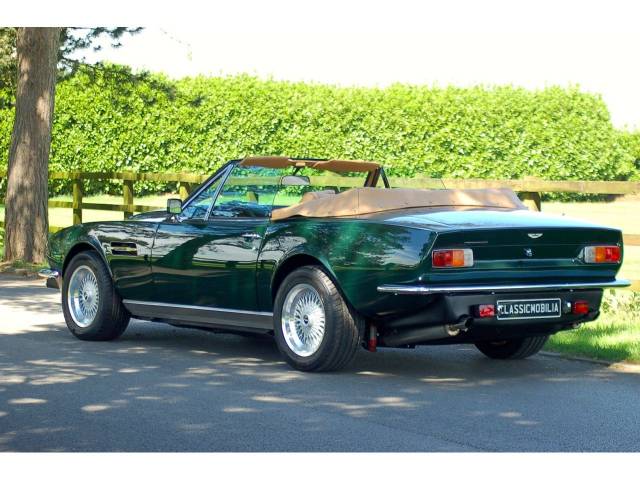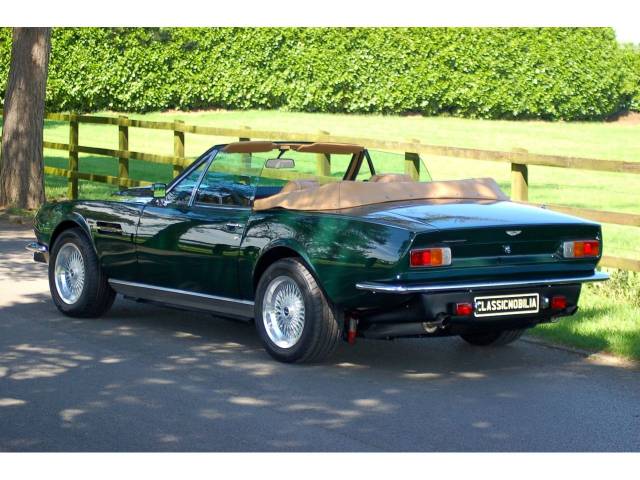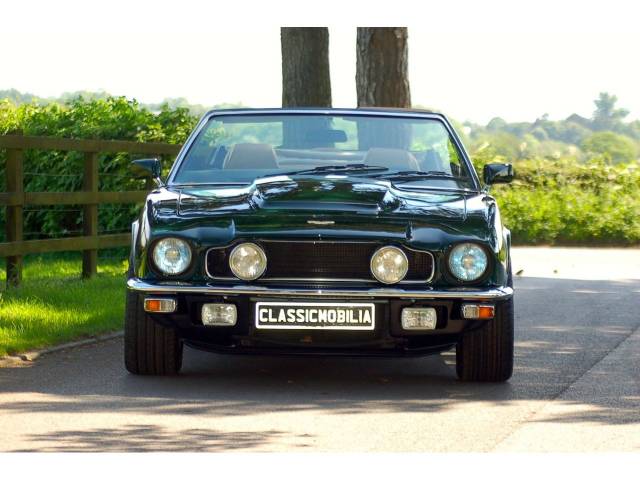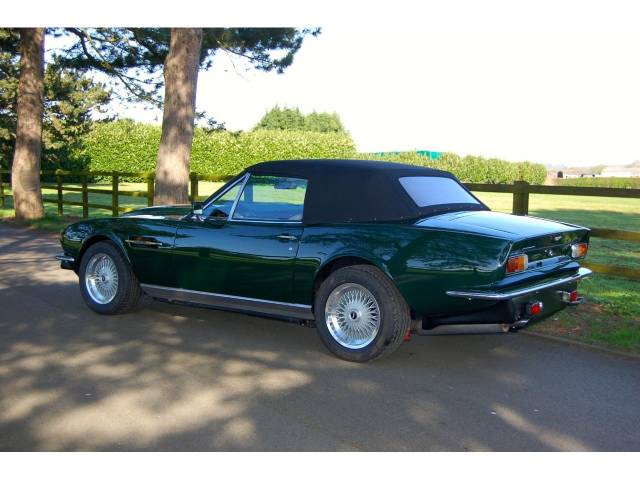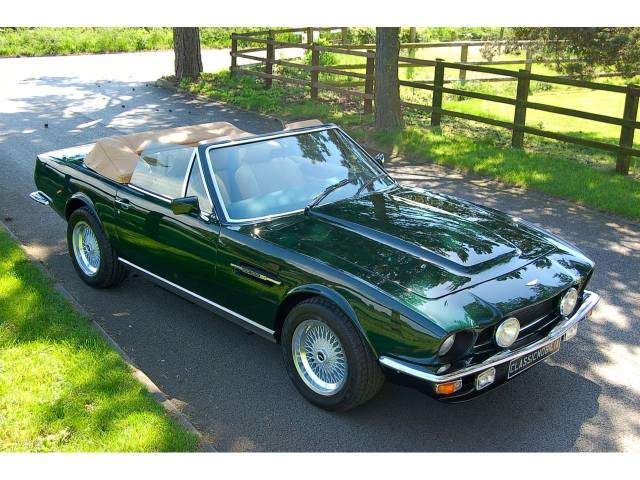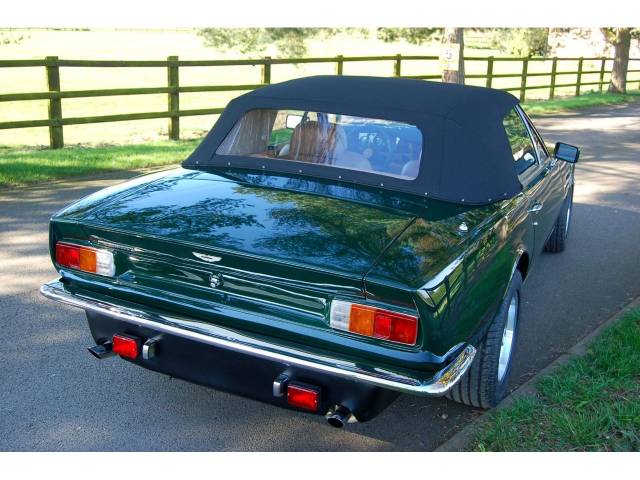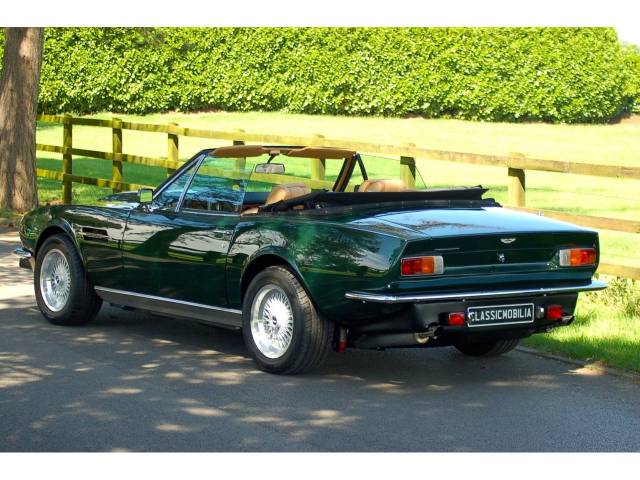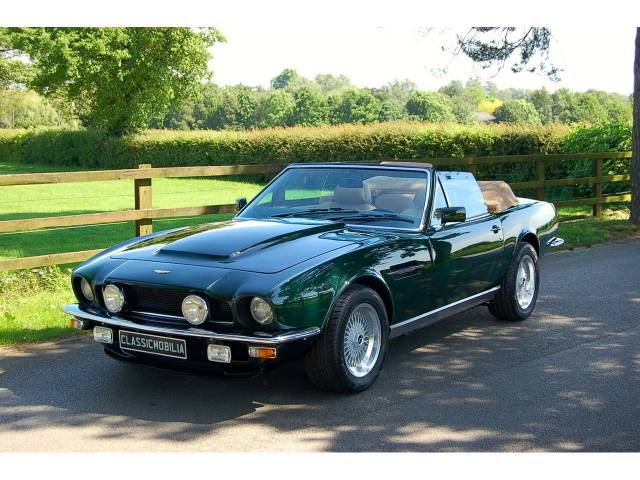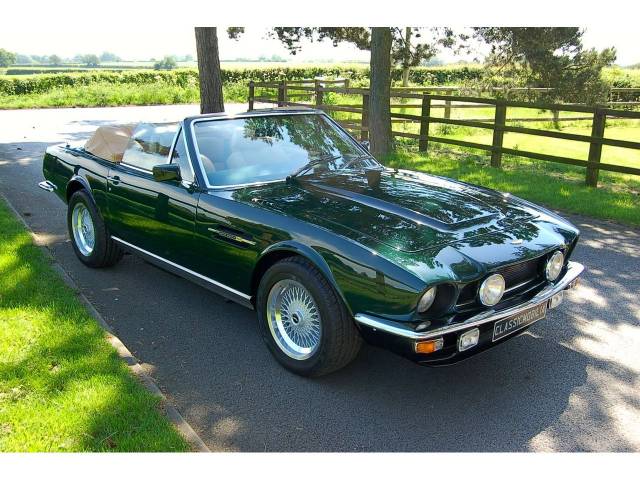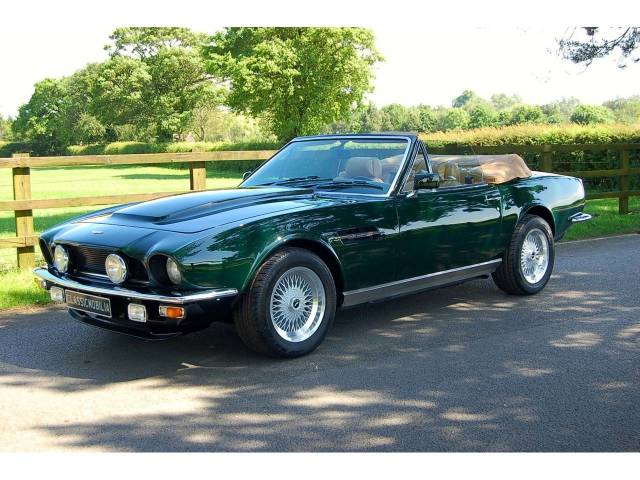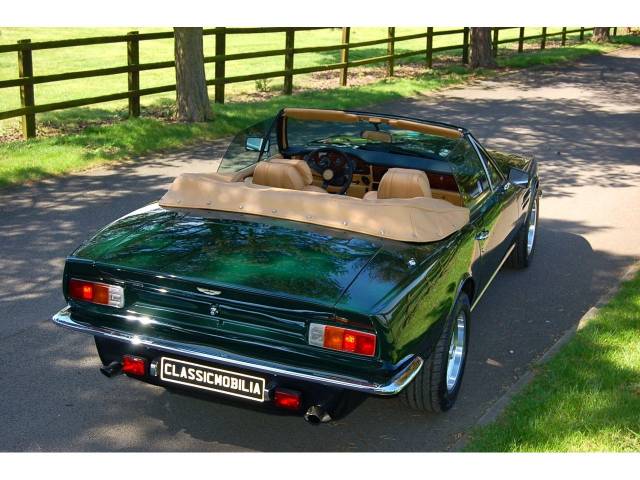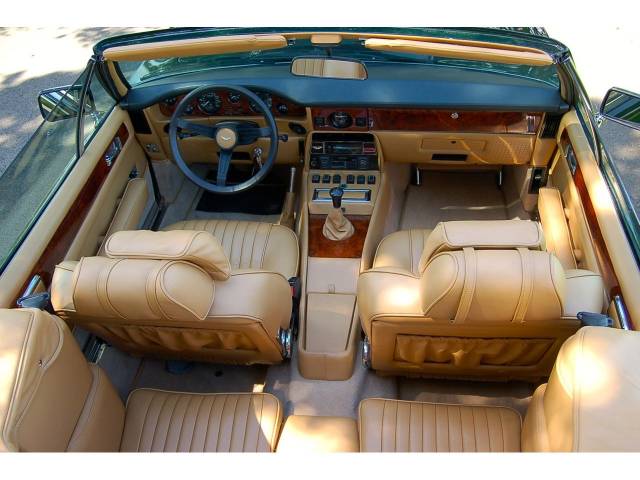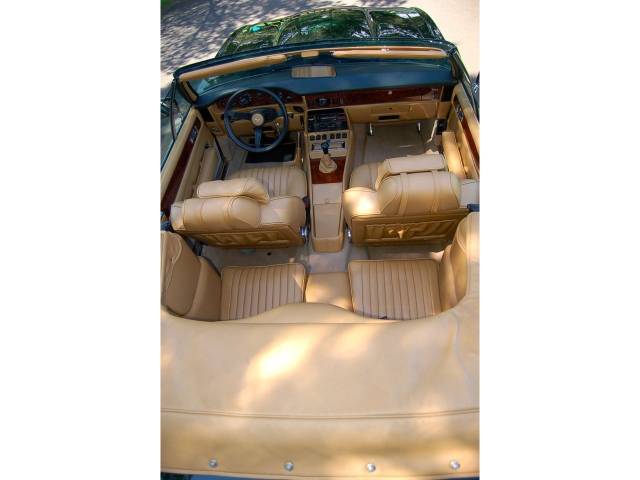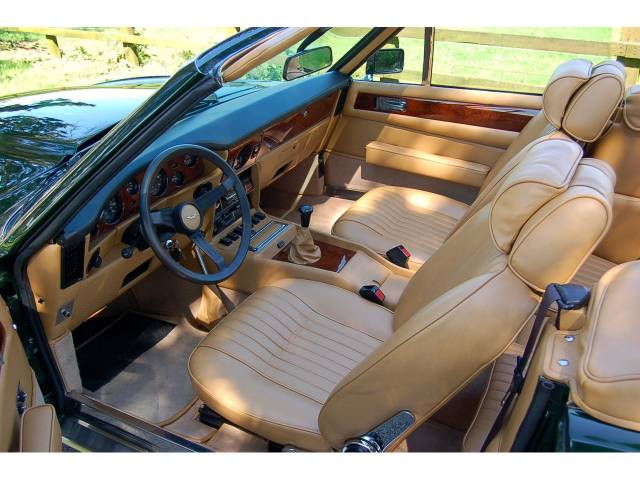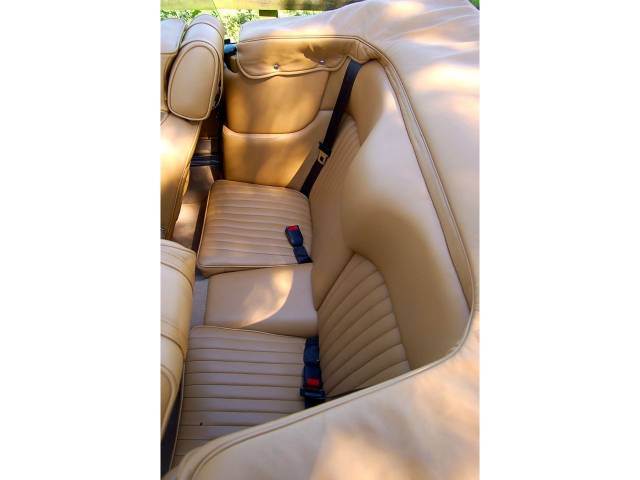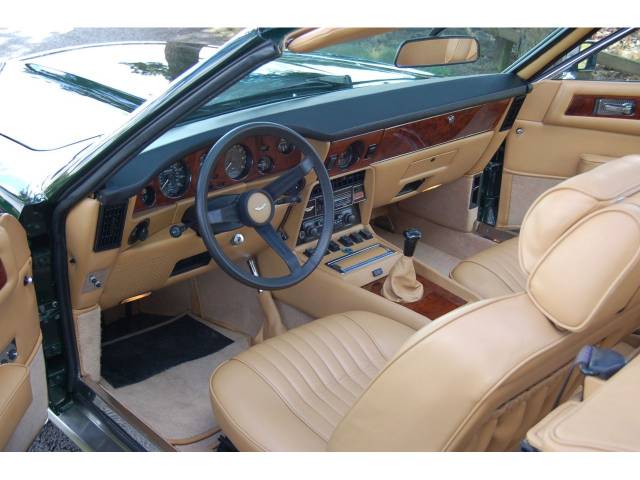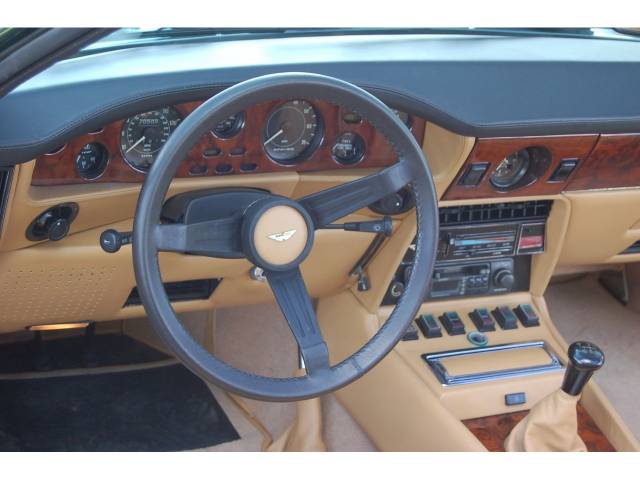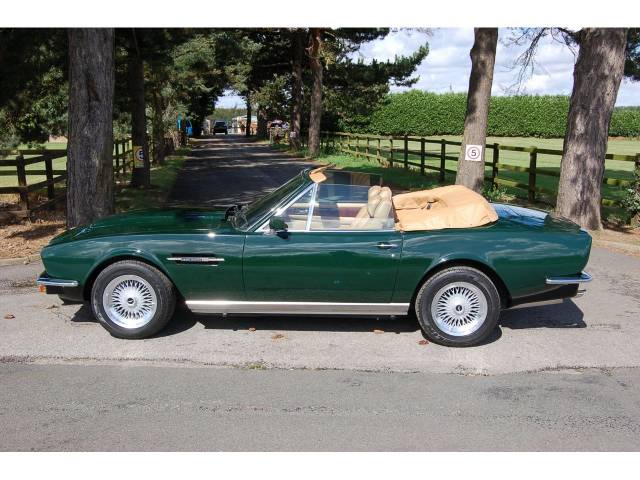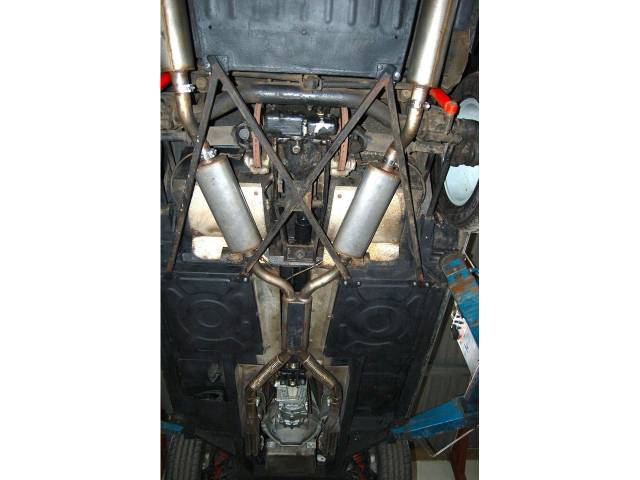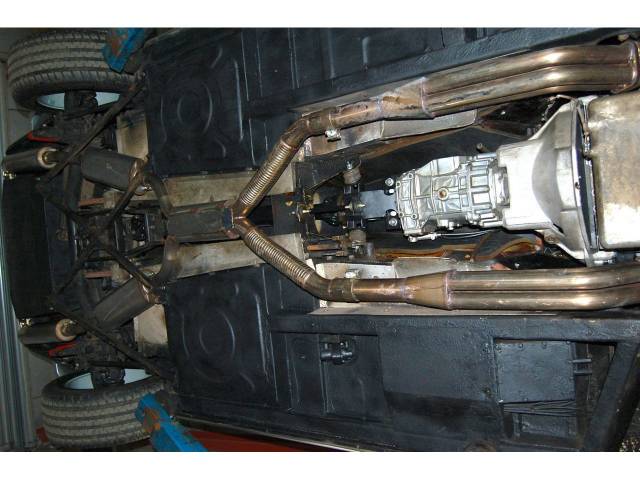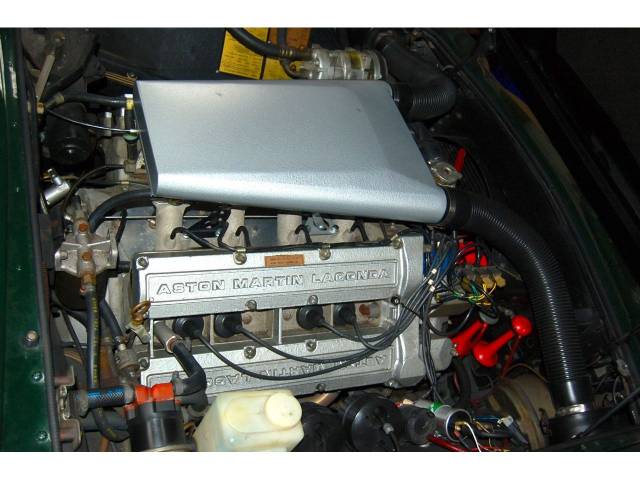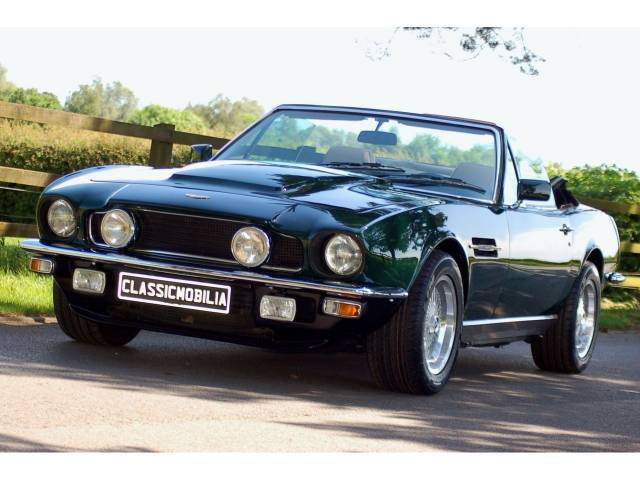 Dealer

away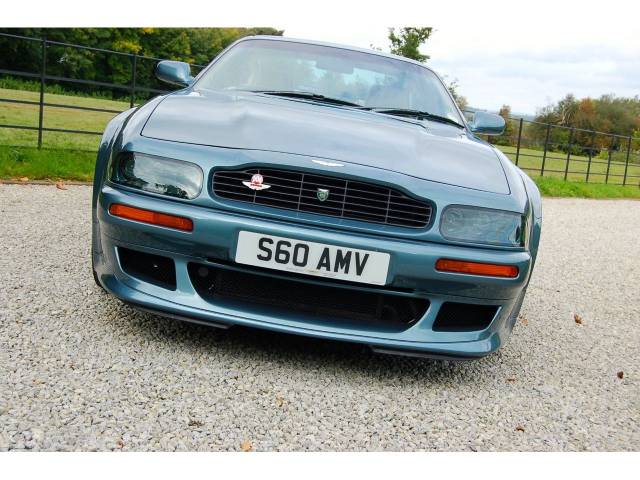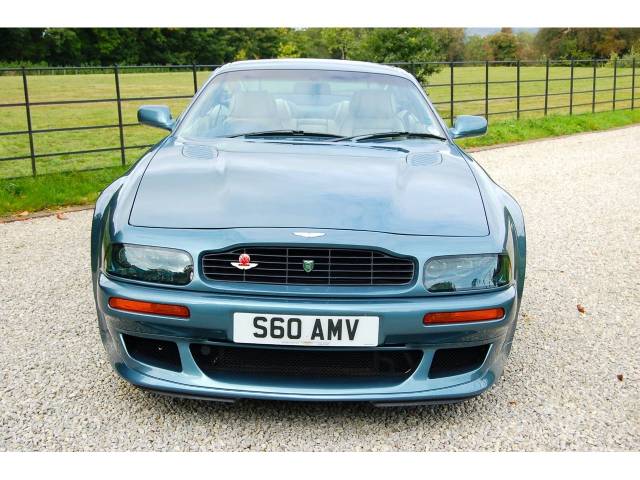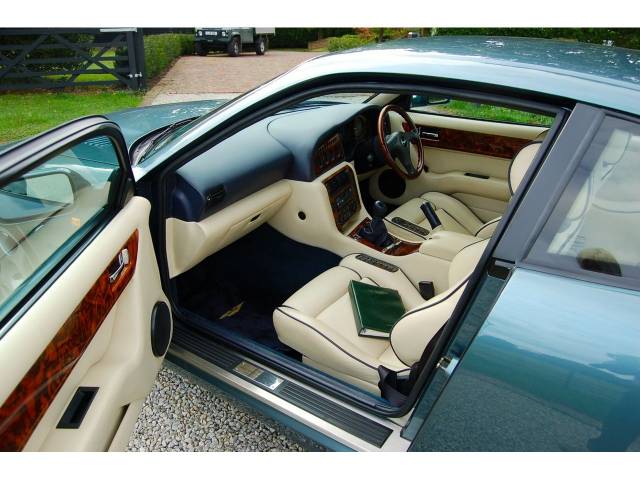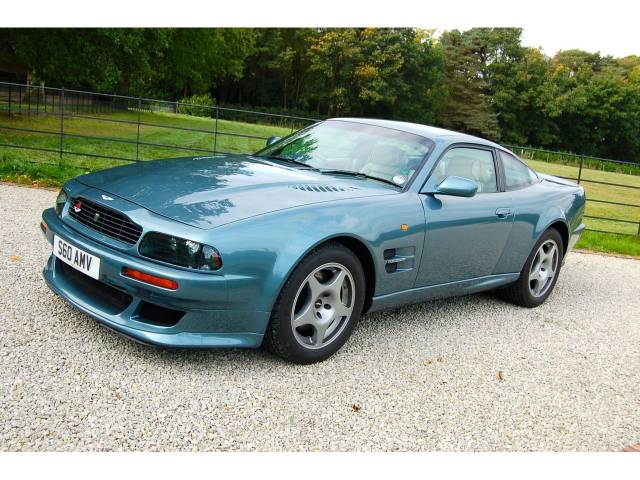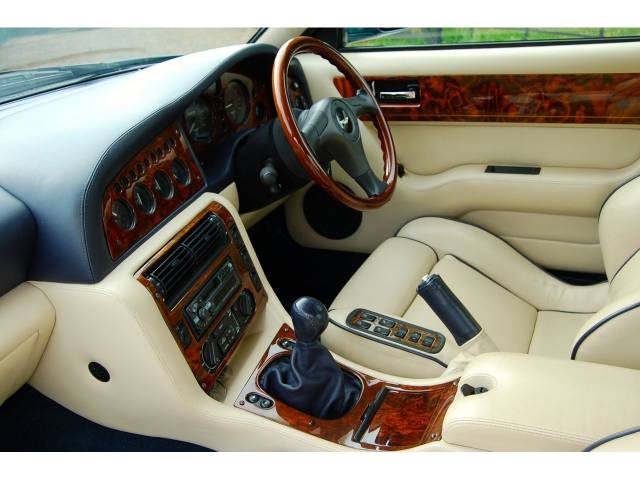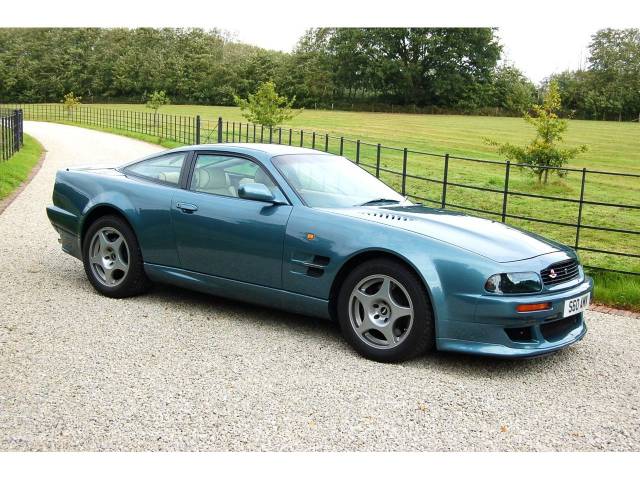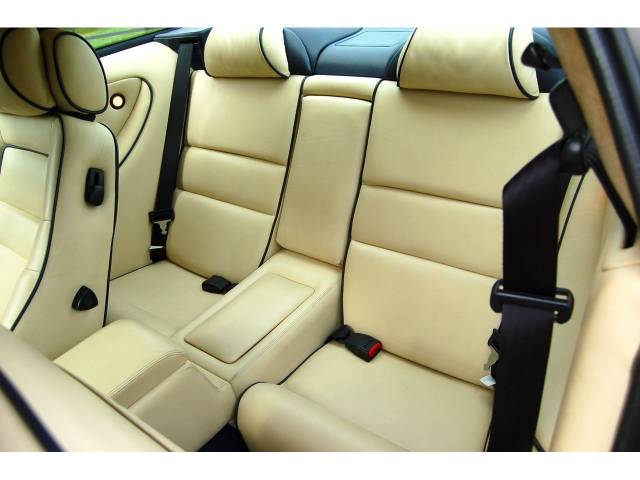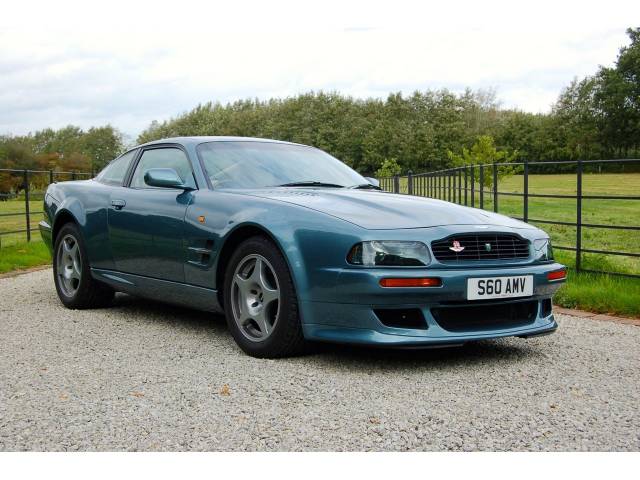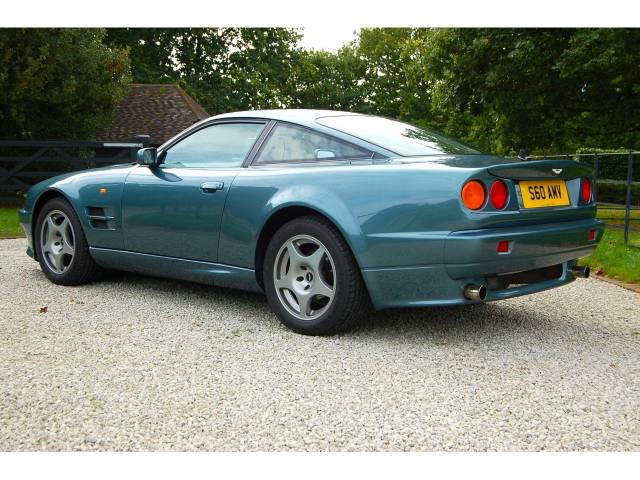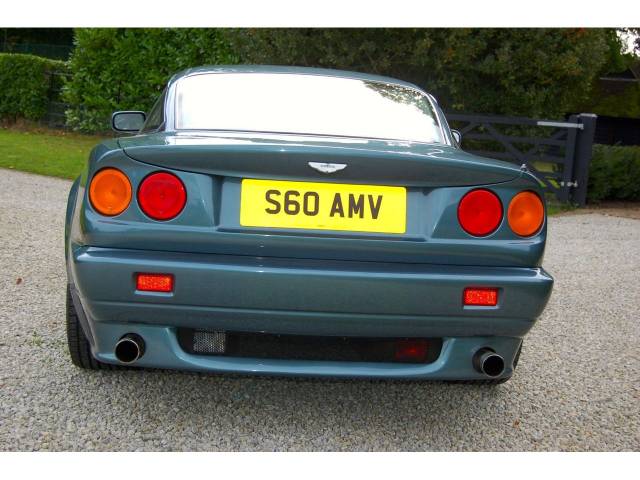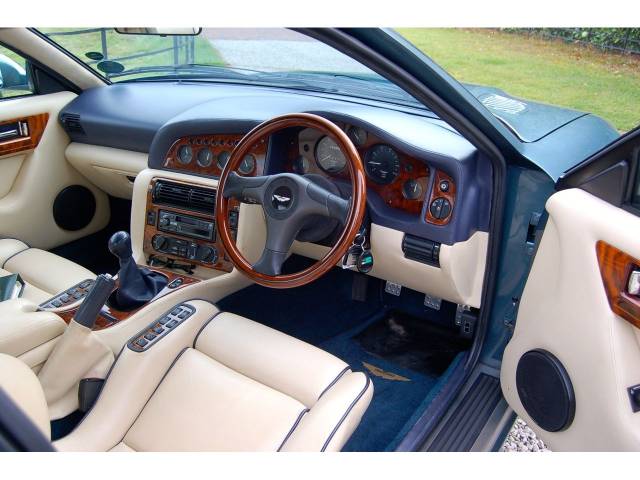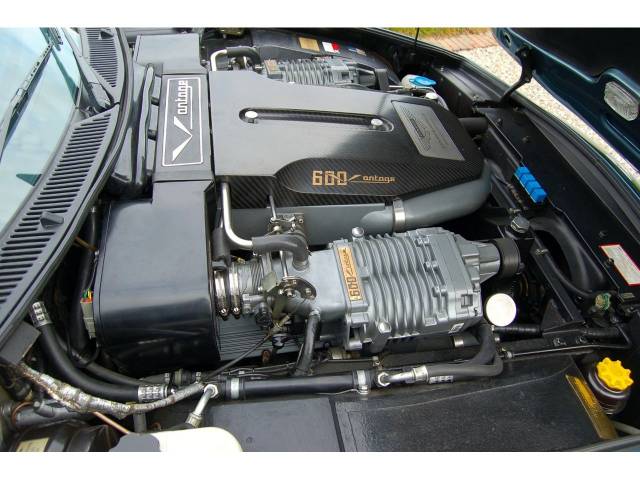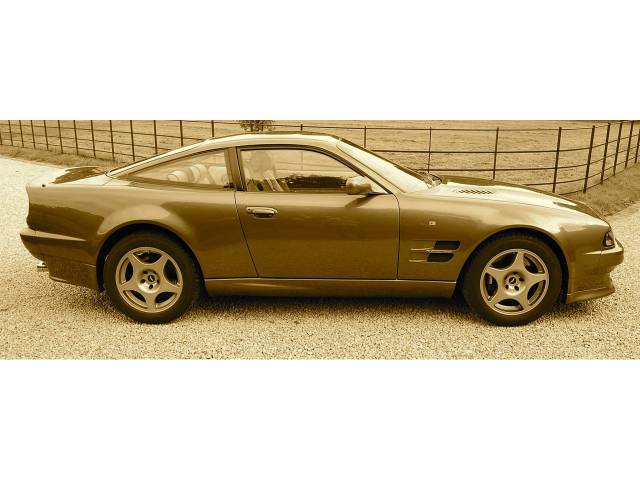 Dealer

away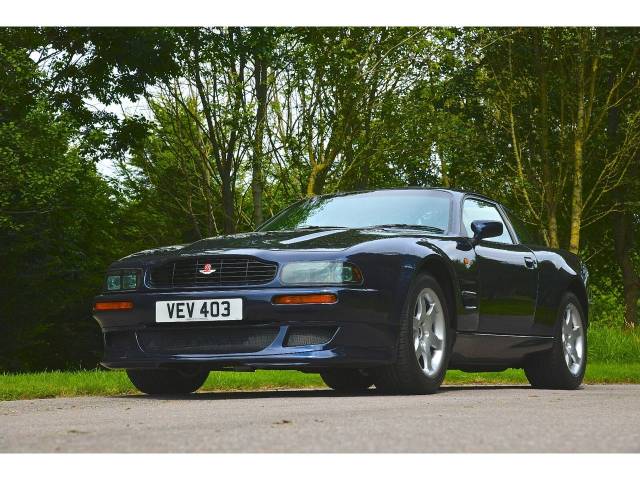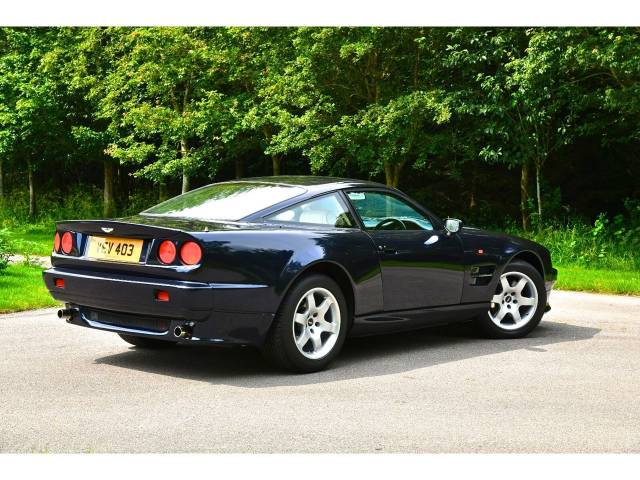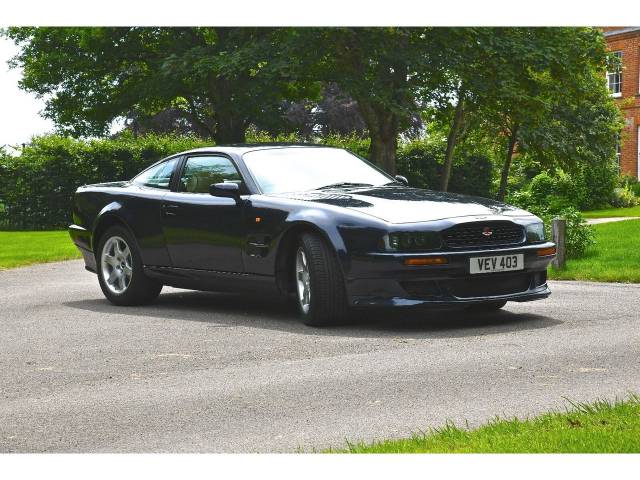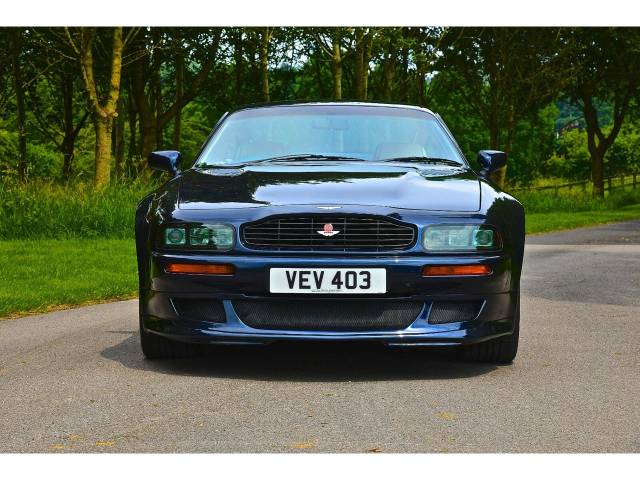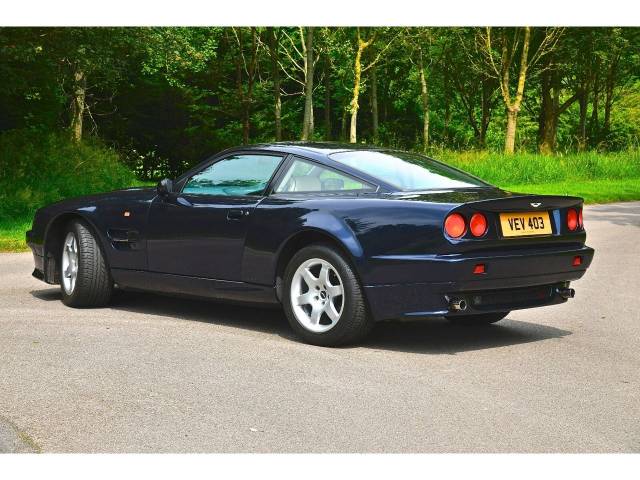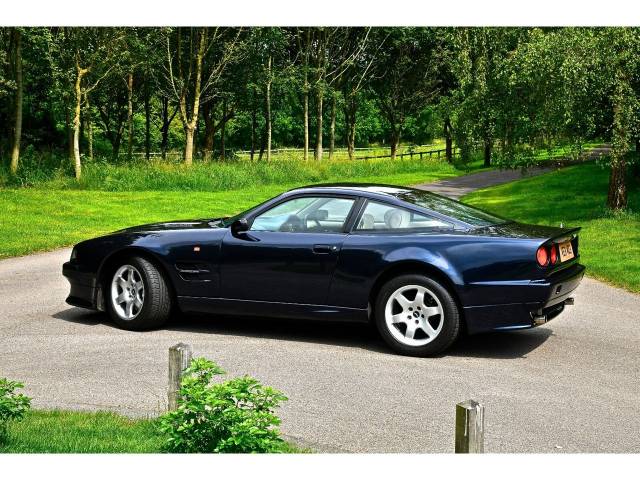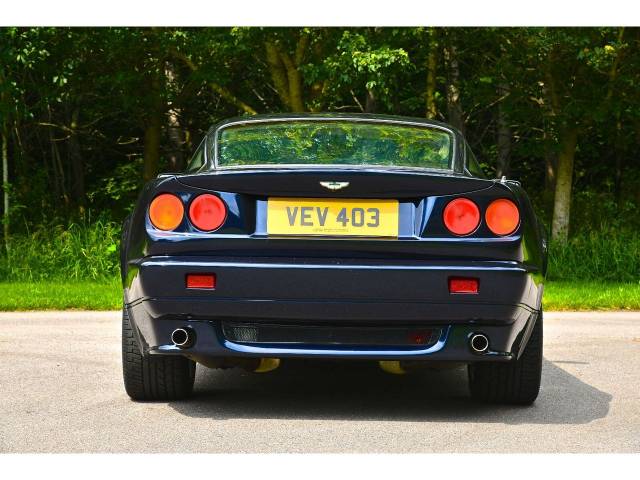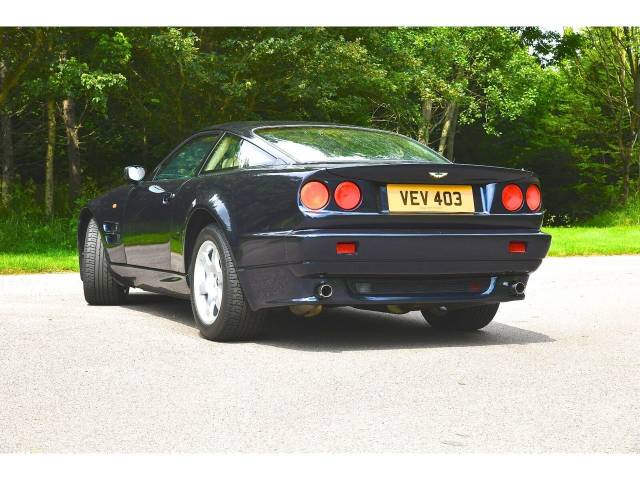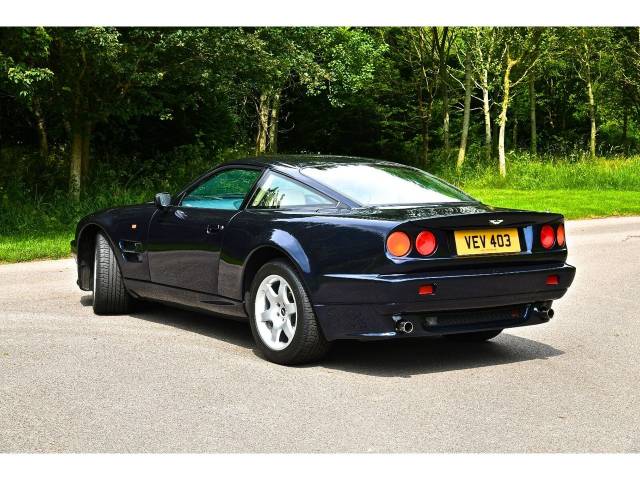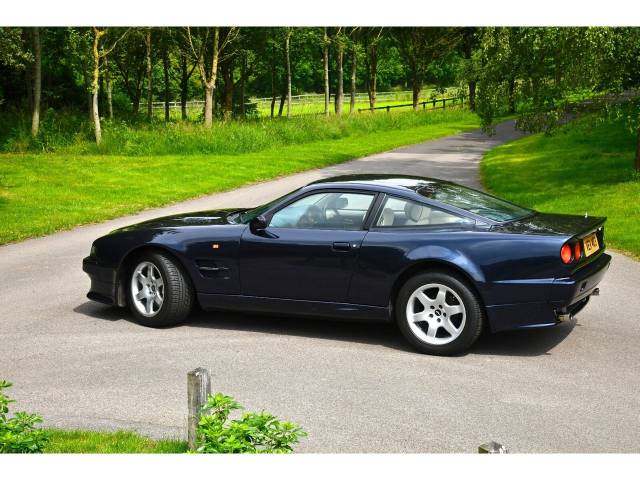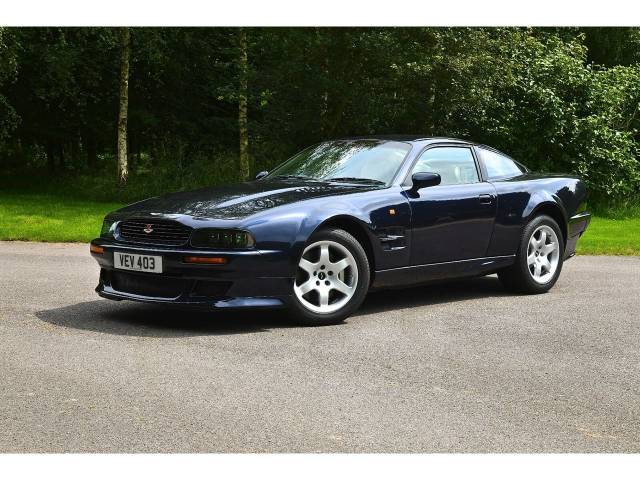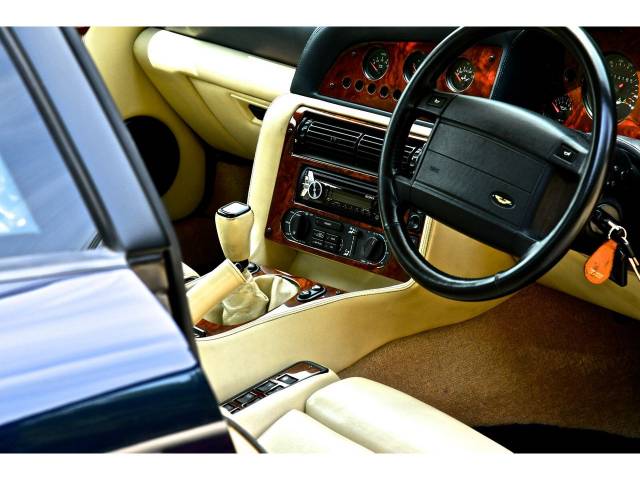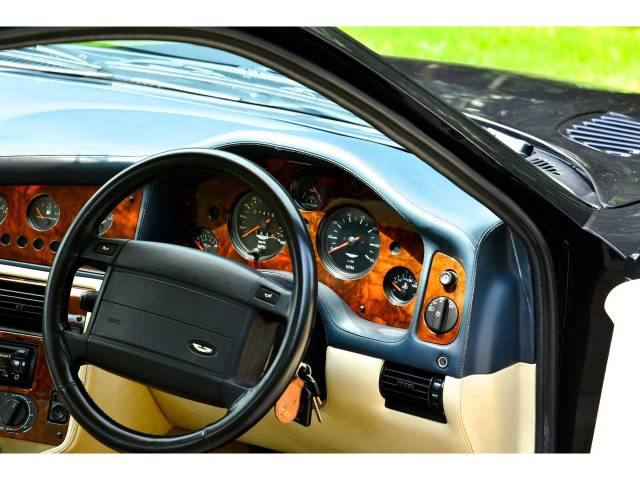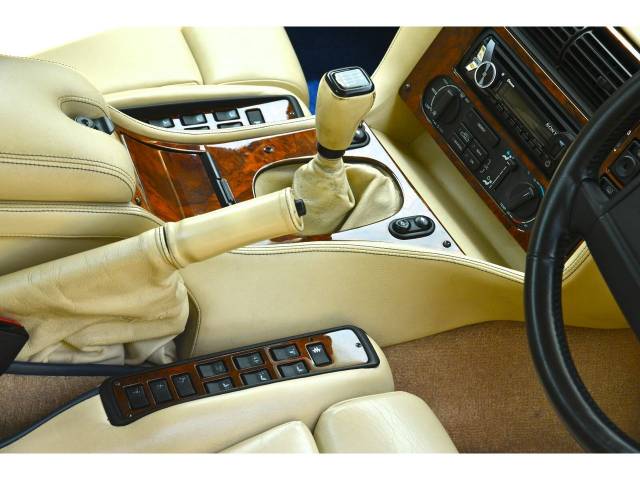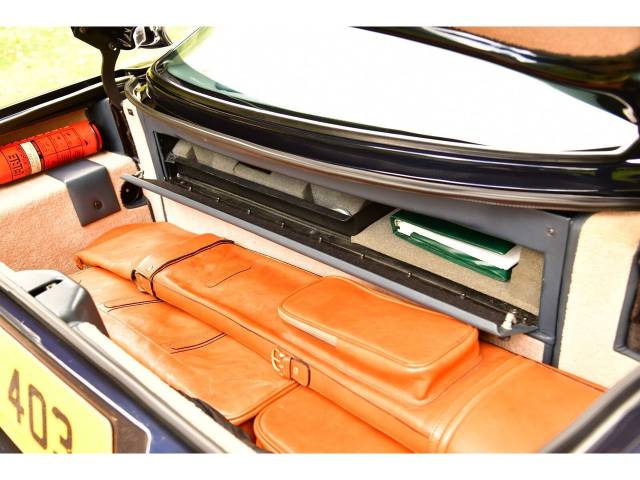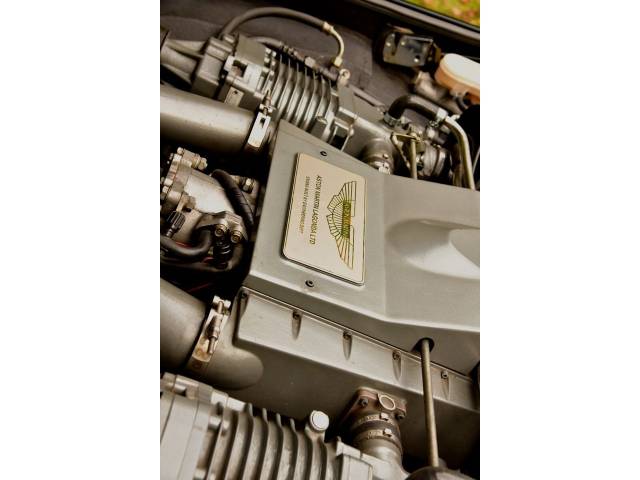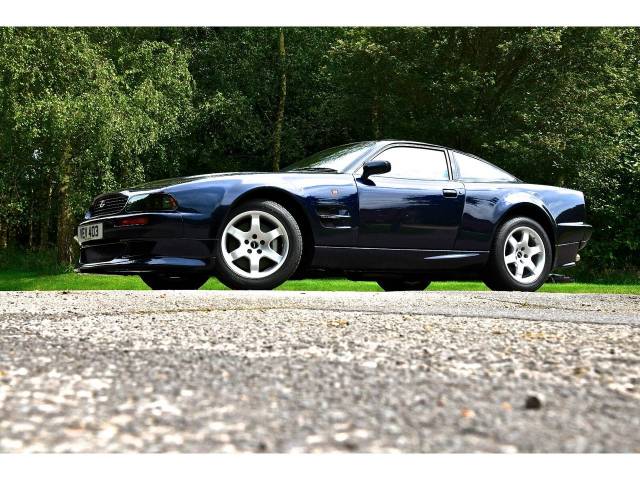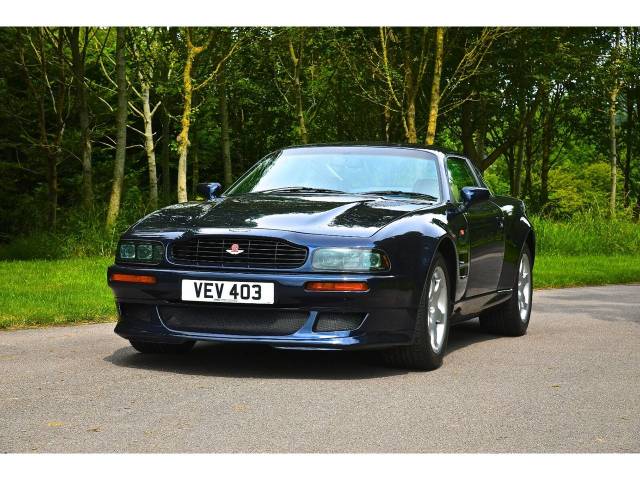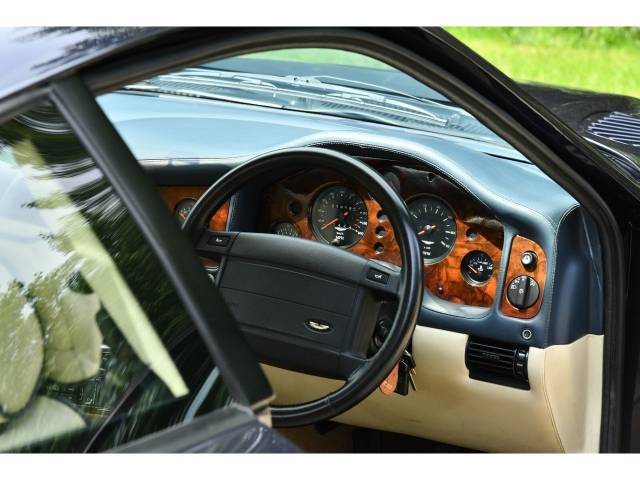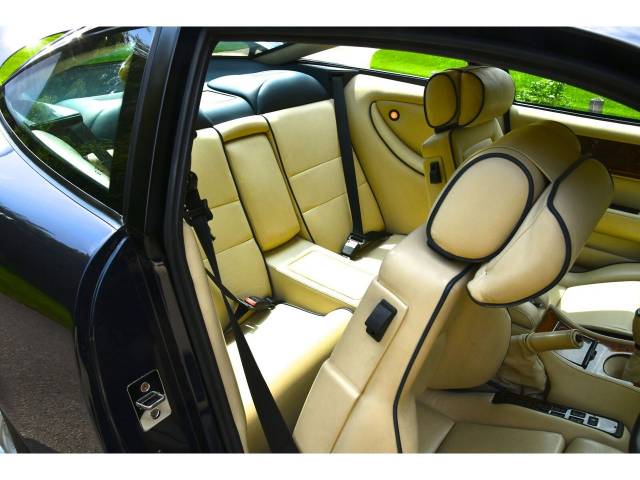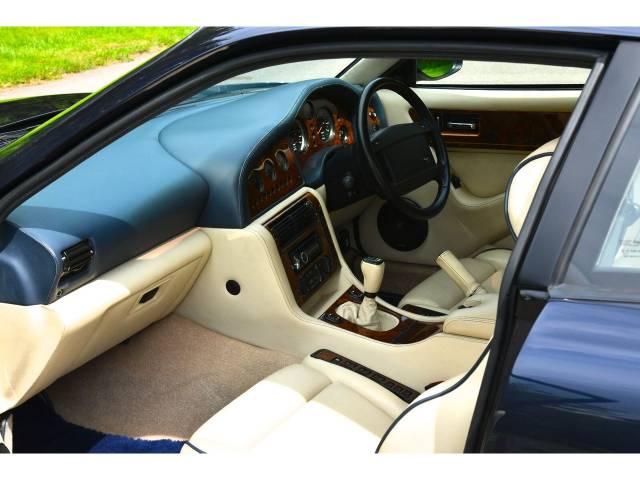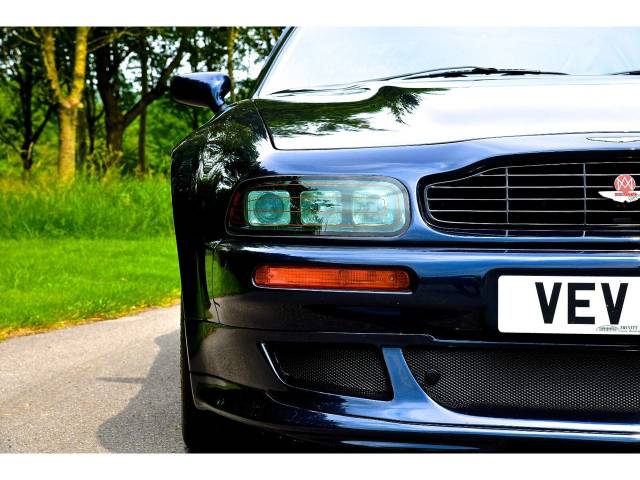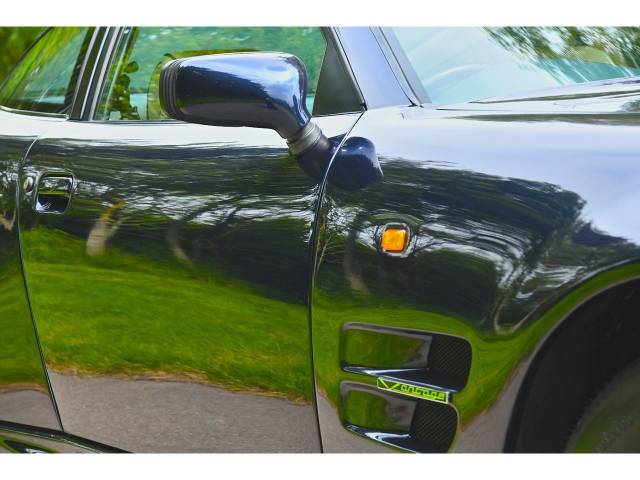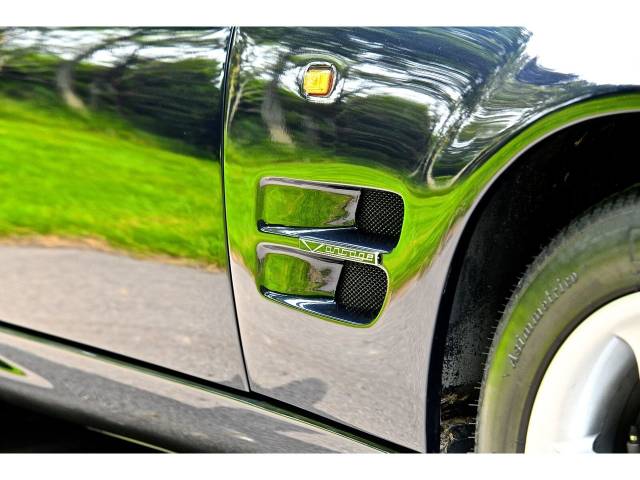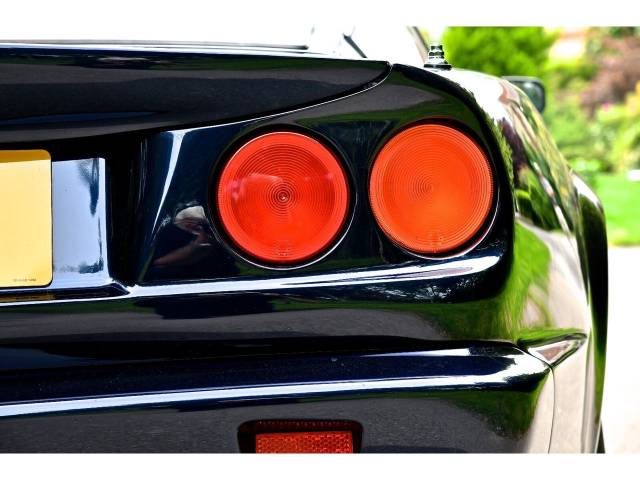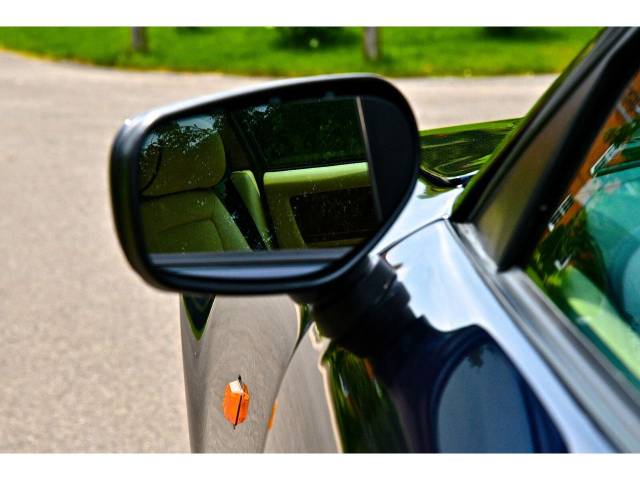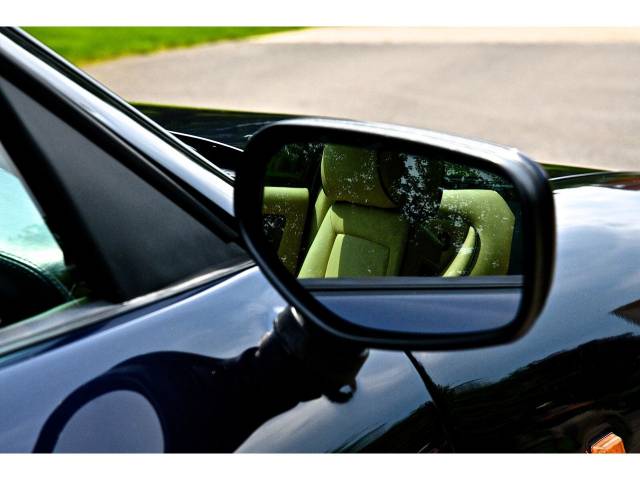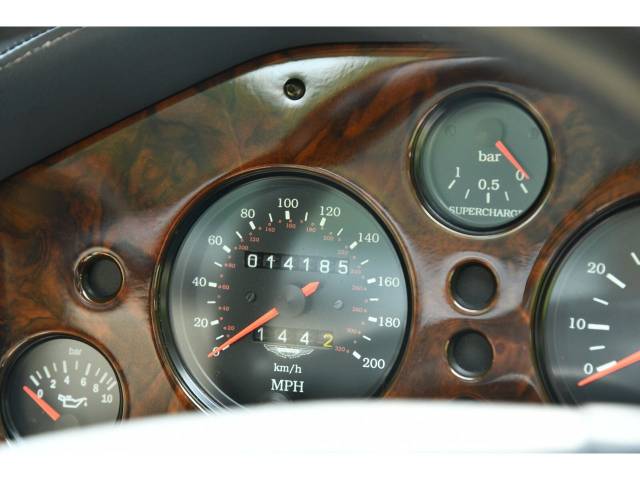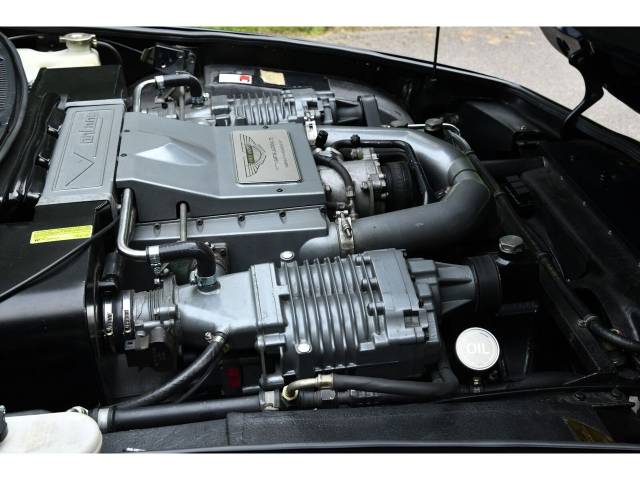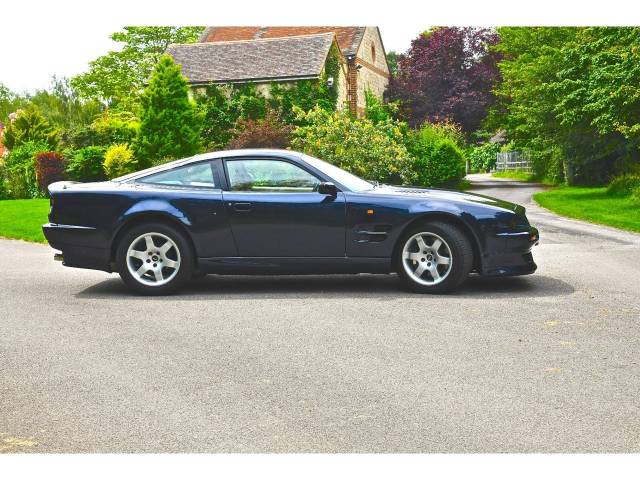 Dealer

away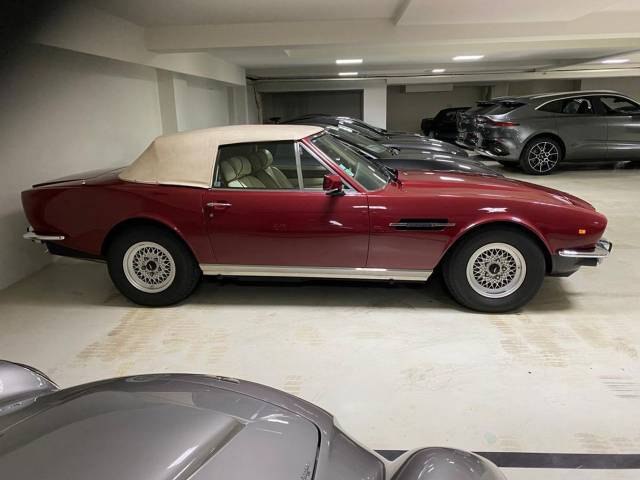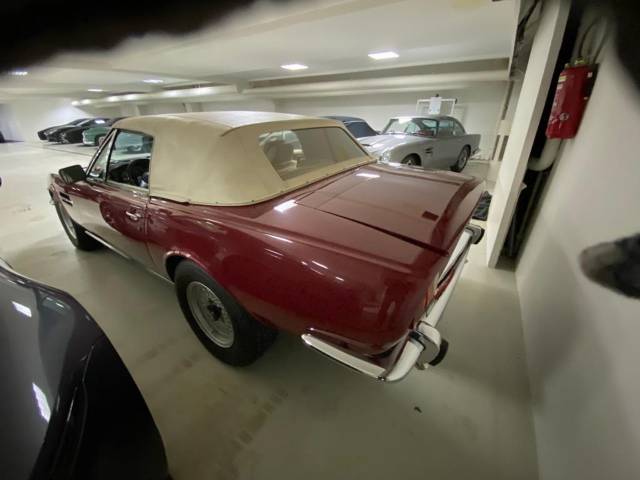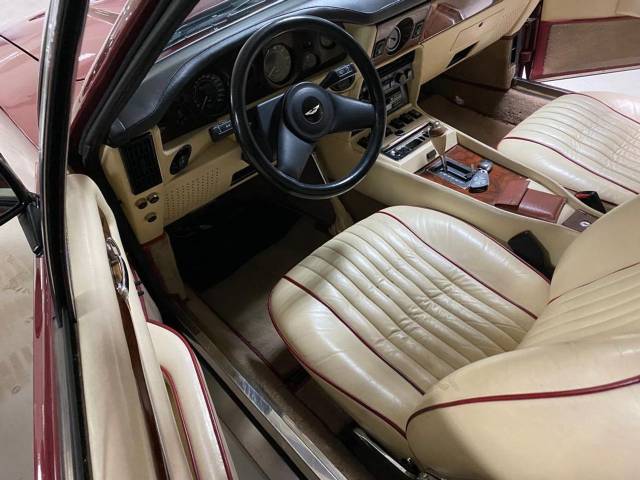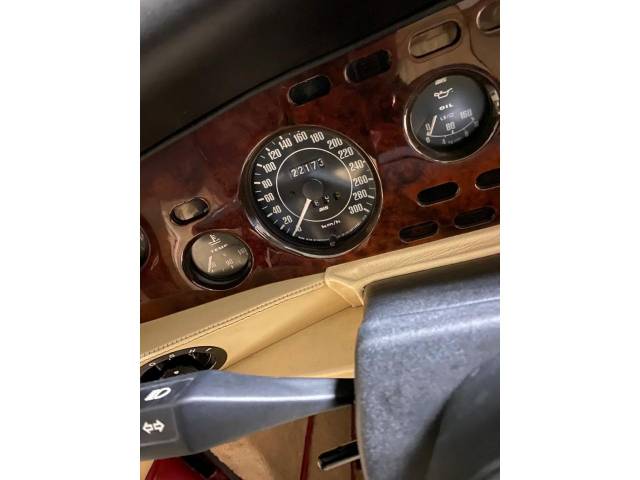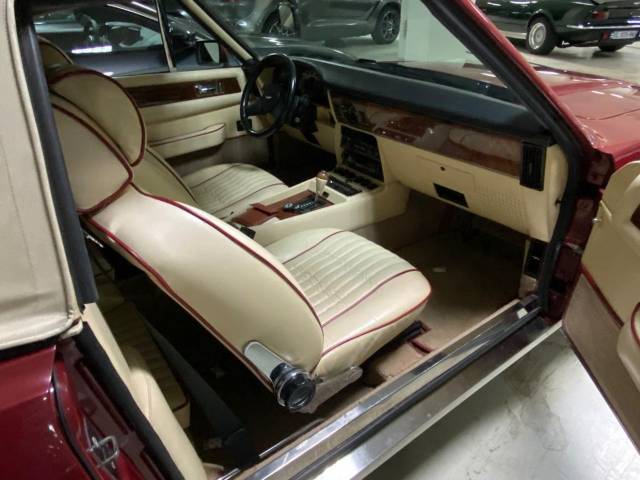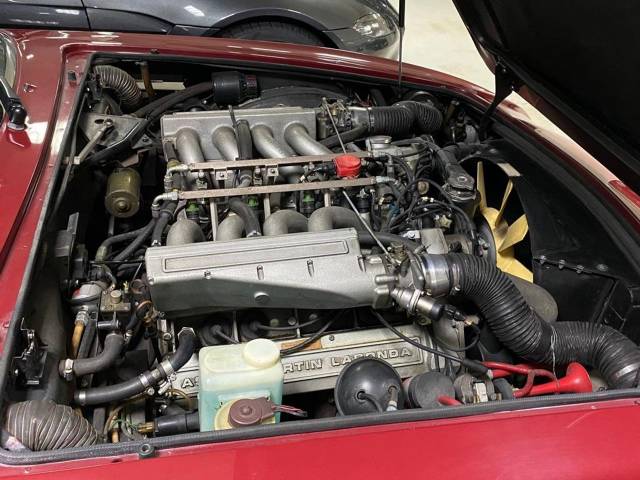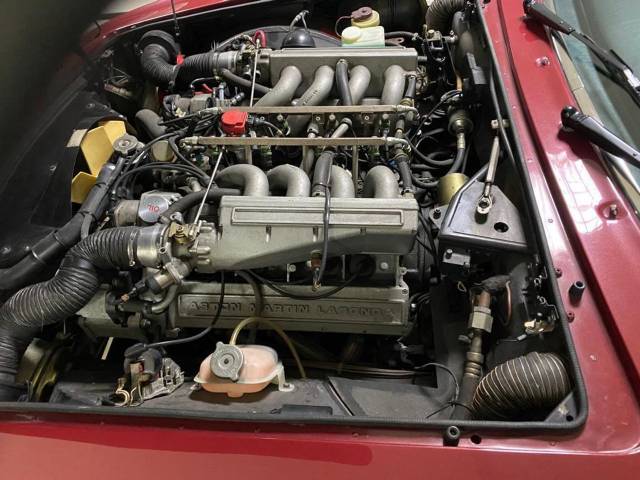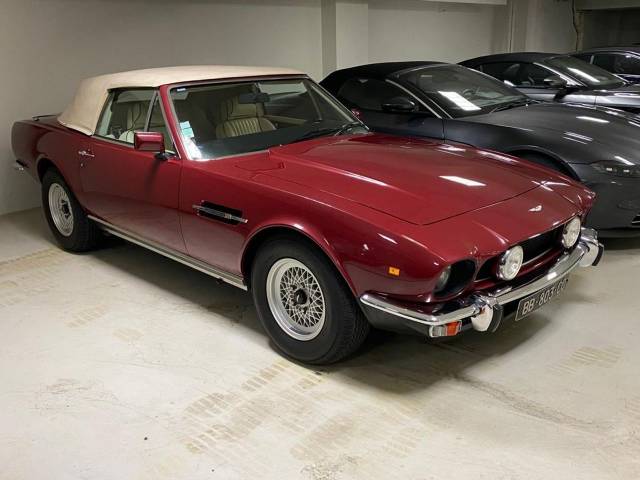 Dealer

away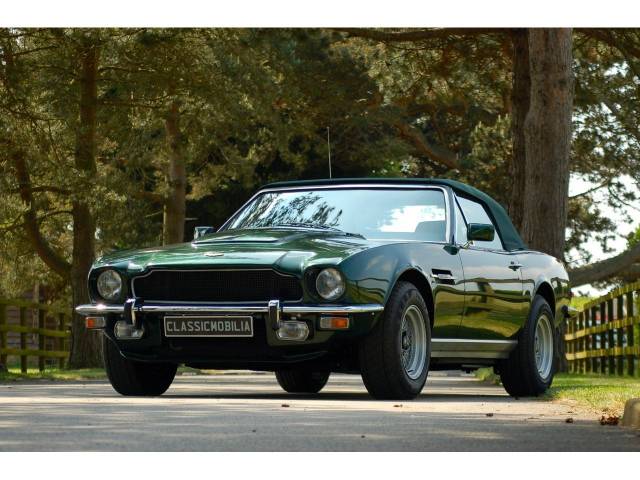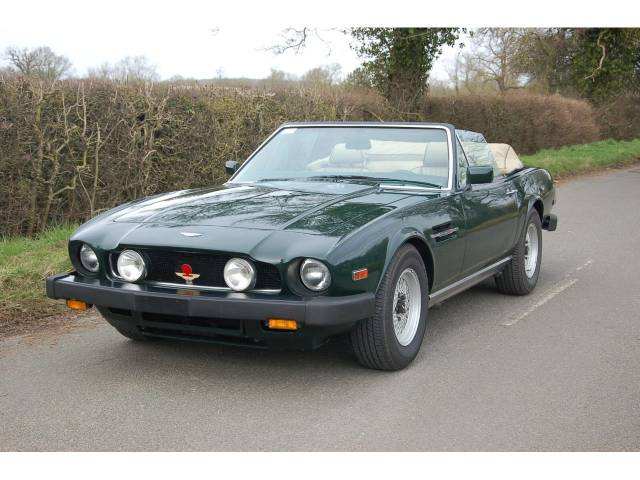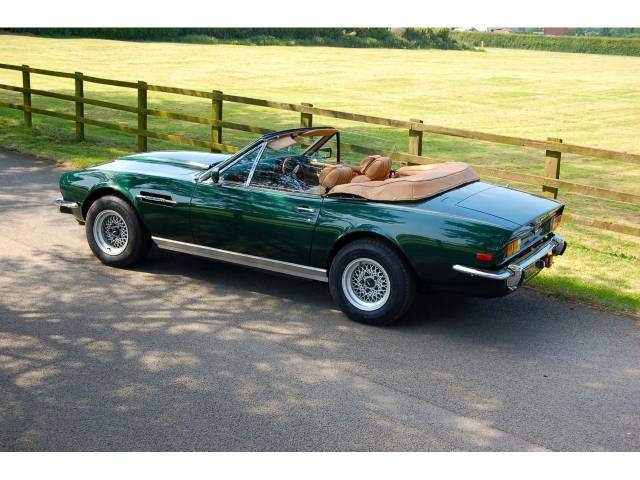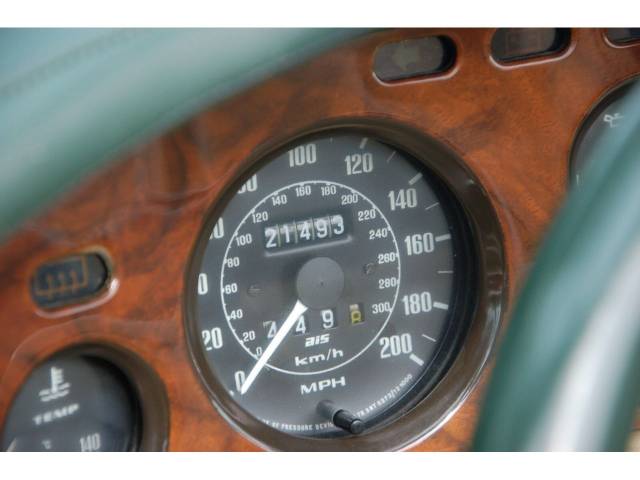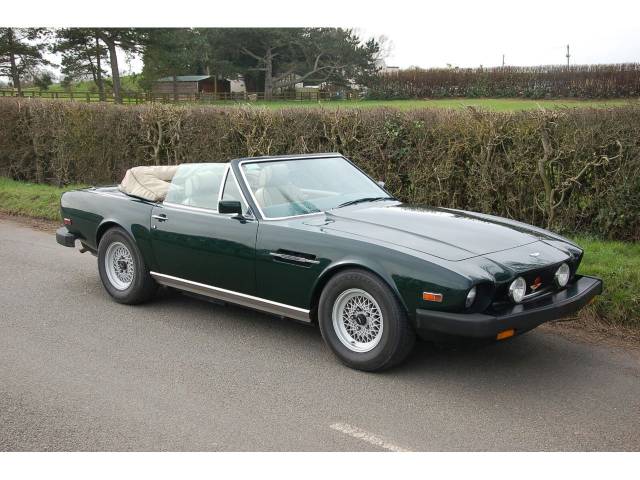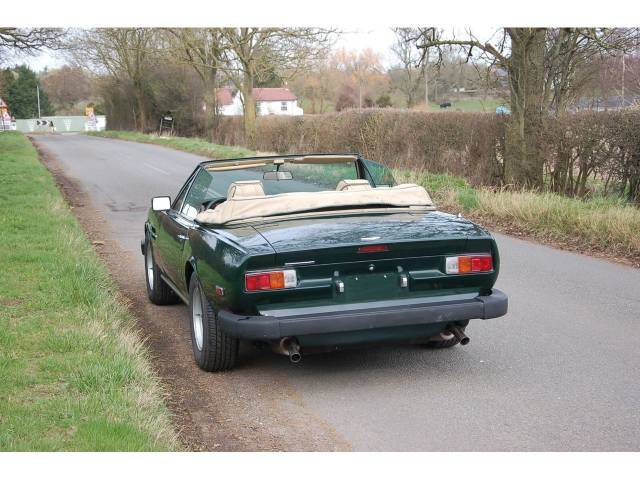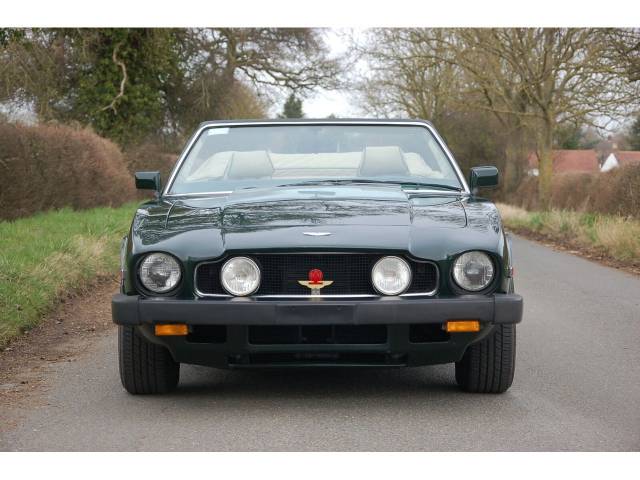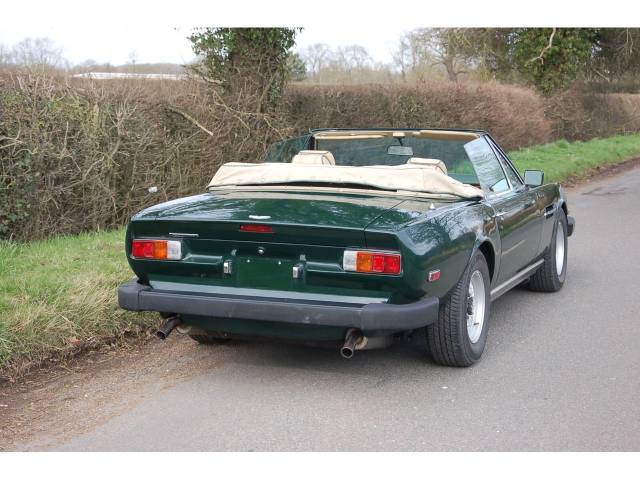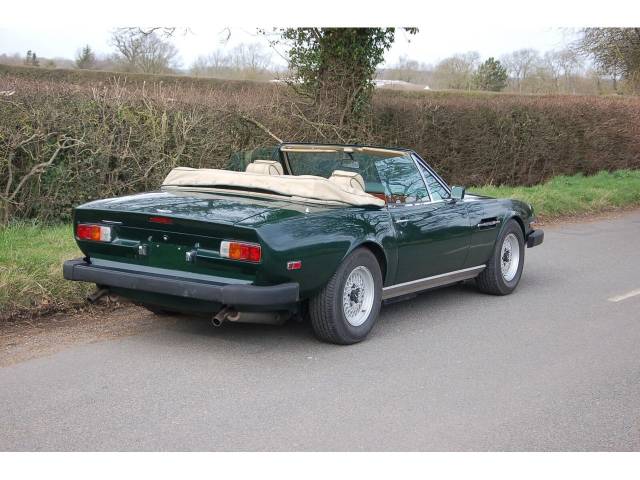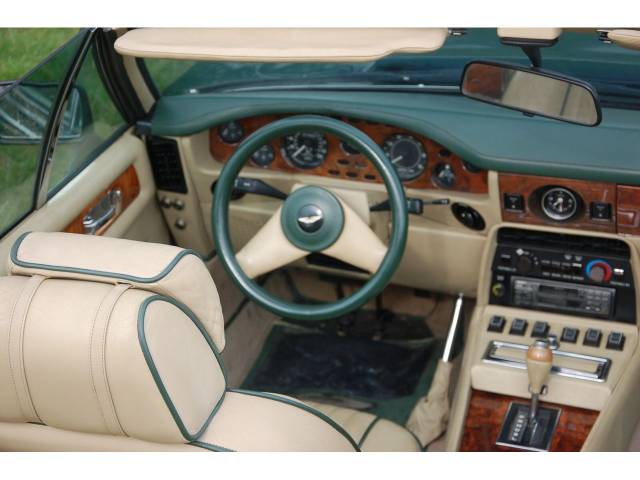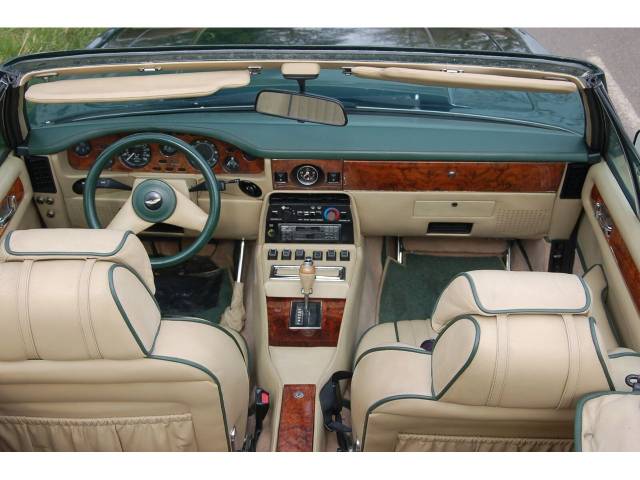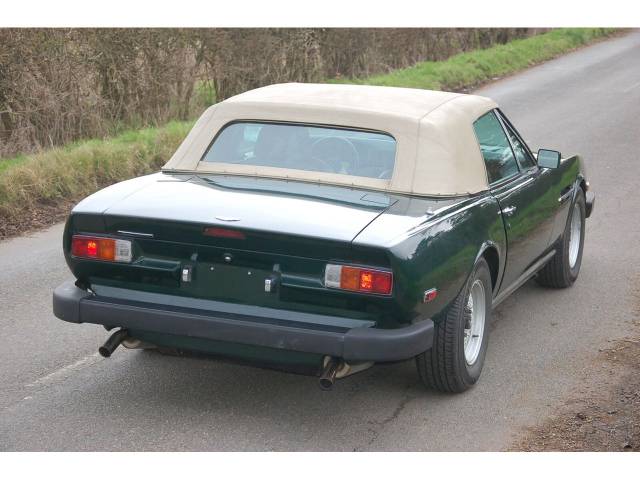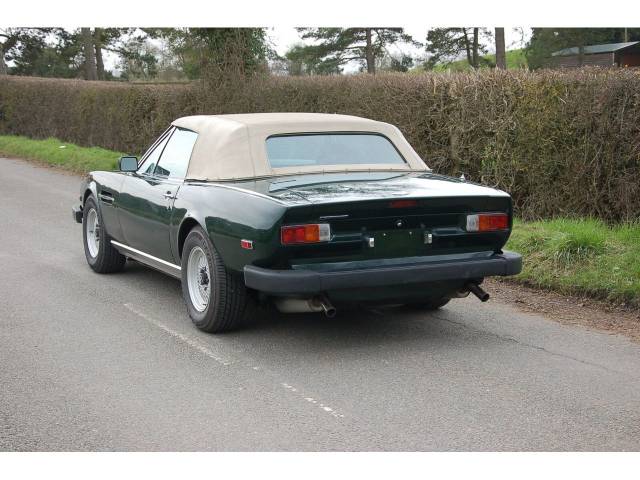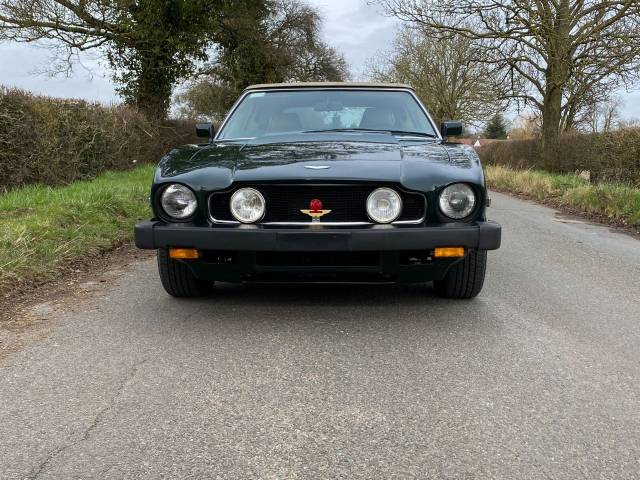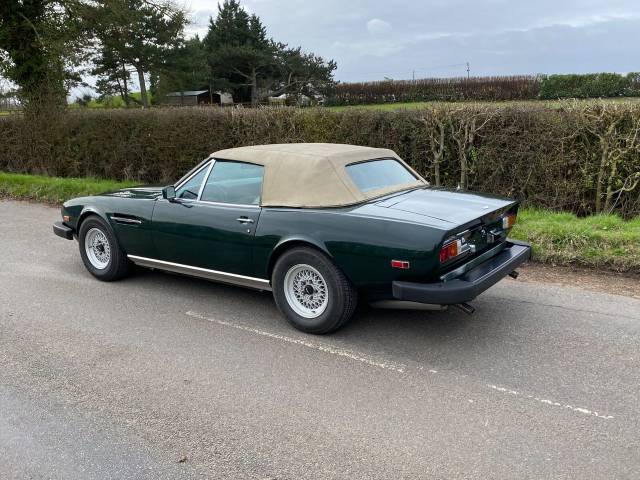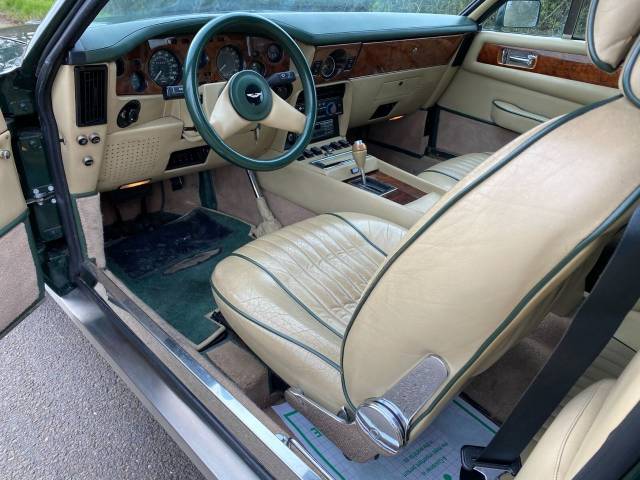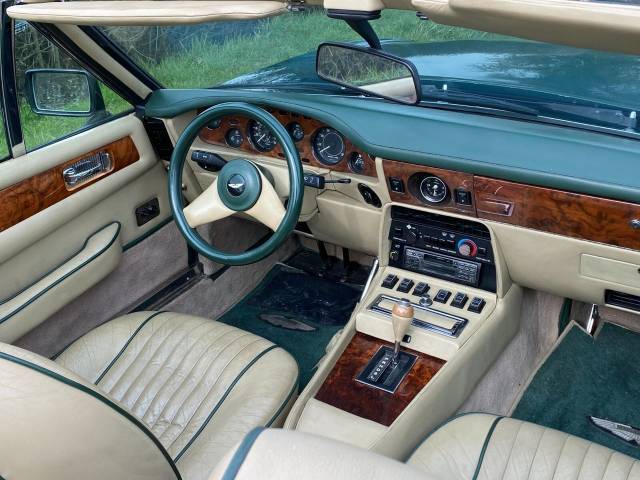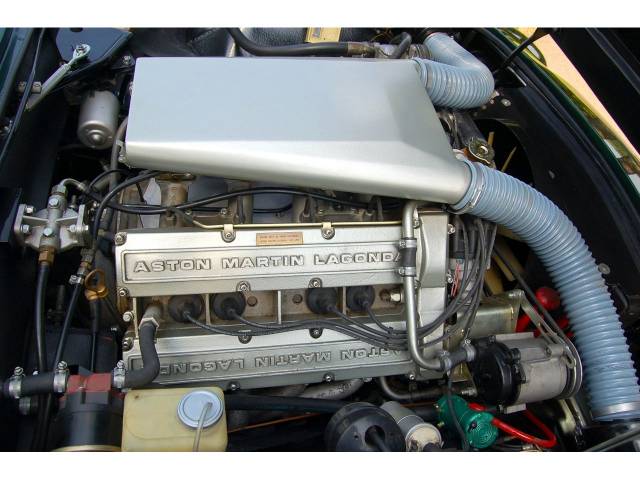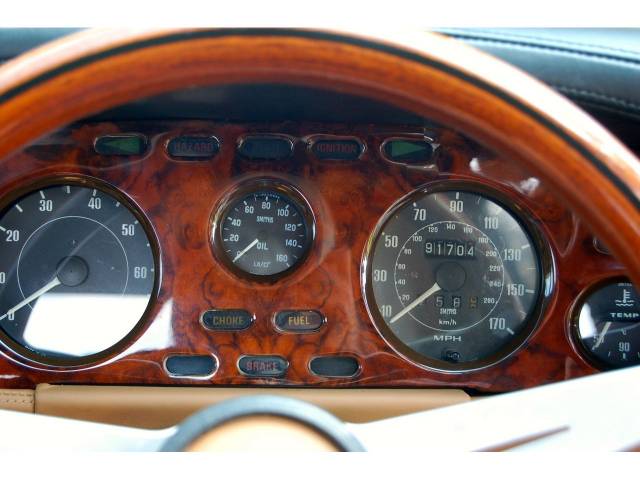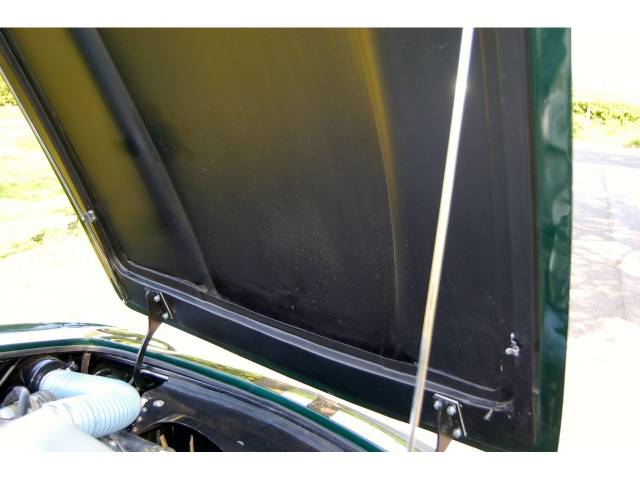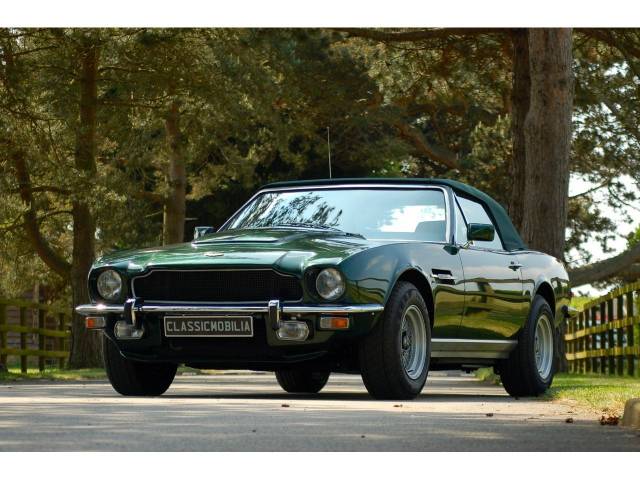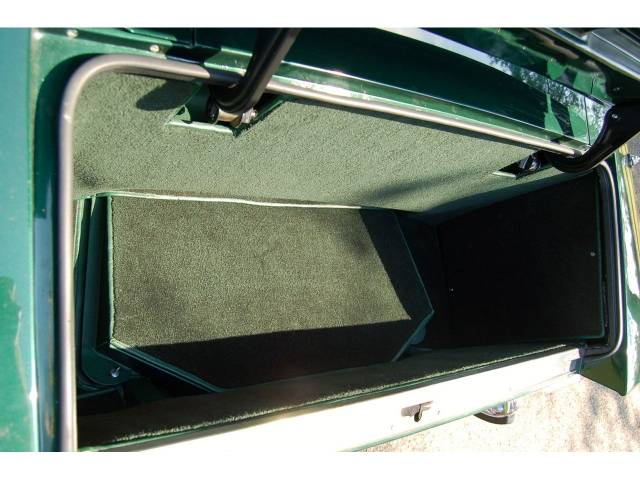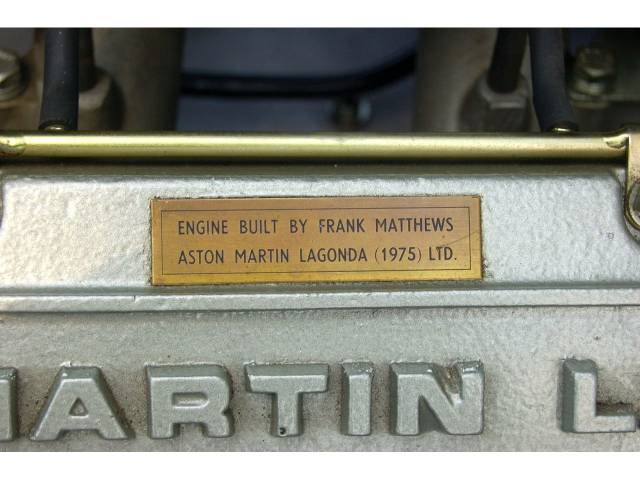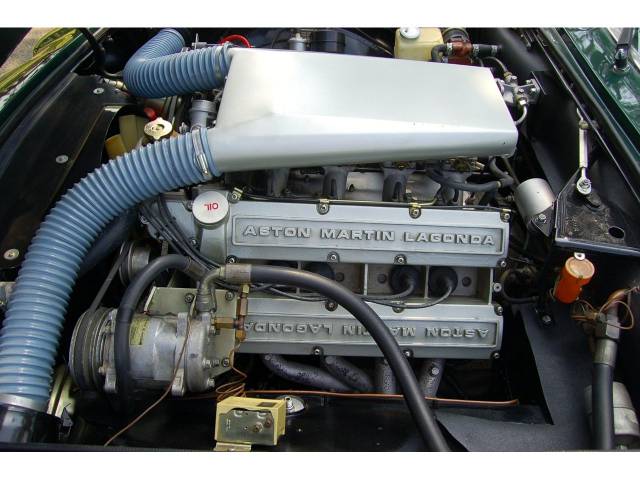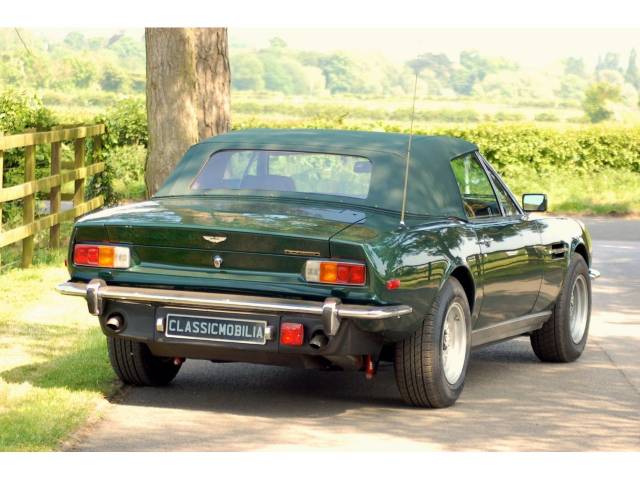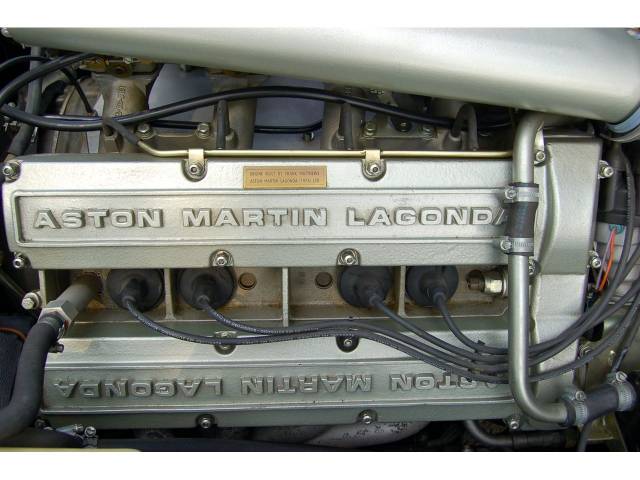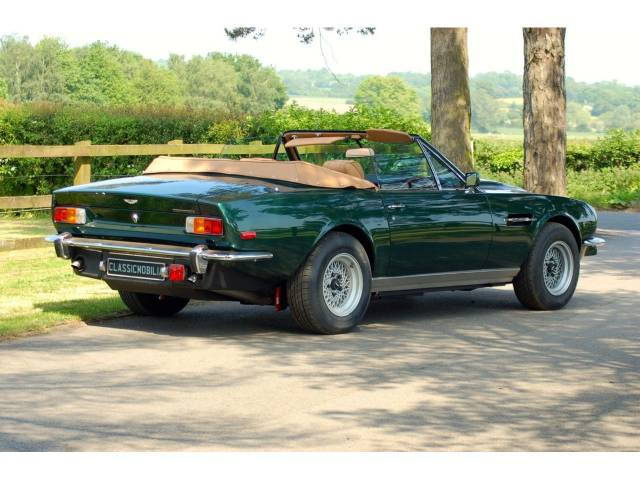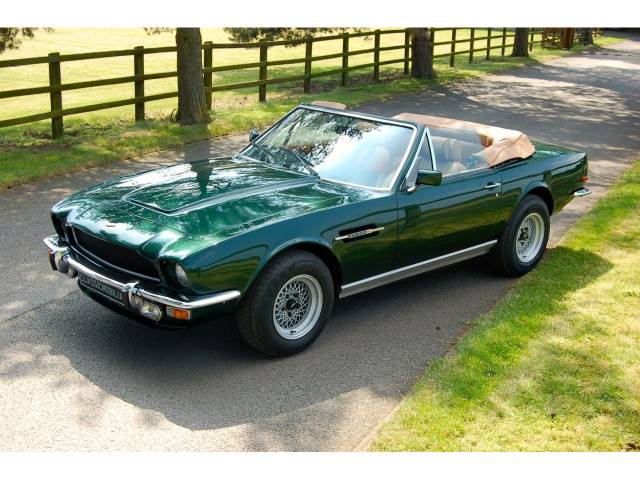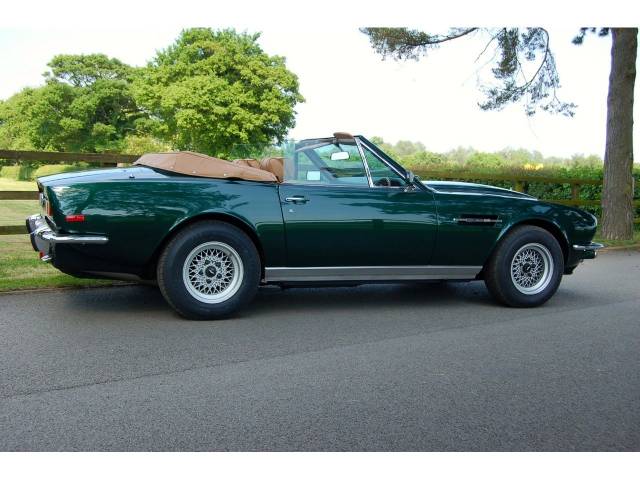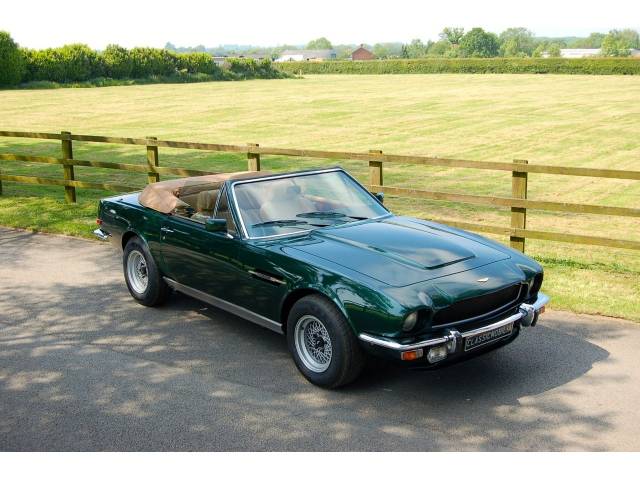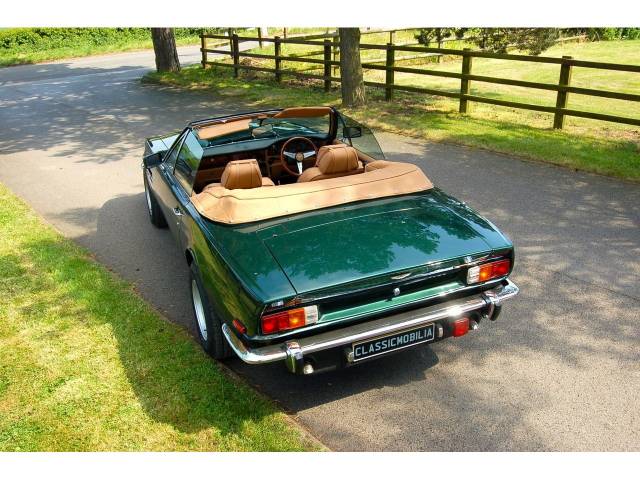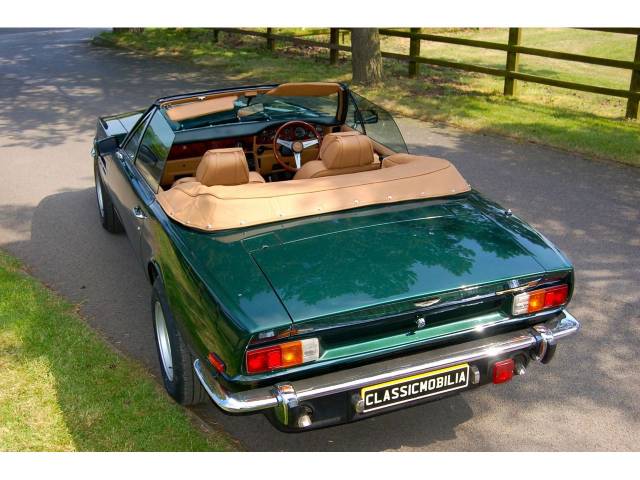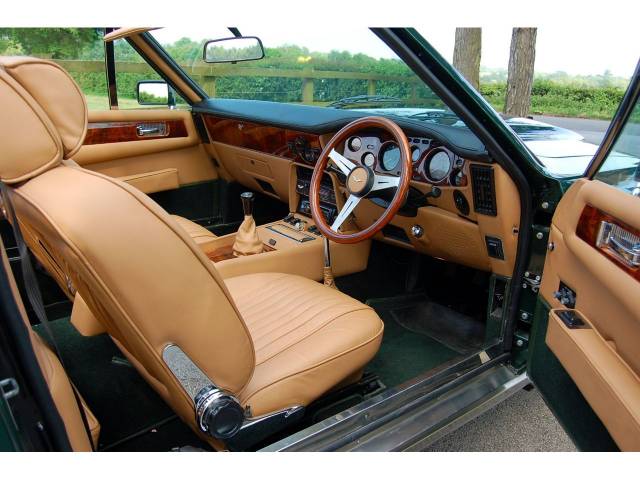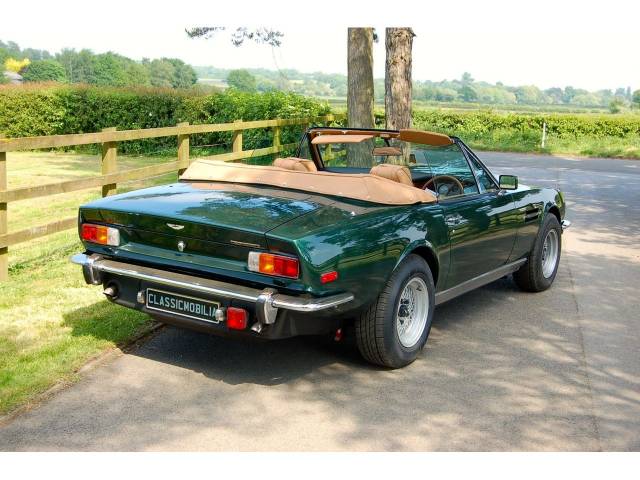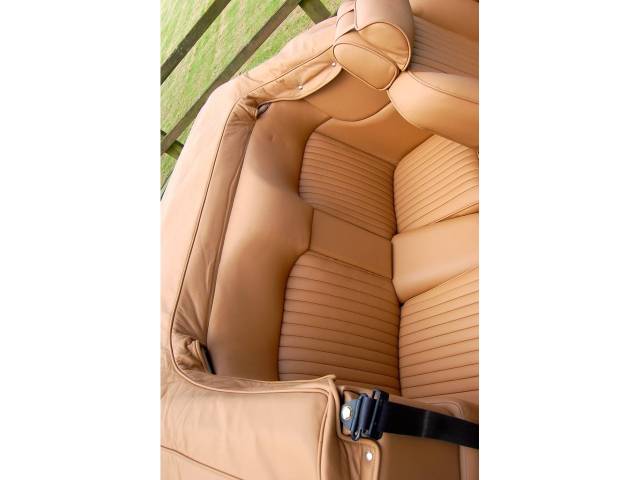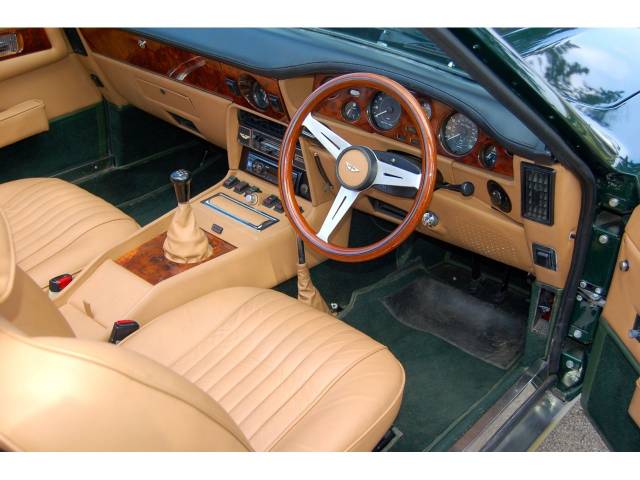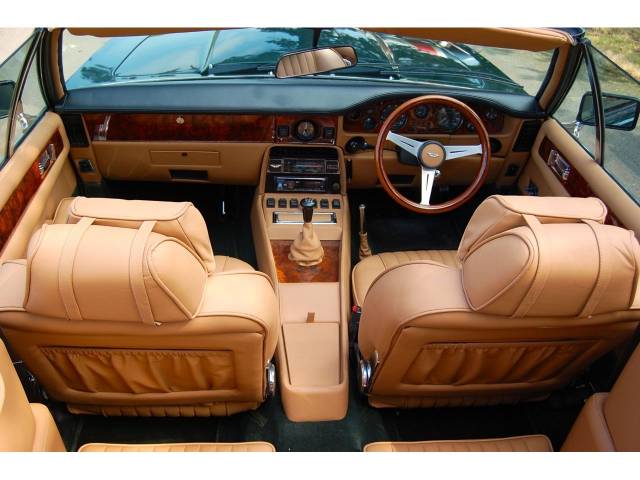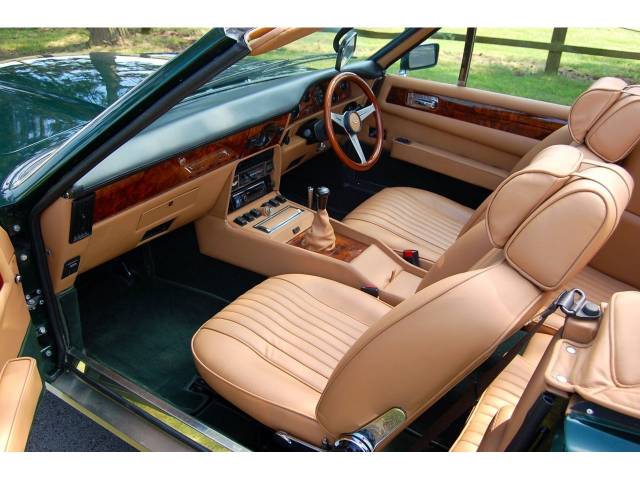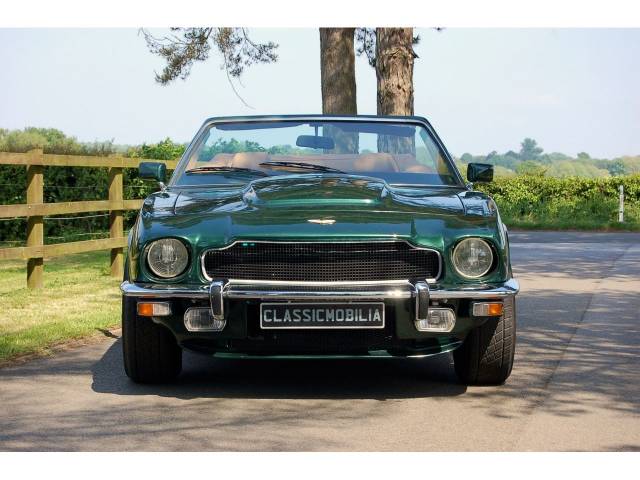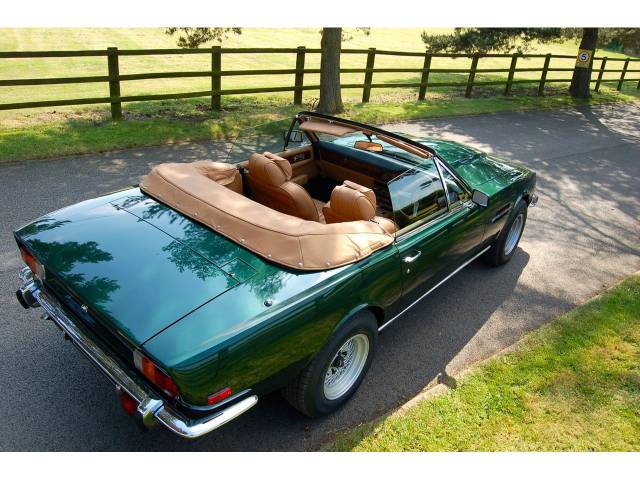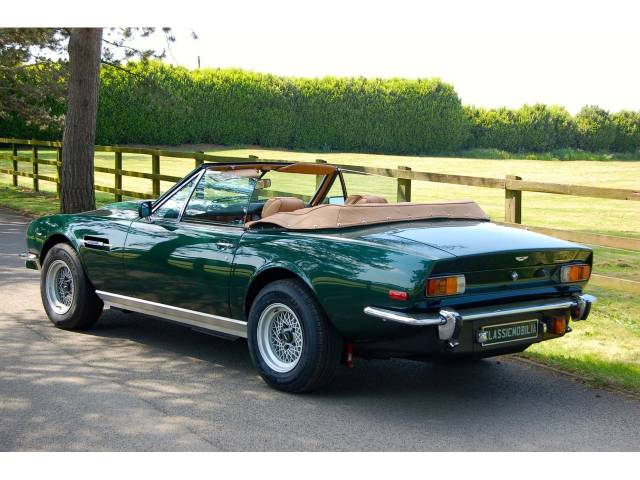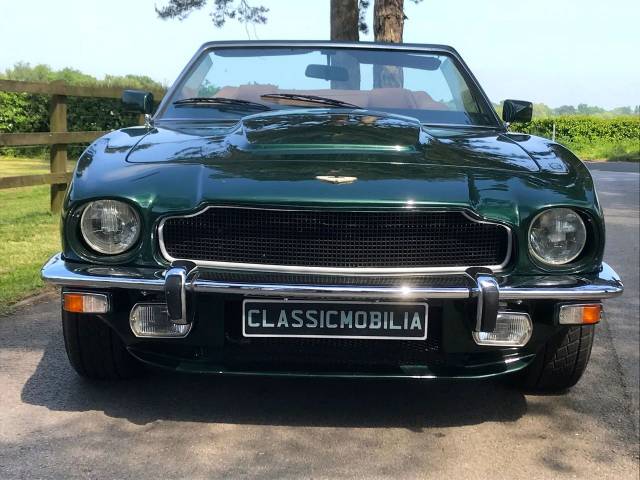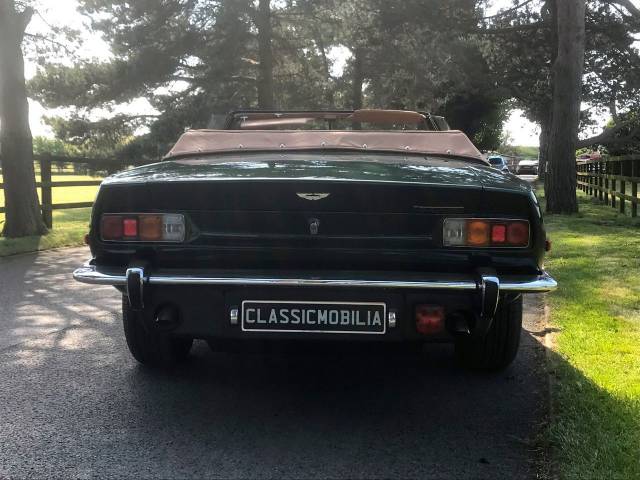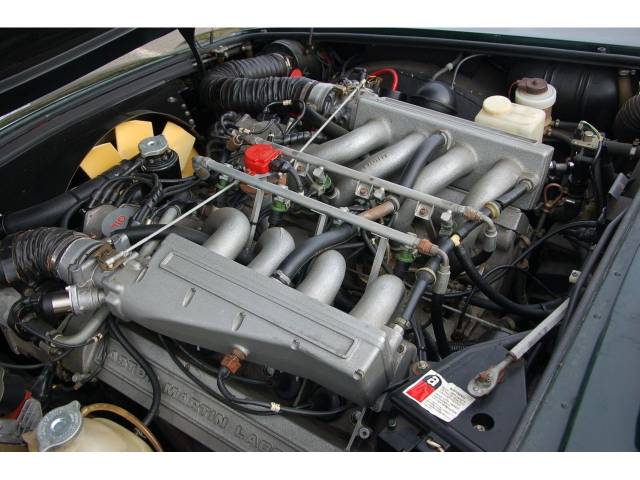 Dealer

away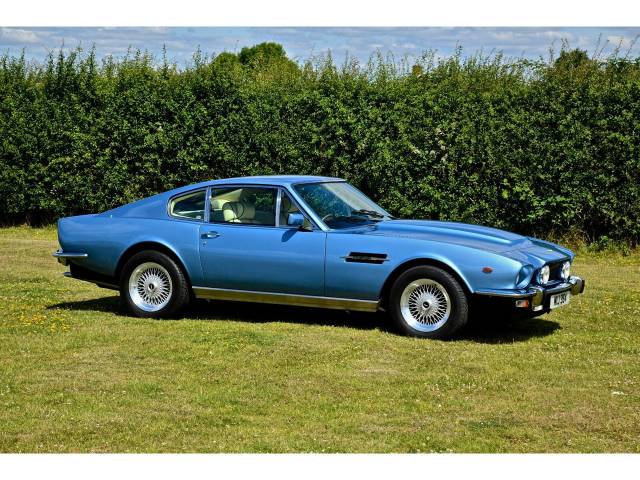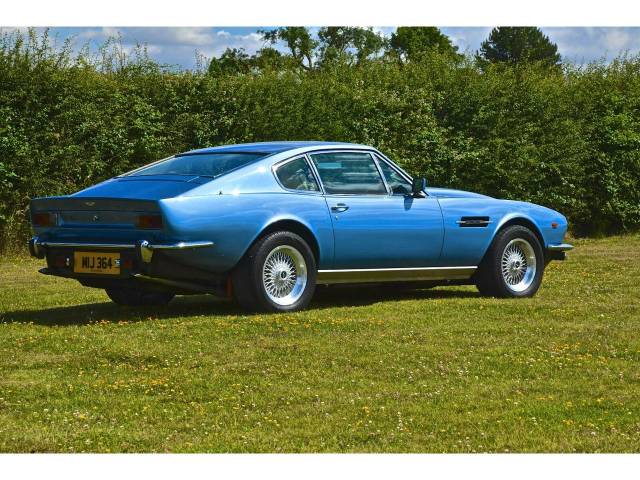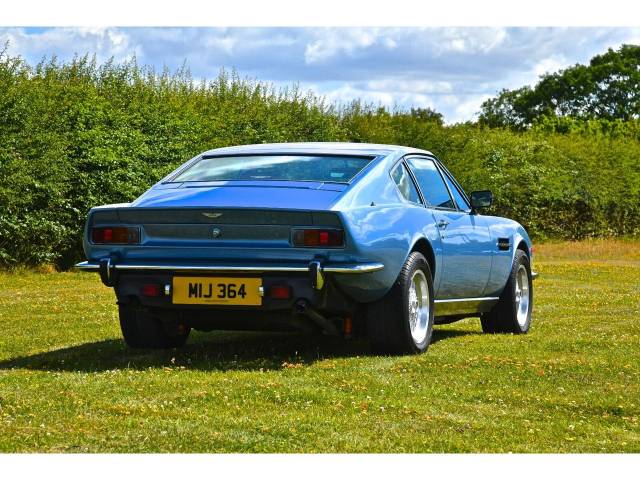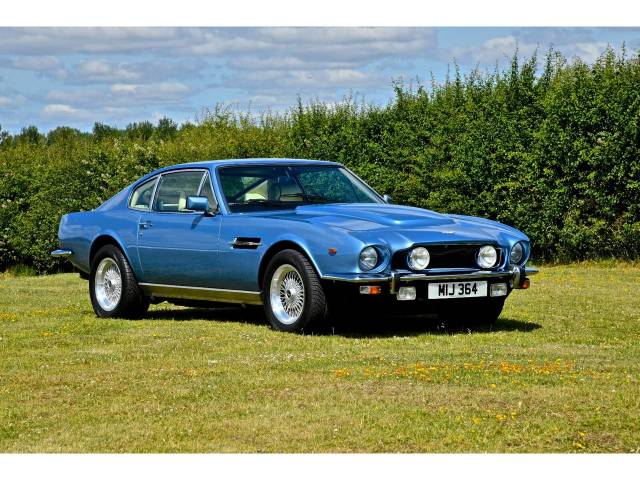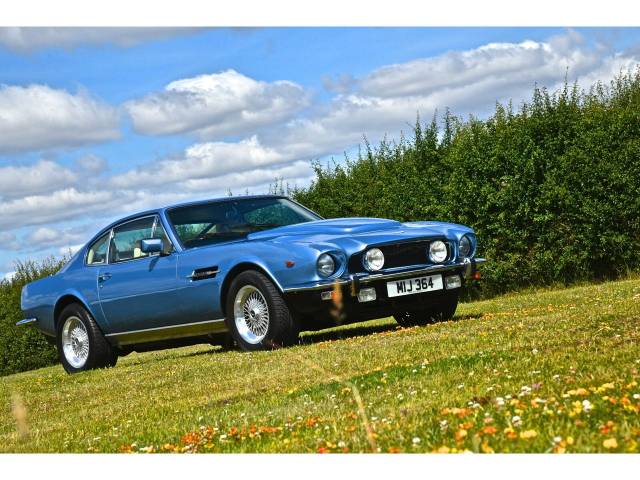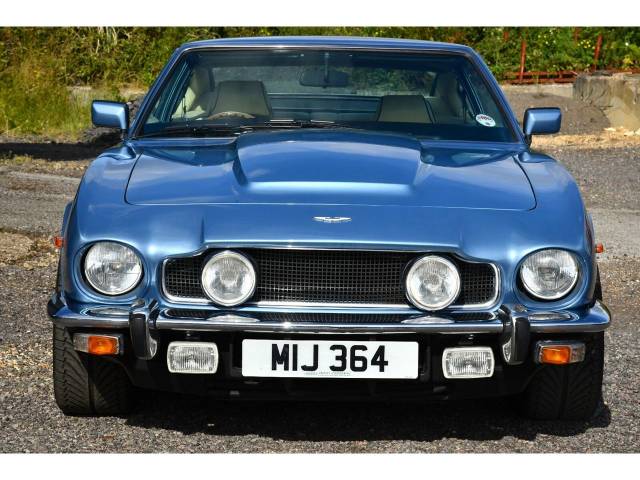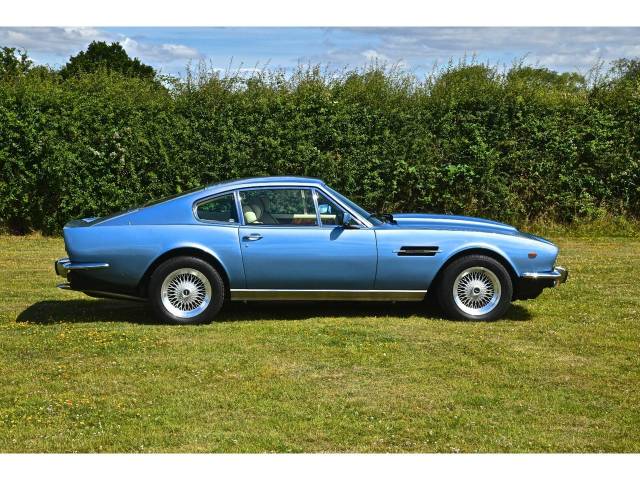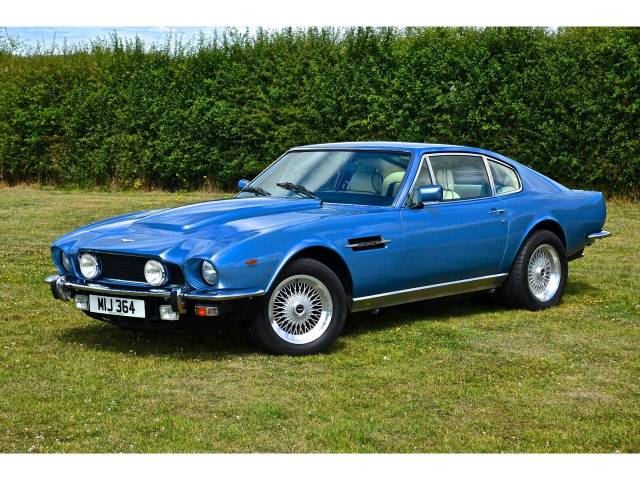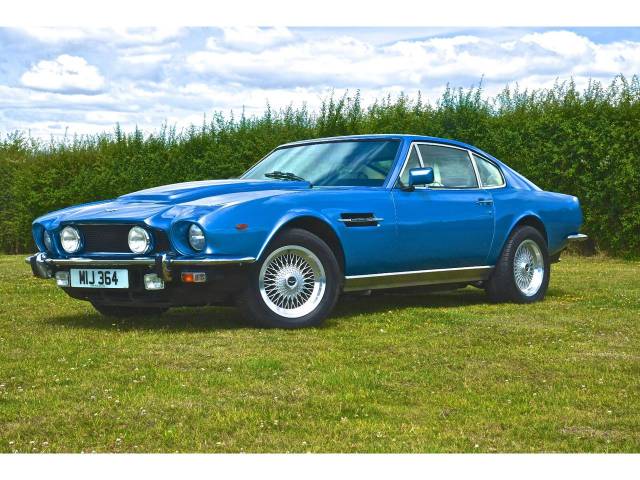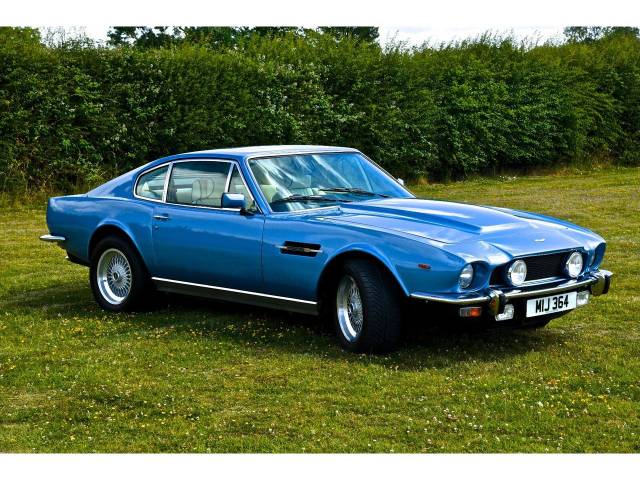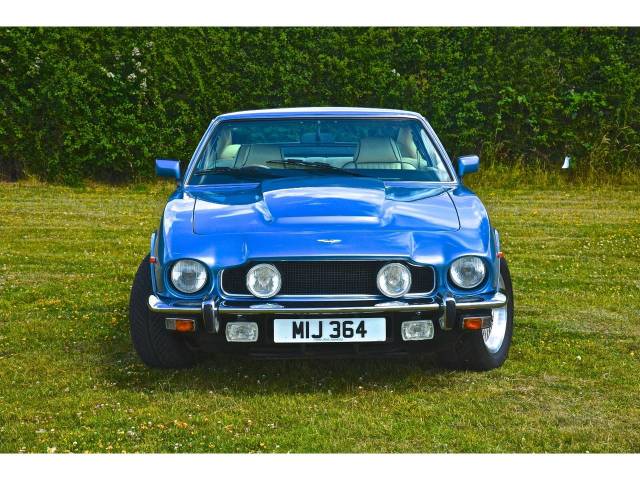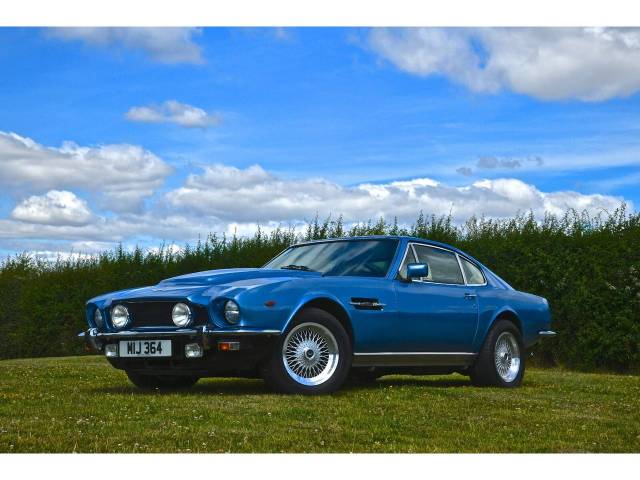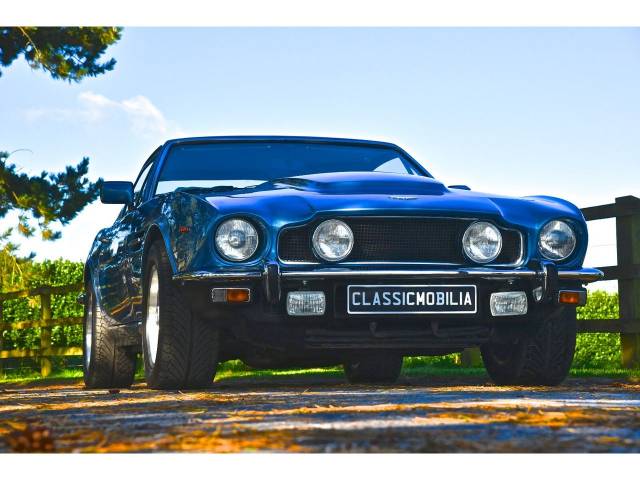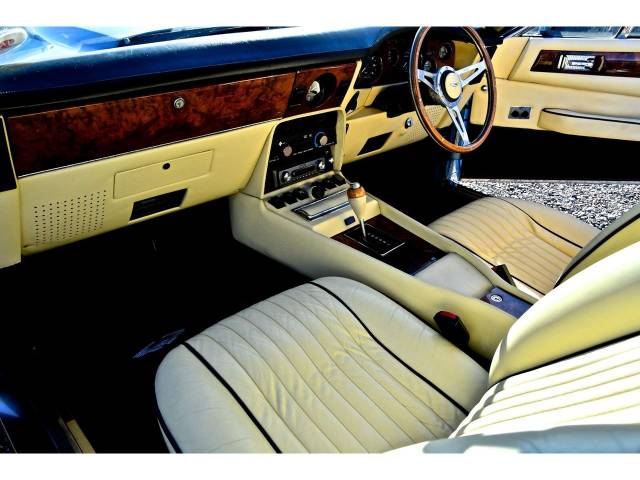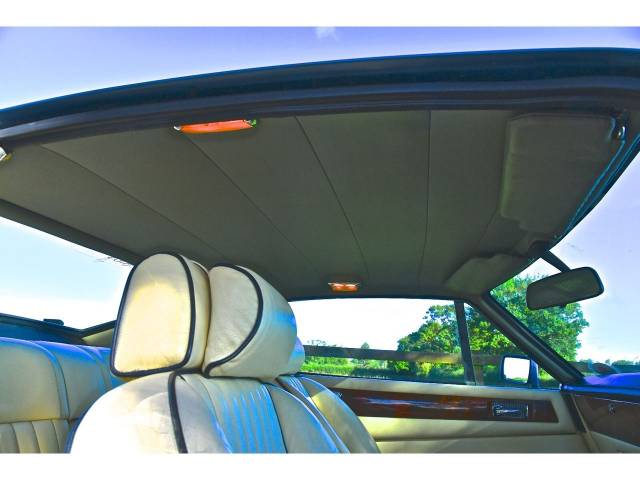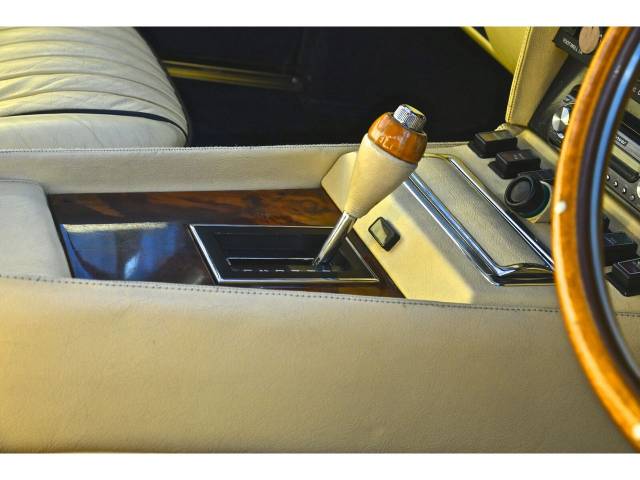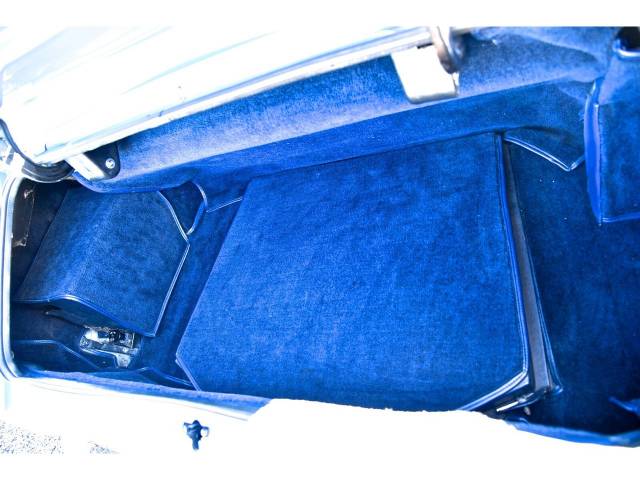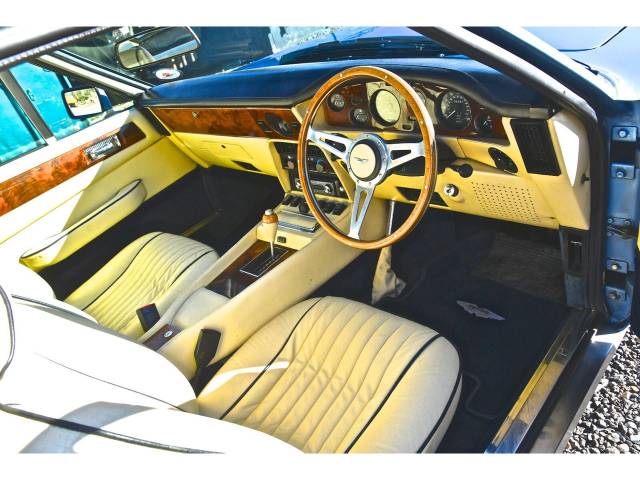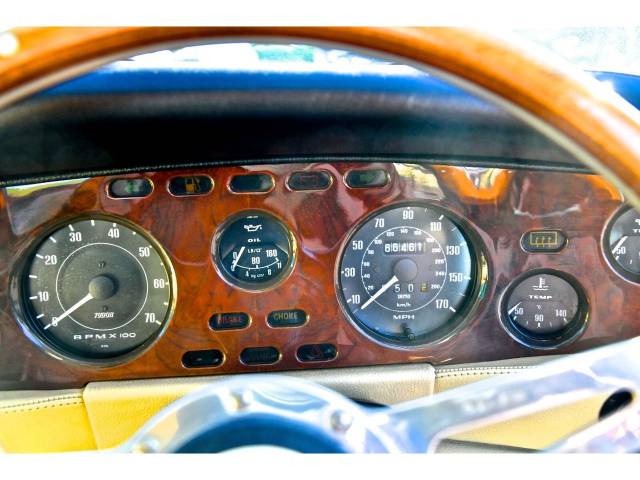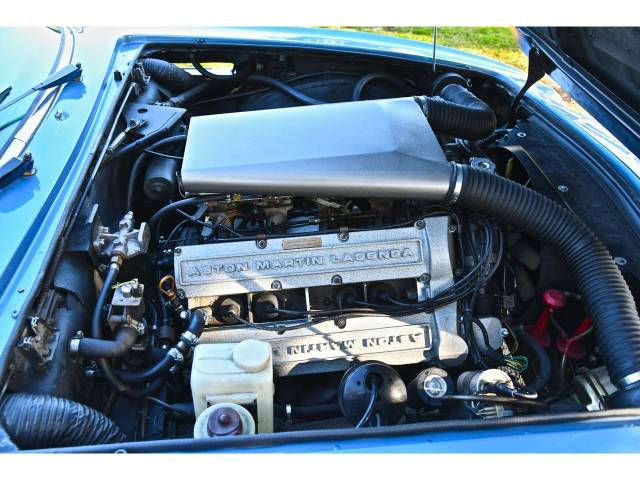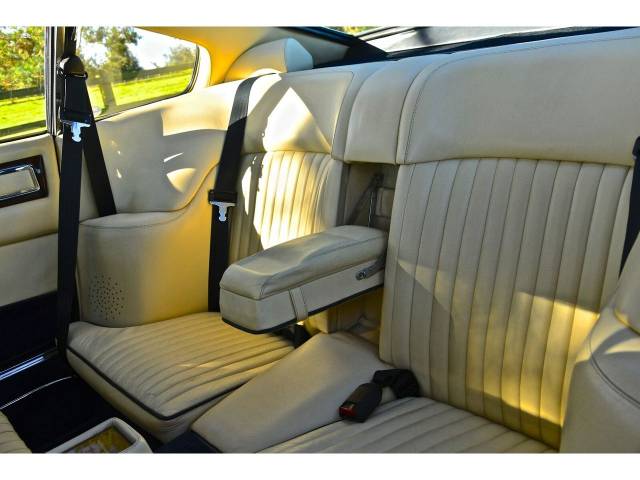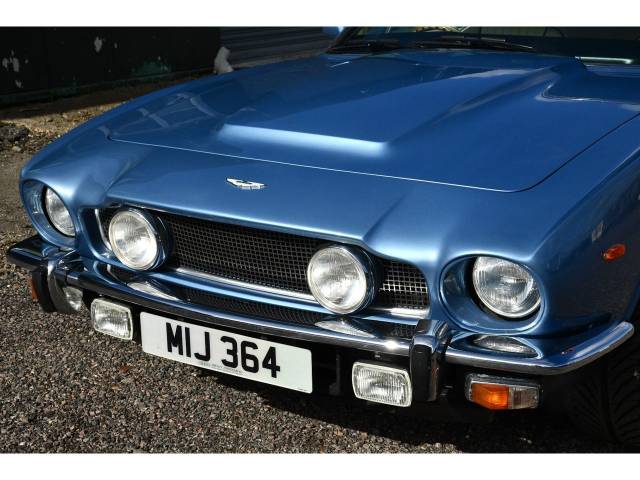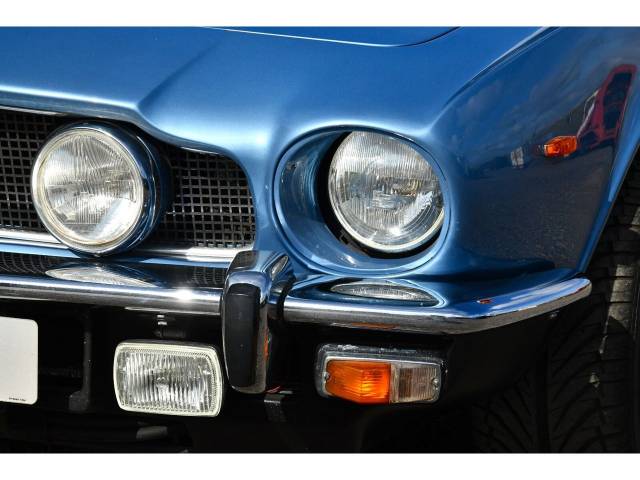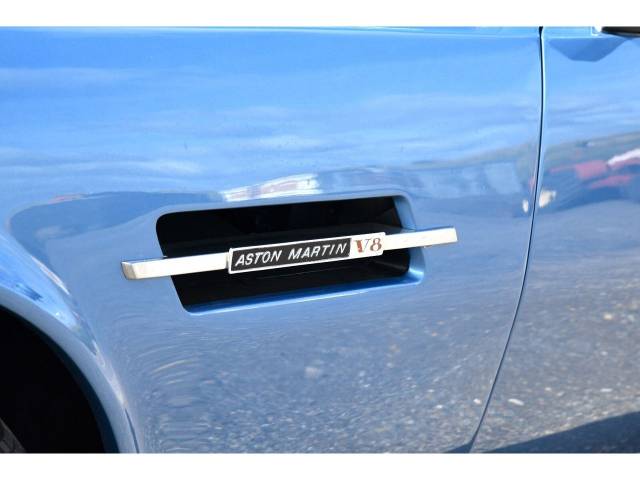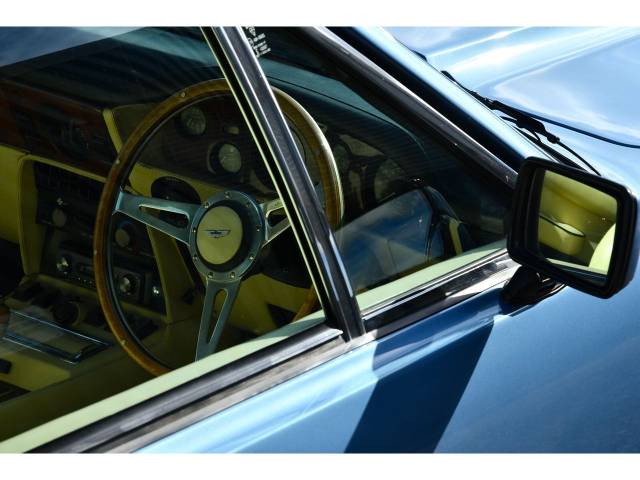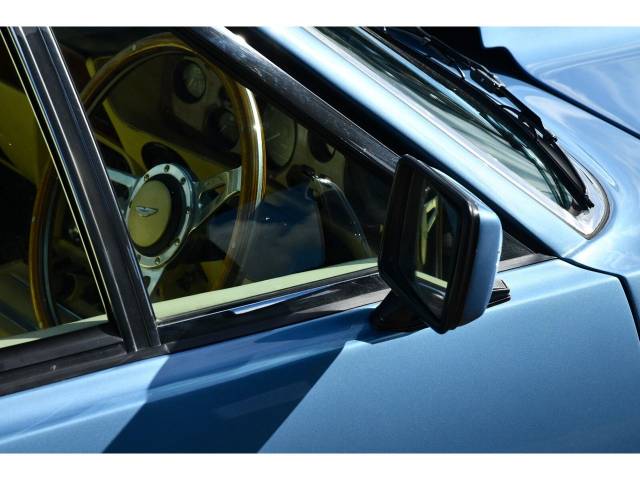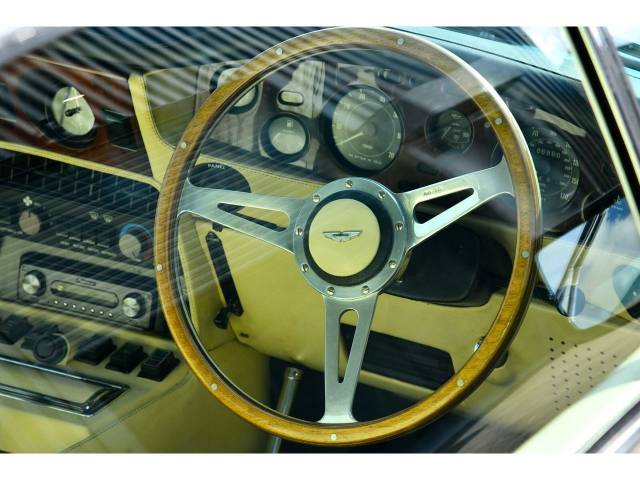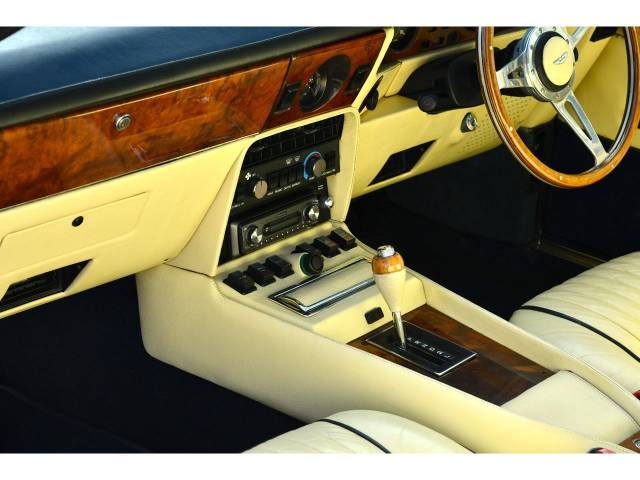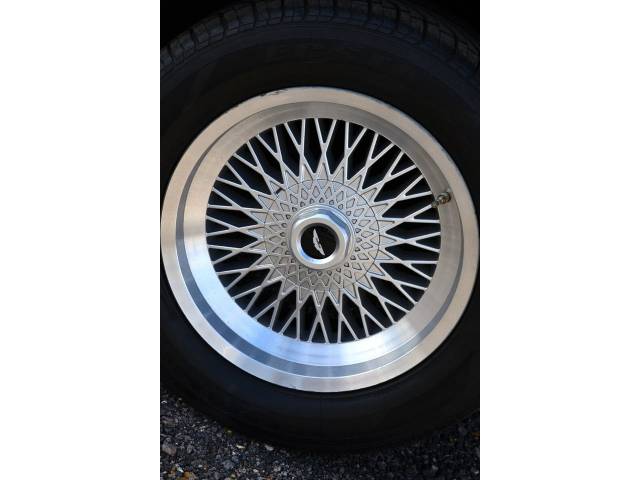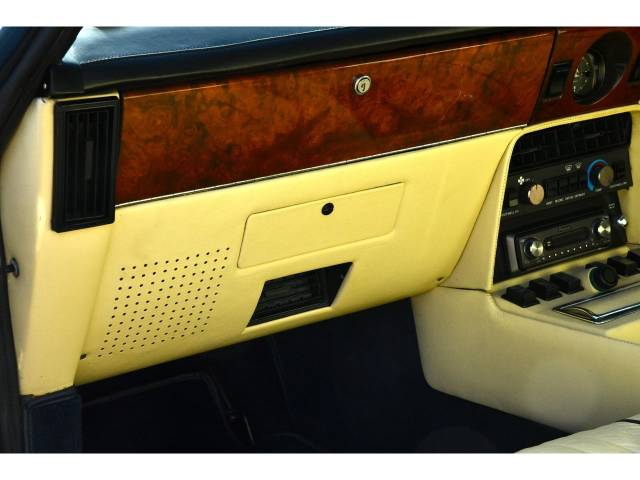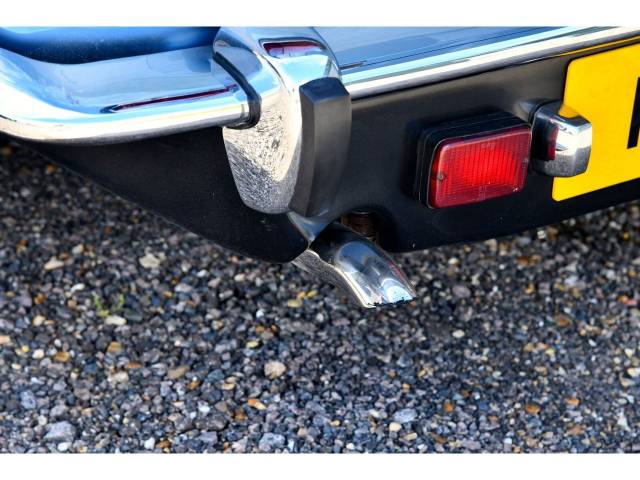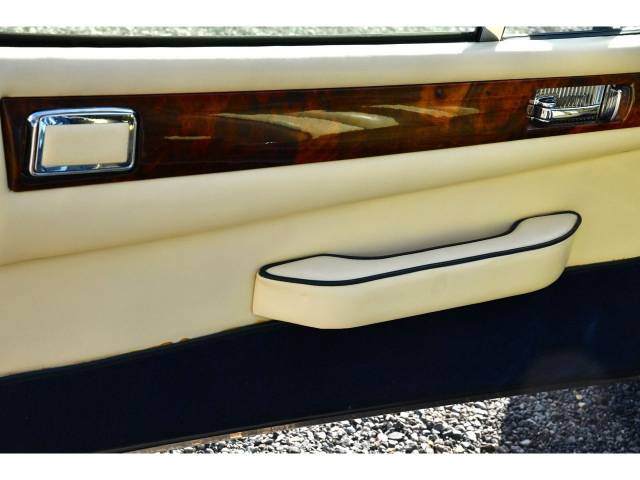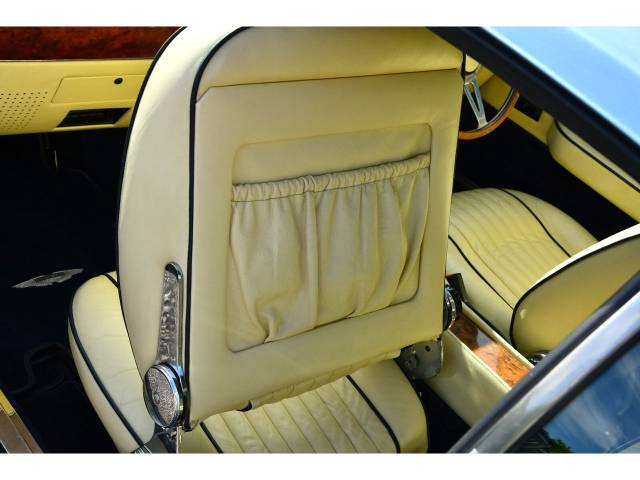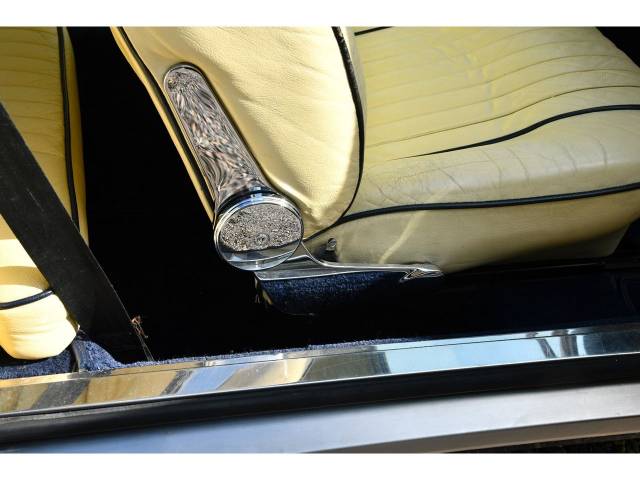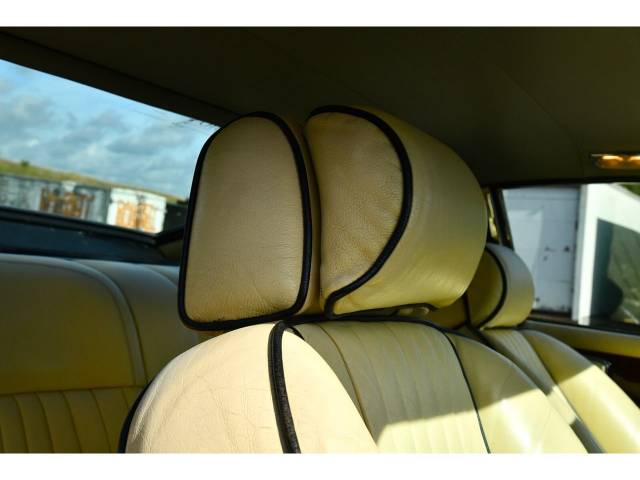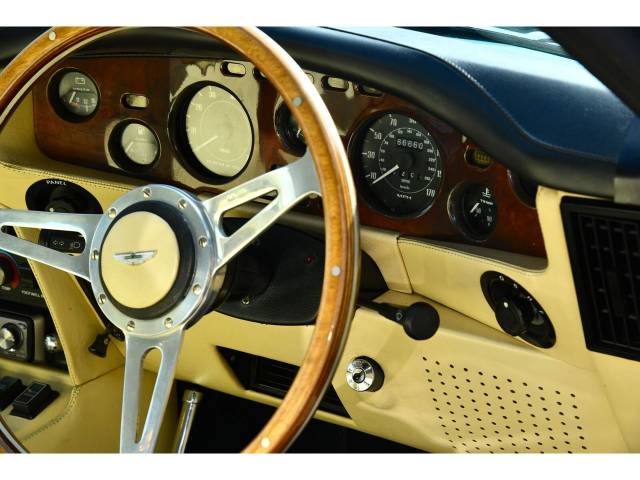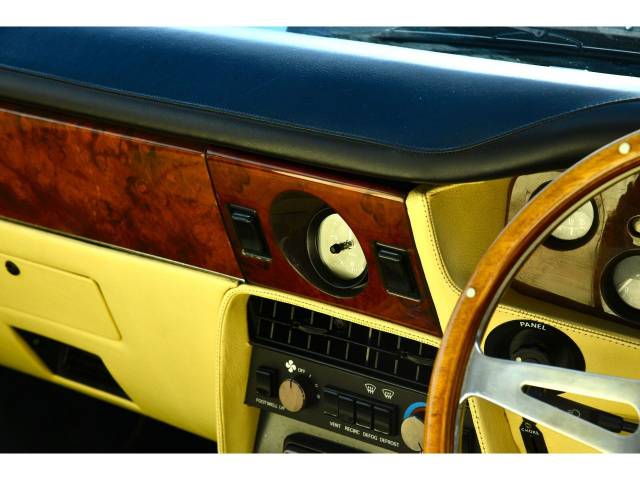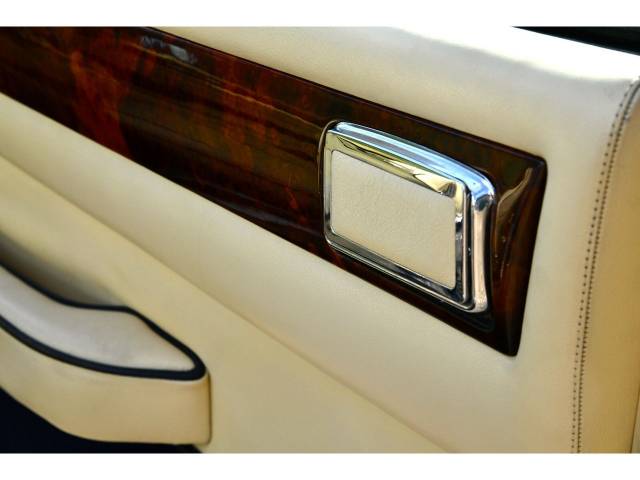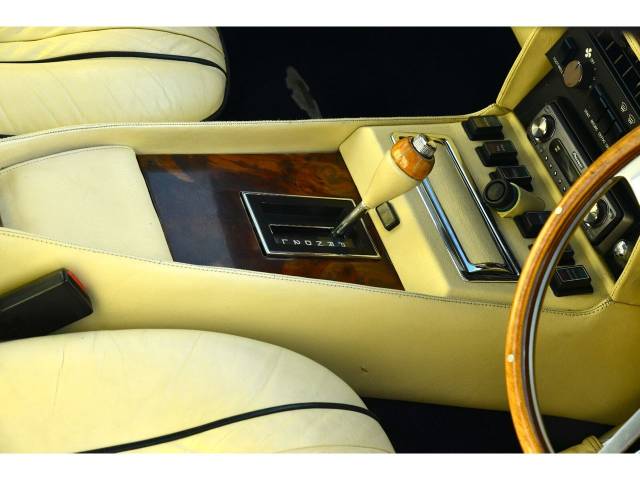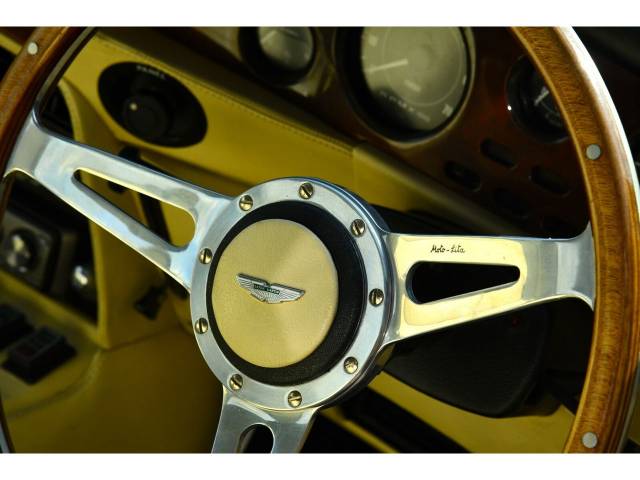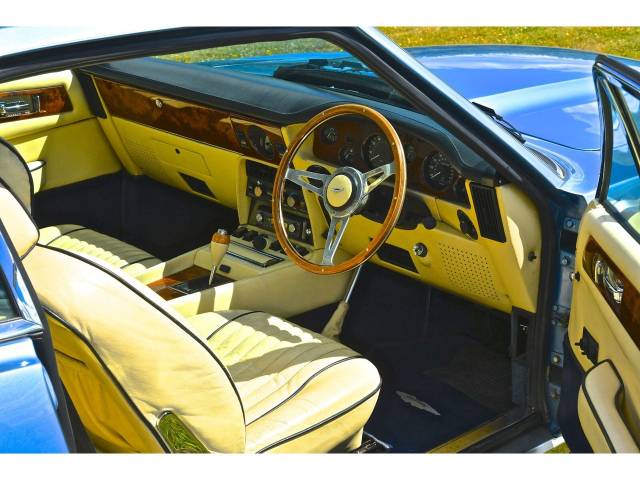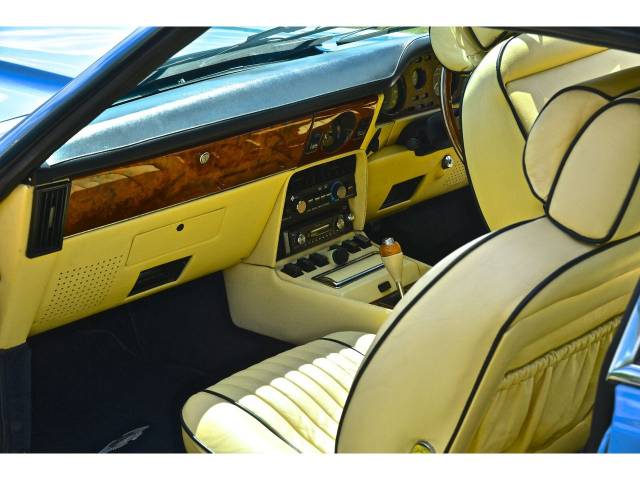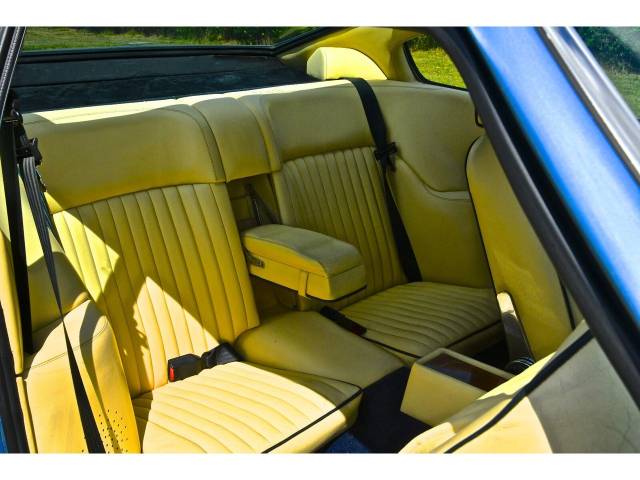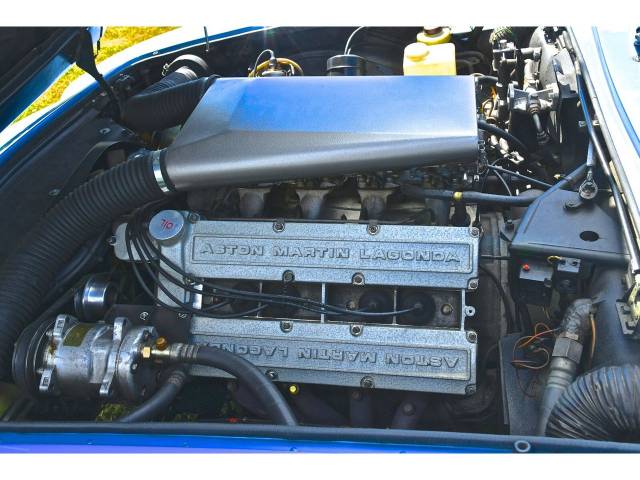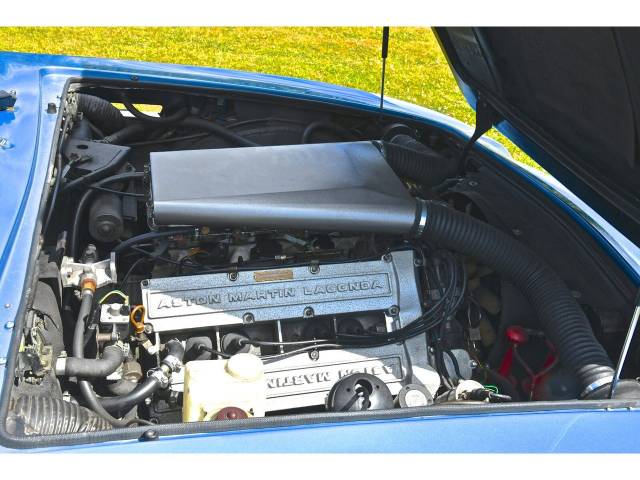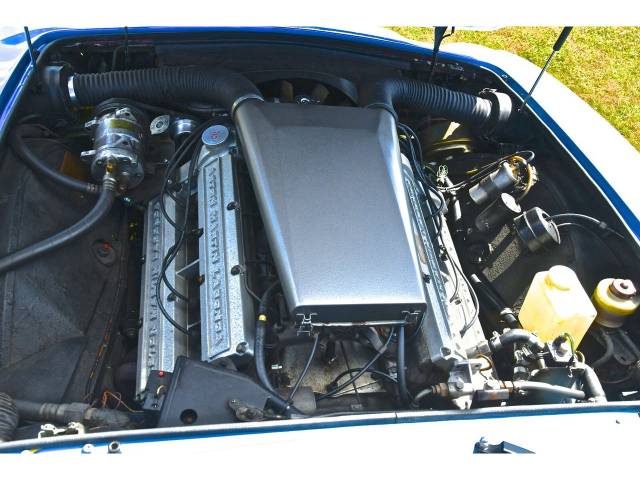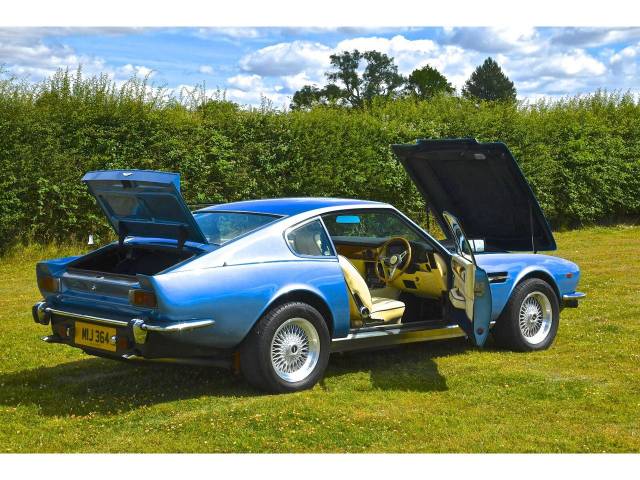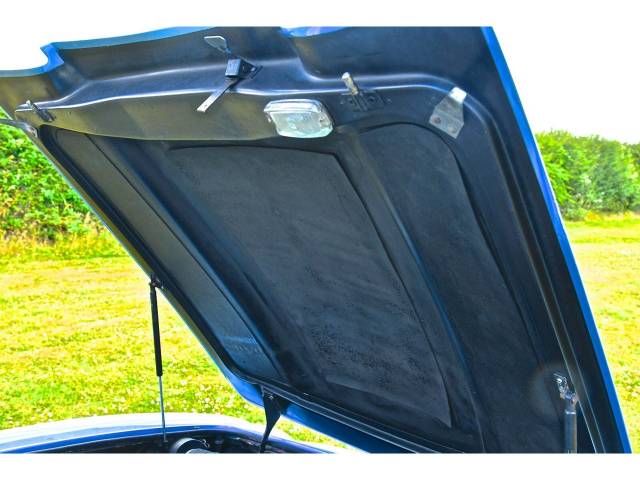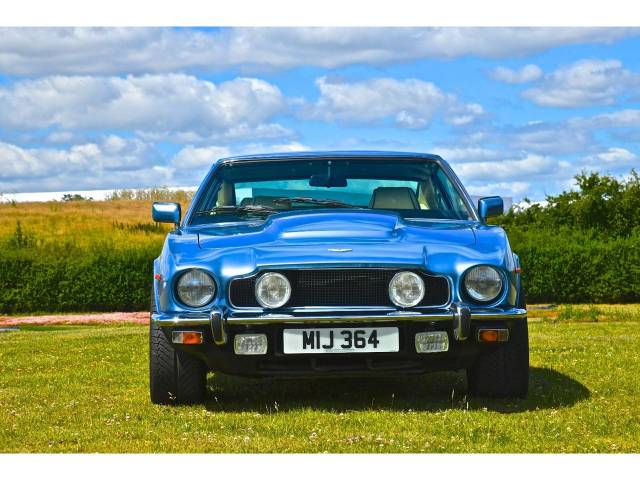 Dealer

away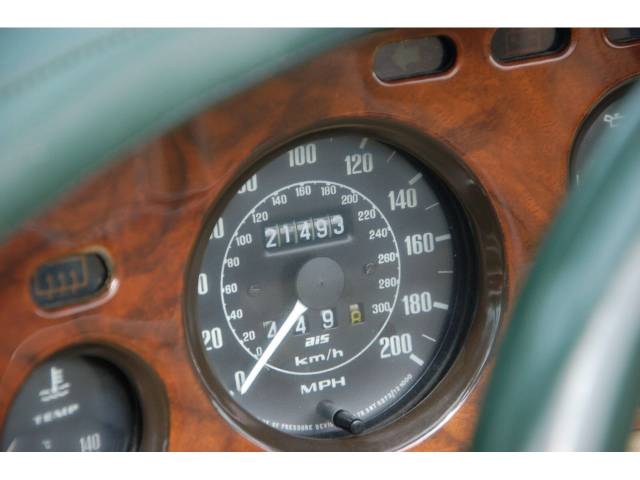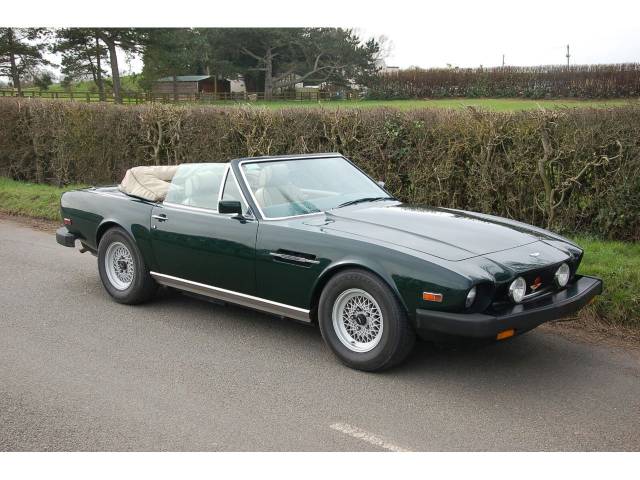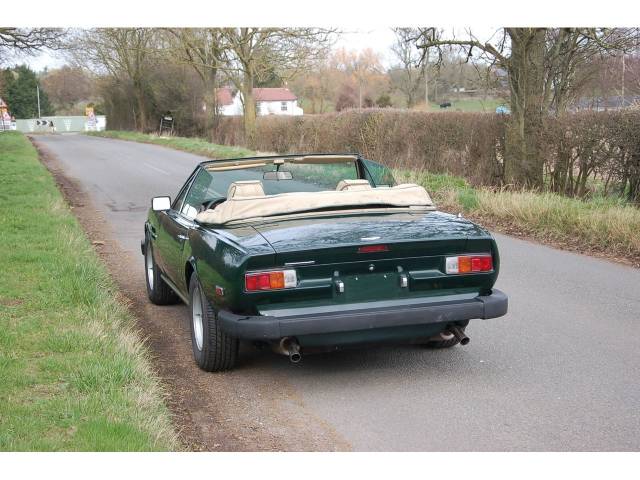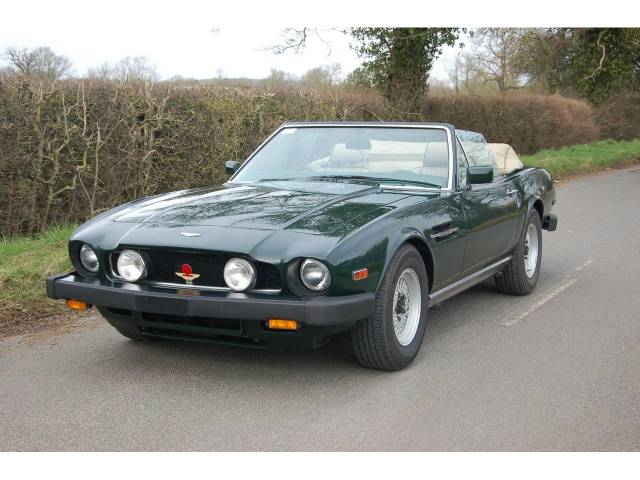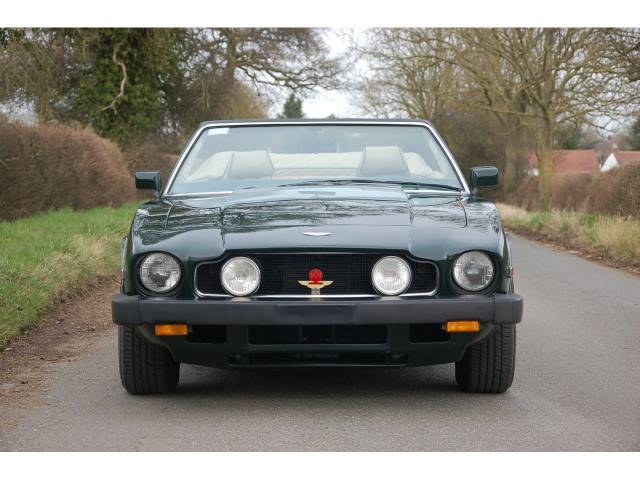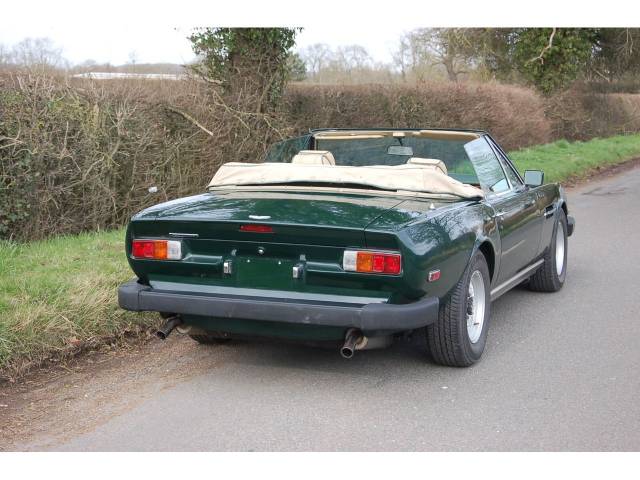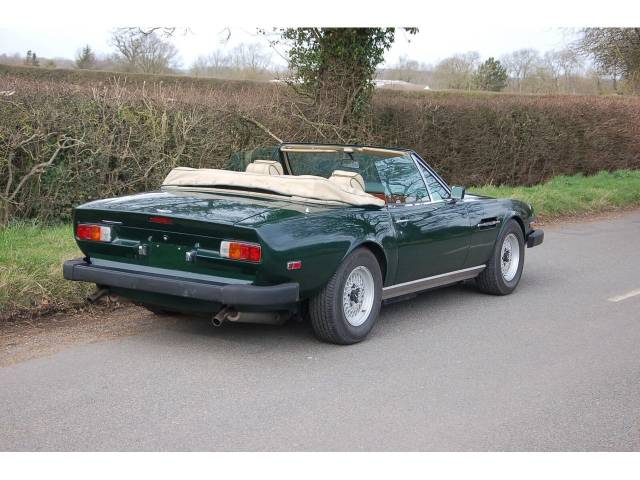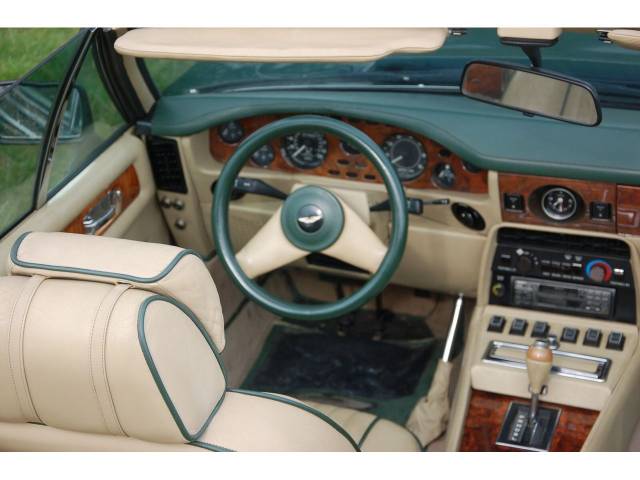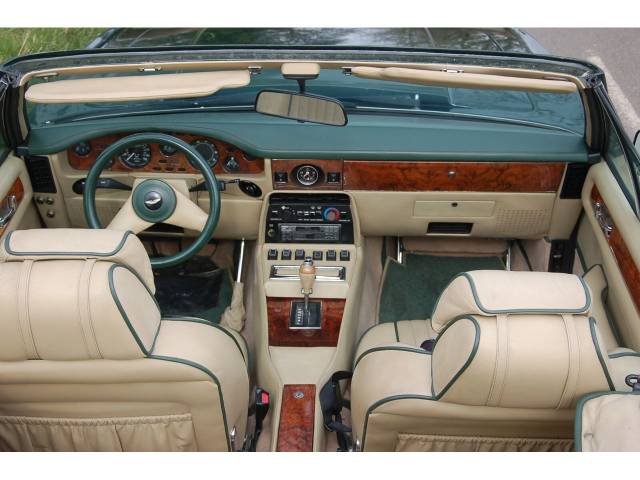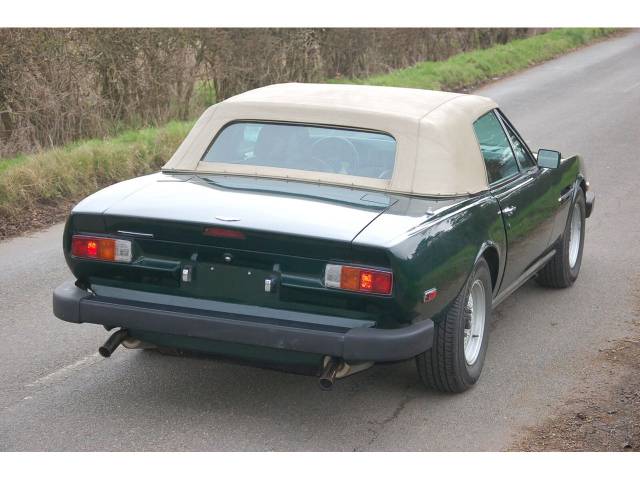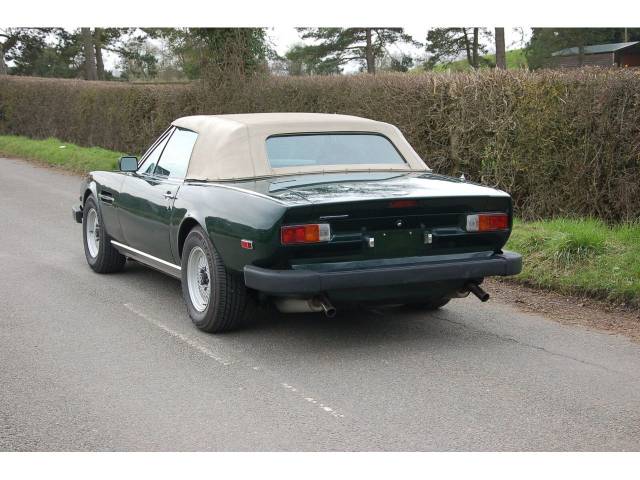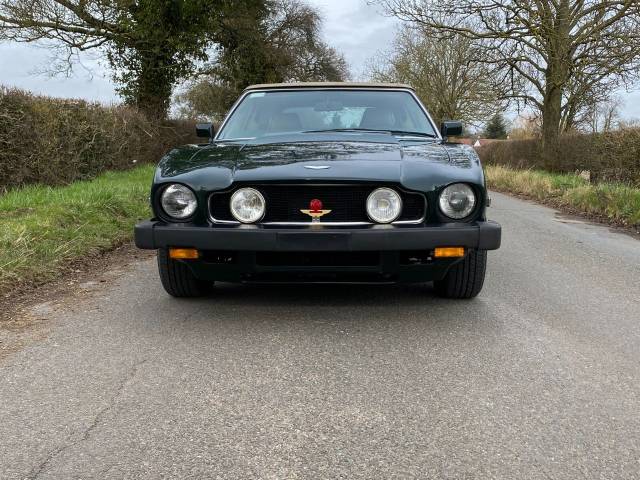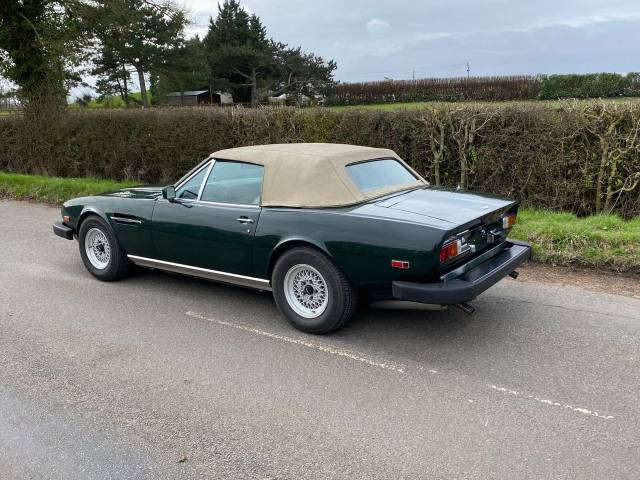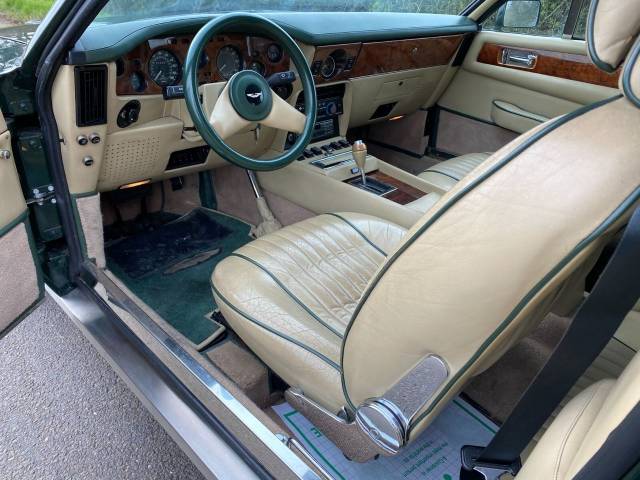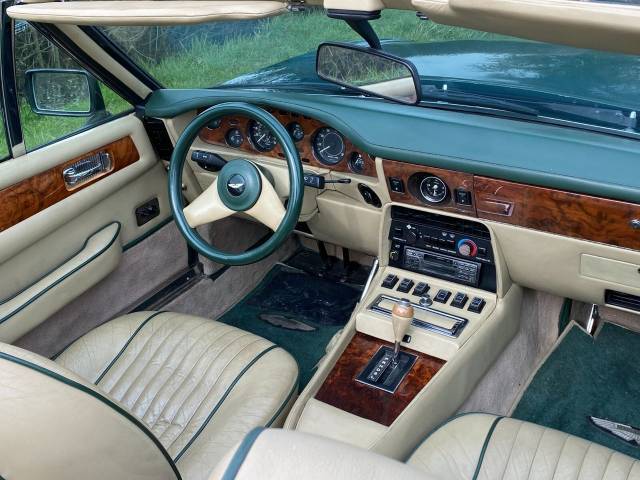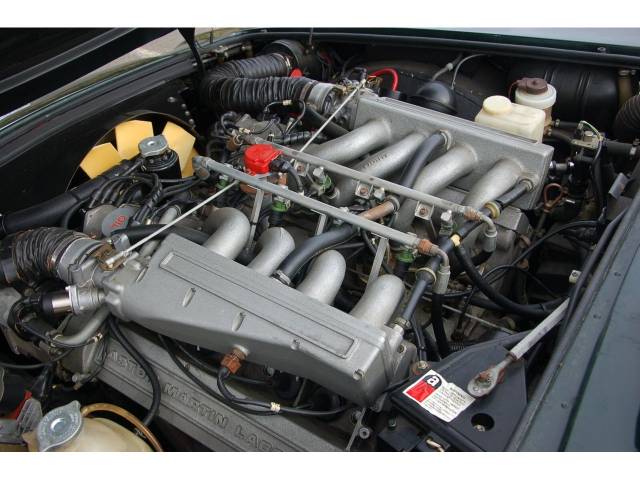 Dealer

away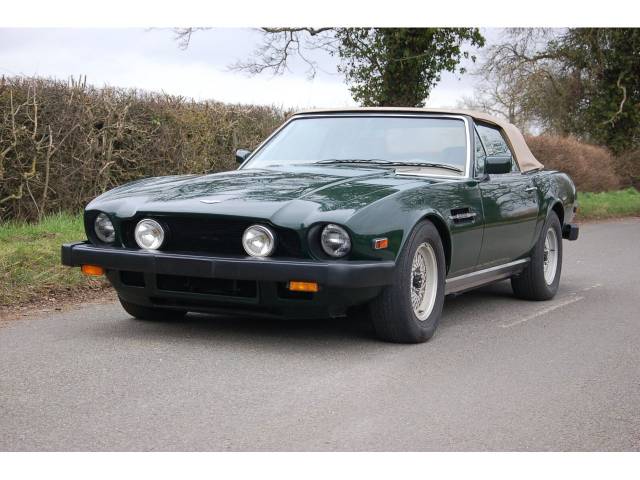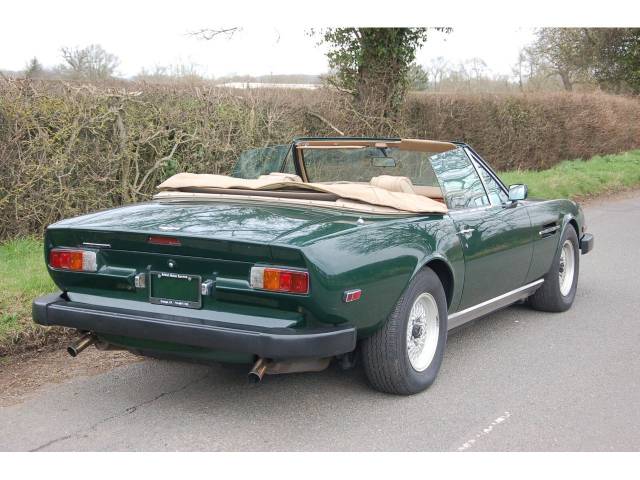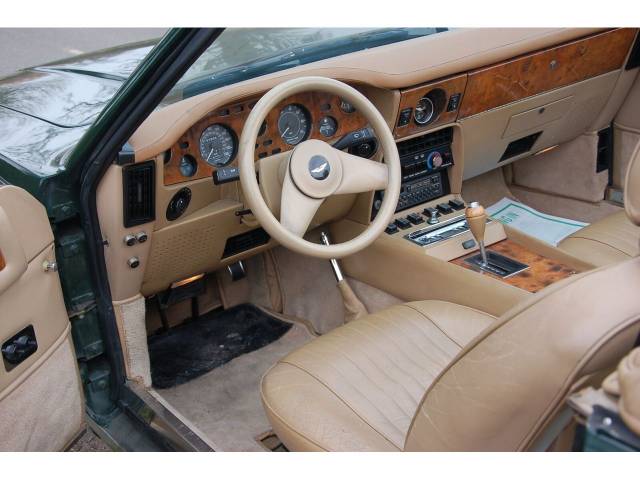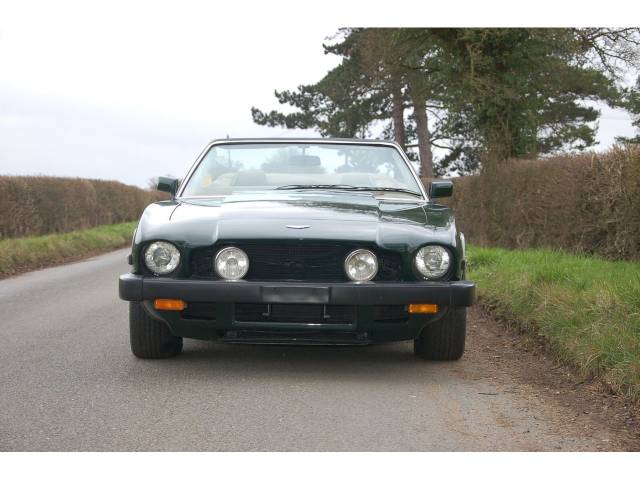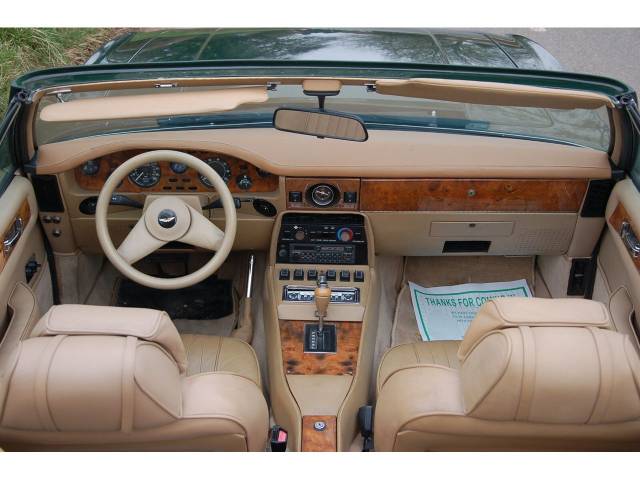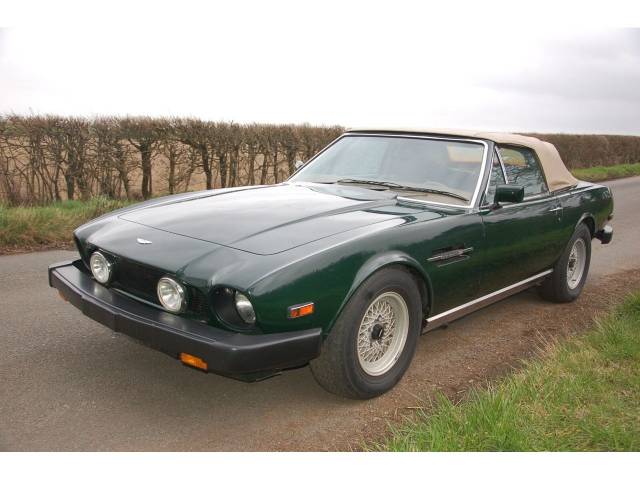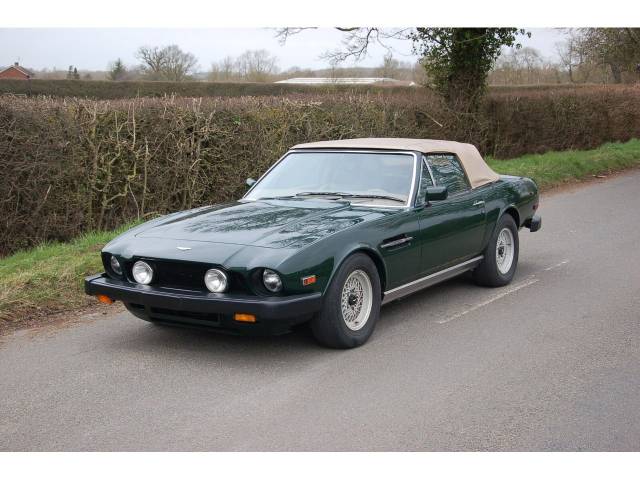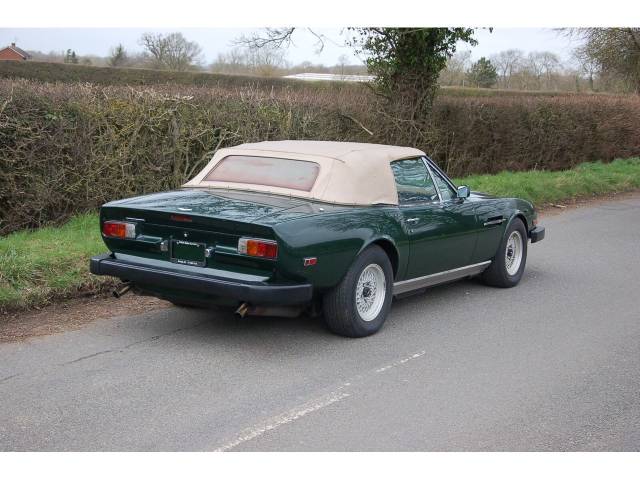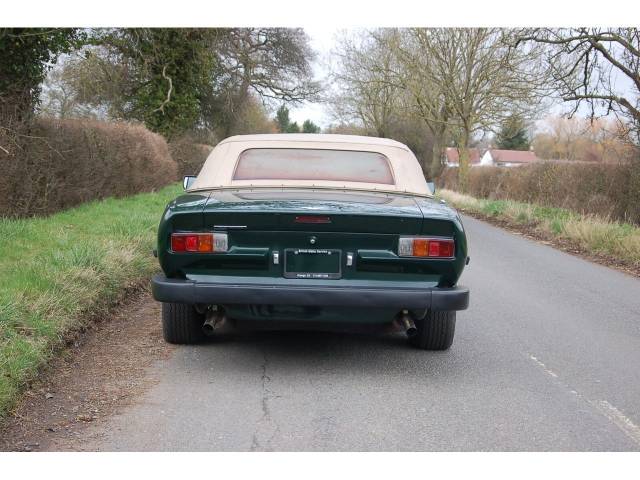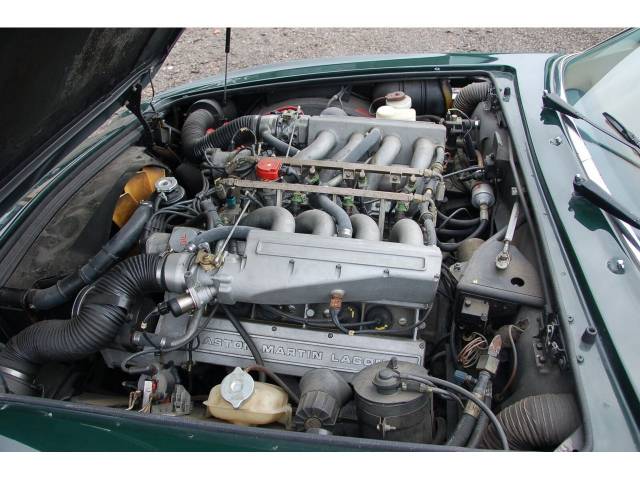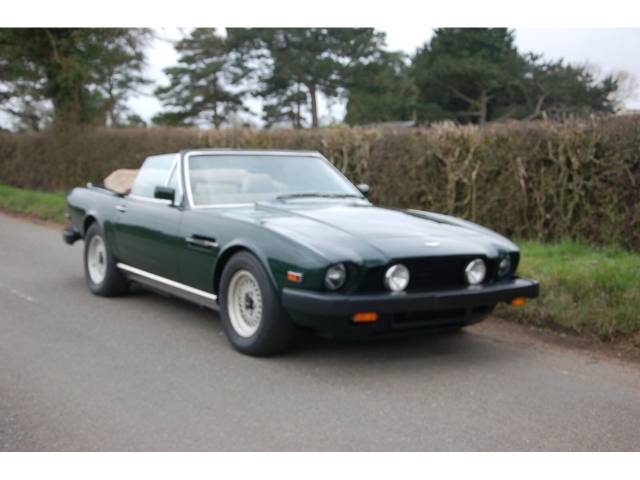 Dealer

away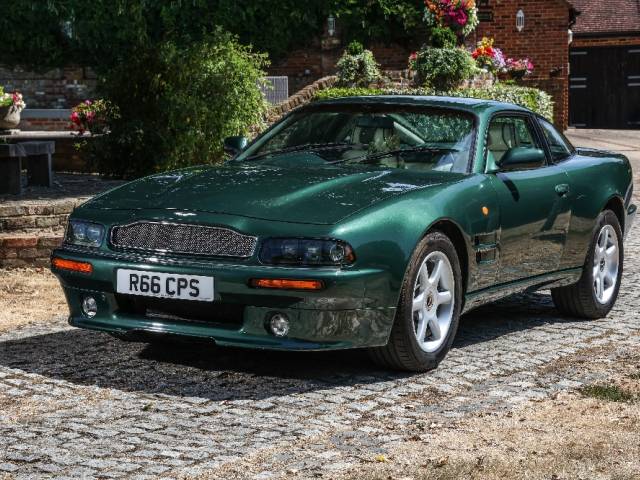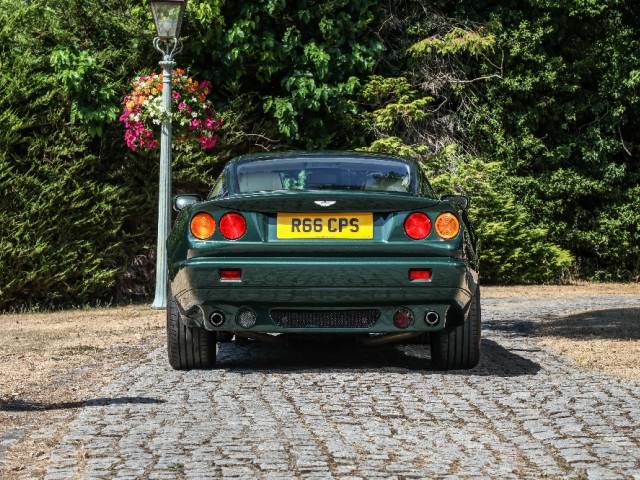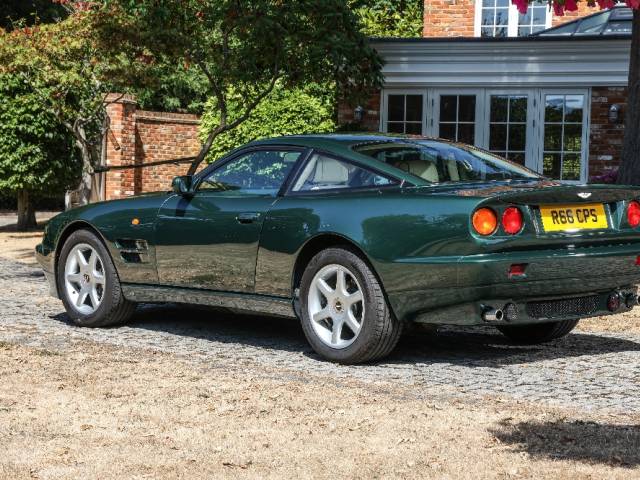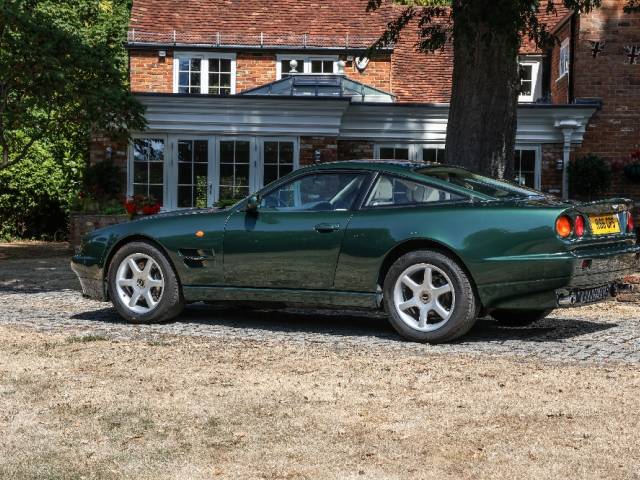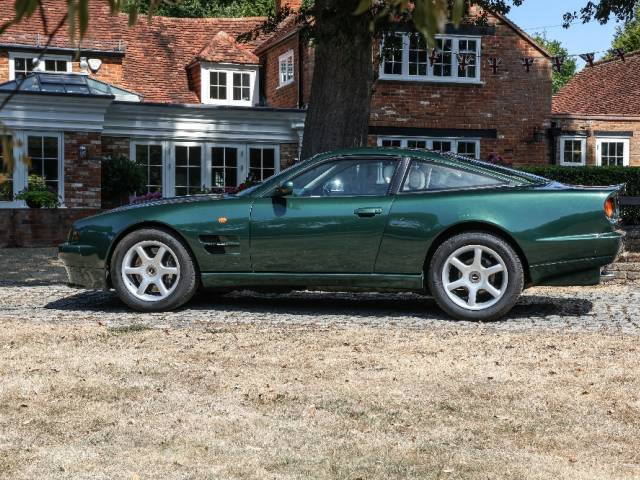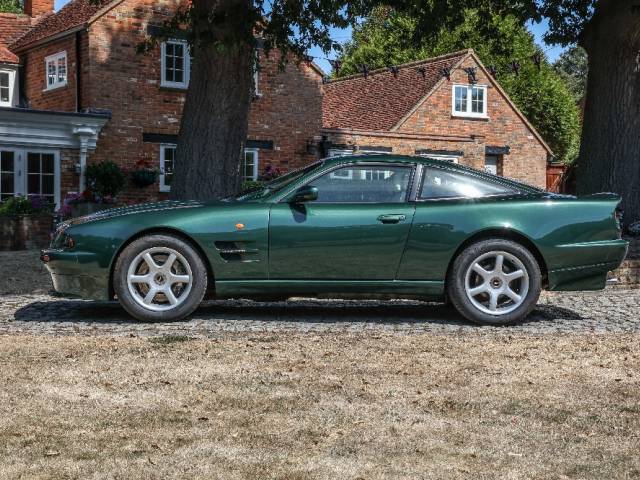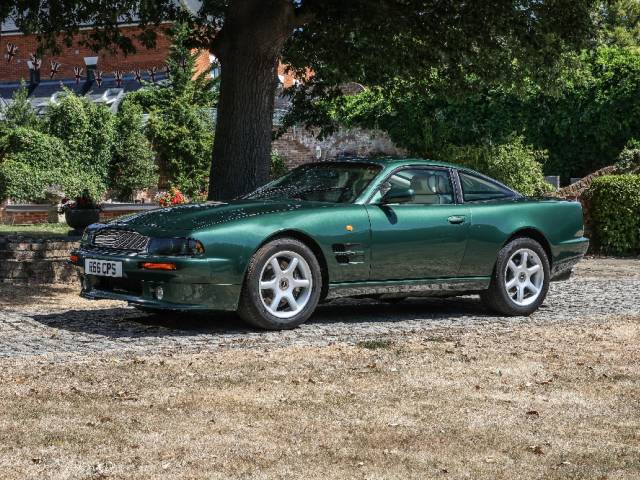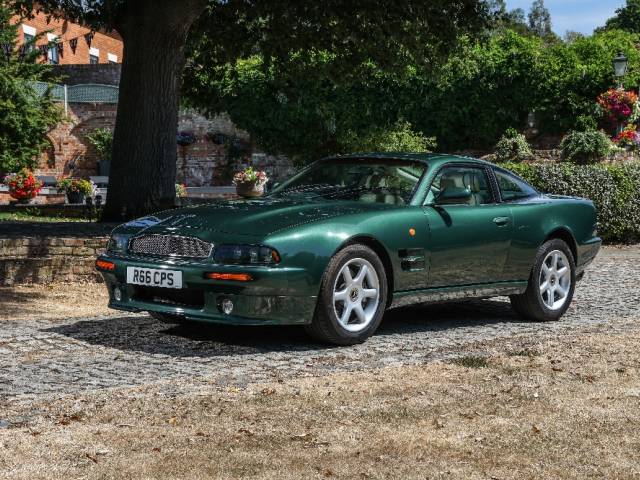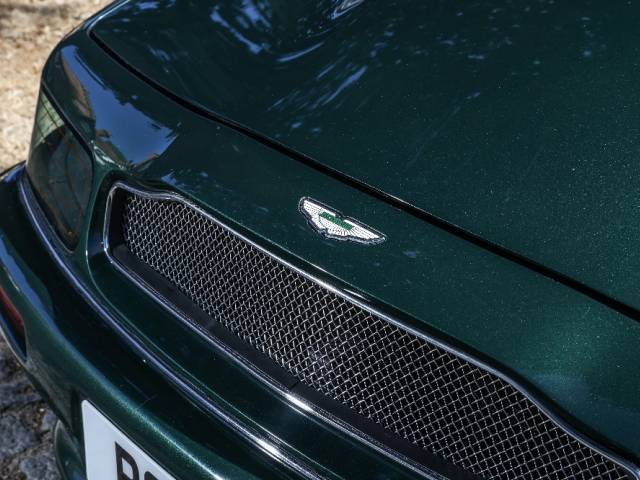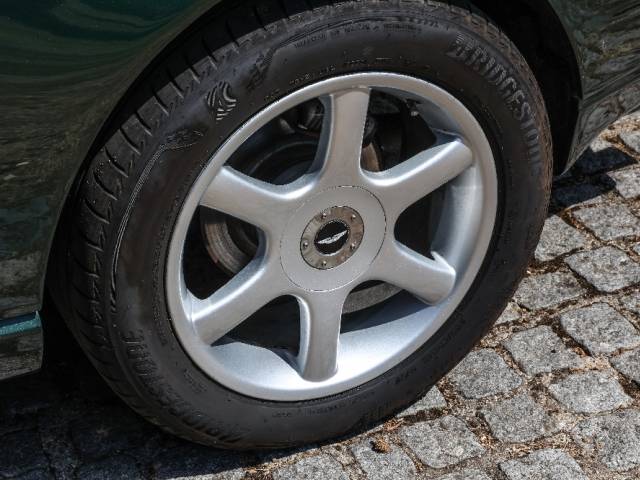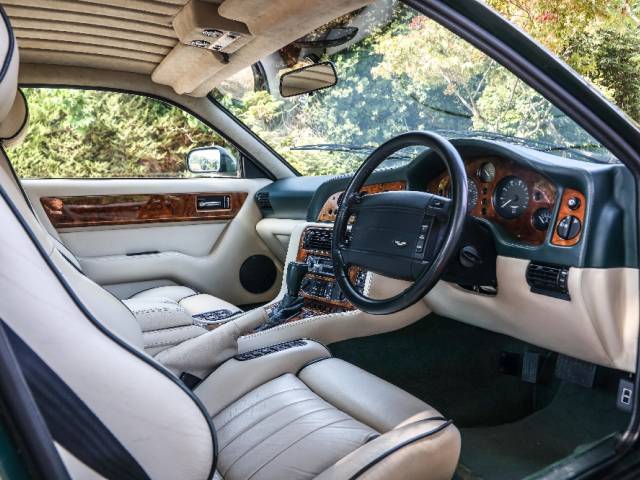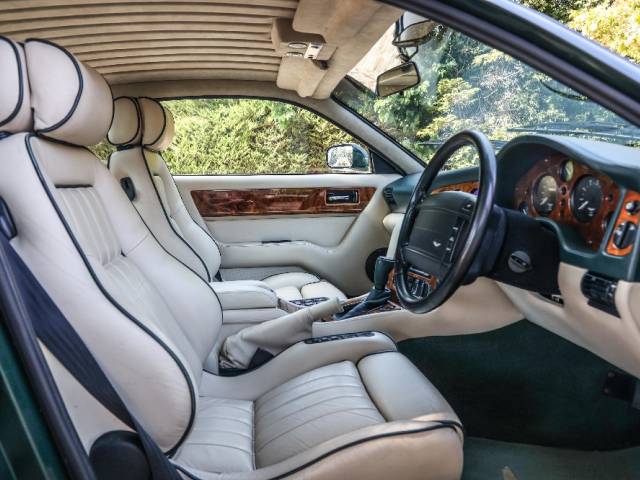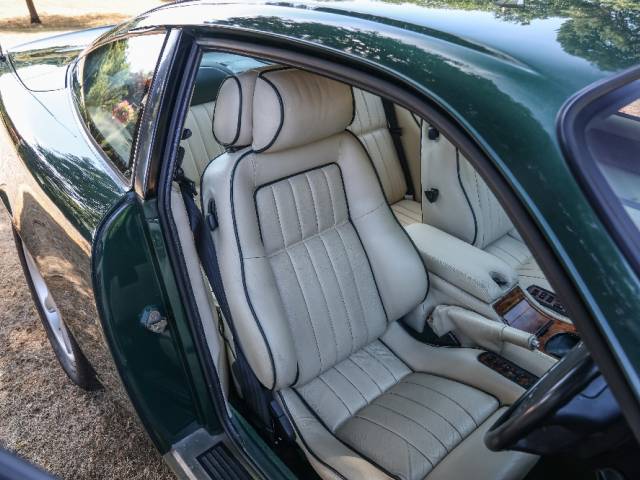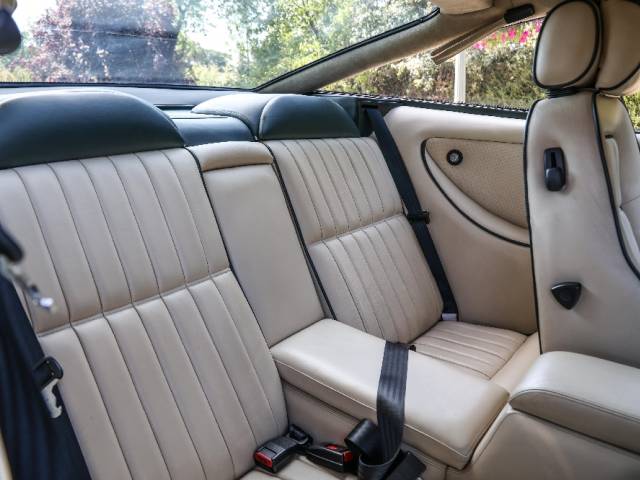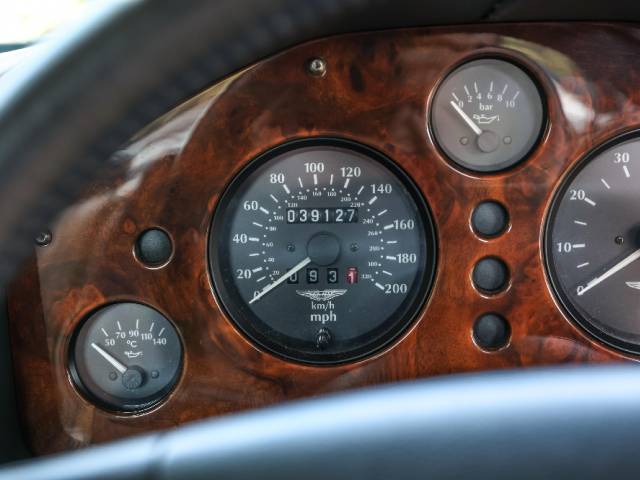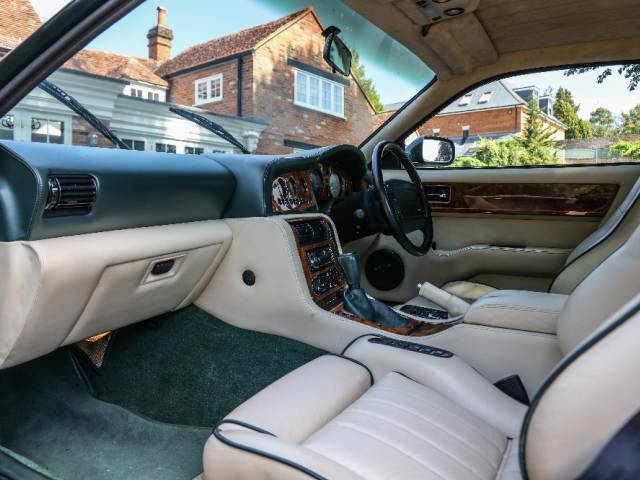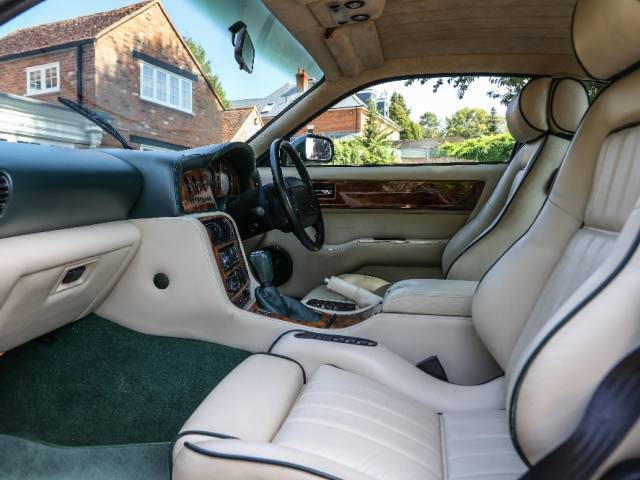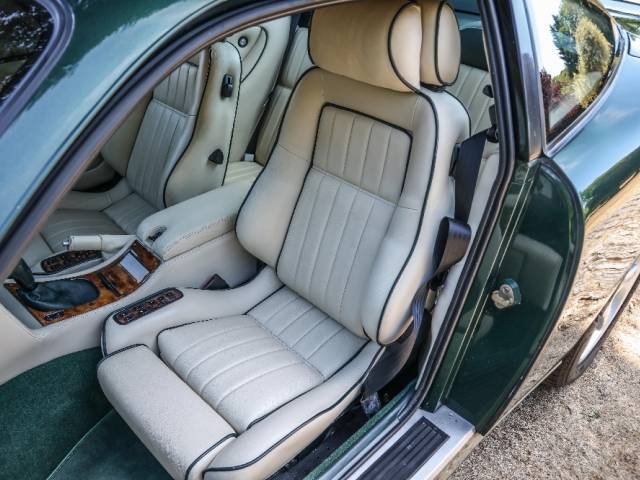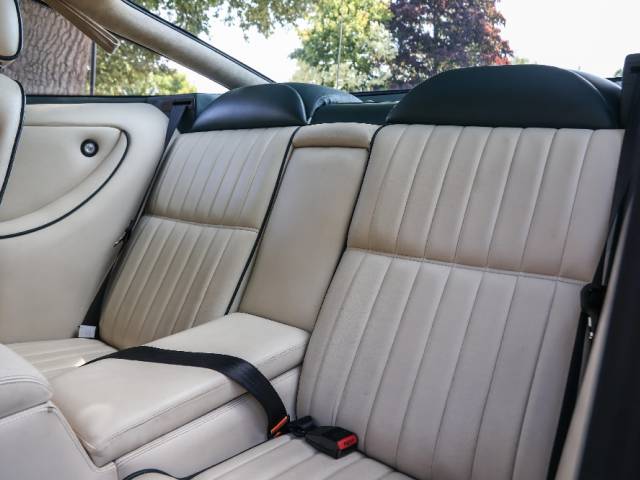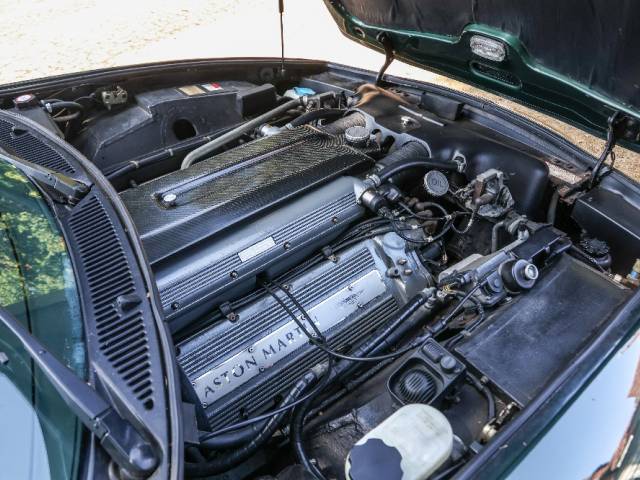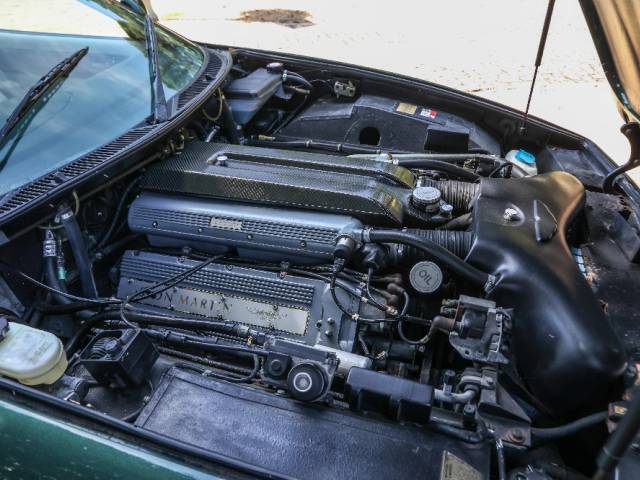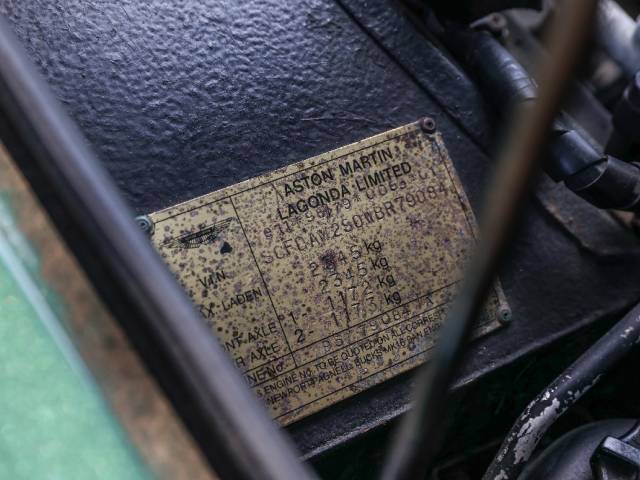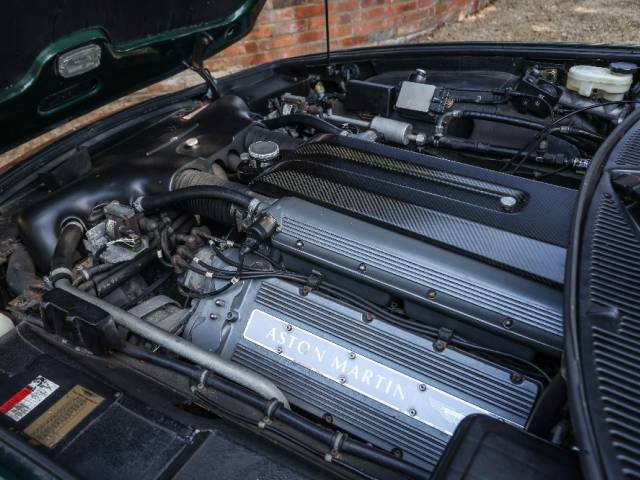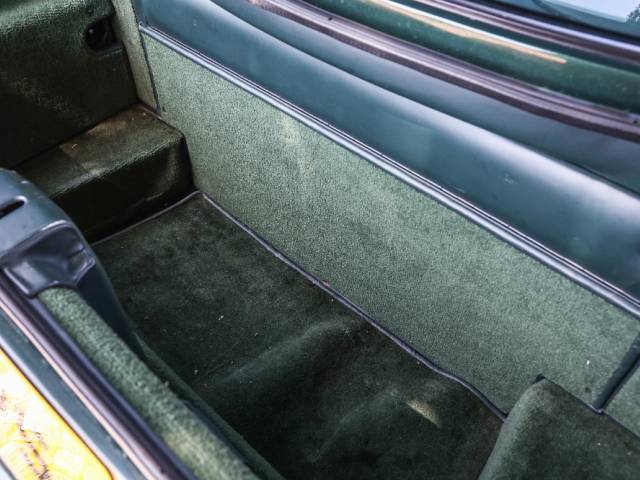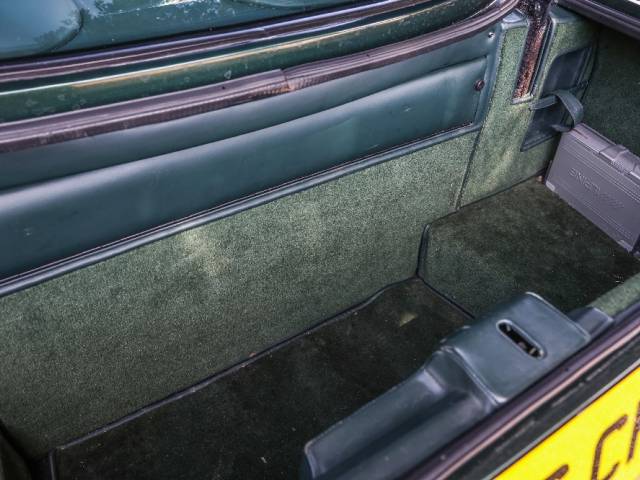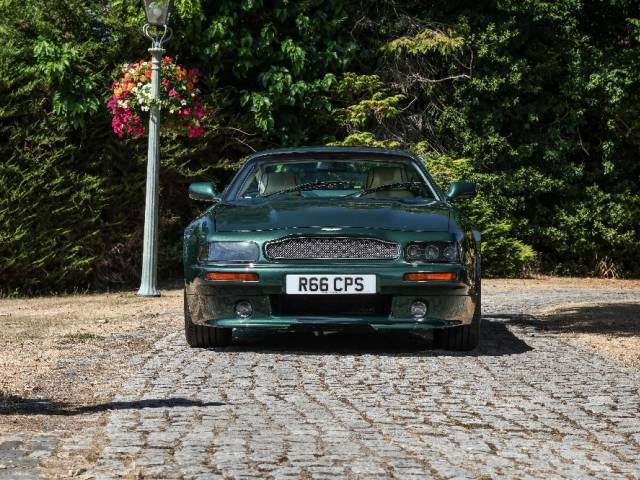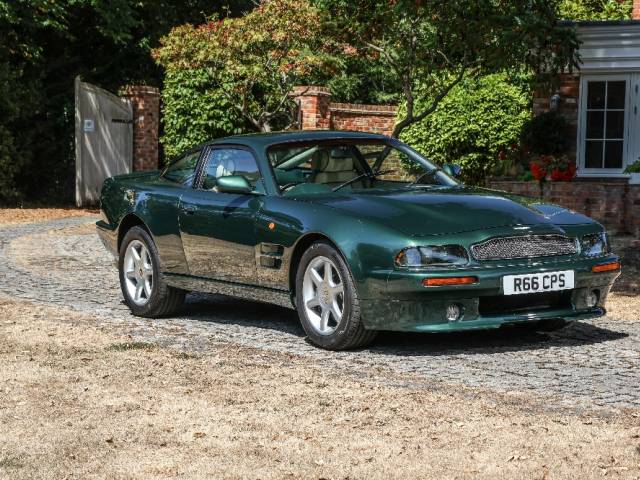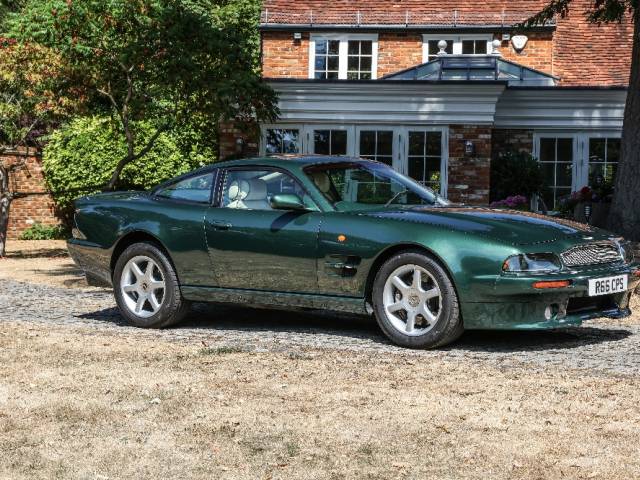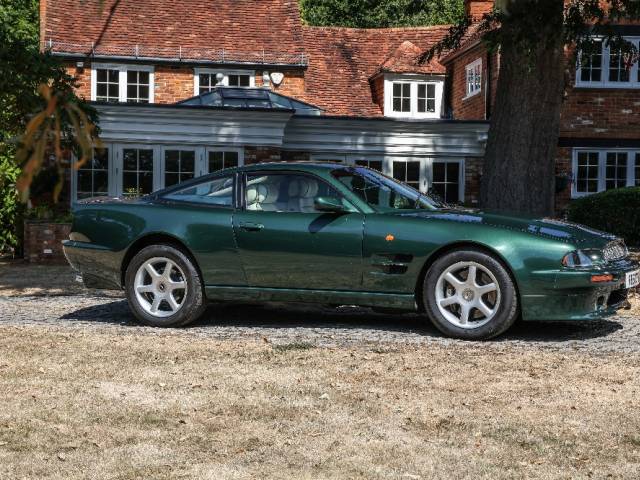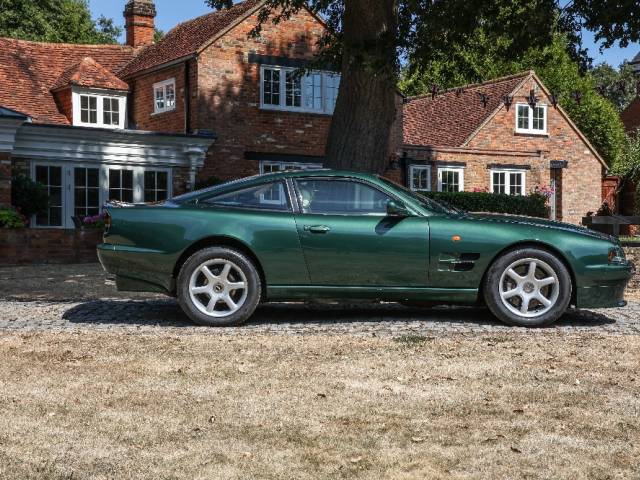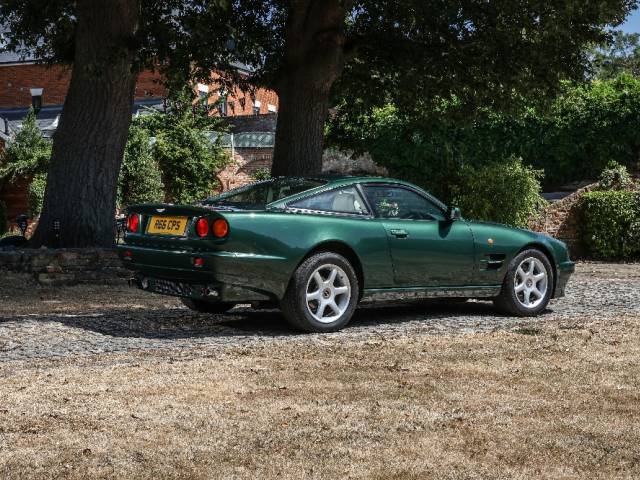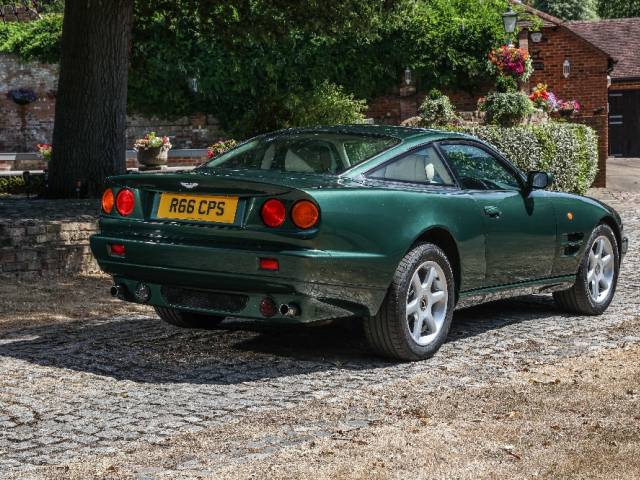 Dealer

away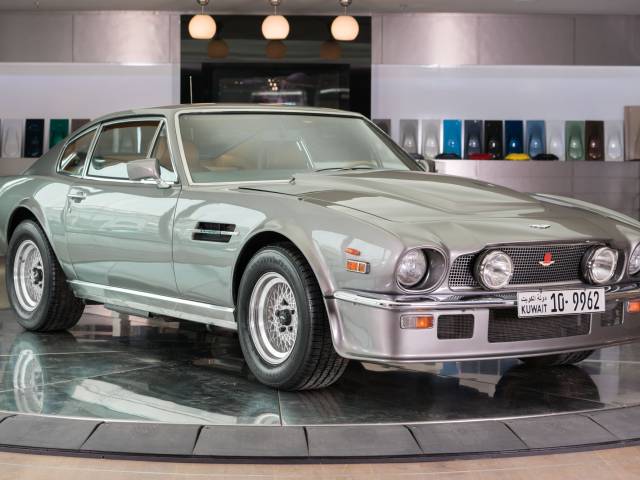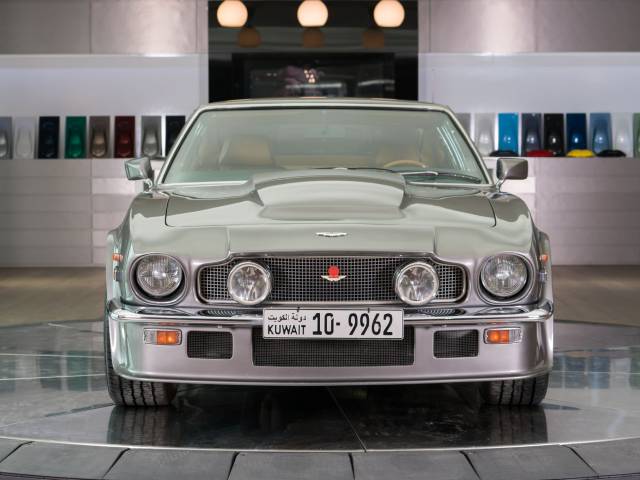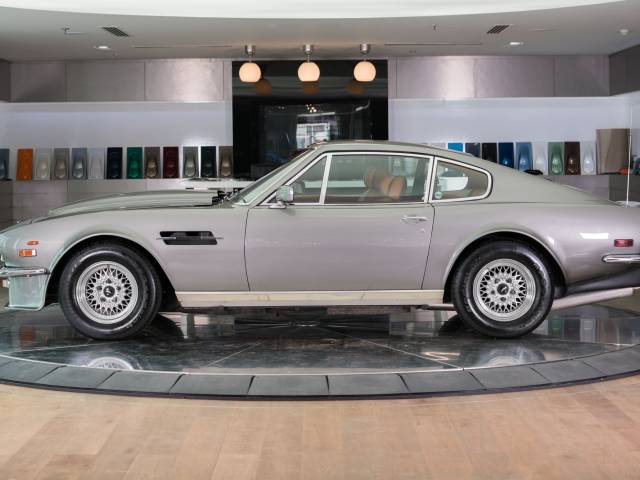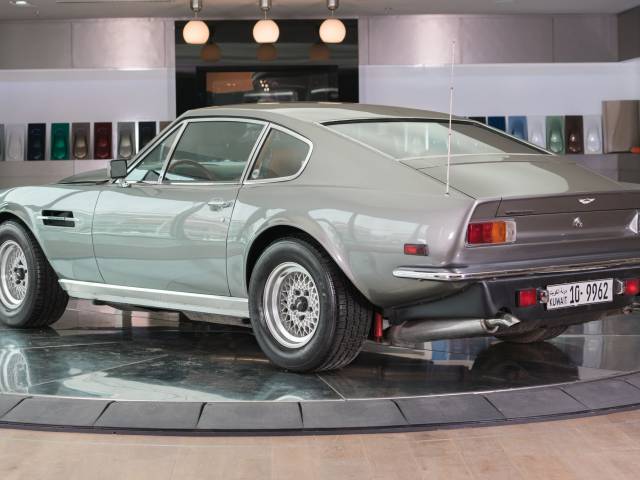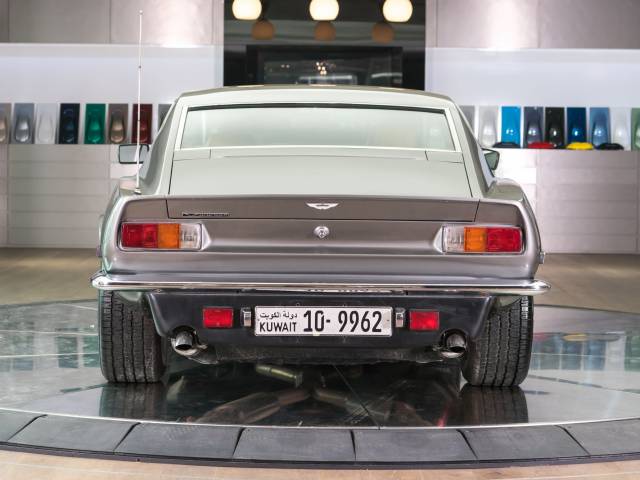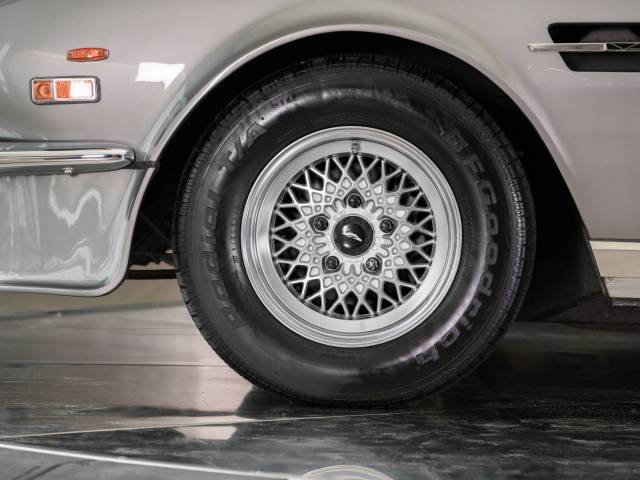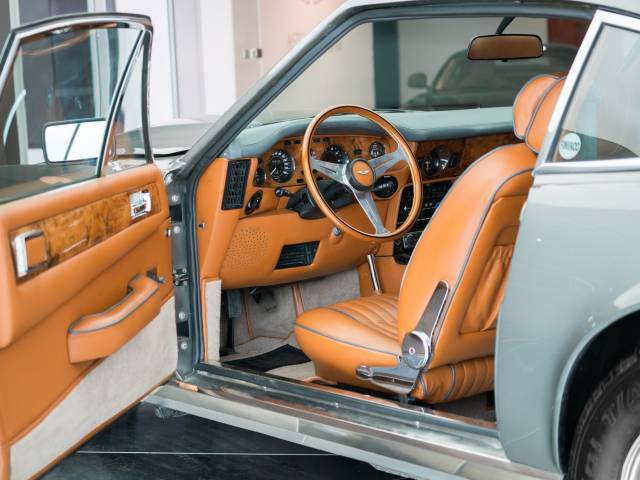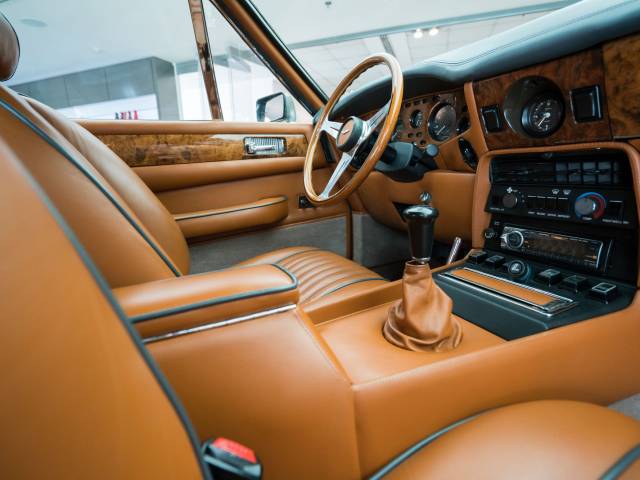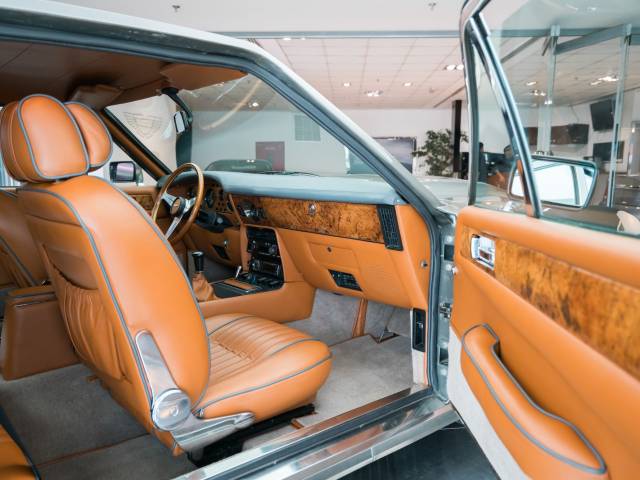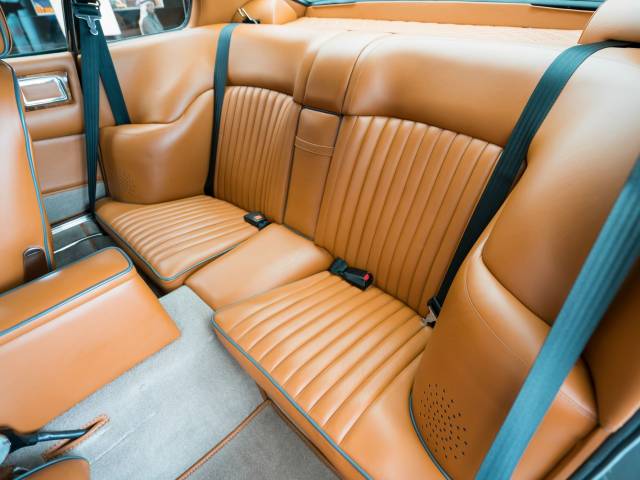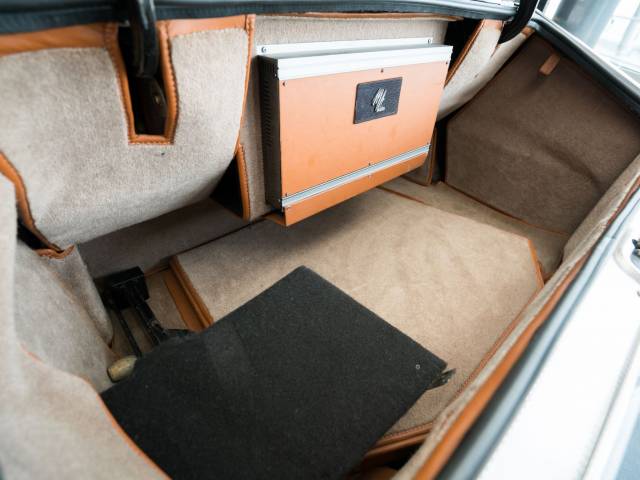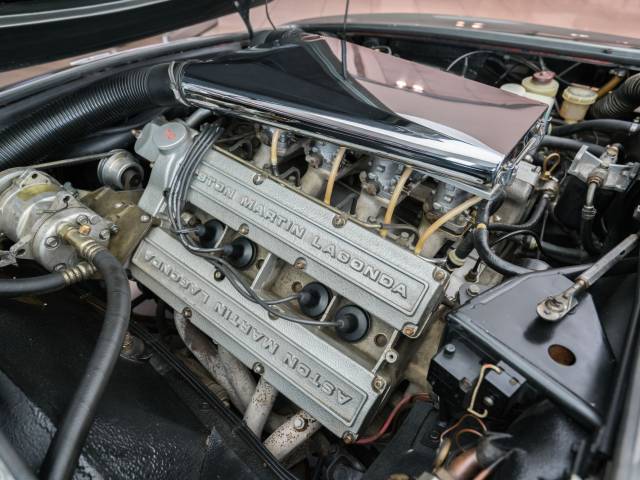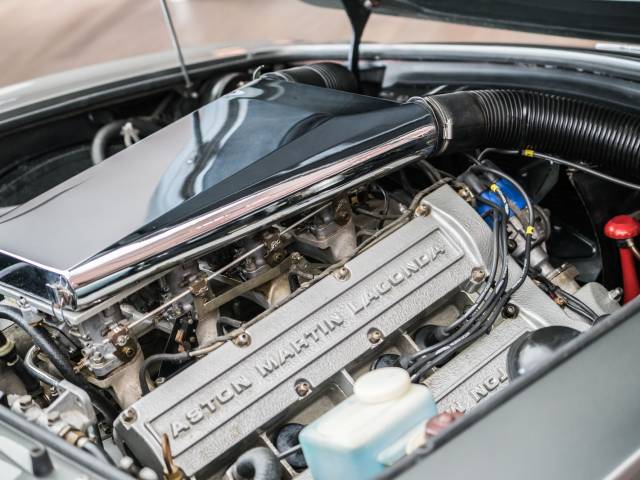 Dealer

away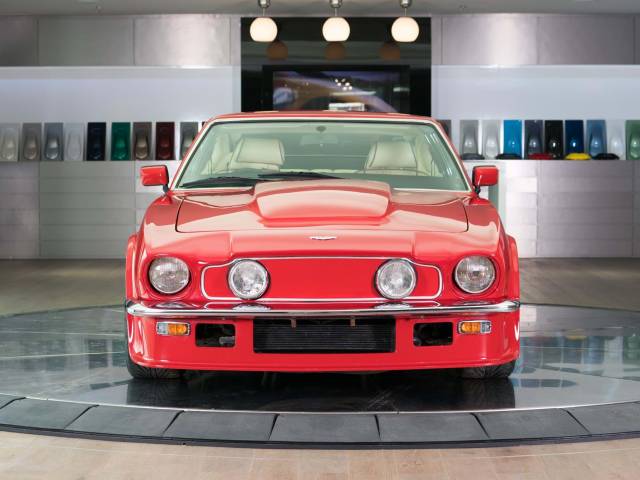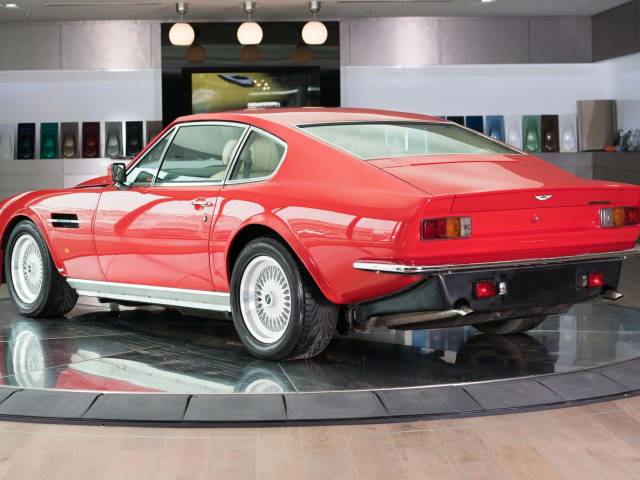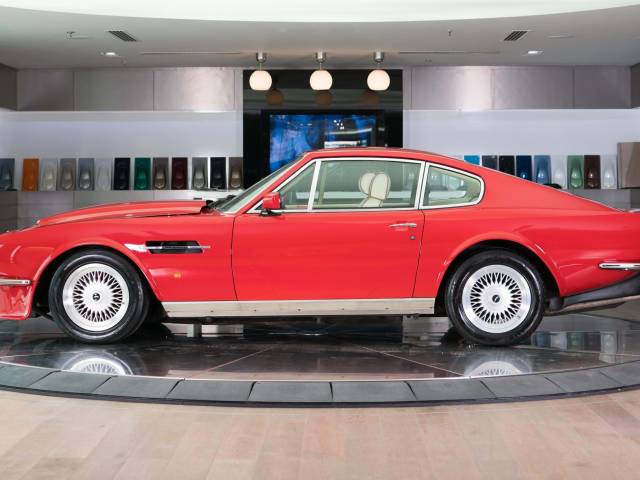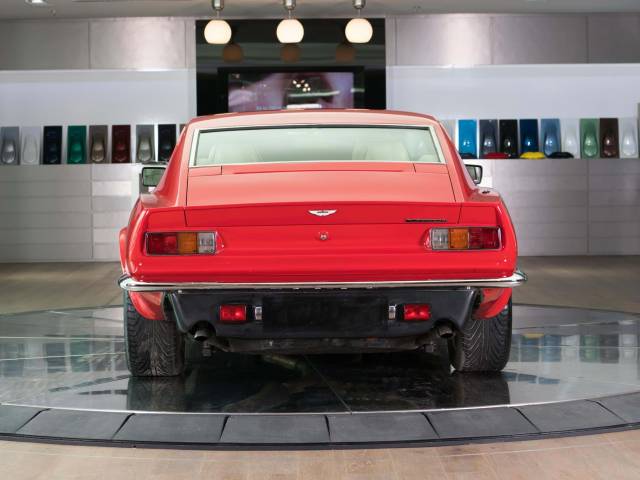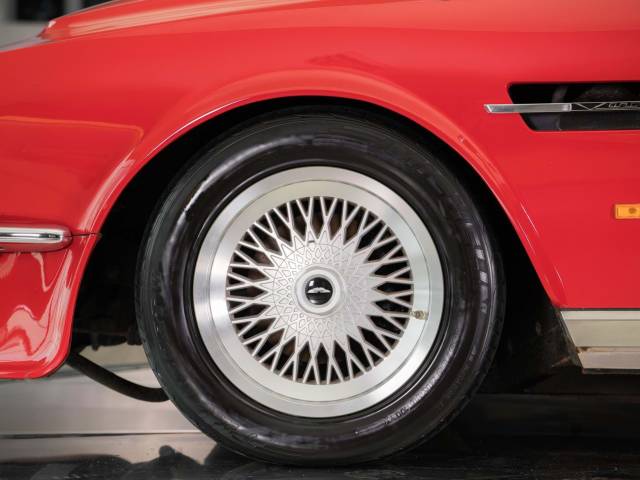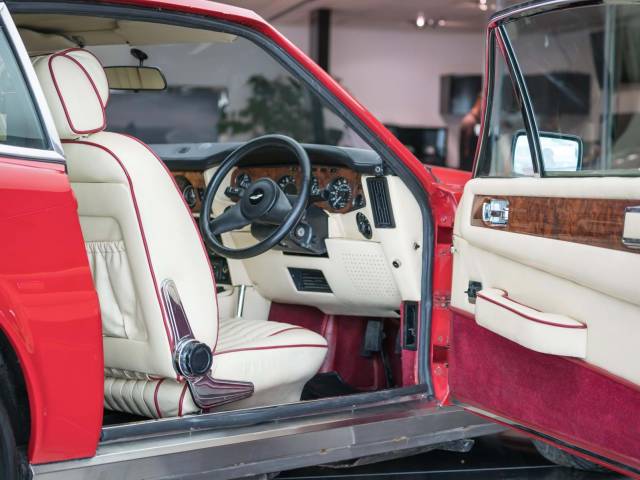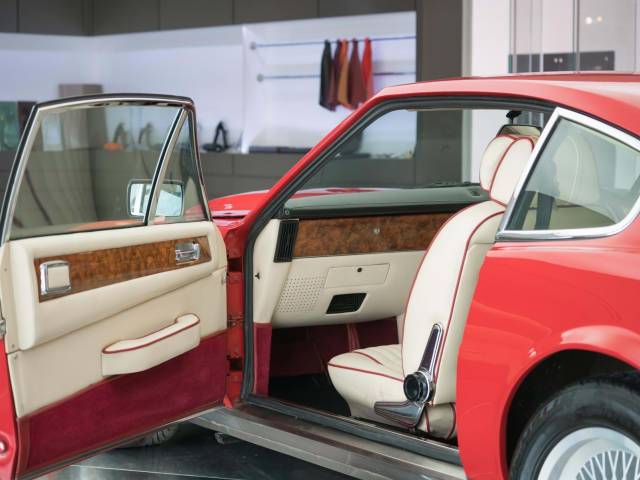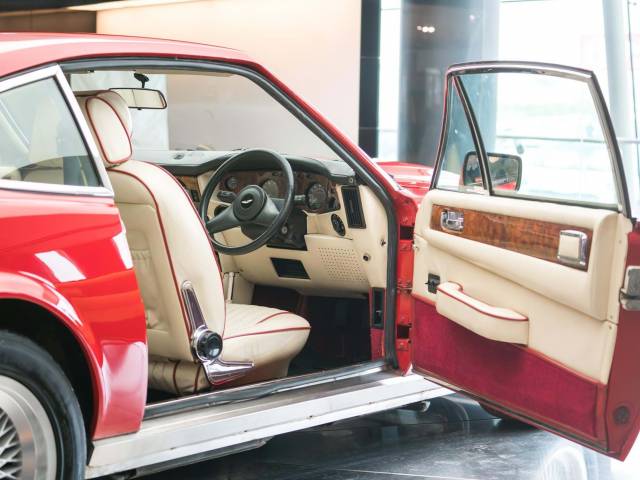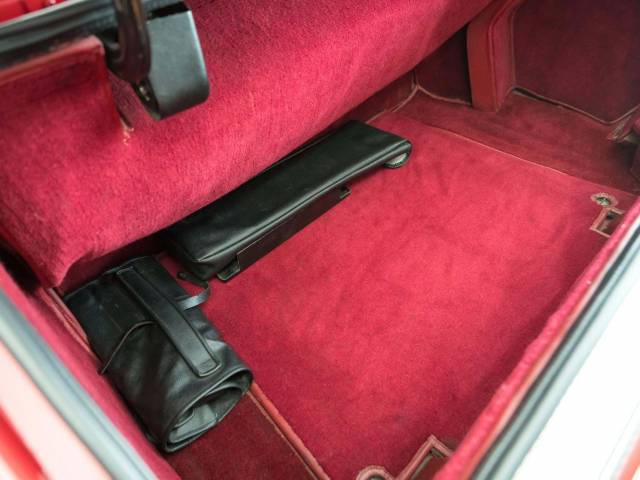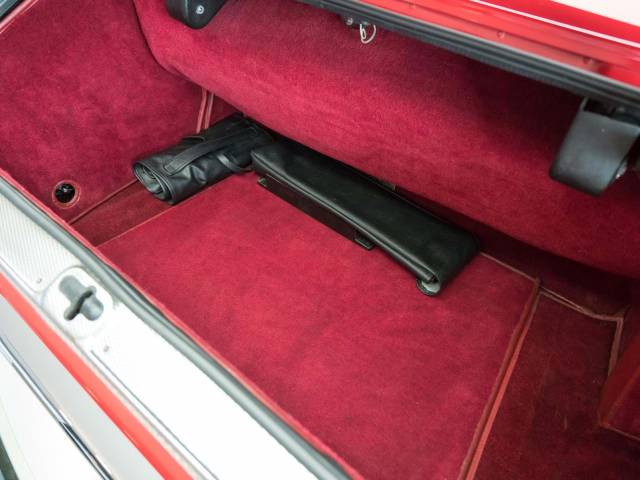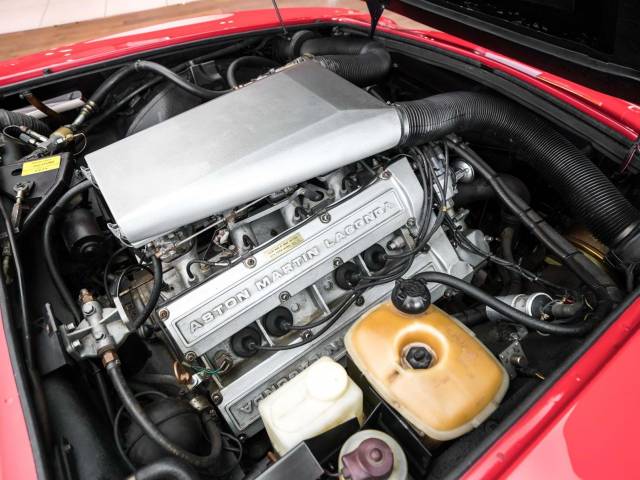 Dealer

away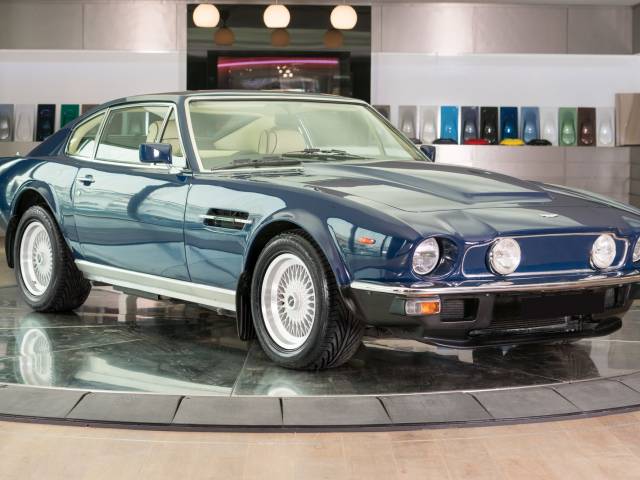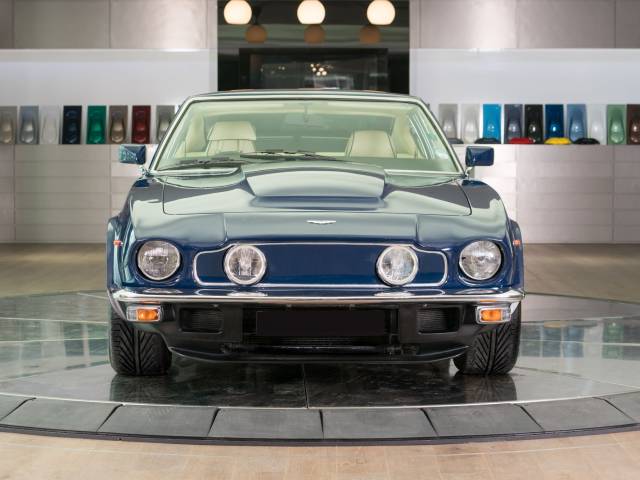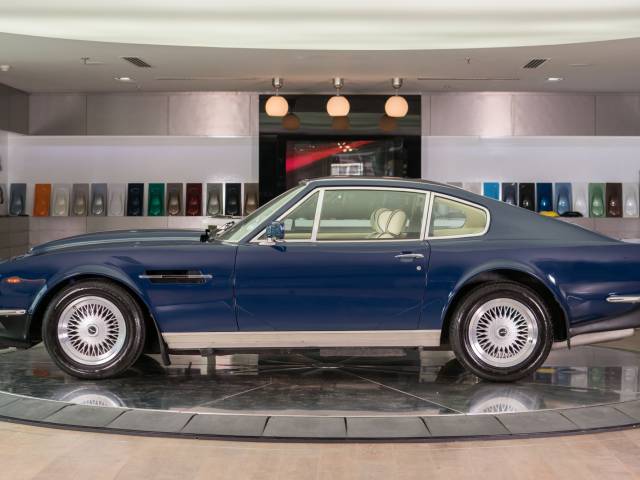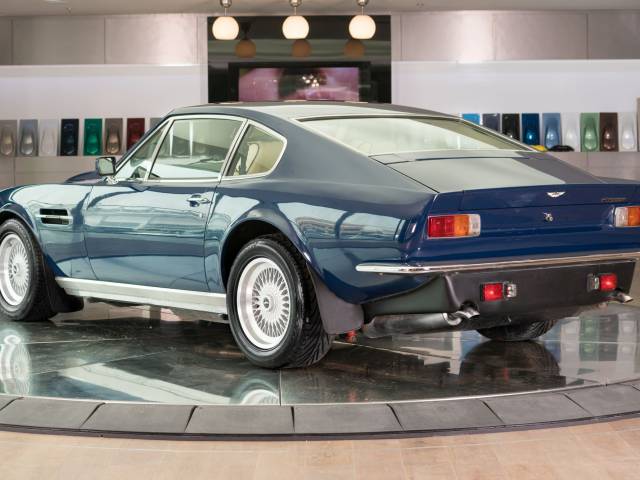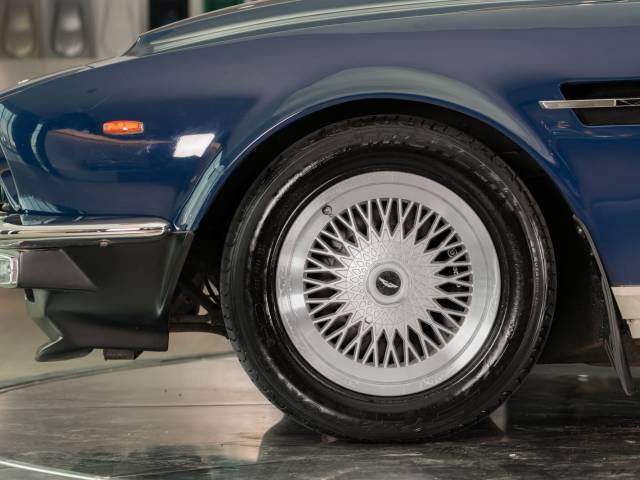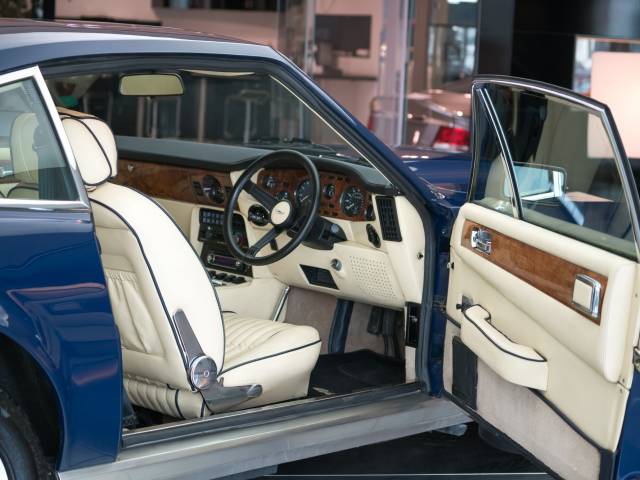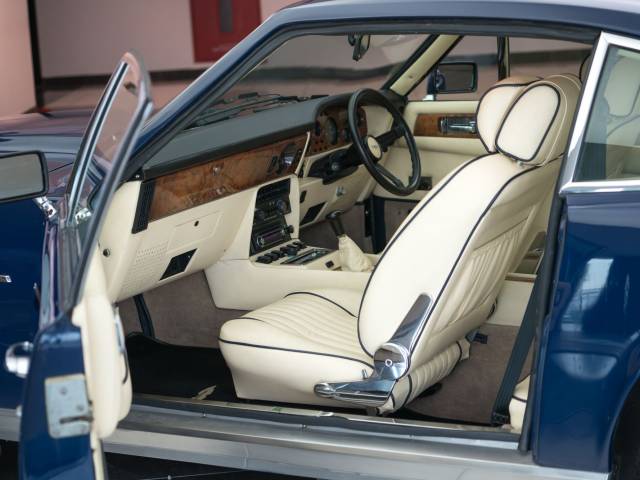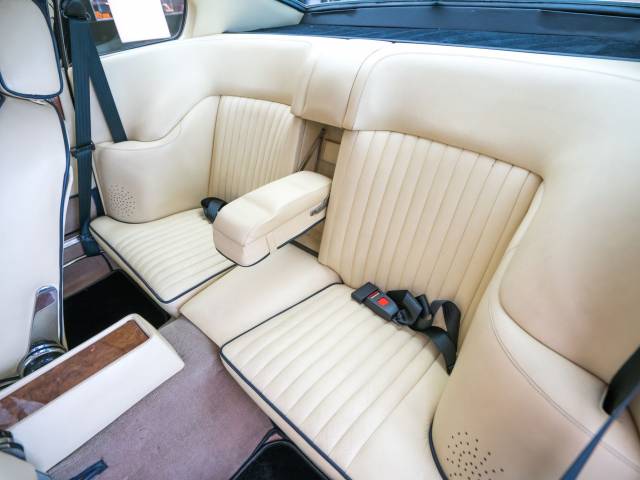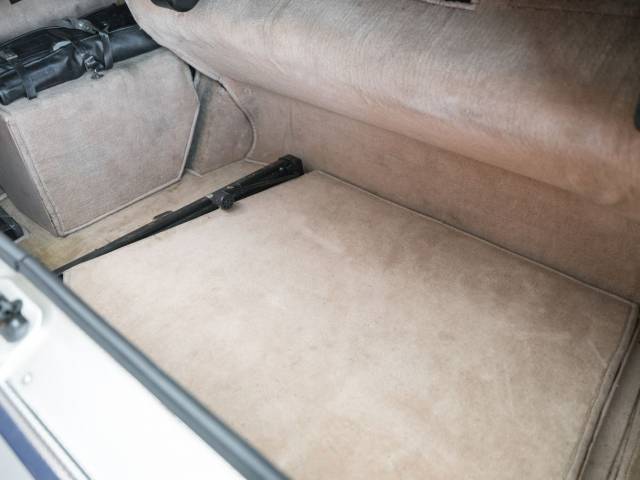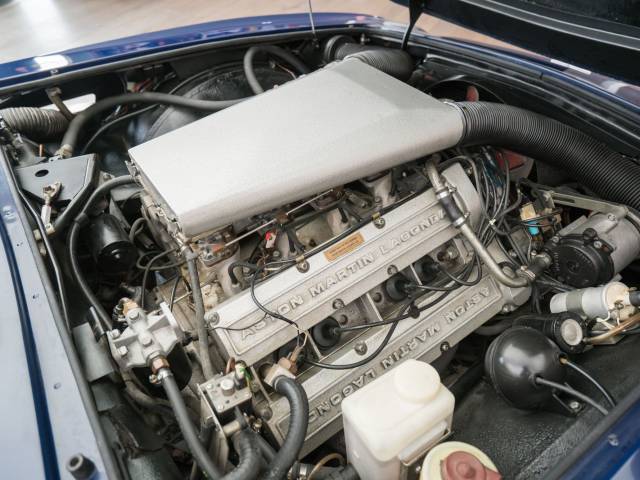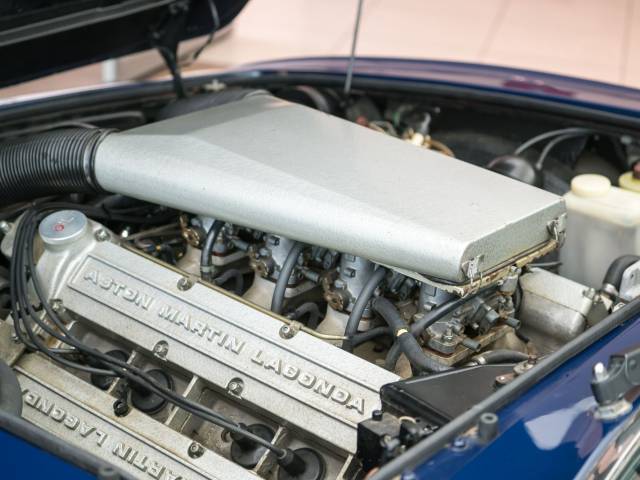 Dealer

away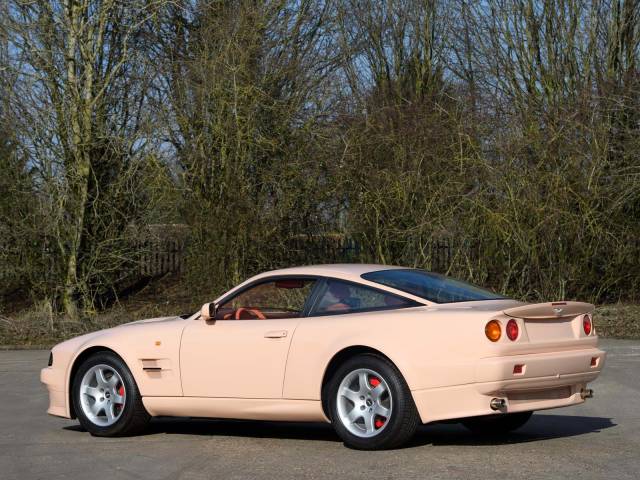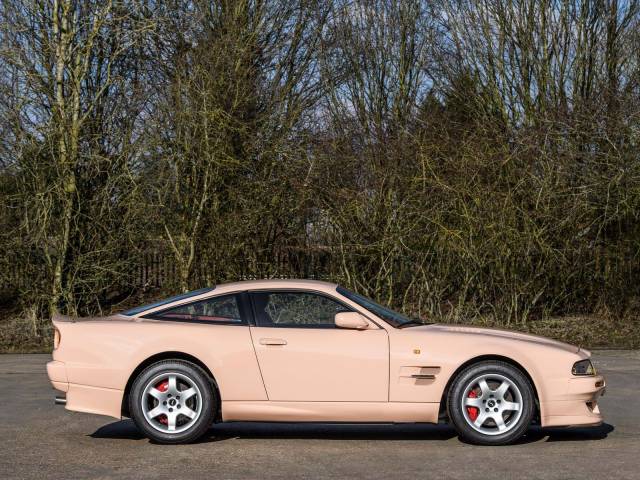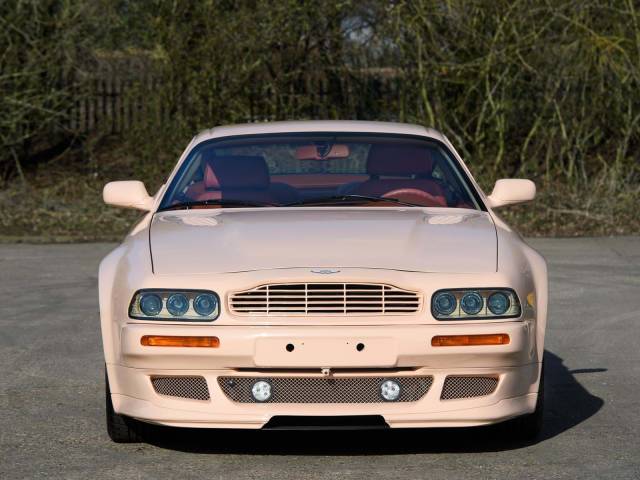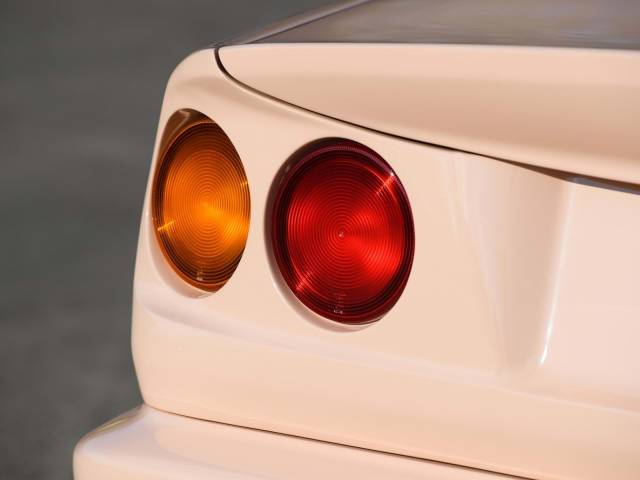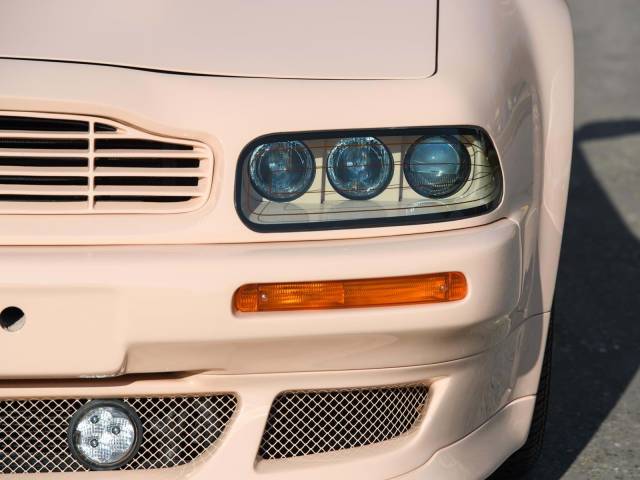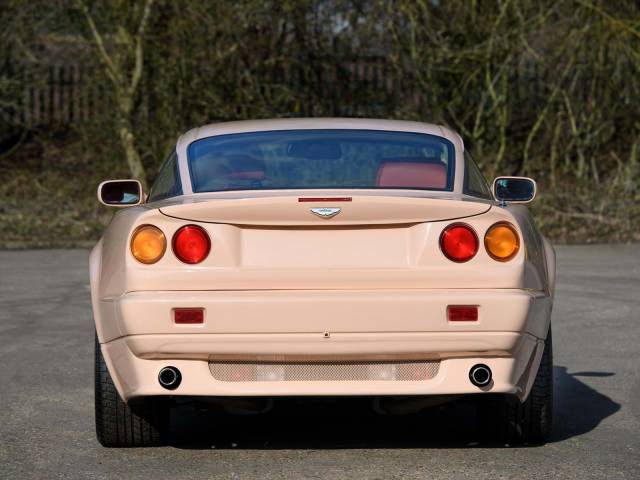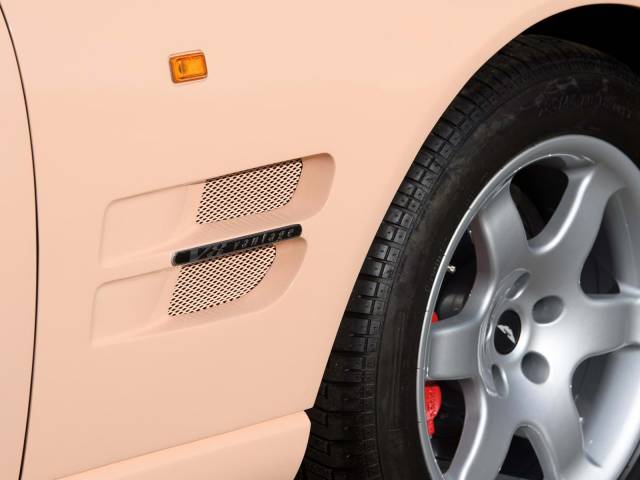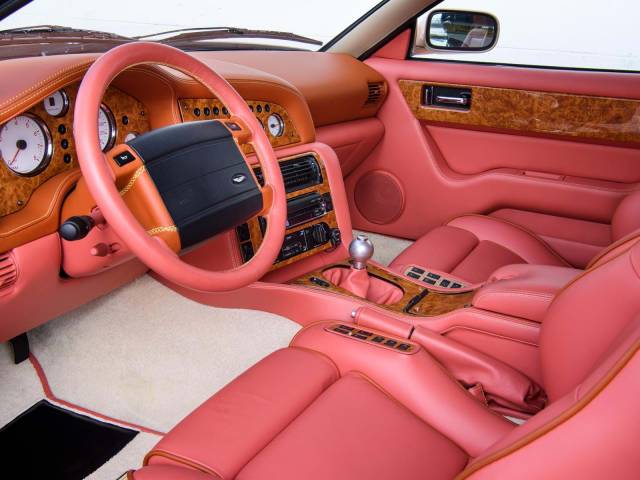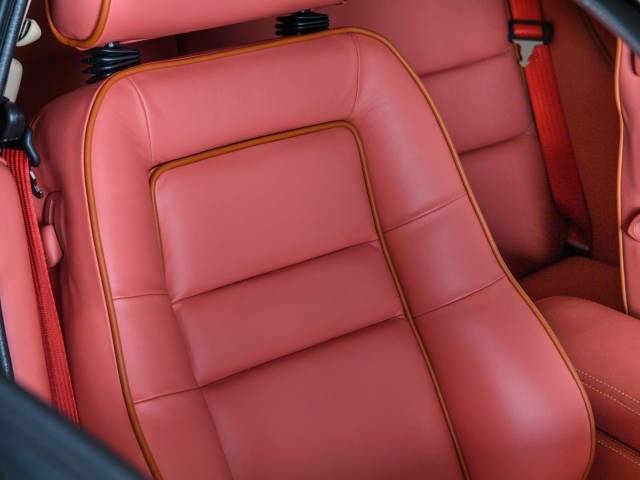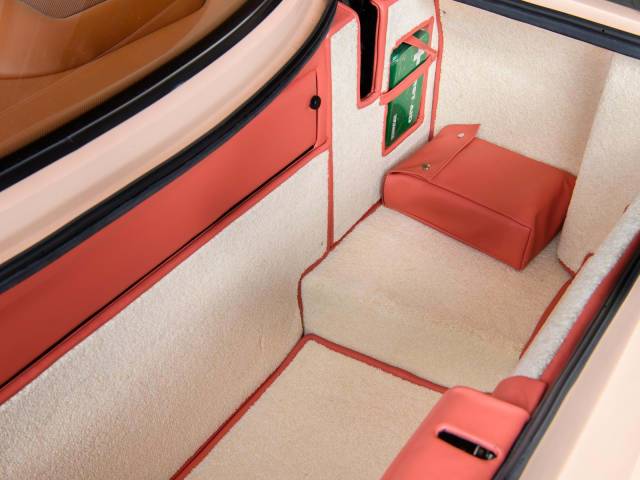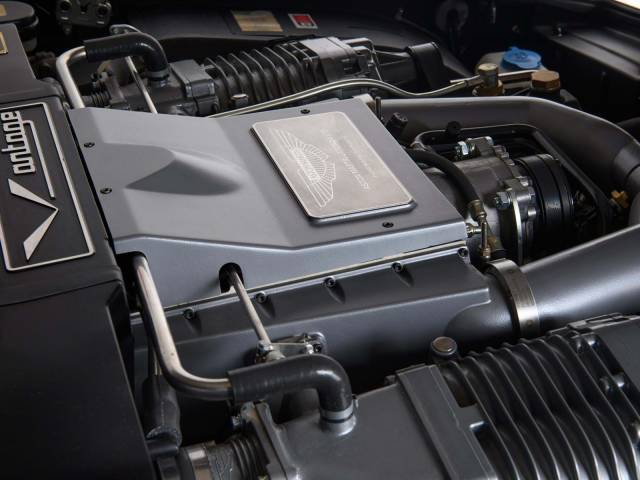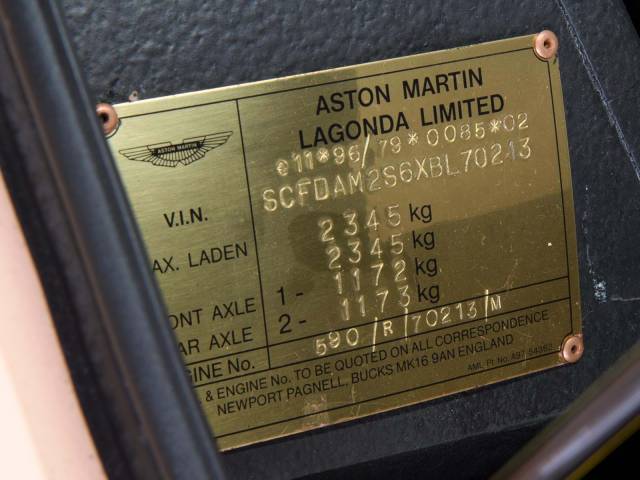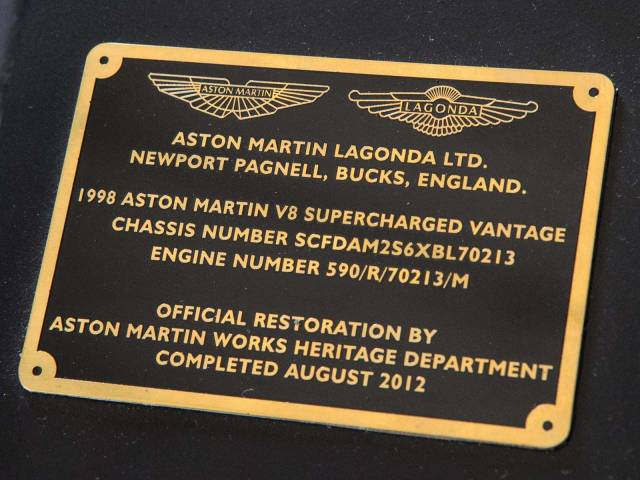 Dealer

away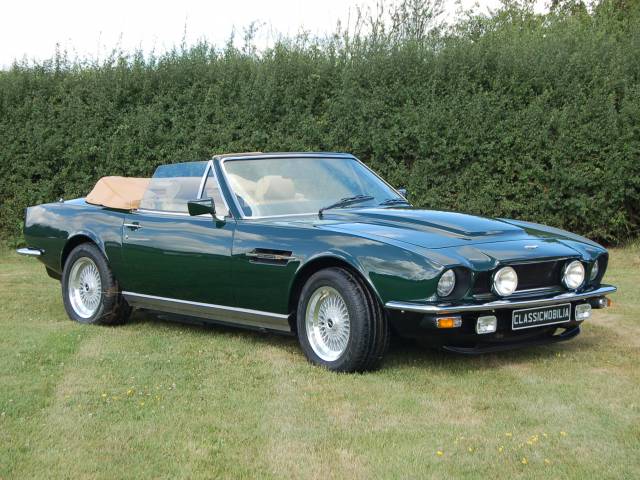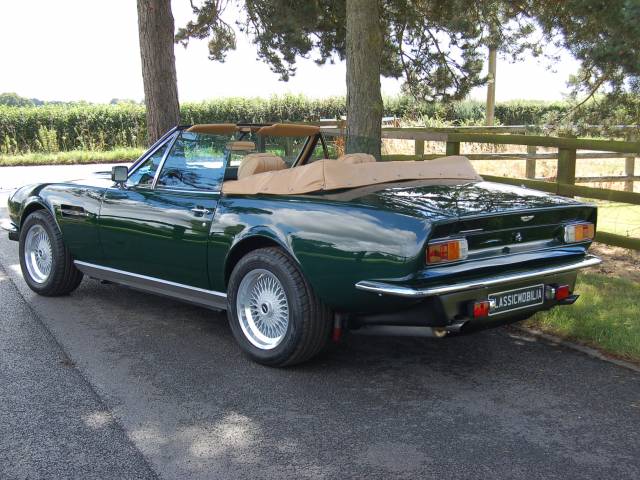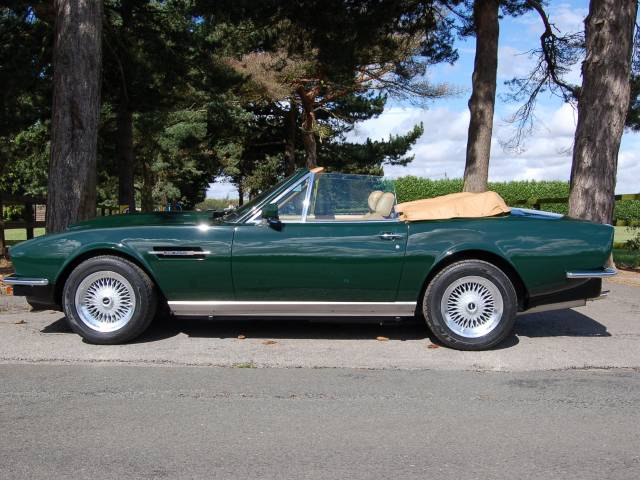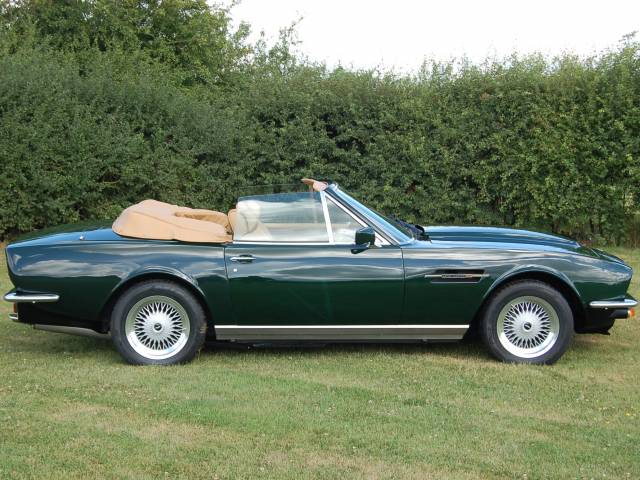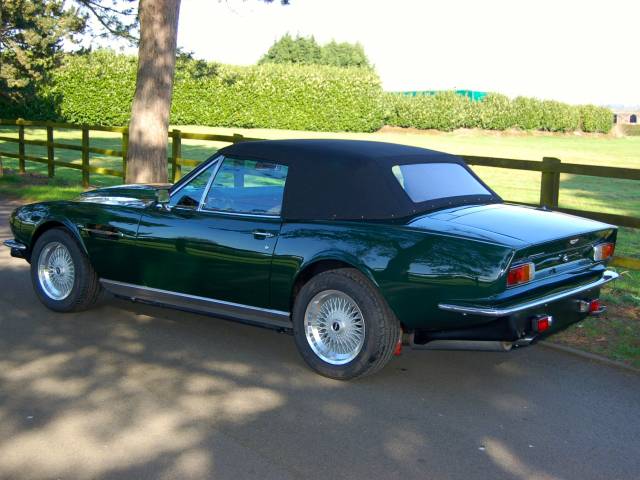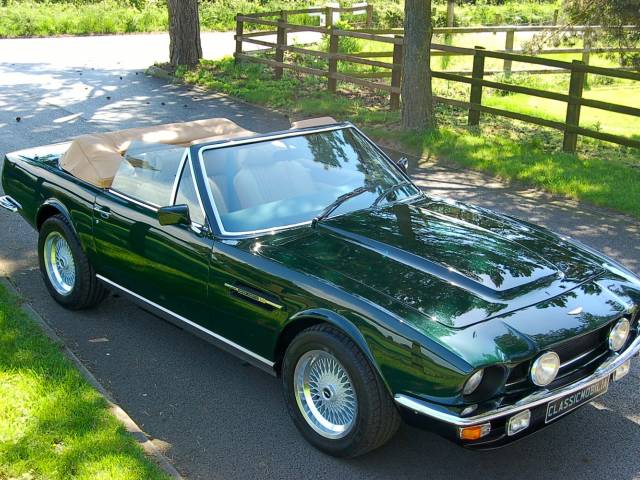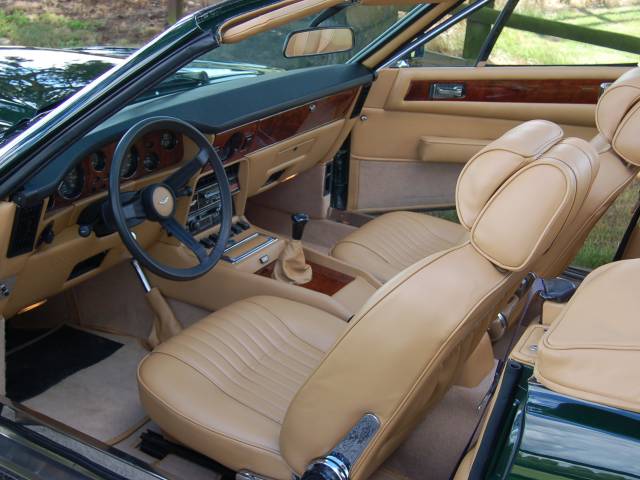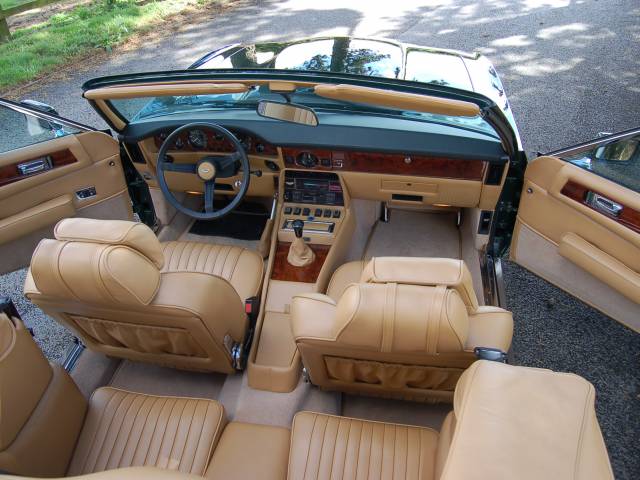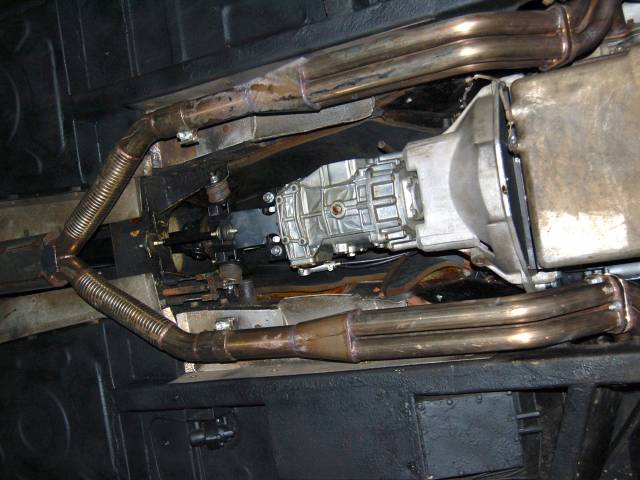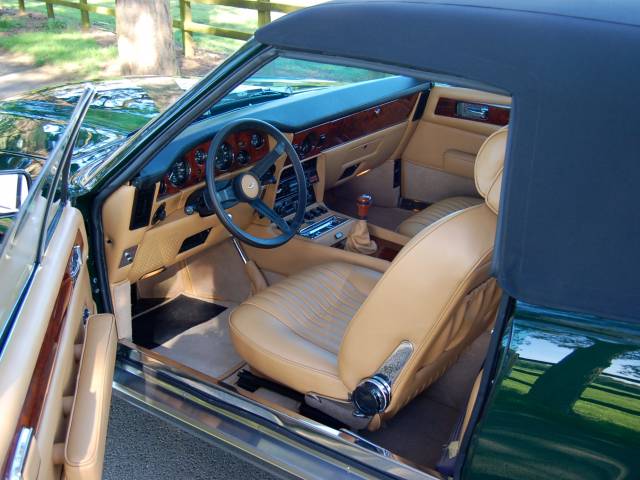 Aston Martin V8 Volante
Dealer

away
Aston Martin V8
The Aston Martin V8 was an eight-cylinder luxury sports car manufactured from 1969 to 1989. In 1967 the body was ready but the engine wasn't, so the company launched the DBS using the straight-six engine from the DB6. In 1969 the V8 engine was put into production and the DBS V8 was launched. In 1973 the DBS V8 was restyled and renamed the Aston Martin V8 and became the company's flagship car for nearly 20 years. Every Aston Martin during this time was hand built with approximately 1200 hours required for each car.
History of Aston Martin
The company was founded in 1913 and produced their first car in 1915 in Kensington, London. The outbreak of World War One halted production and all the company's machinery was sold to the Sopwith Aviation Company. The company reformed after the war and built around 55 cars up to 1926. Aston Martin has had a chequered financial history and has been sold a number of times. Arguably the most iconic period started in 1947 when tractor manufacturer David Brown bought the company and developed the classic "DB" Marques.
Development of the Aston Martin V8
With a 5.3L engine the Series 1 Aston Martin V8 had a maximum speed of almost 160 mph and could reach 0 to 60 mph in 5.9 seconds. Styling was modern with a squared-off grill, four headlights and removal of the classic wire wheels. Development included a new ZF gearbox, ventilated brake discs and air conditioning, all adding to an increase in weight of 113kg. The Aston Martin V8 went through five series of development and manufacture up to 1989. By far the most successful was Series 3 which was produced from 1973 to 1978. 967 cars were produced but the Series 3 suffered in performance to pass new stricter emission standards in California, with output falling from 310hp to 288hp. Production of the Aston Martin V8 ceased in 1989 when the model was replaced by the Virage.
The James Bond Connection
Aston Martin has had a long relationship with James Bond. He first drove a DB5 in the 1964 film "Goldfinger" and a DBS in 1969's "On Her Majesty's Secret Service". An Aston Martin V8 features in the 1987 film "The Living Daylights" driven by Timothy Dalton. Three cars were used in filming, an Aston Martin V8 Volante and two Aston Martin V8 coupes, all fitted with the same number plates supposedly intending to be seen as an Aston Martin V8 Volante fitted with a hardtop. It's fair to say that James Bond and Aston Martin are still synonymous with each other.