Alfa Romeo Giulietta Classic Cars for Sale
94 Offers for Alfa Romeo Giulietta found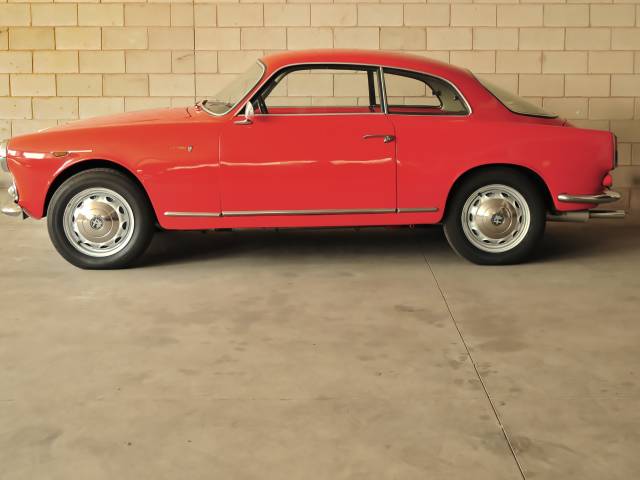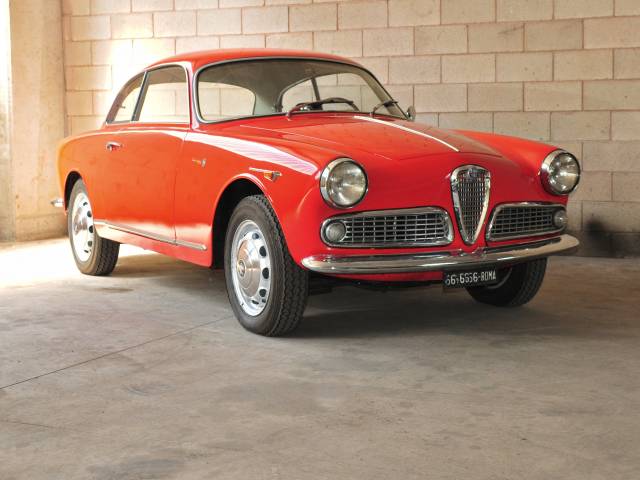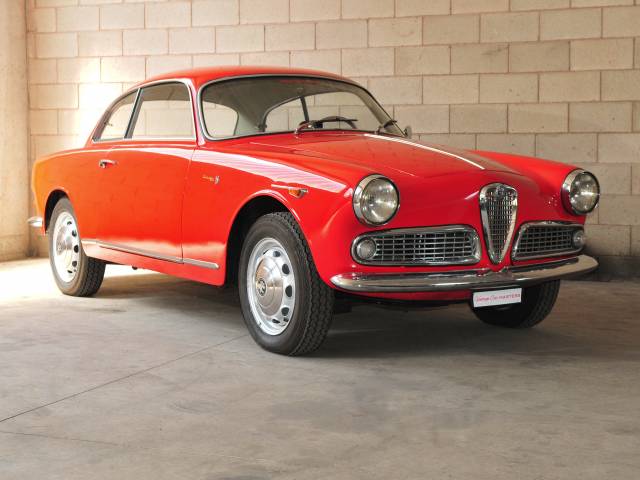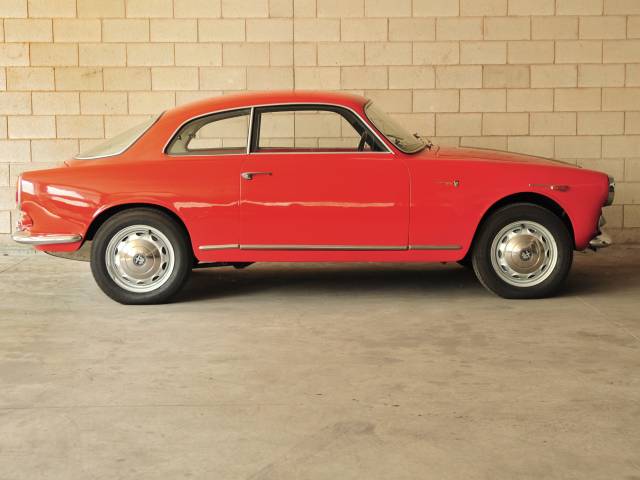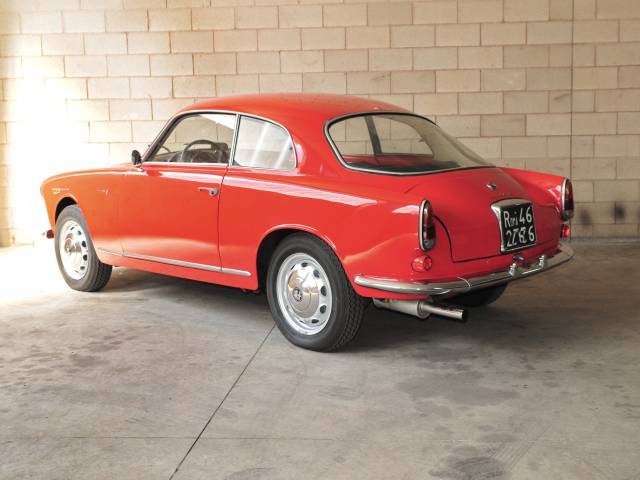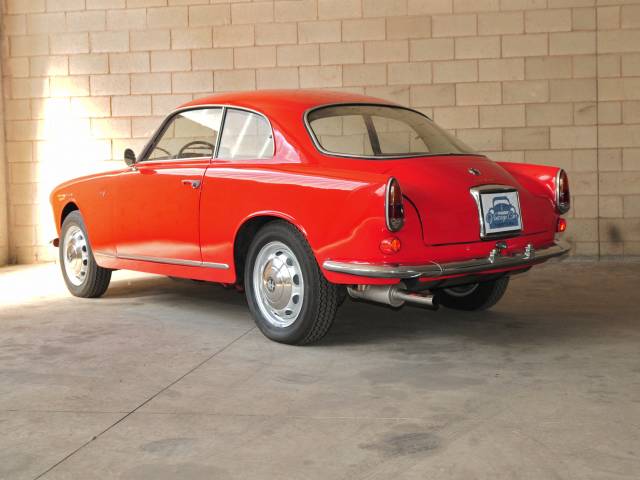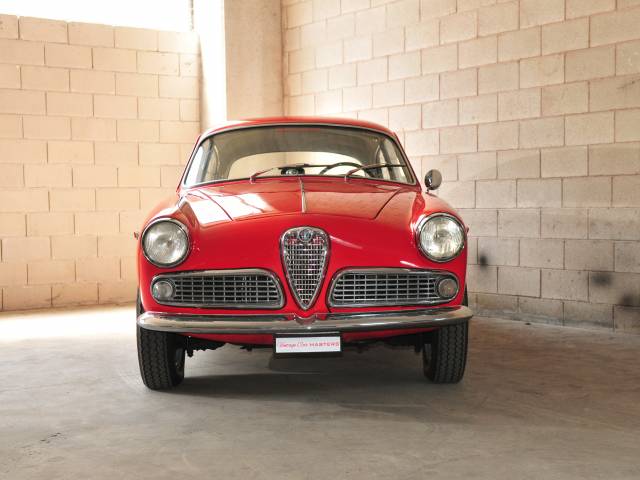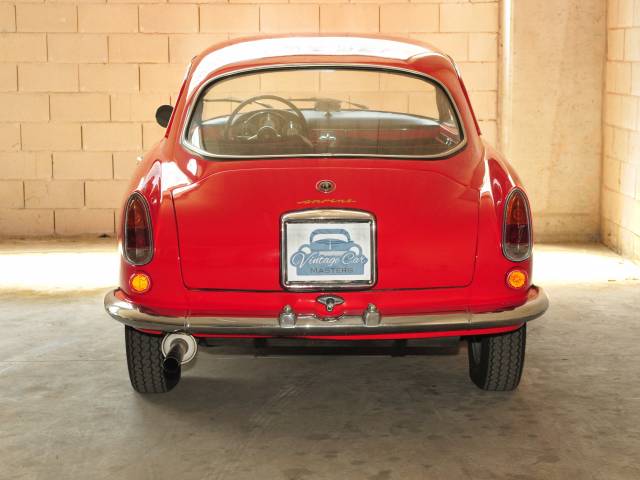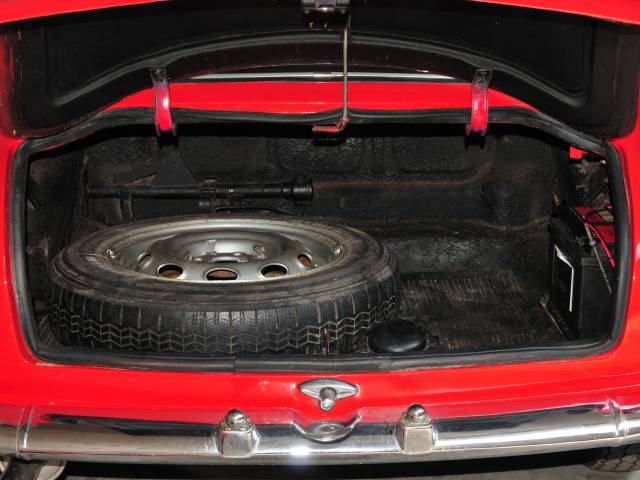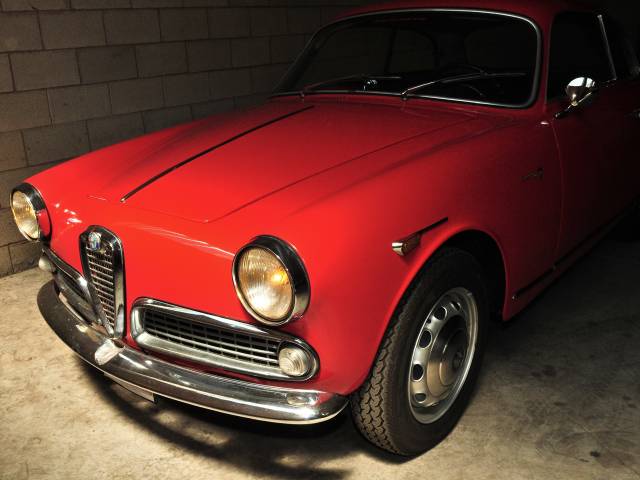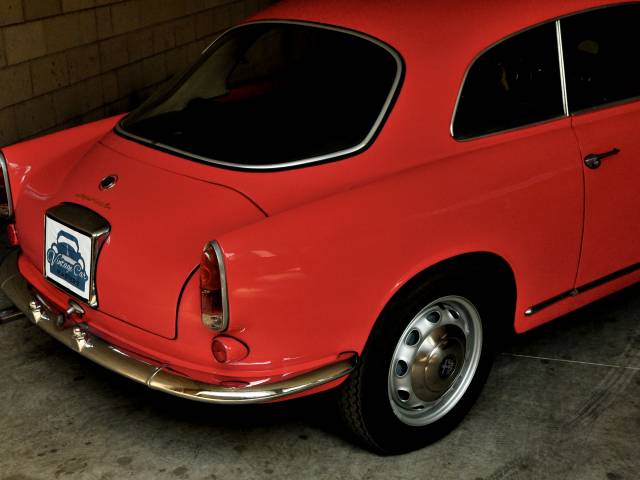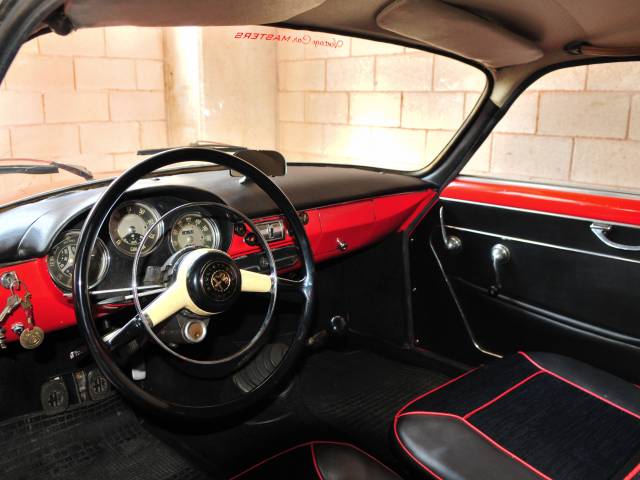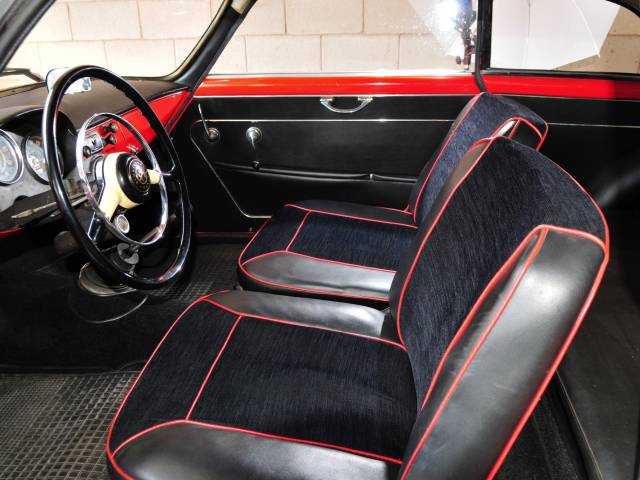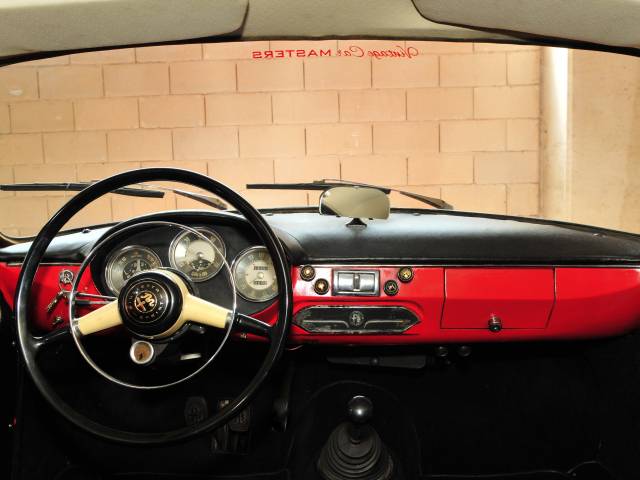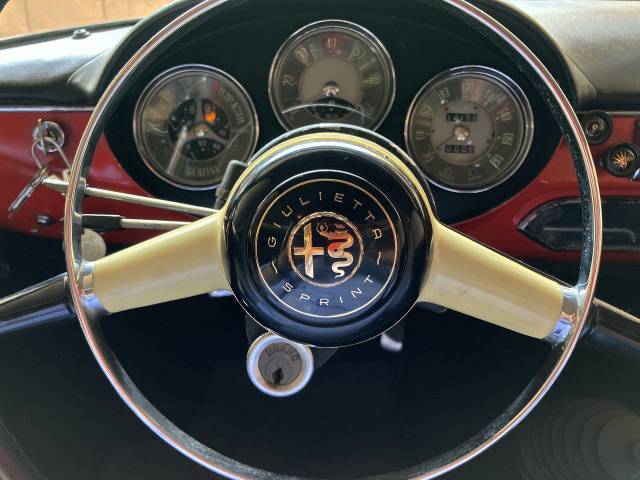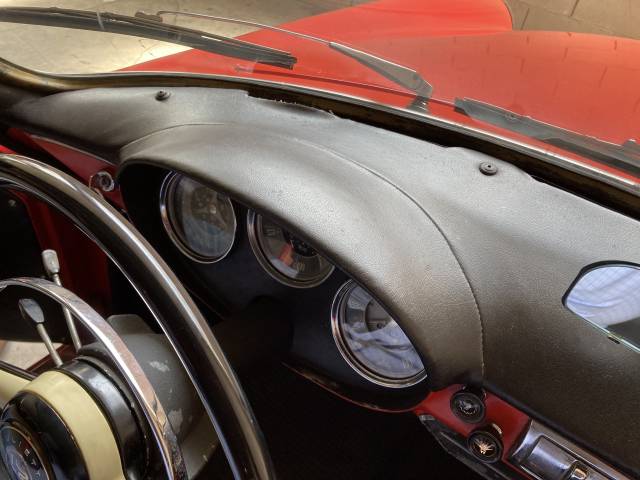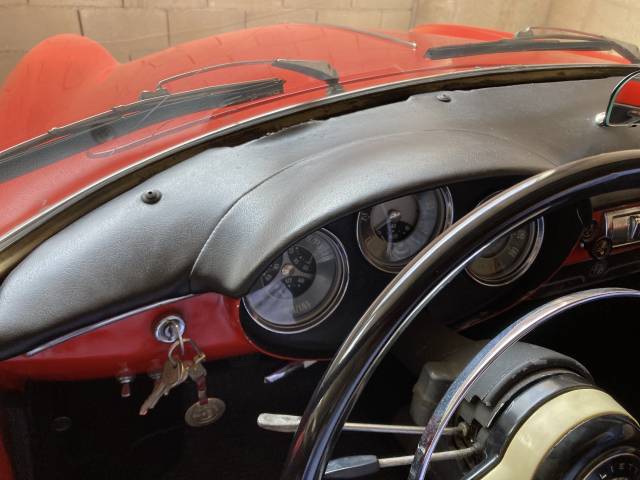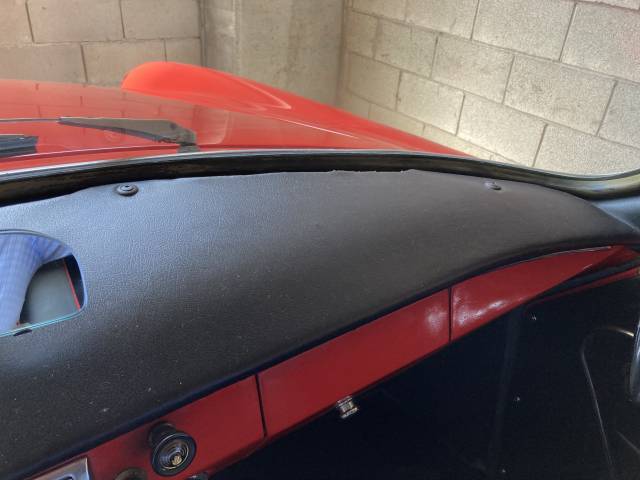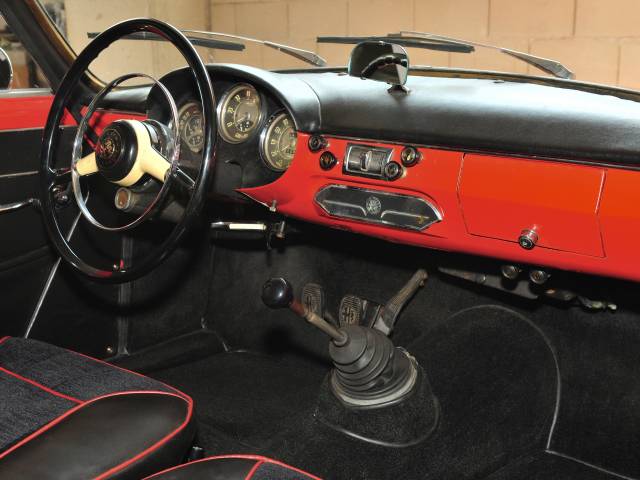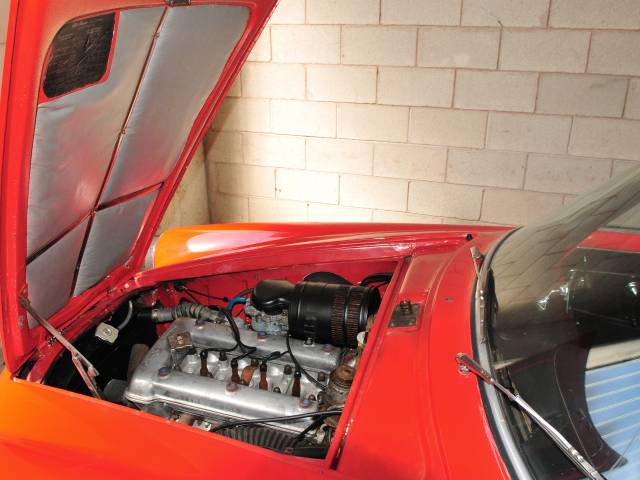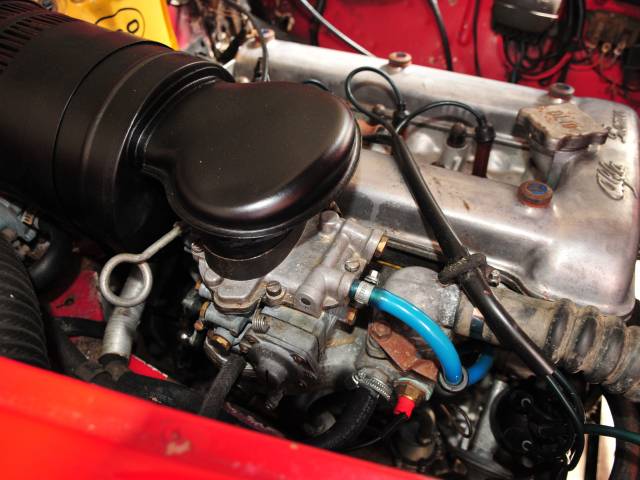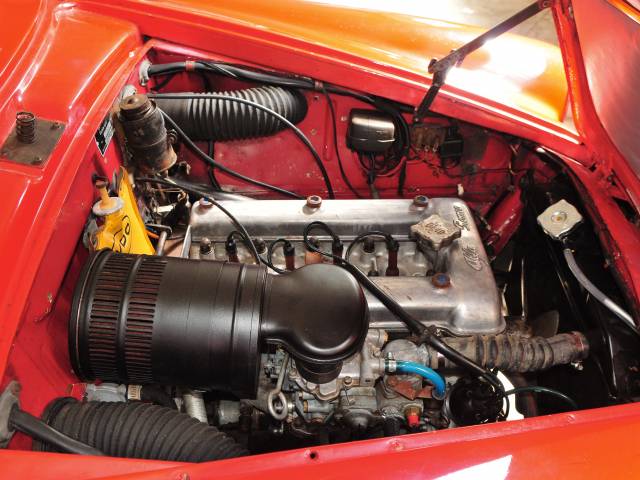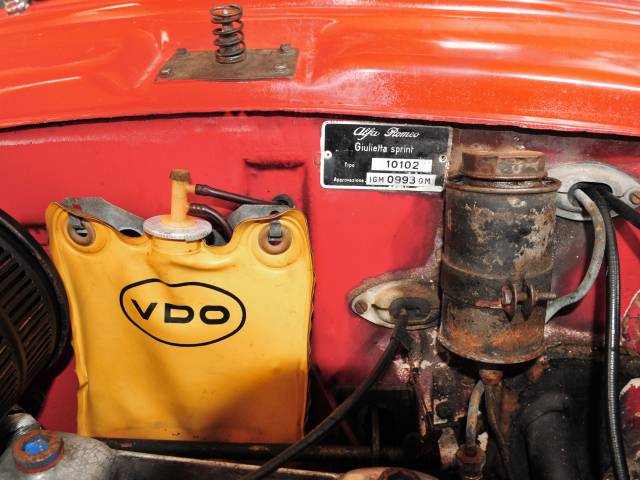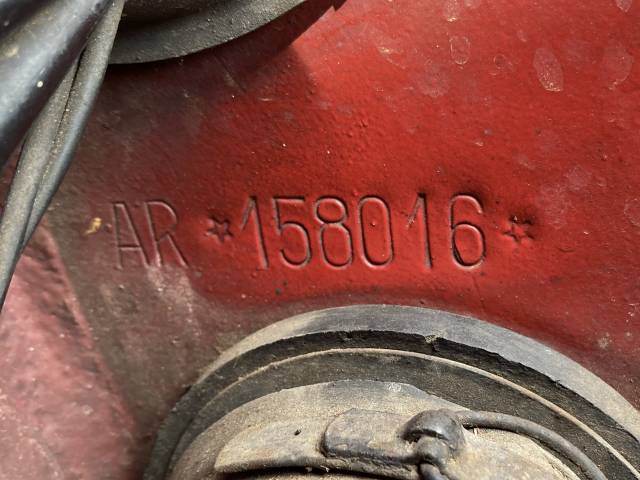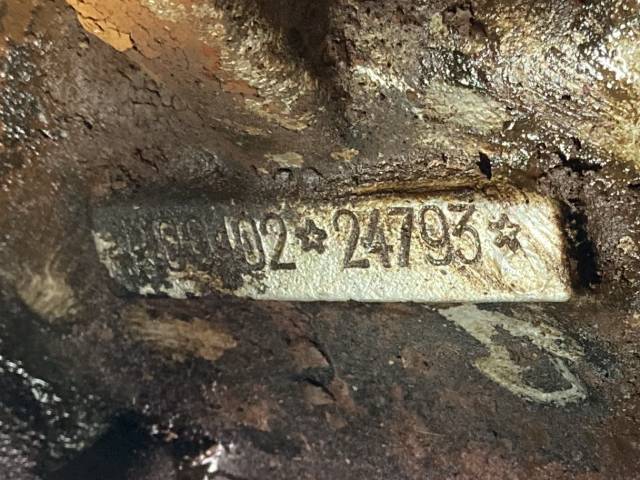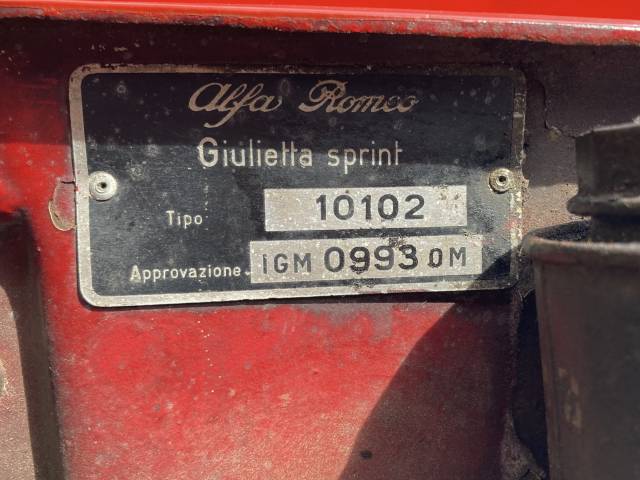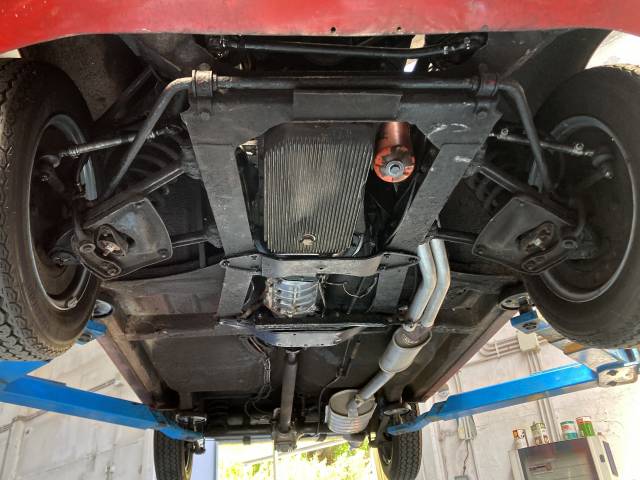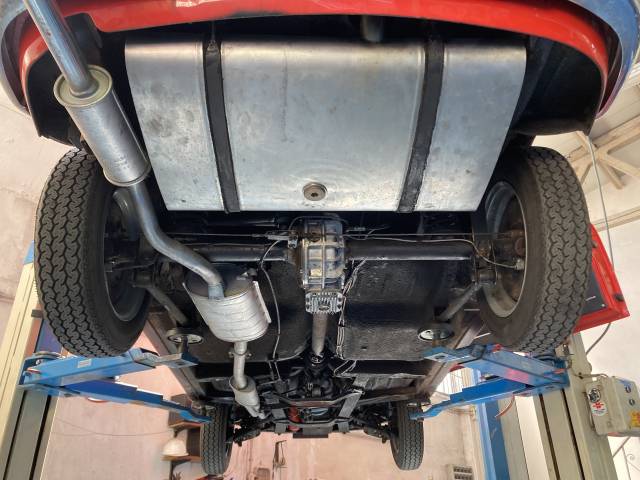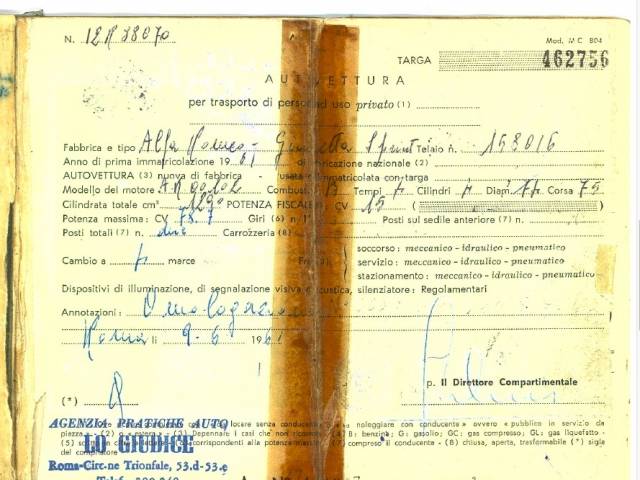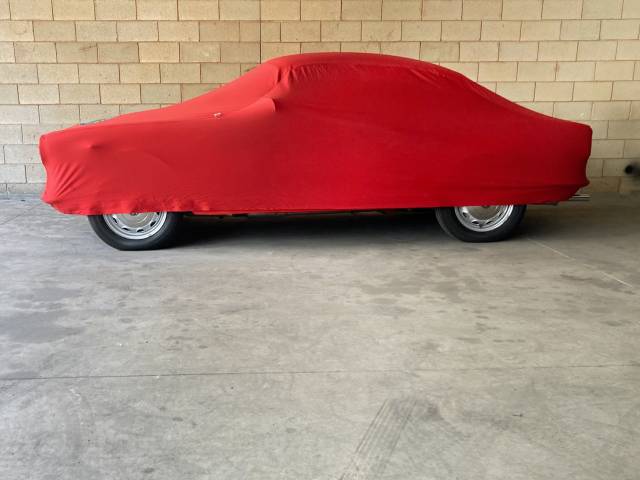 Sprint III Serie numeri telaio e motore corretti, libretto originale.
Dealer

away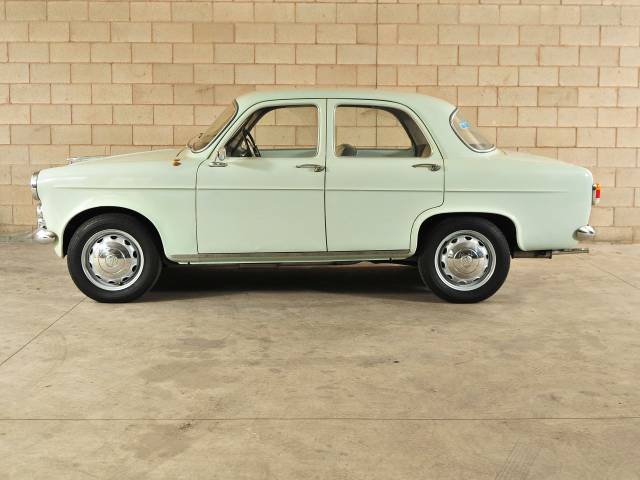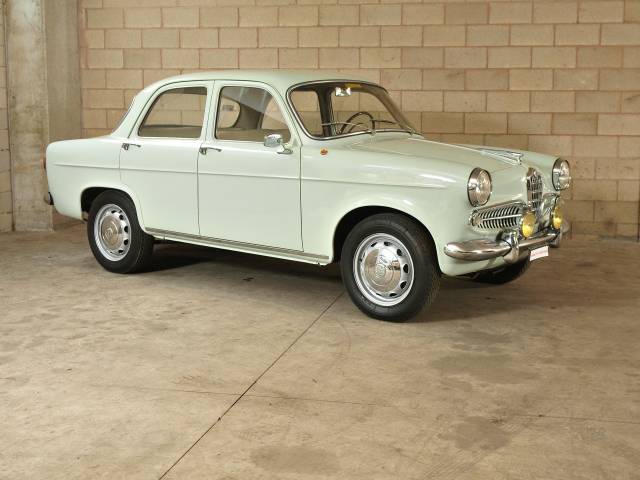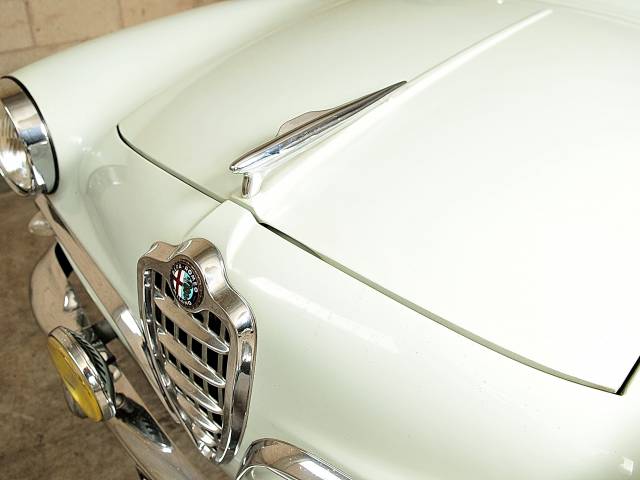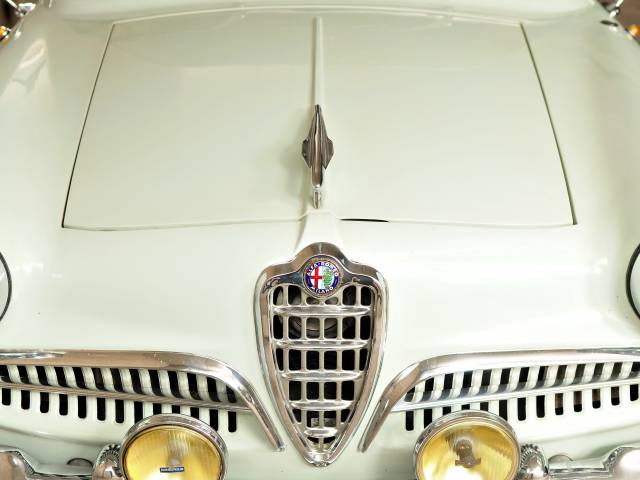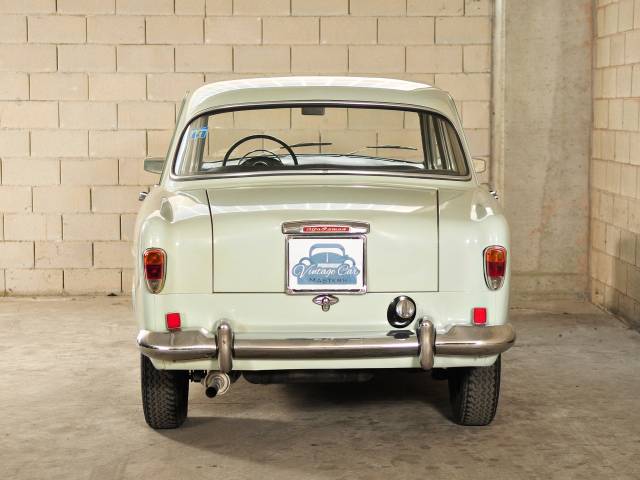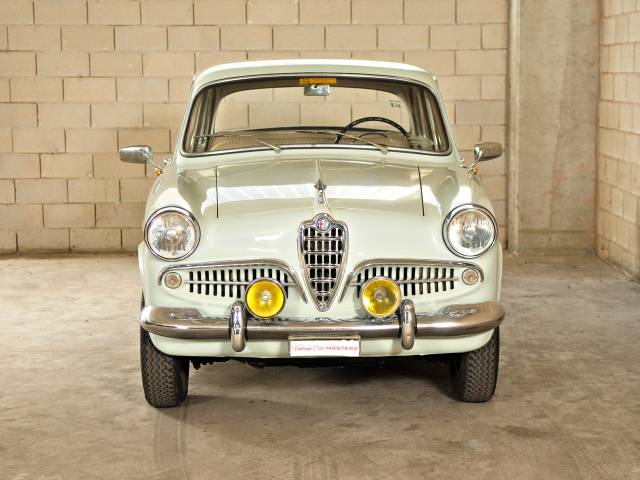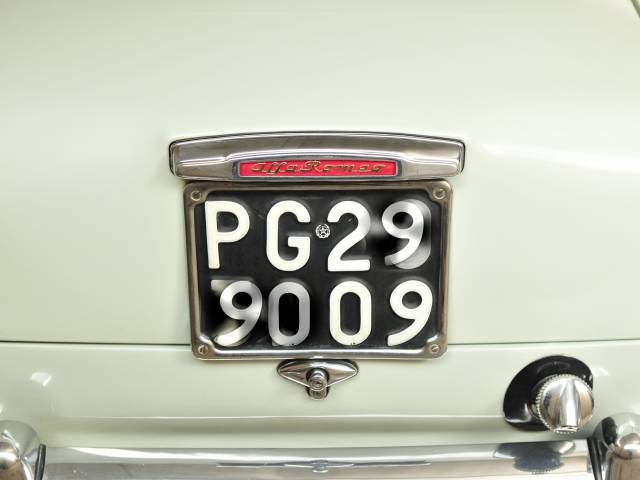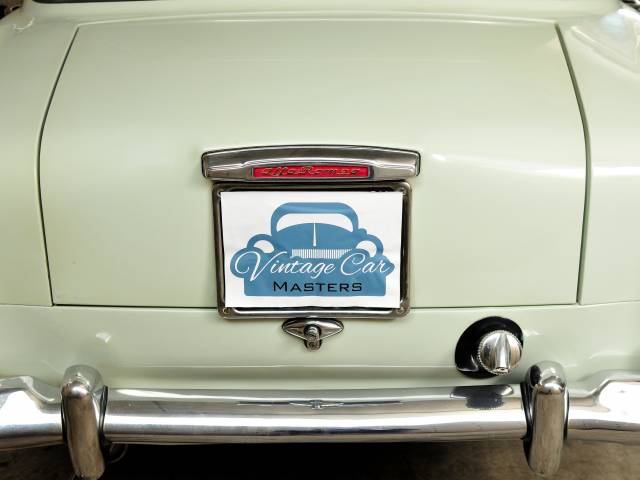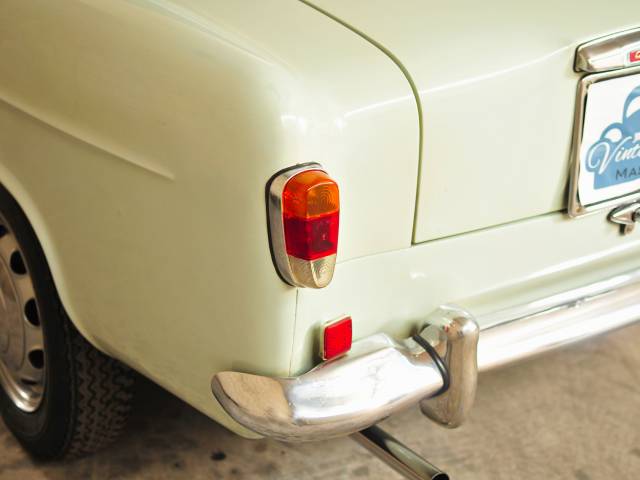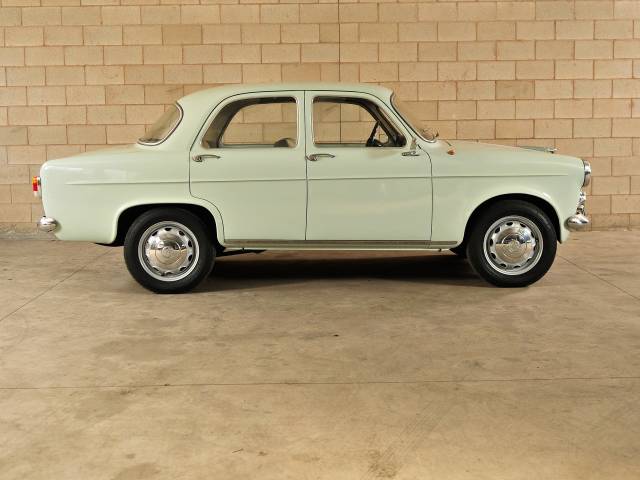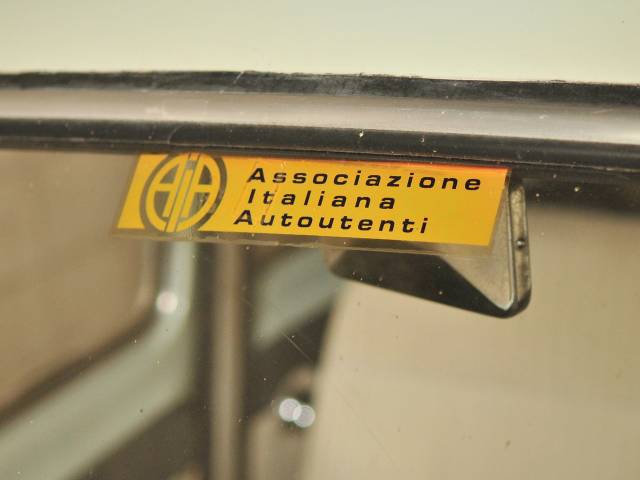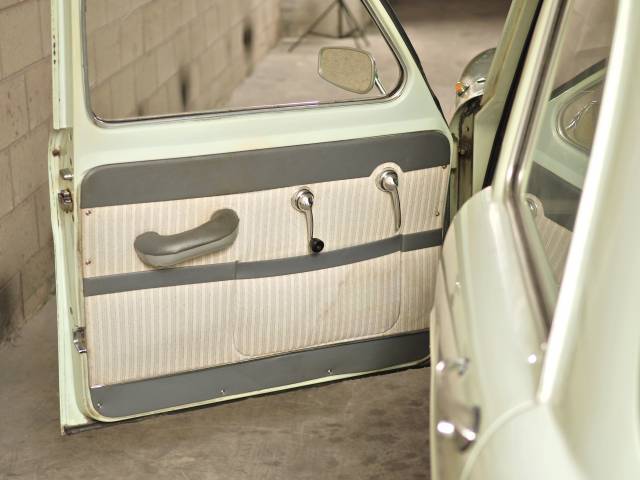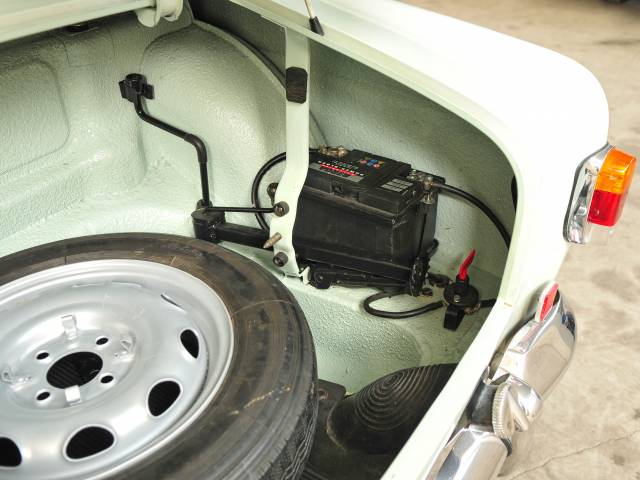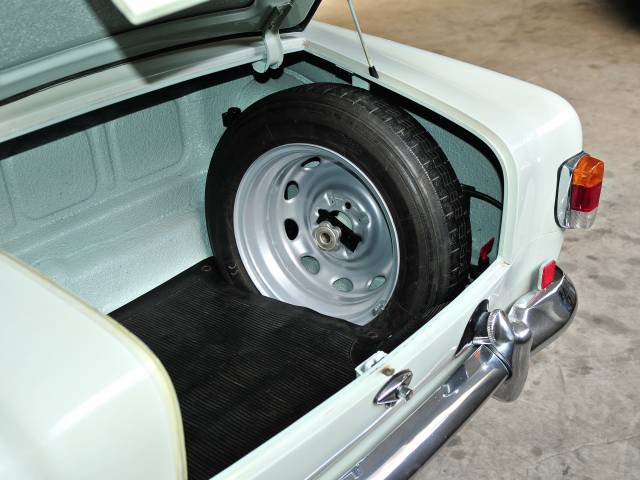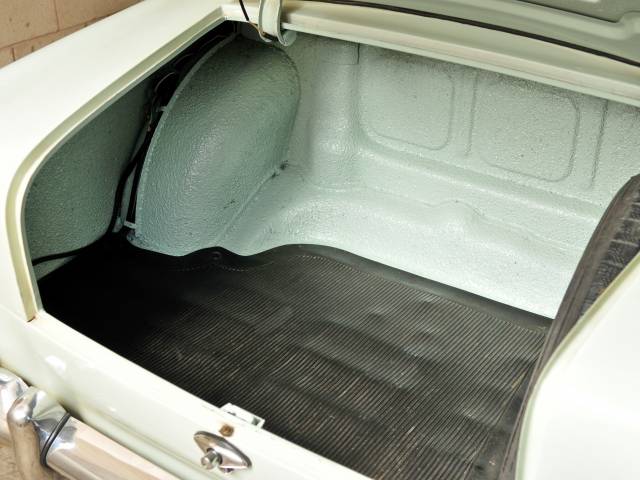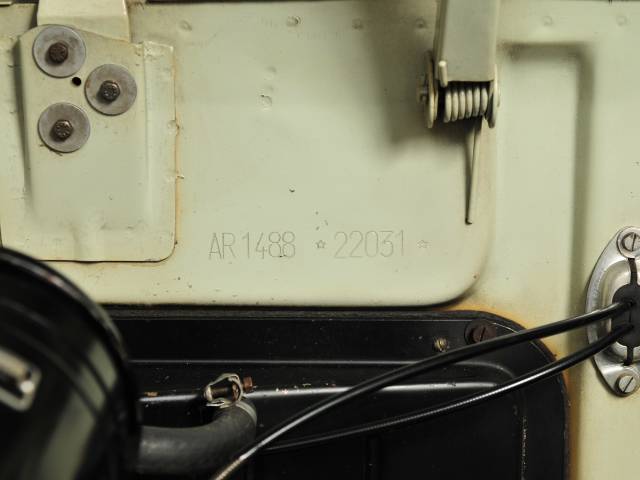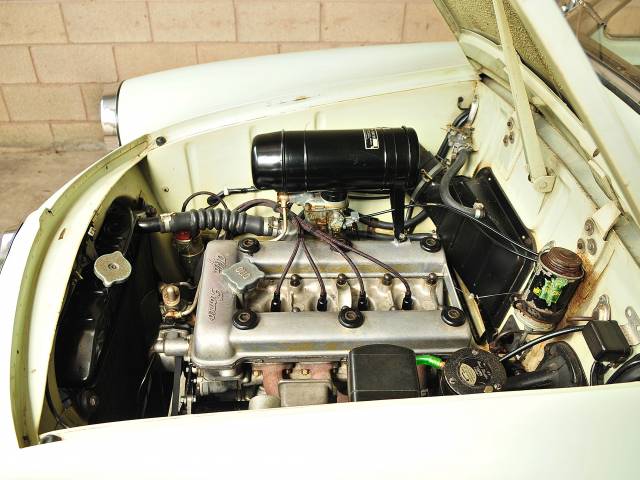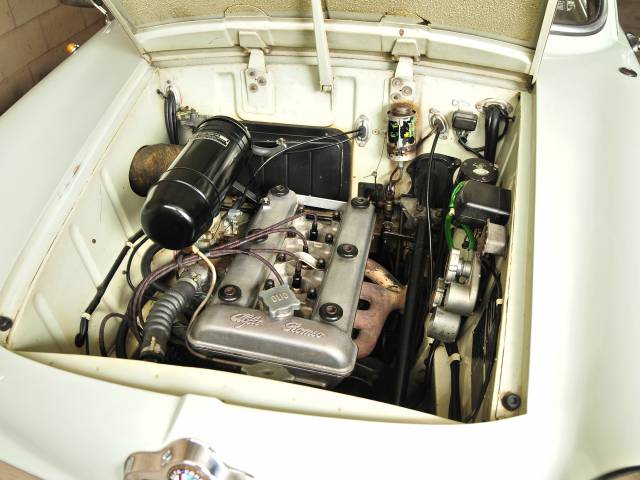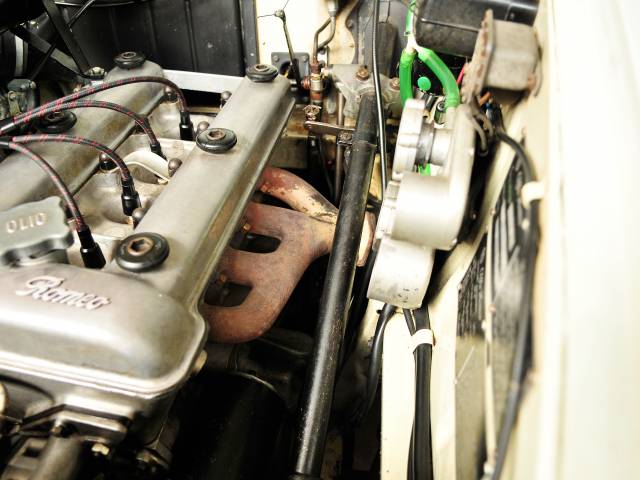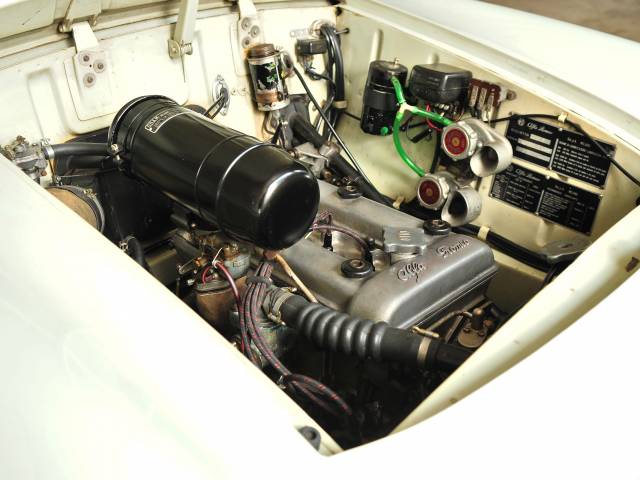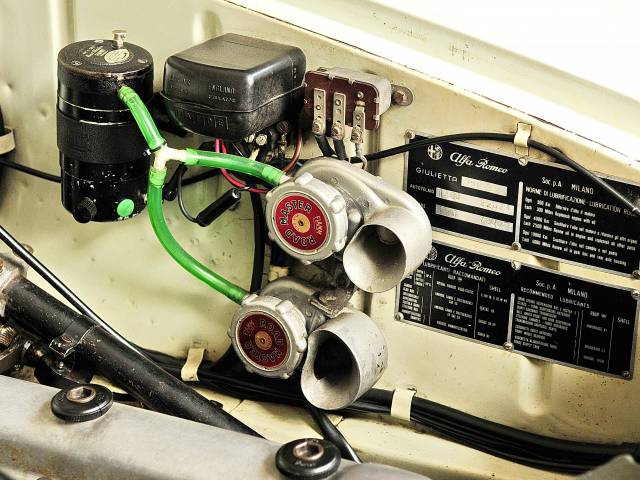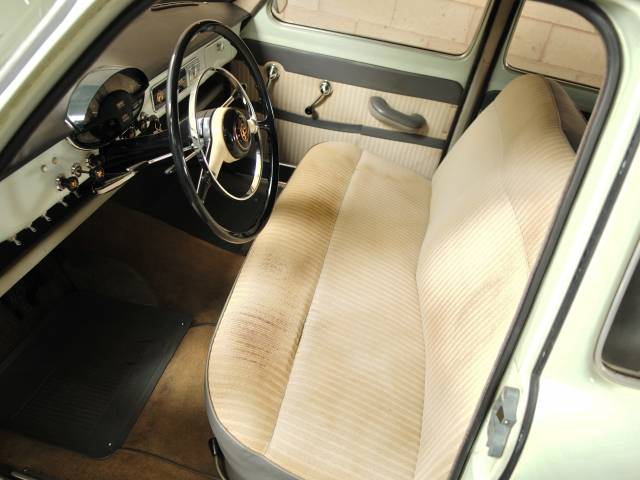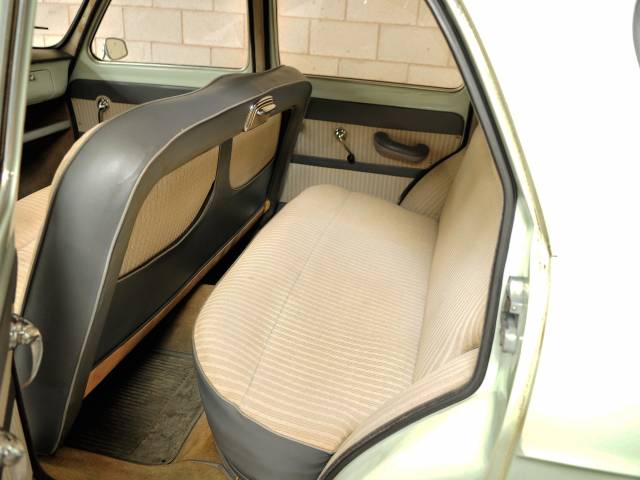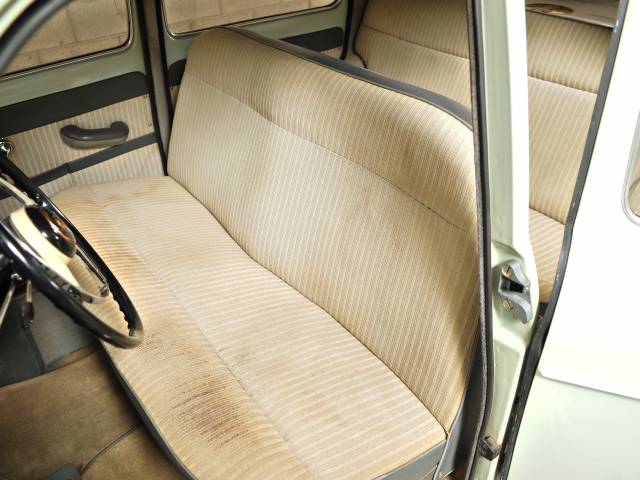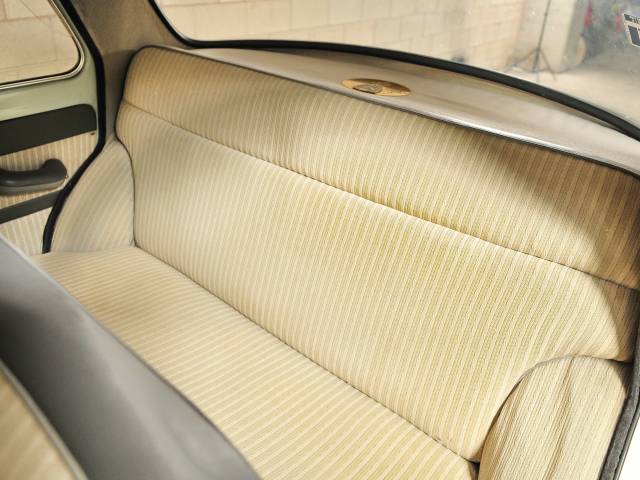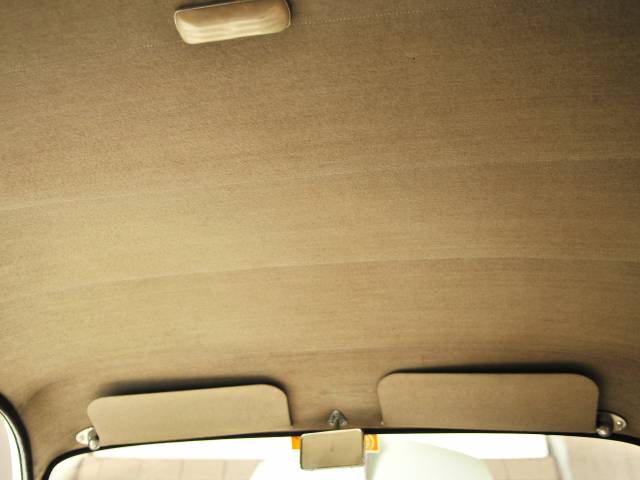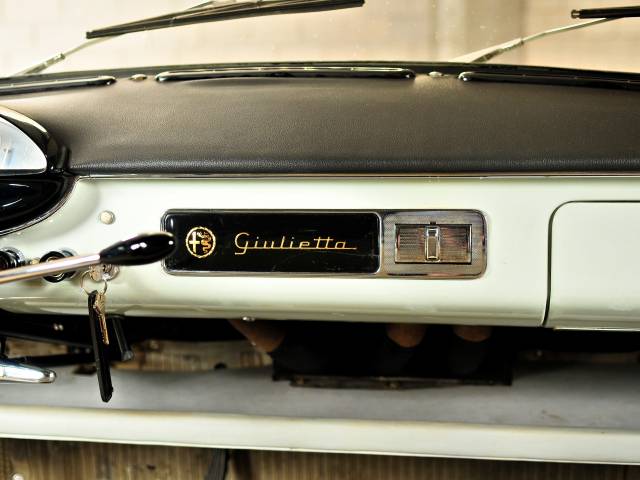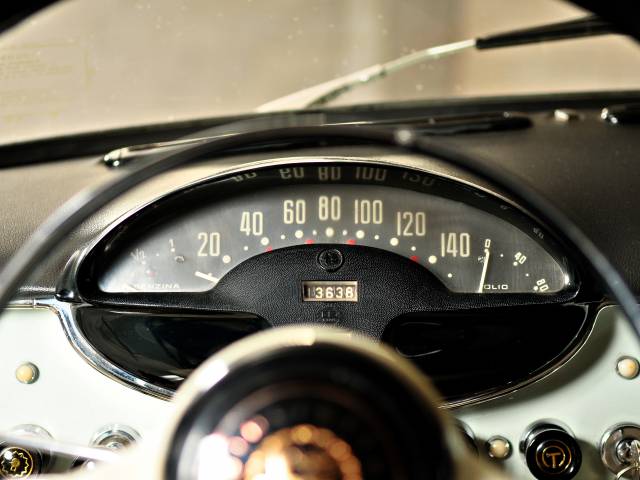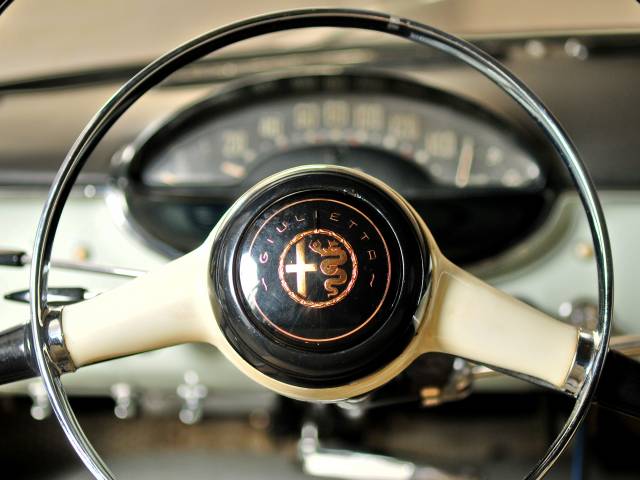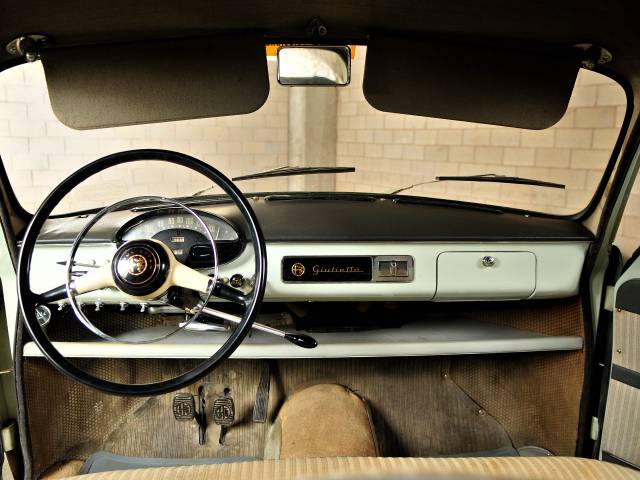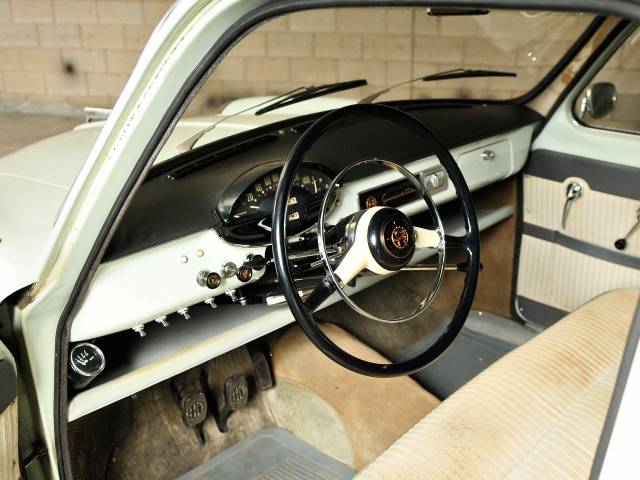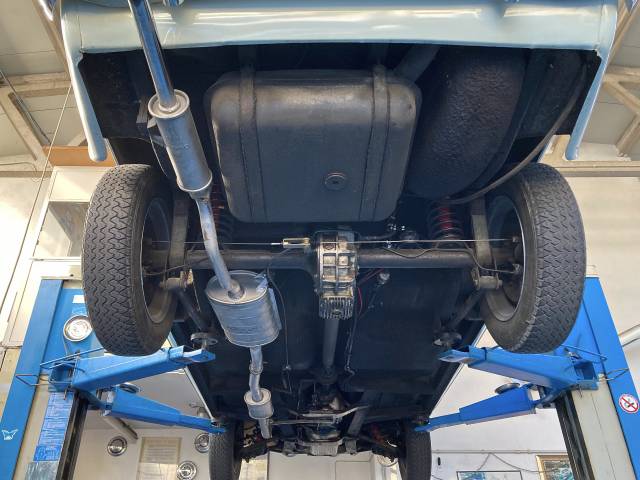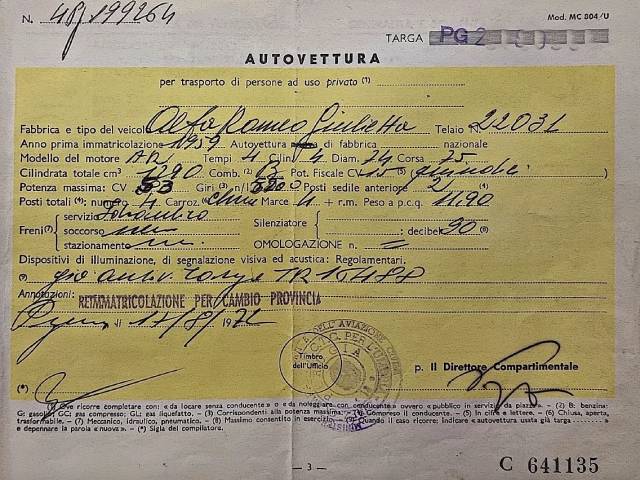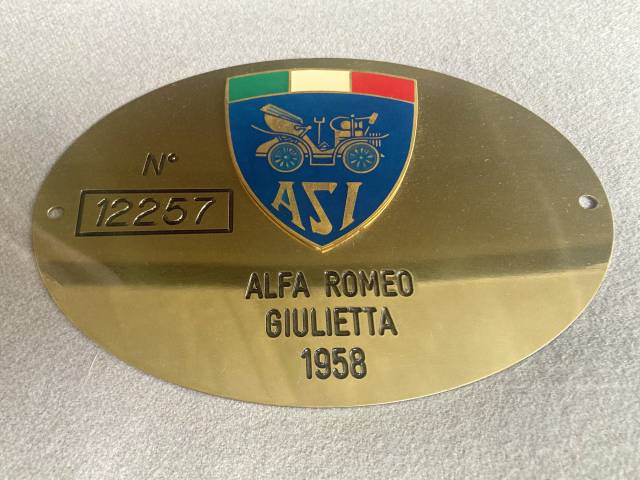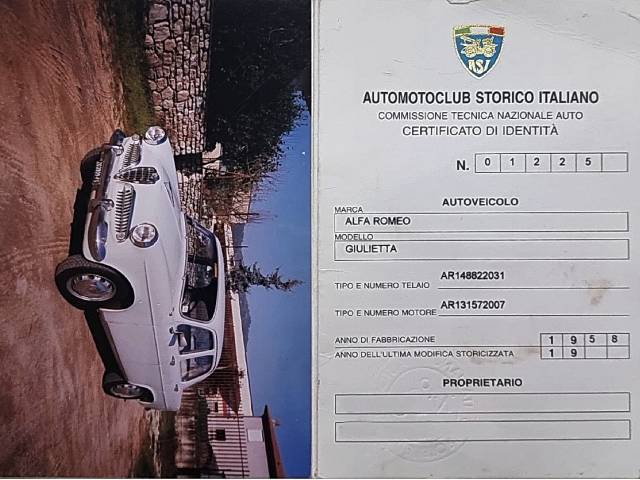 First Series Sedan
Dealer

away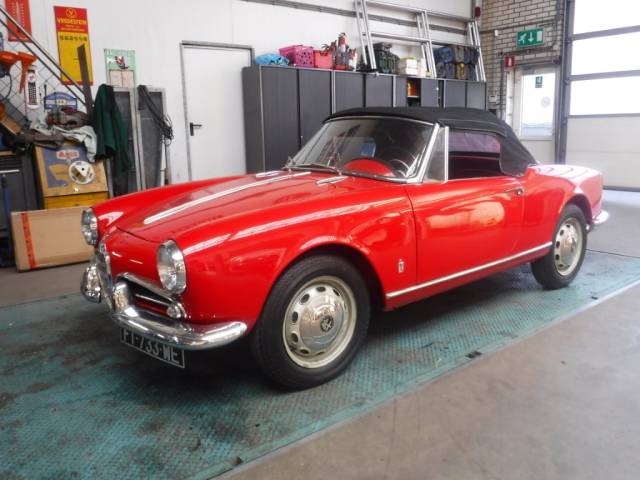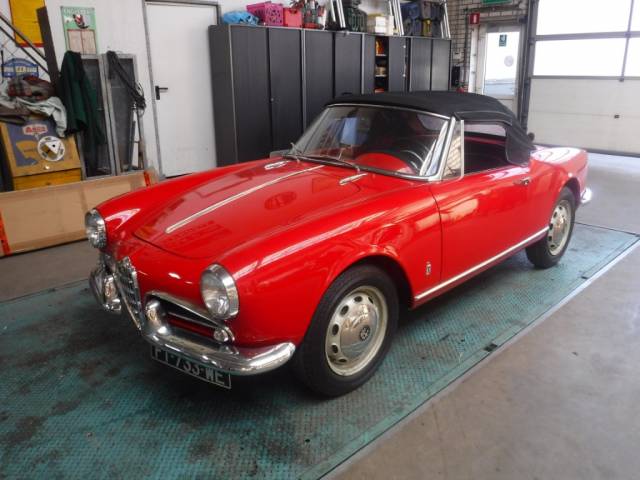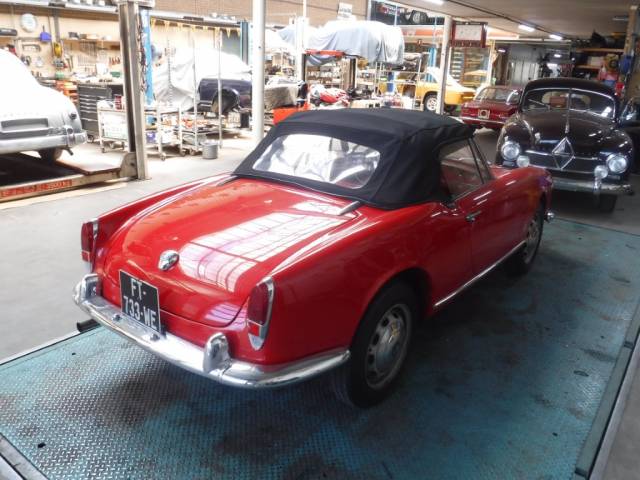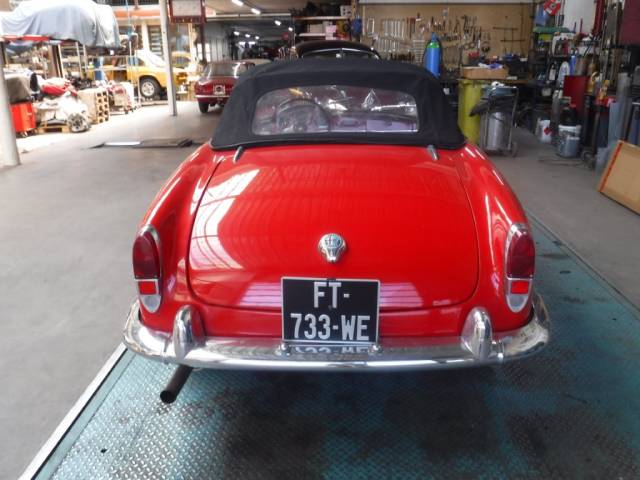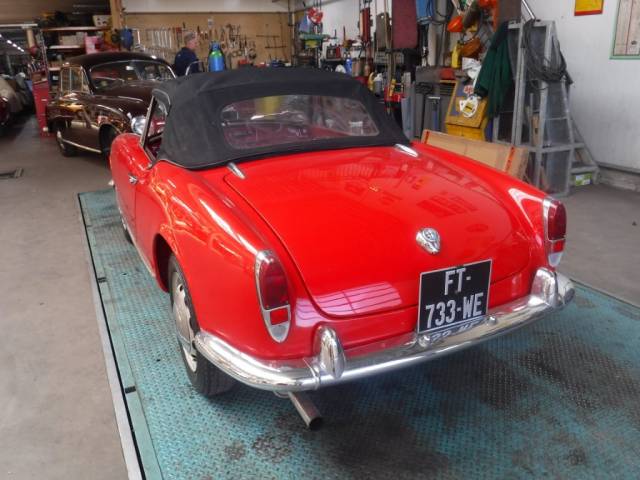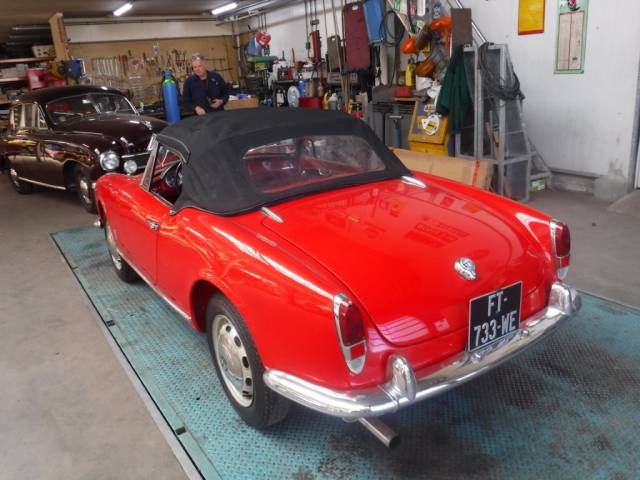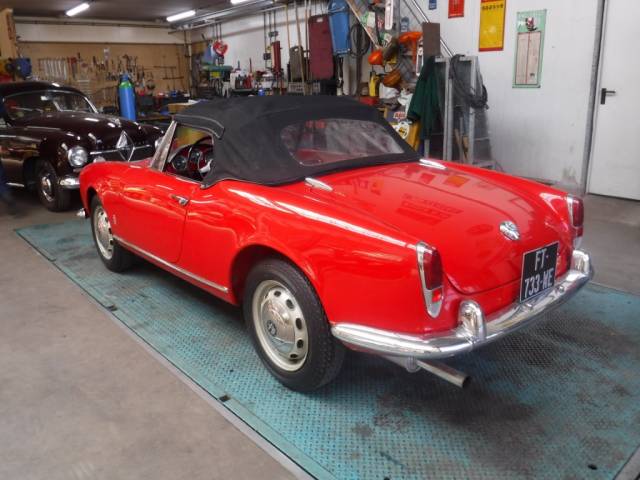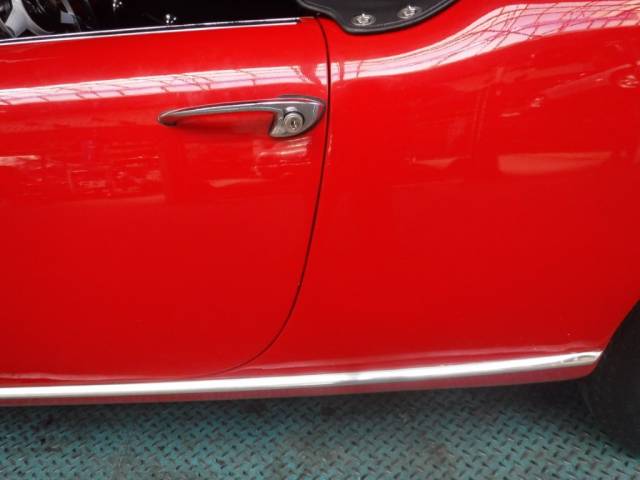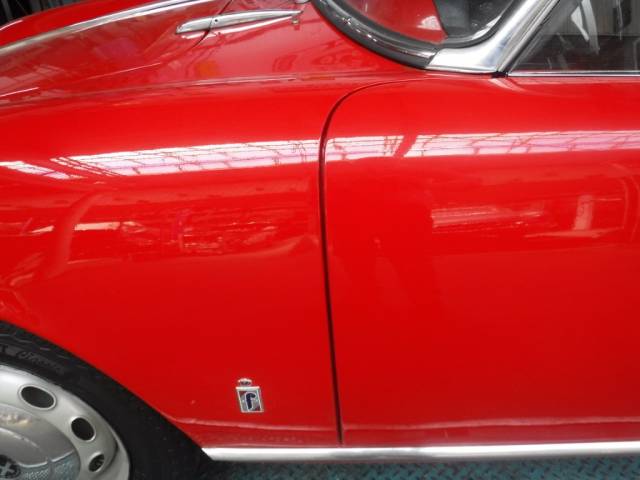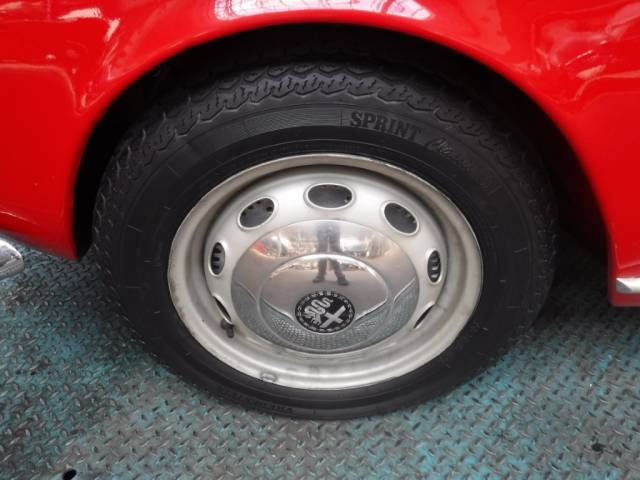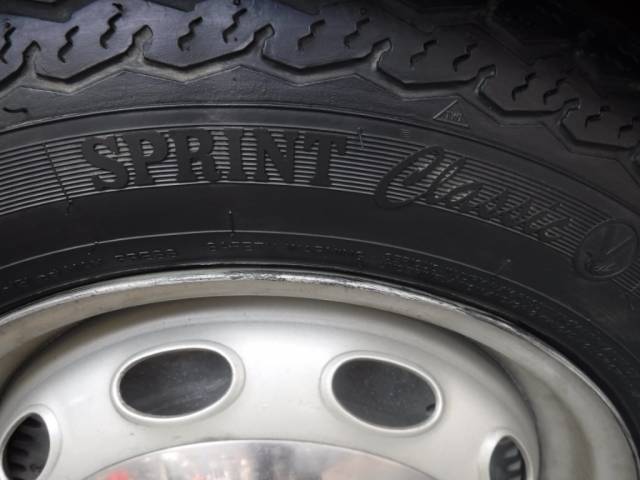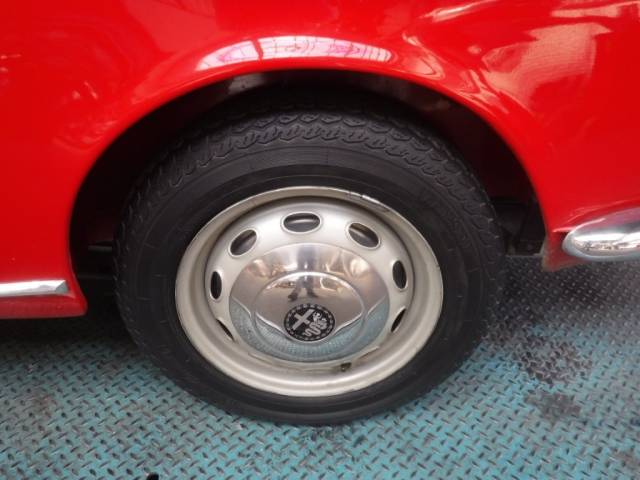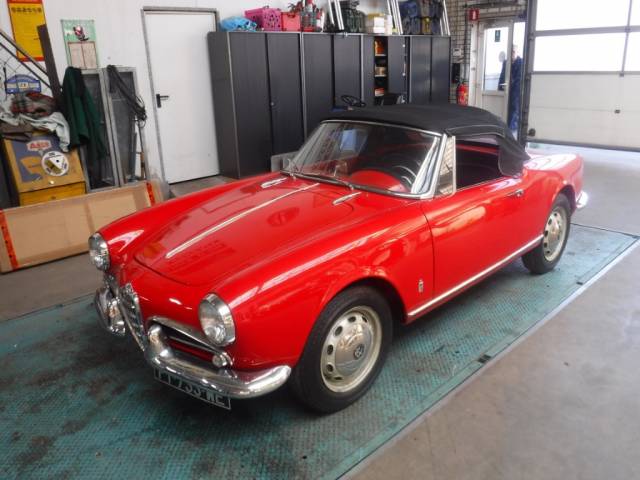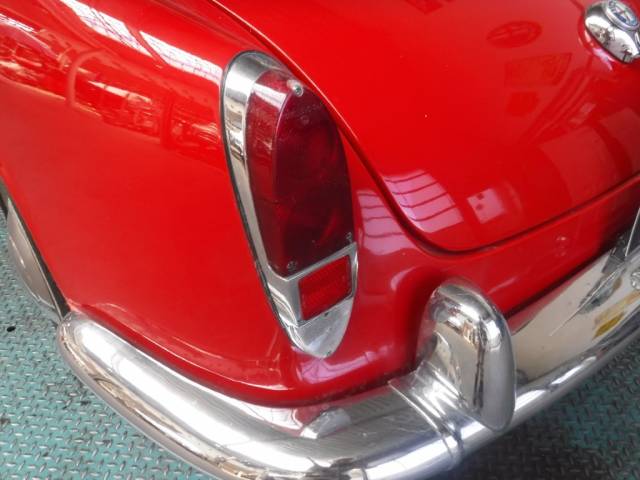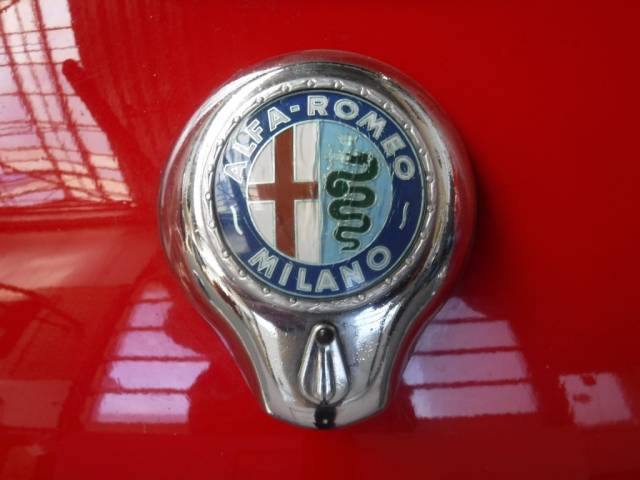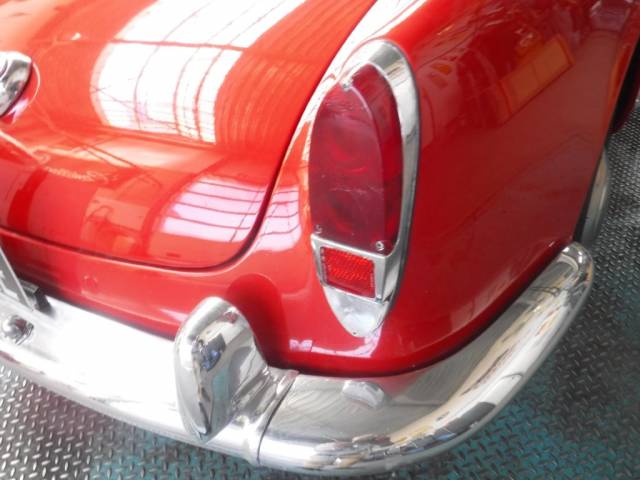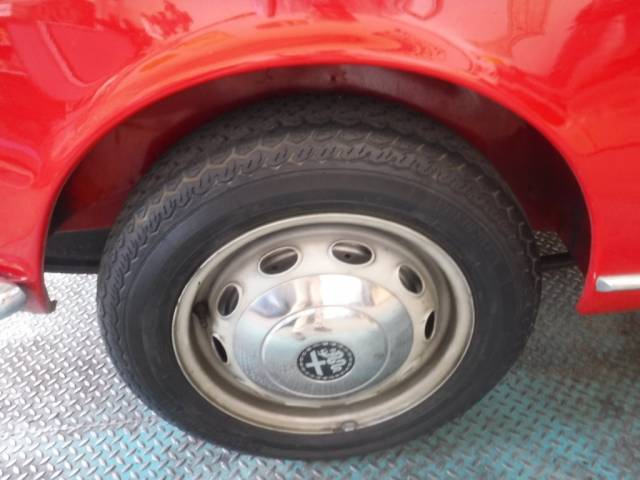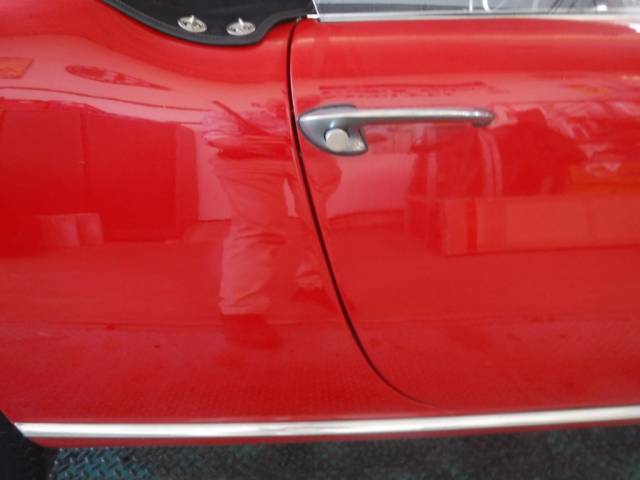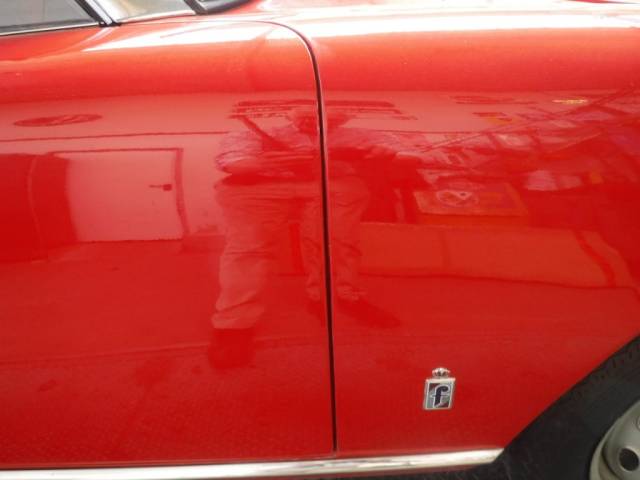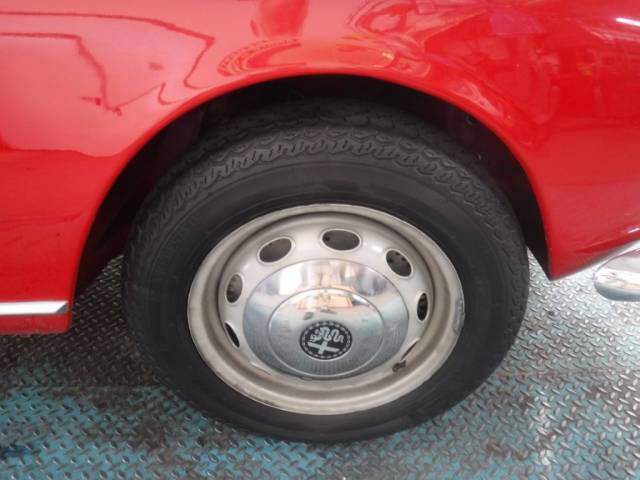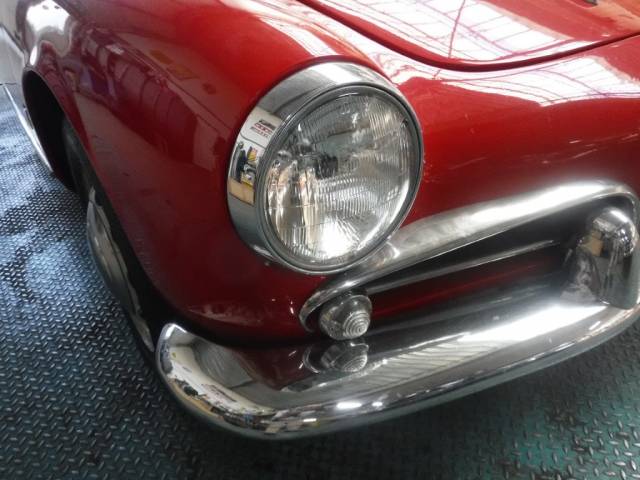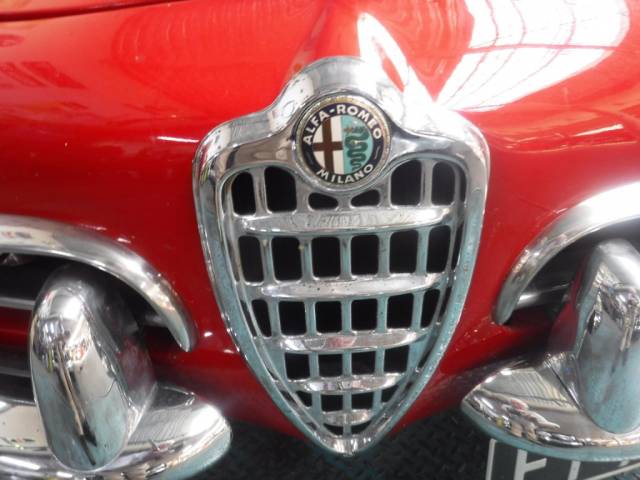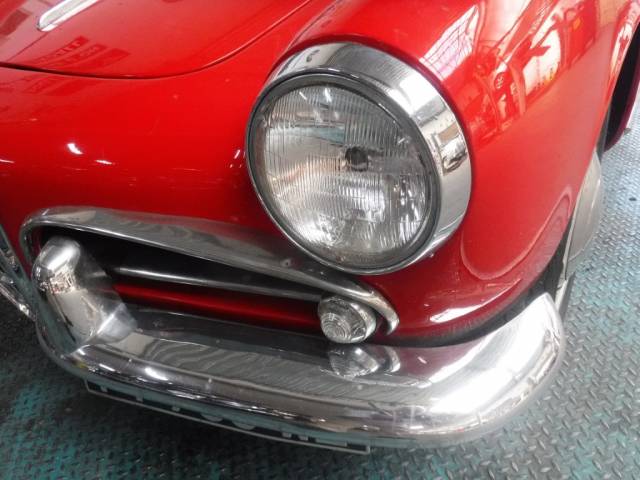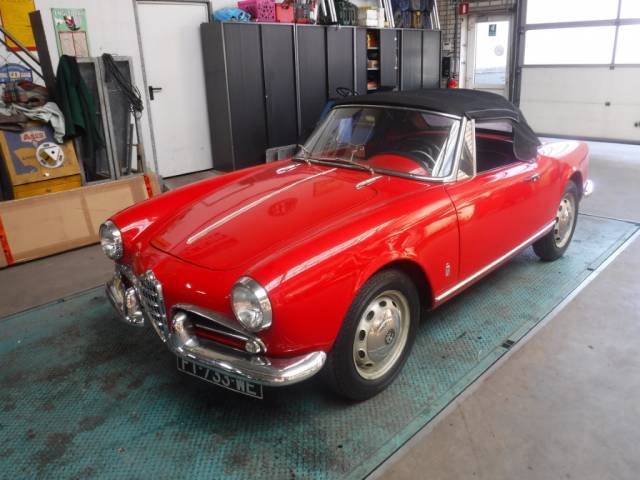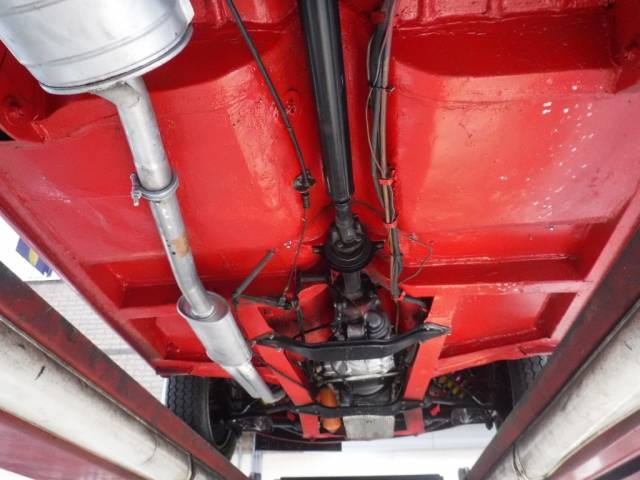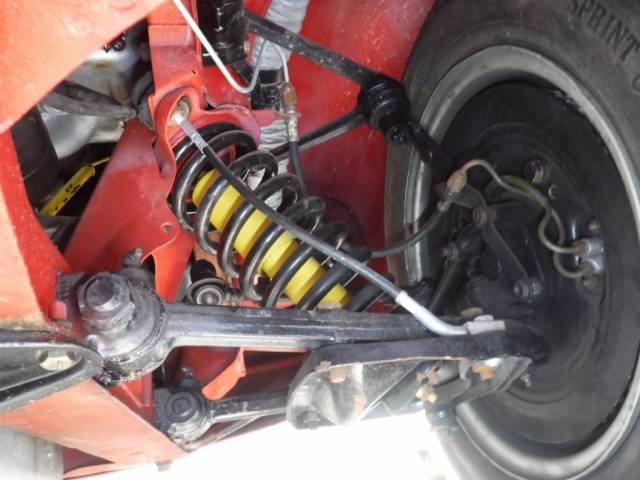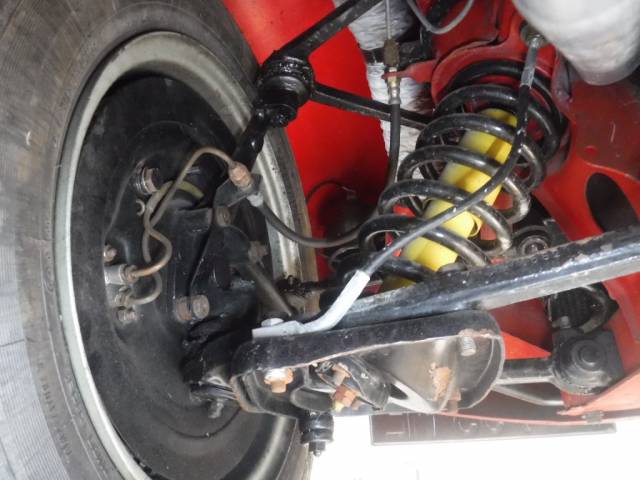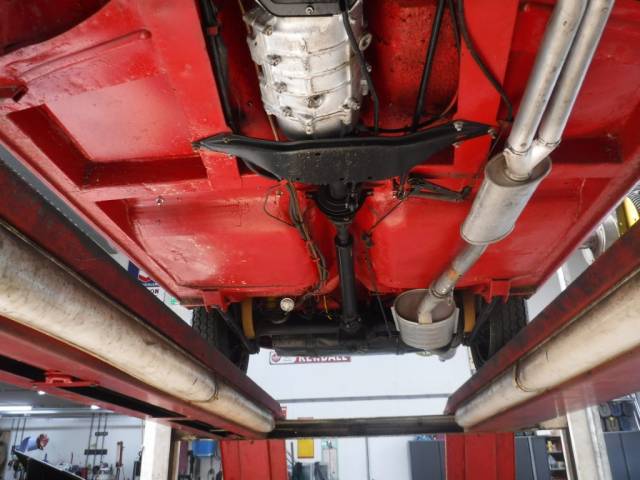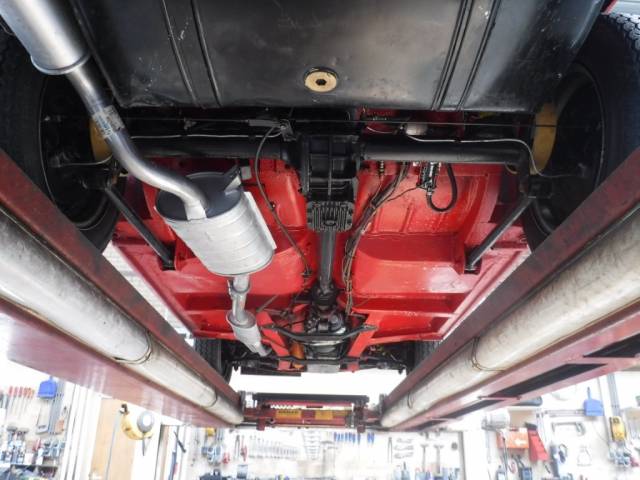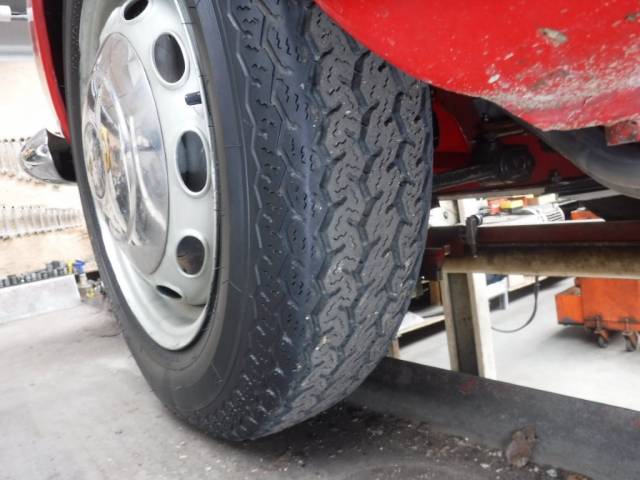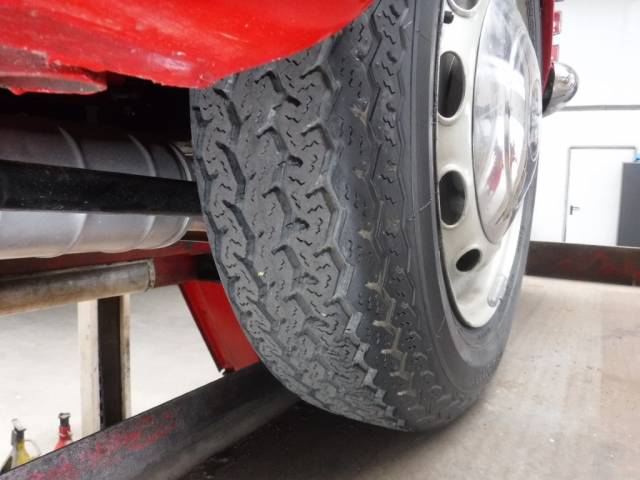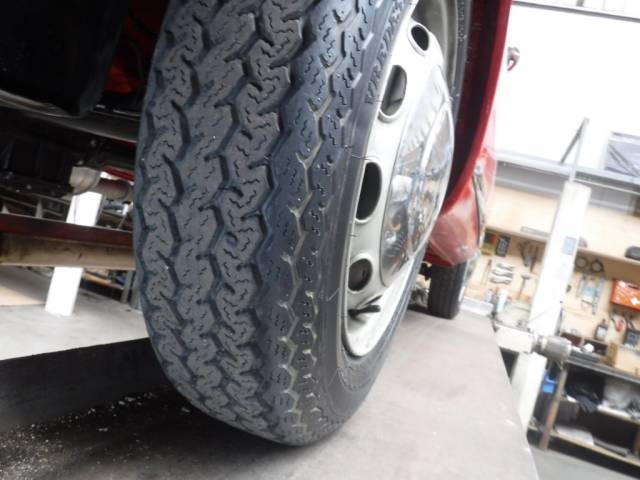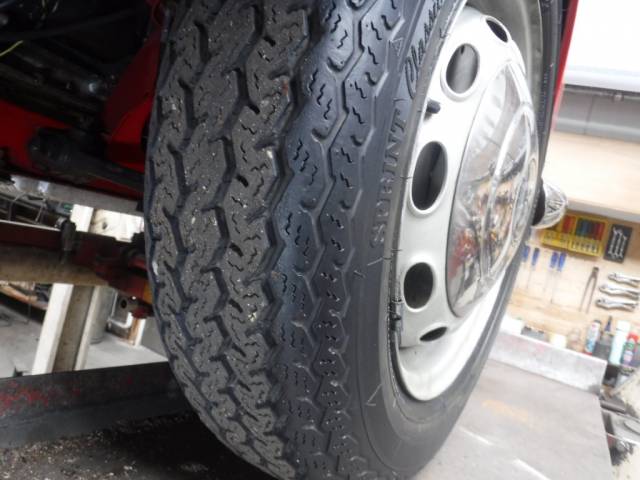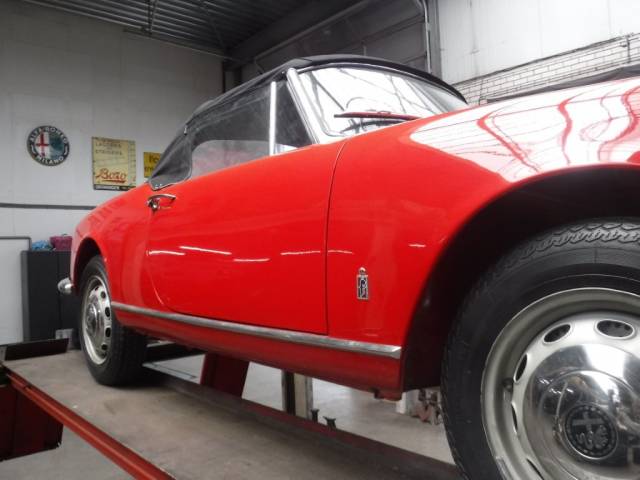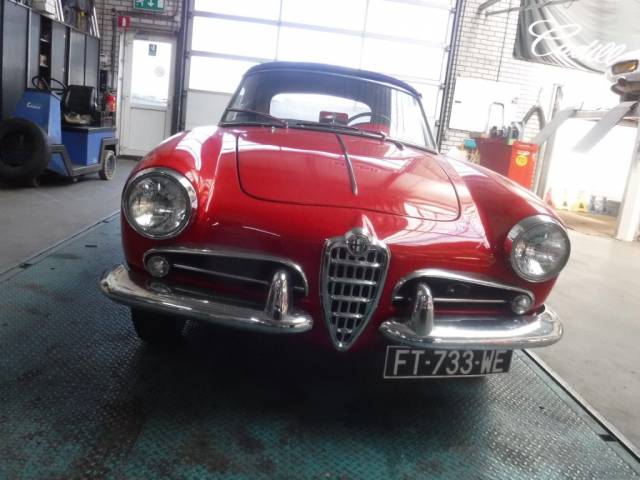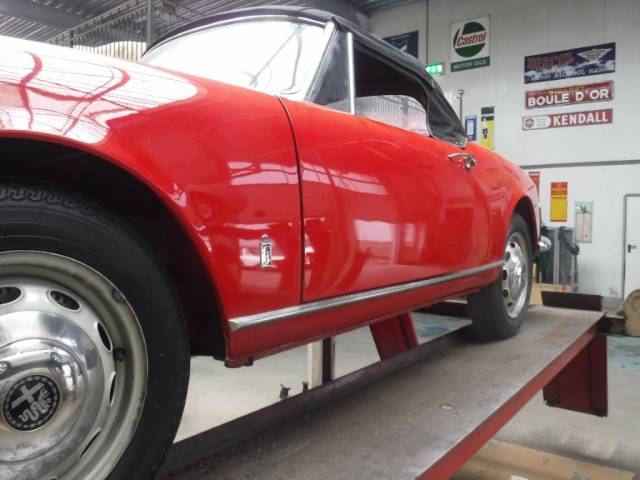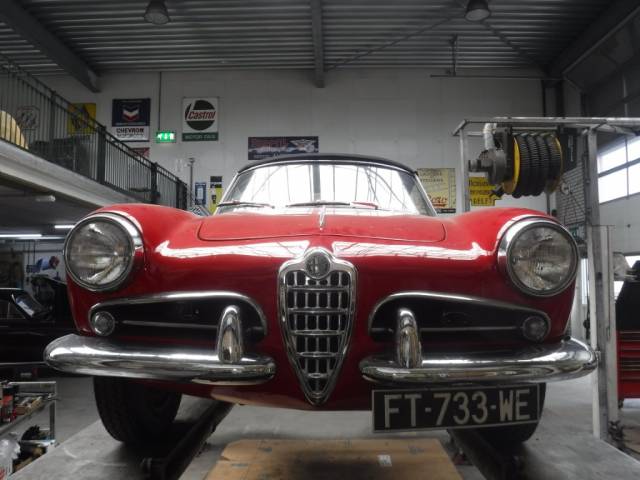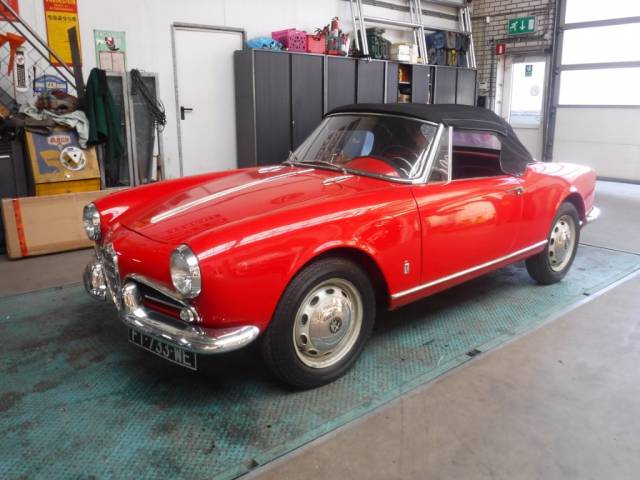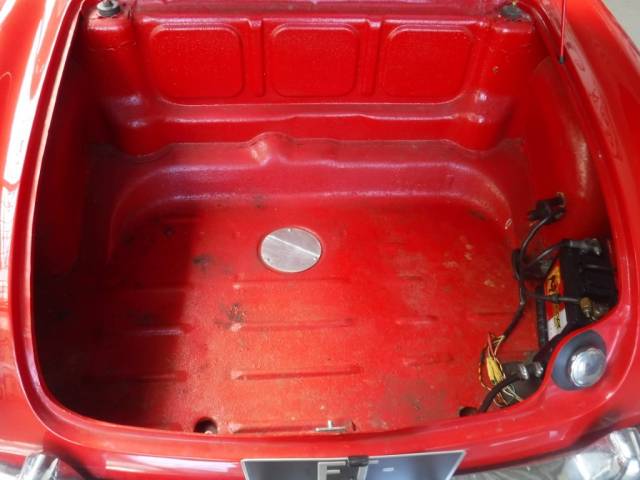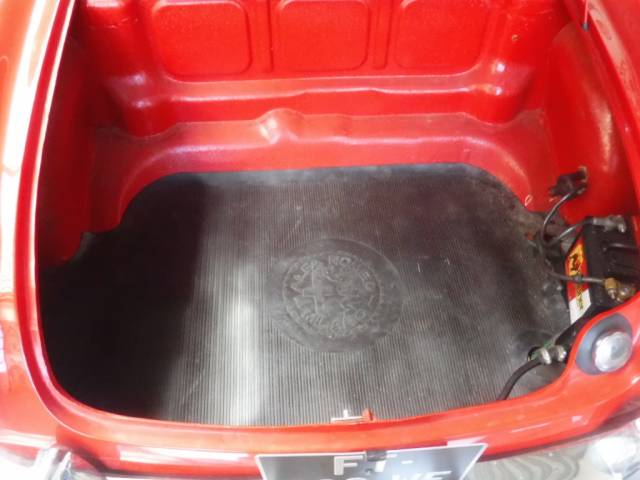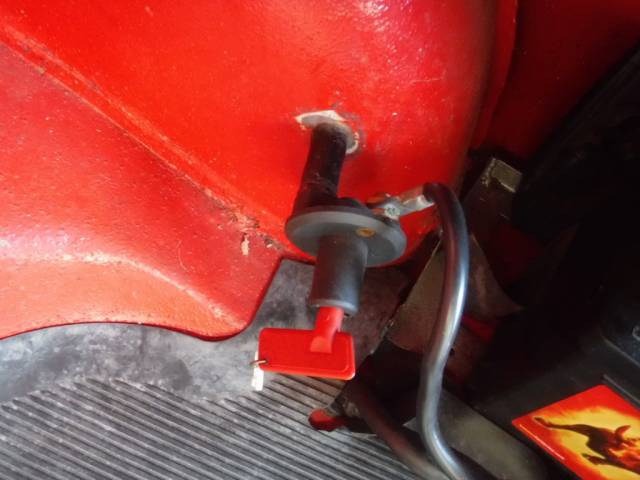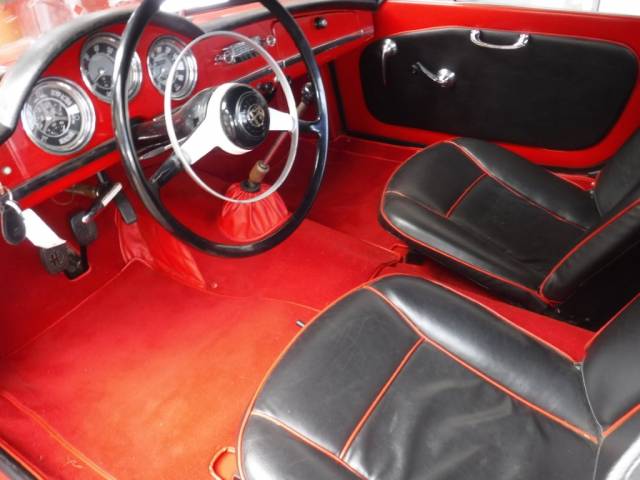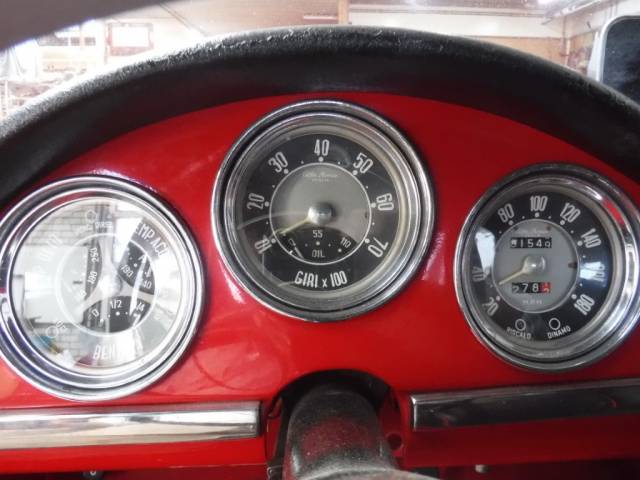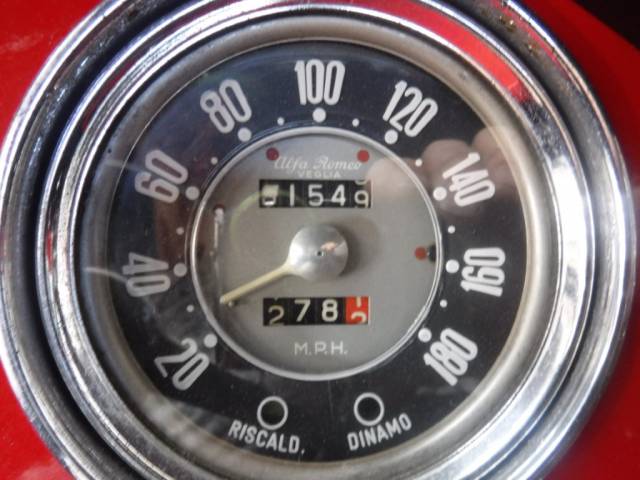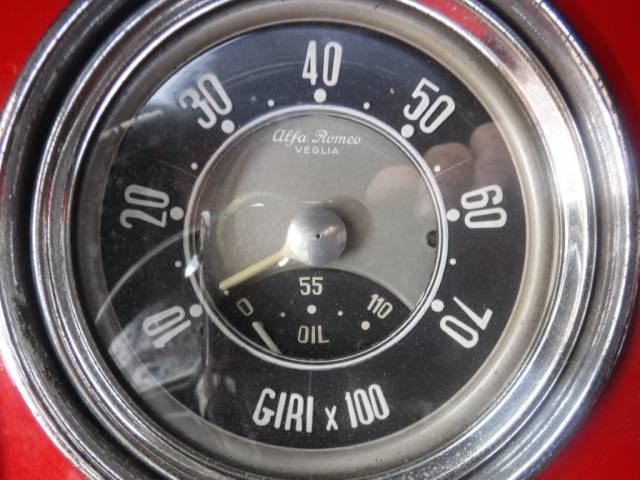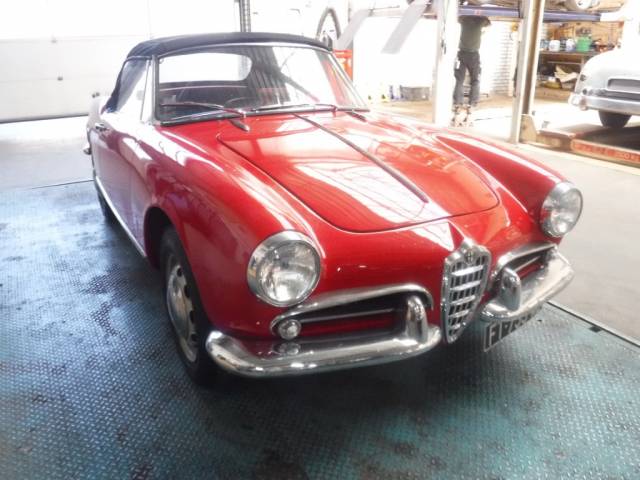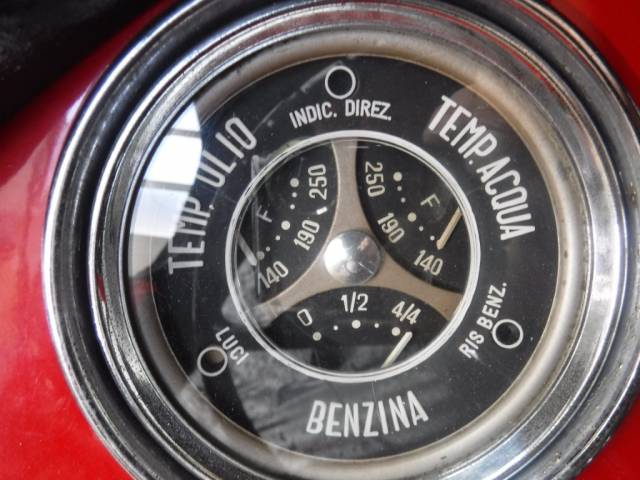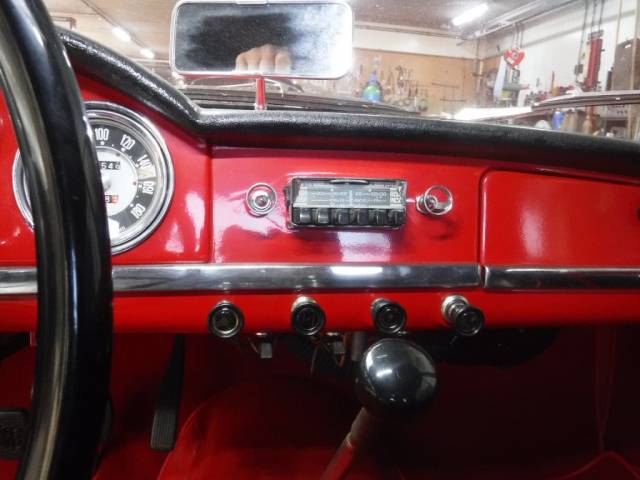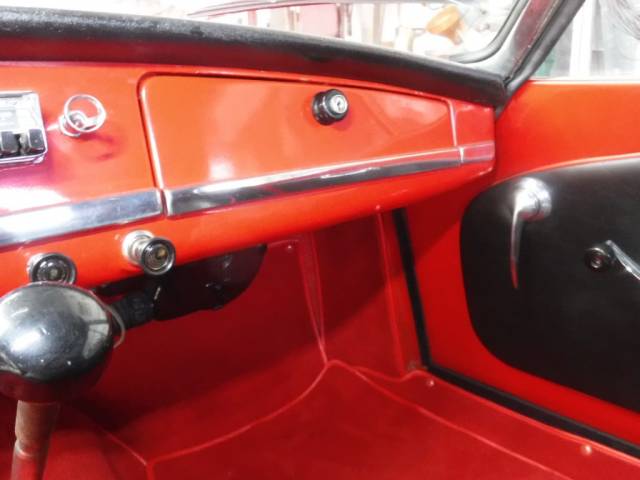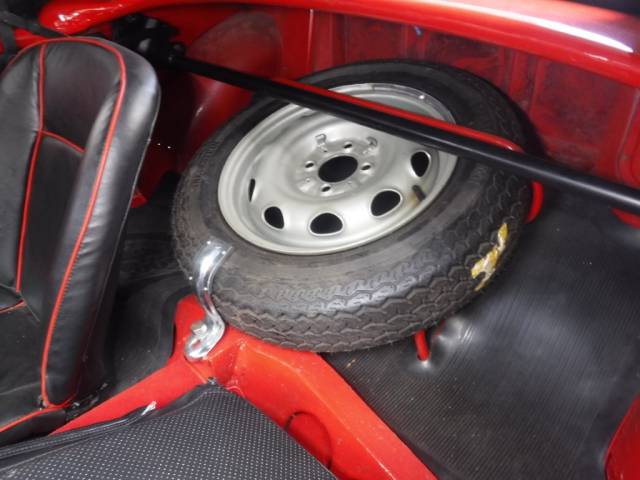 Alfa Romeo-Giulietta Spider nr. 1824
Dealer

away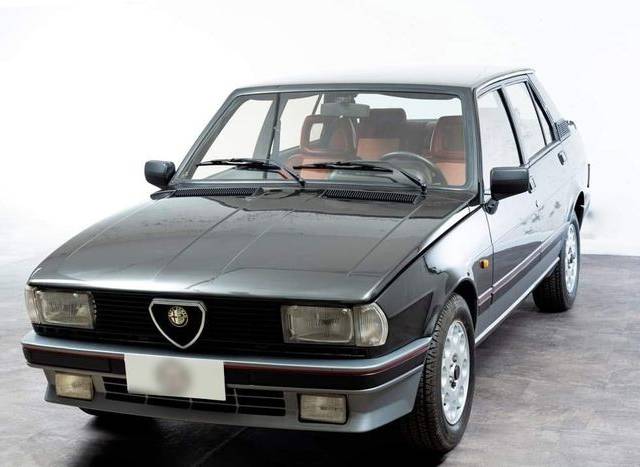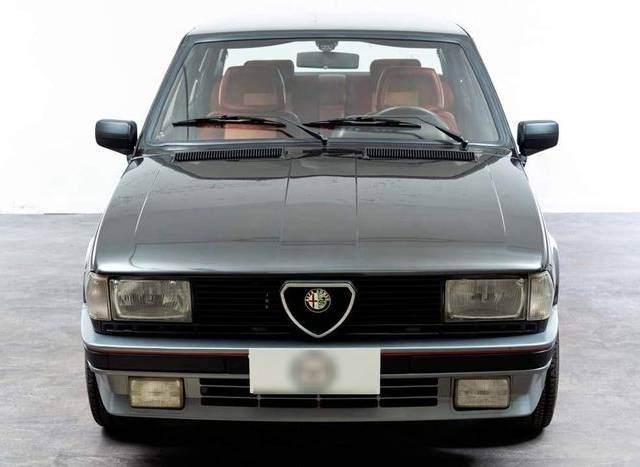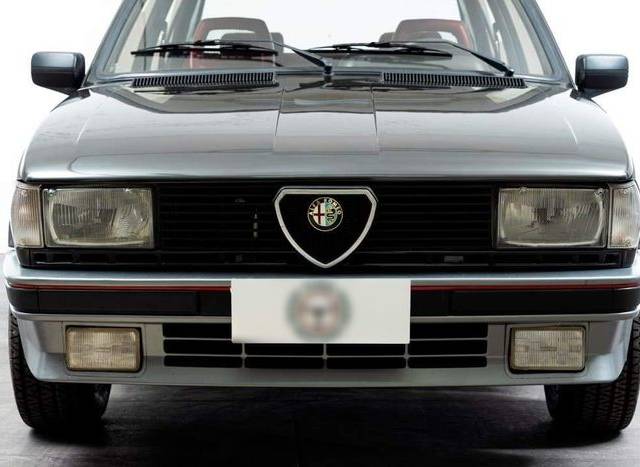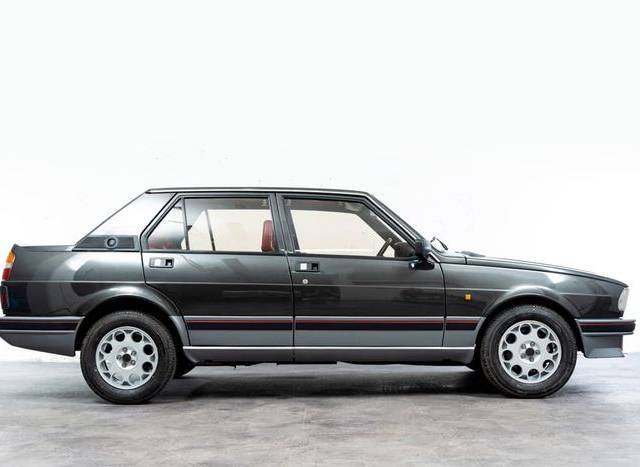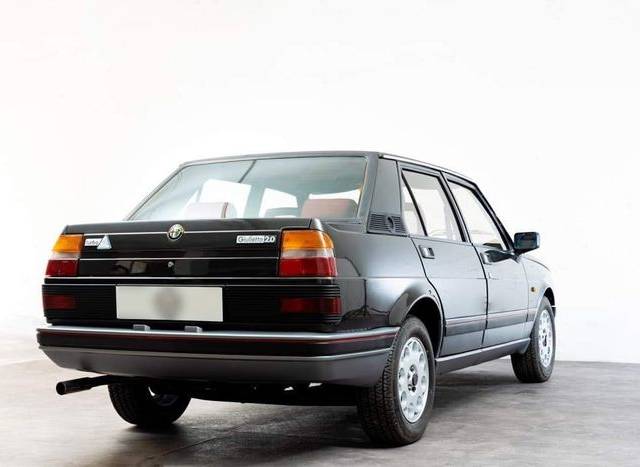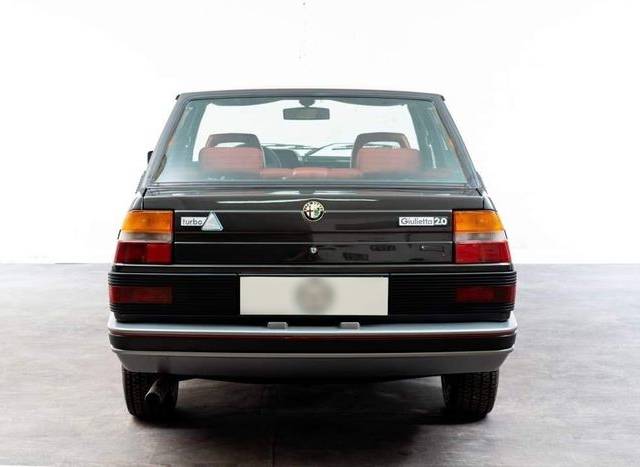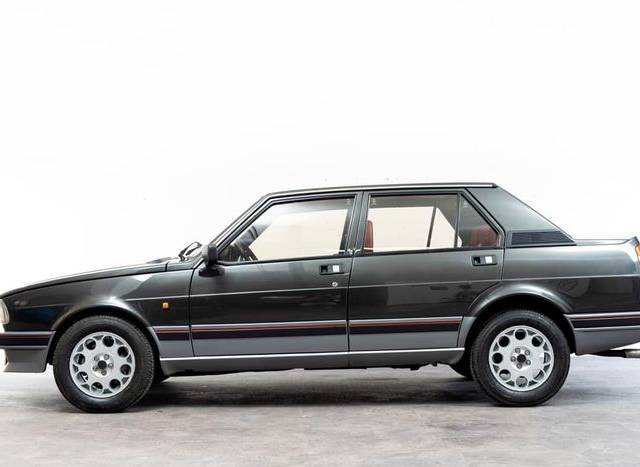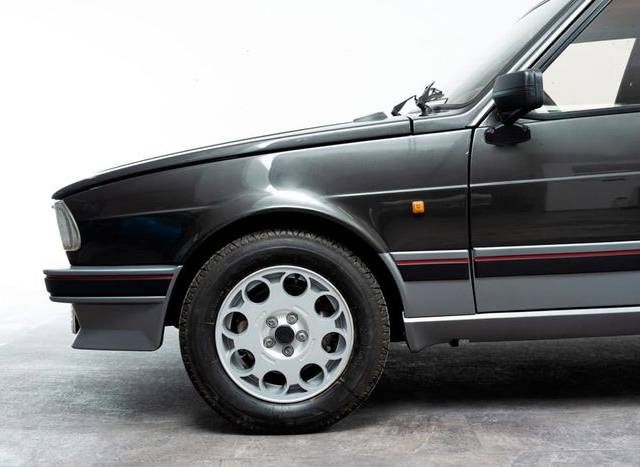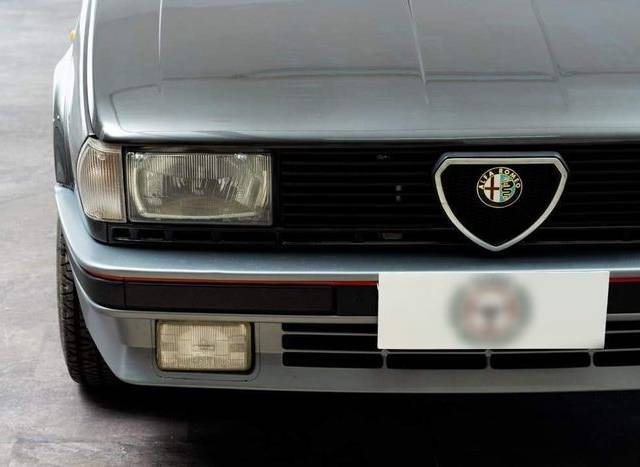 Dealer

away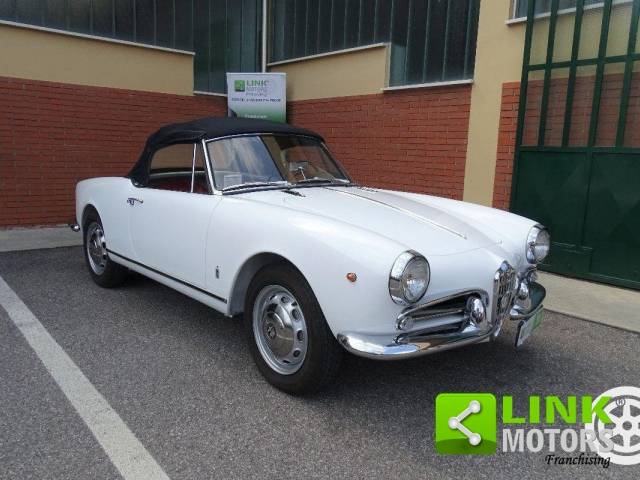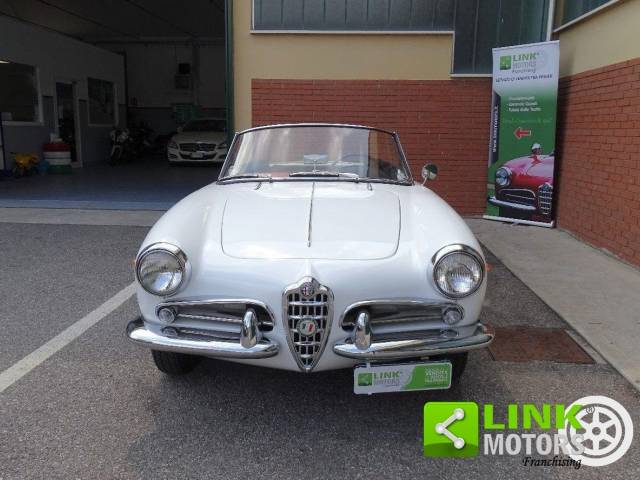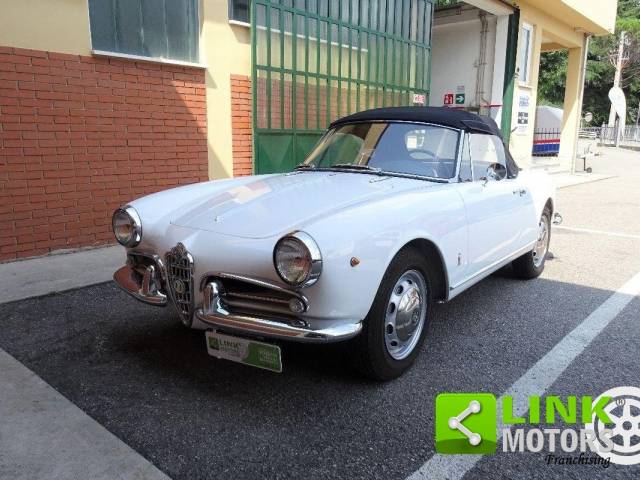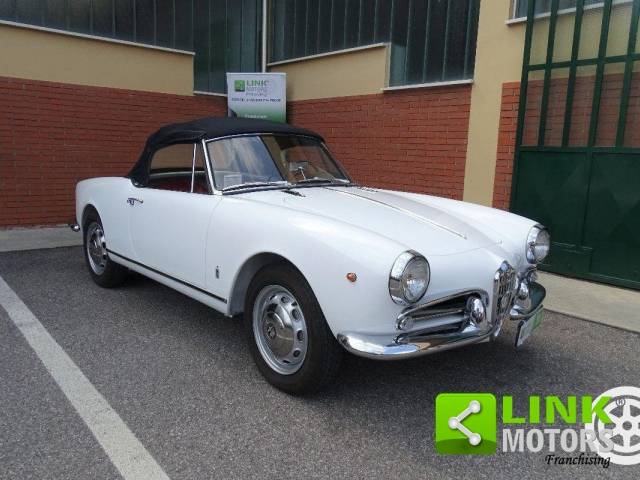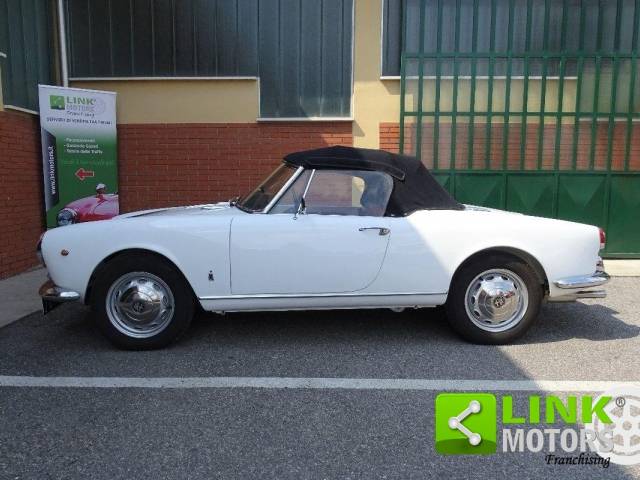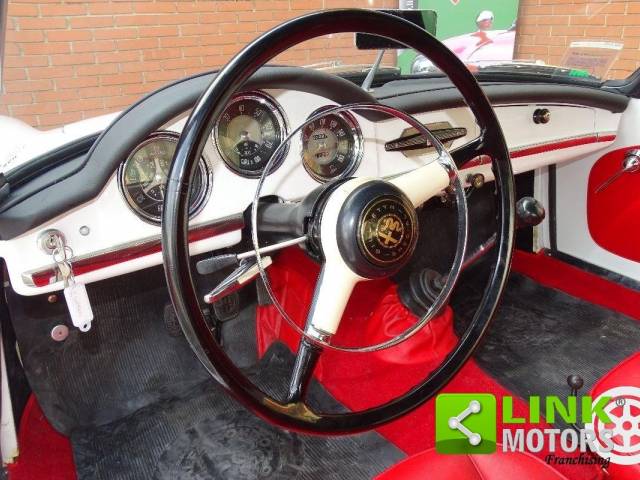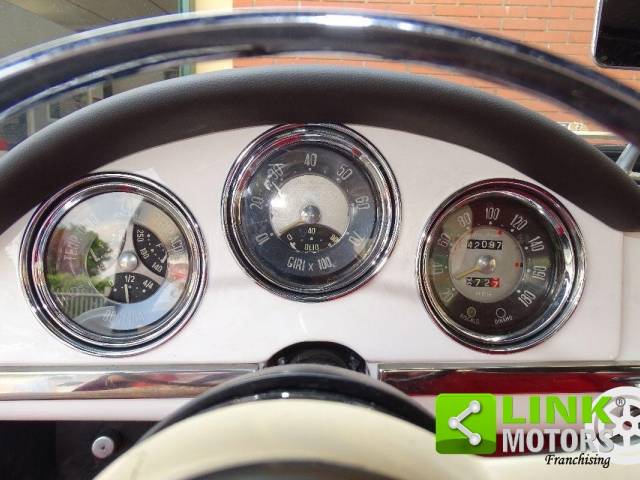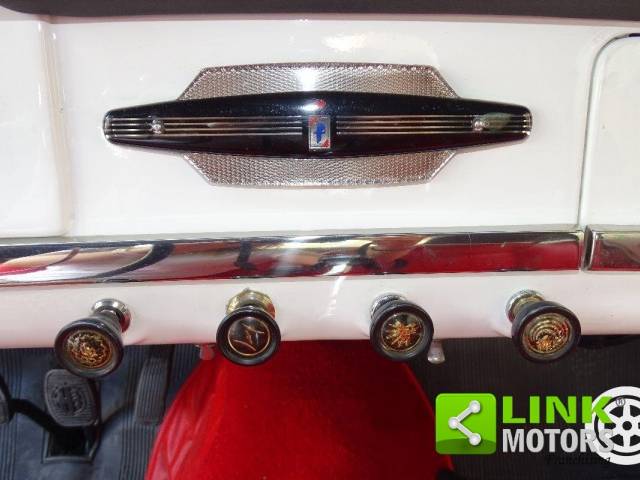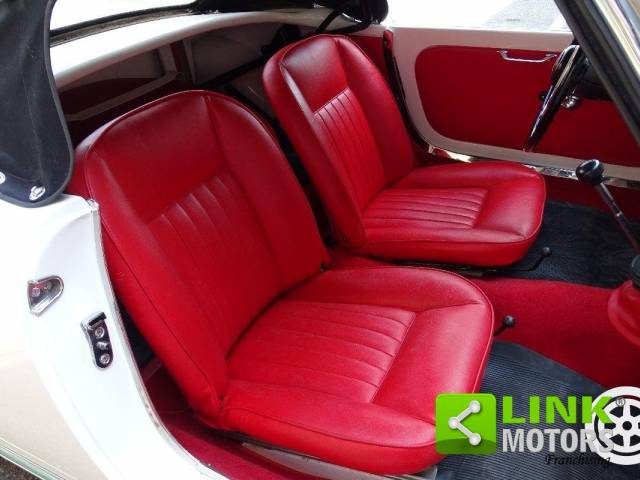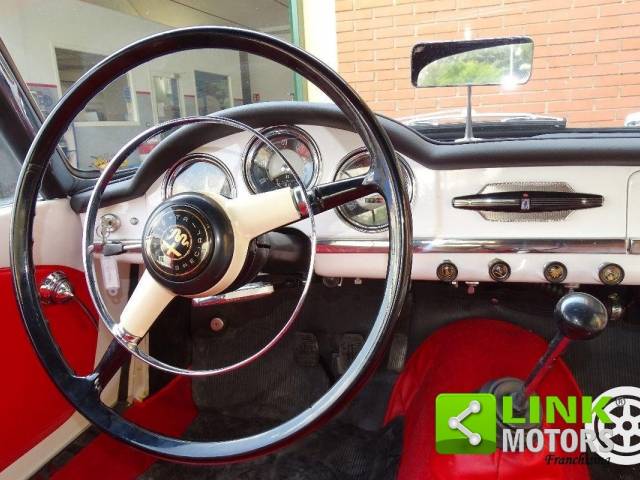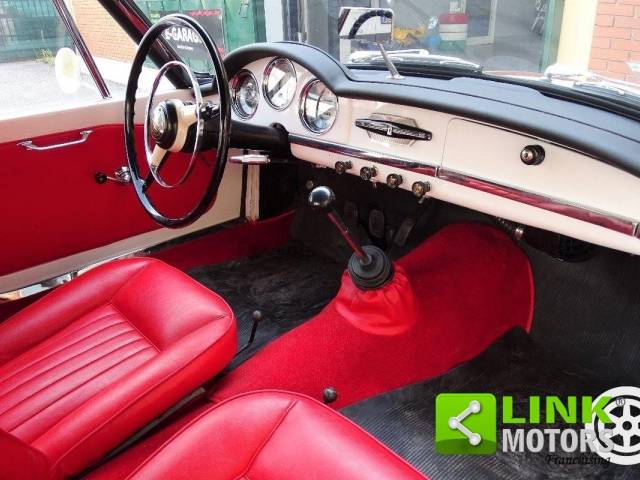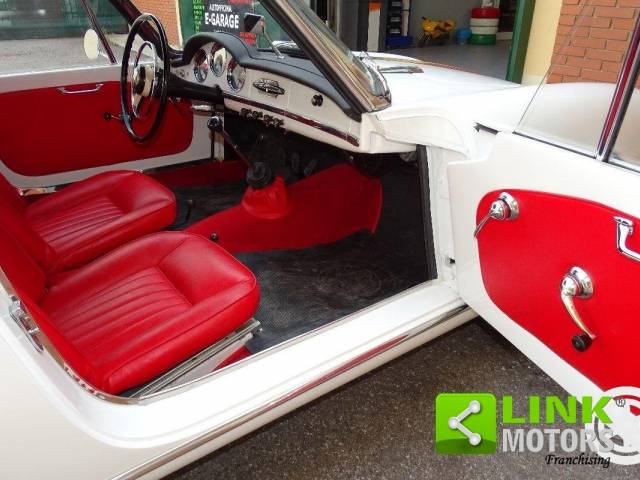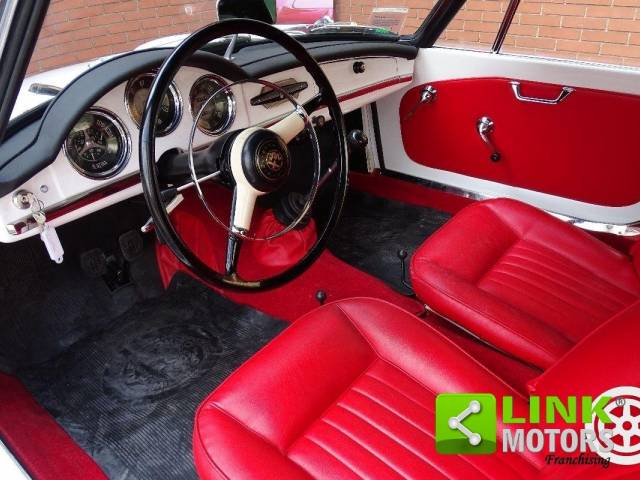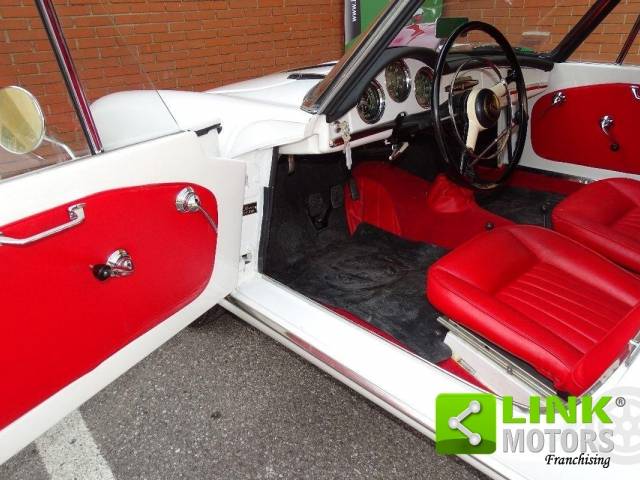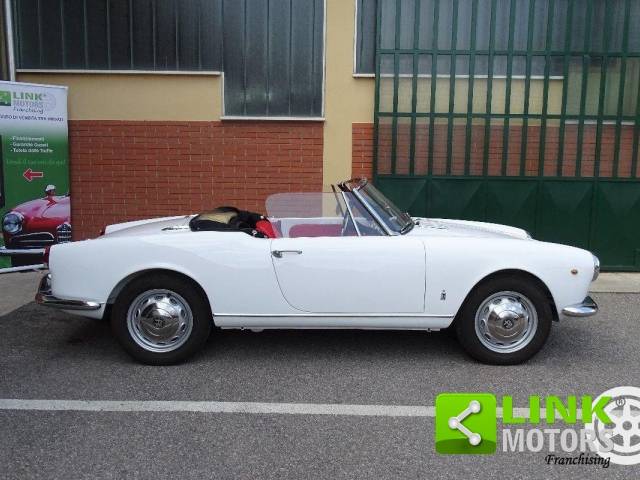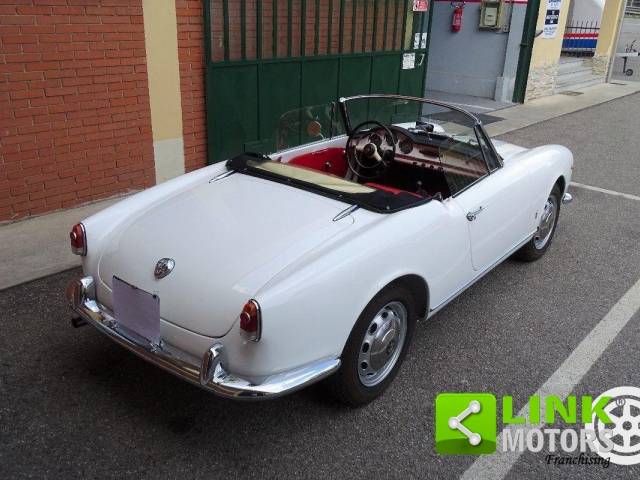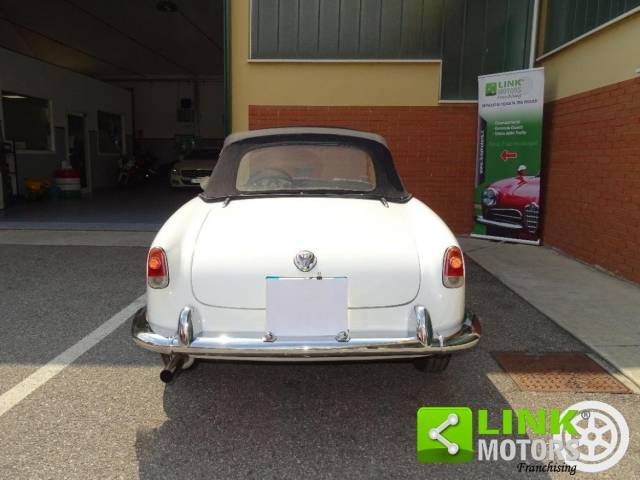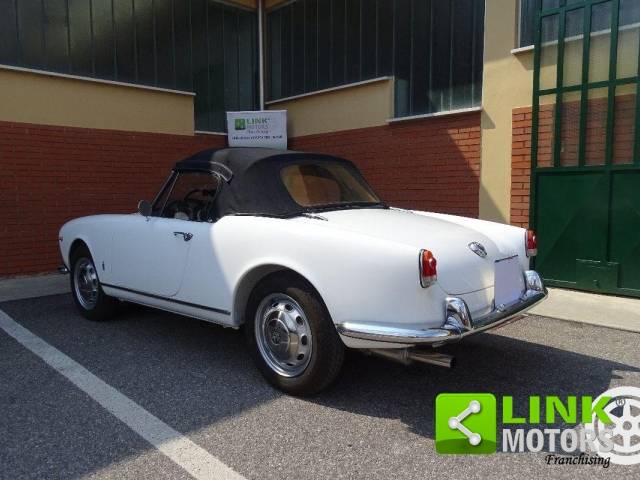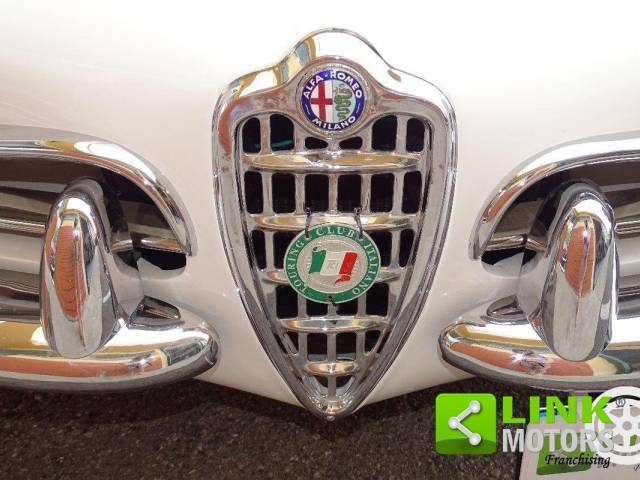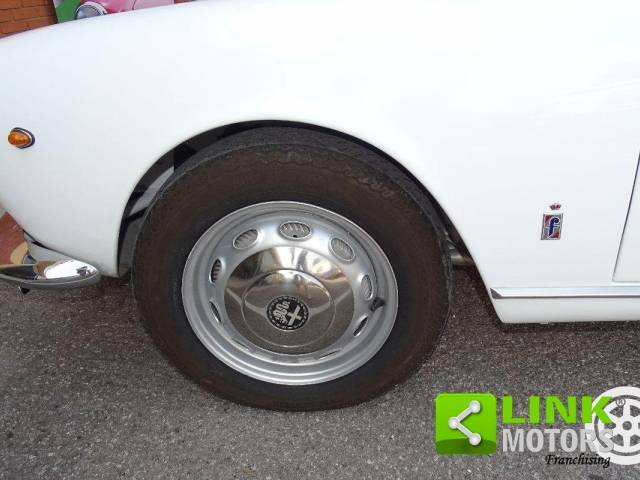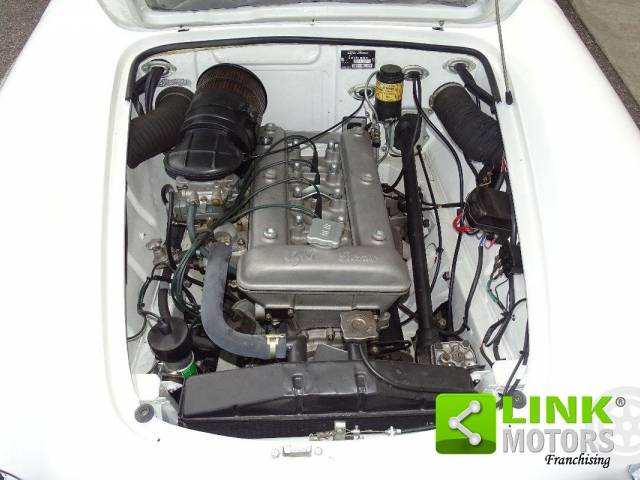 ALFA ROMEO - Giulietta Spider II Serie Inscritta all'ASI
Dealer

away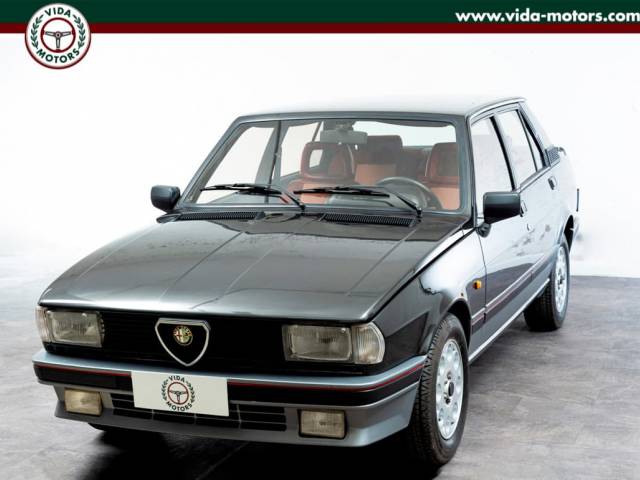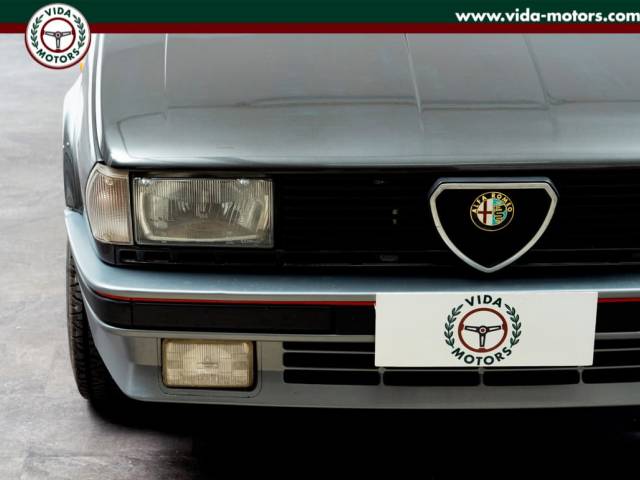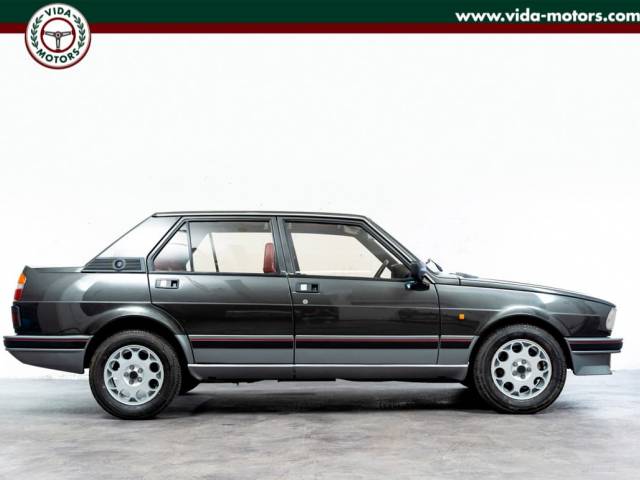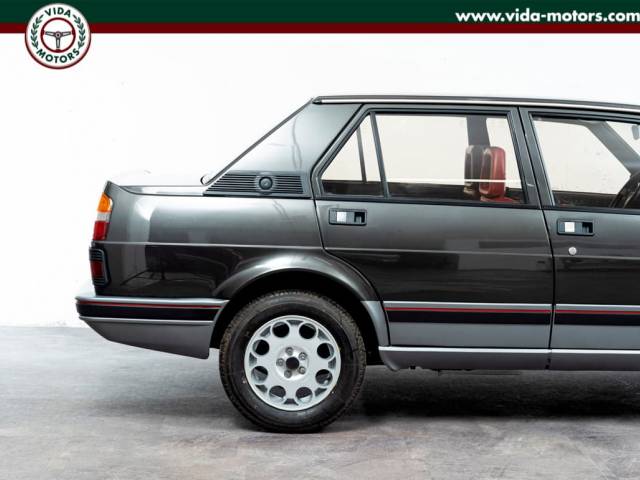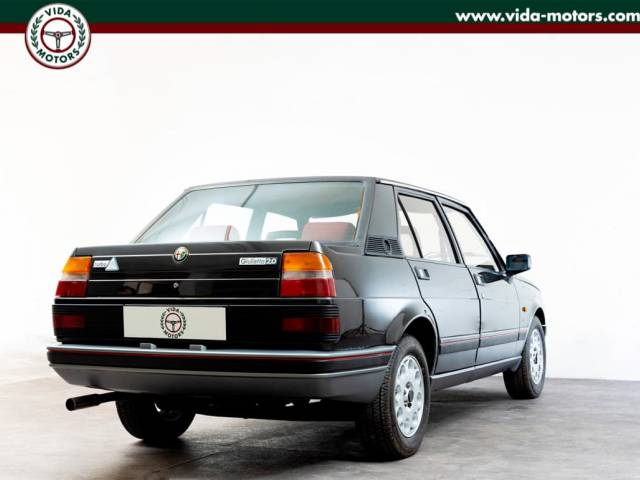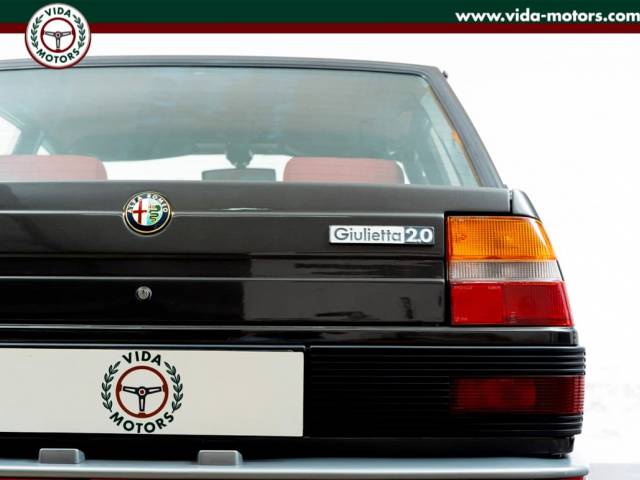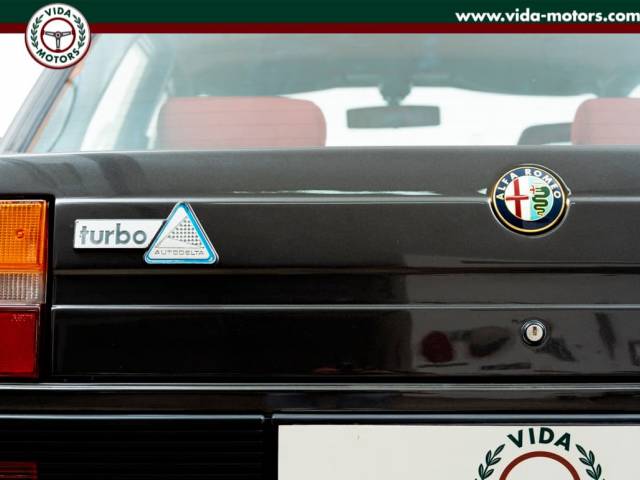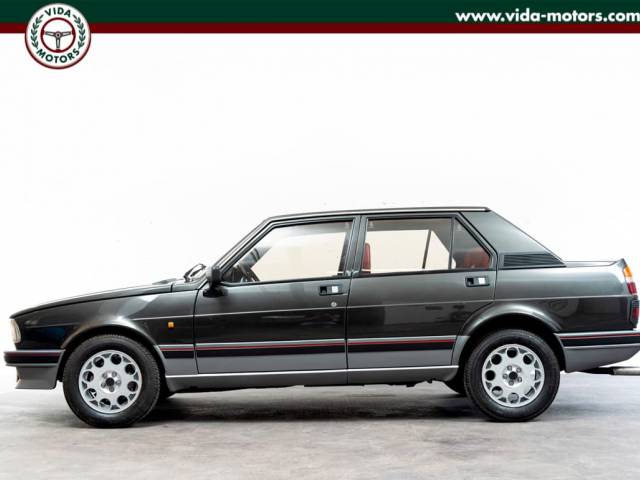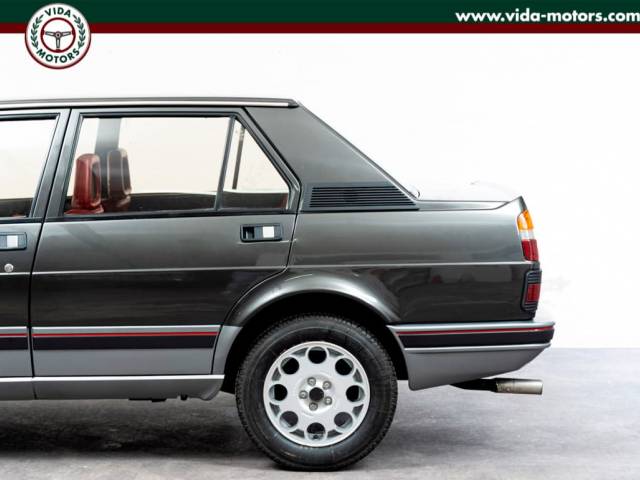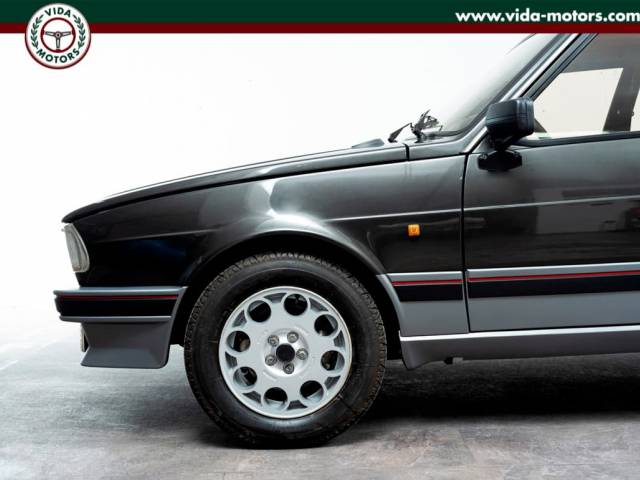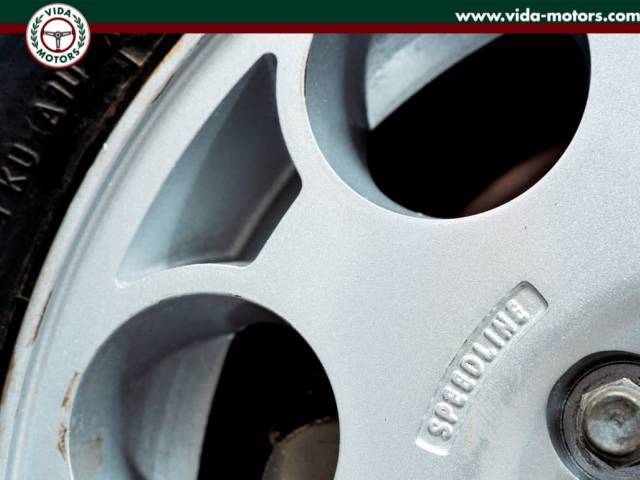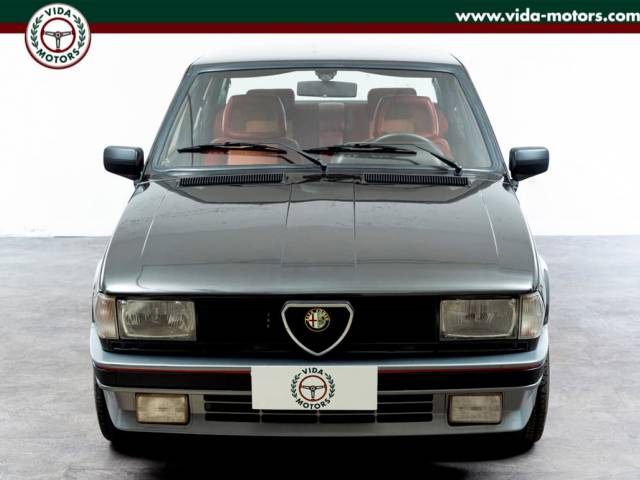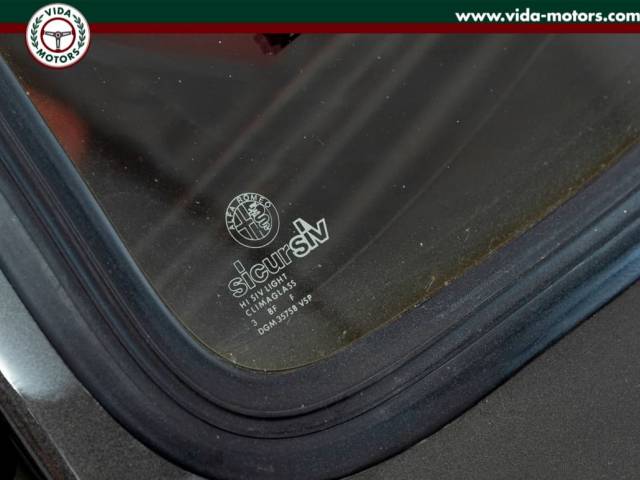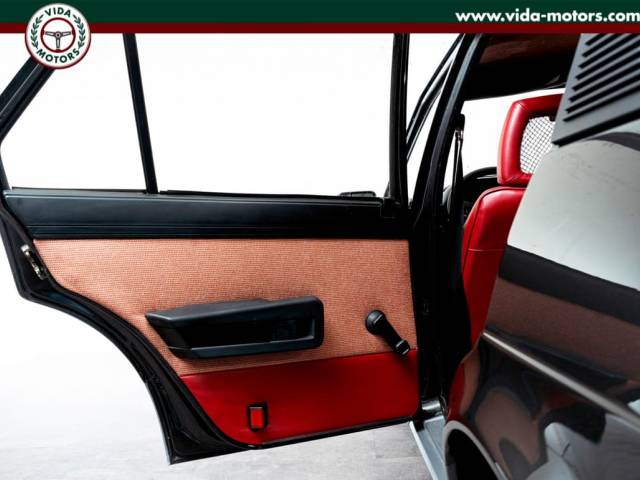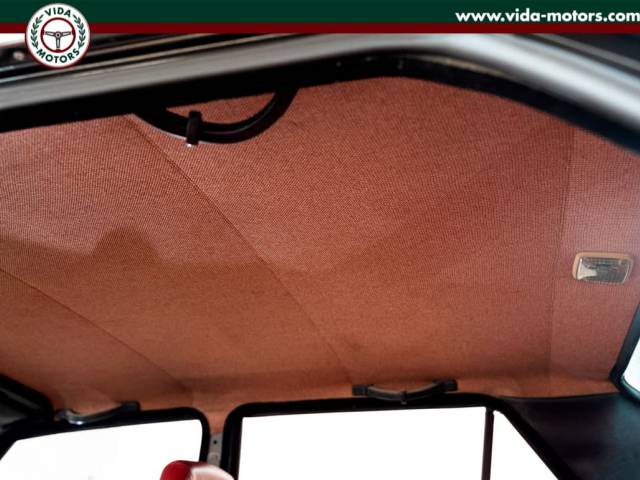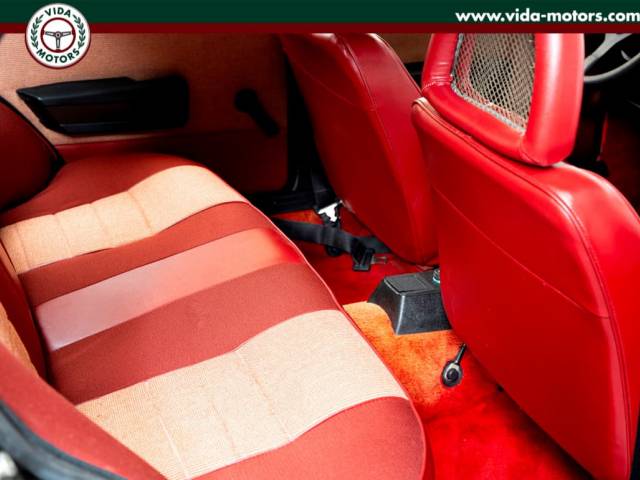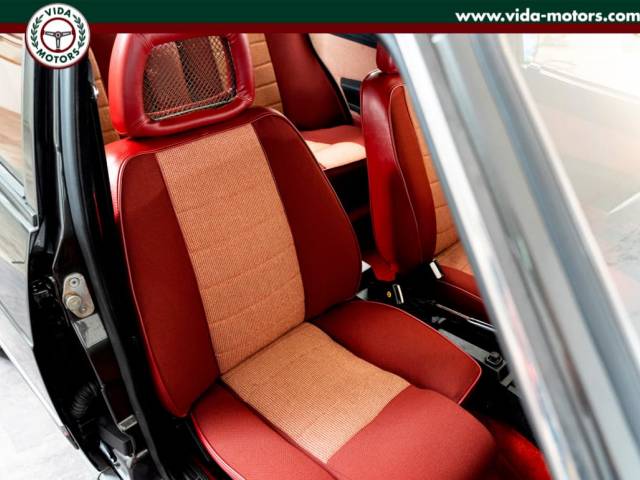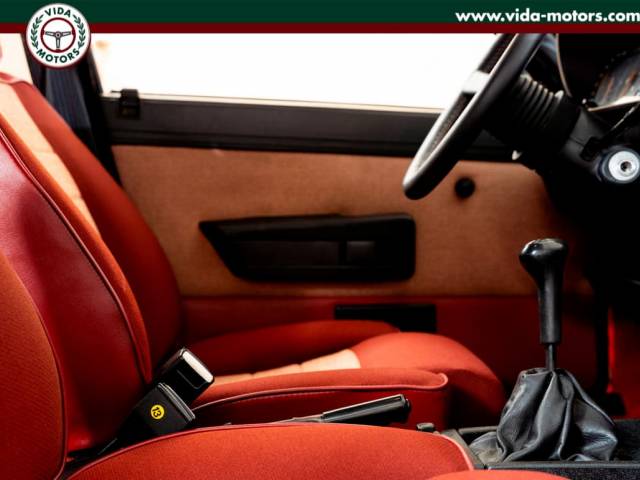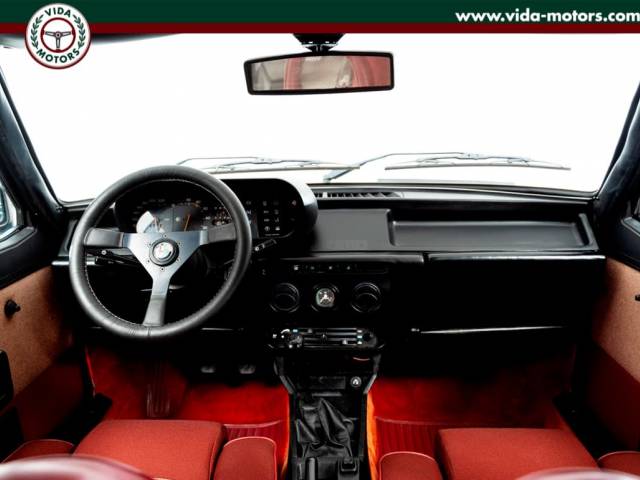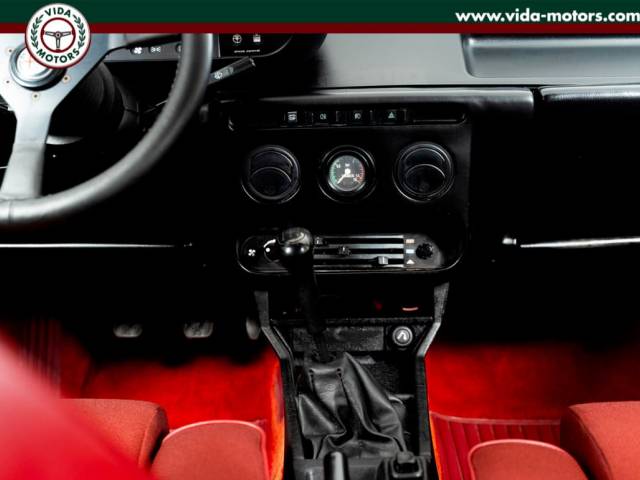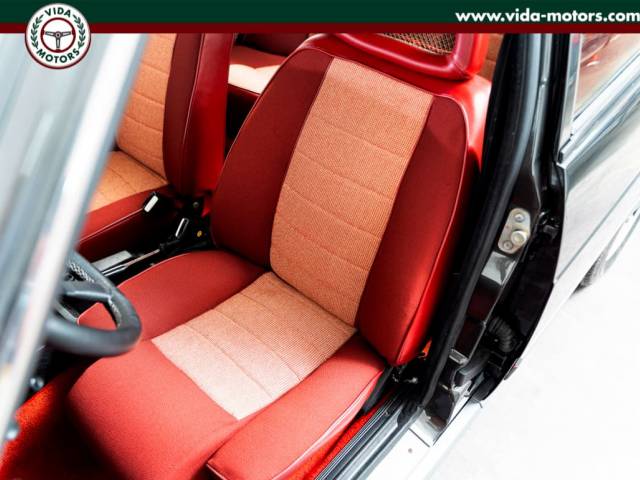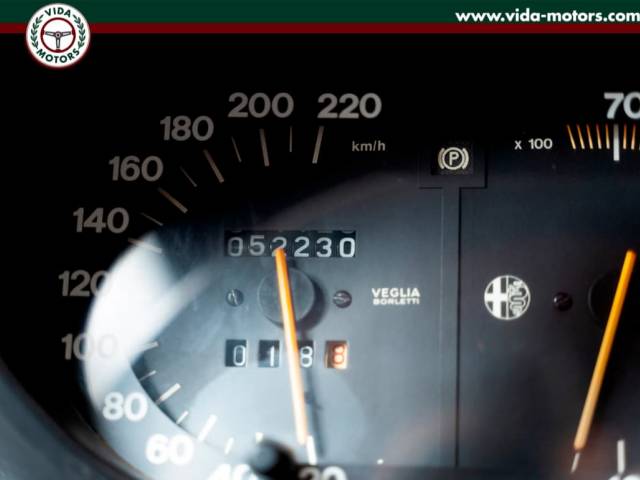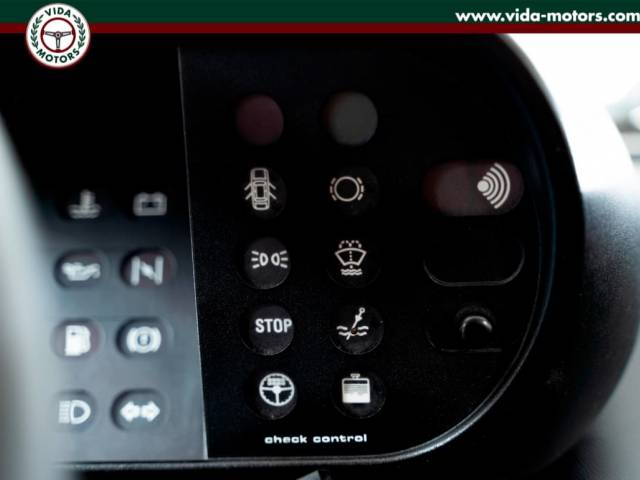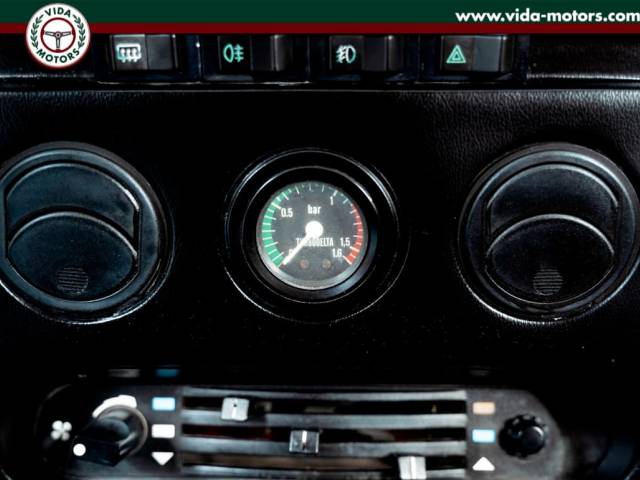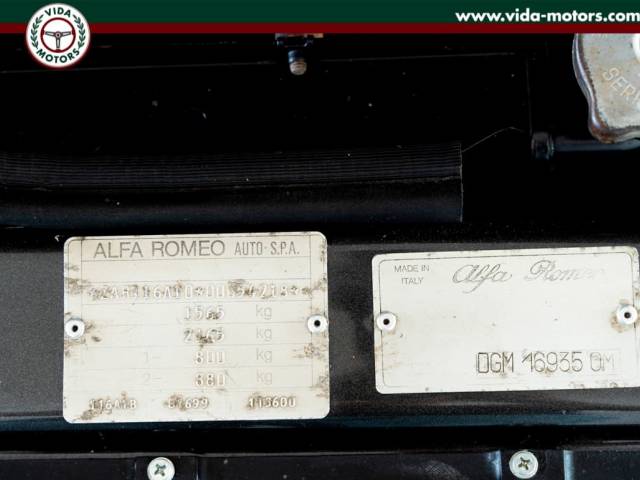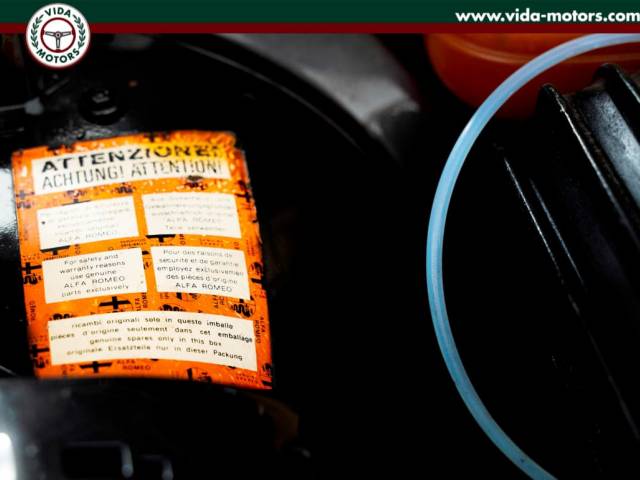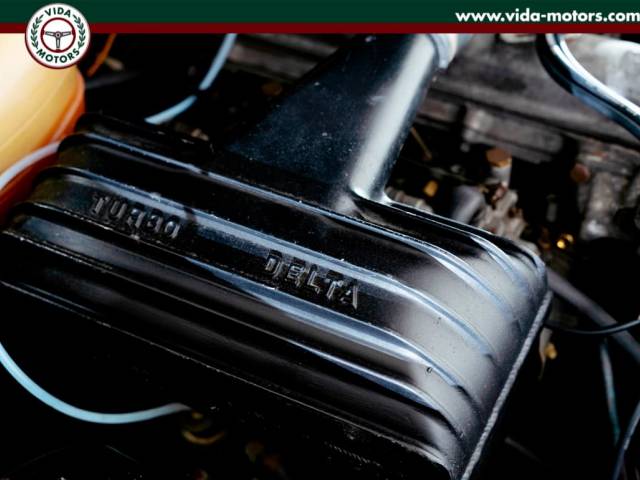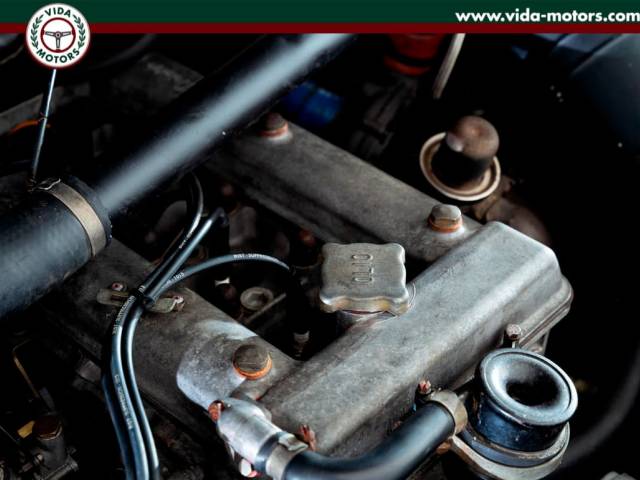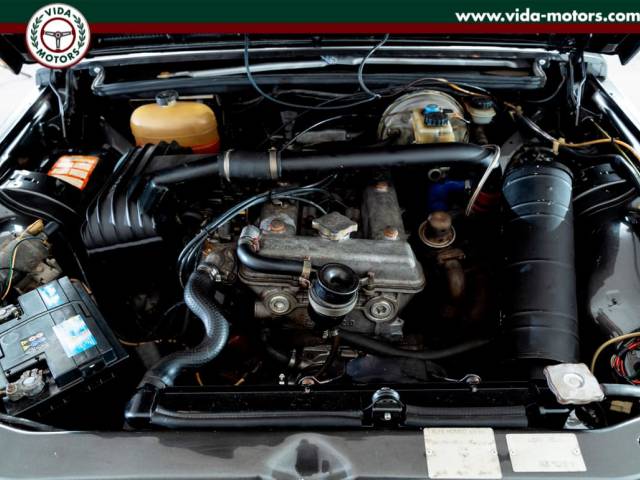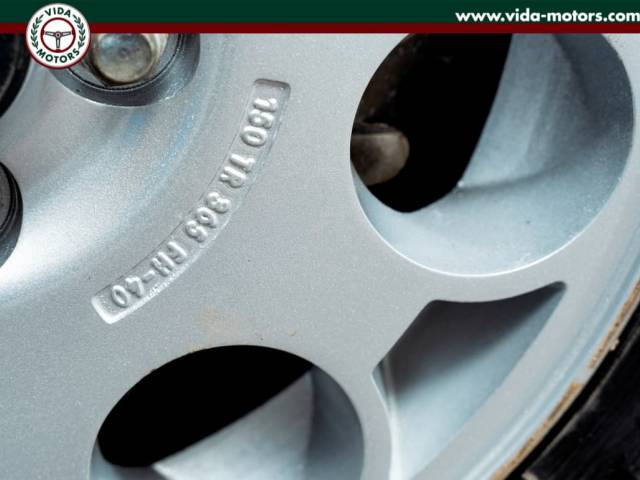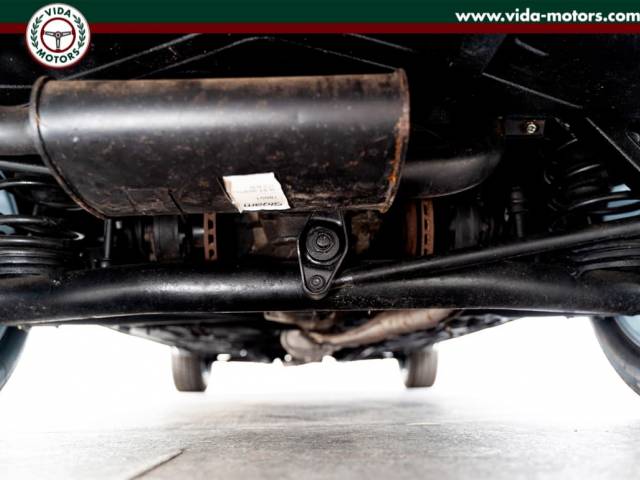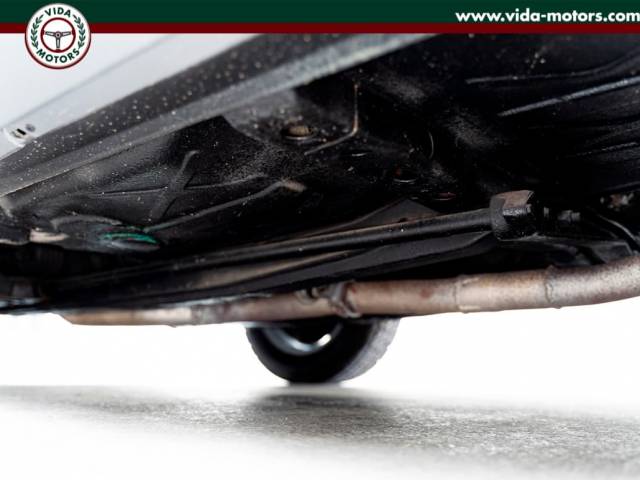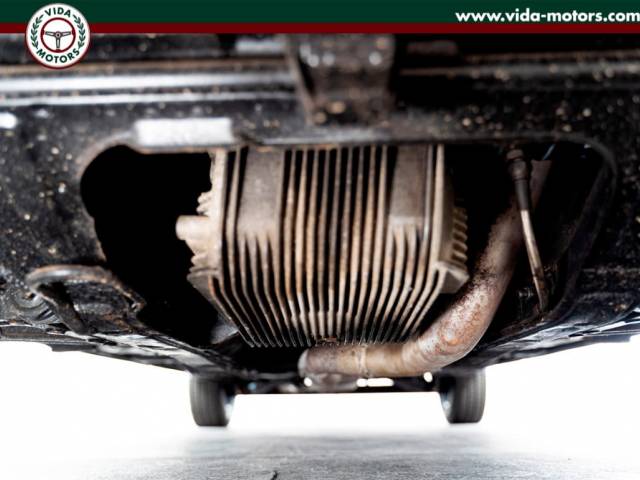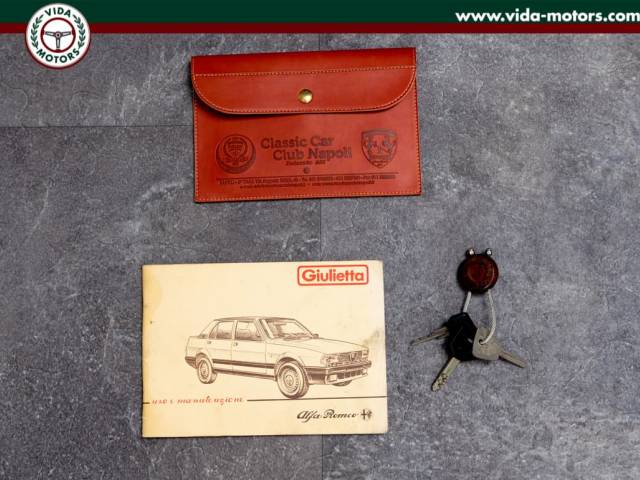 NUM. 218 OF 361 * ITALIAN CAR * COMPLETELY SERVICED
Dealer

away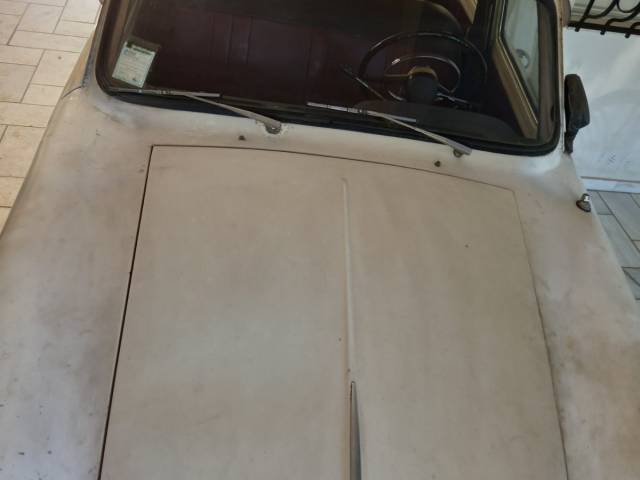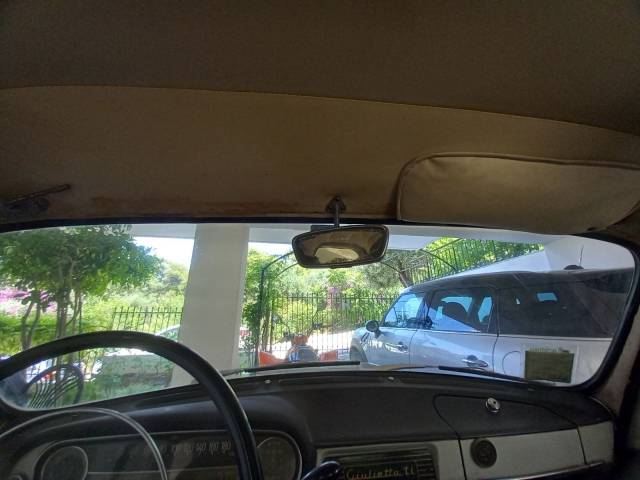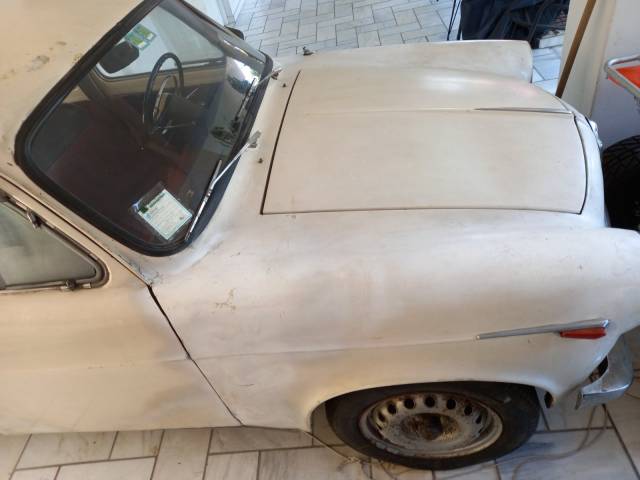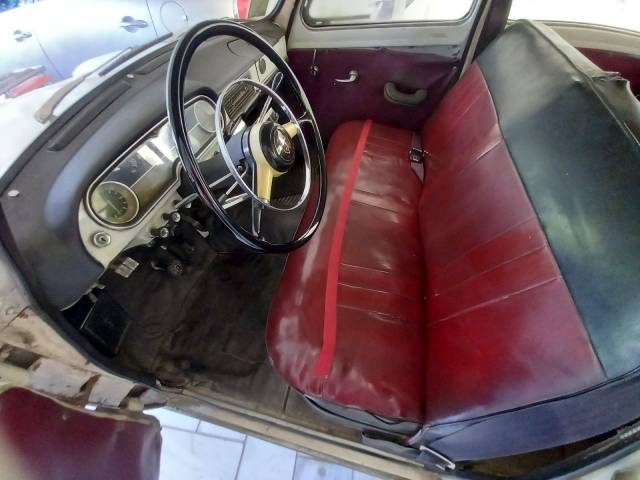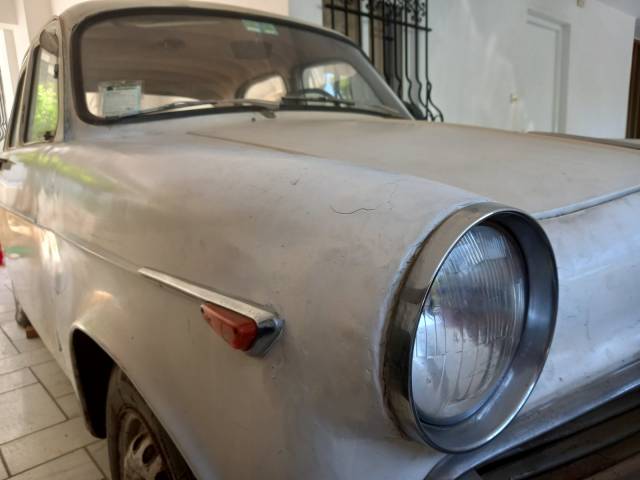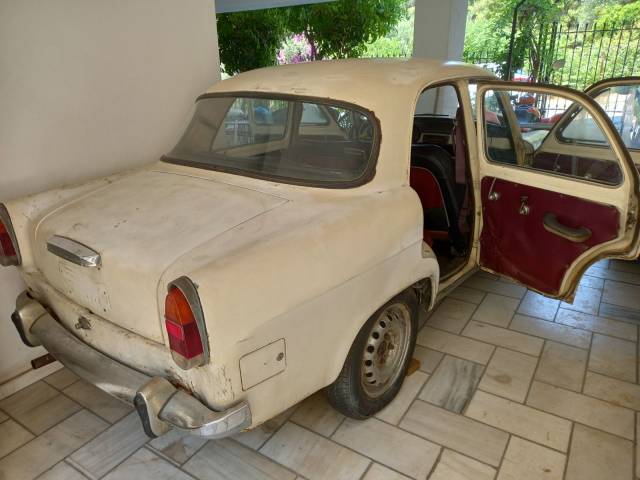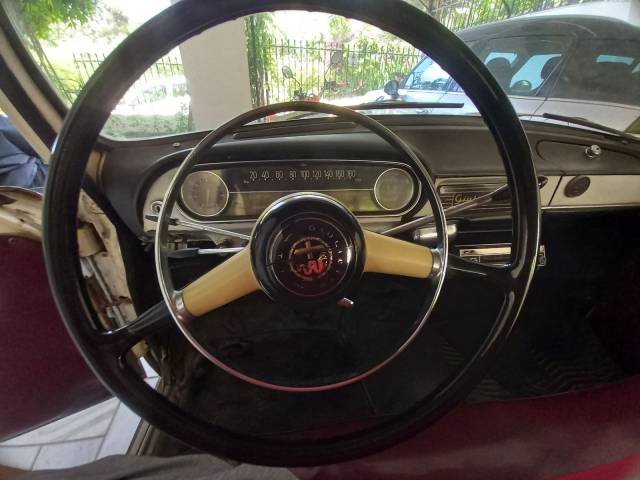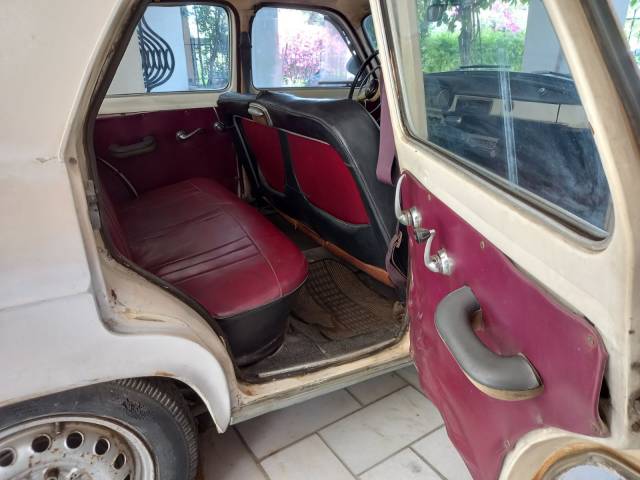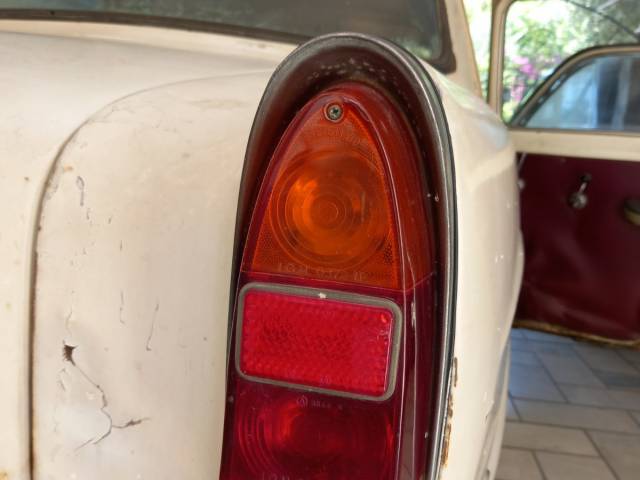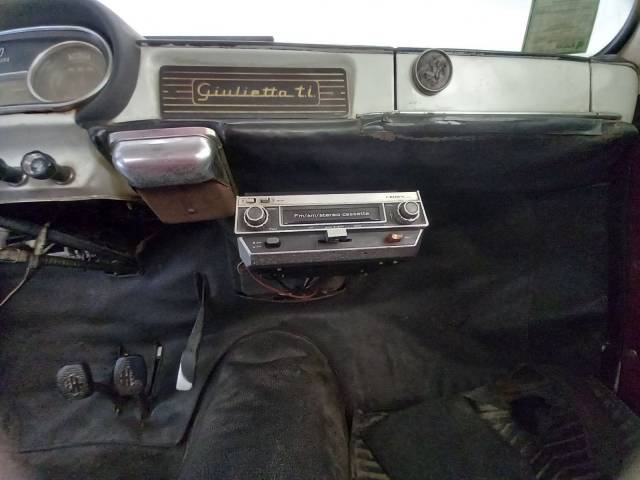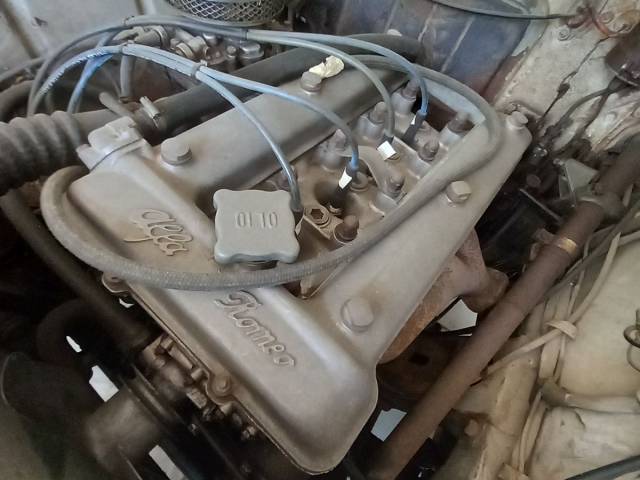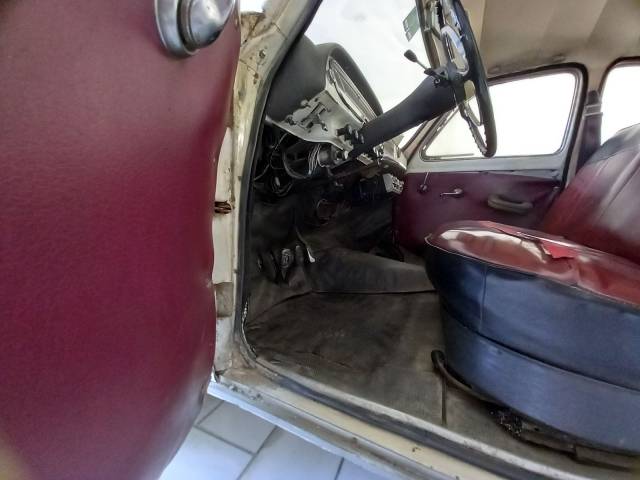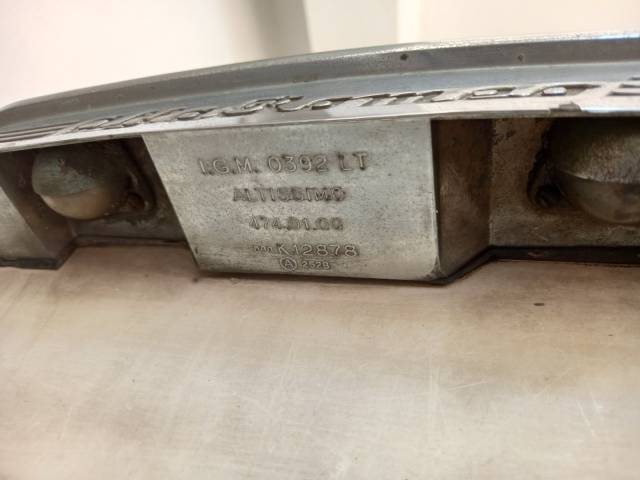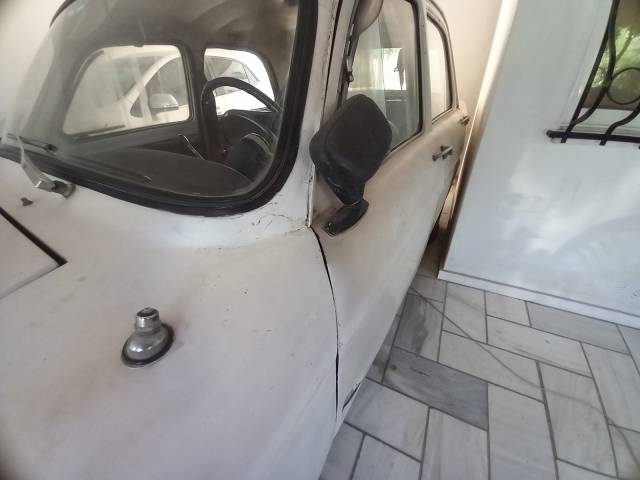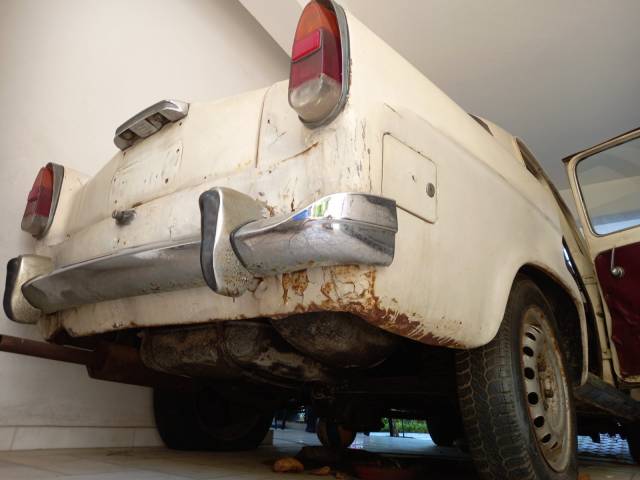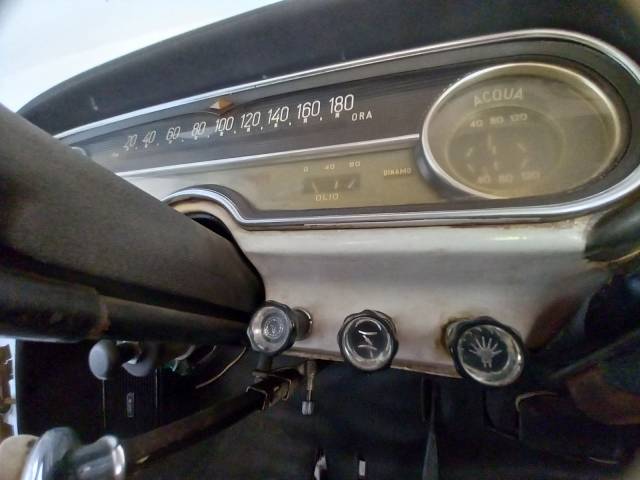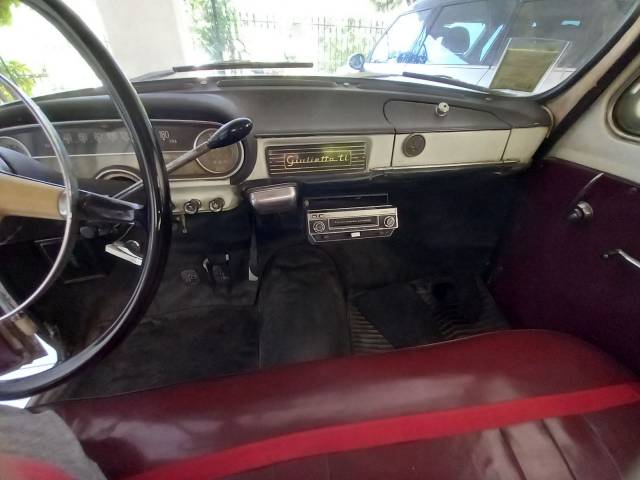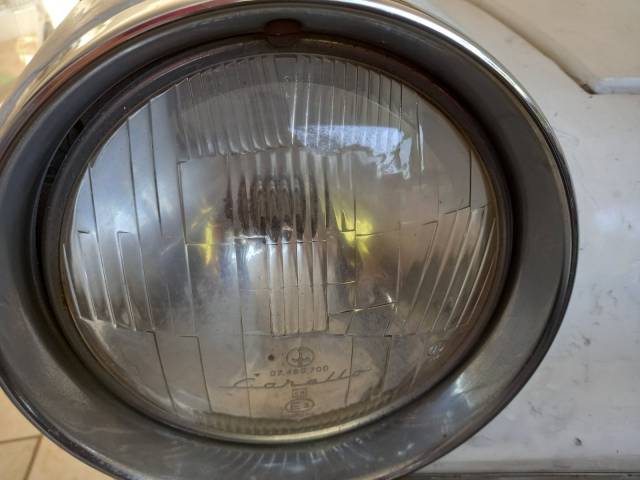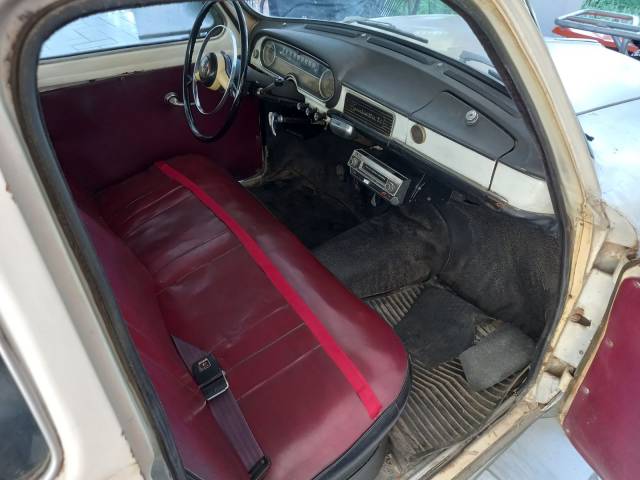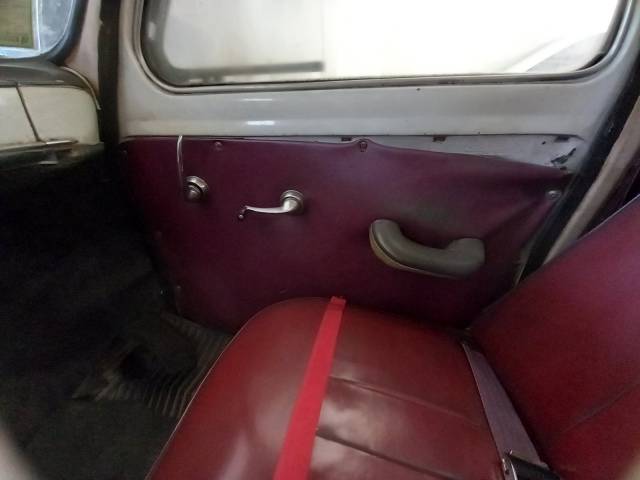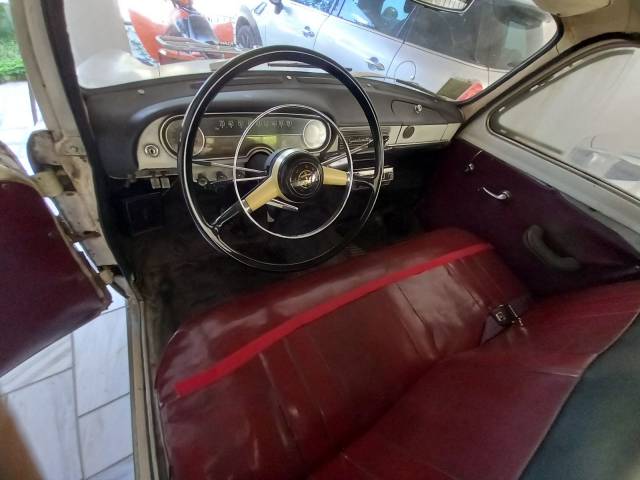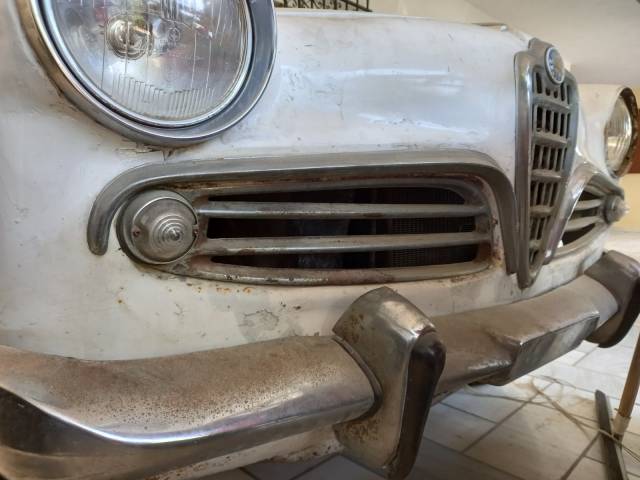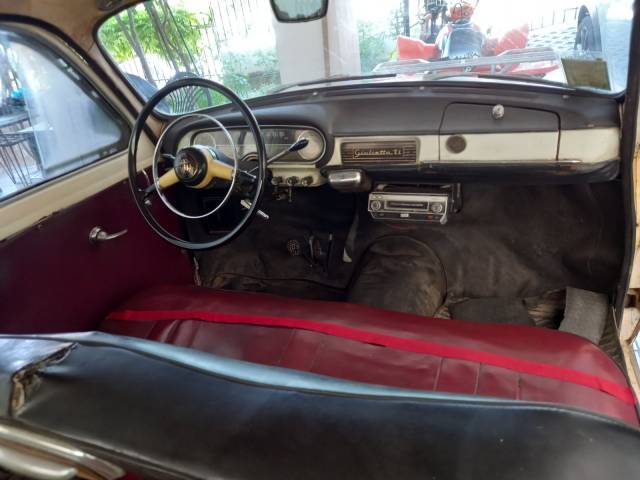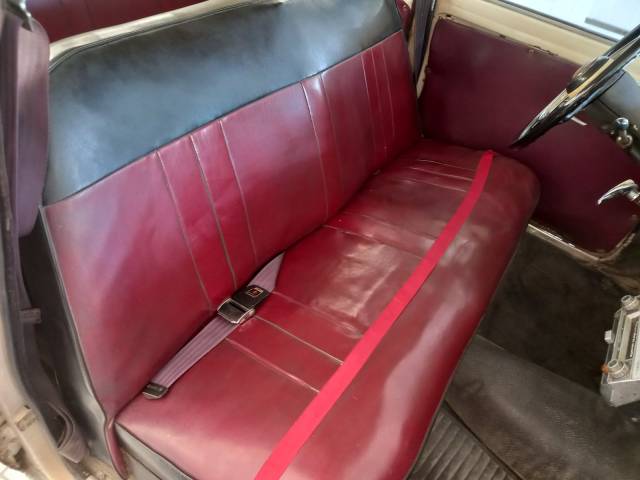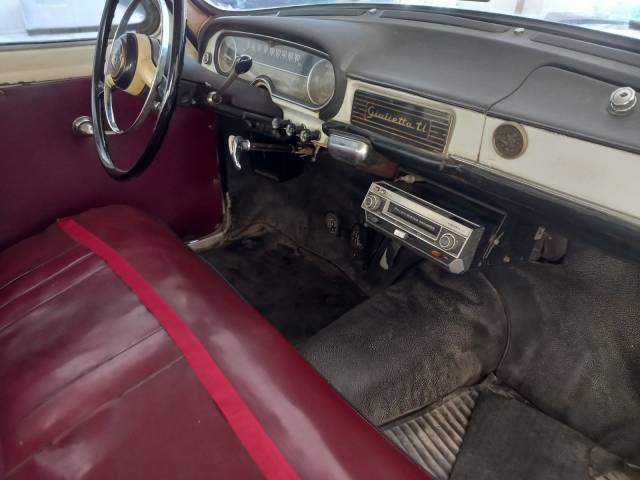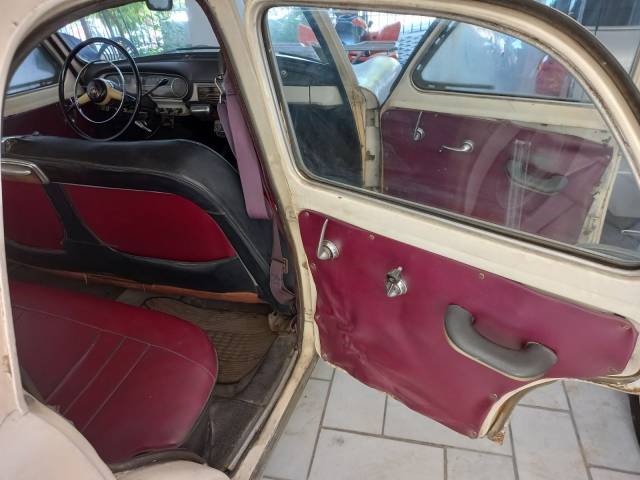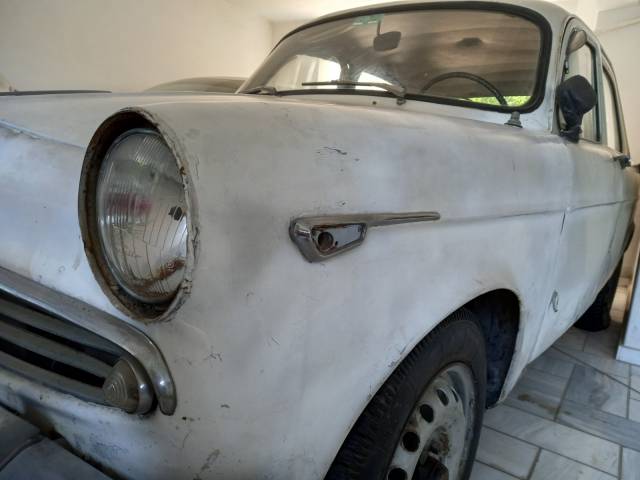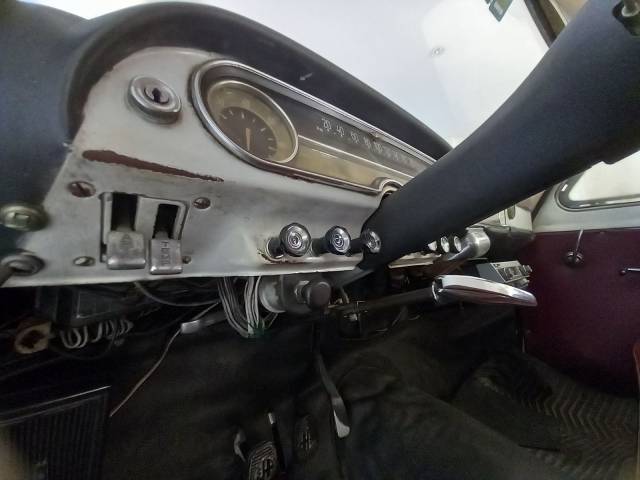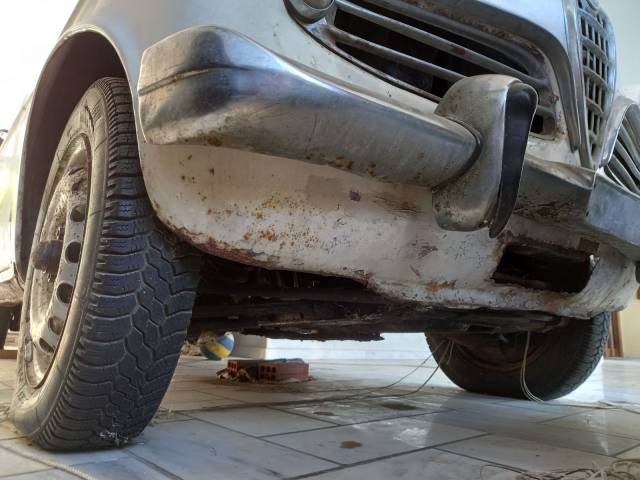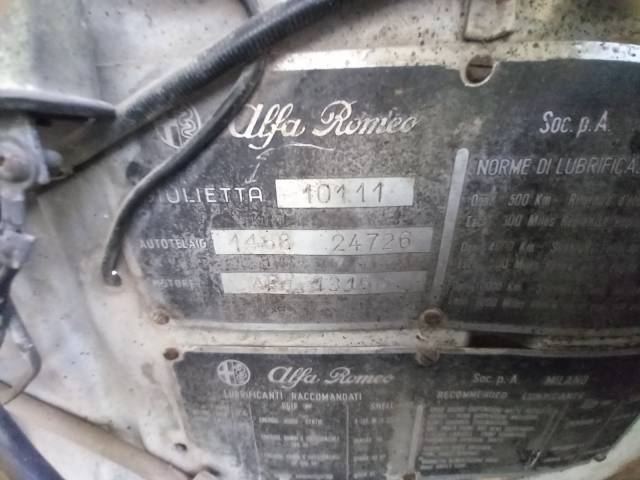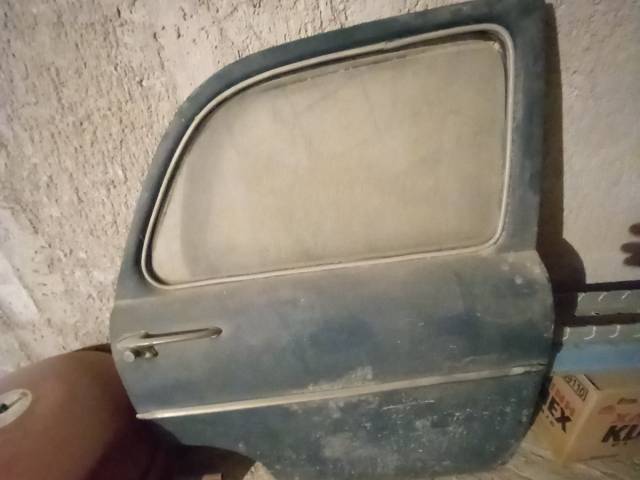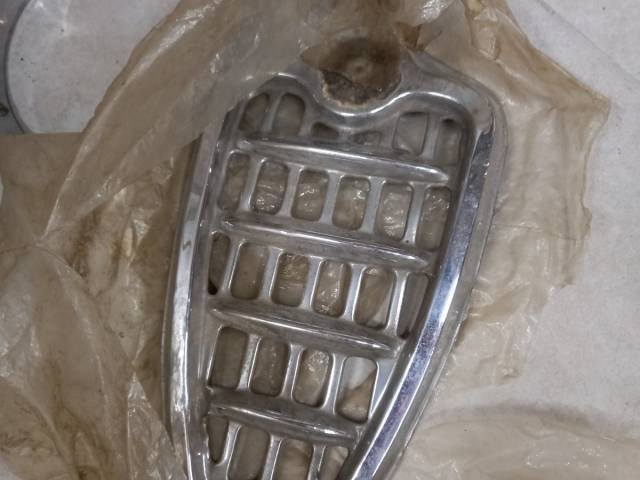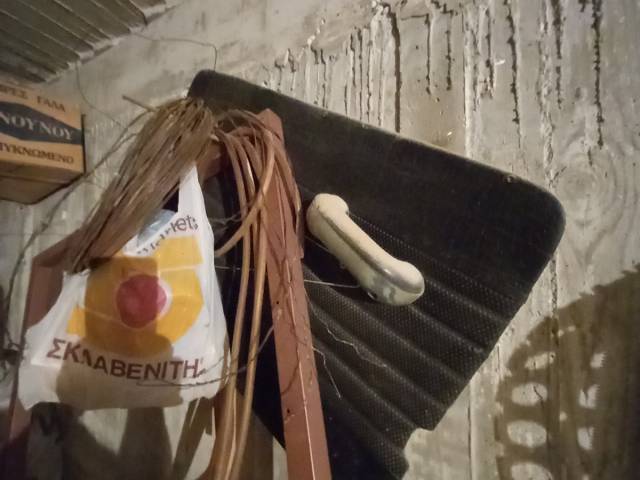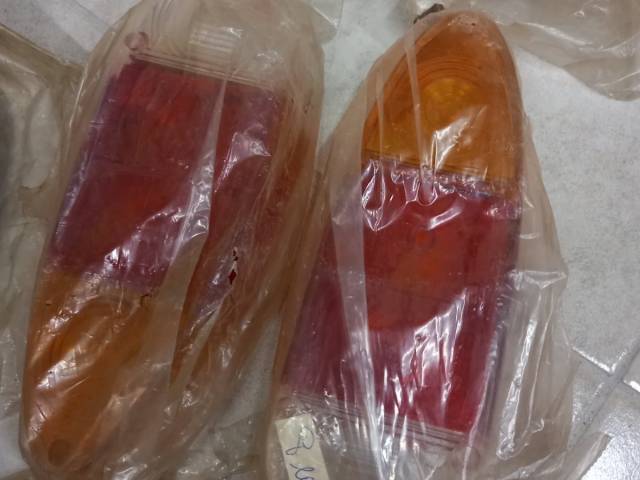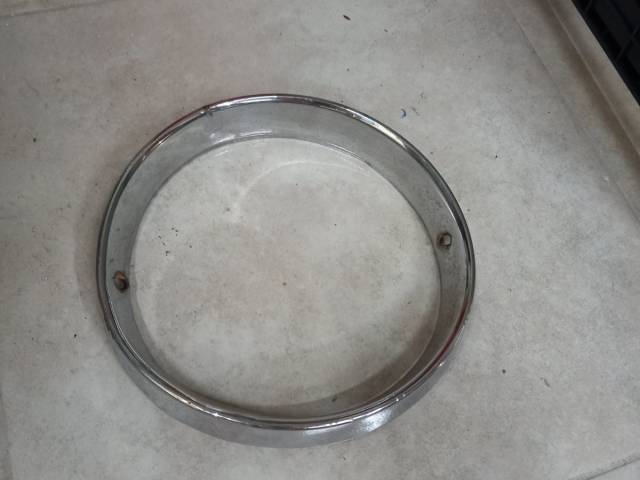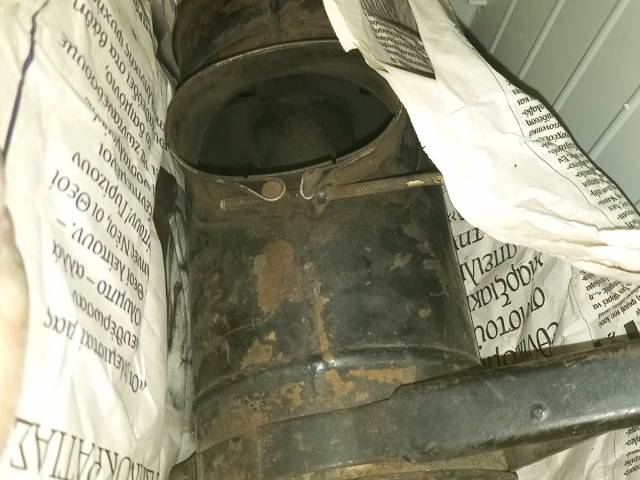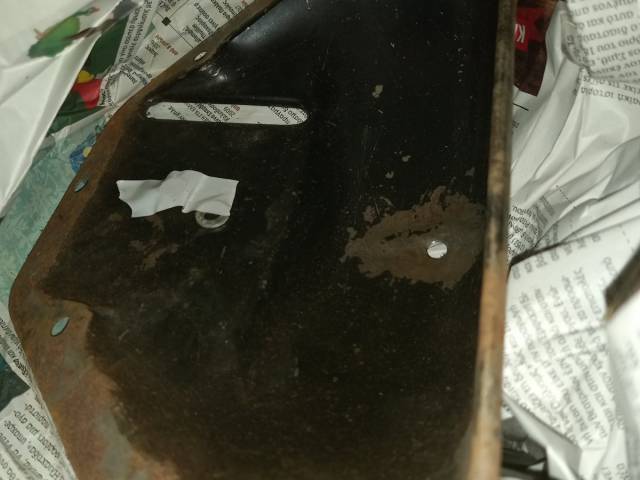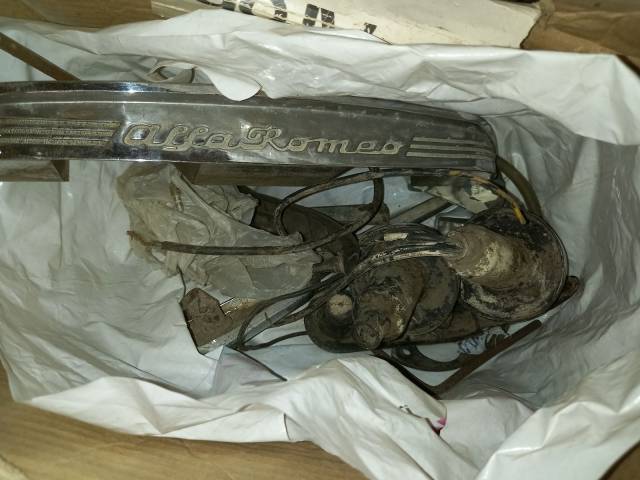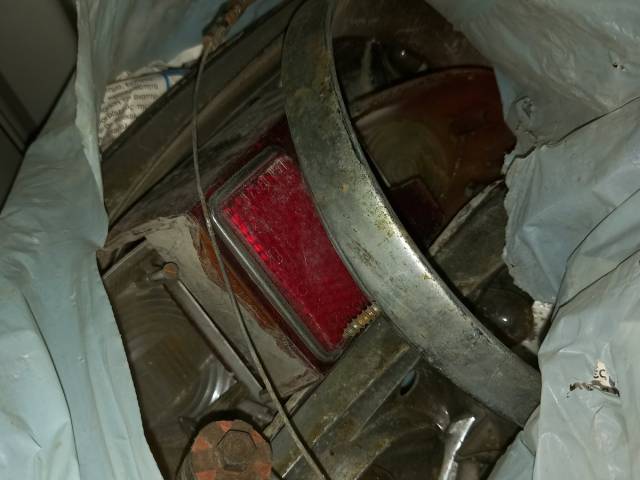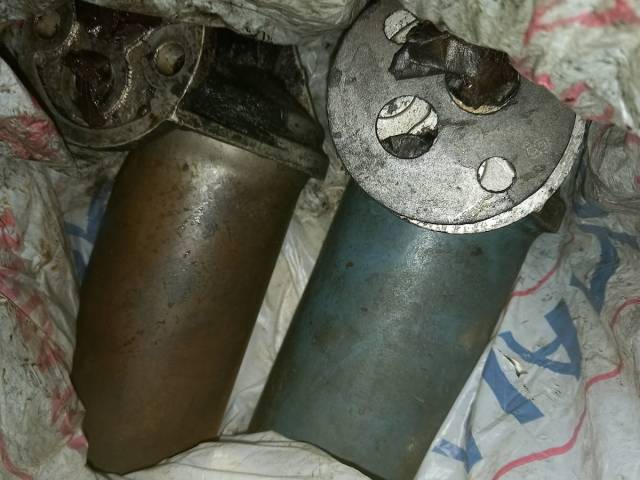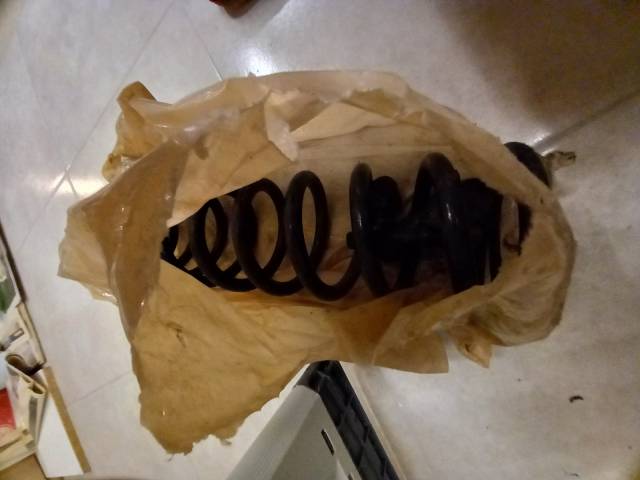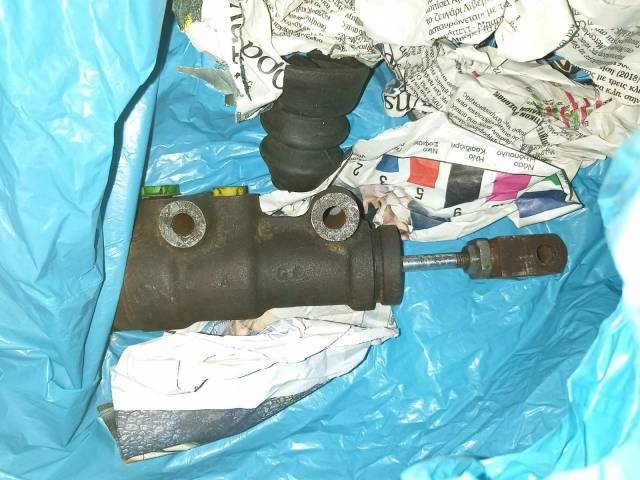 Engine can start. 15 years idling. Properly Stored. Many Original Spare parts.
Private

away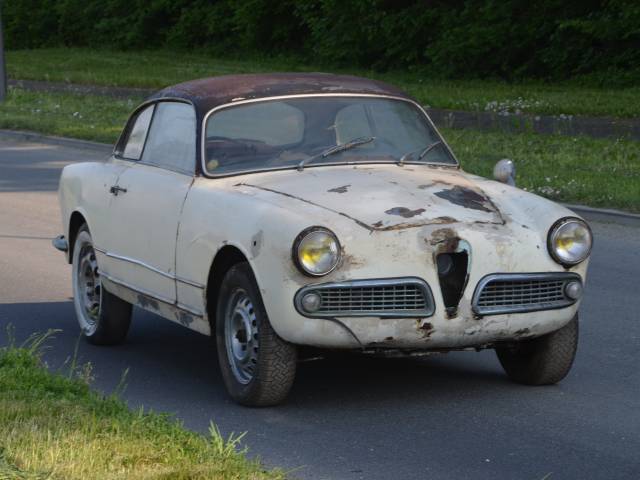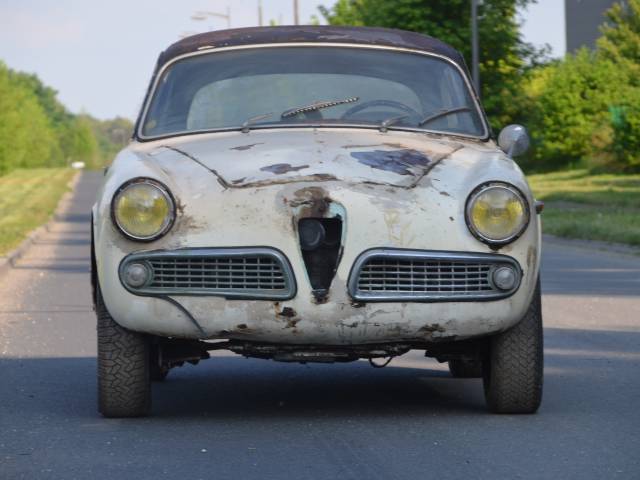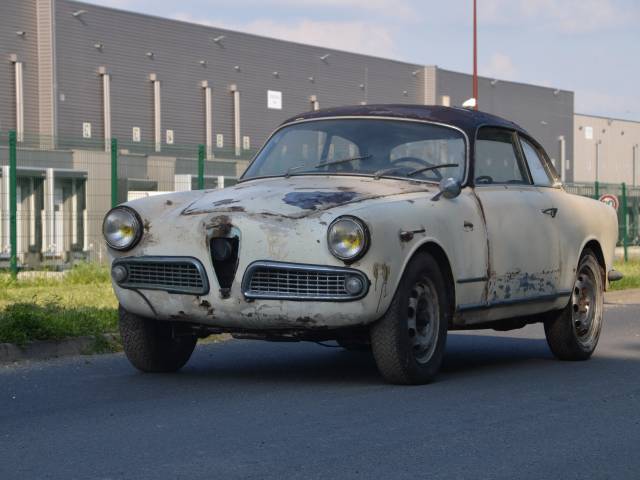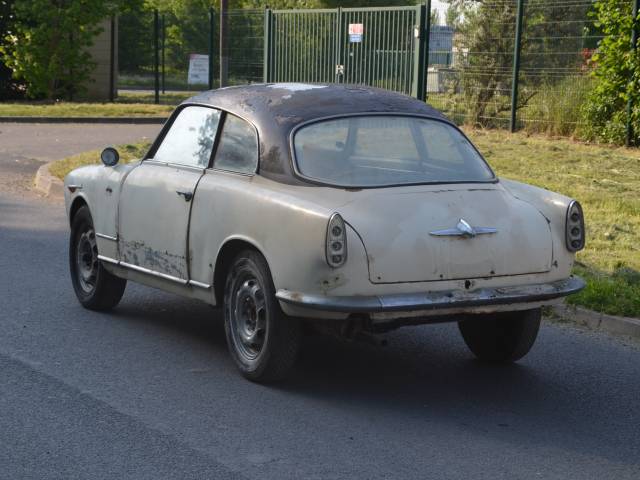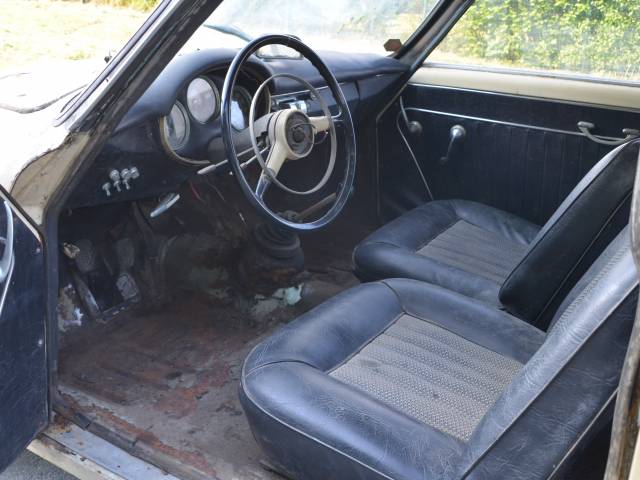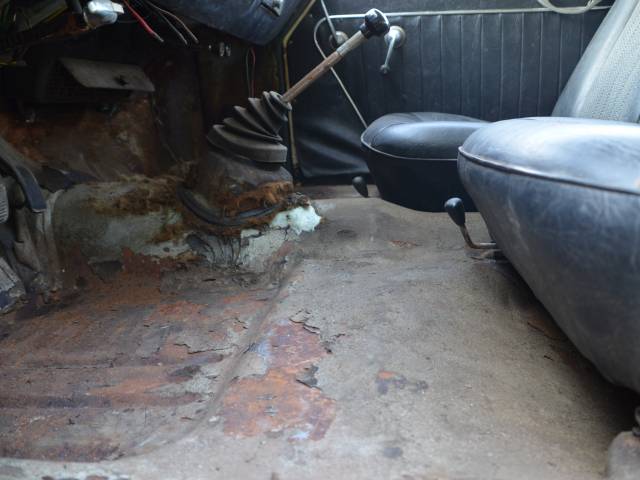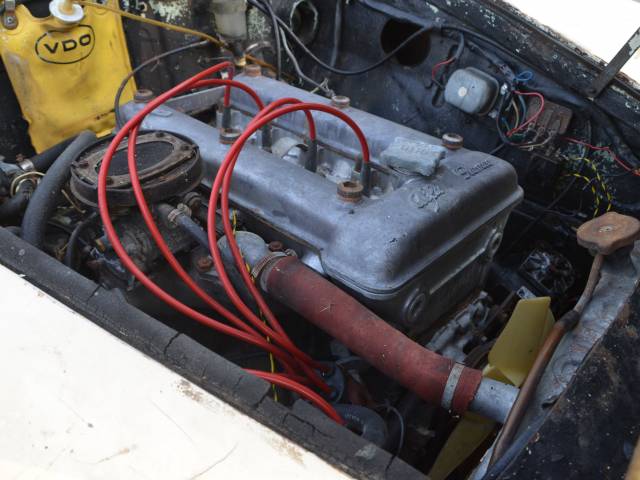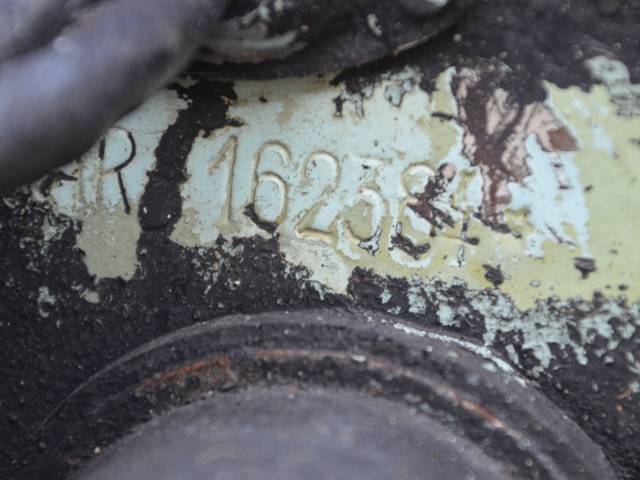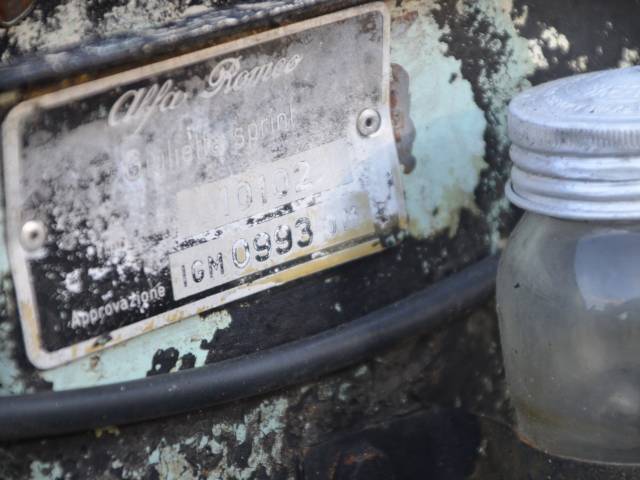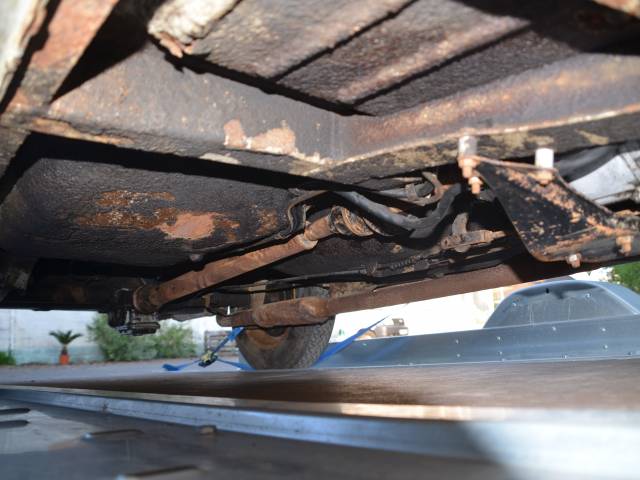 ALFA ROMEO GIULIETTA SPRINT TO RESTORE RARE A TROUVER A 18990 EUROS D
Dealer

away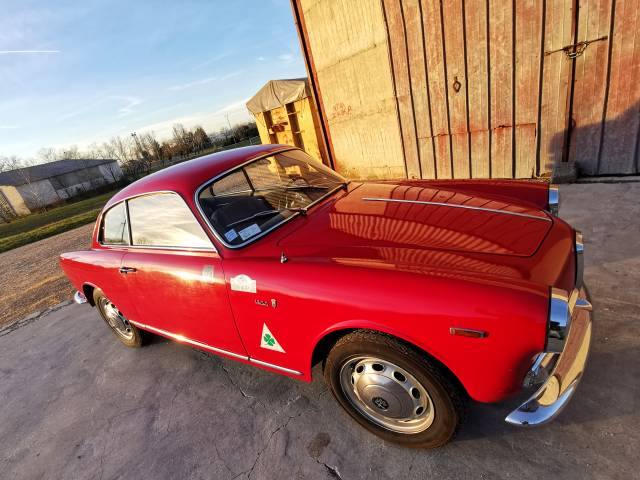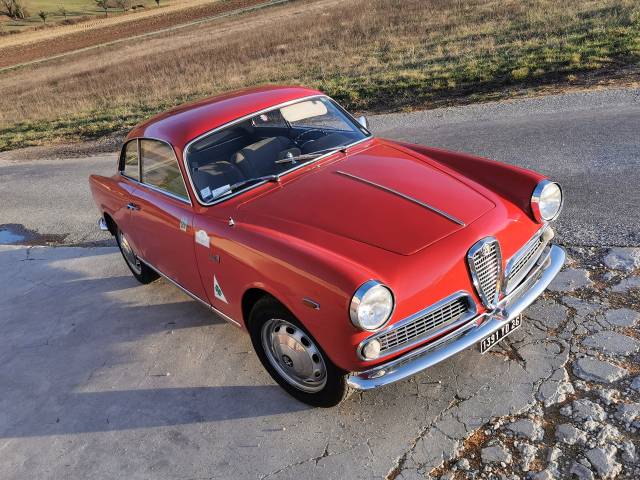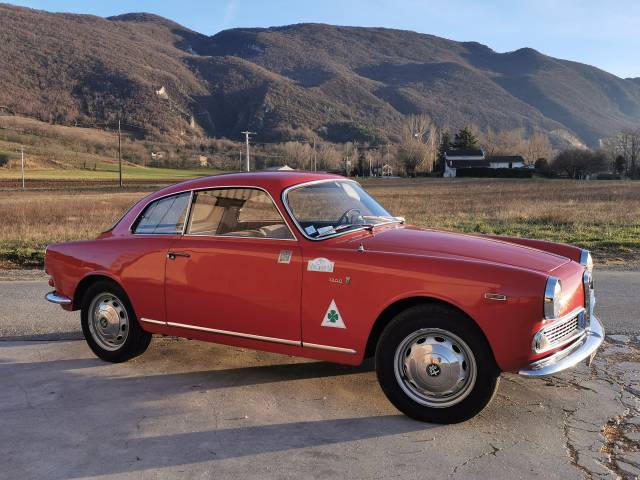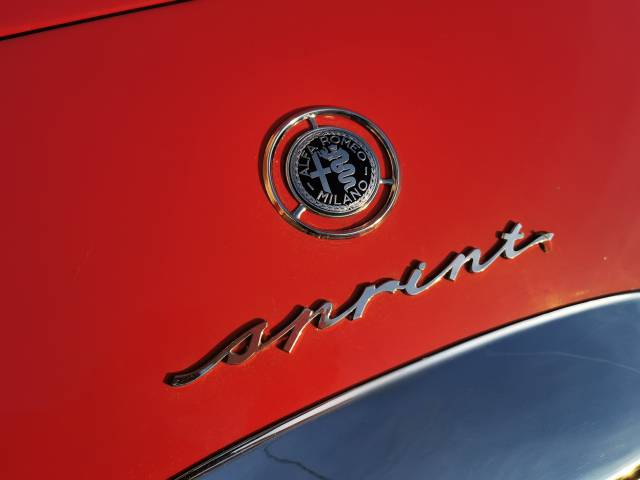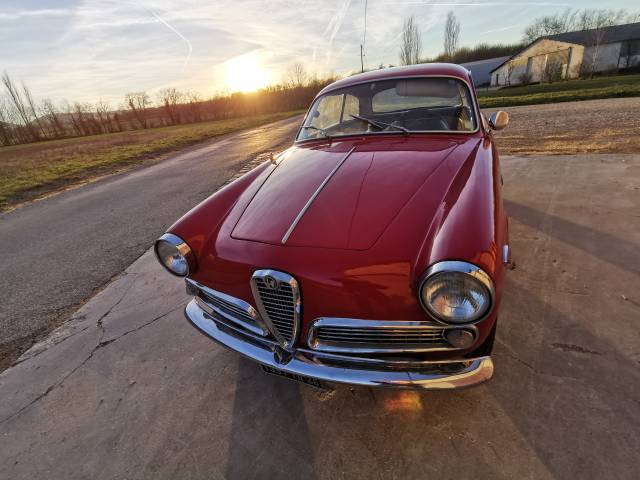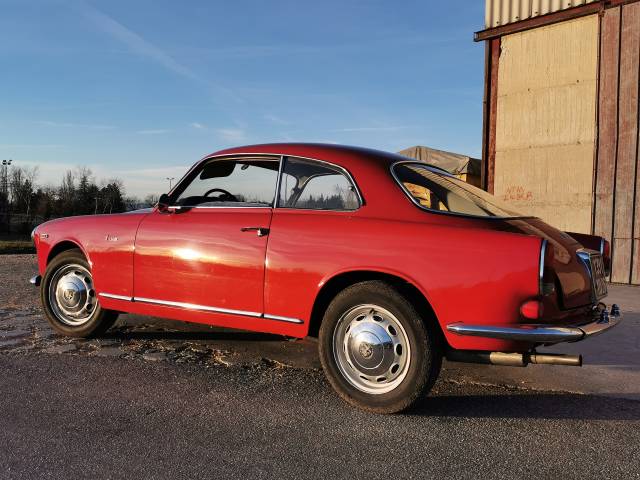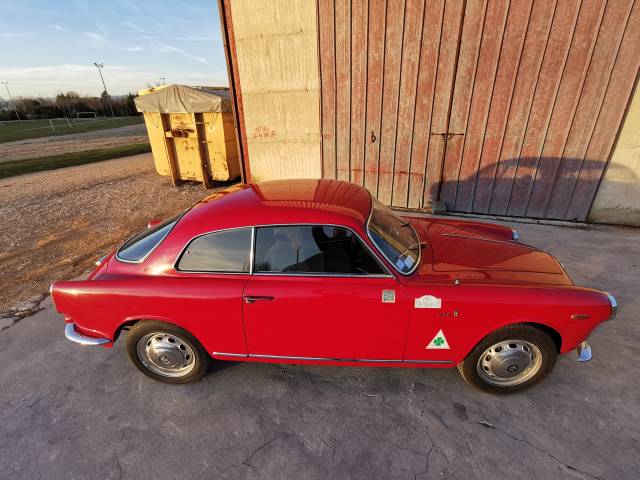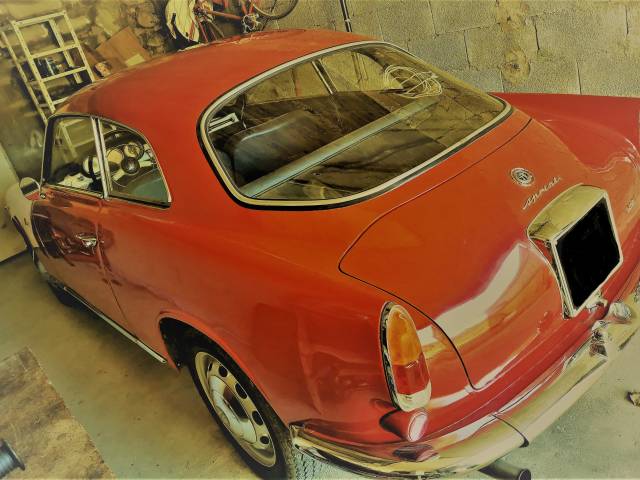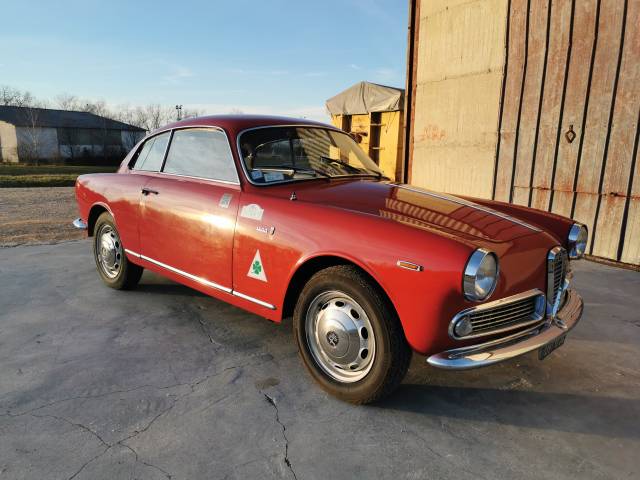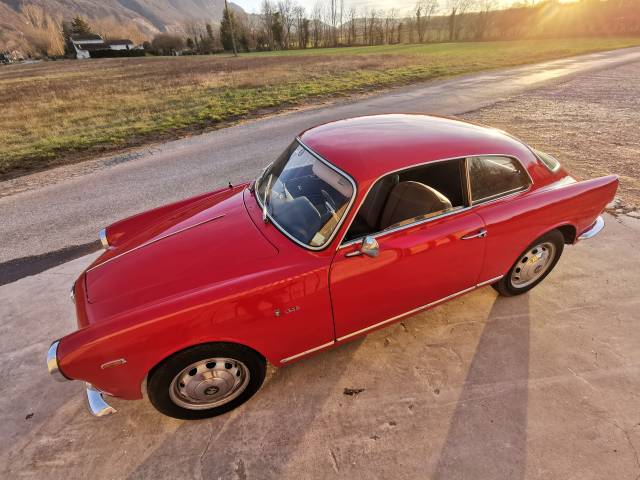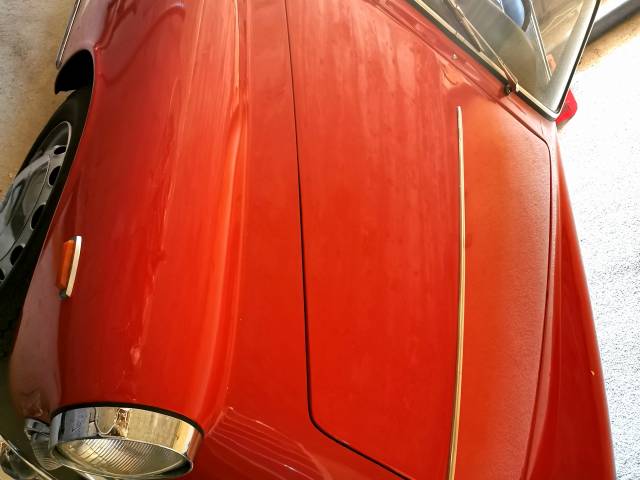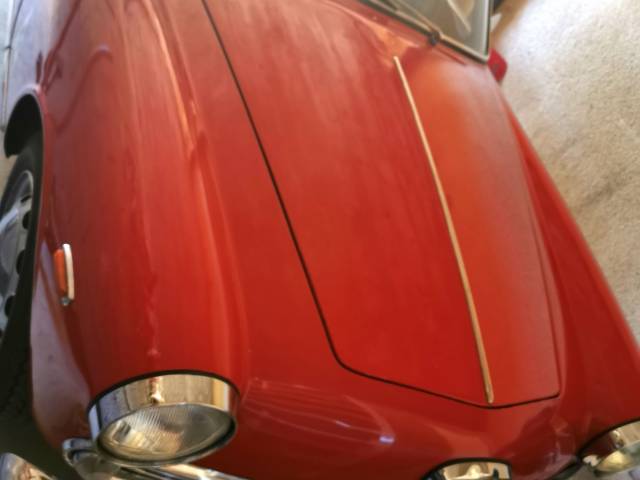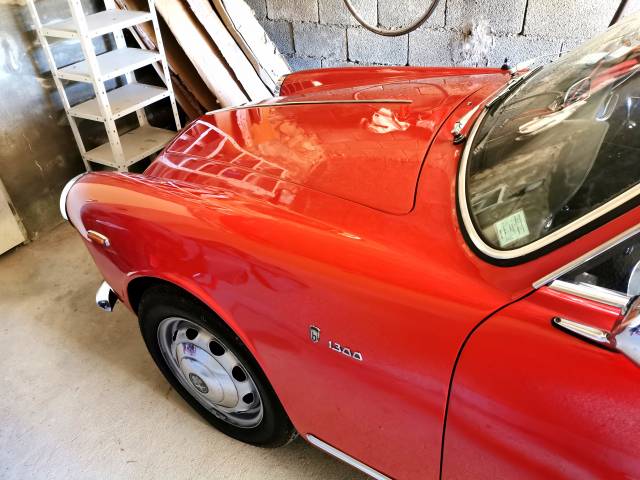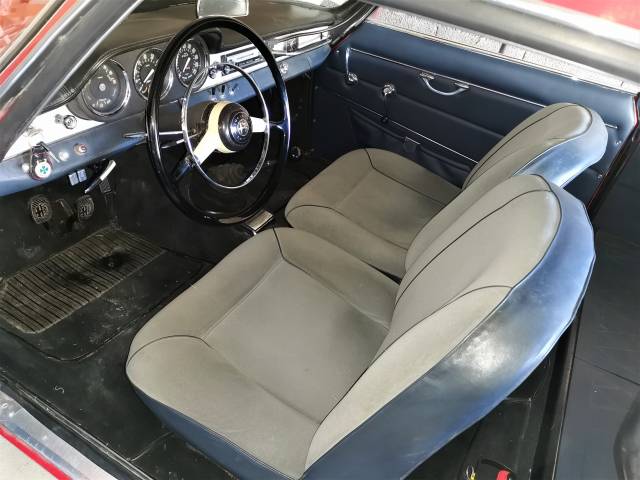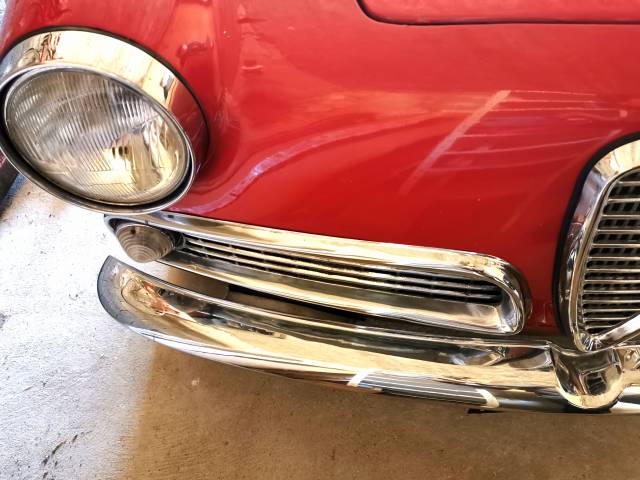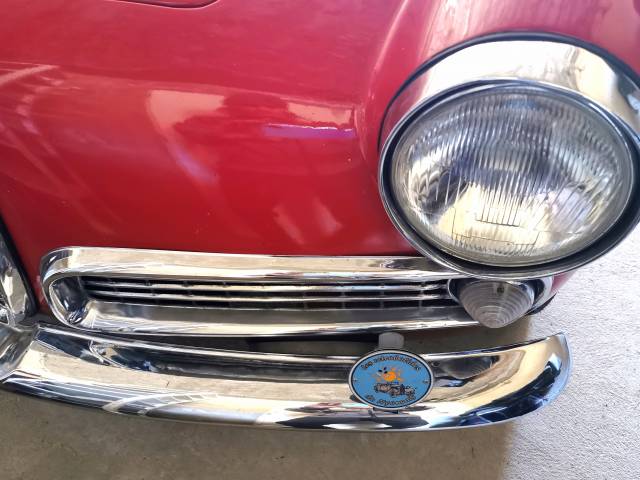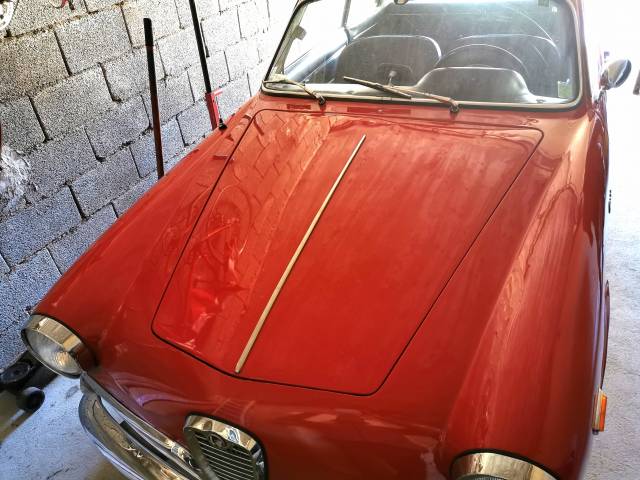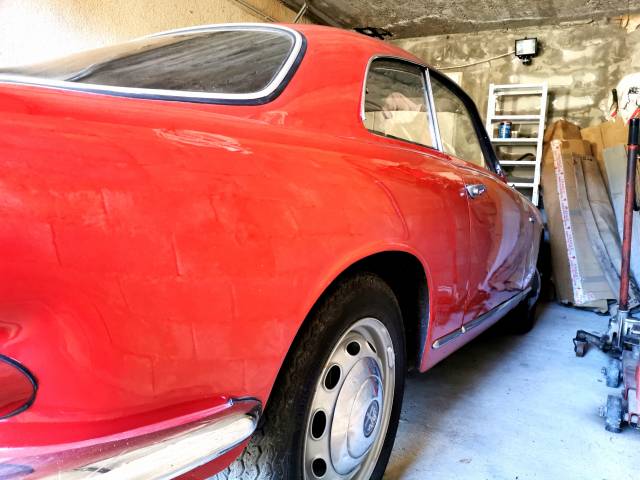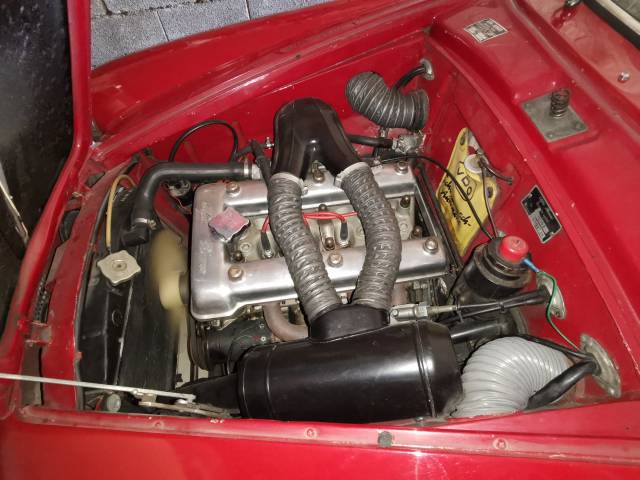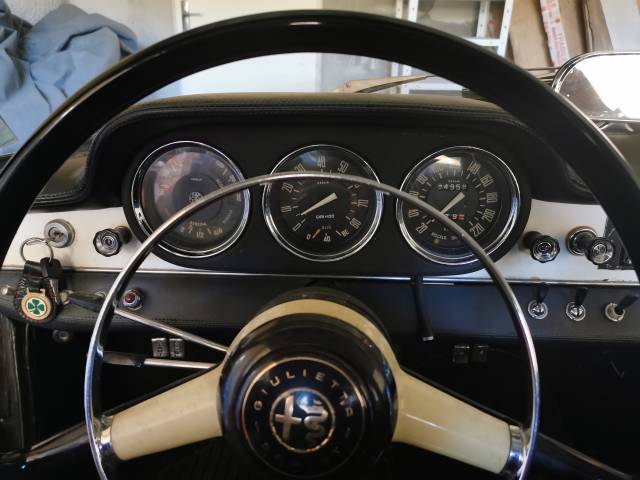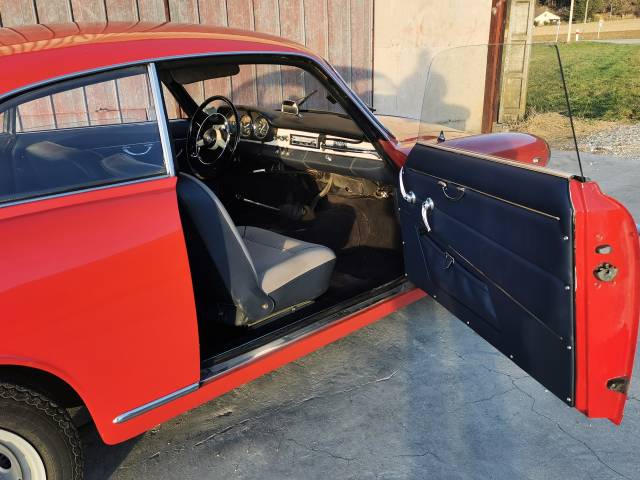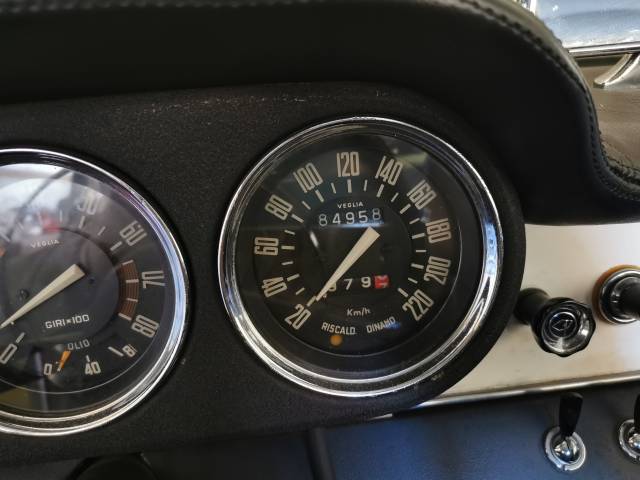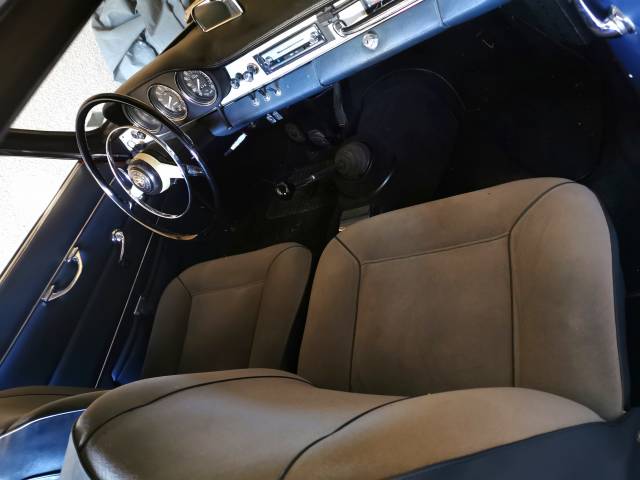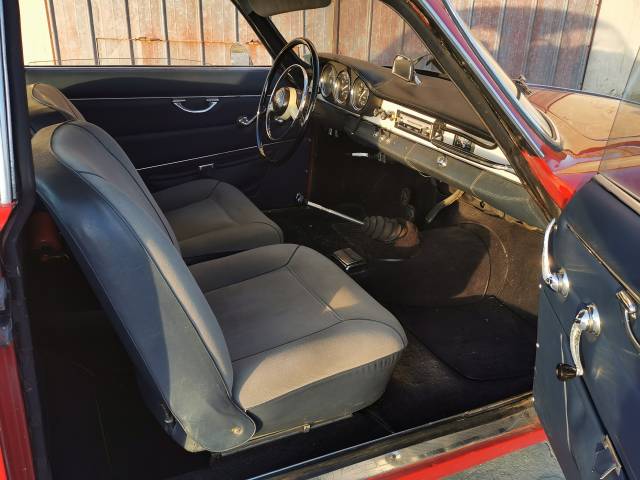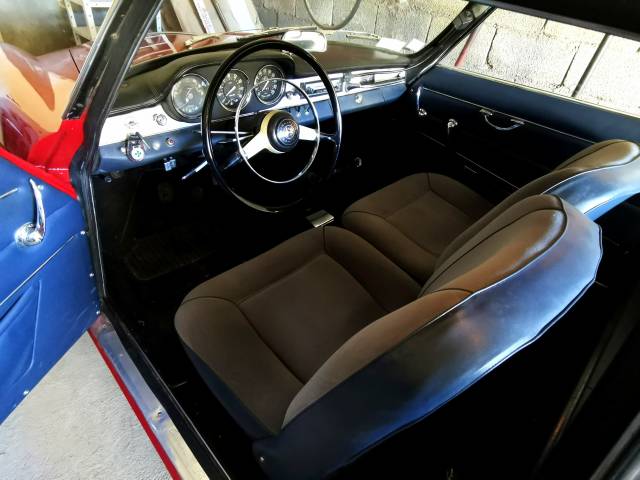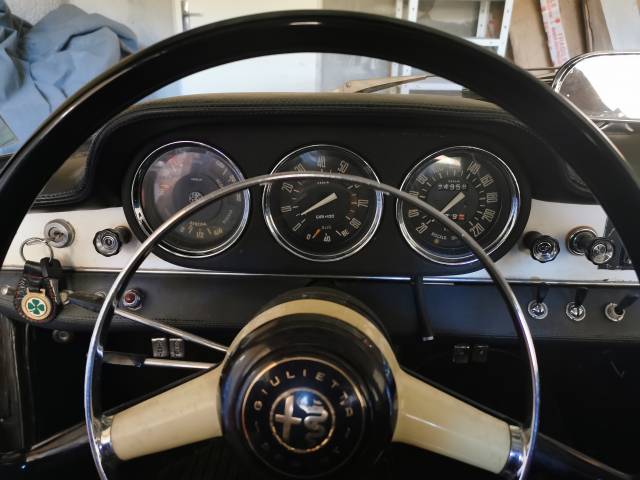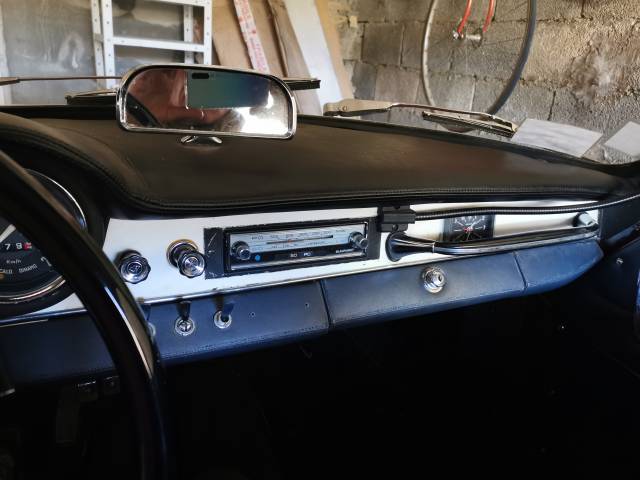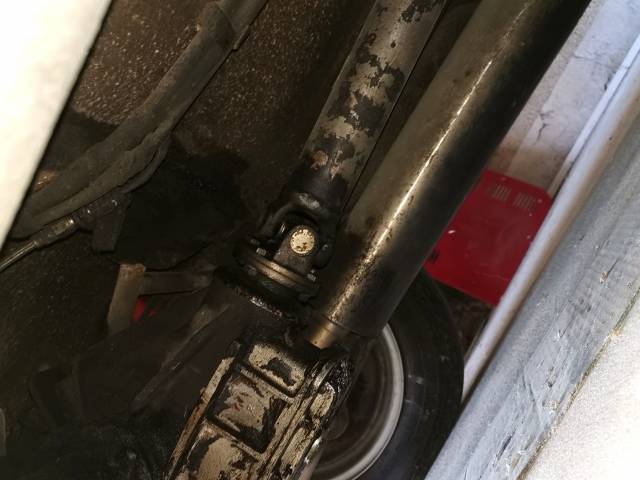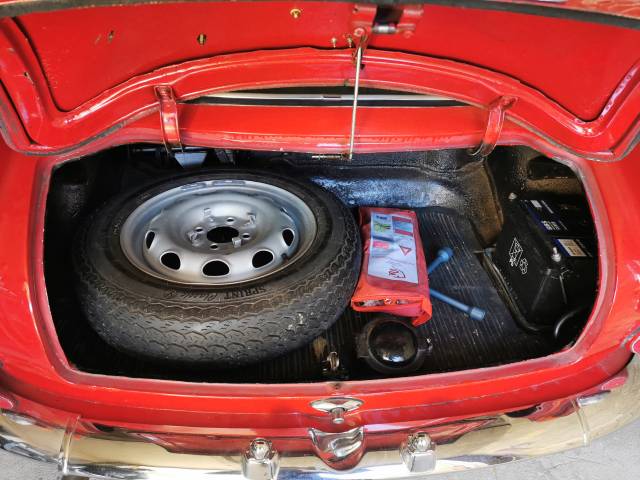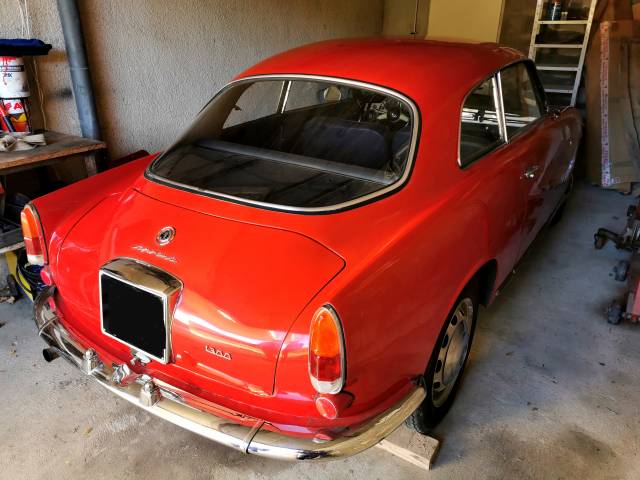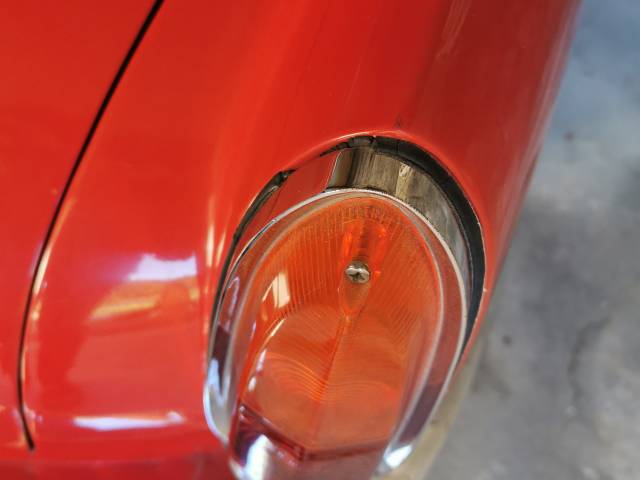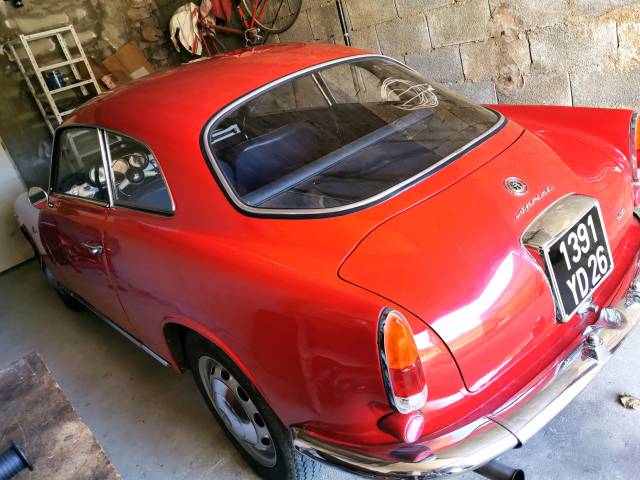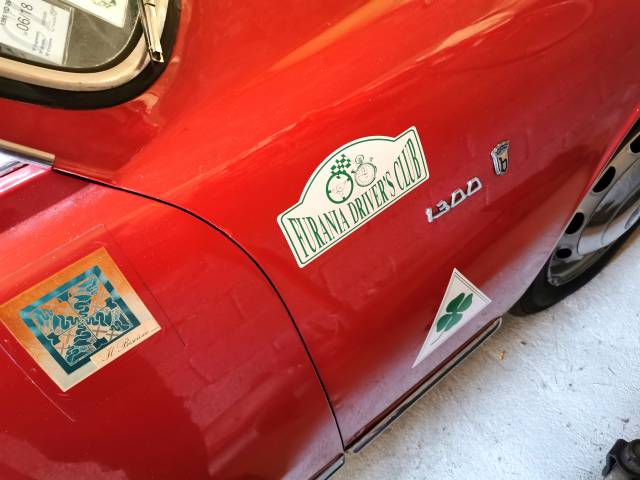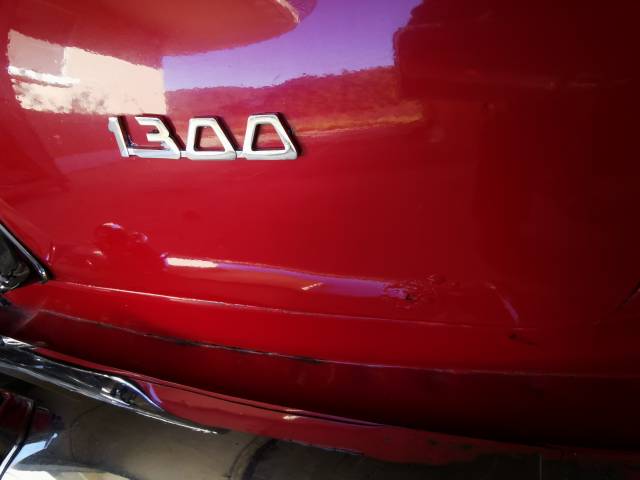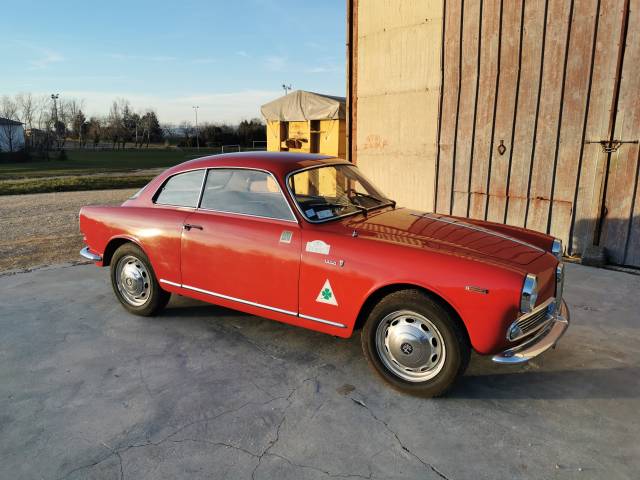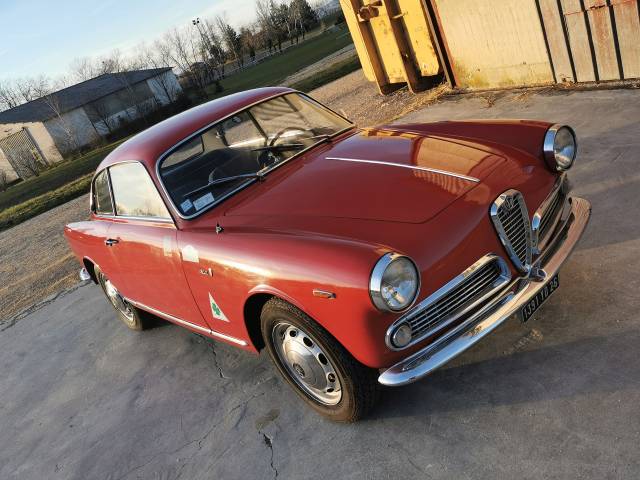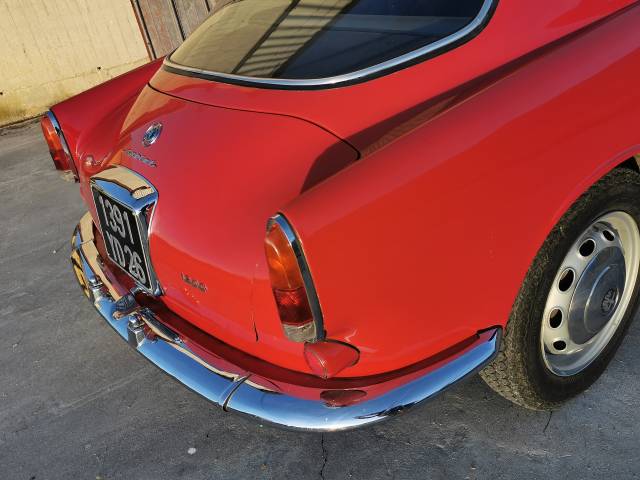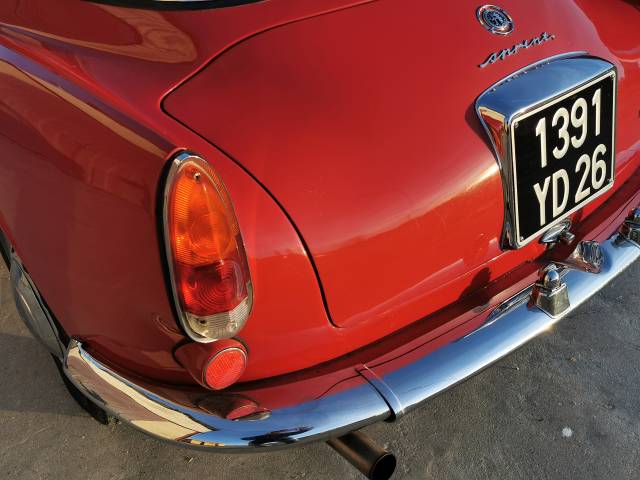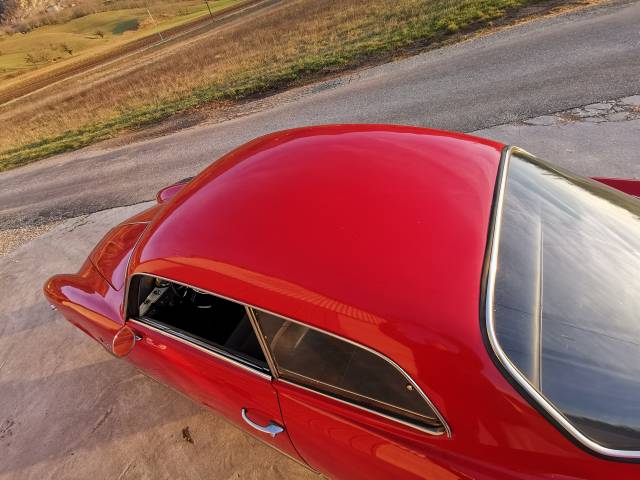 Belle, Saine, Entretenue, Prête à rouler, Bon prix sous côte
Dealer

away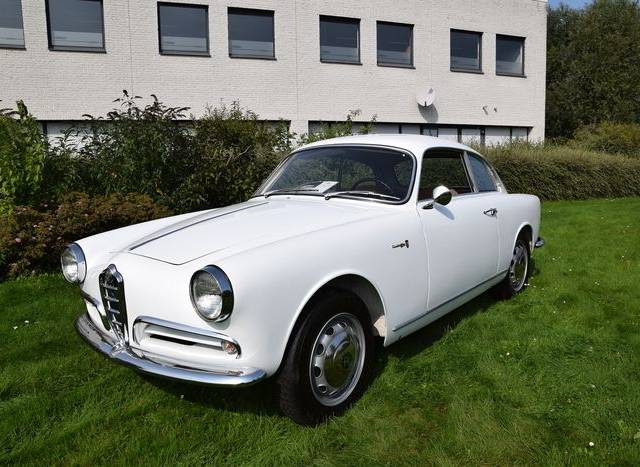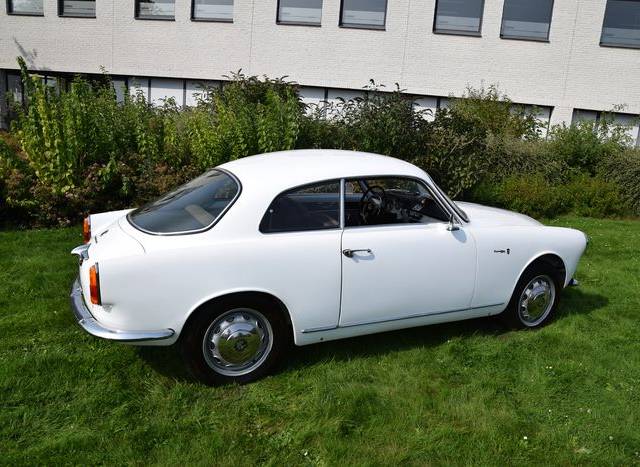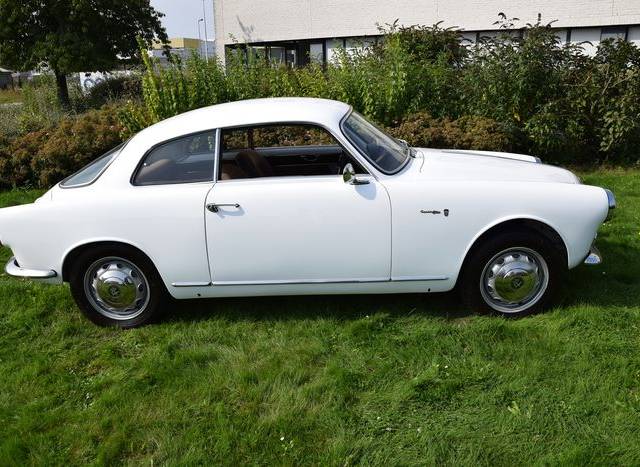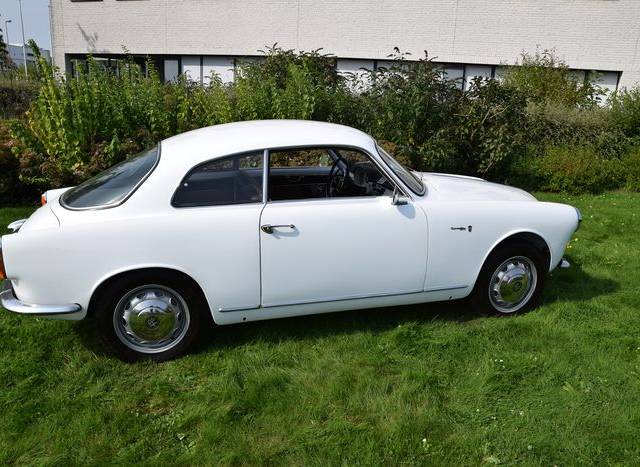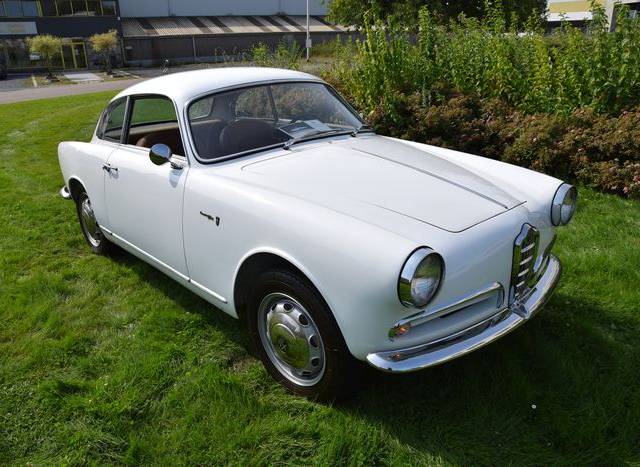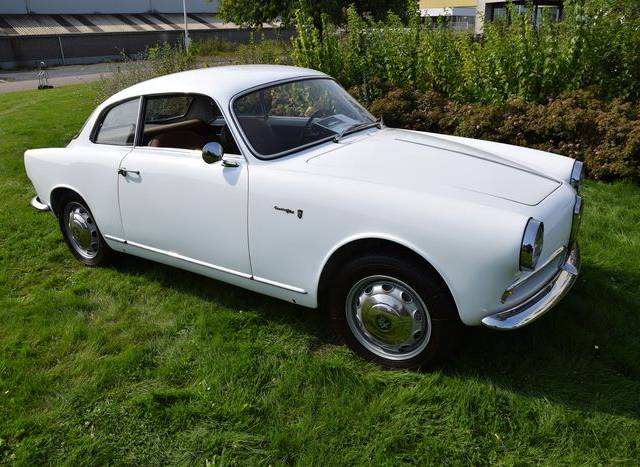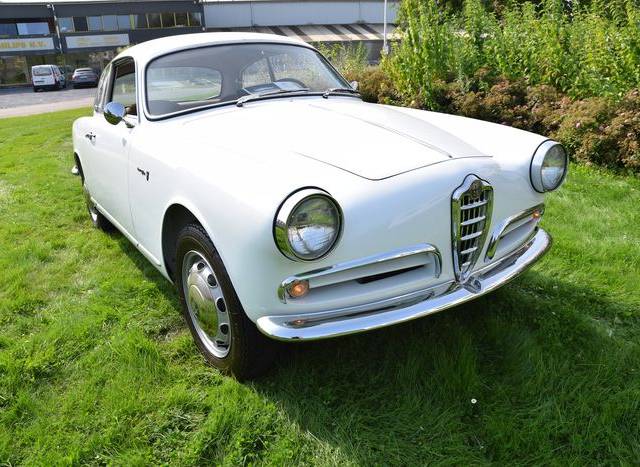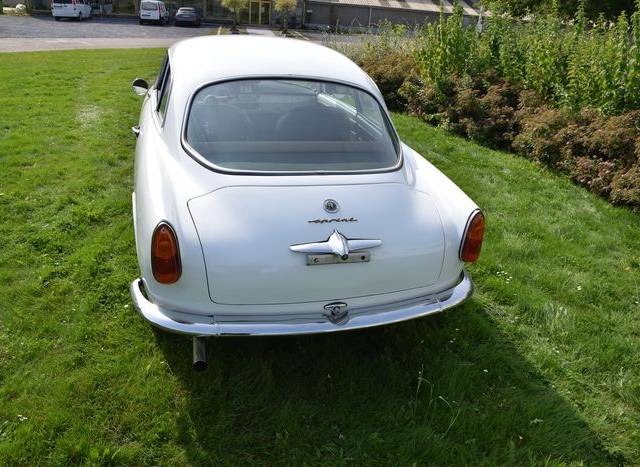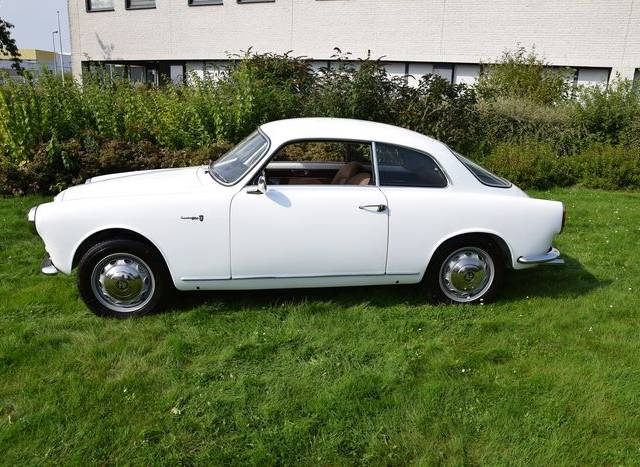 Dealer

away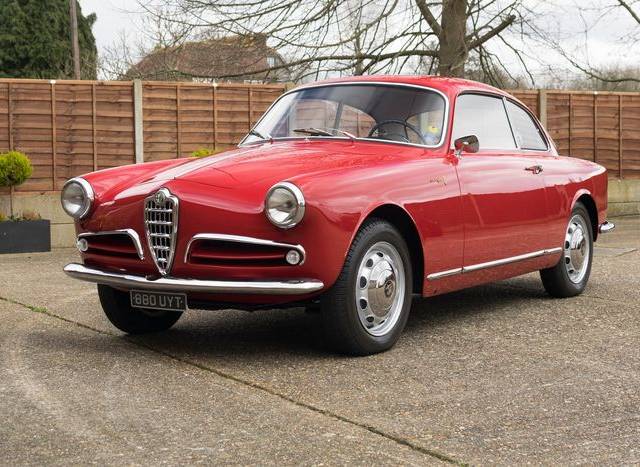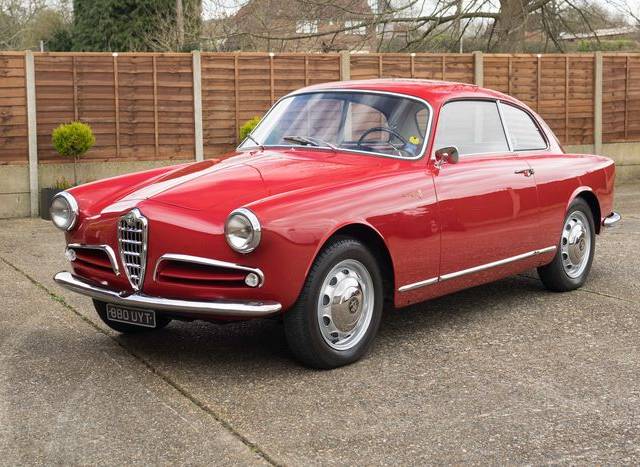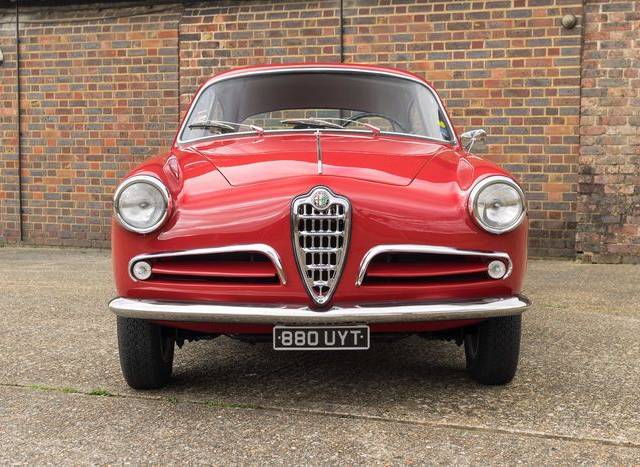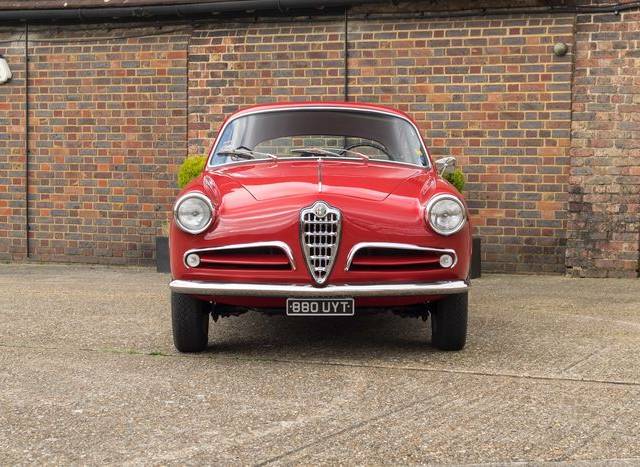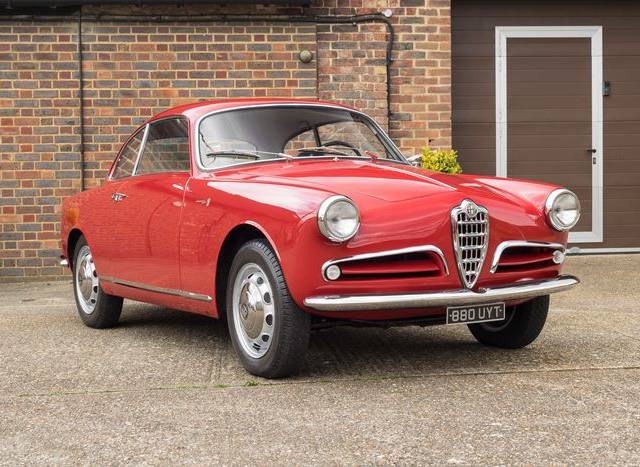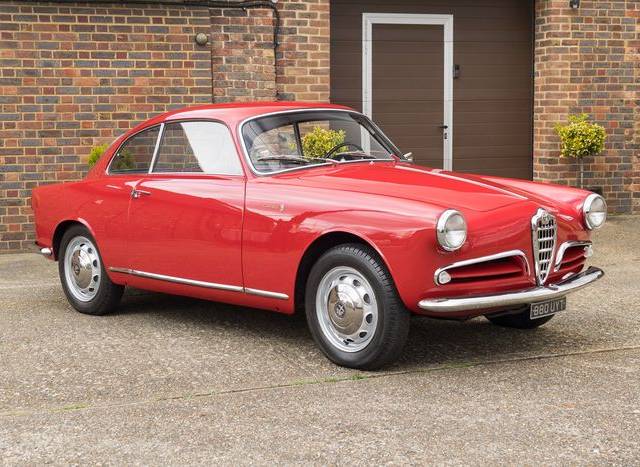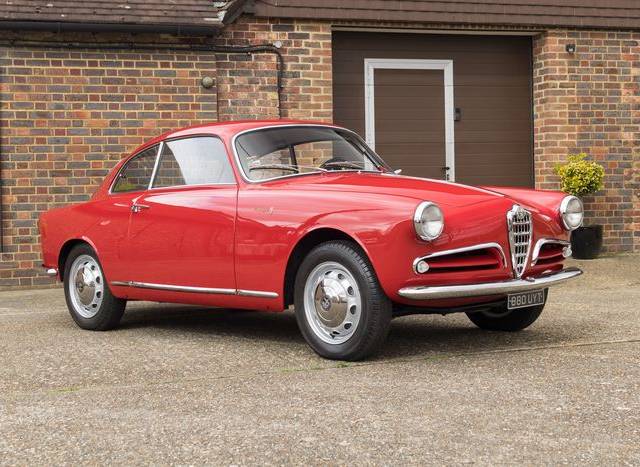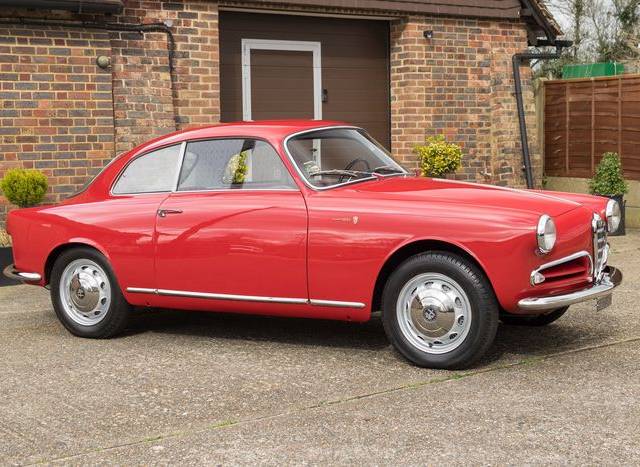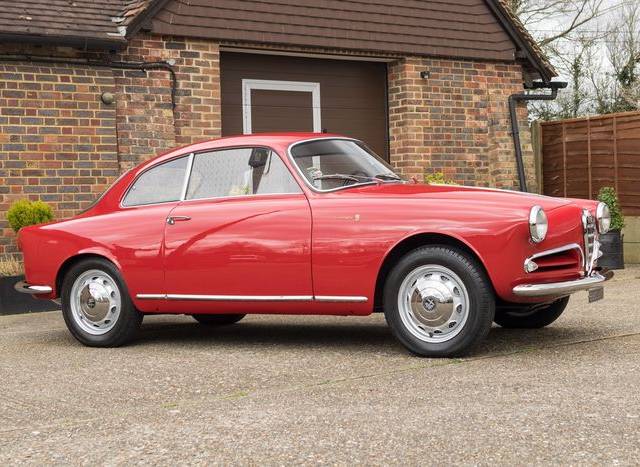 Dealer

away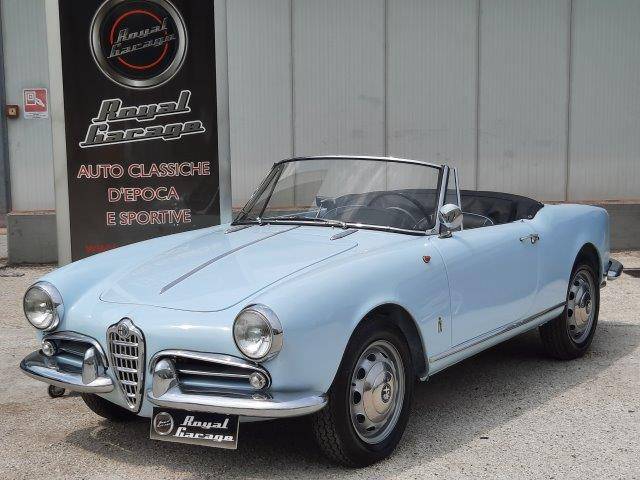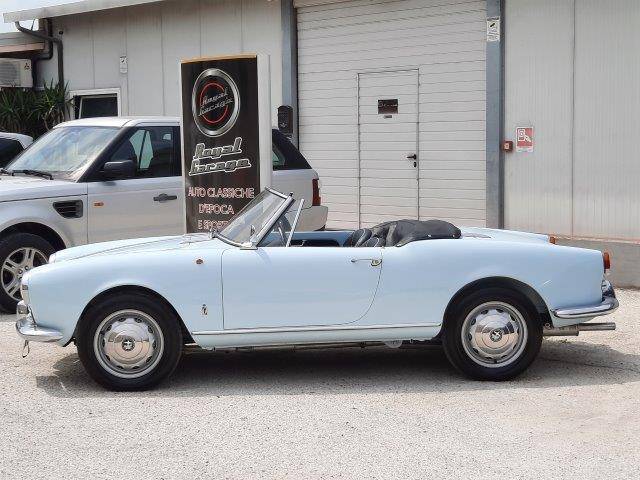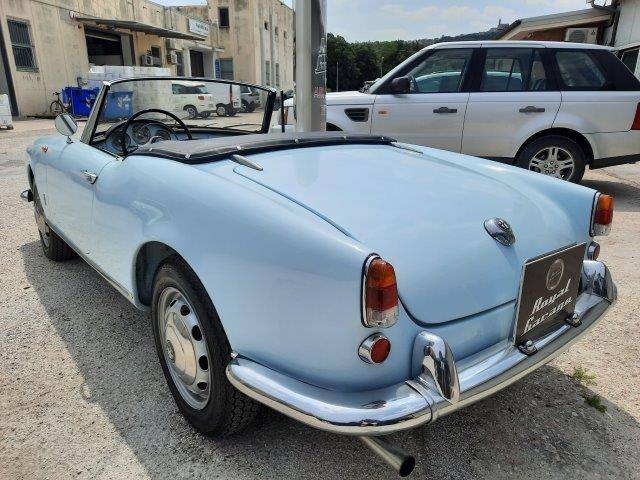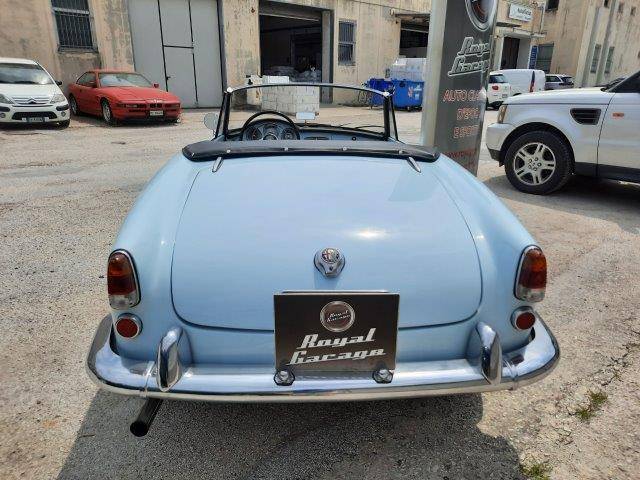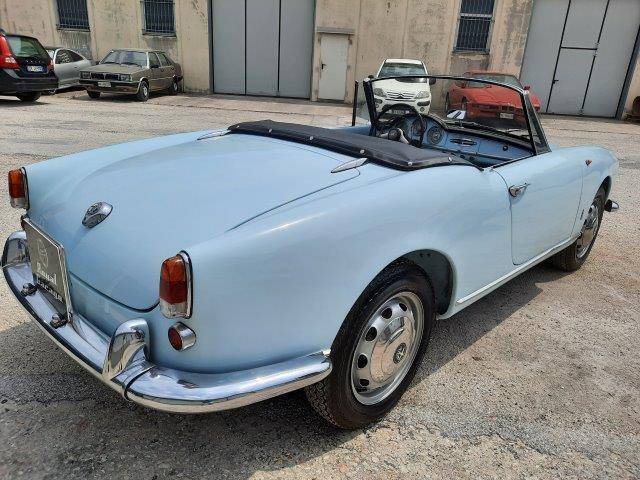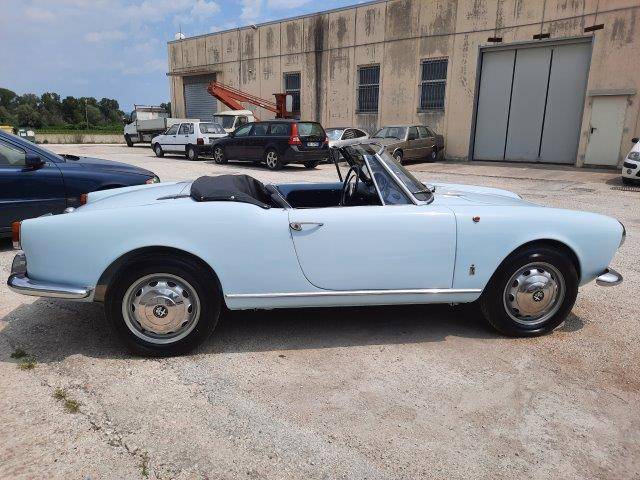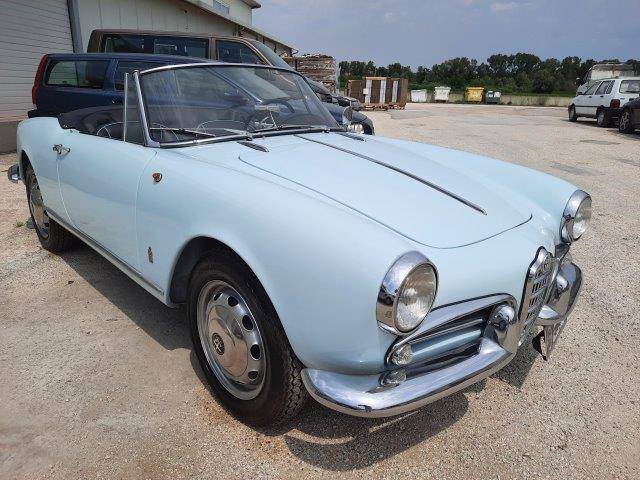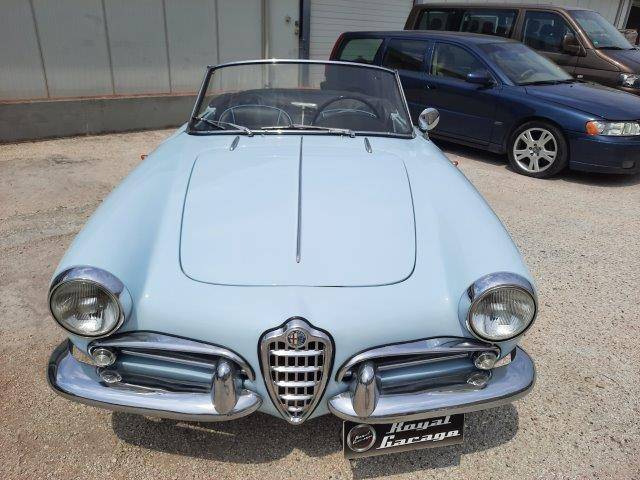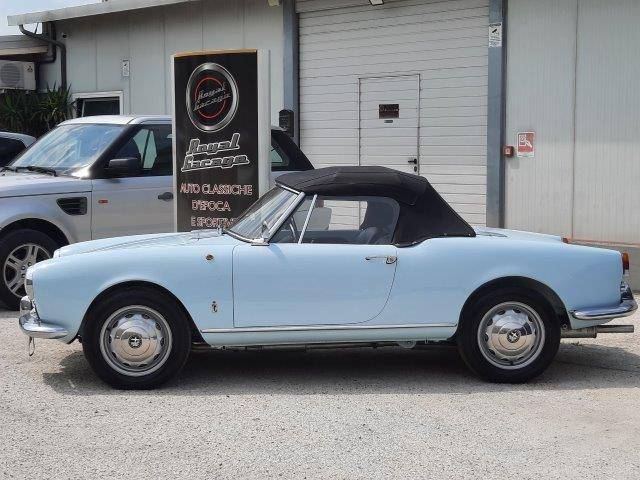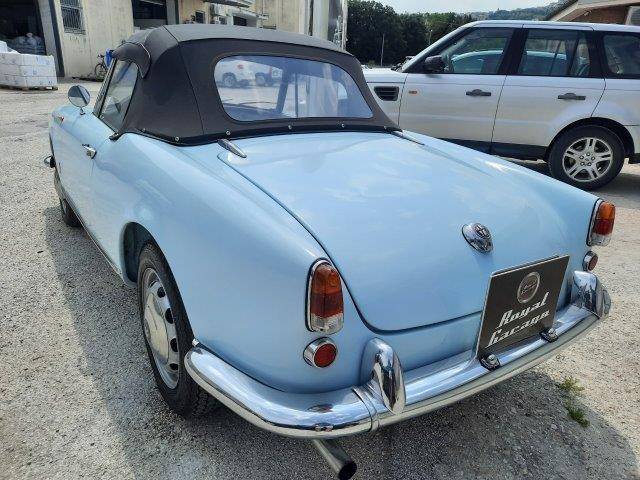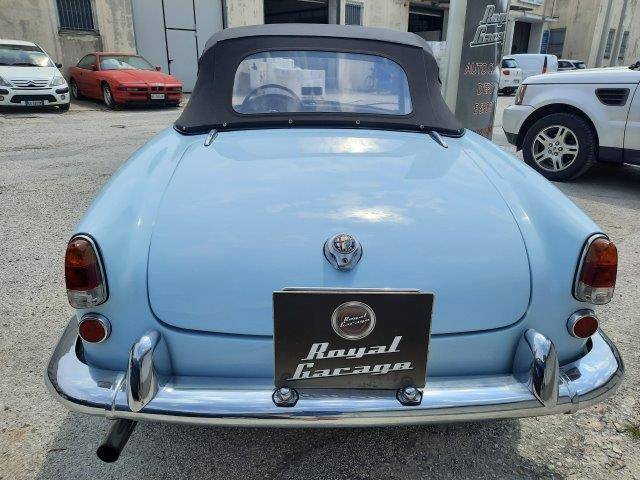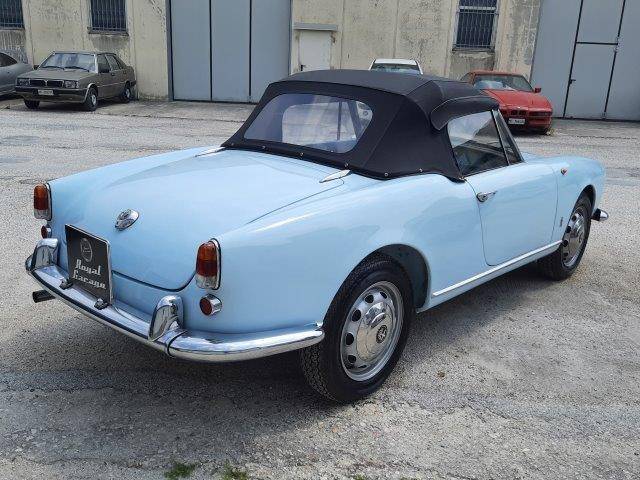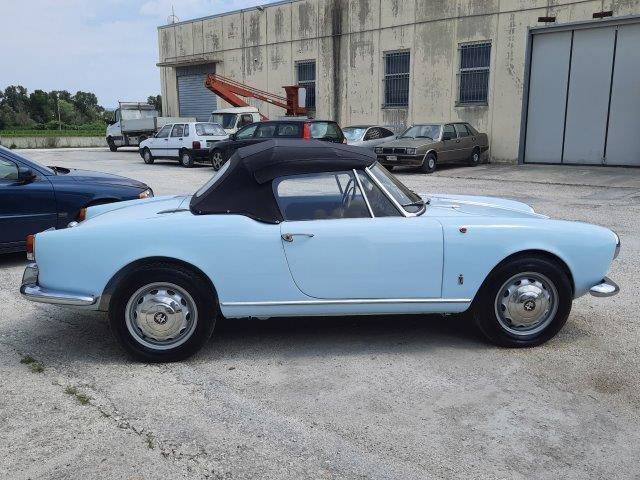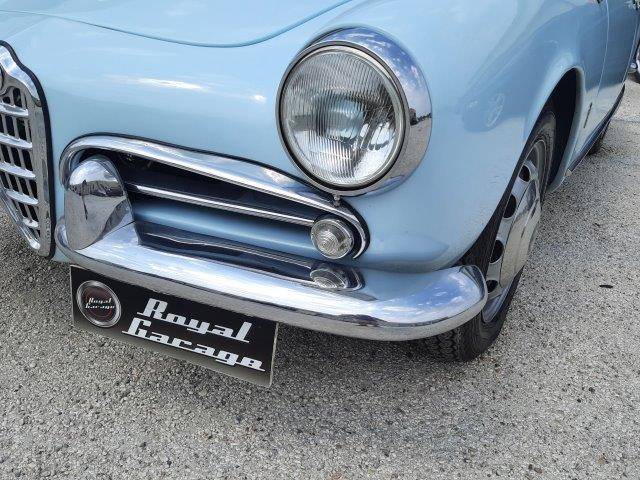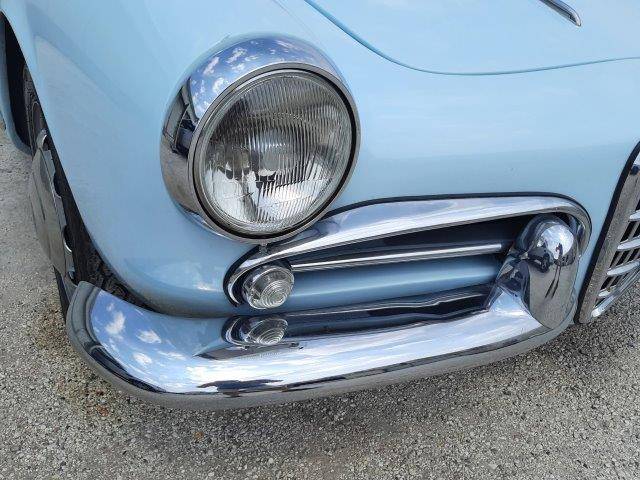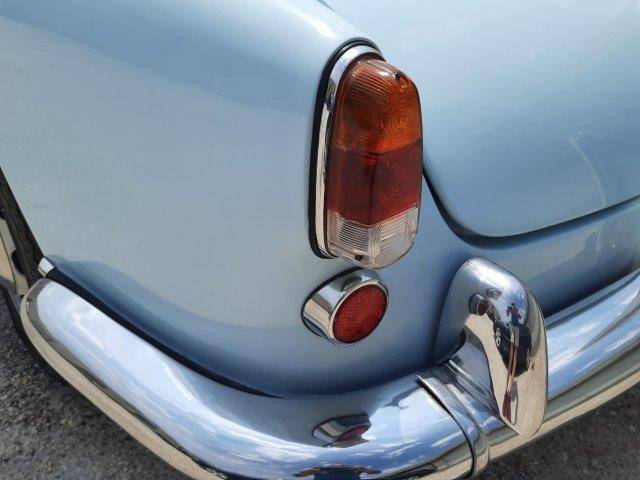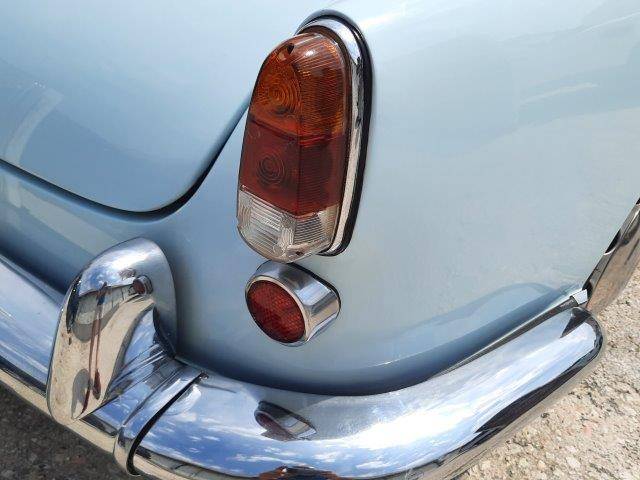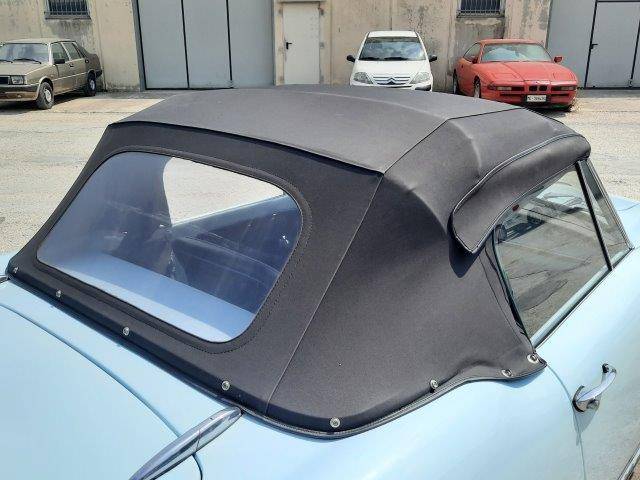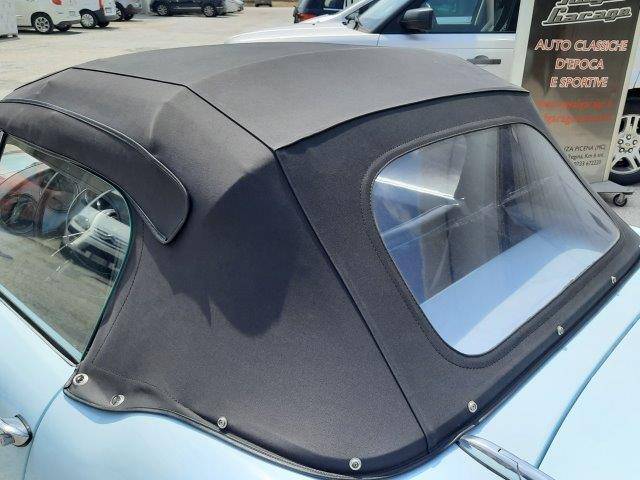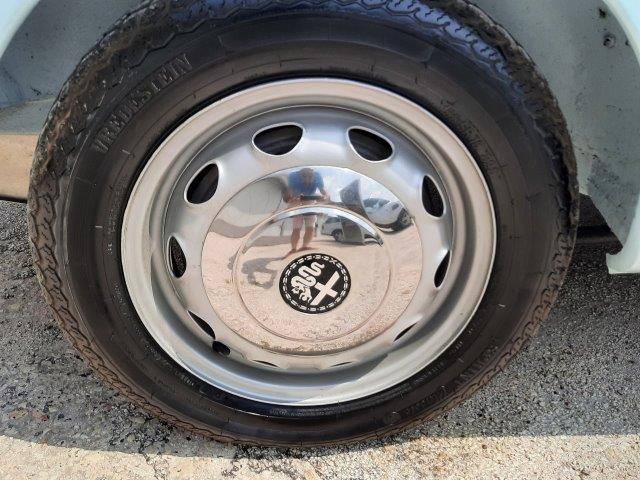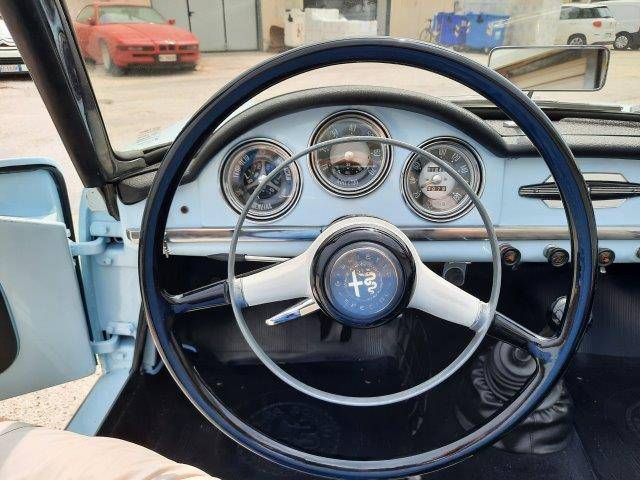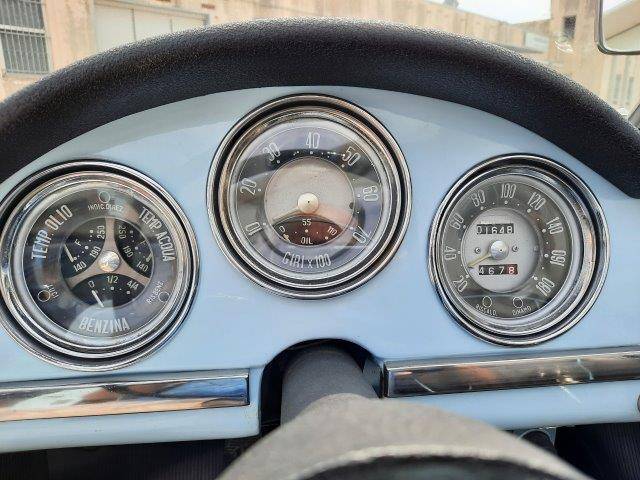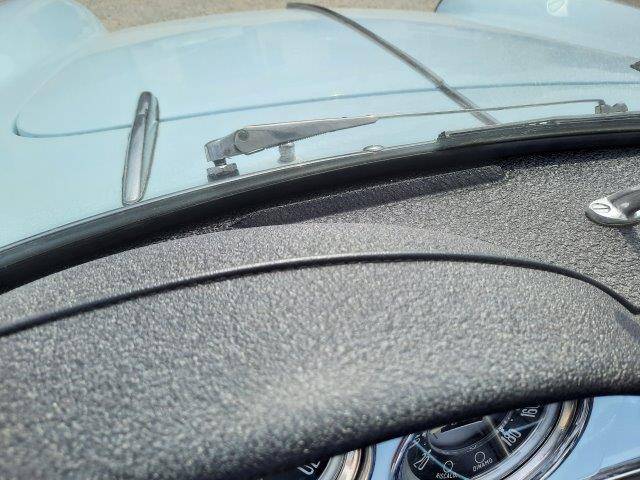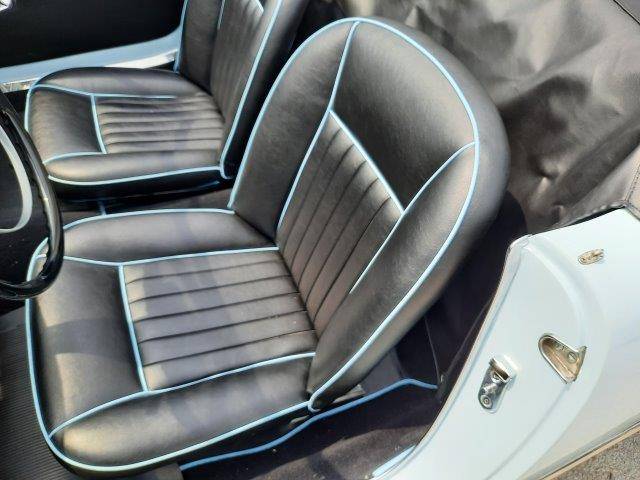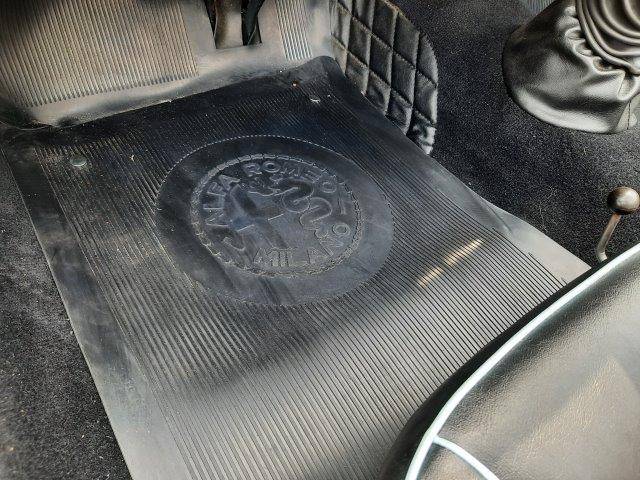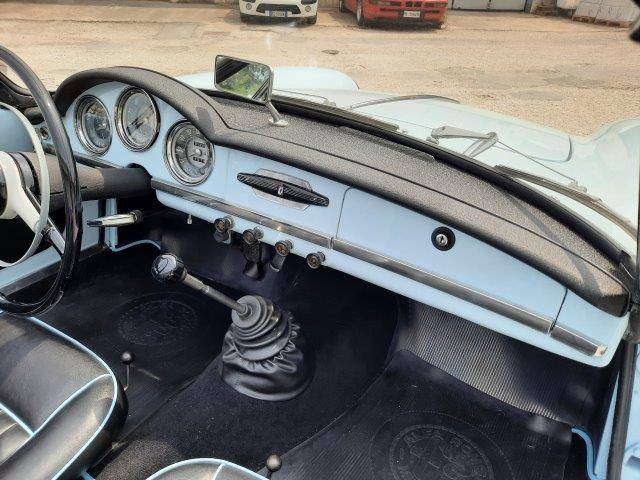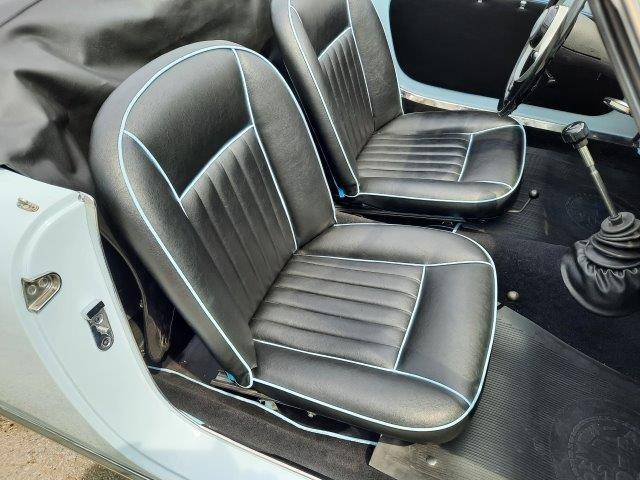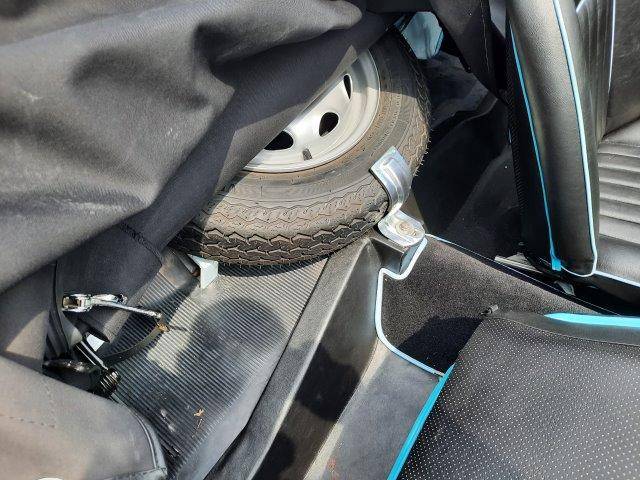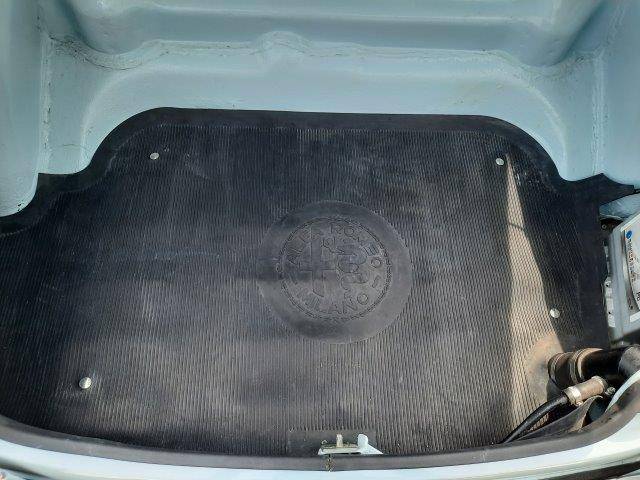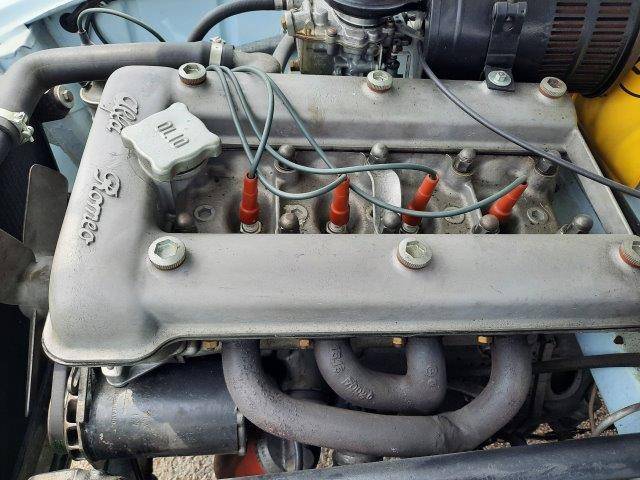 SPIDER 1.3 2° S. -RESTAURO TOTALE - ASI\CRS-
Dealer

away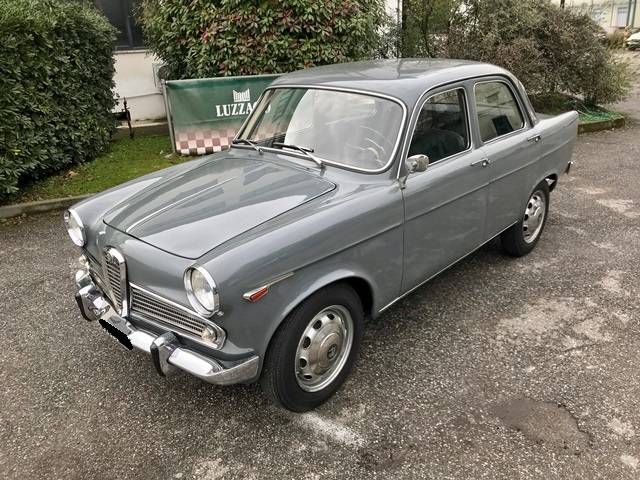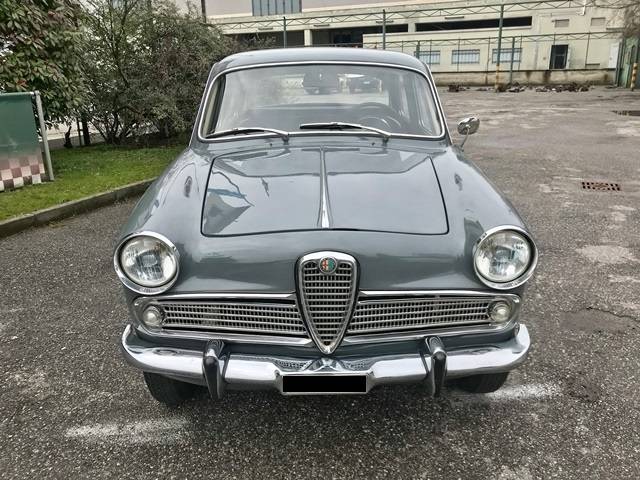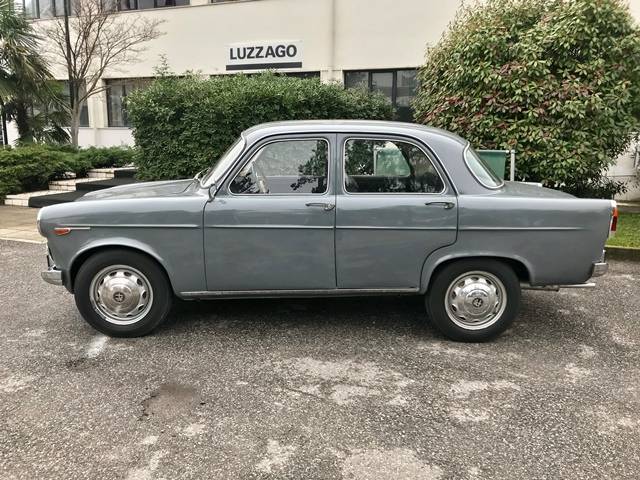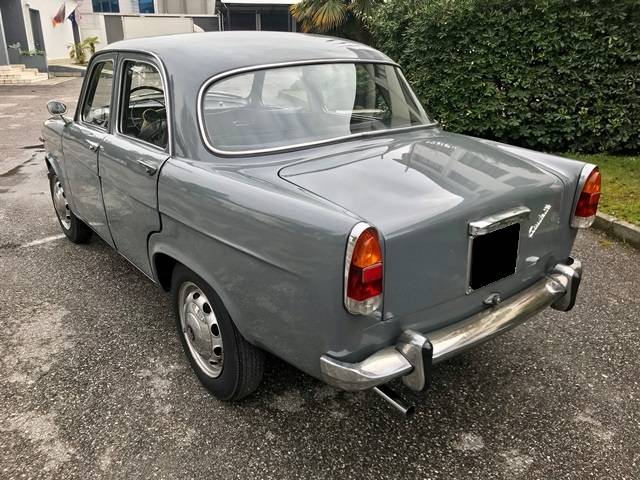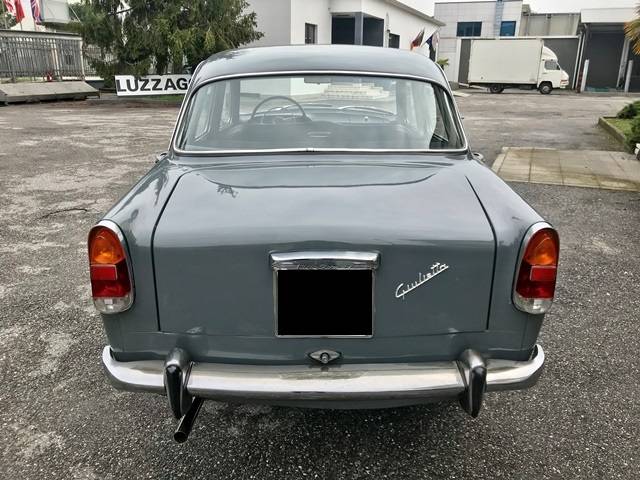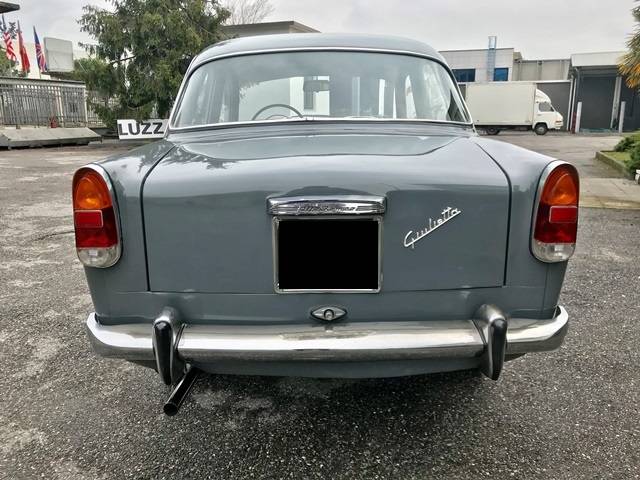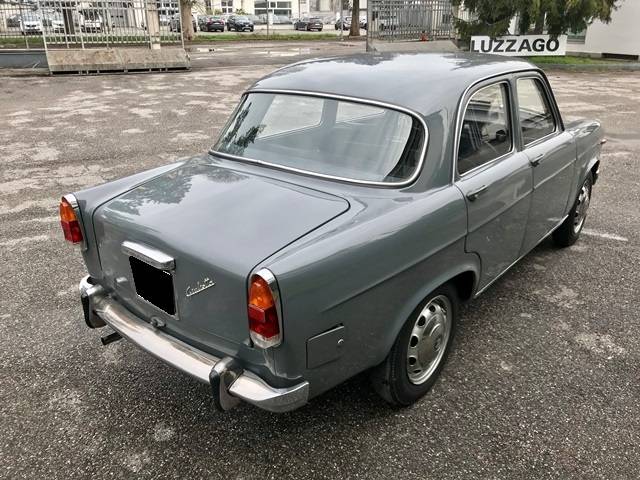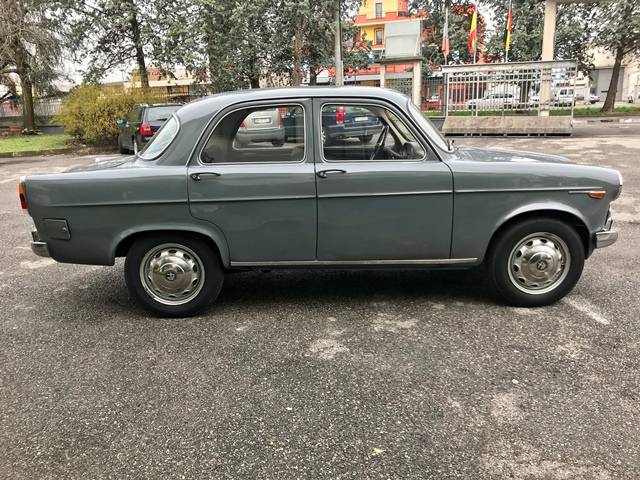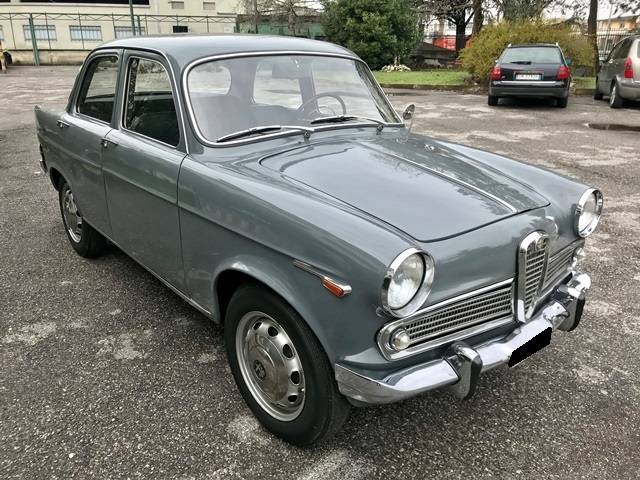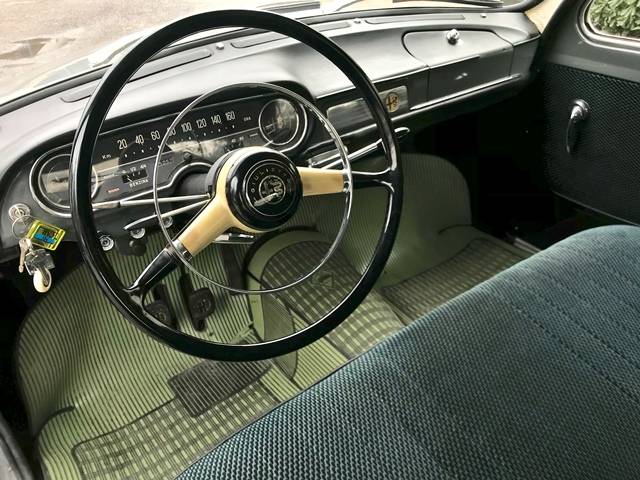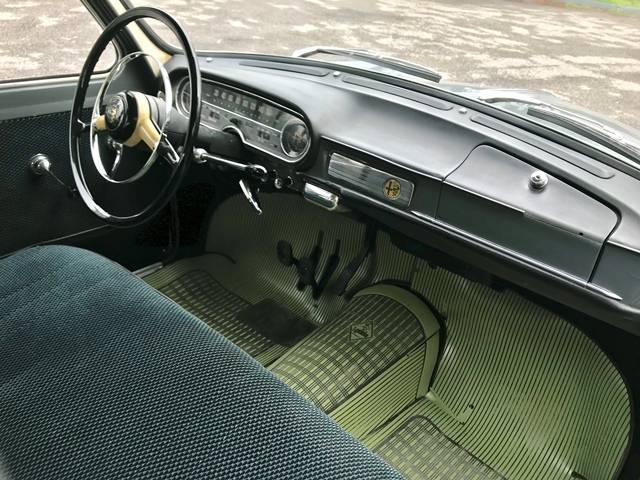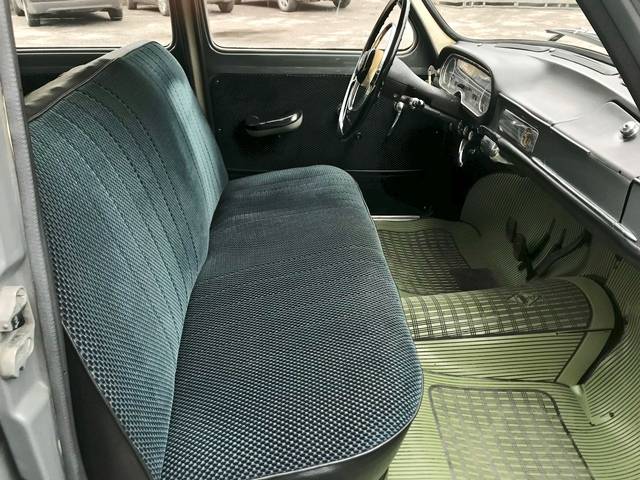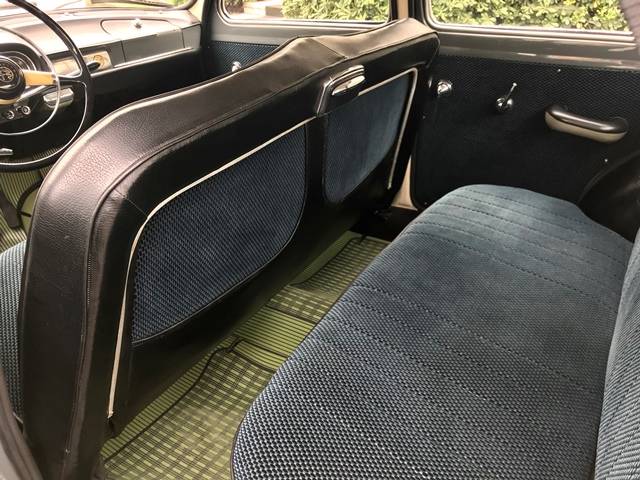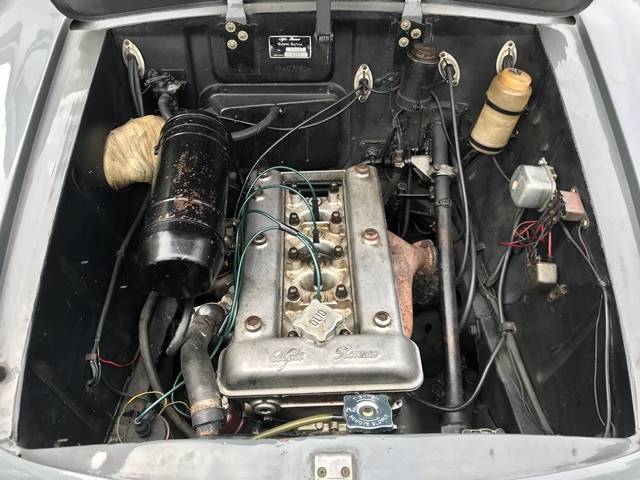 D
Dealer

away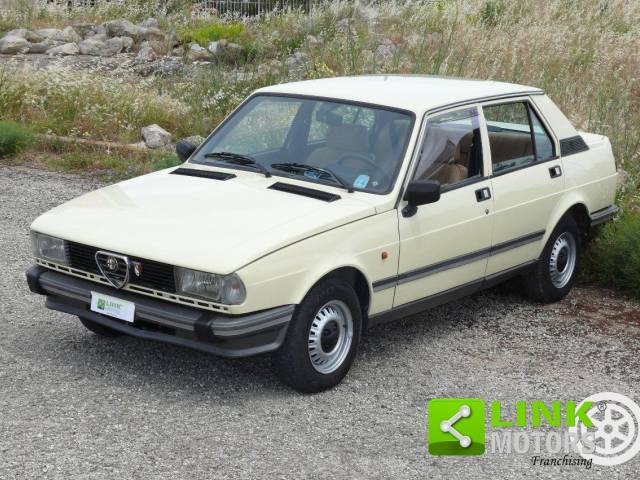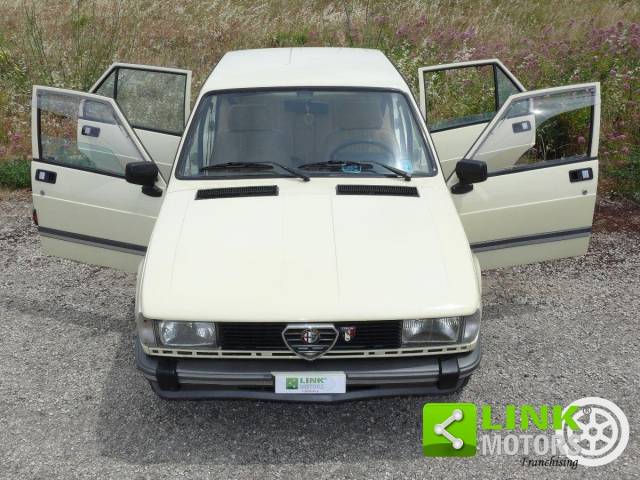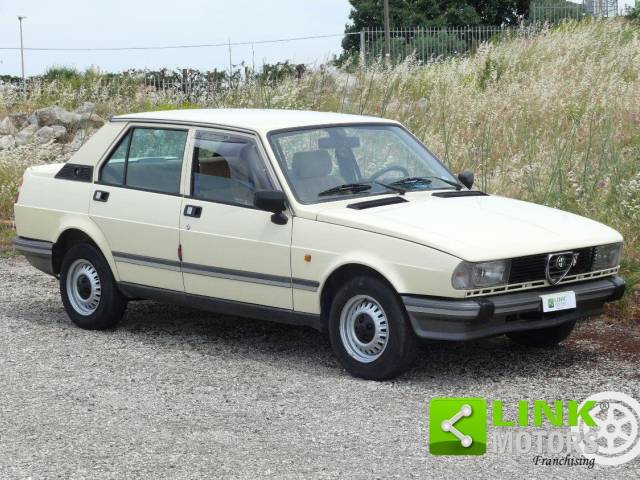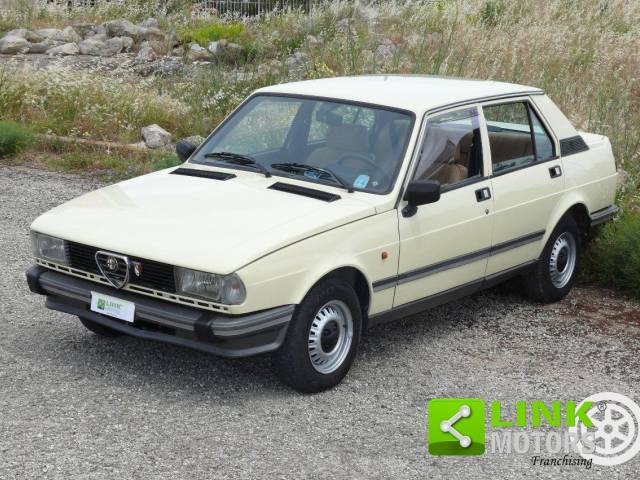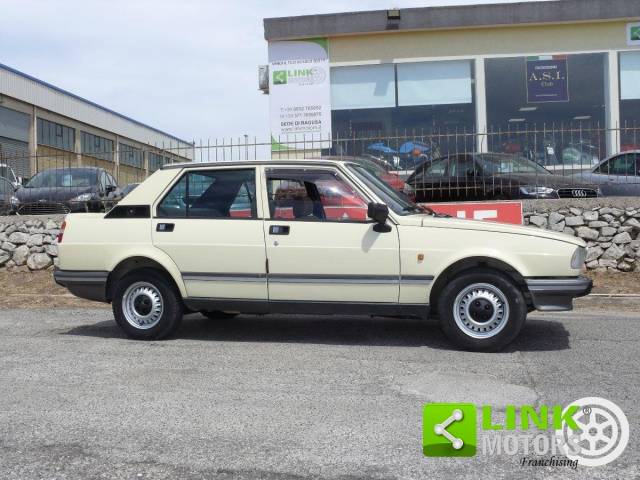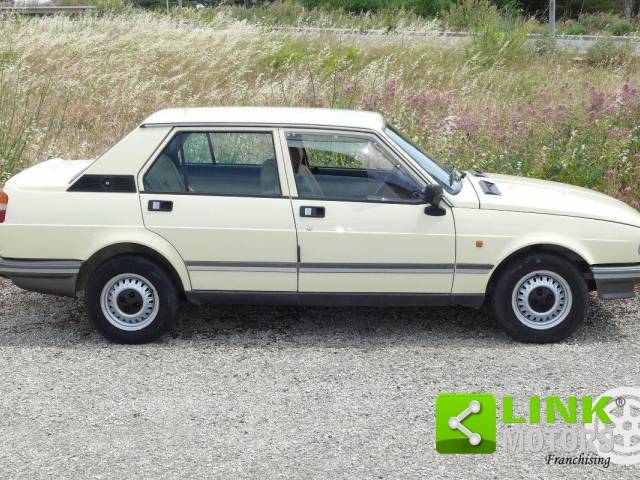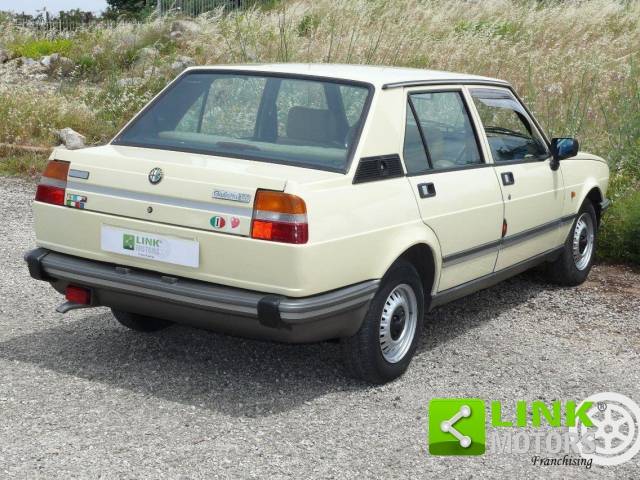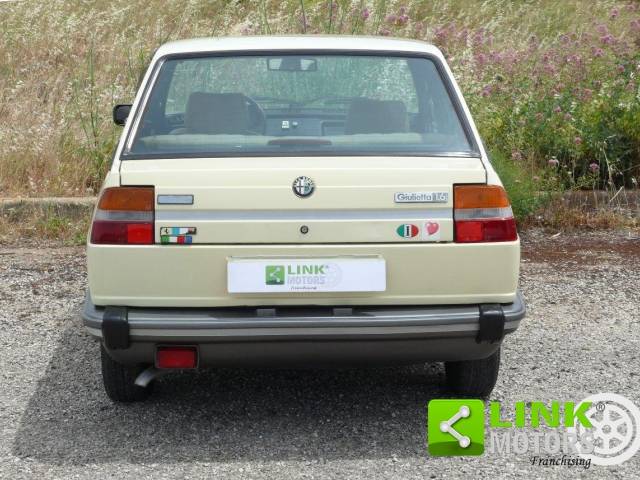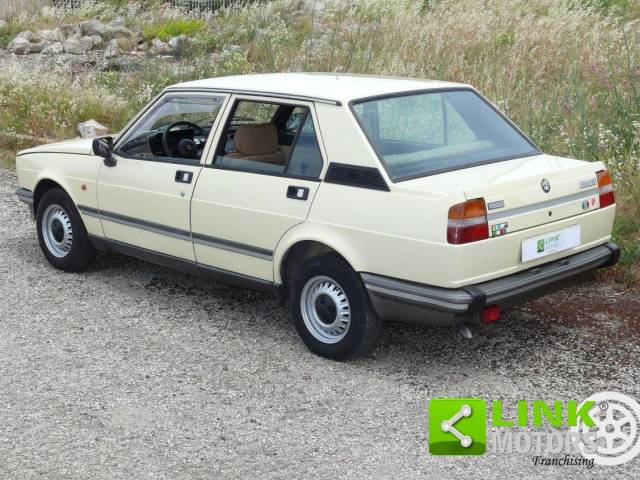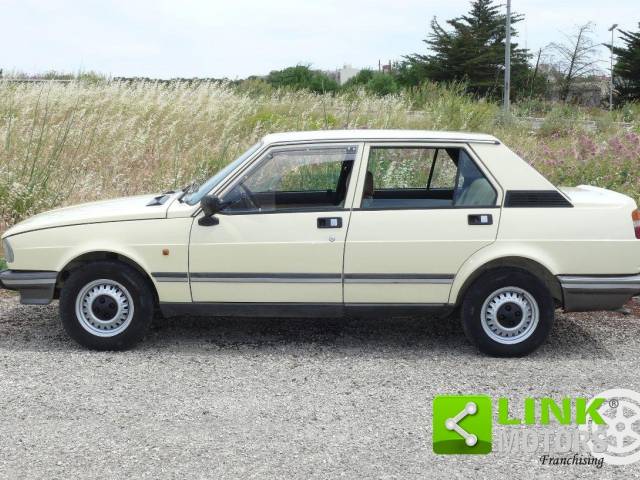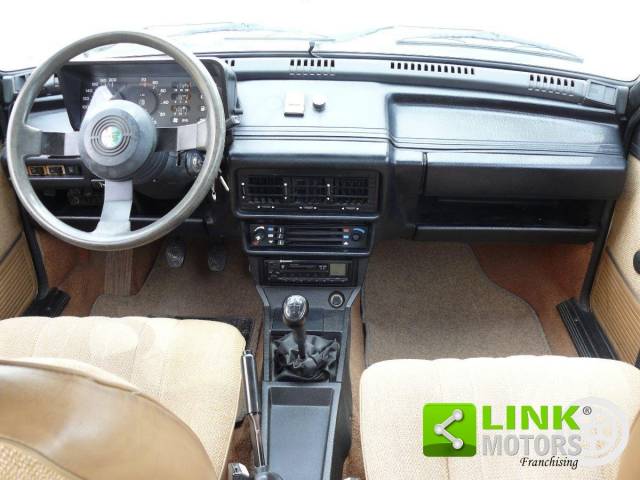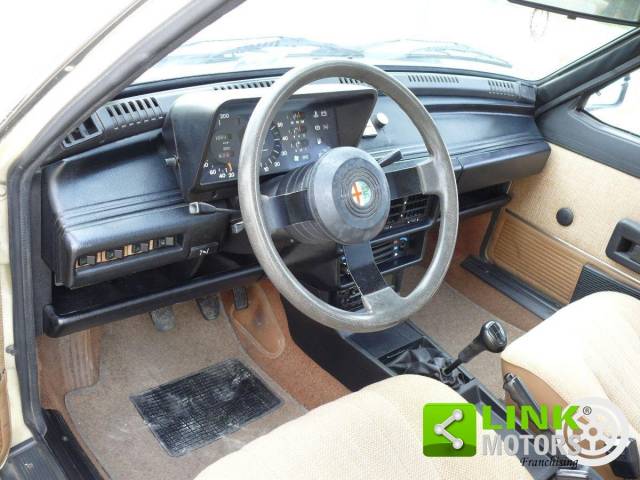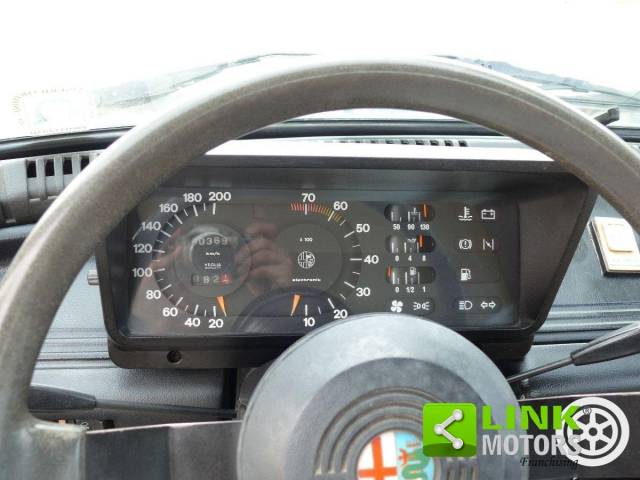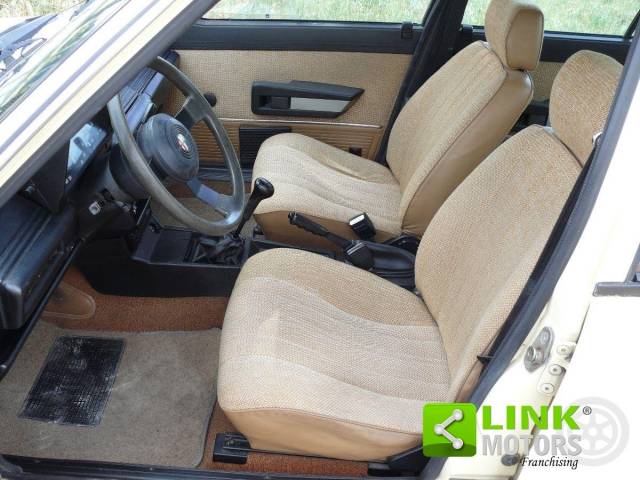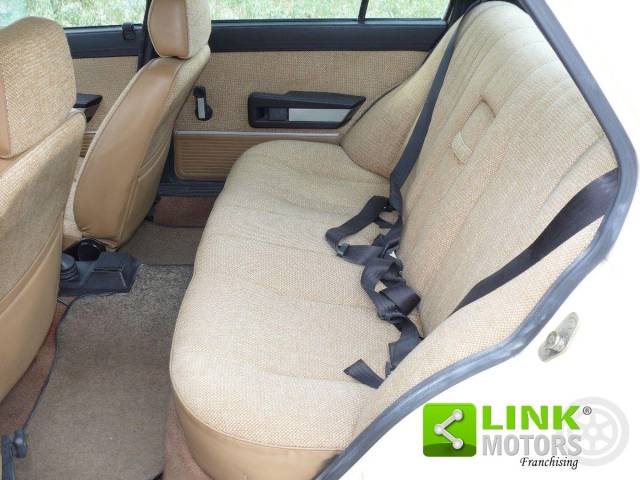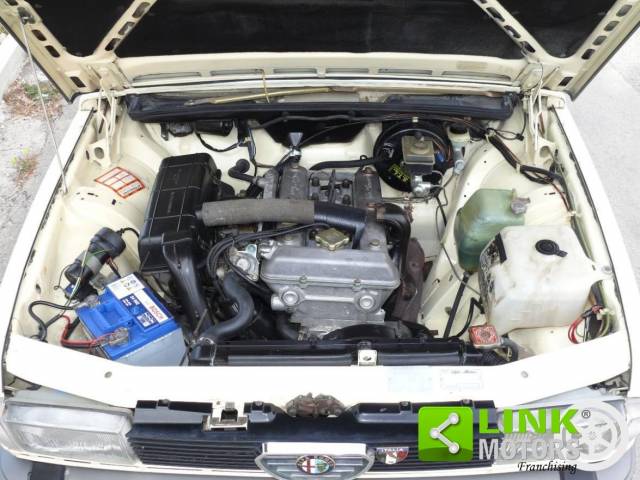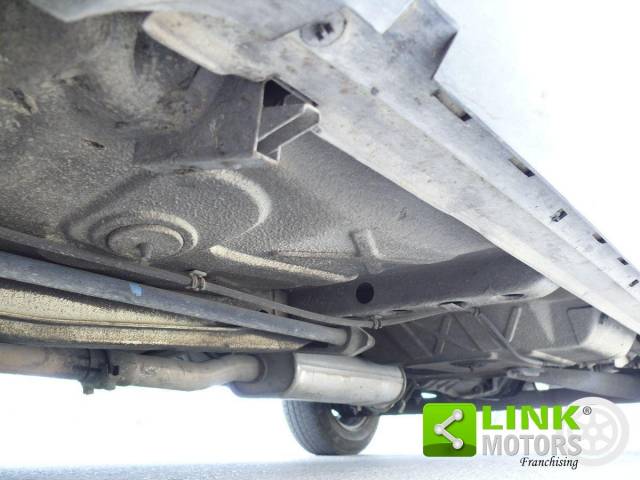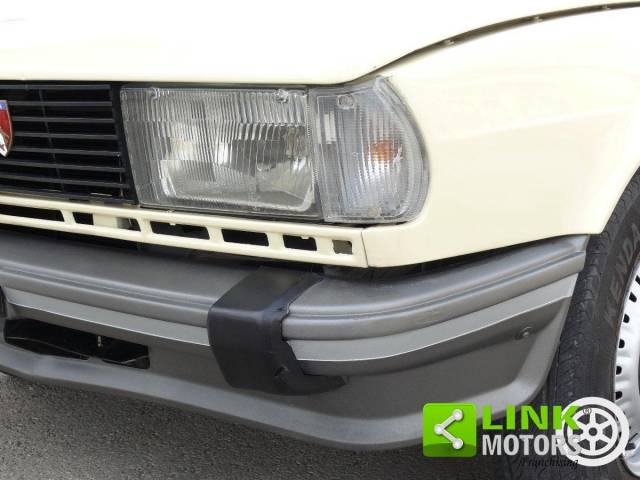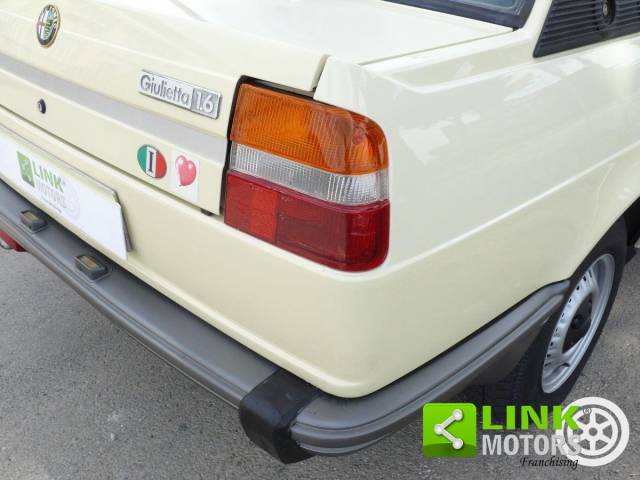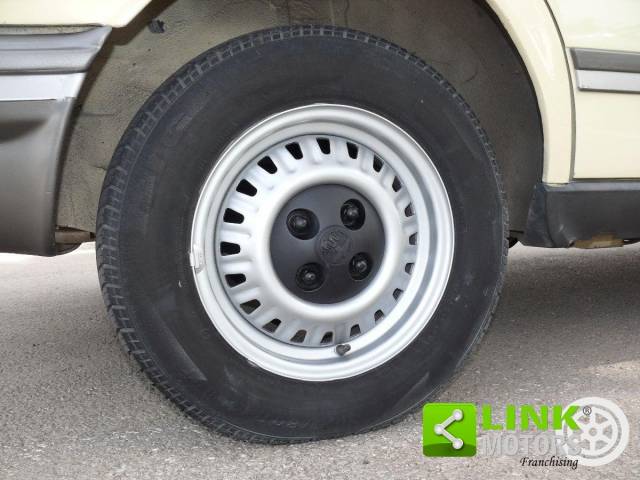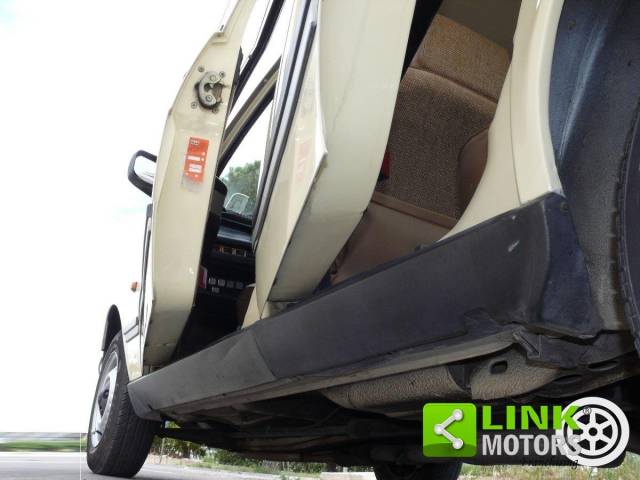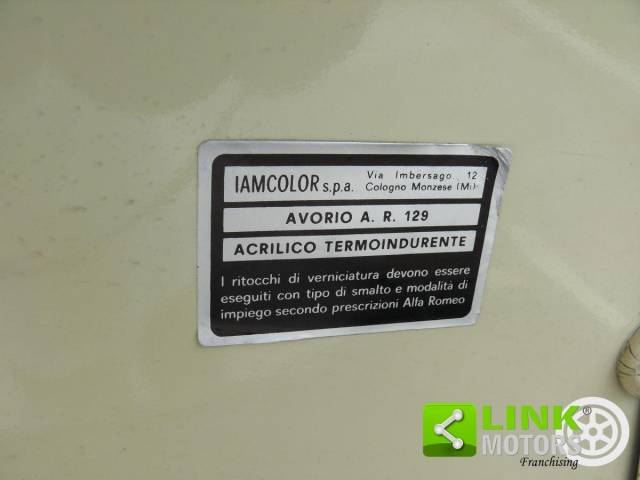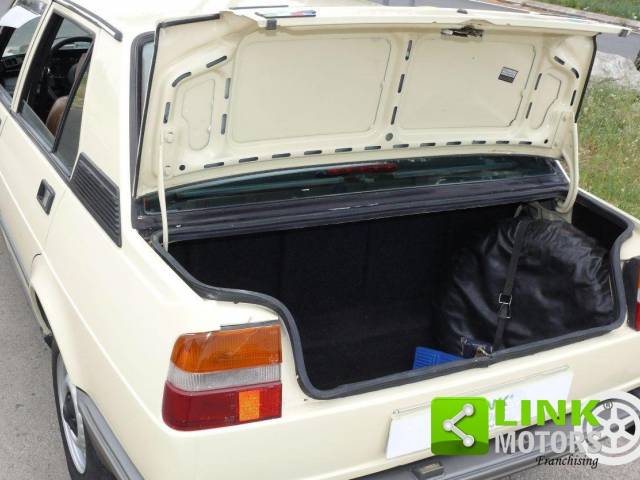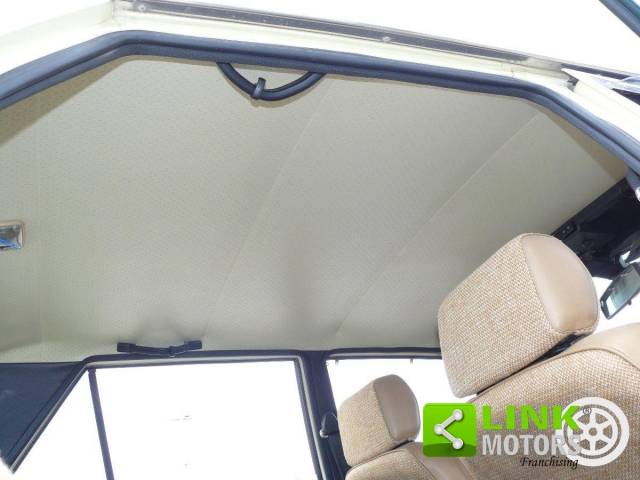 ALFA ROMEO - Giulietta - 1.6
Dealer

away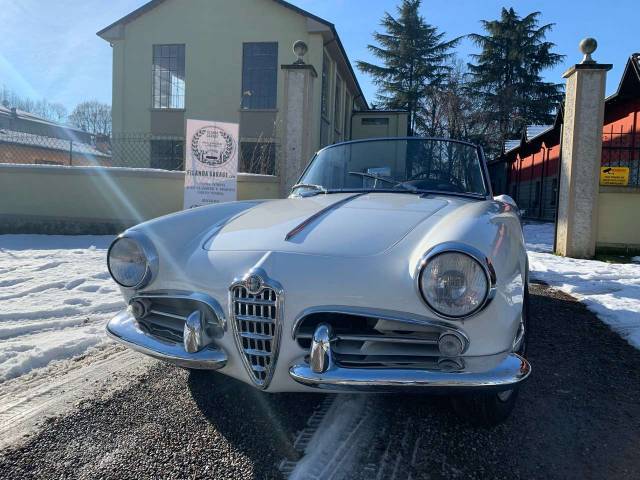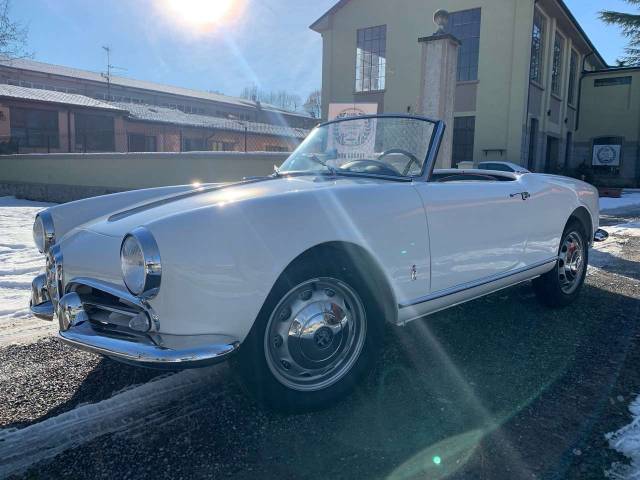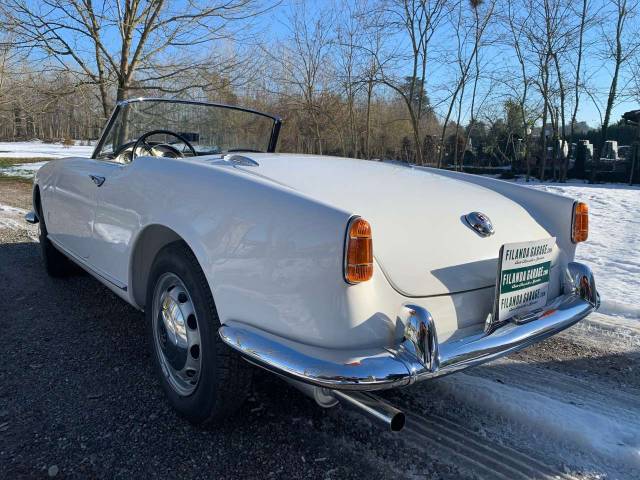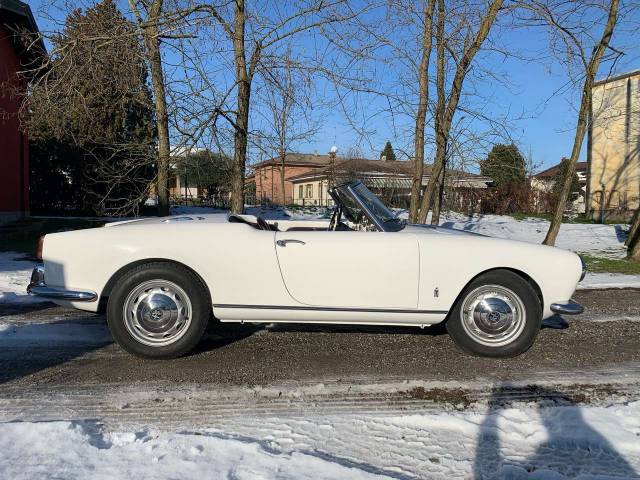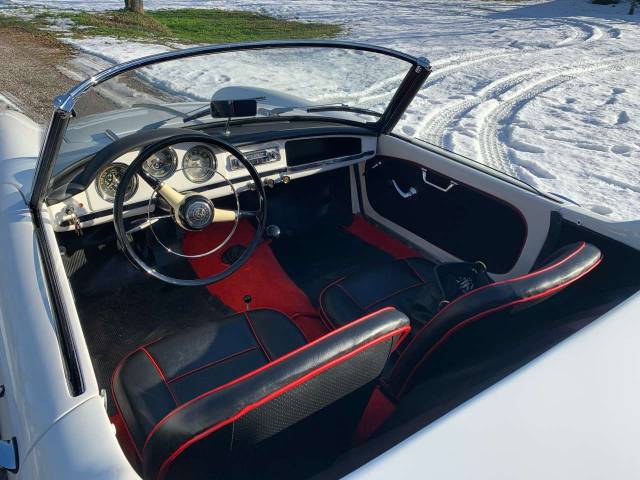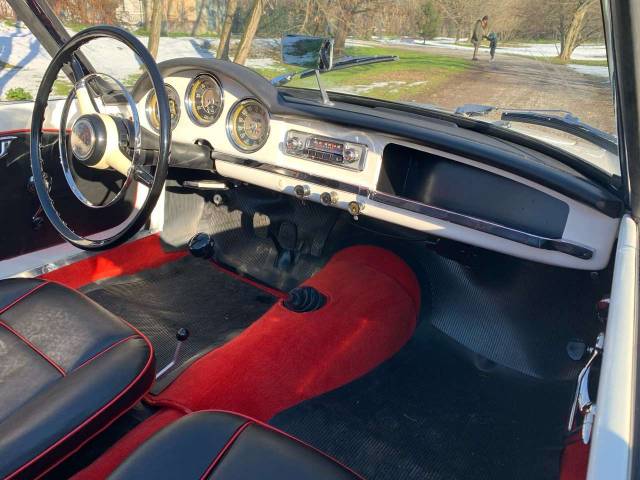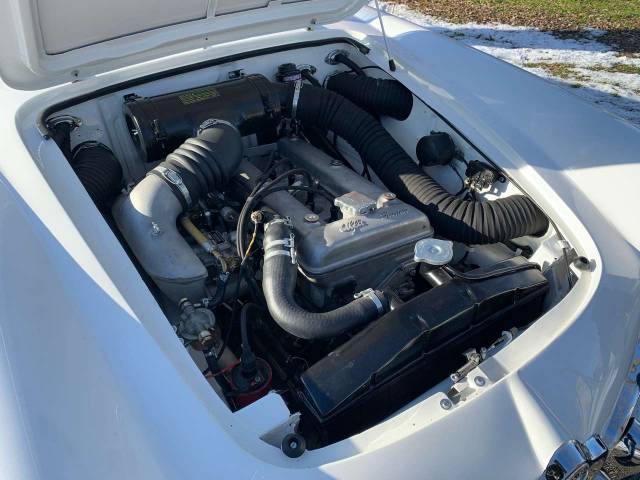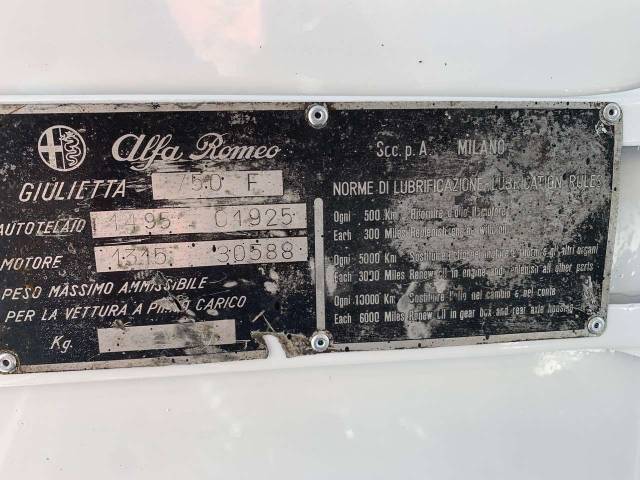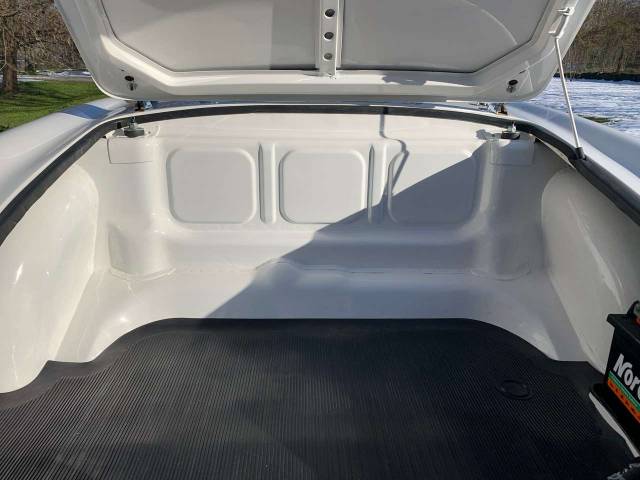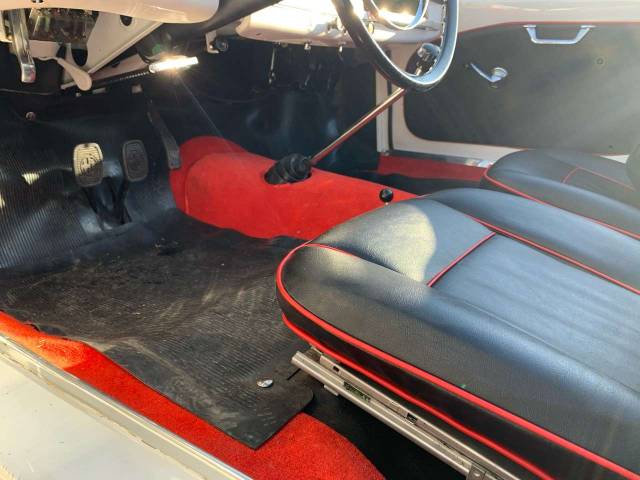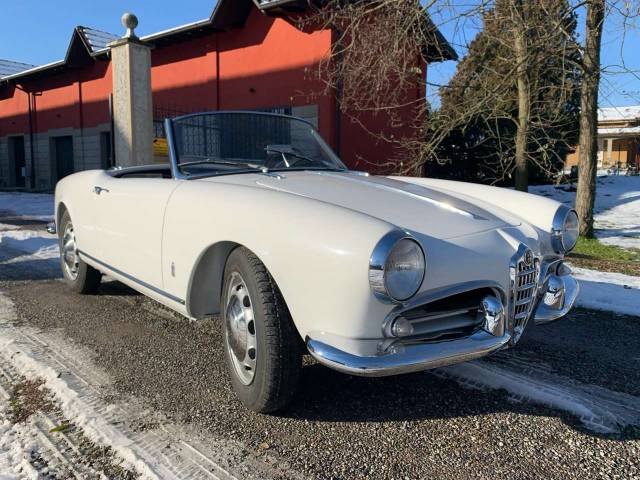 Dealer

away
Alfa Romeo Giulietta
Alfa Romeo Giulietta is an Italian sports car produced by the Italian car manufacturer Alfa Romeo. The Giulietta has been produced at several different periods ranging from 1954-1965, 1977-1985 and 2010- to present. The name of the company is formed by the acronym A.L.F.A. (Anonima Lombarda Fabbrica Automobili) an Italian car company founded on June 24, 1910 in Milan, in 1920 an Italian entrepreneur Nicola Romeo invested in the company and the name was changed to Alfa Romeo.
History of the Alfa Romeo Giulietta
The Alfa Romeo Giulietta was first presented at the Turin Motor Show in 1954. Four different series of the Giulietta have been released, the 750 (1954-1959), the 101 (1959-1965), the type 116 (1977-1985) and the 940 (2010- to present). Originally the Giulietta was introduced as a coupé in 1954, the Giulietta Sprint. In 1955 a sedan and an open top two seater, named the Giulietta Spider, were released in 1956. A far more powerful Berlina model, the Giulietta TI (Turismo Internazionale) was introduced in 1957. The Giulietta went through a restyling in 1959 which gave birth to the new 101 series. The restyling changes included a new redefined nose with recessed lights and rounded wings as well as the fuel tank being incorporated into the right hand side rear fender. In 1961 the Alfa Romeo Giulietta received more modification, this time a more powerful engine and a few new body styling features, production of the 101 series carried on until 1965. The all new type 116 Giulietta was introduced in November 1977, although this new model used the Giulietta name it was a totally new chassis design incorporating a rear mounted transaxle and was based on the Alfa Romeo Alfetta. The type 116 Giulietta was only ever available as a saloon or estate car. In 1981 the Giulietta was both internally and externally restyled, these modifications were only minor cosmetic features. It was in 1982 when the type 116 Giulietta Turbodelta was debuted at Paris motor show. A turbo diesel Giulietta was also released at the same time and this model went on to break several world speed records in the same year. The "84" Giulietta or Series 3, as it was also known as, was introduced in 1983. The Alfa Romeo Giulietta had gone through yet another redesign, mainly it was the bumpers and dashboard that were restyled.
Special editions and racing
In the mid-1950s Zagato rebuilt a crashed Alfa Romeo Sprint Veloce which was an instant success at competitions, this success lead to the production version named the SVZ. A new model, hand built by Zagato and designed by Franco Scaglione debuted in 1960, named the Sprint Zagato SZ.