Alfa Romeo Alfetta Classic Cars for Sale
41 Offers for Alfa Romeo Alfetta found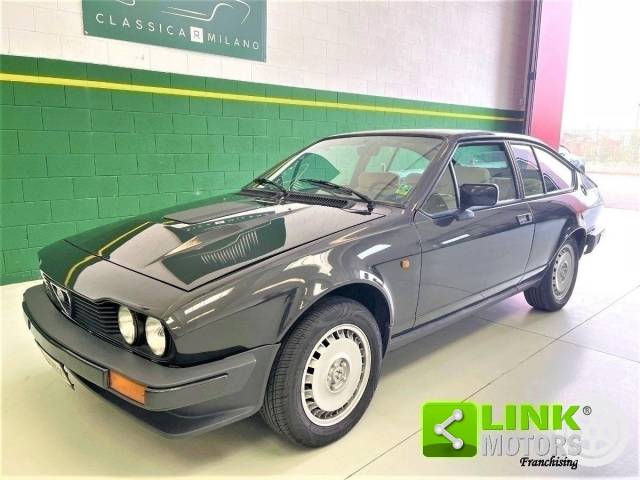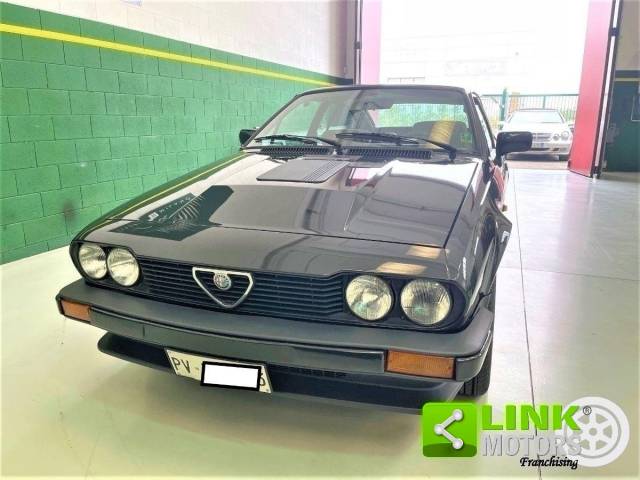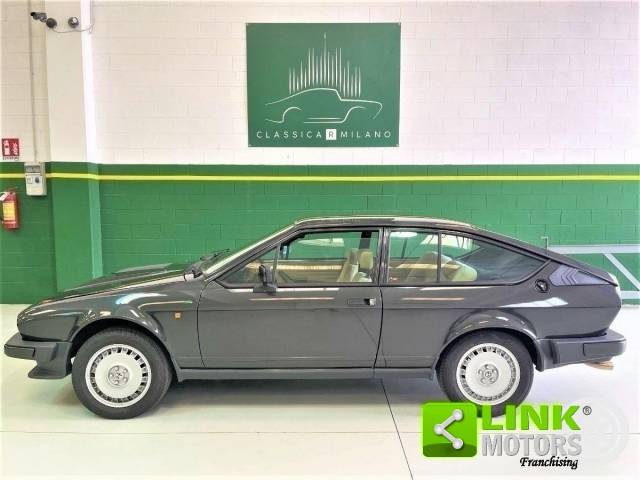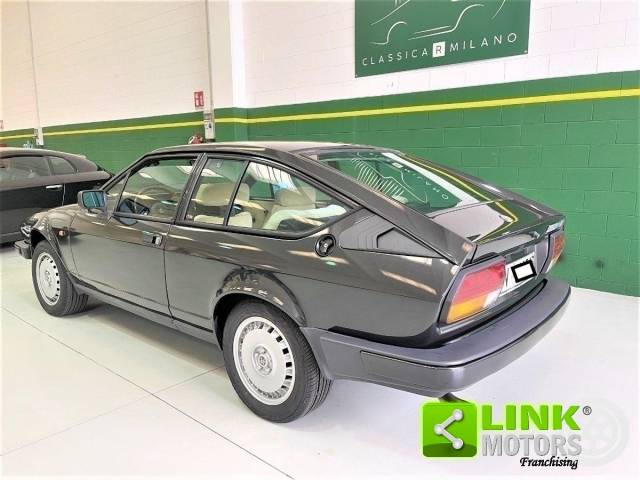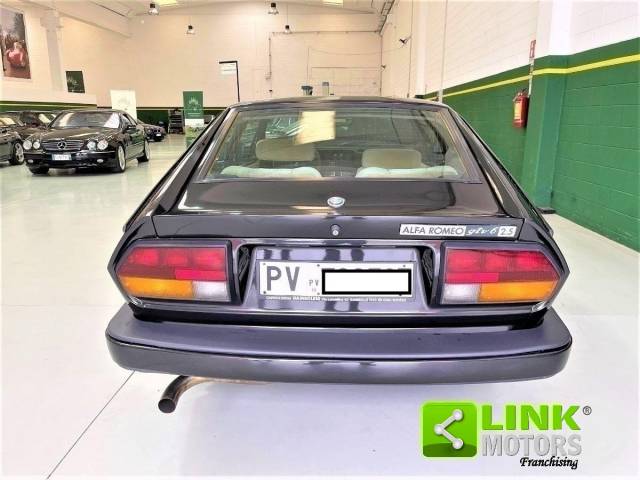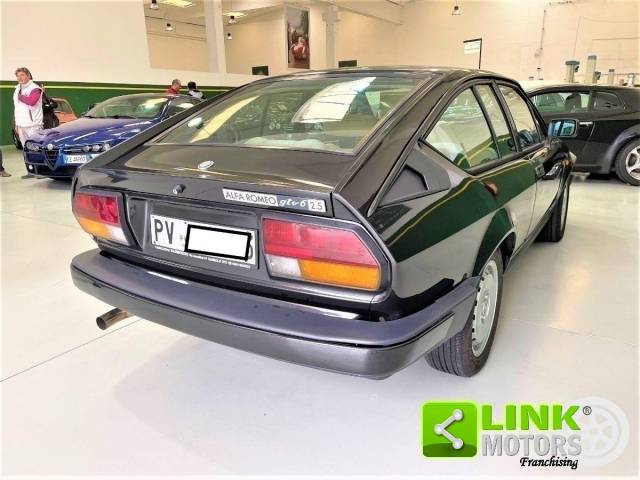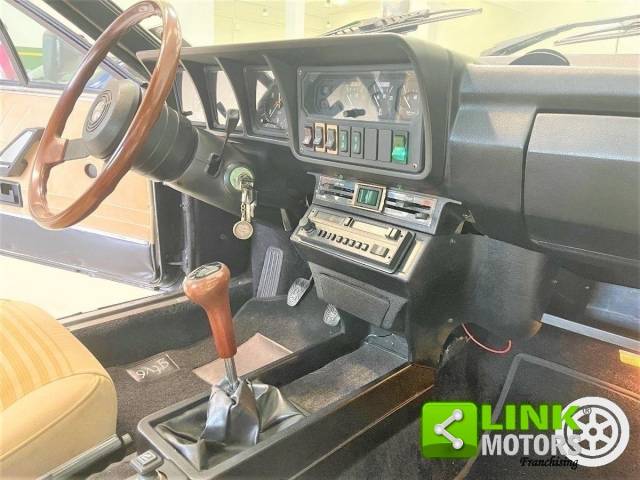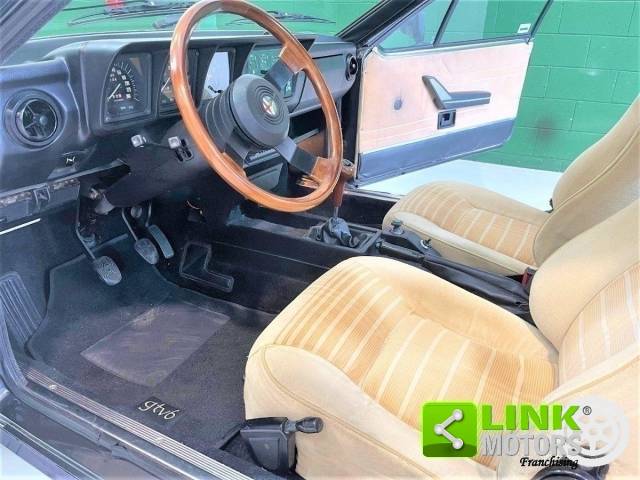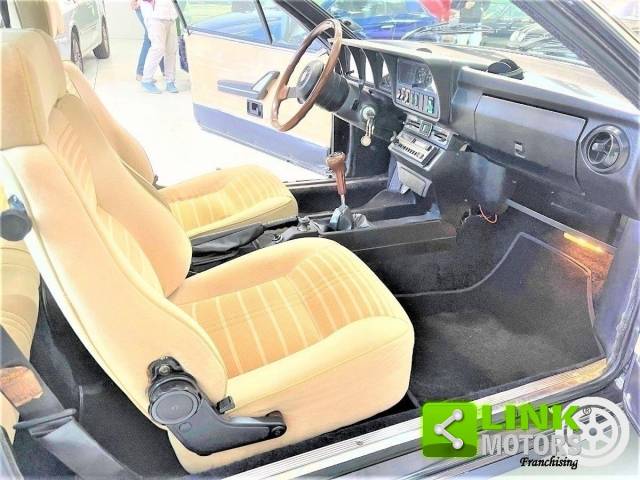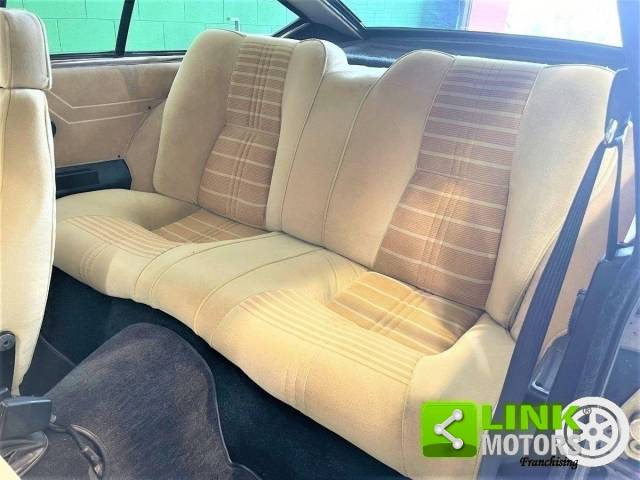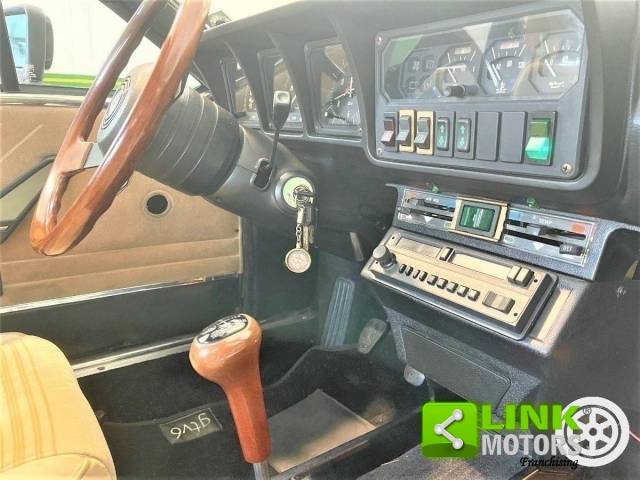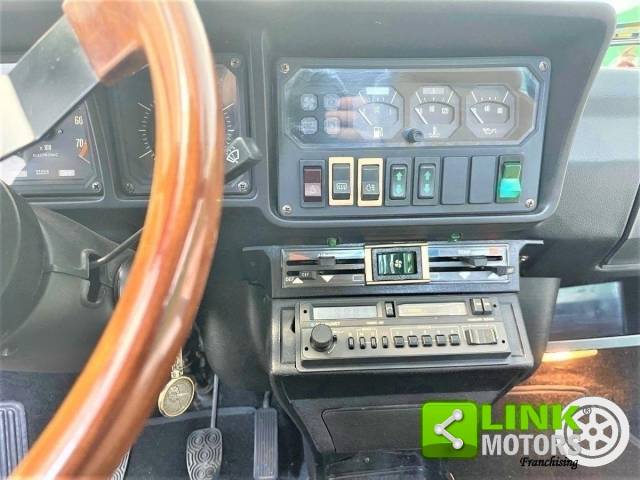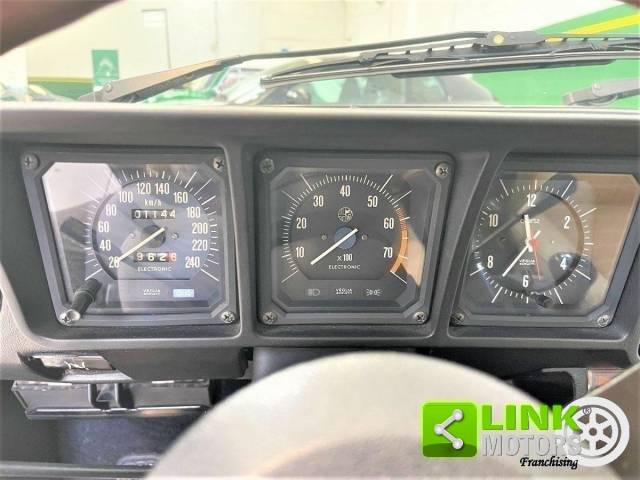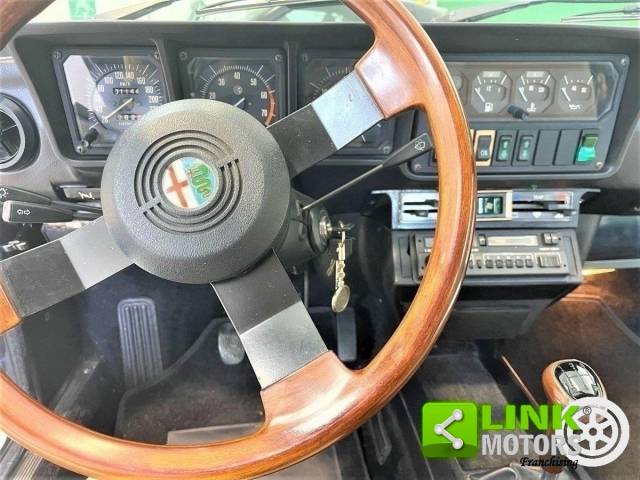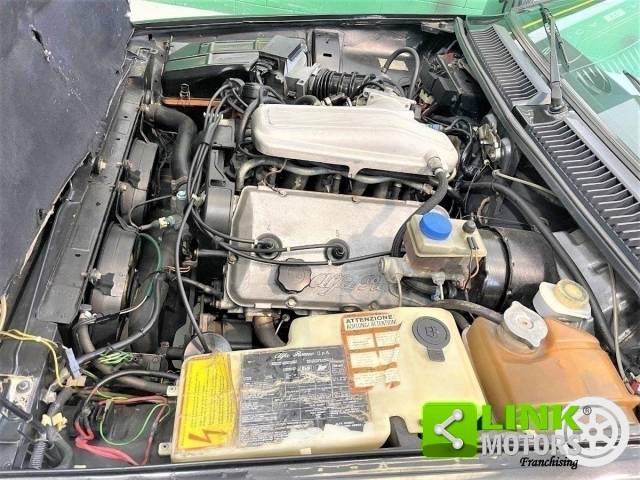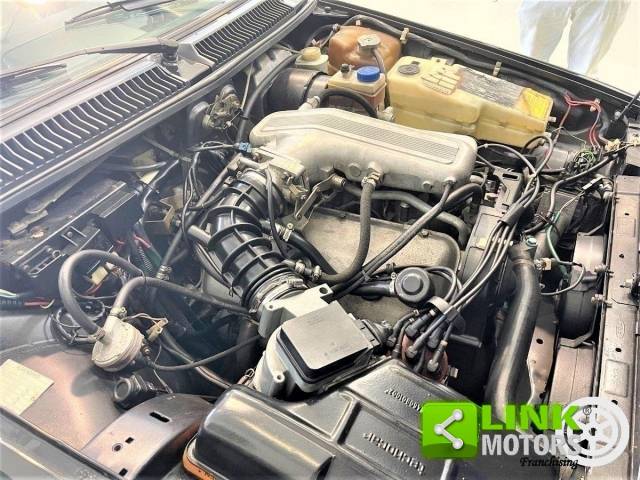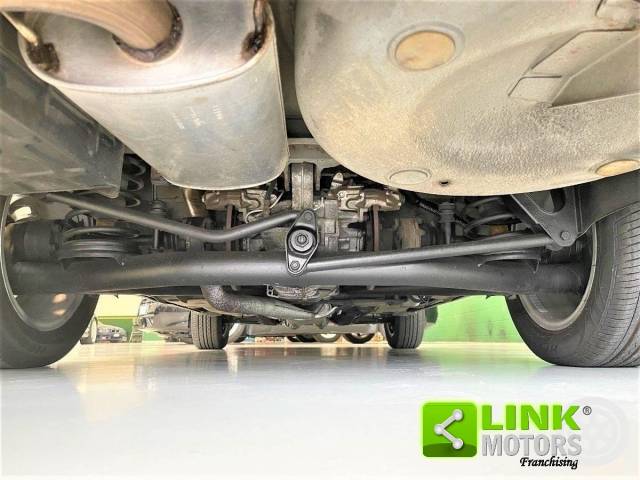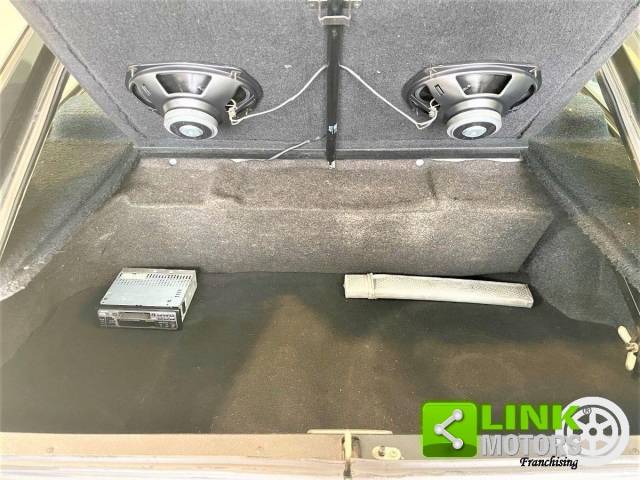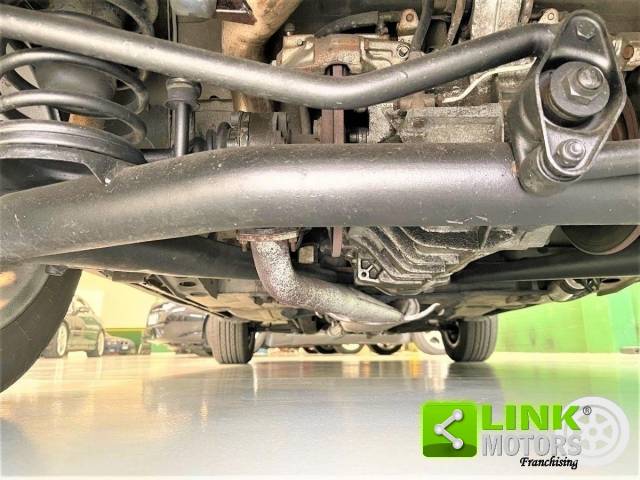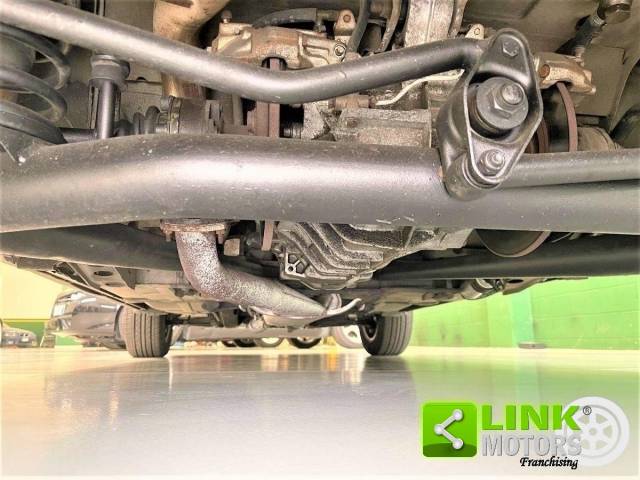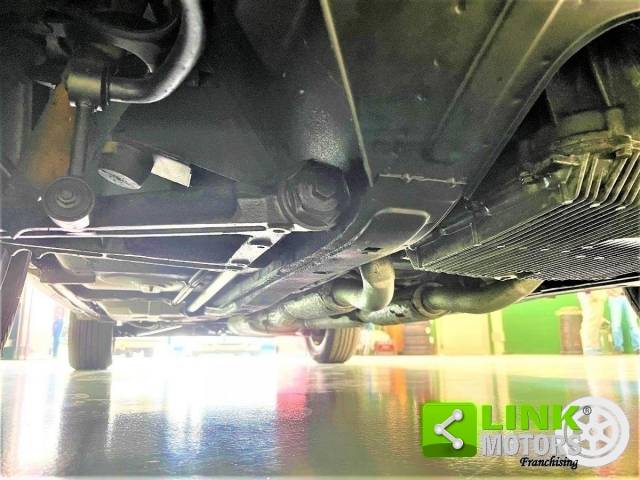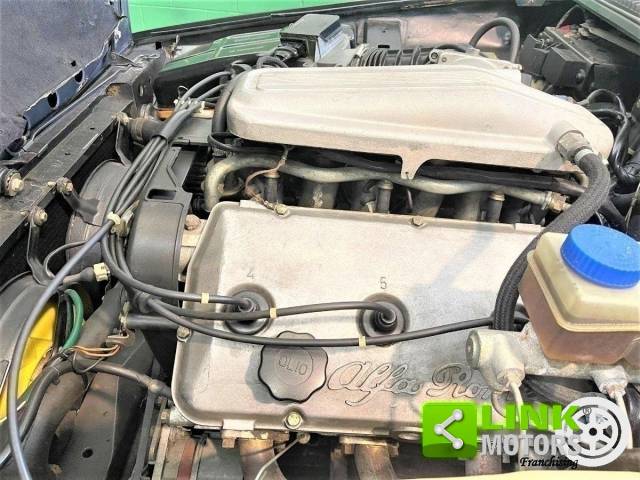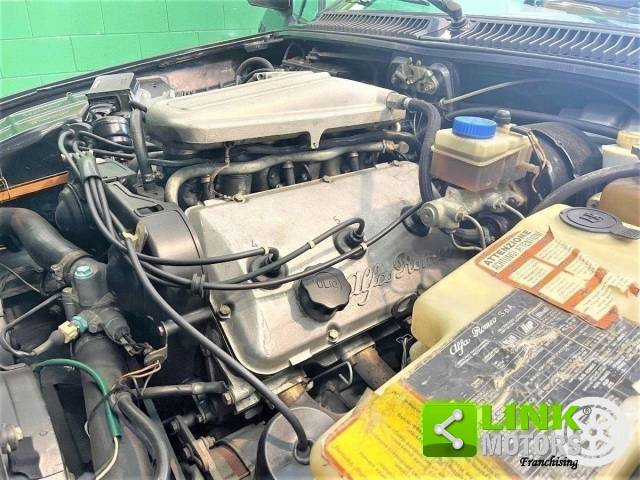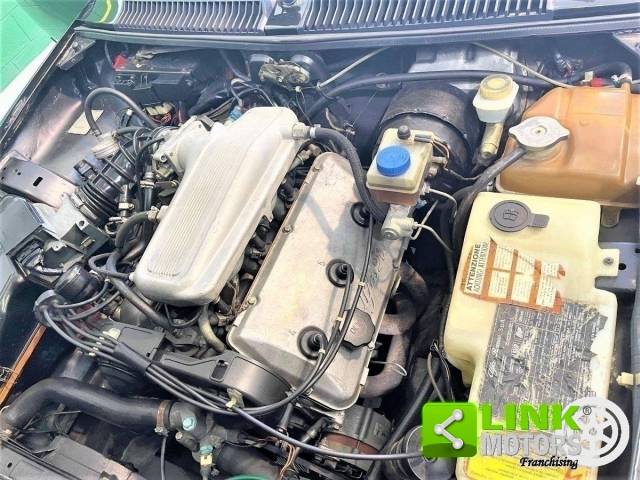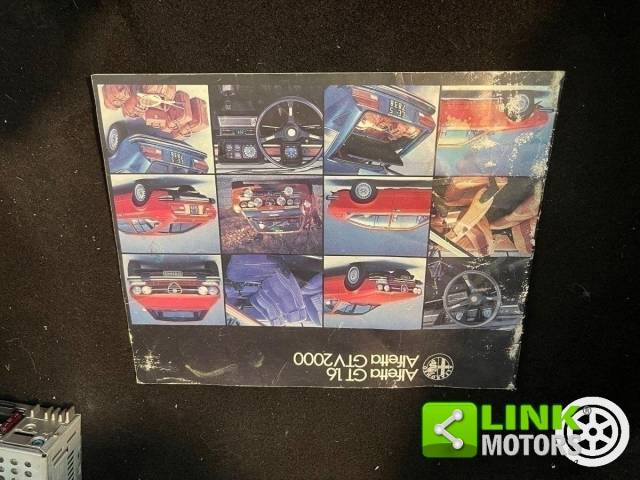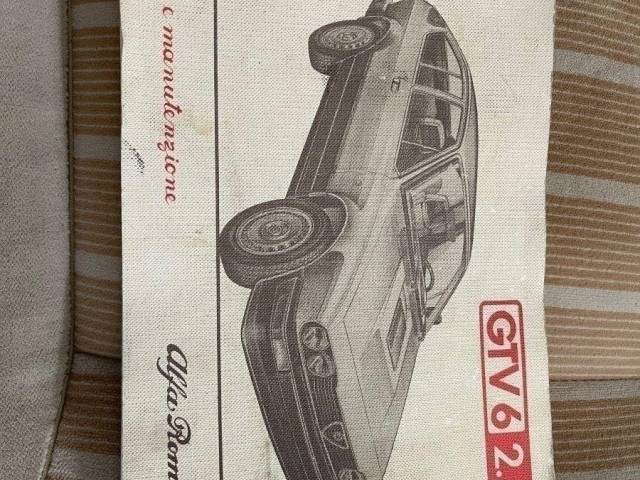 ALFA ROMEO - GTV
Dealer

away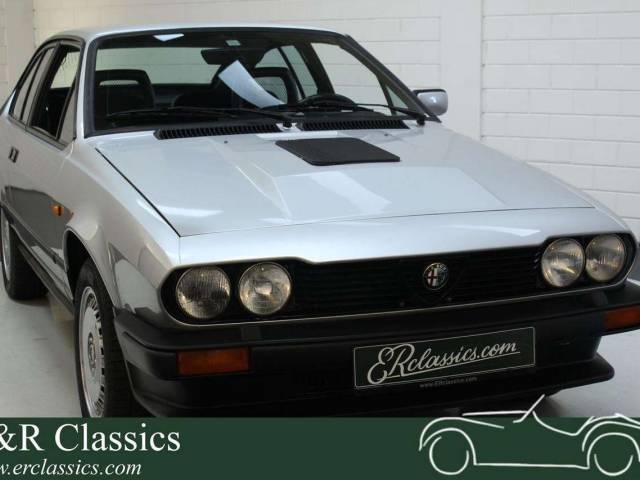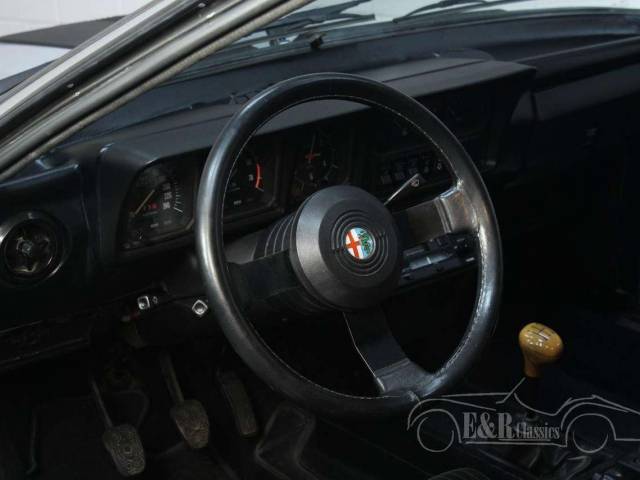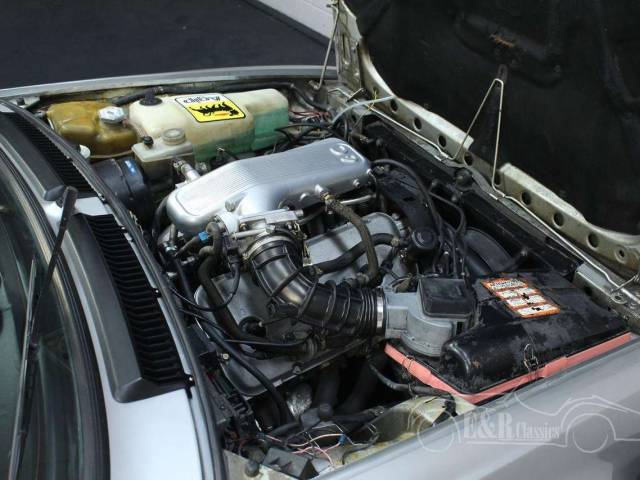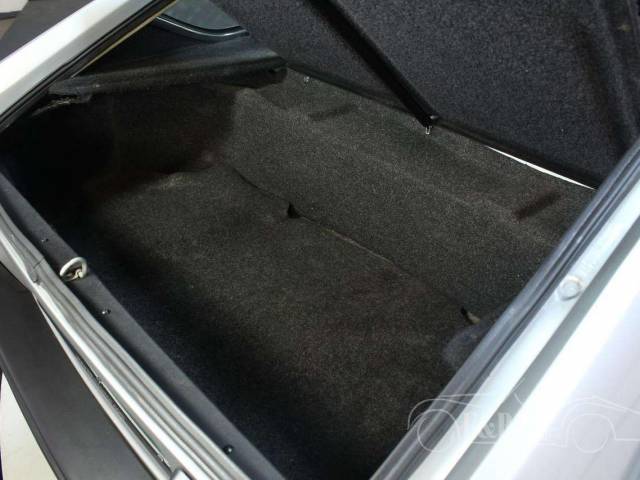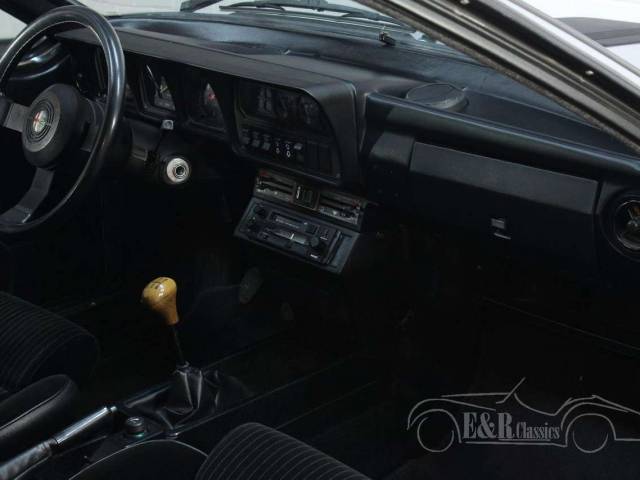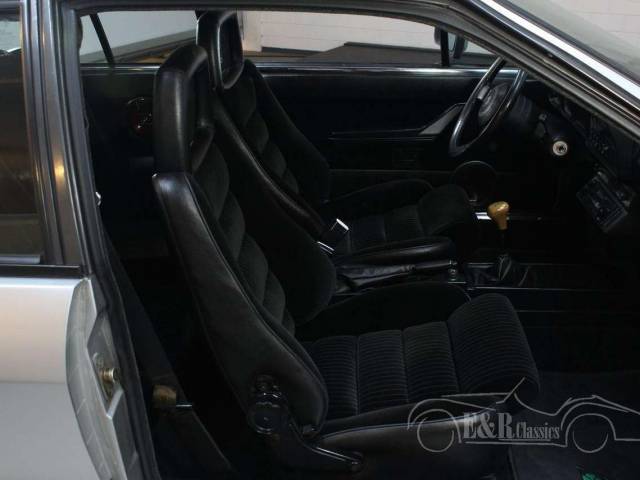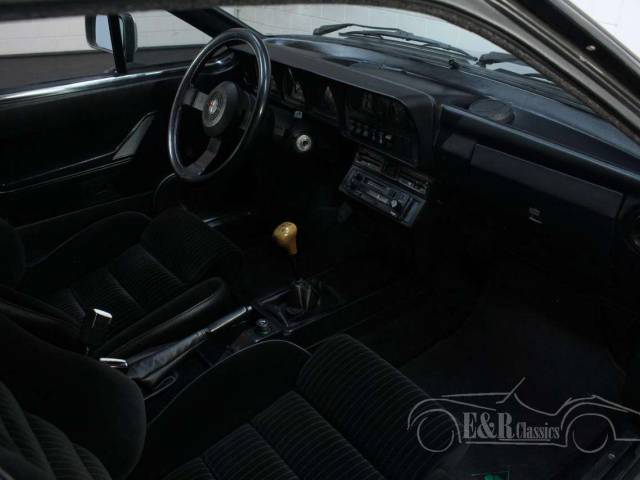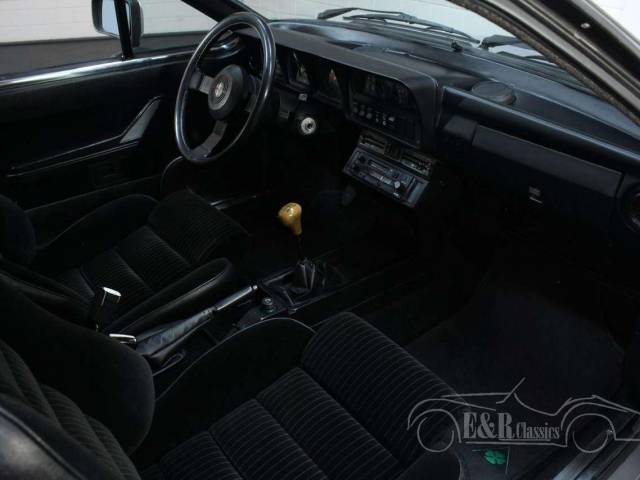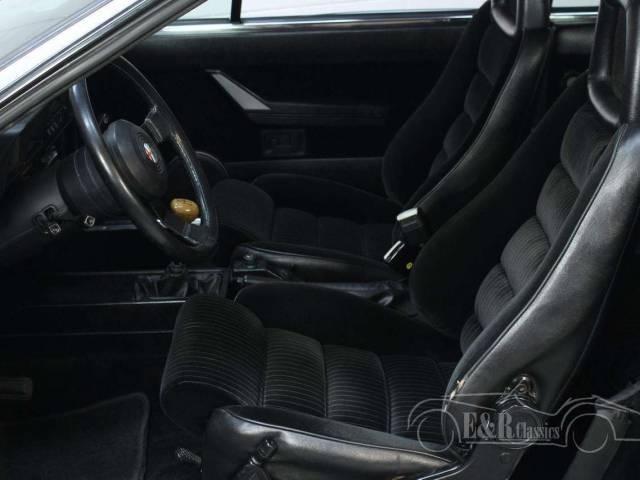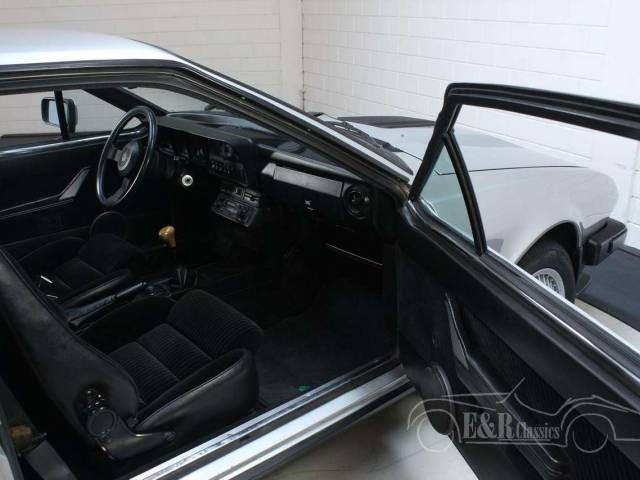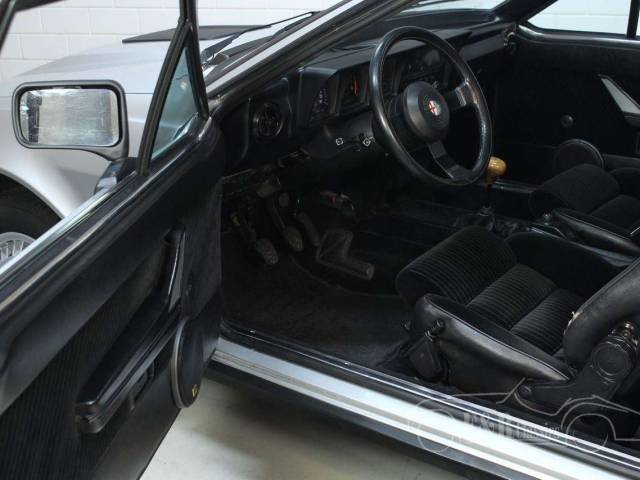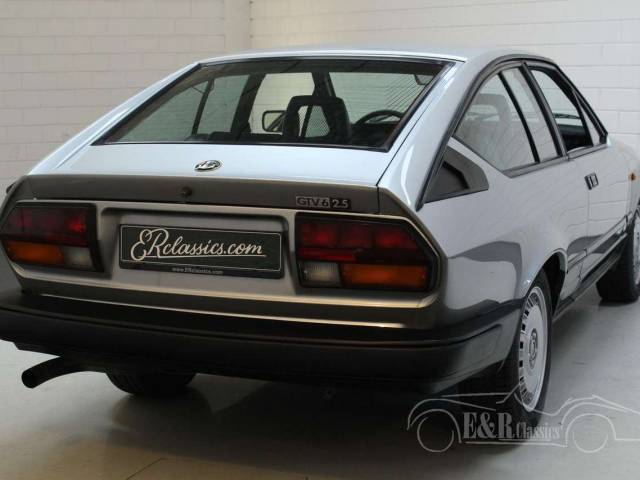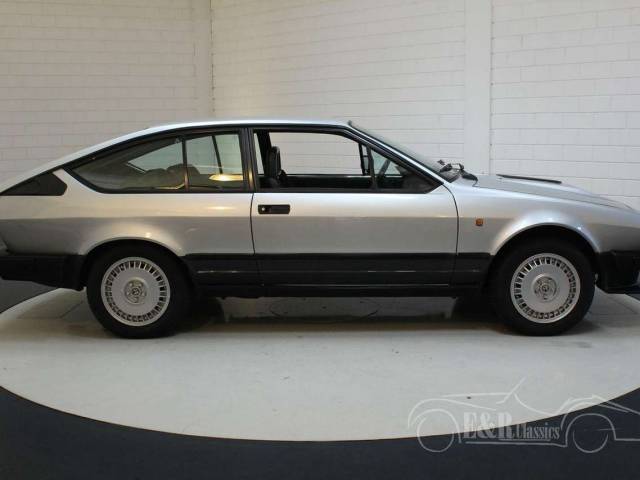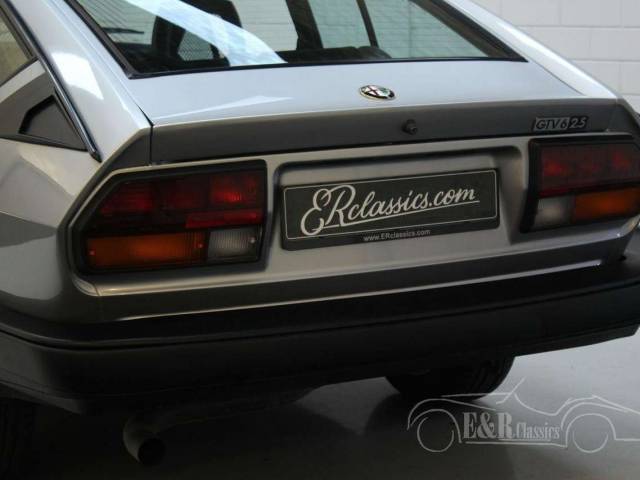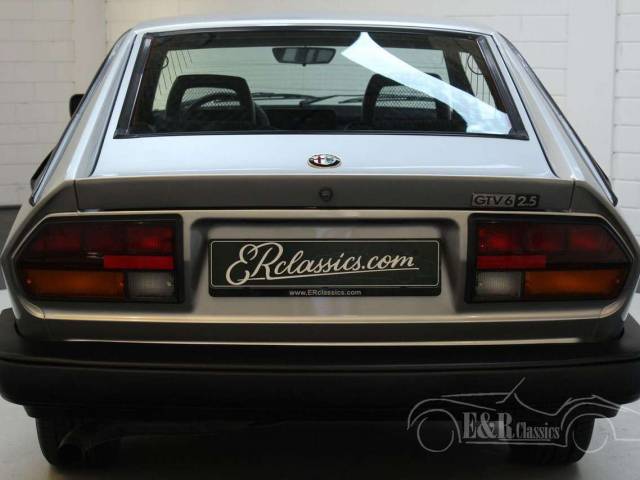 Alfa Romeo GTV -6 Coupe
Dealer

away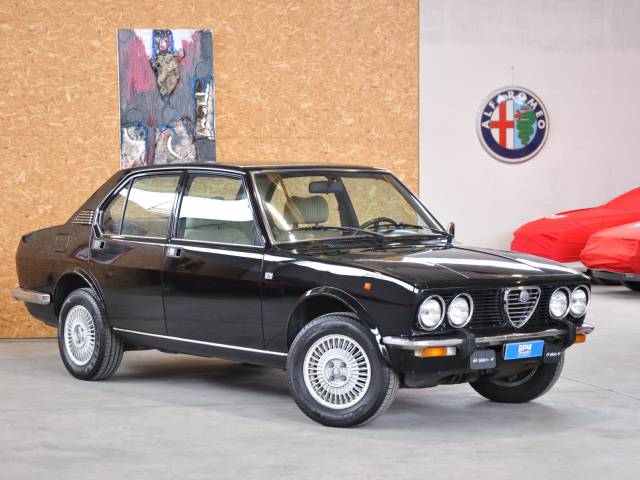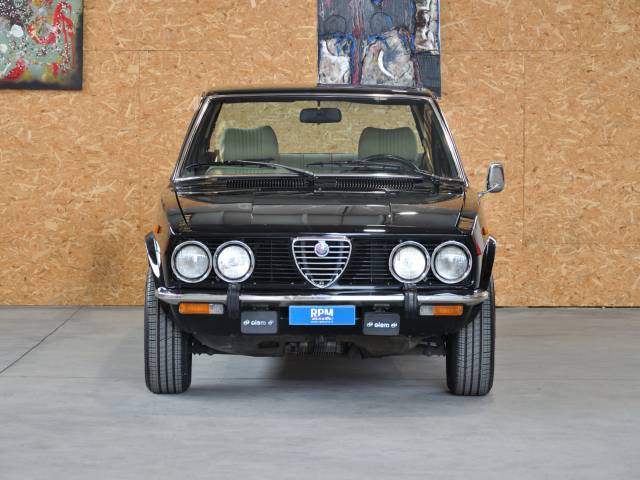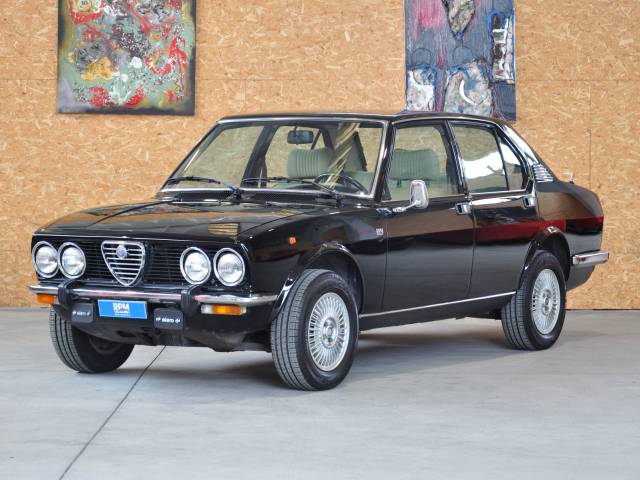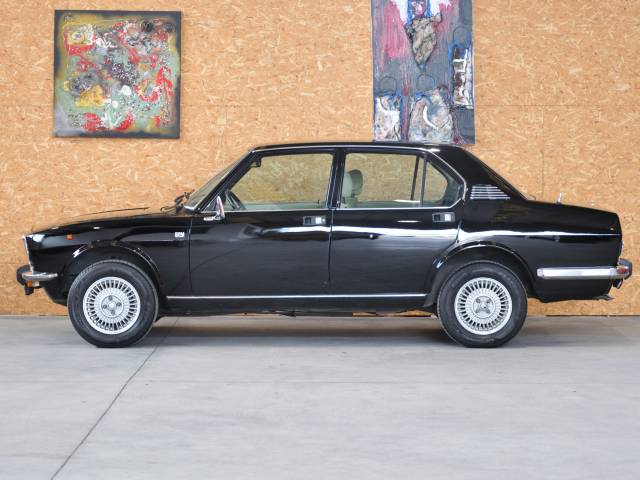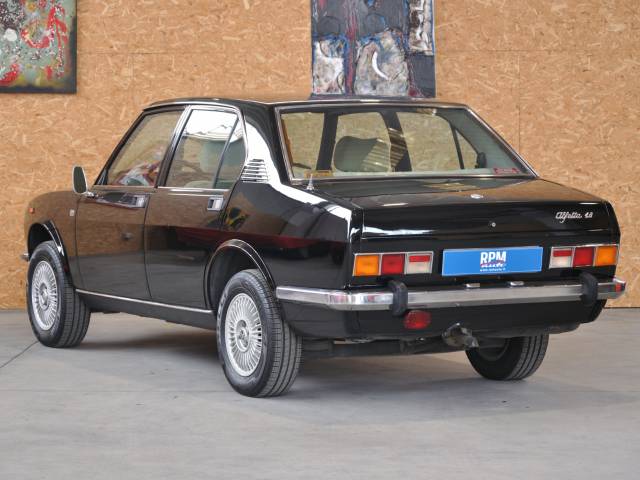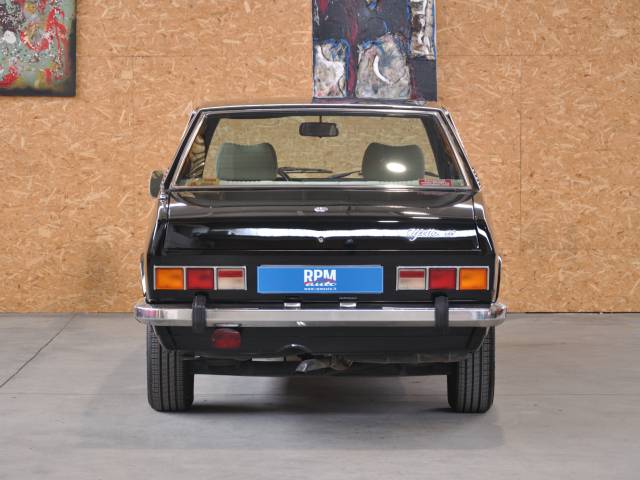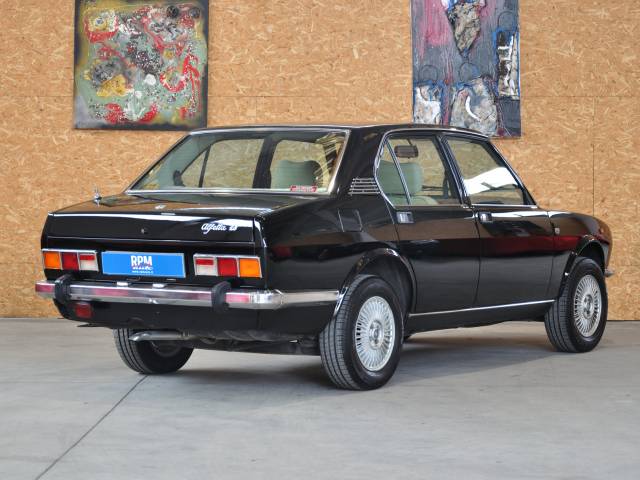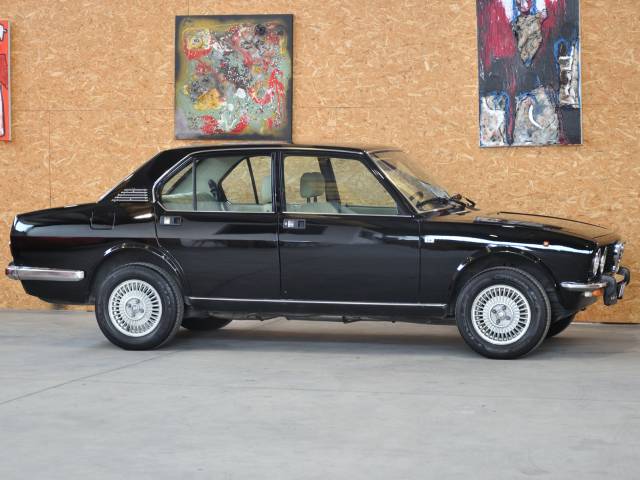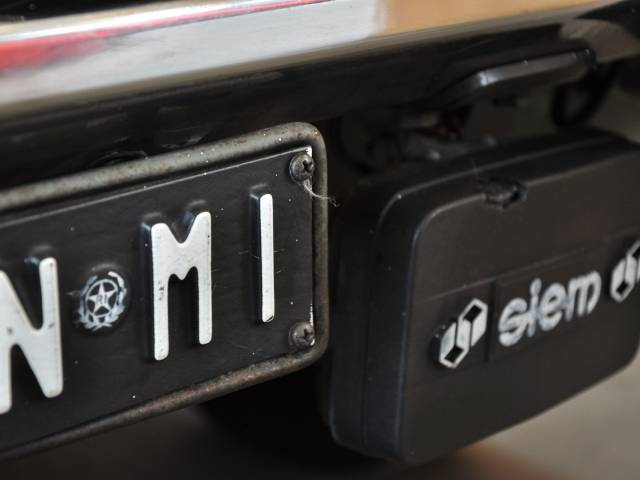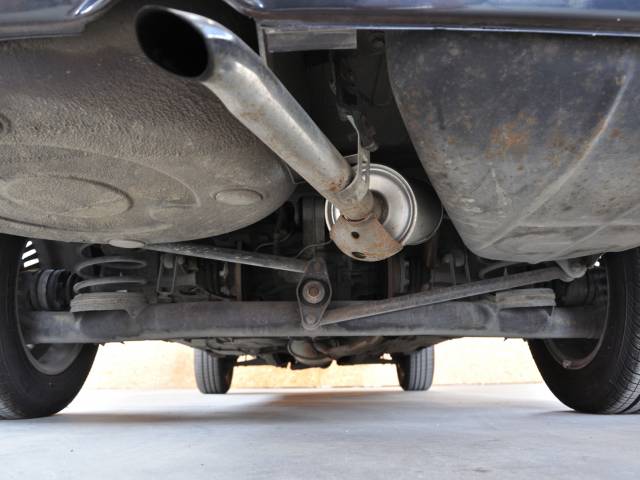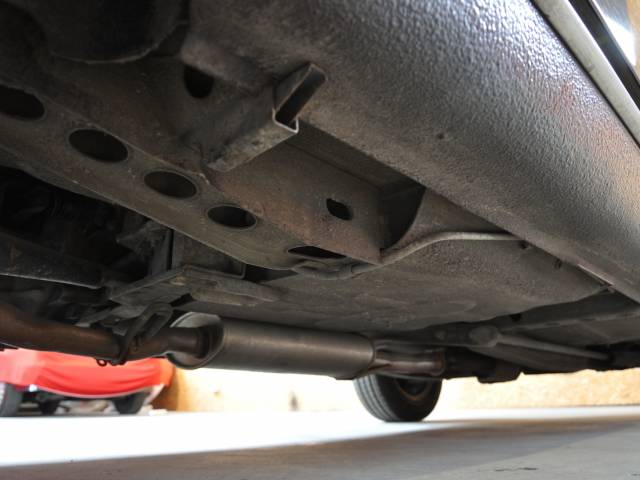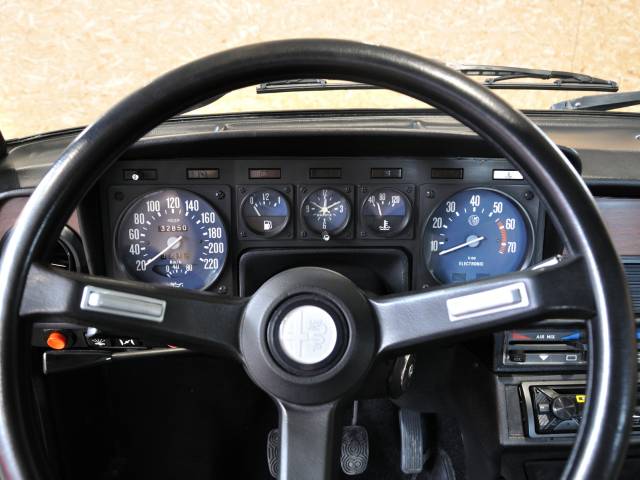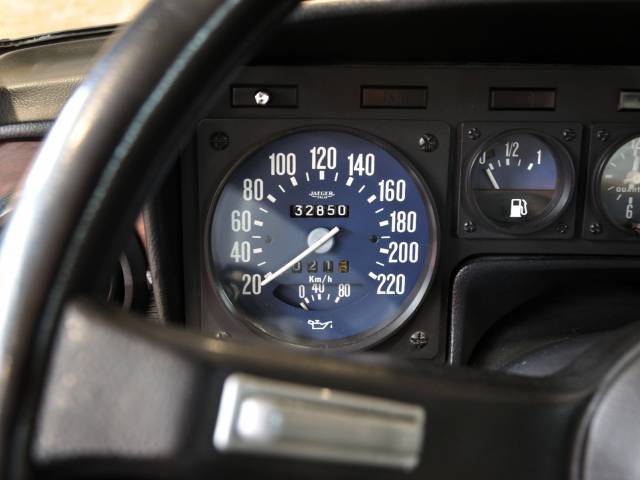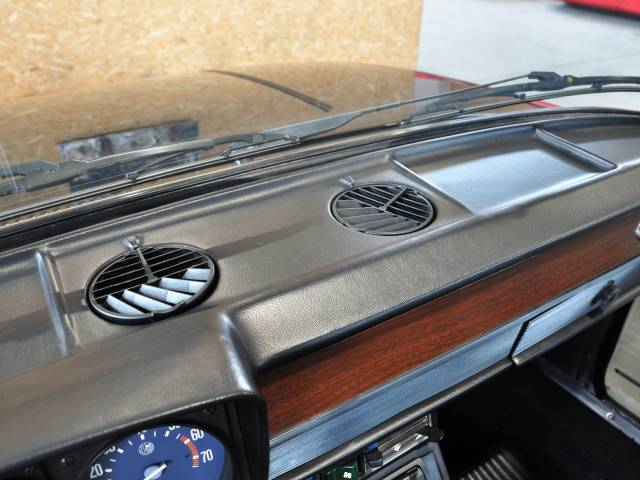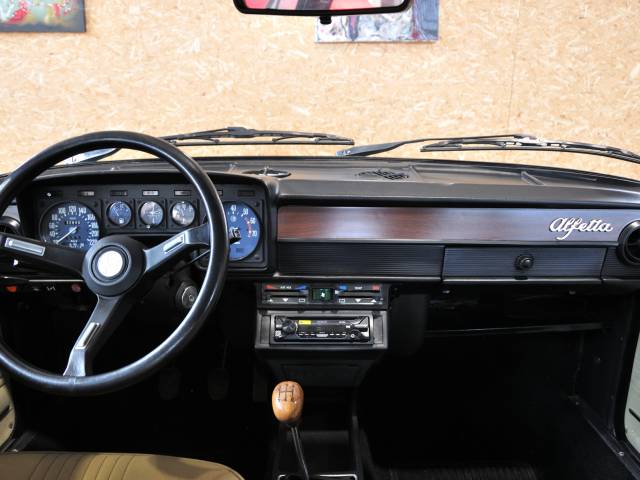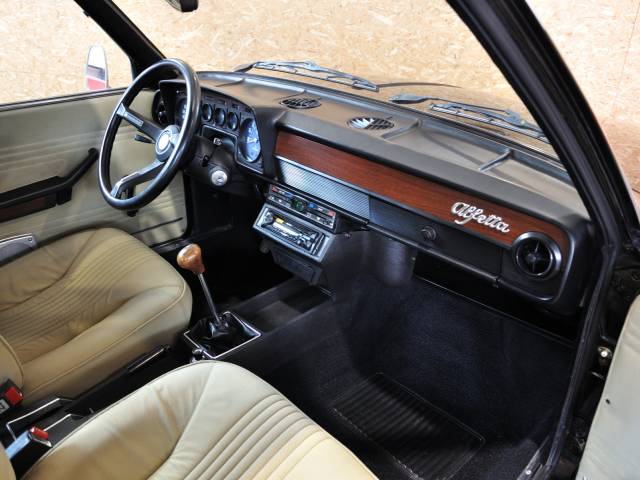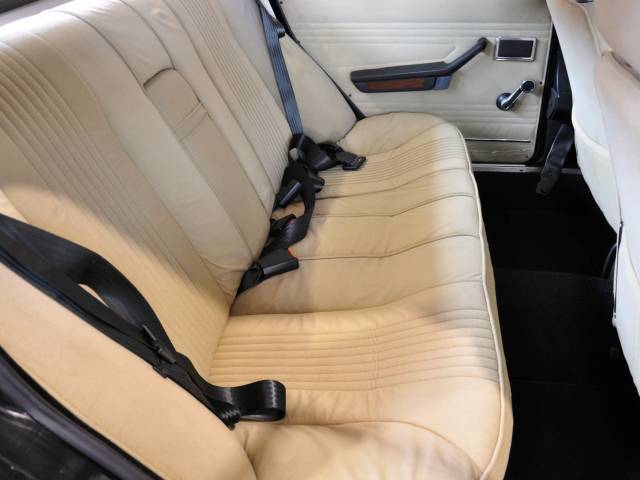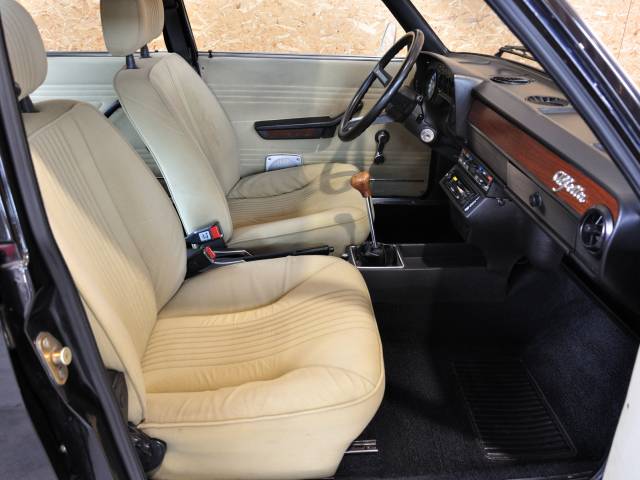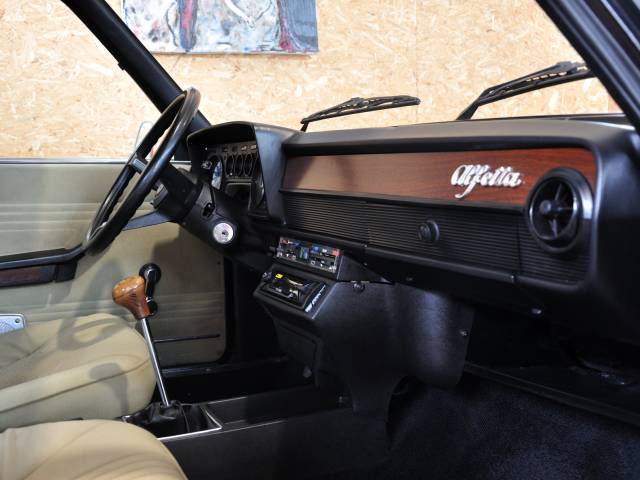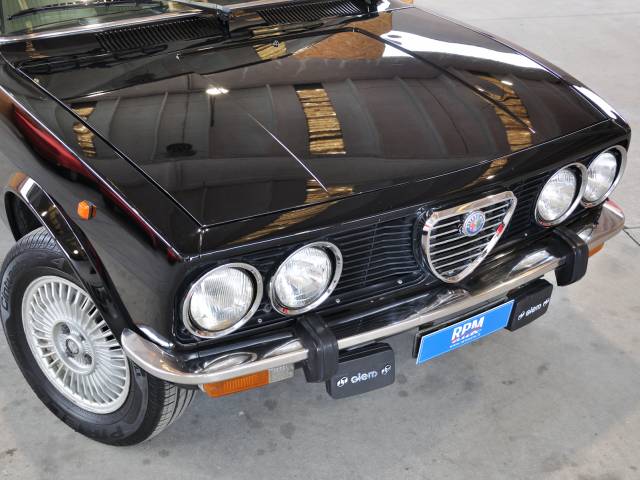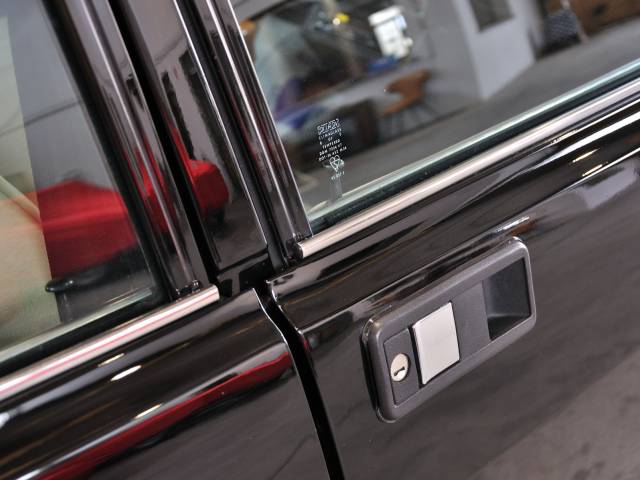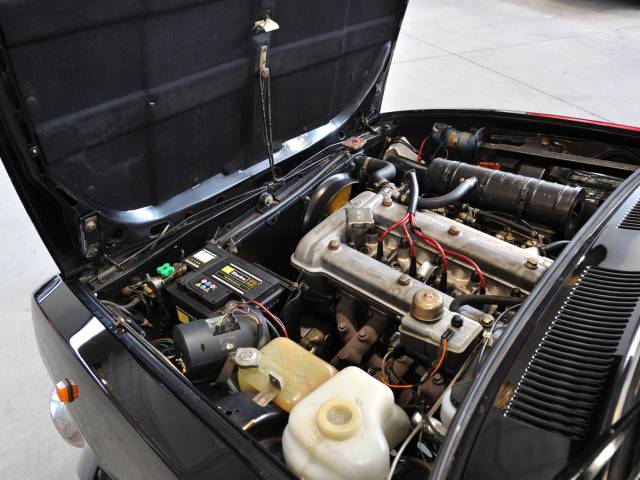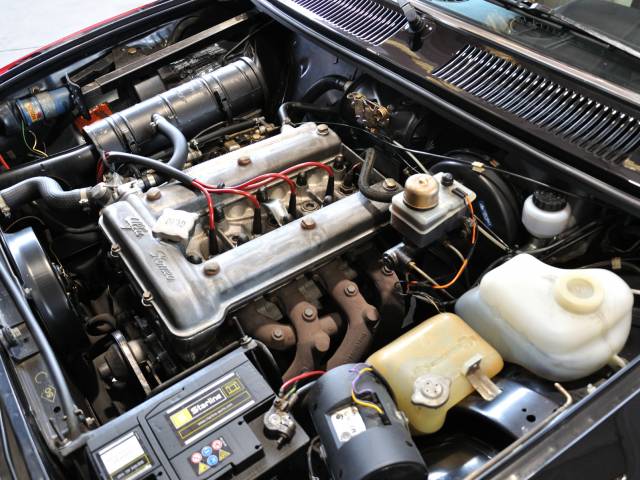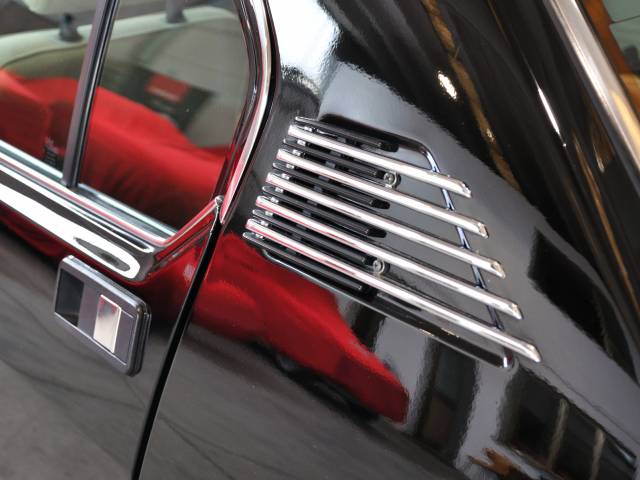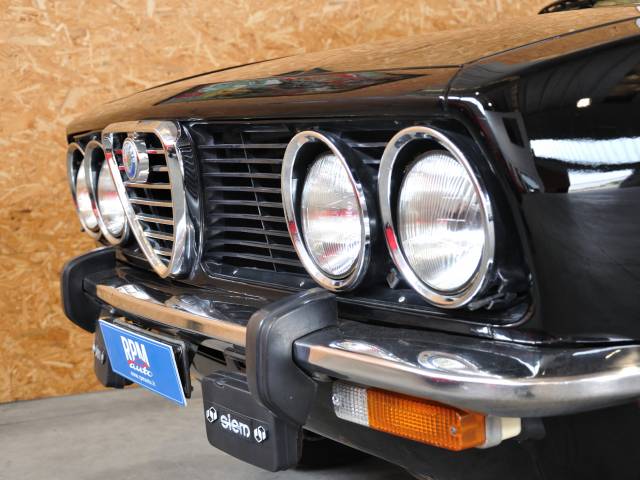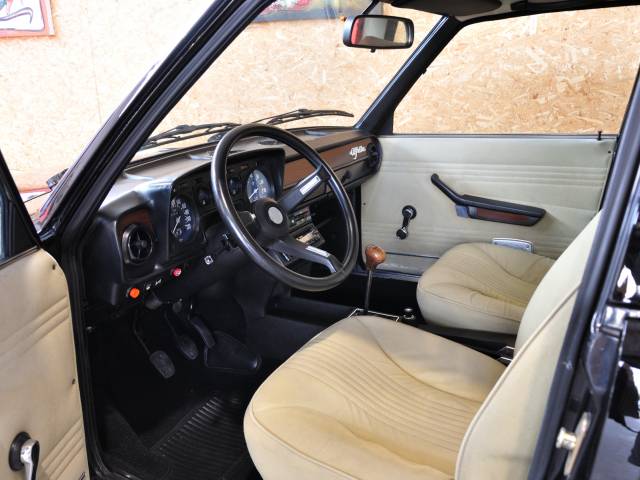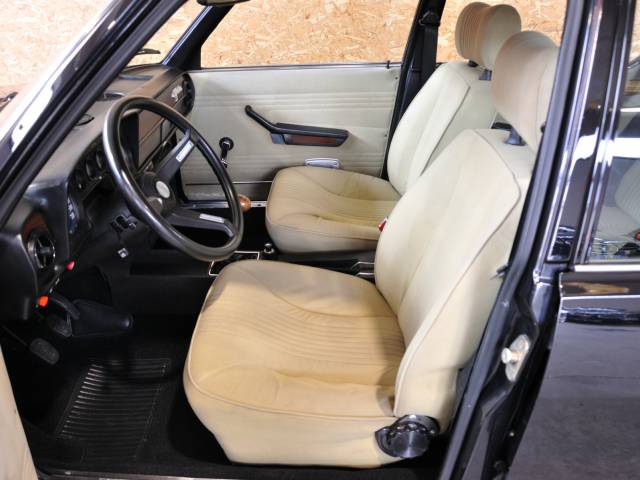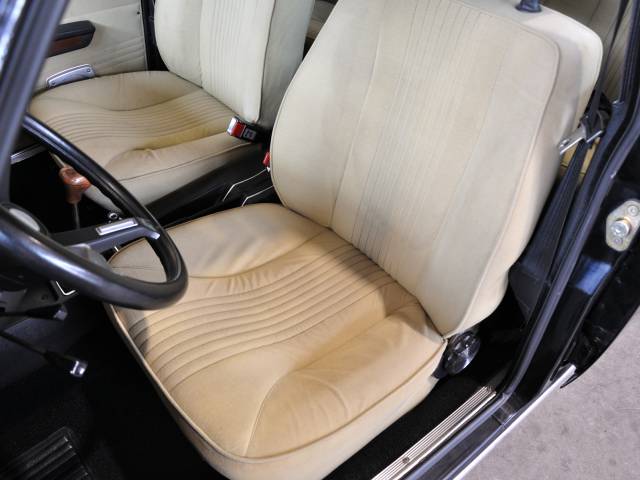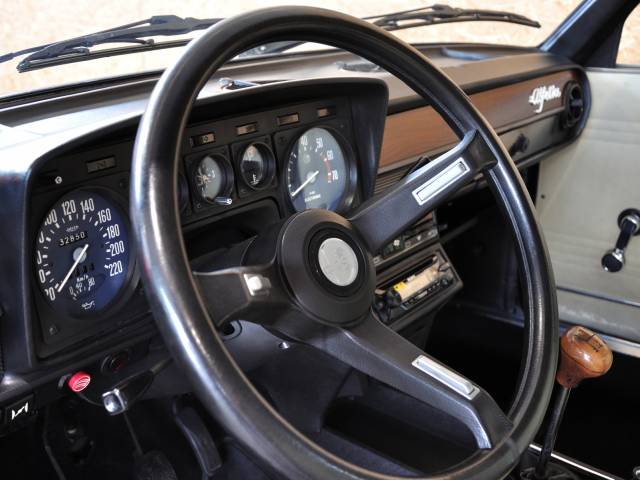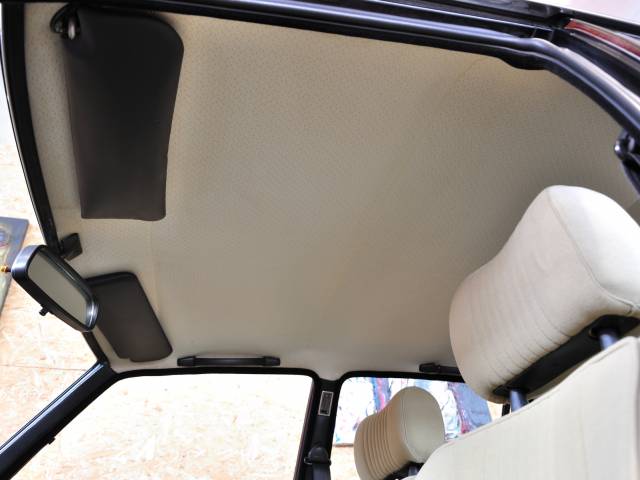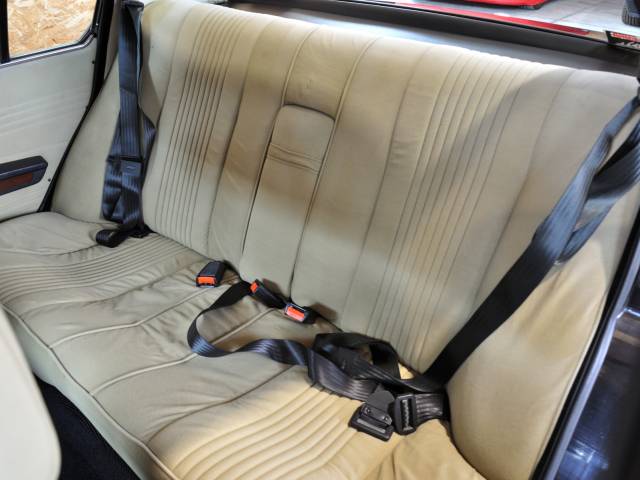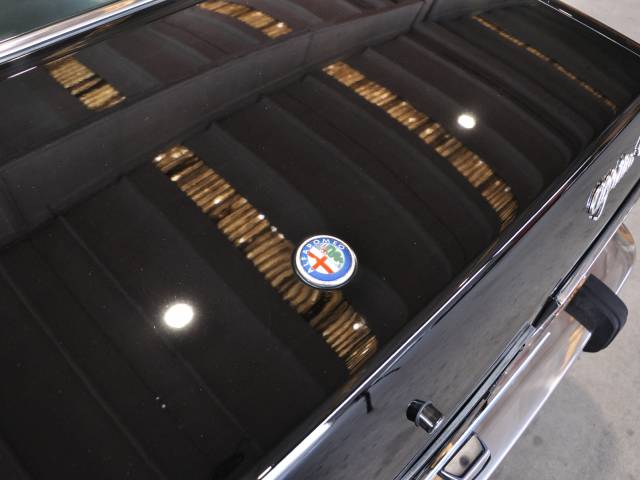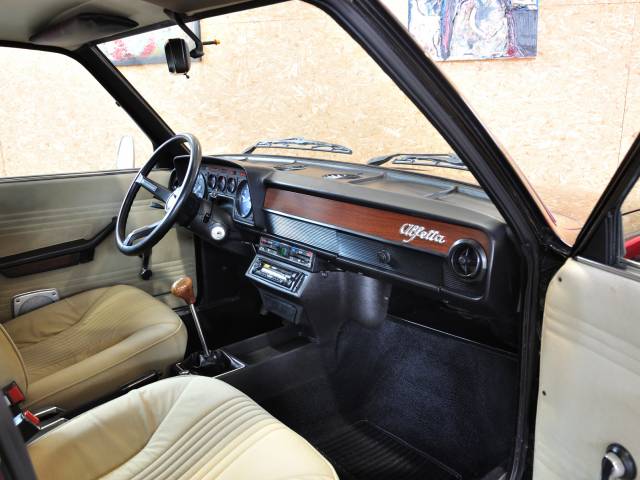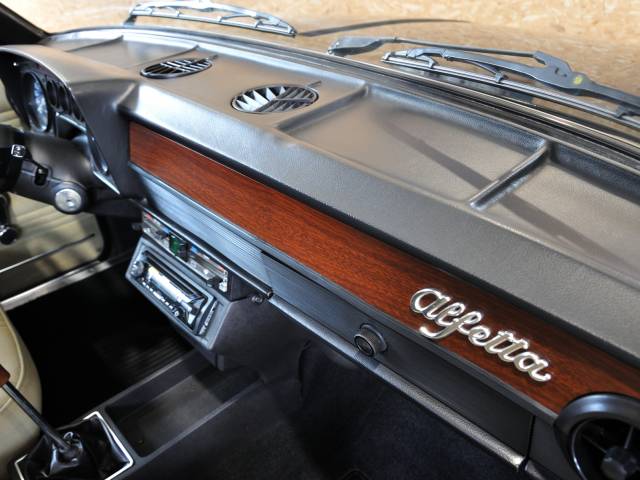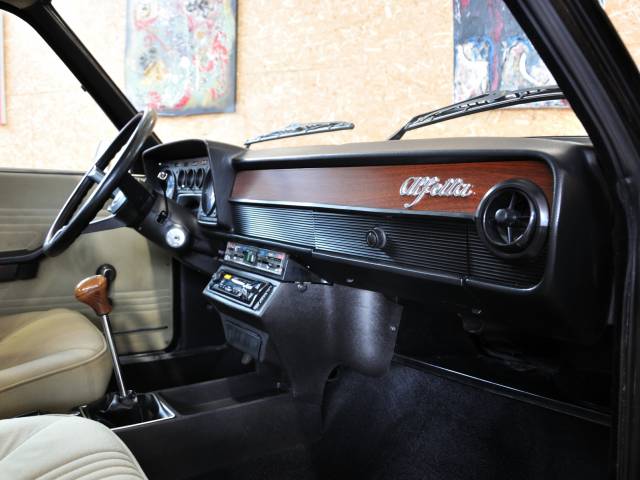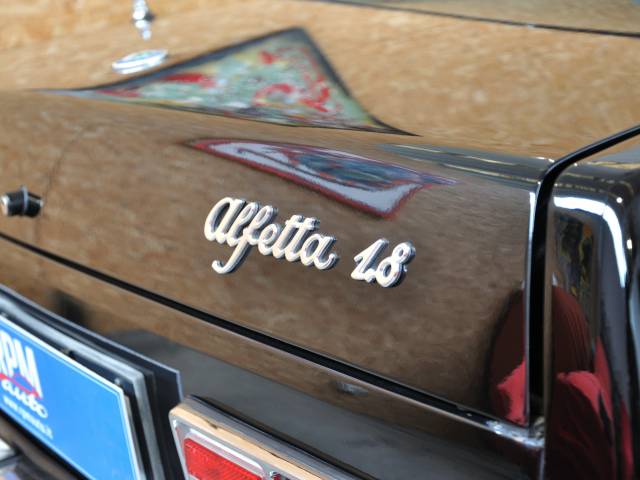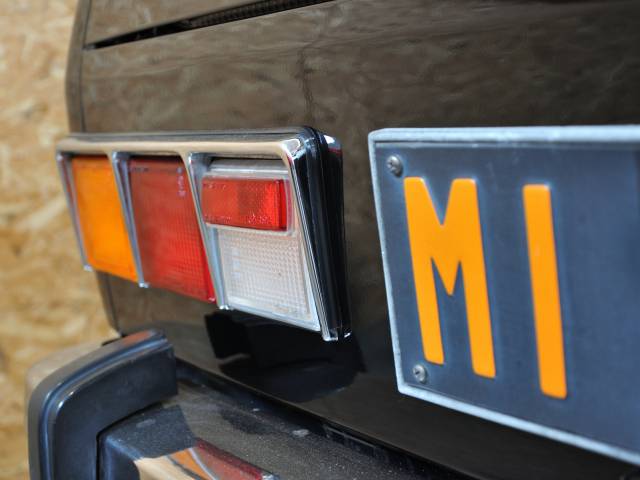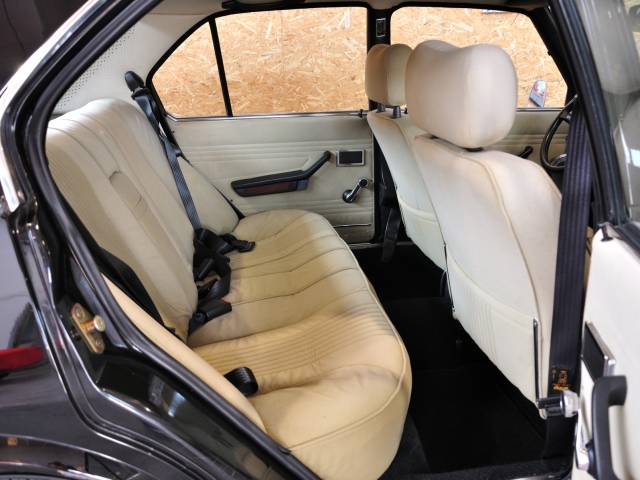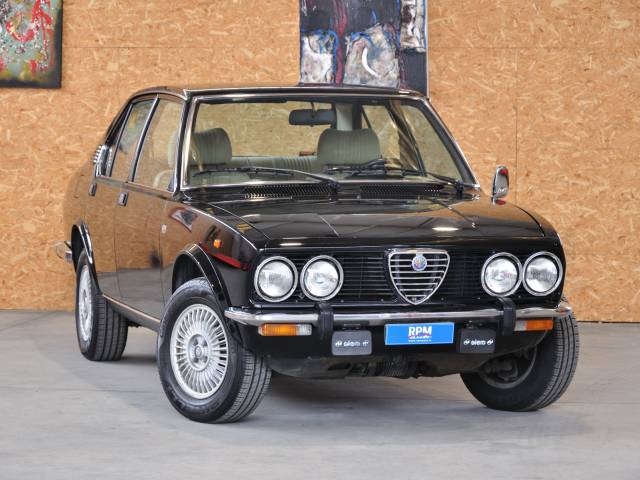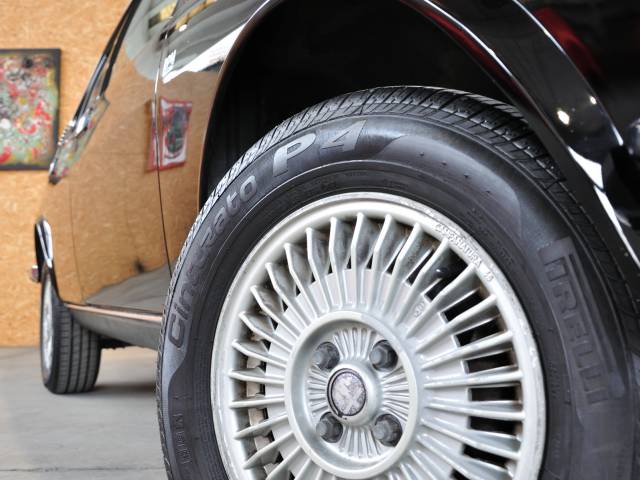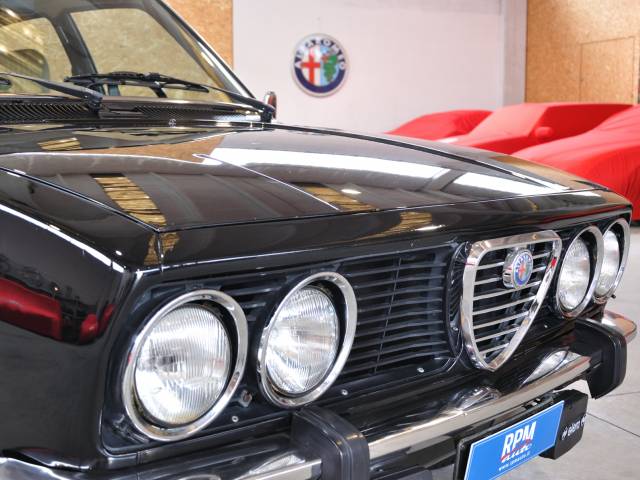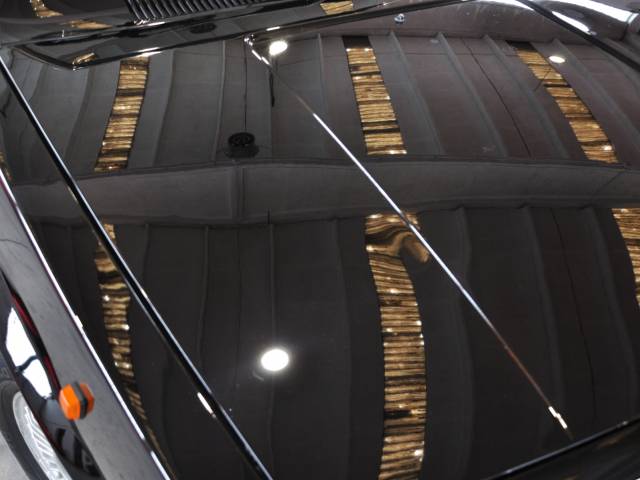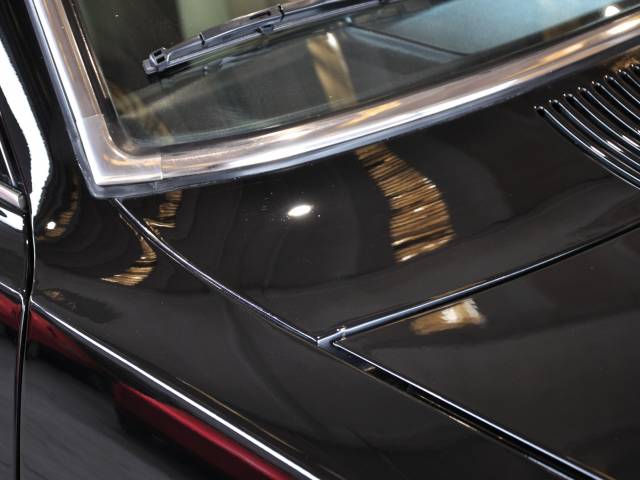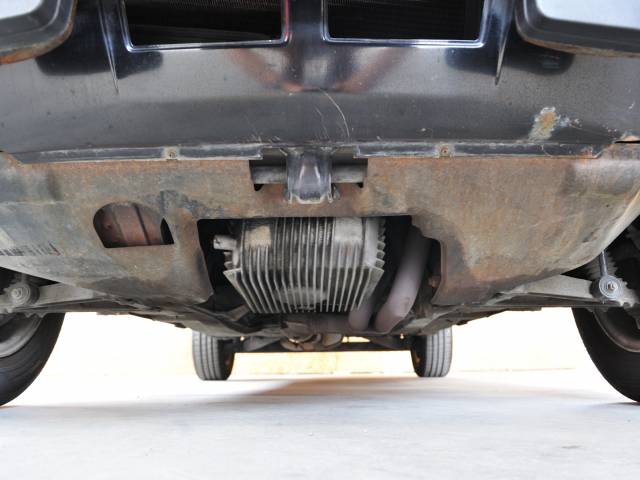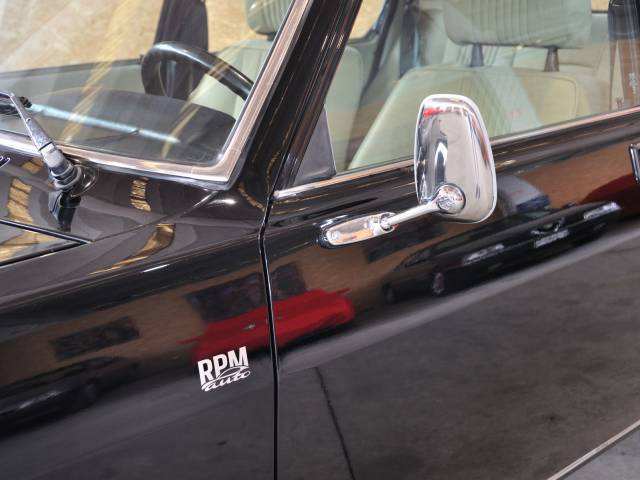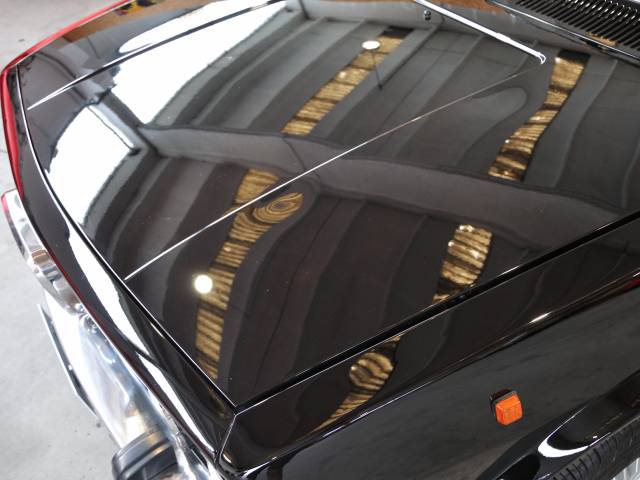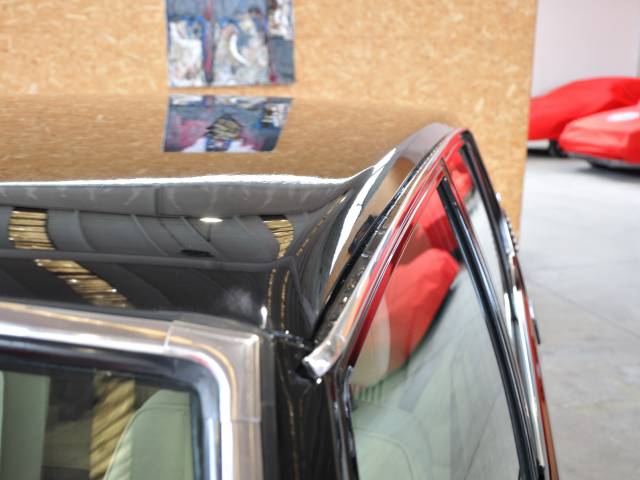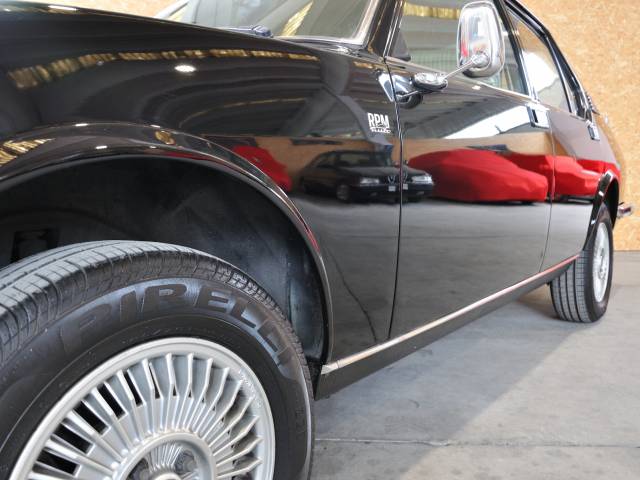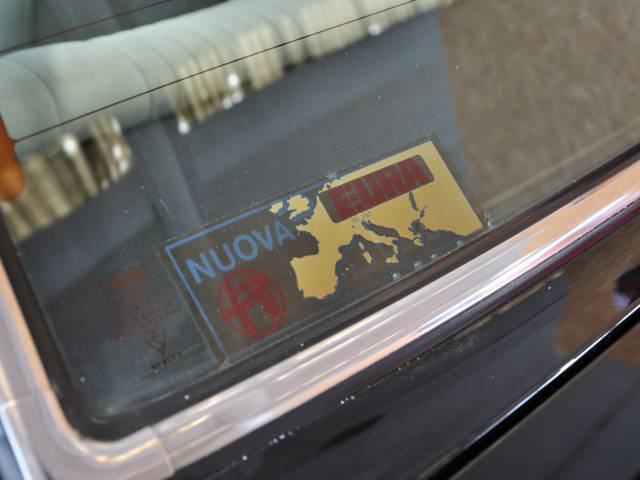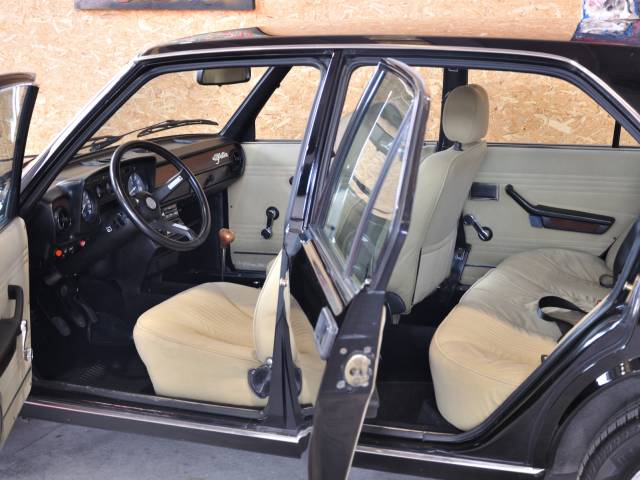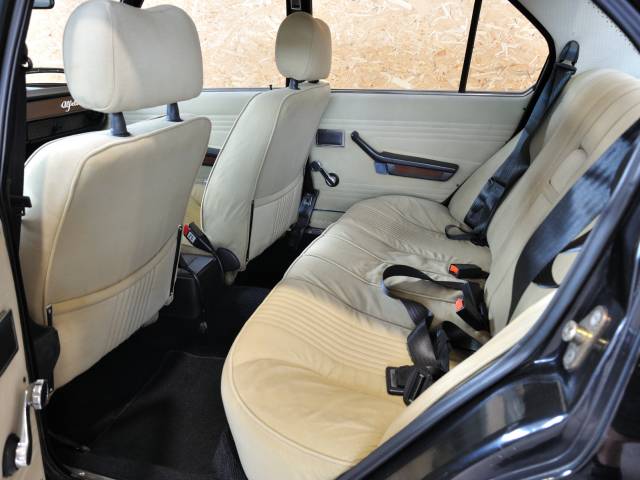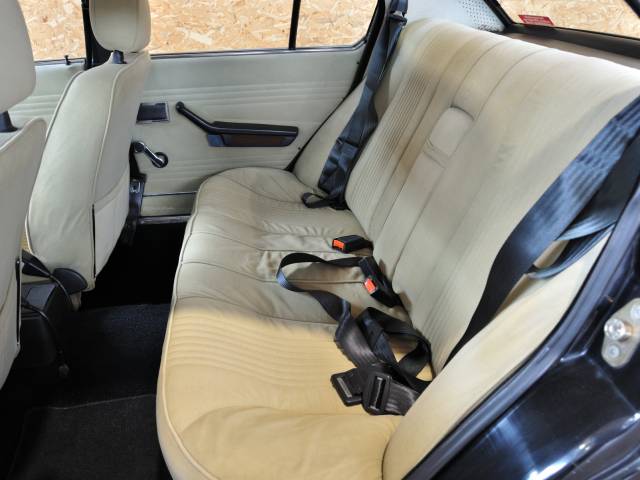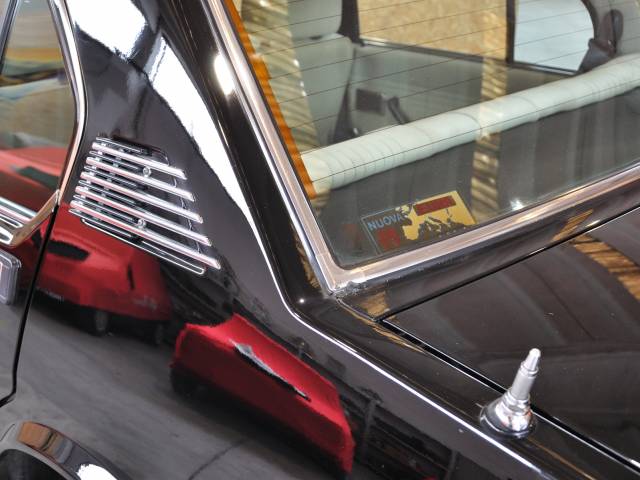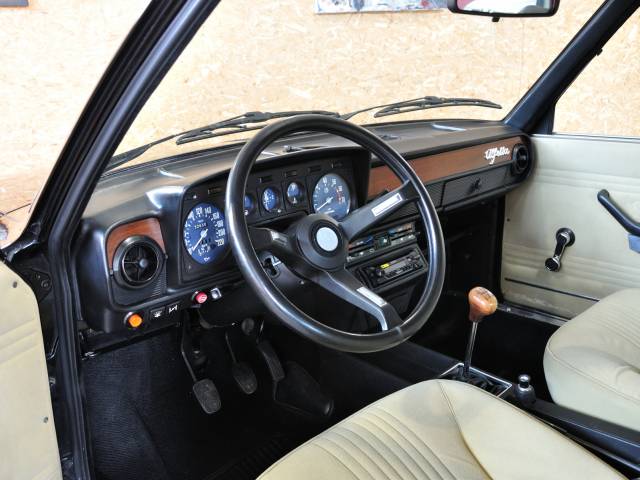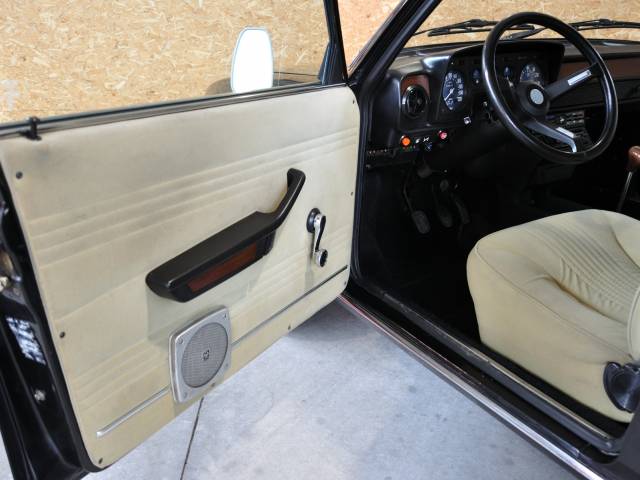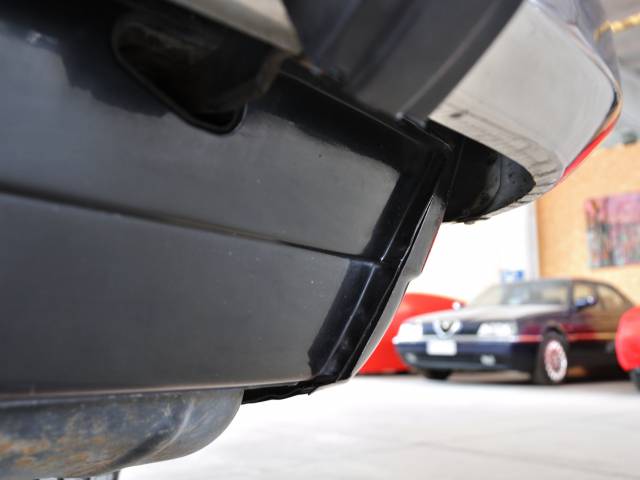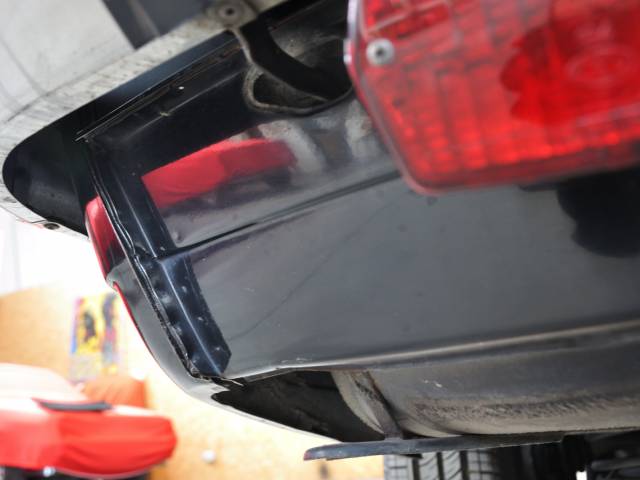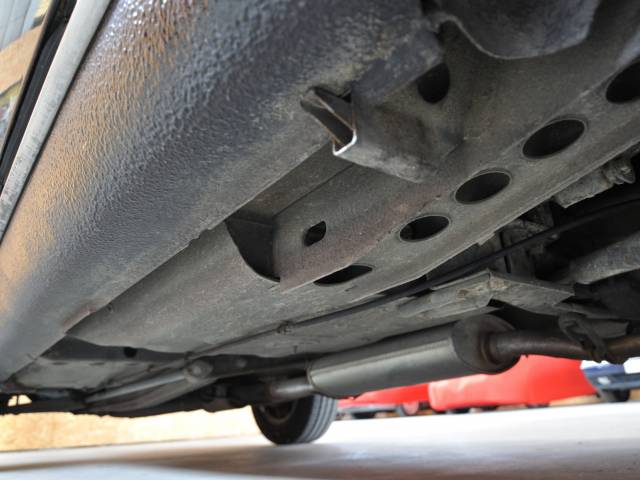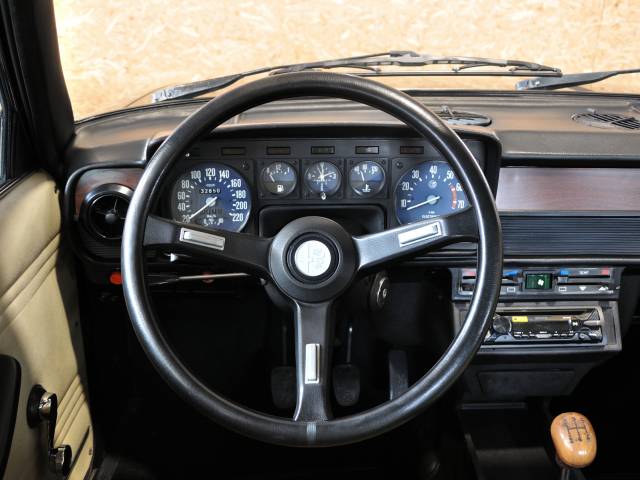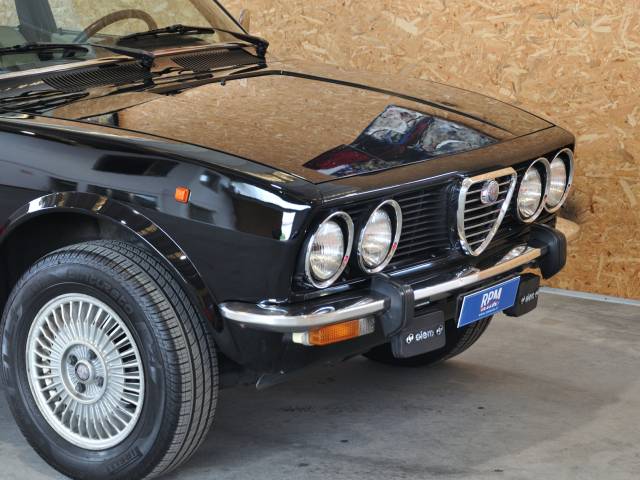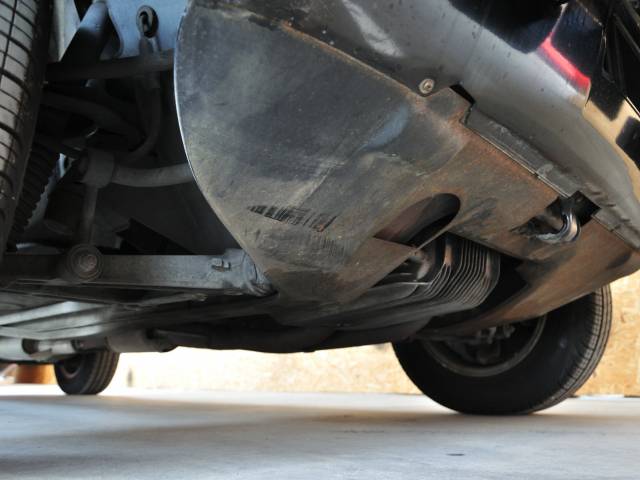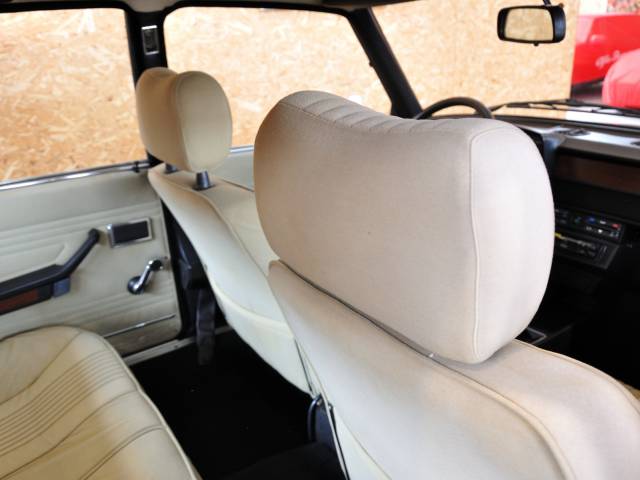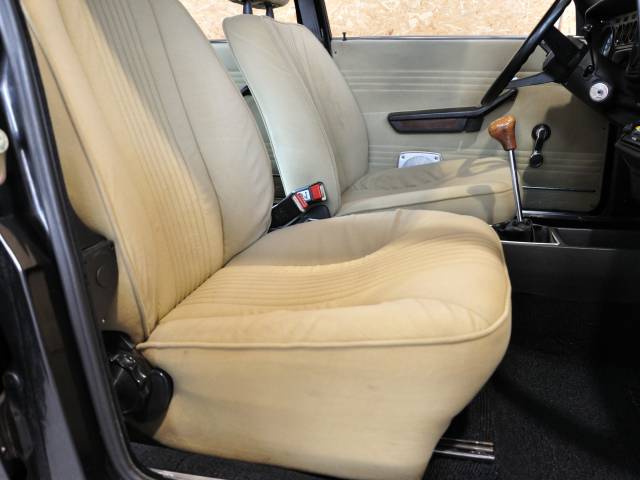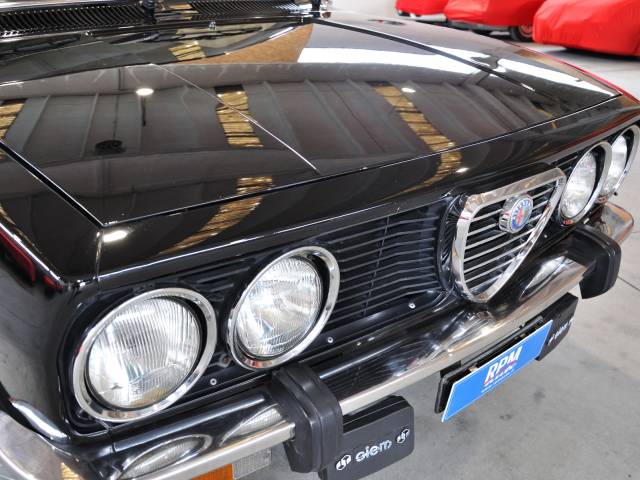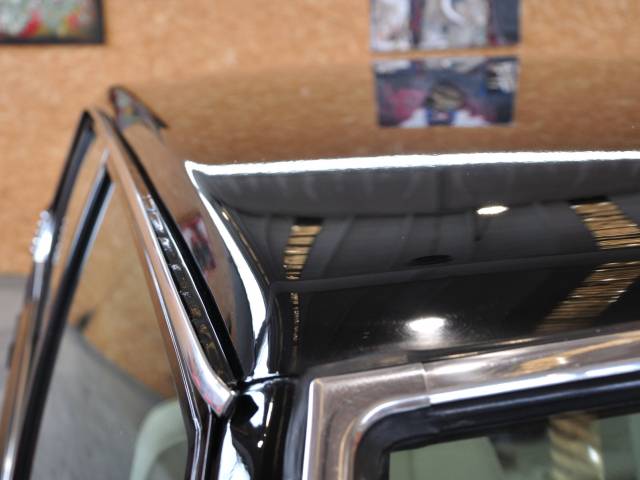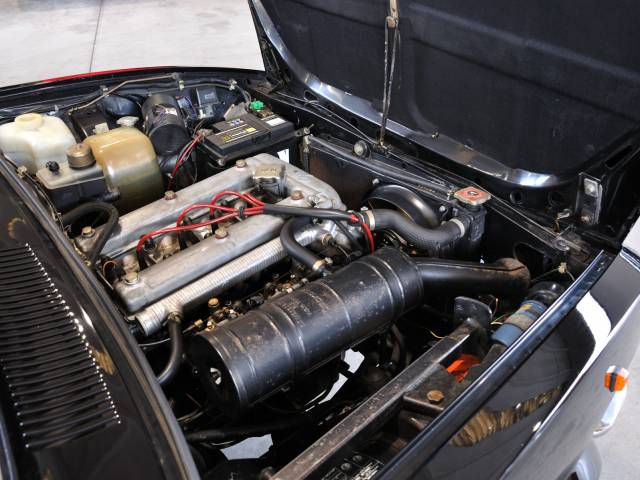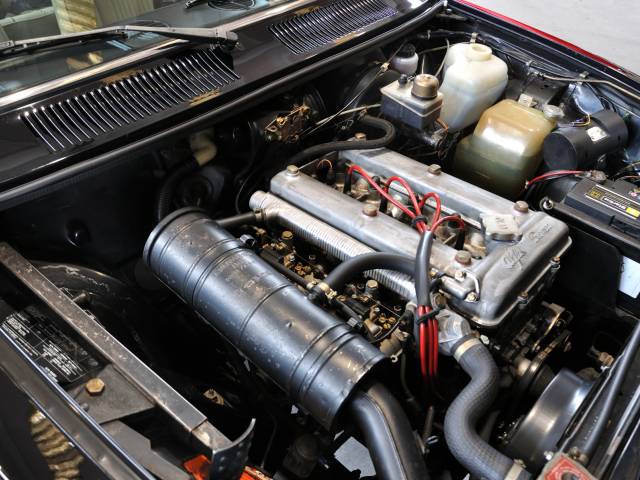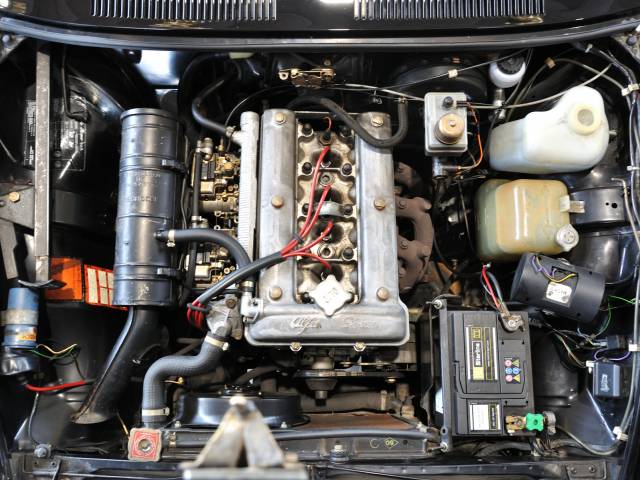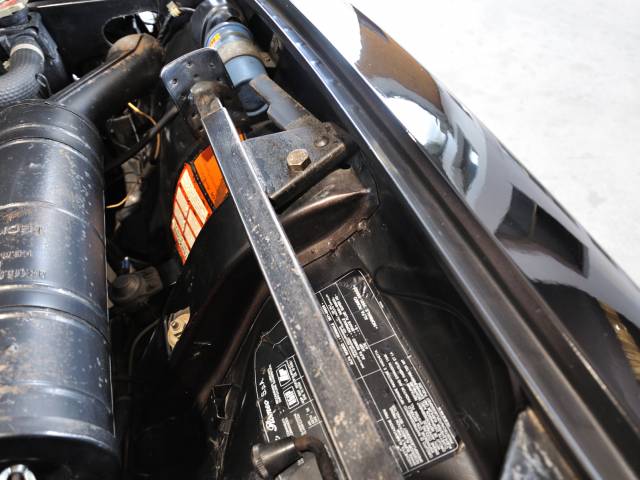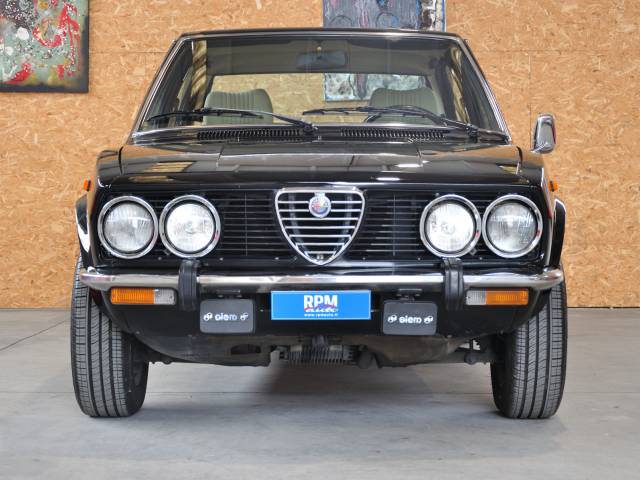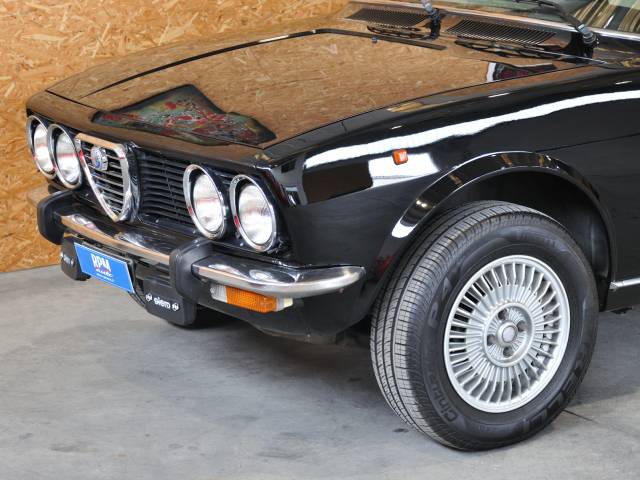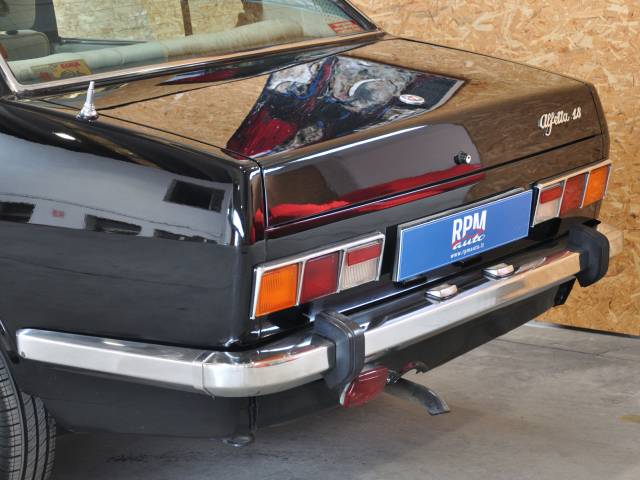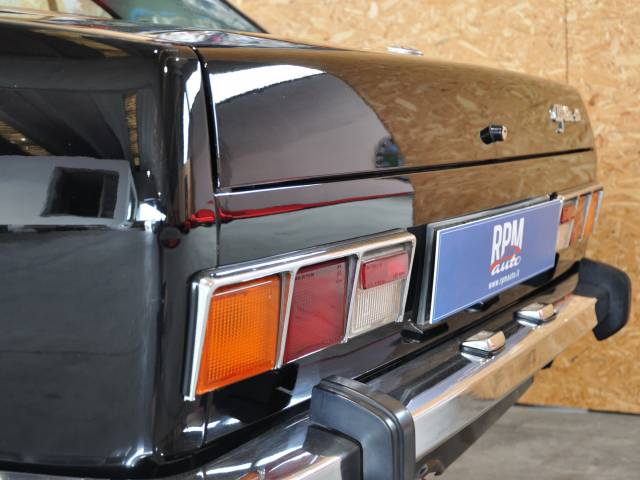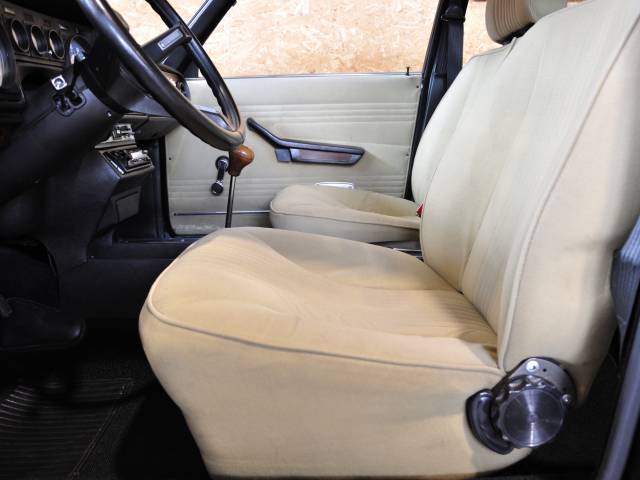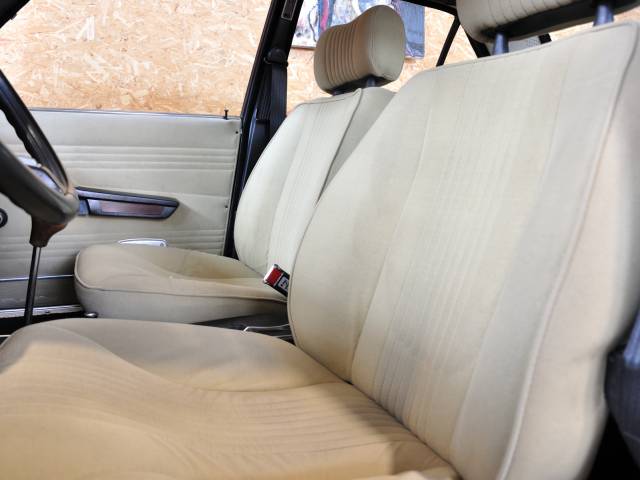 Wide shield, Milan plates, superpreserved
Dealer

away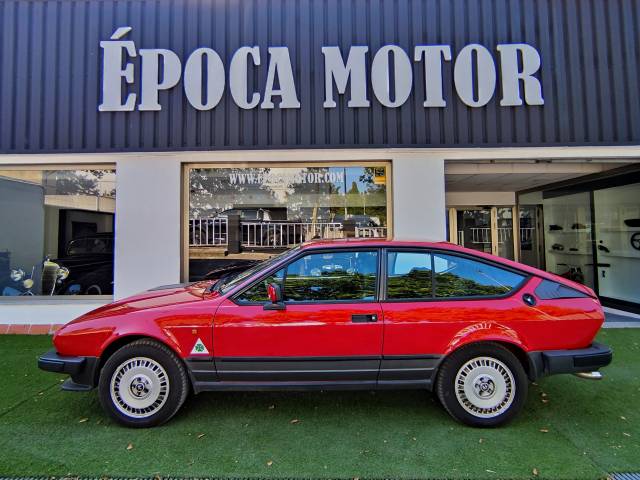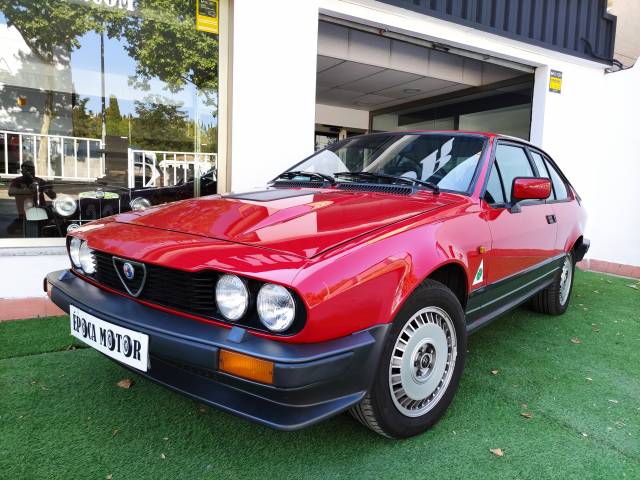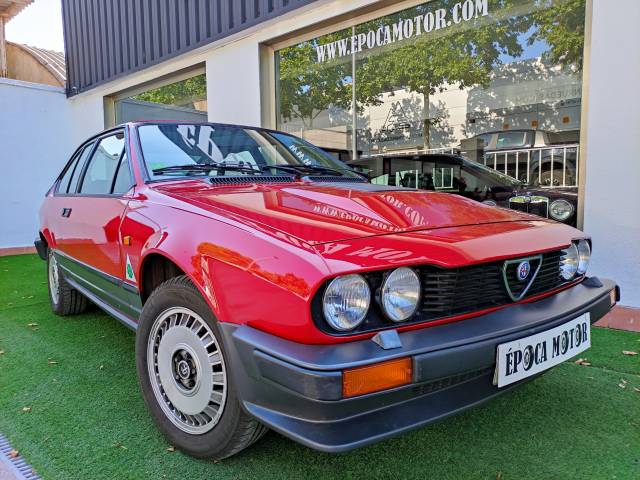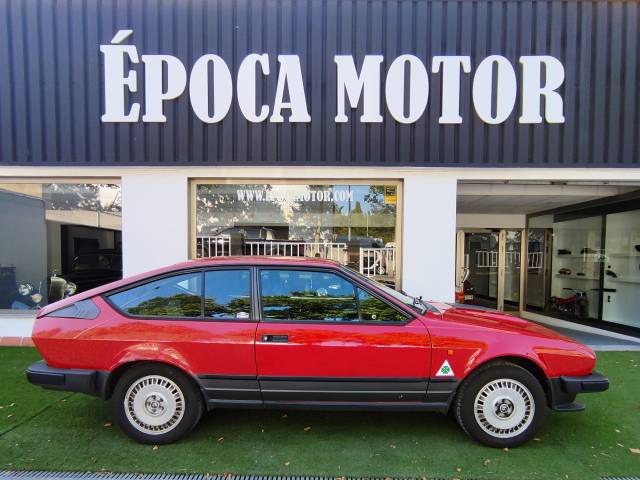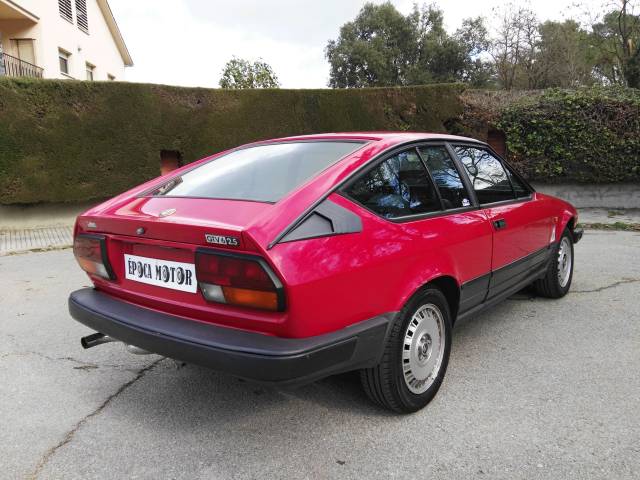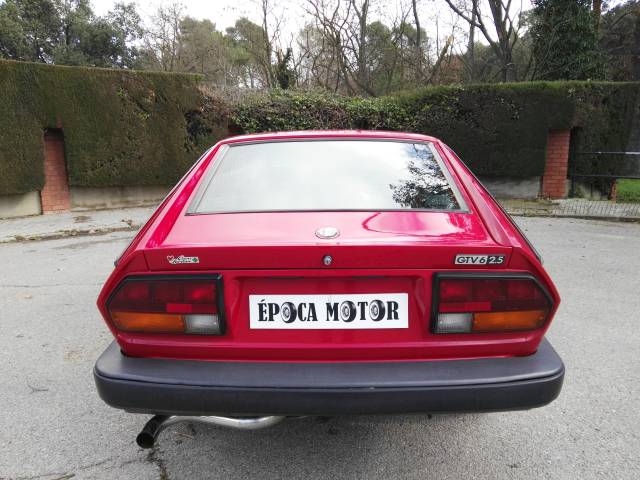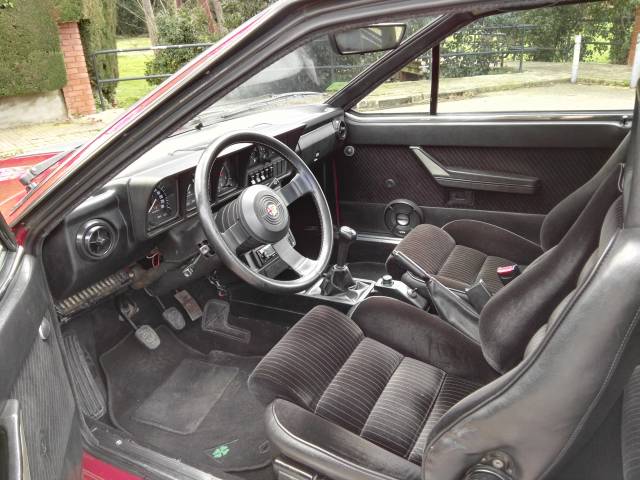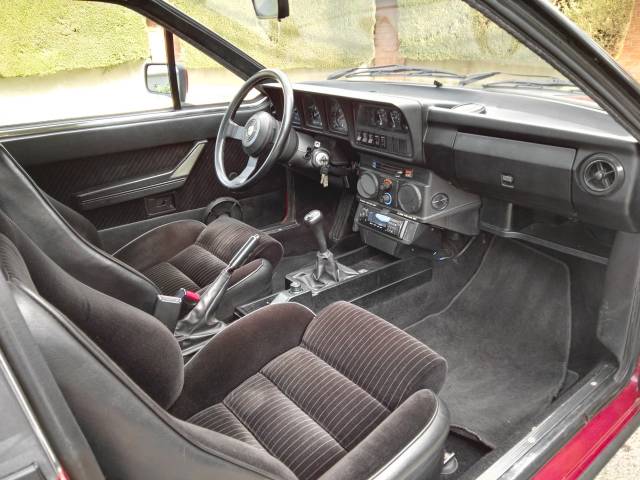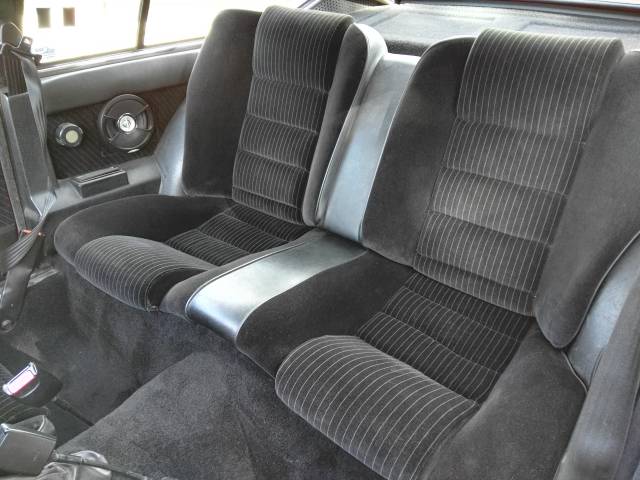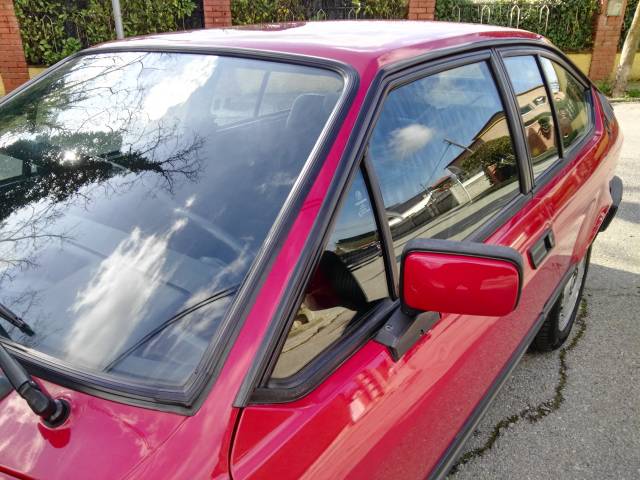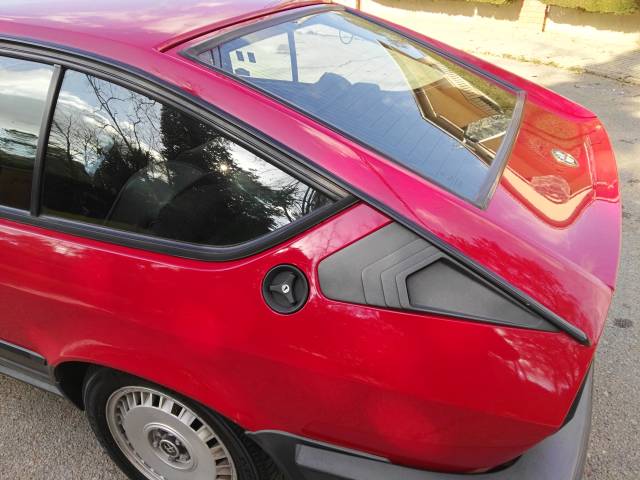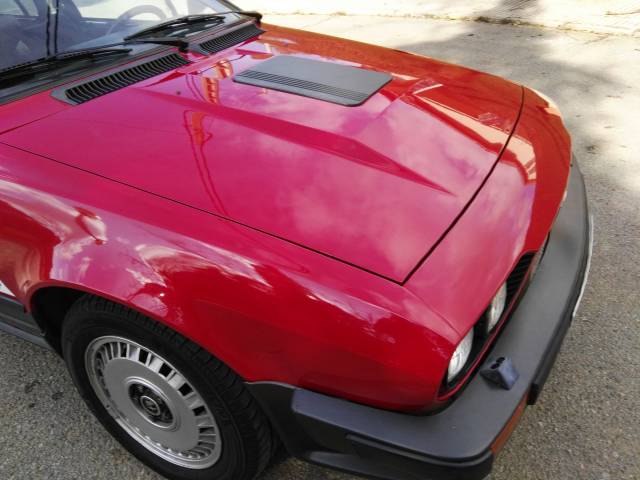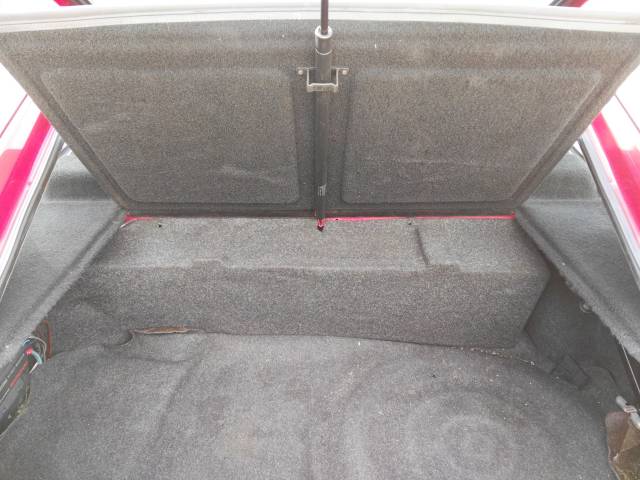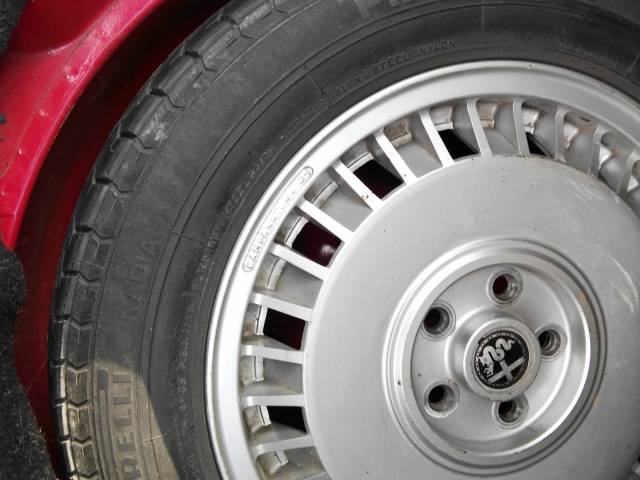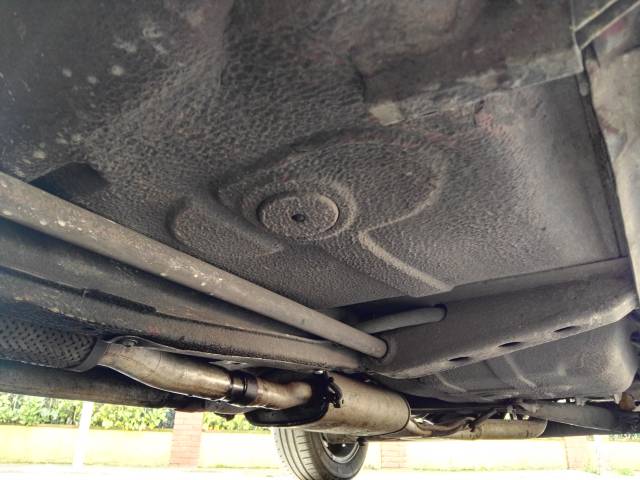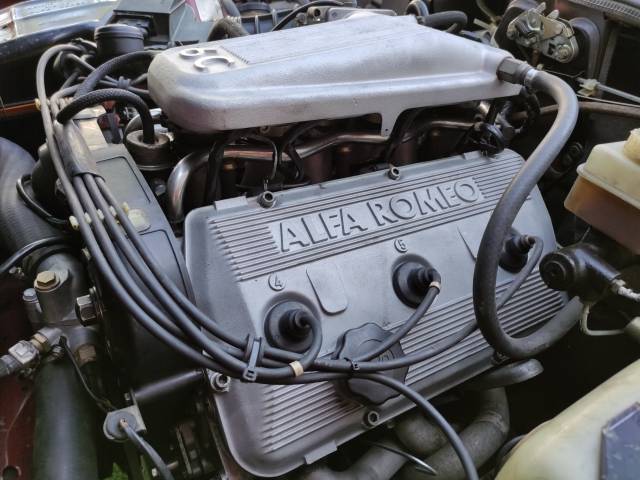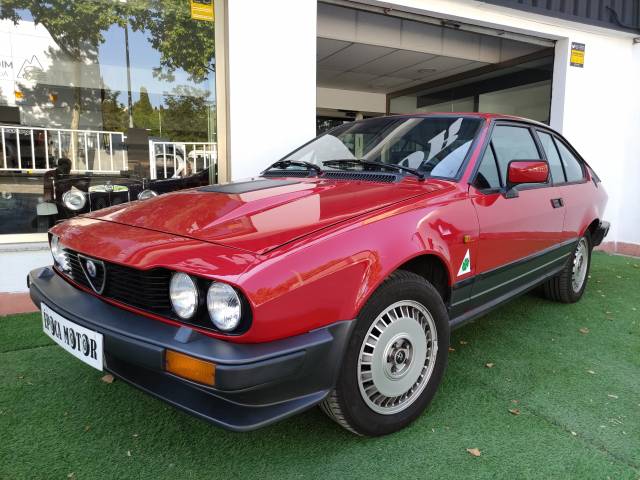 Motor nuevo. Aire acondicionado.
Dealer

away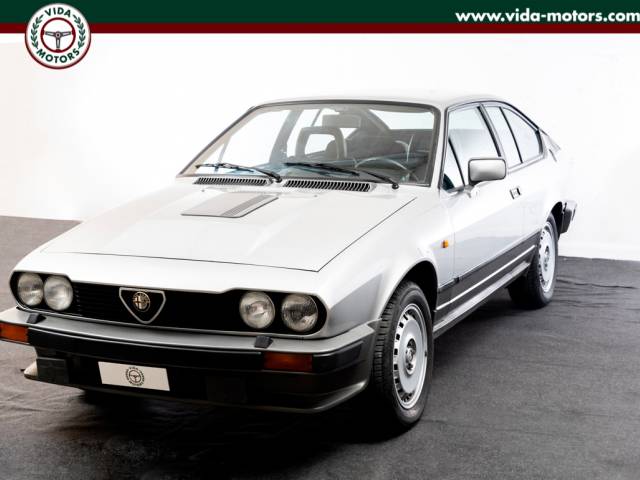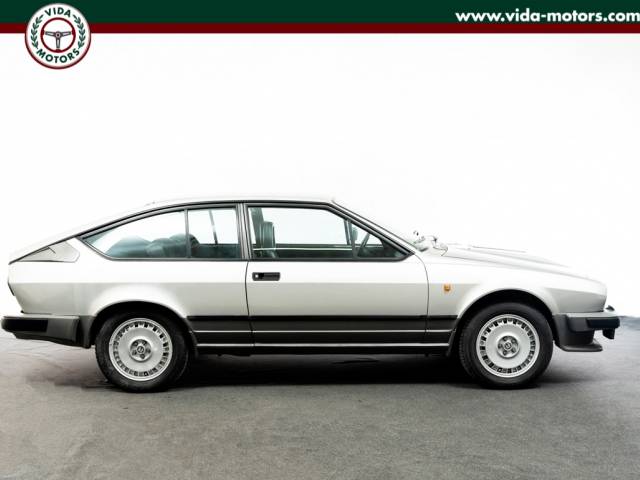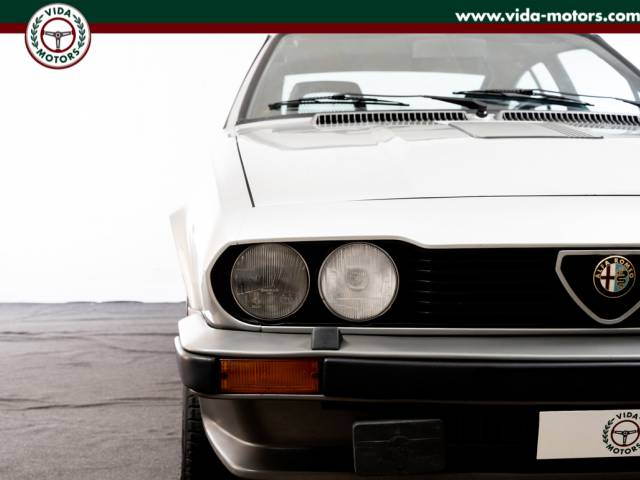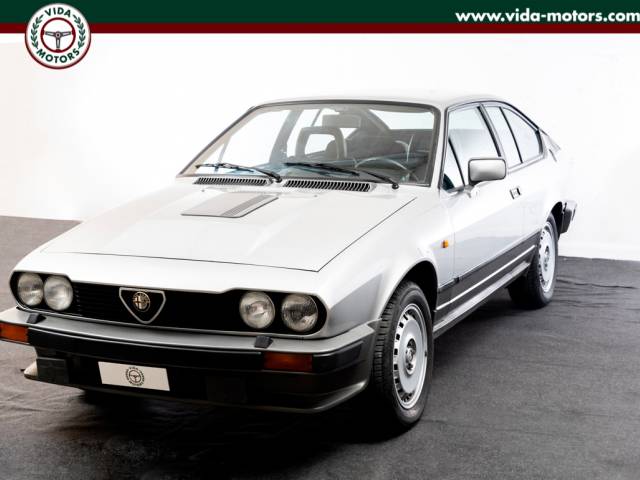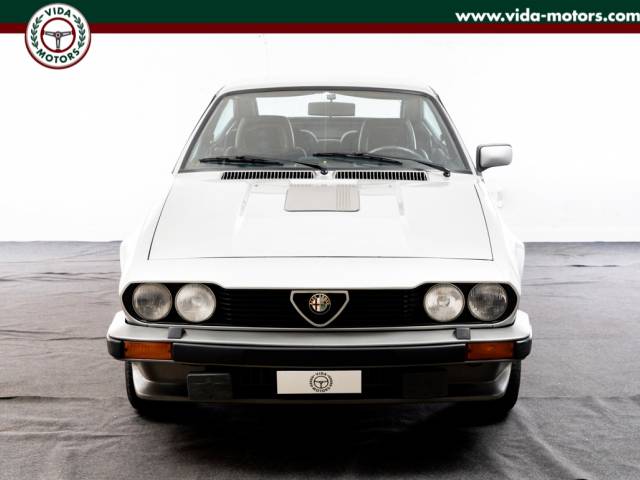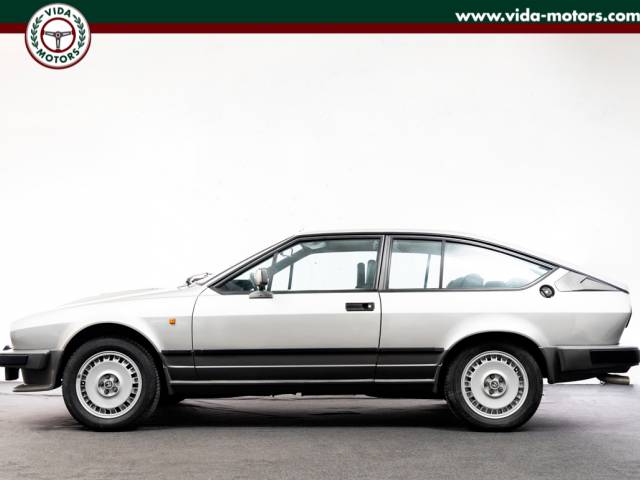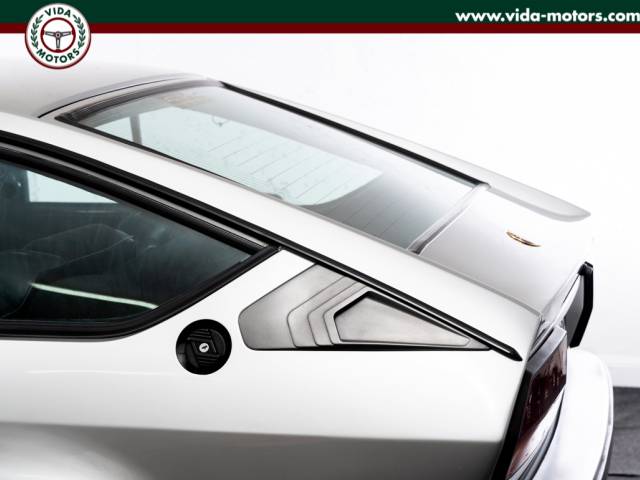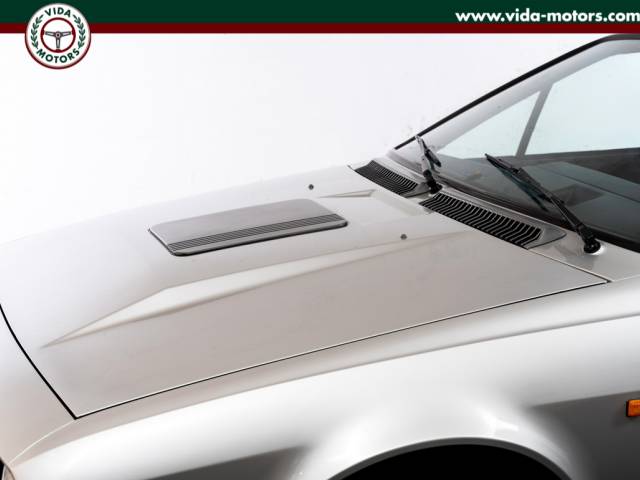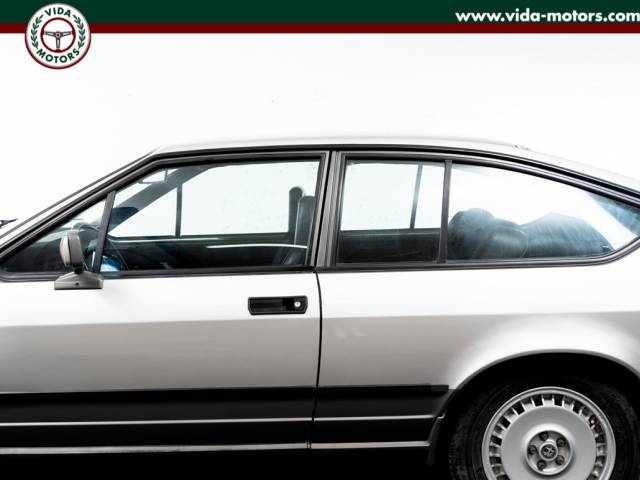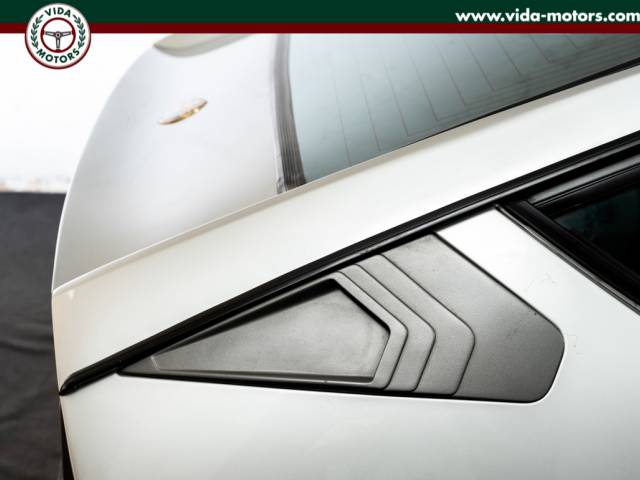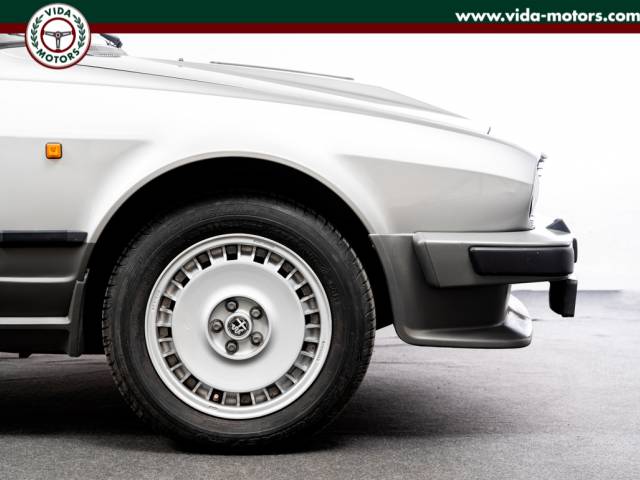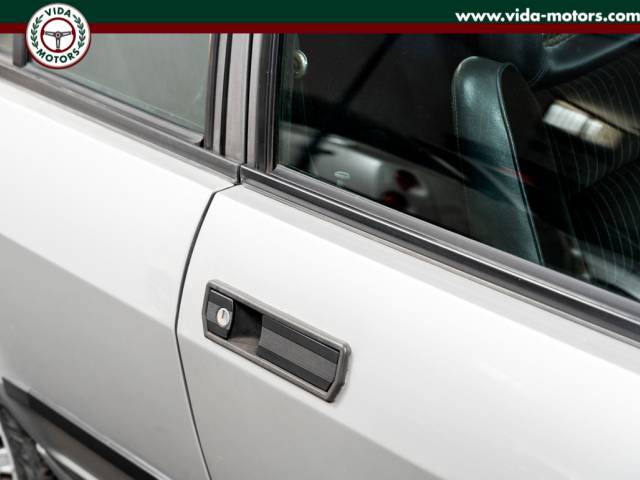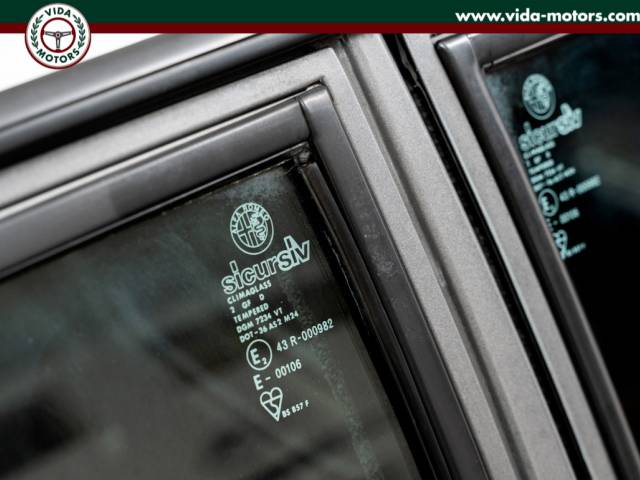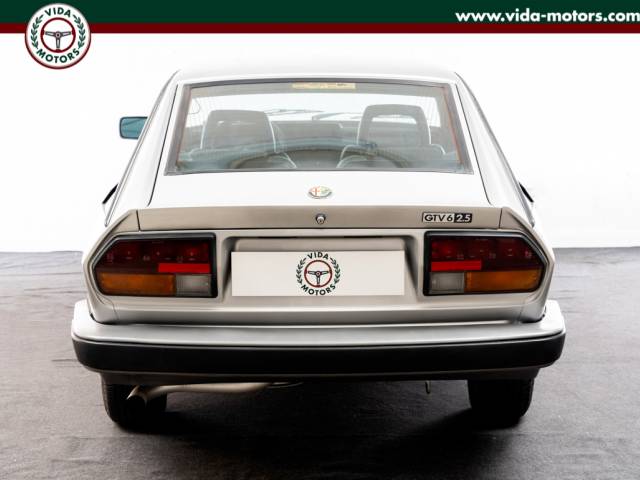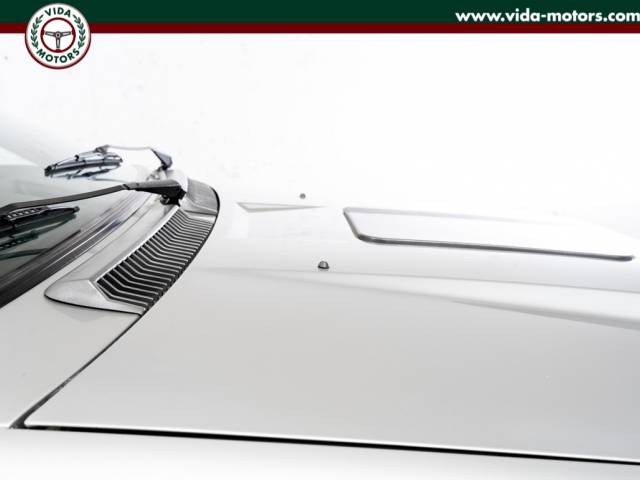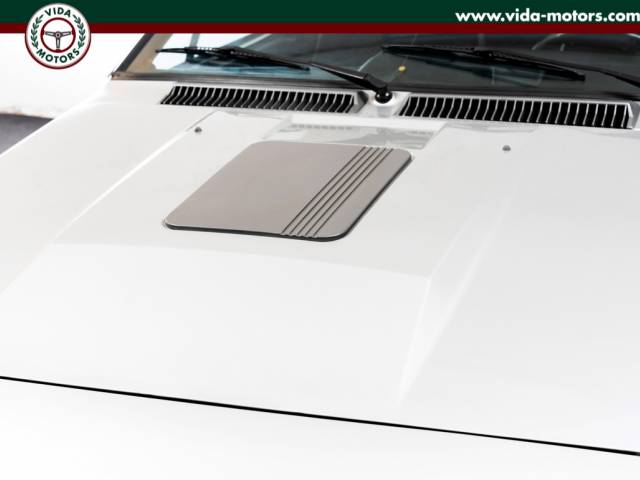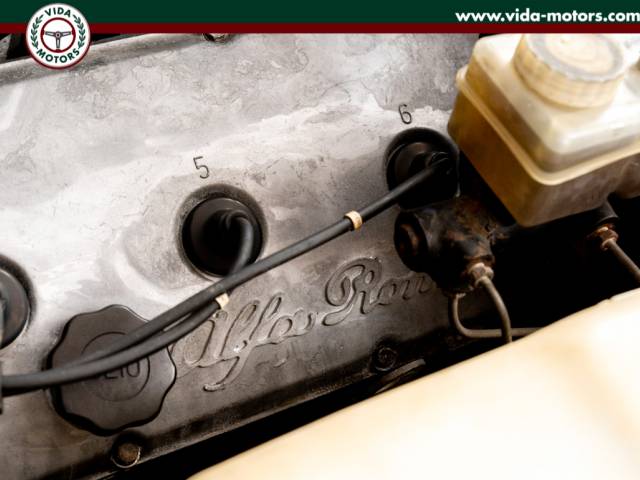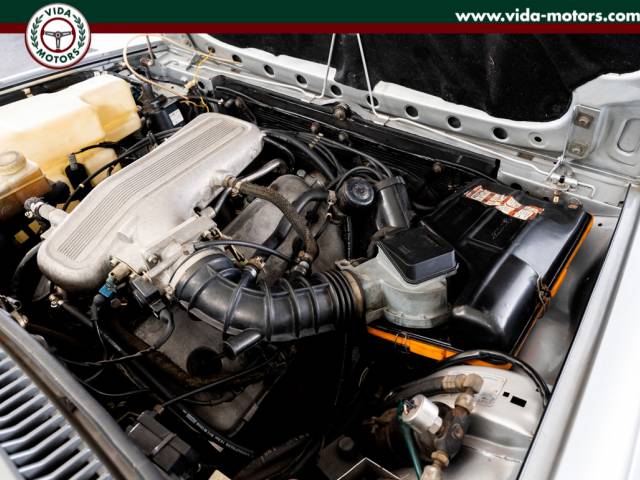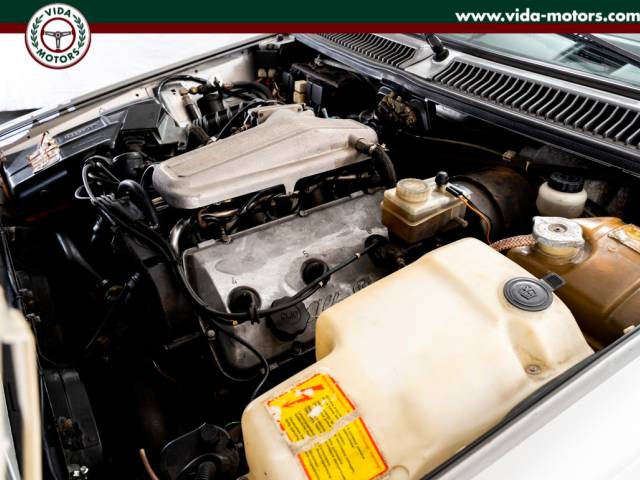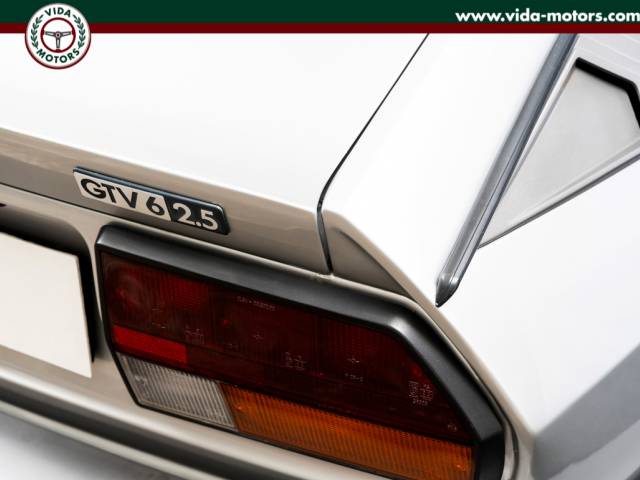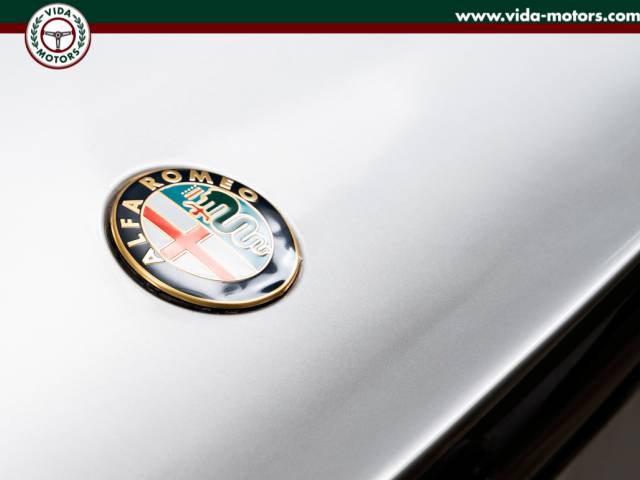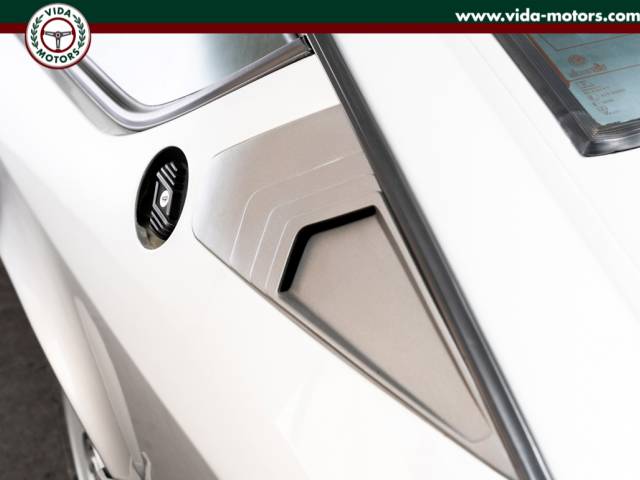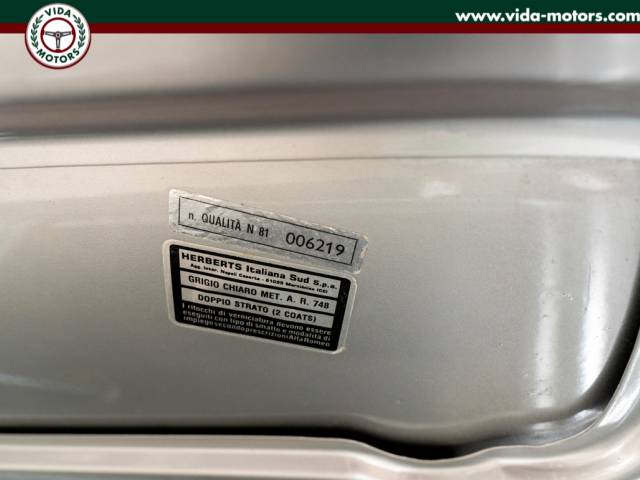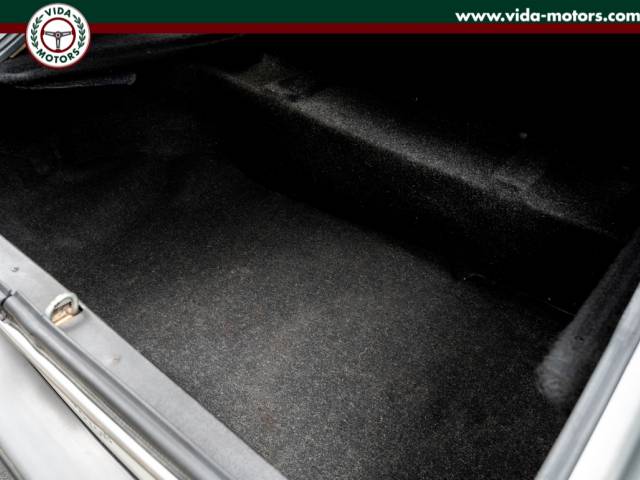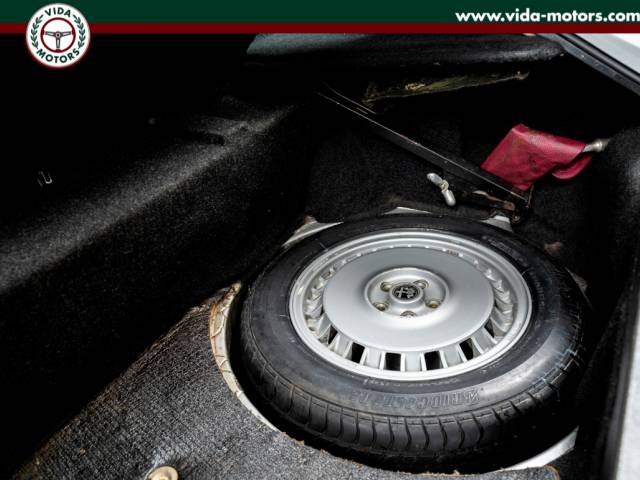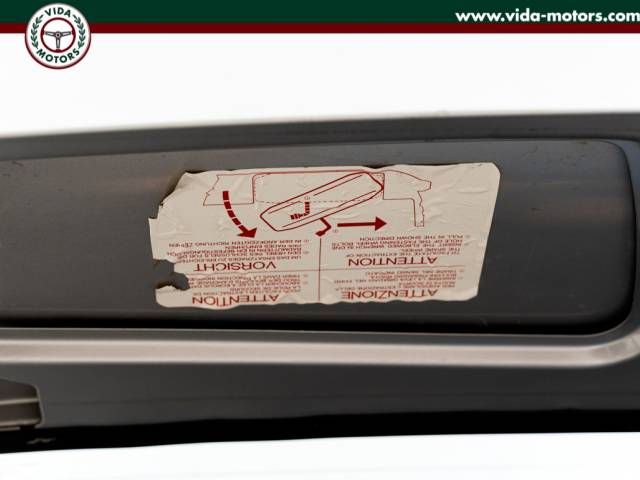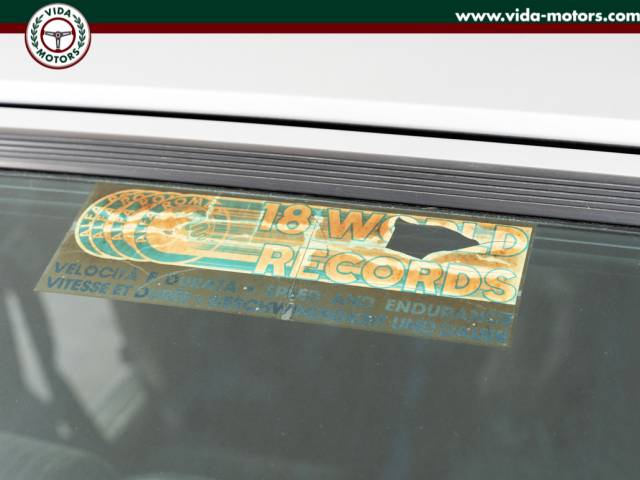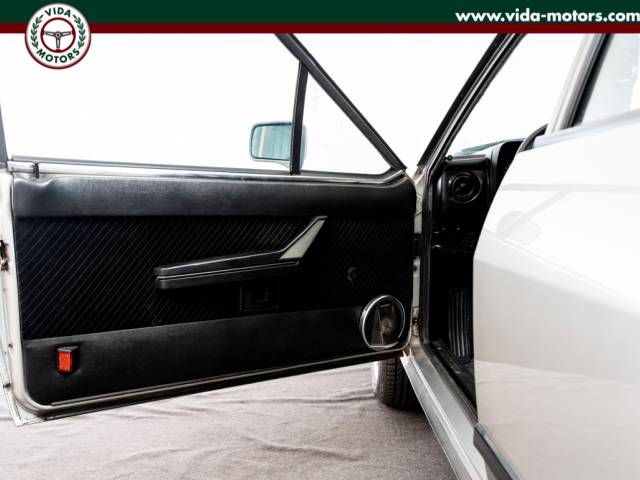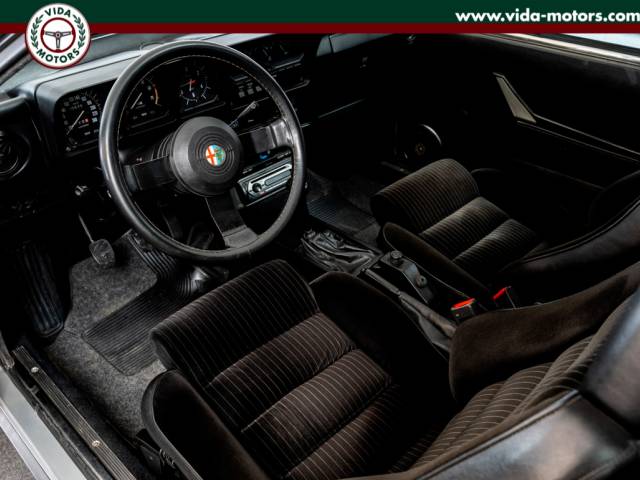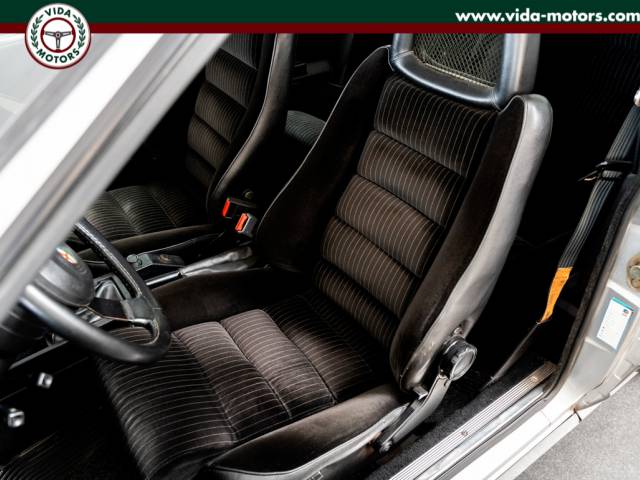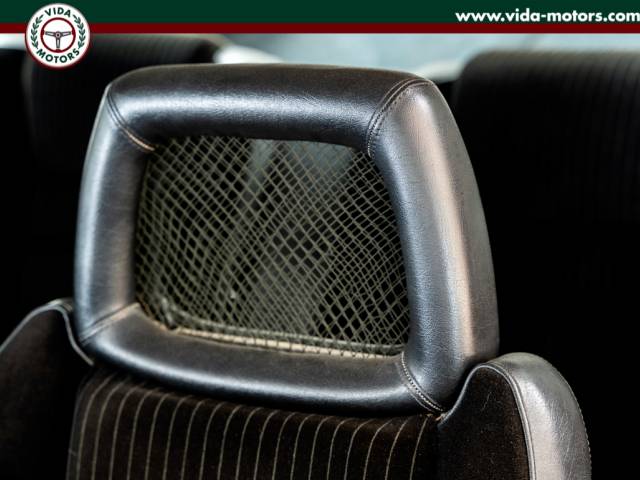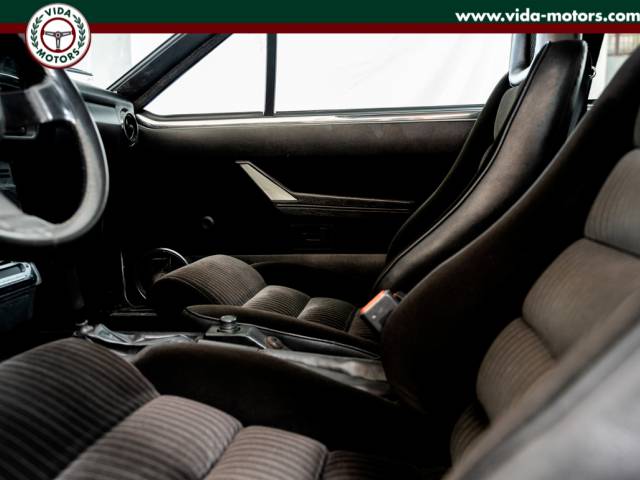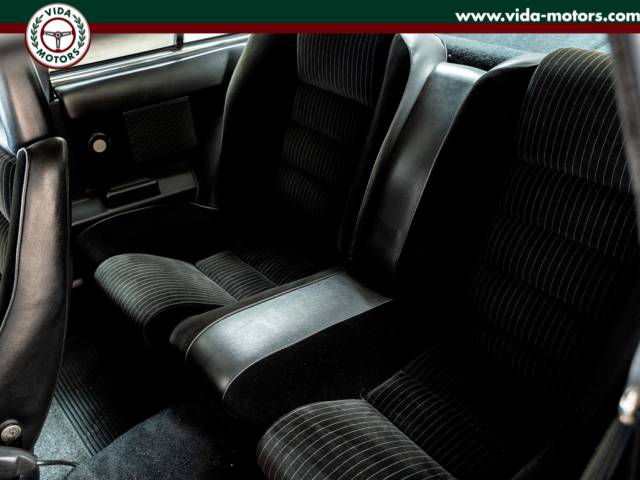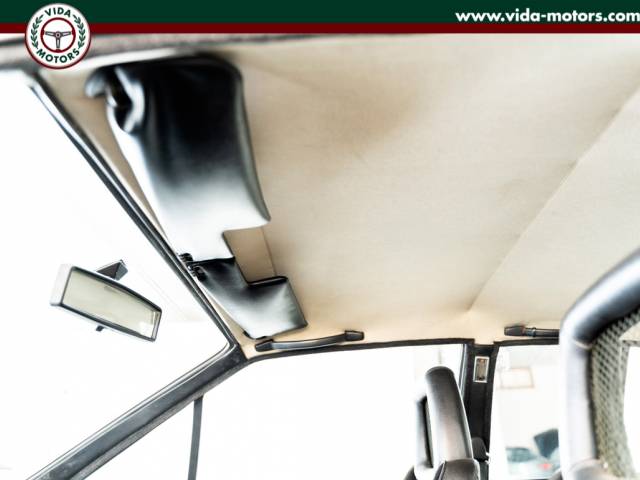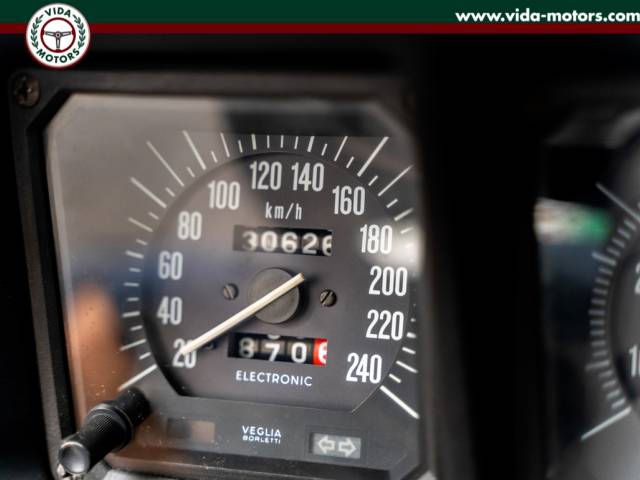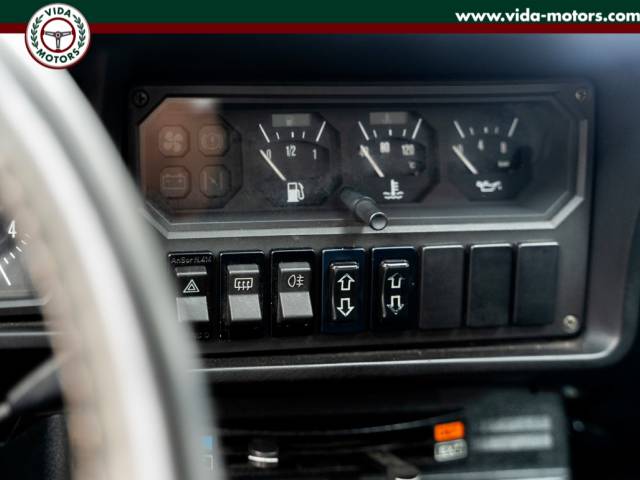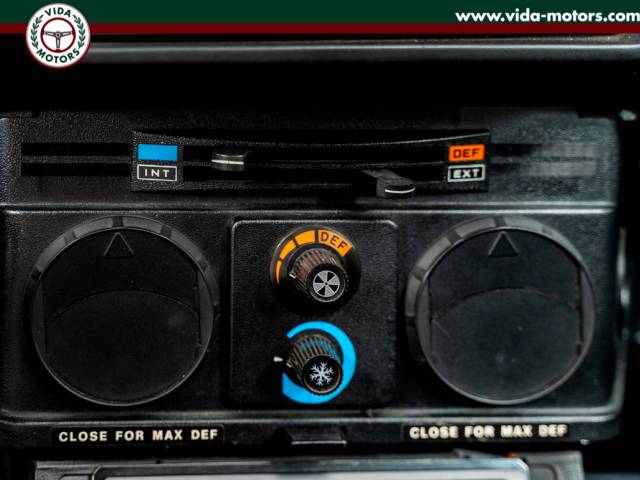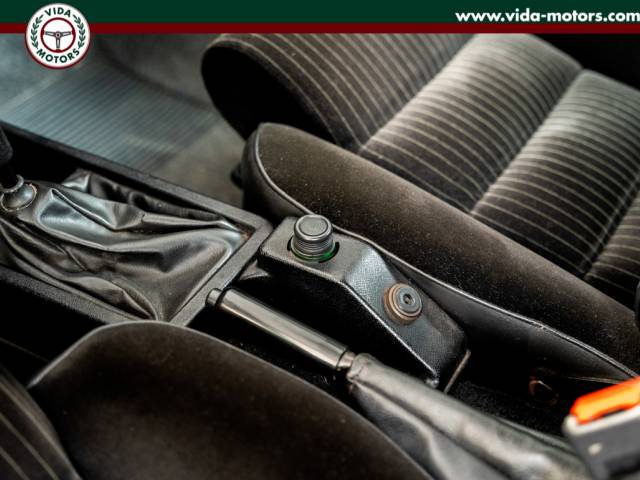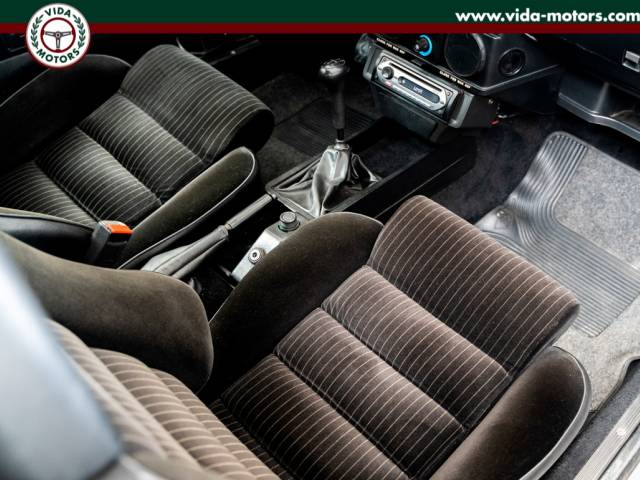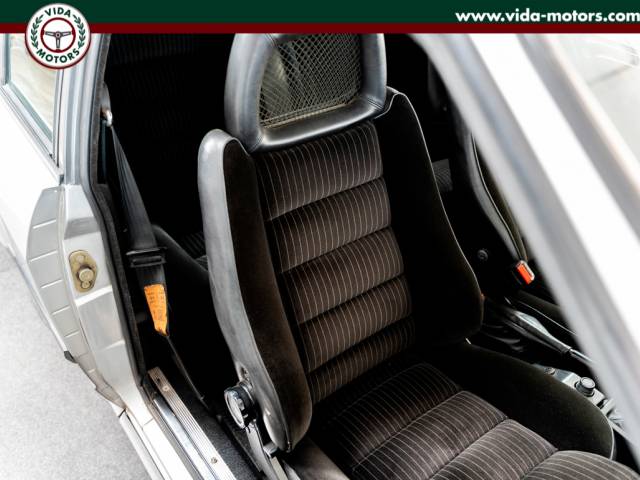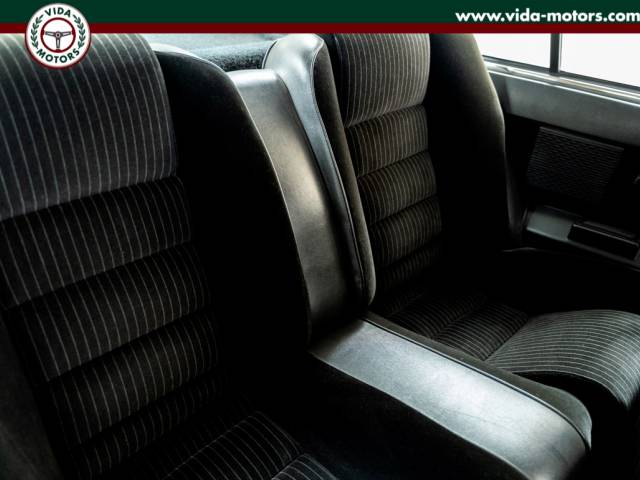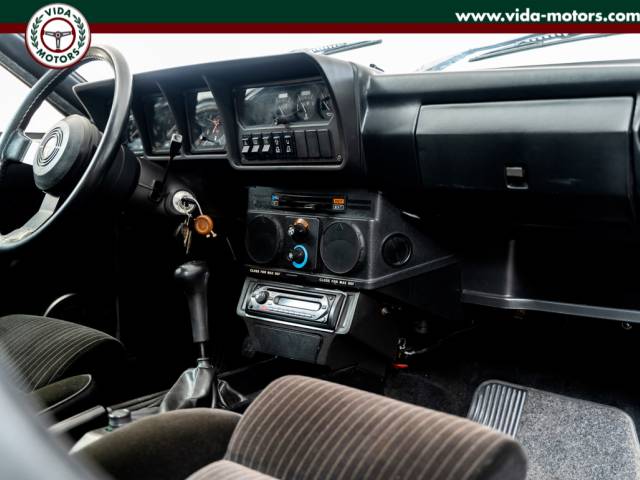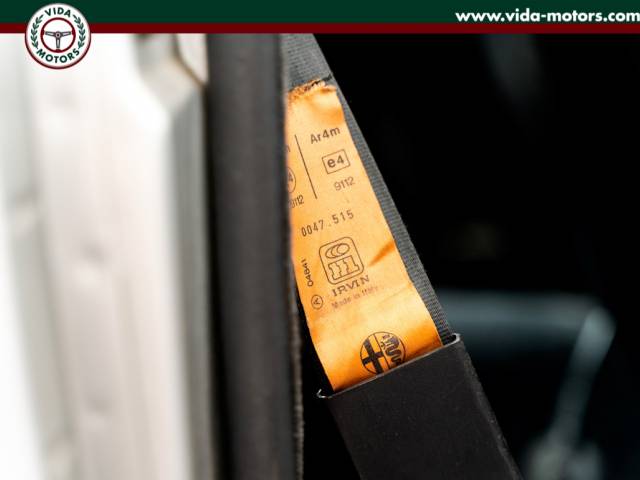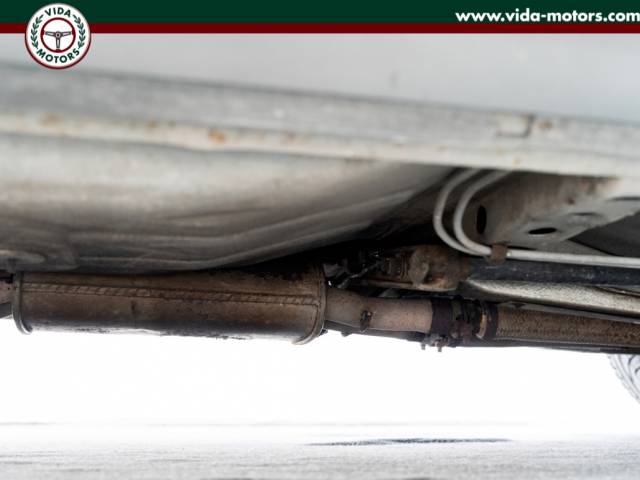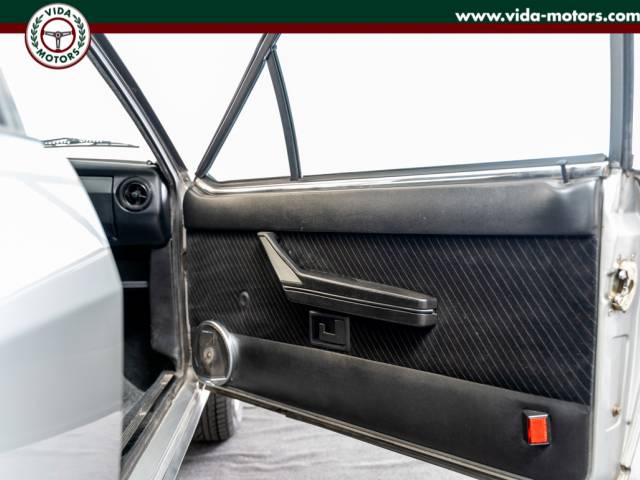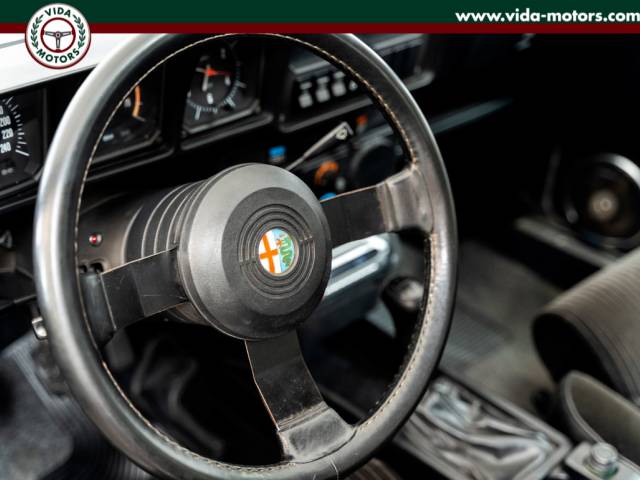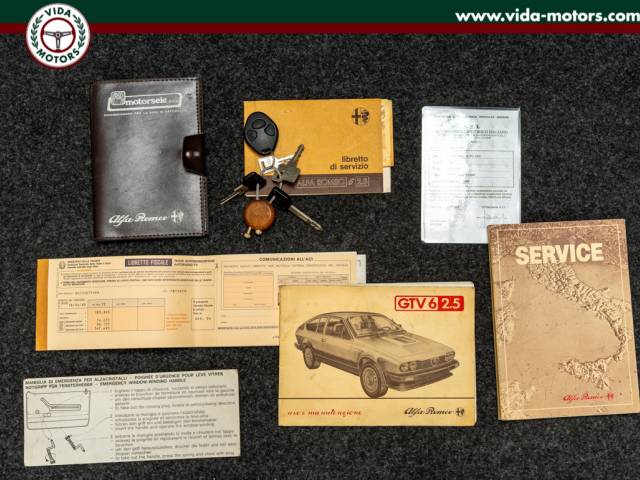 RUST AND ACCIDENTS FREE * ENGINE REBUILD * FACTORY A/C
Dealer

away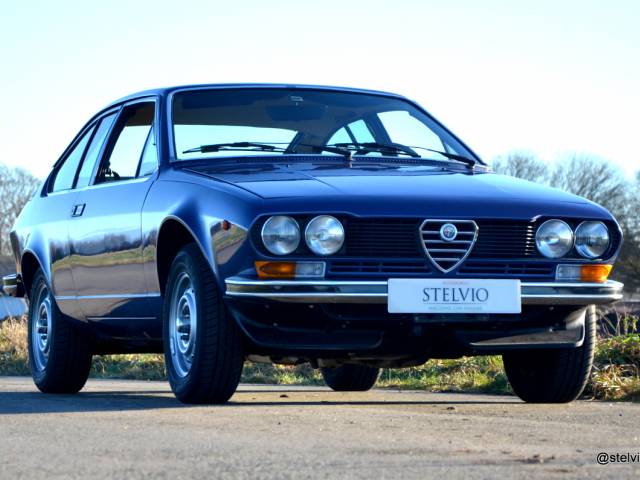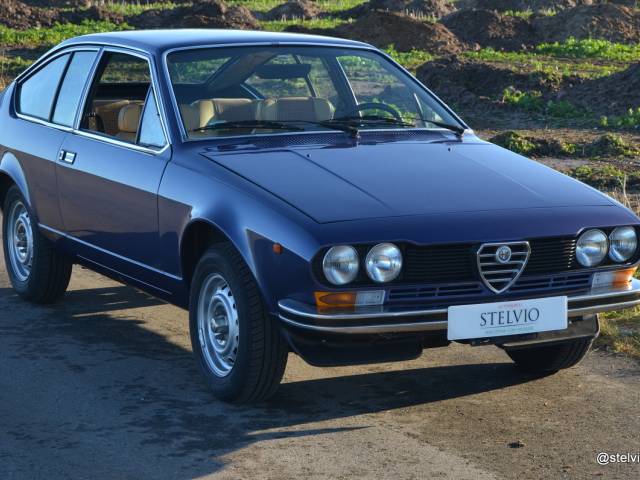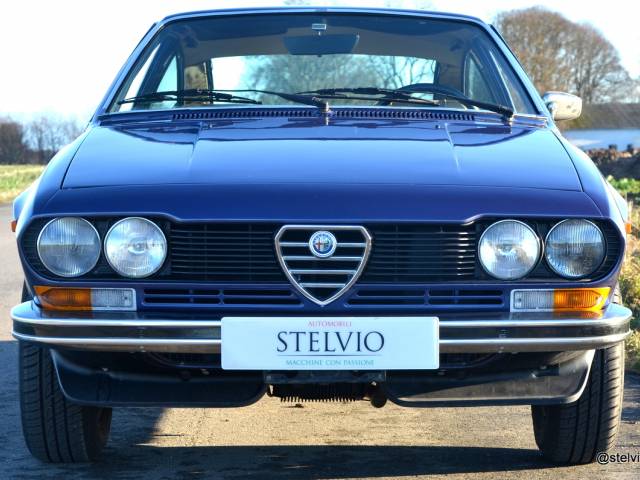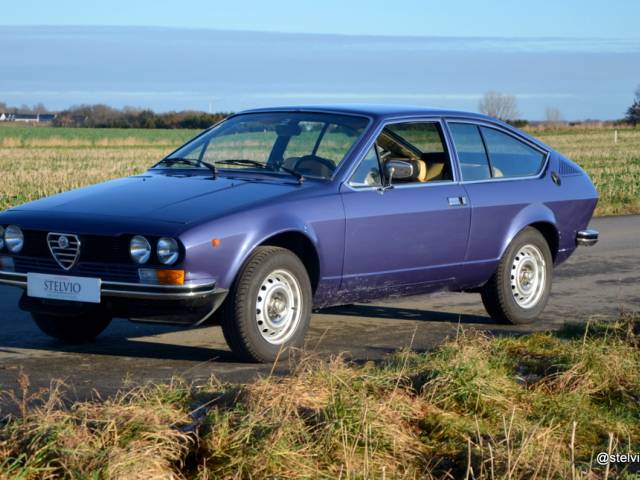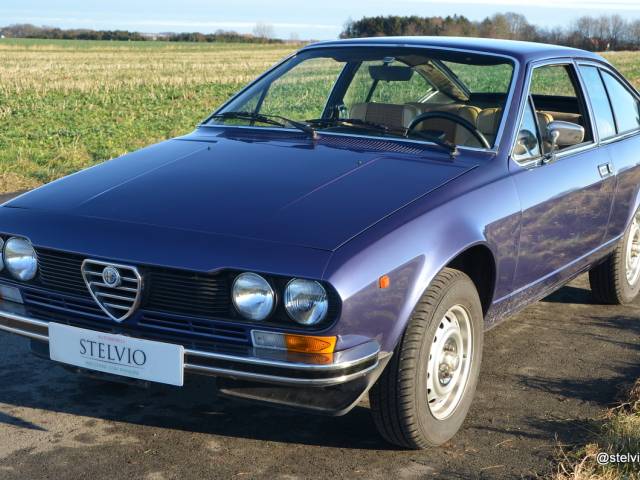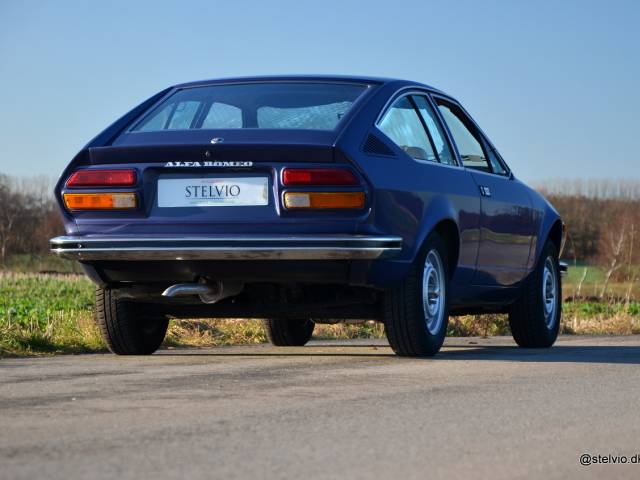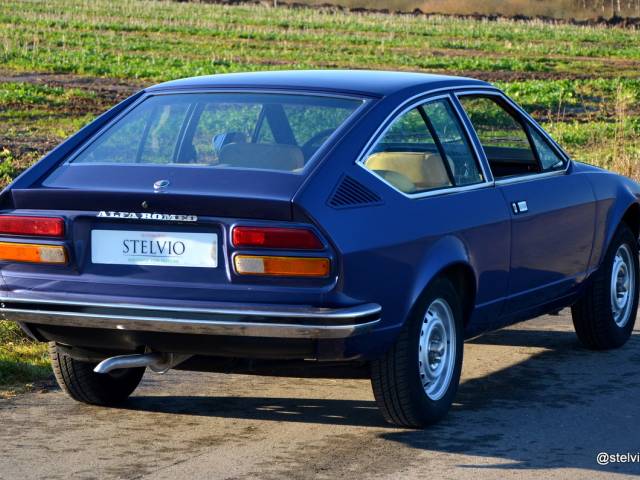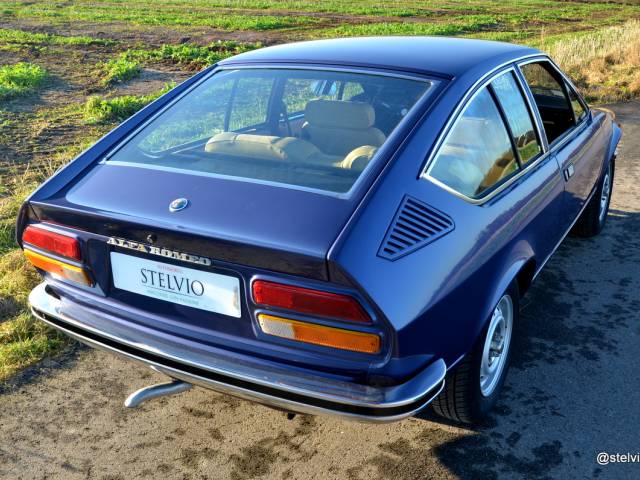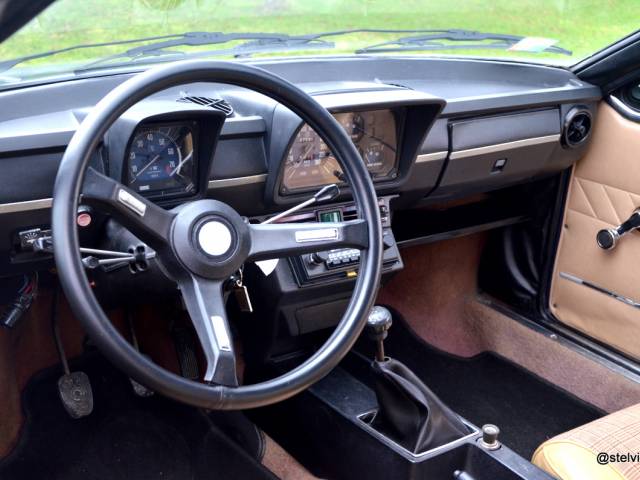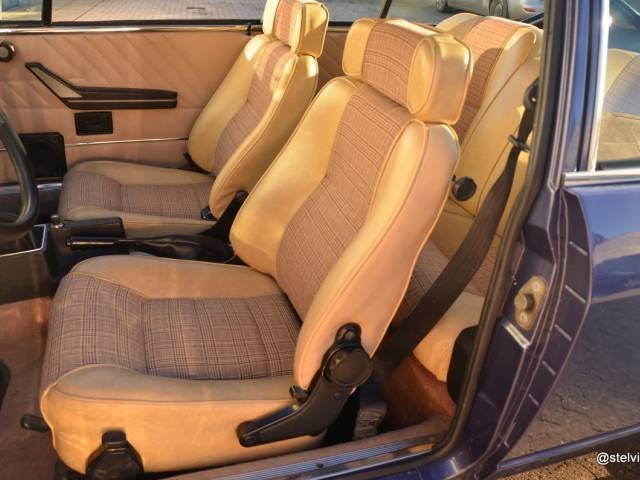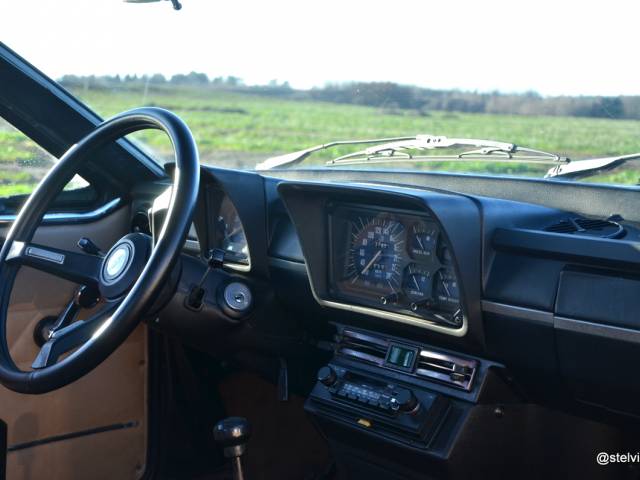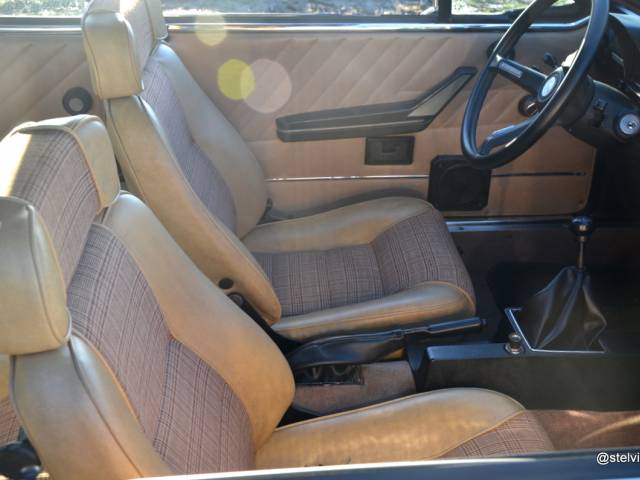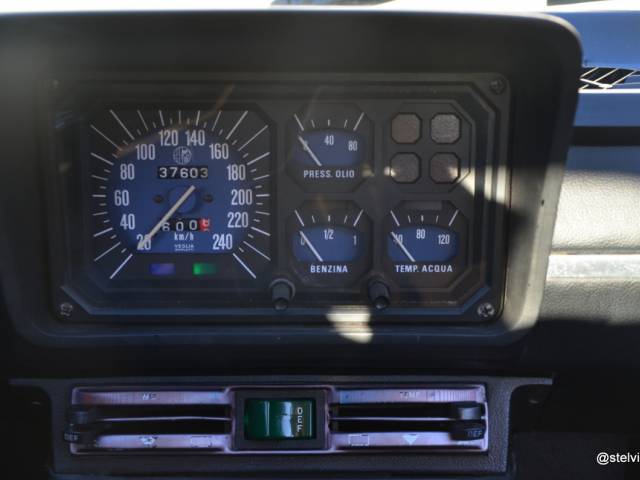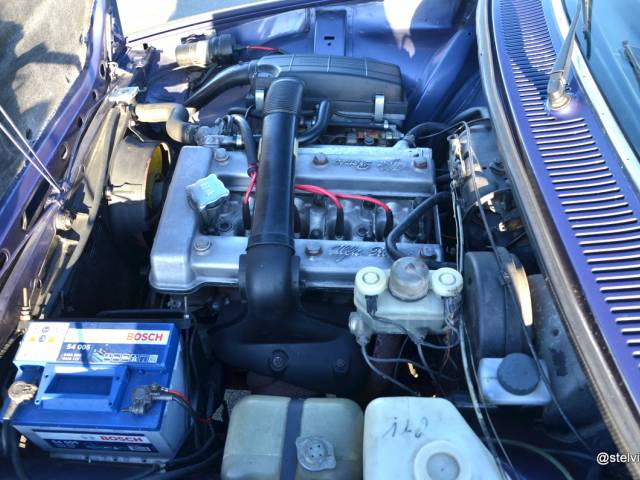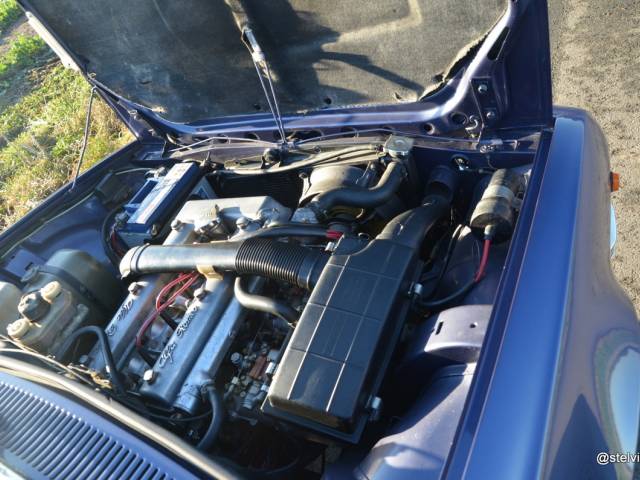 Wonderful and original first series Alfetta GT Blu Pervinca
Dealer

away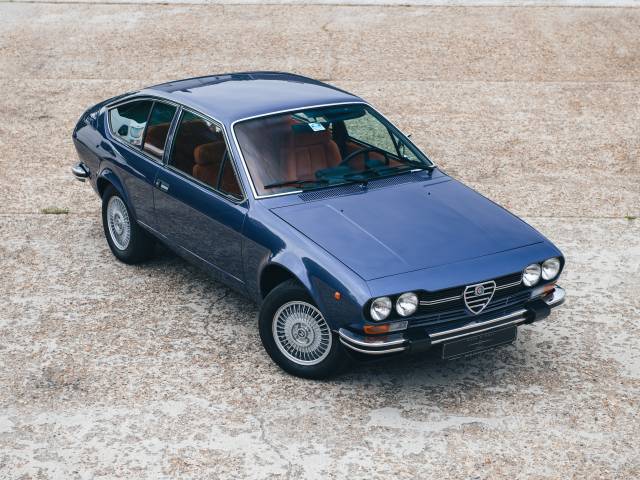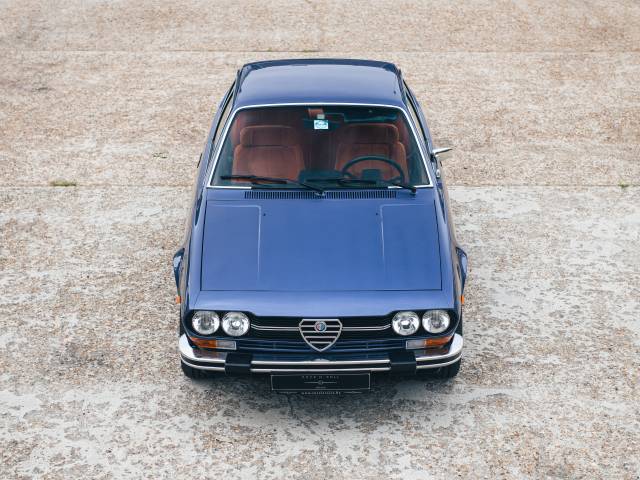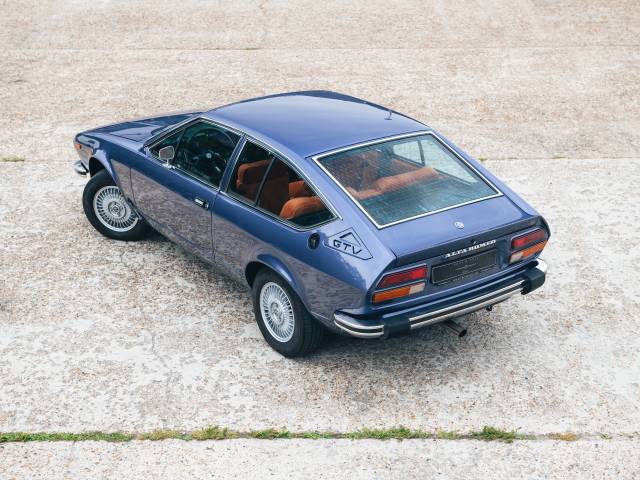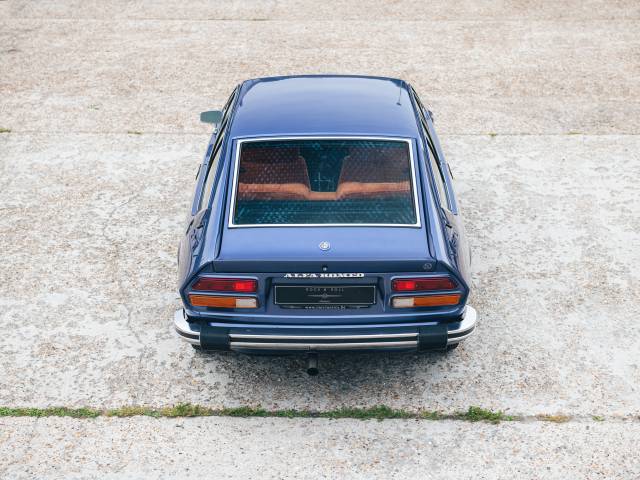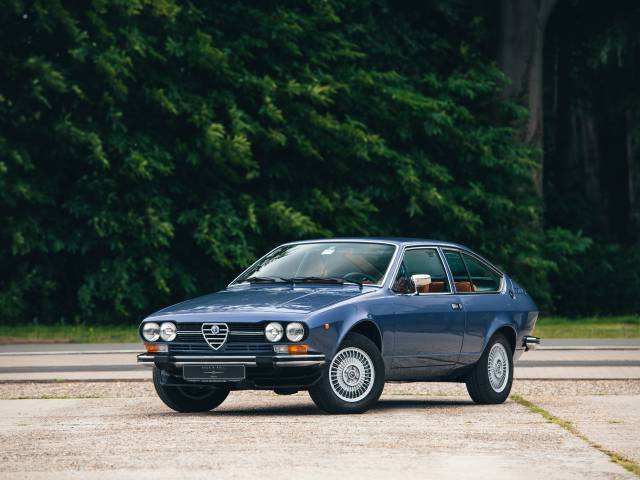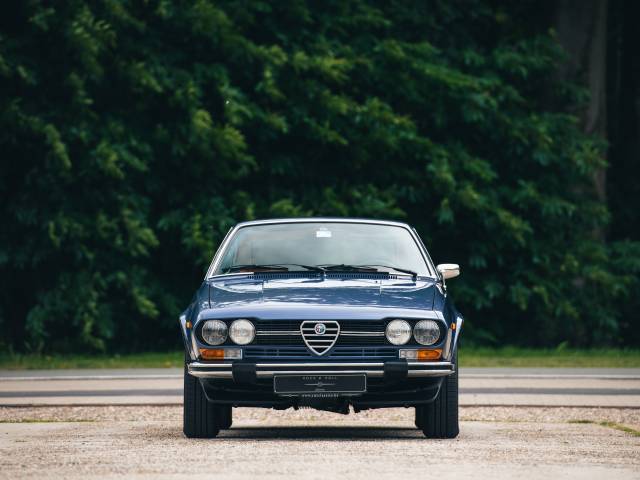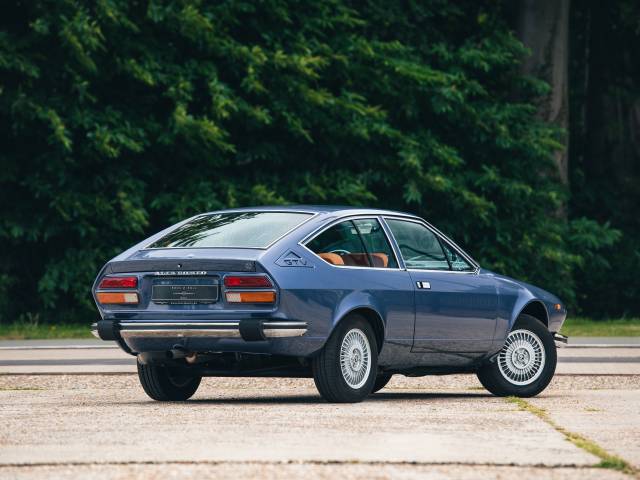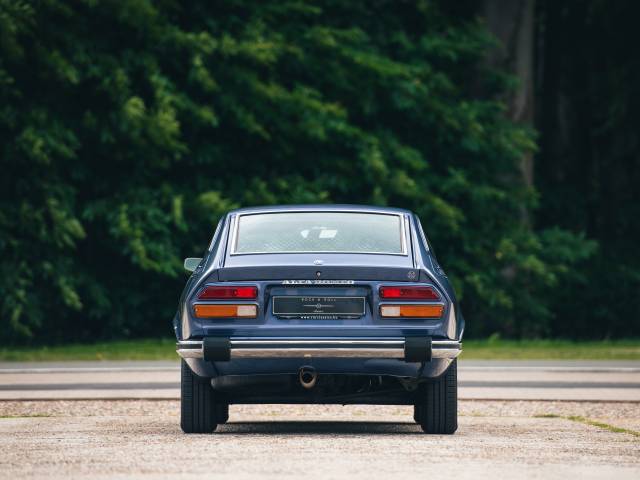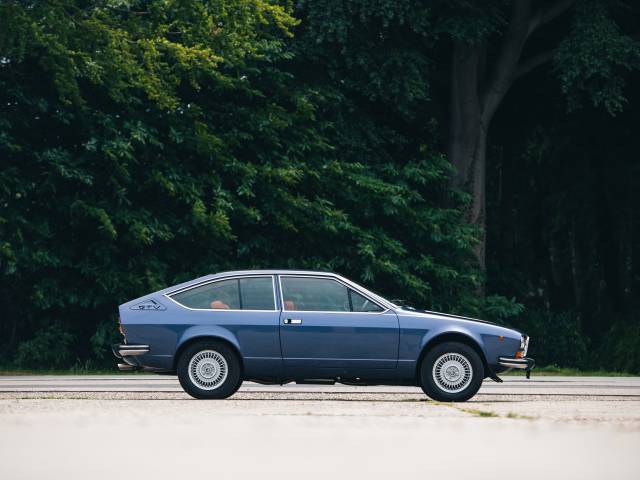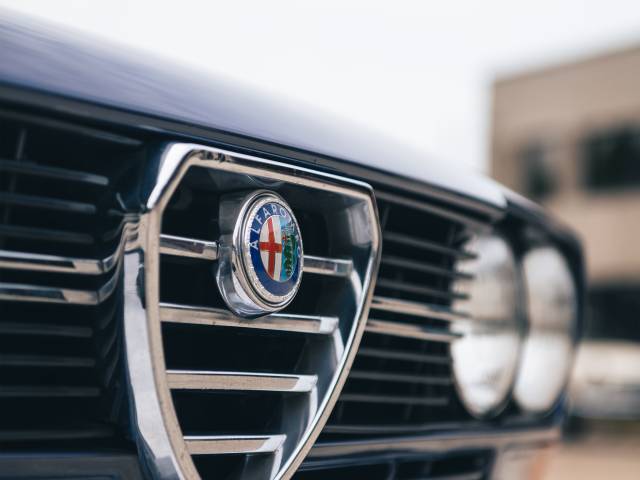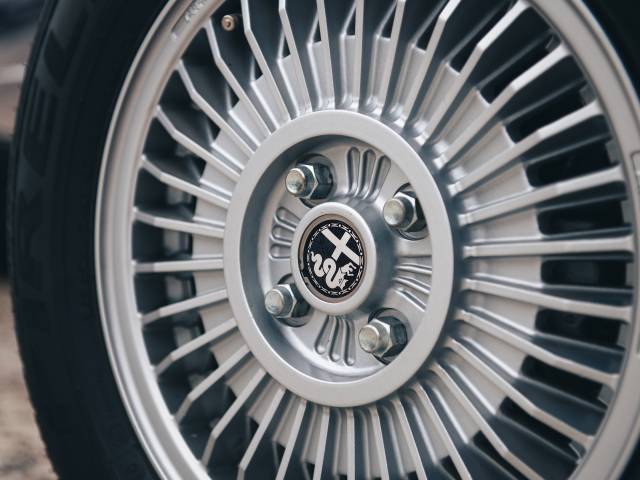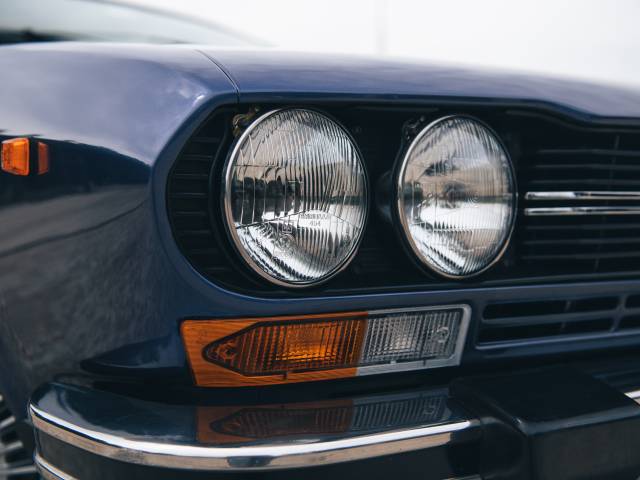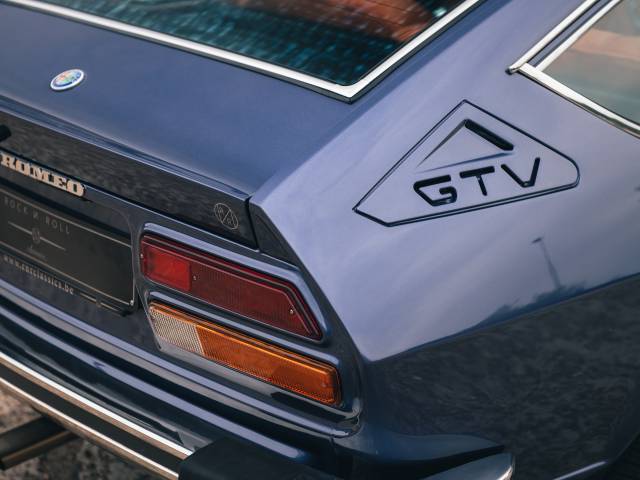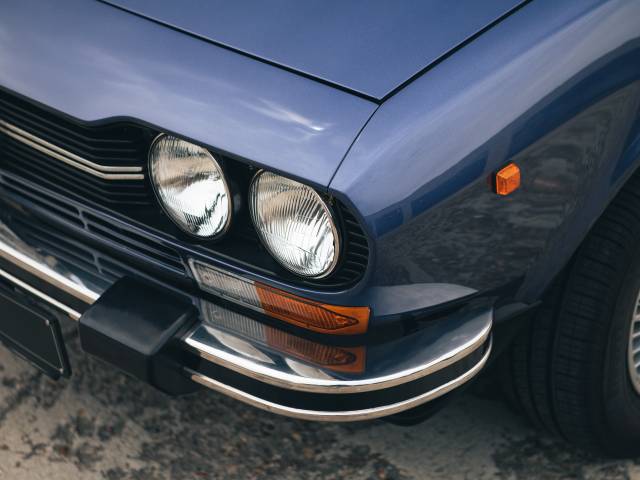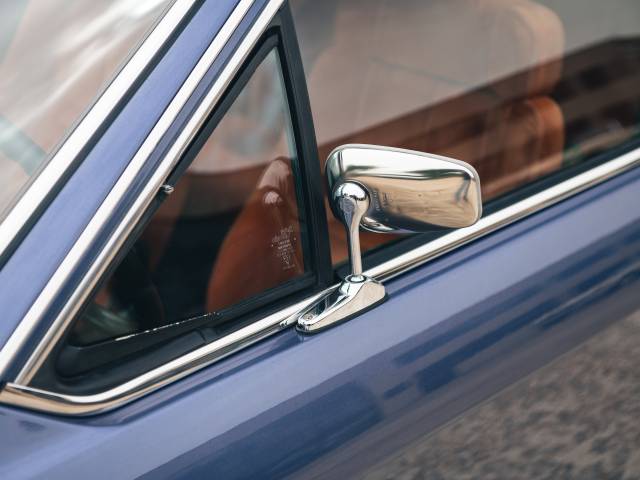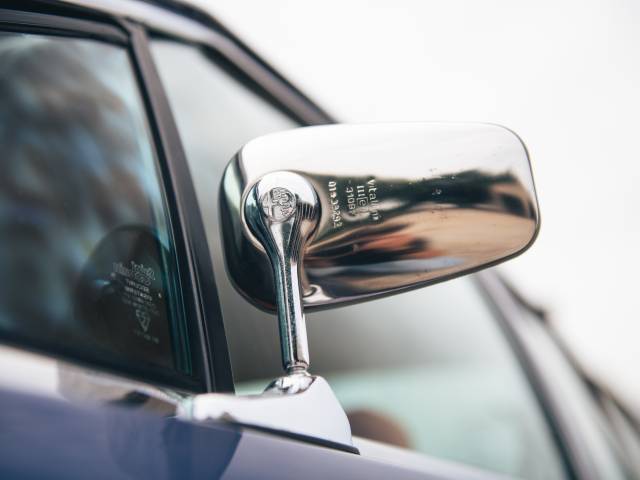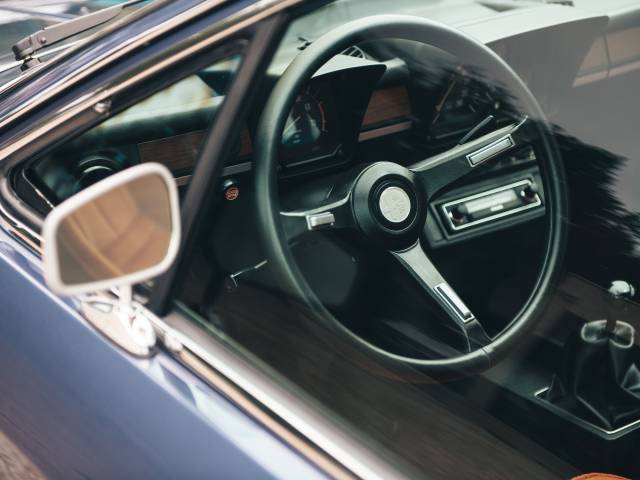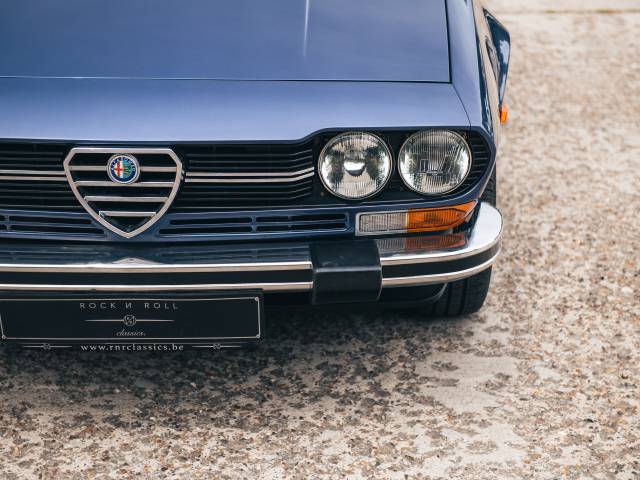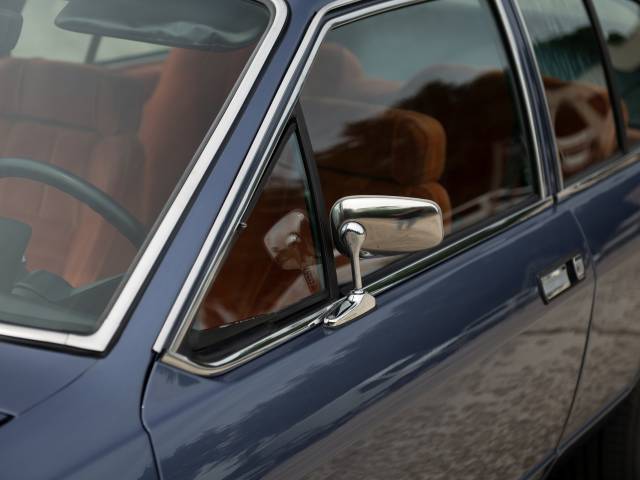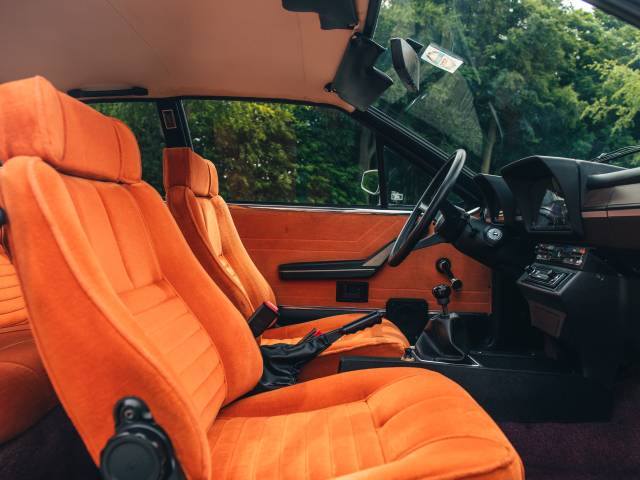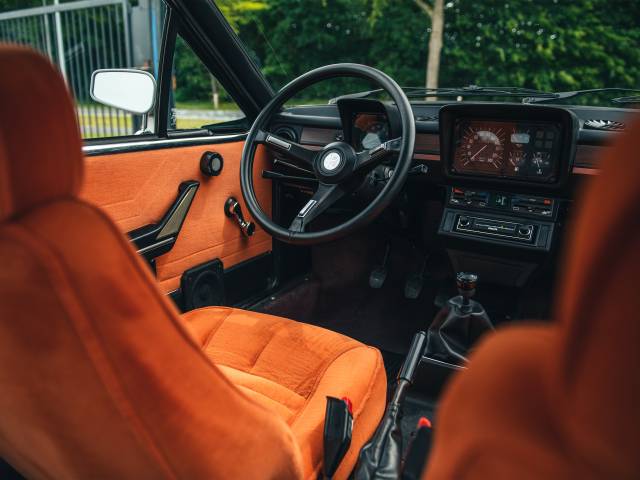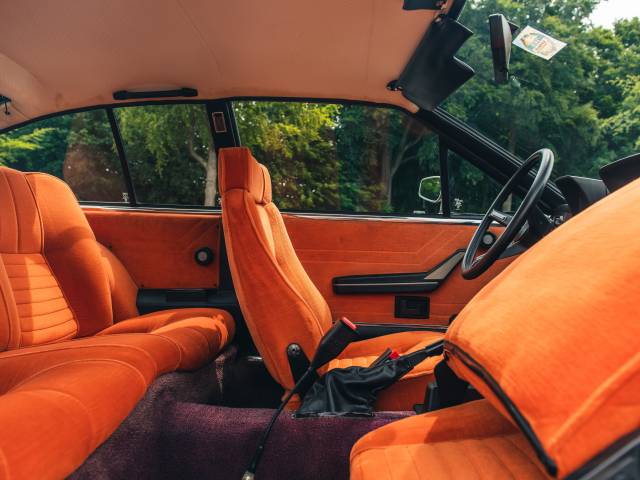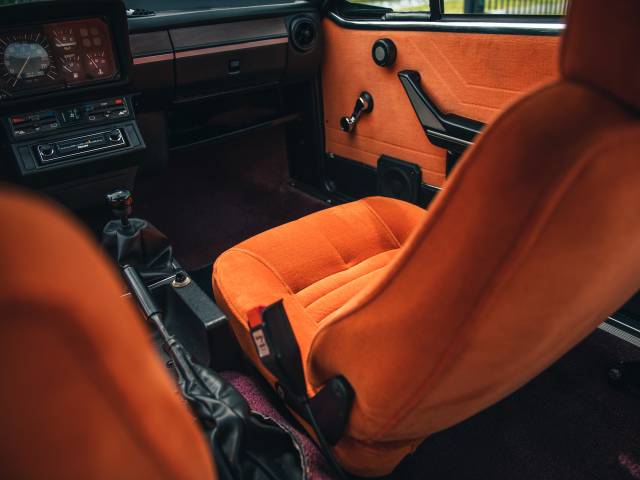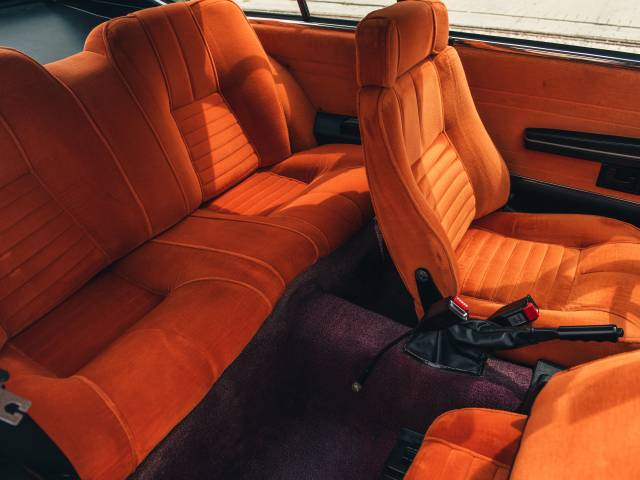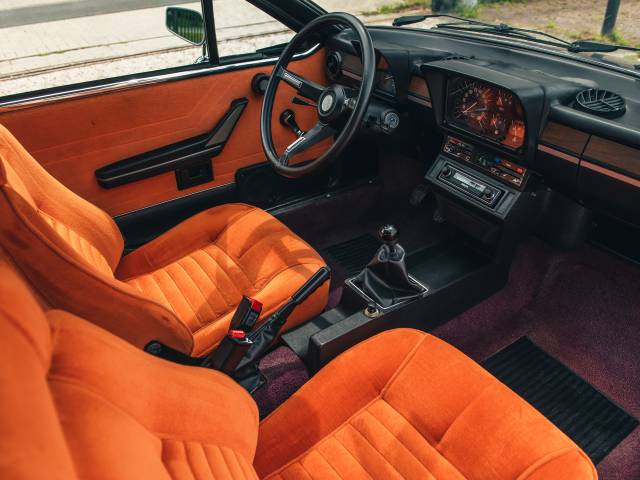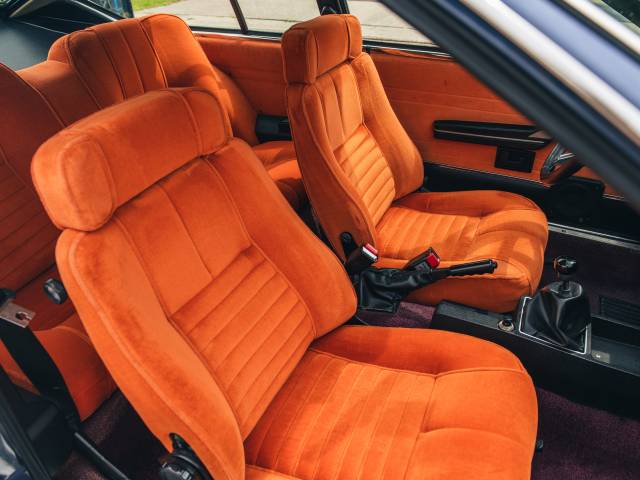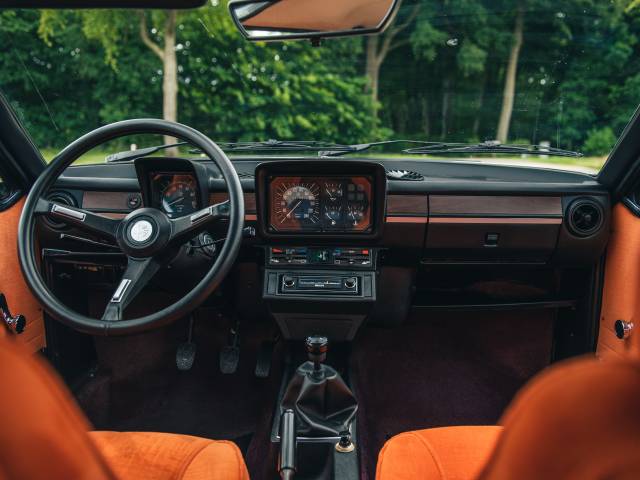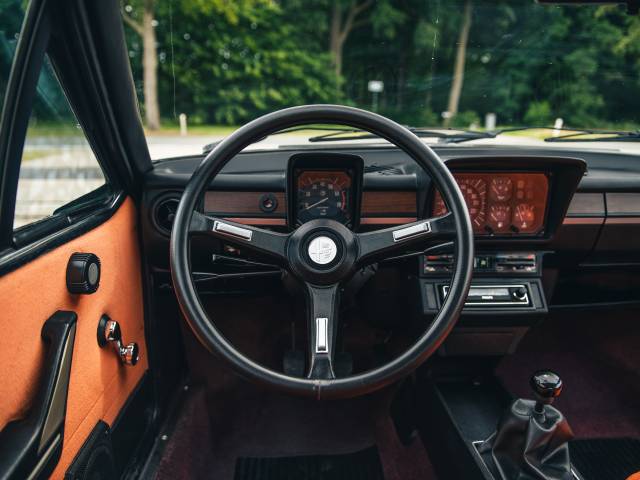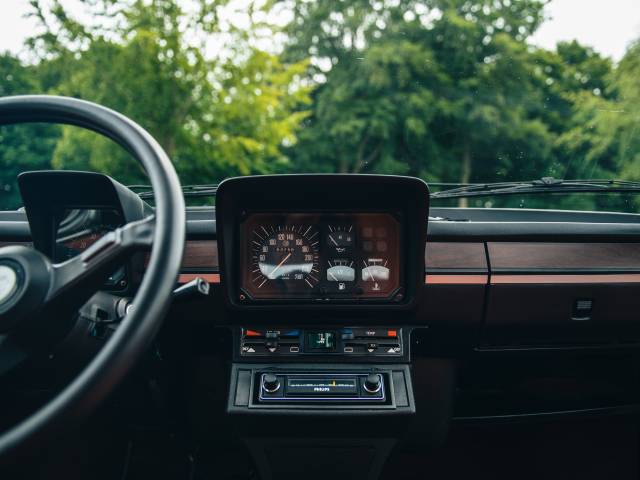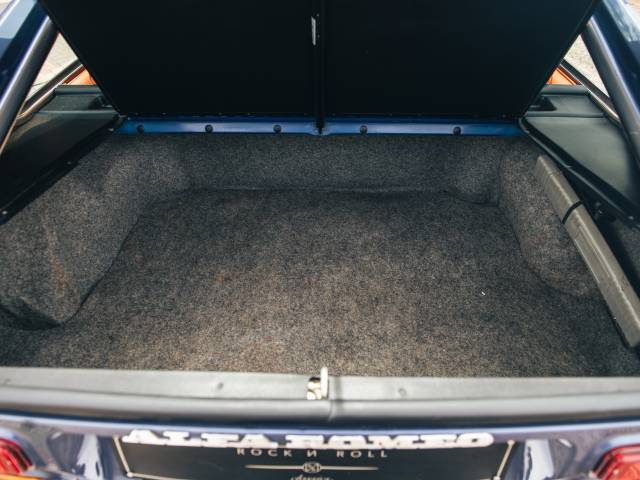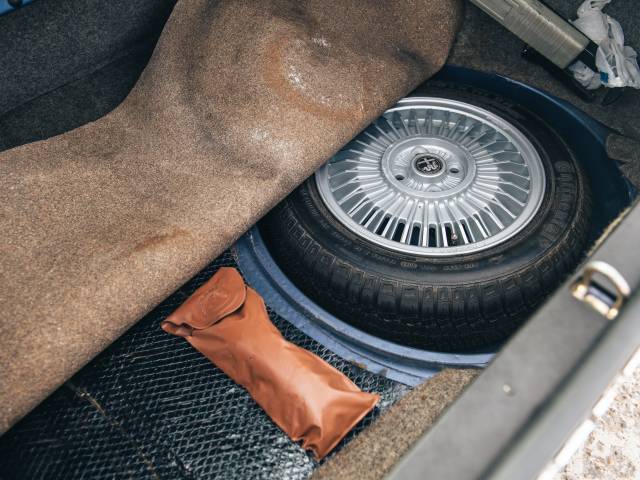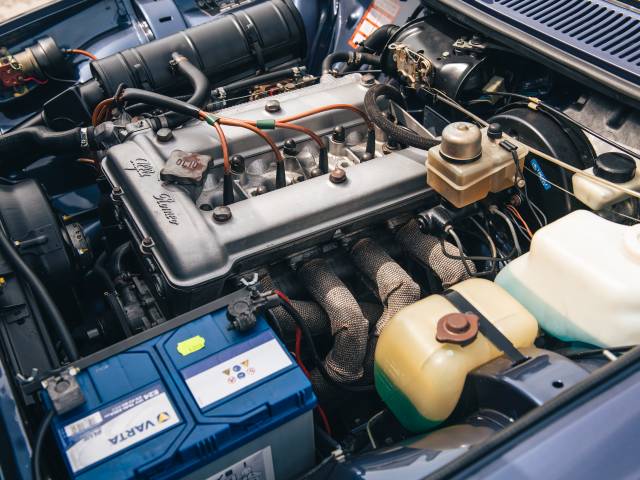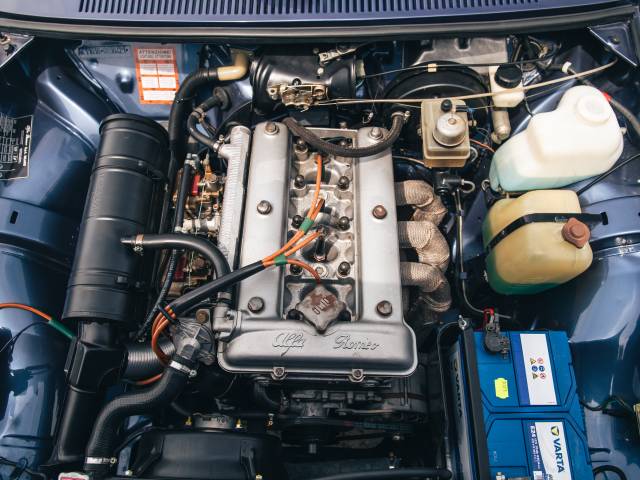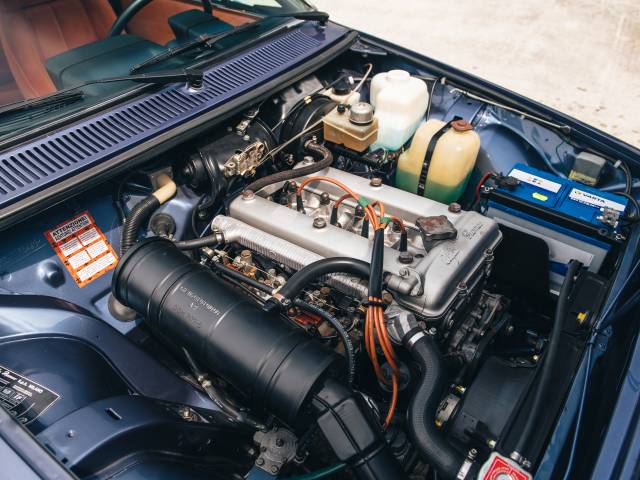 * Fully restored - wonderful color combination*
Dealer

away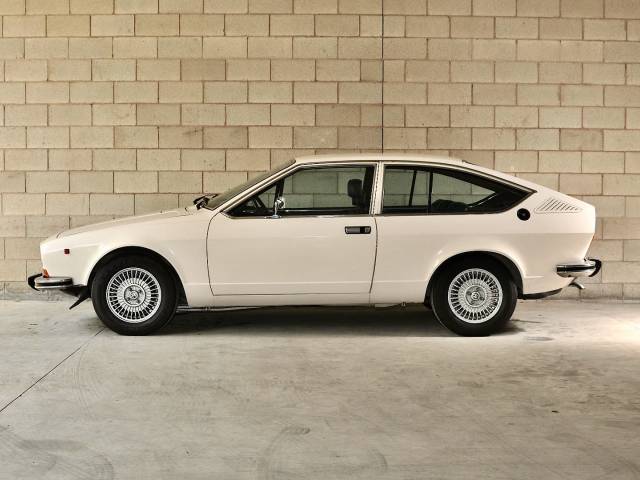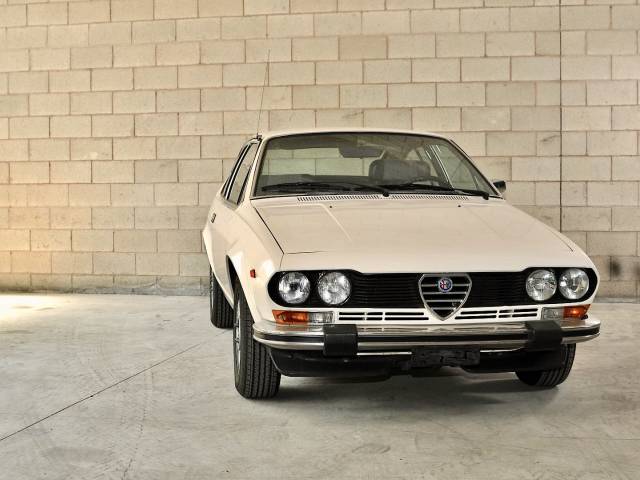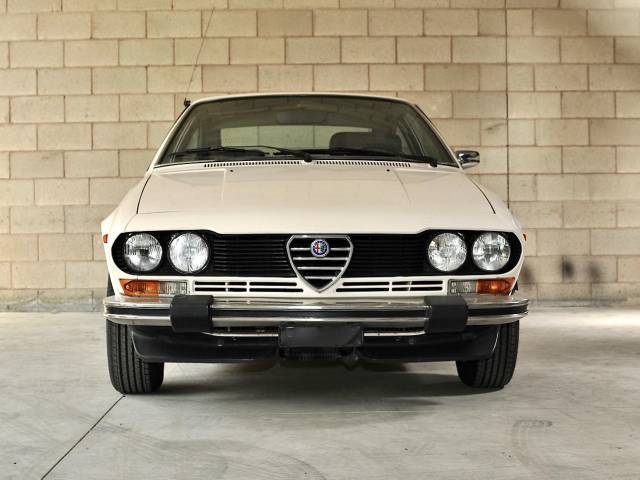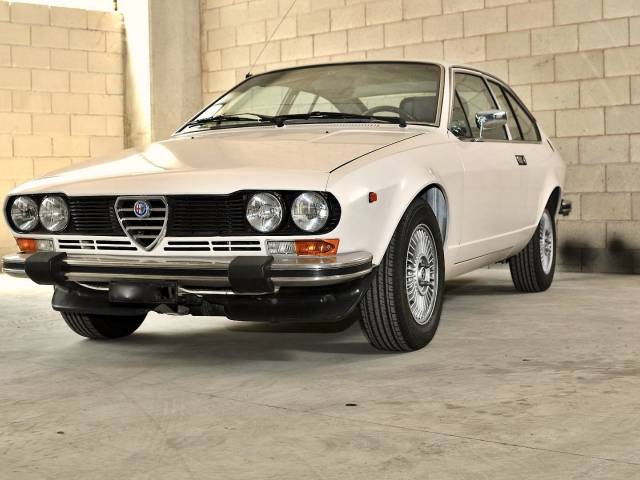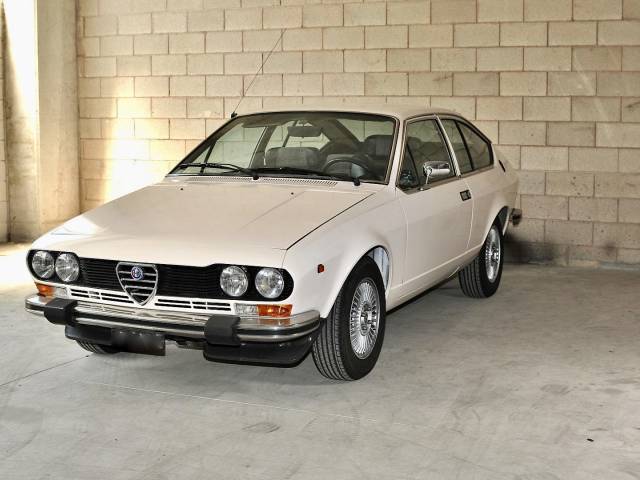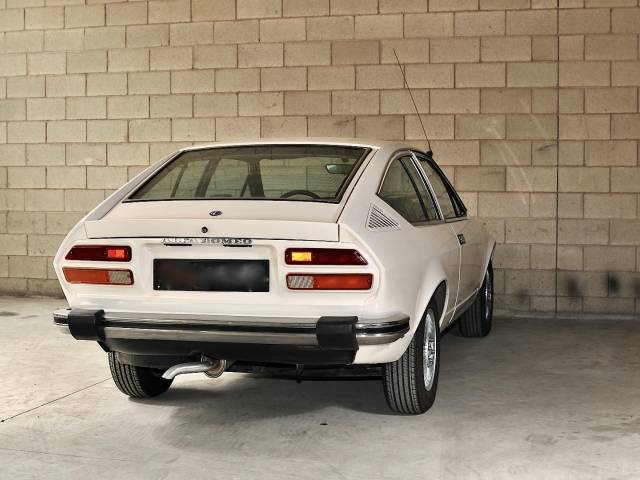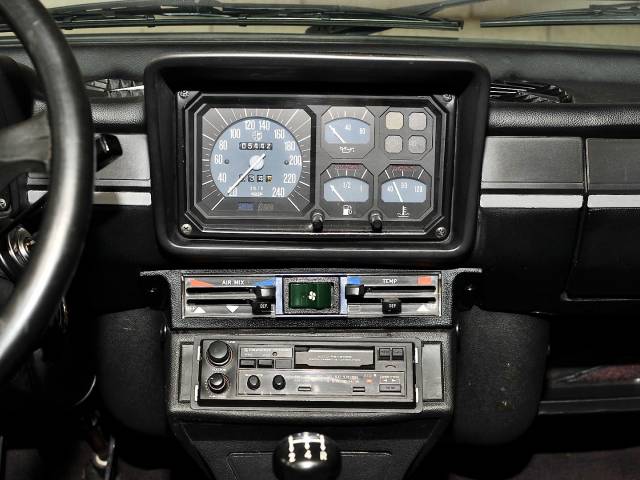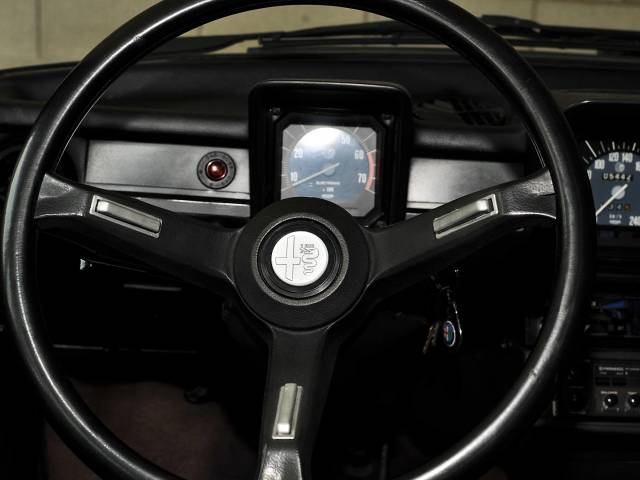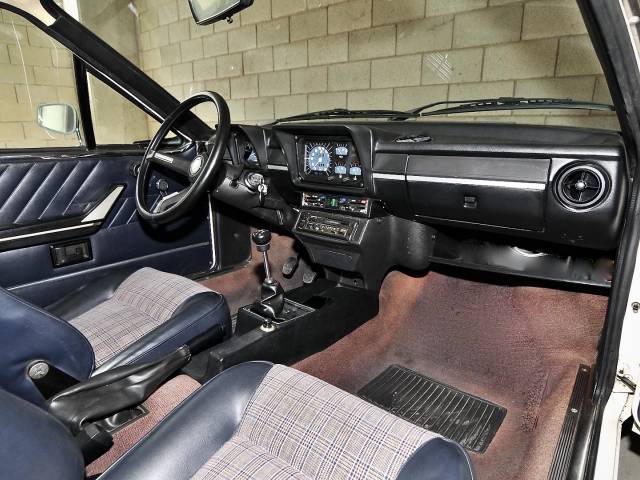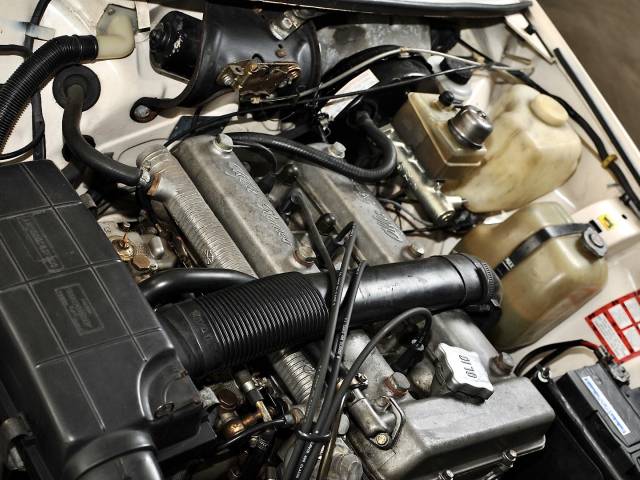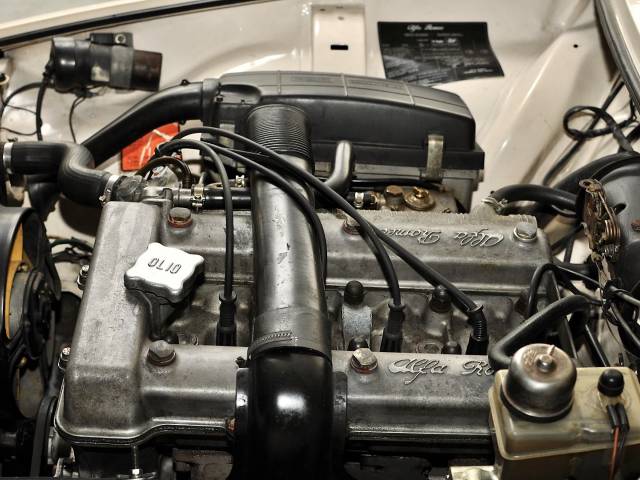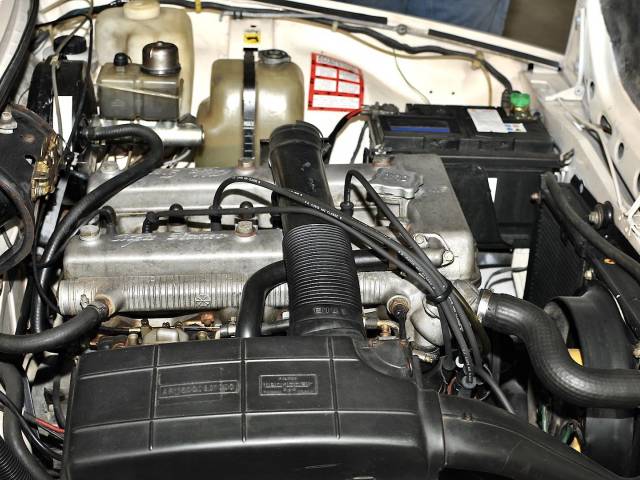 CRS ASI
Dealer

away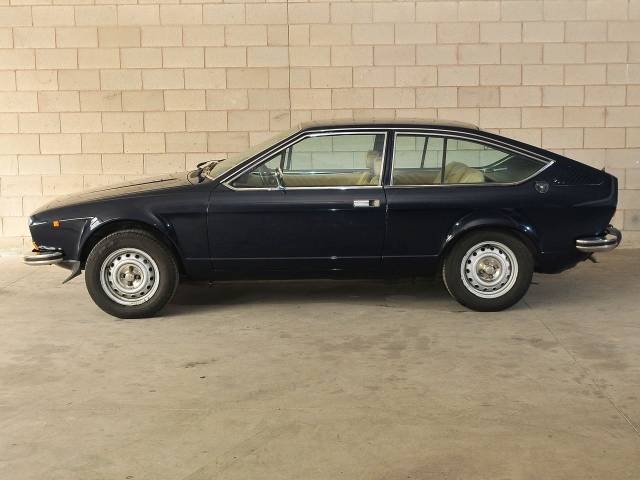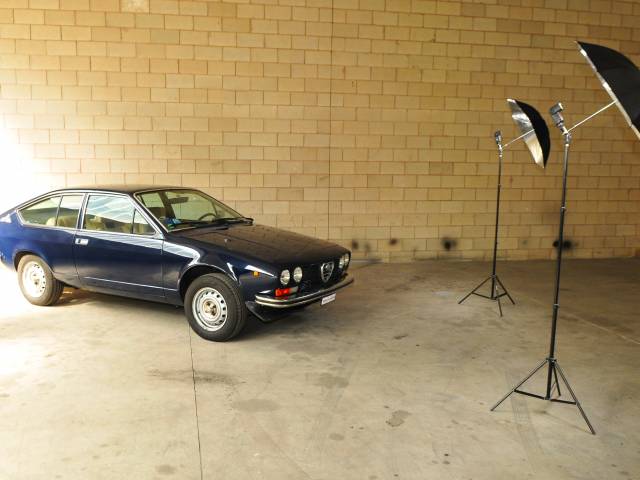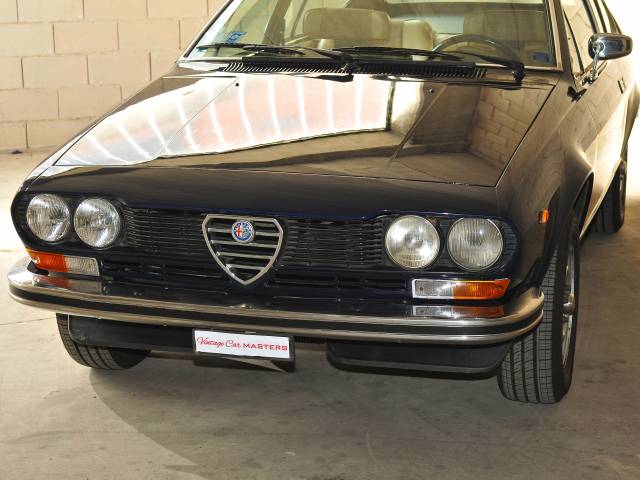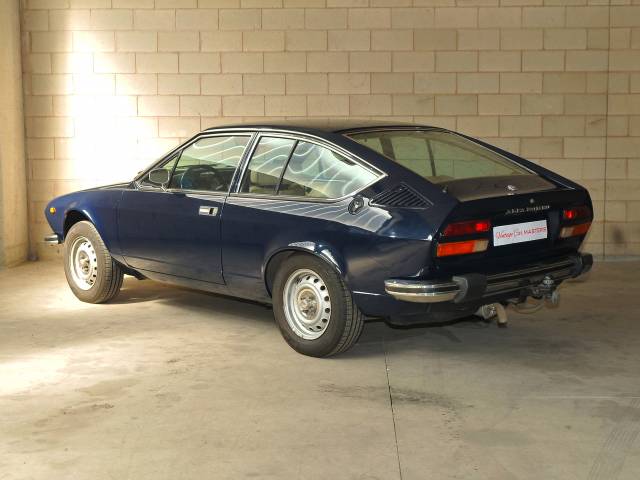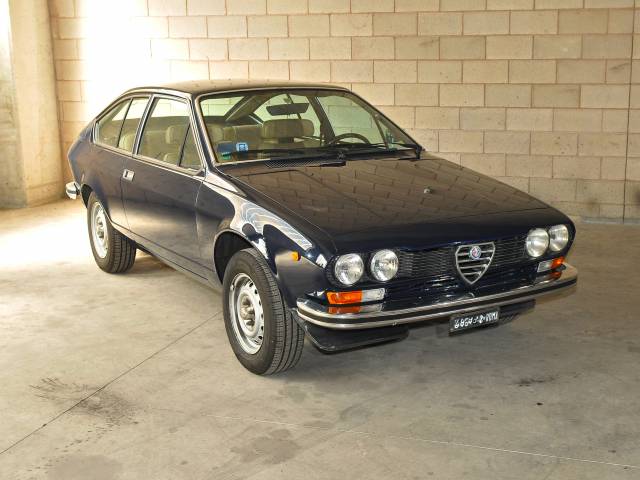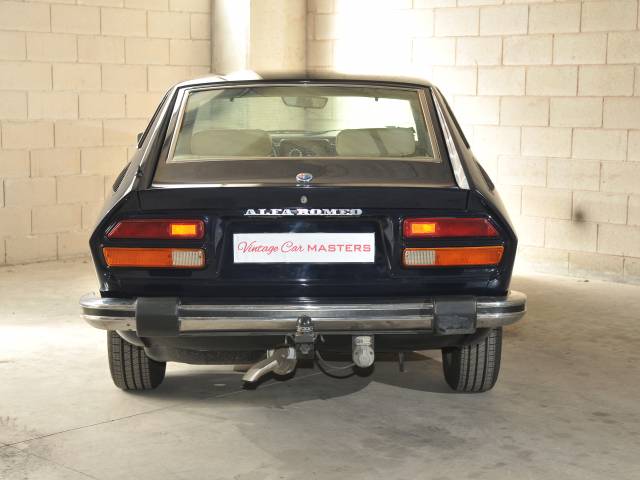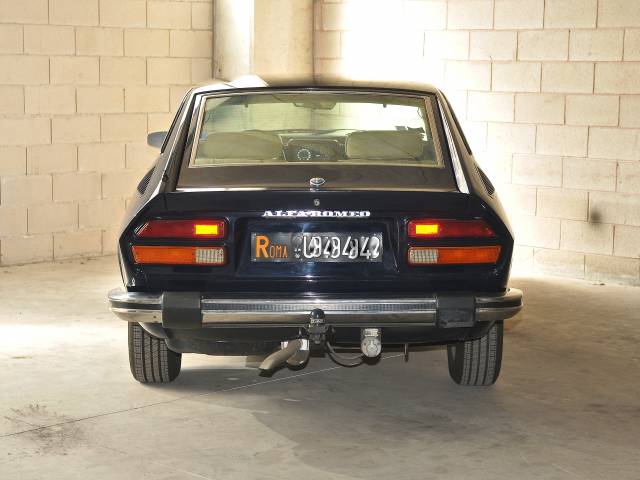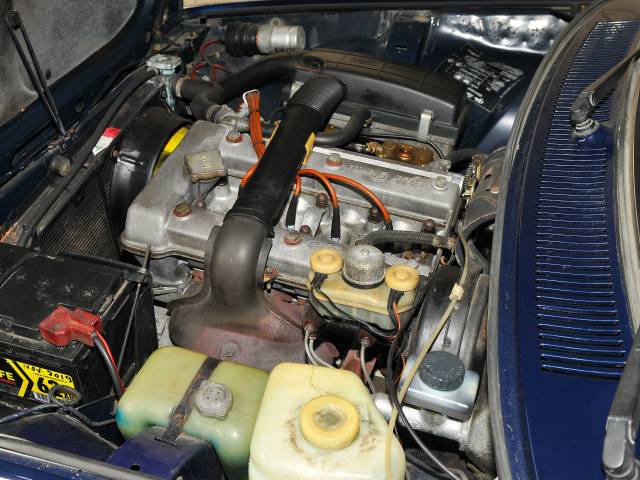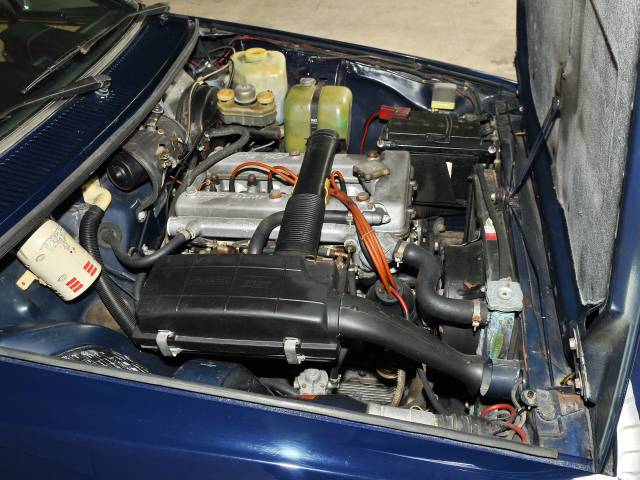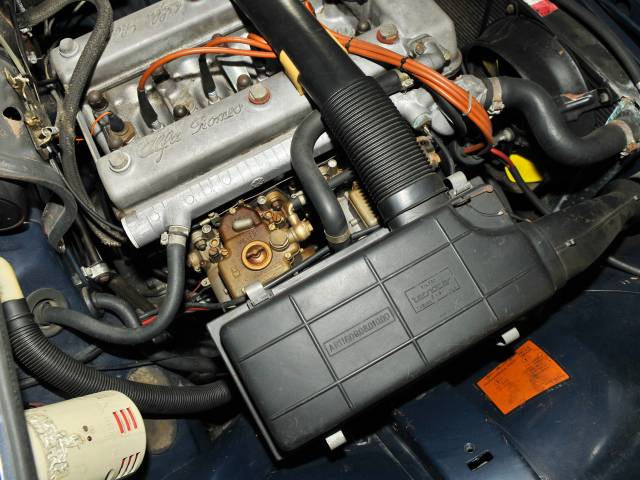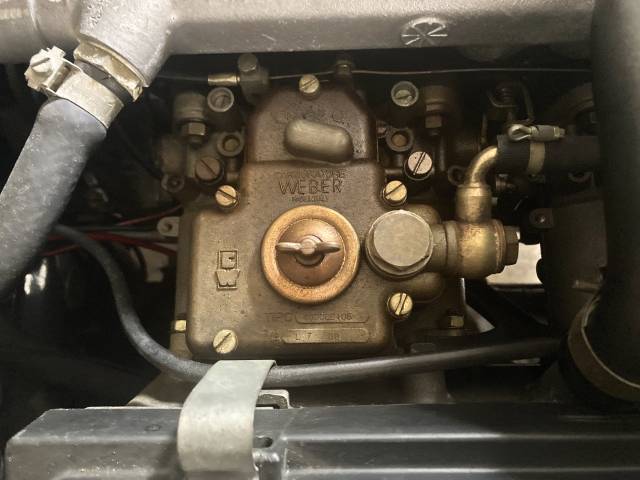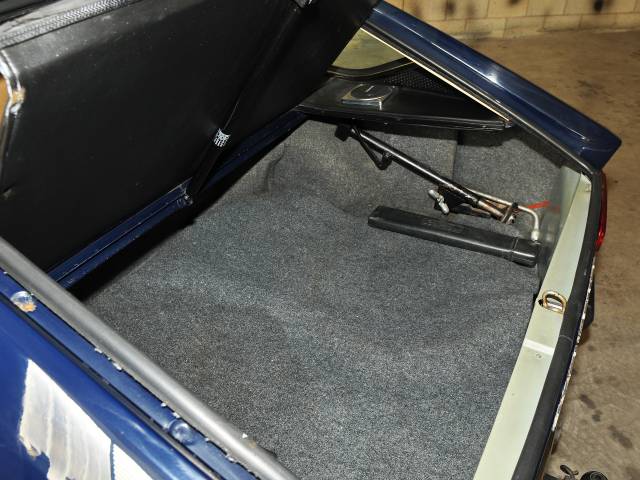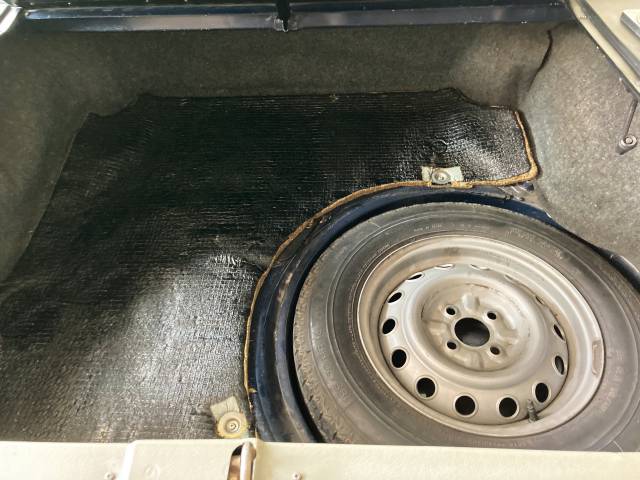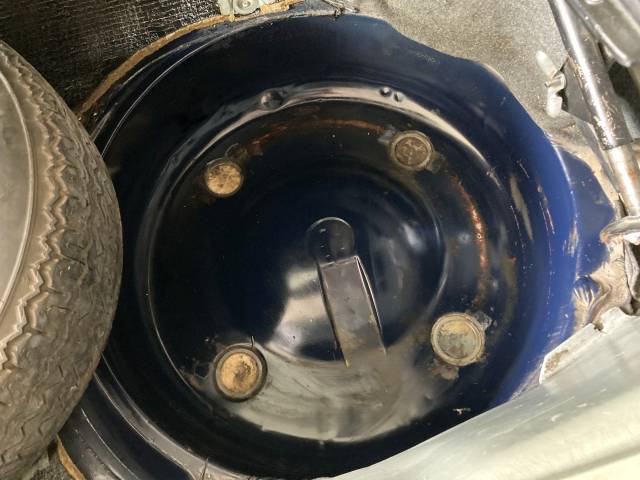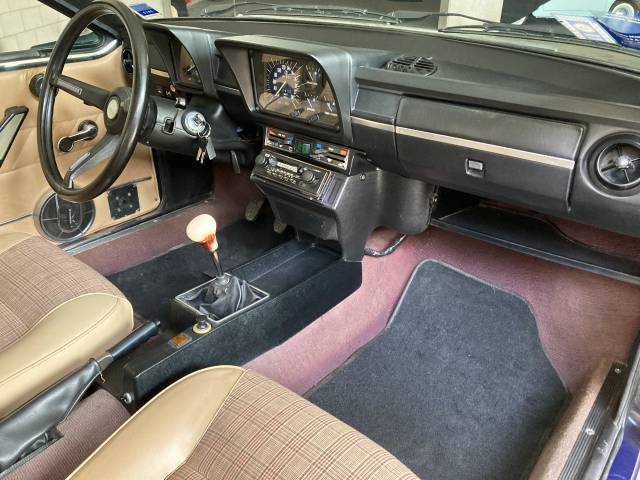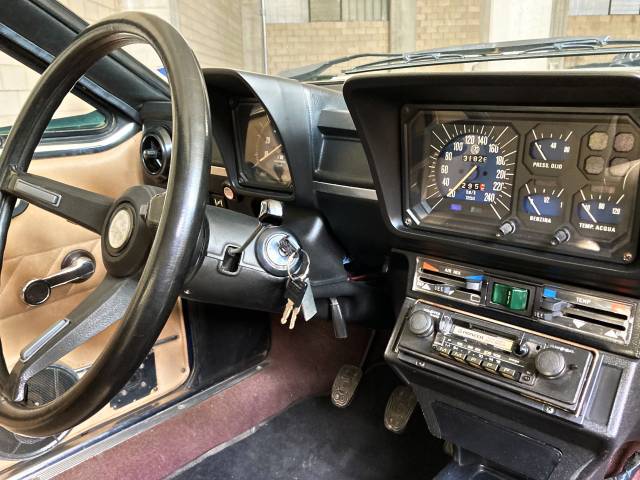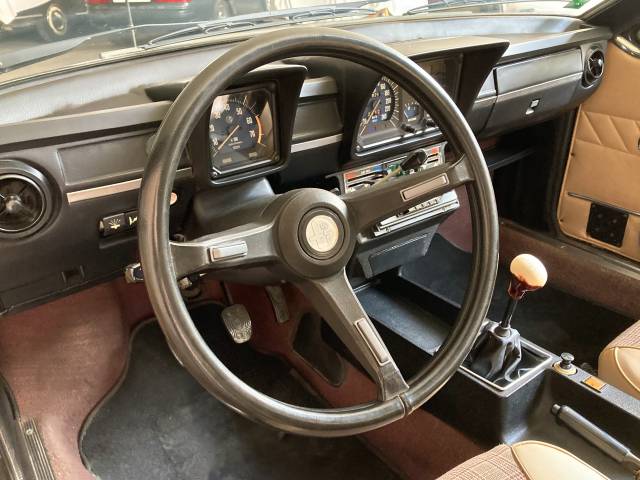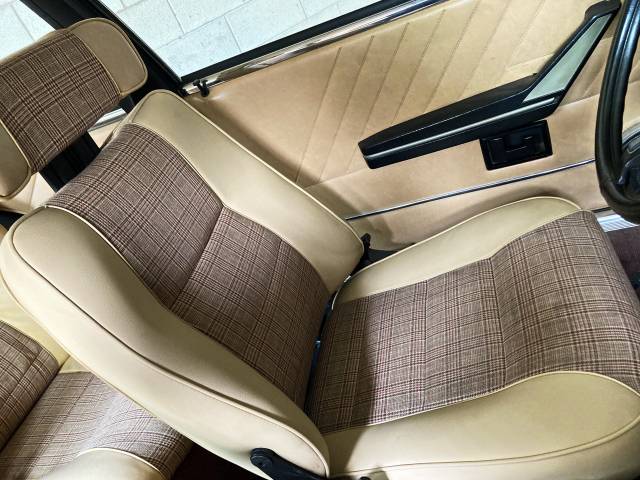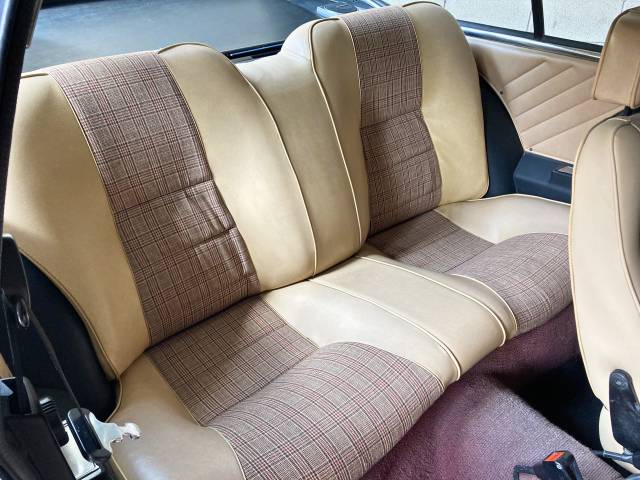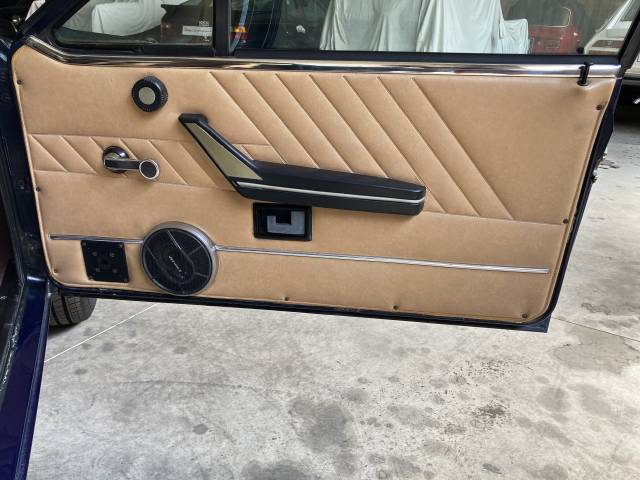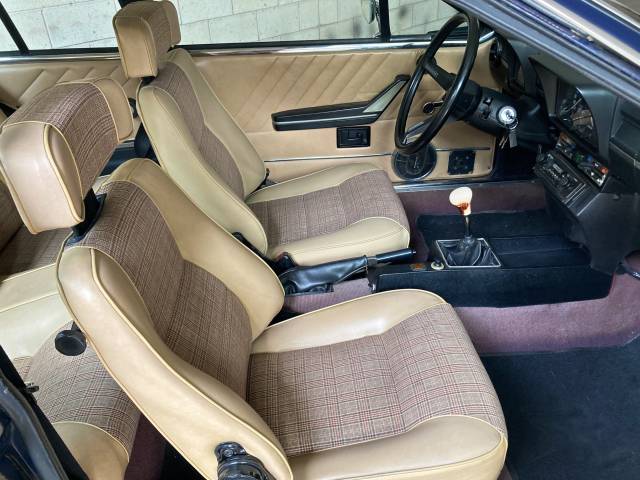 TARGA ORO ASI
Dealer

away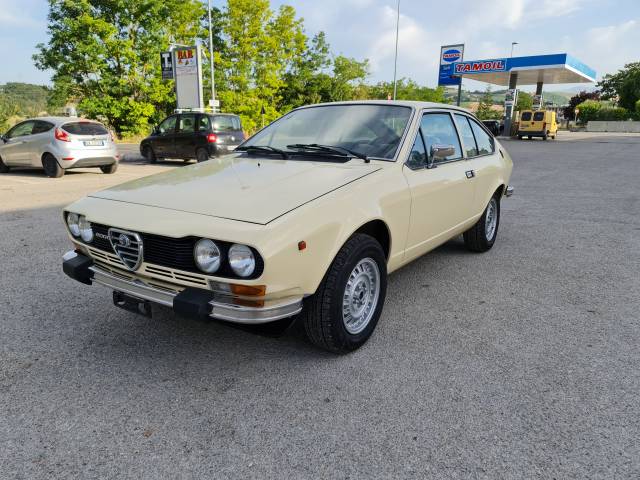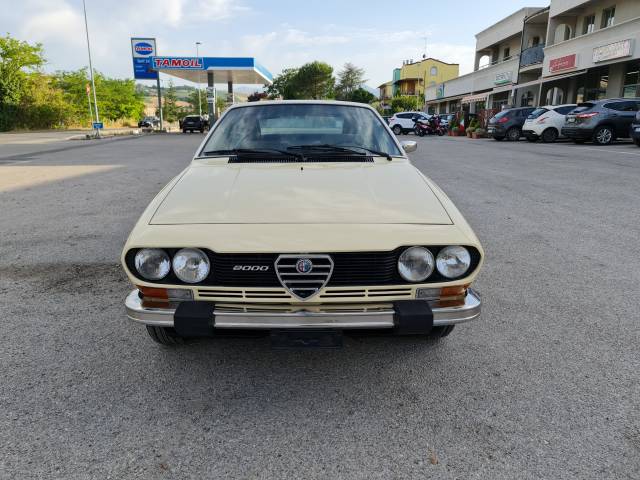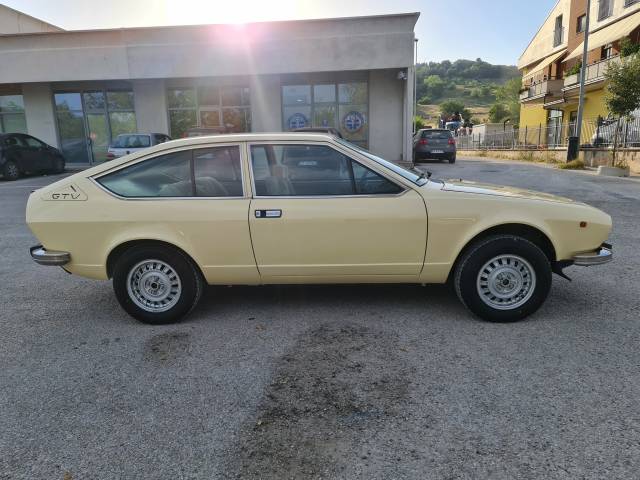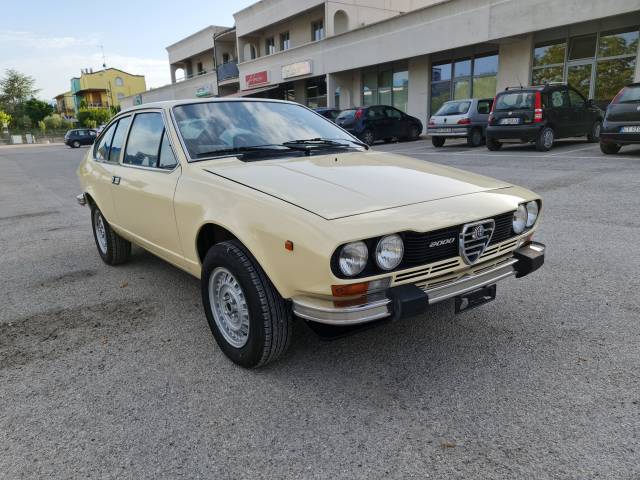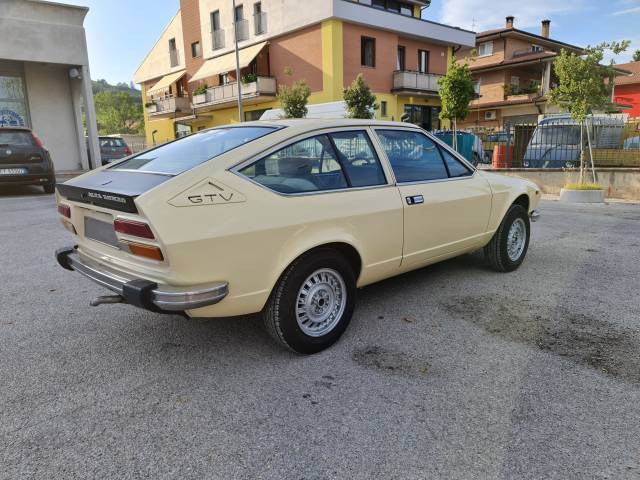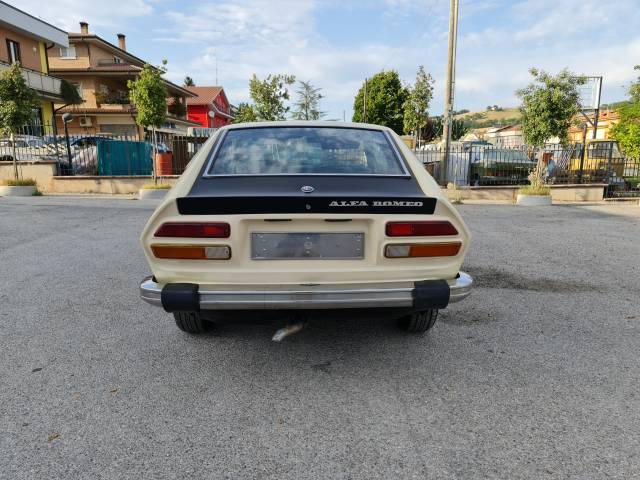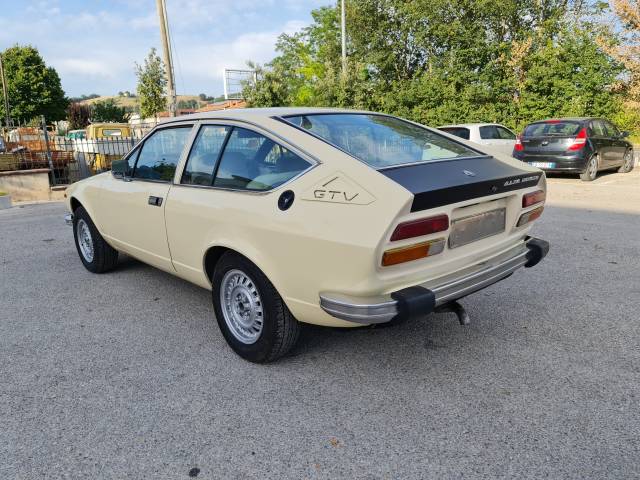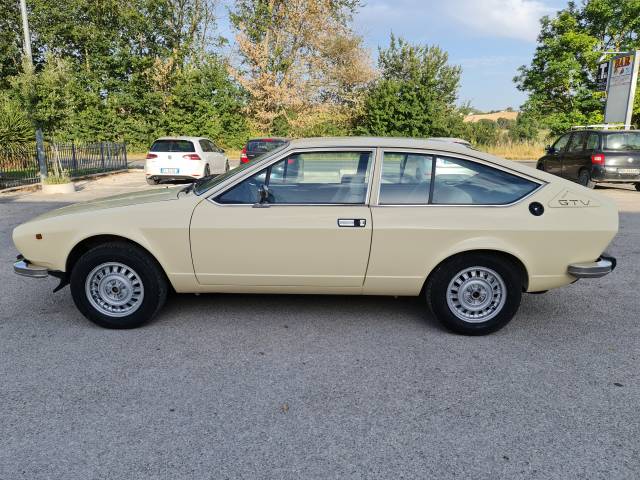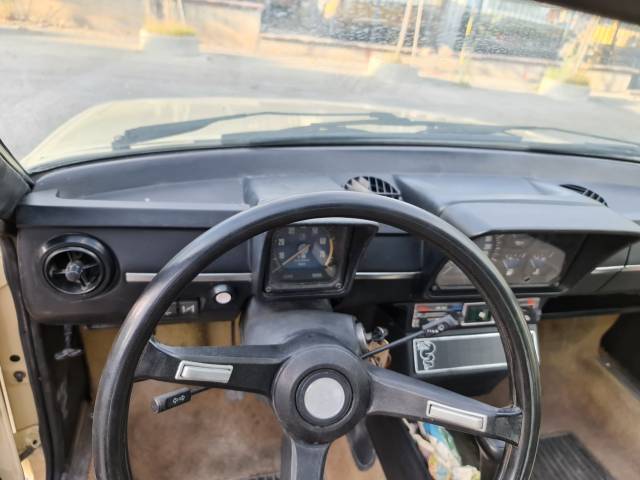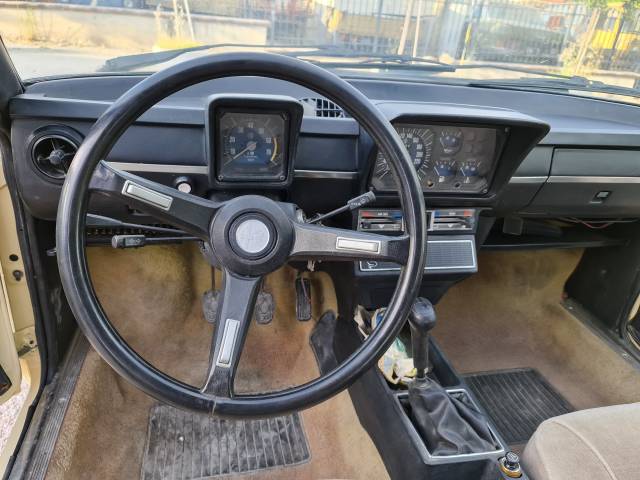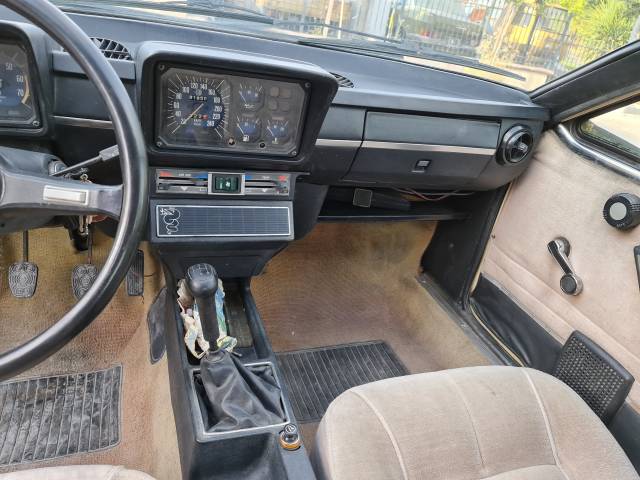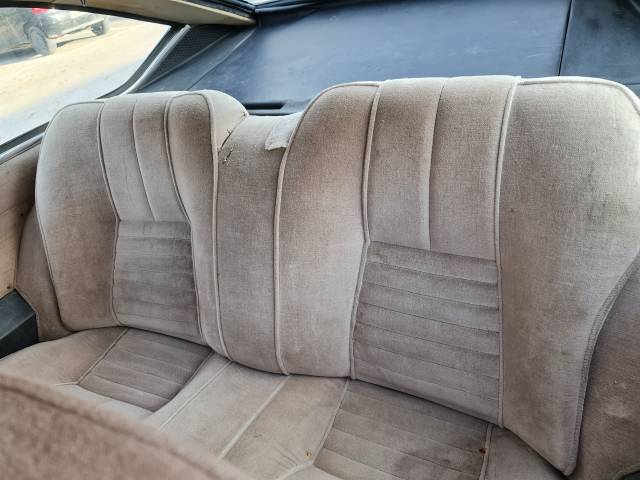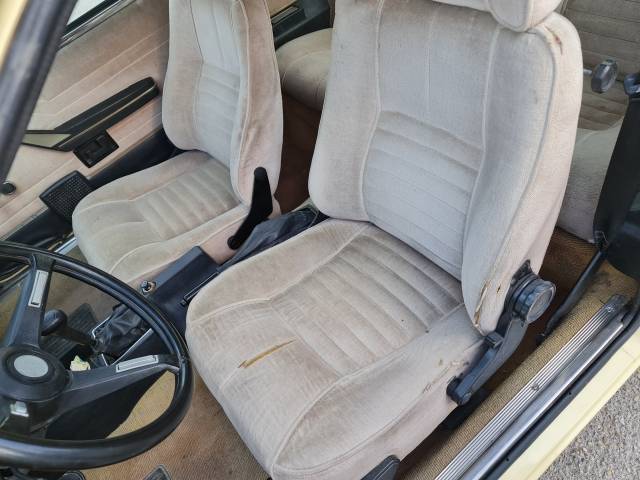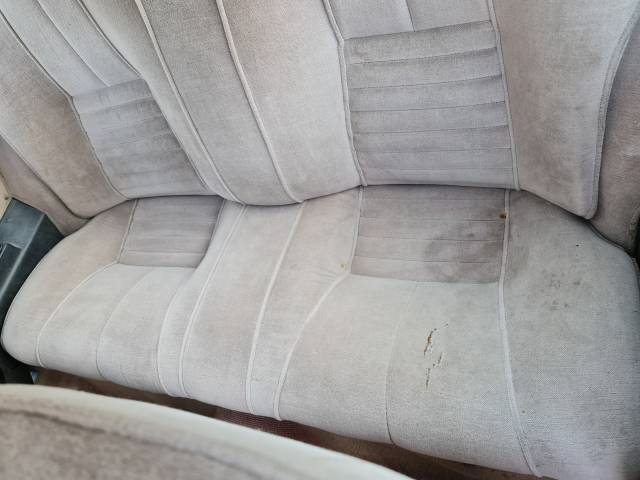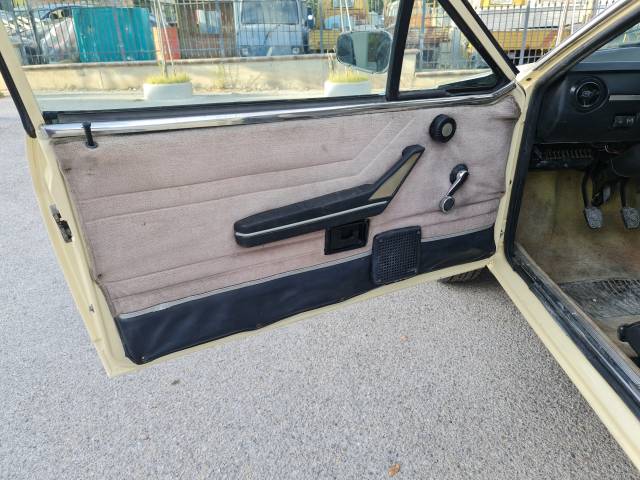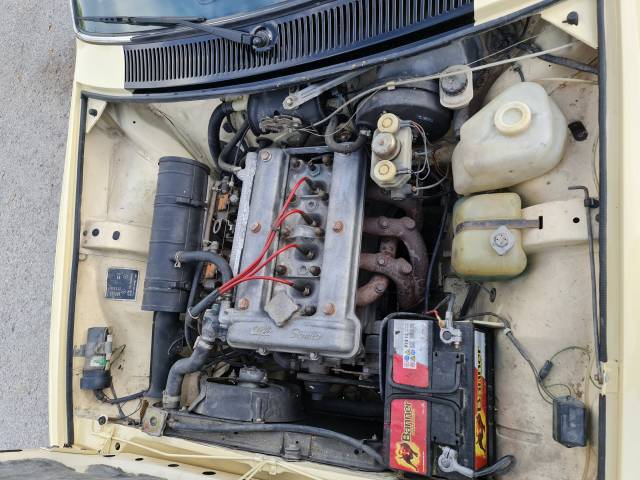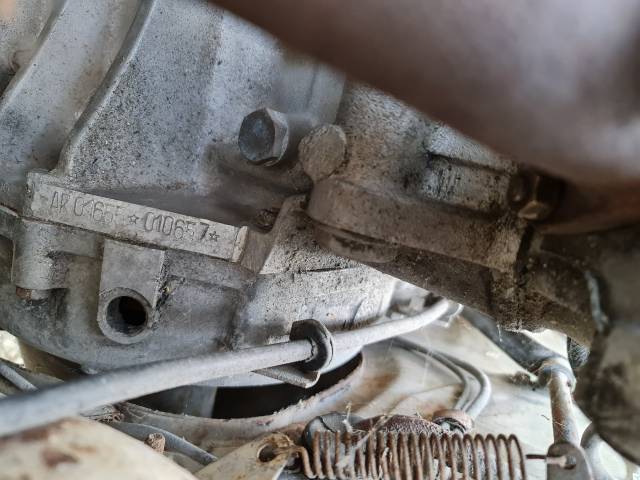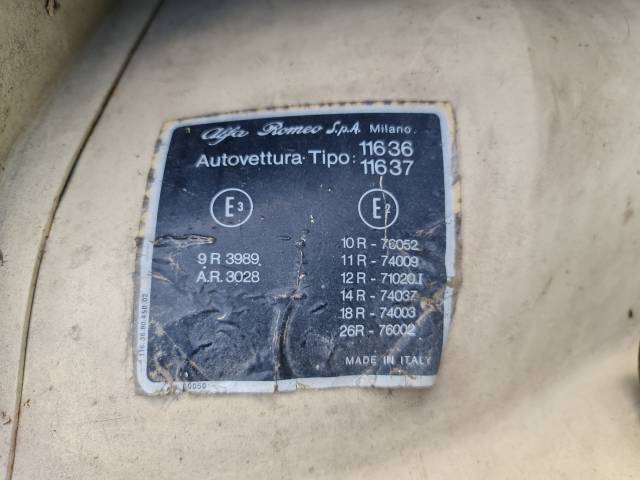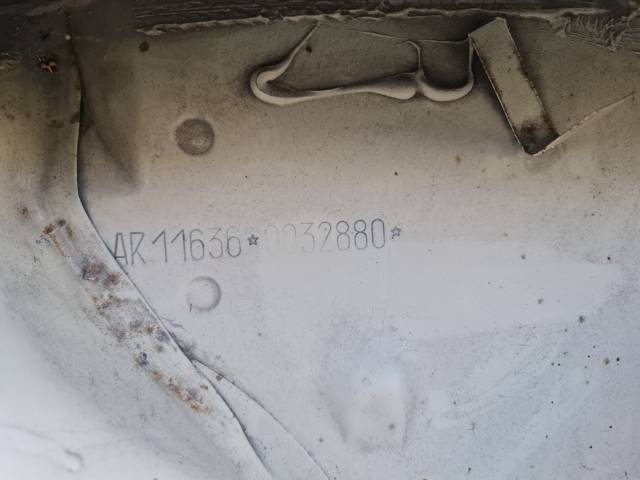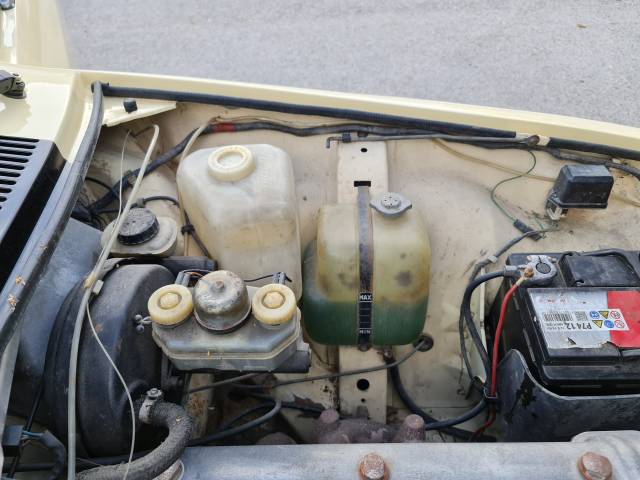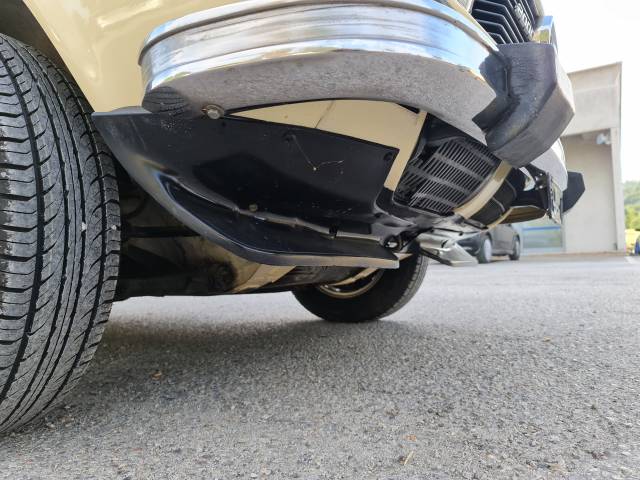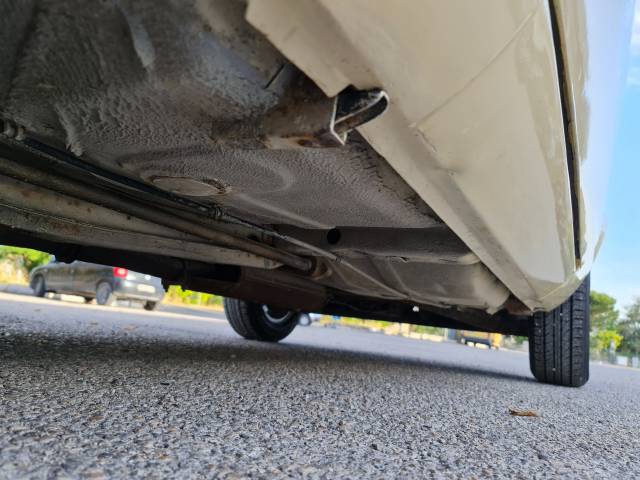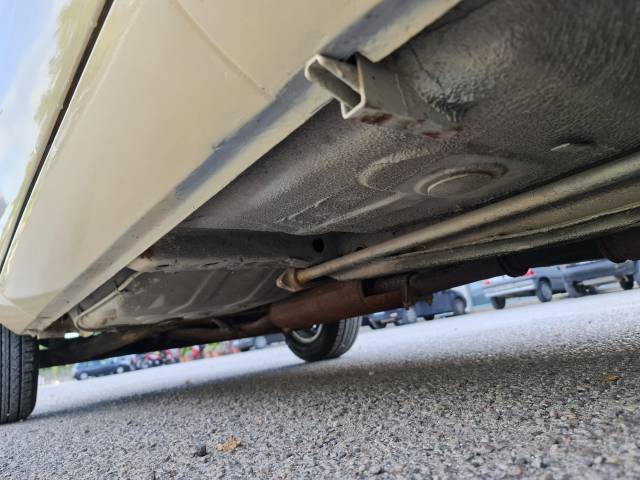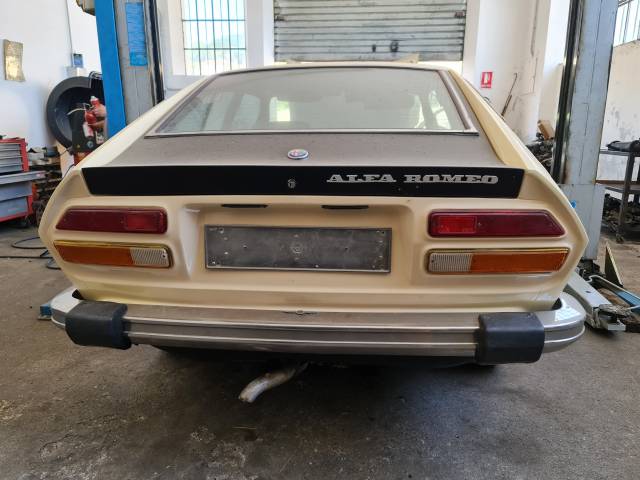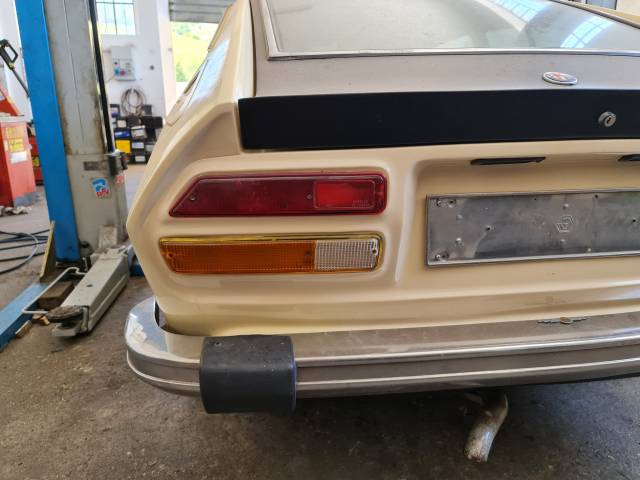 Dealer

away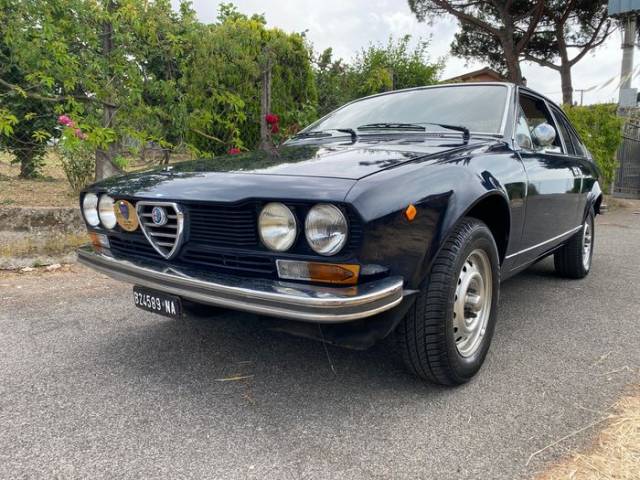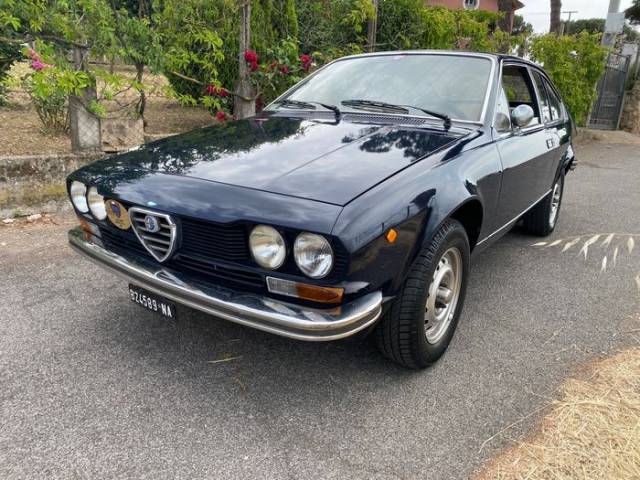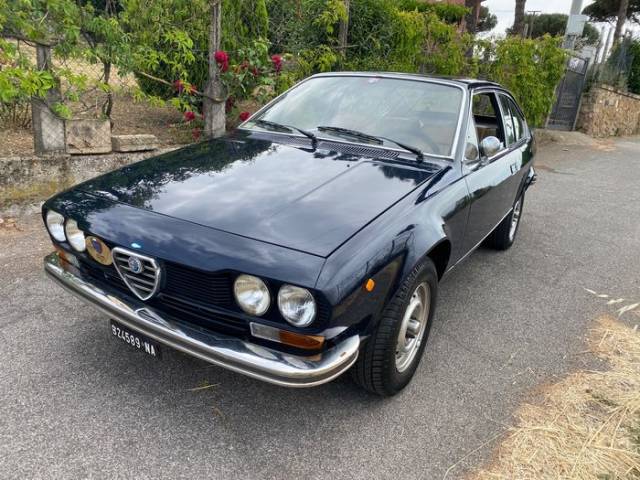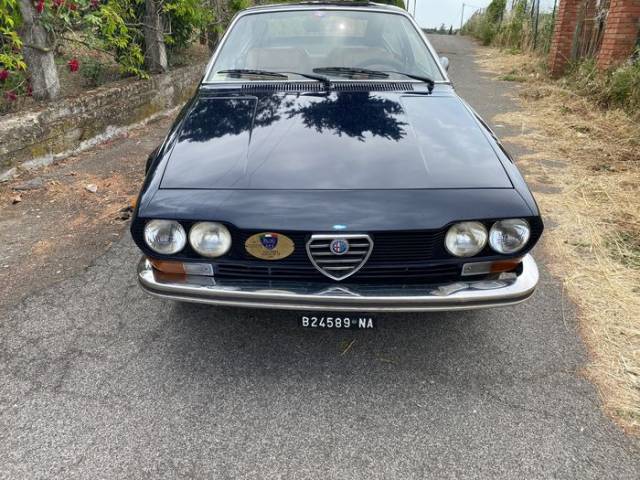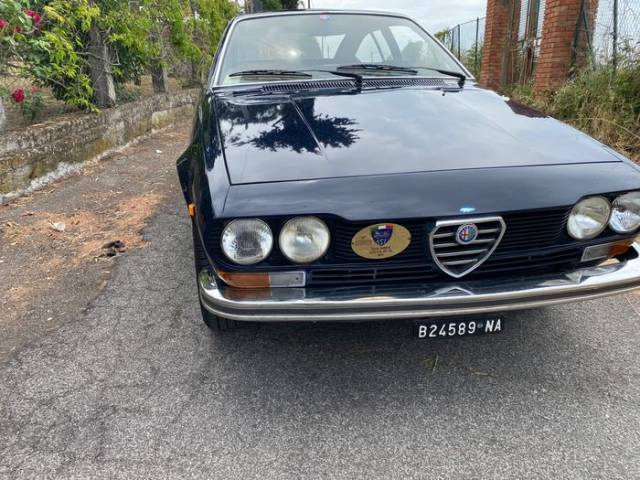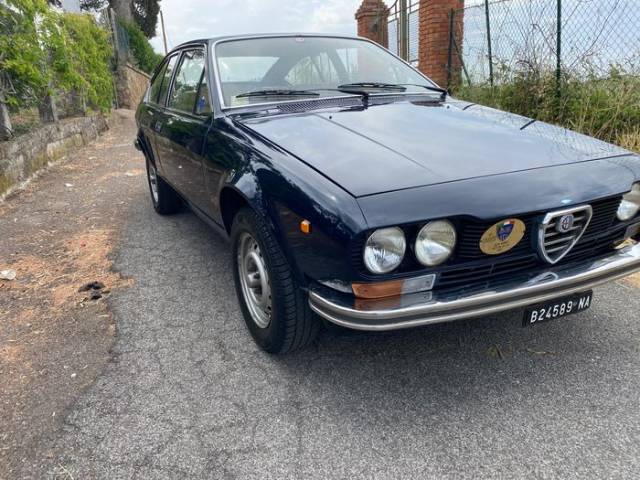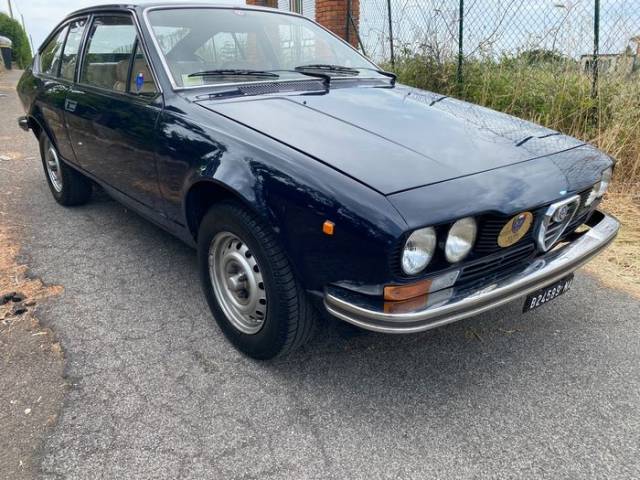 Dealer

away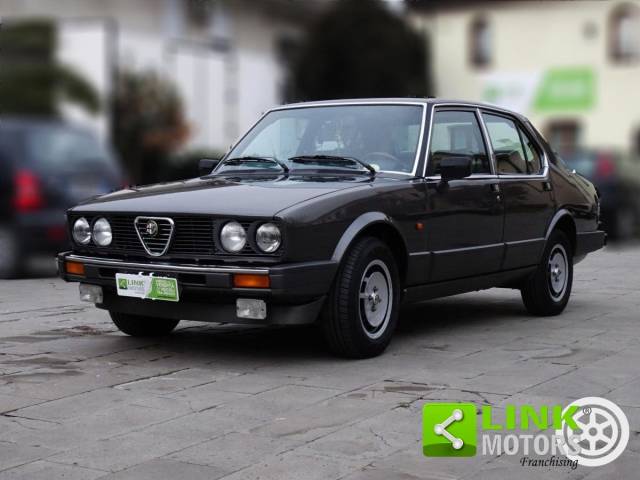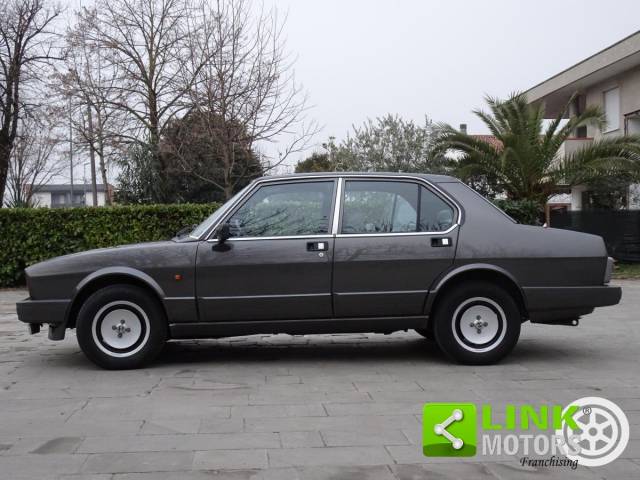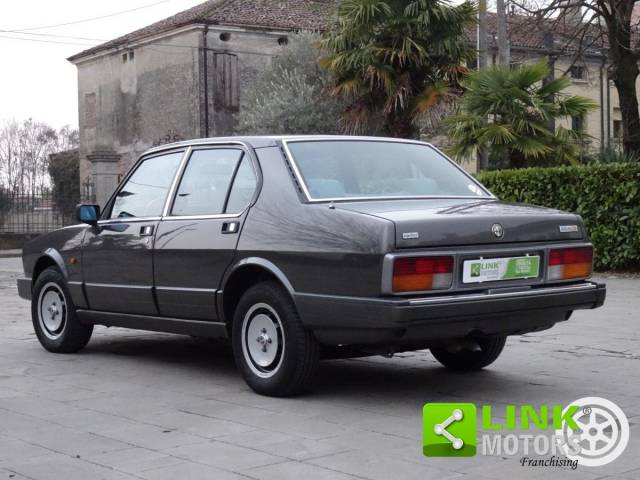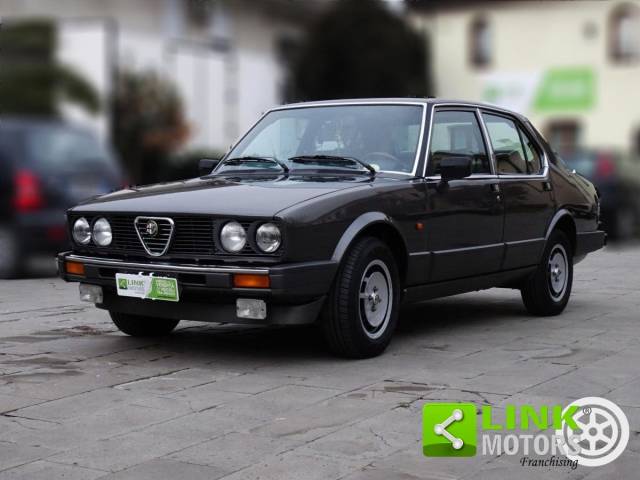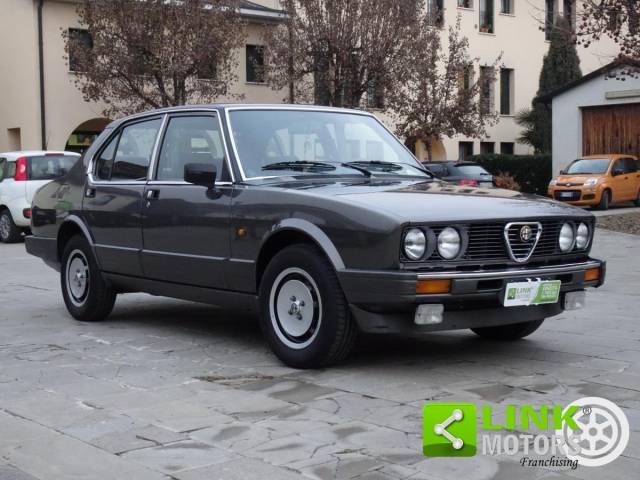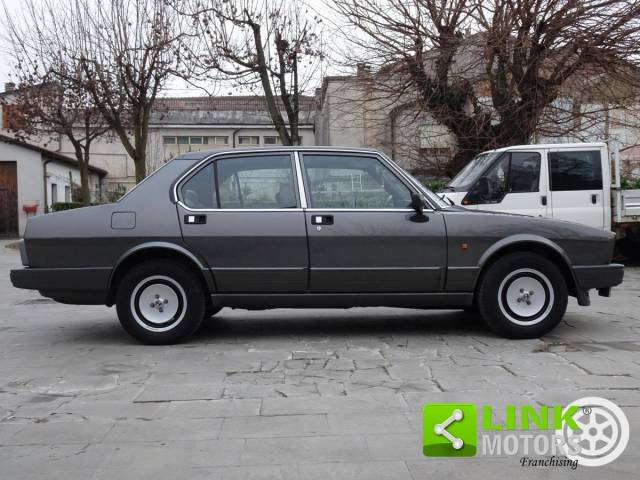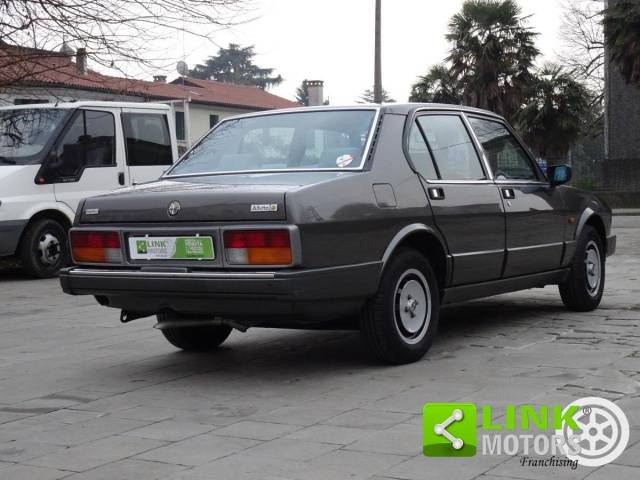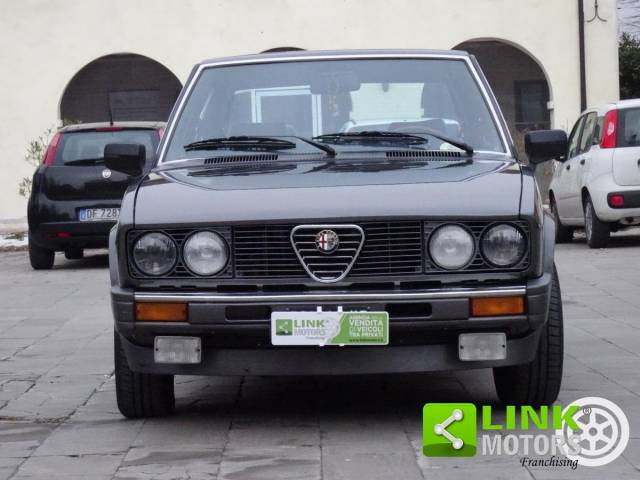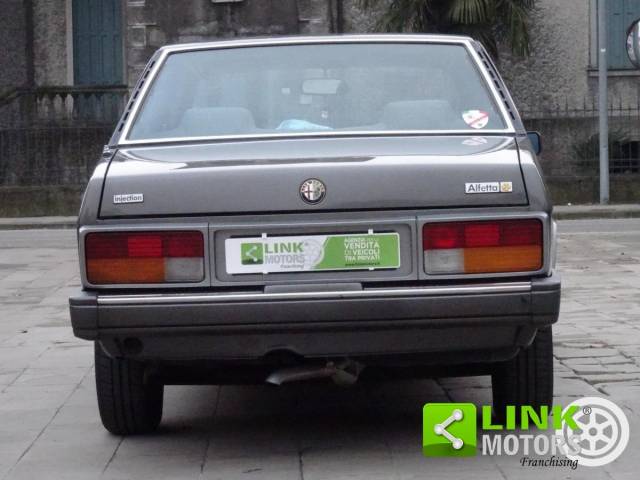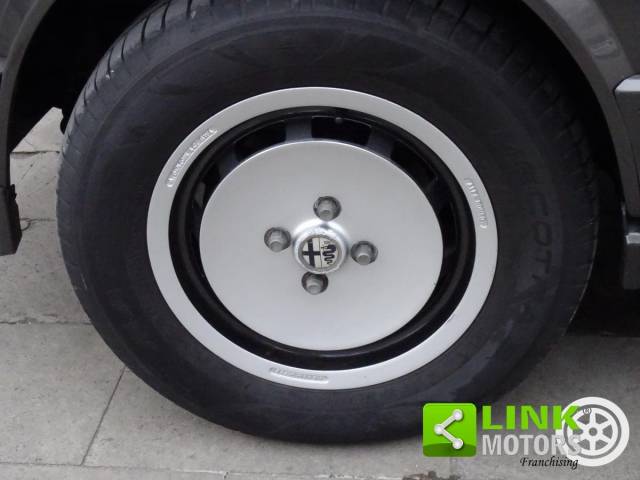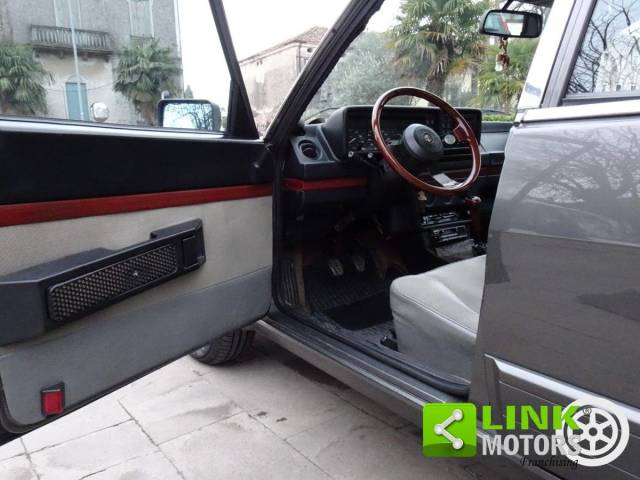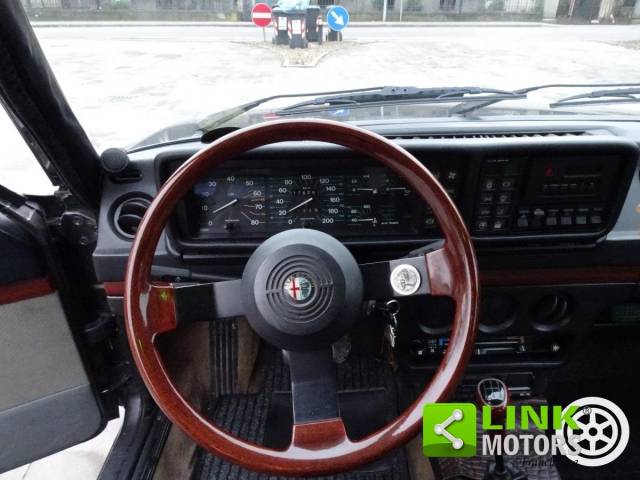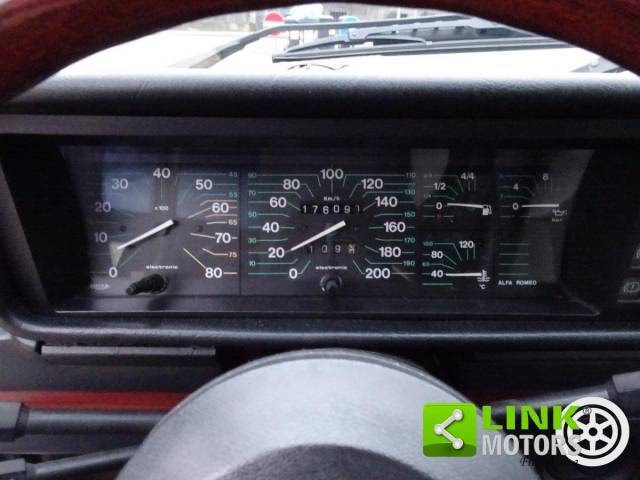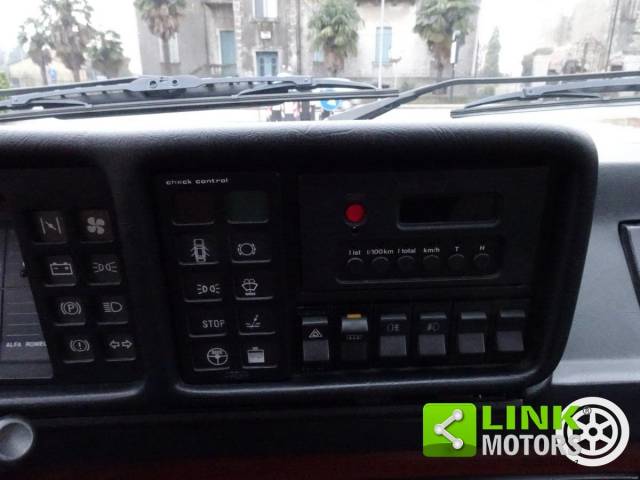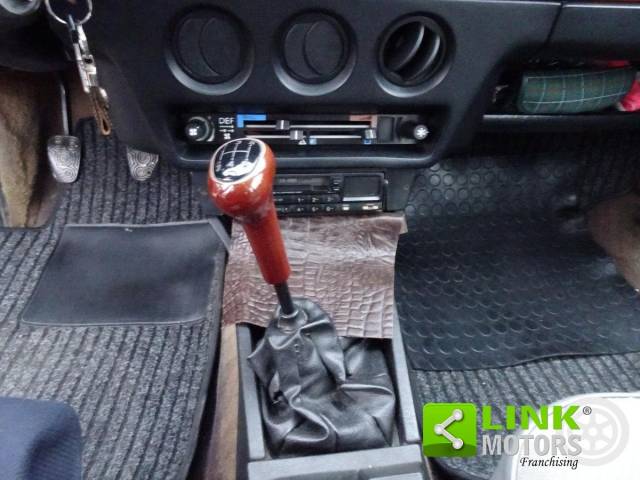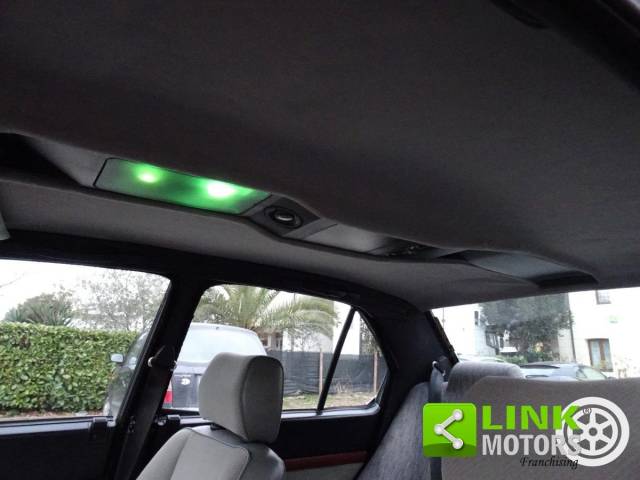 ALFA ROMEO - Alfetta - 2.0i Quadrifoglio Oro - ASI -Conservata Perfetta
Dealer

away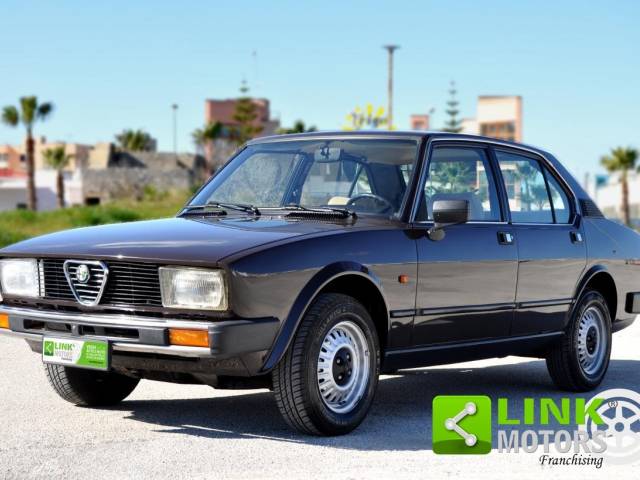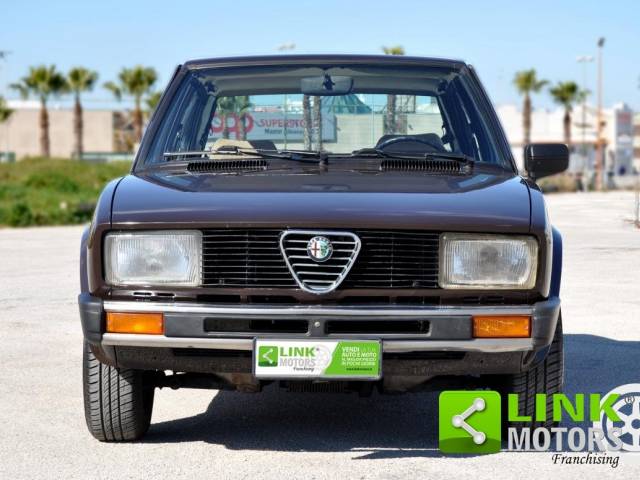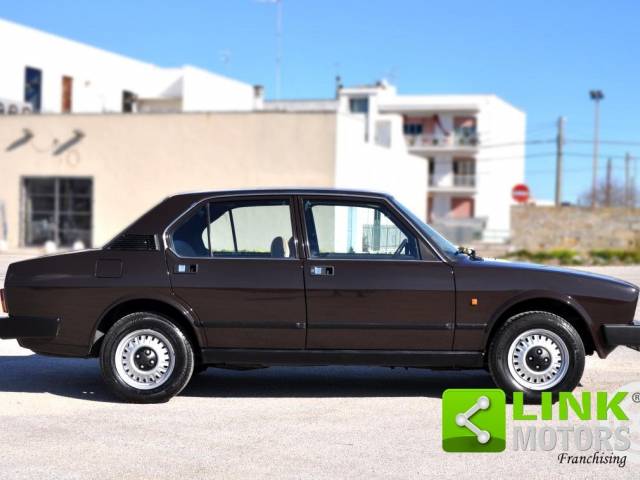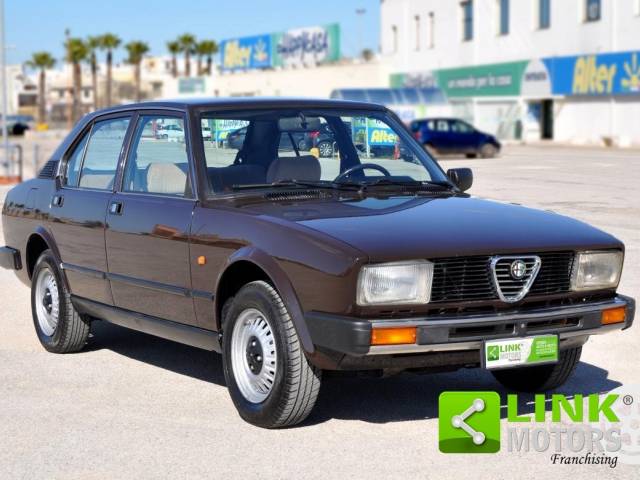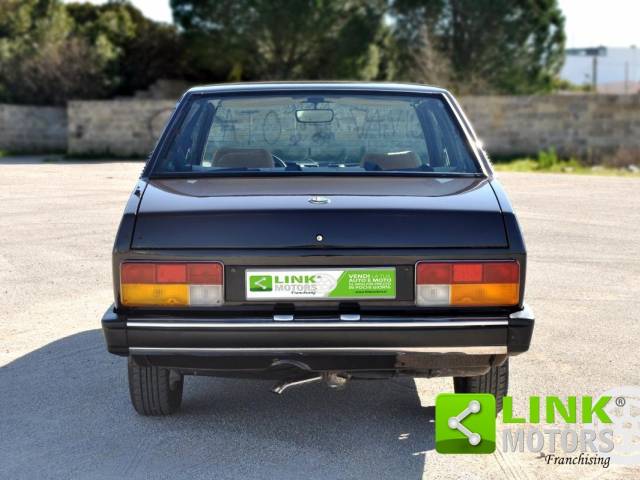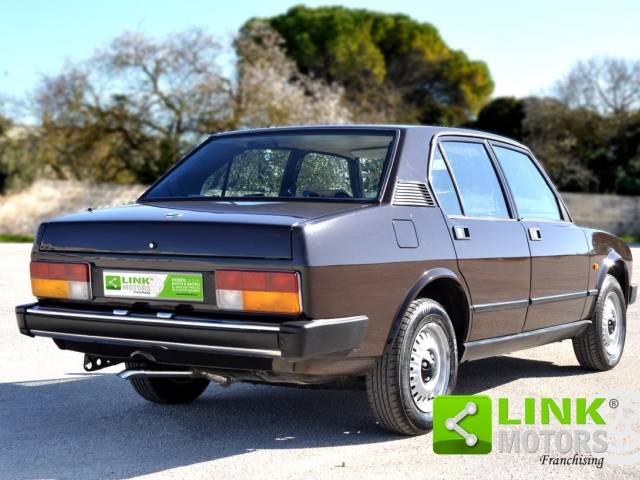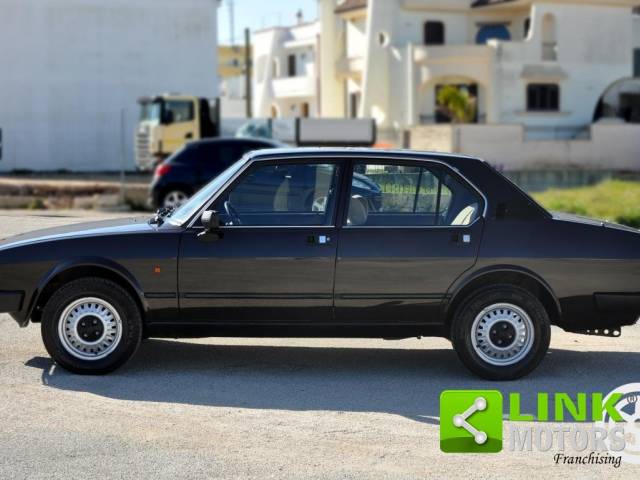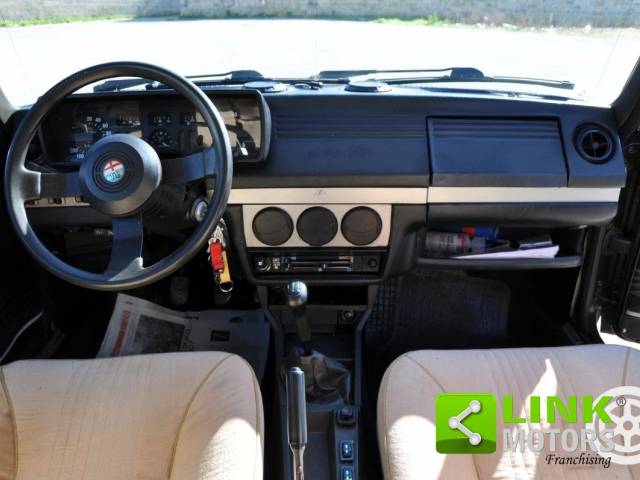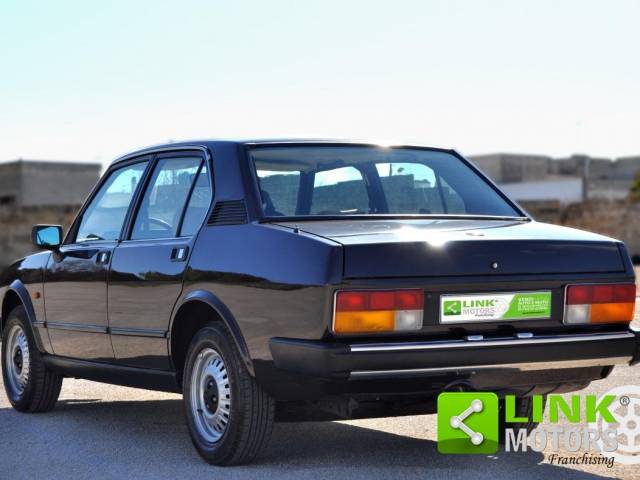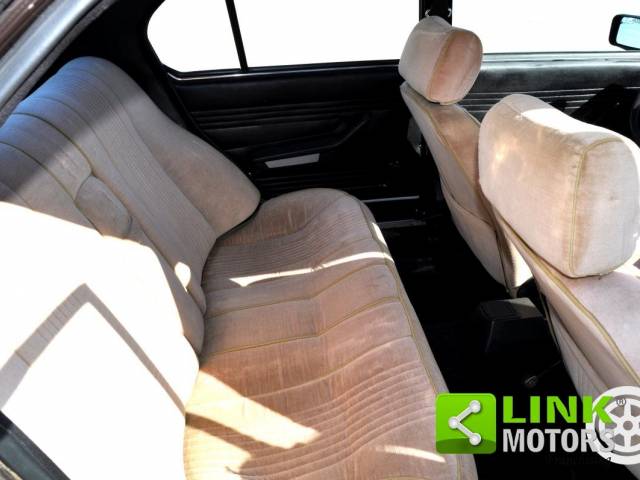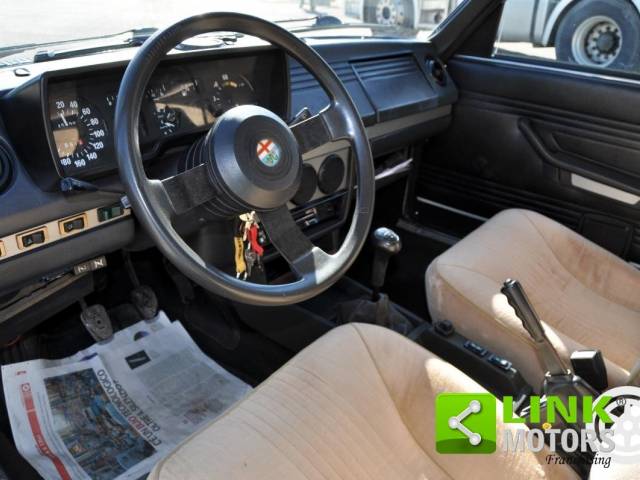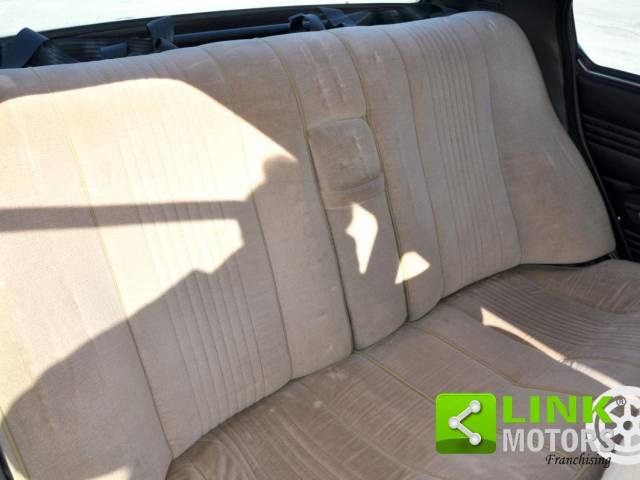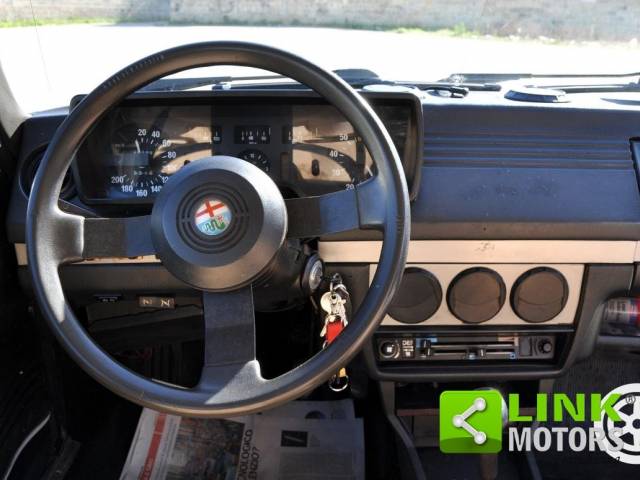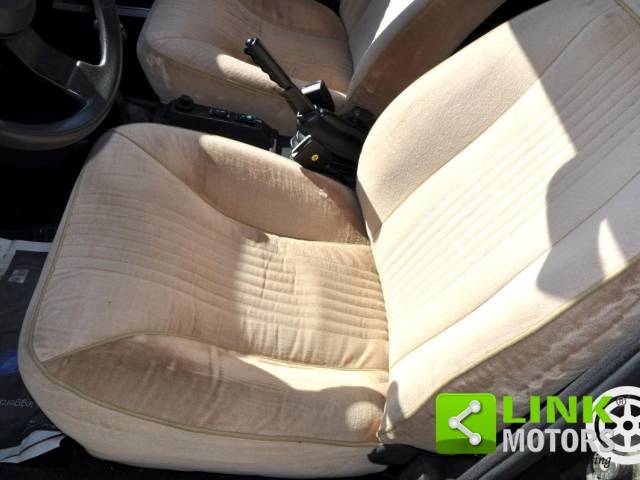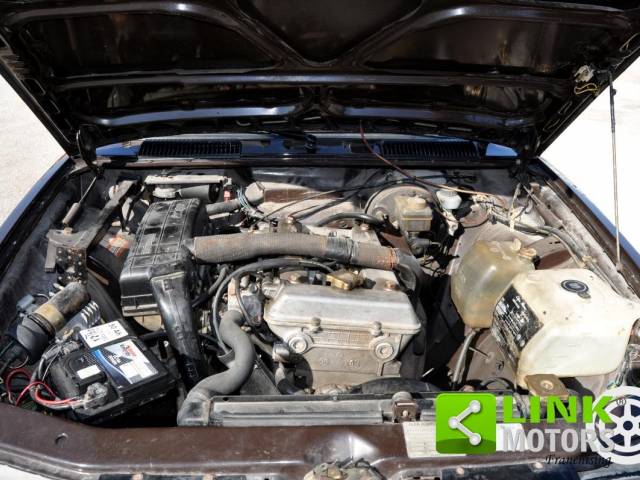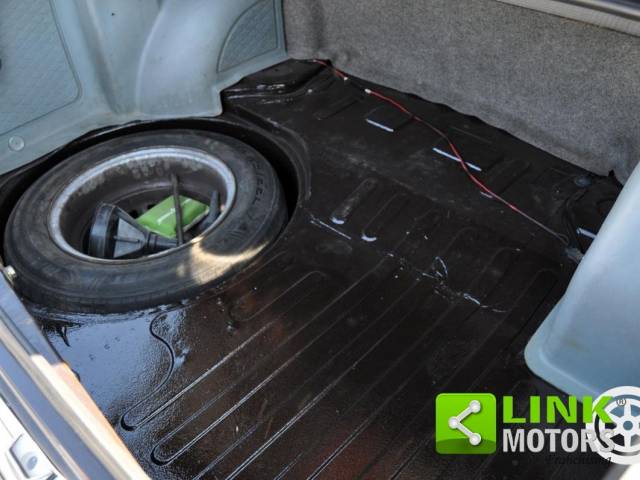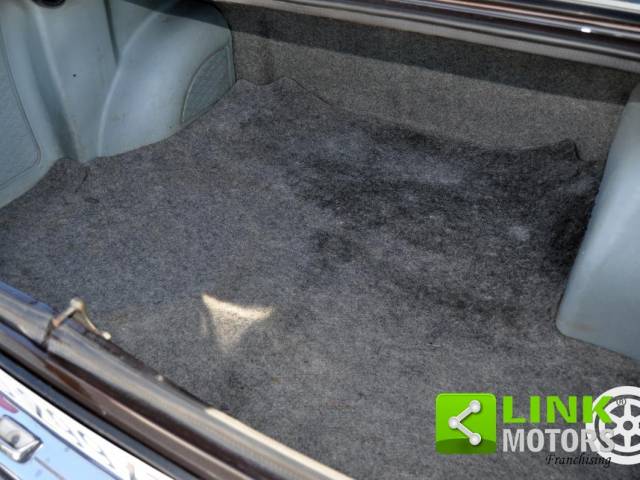 ALFA ROMEO ALFETTA 1800 PERFETTA
Dealer

away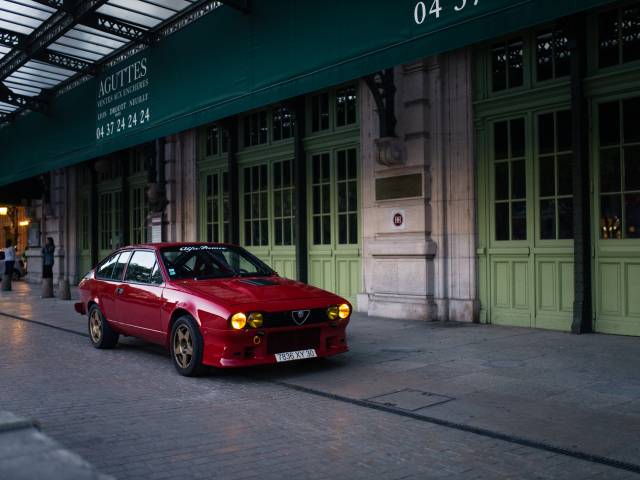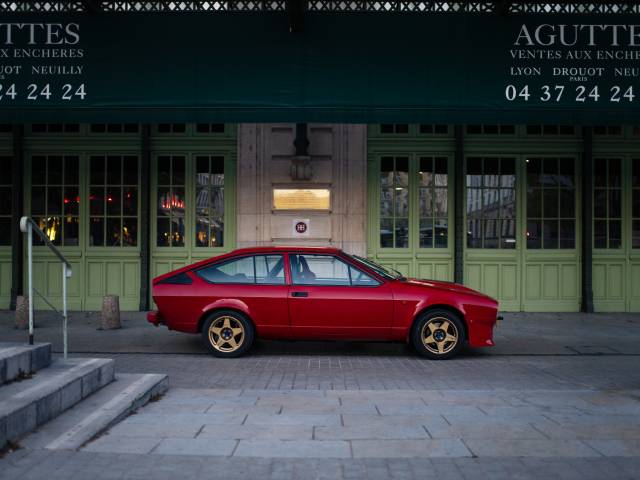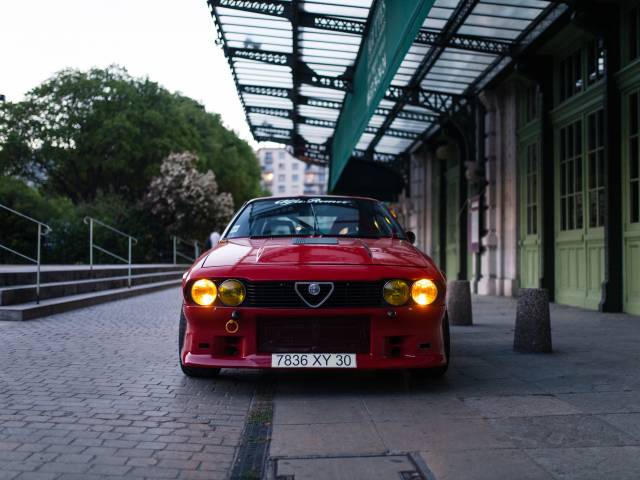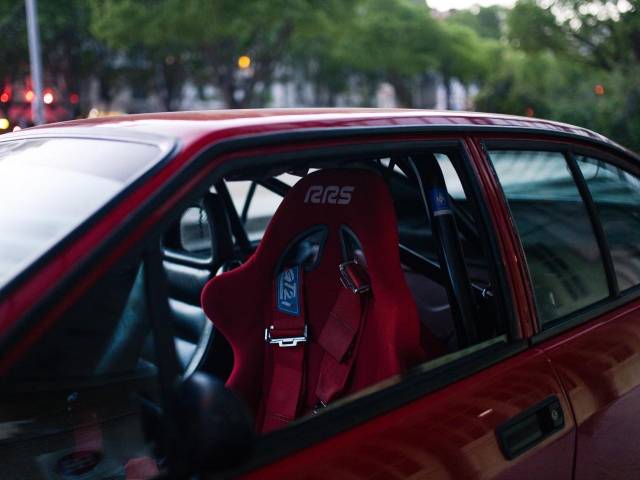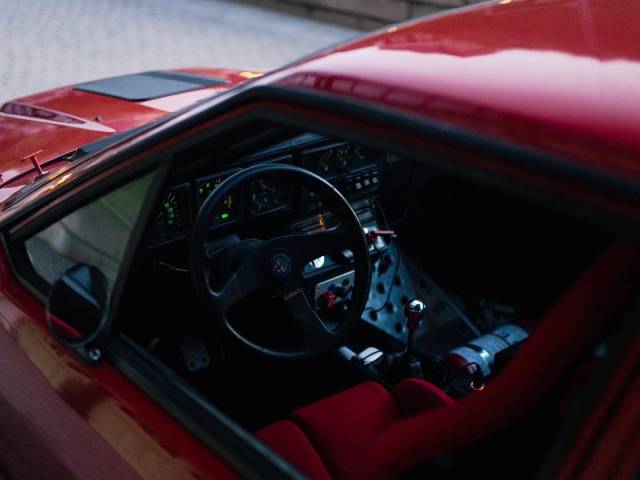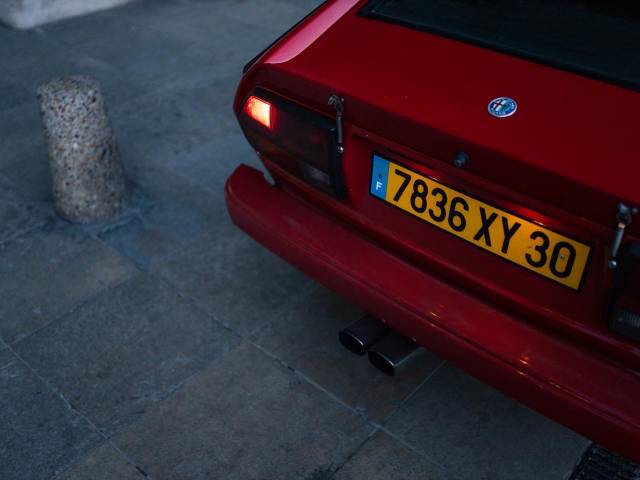 Groupe 4
Dealer

away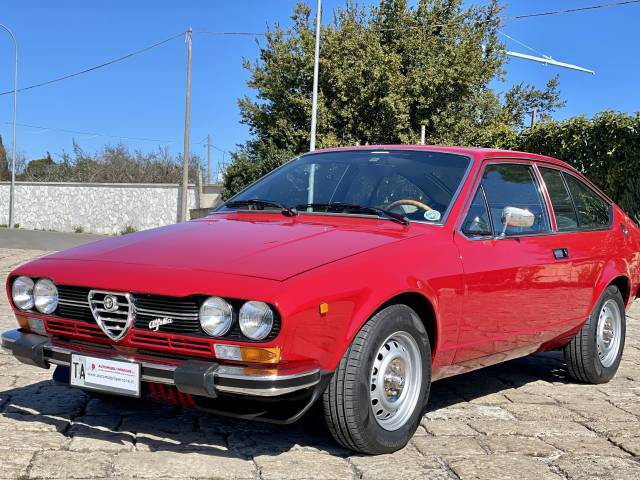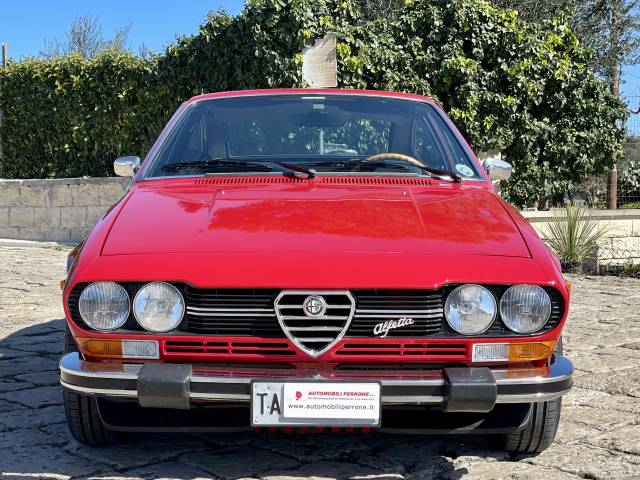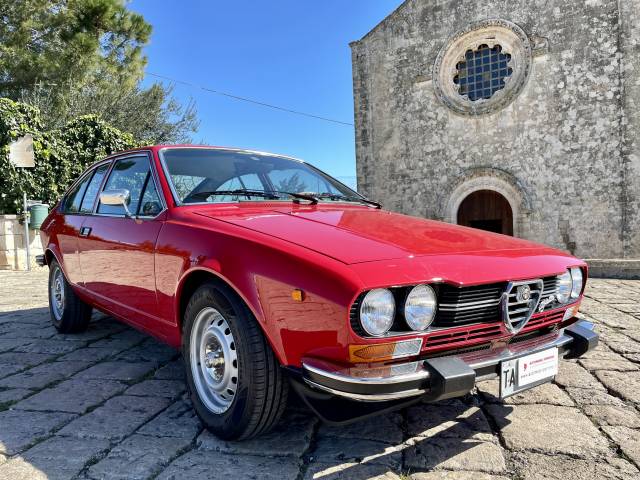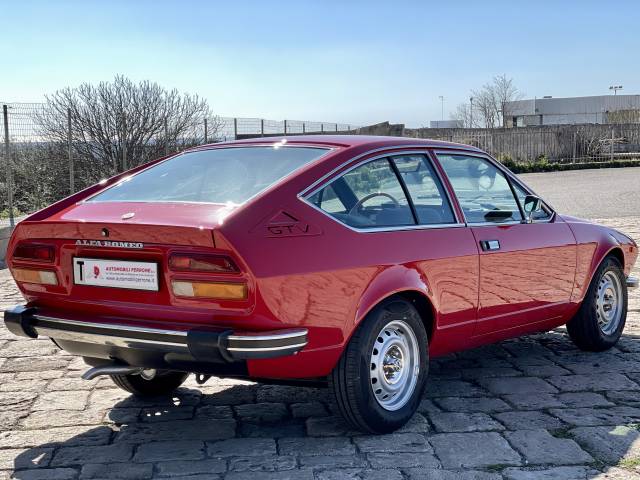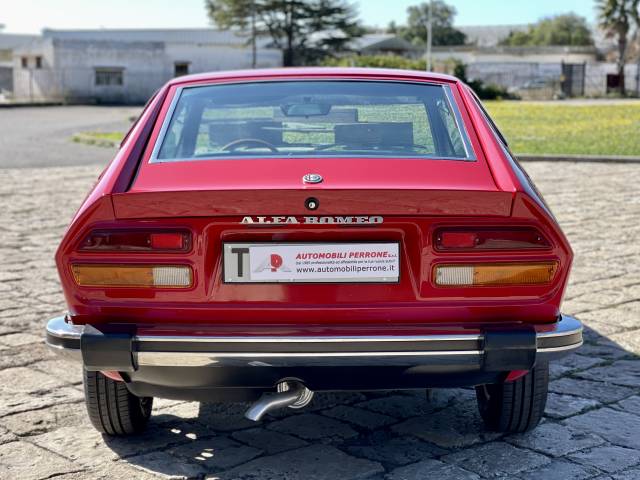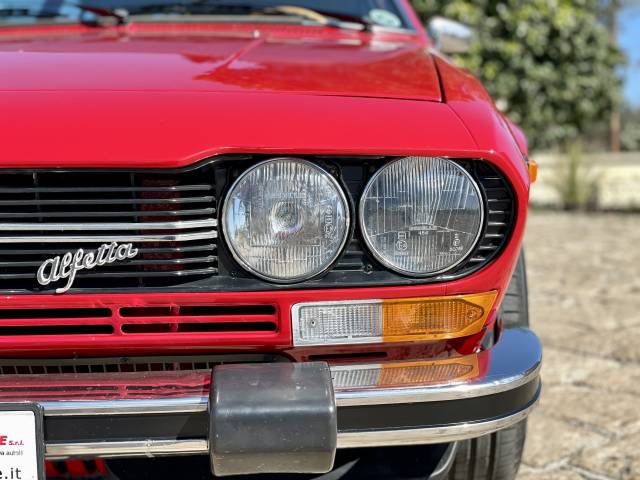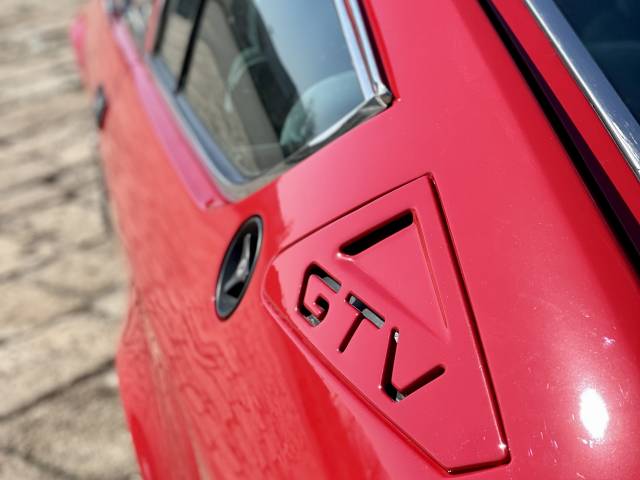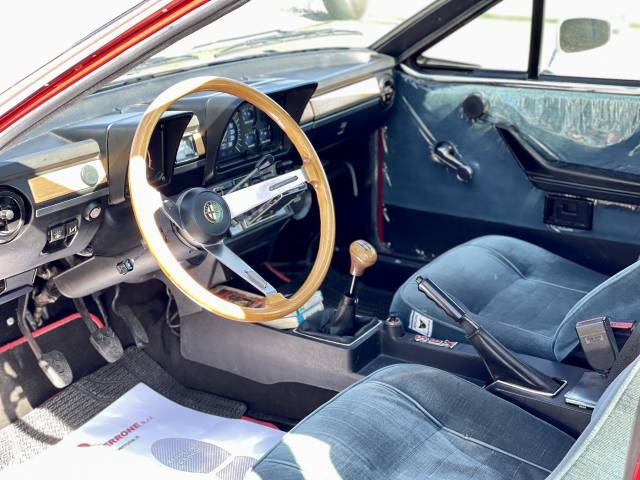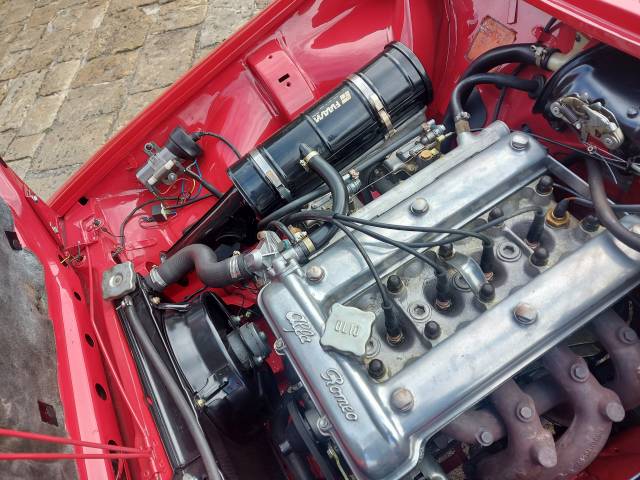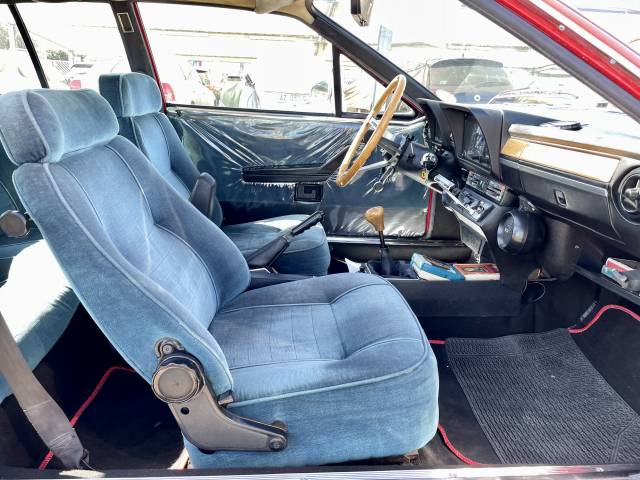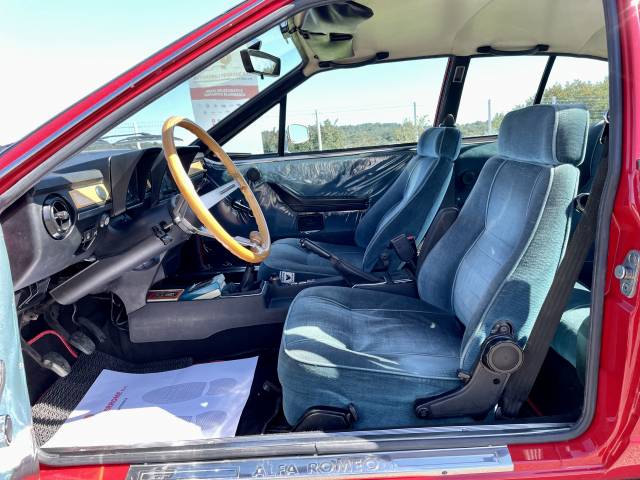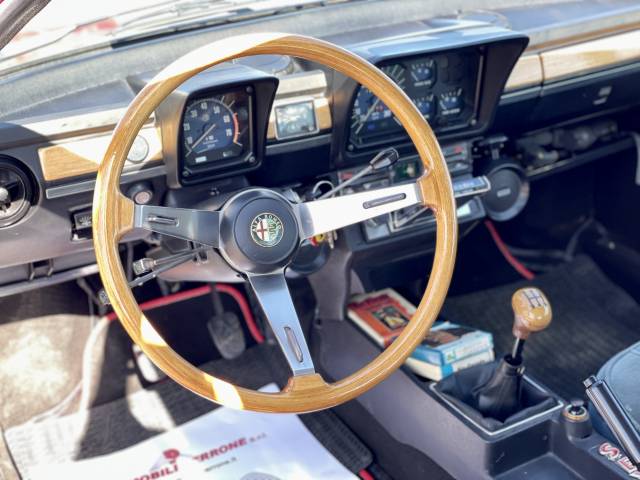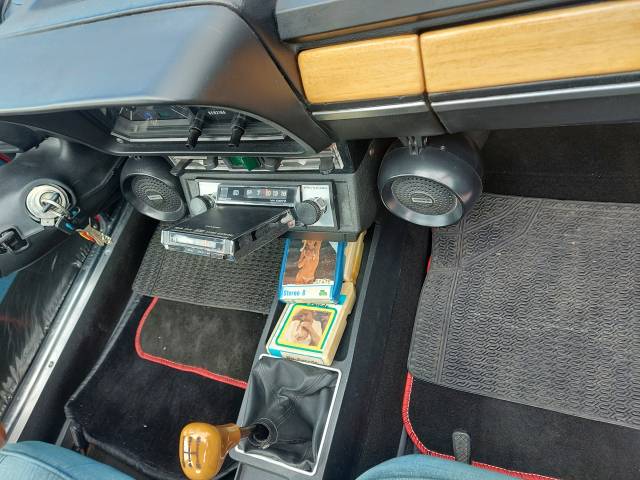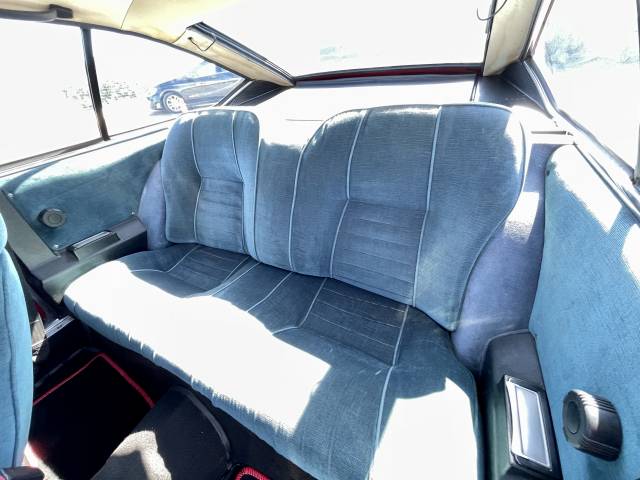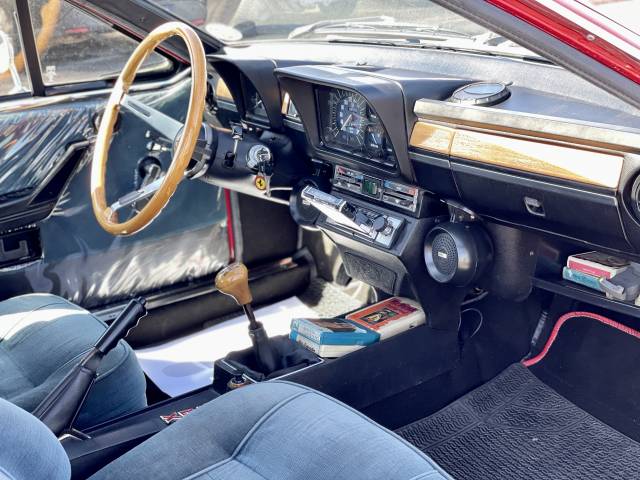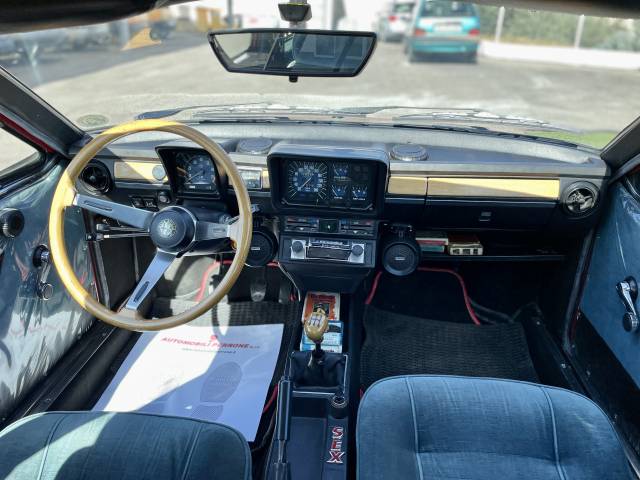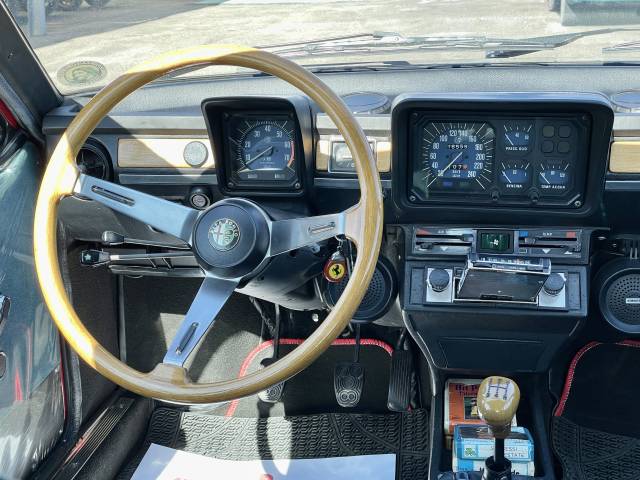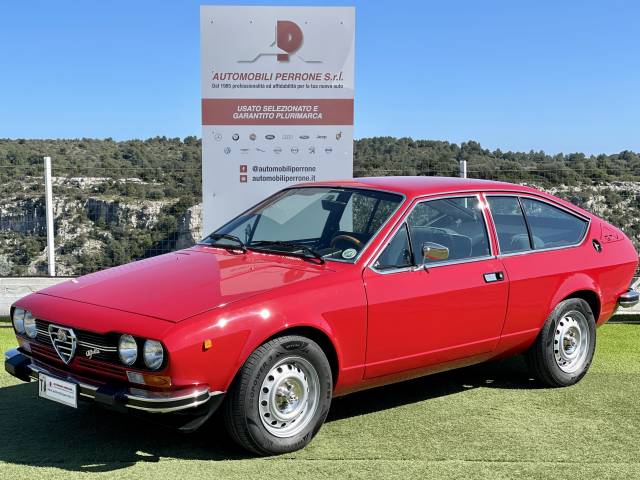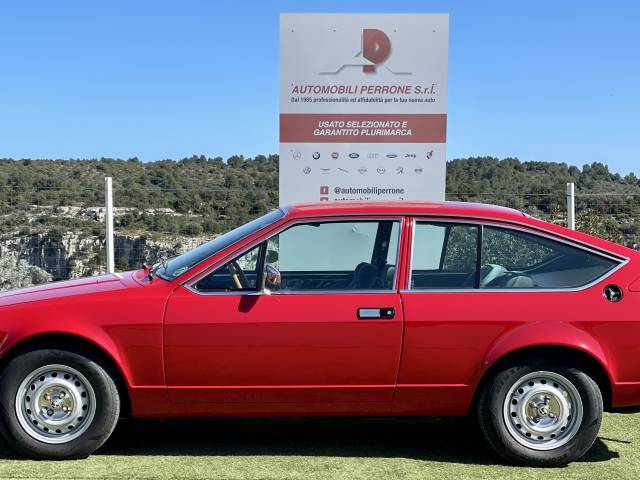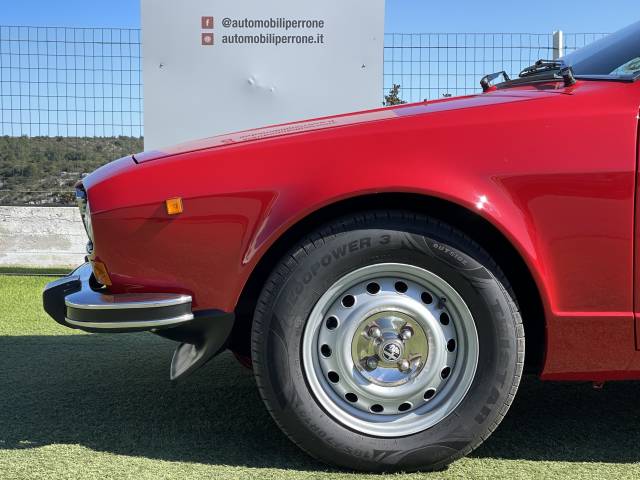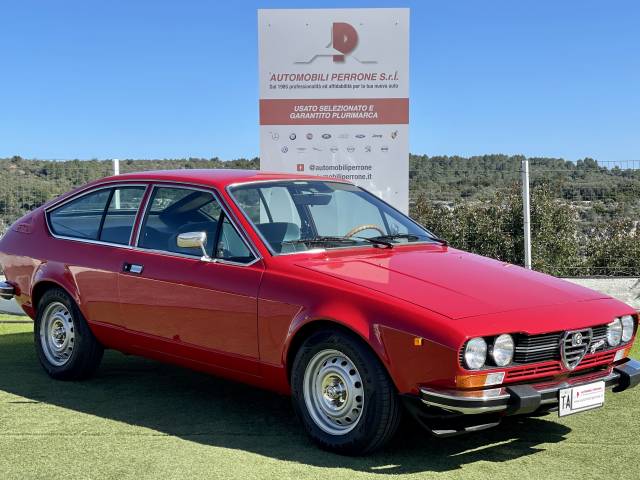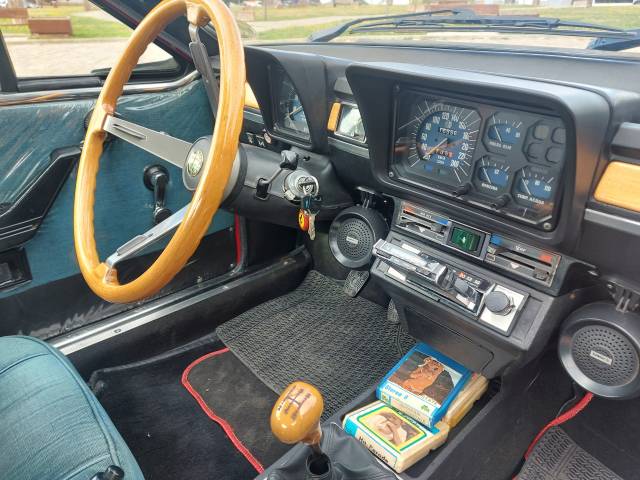 Restaurata - ASI + CRS
Dealer

away
Alfa Romeo Alfetta
The Alfa Romeo Alfetta was manufactured by the Italian company Alfa Romeo between 1972 and 1987. This car was aimed at the executive saloon car and fastback coupé market, and during its years of production, more than 400,000 models were sold. One of the features of the Alfetta that made it attractive to customers was the powerful engine combined with a lightweight body, which meant it was extremely fast.
A brief history of the Alfetta
The initial Alfa Romeo Alfetta had a four-cylinder 1.8-litre engine. Utilising the 'three-box' design, this was a four-door saloon with the cabin built for five people. The motor show in Geneva in 1977 saw the launch of a 2.0-litre version. The Alfetta 2000 was longer than previous generations because of a front end that had been redesigned with bigger bumpers and new square headlights.
Alfa Romeo went into partnership with Genoa University to produce an experimental Alfetta model that came out in 1981. The Alfetta had a modular variable displacement motor, linked to an electric control unit. The car was named the Alfetta CEM and was put on display in Germany at the Frankfurt Motor Show. Less than 1000 models were produced, and the project was not developed any further after 1983.
In 1982, Alfa Romeo introduced the Alfetta Quadrifoglio Oro, which had mechanical fuel injection, trip computer and electronically adjustable seats. The last facelifted version of the Alfetta was in March 1993, with front spoilers integrated into the bumpers, a new grille, plastic cladding on the lower body and redesigned modernised cabin. Two new models went into the showrooms: the Turbo Diesel 2.4 and a rejuvenated Quadrifoglio Oro, which had electric fuel injection. At the end of 1984 the Alfetta Berlina production ceased after sales of 450,000 over a production period spanning 12 years.
Racing versions of the Alfetta
Autodelta, which was the racing competition arm of Alfa Romeo, produced racing versions of the Alfetta GTV and GT. The cars had some success on the rally circuit and won the Costa Brava and Elba rallies in 1975. Alfa Romeo also won the Corsican event of the World Rally Championship (Category group 2). In 1986, the company had significant rally success when the Alfa Romeo GTV6 became one of the quickest rally cars in Group A.
As well as racing, the Alfa Romeo Alfetta was famous because it was used by the Italian police, the Carabinieri.