1956 |

Peugeot 203
1956 Peugeot 203R VSP '56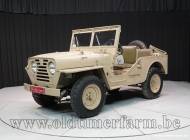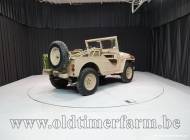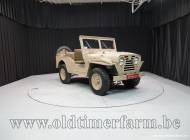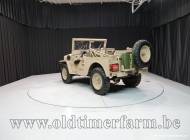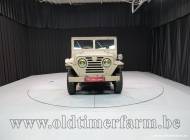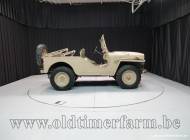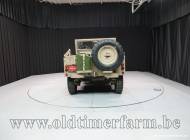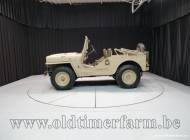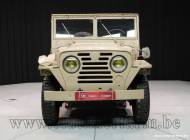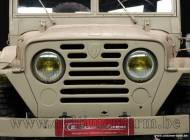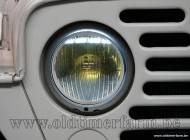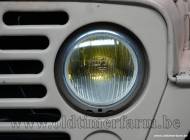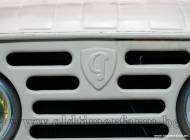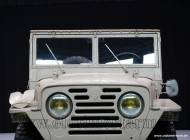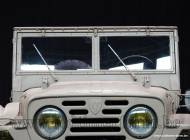 Vehicle details

Vehicle data

| | |
| --- | --- |
| Make | Peugeot |
| Model | 203 |
| Model name | 203 |
| Year of manufacture | 1956 |
| Mileage (read) | 45,892 km |

Technical details

| | |
| --- | --- |
| Body style | Saloon |
| Body detail | Saloon |
| Cubic capacity (ccm) | 1 (Factory: 1,290) |
| Steering | Left (LHD) |
| Transmission | Manual |
| Fuel | Petrol |
Description
In 1944, the France launched a programme of works to rebuild infrastructure damaged or destroyed by the war, whether civilian or military damage. In 1946, the State launched a program to renew equipment and materials through French production, instead of the surpluses left by the Allies, especially on the vehicle side. He entrusts projects to different companies, such as Delahaye, Mathis, etc. , while not excluding other manufacturers free to offer other alternatives, such as Peugeot in 1949. Aware of the problems caused by the Delahaye VLR, themanufacturer of Sochaux decides to use as much as possible components of the large series of utility vehicles recently put on the market. The first examples had targeted first the rural market (the Peugeot "R" as rural), and later the RB which received some improvements, and modifications to make it a military vehicle. This French Jeep is made mainly from parts of the 203 sedan, including the 1290 cc and 42 hp engine. This model, presented in 1954, attracted the attention of the military who tested it in particular at the level of the rear axle, the suspensions and the braking system. In 1956, he received the approval of the French army, which ordered twelve copies, now called VSP. However, for financial reasons (budget, credits...), no additional orders will take place. The remedy will therefore be the use of the company Hotchkiss which has the license of the American Jeep and can therefore supply vehicles more quickly, called Hotchkiss M201. Another advantage: these Jeeps have spare parts at Jeep America, since most are adaptable to the French.

Presented in December 1954, the French army showed interest in the Peugeot 203 RB which, after the first conclusive tests, conducted more advanced tests. The Peugeot 203 RB receives improvements as and when the weaknesses highlighted by its tests, which include the rear axle, suspensions, waterproofness of the braking system. In 1956, the model was declared mature by the French army, which ordered twelve copies, now called 203 VSP, for ever more advanced tests. If the Peugeot 203 VSP is praised by the military, no order is placed with Peugeot. Indeed, following the termination of the contract with Delahaye, the French army quickly needed a reconnaissance vehicle, the manufacturer Hotchkiss having the license of the Jeep for the France proposed to launch a production in France (the Hotchkiss M201) for the French army, as well as spare parts that are adaptable to US Jeeps, many of which were still in the ranks of the army. , while vsPs should have been manufactured in large series or risk costing the army too much. The 203 VSP thus remains on a failure despite real qualities, two copies were kept by the French army and the other units returned to Peugeot which used some of them as a vehicle of servitude within its factories, and ceded the remainder to individuals.
Show more
Show less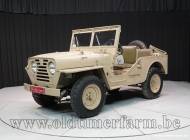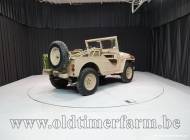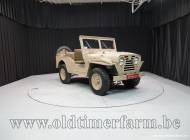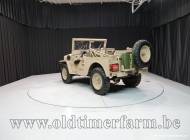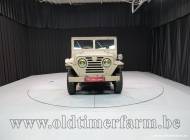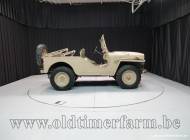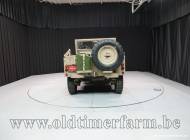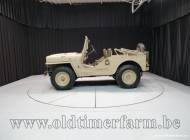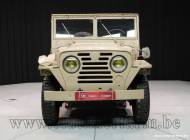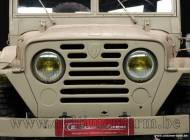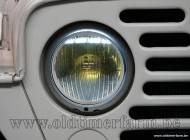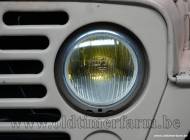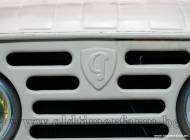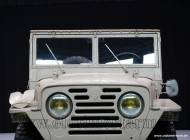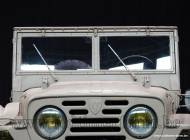 Dealer-Imprint
Oldtimerfarm SPRL / BVBa
Steenweg op Deinze 51C
9880 Aalter
+32472401338
Xavier Molenaar
Seller
Loading...
Loading...