1937 |

Jaguar SS 100 3.5 Litre
Completely restored '37 SS 100 Jaguar 3.5 Litre, 1987 Mille Miglia participant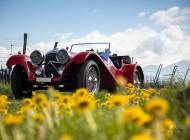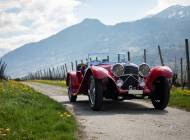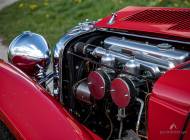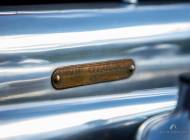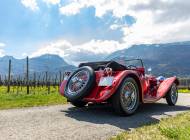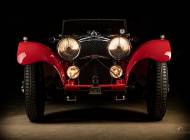 Mille Miglia Teilnehmer 1987 T. Cohn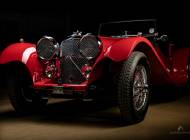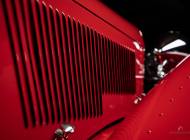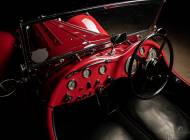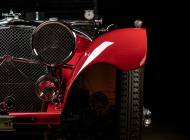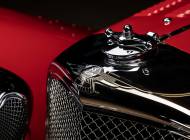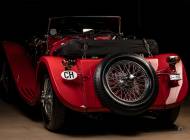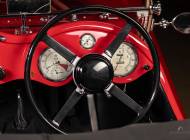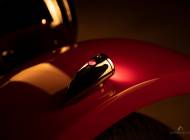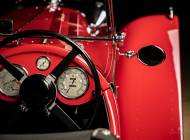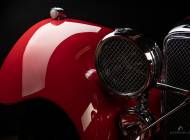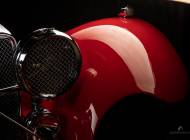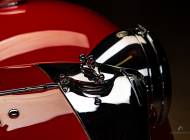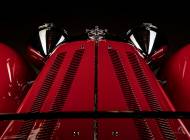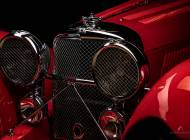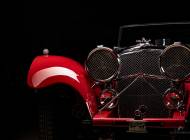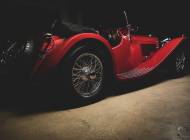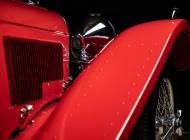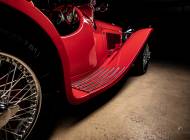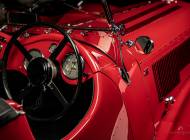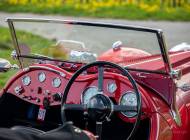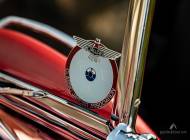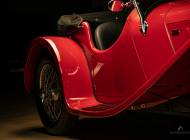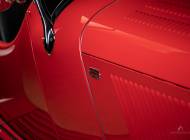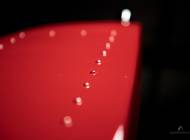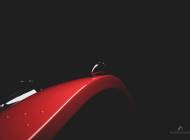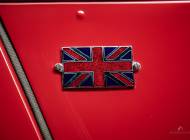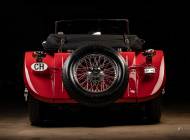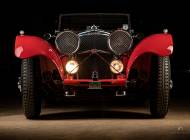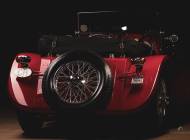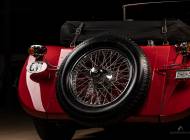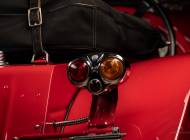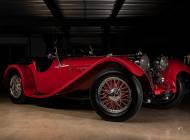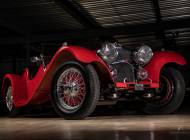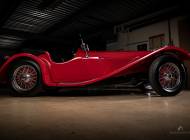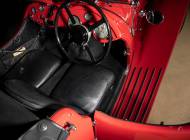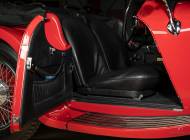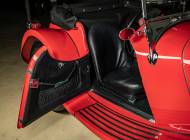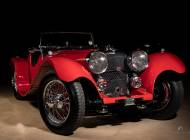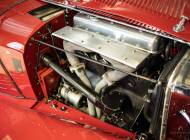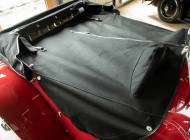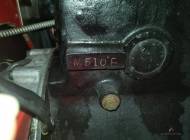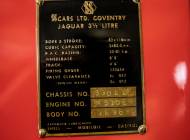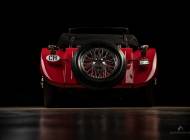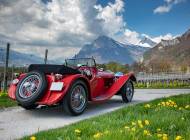 1937 |
Jaguar SS 100 3.5 Litre
Completely restored '37 SS 100 Jaguar 3.5 Litre, 1987 Mille Miglia participant

Dettagli del veicolo

Dati veicolo

| | |
| --- | --- |
| Marca | Jaguar |
| Modello | SS |
| Versione | SS 100 3.5 Litre |
| Anno di fabbricazione | 1937 |
| Numero di telaio | 39022 |
| Numero del cambio | Not recorded |
| Condizioni | Restaurato |
| Chilometraggio | 86.600 km |
| Prima immatricolazione | 12/1937 |
| Numero del motore | M510 |
| Matching numbers | Si |

Dettagli tecnici

| | |
| --- | --- |
| Per carrozzeria | Cabriolet |
| Tipo carrozzeria | Vettura da corsa |
| Potenza (kW/CV) | 92/125 |
| Cilindrata (ccm) | 3.485 |
| Cilindri | 6 |
| Porte | 2 |
| Posizione volante | Destra |
| Cambio | Manuale |
| Marce | 4 |
| Trazione | Posteriore |
| Freno anteriore | Tamburo |
| Freno posteriore | Tamburo |
| Carburante | Benzina |

Configurazione individuale

| | |
| --- | --- |
| Colore carrozzeria | Rosso |
| Denominazione colore del produttore | Red |
| Colore interni | Nero |
| Materiale interni | Pelle |
| Decappottabile | |

Allestimenti

| | |
| --- | --- |
| Documentation | |
| Front windows small | |
| Side Windows | |
| Cockpit Cover | |
Descrizione
Rare beauty
118 pieces, the same number of copies of the 3.5 liter were produced before they not only stopped production due to the emerging turmoil of war but then immediately the name "SS" finally transferred to the now-familiar brand Jaguar. By then, however, the engineers had set themselves the goal of building the fastest road sports car in the world. And they did, in fact, in keeping with its naming, the SS 100 was exactly 100 miles per hour or 164 mph. And that may not sound like much for today's times, but you have to keep in mind that there were no highways back then, the roads were rather more or less ambitiously asphalted dirt roads and it was not uncommon that some horse-drawn carriages were still among the road users.
The fascination of the machine
125 hp was an enormous amount at that time. An Austin Seven had to get around the corners with +/- twelve horsepower. That was practically the people's standard for those who could afford a car, and the fact that the SS 100 had a good ten times as much engine power certainly seemed as crazy back then as a Bugatti Chiron with 1500 hp is today. Nobody really needs it, but nevertheless, the fascination for super sports cars was already very high in 1938, and not least because of that all SS 100 found their way to kings, the stars, and people who not only appreciated the exclusivity of these cars but loved them dearly.
The estate
Officially there are still 37 copies of the SS 100 with the 3.5-liter engine. And here we have one of them, the one with the chassis number 39022. The car was not only a welcome guest at the Mille 1000, but was also considered lost for many years. And this despite the fact that this Jag has participated in numerous classic car events and rallies over the last 36 years with its current owner. Who wants to transfer this car into his possession does not need to be afraid that this is a garage queen withstanding damage. Rather, this is one of those cars that was driven often and with love and above all, very meticulously maintained. One was very well aware of the origin of the 38 and has accordingly also responsibly taken care of this, yes almost sacred piece of automotive history.
The interior
What wonderful baroque fittings. It is a mixture between grandmother's grandfather clock and the curves of a sculpture. No compromises were made on the originality of this car either when it was restored in the mid-90s. Seats, steering wheel, gauges, indicator lights, trim, carpets, the soft top, everything is as it was then and should still be today. And by the way, you sit in this car pleasingly well for a vehicle concept that was created at the beginning of the last century far away from computers and ergonomic studies. You won't find any damage or defects.
Dynamics
125 horses from 3.5 liters and six cylinders. So much for the bare figures. More important, however, is the absolutely unique driving experience of this car. The displacement is not only perceptible but also audible. The sound of this six-cylinder is simply breathtakingly beautiful, inimitably sporty, and absolutely honest. The propulsion is more than sufficient, even by today's standards, and you very quickly get an impression of what it must have been like back then when you drove this car swiftly over an Alpine pass. Mind you, on gravel and washed-out paths. Today, in view of its rarity, one would certainly not want to drive this car at the limit over the Gotthard, but one could if one wanted to. One must not forget, these cars are despite their filigree forms more than only solid, and also this SS 100 comes on the second view on the technology like a castle. Solid steel everywhere you look and plastics are missing anyway.
The steering can be described as tight and the turn-in behavior, if you want to call it that, is very direct and without any time delay. Due to the almost non-existent tendency to tilt, one would be tempted to heave the car into a corner a bit faster, if it weren't for the very manageable tire dimensions. There are limits, of course, and it's a good idea to slowly get to grips with the SS 100's handling and, above all, to learn how to operate the transmission.
According to its original purpose, the SS 100 can definitely also be driven very sportily, but its real parade discipline is the leisurely pace. Because even there, the Jag not only gives its occupants a good feeling, but also those who perceive these absolutely unusual shapes for today's time and can hardly take their eyes off this fiery red roadster, at least until it disappears from view. The optical dynamics of this car are namely rightly, absolutely legendary.
Condition
The rare 3.5 was completely rebuilt in Austria in the mid-90s to factory specifications at an absolutely first-class facility for classic SS and Jaguar in Austria (Orlainsky, Bludenz). The color combination was reversed in favor of the sporty look, the car was factory black on the outside and red on the inside. Apart from that, the car corresponds to the configuration which was delivered by Henlys in London to Spark Motors on Saturday 12th February. This also applies to the combination of chassis, body, and engine, the car is traceable matching #s (fresh Jaguar Heritage Trust Certificate available).
The chrome parts are free of oxidation and damage. The paint has its healthy depth all around and will be restored to absolutely perfect condition before handover. The interior is immaculate, with no scratches, busted seams, or torn carpets. The electrical system works perfectly. The engine starts within a few revs even when cold and idles quickly. Power is definitely there. The transmission shifts absolutely precisely and with normal effort. The steering has no noticeable play around the center position.
Some small traces of use have accumulated on the car over the last few years, these will of course be completely removed by a specialized and highly reputable specialist before handing over to a new owner.
Original?
As already mentioned, apart from the reversed color combination, the car corresponds, as far as can be traced, to the configuration and condition at factory delivery. Of course, the car also comes with small, oval-shaped plug-in windows. The engine is in original condition (revised) except for a retrofitted heat shield above the exhaust manifolds and an oil catch pan on the underbody. The veteran registration was extended to 2026 in June 2020 with no complaints.
In 1987, according to our research, this SS 100 participated in the Mille Miglia. And its driver was none other than Terry Cohn, a famous collector, and owner of Fine Motor Company. Cohn was a regular participant of the famous rally in Italy and a highly esteemed expert when it came to the very fine cars of the pre-war period, cars from his hand are still considered highlights at various auctions and events even many years after his passing.
You can find more pictures of this English work of art in our gallery. If you are interested in or have questions about this car, please use the form below or call us at the number below. We will get back to you as soon as possible.
Mostra di più
Mostra di meno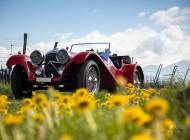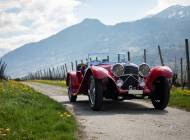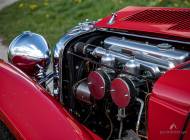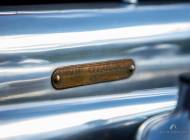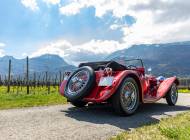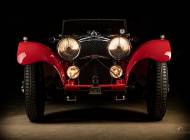 Mille Miglia Teilnehmer 1987 T. Cohn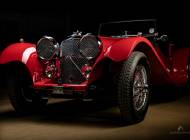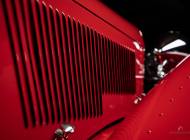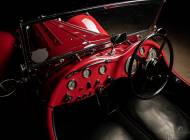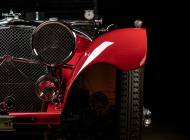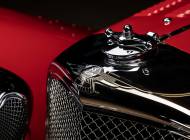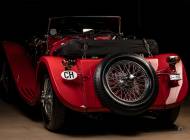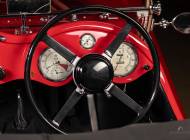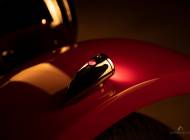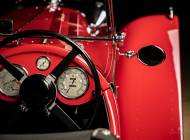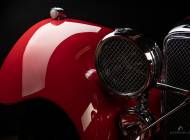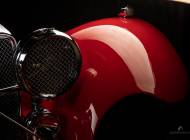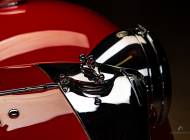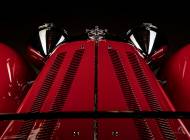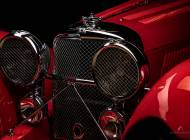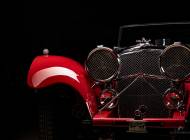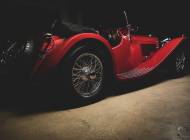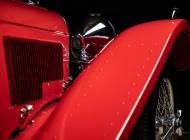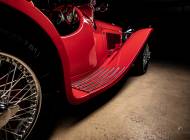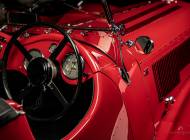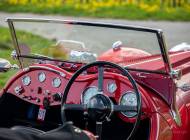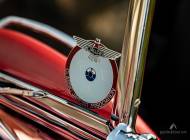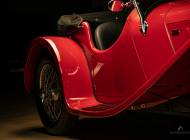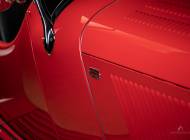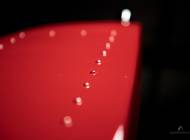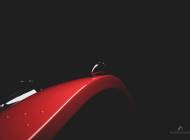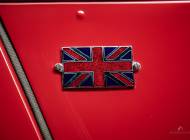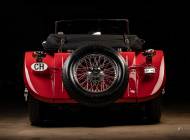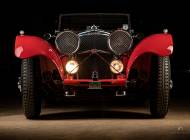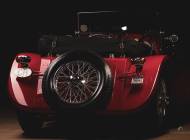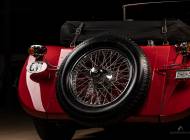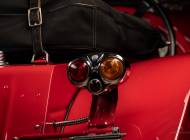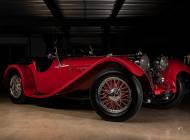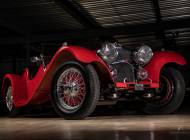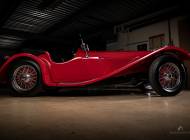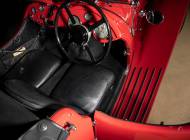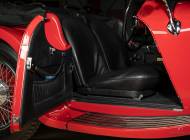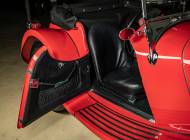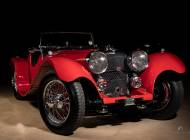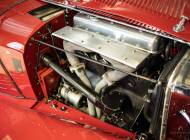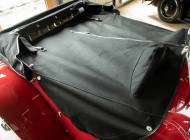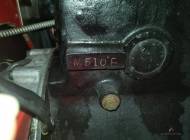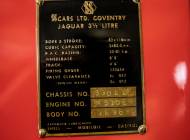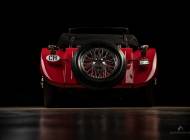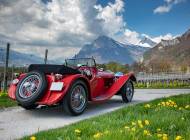 Condizioni & Immatricolazione

| | |
| --- | --- |
| Motore (valutazione venditore) | 5 da 5 |
| Tecnica (valutazione venditore) | 5 da 5 |
| Verniciatura (valutazione venditore) | 4 da 5 |
| Interno (valutazione venditore) | 4 da 5 |
| Targa storica | |
| Adatto per Mille Miglia | |
| Immatricolato | |
| Pronta a partire | |
| Senza incidenti | |
| Jaguar Heritage Trust Certificate | vedi |
Note legali della concessionaria
Gasoline Kitchen GmbH
Bergstrasse 31C
8890 Flums
+41 79 488 47 66
Markus Kunz
Venditore
Route
Untergasse 66

8888 Heiligkreuz
Untergasse 66

8888 Heiligkreuz
Caricamento...
Caricamento...