The Honda S2000 buying guide – High revving open top thrills

The back-to-basics roadster with a high-tech heart, the Honda S2000 remains the driving enthusiasts' choice.
The late 1990s signalled a resurgence of the roadster. While Mazda cornered the entry-level market and Porsche took care of the wealthier punters, Honda's offering slotted between the two and beat them both in pure entertainment. 
The S2000 was launched in 1999 and ticked all the essential boxes with rear-wheel-drive, 50:50 weight distribution, double wishbone suspension and a short-shift manual gearbox. As a bonus, Honda added one of the greatest naturally aspirated engines of all time into the mix.
237bhp (247bhp in Japan) from 2.0 litres may not sound like a lot, until you realise that Honda achieved this figure without resorting to any form of forced induction. With a 9000rpm redline and two-stage VTEC valve gear, the S2000 had the highest specific power output of any naturally aspirated engine on sale, until Ferrari released the 458 in 2009. So long as the revs were kept above 6000rpm to take advantage of the VTEC valve timing, it provided rapid acceleration.
Externally there is little to differentiate a 1999 car from a 2009 one. Bumpers, lights and wheels were revised in 2004, and an optional hardtop (standard on the GT), was introduced midway through production.
The majority of changes were carried out to the suspension and dampers; initial complaints of twitchy handling meant that Honda kept tweaking the underpinnings to improve the car's dynamics throughout the production run. 
The biggest changes took place in 2004 and cars built from this year on were easier to handle when pushed and received wider rear tyres. A stability system was an optional extra from 2006 and was standardised from the 2008 model year onwards.
The most impressive aspect of an S2000 is its 9000rpm 2.0-litre engine. The US and Japanese markets received a 2.2-litre engine with the 2005 model year update, which traded the effervescent top end of the 2.0-litre engines for a torquier low end response. UK spec cars used the 2.0-litre engine throughout and while they do perform best at high revs, the later cars respond better at low revs than the pre-2004 examples.
The GT version launched in 2002 and came with a hardtop as standard, so make sure this is included with the car. A final Edition 100 example was introduced in 2009. These cars were only available in white with graphite alloy rims and red leather interiors. As the name suggests only 100 were built, making these the rarest versions.
Limited edition Club Racer models and Type S cars were made available in the US and Japan respectively. These featured numerous suspension changes and unique body kits.

Honda S2000 Engine and gearbox
Despite the 9000rpm redline, the 2.0-litre engines are durable, though they do tend to use a lot of oil and require a top up every 1000 miles or so. Low oil levels and irregular oil changes are the biggest cause of engine problems.
The timing chain tensioner can fail, with a rattle on start-up being an early warning sign. If it does break, it can cause serious damage to the engine, so have this checked out.
The VTEC variable valve timing systems are known for their reliability but infrequent oil changes can result in sticky hydraulic pins. Bearing shells can also wear out prematurely.
The gearboxes are strong. Post-2004 cars received upgraded carbon fibre components, which helps to extend the synchromesh ring lifespan. Clutches on unmodified cars last well thanks to the low torque output but be wary of highly modified cars.

Honda S2000 Suspension and brakes
Suspension bushes tend to require replacing after 70,000 to 80,000 miles with the lower control arms being the weakest components. 
Earlier cars developed a reputation for nervous handling characteristics, but modern tyres and factory suspension mods largely resolve this issue. Kits are available for early AP1 cars that reduce their tendency to oversteer.
Brake calipers can seize, pulling to one side when braking or squealing when applied.
Honda S2000 Bodywork and 

Interior
Accident damage is not uncommon, and rust can manifest itself around the wheel wells and front subframe in particular. Check the fit and finish of any modified panels as these can also hide rust spots.
The interior is relatively basic and is well built. Aftermarket radios are common. The roof can leak around the screen pillars so check for damp carpets. Worn roof catches can also rattle but aren't expensive to get right. Later cars came with a glass rear window, which is preferable to the previous plastic version.
The seating position is a bit high and tall drivers may struggle to get comfortable, this isn't helped by the fact the steering wheel isn't adjustable for rake or reach. Nevertheless, the pedals are perfectly placed and drivers under 190cm should be able to get comfortable.

Model History of the honda s2000
1999: Honda S2000 (AP1) is launched with 237bhp 2.0-litre engine
2002: GT version with removable hardtop launched. Plastic rear window is replaced with glass. Suspension upgrades carried out to improve handling
2004: AP1 facelift version introduced. Major changes carried out to running gear. Additional suspension changes included structural bracing to further improve handling. Standard wheel size increased from 16 to 17 inches. Steering ratio reduced by 7%. US markets receive 2.2-litre engine (same power, more torque and lower redline) and AP2 label
2006: Stability system becomes optional extra. Seats upgraded with speakers integrated into headrests. Japanese market receives 2.2-litre engine
2008: Stability system standard fitment. Suspension received further revisions. Club Racer model introduced for US market – numerous changes made to improve on track performance. 699 units built in total. Type S version introduced in Japan featuring lighter body and high down force body kit – 1755 units built
2009: Edition 100 versions launched in UK, limited to 100 units. Ultimate Edition released for European market. Final S2000 manufactured with just over 110,000 units built over ten years

Which Honda S2000 To Buy
Prices vary greatly based on mileage and condition. The pre-2004 cars also tend to be a bit cheaper than the later cars. 
Do not be put off by high mileages but walk away if the service history is patchy or the car has been extensively modified. At the top end of the scale are the Edition 100 and very low mileage run-out models.
There is no doubt that the S2000 will become a future classic. It combines the core aspects of a pure driver's car with a characterful engine, all without compromising reliability. The current crop of turbocharged sports cars offer a very different driving experience and the high revving, naturally aspirated S2000 will become an increasingly rare pleasure that is sure to increase its desirability.
Honda S2000 Specifications
2.0-litr
e inline-four
Power: 237bhp (247bhp for Japanese market)
Top speed: 150mph
0-60mph: 6.2sec
Economy: 28.5mpg
2.
2
-litre inline-four
(only US market)
Power: 237bhp
Top speed: 150mph
0-60mph: 6.2sec
Economy: 28.5mpg est
Words John Tallodi  Photos Honda
Related Posts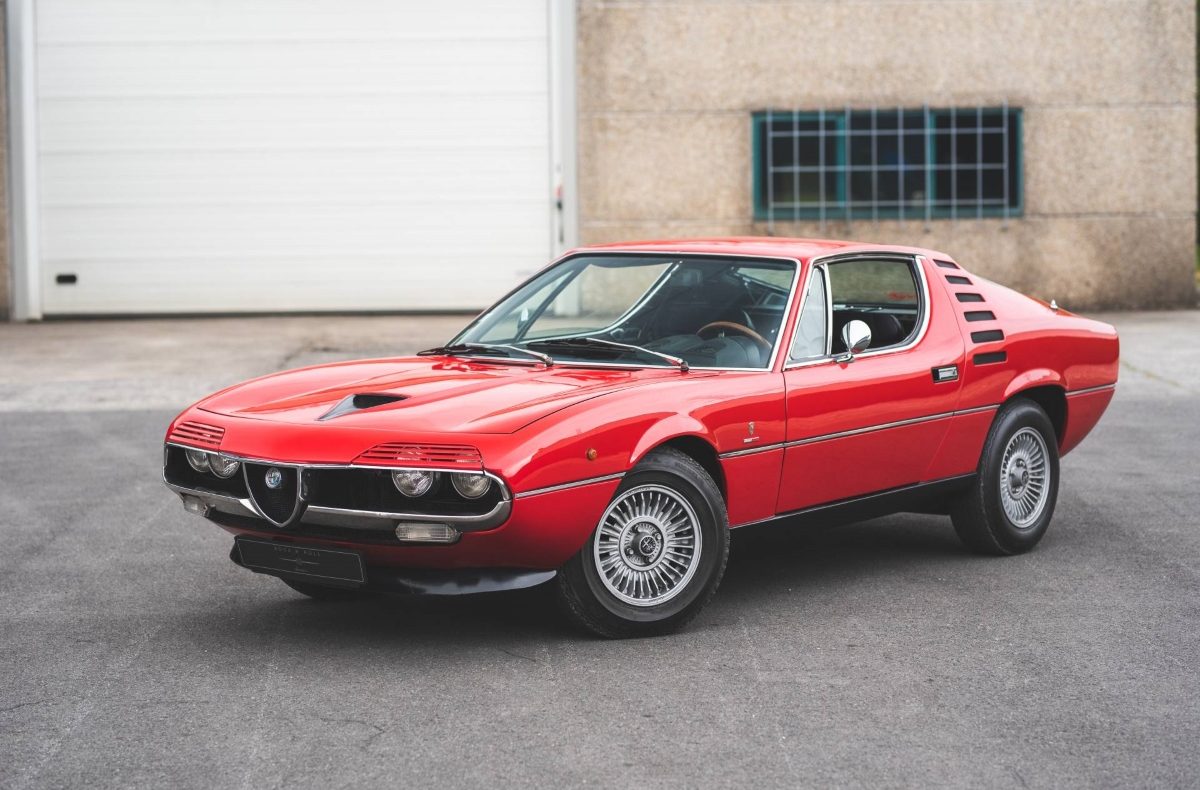 A classically styled Italian V8 with looks that stop traffic, the Alfa Romeo Montreal is a rare delight that is still a sublime drive on the right roads.