The BMW Z3 M Coupé Buying Guide – The M Car that proves that the Germans do love a bit of fun

If you prefer your M Car performance in a quirky package, then things don't get much better than the awesome BMW Z3 M Coupé.
BMW has been known for a long time as a pragmatic and innovative automotive manufacturer, consistently churning out technologically brilliant and practical cars. Putting together an M car from an amalgamation of existing and bespoke parts is just not the done thing. However, ex-Daimler engineer Burkhard Goeschel didn't seem to get the memo.
Development of the BMW Z3 M Coupé
Burkhard and his team took an early Z3 roadster, welded on a hardtop and shoehorned in the 3.2-litre motor from the E36 M3. The subsequent unveiling to the BMW board did not go particularly well, but after much manoeuvring the oddball Z3 M was put into production. 
To control development costs, much of the M Coupé's components from the A-pillar forwards are interchangeable with the M Roadster. However, thanks to that breadvan rear end the M Coupé is not only far stiffer, but also offers more luggage space than you would expect. 
Further cost-savings were achieved by using the rear suspension from the E30 3 Series, as well as some of its switchgear. Despite this, the end result was anything but generic and the driving experience is quite different from the softer roadster.
European-spec M Coupés initially used the 316bhp S50 B32 motor found in the E36 M3, while US-spec cars had the 240bhp S52 unit. From 2001-on the 321bhp S54 motor from the new E46 M3 was used until production ended in 2002. US-spec cars also got this motor but with power slightly reduced to 315bhp. 
Technical differences between the E46 M3 and the M Coupé like a modified exhaust system and a 500rpm lower redline meant that the peak power difference was not much between the S50 and S54 units, but the later engines definitely offer more low-end grunt. Both offer strong performance and the earlier S50 cars were devoid of any driver aids except ABS, so keeping the lively rear end in check was driver-dependent.
Pricing that was uncomfortably close to the more mainstream M3 variants and those divisive looks ensured that the M Coupé was always going to be a rare car. Just over 6000 of all Z3 M Coupé variants were produced, well down on the 15,000 M Roadsters that were sold.

BMW Z3 M Coupé Engine and gearbox
Three engines were used during the M Coupé's short production run, although for UK buyers only the M3-spec S50B32 and later S54 units were available. Oil changes should be done every 9000-11,000-miles depending on which engine is fitted.
Vanos units are known to cause issues (look out for a rattle at idle and lacklustre low-end pickup), although keeping the oil clean can greatly extend their lifespans. A persistent ticking sound means that the valve clearances need adjusting, something that often gets overlooked. S54 motors have been known to break bearing shells, so check if they have been replaced; uprated items are available.
A five-speed ZF manual transmission was used throughout and the final drive was slightly shorter on US-spec cars. The shift should be accurate if a bit rubbery, but difficulty in engaging gear could point to an issue with the clutch or synchros if they crunch between changes. The gear lever return spring can stretch with age making gear changes feel imprecise. The replacement part is cheap but the labour to replace it isn't.
BMW Z3 M Coupé Suspension and Brakes
The braking system was straight off the E36 M3. Some owners have upgraded the pads, but they are more than up to dealing with fast road use and the occasional track day. Seized calipers are common on stored cars, but not much else goes wrong with this setup.
The suspension is stiffer and lower than that of the standard Z3 Coupé. The rear subframe was reinforced to deal with the extra power, but the boot floor has been known to shear around the differential mounts, so have a good look for signs of damage. Aside from the regular checks for perished bushes and lower control arm mounts, listen out for creaking from the rear over bumps. Similarly to the E30, the top rear suspension mounts can tear over time, a simple if time-consuming repair.
BMW Z3 M Coupé Bodywork and interior
The steel bodied M Coupe body should not show any signs of corrosion, if it does then the car may have been involved in an accident at some point. Look out for ill-fitting bonnets, panel gaps and overspray.
Much of the interior trim and switchgear is shared with other BMWs from that era, there are no real issues here but expect to see worn seat bolsters on higher mileage examples. The air vents were inherited from the E30 3 Series as is their tendency to become loose over time. A plastic washer insert can cure the problem.

Model History Of The BMW Z3 M Coupé
1998:   BMW M Coupé goes on sale. 316bhp 3.2-litre inline-six, five-speed manual transmission and LSD standard fitment on European-spec cars. US variants get 240bhp S52 motor
2001:   All M Coupés receive S54 motor, rated at 321bhp in Europe and 315bhp in US. Dynamic Stability Control (DSC) fitted as standard as well as tyre pressure monitor
All of the approximately 40 RHD S54-powered M Coupés sold in South African market were fitted with full AC Schnitzer suspension, wheels and exhaust
2002:   Production ends for Z3-based M Coupé model
Production numbers:
European Spec
S50 LHD:      2178
S50 RHD:     821
S54 LHD:      269
S54 RHD:     165
US-Spec
S52 LHD:      2180
S54 LHD:      678
Total:
6291
Which BMW Z3 M Coupé to Buy
The BMW M Coupé didn't break any sales records in its day, but like many commercially unsuccessful cars of the past, it has found its true calling as a quirky modern classic. 
The first S50-powered models offer a rawer driving experience, thanks to the lack of driver aids and the need to keep the throttle pinned for the best performance. Later S54 cars are more flexible at lower speeds and the added safety net of standard stability control can keep the unwary from a sideways exit into the bushes.
Mileages range from 20,000 to well over 150,000, if a solid service history is present this should not be an issue. The S54 is by far the rarer model; of the 1112 built just 165 were RHD. Unsurprisingly, mint later-spec M Coupés are now well past the affordable stage. 
The earlier cars are still great drives and can be found for far more agreeable sums. Colours like Estoril Blue, Boston Green and even Dakar Yellow really accentuate the quirky looks. Make sure you keep an eye out for accident damage and patchy maintenance; the last thing you want is a big bill to deprive you of the enjoyment of such a characterful M car.
BMW Z3 M Coupé Specifications
S50 B32 3.2-litre inline-six
Power:             316bhp
Top speed:      155mph (limited)
0-62mph:        5.2sec
Economy:       25mpg est.
S54 3.2-litre inline-six
Power:             321bhp
Top speed:      155mph (limited)
0-62mph:        5.1sec
Economy:       25mpg est.
Text John Tallodi  Photos Newspress, mithomobile
Related Posts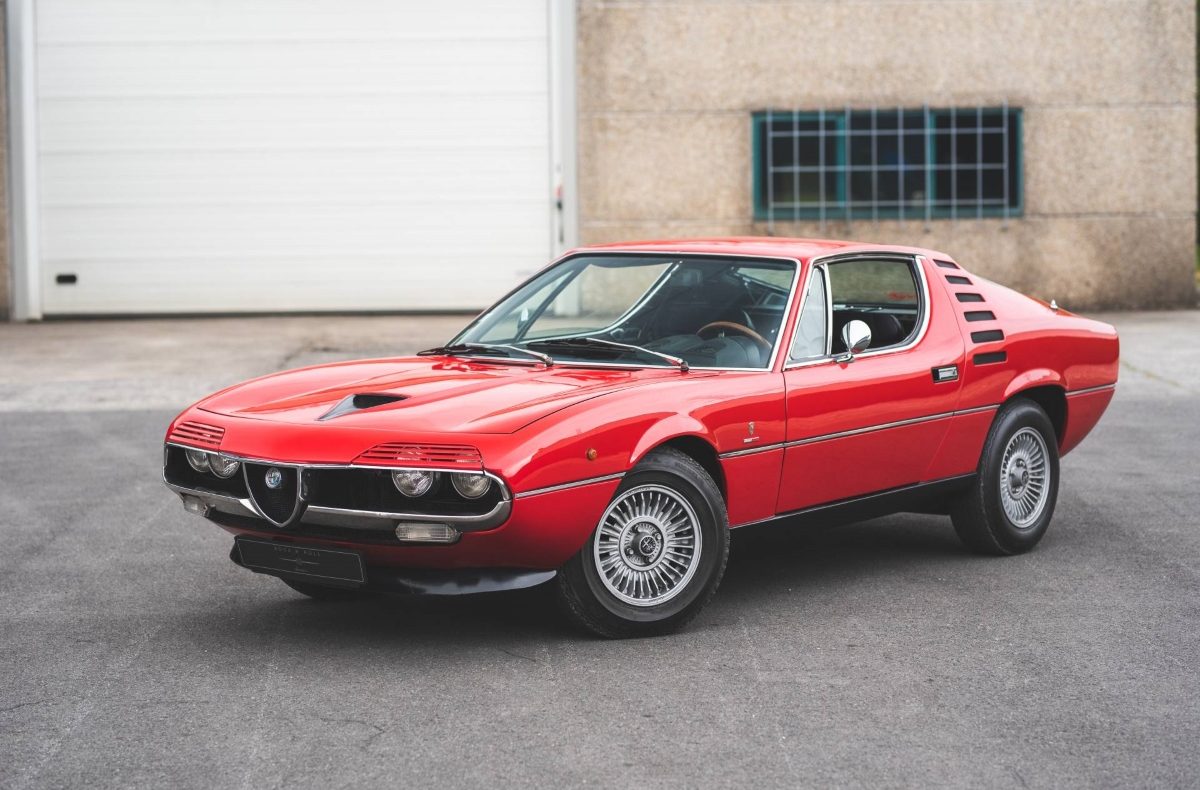 A classically styled Italian V8 with looks that stop traffic, the Alfa Romeo Montreal is a rare delight that is still a sublime drive on the right roads.