The Audi RS6 V10 Buying Guide

The Audi RS6 with its V10 engine is a ludicrously quick family car that can still deliver supercar scaring performance more than a decade after its release.
Audi's introduction of the C6 RS6 must have seemed like the equivalent of bringing a machine gun to a knife fight, instantly relegating BMW's screaming naturally aspirated 5.0-litre V10 and Mercedes' big capacity 6.2-litre V8 into runner up positions. This was thanks to a stonking 572bhp twin-turbo 5.0-litre V10 lurking under its aluminium bonnet.
Equipped with Audi's trademark all-wheel-drive system, the RS6 not only outgunned its rivals but could actually put all that power to good use in less than ideal conditions. It may have lacked the finesse of its Bavarian counterpart, but it was the faster car in real-world conditions and the estate body style was enough to make it the default family-friendly supercar choice for many. A saloon variant was introduced soon afterwards, and this autobahn monster was produced for three years before someone realised that having a twin-turbo 5.0-litre V10 in a family car was more than just a little ludicrous.
It may have been more powerful than contemporary Porsches and Ferraris but the RS6 has proven to be reliable too, although running costs can still be high thanks to heavy fuel consumption and the need to replace the tyres and brakes regularly. The optional carbon ceramic brakes last longer but are even pricier to replace. Just think of it all as an entertainment expense and enjoy the searing performance on offer.
The C7 replacement went the downsizing route with its 4.0-litre V8, and while it was more than up to the job, this meant that the more powerful and unhinged V10 variant was relegated to the job of reminding us what happened when the German horsepower race got out of hand.

audi rs6 Engine and 

Gearbox
The V10 engine is a robust unit and can handle higher levels of boost as many power-hungry owners have found out. Poorly modified or over boosted cars can mean big bills down the road, though.
Some of the earlier cars would fracture oil cooler pipes and the oil pump seal can fail, which would be a very cheap repair were it not for the big labour bill to swap it out. Oil leaking from the back of the engine can point to a failed seal.
Coolant leaks can also be expensive due to the difficulty of accessing the offending pipes. At worst it is an engine out job but some specialists can replace them with the engine in place.
The six-speed auto 'box is strong and the majority of issues have been due to overheating from continuous enthusiastic driving. Oil and filter changes every 20,000 miles are recommended by specialists to minimise this issue despite it being a sealed-for-life unit.

Audi RS6 Suspension and brakes
Massive 20-inch rims and huge tyres mean that potholes should be avoided. Tyre life tends to be around 17,000 miles in normal use, as the four–wheel–drive system apportions power to each corner relatively equally – you may be replacing all four at the same time.
The brakes are good for regular road use and the optional carbon ceramic setup should provide fade free braking under heavier use. Replacement pads for this last set-up are pricey but should last longer than the standard items.
Aftermarket pads and discs tend to be cheaper and can offer improved stopping power.

Audi RS6 Bodywork and interior
Stone chips on the bumper and bonnet are common and that's about it really. Rust isn't an issue so rather look for badly aligned body panels or variation in the paintwork as these could be the signs of crash damage repairs.
The interior has that traditional solid Audi feel but be sure to check that all of the switches and buttons work as intended; there are a lot of them and these cars are now heading into their second decade.
The load area on estates can look a bit tired and the side bolsters on the driver's seat tend to show wear.
One of the more desirable options to look out for is the solar sunroof, which can operate the air-conditioner while the engine is turned off.

Model History of the Audi RS6 V10
2008: Audi RS6 5.0 TFSI Quattro launched with 572bhp twin-turbocharged 5.0-litre V10. Available solely with six-speed tiptronic automatic transmission. Initially only released in Avant (estate) body style. Saloon body style introduced mid-year. Carbon ceramic brakes optional
2010: RS6 Plus models offered with more generous standard specifications
Which Audi RS6 V10 To Buy
The RS6 5.0 TFSI Quattro remains a technological tour-de-force with the ability to silence a full load of teenagers with the press of your right foot. This ability to embarrass supercars away from the lights is complemented by added practicality, especially in the estate version.
Do not be put off by high mileages or multiple owners, just make sure that there is a verifiable service history and the vehicle feels and drives like it should. The Avant versions are always desirable for their added practicality and engine remaps are relatively common and should not adversely affect reliability if done by reputable specialists.
More sledgehammer than scalpel, the V10 RS6 is still an awesome piece of engineering, it may not be the last word in handling precision, but its combination of space and pace is hard to match even amongst much newer offerings.

audi rs6 Specifications
5.0-litre
Twin turbo V10
Power: 572bhp
Top speed: 155mph (limited)
0-60mph: 4.5sec
Economy: 20mpg
Text John Tallodi  Photos Audi
Related Posts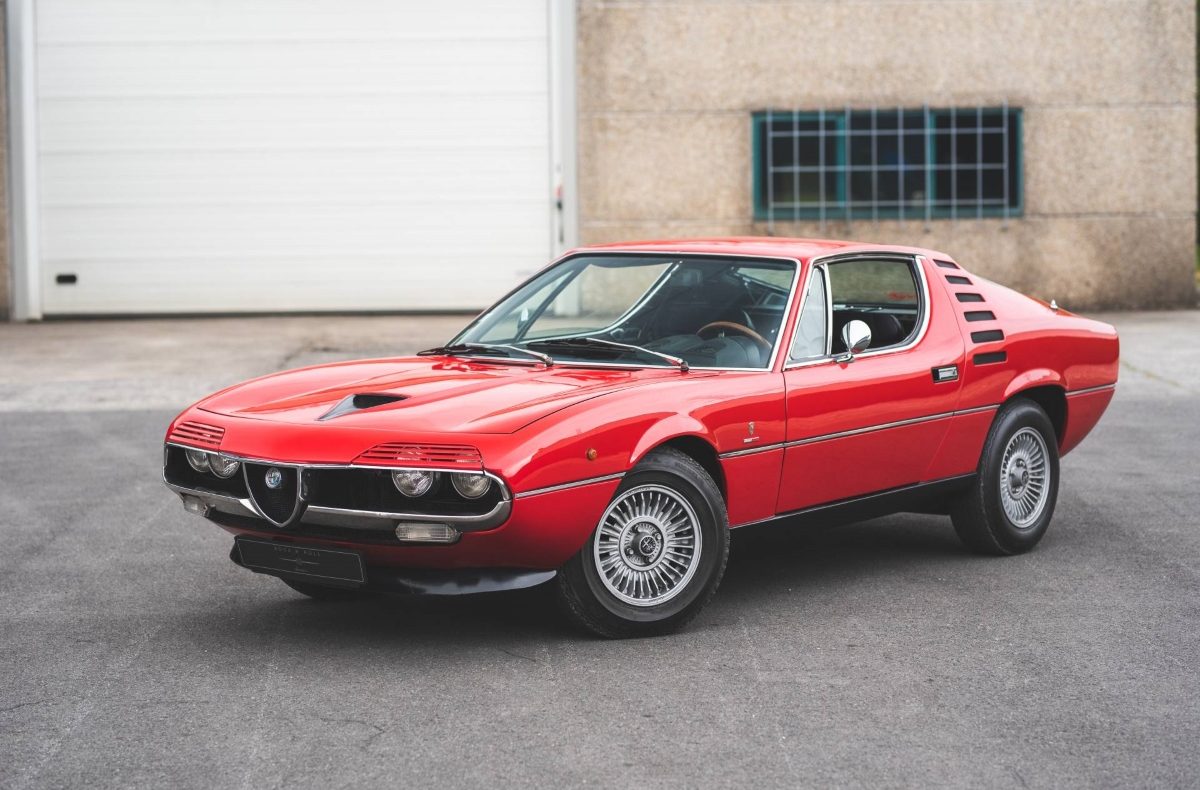 A classically styled Italian V8 with looks that stop traffic, the Alfa Romeo Montreal is a rare delight that is still a sublime drive on the right roads.