1992 |

Honda NSX
Original Dutch car - Second owner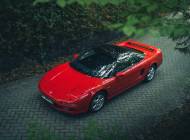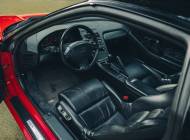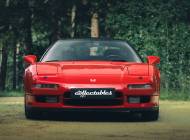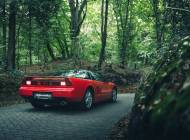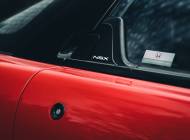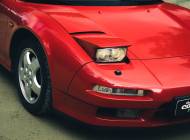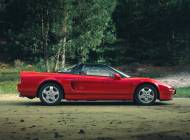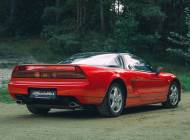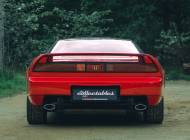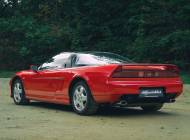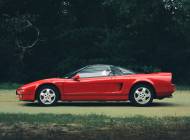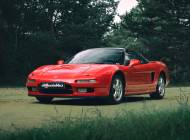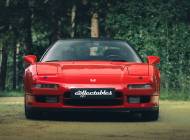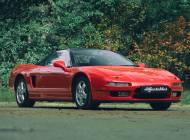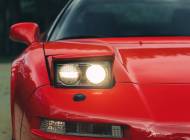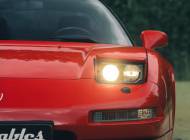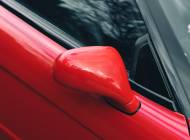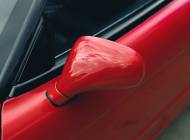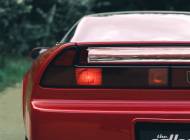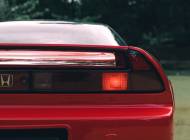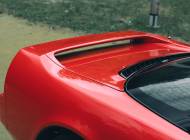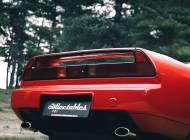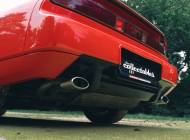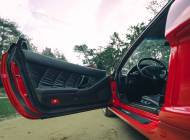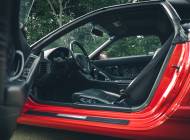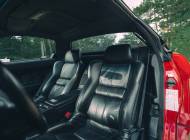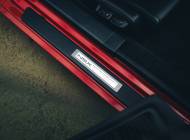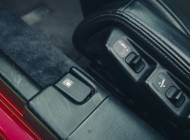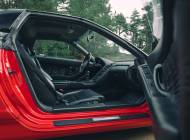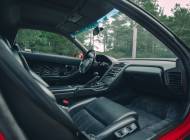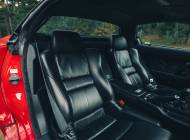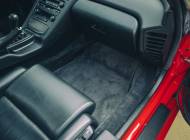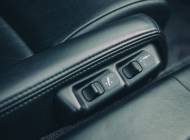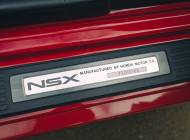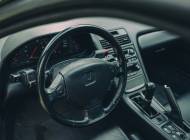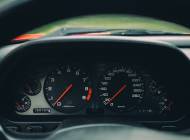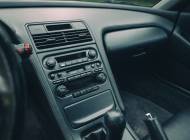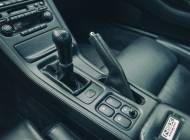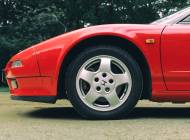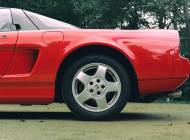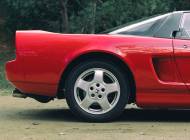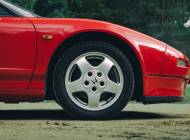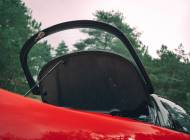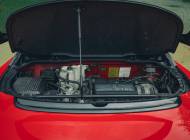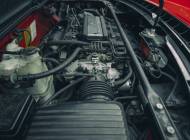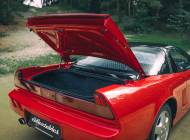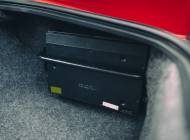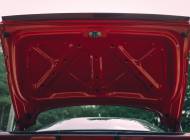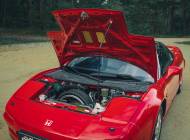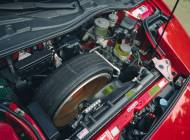 1992 |
Honda NSX
Original Dutch car - Second owner

Fahrzeugdetails

Fahrzeugdaten

| | |
| --- | --- |
| Marke | Honda |
| Modell | NSX |
| Modellbezeichnung | NSX |
| Baureihe | NA1 |
| Baujahr | 1992 |
| Fahrgestellnummer | JHMNA11500T100086 |
| Tachostand (abgelesen) | 80'400 km |
| Anzahl Vorbesitzer | 2 |
| Erstzulassung | 04/1992 |
| Matching numbers | Ja |

Technische Details

| | |
| --- | --- |
| Karosserieform | Coupé |
| Karosseriedetail | Coupé |
| Leistung (kW/PS) | 202/274 |
| Hubraum (ccm) | 2'977 |
| Zylinder | 6 |
| Türen | 2 |
| Lenkung | Links |
| Getriebe | Manuell |
| Gänge | 5 |
| Antrieb | Heck |
| Bremse Front | Scheibe |
| Bremse Heck | Scheibe |
| Kraftstoff | Benzin |

Individuelle Konfiguration

| | |
| --- | --- |
| Außenfarbe | Rot |
| Herstellerfarbbezeichnung | R77 Formula Red |
| Innenfarbe | Schwarz |
| Innenmaterial | Leder |
| Servolenkung | |
| Zentralverriegelung | |
| Elektrische Fensterheber | |
| ABS | |
| Airbag | |
| Tempomat | |
Beschreibung
About this Collectable
This Dutch Honda NSX has been in the possession of the now 79-year-old owner for more than 25 years. This example is a time machine and still exactly as it rolled out of the factory at the time. The car is finished in the characteristic Formula Red with the black roof. A true Collectable.
With the NSX, Honda created a benchmark sports car. Driven in part by its success in F1, Honda decided to develop a Ferrari competitor, but one that was daily drivable and reliable. None other than Ayrton Senna contributed to the development and the result was a car that still pleasantly surprises today with its build quality, handling and seating position. One of the biggest fans of the NSX is Gordon Murray, who owned one himself and used it as inspiration for his McLaren F1.
Although only a small group of real enthusiasts know how special this is, here in Europe more and more collectors are discovering this revolutionary model. Because that's certainly what the NSX was at the time. Supercars had been wild, impractical and only usable on special occasions, but Honda thought it could be done differently. Thanks in part to their enormous successes in Formula 1, the time was right for a thoroughbred sports car. A sports car with a high-revving mid-engine and largely made of aluminum. But one that had to be as manageable, usable and reliable as a Honda.
At the time of the introduction, the NSX was therefore not understood by everyone. Certainly not in Europe, where a supercar was synonymous with Lamborghini and Ferrari. A Honda? No V8 or V12?
However, Honda proved that it could also be done differently and set a benchmark that left many engineers scratching their heads in Italy. The huge step Ferrari took with the F355 compared to the 348 was partly thanks to this NSX. In fact, even those who now step into this NSX immediately understand what they were talking about back then. With the thin A-pillars, the big, panoramic windscreen, but above all an unsurpassed build quality, the NSX creates a unique feel.
It's rare that we quote a seller litteraly, but the owner of this NSX spoke (and wrote) about the car with such fondness that we couldn't put it better: "The NSX has a unique character, even for a supercar. At average speeds it's very comfortable and docile, very economical in fuel consumption and even quiet.The handling is legendary. The design is perfectly balanced and modest."
At lower speeds, the NSX is therefore a supercar that can be used as a daily driver, but at higher speeds the car shows a different side. This is because Honda chose a different path than the Italians: a V6 with 'only' 3 liters, but with VTEC. Above 5.800 rpm, the twin camshafts adjust and the engine takes on a completely different character, all the way to 8.000 rpm.
We also asked the owner how he himself would describe this character. His reply: "To be honest? I have never dared to make so many revs, because the car simply goes too fast. But I understood from the garage that it still work perfectly well."
This NSX is one of just eight examples that have originally been delivered in The Netherlands and are currently still registred. Outside The Netherlands, it's not a common car either, so a NSX is a true Collectable. Especially an example in an original condition, like this one.
Equipment
This car is equipped from factory with:
Forged alloy wheels, front 15", rear 16"
Leather upholstery
Cruise control
Climate control with front and side window defroster
Electrically adjustable seats
Electrically operated side windows
Electrically adjustable door mirrors
Electrically accessible boot space from the inside
Length and height adjustable steering wheel
Fog lights front and rear
Rear window heating with timer
Traction control
ALBIII 4-channel Anti-ock Braking System
Tinted windows all around, extra tinted at the top of the windscreen
Bose radio/cassette player + CD changer
Honda HAS 150TS alarm system
Central door locking with remote control, alarm linked
Modifications
The only modification on this NSX has been done to the front wheel alignment. This is slightly more set to 'comfort mode' rather than 'track mode'.
Remarks
There are some minimal signs of use, in accordance to the age of the car and recorded in the photos:
Scratches on the plastic bumper lip
Minimal damage to the rims
See 'Service history' for some technical remarks.
Service history
The most important points from the recent service history are:
July 2, 2021 - 80.060 km - Van Straalen De Goorn: MOT + brake light switch renewed.
June 16, 2020 - 80.055 km - Van Straalen De Goorn: MOT + general check
December 16, 2015 - 79.376 km - Honda dealership Welman: air conditioning service, filter/dryer replaced
May 23, 2005 - 74.496 km - Honda dealership Welman: timing belt, valve cover gasket and bearing pulley of air conditioning tensioner renewed
It's worth noting that the NSX has hardly been driven in recent years. If the car is going to be driven (rather then being put in a collection), we advise to give the NSX a major service. The following technical points need to be taken into account:
The ALB (ABS) high pressure pump is stuck and does not operate (a known NSX issue). This will cause the ALB light to come on. This has no negative effect on the operation of the braking system, which is completely separate from the ABS system. To solve this issue, the pump would have to be removed and/or overhauled. You can expect approximately 10 hours of work by a specialist + the costs of the pump. However, it is also an option not to repair this, as the problem may reappear in the long run (especially after isn't being driven for a longer period).
The Bose audio system does not function properly, also a known issue. The cause is probably 1 defective printed circuit board and 2 PCBs that are malfunctioning. This can be solved by replacing the PCBs. An alternative is to have the prints repaired by an electronics specialist.
The boot lid and rear window no longer stay up due to worn gas springs
The timing belt is 'out of date' but has only been used 5.000 km since it was replaced in 2005.
Included with sale
Two keys (1 for ignition, doors, trunk and glove box + 1 for ignition and doors only)
Two remote controls for doors and alarm
Rod lock to visibly block the steering wheel
Original instruction book and completed service book
For over 150 photos and the complete description, please visit www.thecollectables.nl
Mehr anzeigen
Weniger anzeigen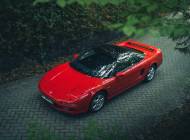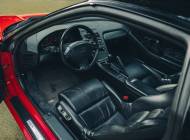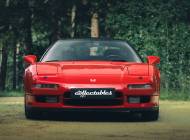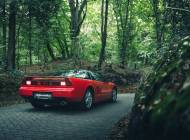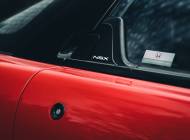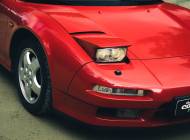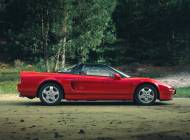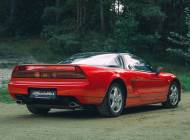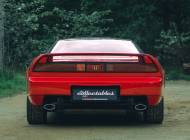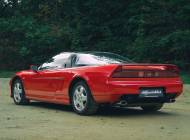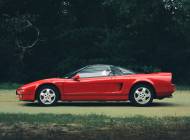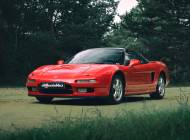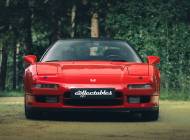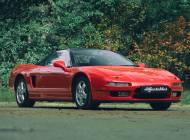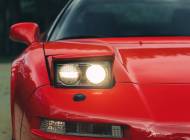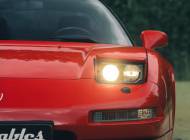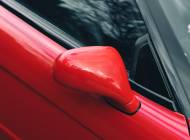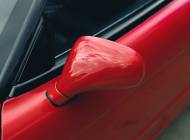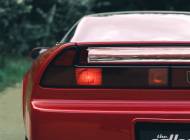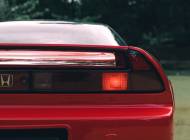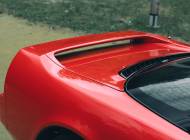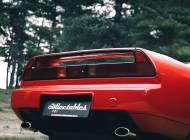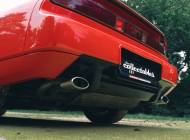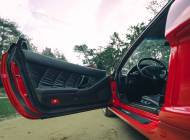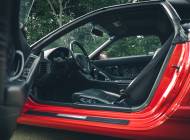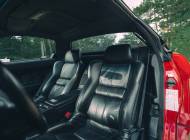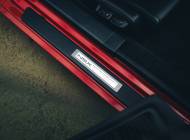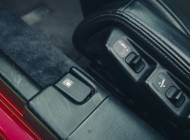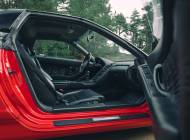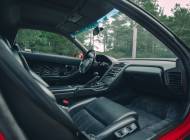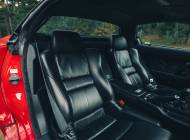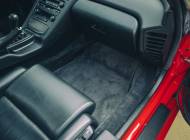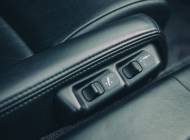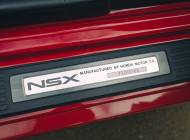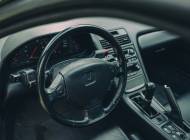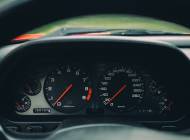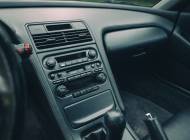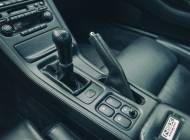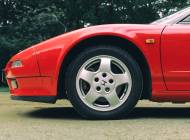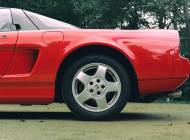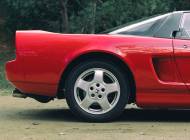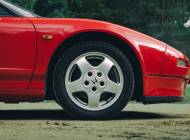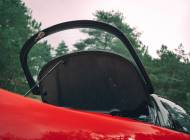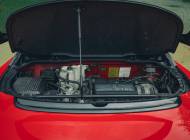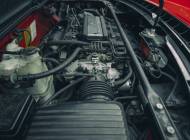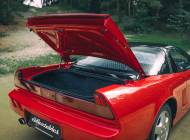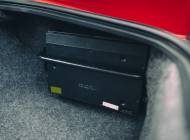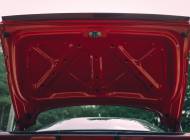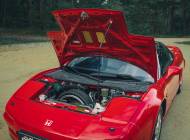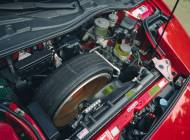 Händler-Impressum
The Collectables
Van Nelleweg 1
3044 BC Rotterdam
+31 10 311 9611
Joris Roozen
Anbieter
Route
Van Nelleweg 1

3044 BC Rotterdam
Van Nelleweg 1

3044 BC Rotterdam
Lade...
Lade...