1928 |

Chrysler Serie 72
PARTICIPANT IN THE 1928 MILLE MIGLIA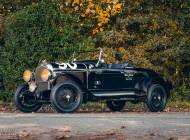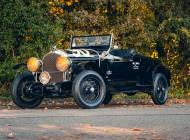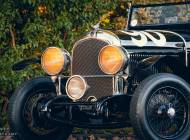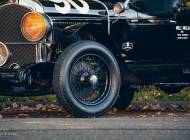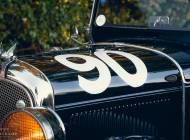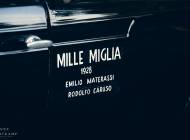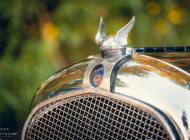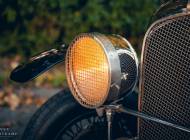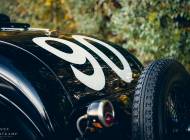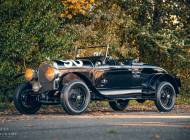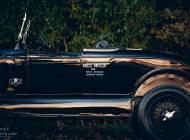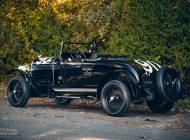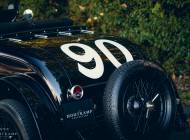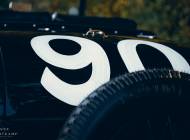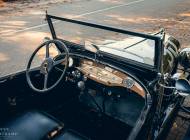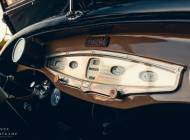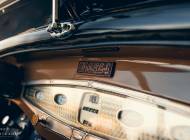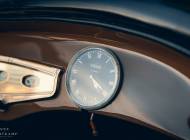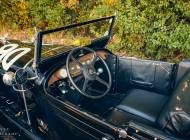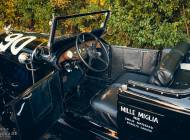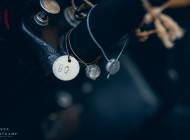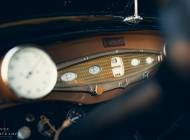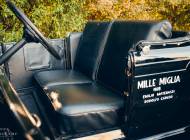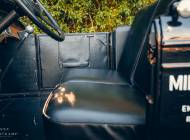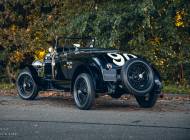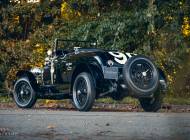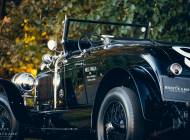 1928 |
Chrysler Serie 72
PARTICIPANT IN THE 1928 MILLE MIGLIA

Fahrzeugdetails

Fahrzeugdaten

| | |
| --- | --- |
| Marke | Chrysler |
| Modell | Serie 72 |
| Modellbezeichnung | Serie 72 |
| Baujahr | 1928 |
| Zustandskategorie | Restauriert |

Technische Details

| | |
| --- | --- |
| Karosserieform | Cabriolet |
| Karosseriedetail | Tourer |
| Leistung (kW/PS) | 63/85 |
| Hubraum (ccm) | 4'078 |
| Zylinder | 6 |
| Türen | 2 |
| Lenkung | Links |
| Getriebe | Manuell |
| Antrieb | Heck |
| Bremse Front | Trommel |
| Bremse Heck | Trommel |
| Kraftstoff | Benzin |

Individuelle Konfiguration

| | |
| --- | --- |
| Außenfarbe | Schwarz |
| Innenfarbe | Schwarz |
| Innenmaterial | Leder |
Beschreibung
Participant in the 1928 Mille Miglia
Registered in the Mille Miglia registro and accepted as Mille Miglia veteran car
Eligible for the Mille Miglia and Le Mans Classic
With a very high Mille Miglia coefficient 1,75 (1,70 plus 0,05 "Fattore MM")
Early start number in the Mille Miglia (around 30)
Very innovative to be a car of the late 20s
In 1928 Chrysler sent a Model 72 to compete at Le Mans in 1928, finishing third and fourth overall
In 1928 Mille Miglia two Model 72 finished second and third in class respectively 
Entrant in the 2018 and 2019 editions of the Mille Miglia
With a large file of datas and old original documentation which proofs it's participation in the Mille Miglia
Owned for many years by Mr. Luigi Villoresi,  a very well known Italian Grand Prix motor racing legend and winner of the 1951 Mille Miglia
Founded by Walter P Chrysler in 1924 and first unveiled to the public at the New York Auto Show held at the Commodore Hotel in January that year, the new marque was America's first mid-priced automobile to combine excellent performance and features like all-wheel hydraulic brakes, a tubular front axle and full-pressure lubrication.
Introduced in 1928 as the evolution of the Model 70, the 72 featured a 75 hp 3.582cc side-valve inline six cylinder engine, special Chrysler-Lockheed patented self-adjusting drum brakes and a three speed gearbox. 
Being a man who truly believed in marketing Walter P. Chrysler saw motor-racing as a very important activity to promote his cars and therefore he entered some of the major competitions in both US and Europe. In particular, during these years, Chrysler counted on the Italian American driver Ralph de Palma, whose skill brought much success in the racing fields all across the globe. 
In 1928, two factory entered and slightly modified Model 72s were driven to 3rd and 4th overall at the 24 Hours of Le Mans and they were only beaten by the Bentley 4 ½ l of Barnato/Rubin and by the Stutz DV16 of Brission/Bloch, first and second place. Both Chryslers placed before Bentley legend Tim Birkin, a result of a testament of both the superior reliability and performance of the Model 72. 
The image of Chrysler benefited, since the cars entered were close to stock and were able to compete with much more expensive and exclusive machinery. 
Again in 1928, Chrysler entered 4 cars in the Mille Miglia with the following drivers and co-drivers: Emilio Materassi – Rodolfo Caruso, Baronessa Maria Antonietta Avanzo – Barone Manuel De Teflè, Count Gioacchino Leonardi – Guido Cariaci, Lodolini – Ruggeri. 
Of these, the Model 72's of Leonardi-Cariaci and Lodilini-Ruggeri ranked respectively 2nd and 3rd in class, while the other two cars withdrew from the race.
Proven to be highly competitive in period, it is no surprise that these Chryslers are excellent entries in vintage racing, as this example has so proven.
ABOUT THIS SPECIFIC EXAMPLE
This Chrysler has a very important history since new as is one of the four cars enrolled to the Mille Miglia in 1928 and it was driven by Emilio Materassi and Rodolfo Caruso. 
Materassi was one of the most prominent drivers of the time and his fame and skill behind the wheel made him one of the best drivers of his time, Rodolfo Caruso was the nephew of the famous tenor Enrico Caruso. 
Subsequently, it was entered in the Circuito di Caserta and raced with considerable success.
Amongst the fact that the car has been a participant of the Mille Miglia it was owned for a very long time (approximately 50 years by Mr. Luigi Villoresi, a very well known Italian Grand Prix motor racing legend and winner of the 1951 Mille Miglia. 
Mr Villoresi sold his car collection including other Mille Miglia veteran cars at the age of 81 years to a dear friend in Florence, the Police Doctor Mr. Luciano Caporali, a classic car enthusiast and founder of the  Scuderia Pantere Storiche where Mr. Villoresi was a member in the last years of his career.
Luigi Villoresi was born in 1909, in Milan. He was often referred to by his nickname of "Gigi".
In 1938, Luigi Villoresi became part of the Maserati team and in 1949 he signed with Ferrari debuting in Formula 1. In 1951 Villoresi / Cassani were the winner of the Mille Miglia on a Ferrari 340 America Berlinetta.
Its rarity, its history, but also its sporty and powerful appearance, make this vehicle a very good choice for a subscription in the Mille Miglia.
CONDITION EXTERIOR
The exterior of the Chrysler is in a nice condition. Not over restored but very nice.
In 2015 / 2016 serious work was carried out and the Chrysler was resprayed.
Today the exterior show some minor signs of use which belong to a car with such an impressive history. 
CONDITION INTERIOR 
The beautiful interior features Black leather seats, the car has been the subject of a considerable amount of work.
The interior is restored as the exterior, on a high quality level and on the period correct way. The original materials have been used.
The meters, gauges and knobs fitted in the dashboard are all in a beautiful nice and perfectly working order.
The trunk has been newly upholstered as well during the restoration.
The Chrysler comes with a soft top which is in as new condition even as a tonneau cover.  (A tonneau cover is a cover to close the cockpit)
DRIVING EXPERIENCE
The Chrysler's technical innovations make it still very pleasant to drive today. Impressive, considering that it is a car with 90 years of history and life.
On the road it feels very taut and the car driver extremely well, there is no doubt its performance will put many other 1930's cars including many sports cars of the period to shame. 
This car is a very unique and rare appearance. It has a beautiful history since new and an amazing Mille Miglia story. 
The Chrysler has nowadays a very high co-efficient for the Mille Miglia being 1.75.
Its rarity, its history, but also its sporty and powerful appearance, make this vehicle a very good choice for a subscription in the Mille Miglia.
HISTORY FILE
The Chrysler has a very impressive history file.
Included in the history file are amongst other papers:
Ownership history
Copies of the original Mille Miglia documentation from the Mille Miglia Museum Archive in Brescia
Pictures of recent races like the 2022 Mille Miglia, the 2017 California Mille and other rallies
Invoices of the works done in recent years at the well known Italian specialist GPS Classic
Fiva card issued in 2017
Registro Mille Miglia
Disclaimer
The information provided on this website has been compiled by The Houtkamp Collection with the utmost care. The information contained within this advert is provided 'as-is', without warranties as to its accuracy whether expressed or implied and is intended for informational purposes only. The Houtkamp Collection is not liable for any errors or mistakes.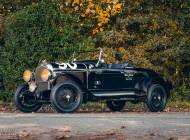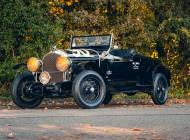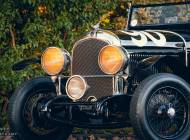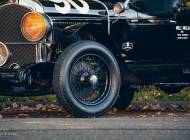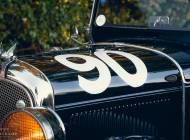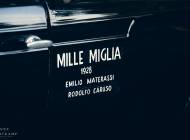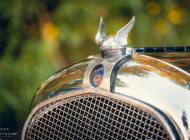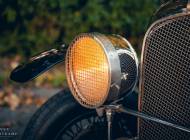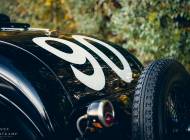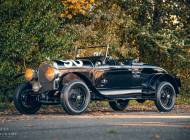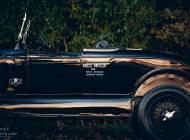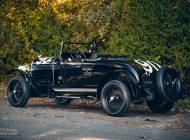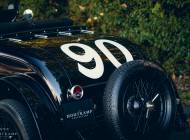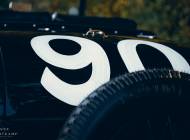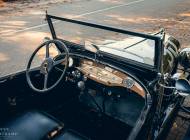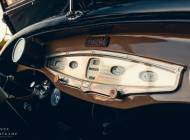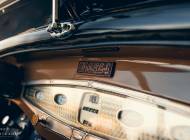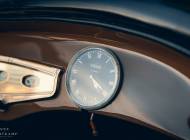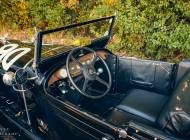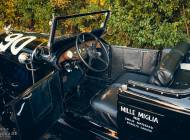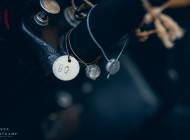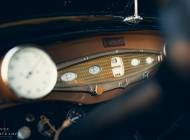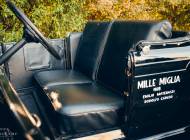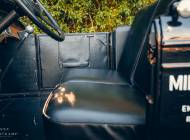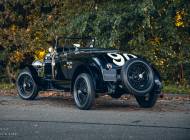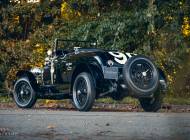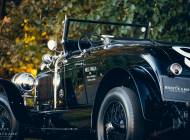 Händler-Impressum
How to reach us
Our collection is situated near Amsterdam, only 15 minutes from Amsterdam Schiphol Airport. If you would liked to be picked up from the airport, please inform us. Would you please be so kind to contact us via the following contact details if you would like more information or if you want to visit our collection?
Kind regards,
John and Rutger Houtkamp 
Contact Information
Opening Hours: by appointment only
Visiting Address: Please contact us by phone or by e-mail prior to your visit as we have different locations with cars. We will then inform you about the visiting address.
Postal Address: Postbus 6
1190 AA Ouderkerk aan de Amstel
The Netherlands
Phone: +31 (0) 20 - 260 26 56
Fax: +31-20 47 24 555
Email: [email protected]
Contact
John H. Houtkamp
Telephone: +31 (0) 20 - 260 26 56 [email protected]
Rutger H.J.P Houtkamp
Telephone: +31 (0) 20 - 260 28 98 [email protected]
Anbieter
Route
Ambachtenstraat 80

1191 JN Ouderkerk aan de Amstel
Ambachtenstraat 80

1191 JN Ouderkerk aan de Amstel
Lade...
Lade...