Porsche 911 Classic Cars for Sale
576 Offers for Porsche 911 found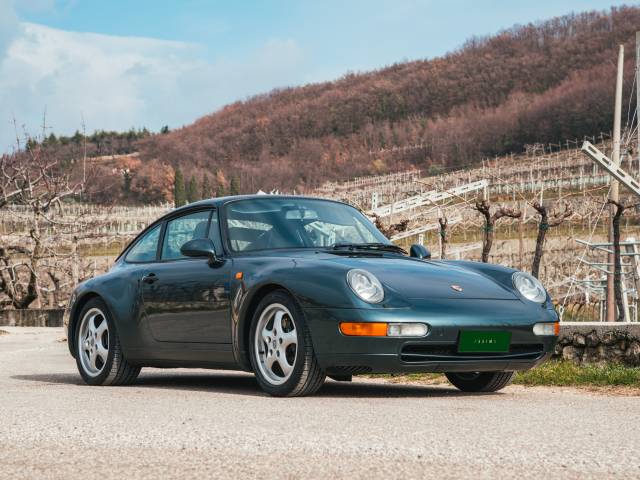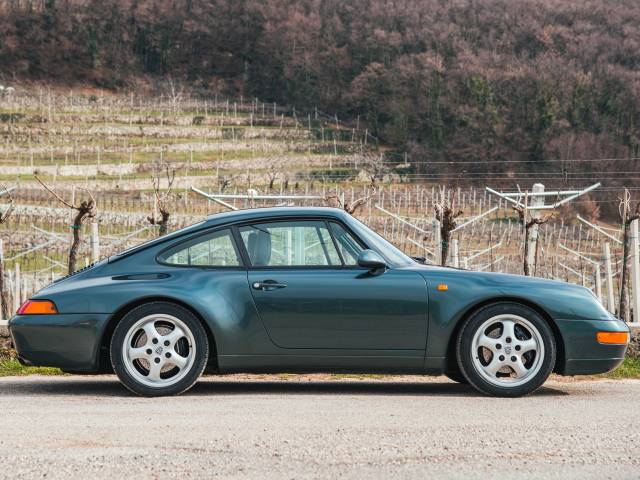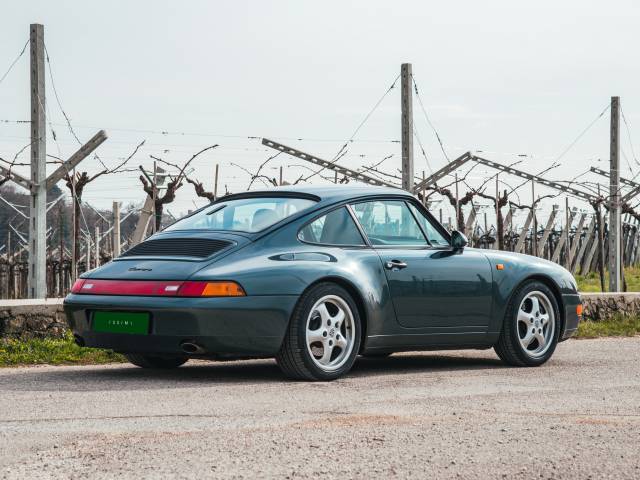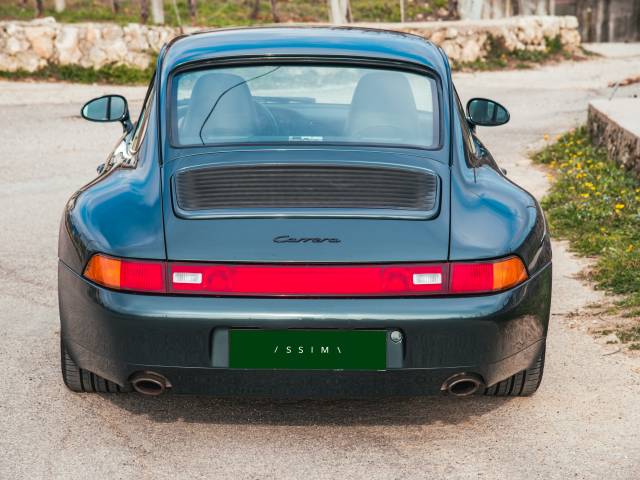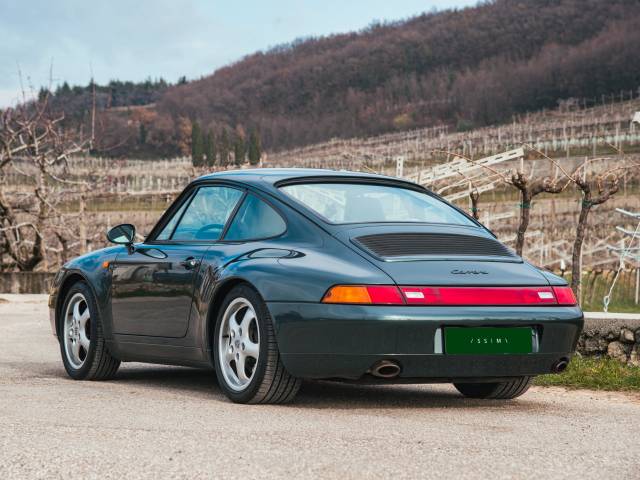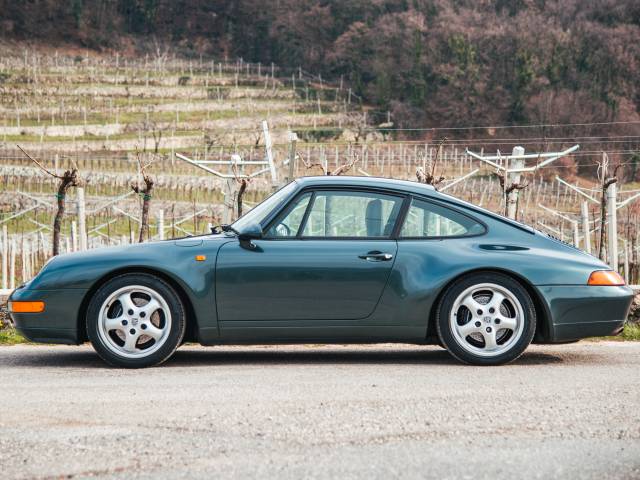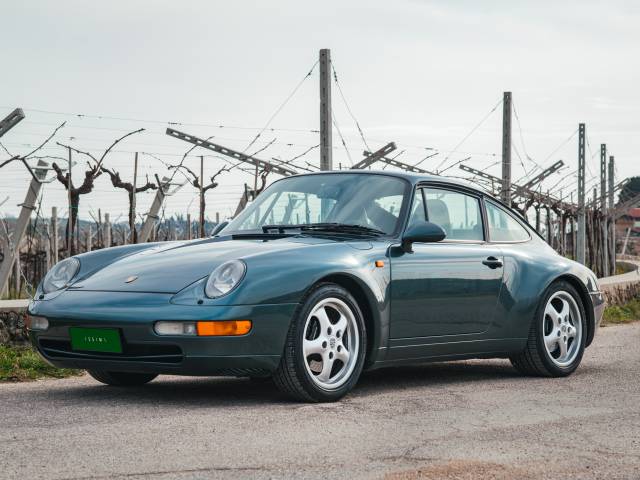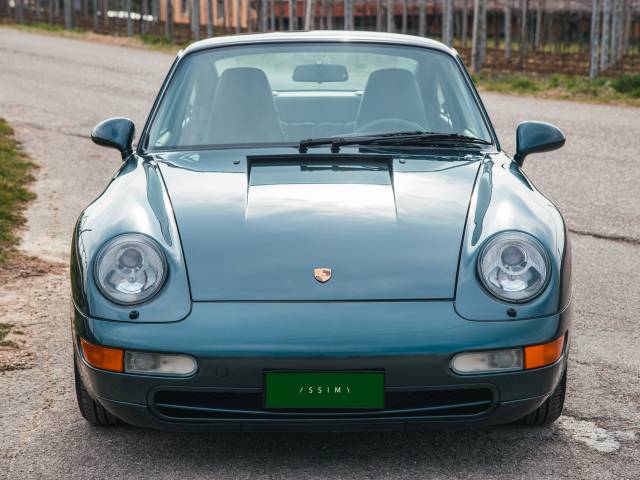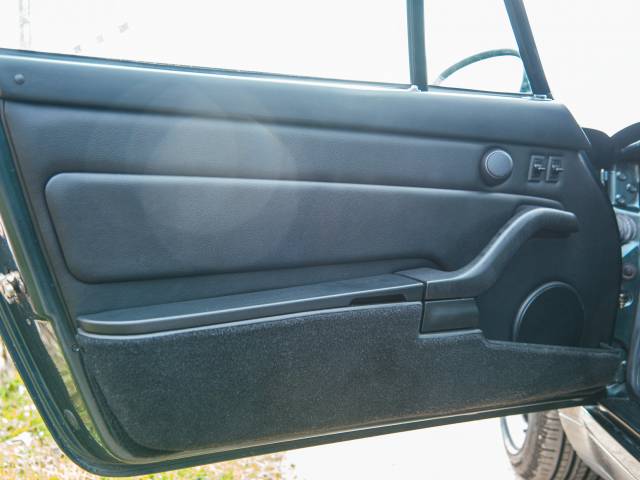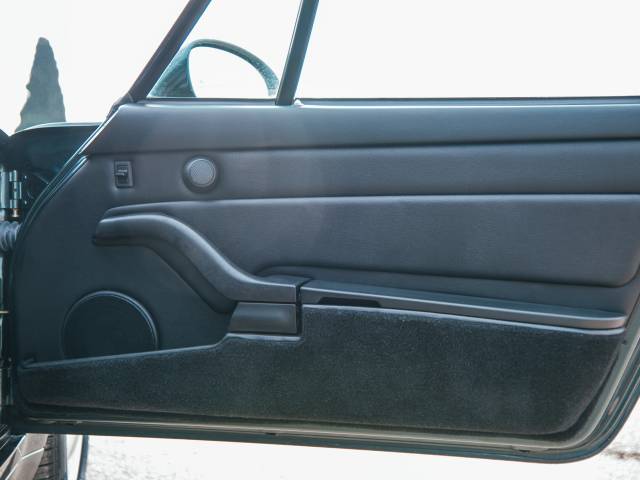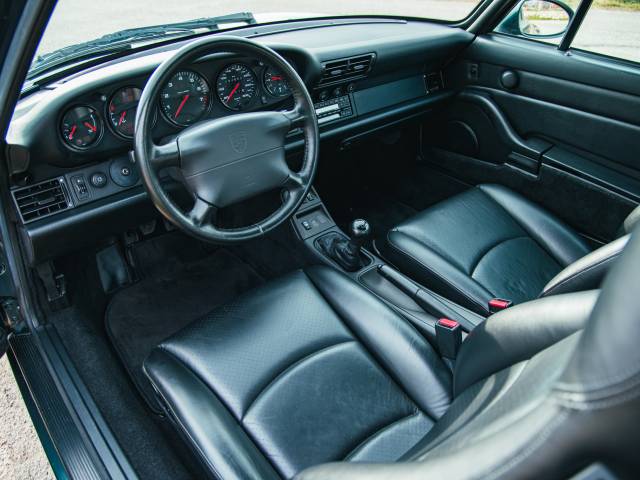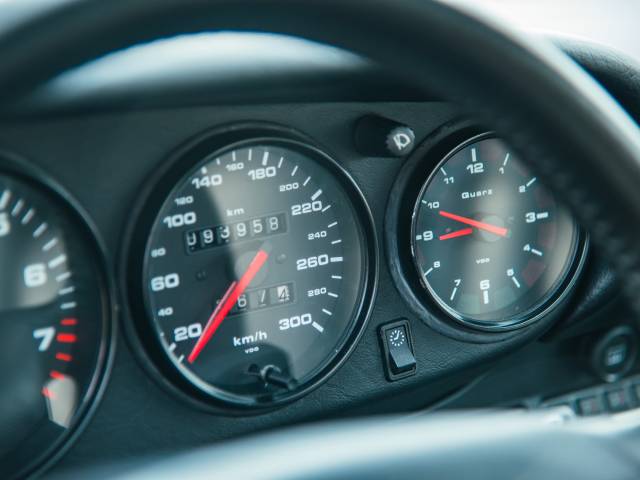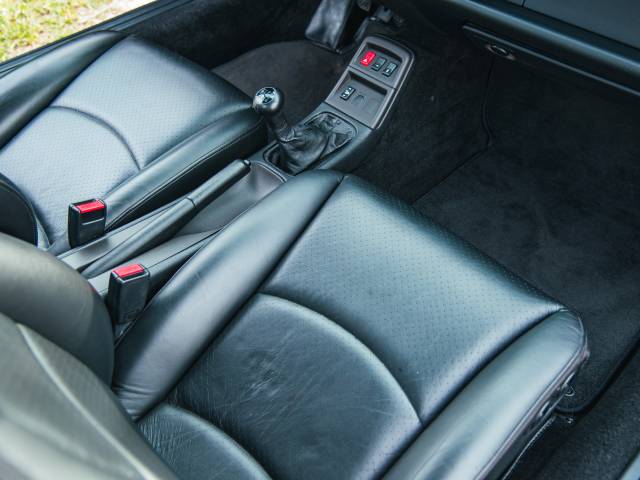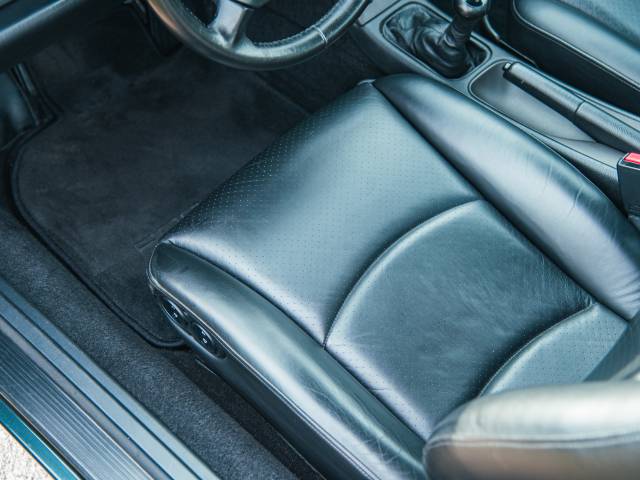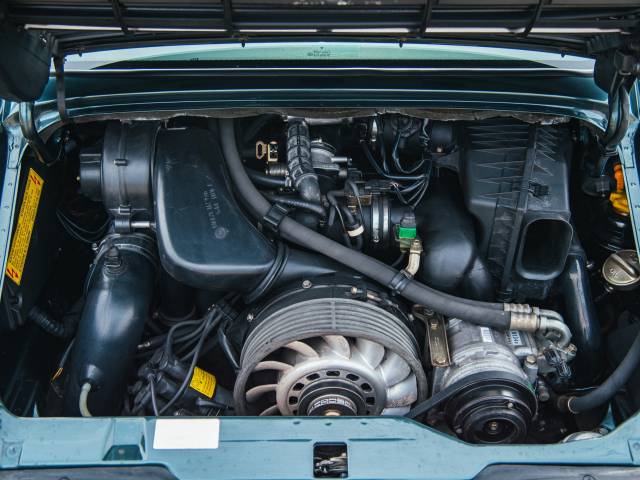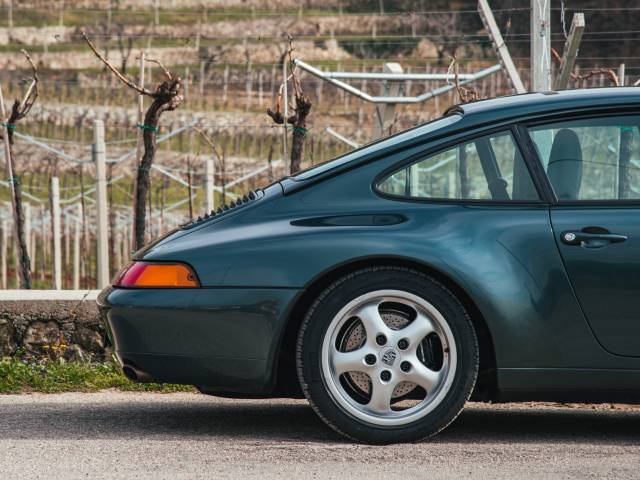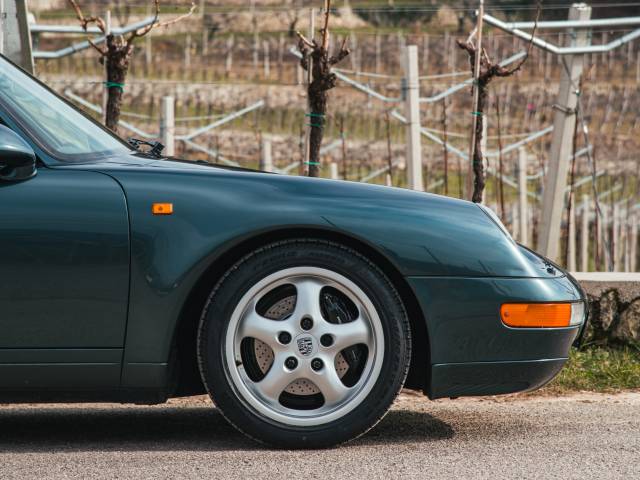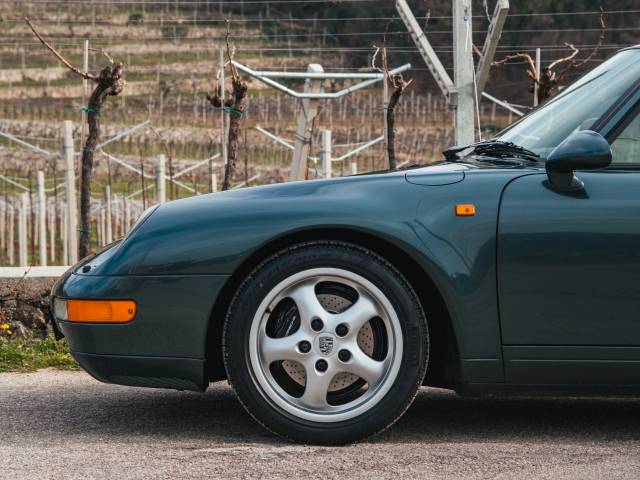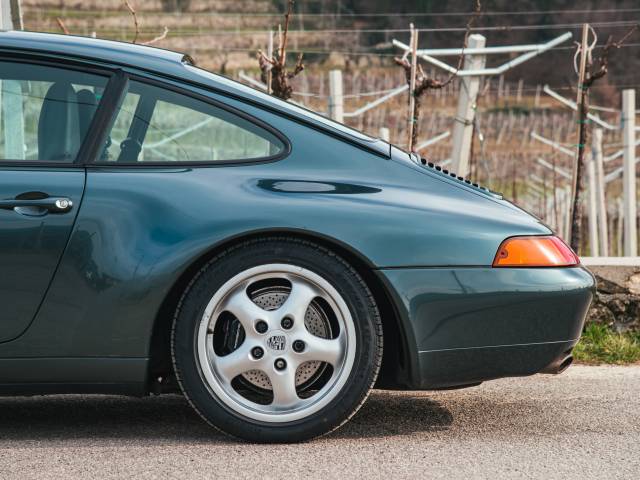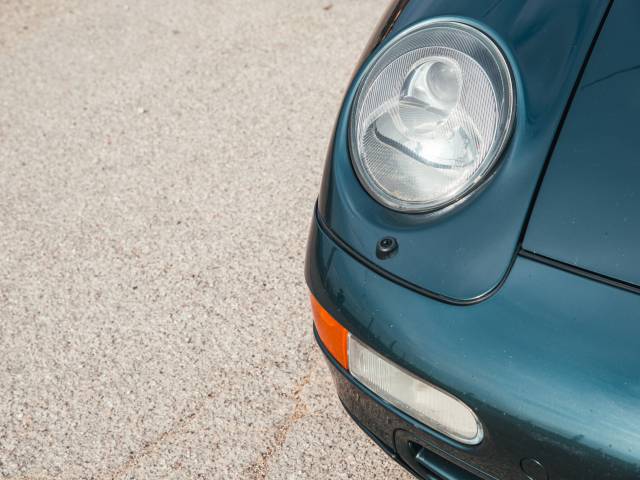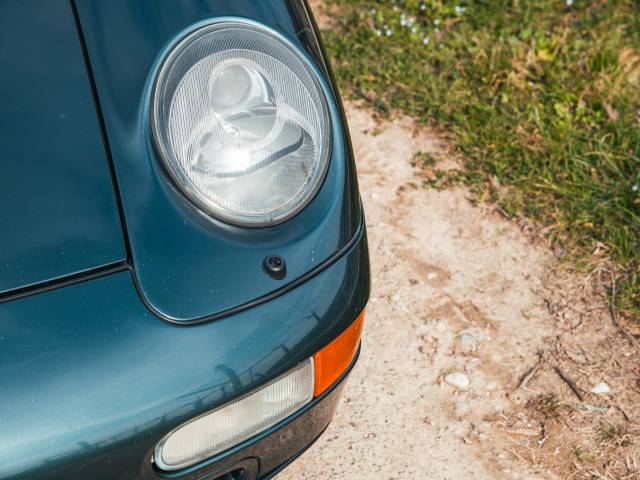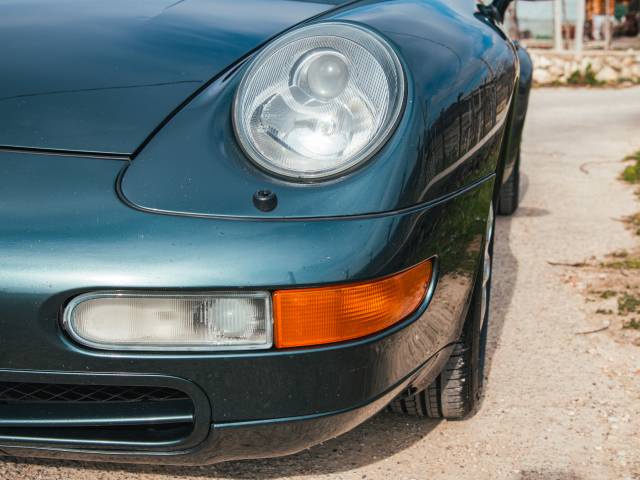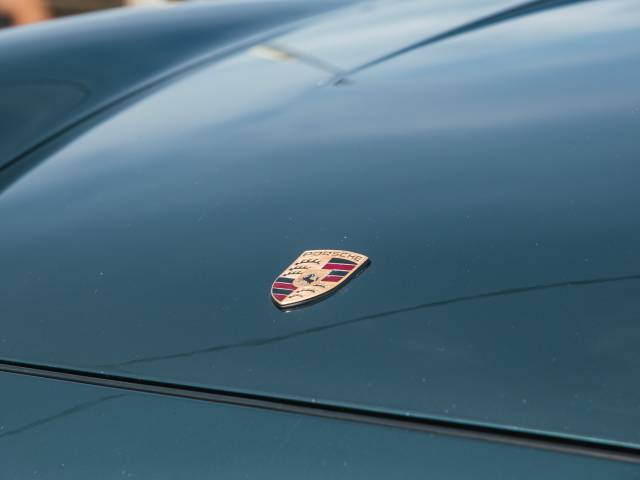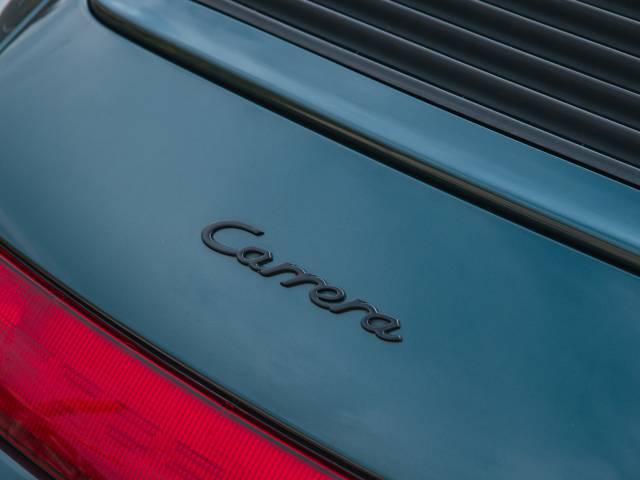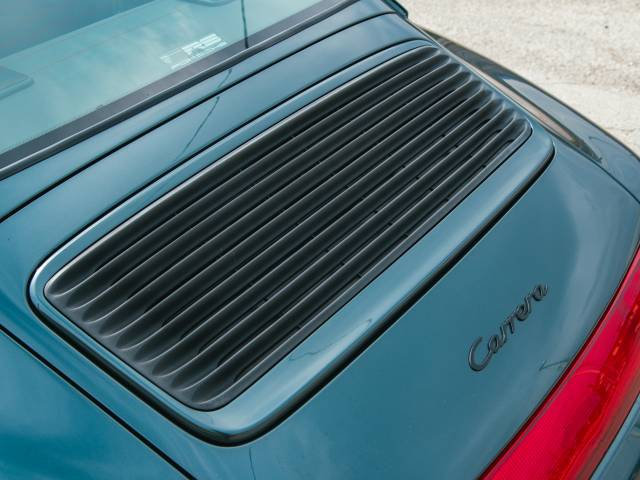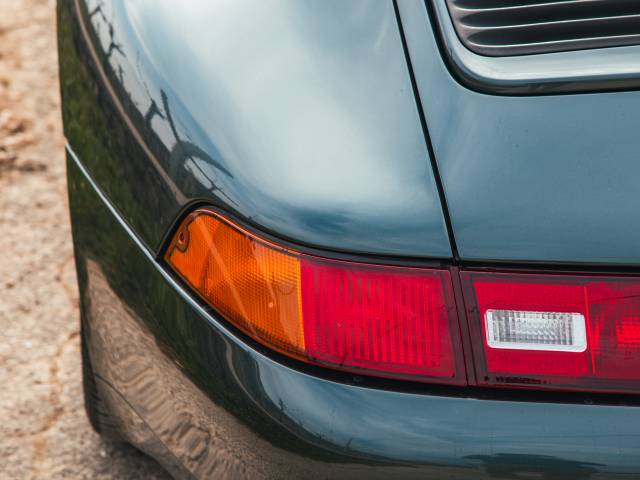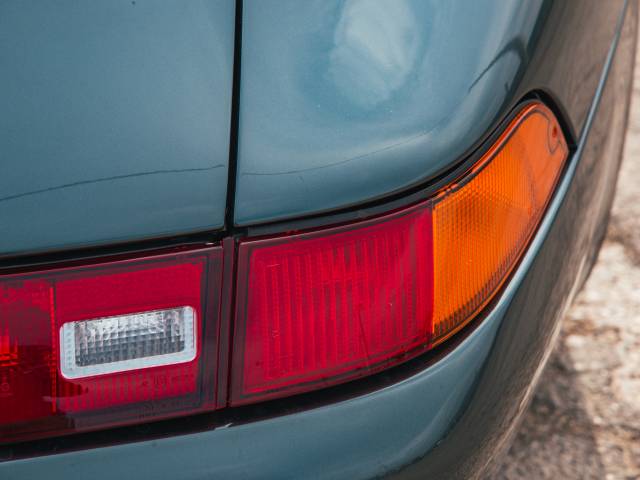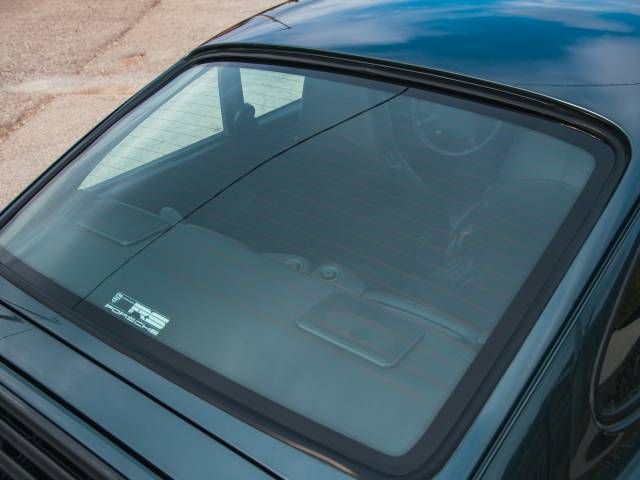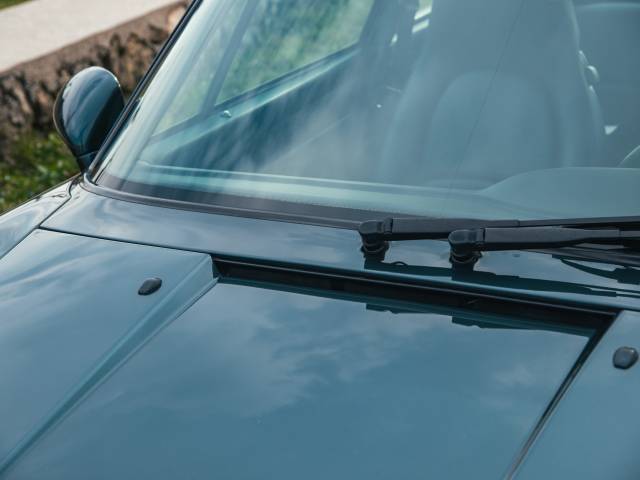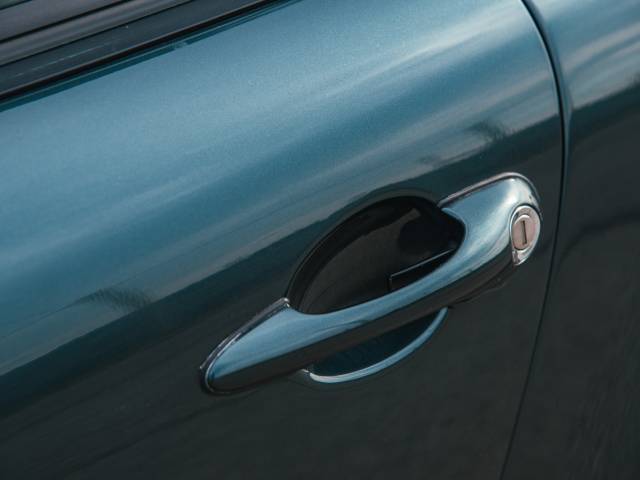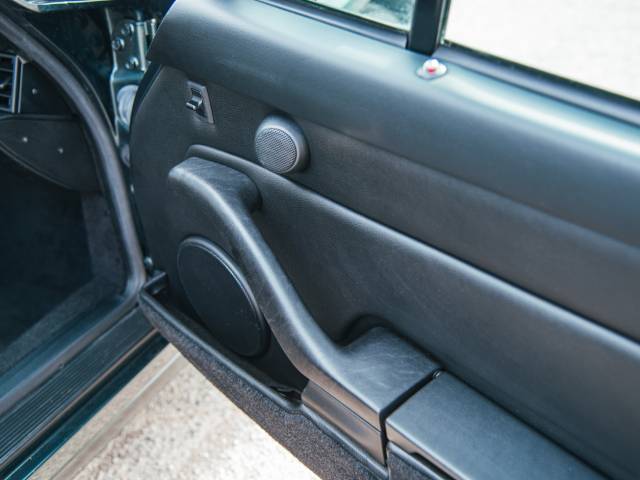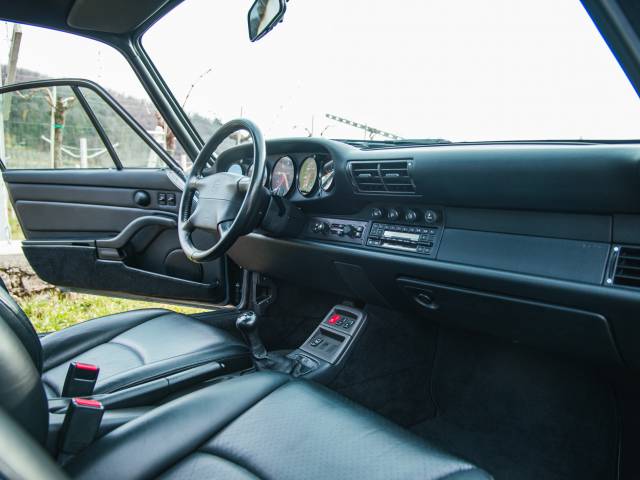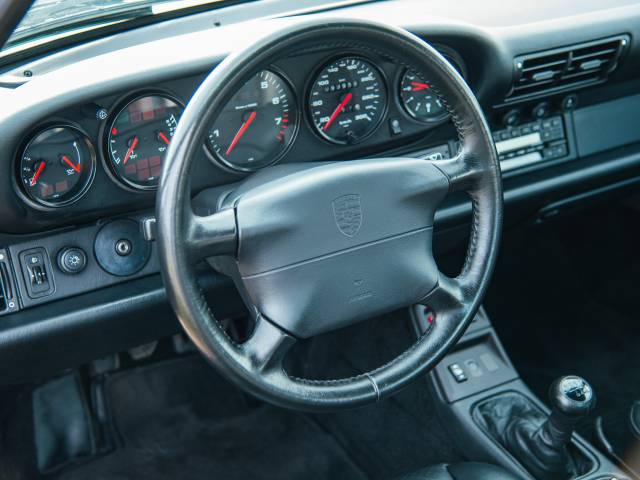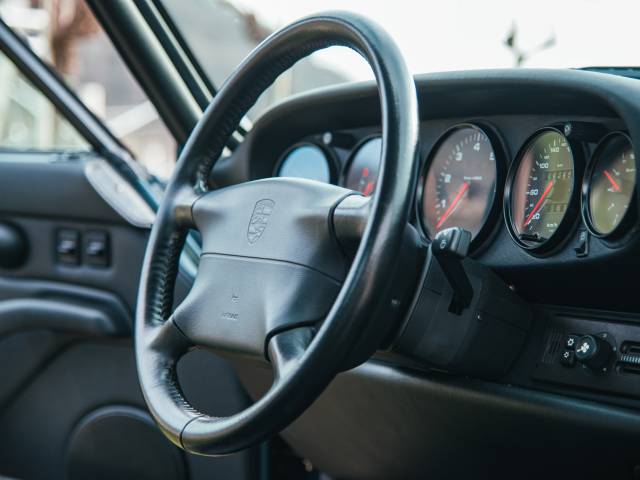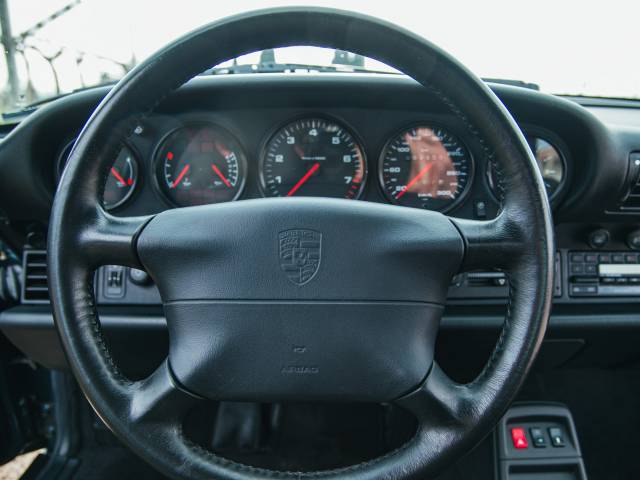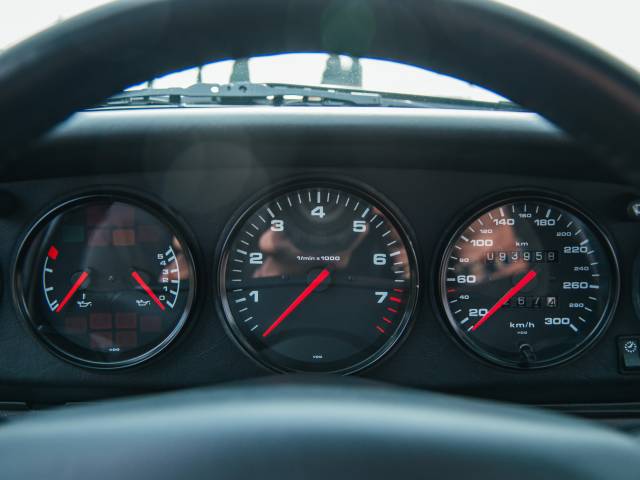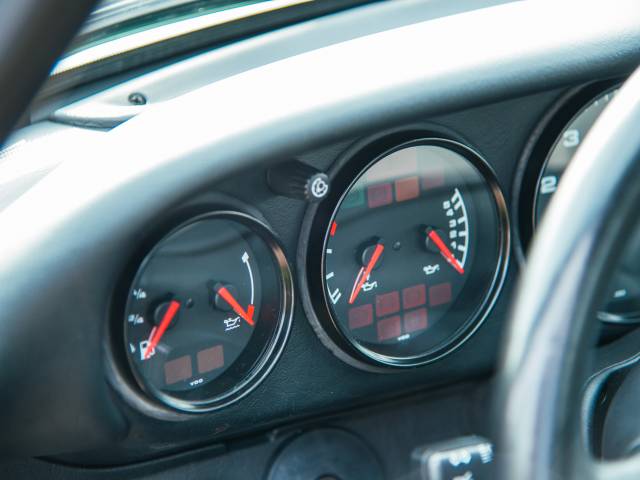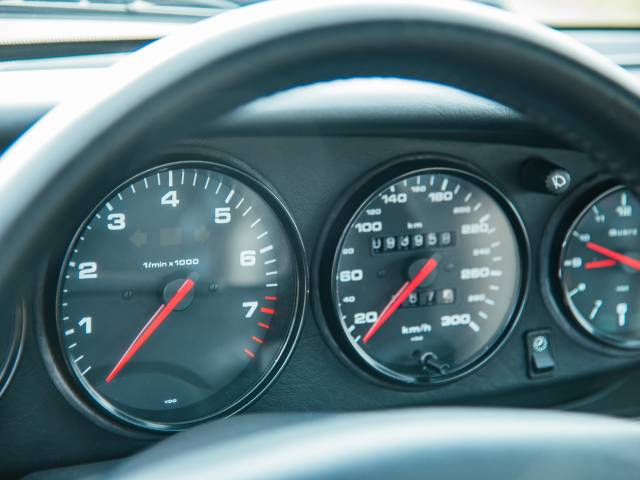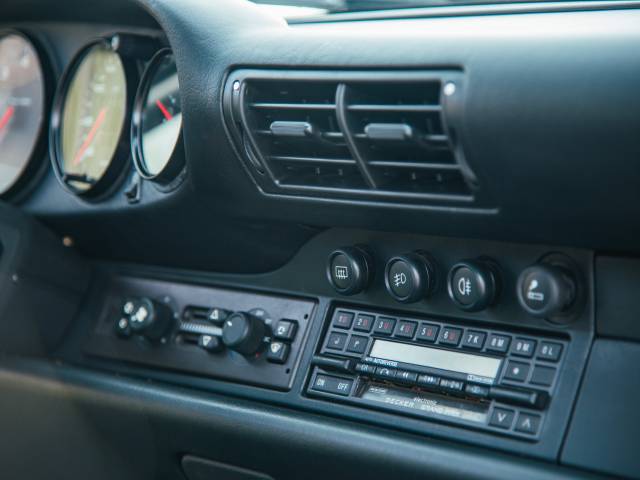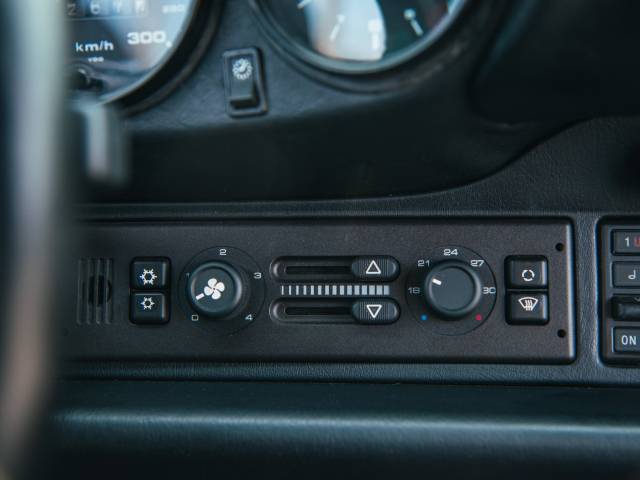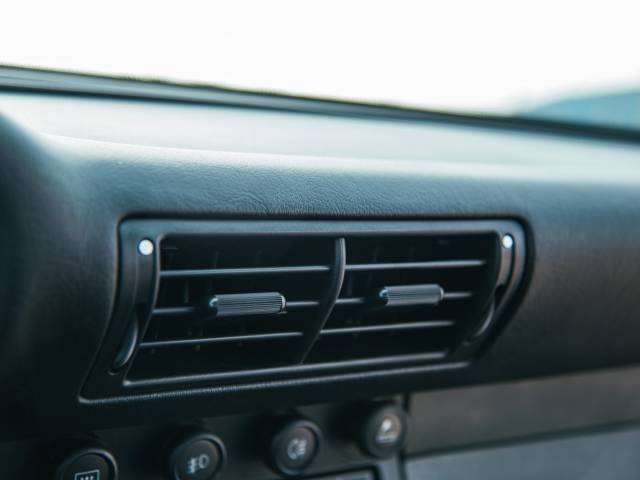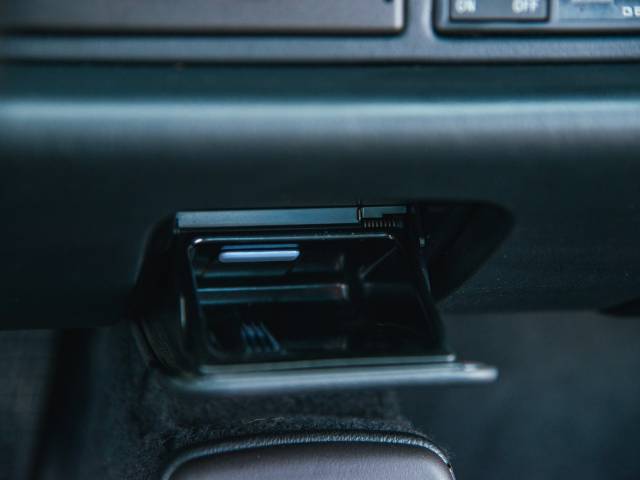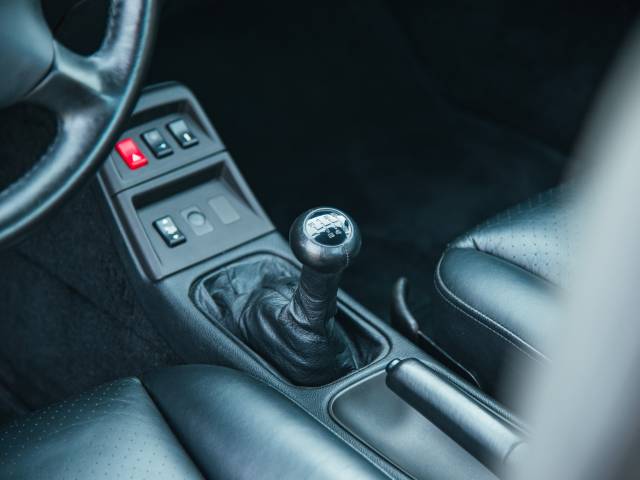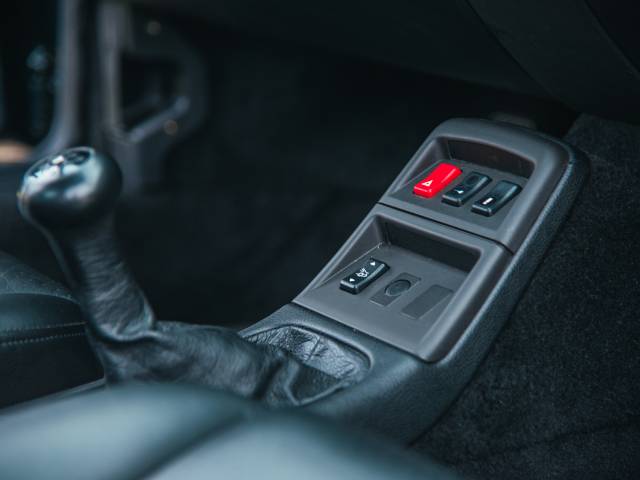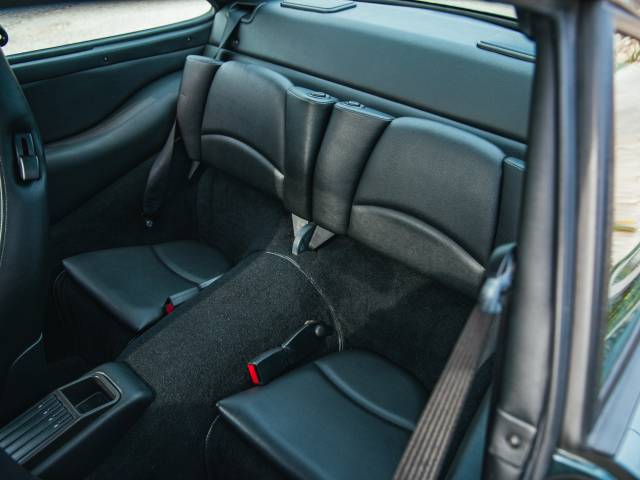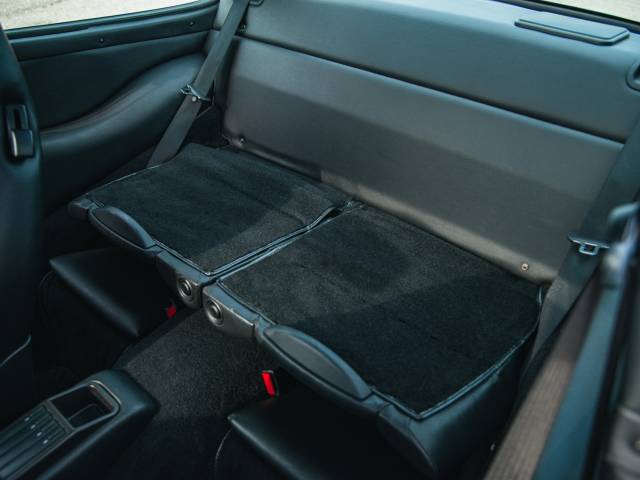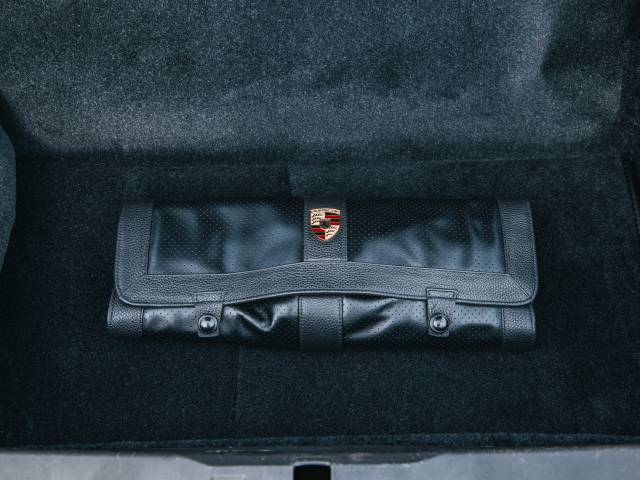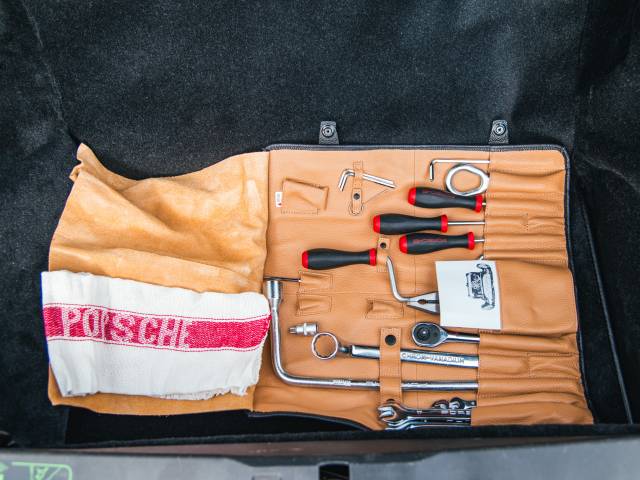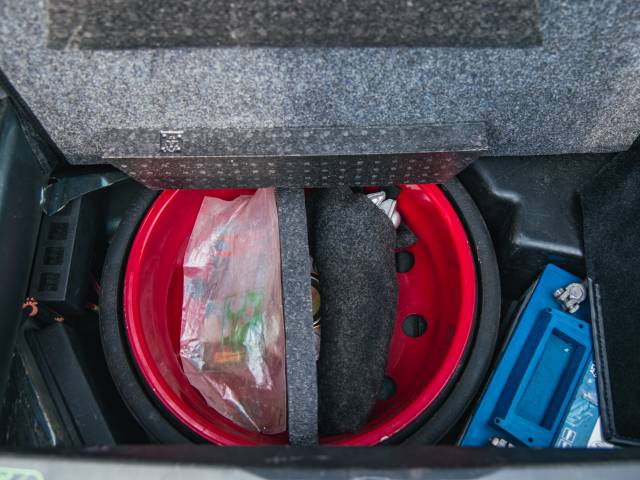 3.6 Aventuragrün
Dealer

away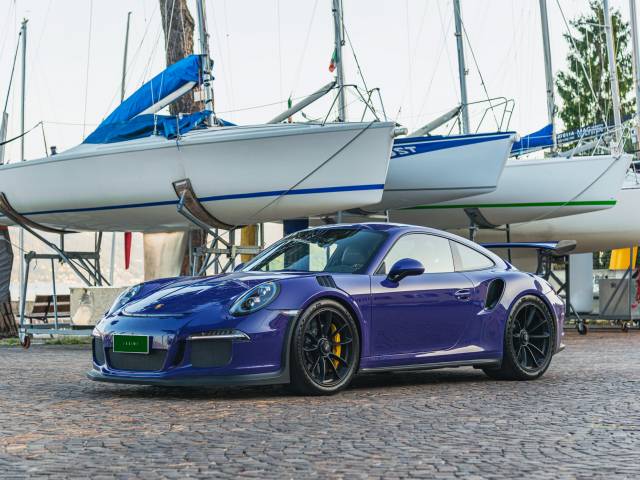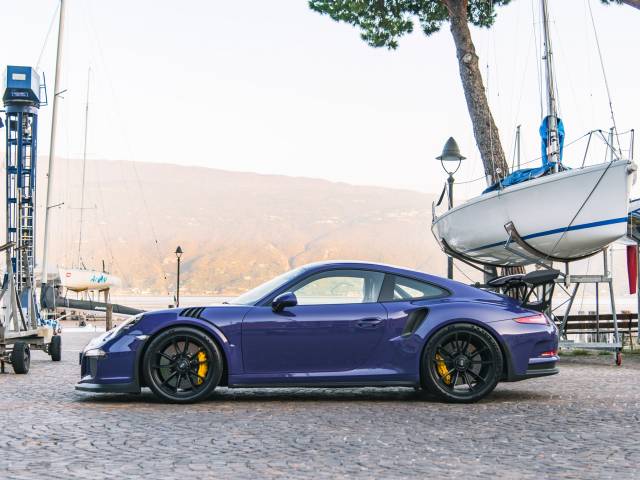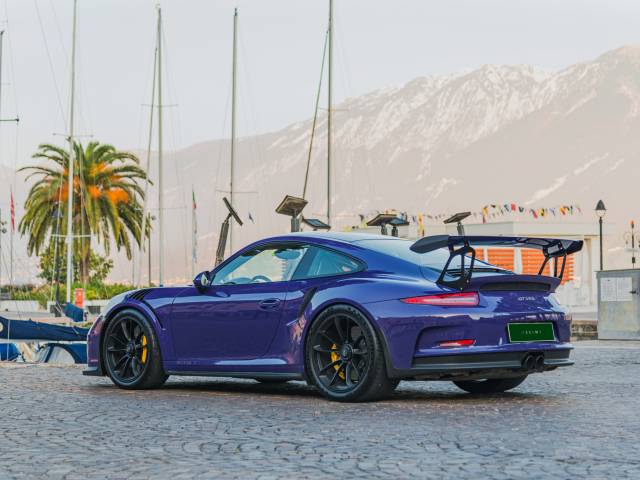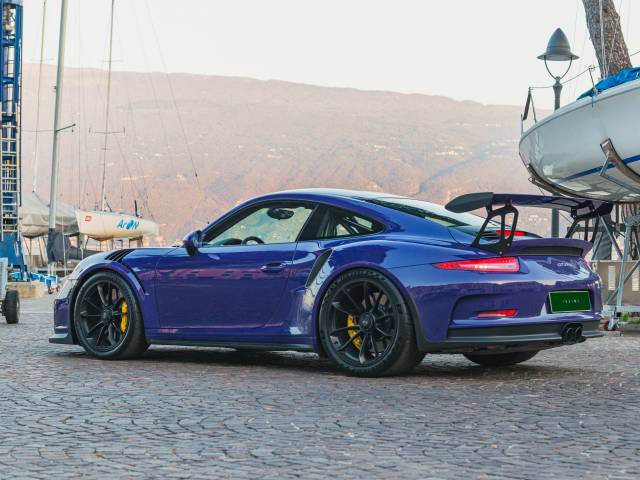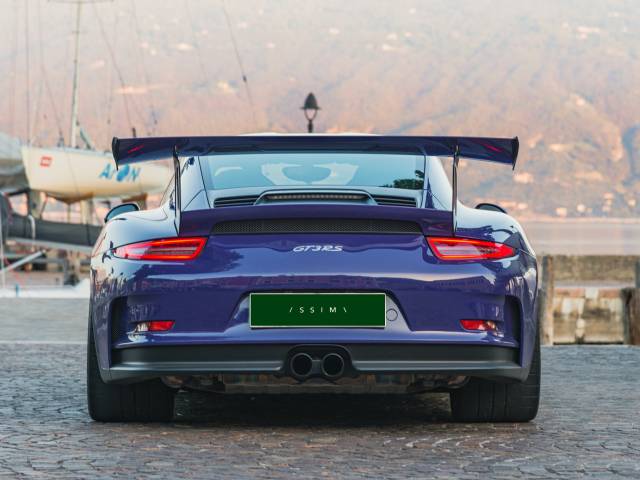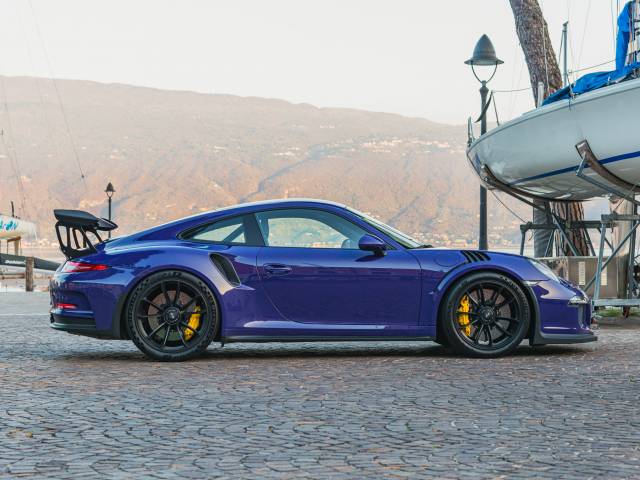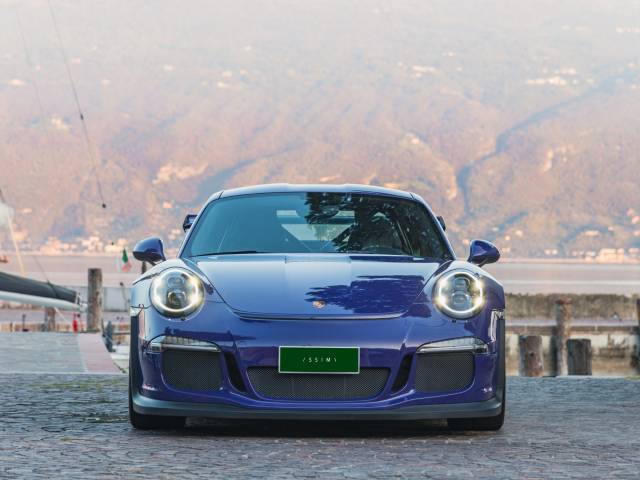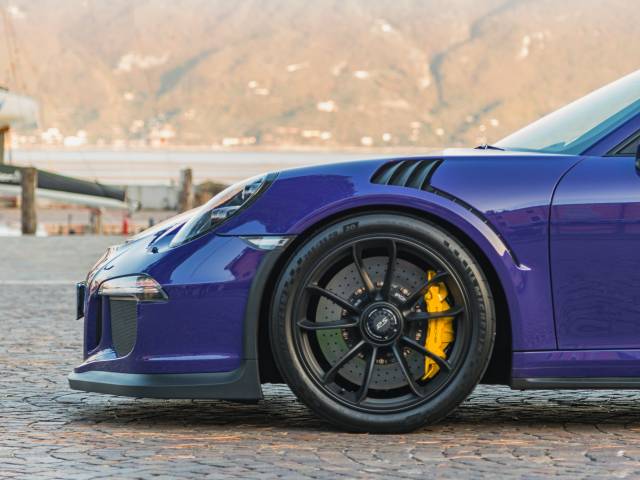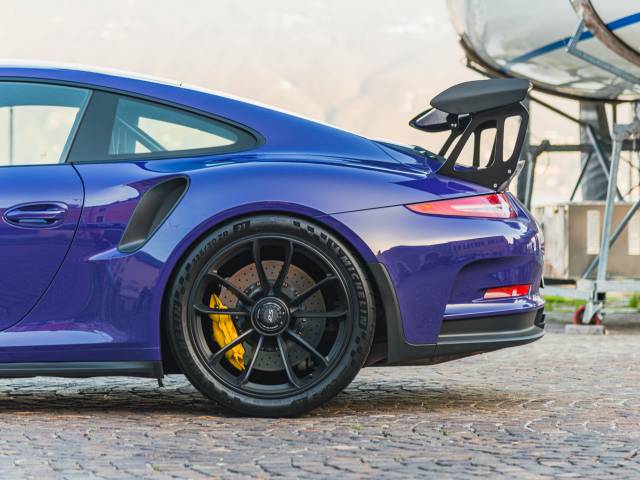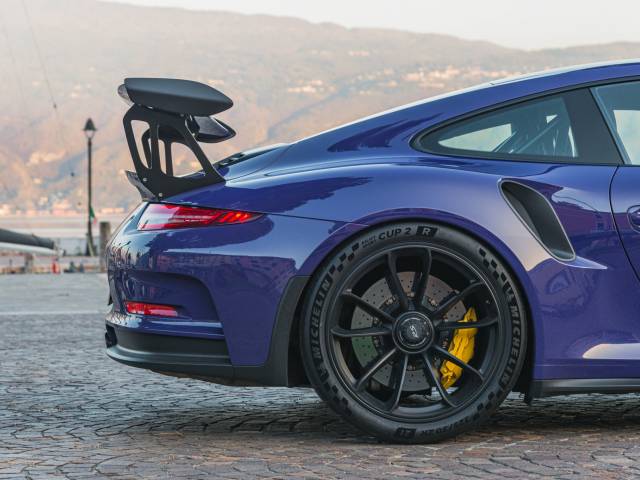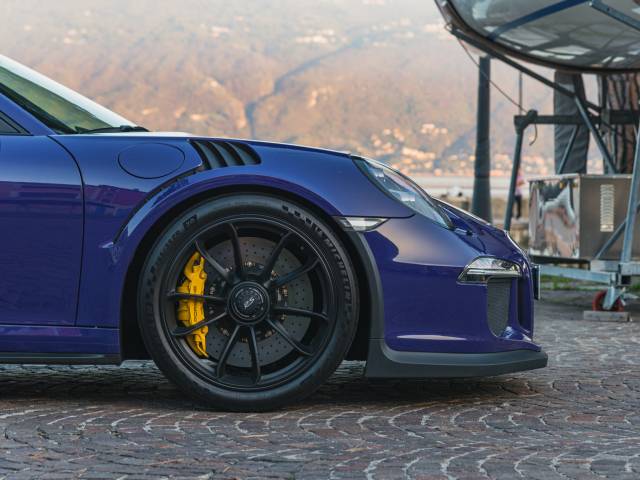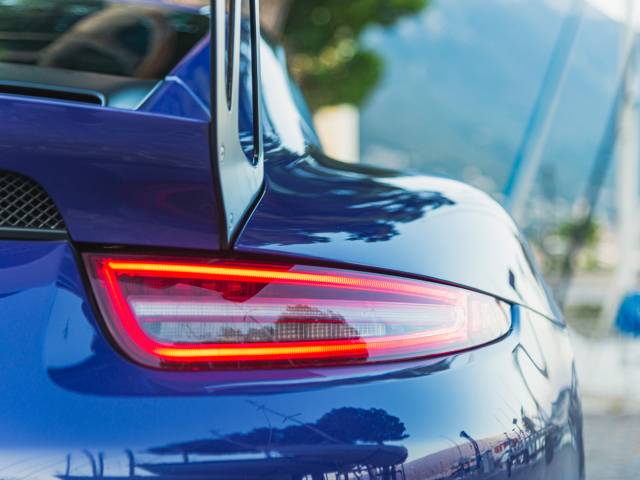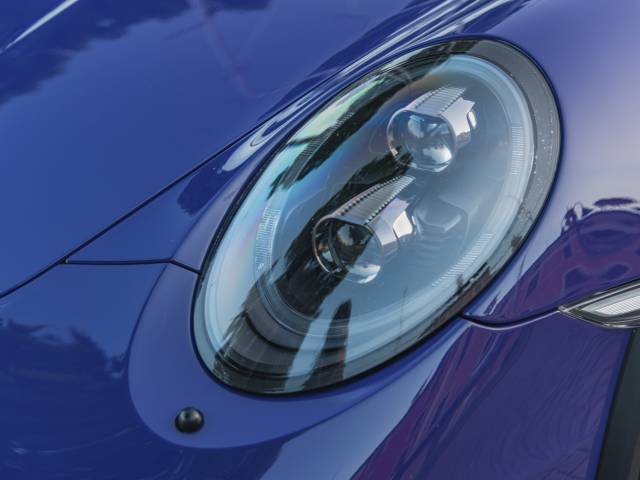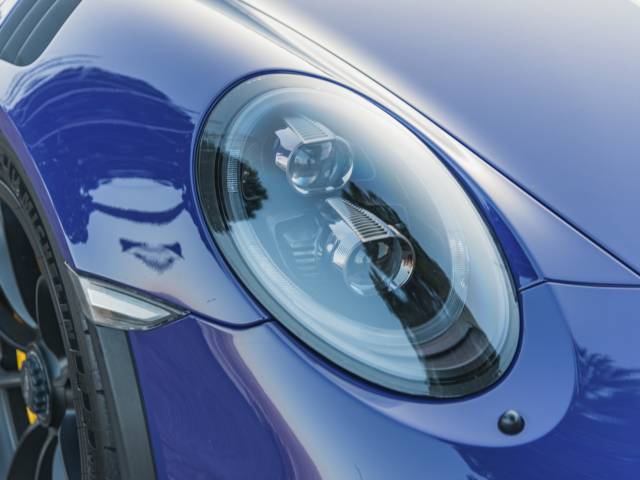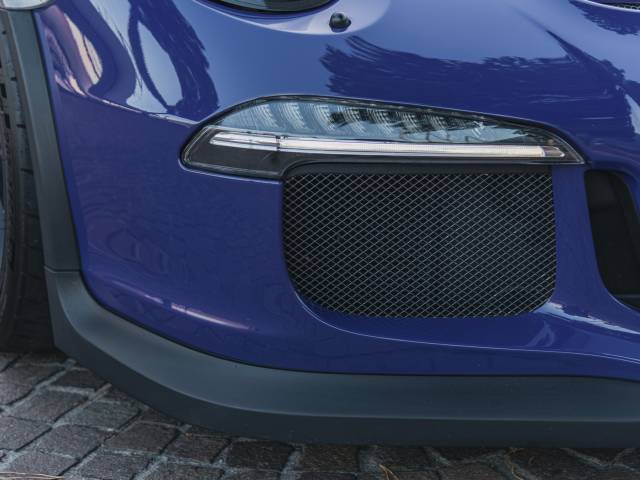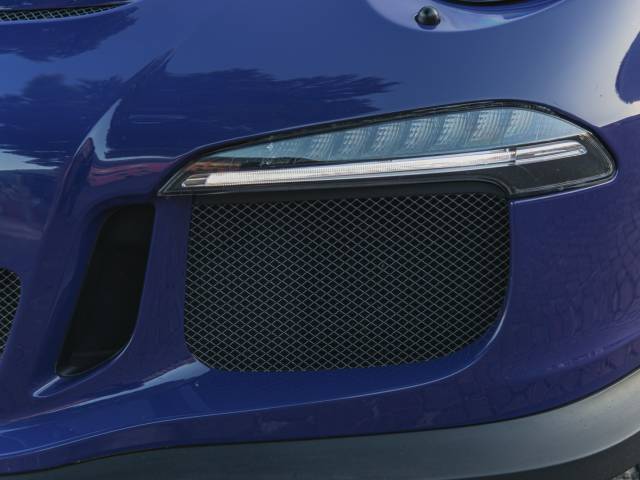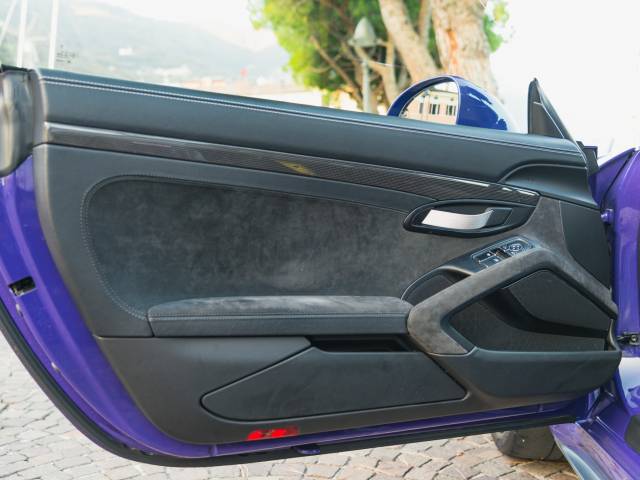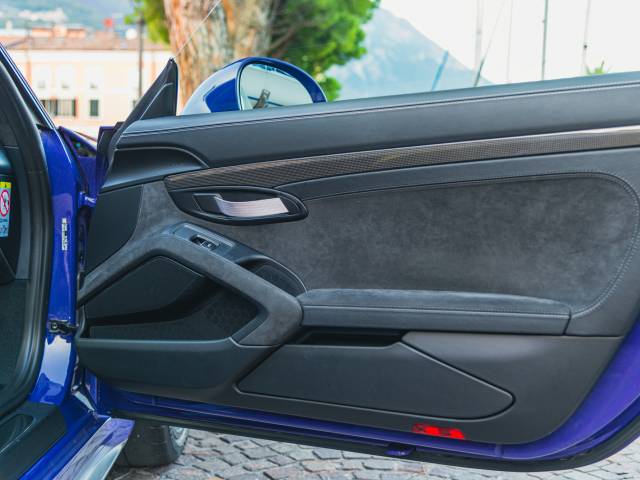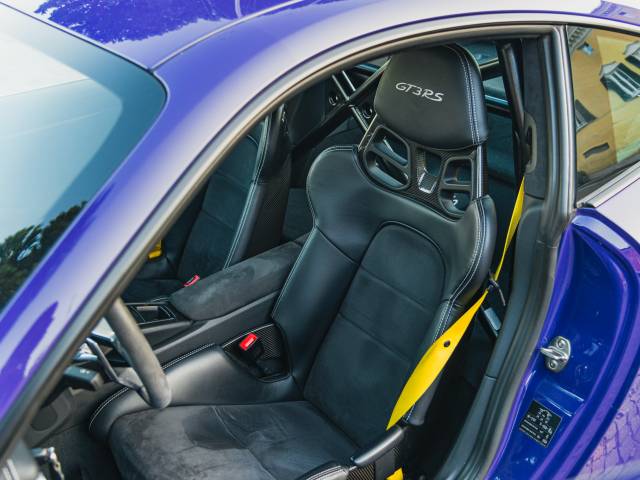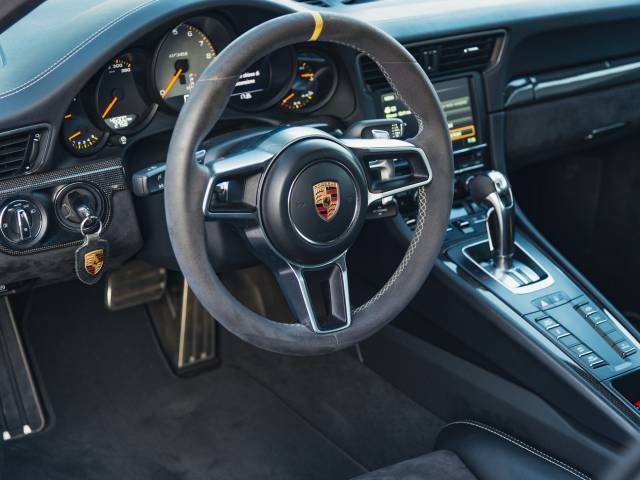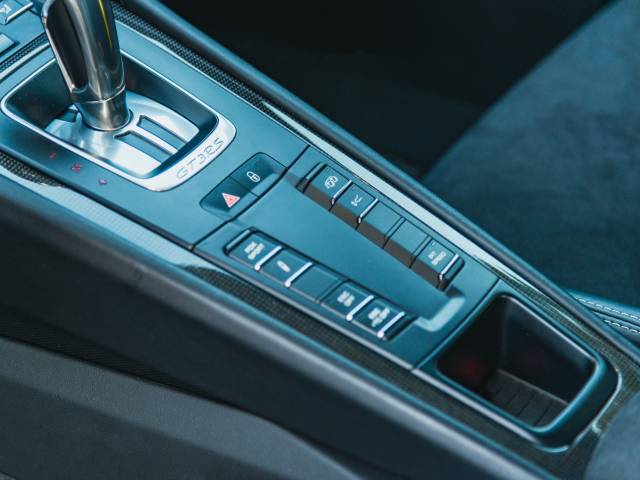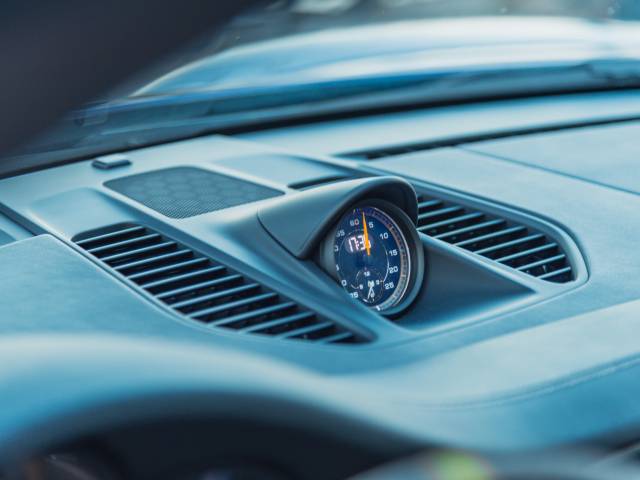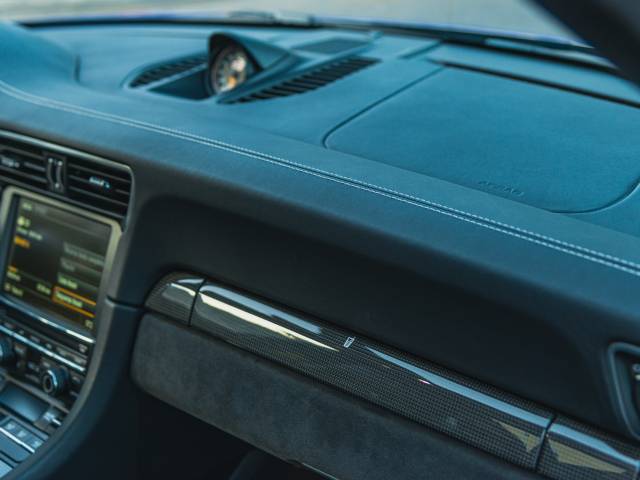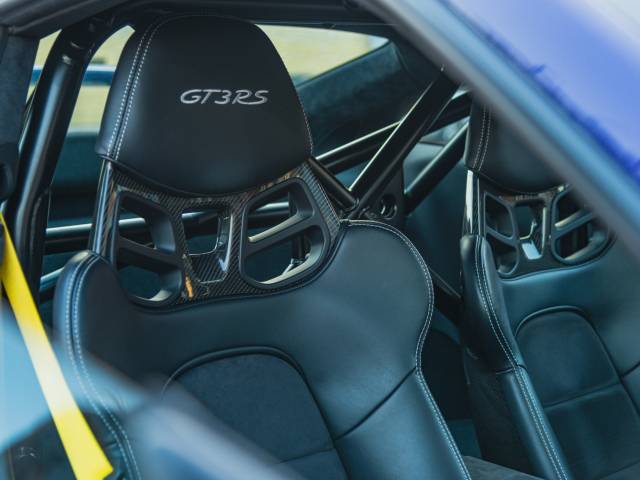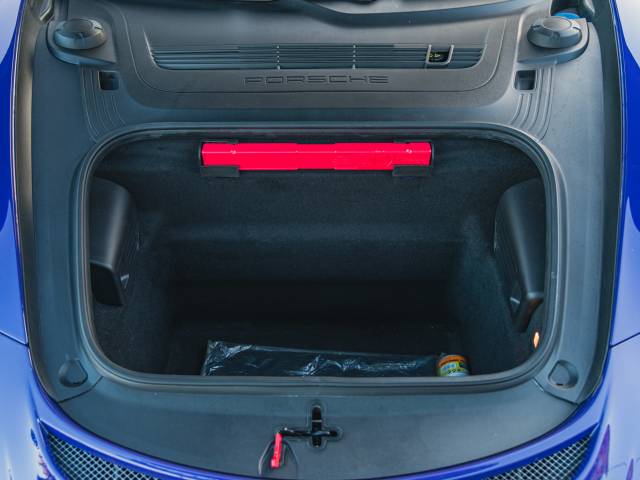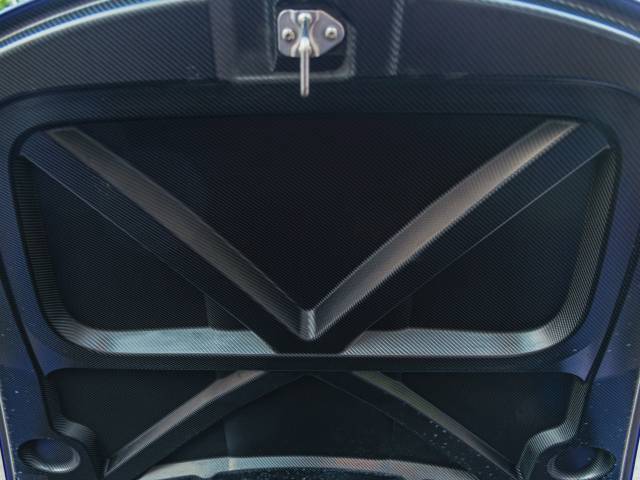 Dealer

away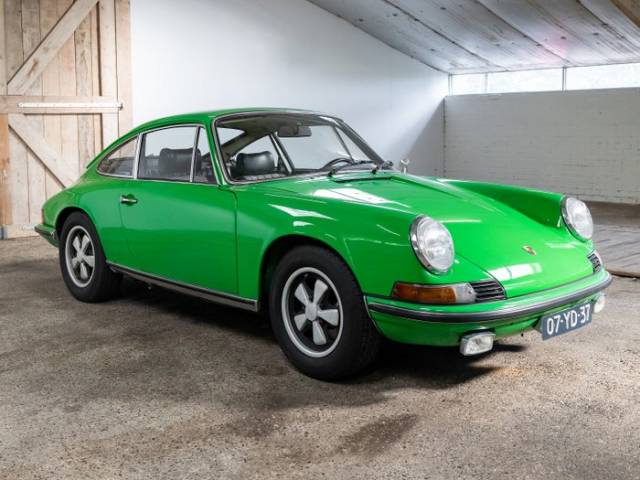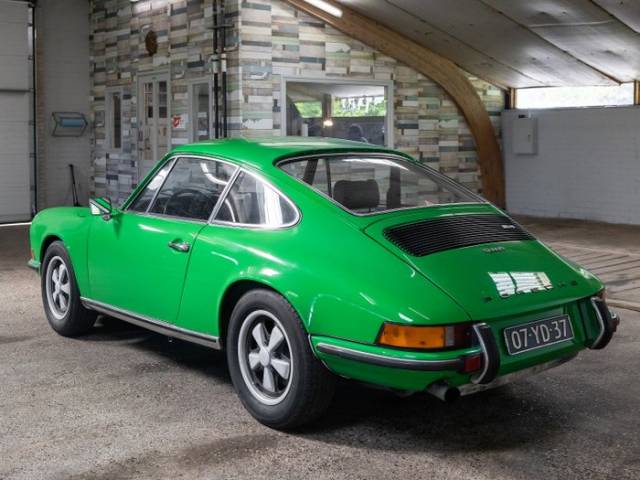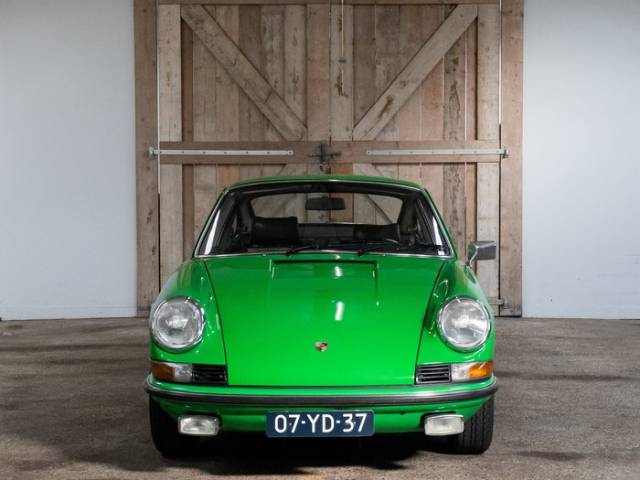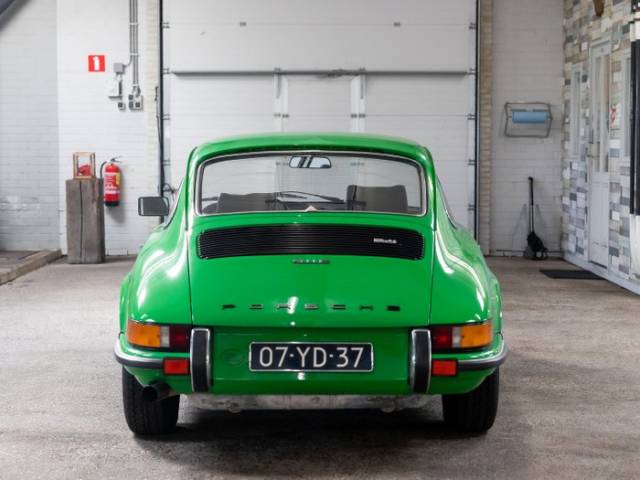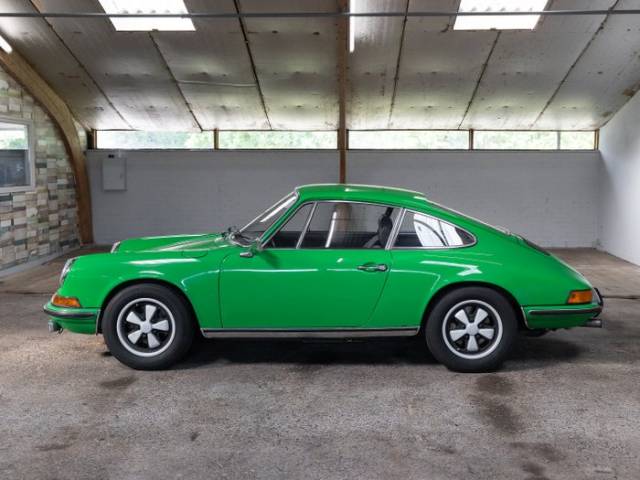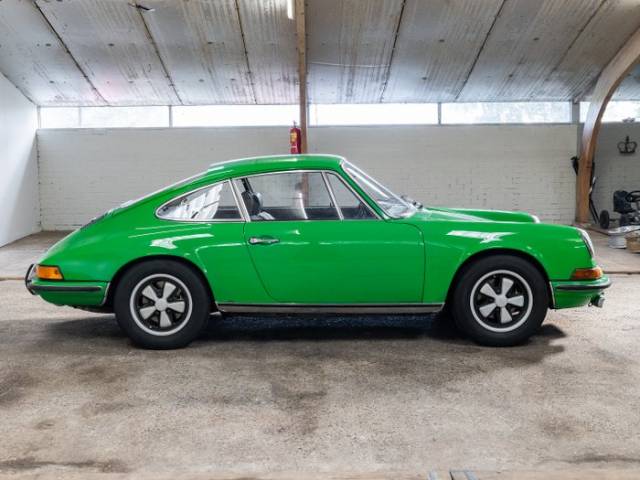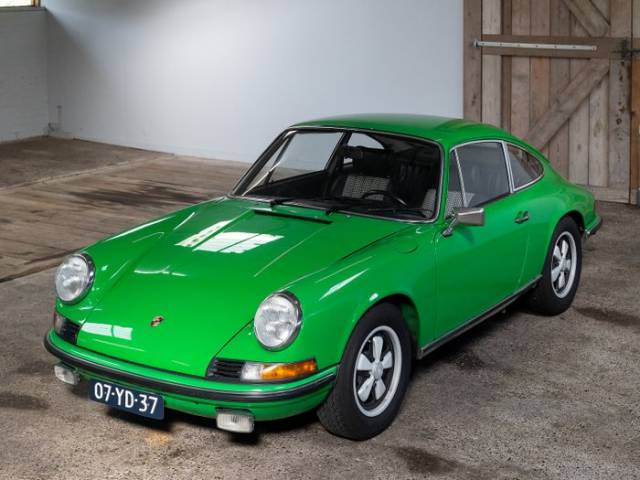 Porsche - 911 E - 1973
Dealer

away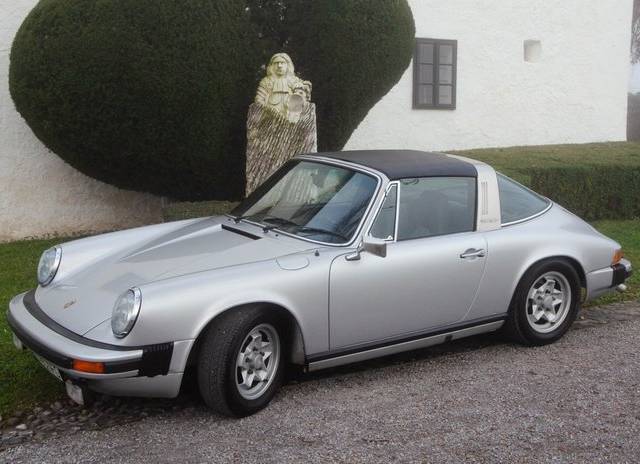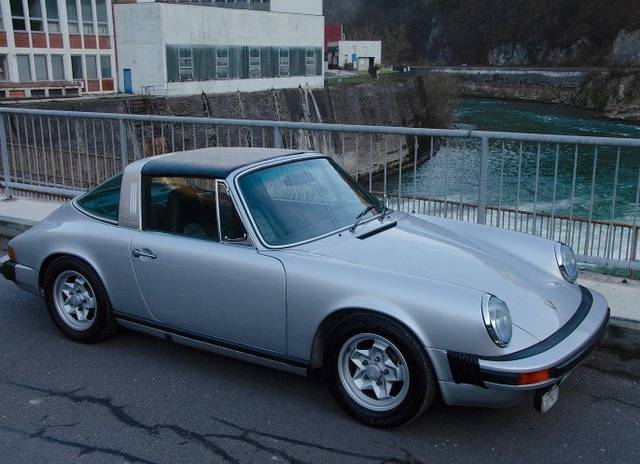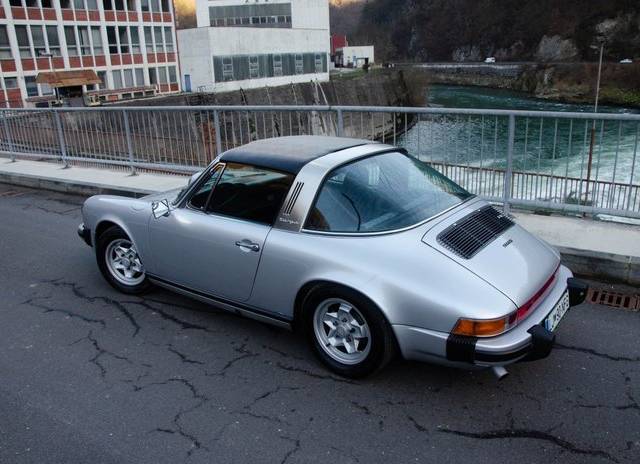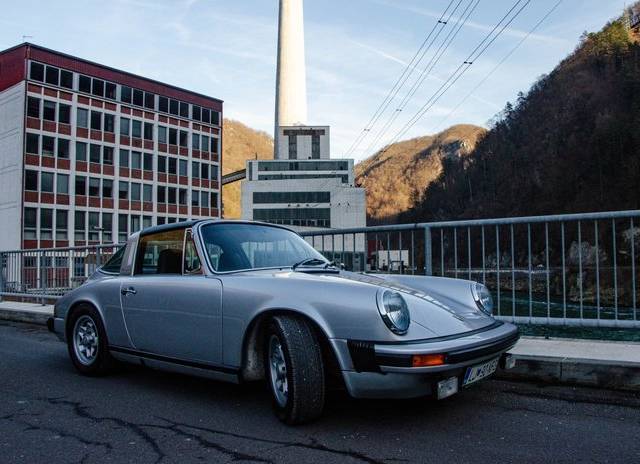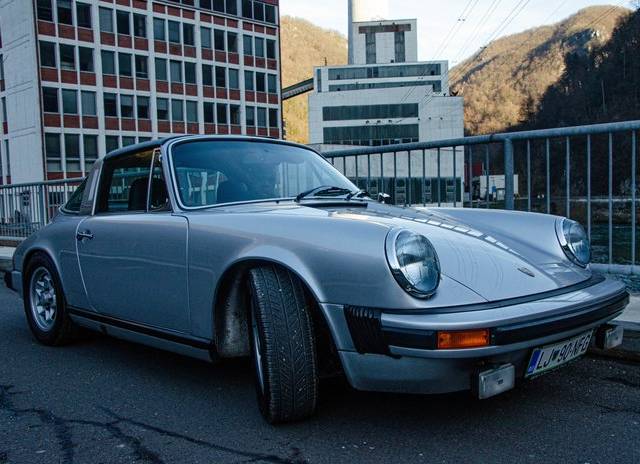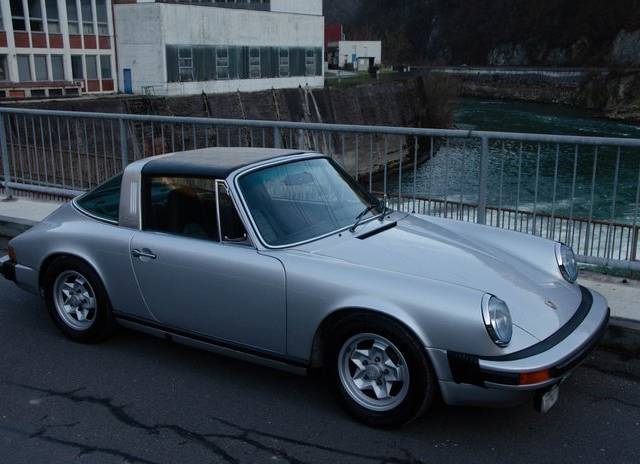 Porsche - 911 S Targa "Silver Anniversary" - 1975
Dealer

away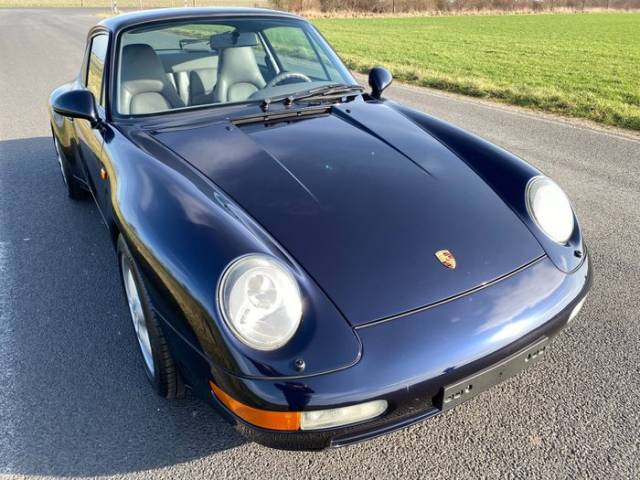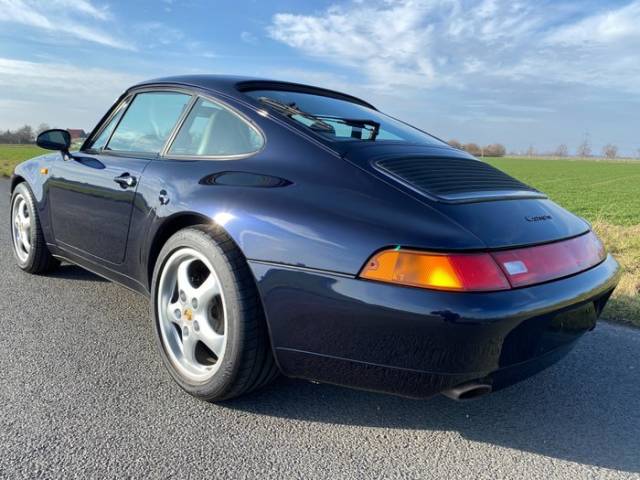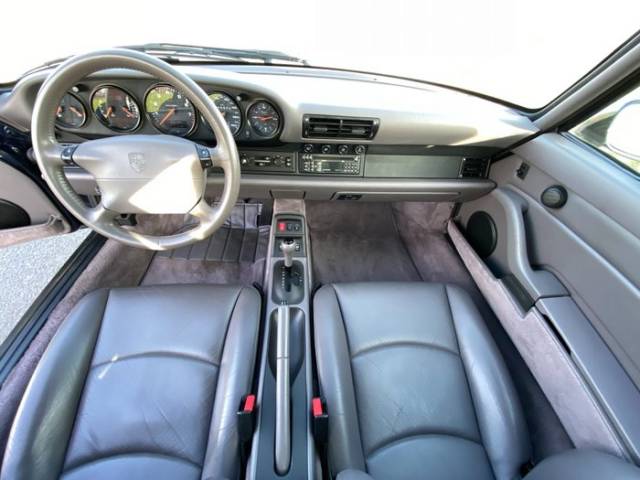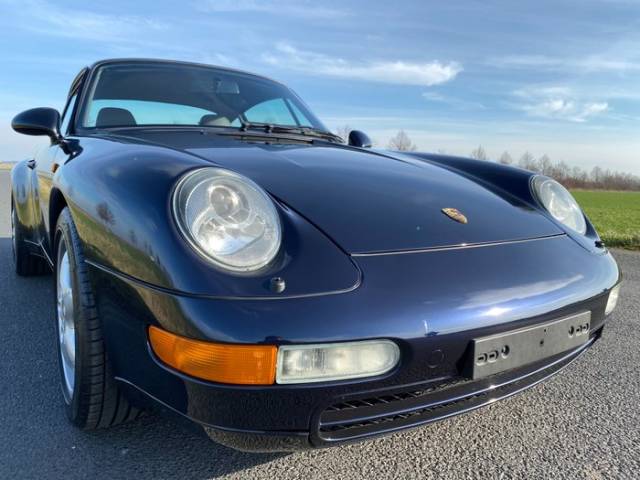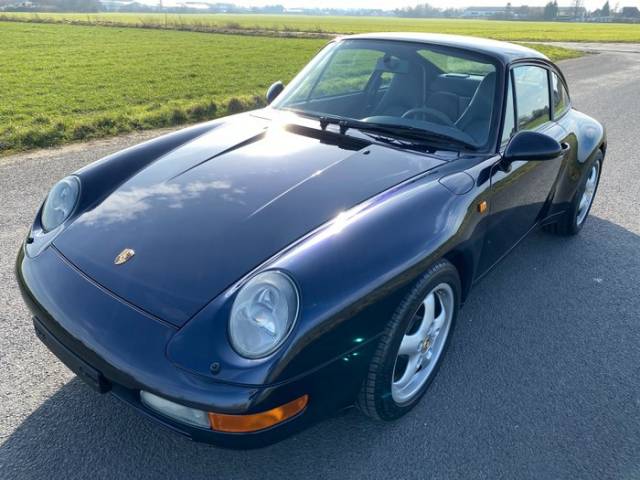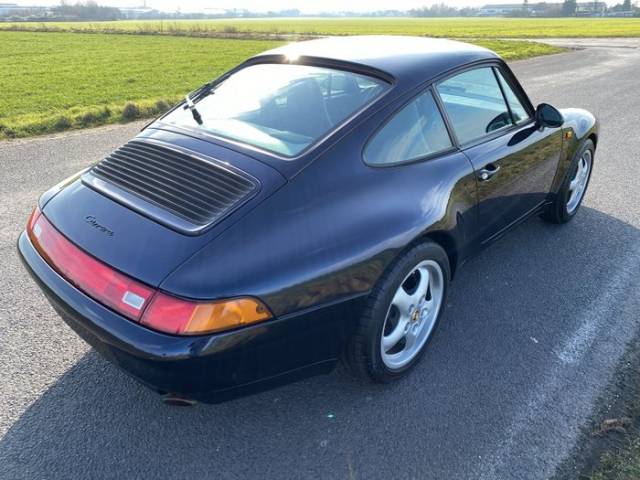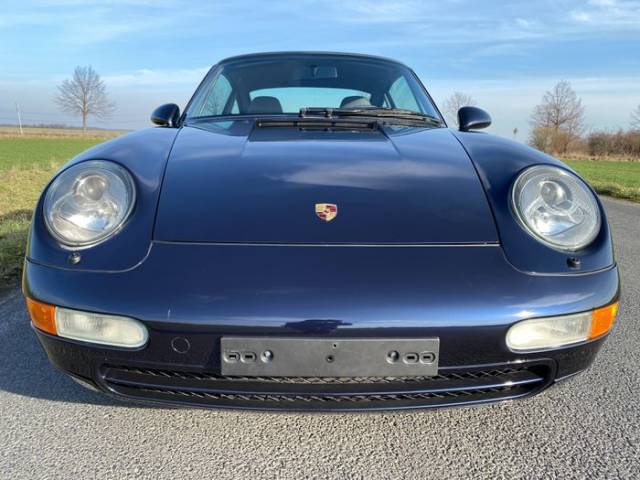 Porsche - 911 (993) Carrera - 1994
Dealer

away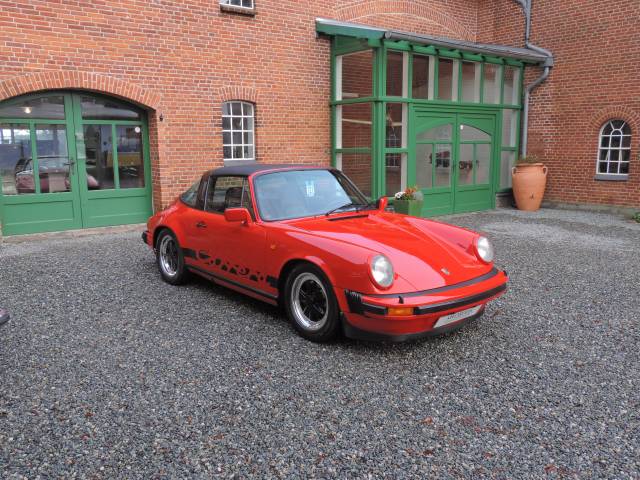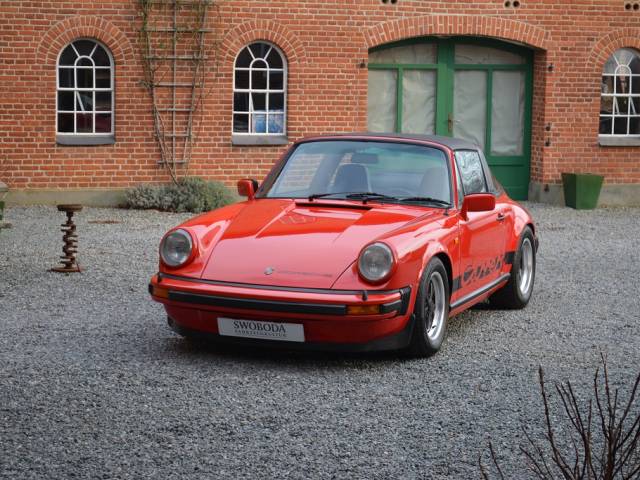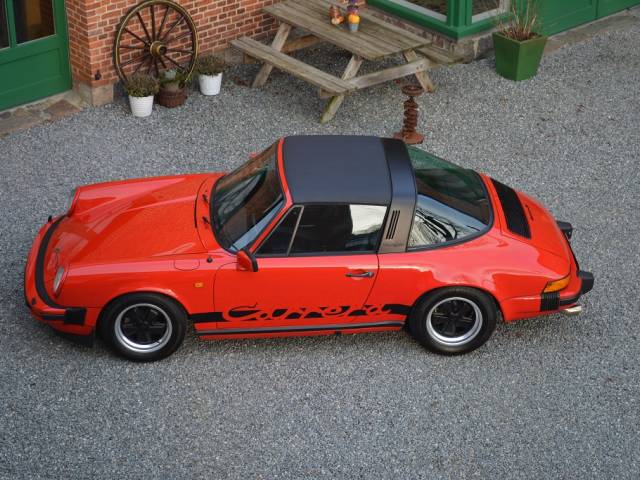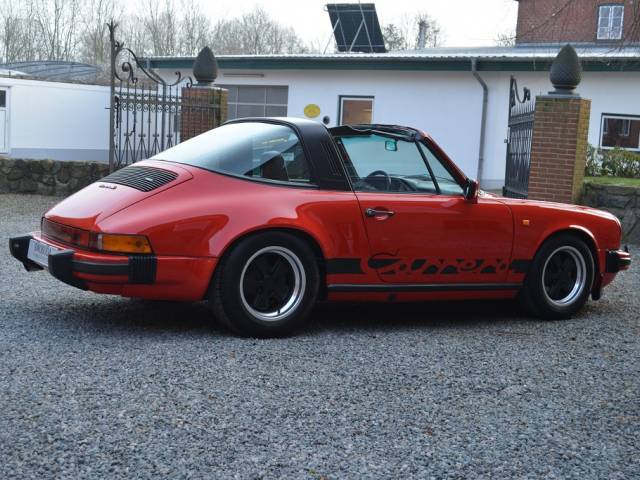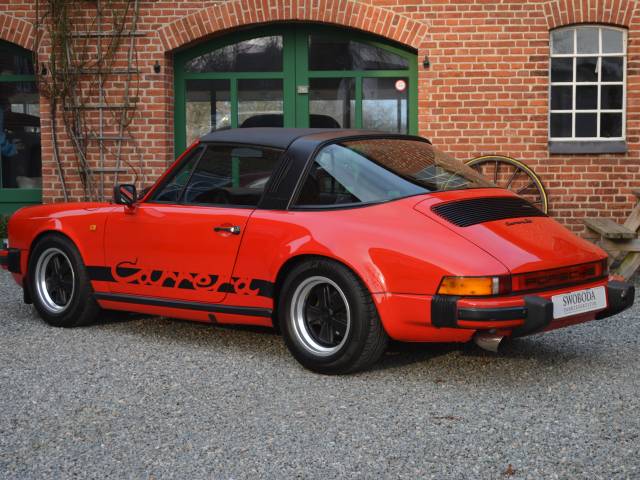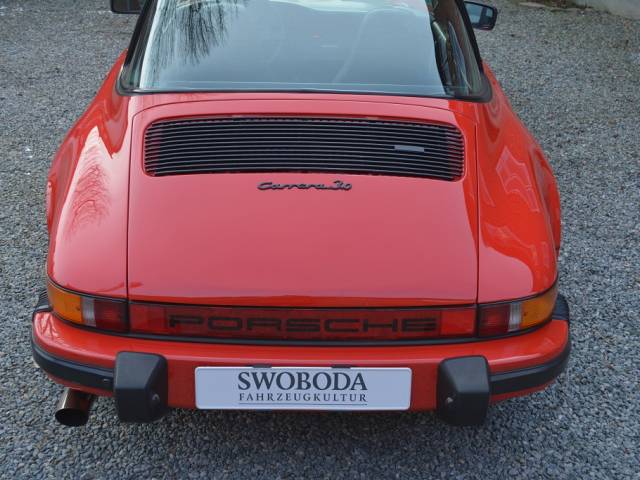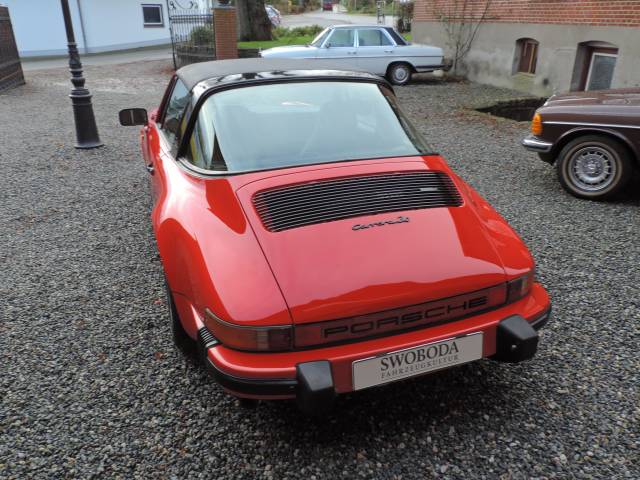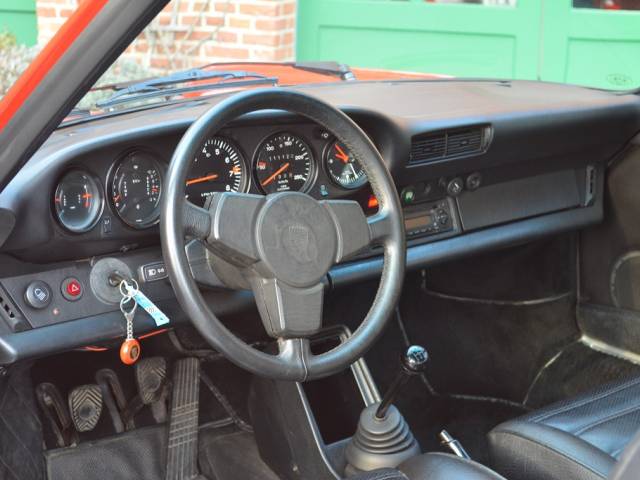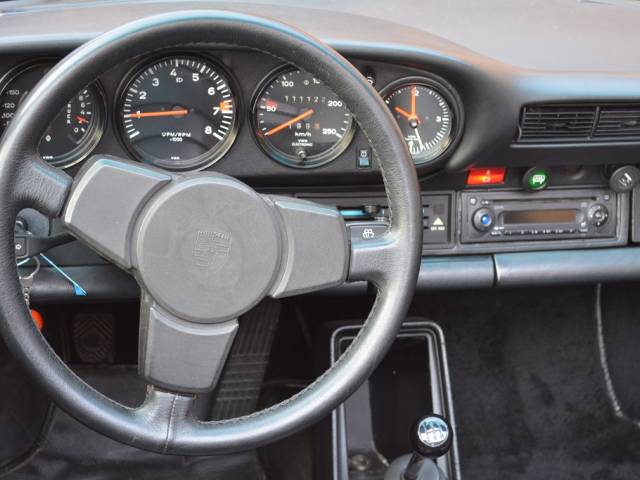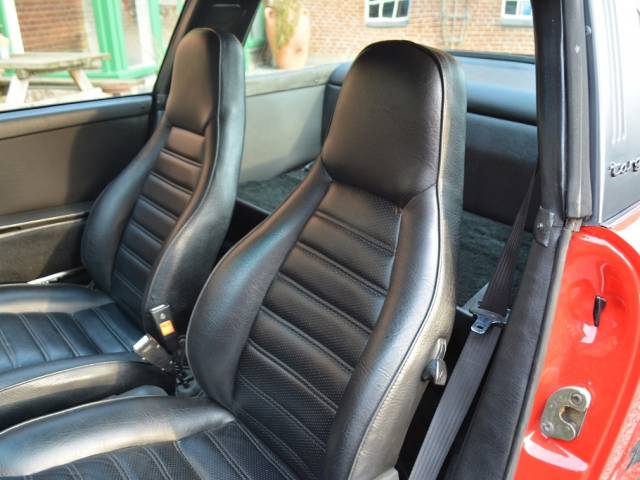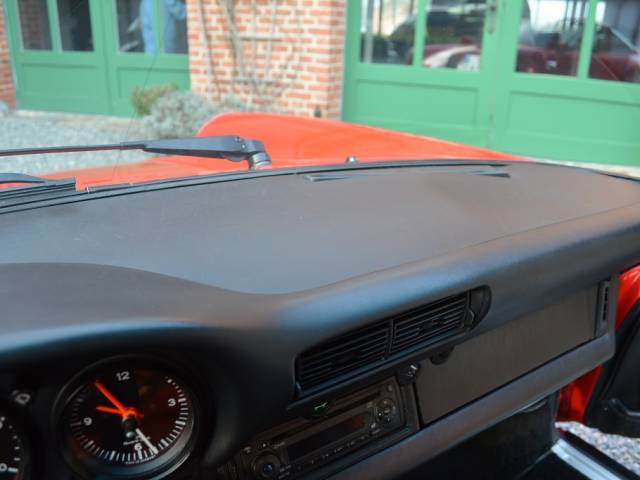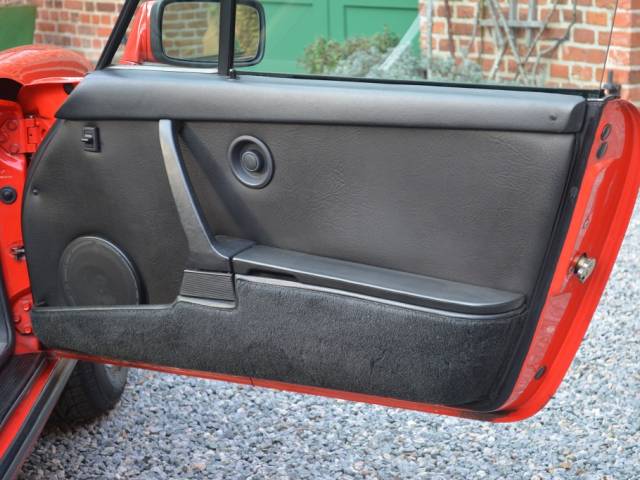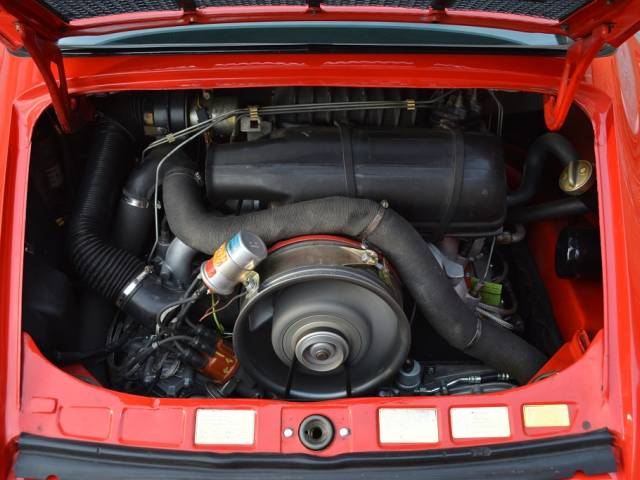 Dealer

away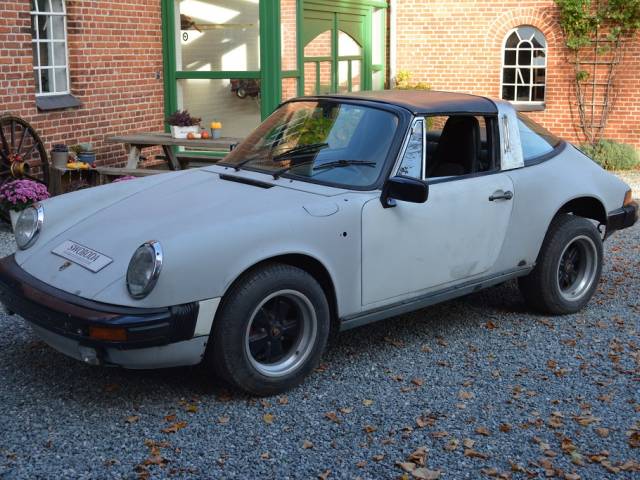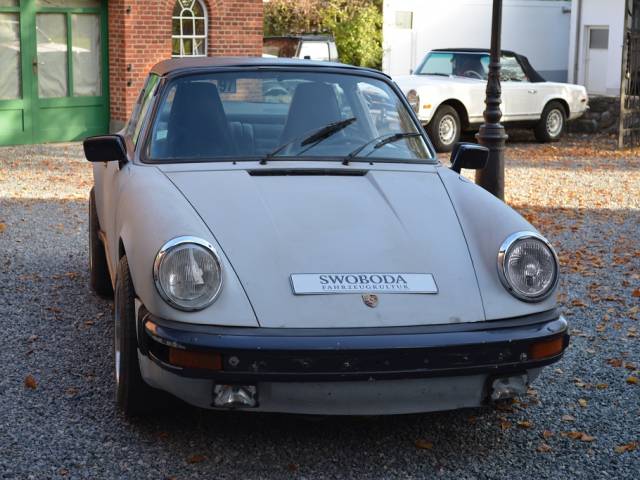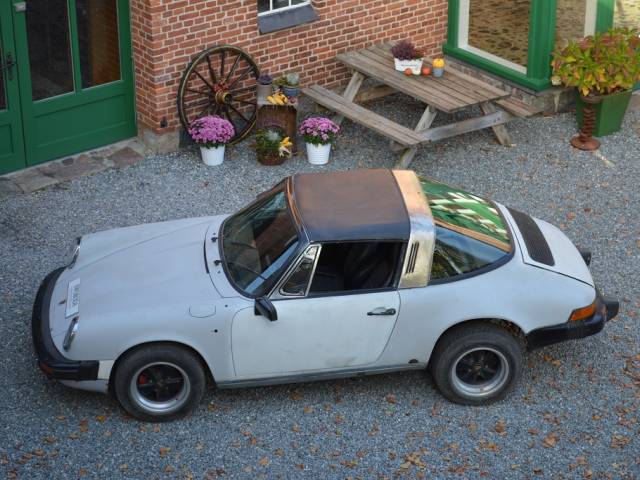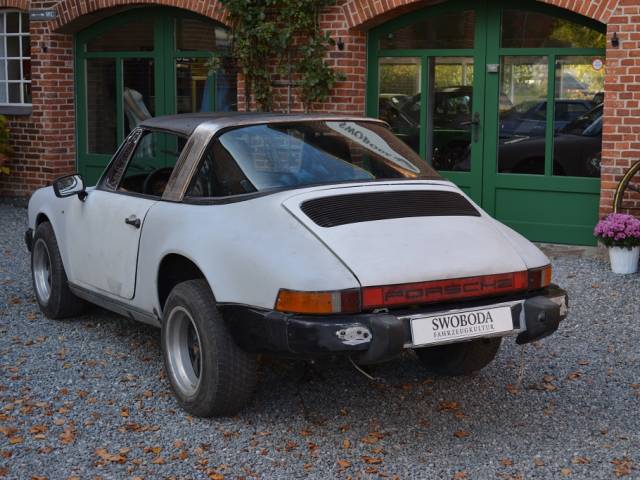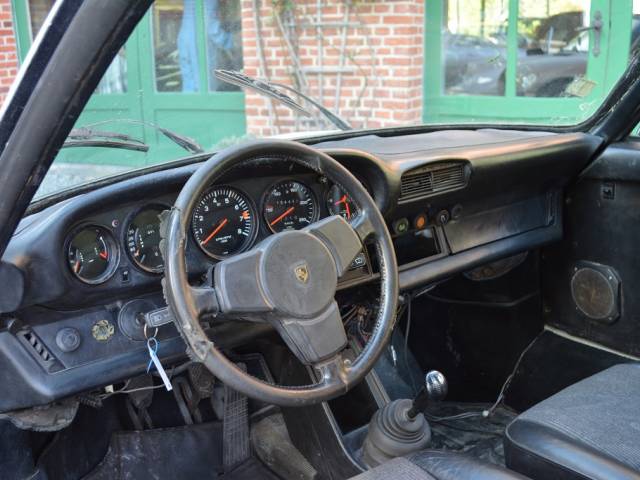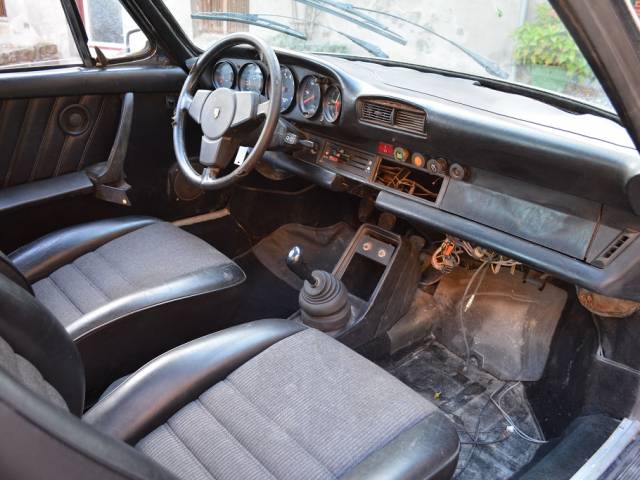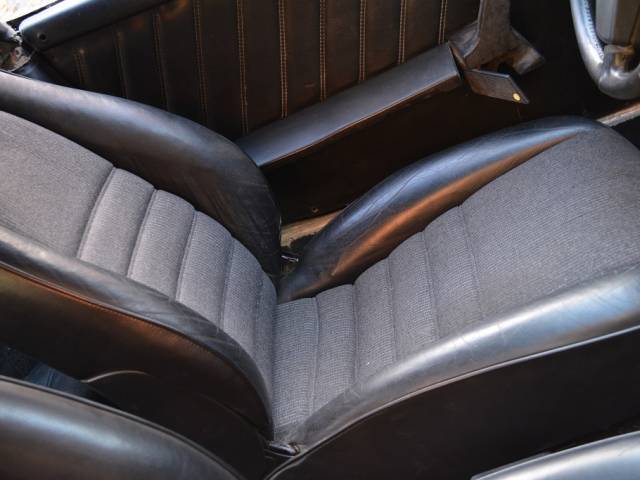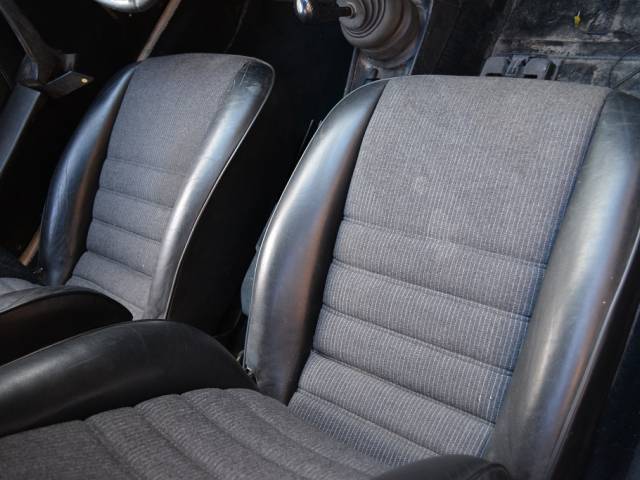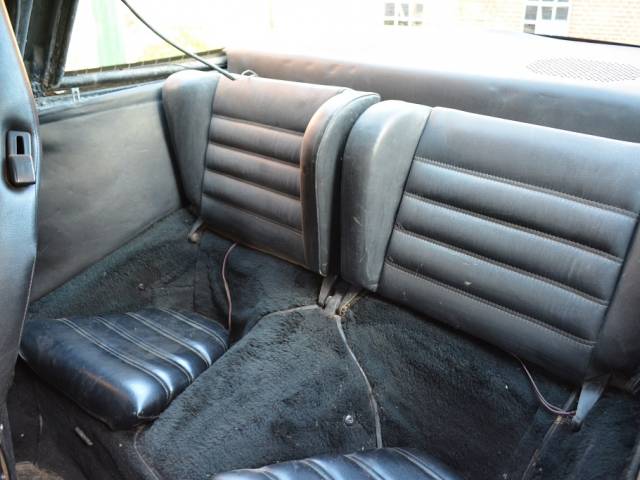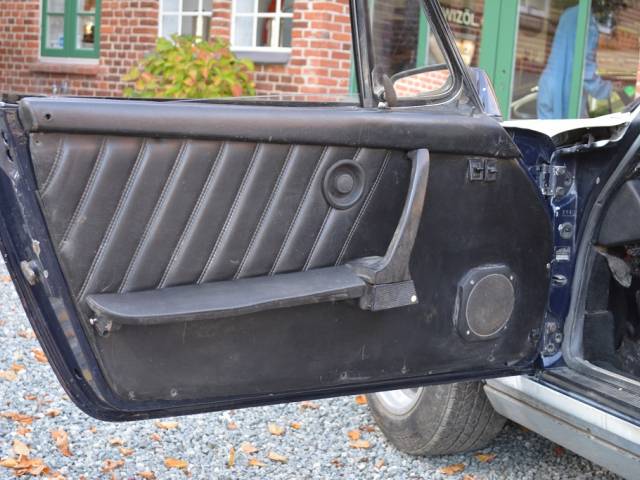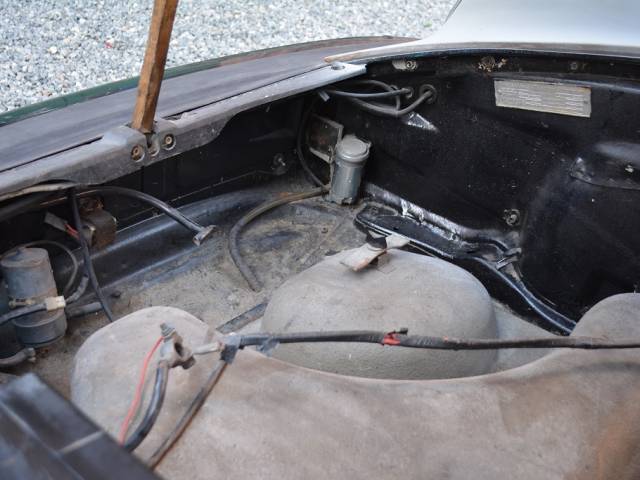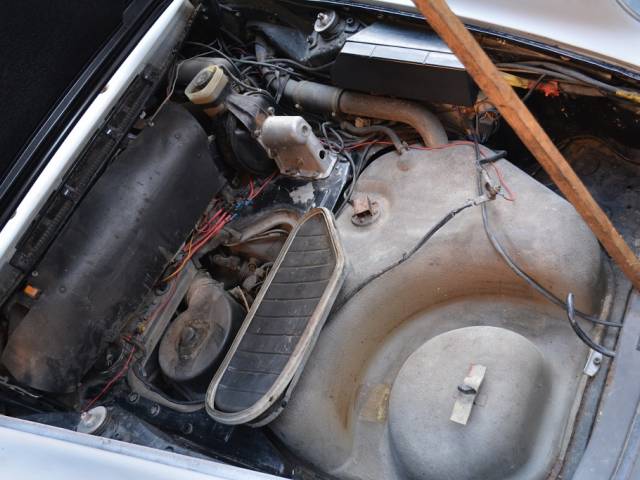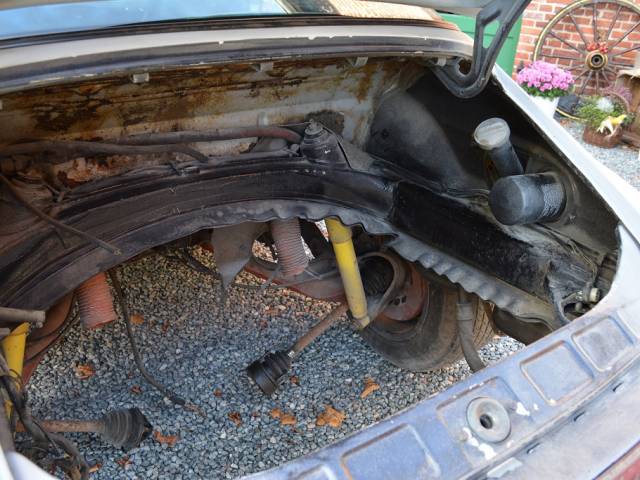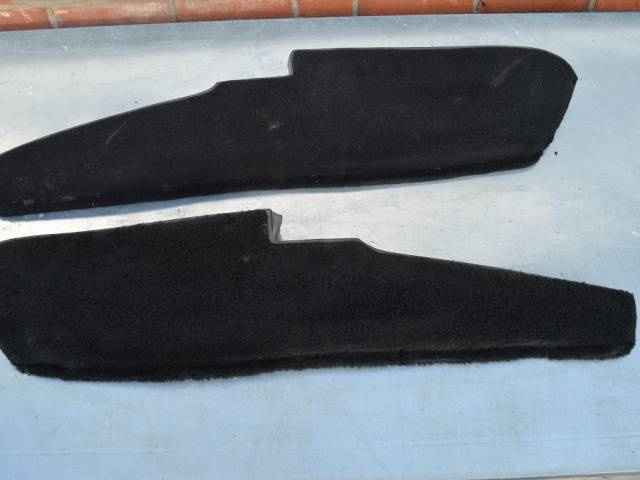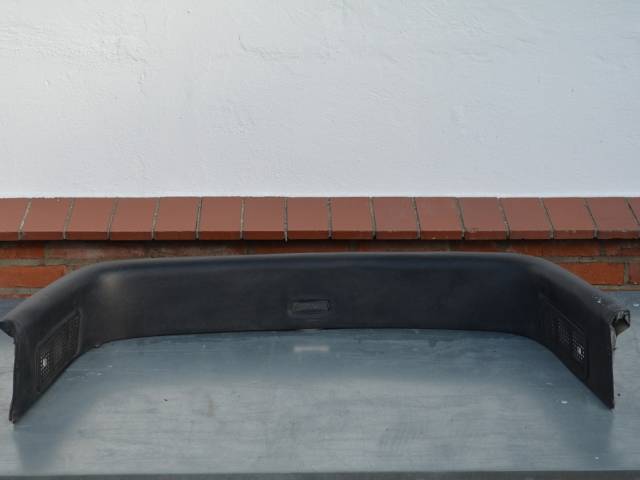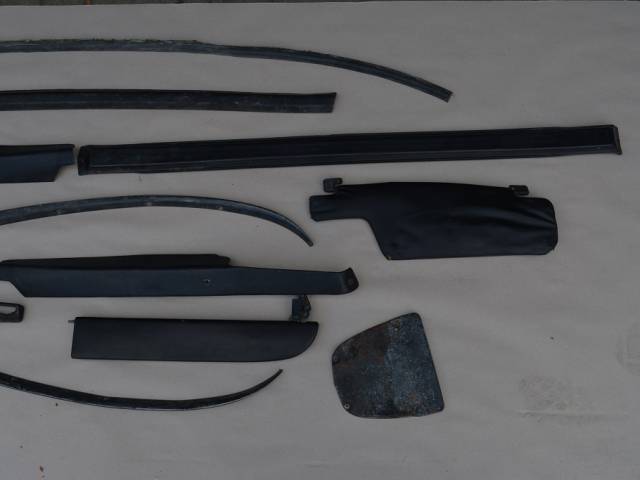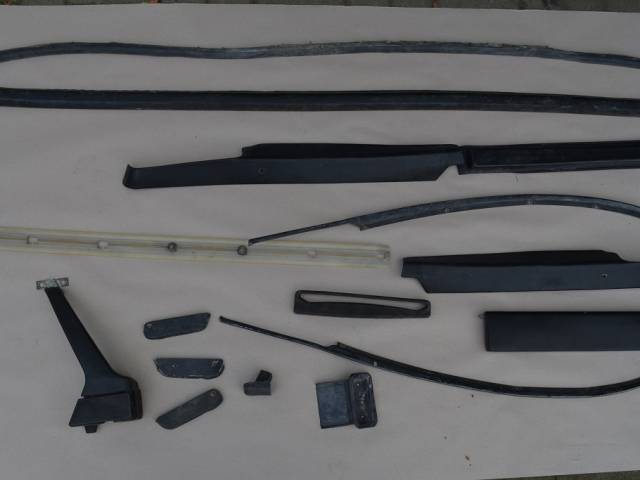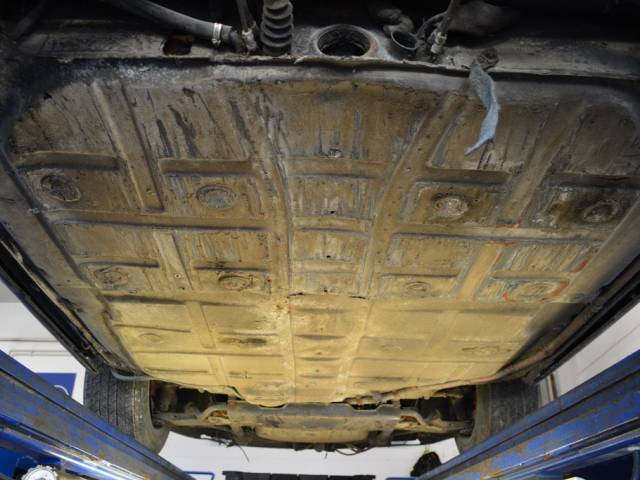 Das Fahrzeug ist nicht komplett
Dealer

away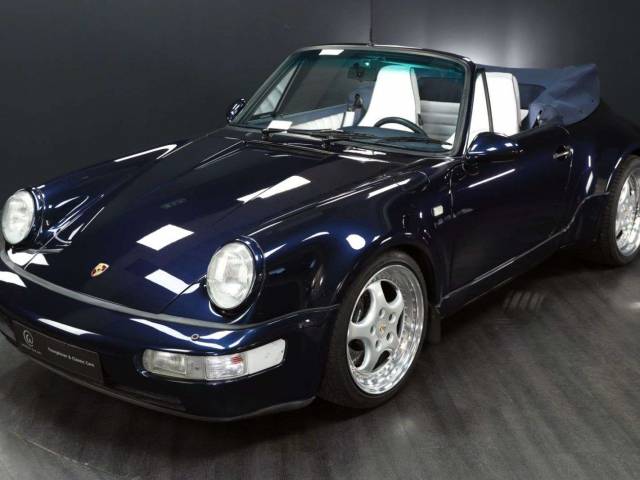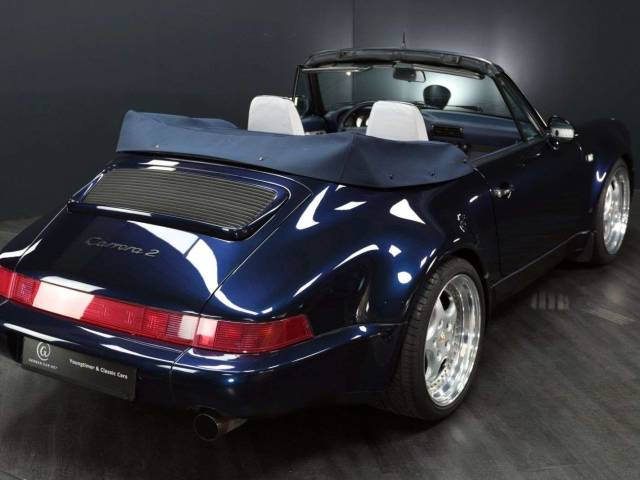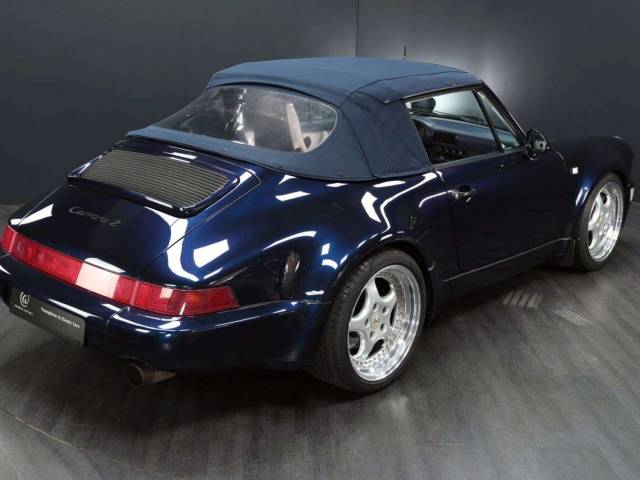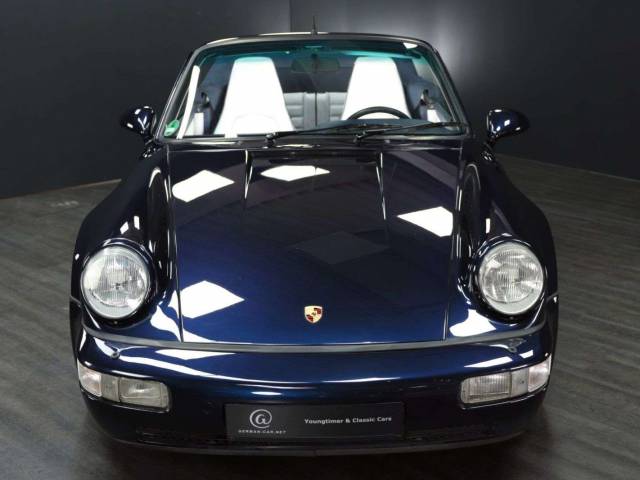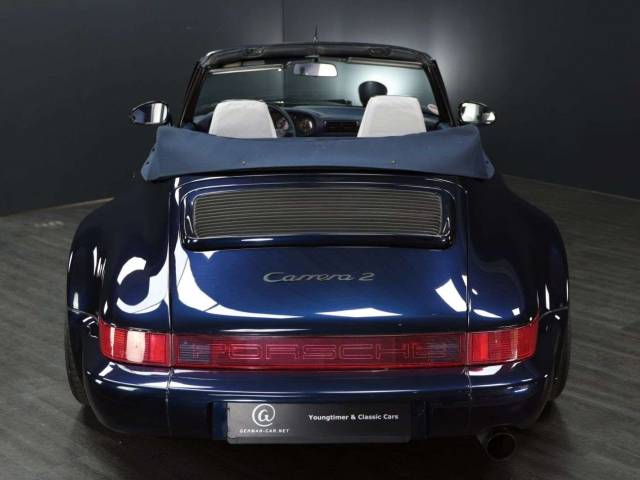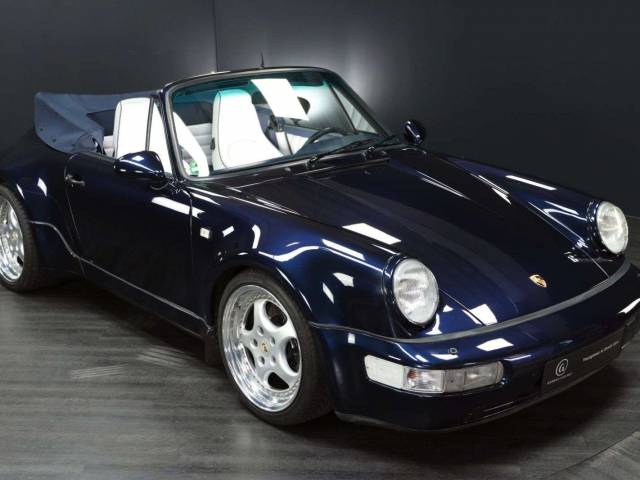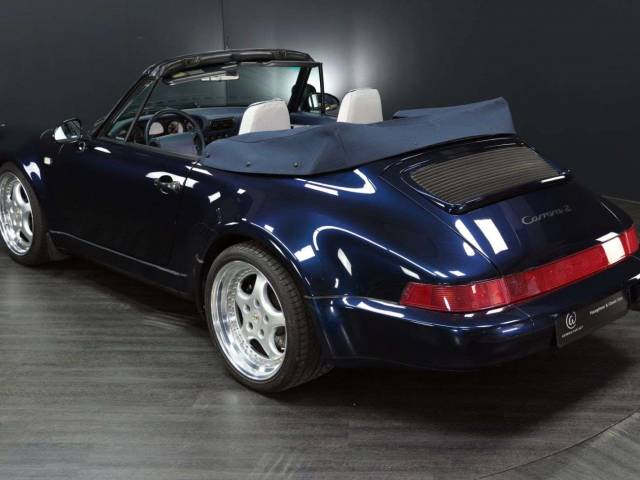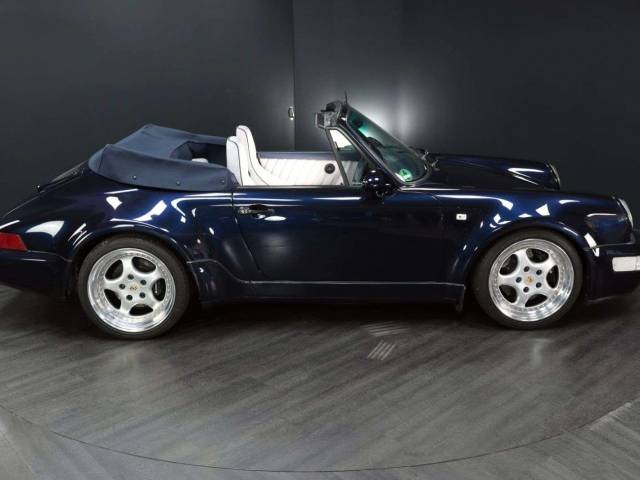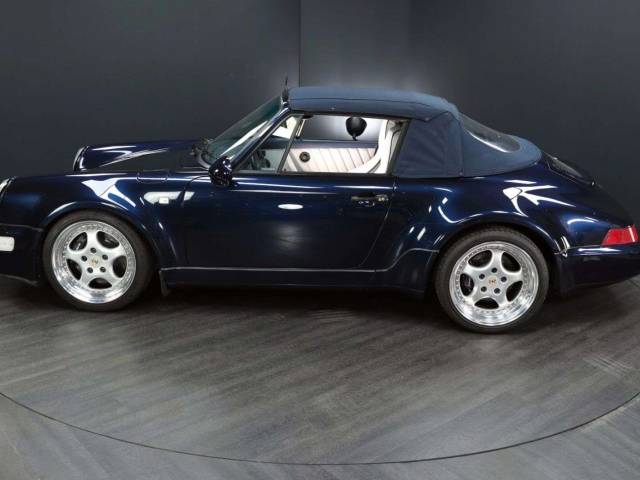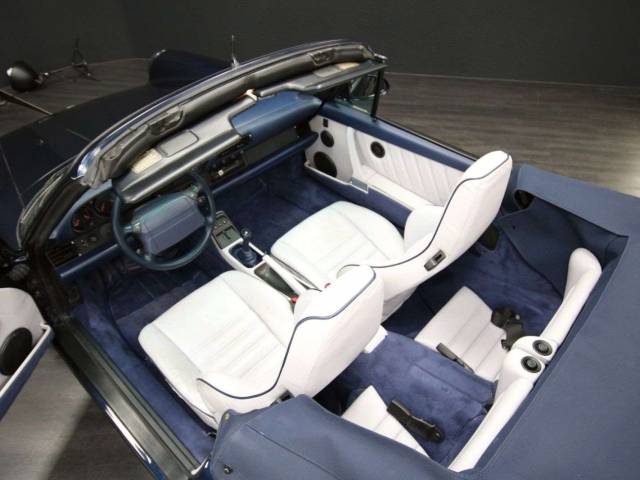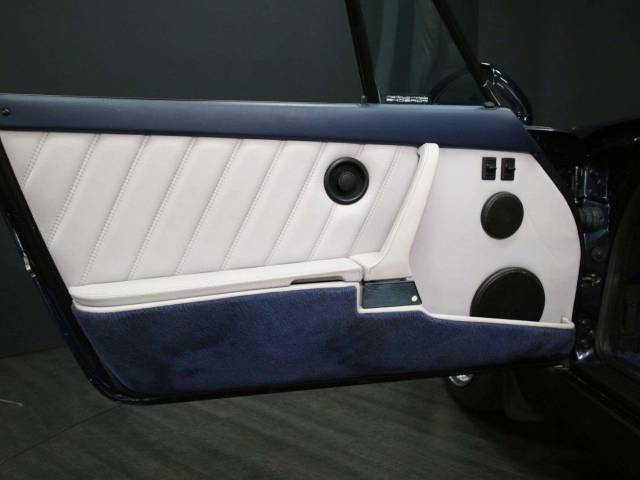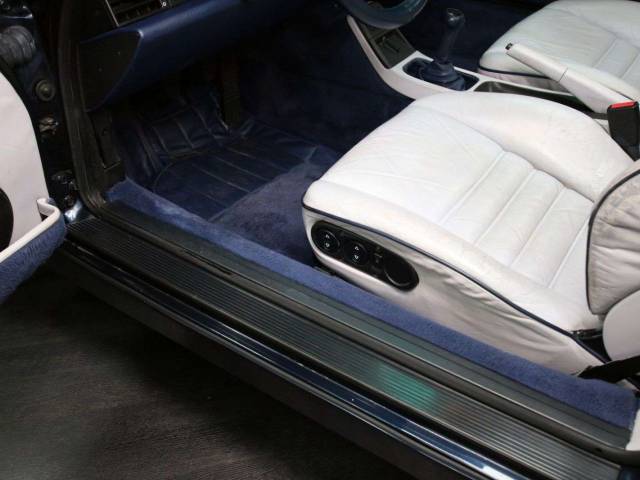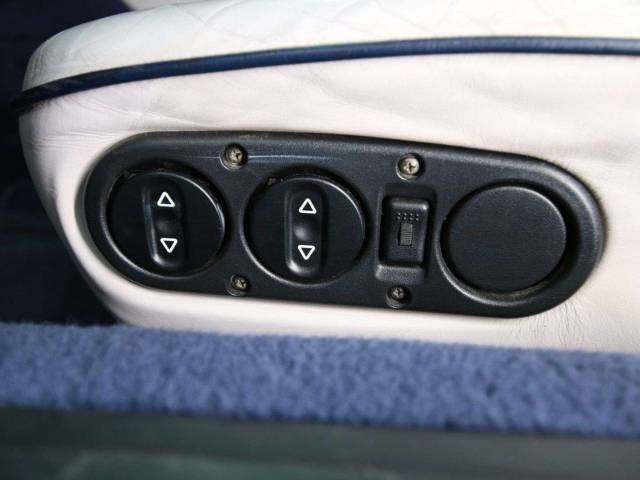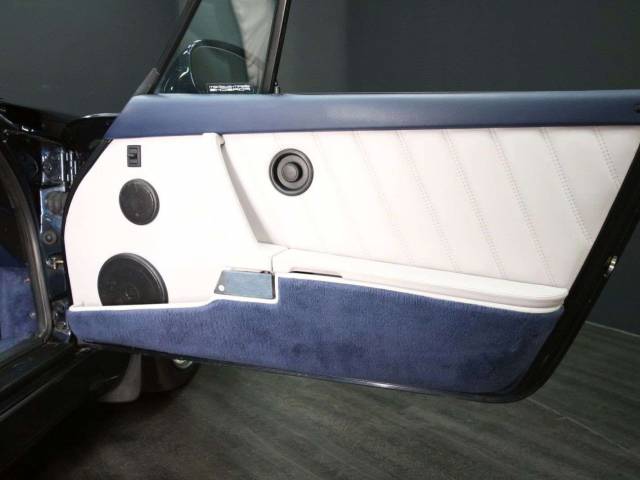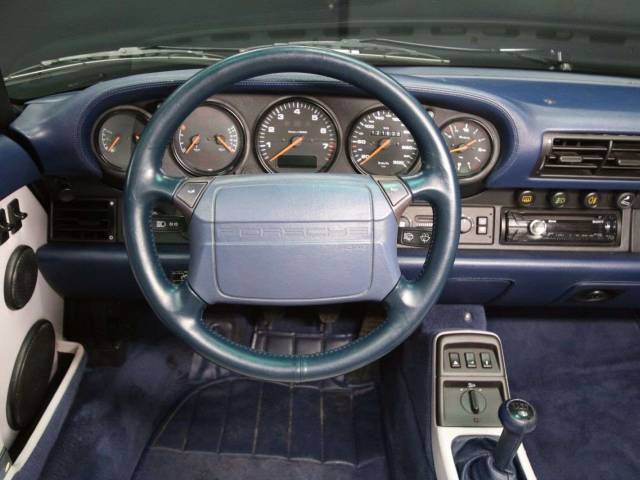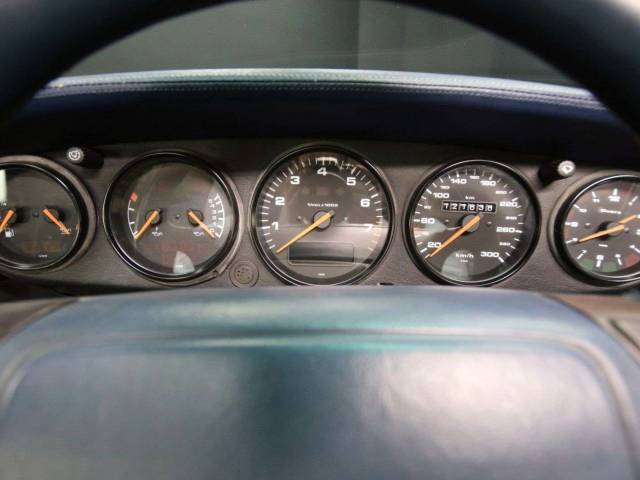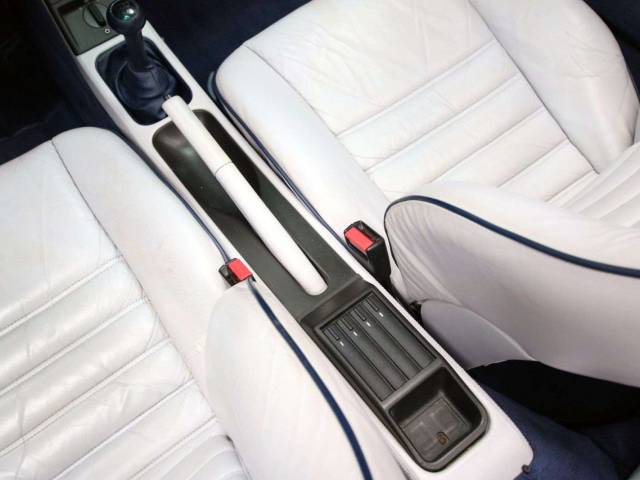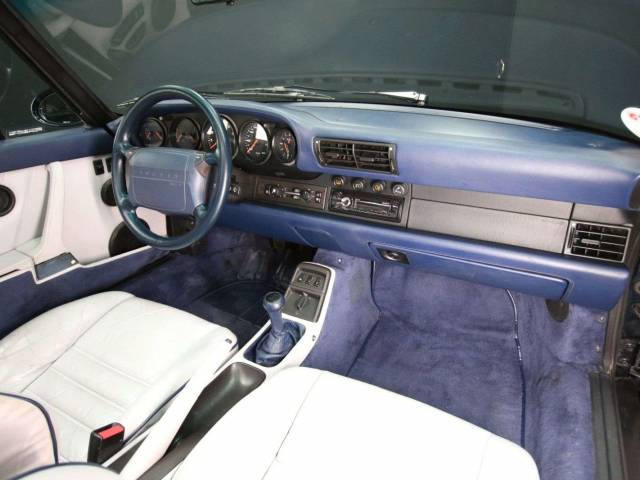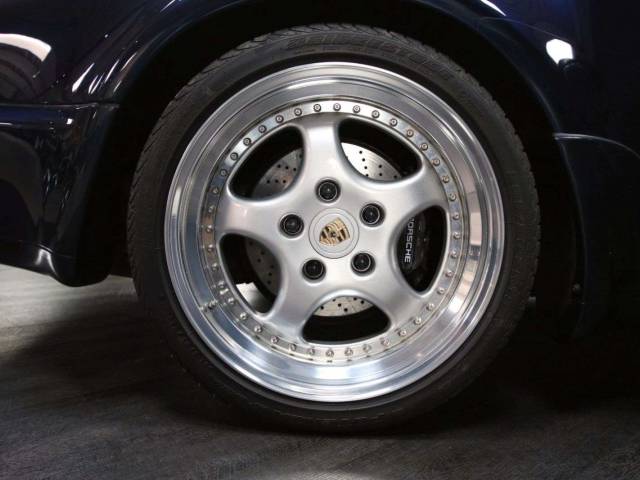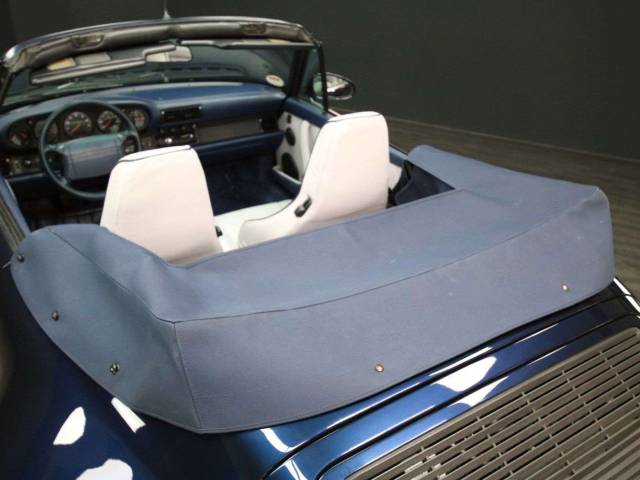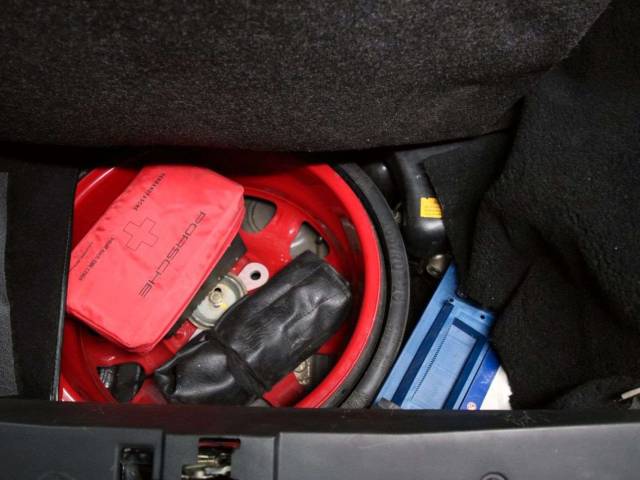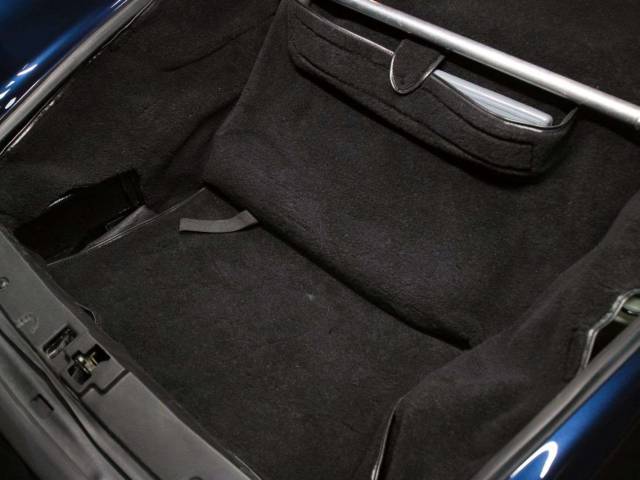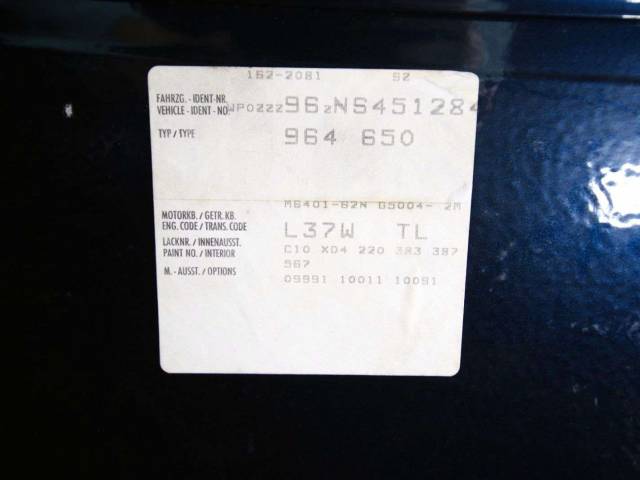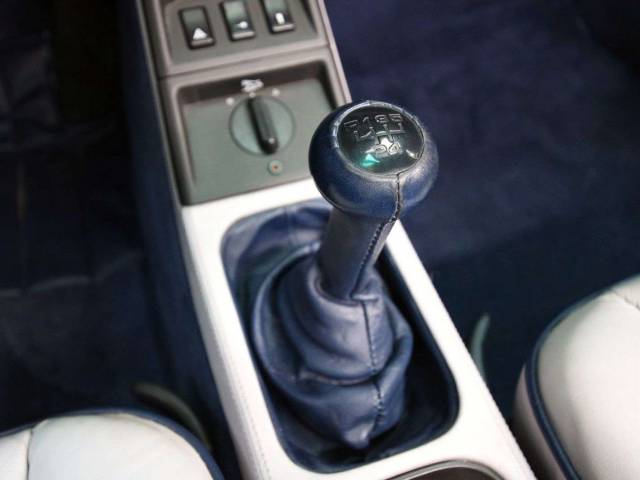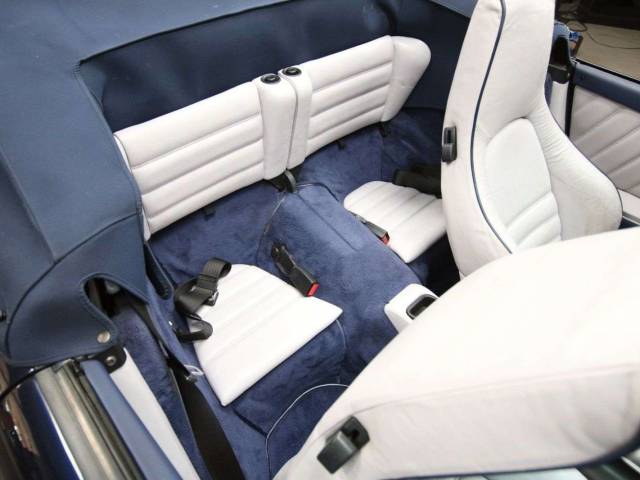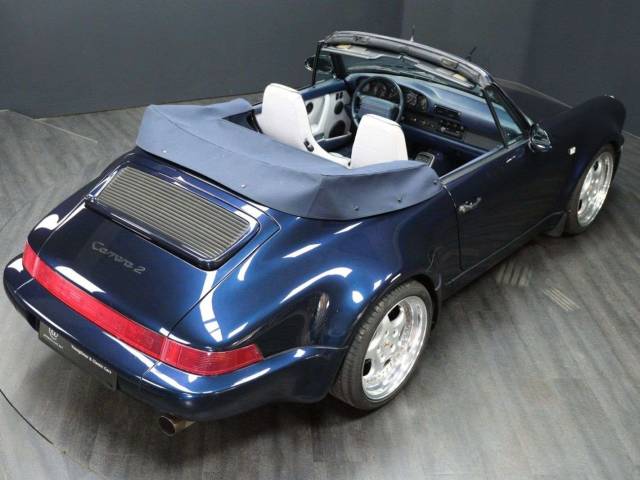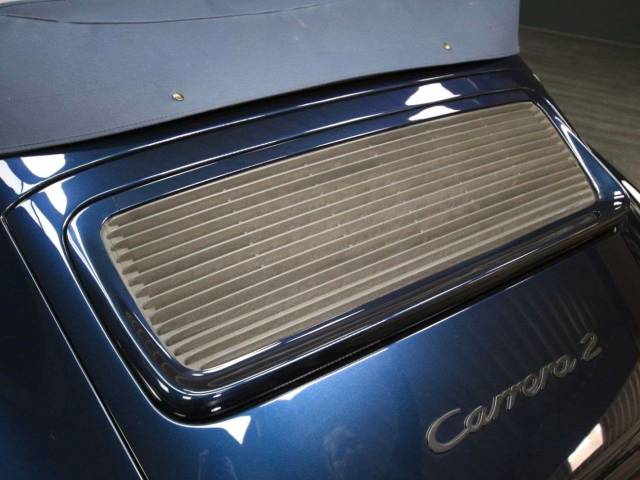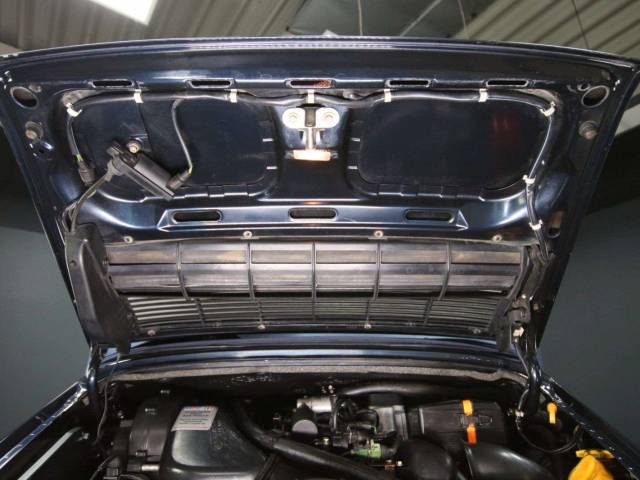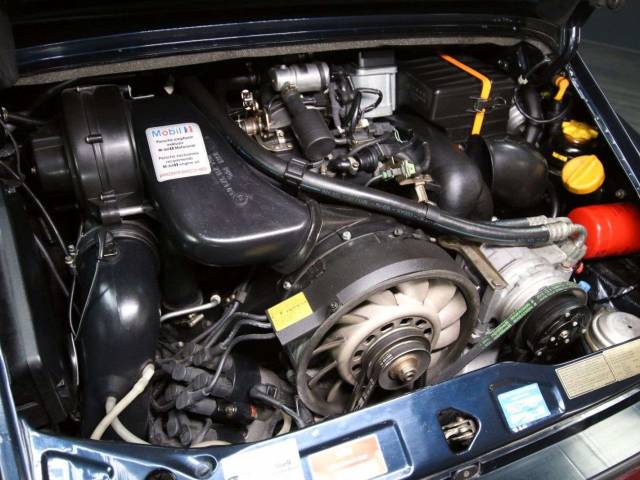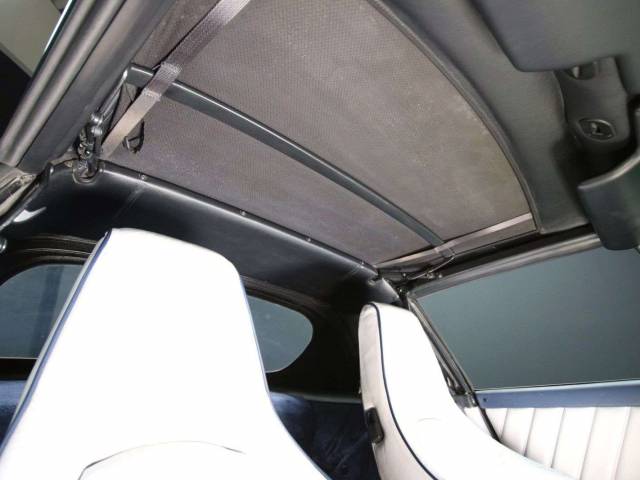 Porsche 964  C2 WTL Cabrio, Scheckheft,Service/Kupplg neu
Dealer

away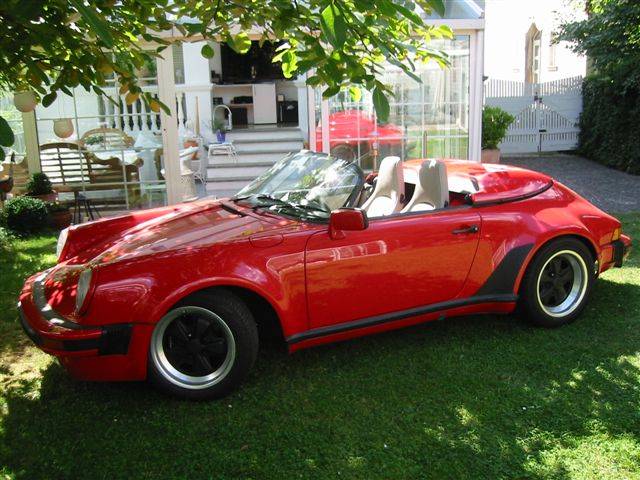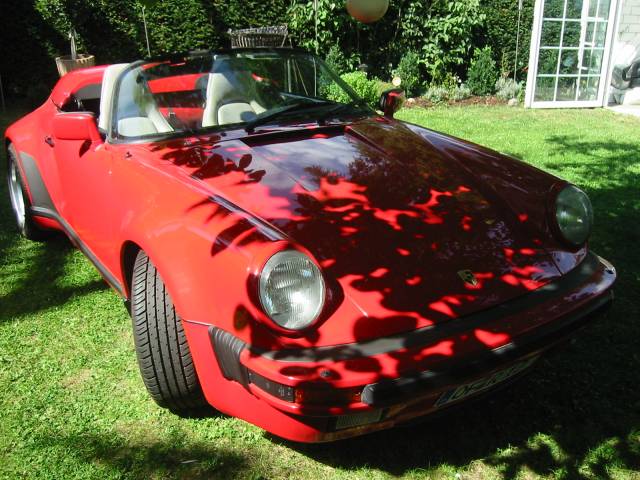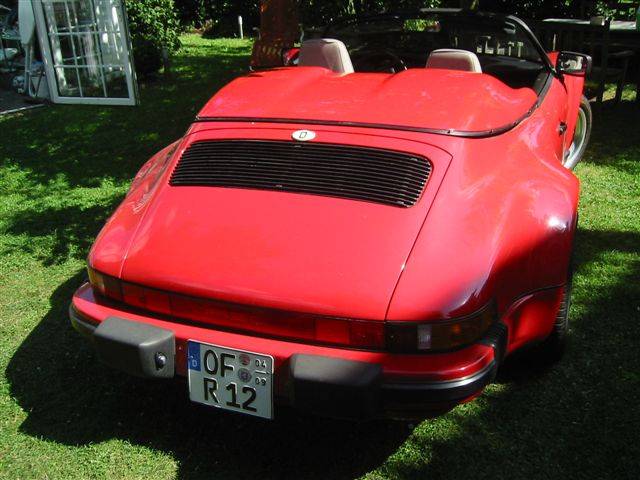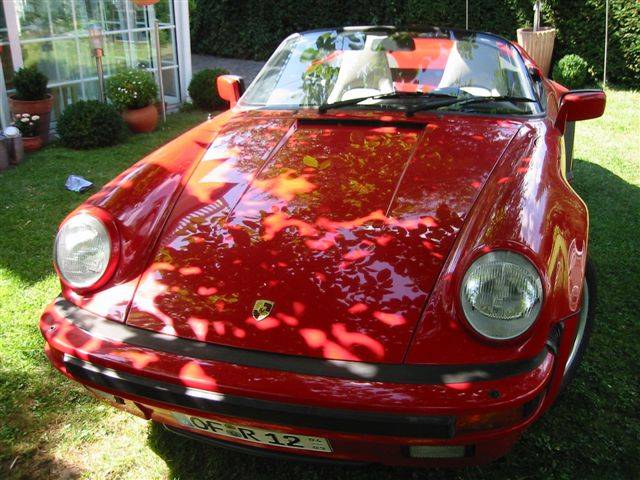 Speedster 1.owner 4000km
Private

away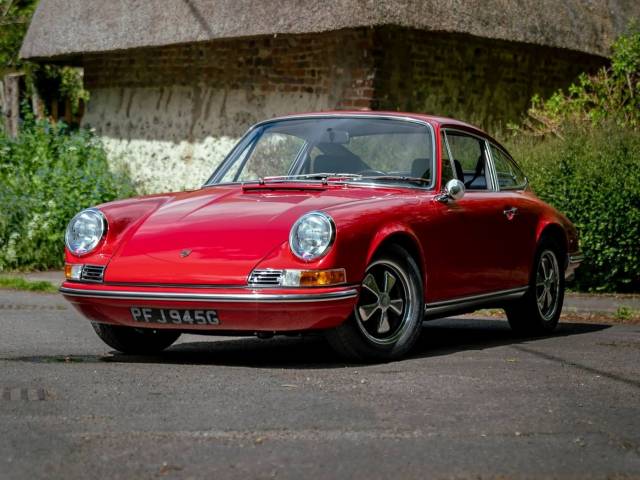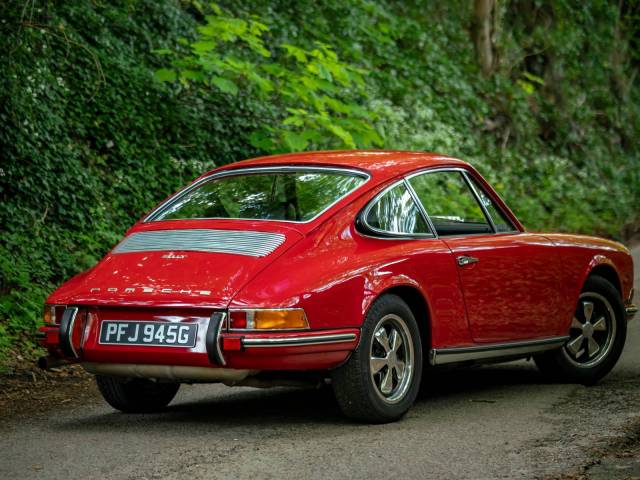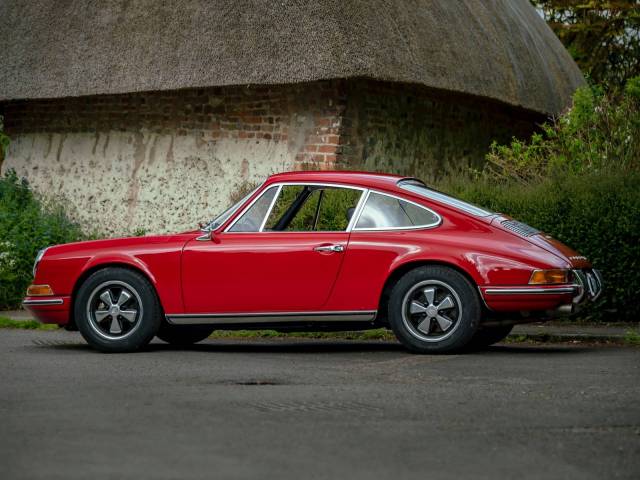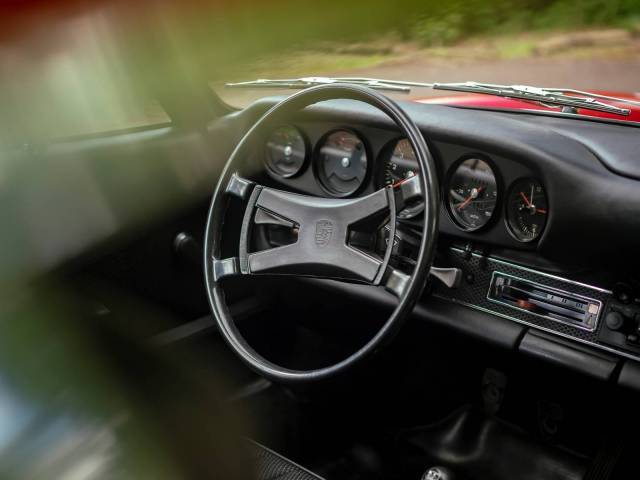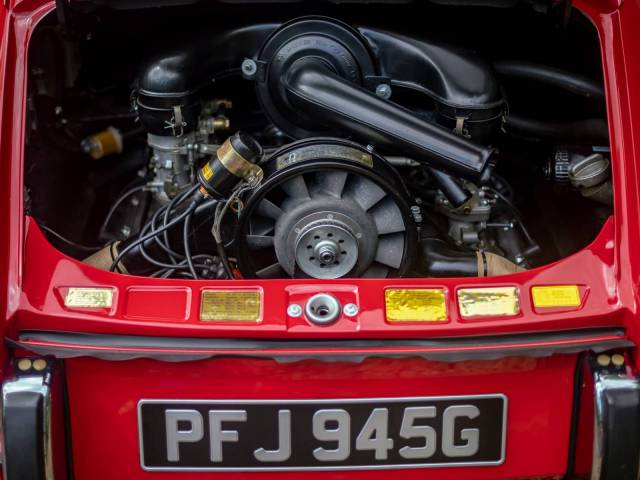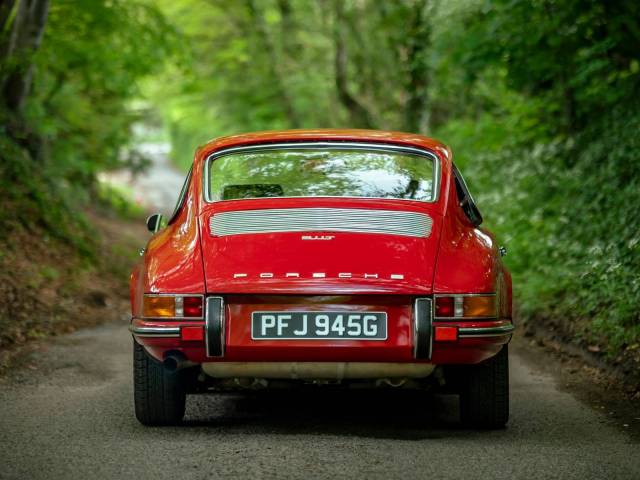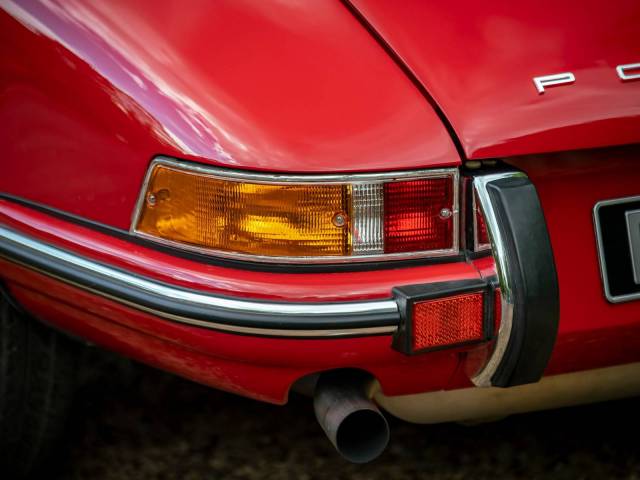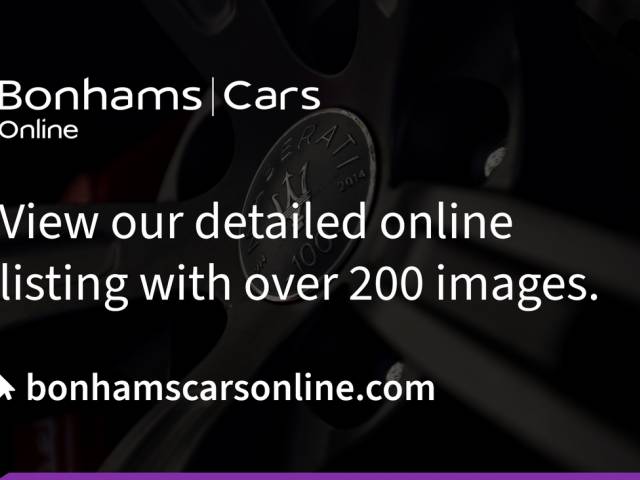 Fabulously Restored - Highly Desirable
Dealer

away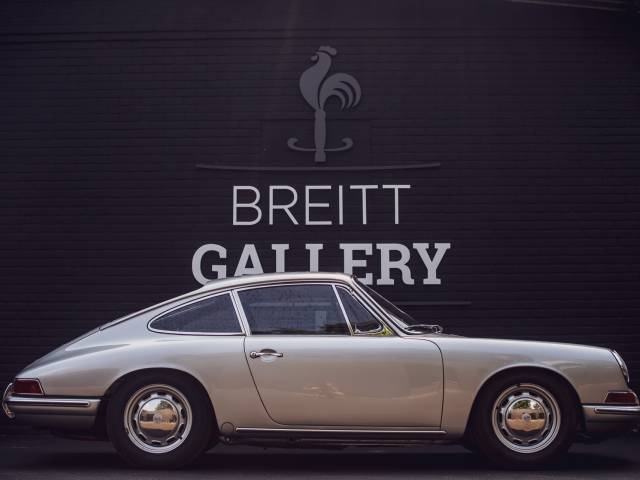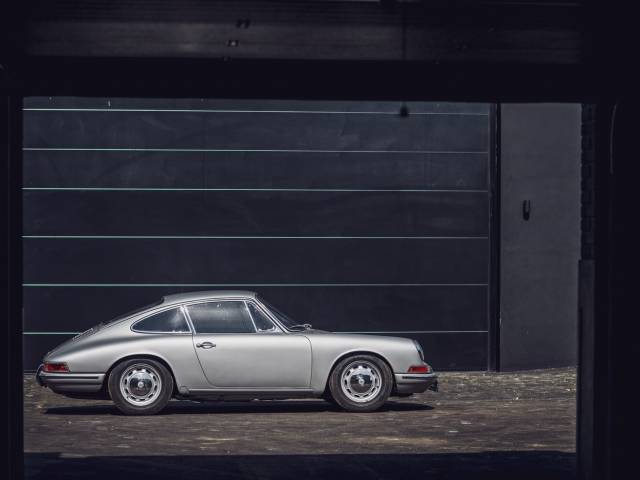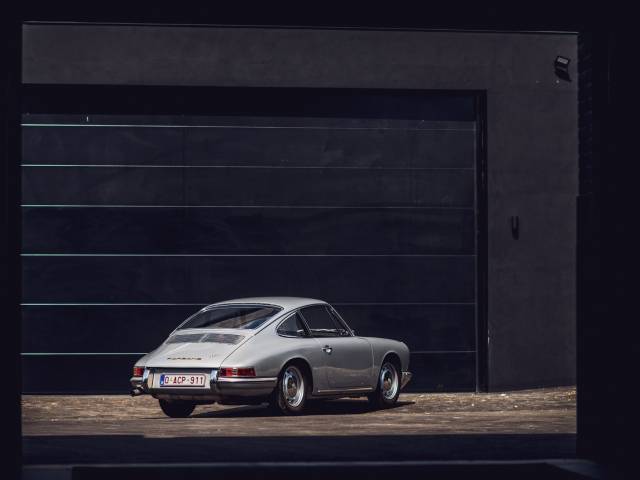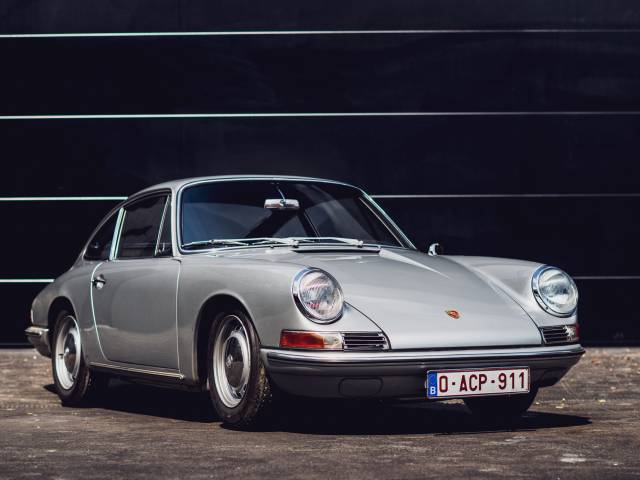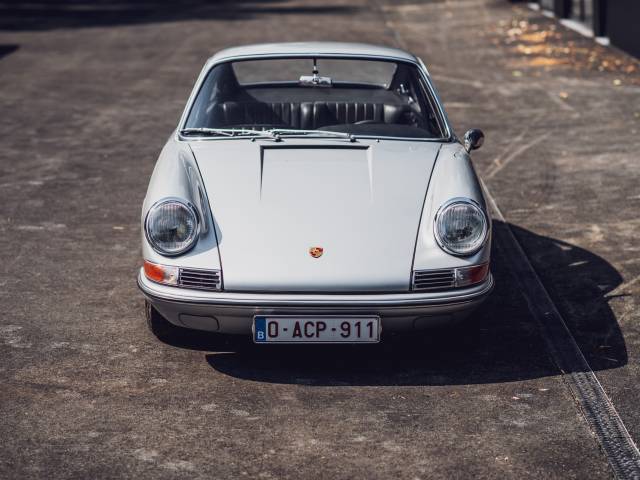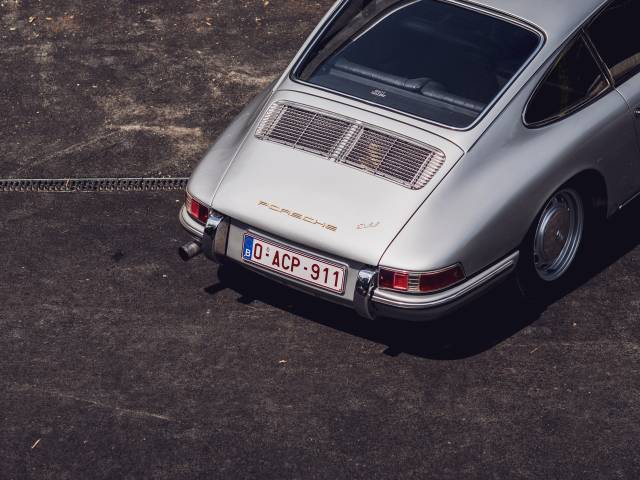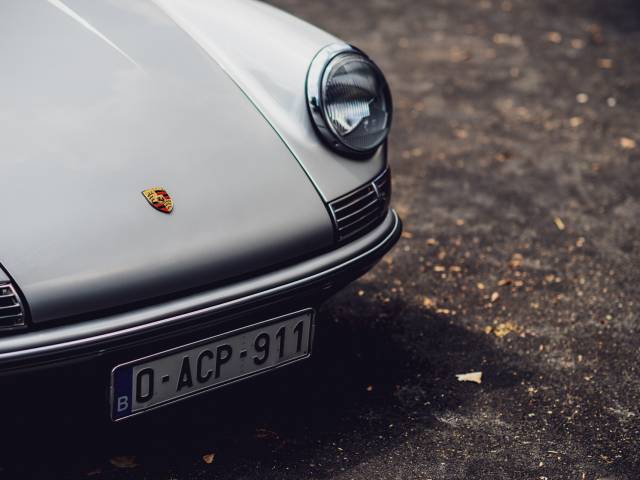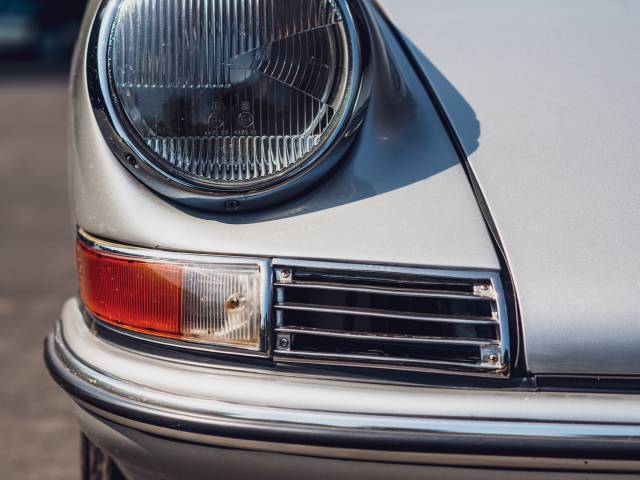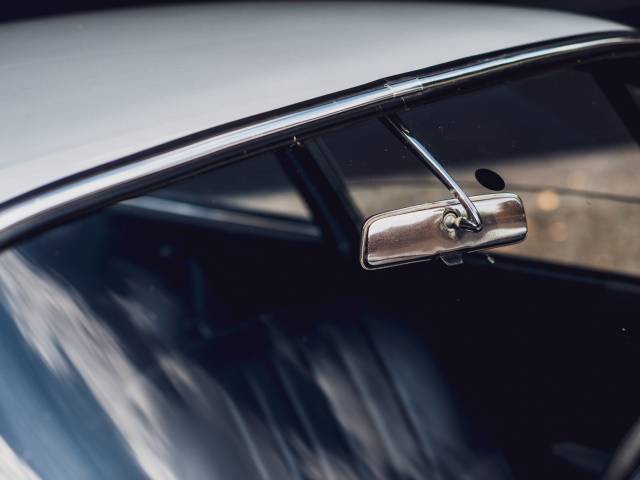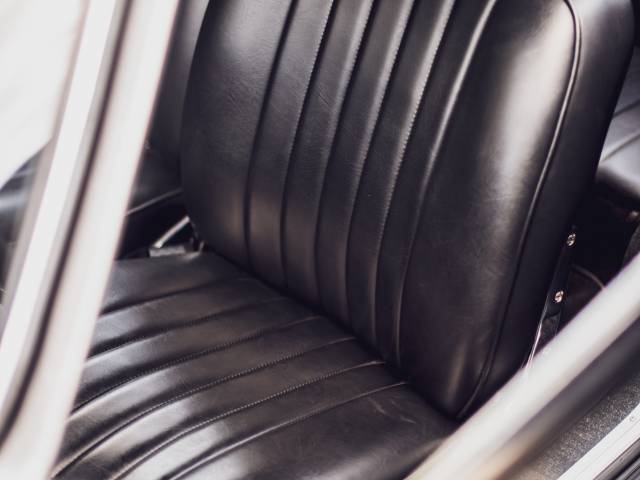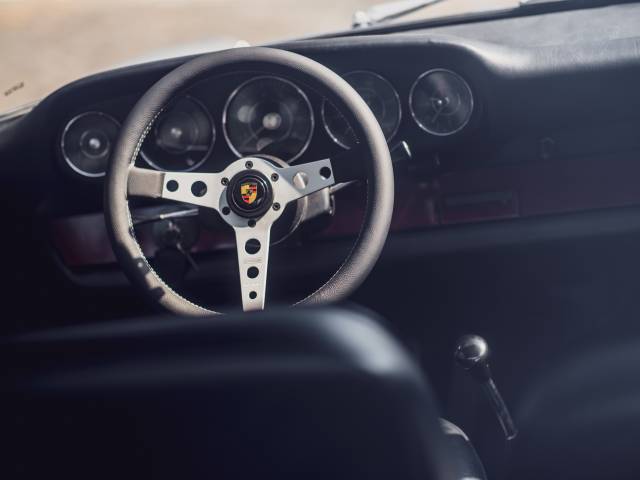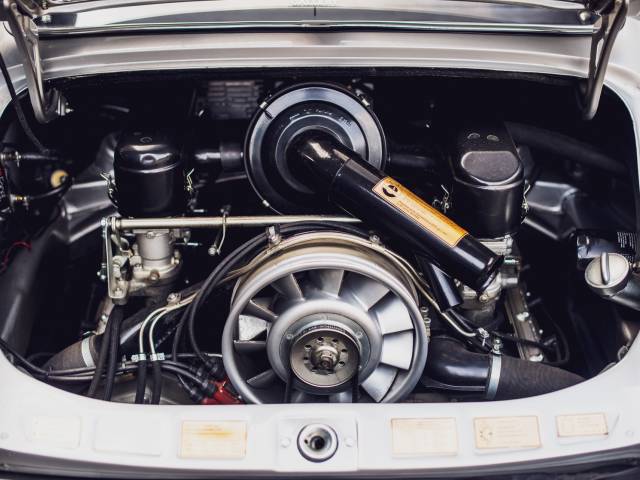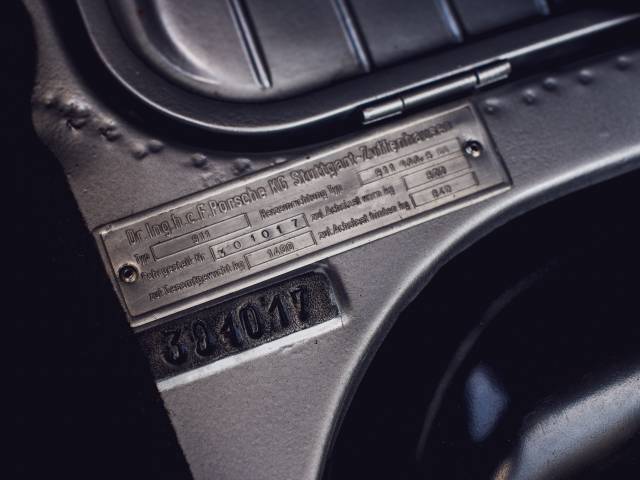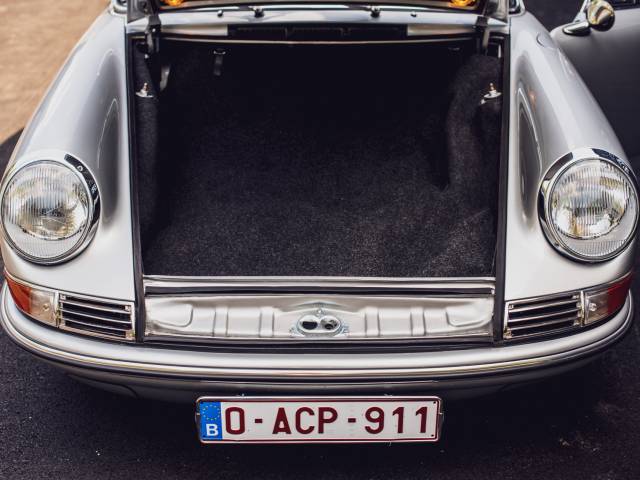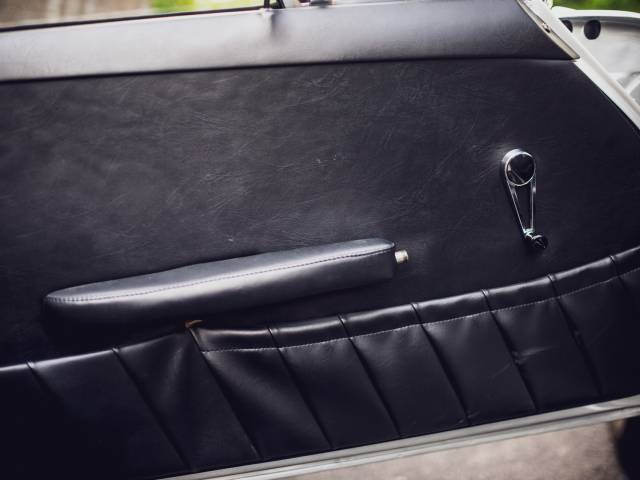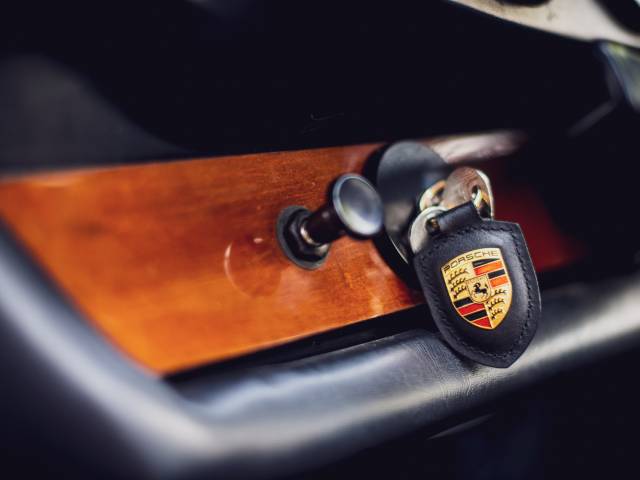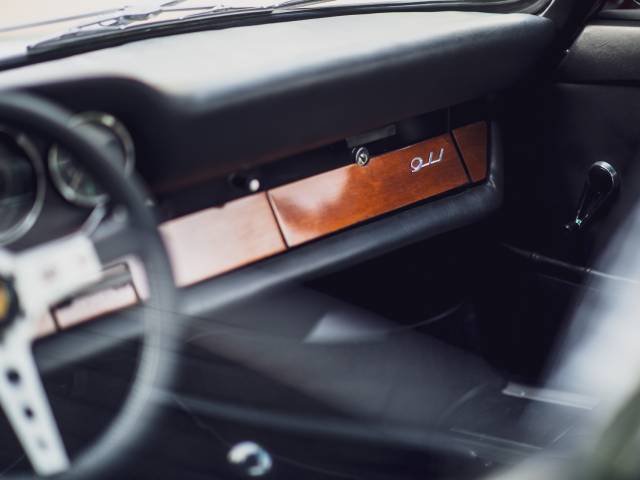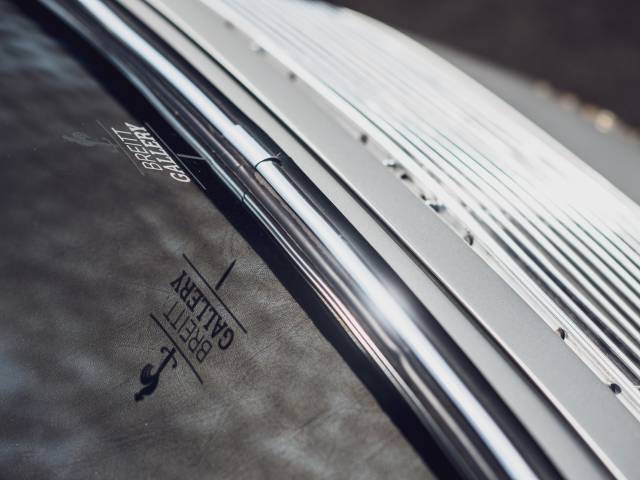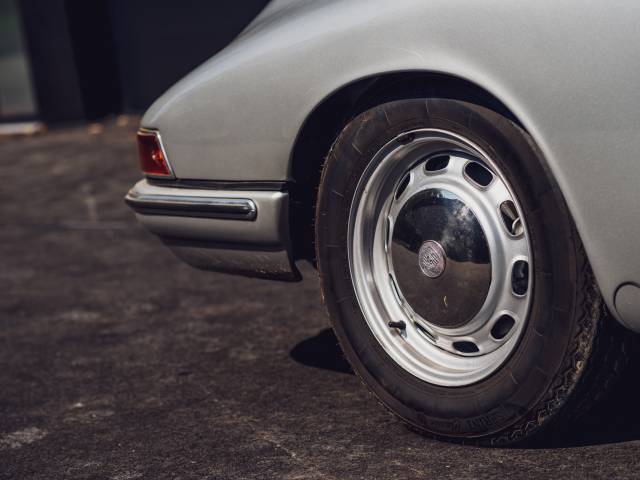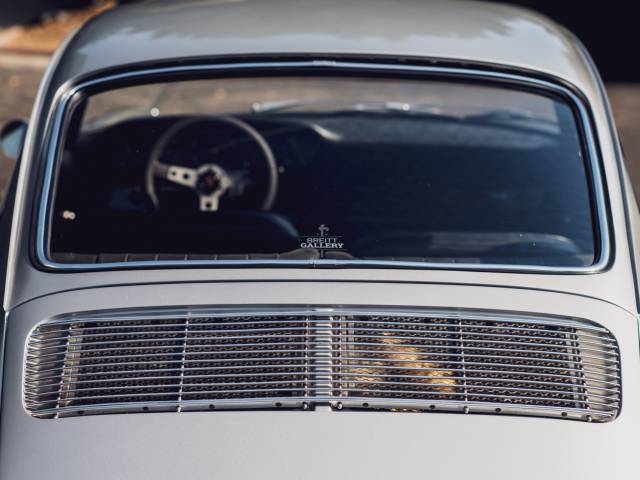 Dealer

away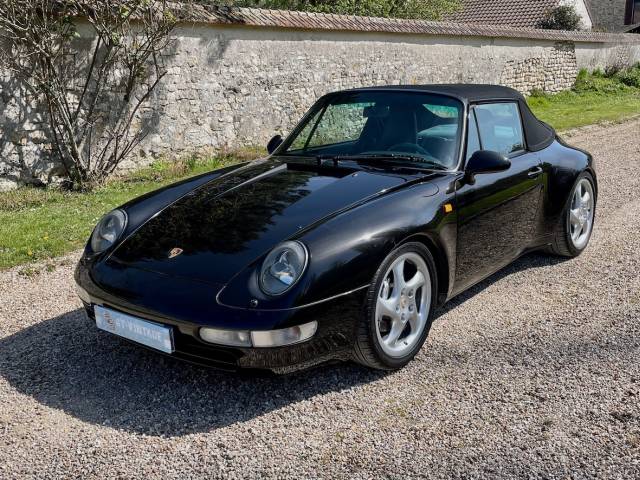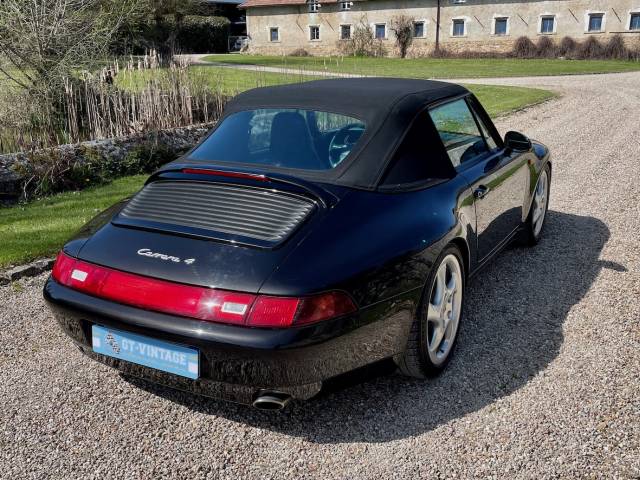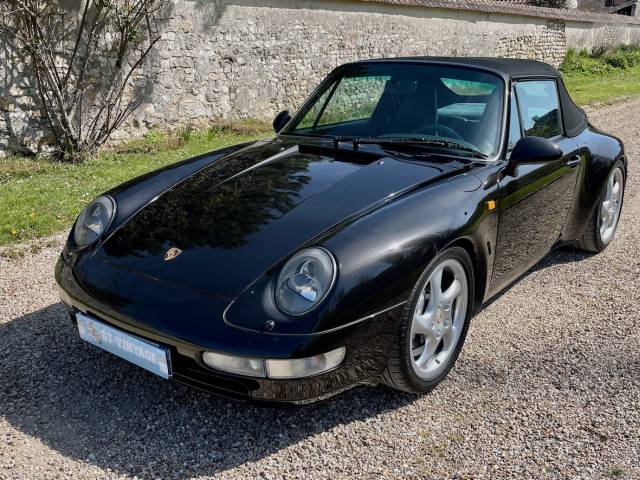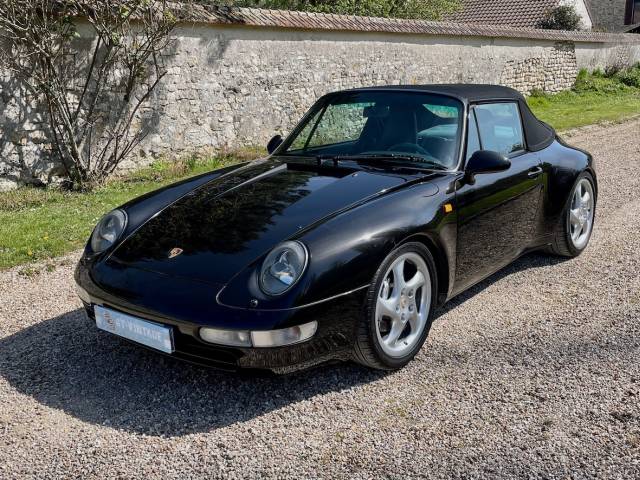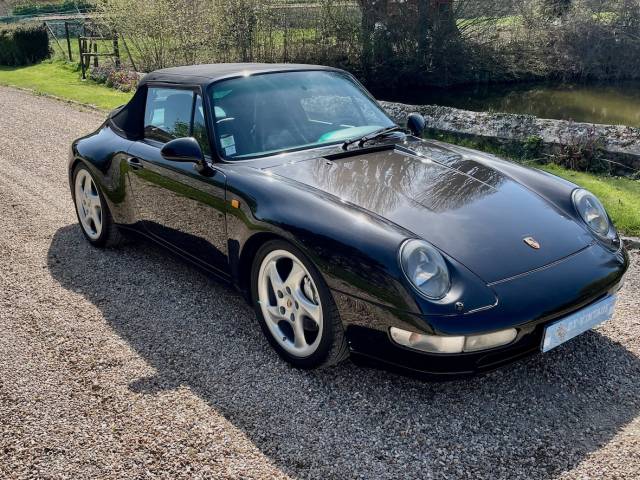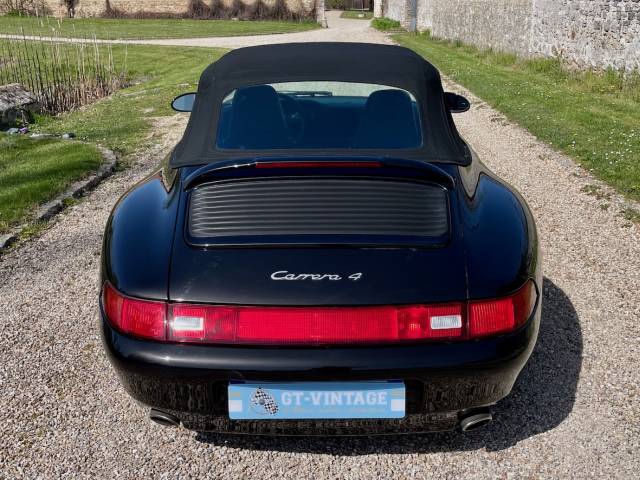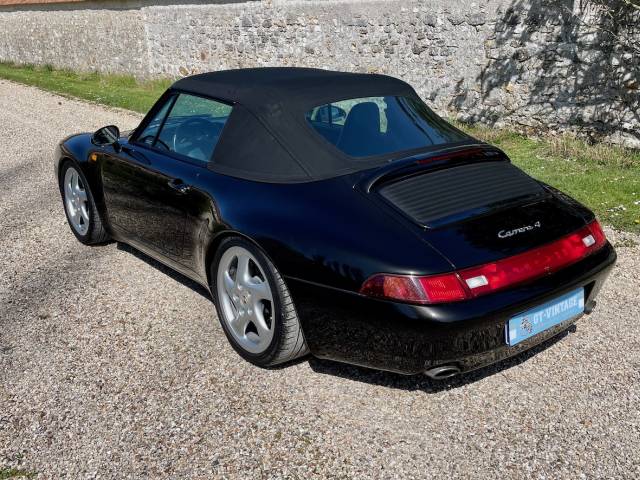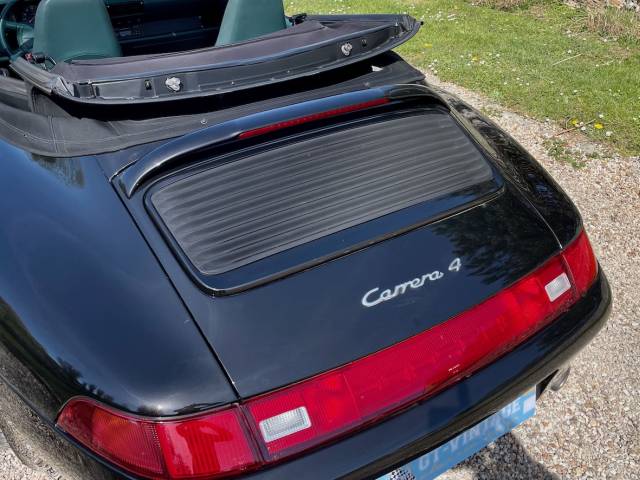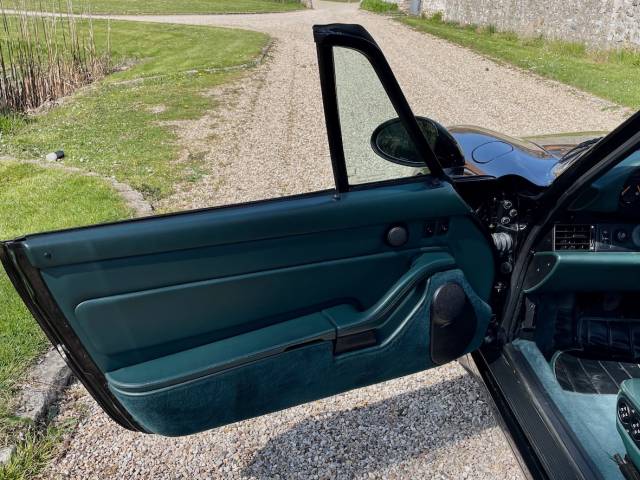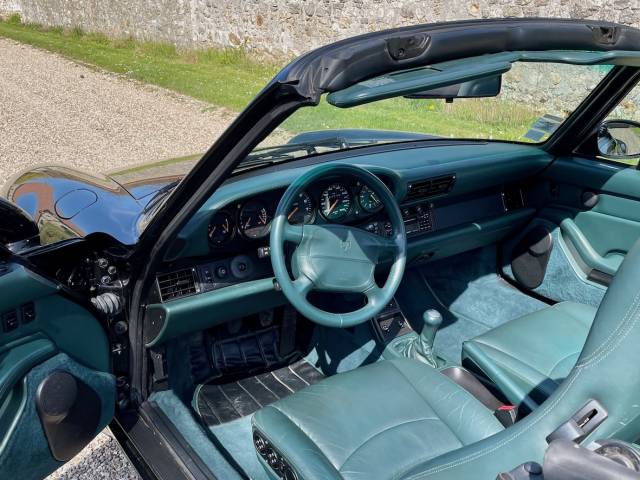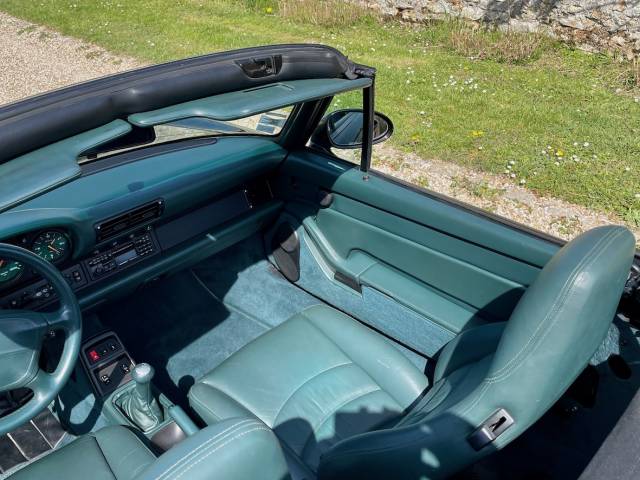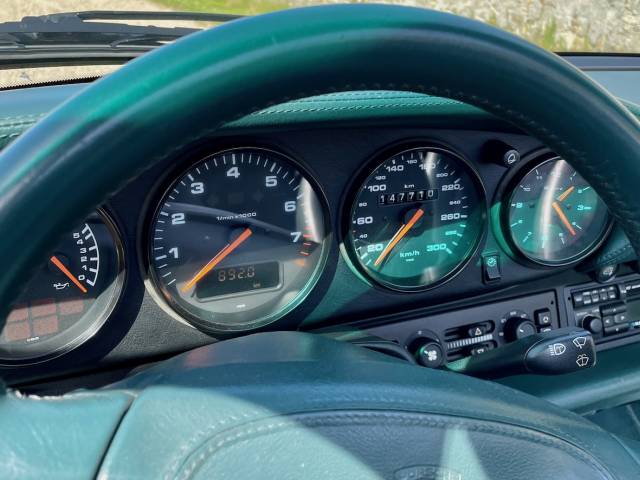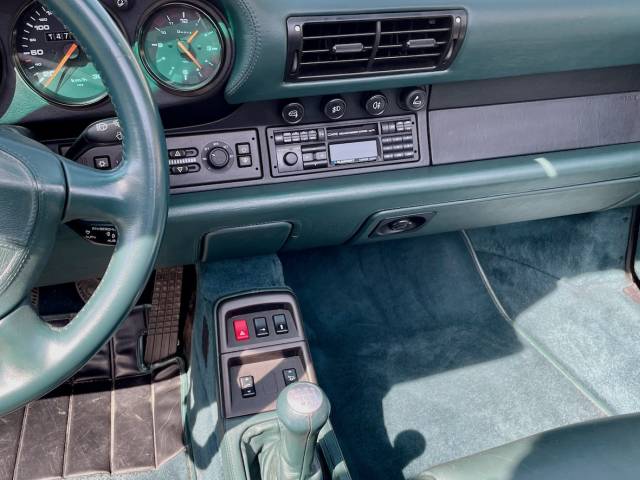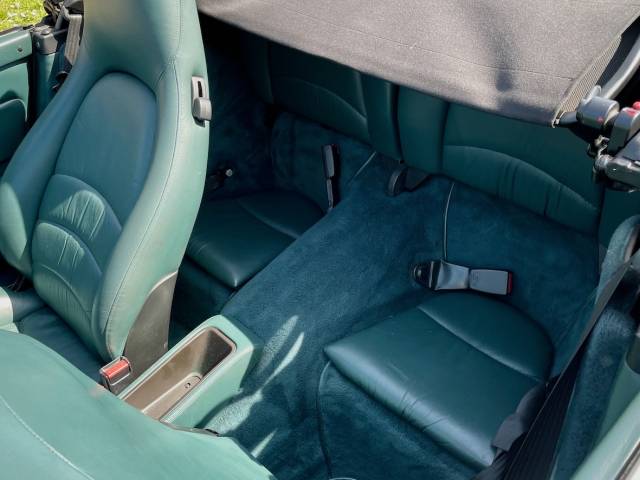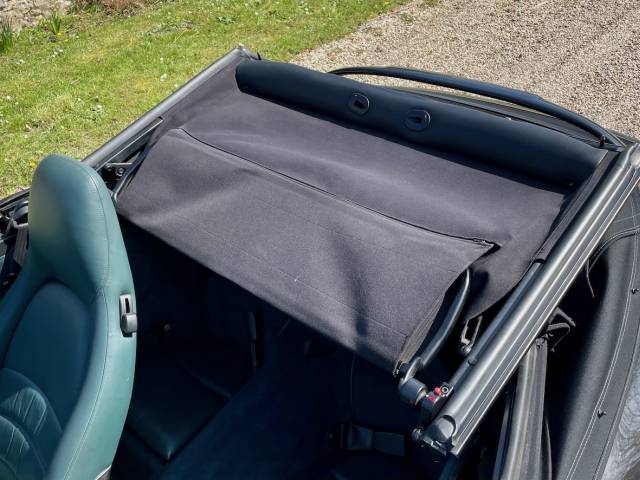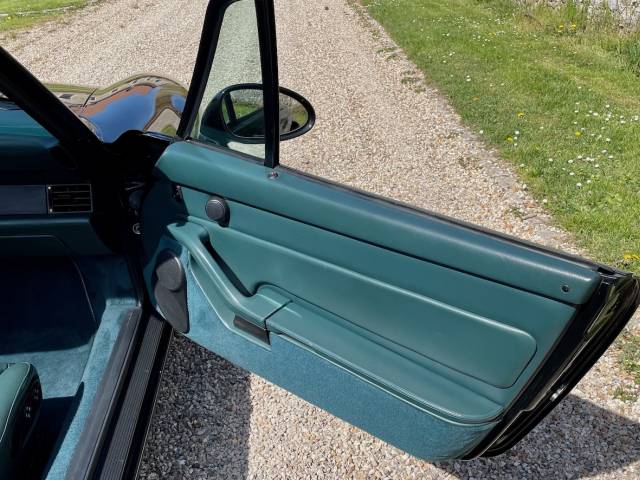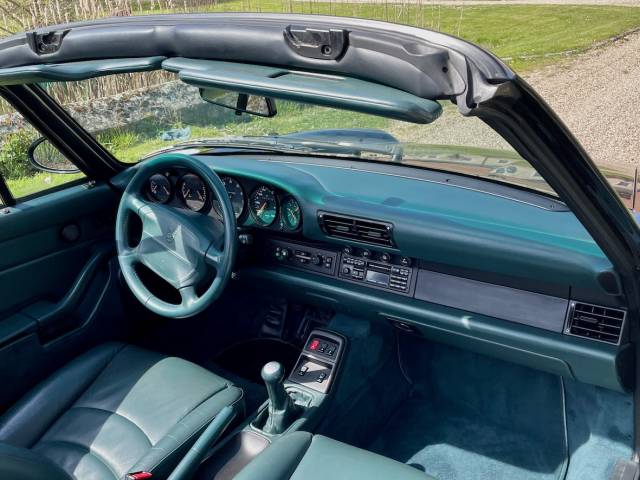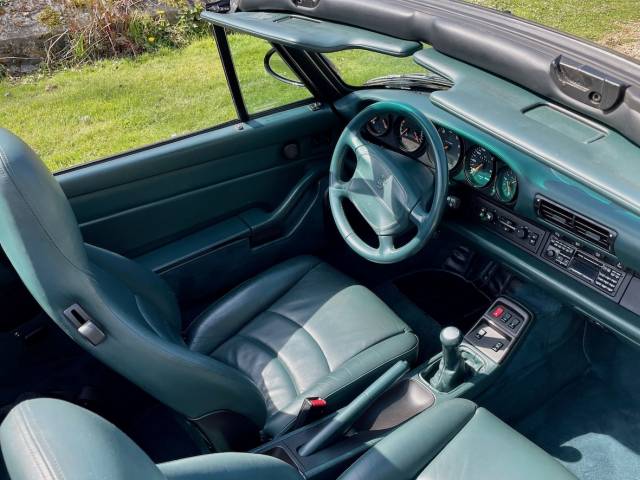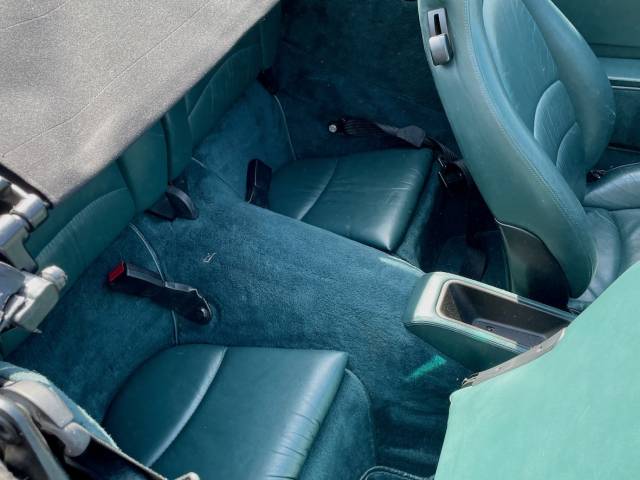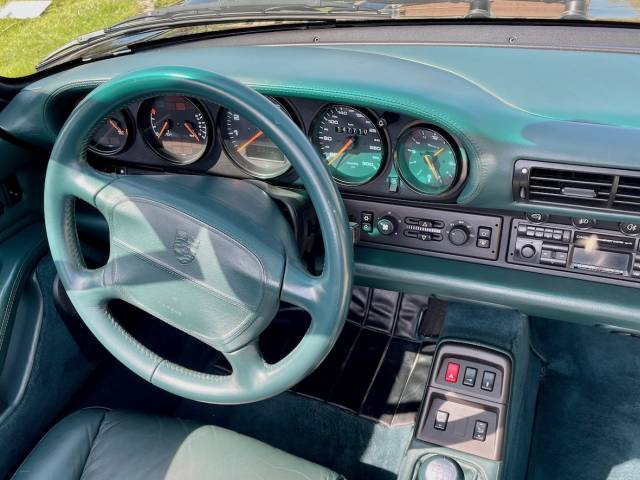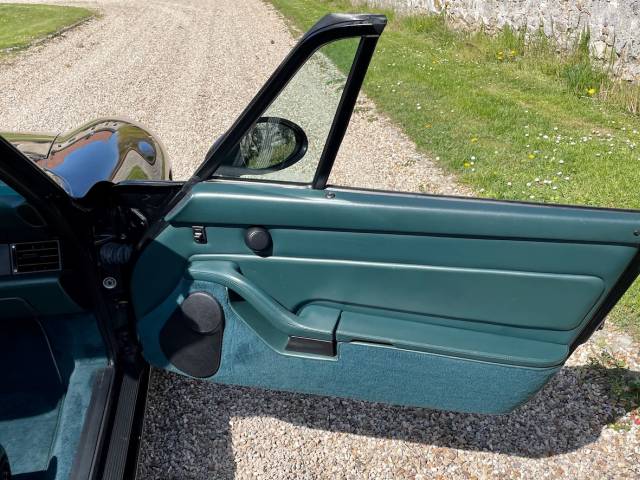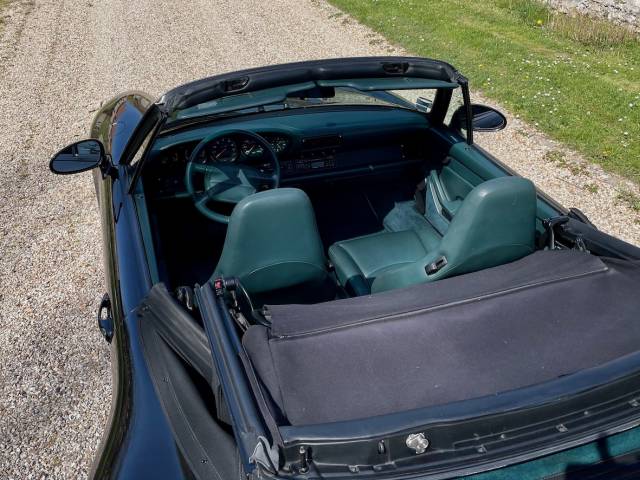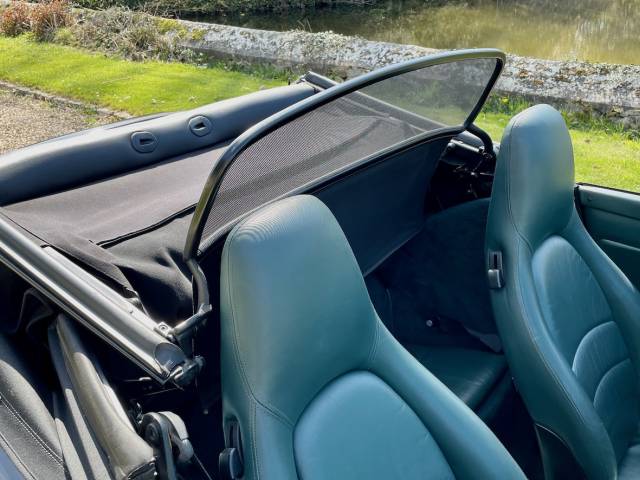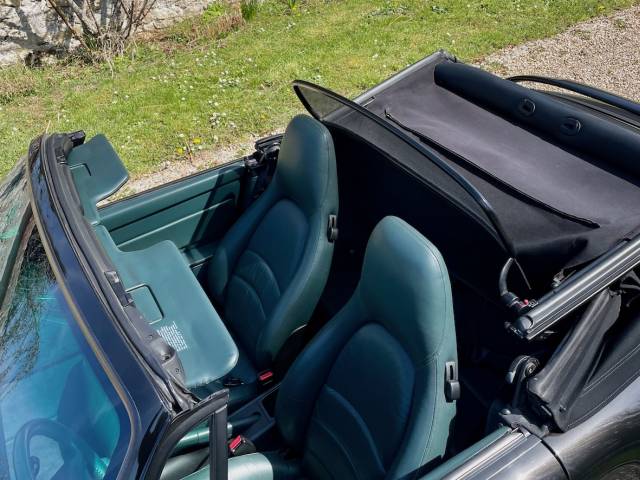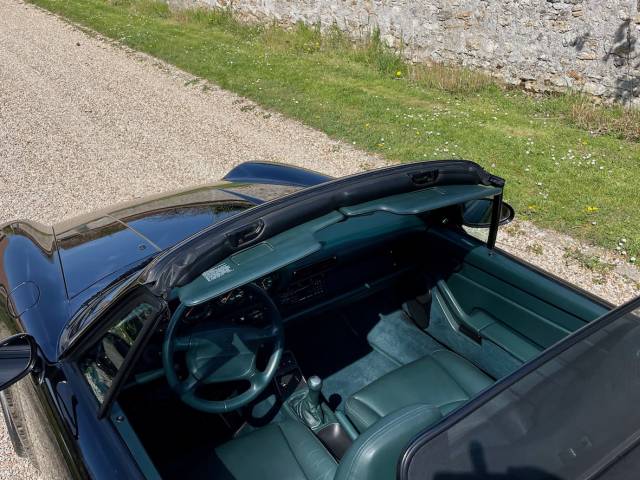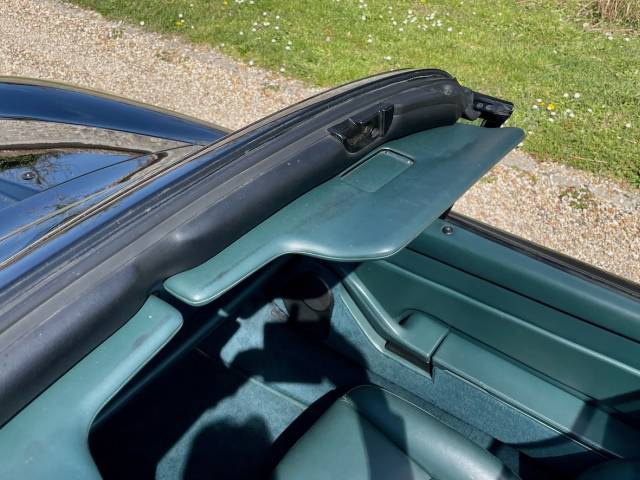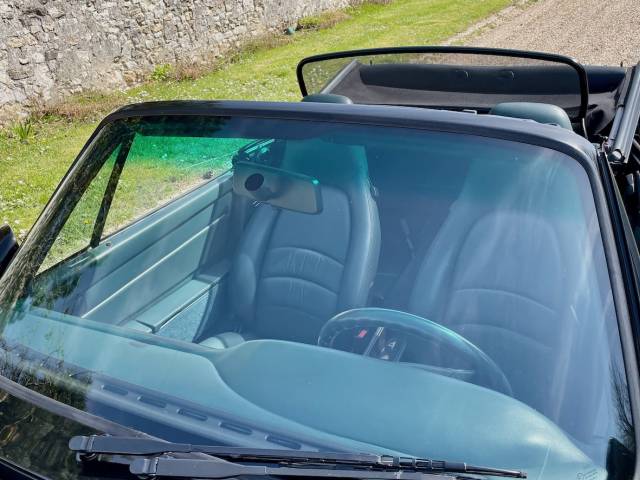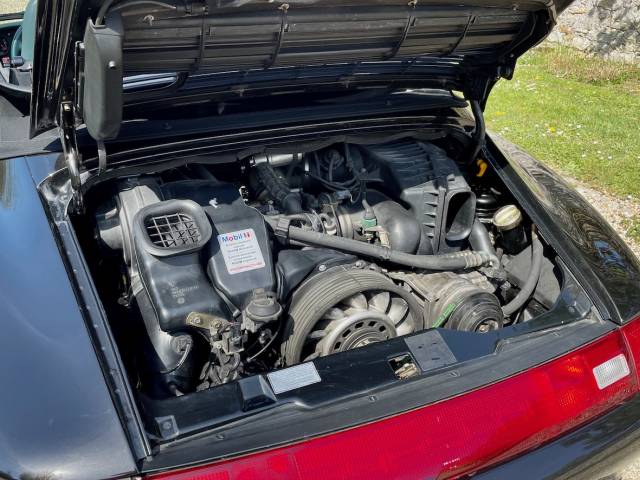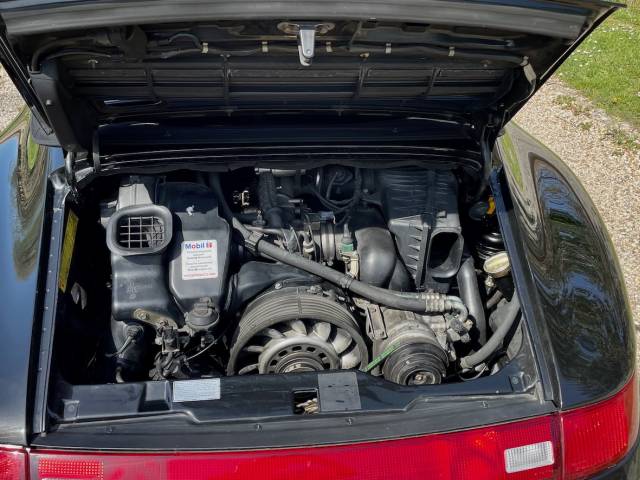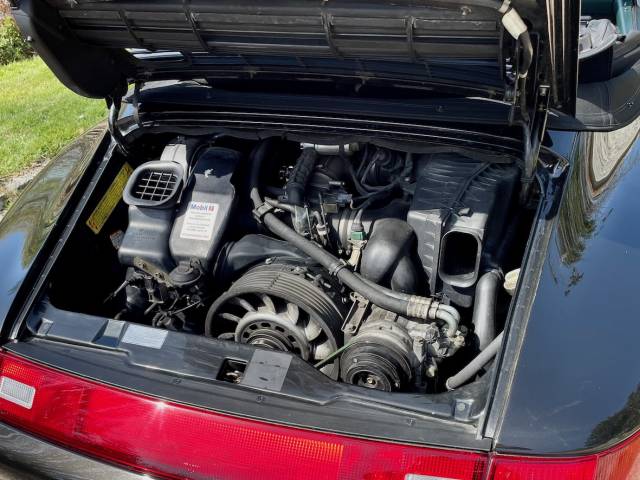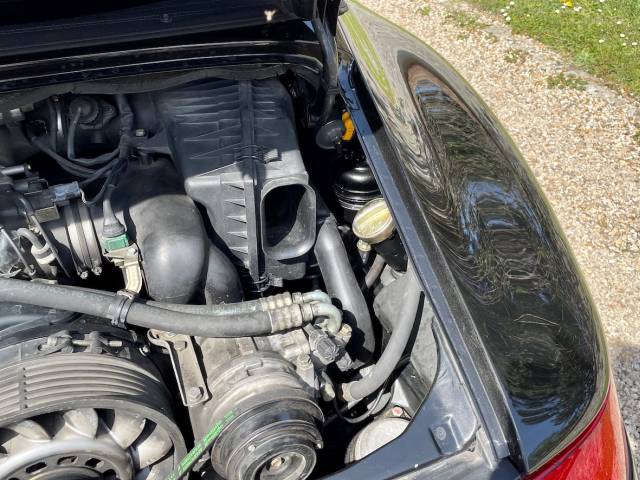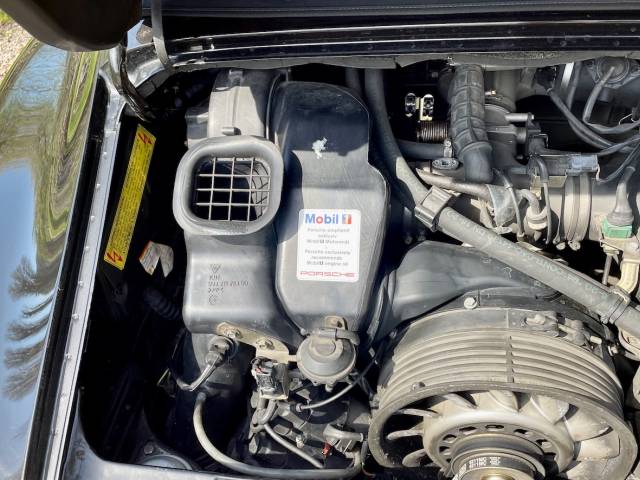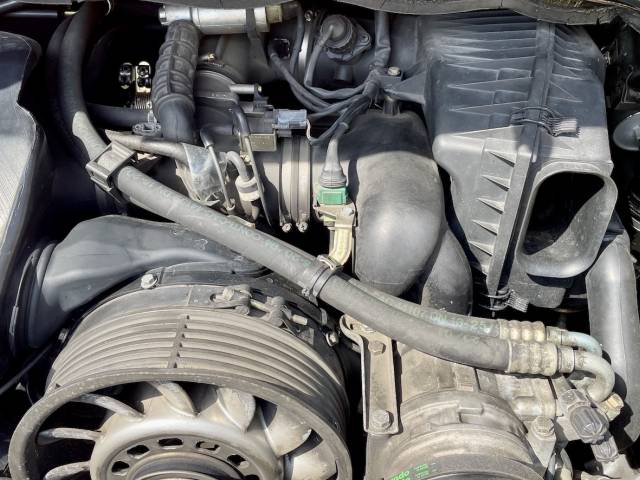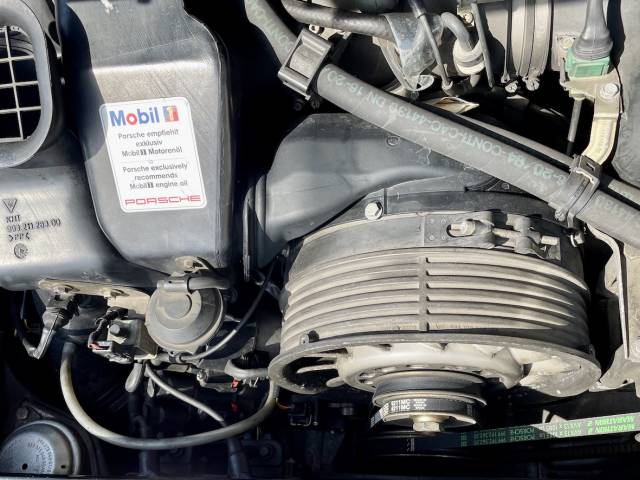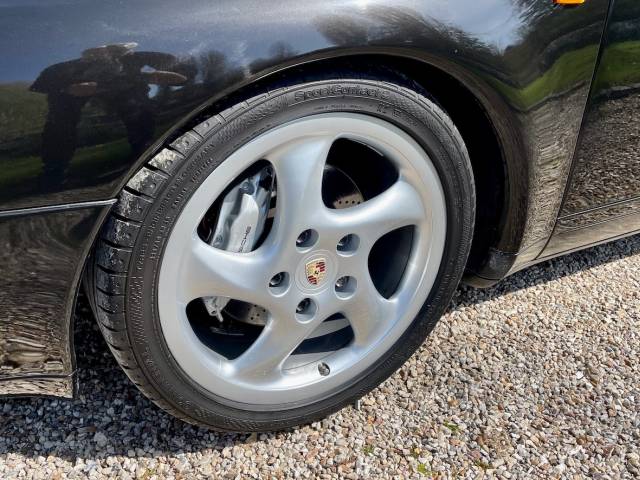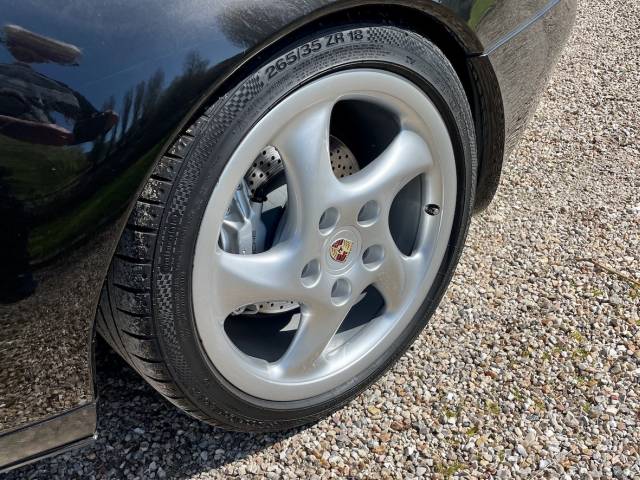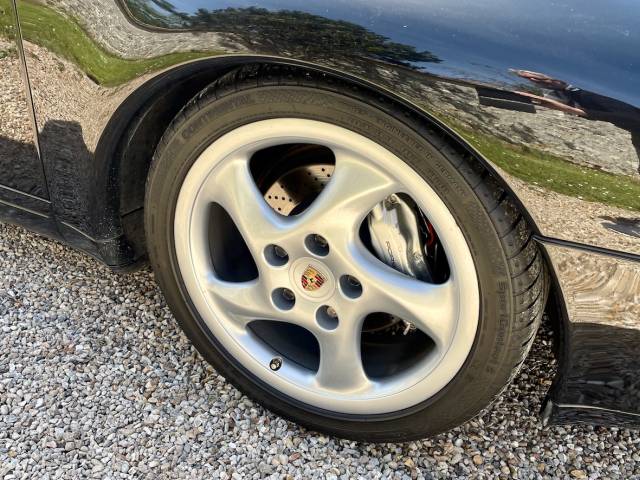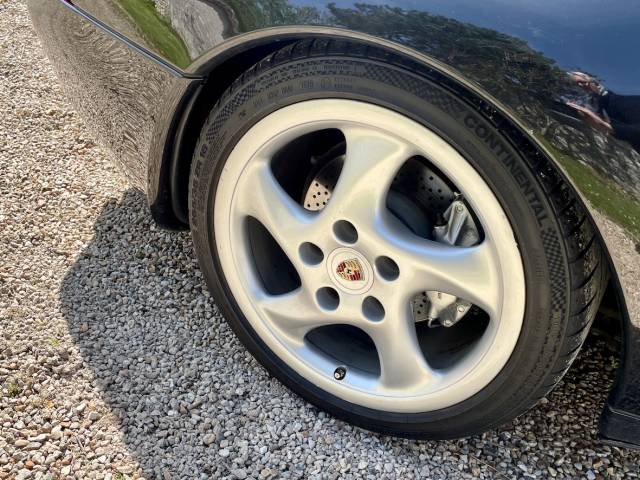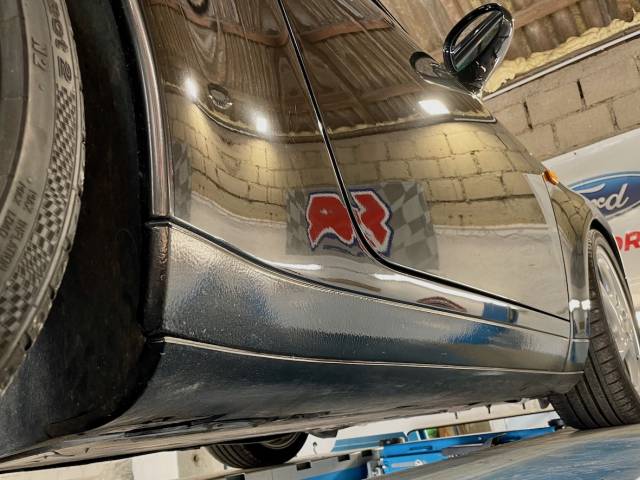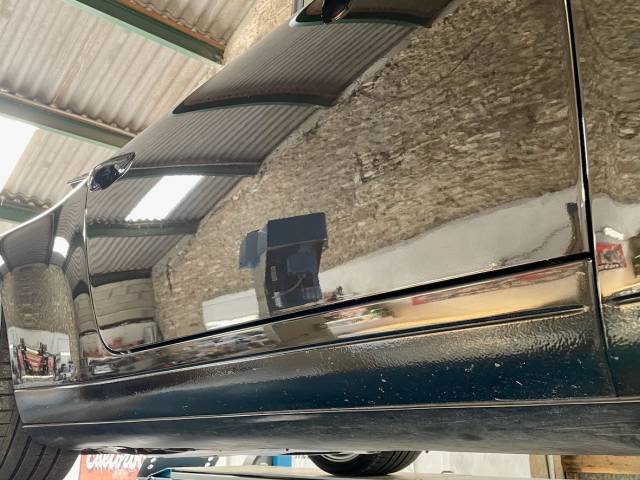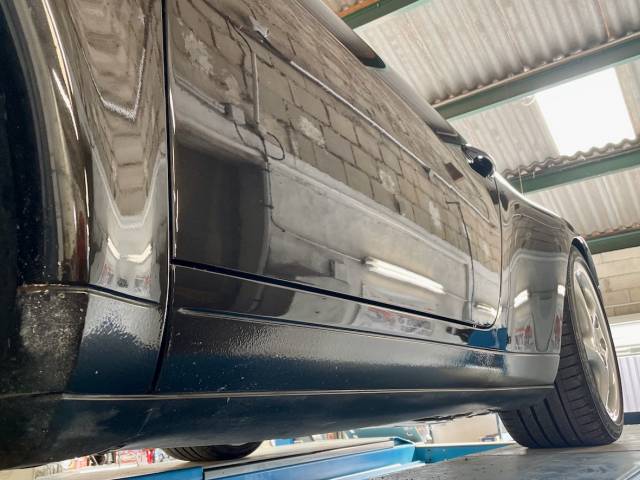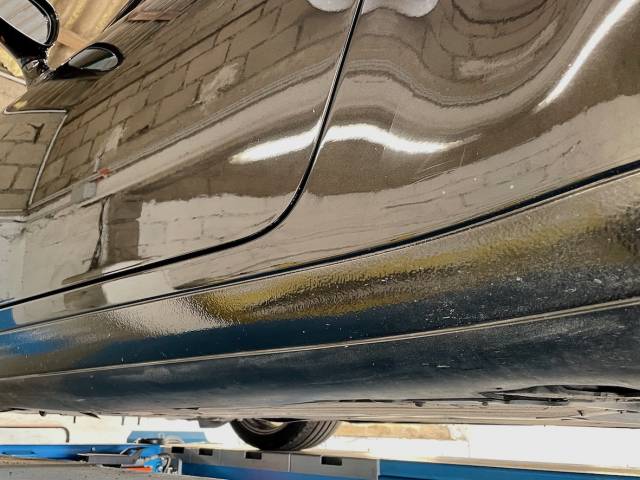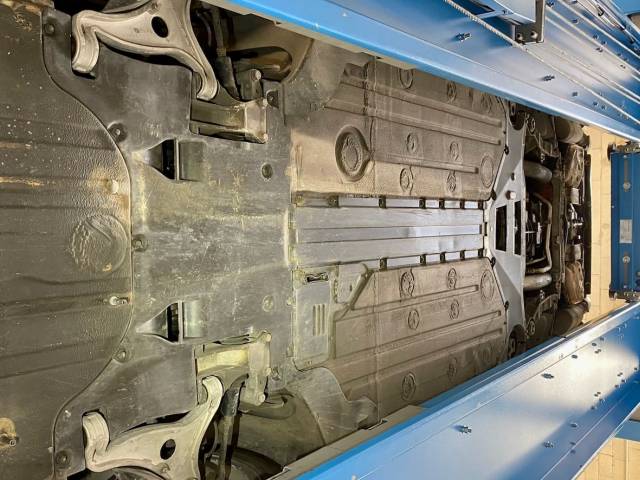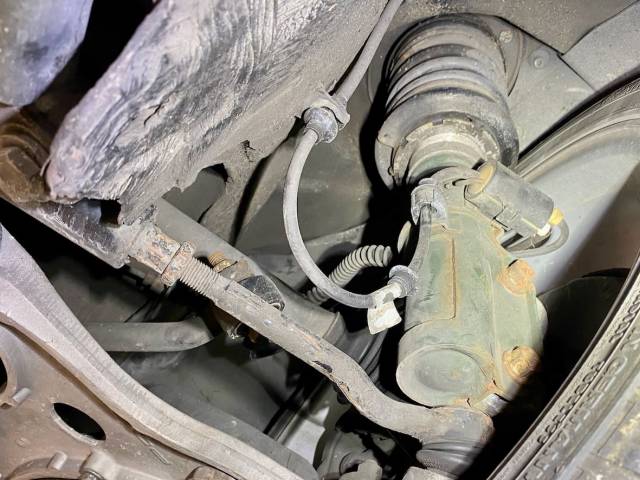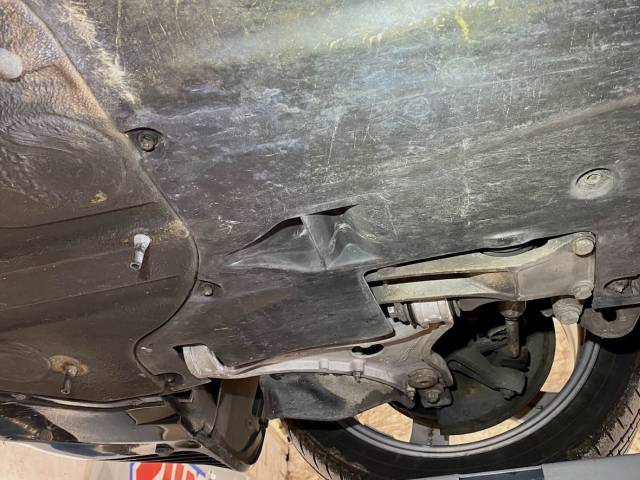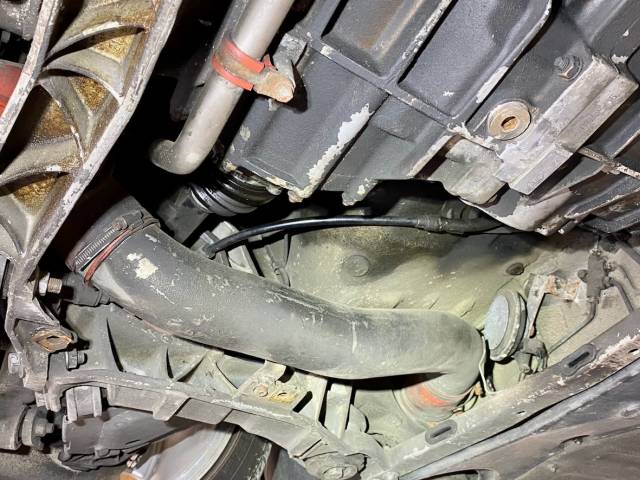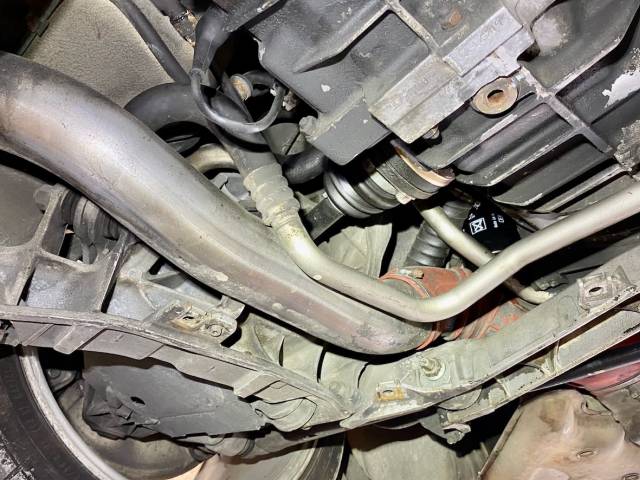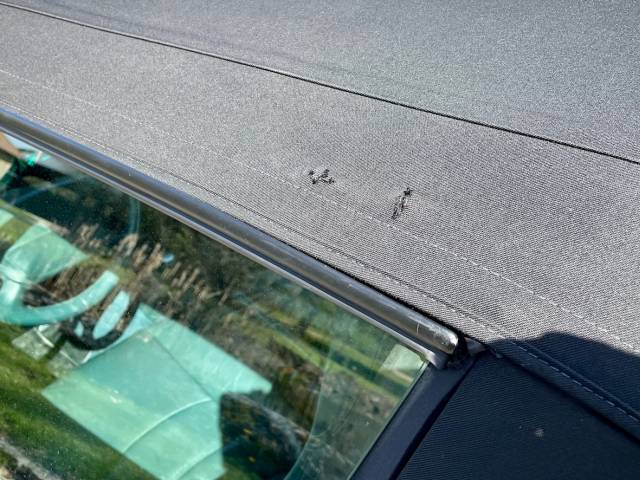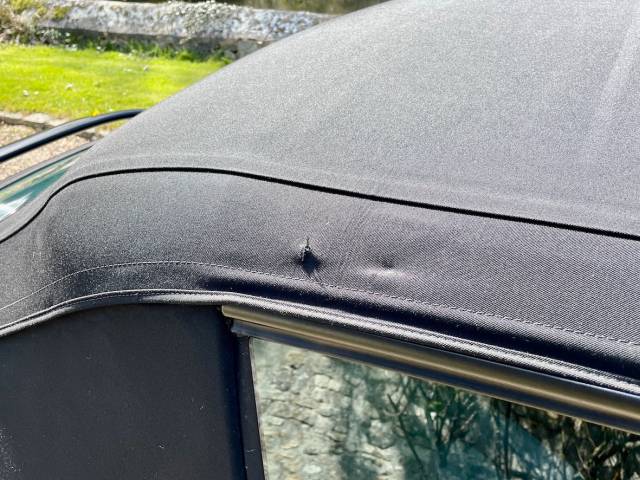 Dealer

away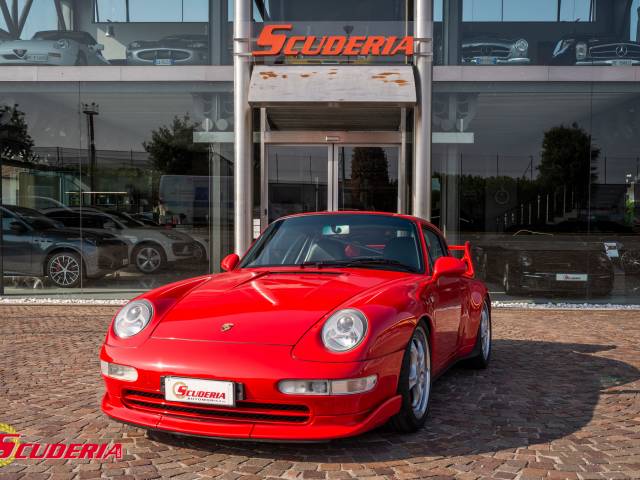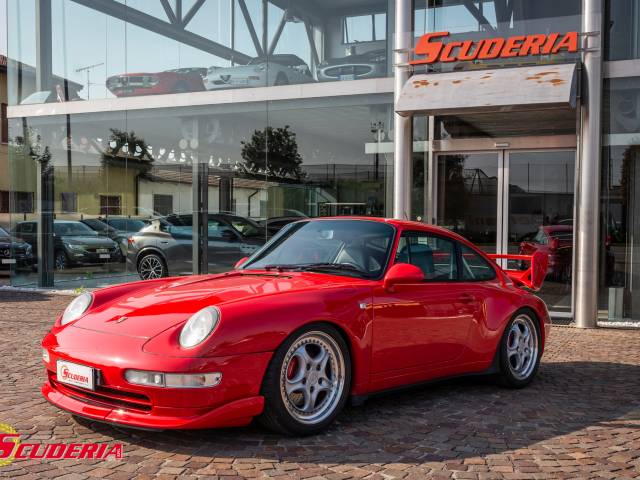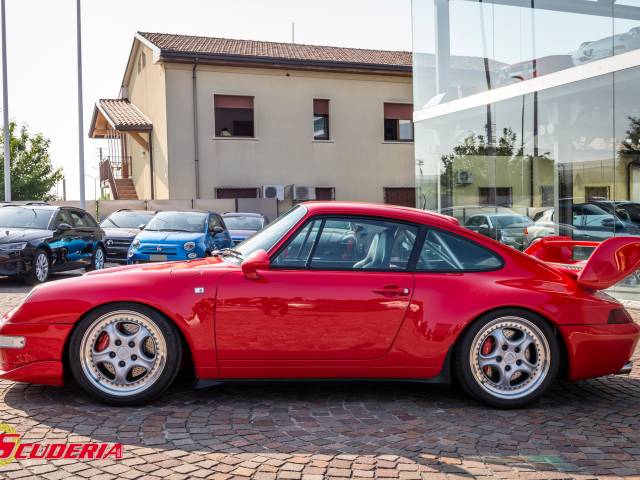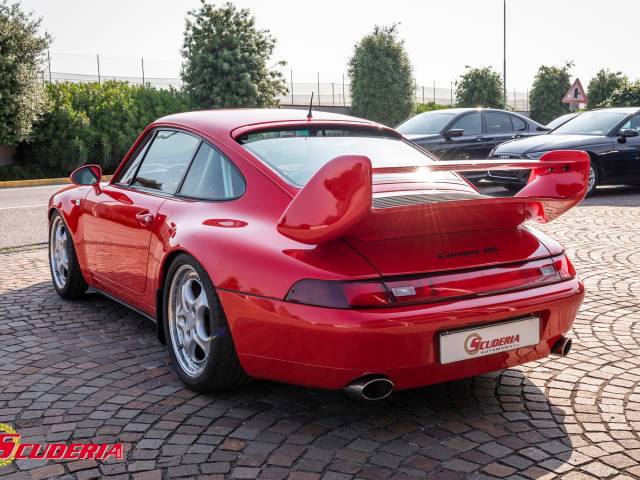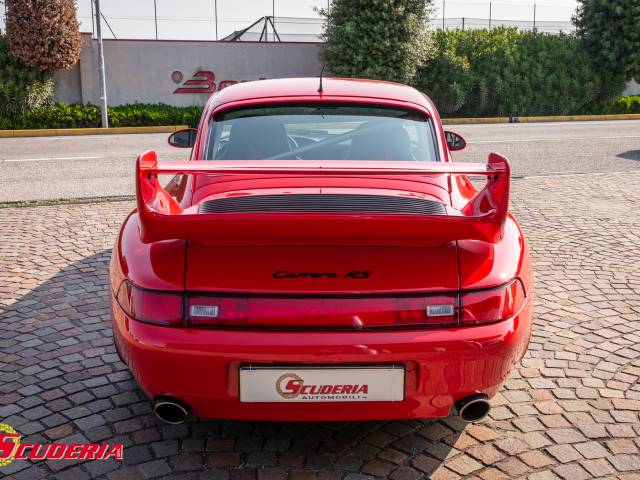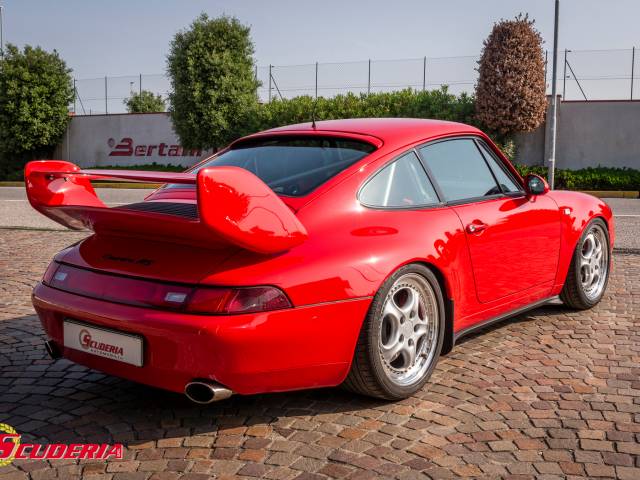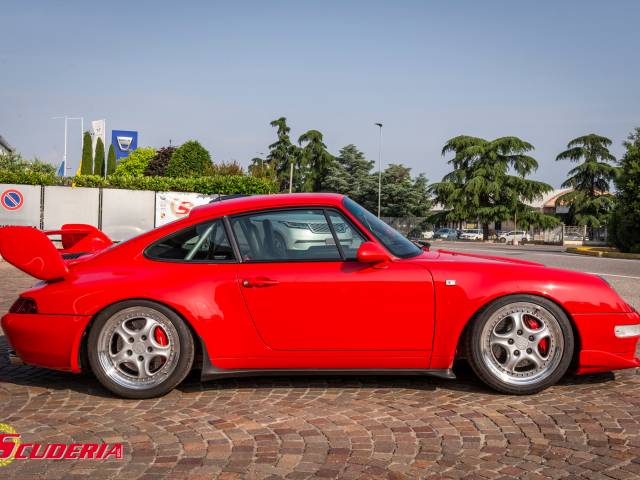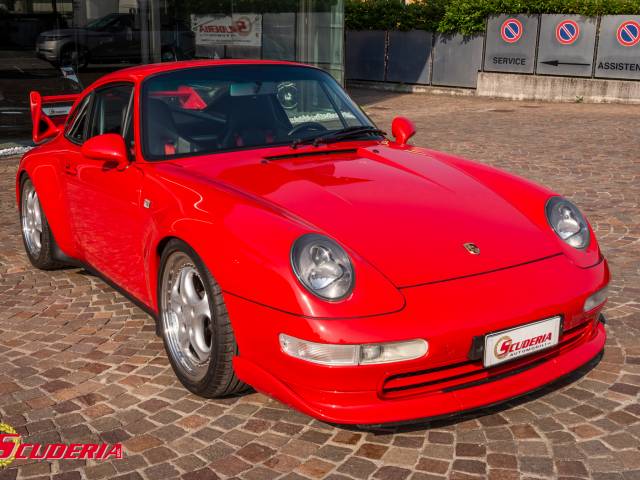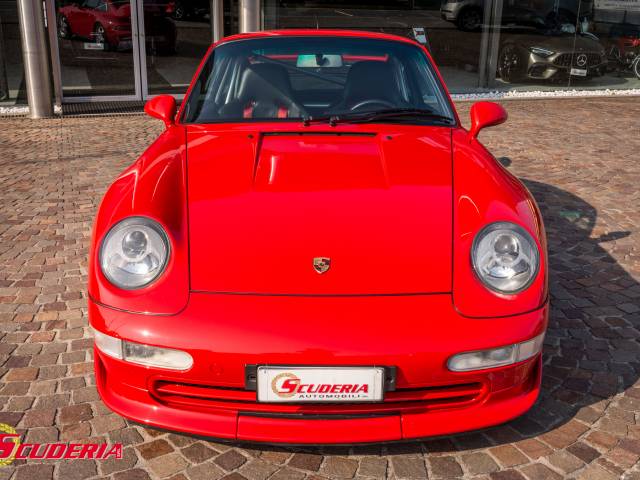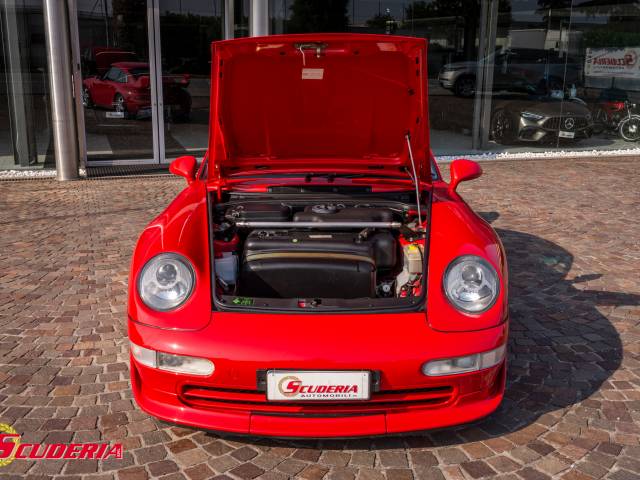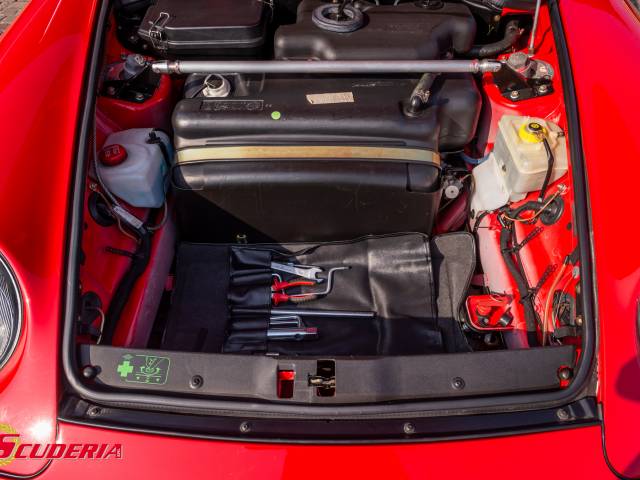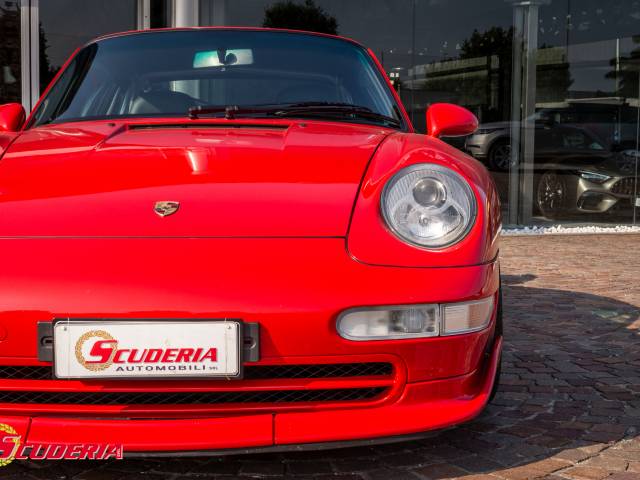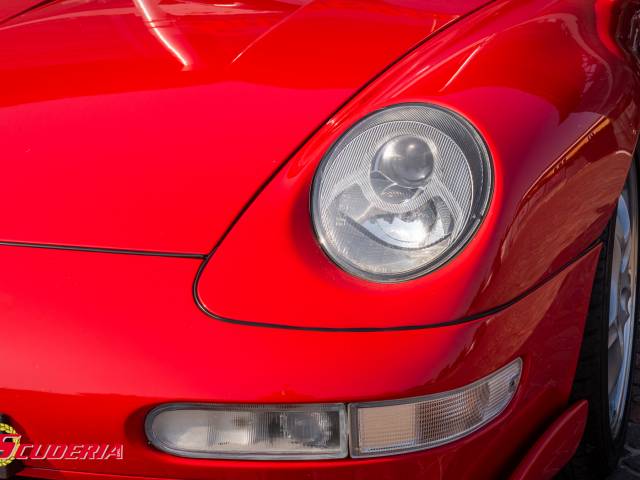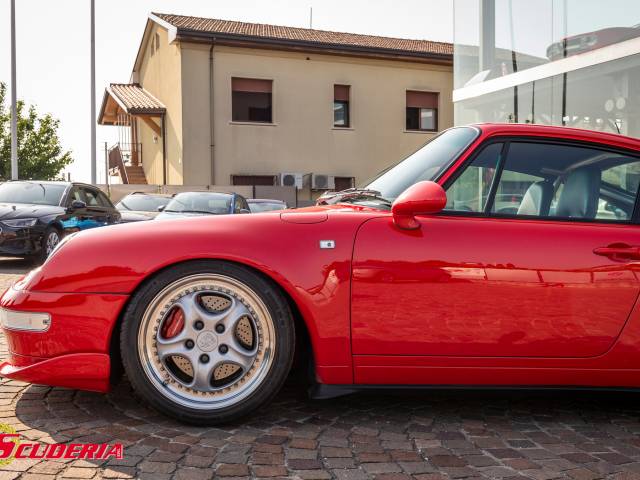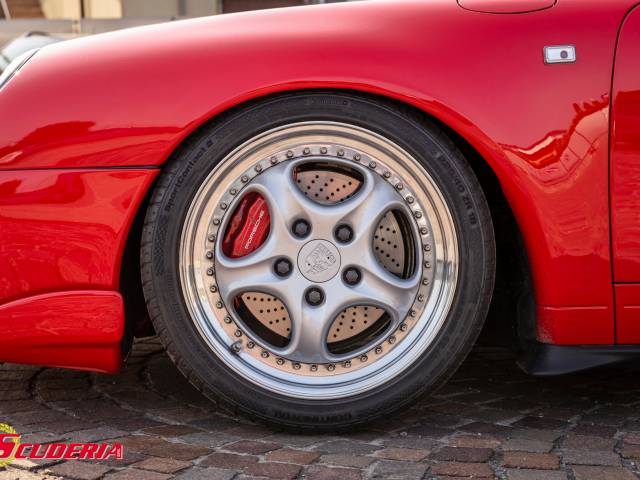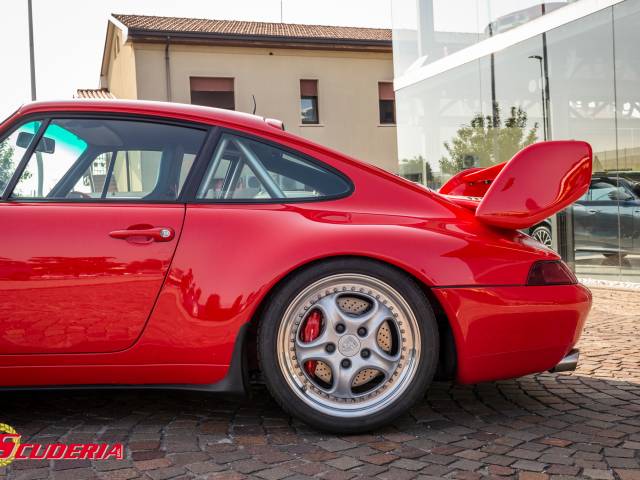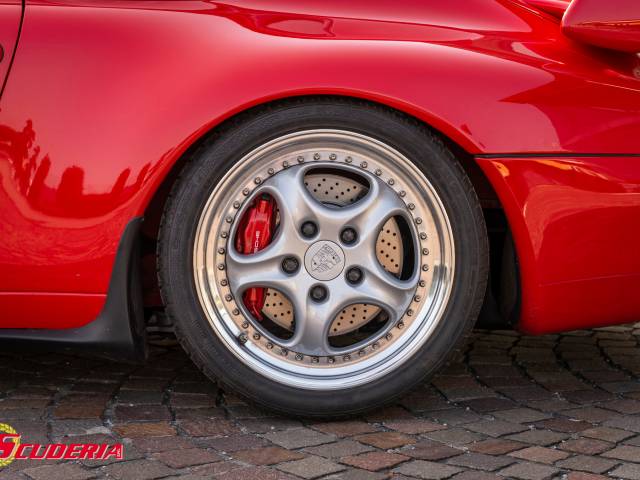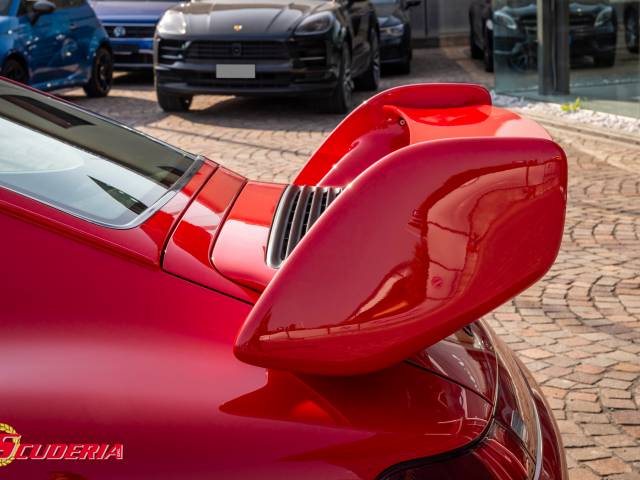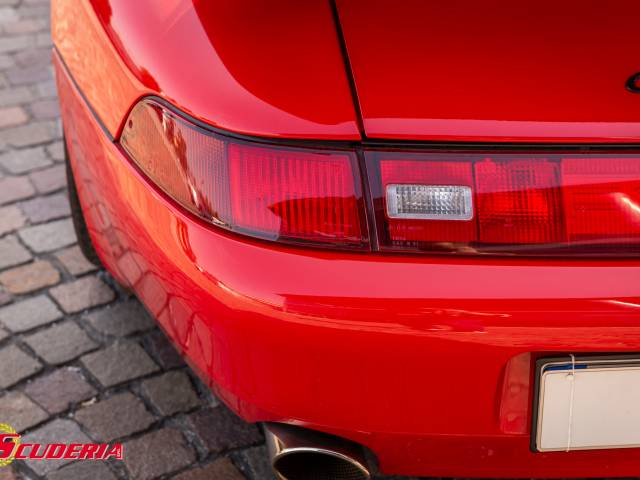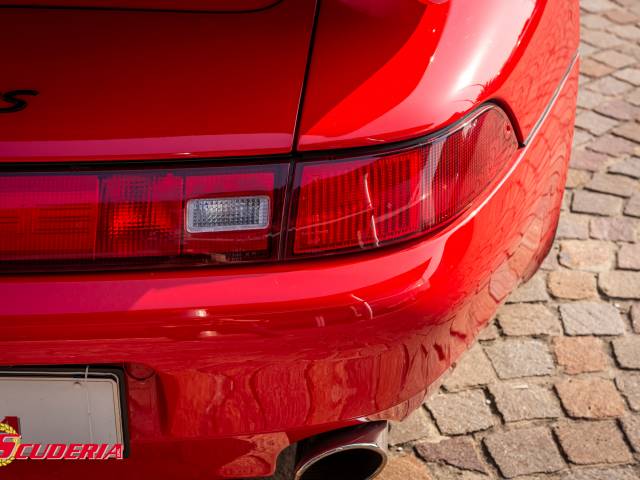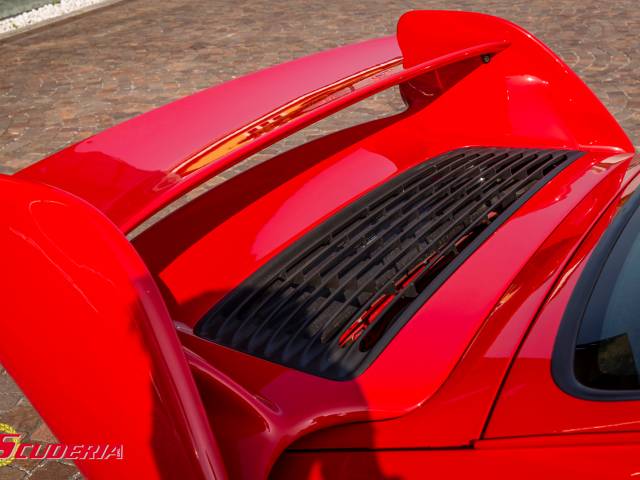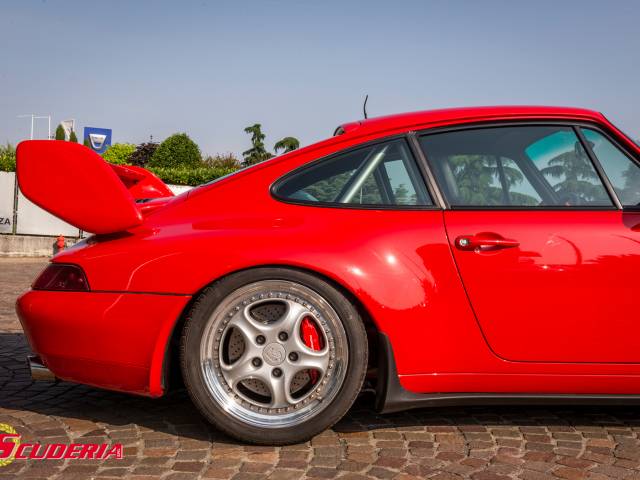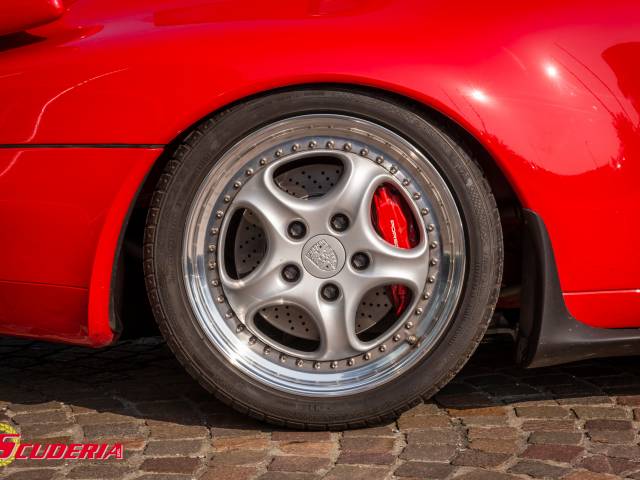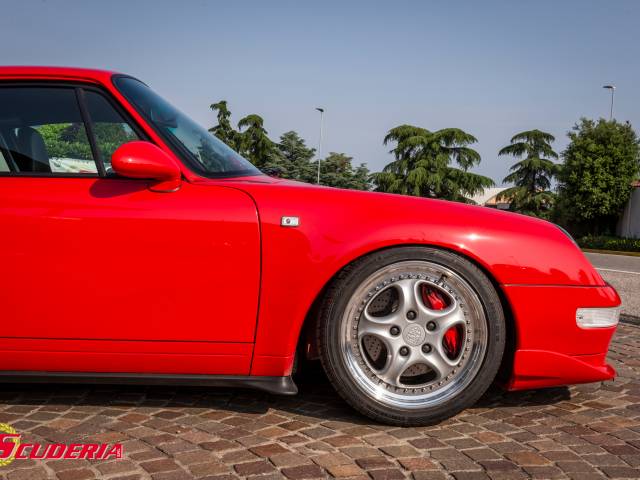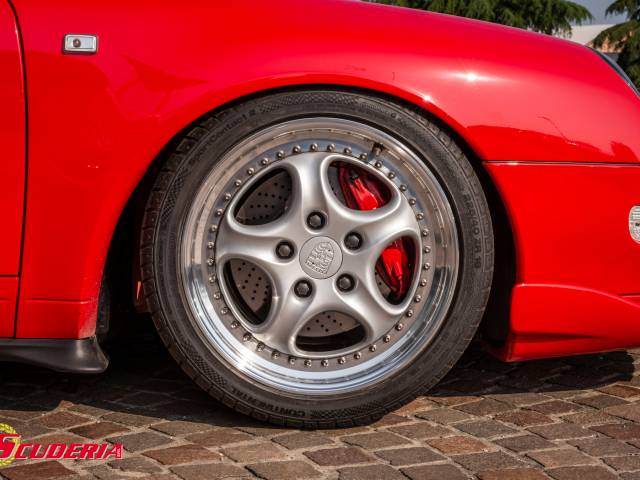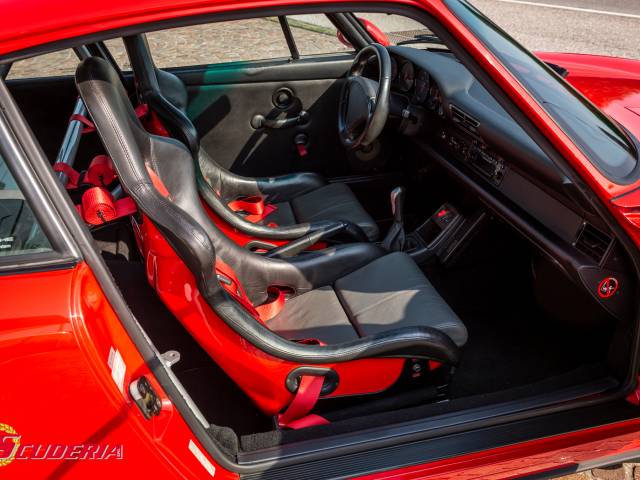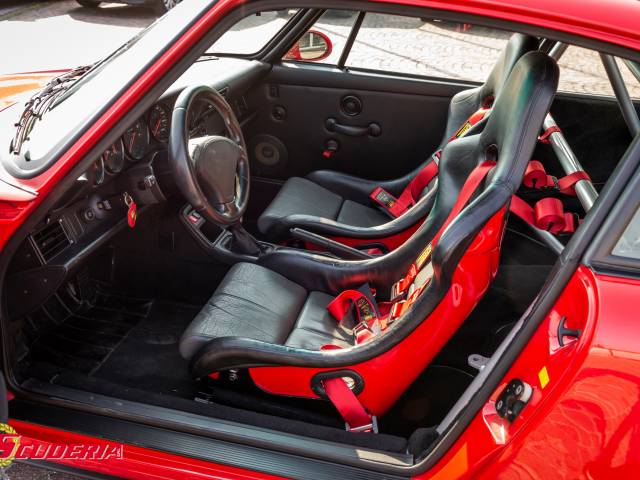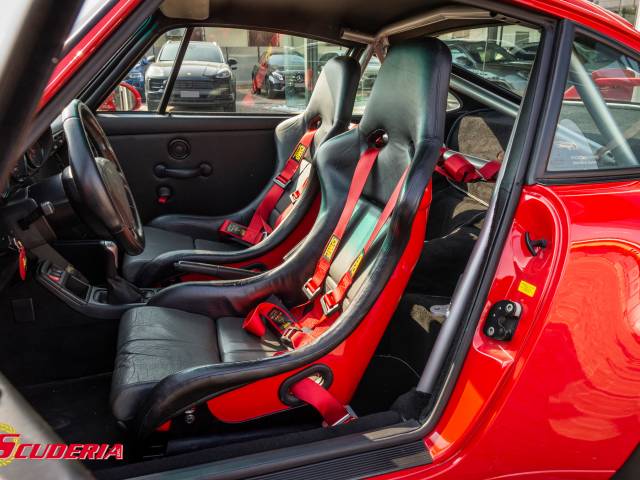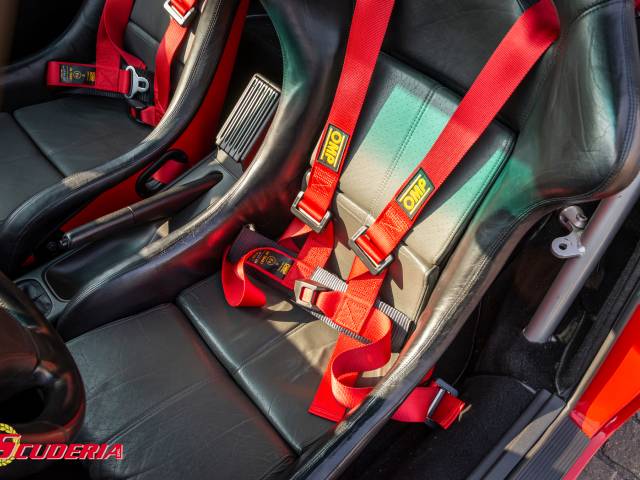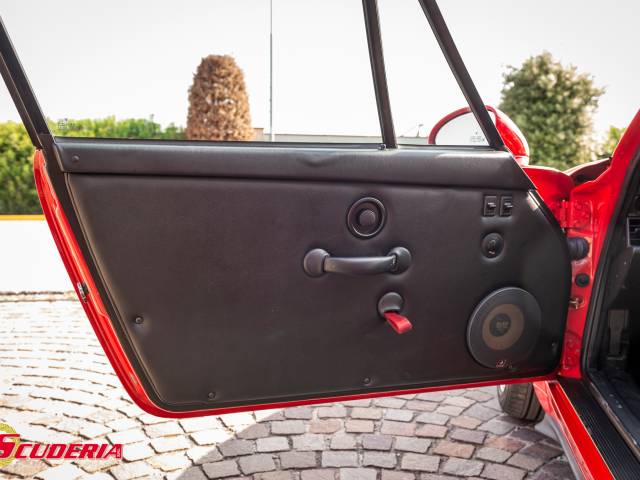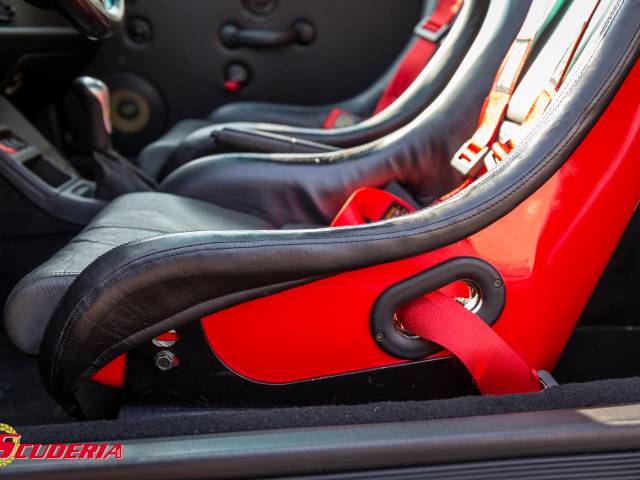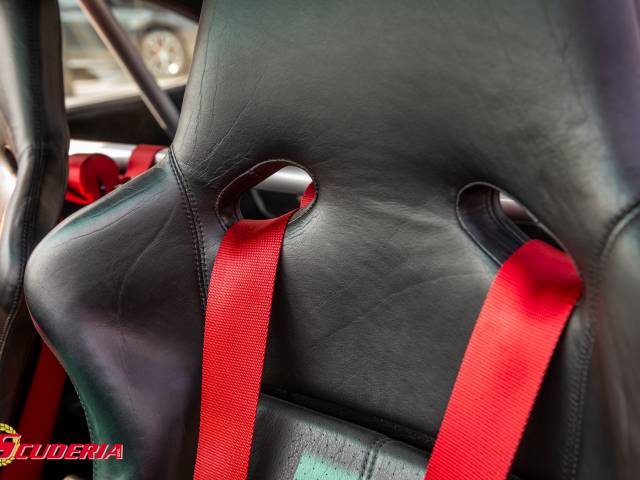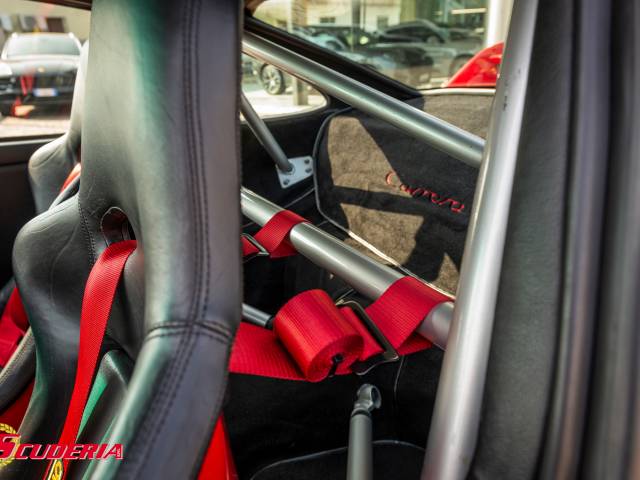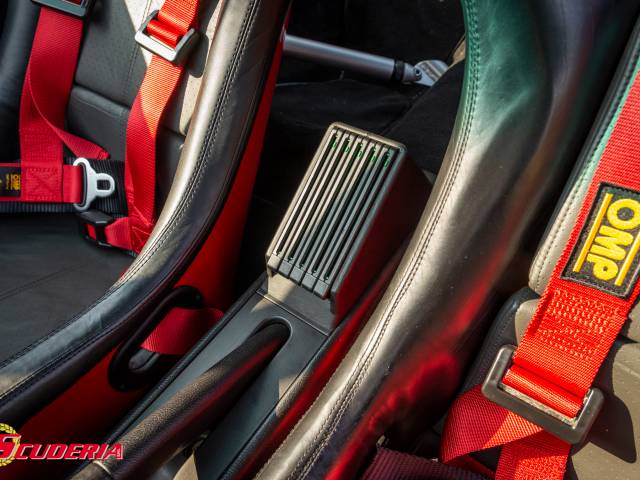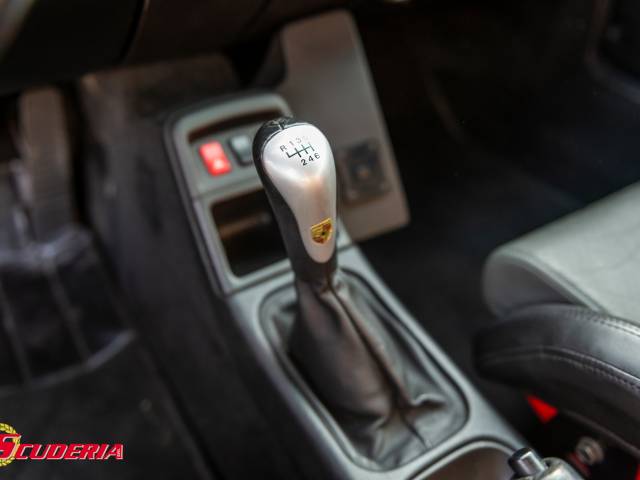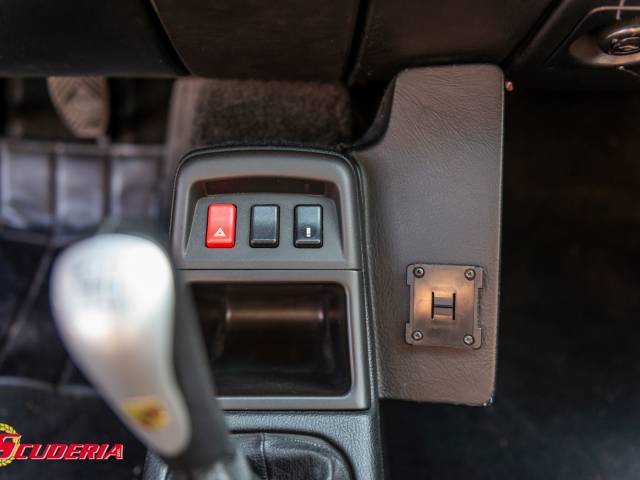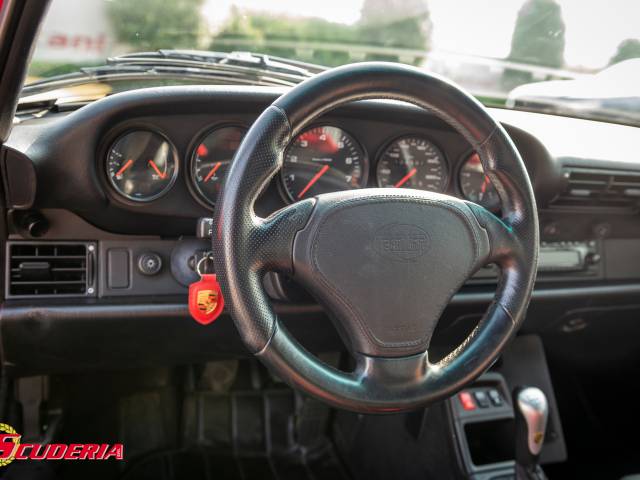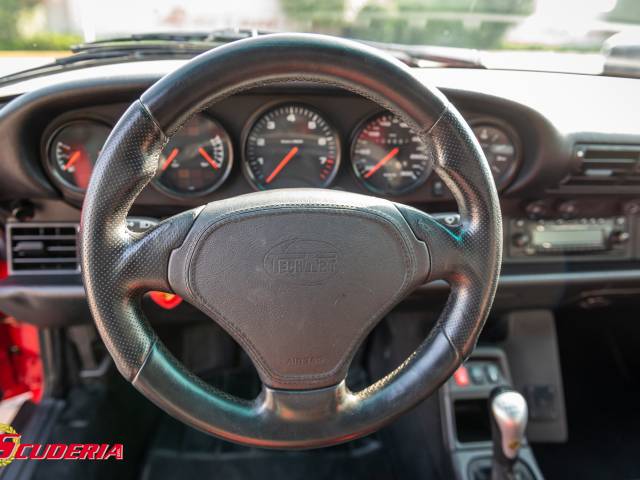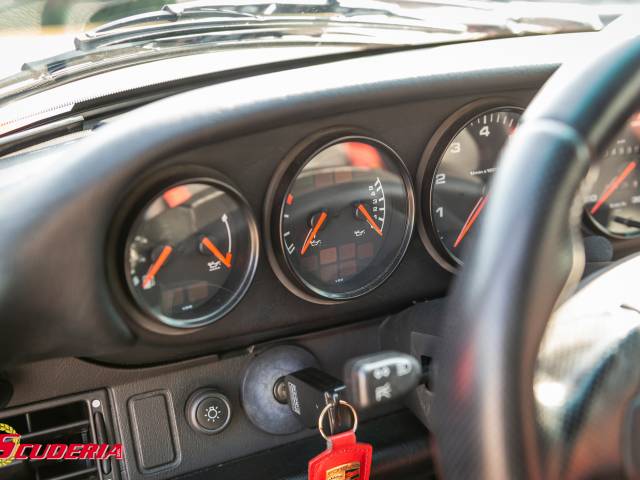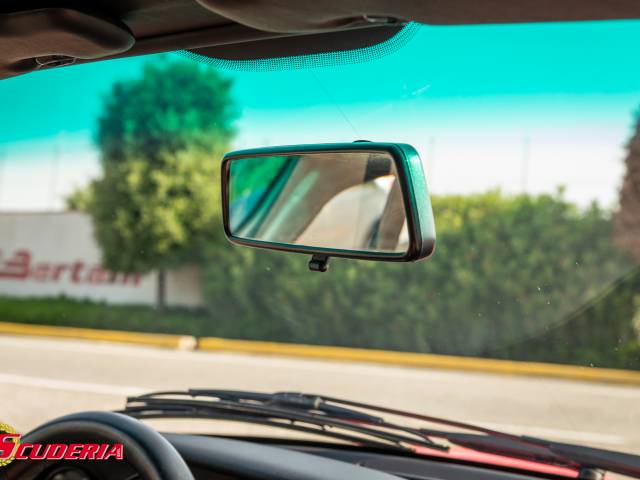 PORSCHE 993 CARRERA RS CLUBSPORT
Dealer

away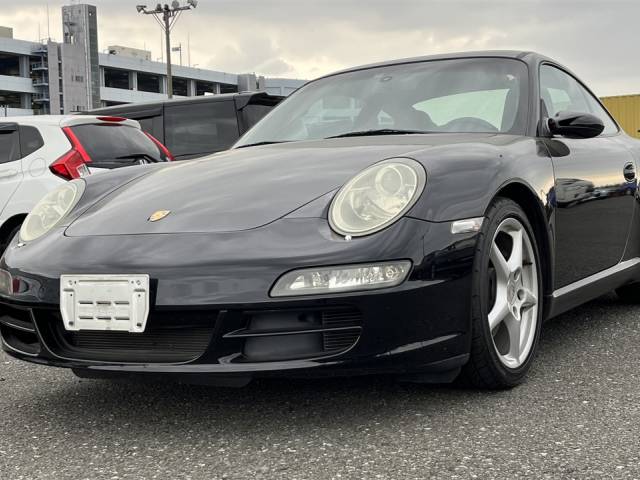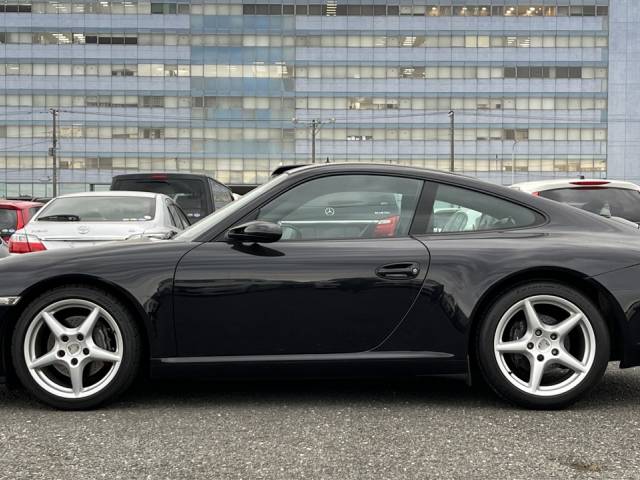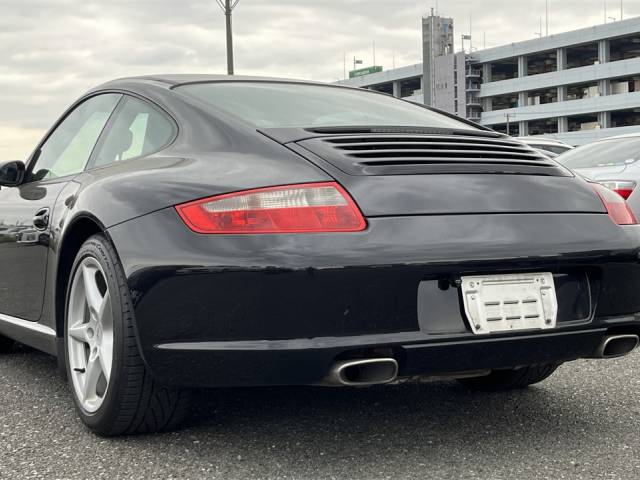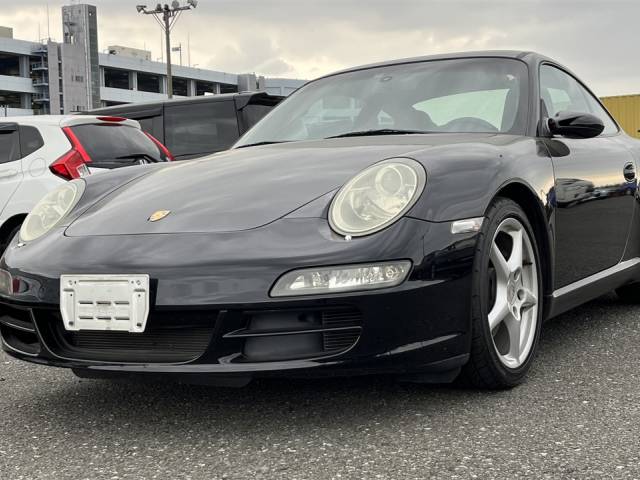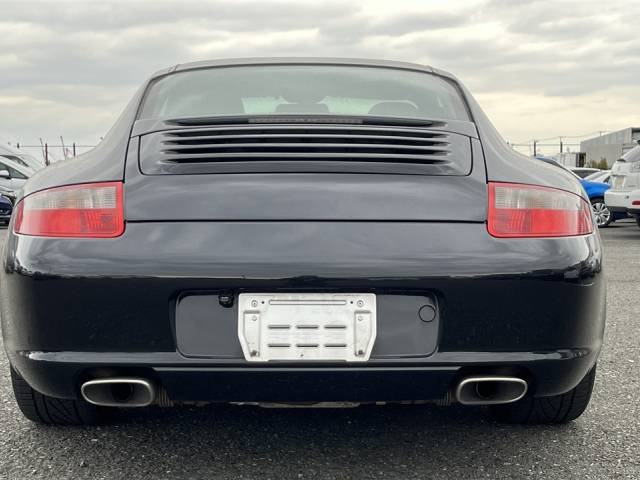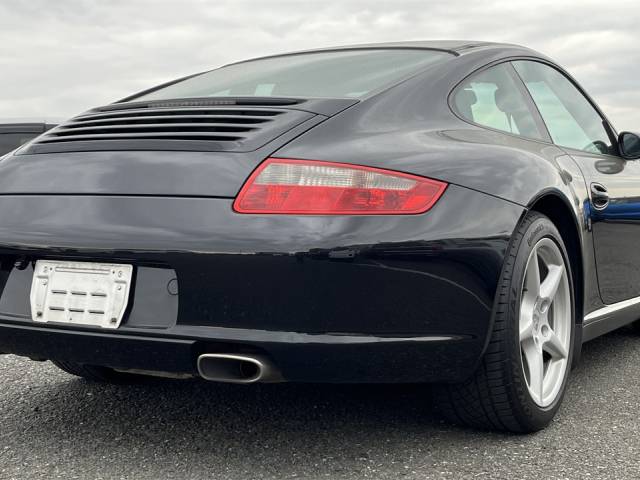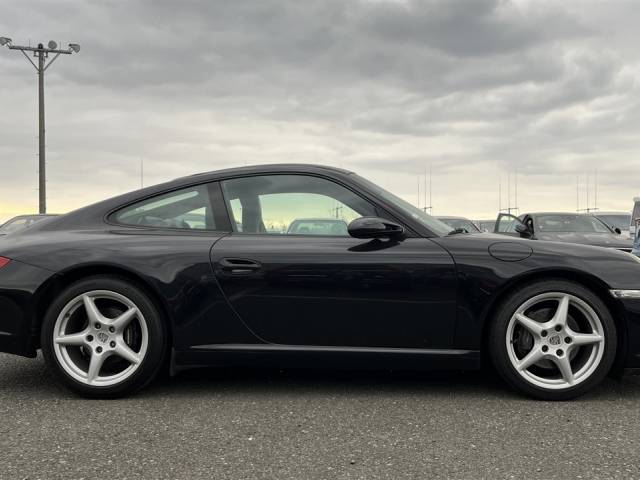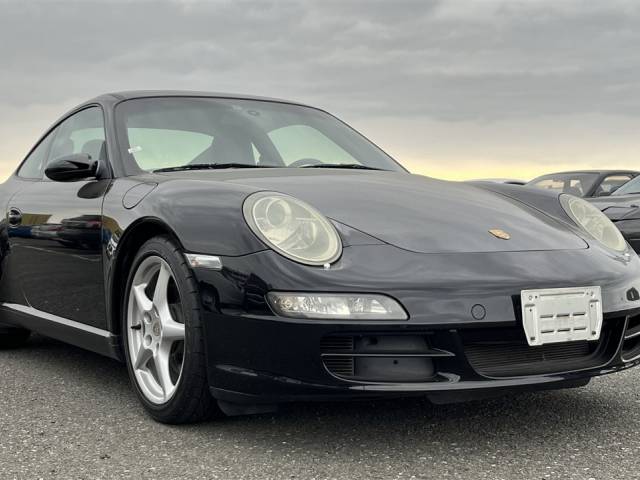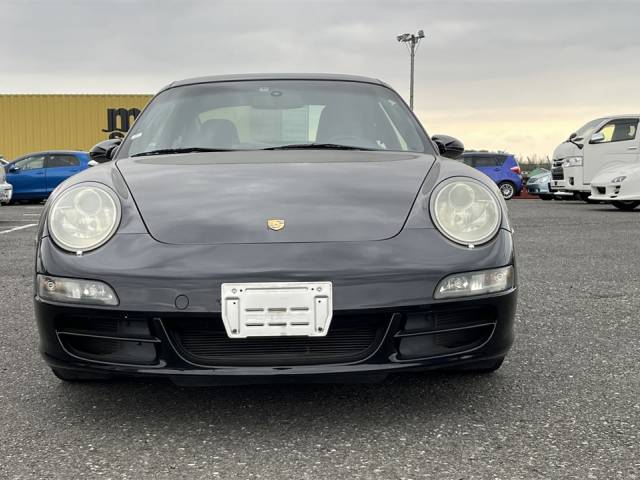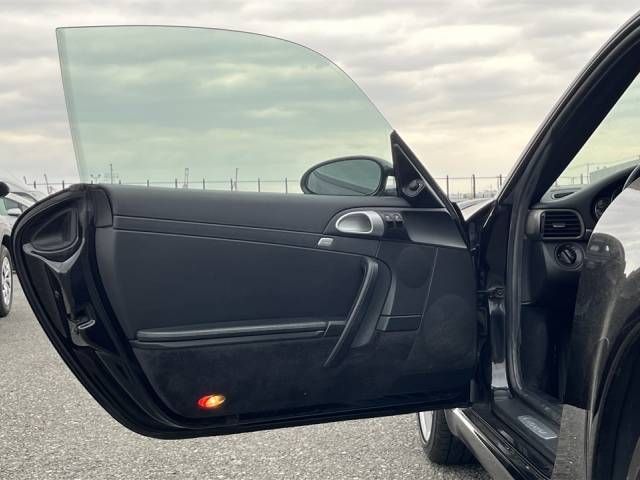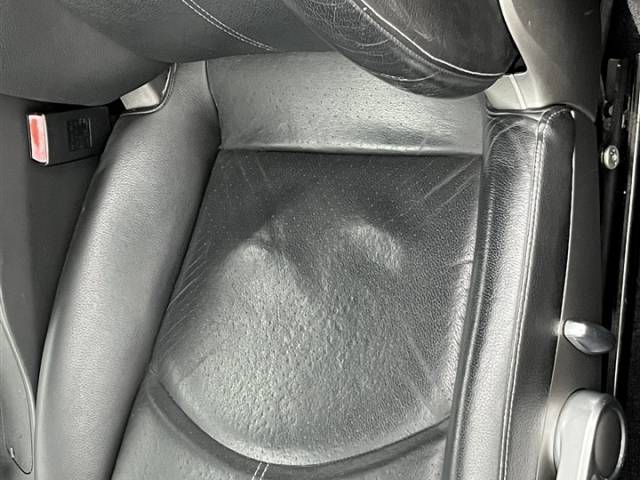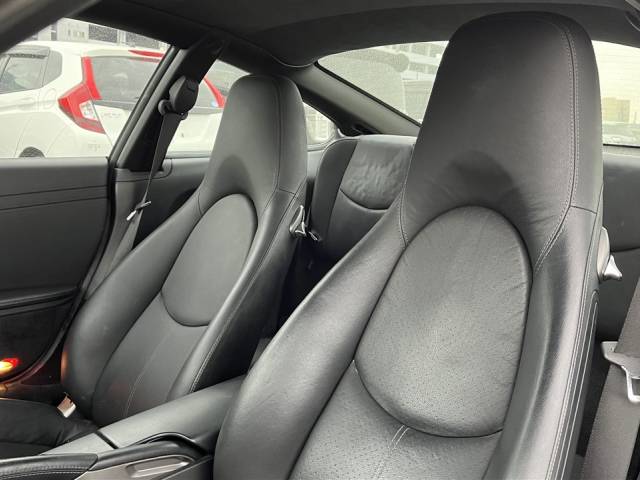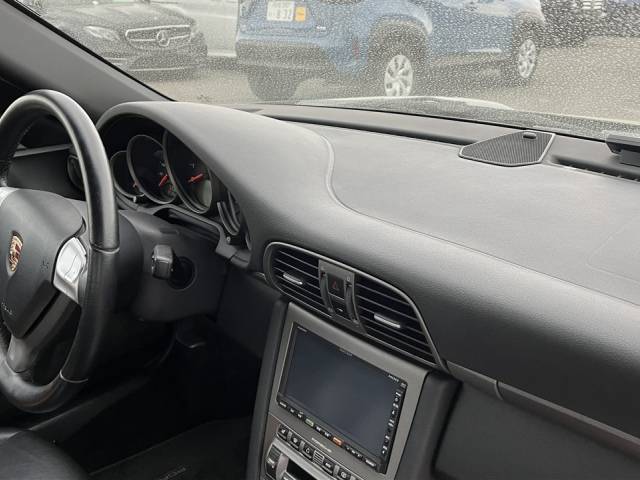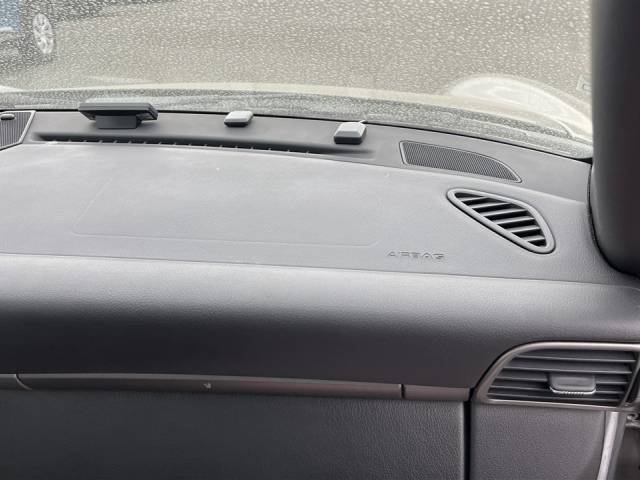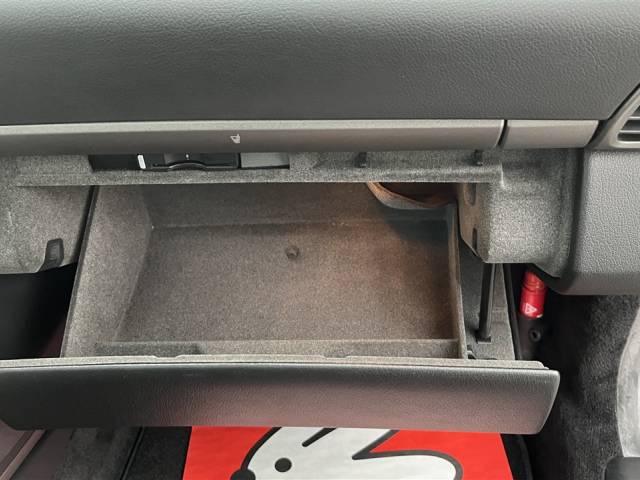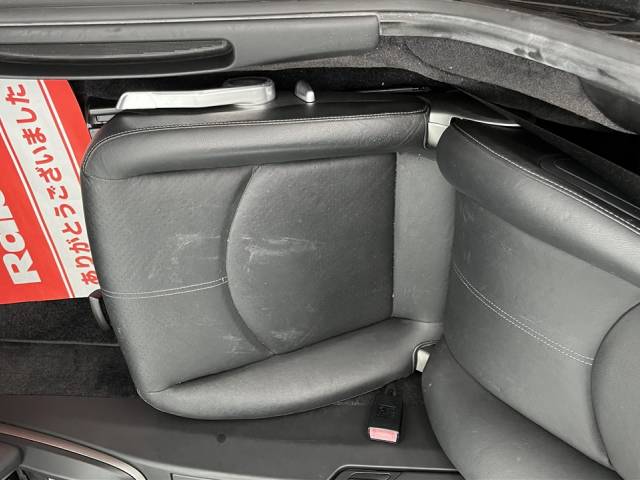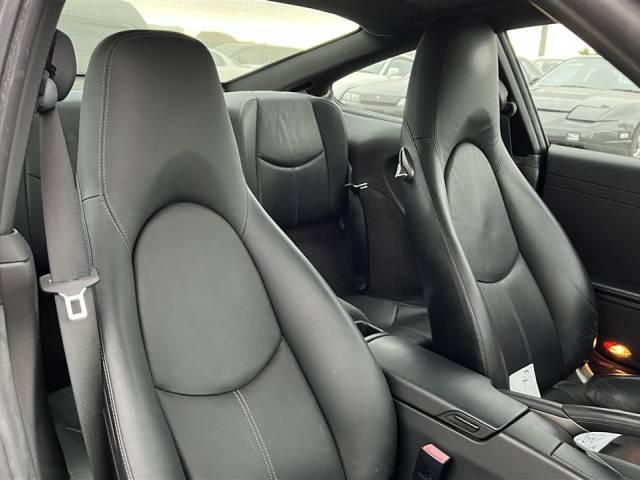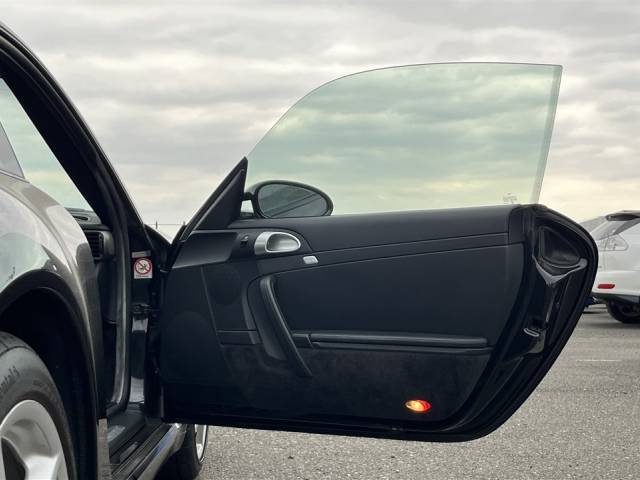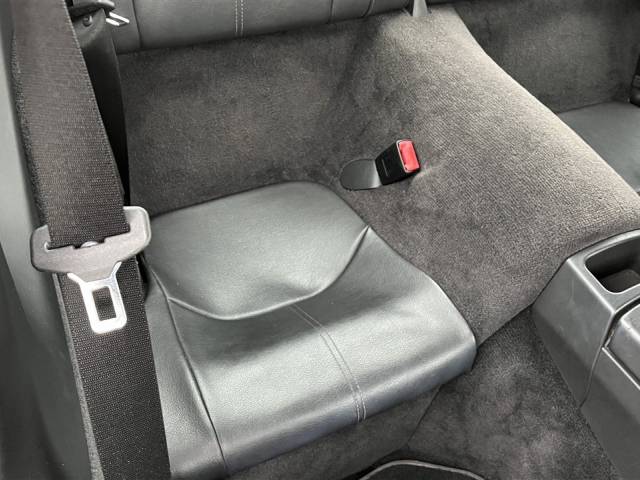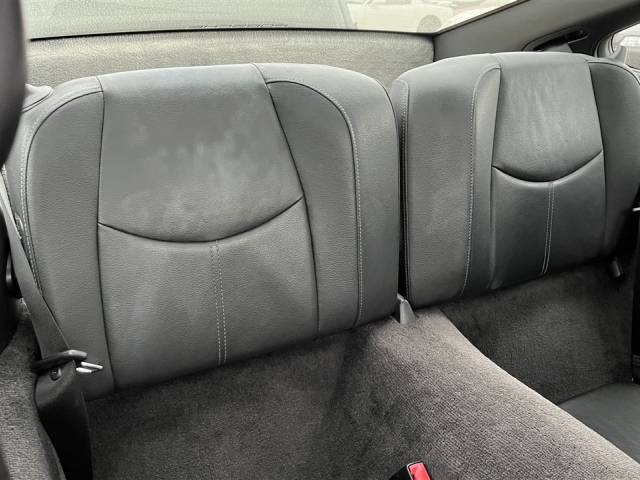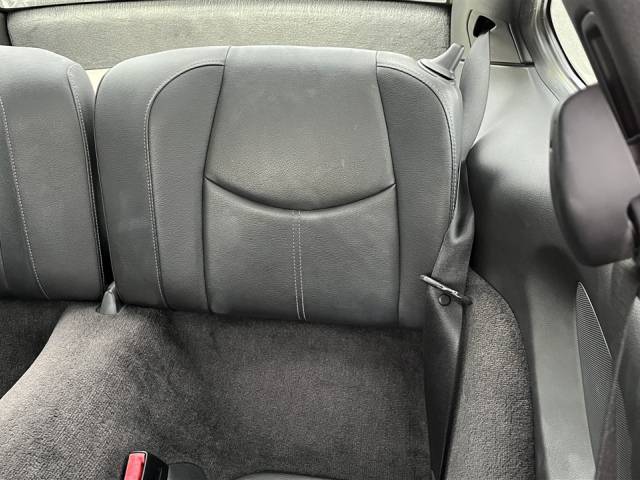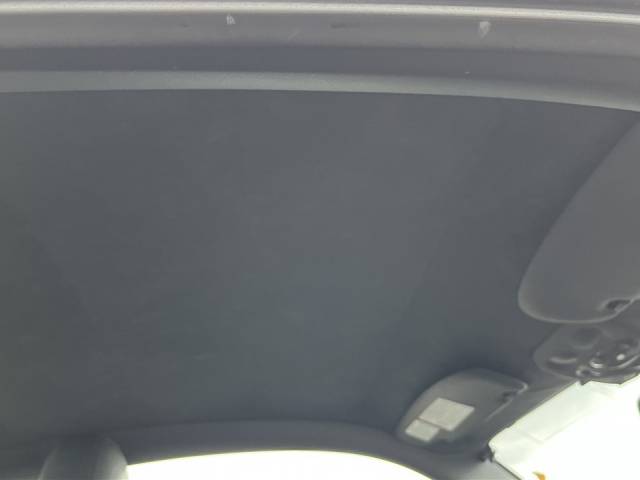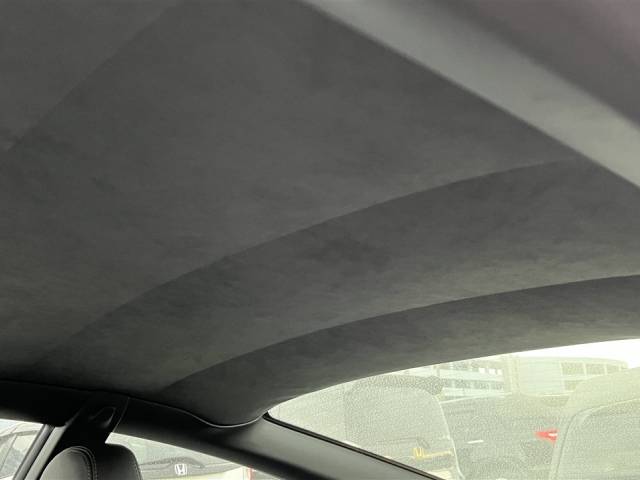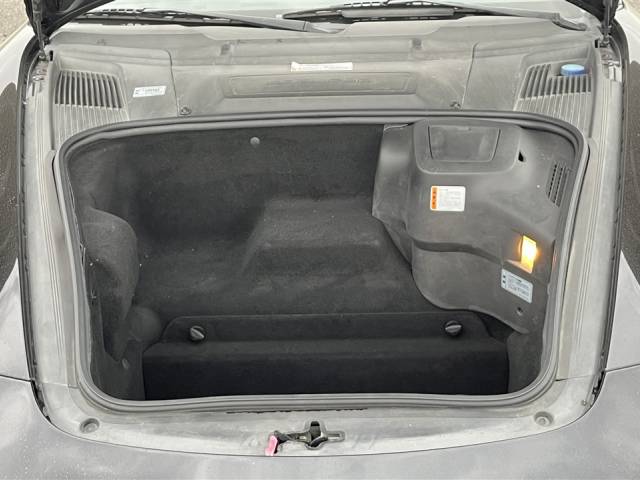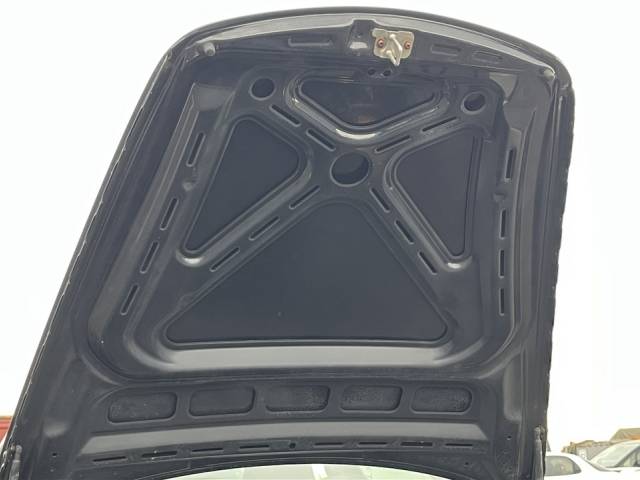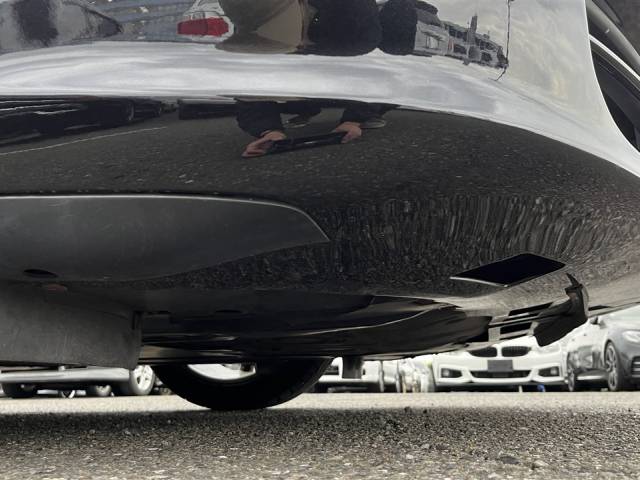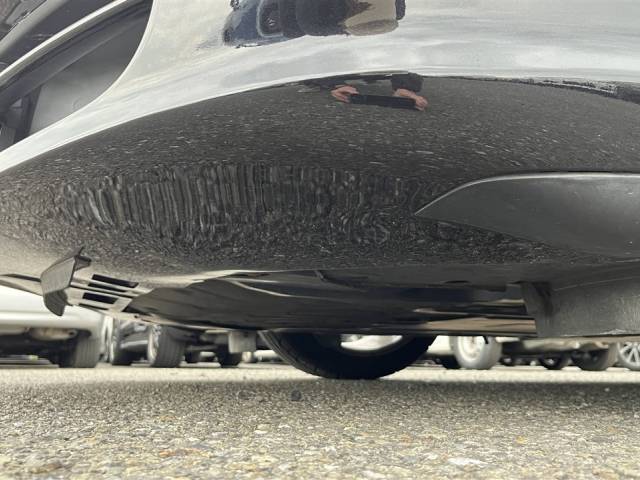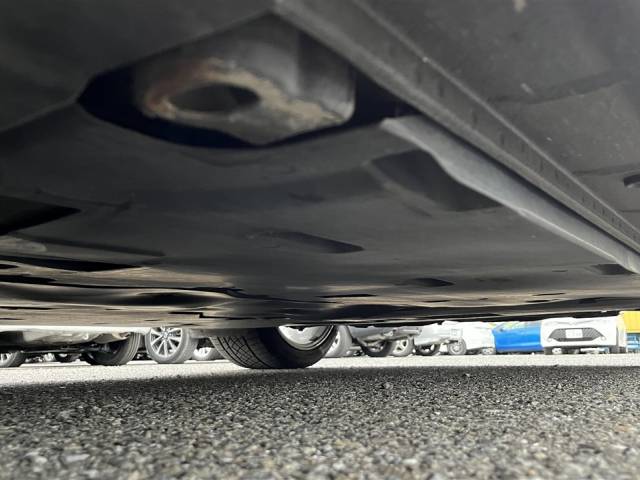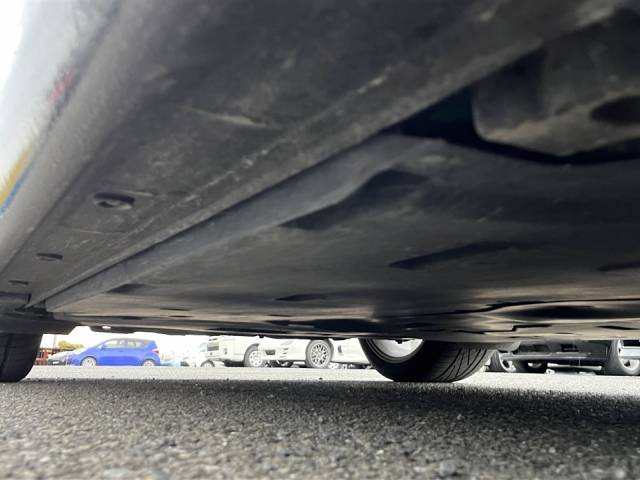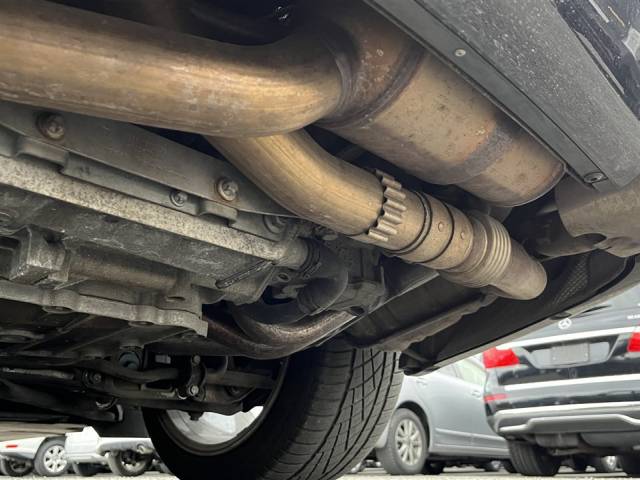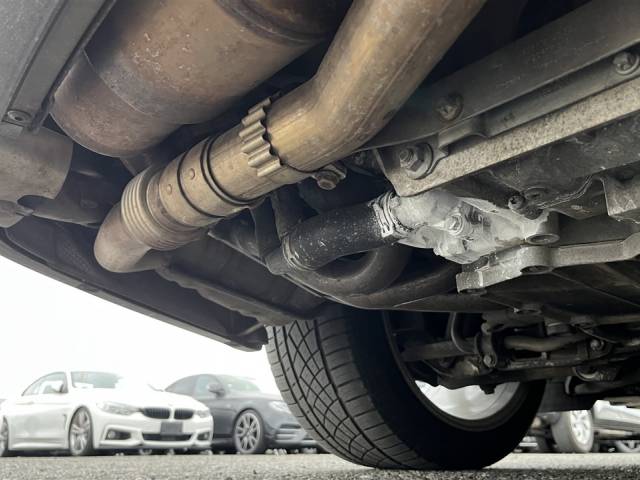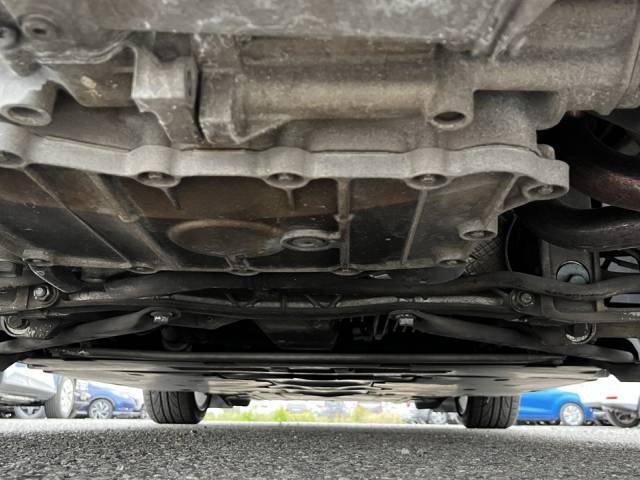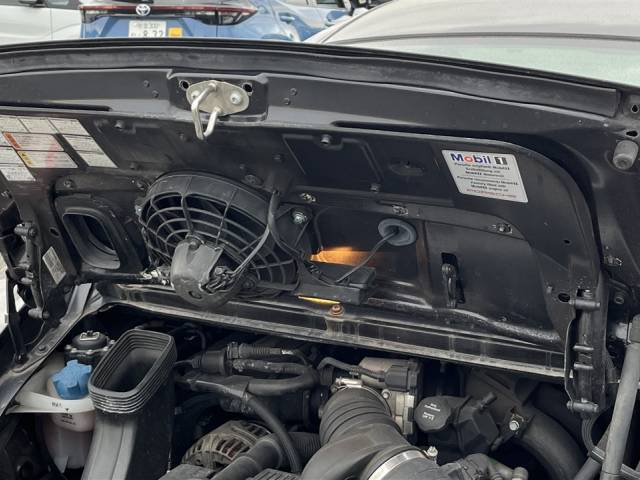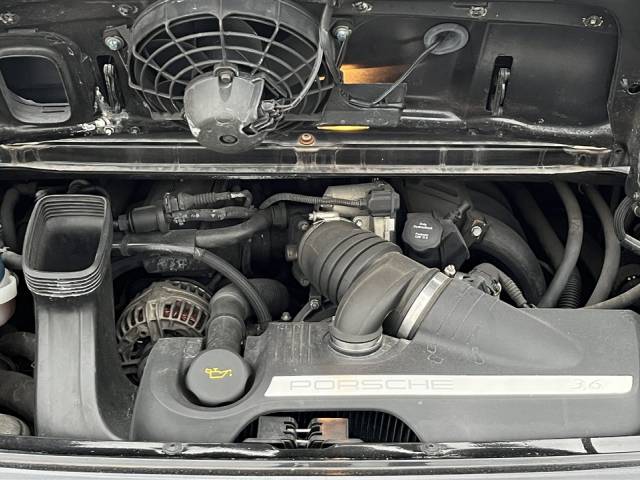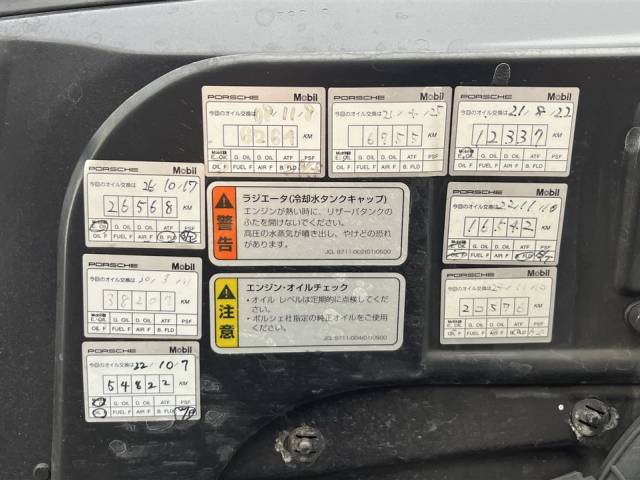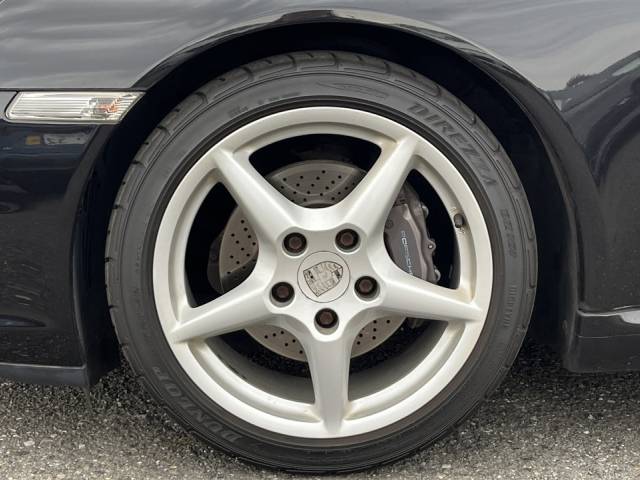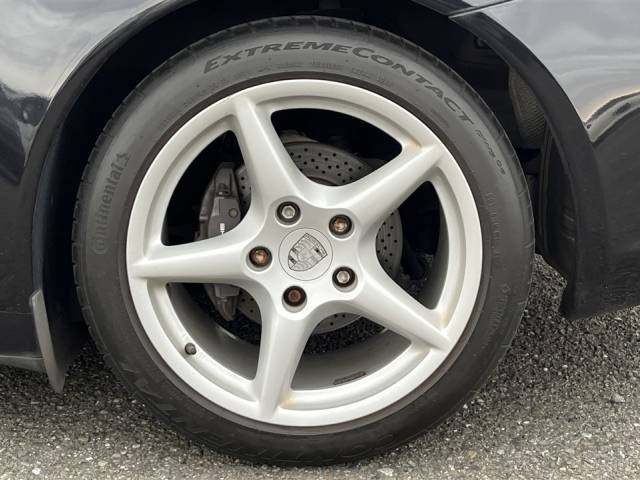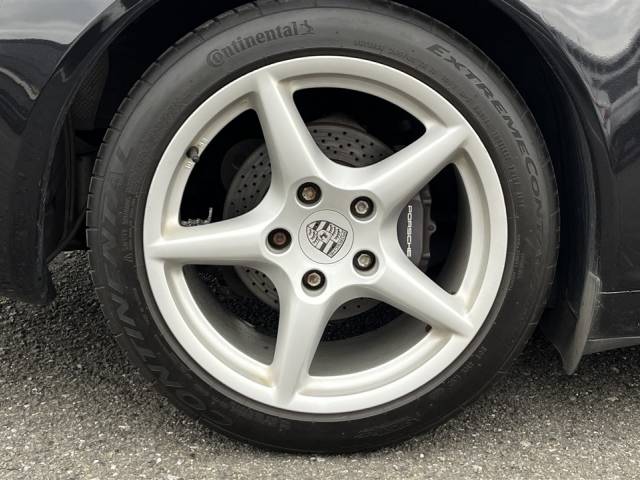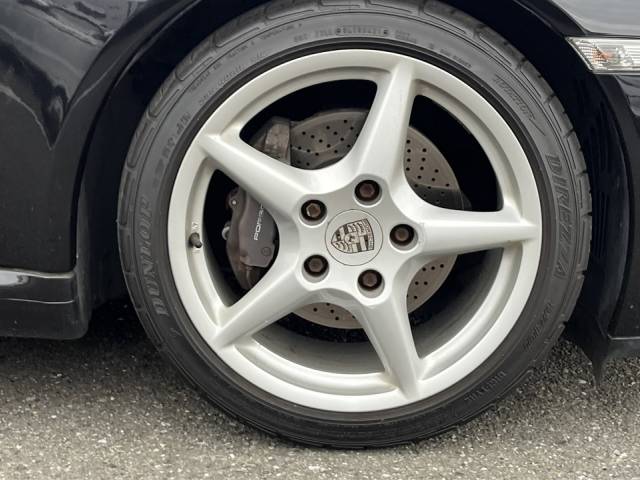 Schwarz/Schwarz & Japan Import
Dealer

away
Recreation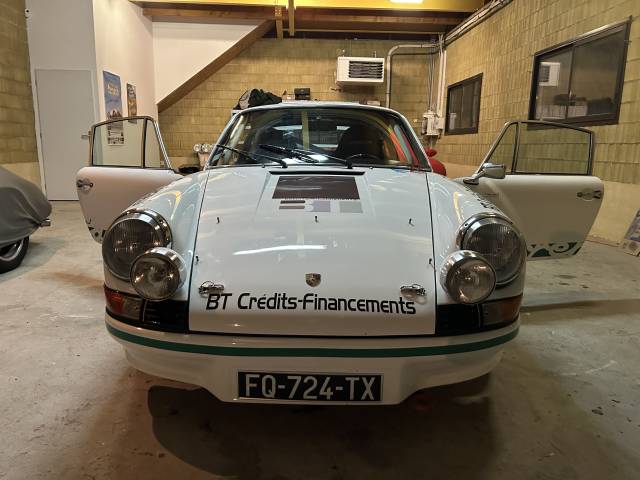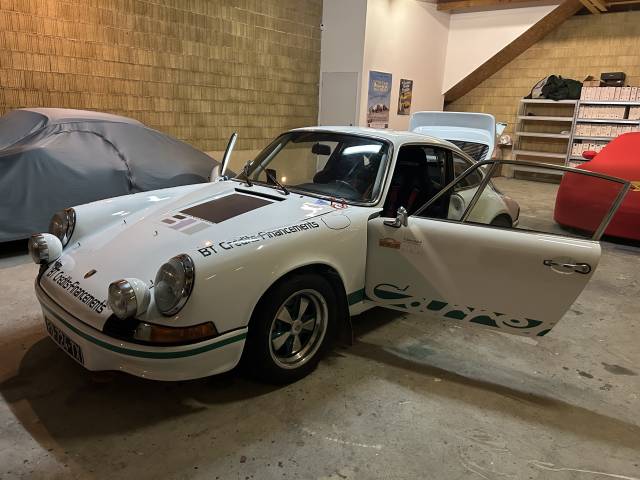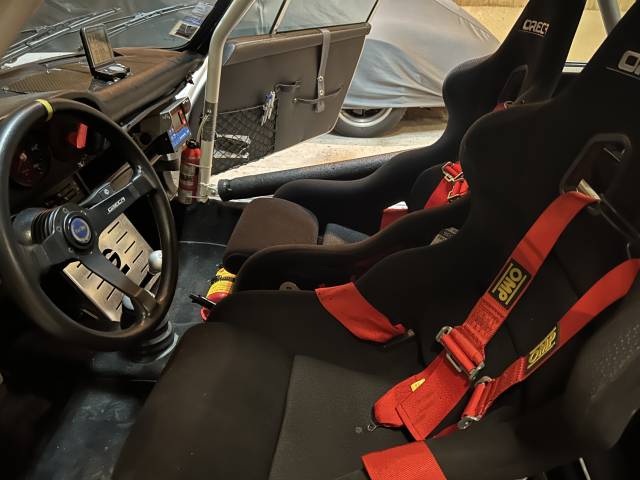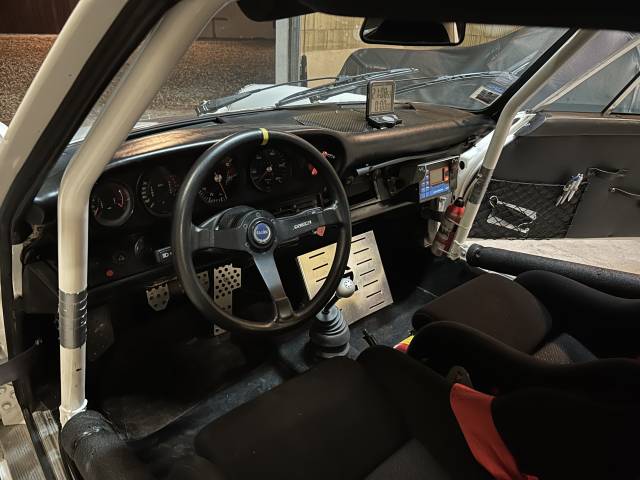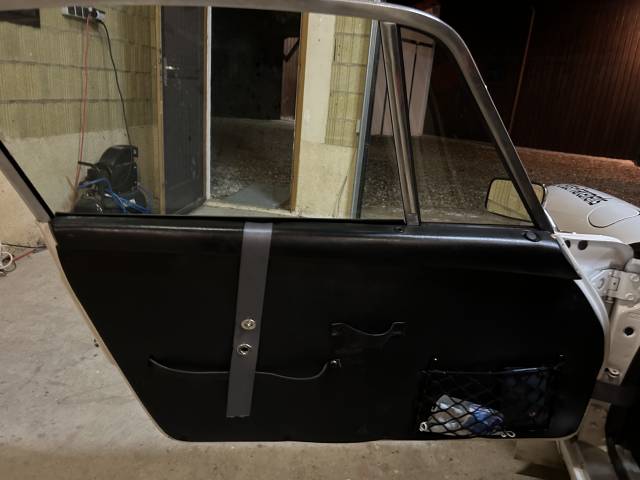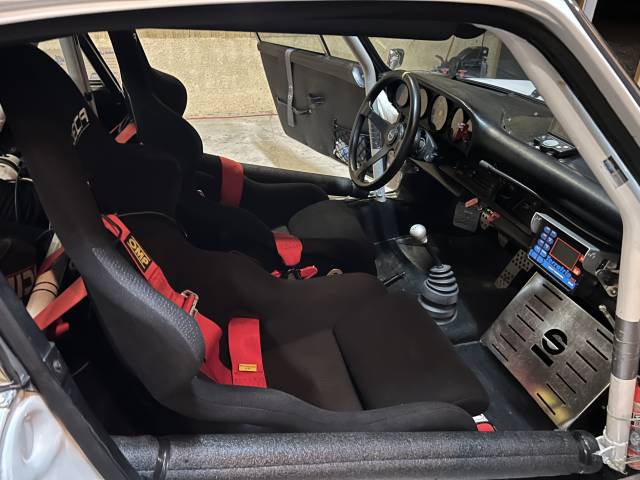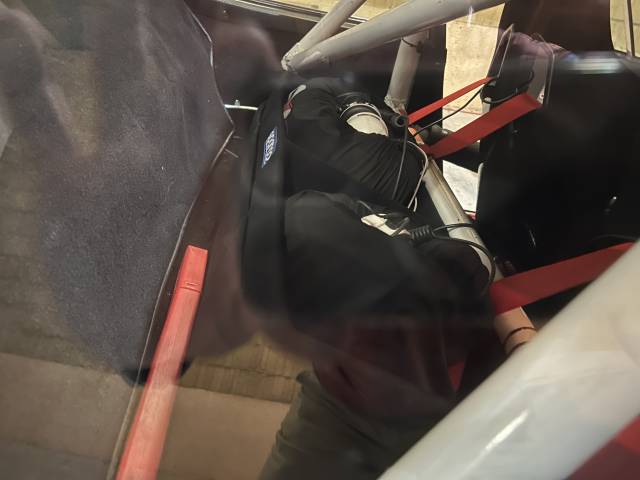 1973 Porsche 911 2.7L RS replica
Private

away
Porsche 911
The famous Porsche model has been in production since 1964 and Germans call it Neun-Elfer or simply Elfer for short.
Porsche 911, a success story
The Porsche 911 was developed on the basis of the Porsche 356 from the 50's. It was supposed to retain a resemblance to the 356, but was designed with a more powerful engine and the spirit of the 60's in mind. In the end, the first Porsche 911 was produced in 1964, based on a design by Ferdinand A. Porsche. Typical for a Porsche, the engine was placed in the trunk and it had 96 kW that were unleashed by a V6 engine with an overhead camshaft. Soon after the introduction of the first model, after three years, Porsche built new models that included an engine with more power. This lead to the introduction of the 912, a more affordable version of the 911; the Porsche 911 Targa, a cabriolet with rollover cage; and the 911 S, an even more powerful version of the 911. Nearly 10 years after the introduction of the first models, Porsche introduced a new series called the G-series that was in production until 1989. Optically, it differentiated itself from the original through new impact bumpers that promised more security for the passengers. The new G-series also included the 911 Turbo that had an exhaust gas turbocharger and an engine with 220 kW, and the Porsche Speedster, a variety of the 911. The next big model update came in 1984 with the introduction of the Porsche 964. It was optically similar to its predecessors but brought a multitude of technical changes. Anti-lock breaks, airbags, and power steering were integrated for the first time. After only a few years, in 1993, Porsche released another update, the Porsche 993. It aimed to eliminate some technical deficiencies of its predecessor and placed great value on optical harmony which was achieved through integrated bumpers.
The Porsche 911 in Motor Sports
From the beginning, the Porsche 911 represented the perfect compromise that was designed for both the street and the race track. The first 911 participated in the Monte Carlo Rally of 1965. The era of an independent fork of the 911 series, designed with motor sports in mind, began in 1972 with the introduction of the Porsche Carrera RS 2.7. It weighed only 975 kg and was powered by a 2.7 liter engine with 154 kW. After only four years, the Porsche 911 that started in races already brought a legendary power of 440 kW to the asphalt. For the Rally of Dakar, Porsche finally decided to build the 911 as a Carrera 4x4 with all-wheel drive. Today, as a result of the great success of these cars, the 911 is raced in its own tournaments such as the Porsche Super Cup or the Porsche Carrera Cup.