1960 |

Maserati 3500 GT Touring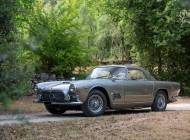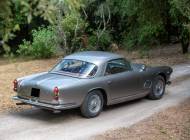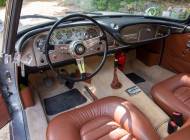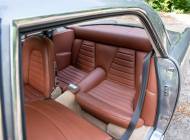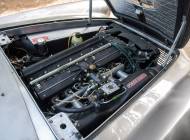 1960 |
Maserati 3500 GT Touring

Vehicle details

Vehicle data

| | |
| --- | --- |
| Make | Maserati |
| Model | 3500 GT |
| Model name | 3500 GT Touring |
| Year of manufacture | 1960 |
| Condition category | Original |
| Mileage | 93,180 km |

Technical details

| | |
| --- | --- |
| Body style | Coupe |
| Body detail | Coupe |
| Power (kw/hp) | 162/220 |
| Cubic capacity (ccm) | 3,485 |
| Cylinders | 6 |
| Doors | 2 |
| Steering | Left (LHD) |
| Transmission | Manual |
| Gears | 5 |
| Drive | Rear |
| Front Brake | Drum |
| Rear Brake | Drum |
| Fuel | Petrol |

Individual configuration

| | |
| --- | --- |
| Exterior colour | Silver |
| Interior colour | Brown |
| Interior material | Leather |
Description
Dossier de photos et expertise disponibles sur le site de CarJager
Au milieu des années 50, Maserati, malgré le soutien financier de la famille Orsi, propriétaire de la marque depuis 1937, est en difficulté. Trop artisanale et plombée par la compétition, la petite marque de Modène doit se réinventer sous peine de disparaître. Omer Orsi décide de prendre une nouvelle direction avec l'abandon de la compétition automobile et le lancement d'une toute nouvelle voiture "Grand Tourisme" capable de d'augmenter sensiblement les volumes de production : la Maserati 3500 GT. L'idée est assez simple : concevoir une voiture moderne, belle, puissante et performante, capable d'affronter Ferrari sur les marchés commerciaux. En résultera ce chef d'œuvre de style et d'élégance signé Touring et Giulio Alfieri.
In the mid-1950s, Maserati, despite the financial support of the Orsi family, owner of the brand since 1937, was in trouble. Too small-scale and weighed down by competition, the small Modena-based brand had to reinvent itself or risk disappearing. Omer Orsi decided to take a new direction by abandoning car racing and launching a brand new "Gran turismo" car capable of significantly increasing production volumes: the Maserati 3500 GT. The idea is quite simple: to design a modern, beautiful, powerful and efficient car, capable of competing with Ferrari on the commercial markets. The result is this masterpiece of style and elegance signed by Touring and Giulio Alfieri.
Maserati 3500 GTI Touring - Excellent état - Expertisée et garantie
Maserati 3500 GTI Touring
Moteur 6 cylindres en ligne 3 485 cm3 - 235 ch - 15 CV
Boîte mécanique ZF 5 rapports
Extérieur argent métallisé - Intérieur cuir "Connolly" marron
Première MEC : 01/1960
Kilométrage : 93 180 km
Numéro de châssis : 1011186*
Documents :
Certificat d'immatriculation,

Contrôle technique,

Attestation F.F.V.E,

Dossier de restauration (factures, photos),

Dossier de factures (environ 25000€).
Equipements :
Volant en aluminium à trois branches ajourées,

Jantes « Borani » à écrou central.
État :
Général : Cet exemplaire a bénéficié d'une restauration complète entre 2000 et 2014 : carrosserie, chromes, sellerie et mécanique, l'ensemble de l'auto a été revu. Celle-ci se présente aujourd'hui dans un excellent état général.
Mécanique : Excellent état. L'ensemble moteur / boite ne présente pas de fuite d'huile. La mécanique est saine et fonctionnelle. L'essai routier est concluant. Les trains roulants sont en bon état et le freinage est efficace.
Extérieur : Le véhicule est dans un excellent état de présentation. L'expert mentionne une carrosserie et des chromes en excellent état. La peinture à un très bel aspect de finition ainsi qu'un bel éclat.
Intérieur : La configuration et l'état général des éléments composant l'habitacle sont dans leur ensemble en excellent état de présentation. Tous les éléments de bord sont fonctionnels. La sellerie et la moquette sont proches d'un état neuf.
Soubassement : L'ensemble du soubassement, ne présente aucune trace de choc, de déformation, ni de corrosion apparente.
Consommables : Pneus Michelin XVS 185HR15 usés à 10%.
Auto visible à proximité de Grasse (06).
Possibilité de financement à partir de 2708 €/mois sur 84 mois.
Possibilité de livraison.
Garantie mécanique 3 mois incluse.
Plus d'autos visibles sur CarJager.com
We speak English. If you have any questions about this car, please contact us.
TRANSLATE with x English ArabicHebrewPolish BulgarianHindiPortuguese CatalanHmong DawRomanian Chinese SimplifiedHungarianRussian Chinese TraditionalIndonesianSlovak CzechItalianSlovenian DanishJapaneseSpanish DutchKlingonSwedish EnglishKoreanThai EstonianLatvianTurkish FinnishLithuanianUkrainian FrenchMalayUrdu GermanMalteseVietnamese GreekNorwegianWelsh Haitian CreolePersian TRANSLATE with COPY THE URL BELOW
Back EMBED THE SNIPPET BELOW IN YOUR SITE Enable collaborative features and customize widget: Bing Webmaster Portal Back
Show more
Show less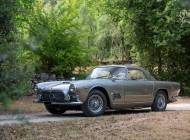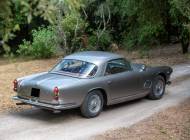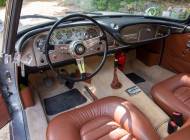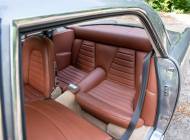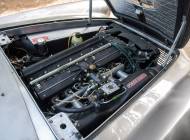 Dealer-Imprint
CarJager - ARNAGE MOTORS
3 Rue Anatole de la Forge
75017 Paris
+33 1 76 24 17 50
Luc Bousquet
Seller
Route
Grasse

06130 Grasse
Grasse

06130 Grasse
Grasse

06130 Grasse
Grasse

06130 Grasse
Loading...
Loading...