1925 | Bentley 3/8 Special
1925 Bentley 3 / 8 Litre Special (World record breaking car)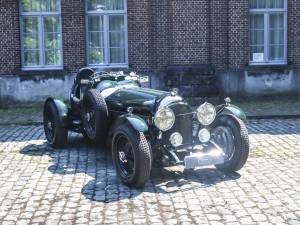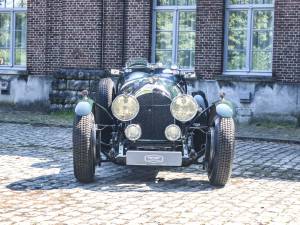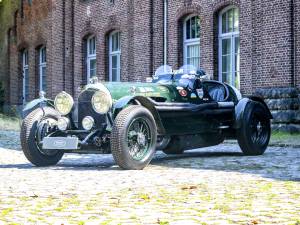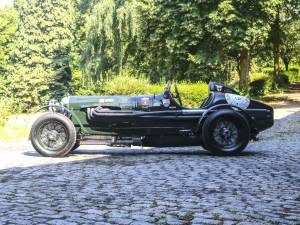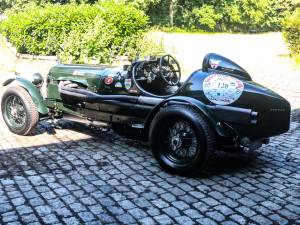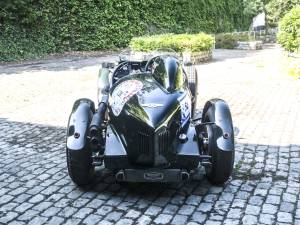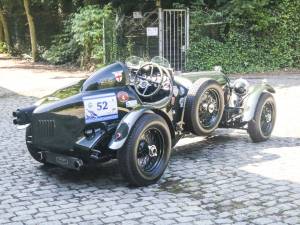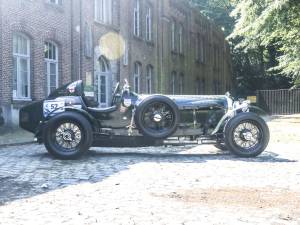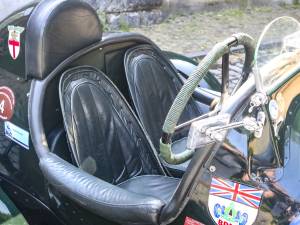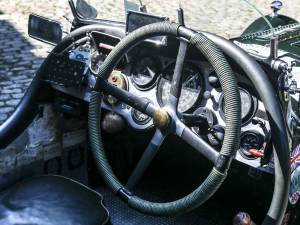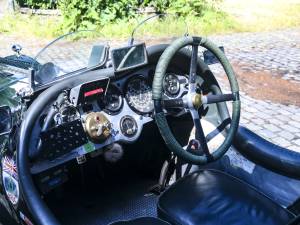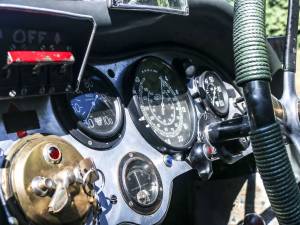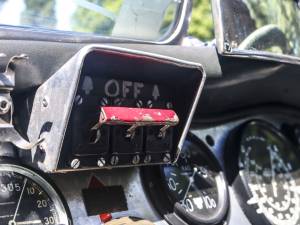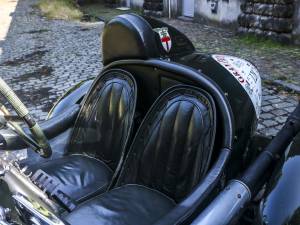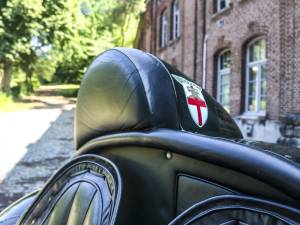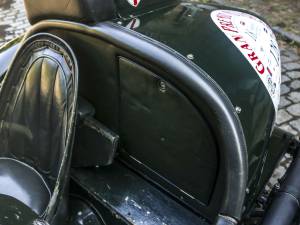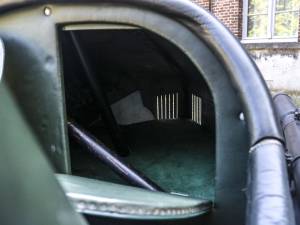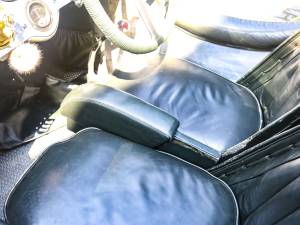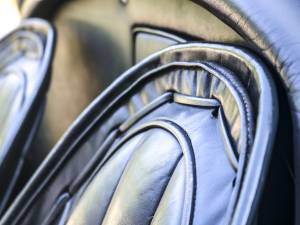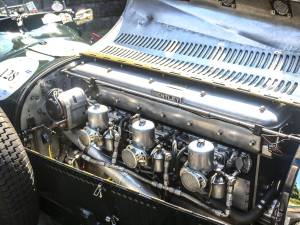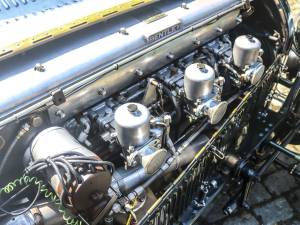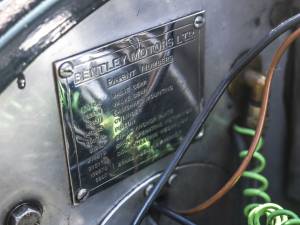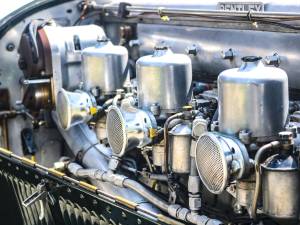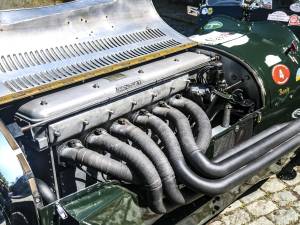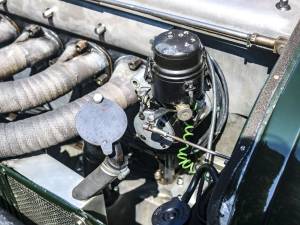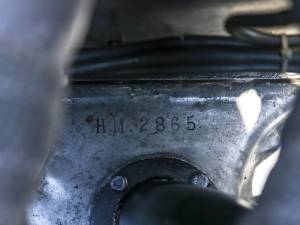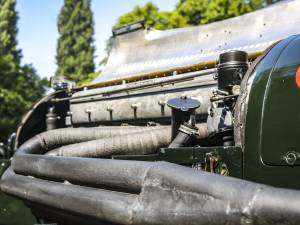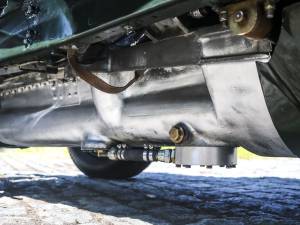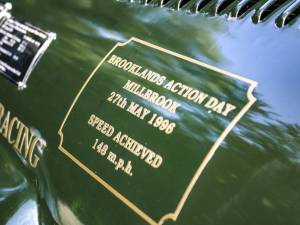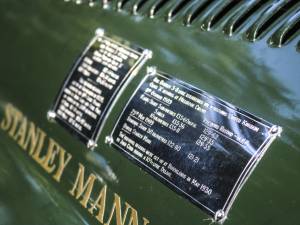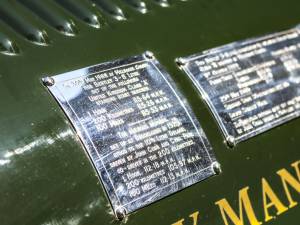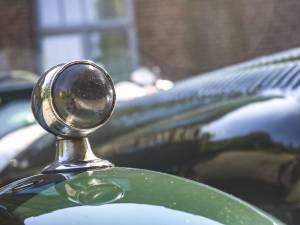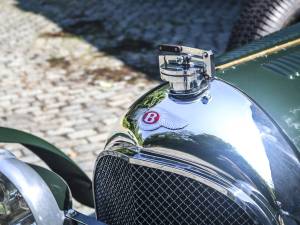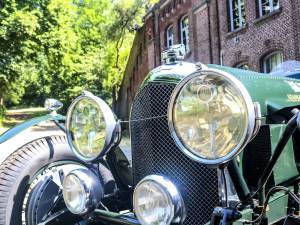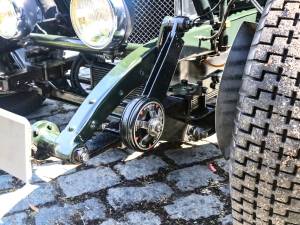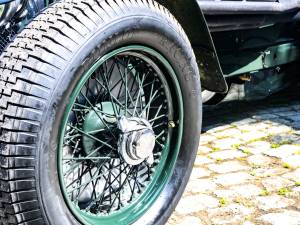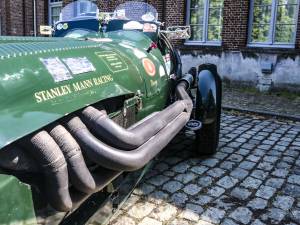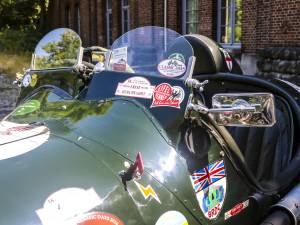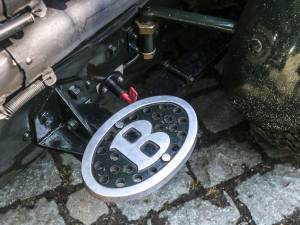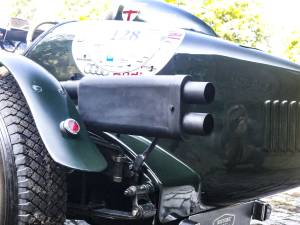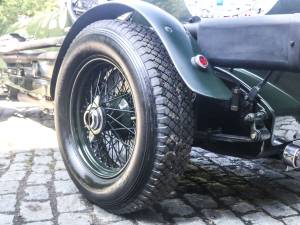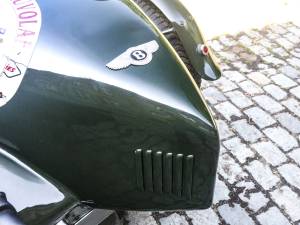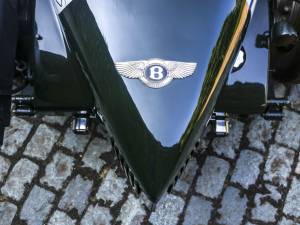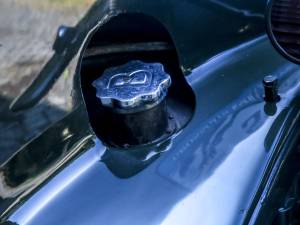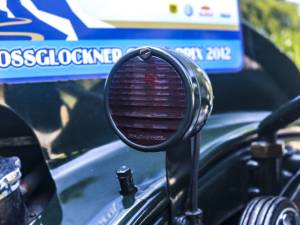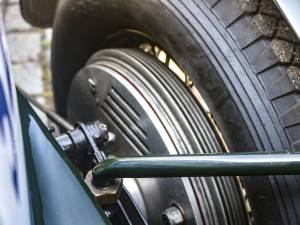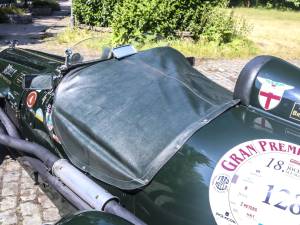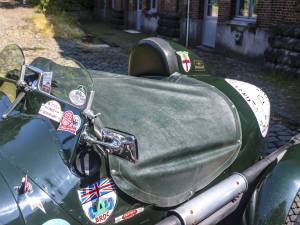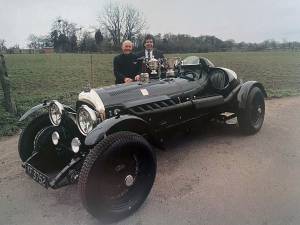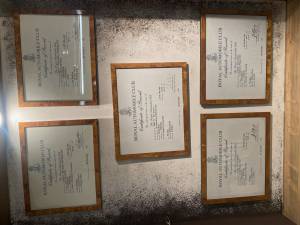 1925 | Bentley 3/8 Special
1925 Bentley 3 / 8 Litre Special (World record breaking car)
1925 | Bentley 3/8 Special
1925 Bentley 3 / 8 Litre Special (World record breaking car)
This extraordinary Bentley 3-8-Litre Special is a rare British competition car with an impressive history. The Stanley Mann record breaking Bentley.
German Registration: Registered in Germany and accompanied by a UK V5 document.
Engine Number: HM2865
Chassis Number: 1157
Performance Powerhouse: This Bentley boasts an 8203 cc, 6-cylinder engine, and features a 4-speed Bentley gearbox converted with Dog-type gears internally.
Flying Start Records: Stanley Mann achieved incredible records with this car, including 5 Miles Flying Start in 2 minutes and 12.97 seconds and 10 Kilometers Flying Start in 2 minutes and 45.56 seconds, both at an average speed of over 135 mph.
Impressive Speed: The car showcased its prowess with an average speed of 115.53 mph over 100 miles, 115.64 mph in a 1-hour run, and completing 200km in 1 hour, 4 minutes, and 42 seconds at an average speed of 115.26 mph.
Brooklands Action: In 1996 at Brooklands Action Day, Stanley pushed the Bentley to a remarkable speed of 148 mph.
Remarkable Transformation: Originally a 3-Litre, this car underwent a significant transformation masterminded by J.C. Konig. Partnering with engineer John Guppy, they evolved it into an 8-Litre creation. The car continued to evolve under Konig and Guppy's care until it found its home with Vic Smith and Stanley Mann in 1986.
Competition Success: In the 1980s, the car achieved notable competition success, including victories at events like the Bentley Drivers Club and VSCC races.
Record-Breaking Legacy: Under Stanley Mann's ownership in 1987, the car underwent a comprehensive rebuild to set new class A records, solidifying its status as a record-setter.
Exceptional Exterior: Crafted by Williams and Pritchard, the car features an aluminum and steel tube frame construction with impeccable paint. Fitted wings, Brookland's screens, and a racing head cowl enhance its racing authenticity.
Impeccable Interior: The green leather bucket seats with meticulous leather lacing are in excellent condition. The aluminum dash houses all necessary gauges, and there's ample storage space behind the seats.
Impressive Mechanics: Despite its weight, the car offers a light and agile driving experience. It features a Laystall crankshaft, 8.0:1 compression, tubular con-rods, fabricated exhaust manifold, and other performance-enhancing modifications.
A Unique Find: This historically significant British racing car is a rare find, perfect for prestigious events like the Goodwood Members Meeting and continental rallies.
Ready for Historic Motorsport: In excellent running condition, this Bentley is primed for participation in historic motorsport events, making it an outstanding choice for those seeking a dependable and high-performance pre-war car.
This car is being represented by Historic Competition Services in Antwerp, Belgium. We specialize in sourcing, selling, buying, maintaining and restoring some of the most important historic competition cars in Europe and the US. Join our newsletter list to view collector cars before they hit the open market.
Vehicle data
Make

Bentley

Series

3/8 Litre Special

Model

3/8 Special

First registration date

01/1925

Year of manufacture

1925

Mileage (read)

Not provided

Chassis number

1157

Engine number

HM2865

Gearbox number

Not provided

Matching numbers

No

Previous owners

Not provided
Technical details
Body style

Convertible (Roadster)

Power (kW/hp)

206/280 (Factory: 294/400)

Cubic capacity (ccm)

8203

Cylinders

6

Doors

0

Steering

Right (RHD)

Gearbox

Manual

Gears

4

Transmission

Rear

Front breaks

Drum

Rear breaks

Drum

Fuel type

Petrol
Exterior color

Others

Manufacturer color name

British Racing Green

Sun roof

No

Folding roof

No

Power Assisted Steering

No

Central locking

No

Electric windows

No
Interior color

Others

Interior material

Leather

Heated seats

No

Air conditioning

No

ABS

No

Airbag

No

Cruise control

No
Condition, registration & documentation
Condition category

Restored

Has Report

Condition

Historical license plate
Registered

Ready to drive

Accident free
Engine (Seller assesment)
Paintwork (Seller assessment)
Interior (Seller assessment)
Technique (Seller assessment)

Historic Competition Services
Kelly Dietrick
Sint-Jansveld 5
2160 Wommelgem
🇧🇪 Belgium
More vehicles from Historic Competition Services