2004 |

Aston Martin V12 Vanquish
In Top-Farbgebung mit neuem Service! / in top colour scheme with new service!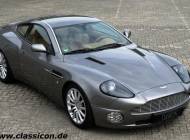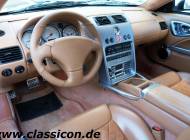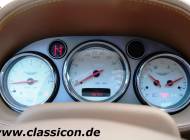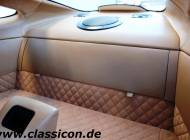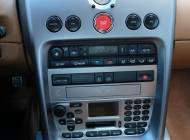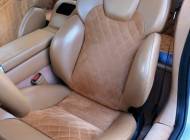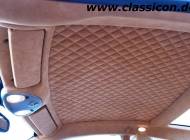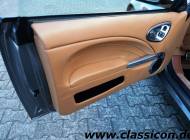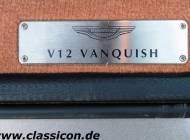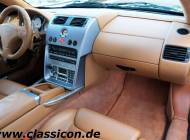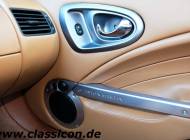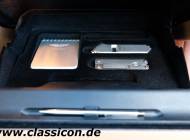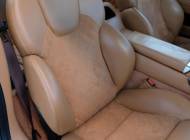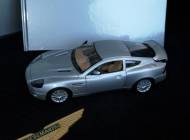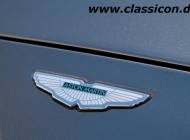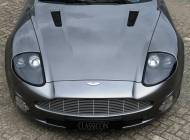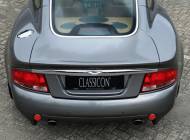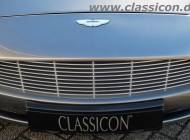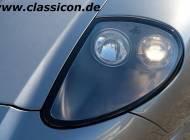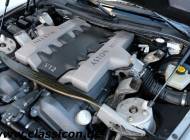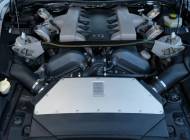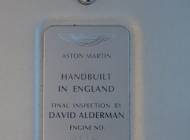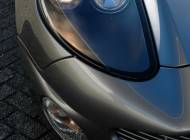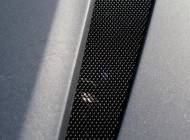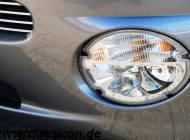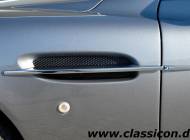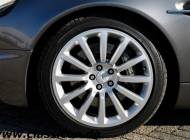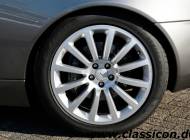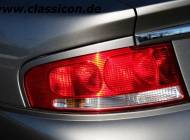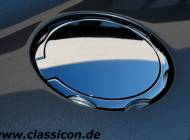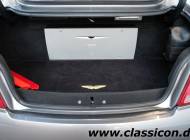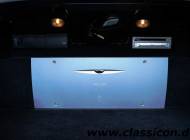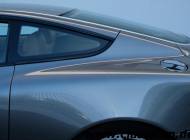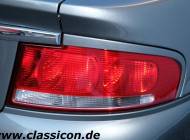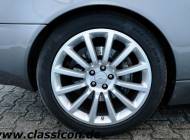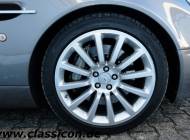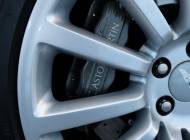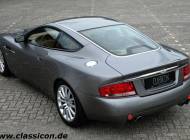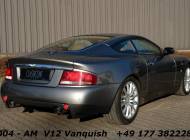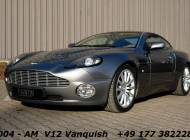 2004 |
Aston Martin V12 Vanquish
In Top-Farbgebung mit neuem Service! / in top colour scheme with new service!

Vehicle details

Vehicle data

| | |
| --- | --- |
| Make | Aston Martin |
| Model | Vanquish |
| Model name | V12 Vanquish |
| Year of manufacture | 2004 |
| Condition category | Original |
| Mileage | 46,408 km |
| Previous owners | 2 |
| First registration | 01/2004 |
| Matching numbers | Yes |

Technical details

| | |
| --- | --- |
| Body style | Coupe |
| Body detail | Coupe |
| Power (kw/hp) | 338/460 |
| Cubic capacity (ccm) | 5,935 |
| Cylinders | 12 |
| Doors | 2 |
| Steering | Left (LHD) |
| Transmission | Semi-Automatic |
| Gears | 6 |
| Drive | Rear |
| Front Brake | Disc |
| Rear Brake | Disc |
| Fuel | Petrol |

Individual configuration

| | |
| --- | --- |
| Exterior colour | Silver |
| Manufacturer colour name | Tungsten silver |
| Interior colour | Beige |
| Interior material | Leather |
| Power Assisted Steering | |
| Central locking | |
| Electric windows | |
| Electric heated seats | |
| Air conditioning | |
| ABS | |

Optional equipment

| | |
| --- | --- |
| 2-Sitzer | |
| Car Cover, Literatur, Modell | |
Description
ASTON MARTIN V12 Vanquish mit bester Farbkombination im top-gepflegten Zustand mit neuem Vertragshändler-Service!
Schon wieder 20 Jahre zurück liegt mittlerweile die Präsentation des Aston Martin V12 Vanquish auf dem Auto-Salon in Genf. Das vom britischen Automobil-designer Ian Callum entworfene Coupé war fortan das Topmodell der Traditionsmarke und wurde noch weitestgehend in Handarbeit im alteingesessenen Werk Newport Pagnell hergestellt. Das Fahrzeug war sowohl als klassischer 2-Sitzer wie auch als 2+2 Sitzer erhältlich. Der Wagen wurde weltweit bekannt durch den James Bond -Film "Die another day", wo er in einer abenteuerlichen Verfolgungsjagd zu sehen ist.
Gegenüber seinem direkten Vorgänger, dem Vantage V600 war der Vanquish nicht mehr mit einem V8 sondern mit einem V12-Motor ausgerüstet, der aus 5,9 Litern Hubraum 460 PS generiert. Mit seiner gewichtsreduzierten Kurbel- und Nockenwelle sowie dem erleichterten Ventiltrieb leistet der Wagen über 540 Nm Drehmoment und beschleunigt auf mehr als 300 km/h. Das automatisierte 6-Gang-Schaltgetriebe wird mit elektrohydraulischer Kupplung betätigt, die in Sekundenbruchteilen die Schaltstufen wechselt – ganz, wie es für einen Premiumsportwagen der Jahrtausendwende "state of the art" war.
Dieses Fahrzeug wurde im Jahr 2004 (als das Modell längst von seinen "Kinderkrankheiten" befreit war) als reiner Zweisitzer in "tungsten silver" mit cognac-farbenem Leder/Alcantara-Interieur gefertigt – sicher eine der geschmackvollsten Farbkombinationen überhaupt! Man kann sich der Aura dieses Fahrzeugs nur schwer entziehen, dessen gediegene Ausstattung neben dem hochwertigen Leder auch ein Navigationssystem sowie eine Einparkhilfe und weitere Komfortmerkmale umfasste – getreu der Firmenphilosophie luxuriöse Sportwagen zu bauen.
Dieser Vanquish wurde in Deutschland erstausgeliefert und von seinen Besitzern regelmäßig beim Vertragshändler gewartet. Der letzte Service wurde erst vor kurzem bei der Firma Penske Sportwagen in Hamburg durchgeführt. Die Laufleistung beträgt erst etwas mehr als 46.000 km. Die serienmäßigen 10-Speichen Räder sind im 19" Format aus Aluminium gefertigt – sie sind mit Hochgeschwindigkeitsbereifung versehen und füllen die ausgestellten Radhäuser gut aus, was den dynamischen Auftritt des Fahrzeugs nachhaltig unterstreicht.
Der Wagen ist werksseitig mit einem Soundsystem vom Premiumhersteller Linn ausgerüstet, das den Innenraum zum kleinen Konzertsaal werden lässt – Hörgenuss pur. Zum Lieferumfang gehören auch die originalen Accessoires wie das Aston Martin car cover, das lederummantelte "first aid set", die Utensilien aus dem Handschuhfach und eine deutschsprachige Betriebsanleitung im Aluminium-Cover sowie ein farbgetreues 1:18 Modell und der zeitgenössische Modellprospekt – kurz gesagt: alles, was das Sammlerherz begehrt…
Der Vanquish zielte als direkter Konkurrent zum Maranello von Ferrari auf dieselbe betuchte Klientel, wobei die Namensgebung nicht zufällig getroffen war ("vanquish" bedeutet frei übersetzt "bezwingen / besiegen"). Losgelöst von allen technischen Daten ist die Karosserie des Aston Martins ideenreicher und gefälliger als beim Wettbewerber aus Italien, was das 2007 eingestellte Modell schon heute wieder zu einem gesuchten Neo-Klassiker macht, dessen Attraktivität sicher nicht schwinden wird…
Die hier gemachten Angaben sind unverbindliche Beschreibungen. Sie stellen keine zugesicherten Eigenschaften dar. Der Verkäufer haftet nicht für Irrtümer, Eingabefehler und Datenübermittlungsfehler. Zwischenverkauf vorbehalten. Die Angabe der Laufleistung entspricht dem abgelesenen Tachostand. Das Fahrzeug wird im Kundenauftrag unter Ausschluss von Garantie und Gewährleistung verkauft.
WEITERE FOTOS, INFORMATIONEN UND ANGEBOTE AUF: www.classicon.de
Inzahlungnahme möglich. Wir bieten auch Leasing- und Finanzierungsmöglichkeiten an. ##### TERMINVEREINBARUNG ERFORDERLICH ! #####
____________________________________________________________________________________________________________
Link zu diesem Fahrzeug: https://www.classicon.de/angebote/2004-aston-martin-v12-vanquish/
### AUSSERDEM IM BESTAND: weitere ASTON MARTIN Klassiker wie z.B.: V8 Volante - Schaltgetriebe !, geringe Laufleistung, Topzustand - schwarz / sandbeige - aus 1980 ### Virage - RHD, Originalzustand, nur 15 tmls. Laufleistung - schwarz / schwarz - aus 1990 ### DBS V12 – dt. Auslieferung, AM-gewartet, 32 tkm - schwarz / schwarz - aus 2009 und weitere. Mehr Infos auf Anfrage oder auf www.classicon.de. ###
####################################################################
####################################################################
ASTON MARTIN V12 Vanquish with best colour combination in top maintained condition with new dealership service!
It is already 20 years since the presentation of the Aston Martin V12 Vanquish at the Geneva Motor Show took place. The coupé designed by the British automobile designer Ian Callum was fthe top model of the traditional brand from then on and was still largely manufactured by hand in the long-established Newport Pagnell plant. The car was available as a classic 2-seater as well as a 2+2 seater and became famous worldwide through the James Bond film "Die another day", where it can be seen in an adventurous car chase.
Compared to its direct predecessor, the Vantage V600, the Vanquish was no longer equipped with a V8 but with a V12 engine that generates 460 hp from 5.9 litres of displacement. With its weight-reduced crankshaft and camshaft as well as the lightened valve train, the car produces over 540 Nm of torque and accelerates to more than 300 km/h. The automated 6-speed manual transmission is operated by an electro-hydraulic clutch that changes gear in fractions of a second - just as was "state of the art" for a premium sports car at the turn of the millennium.
This vehicle was produced in 2004 (when the model had long since been freed from its "teething troubles") as a pure two-seater in "tungsten silver" with a cognac-coloured leather/Alcantara interior - surely one of the most tasteful colour combinations at all! It is hard to escape the aura of this vehicle, whose dignified equipment included a navigation system as well as a parking aid and other comfort features in addition to the high-quality leather - true to the company's philosophy of building luxurious sports cars.
This Vanquish was first delivered in Germany and has been regularly serviced by its owners at the authorized dealership. The last service was carried out recently at Penske Sportwagen in Hamburg. The mileage is just over 46,000 kms. The standard 10-spoke wheels are made of alloy in 19" size - they are fitted with high-speed tires and fill out the flared wheel arches well, which sustainably underlines the dynamic appearance of the vehicle.** **
The car is factory-equipped with a sound system from premium manufacturer Linn, which turns the interior into a small concert hall - pure listening pleasure. The scope of delivery also includes the original accessories such as the Aston Martin car cover, the leather-wrapped "first aid set", the utensils from the glove compartment and a German-language owner's manual in the aluminium cover as well as a true-colour 1:18 model and the contemporary model brochure – in brief: everything a collector's heart desires...
As a direct competitor to Ferrari's Maranello, the Vanquish was aimed at the same well-heeled clientele, whereby the choice of name was not coincidental ("vanquish" means "to conquer"). Detached from all technical data, the body of the Aston Martin is more imaginative and pleasing than that of the competitor from Italy, which makes the model, which was discontinued in 2007, already today a sought-after neo-classic whose appeal will certainly not wane...
FURTHER PHOTOS, INFORMATION AND OFFERS ON: www.classicon.de
Trade-in possible. We also offer leasing and financing options. ##### APPOINTMENT REQUIRED ! #####
Link to this vehicle: https://www.classicon.de/en/angebote/2004-aston-martin-v12-vanquish/
### ALSO IN STOCK: more ASTON MARTIN classics like: V8 Volante - manual gearbox !, low mileage, top condition - black / sand beige - from 1980 ### Virage - RHD, original condition, only 15k mls. mileage - black / black - from 1990 ### DBS V12 - German delivery, AM-maintained, 32k kms - black / black - from 2009 and more. More info on request or on www.classicon.de. ###
Show more
Show less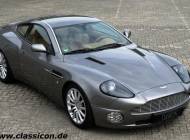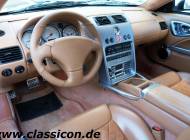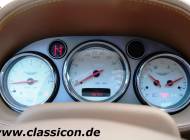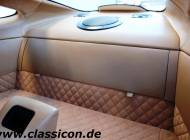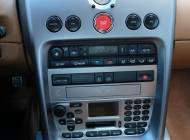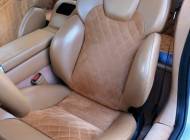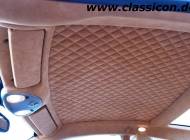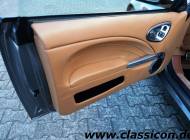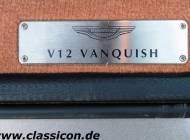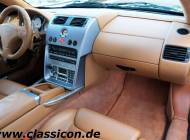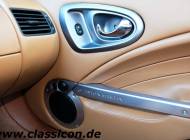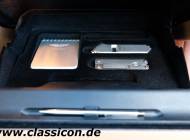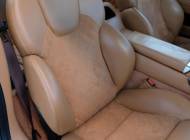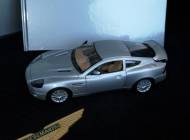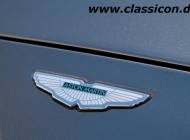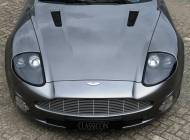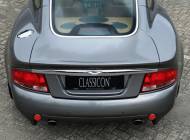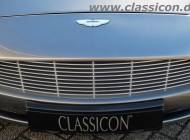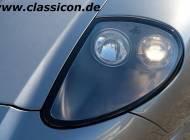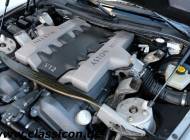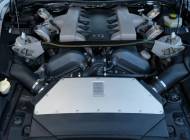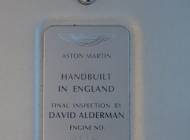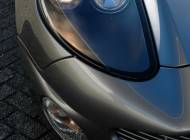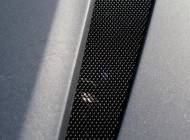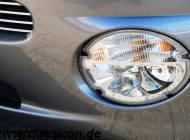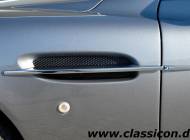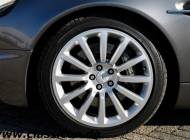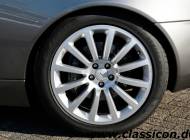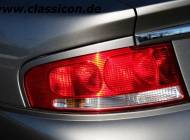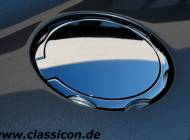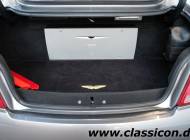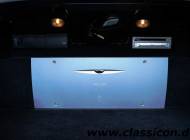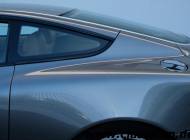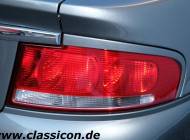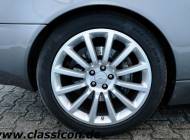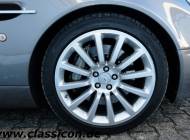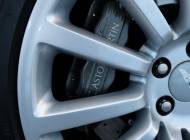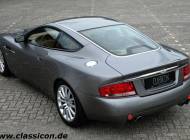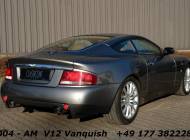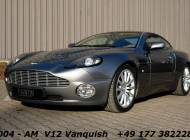 Condition & Registration

| | |
| --- | --- |
| Engine (Seller assessment): | 5 of 5 |
| Technique (Seller assessment): | 5 of 5 |
| Paint (Seller assessment): | 5 of 5 |
| Interior (Seller assessment): | 4 of 5 |
| Pink Slip until 11/2022 | |
| Registered | |
| Ready to drive | |
| Accident-free | |
| AM Bordmappe | |
| Bedienungsanleitung | |
| Original-Prospekte etc. | |

| | |
| --- | --- |
| Vehicle-ID: | 232736 |
| Dealer Vehicle-ID: | #936 |
Dealer-Imprint
CLASSICON Automobilmarketing KG
Steilshooper Allee 49
22309 Hamburg
+49 40 39870570
Stephan Arensmeiet
Seller
Route
CLASSICON Motorwagen & Media GmbH
Stephan Arensmeier-La Ferrera
Heselstücken 19

22453 Hamburg
CLASSICON Motorwagen & Media GmbH
Stephan Arensmeier-La Ferrera
Heselstücken 19

22453 Hamburg
Stephan Arensmeier-La Ferrera
CLASSICON Motorwagen & Media GmbH
Loading...
Loading...